Best Canva Templates. Graphic design is one of the fastest-growing spheres of design, which is explained by the high demand for graphic elements for website building as well as social media. Therefore, due to the overwhelming amount of work, more and more modern graphic designers turn to various types of tools and editors that significantly ease their tough work. One of the most popular tools among graphic designers is Canva. However, what exactly is Canva and how does it work is what we're going to talk about today.
What Is Canva?
Canva is an online service that allows pretty much anyone to do web and graphic design. In order to work with this tool, you don't need any specific training, expensive software, or equipment. Canva originally was an Australian startup that attracted the attention of a well-known internet entrepreneur Guy Kawasaki who actually made this service what it is now.
The service has a goal to make web design accessible to everyone. In fact, using this tool, you can translate your ideas into graphic content, even if you can't draw at all. This service works on the drag-and-drop principle, so everything is super easy. What is most appealing about this tool is the fact that it's completely free. At the same time, there are many premium features for those who need more too.
This very service offers hundreds of templates for all occasions, free images, icon collections, fonts, backgrounds, as well as many more. Apart from using pre-made options, you can also create your own products from scratch using the visual editor. All you have to do to start using this very tool is to sign up for free, so go ahead and give it a try.
Who Would Benefit from Using Canva Editor?
As we have already mentioned, Canva is a graphics builder that helps you create high-quality covers, presentations, social media posts, banners, and many more. Therefore, the service will be particularly useful for a wide range of audiences. So here are the groups of people who will benefit from using Canva the most.
Designers. Sometimes you need to create an outline for a project and you have only a few hours for that. Well, in this case, such an online editor will surely be super handy for you.
Bloggers. Thousands of social media templates will help you style your posts, stories, account covers, and many more.
Social media managers. Just like bloggers, SMMs need this very tool to create lovely posts and stories for the accounts they work with.
Startup founders. Whether you need some graphic elements for your startup website, app, or your business social media accounts, this very service will be extremely helpful for you.
Students. The service offers many cool options for school and college students, which they can use in their reports, presentations, schedules, lesson plans, etc.
Entrepreneurs. The site allows you to create designs for flyers, advertisement banners, and announcements.
As you can see, this very service is rather useful for many people, which means that you definitely need such a cool tool in your life.
Canva Mobile App
Apart from the online editor, Canva also has a mobile application. The app is even easier to work with than the desktop version of the editor. At the same time, the app has much fewer functions than the web version but it has the most important thing, which is pre-made templates as well as editor for customizing them.
Using the application, you can create the following:
Posts for Instagram, Facebook, Twitter or any other social network;
Backgrounds for Facebook and Twitter;
Photo collages;
Posters;
Flyers;
Invitations;
Postcards;
Blog banners;
YouTube channel thumbnails and artworks;
Stories for Instagram;
Pinterest Charts;
Book or CD covers.
So even though you are not a designer, you still will enjoy using the mobile app.
Canva Templates for All Occasions
Certainly, there is a lot of pre-made Canva templates that you can purchase on various marketplaces. So if you are interested in those (and you probably are), let us have a brief look at the best Canva templates for all occasions.
Canva Resume Templates
1. Resume Template | Social Media Style by goldenstudios_au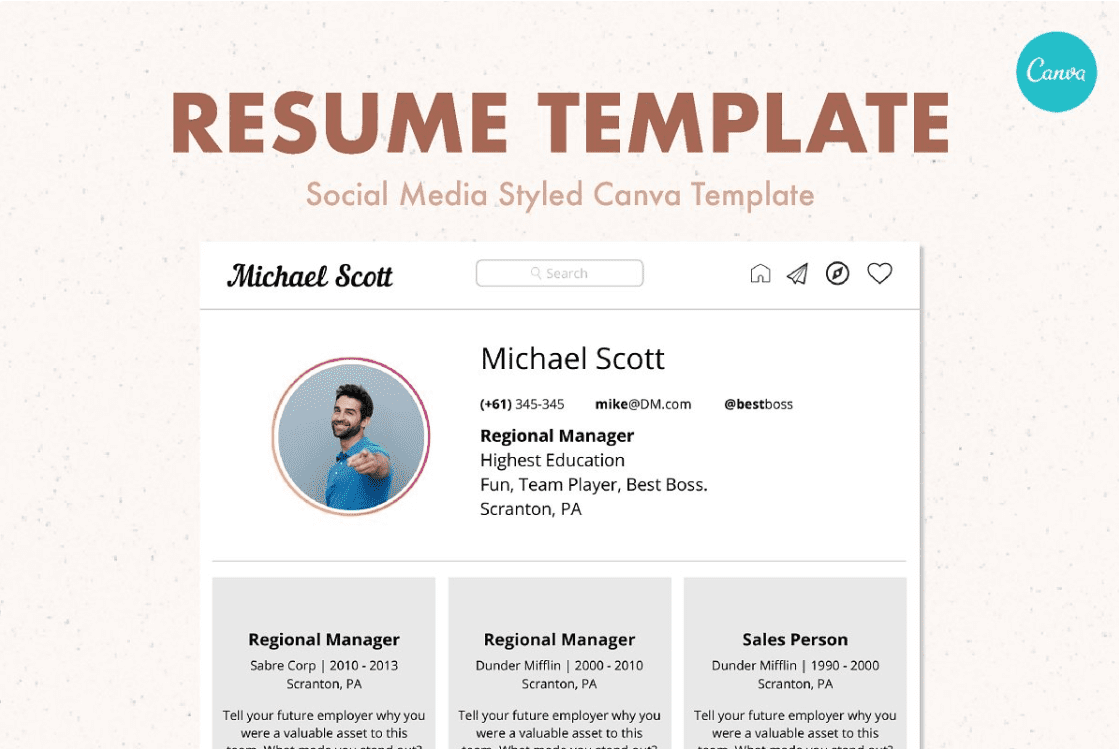 Price: $17
2. Clean Professional Resume Template by Design Solutions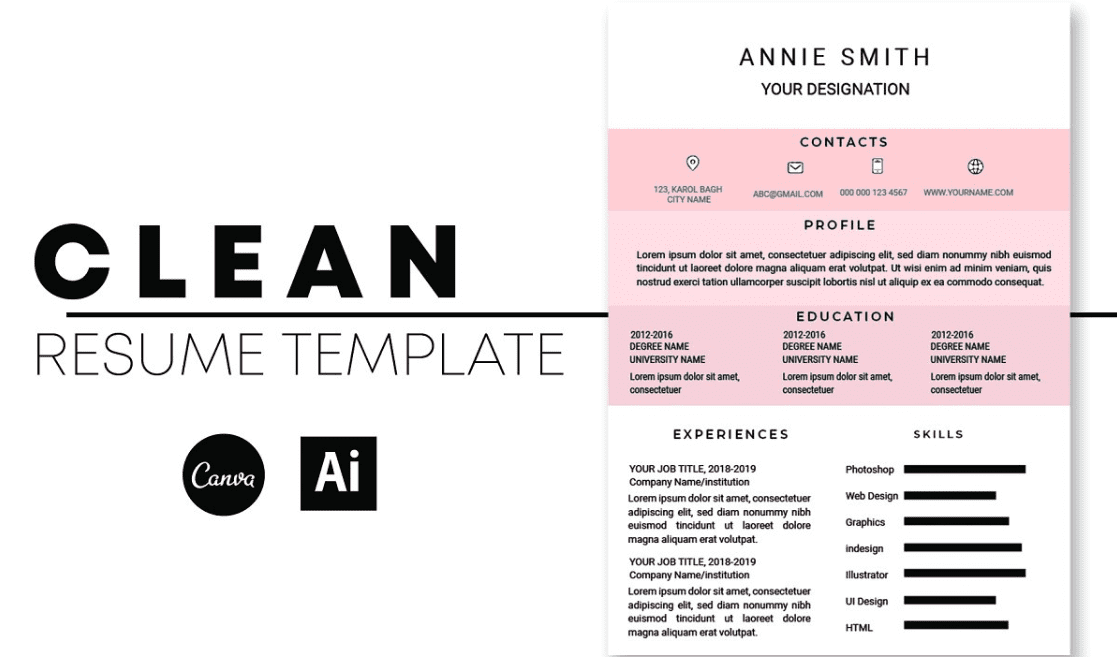 Price: $16
3. Black Modern Resume Template by Design Solutions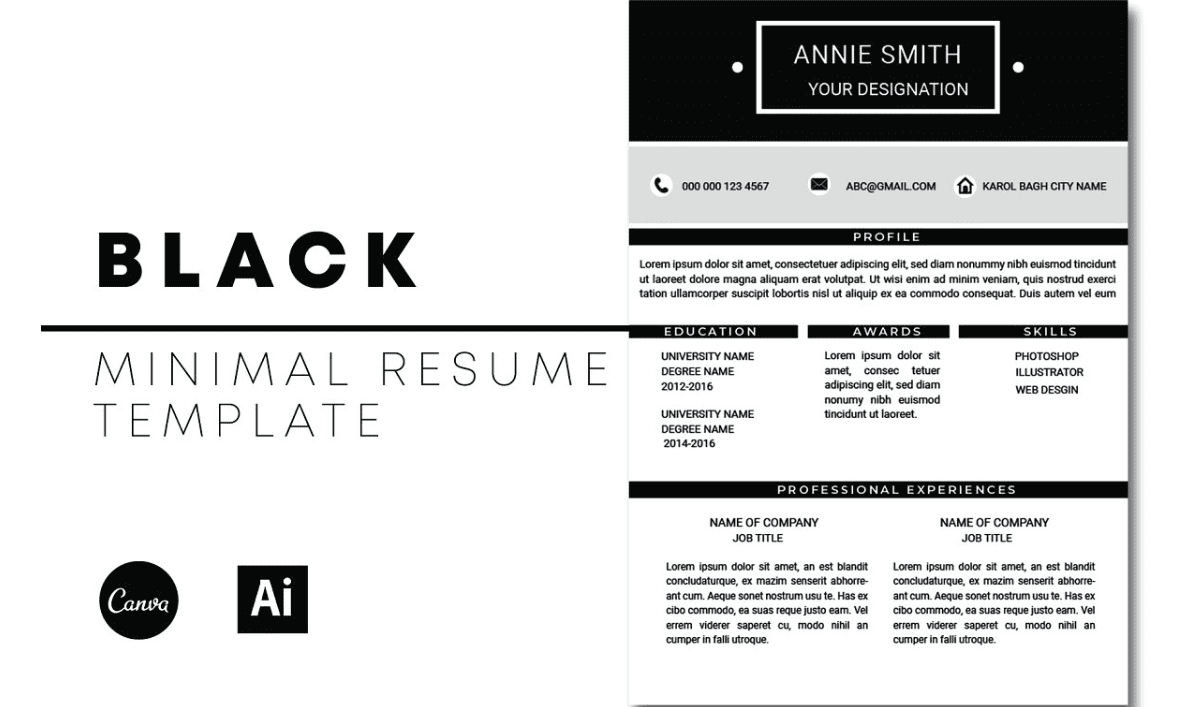 Price: $16
4. Canva Resume Template, Editable Resume, Digital Download, Artist Resume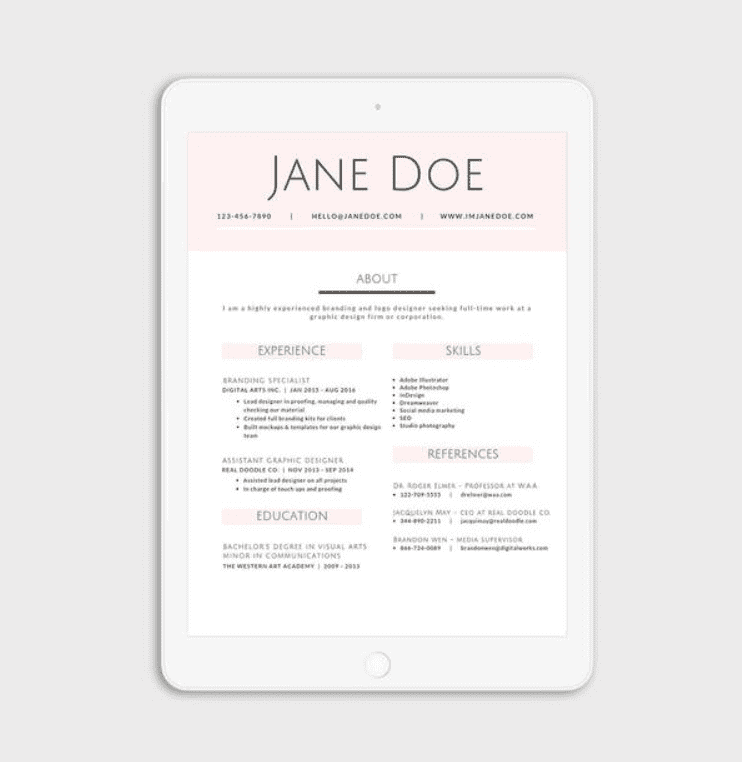 Price: $11
5. Modern, Creative Resume Canva Template for the young Professional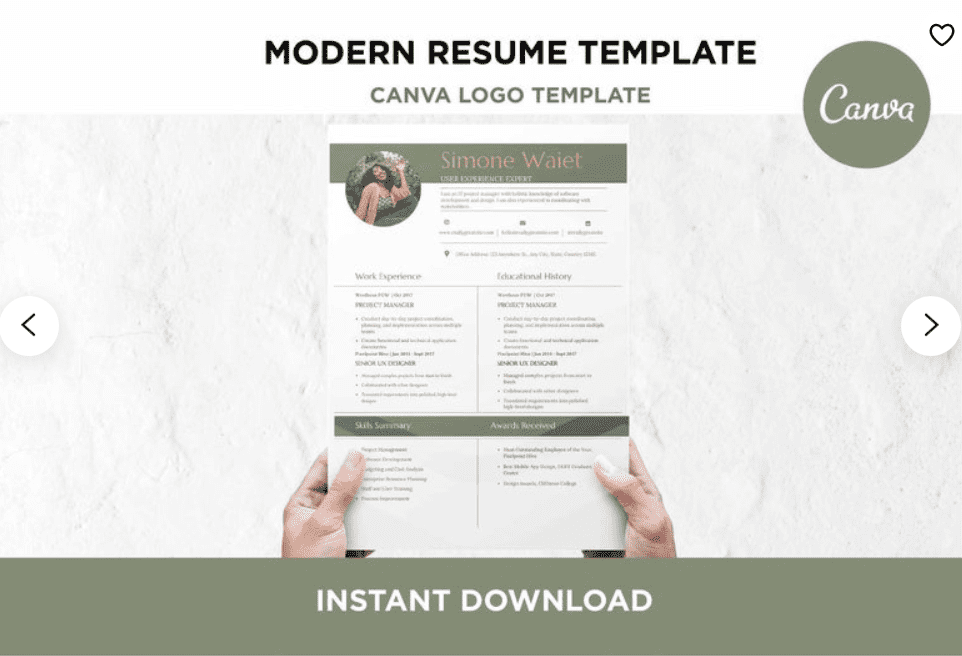 Price: $4.50
Canva PowerPoint Templates
6. Canva Business PowerPoint Presentation Template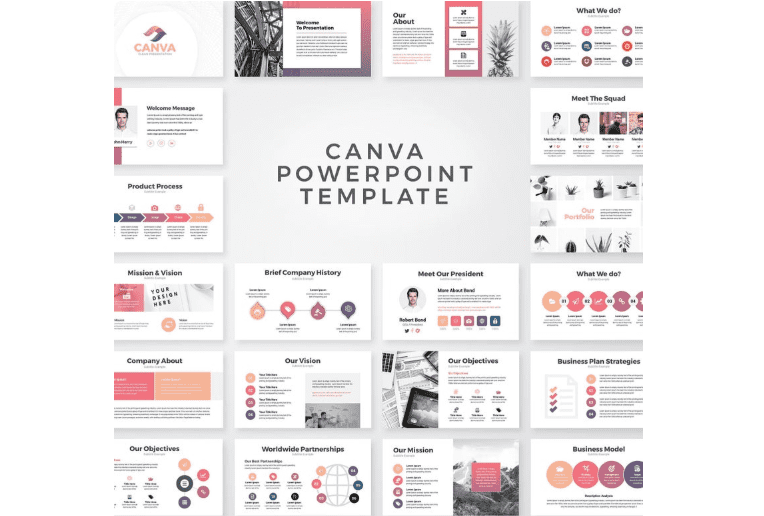 Price: $15
7. Course and Webinar Slide Deck – Pink by Katie Harp Creative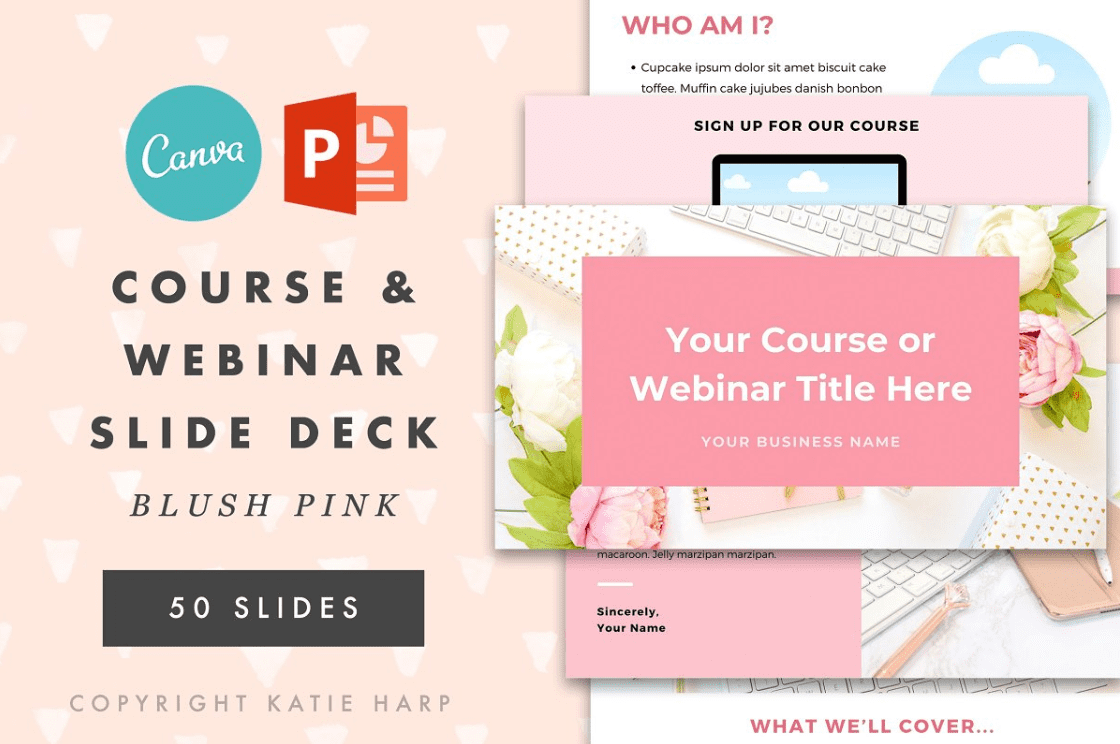 Price: $19
8. eCourse & Webinar Bundle | PPT Canva by Lady Boss Studio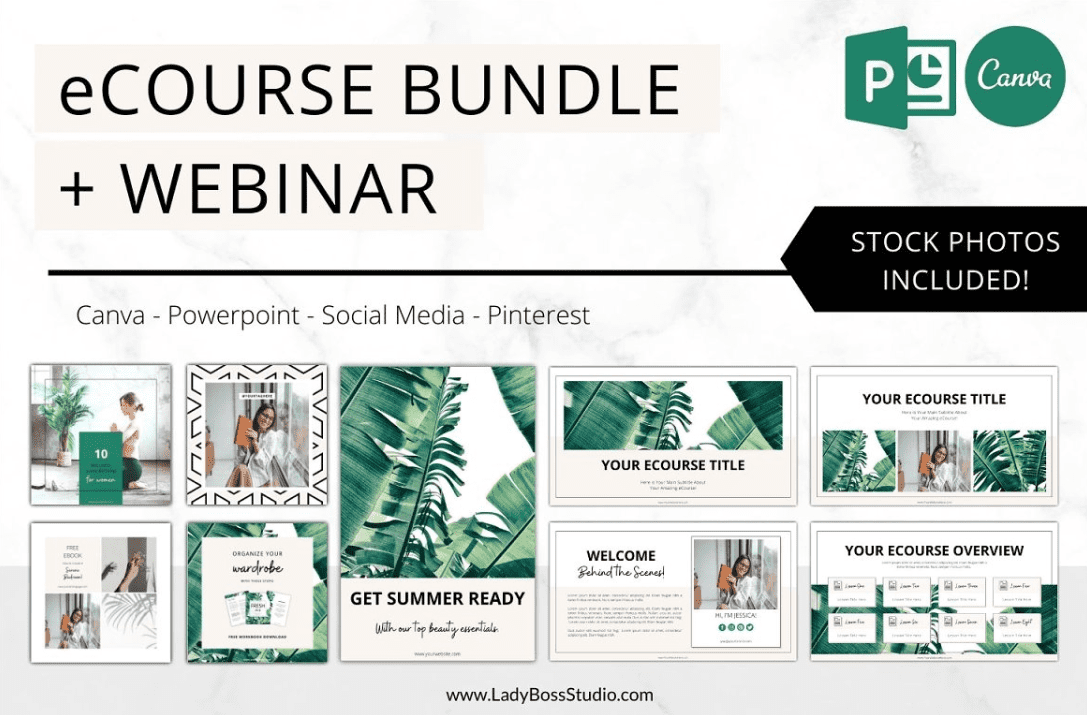 Price: $62
9. eCourse & Webinar Bundle | PPT Canva by Lady Boss Studio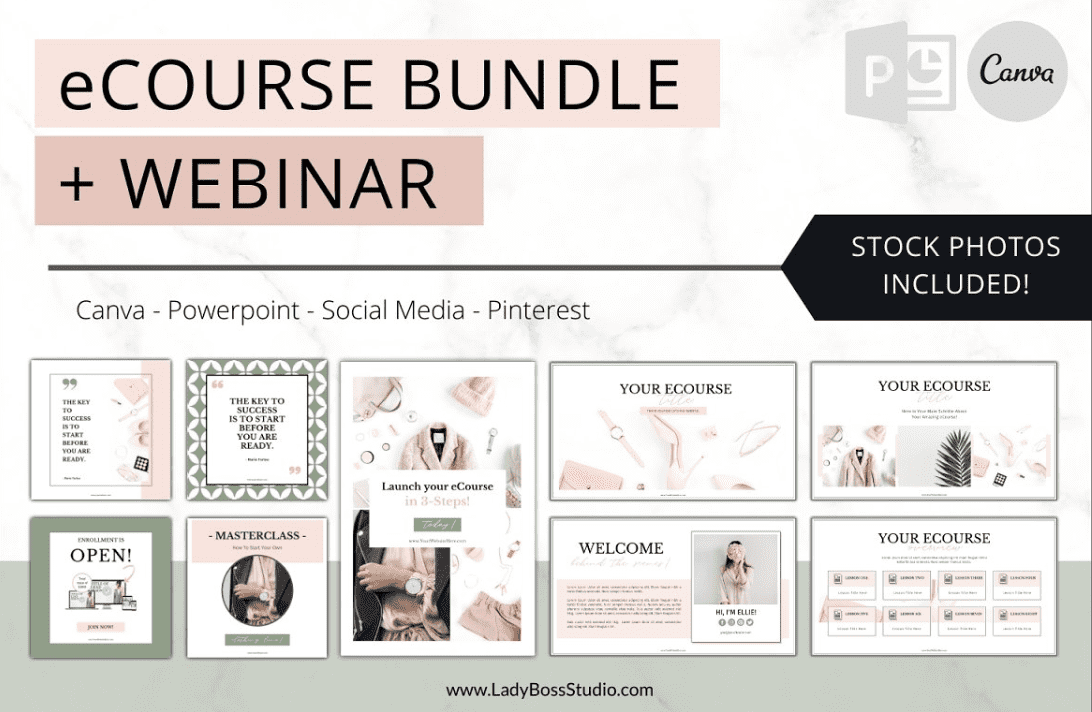 Price: $62
10. 10 CUSTOMIZABLE ONLINE COURSE template for Course Creator, Webinar Slide Deck Keynote, PowerPoint, Webinar Template, Canva templates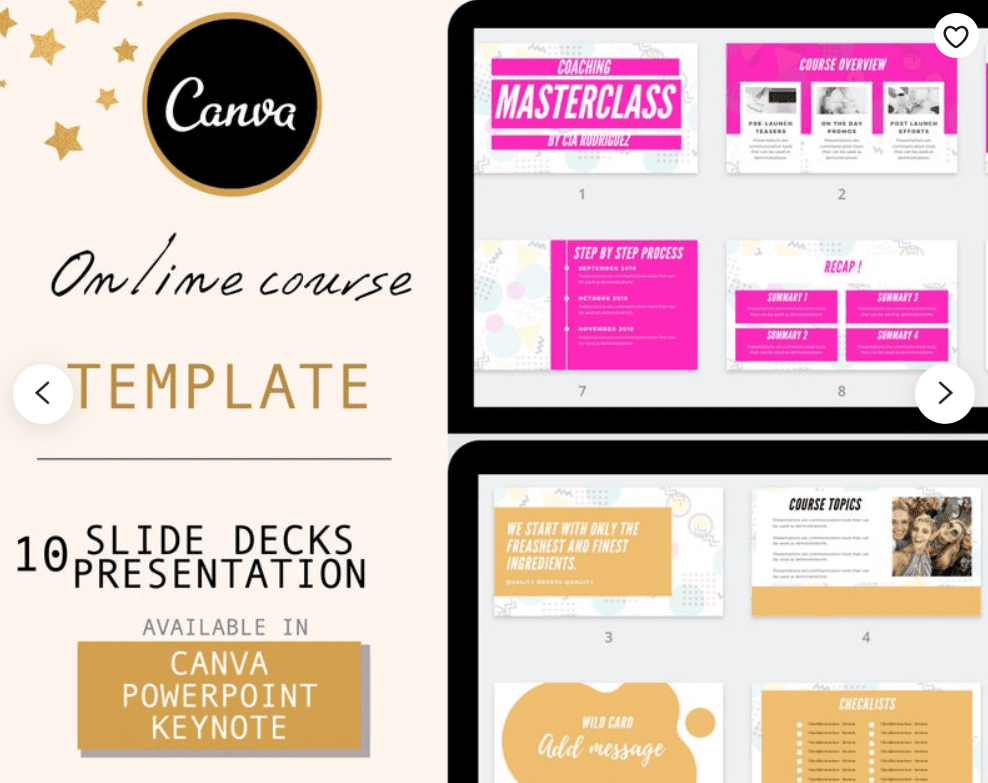 Price: $13
Canva Logo Templates
11. Canva Pre-Made Logo Templates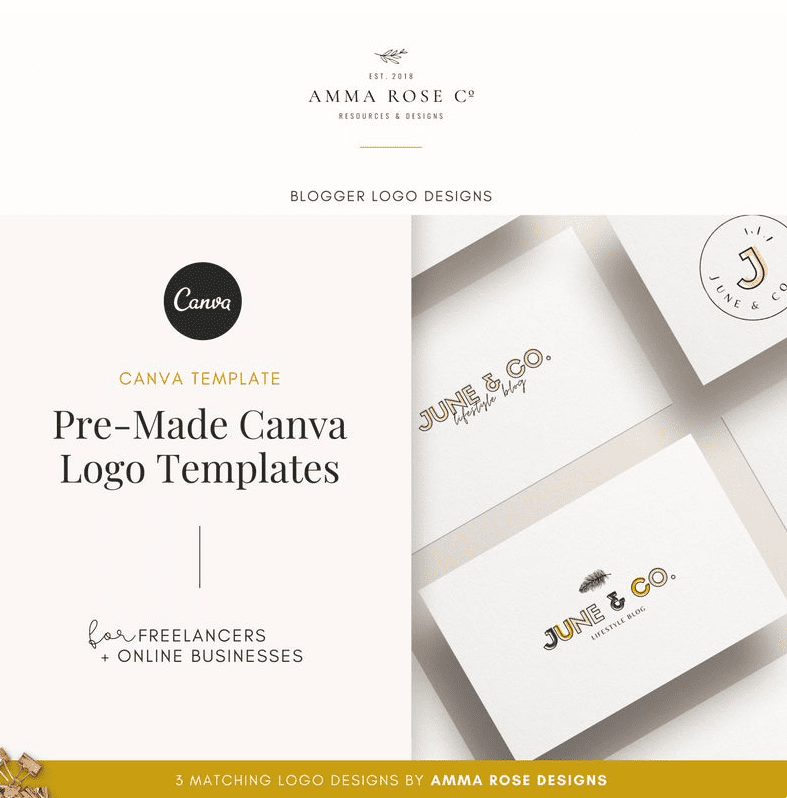 Price: $8.99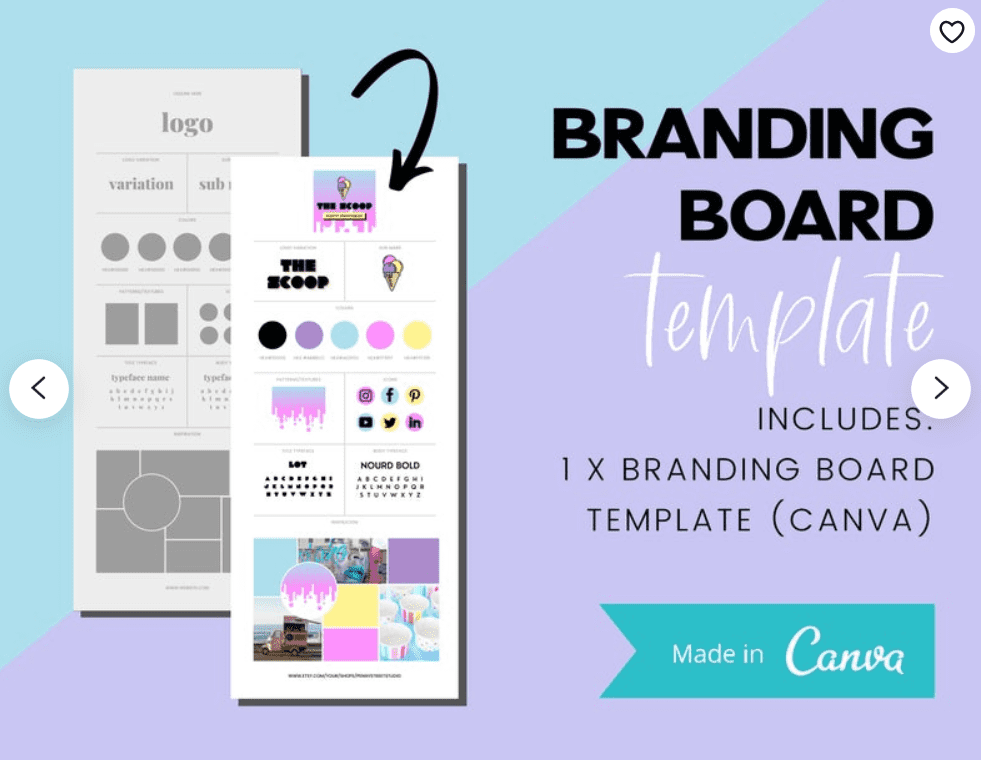 Price: $3.71
13. Branding Board Template Canva Gold by Lady Boss Studio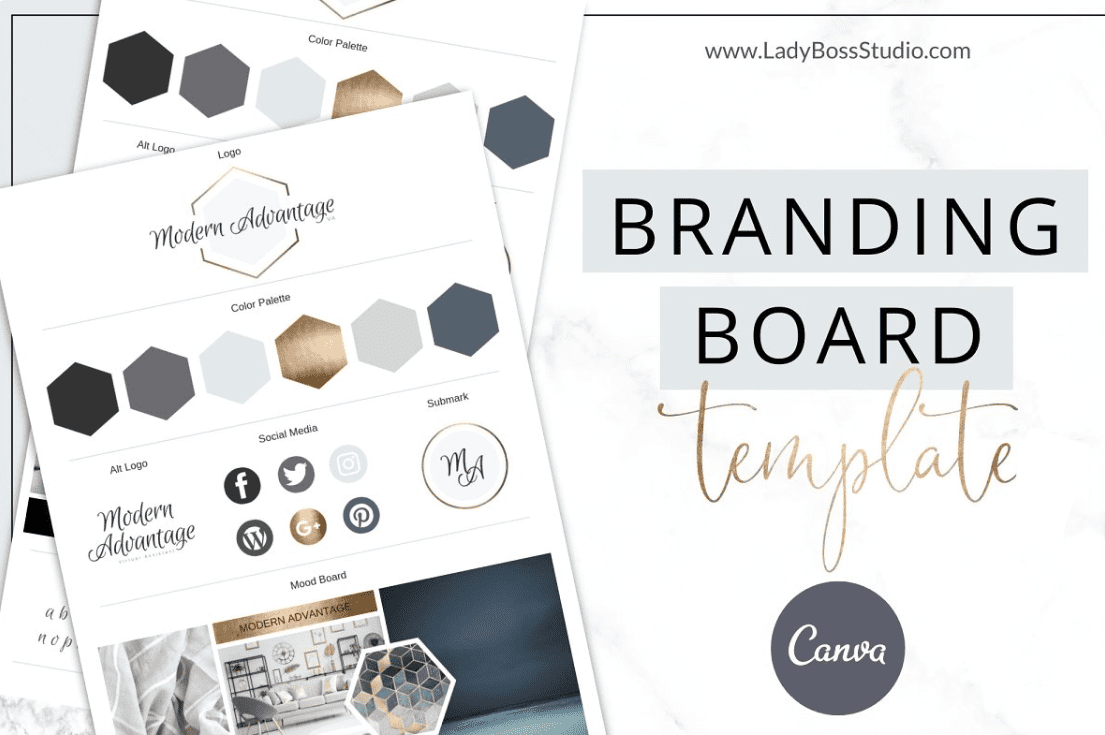 Price: $35
14. Branding Bundle Rose Gold Canva by Lady Boss Studio
Price: $110
15. Website Branding Kit Canva Rose Gold by Lady Boss Studio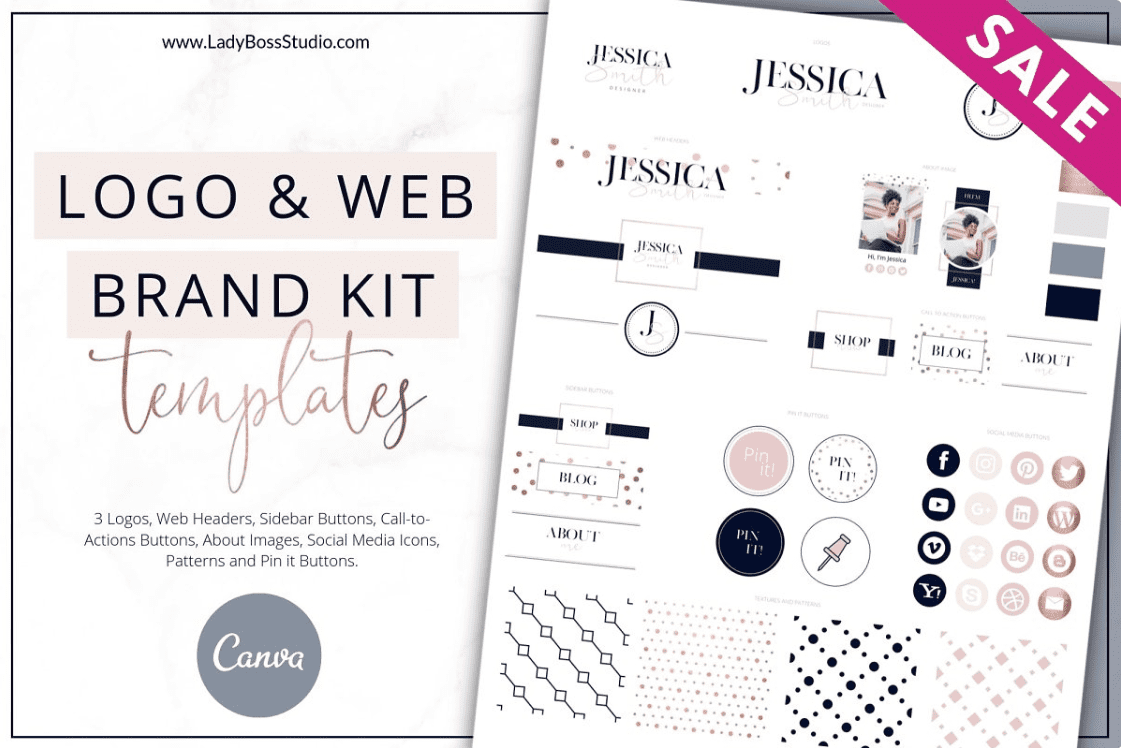 Price: $37
Canva Social Media Templates
16. Writers Social Media Pack + Stories by September 5th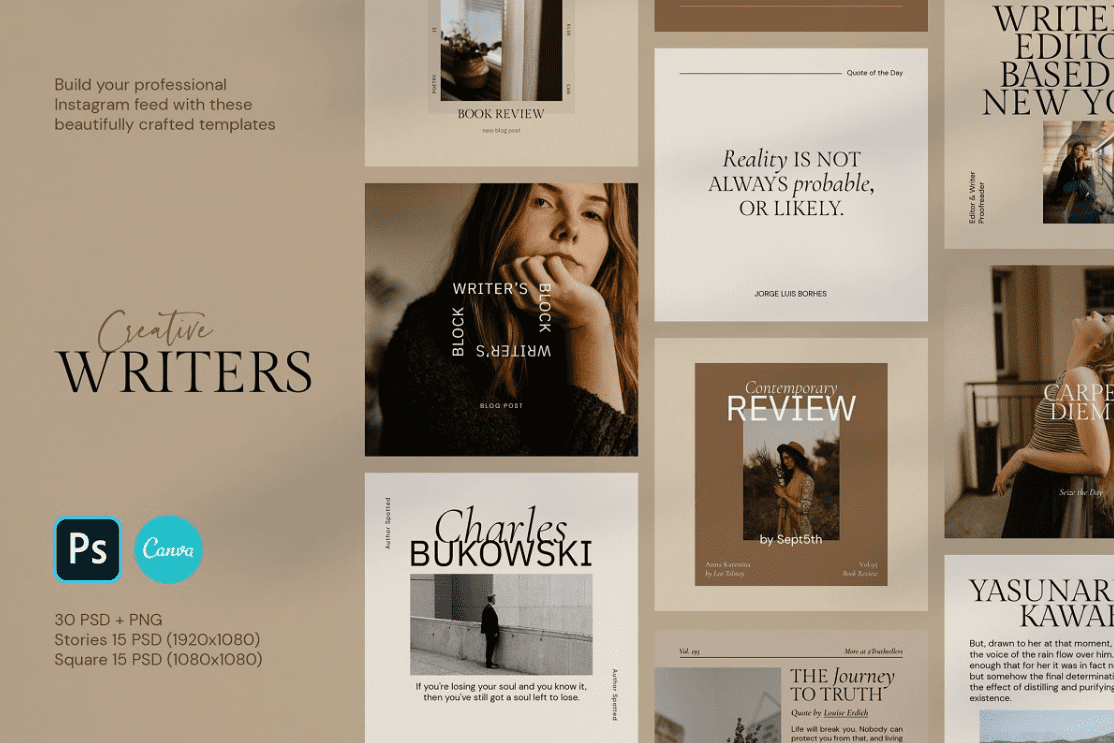 Price: $30
17. PUZZLE Bundle Instagram – PS & Canva by Eviory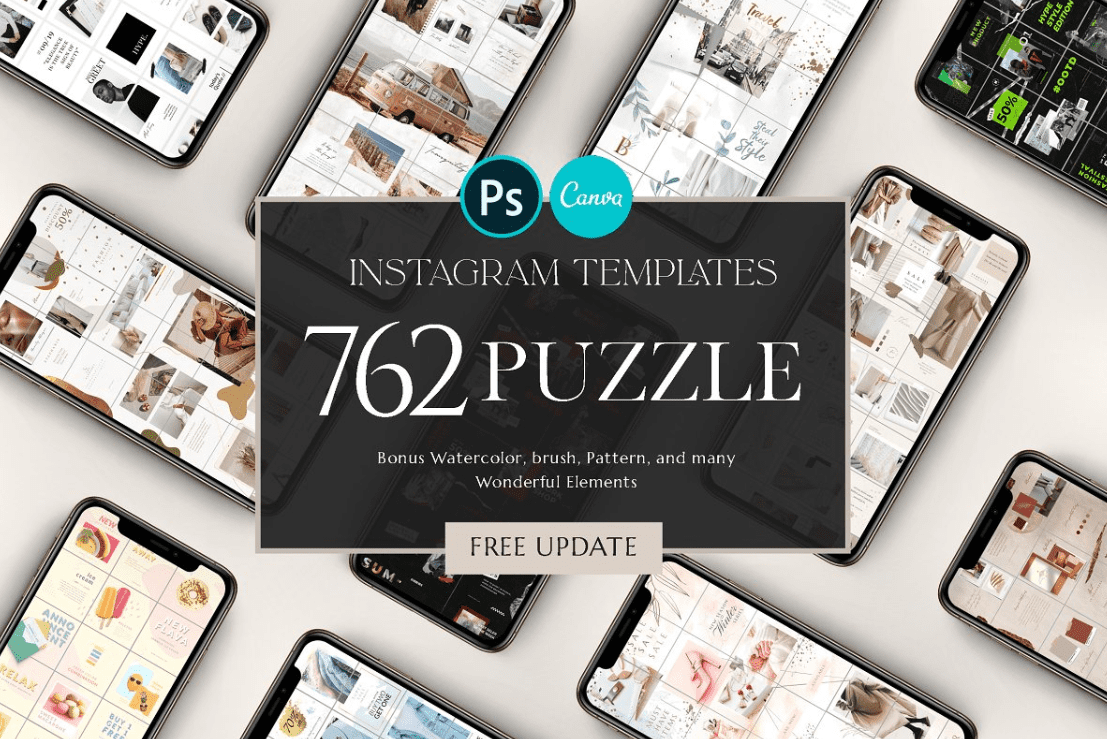 Price: $39
18. 5600 Instagram Editable Quotes CANVA by Eviory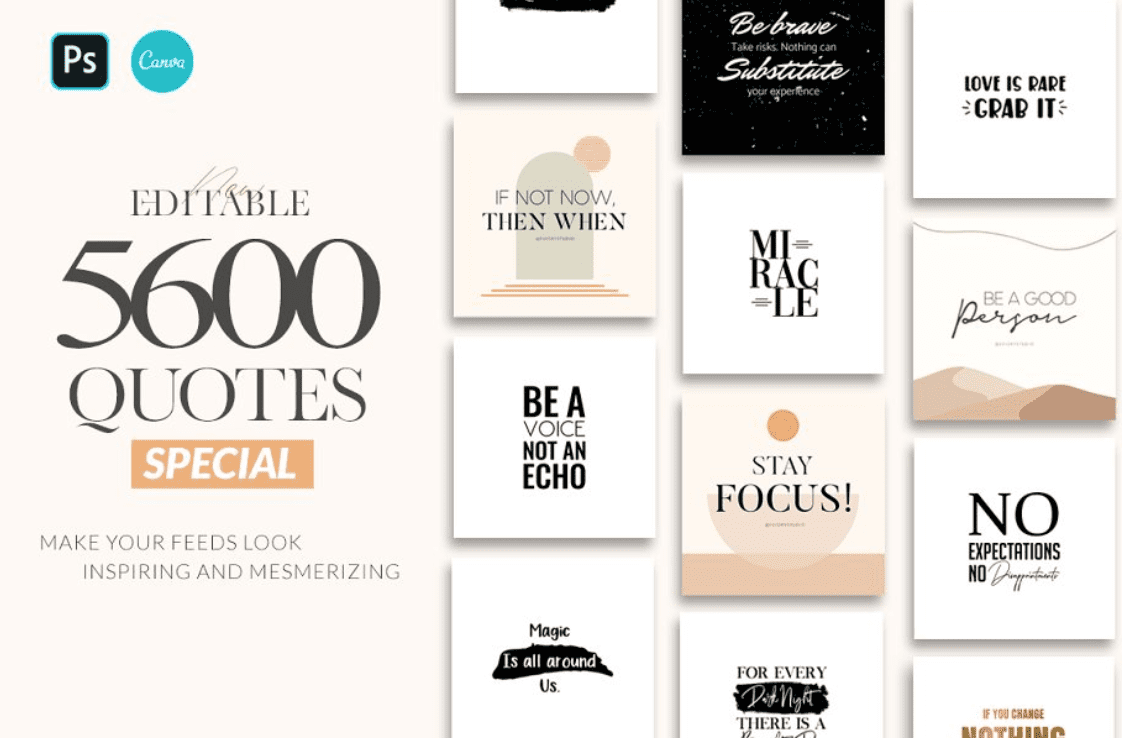 Price: $39
19. MED SPA, spa template, Canva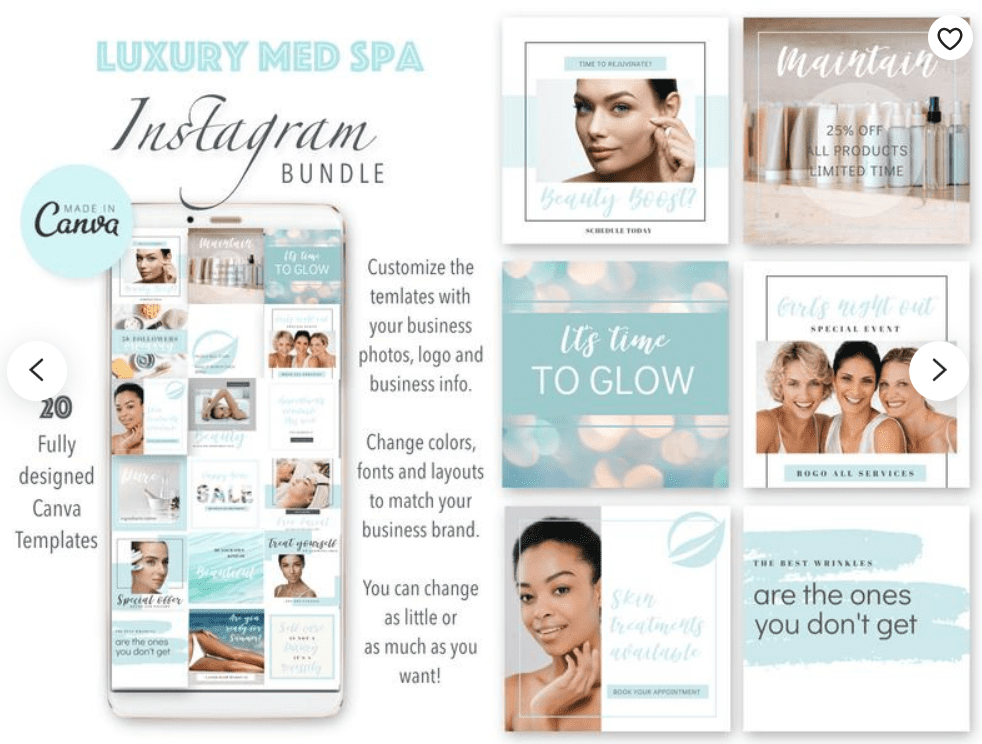 Price: $23
20. 30 AUTUMN COACHING Instagram Feed Floral Templates, Social Media Posts, Modern Instagram Posts, Canva Template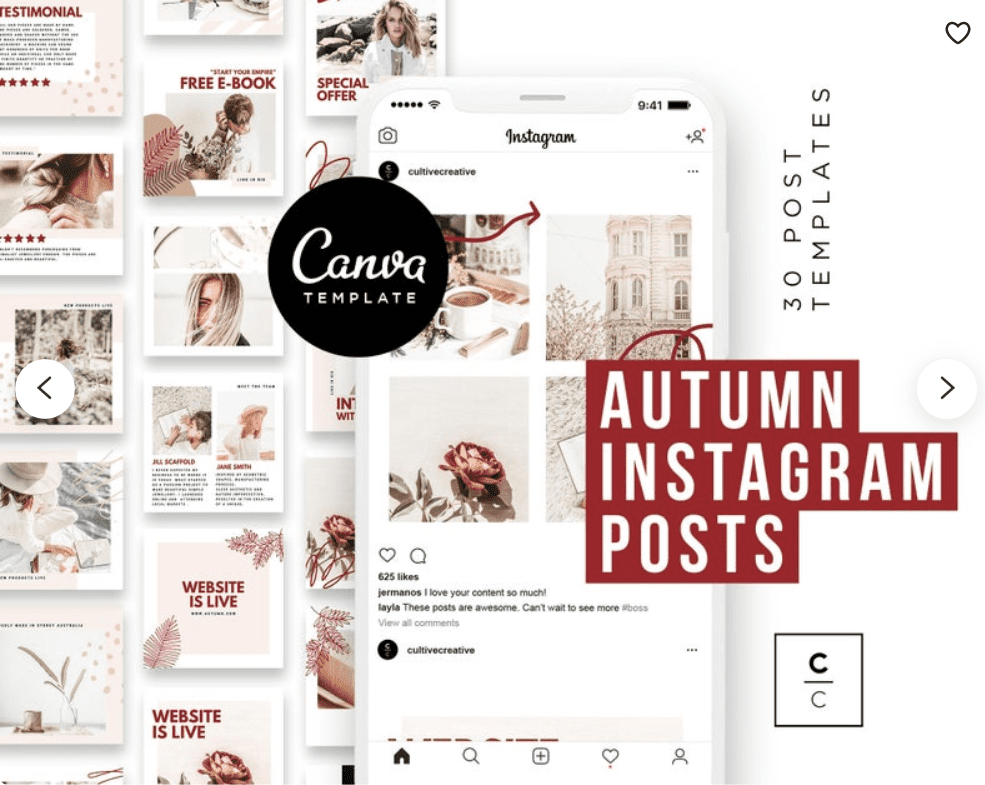 Price: $18.75
Canva Business Card Templates
21. Business Card Template | Editable Business Card | Canva Template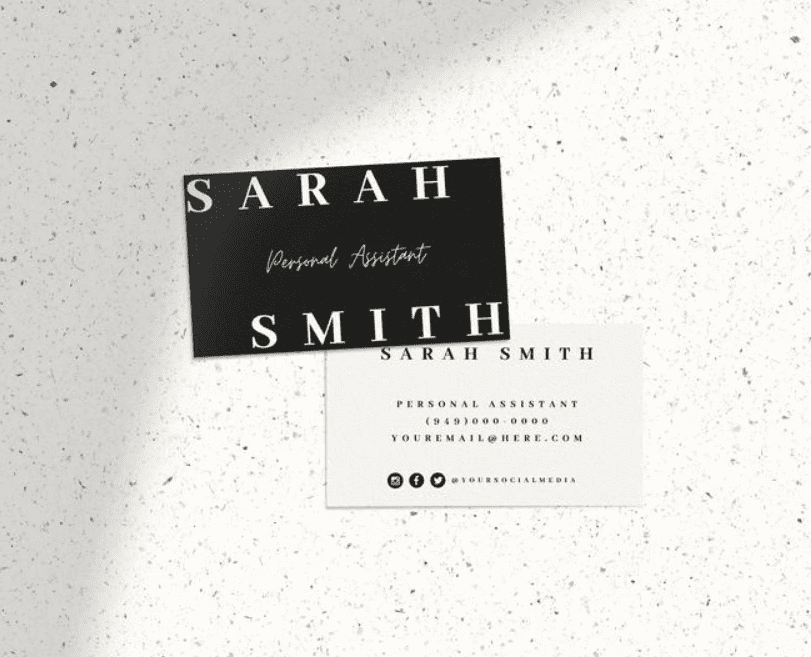 Price: $4.50
22. Business Card Bundle Photoshop Canva Customizable Template for Photographers & Creatives, Modern Clean Design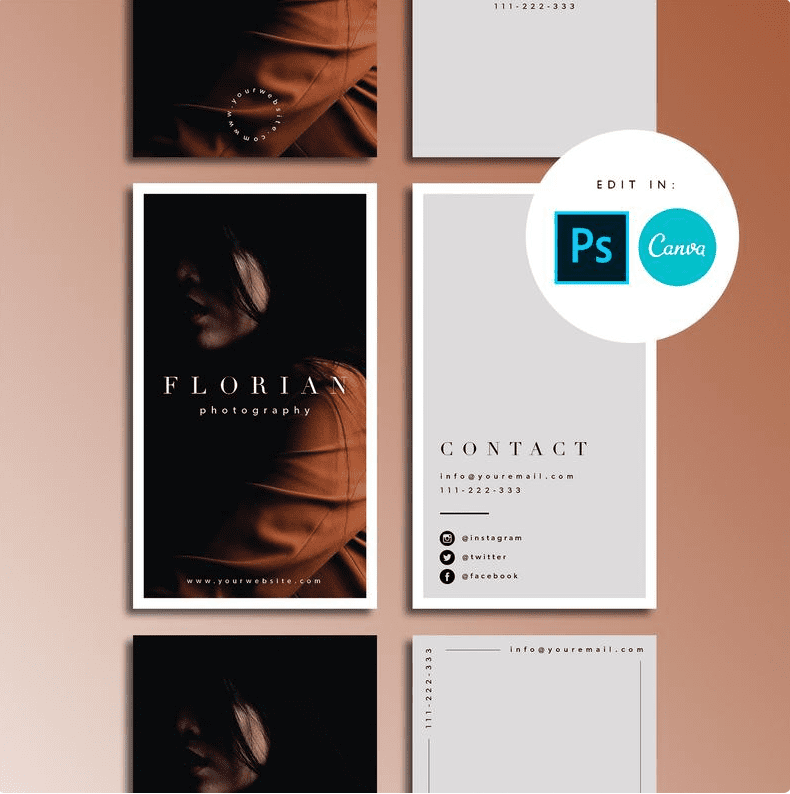 Price: $8
23. BUSINESS CARDS | 6 Urban Designs by 9″IDEAS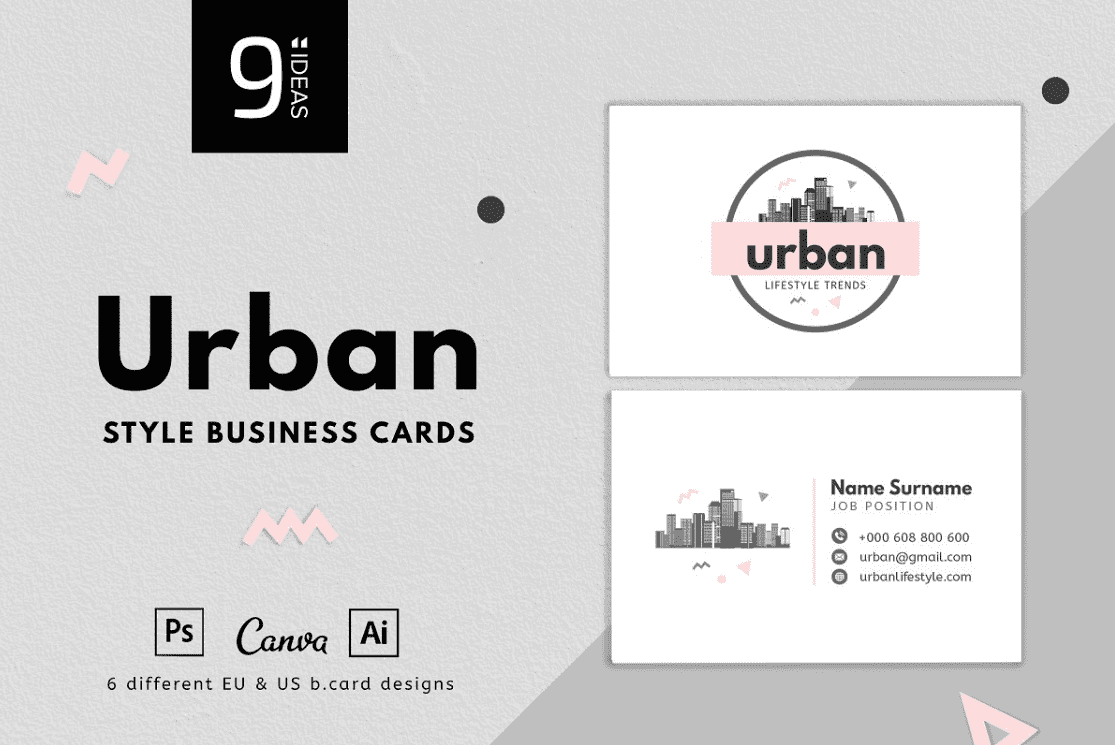 Price: $11
24. Simple Gradient Business Card by Meknya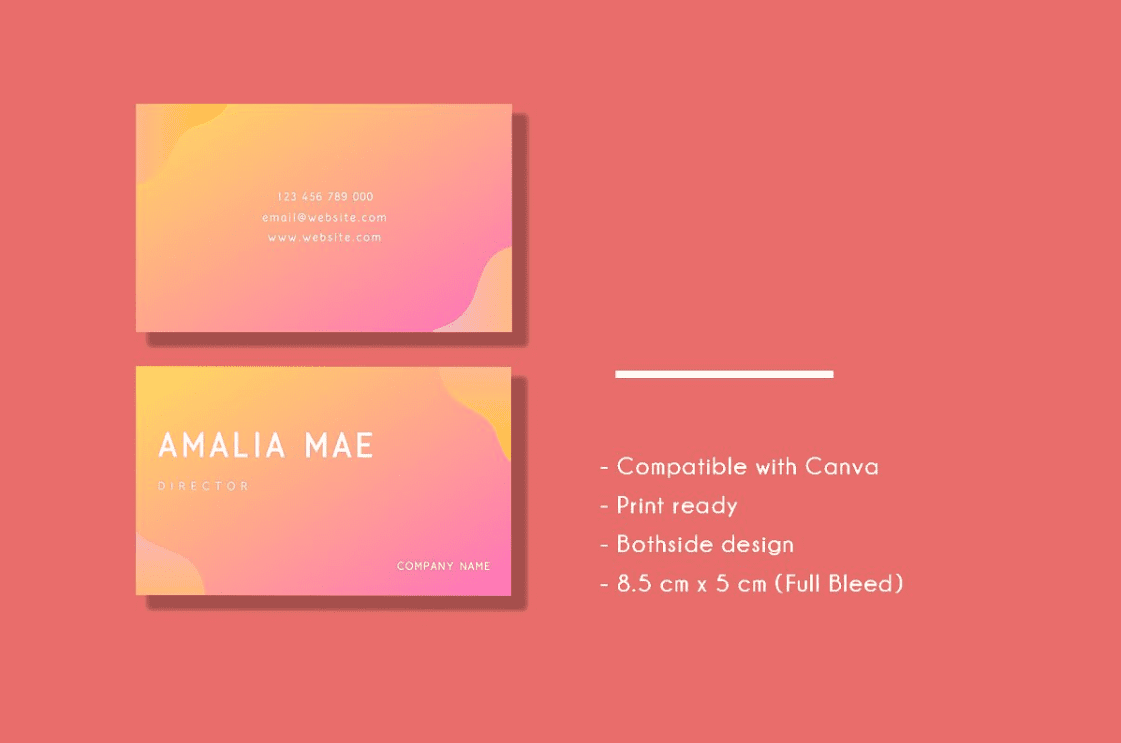 Price: $15
25. Canva Real Estate Business Card Template with Photo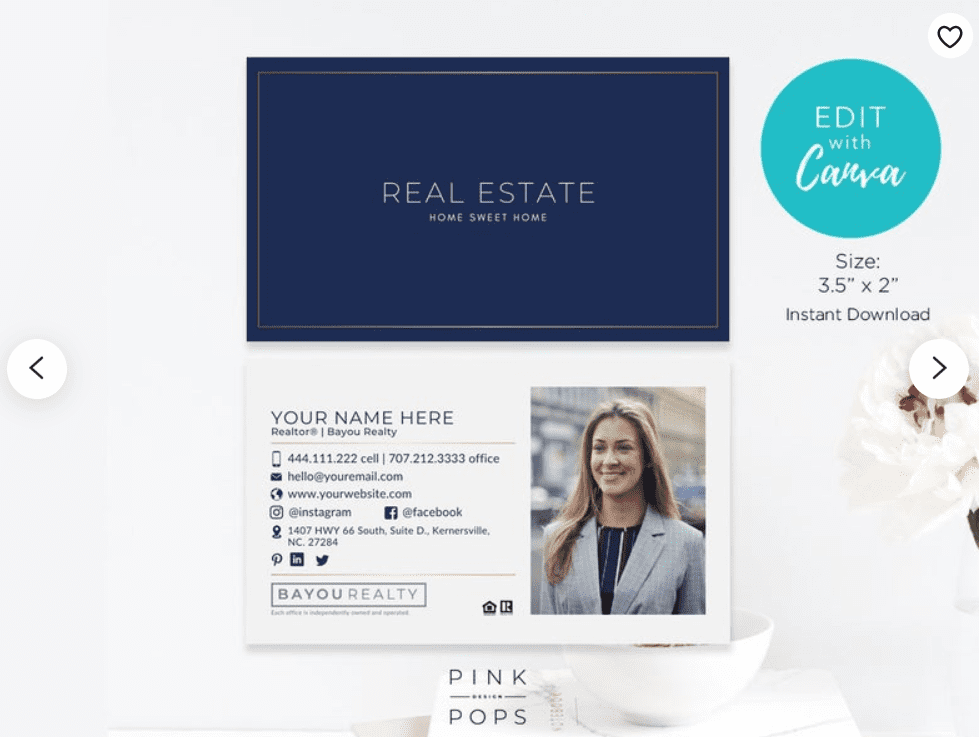 Price: $10
Canva Collage Templates
26. Real Estate Instagram Puzzle Template for Canva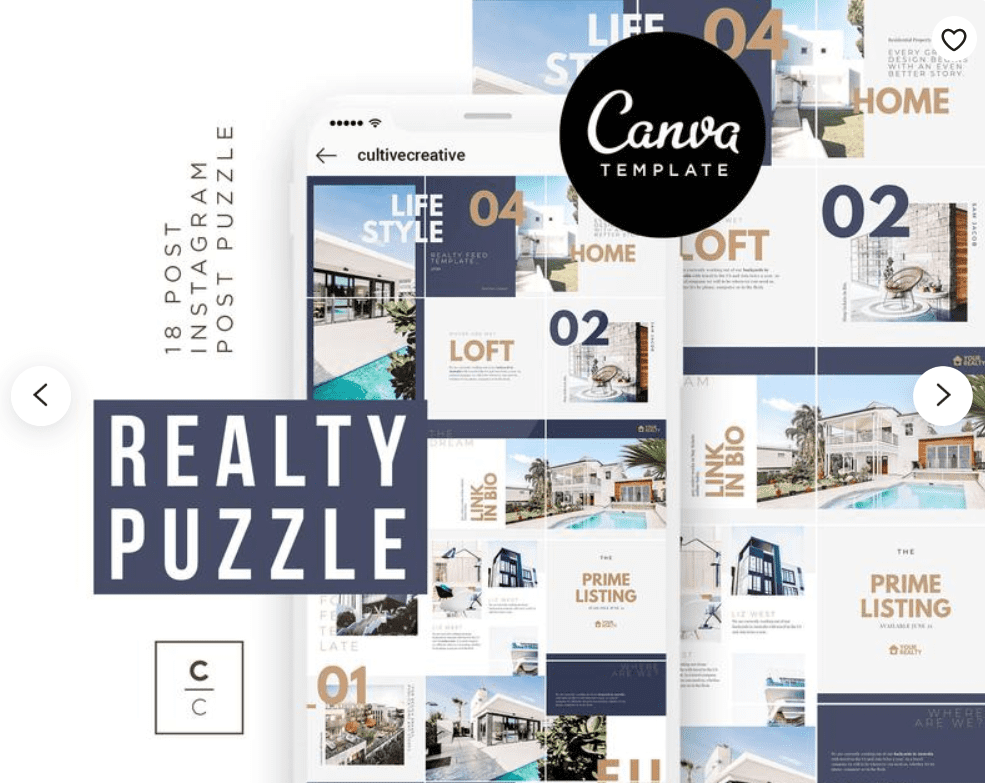 Price: $15
27. Octavia Instagram puzzle | CANVA by Studio Loire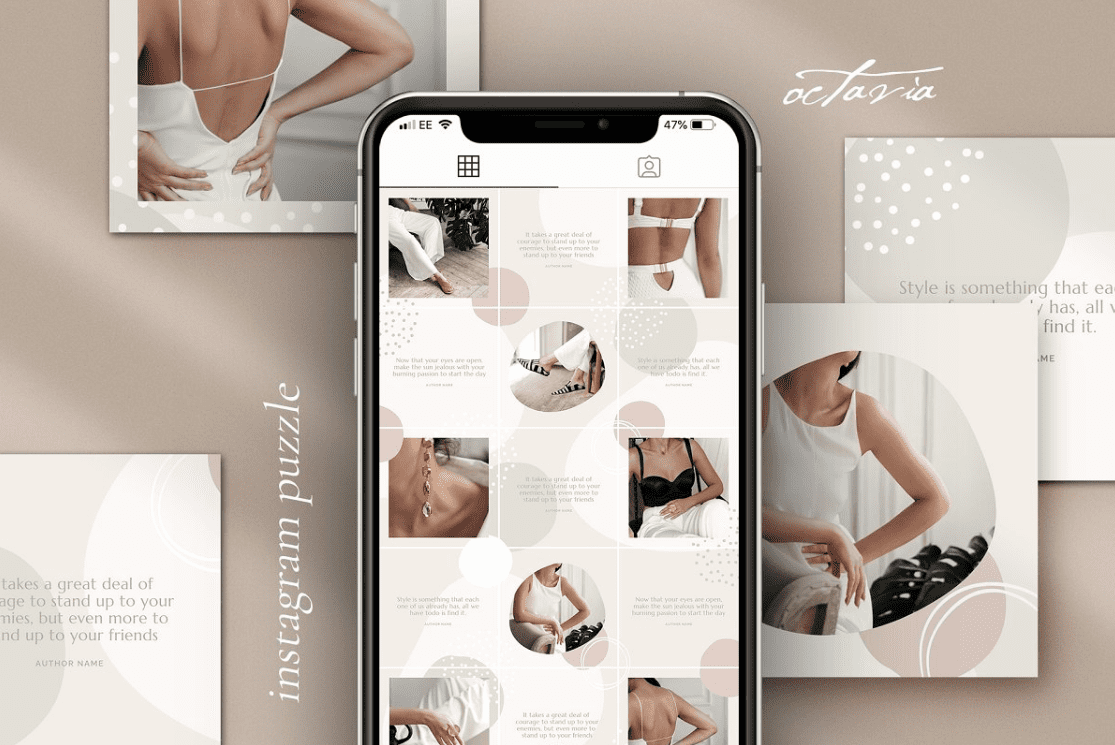 Price: $33
28. Brand Board Template Canva + Adobe by Basil & Bark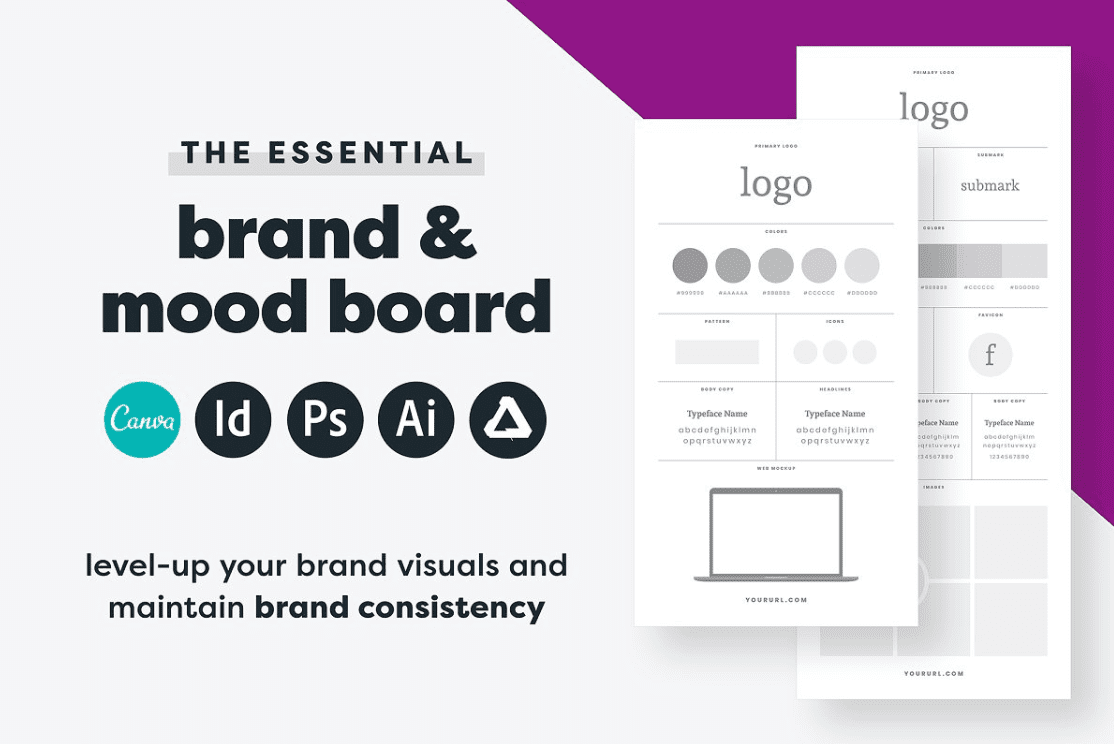 Price: $6
29. Linnéa Instagram puzzle | CANVA by Studio Loire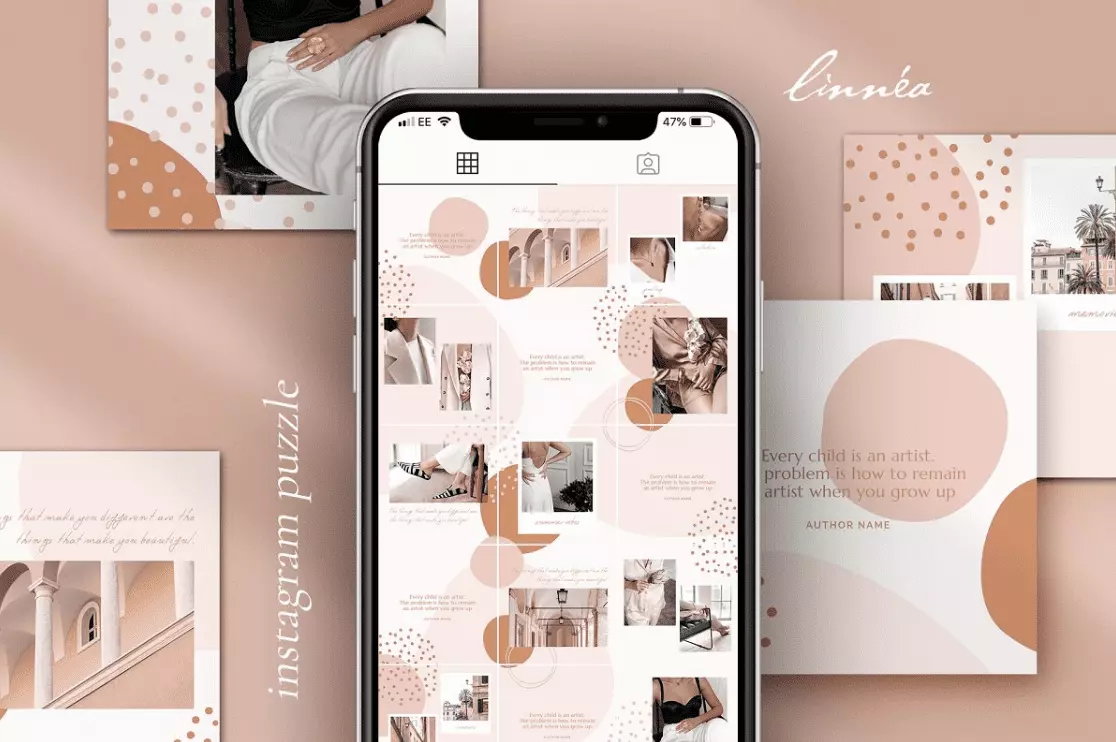 Price: $33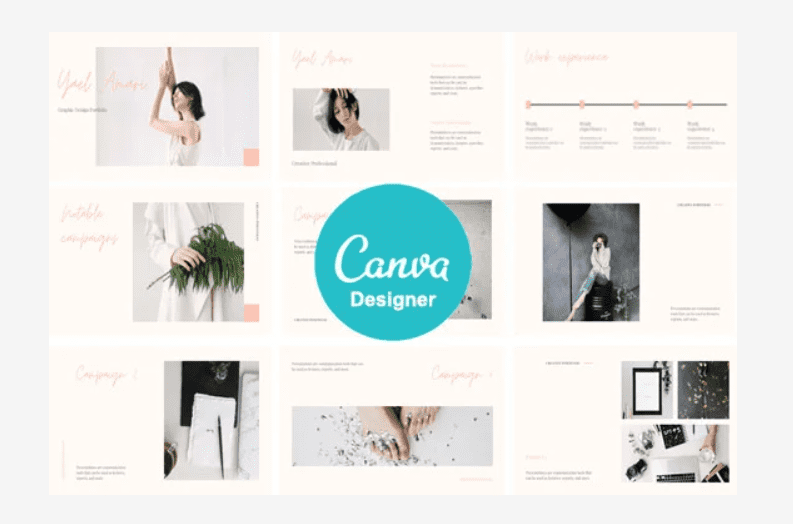 Price: €18.19
Canva Infographic Templates
31. Canva Infographic Template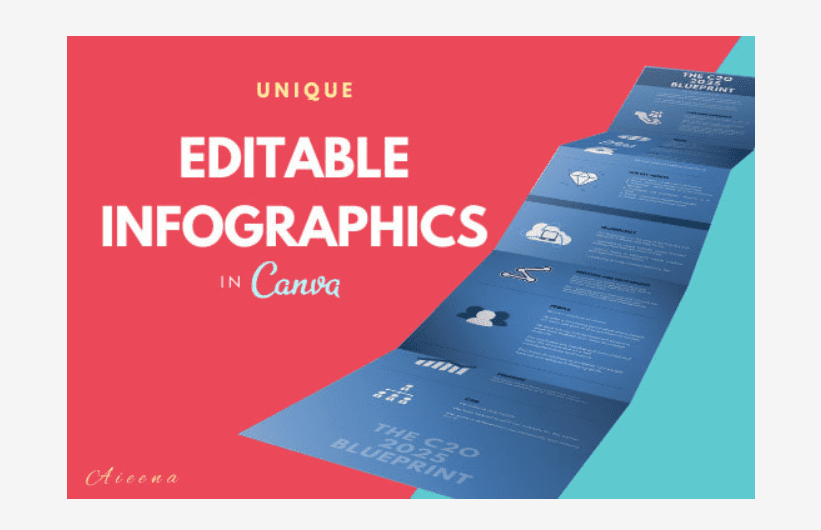 Price: €27.29
32. Voodoo Presentation 3.2 – Updated! by TemplateZuu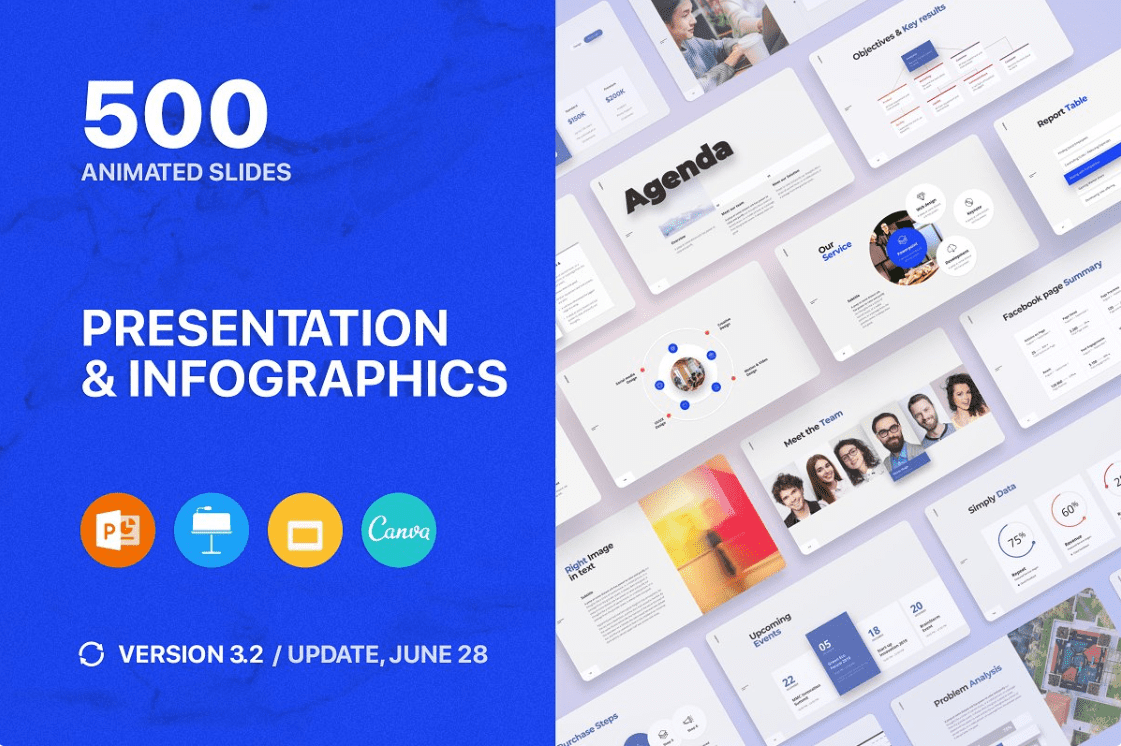 Price: $29
33. Canva Instagram for Thought Leaders by ProductiveandFree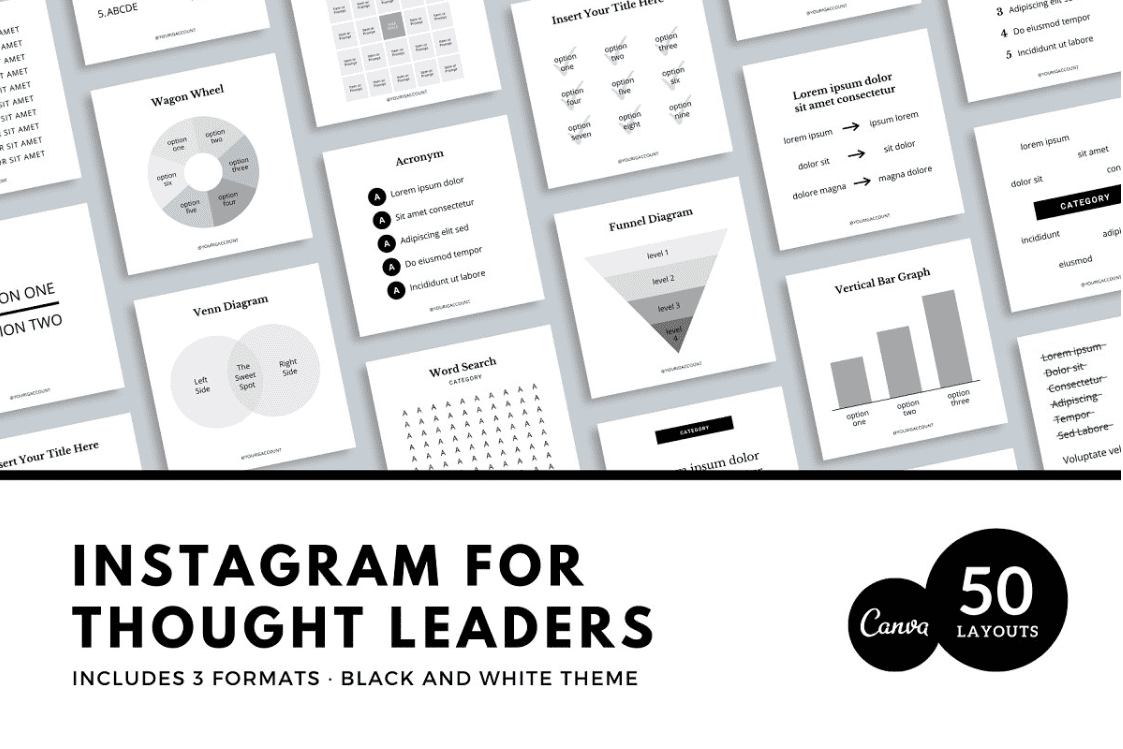 Price: $39
34. Charts and Graphs Social Kit by Sparrow & Snow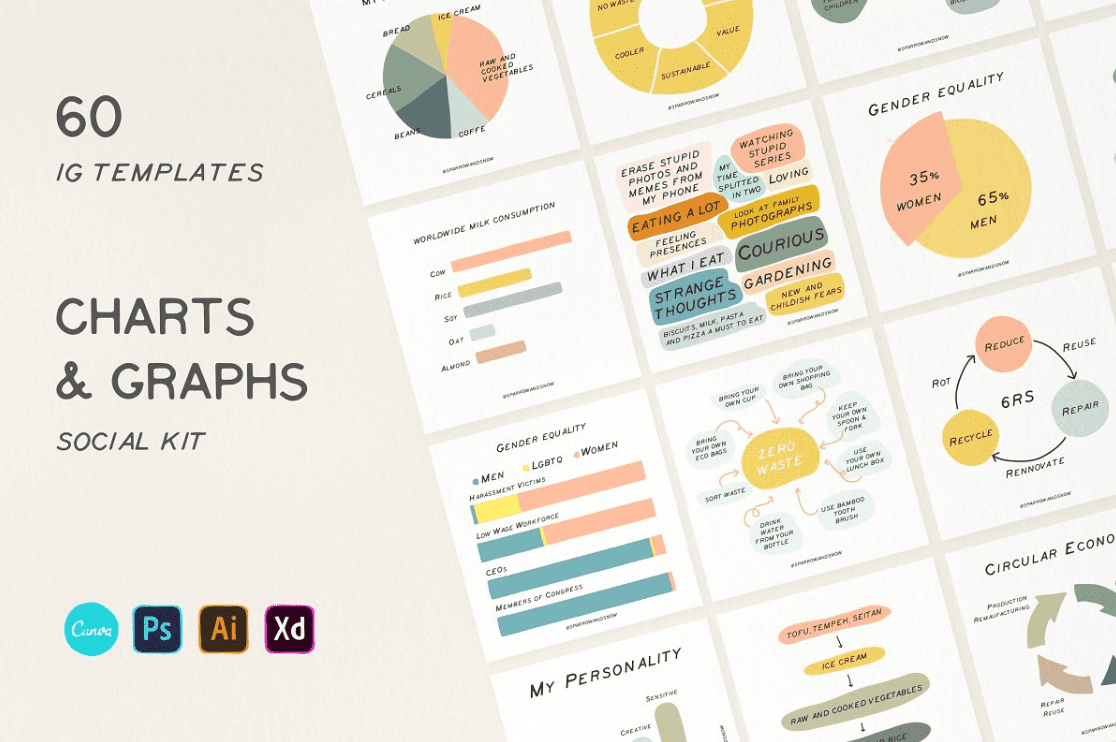 Price: $35
35. Real Estate Utility Information Sheet for Buyers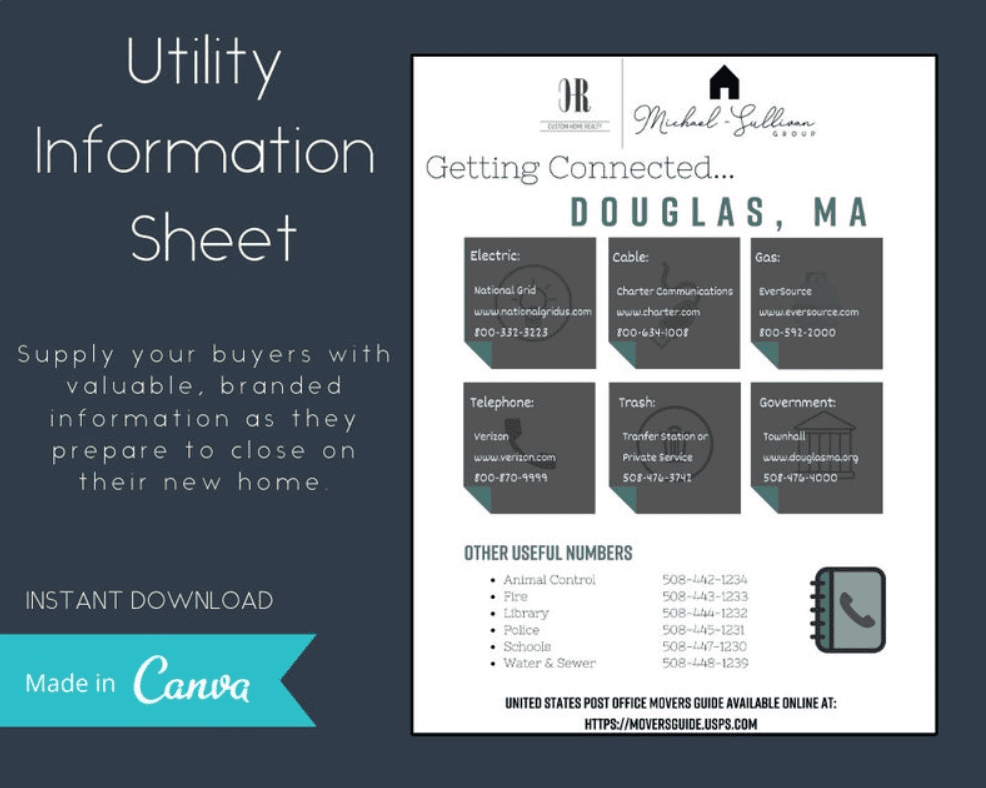 Price: $2.50
Canva Templates Free
36. 195+ Visual Marketing Design Templates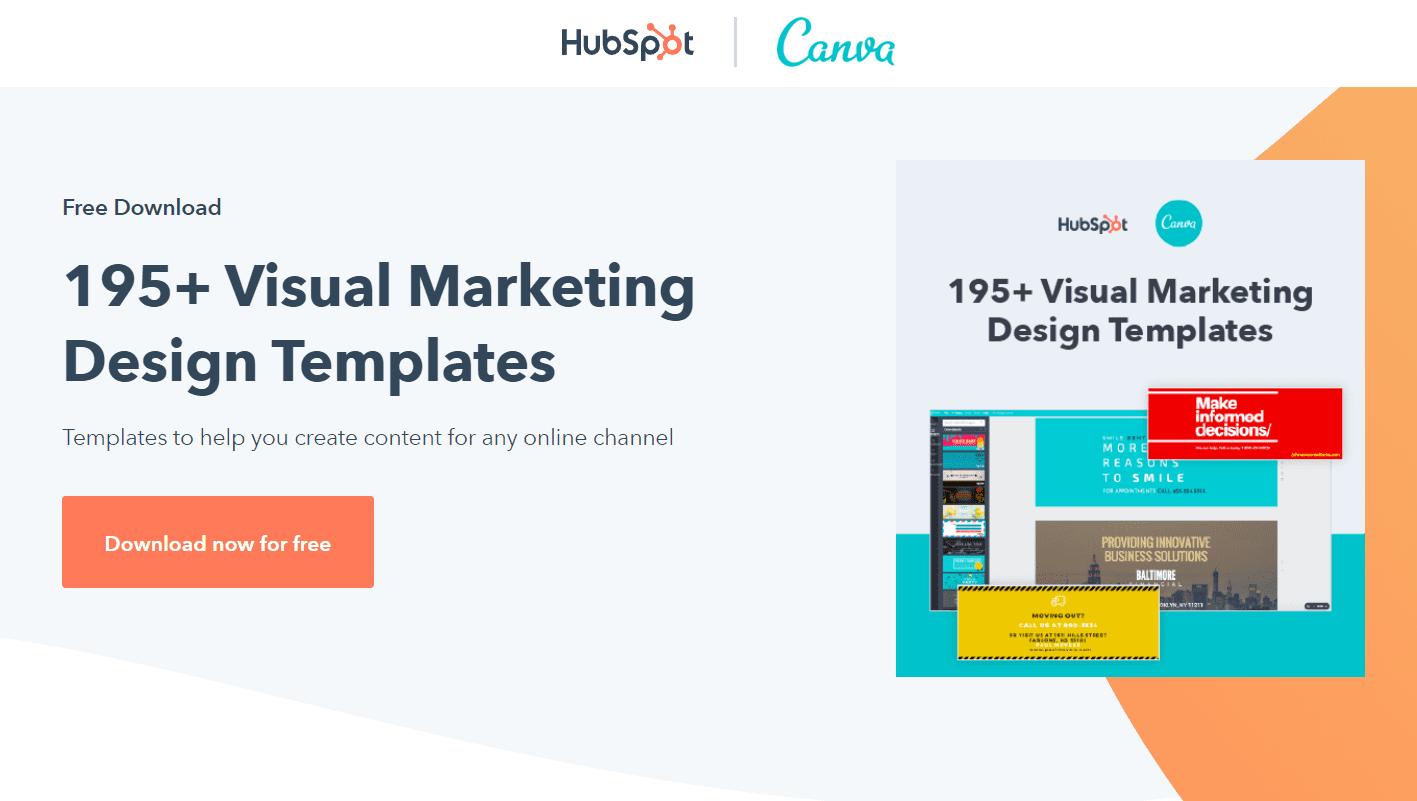 37. Gray Pattern Employee of the Month Certificate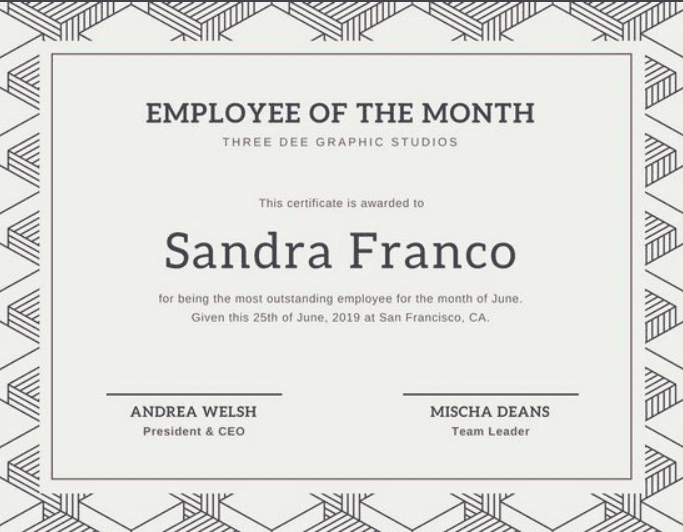 38. Brown with Wood Texture Groundhog Day Invitation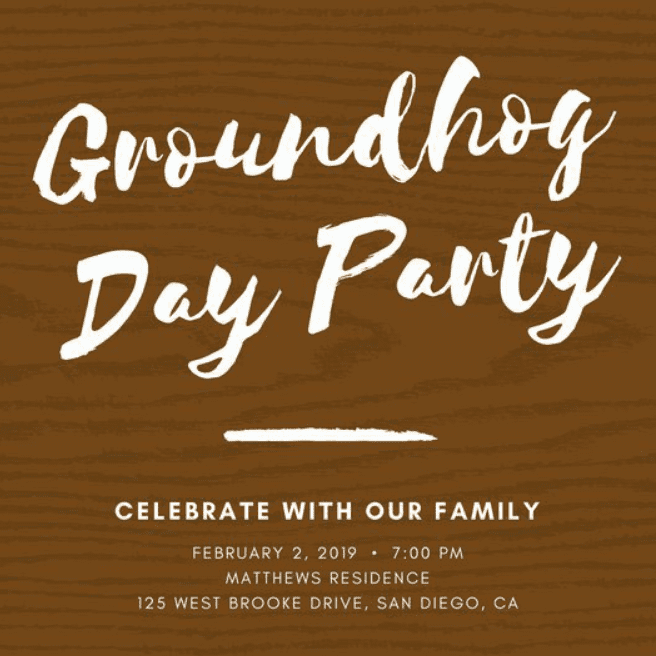 39. Light Blue Cube Pattern Breakfast Menu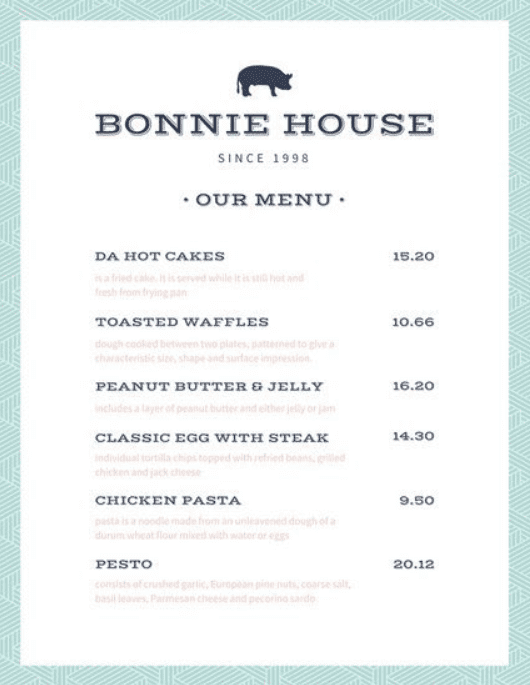 40. Heart Pattern Engagement Announcement Blog Graphic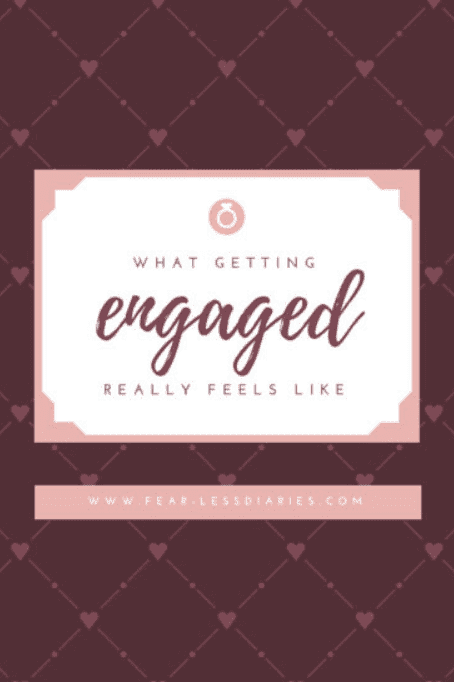 Canva Instagram Templates
41. Simplistic Social Media Post Canva Template Bundle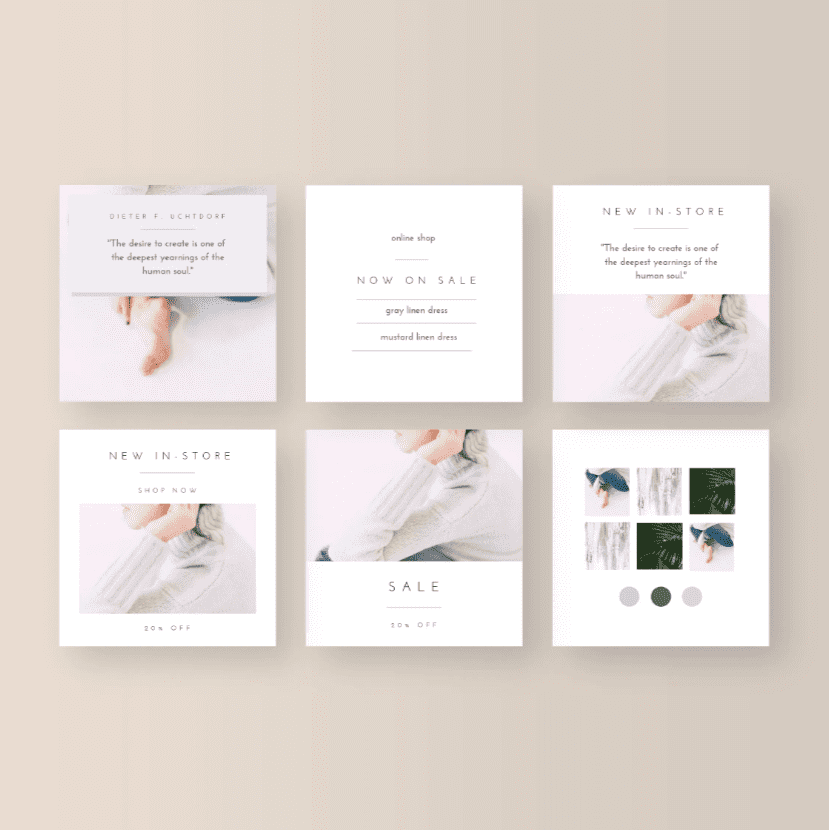 Price: $12.16
Price: $25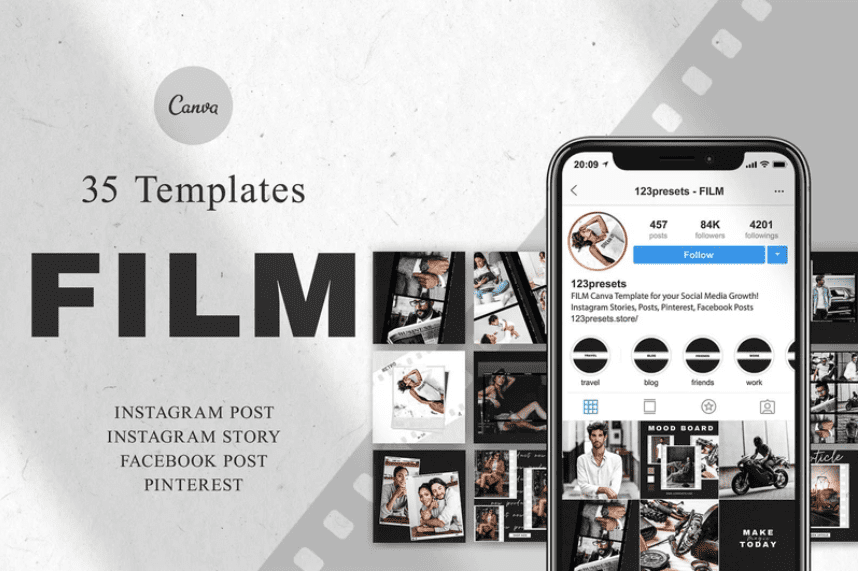 Price: $25
44. Instagram Puzzle Bundle No.2 | CANVA by Studio Loire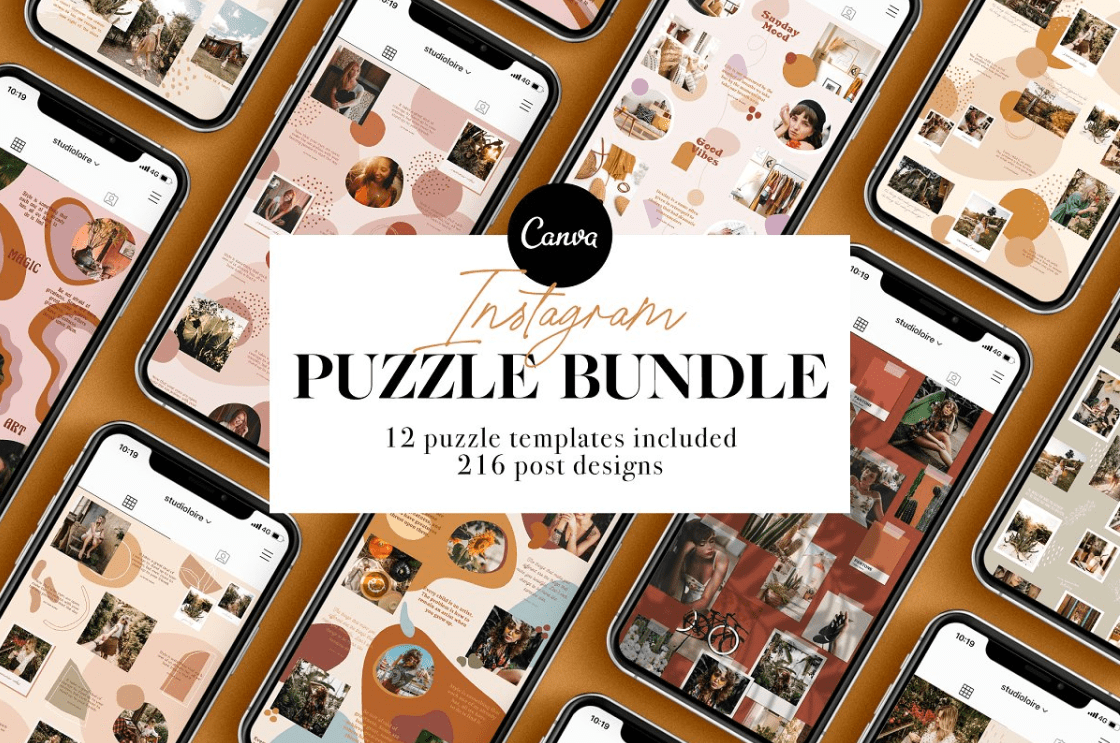 Price: $49
45. Gold Instagram Post Template, Instagram Puzzle Feed Canva Template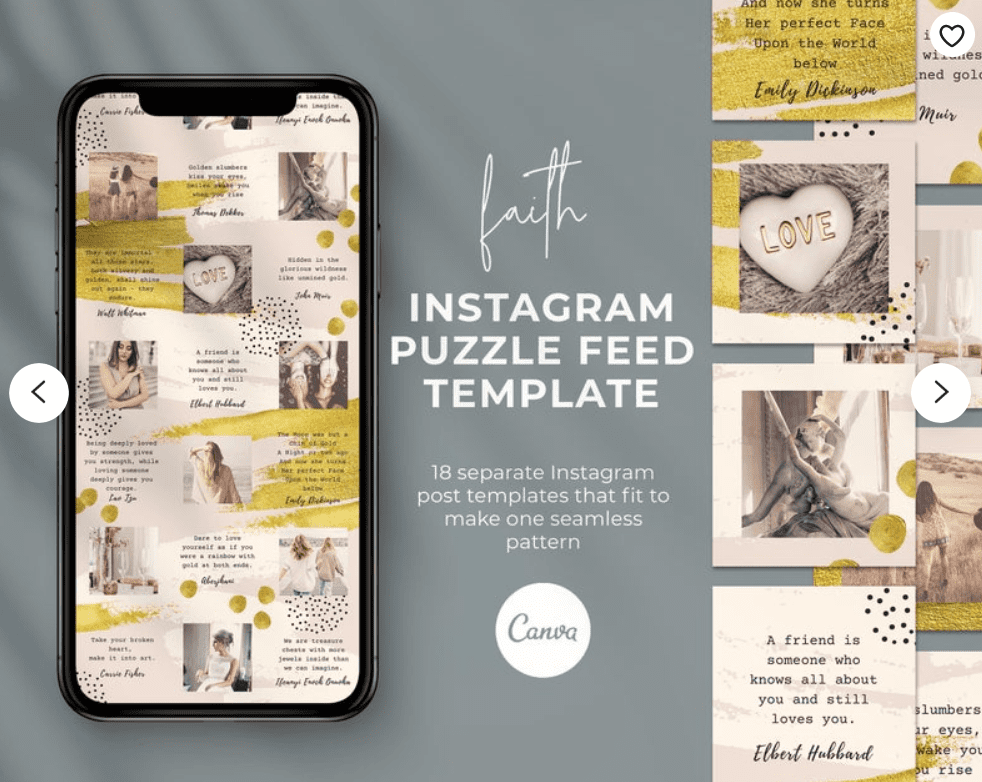 Price: $10.61
Canva Pinterest Templates
46. The Ultimate Pinterest Pin Builder by Basil & Bark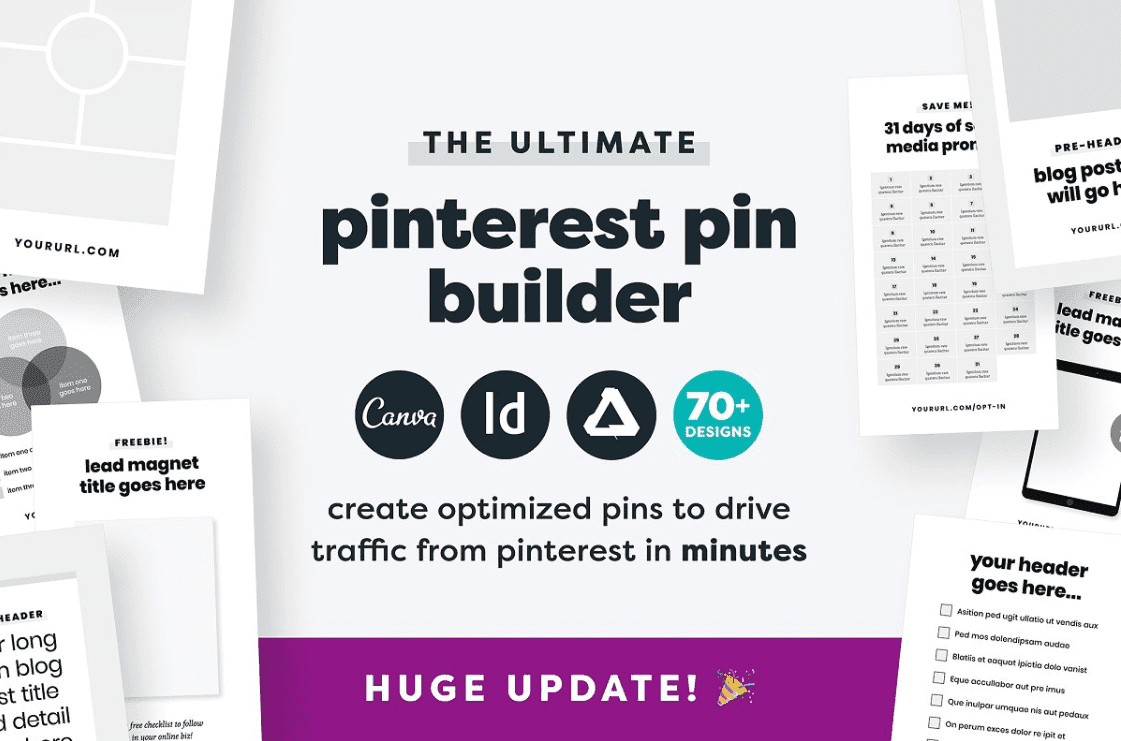 Price: $47
47. 45 Eye-Catching Pinterest Pin Templates for Canva (+ Free Long Pin Graphic Templates)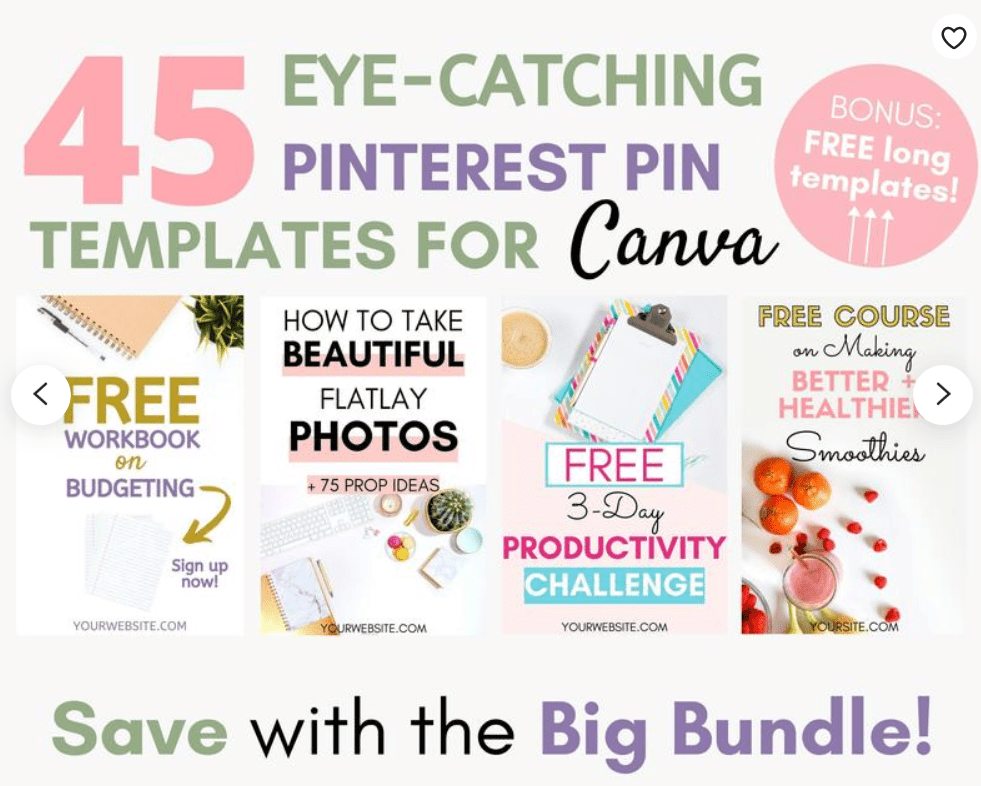 Price: $10
48. Modern Pinterest templates for your blog and business | Fully customizable Canva templates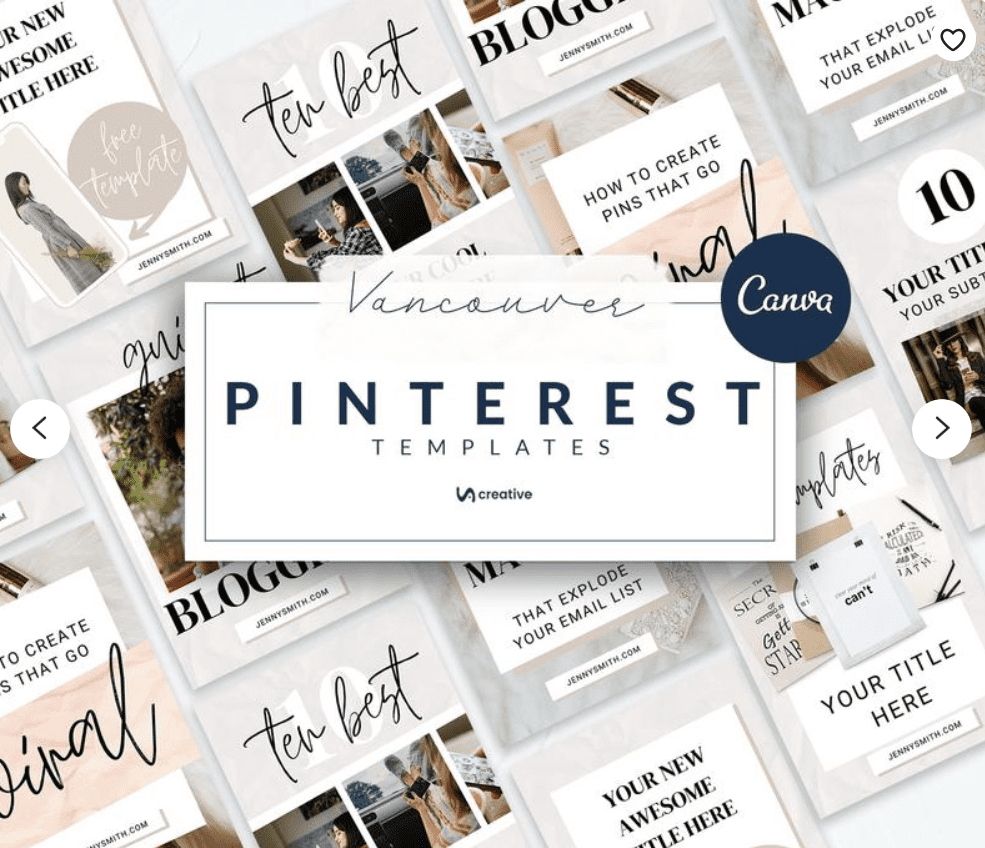 Price: $7
49. 36 Pinterest Templates made with Canva | Bold Edition | Editable Fully Customizable Social Media Pins | Clickable Post Templates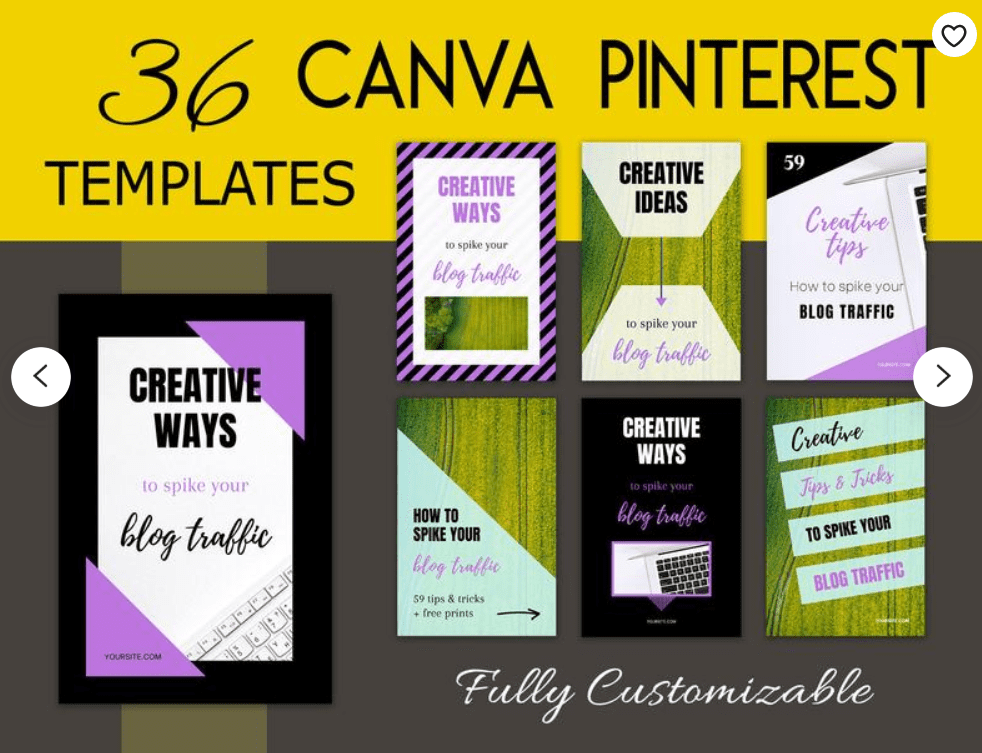 Price: $9.30
50. Pinterest Canva Bundle by Station Seven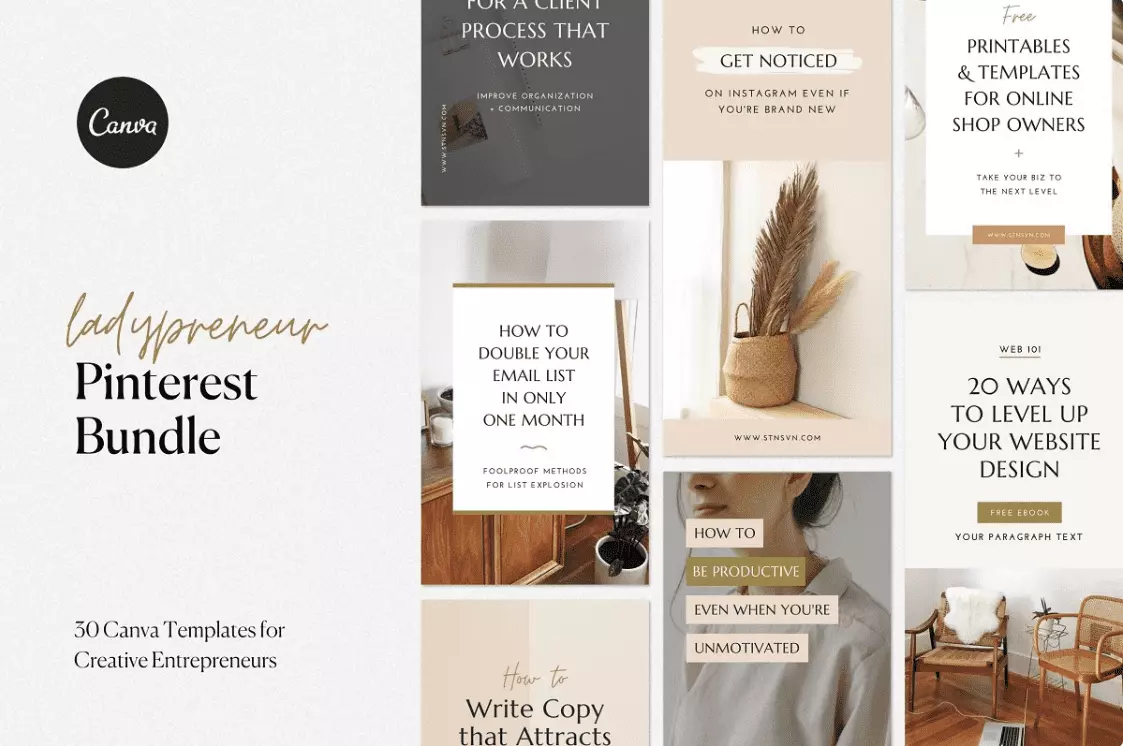 Price: $35
Final Thoughts
As you can see, there is a vast variety of Canva templates for pretty much all occasions. In fact, there is a lot of people who would benefit from having at least a couple of those pre-made templates, including entrepreneurs, bloggers, and designers. So if you are somehow connected with marketing, blogging, or design, such a tool will be particularly useful for you. At the same time, even if you're just a regular person who doesn't care about design and how your social media pages look like, Canva is still a cool tool to play with, so go ahead and give this service a shot!
Do you use Canva? What's your experience working with this tool? Let us know in the comment section down below!
Recommended Posts For You
Canva Templates FAQ
📱 Is Canva free to use?
This service is completely free to use, so do not hesitate and sign up. At the same time, it offers premium features that aren't available without premium subscription but purchasing those aren't necessary.
📲 Are there free templates?
Yes, there are. You can look for those at canva.com.
📱 Who would benefit from having Canva membership?
As we have already mentioned above, this membership would be useful for designers, bloggers, SMMs, marketers, and startup founders.
📲 Where can I sell my own products made with Canva?
You can sell your products via MasterBundles Sell Your Deal service or register as a vendor or designer on any other graphic design marketplace.
Please take a moment to pin this post to Pinterest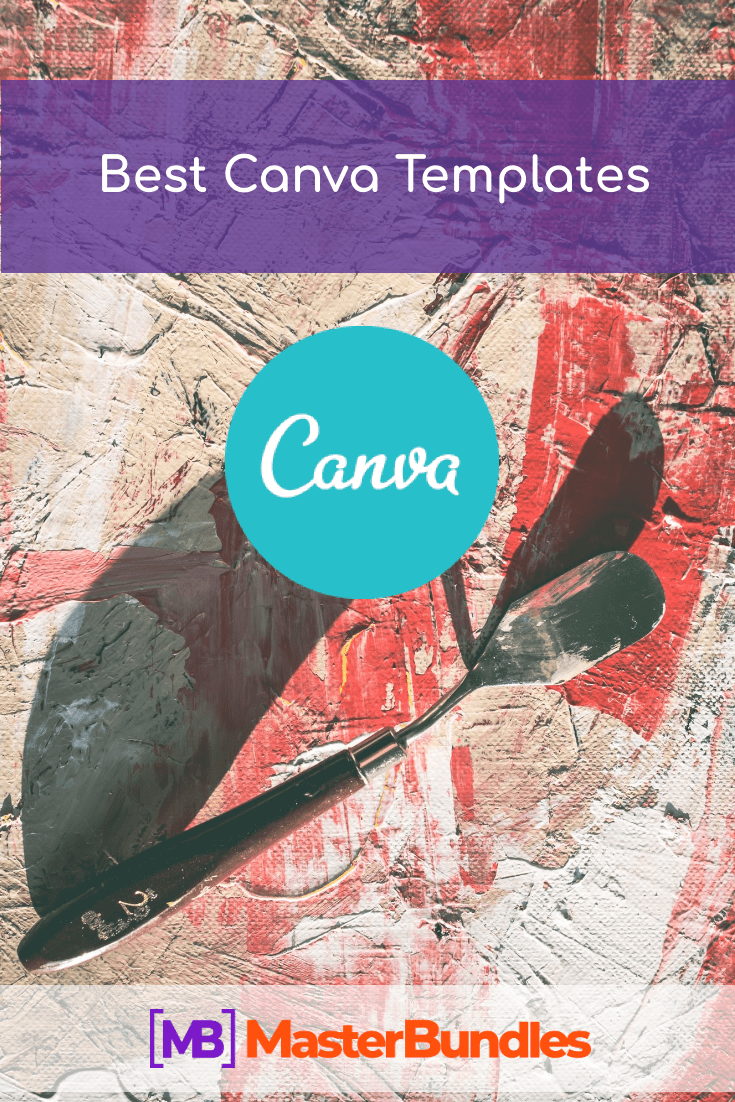 Was this page helpful?
We will be happy if you decide to share this article with your friends on Facebook. Just click on the button and you're done
Thanks for your response!
You have already left your review.
Disclosure: MasterBundles website page may contain advertising materials that may lead to us receiving a commission fee if you purchase a product. However, this does not affect our opinion of the product in any way and we do not receive any bonuses for positive or negative ratings.
As usual, I do my research before I start working on an article. Thus, this time I tried to thoroughly investigate the field of graphic design as well as its influence on social media, blogging, and marketing. So I got my inspiration from the following resources:
Barker, Melissa, Donald I. Barker, Nicholas F. Bormann, Debra Zahay. Social Media Marketing: A Strategic Approach. Cengage Learning, 2016.
Berkun, Scott. How Design Makes the World. Berkun Media, 2020.
Draplin, Aaron James. Draplin Design Co.: Pretty Much Everything. Harry N. Abrams, 2016.
Lupton, Ellen. Design Is Storytelling. Cooper Hewitt, Smithsonian Design Museum, 2017.
Miller, Jason. Social Media Marketing 2019: How to Leverage The Power of Facebook Advertising, Instagram, YouTube and SEO For Promoting Your Personal Brand. Ragib Neyaz, 2019.