90+ Best Dribbble Accounts 2021
Best Dribbble Accounts. Are you an entrepreneur who is looking for a professional designer that will help you create your website or mobile app? Or maybe you are a designer who wants to check out other professionals' works in order to get some inspiration? In any case, this article will be particularly useful for you, so keep on reading because today we are going to take a look at the 50 best Dribbble accounts.
What Is Dribbble?
Dribbble is an online service for graphic designers, artists, web designers, illustrators, and 3D visualizers. So basically, it is some sort of professional social media for creators. Apart from that, Dribbble is a great job platform through which you can hire designers or be hired as a designer. The service also provides a safe environment for both designers and customers.
Why Do Designers Need Dribbble
There are several objective reasons why Dribbble is useful for designers:
Popularity in the design community.
Opportunity to get inspired by the works of other users and improve your skills.
Using your account as a portfolio.
It is a social network for communication and new professional acquaintances.
Using the service as a platform for receiving new orders.
The main peculiarity of Dribbble is the publication of a small fragment of your project at the stage of development or in finished form, in the community this is called a shot. Works are uploaded in PNG, JPG, and GIF formats, in high resolution up to 10 MB with an aspect ratio of 4: 3. GIFs are limited to 800 × 600 pixels. Dribbble is sometimes compared to Twitter due to the similarity of the format. Just as short and fast as well as with an emphasis on something specific. Therefore, the service is perfect for those of you who want to show off their projects as well as check out what other popular designers do.
Dribbble Community
First of all, Dribbble is a community, within which designers share their experiences, get inspired and look for ideas. In order to exchange opinions, you can rate other users' works and subscribe to the designers you like the best. If you frequently publish your works and keep up with the trending projects, then over time your profile will gain popularity. At the same time, the service also lacks constructive criticism because many users, trying to get more subscribers and likes, comment "Wow!", "Great!", or "Awesome!" on pretty much all the posts they come across.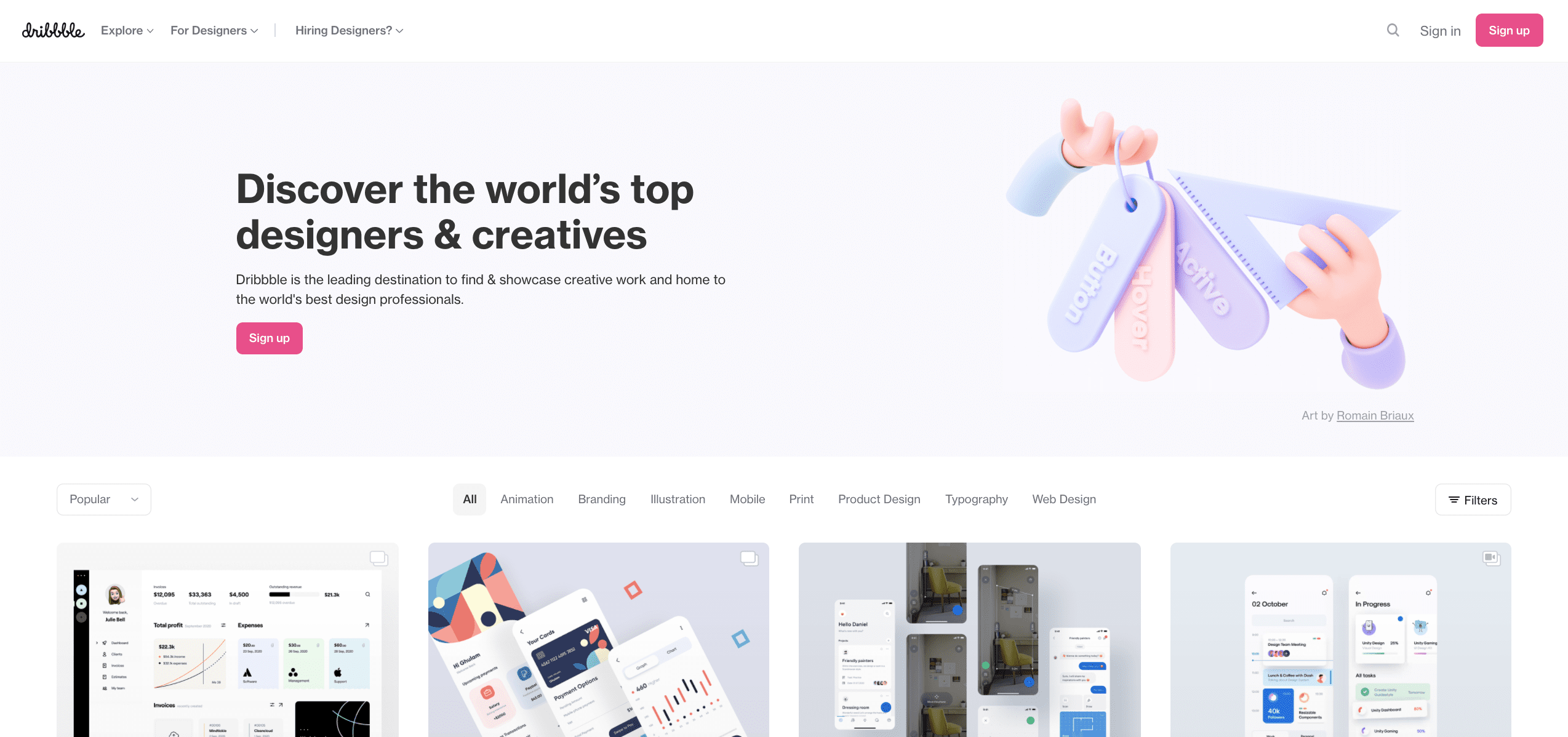 You need to understand that the majority of works on Dribbble are done with an emphasis on entertainment, in other words, in order to impress the design community with its visual techniques. Obviously, such an approach is tricky because you will improve your visual skills, develop a sense of taste, and learn how to distinguish good projects from bad ones. However, very few designers actually share their professional secrets and useful tips and tricks on the platform.
In general, Dribbble is a cool community for many designers, so if you are looking for new sources of inspiration, go ahead and sign up now.
Top 10 Dribbble Designers 2021
Since you already have an idea of what Dribbble is, let us proceed to the main part of this article, which is the best Dribbble accounts. So let's start with 10 hottest profiles that you must follow.
50+ New Dribble Accounts: Fall 2021
The world of technology does not stay still. Accordingly, the field of graphic design is developing very actively now. To stay up to date with the news and to create with the times, you need to follow your fellow successful colleagues.
That's why we've created a collection of the freshest Dribble accounts. You can get inspiration from them day and night to create your own unique projects and conquer the world with your outstanding works.
Andrei Nicolescu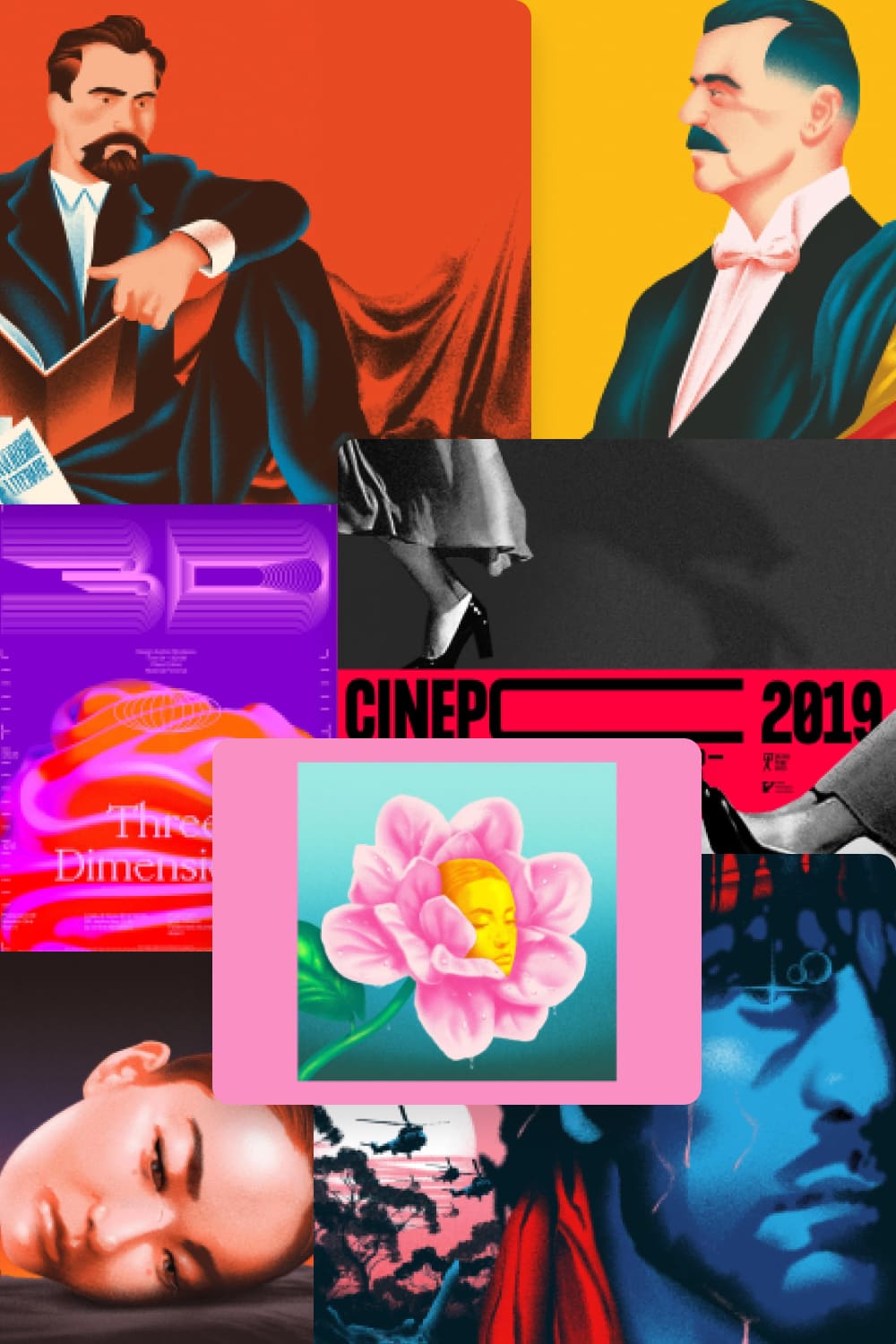 Brand and graphic designer from Bucharest, Romania. His works are created in unique style and full of bright colors and unusual shapes and lines.
✧ S V Λ ° ✦
On this page, you may find fantastic illustrations inspired by dark fantasy. There are also many creative logos, icons, and other designs.
over_designnn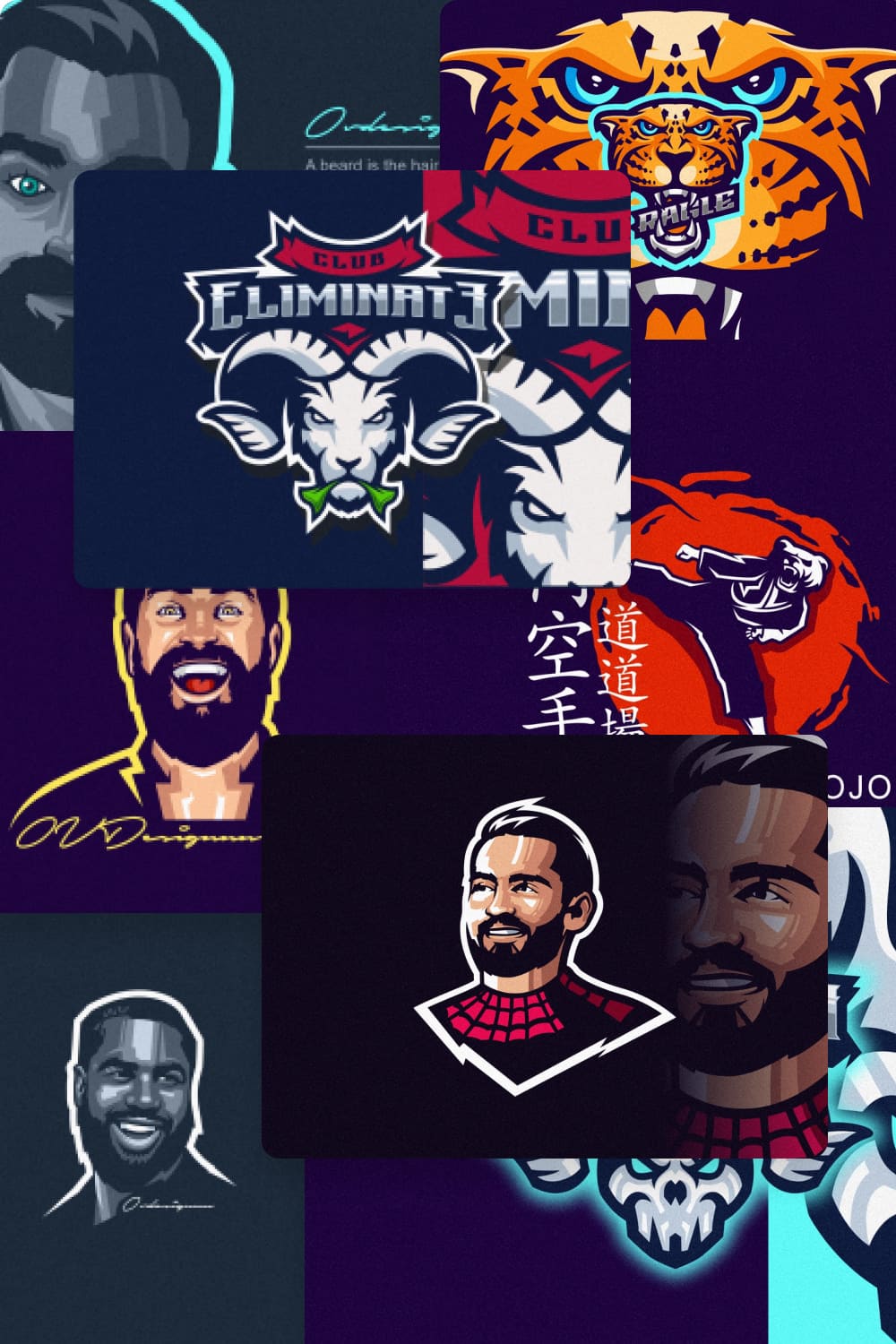 This brand, animation, and graphic designer from Indonesia creates awesome logos for different projects. He bravely mixes different colors and brushes during the process of painting.
Saad Ibn Sayed🥇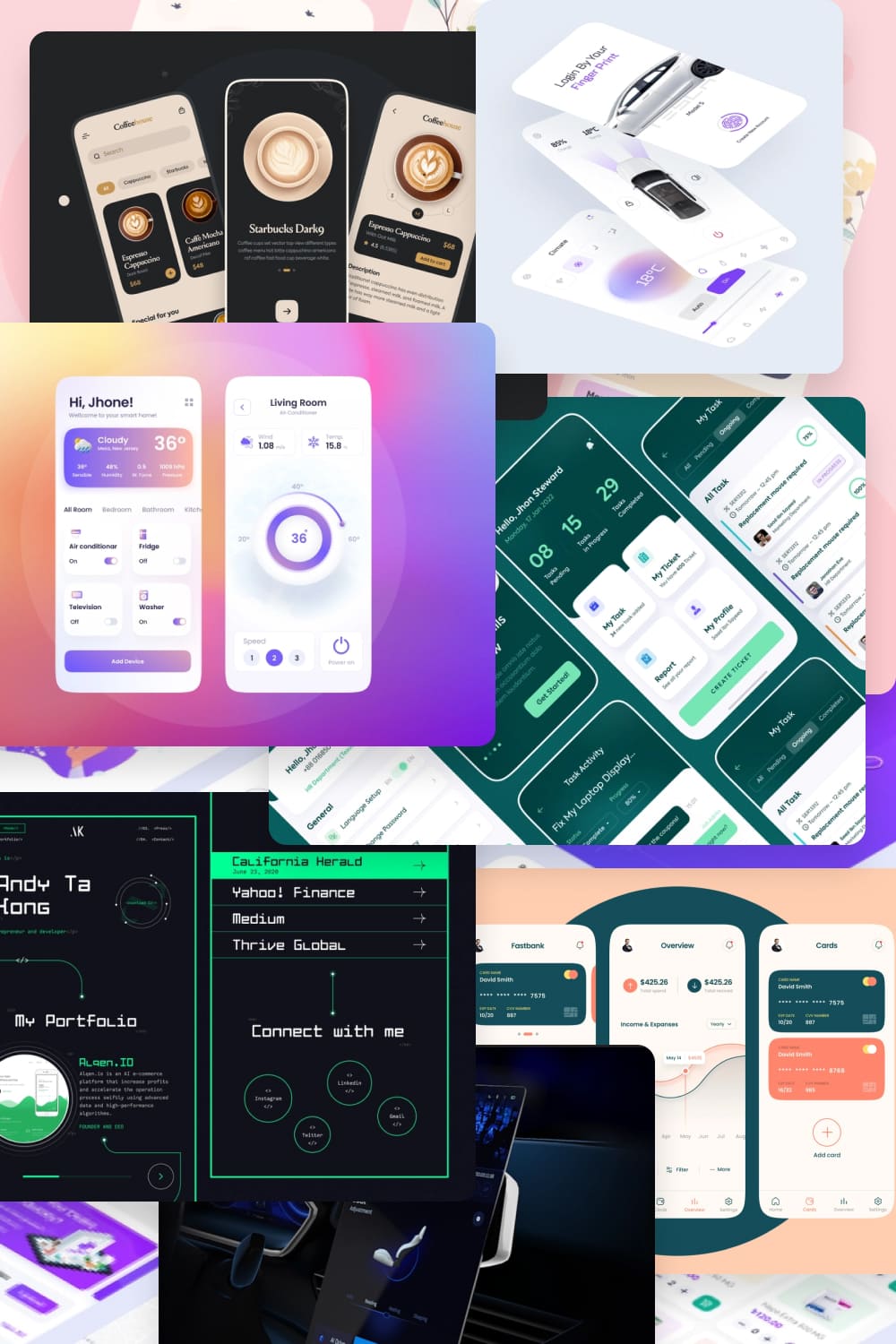 Young but promising UX/UI, 3D, animation (AI, AR, VR) designer. In his portfolio, you may find many original app designs, websites interfaces, and animations.
Arabic Calligrapher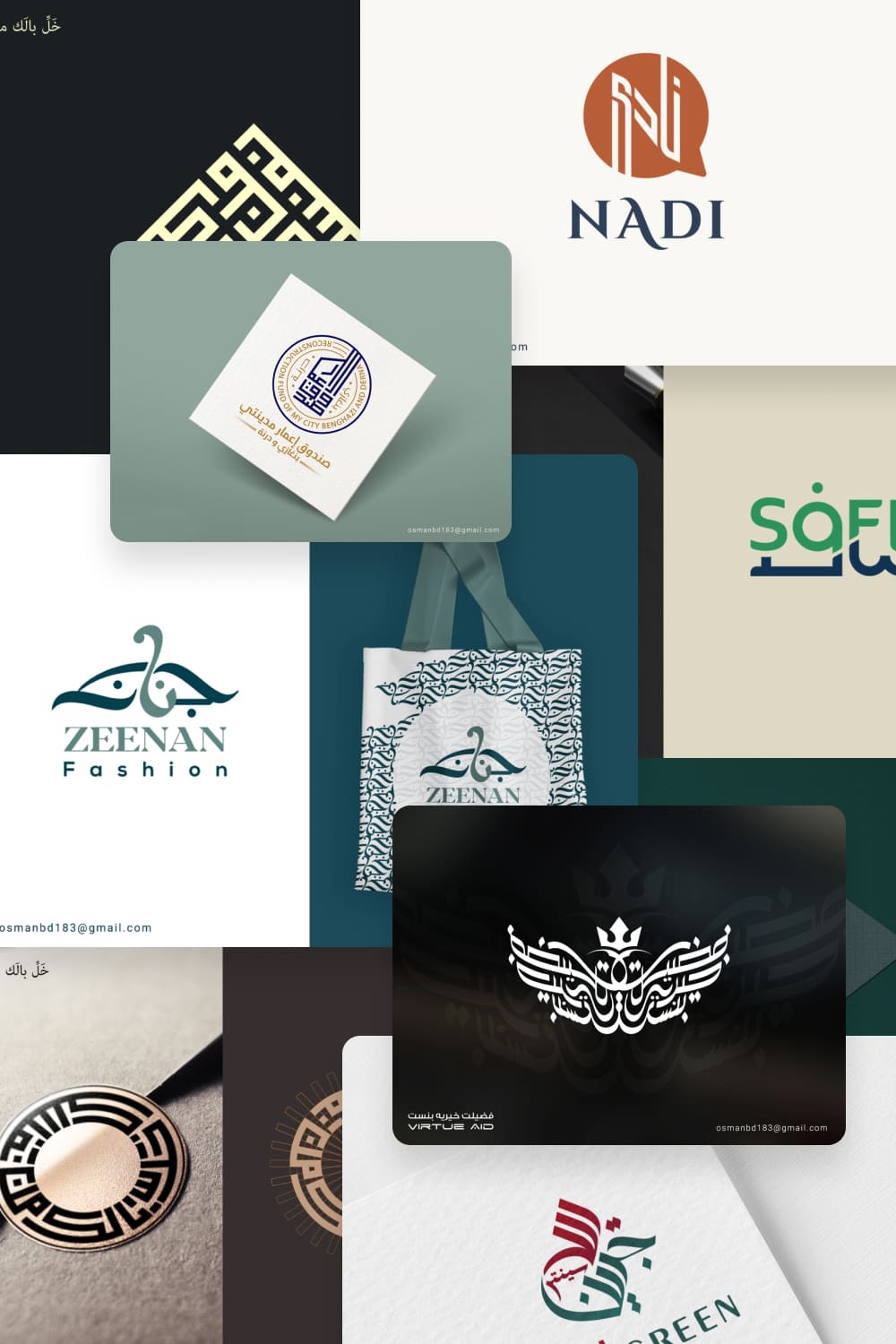 Brand designer and illustrator from Dhaka, Bangladesh. He creates very beautiful and unique logos as well as package designs with Indian ethnic motifs.
VASK®️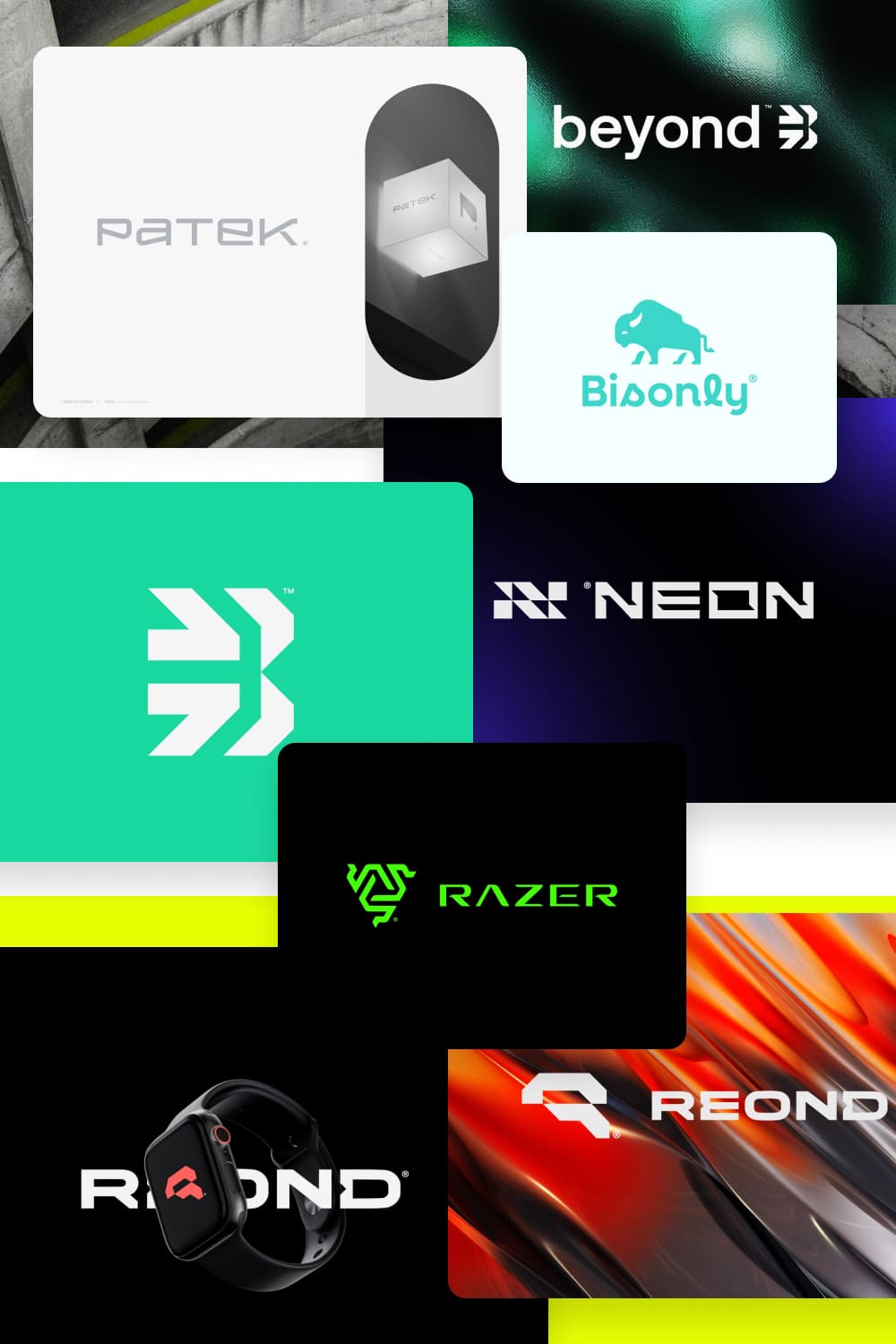 This is an extraordinary artist and illustrator. Among the variety of his projects, you may find many creative logos, app icons, and other branding products.
MAXSTRIM_GRAPICH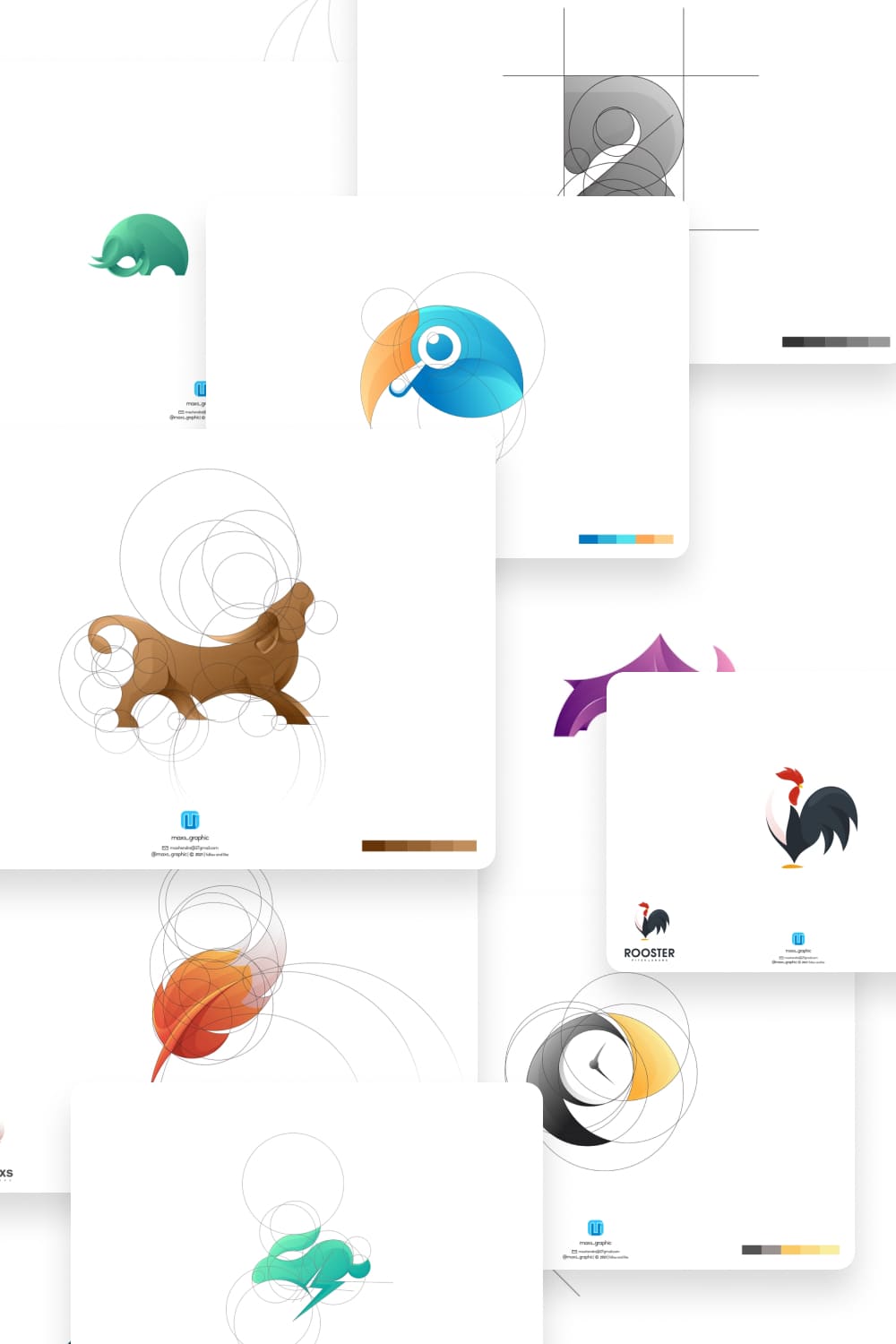 Brand and graphic designer located in Lampung, Indonesia. Most of his logo projects were inspired by animalistic motifs: birds, koalas, whales, foxes, rabbits, and others.
artbernadif
Another talented digital artist from Indonesia. There are many simple and cartoonish but stylish and modern logos in his portfolio.
deep designs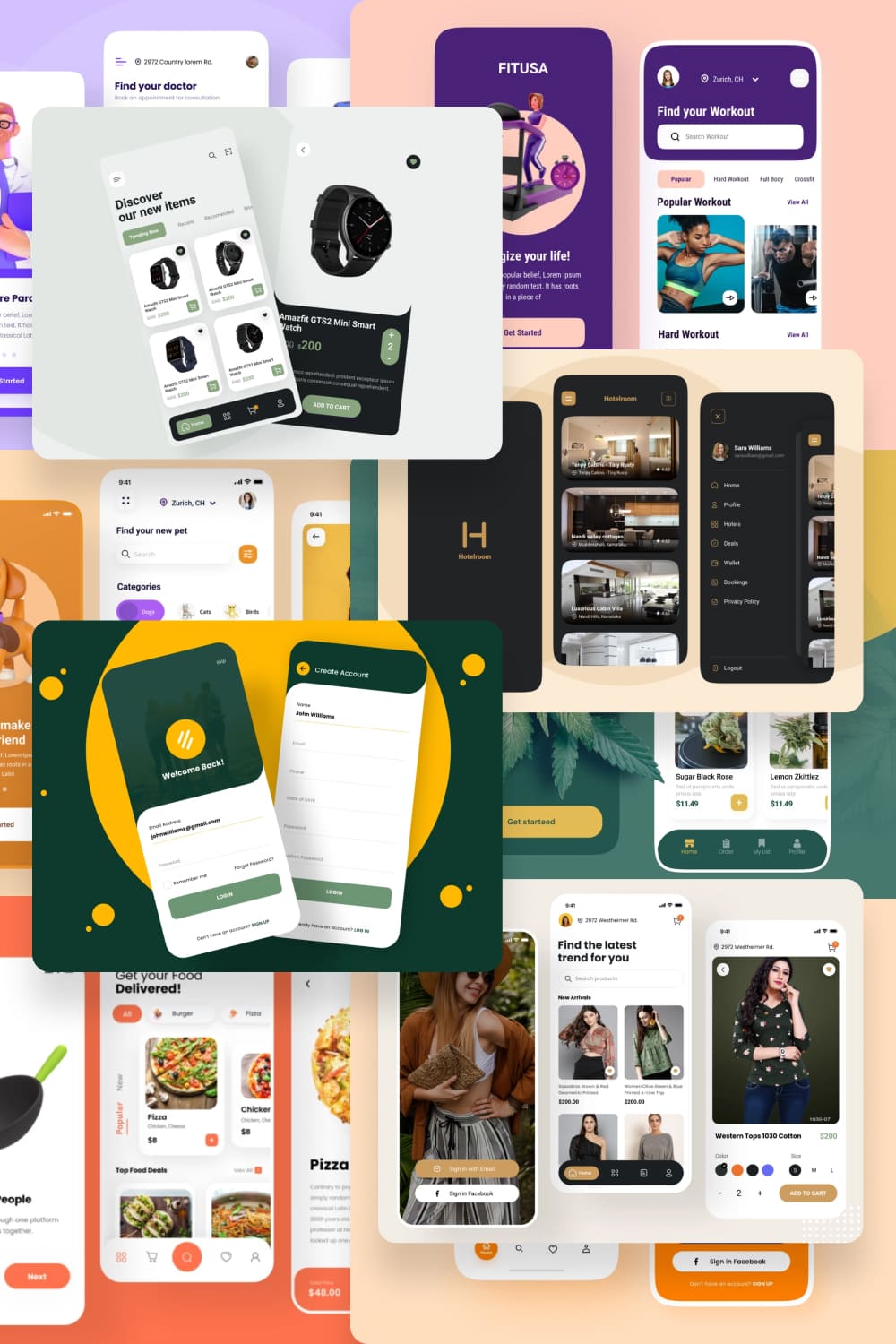 A team of talented mobile and web designers from India. They create minimalistic and modern interfaces for mobile apps and websites.
ICEH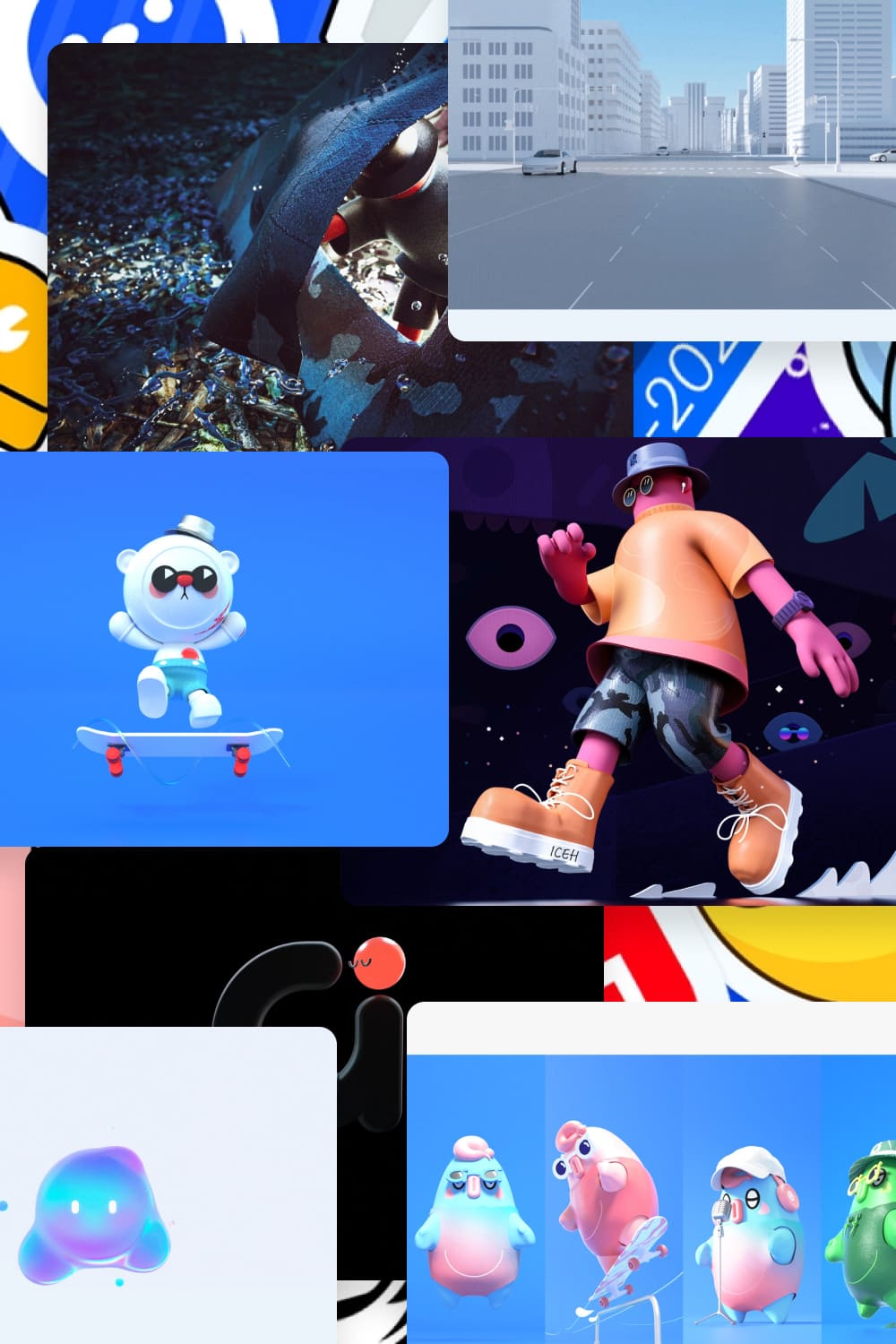 Here you can find many interesting 3D animations and cute 3D toy models. In addition, the designer creates beautiful and cozy illustrations.
design_artgo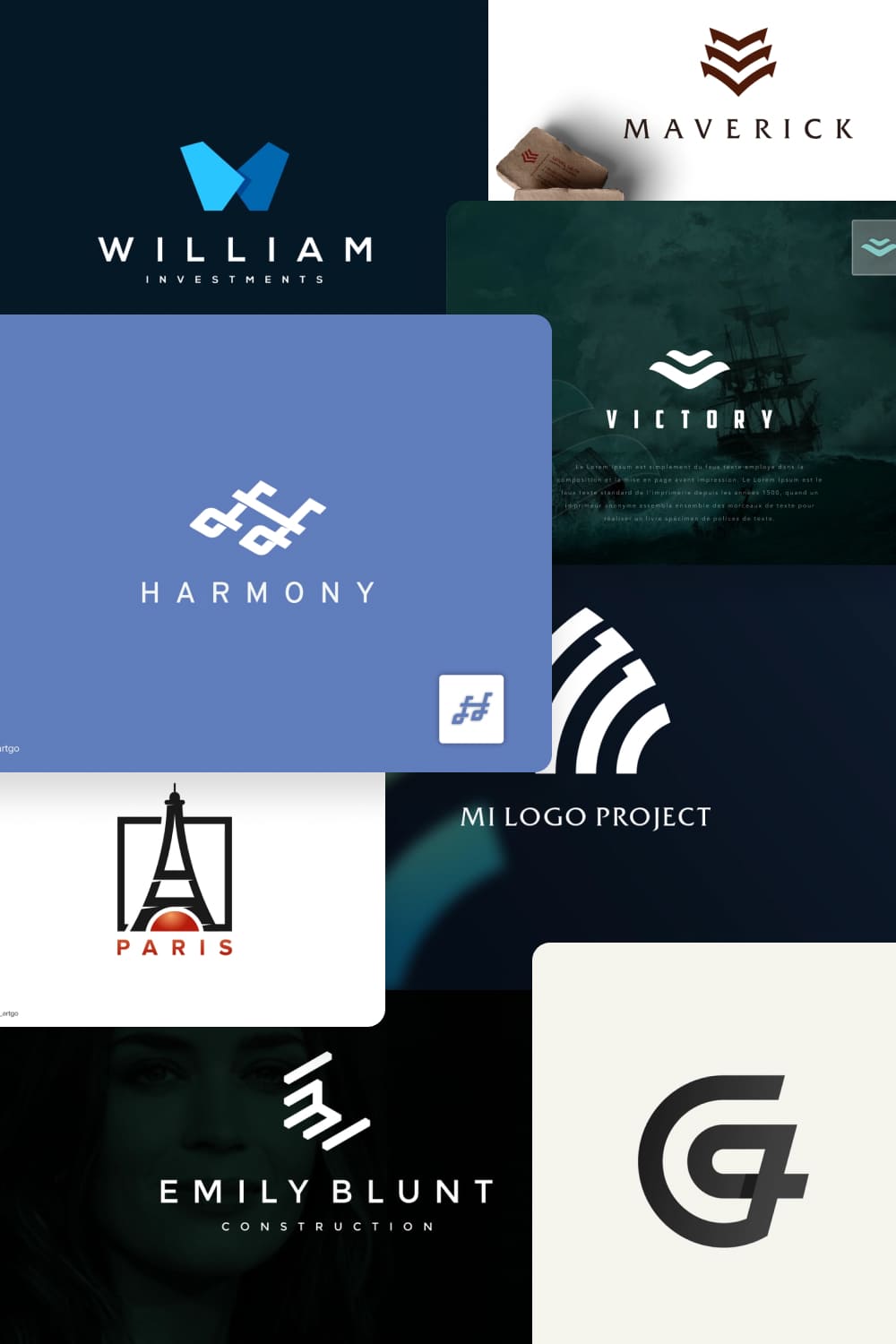 If you need to create something that looks minimalistic and super-stylish – look for inspiration here. This artist truly knows how to combine elegant fonts with simple details and dark backgrounds to make really amazing projects.
Kristina Zeljukina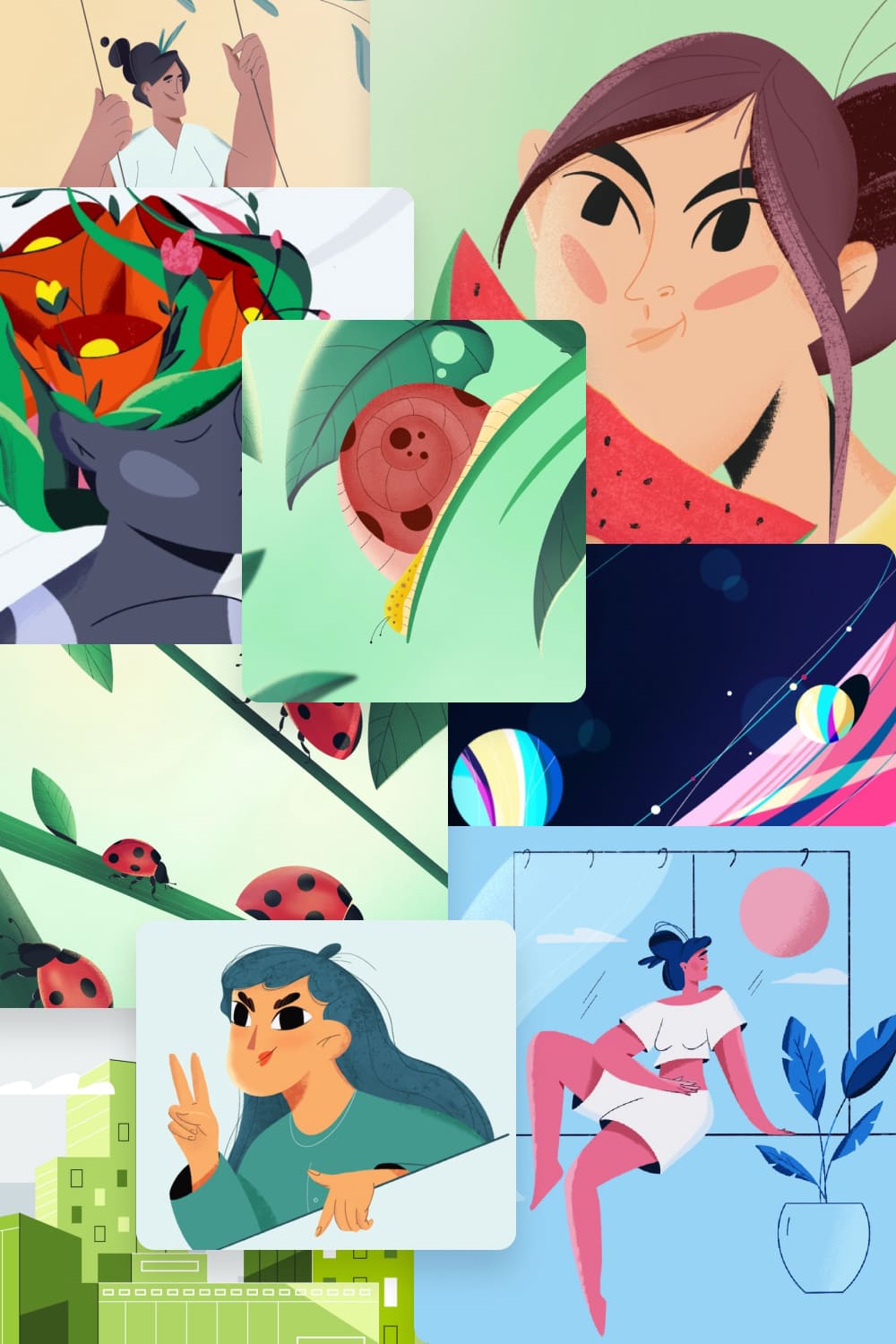 Kristina creates kind and lovely illustrations. She likes to draw women in their everyday routine, cute animals, nature scenes, and urban landscapes.
Mandy Sturdevant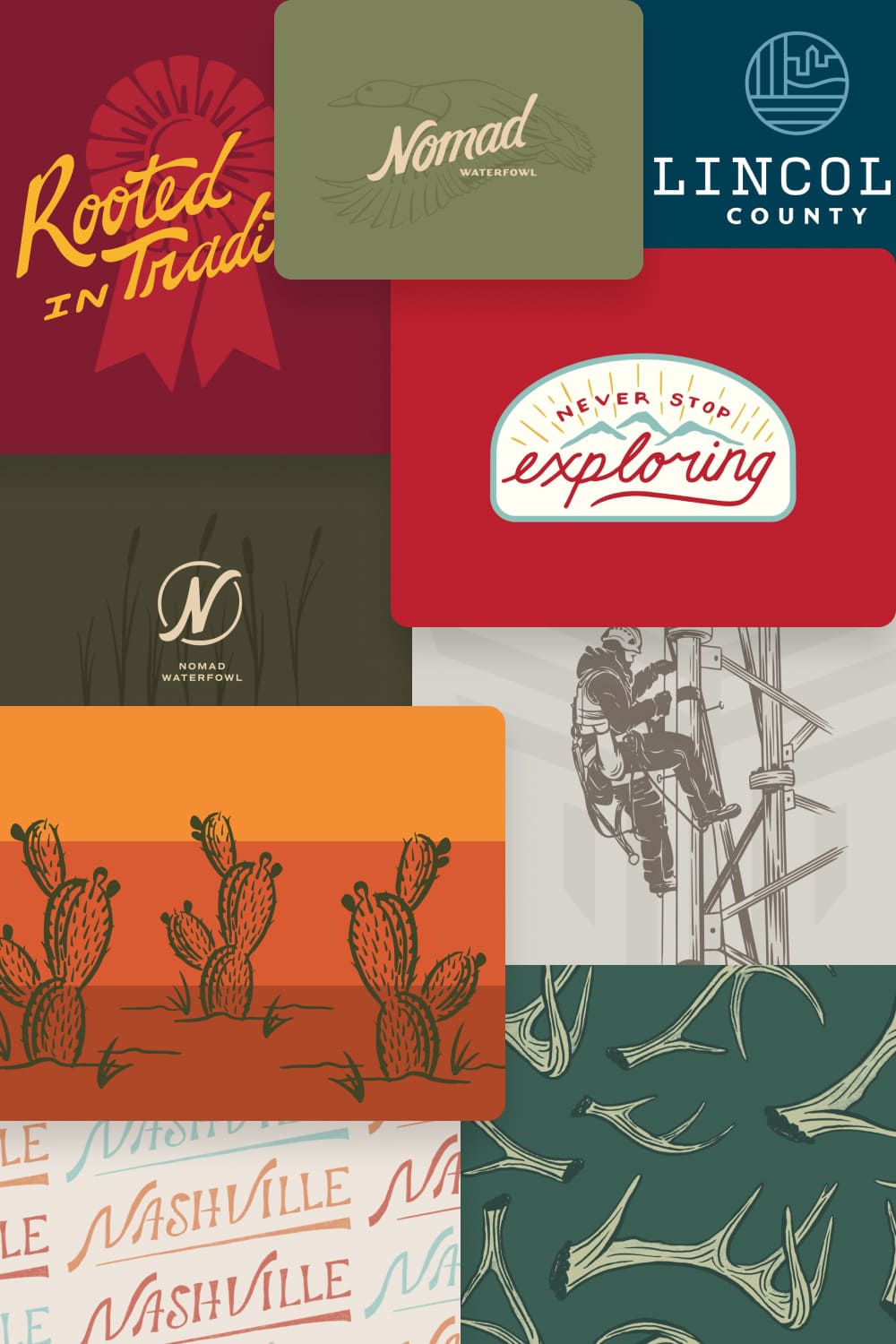 Look at this page if you need to inspire by aesthetic and warm projects. Mandy masterly combines colors, shapes, and fonts creating her amazing logos and prints.
Doryan Algarra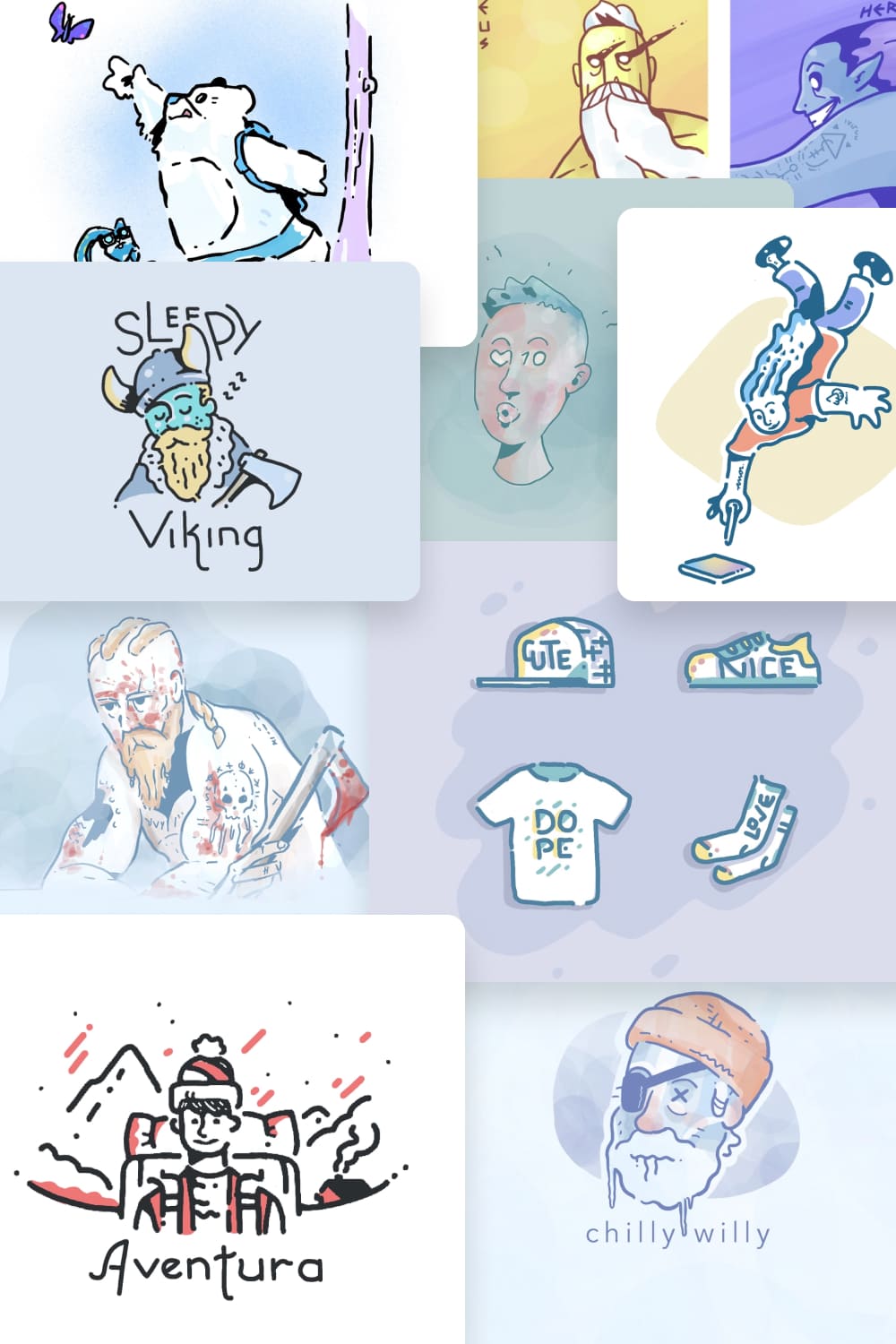 Doryan creates original and funny illustrations on everyday scenes. His logos look very authentic and unique.
Md Humayun Kabir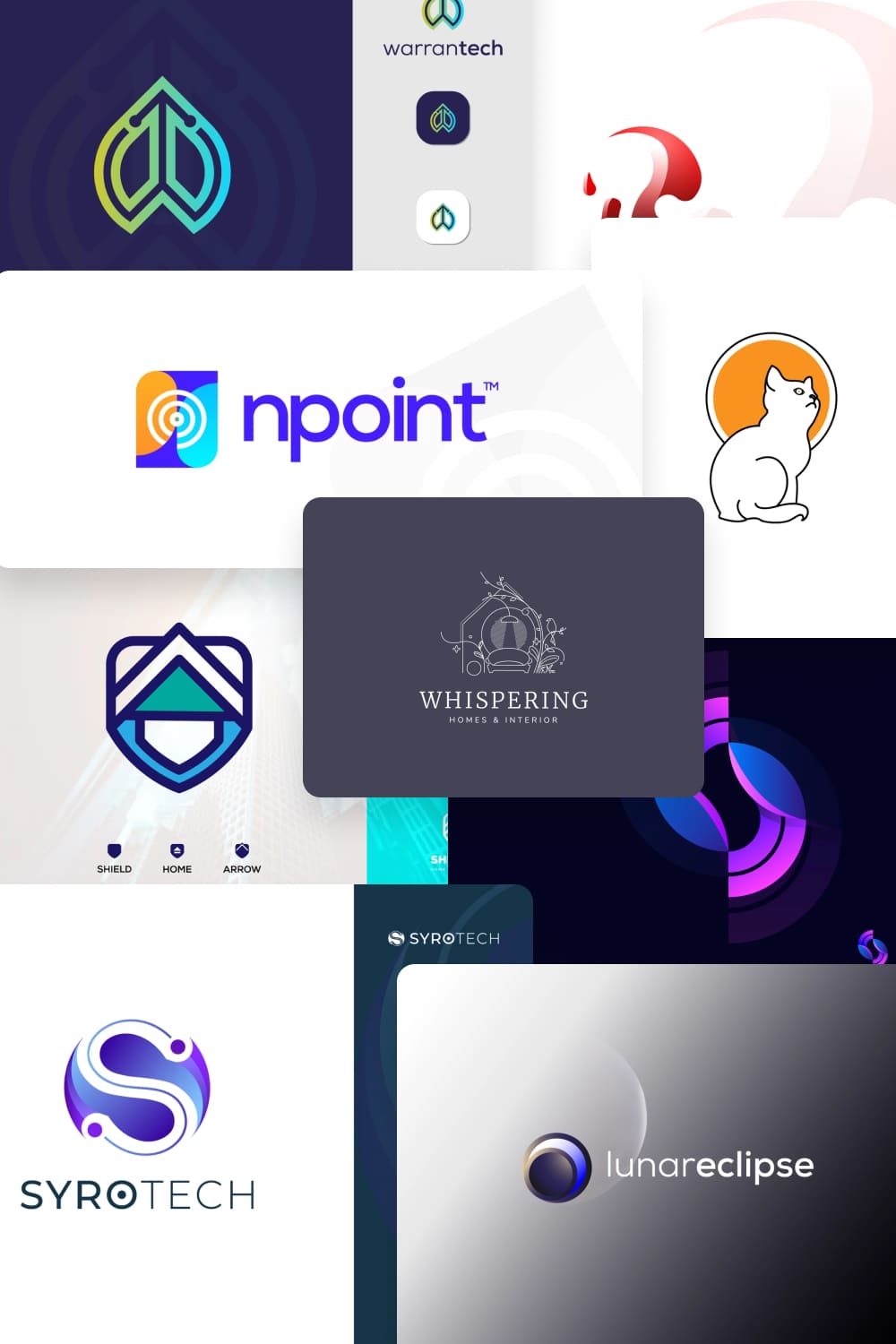 Meet this experienced brand, graphic, and product designs creator from Bangladesh. He creates very elegant and chic logos for many brands. In his portfolio, you may also find amazing icons.
Ty MacConnell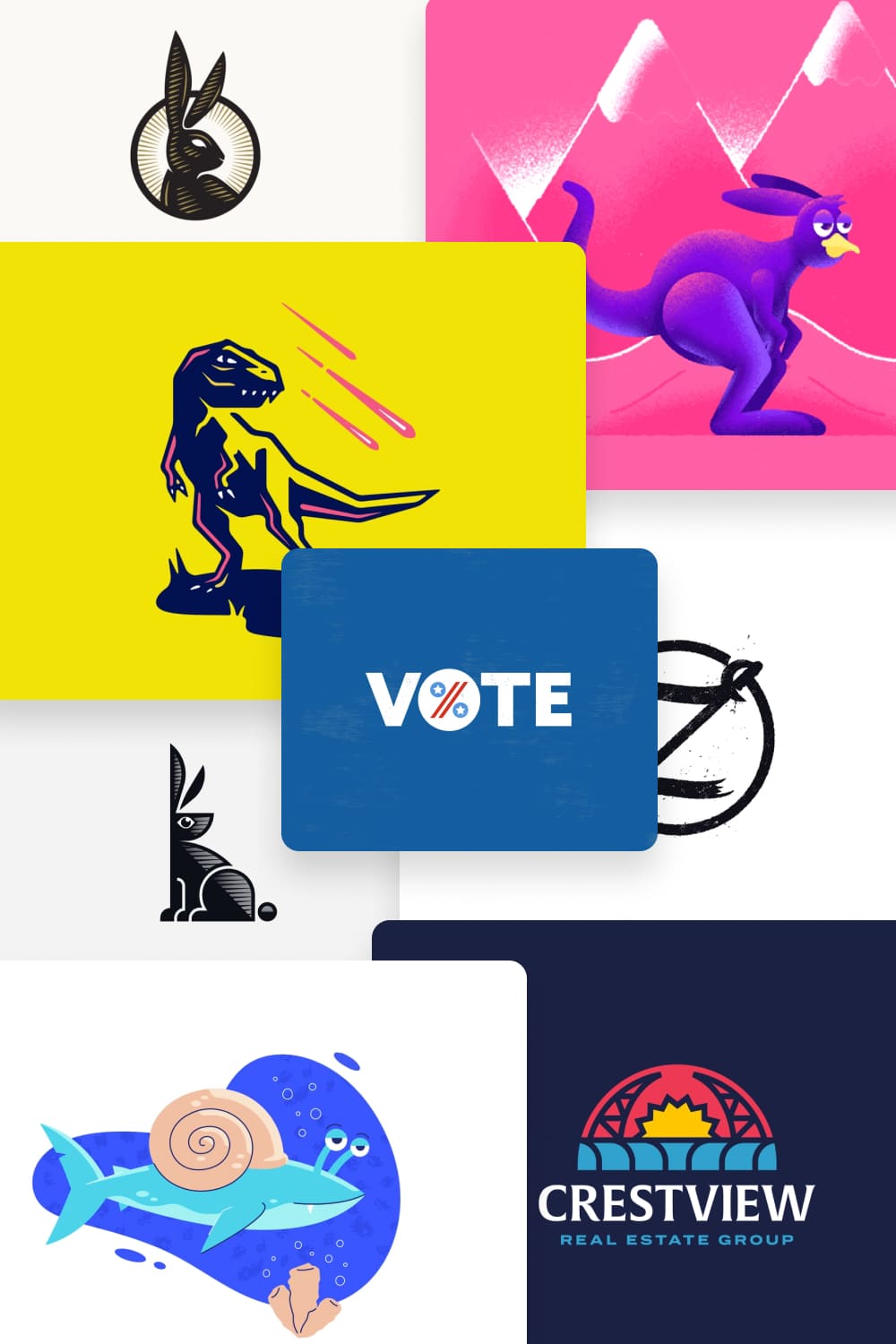 A talented animation designer and illustrator from South Dacota. He creates logos, cool arts, and animations with funny animals (such as Pengaroo, Walrich, etc.).
Design Think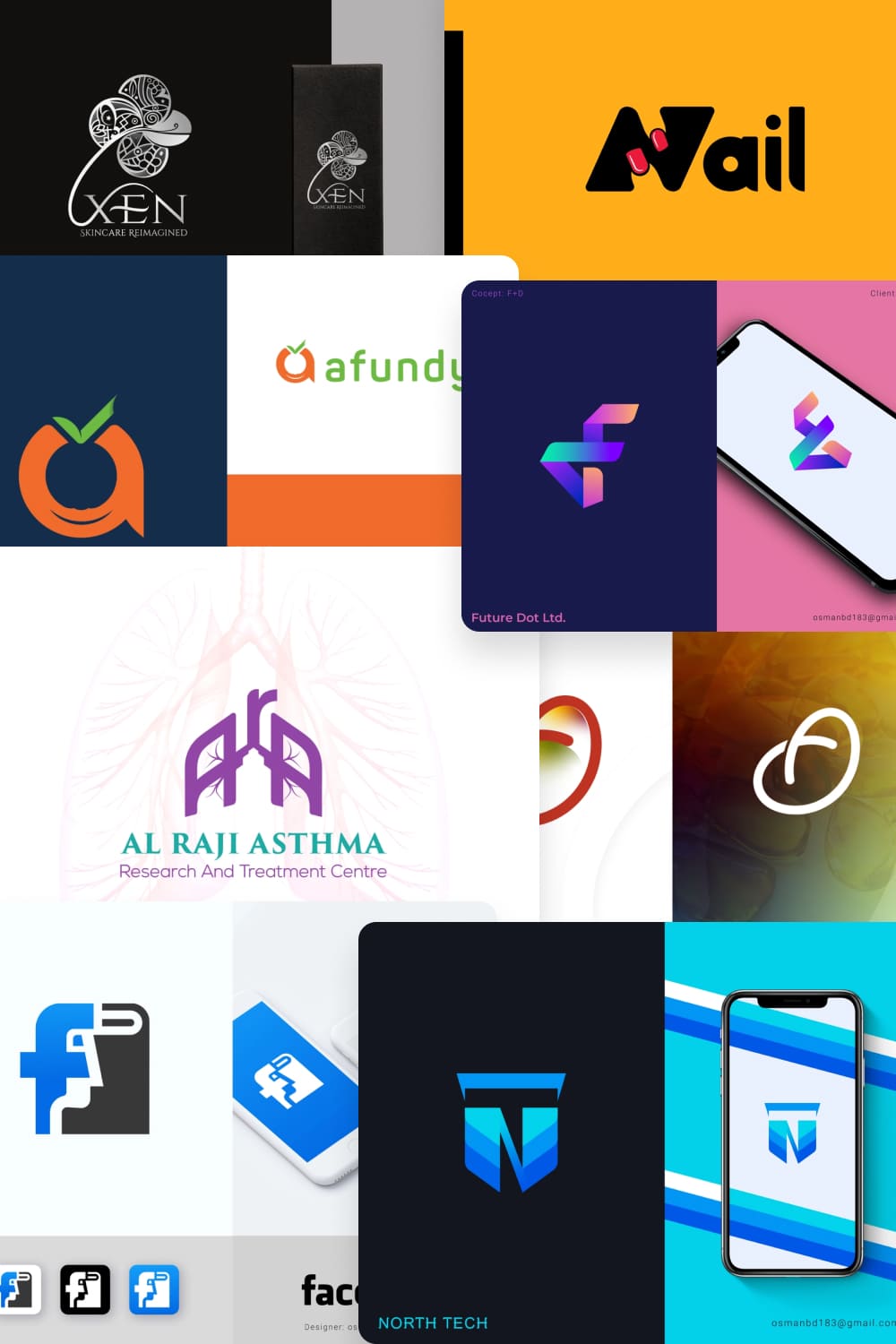 This is a team of creative artists and illustrators from Dhaka, Bangladesh. Their portfolio inspire with its' originality and modernity.
Liubov Dronova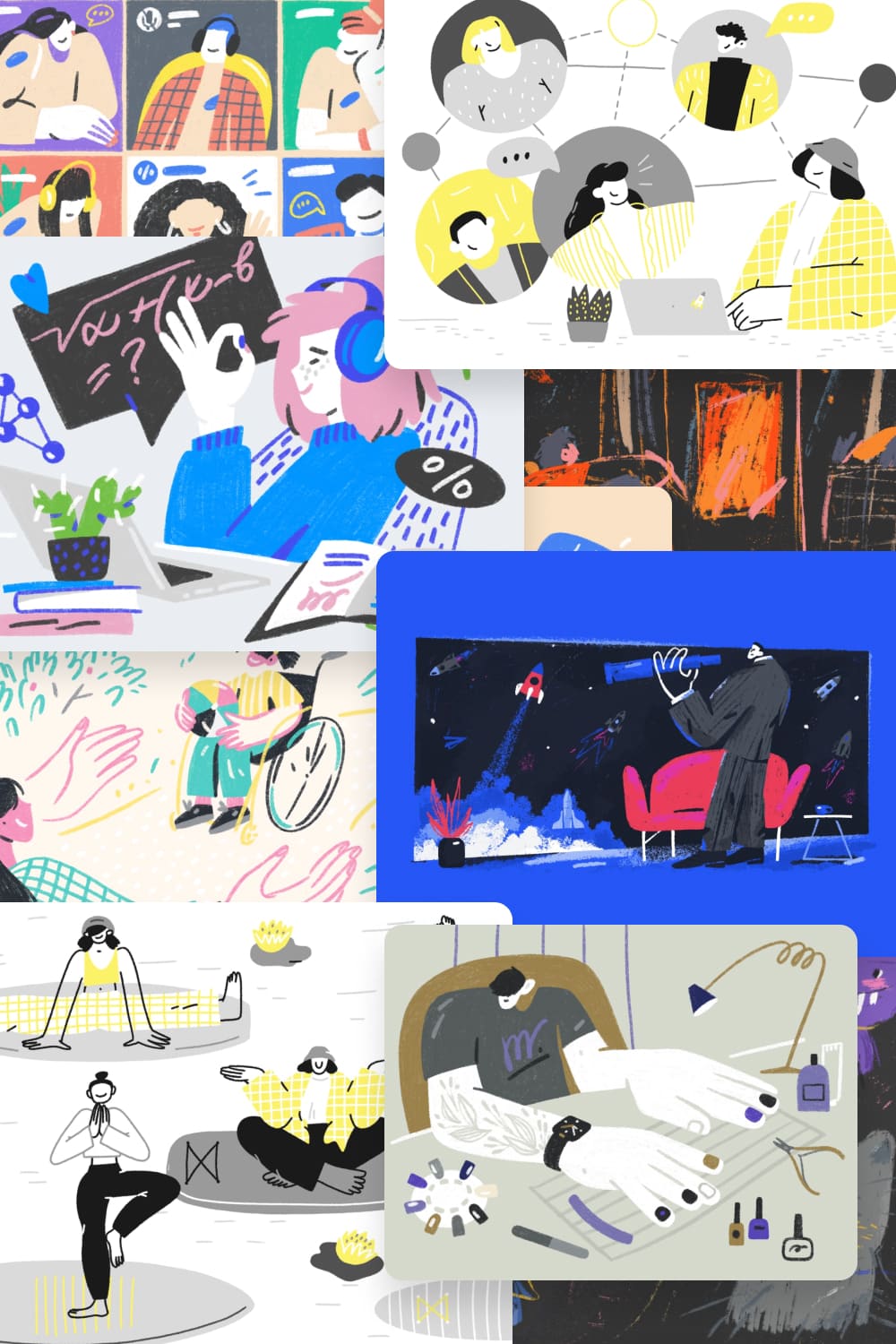 She is a young and progressive illustrator from Moscow. Her artworks are full of positive moods and bright emotions. From simple shapes and lines, she creates charming characters and amazing scenes.
Rachael Sinclair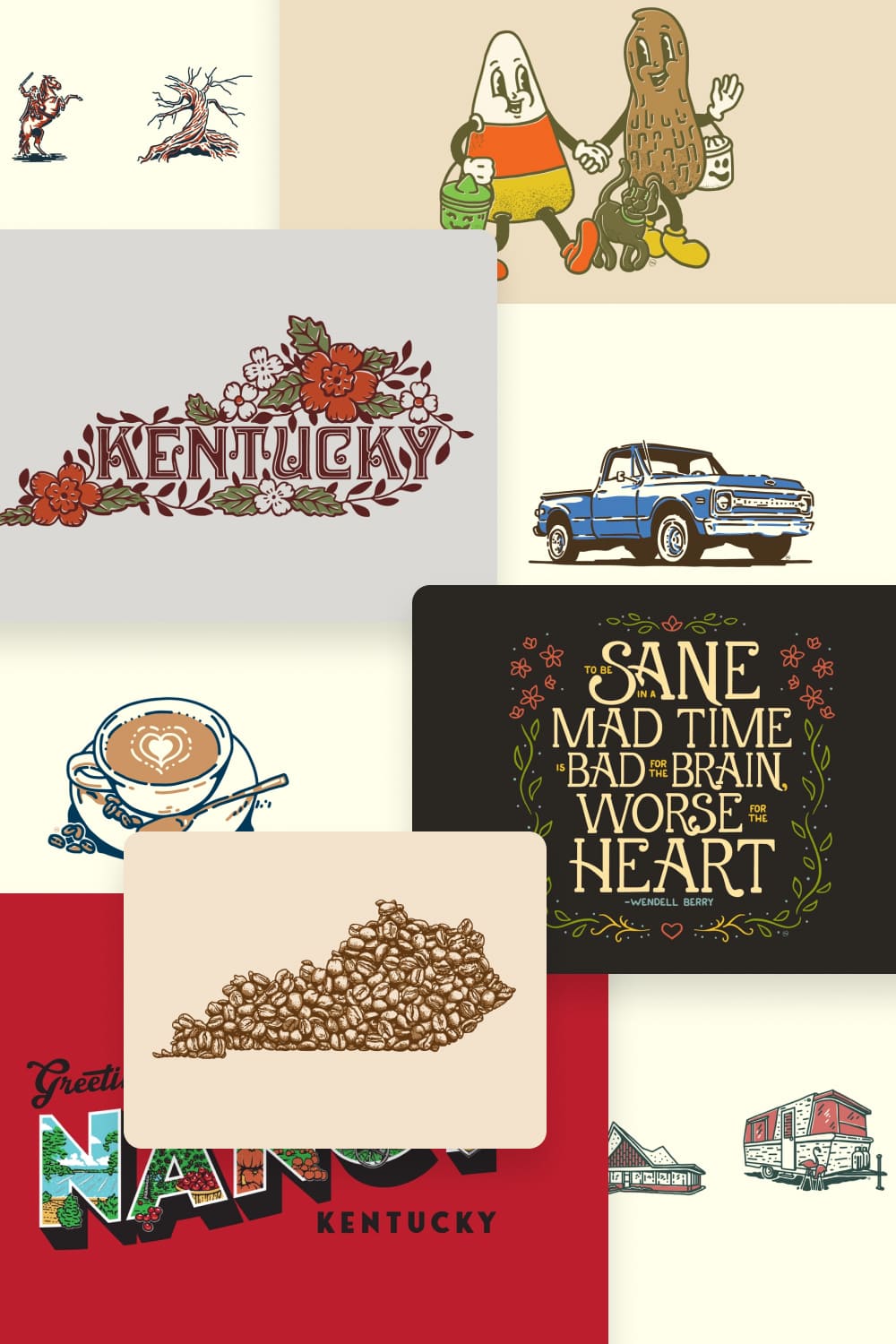 Rachel is a graphic, brand-products creator, and illustrator from Kentucky. Her works were inspired by botanical motifs, everyday life, nature, and things around. Almost every illustration makes you feel coziness and warmth.
pobelens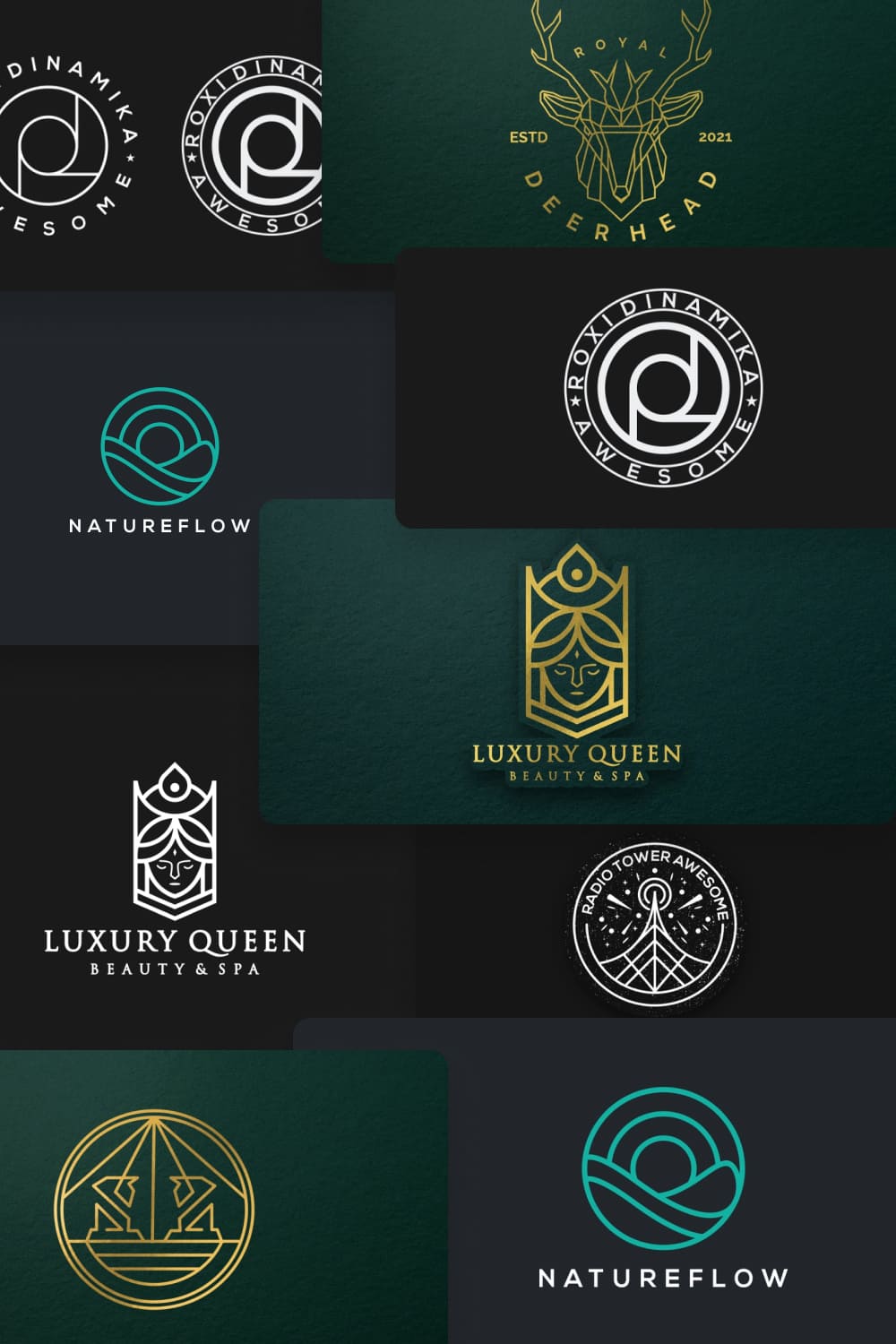 This is an Indonasional brand, graphic designer, illustrator, UI / visual artist who creates simple but outstanding logos. Minimalism is something this artist really likes.
Oleg Martcenko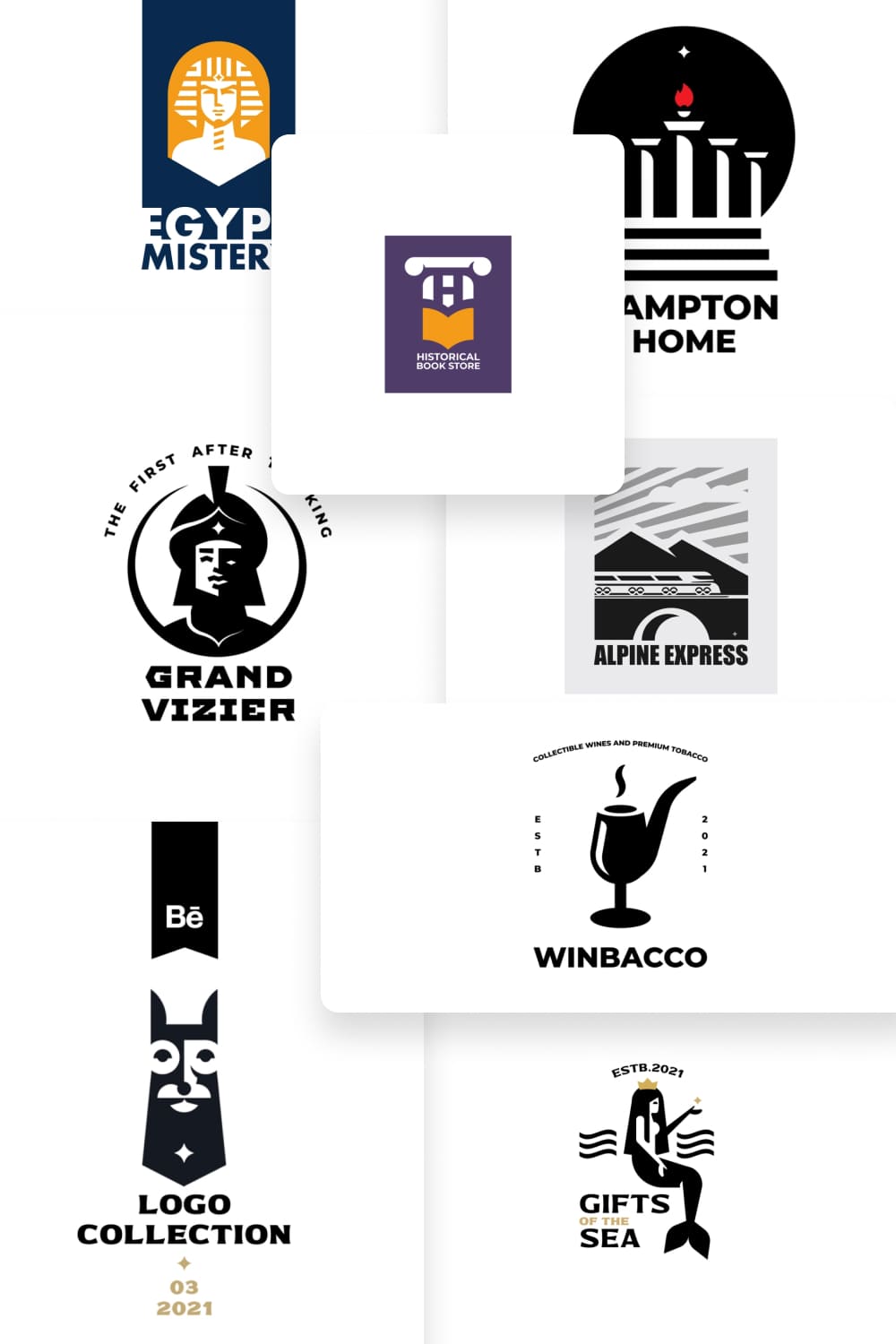 Oleg is a Russian designer and illustrator. He likes to create simple, monochrome logos and illustrations.
Olly Kava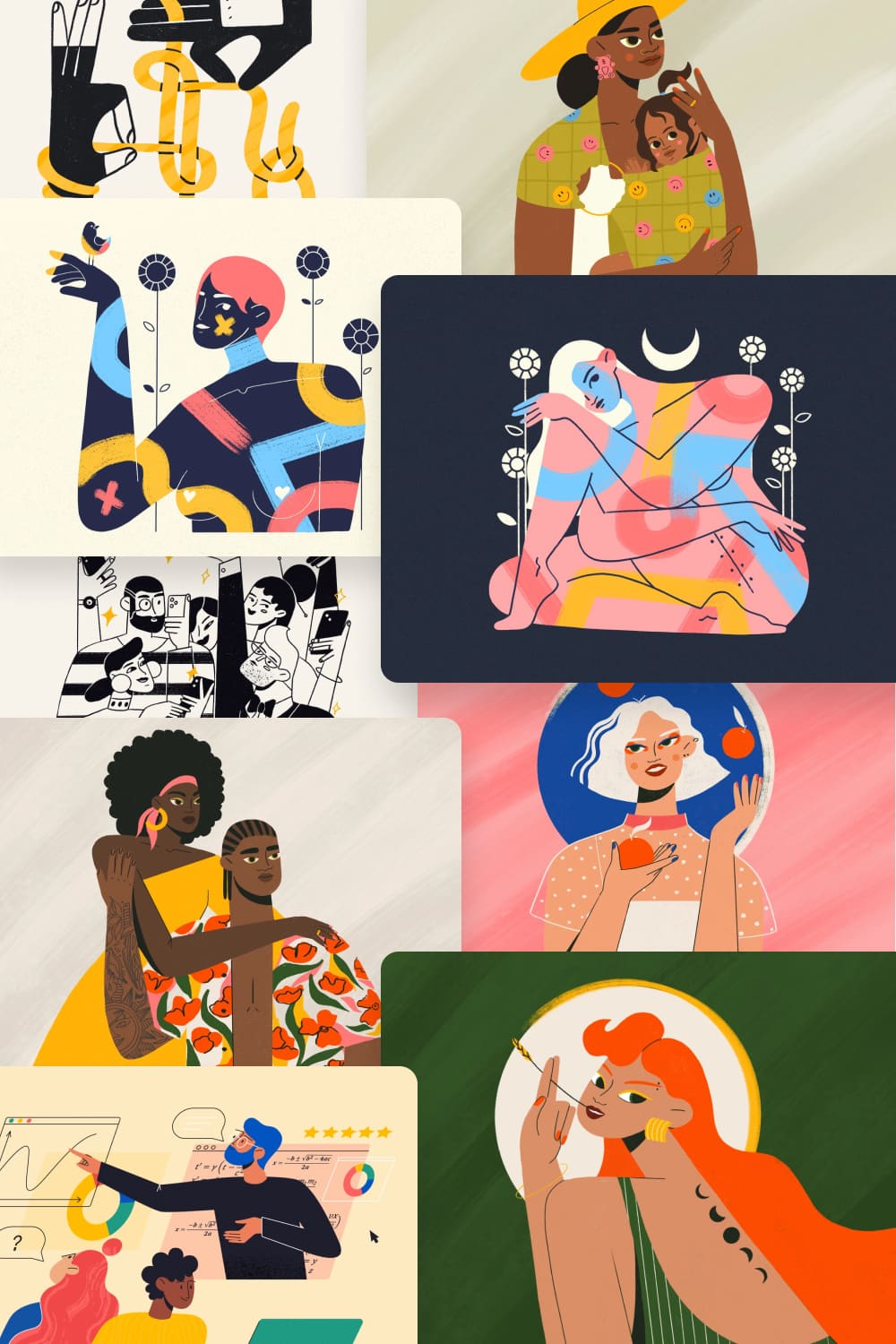 Olly is a young illustrator located in Europe. She makes awesome inspiring illustrations and arts containing simple everyday life scenes.
Outline2Design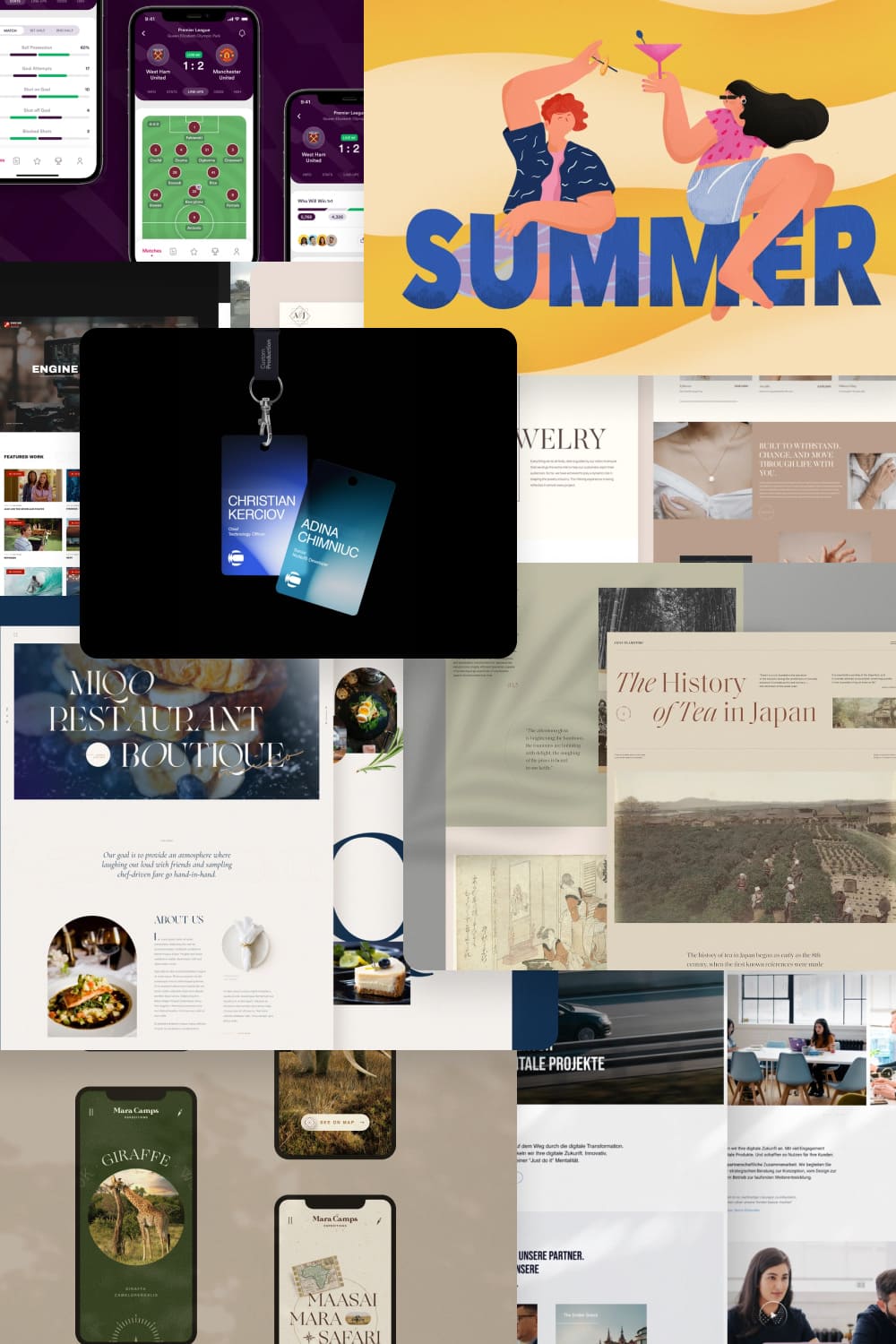 Meet this cool web and app designers' page. Here you can find outstanding projects of different apps and webs interfaces.
Slava Kahovsky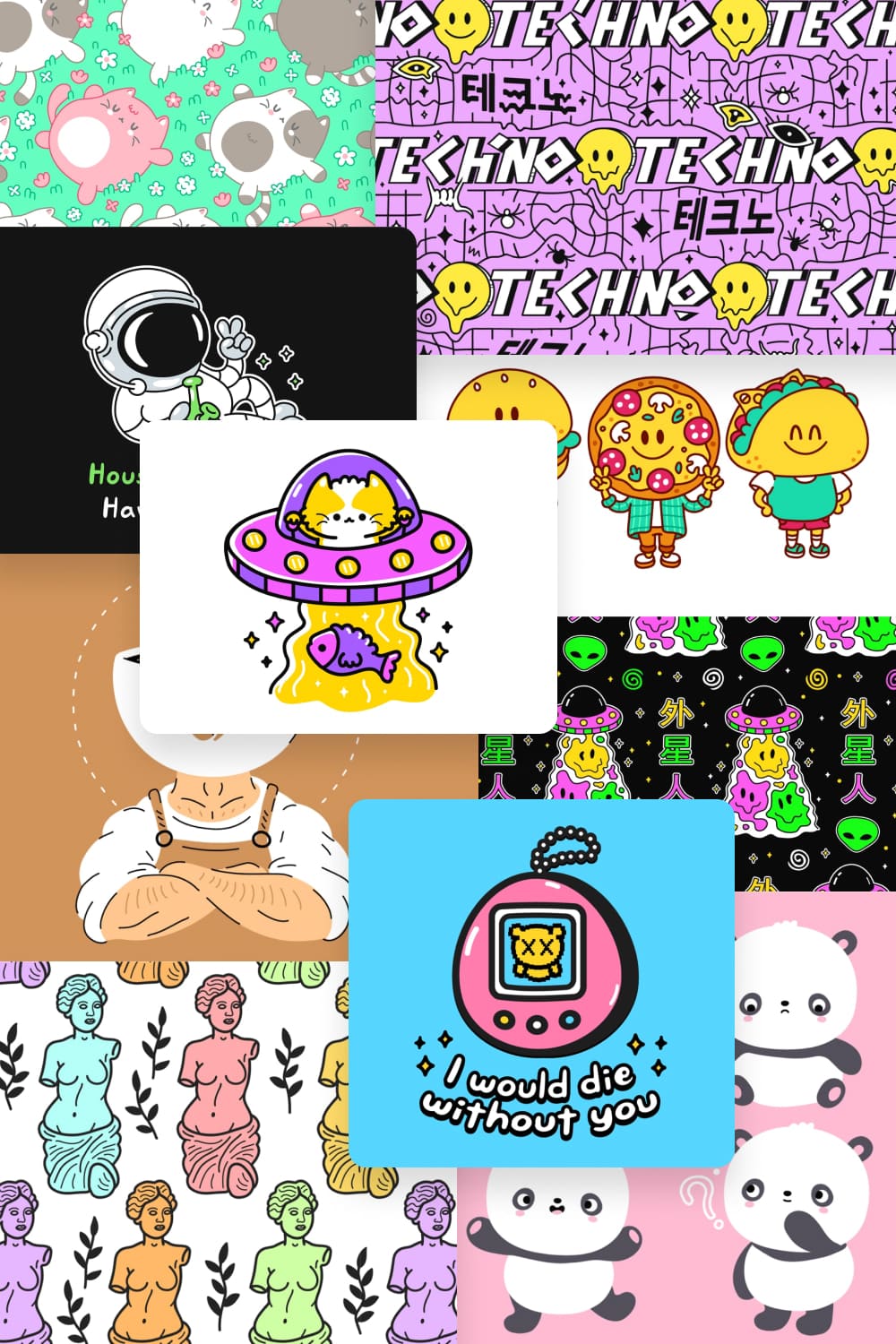 Slava is a talented illustrator from Lviv, Ukraine. He creates very cute characters, awesome patterns, and logos.
uigate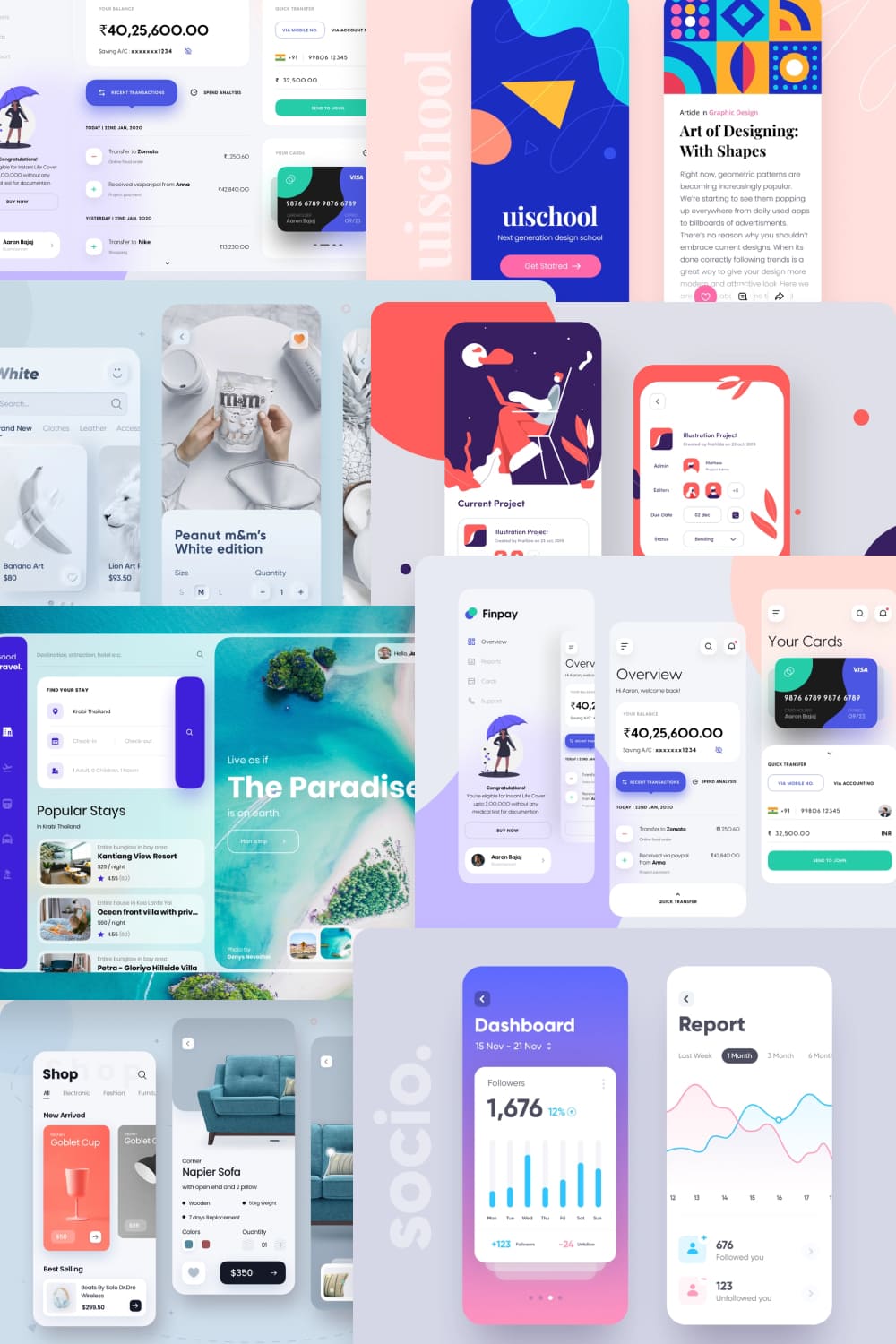 This is a page of a digital agency that specializes in designing brands & products. Here you can find many interesting projects for mobile apps interfaces and company logos.
Ani Giorgadze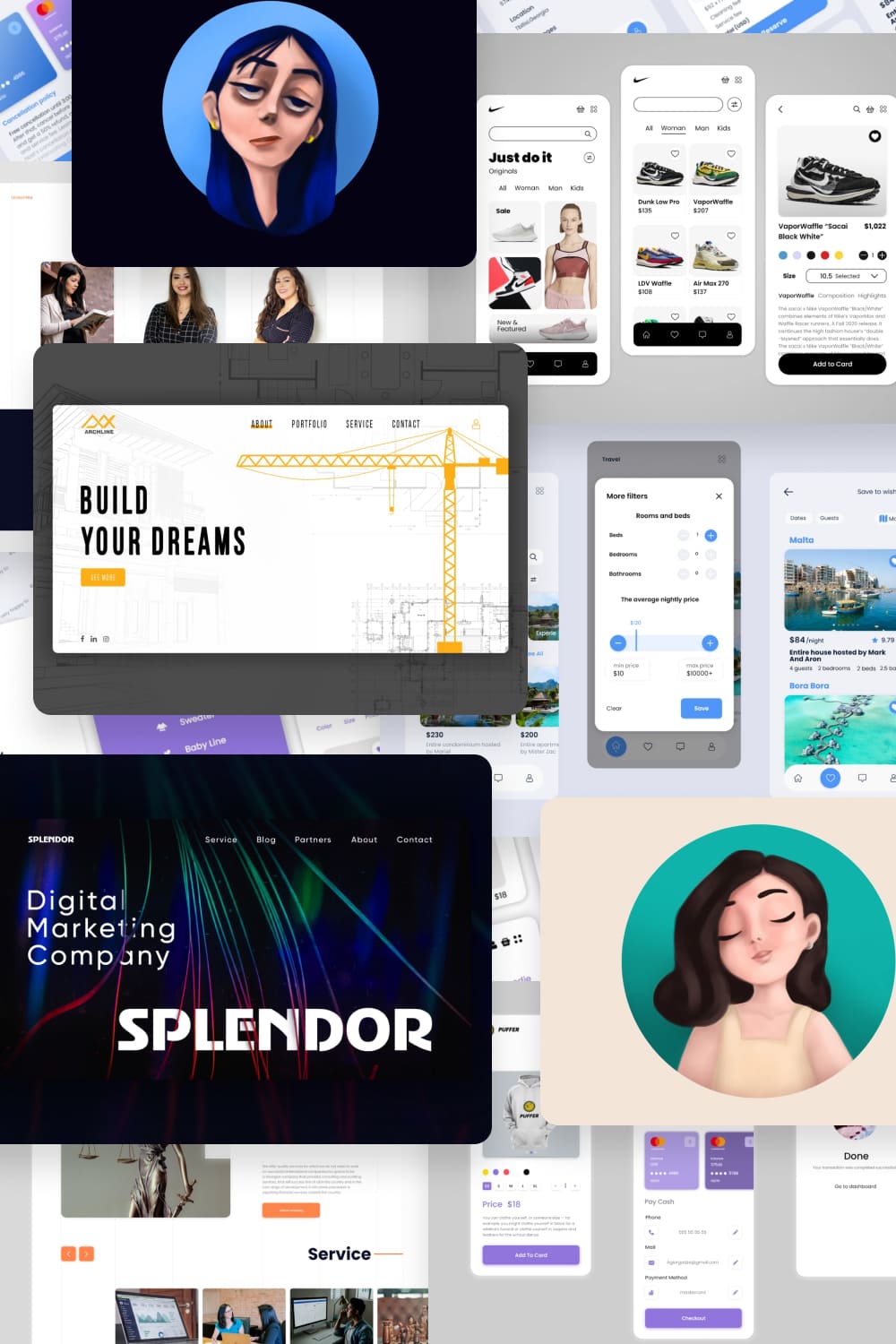 This lady is a talented illustrator from Tbilisi, Georgia. She creates awesome digital portraits, arts, book covers, and websites' interfaces.
Timur Aldemir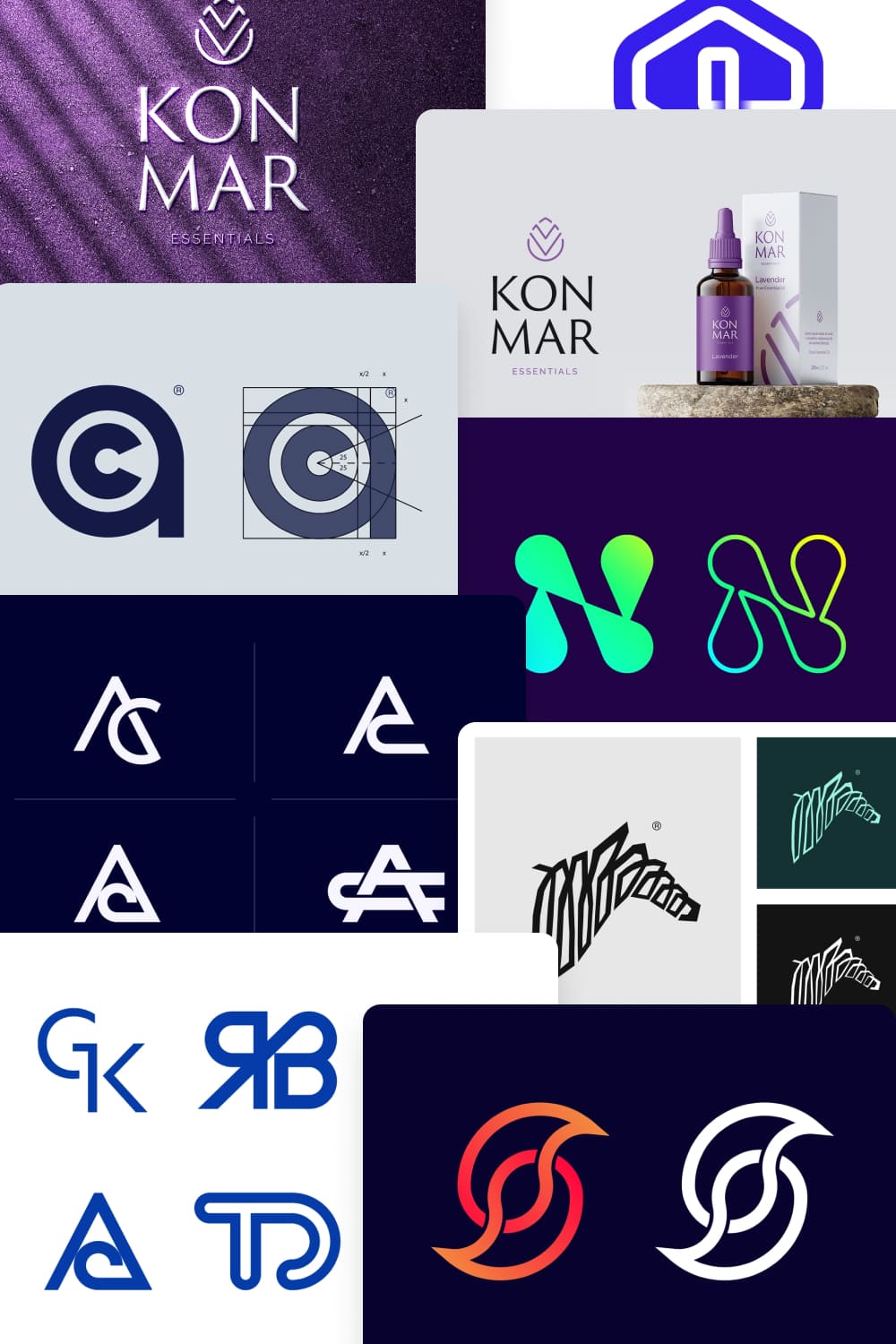 This brand and graphic designer from Ireland makes amazing logos. He creates minimalistic and modern illustrations for numerous brands.
FarFor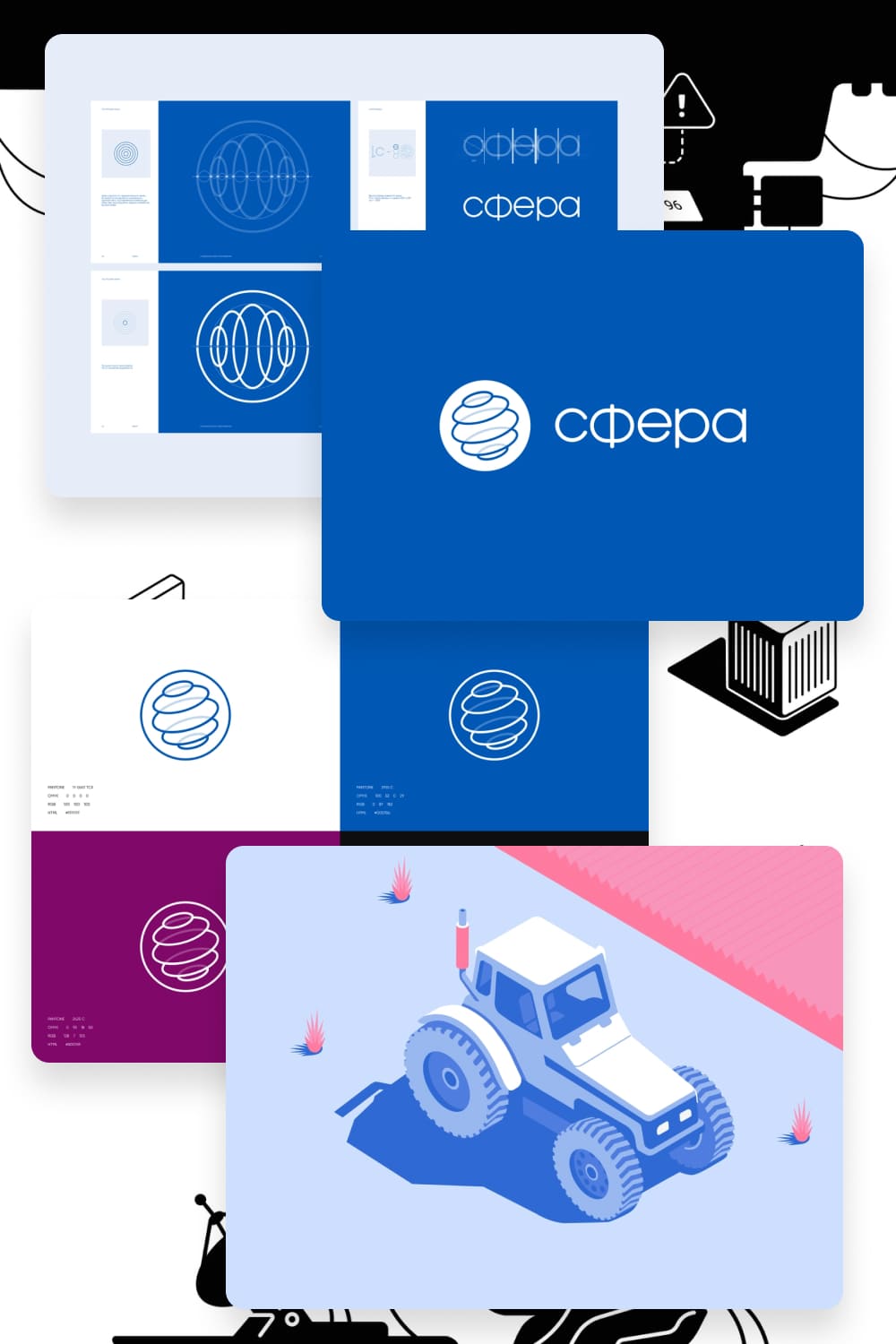 A company of great designers that creates significant projects. Among their works are monochrome icons and logos, as well as colorful vector illustrations.
Kate Libby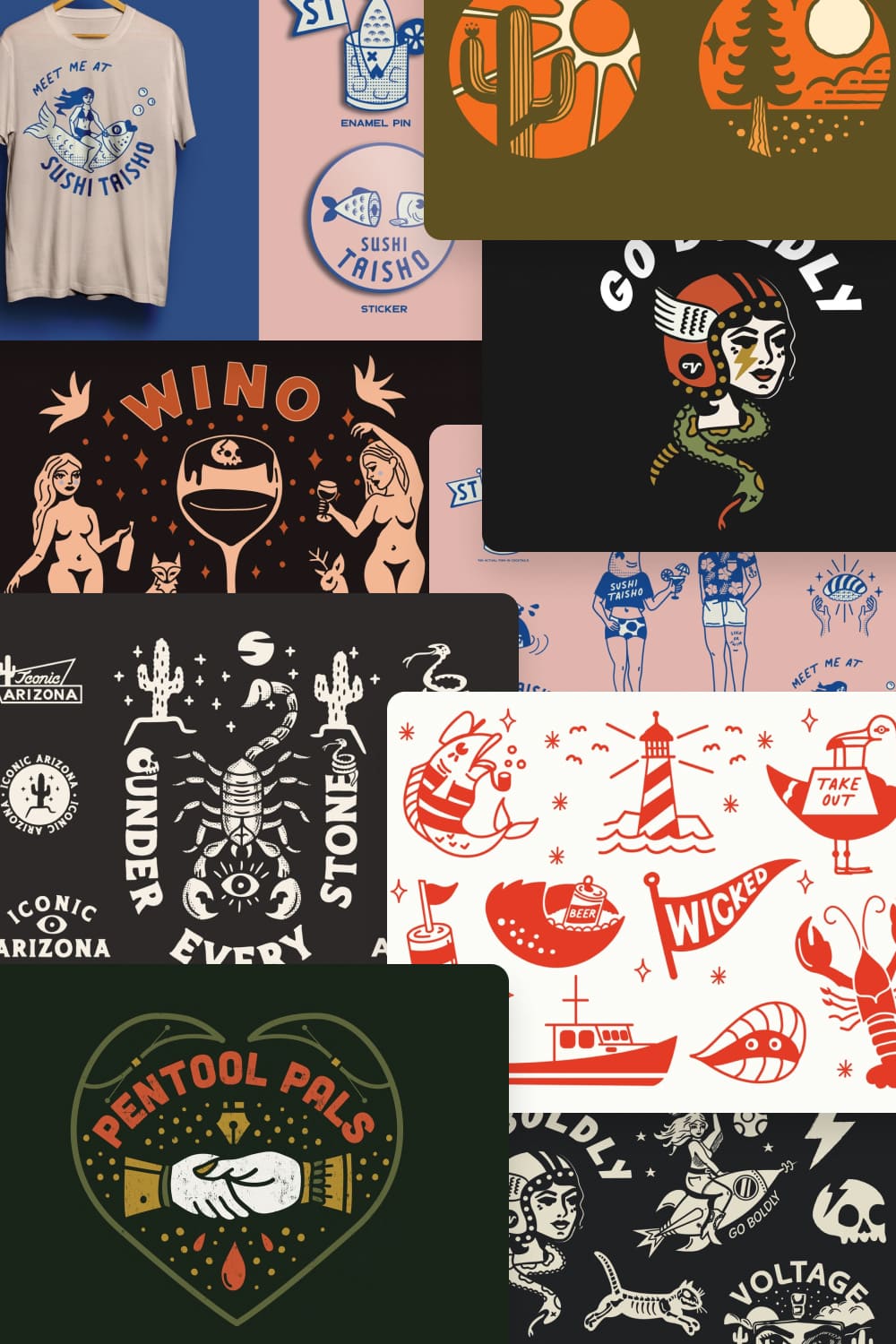 Kate makes her illustrations in a unique style. She likes to combine some ethnic motifs, putting her characters into the strange, specific scenes.
Acedesign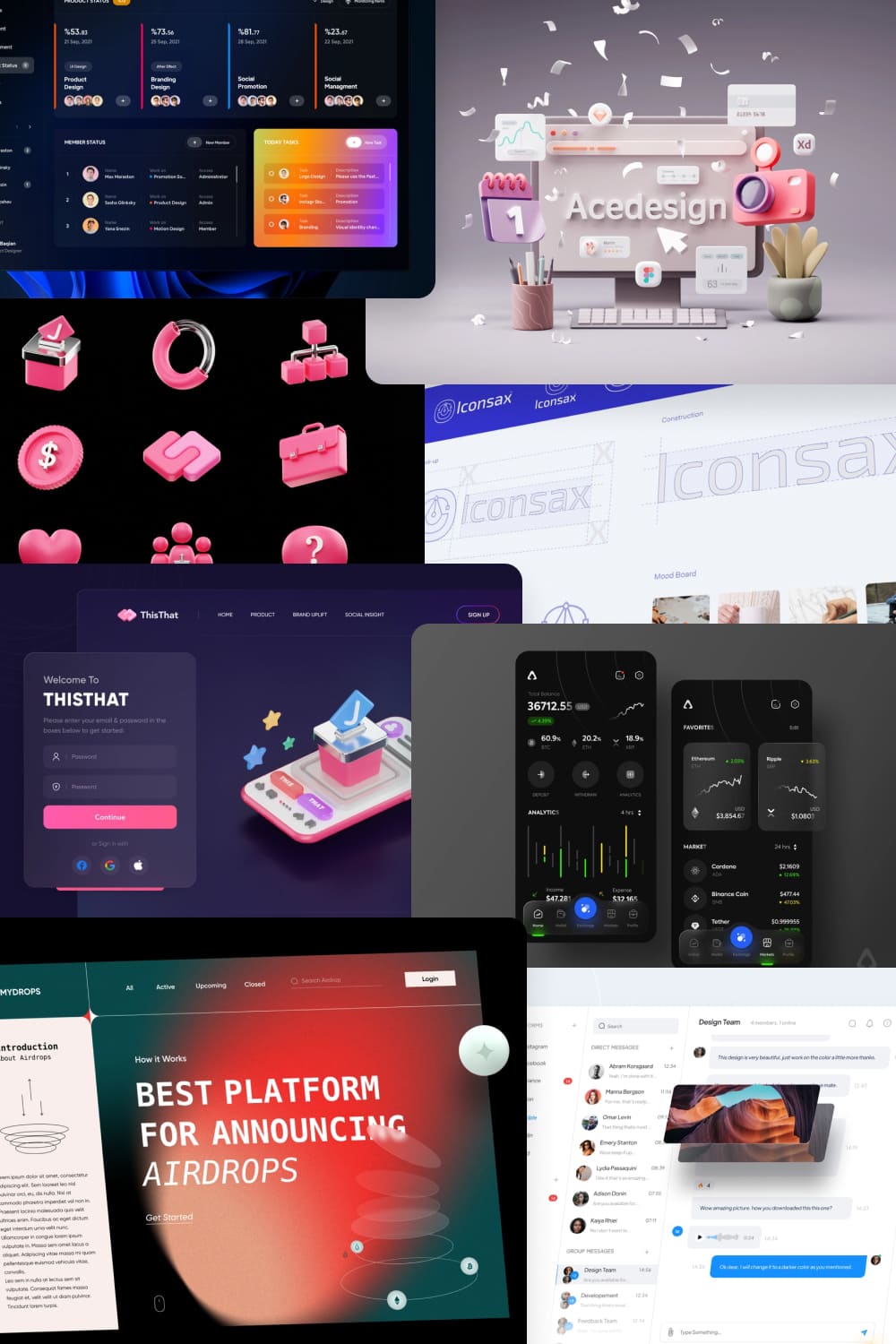 A team of talanted specialists who can make any site and app interface and illustrate the project of any topic. They create beautiful 3D animations, vector arts, and page-designs.
SVIATOSLAV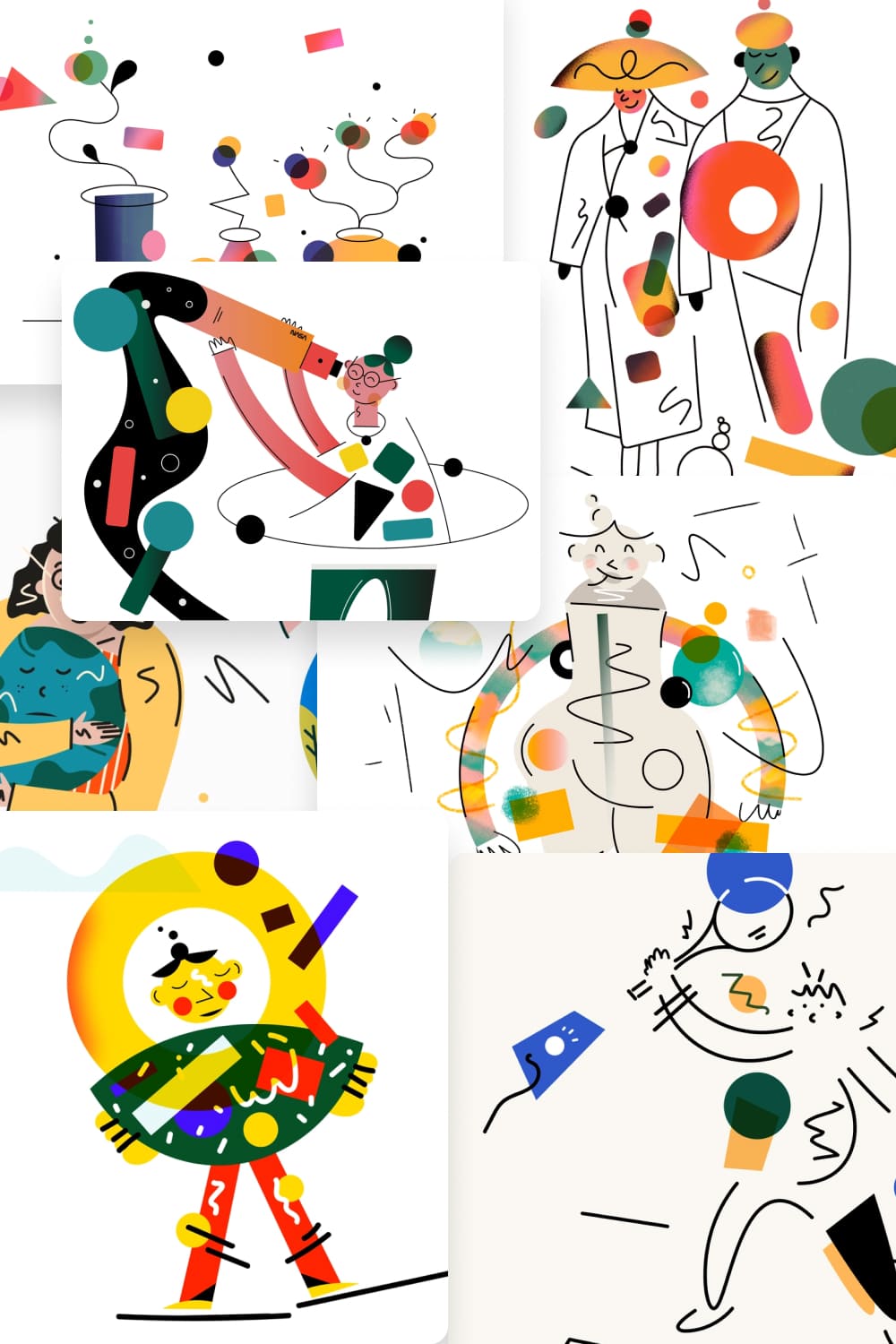 His latest illustrations remind Picasso's and Matisse' paintings. If to look deeper through this portfolio, you may find many other outstanding art works created in original style.
Maryna Gerdiy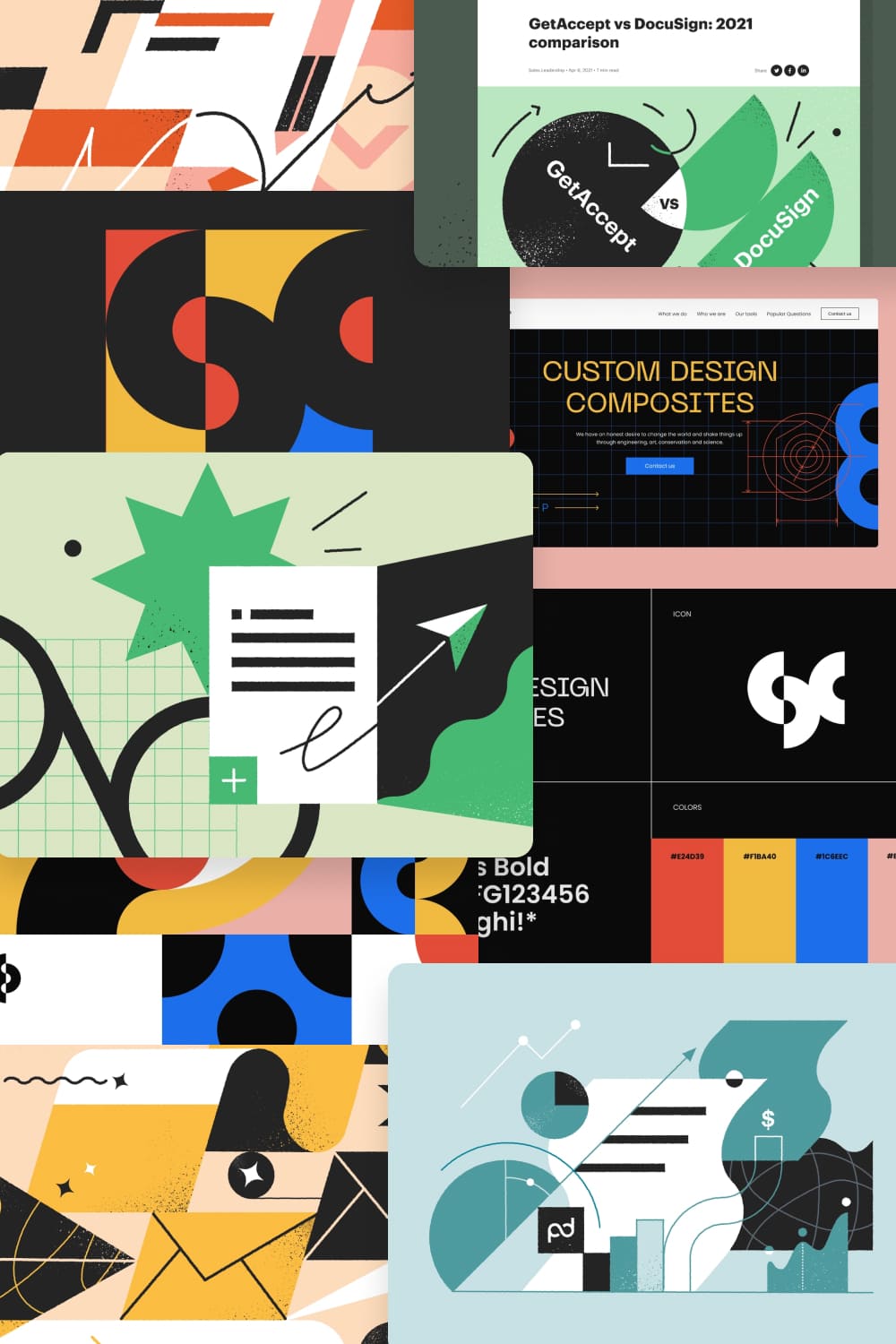 Maryna uses simple details to create extraordinary designs and illustrations. She likes to mix a few colors in one project. This creates a minimalistic effect, and the image doesn't look overwhelmed.
Eric Lee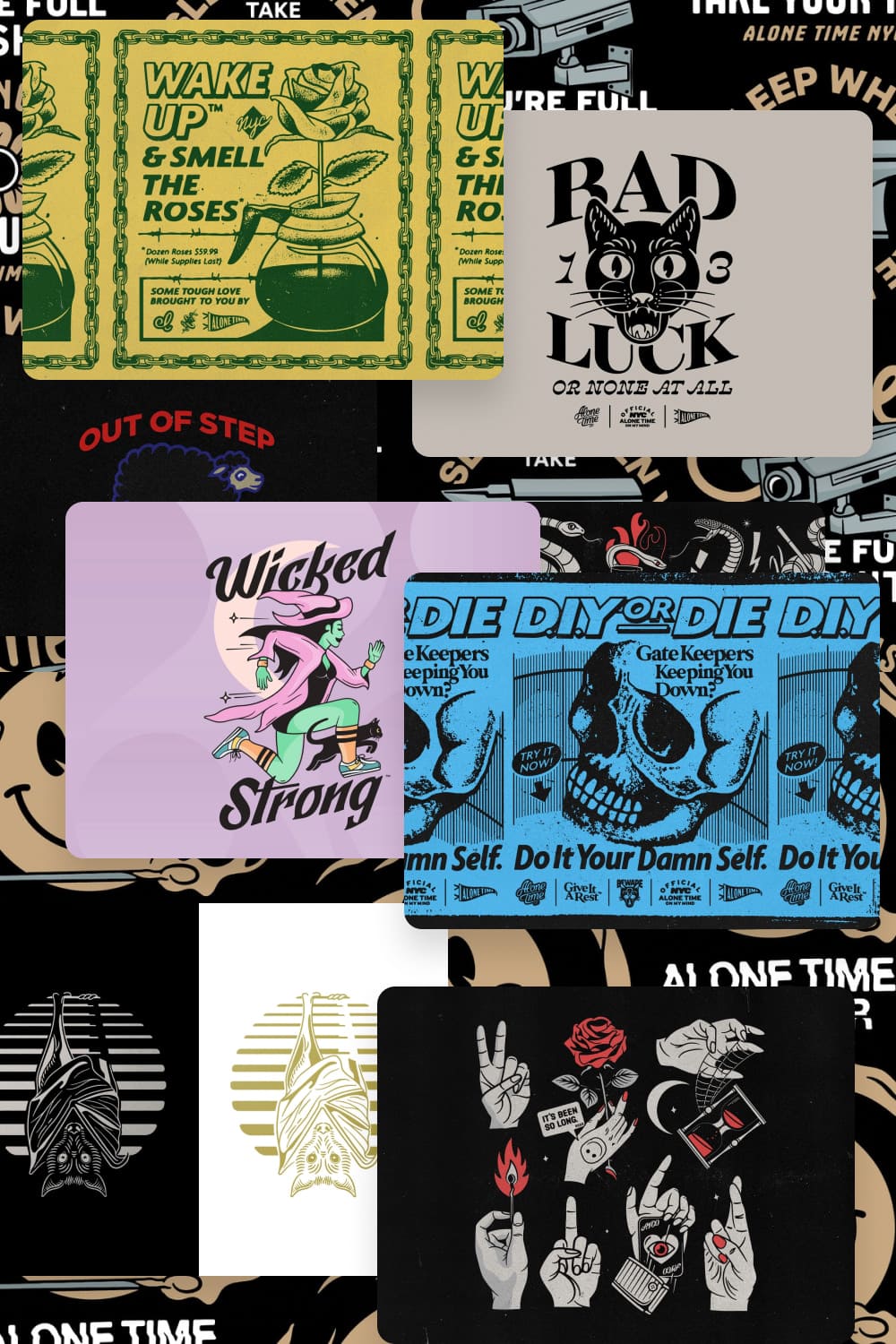 Eric is a freelance brand, graphic designer, illustrator. He creates unique old school patterns, logos, posters, and other designs. All his works look very calm and cozy.
Rinor Rama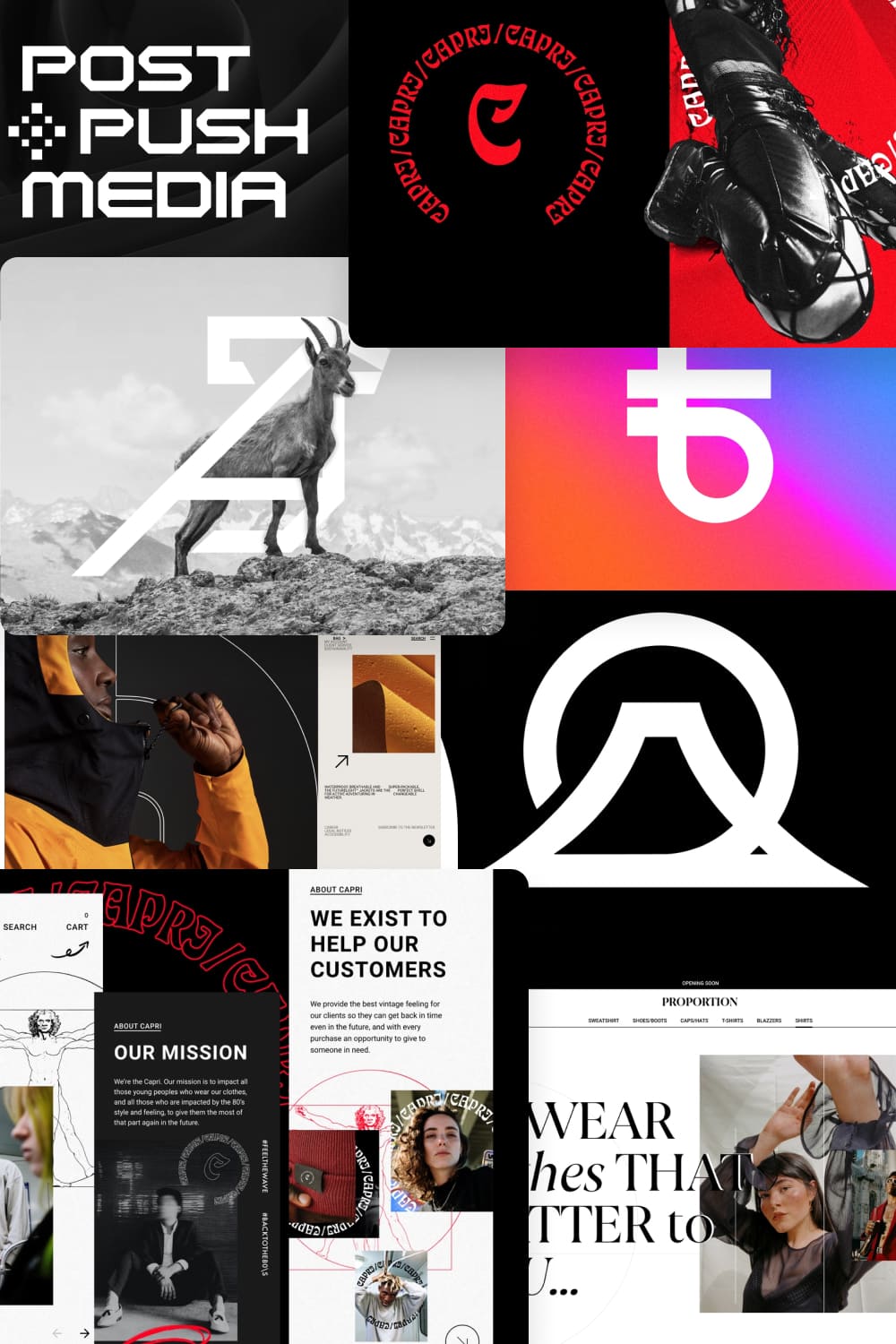 An experienced freelance artist who has a big portfolio of different projects. Among them you may find super-modernistic logos, Ui/Ux site designs, brand-identity products, and product design projects.
Brandon Joseph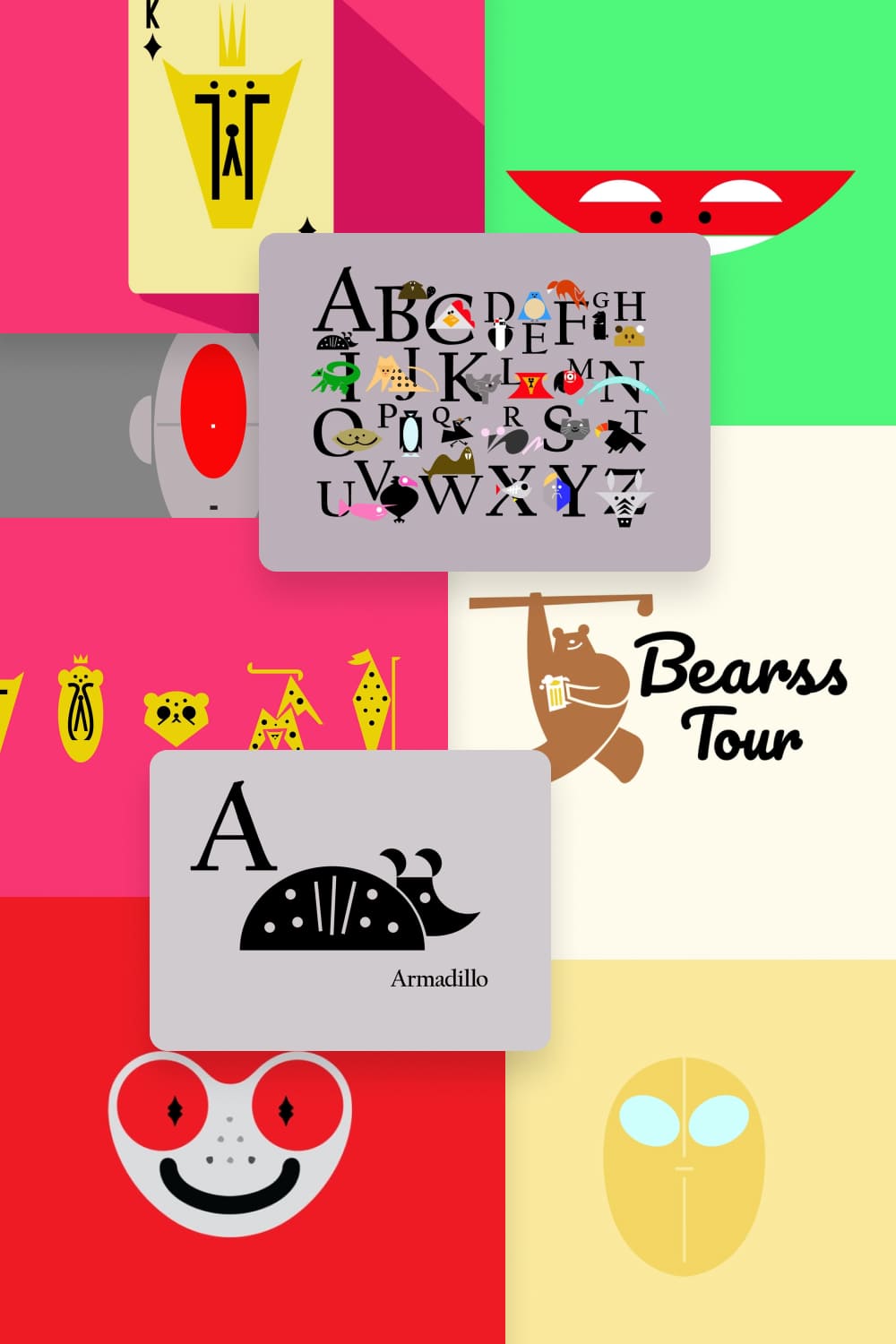 Brandon creates specific but cool and original logos, icons, illustrations. The main characters of his projects are robots and animals.
Daryna Yakovenko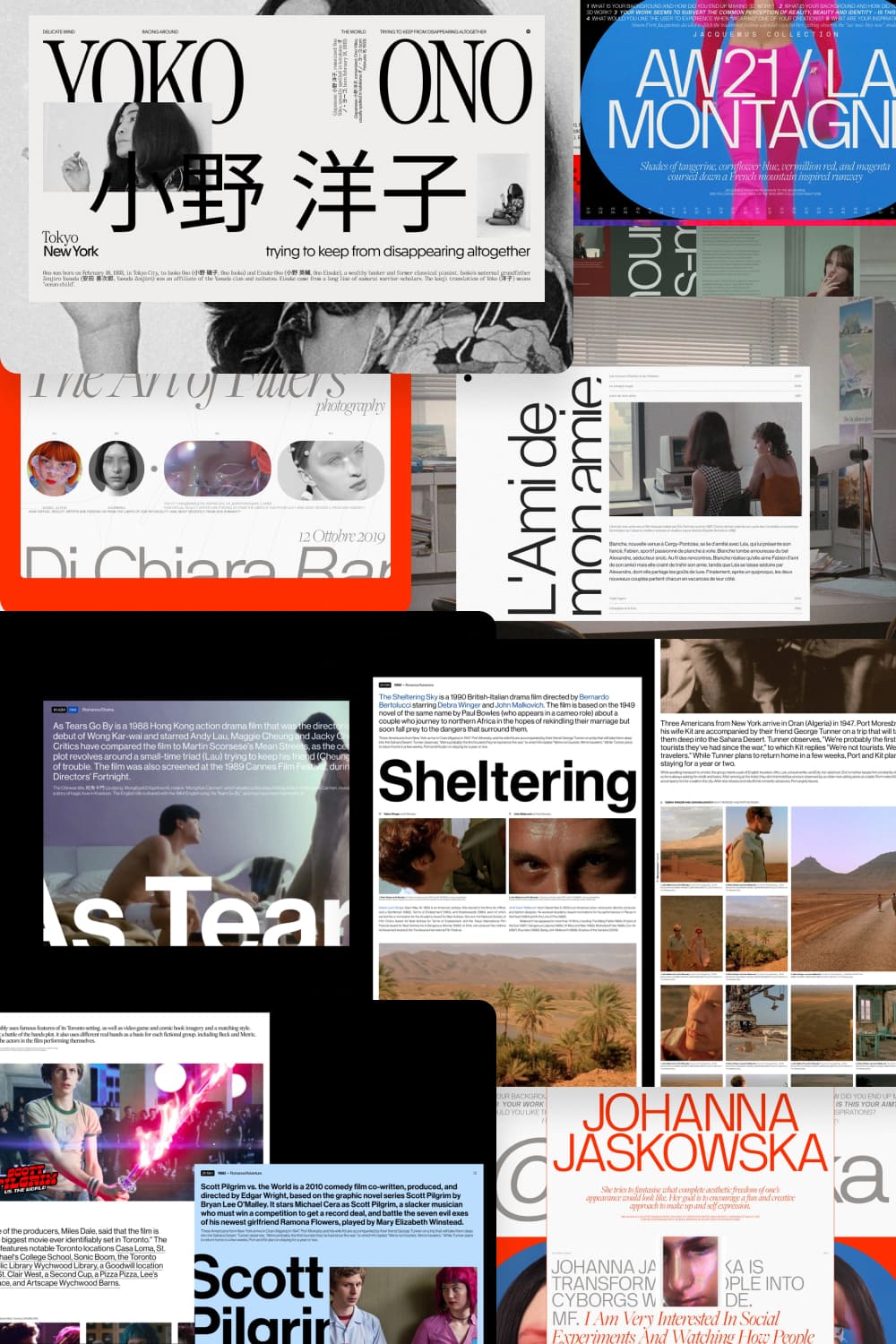 Daryna makes stunning projects. On her page you may find web-magazine's pages and articles designs, easthetic travel site interface, and eye-catching films collections.
Remon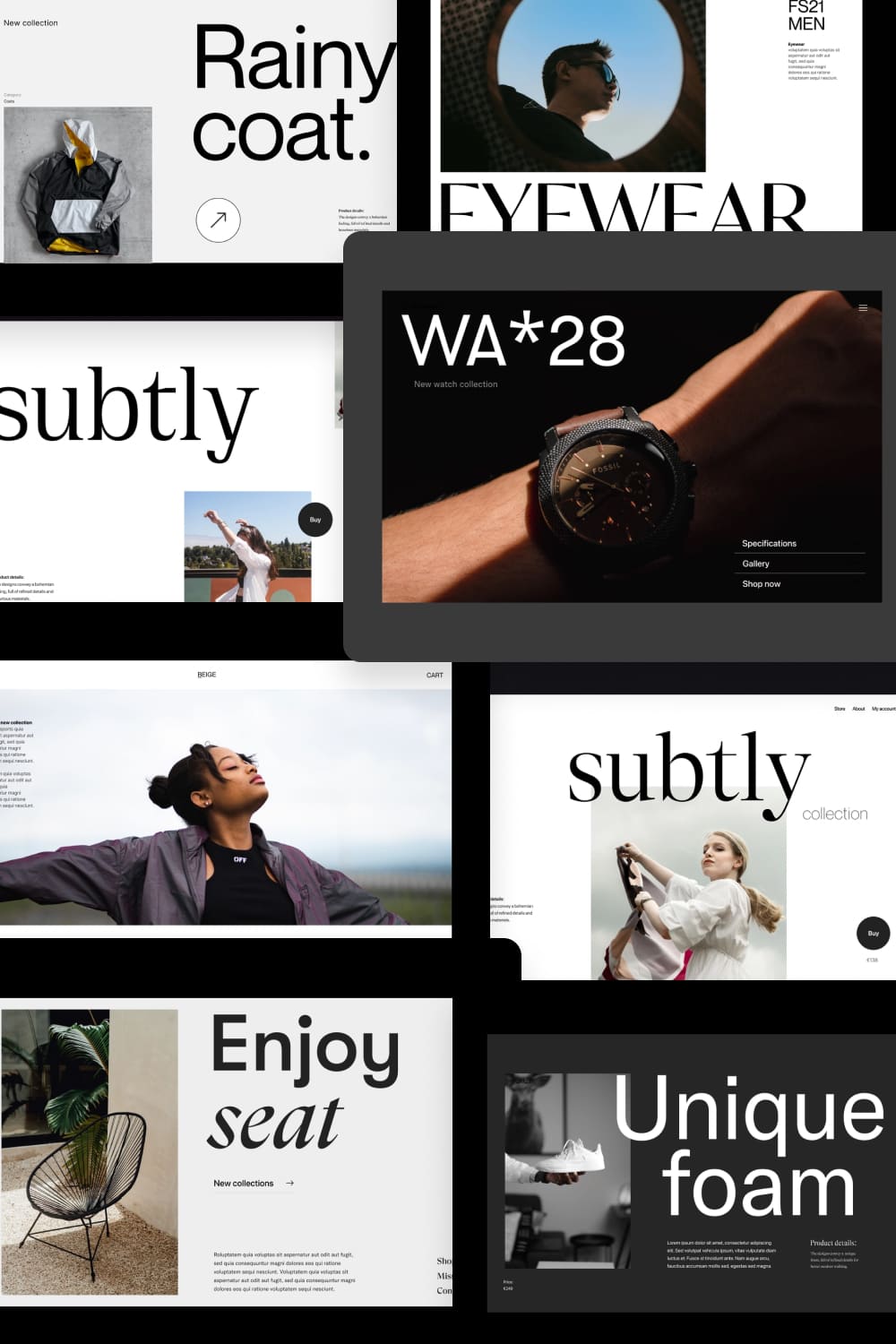 His moto is minimalism and simplicity. The less details – the better design. Just look at these sophisticated web-interfaces projects and breath in this minimalistic inspiration.
Francia ☾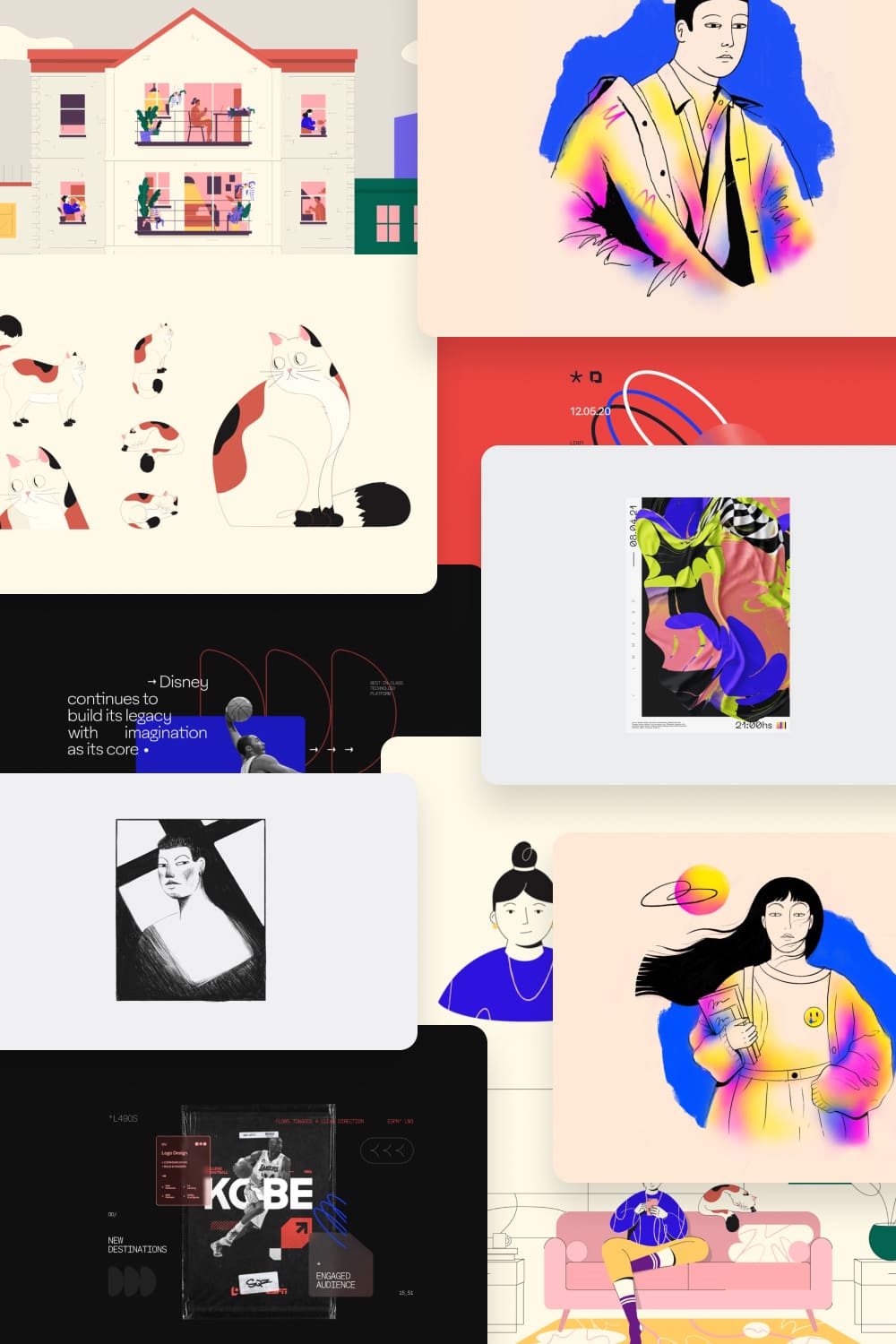 This tender lady from Argentina creates awesome illustrations in her own unique style. She likes to use red or deep-blue color as the main one either to mix both of them in her creative activity.
Kercia Jane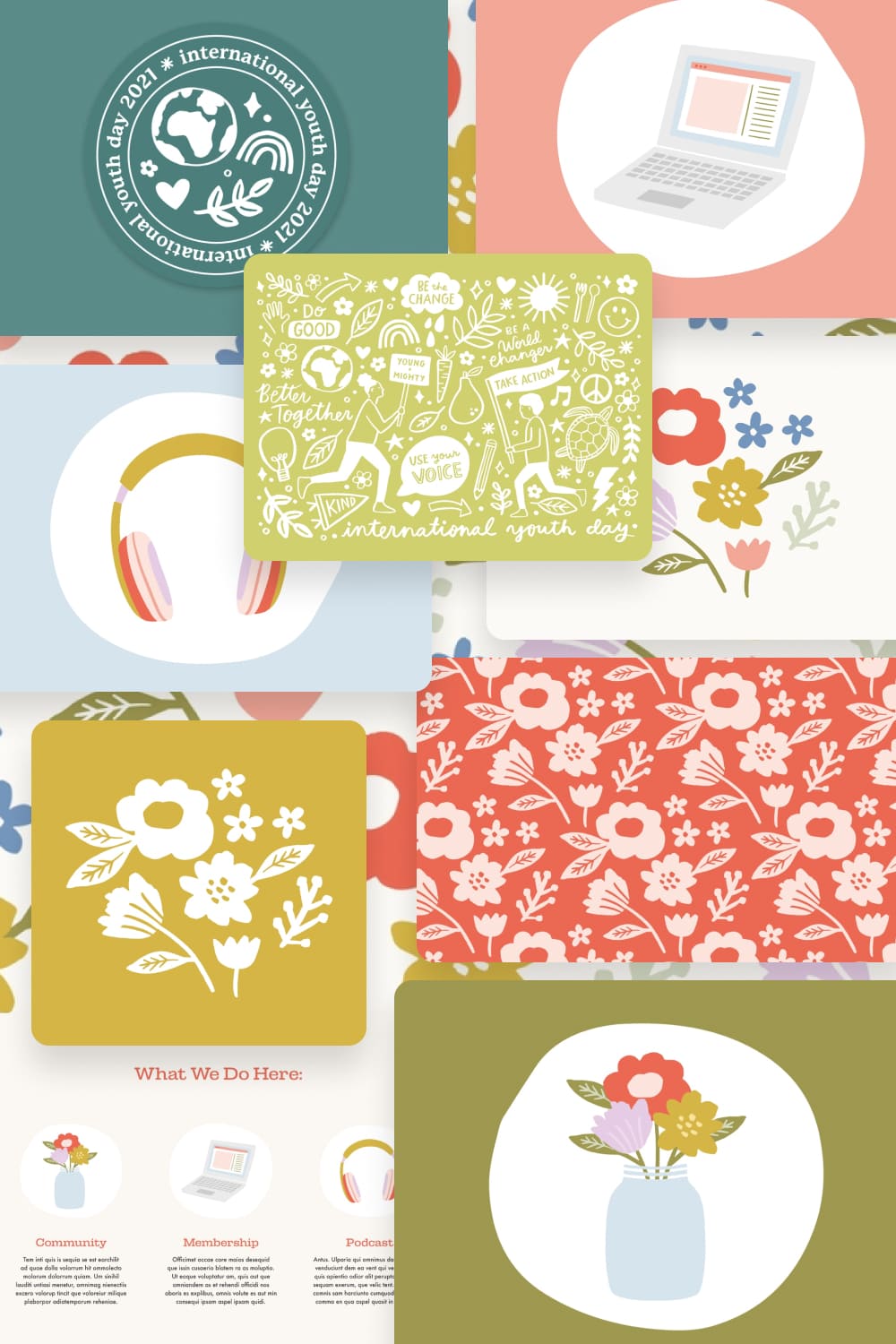 Kercia – a talented designer and illustrator from rgentina – has adorable portfolio. There you can find different patterns, cute winter postcards, minimalistic posters, and sweet illustrations.
Zach Minard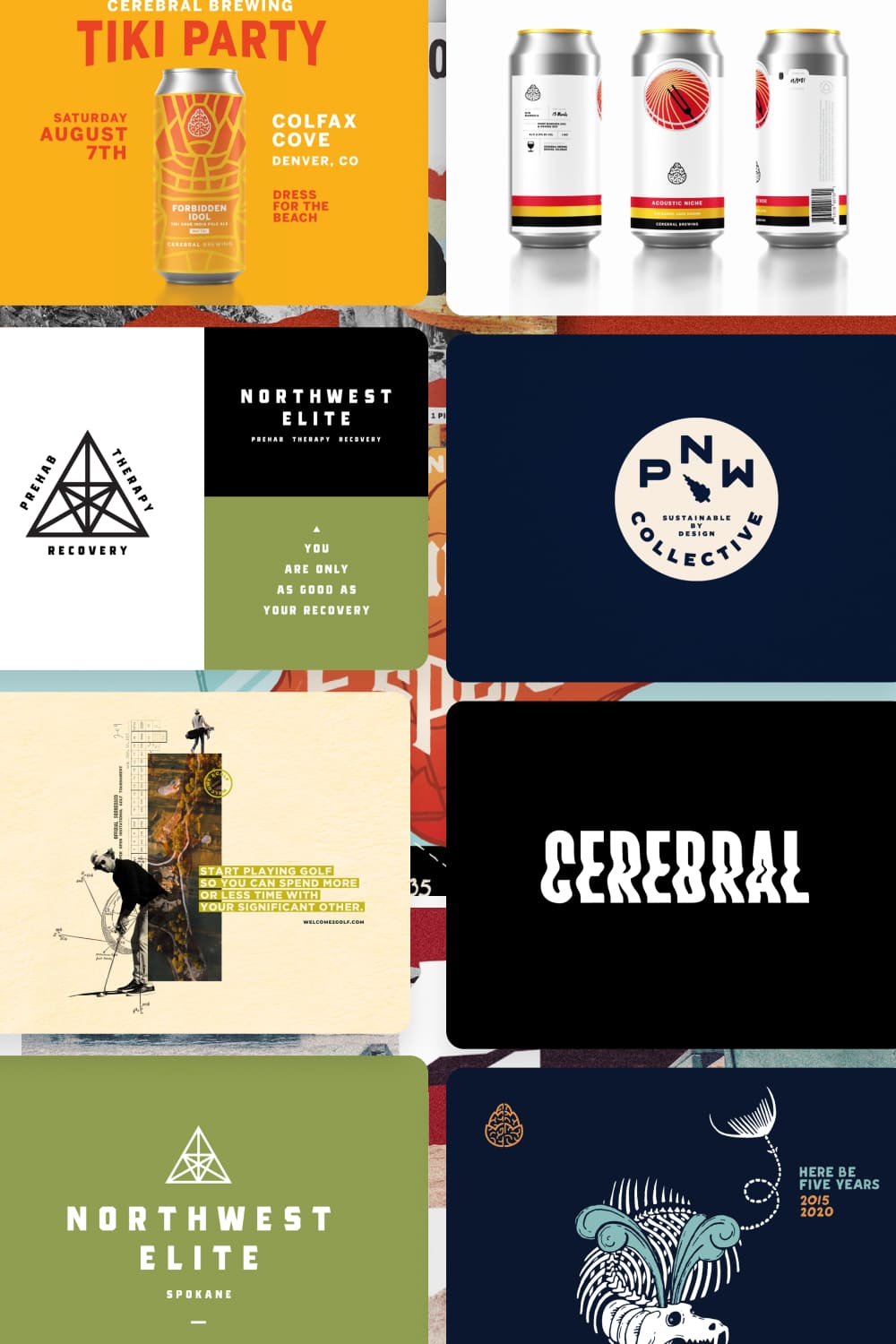 His page is a huge source of inspiration. Here you can find many different designing projects and illustrations to any taste. All of them look cool and original.
LePunktNoir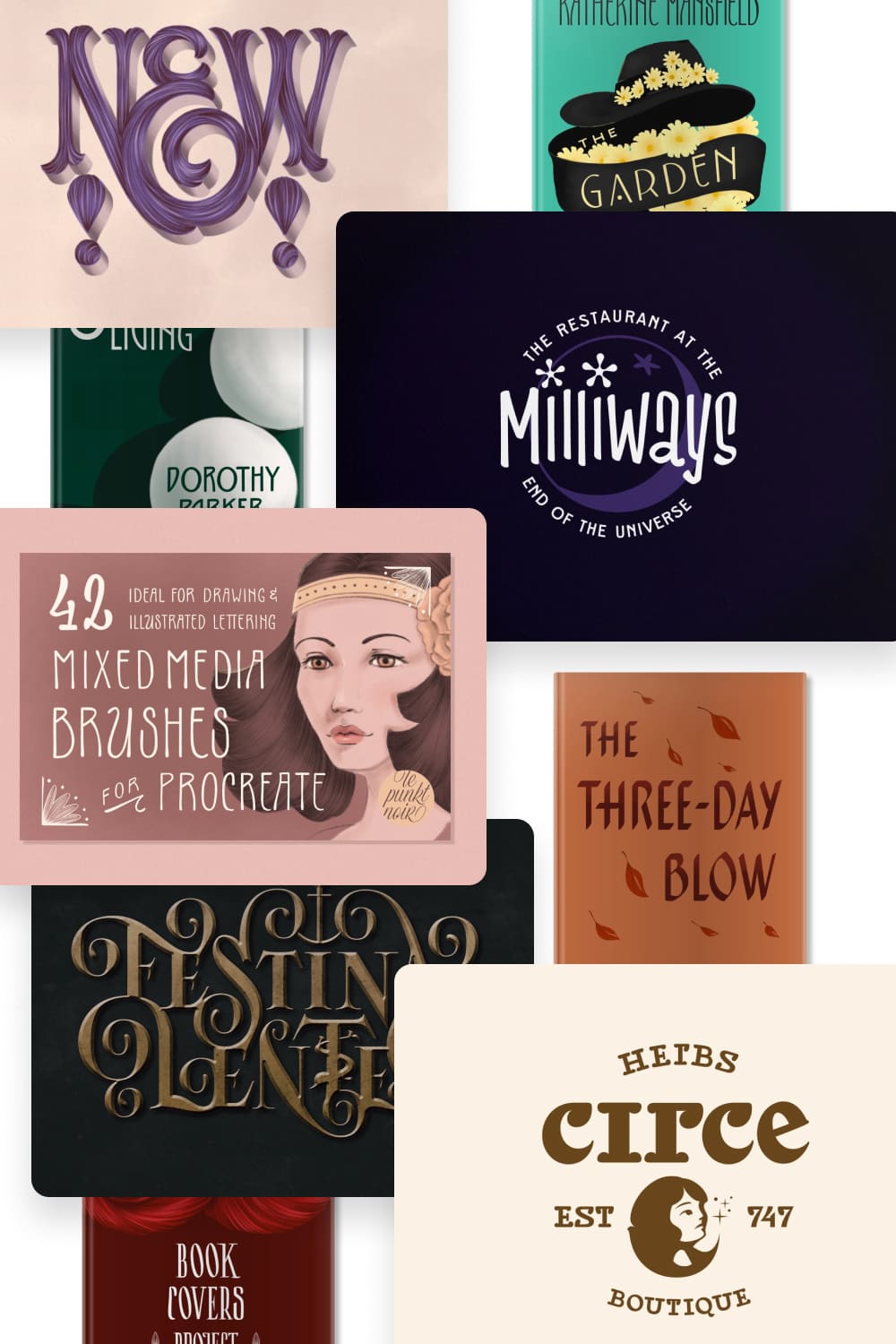 This portfolio belongs to the designer and illustrator specializing on book covers design and fonts design. He creates very beautiful projects that looks charming and elegant.
Felicity Morgan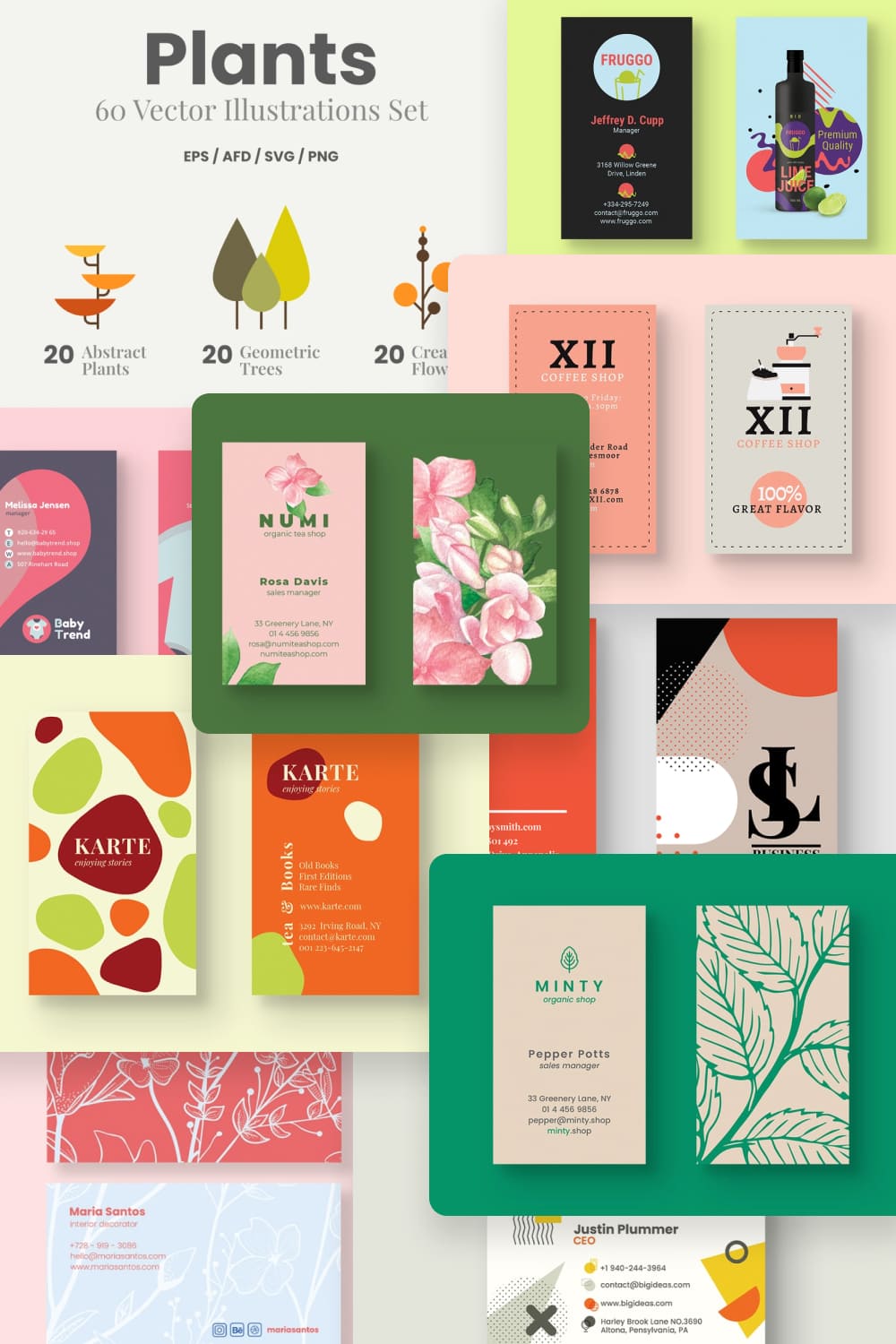 She specializes on creating charming and minimalistic business cards. Each project shows that the author has a unique taste and great designing skills.
13chrisart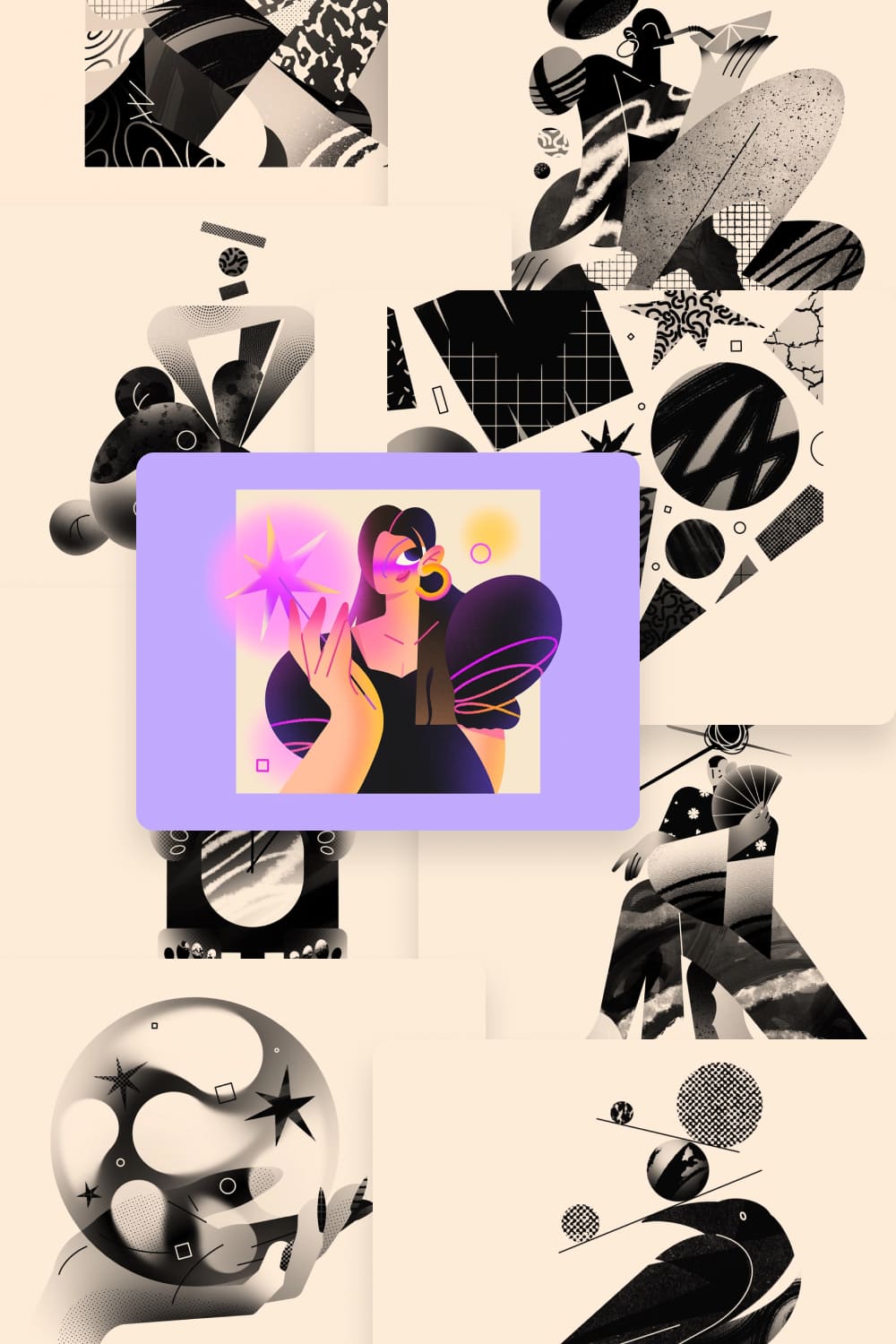 If we chose only one word to explain these illustrations, we would say: delicious! This lady creates very fresh, modern, eye-catching and juicy digital arts.
HOLOGRAPHIK®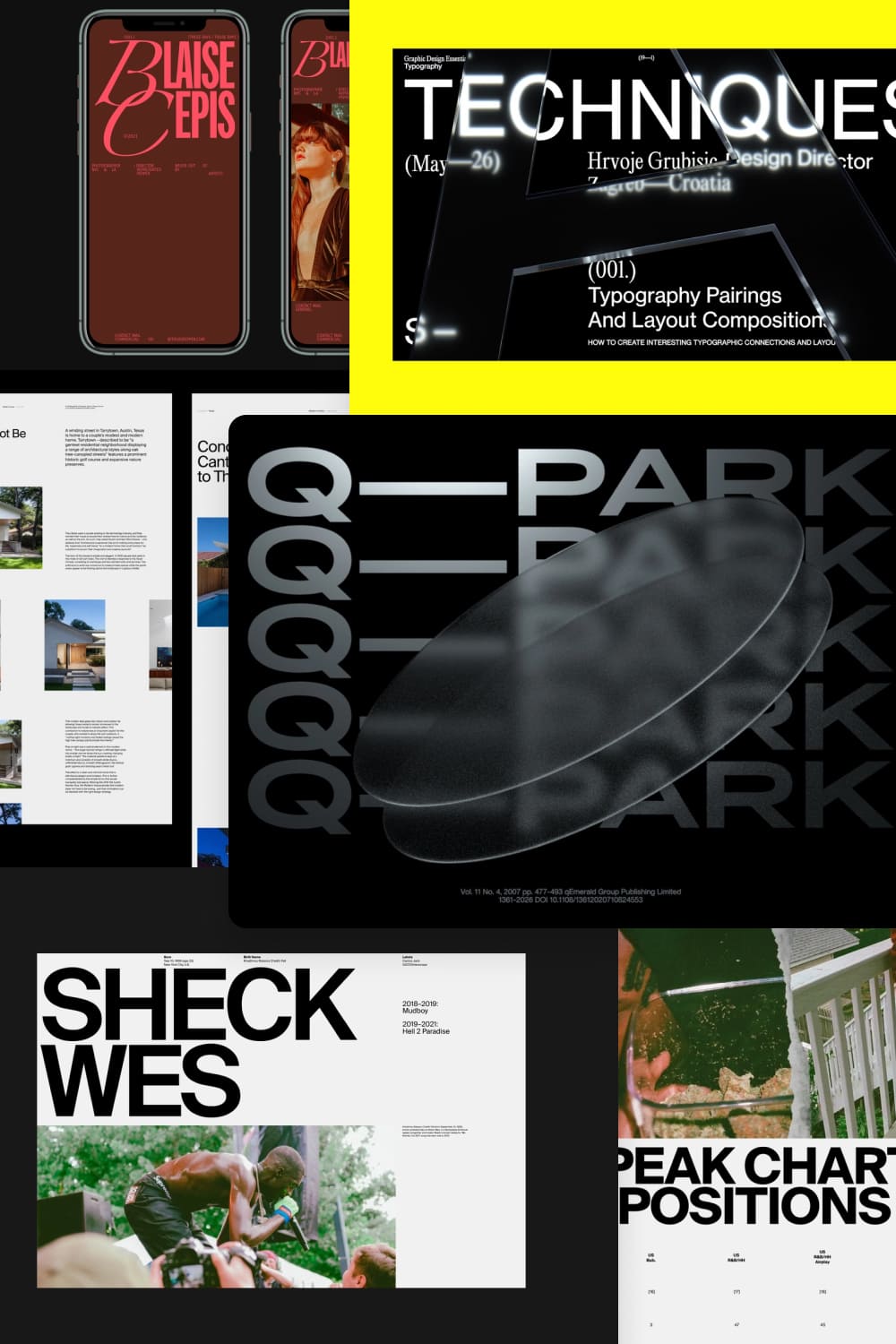 The group of designers, who creates outstanding websites interfaces designs. They look extra-modern, cool, and truly worth your attention.
Pipitastudio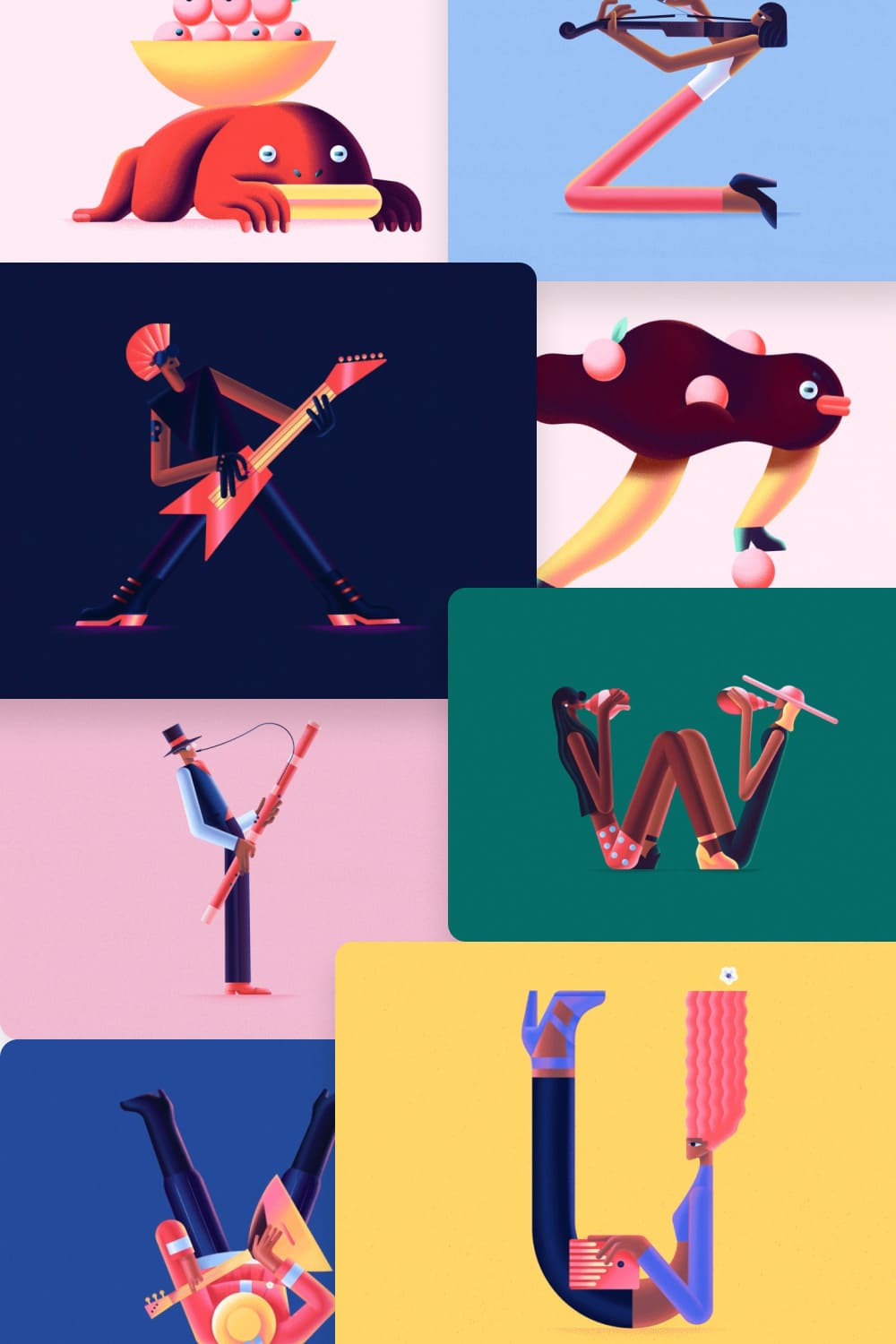 Wow! Just look at these surrealistic animated illustrations. You won't see something alike for sure. The author has unique style and borderless imagination.
Saiduzzaman Shafie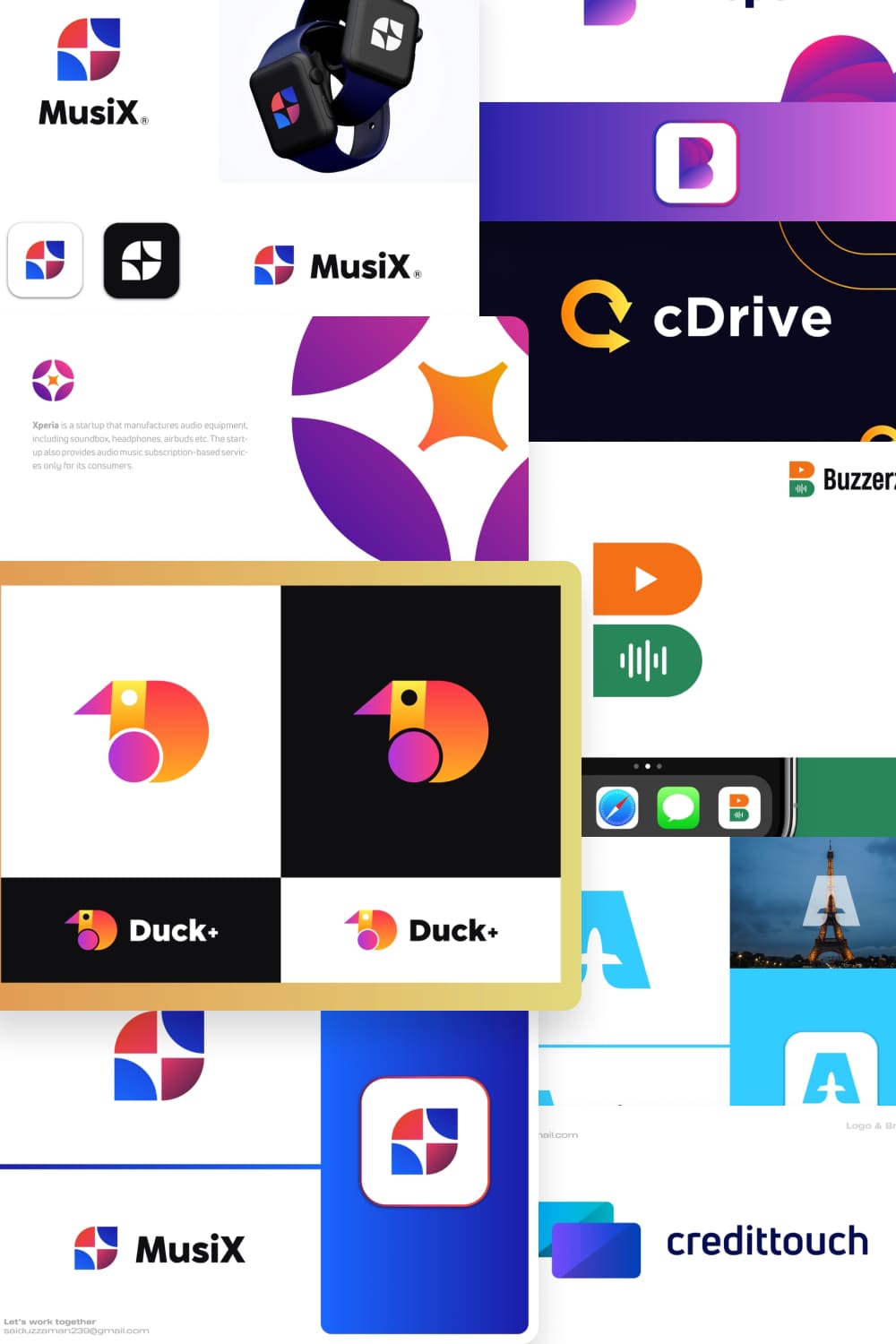 A brand designer from Dhaka, Bangladesh who makes his best in mixing opposite colors and experimenting with shapes.
Cree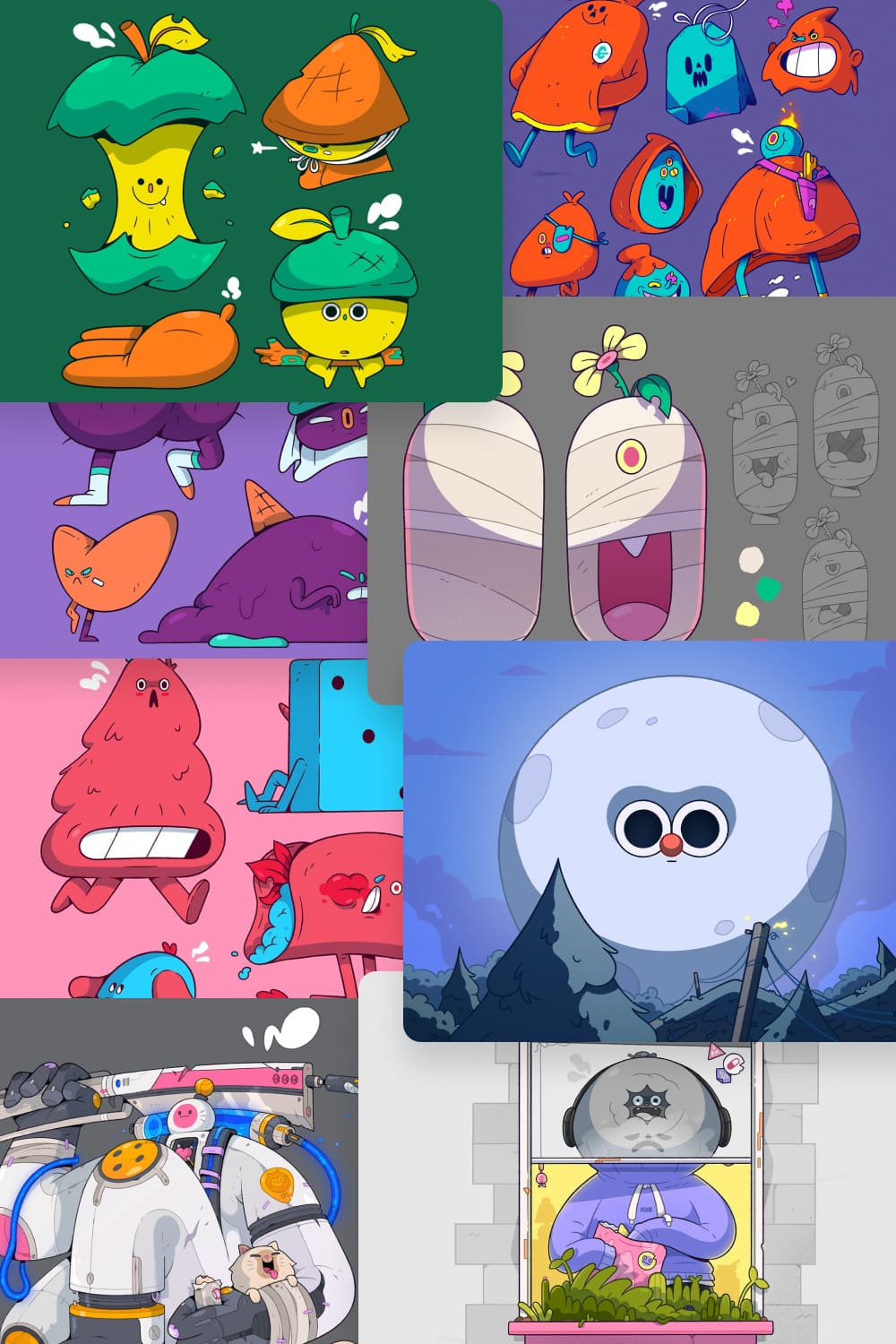 This account is full of terribly cute cartoonish illustrations. The author is located in Stockholm.
Zøra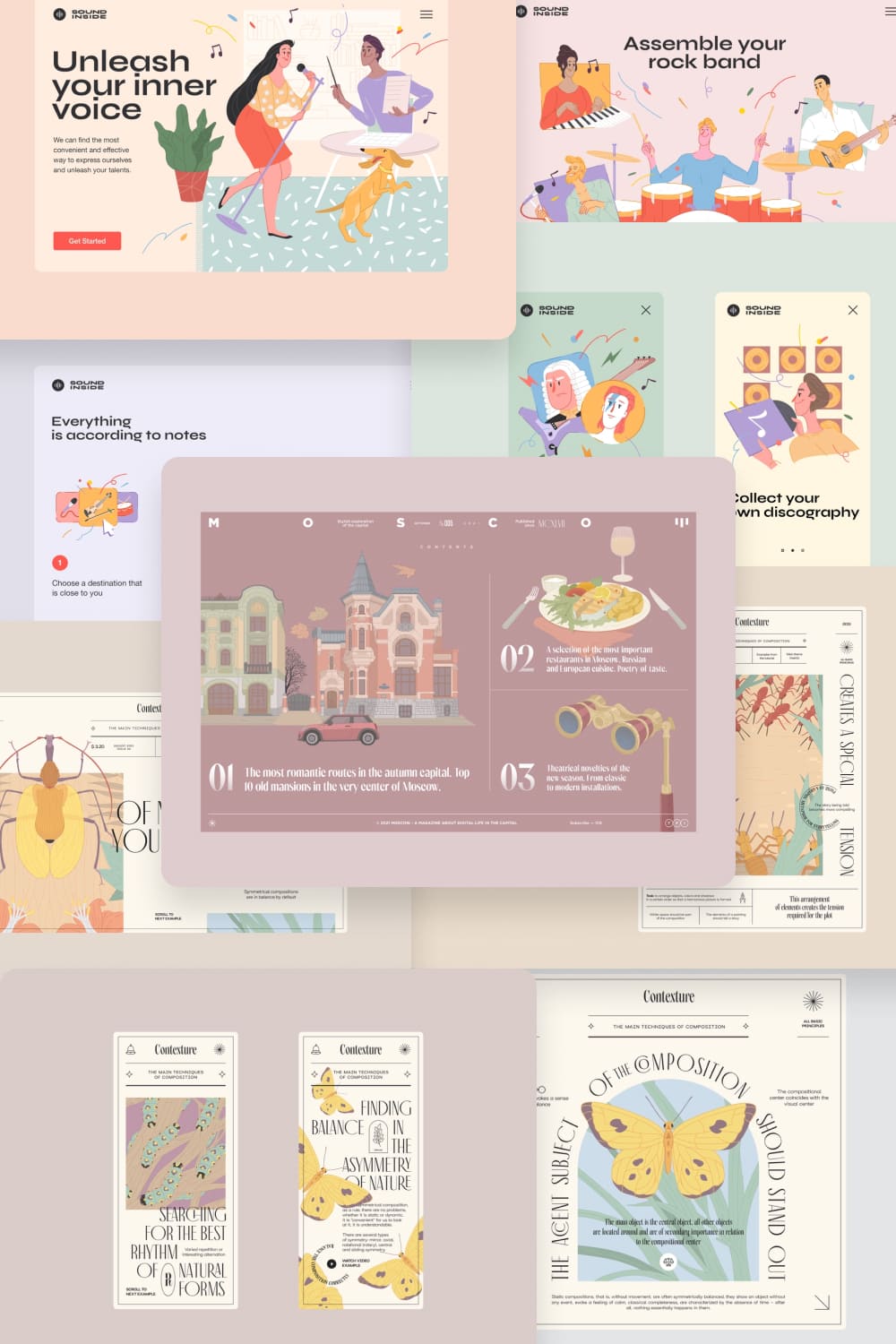 He is an illustrator and art director. He creates amazing projects with thin and tender details, and pastel color schemes.
Julia Bezvershenko
Another one talanted illustrator from Ukraine. She creates colorful, fruitful images that evoke positive feelings.
haleigh hoff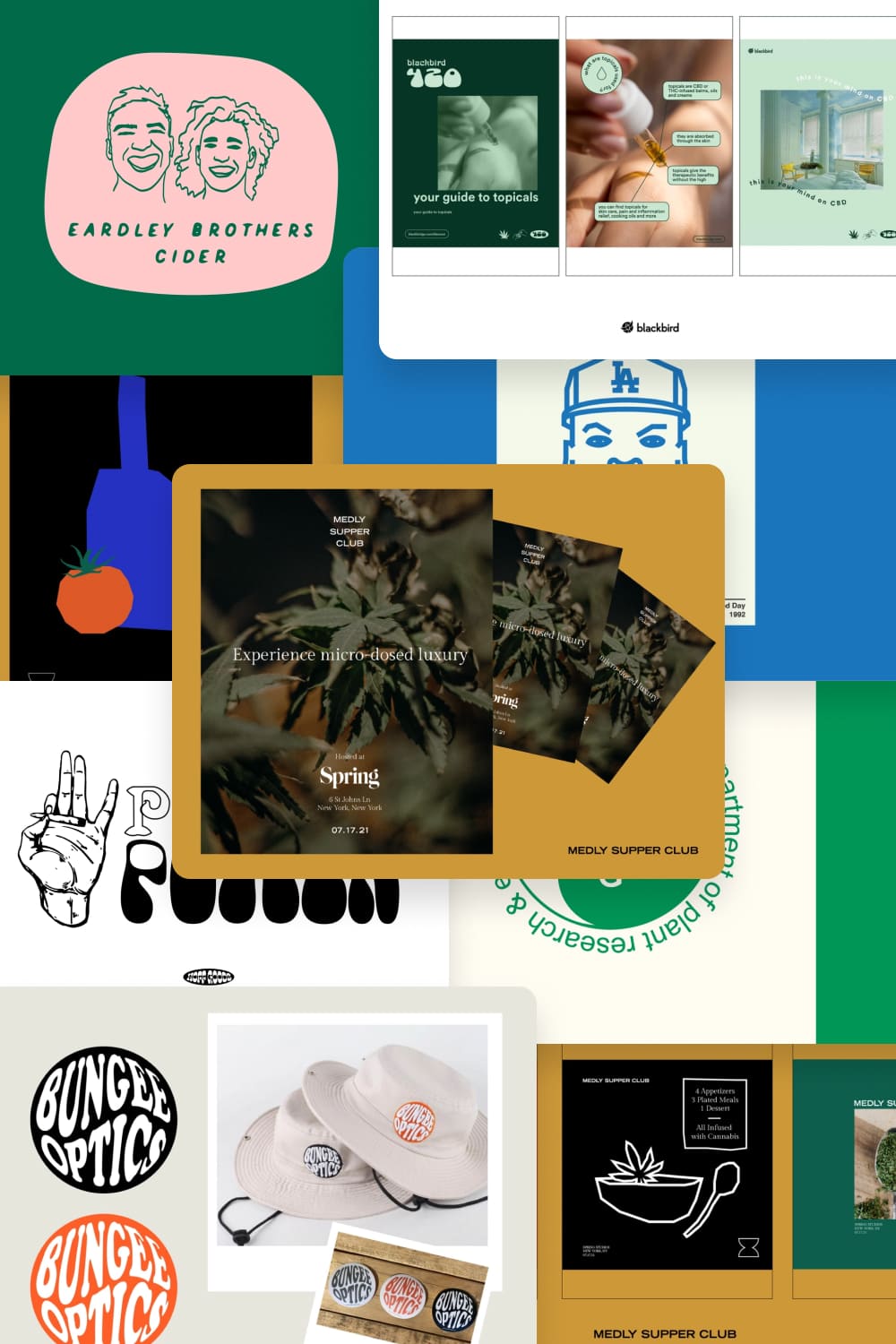 These great designs catch the eye with their amazing color combinations. There are many logos, product design projects, interface designs, posters, etc.
40 Dribbble Accounts to Inspire You
Emy Lascan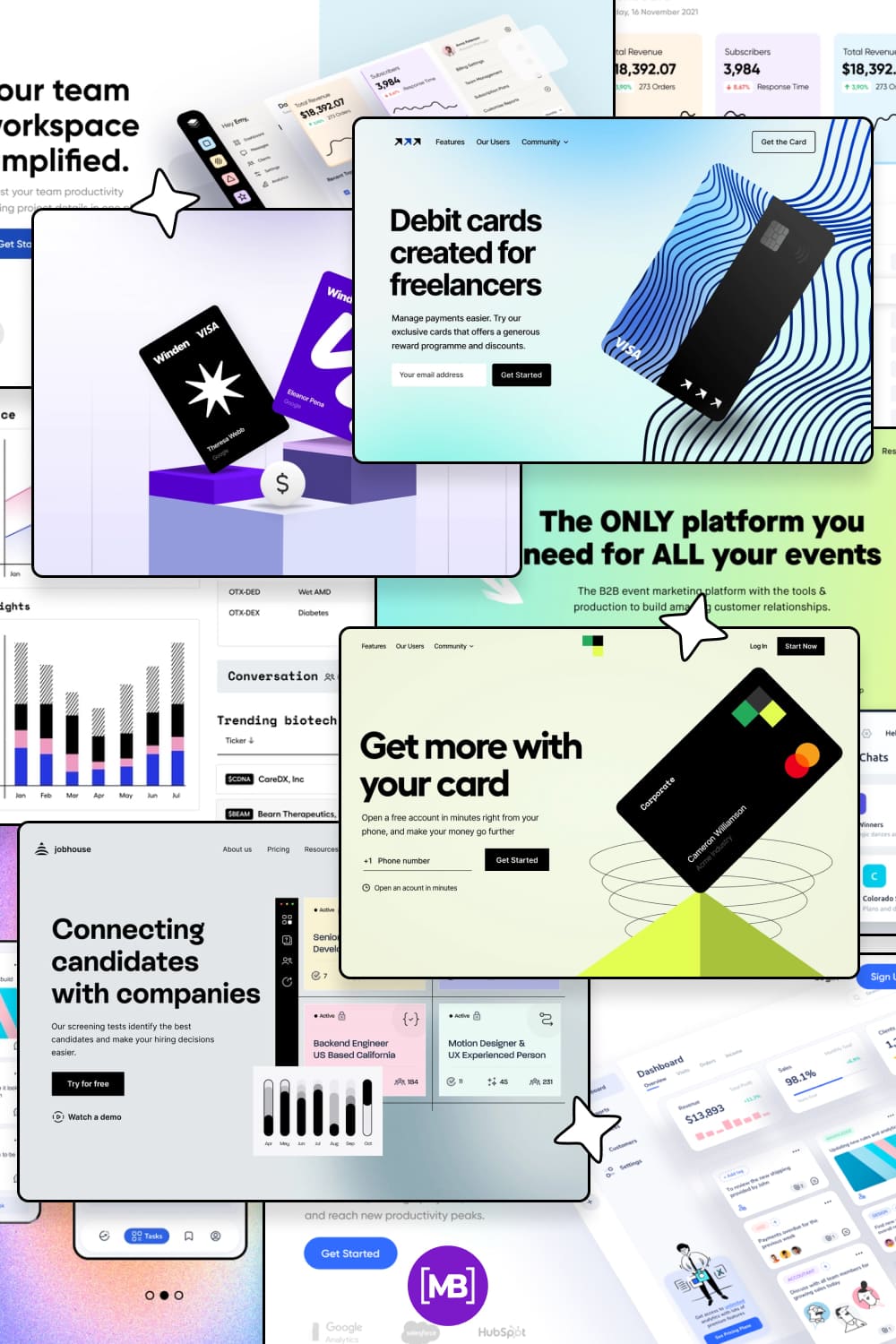 Dalibor Pajic
Samuel Oktavianus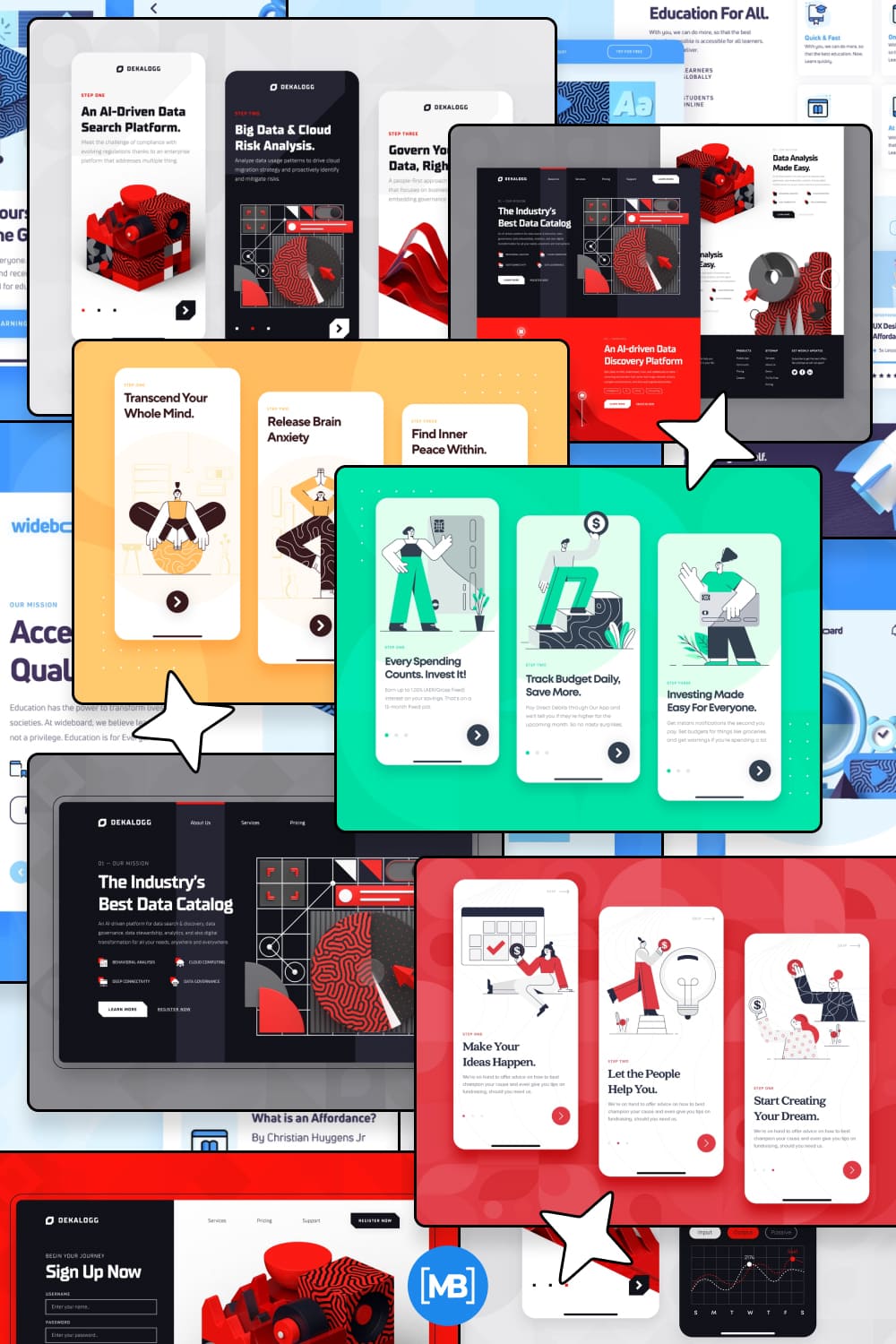 Outcrowd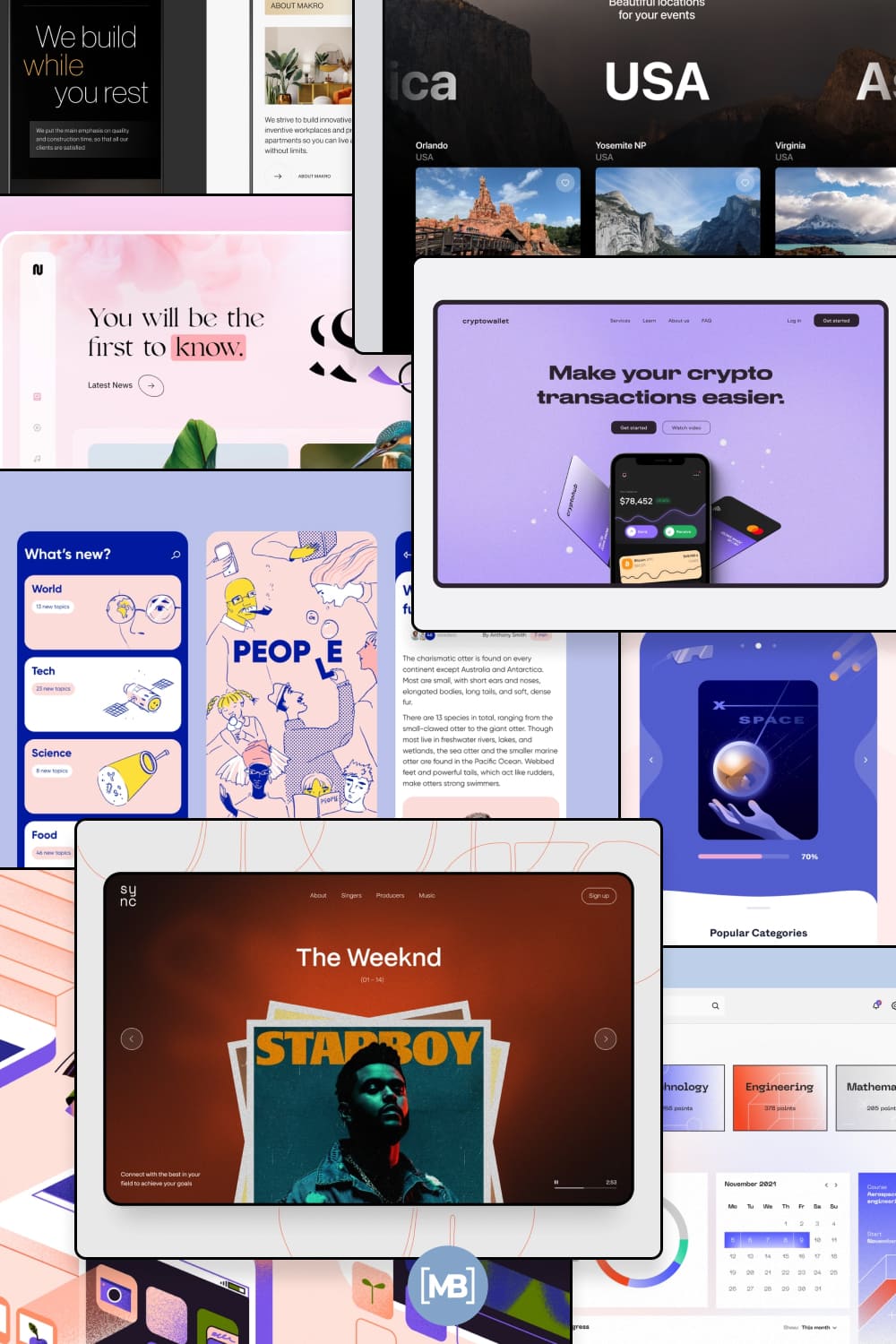 Kakha Kakhadzen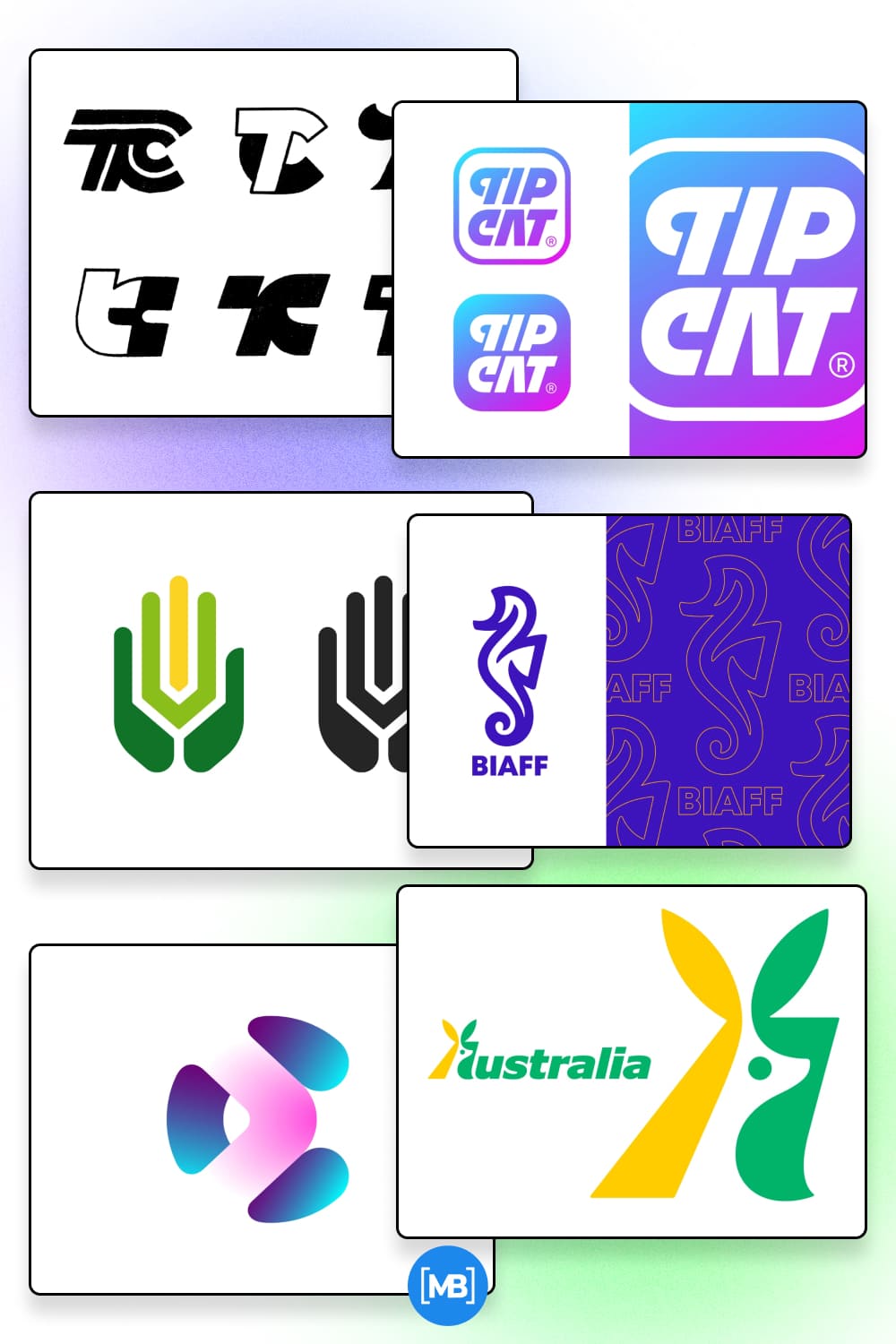 Hrvoje Grubisic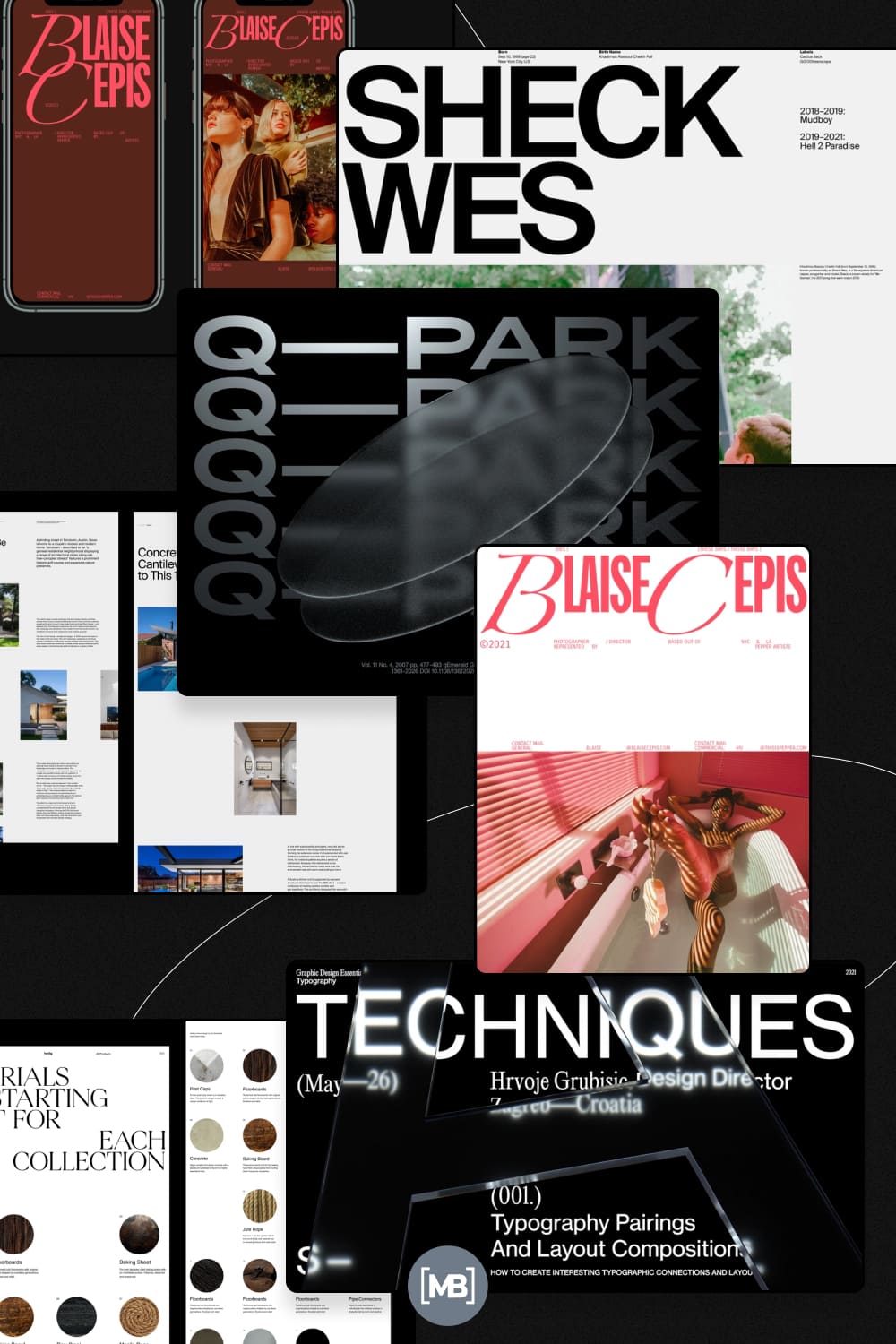 Tenney Tang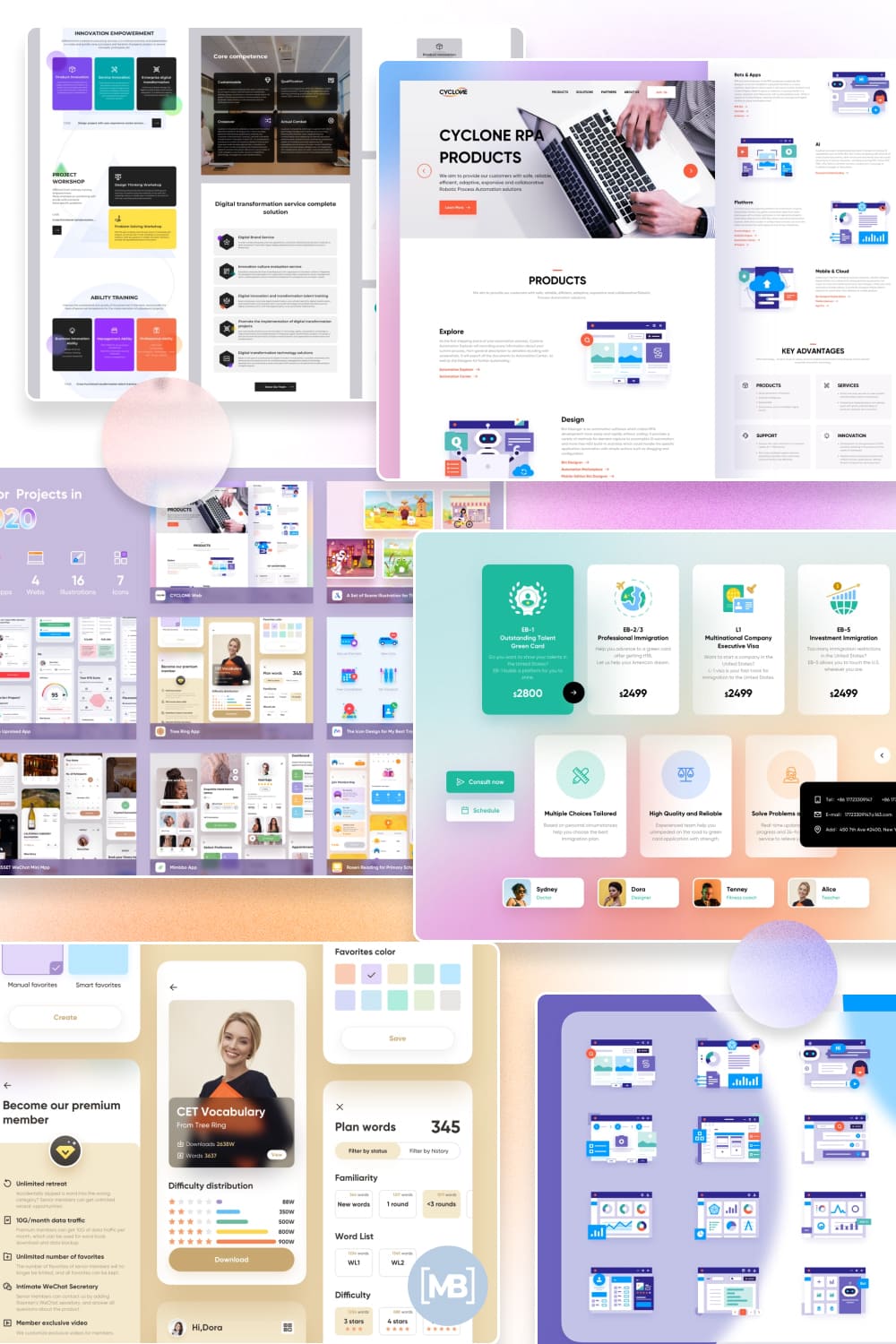 Anthony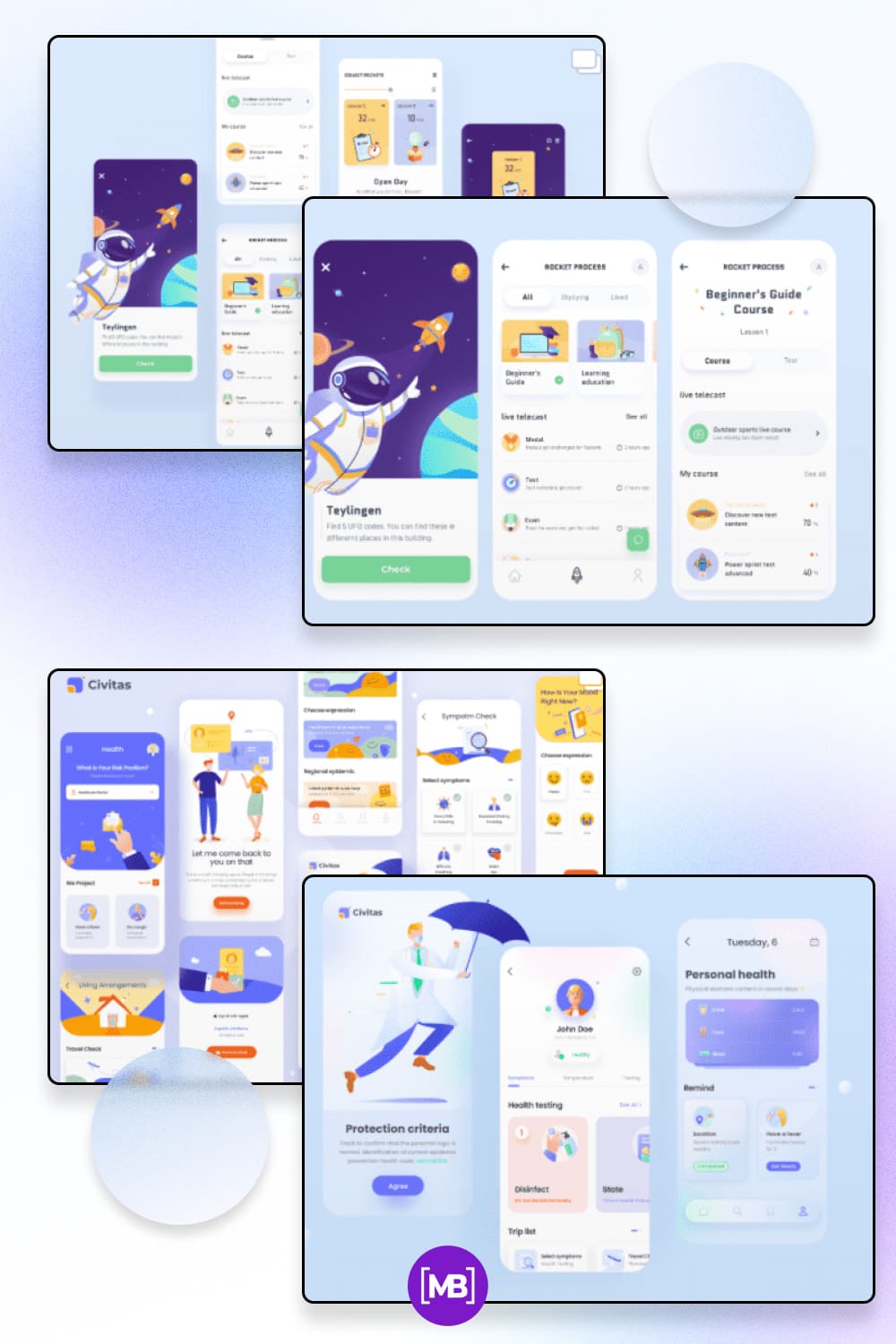 Denys Zarva
Jessie Maisonneuve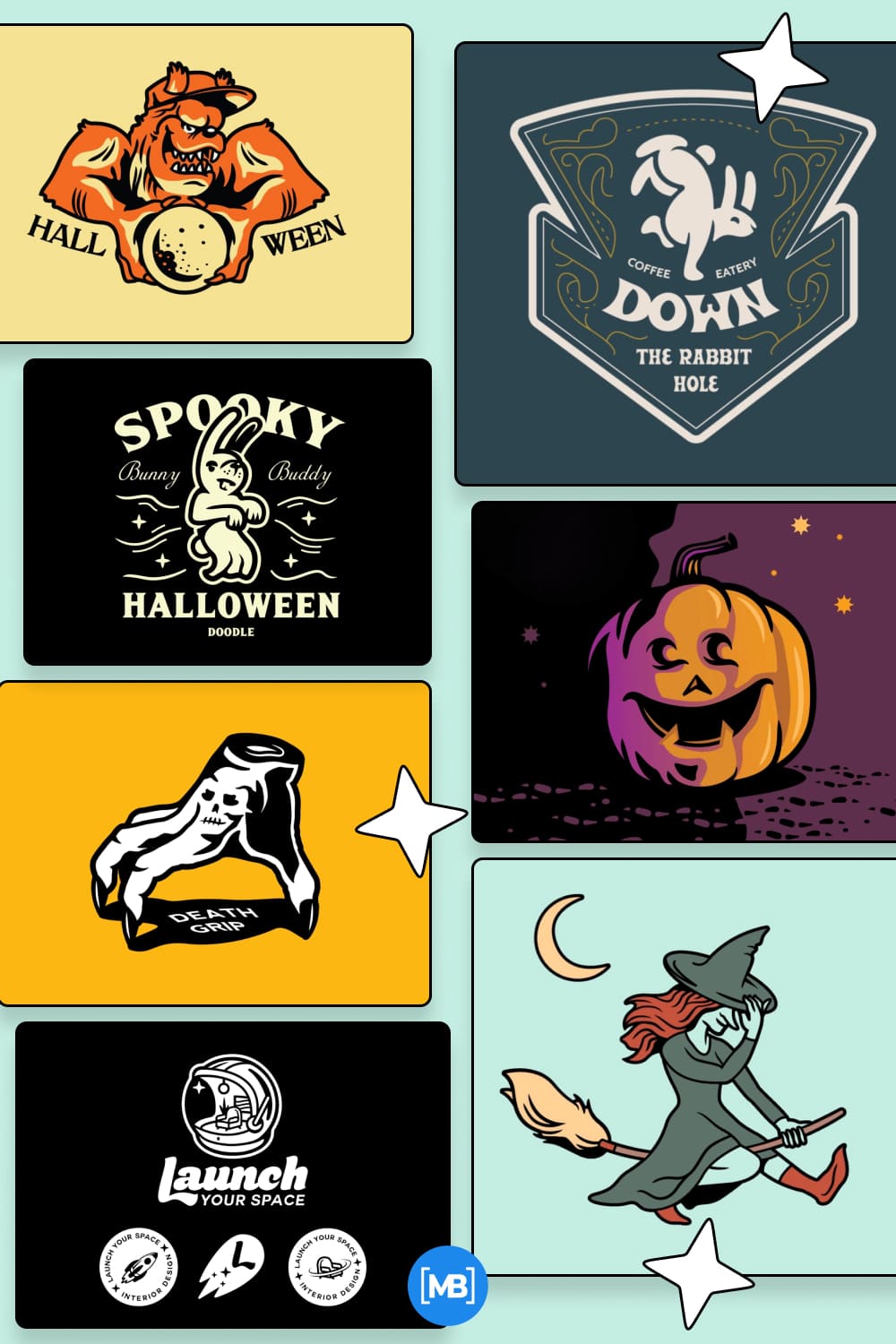 Ena Ahmed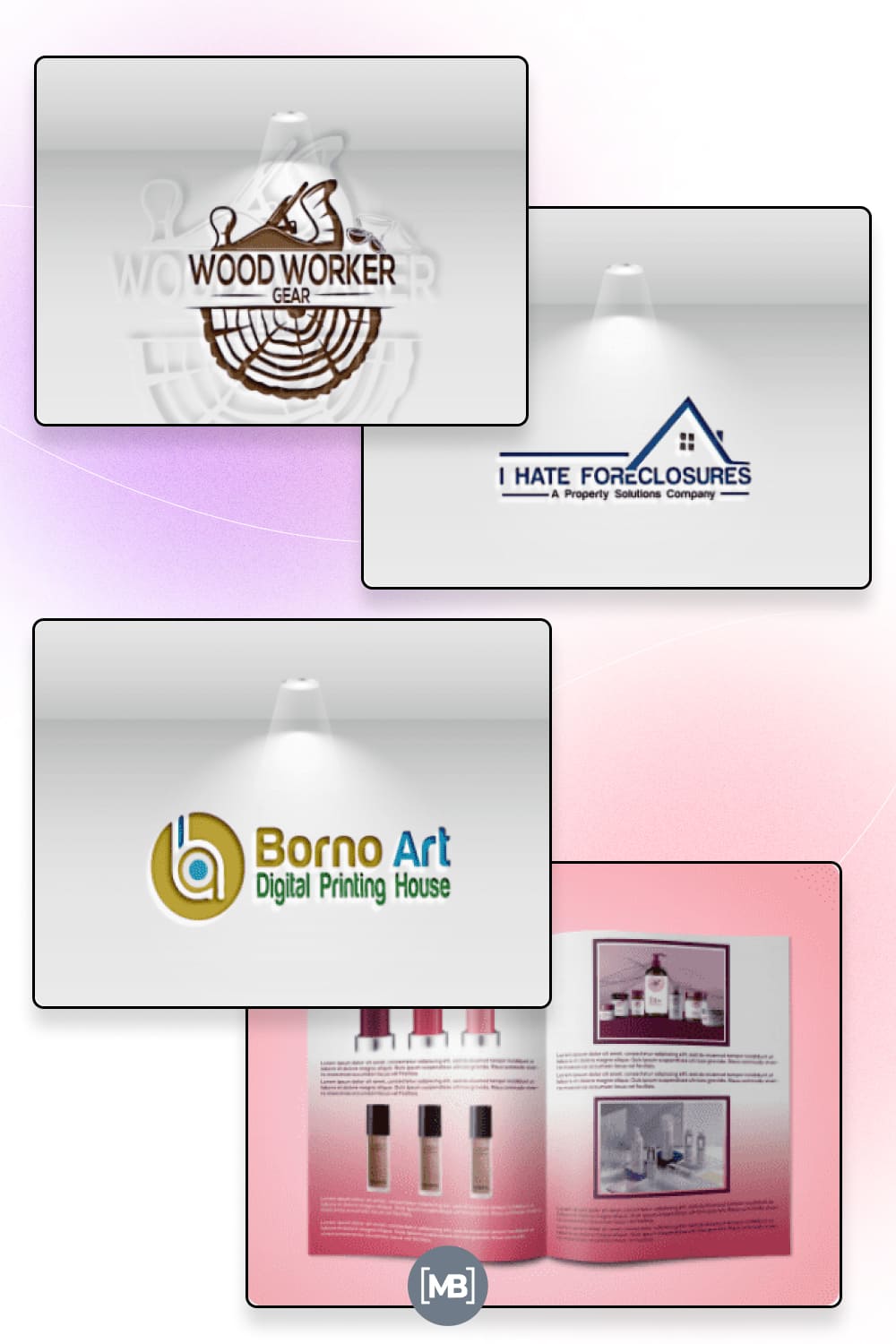 Mark Caneso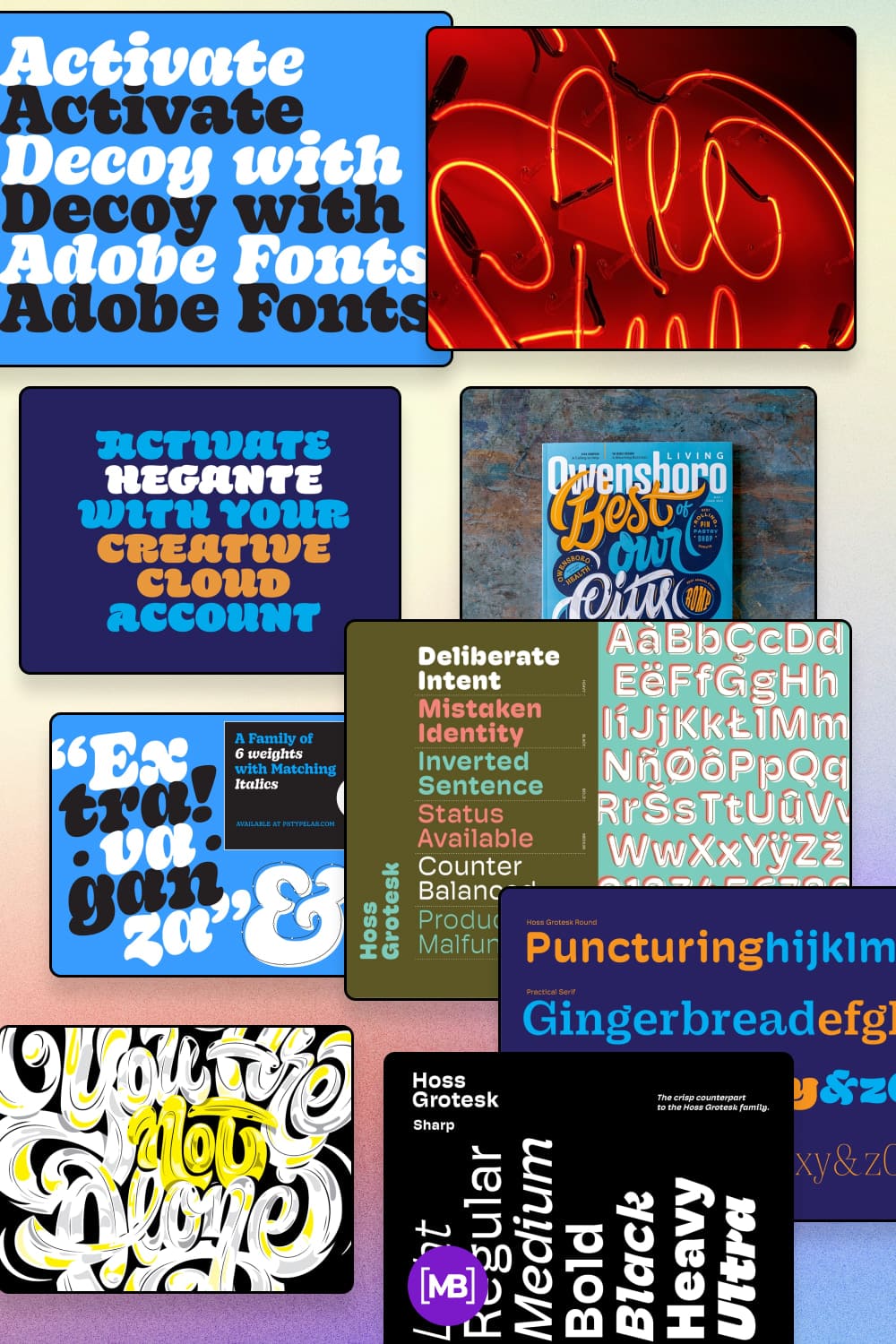 Marijana Šimag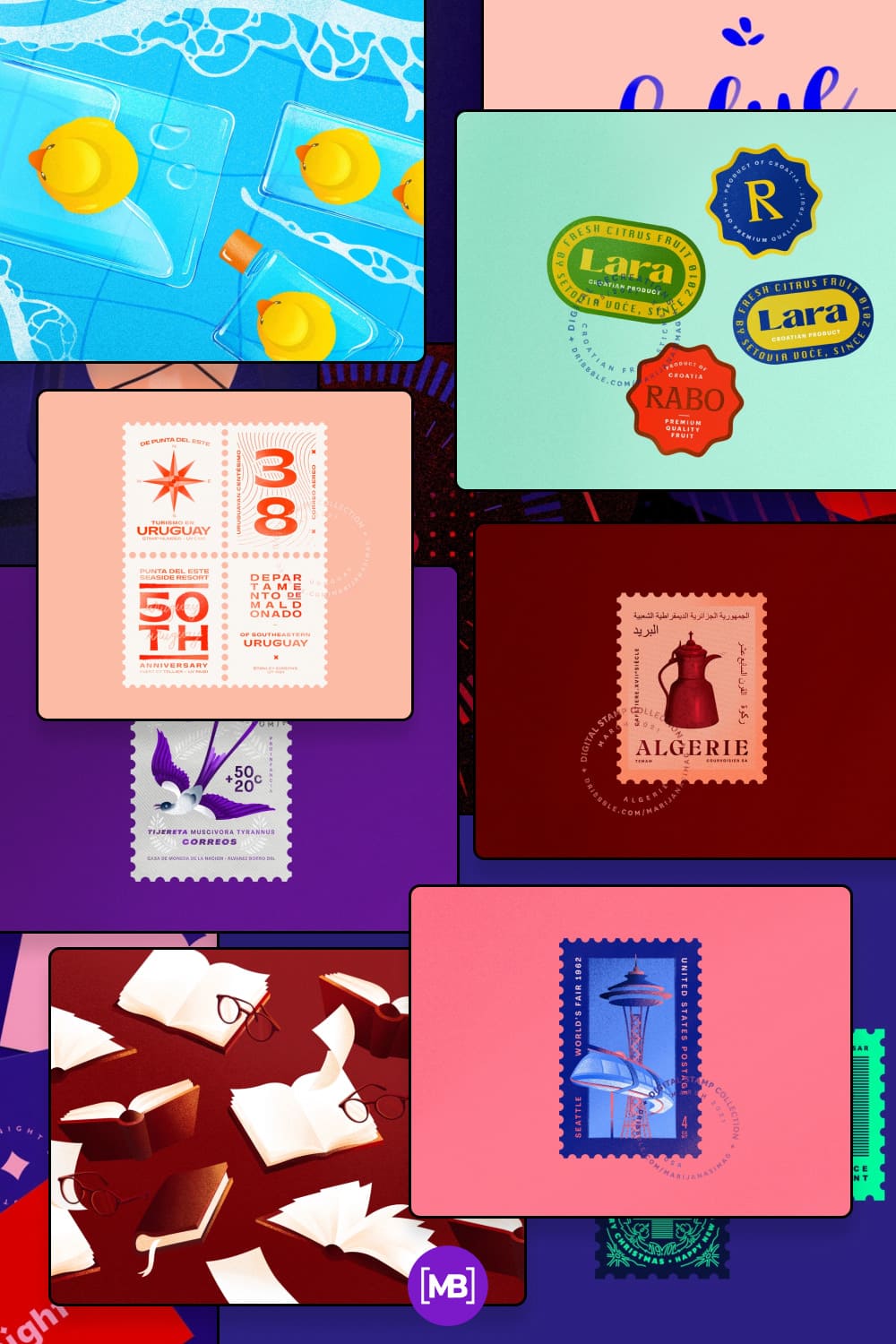 Rezkyanto J. Saputra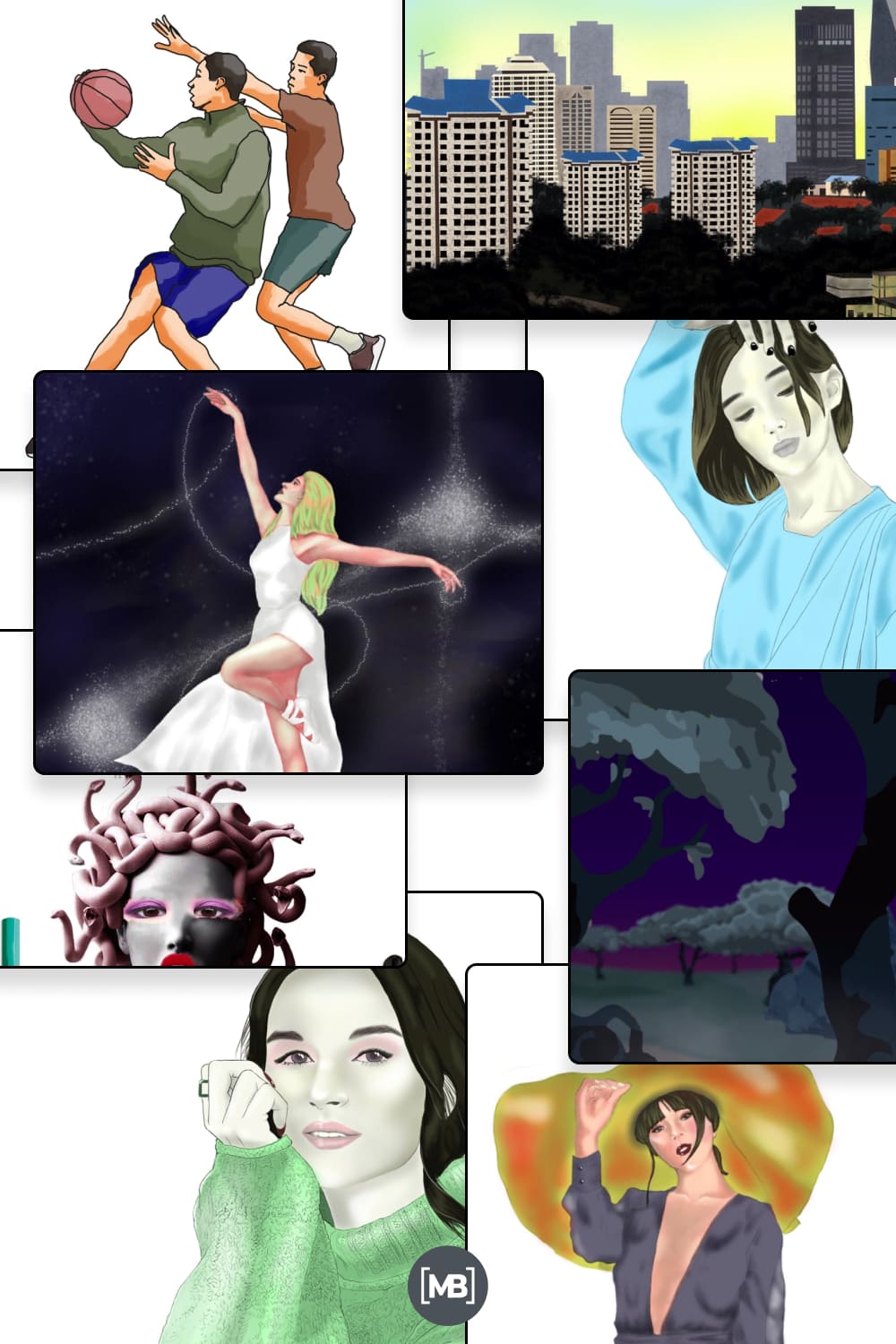 Max Young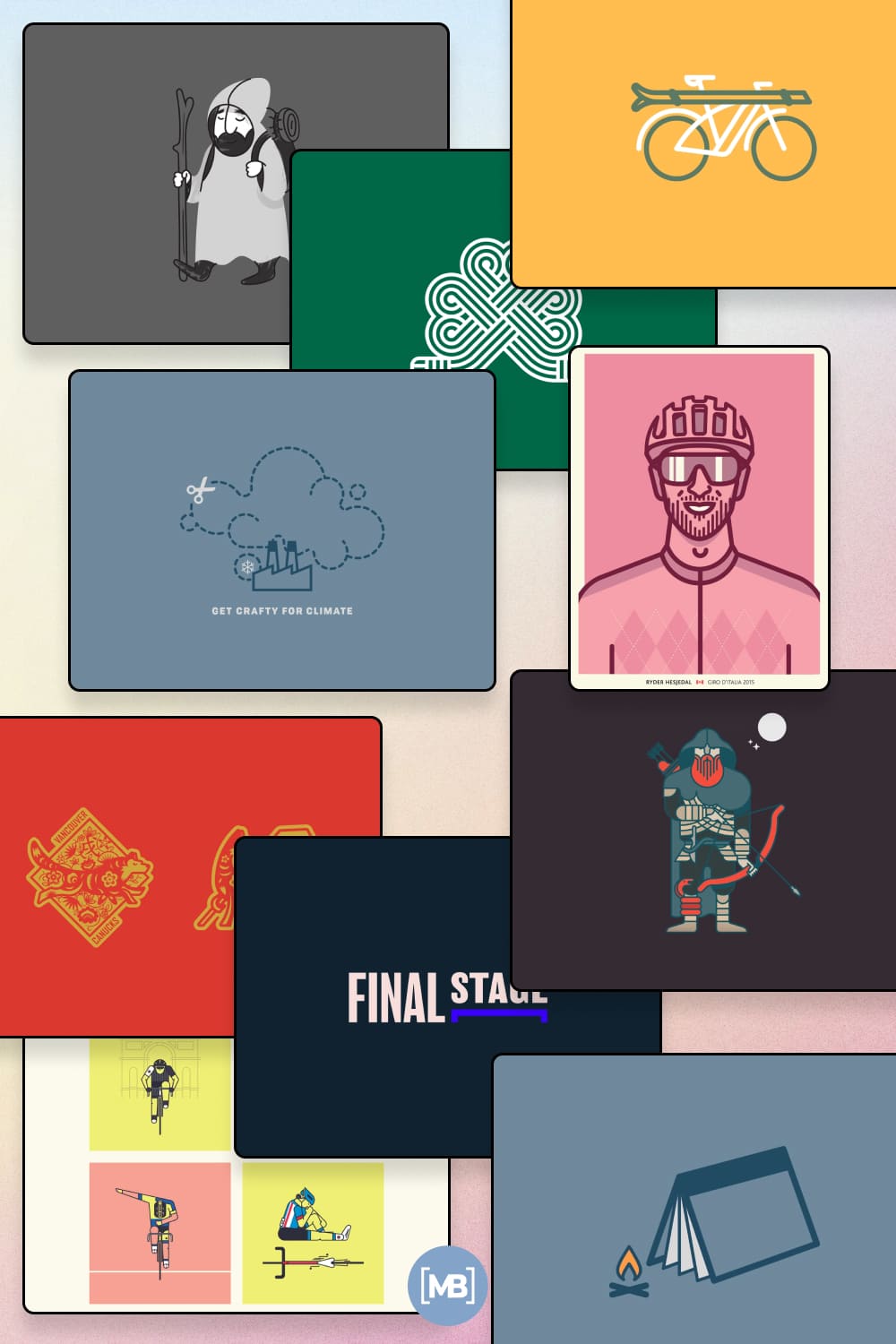 Imam Sabli
Michael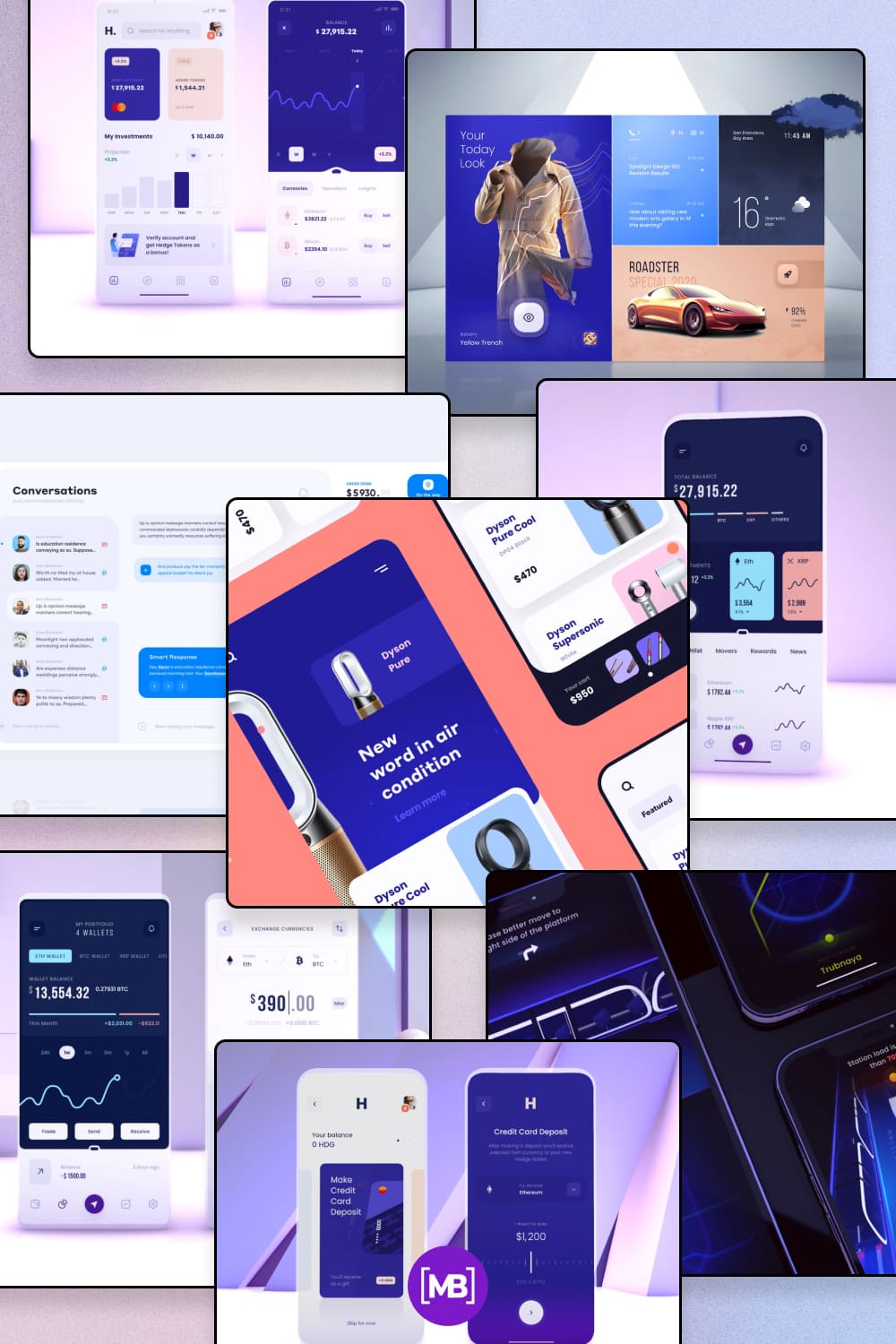 Hira Riaz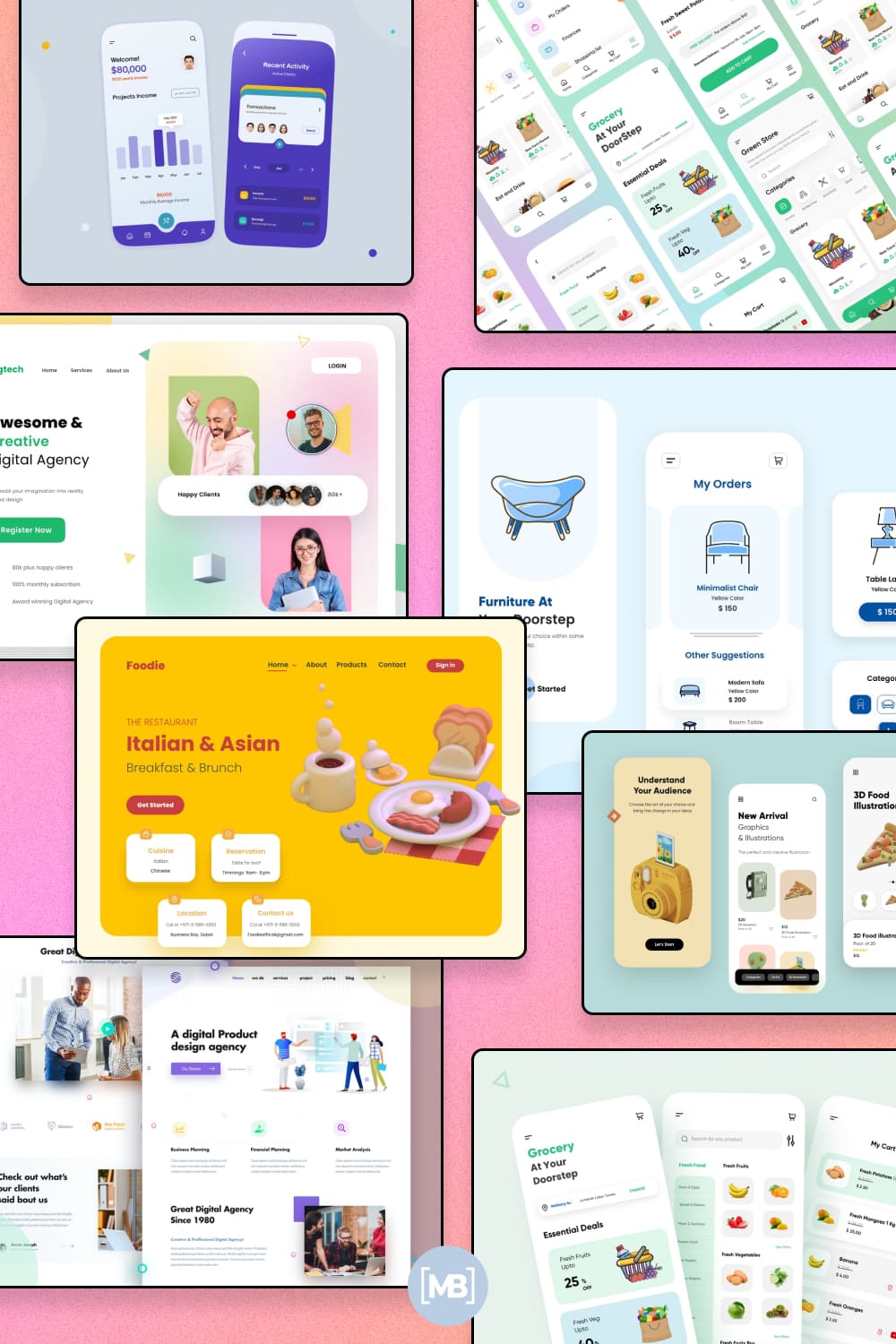 Mike Anderson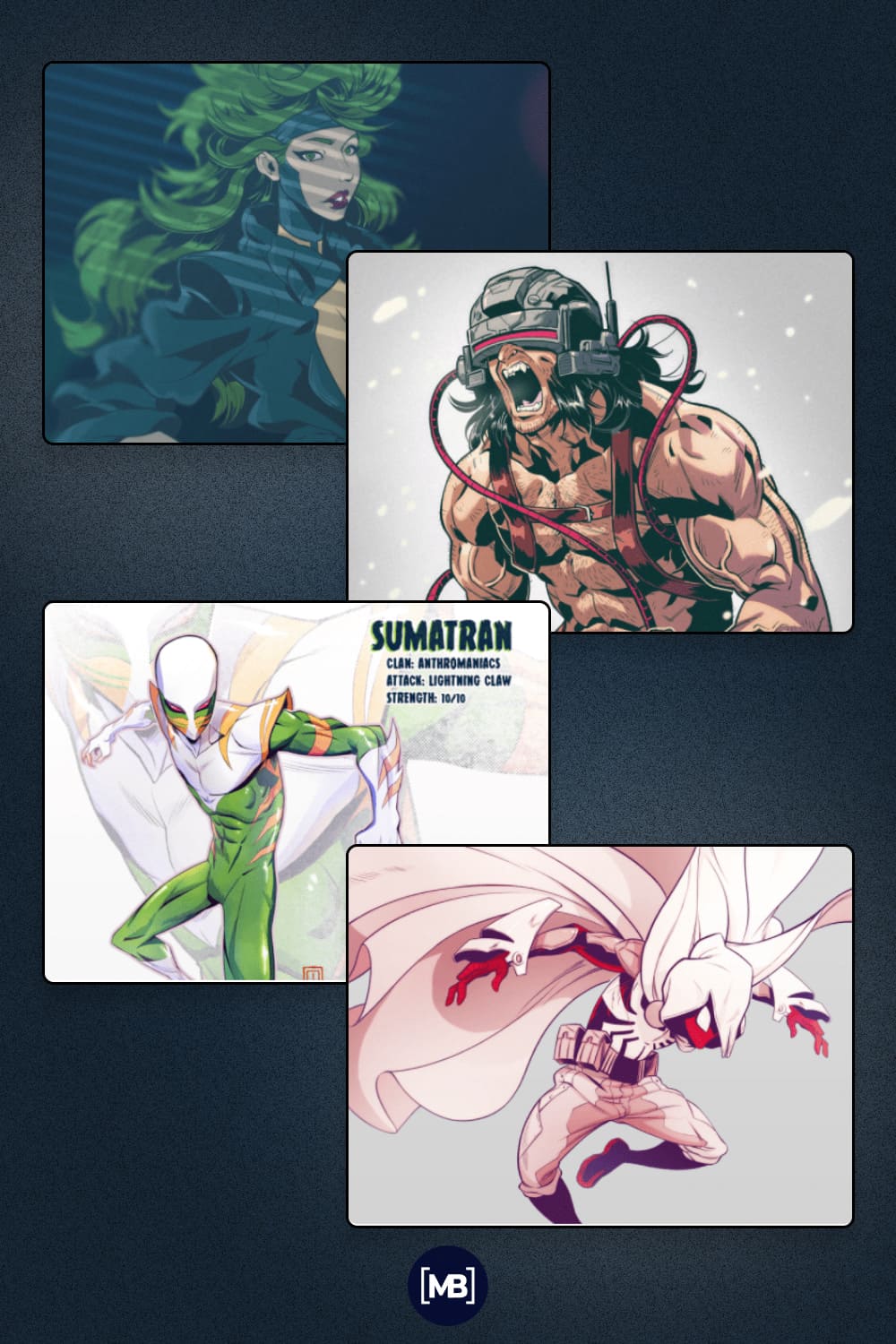 Jerzy Wierzy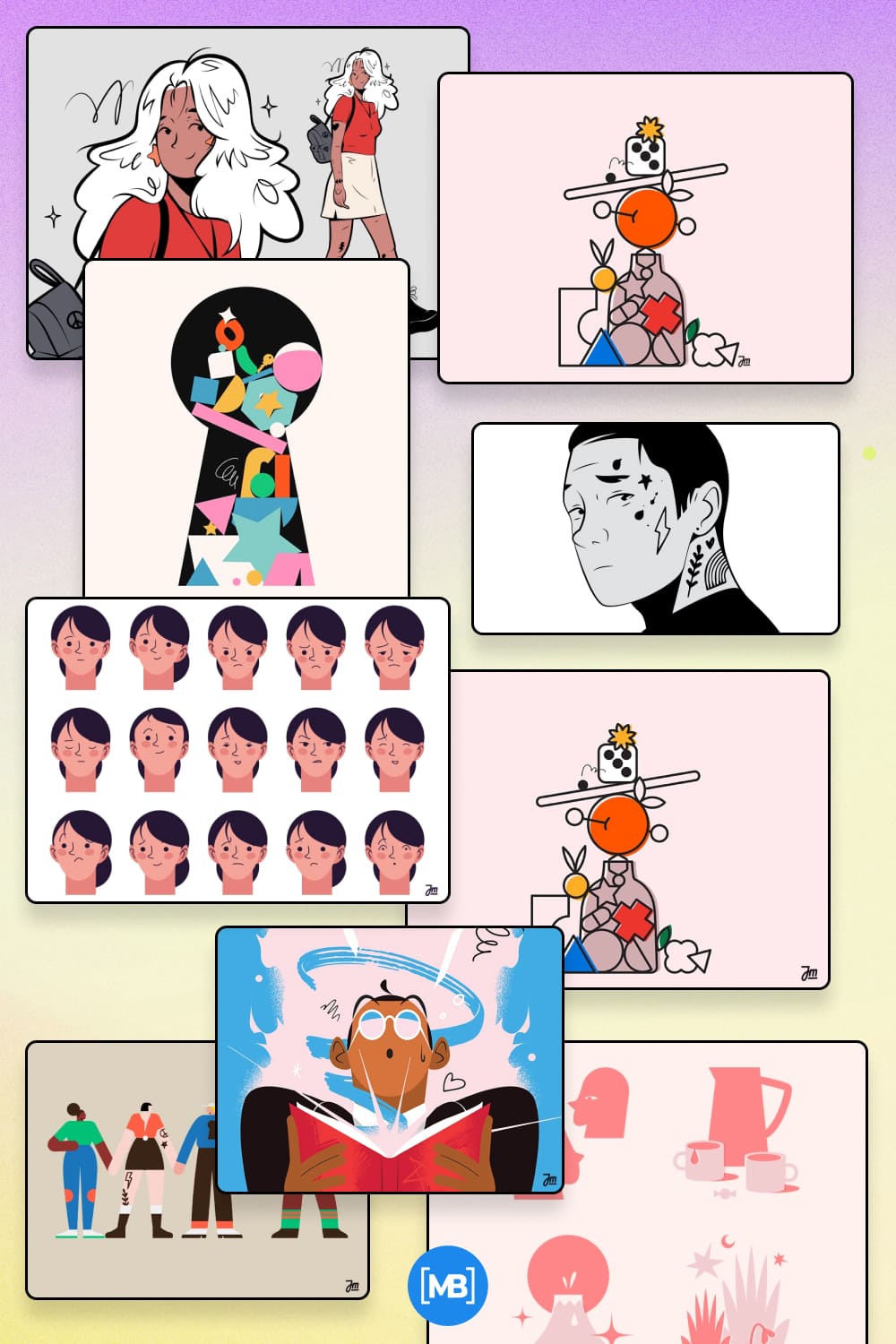 Cintya Dewi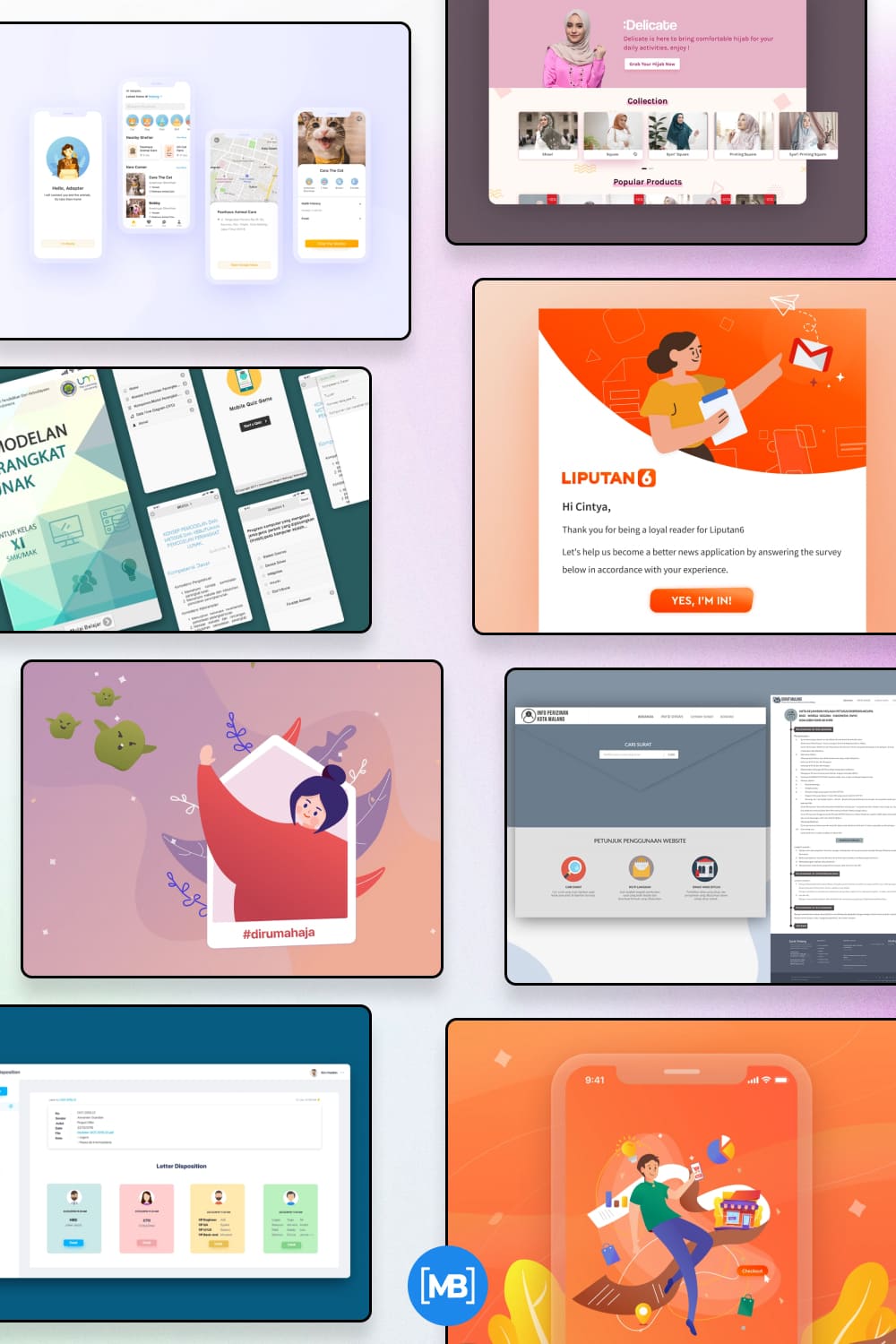 Steffen Christiansen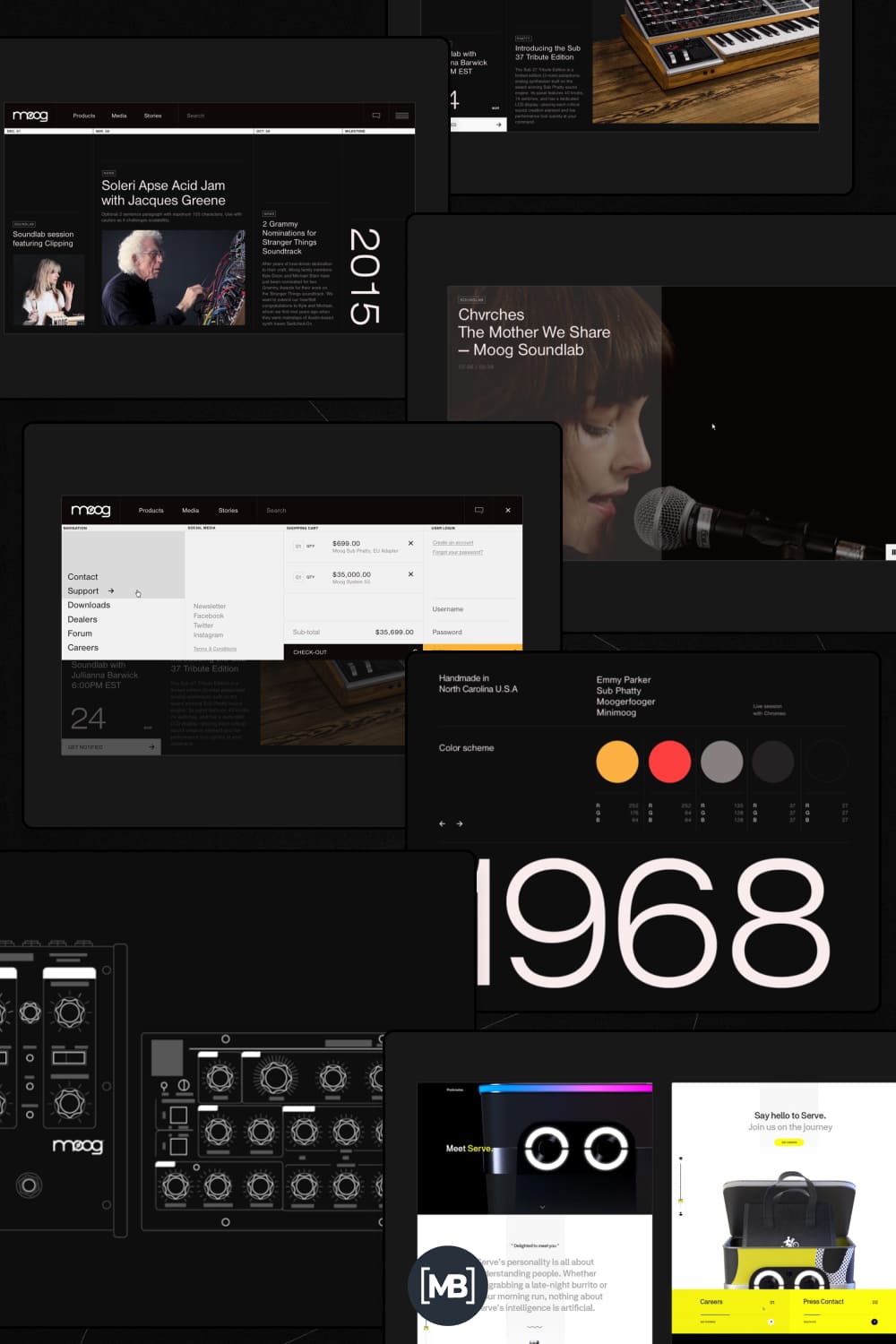 Duncan Graham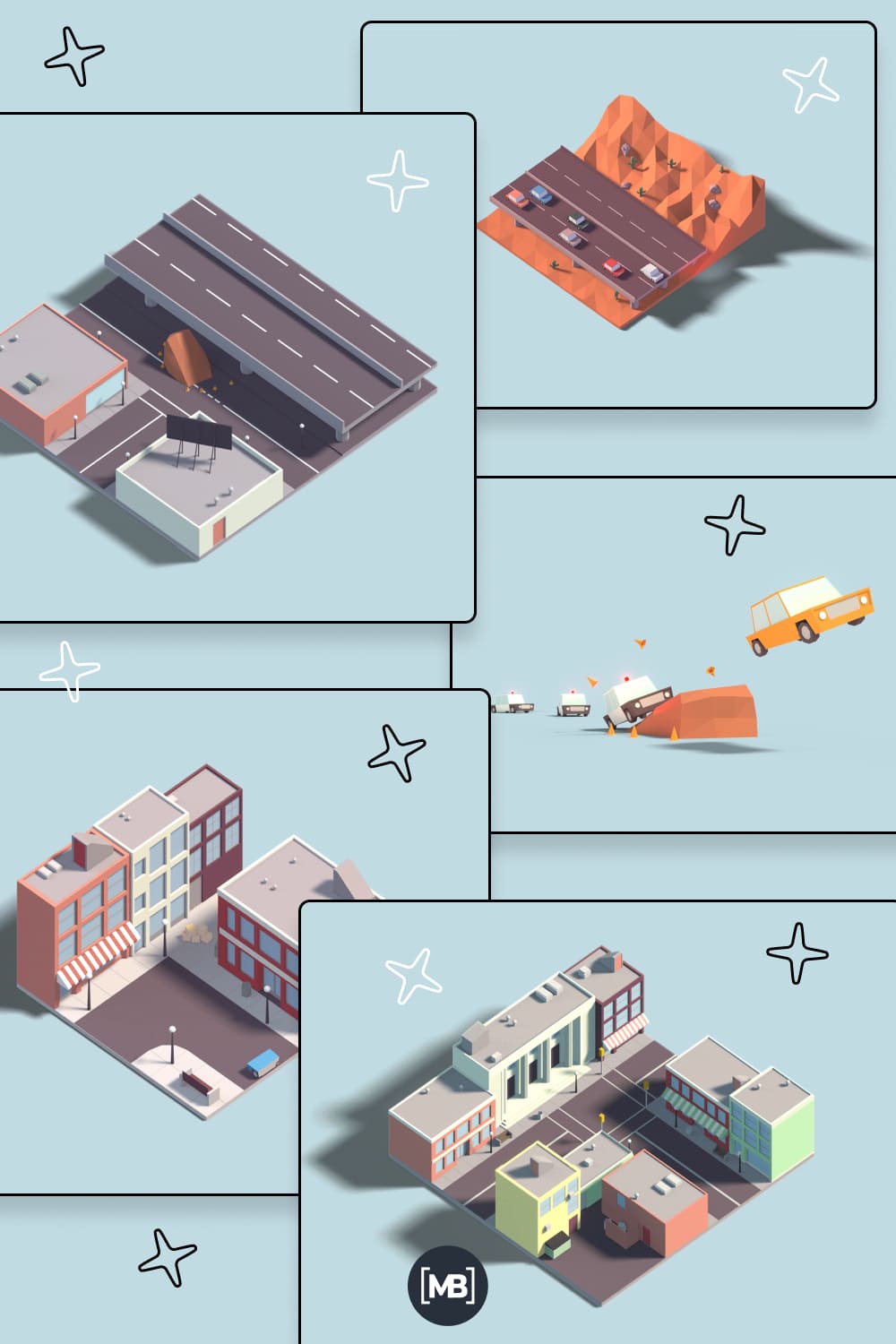 Madhu Mia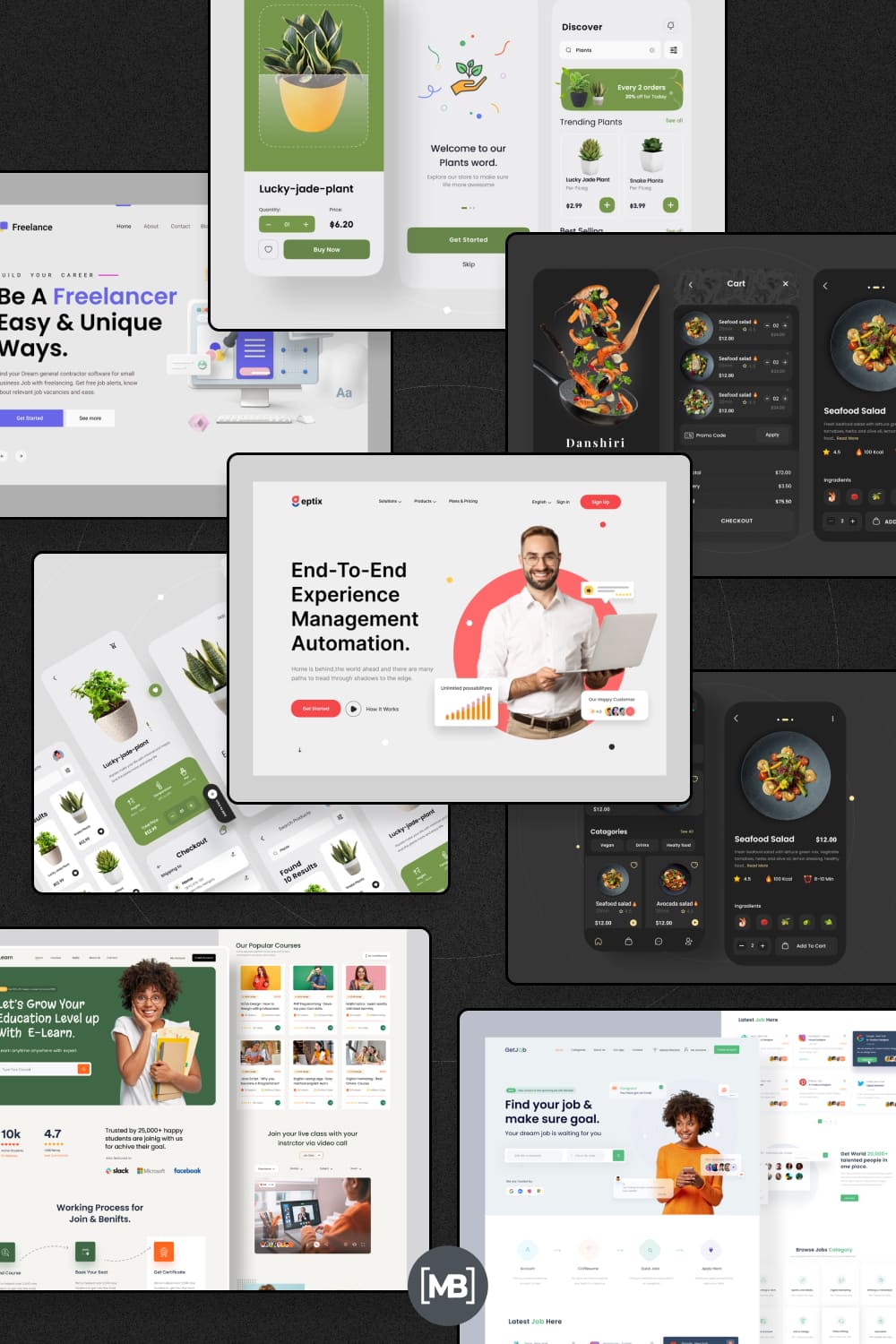 Umar Aji Pratama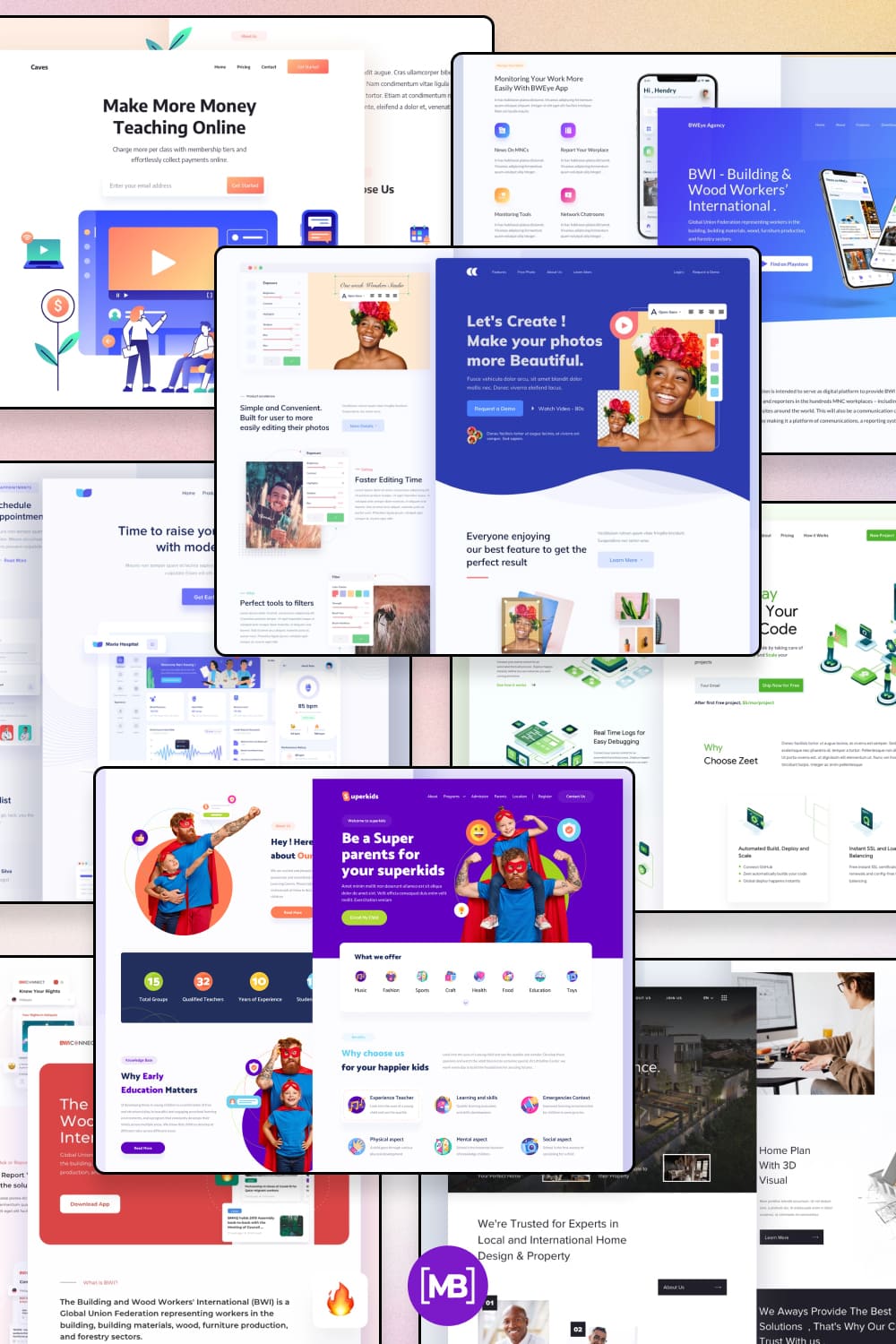 Marlon Alojepan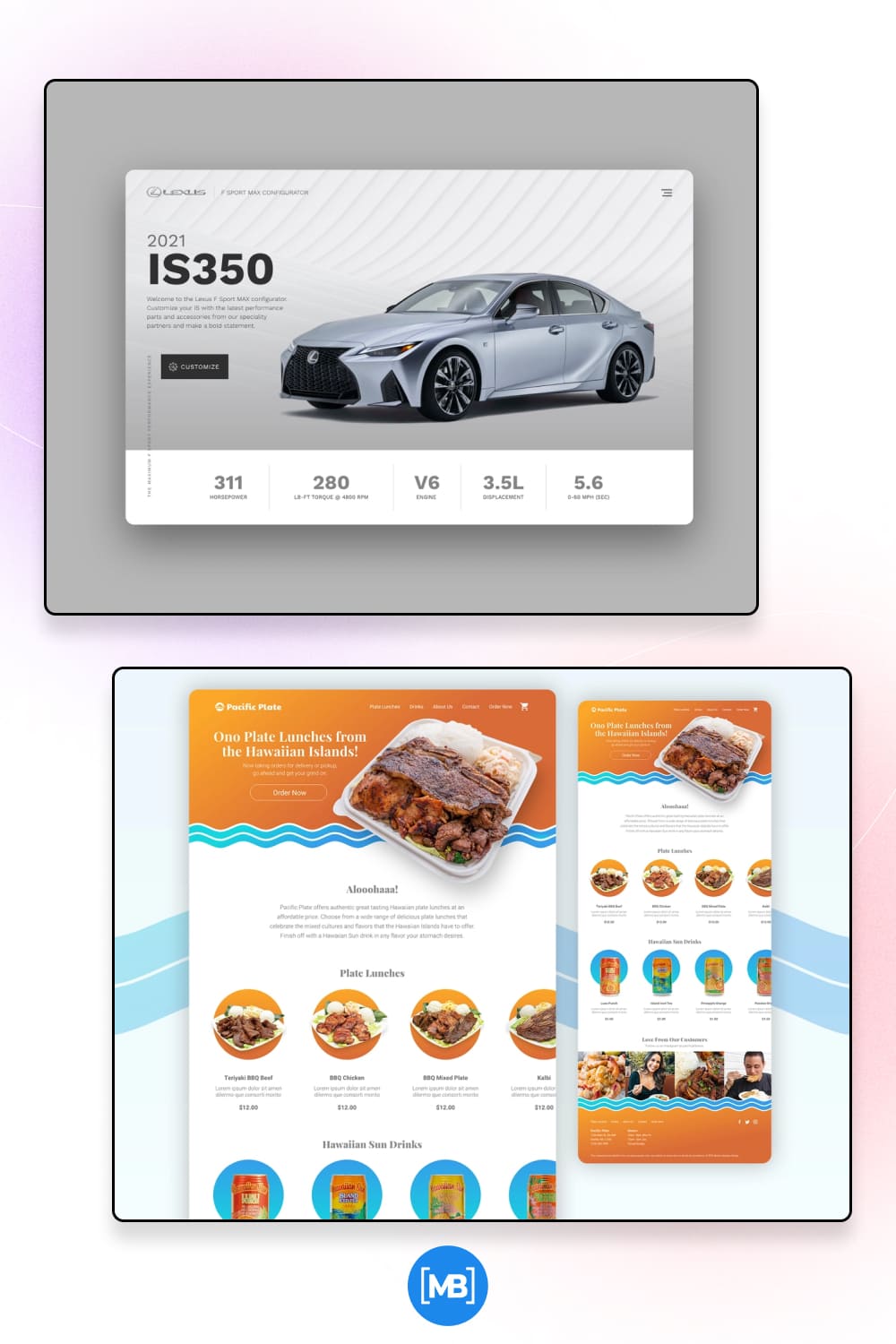 Mauro Mason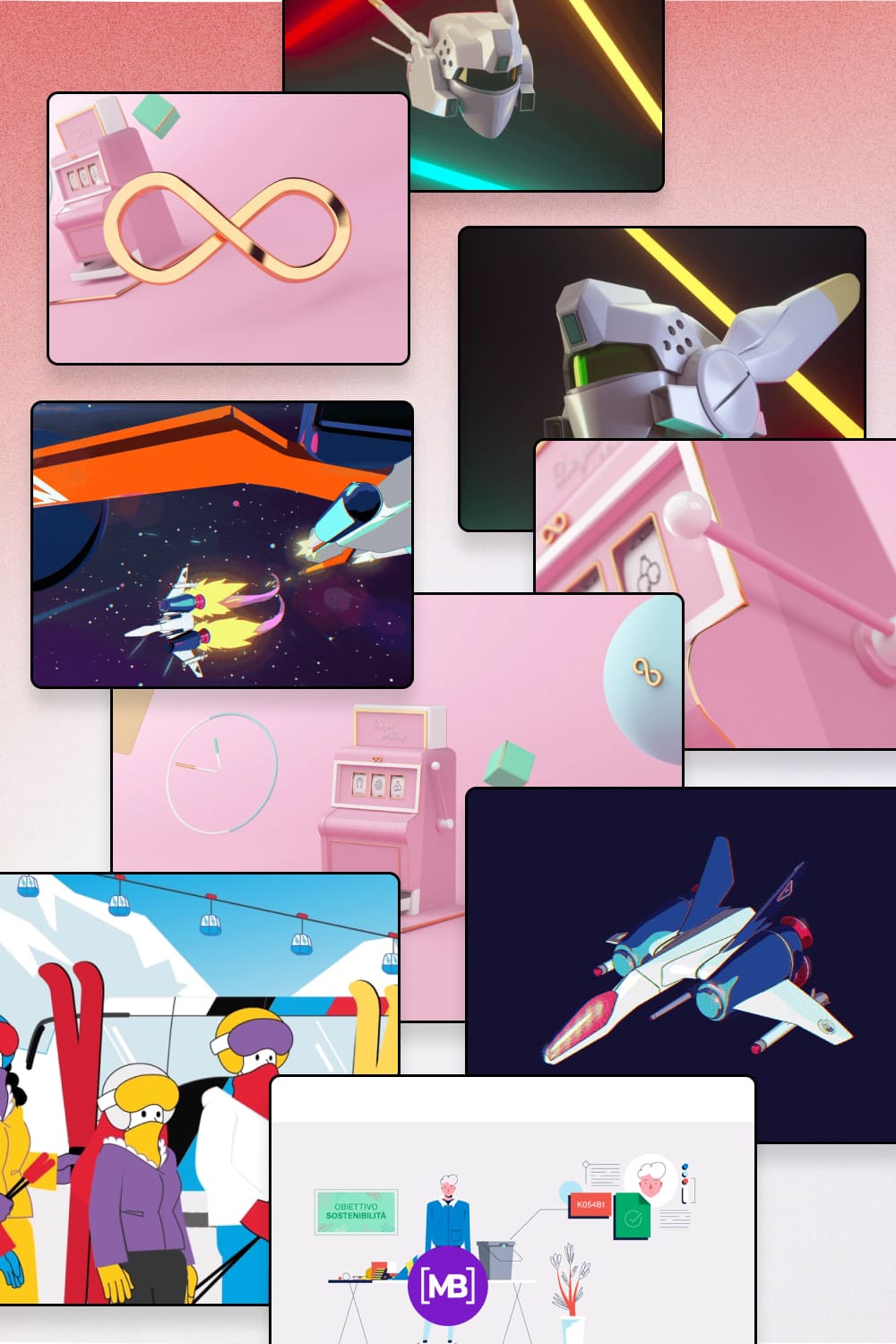 Roma Korolev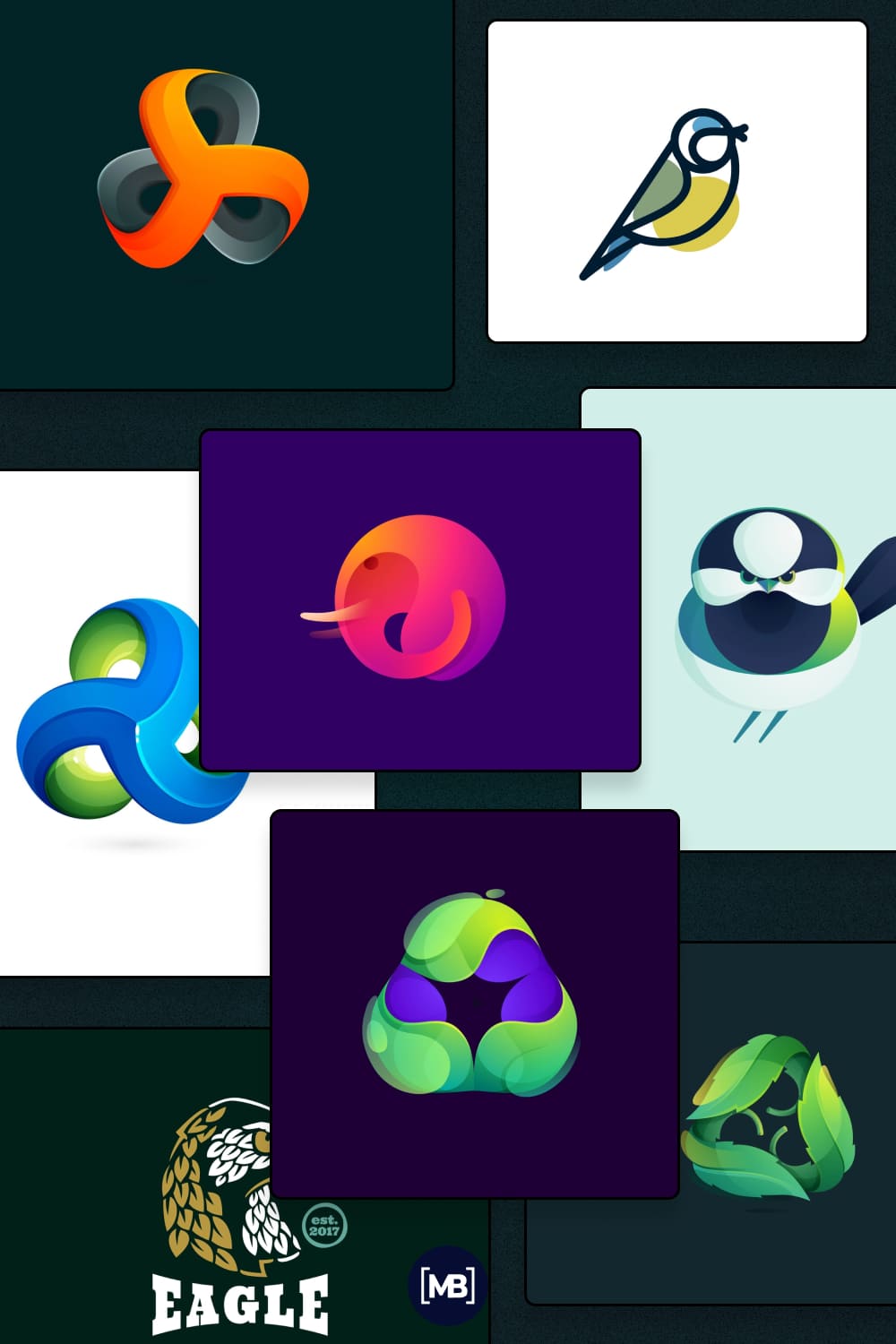 Gert van Duinen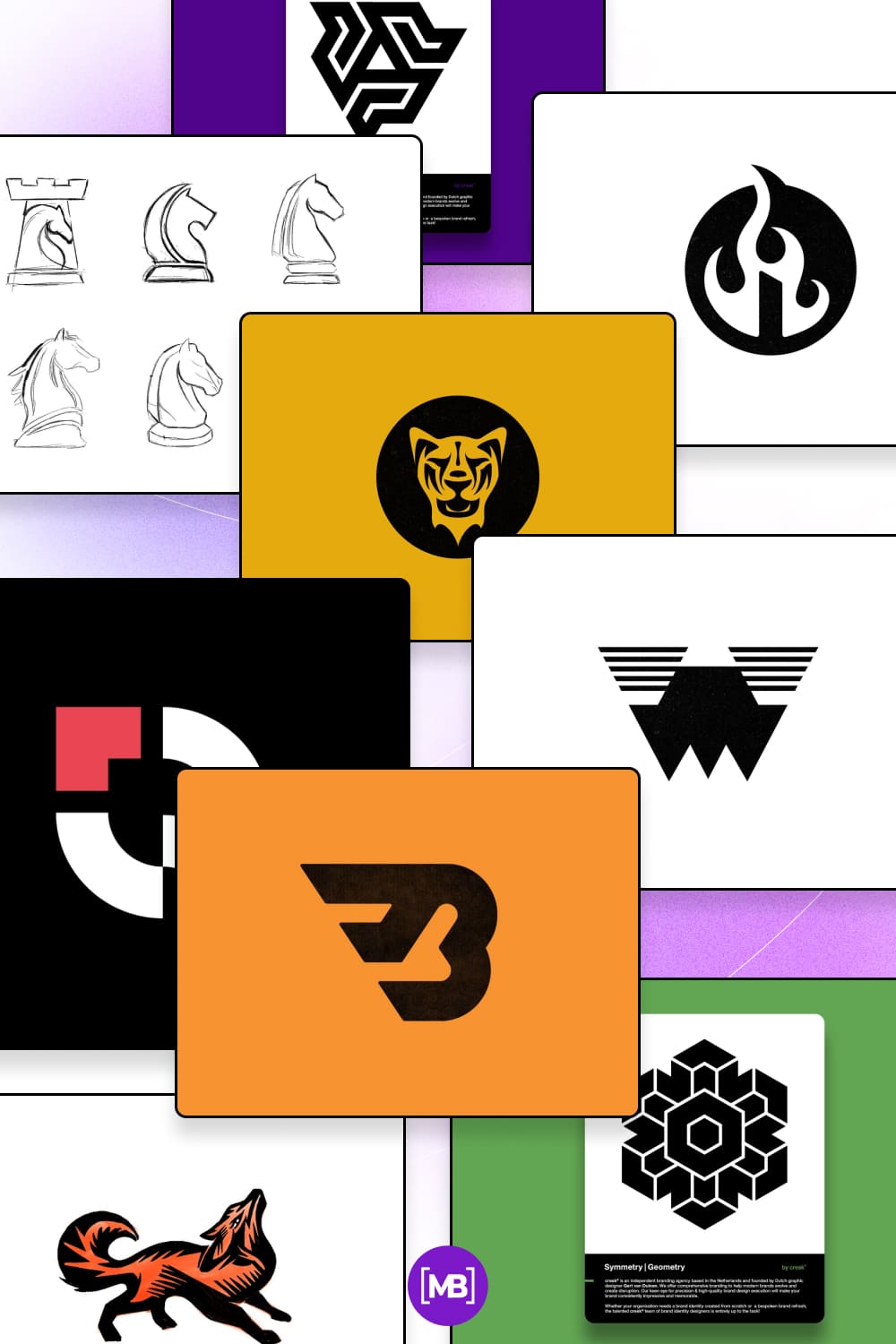 Alexander Plyuto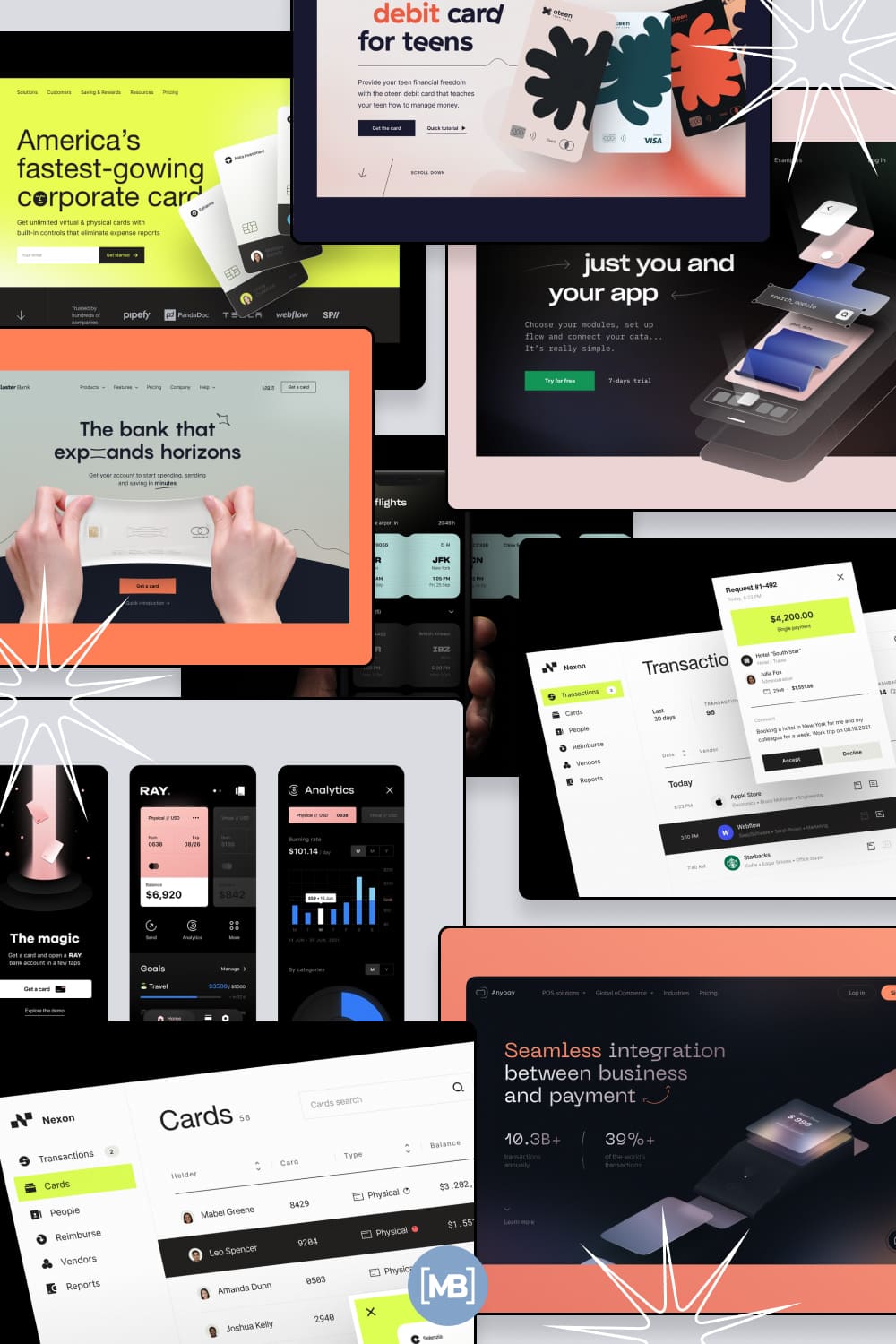 Sander de Wekker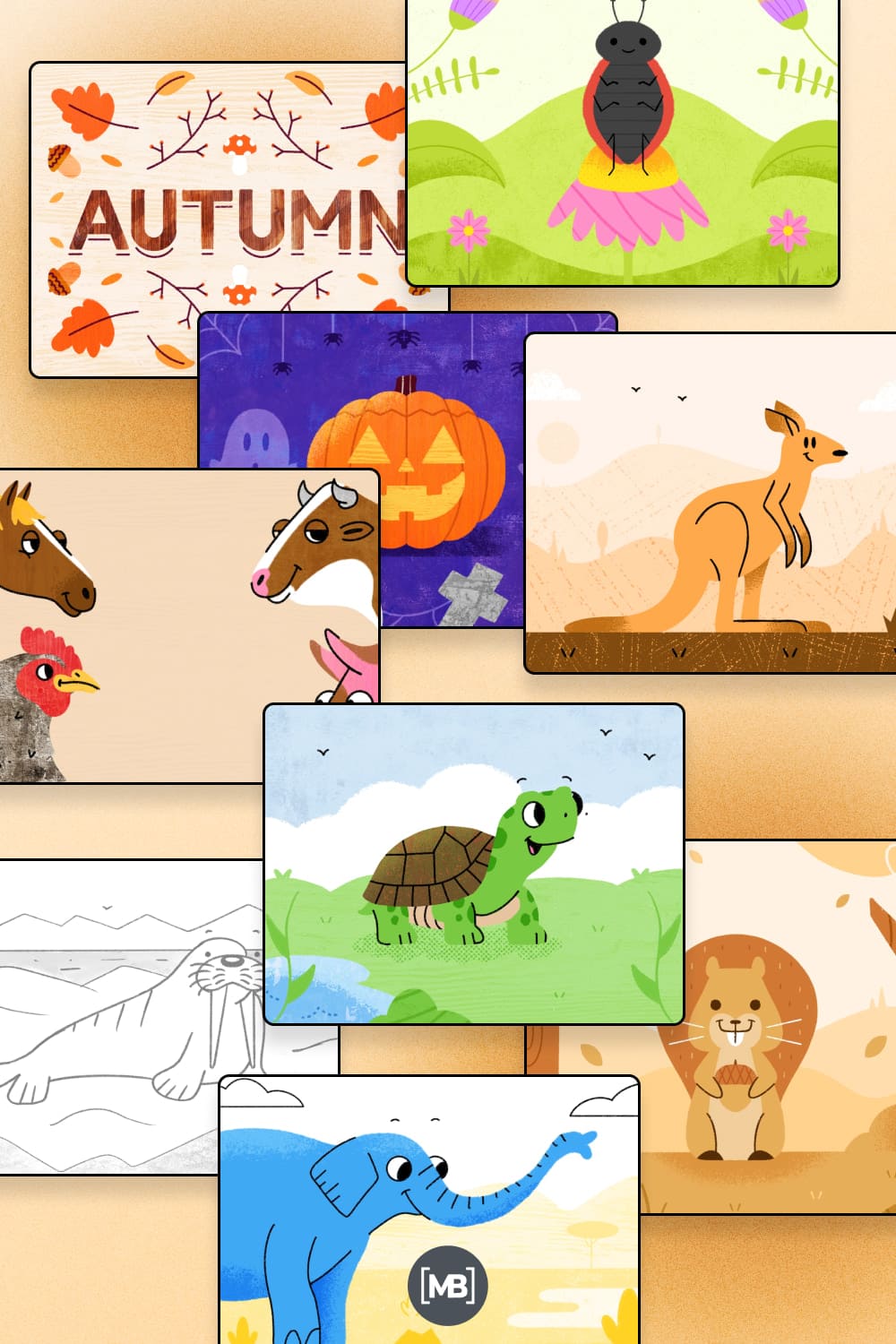 Cami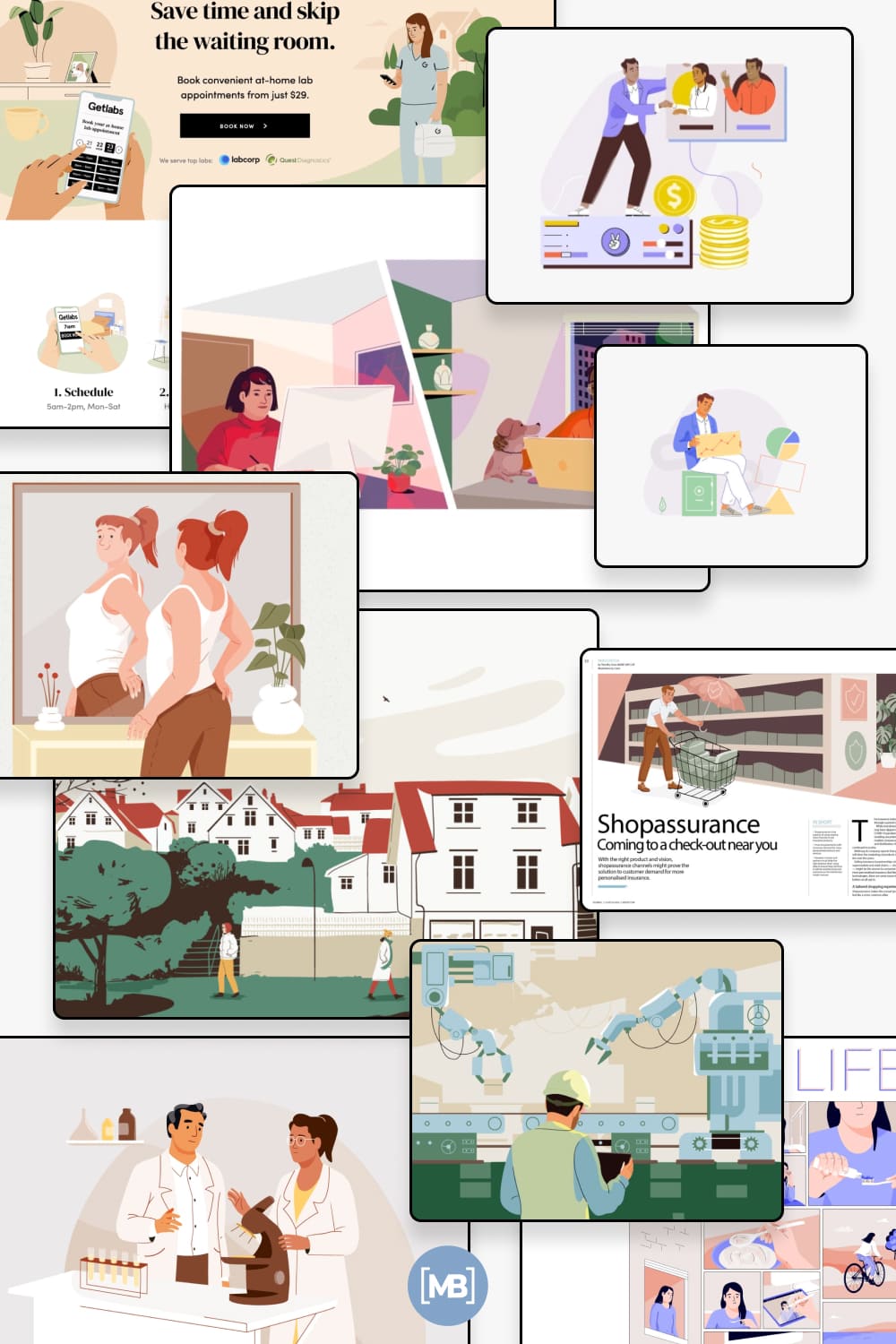 Yoshiyuki Yagi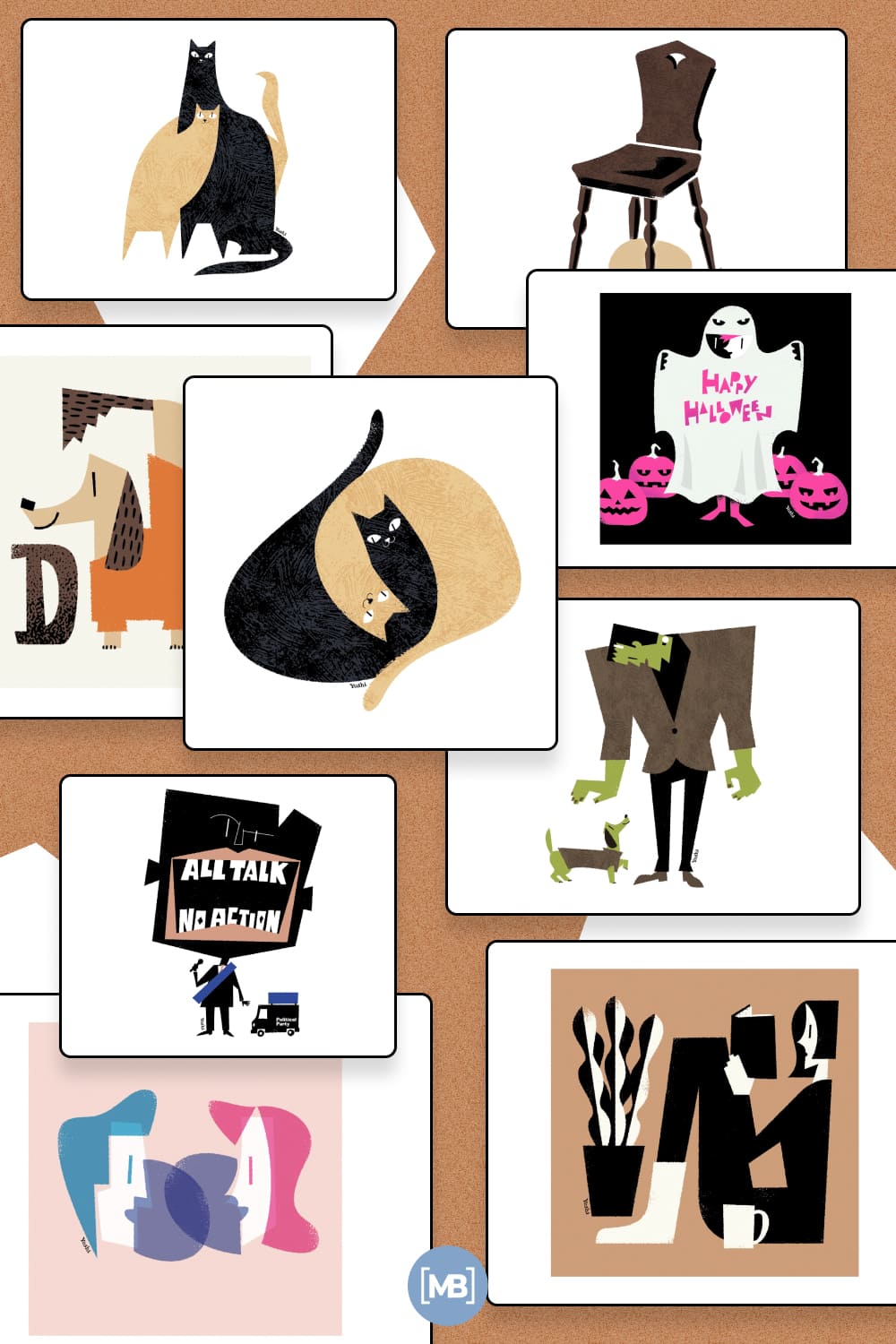 Tsvetelina Basheva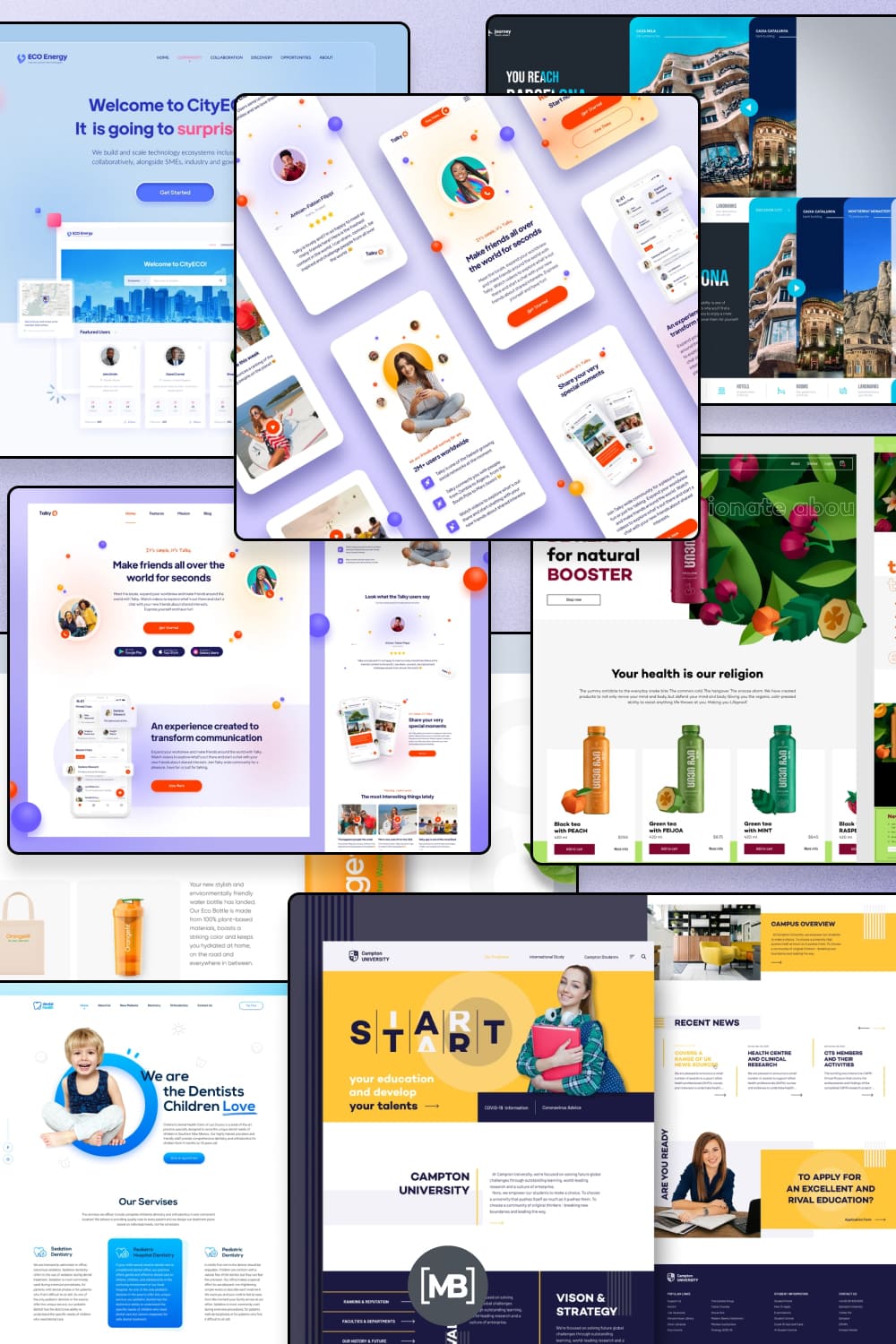 Jelena Mandić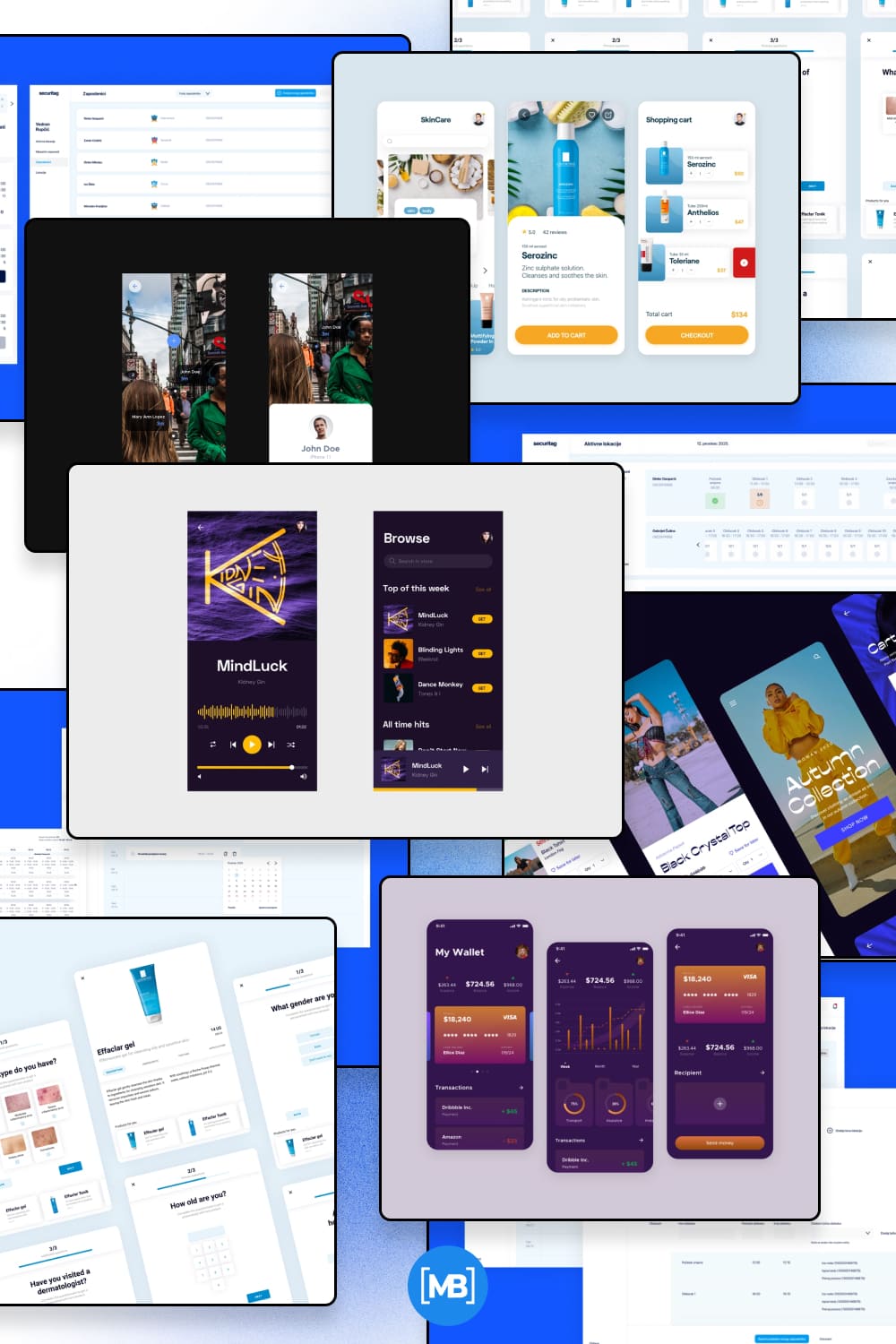 Julia Vakulenko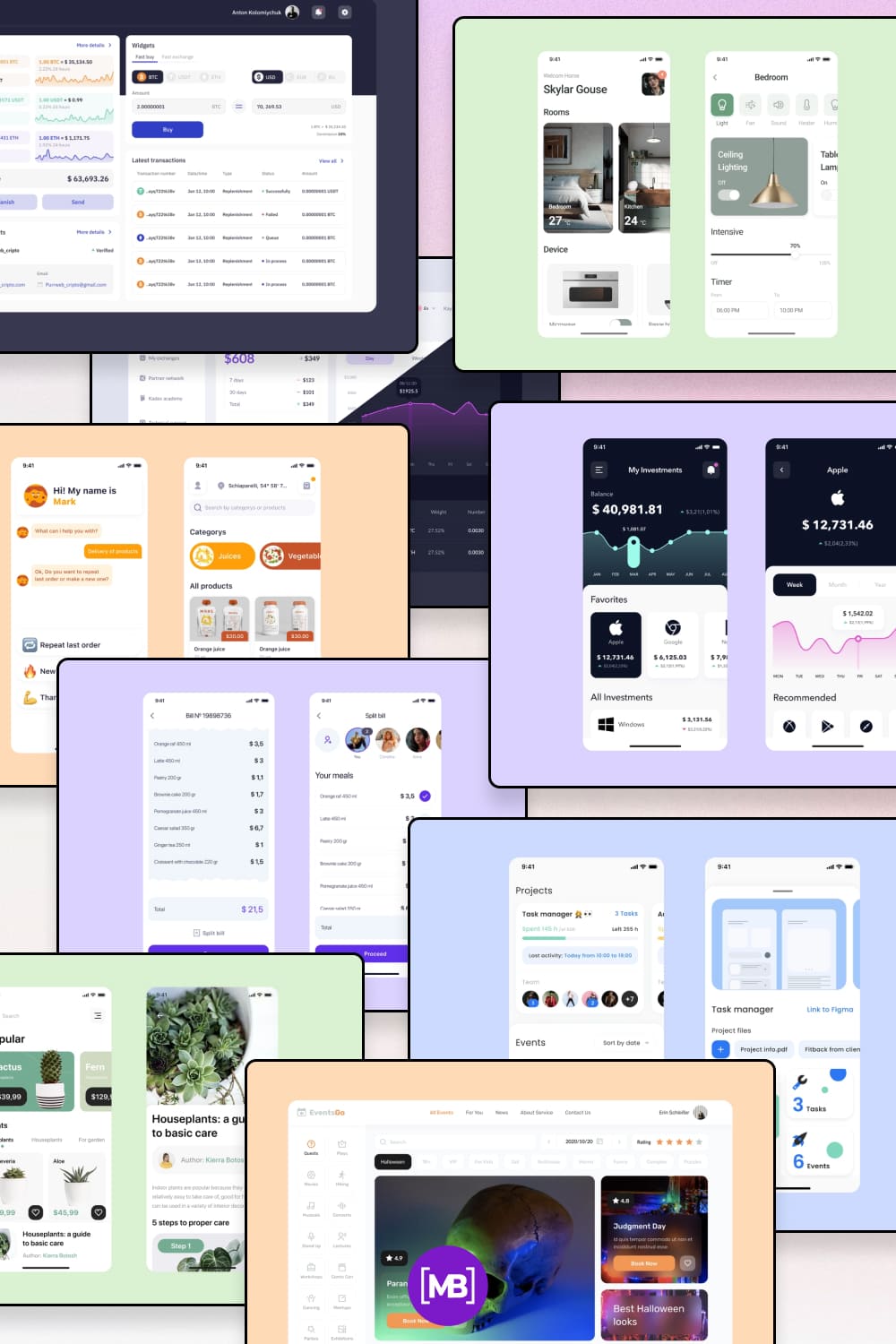 Ilia Kalimulin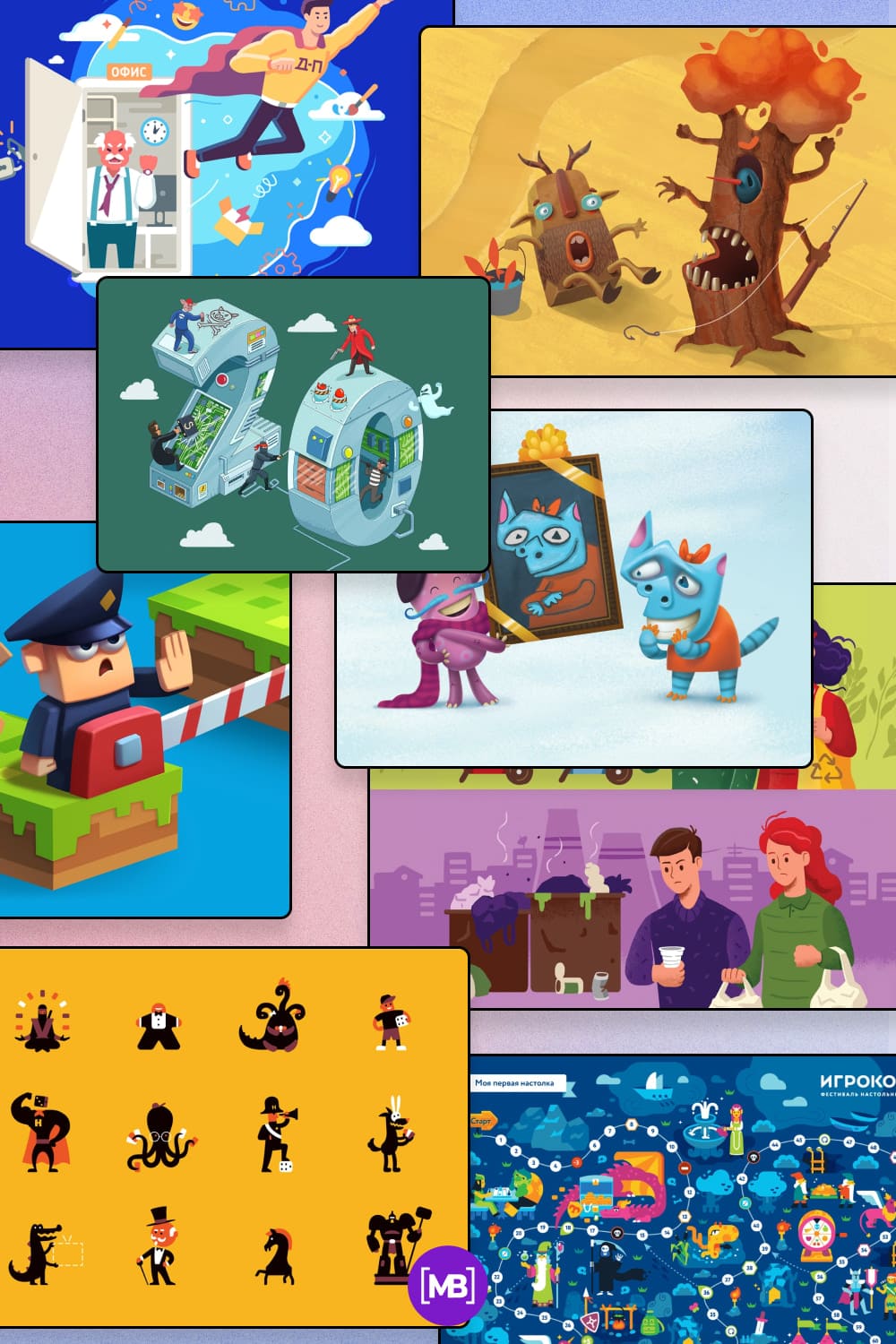 Kseniya Tryam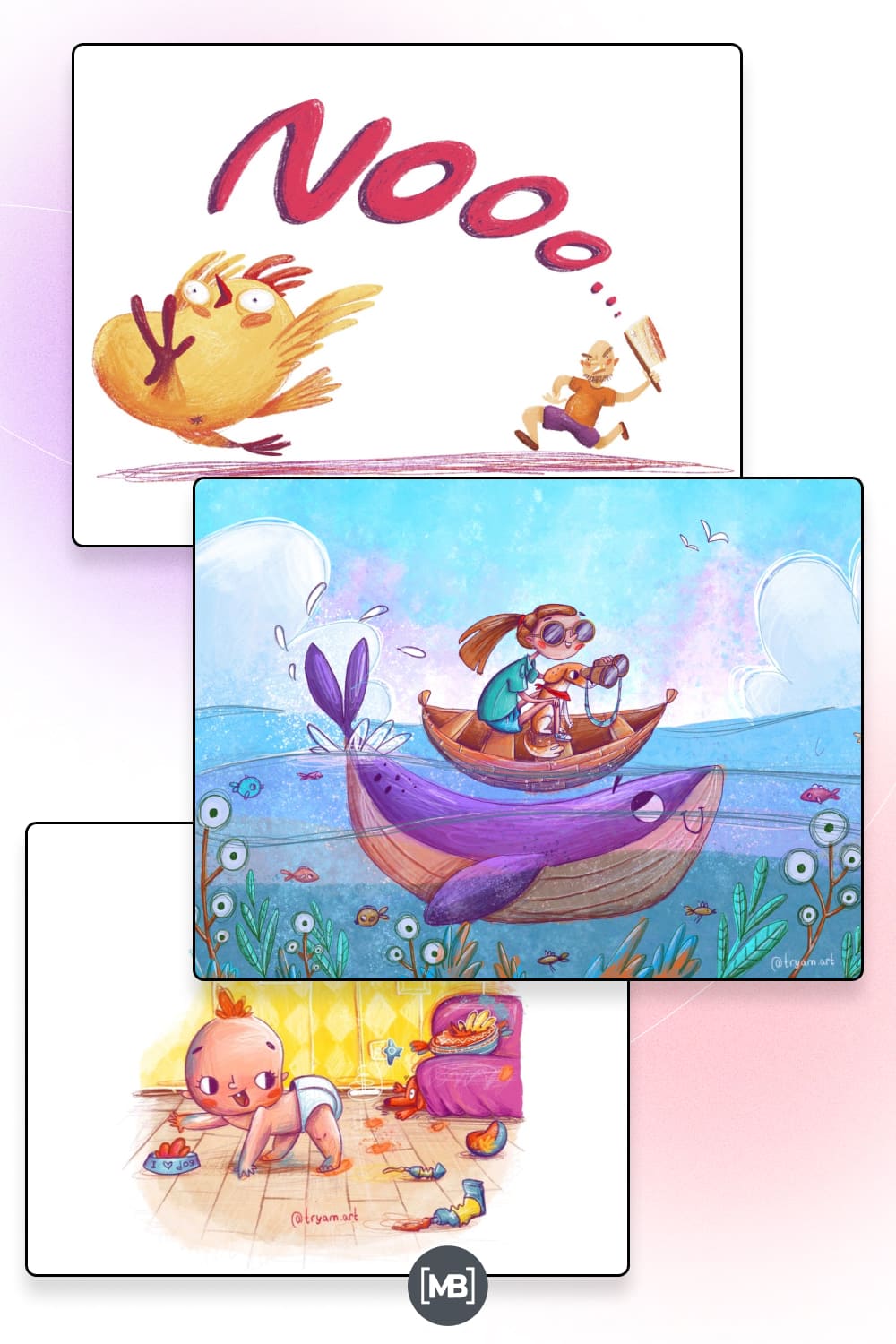 Rokas Aleliunas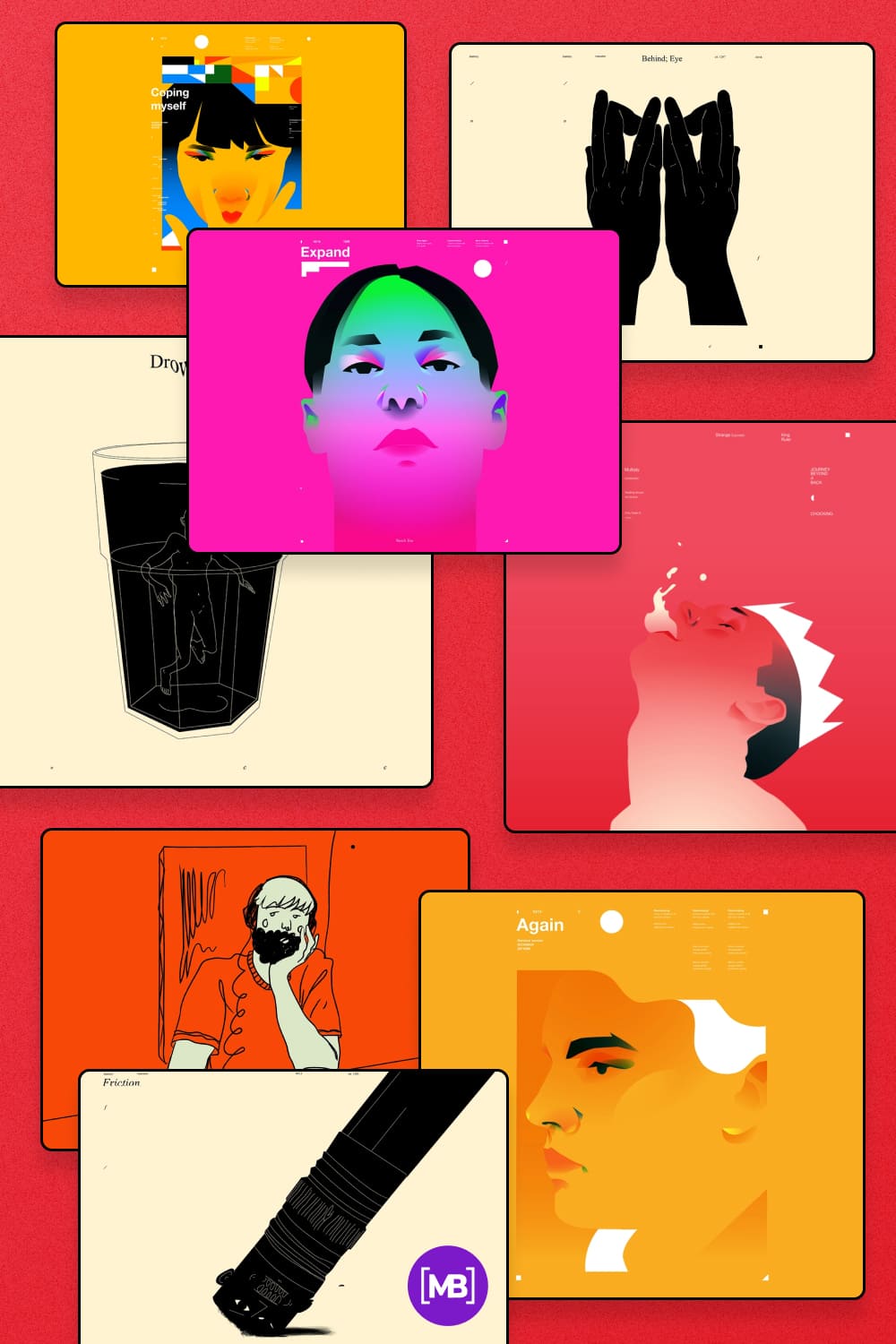 Manuel Cetina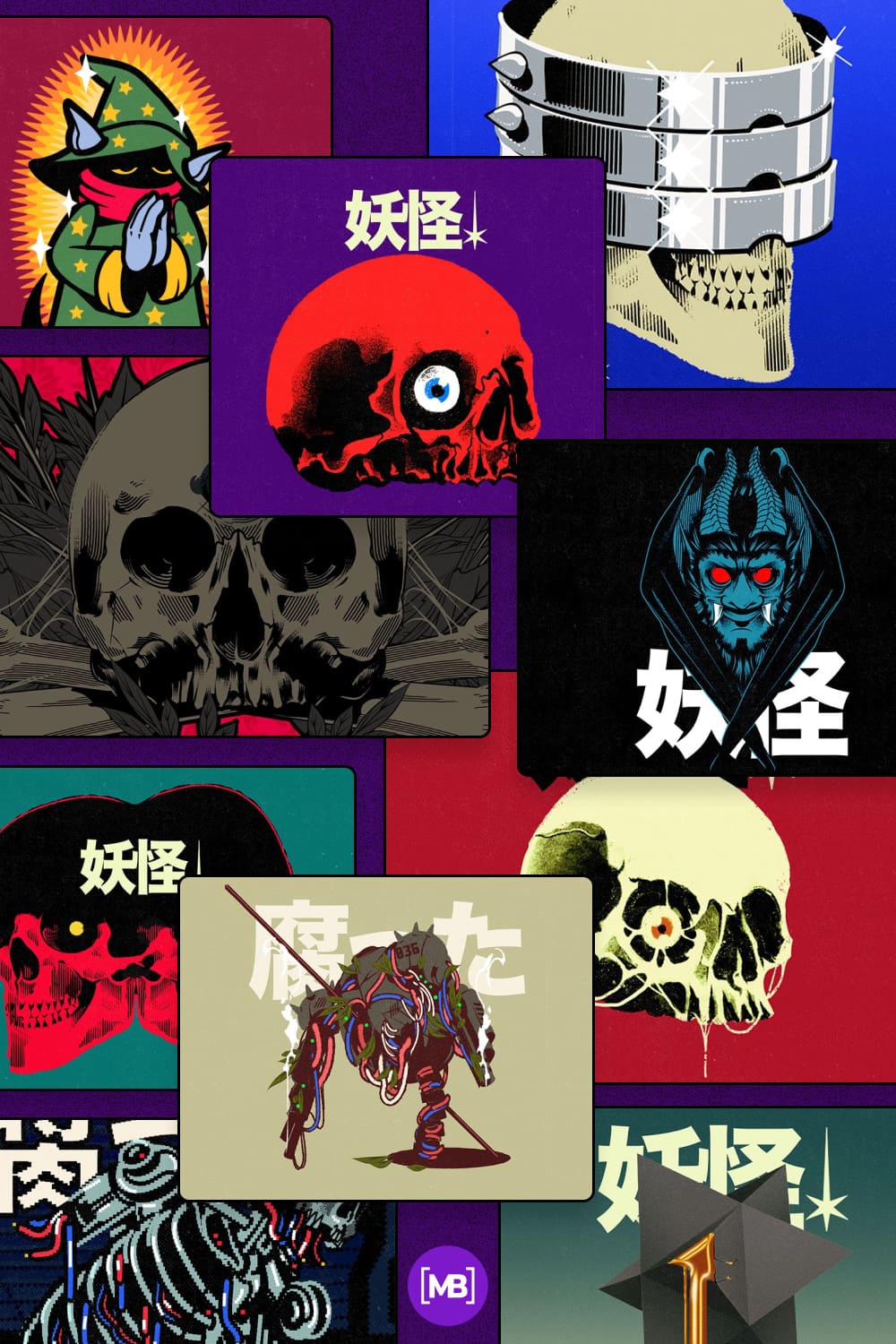 As you can see, there is a huge variety of cool accounts to follow on Dribbble. So if you are an entrepreneur who is currently looking for a decent designer for your ongoing project or you are a young designer who needs some inspiration, go ahead and sign up on Dribbble.
How to Start Making Money on Your Own Graphic Products
Many young designers do not know how to start selling their products and making a living on that. But in fact, there is a huge variety of online platforms and digital marketplaces that can give your career a boost. One of these platforms is MasterBundles Sell Your Deal. It is a perfect service for any beginner since it is simple in use, does not involve time-consuming account approvals, and doesn't have many competitors yet. You can easily upload your products on the marketplace and start making money as soon as your products are being sold. Once you earn some cash, you can request a payment and, just in a few hours, you'll get your money on your Payoneer account. So what are you still waiting for? Go ahead and give Sell Your Deal a try!
Final Thoughts
Dribbble is a pretty useful online platform for both young and experienced designers. It is a great community where artists and creators can show off their works, find out about the latest design trends, as well as make new friends and professional connections. In fact, the service is a great means for young designers to promote their works and find a decent well-paid job. At the same time, experienced professionals can boost their popularity and find more useful work connections as well as interesting and unconventional projects. So no matter if you are just a beginner or an experienced designer, Dribbble is going to be super useful for you.
Have you already been using Dribbble? What was your experience? Let us know in the comment section down below!

Some Awesome Video About Dribbble Accounts
Please take a moment to pin this post to Pinterest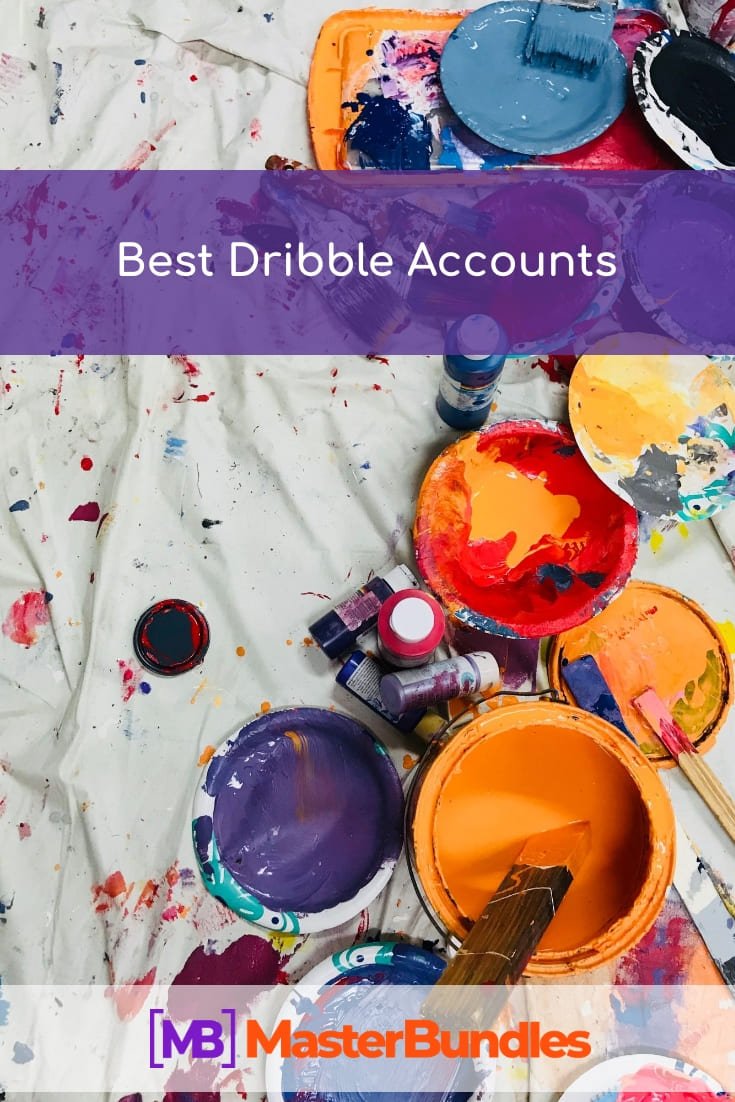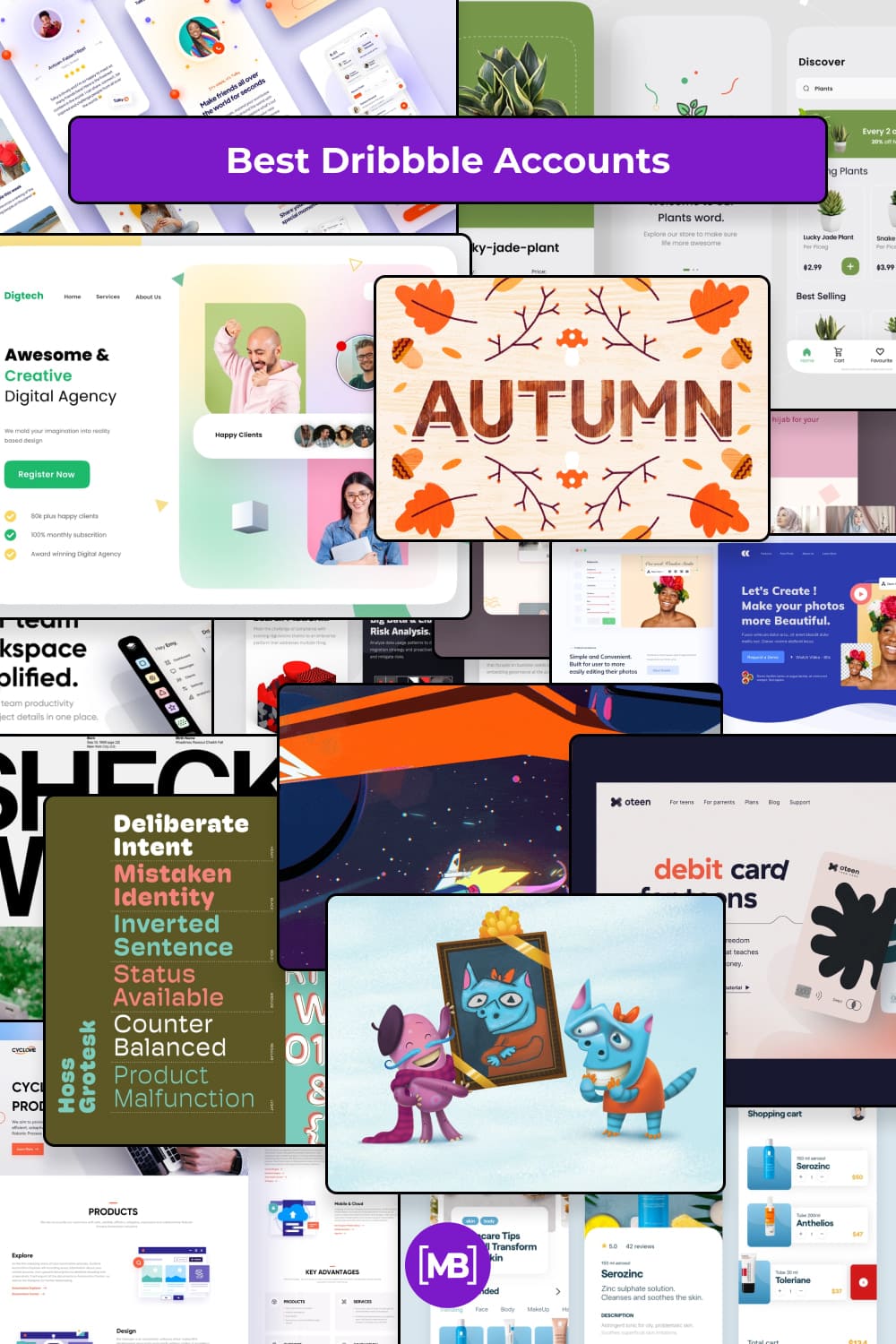 Disclosure: MasterBundles website page may contain advertising materials that may lead to us receiving a commission fee if you purchase a product. However, this does not affect our opinion of the product in any way and we do not receive any bonuses for positive or negative ratings.