160+ Top Behance Illustrator's Accounts
Best Behance Accounts. Remember all those inspiring things you've seen during 2021. I bet you have lots on your mind. If you are an artist it's very important always have something that inspires you.
Among others, the source of inspiration could be the works of your fellow artists.
We have an awesome collection of the best, in our view, artists on Behance. They work in all possible styles. Their pictures are so different. Yet, you'll definitely find something that will inspire you, something you can implement in your work.
🏆 Top 10 Illustrators and Artists on Behance You Should Know
30 Inspirational Behance Accounts to Follow in 2021
Thunder Rockets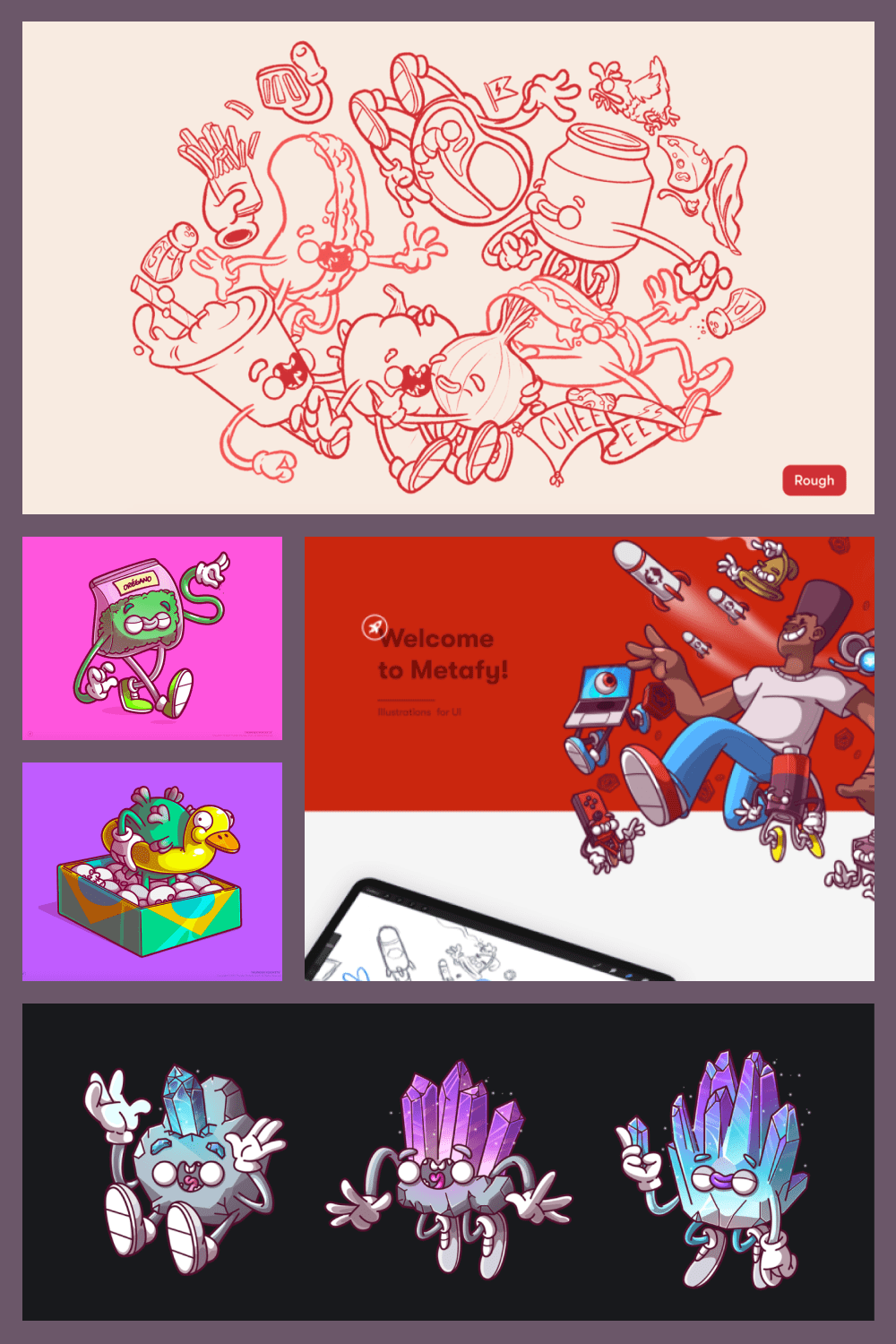 Sovery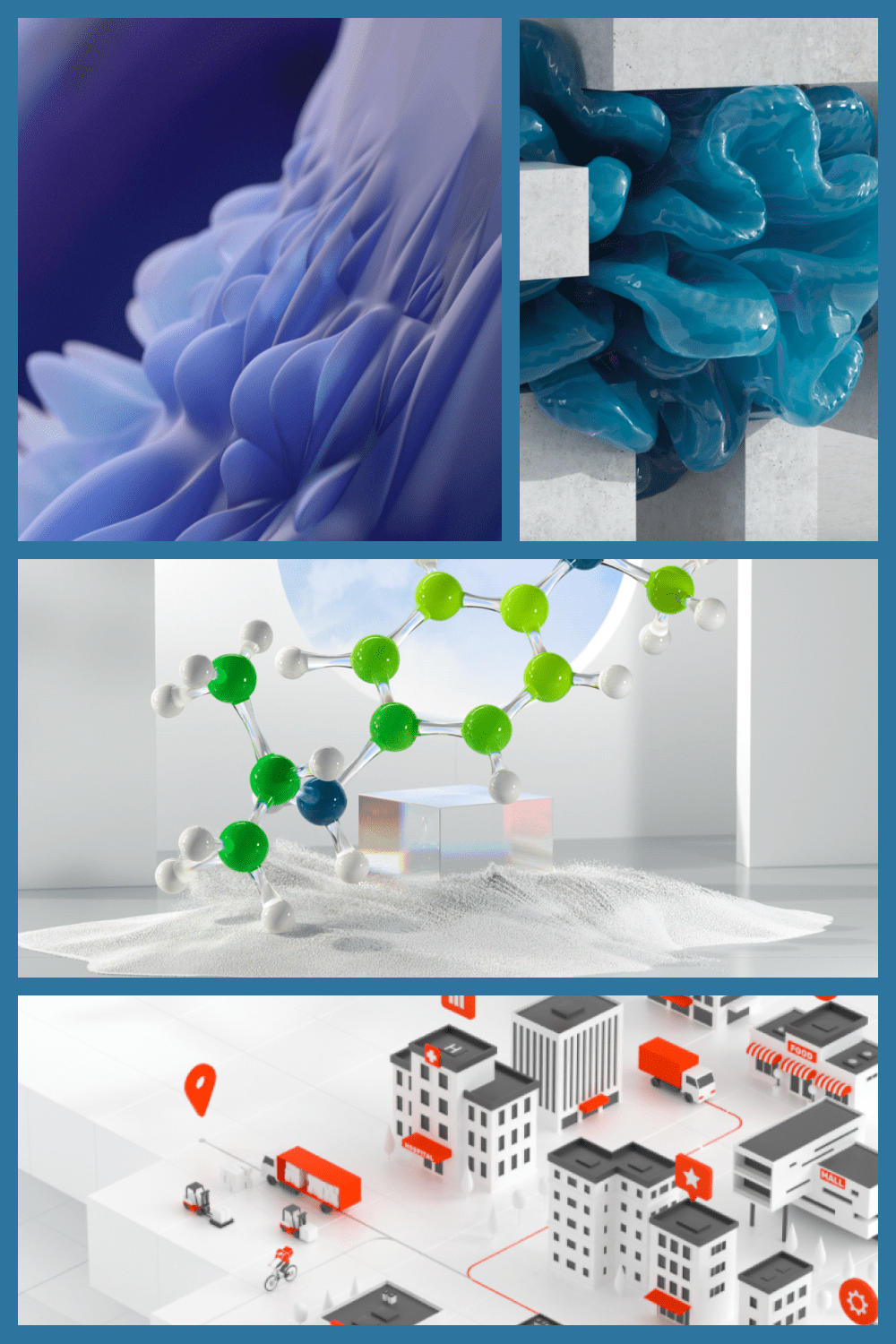 Anastasia Balatenysheva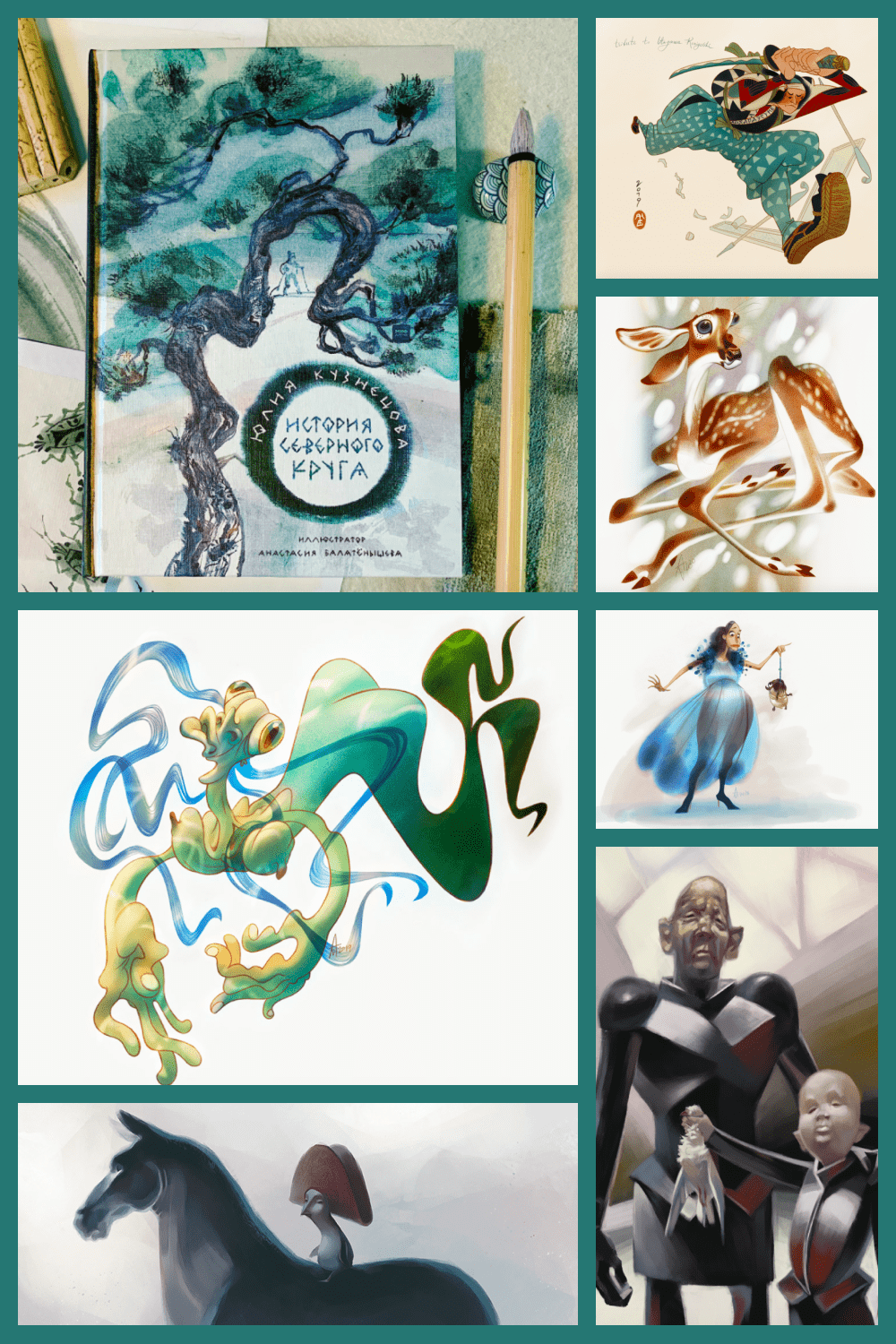 Andrew Fox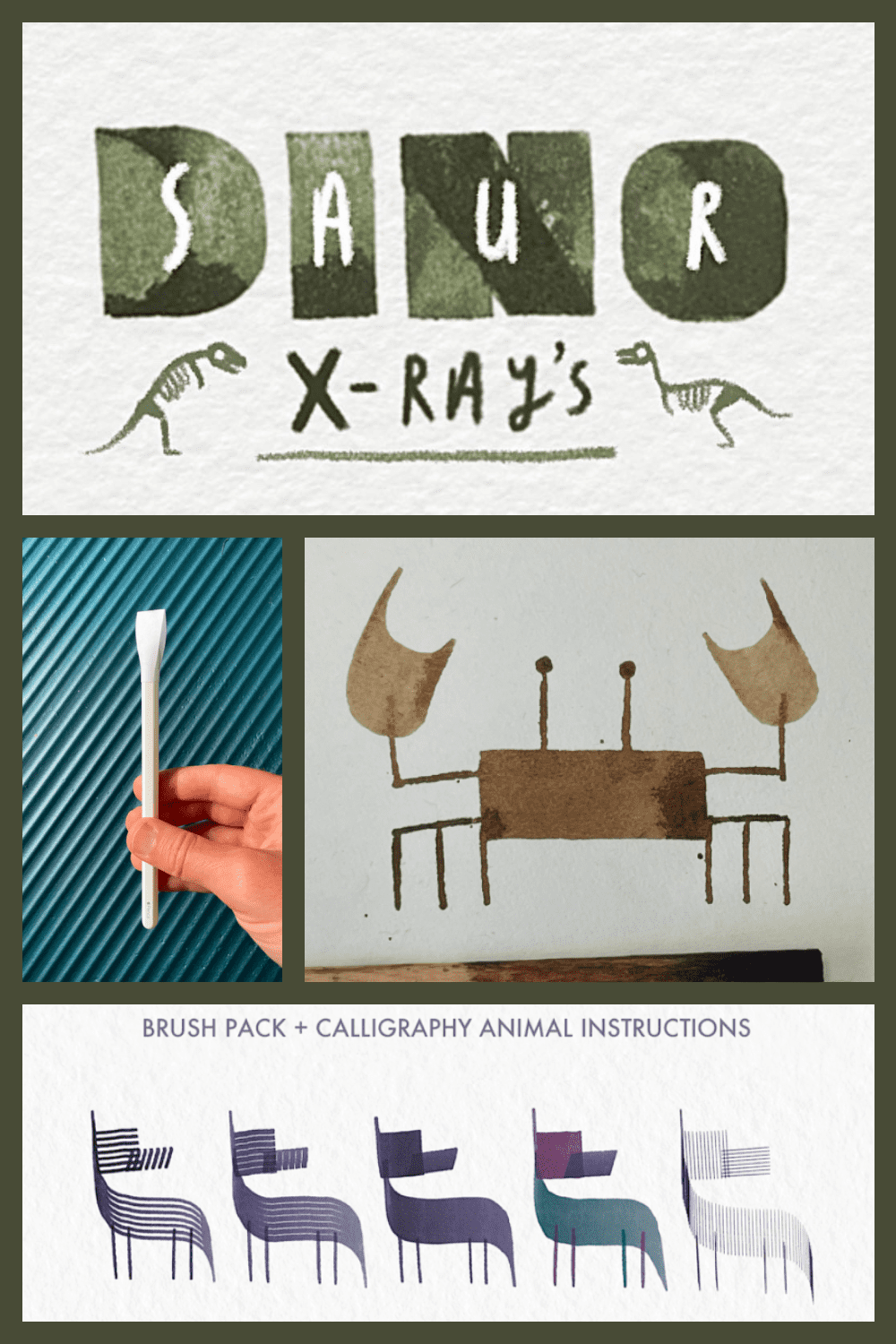 Penko Gelev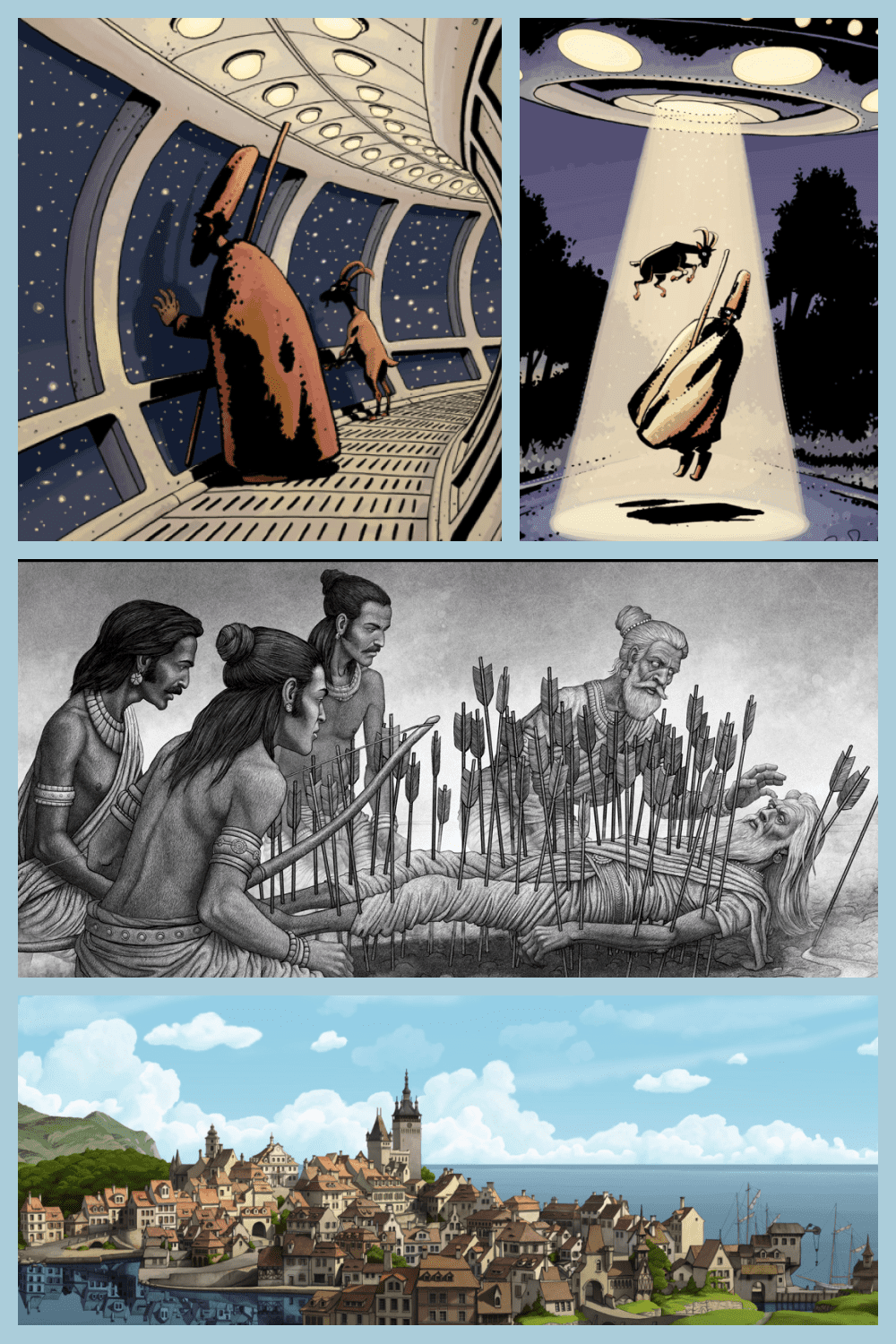 Oscar Ramos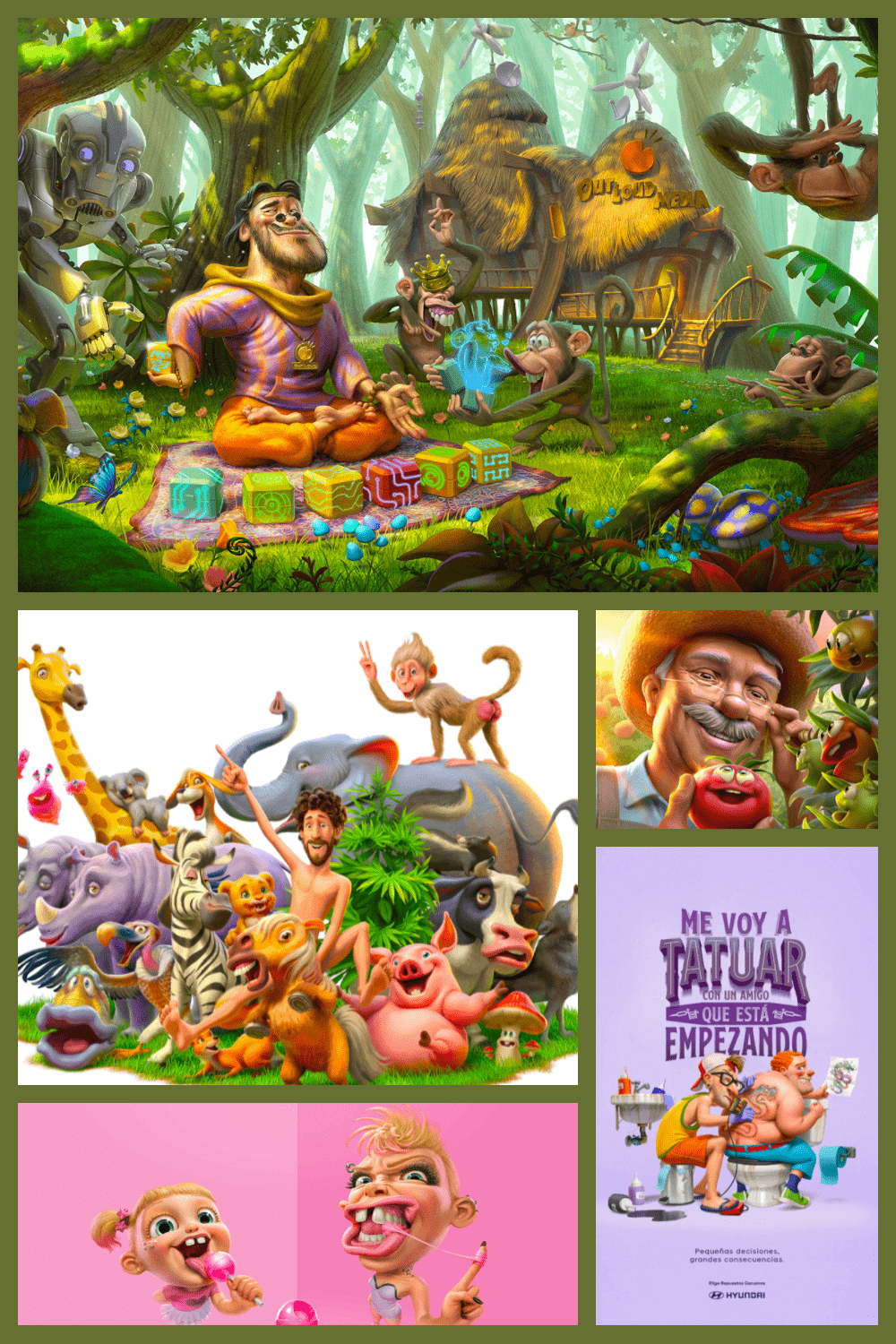 Down the Street Designs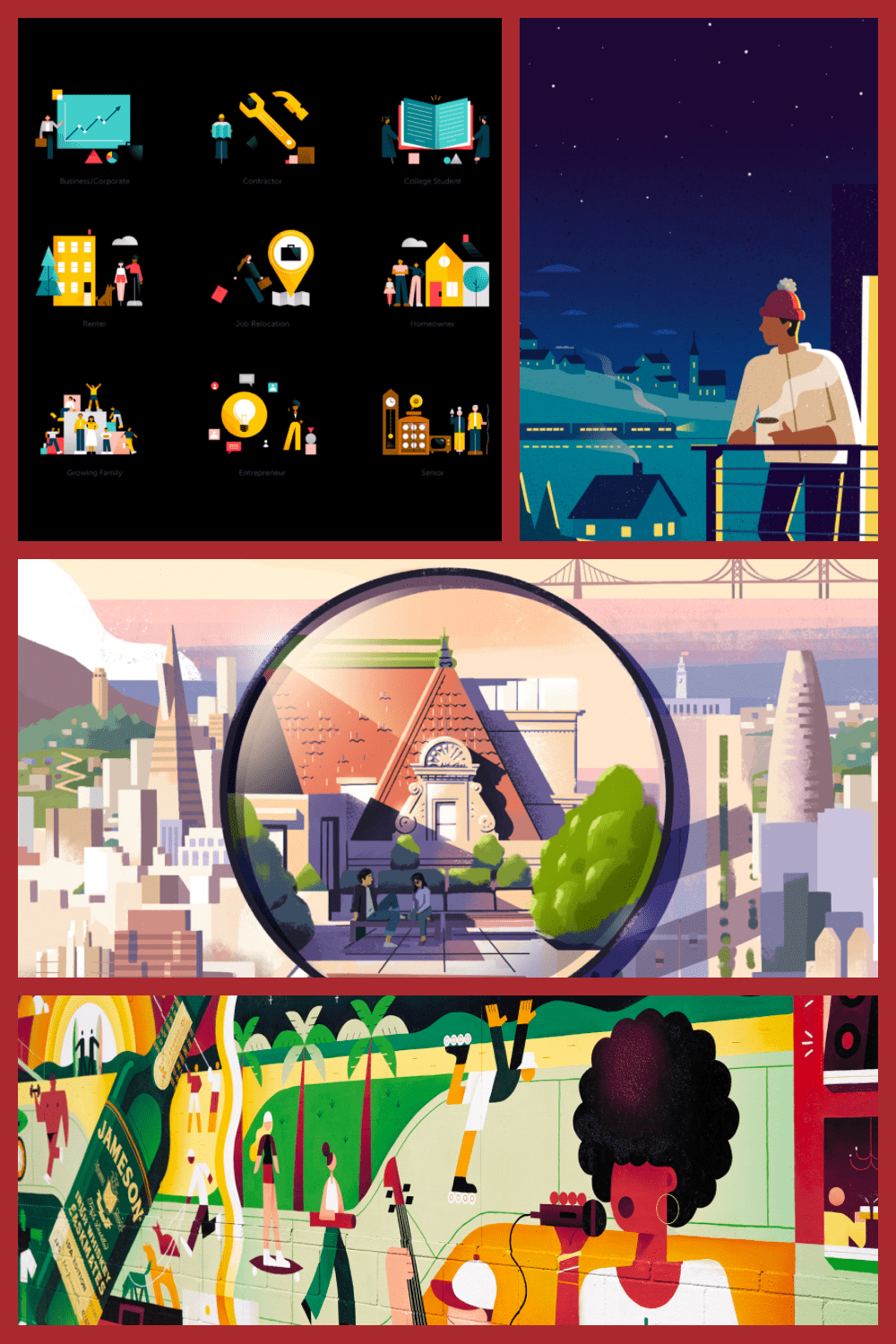 Steven Koswara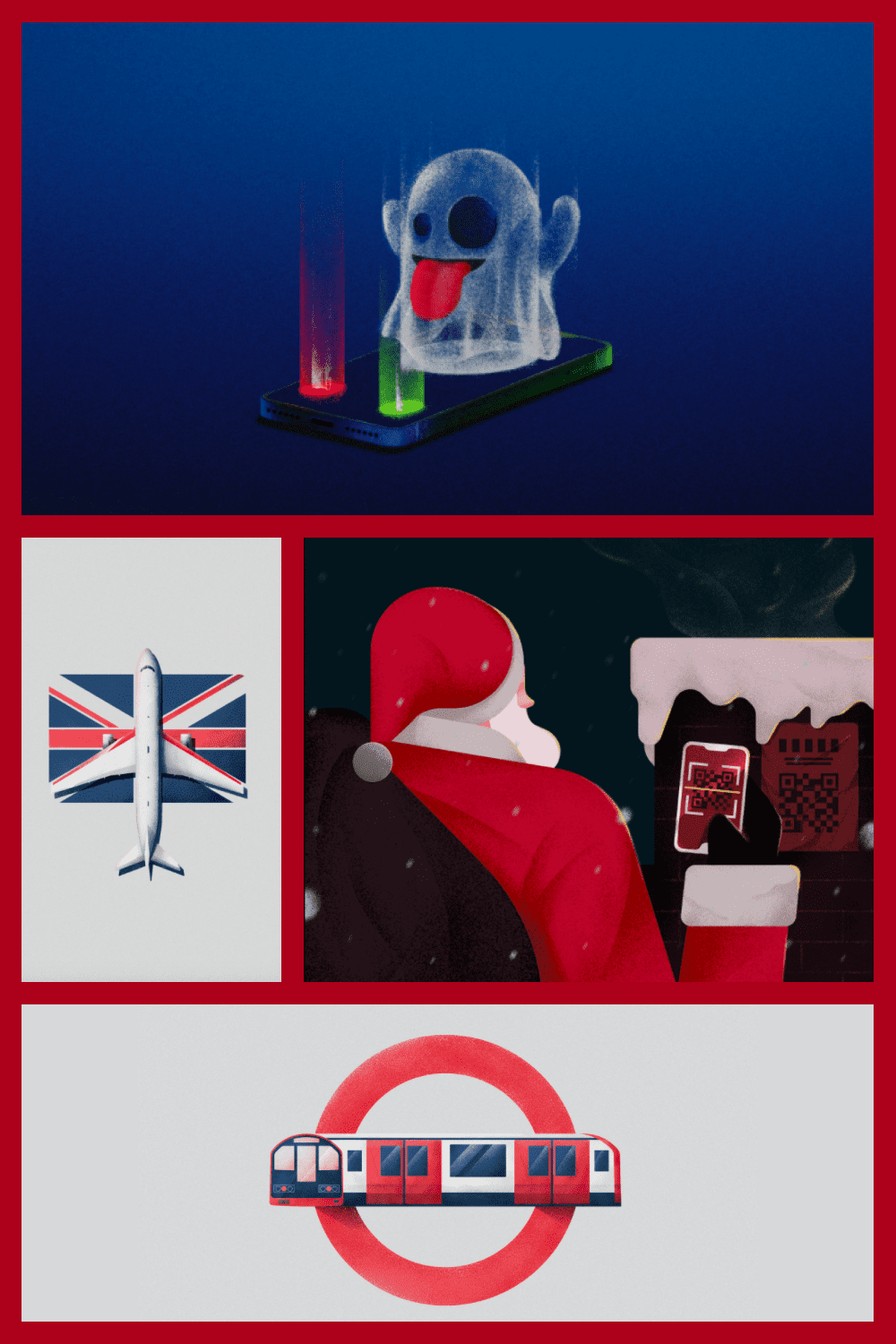 Juan Camilo Ruiz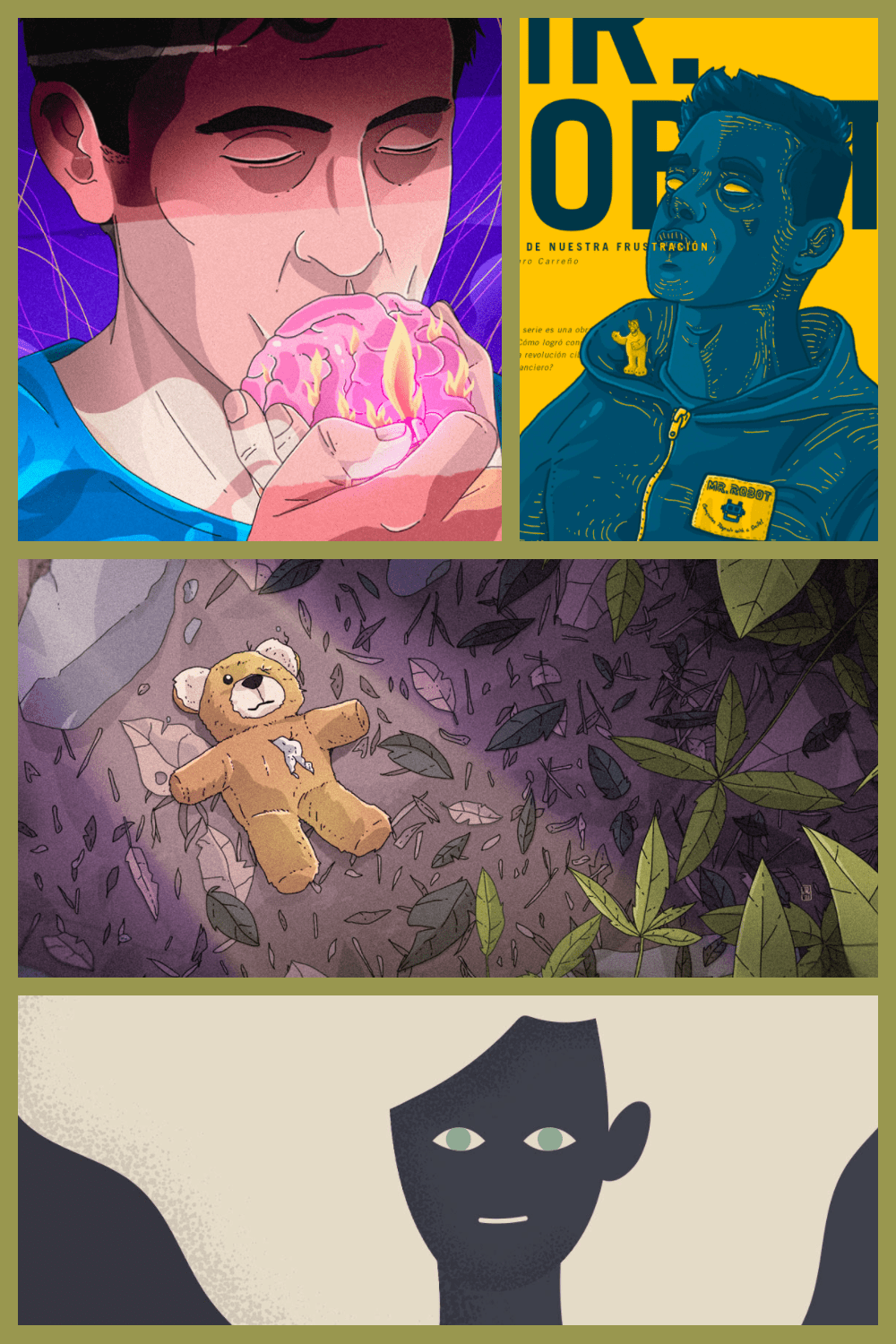 Sedryung Hong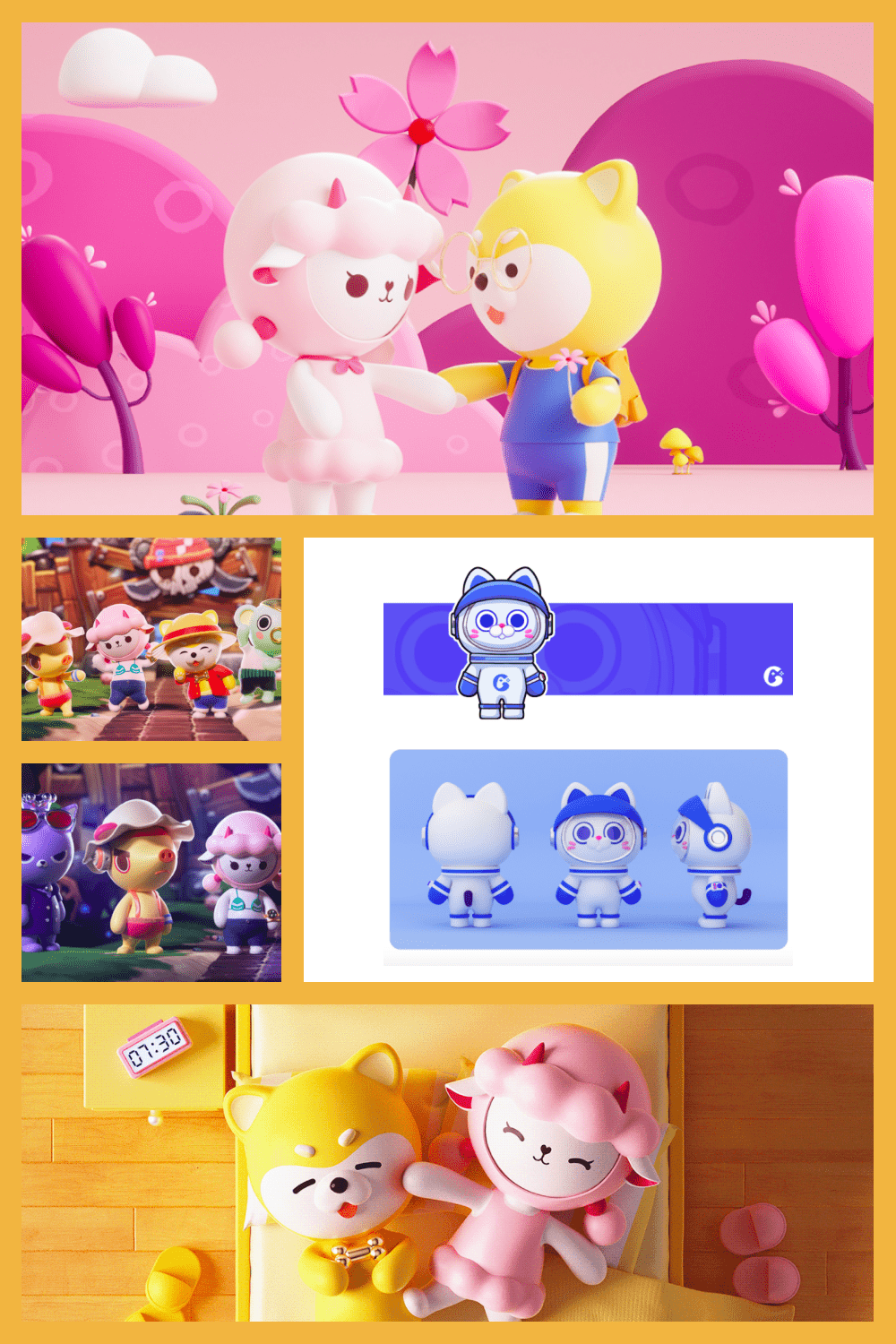 Javier Torres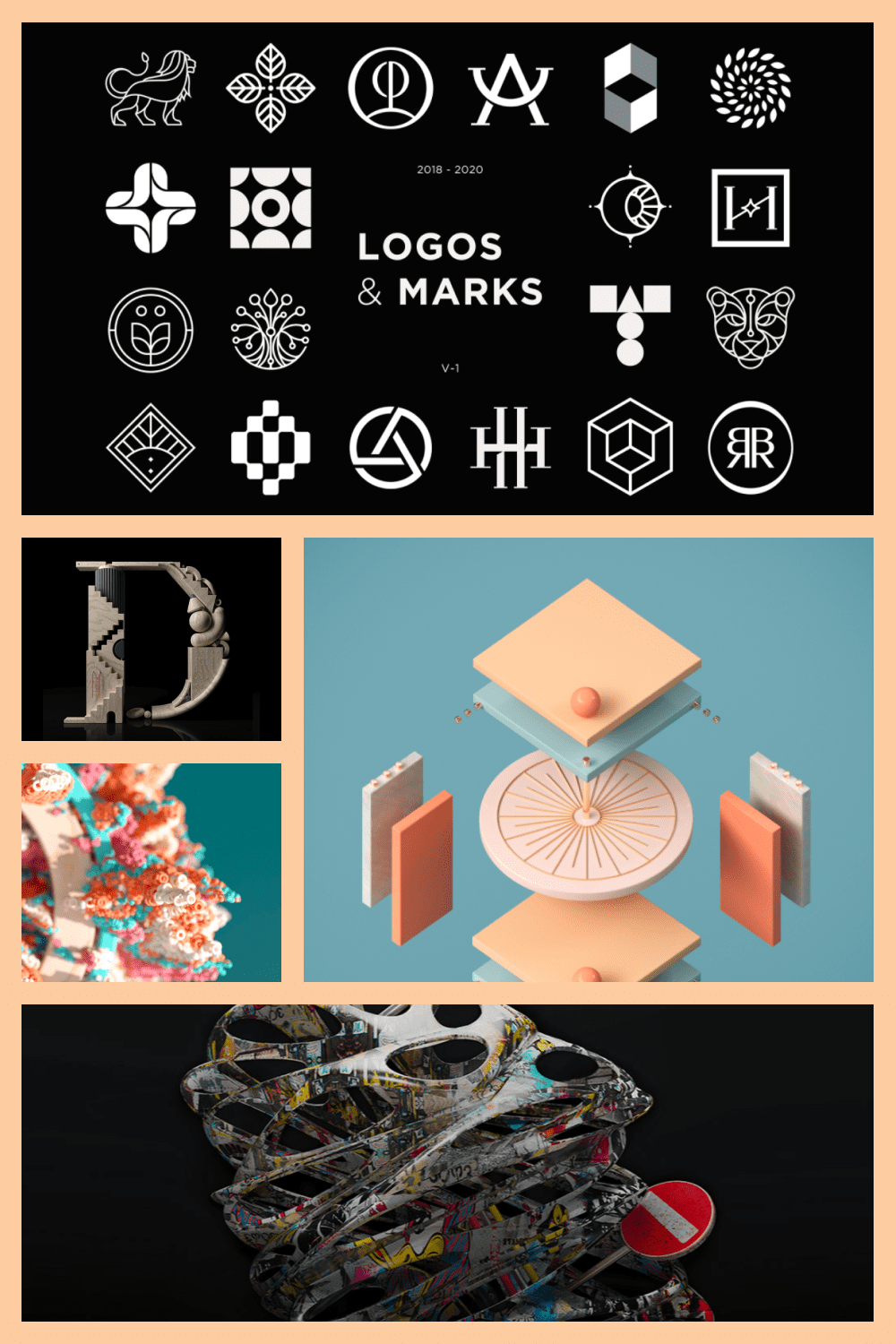 Steve Simpson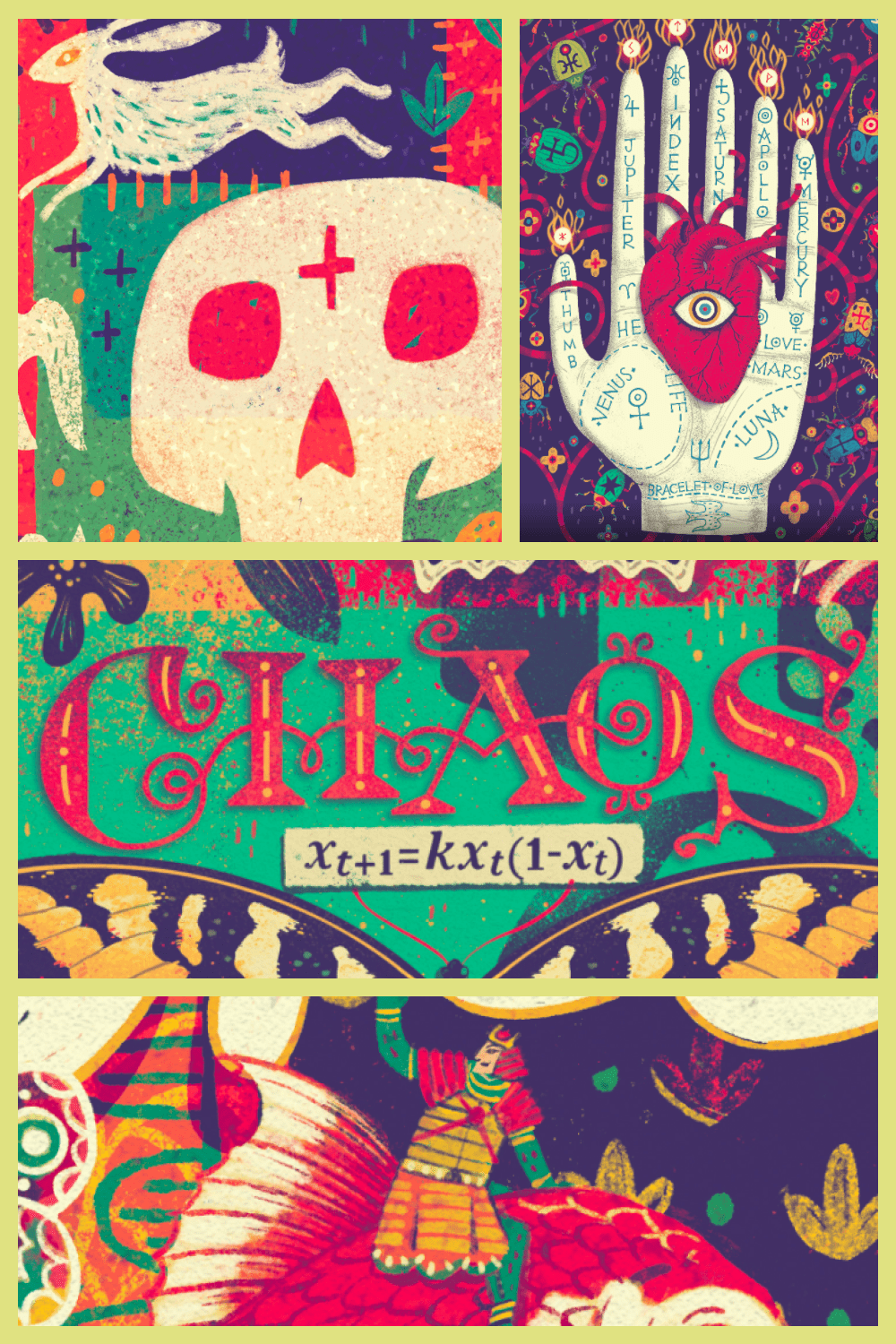 Natalia Pastukhova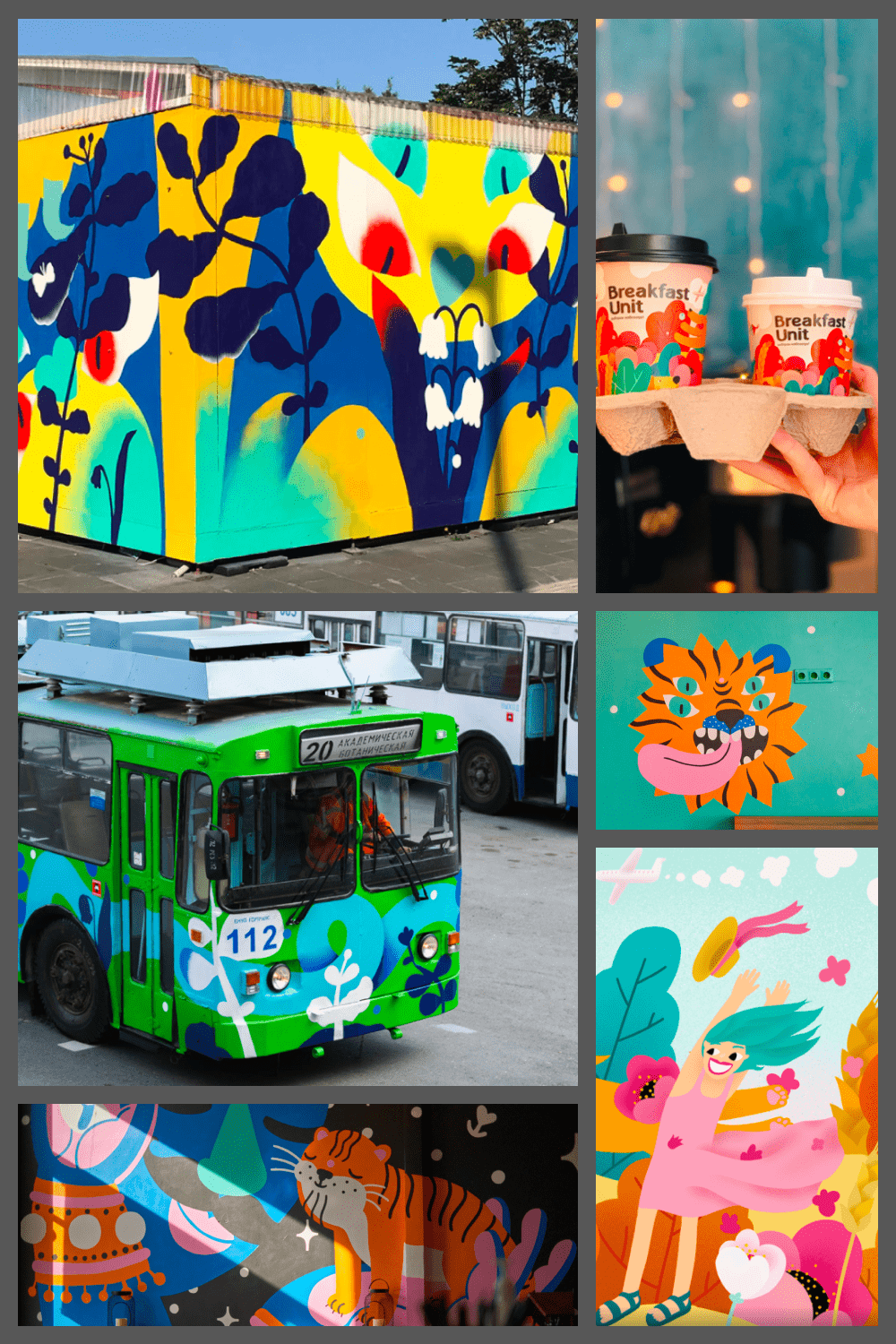 Danny Jose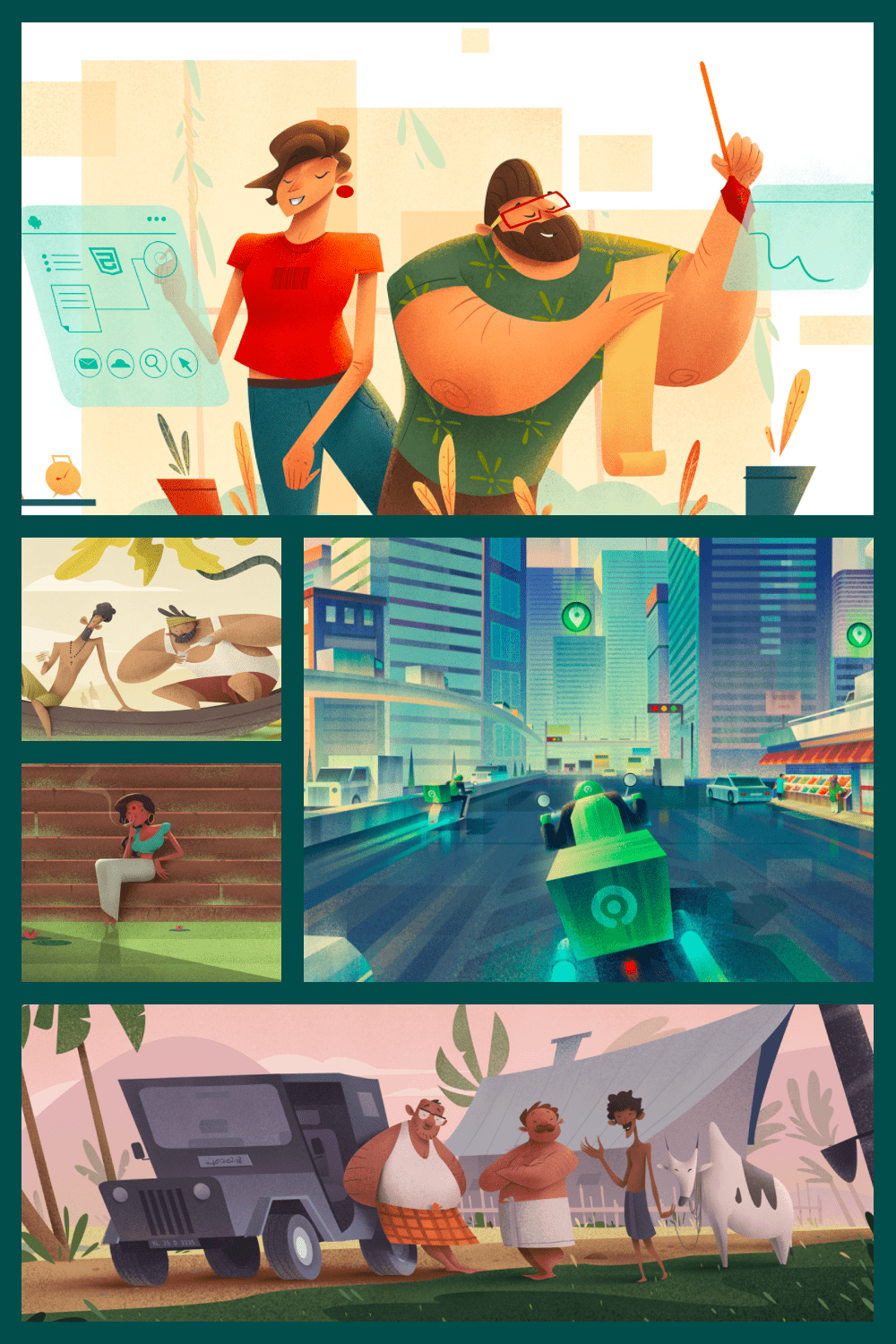 Alessia Trunfio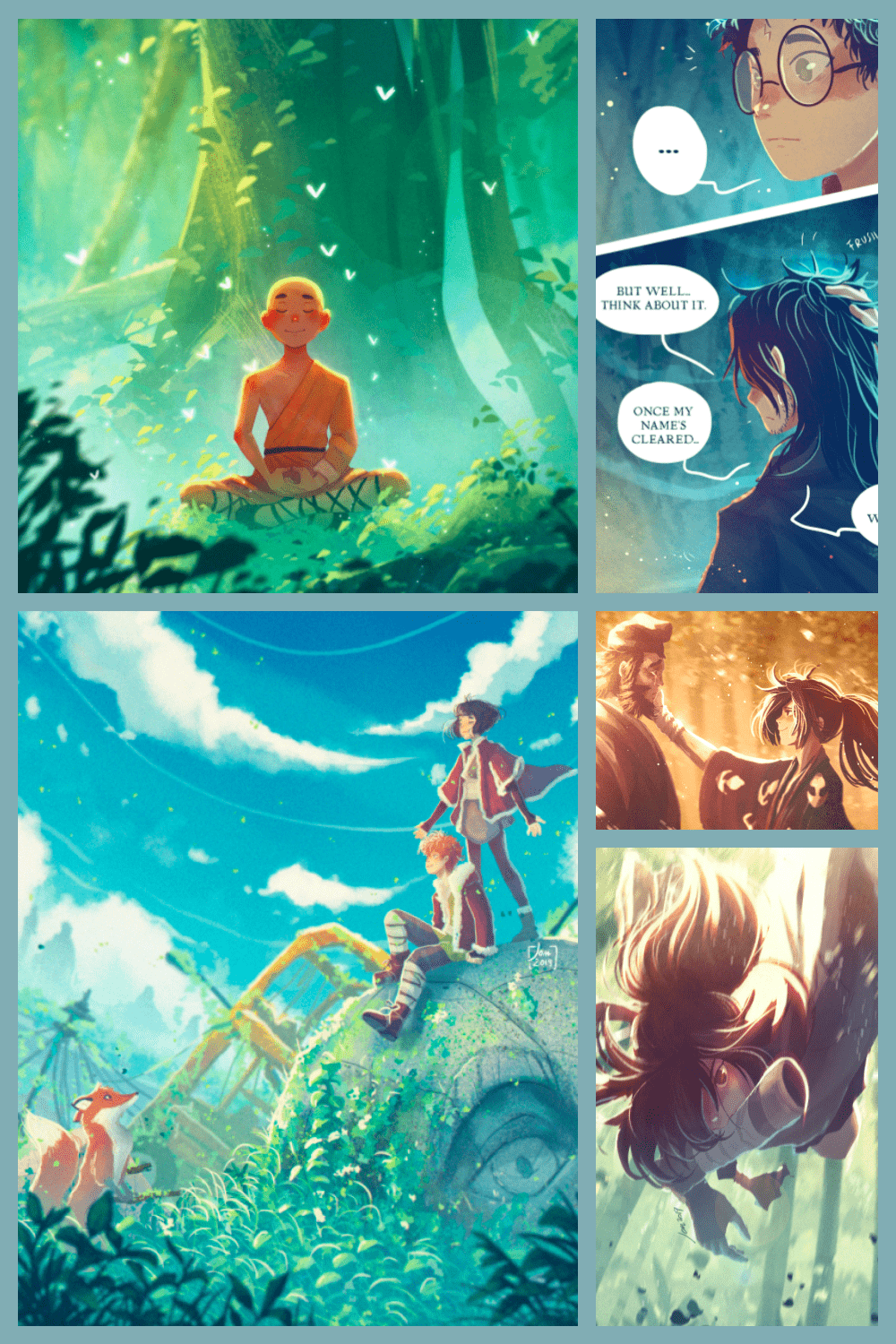 Dan Zucco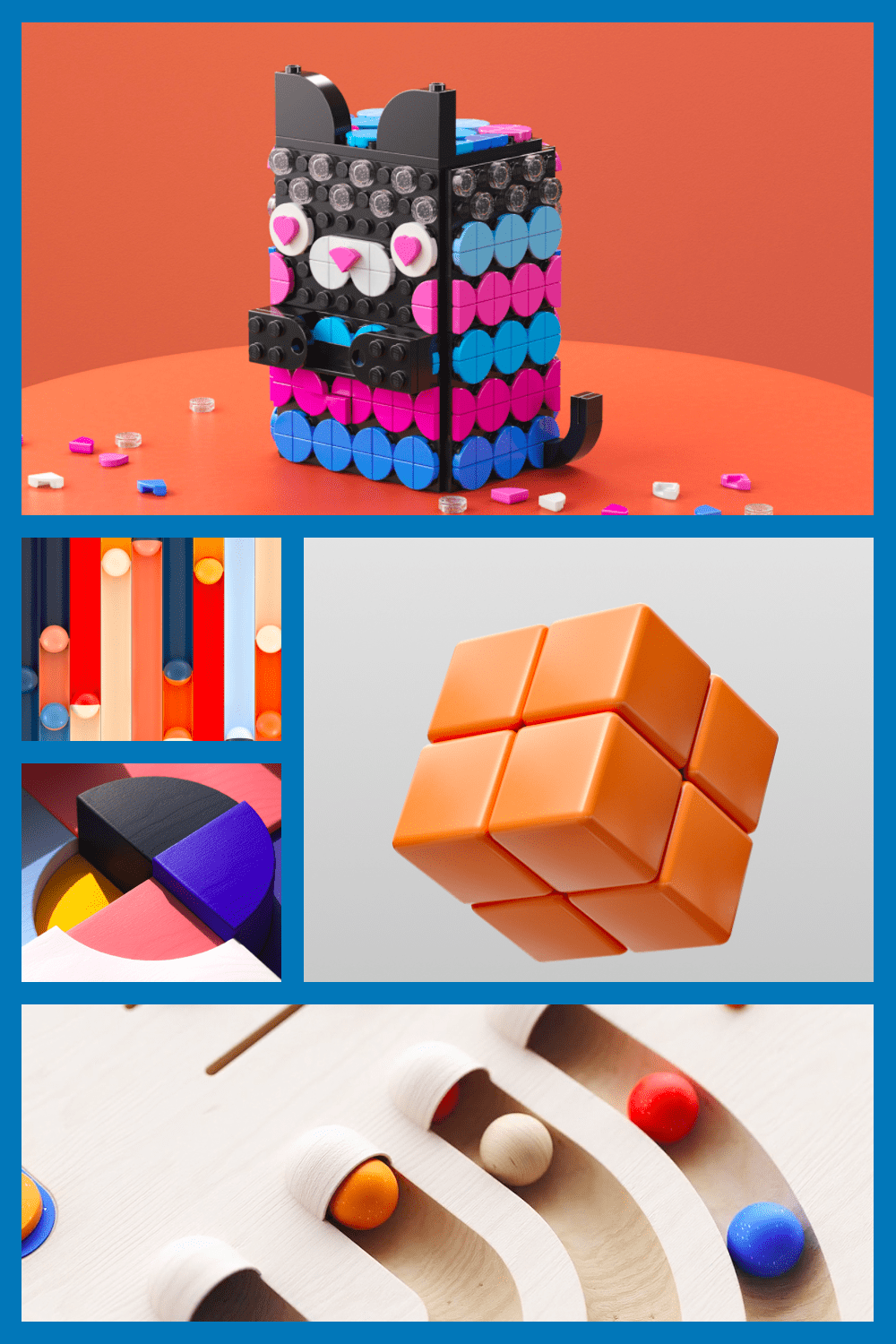 Gosia Herba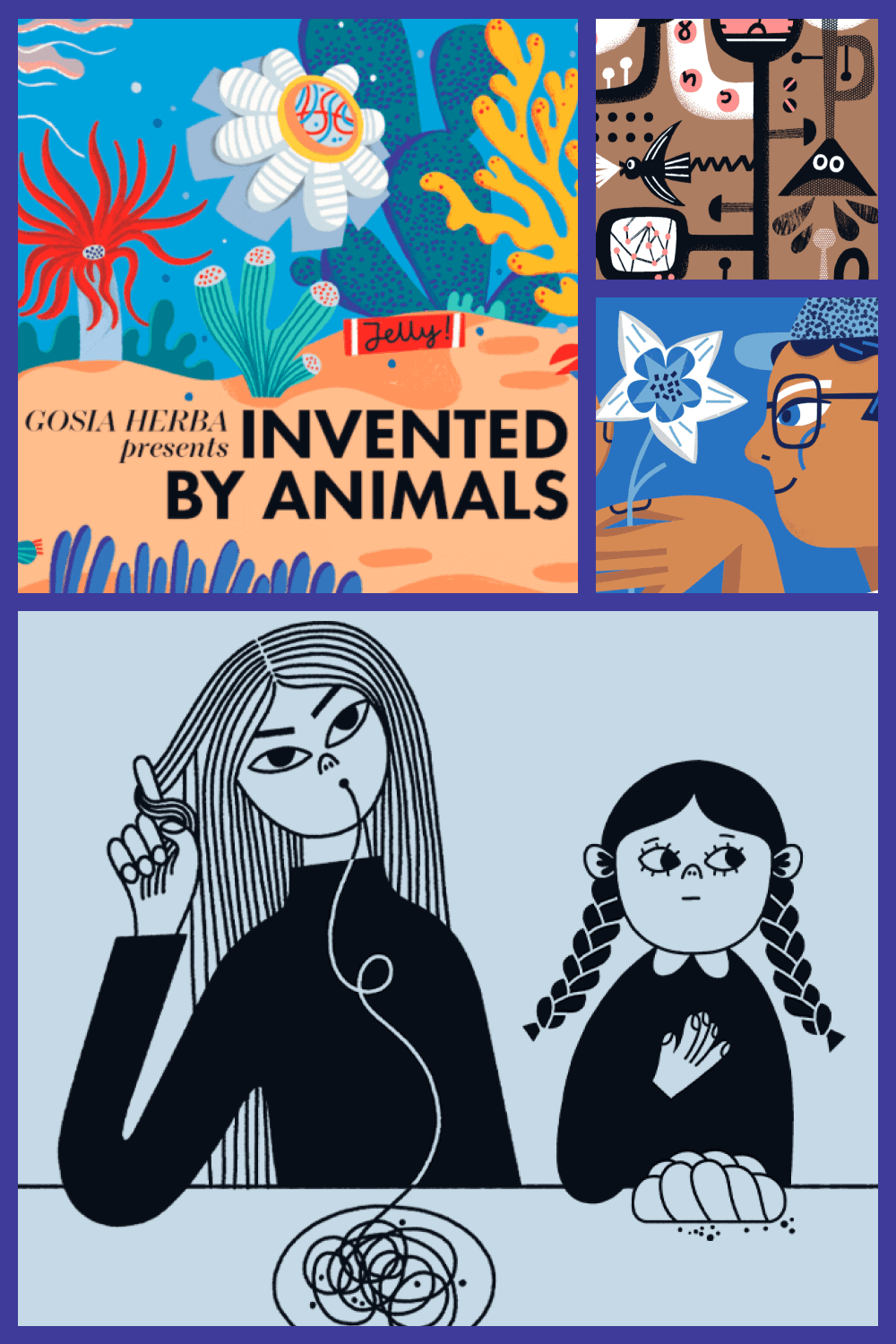 Kodchakorn Thm.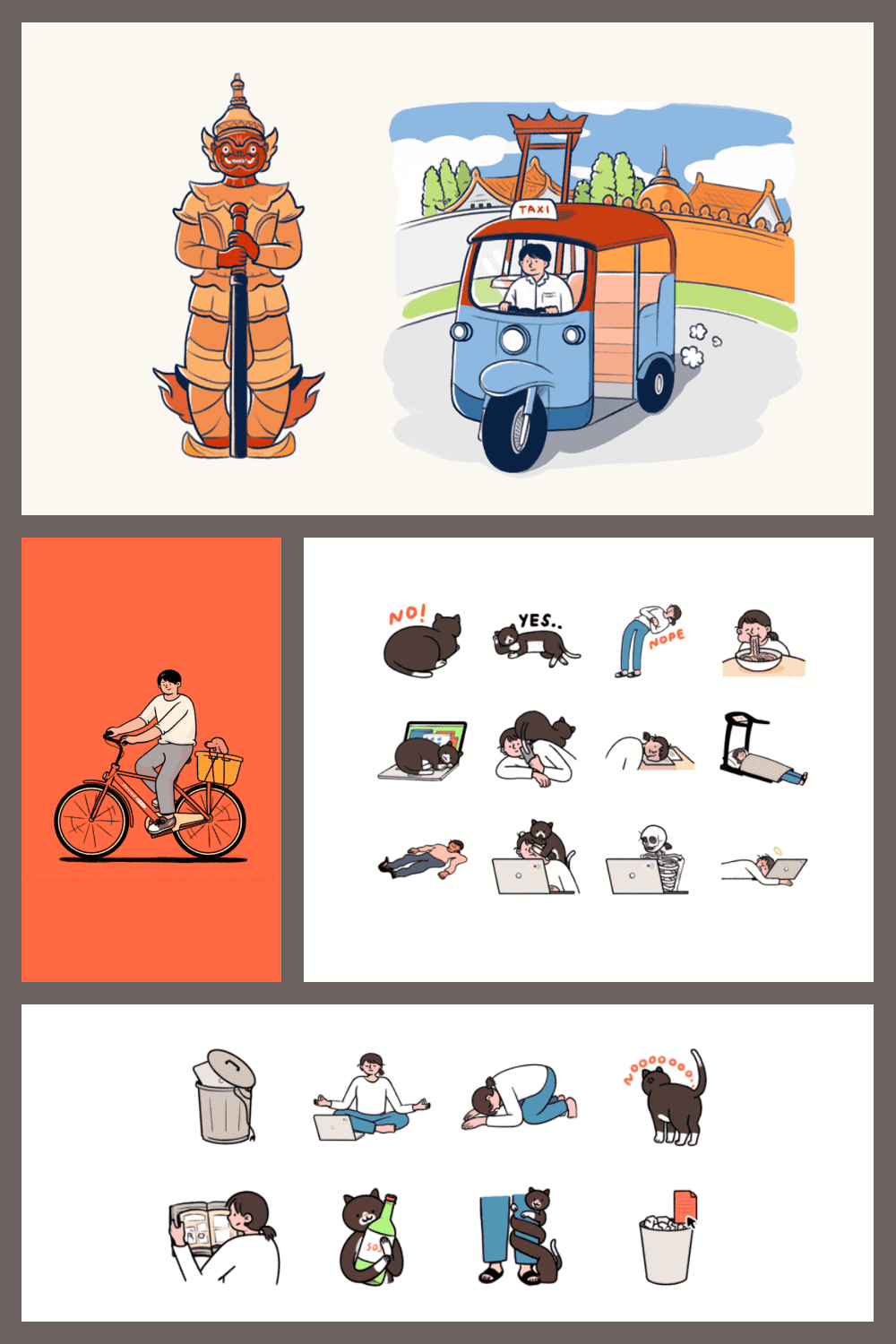 Anna Volgina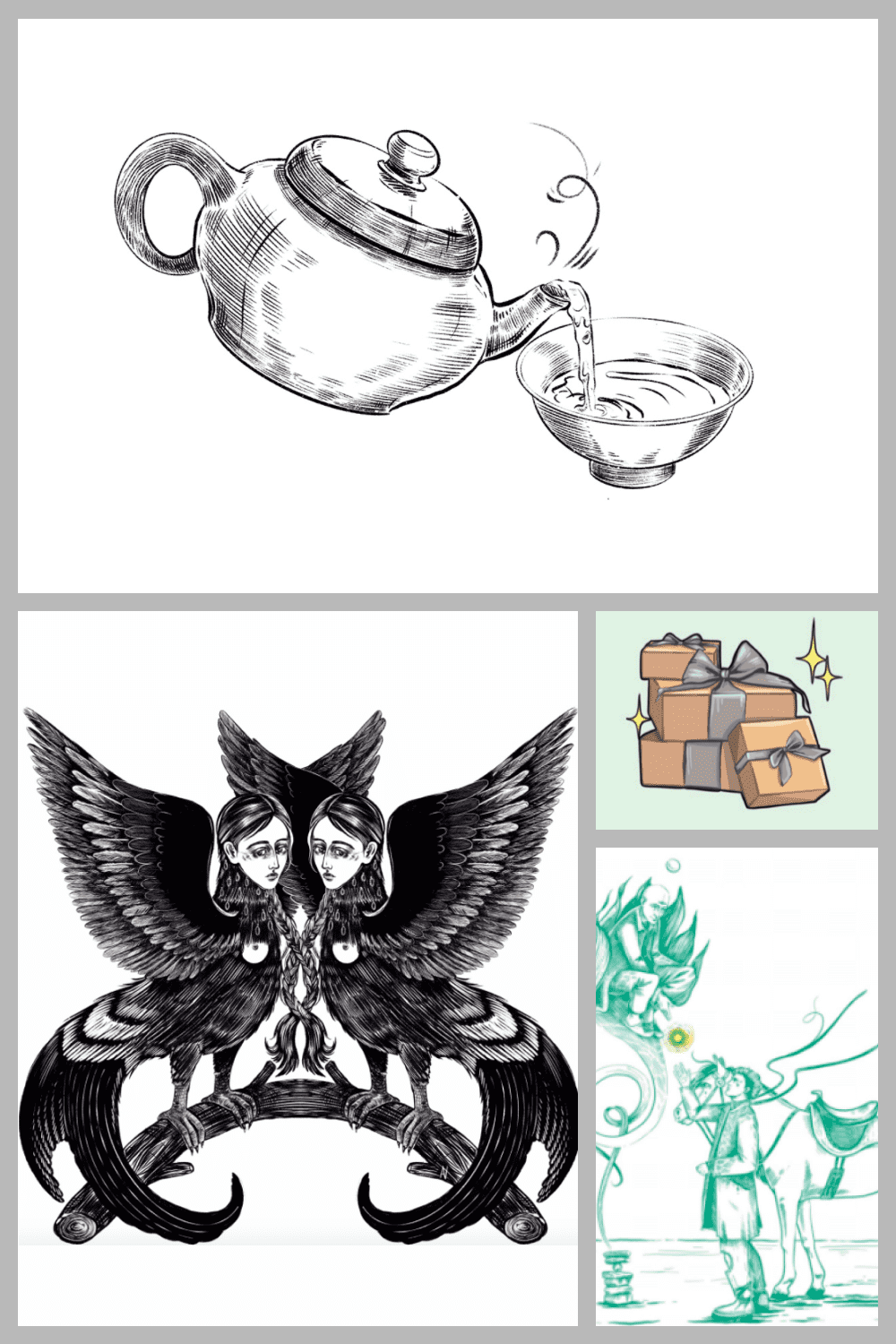 NICKEL NIE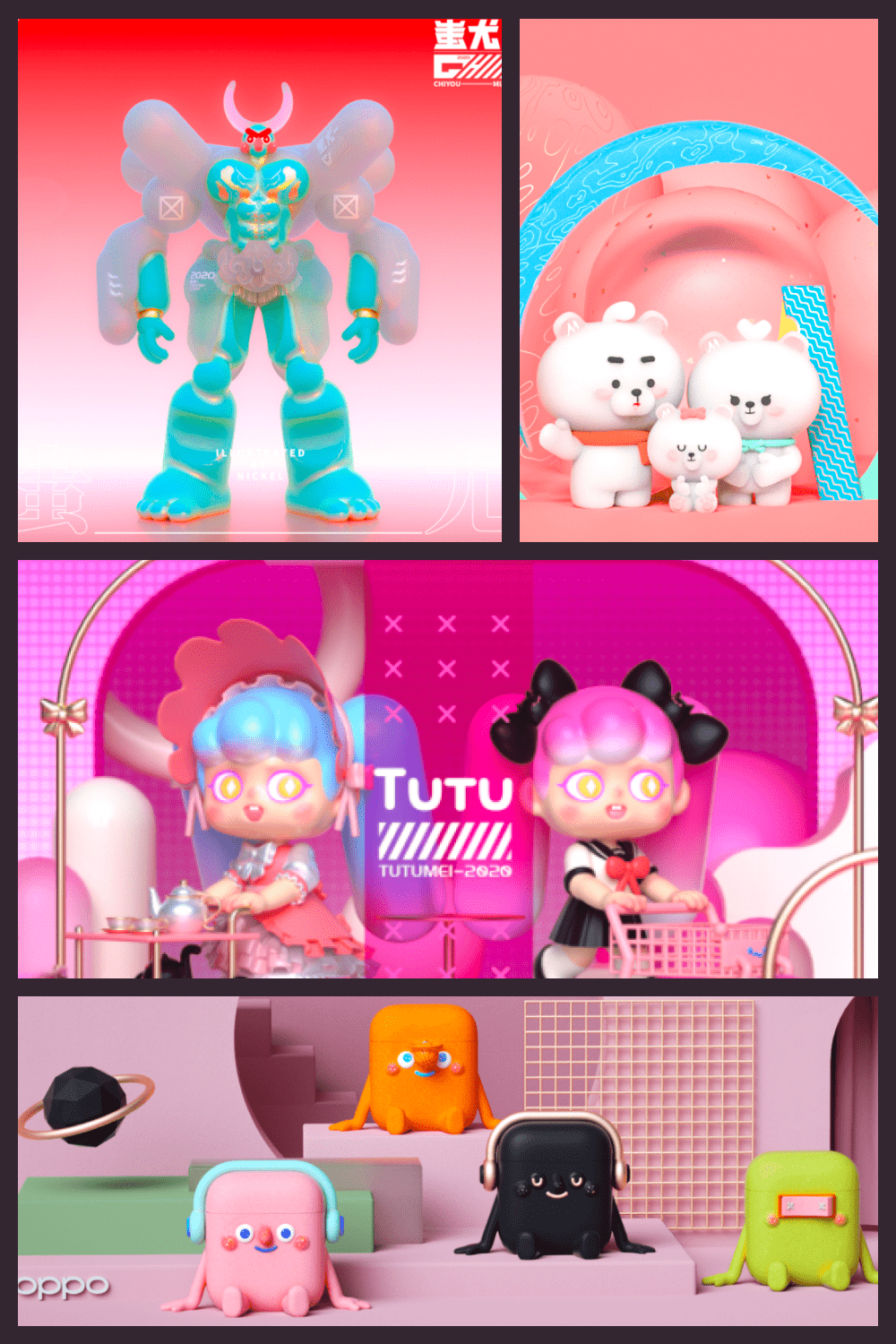 Alex Firstov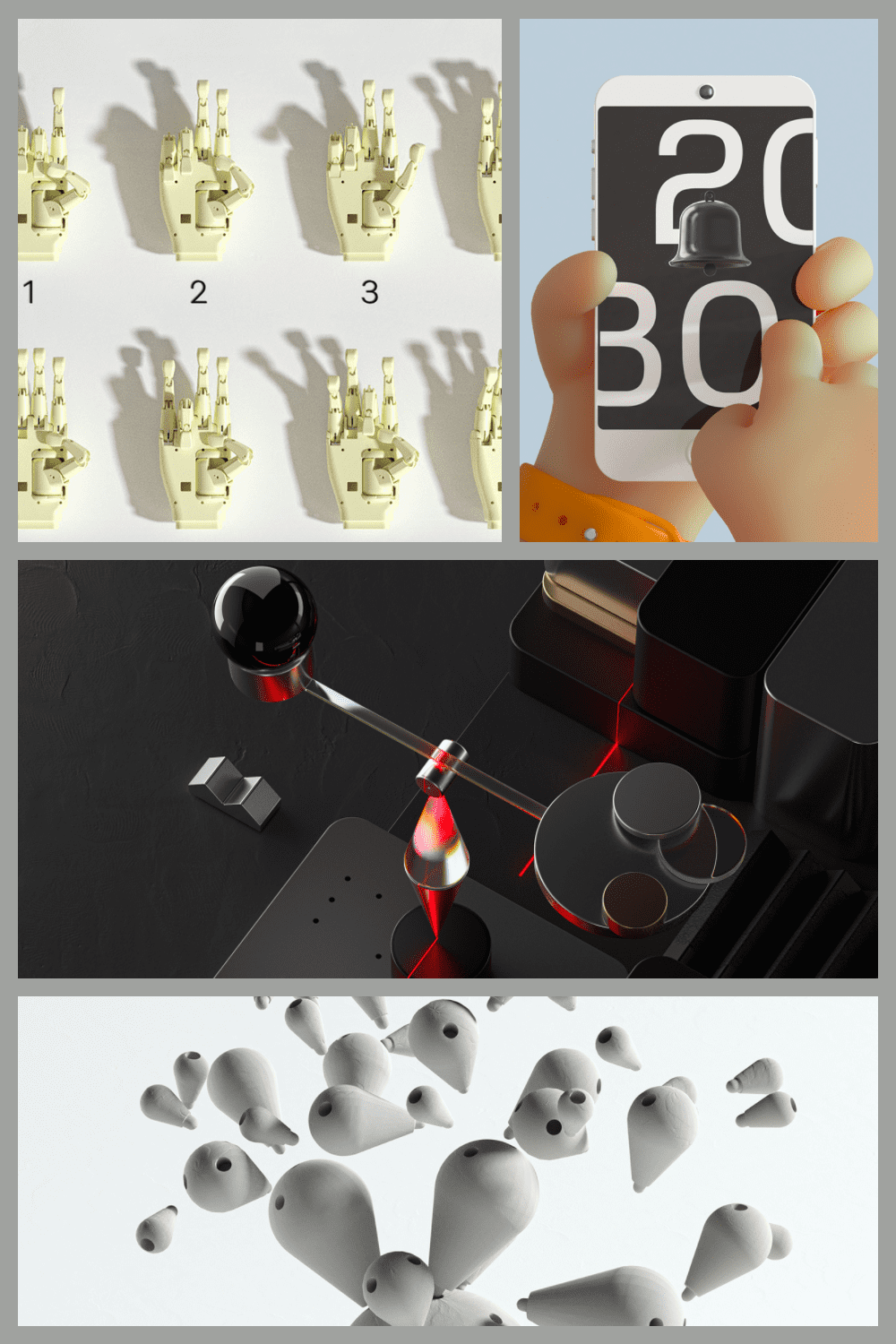 Matt Chinworth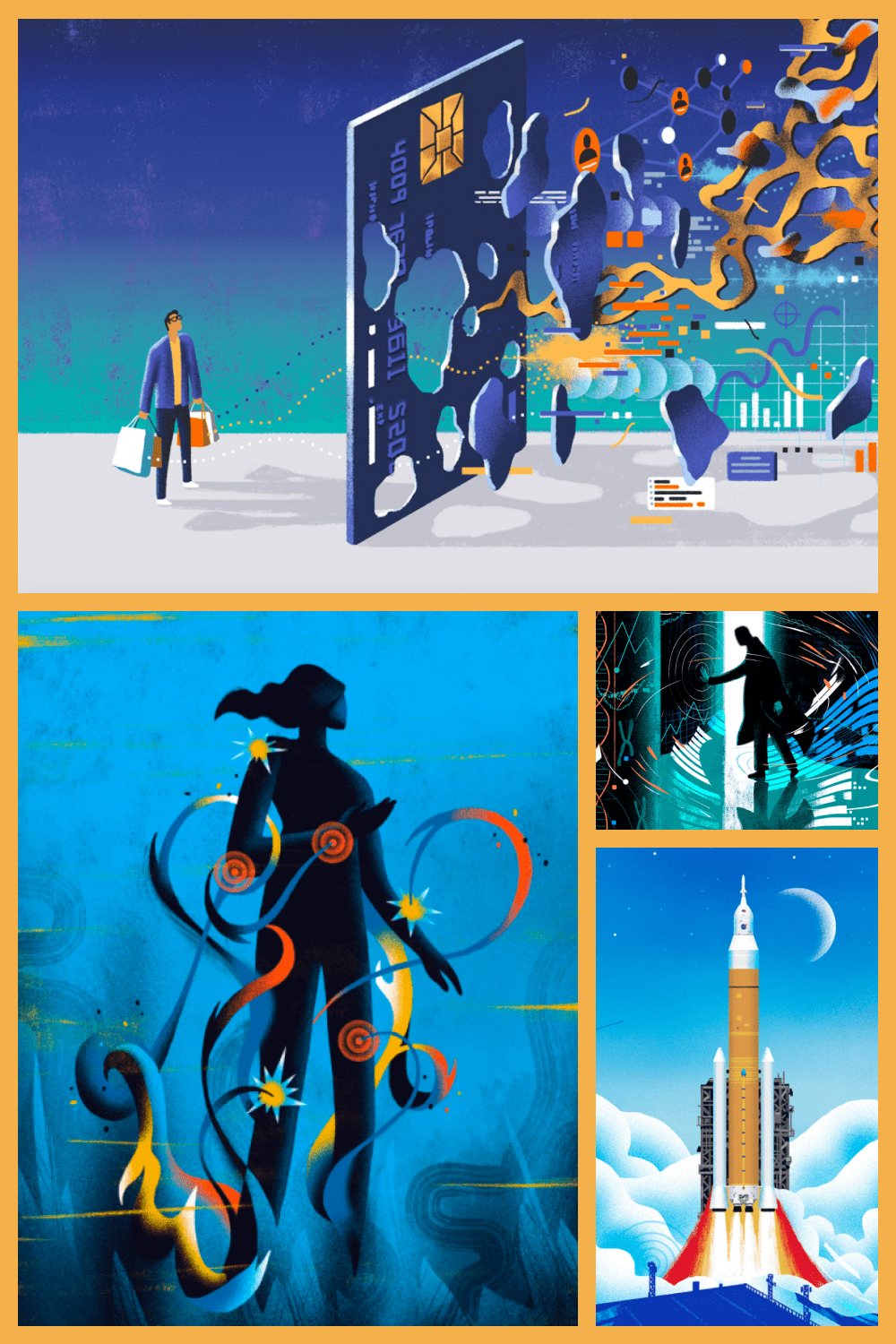 Eya Mordyakova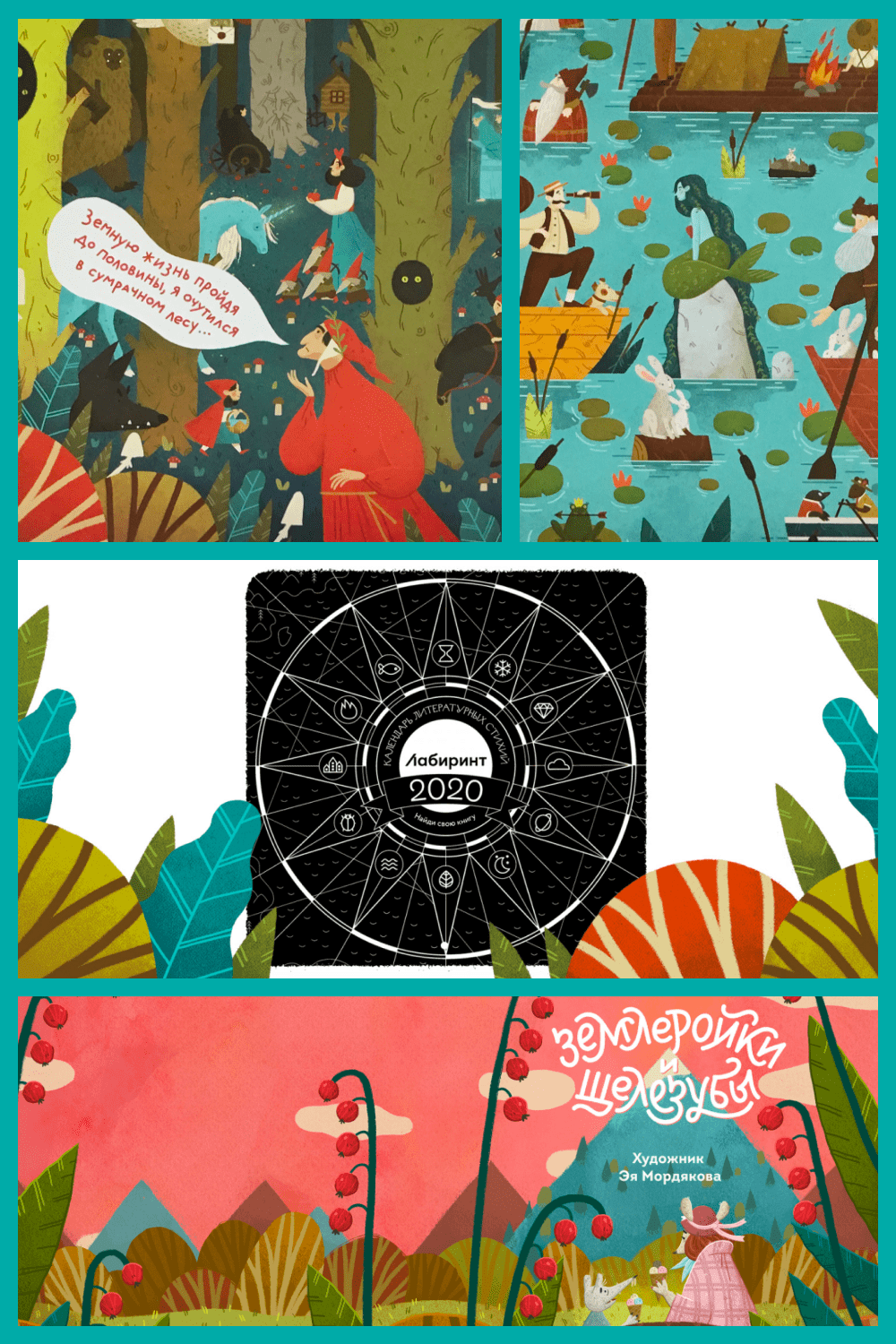 Tuan Nini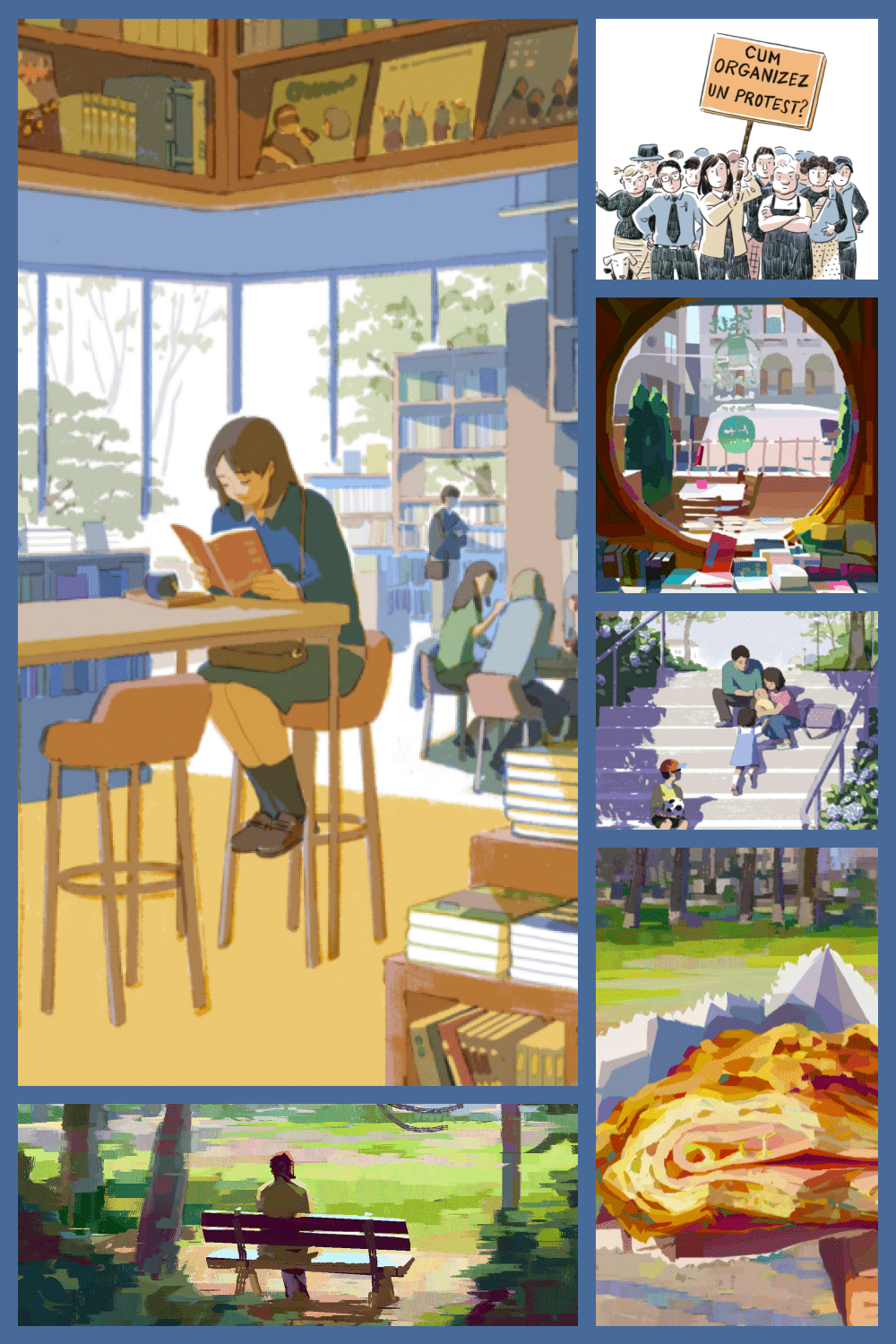 Vikki Zhang
许 坤达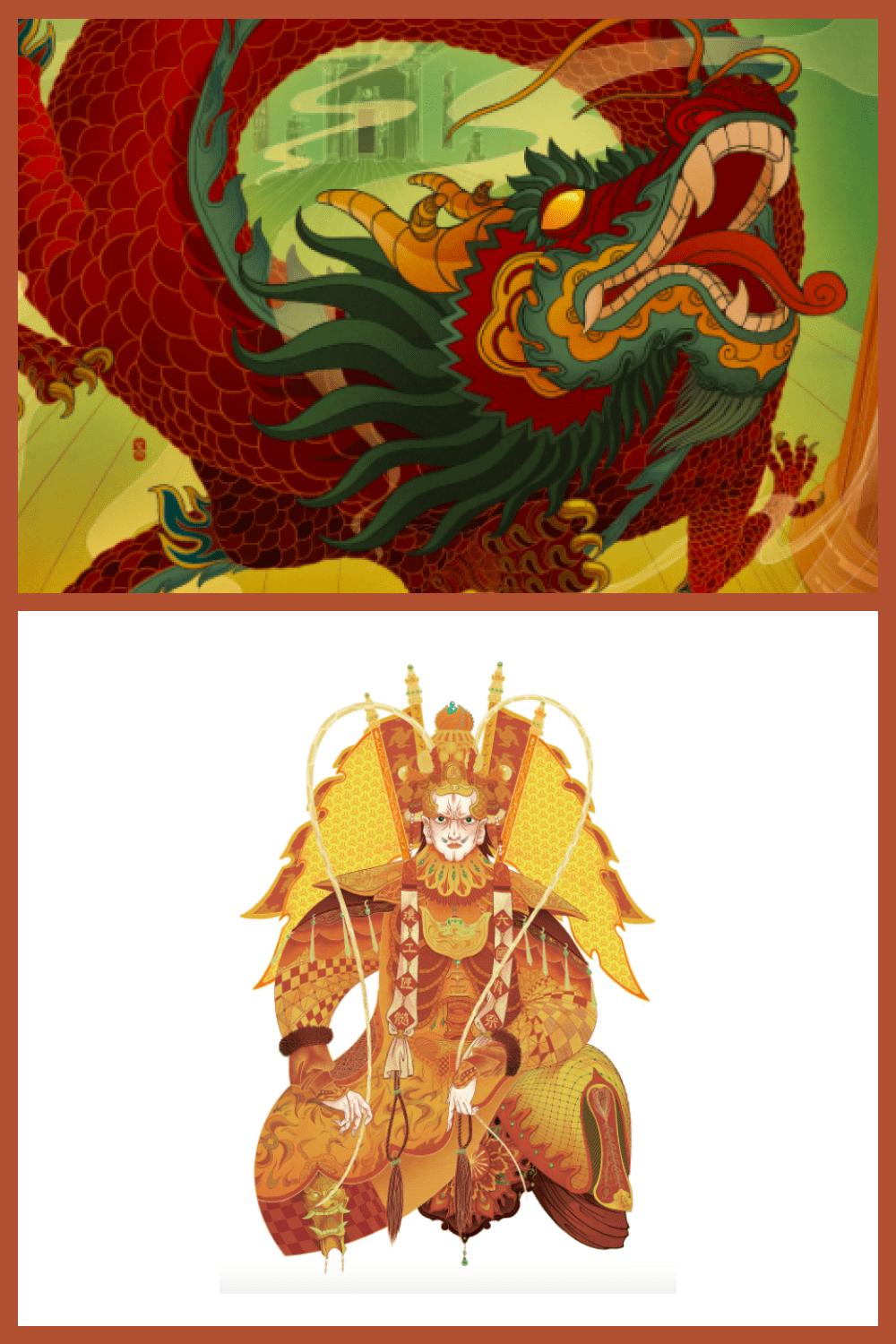 EL ILUSTRADOR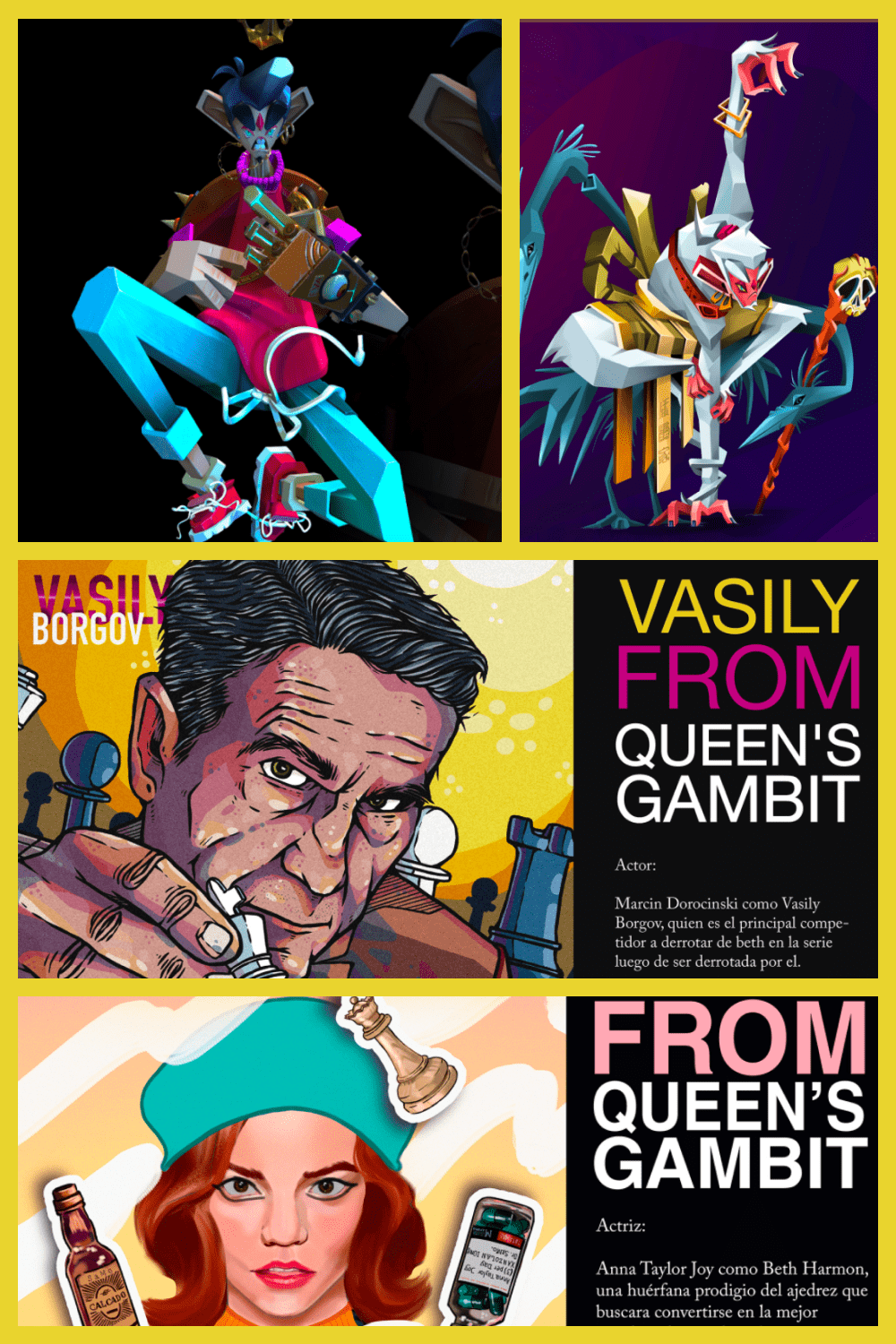 Calvin Sprague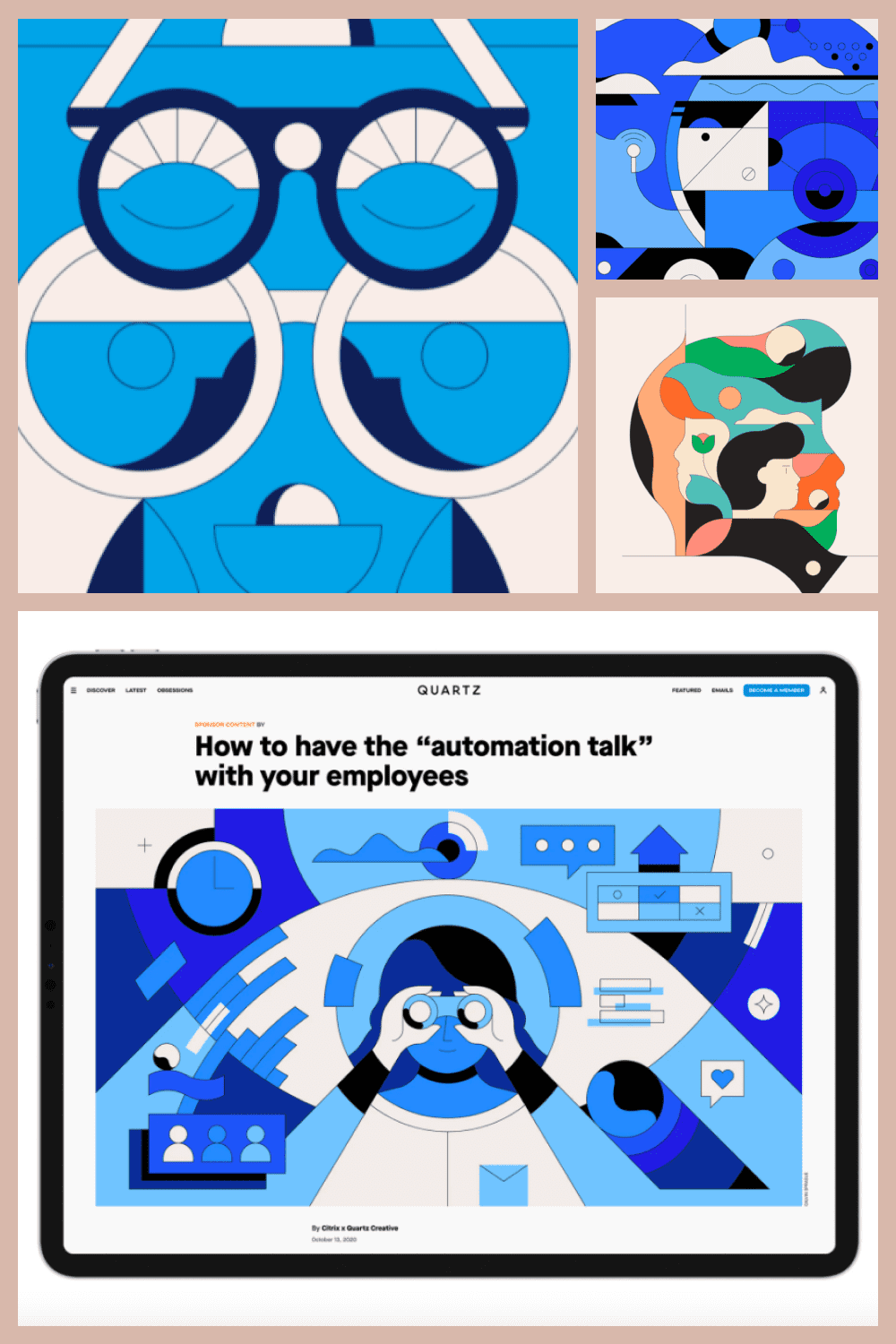 Elena Kashperska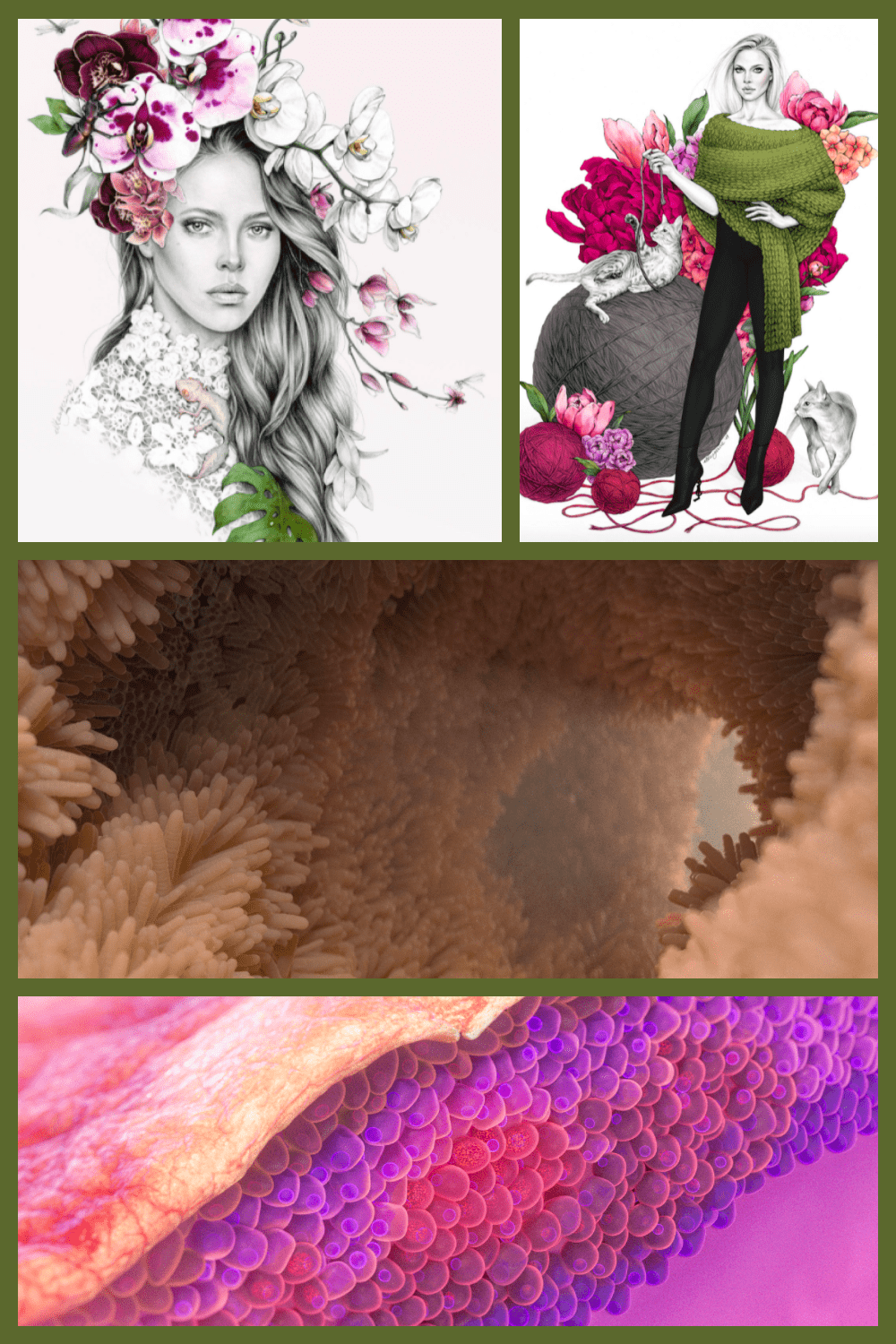 Gynree (긴리)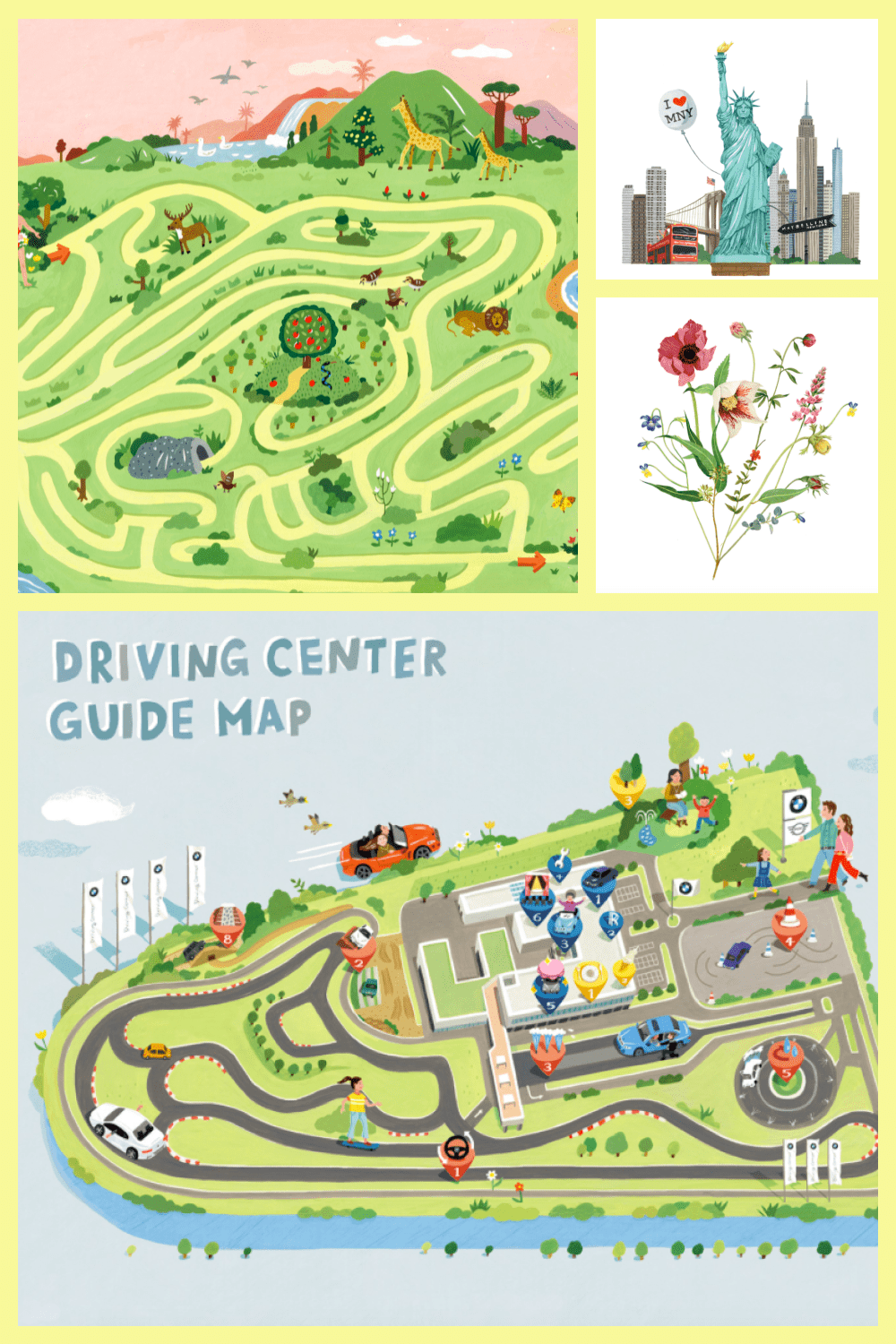 40+ New Behance Accounts: Fall 2021
As time goes on, more people discover their talents and share their cool artworks. Accordingly, there are more new amazing, inspirational accounts on Behance appear each day. And as we are constantly watching all the news and updates in the world of graphic design, they all come under our radar. Sit back with your favorite cup of tea or coffee and get ready to grab a new slice of delicious inspiration.
Because below are 40+ new amazing graphic designer accounts on Behance for the Fall 2021 season that can awaken your source of creativity and artistic energy.
The Noc Design
An artist from Istanbul, Turkey. She creates cool monochrome portraits and amazing illustrations inspired by 80's neon aesthetics.
Nikita Goldie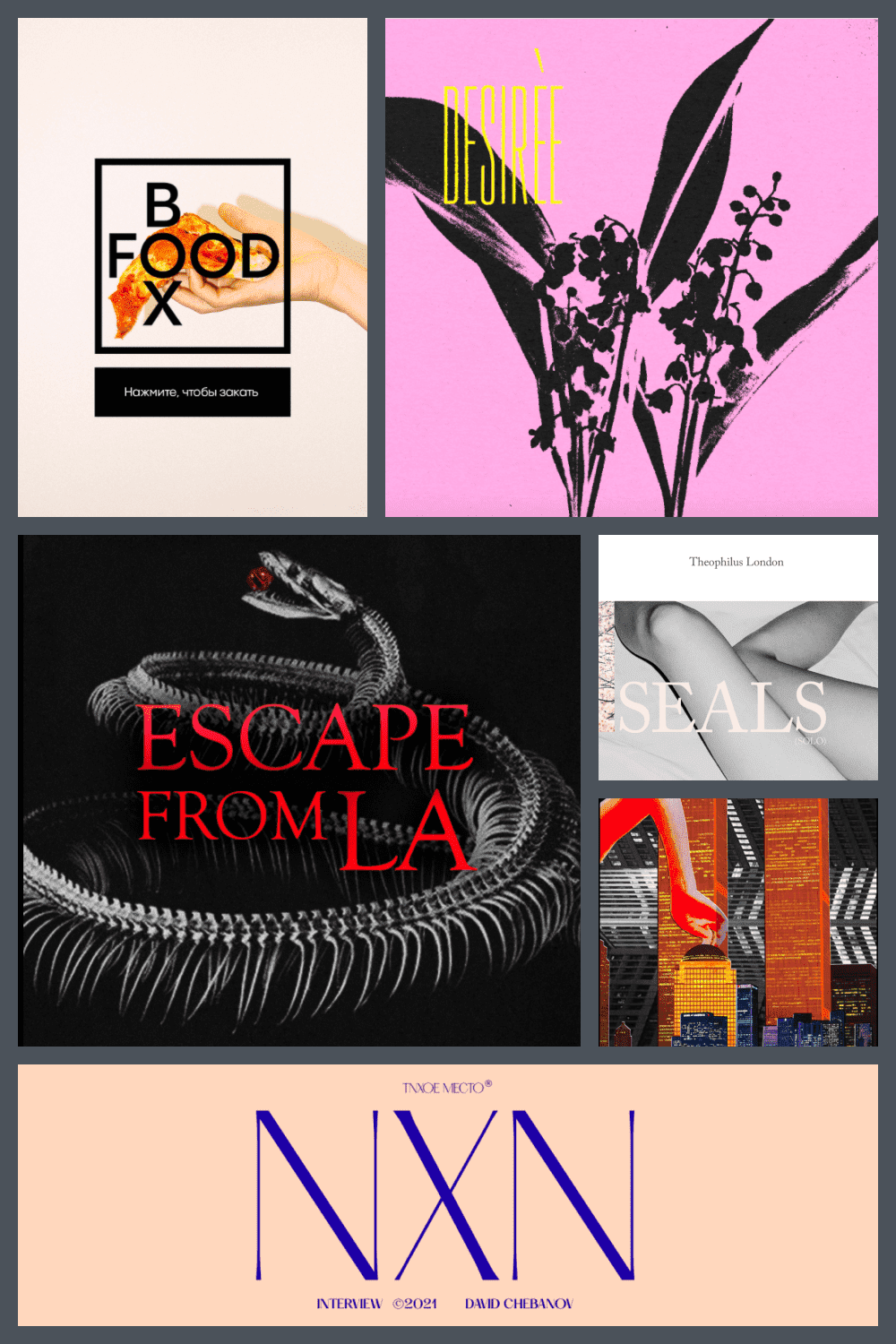 Young visual artist located in Moscow. Nikita creates exclusive designs and covers for musicians. During this time he has done dozens of successful works with artists. Most of them are created in the collage technique.
Joji Art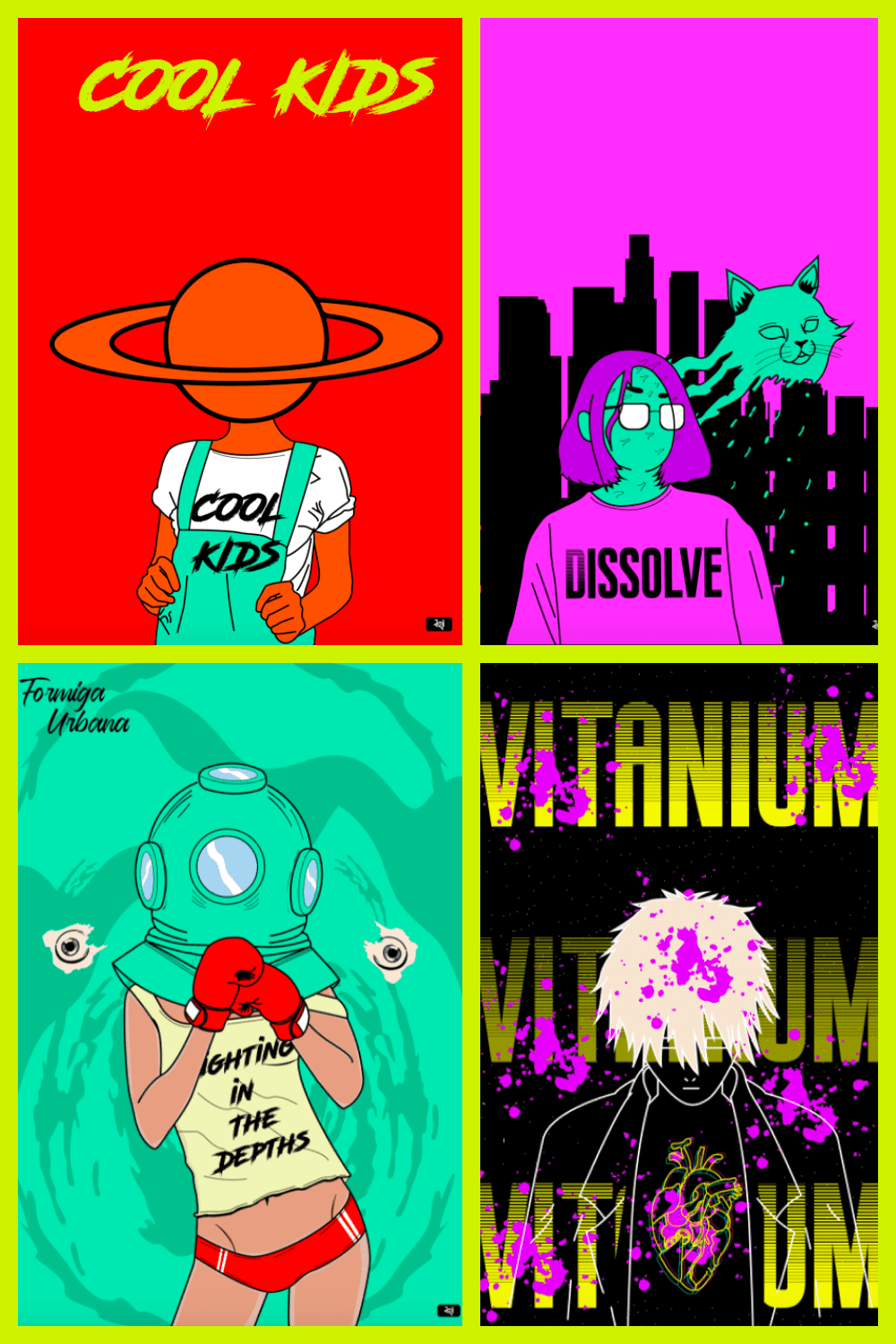 Cool illustrator from Brazil. He has very original abstractions that evoke positive feelings and impress with perfect color combinations.
Elara Art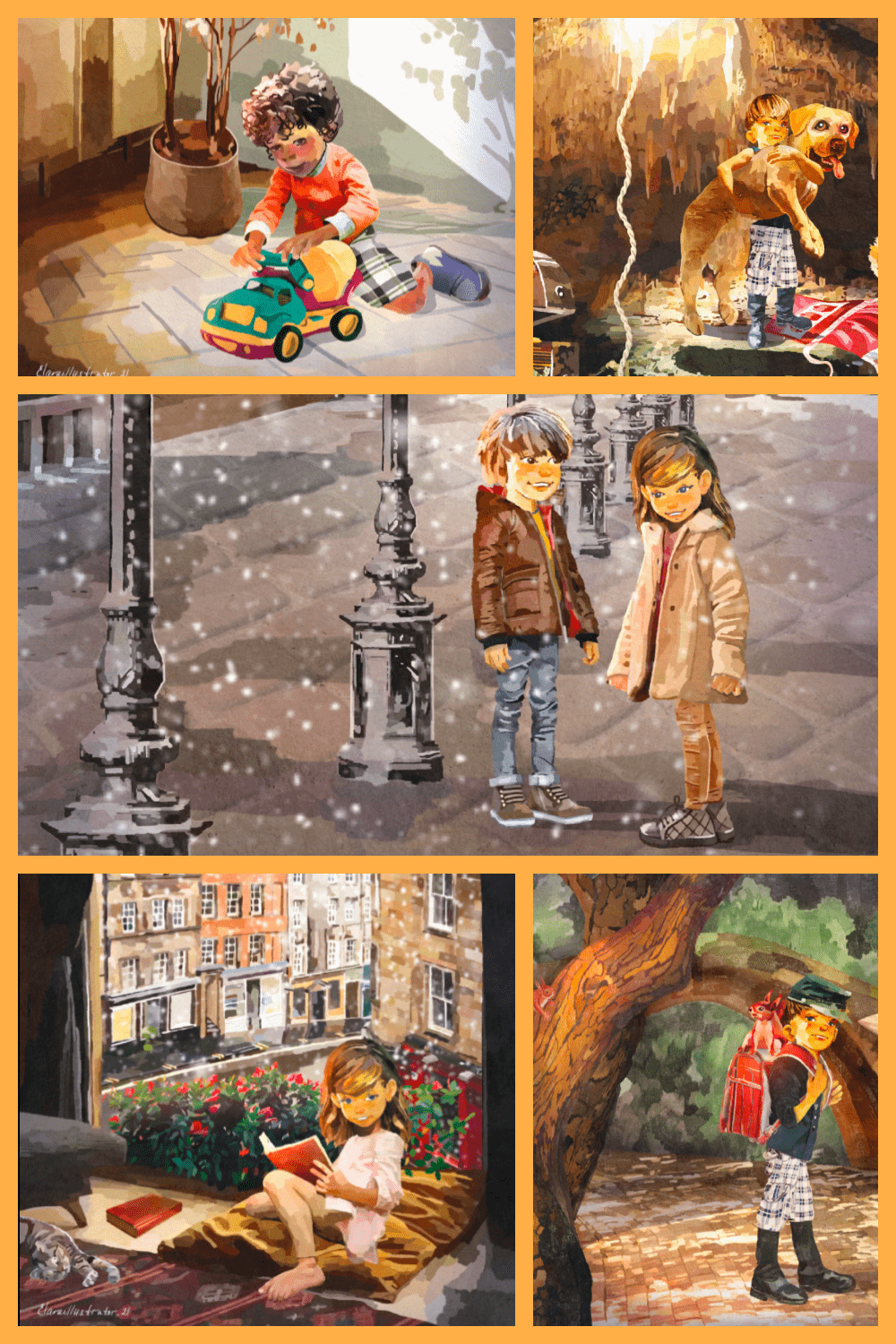 Elena does character design and narrative illustration. The scenes that she creates convey story, emotion, and personality.
Adonhet Art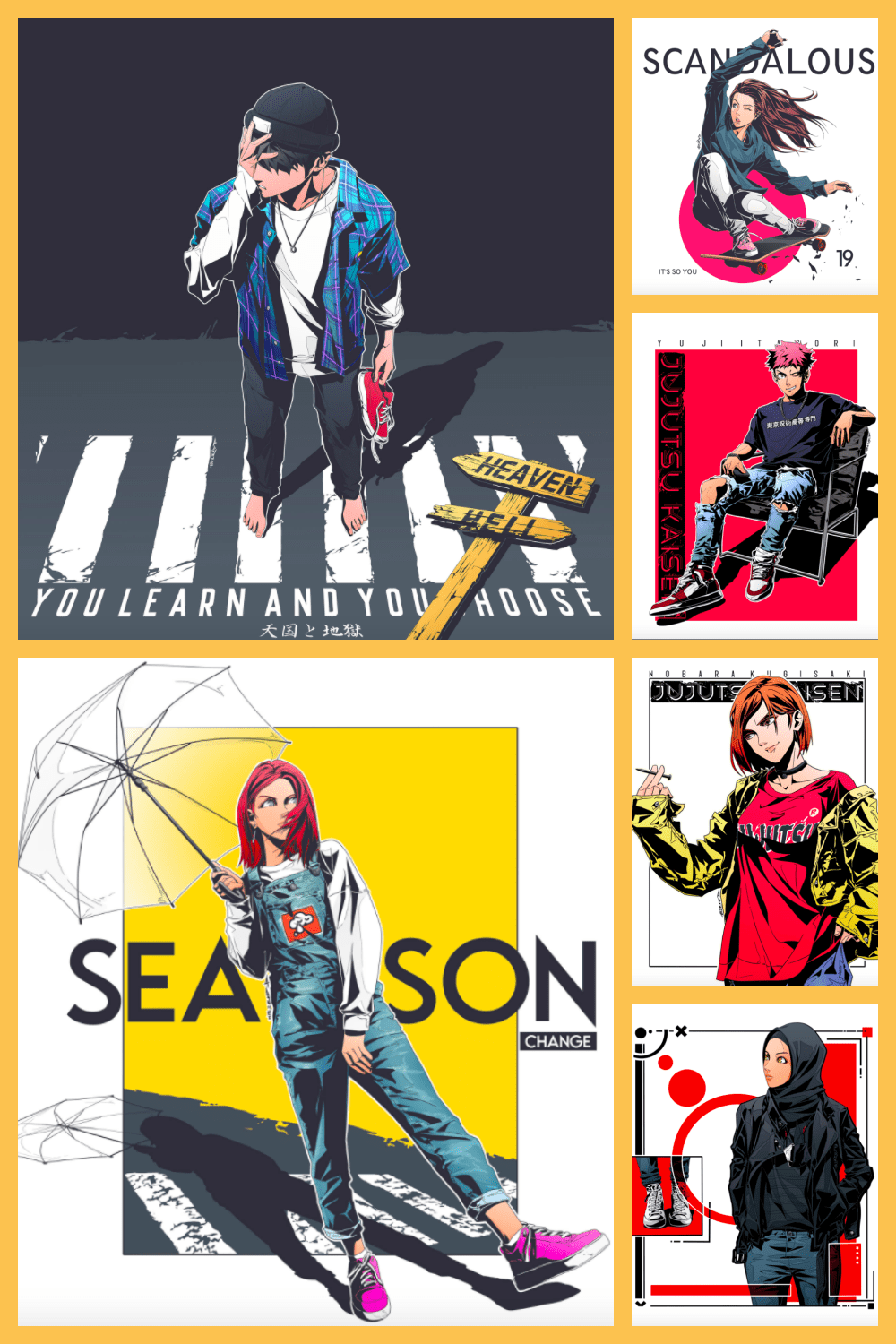 He is a freelance illustrator from Indonesia. His works are related to daily life. He does character concepts and designs using digital media.
Madli Art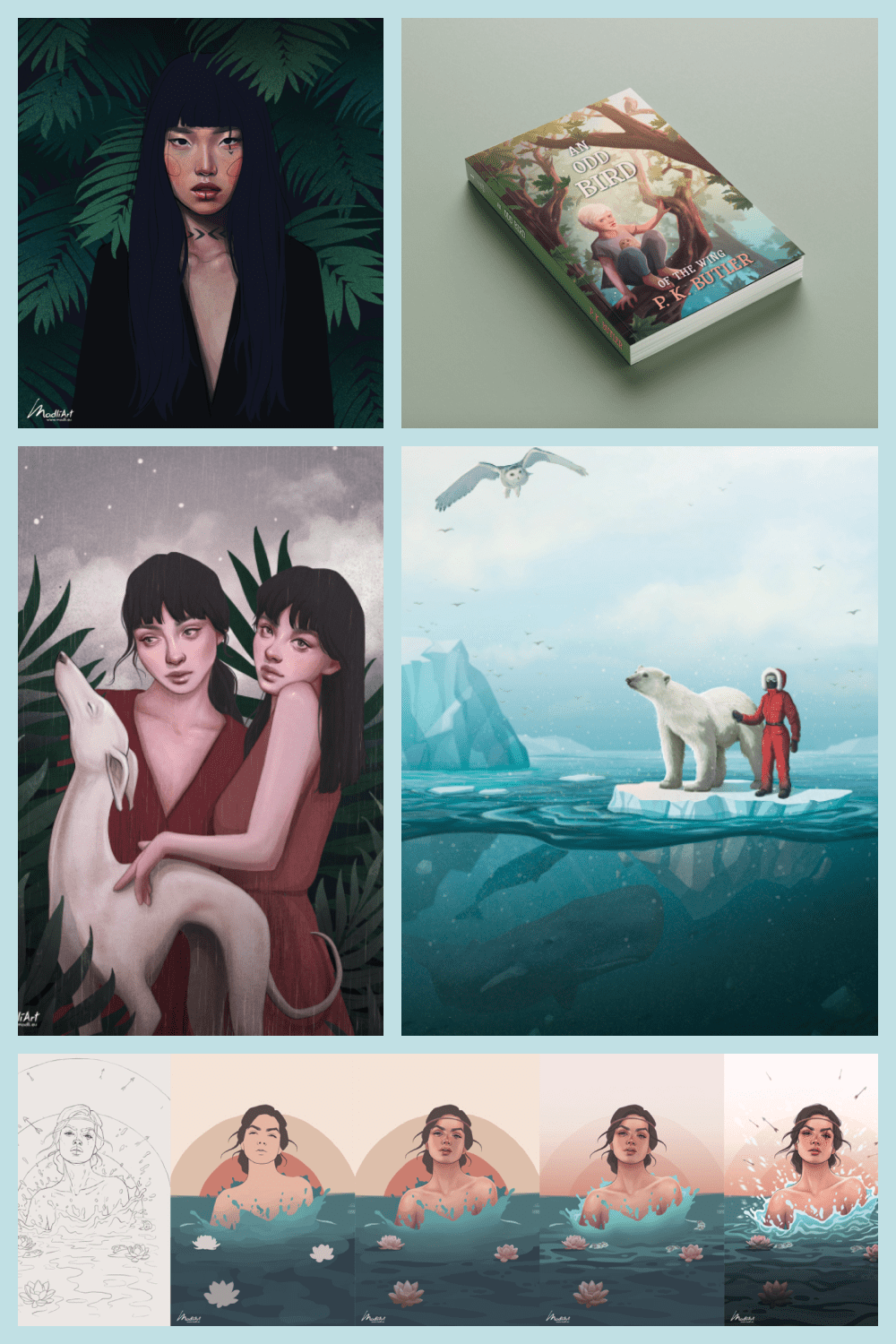 Madli is a passionate illustrator, yogi practic, and nature lover. All these have a reflection in her art works – they are made in dimmed pastel colors evoking feelings of calmness and naturalness.
Goodgulp Art
Creative illustrator located in Thailand. Most of his characters are animated abstract cubes with eyes, legs, and arms.
Sunra Art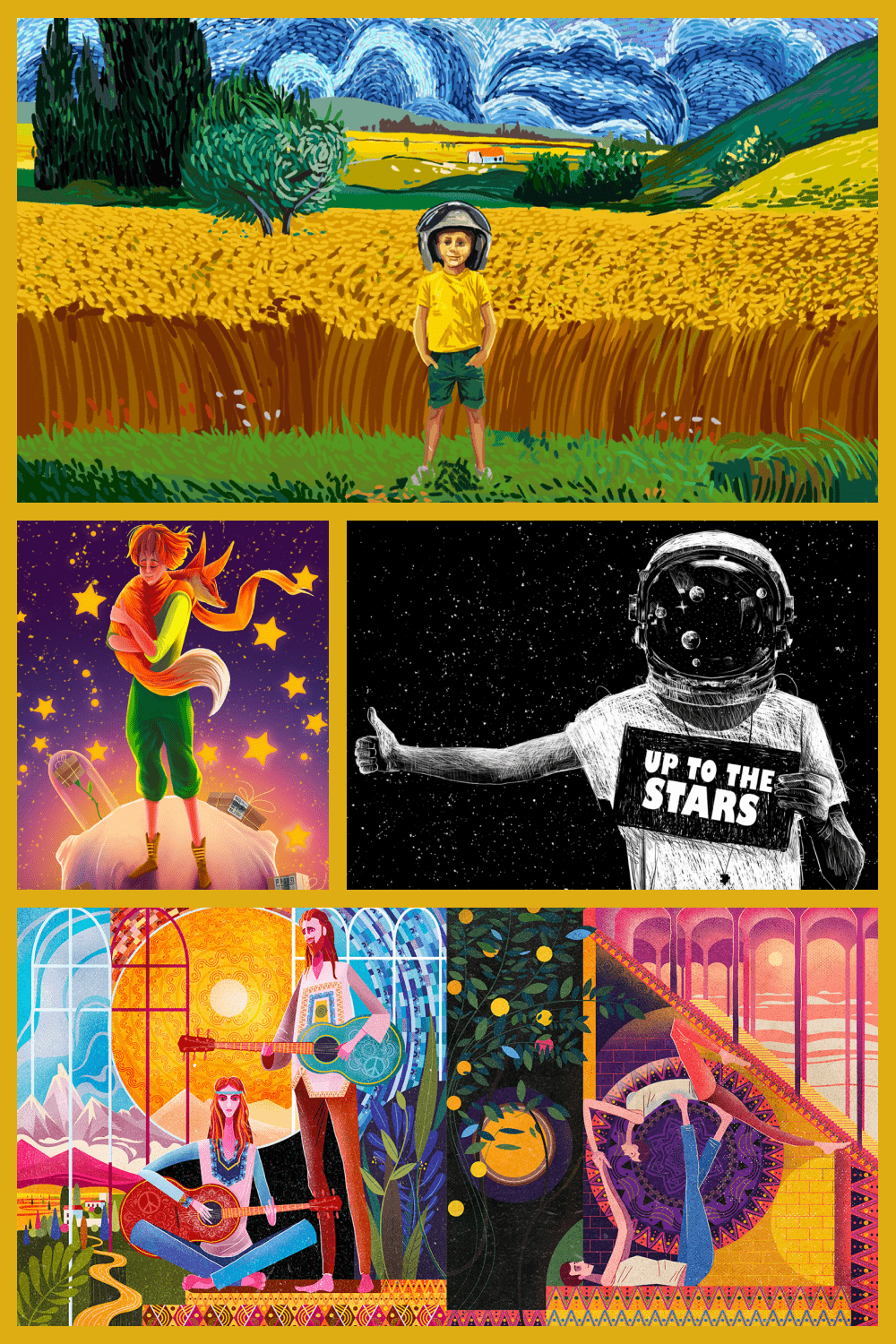 An experienced digital and traditional artist. Sunra art specializes in the following directions: watercolor, digital, vector, line-dot, and sepia illustration. In these arts you can see the perfect play with colors and lights, they are very atmospheric.
Dareka Art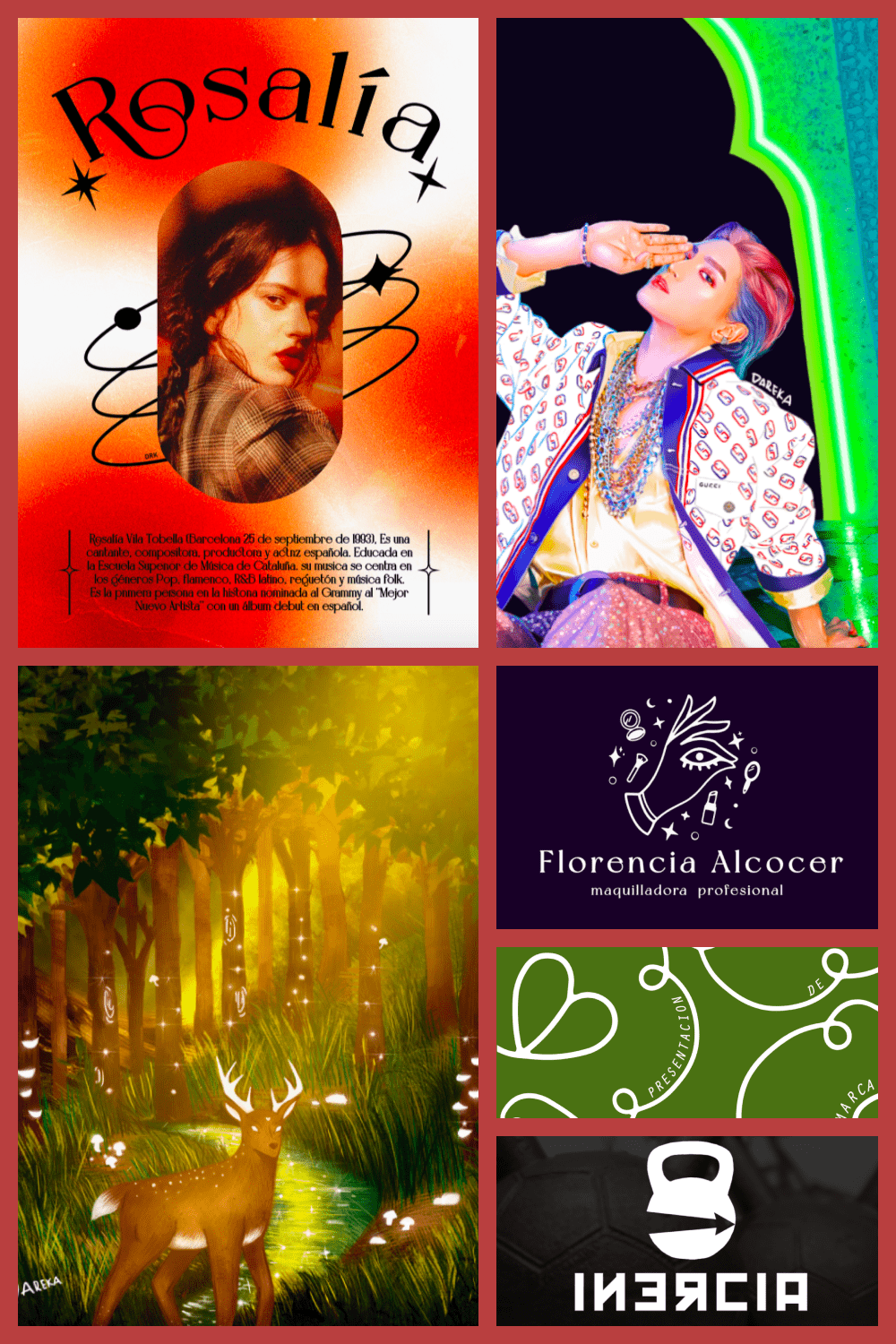 Positive beginning artist from Argentina who creates aesthetic collages, anime-styled works, logos, etc.
Alex ART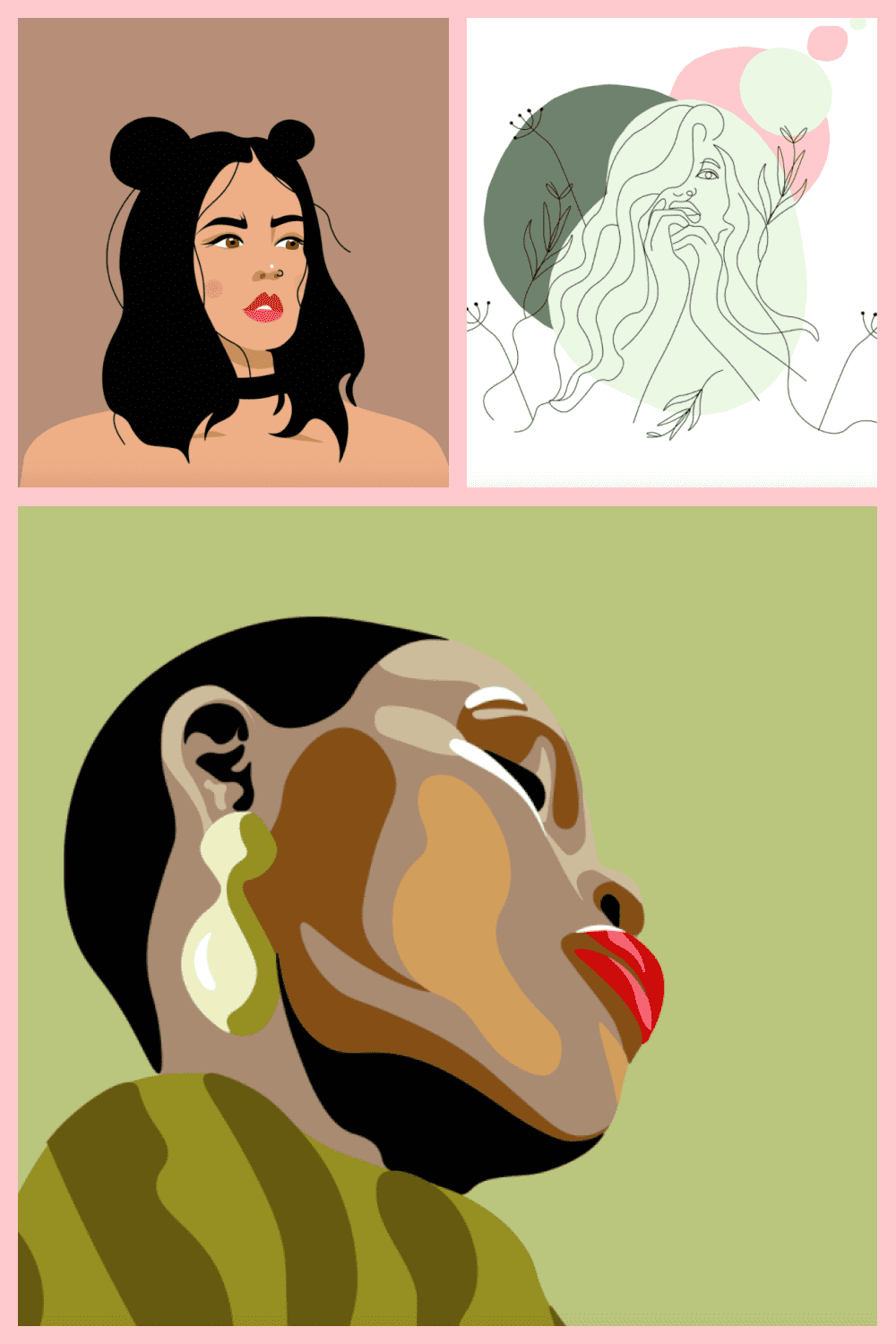 Graphic and web designer who works in the sphere of fashion illustration. In her projects, she combines shades of green, beige, and brown colors artistically.
Roshan Art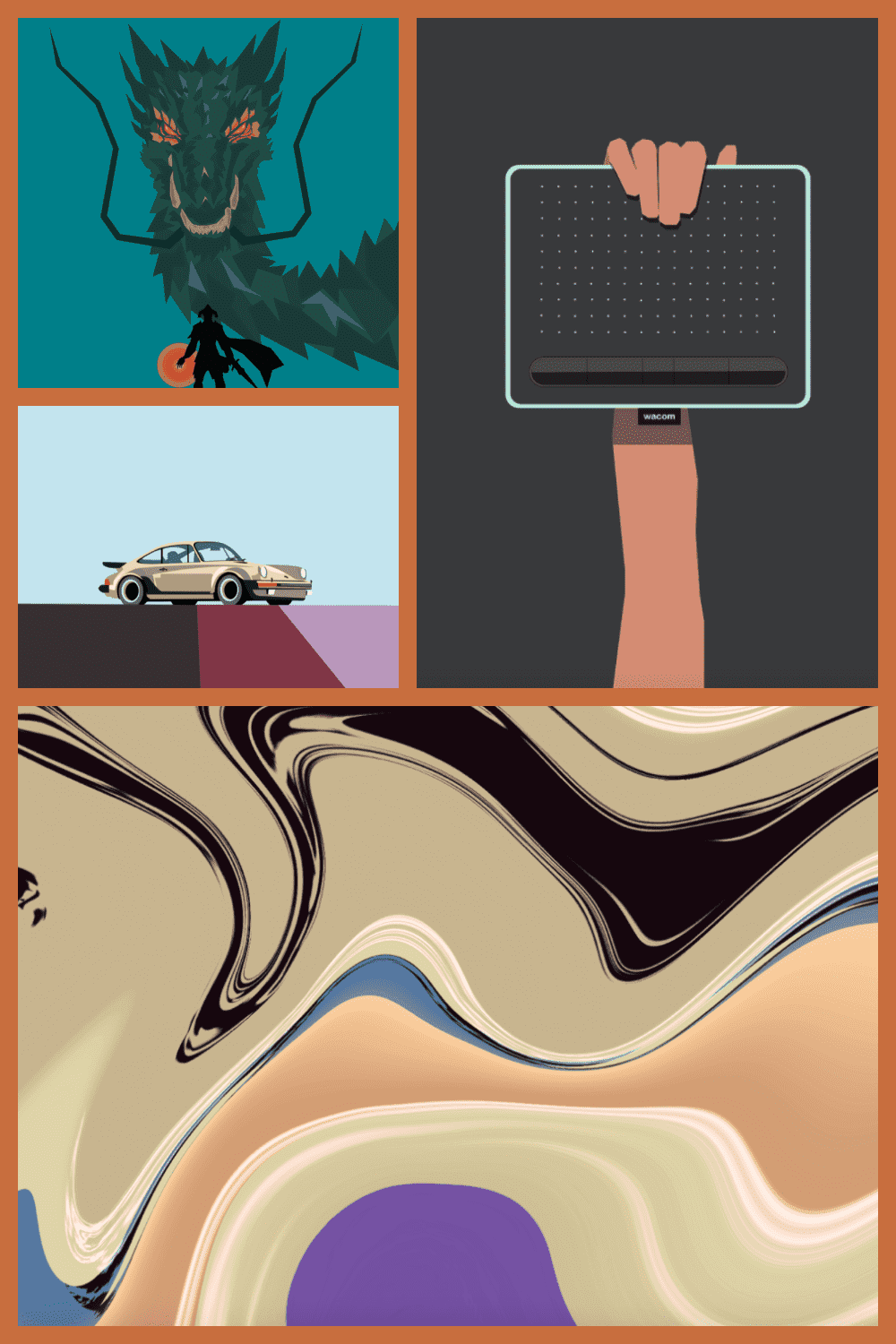 An artist from India who studies illustration and graphic design. He plays with colors and shapes, creating original, stylish illustrations.
Thanh ART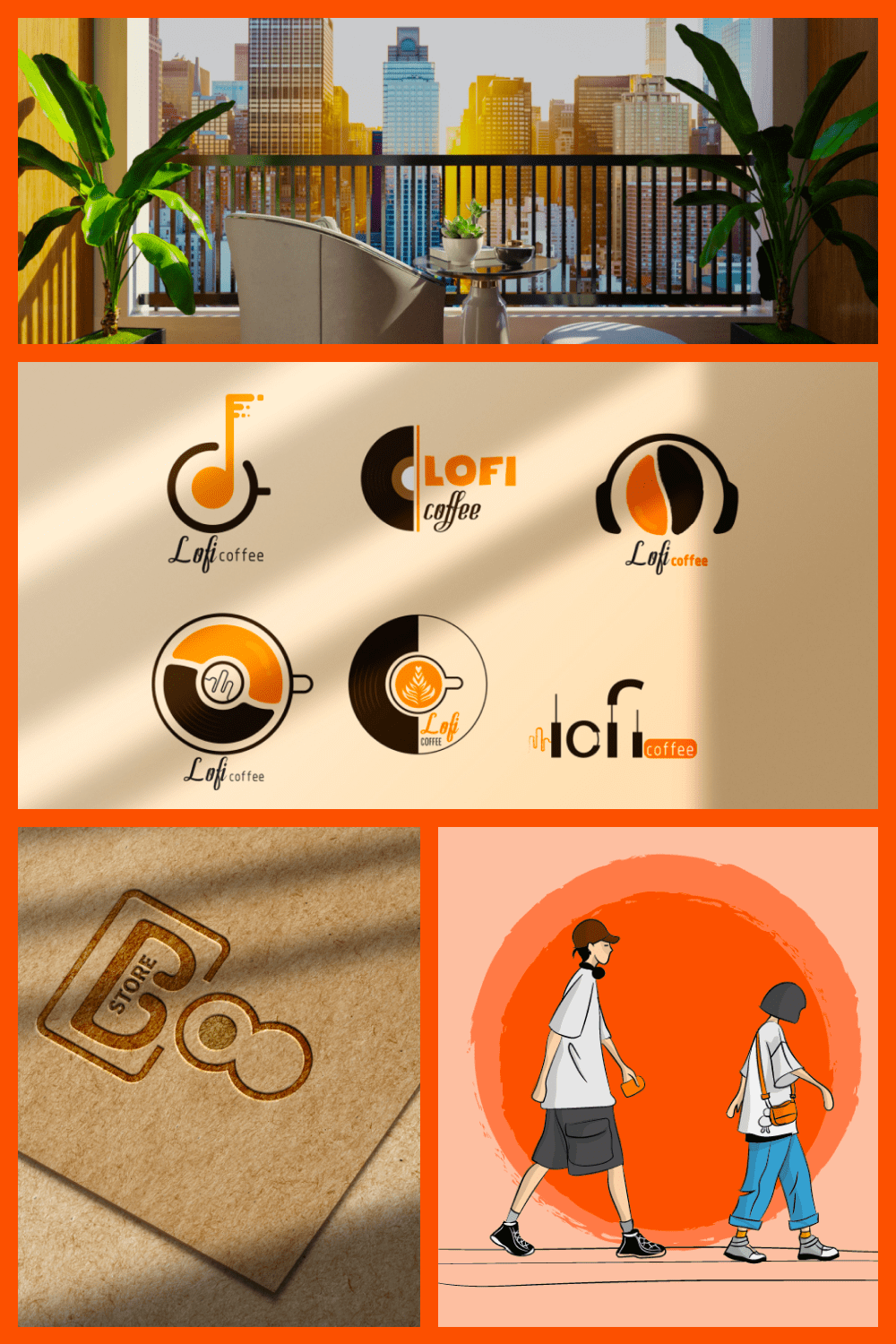 Vietnamese graphic designer and illustrator. She creates 3D interior design projects, illustrations, and logos.
Lorini Art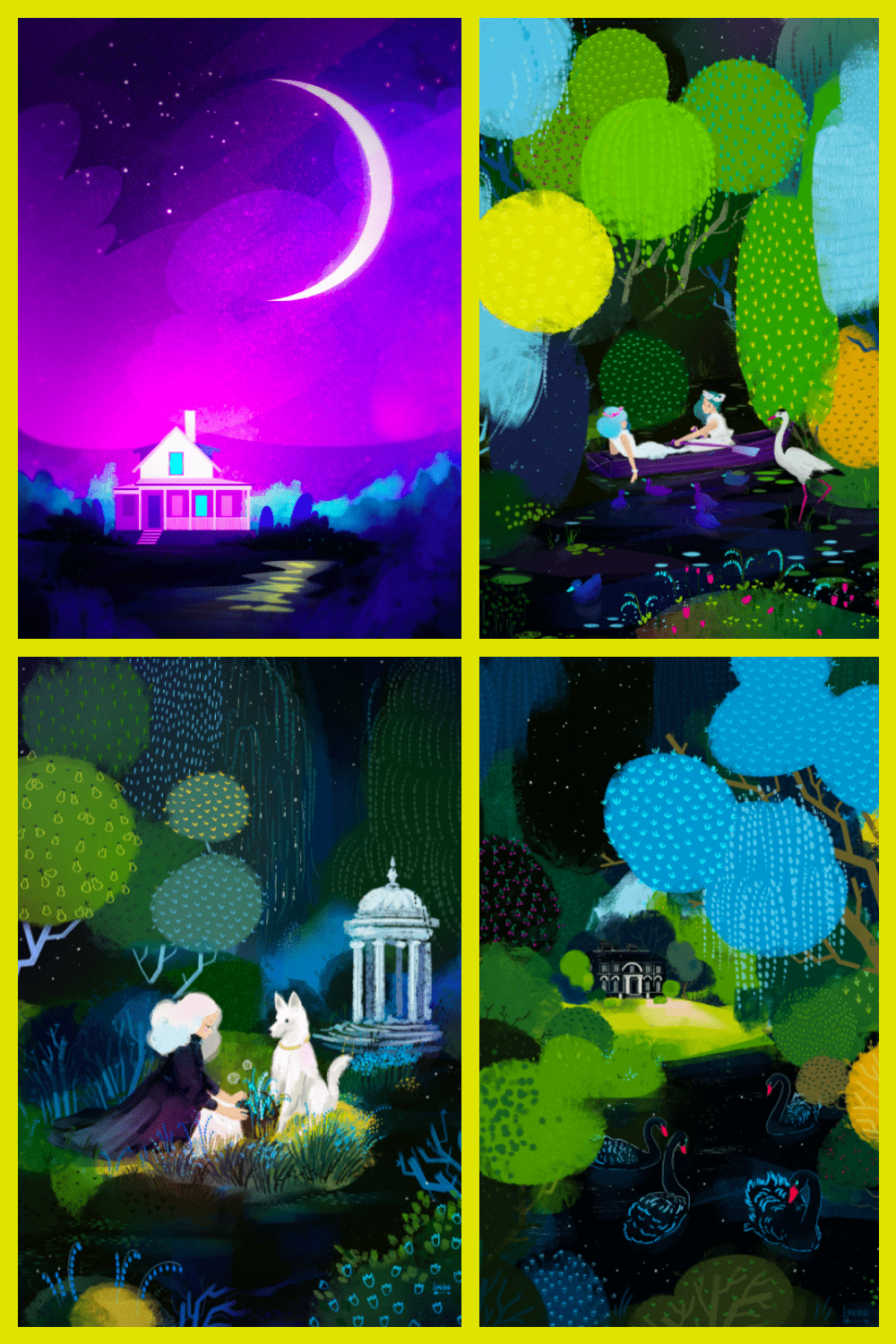 A talented illustrator from Russia. Her account is full of fantastic arts that make you dream about this world full of unicorns and other magical creatures.
Kiko Art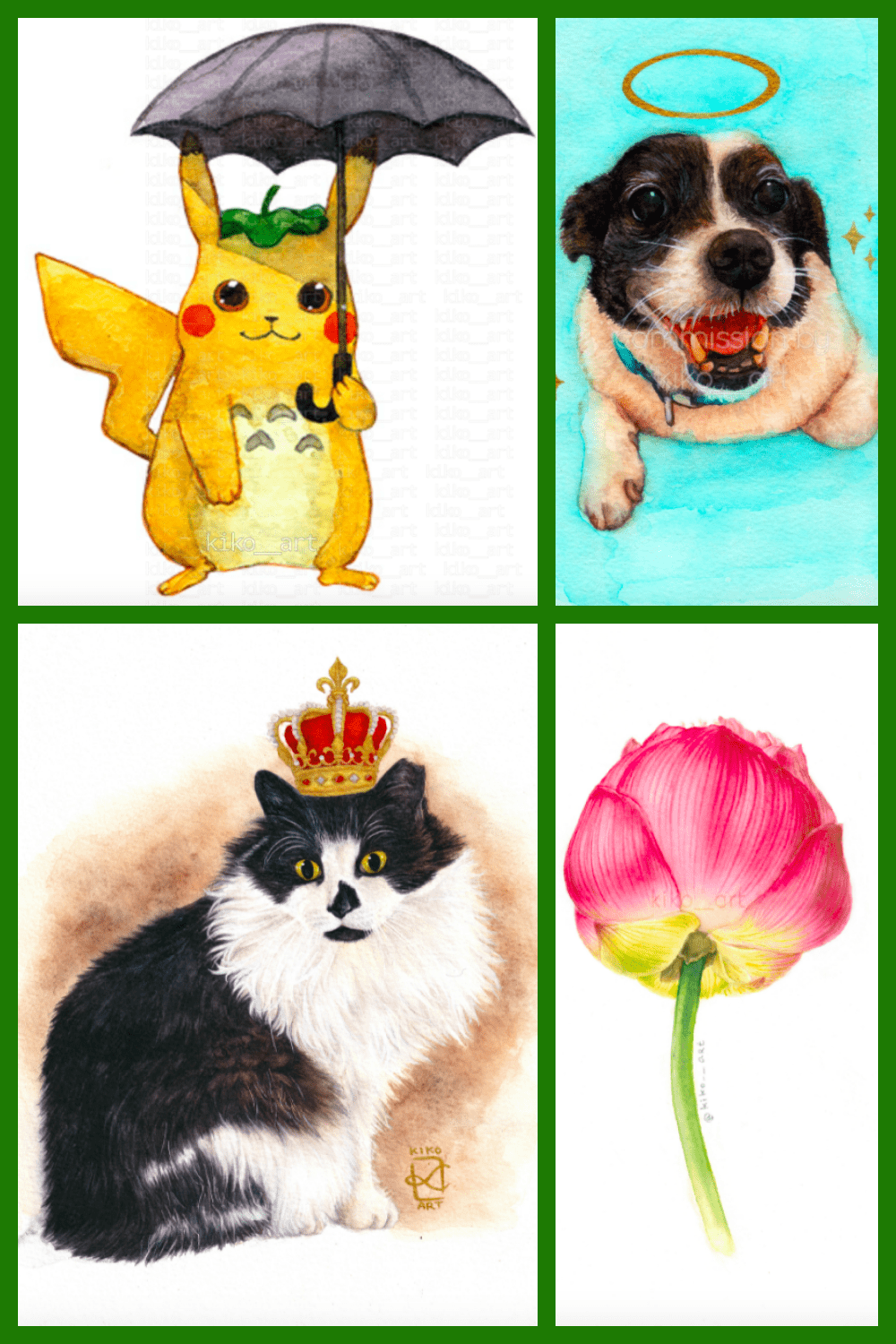 She is a full-time watercolor artist from Indonesia. In her account, you may find cute animals drawn with watercolors.
Misha Art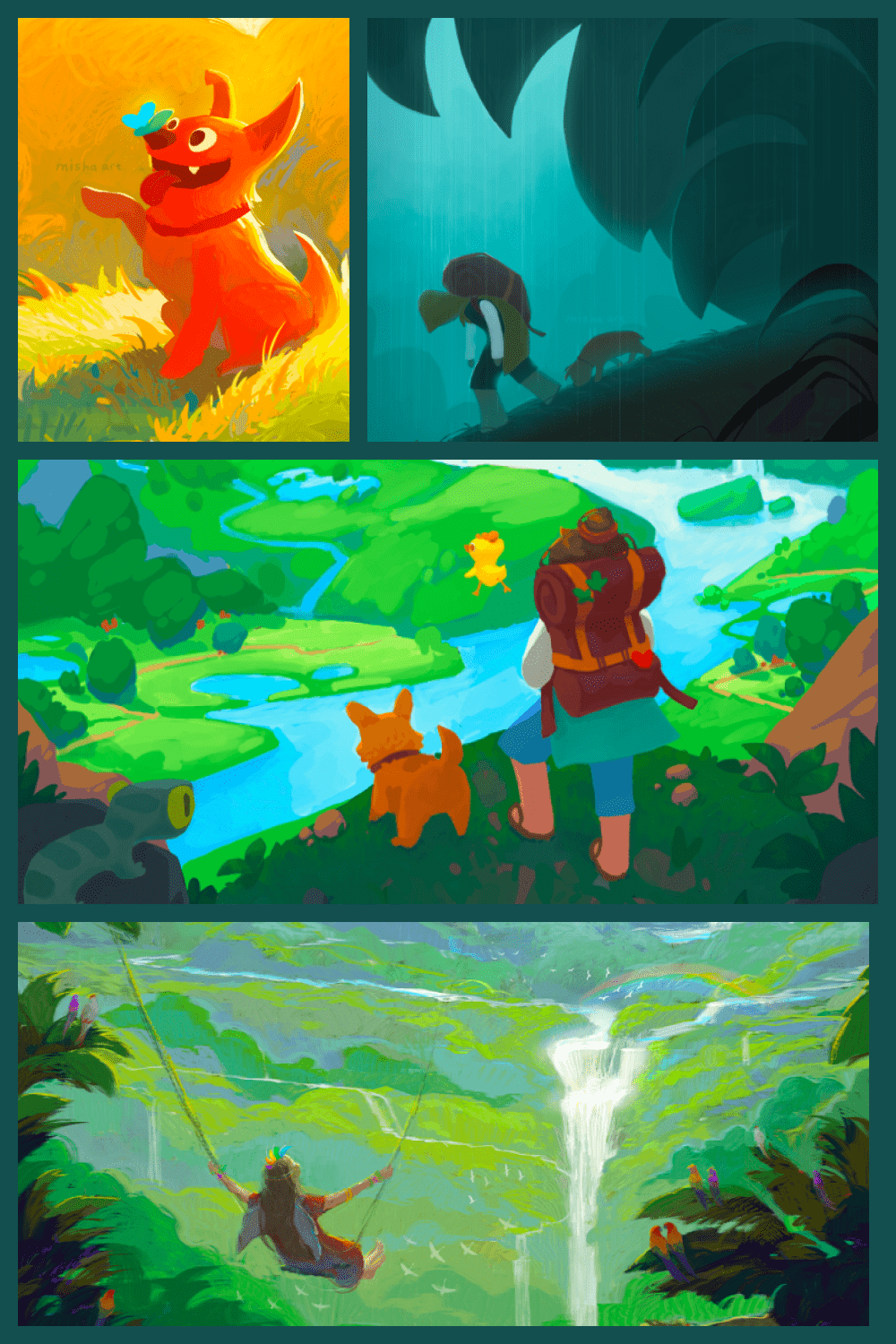 This is a page of a concept artist and illustrator. There are not so many works yet, however they catch the eye with its' tender colors and tender mood. Most of the Misha's works are fantasy landscapes.
PiscesLou _art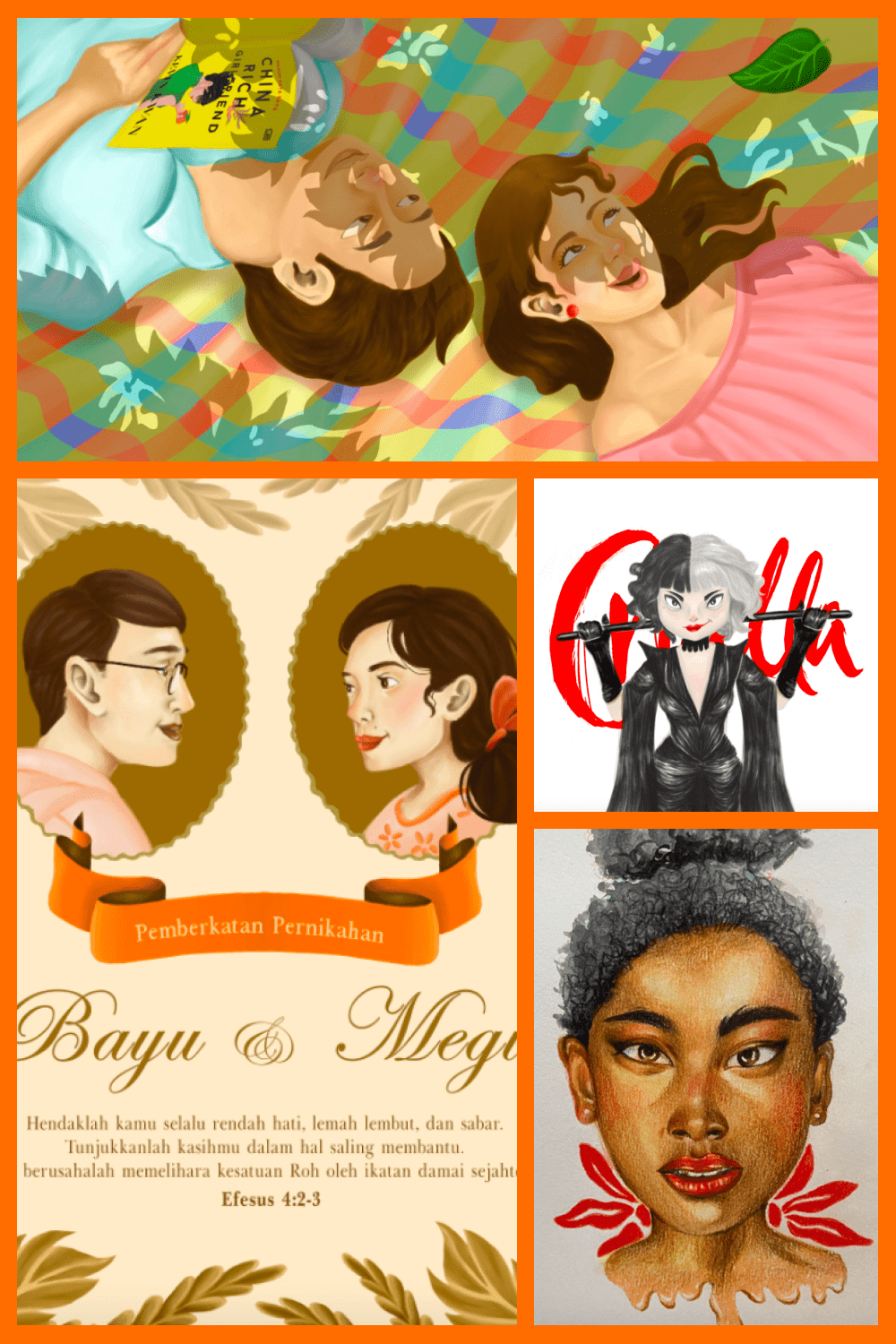 A freelance designer from Jakarta. Her works are made with different technics, but they all look charming.
sorryyy_ art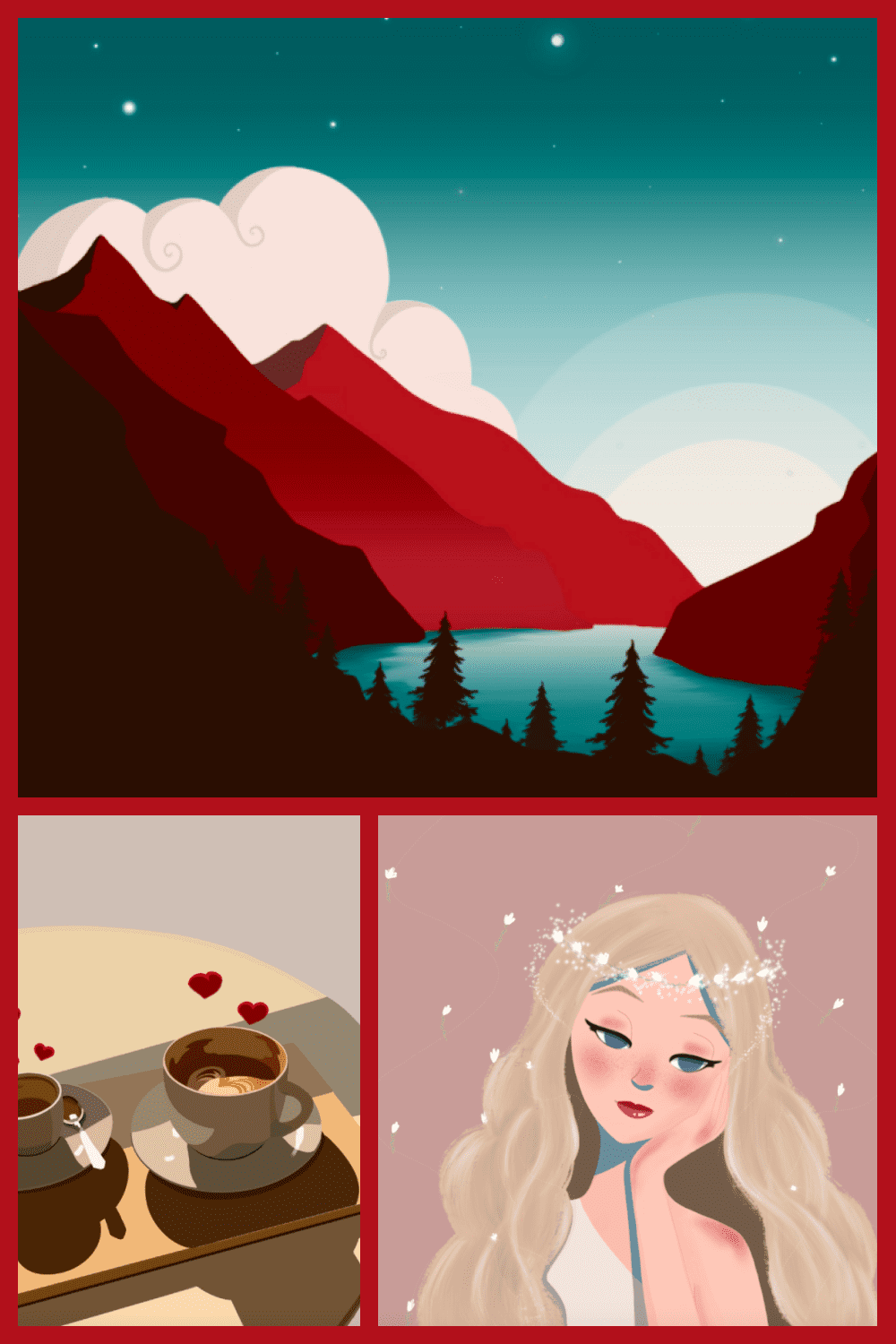 This is the account of a talanted illustrator and photographer. These arts are full of cozy atmosphere and pleasant color combination.
Naty R Art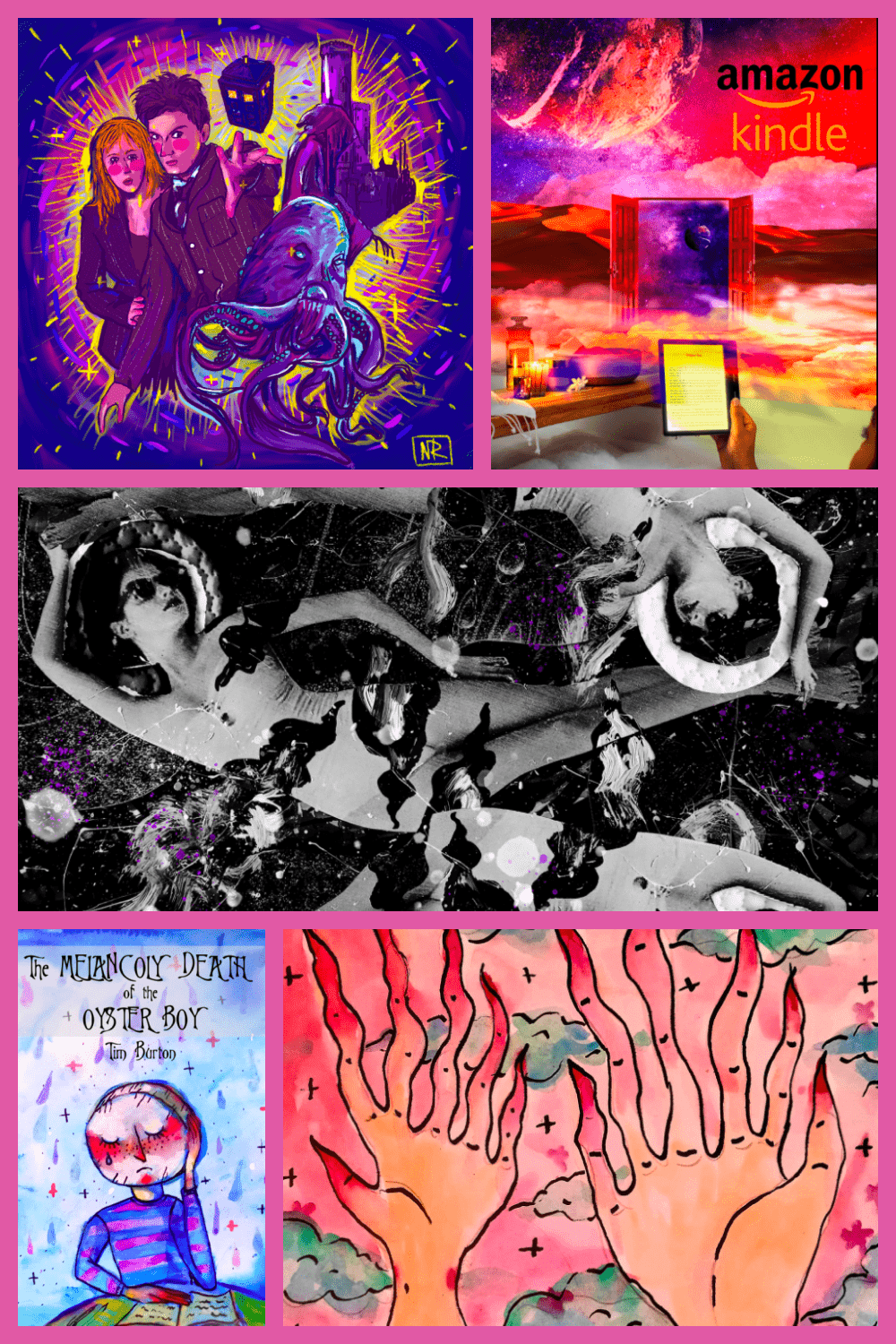 An illustrator from Argentina who studies graphic design and creates digital art works. She uses dark colors combinations with the accent on purple shades to create the mysthical mood of her arts.
db Art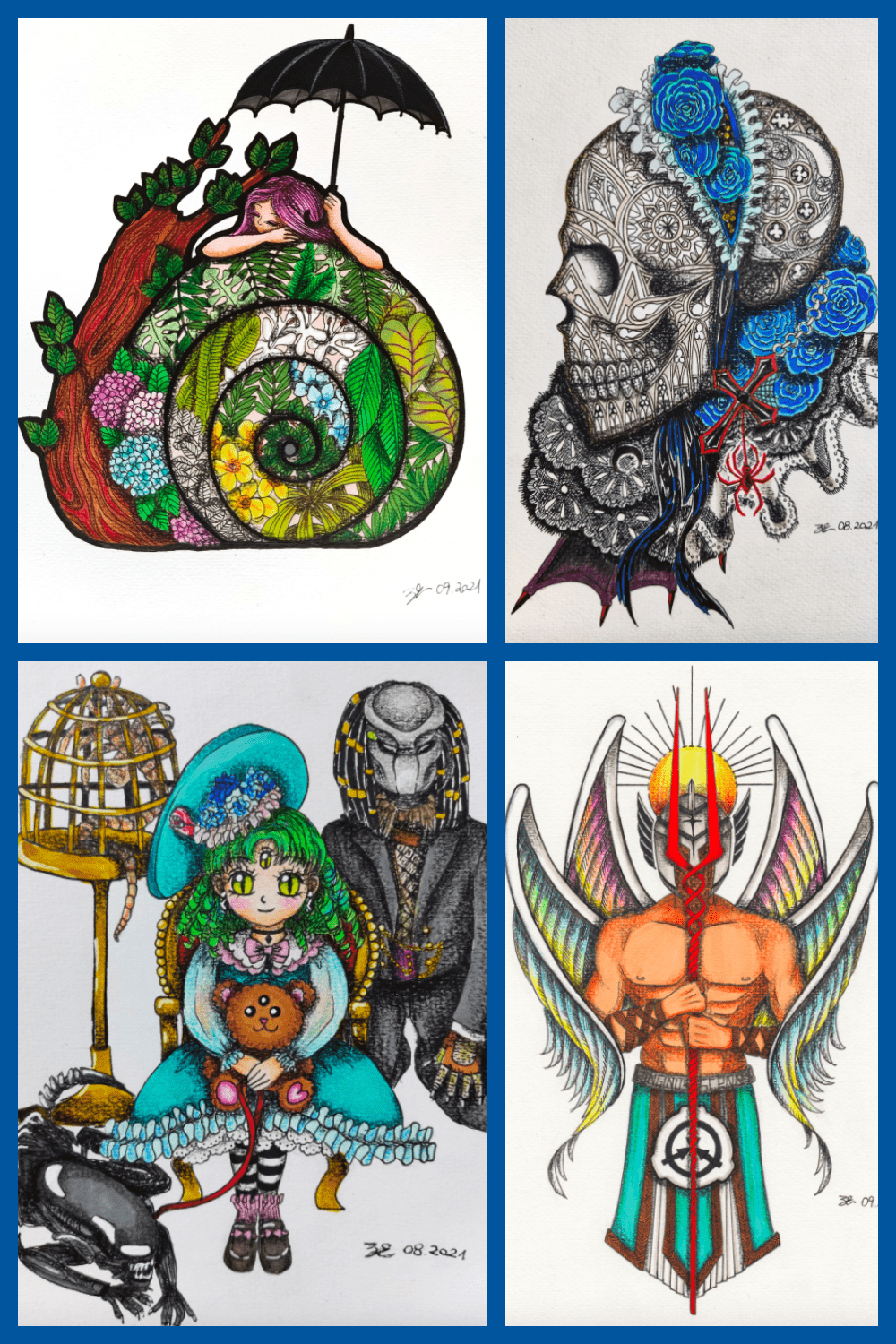 Located in Madrid, Spain, this young illustrator is inspired by Japan motifs, fairies, and anime-characters, in general. Almost all of these beautiful works were created with color pencils.
MUZALOTO ART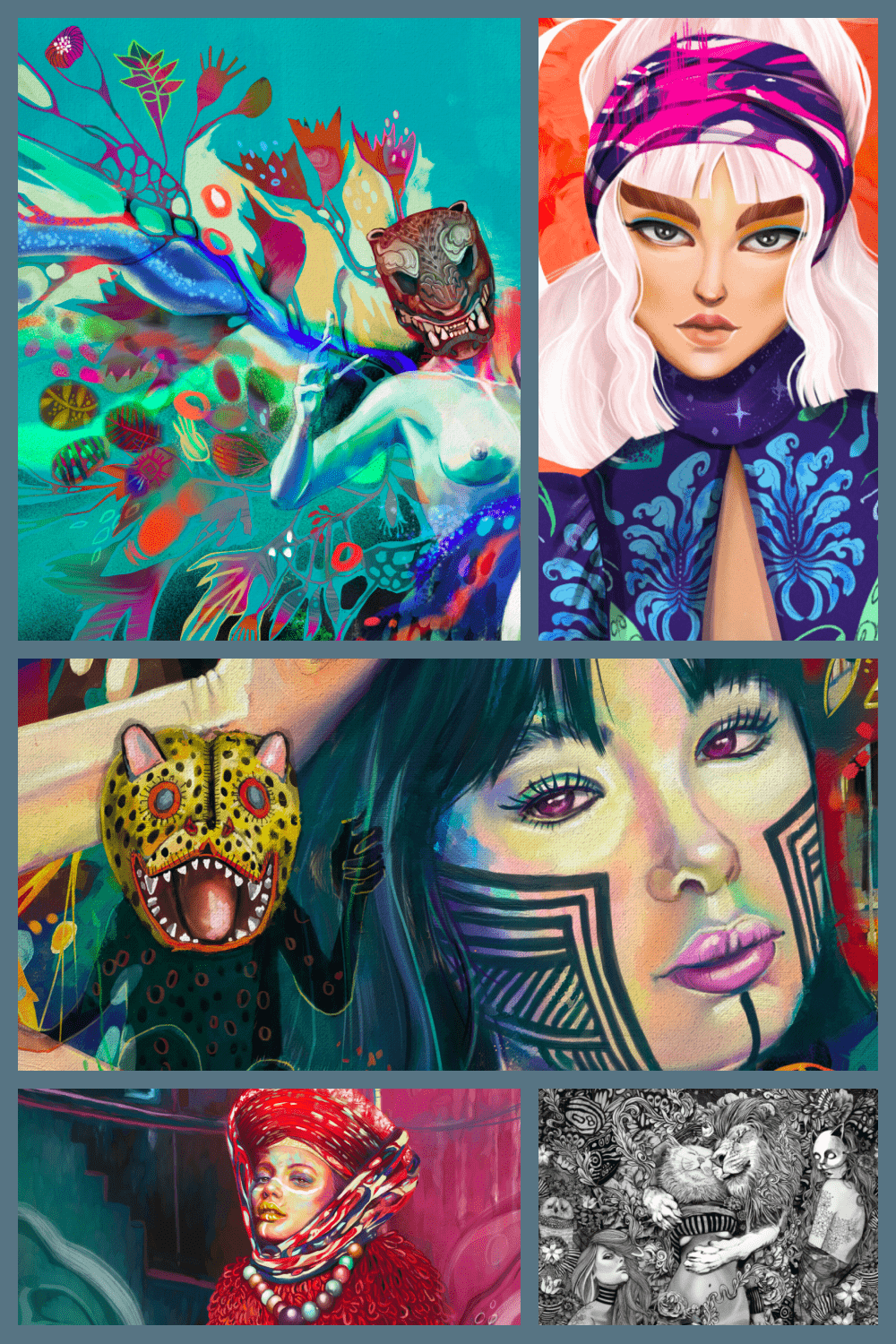 A visual artist from Colombia. You may find many book illustrations and cover-designs in this portfolio. Author likes to mix different visual technics (for example: portrait and abstraction).
Ysaline Deby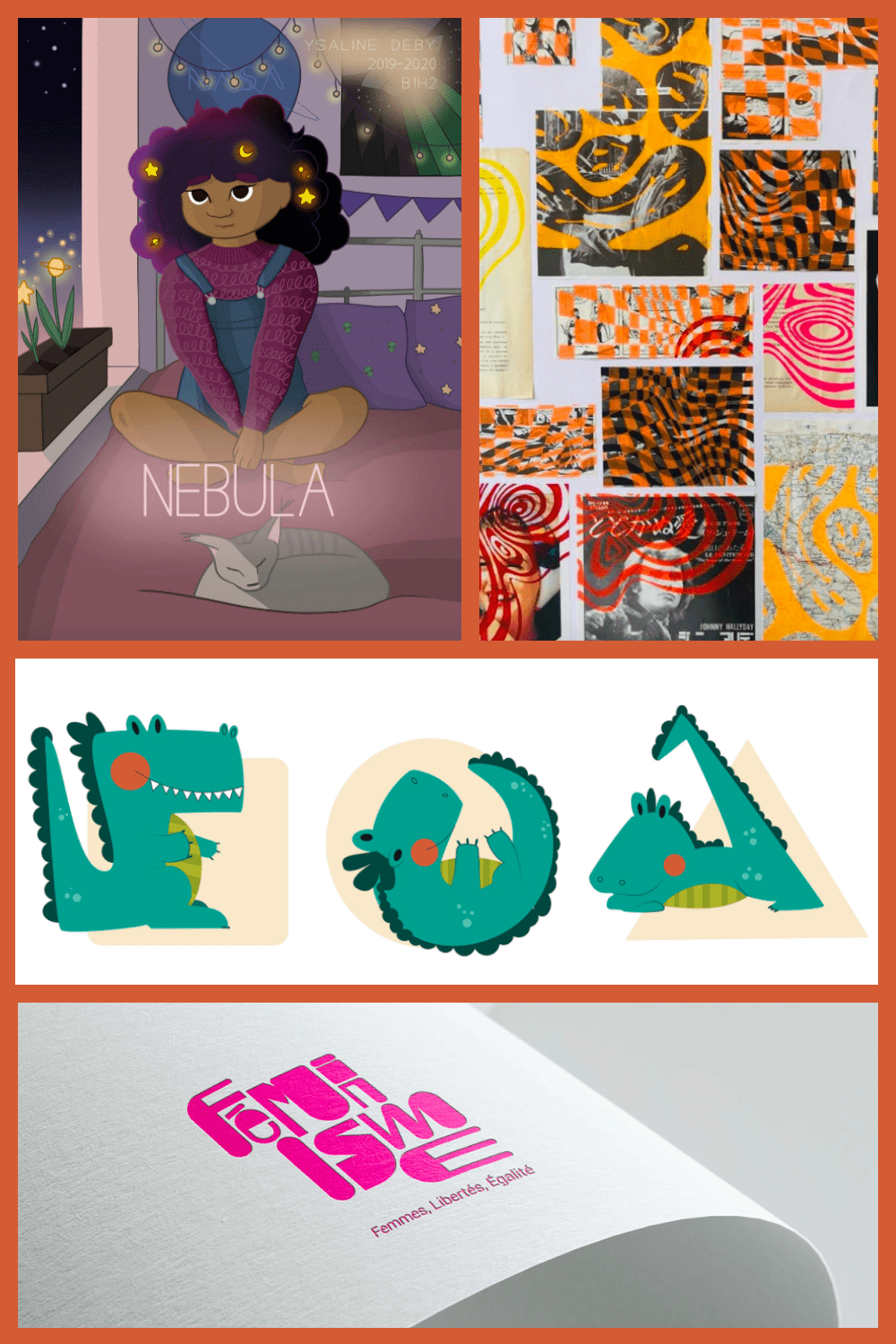 A young and talanted girl studying graphic design. In her portfolio you may see cartoon illustrations along with collages, logos, and other projects.
Avolio Irving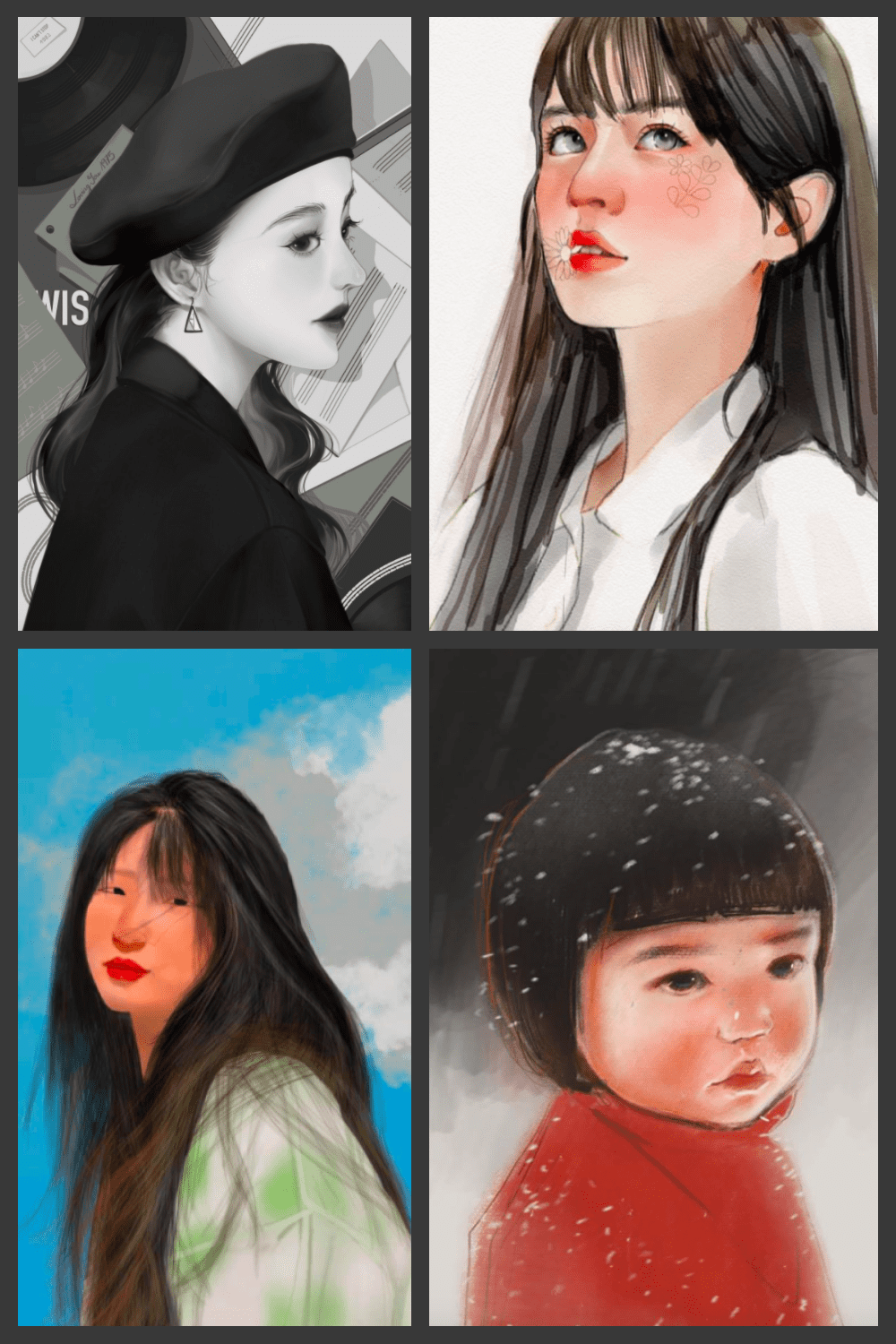 A young digital artist and photographer from Peru. Her portraits are full of tender feminine energy.
Saara Arts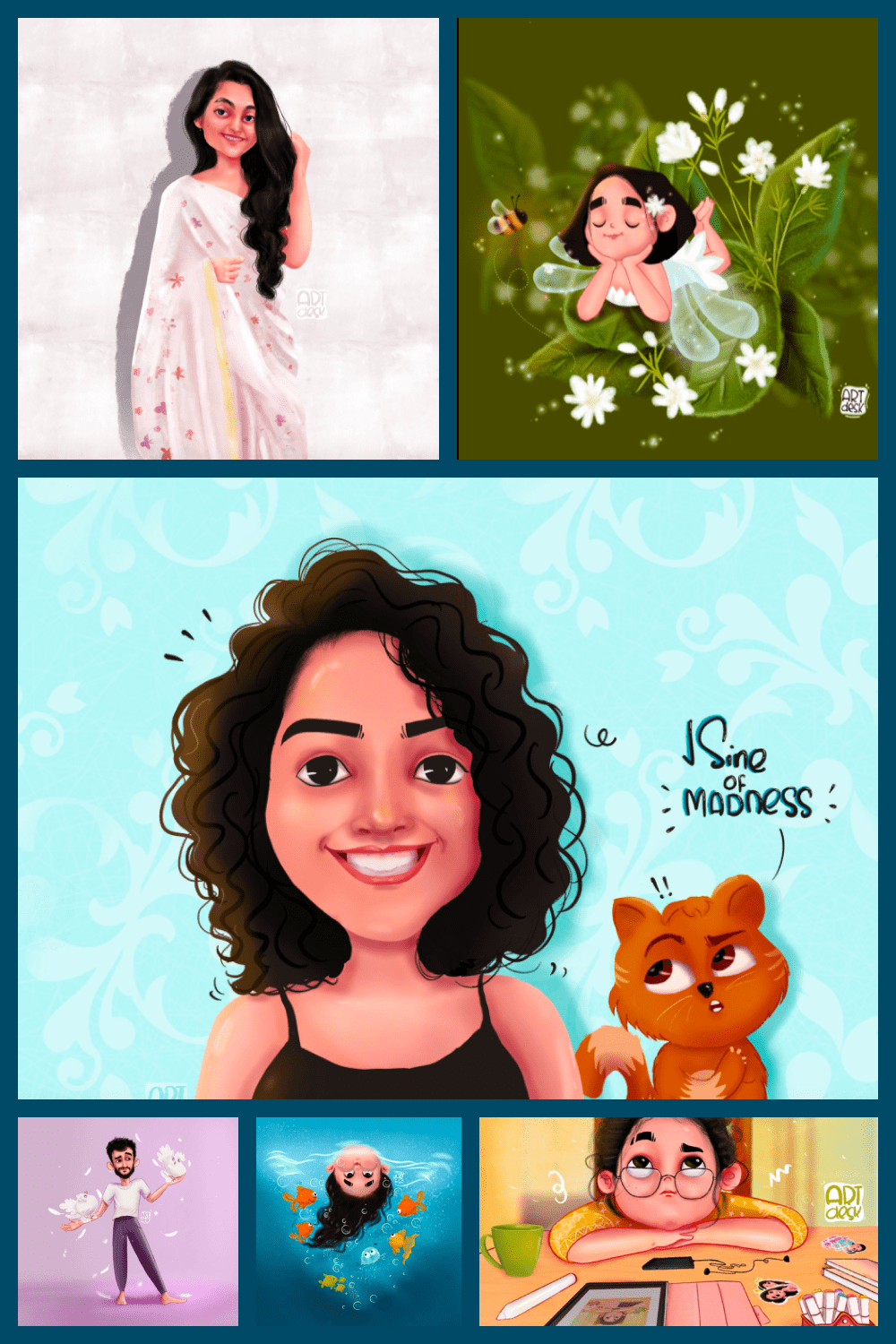 A freelance artist from India. Her cartoonish portraits look amazing! She creates characters with big eyes and childish smiles.
Anadin Attar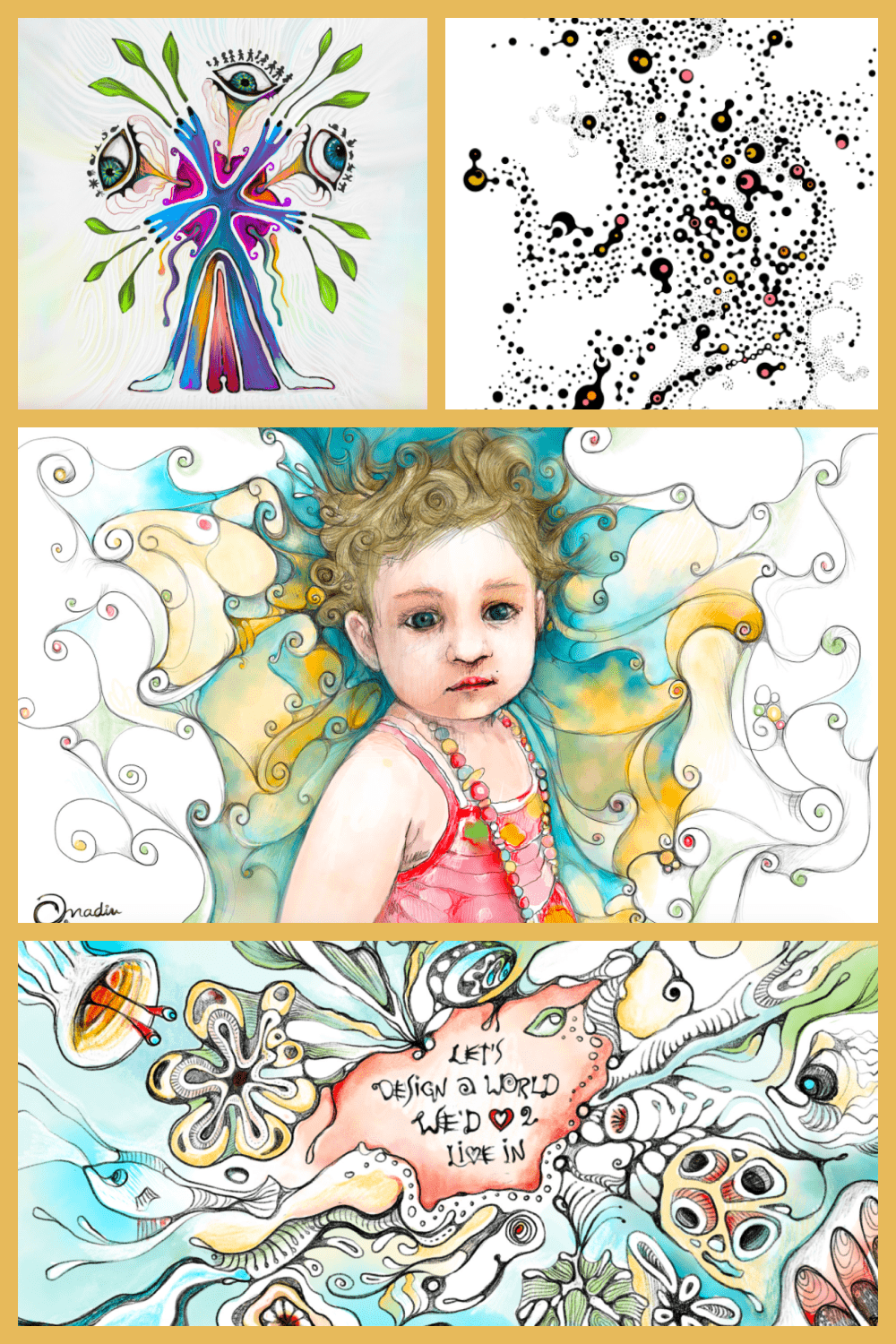 Painter and illustrator from Israel, whose works remind quick but well thought-out colorful sketches. The latest works are presented with original portraits and abstractions.
Nadia Nurhanifa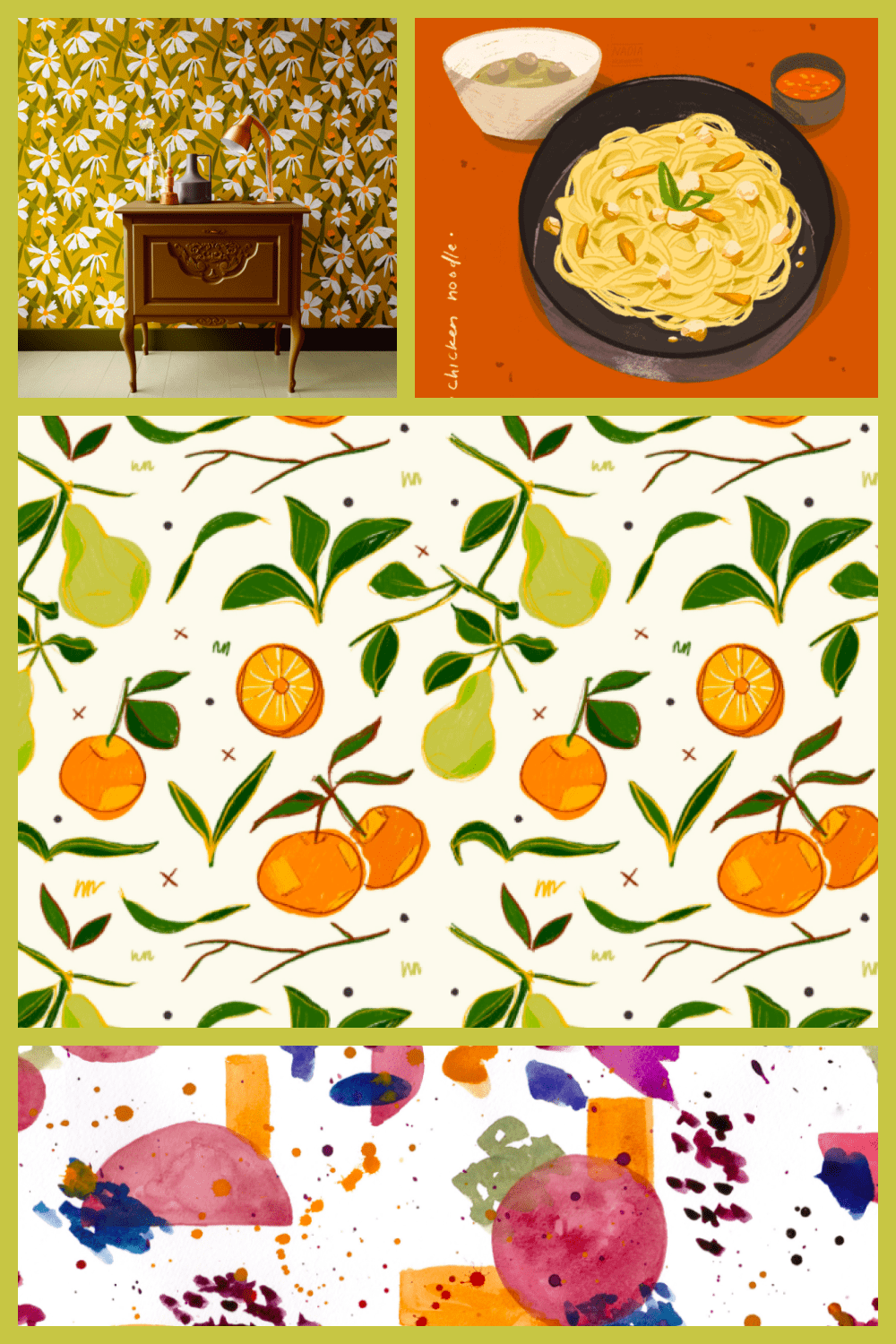 Nadia is surface pattern designer. She creates unique patterns and beautiful food illustrations.
Maryam Husani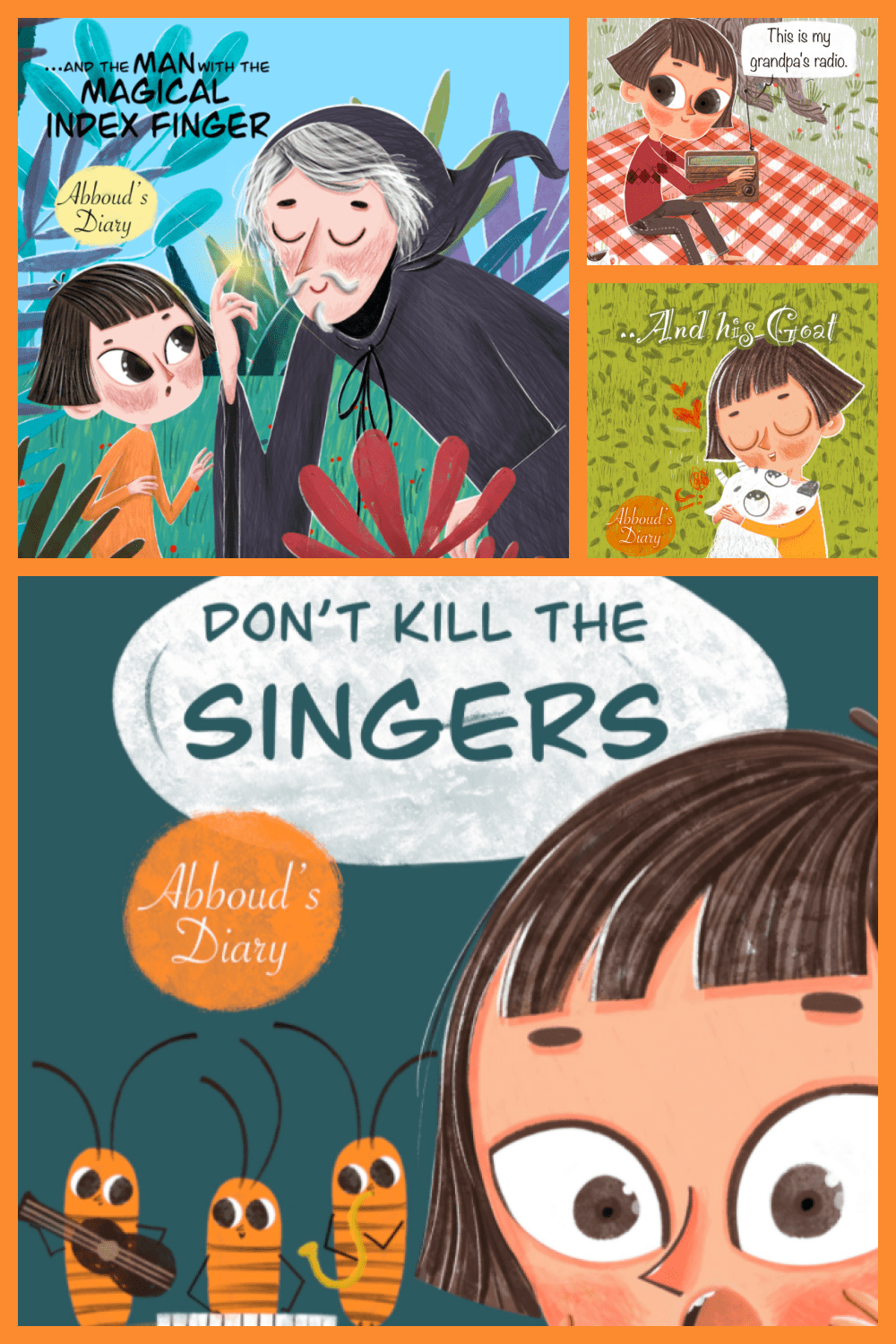 Meet this talanted illustrator and book cover designer from Muscat, Oman. These cute children with big eyes from the children book covers look just amazing as well as other works of this artist.
Marco Giammarioli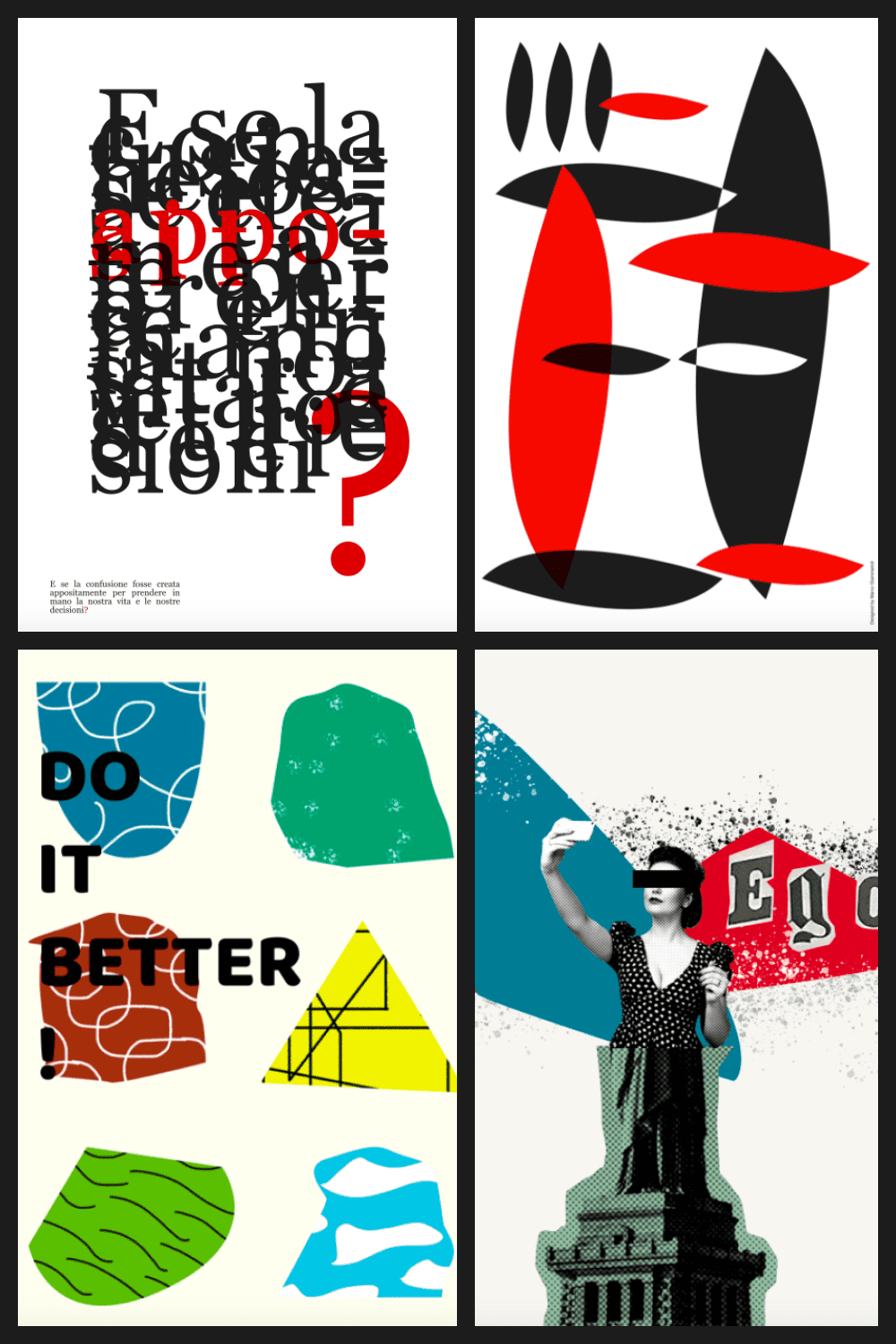 A typography designer from Italy. His artistic illustrations are created in the collage technique. Marco frequently combines color detail with monochrome ones.
Devavrata Tripathy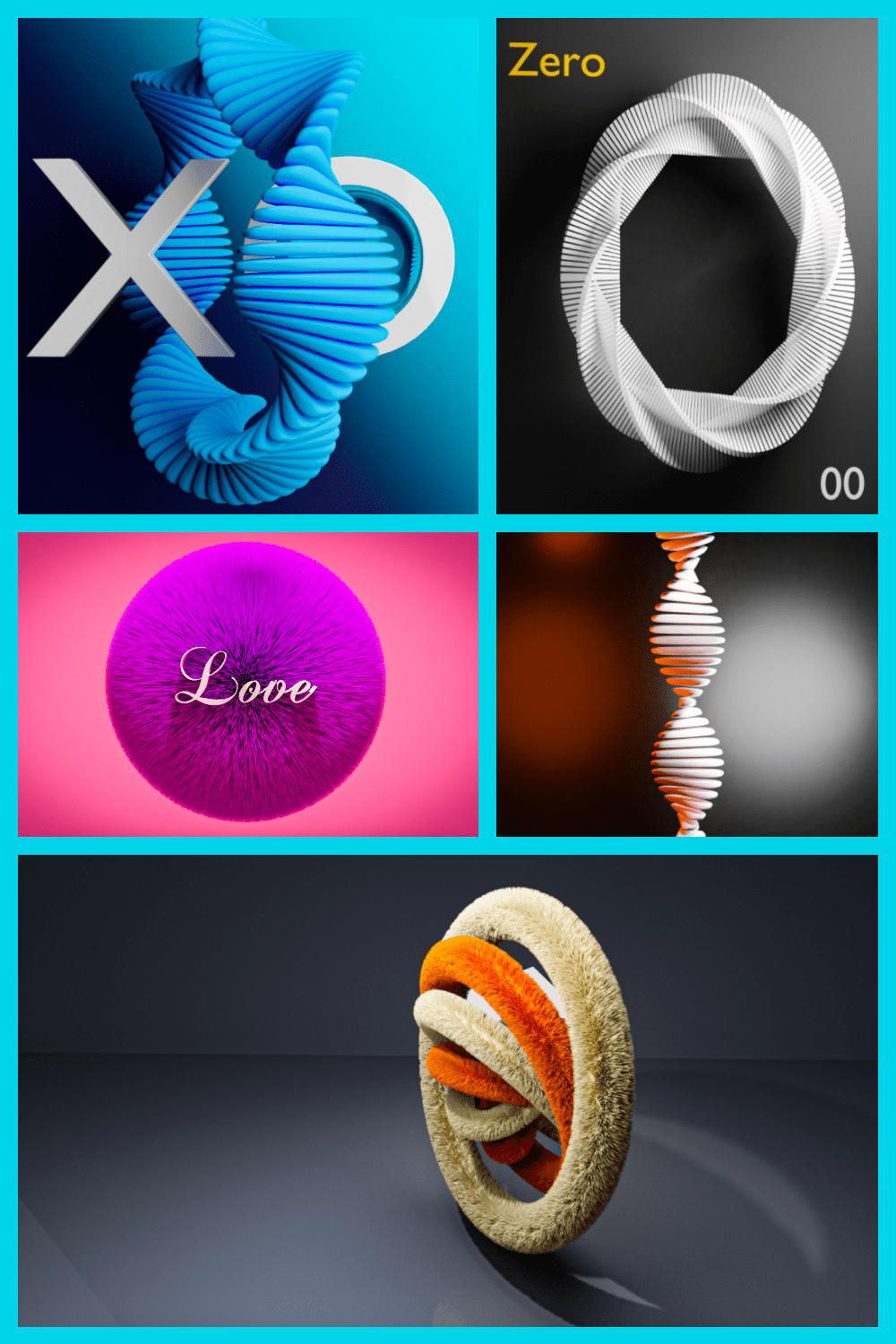 This artist designs beautiful 3D objects, stones, logos, and signs. The works look minimalistic beacause of the clear background, but it makes the objects stand-out and noticed by the viewers.
Bruno LAURENT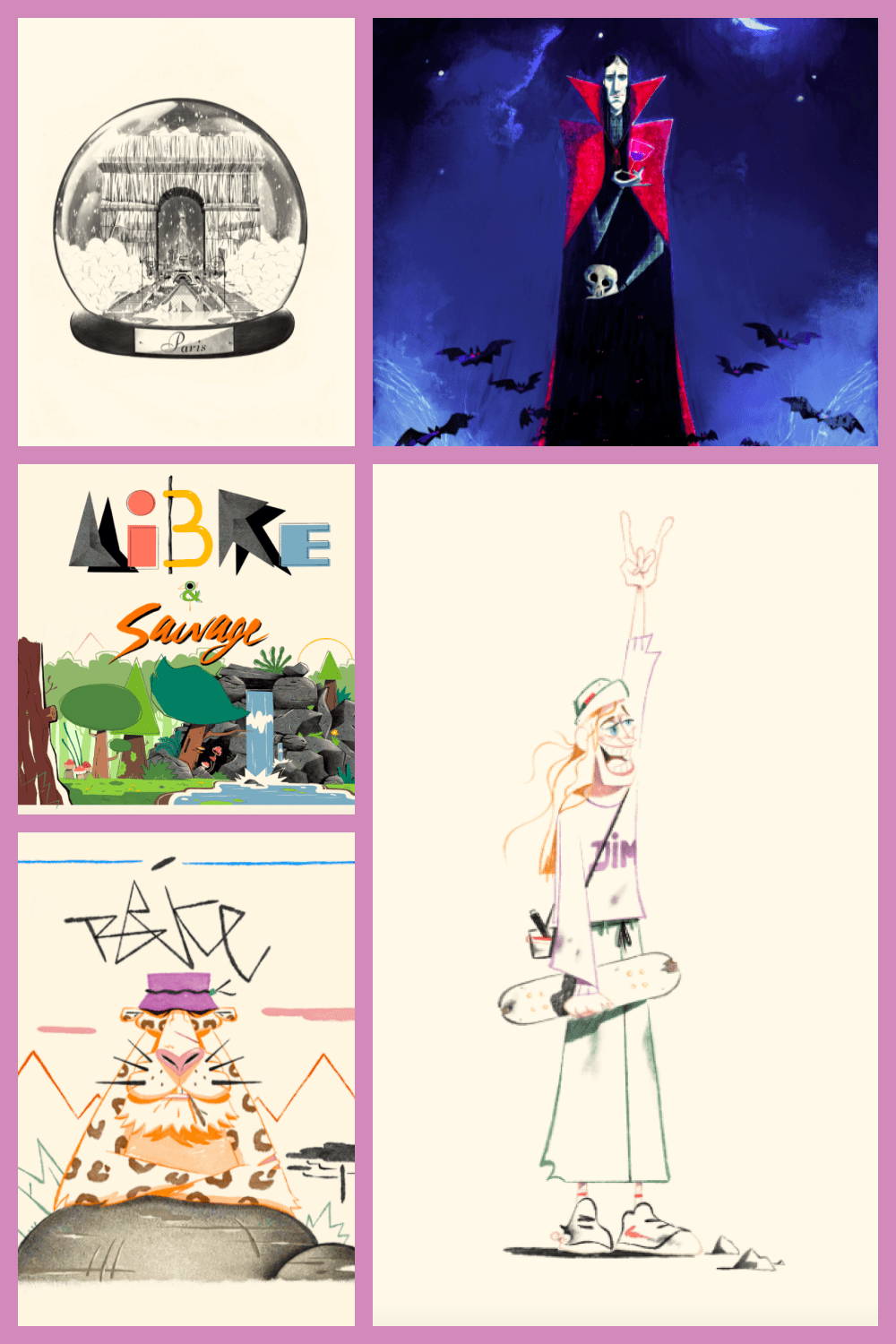 Bruno is 2D and 3D designer located in Paris. His art works are full of confidence, unique style, and professional artistic taste.
Brand Semut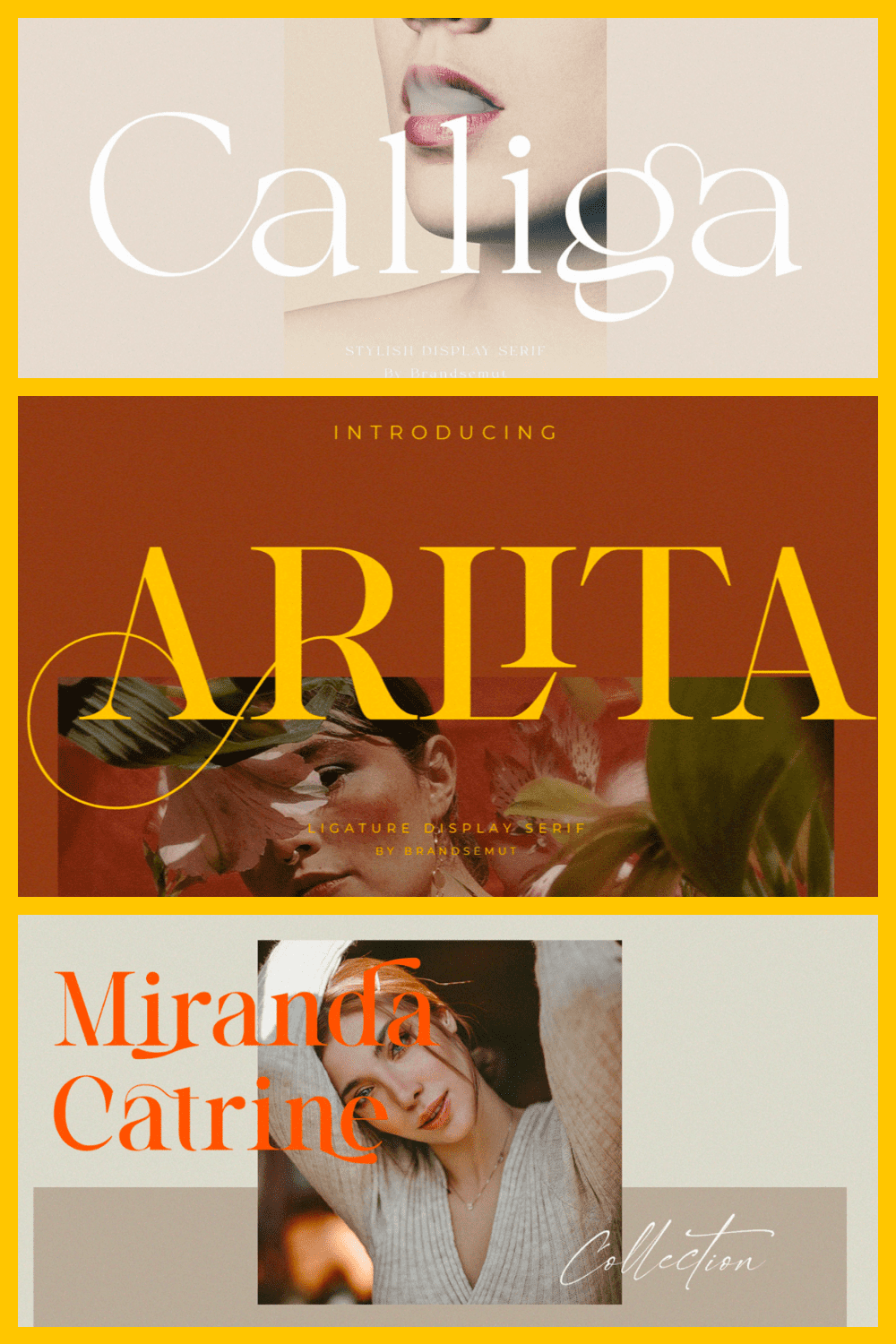 This is an account of font designer that we decided to include in the collection because of the aesthetic and minimalism of these works. Just look at these fonts and enjoy their perfect beauty.
隐身少女 Alice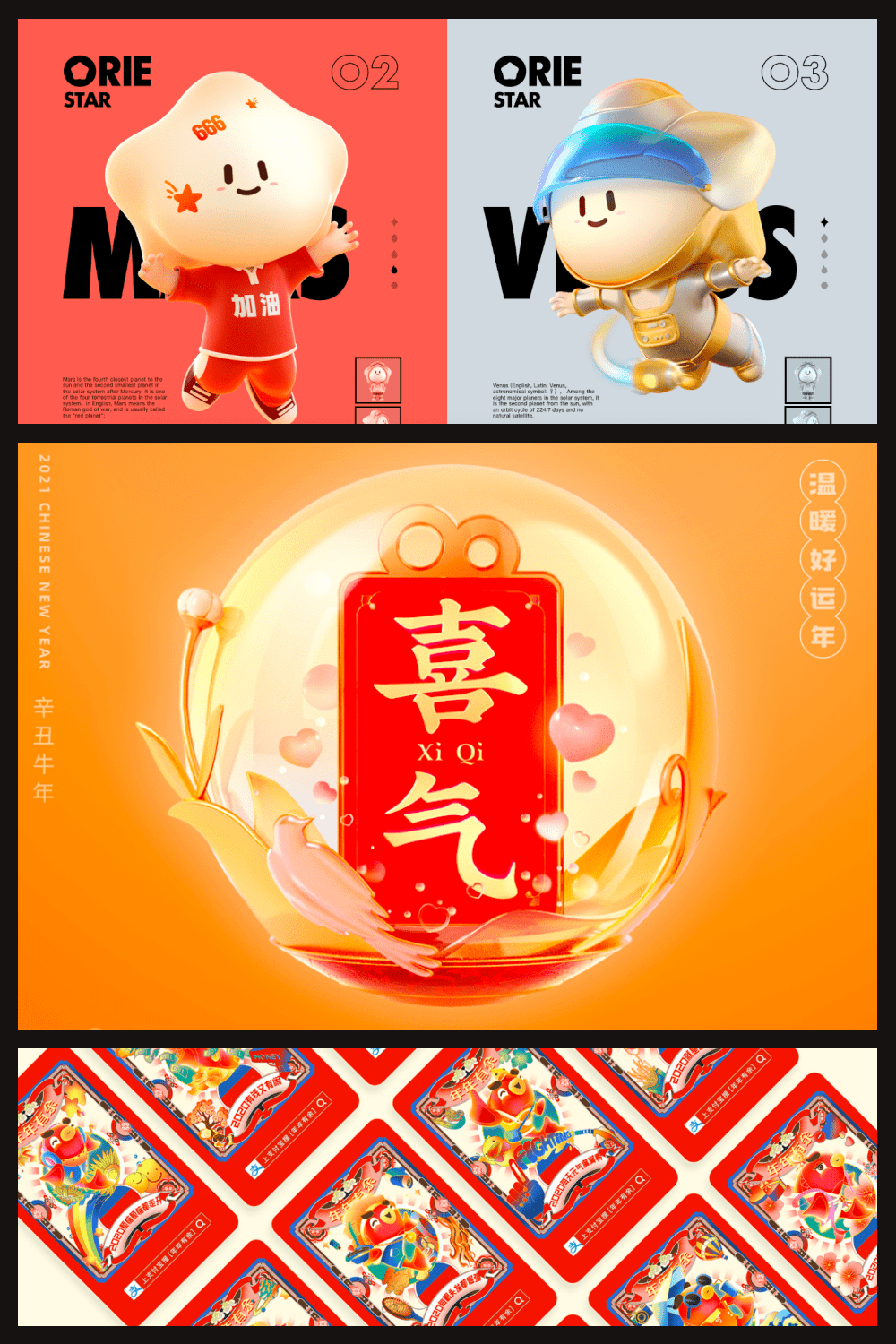 An outstanding illustrator from Beijing, China. Her works contain the history wind with the drops of traditional Chinese art, spiced with modern urban scenes.
Ja Ballarta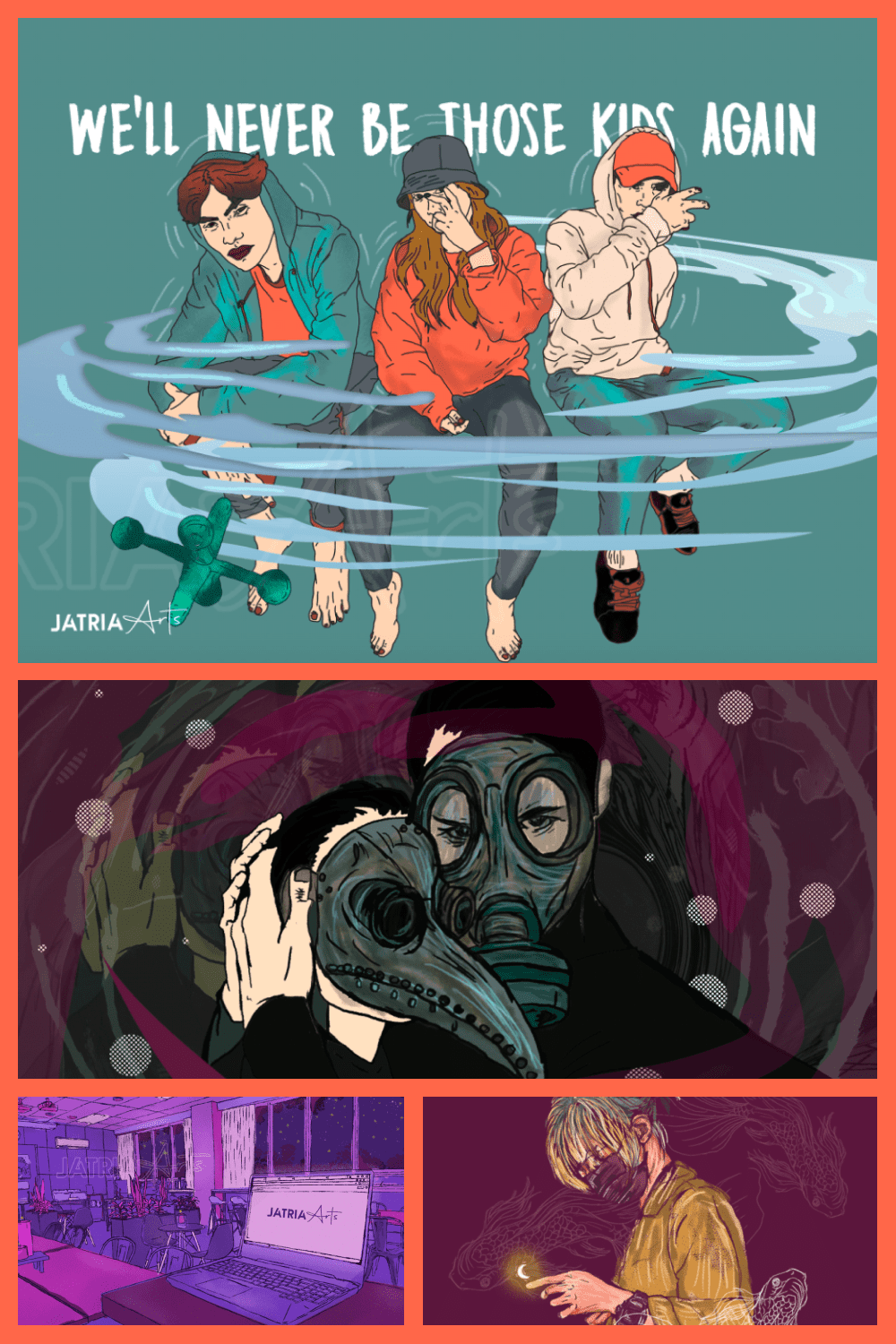 On this page you may find the works of junior graphic artist and illustrator from Phillipines. Among his works are logo designs, original t-shirt prints, and other digital products.
Orlando Korzo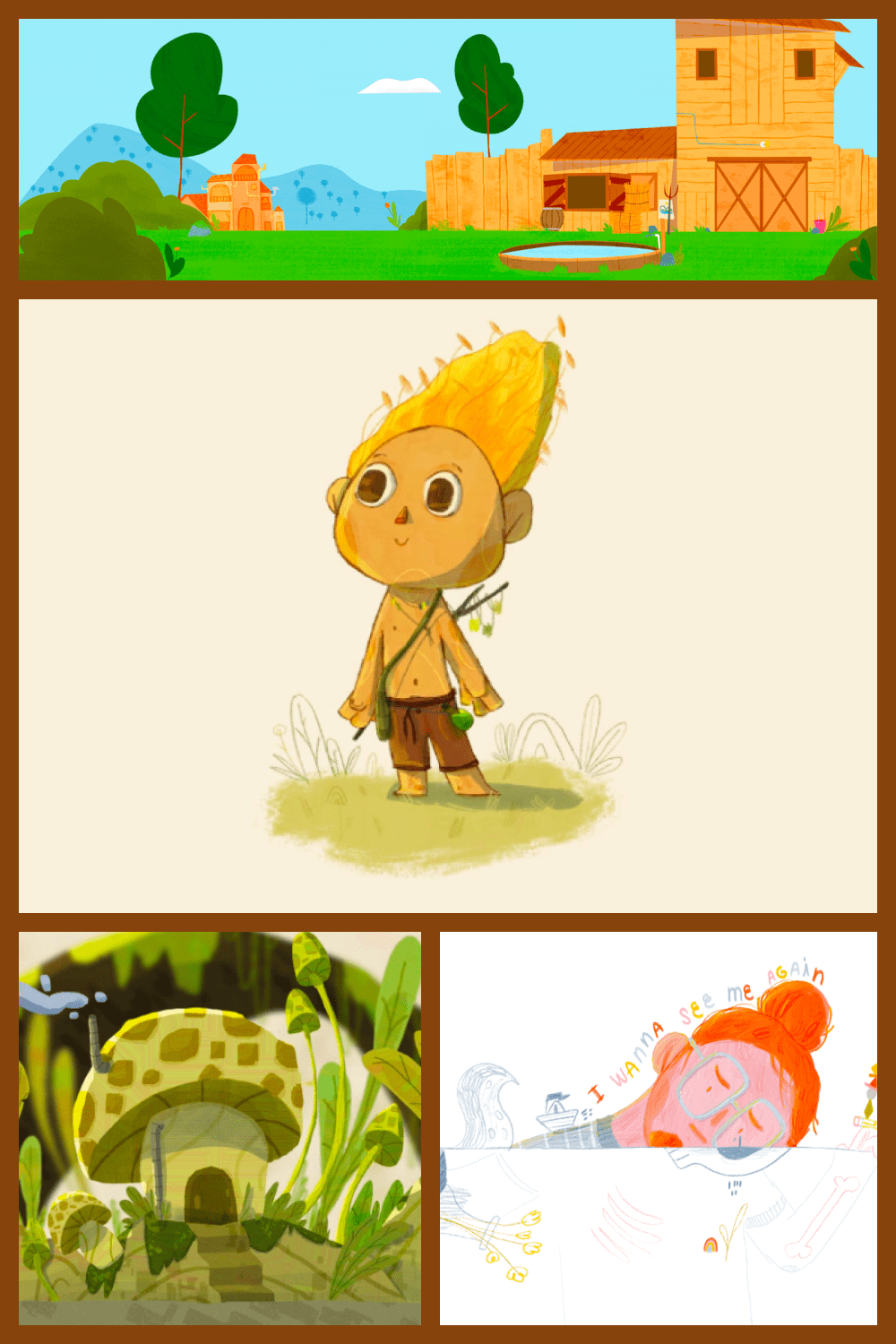 Orlando is a graphic designer and illustrator. His children book art series looks awesome. Besides, he is a winner of some Colombian Art and Designing Awards.
Yaroslav Shkriblyak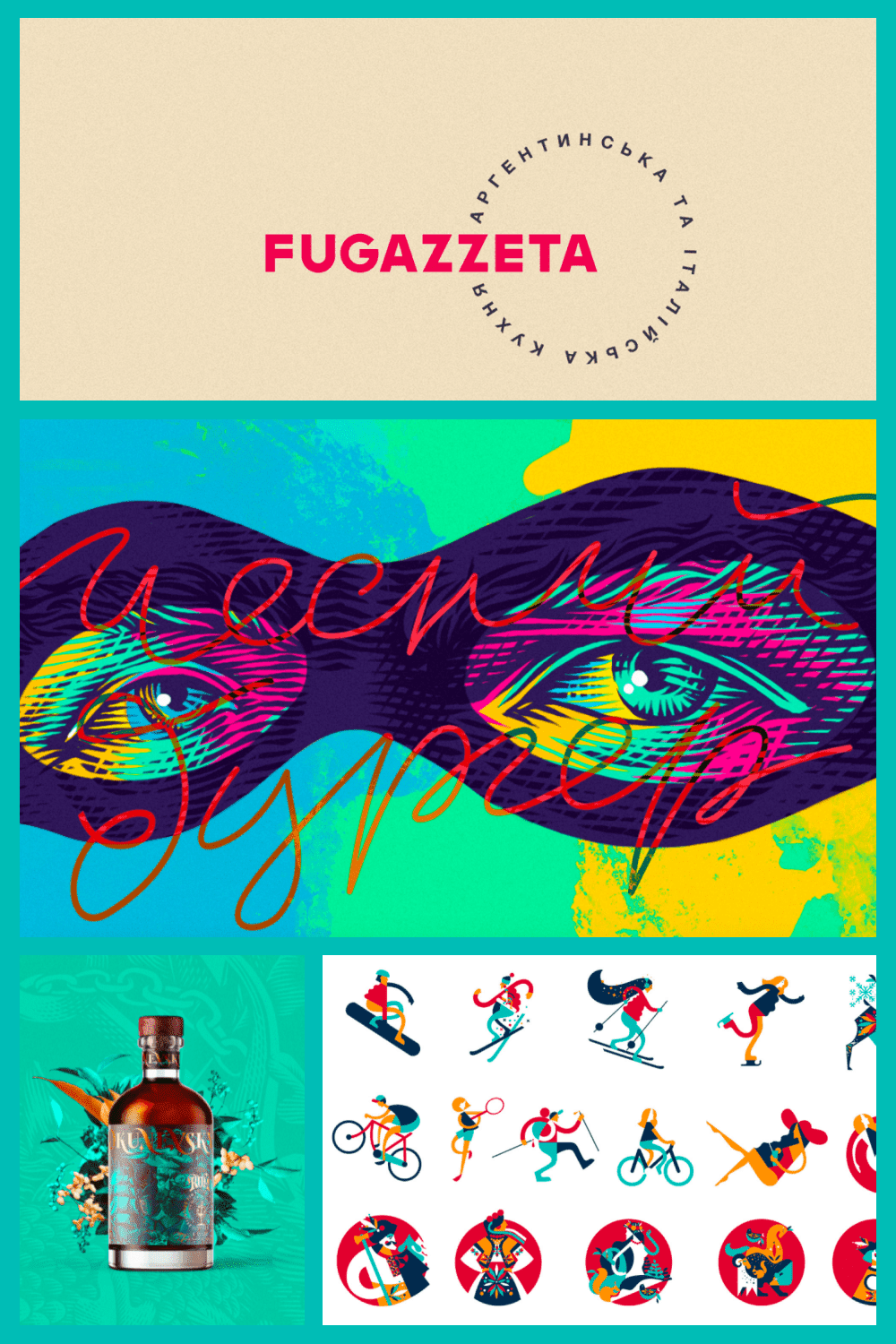 A designer and illustrator from Ukraine. He masterly combines different textures and patterns in his projects. Yaroslav specializes on package design.
seol dongju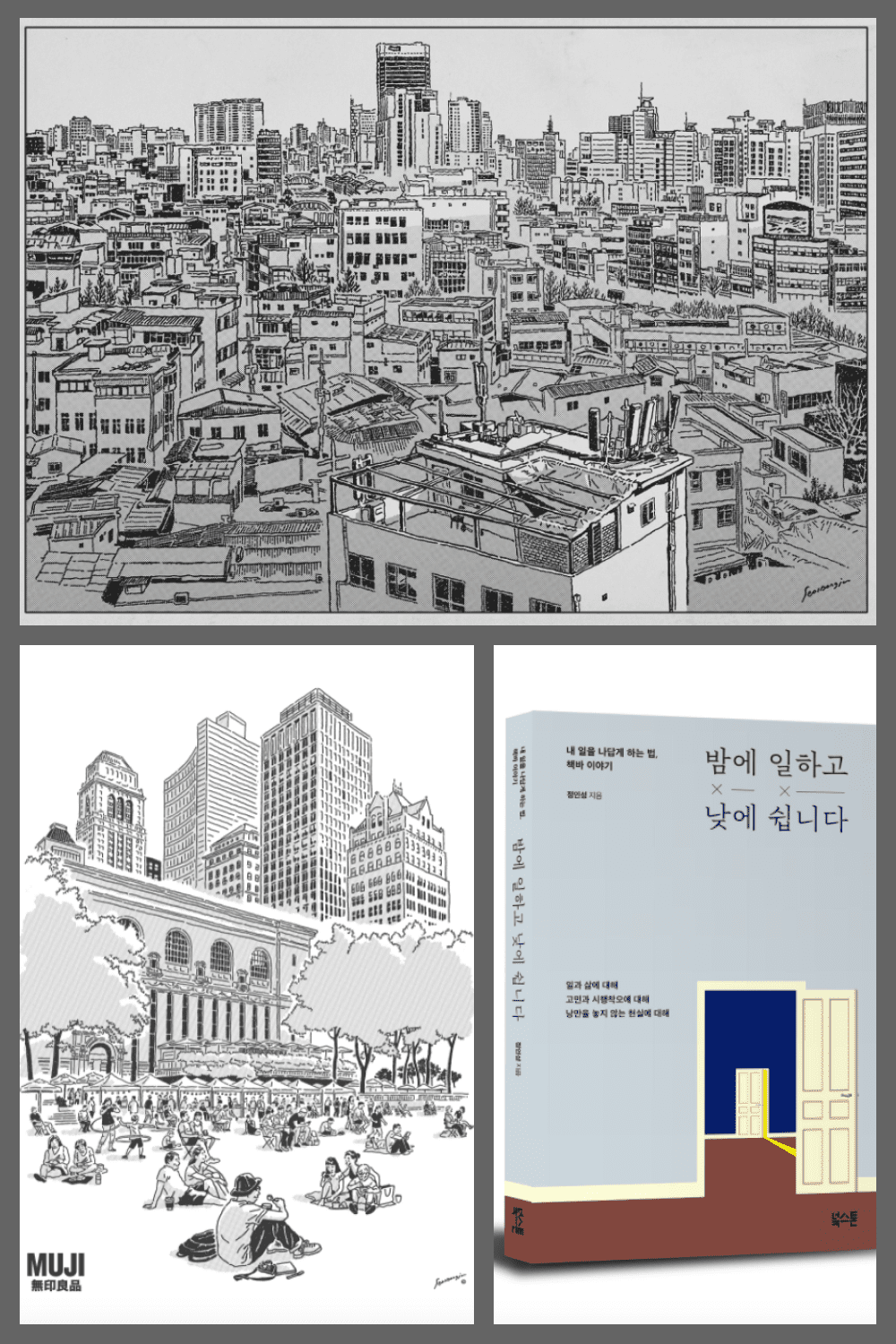 Meet the Korean illustrator and designer. Most of his works are very detailed and careful urban scenes in color as well as black and white ones.
Zipcy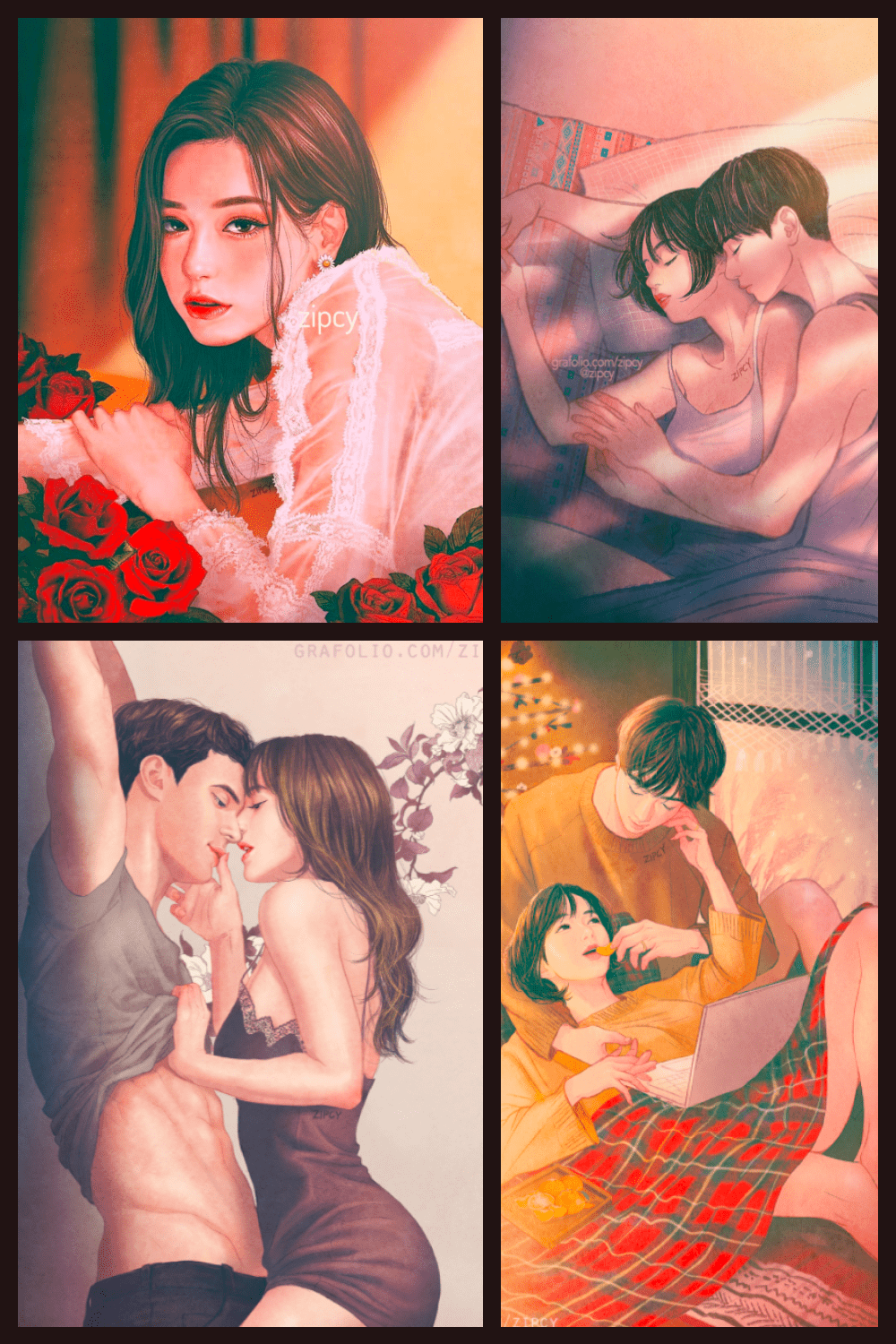 An illustrator located in Seoul. She creates very tender and attractive portraits of young women as well as sensual couple illustrations.
Andreea Robescu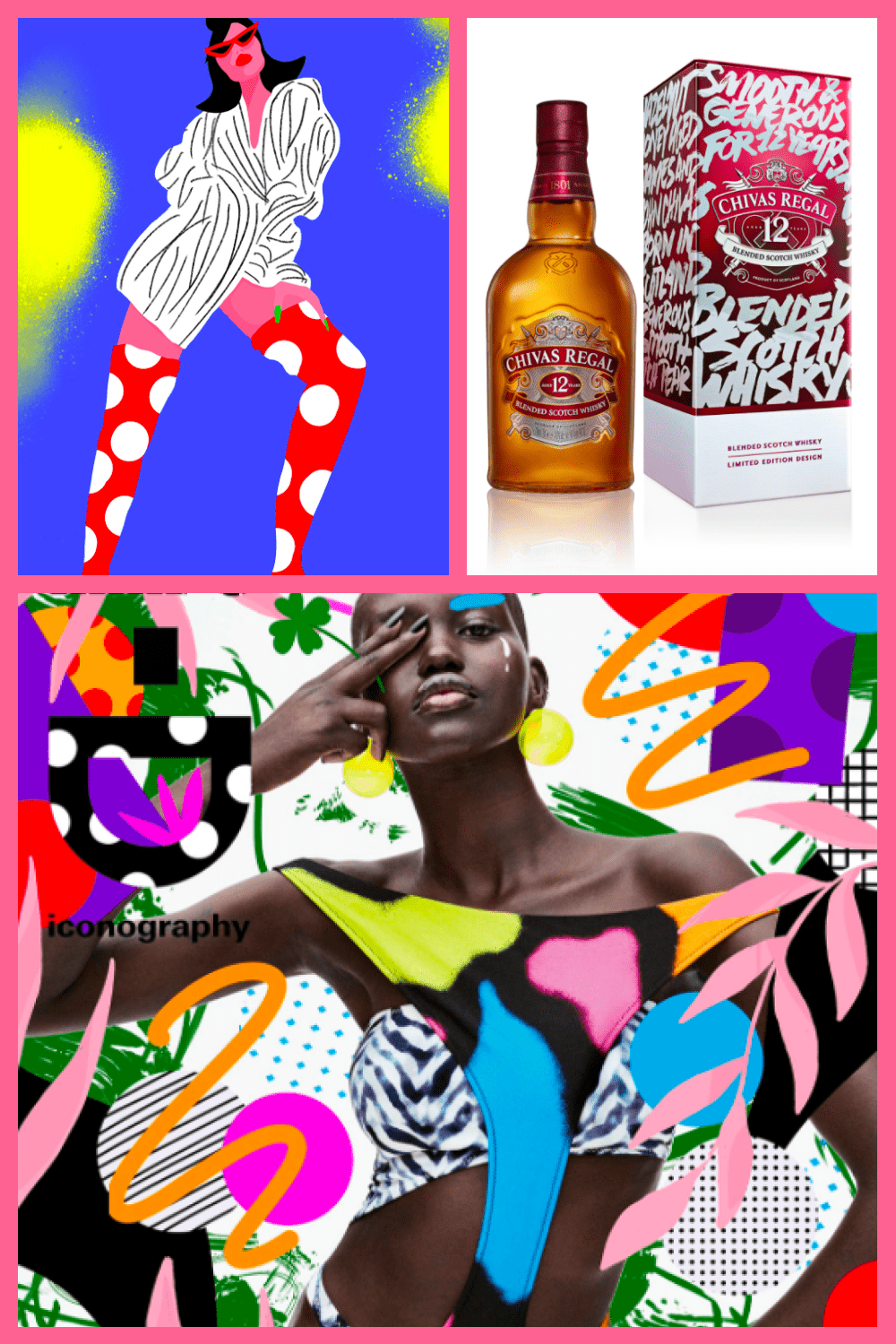 She is a multidisciplinary designer from Barcelona. Her collages are full of bright colors, brave decisions, and outstanding style.
Mark Rise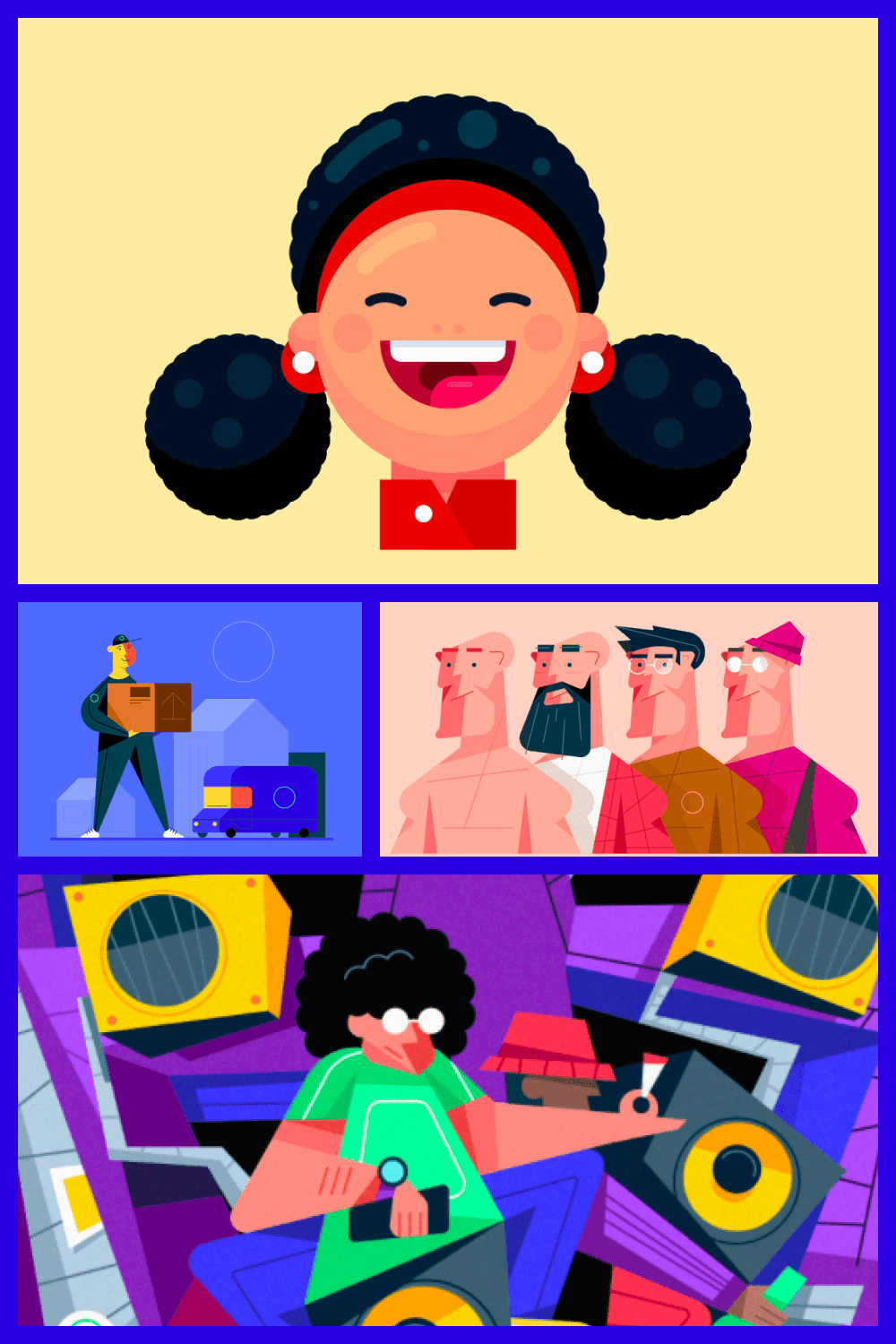 Another one talanted illustrator and designer. Mark's works are full of energy, movement, and bright colors.
Marcelina Turbak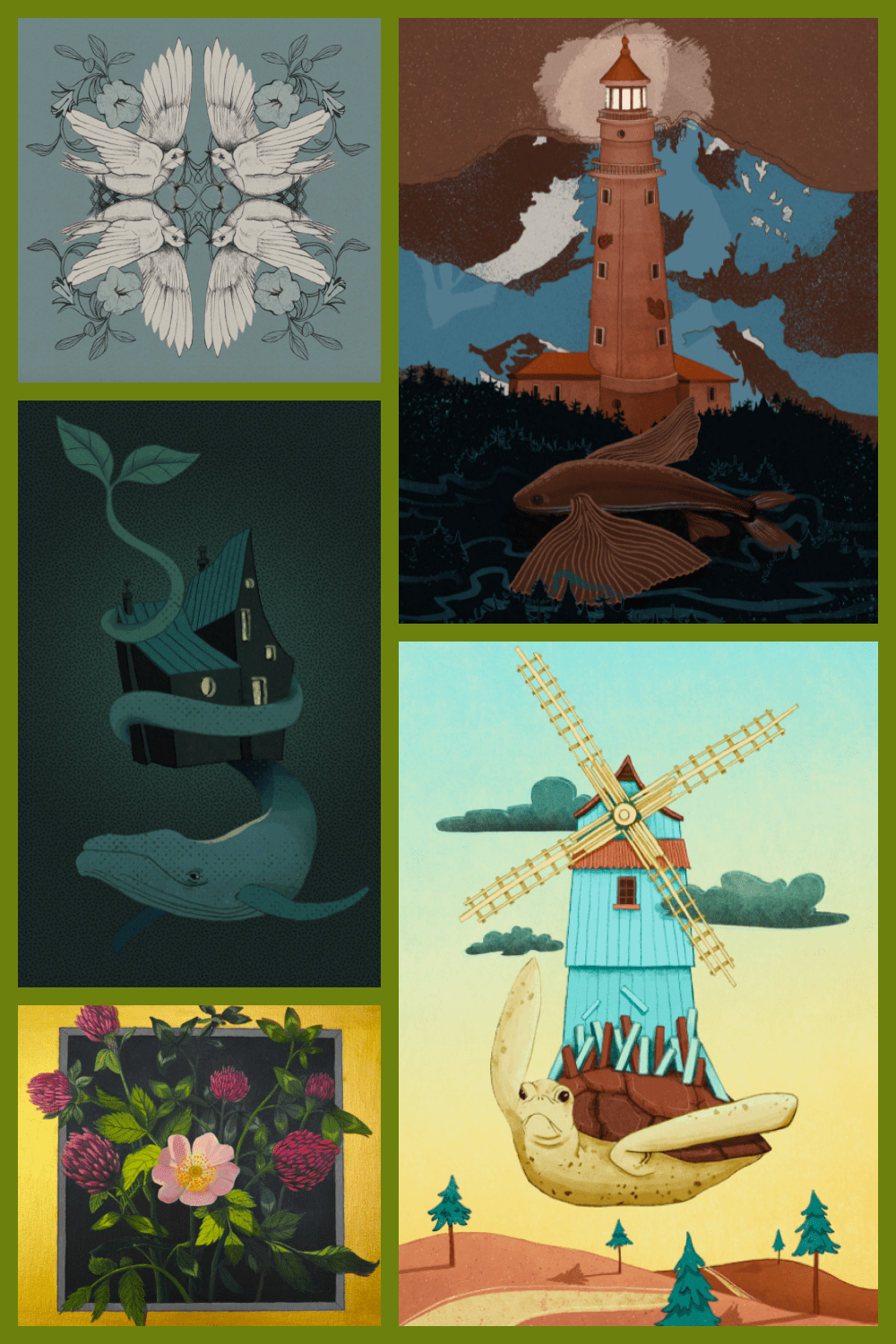 This lady creates magnifiscent, calm illustrations. Her works breath with coziness and warmth. The main topics of marcelina's arts are flowers, bees, rural lanscapes, and sea creatures.
Maxim Goudin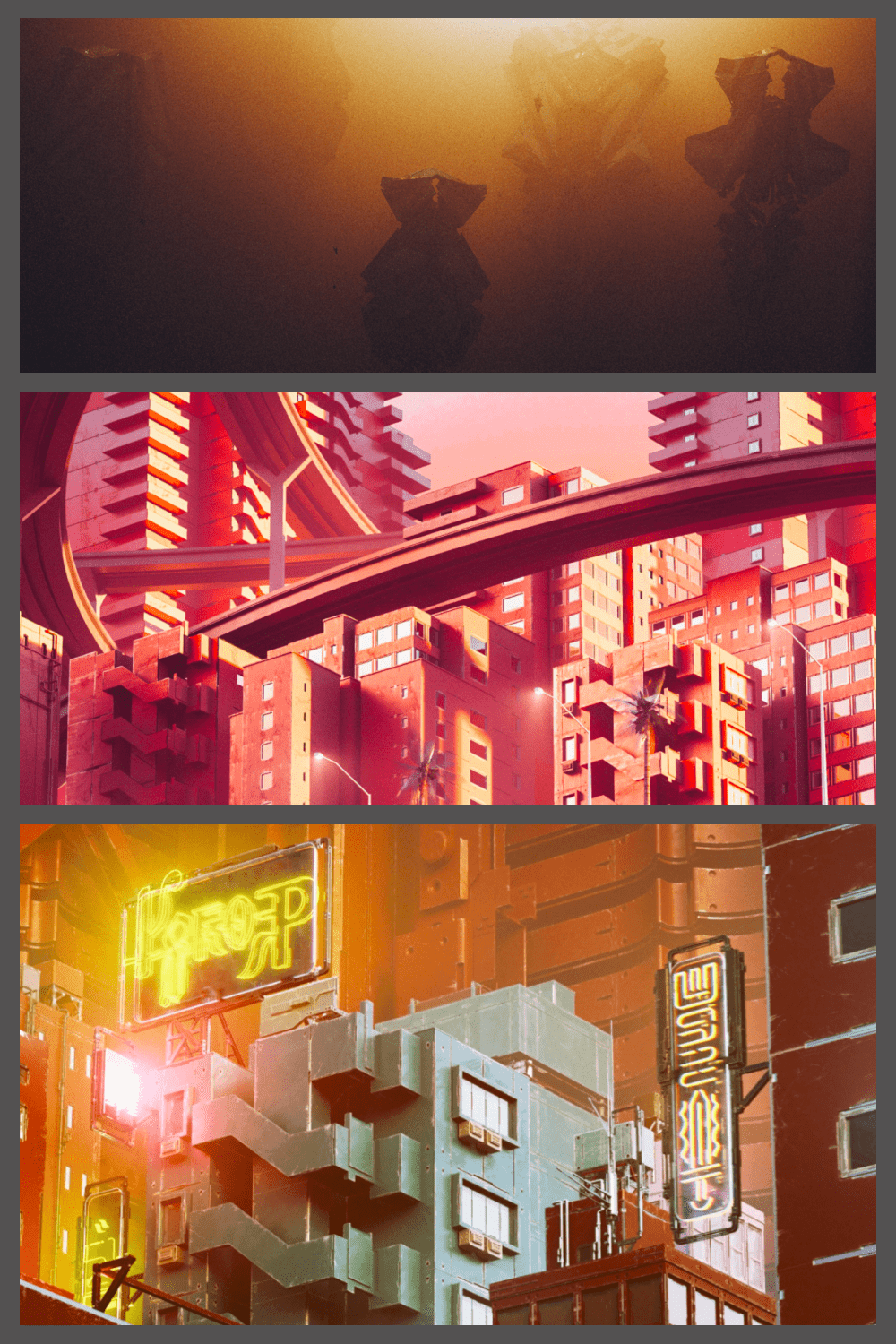 Another artist from Ukraine. He specializes on urban illustrations and detailed 3D cyberpunk images.
TOP 100 Illustrators on Behance
Here's our Top-100 illustrators on Behance. Whom do you like best? What style do you find most awesome? Share in comments and get inspired! Good luck!
Thomas Hedger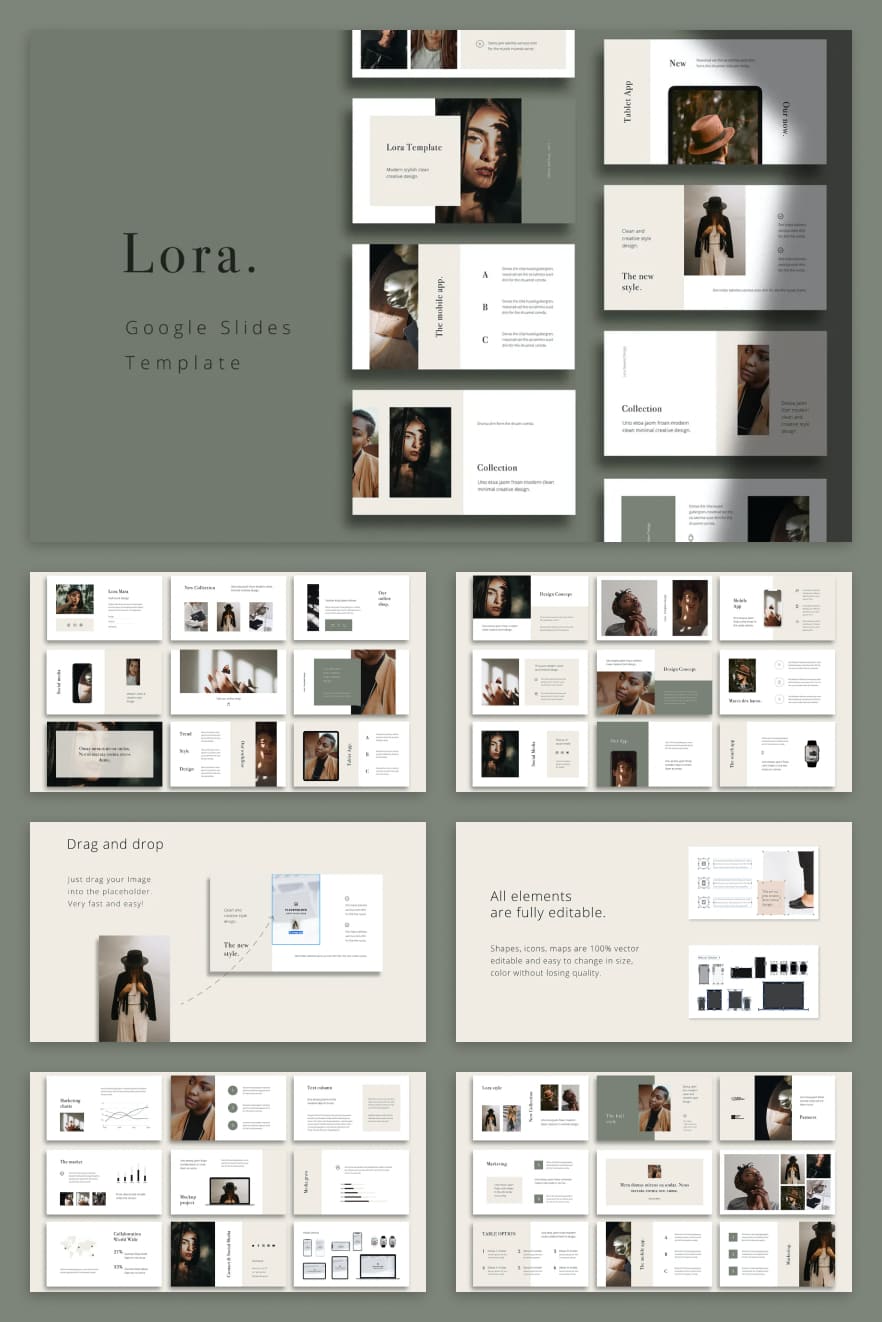 Alexandra Gritz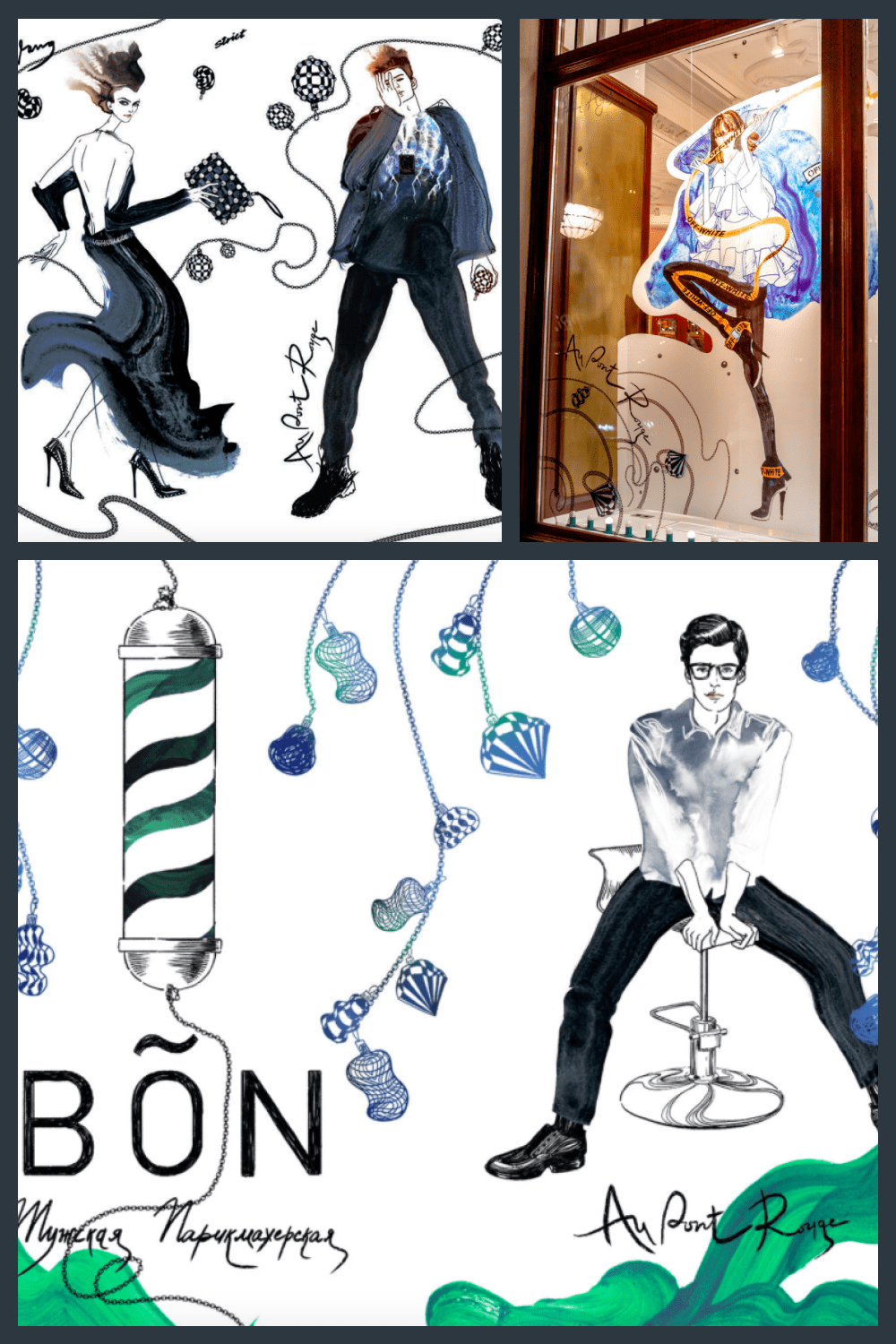 DONGO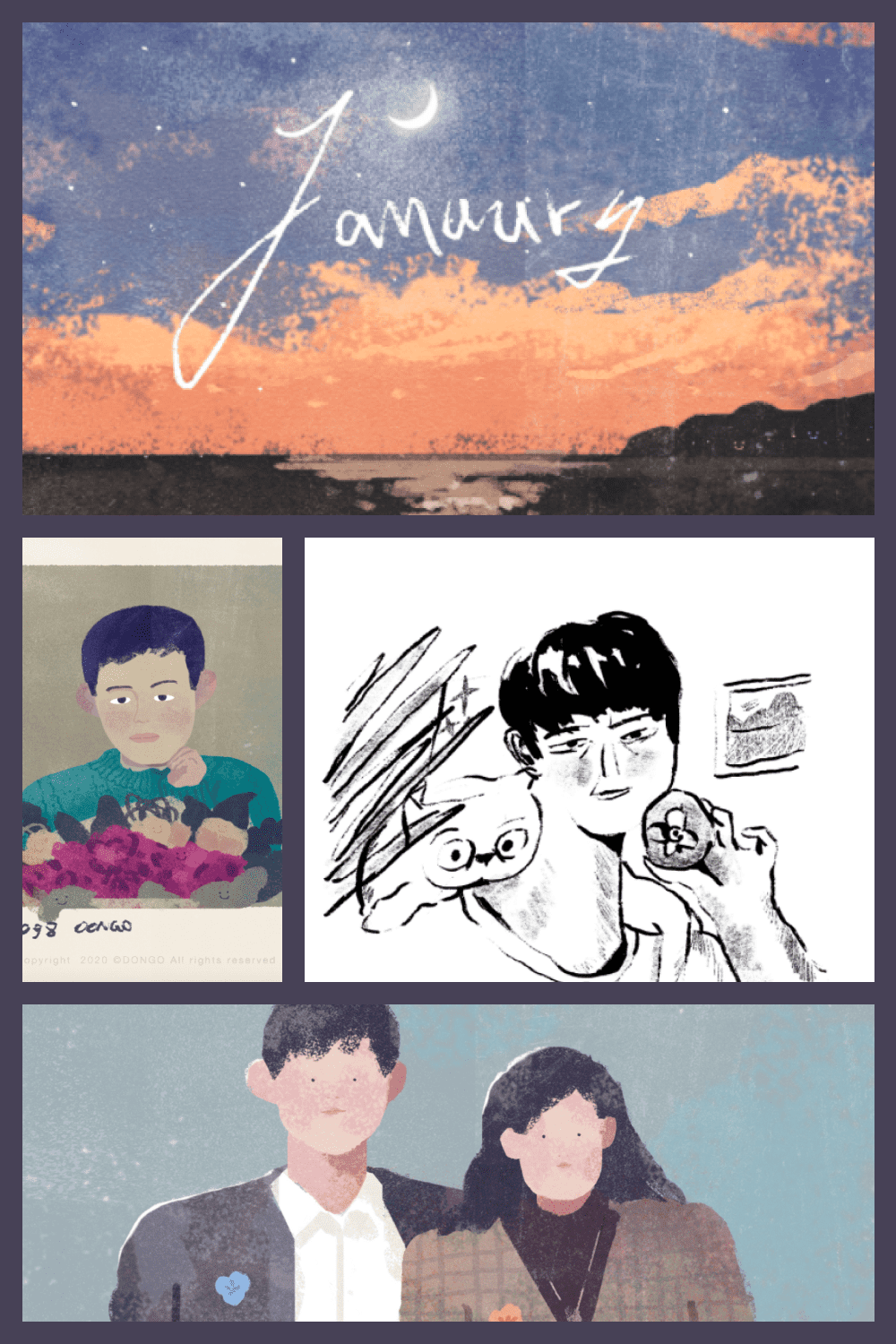 James Fenner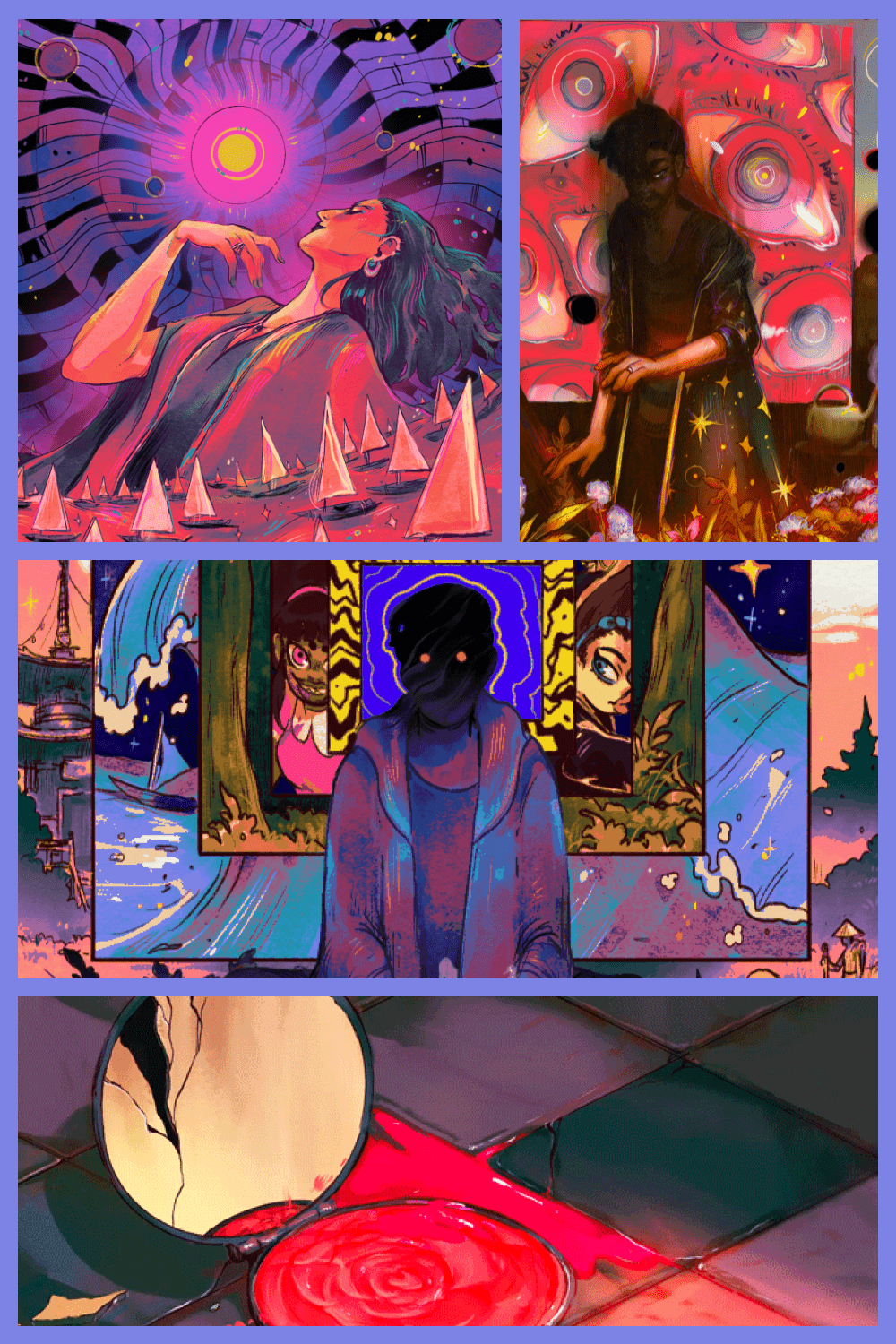 Ivica Stevanovic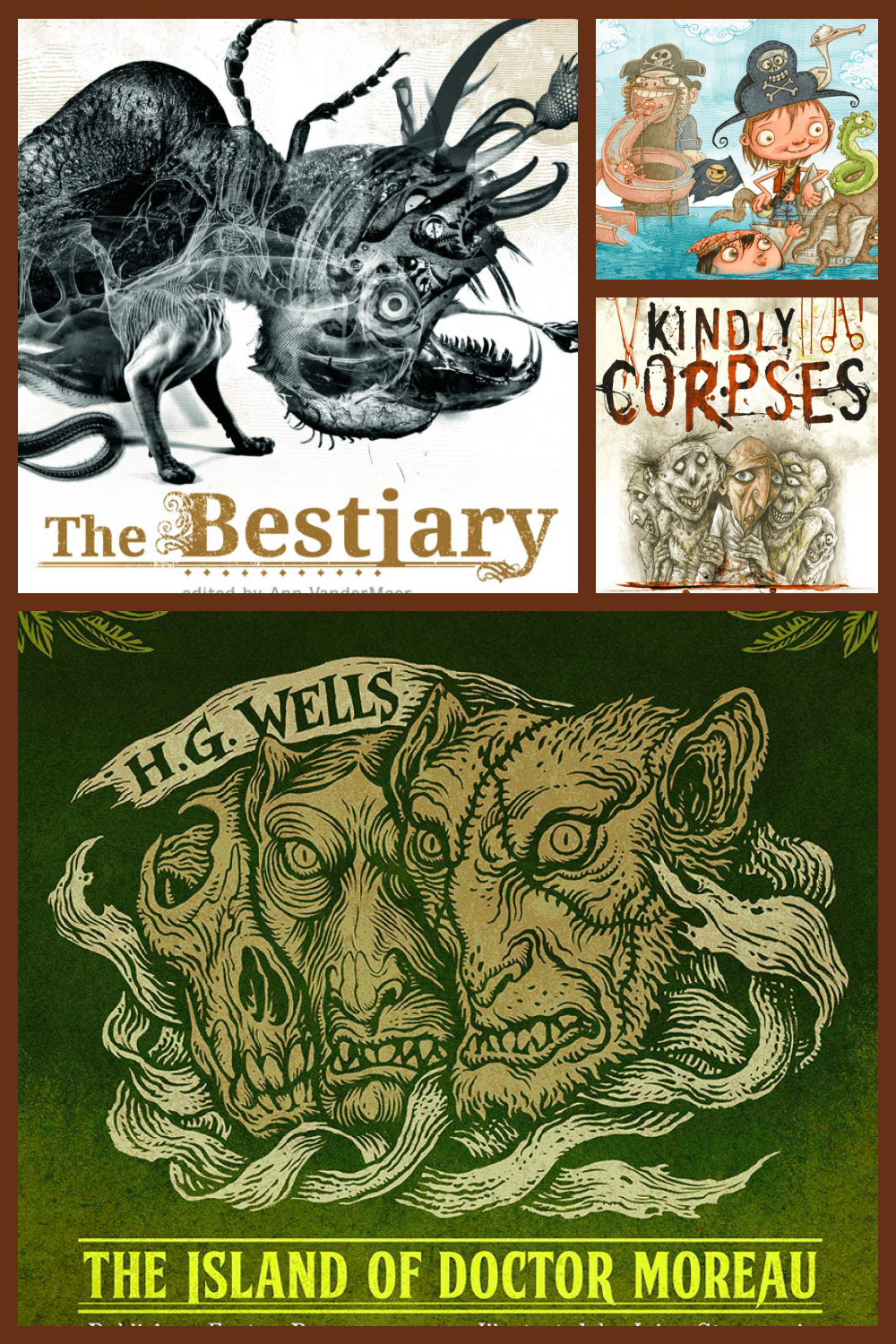 Norris Yim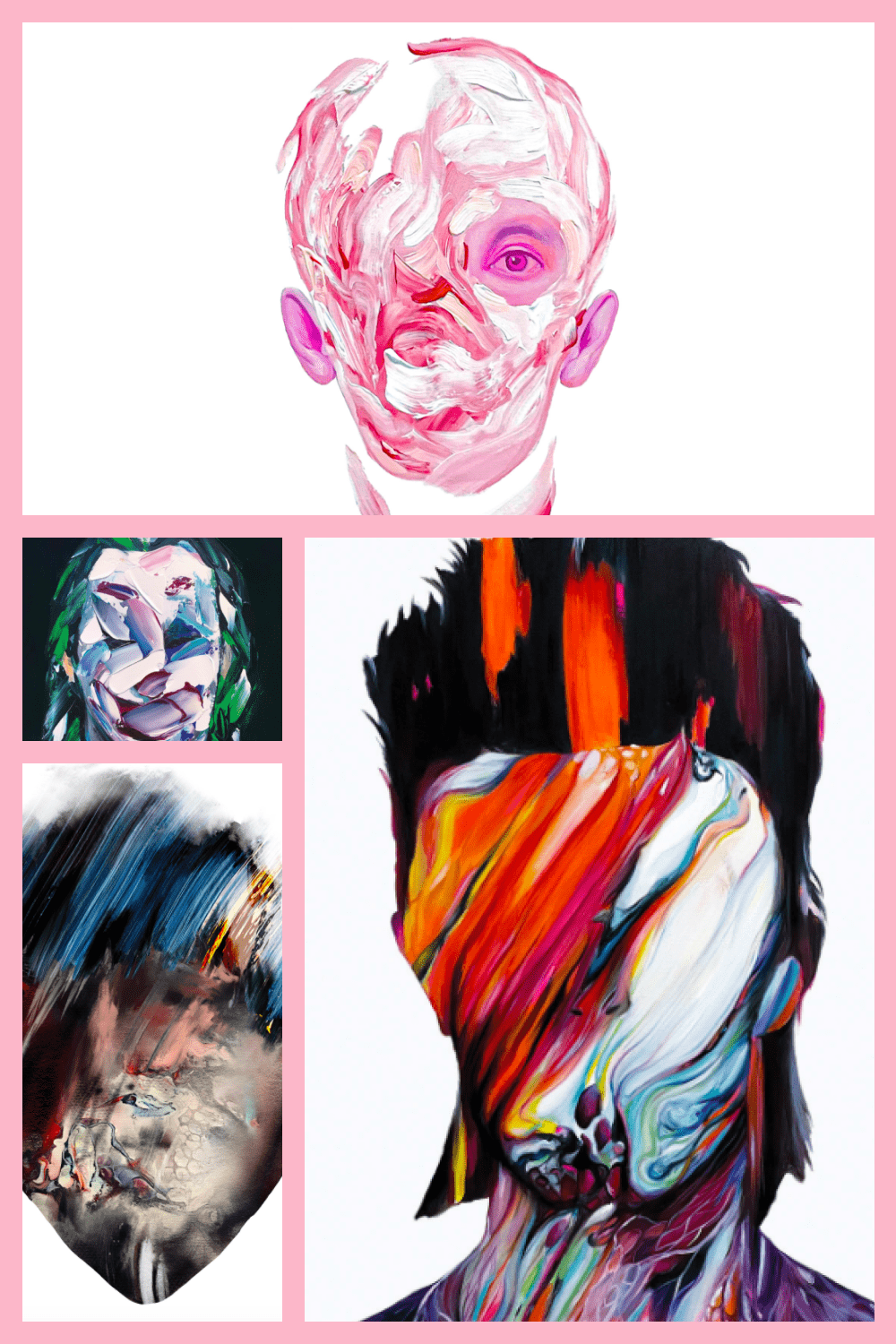 Davi Augusto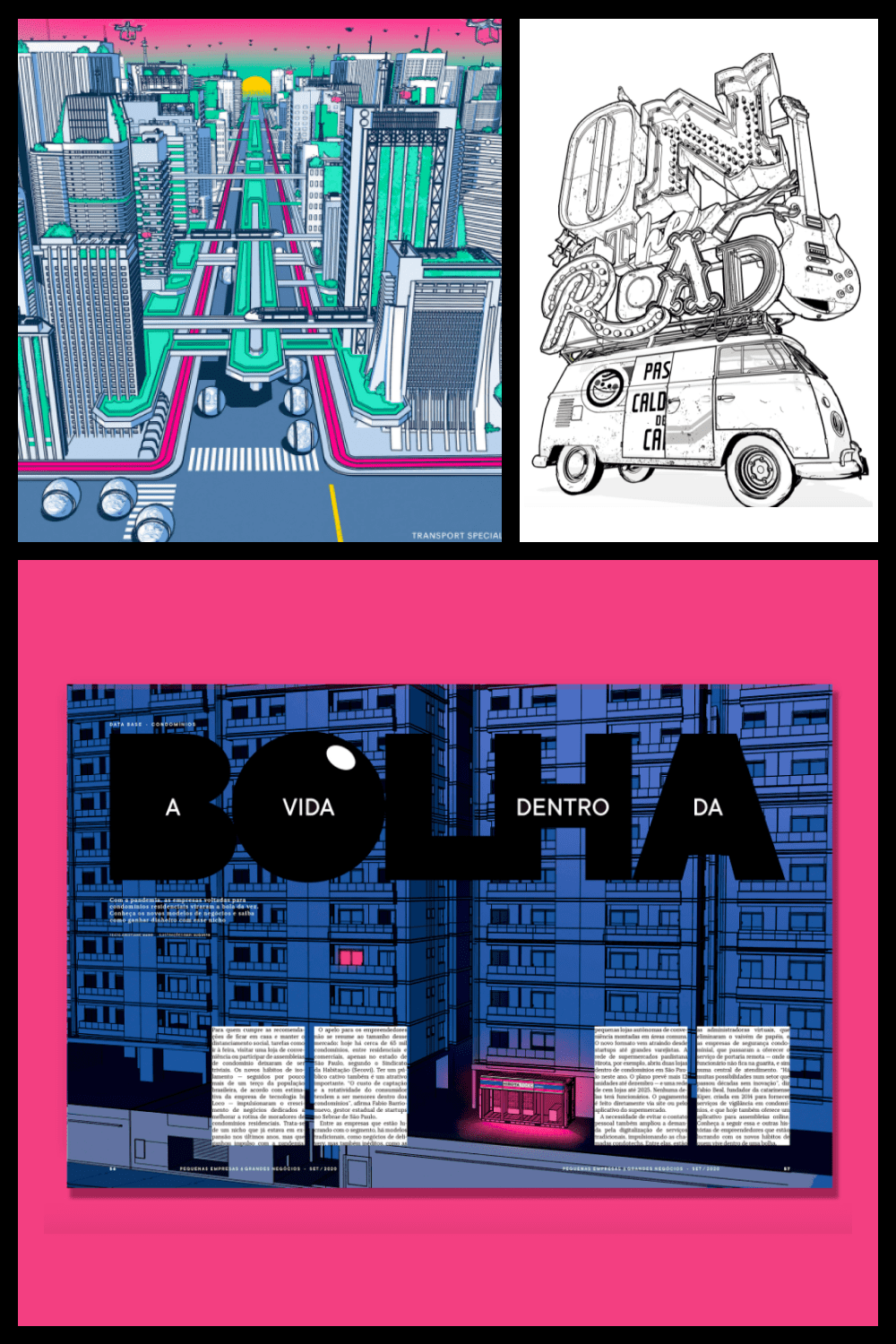 Saddo .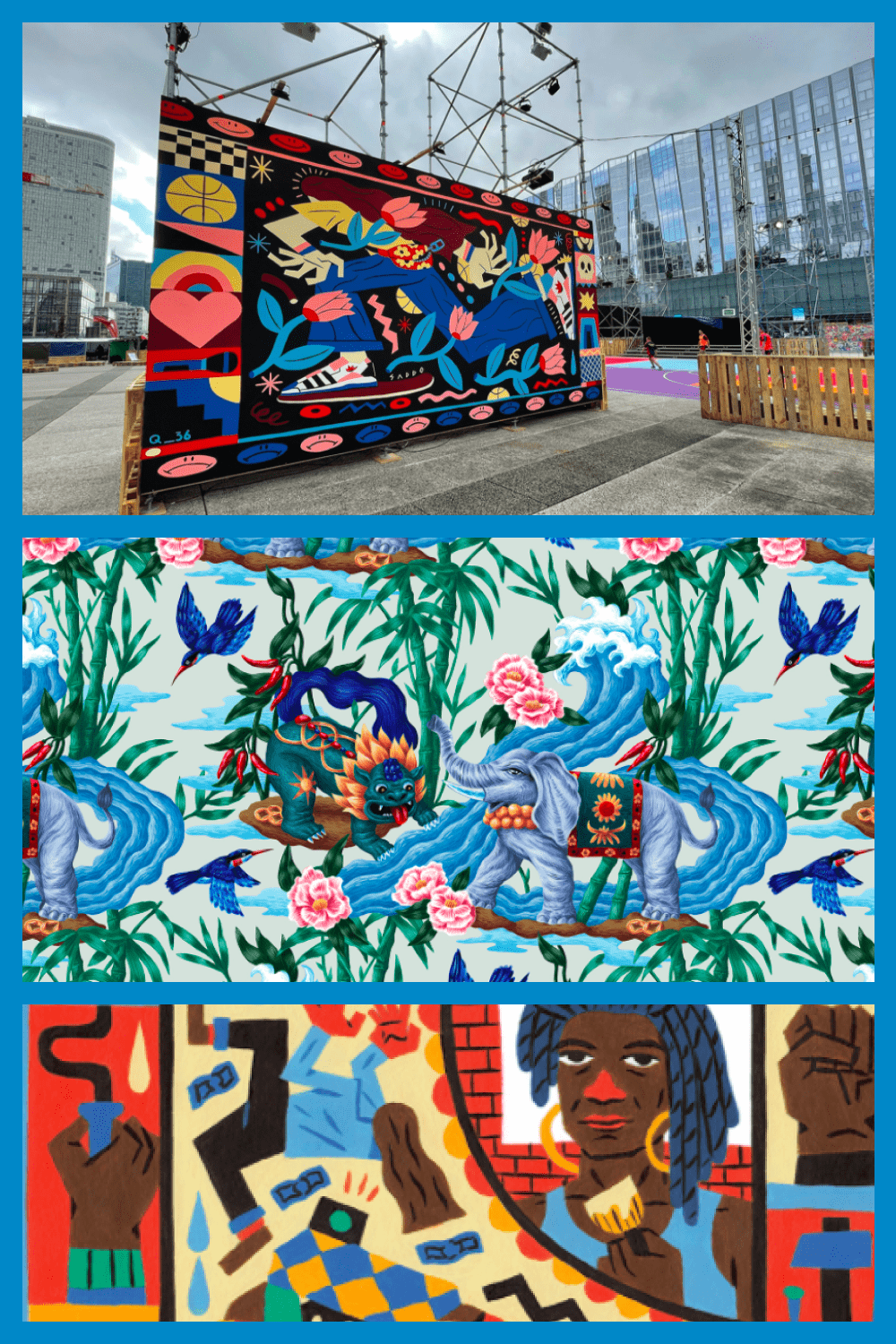 Kim Smith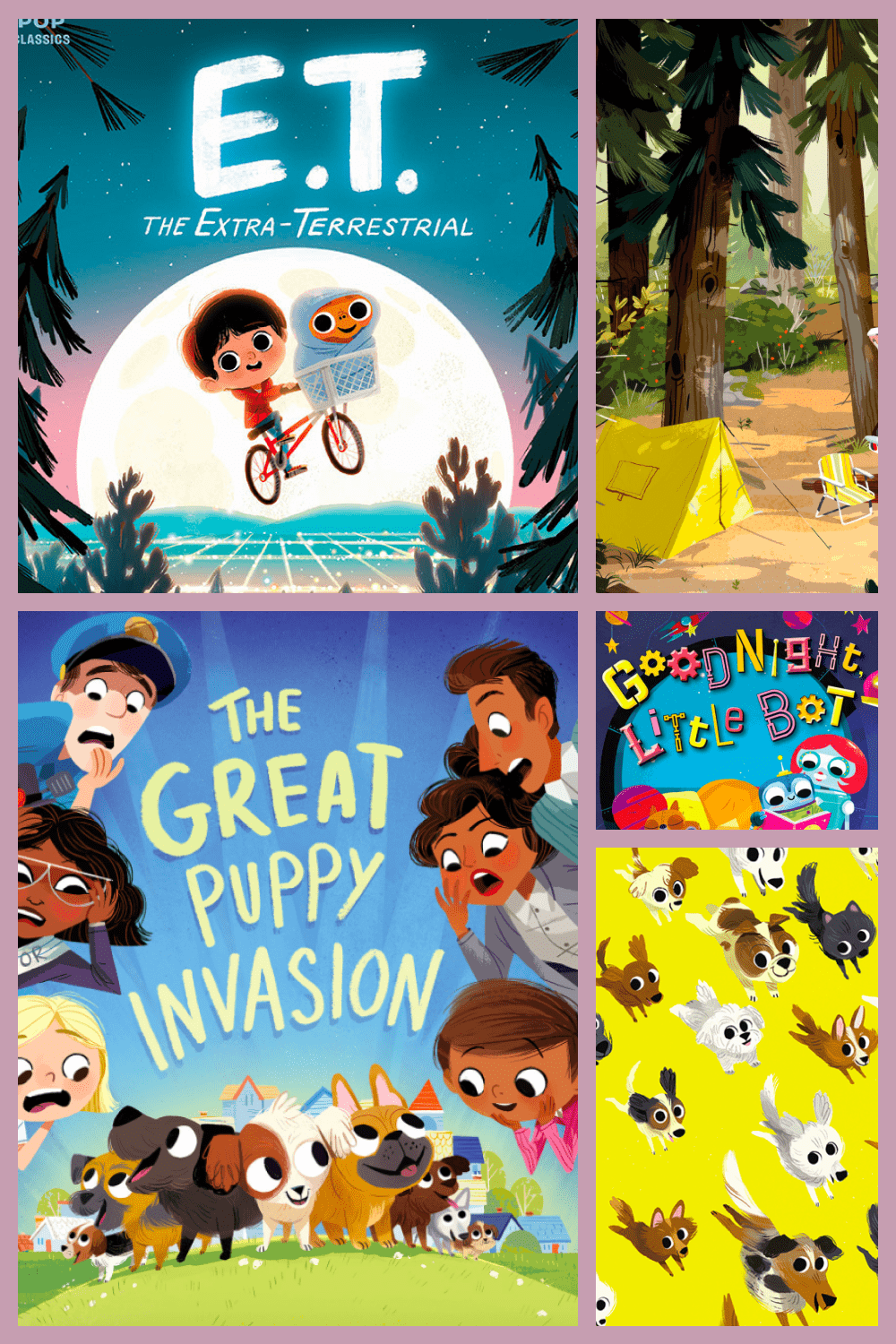 Steve Scott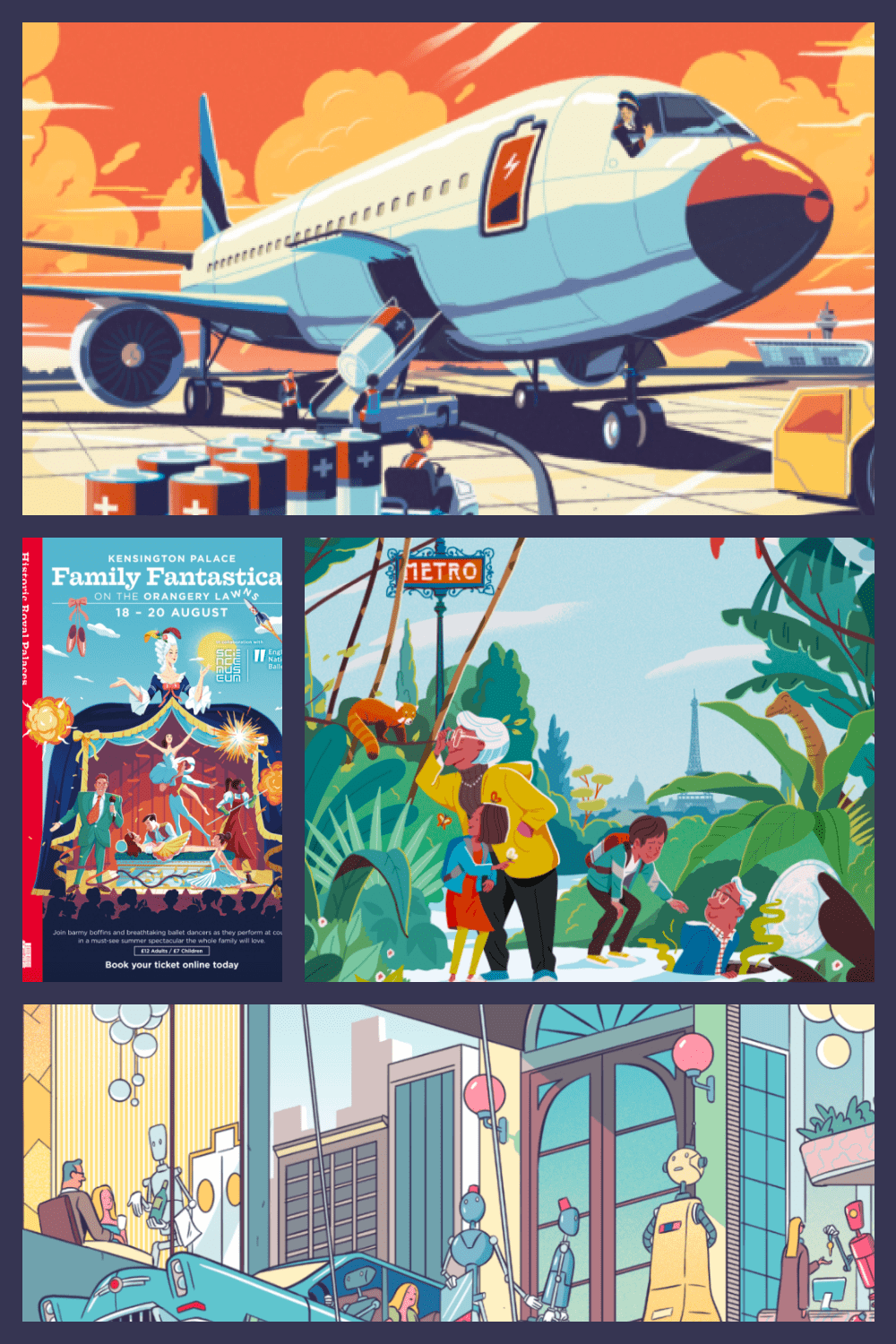 Alex Konahin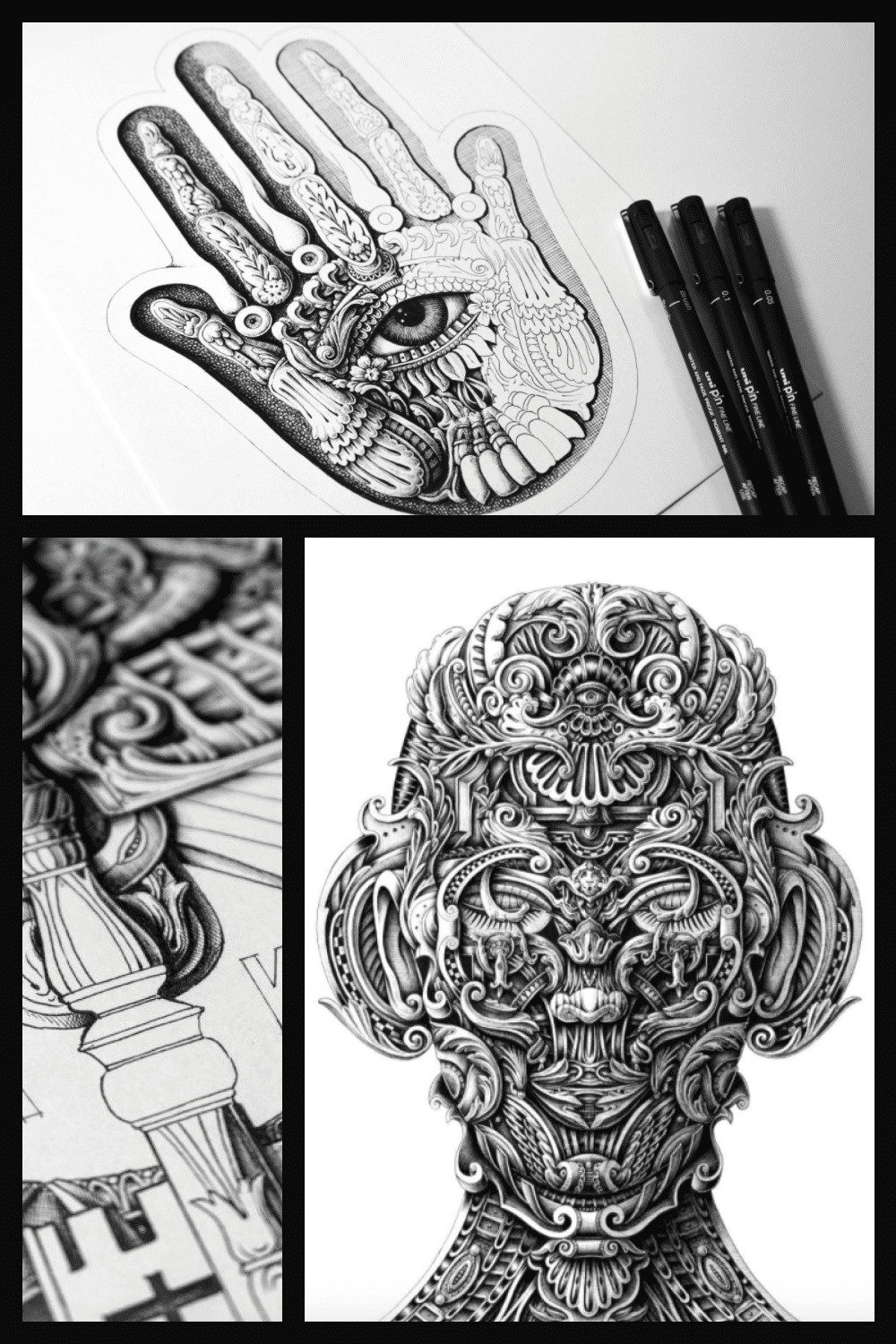 Reno Nogaj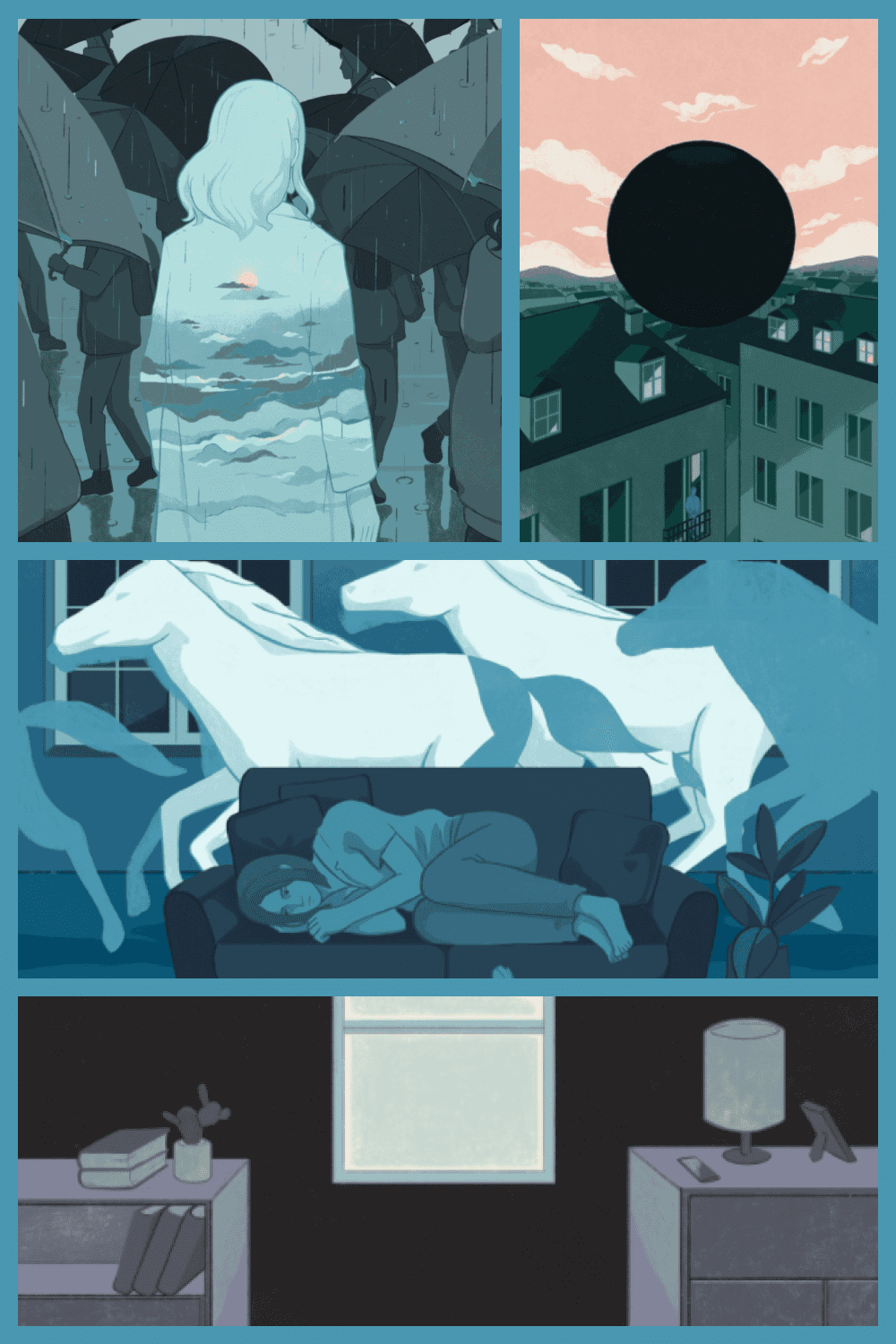 Agata Karelus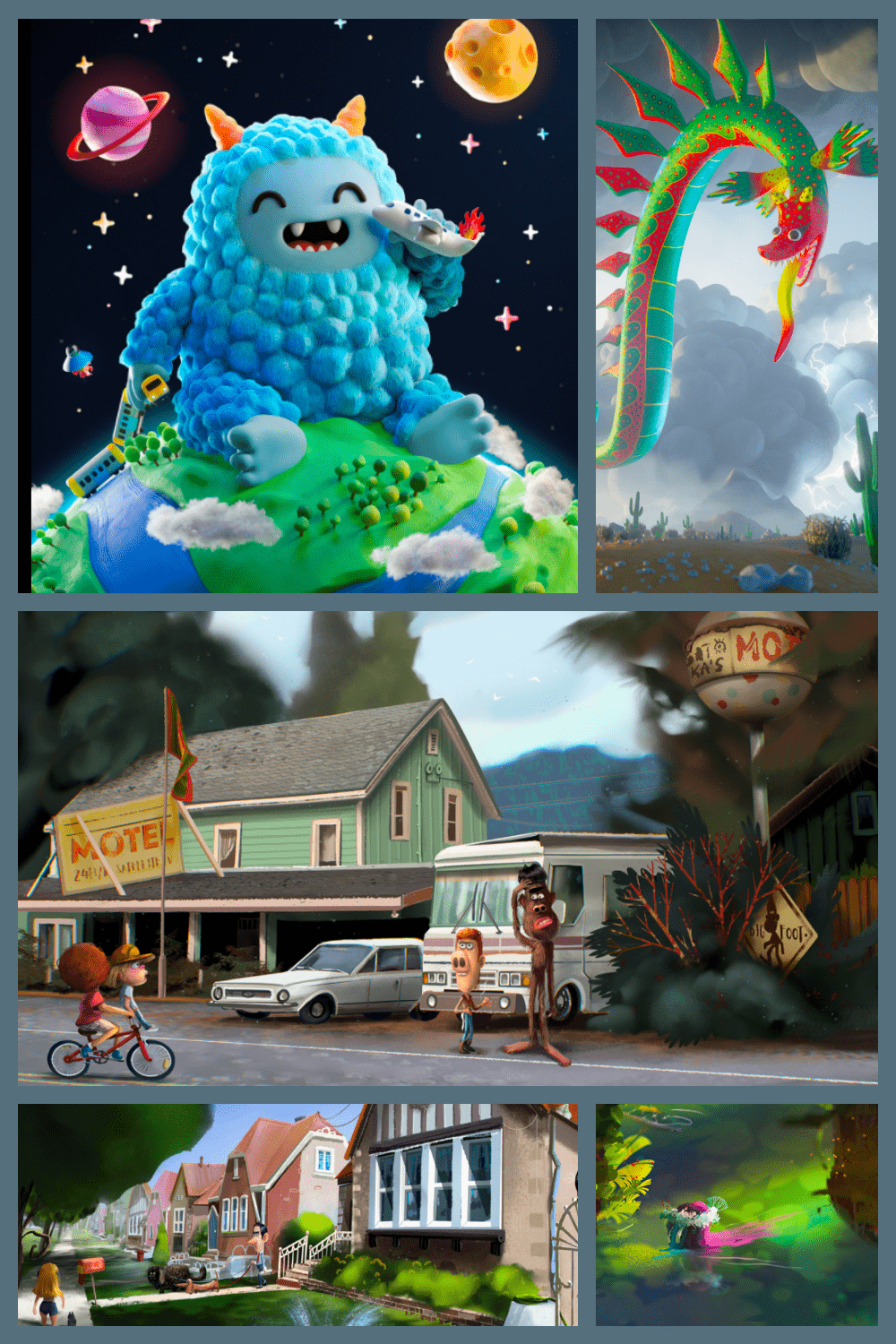 Aleksandar Savić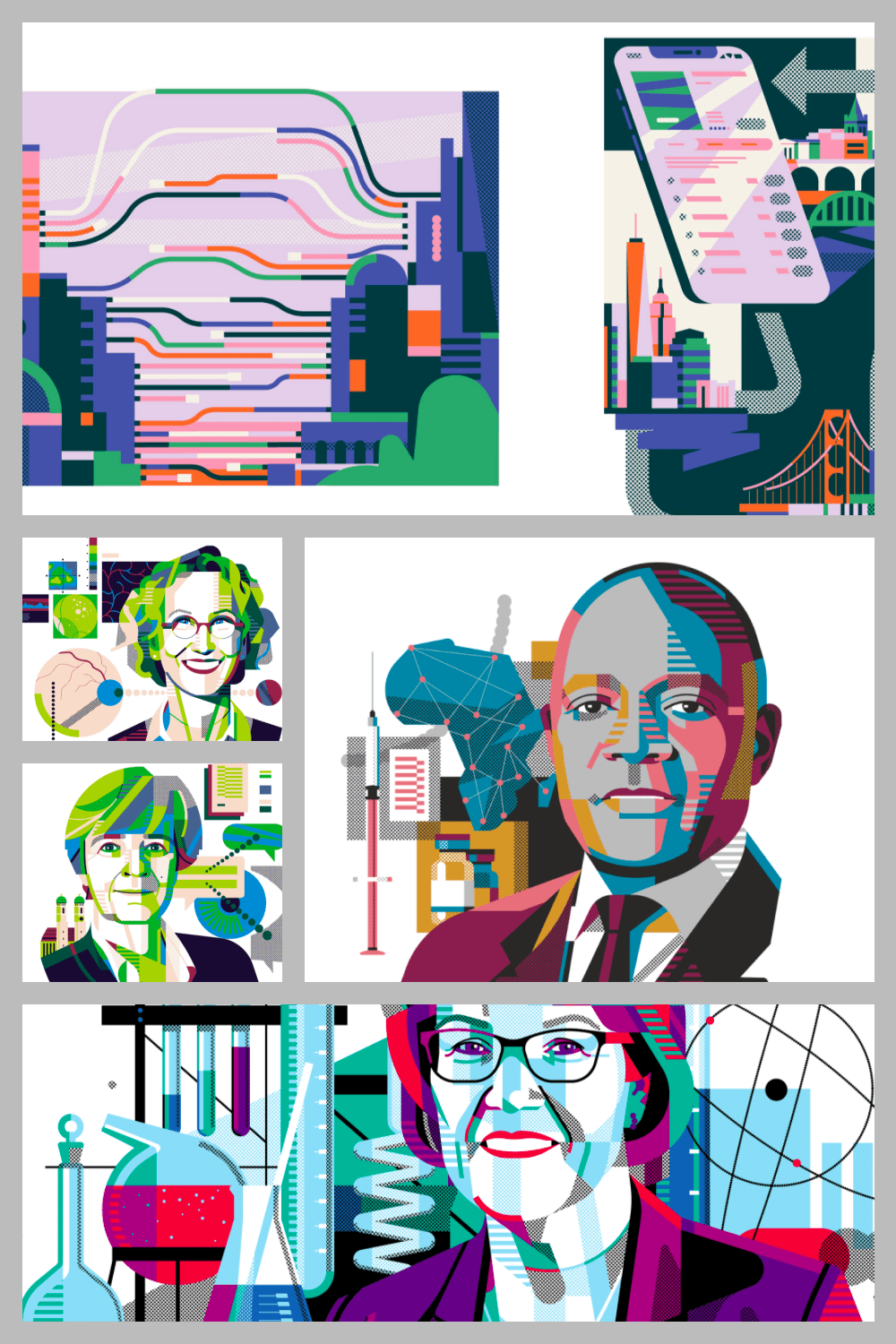 Flavia Sorrentino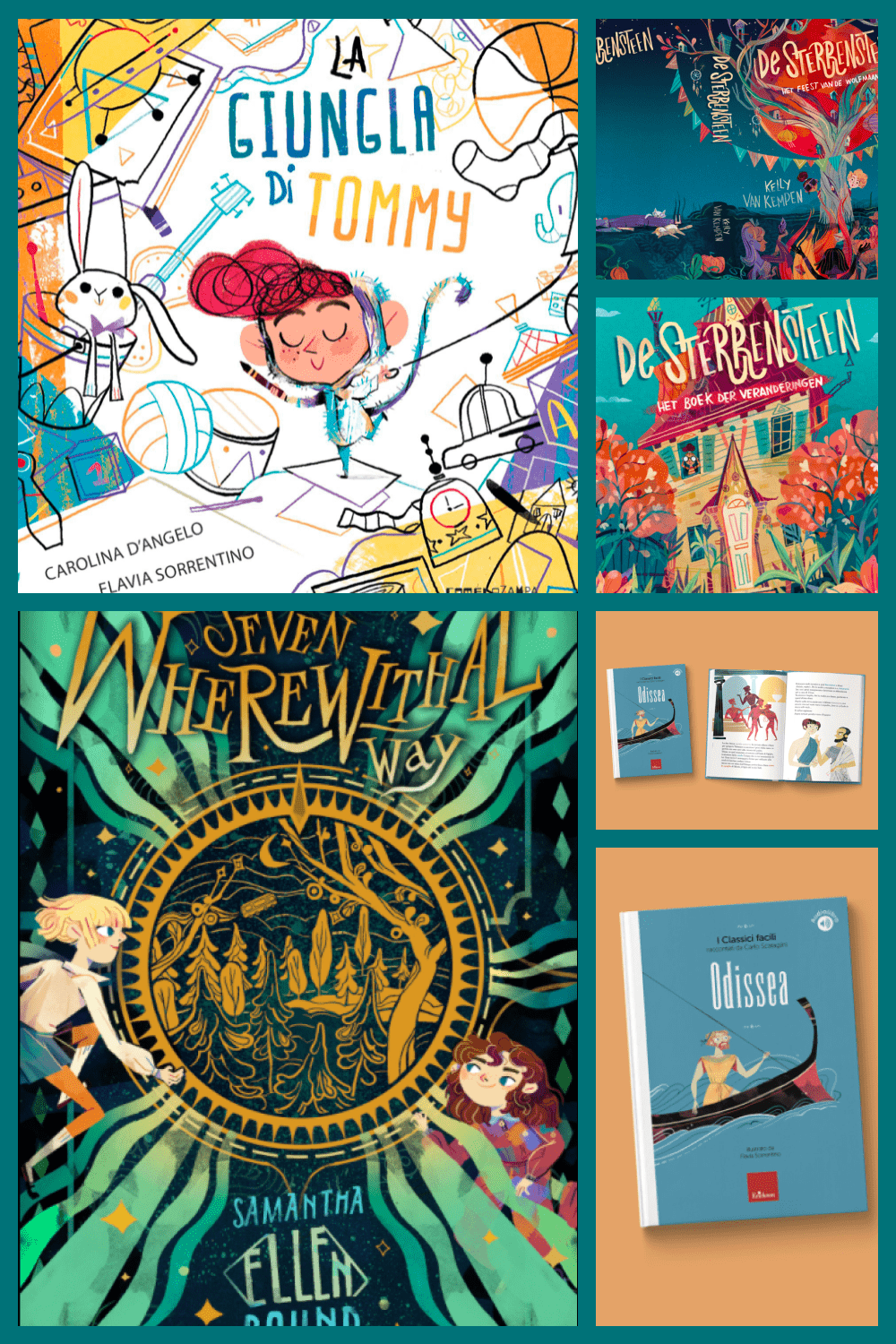 Xinmei Liu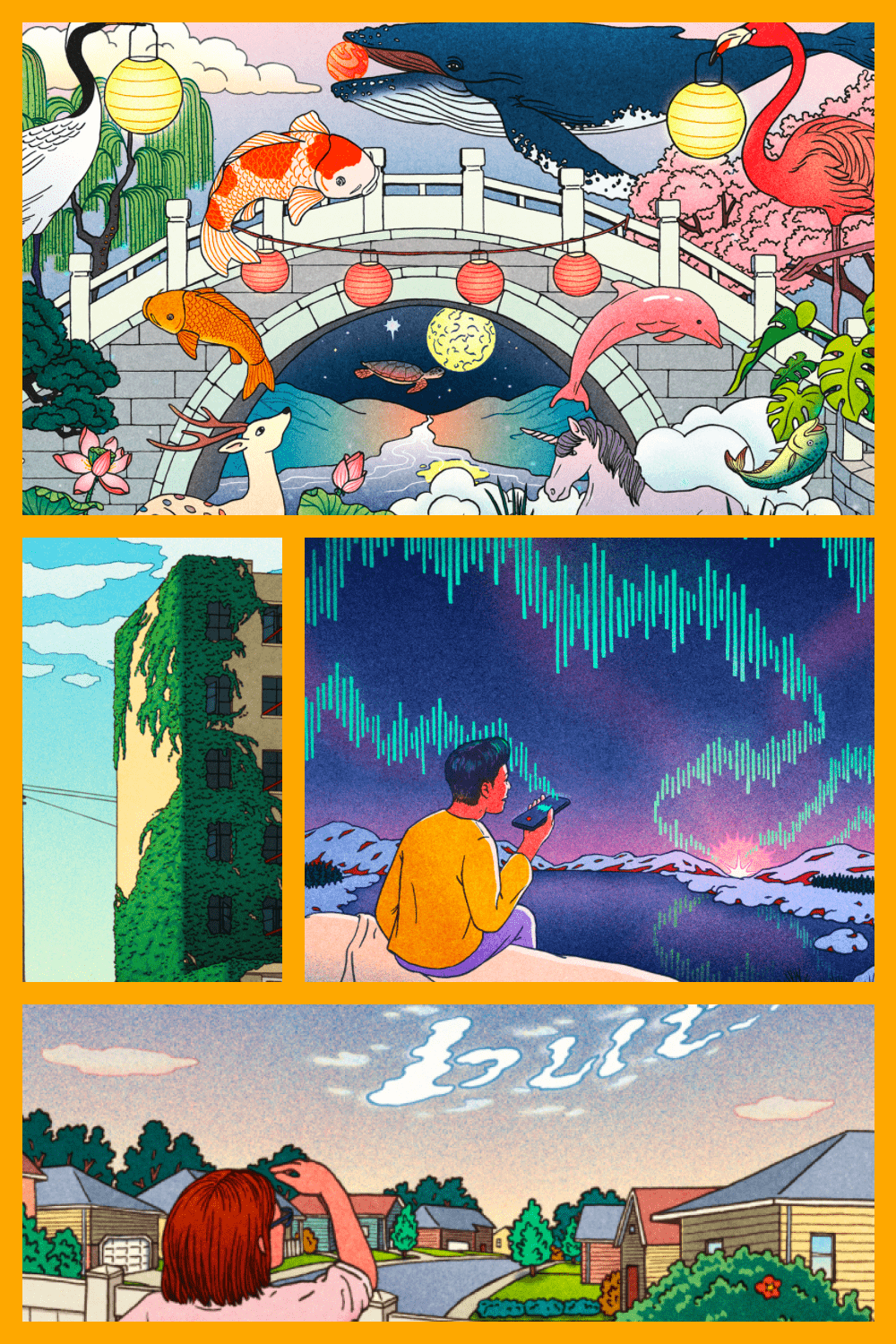 Lett Yice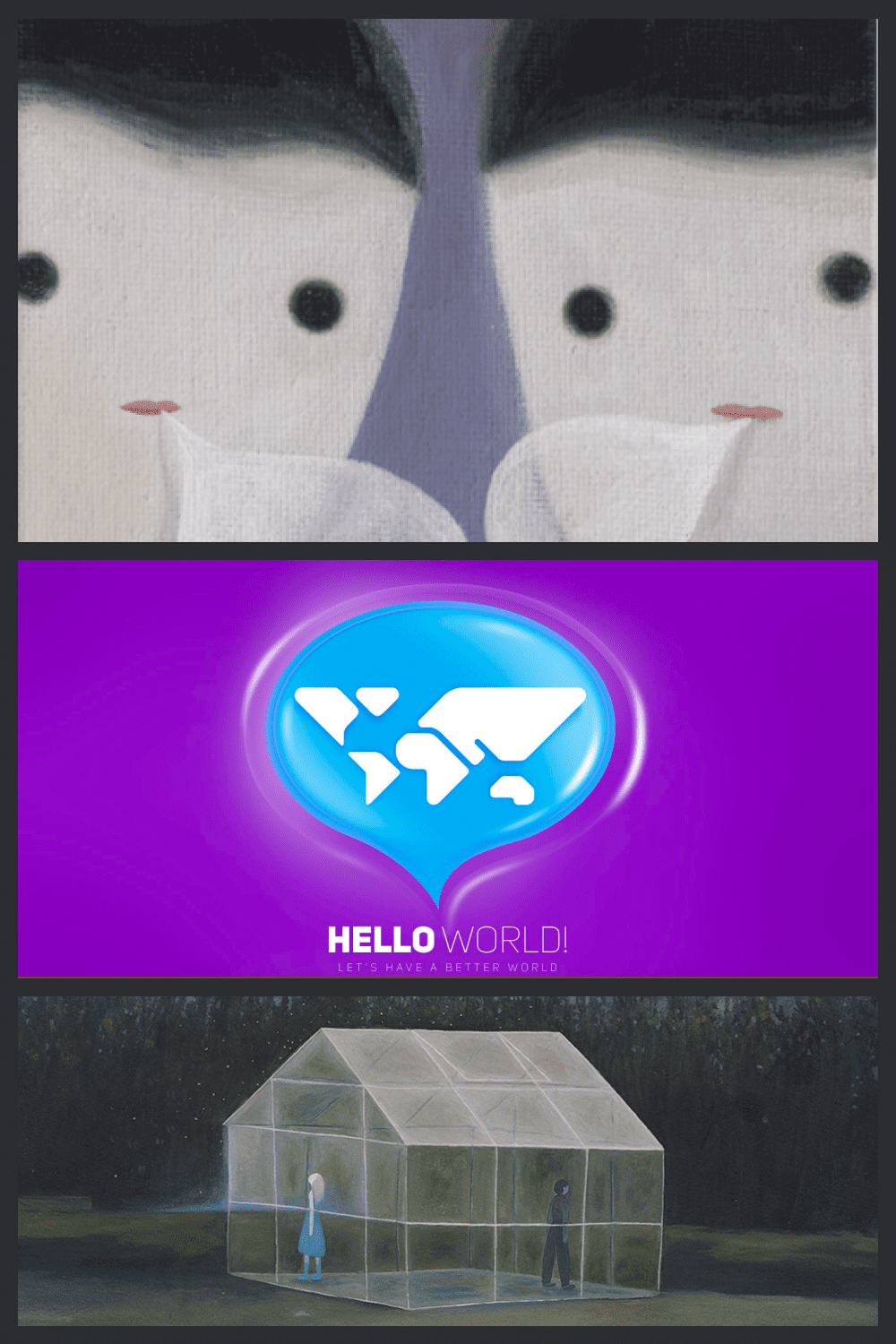 Hiroyuki Izutsu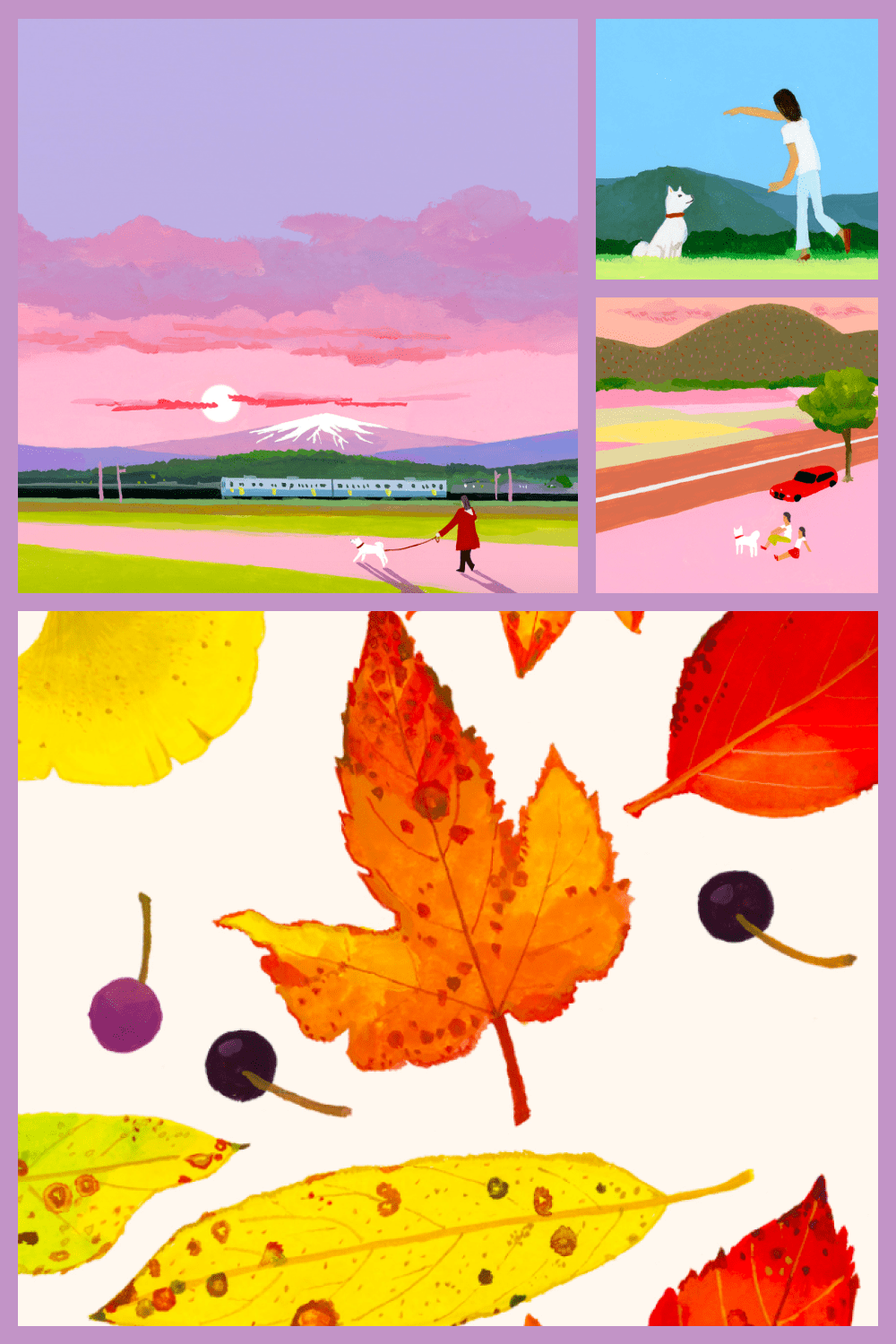 Ana Galvañ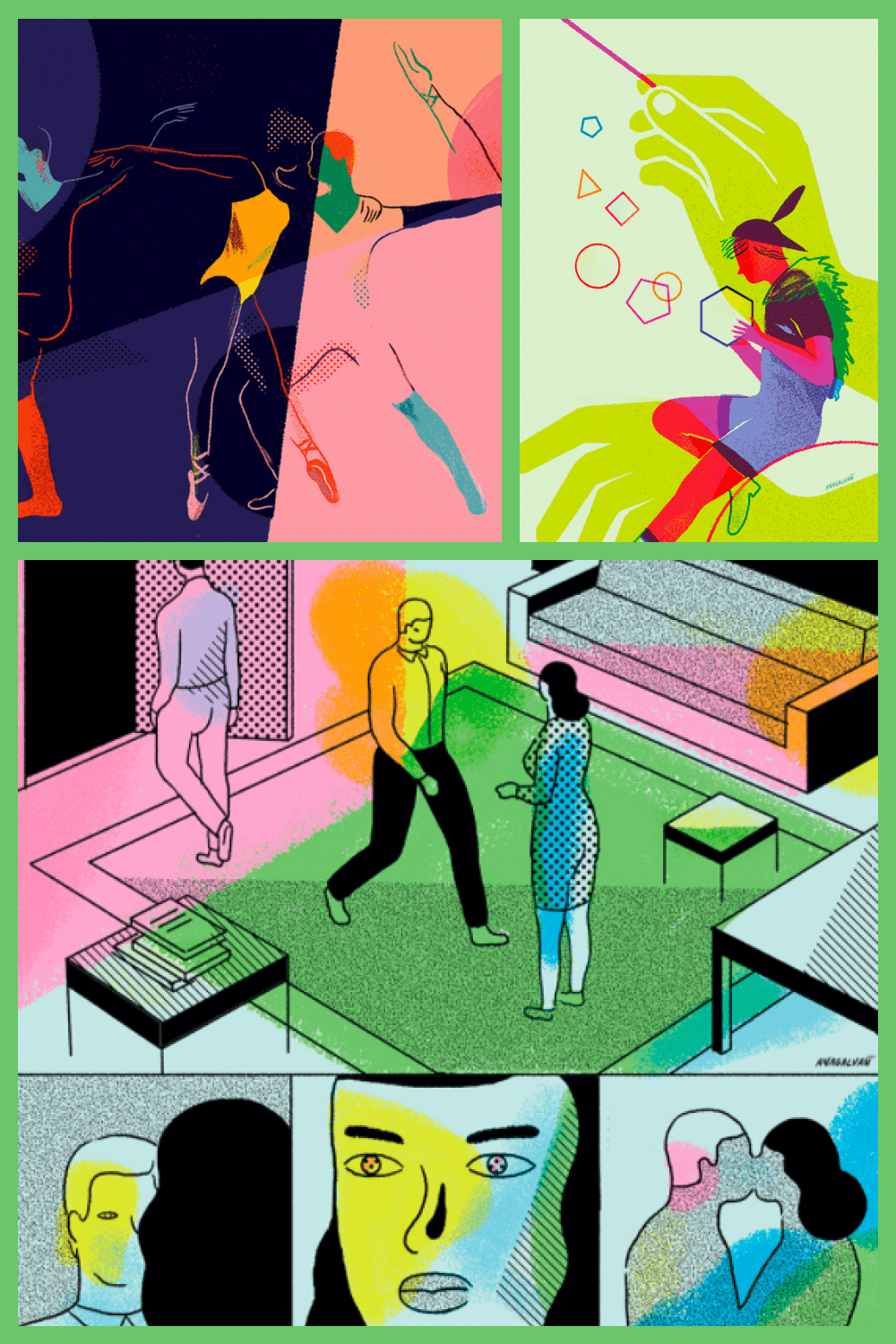 Ben Bueno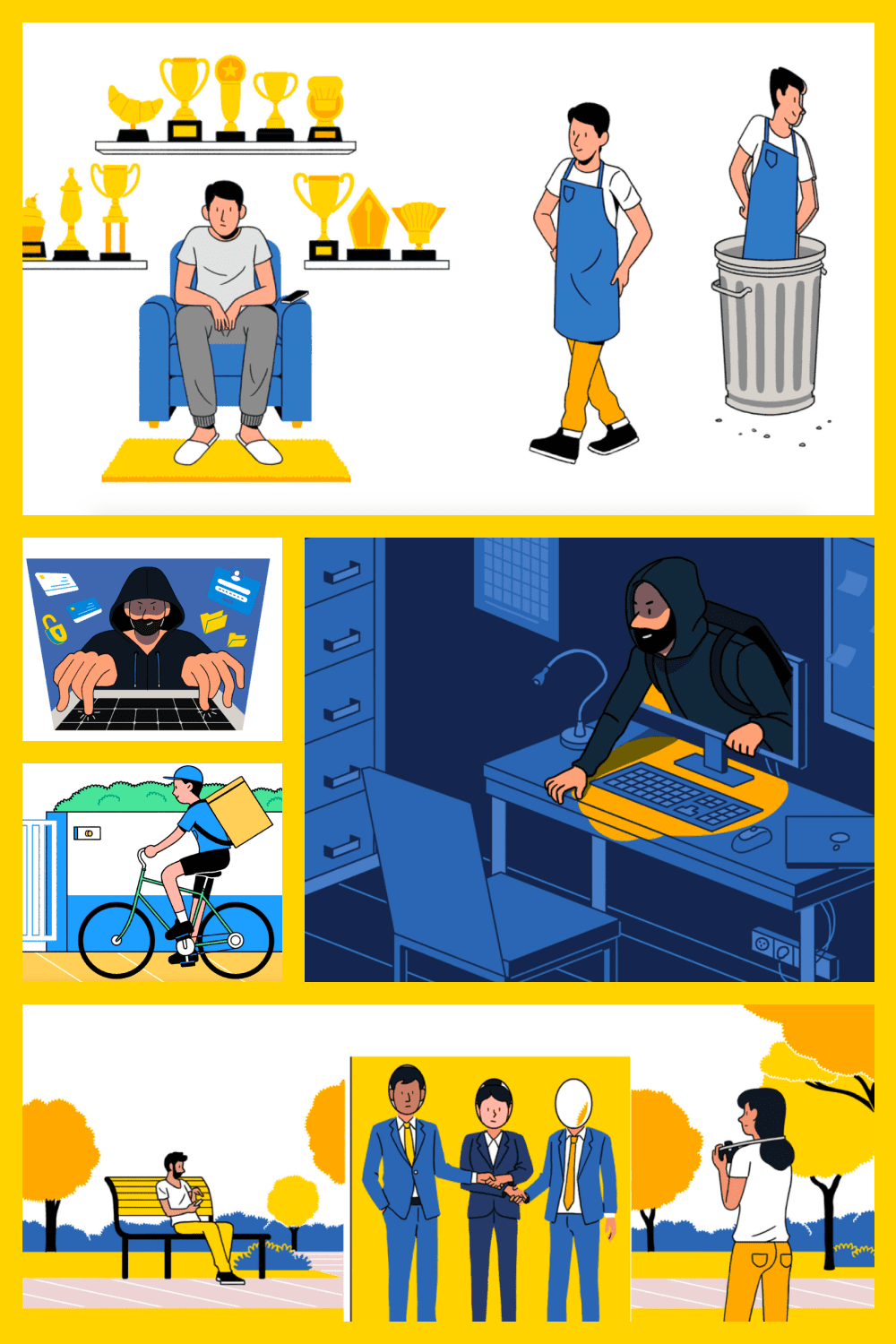 Lee Eunjoo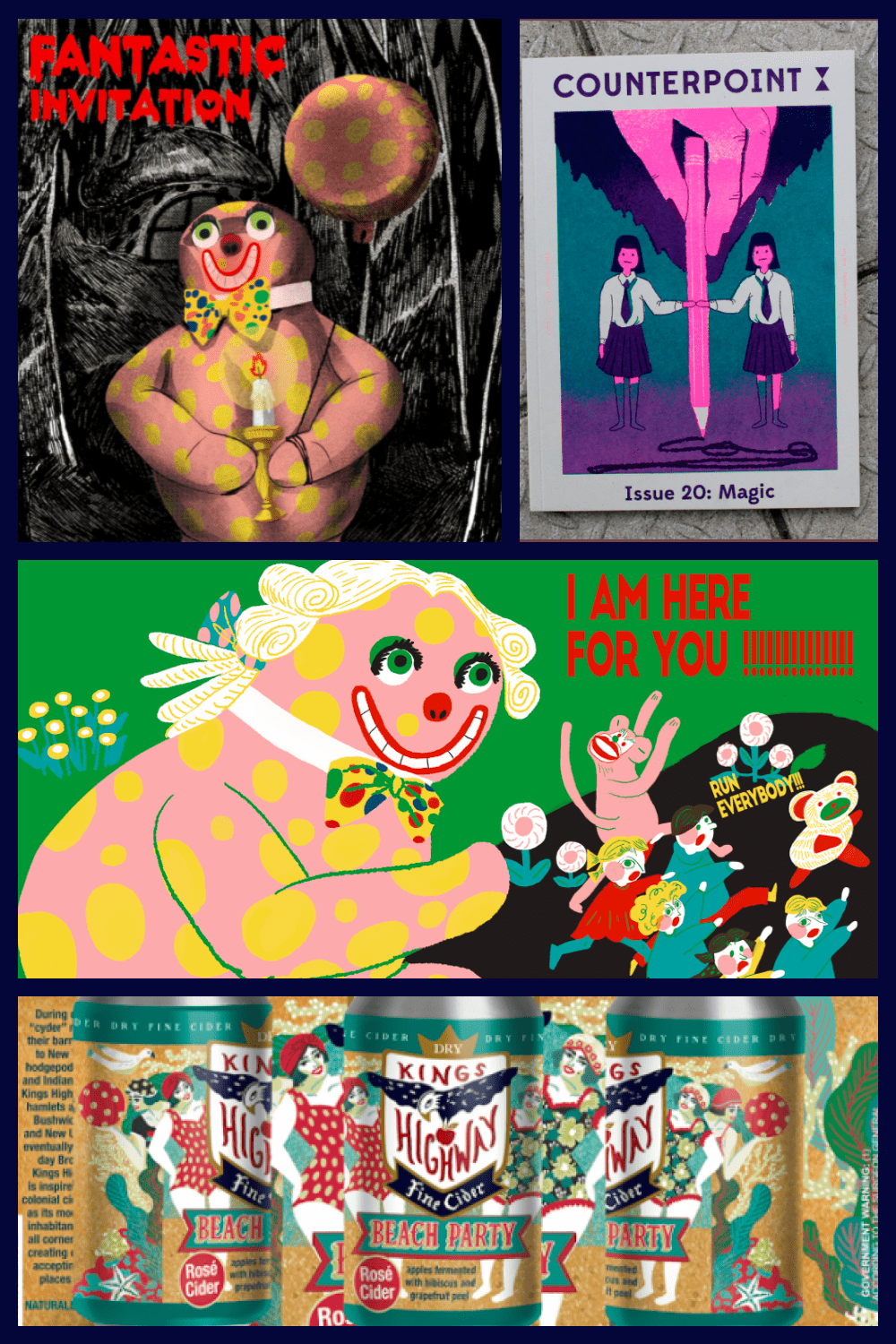 Joanne Nam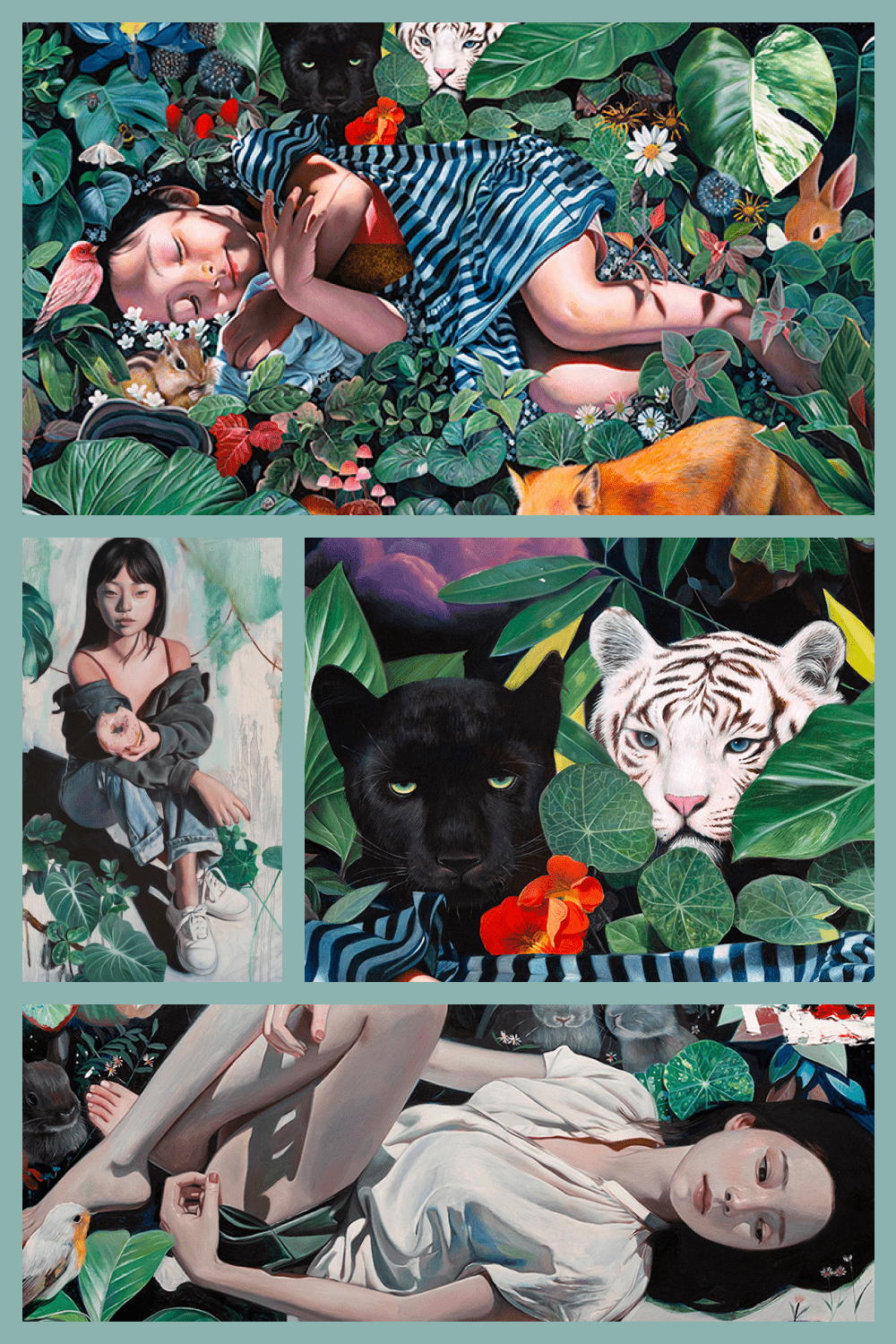 Tsunemasa Takahashi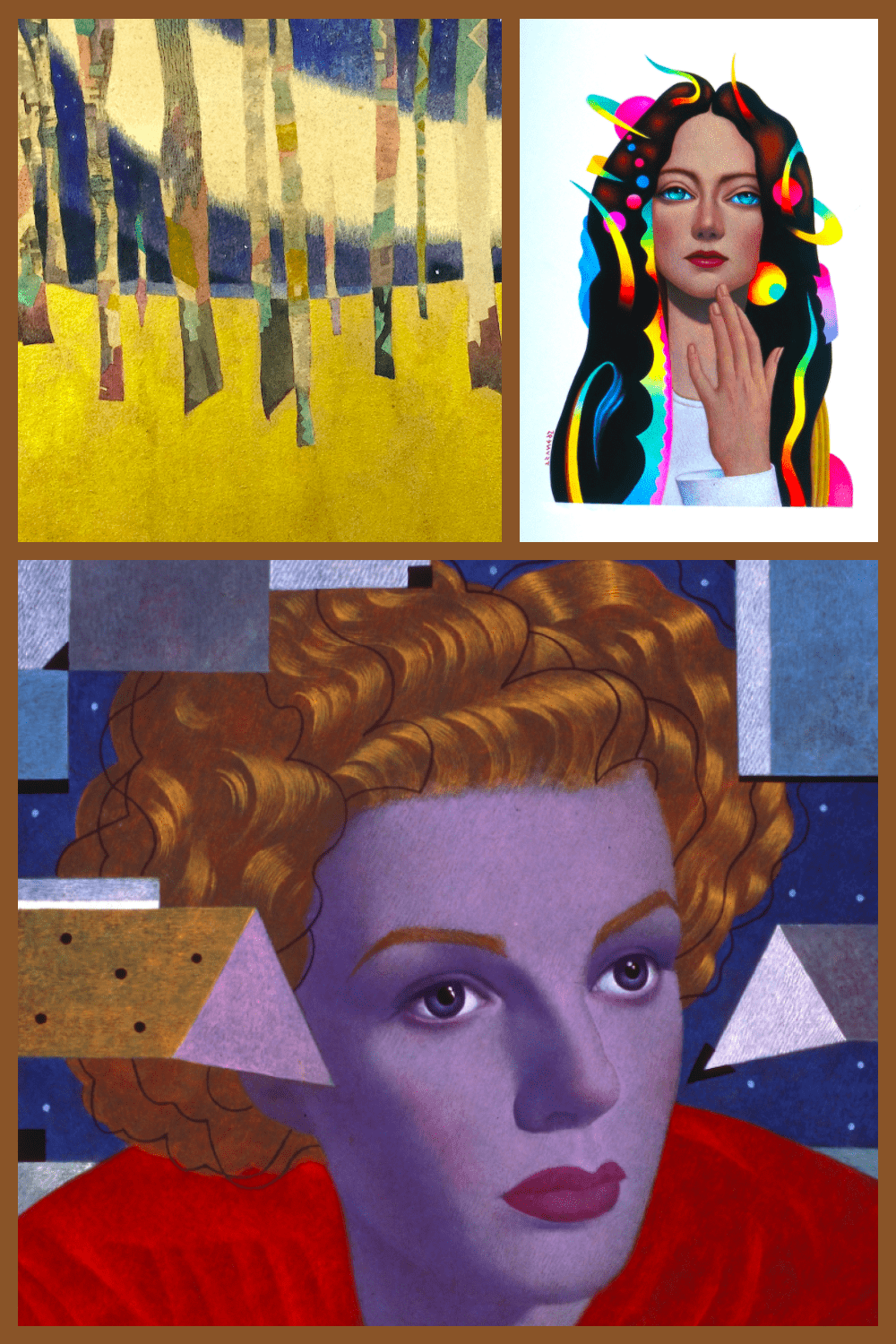 Kelly Beeman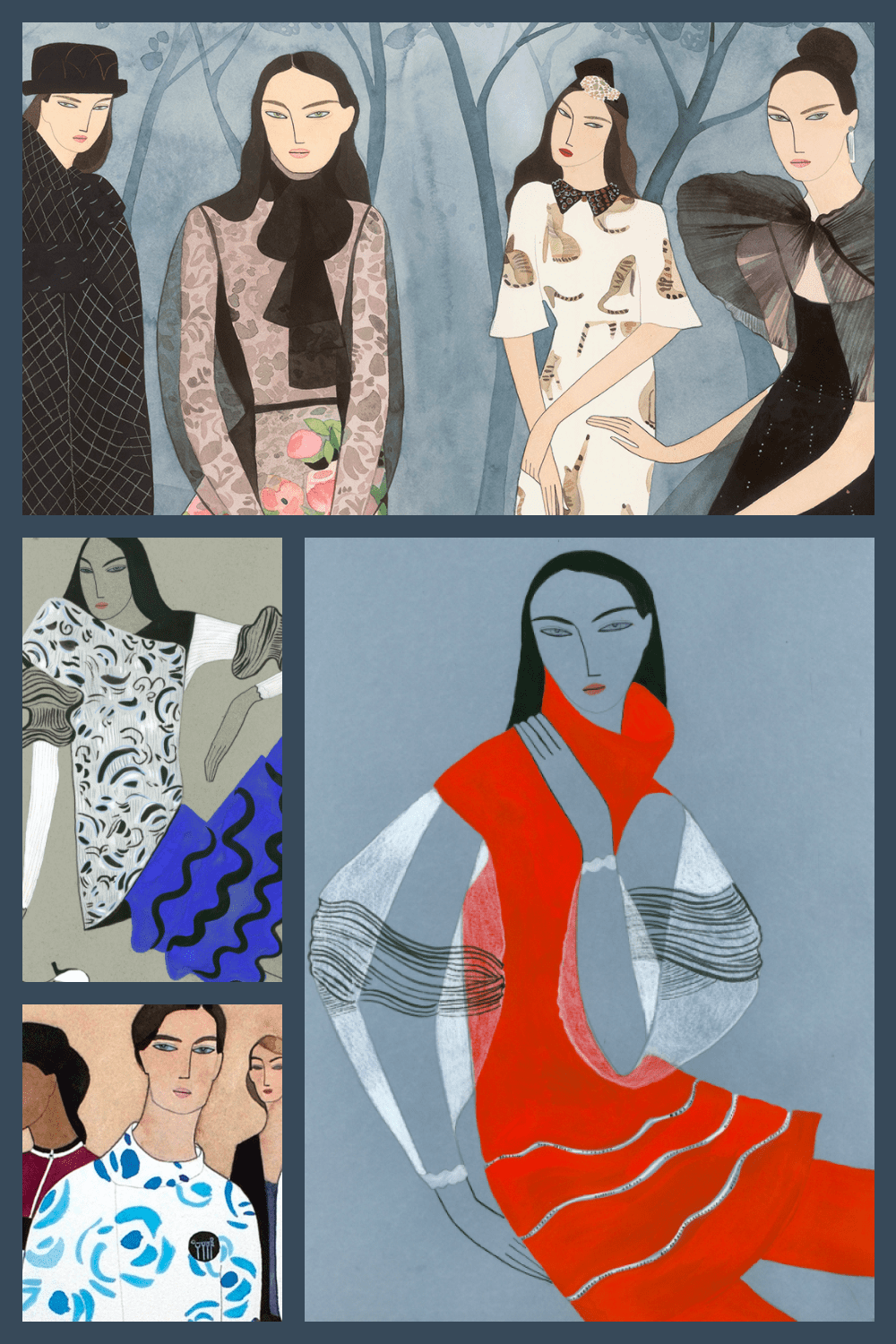 Aimee Cairns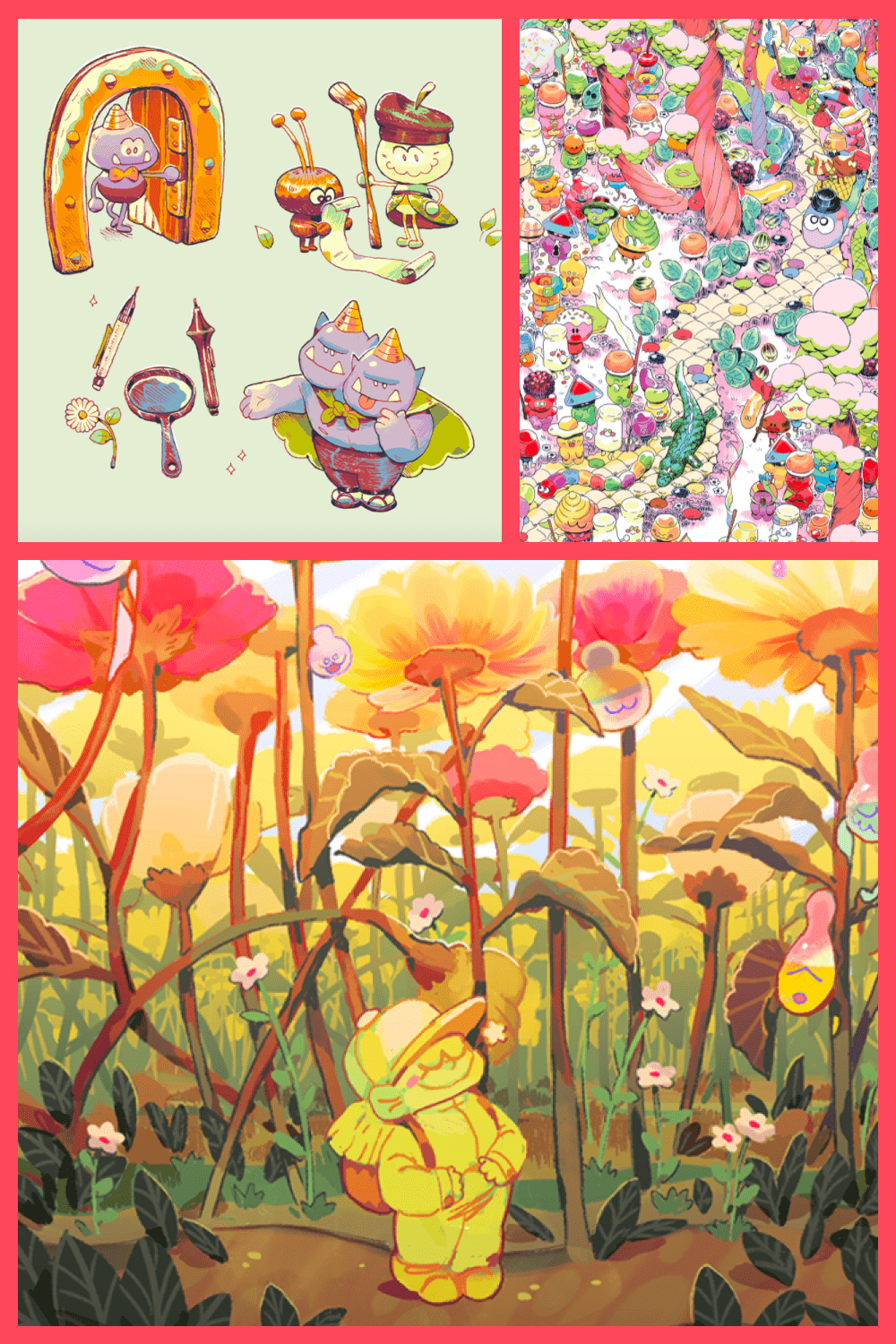 Sara Kipin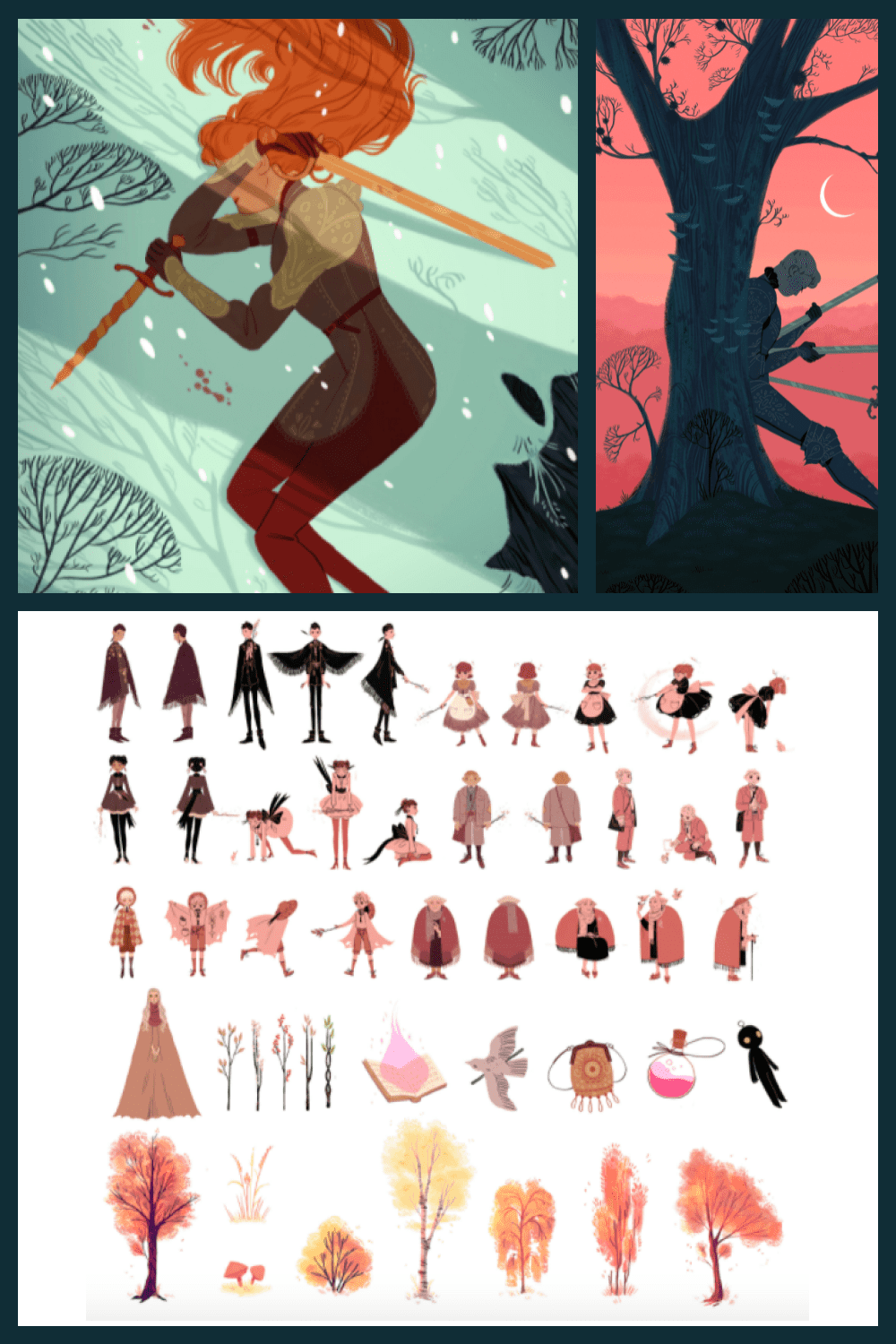 Killien Huynh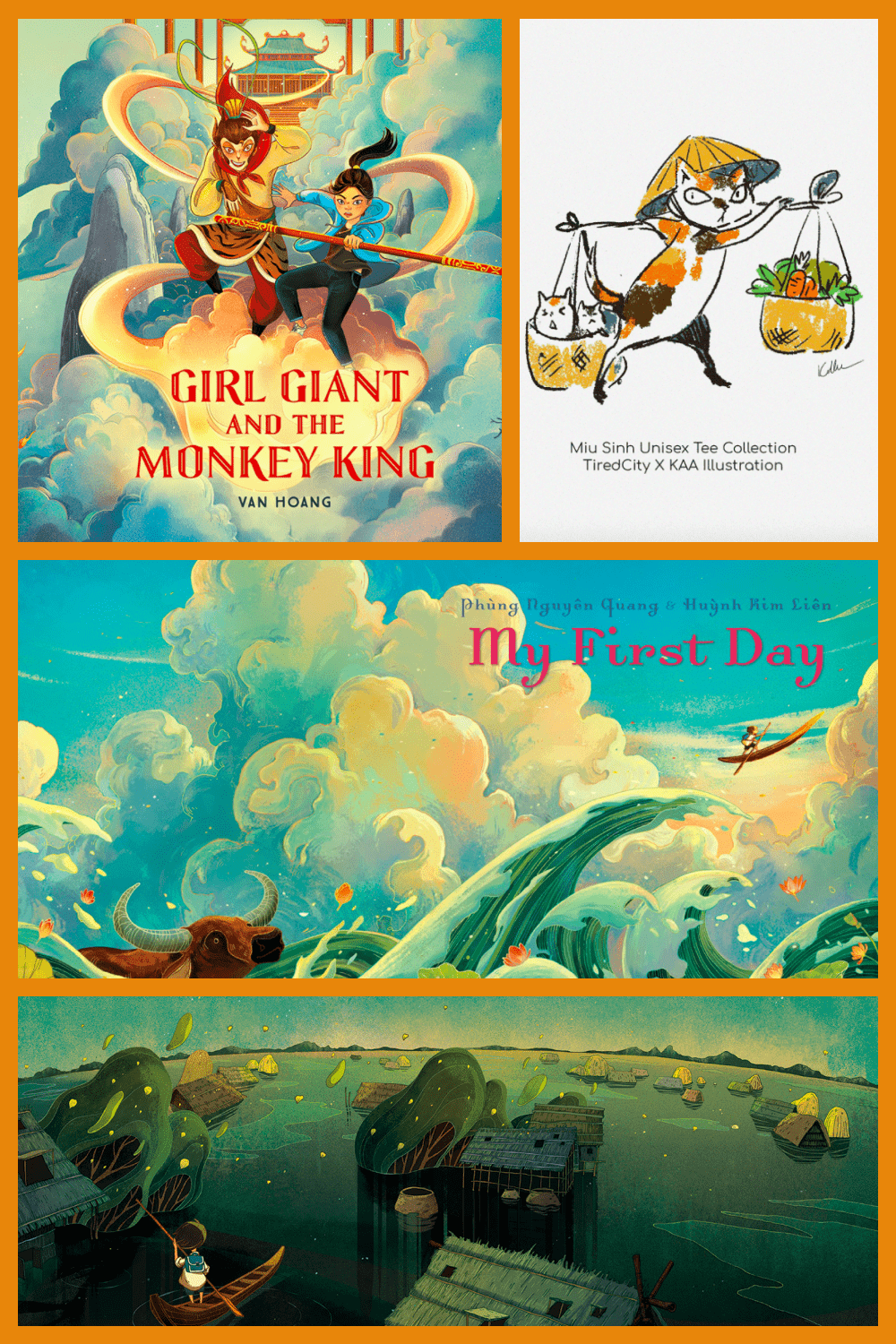 Shirley Gong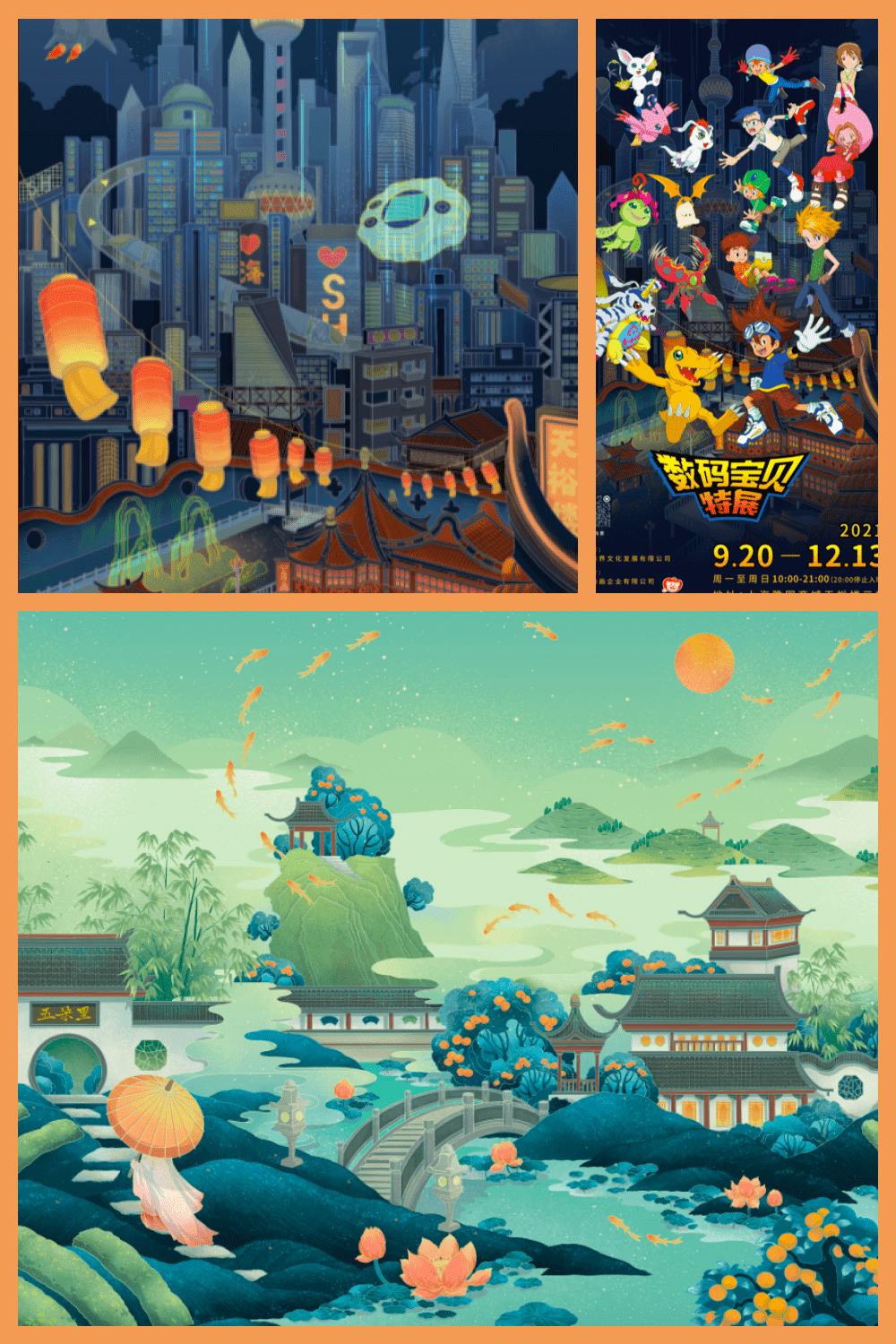 Cristina De Liso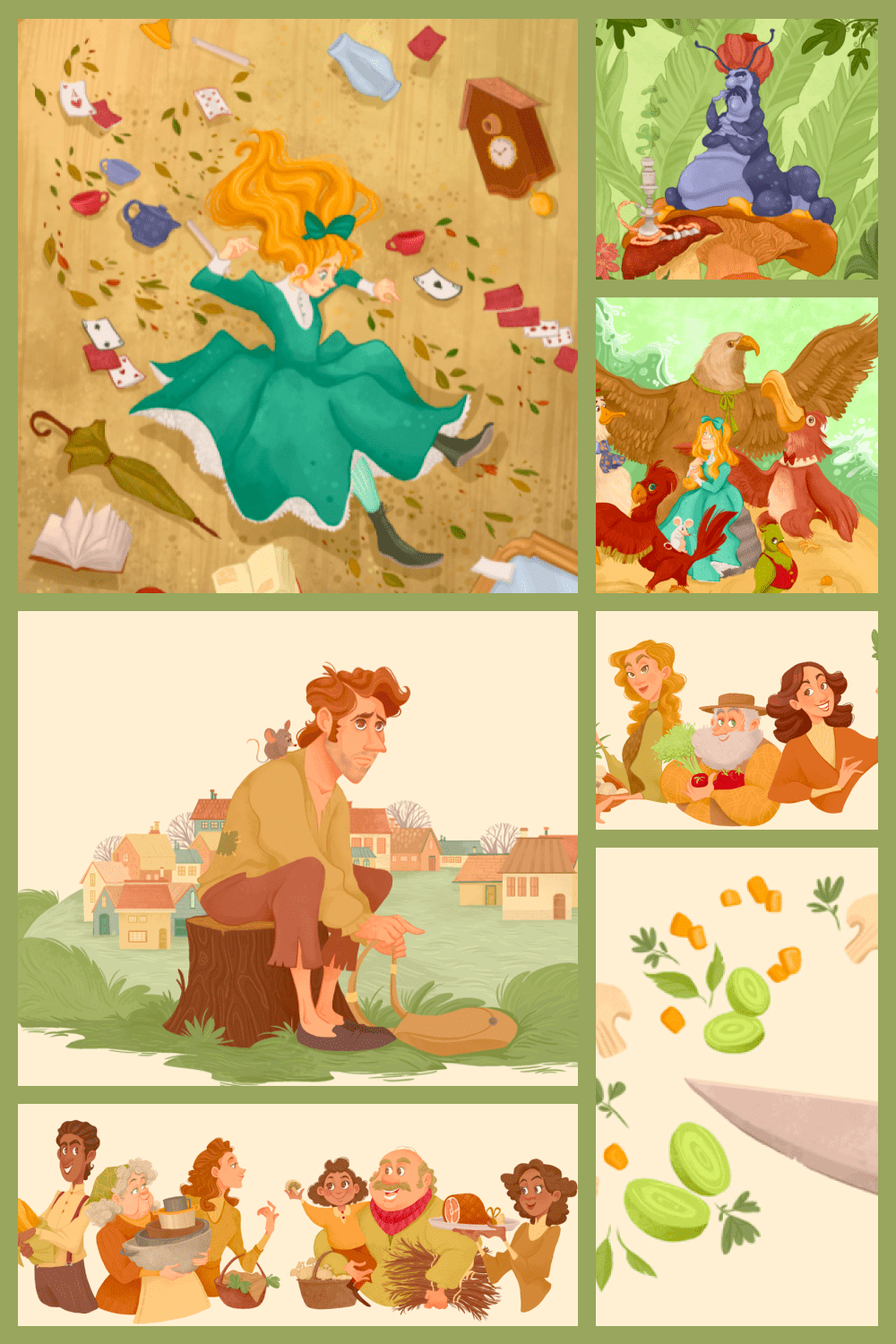 Xuan Loc Xuan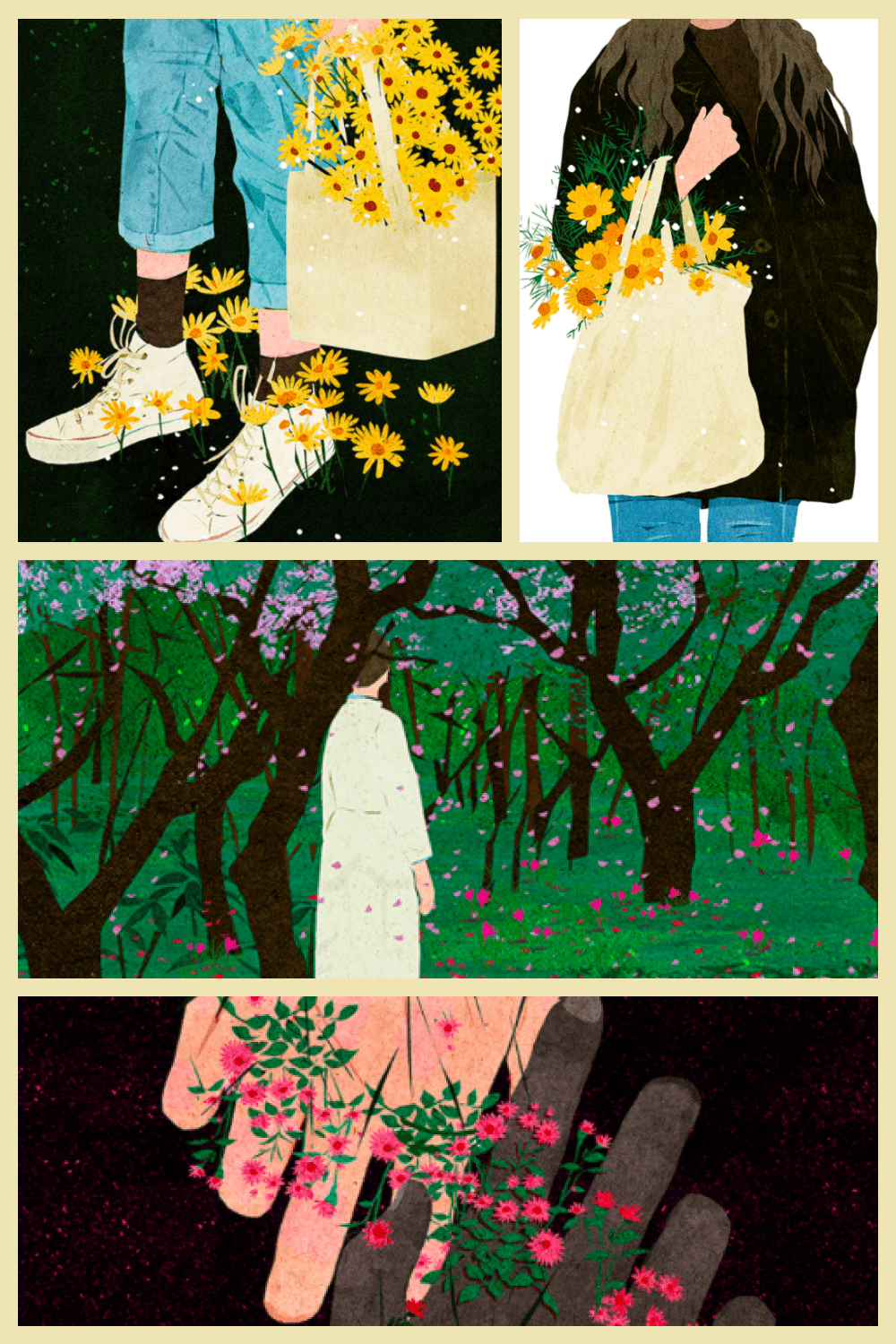 Sergiy Maidukov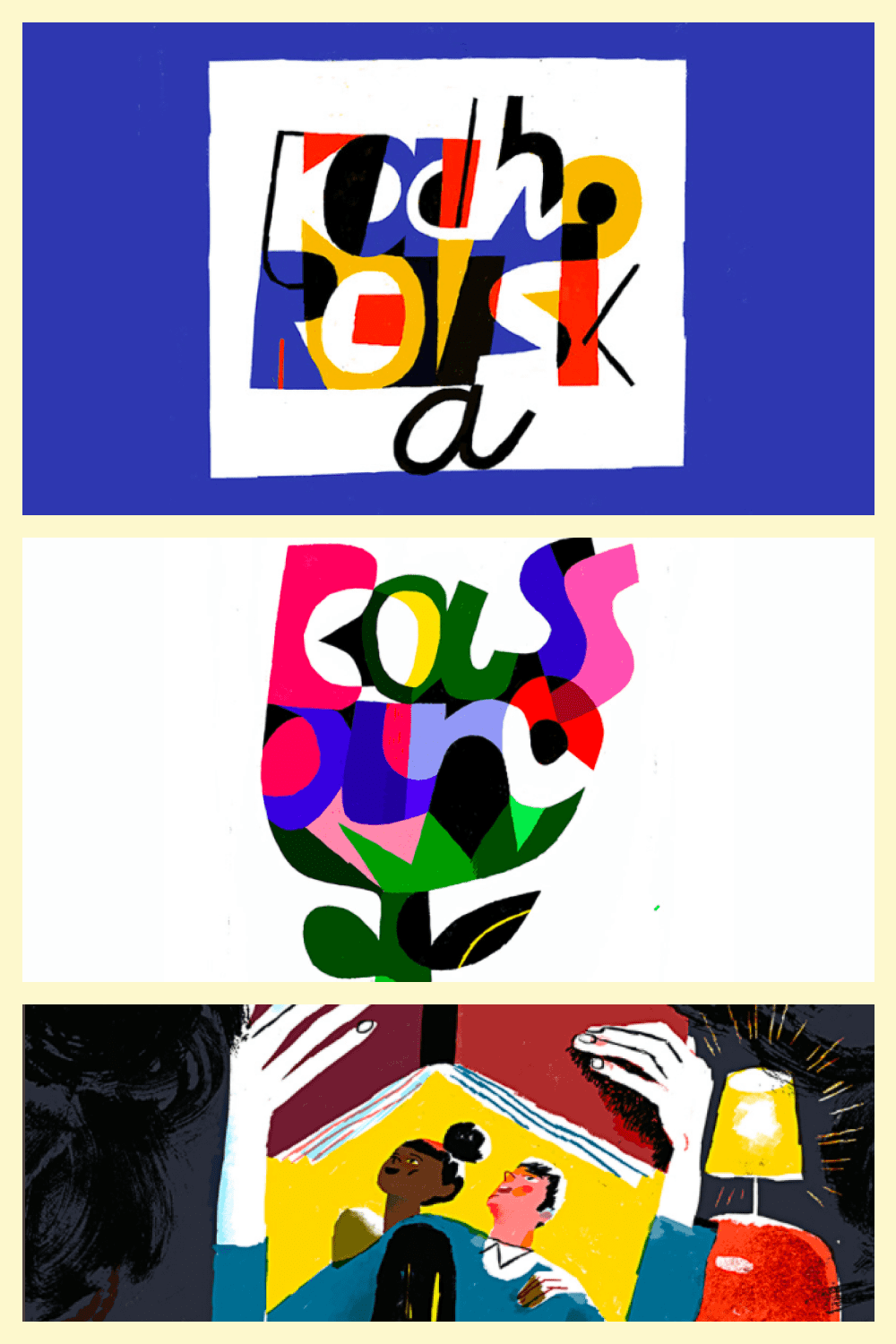 Augusto Zambonato
AMAO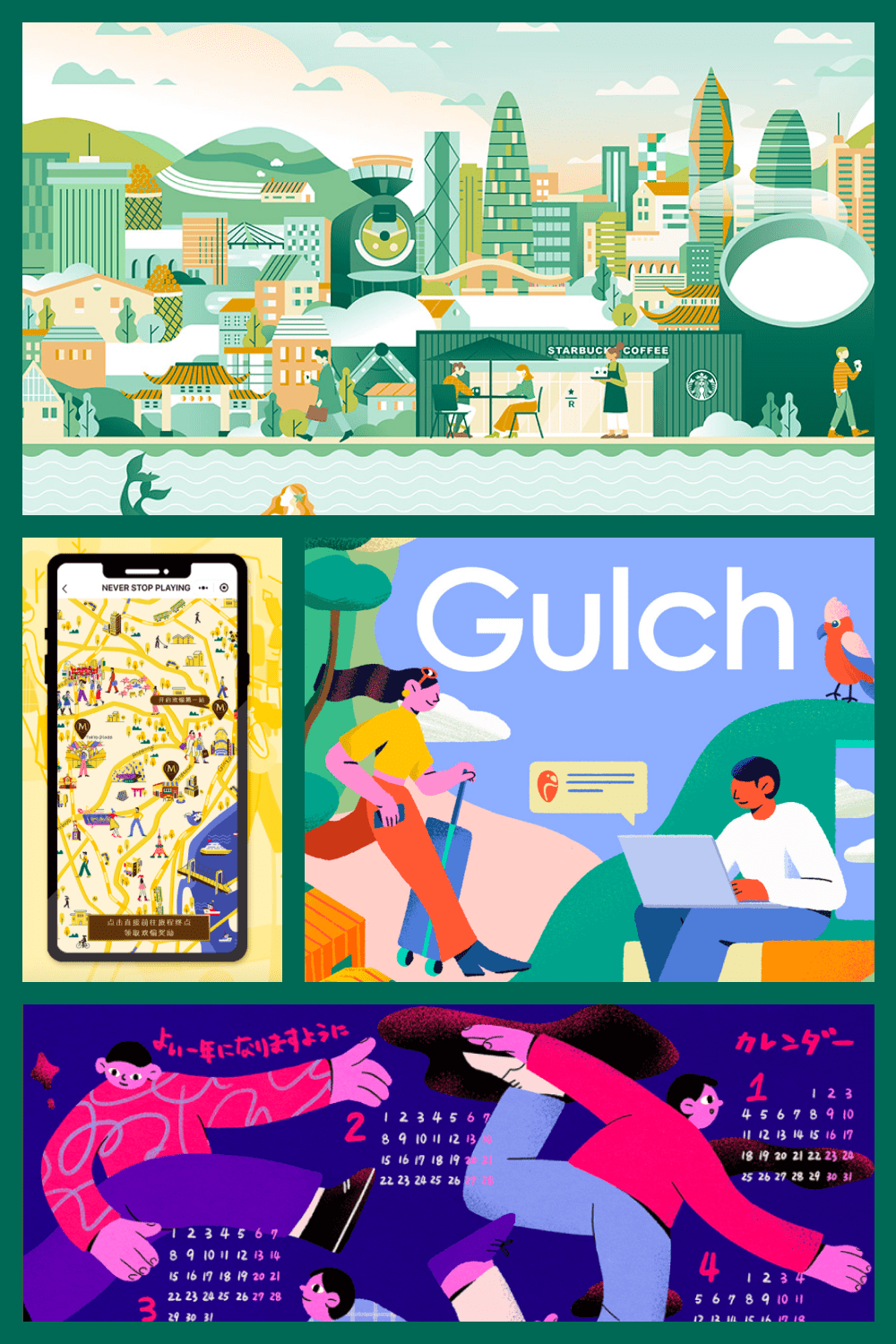 Bev Johnson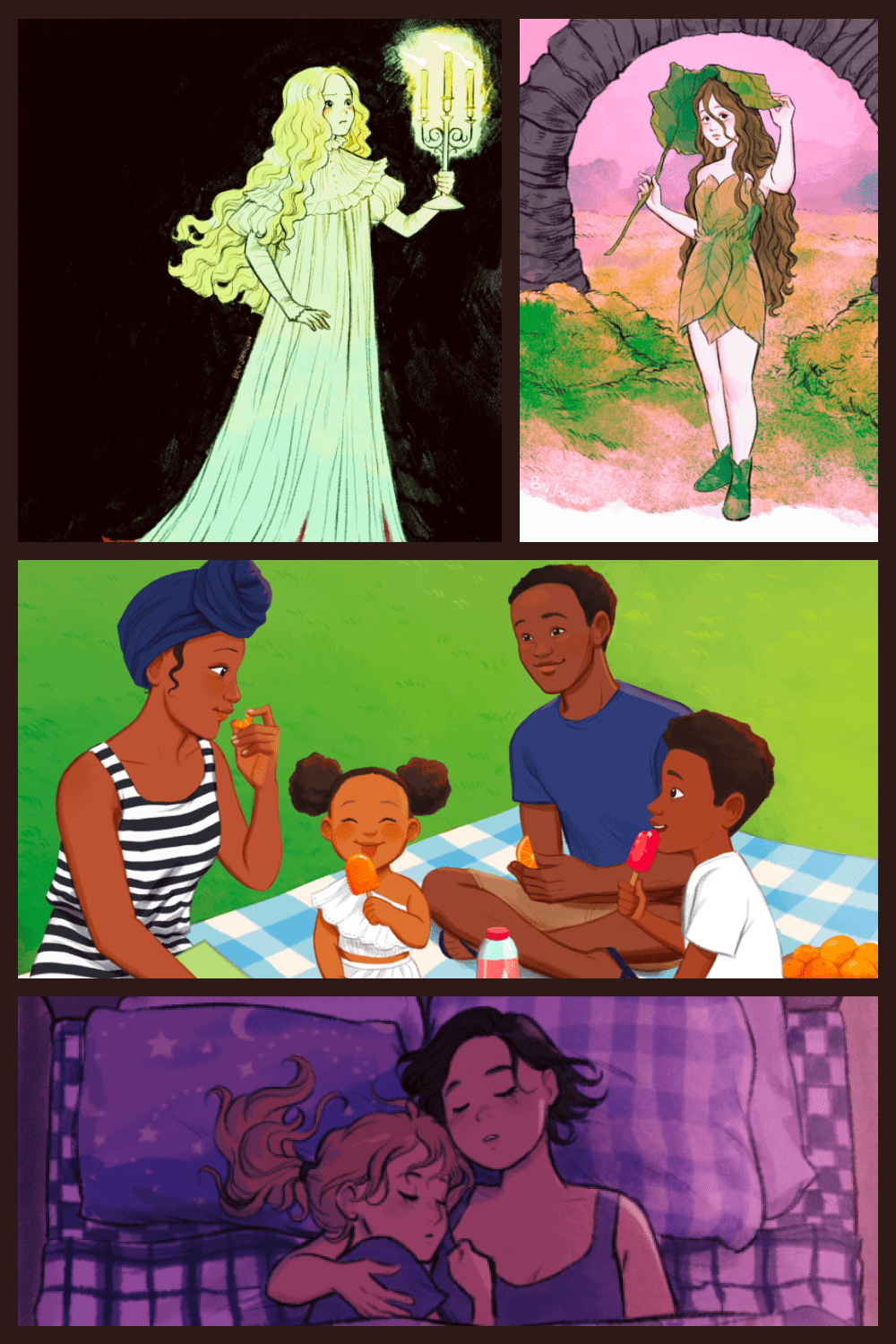 Riikka Laakso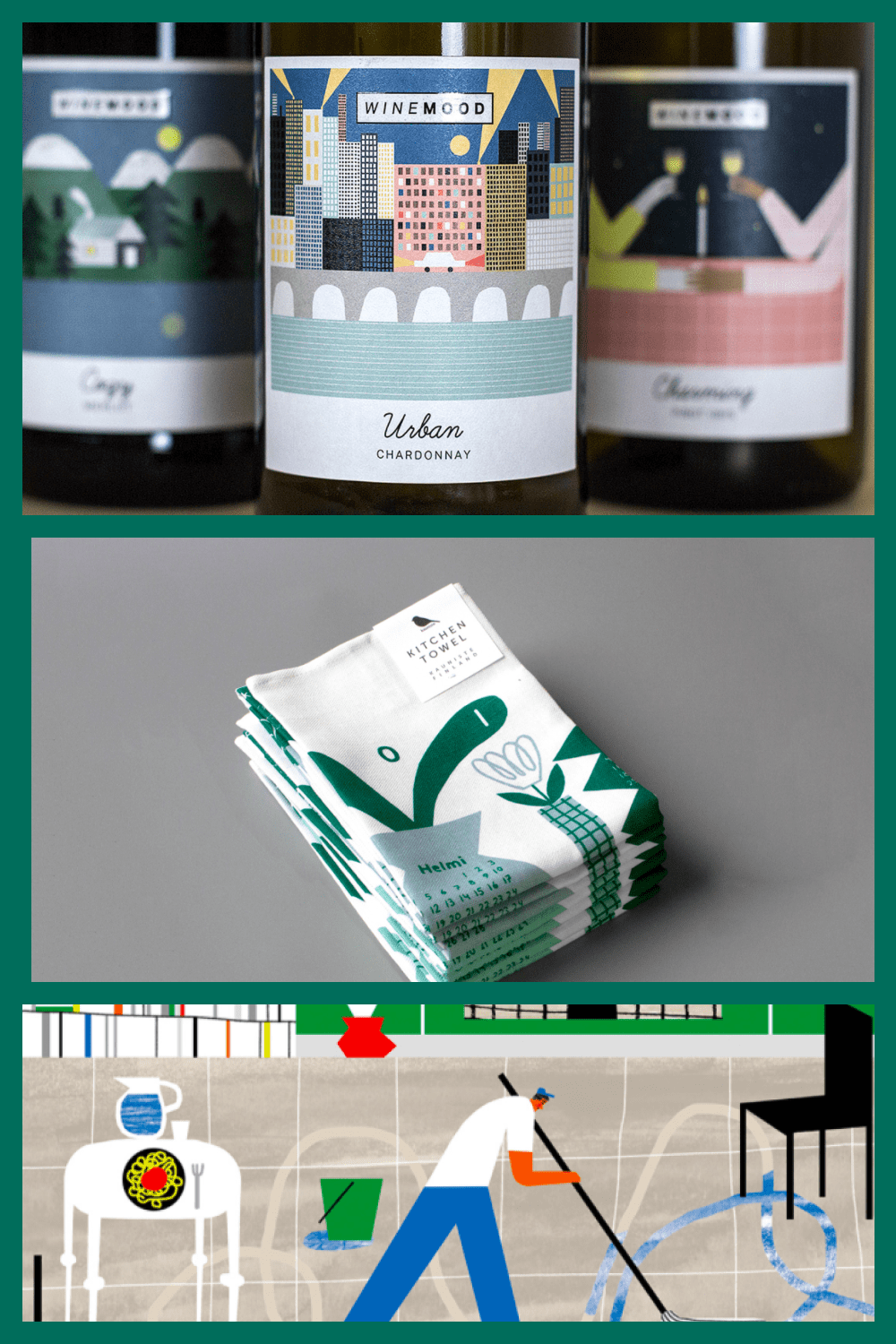 Arina Shabanova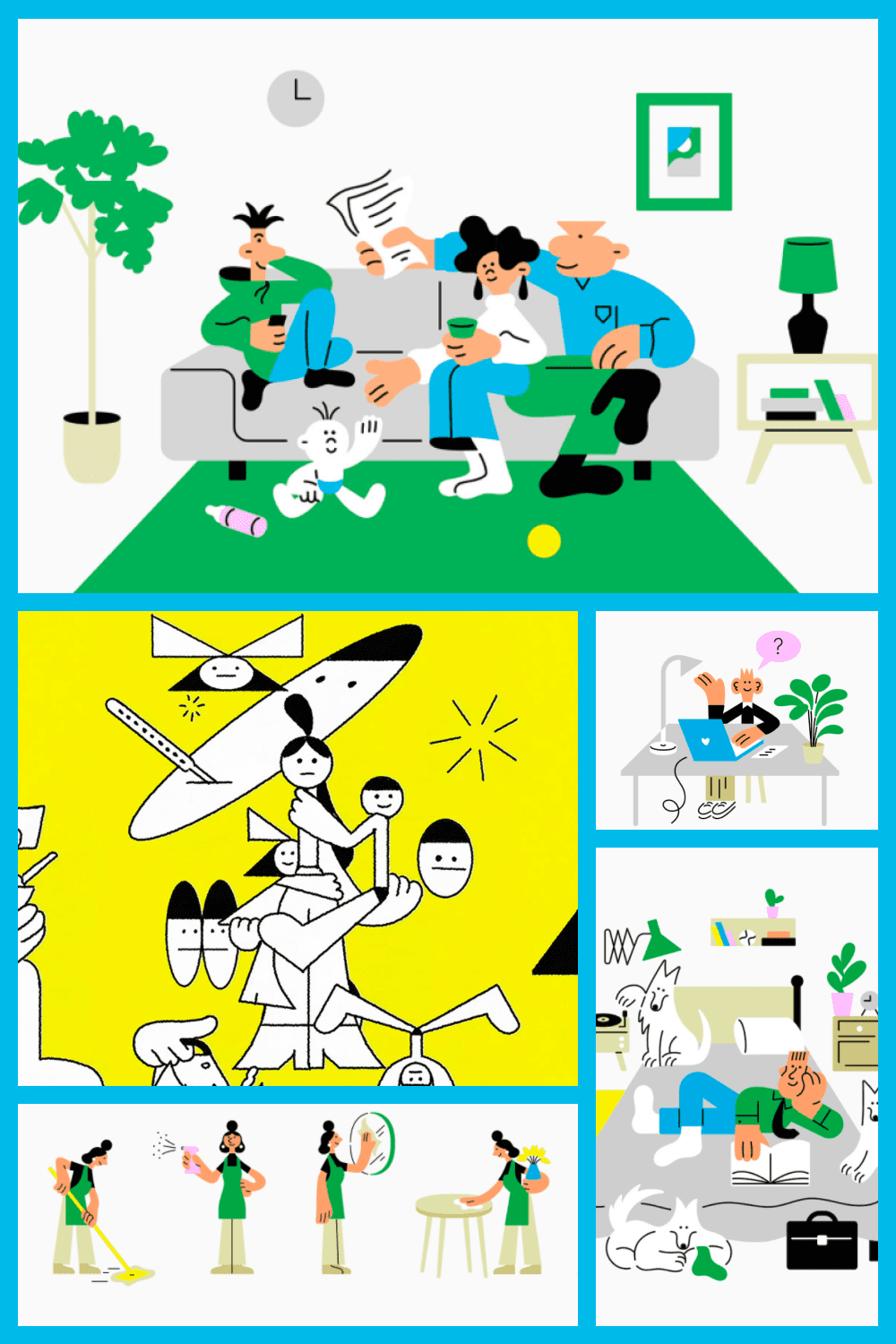 Victor Melamed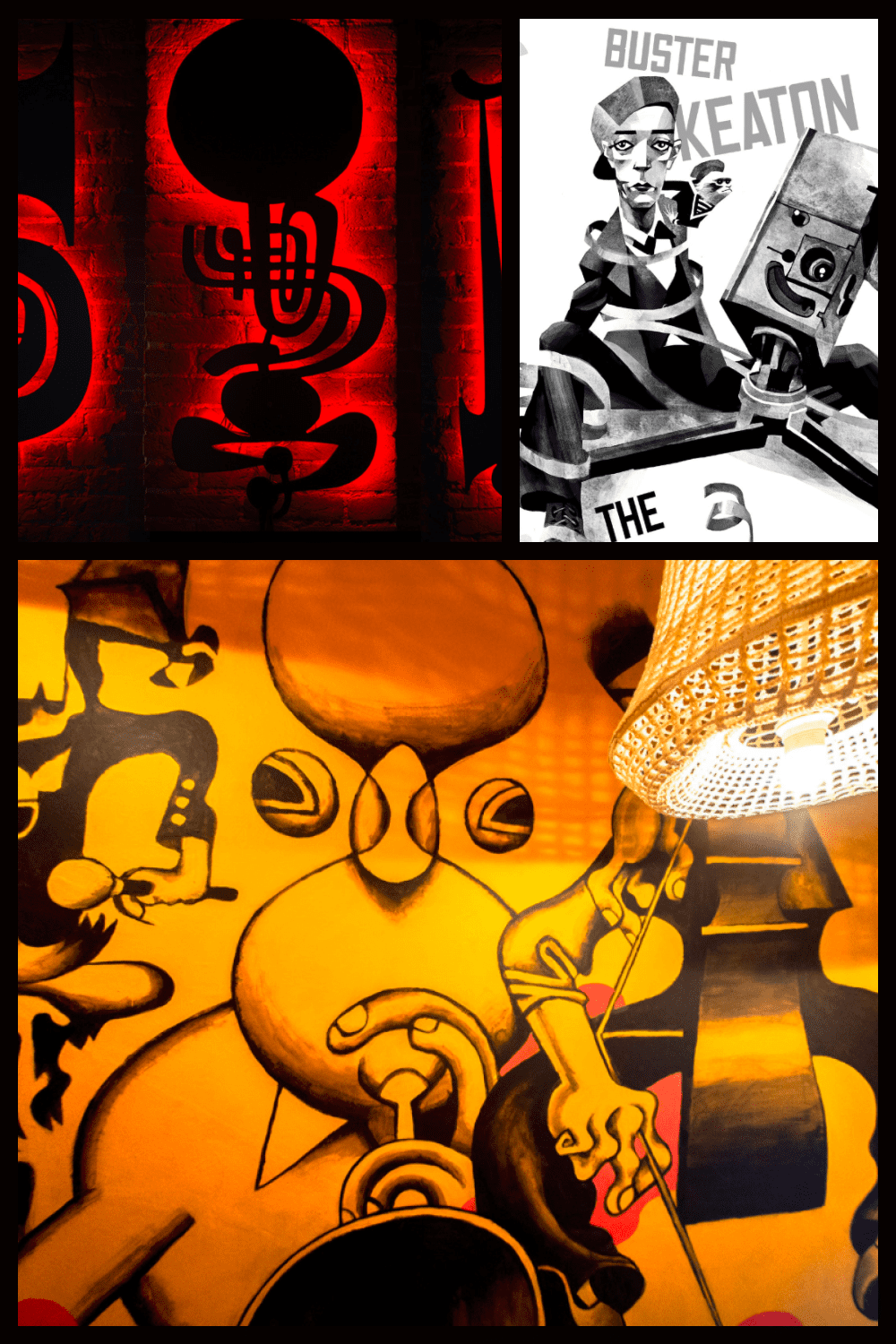 Tano Bonfanti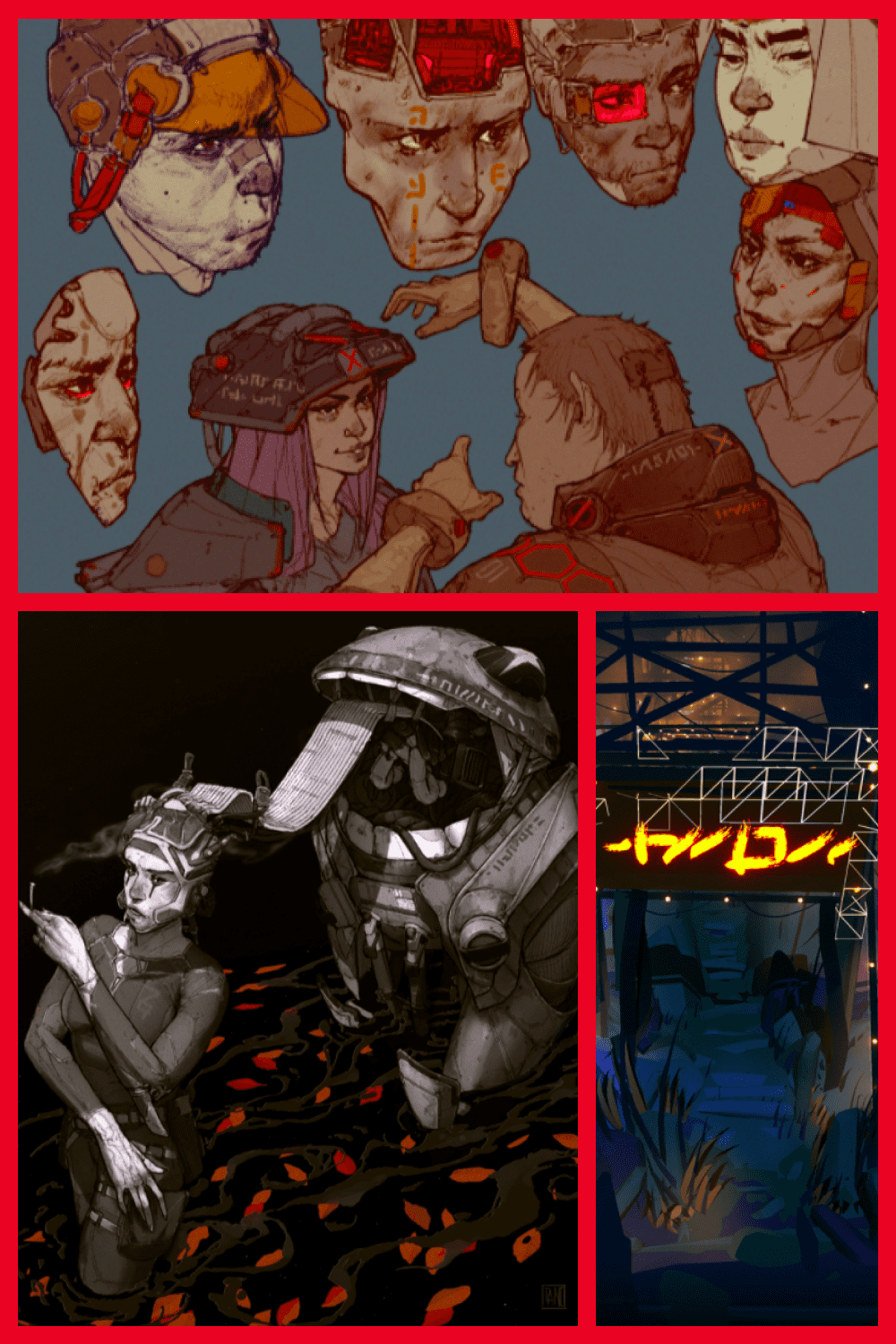 Marton Szoke-Kiss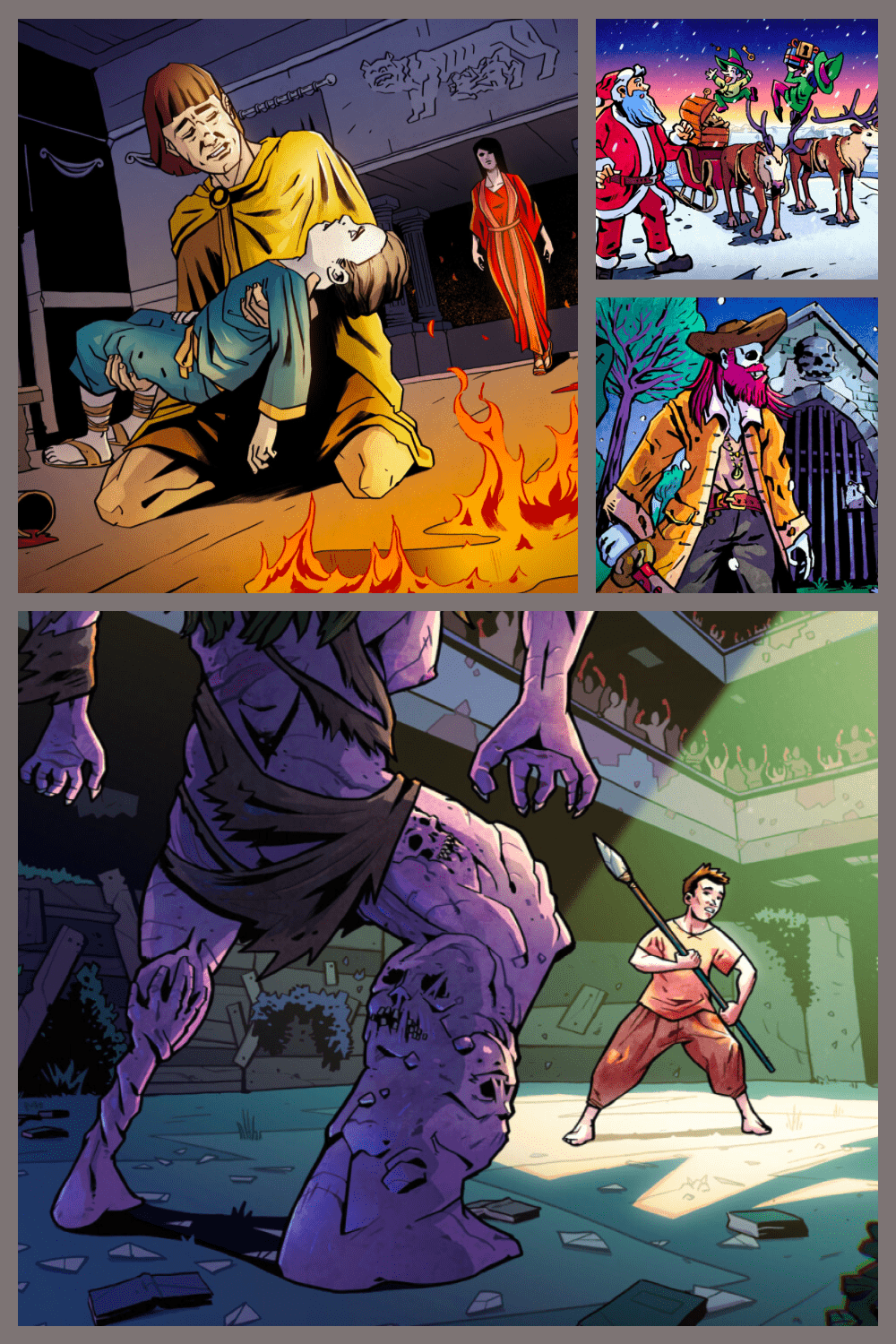 Thomas Rohlfs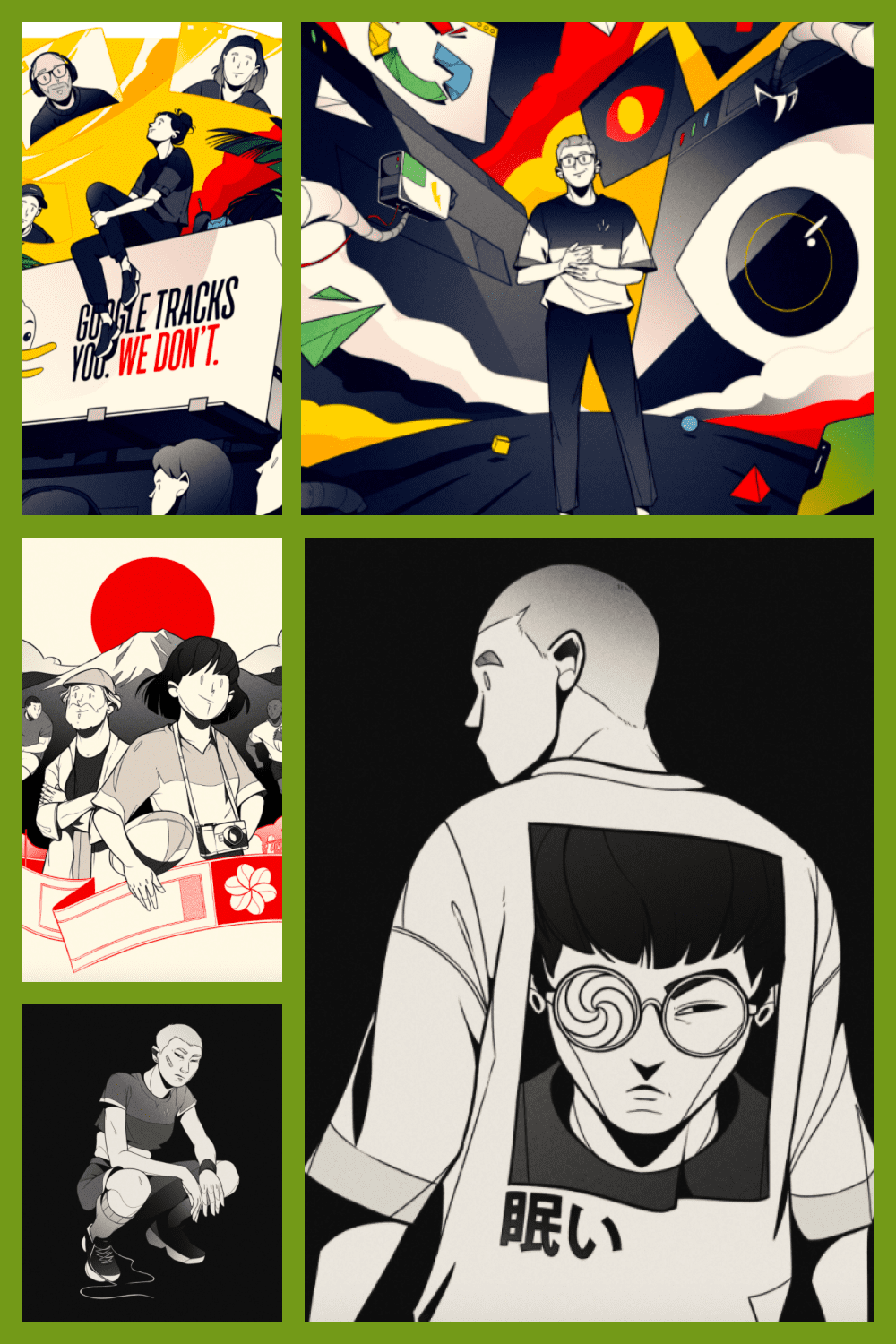 Hania Oloś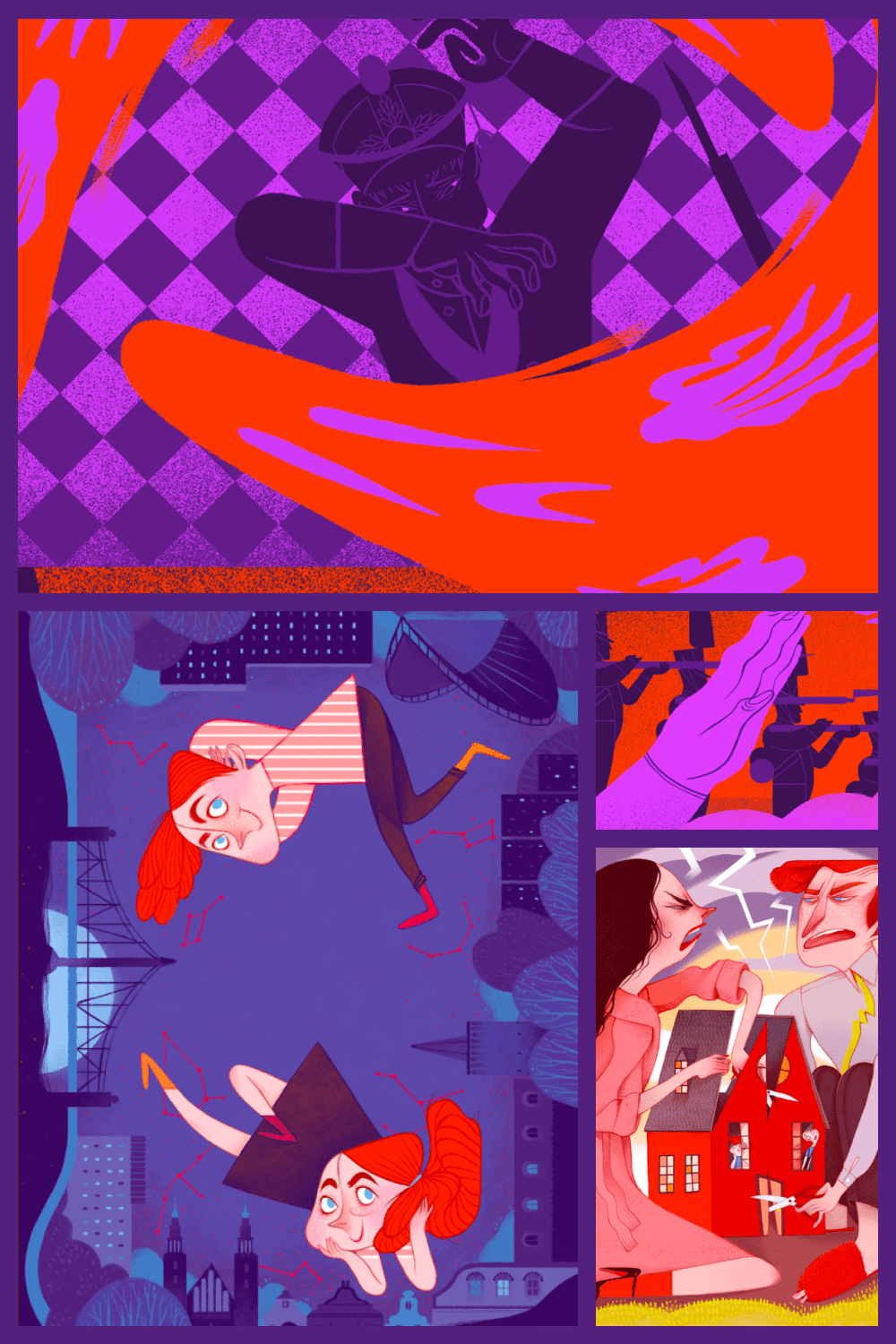 Ben Bauchau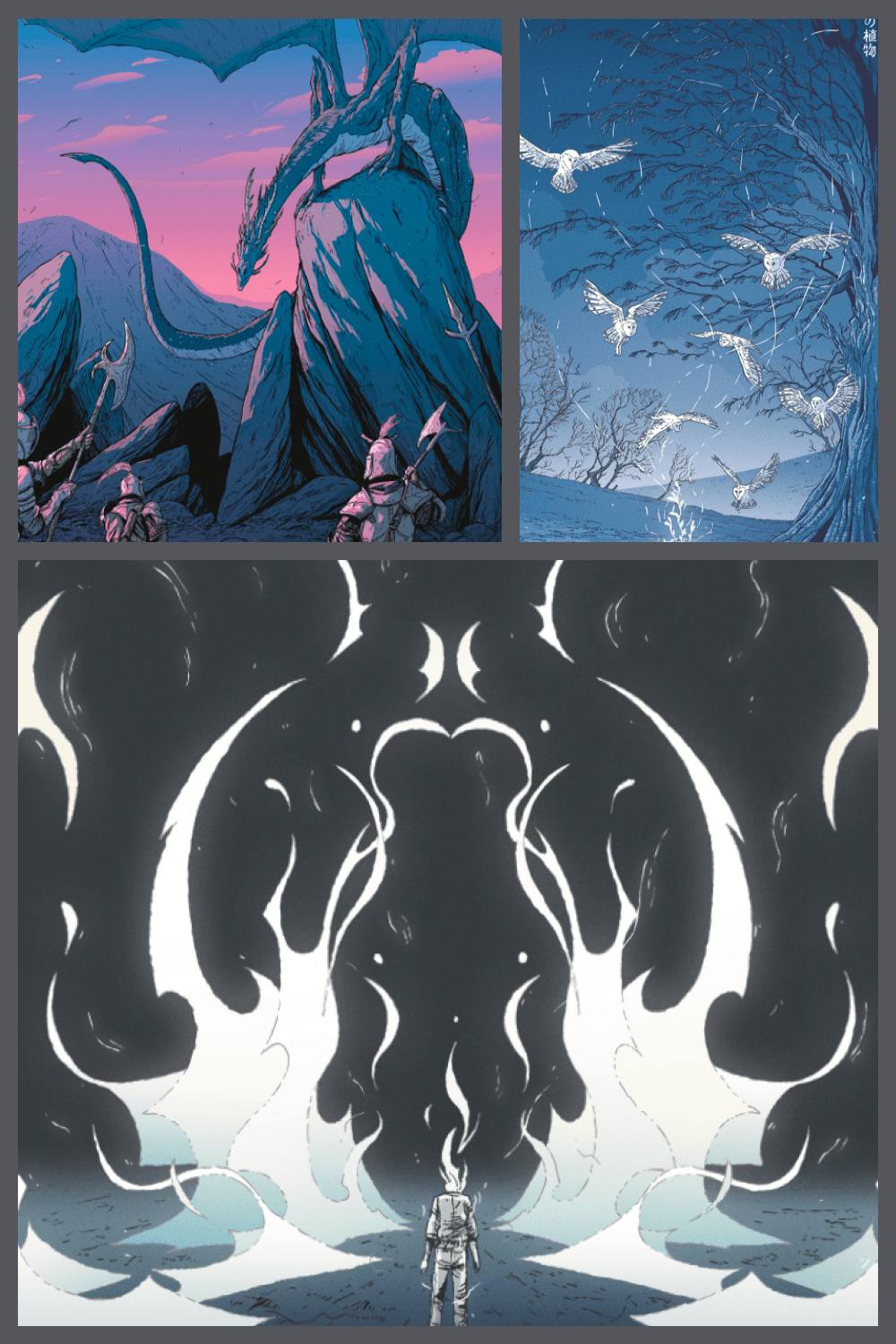 Ekaterina Boguslavskaya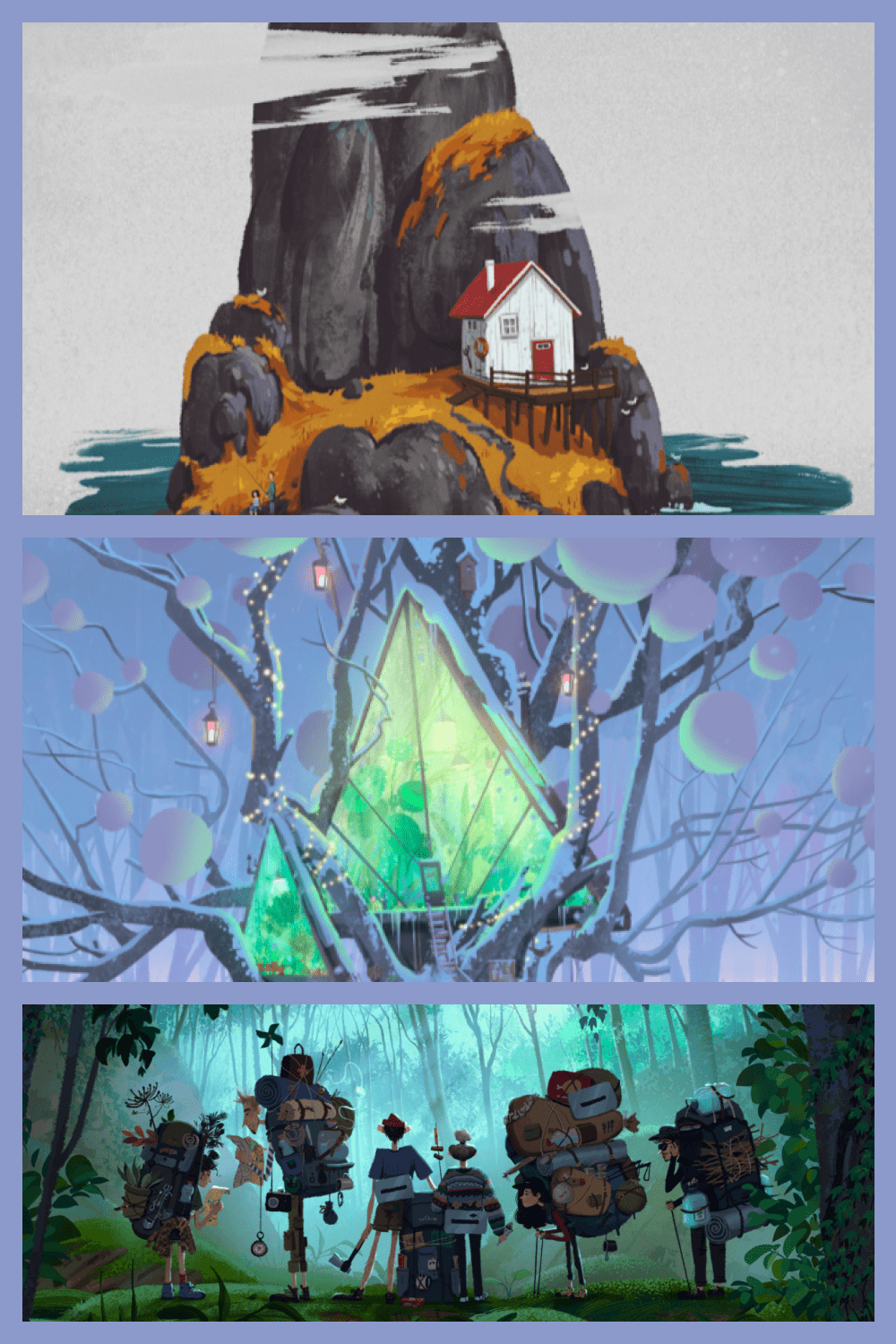 Makoto Funatsu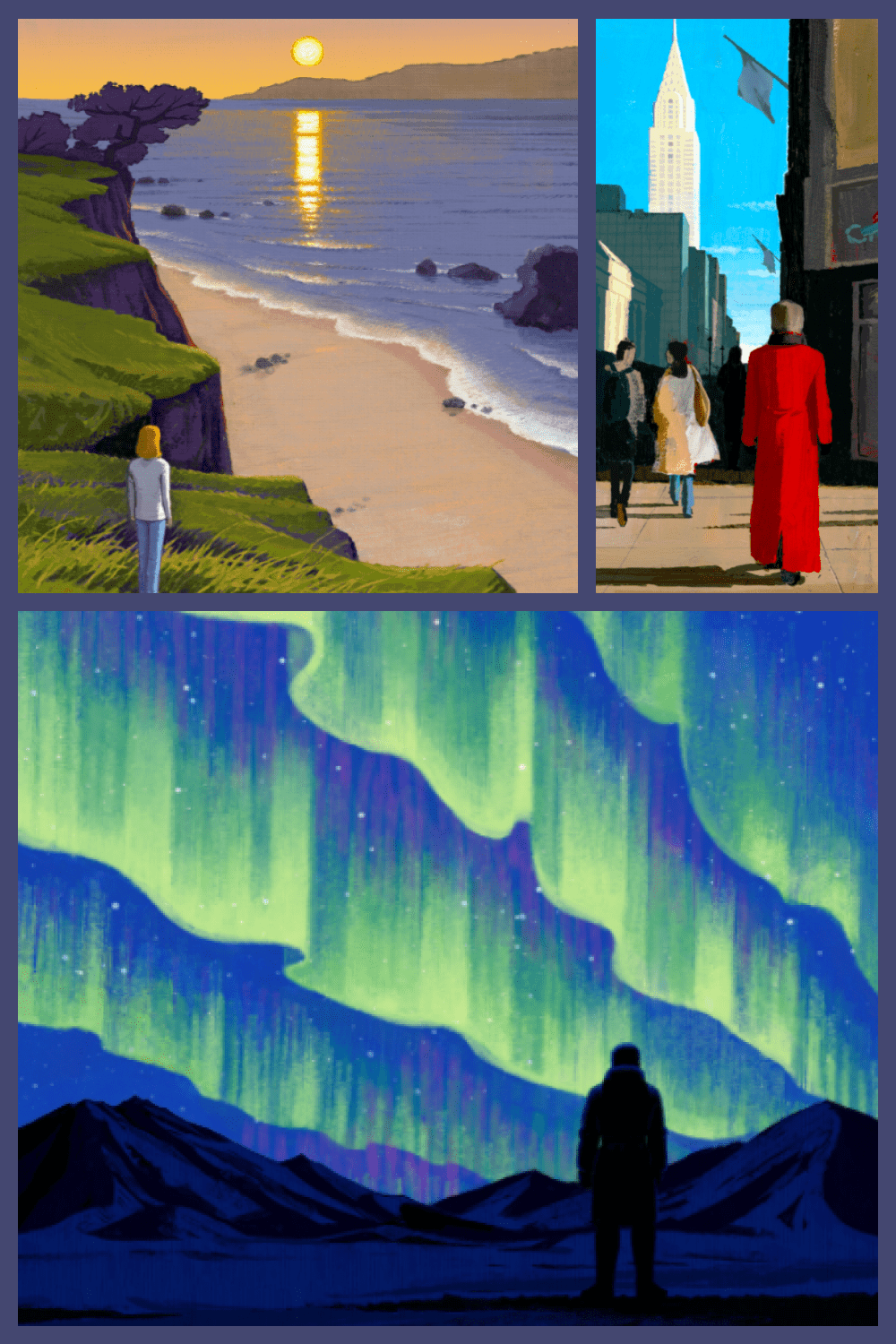 CLOG TWO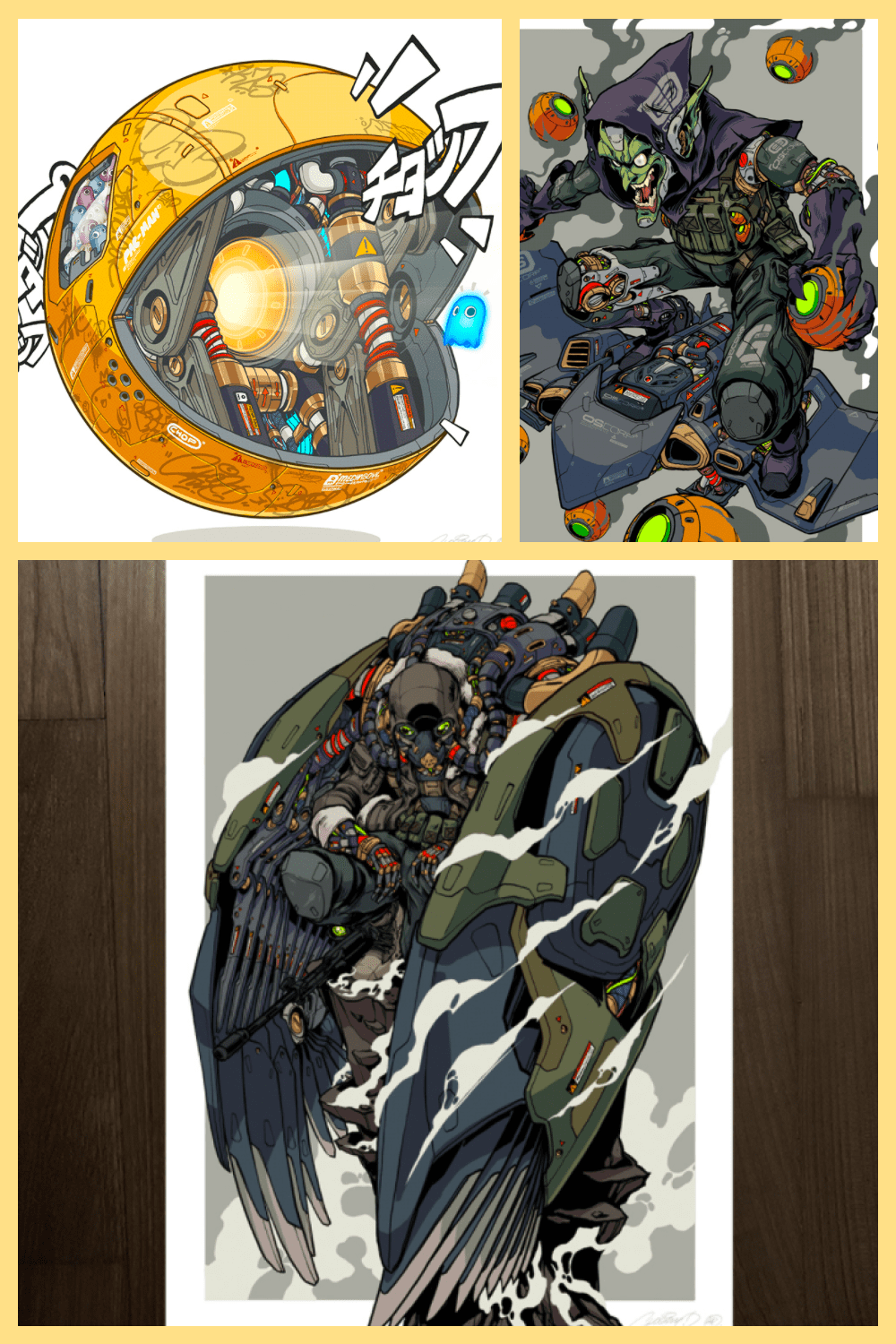 Jared Muralt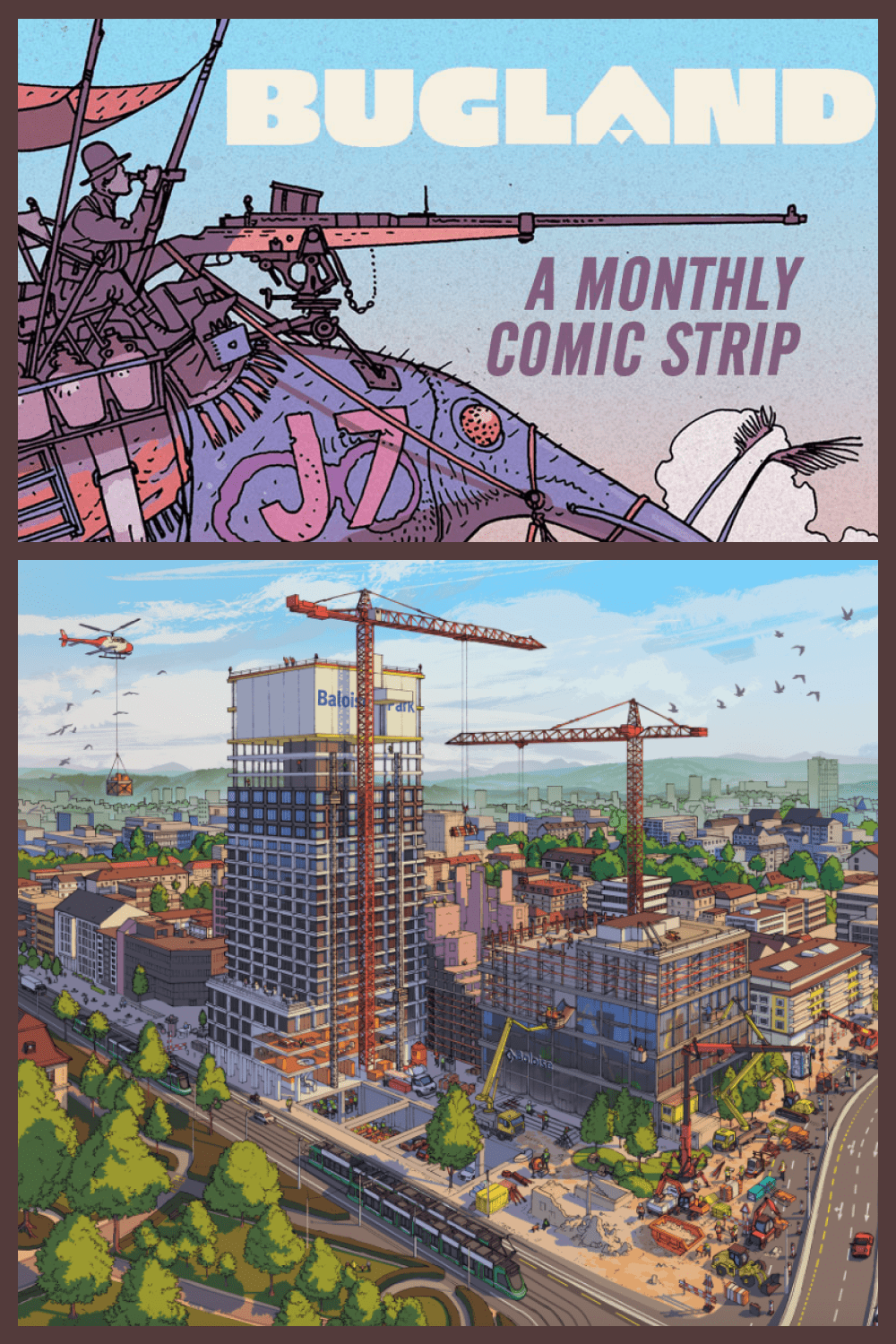 Julie Benbassat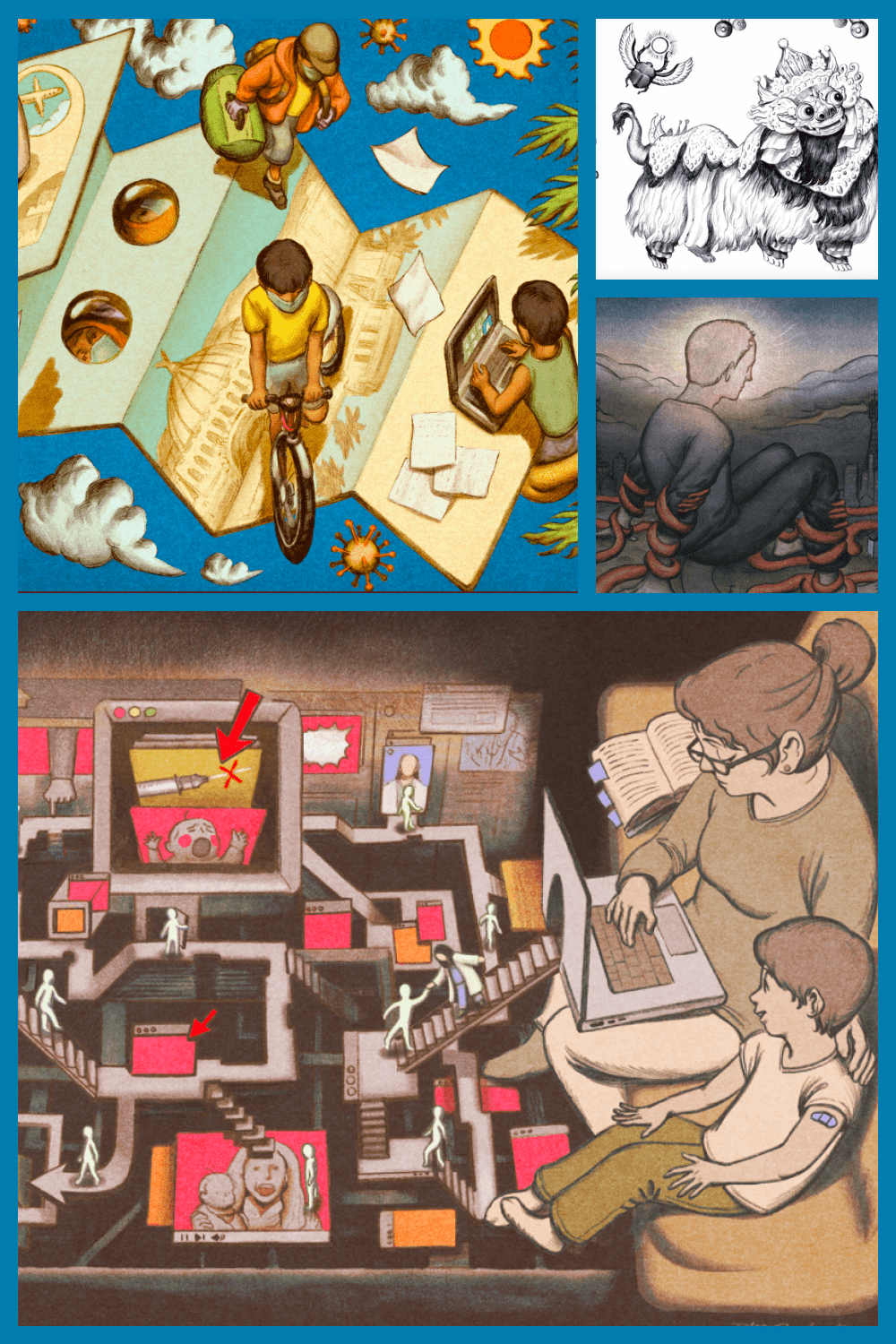 Sergio Edwards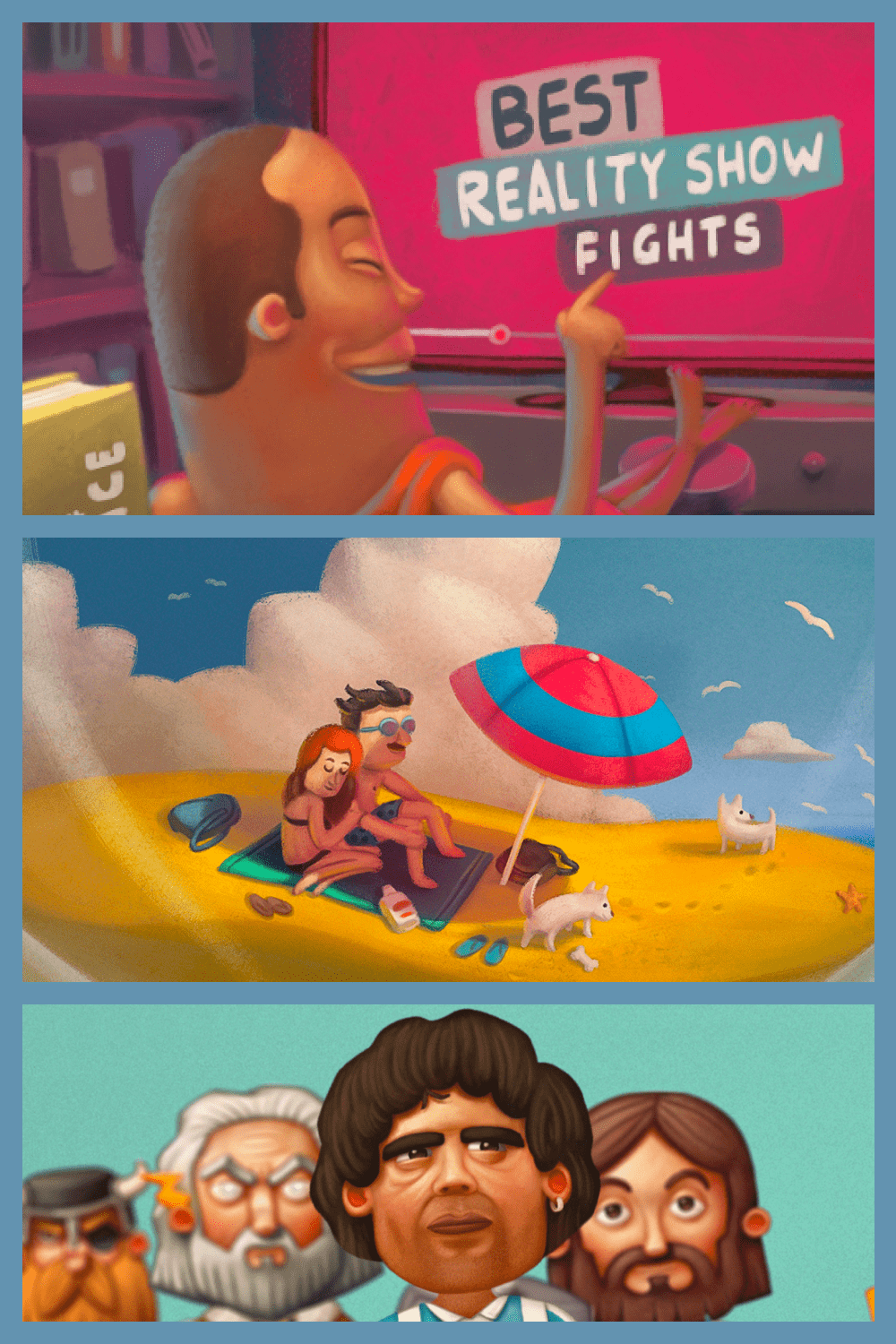 3LAND STUDIO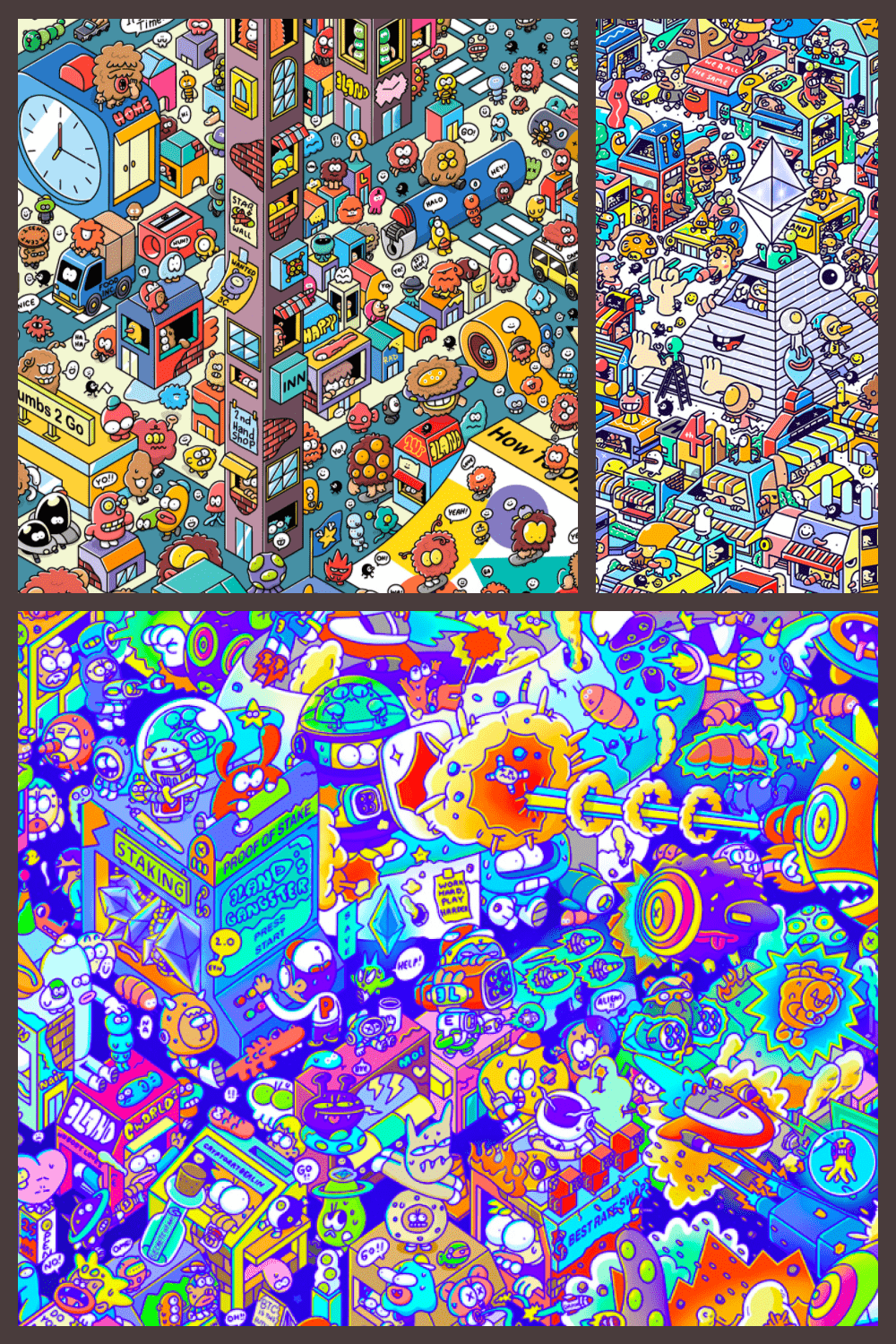 Diego Della Posta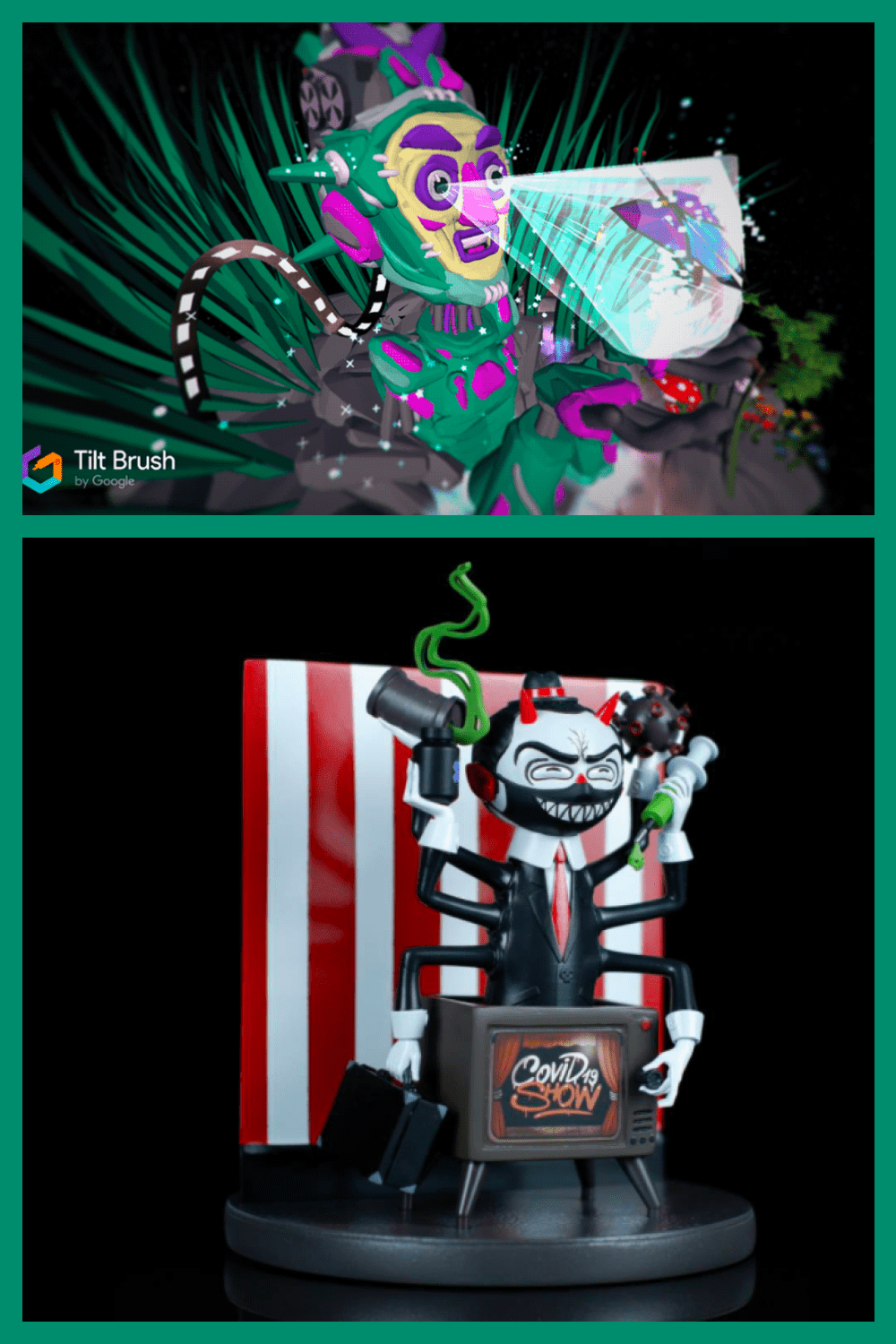 Chervelle Fryer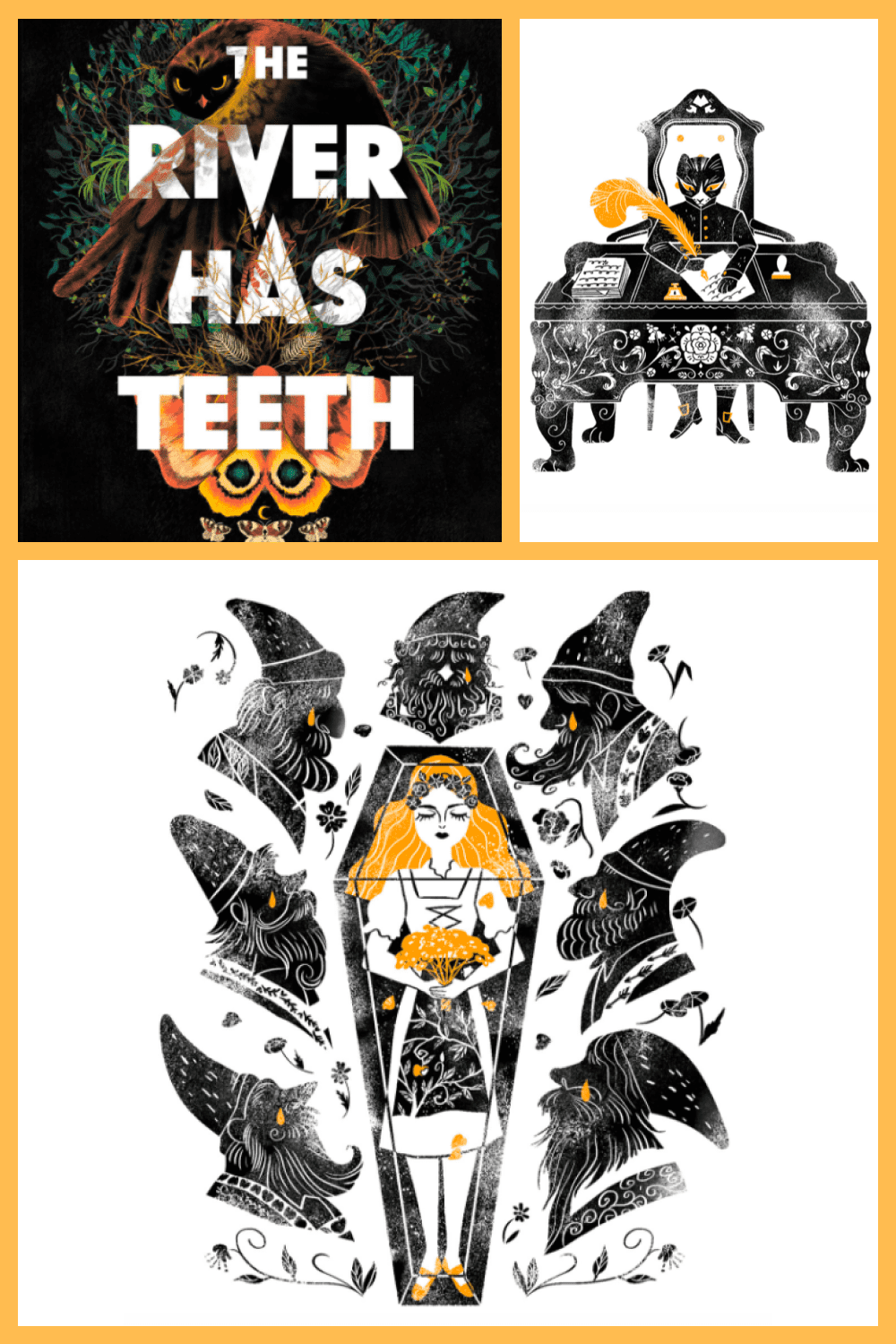 Kurt Chang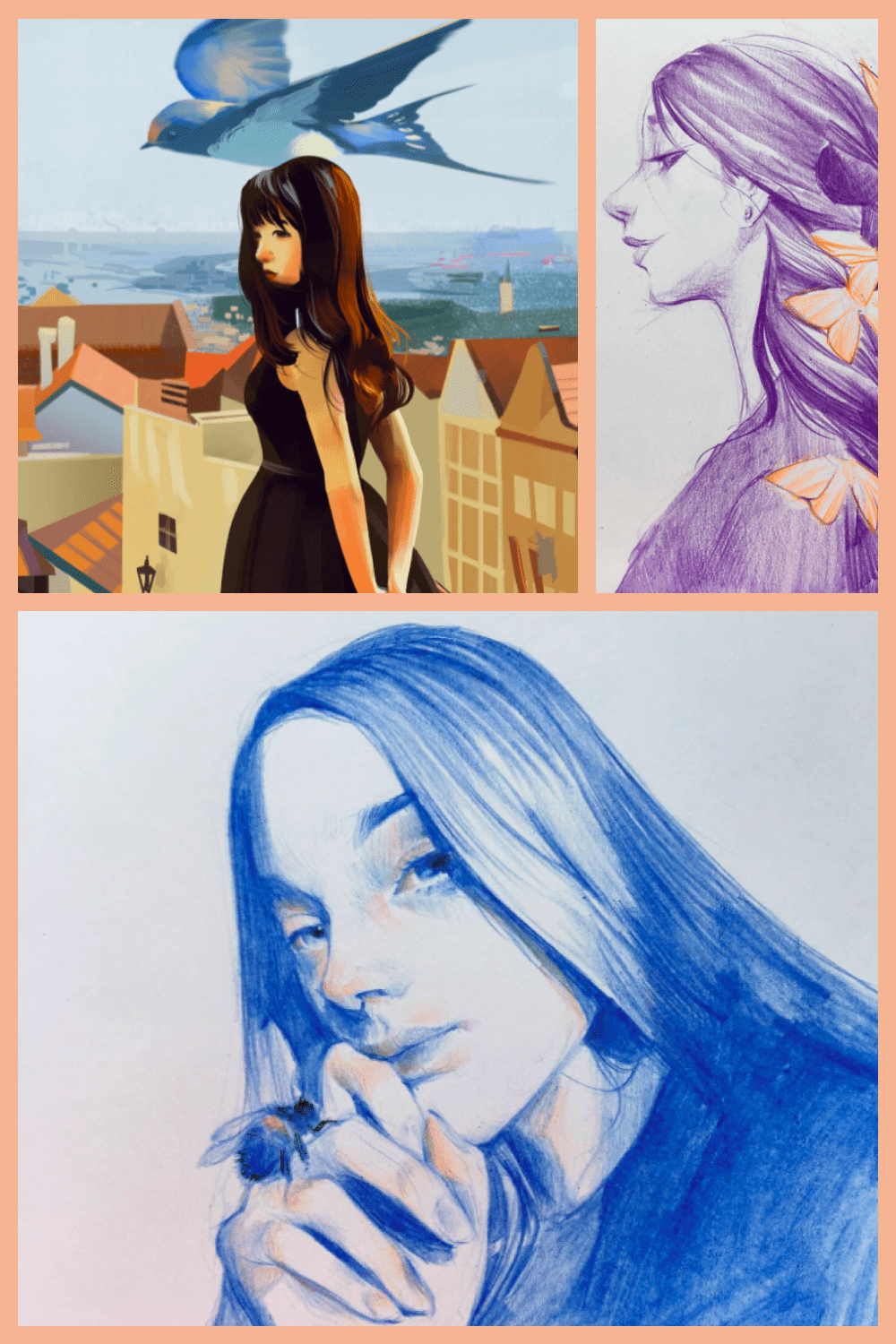 Khoa Le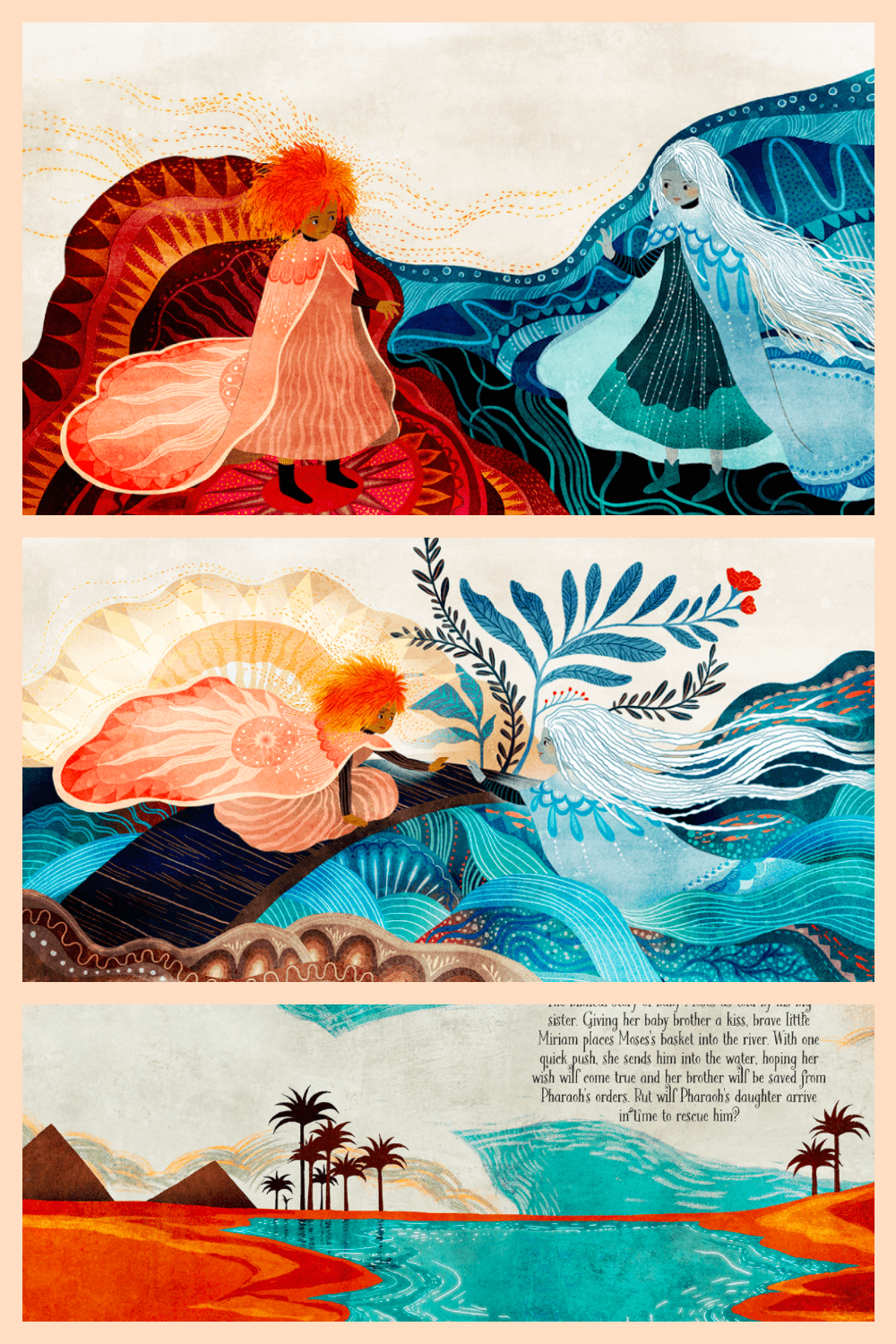 Llew Mejia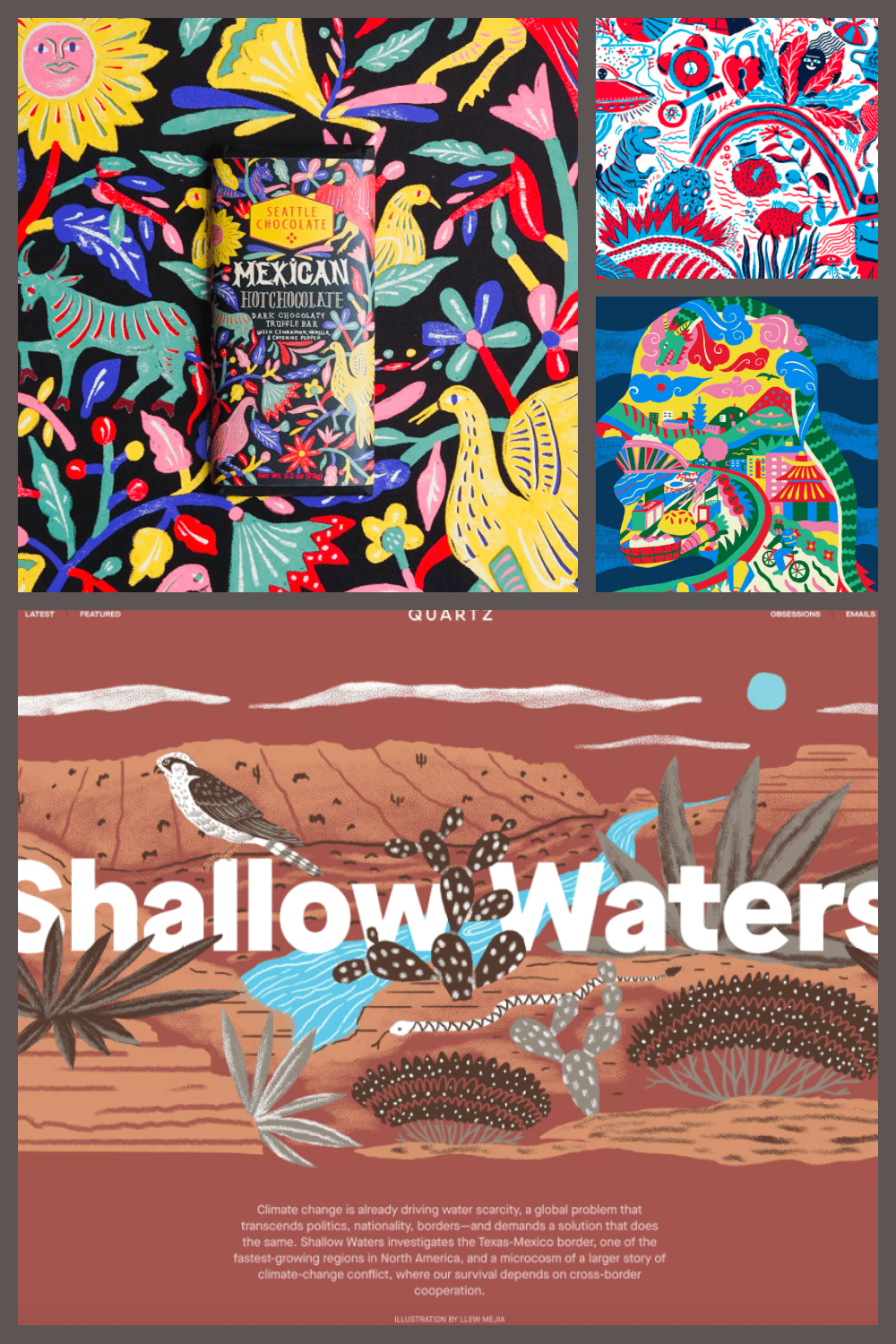 Yuchen Zhang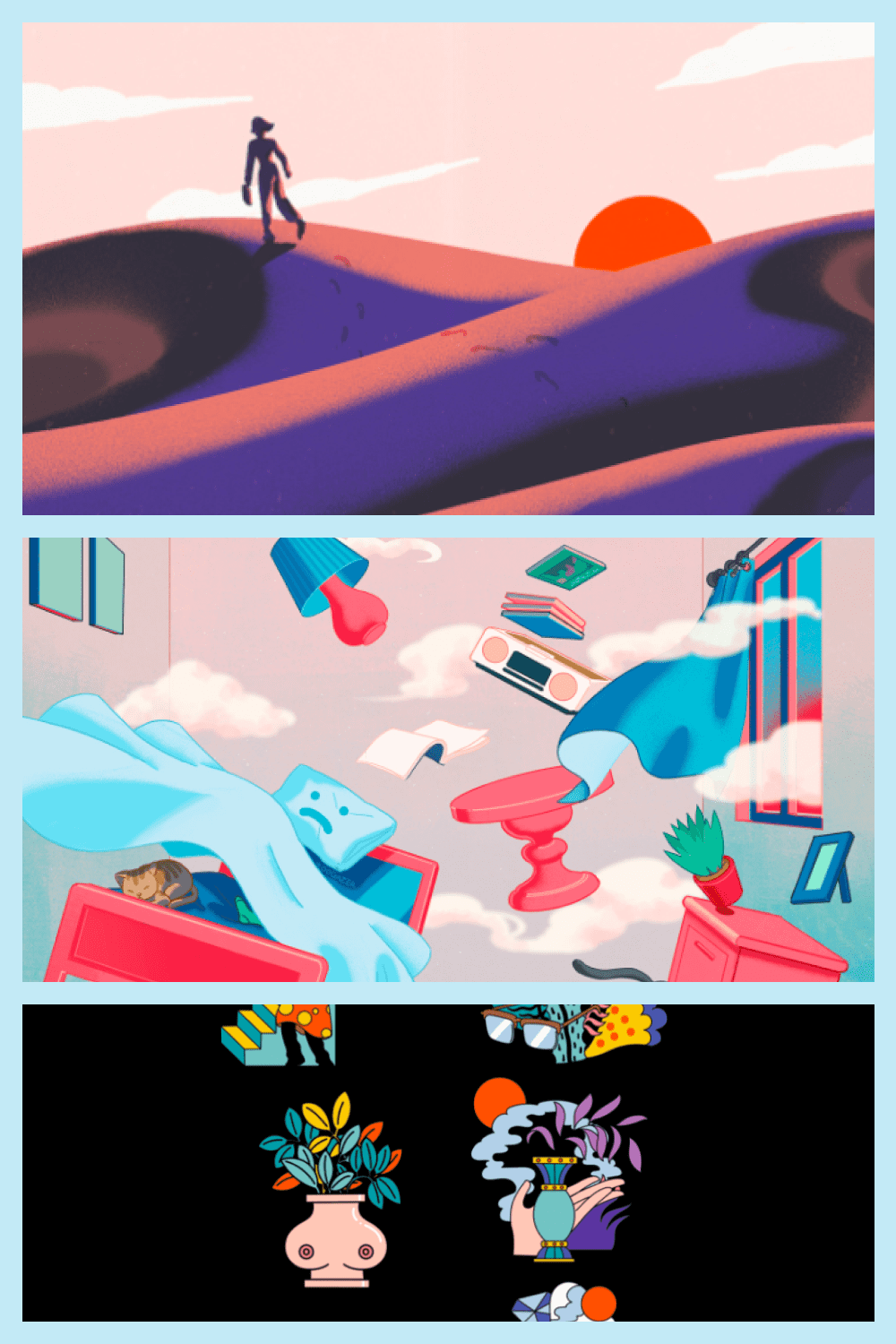 Imile Wepener
Nathalie Vessié-Hodges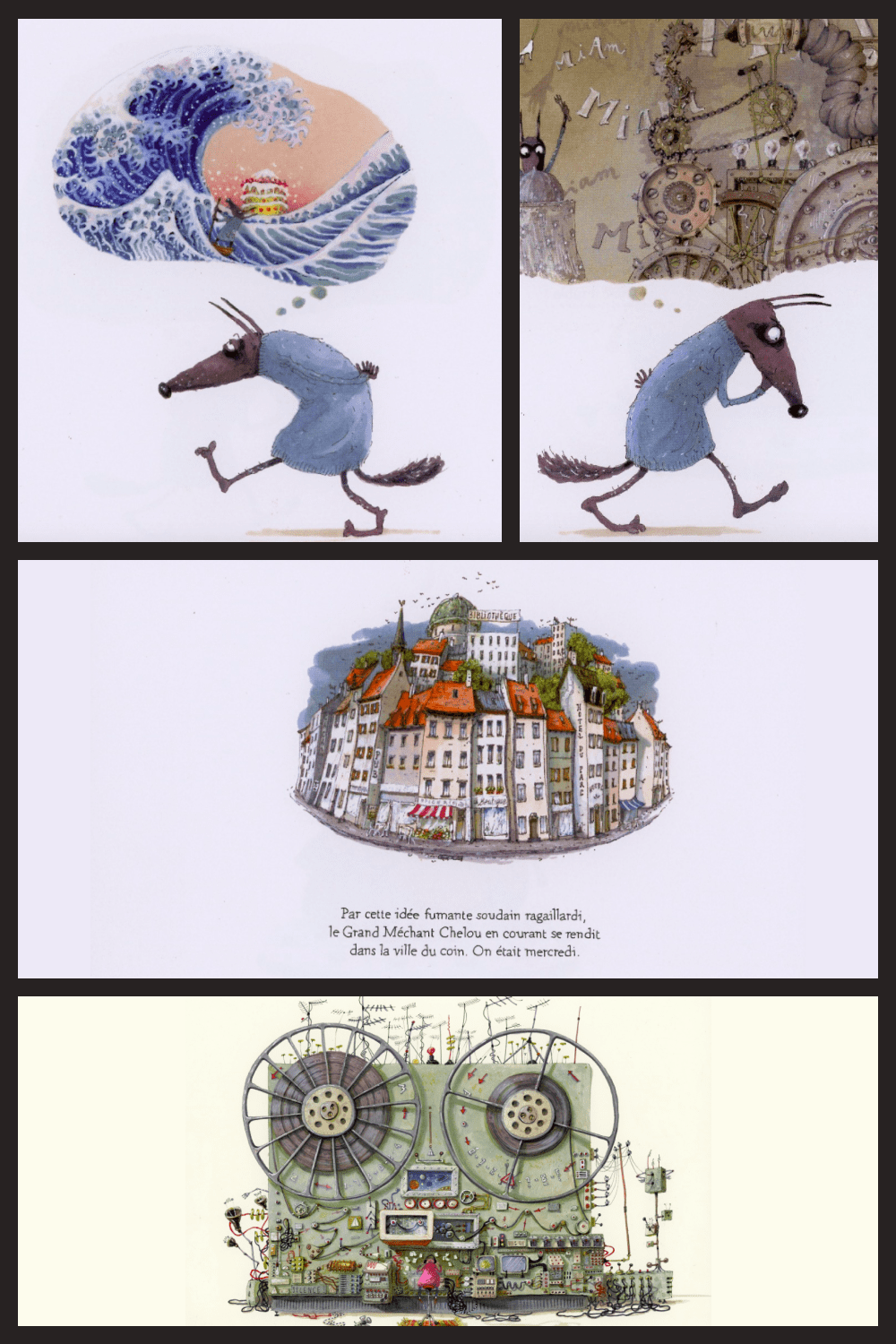 Isabella Conti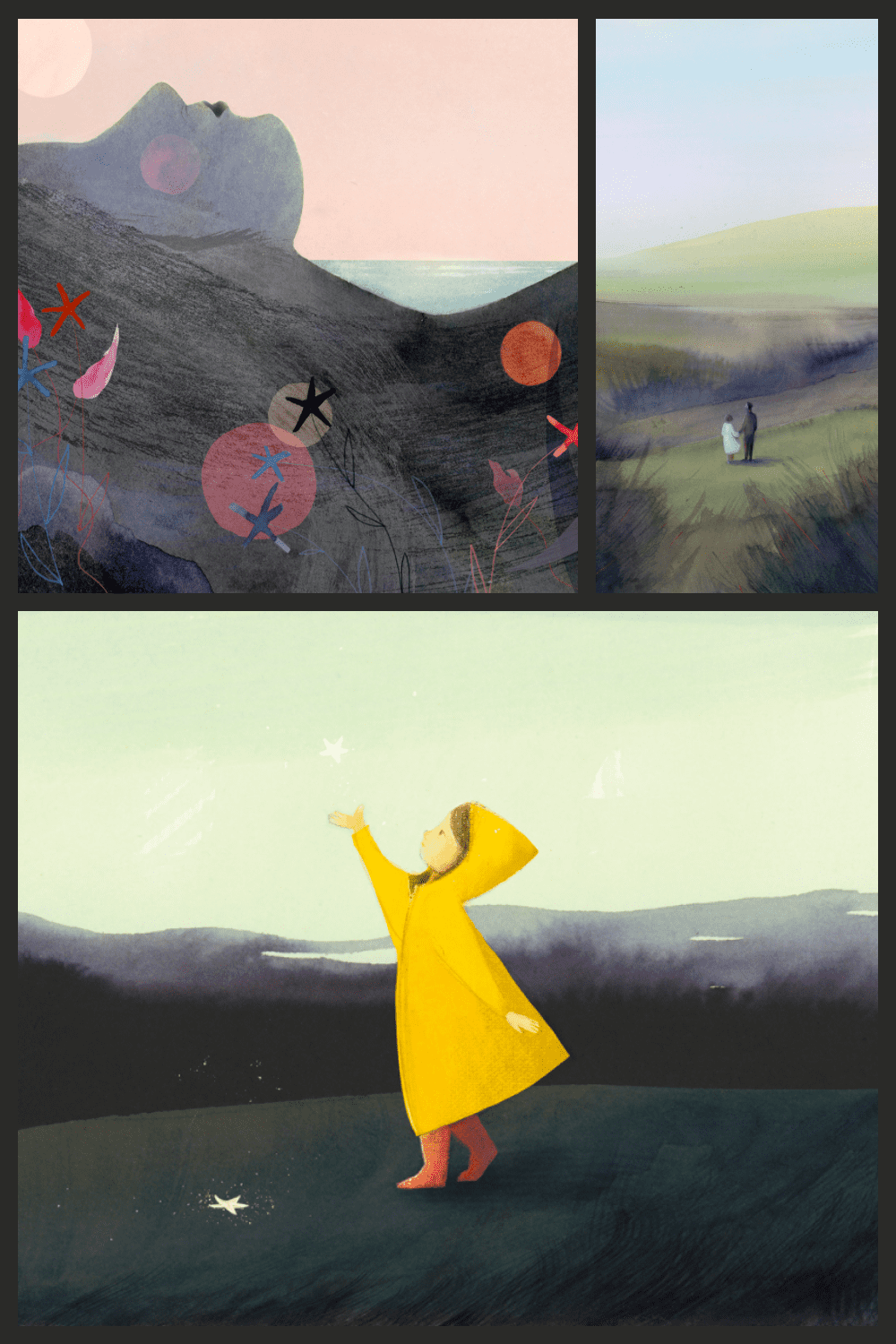 Darya Malikova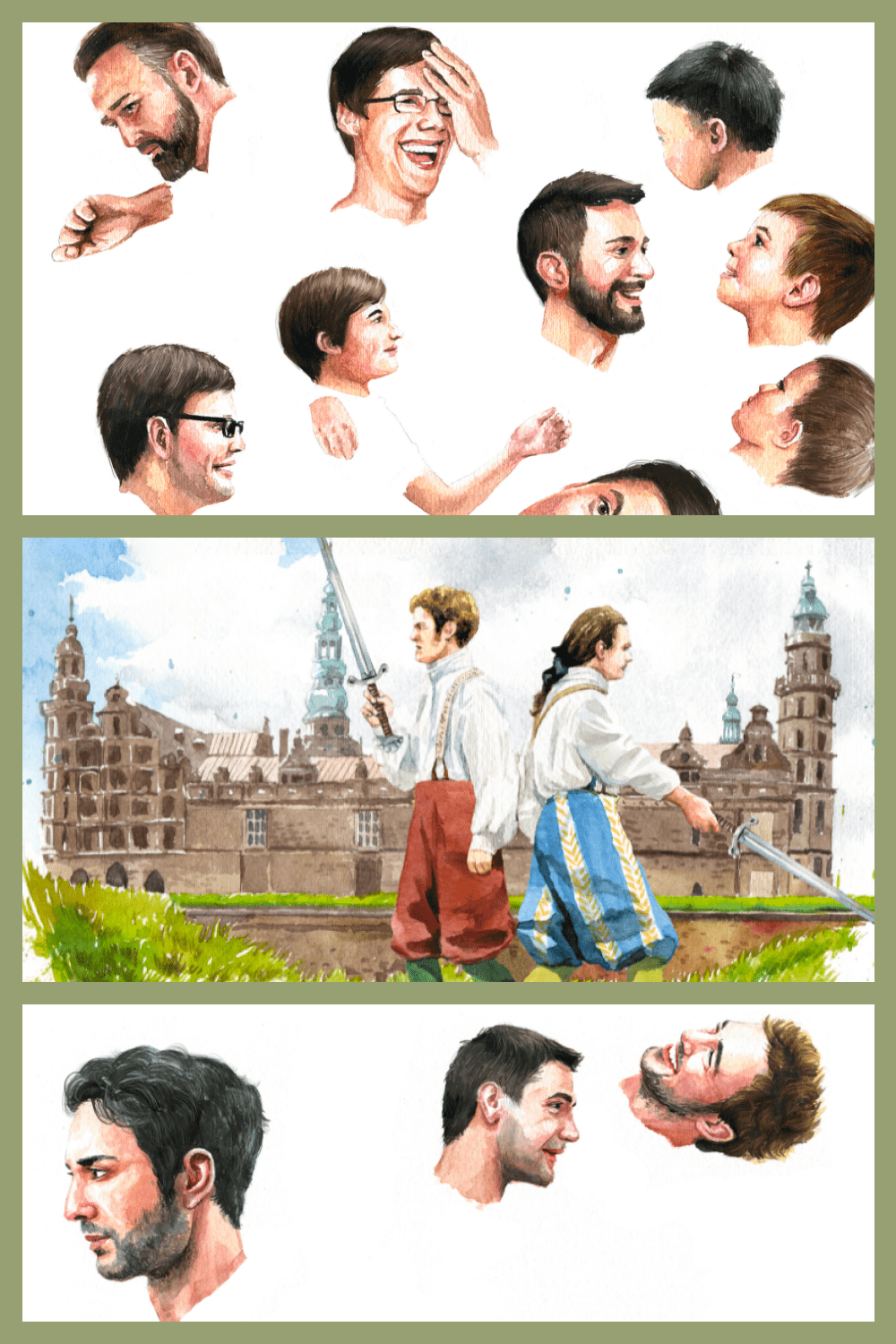 Julie Guillem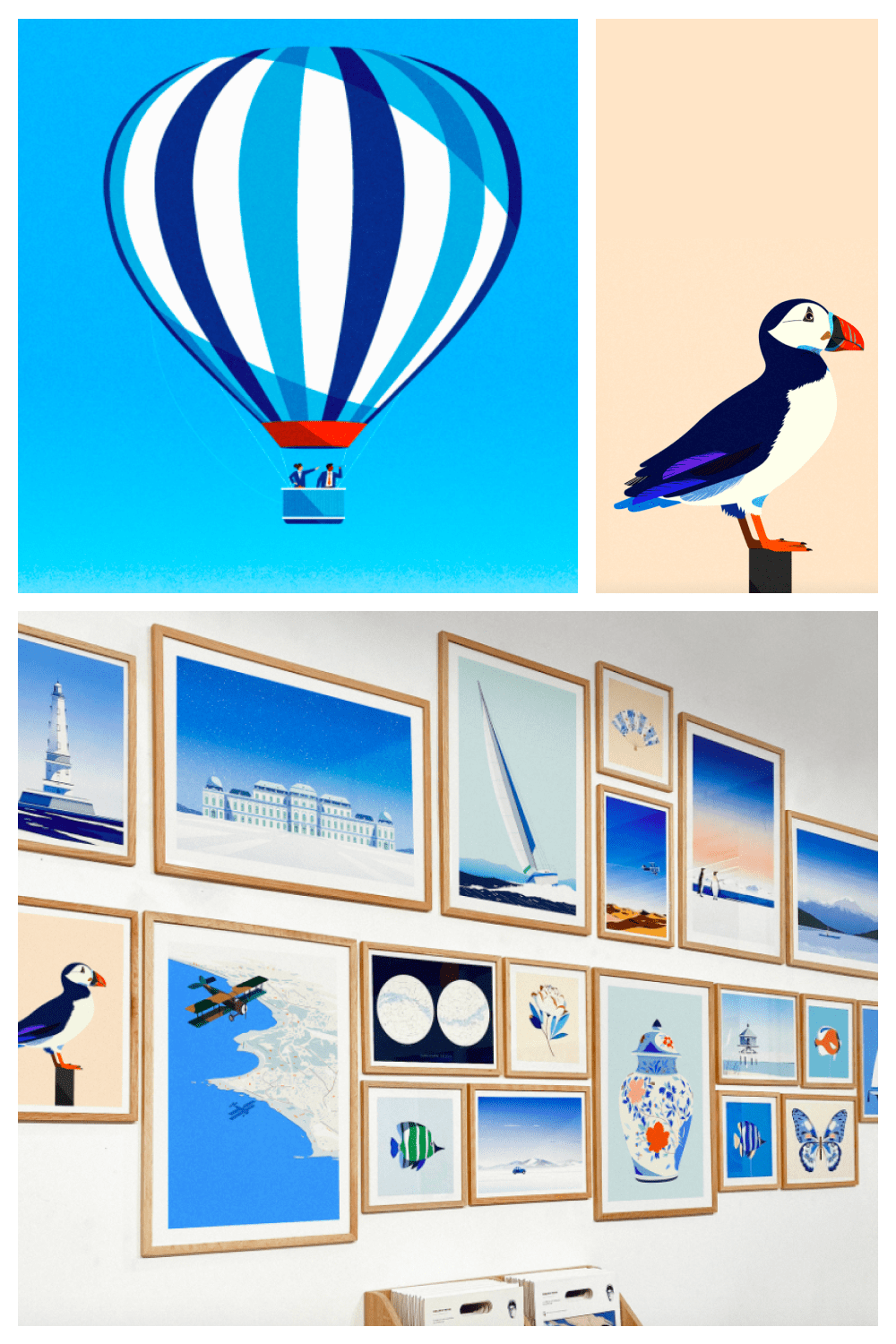 toni infante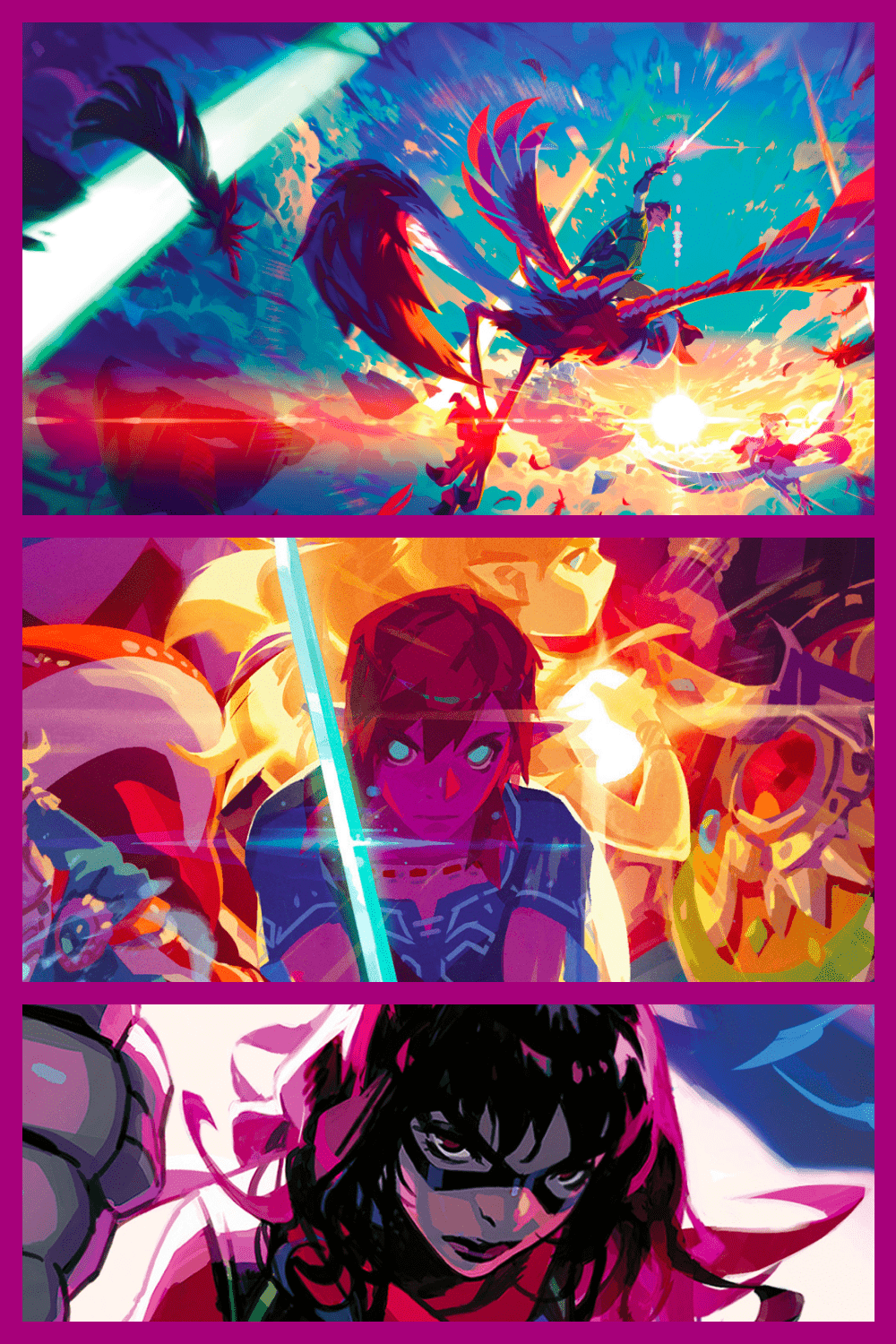 Yaroslav Vasilyev-Apostol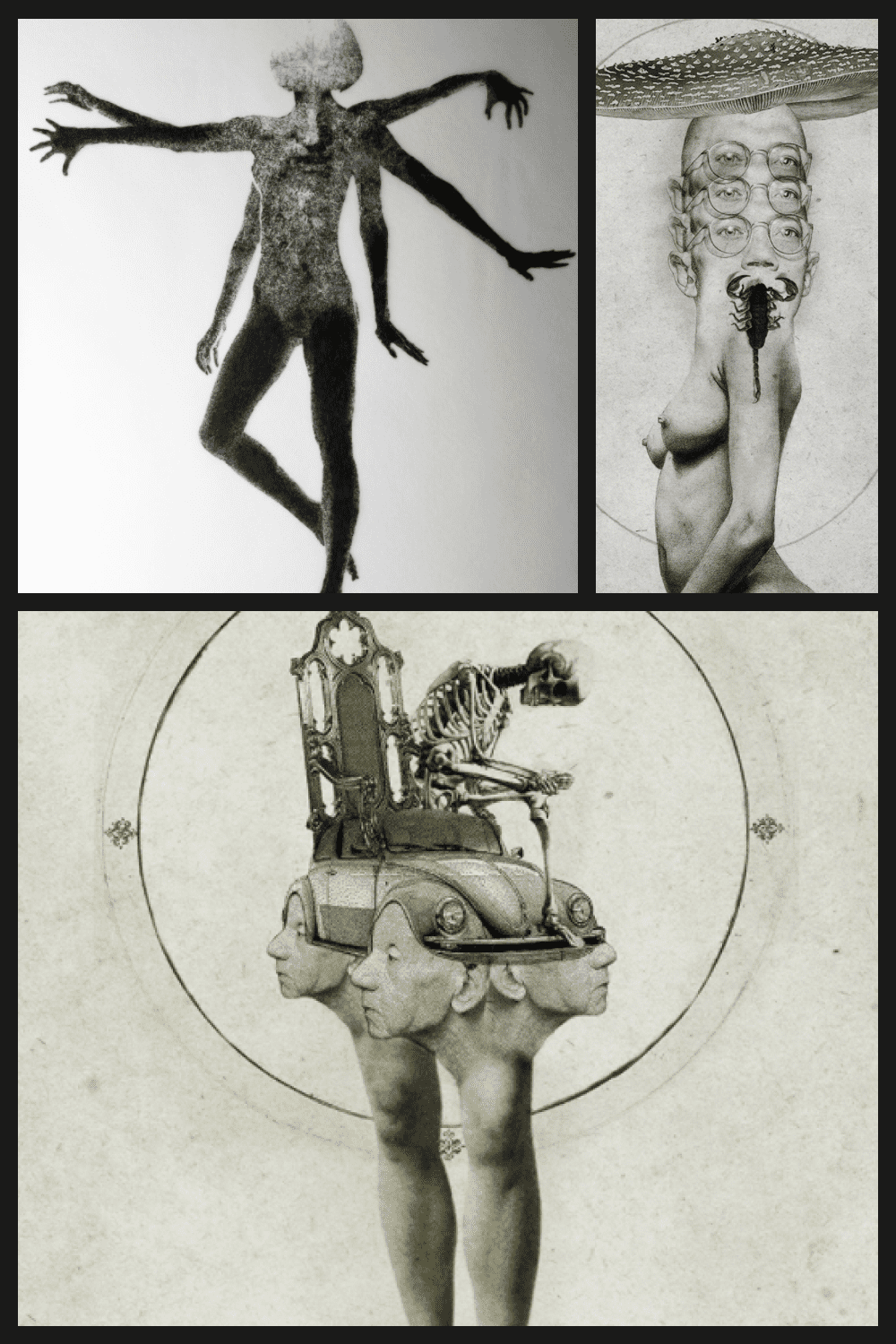 Steeven Salvat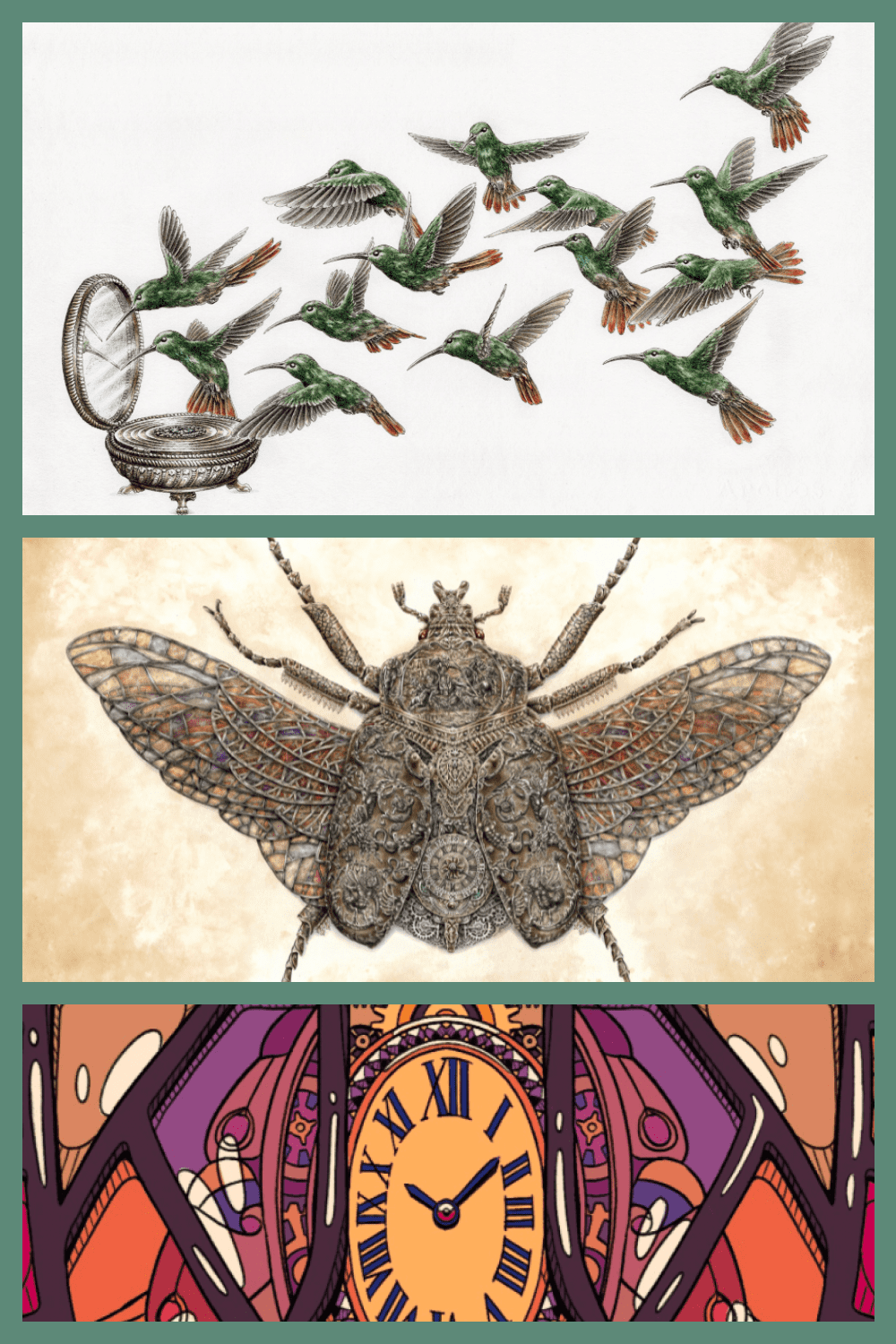 Ellen Porteus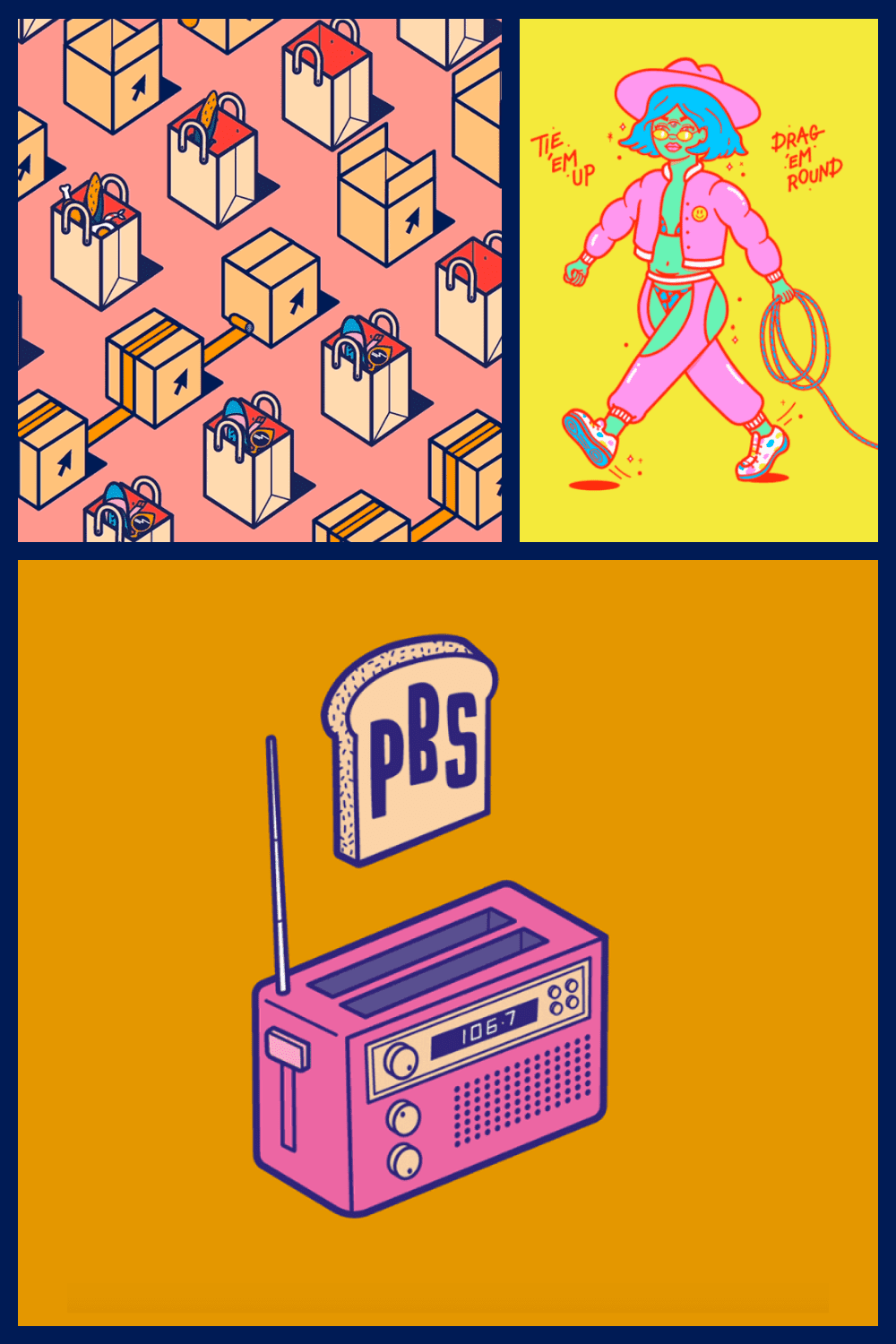 Chamo San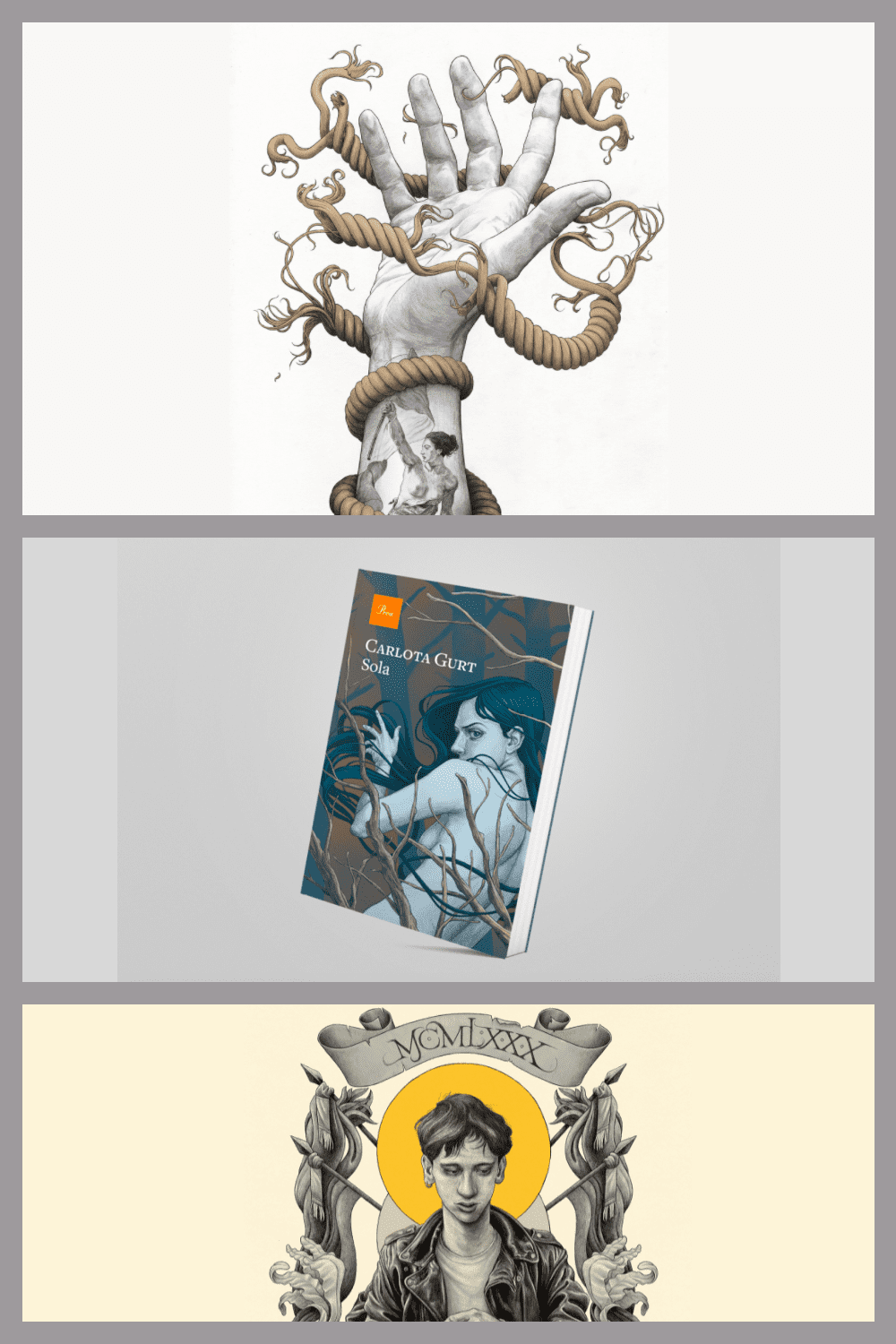 Lucas Mussarelli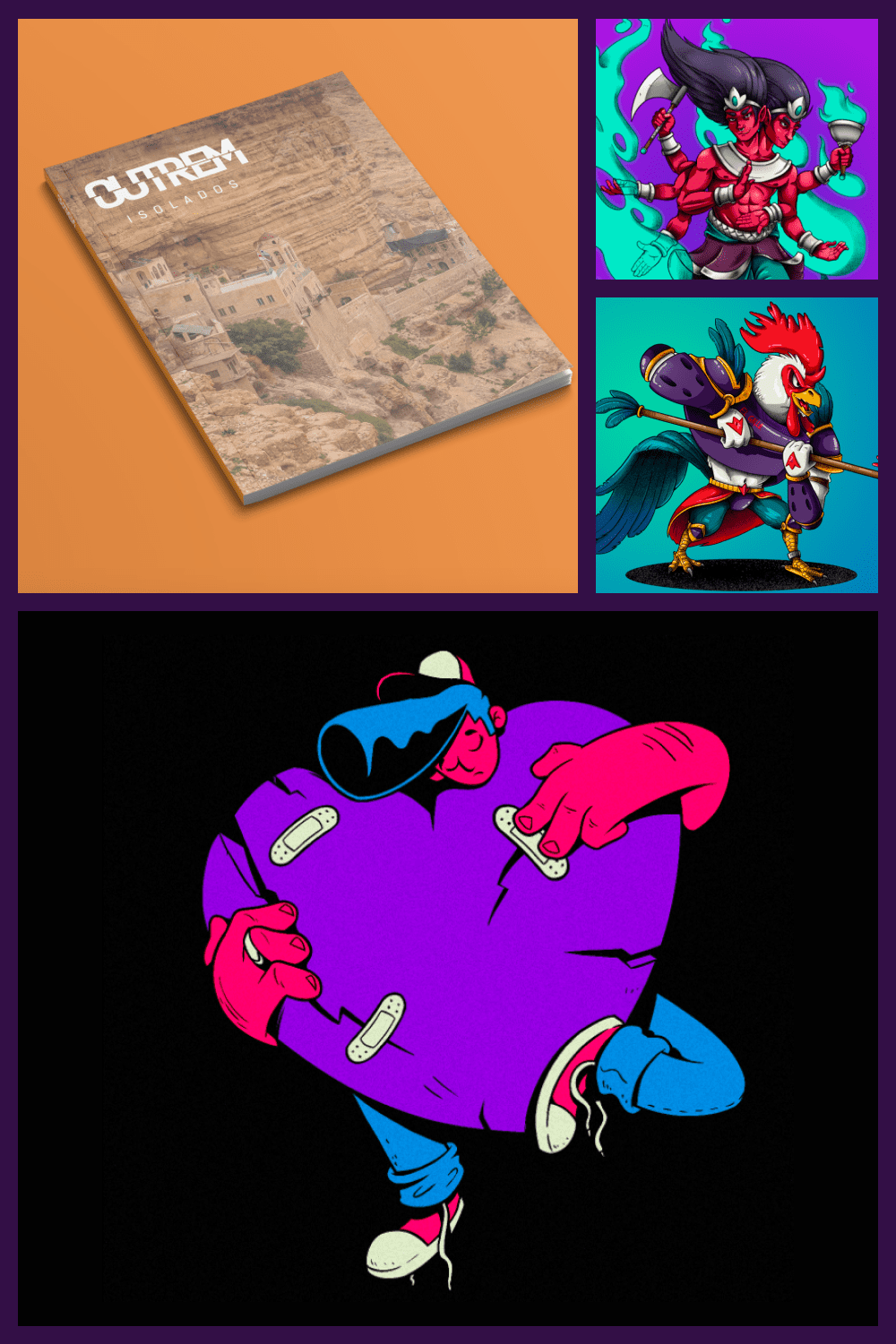 Tea Jurisic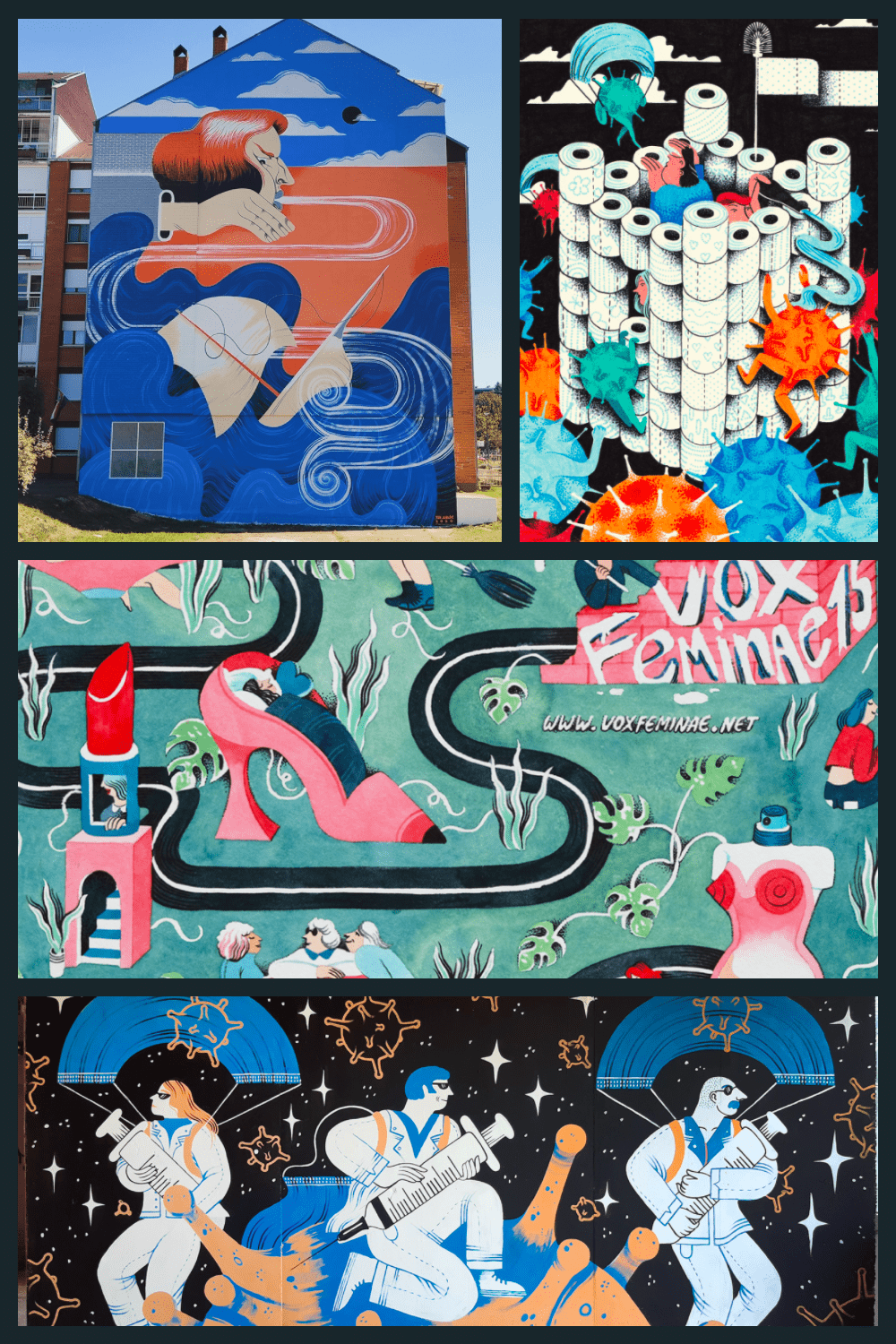 Tierra Connor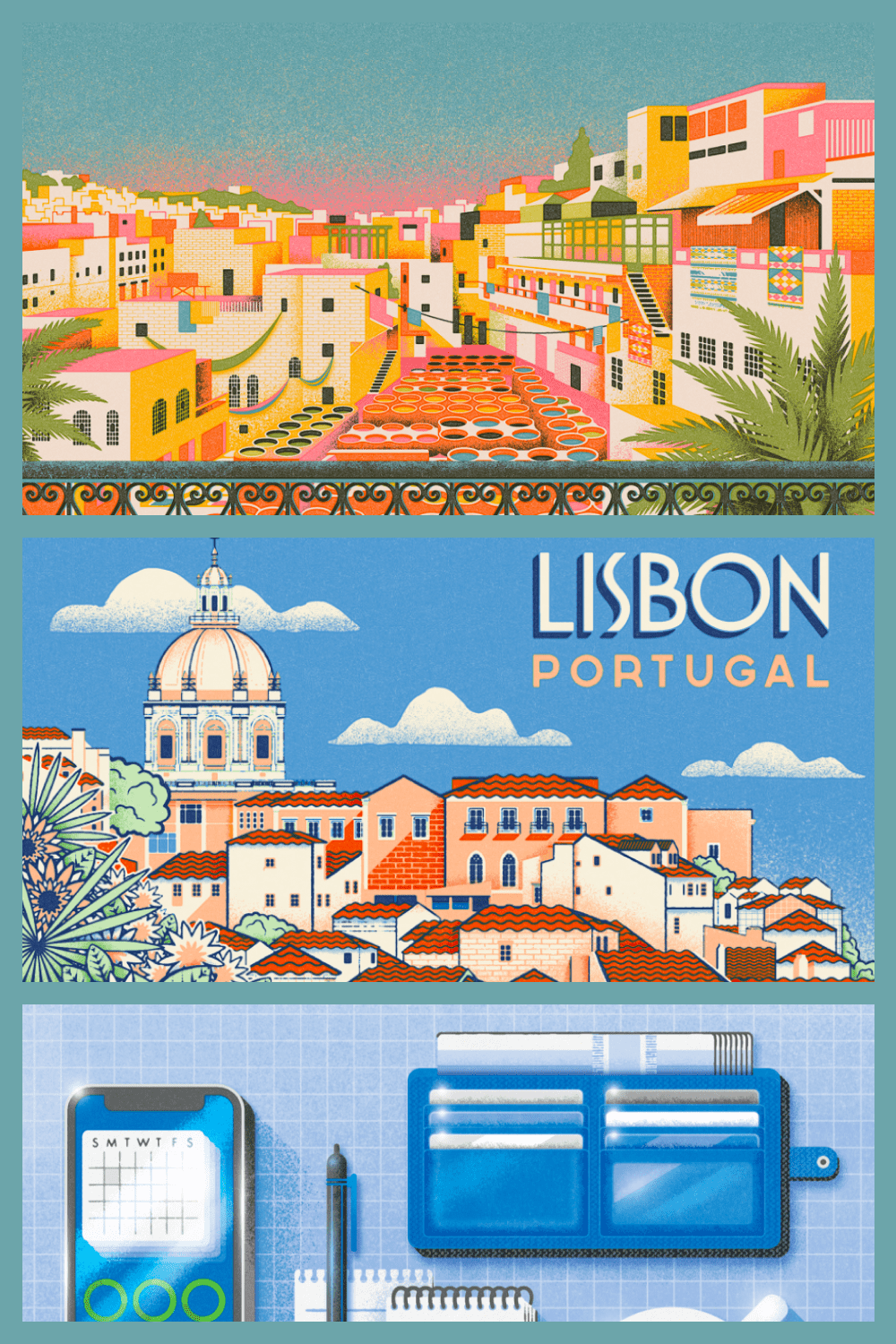 YALYNN CHEN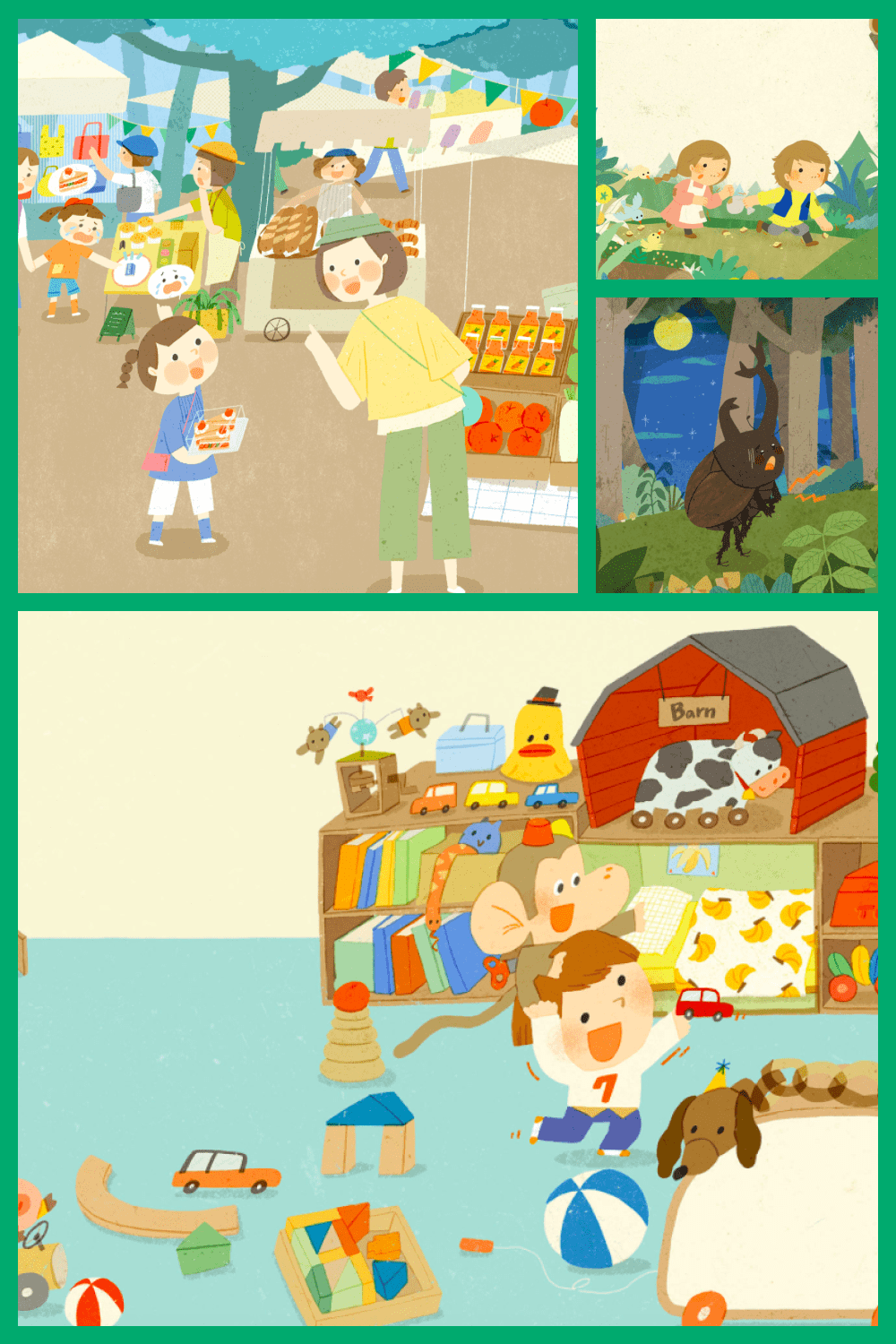 Dave Arcade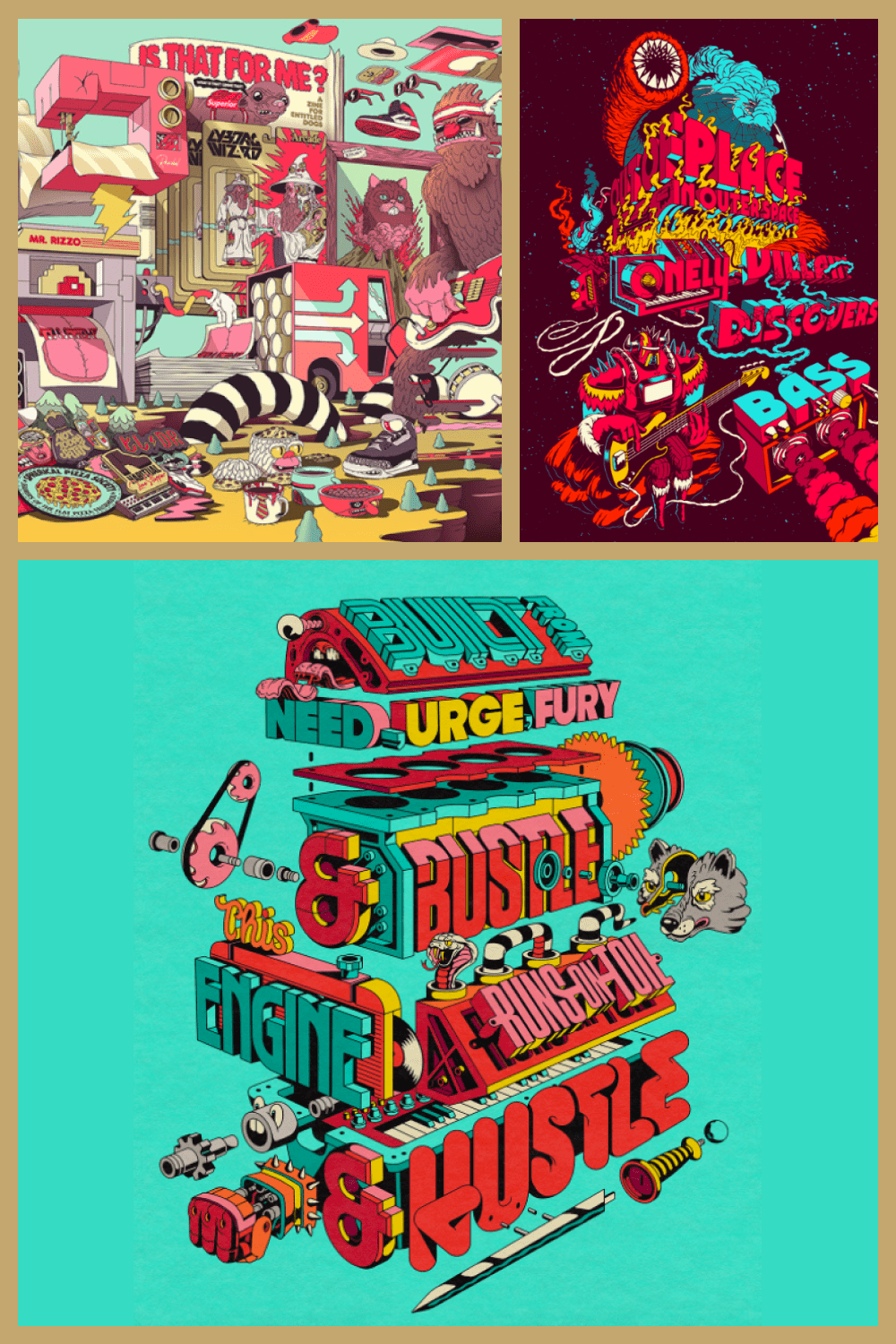 Paula McGloin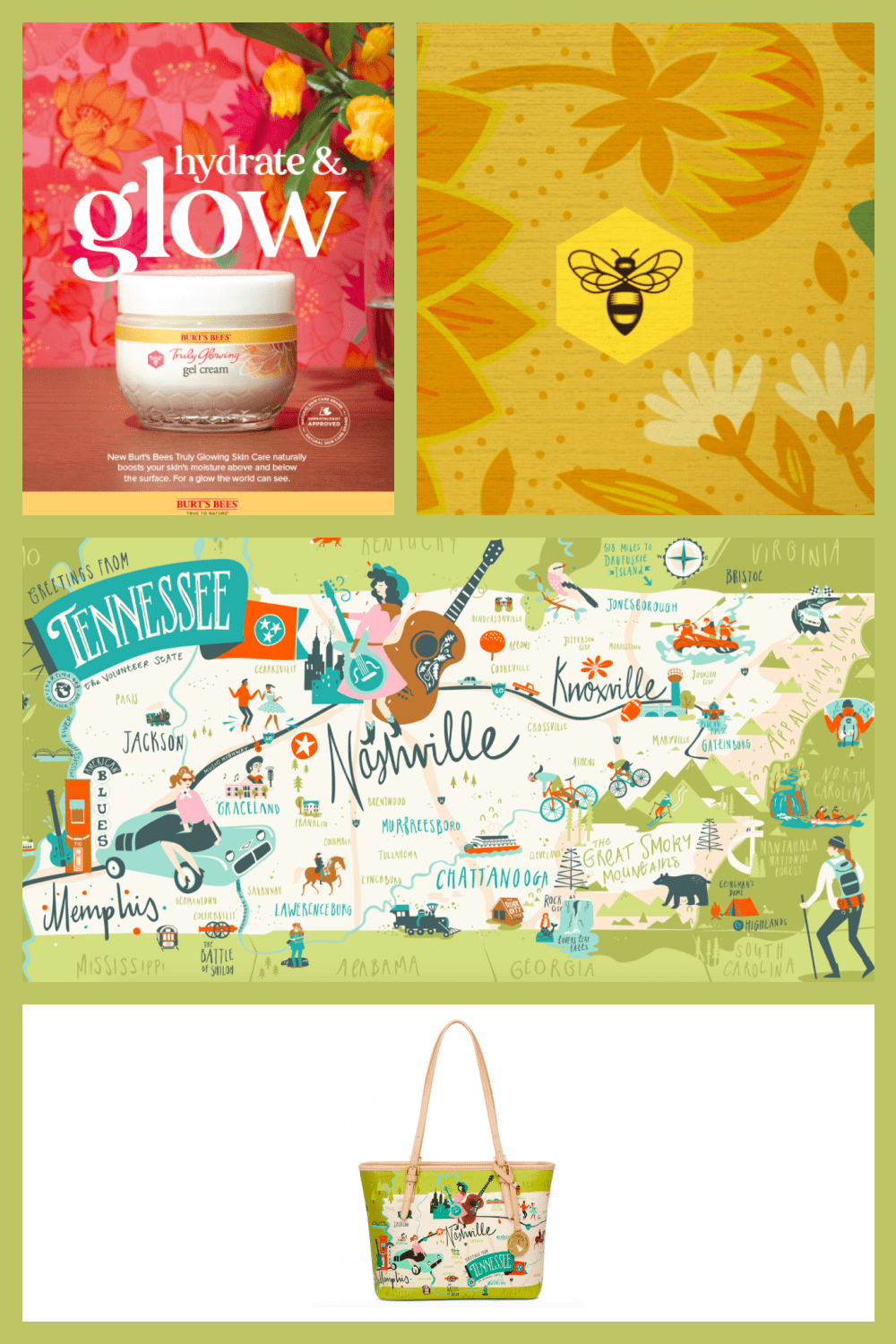 Ray Hoo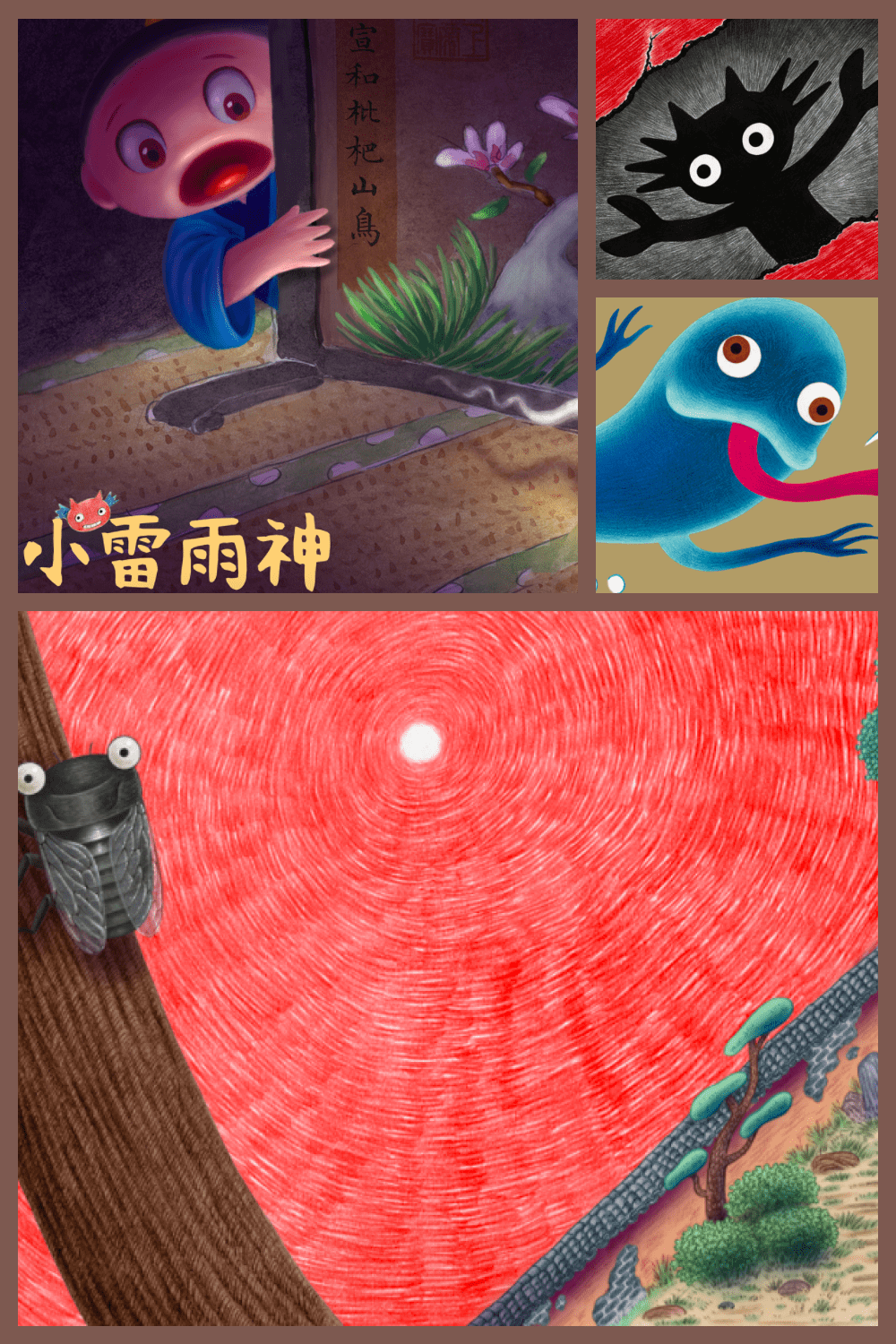 Vincent Roché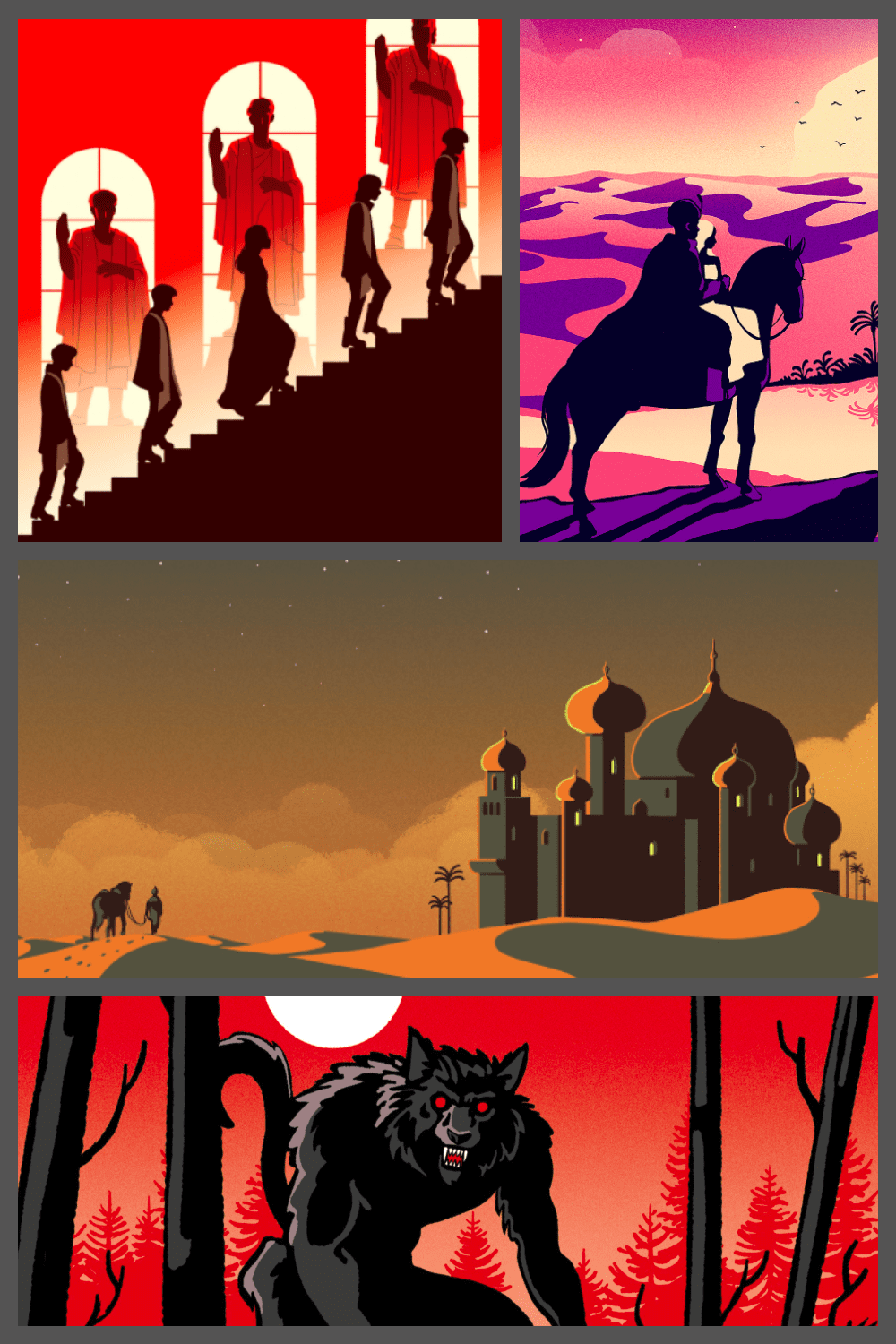 Cassio Ribeiro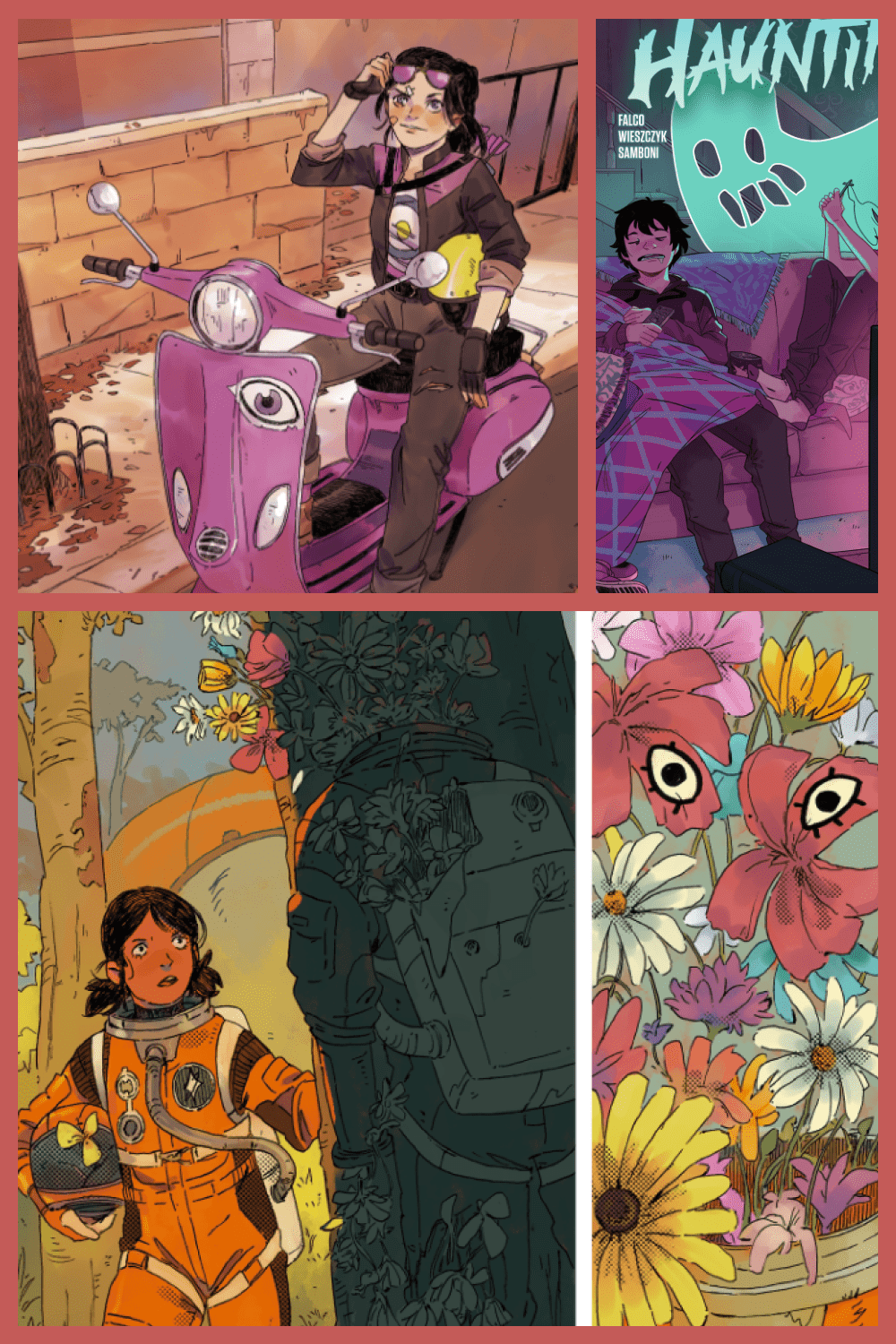 Anna and Elena Balbusso Twins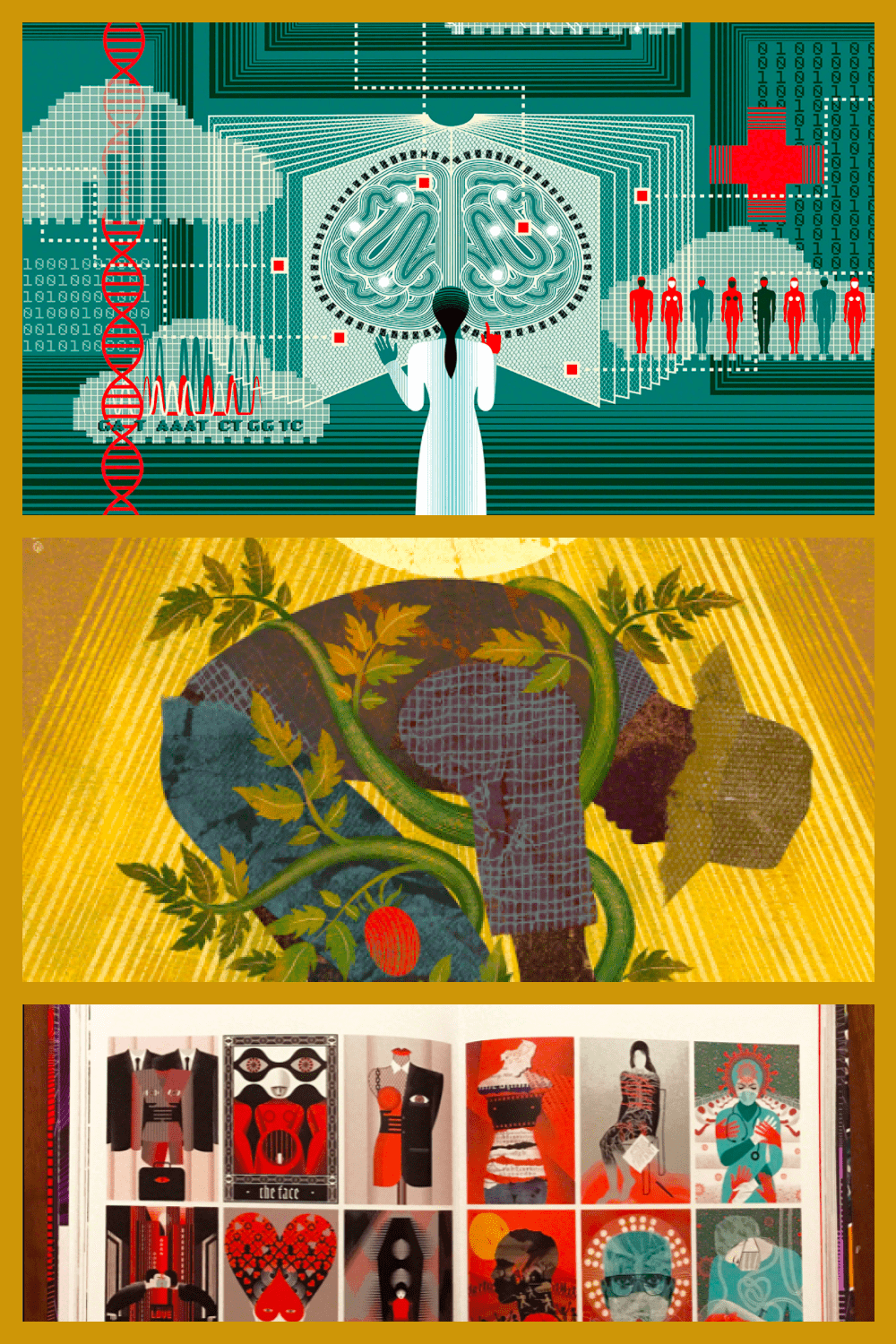 Toby Allen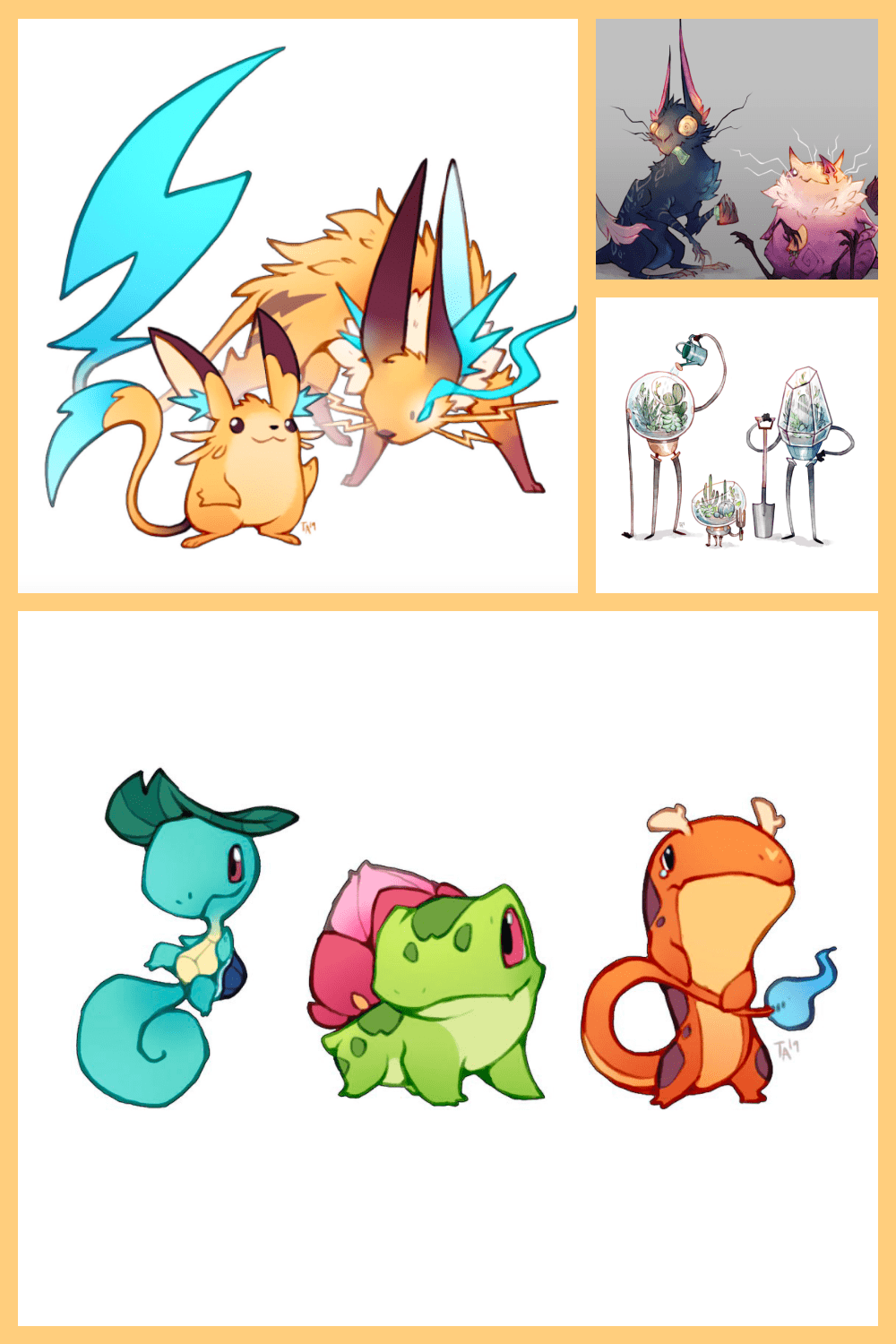 Marija Tiurina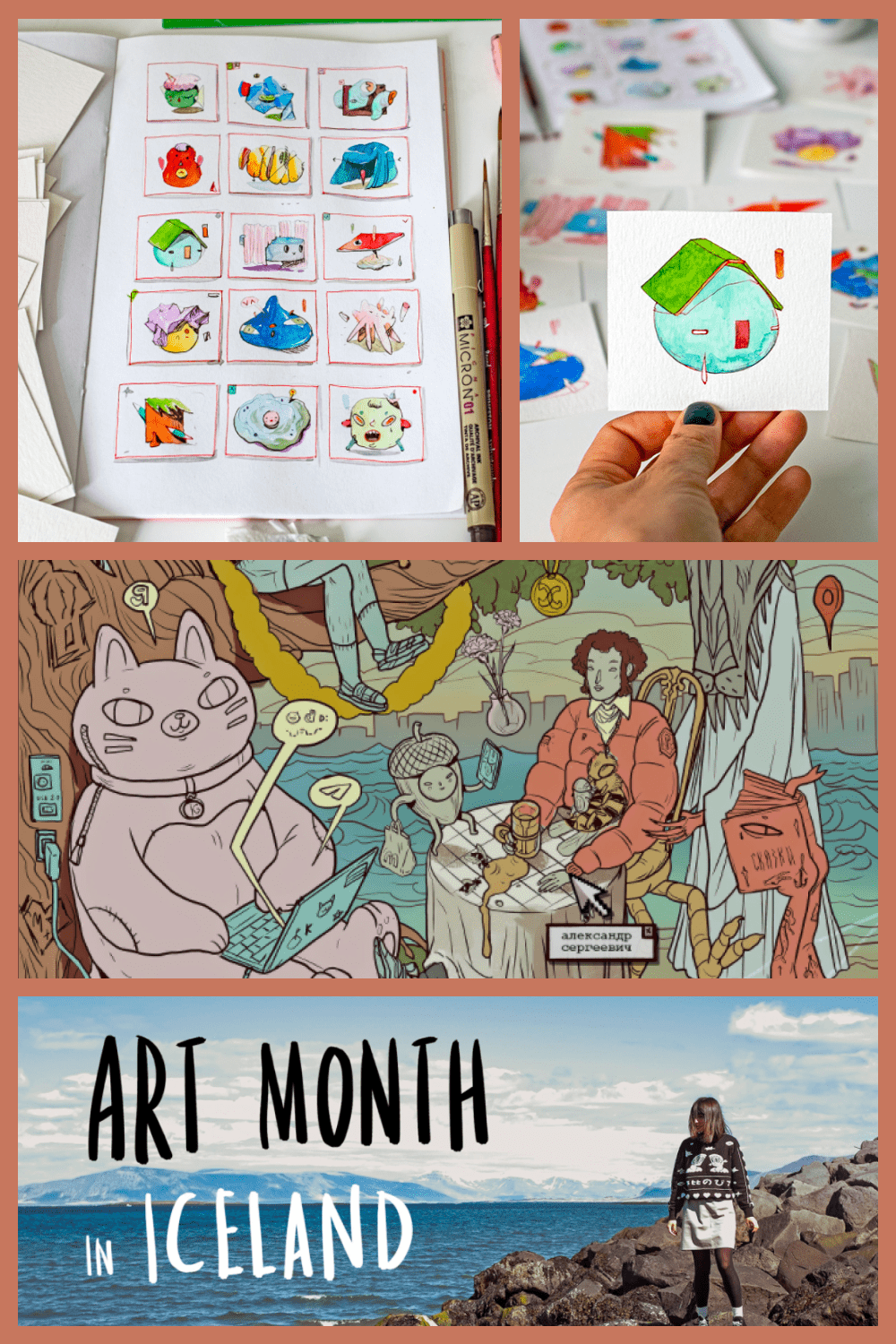 whooli chen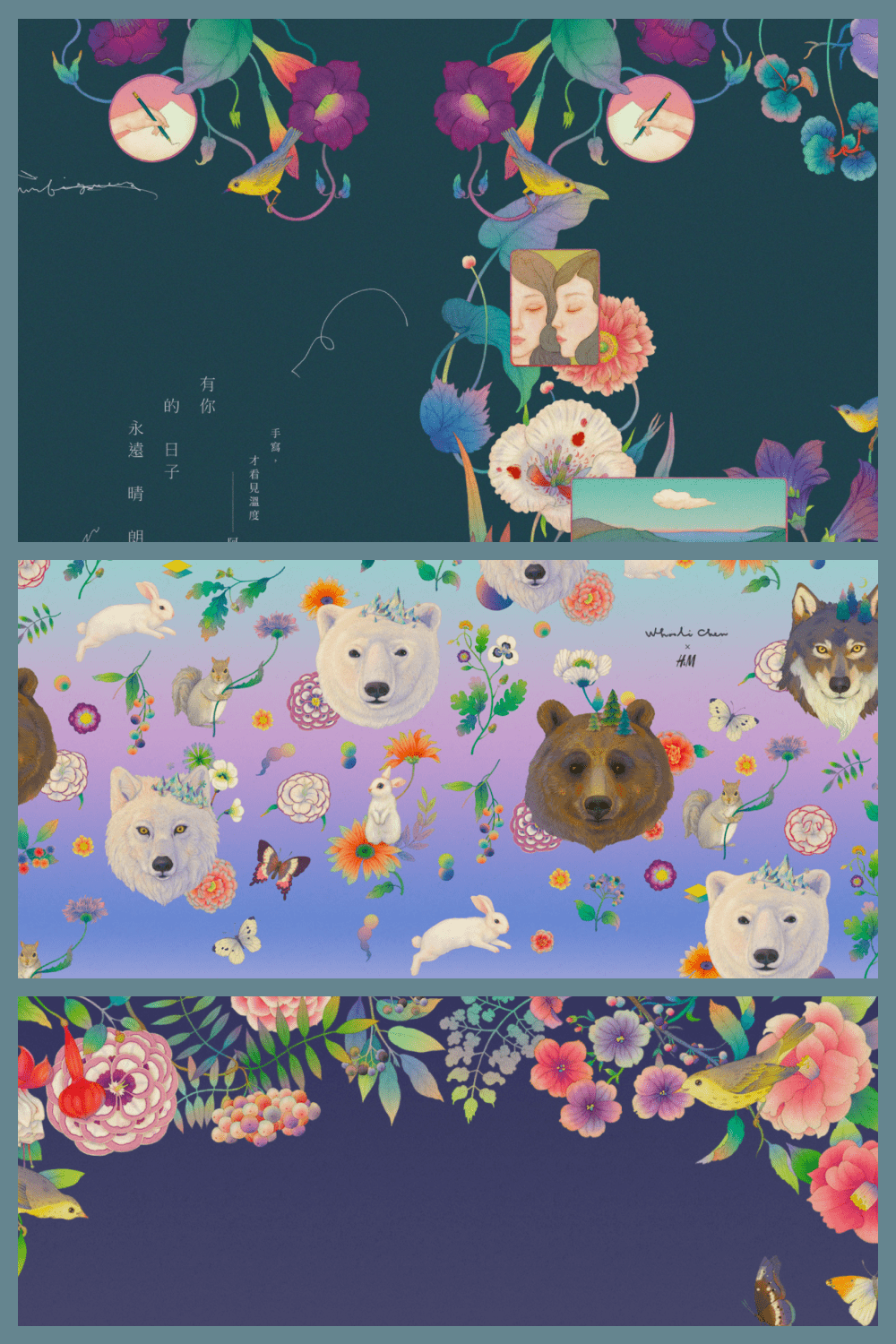 Leib Chigrin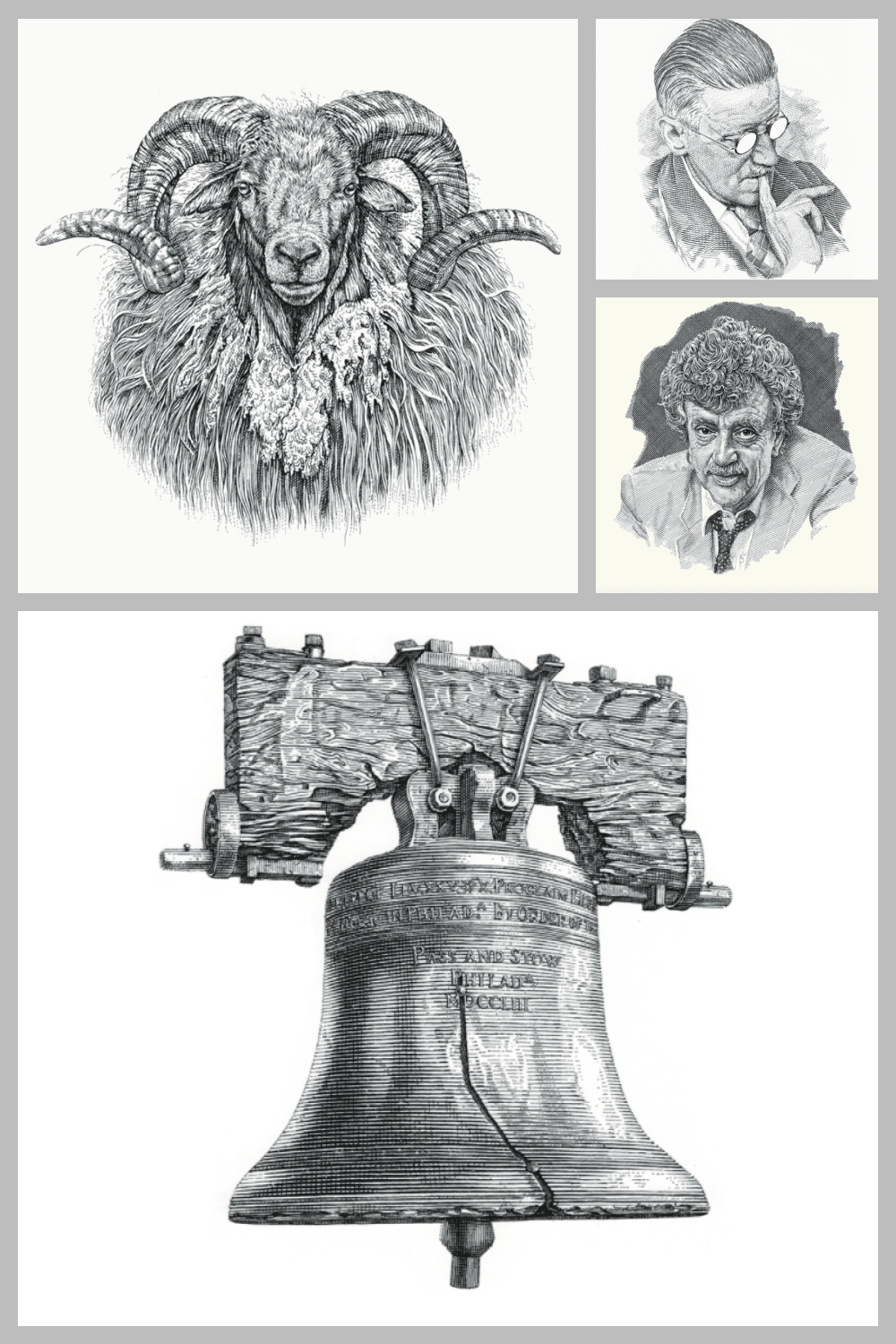 Mattias Adolfsson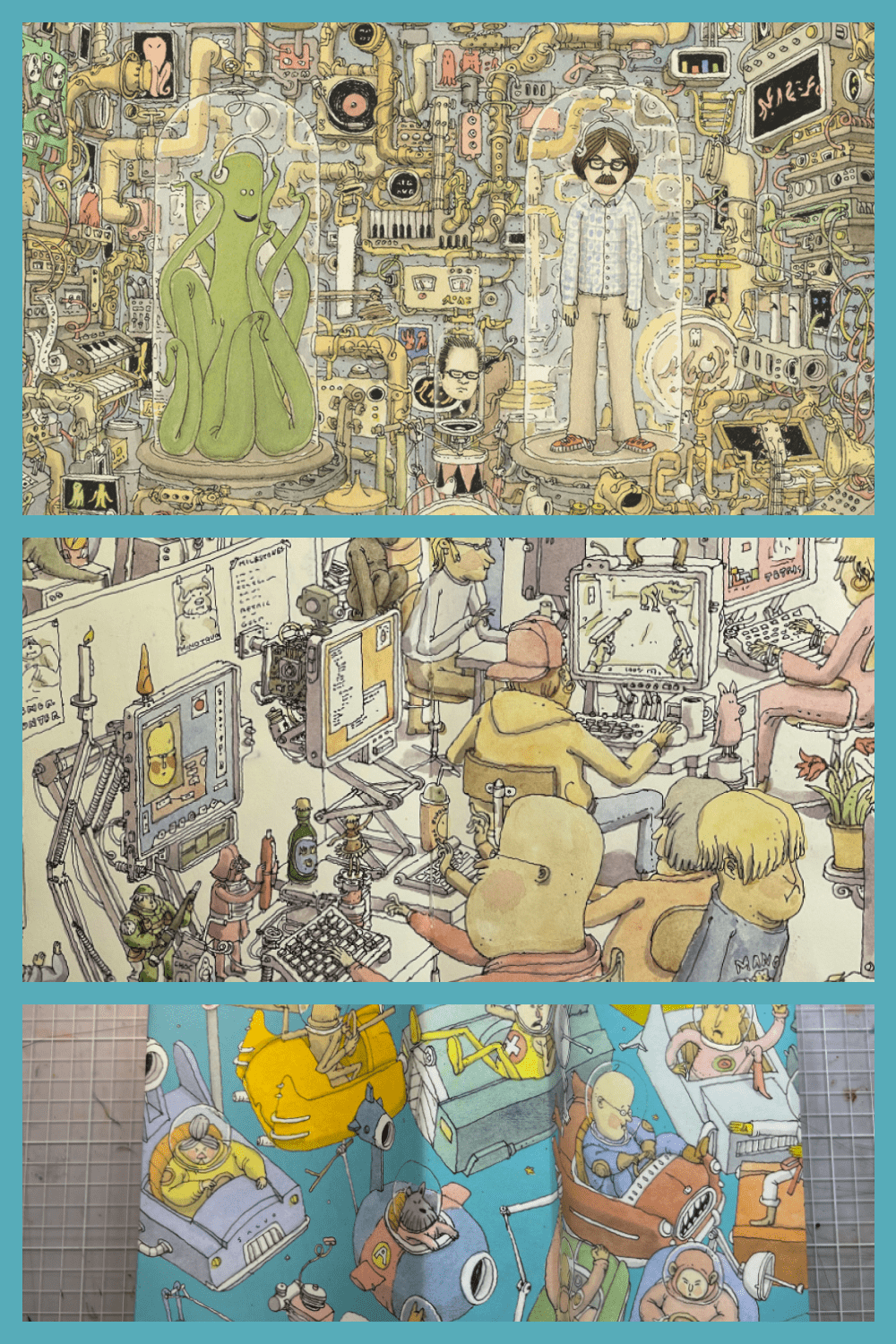 Nicholas Kole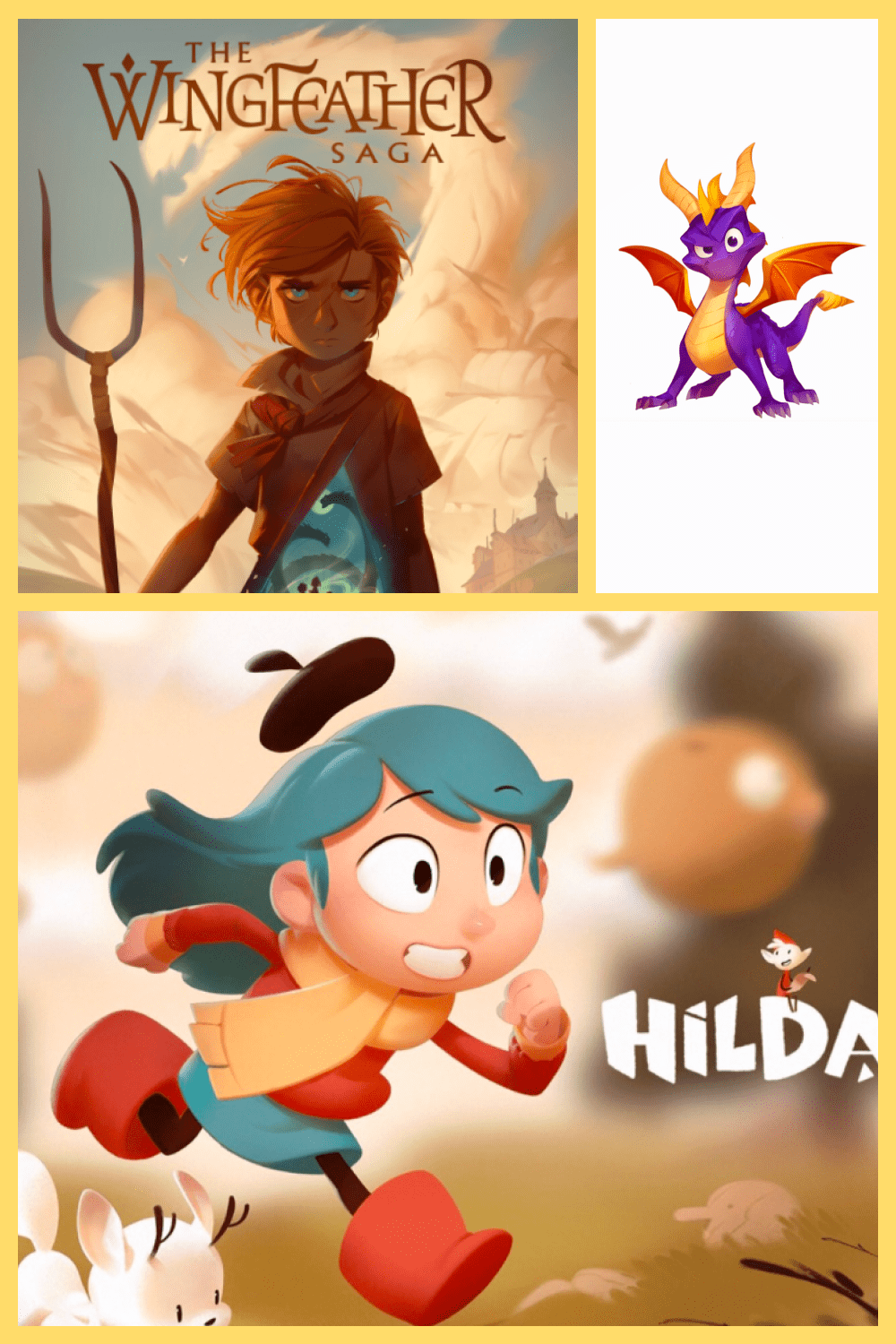 Kate O'Hara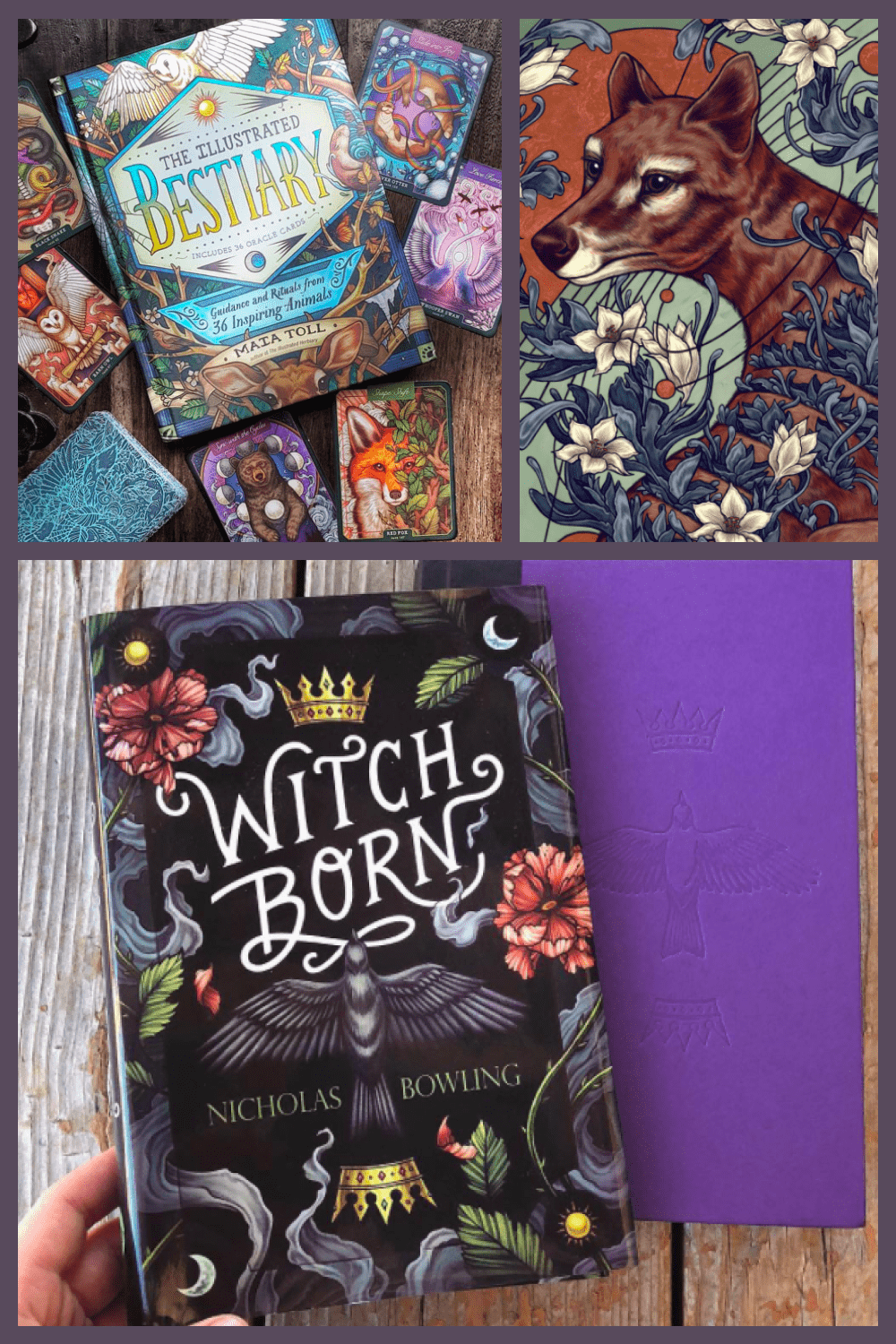 Gerhard Human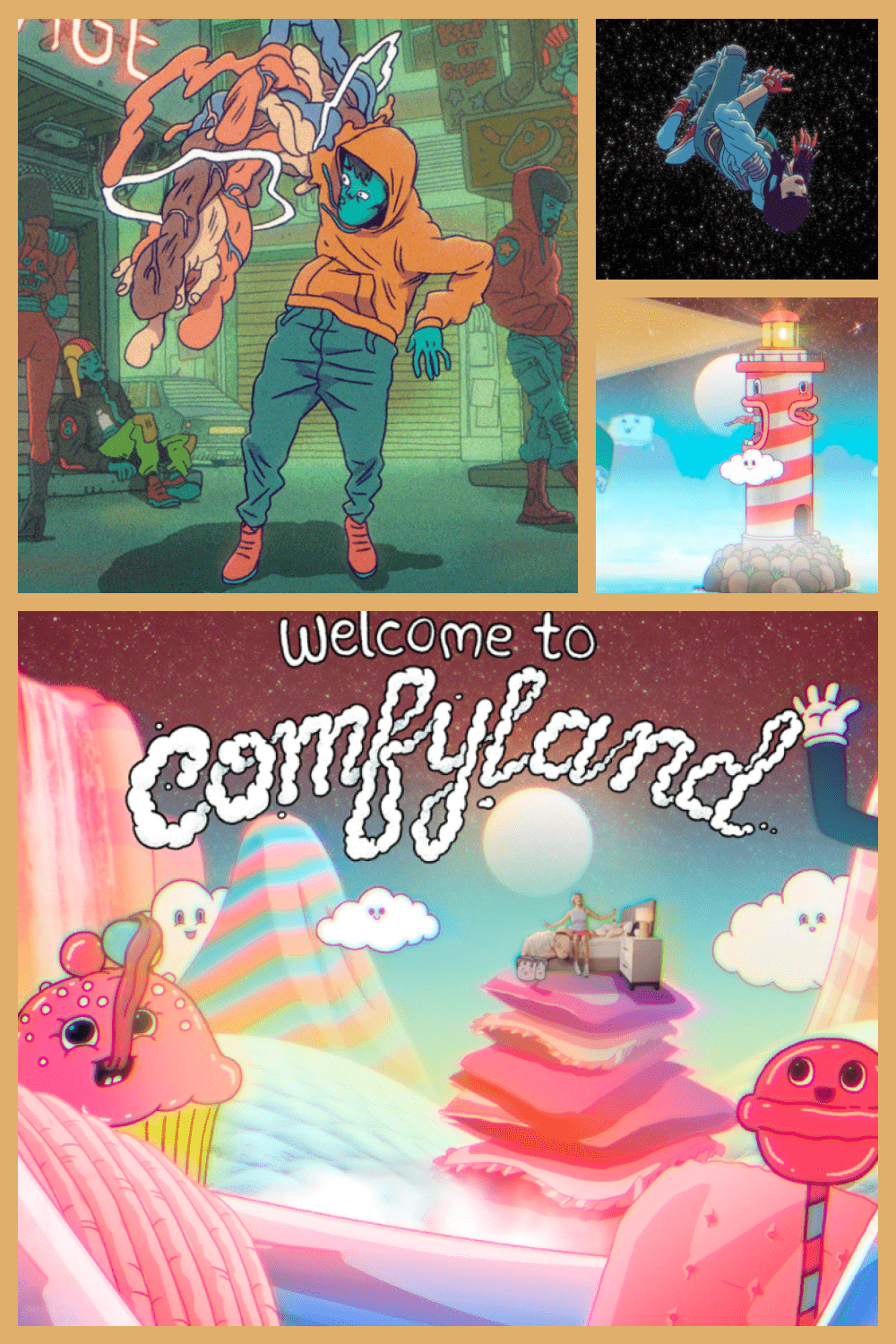 Yukari MISHIMA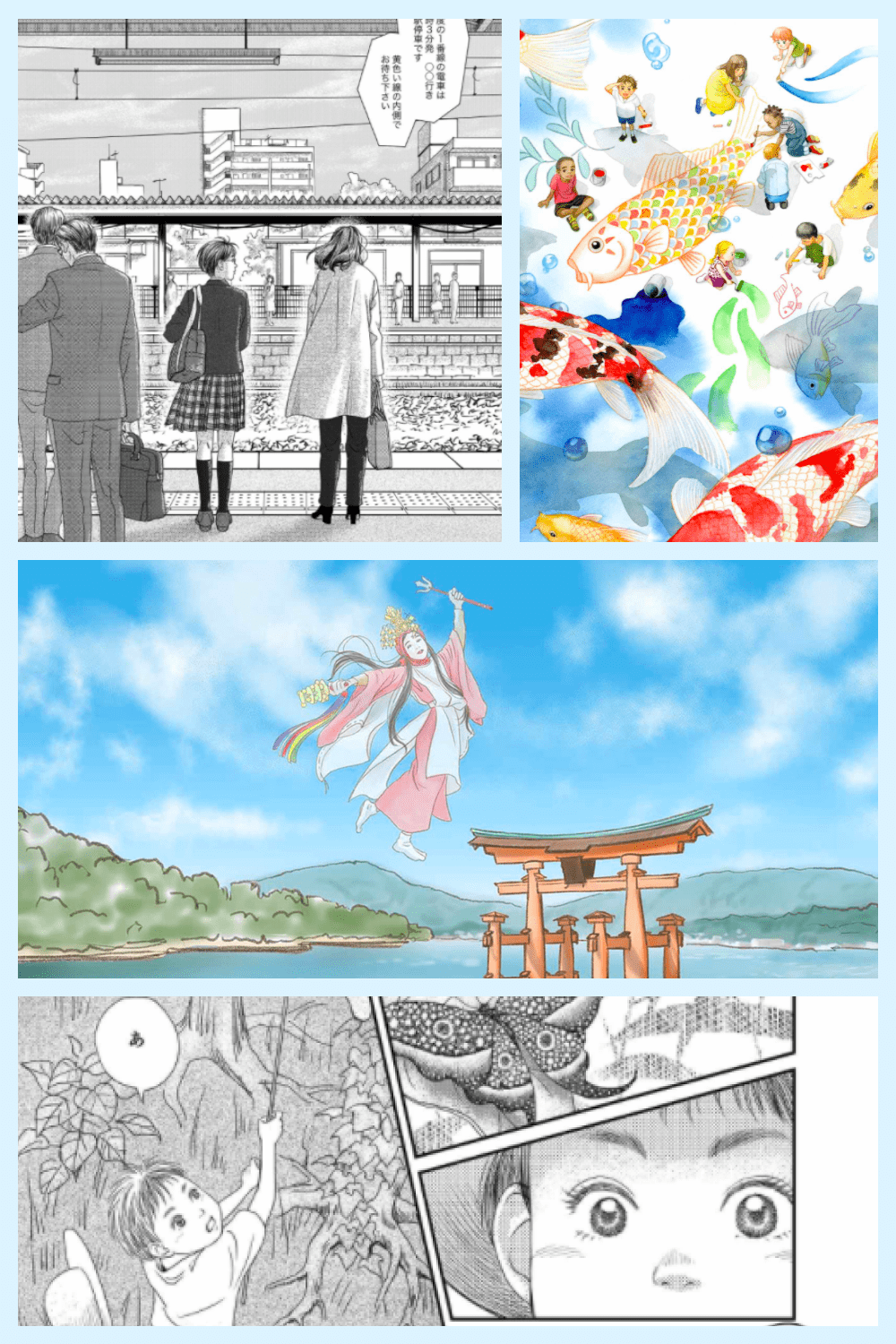 Varya Kolesnikova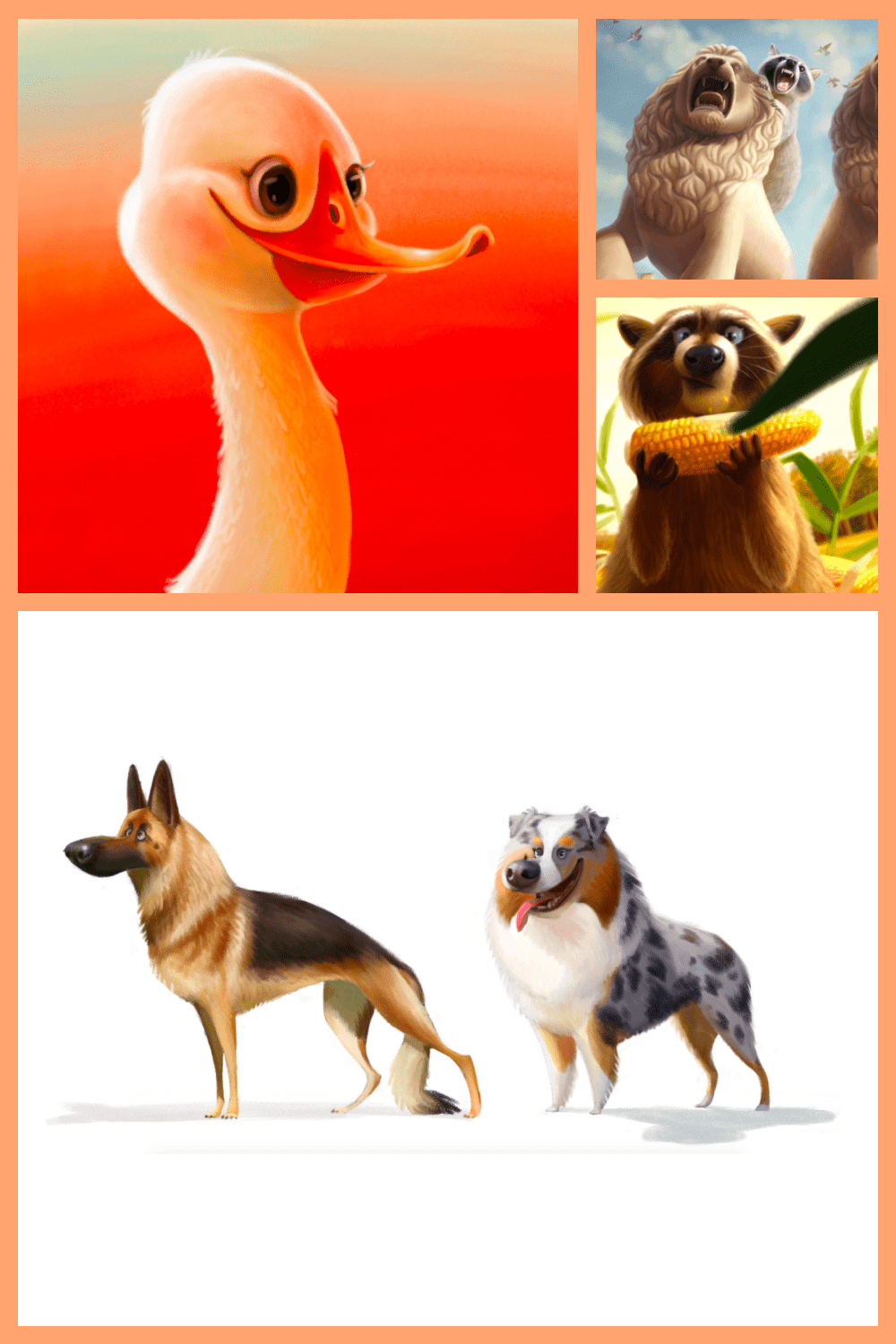 Rustam Isaev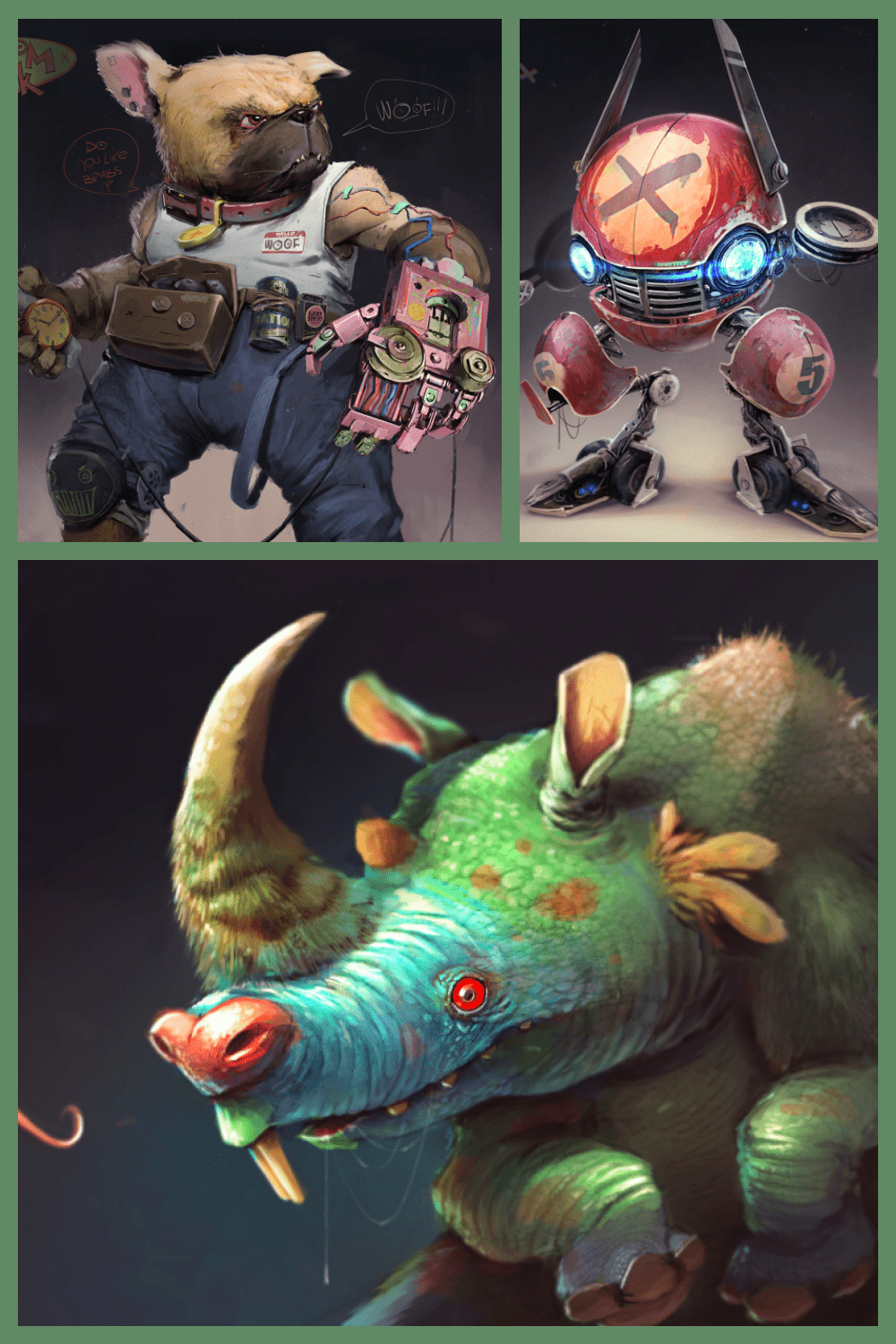 Carlotta Notaro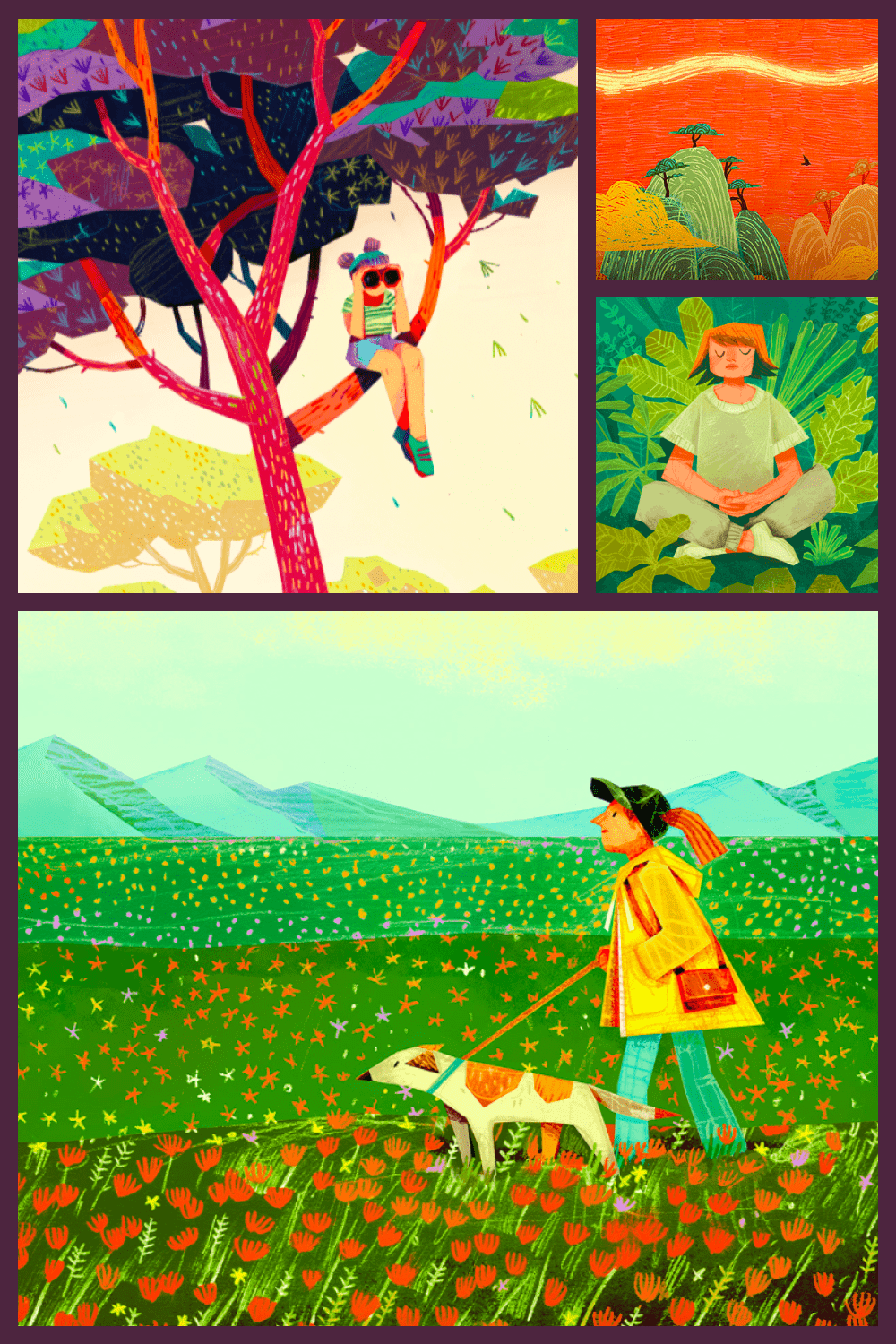 xoana herrera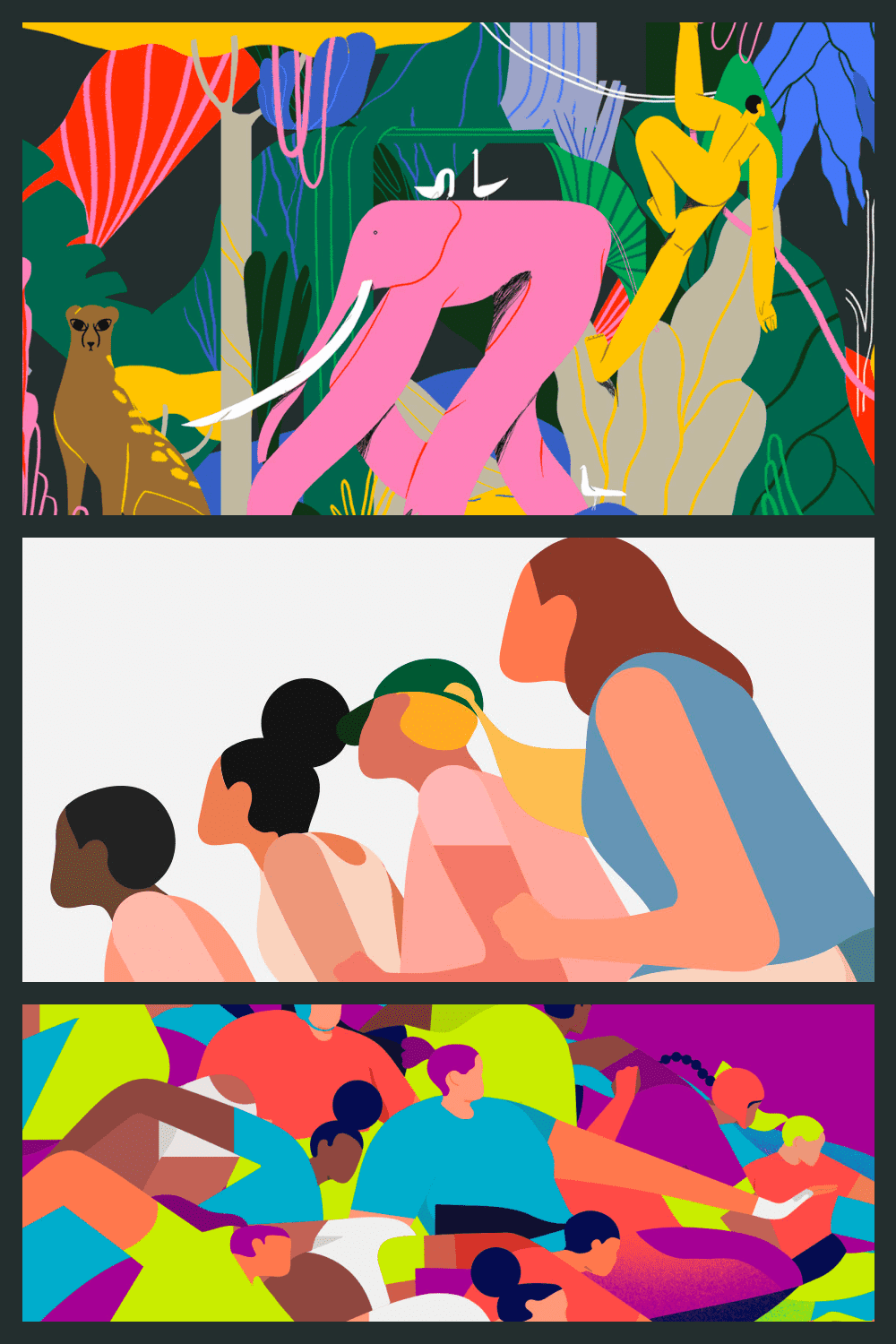 Emilia Dziubak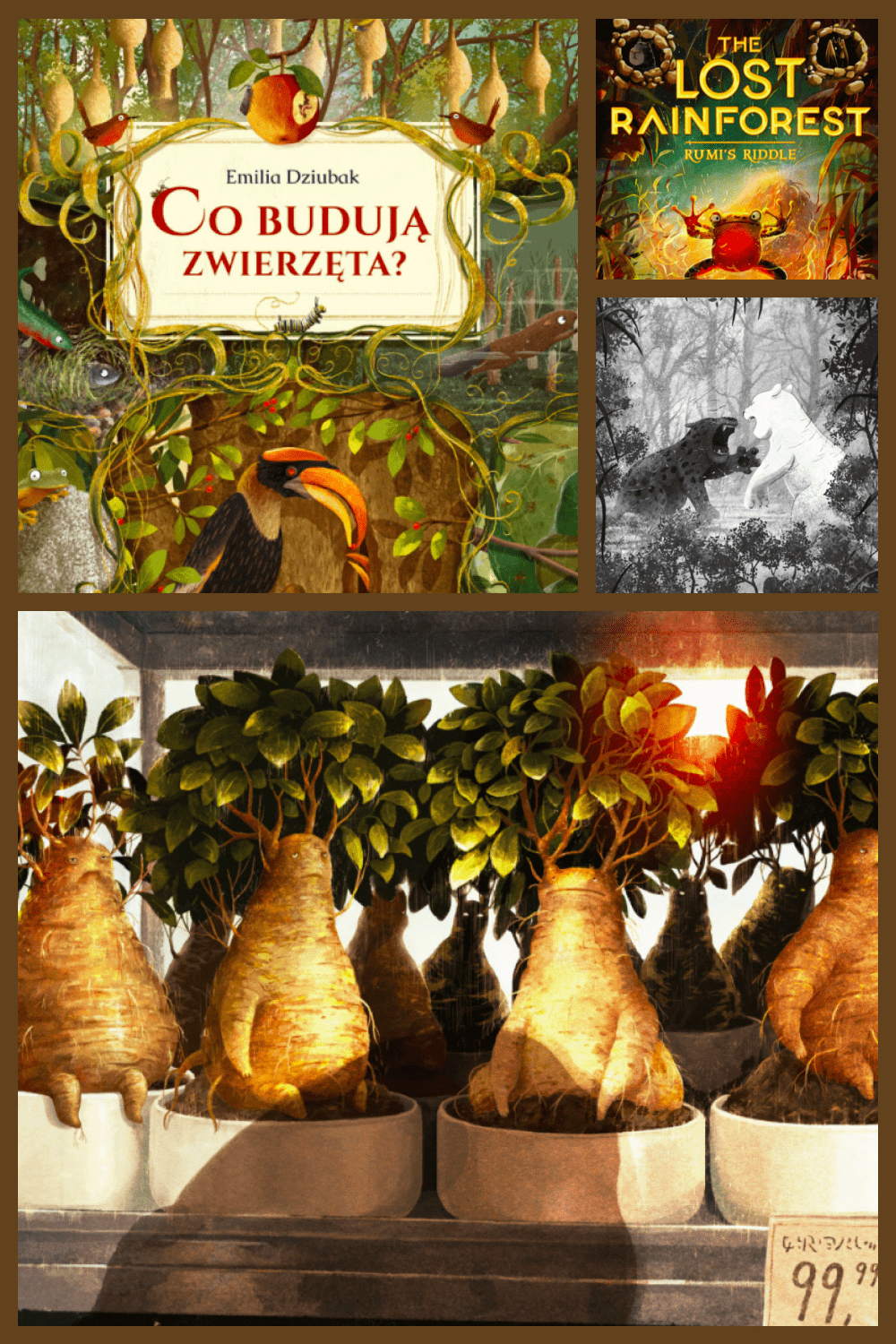 Jen Yoon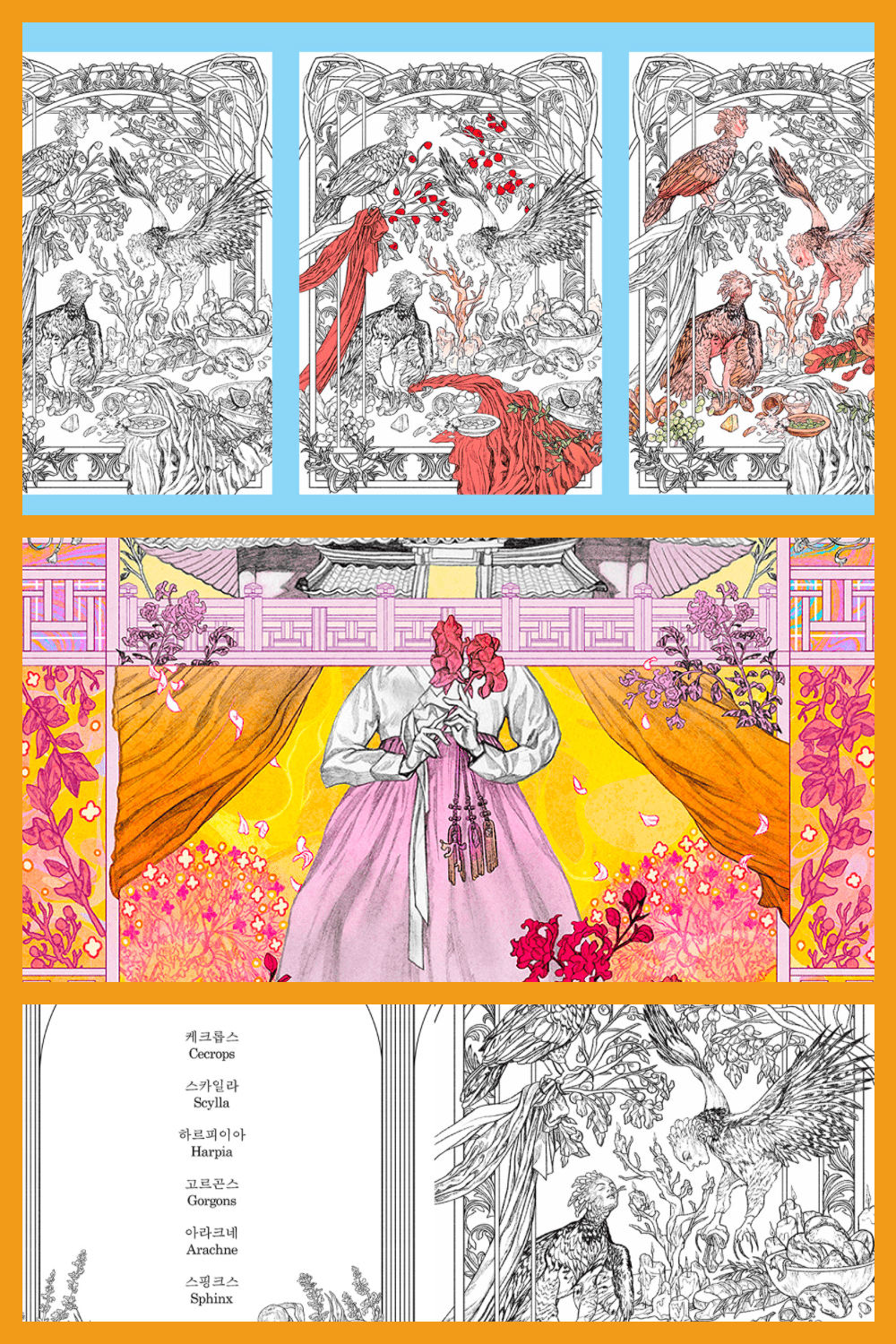 junaida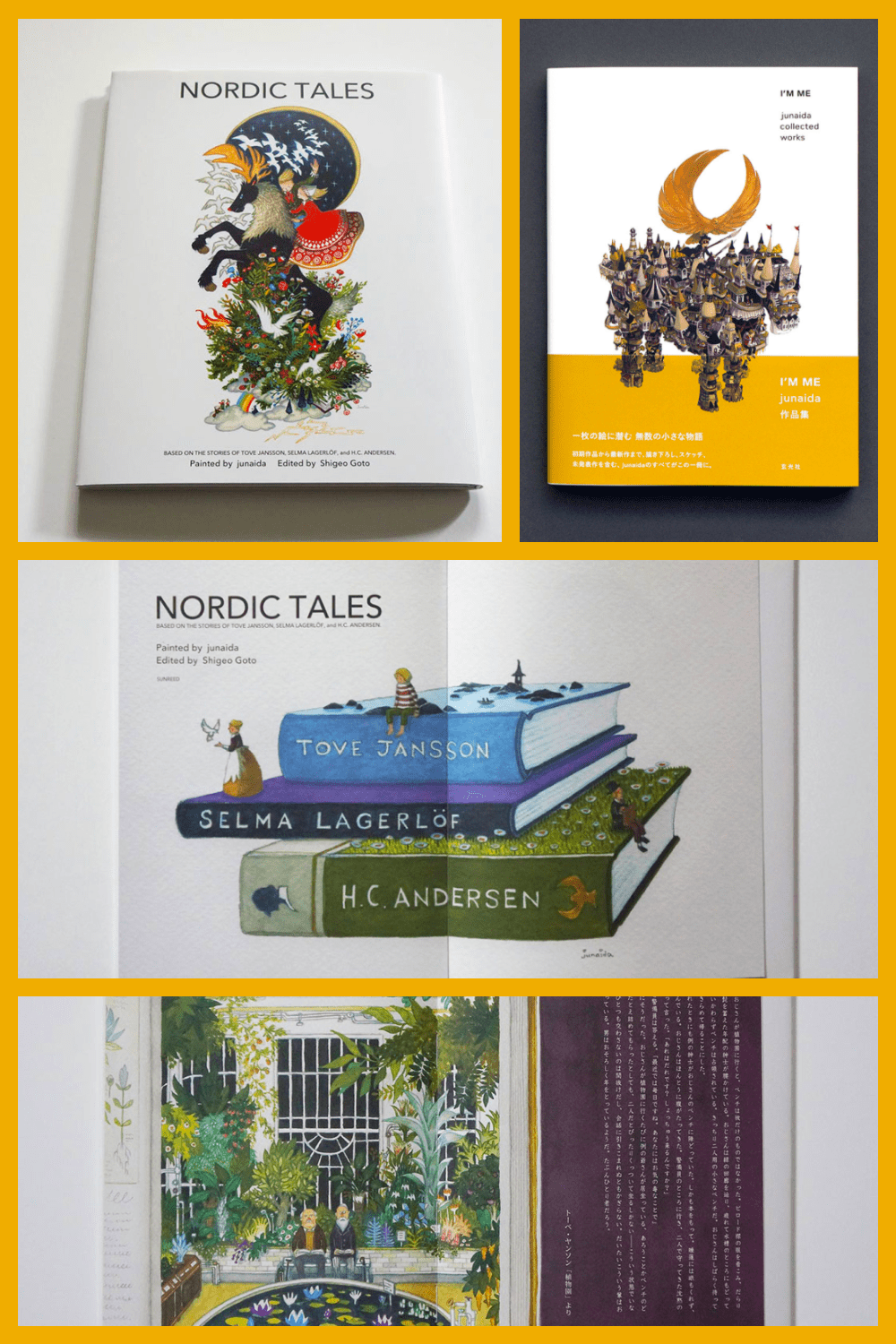 Denis Medri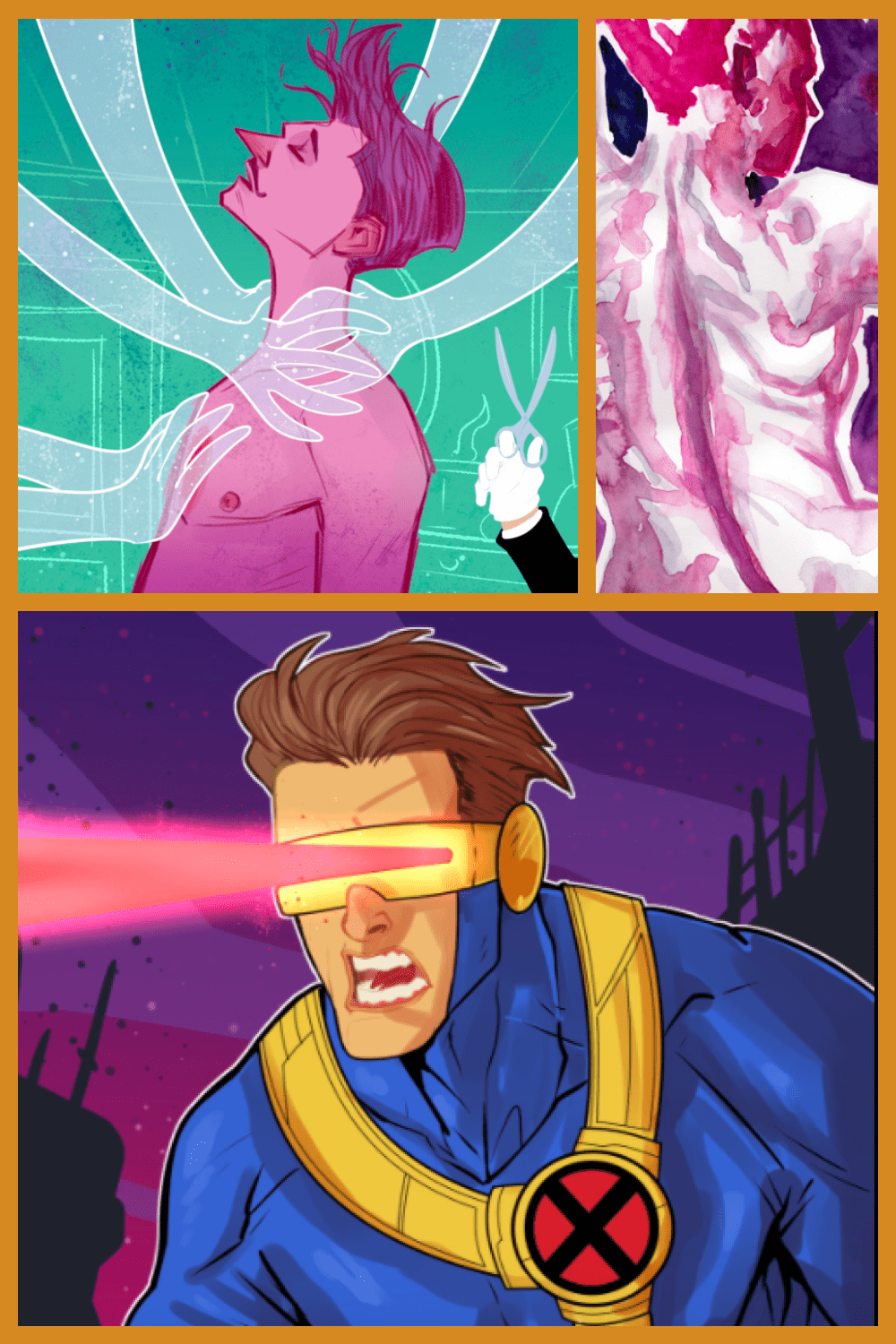 spoon tar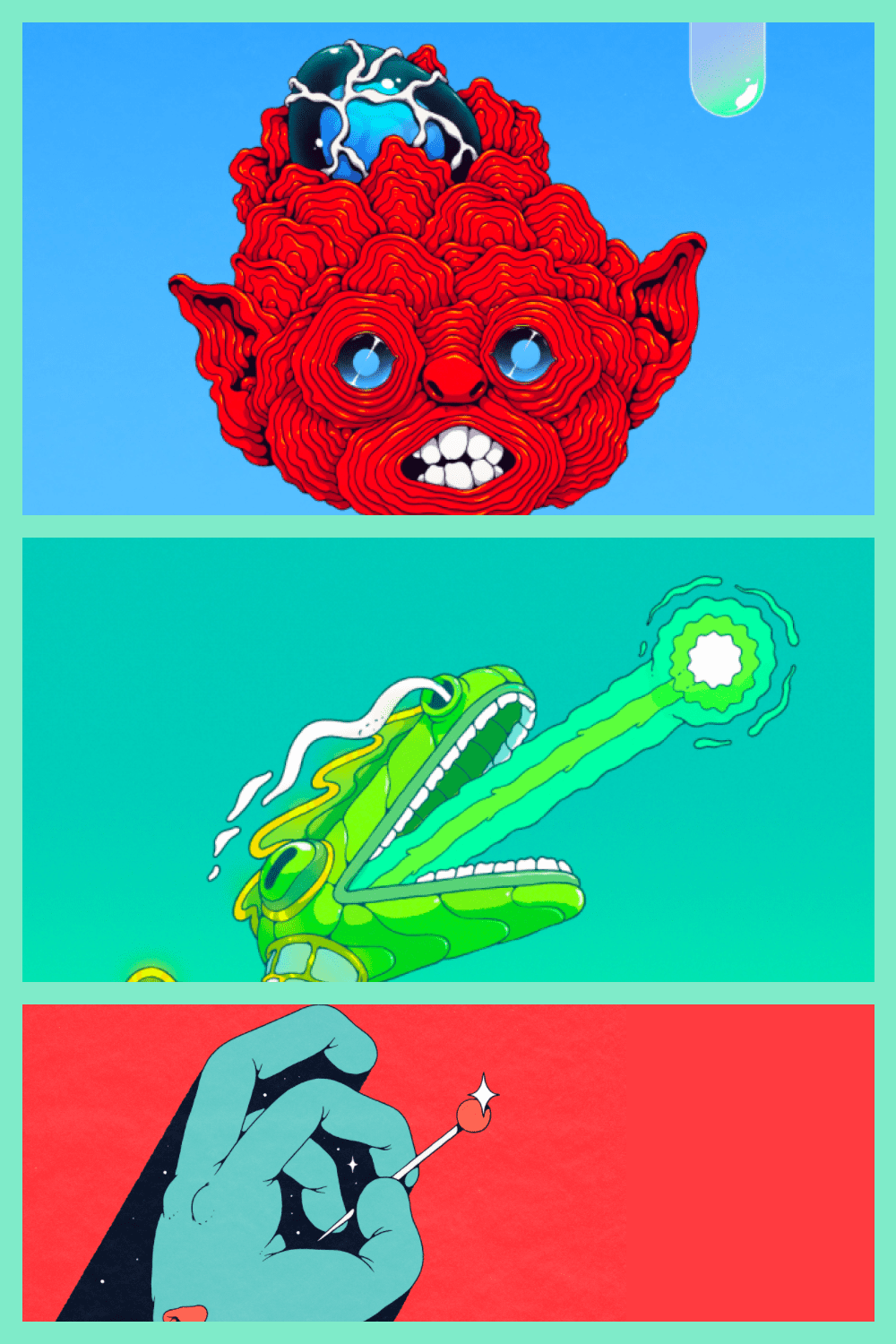 Ástor Alexander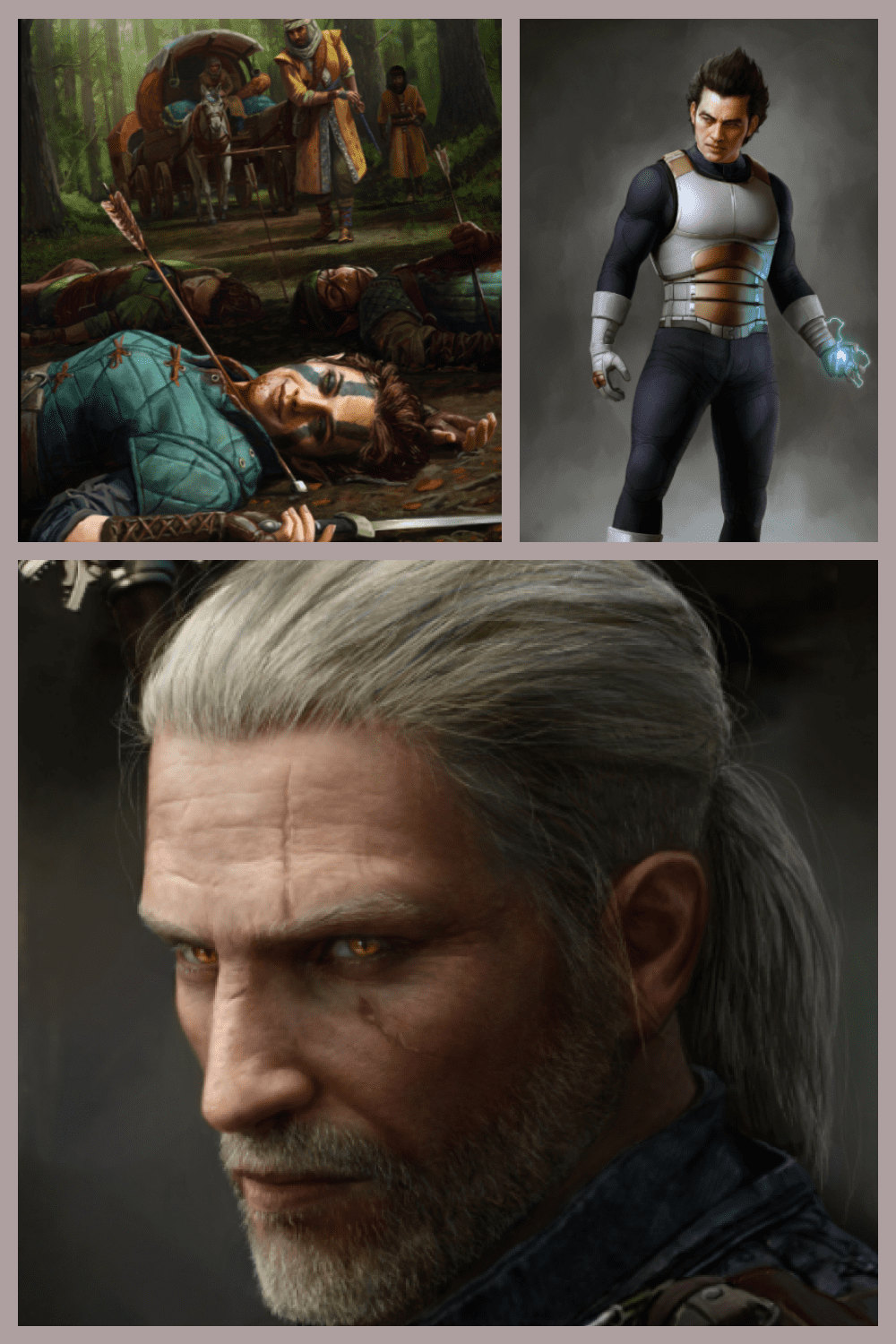 Børge Bredenbekk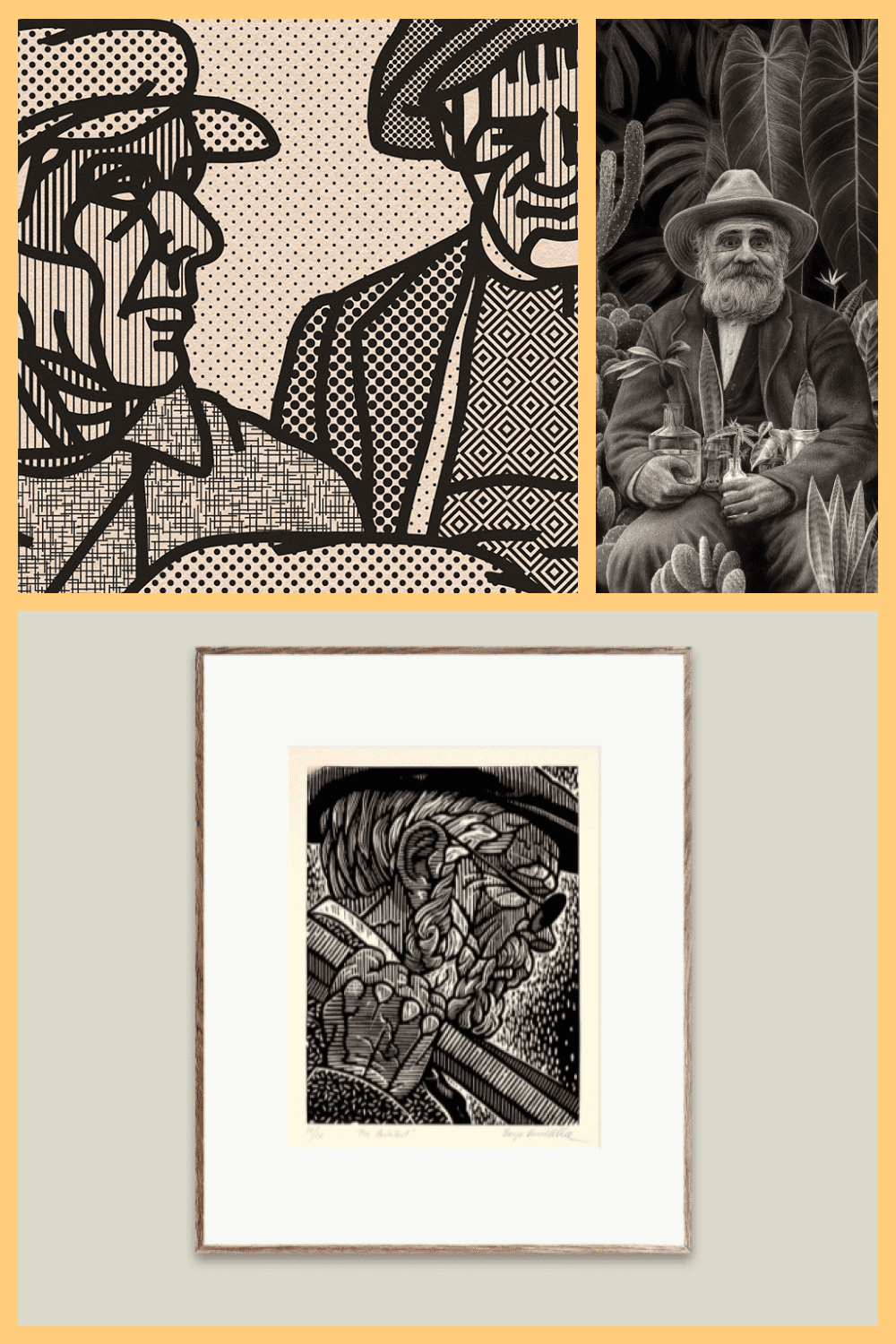 MUTI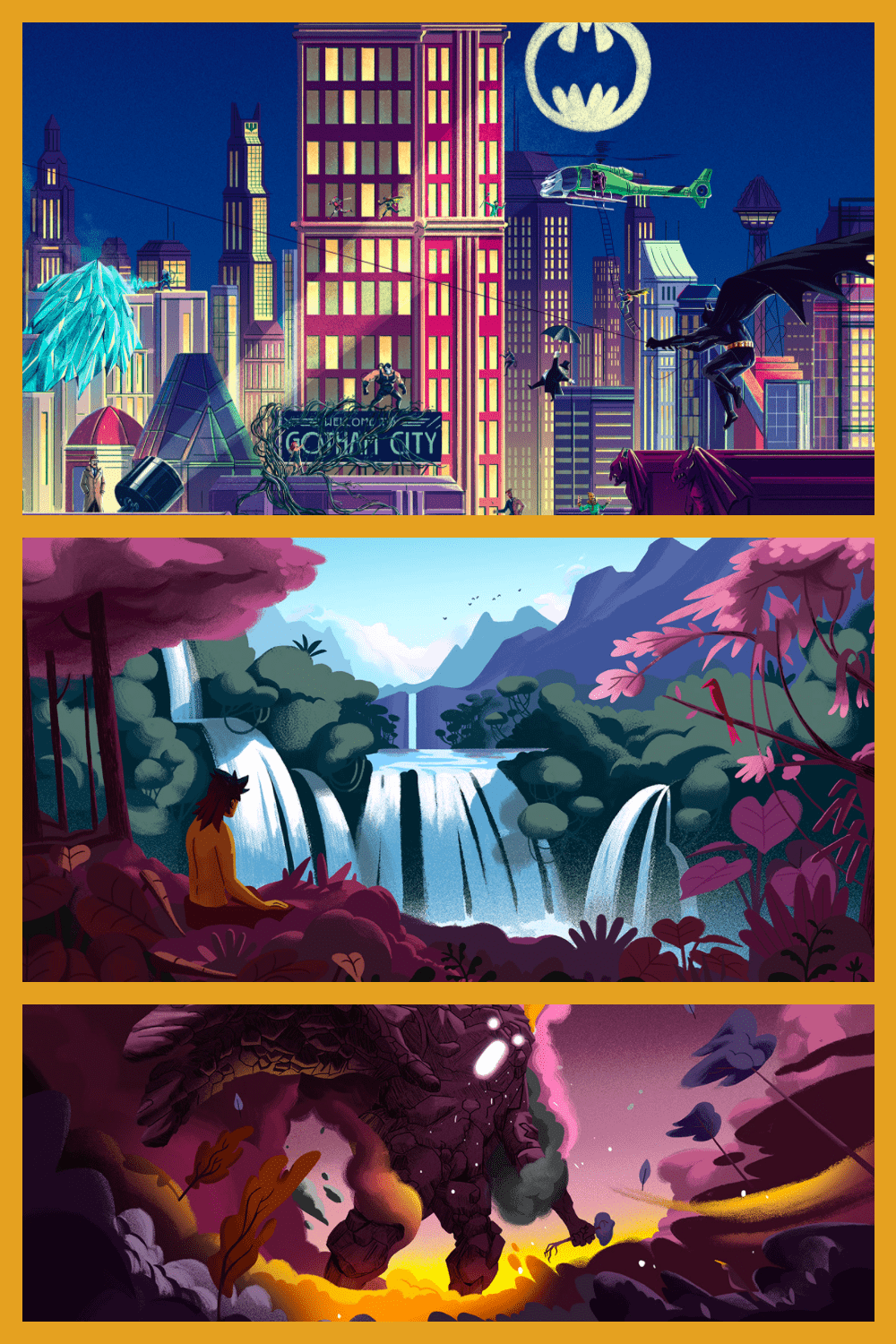 TOP 5 Best Illustration Bundles
| Product Image & Rating (Out Of 10) | Product Name | Price |
| --- | --- | --- |
| | 2000+ Premium Illustrations & 198 Fully Editable Typography Presets | |
| | 1000 Vintage Illustrations with 80% OFF | |
| | The Best Watercolor Bundle: 50 products, 2600 files | |
| | 1900+ Hand-drawn Illustration with extended license | |
| | Vintage Vector Illustrations Bundle | |
How to Start Making Money on Your Graphic Design Products
Regardless of whether you are on the list of the best accounts or not, you still get the chance to become the coolest graphic designer in the world because we are always happy to see your works on the MasterBundles marketplace. In fact, MasterBundles is a modern digital marketplace that takes care of all the stages of promoting and selling goods. In other words, you as a designer will only have to create the products, upload those onto the marketplace, and receive money for them. Therefore, it is needless to say that our marketplace is a perfect place to start your freelance career in graphic design.
In order to start making money on your beautiful graphics, you have to create a vendor account and upload the products you would like to sell. Simple as it is. Once your goods start making money, you will receive regular payments on your Payoneer account. The coolest thing about MasterBundles is that you receive actual money for your products, not credits or bonuses that you have to collect for ages before you can exchange them for money. In general, everything is made in the way that designers can solely concentrate on the creative part of their job and not to worry about payments and other formal stuff. So if you make fonts, clipart, various types of templates, WordPress themes, stock photographs, or any other sort of graphics, upload your first product on the MasterBundles marketplace through the form below now!
Final Word
As you can see, there is a huge variety of cool accounts on Behance that will inspire you for new projects. In fact, there are many representatives of various forms of visual art, so you will no doubt find some interesting illustrators and artists on this very platform. Therefore, create an account on Behance (if you still don't have one) and follow these amazing illustrators who will definitely inspire you for new creative projects.
Have you ever used Behance? What was your experience with this platform? Feel free to share with our friendly community in the comment section down below!
FAQ
🥇 What is Behance?
Behance is a professional social media platform for the representatives of creative professions such as designers, artists, illustrators, etc. Users of this platform can showcase their portfolios, build professional connections, or simply get inspired by other users' works. The platform is particularly useful for those creators who seek popularity.
🥈 Who is this platform for?
As I have already mentioned above, Behance is a social media for designers and artists. Being a great boost for the young beginners, this very platform is perfect for inexperienced designers and illustrators who want to find their first clients. At the same time, experienced professionals can expand their customer base by means of the platform as well. Apart from that, social media is a great place to find a designer or illustrator for entrepreneurs who need some creative work to be done. Finally, Behance is useful for those professionals and amateurs who simply want to get some inspiration by looking at other creators' works.
🥉 How can I benefit from having a Behance account?
If you are an artist or designer, a Behance account will help you promote your works and, as a result, get more customers and earn more money. So do not waste your precious time any longer and sign up for free today.
💰 Where can I sell my products?
In case you want to start selling your beautiful graphics, then you are going to be particularly interested in the Sell Your Deal service from MasterBundles. The service allows you to legally sell your products through the MasterBundles marketplace. All you have to do in order to start making money on your graphics is to create a vendor's account and upload your goods. You can easily receive the money you earn on your Payoneer account as soon as people start purchasing your products. The service is super easy to use, so go ahead and give it a shot.
Some Awesome Video About Behance Accounts
Please take a moment to pin this post to Pinterest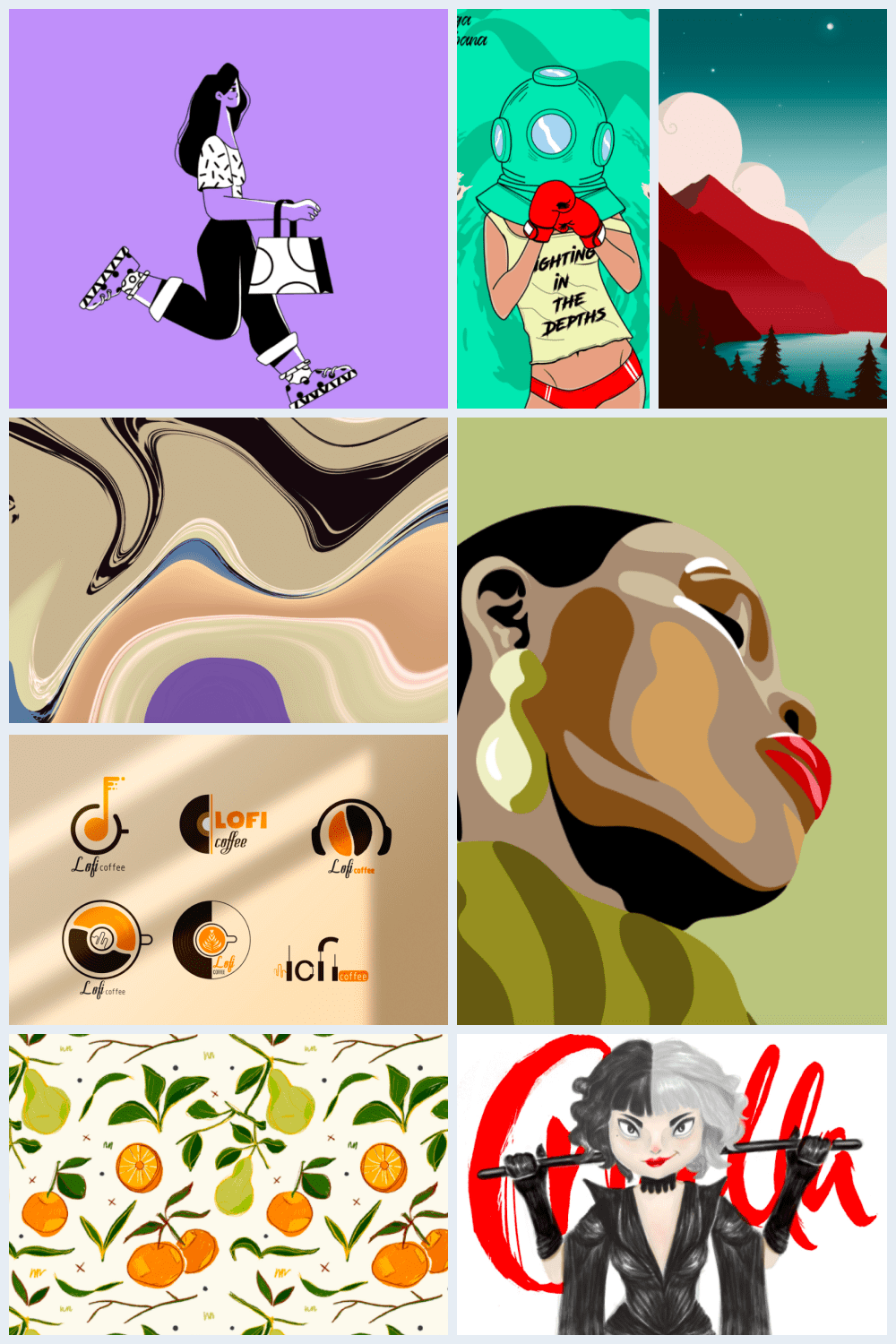 Disclosure: MasterBundles website page may contain advertising materials that may lead to us receiving a commission fee if you purchase a product. However, this does not affect our opinion of the product in any way and we do not receive any bonuses for positive or negative ratings.