How to Sell Graphic Design 2022: All Questions Answered
How to Sell Graphic Design. Do you have a unique product? Or maybe a creative talent that waits to be loved by the world?
Are you an experienced graphic designer seeking to expand their reach to new markets and platforms? Or a creative college student who needs a side gig to pay pills?
It doesn't matter who you are: if you can create quality graphics, the Masterbundles marketplace will help you sell them.
In this post, we will explore what it takes to sell stock illustrations, photos, or any other products on our platform.
This post will help you get to the point in your career as a designer where you get enough passive income to concentrate on creative growth.
Yes, it is possible, and here's how. So, are you ready to kickstart your career. Let's dive in!
1. Your strategy
Creative success never comes due to luck alone. The "no pain, no gain" principle very much applies to the work of designers, but many young authors misunderstand it. You don't have to work long hours creating tons of similar products and selling them cheaply. This may be the case at the beginning, but there's a much better way.
Work hard, apply all your skill and wisdom BEFORE you actually take up your brush or digital pen, or whatever you're using. Put more effort in finding out WHAT you should create. Learn what is trending right now, which themes and formats are popular. Find out who are the people buying them.
If you do so, the products you end up creating will be received with appreciation. And you will be inspired to work out your craft and style. If you simply start creating what pops up into your mind, chances are that your products won't be as popular. This will make it hard to continue.
How can you know what types of products will sell better? Just look around.
Walk into a fancy stationery store and see what designs and themes are most popular. Go through online marketplaces and study the most trending products. Can you notice a pattern or a theme? Would you be able to create something similar?
I'm not suggesting that you copy those designs. Just notice the trends and move on to the next step. Also, think about seasonal themes, holidays, national festivals, or anything that makes certain designs popular.
There are also many overview articles about what's trending on the design market. Choose the authors you respect and follow their suggestion. Again, if you think hard while planning your work, it will be much easier to get it done effectively.
2. The competition
You can hardly find a designer or a digital artist who doesn't look up to other designers. The more you know about your competitors, the easier it is for you to stand up to them. On Masterbundles, we have a blog where designers share their experience and professional tips. Make sure you are subscribed.
Many designers have their own blogs you can follow for more information about the nuts and bolts of the craft. But you shouldn't be just reading what they say, pay attention to what they do. Follow the most successful designers across all marketplaces, see what are their main themes. There, you can see which products sell better than others and try to understand why it happens. Notice the differences between marketplaces. Which platforms are better at selling a certain type of products.
Also, pay attention to the personal styles of the designers you admire. Don't think about whether you can or cannot emulate them. Instead, try to understand how they have found their niche, so you can find yours.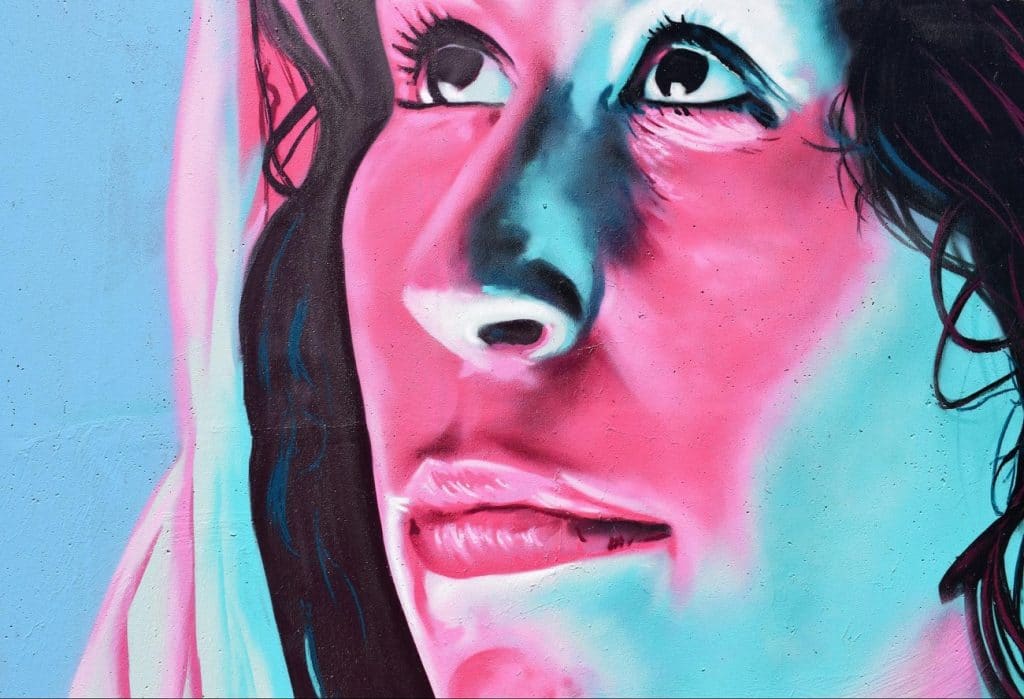 3. Your personal style
Now that you have an idea of what's popular, you need to make one more important choice. You need to understand what your unique take on the subject will be. For instance, if you believe that watercolor floral designs are trending right now, you need to make a few sketches in different styles. Experiment and see where your creativity will take you. Even if the theme you choose is not 100% your favorite, you can still find lots of pleasure in your work. Add your personality to those floral designs, make them different from everything you've seen before.
This is a very rewarding process for every designer, and it pays off greatly. Buyers love designs that are both trending and peculiar, full of character. This stage often requires much experimenting and stretching out your creativity. Remember that you work hard now to have it easier later.
4. Quality standards
All platforms have different requirements when it comes to the files they accept. However, there are general guidelines that apply to all platforms including Masterbundles. For example, if you are making vector illustrations, you must do the following:
Unlock and label all layers. Make sure the files types are adequate.
Close all filled shape paths and expand all pattern fills.
Leave enough whitespace for end users to add their text.
Make sure your file doesn't include any embedded pixel based images.
Save your work in EPS.
Make sure you don't rely too heavily on auto-trace. This may make it hard for image buyers to edit your products (change colors etc).
Some stock agencies will require a JPG preview which will display your artboard. Make sure there's no extra space on the sides of the artboard. Go Object > Artboards > Fit To Artwork Bounds.
If you are selling photos, take the following steps:
Check fall flat textures and make sure there are no visible dust particles.
Check for chromatic aberrations.
Make sure the focus of your images is perfect.
Do away with any exposure noise or blur.
Be careful in your post-processing and double check all the layers. Work out the perfect white balance.
Take care of all property rights.
These are just examples of the things quality control teams will look at while reviewing your submissions. Also, make sure you can document your products in a clean and understandable manner.
Most designers love selling their creating in sets because buyers are always looking for a good deal. On Musterbundles, you will be organizing your creations in such thematic sets. Make sure you plan your bundles ahead. Create products that are compatible with each other. You will also have to master the art of using keywords and proper naming.
These are just examples of the things quality control teams will look at while reviewing your submissions. Also, make sure you can document your products in a clean and understandable manner.
Most designers love selling their creating in sets because buyers are always looking for a good deal. In musterbundles, you will be organising your creations in such thematic sets. Make sure you plan your bundles ahead and create products that are compatible with each other. You will also have to master the art of using keywords and proper naming.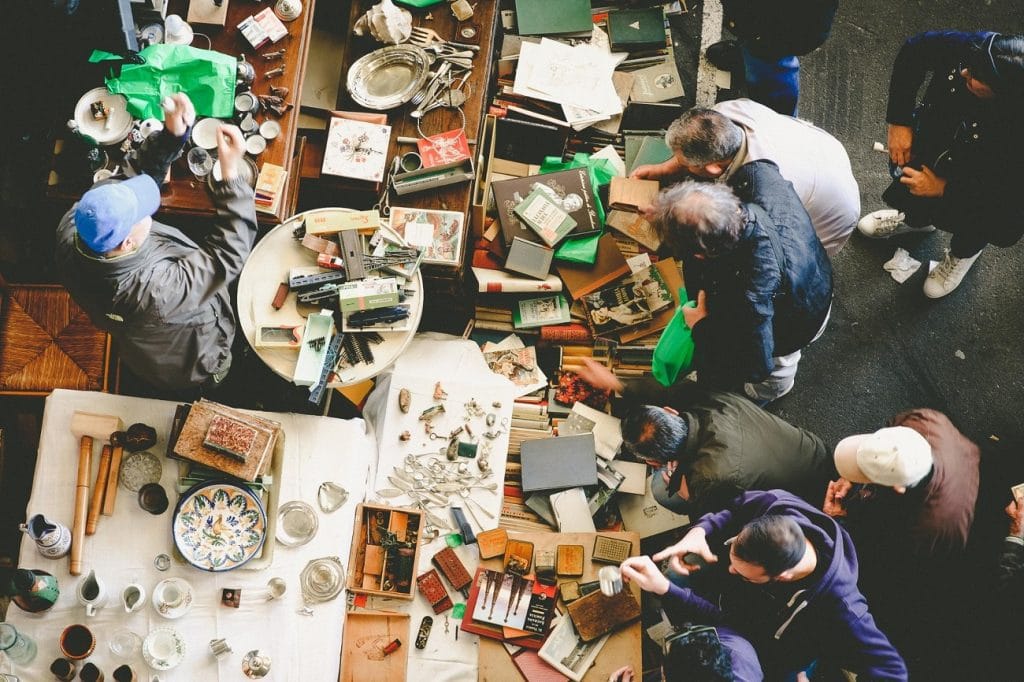 5. The marketplace
While we totally believe that Masterbundles is a great marketplace for any designer, there are many other resources out there. For example, the Envato network that includes Creative Market and Graphic River is huge. It offers lots of freedom and opportunity to designers, but, at the same time, the competition in it is enormous. Authors who don't have an established and tested out portfolio find it hard to thrive there. New authors are faced with the same problem on many marketplaces including Shutterstock and Adobe.
Other marketplaces will have inflexible and uncooperating quality control teams. Their submission procedure may take months. On Masterbundles, we try to take into consideration all the challenges that our contributors have to overcome. We offer great opportunities for young and established authors alike.
Of course, you also need to consider the percentage the platforms pay to contributors and how easy it is to withdraw money. Don't forget to assess the vendor interface and see how easy it is to track your sales and analyze the revenues.
6. How to become a vendor on Masterbundles?
It's fully safe, doesn't hurt, brings lots of positive emotions😉
You get a stable source of passive income and a possibility to work from every corner of the world! Moreover, being posted only once, your product is getting you money as long as you want it to.
So, yes, MasterBundles invites you to join our friendly team! Our platform is the place where you can introduce your talent and professionalism to people… To the world of new horizons and profits! Every our author gets a page like this one ➡️ https://masterbundles.com/vendor/designstudio/.
Becoming our vendor is very easy. Just follow the link ➡️ https://masterbundles.com/sell-your-deal/. There, you'll find everything to complete this process. See? It won't take a lot of your time.
Apply
Here's what we need from you to have your deal published:
1. First of all, 2 images (600*600px) for the product page. Let's take this one as an example: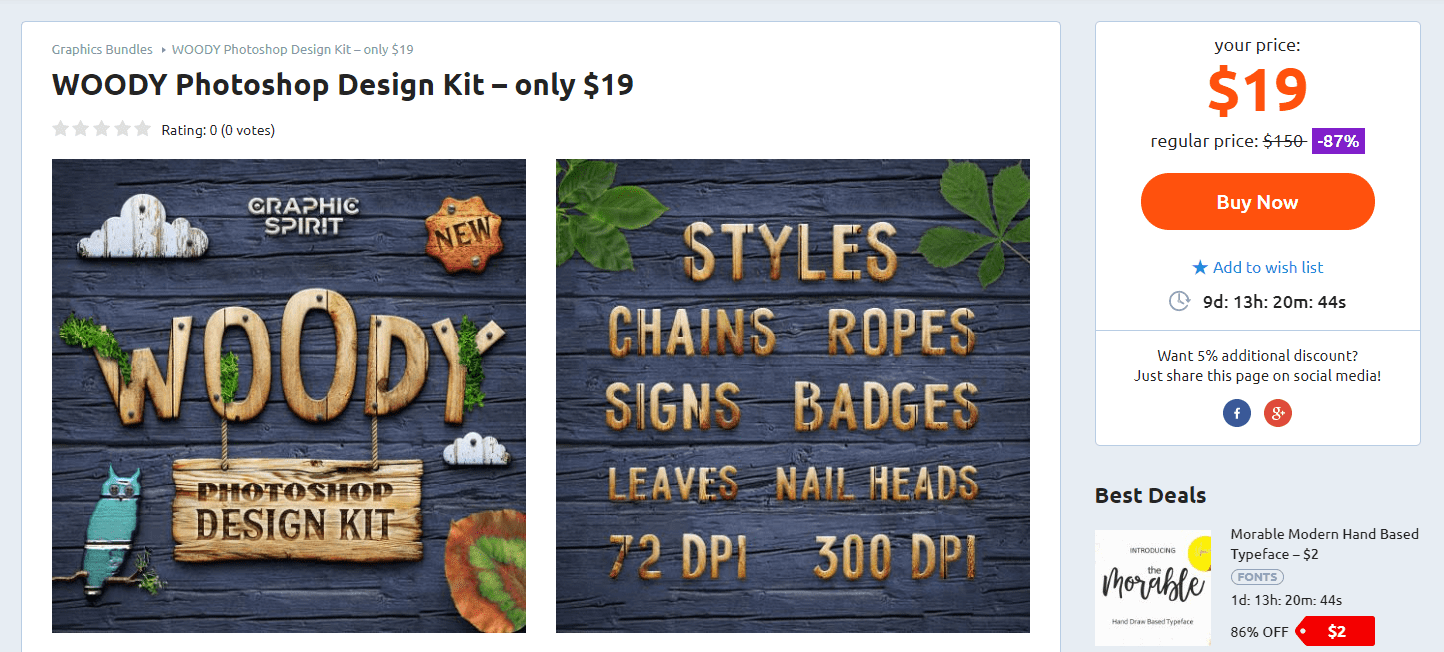 The first image needs to include the name of the bundle and some features. The second one should also present additional information (in case you have no free time we can also create preview images for you 😊) And, of course, don't forget to add a zip file with the bundle.
Plus, for your vendor profile we also need:
First name
Last name
PayPal or Payoneer email
You should also come up with a catchy description of the items you offer. You know better every peculiarity of your products, represent them from the best side!
Use your vendor profile
We also call it "Vendor store" because customers who liked one of your products will surely want to see what else you have. They will click on your name and see your entire profile with all the products listed. It looks like this https://masterbundles.com/vendor/designstudio/.
We also call it "Vendor store" because customers who liked one of your products will surely want to see what else you have. They will click on your name and see your entire profile with all the products listed. It looks like this.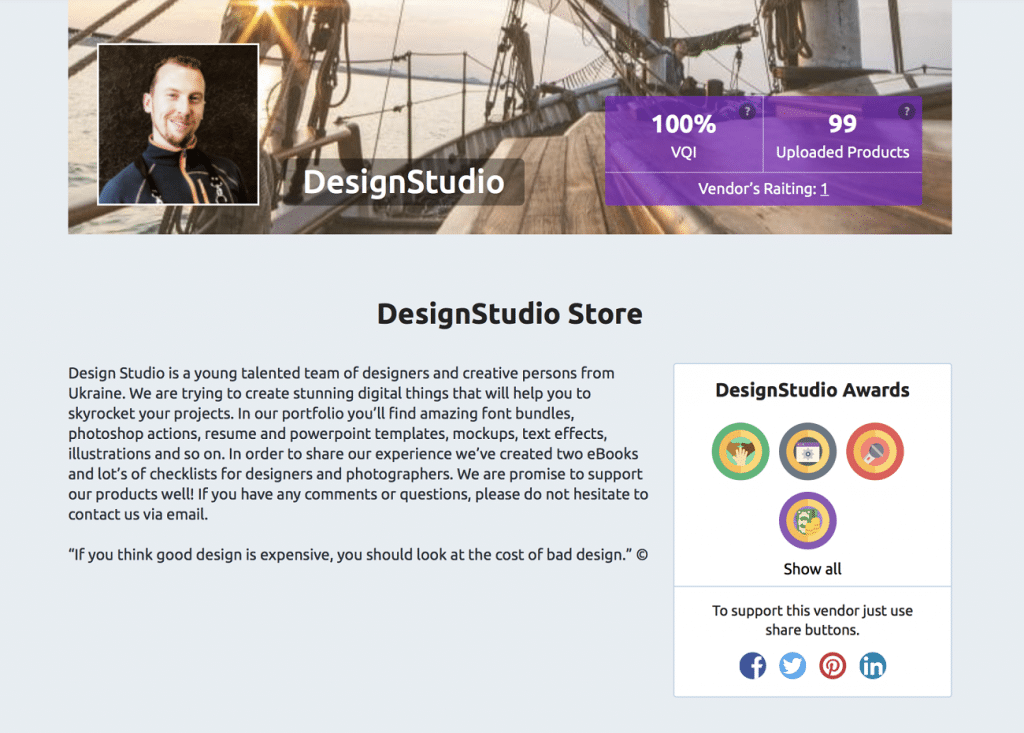 Add a photo and a short bio
You will add a nice photo or the logo of your studio to help your customers get to know you.
Below, there's an empty space where you should add your short bio. Some think that customers don't read the text in profiles and only look through the products. From our experience, this is not true. If a customer likes one or two of your products, they will want to know more about you as a creator. People look at photos, read bios and let this information influence their decisions. Use your vendor profile to present yourself in the best light. In the bio, tell about your attitude to work, explain what is your motivation, talk about your attitude to quality and client support. Your vendor profile is a powerful promotional tool if you can use it. At the end of the bio, you can add a catchy phrase or a motto. By doing this, you will give your customers something to remember. If the phrase sticks in their memories, there are better chances that they will come back for more of your products.
In the profile, you will see hints as you hover over the page elements. This helps create a more intuitive user experience and share all the important information with your potential buyers.
Get in touch with customers
You can also use your profile as a portfolio and give links to it to your potential clients and partners. It is a very nice promotional tool.
Talking about promotion, your vendor profile will include links to your social media accounts. Customers will move from our marketplace directly to your Facebook or Instagram page to see more of your work. That's how you build relationships.
There will also be a feedback form for your customers to tell you what they liked and didn't like about your products. Such forms serve as a good social proof tool and help you grow as a professional.
Show how good you are
Right there in the vendor profile, you and your customers will see your awards. Are you the most popular vendor on our marketplace? Or maybe your products have the highest ratings quality-wise? Have you earned more than other vendors? All this info will be displayed visually in your awards bar.

There's also a vendor rating displayed in your profile. You can use it to compare yourself to your competitors. It's also very helpful for analyzing how you can make your works better.
Add products and analyze sales
You can upload as many products as you wish to your vendor profile! There are no limits! Just click on the "Add Product" button. Other platforms limit how many products you can upload at once, we don't. The more items you have in your vendor store, the more you can sell and show to your potential customers. From experience, we know that vendors who submit more earn more.
You'll be provided with a transparent sales monitoring system. As a vendor, you'll see how many times each of your products has been sold (and with what commission). With time, you will see which products sell better. You will be able to update your creative strategy (the one we were talking about at the beginning of the post). You won't have to guess what is trending, you will see it right in your dashboard.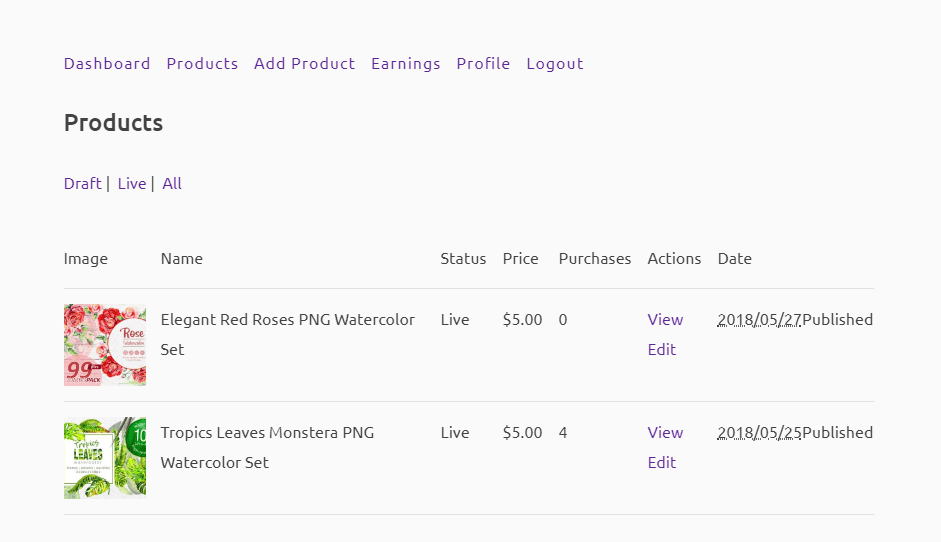 Moreover, it's guaranteed that after every purchase on our website, we'll send a confirmation letter to your email.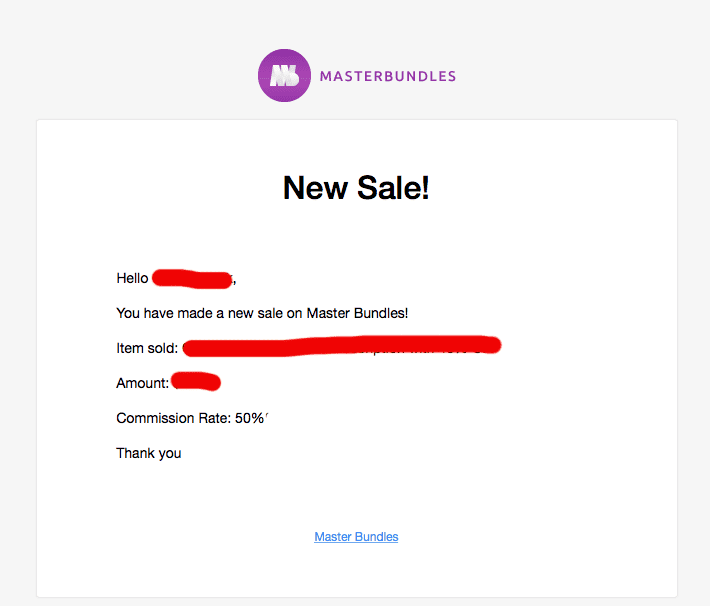 Get your money
Money and payments. We work on the terms of 50/50. Everything is fair! You give us a product, we arrange everything for its promotion. You can withdraw money as soon as the amount exceeds one million 😂 Ok, at least $50. This sum is absolutely enough to switch to your use!
To cash out, drop us a line ➡️ deals@ masterbundles.com
Celebrate your success
Interview with the vendor! Do you have something to tell others? Great! We know how to organize it. Don't hesitate to contact us, and we'll speed up your success launching your interview to our blog 🚀😎
And last but not least, we are sending out very cute presents to our vendors. This time we thought you guys would like to receive a beautiful postcard from Masterbundles. We hope you like it and keep it close to your workspace to remind yourself that Masterbundles marketplace cares for you. Here's the postcard, isn't it beautiful?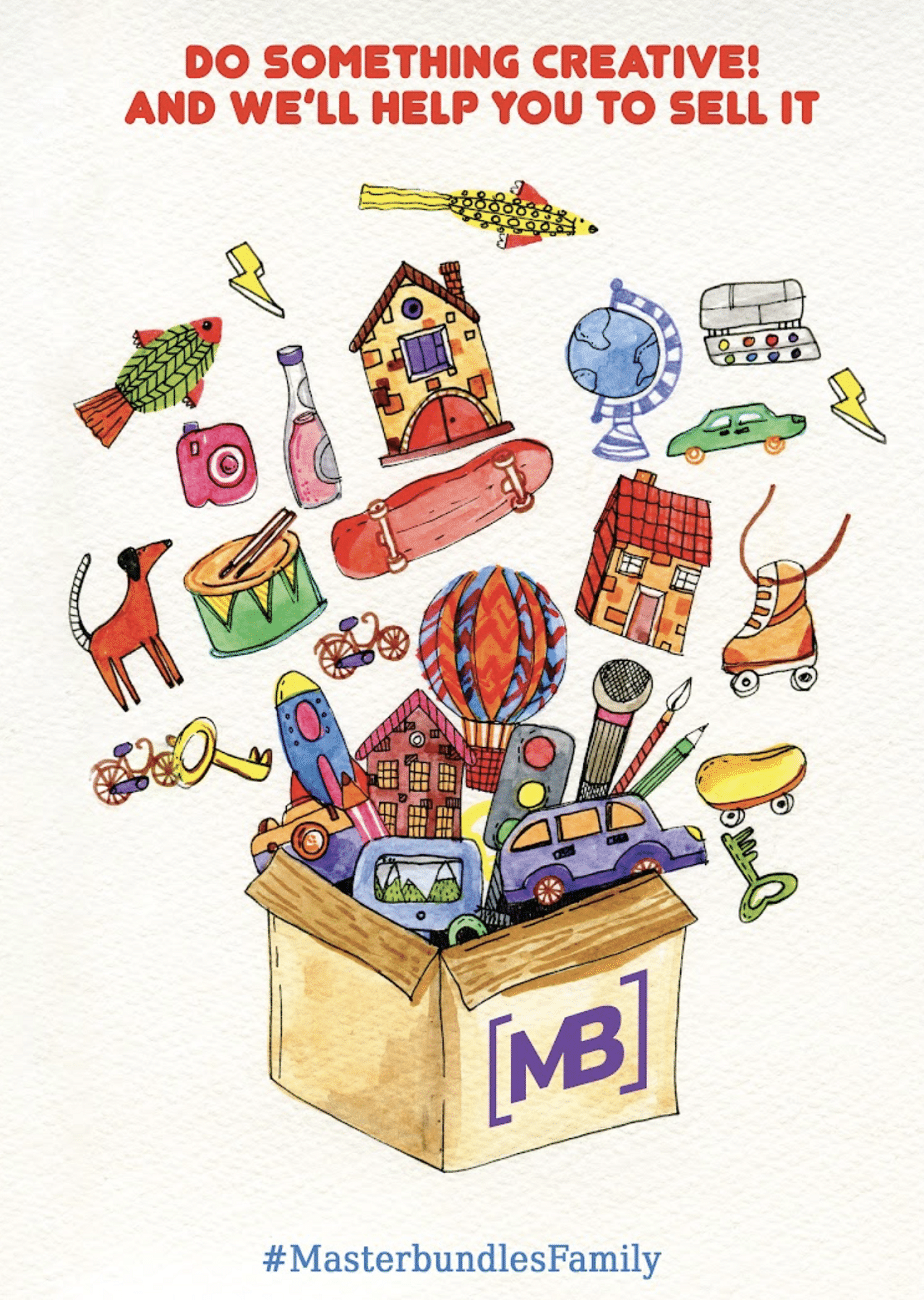 6) Why Masterbundles
So, now you know enough to apply and become our contributor. We are looking forward to greeting you on our platform and selling your deals.
If you already have experience with other digital marketplaces, try joining Masterbundles. You will see the difference. We treat our authors with respect and give them much support. We take care of the marketing side, do lots of client support and analytics.
If you're new to selling graphic design products, be sure that Masterbundles is the perfect place to start your career. We will get your products through to your first buyers and help you feel much more confident as a creator.
Now let's talk about the income. Our withdrawal policy is one of the best on the market, you can take your money starting from $50. Our platform has enough reached to get your products sold successfully. But the competition here is not as tough as on CreativeMarket, for instance. So, your products will get noticed. And you will have the opportunity to work out your portfolio while earning real money.
Thanks for reading and don't forget to drop a comment below!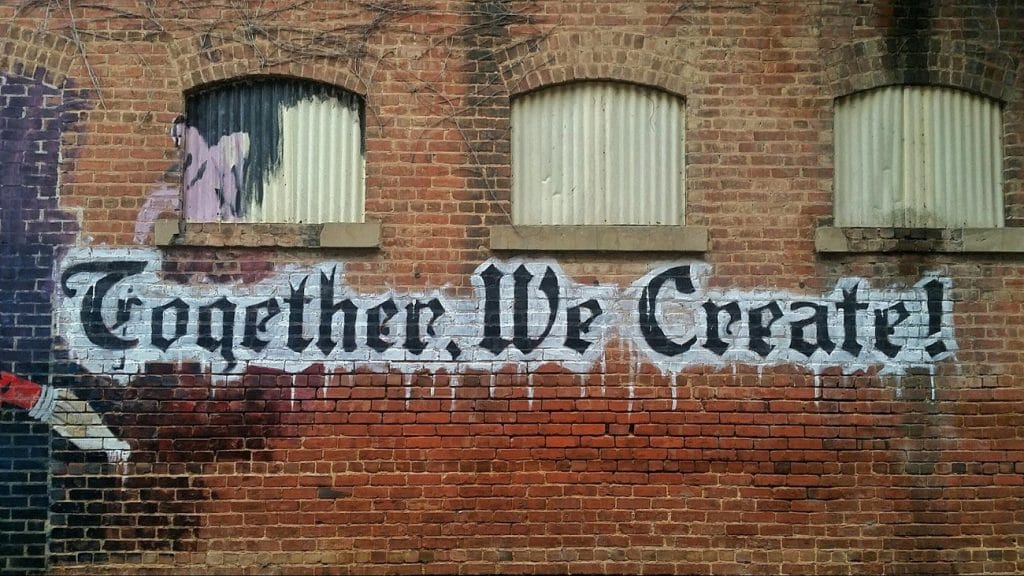 Please take a moment to pin this post to Pinterest
Was this page helpful?
We will be happy if you decide to share this article with your friends on Facebook. Just click on the button and you're done
What are your concerns?
Thanks for your response!
You have already left your review.
Disclosure: MasterBundles website page may contain advertising materials that may lead to us receiving a commission fee if you purchase a product. However, this does not affect our opinion of the product in any way and we do not receive any bonuses for positive or negative ratings.