Fun Google Slides Themes. A good presentation considers the mood of the audience. Similar to poster presentations, slides are used on computers and can be accompanied by oral presentations when addressing an audience. Imperatively, fun slides should enhance oral presentation rather than serving as speaking notes. Slides can also be enriched using audio and visual media.
These allow professionals and students to share information in meetings, classrooms, and conferences. One of the most enjoyable methods for making mood-elevating presentations is using Google Slides.
What are Google Slides? This Google's equivalent to Microsoft's PowerPoint application. Google Slides is a presentation program, a free application on Google Docs Editors suite developed by Google. It is available as a web application, mobile app, and desktop application. MasterBundles has dedicated a significant amount of content that elaborates simple Google Slides themes.
What do Google Slides do? When you are online, you can create and edit Google Slides in real-time while collaborating with other users. For precision, the application tracks all revisions besides highlighting the defined position of another editor using colors and cursors specific to the user.
How do you make a slide on Google Docs? The process is as simple as creating PowerPoint. Accordingly, you must first download and install the Google Slides application on your device. These can be Android, iOS, Blackberry, Windows, and xOS. Once you have opened the program, click 'New Slide' to create an empty layout. If you are new to Google Slides, click here to learn how to add, delete and organize slides.
Is Google Slides free to use? Yes, it is! Downloading the program is free. Creating, editing, collaborating, and presenting are equally free. However, the free suite-only allows you to develop basic presentations. For cool presentations, designers have created incredible premium and free themes that are fun and lively.
4 Best Google Slides Bundles
| Product Image & Rating (Out Of 10) | Product Name | Price |
| --- | --- | --- |
| | Feminine Presentation: Raspberry Powerpoint, Google Slides, Figma & Keynote Templates | |
| | Nature Powerpoint Template and Google Slide Theme – Bonus: Keynote Template | |
| | Disney Presentation: Powerpoint, Google Slides & Keynote Templates: 50 Unique Slides | |
| | Google Slides Templates for Teachers. Bundel Template Paste | |
Premium Fun Google Slides Themes 2021
Lora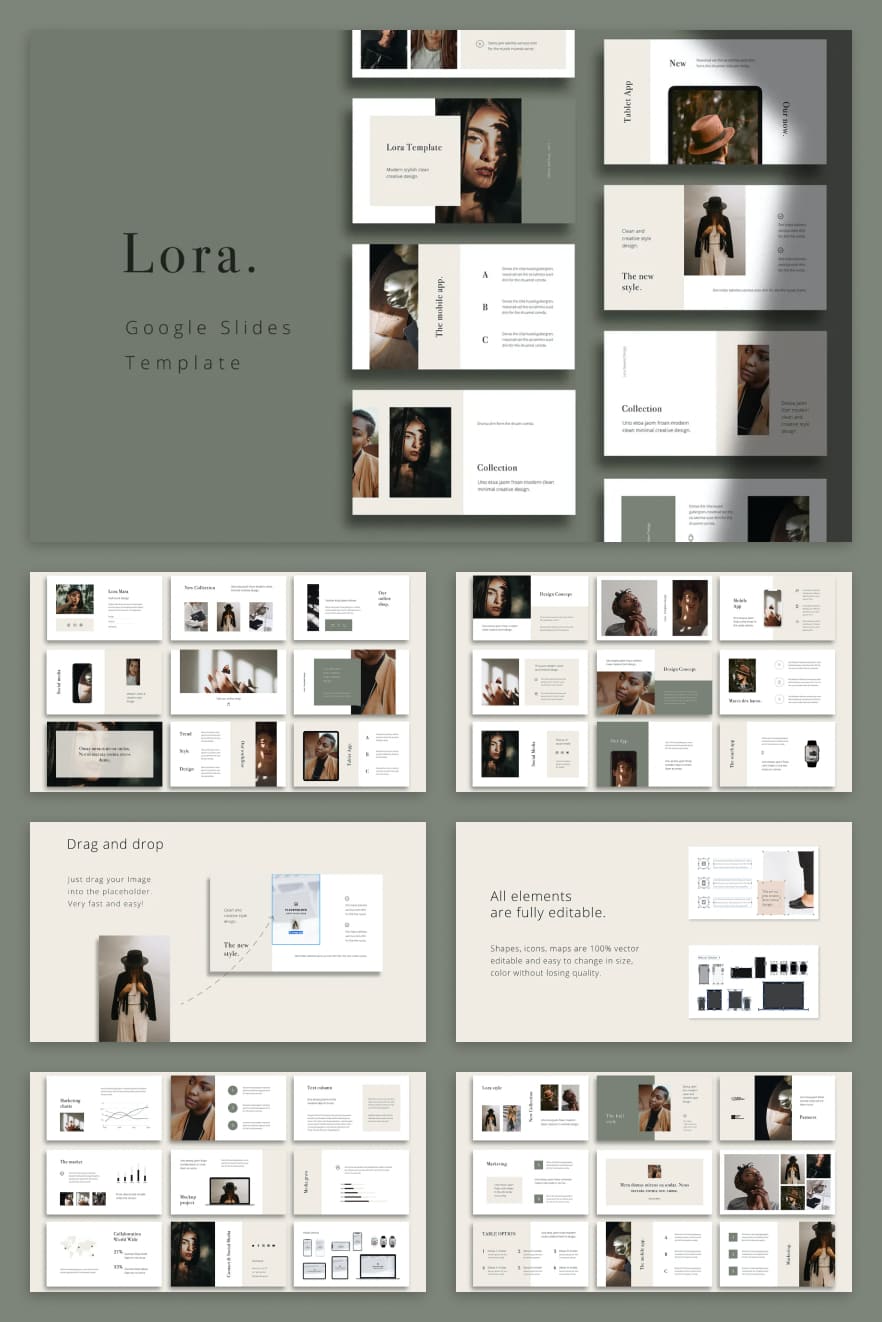 Are you looking for a fashion design template? With Lora, you can design and customize throughout the process. It comes with more than seventy slide designs. In addition, this premium Google Slide design has hundreds of unique icons that you can have fun modifying by dragging and dropping your content.
Simple Color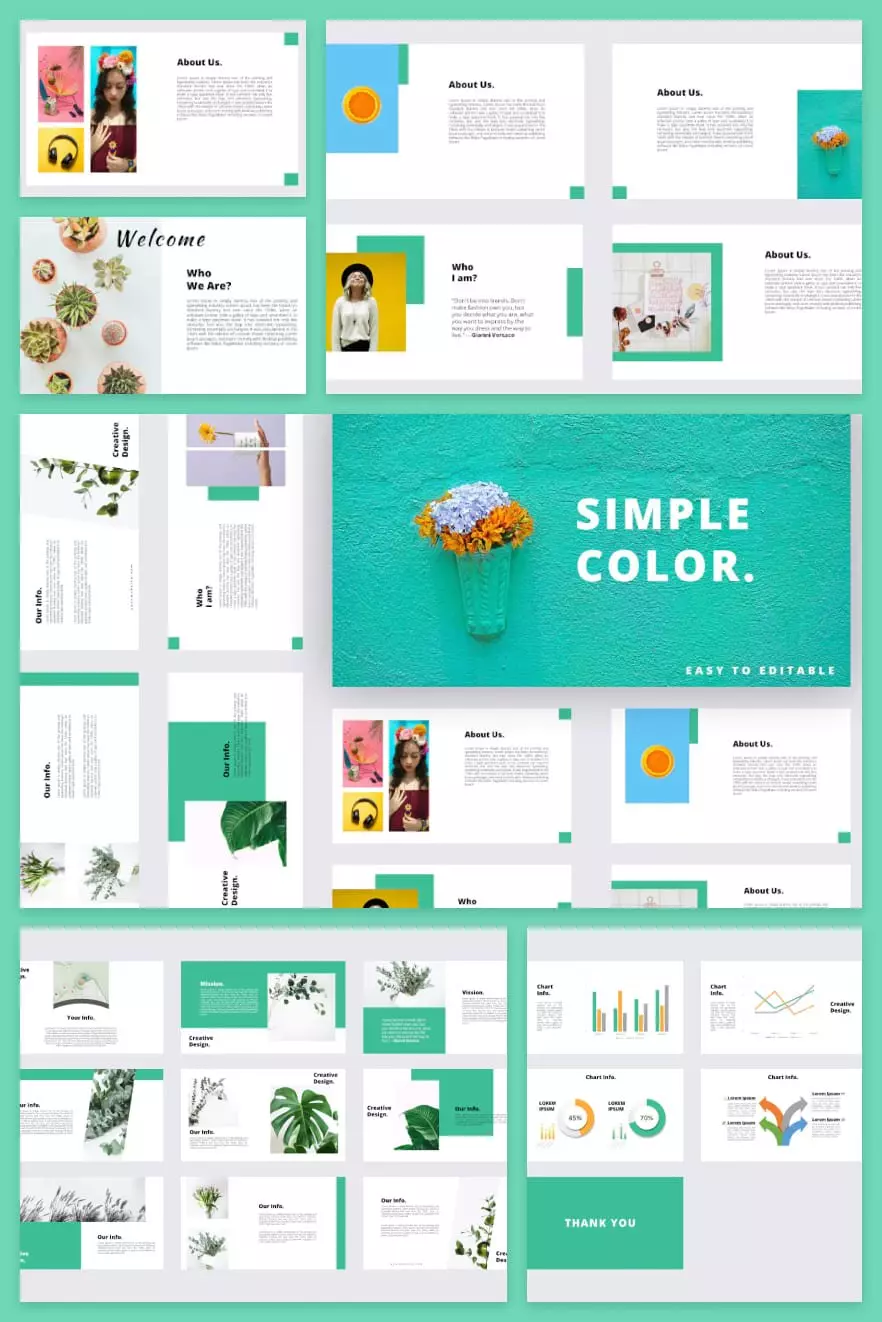 Another fun to edit Google Slides template is Simple Color. The designer made it simple without sacrificing quality. Inspired by simplicity and easy-to-change color, this template comes with twenty-five modern, creative and unique slides. It is ready to use and edit for fashion, lifestyle, photography, and beauty presentations.
Dapon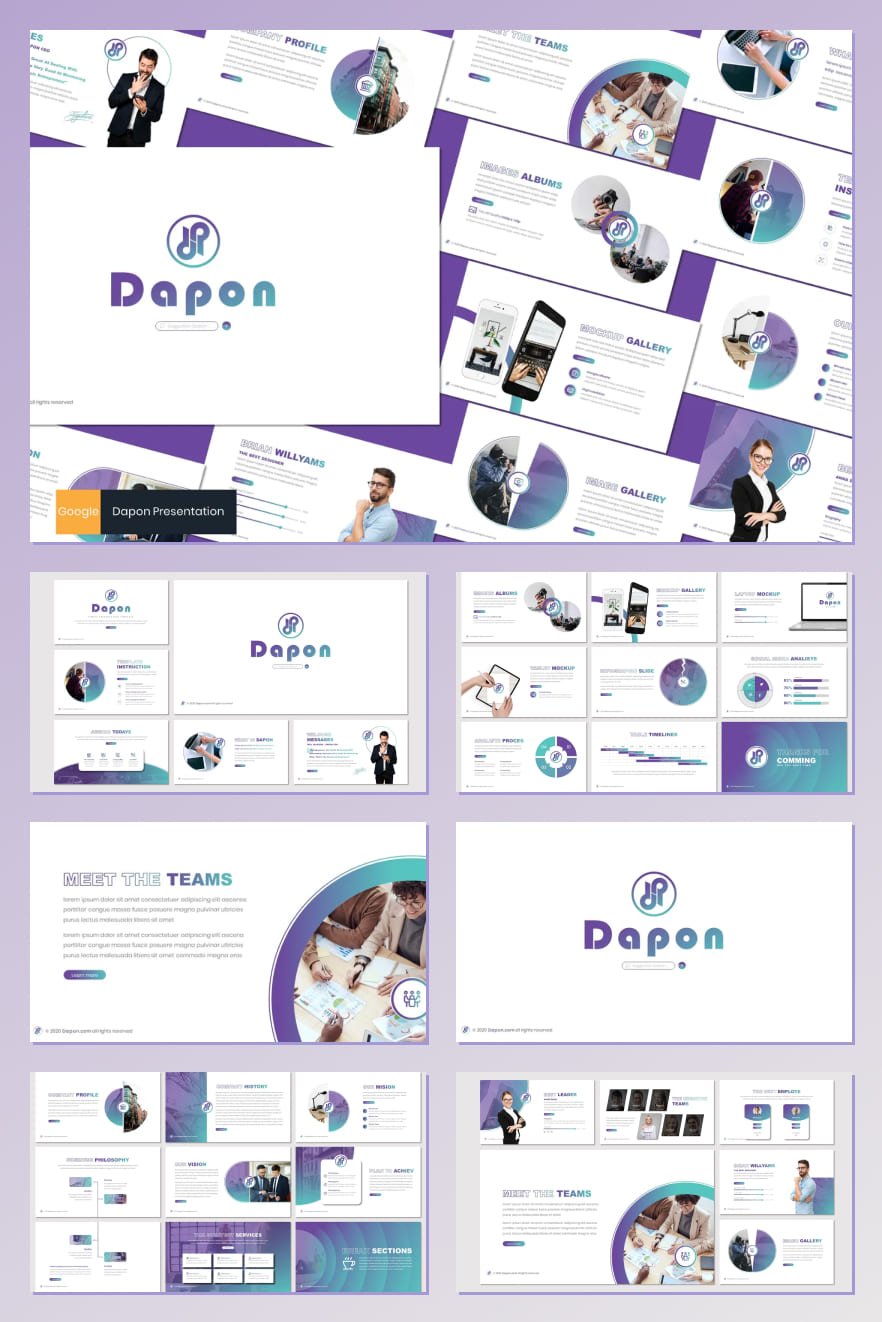 This unique Google Slides theme is minimalist but creative. It is designed not only for commercial but also for personal, creative, and business purposes. Presenters with a taste of color cannot avoid using this template based on Masterslide.
Fun Tastic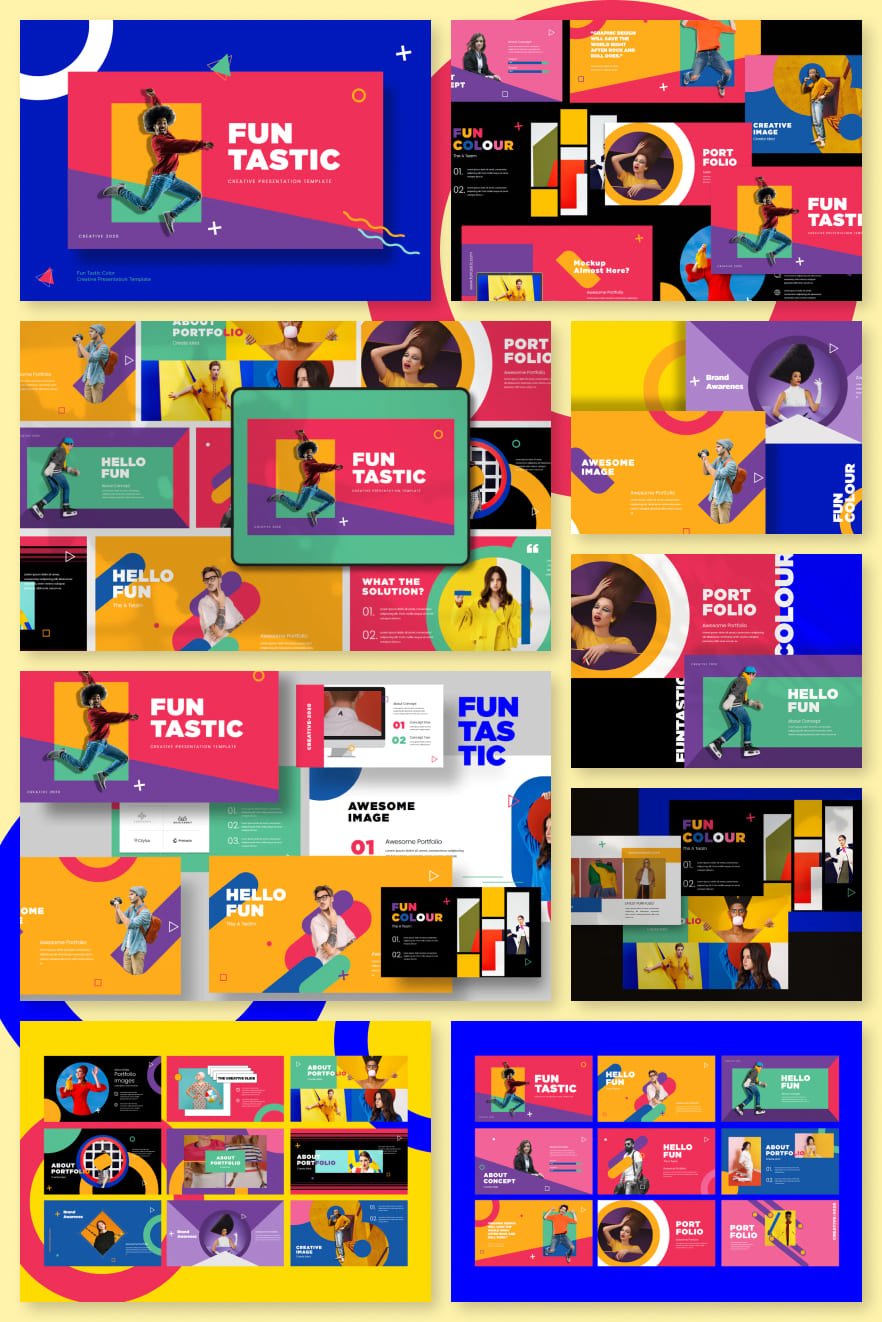 A business Google Slides must be fantastic. Fun Tastic template is a unique ultramodern business Google Slide theme designed with love and attention to detail. It is multipurpose and can be used for a wide range of presentations, including corporate, business, branding, portfolio, and advertising
School Assignments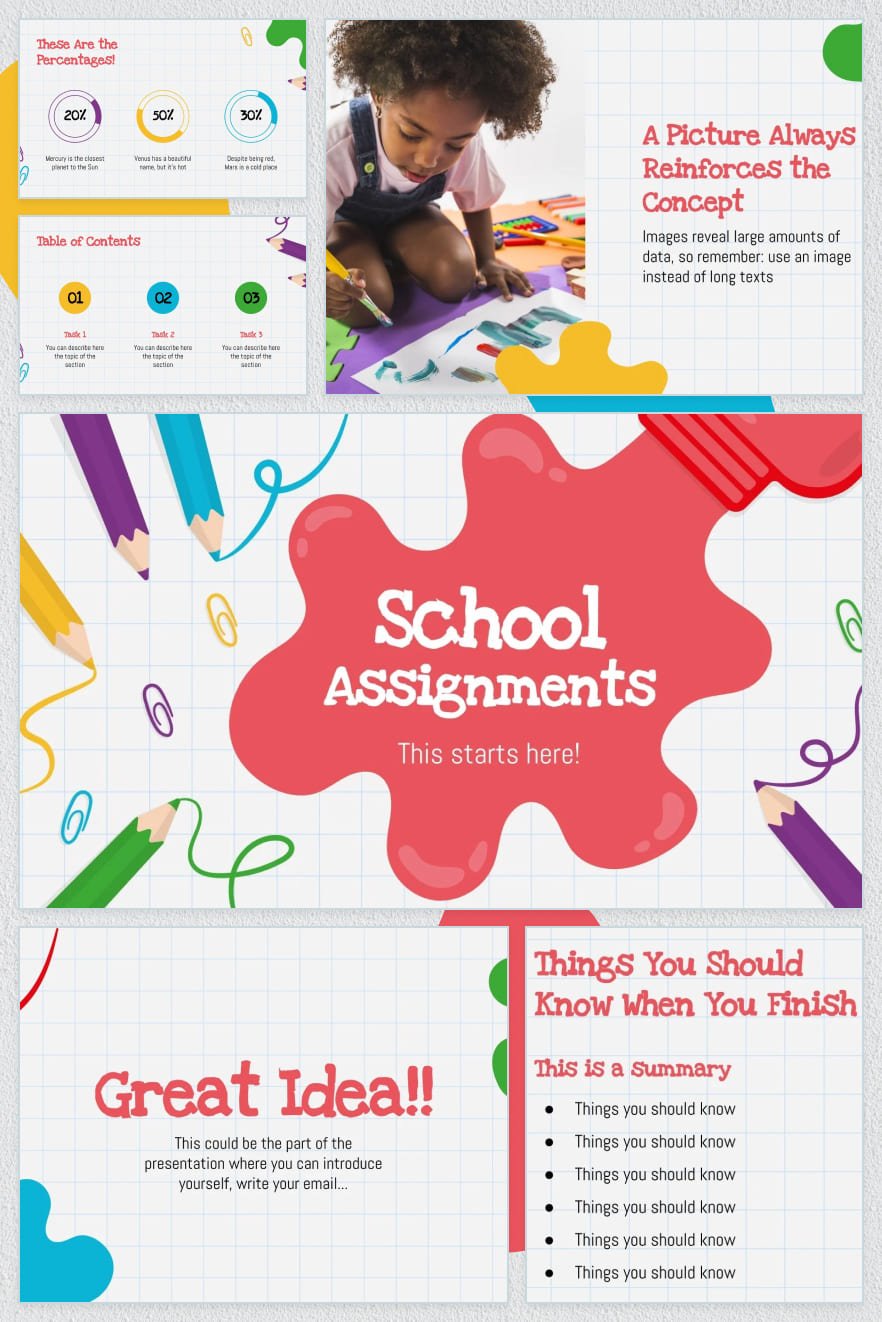 This is a premium theme designed for students to learn while having fun. Similar to a notebook, the template has drawings of stationery to attract the attention of learners.
Memphis Marketing Plan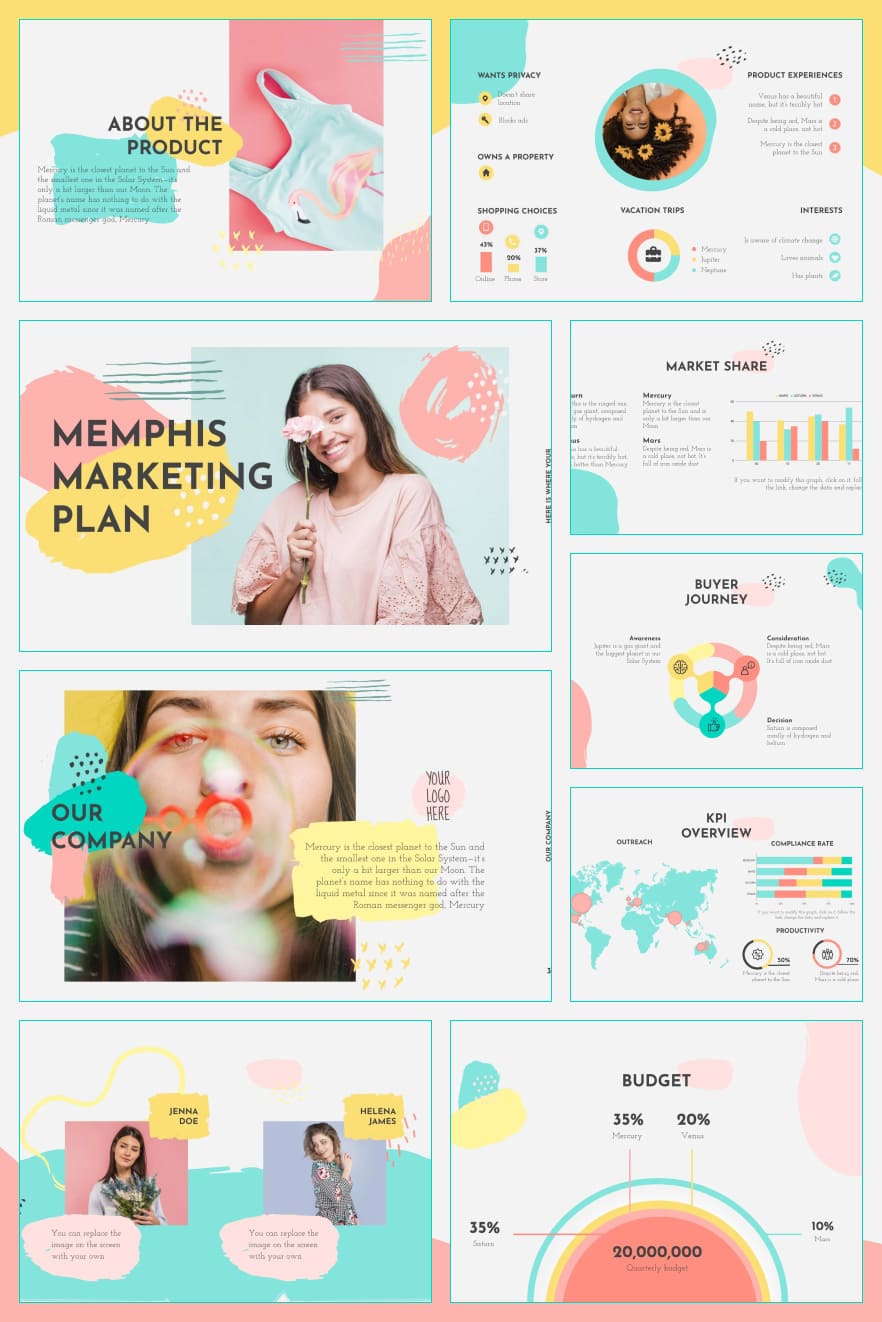 This template is cool and colorful. For students who need to prove themselves as outstanding in their presentation, the Memphis Marketing Plan theme is ideal for making texts more interesting.
E-learning Presentation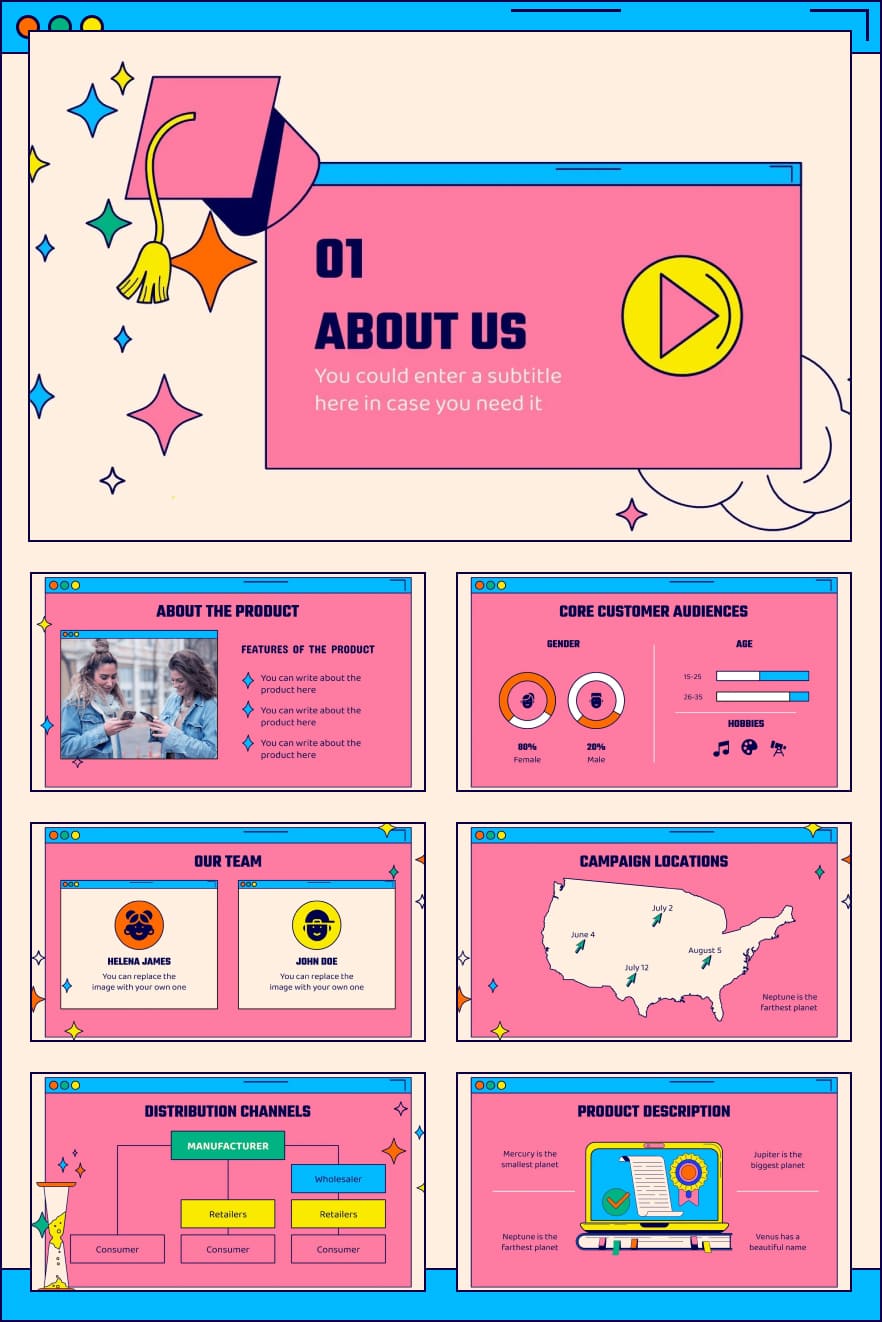 With the upsurge of new and modern learning technologies for teaching, presentations in higher learning institutions must keep up the pace. This Google Slide template is specifically designed for colleges and universities to prepare webinars.
Coffee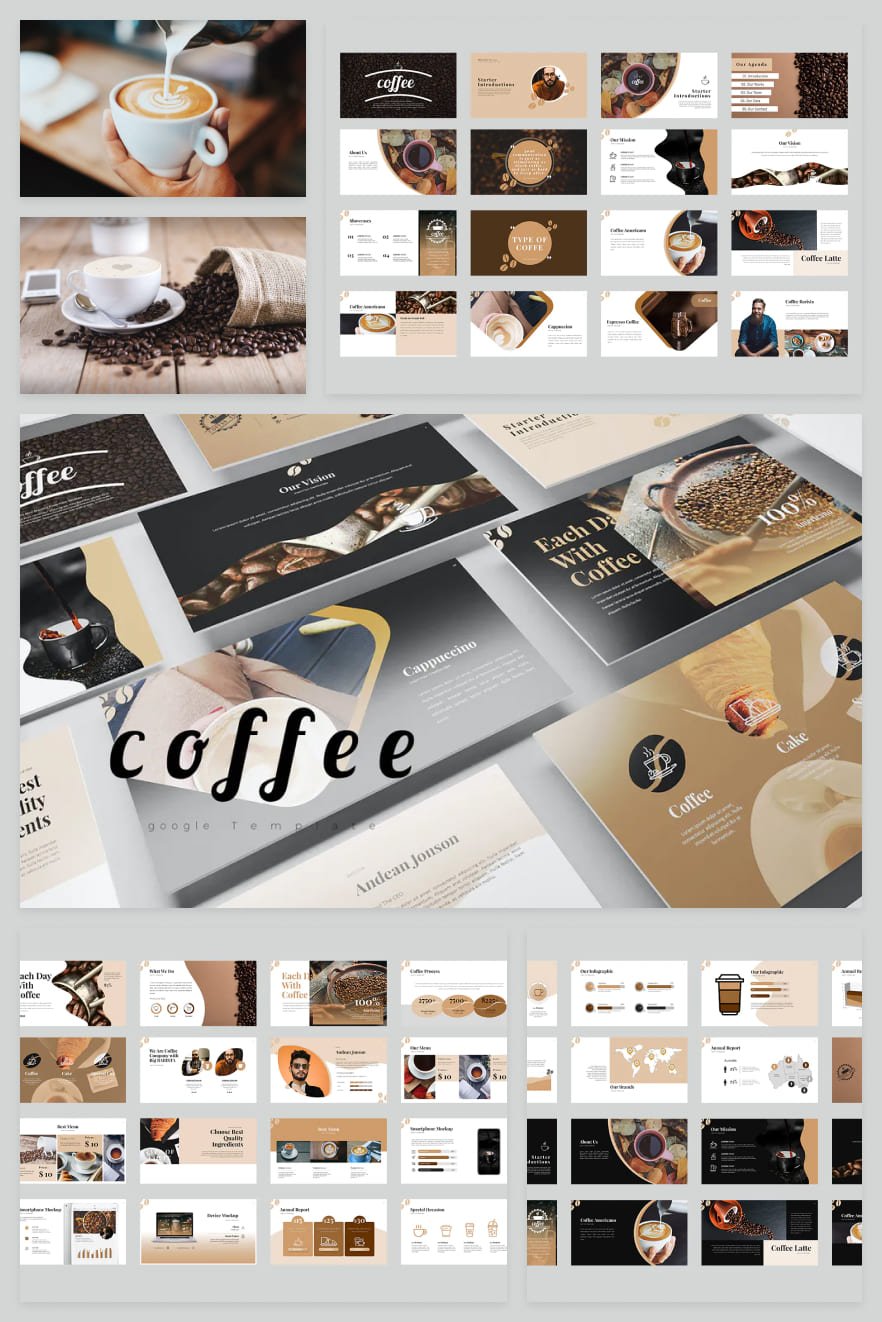 Do you own coffee business? It is time to display an impressive style presentation to your investors and potential customers. The coffee Google Slides template is clean, unique, and perfect, which is an excellent blend that comes with free fonts.
Journext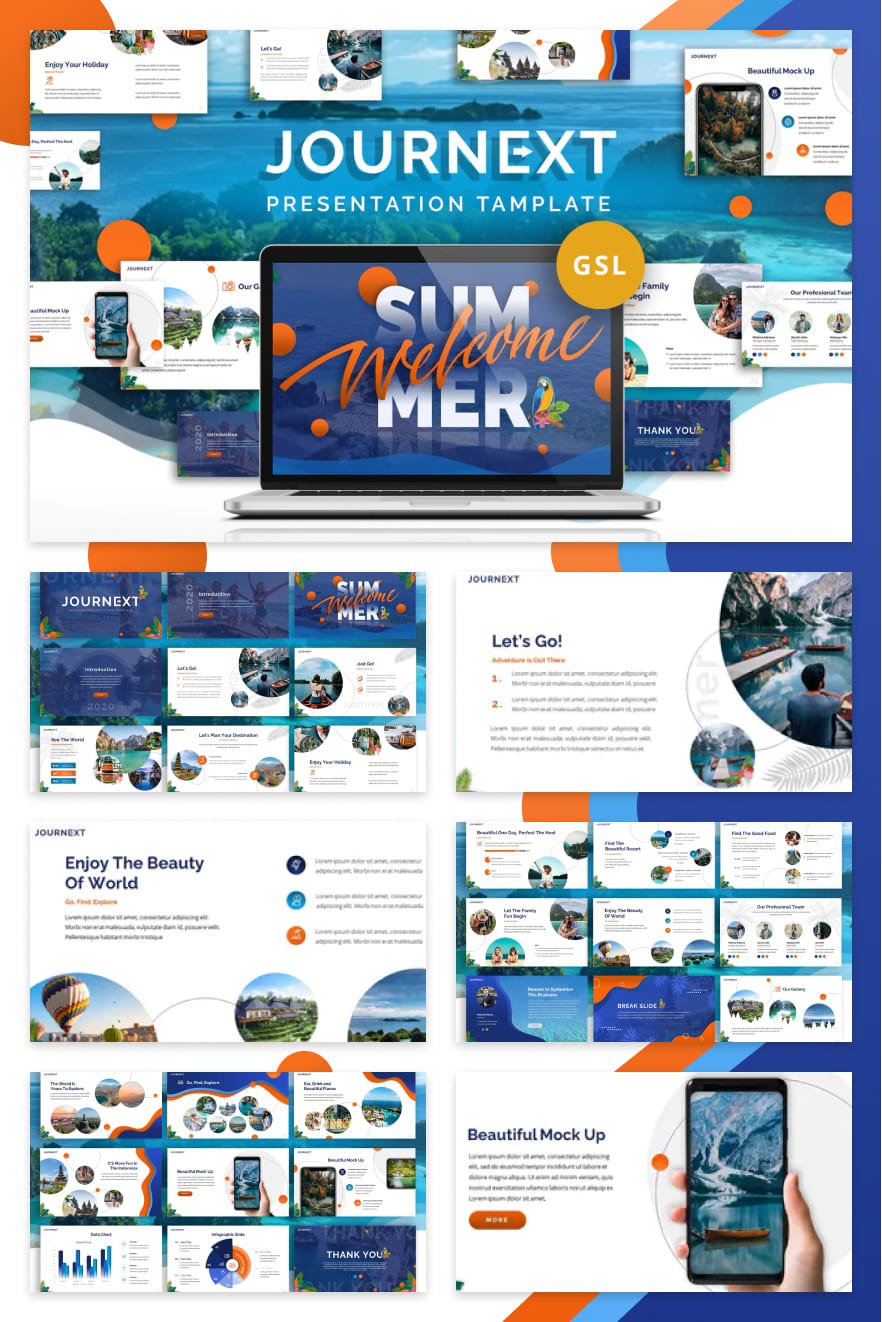 Attract the attention of your partners and travelers with a worldwide presentation! Journext is a presentation template designed for travel and hospitality companies and brands to reach their target market. It is the perfect charm for presenters with a class!
Motife (Light)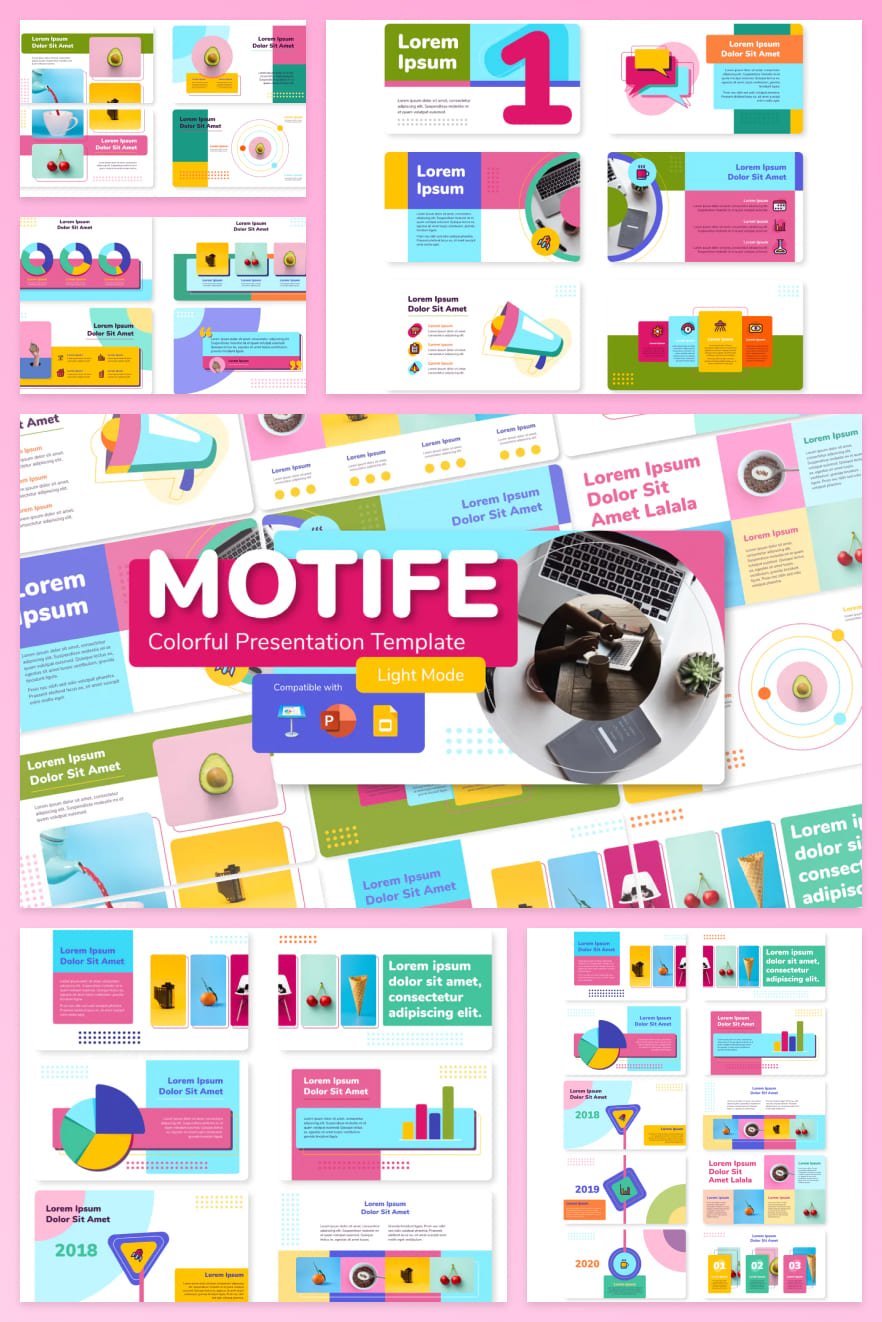 For color and glamor, Motife (Light) is an excellent Google Slides theme that you cannot ignore. It has 30 professional slides, which are easy to edit and use for any business in any industry.
Free Google Slides Themes 2021
Cute Robots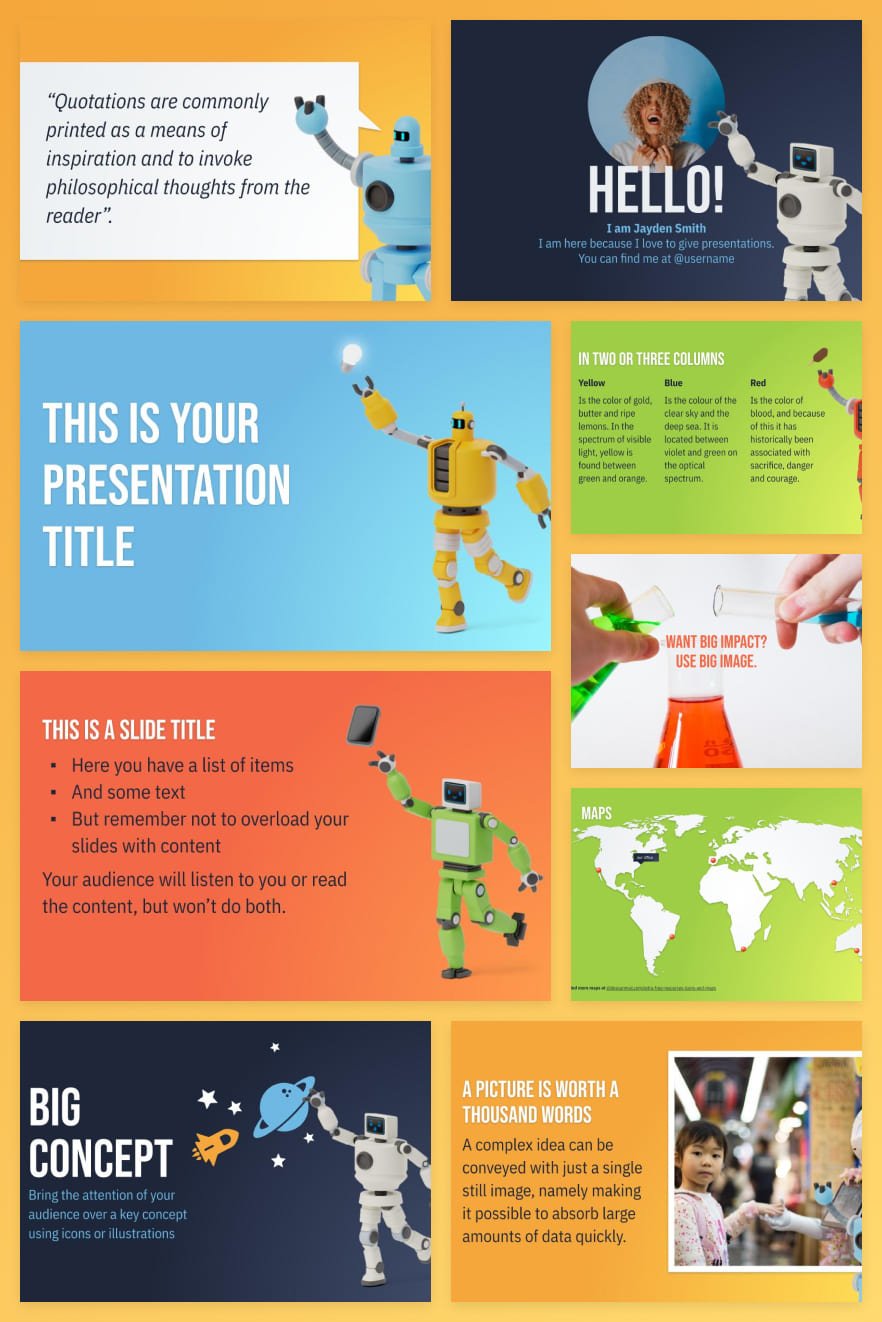 The Cute Robots template is a colorful Google Slides designed to capture the attention of an audience. Its designers incorporated cute robots that make each slide unique and playful. All texts and layouts are customizable.
Cute Confetti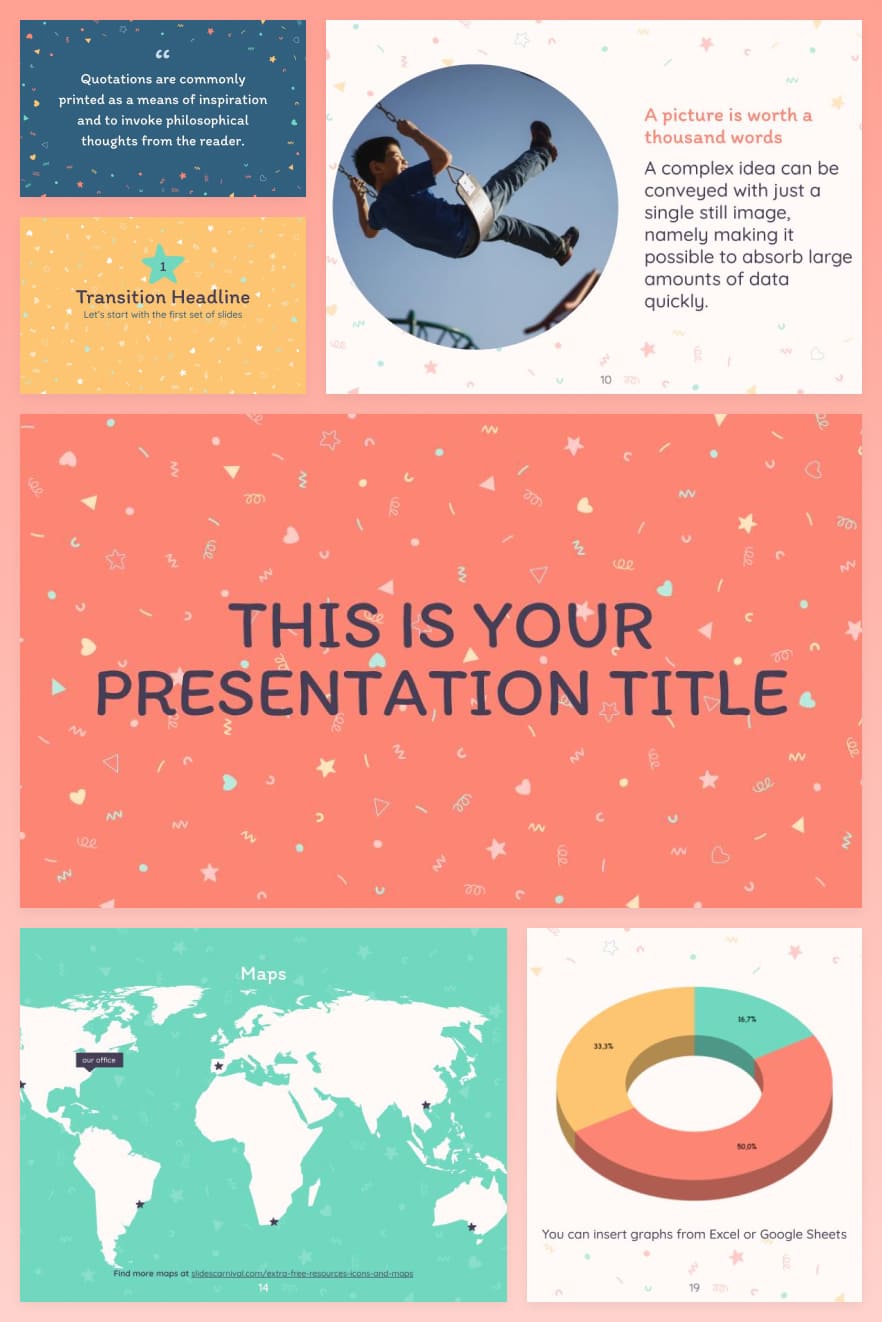 This template is designed to ensure that the presenter stands out from the crowd. It incorporates soft colors and confetti to bring an irresistible friendly touch to the audience. The theme is ideal for baby photos and children's audiences.
Galaxy Drawings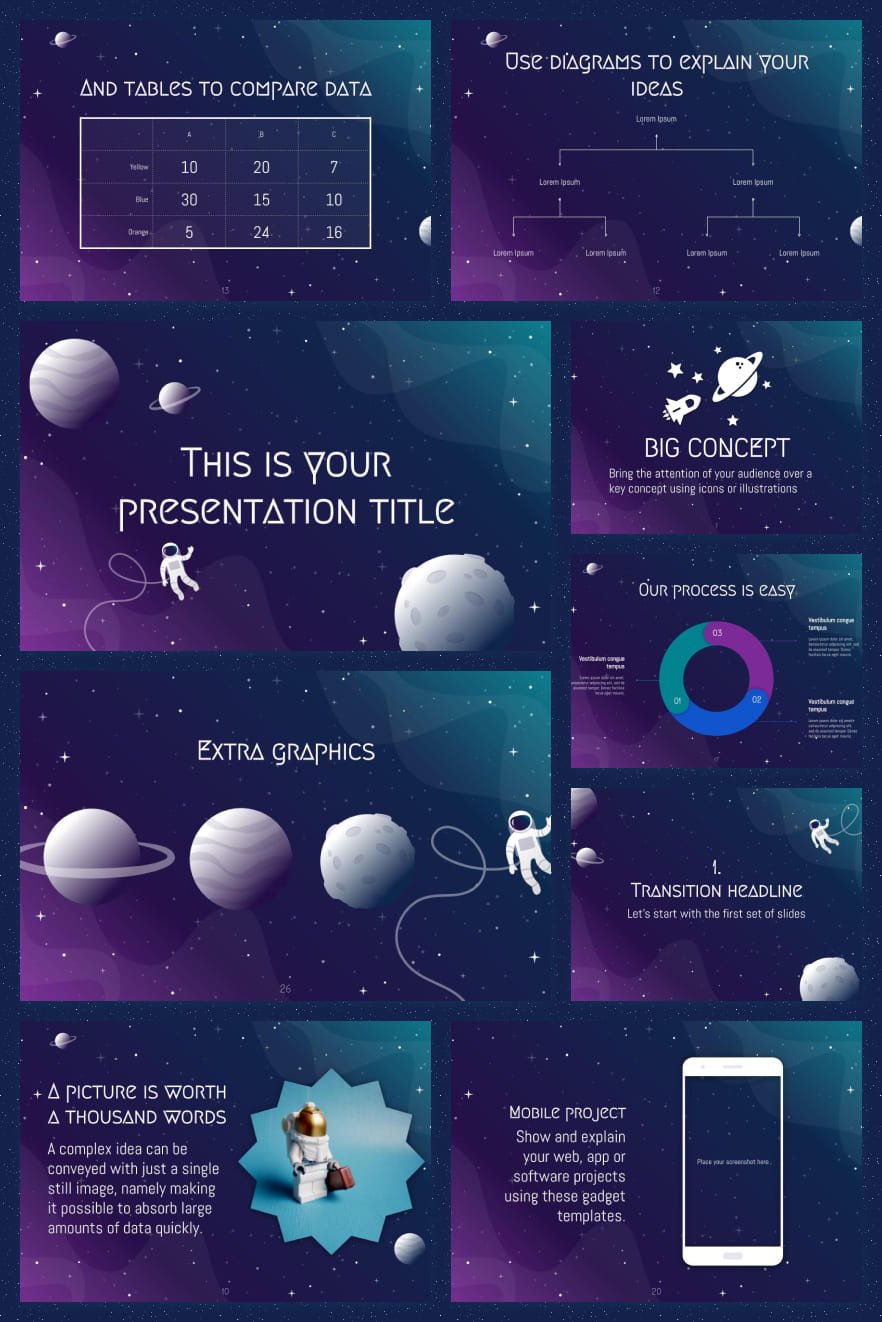 Do you want to make a presentation that is out of this world? Galaxy Drawings is the ideal template outlined with heavenly bodies and an astronaut. This is perfect for children's audience to inspire their space exploration desires.
Colorful Fruits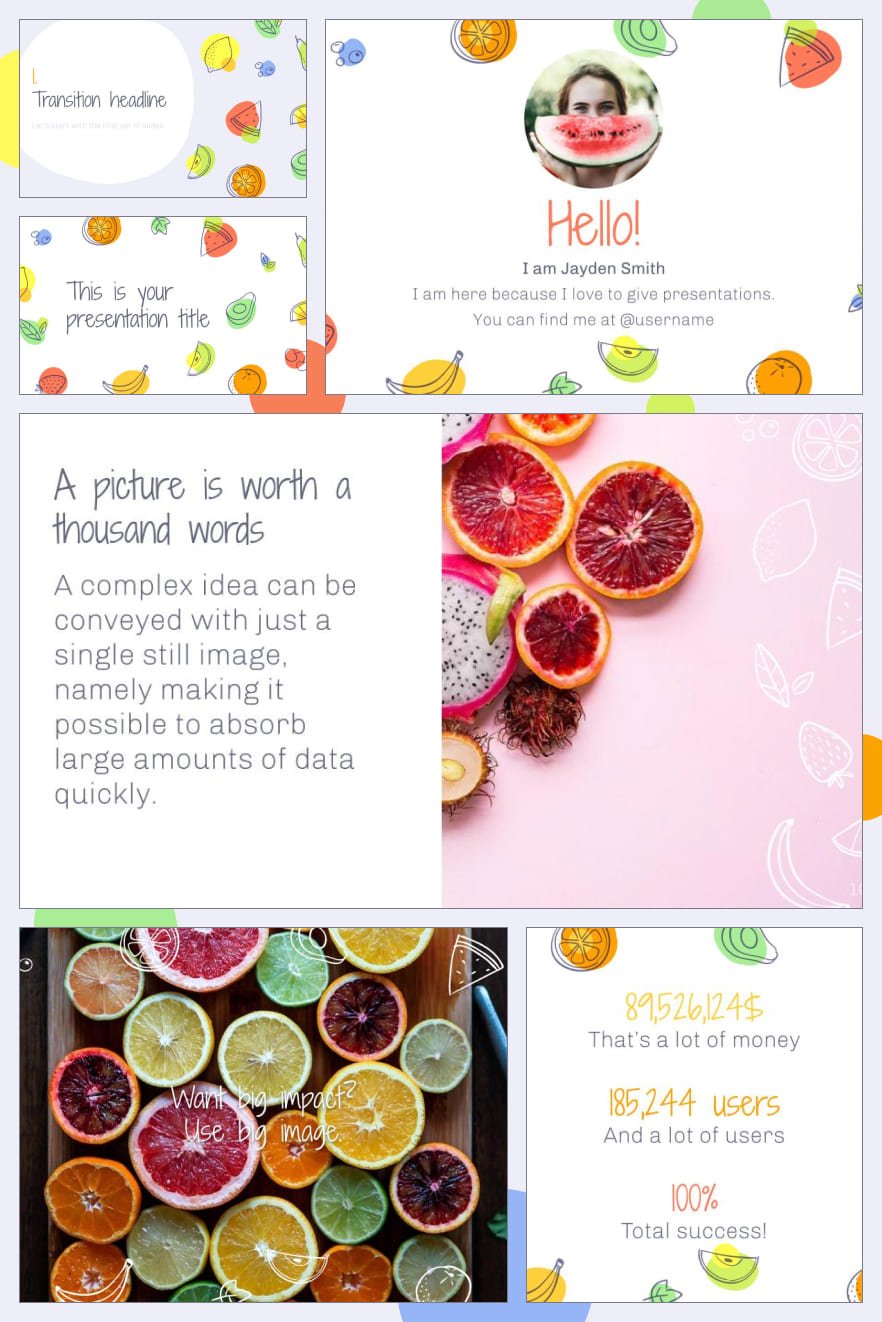 Healthy food, nutrition, and agriculture lovers also have an opportunity to present their passion. The funny and colorful illustrations of fruits can be resized, recolored, and moved to where they fit best.
Math Lesson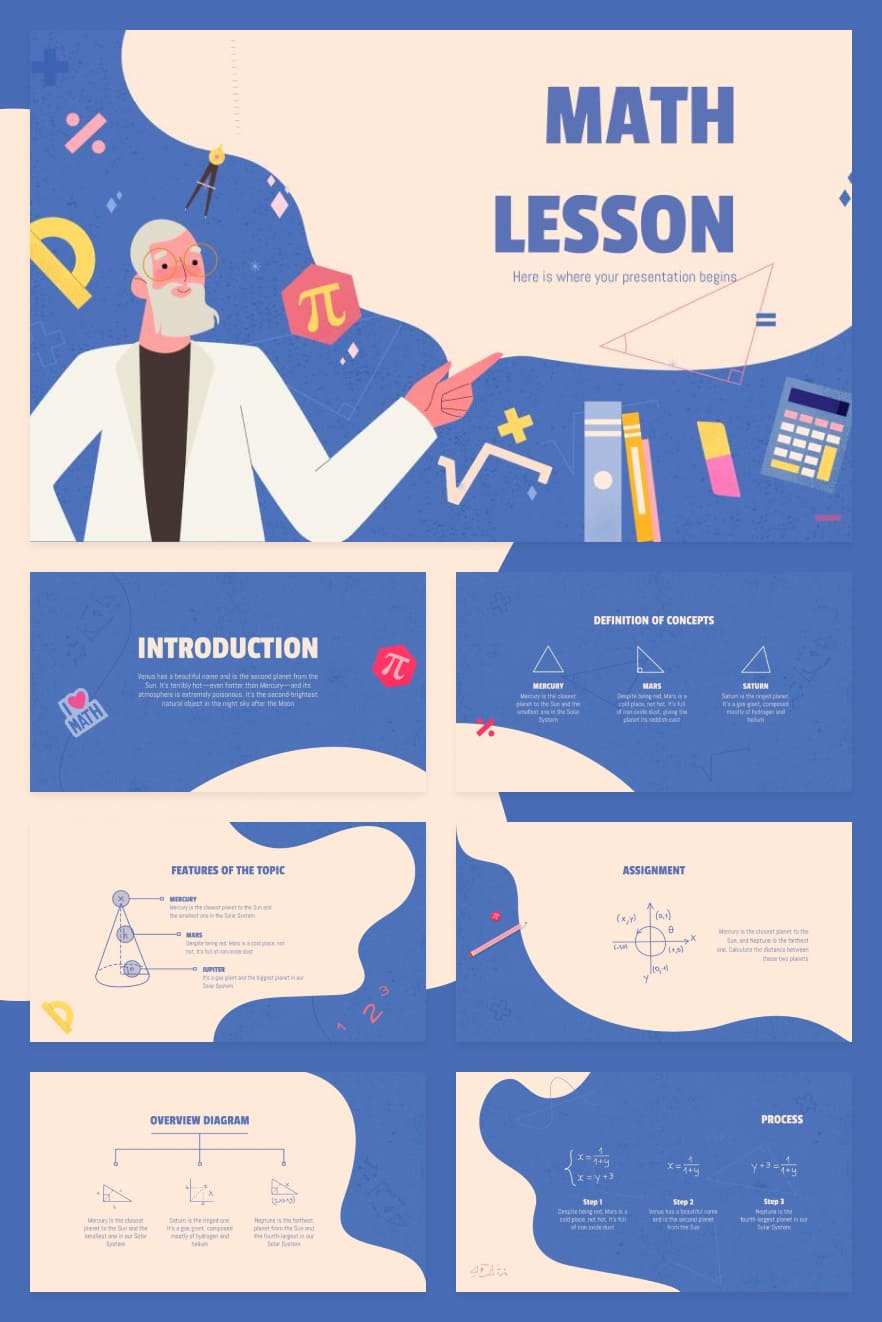 This colorful Google Slides theme reminds users of the first subject taught in school, math. Since math is used in daily lives, this template allows you to explain numbers in a fun and interesting way.
Real Food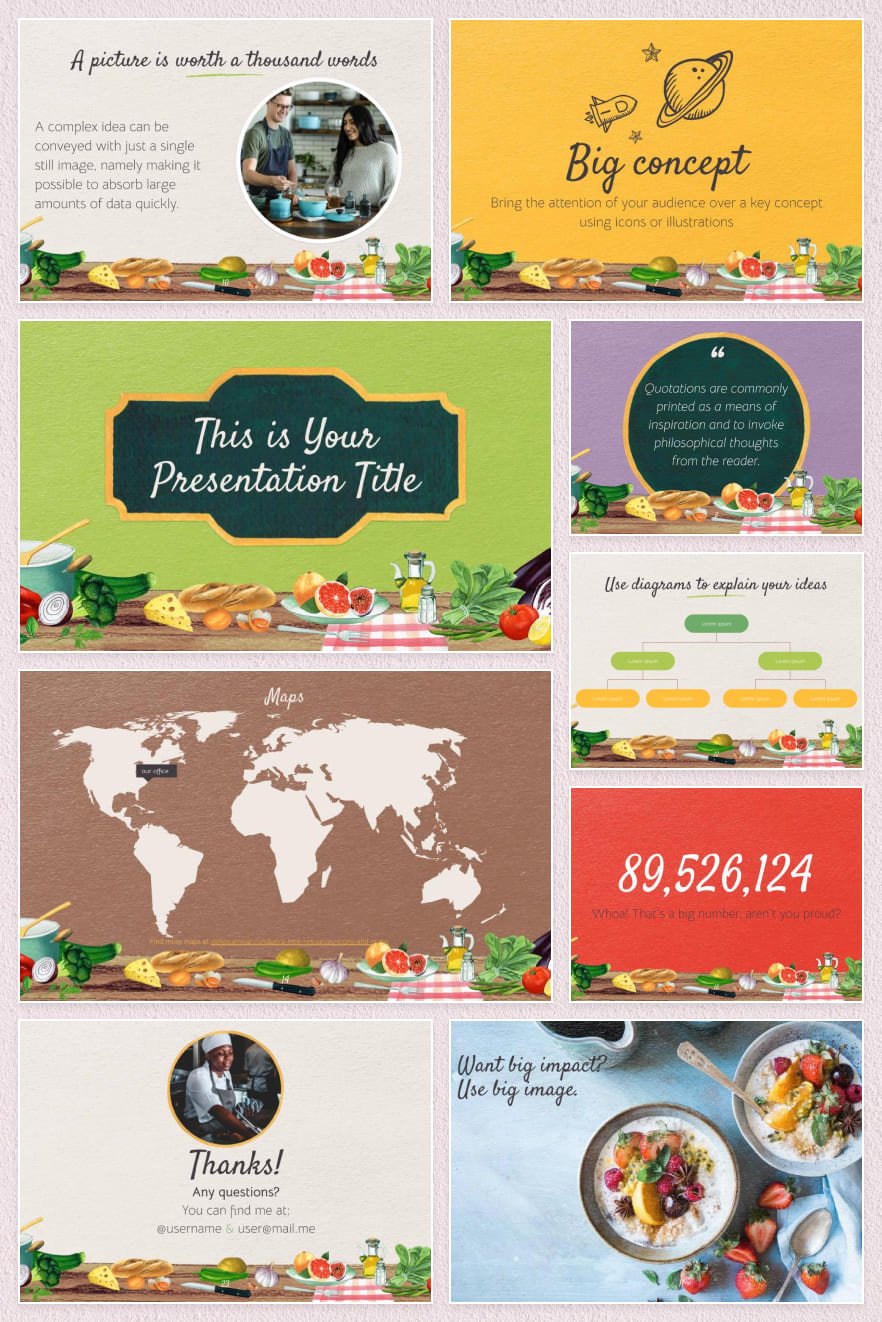 Restaurant owners also need to share their best recipes, plans and more so, give talks on healthy eating. The best Google Slide template for these activities is the Real Food theme. It has good color backgrounds, watercolor illustrations, and attractive icons.
Jams and Slides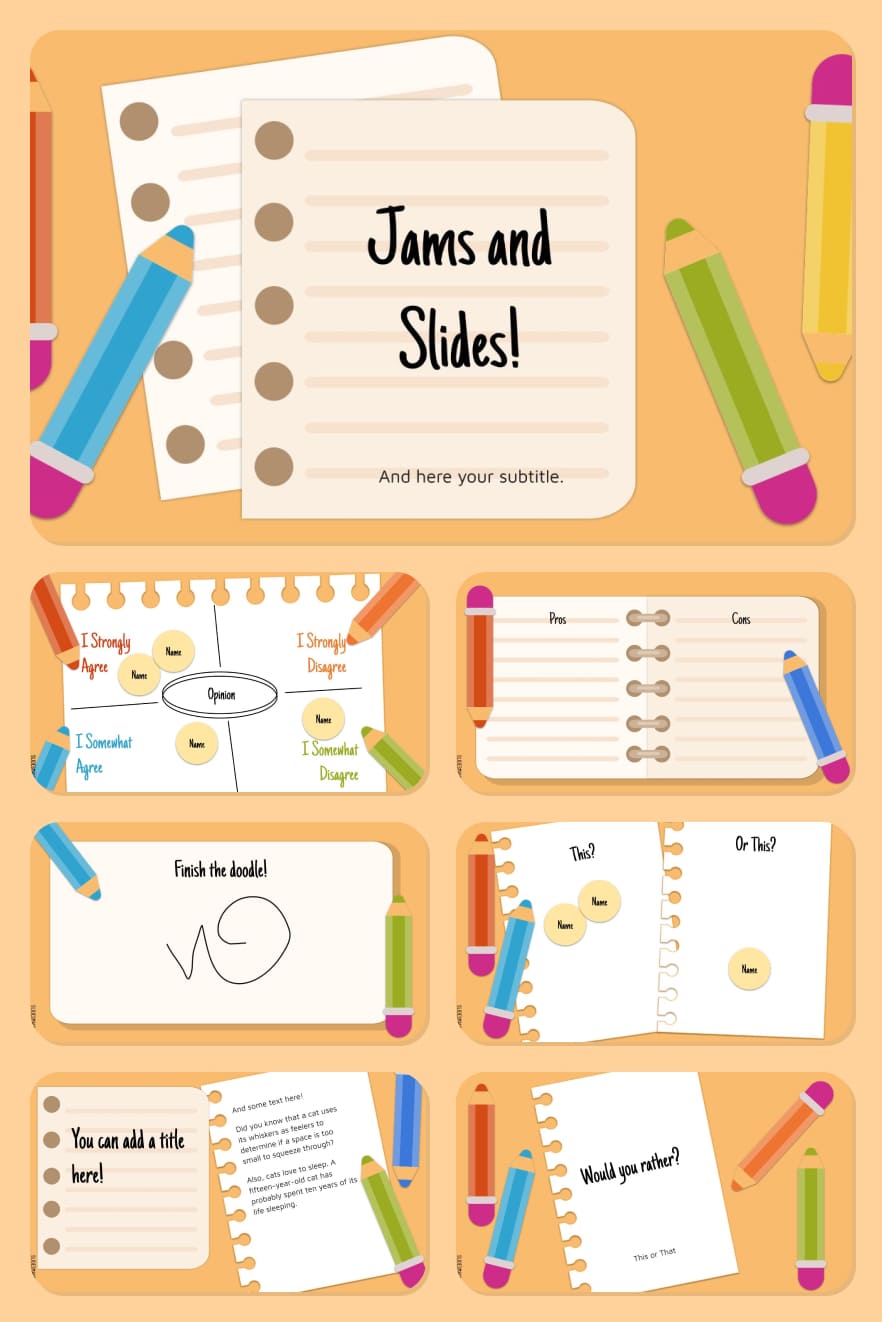 Designers have taken jams to the next level! The Jams and Slides theme are colorful and fun to use. It is best suited for presenting to children in lower grades.
My Mini Journal
This is a simple, fun journal that can be used for weekly planning in elementary school. It is designed as a notebook, with cute robots and highlighters. Users can use different theme colors that suit their personality.
Blackboard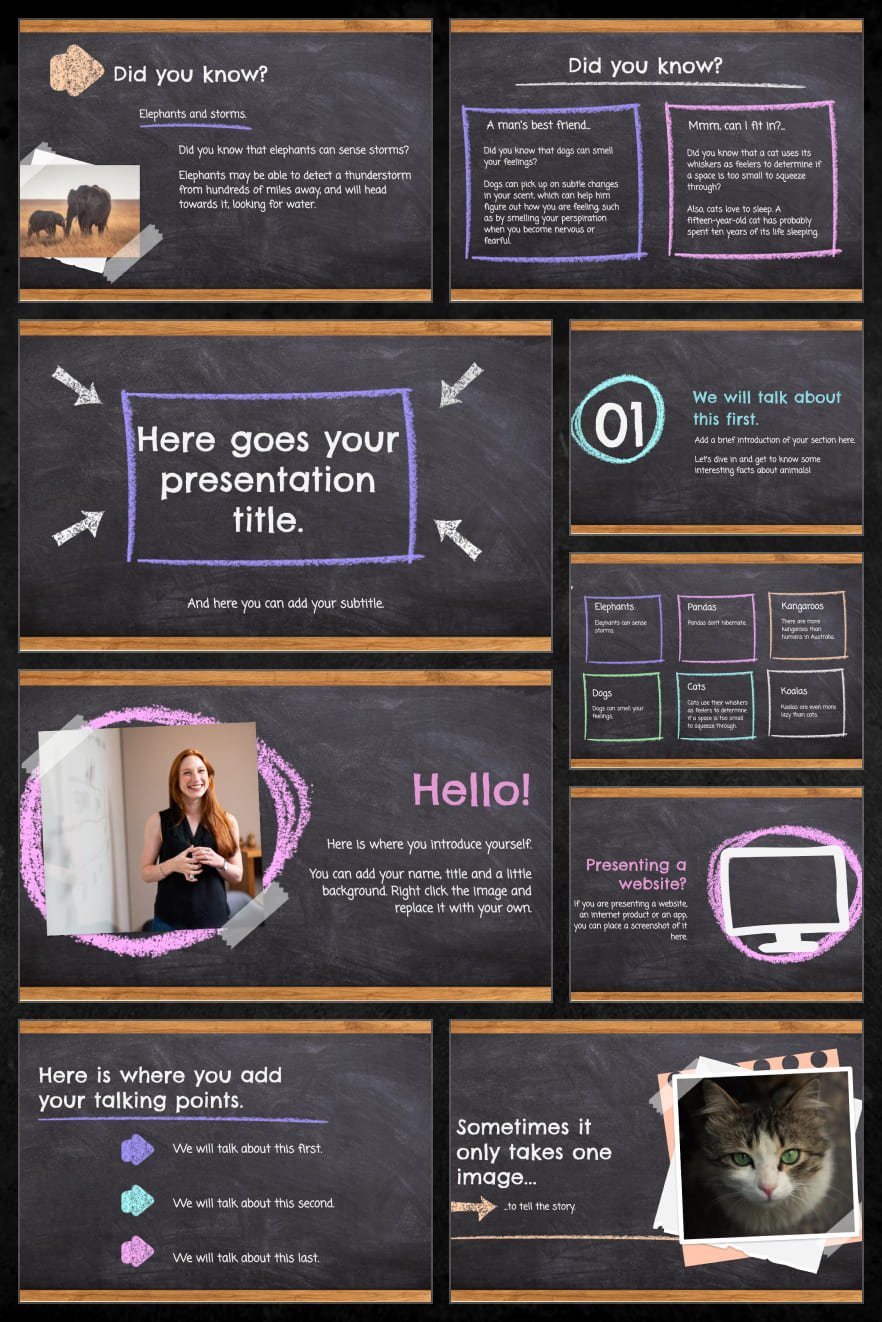 This template is designed using the blackboard theme and colorful chalk image. The theme has an old-school vibe. It is ideal for classroom presentations.
Happy Valentine's Day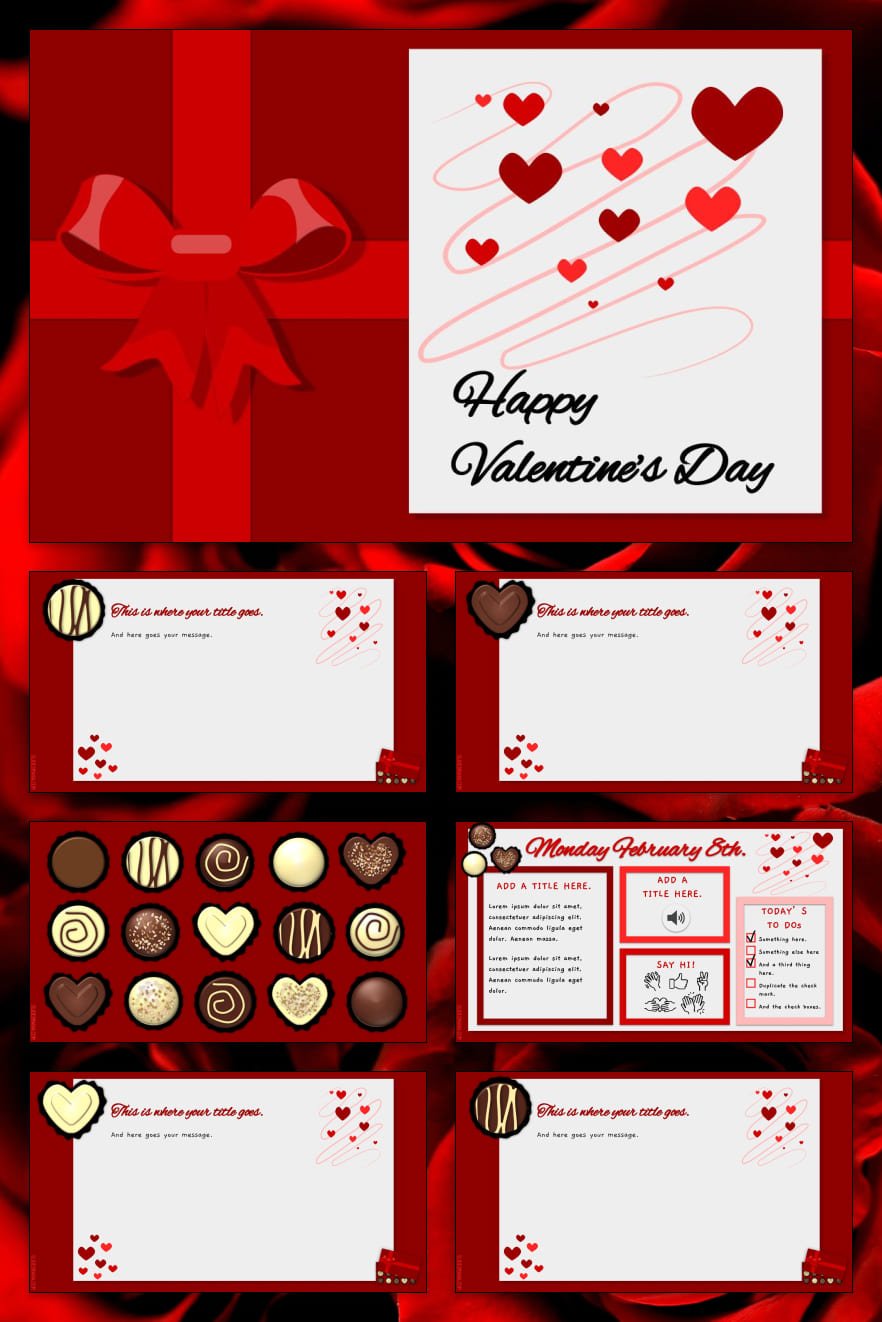 This Google Slide theme is designed for Valentine's Day. It has different kinds of chocolate displays for users to write their special messages upon clicking the chocolate icons. The chocolates can be resized and duplicated.
Cute Version with Emojis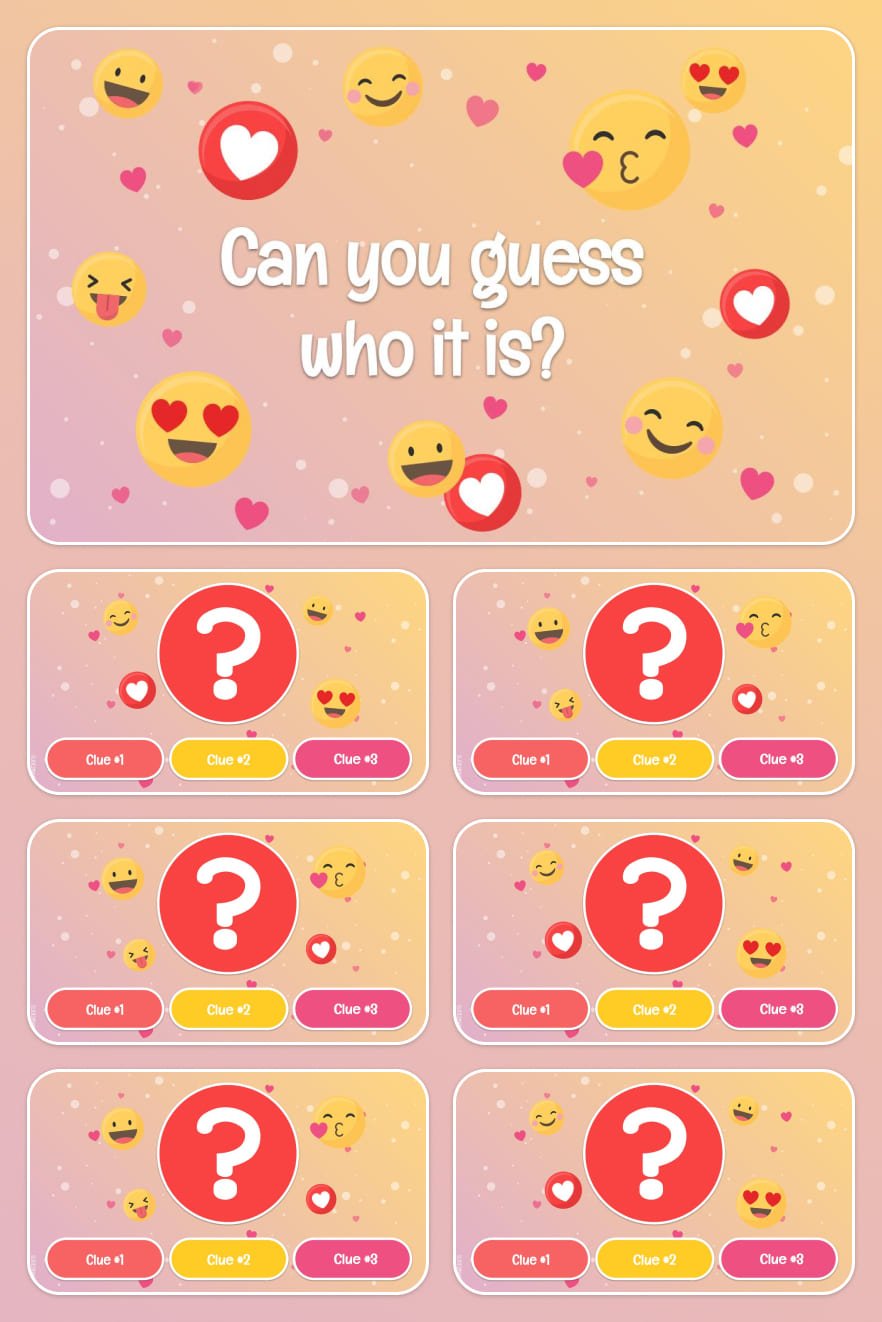 Do you love fun games for getting to know each other? This is the ideal Google Slides template for face-to-face, hybrid and remote presentations. The emojis and images are editable and replaceable, respectively.
Chinese New Year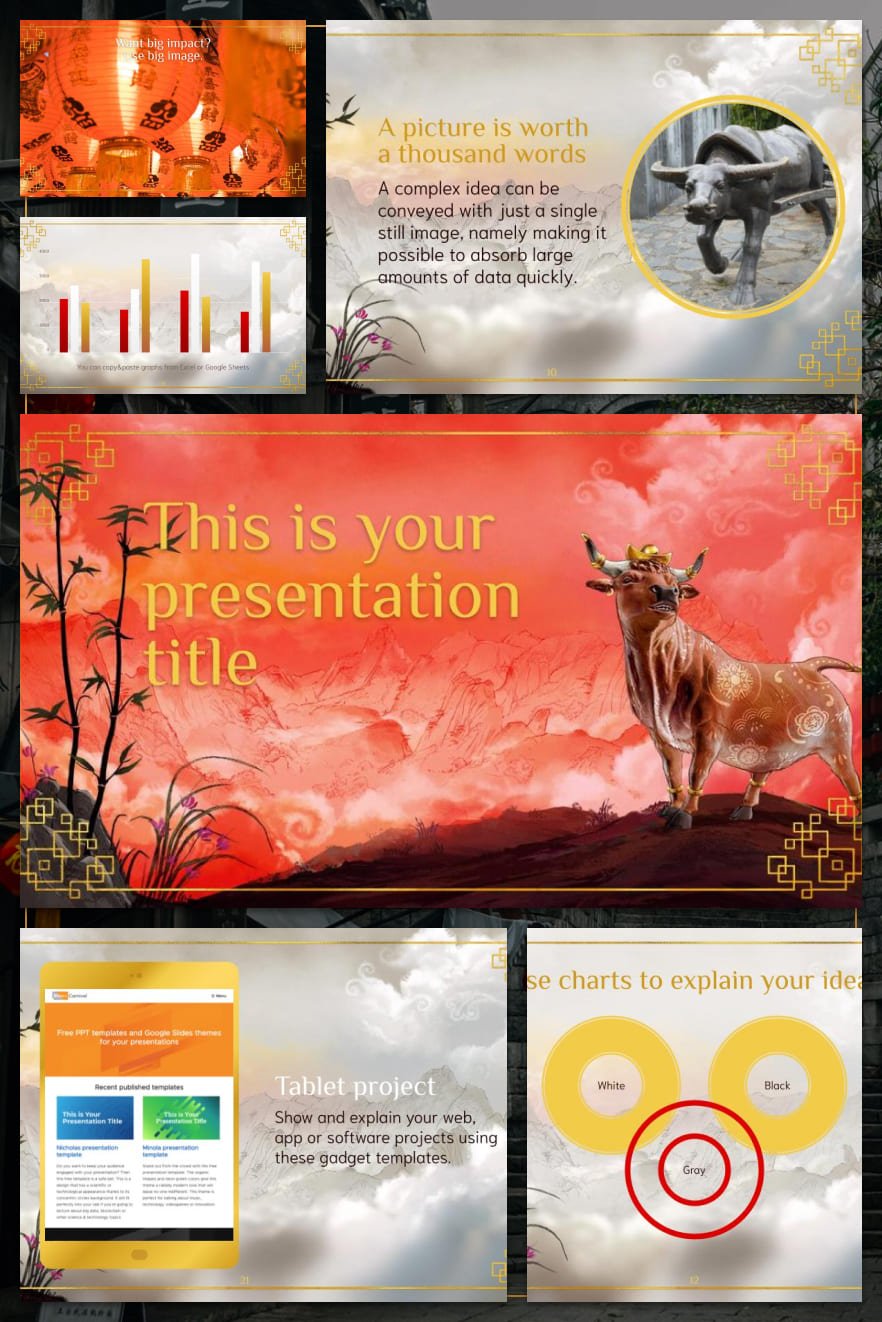 If you have Chinese friends or colleagues, this template is ideal for creating ecards describing the Chinese traditions. The colorful theme symbolizes good luck, happiness, fortune, and prosperity.
Winter Christmas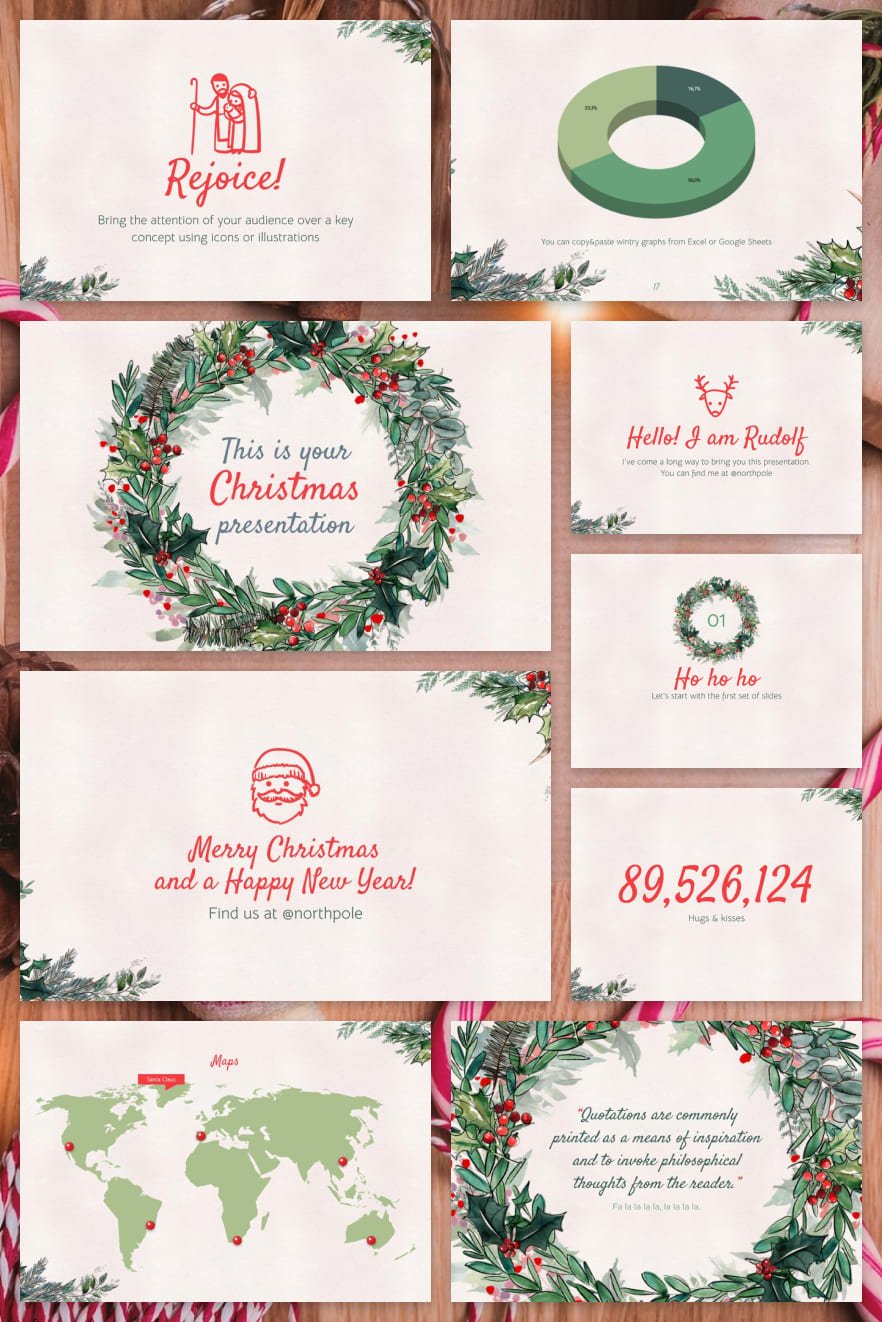 Christmas day has different meanings to people. Some perceive it as thanksgiving day. For others, it is a religious day. This Google Slides theme is decorated with pure eye candy and a holly wreath to ignite the right Christmas mood for all audiences.
Christmas Ornaments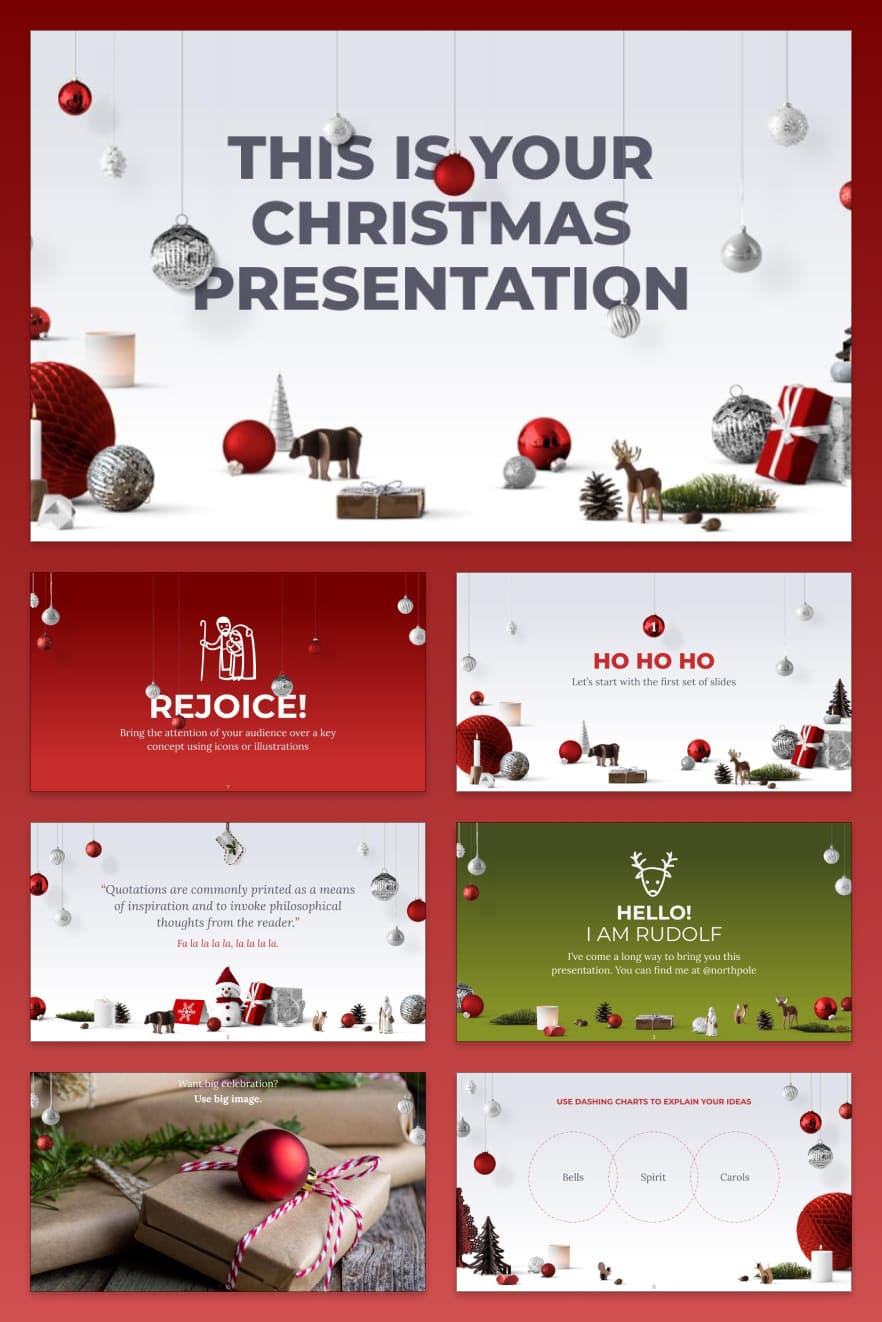 Do you need a more professional Google Slides template for Christmas presentations? This red and white color theme, adorned with ornaments, allows you to convey the right Christmas message in a modern office setup.
Golden Christmas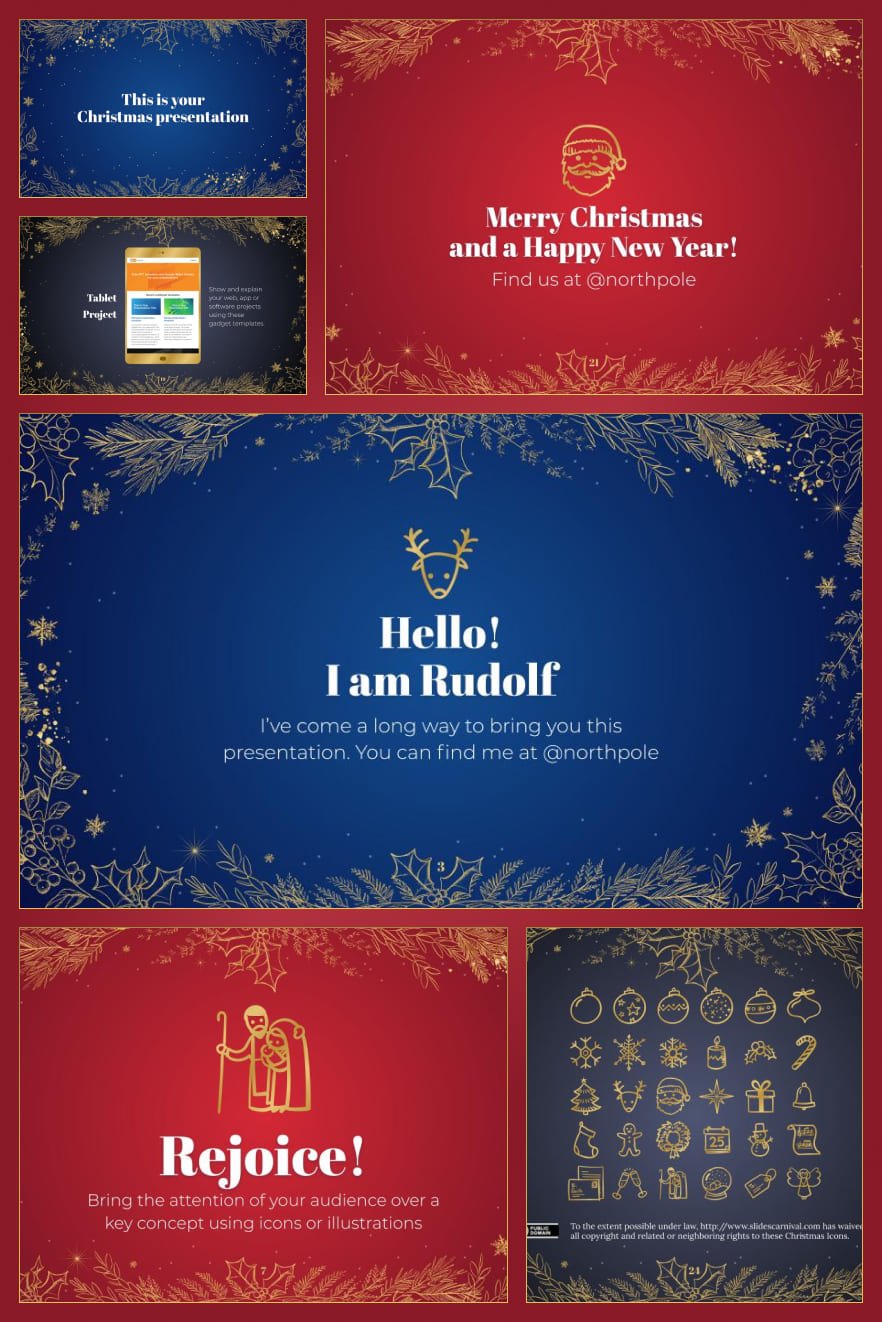 It is rare to see Christmas presented in cool colors. To set up the Christmas mood for your family and friends, you can use this elegant design to create a greetings card. The slides have golden winter foliage frames that pop out from the background colors.
Successful Marketing Campaign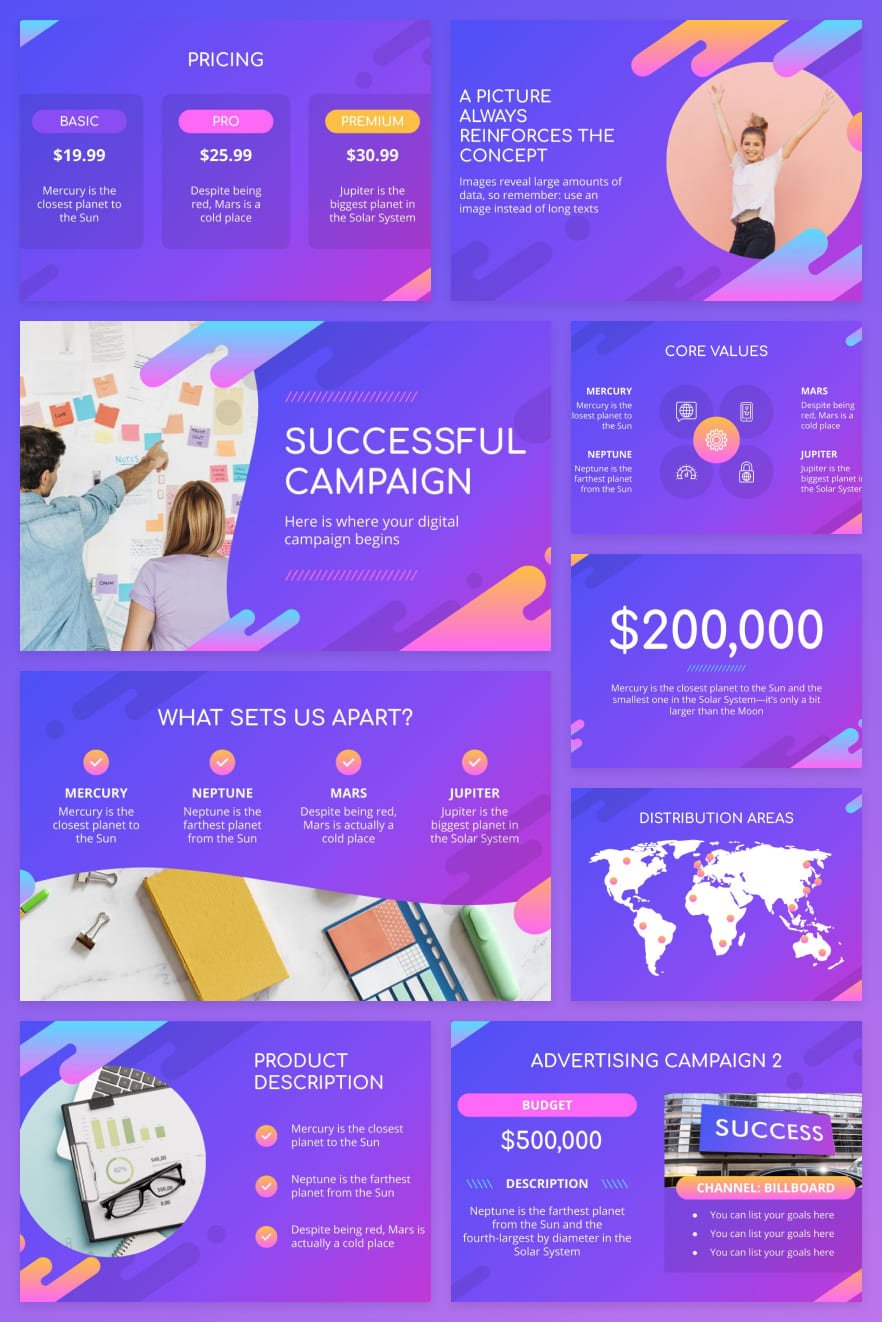 This is a colorful Google Slide deck for launching a product or service. It has a marketing plan structure for elaborating the strategies and actions for a product or service launch. The neon gradients and rounded sans serif typefaces are elegant.
Virtual Campaign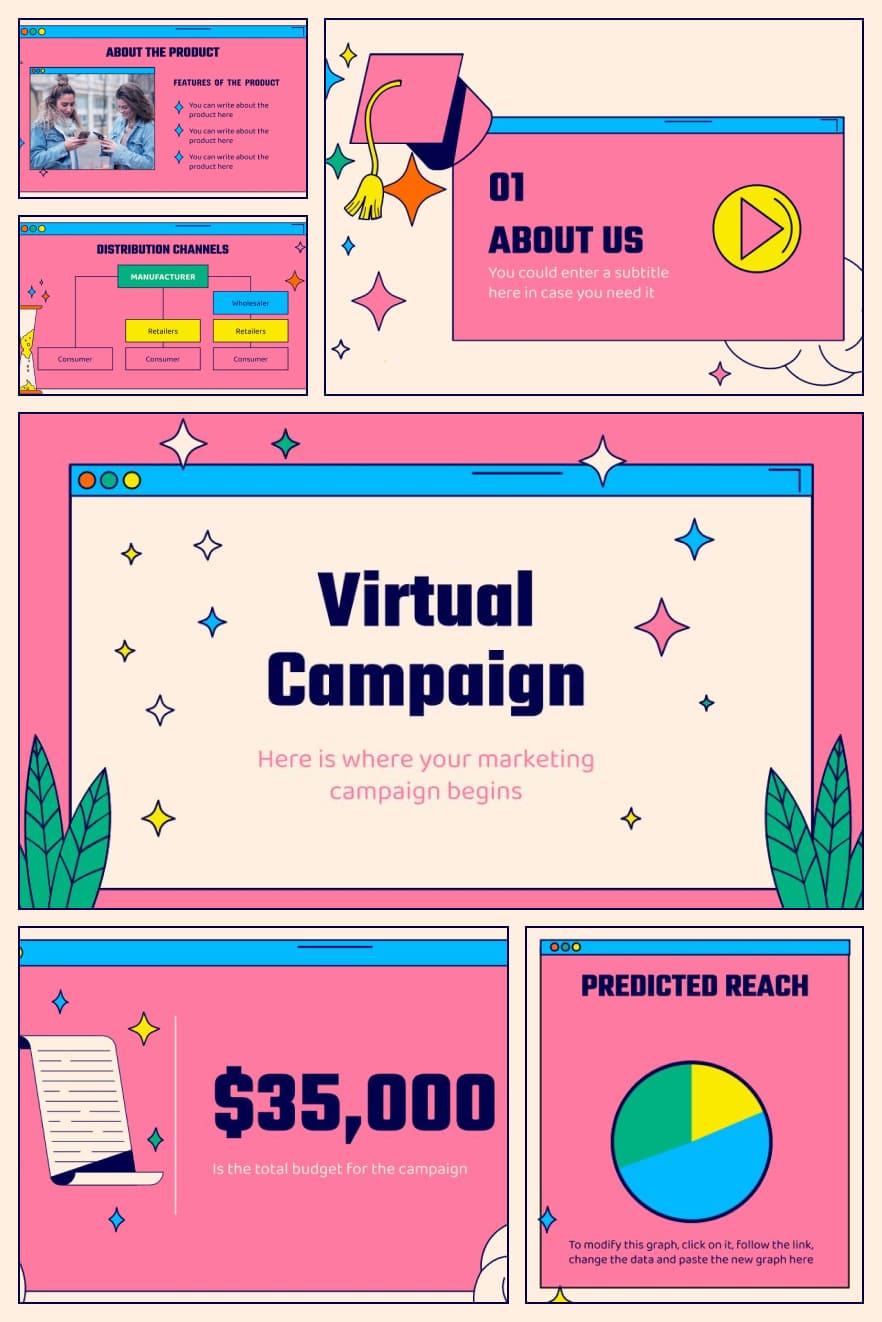 Marketing campaigns should be fun and interactive. The Virtual Campaign theme is designed specifically for that. It has a cute, colorful kawaii design for presenting products and services. It has all the key sections for a marketing plan, including infographics.
Economics Thesis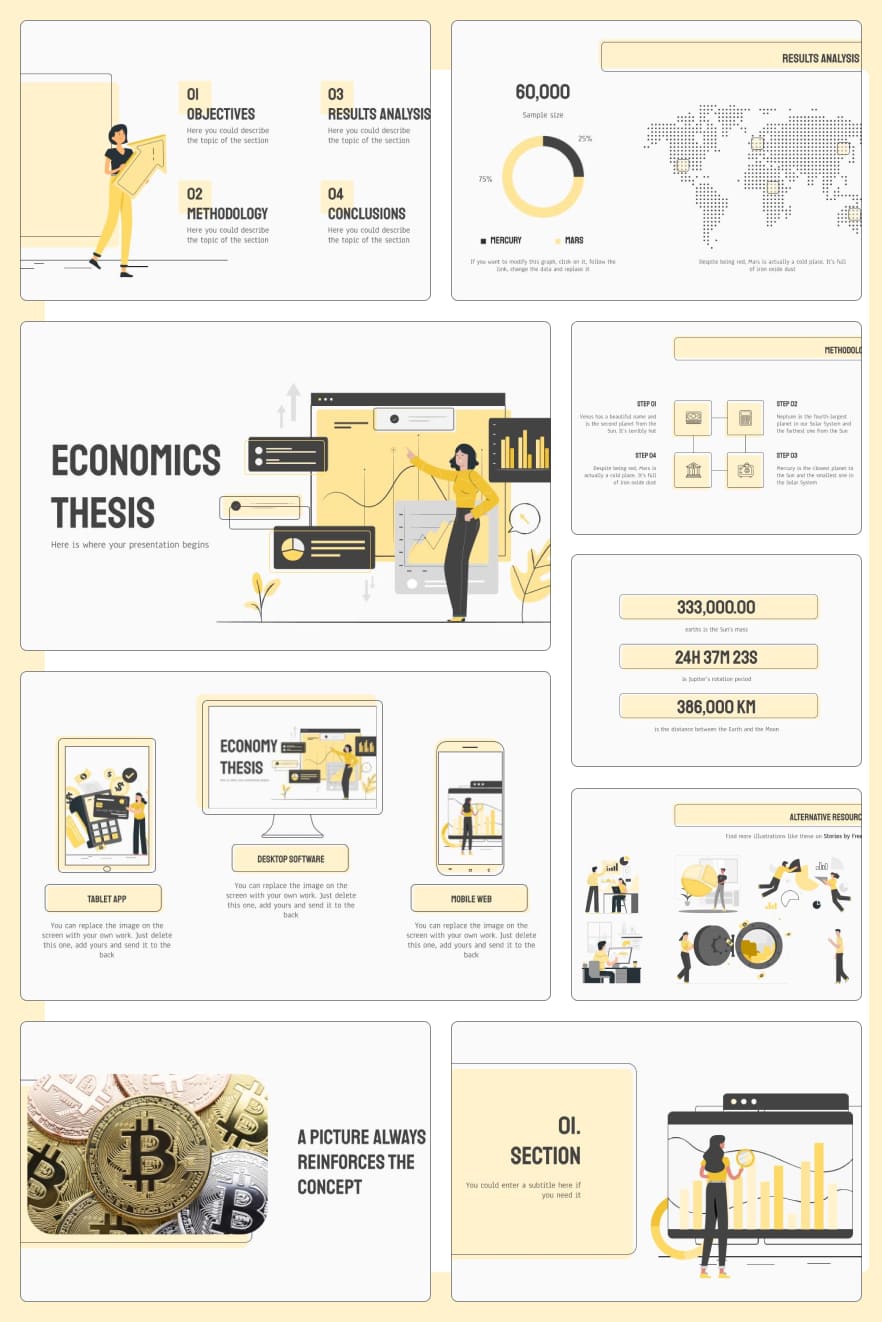 This free Google Slides theme is designed for presenting numbers, money, and exchange rates. It makes use of modern illustrations, ensuring that analysis captures modern trade trends.
Social Media Agency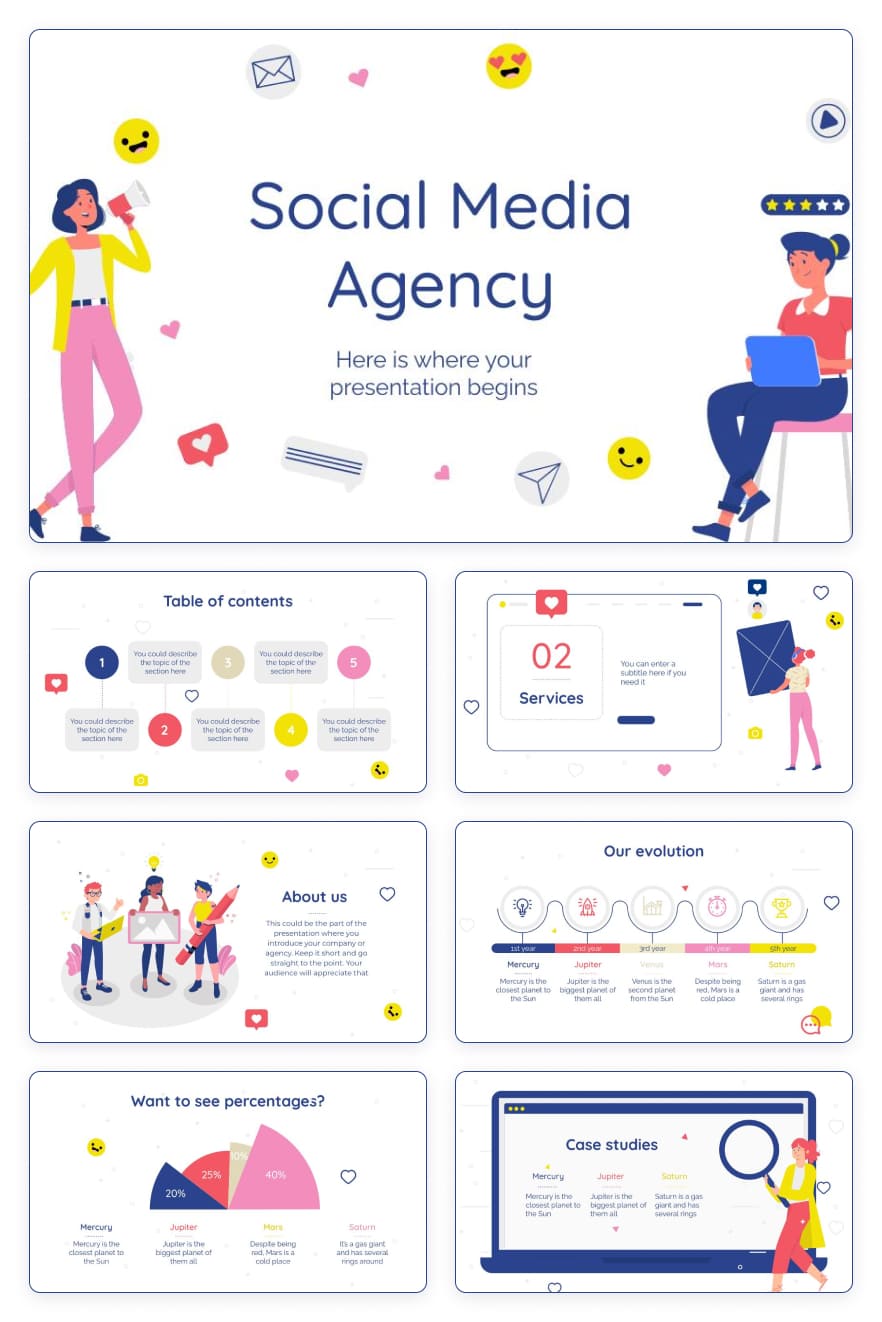 If you are working in an agency in the social media department, this is the right template for you. It is a colorful template that allows you to not only boost your popularity but also attract new clients.
Clean Team Work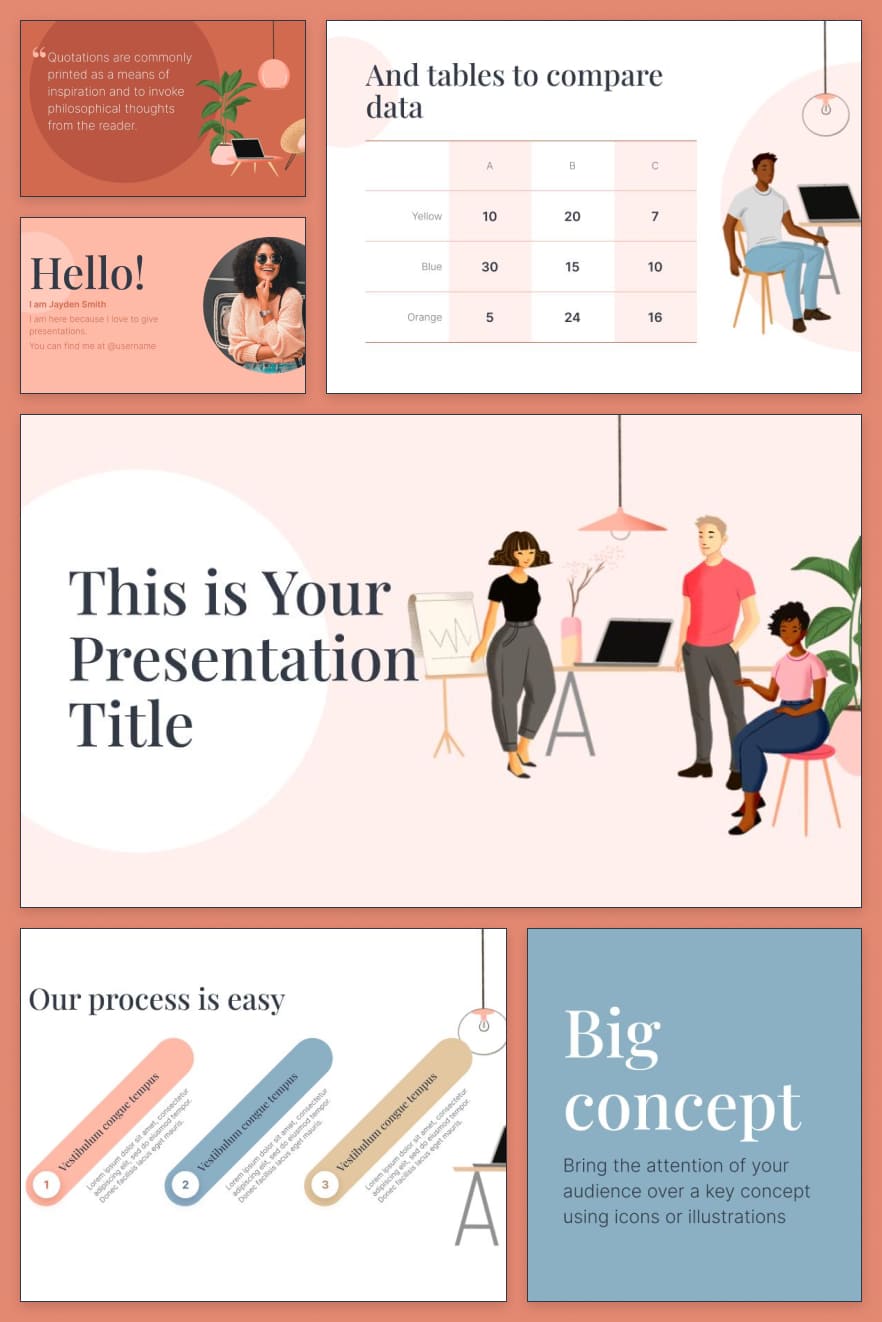 This is a multipurpose Google Slides template for communicating multiple ideas. It is designed with illustrations of people at work. The neutral colors make it professional while standing out. The template is fully customizable.
Floral Watercolor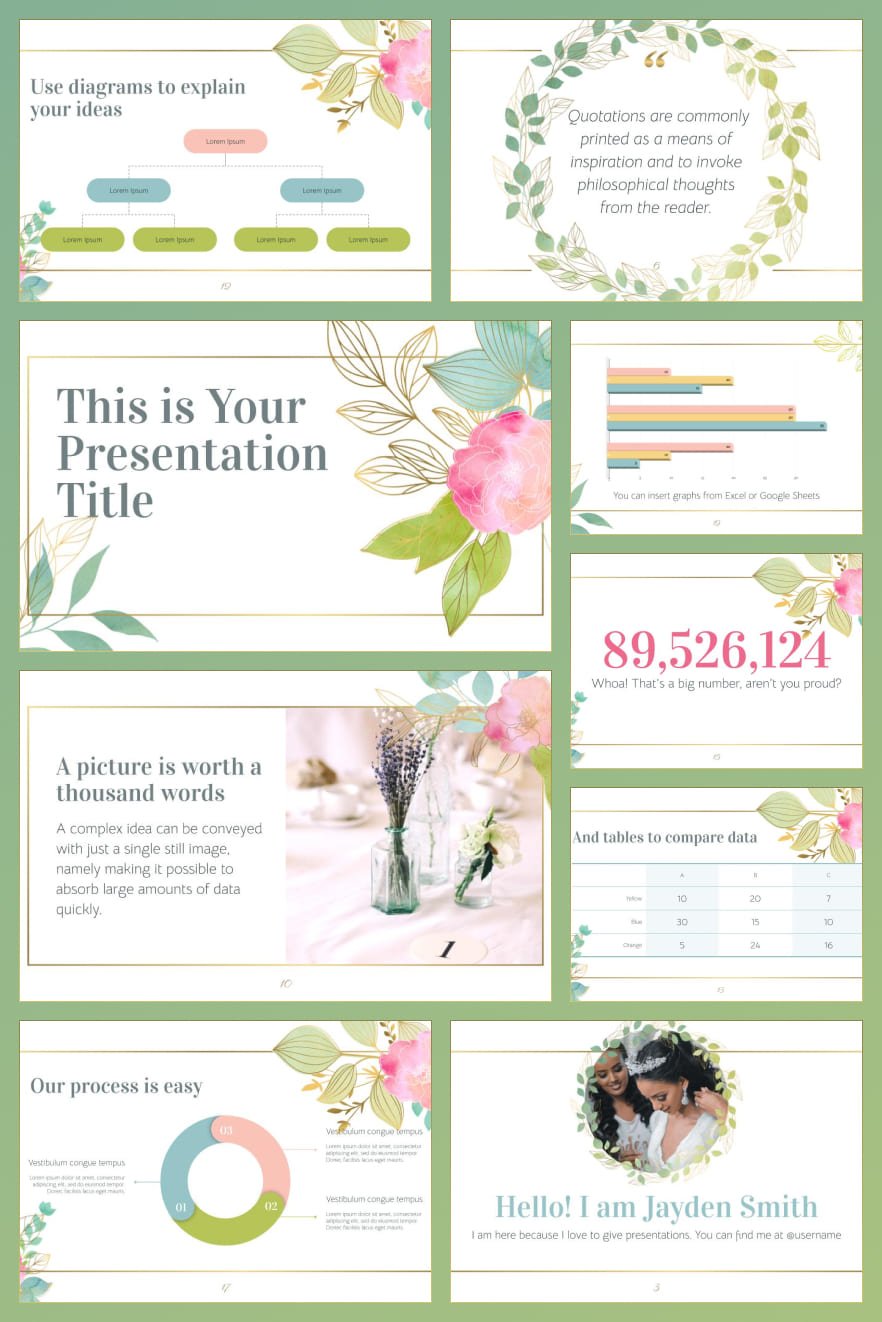 When you want to create beautiful presentations, you need a gorgeous design. This template leverages modern trend, hand-drawn flowers with watercolor texture. It has minimal layouts but stylish. The theme is ideal for weddings, fashion, cosmetics, and florist pictures.
Floral Drawings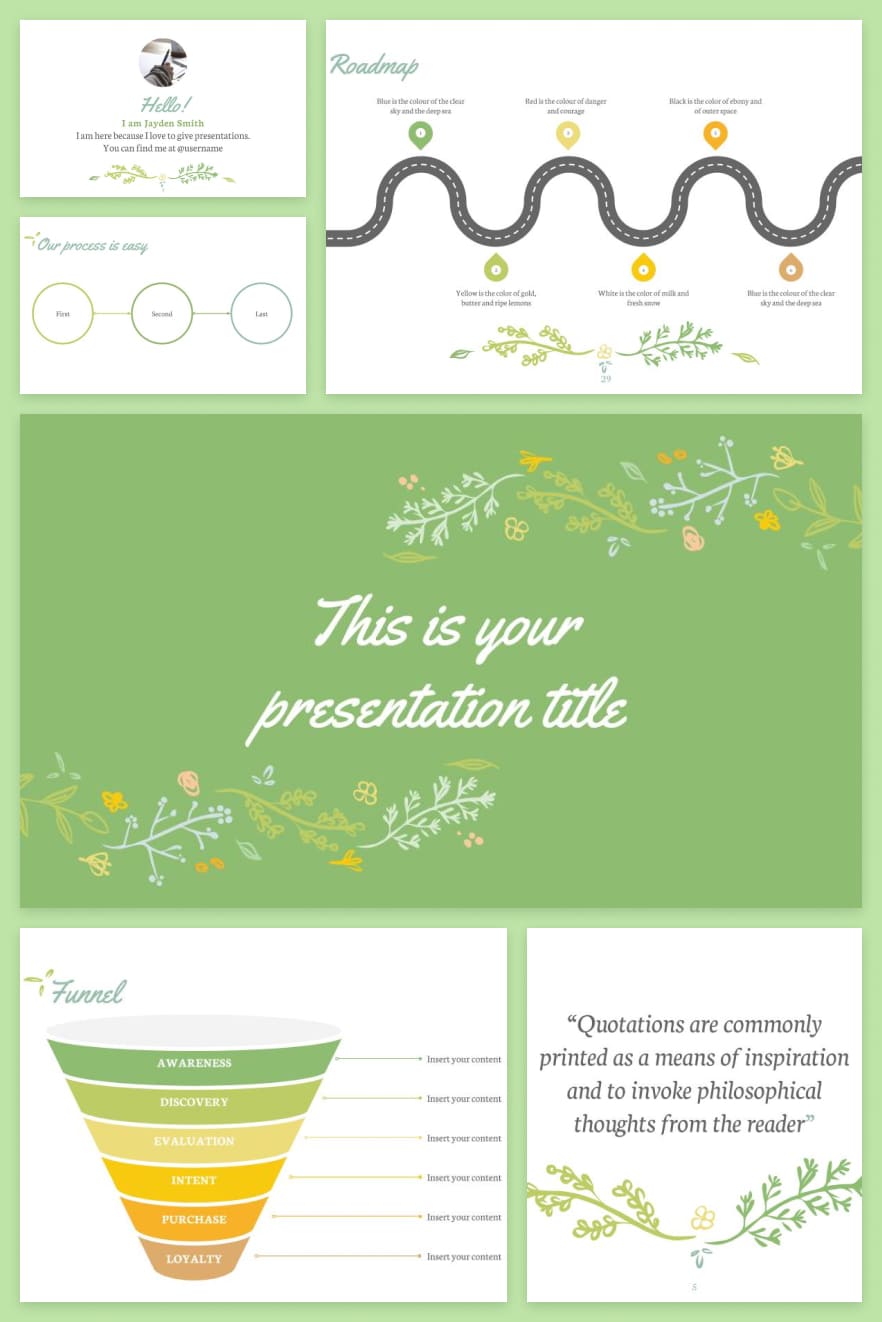 This template is decorated with hand-drawn wildflowers. The elegant illustrations make it ideal for nature, botanic presentations, and wedding invitations.
Cool Shadow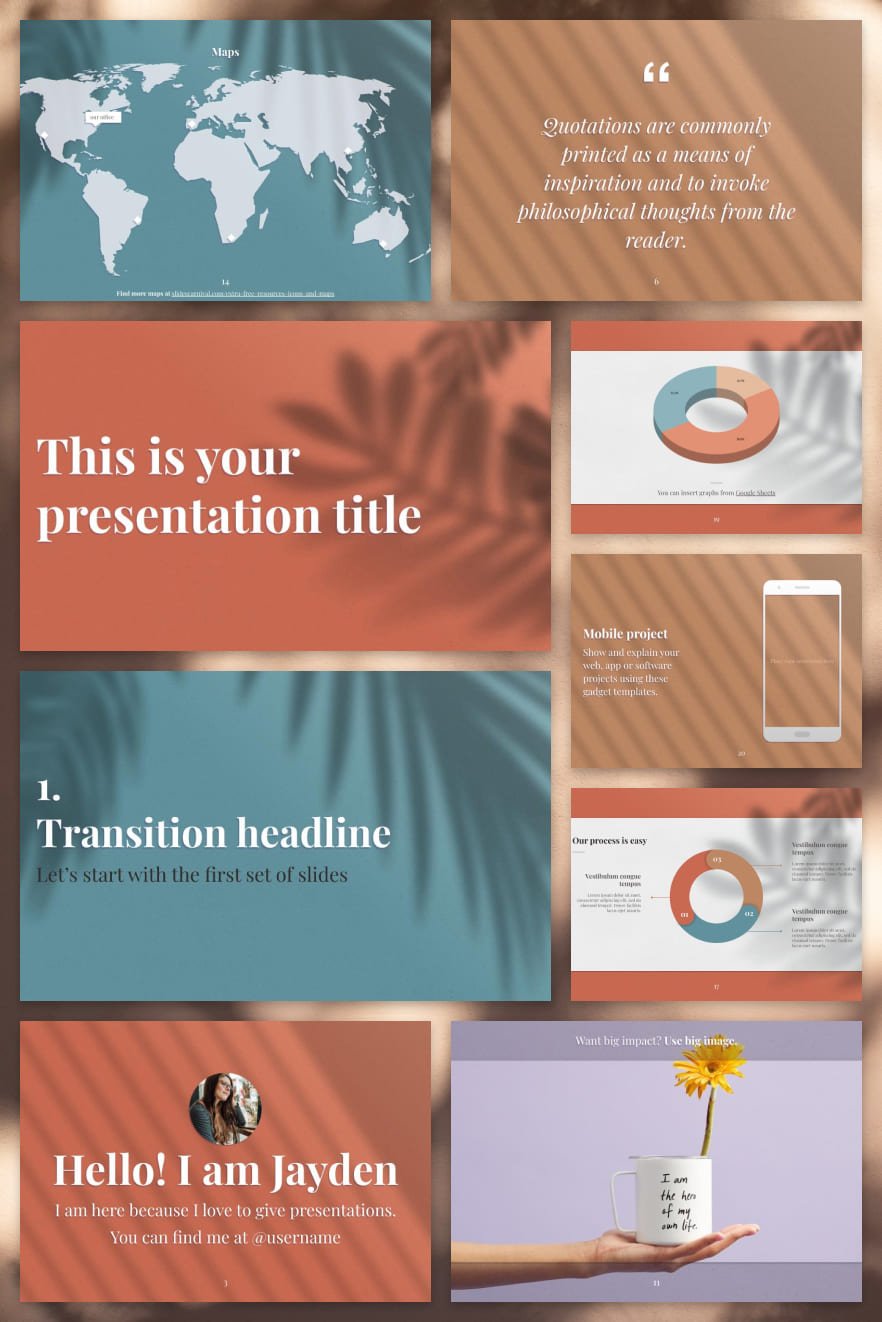 The Google Slides theme is designed to evoke a warm, homely feel. Users can customize it based on their brand color and identity to communicate their message effectively. It can be used to present interior design, maternity, organic, and wedding products.
Two Truths and One Lie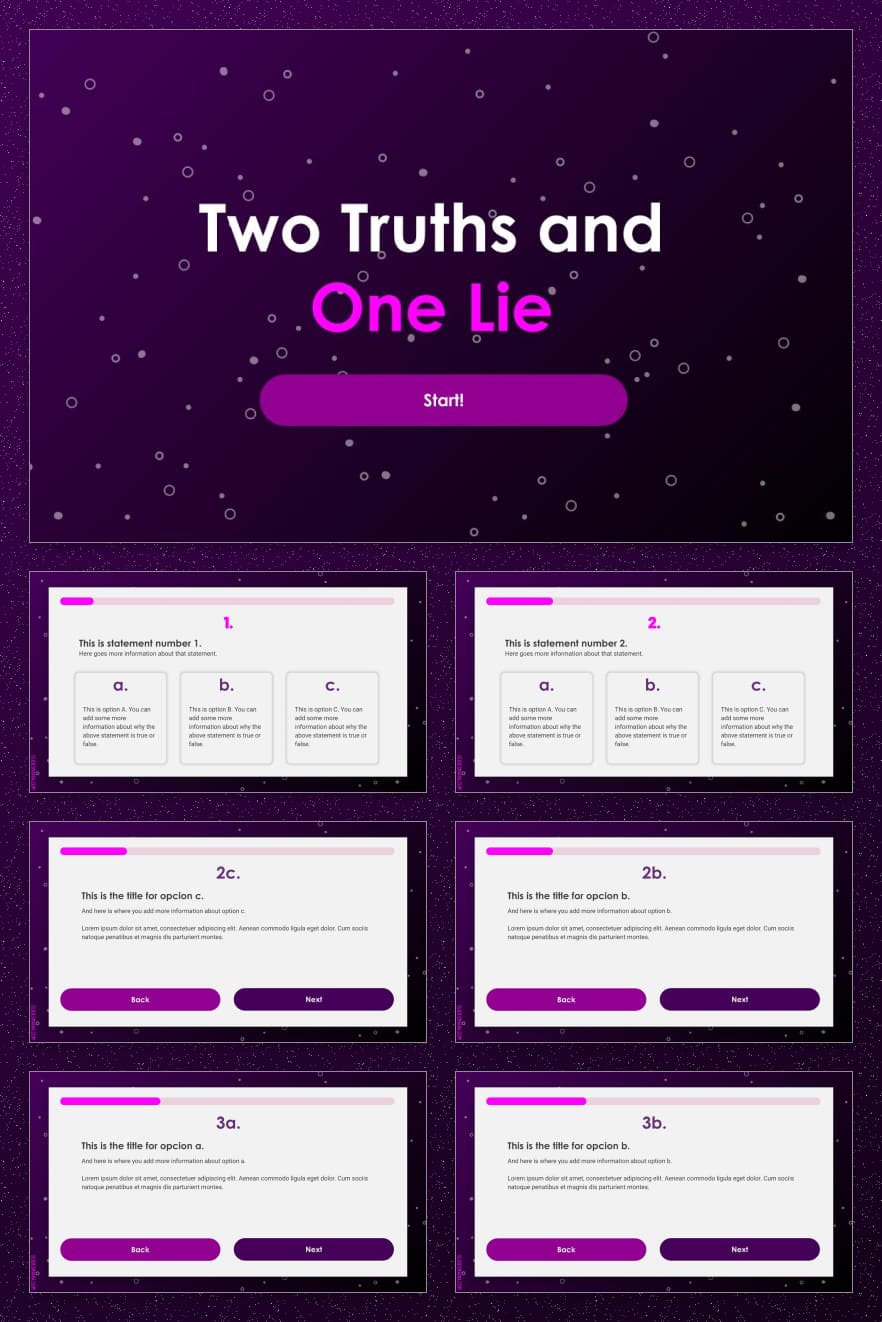 Game lovers will be awestruck by this template. It is designed for group games for audiences to review units or icebreakers. Users can select activities within each choice category.
Faber Free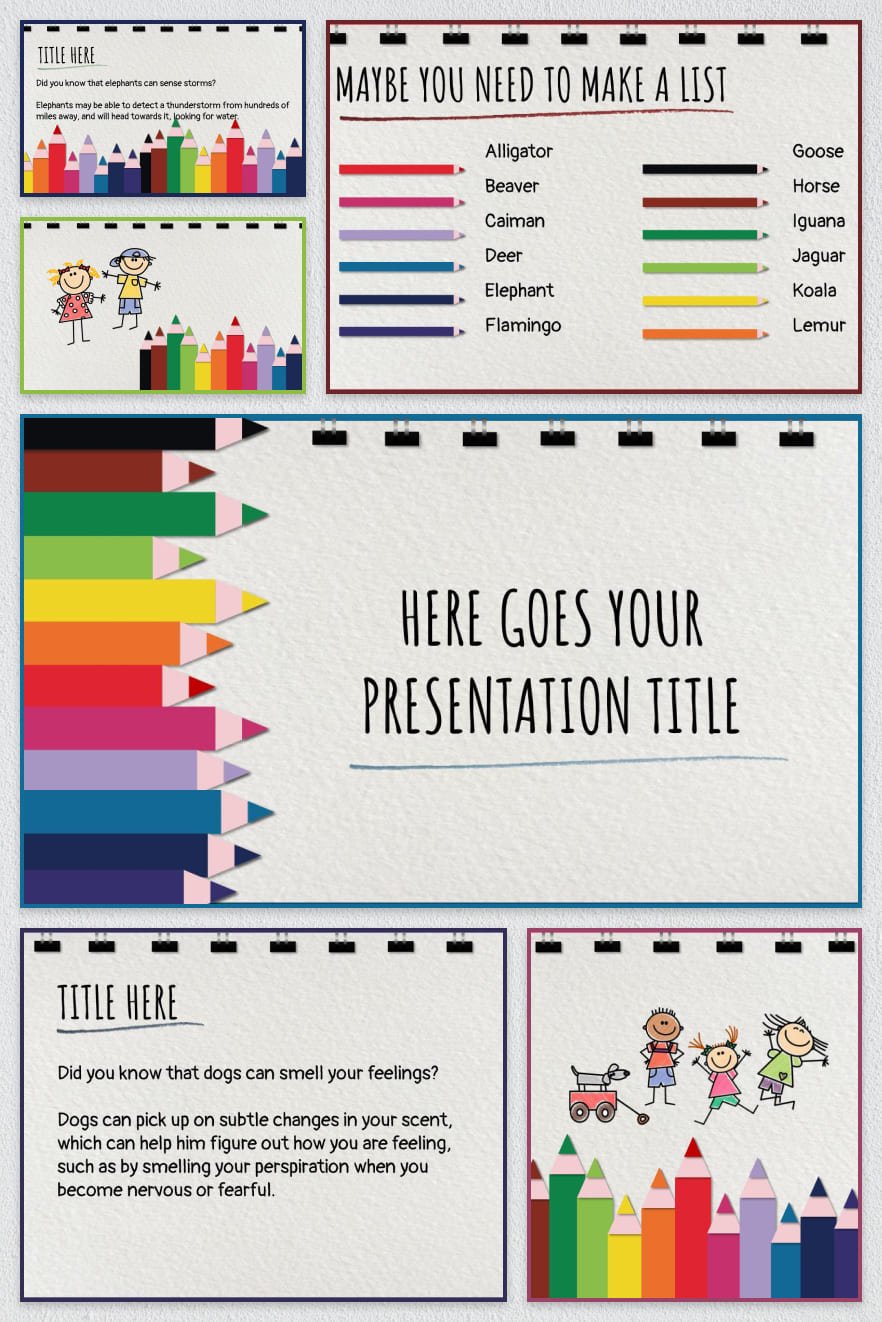 This is a colorful sketchbook-style template for attracting the attention of children. It is decorated with illustrations of color pencils and sketches, making it ideal for elementary schools.
Pollock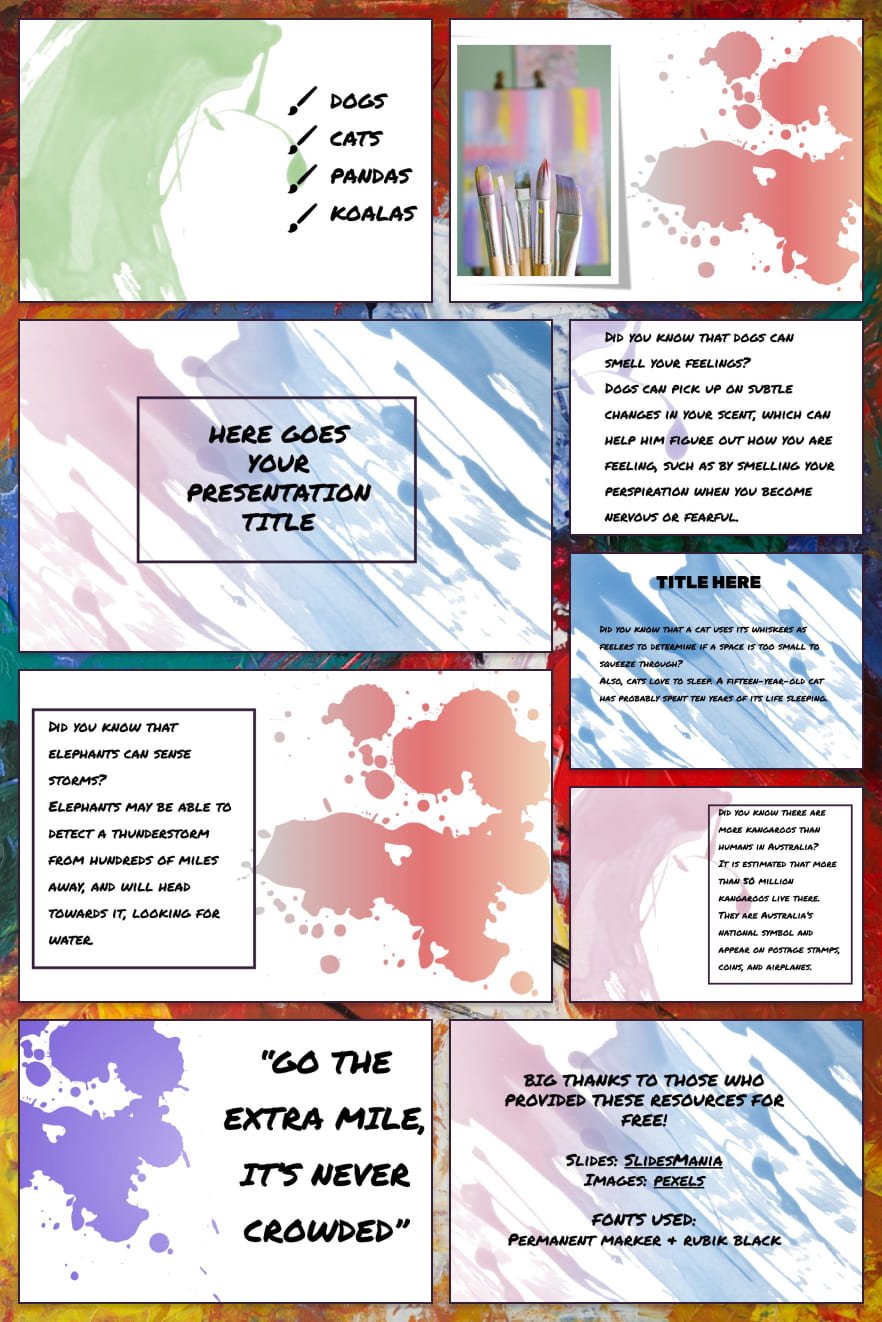 Are you a lover of art? This is the right Google Slides theme for you to present your art gallery. Each slide is customizable with different colors. It is designed with paint drops and splashes.
Miller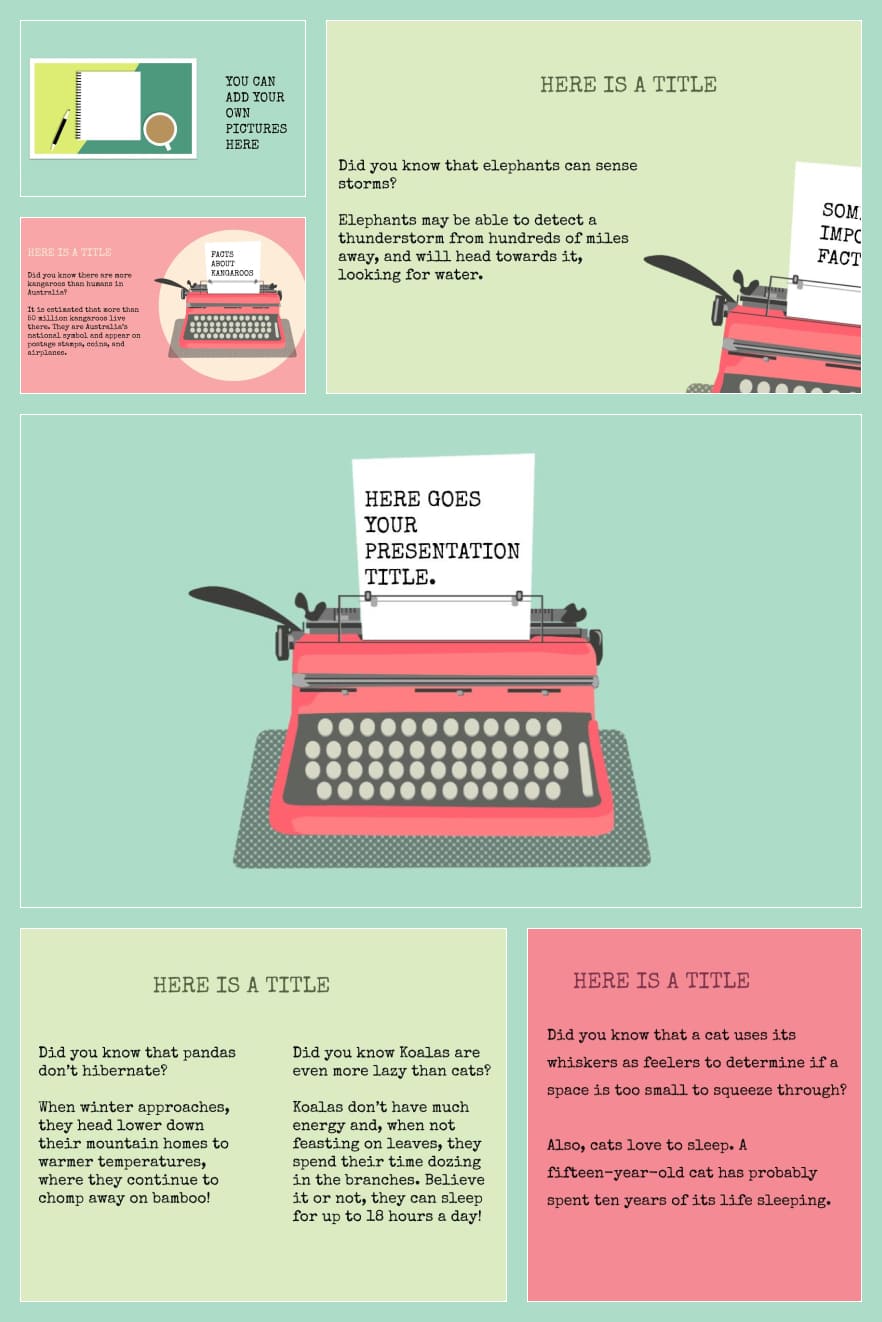 This theme is fancy, retro, and vintage. Each slide has an illustration of a typewriter. It is minimalist and ideal for writing notes. The template is ideal for students.
AI Tech Agency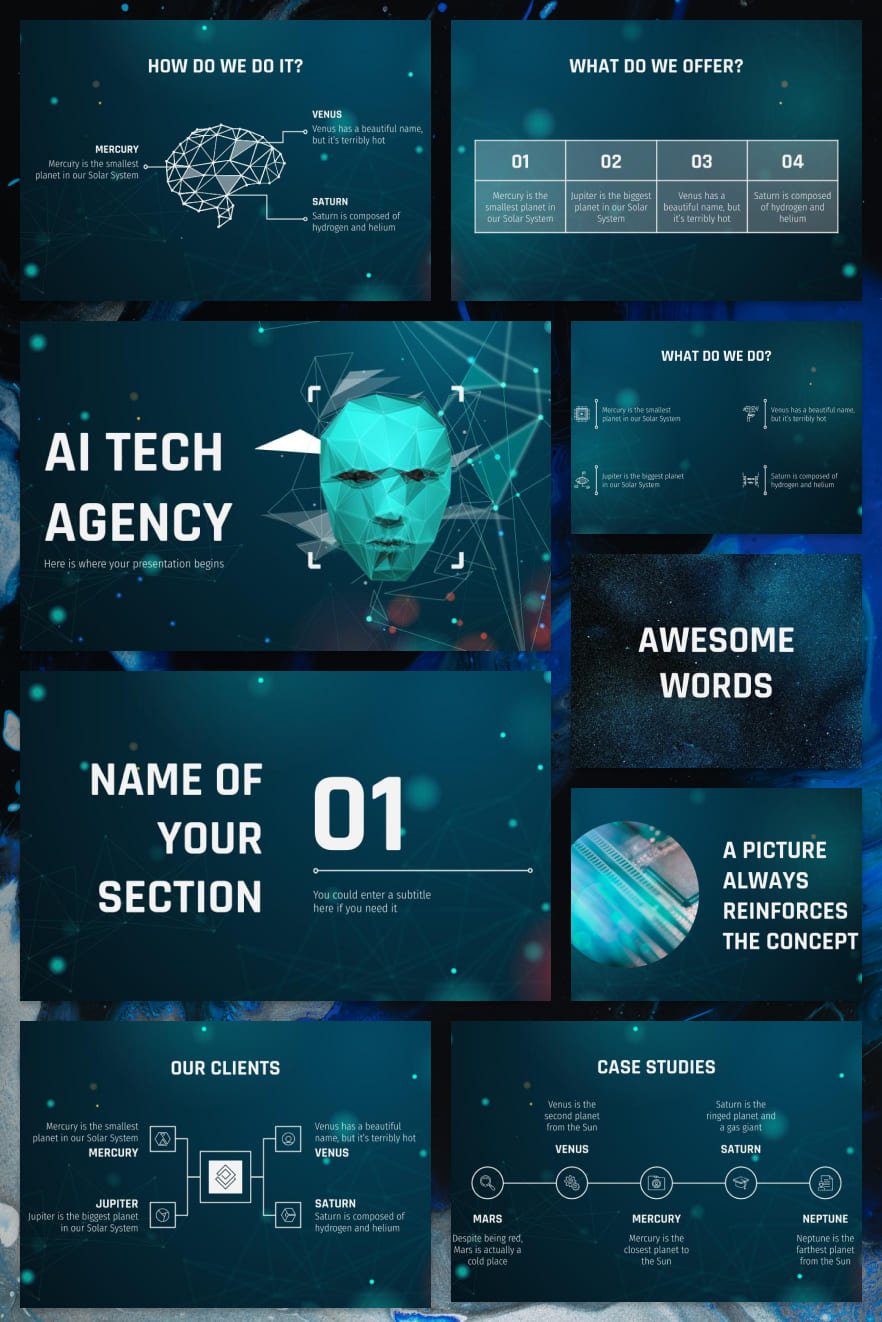 Robots and computers have taken the world. For an AI agency, this template is ideal for presenting technology products and services. It has different layouts to choose from.
Digital Marketing Agency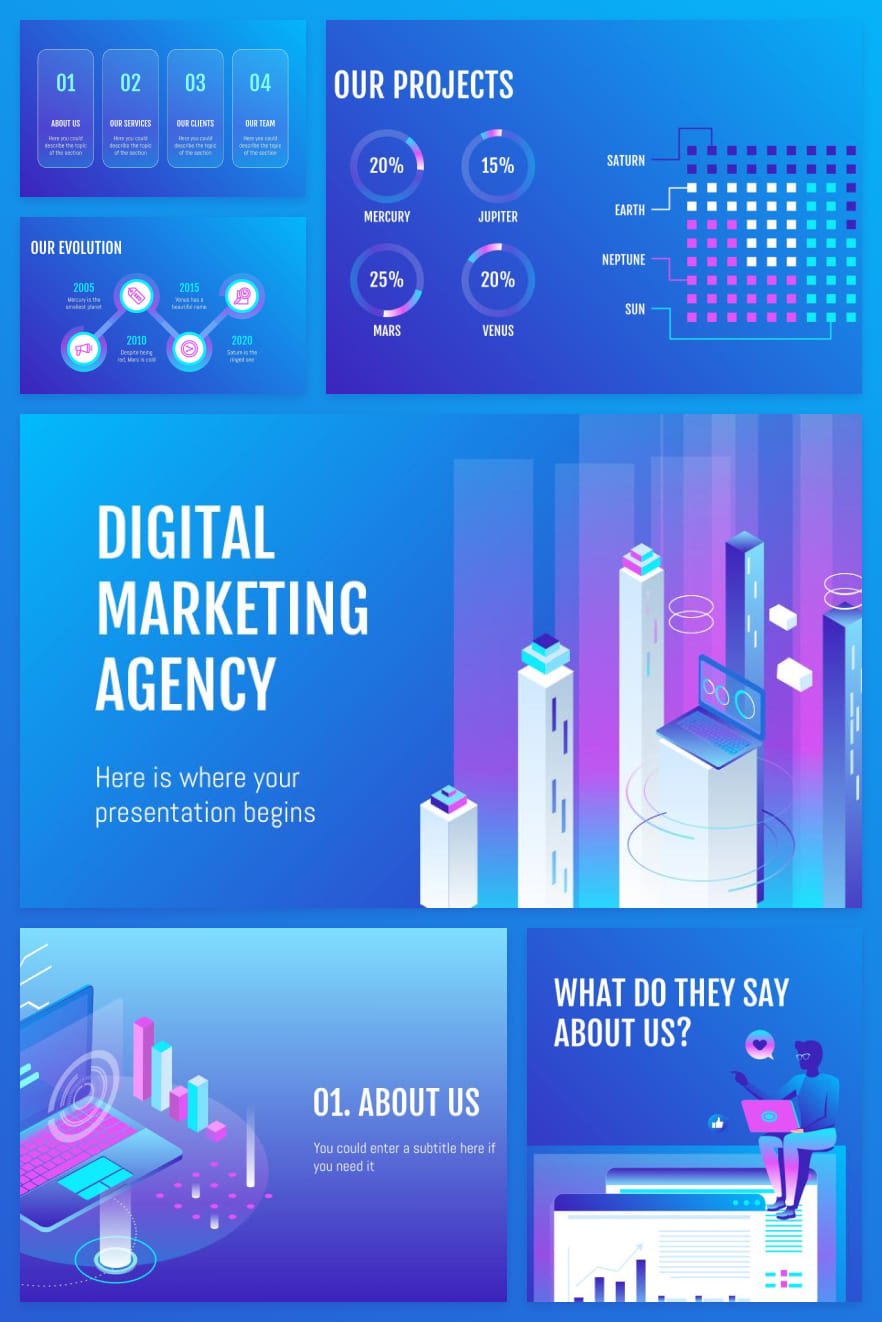 Presentations for a digital marketing company must be electrifying. With this Google Slides theme, you will be able to dazzle your audience. The template has cutting-edge graphics and striking colors to attract the attention of a crowd.
Coronavirus Disease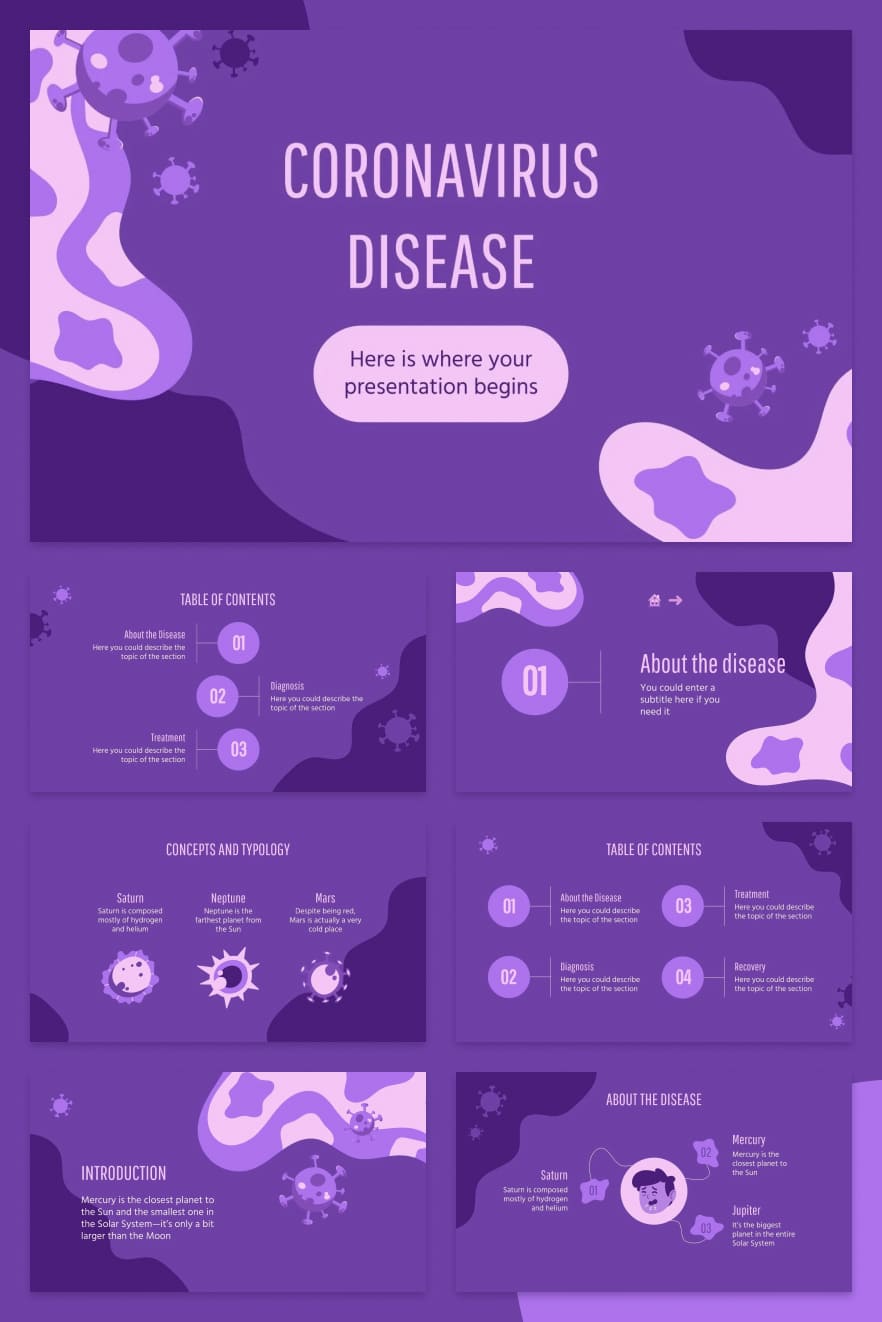 Recently, the COVID 19 pandemic has attracted the attention of the world. Individuals in the medical and corporate fields are striving to curtail the spread of the virus by educating the public. This Google Slides deck is an idea for presenting critical information about the virus.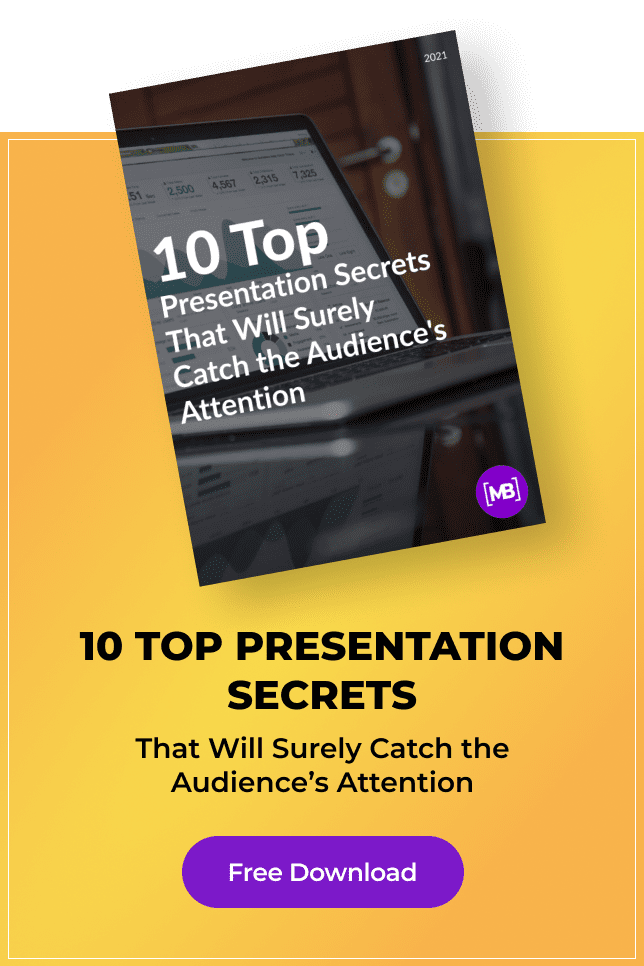 Final Thoughts
You can improve your presentation with free and premium Google Slide themes. These templates are geared for specific needs. Based on your preference, brand identity, audience, and the message you intend to communicate, you have a wide choice of templates to select from.