📝 "Illustration has a future while people have eyes" – Konstantin Nikiteev
An illustrator is an artist who creates an image from a written text or history. They are the ones who create thematic pictures in books and magazines. Beautiful illustrations on websites are also their work.
Specialists in this field should have a great artistic taste, know everything about the product for which they create illustrations. Each picture should reflect the essence of the project, complementing the general idea.
It is important to be constantly trained, to learn about new trends and to know the work of the masters, choosing a convenient and understandable genre of illustration.
The profession is suitable for those who are interested in drawing and world art culture. Like any other artwork, illustration requires constant development. New techniques, characters, realities. It is difficult to adjust to the constant rhythm of change. But those who are able to do it are real professionals. Today we interviewed Konstantin Nikiteev.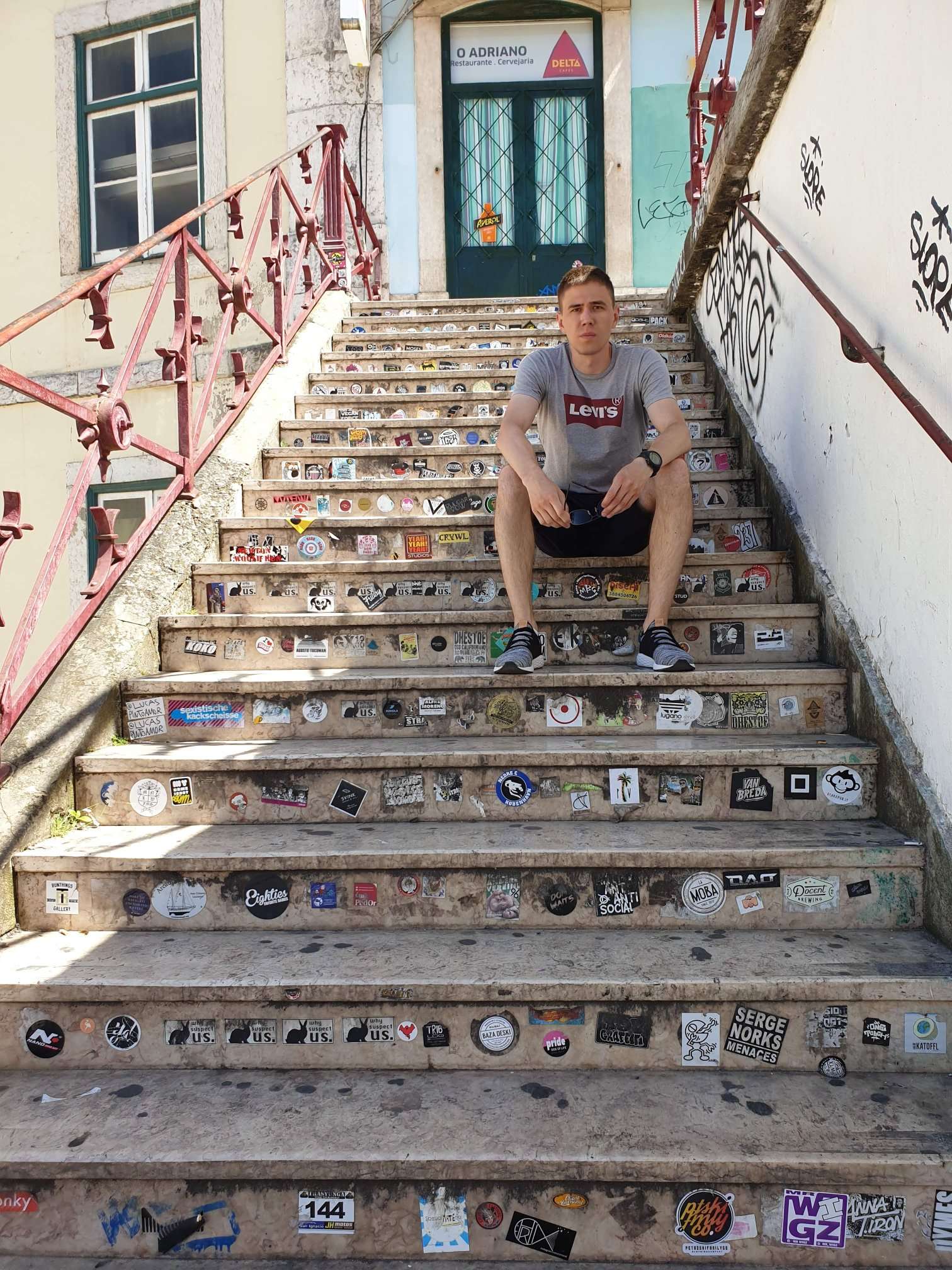 He is from Irkutsk. Konstantin creates amazing projects. Just look at them: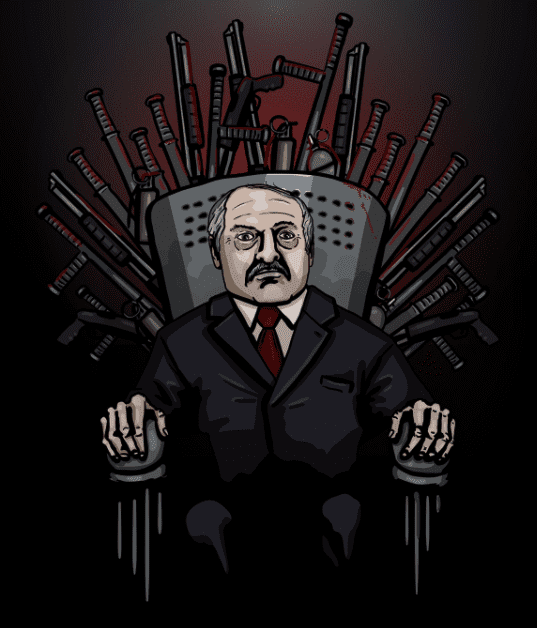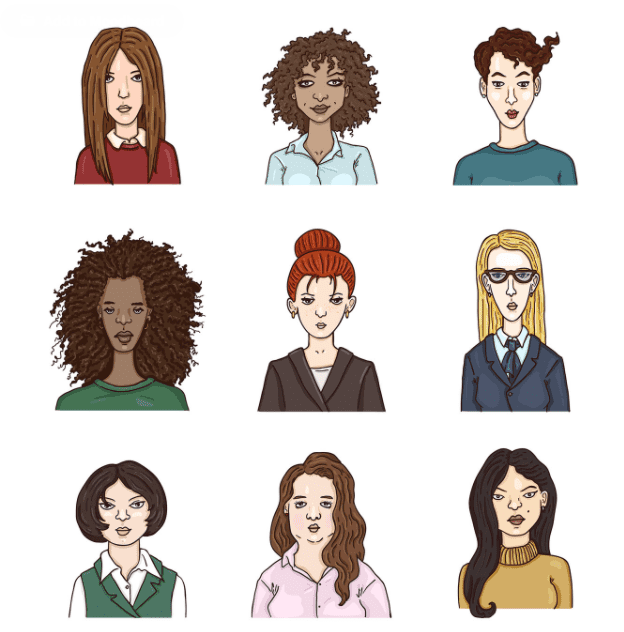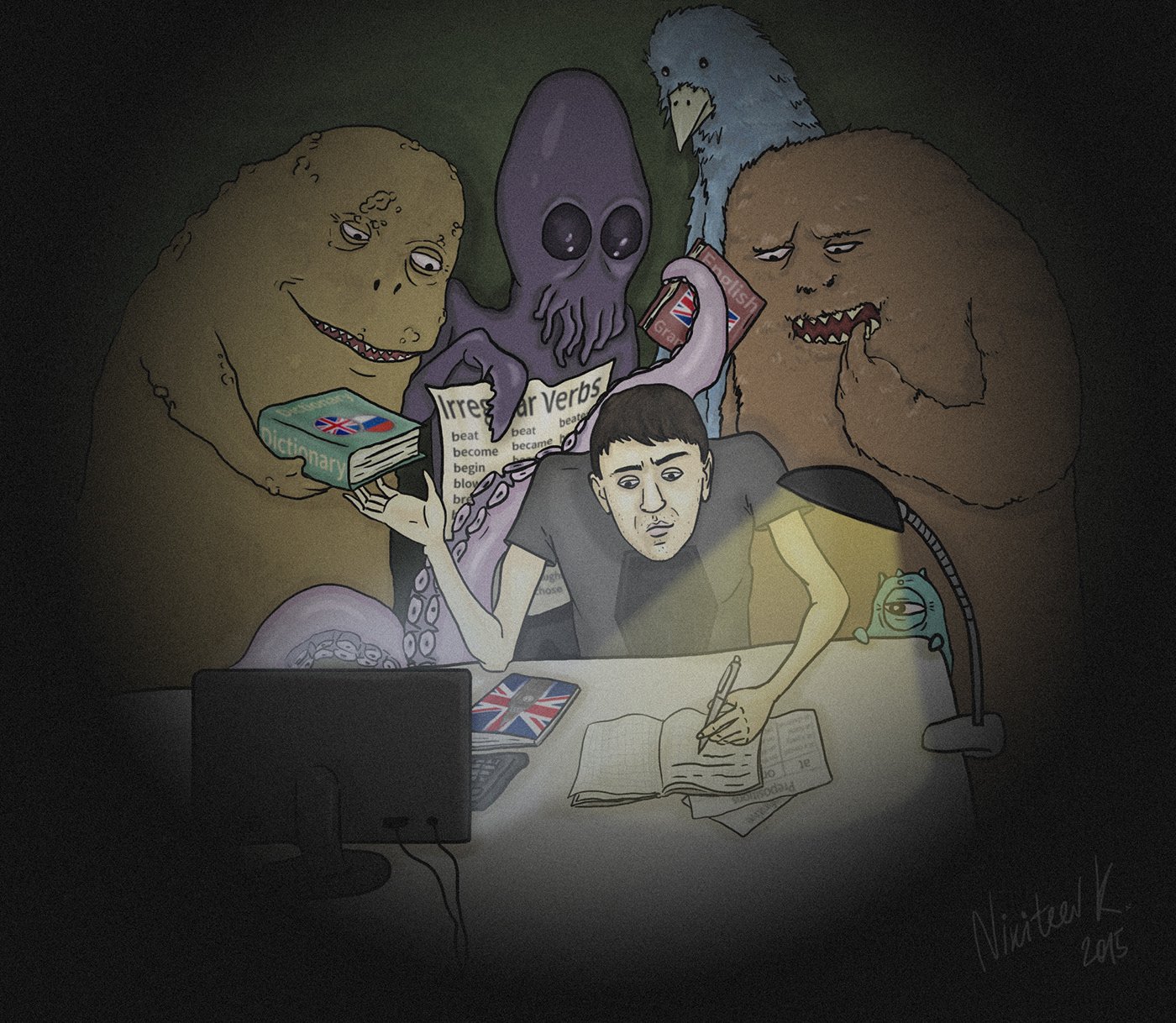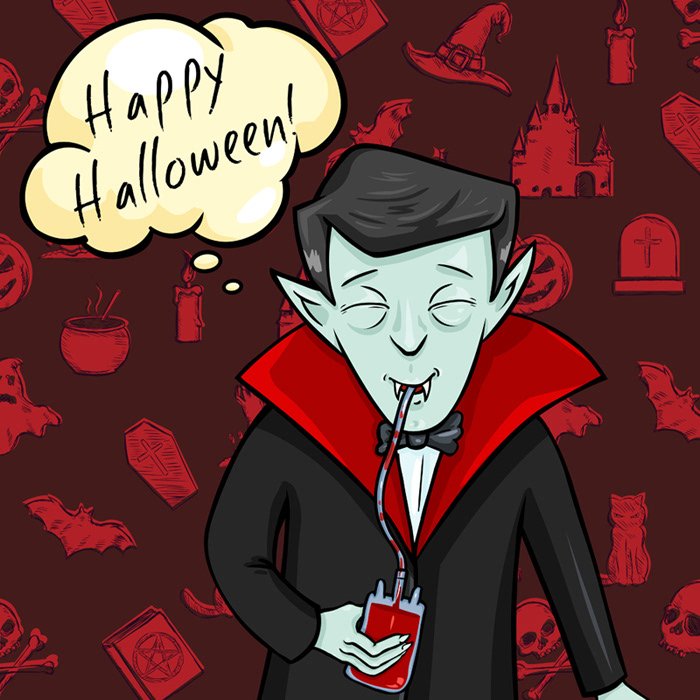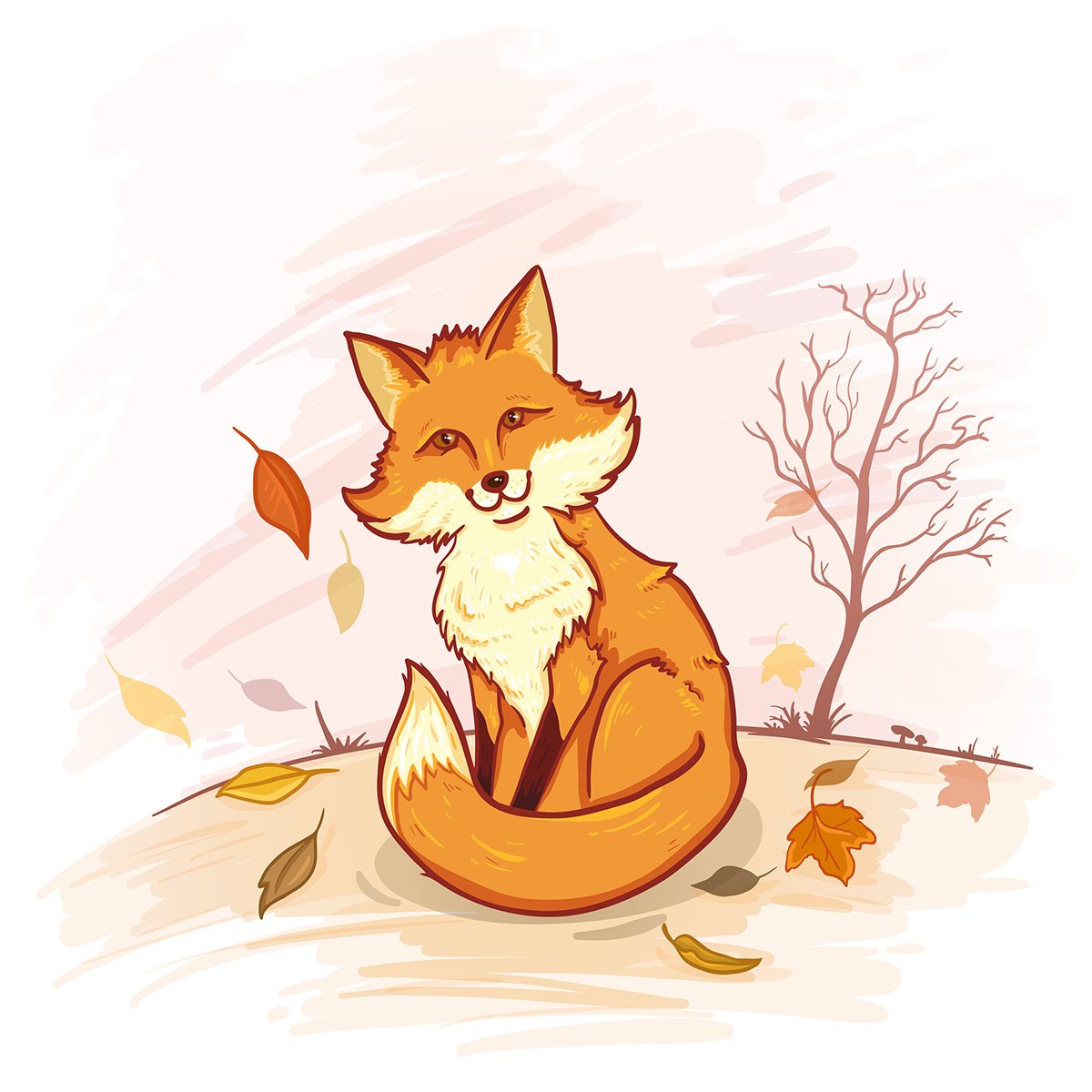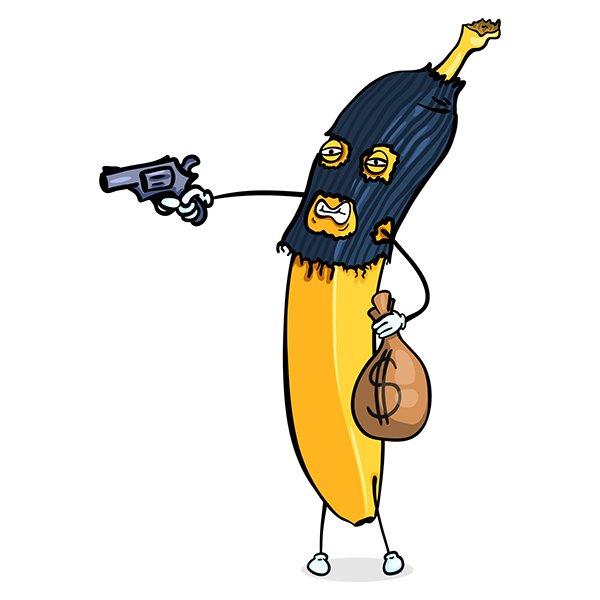 The process of his work is admirable. Notice that he does all his work as carefully as possible.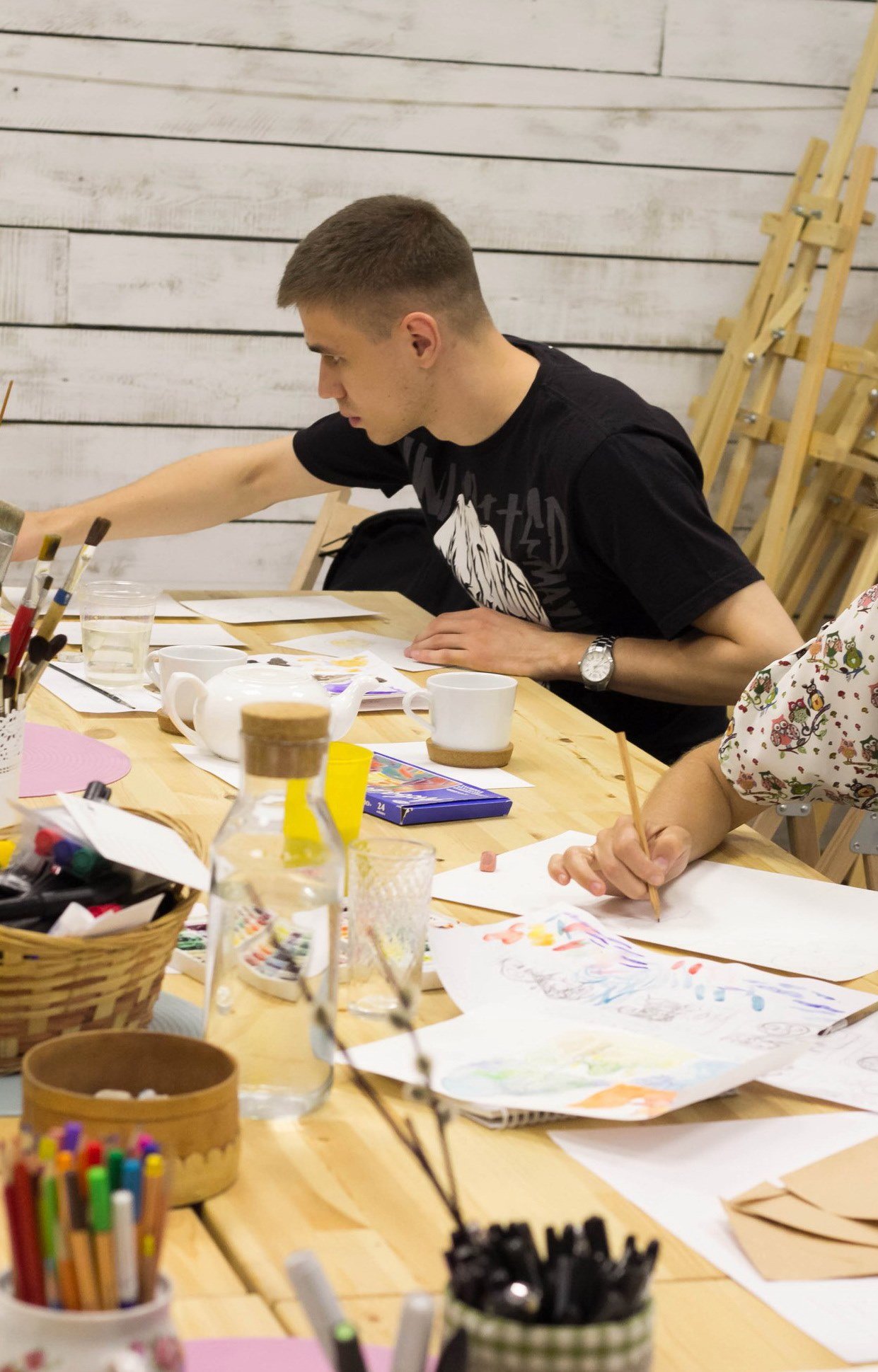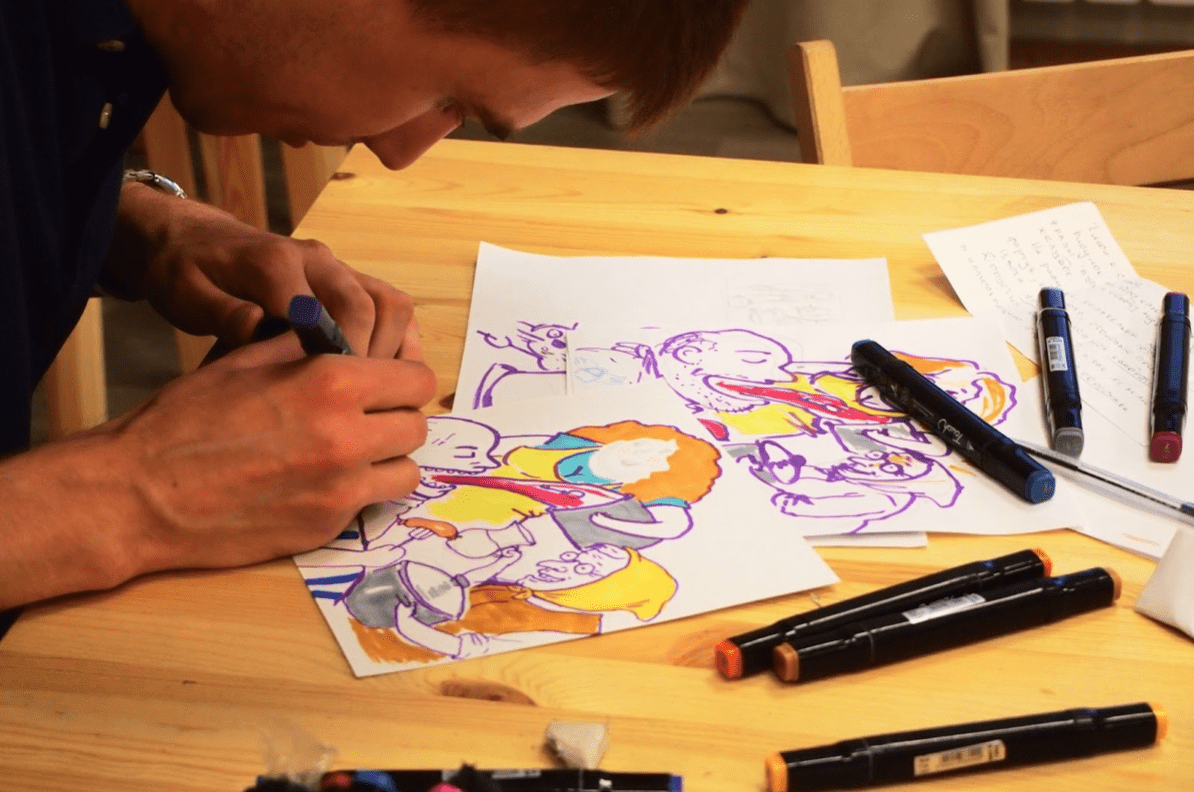 Konstantin shared his exciting story of becoming an illustrator. I hope you will also be fascinated by his works and learn new things for yourself.
Tell us a little bit about yourself. Why did you choose the design direction?
I'm from Russia, Irkutsk city. It's East Siberia. I started drawing before writing. I have been drawing since childhood, but I have never been much talented in it. But I always loved drawing and kept doing it trying to get better and better as an artist.
Where did your passion and work as an illustrator begin? And how long have you been doing this?
When I was in high school my friend showed me Macromedia Flash MX, and I was impressed how easy it was to make cartoon films. I started to do it like a maniac. When my friends were playing outside, I stayed home, staring at the display and creating new cartoons. When I was 16 years old, I received my first commission work. I had been making it during the half of the year, and I got a really pity payment, but it was a start, it gave me confidence that I can work that way.
Now I quit cartoon animation, focused on illustration. I mostly draw for microstocks, and sometimes for customer orders.
Who is your favourite writer? The book and why?
I love reading. My list of favorite writers and books is so long. But if you ask for only one name, I choose Erich Maria Remarque as my favorite writer. And "Catcher in the Rye" by J. D. Salinger is my favorite book. I have read it several times in russian and english. It's a book about growing up, and we continue growing up during all our lives, so every time I read it I feel something new.
Have you read any books about design? And is there even a book in this subject that inspires?
I have read about 10 books about design and illustration, but book is not the right way to learn drawing in my opinion. Practice is much more important.
And do you watch any YouTube channels related to your industry?
I can recommend the site drawabox.com and related youtube channel of that site named "Uncomfortable". It's a nice way to study basic skills for drawing and close the gaps in your knowledge.
What kind of music do you listen to?
I don't have a favorite genre. I love a lot of music from Antonio Vivaldi to Eminem.
Do you have a motto? Which one?
As Alexander Solzhenitsyn said: "All experience is formed in a person – and this is who we are". So my experience is the most important thing in life. I appreciate all that I went through, and all people that impact on me.
How's your usual day going?
I get up about 9 o'clock, have breakfast, read news and my social media. After that my work starts. I can break my work day by jogging, training or swimming in the pool. After that I work again till late night. And going to bed about midnight.
Do you have any hobbies?
I have always been in sport. In my school and university time I was seriously in martial arts, taking part at a lot of regional competitions. Kickboxing, Muay Thay, Boxing, Kudo, Army Combat Fighting, Wushu Sanda – almost all kinds of sports where you can punch your opponent to the face. Now I'm mostly jogging and swimming.
And what inspires you?
I need to just sleep enough, eat well and have no stress. That's enough for me. I don't believe in magic inspiration. I believe in skills and experience.
What is a success for you in the illustrator career?
I don't know if I can say that I am successful or not. All time I remember that I need to try to become better that I am. Sometimes earnings looks like symbol of success. But It's not only about money of course. Express myself – that is the main success for any artist, I think.
What skills should designers have?
You need to be yourself and be able to show your vision to the other people.
Who was (or is) a role model, teacher, or idol in your work, and why?
I don't have idols. Imitation is not a good way for illustrators.
Is there any work that is currently your favorite, most special, for you (an illustration)?
No
Do you think that an illustration has a future?
Sorry, but it's so stupid question. Illustration has a future while people have eyes.
What can you advise to popularize this kind of art?
Illustration as a kind of art is already popular. If you want your illustrations to become popular, I don't have an answer for you, I'm still looking for it.
Due to the latest events in Belarus, can you say that art can help to spread information, and declare the problem to the whole world?
Absolutely. If we talk about peaceful protest, art is a serious weapon.
If you were not an illustrator, what would you do?
I don't know really.
Have you already worked with any brands? If not, which brands would you like to work with?
I don't have really big names in my portfolio. As all illustrators I want to work with brands I choose for myself. Asics, Adidas, Venum, Levis, Samsung and etc.
How long does it take to create an illustration?
It depends on illustration. From 10 minutes till plenty of days or weeks.
Has the mood of your work changed since quarantine? And has quarantine affected your work?
No, absolutely no.
How do you cope with competition in 2020?
It's a difficult year for all of us. For me the worst thing in that year was despicable innovation from Shutterstock. They have just reduced our royalty by more than 50% percent. So I start to find new ways for earning.
What programs and tools do you use?
Old version of Adobe Illustrator and 10 years old Wacom Bamboo Tablet. That's all I need.
Do you ever want to radically change your activity?
No. I like to work calmly at my home. And I want to do it till I die.
What kind of designer should a professional be?
Always keep learning and looking for his own way. And be responsible if we talk about deadlines.
What do you think of the MasterBundles project? Is it a good start for beginners?
To be honest, I know nothing about MasterBundles. But It's another way to sell your works, so it's not bad, I suppose. So more the better.
And have you ever tried to pack your work into bundles? What do you think of this experience?
Never, but I'm going to try sometime.
I hope you were inspired by Konstantin's words and learned more about the details of working with an illustration.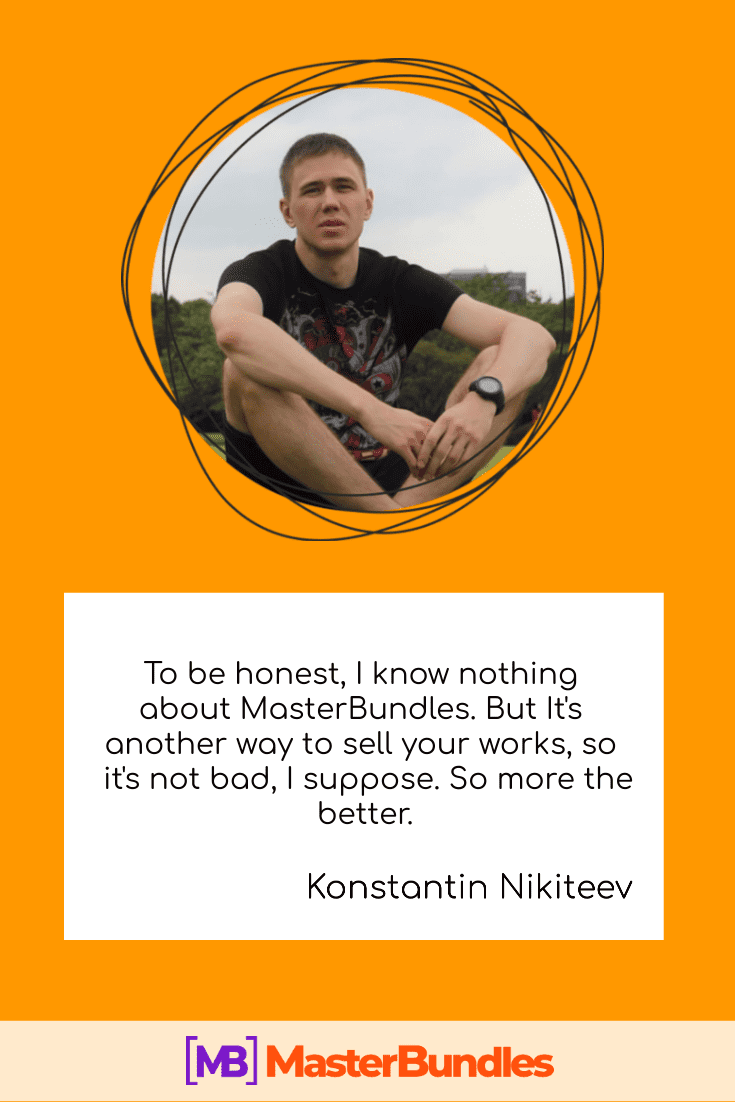 Recommended Posts For You
Was this page helpful?
We will be happy if you decide to share this article with your friends on Facebook. Just click on the button and you're done
What are your concerns?
Thanks for your response!
You have already left your review.
Disclosure: MasterBundles website page may contain advertising materials that may lead to us receiving a commission fee if you purchase a product. However, this does not affect our opinion of the product in any way and we do not receive any bonuses for positive or negative ratings.
Related Product Categories