60+ Fun Fonts: Best Free and Premium Funny Fonts
Fun Fonts. There are two main tools needed to create funny, interesting and creative designs. This is a good sense of humor and a high-quality fun font. I believe, you already have the first thing, and as for the second, you can use the fonts from today's collection. Among the fonts, you will find funny and cool fonts that in combination with your healthy sense of humor and excellent design skills, will guarantee that the project you are working on will make people smile and give them a good mood.
Top 5 Fun Fonts Bundles For Designers
| Product Image & Rating (Out Of 10) | Product Name | Price |
| --- | --- | --- |
| | SVG Font – Chalifor Dalsatic Hadwritten Vector Font | |
| | Escucha Consuela Font Duo | |
| | Adenium Font + Gold & Rose Gold Foil | |
| | 15 Incredible Handwritten Fonts | |
| | Kids Zone – Playful Layered Font | |
Best Fun Fonts 2021
Now is the time to be creative and extraordinary. Why not surprise everyone with some awesome font solutions? For that, we have for you a great selection of the best fonts for 2021 that can be used for eye-catching banners, headlines, and prints. Inspiring premium fonts: create unique projects!
The quick brown fox jumps over the lazy dog
Blackpaper.otf
Typography should be readable and fit the corporate identity of the project. This is what Blackpaper can help to achieve. It's an unusual, peaceful typeface. The letters are special characters: the "O," for example, resembles a dot. Some letters are just an outline to make you guess what is there.
The quick brown fox jumps over the lazy dog
Slang.otf
Slang-Outline.otf
Slang is difficult enough to read in a small format. That's why it's better to use it in large lettering. The characters are wide but joined by thin lines that are difficult to see.
The quick brown fox jumps over the lazy dog
KavoSerif-BoldStyled(1).otf
KavoSerif-BlackStyled(1).otf
KavoSerif-HairlineStyled(1).otf
KavoSerif-LightStyled(1).otf
KavoSerif-Styled(1).otf
This minimalist font is really cool. Its thin and smooth lines characterize Kavo. It comes in 5 formats: OTF, AI, EPS, PSD, JPG. The product is fully editable and easy to modify. Kavo is great for business cards and logos.
The quick brown fox jumps over the lazy dog
Horbse Outline.otf
Horbse Regular.otf
Horbse Rough.otf
Horbse Textured.otf
Horbse is a fairly confident font that is a bit like the Middle Ages in style. You can use it to make invitations to themed parties, advertise quest rooms, or prints on clothing. It is available in 4 formats, all of which look quite stylish.
The quick brown fox jumps over the lazy dog
Black Stone.otf
Black Stone Extruded.otf
This retro style is fresh and can easily become part of a trendy project. You may design a cool presentation, make bright prints, emphasize the headlines on the website, or create original business cards. The font is available in 2 formats: thin and rich bold.
The quick brown fox jumps over the lazy dog
Alexandria(1).otf
Alexandria-Rough.otf
Alexandria-Outline.otf
Alexandria-Ornaments.otf
Alexandria-Lines.otf
Alexandria-2Rough.otf
Alexandria-2Regular.otf
Alexandria-2Outline.otf
Alexandria-2Lines.otf
Alexandria is a discreet and minimalist font. Its special feature is the thin curls that extend from some of the letters. This typeface will look great on large lettering because the letters' close spacing makes it difficult to read in smaller sizes.
The quick brown fox jumps over the lazy dog
Komorebi(1).otf
Minimalism is a trend that's not going away. It is a genius way to stay upbeat: a typeface that combines magic and style. Each letter is neatly written and composed of thin, smooth strokes.
The quick brown fox jumps over the lazy dog
BamsAnger.ttf
Eye-catching, juicy and impressive, this typeface can add accent to your creativity. You are free to create great advertisements, business cards, and presentations. The pleasant appearance is sure to attract an audience.
Free Fun Fonts For All Purposes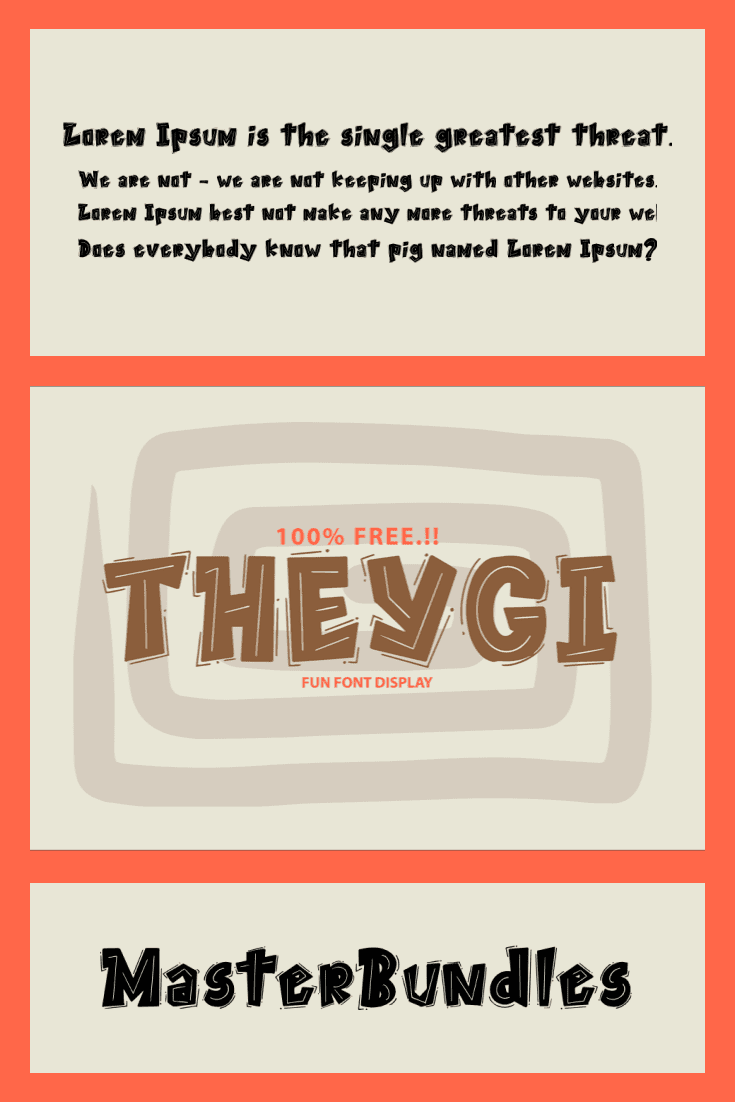 The font within the font is the first thing that catches the eye when you meet Theygi. It's quite a bright and appealing product that won't leave an audience indifferent. It comes in two variants: regular and italic.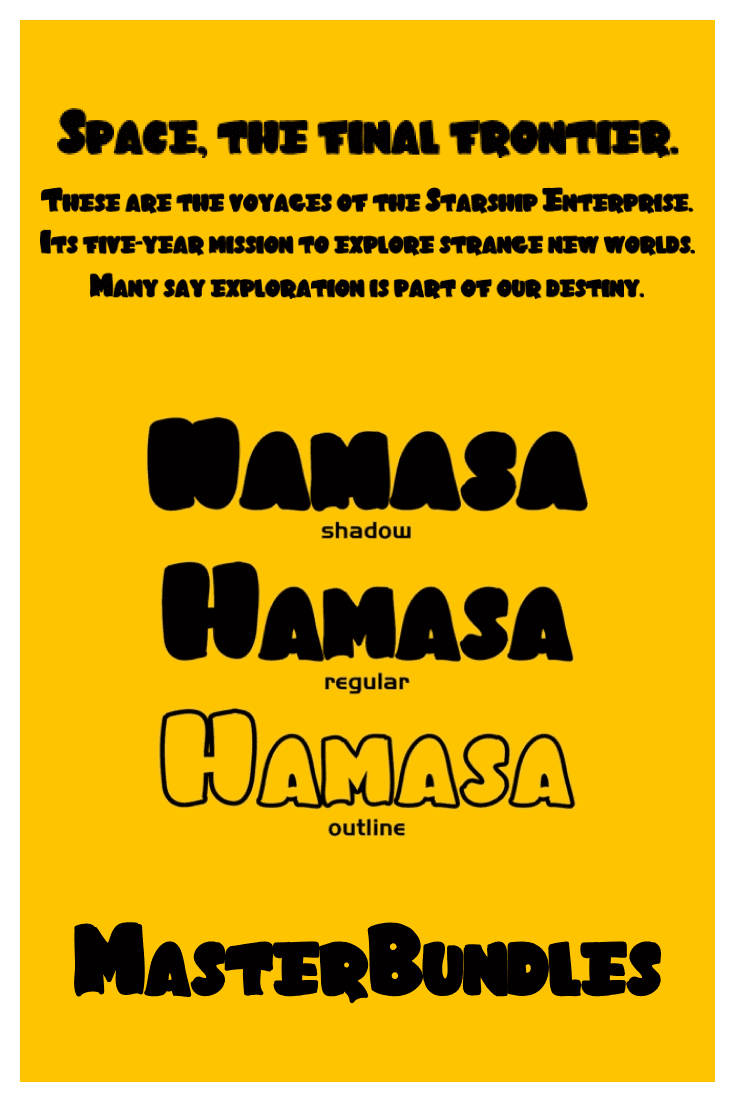 Such a massive font is sure to be suitable for a gimmicky print. You have 74 characters at your disposal, and it is completely free for personal use. You can choose among three types: shadow, regular, outline.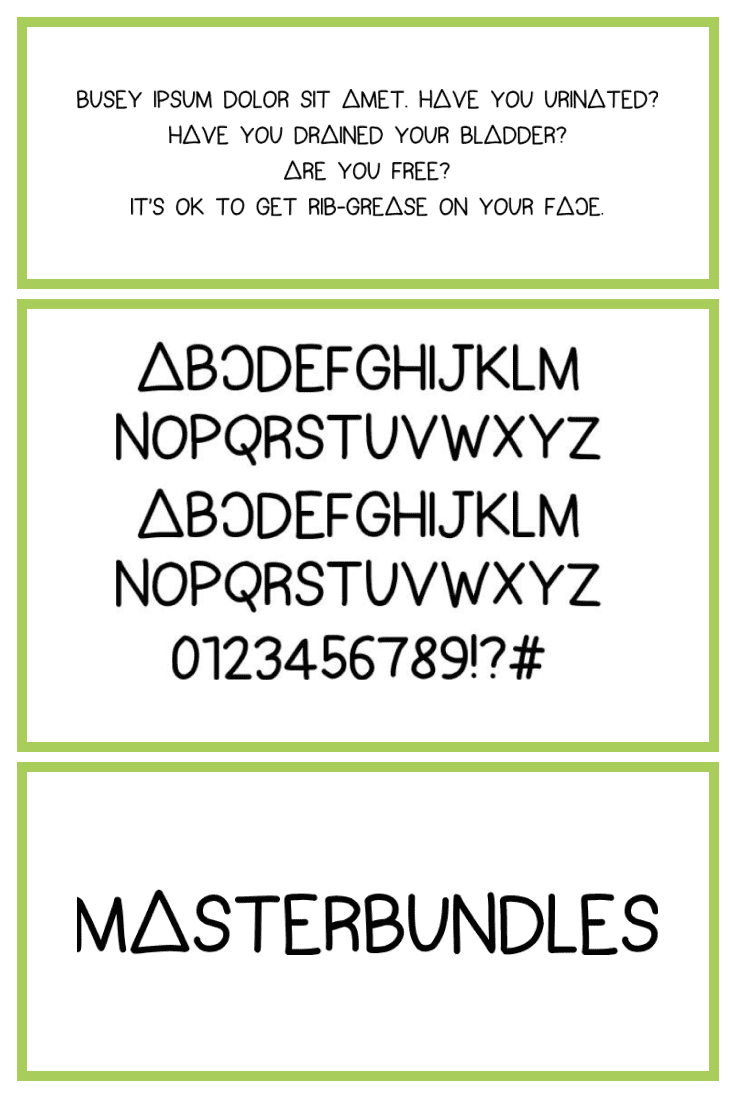 This seemingly ordinary font hides some interesting designs behind it. The characters seem to be drawn from geometric shapes. For example, the letter "A" is in the form of a triangle. Bastille font is perfect for postcards and invitations.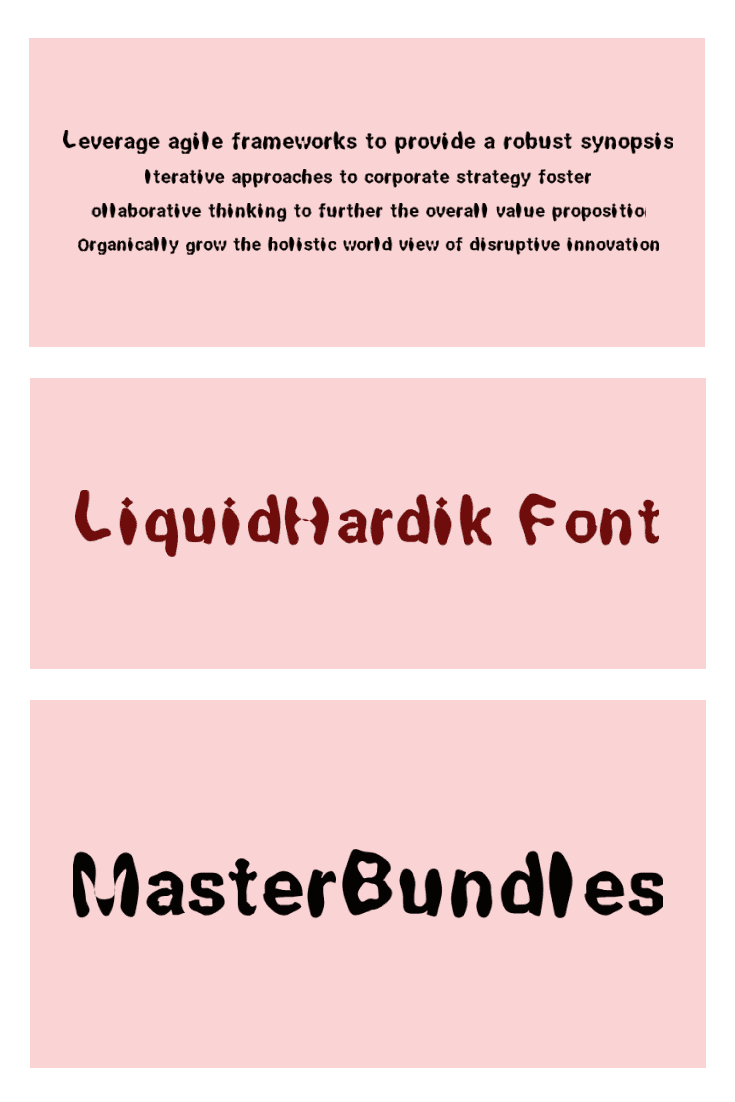 Liquid forms are still really popular. Some letters have slightly erased edges. The stars above some characters also look very stylish. This font is perfect for prints on clothing, stationery, book wraps, and ads.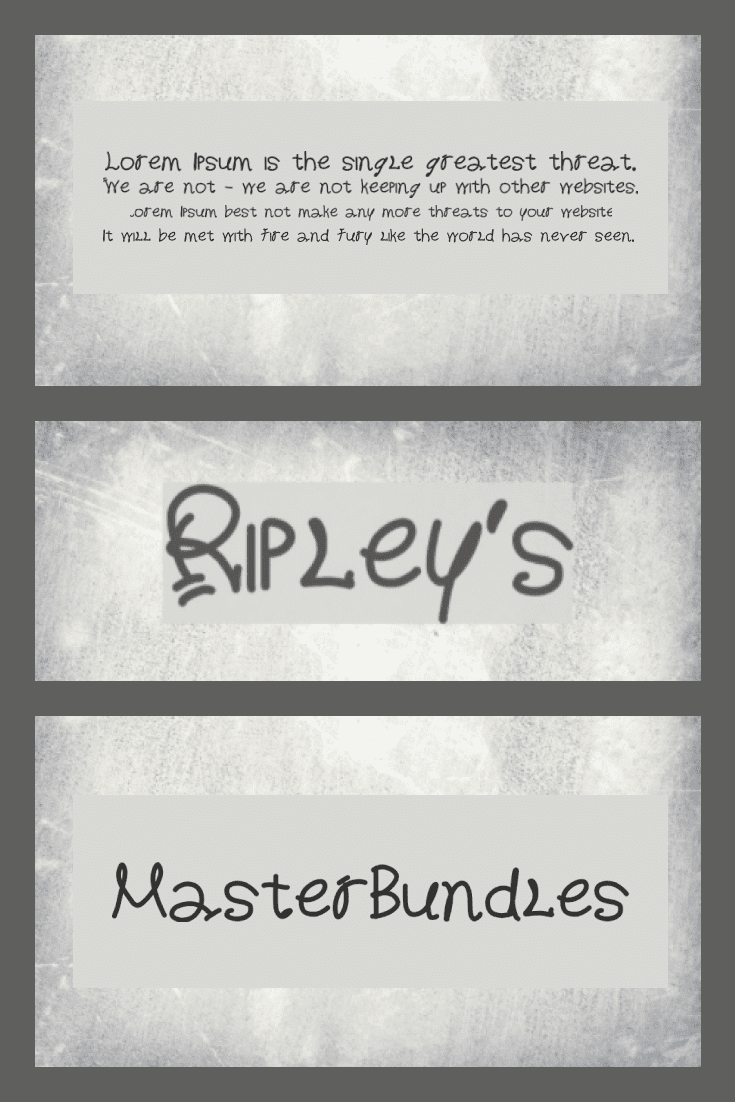 Such uneven and bold letters in medium style are great for all purposes. You might even design some exclusive business cards for a tattoo master. With Ripley's, you can emphasize your creativity.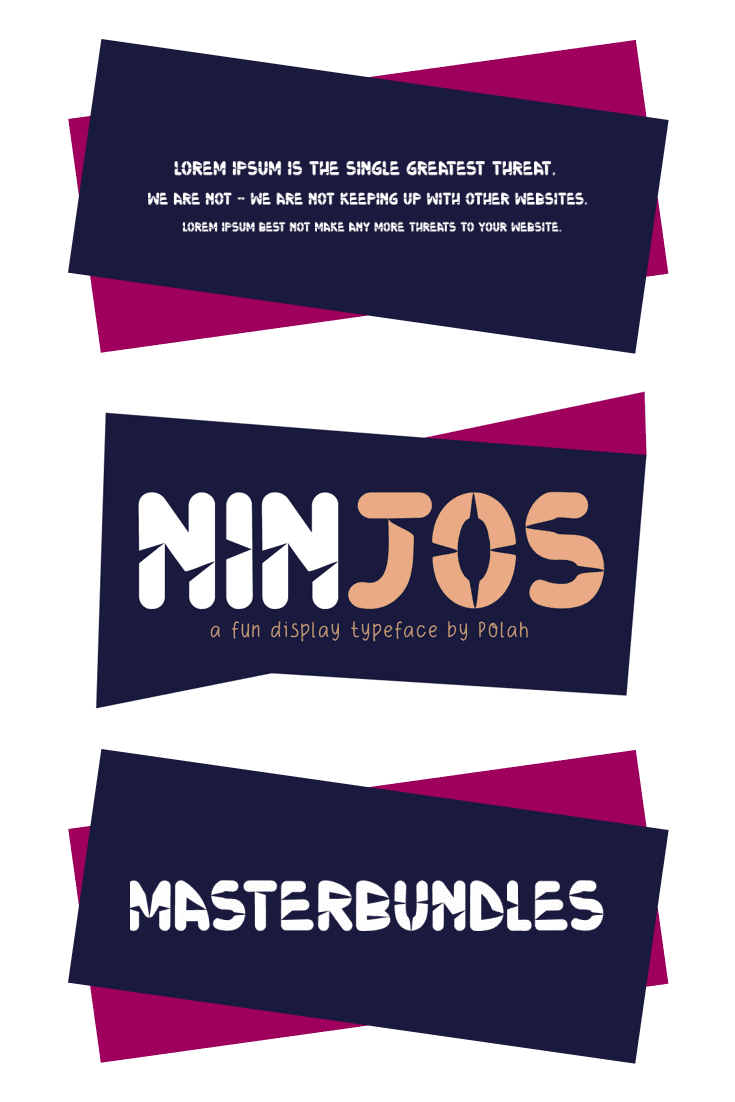 Ninjos is characterized by its smooth letters. Each symbol is impaled with stripes and lines. Thus, a few of them look like compasses. The font would be perfect for nautical projects.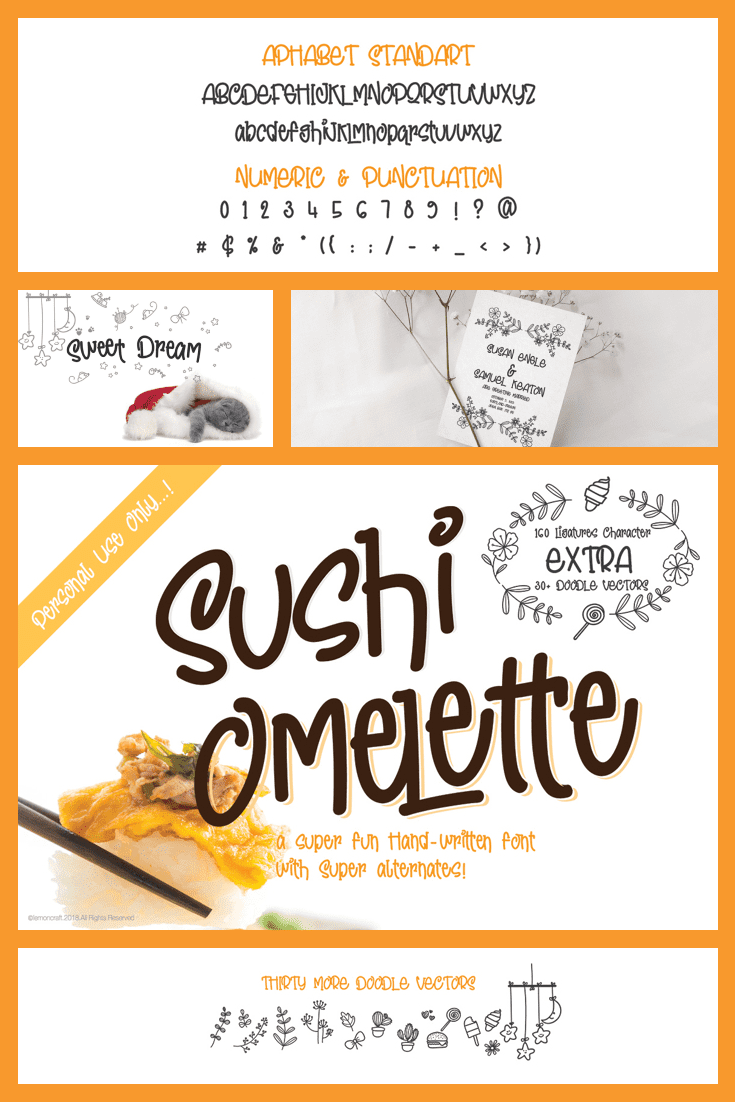 Check out these 774 really tasty characters with which you can design more than  a restaurant menu. Sushi Omelette works well with standard fonts. It may be interesting for emphasizing headlines. Also, the font can be used for advertisements, logos, or a banner.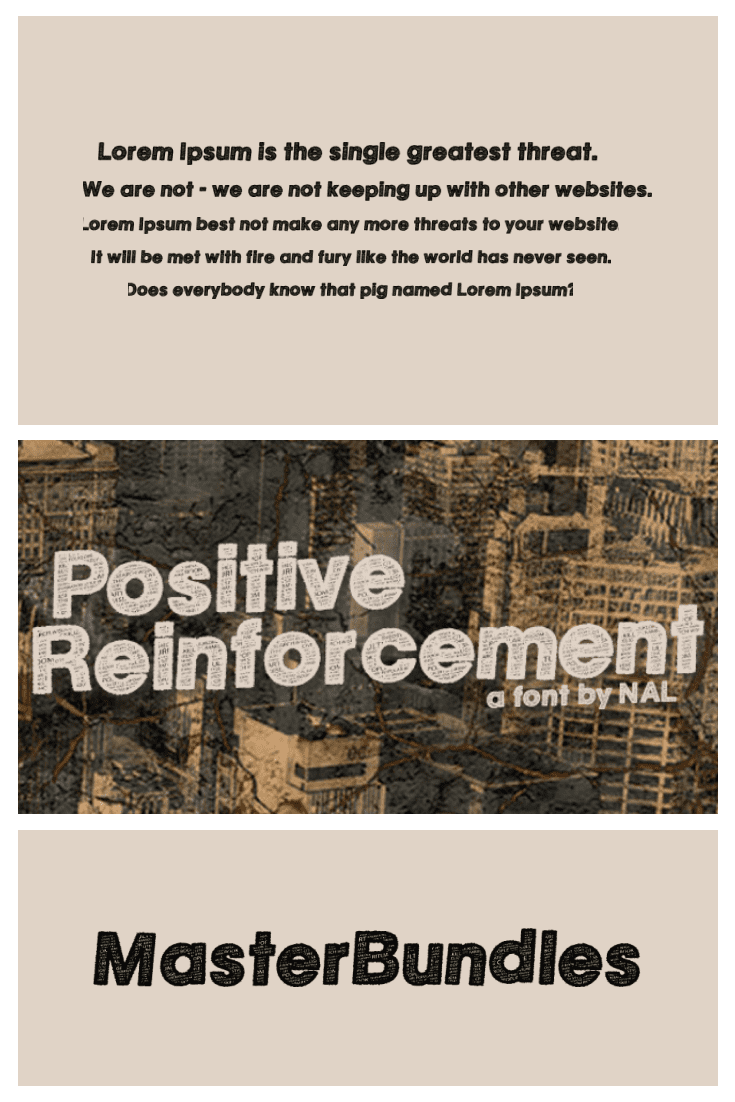 This is a fun font that is filled on the inside with different words, sometimes non-existent. This style makes it look "fluffy." It is great for large lettering because it's fine details will be easier to see.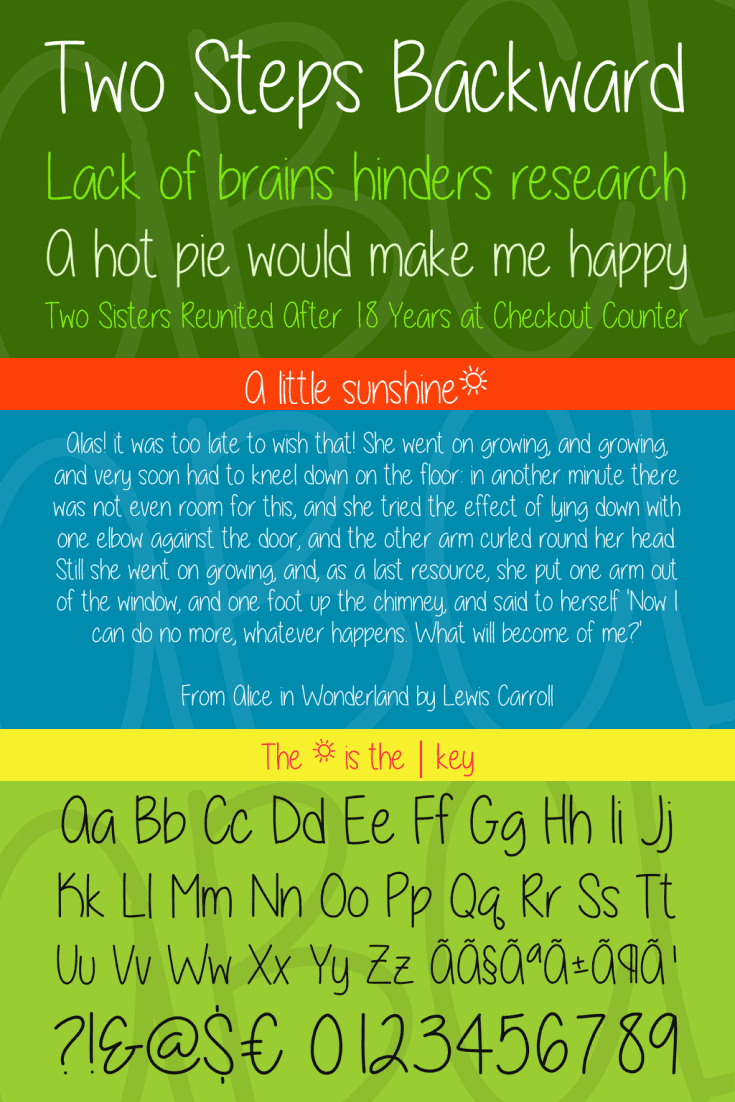 This font is very simple but also quite attractive. A little sunshine is minimalist, so it's perfect for absolutely any project. It can be used for a business presentation or invitations to an entertaining social event.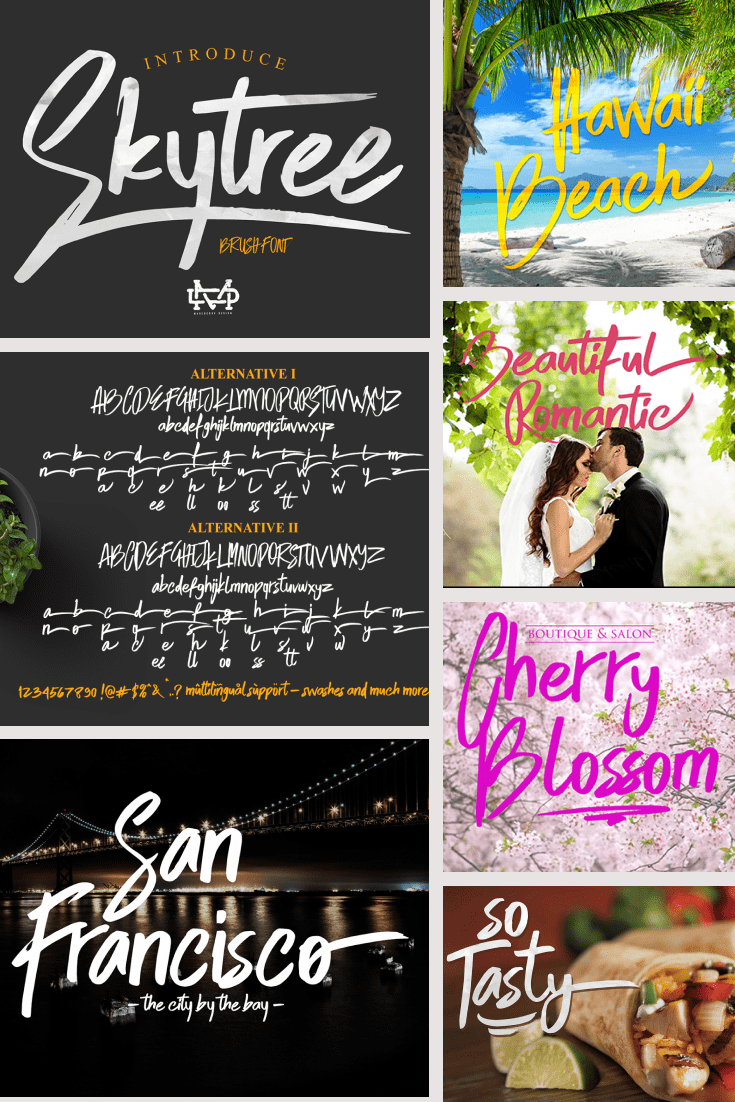 Are you looking for something to emphasize the elements on a website? Then this font is just right for you. The characters are straight, but some of them seem to break out of the box. It makes the font very unique.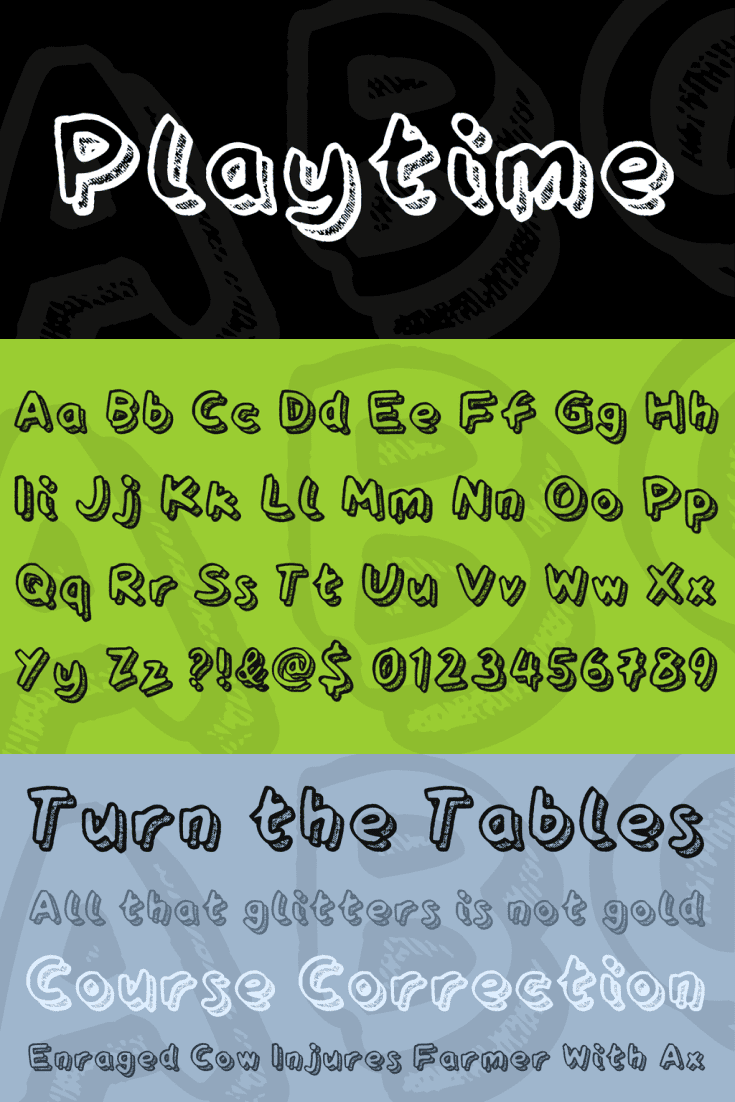 Here's a playful font for extraordinary solutions. Stylish letters with a 3D effect will look cool on bulky projects. It can be advertising signs or banners. The font is completely free for personal use.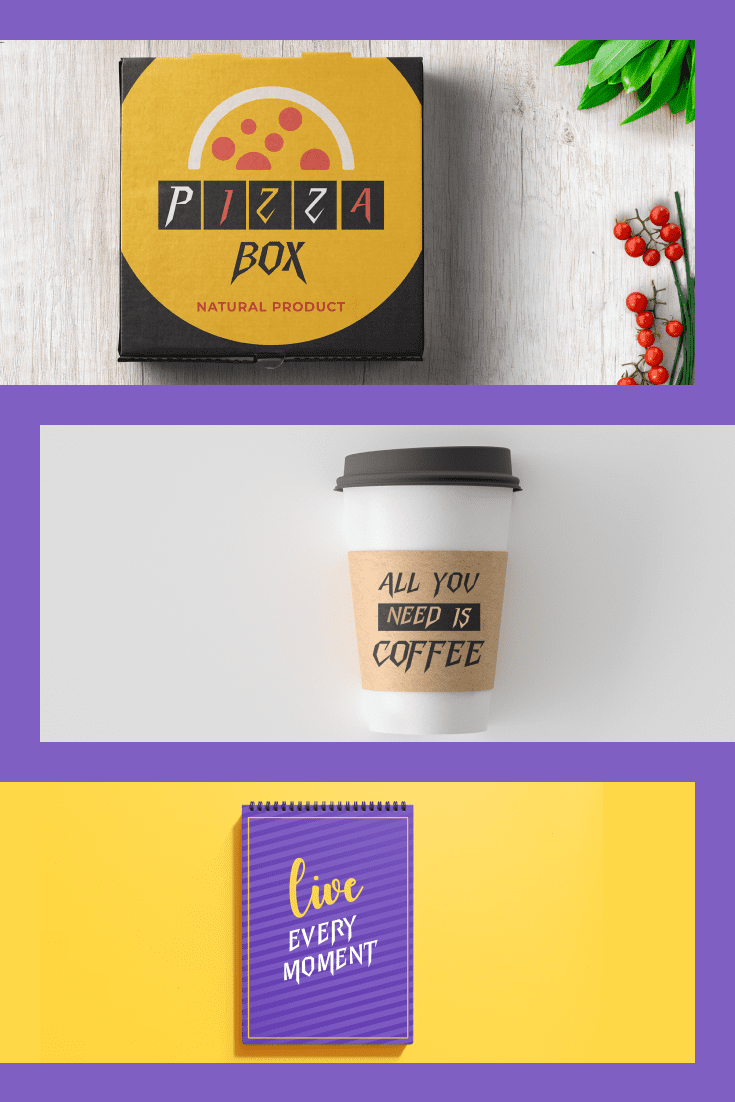 The quick brown fox jumps over the lazy dog
Retro-80-Awesome
This is another retro font that perfectly emits a cheerful vibe. It is available as an OTF file. This 80's Retro font is great for creating prints on clothing, textiles, housewares, and office supplies. The font accepts all changes in both color and size.
Fun Fonts For Designers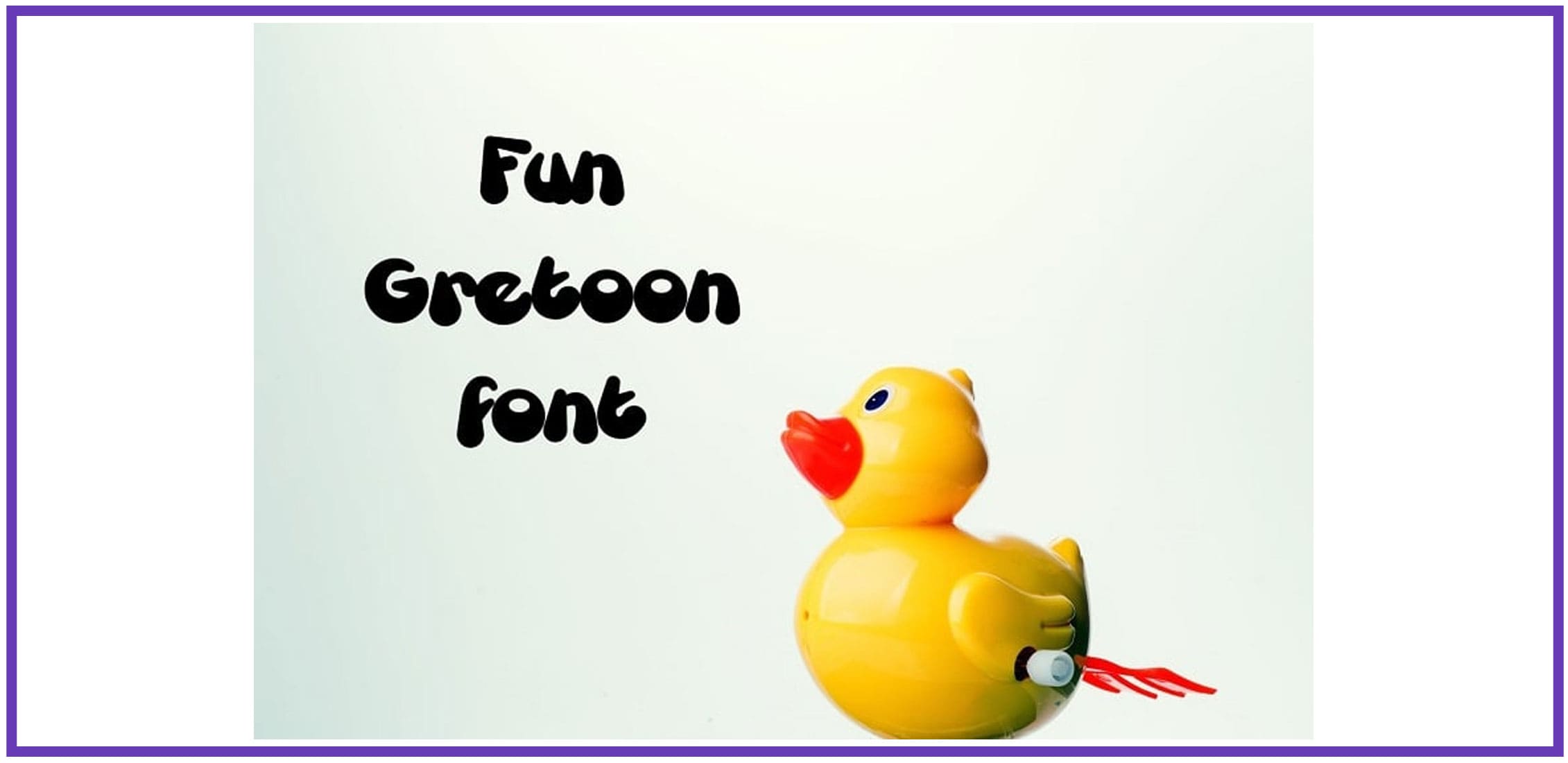 Are you one of those who thinks that ordinary fonts are too boring and simple for your works? Why don't you decorate your works with Gretoon font that looks stylish and fun?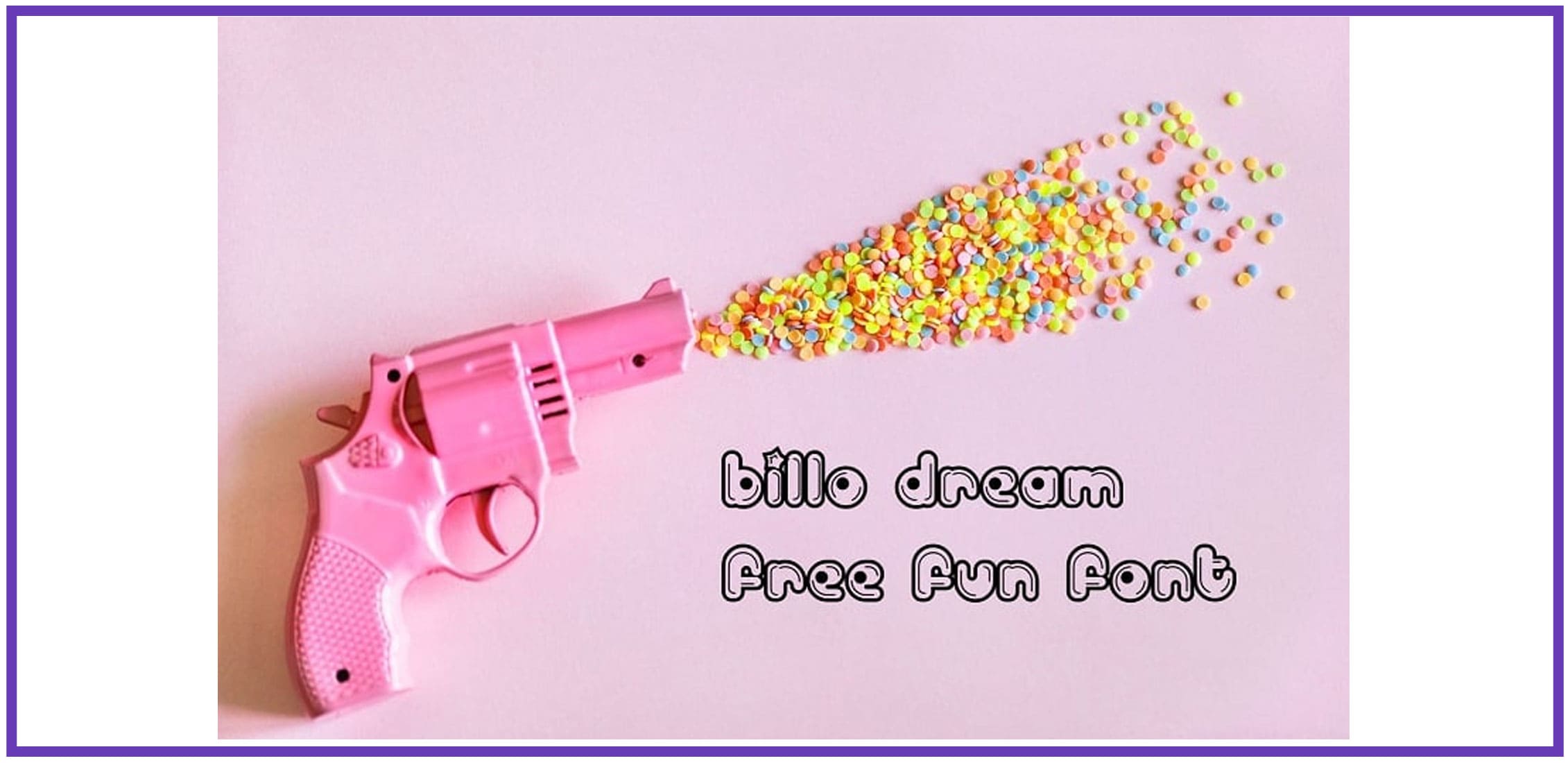 Here we have a non-standard group of characters with large-format volumetric letters. Soft and friendly, this font will make you smile. Play around with color and size – it will help you to stand out even more! Follow the link above to download.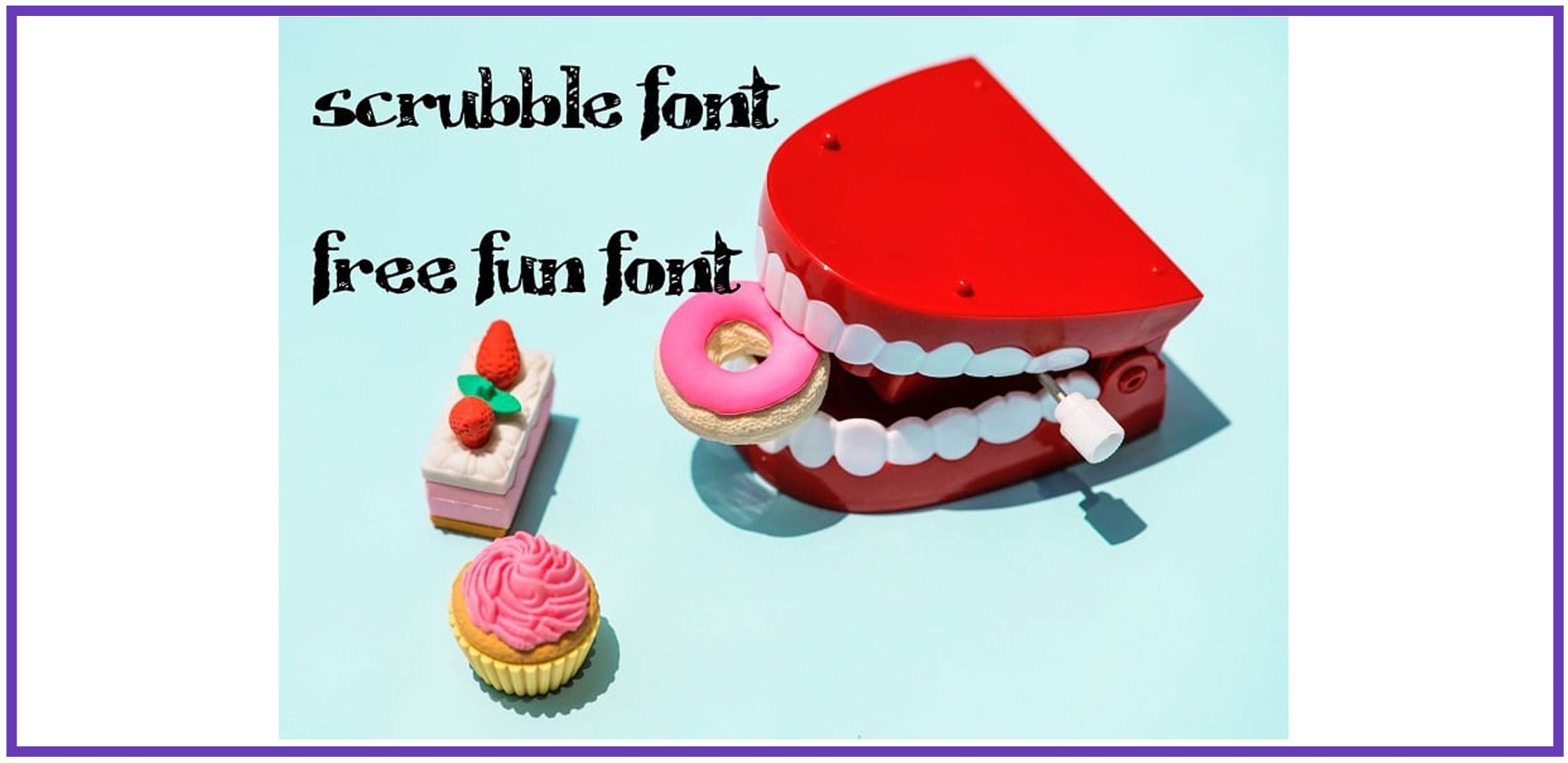 Scrubble font is a great example of fun fonts. Interesting hatching and shapes will decorate your design, making it truly original.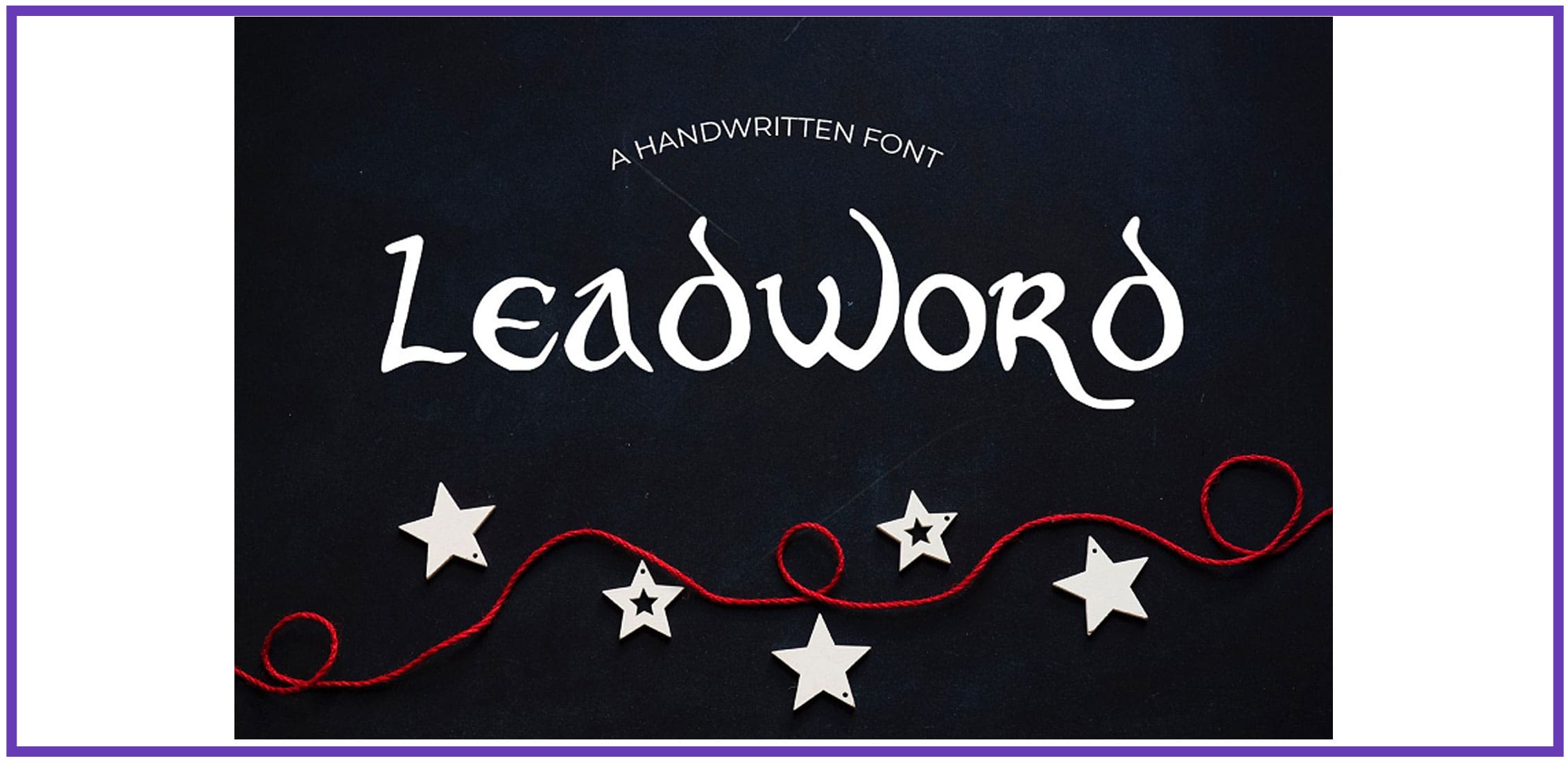 This bundle offers you 15 creative handmade fonts that will look amazing in many uses. Logos, displays, headers, invitations, weddings, titles, web layouts – choose yourself.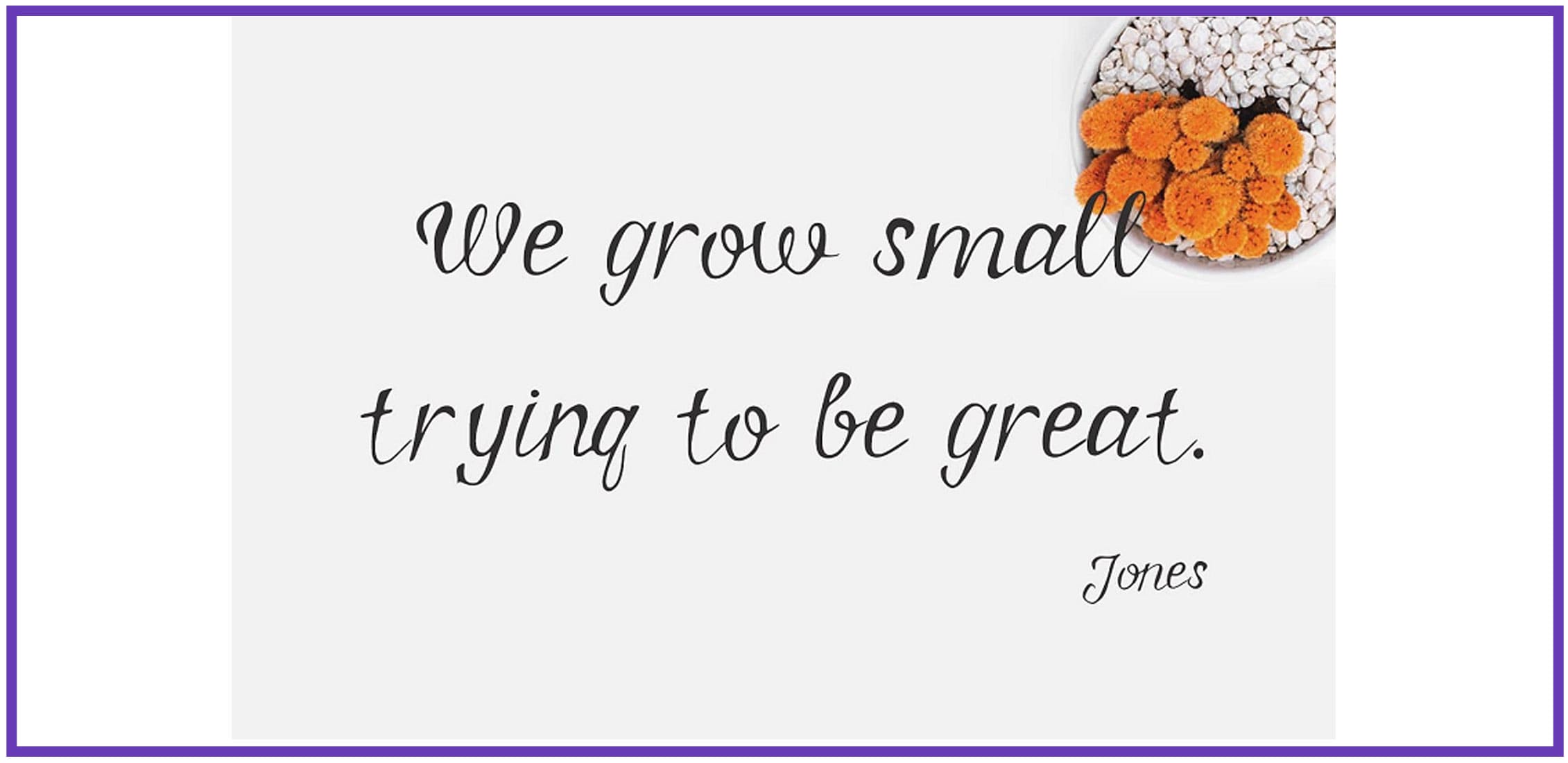 Here we have a unique handwritten script font. With it, you won't have any dilemmas concerning your style. Follow the link above to know more.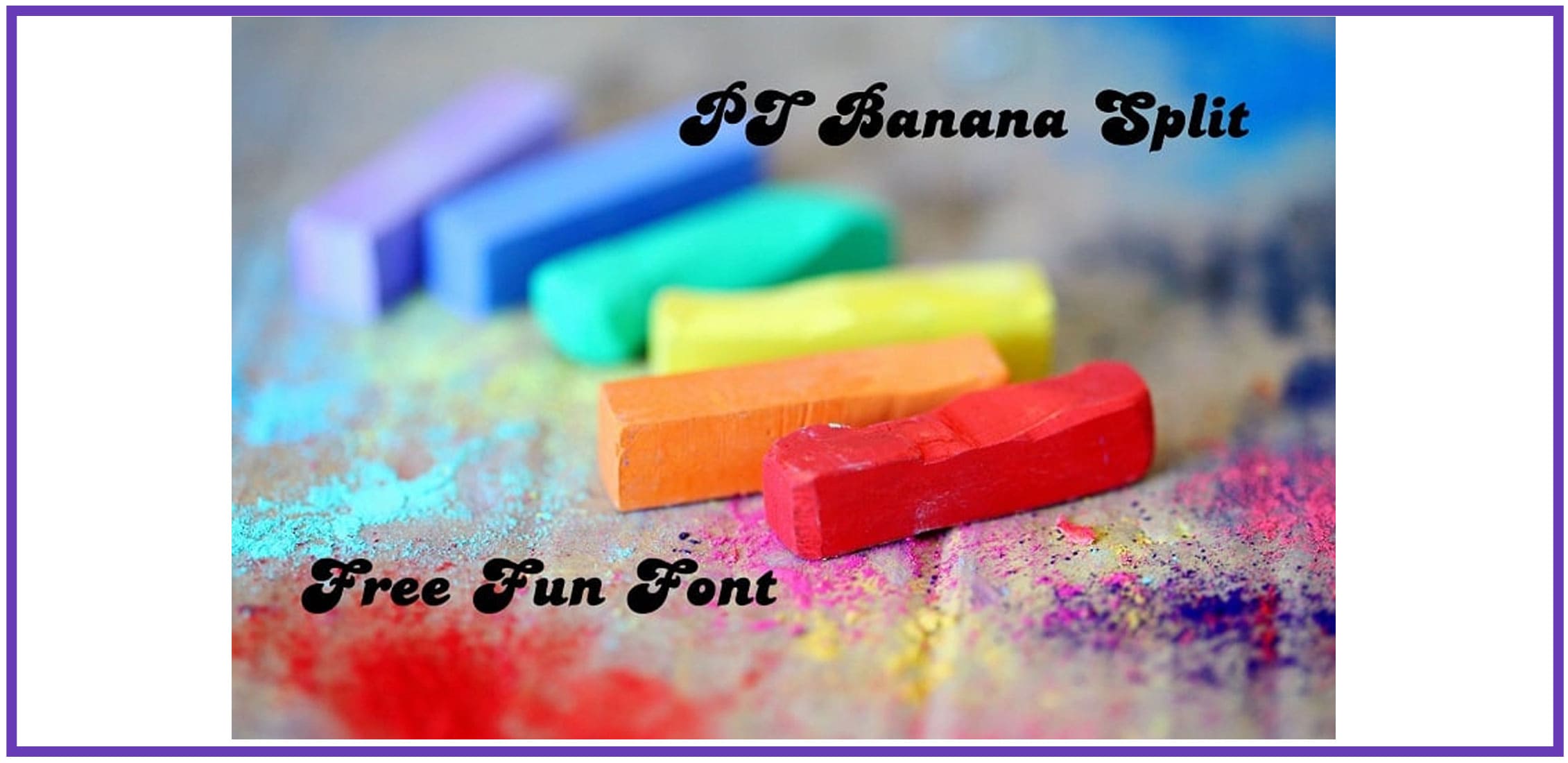 Nowadays, such a font will be very popular. Stylish and modern. In addition the font is absolutely free.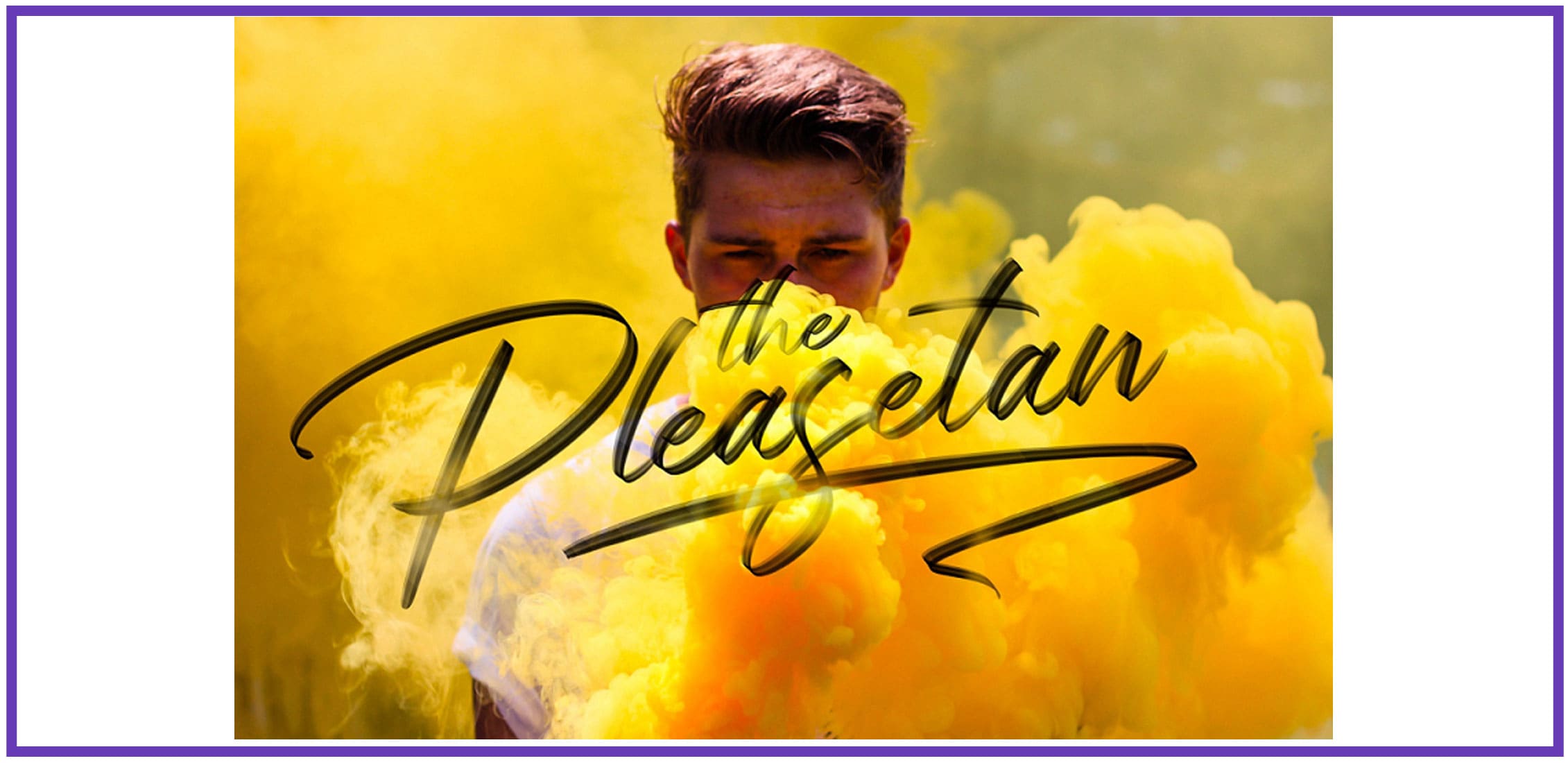 The quick brown fox jumps over the lazy dog
Chalifor Dalsatic VEKTOR.otf
Chalifor Dalsatic SVG-SVG.otf
Chalifor Dalsatic SVG.otf
Chalifor Dalsatic SVG font is a cool and modern handwritten font. To use it, you will need Photoshop CC 2017 or Illustrator CC 2018.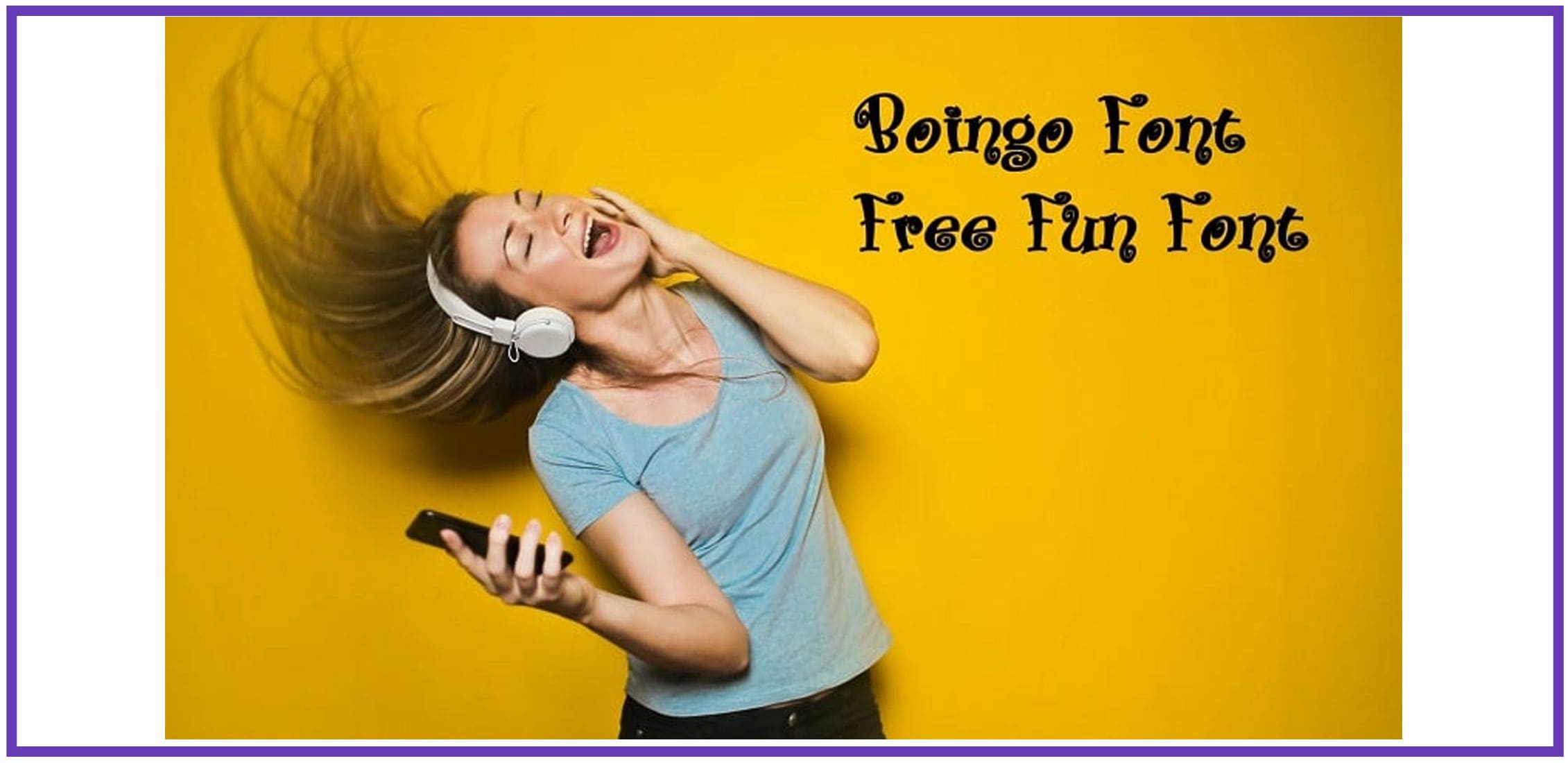 The originally designed texts allow you to attract and retain the view of users, to highlight and put certain accents in the image, to surprise. This font was created exactly for these things.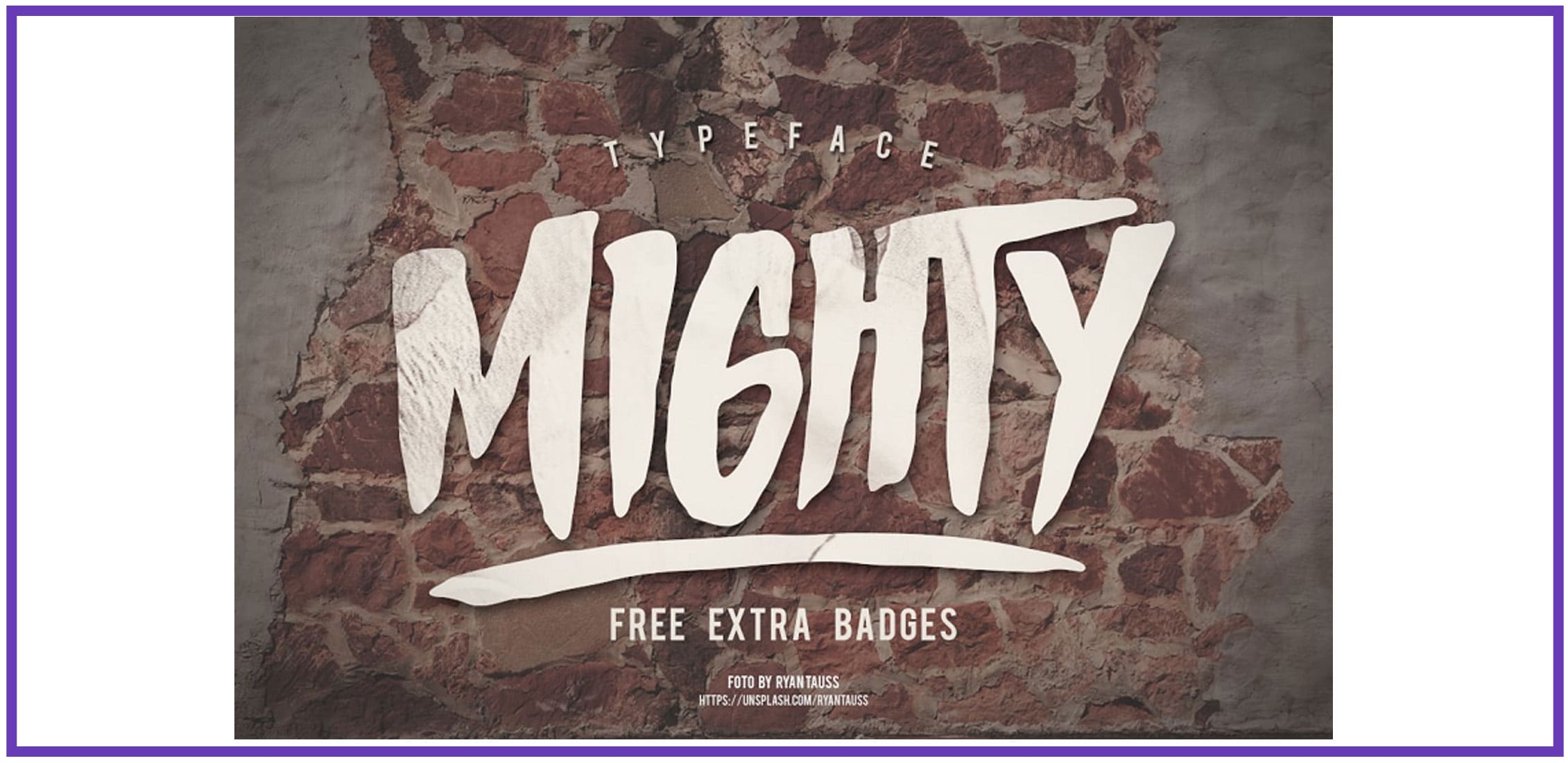 Are you looking for something extraordinary? Take a look at this amazing pack of 10 premium fonts! Add a hand-crafted aesthetic to any of your projects.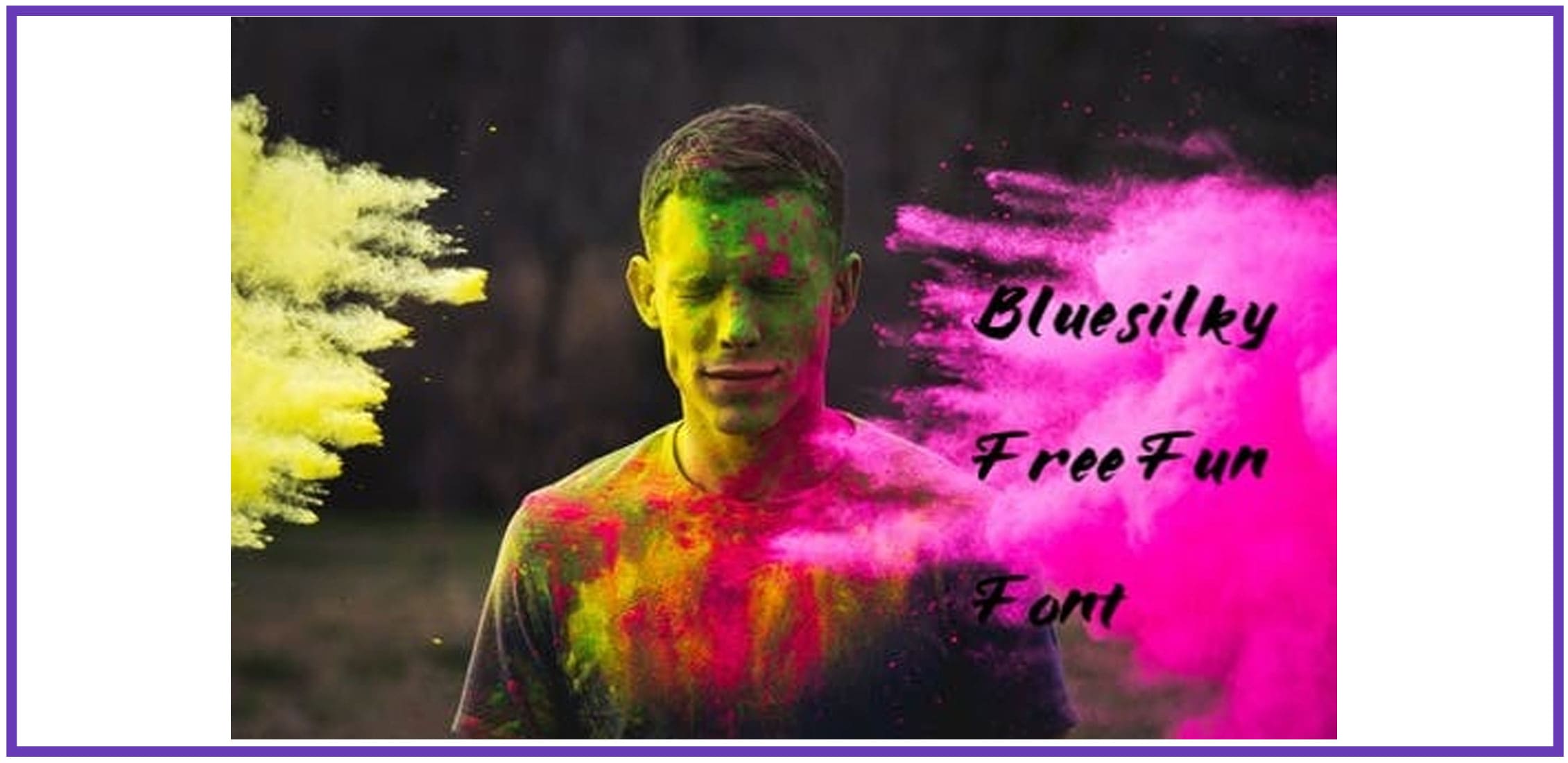 Created in 2018, BlueSilky embodies such a modern and awesome style. It will help you to highlight any project you have. Absolutely free of charge.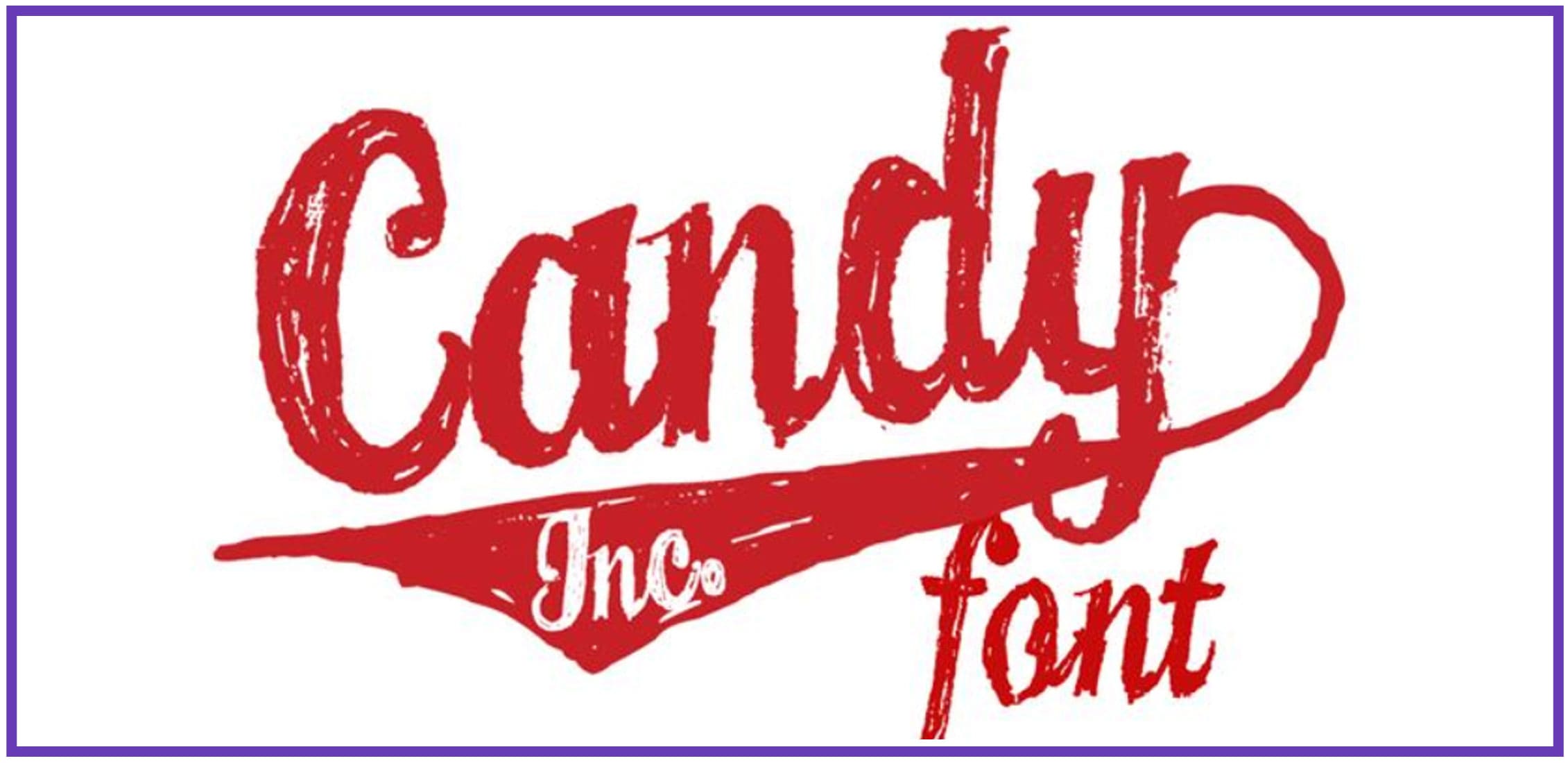 Fun font family that has been made to feel special. If you take a closer look though, you'll see that it will be perfect for you. The creator did a good job using interesting styles and effects.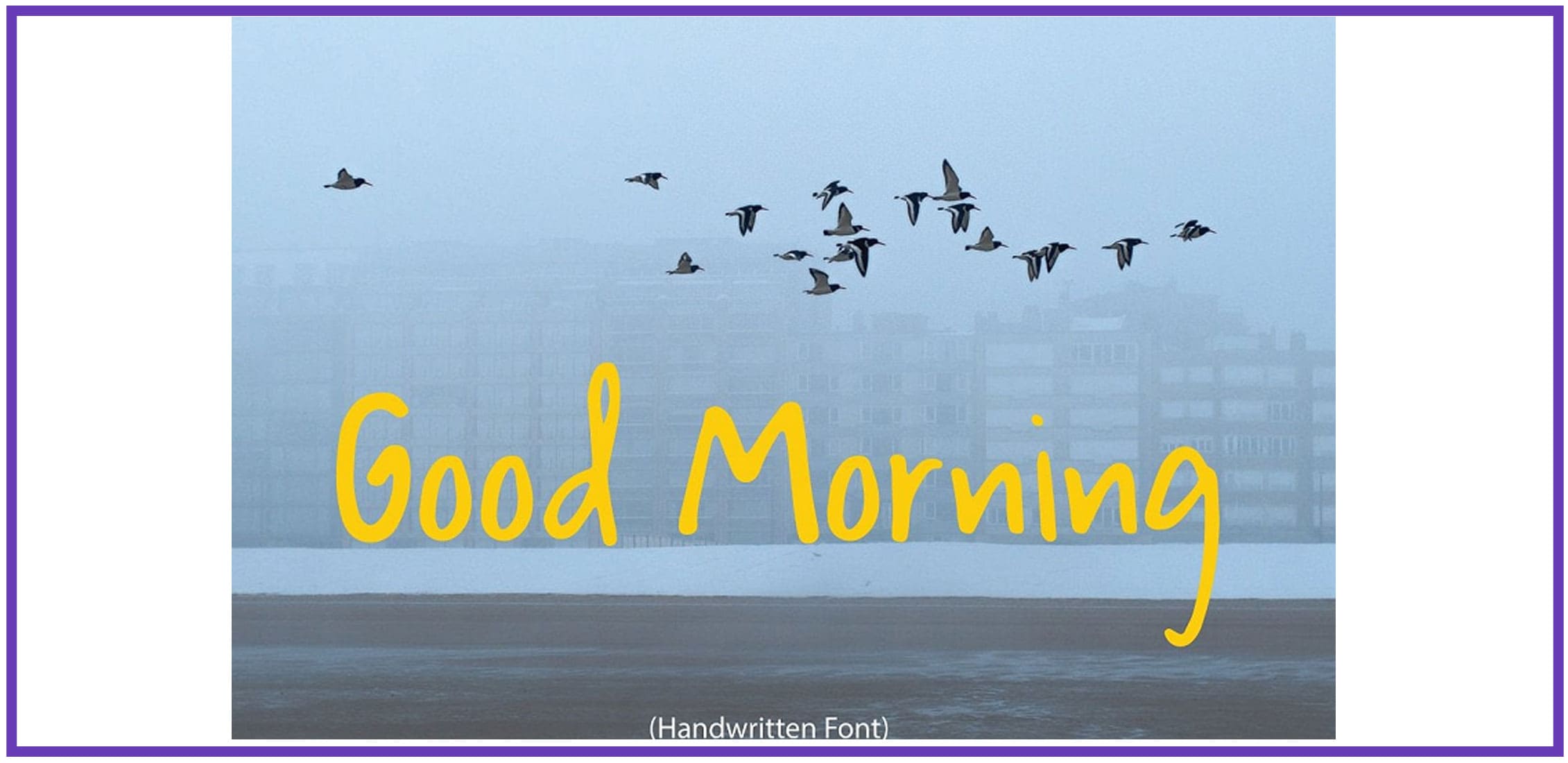 Lovely collection of 65 fonts is waiting for you here! With this bundle, you can impress your customers and create any design that comes to your mind!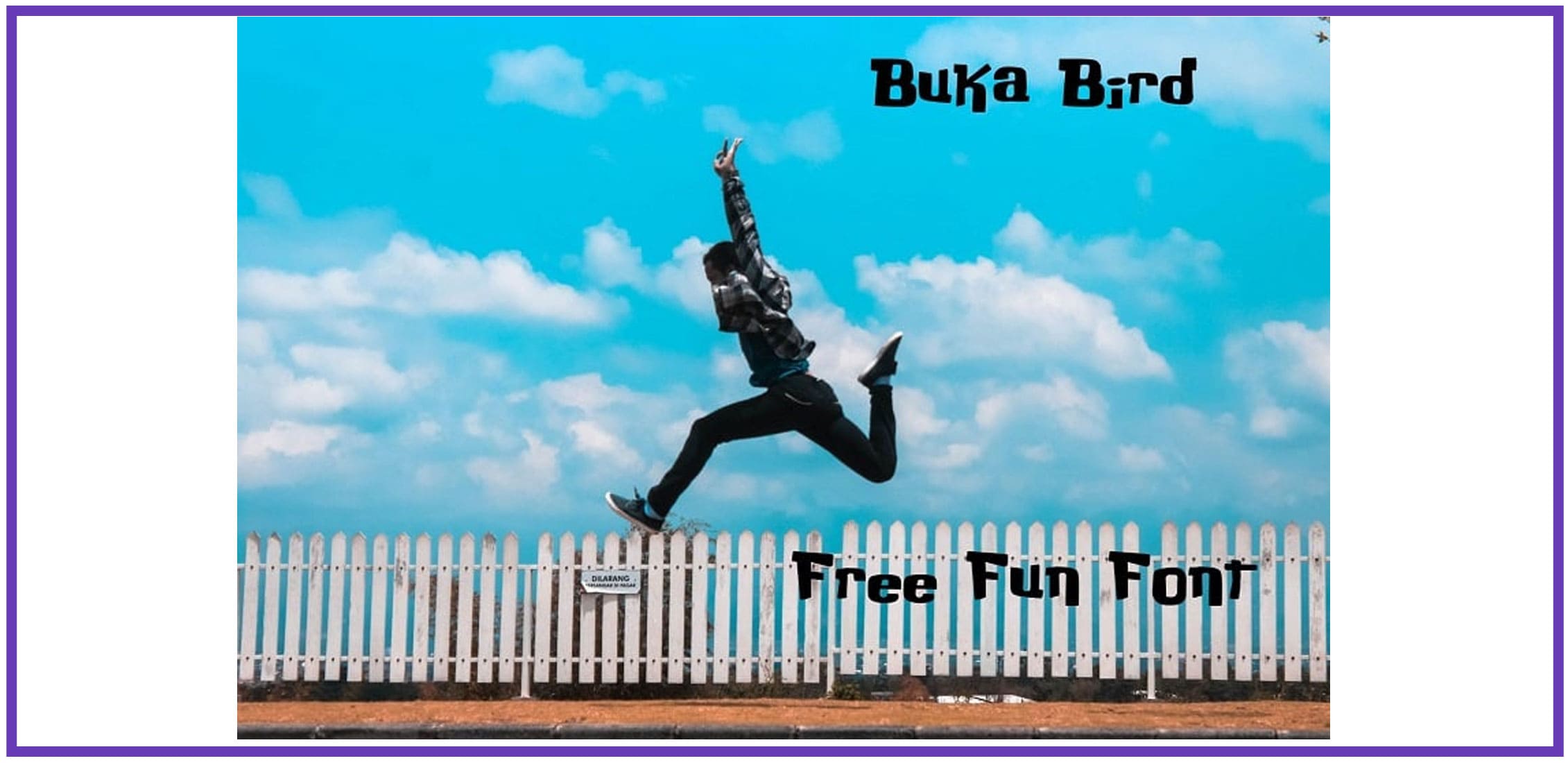 Cool, fresh and yet vintage. This font has all these features. Buka Bird was inspired by the font seen in Disney's Stitch's Great Escape and Lilo and Stitch title. Just go to the font's page and see yourself.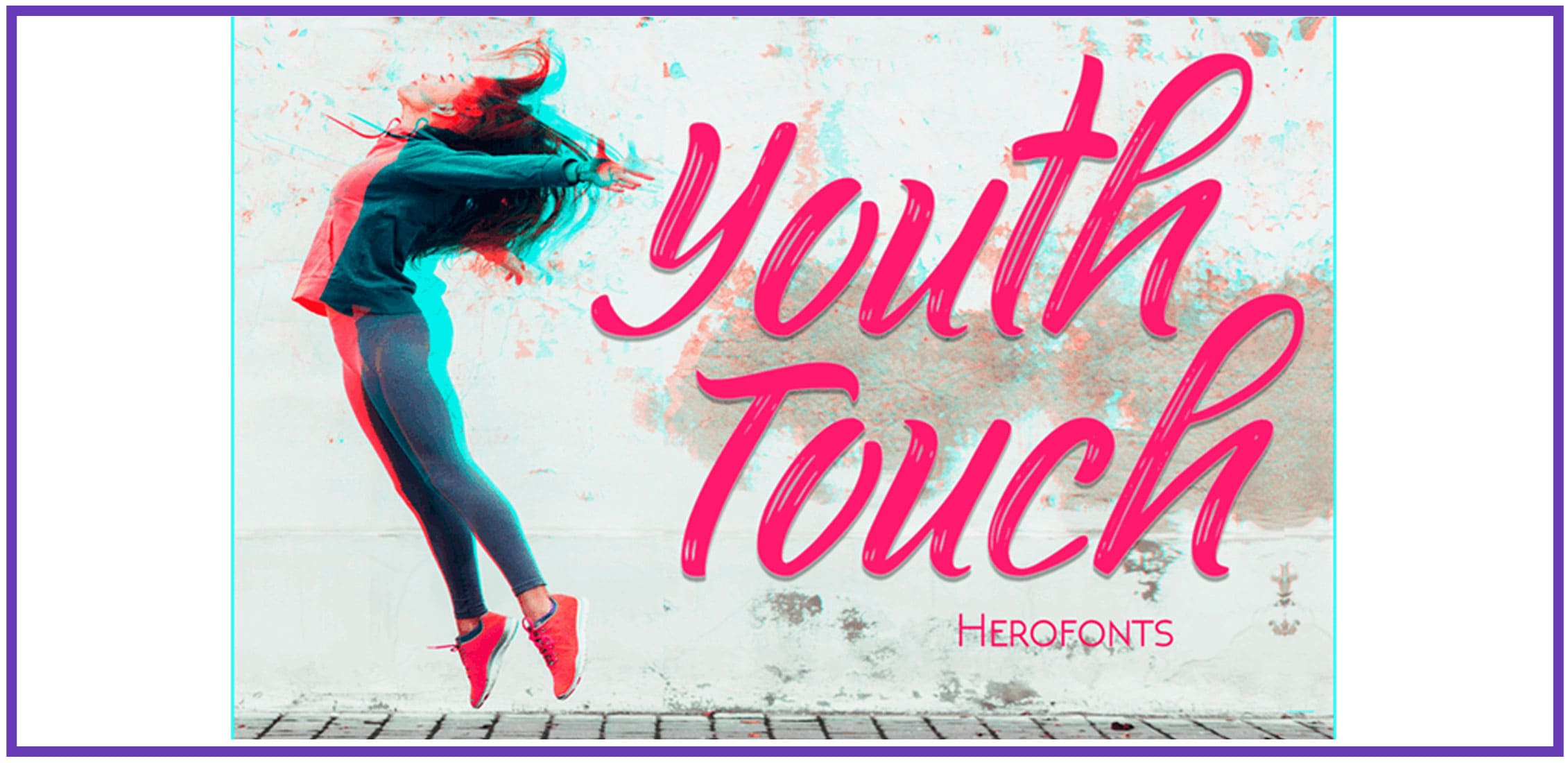 Throw in some green power to your work with this awesome font created by Herofonts' very own Guilhem Greco. Absolutely free for personal use. Go and grab it!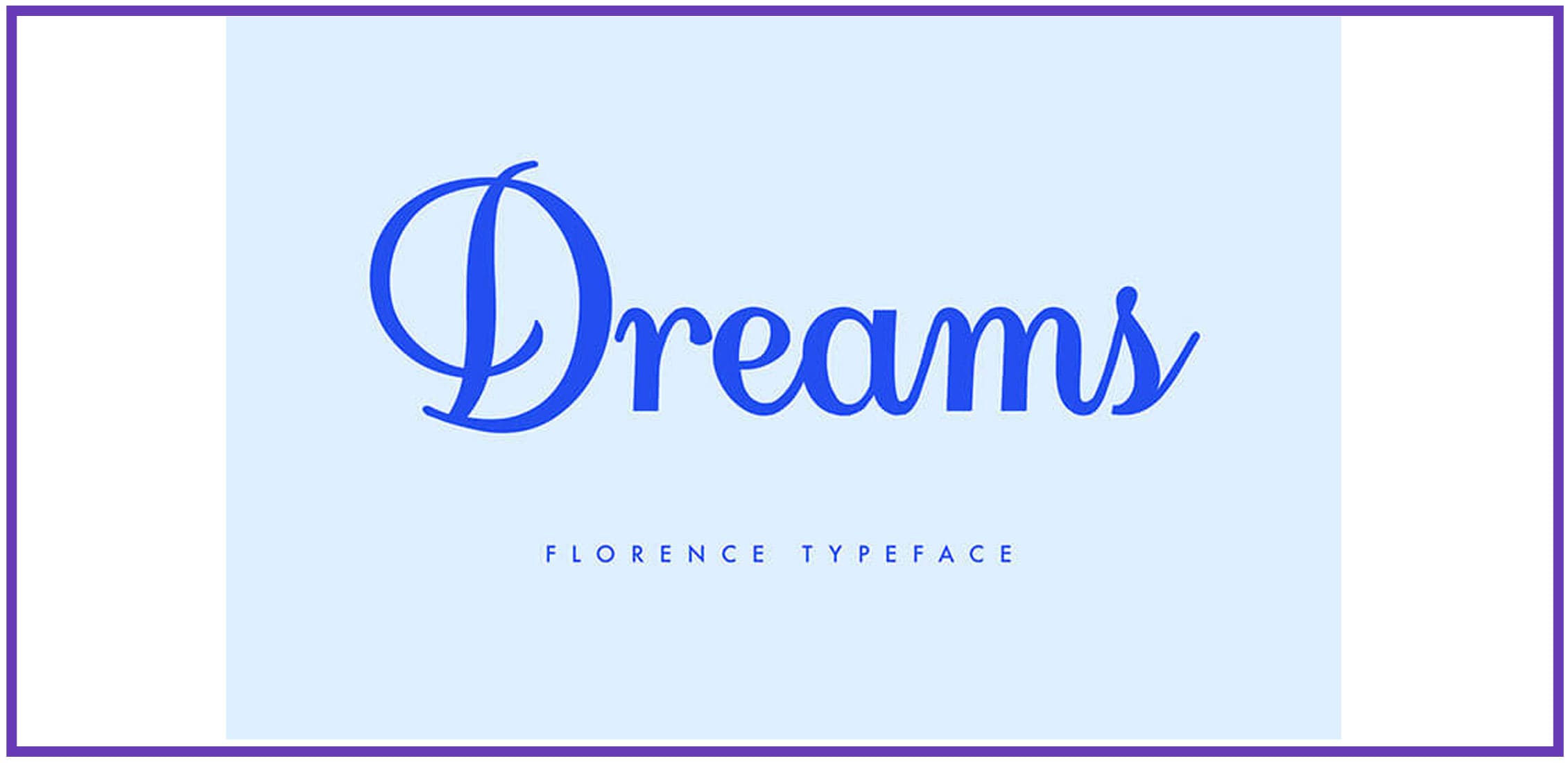 Created by by Graphic Pear, Florence is a calligraphic and handwriting font. The font has an amiable look and will work good for invitation cards, posters, and most graphic design work.

This font will totally stand out from others. Just look at this style! You can download Grudge the Cooltext site without paying a cent.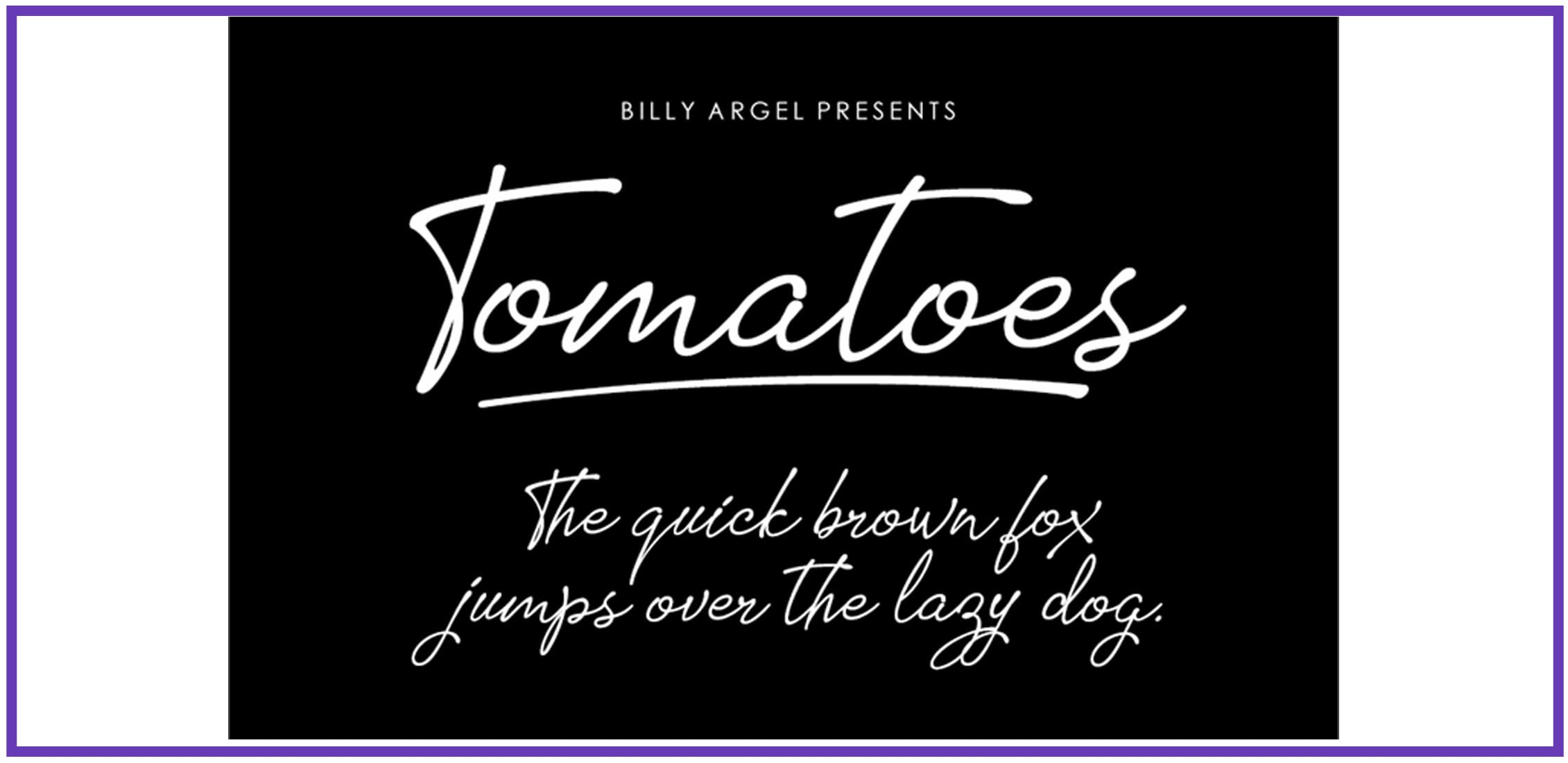 Looking really modern and fashionable, Tomatoes has a memorable style. If you want to have a font with an authentic feel, this design is an ideal solution. Also, it is perfect for some retro-style designs.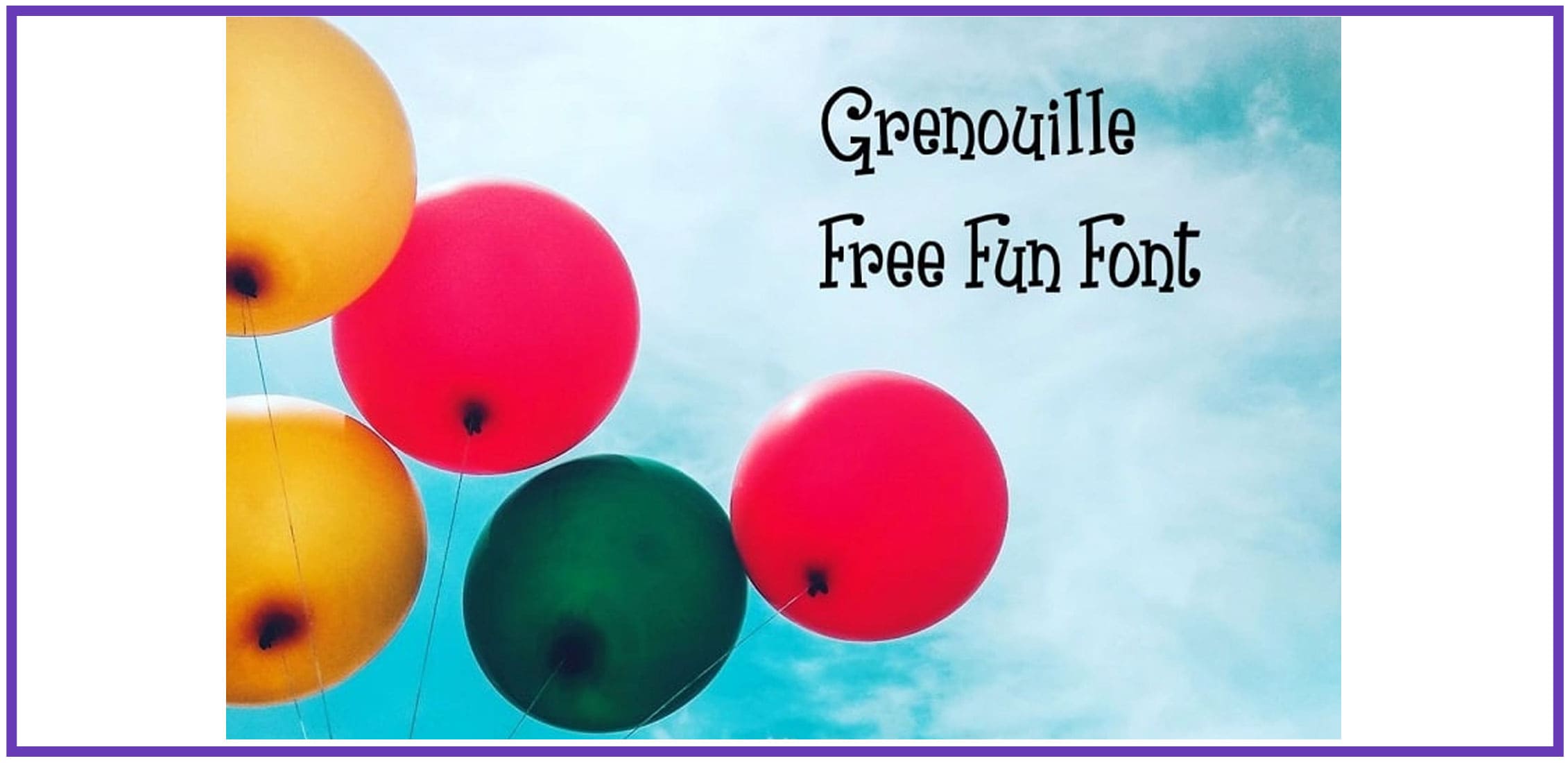 Perfect for when you need to add some stylishness and individuality, this font is free to download for personal use. If you need a commercial license, all you have to do is get in touch with the font creator Louis Rigaud.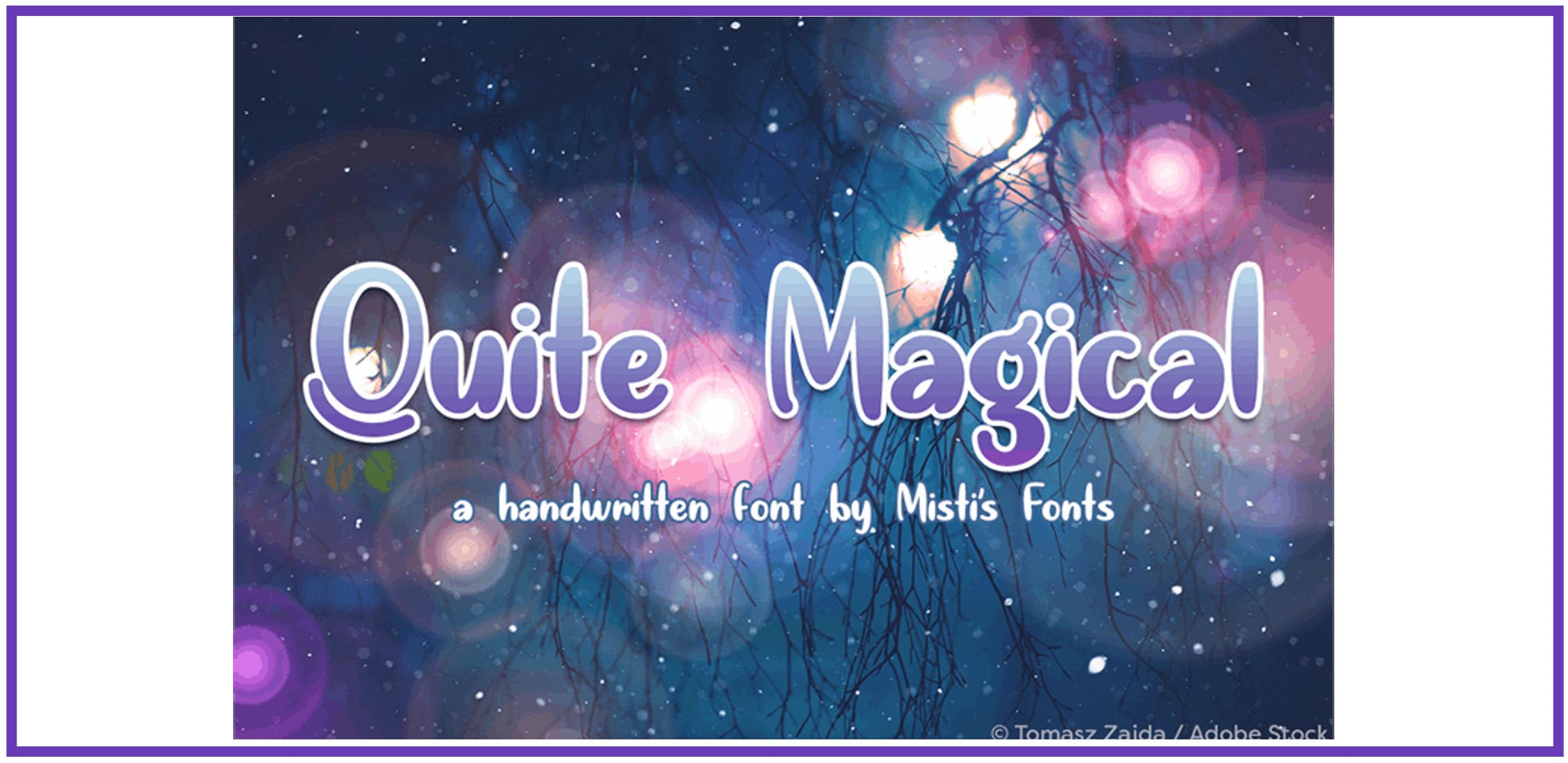 With its curvy, bouncy shape and variety of weights, this fun font can be tailored to fit logo designs and text blocks. Created in 2018 by Misti's Fonts, Created in 2018 by Misti's Fonts, it already has 33,661 downloads.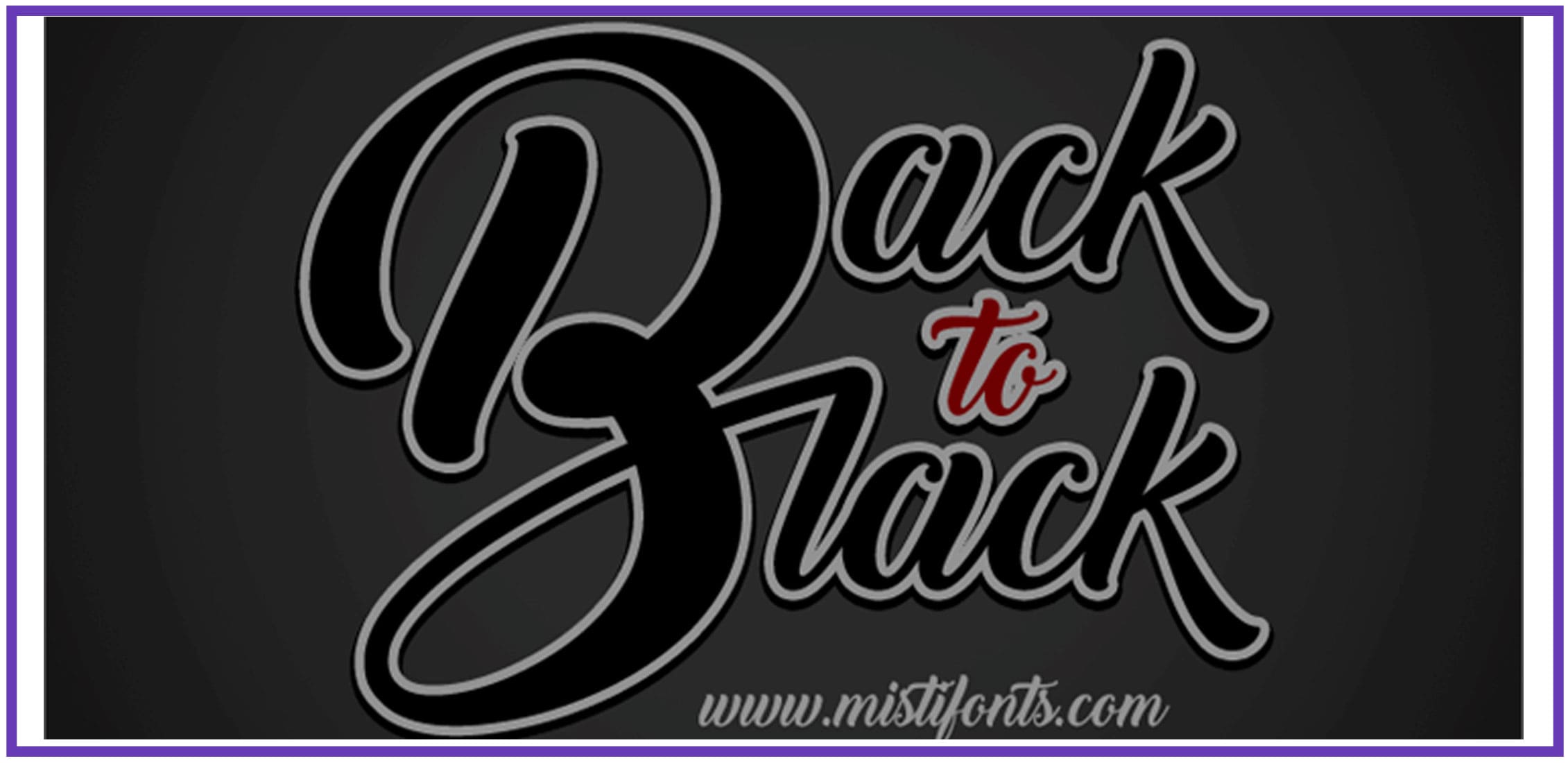 This massive font was created in 2016 by Misti's Fonts. You can use it for advertising, cinema, branding, promotion and public relations. Follow the link above to download.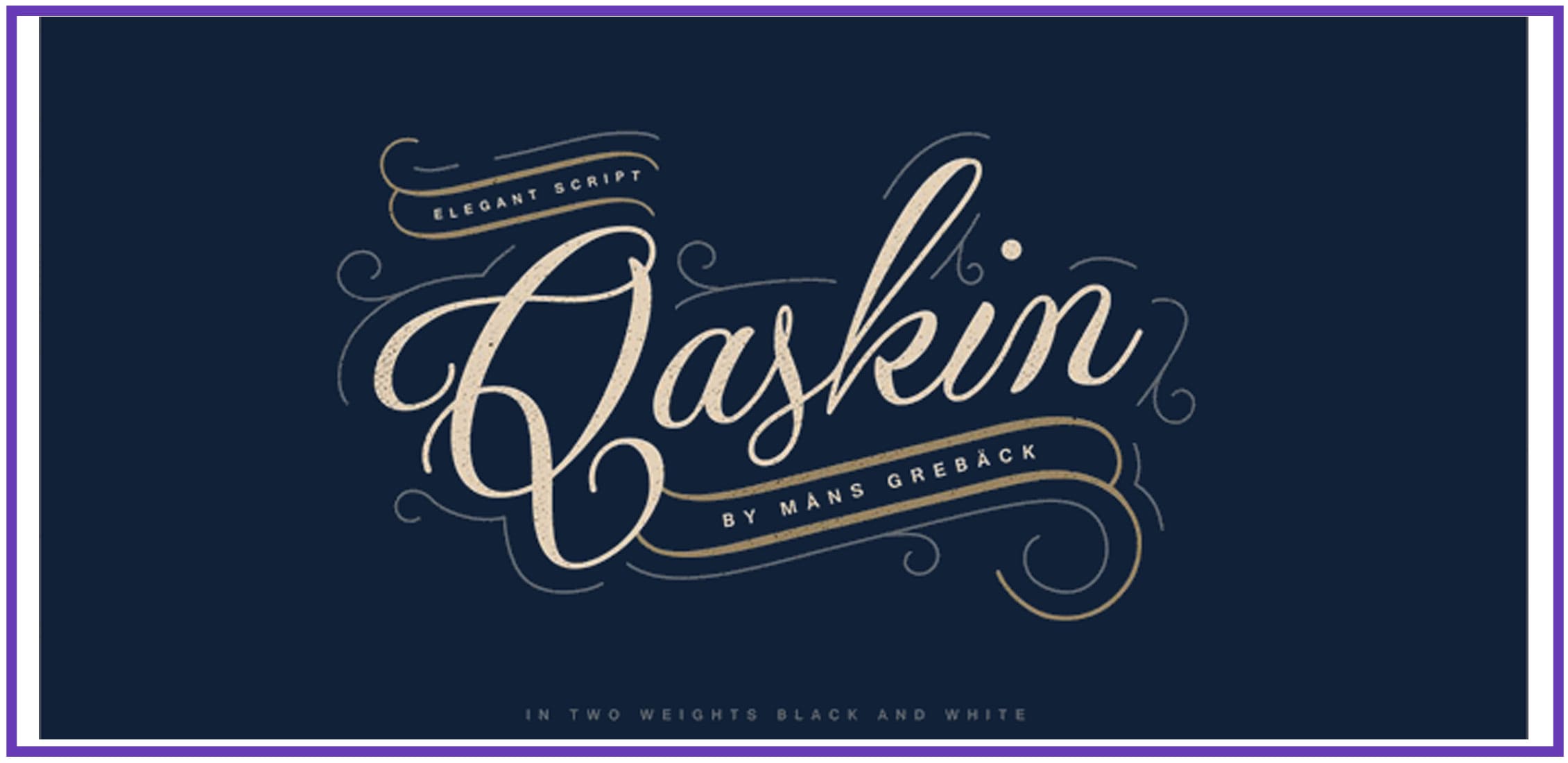 Created by a typeface designer from Sweden, Qaskin Black is a handwritten and beautiful font designed with calligraphic texts and elegant titles in mind. You won't regret if choose it for your projects.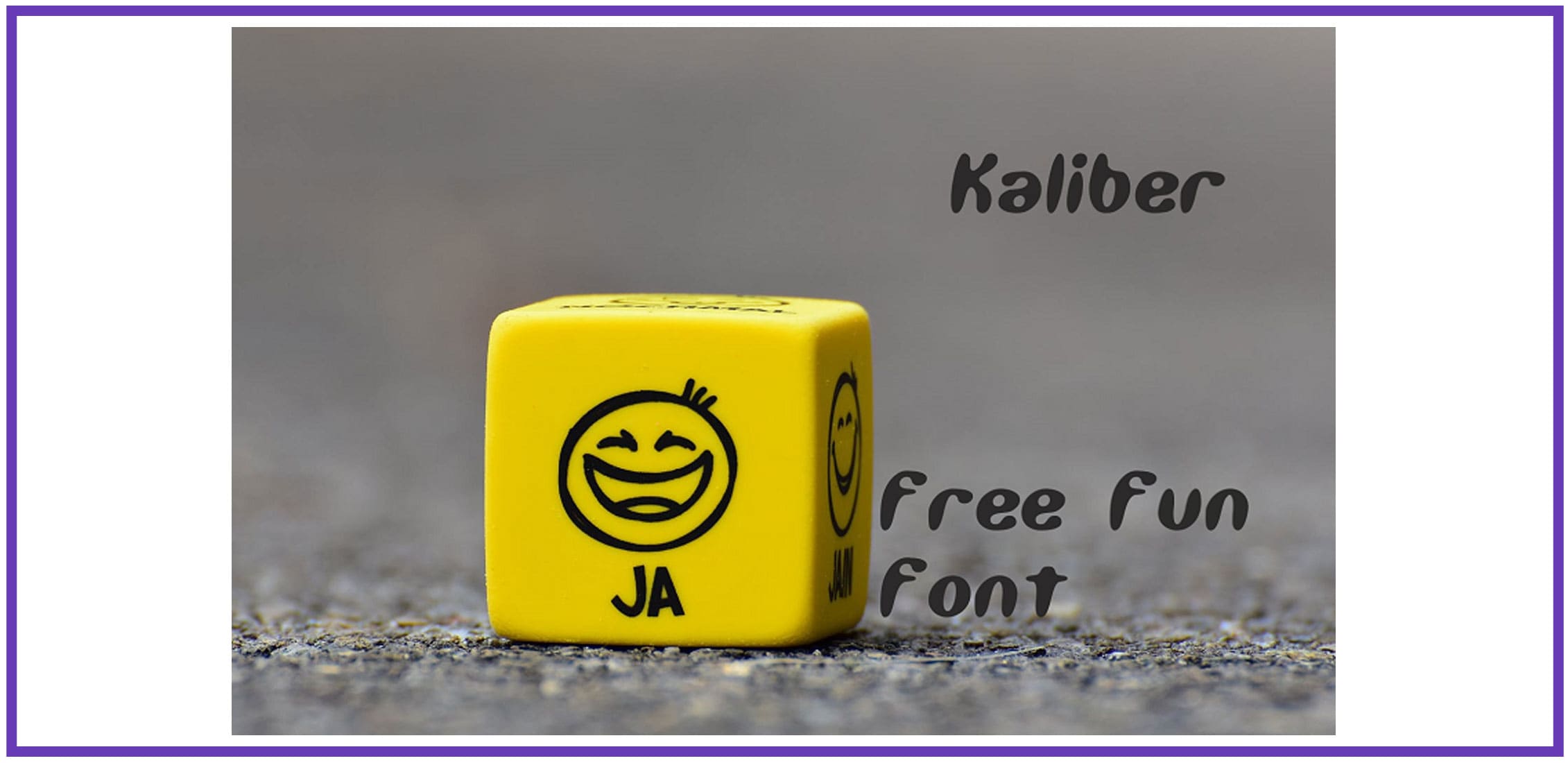 This not ordinary font is designed with an art-deco touch. Complete pack contains 3 font weights. Also, you can download round and solid versions.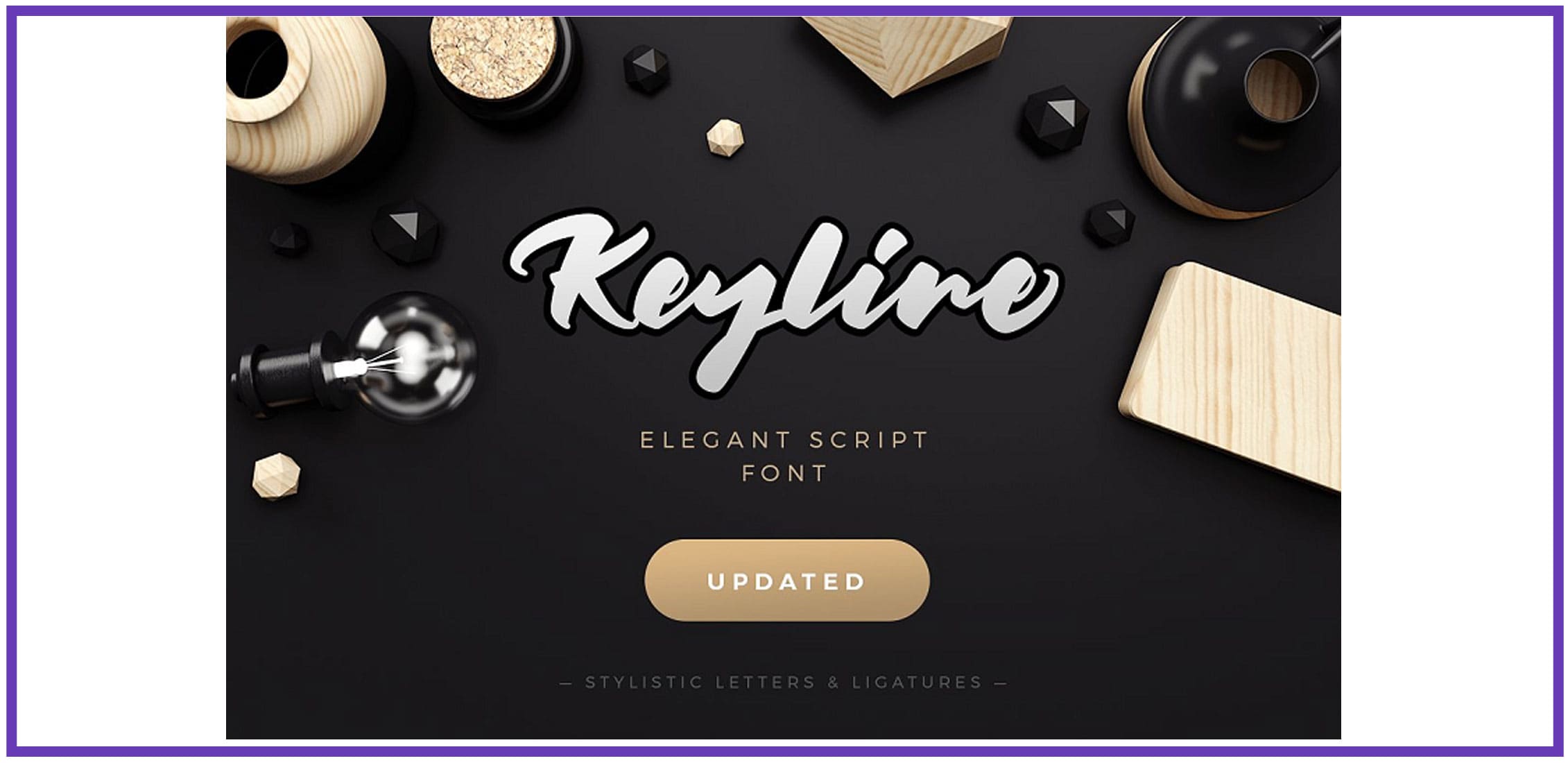 Make unlimited products for sale, convert in web fonts for unlimited pageviews or use in your freelance projects. Whatever your needs are, this huge bundle gets you covered!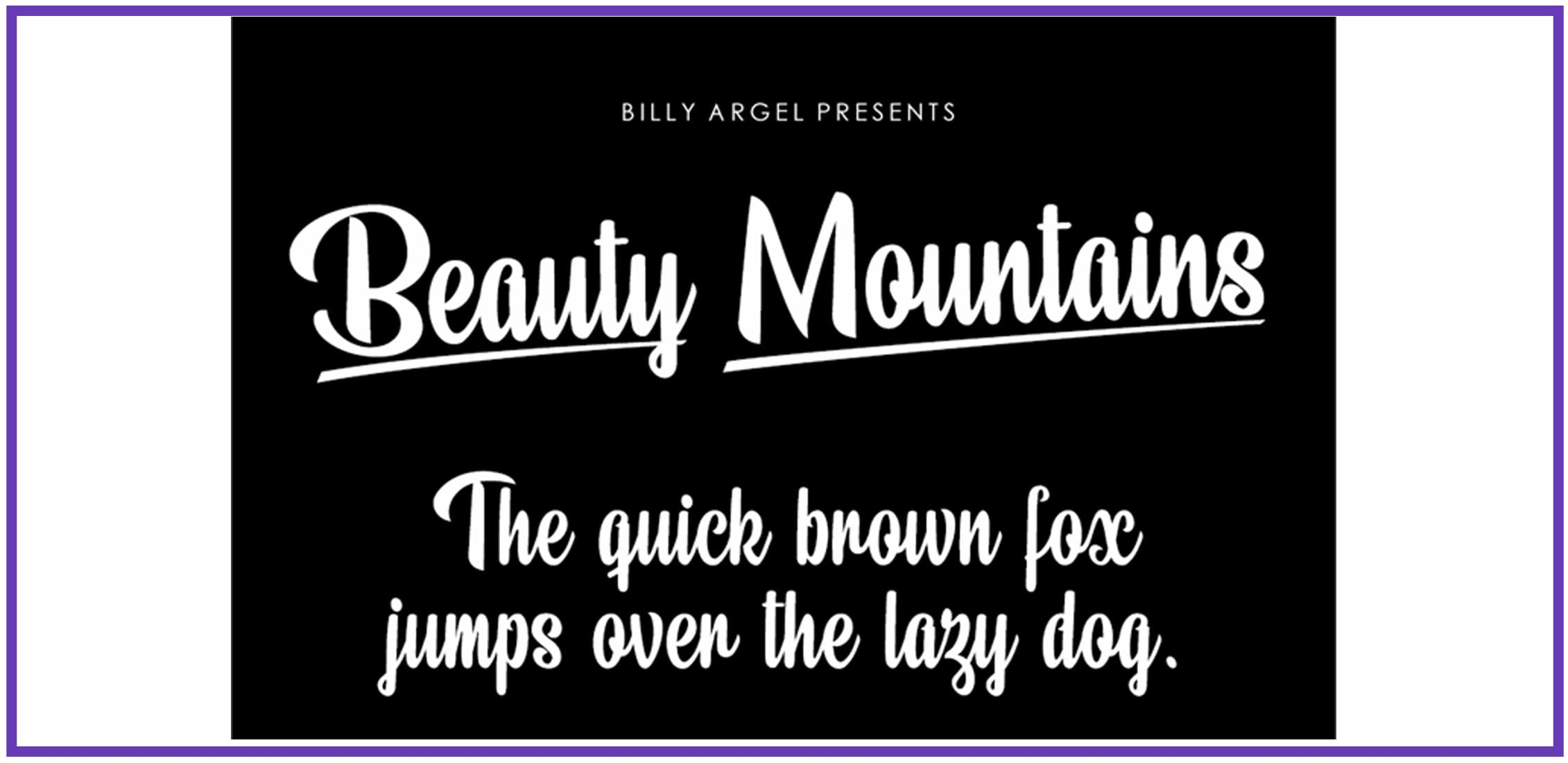 This font is full of character and talent. Beauty Mountains can be used for free in all your personal projects. Commercial licenses and complete set can be available after contacting the author.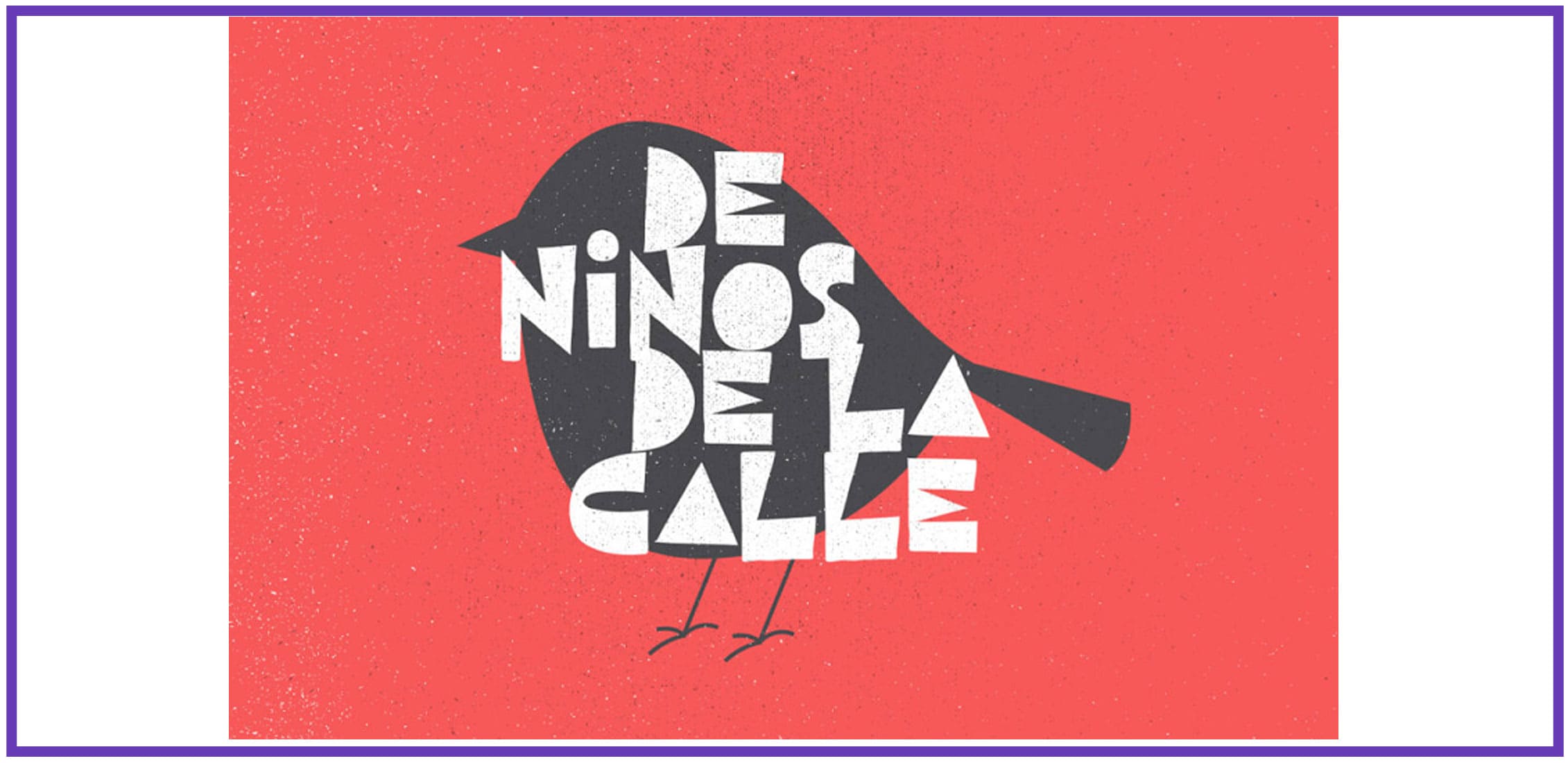 Thanks to Artimasa Studio, West Side typeface can be used to provide your works with a retro feeling. It's big and bold with sharp edges and is free for both personal and commercial use.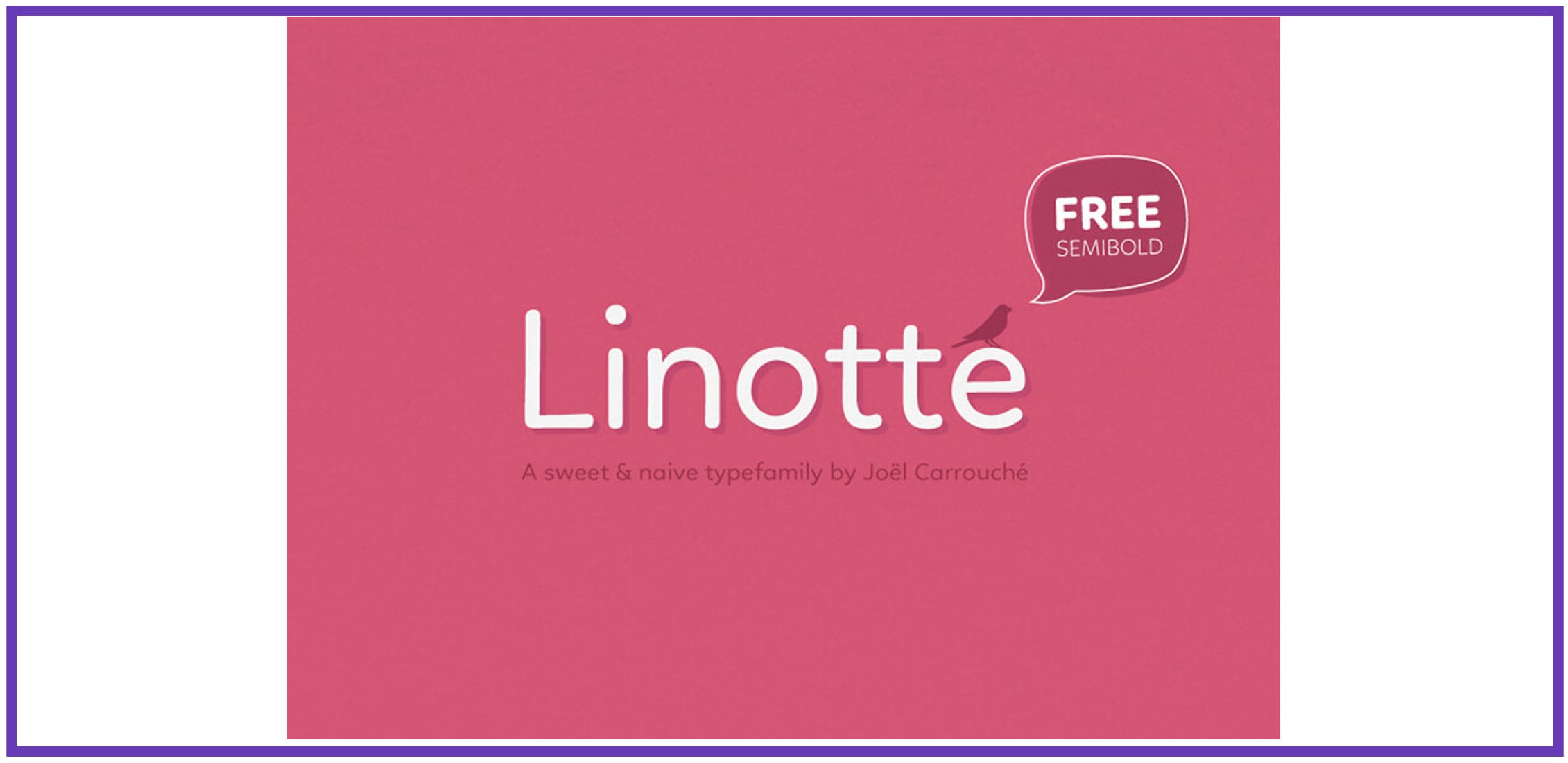 Linottefont belongs to a rounded sans family. On the one hand, it adds to a project some soft and innocent look, and on the other, the solid geometric construction allows good readability.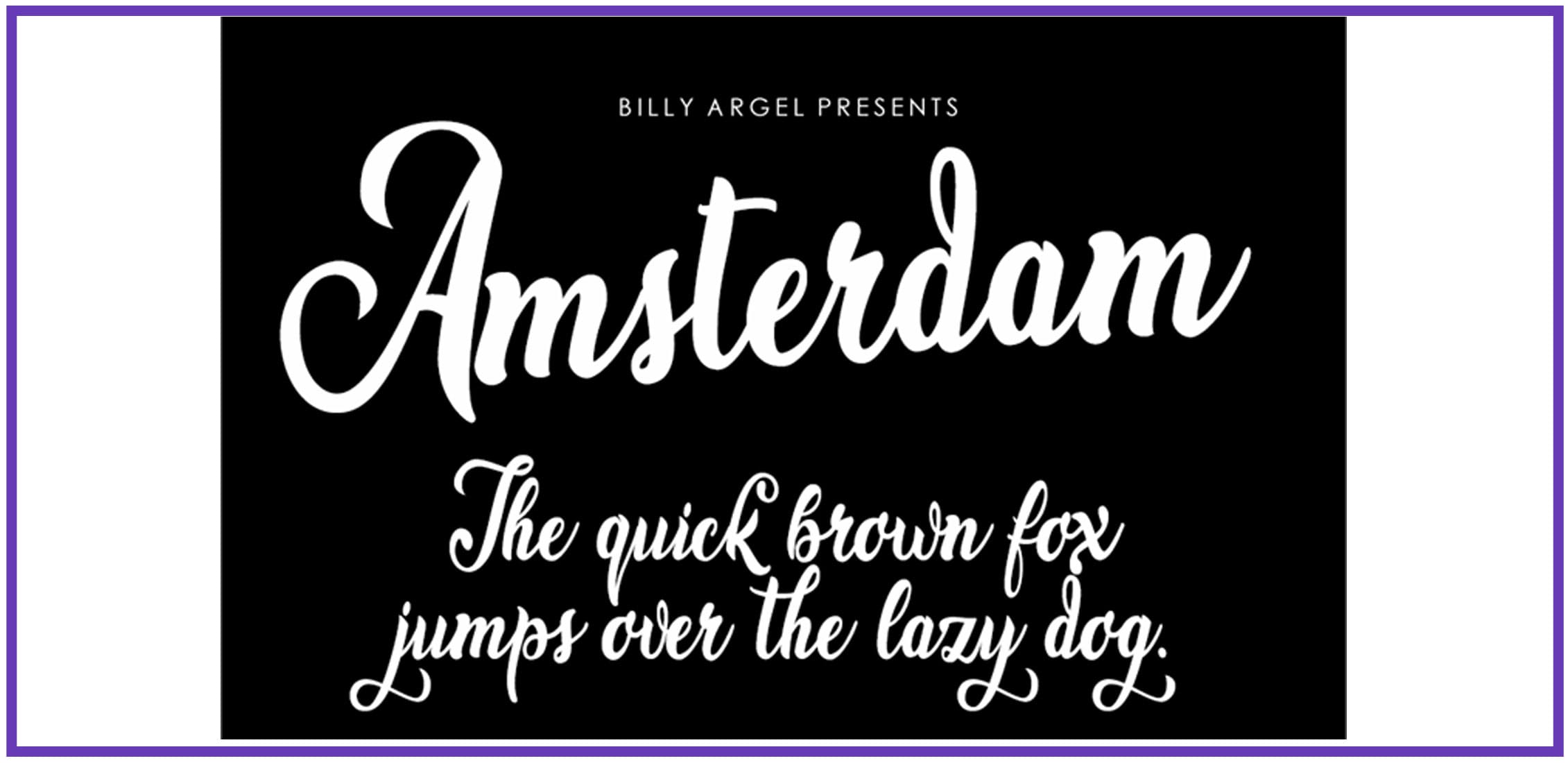 Free cursive font Amsterdam is the work of designer Billy Argel. And calligraphic aesthetic is never boring and unpopular. Amsterdam is free for personal use.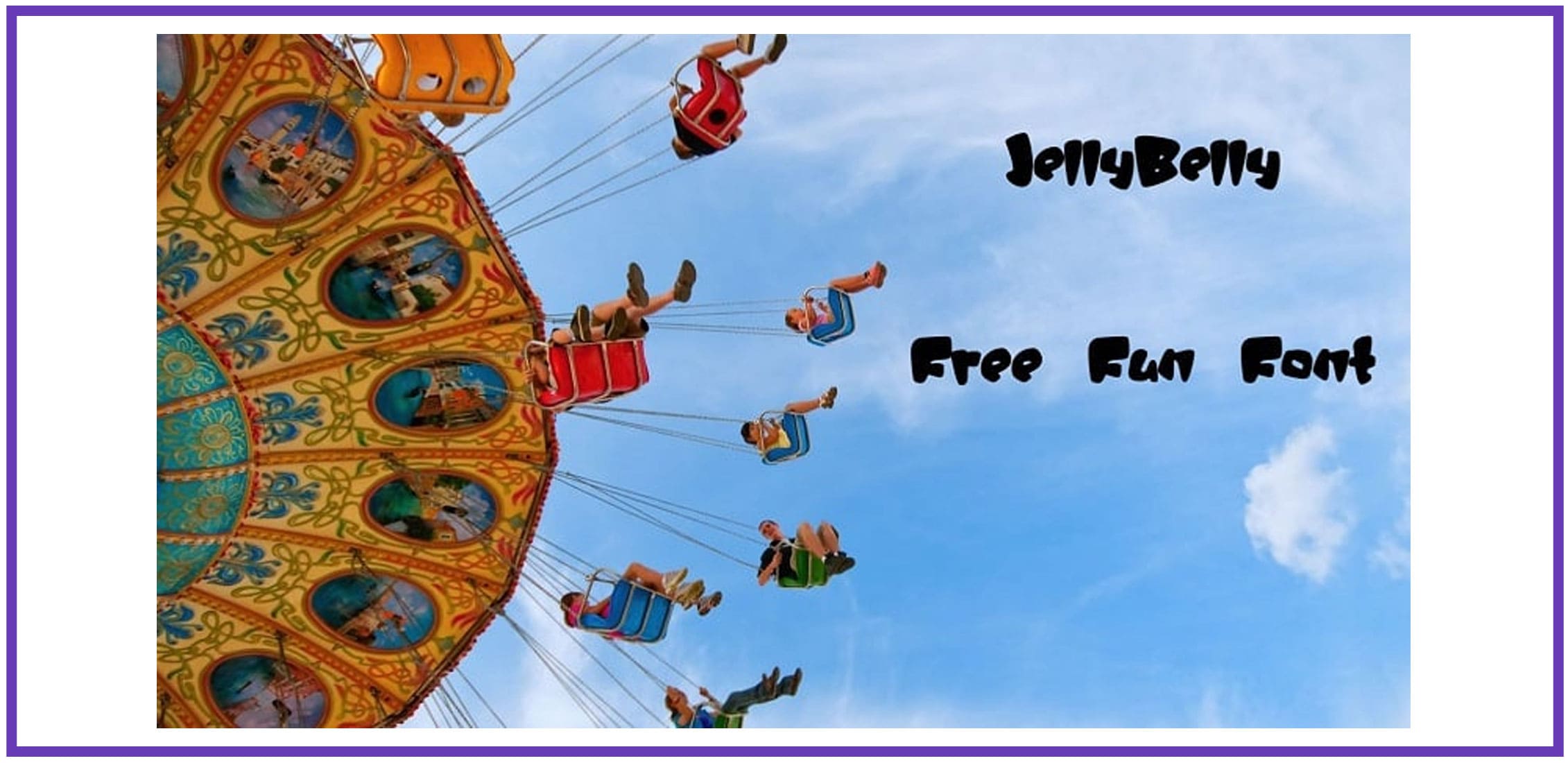 This fun font was created by Jakob Fischer. It contains strongly left to right glyphs and neutrals. JellyBelly is really inspiring and gives that feeling of vintage signage. Follow the link above, download, and enjoy.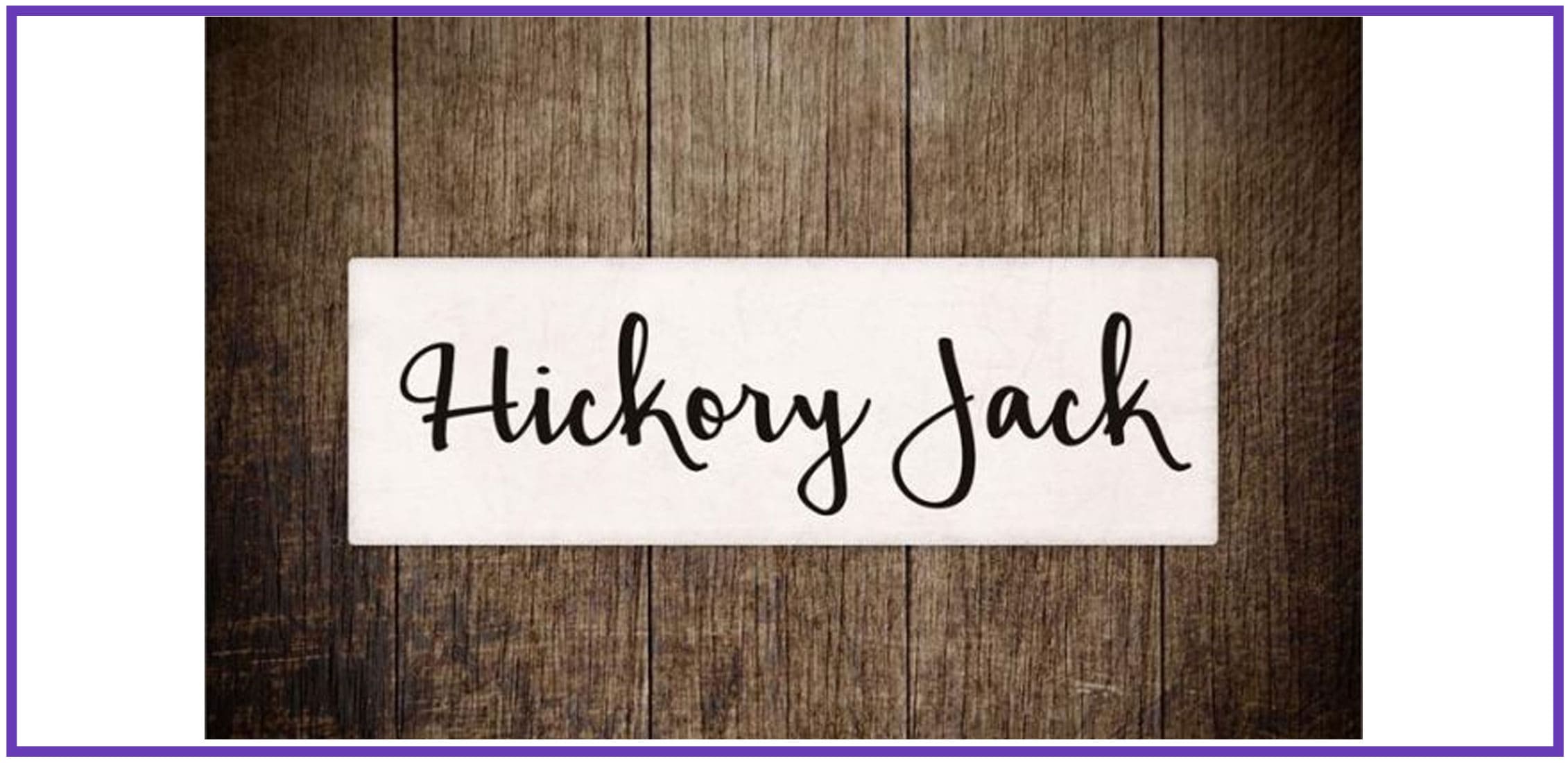 This playful cursive font was designed by Brittney Murphy, the one who is 'obsessed with fonts'. This font is free for personal use, but to get permission for commercial use you need to contact Murphy directly.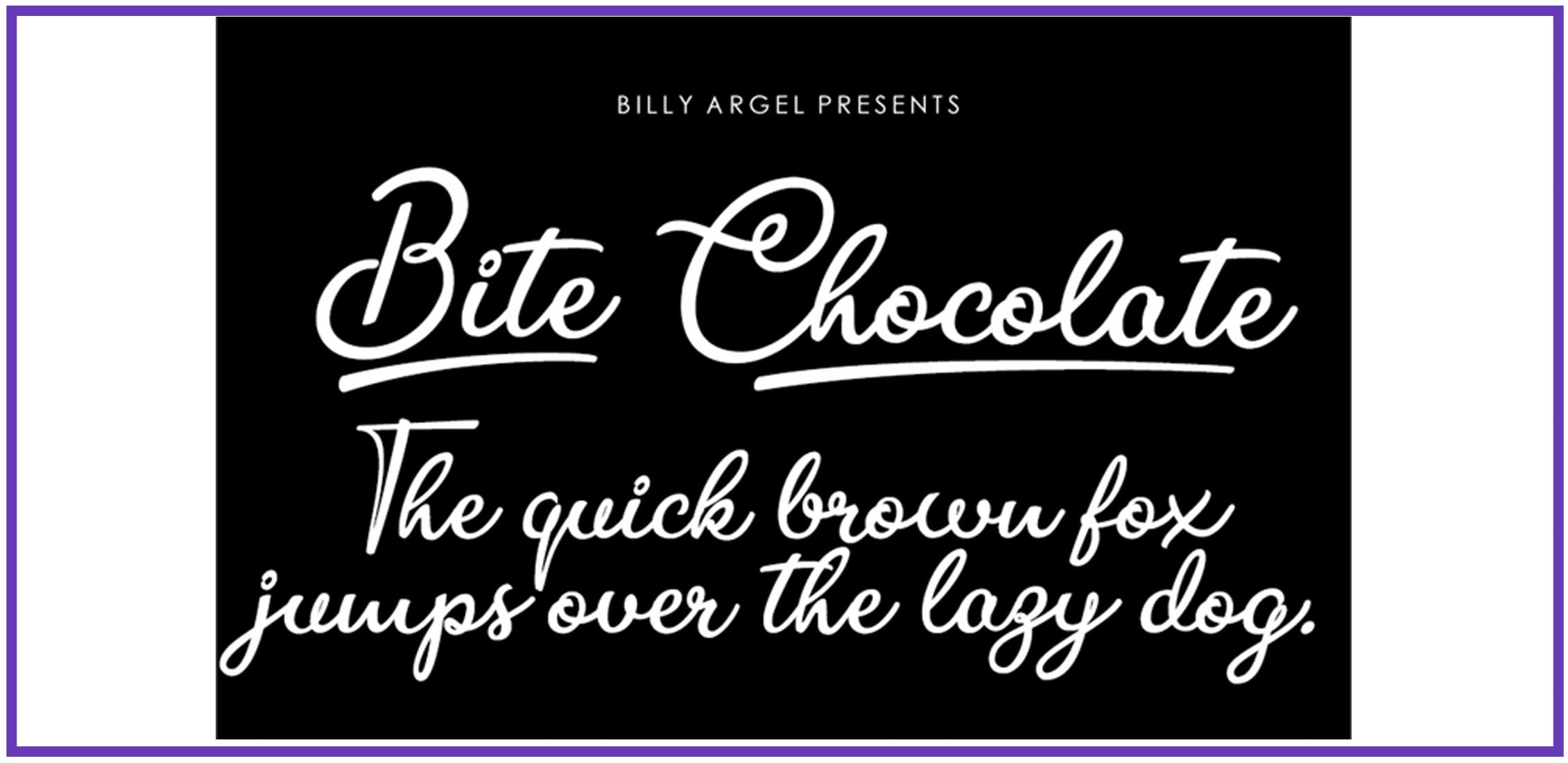 A combination of curves and vintage design elements make this font a real find. It is perfect for adding some old-school fashion to your designs.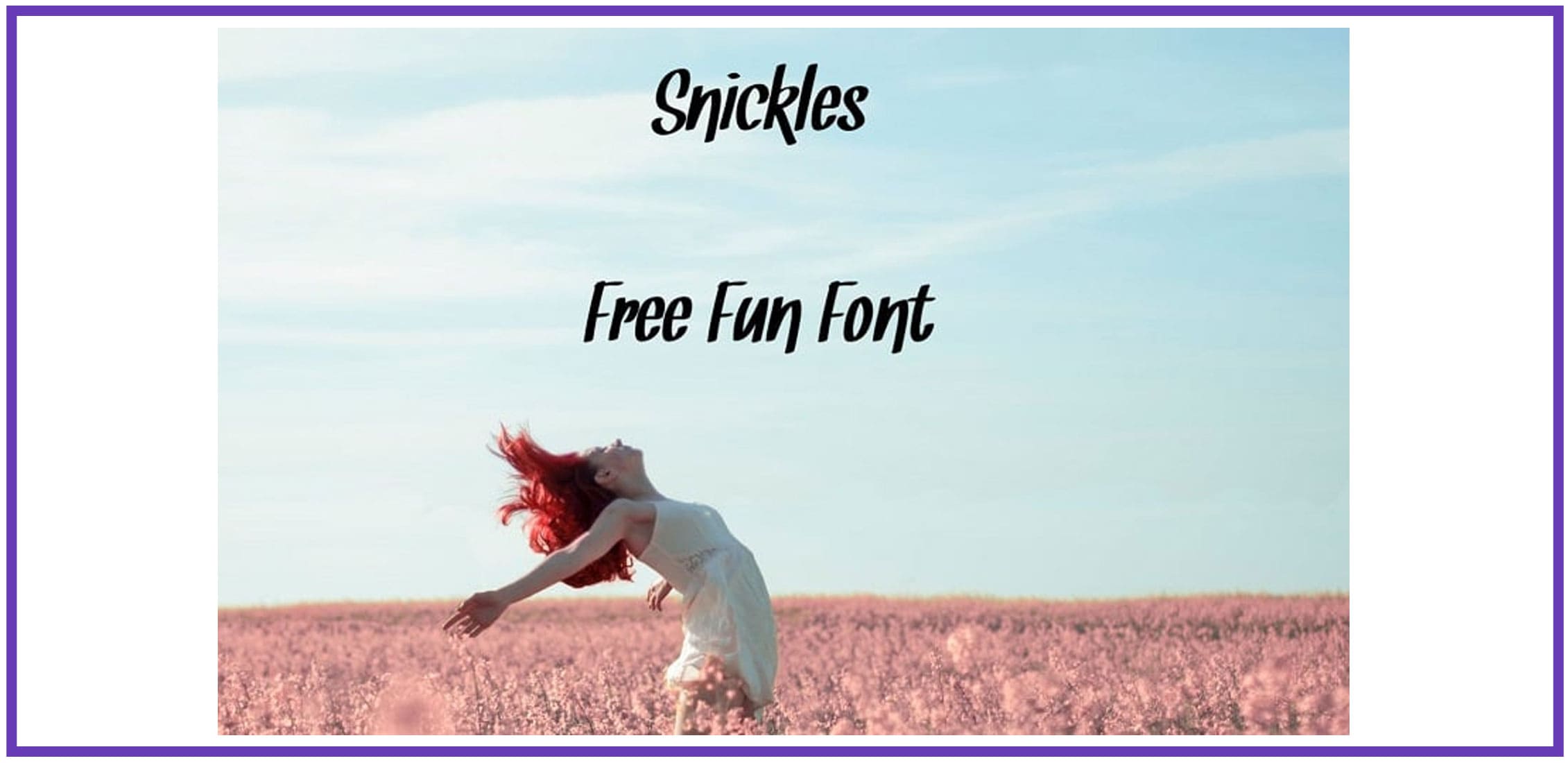 Add a touch of elegance and style to your designs with this beautiful font by designer Tup Wanders. Just follow the link above and download it for free.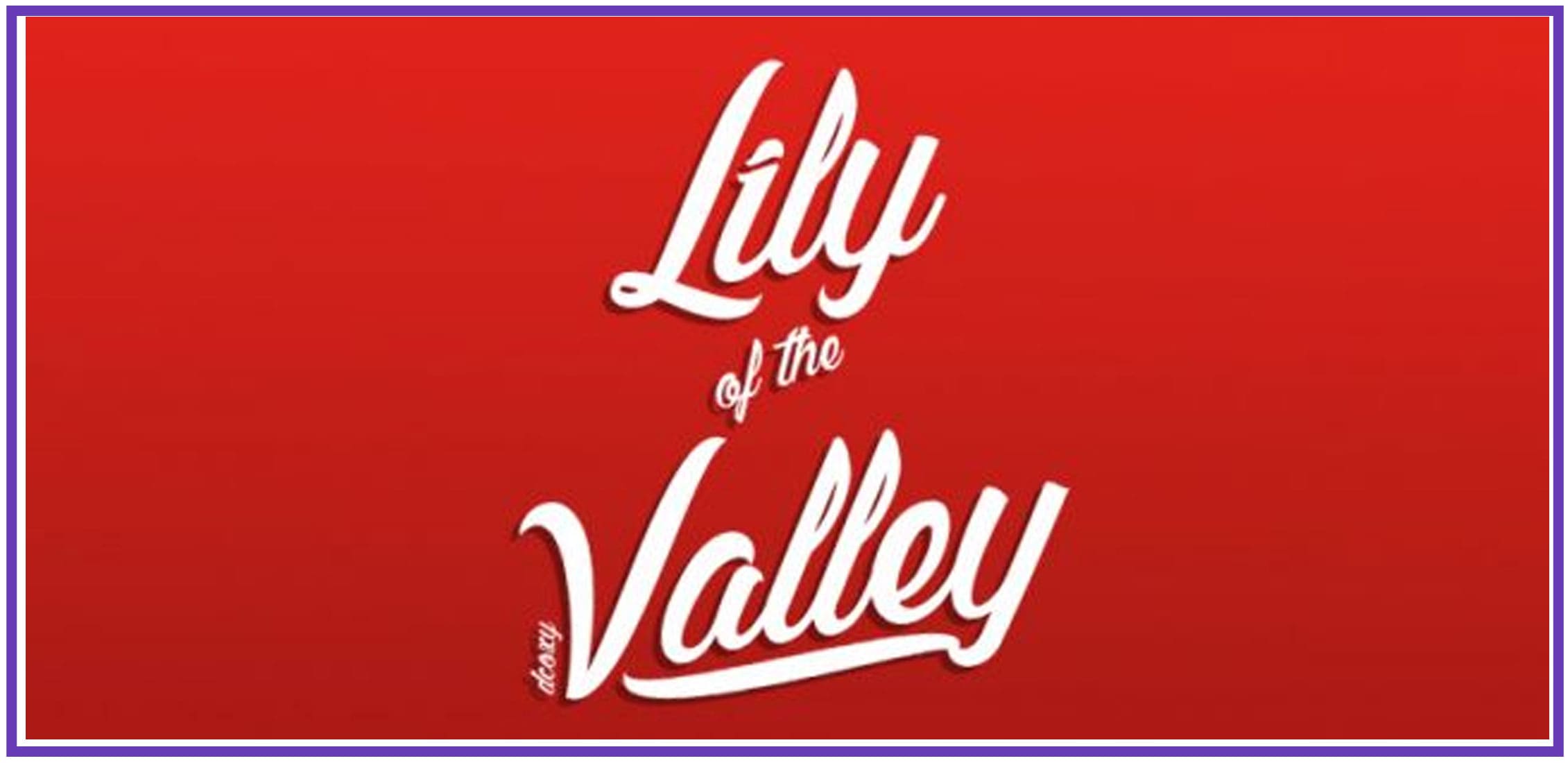 Fun and fancy with some charming curves, Lily of the Valley feature a full set of lower and upper case characters, plus accents and symbols. Contact the author to buy a license for commercial and promotional use.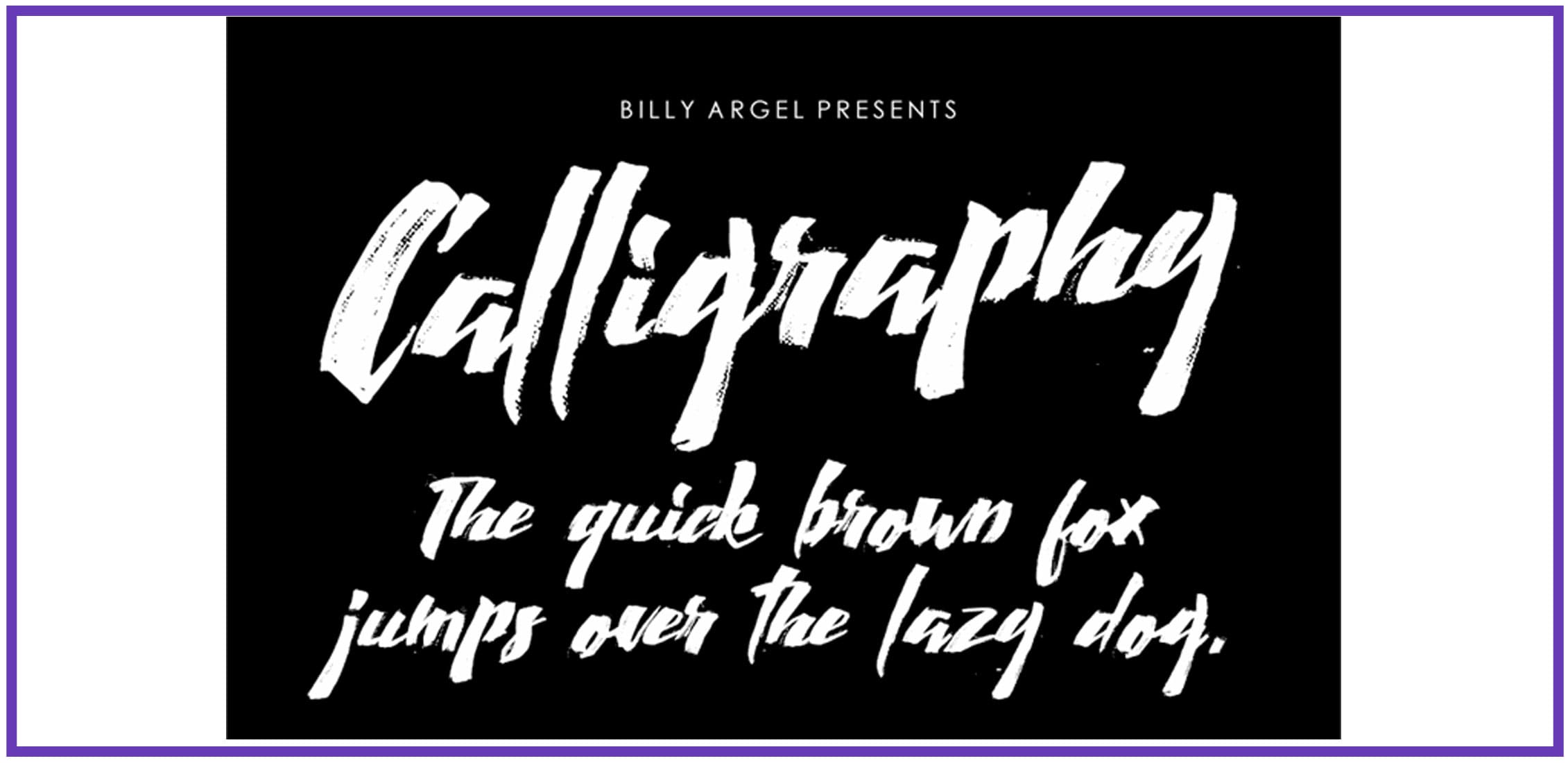 Marked with little elegant imperfections, Caligraphy has a screen-printed look that will give your works a handmade feel. Created by Billy Argel in 2018, it already has 68,697 downloads.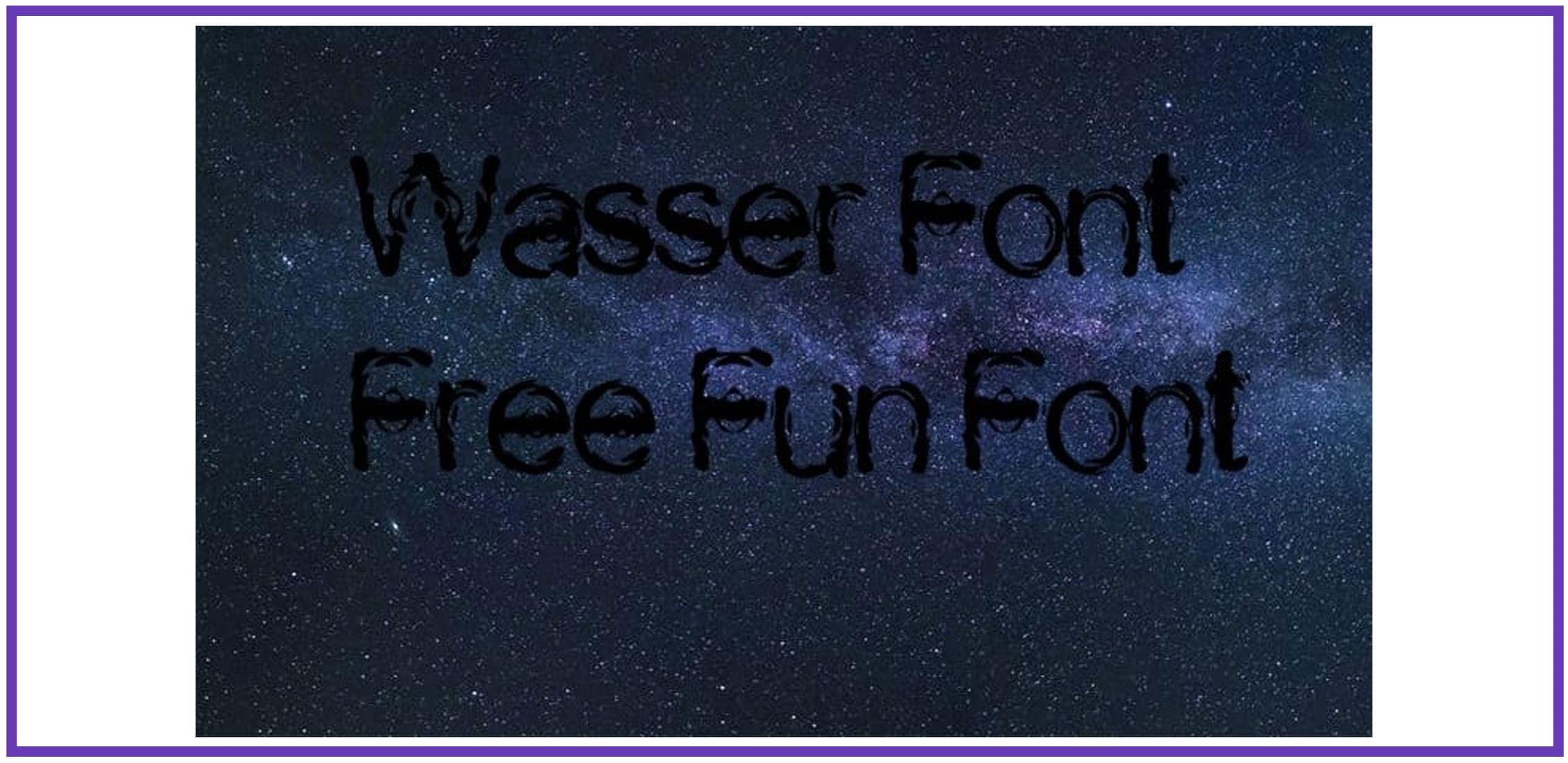 Extraordinary font where the name itself says about its peculiarity. The characters containing water circles, will add something special to whatever you're working on.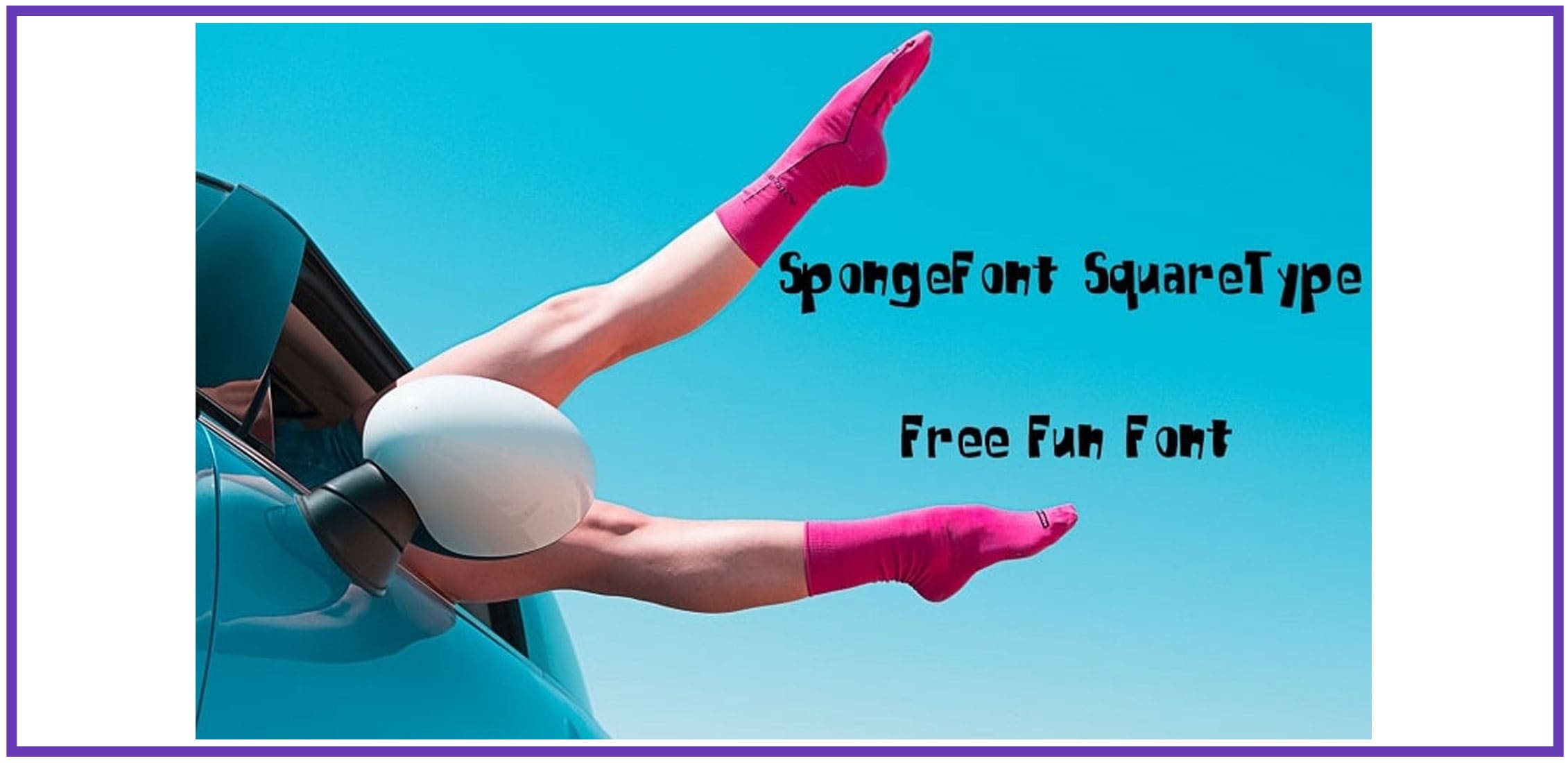 Designer Johnny Bluejeans is behind this free fun font. Being bold and not usual, this font is great for creating eye-catching posters and much more.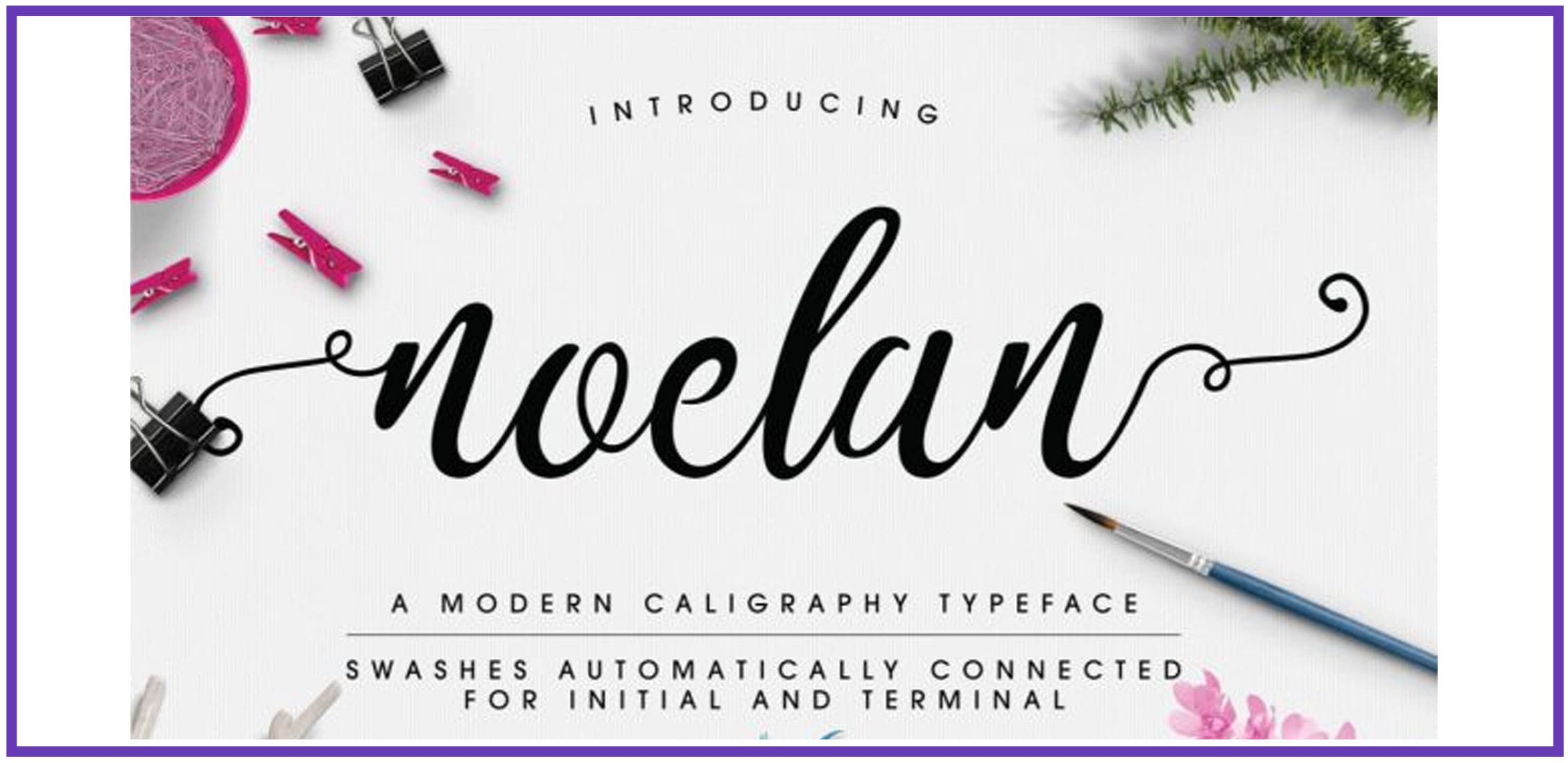 Noelan is a contemporary calligraphy font from Ndroadv. It features a clean and modern design. Noelan includes many alternates for simple mixing and matching. Free for personal and commercial use.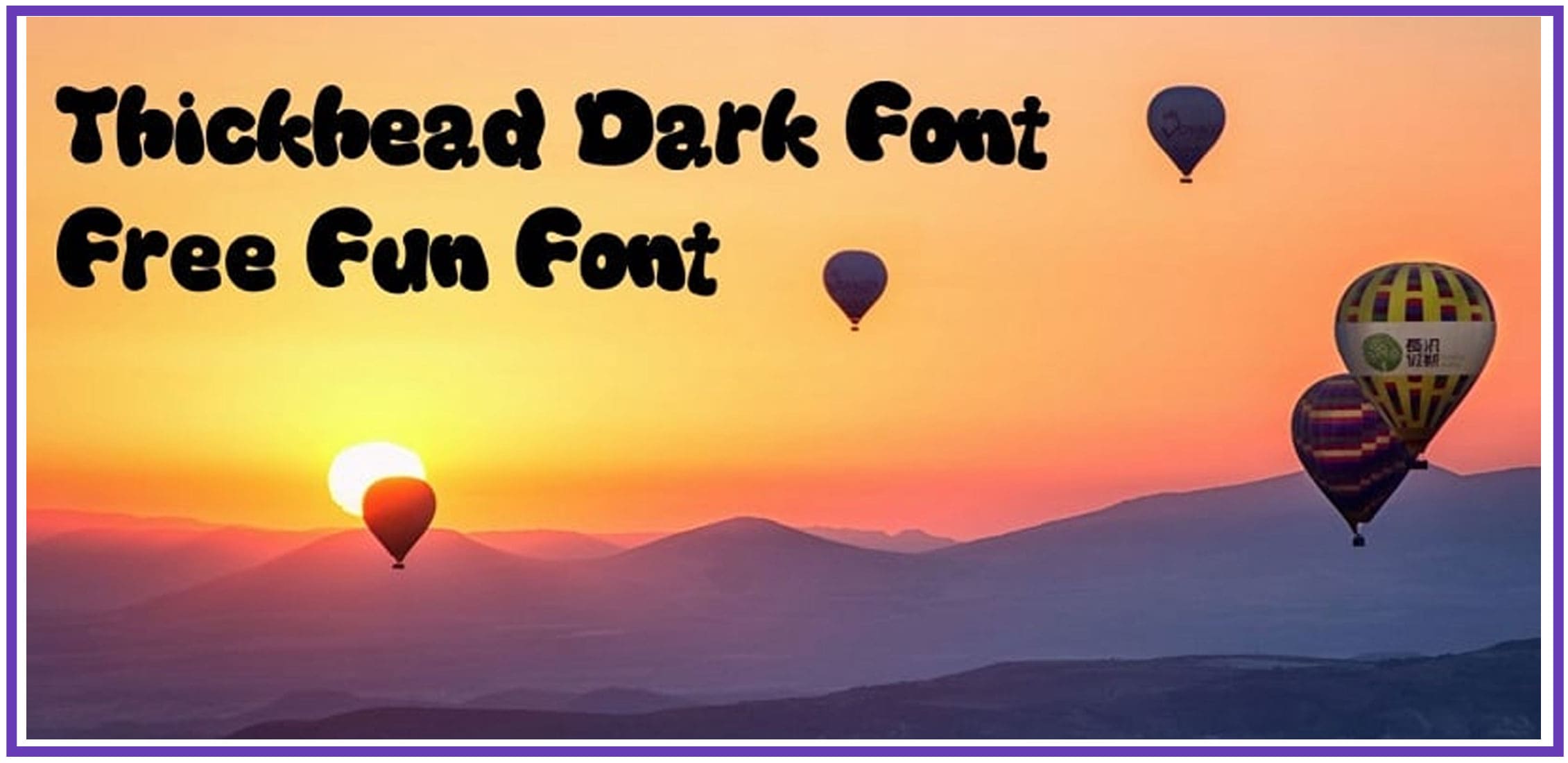 This massive but compact font comes complete with numbers, symbols and accents. Complete pack contains 5 font weights:
Thickhead;
Thickhead Dark;
Thickhead Medium;
Thickhead Light;
Thickhead Regular.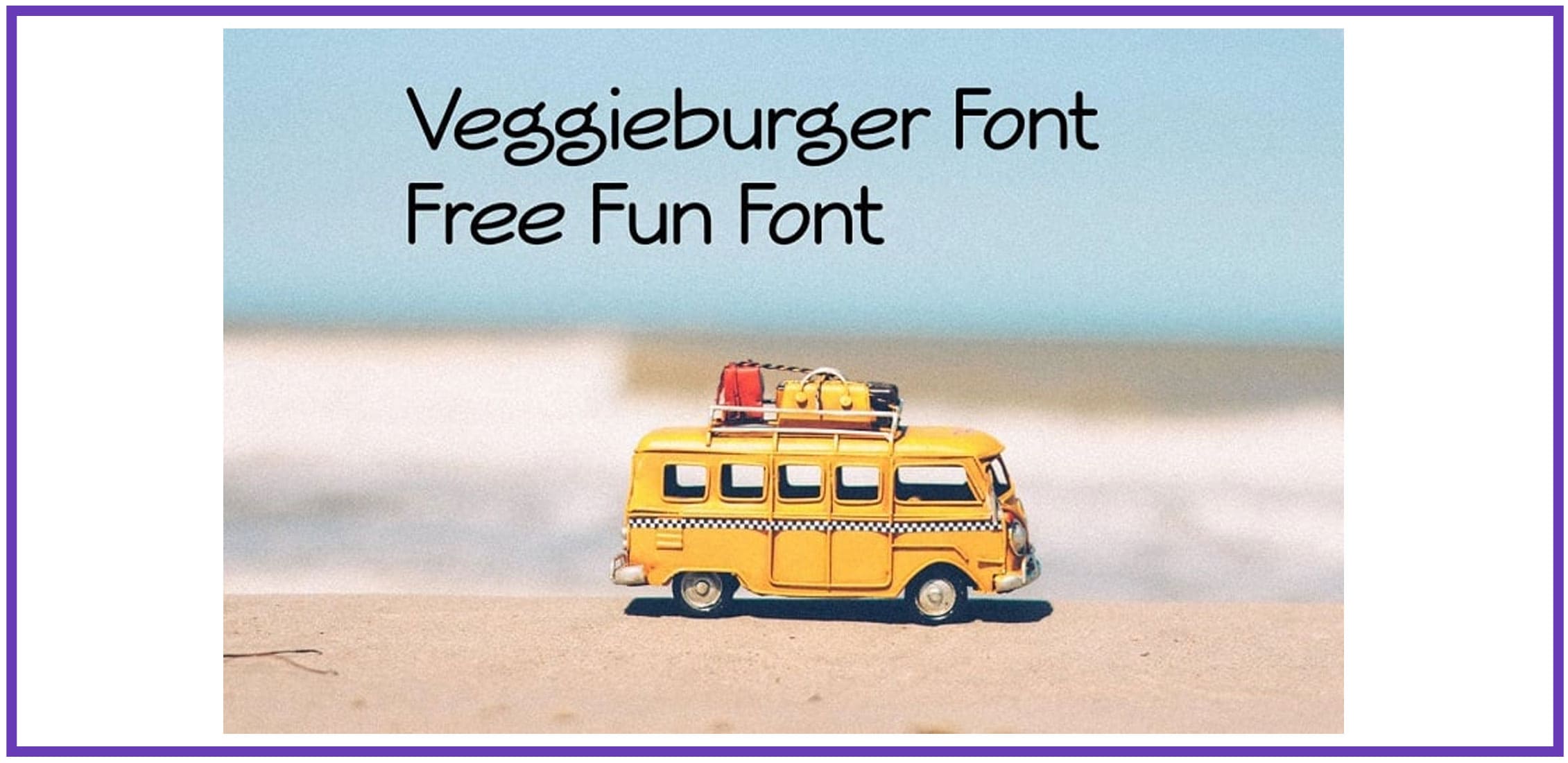 Veggieburger is great for cartoon captions. It comes in light, medium and bold weights. You can use it any way you like: embed, bundle or include it in any software or document. Just don't sell the font itself for your own profit.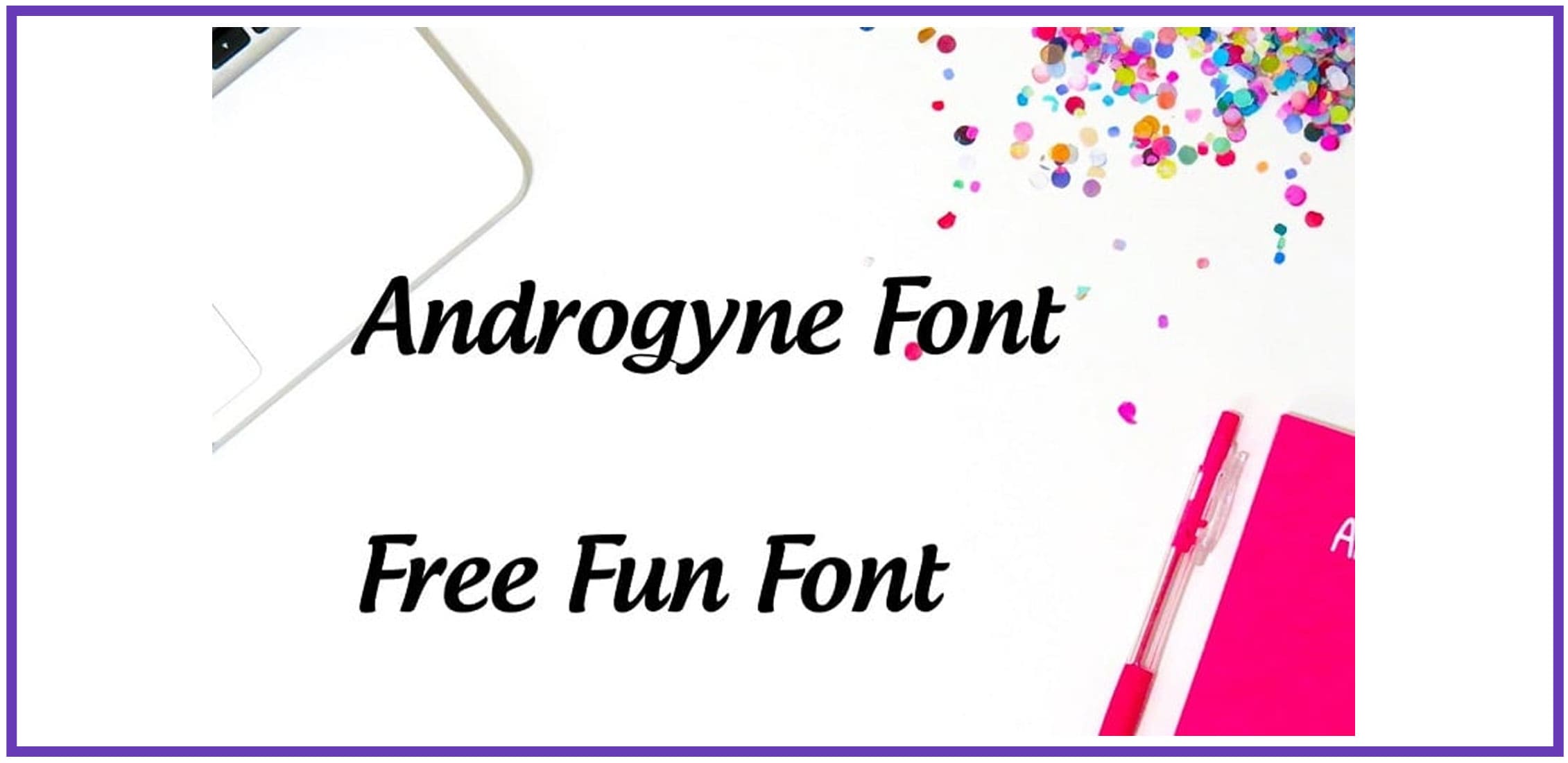 Created by Dimitri Castrique in 2009, Androgyne is still pretty popular. With it, you can create awesome text-based images or logos with different colors and hundreds of text effects.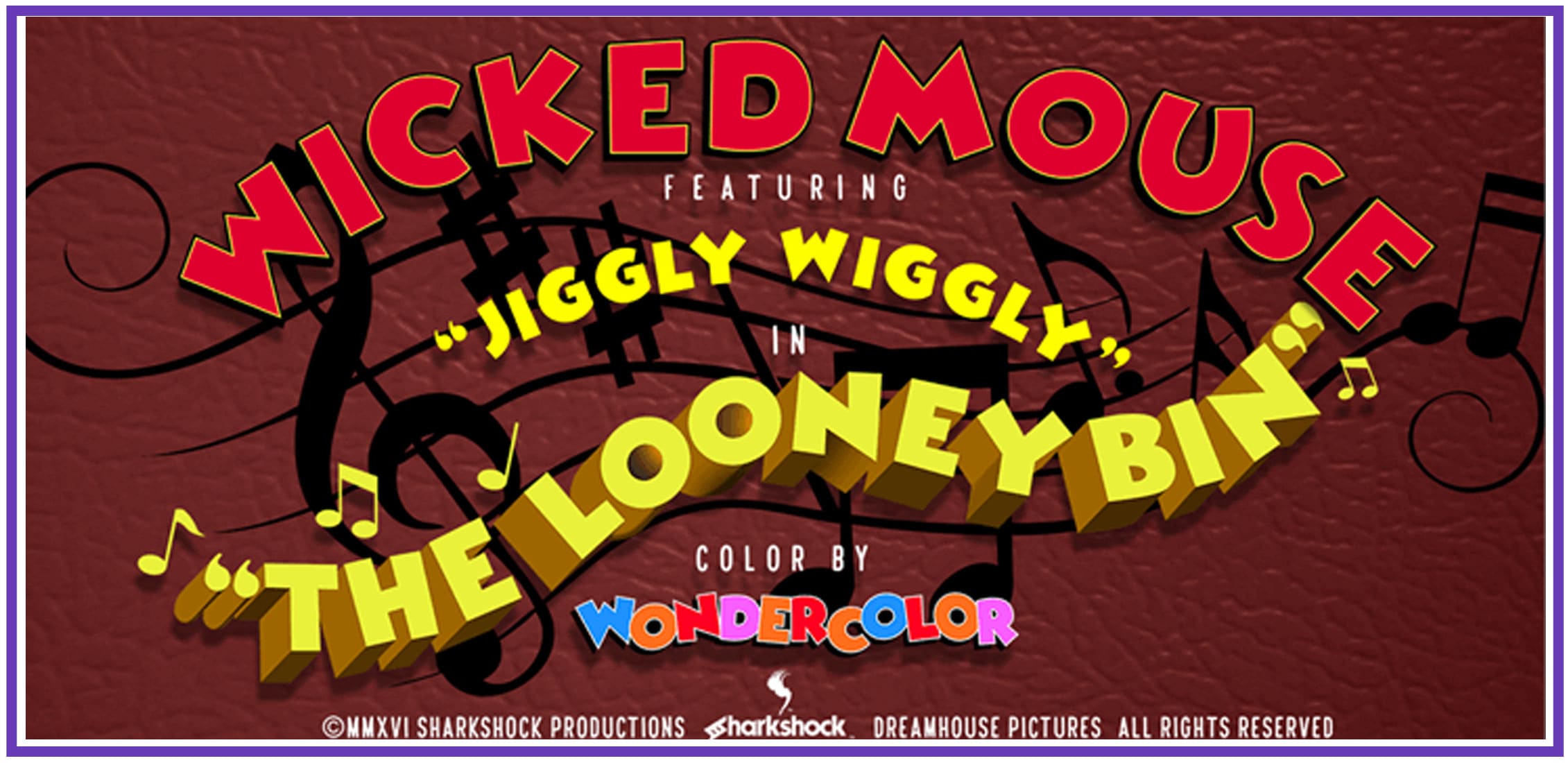 Wicked Mouse is a playful font displaying the magic of cartoons from a distant era. Childlike and loose in nature, it will give a bit of fun for any project. Use Wicked Mouse for a children's book, web pages, or a fun logo design.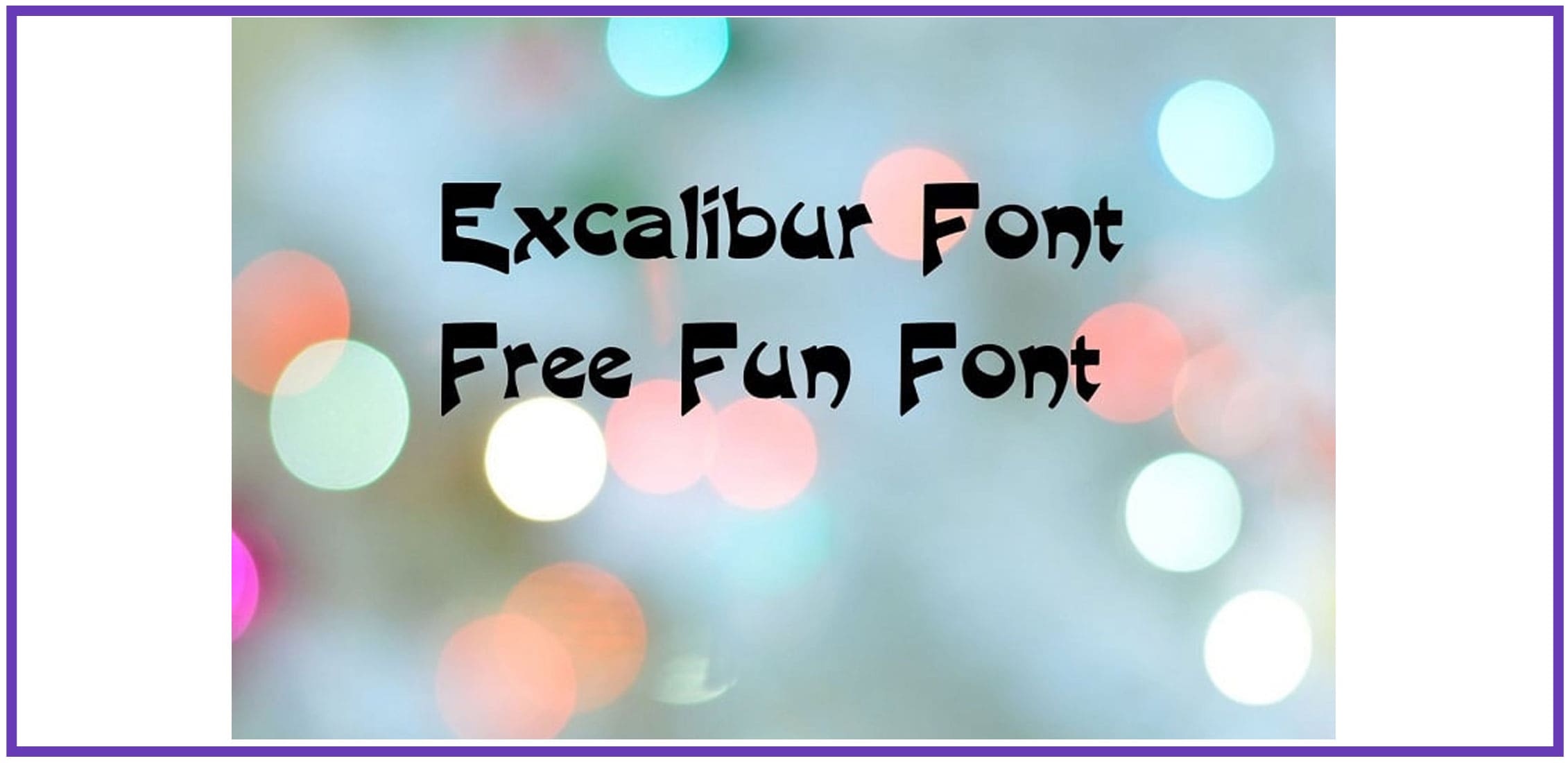 Excalibur belongs to the Excalibur Logotype family. Available for MAC and PC, its size is only 52 Kb. On the Cooltext.com site it has 64,237 downloads.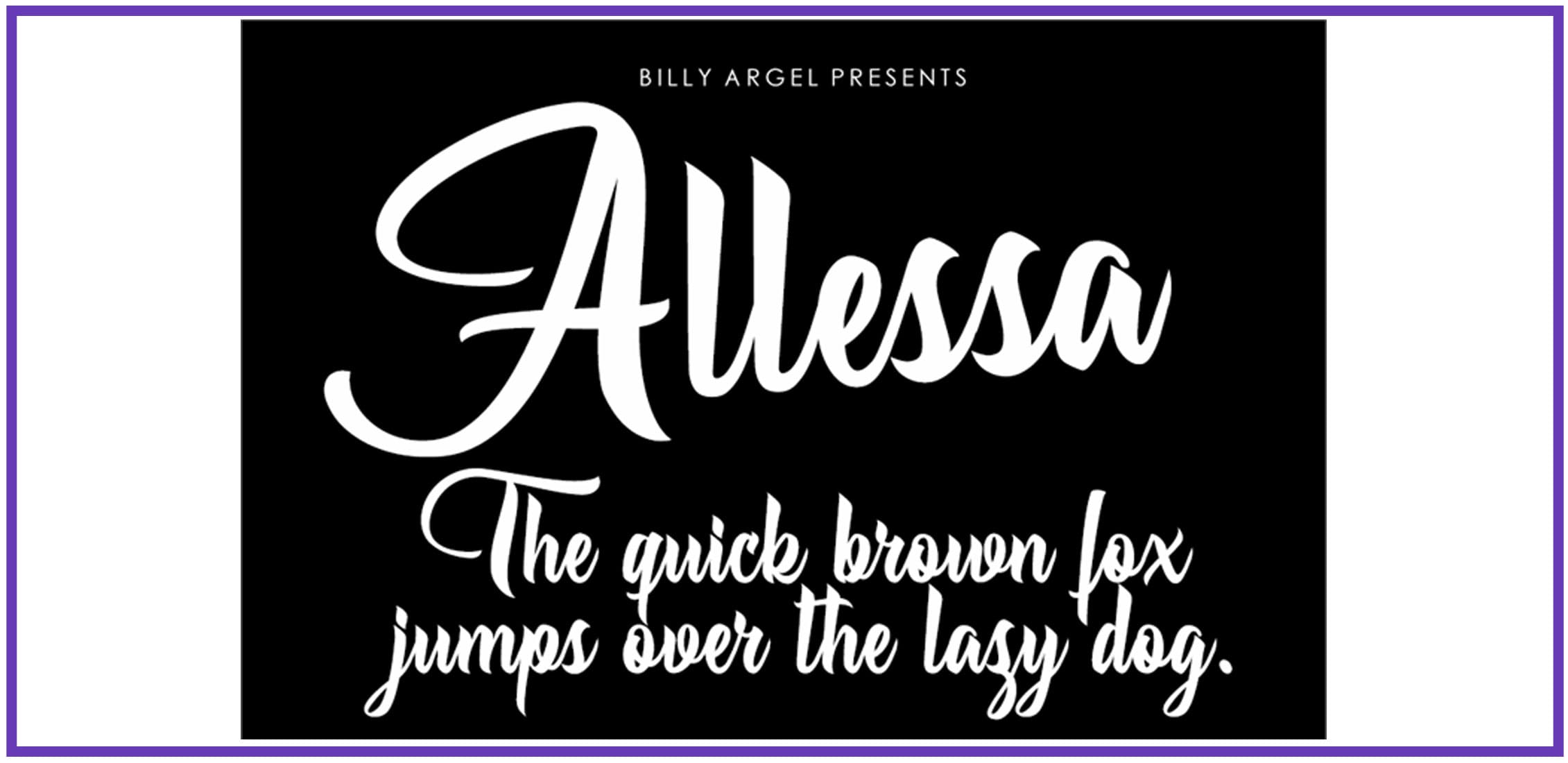 This free font is made to be tender and feminine, but still highly legible. It consists of many characters which you can use to customize your designs. Designed in 2016 by Billy Argel, it's free for personal use only, although you can buy the commercial licenses from the author.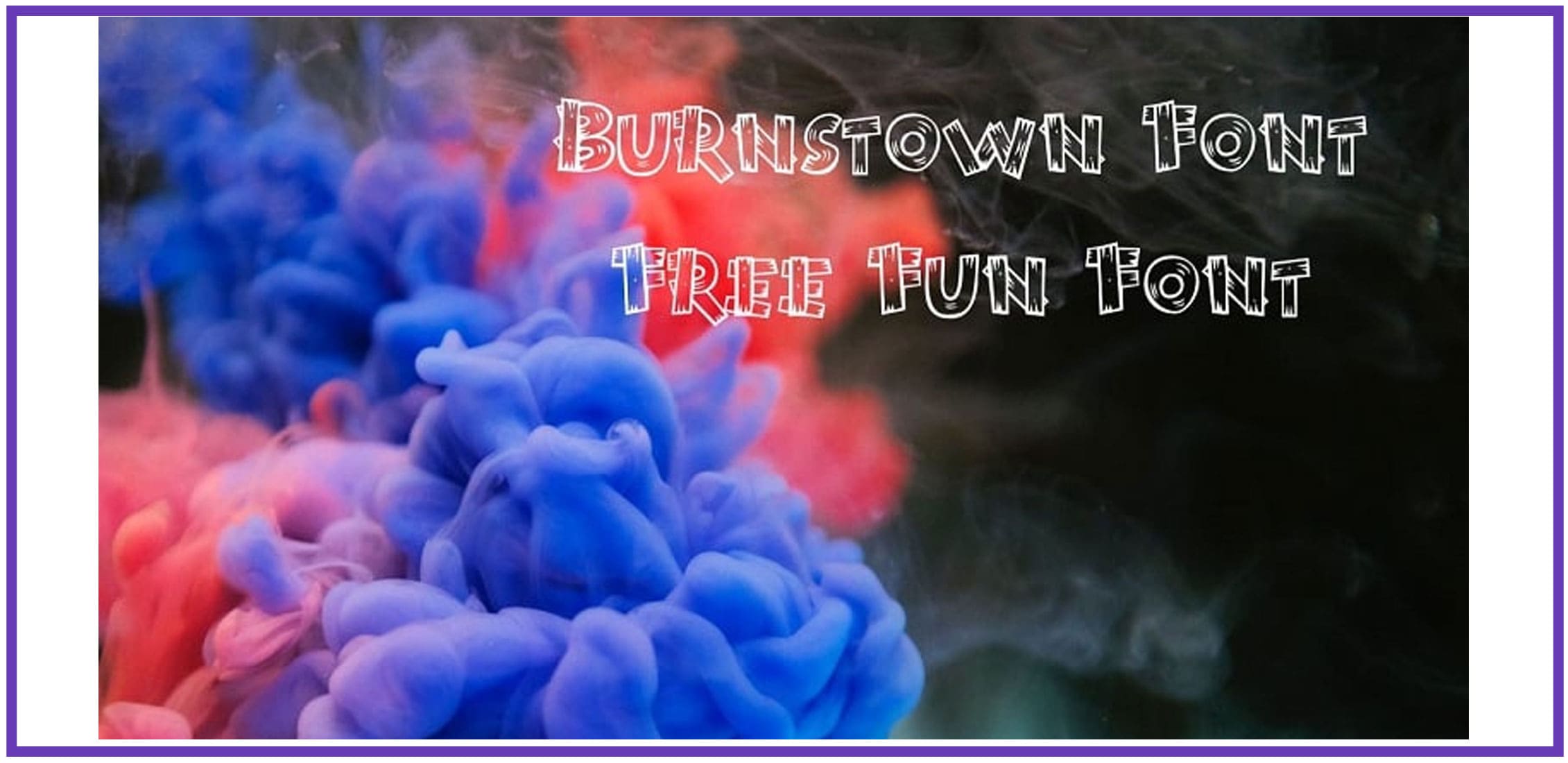 Burnstown Dam is a font formed from the wooden sticks. Perfect for hillbilly weddings or corn roasts. Free for personal and commercial use.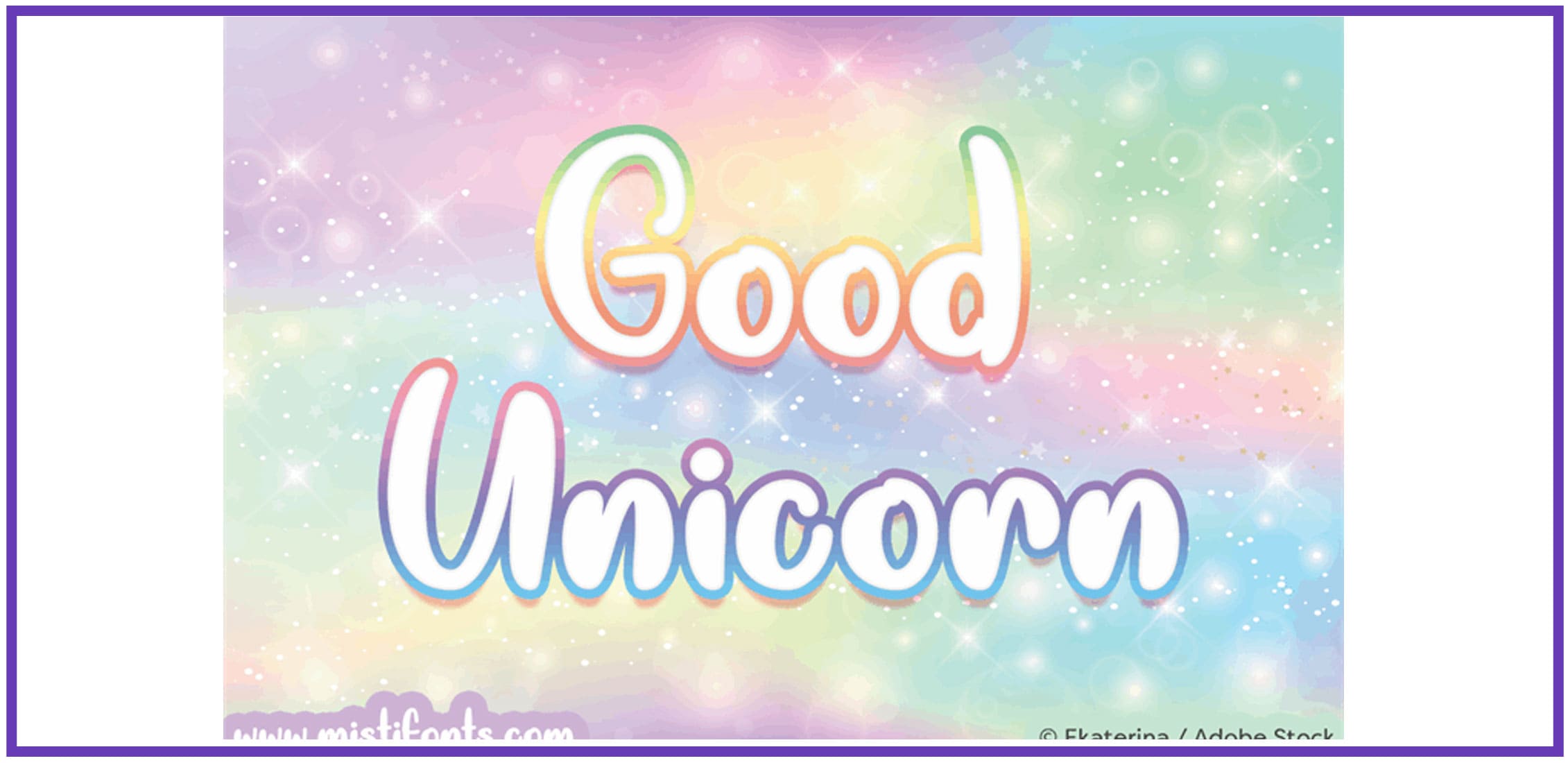 Soft terminals, friendly look – this font is nice and versatile. Created in 2018 by Misti's Fonts. It's free for personal use and the commercial use requires donation.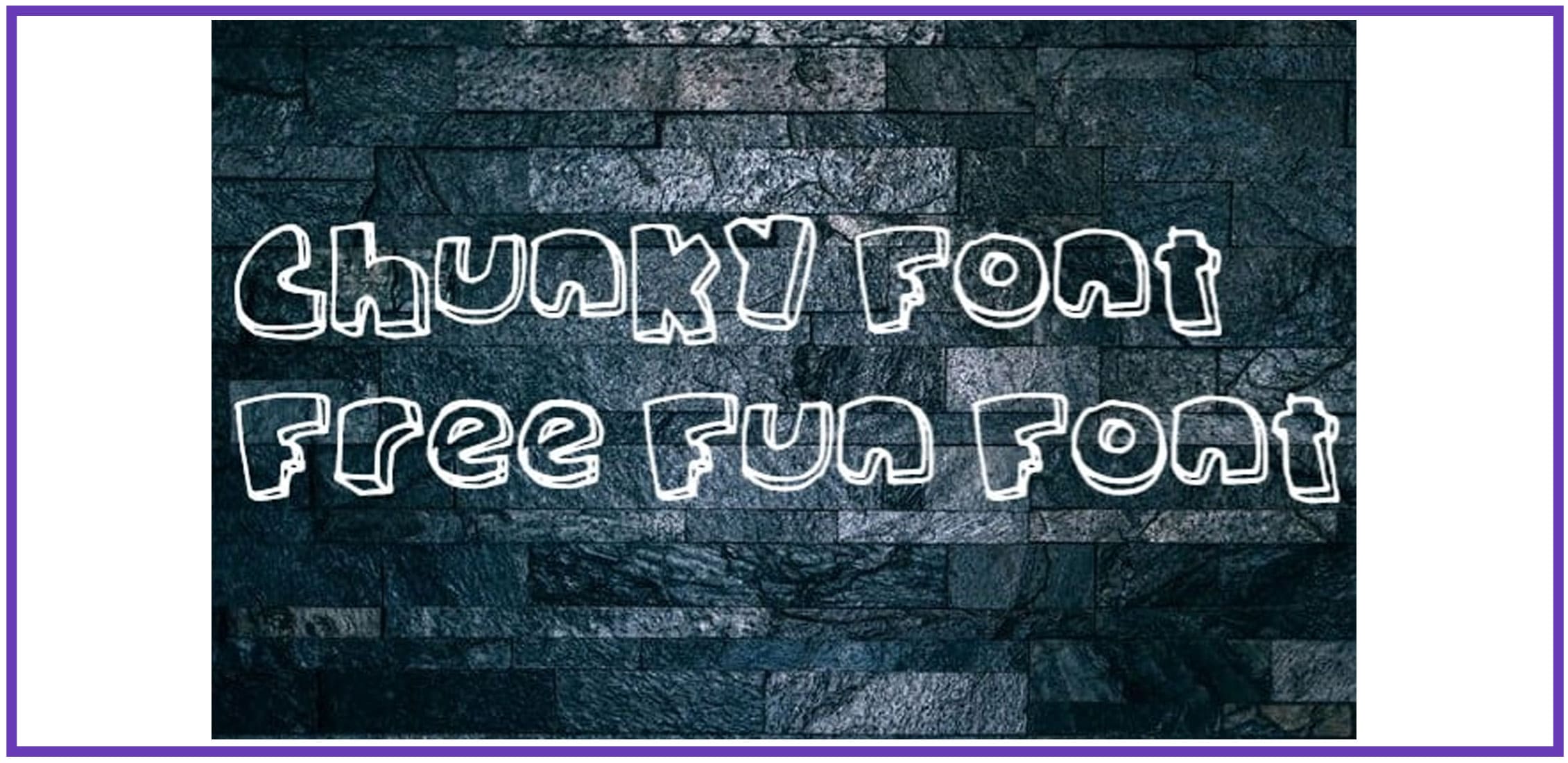 This font adds a lot of substance to your design and look aesthetically pleasing as well. You can use it for headlines, titles, or some other aspect of your design.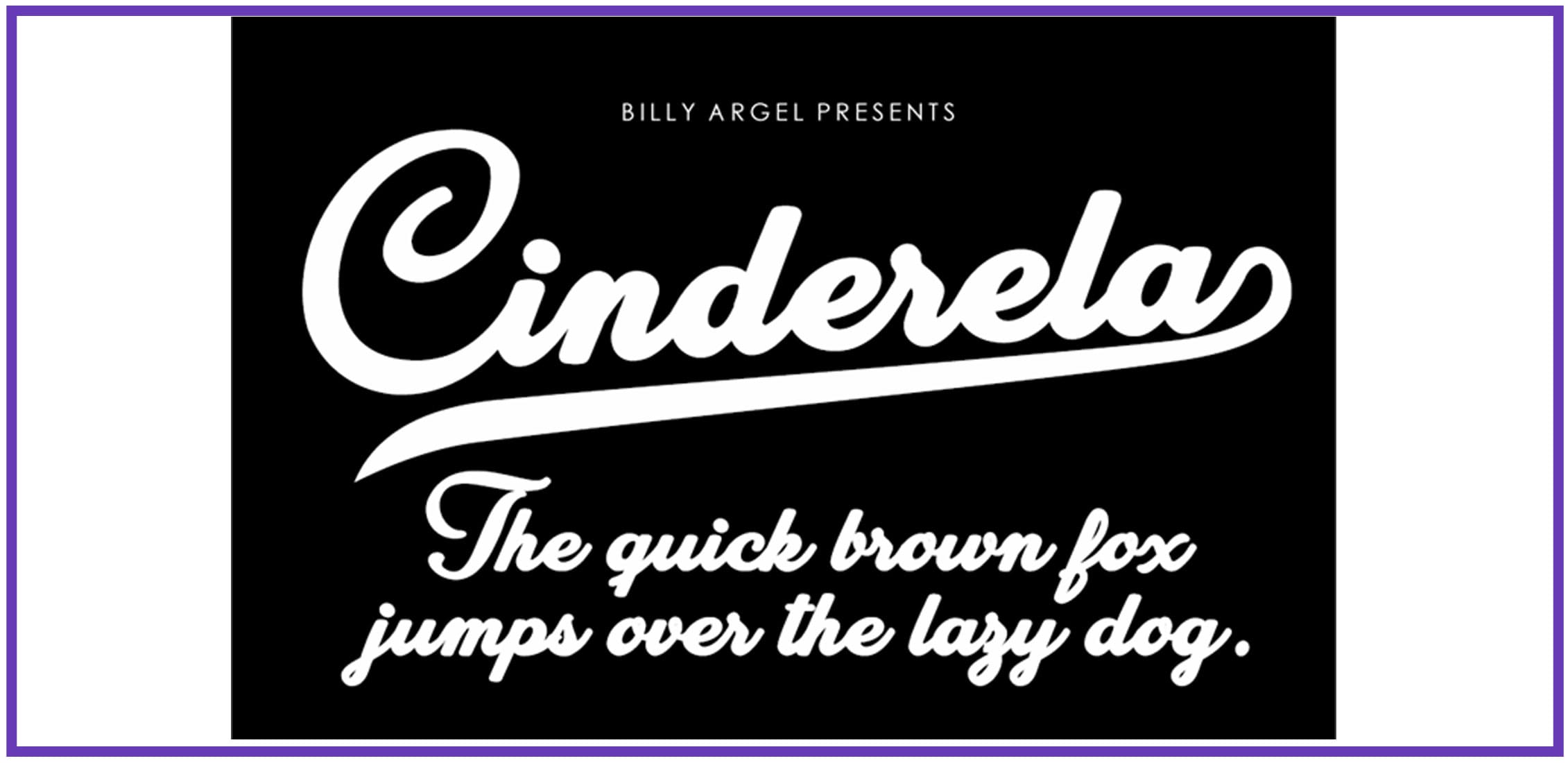 Cinderela is a modern calligraphy font with great lines – a mix of classic and modern style. Use it for a title, signature, logo, correspondence, wedding invitations, letterhead, signage, labels, newsletters, posters, badges, etc. Free for personal use only.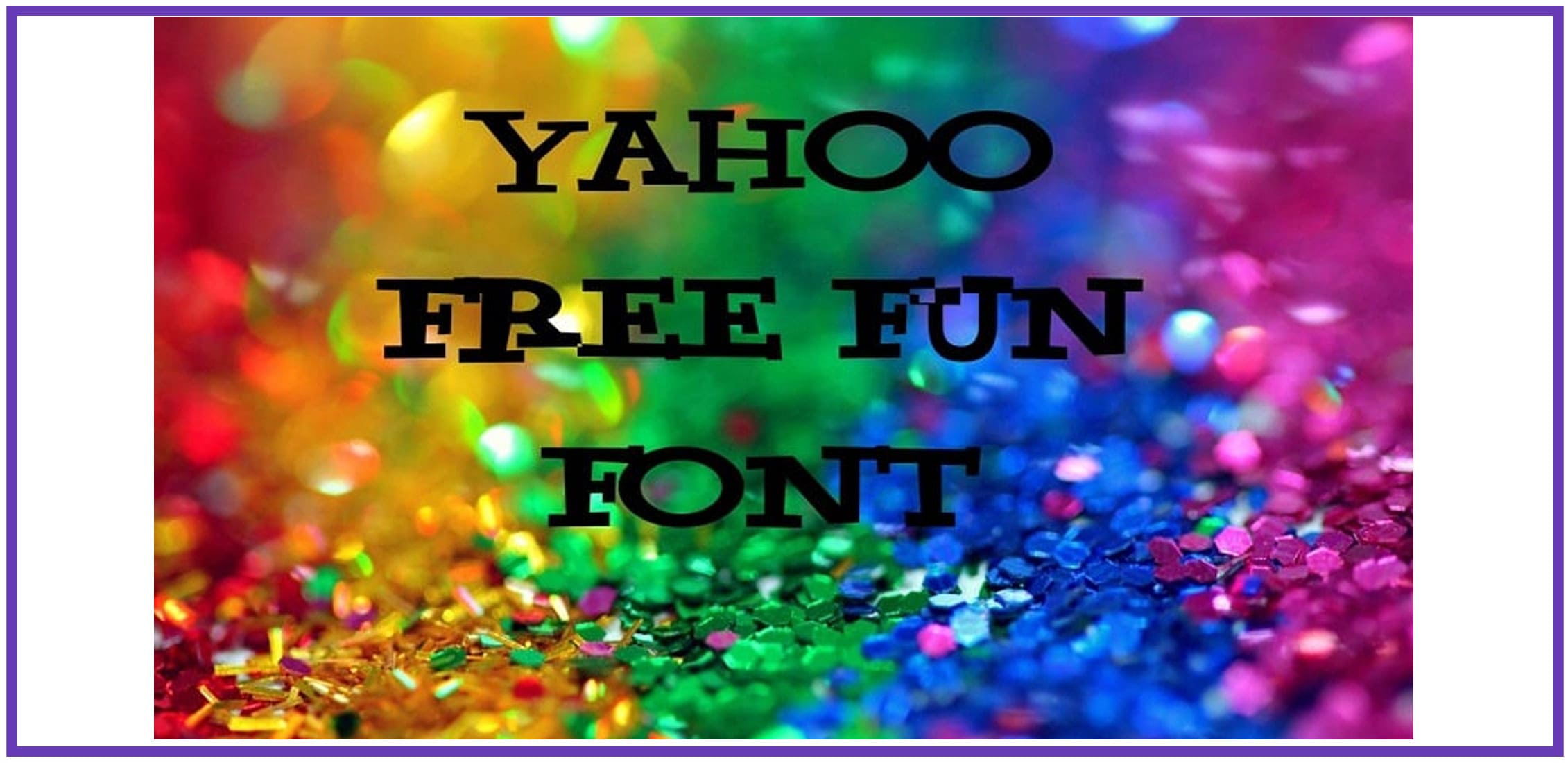 You can install Yahoo on Windows (XP/Vista/7/8/10) and MacOS X (10.3 or later). This font is already popular but still interesting and appealing. It was created by a designer A.J. Palmer in 2002. Since then it has been downloaded 71,335 times.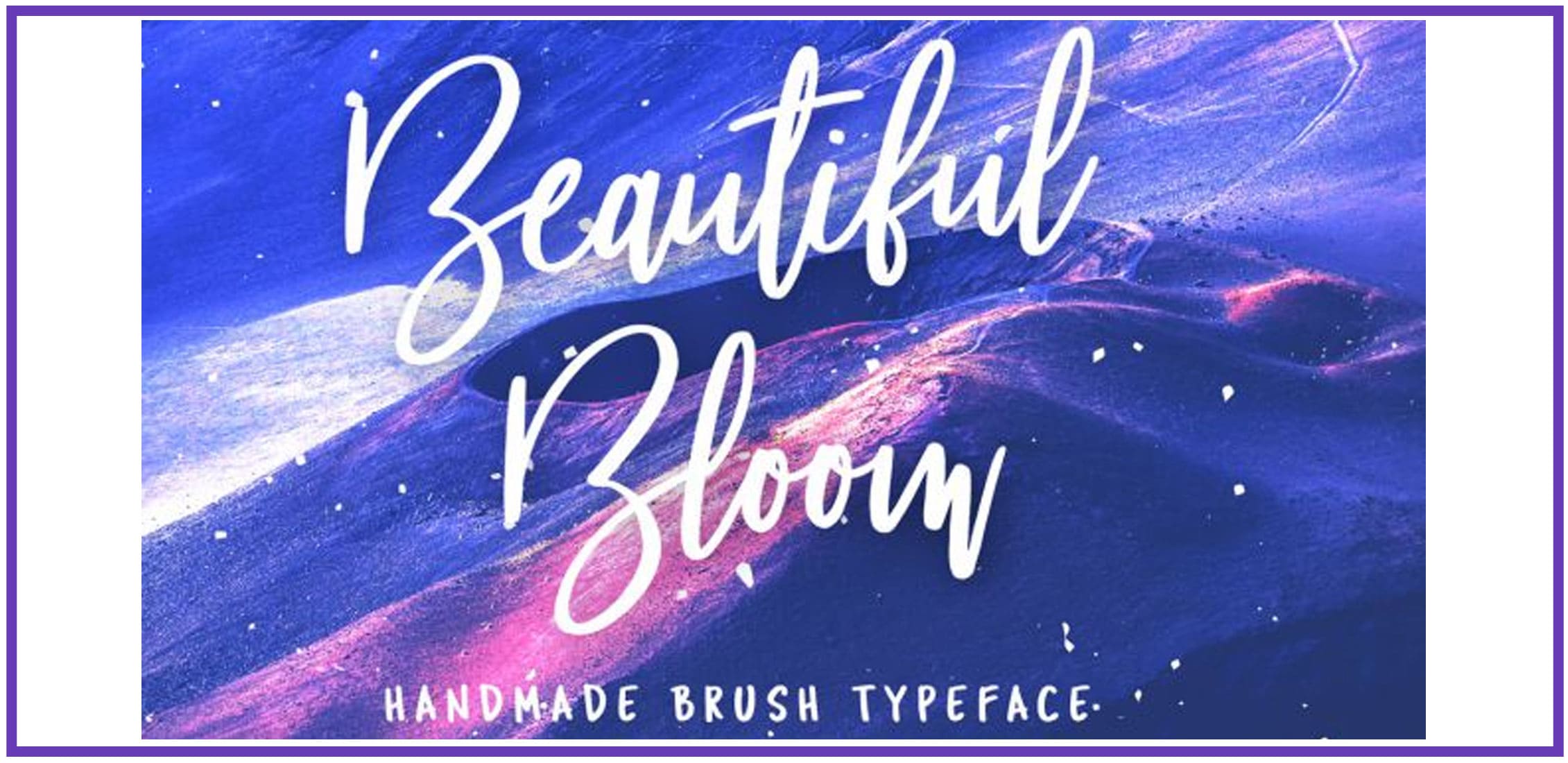 Here we have one more free cursive font called Beautiful Bloom. It is one of many beautiful type designs from Mats-Peter Forss. Great for print and digital projects, including stationery, posters, logo designs and more.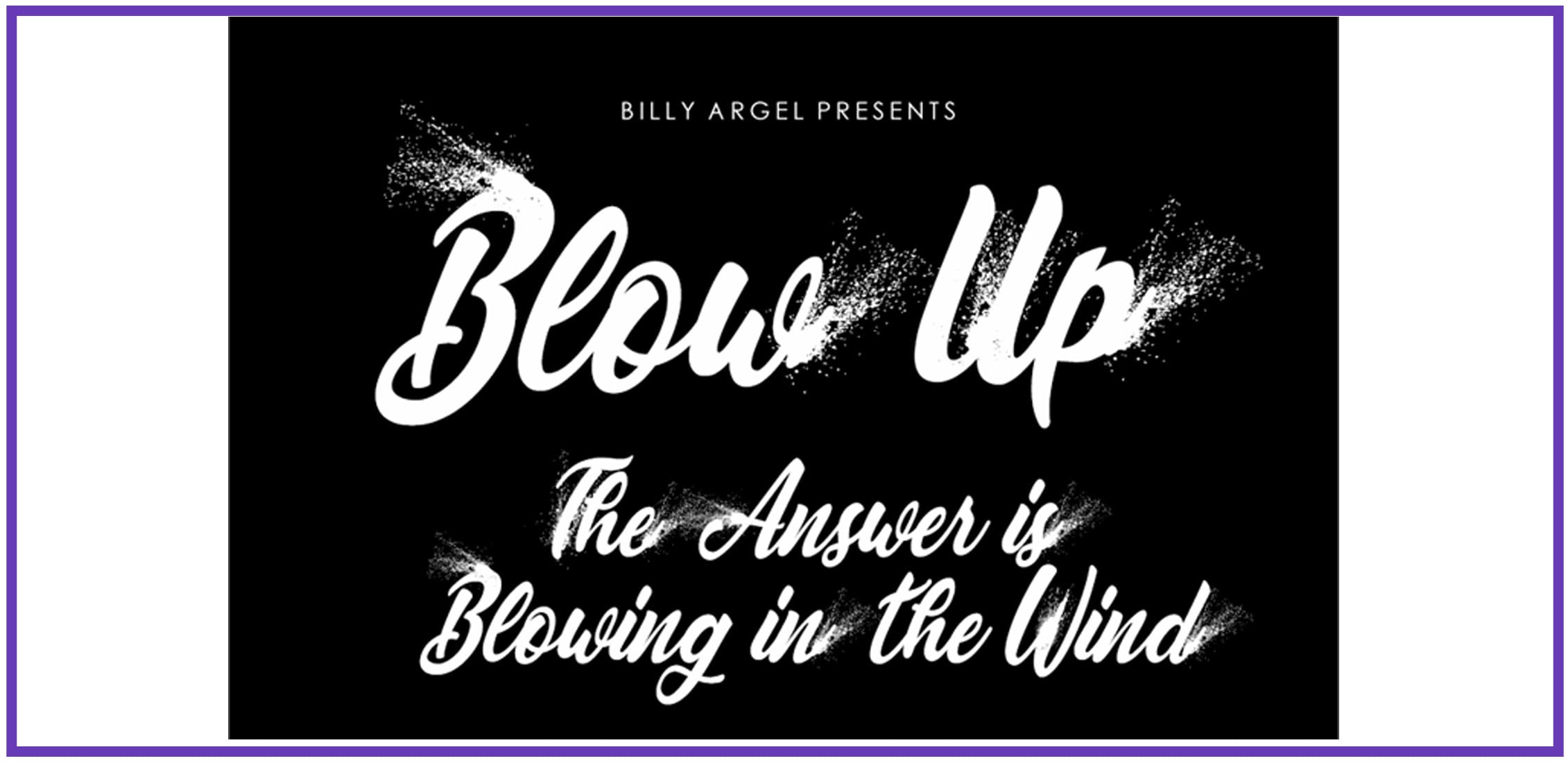 Type designer Billy Argel created a display typeface called Blow Up. An unusual font with nice light effects. Perfect for use on posters or flyers.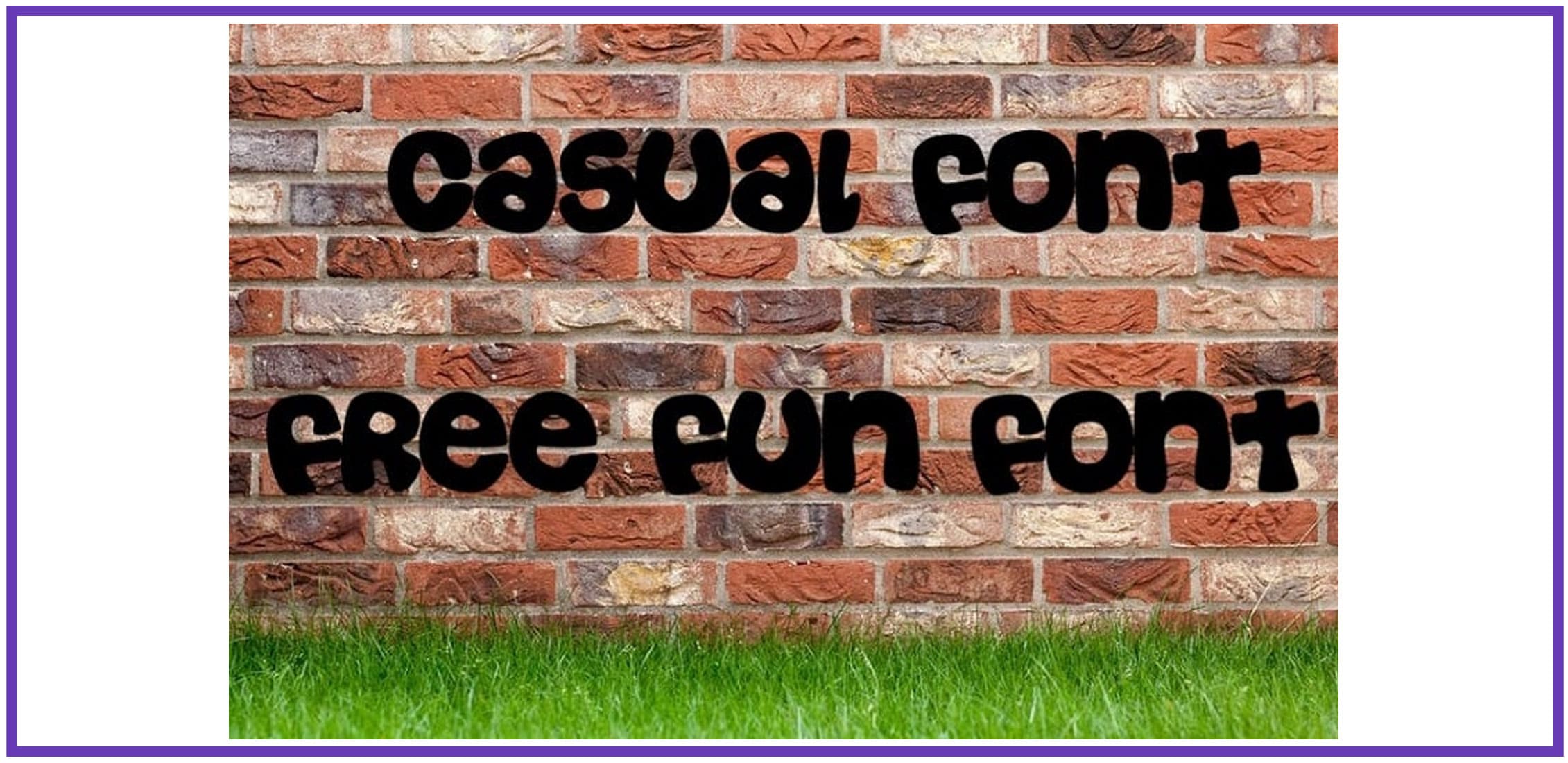 With its fat shape, this high-contrast script looks like some tasty treat. Maybe it doesn't fit every occasion, but with its uniqueness, Casual is definitely special.
Fun fonts for kids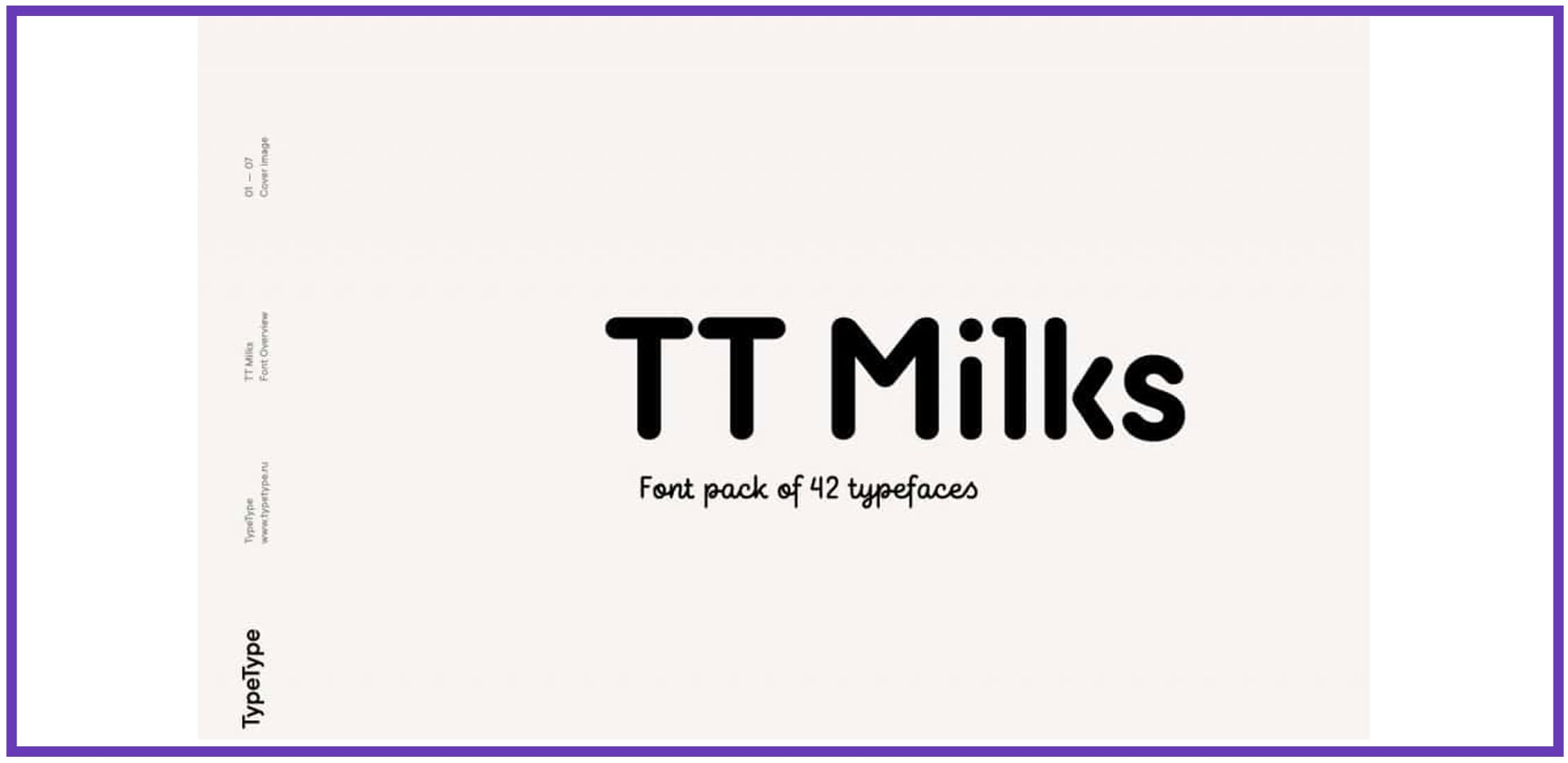 TT Milks is a large family of fonts. It contains 42 italic attributes with different boldface. Each line, in turn, consists of 801 glyphs. Here you will find the font that suits you!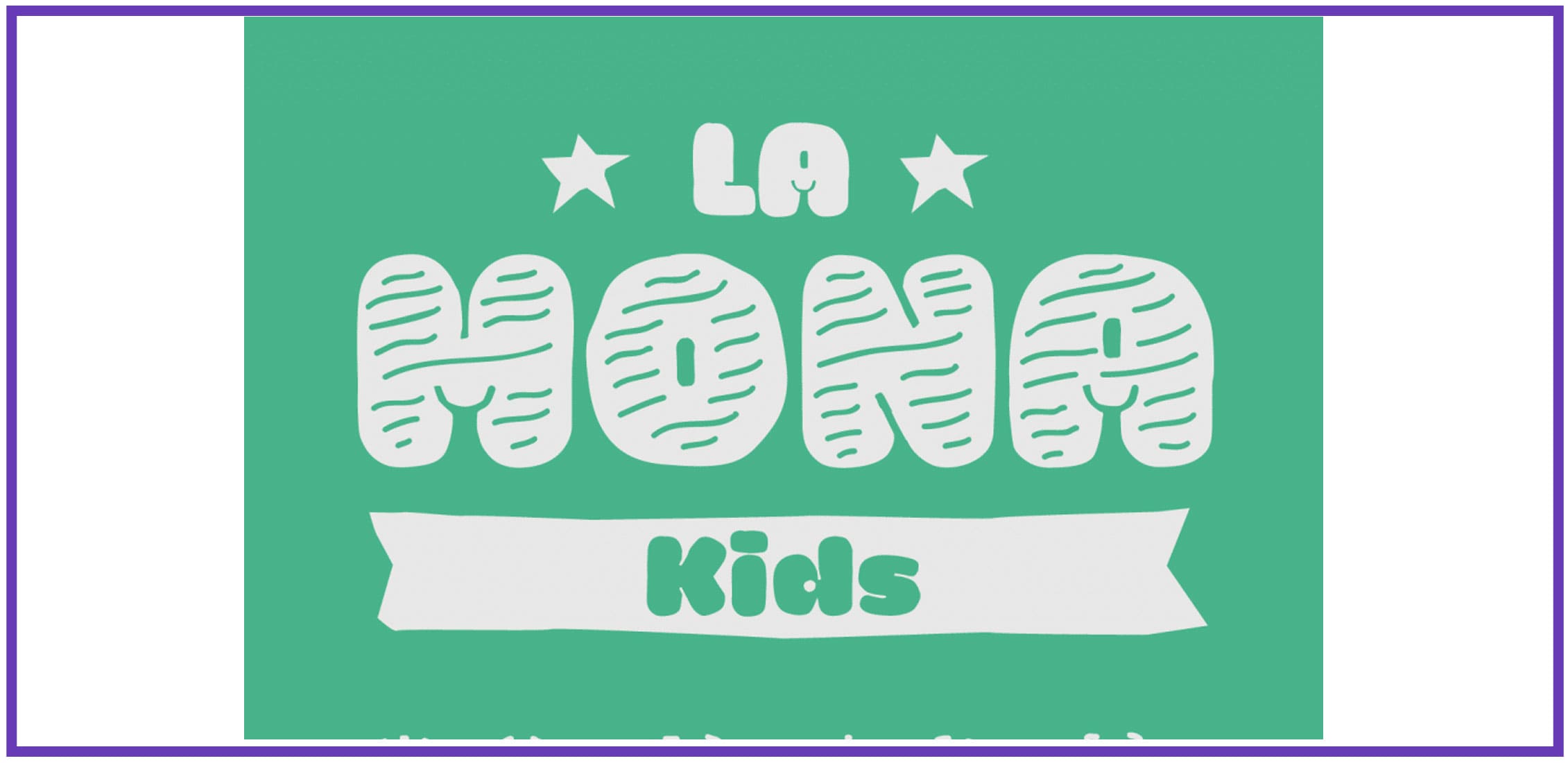 The sweet and funny typeface looks very attractive. It was developed in 2016, and almost immediately became very popular because of its appearance. It can hold more than 500 glyphs! It's a fantastic font!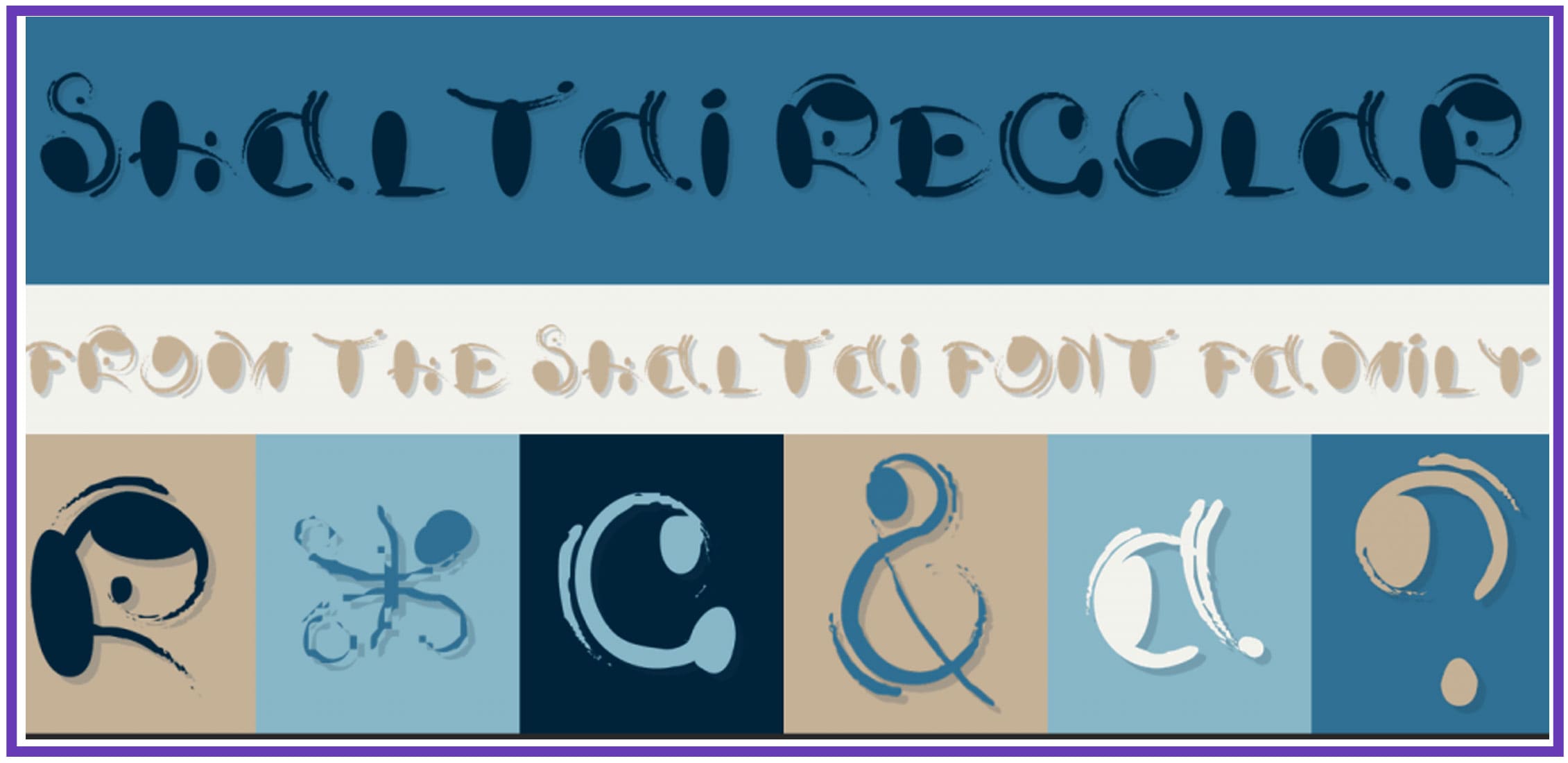 The egg-shaped form of the characters of the font has determined the name. It is the first name of the fairytale character Humpty Dumpty. The font is perfect for headings of children's books, label of confectionery, various posters for children. The font is very memorable and funny!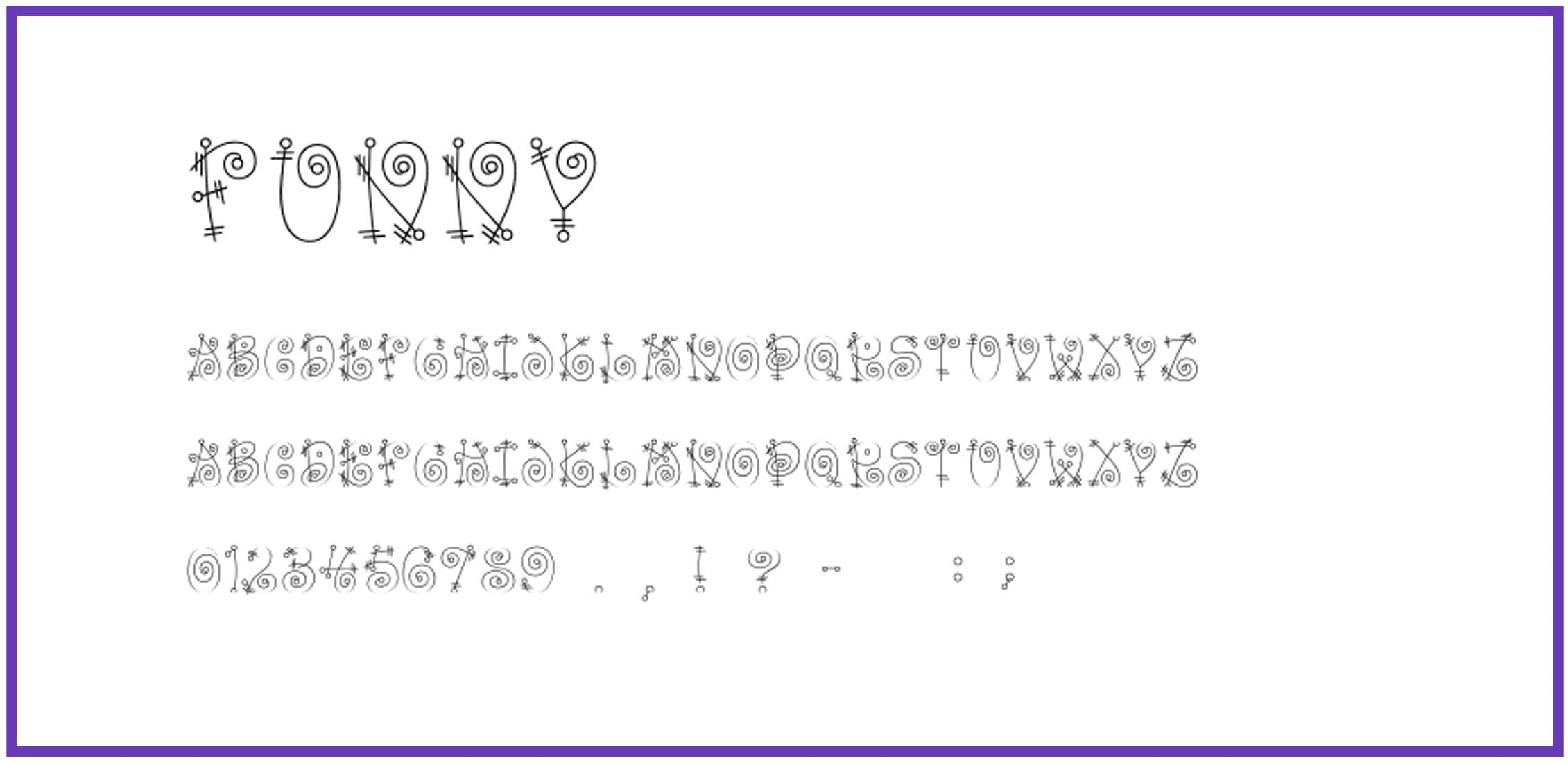 Unusual and cool font Funny includes 3 typefaces. The font looks pretty stylish and fits your every purpose! It can be bright names of books for kids, signboards, posters, etc.!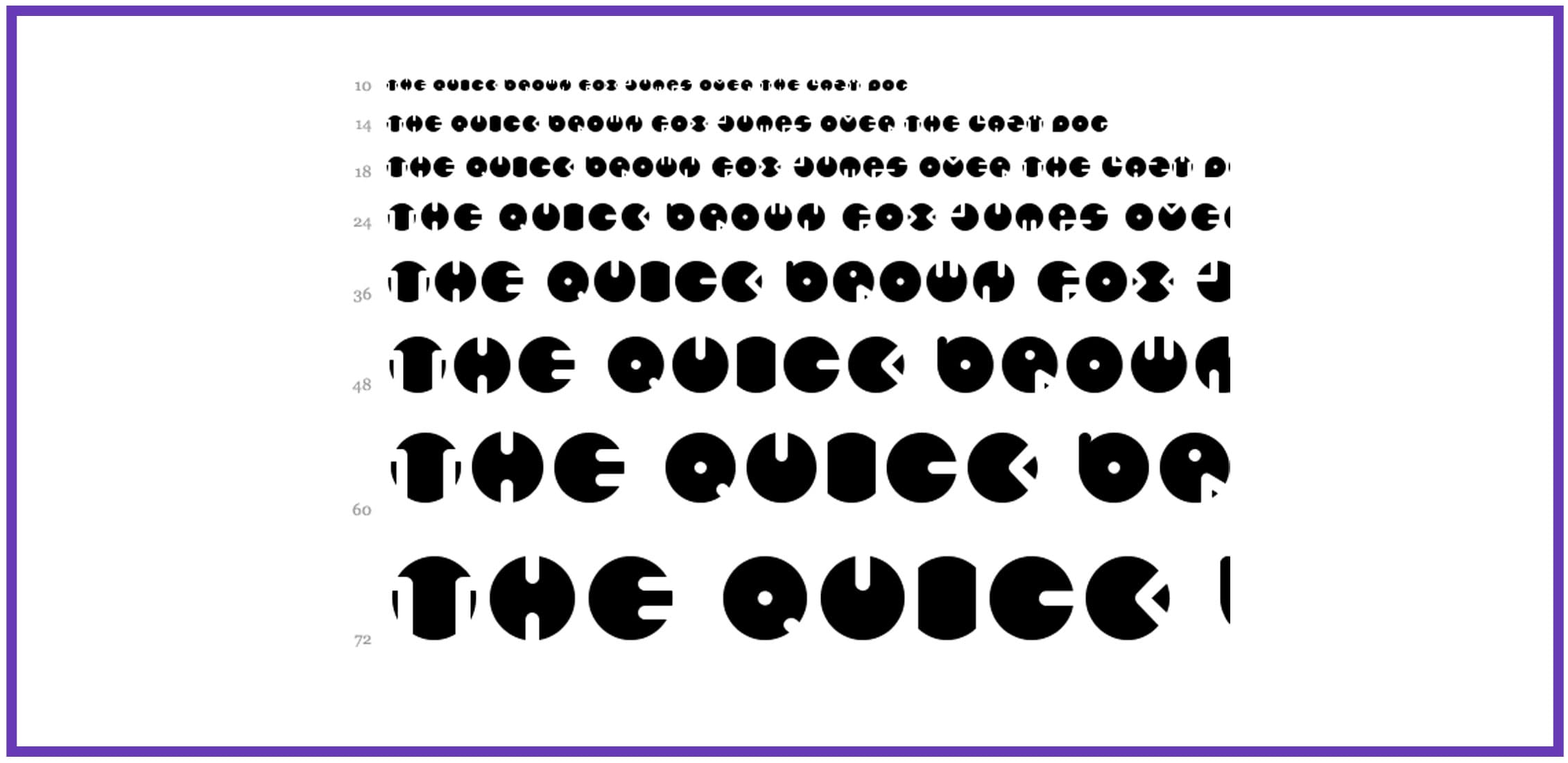 Are you looking for some kind of amazing and unusual font? Then it is for you! The original design of this font looks very fresh and fabulous. The Circles font includes also 2 typefaces.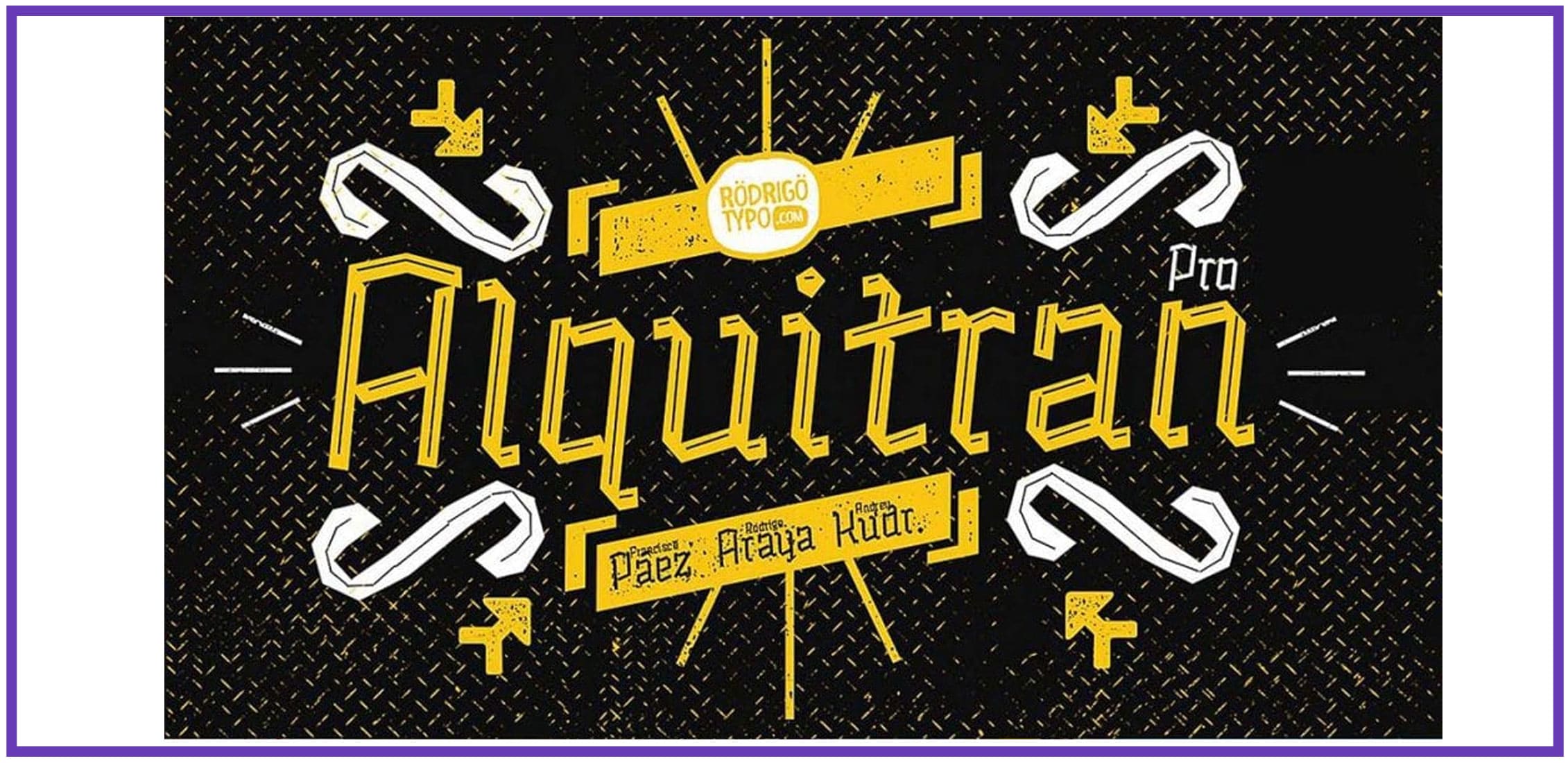 Stylish typeface with 37 characters. This decorative example of a font looks unparalleled. It will look great on bright posters or book titles! With its help you can create cool logos with different effects and coloring.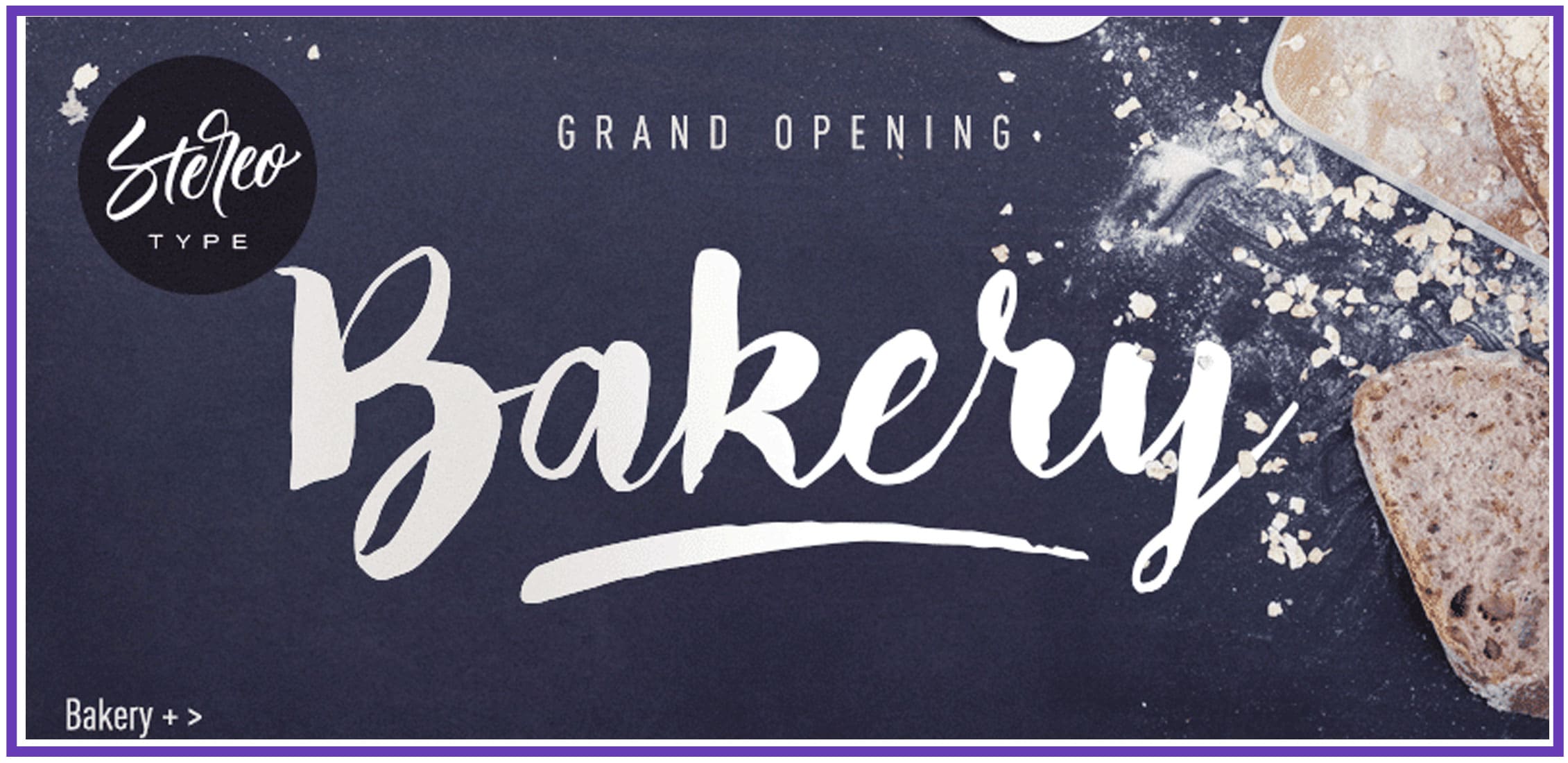 This font is a unique combination of classical and modern fonts. It looks fresh and stylish. Perfect for greeting cards, invitations, etc.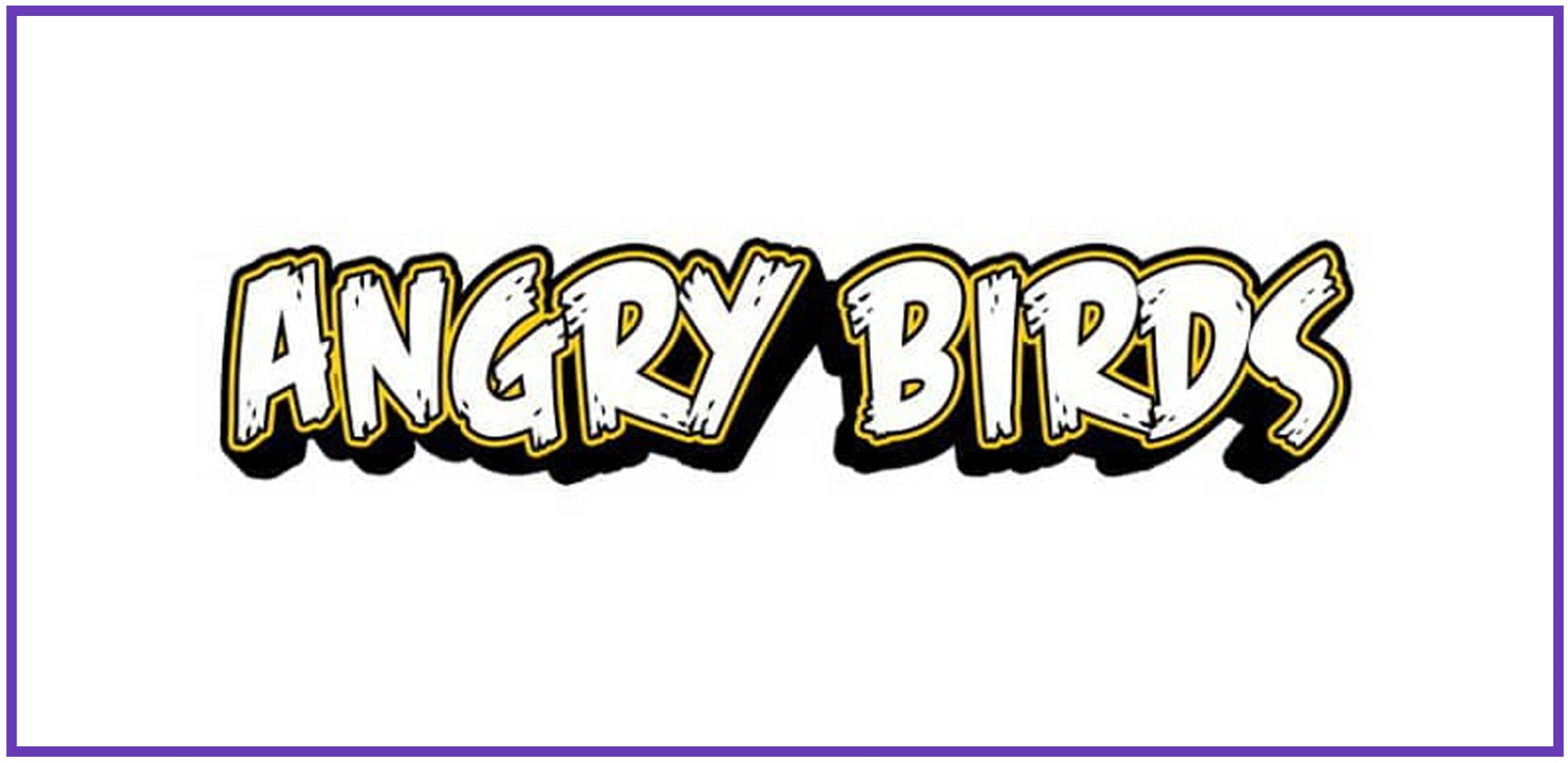 Nice cartoon font looks very attractive! It is suitable for any poster and will be a really cool addition and will decorate any information. The children's character of this font will give any project a little fun and simplicity!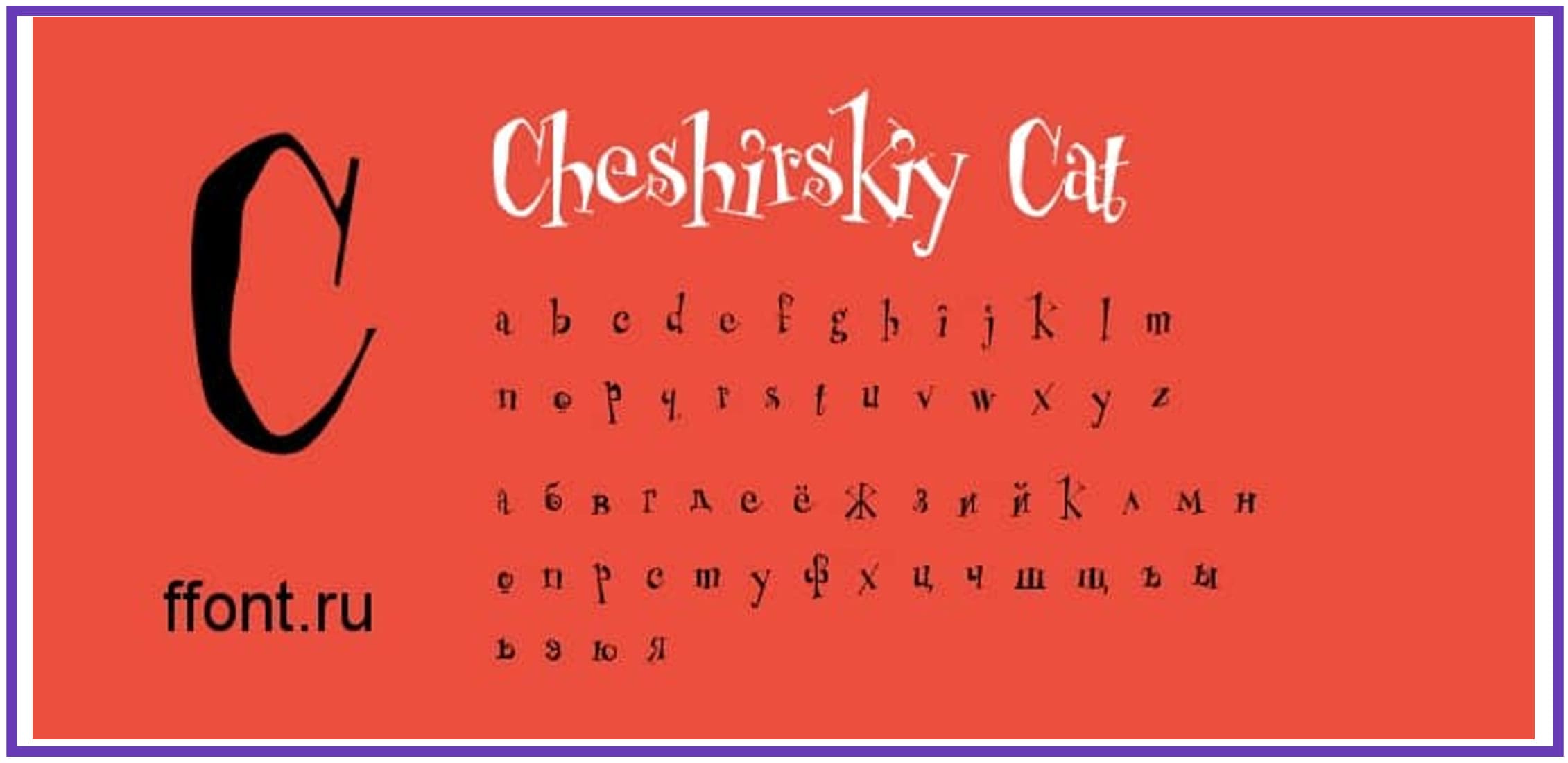 Nice kiddie typeface looks amazing. Being a bold and unusual font is great for creating posters, banners and various children's invitations. It is perfect for adding an unusual and trendy style to your idea.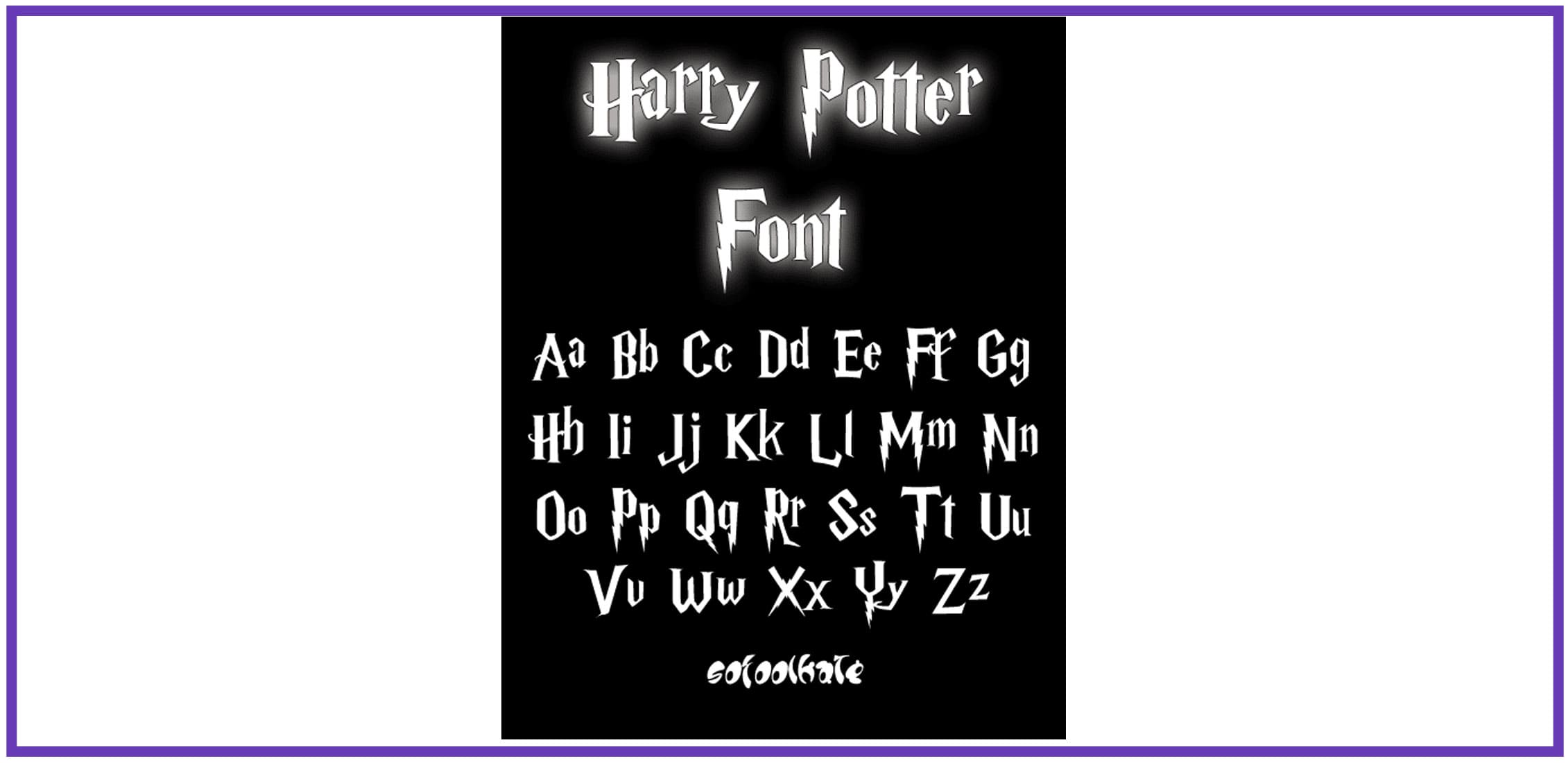 Magic font for real connoisseurs and fans of Harry Potter movies. Looks very cool and fascinating. Suitable for any party invitation in the style of this film. Also with the help of this font you can decorate any poster, and make your project unusual and original.
Video About Top Fun Fonts For Designers
Fun Fonts: Best Free and Premium Funny Fonts 🥳 – MasterBundles

Fun Fonts. There are two main tools needed to create funny, interesting and creative designs. This is a good sense of humor and a high-quality fun font.

Professional Typography Design Illustrator Tutorial
This tutorial was really insightful, and demonstrated a lot of cool techniques.


Fun Fonts For Designers FAQ
💣 Where can I get more different fonts if I need some extra ones?
You can download free and premium fonts on MasterBundles. Here you can choose from a lot of categories.
🎁 Should I choose free fonts or premium ones?
It totally depends on your requirements and your budget. If you can afford premium fonts, go for it. If you're on a short budget, try at first free ones.
💻 Where can I use fonts for designers and fonts for kids?
You can use fonts for designers in designer projects, blogs, websites. Fonts for kids can be used on different kinds of celebrations, festivals, shows, anything where children are present.
🎁 Is it possible to get any discount on MasterBundles?
Yes, it's totally possible because regularly there're discounts on MasterBundles for any products.
Please take a moment to pin this fun fonts post to Pinterest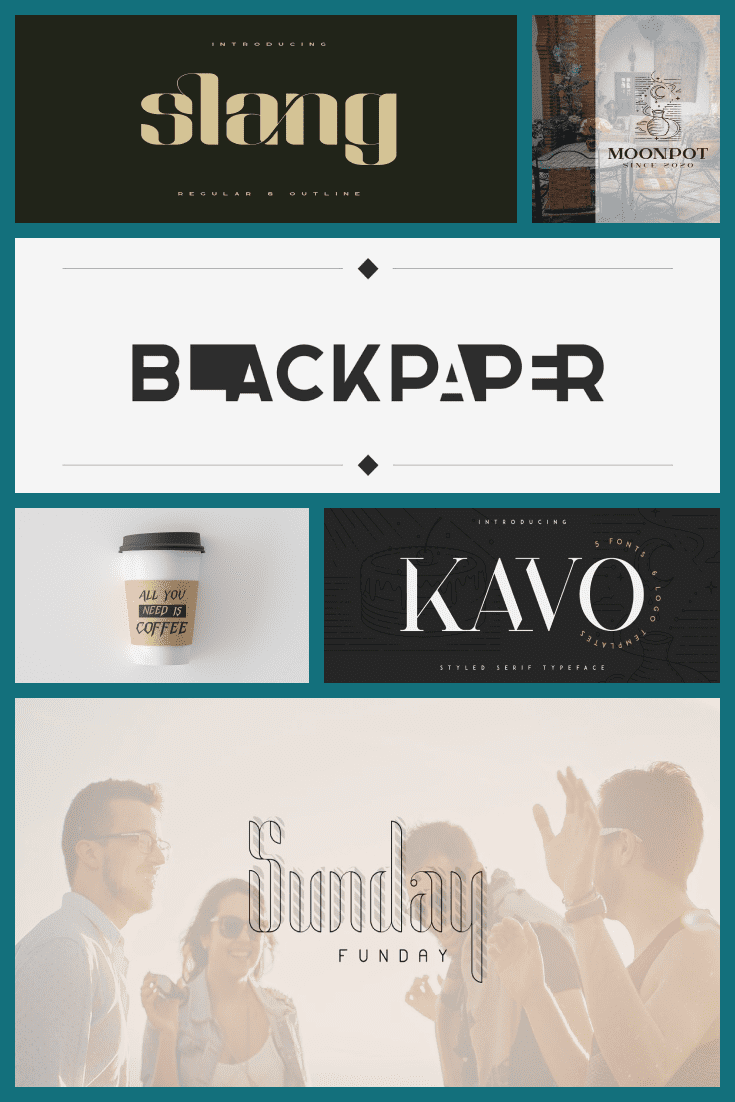 At first glance, a font is such a simple and trifling component. However, with its help you can completely change the design, add flourishes, and make the project more inspiring. That's why this post is highly useful. Indeed, for so many years of active web design development, it seems that creativity has nowhere else to go, but that would be wrong. Before you is a collection of 100+ best fonts.
Many sources were researched to provide you with products that will definitely help you reach the next level of creativity:
Scott Berkun. How Design Makes the World. Berkun Media, LLC, 2020.
David Reinfurt. A New Program for Graphic Design. Inventory Press, 2019.
Stephen Coles. The Anatomy of Type: A Graphic Guide to 100 Typefaces. Harper Design, 2012.
Sophie Cure. Graphic Design Play Book: An Exploration of Visual Thinking. Laurence King Publishing, 2019.
Was this page helpful?
We will be happy if you decide to share this article with your friends on Facebook. Just click on the button and you're done
What are your concerns?
Thanks for your response!
You have already left your review.
Disclosure: MasterBundles website page may contain advertising materials that may lead to us receiving a commission fee if you purchase a product. However, this does not affect our opinion of the product in any way and we do not receive any bonuses for positive or negative ratings.