Punk Fonts. The web world is constantly evolving, and the opportunity to improve your project has become even more accessible. Therefore, every webmaster wants to select the typeface that will truly reflect the idea. But the abundance of fonts can be confusing for more than just a beginner – which one is right for you? If you are looking for a typeface that will convey punk thinking subcultural values, consider punk fonts.
This review will discuss the top features of punk fonts and how you can imply them in your project. The most important is to remember that punk typefaces are the ones that reflect the subculture's top ideas, like: be yourself, don't just accept what society gives you, create your own rules, live your own life. Be yourself with our top 20 punk fonts!
Key Features of Punk Fonts
With our punk typefaces, you can easily tell the world your powerful message. Besides, using the assets offered will make your platform or any other offline project look recognizable and memorable. In this post, we've selected the best typefaces you should consider for your enterprise's flyer, advertising brochure, banner, or event invitation.
If you want to be sure what you are about to select, you should try the font online beforehand. There is a great opportunity to preview any style on the platform. All you have to do is type the words you would like to customize, and you will see the final result momentarily. Moreover, the items we offer poses many useful features, such as:
Come in OTF and TTF files.
Express punk movement.
Premium assets include a detailed and informative guide file.
All items have straightforward customization.
Top-quality products come with regular updates.
20 Best Punk Fonts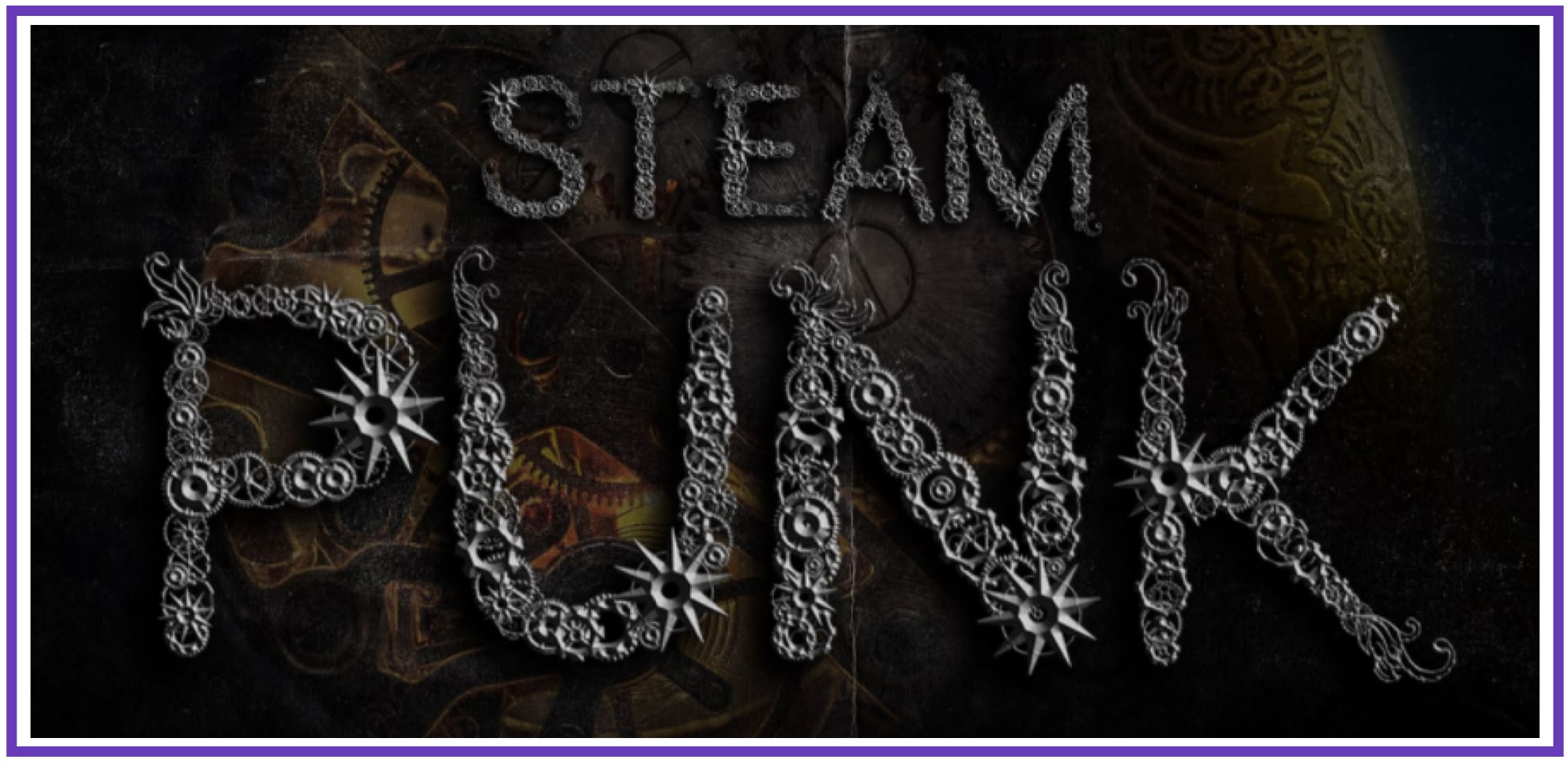 Immerse into the atmosphere of steampunk aesthetic design! Your website will play out in fresh colors if you decide to diversify it with our eye-catching font. It is easy to customize and fully user-friendly. Besides, it includes all the essential elements that are must-have for smooth and reliable work. A cherry on the cake is the bonus brushes for Photoshop you get when installing the following asset. Alongside this, we guarantee the high quality of our products and are always ready to offer you:
Lifetime updates.
Fast customization.
Budget-oriented offers.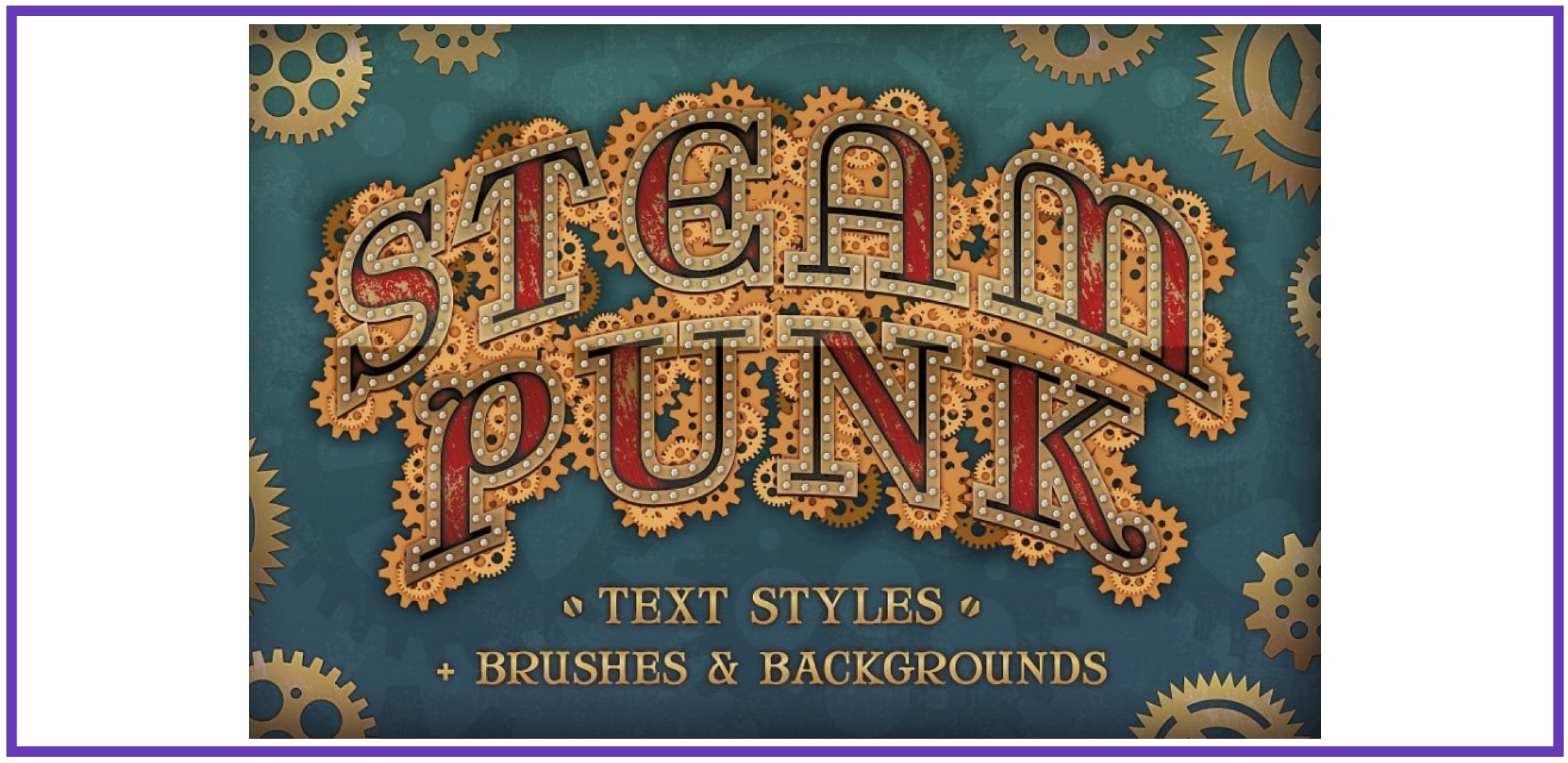 Transform your text with our Steampunk effects! These particular styles, inspired by stunning Victorian-era decorations and steam-powered technologies, are perfect for any theme-based project. With several short clicks, you may modernize your text samples and change them the way you like. Moreover, you do not have to be a professional in web design to get great results. In case you still have any questions, you may look for the answer in the provided file with instructions. So, the Steampunk set includes:
Five styles variations.
Bonus Photoshop brushes.
Various backgrounds.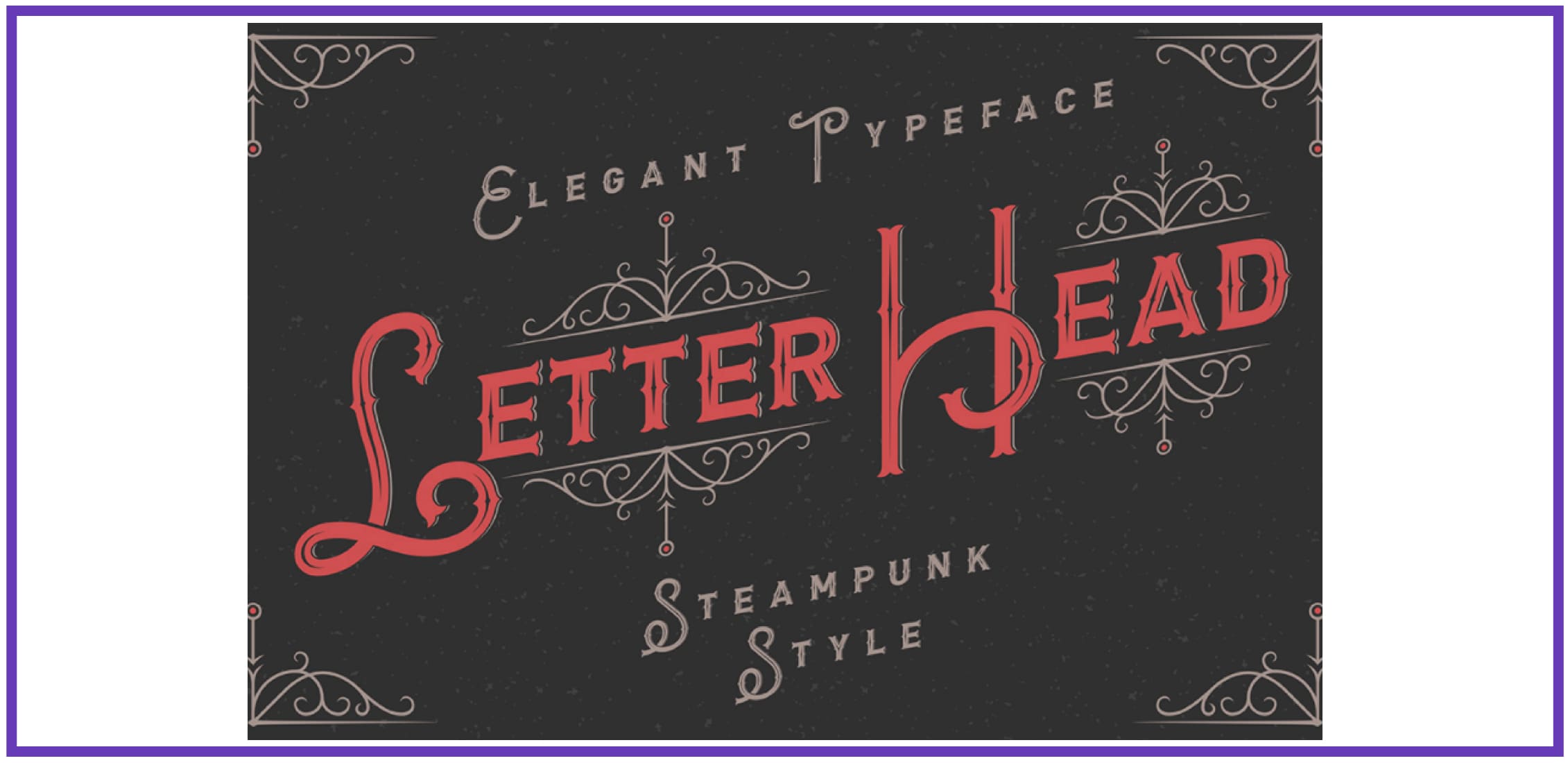 Discover a unique typeface, performed in a steampunk style! It comes in an authentic vintage look with vector ornate and contains all the necessary files providing smooth and reliable operation. Besides, you do not need any exceptional coding skills to master this web asset. It has a user-friendly layout and is highly customizable. If any technical issues occur, our team of professional specialists will be happy to assist you. We also guarantee the following advantages:
Straightforward installation.
Regular free updates.
A wide range of products and services.
Non-stop quality control.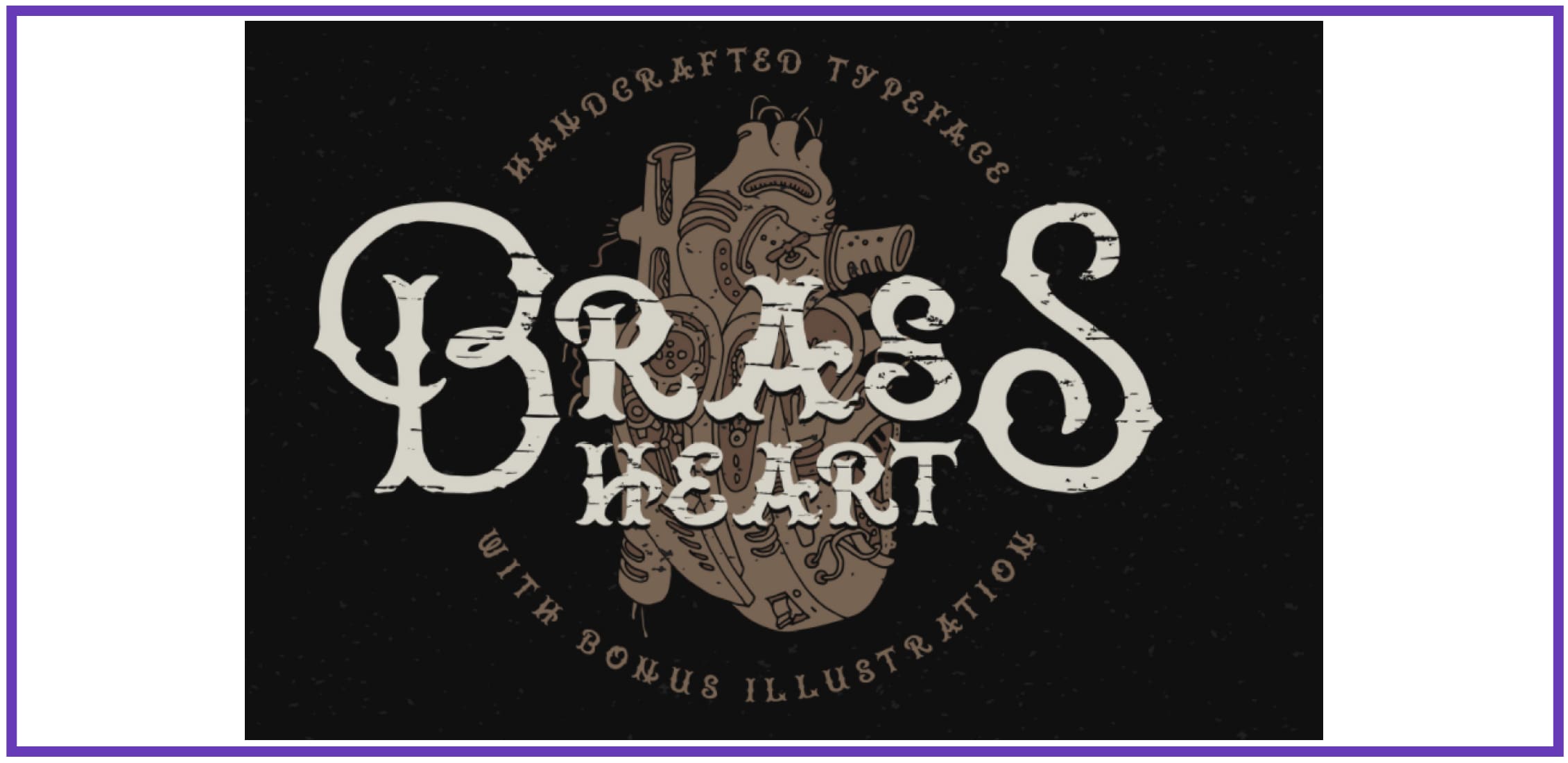 Are you looking for a creative font for your online project or presentation? Stylish Brass Heart is a perfect solution for any purpose! It is available in two variations, so you may decide which one to choose. Both are high-quality, but the first one is simple, while the other comes with a rough surface. Moreover, a welcome surprise is waiting for you. When downloading this particular asset, you get a bonus illustration of a mechanic heart. It also features:
OpenType & TrueType file formats.
Handcrafted layout.
Well-organized layers.
Fast customization.
User-friendliness.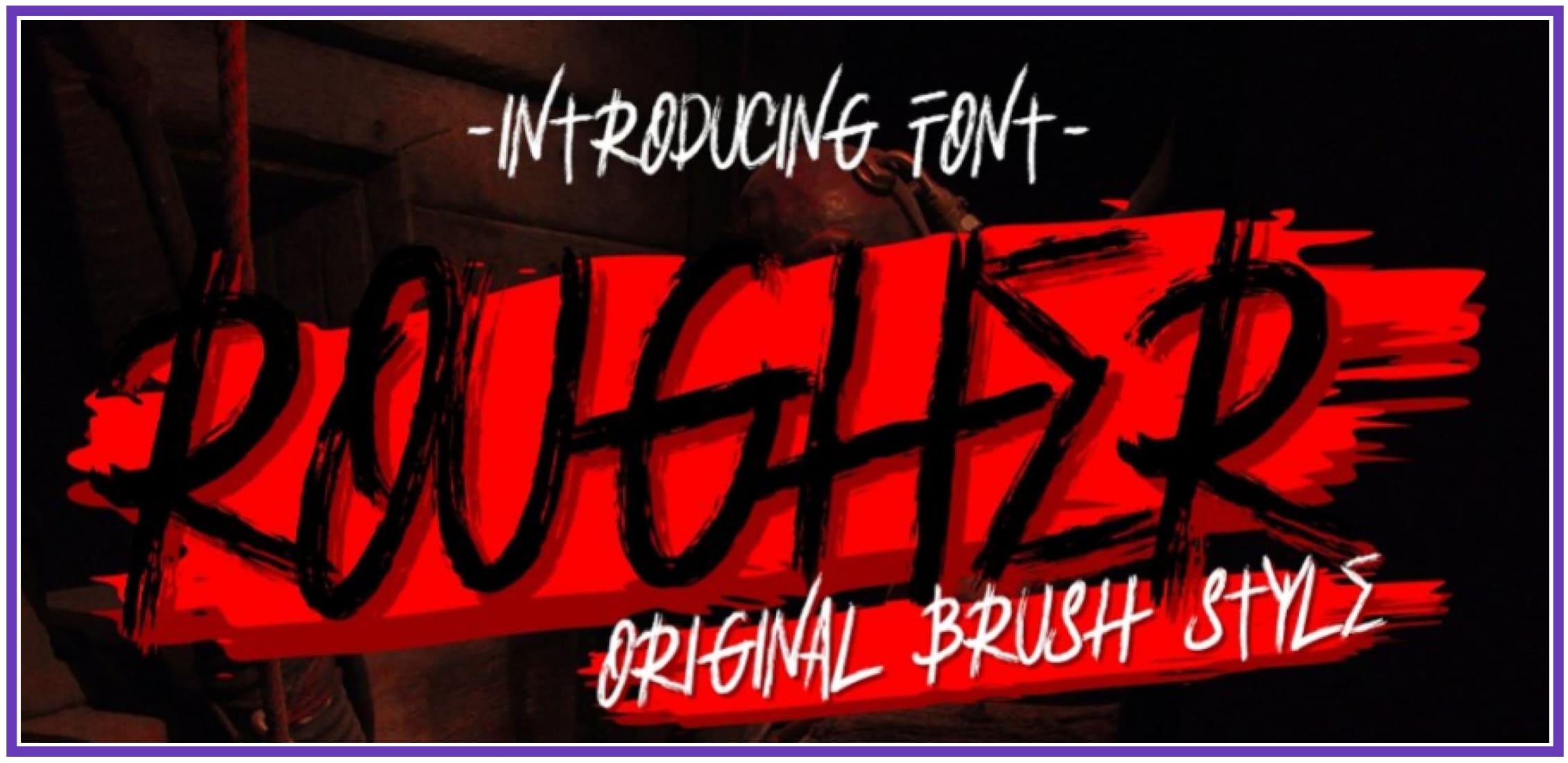 Let us show you our brush handwriting font that is an excellent choice for any of your projects. Performed in urban style and natural stroke, it includes all the essential options for creating a top-class webspace and attracting the users' attention. Install our product right now and compose an unlimited number of schemes! Rougher is best suitable for:
Logotypes for business companies.
Creative flyers and posters.
Webpage headings and magazine titles.
Printing on apparels.
Record covers, and much more.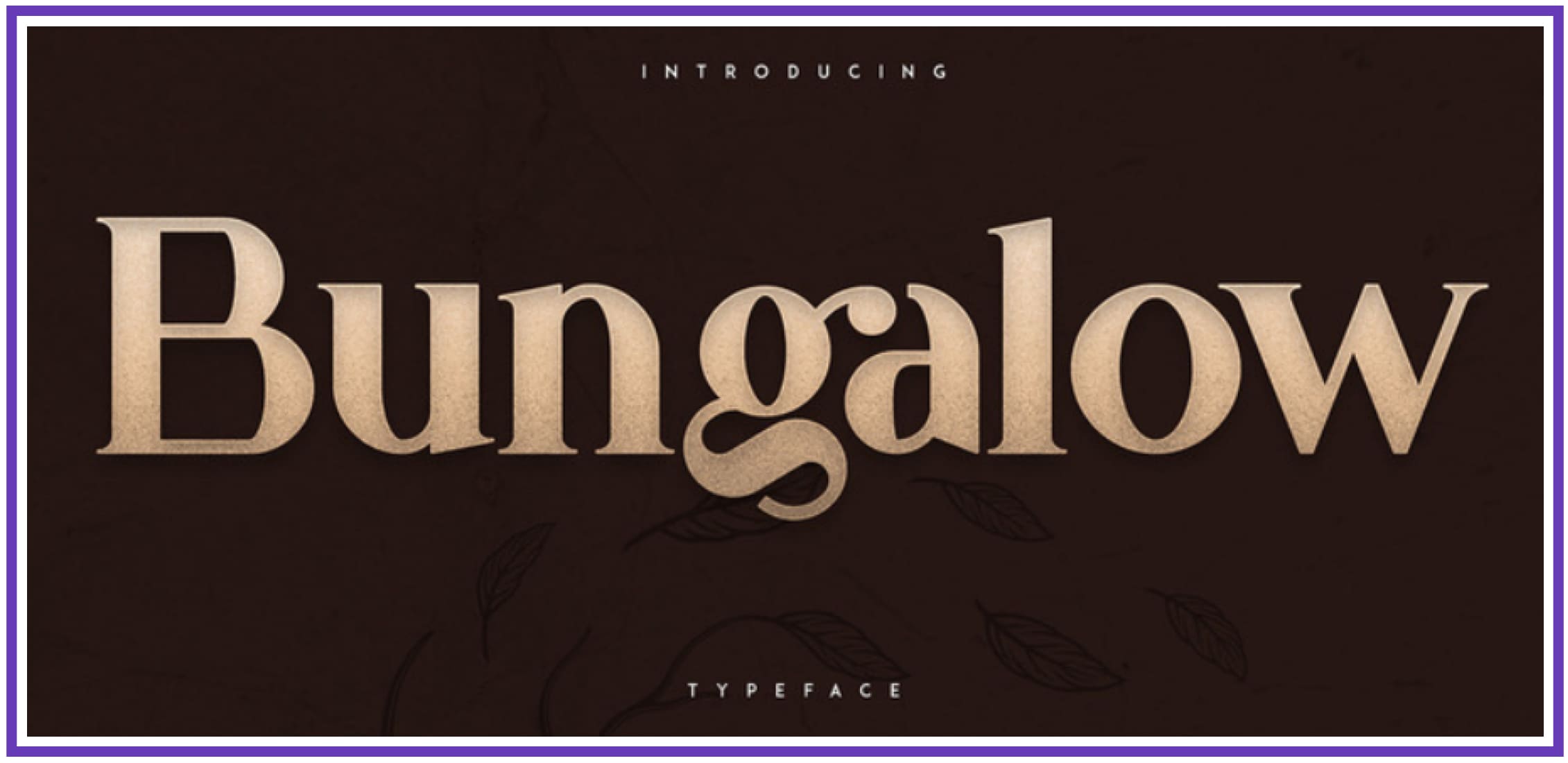 Vintage-inspired Bungalow is a classic typeface for your website, online platform, or lifestyle blog. Choosing it, you receive much more than only one product. It provides you with serif, display, and headline fonts for your numerous creative schemes. Each of them is available in three variations: regular, light, and bold. Moreover, all of them are versatile and work without any interruptions in any sizes or screen types. Install one product and get as many as nine! Among the other cutting-edge features also are:
Multilingual support.
Bonus floral graphics.
Modernized layout.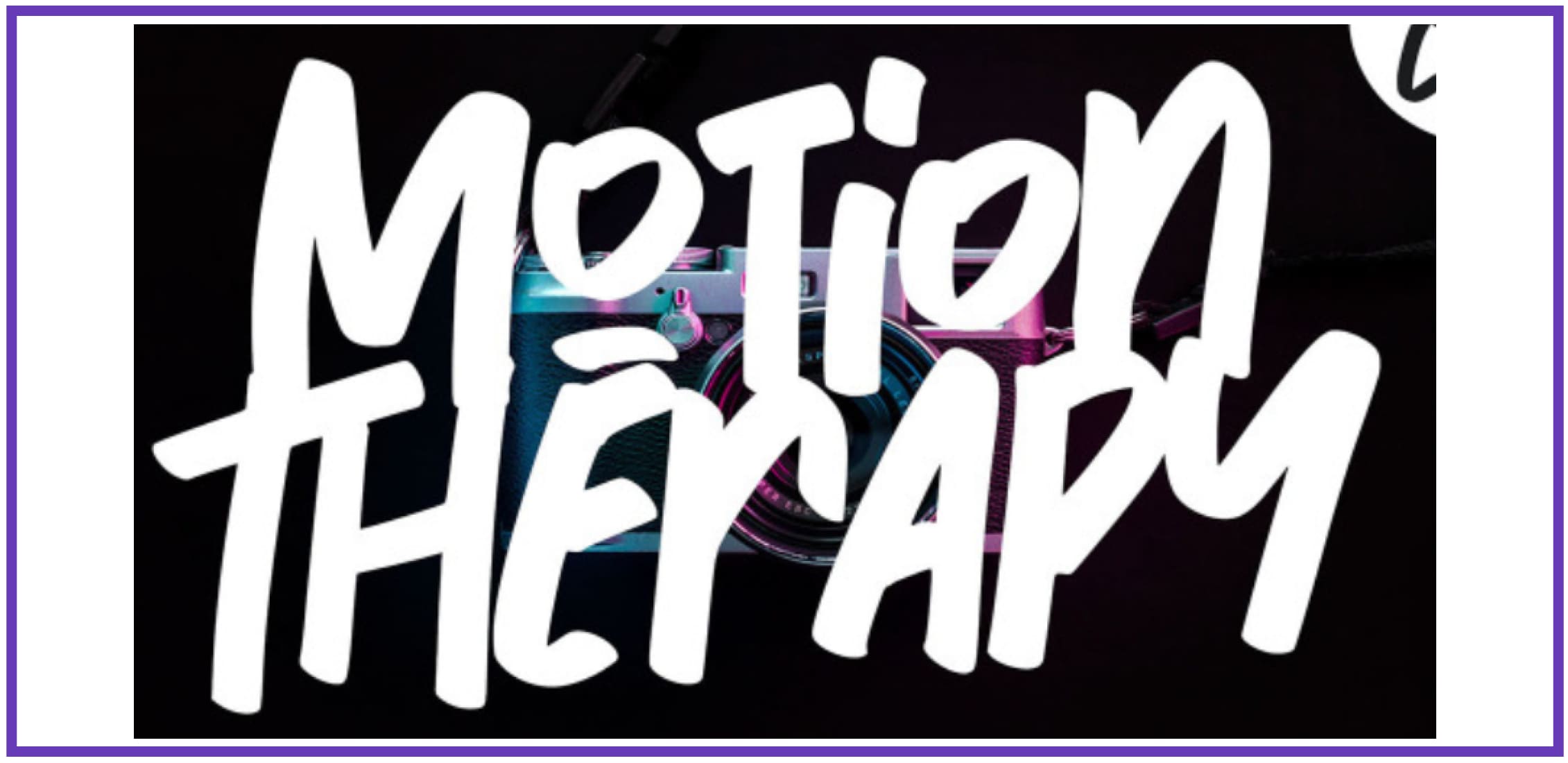 Our handwritten Motion Therapy is a real catch for your webspace! Calligraphy style, modern design, and smooth performance are its main advantages. It looks stunning on invitations, greeting cards, quotes, signatures, and any type of branding material. Besides, the following asset comes with PUA Unicode characters, so that you may use its multiple advantages to the full extent. For that purpose, install any of the savvy programs for OpenType format. The additional benefits available for you are:
Stylistic & Contextual Alternates.
SWASH & Ligatures.
OTF and TTF files.
No special software needed.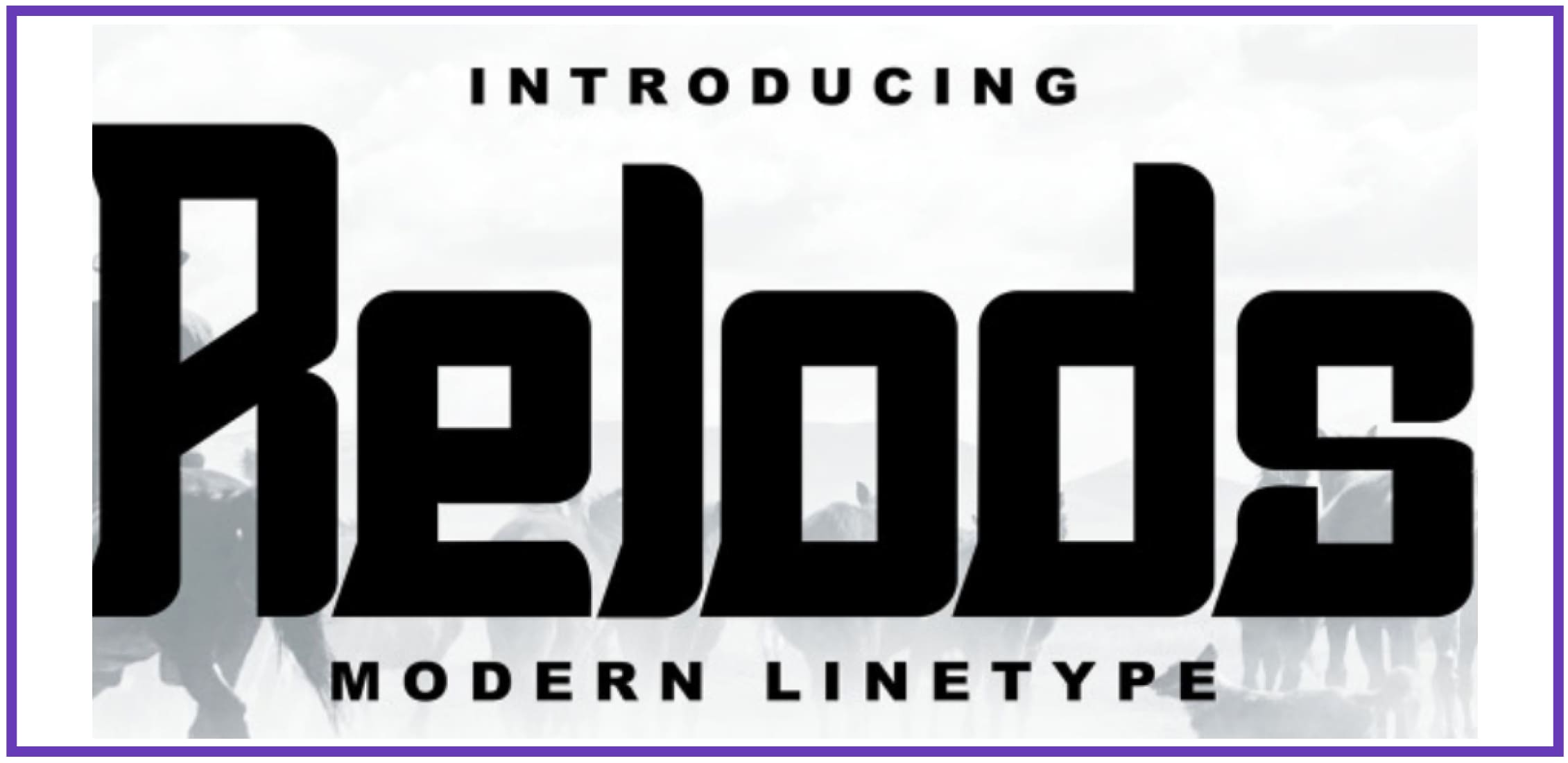 https://www.templatemonster.com/fonts/relods-modern-linetype-font-120893.html
An unlimited number of projects? Easy as a pie! With the following web asset, creating any type of unique and impressive design scheme is possible. Relods, developed by the professionals, offers you extended sets of alternates, a ton of stylish glyphs, and a collection of ligatures. It supports multiple languages and is PUA Encoded so that you can access all the benefits with no additional software. Users from many kinds of industries find it suitable for their numerous purposes. Among them are:
Business owners.
Web designers.
Students & educators.
Bloggers, etc.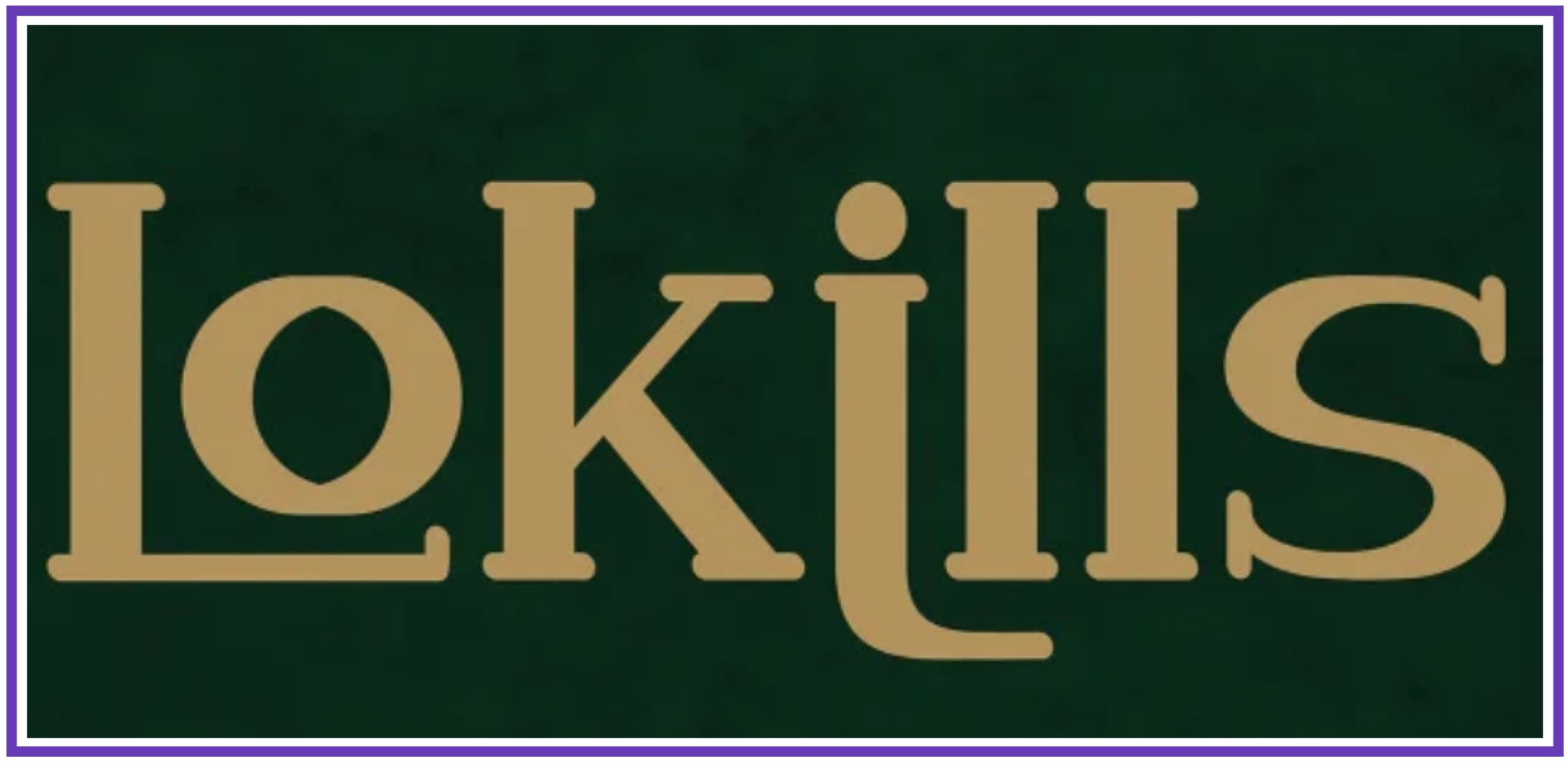 Are you in search of an elegant serif typeface performed in a calligraphy style? Then you should pay attention to Lokills, which is suitable for various occasions and looks perfect on any branding materials, business cards, logos, and many other projects. It includes a set of alternative characters, the use of which does not demand any additional software. Just choose one of Open Type savvy programs and enjoy the premium functionalities of this PUA Unicode font. Its prominent features are:
Stylistic and Contextual Alternates;
SWASH characters;
Ligatures and Punctuation marks.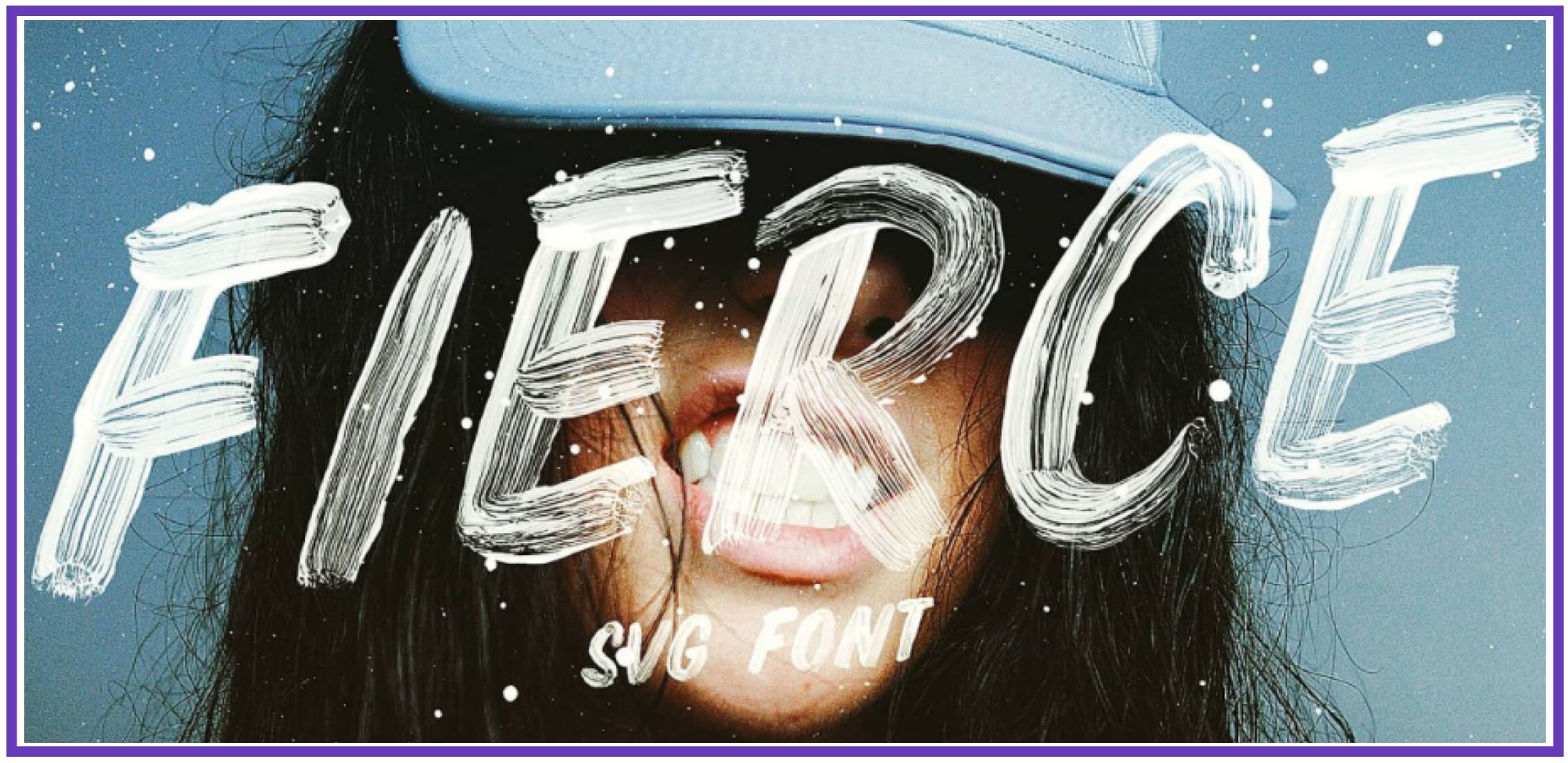 Fierce is a brush script typeface that can give some charm to your online platform or personal blog and spice them up. Composed of acrylic paint on transparency film, it looks unique and may add a slight punk mood to your presentations and schemes. This asset is an excellent choice for advertising, signages, different headings, and brandings. Also, you may apply it for stationery or packaging design. Fierce will easily get in sync with any industries:
Corporate Services.
Photography.
Travel & Books.
Fashion & Beauty.
Outdoor activities & Sport.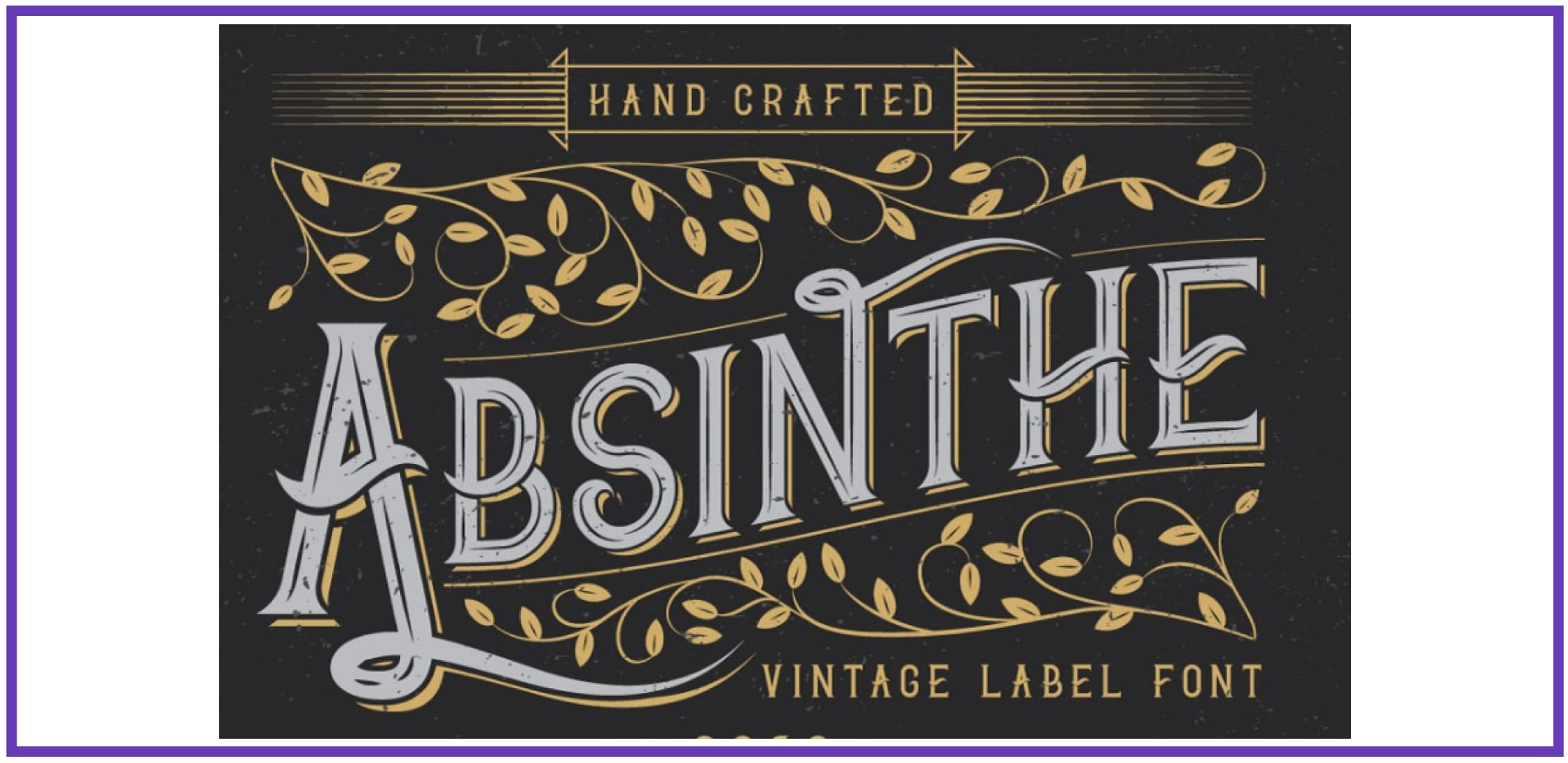 Discover a dynamic typeface that can help you build a stylish label for your company! It looks classic, but at the same time, it is perfect for any modern design solutions. Absinthe provides you with several variations for any taste: Regular, Shine, and Shadow. You can mix them up and change colors, thus creating a visual that fully reflects your brand and product's main ideas. Moreover, if you decided to download it from us, you will get many essential benefits:
Smooth performance.
User-friendliness.
100% secure services.
24/7 online support.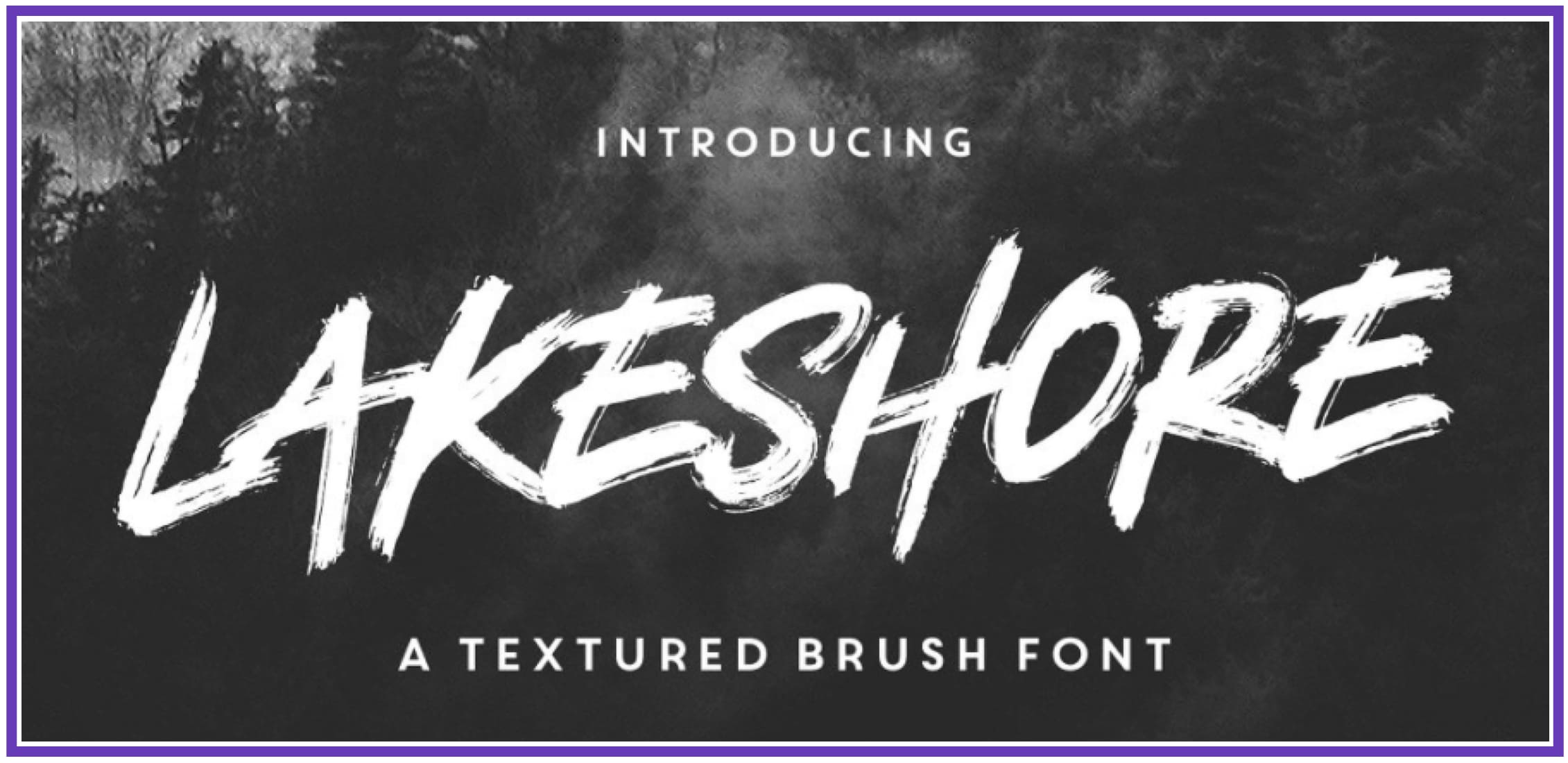 A modern textured font is waiting for you! All the characters, carefully painted by hand, are entirely digitized so that you may resolve them without losing the high quality. Besides, the following product comes in three different variations, including Regular, Italic, and Swash. Any of these versions support multiple languages and feature a 100% responsive layout and flexible customization. Alongside this, Lakeshore is perfect for:
Various company logos.
Titles and creative headings.
Letterhead and branding.
Underline text blocks for both printed and digital versions.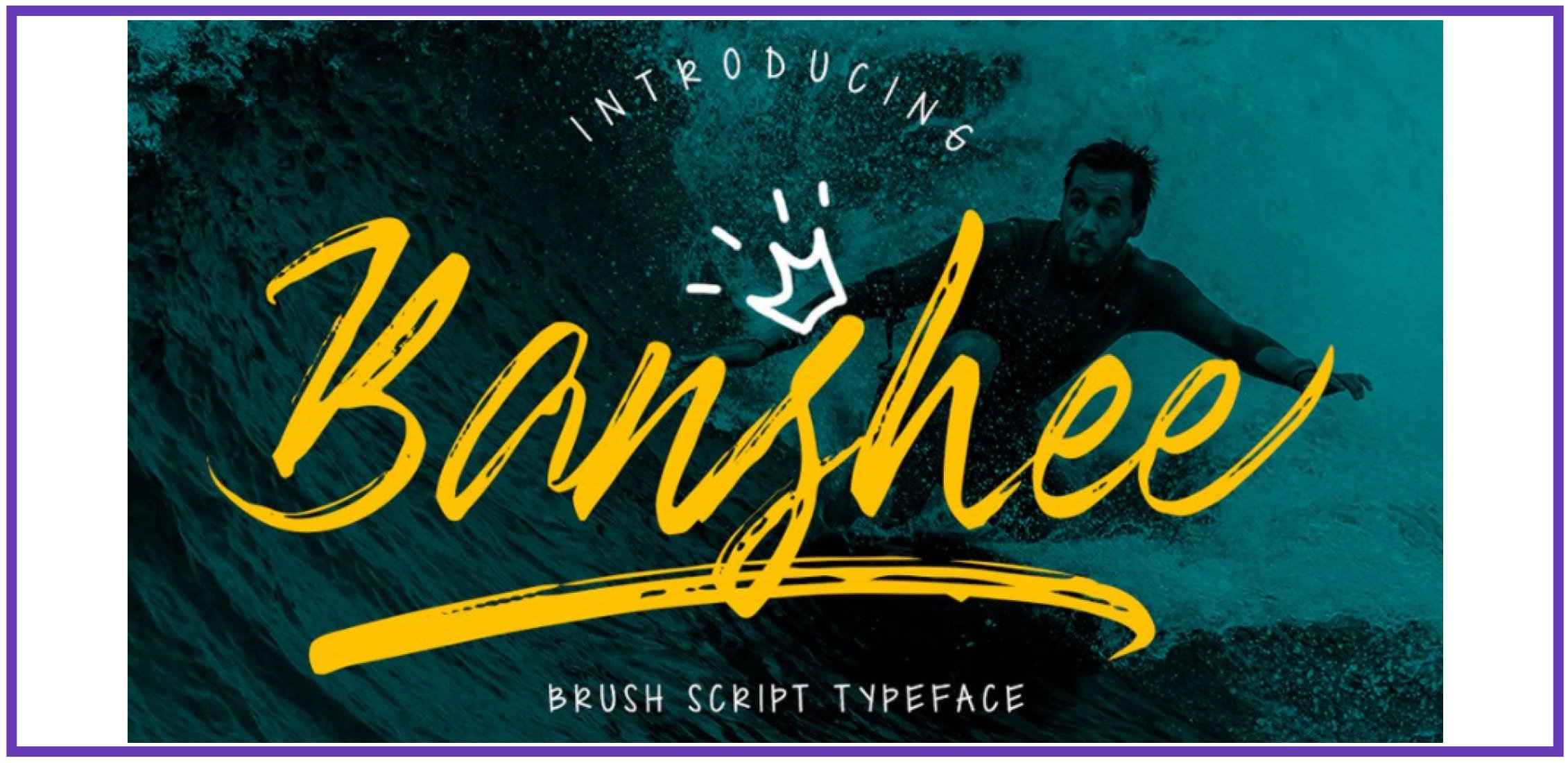 Do you need a multilingual typeface that boasts numerous characteristics and is multipurpose? We know what to offer you! Trendy Banshee is a modern solution for your online platform or personal blog. It can beautify your creative projects and is suitable for many purposes, including wedding designs, invitations, stationery, watermarks, advertisements, social media posts, etc. Our web asset provides users with all the necessary elements:
Lowercase and uppercase letters.
Numerals and punctuation marks.
Beautiful Ligatures and Alternates.
A set of stylish swashes for your text.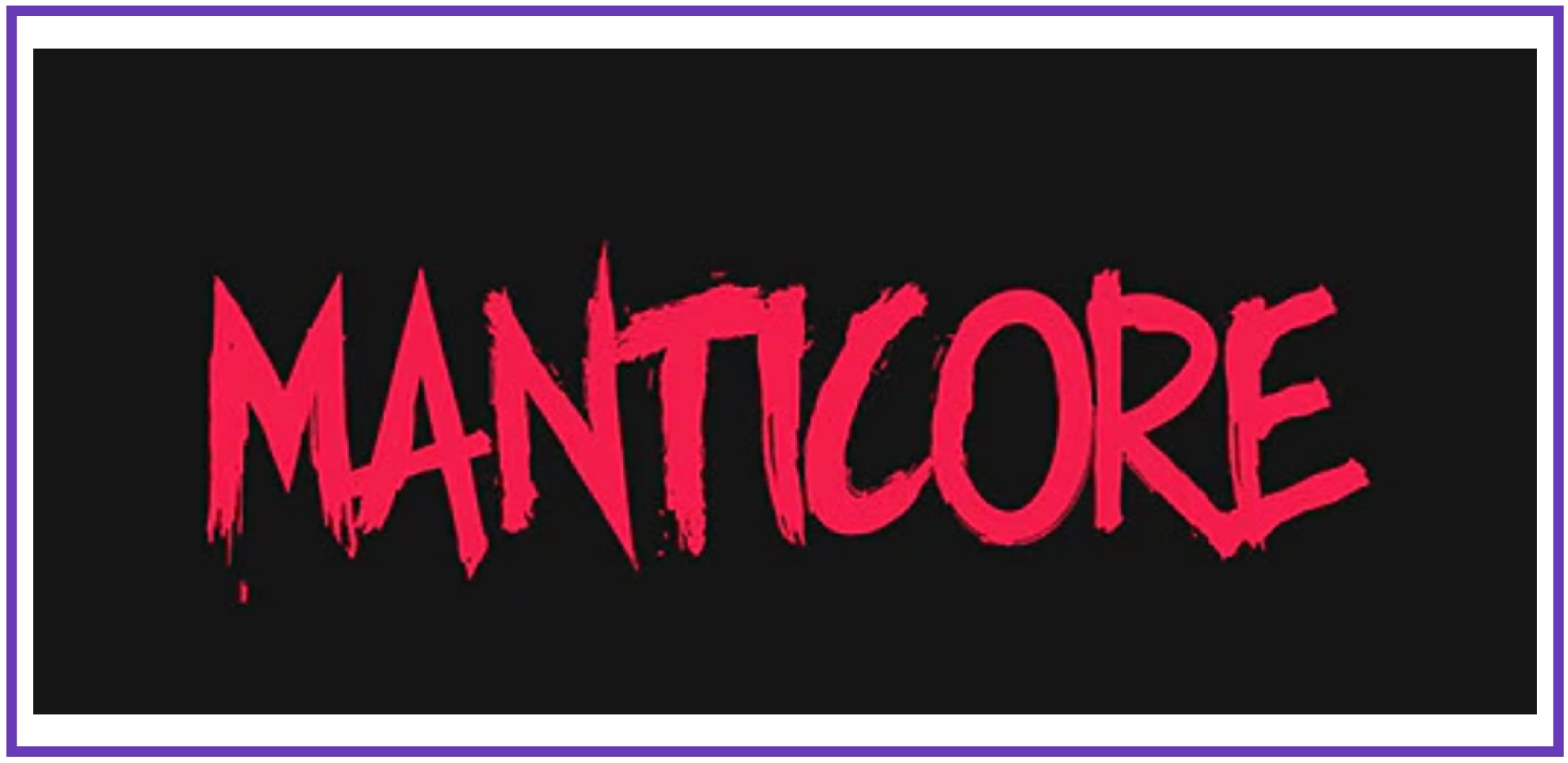 Create a grunge atmosphere with our terrific bold typeface. It has a modernized layout and excellently complies with any punk or urban-themed graphics. It is also a perfect choice for various '80s style prints and any issues related to horror stories. Manticore possesses many essential characteristics, and alongside numerals and punctuation, it includes extra glyphs and a set of trendy alternates. If you decide to download it from us, you will explore the prominent features we furnish:
Reliable framework & quality control.
Top-class specialists.
24/7 online chat for technical questions.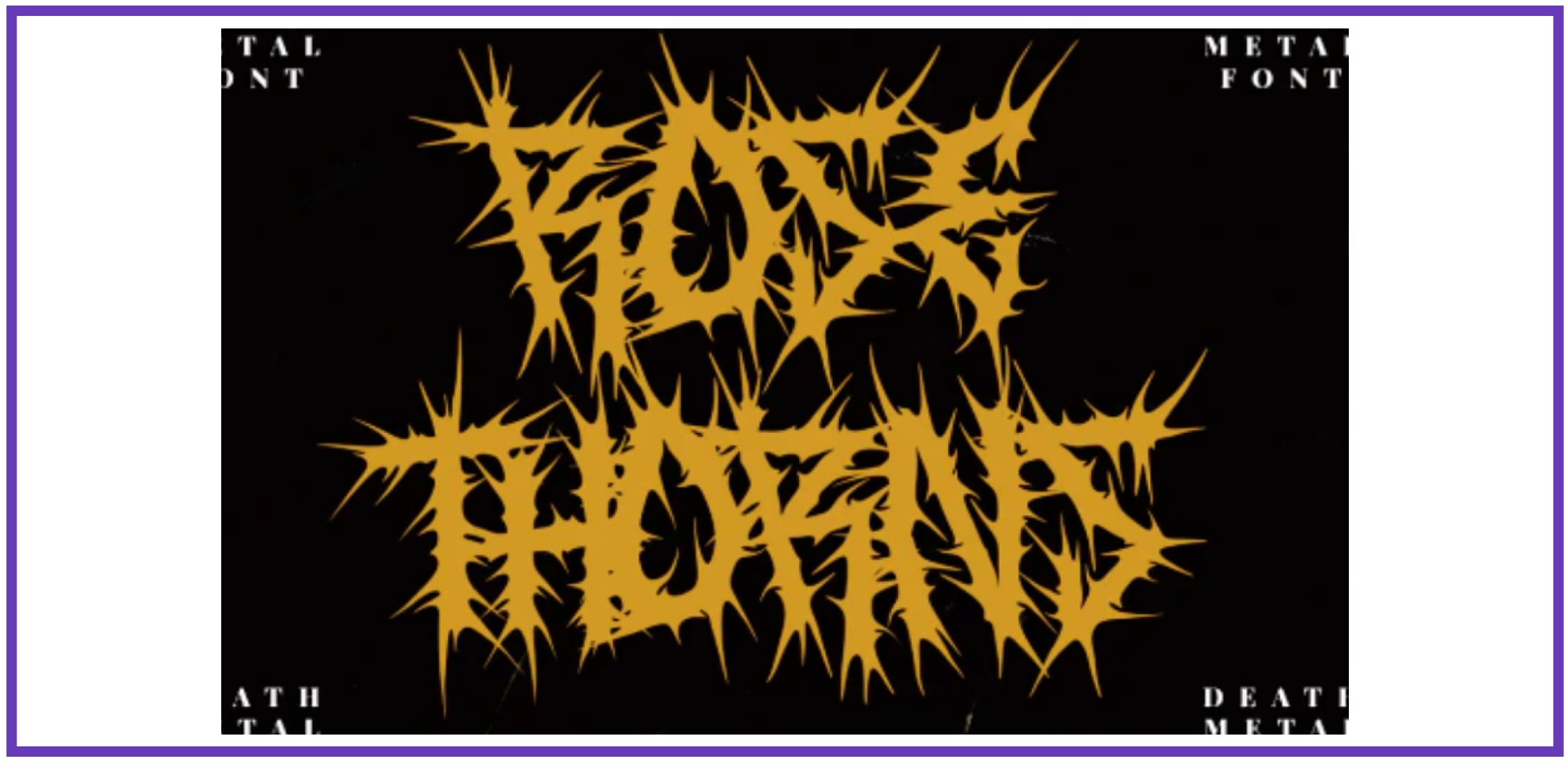 Do you run a project inspired by heavy metal and underground music? Then you should select a corresponding font that will reflect your personality and main ideas. Atmospheric Rose Thorns is an excellent choice for this purpose. Alongside its flexible skin and digital friendliness, it contains all the essential items in OTF, TTF, and WOFF formats. The following asset will suit different functionalities. You can easily apply it to:
Logotypes for death metal music bands.
Covers for hardcore music albums.
Creative posters and banners.
Blackletters.
Any other death metal-themed designs.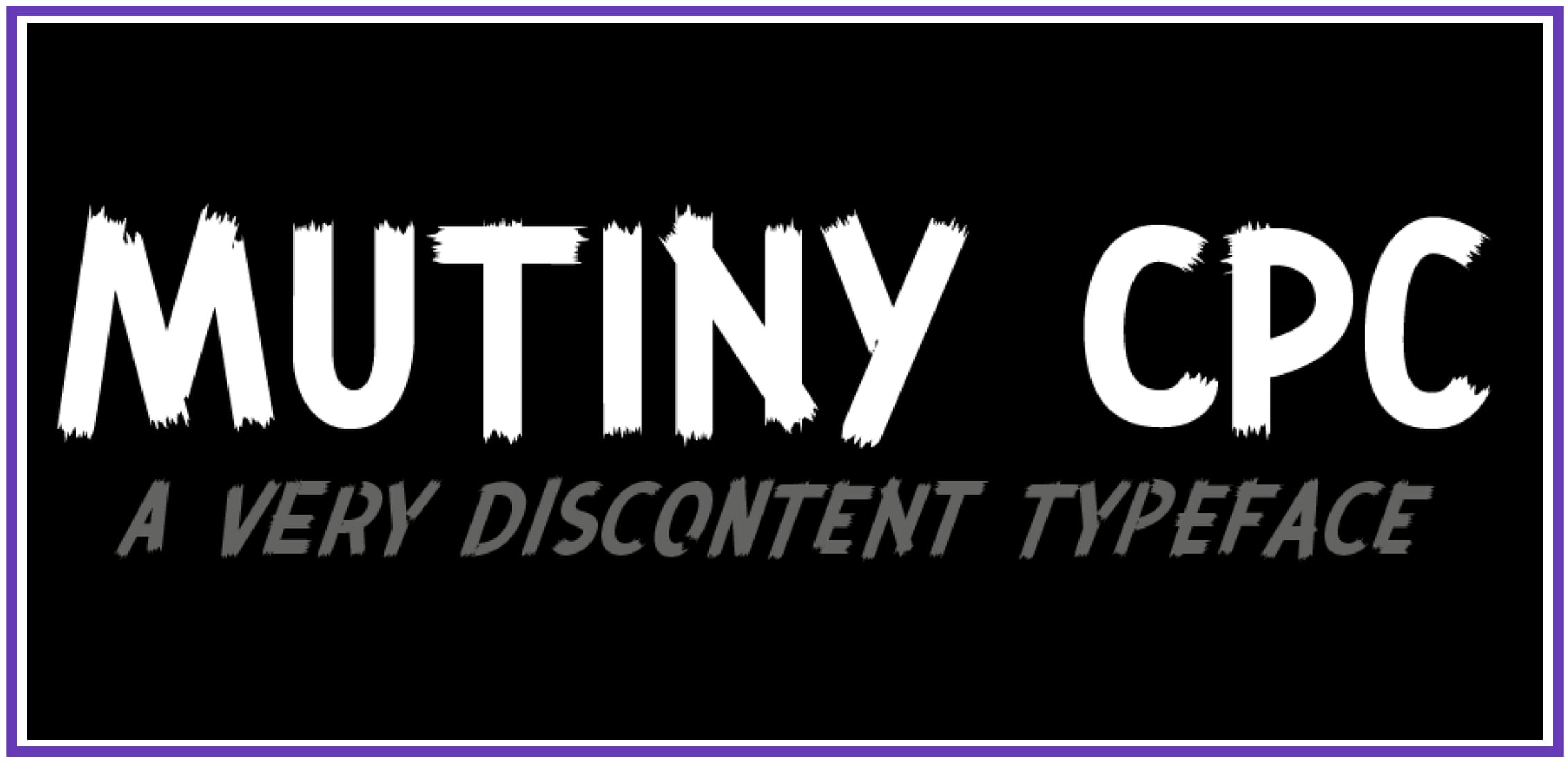 Let us show you an atmospheric font with a unique concept, telling you a story of discontent and aggressive feelings. Are they familiar to you? Are you also used to break the rules and search for alternative options? Then you will estimate Mutiny CPC! It comes in two variations: Angry & Very Angry. Only capital letters are at your disposal; no lowercase is included. A set of symbols and numbers performed in the same mood are available. Apply them to:
Documentary film titles.
Punk & rock band logos.
Poster boards & angry letters.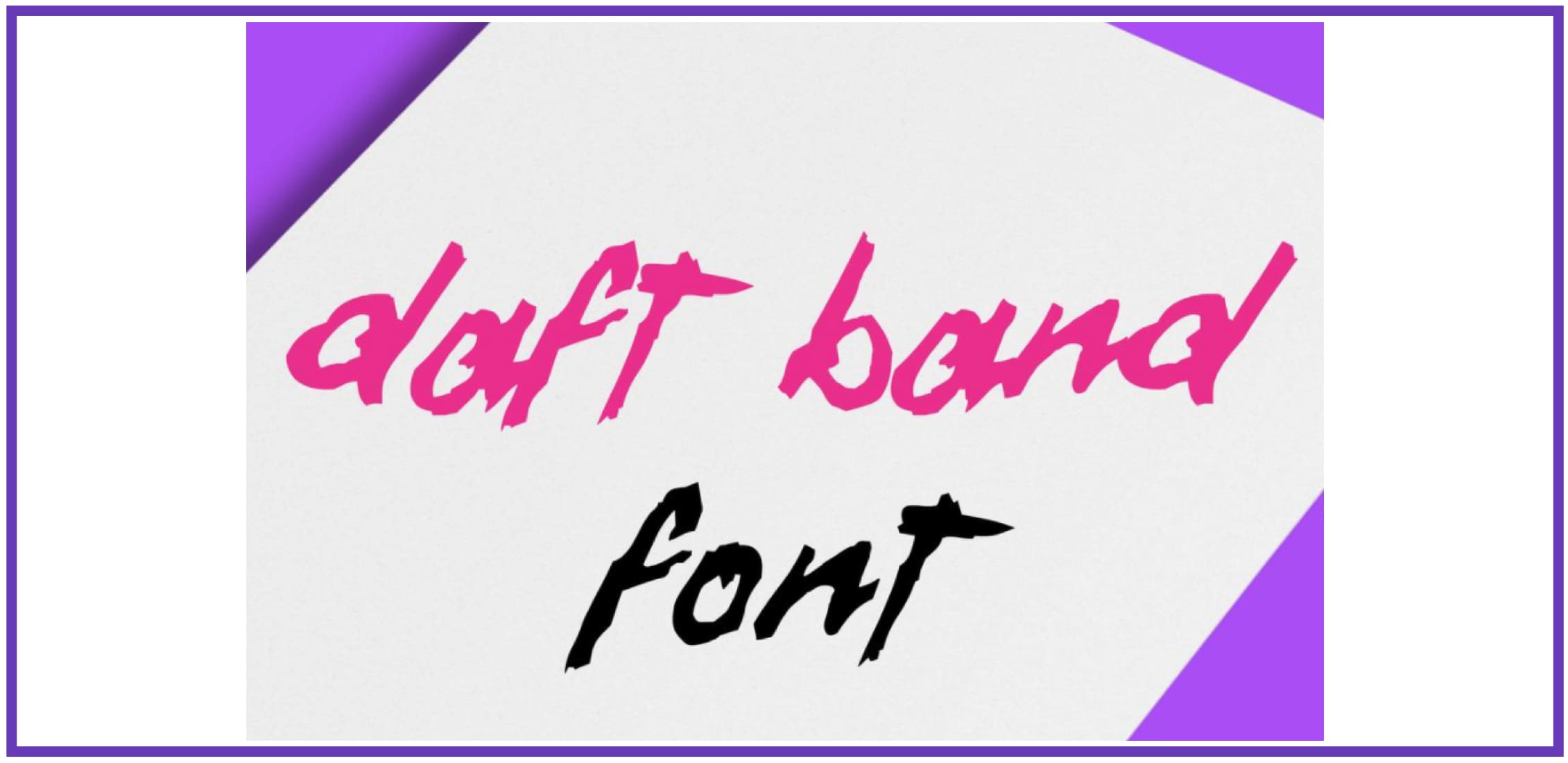 Discover a spectacular typeface that can be a real catch for your multiple purposes! All the files it contains feature 300 dpi resolution and premium quality for any sizing. It is up to you to decide whether to use them in digital format as clip art and vectors or print them. Anyway, the result will only surprise you and your customers or readers. Daft Band is suitable for any kinds of industries, among which are:
Business & IT Services.
Online sales.
Photography.
Tourism & Traveling.
Outdoor activities.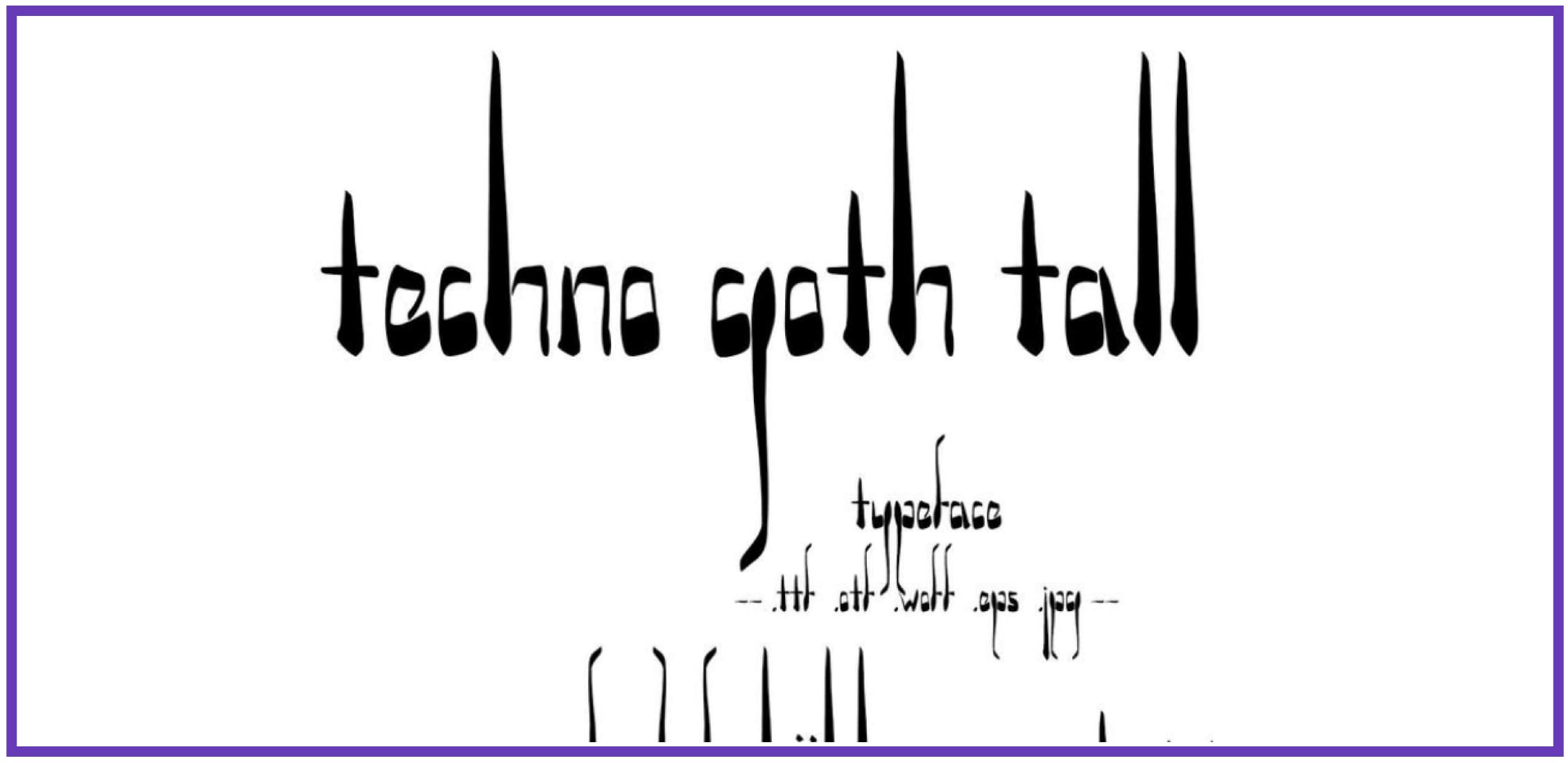 Are you willing to find a fancy typeface that can perfectly fit any of your schemes and at the same time stand your platform out from the others? Techno Goth Tall performed as a cyberpunk font will only emphasize your website uniqueness! Each of its extra-long letters, adding some charm and elegance to its look, is carefully hand-drawn by the professionals. Besides, only lowercase characters are available. The list of other cutting-edge characteristics also includes:
Instant download.
Lifetime regular updates.
Digital-friendly layout.
A technical chat available for you 24/7.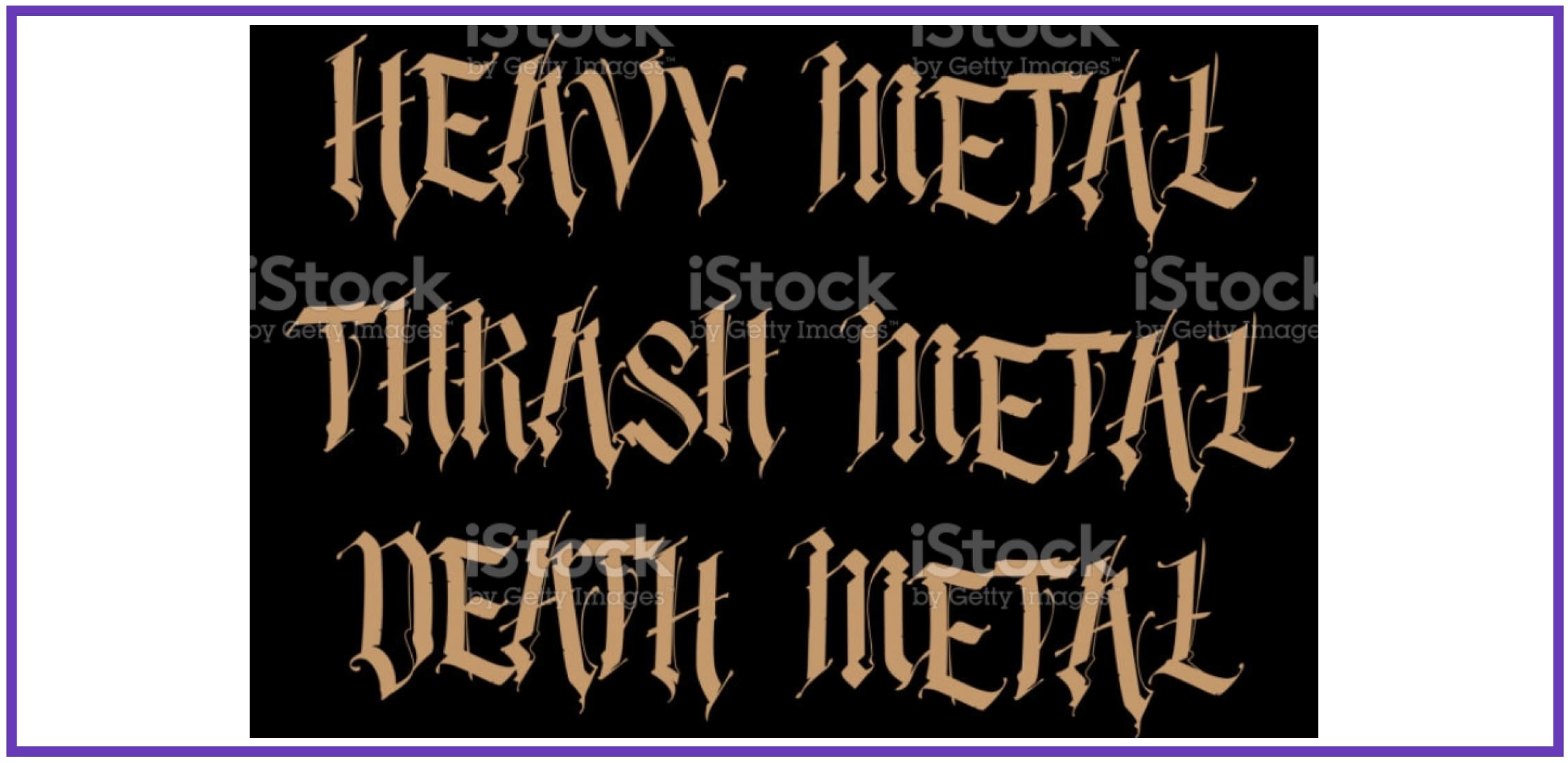 Are you fond of death metal and rock music? Or do you have a project related to these issues? Anyway, if you want to share your preferences with your audience, you may try to deliver your message across the corresponding typeface layout. With our terrific product, you are free to compose multiple projects and turn any of your ideas into reality. What do we offer to you?
Premium quality of any letter.
Ready-to-print layout.
Online support.
Easy customization with no additional software.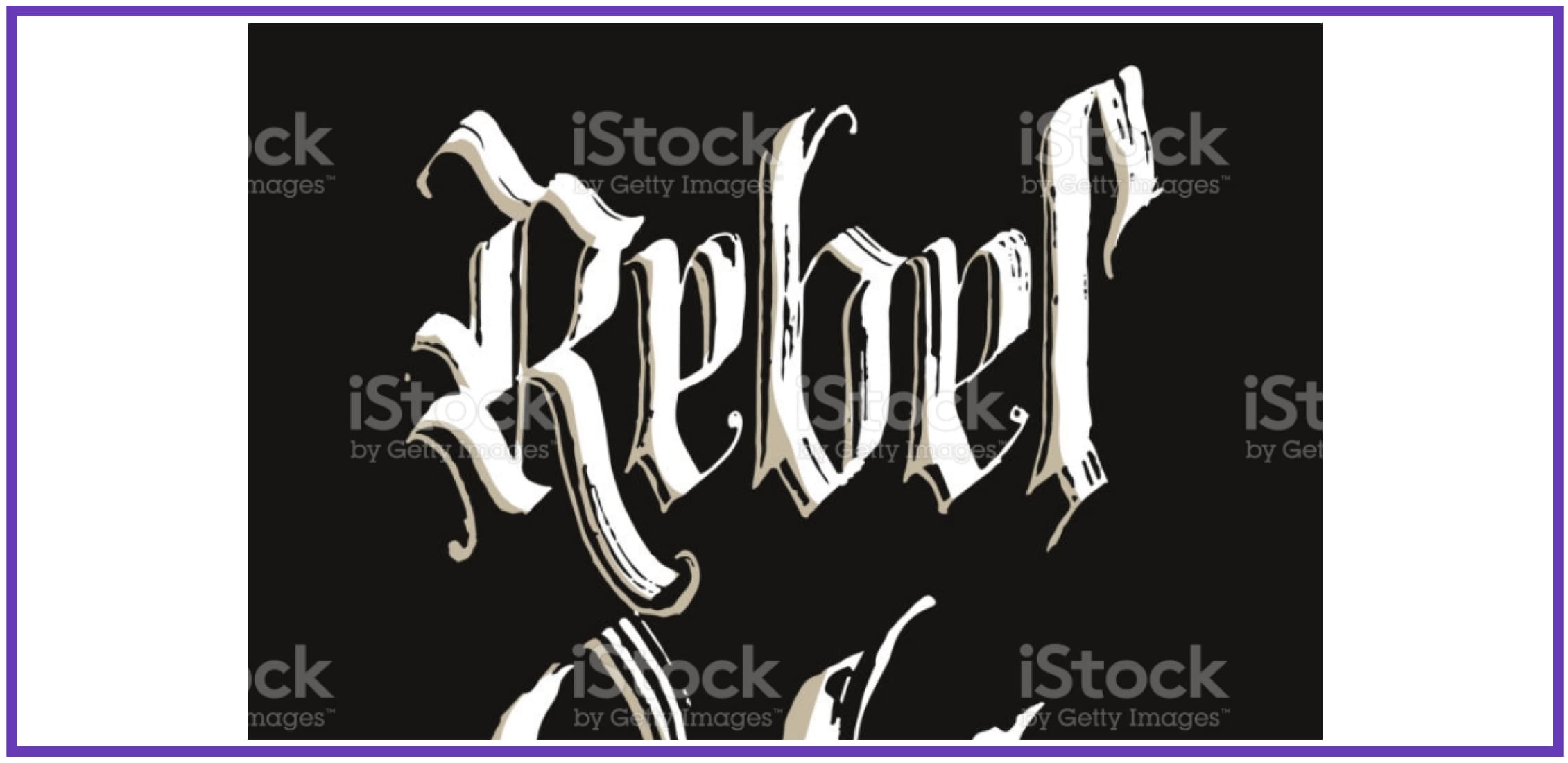 Rebel is a unique typeface that comes with gothic calligraphy lettering and sketchy skin. It looks similar to medieval blackletter scripts and is perfect for any scheme related to steampunk, hard rock, and death metal. You may use it for various occasions, starting from printing your text on T-shirts and bags to creating impressive posters and banners. Rebel is also suitable for different rock band covers or album titles. Alongside its extended scope of use, the following typeface is:
User-friendly.
Easy to install and customize.
Print-ready.
Flexible and reliable.
Some Awesome Videos About Best Punk Fonts
Best Punk Fonts – [MB] MasterBundles
7 WAYS to START MAKING your own FONTS!

7 Ways to start making your own Fonts
Font Apps & Software
1. FontStruct
2. FontDrafts
3. Calligraphr
4. iFontMaker
5. Fontself
6. Glyphs App
7. Fontlab

How to Combine Fonts, How Not To, and the Best Font Combinations

Typography is one of the most important elements of graphic design. Combining fonts can be difficult even for the most experienced designers. Font combinations are the first step that gives life to your design. Good font pairing is important because it dictates how professional, readable and aesthetically pleasing your design is.

Our Final Thoughts
Punk is an expression of personality that comes to us as we get older and gain the ability to think and ask questions. The main principle of punk subculture is the complete independence of any person from generally accepted standards and stereotypes. It is necessary to make a conscious emphasis on being yourself.
Given the minimalism in recent trends, typography has become even more important. We hope that this review was handy for your project, and now it will be easier to select the typeface that truly corresponds to your punk values.
Please take a moment to pin this post to Pinterest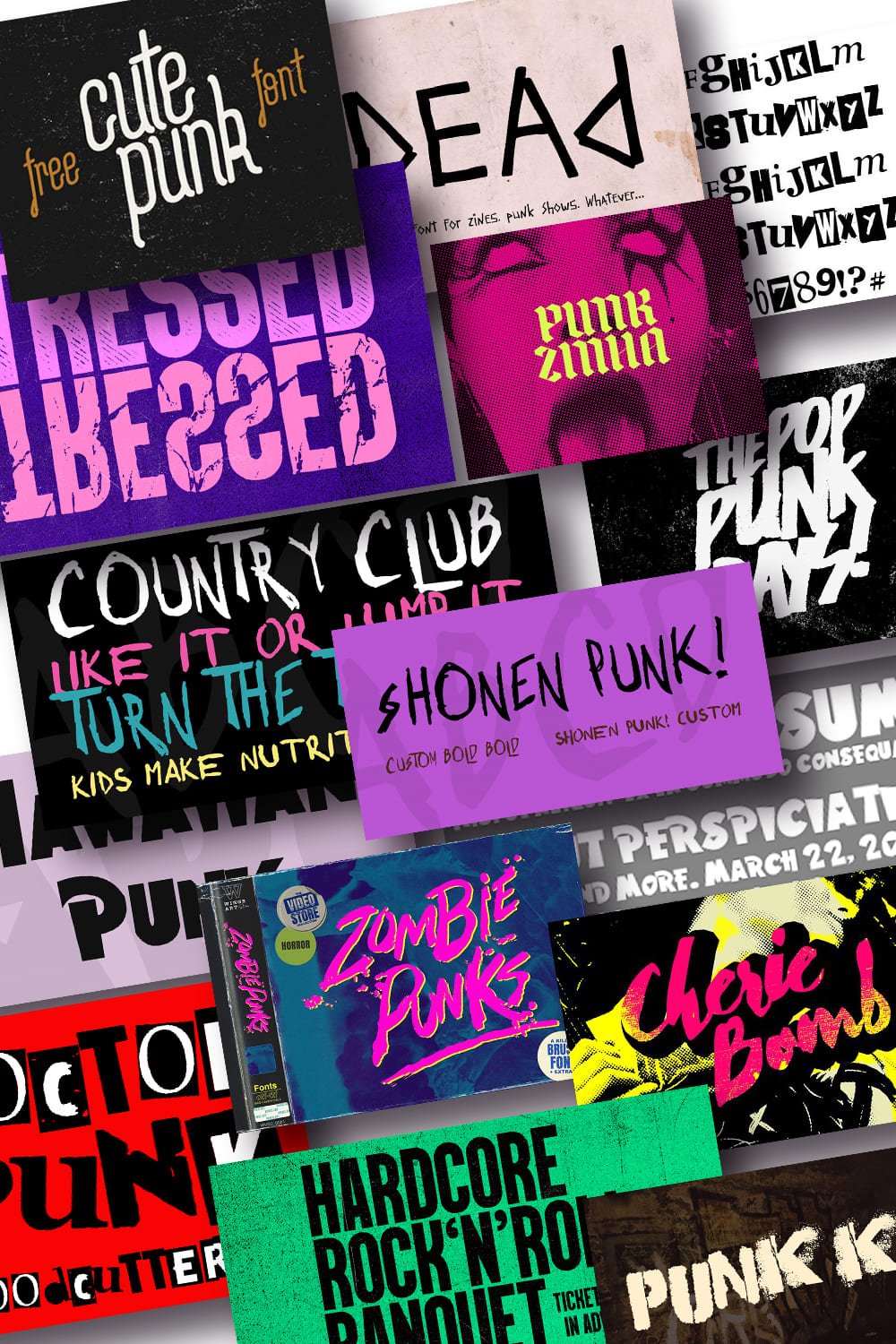 Punk Fonts FAQs
👨‍🎤 Why should you use punk fonts?
If you target people, who love to listen to punk-rock, wear black clothes, and have strong political views, punk fonts are for you. These typefaces are for masculine, powerful messages that people are looking for. With its help, you can inspire your readers and let them stay on your website for more.
👨‍🎤 How to choose the right punk fonts?
You have many tools at your disposal. With filters, you can classify the fonts to find the one that suits your needs the most. You can sort our fonts collection by:
All deals.
Best deals.
Free deals.
Under the $5 deals option.
If you face some difficulties, get in touch with our support agents, and we will get back to you as soon as possible.
👨‍🎤 How to modify punk fonts?
Preview your future font design in a special window available under the description of each item. Once you make up your mind and want to go for a premium quality asset, hit the download button, and purchase the item. The rest is a simple customization that will allow you to adjust the color, size, and other selected product elements.
Was this page helpful?
We will be happy if you decide to share this article with your friends on Facebook. Just click on the button and you're done
Thanks for your response!
You have already left your review.
This article is inspired by and relies on the following references:
Typographic Design: Form and Communication, 1985
Pioneers of Modern Typography,Book by Herbert Spencer 1969
The Anatomy of Type: A Graphic Guide to 100 Typefaces. November 6, 2012
Templatemonster.com
Masterbundles.com
Creativemarket.com
Typography Workbook. Book by Timothy Samara, 2004
Disclosure: MasterBundles website page may contain advertising materials that may lead to us receiving a commission fee if you purchase a product. However, this does not affect our opinion of the product in any way and we do not receive any bonuses for positive or negative ratings.