290+ Premium Illustrations Bundles in 2021. Mega Graphics for Create Trendy and User-Friendly Design
Graphic design trends 2021
Premium Illustrations Bundles. According to the graphic design trends, the upcoming year is going to be a confusion of the flat design and complicated asymmetrical forms. The modern website is about to use broken grids, unusual textures, odd-shaped images to create convenient and intuitive navigation for the users.
In order to meet the controversial trends of the graphic design 2021, it makes sense to review the collection of the styling elements that a website contains.
Without a doubt, having different patterns, fonts, typography presets and other illustrations in stock is important because:
they save time – you don't have to start creating a graphic design from scratch;
they save money – most of the products on MasterBundles cost less than $20;
you earn – the faster you complete the order, the more clients you will manage to satisfy.
The quality of the graphic design won't suffer. The modern technologies and specialized software allow creating high-quality illustrations. Furthermore, most of them are customizable. If you have some knowledge of working in web design programs, you will edit illustrations in accordance with the project.
The variety of illustrations available on the Internet is wide, indeed. Some of them will cost a few hundred dollars, while most of the bundles worth less than $20! The thematic of graphic design illustration bundles also differs – nowadays, you can find graphic design product for all occasions.
As a result, illustration bundles turn to be a worthy solution both for beginning and experienced graphic designers (and for those, who have no idea about design but want to liven up their website).
The best graphic designers in the world
By the way, if you need some inspiration, you can check out the works of the best graphic designers in the world such as:
Jennifer Morla
A super progressive president and creative director of Morla Design has her works in MoMA, SFMOMA, the Denver Art Museum, the Smithsonian Museum, and the Library of Congress.
Jennifer works with such giants as Levi's, Wells Fargo Bank, Stanford University, and Luna Textiles, etc.
She doesn't chase specific style – she tries to see the soul of the brand.
Still, conceptual art and a mixture of different approaches starting from Swiss austerity and ending with tropical vibes have a major influence on her work.
The work she is particularly proud of is a poster for the Mexican Museum.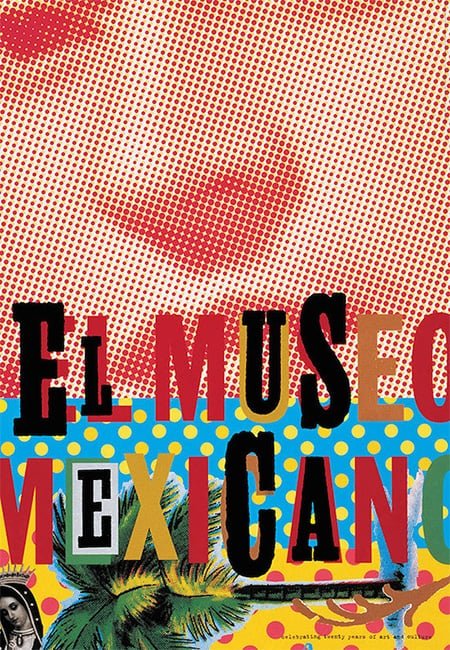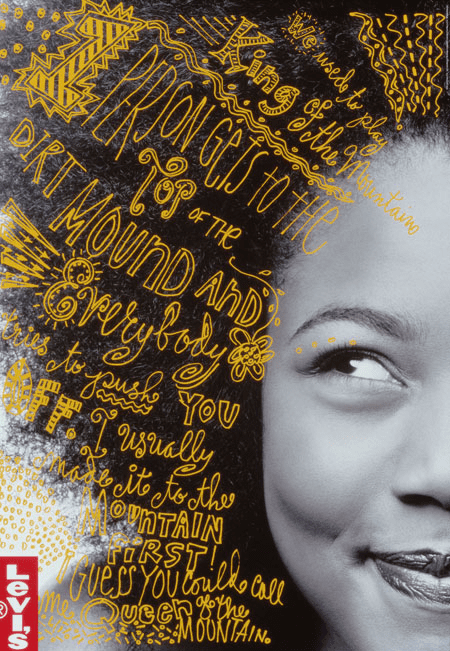 Jessica Rose
As a reputable person in the field of magazine covers, Jessica Rose can inspire her colleagues with a solid collection of her works (more than 100 magazine covers!).
An art director of Wallpaper magazine plays with colors, textures, shapes and demonstrates fresh and progressive samples of the design that will be relevant in 2021: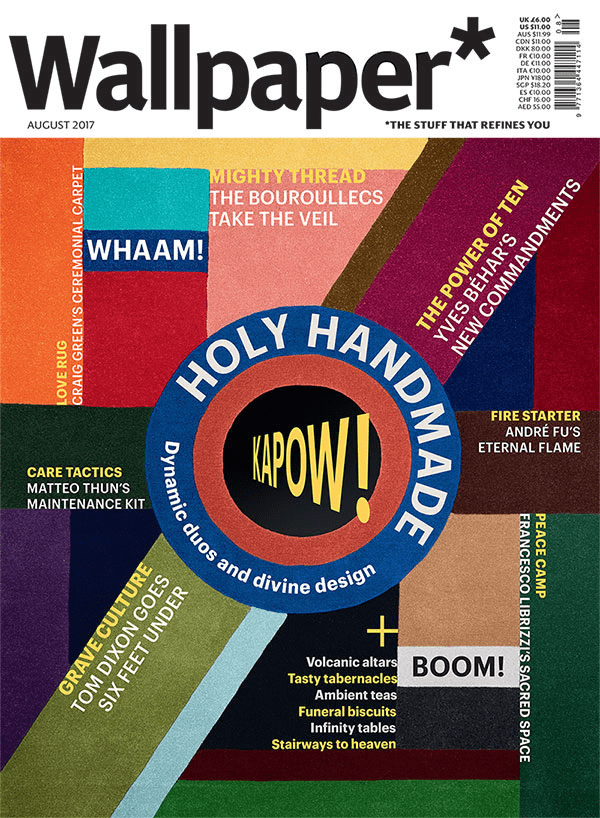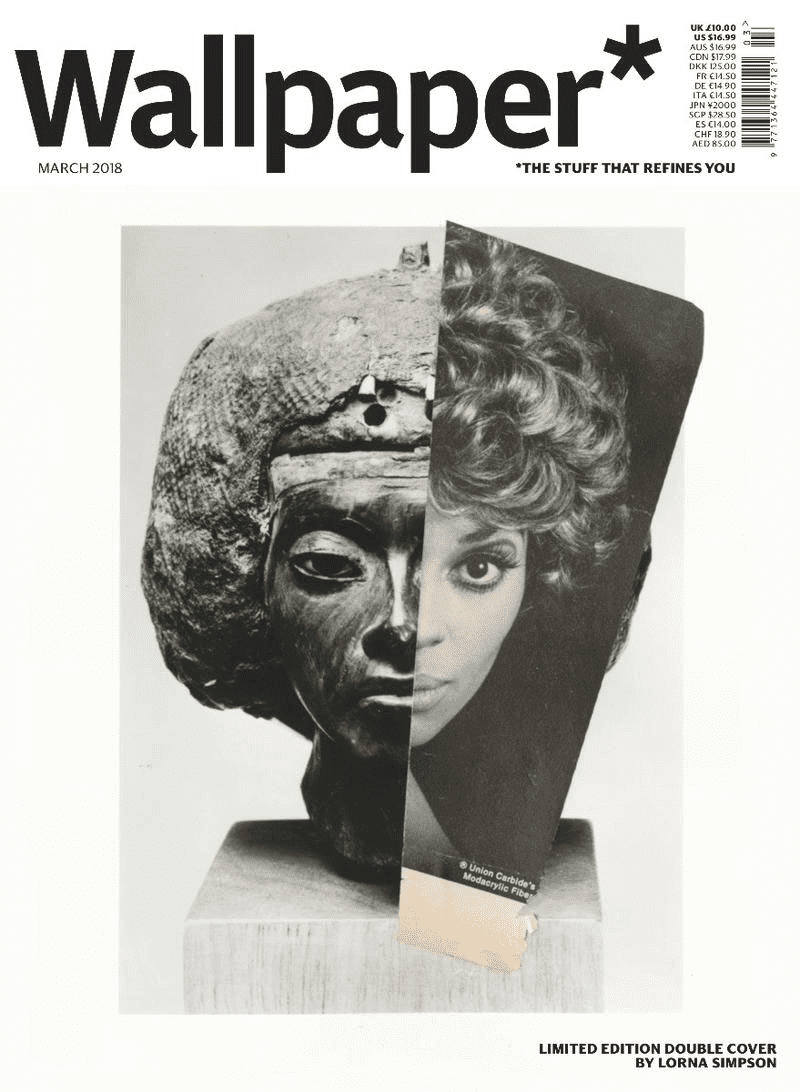 On the surface, broken grids and crazy color scheme create chaos but when an eye gets used to this kaleidoscope, it starts "catching" the most important information.
Kate Moross
A talented art director, illustrator and graphic designer, an owner of the Studio Moross creates amazing designs particularly in the field of music and video (she designed the tour visuals for One Direction).
Still, the sphere of her activity is wide, indeed. Kate created designs for Topshop, illustrations for Vogue Magazine and a nationwide billboard campaign for Cadbury. Her outstanding style could be defined as a juicy and bold underground: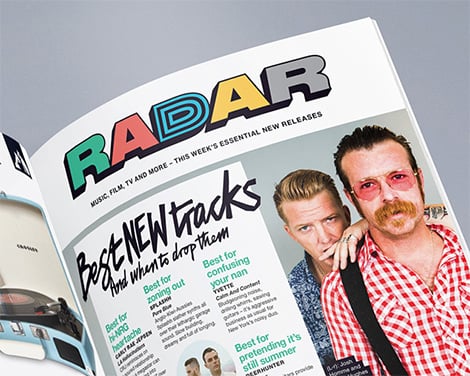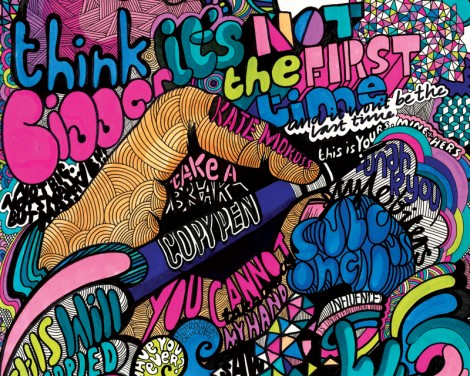 Timothy Goodman
The recent collaboration with Target and Guess, the released a book with fellow designer Jessica Walsh and many other projects (as well as his works) deserve the attention of the graphic design community.
Collaboration with Guess and Uniqlo stores: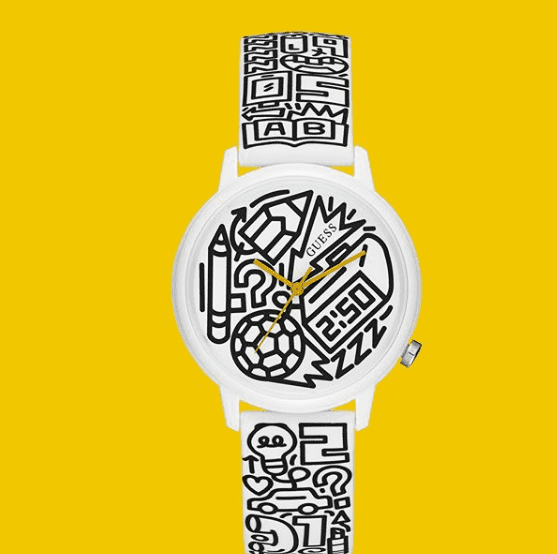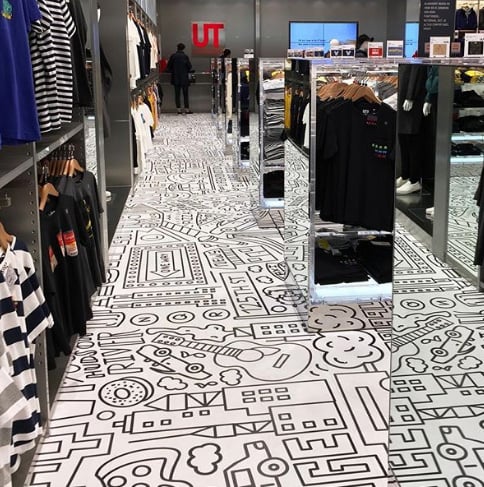 For more inspiration, you can check out other talented and famous graphic designers 2019 to get inspired and highlight interesting ideas.
Got inspired? Then, it's time to do magic!
In order to get various instruments for creating trendy designs, we recommend you check out the collection of the illustration graphic design bundles for affordable prices!
Top 21 Graphic Design Illustration Bundles
Christmas is about the corner but you hadn't "decorate" your website yet? Consider using this amazing bundle with Christmas illustrations that contains:
75+ vector images with Christmas tree, snowflakes, poinsettia flowers, pinecones, wreath, and more in AI and EPS formats;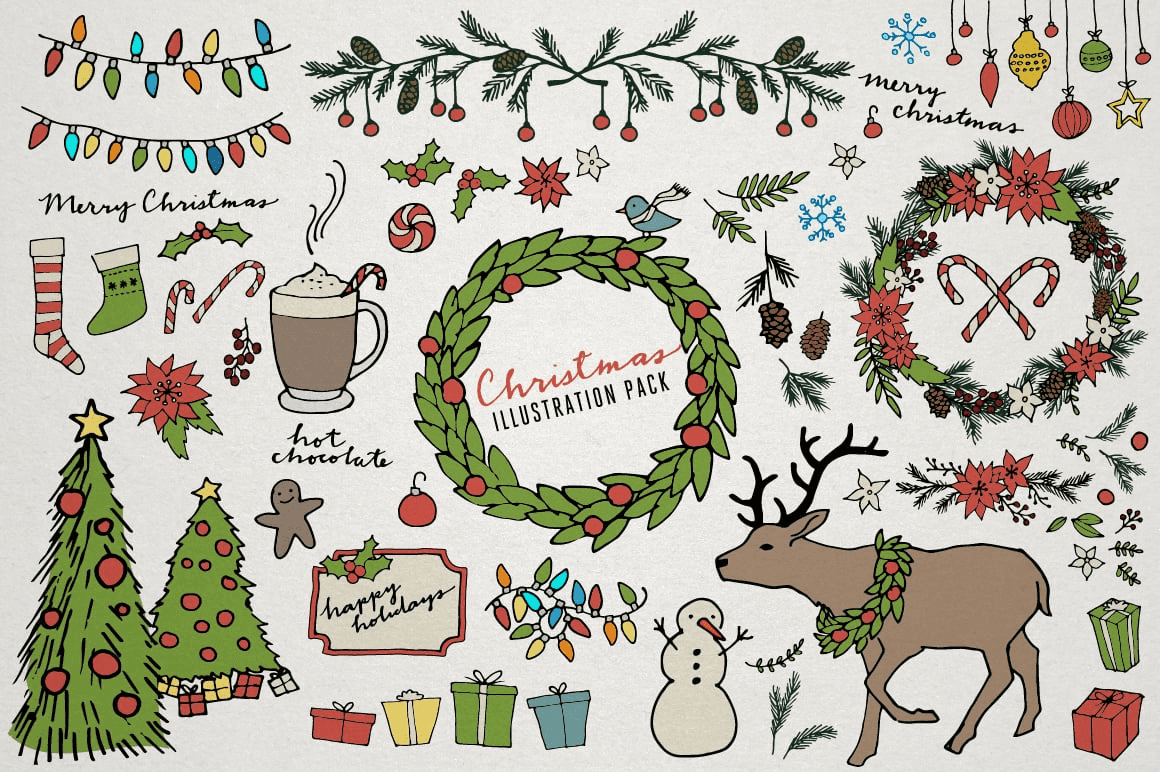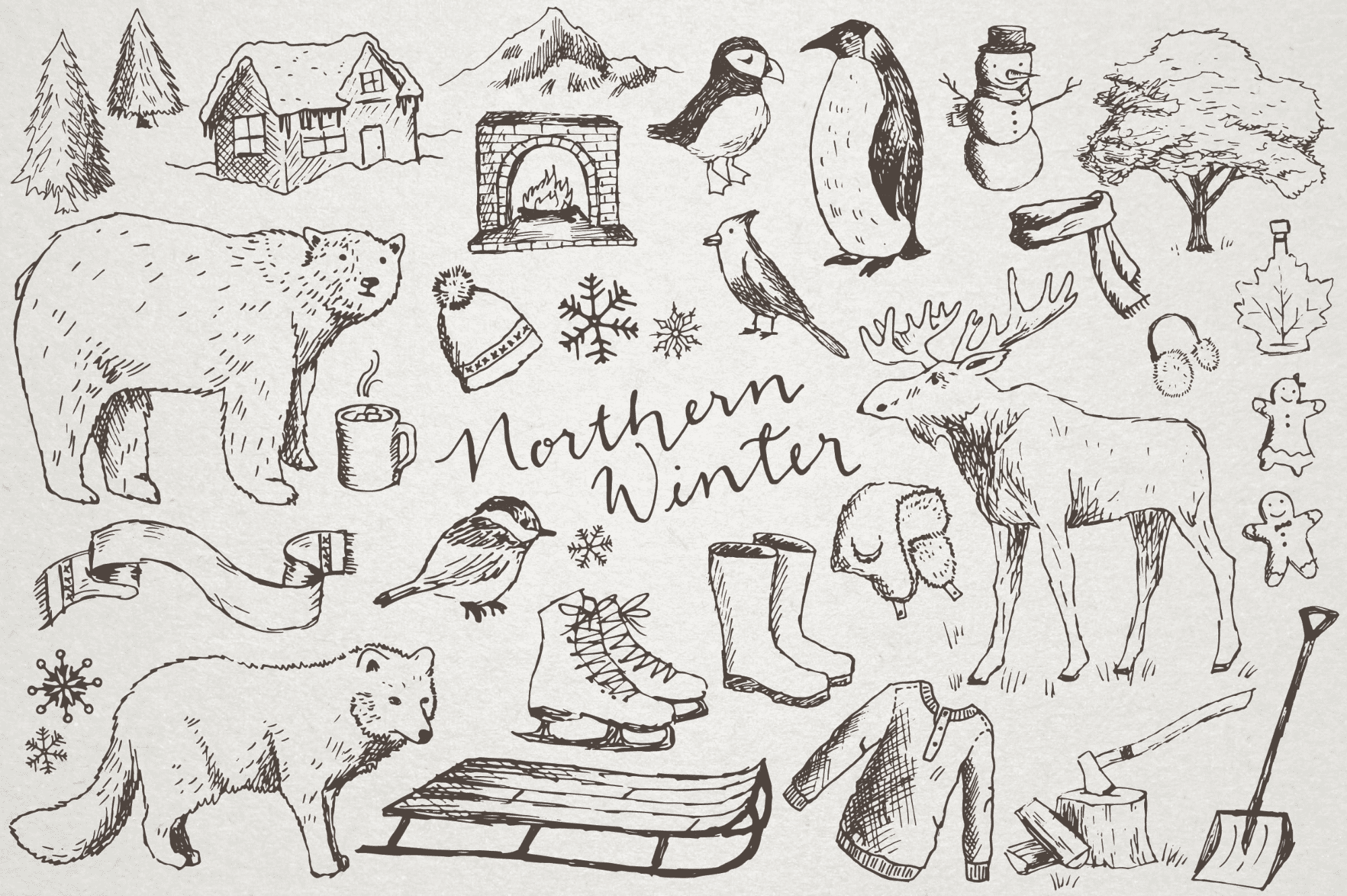 34 hand-drawn sketched winter clip art illustrations on holiday theme. This kit is especially good for the scrapbooking, invitation, and logos designs. The images are also available in Al and EPS formats.
The whole work will have a transparent 300dpi PNG format.
The price: $14
Reviews
Wow! This bundle is exactly what I need to create Christmas cards for my family. Still, I guess I will use these illustrations for different purposes many times.
Caroline Ramirez
Aww, these hand-drawn vector illustrations have so much of the Christmas spirit. I definitely want them for original decorations.
Cassandra James
Am I right? Cuz I think that I can customize these illustrations in Photoshop. Is it possible? The bundle is cool, btw.
Katherine Watson
I have already created so sweet mugs with the help of these illustrations! They look super quality after printing and the price is unbelievably low.
Constance Brooks
As a designer, I realize the use of bundles 100% and your service proved its steady leading positions among the web design companies with the most affordable price-quality ratio. This bundle isn't an exception.
Olivia Kelly
Check out another premium graphic illustrations bundle that is a good fit for creating greeting cards, invitations, websites, gift tags, Christmas party supplies, etc. The package includes:
35 JPEG and PNG files 2000*2000 px in different colors;
EPS file with snowflakes;
8 PNG 2000 px high-quality watercolor illustrations;
2 layered PSD files with black snowflakes and other elements.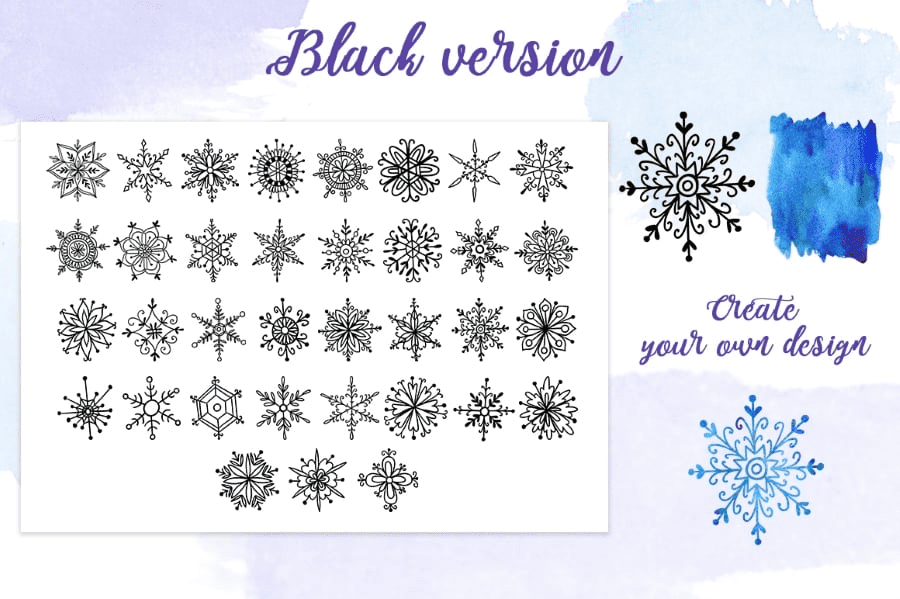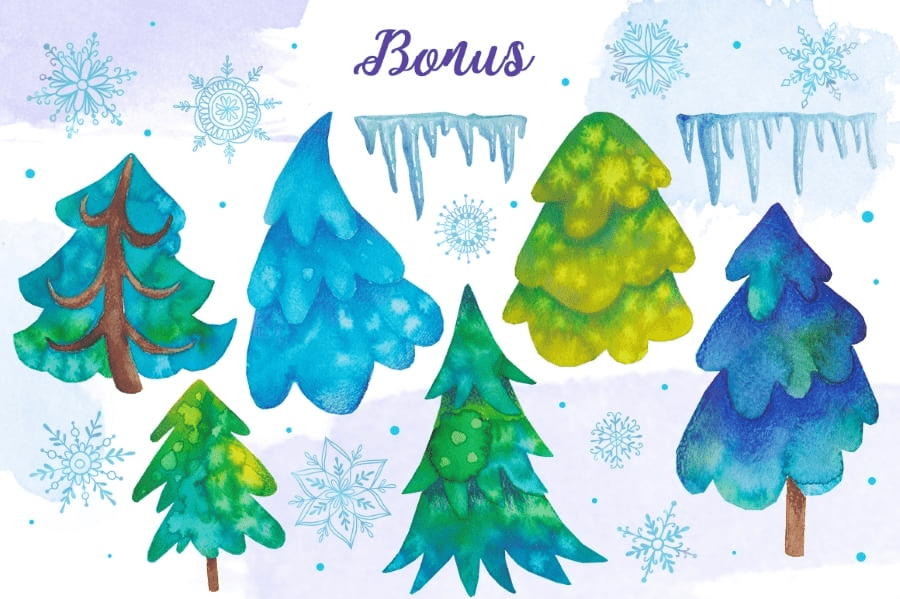 The bundle also contains monochrome files and watercolor textures.
The price: $5
Thanks for such high-quality work at a reasonable price!
Eleanor Barnes
I am in love with these snowflakes. Honestly, I didn't understand where I can use black snowflakes but once I purchased this set, I found so many ways to use it. I am not a designer but even I managed to change the design of these illustrations in Photoshop without any substantial knowledge.
Charlotte Wood
I didn't realize how convenient using bundles is until I started using them! Since that moment, designing the projects has become easier and faster.
Cheril Bennet
Creating Christmas postcards with this bundle is just a pleasure.
Cecil Prince
Guys, if you still have any doubts about purchasing this bundle, don't think. I have already used most of the illustrations several times and changed it in Photoshop. They are super customizable!
Christine Sanders
This is one of the most beautiful and theme-based Christmas bundles ever!
All elements are painted by hand and can be downloaded as a PNG (300 dpi) file. The bundle also goes along with patterns and JPG frames (3500x3500px).
The price: $19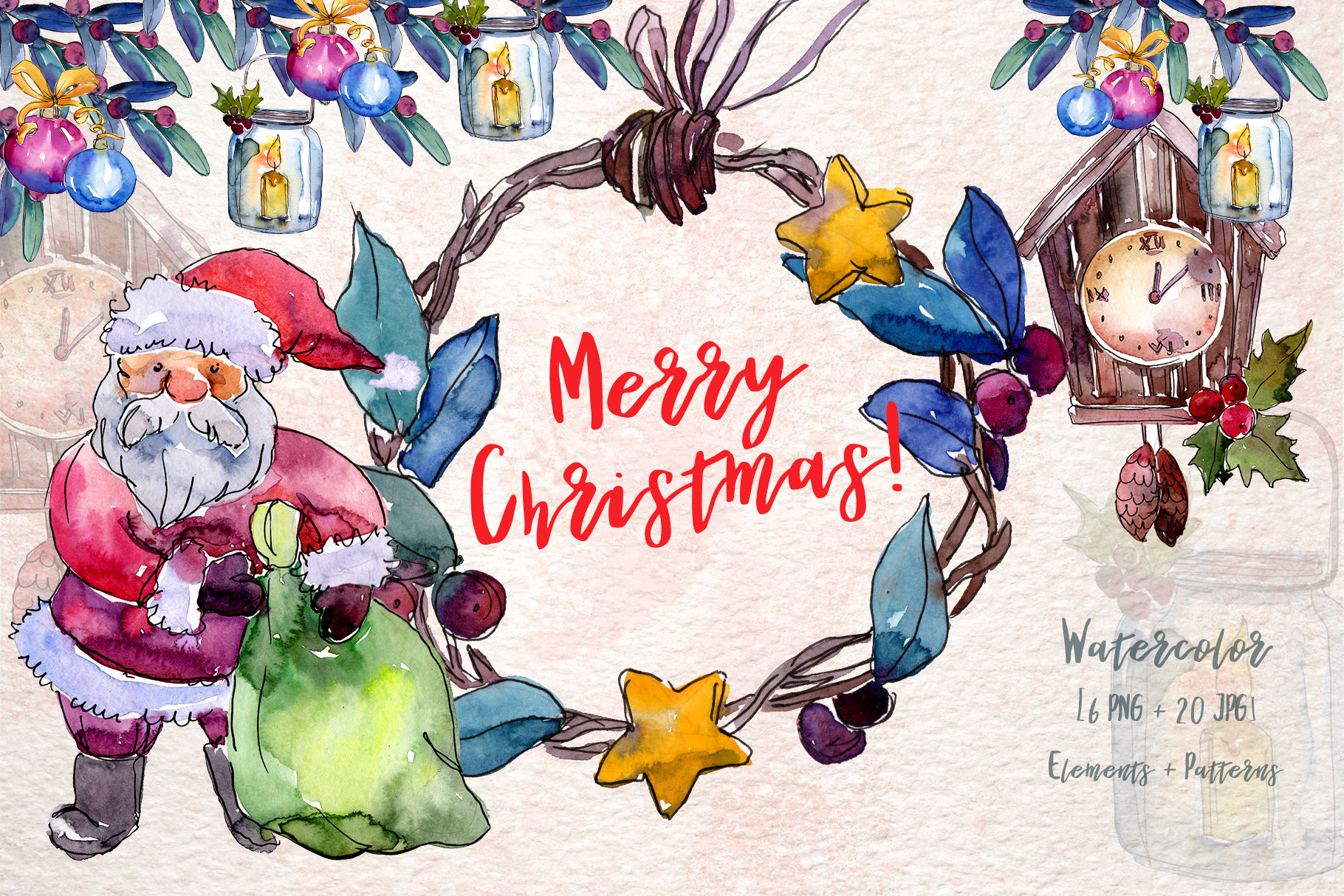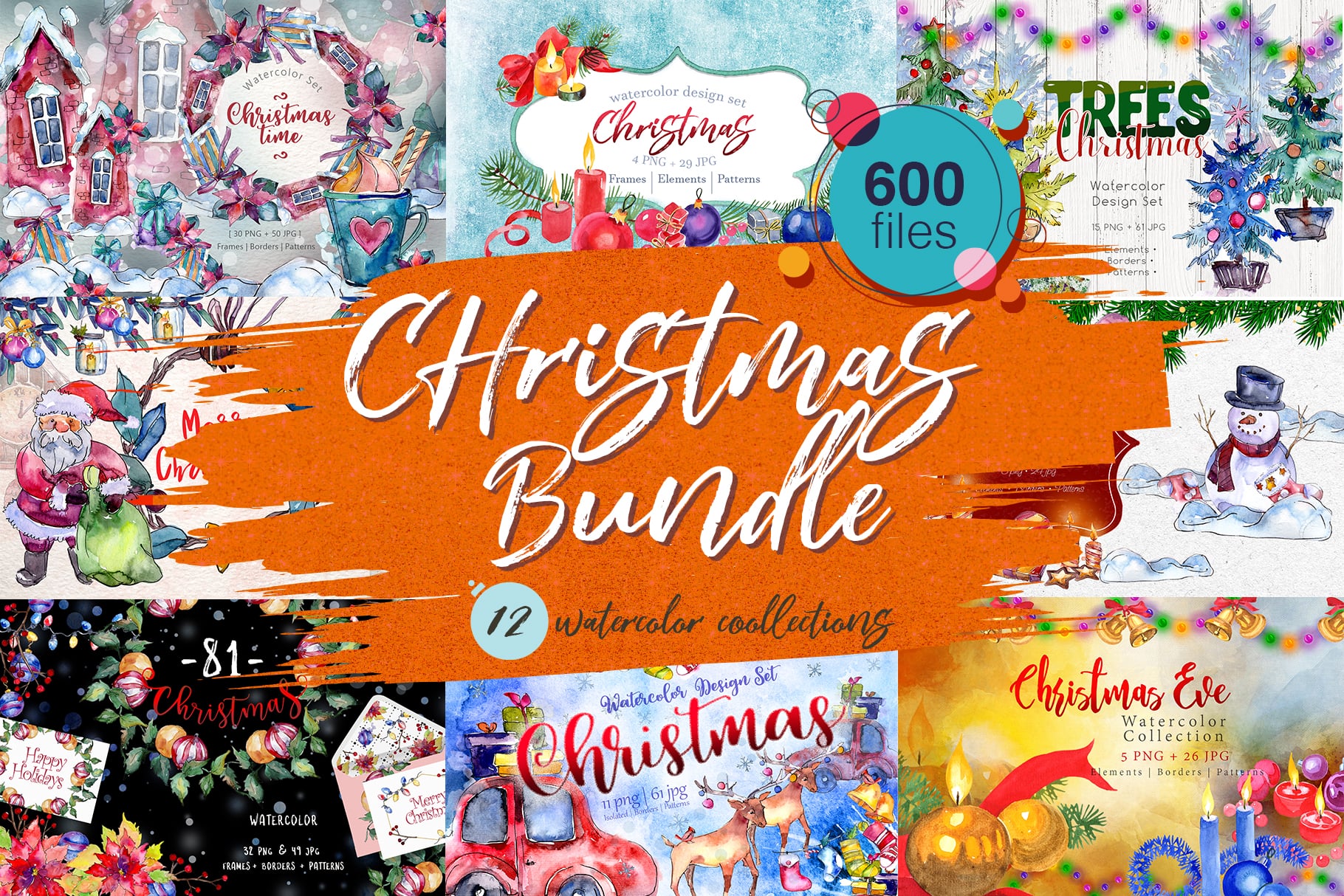 In general, the bundle includes 10 collections with splendid illustrations. 600+ creative design elements are now available with a super affordable price! If you look for the graphic design postcards bundle, you will definitely find something to your taste :)
Reviews
This is one of my favorite bundles ever!! You, guys, have very talented vendors! These hand-drawn designs look sooo cool. When I printed my Christmas postcards, I was amused. They looked so realistic as if I drew them myself.
Elizabeth Ross
Creating graphic designs with this bunch of high-quality illustrations is fast and easy. They look realistic, indeed. My Mom didn't even believe that I hadn't created Xmas cards myself.
Emily Coleman
I especially loved the JPG frames-wreaths. I used these objects so many times for different purposes and customized them in Photoshop in a couple of clicks.
Ester Jenkins
This bundle is very suitable for creation Xmas stuff such as gifts packaging, postcards, designs for cups, etc. I used to create packaging for gifts and little notes to them.
Eveline Perry
This bundle definitely deserves 5 stars!
Michael Powell
This bundle definitely deserves your attention because it contains more than 1900 graphic illustrations from cooking stuff to wreaths! The bundle contains both PNG and vector images. Therefore, you can use any web design software to edit them.
In general, the package has:
1000 hand-drawn illustrations on multiple themes;
150 hand-drawn floral illustrations;
800+ hand-drawn elements in the logo kit (logo templates, patterns, illustrations).
The price: $24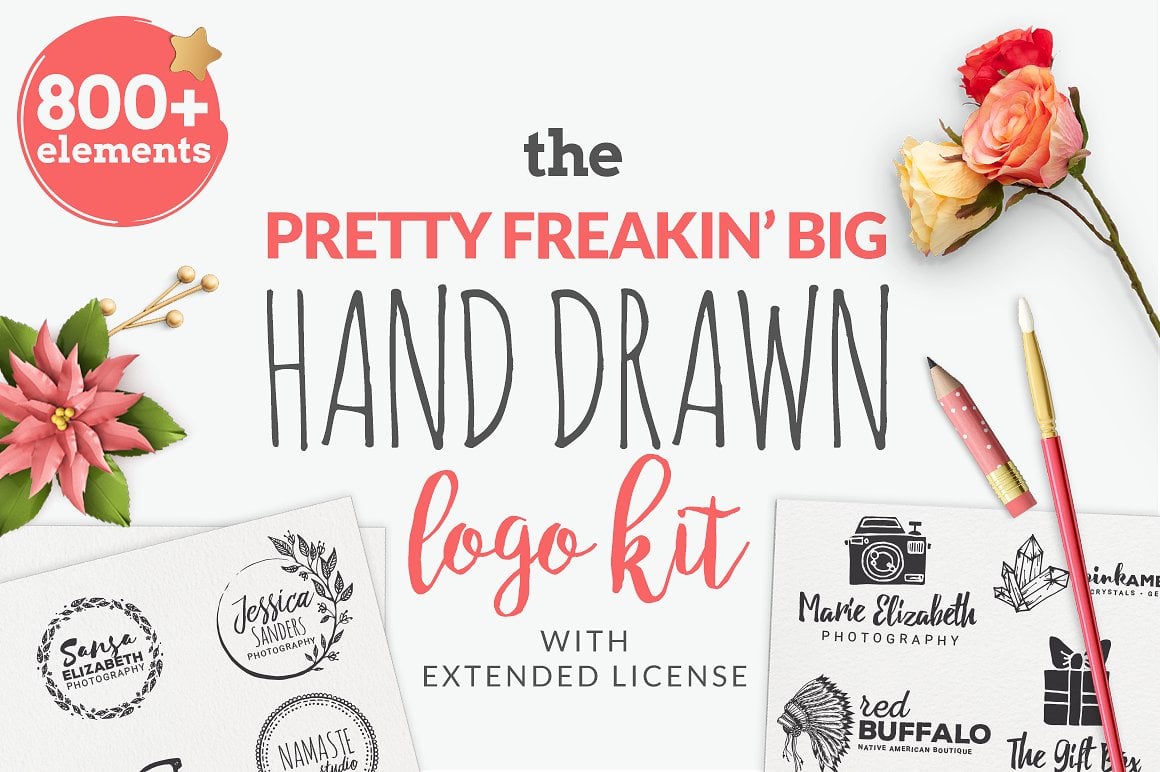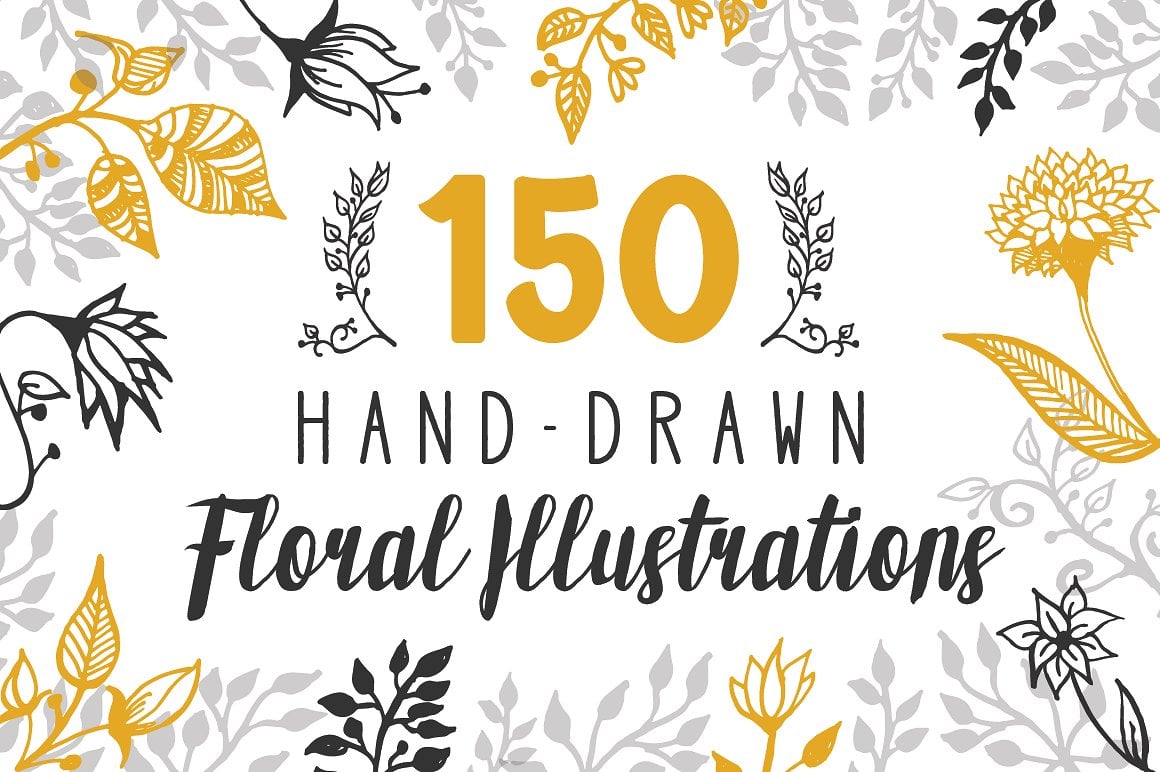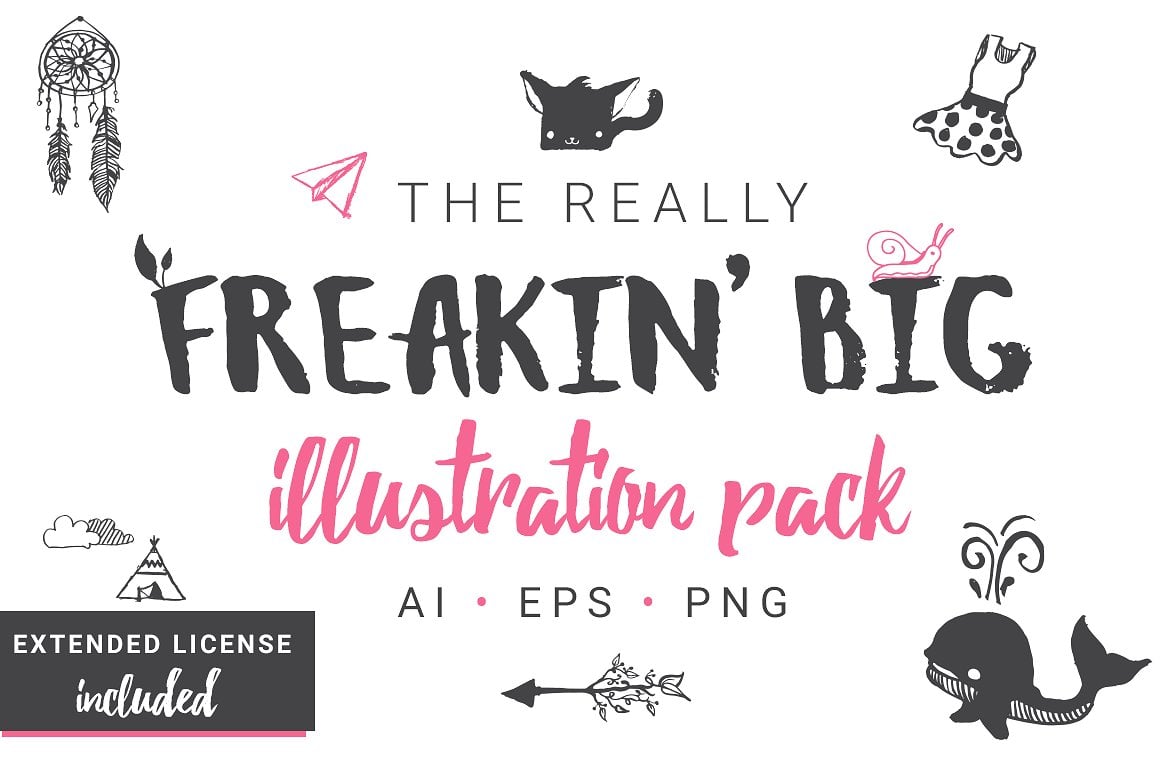 I used this bundle for one project but I guess I will come back to it because the quality of illustrations is high, indeed.
James Butler
I don't know how web designer used to live without bundles. They facilitate the design process and save so much time! Your service is one of my favorites.
Matthew Washington
The pre-made logos in this bundle are really worthy.
Edward Flores
I particularly love floral illustrations! They are very suitable for the wedding invitations and baby shower party invitations. By the way, even if you have never worked in Photoshop or Illustrator, you will edit these illustrations easily!
Nora Hughes
Almost 2000 editable illustrations for $25?! That's a super generous offer from you guys!
Liam Long
This bundle contains trendy and juicy elements for posters, postcards, stickers, packaging, clothes, etc. In fact, this offer will suit any graphic design that is supposed to stand out and attract people's attention because there will be no chances to go unnoticed.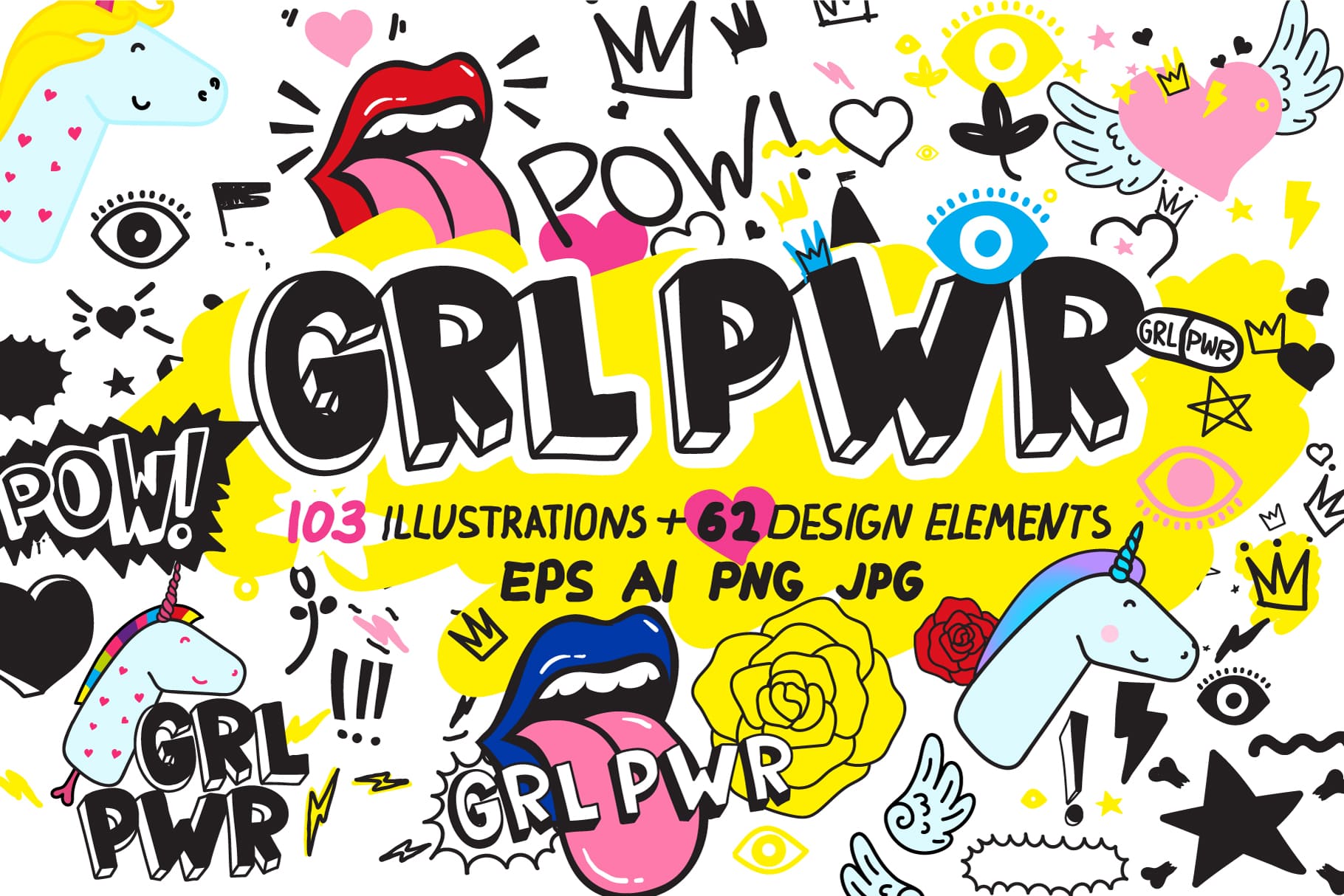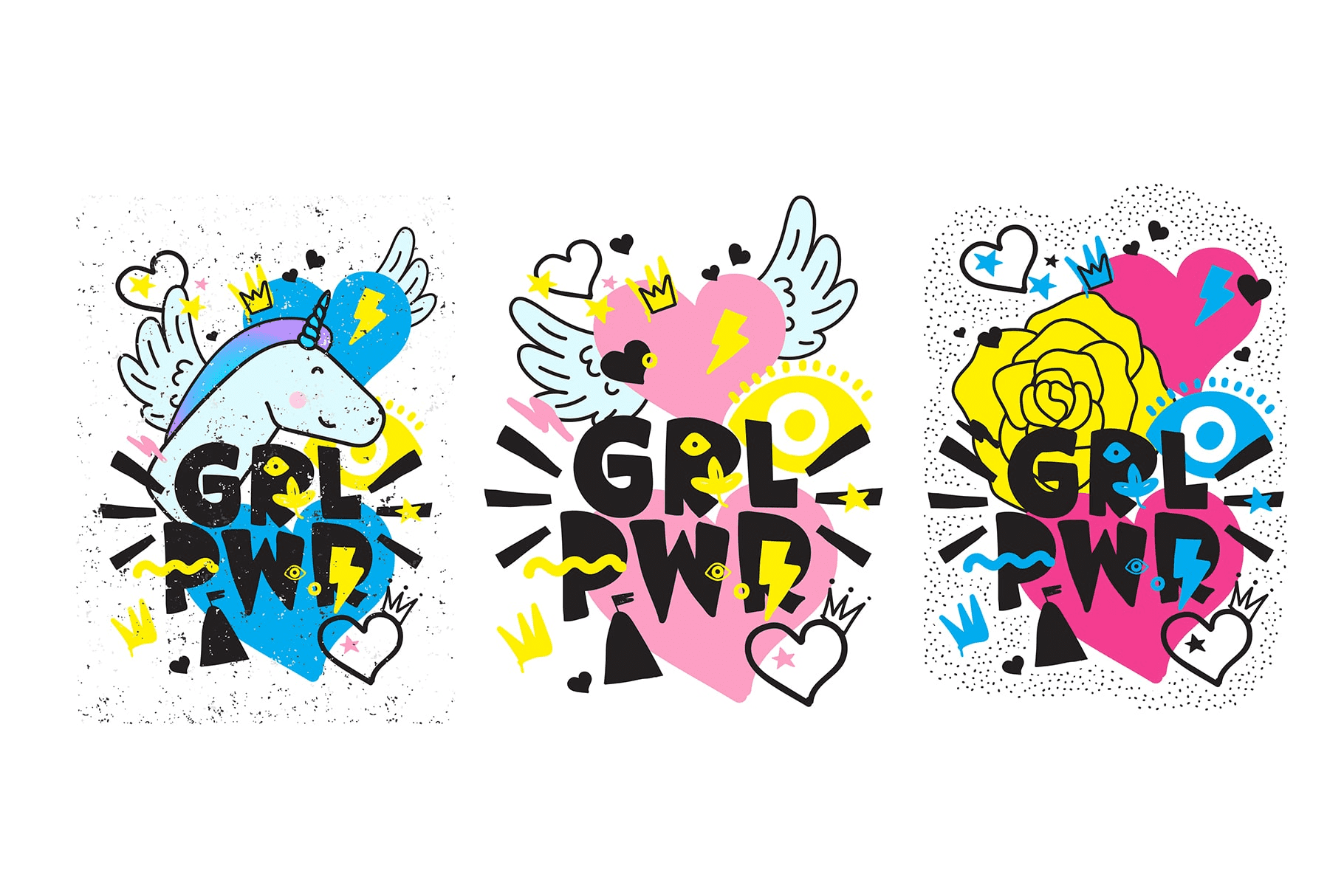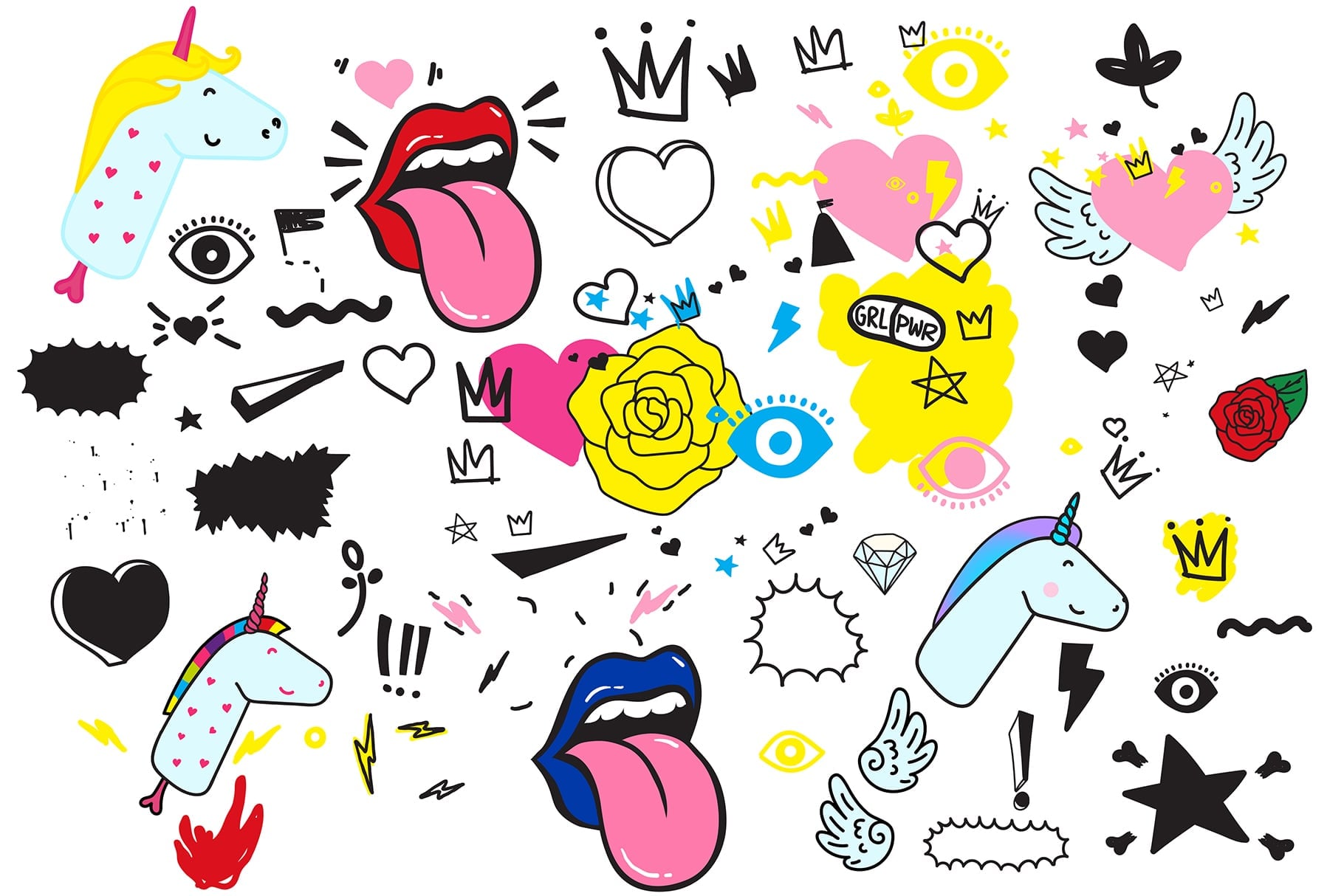 This package includes:
103 high quality feminist illustrations in EPS10, AI (CS version), transparent PNG and JPG (5000px one side, 300 dpi), RGB formats and different sizes;
62 high-quality design elements in EPS10, AI (CS version), transparent PNG (5000px one side, 300 dpi), RGB formats and different sizes;
5 seamless patterns in EPS10, AI (CS version), transparent PNG and JPG (5000px one side, 300 dpi), RGB formats and various sizes.
The price: $25
I love this bundle. We created a project in the shortest time because using the templates speeds up the process.
Grace Scott
Actually, I am not that good at graphic design but I had to launch a promotional event dedicated to women's rights in different professional spheres but I had almost no knowledge at editing images. Still, there is nothing complicated at changing colors, sizes, shapes, adding text, etc.
Chloe Little
These illustrations will be suitable not only for the projects dedicated to feminism and women. The quality is also good.
Ella Jackson
My team of designers and I are satisfied with the quality of this product! Customizing it in the specialized software for web designers is not difficult. Still, I needed to use some guidelines to create a project on the professional level.
Charlotte Ellis
These illustrations look particularly good on T-shirts!
Emma Dean
Want to create cute greeting cards, invitations or wall arts? This offer is definitely for you, then!
For the reasonable price, you can get:
100+ PNG files with transparent background;
20 seamless patterns in PNG and JPEG formats.
There are illustrations for different occasions (mostly animals and flowers). They will look particularly good on clothes, pillows, walls, and curtains
This design is also able to adorn greeting cards and invitations
The price: $12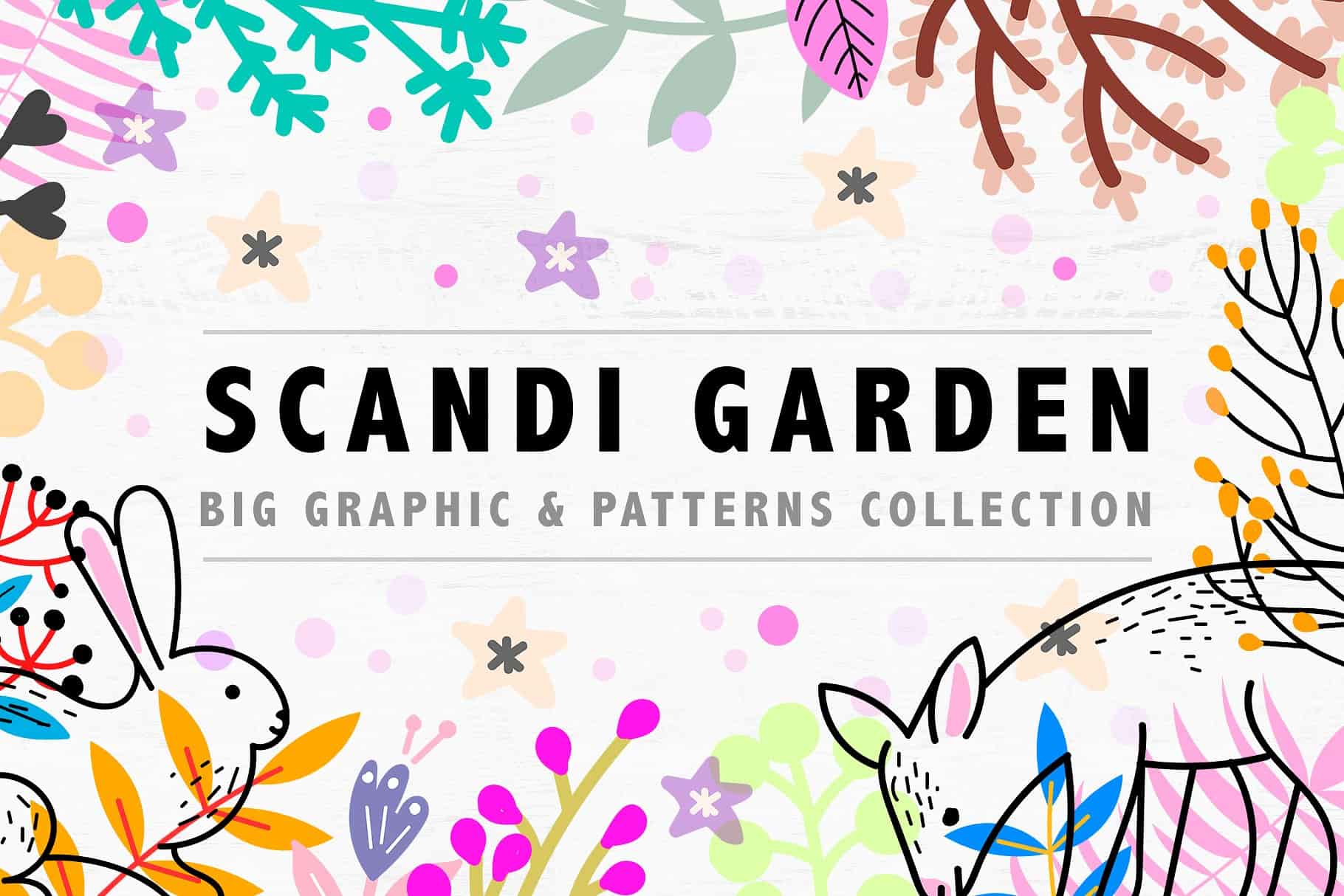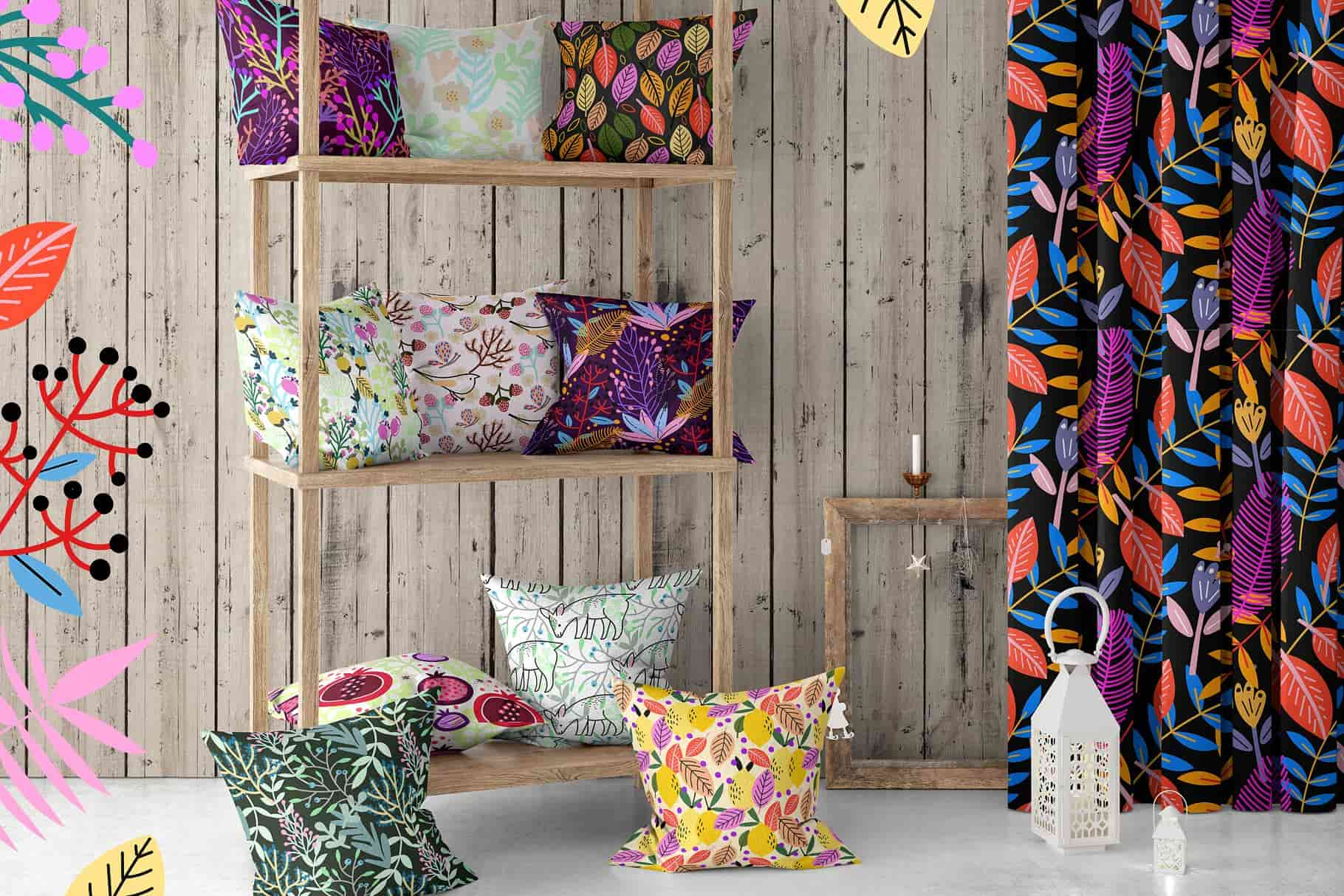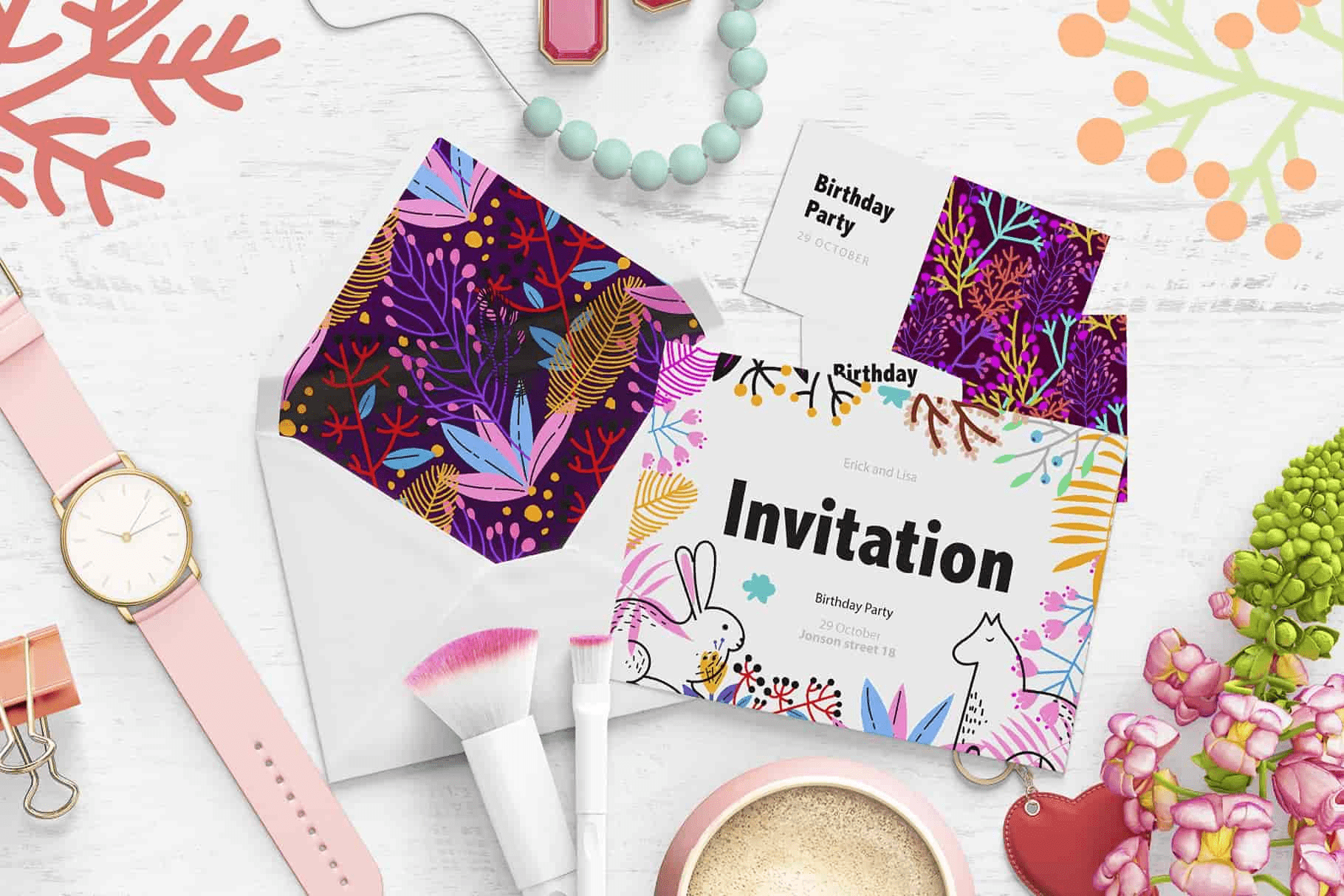 The price-quality ratio of the bundle and my particular love to such floral designs forced me to purchase the package of the illustrations and I must admit that this investment was right.
Andrew Griffin
Your service is really useful. I discovered the world of bundles in the most attractive side. When I have no ideas or want to change the conception of the project, I turn to such ready-made solutions and always find something worthy.
Logan Russel
I love the conception! This design looks good on different stuff. I used it for curtains, pillows, and mugs.
Antony Foster
If you look for the magic atmosphere of the Scandinavian forest for the graphic design, this bundle is definitely what you need.
Benjamin Simmons
The collection of different decorative elements in the style of the Scandinavian forest are suitable for posters, postcards, invitations, notebooks, logos, packaging, magnets, and textiles!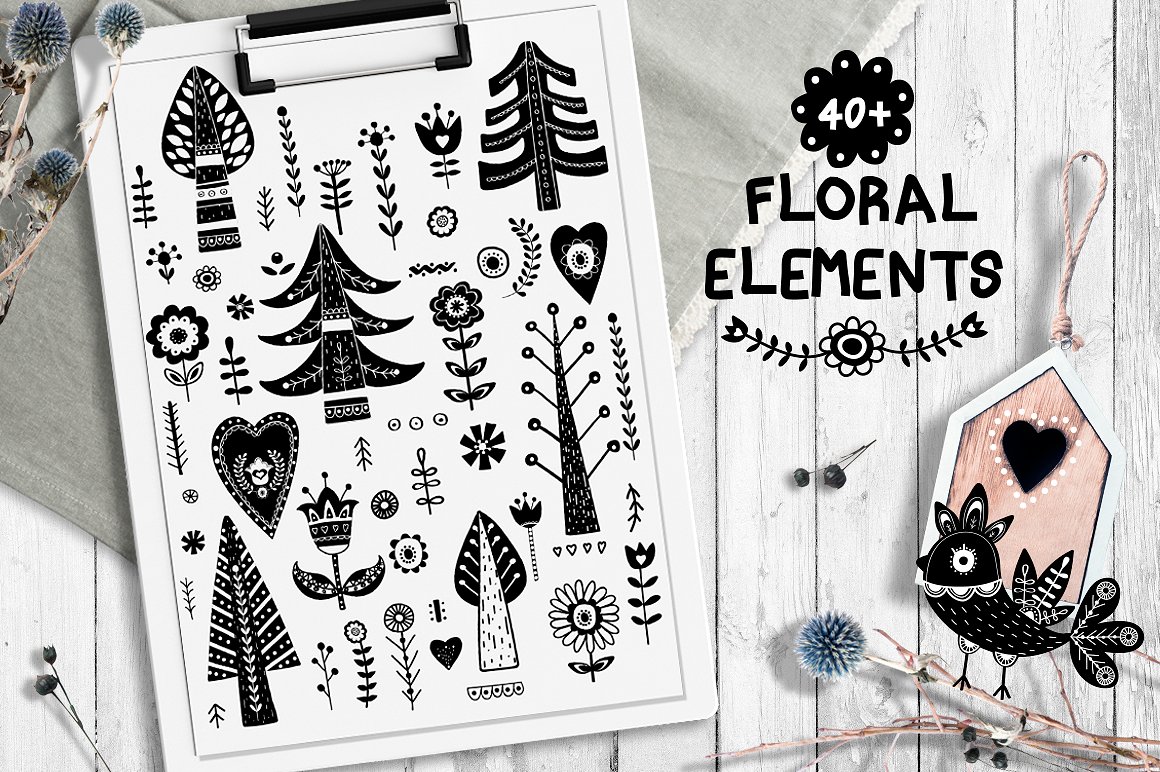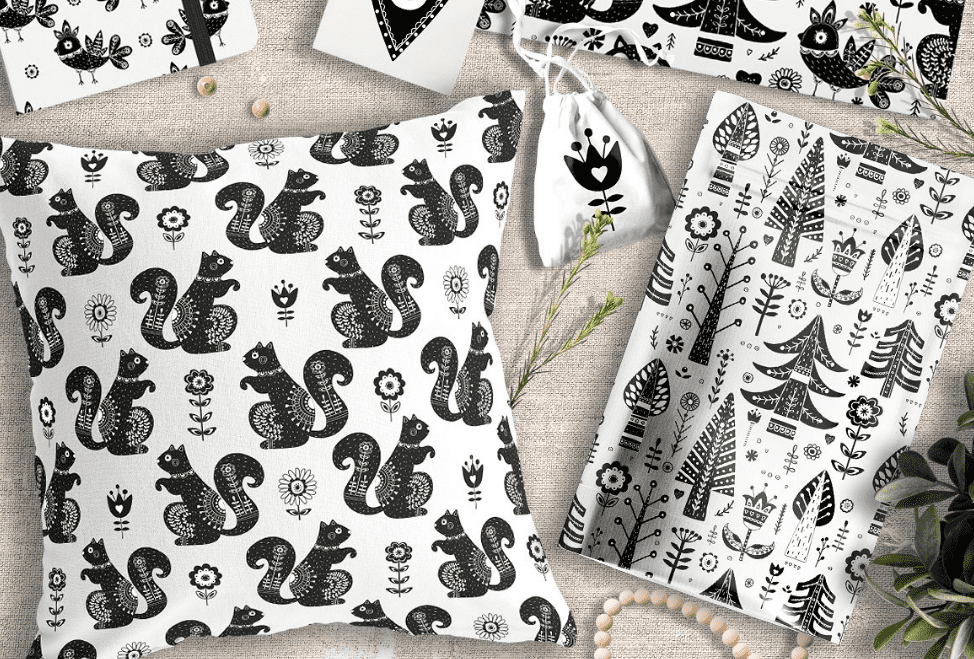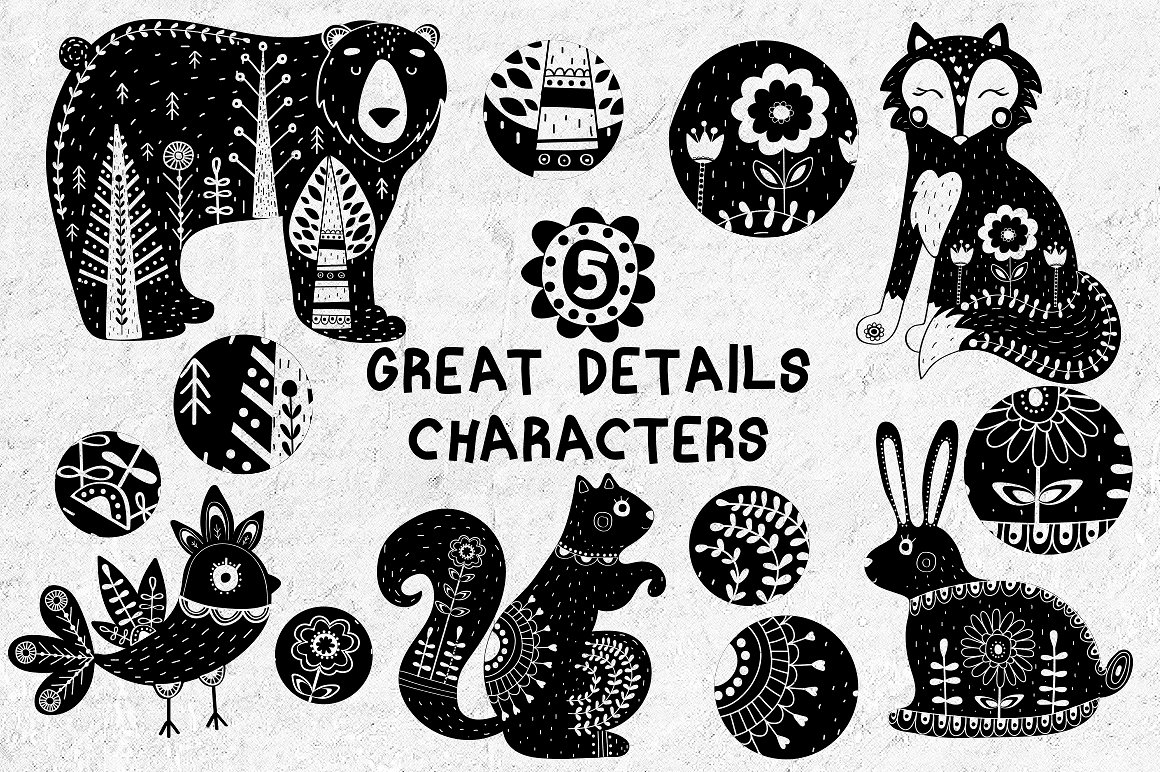 The bundle includes:
40+ floral elements in PNG, EPS, and AI formats;
5 characters;
5 seamless patterns;
5 pre-made cards in JPG (5000 px on the smaller side), AI, and EPS formats. '
All files are editable. You can use Photoshop to work with PNG and JPG files and Illustrator to edit EPS images.
The price: $10.
This bundle is worth the price. Nothing special – everything like it was described by the vendor.
Victoria Hughes
As a designer, I am satisfied. As a customer, I would recommend you to launch an online chat because I faced some organizational issues and didn't know where to apply to fix them.
Harper Green
This was the first product I purchased on your website and I must admit that the quality is splendid. The designers are resourceful :)
Madison Ford
All elements are editable. The way they were created allows fast and smooth customization in Photoshop.
Samuel Black
I am an interior decorator and purchased this bundle to create a design for pillows. Black squirrels look really good! Thanks.
Gabriel Allen
Inspired by the illustrations from the old books, this bundle has everything to create a catchy and conceptual logo, scrapbooking, and other branding graphic designs that relate to the music industry.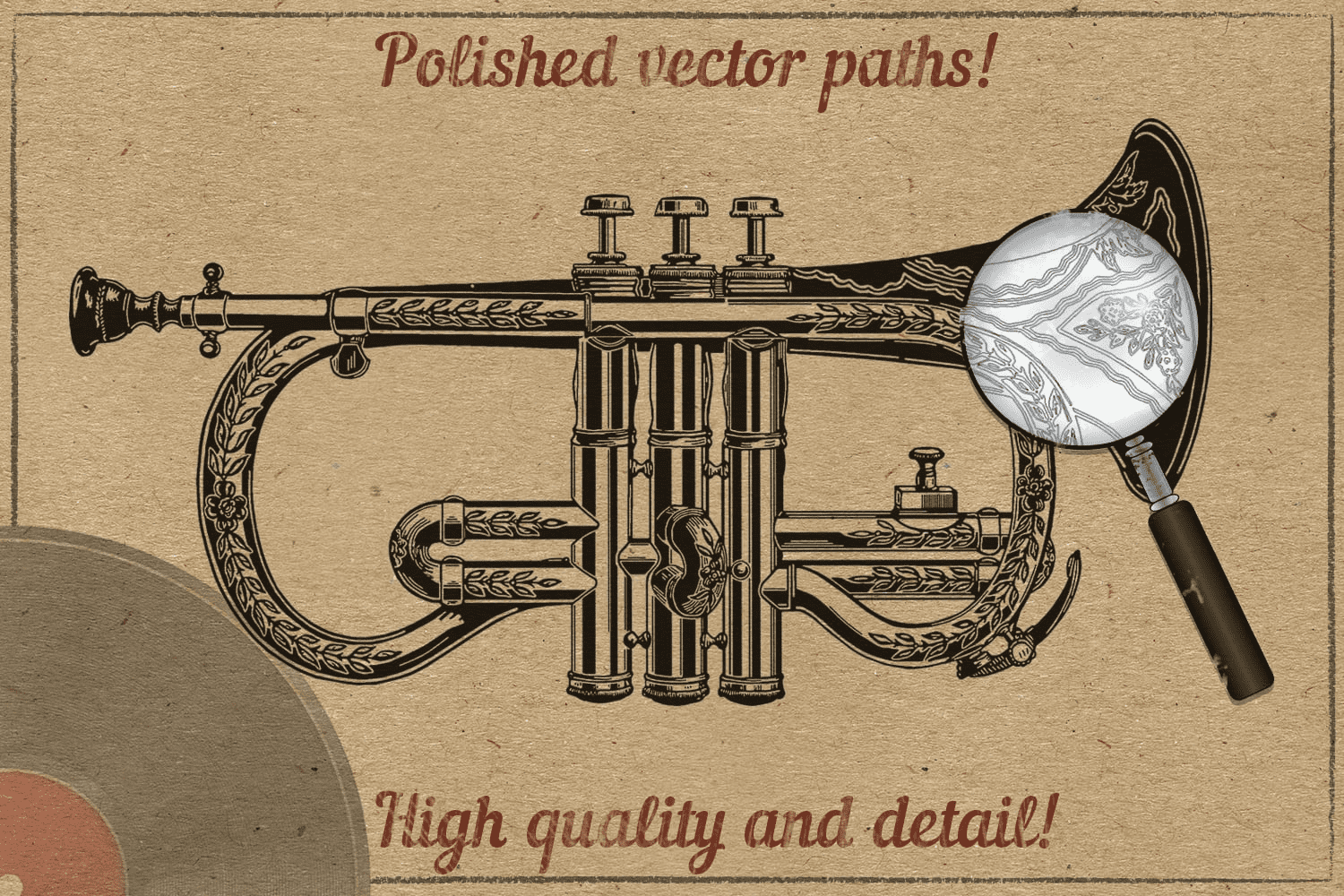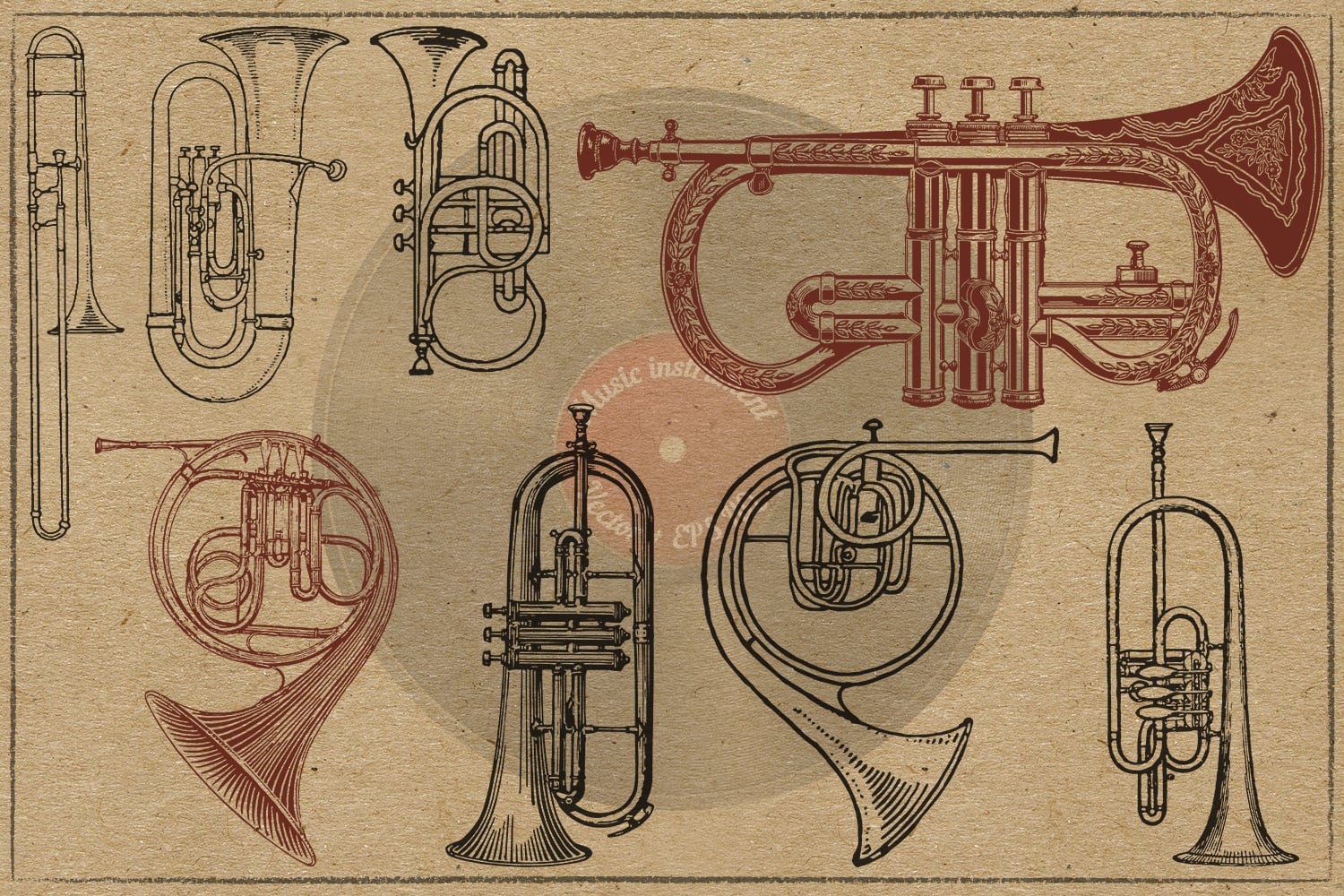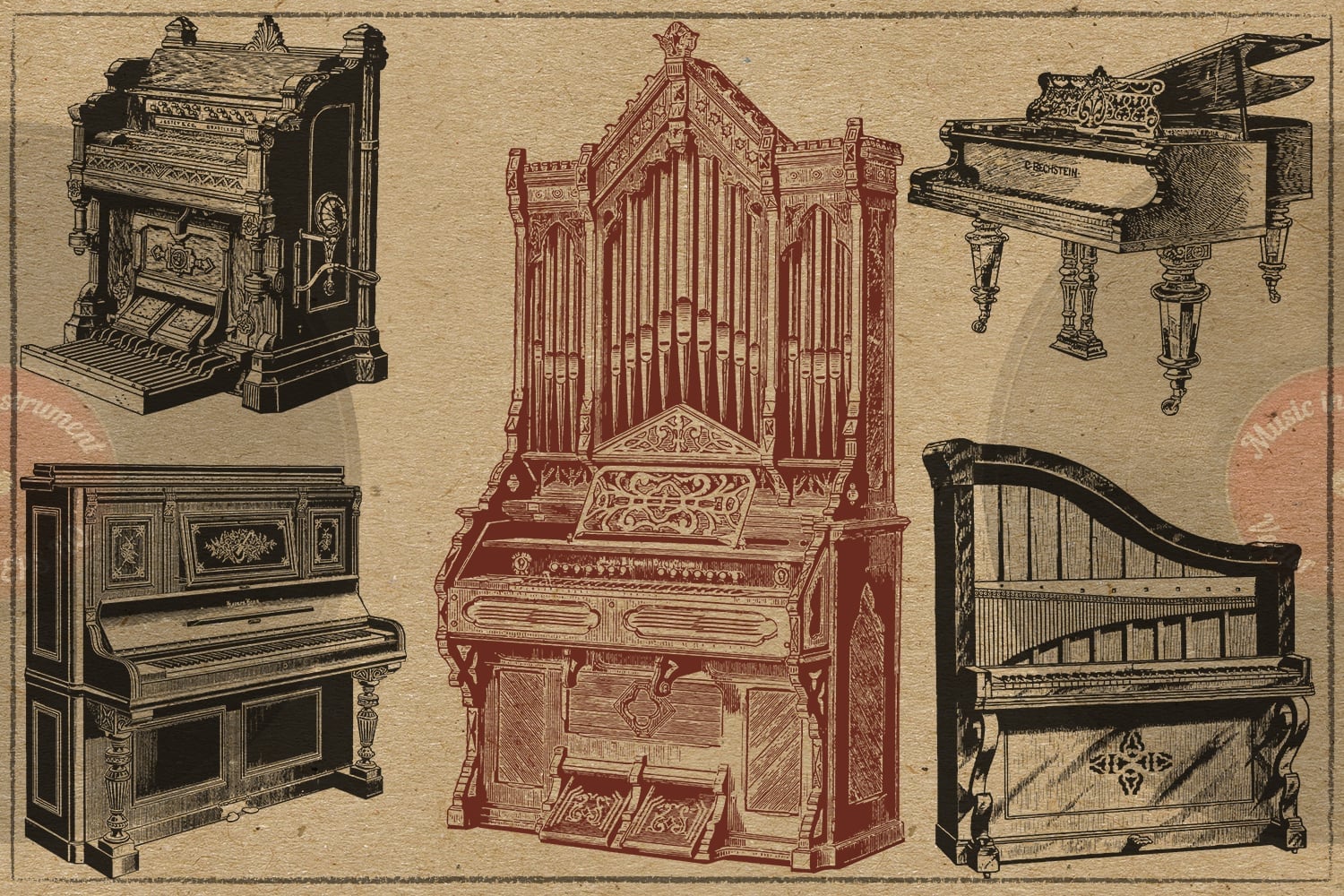 The package offers 100 EPS vector files that go along with a transparent PNG version. You can use illustrations of the drums, pianos, gramophones, bagpipe, violins, balalaika, banjo, flutes, bell, cymbals, clarinet guitars, harps, pipes, xylophones, horns, and more.
The price: $9
Purchasing this product was a win-win situation for me – low price but many opportunities.
Eric Baldwin
The graphic design will only win if you use these old-style but not outdated illustrations.
Andrew Backer
The posters we created with my team of designers with the help of this bundle are unique and stunning. They created hype at the festival. Thanks, guys!
Anne Austin
I didn't expect that the quality of the illustration will be so high. I thought it's impossible to get something worth for such a low price.
Joshua Altwood
If your project somehow related to music, you will like this bundle as I did. It's a perfect mixture of styles. There is something about vintage that creates a sophisticated atmosphere of the old times. The customization process with the help of specialized software didn't cause any issues for me.
Addison Miller
This bunch of 16 hand-drawn separate files with red poppies can be a nice suit for DIY, wedding invitations, postcards, posters, quotes, etc. Along with the images, the bundle contains frames, borders, patterns, isolated.
The graphics are available in PNG (300 dpi, without background) format. Patterns and frames have JPG (3500x3500px size) format.
The bundle has watercolor elements that can be used for textures, backgrounds, patterns, borders, and frames. They are customizable. You can edit images and other graphic elements (colors, sizes, etc.) in specific web design software.
The price: $6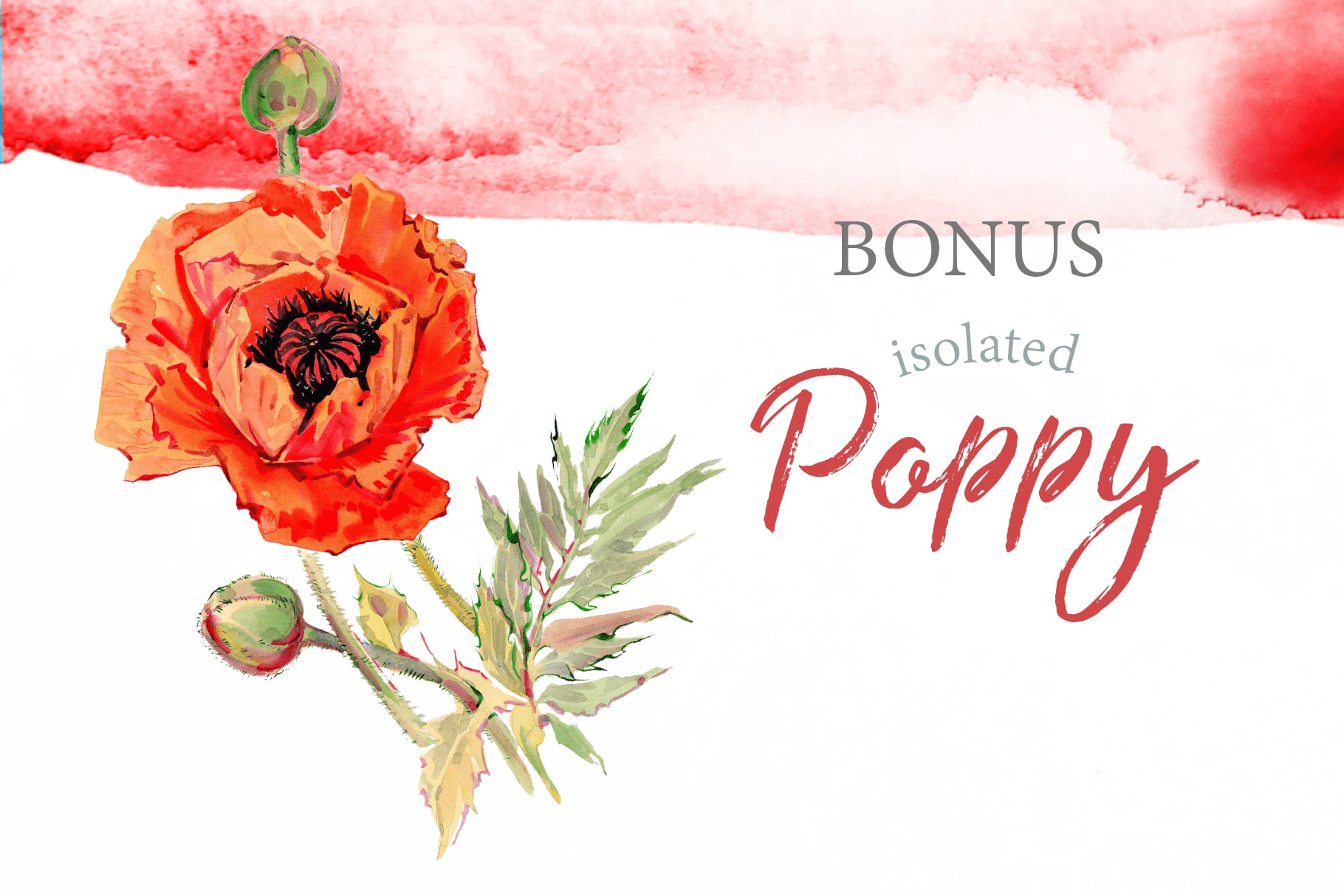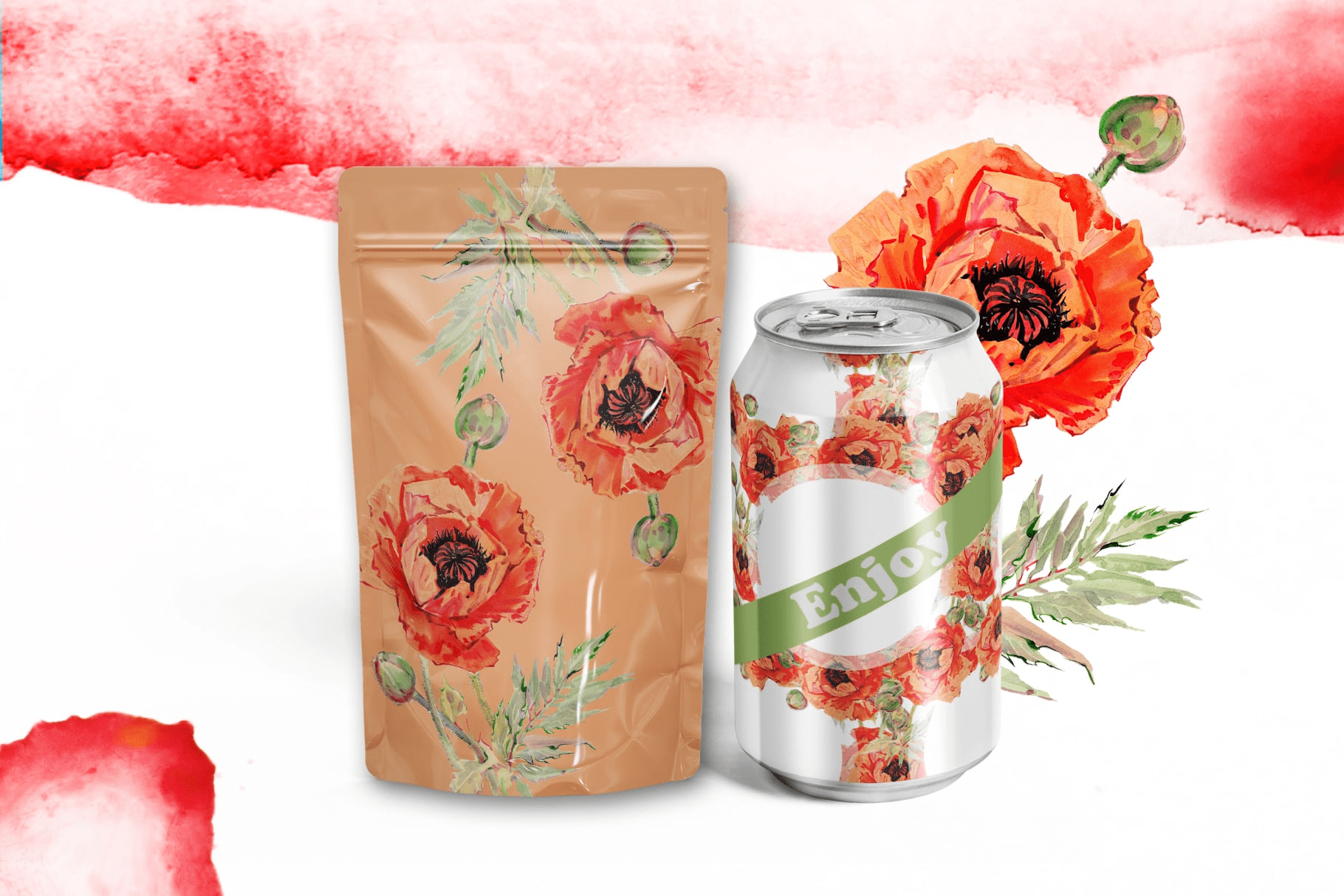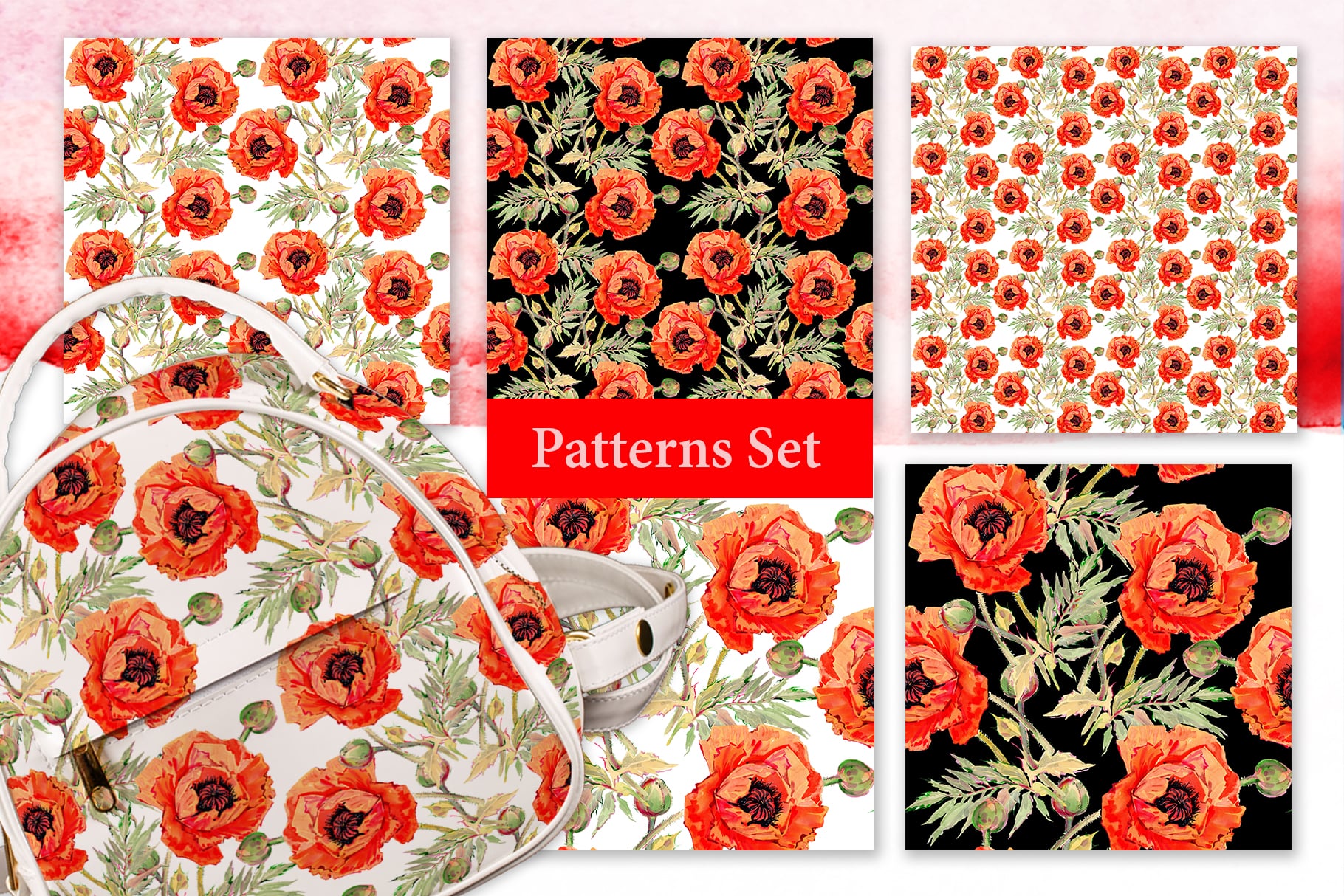 Reviews:
Thanks for a great job, guys!
Megan Bishop
These colors are so bright and calm at the same time! I guess it will suit almost any type of the project.
Jessica Billy
Now, I don't even hire artists and sometimes go without high-paid designers. Using bundles is fast and affordable. Plus, the result satisfies me. I don't need to pay hundreds of bucks to create a graphic design for one project. I can invest less but still get a high-quality project.
Charly Benson
Do you have images of another size?
David Becker
Oh, the watercolor background with red poppies looks so fresh and authentic! The beauty of any project will be highlighted with the help of this design.
Jane Barrington
Need a bunch of floral graphic design elements? This bundle contains 54 awesome PNG and JPG files with different plants. Plus, it has multiple patterns, frames, and borders. It's also possible to use splendid watercolor elements to create a discreet background.
If you want to fix something, you can use specialized software and change sizes, colors, add text and other styling elements.
The price: $6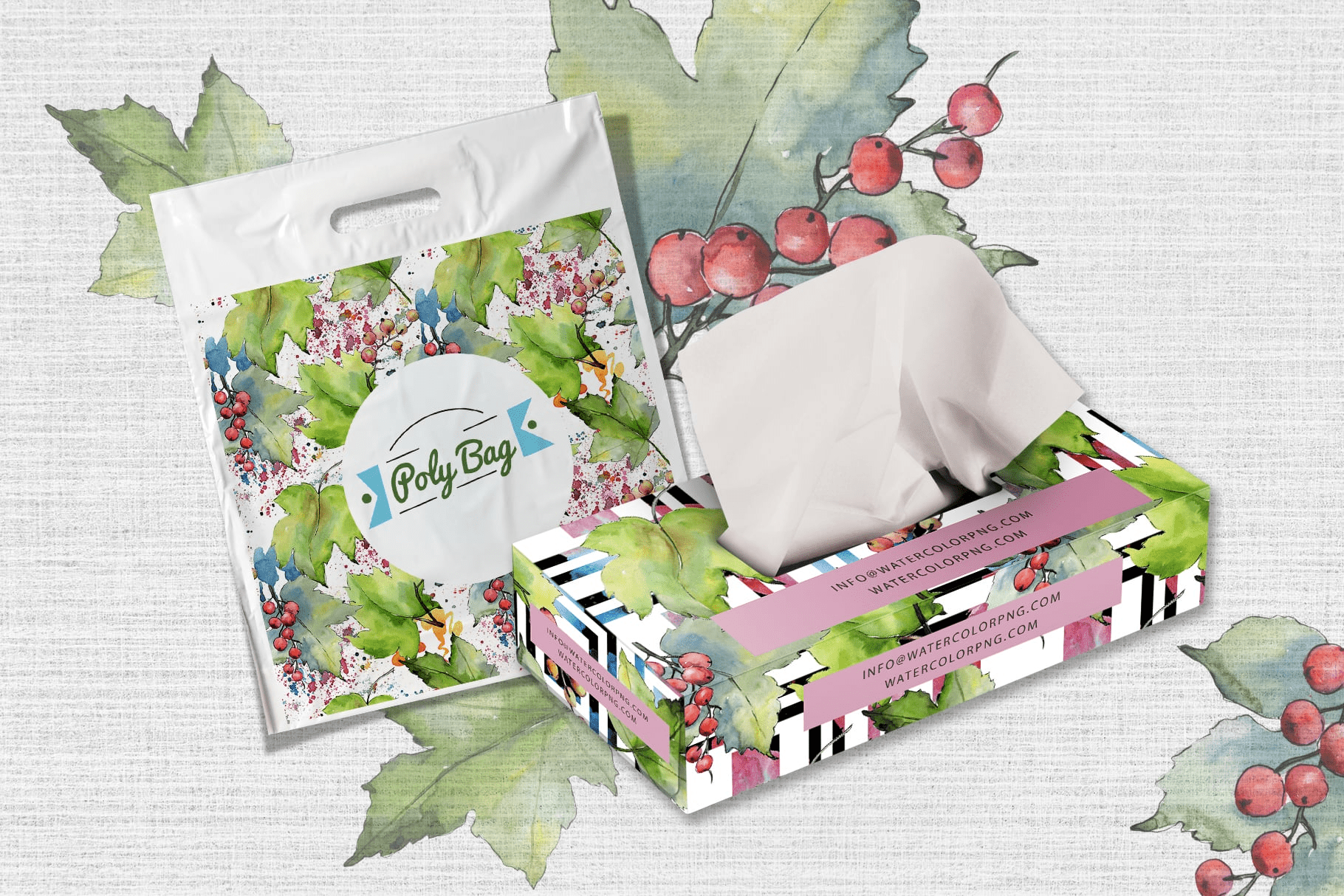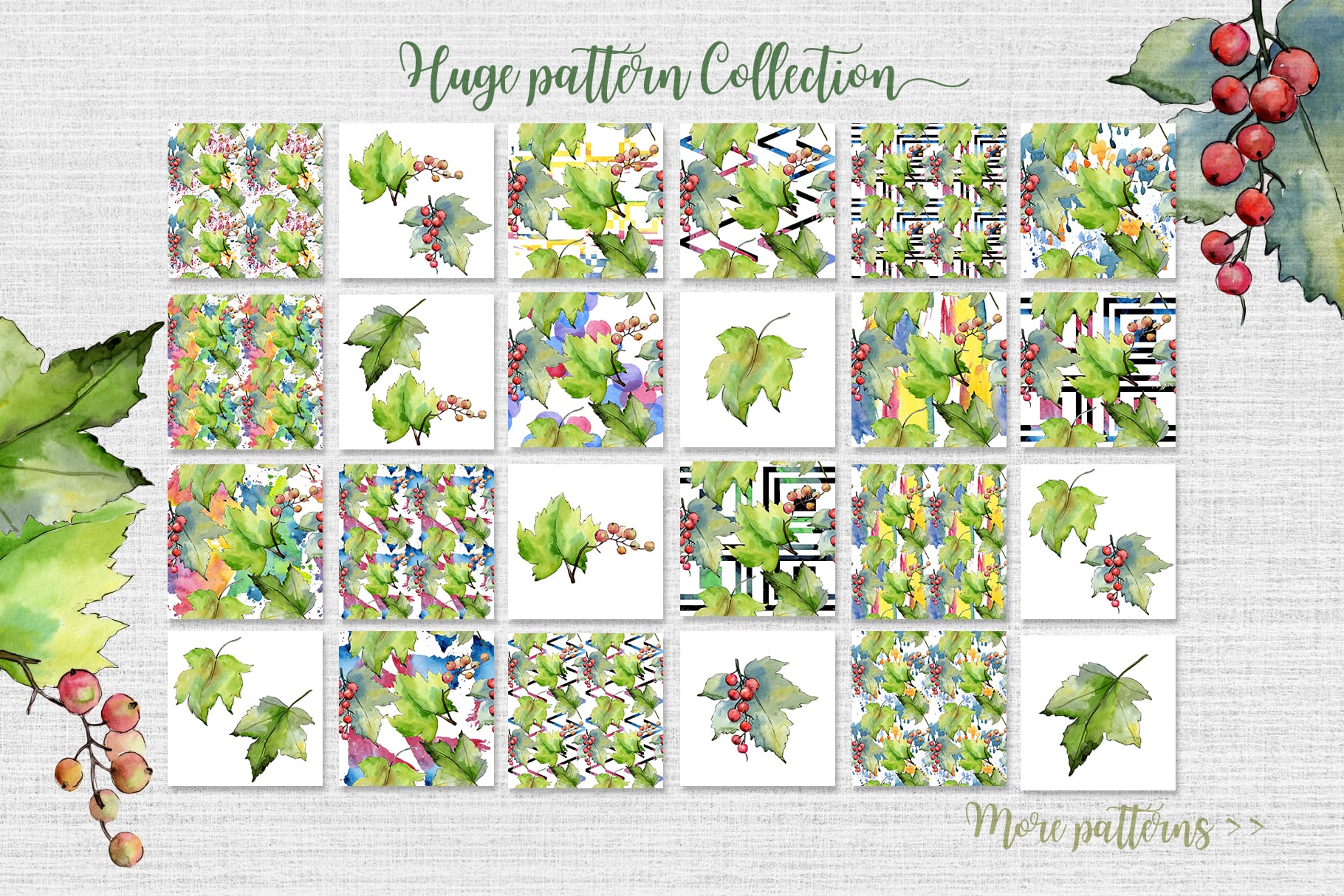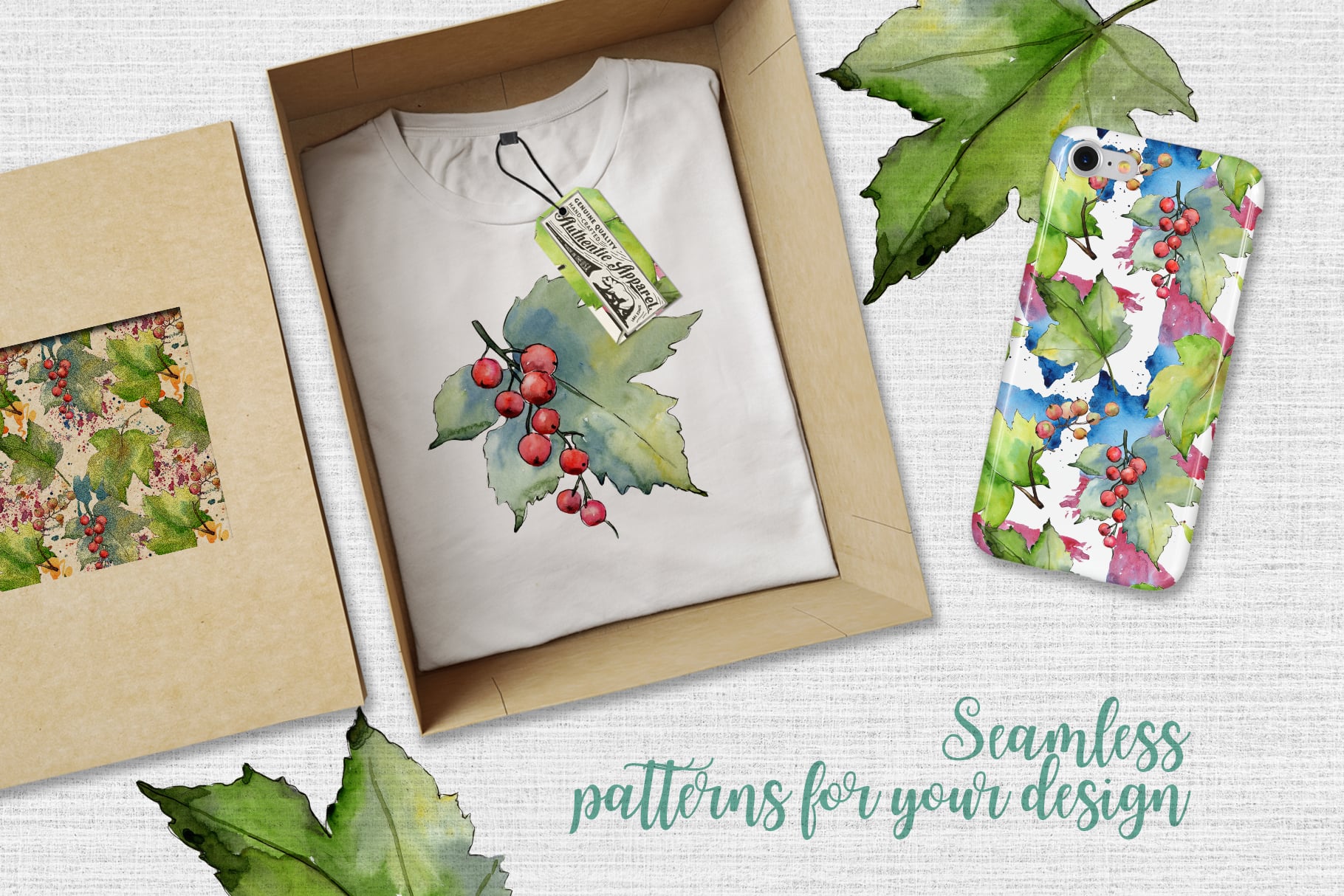 Reviews:
Without a doubt, I recommend this bundle. The illustrations are changeable and even a person without substantial knowledge in web design will be able to customize them in Photoshop or Illustrator.
John Brickman
It was the first purchase on MasterBundles and I thought that it's impossible to get something worthy for such a low price. For me, it's a discovery of the year because using such pre-made solutions facilitates the process so much!
Orlando Bradberry
I am 100% satisfied with the quality of this product.
William Boolman
I am in love with the color scheme and the drawing technique of these illustrations! They look very realistic.
Salma Blare
Red poppies are not what you were looking for? You can use this amazing watercolor bundle with peonies illustrations then!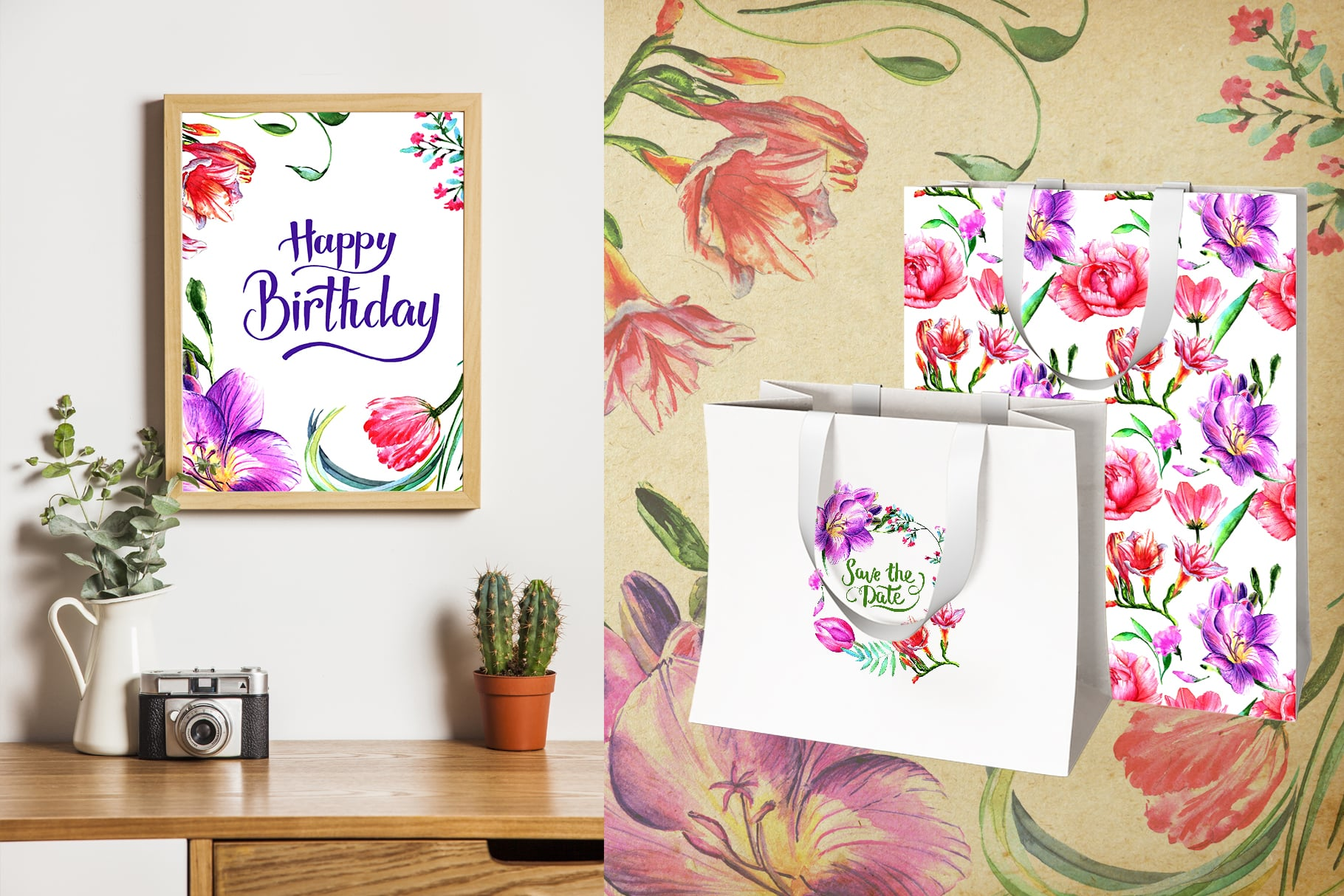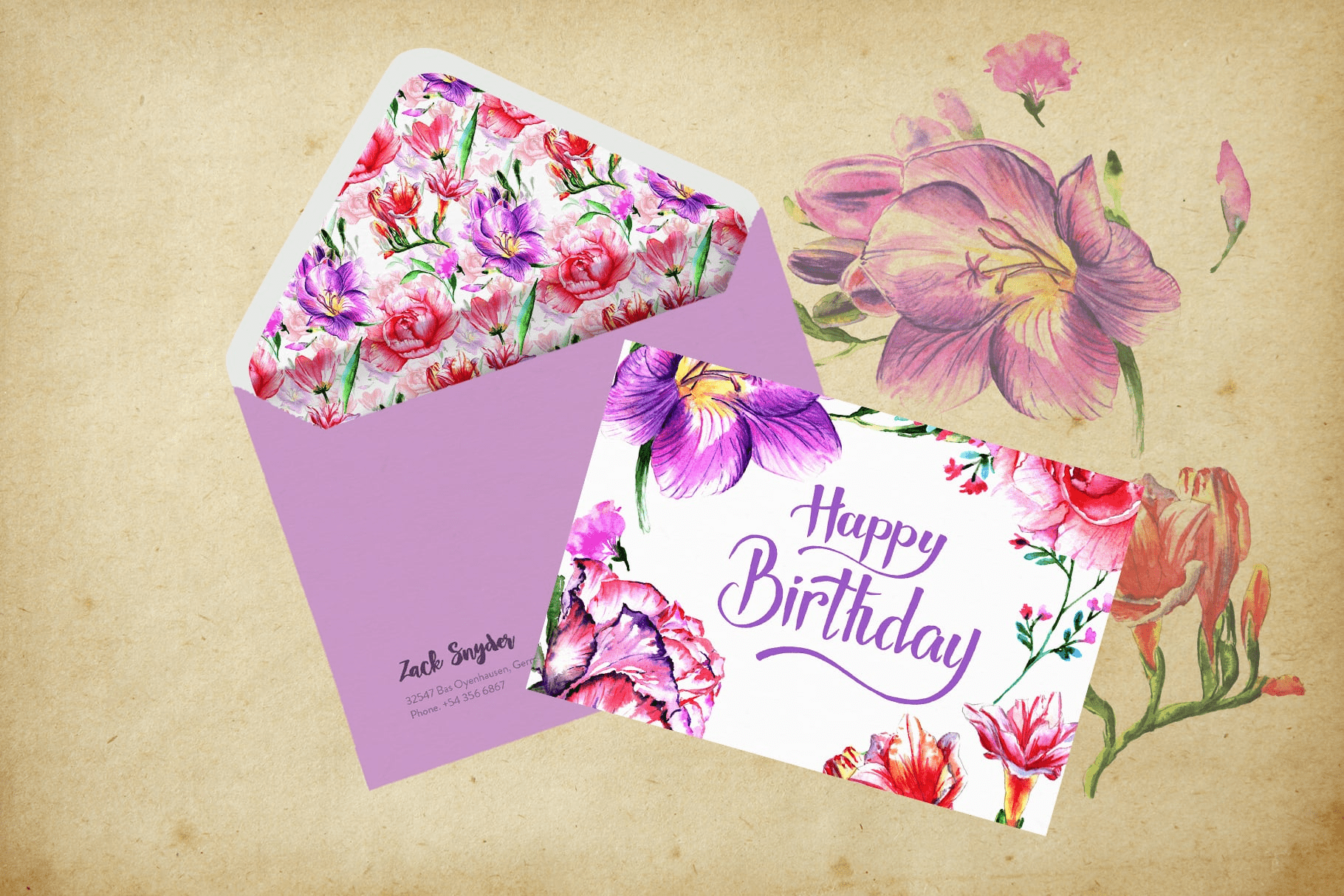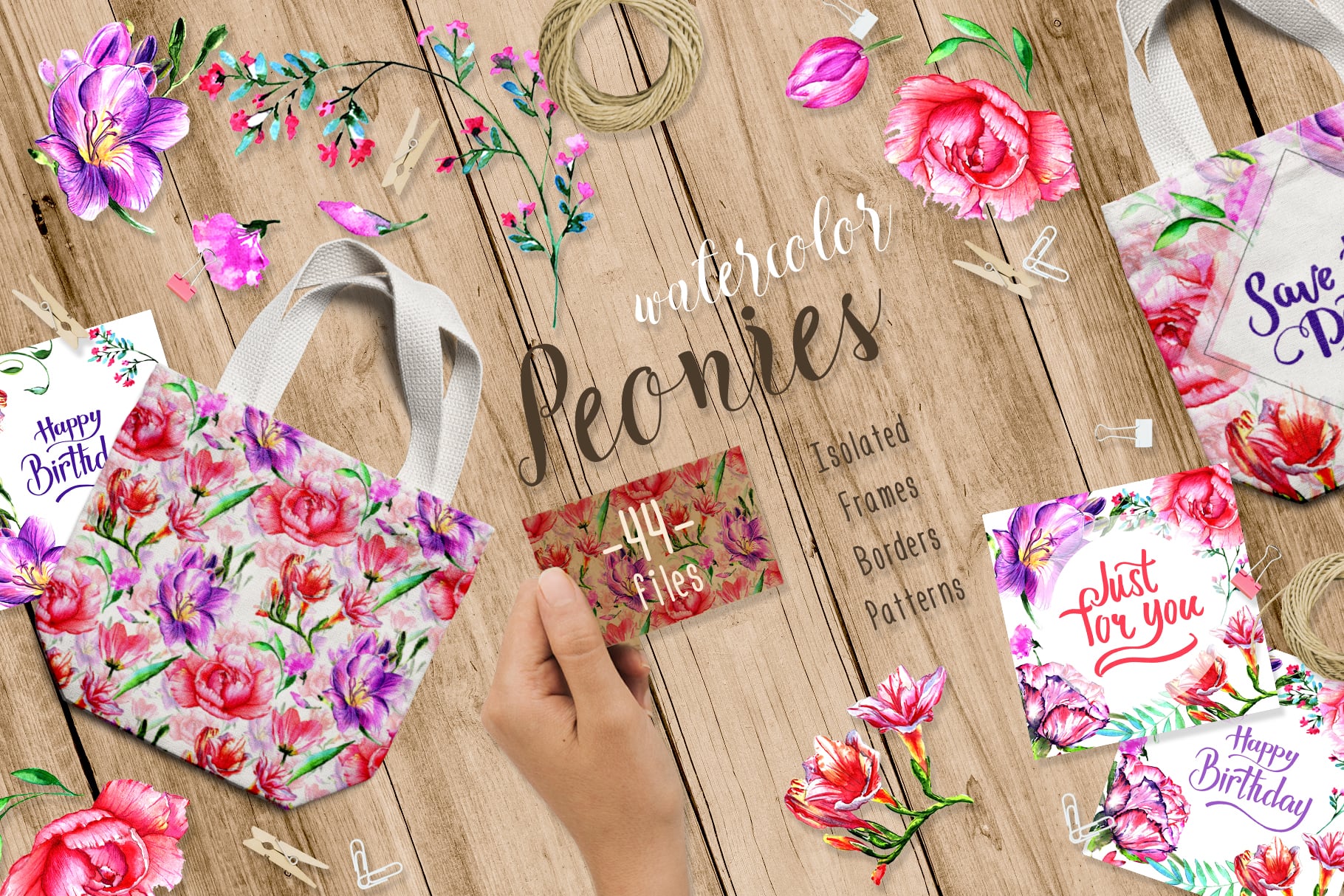 More than 40 PNG and JPG files will be a perfect fit for wedding invitations or postcards! You can use these hand-drawn designs for clothes, pillows, mugs, notebooks, and everything that aims for a unique decoration.
Creating graphic designs with the help of such bundles is a pleasure because its possibilities are impressive.
The price: $6
Reviews
Aw, I am in love with these peonies! So many ideas appear in my imagination right away.
Agatha Bradshaw
I appreciate the fact that vendors created customizable layers. I faced no issues when started editing illustrations in Photoshop.
Patrick Campbell
These illustrations look particularly good on wedding invitations. The color scheme is very stylish. Still, you can change the colors and other options in specialized software for web designers.
David Bush
Thanks for the great work!
Agnes Carter
The opportunities of this bundle are endless!
Robert Brooks
Here is another juicy botanical set with 31 high-quality and customizable files. The usage of these printable designs is endless – they will suit different occasions and can be applied to various objects such as clothes, stationery, paper and plastic objects, etc.
It's absolutely possible to create a unique design because all files in this bundle are editable. In a couple of steps, even a beginning designer can change the background, add text and frame, etc.
The price: $5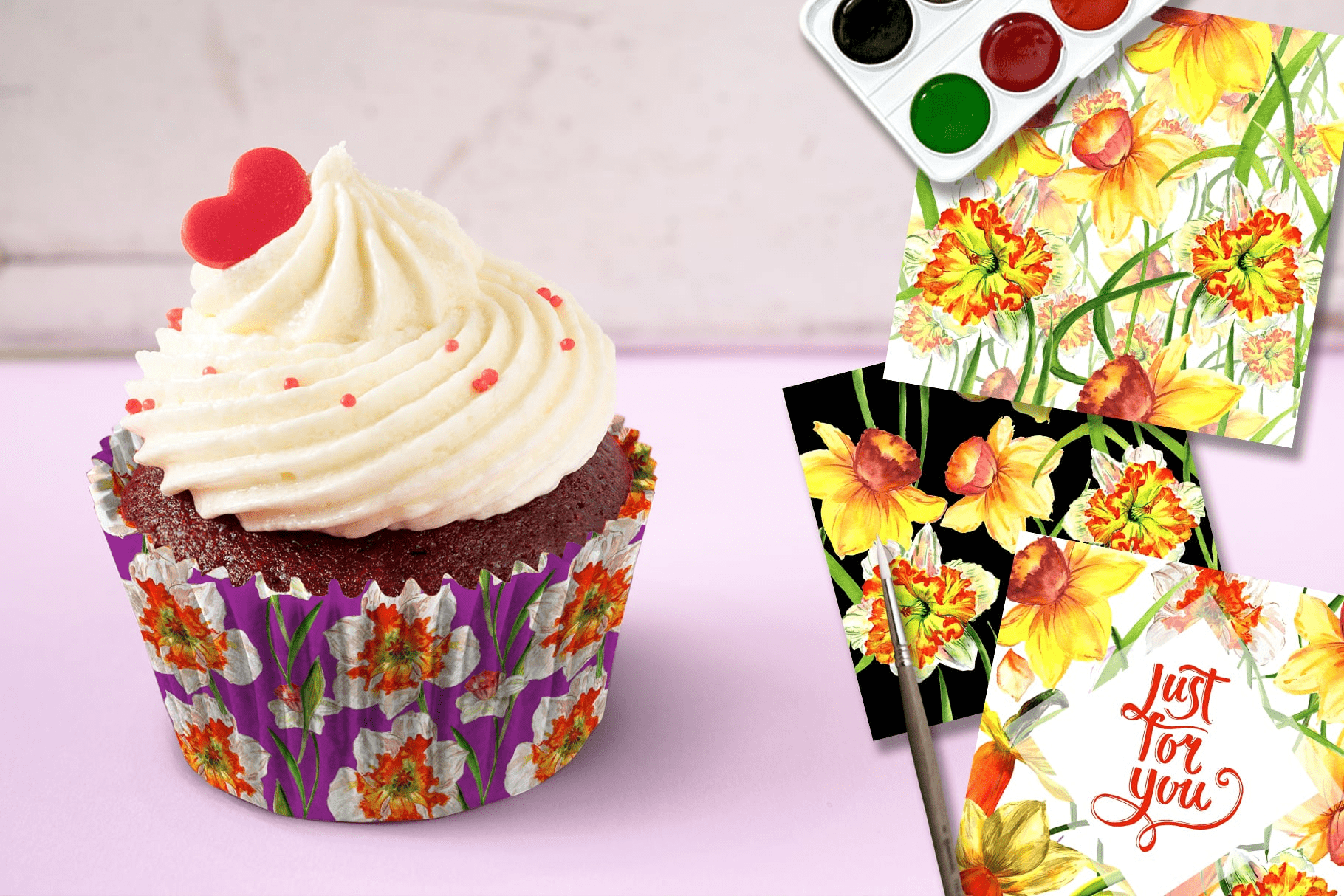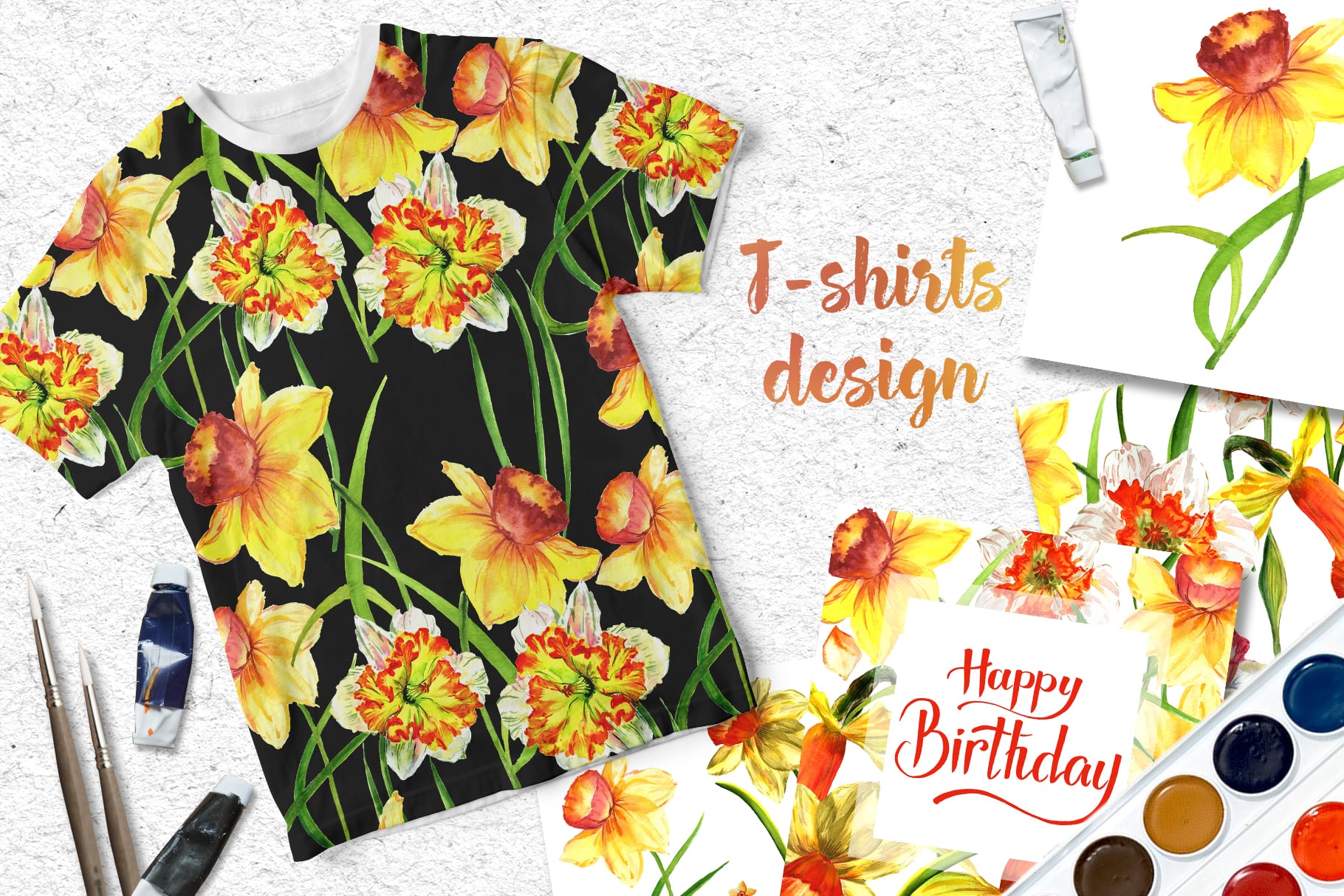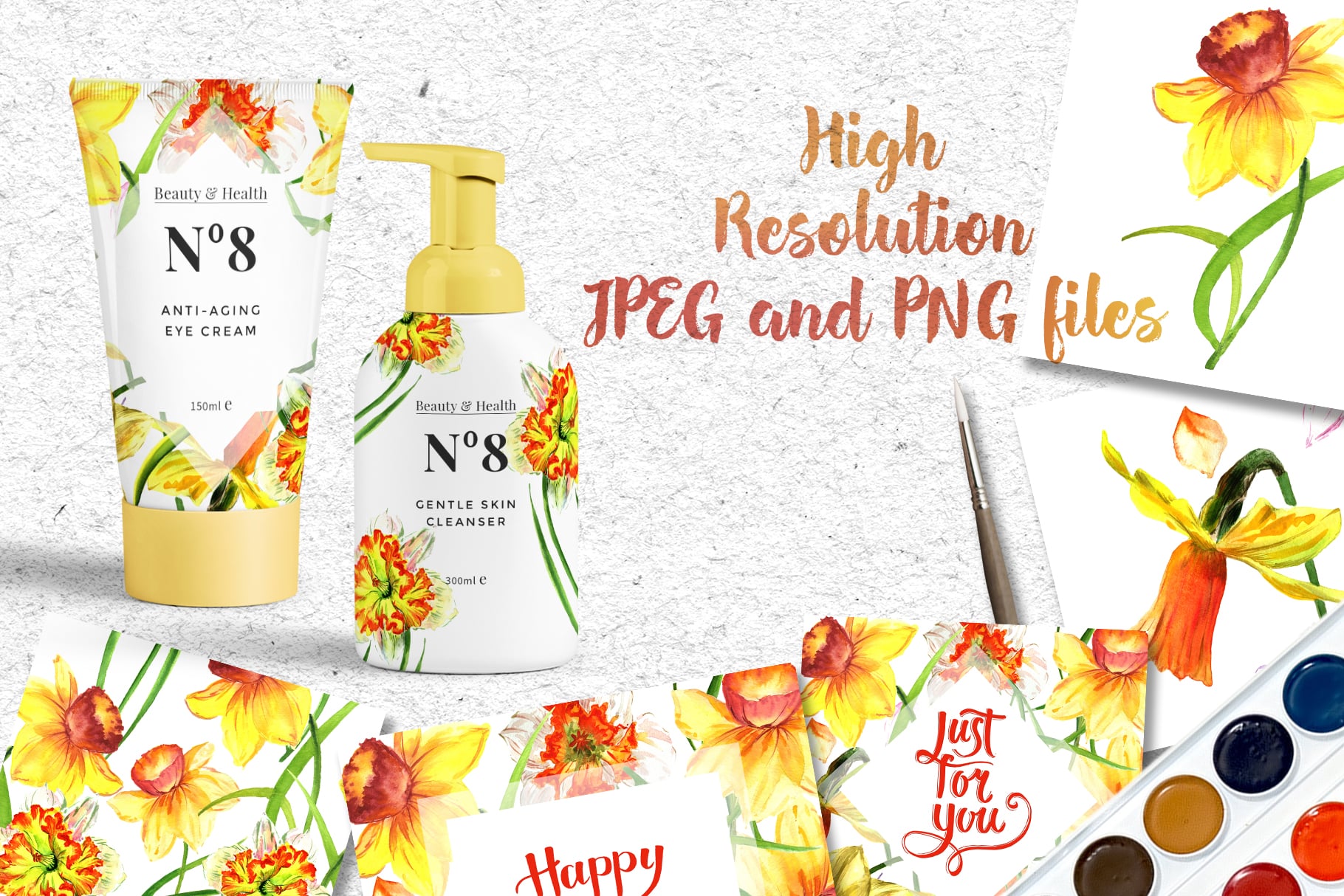 I like the bundle. Thanks!
Jose Derick
I was about to create a poster for my spring campaign and hit this page accidentally. You don't even realize how suitable these illustrations are for the conception of my project.
Amanda Douglas
$5 for the entire bundle?! Wow, it's kinda beneficial offer.
Monica Spring
The mixture of black and yellow colors look particularly good.
Andrew Connors
This vendor creates one of the best bundles ever. As a designer, I faced many pre-made solutions for web design because I always look for ways to facilitate the design process. There so many splendid bundles on your website!
Barbara Milestone
In order to add some sweetness to this collection, we recommend you check out this watercolor set where panda plays a central role. In addition to 44 high-quality PNG and JPG files, every customer can get frames, wreaths, borders, and patterns. It expands the possibilities of the bundle and allows creating unique and extraordinary graphic designs.
The price: $6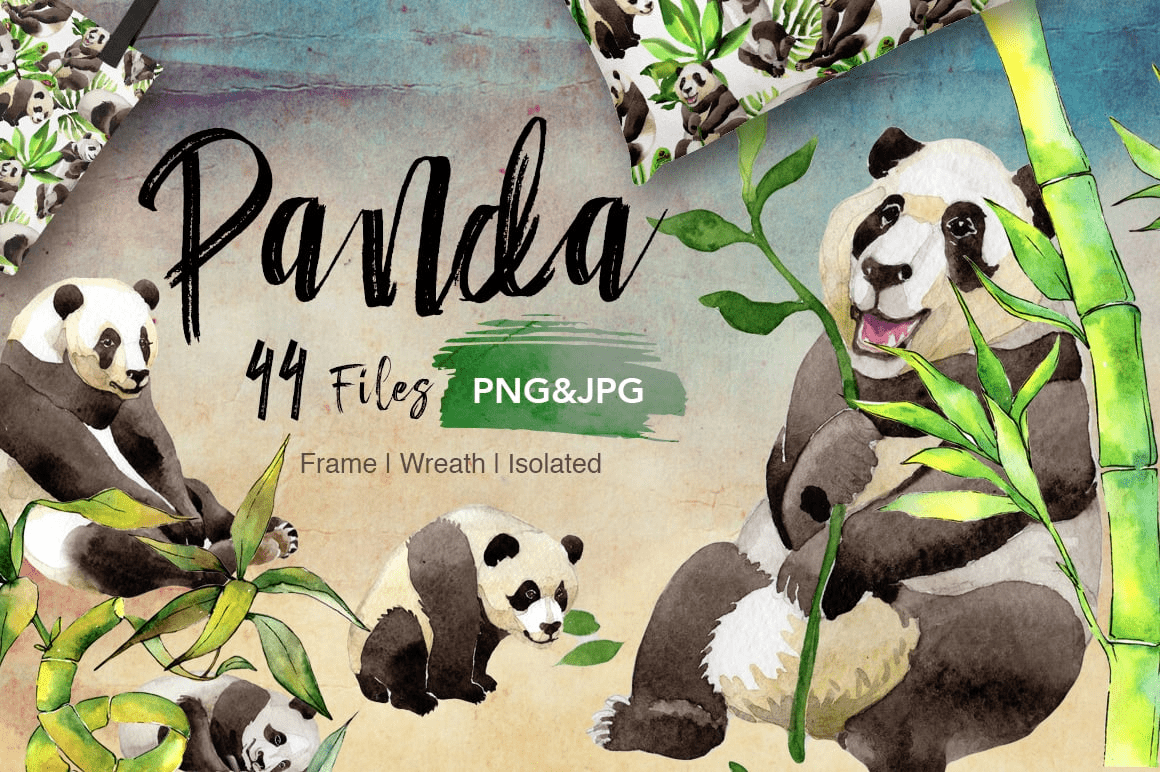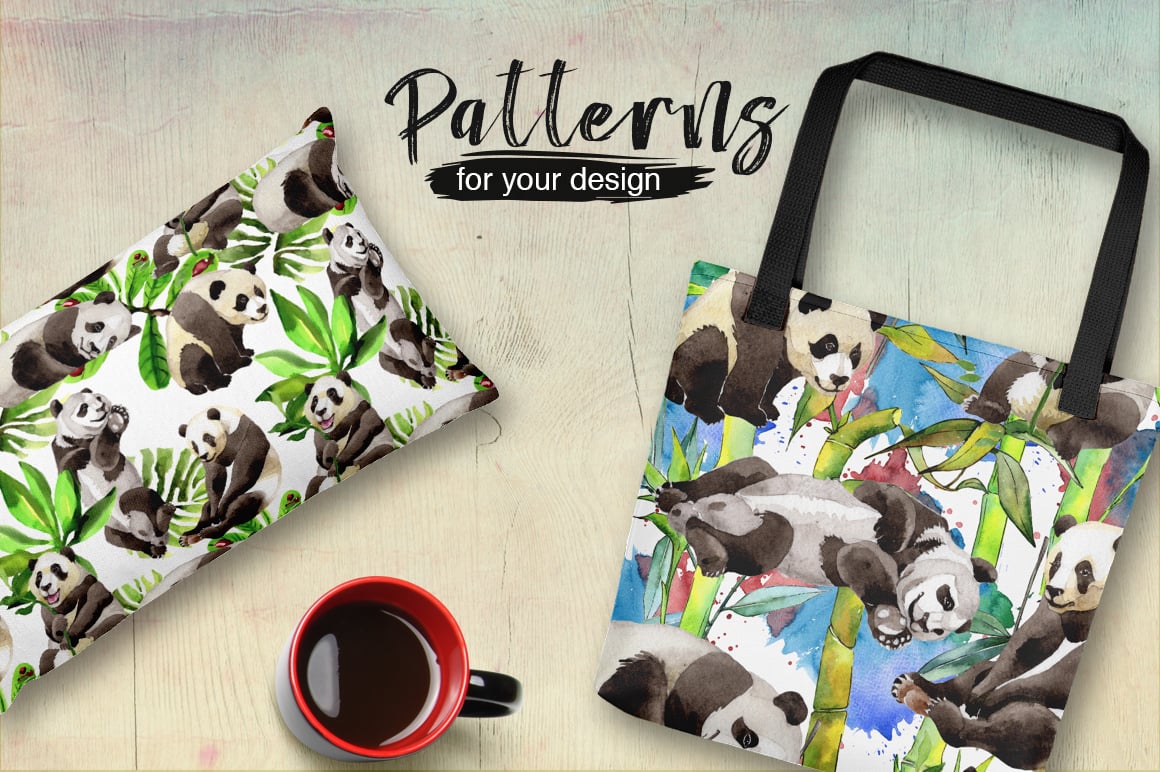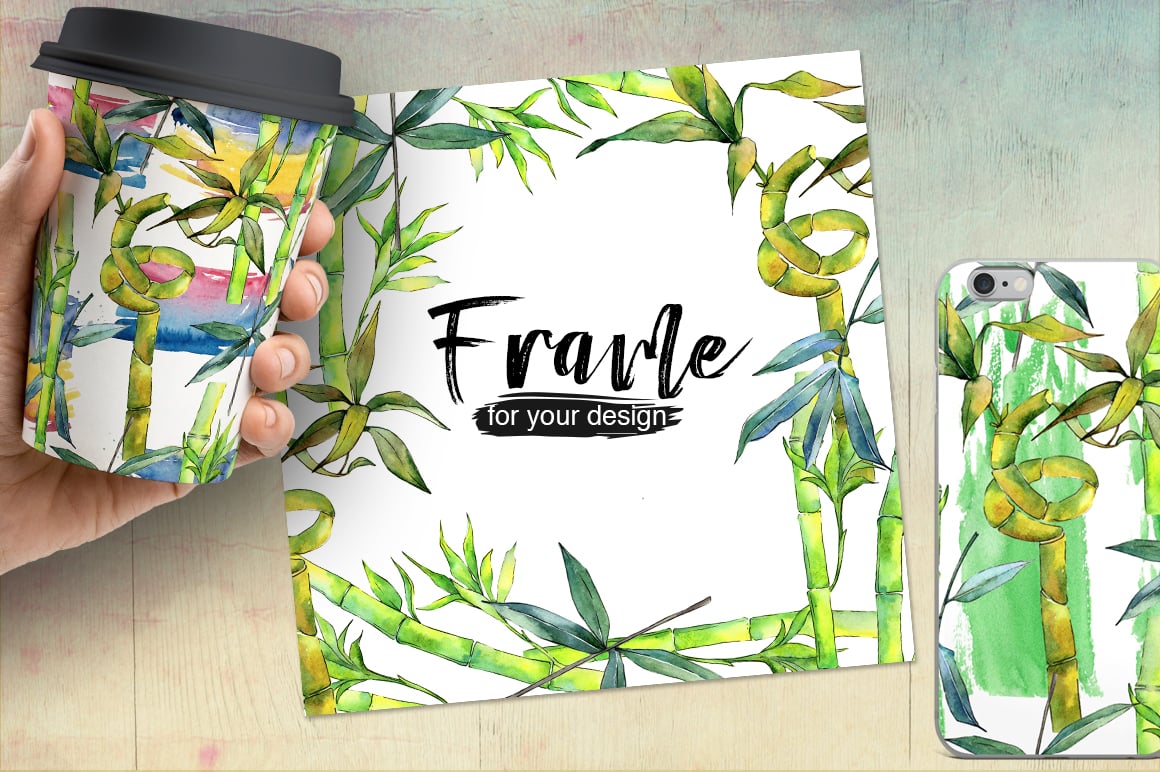 Reviews:
Thank you for this bundle. I managed to liven up my project with these fresh illustrations.
Britney Gill
Is it possible to edit the illustrations in Gravit? Does the quality of the image change then?
Beatrice Gate
Without a doubt, this bundle deserves 5 stars at least for the choice of the animal. I am in love with pandas!
Angelina Fleming
This is so good. Thanks!
Ann Farmer
I found so many ways to use these illustrations. I work with children and often create multiple posters, games, and other stuff that requires interesting and involving graphic design. Such pre-made solutions save my time.
Amelia Duncan
Here is the same set of 61 graphic design elements that are dedicated to the floral theme, namely, to the cacti.
Working with these files is super easy and convenient if you have ever used Photoshop or any other software that supports PNG or JPG files.
By the way, the frames, which this bundle contains, will definitely highlight the conception of the project/brand if it somehow relates to Mother nature:
The price: $6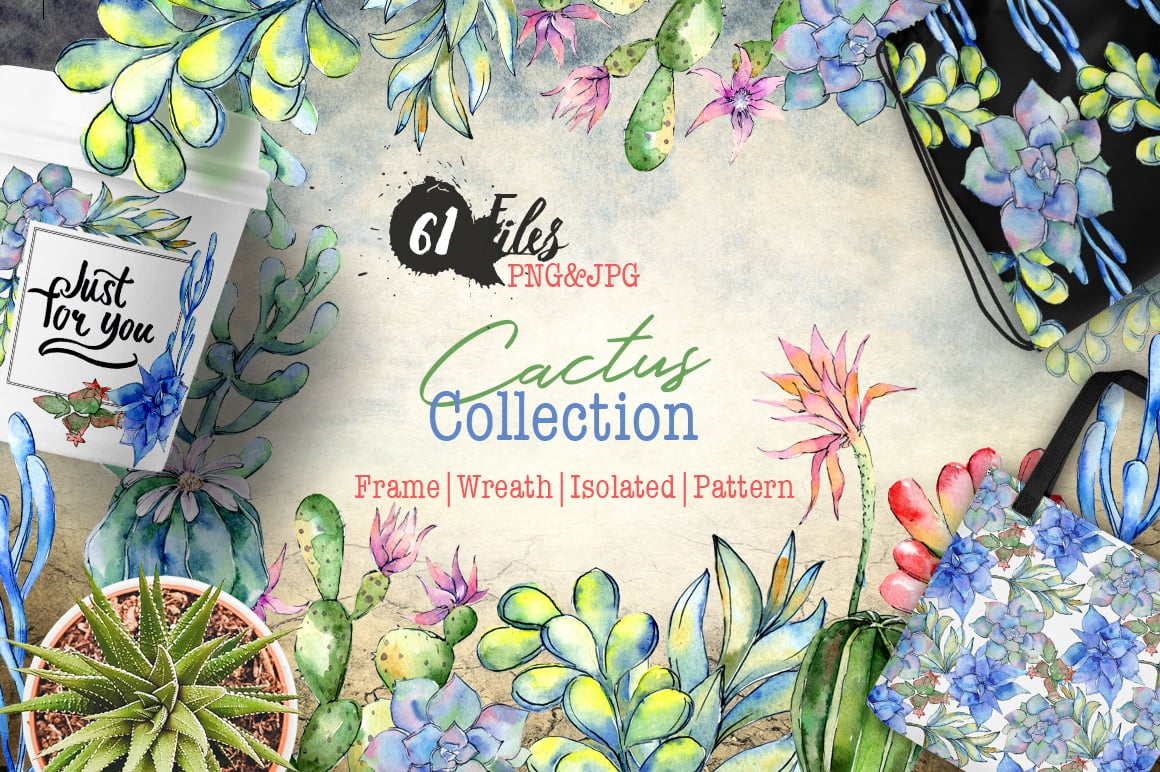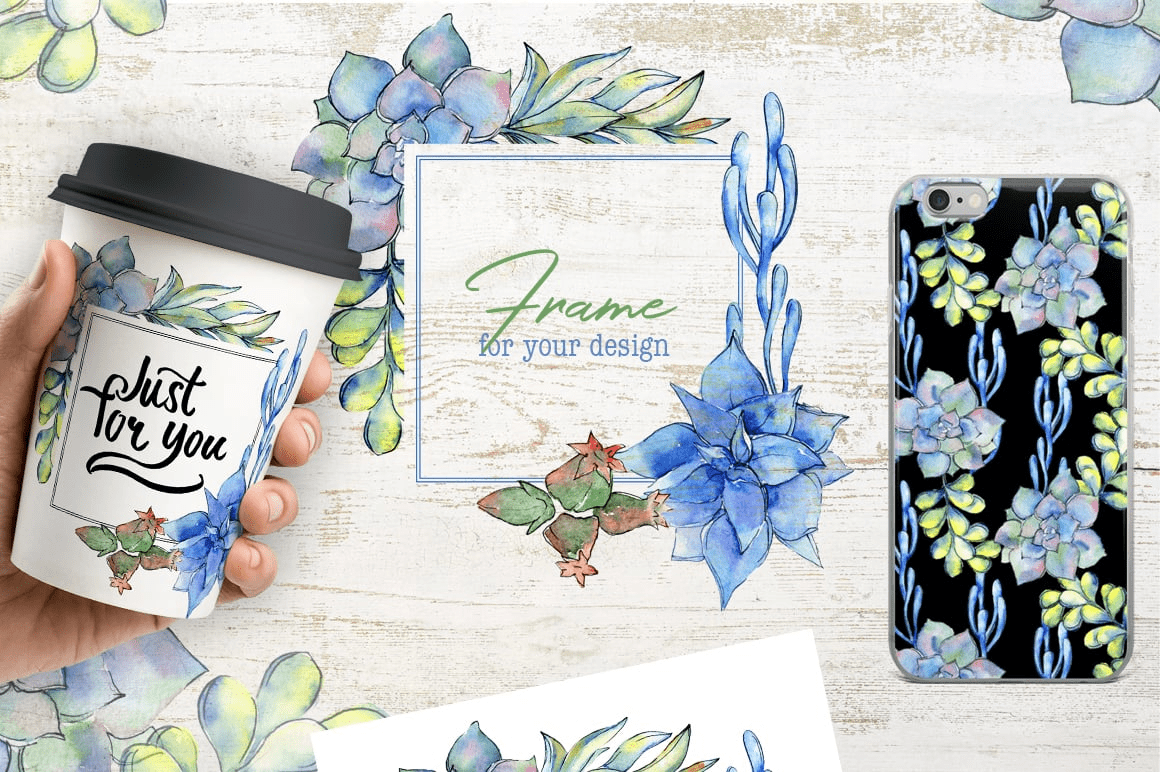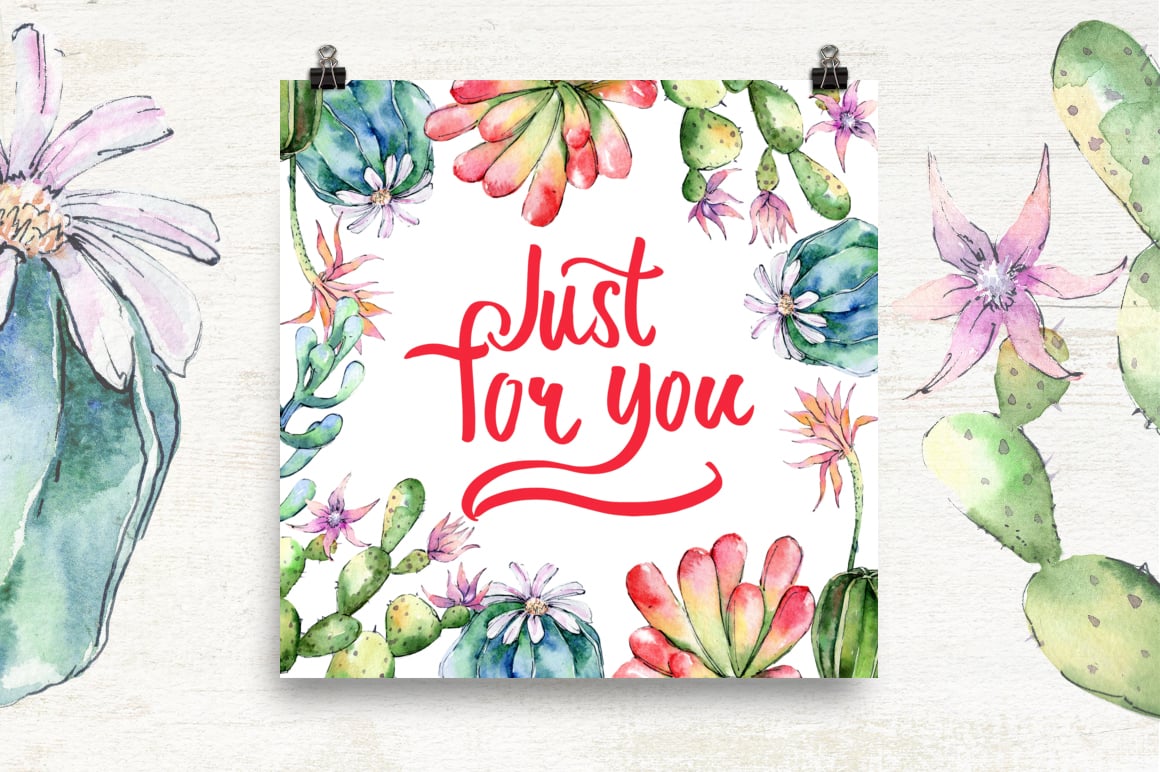 Reviews:
I am an artist and I must admit that these illustrations look so realistic! Your fantasy is amazing. I know where to apply if I need some ready-made solutions to create stunning graphic designs!
Debra Haig
I didn't even use half of these illustrations! The choice is really rich. I particularly love using this bundle to create backgrounds because watercolor objects look amazing.
Gloria Goldman
If we speak about a reliable service with bundles, then it's definitely going to be MasterBundles. It wasn't my first purchase on this website and I must say that I am always satisfied with your work, guys!
Dorothy Halley
Love this bundle.
Camilla Hardman
This item deserves 5 stars.
Harry Adamson
100 PNG and JPG images, patterns, frames and other graphic design elements with tulips can help to create a splendid postcard, packaging, phone case, item of clothing, and any other thing your phantasy will expose.
By the way, do you remember that all these files are customizable, ha? :)
The price: $9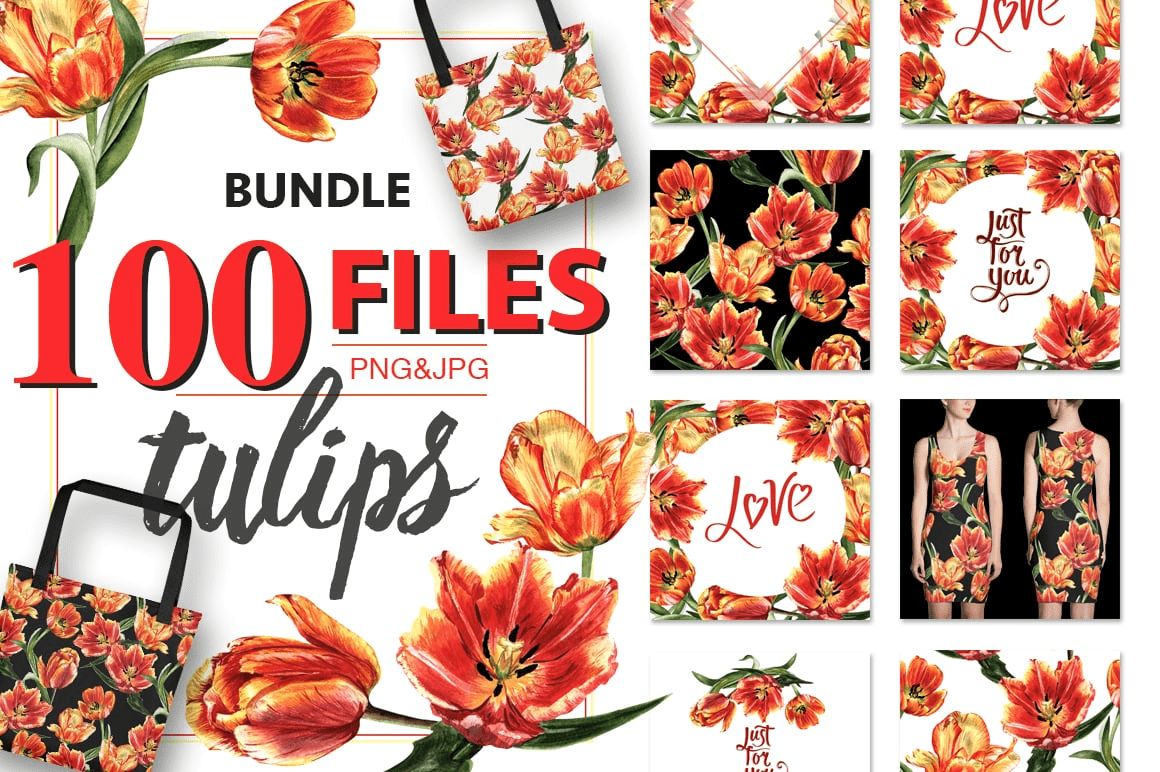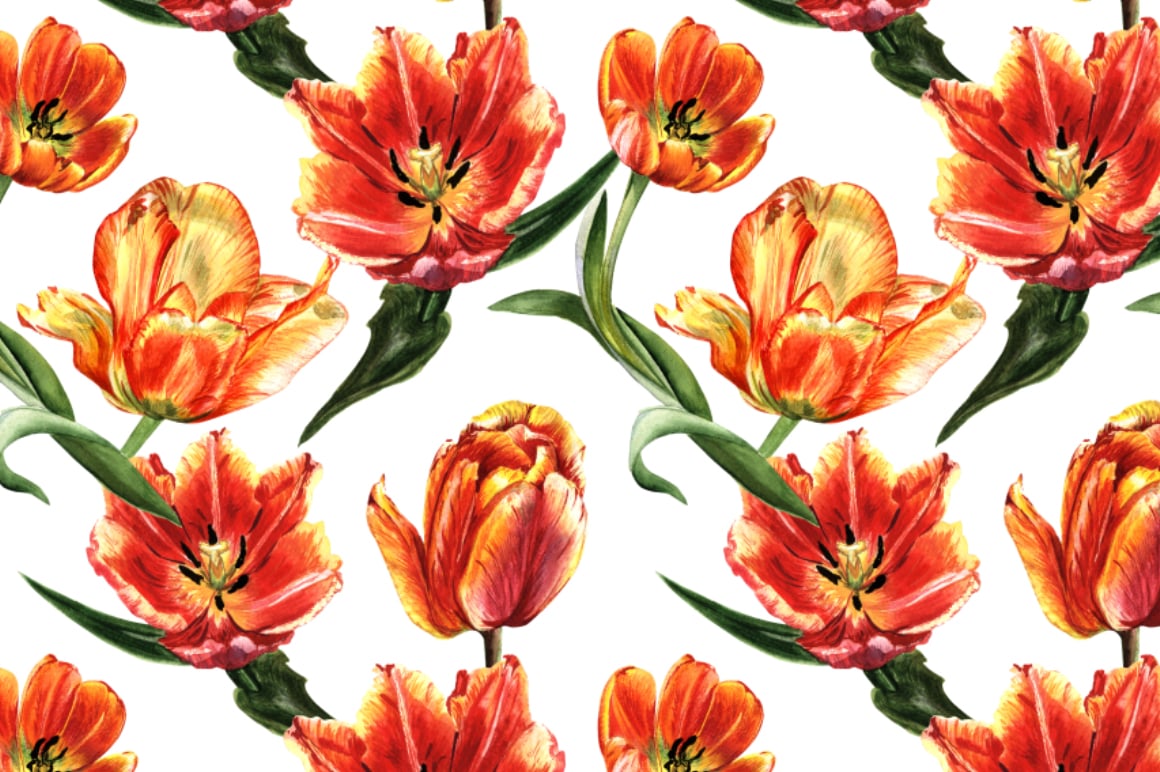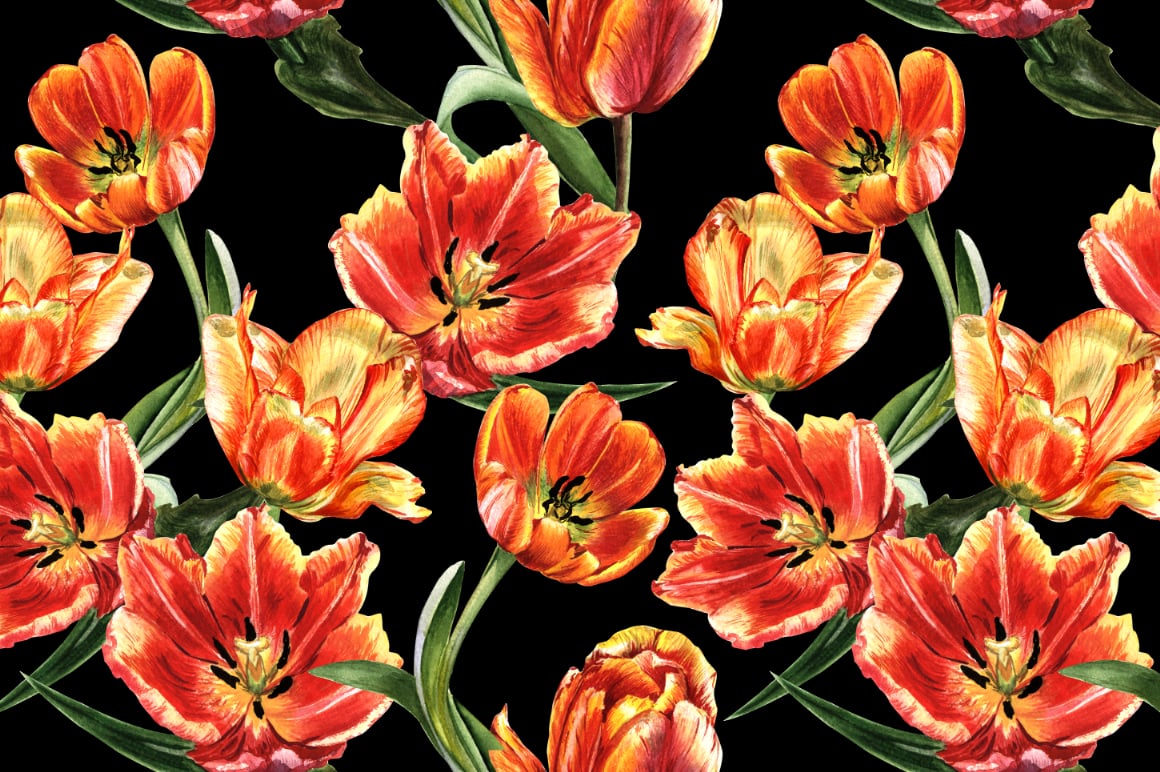 Reviews:
I trust your service and you hadn't screwed up anything yet.
Harry Wilson
The key thing I love about this bundle is that I can customize it for different projects and use it as many times as I need. It is such a worthy investment for a web designer.
Thomas Davies
I would give you 4 stars.
Charlie Johnson
Looks good on postcards.
Jack Elans
How could these illustrations look so realistic? I have a coffee shop and used this bundle to create takeaway paper cups. My clients love them so much even though they don't have traditional "coffee" design.
Oliver Aldridge
These vintage graphic design elements were designed based on the illustrations from the old books, magazines, and ads. Now, they are organized into a bundle with 1000 vector images that go along with transparent PNG analogs.
A postcard or an envelope created with the help of this bundle can take the recipient back in time
This graphics pack contains elements that relate to sport, fashion, astrology, nature. There are also publishing and postcard illustrations.
The bundle contains 9 collections with high-quality visuals each of them would cost you $8-$12. Still, you can purchase the whole bundle for $18 now.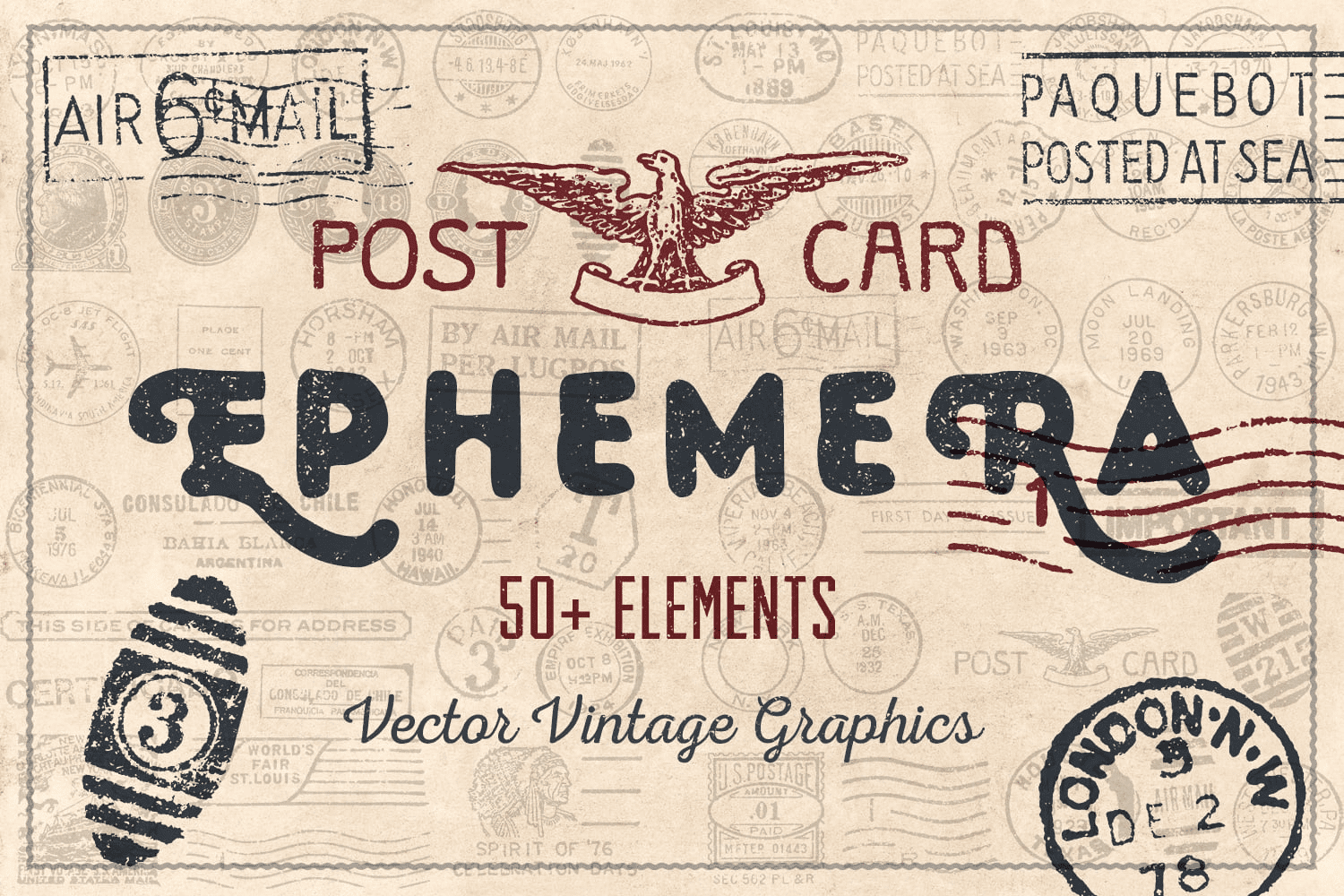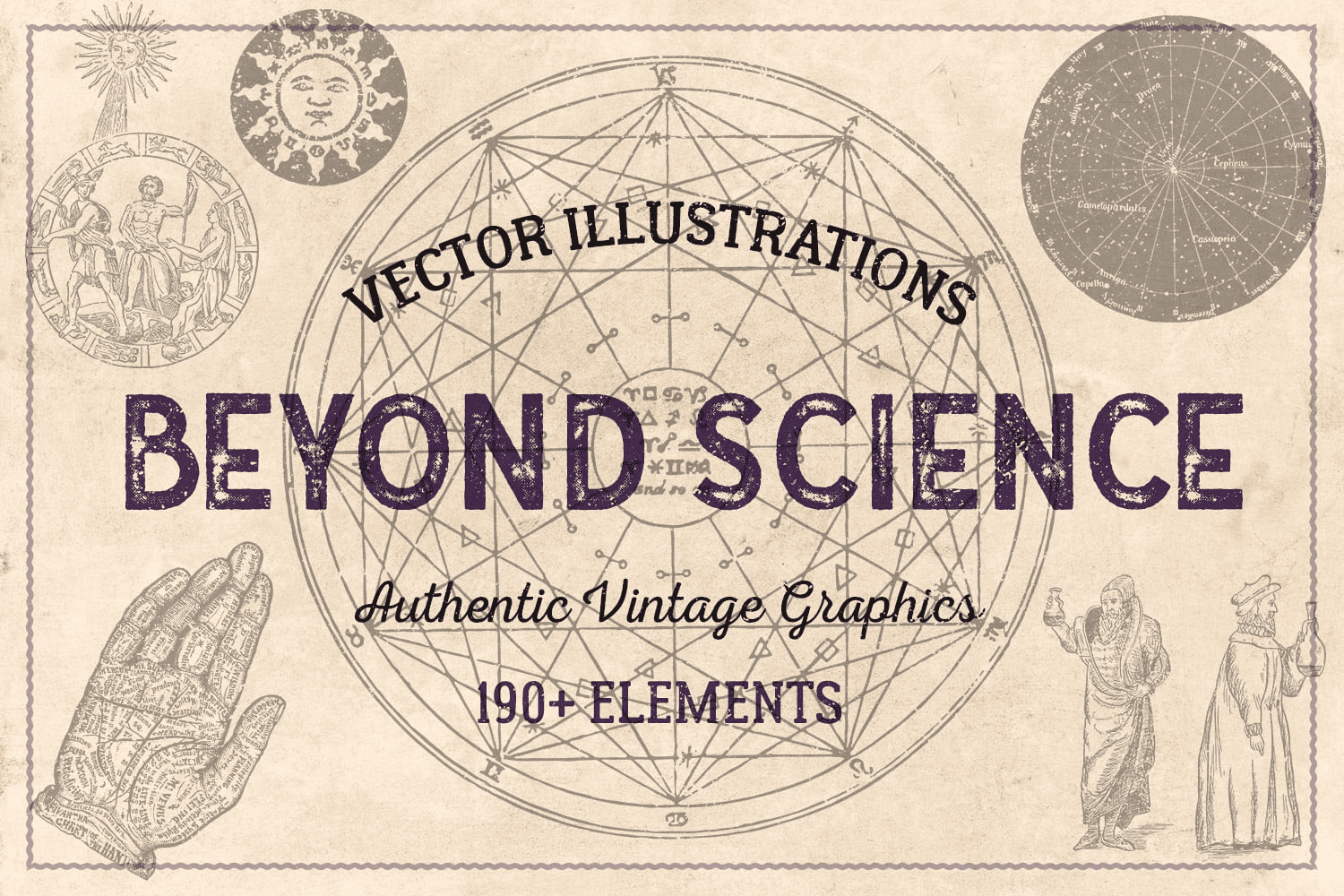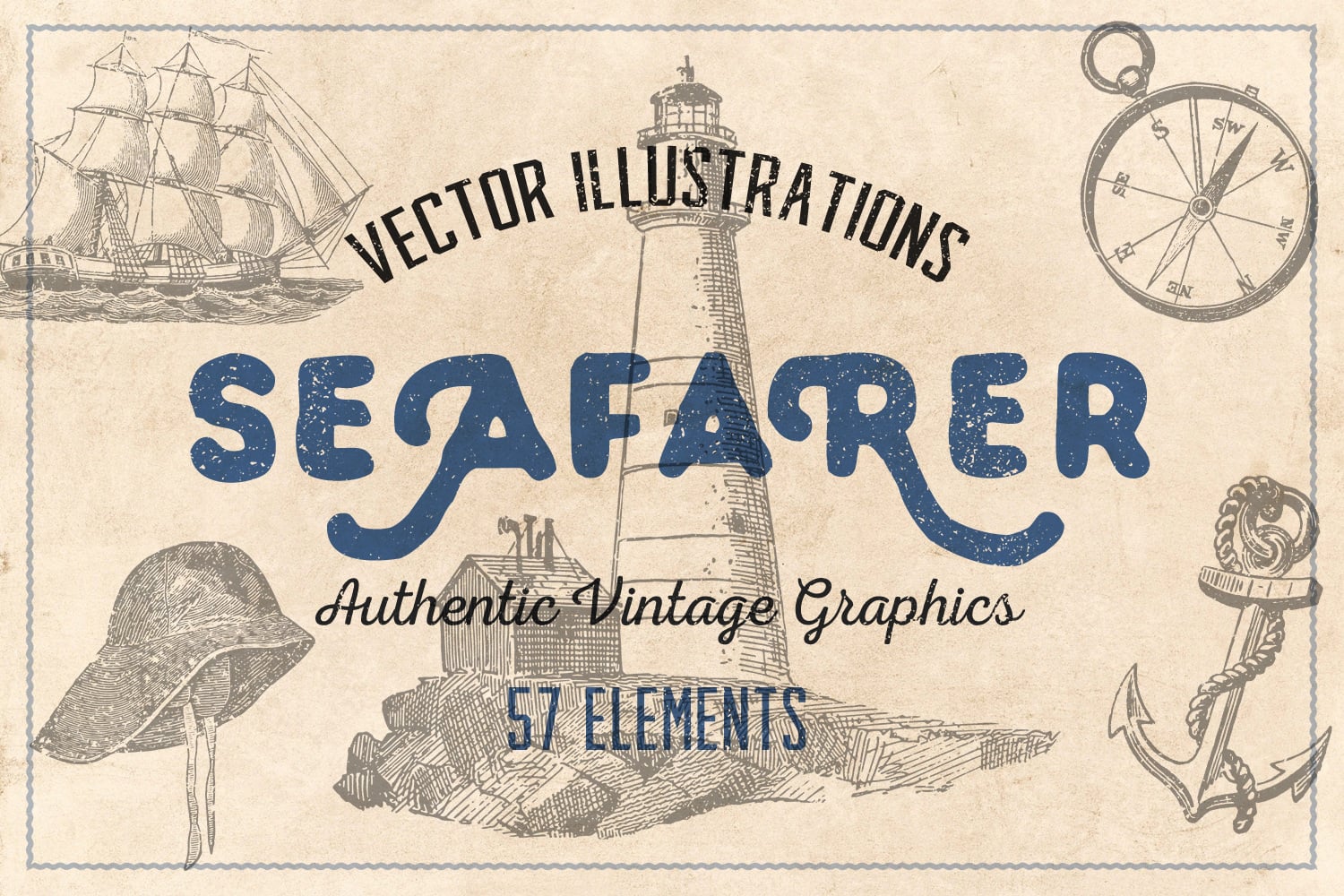 Reviews:
These illustrations suit almost any conception! Love them
Jessica Taylor
I purchased this bundle a couple of weeks ago and I am satisfied with the quality of the bundle.
Olivia Brown
Such a huge pack of ready-made solutions for graphic designers! And the price is so affordable! Cool.
Amelia Smith
In what programs can I edit these illustrations?
Gilbert James
As a web designer, I know the value of the high-quality products that go in such huge packs. Most of them contain the illustrations of the suspicious quality or those, that require customization. Still, I was surprised by the quality of this bundle. Good job, guys!
William Fletcher
Without a doubt, this bundle deserves particular attention because this is one of the most generous offer ever! The whole bundle that is worth $8120 is now available for $39 and includes:
2,030 vector illustrations divided into 36 different categories starting with love and wedding and ending with marketing slogans;
198 customizable typography presets;
47 fonts;
25 vintage text styles for Illustrator;
5 premium fonts with exclusive characters.
The good news is that:
this bundle comes with an extended royalty license. It means that you can use it for your commercial projects;
200% money-back guarantee is possible under certain conditions.
The price: $39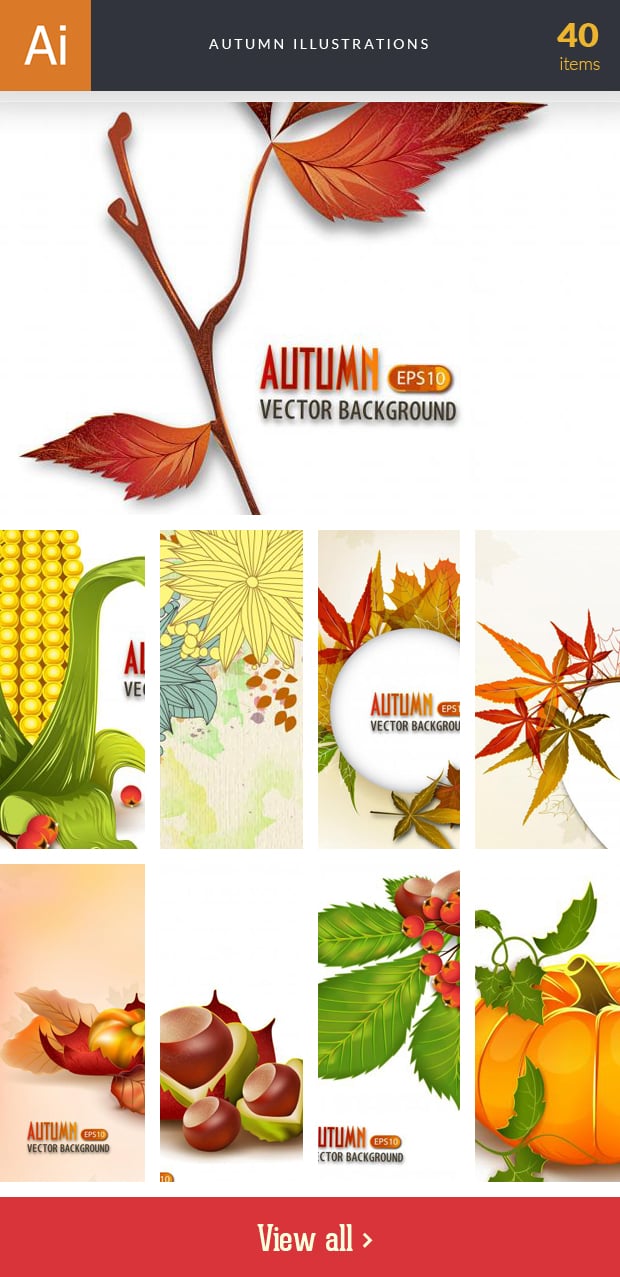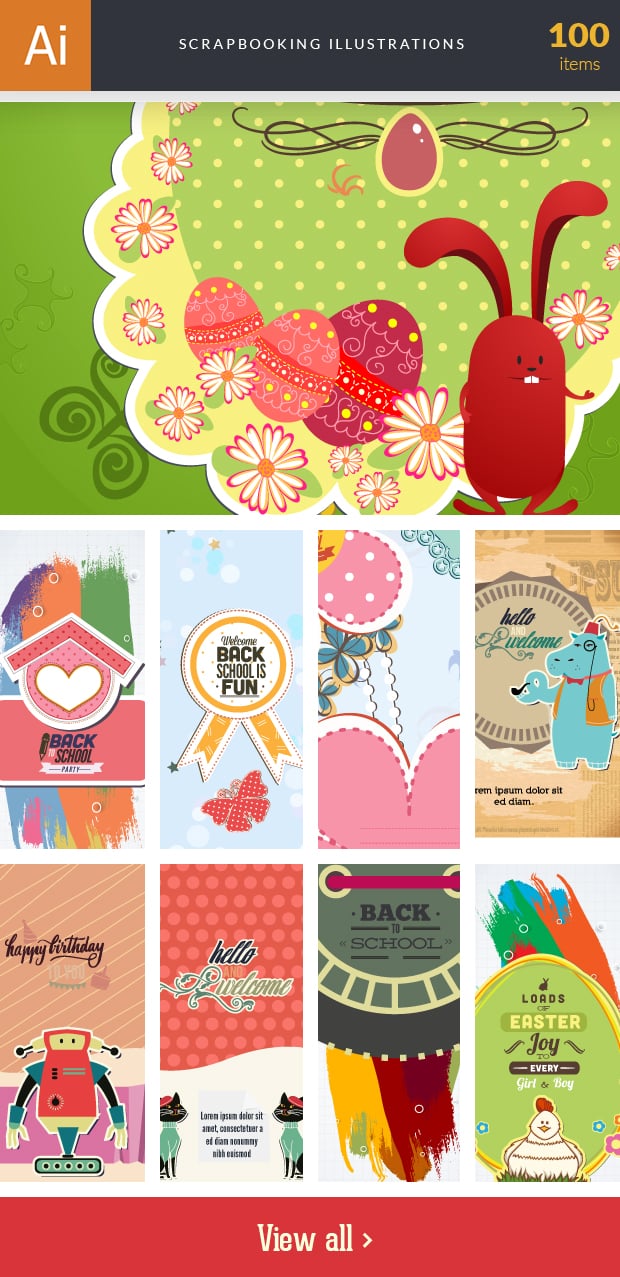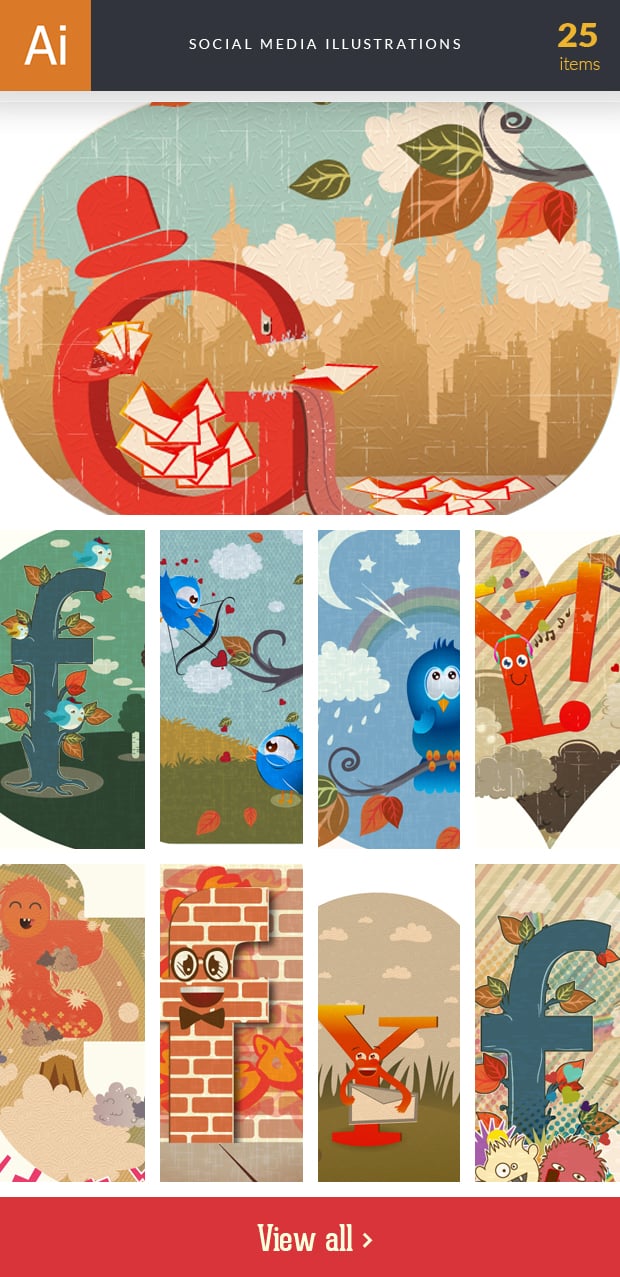 Reviews:
Using and editing bundles is so easy. Thanks!
Sophie King
I particularly love the typography presets! Our team often creates posters, banners, postcards and it's always good to have such pre-made solutions in stock.
Heather Lewis
I purchased this bundle and I am 100% satisfied with the result.
Ava Davis
Unless you are a designer, bundles are always a good solution. I use them when I need fresh ideas or have no time to create something from scratch.
Lily Harris
Oh my God! This is one of the biggest bundles I've ever seen. And the price is so low! I think I need it.
Emily Walker
This is a representative of the universal bundle that contains 500 high-quality images of different types: festive illustrations, birthday vector art, floral patterns, wedding themed images, etc.
Customizing this bundle is a pleasure: you can create watercolor, vintage, or flat designs, combine patterns, add styling elements and text, etc. The editing process doesn't require any substantial knowledge. Still, if you have already worked in web design software, you will edit illustrations in a matter of minutes.
The price: $19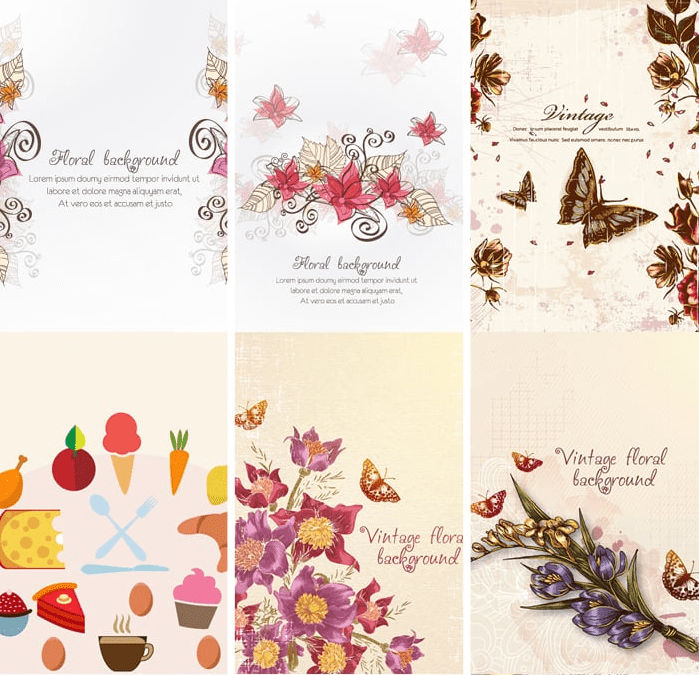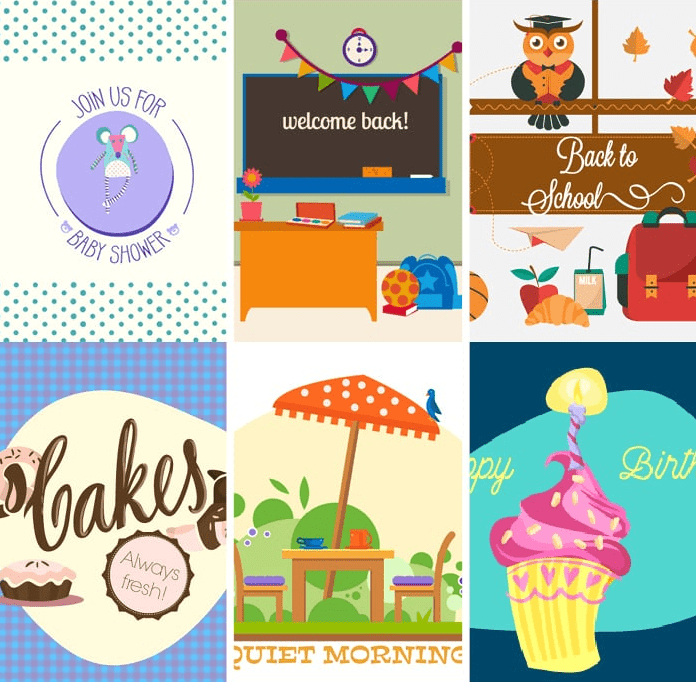 Reviews
I like your service because I always find something suitable even if it isn't exactly what I was looking for.
Mathew Garcia
Thanks for the great work!
Ethan Williams
As a web designer, I like bundles because they save my time and speed up the process.
Daniel Jones
I love the collection that is dedicated to education. So many fresh ideas and the painting technique is good.
Isabella Moore
I hadn't even used a third part of the whole collection but those that I used have a high quality. I am satisfied with a purchase.
Mia Young
55 Valentine's Day Illustrations
55 hand-drawn illustrations that sing love and create a perfect atmosphere of the St. Valentine's Day. Hearts, wreaths, doves, flowers, texts, and other styling elements are available in EPS, PNG, and AI formats.
These clip art illustrations are editable. You can change their sizes, shapes, colors, backgrounds, and make other modifications.
The price: $7
Reviews:
I particularly like the frames that this bundle contains.
Katie Rodriguez
I am satisfied with the quality of the bundle.
Lucy Robinson
It's a perfect bundle to create postcards! This is my hobby and I wanna try something new.
Grace Clark
Very sweet bundle!
Noah Martinez
Though there is a couple of months before this holiday, I guess it's better to purchase some ready-made solutions beforehand to have no troubles with graphic design later.
Ryen Martin
Looking for corporate clip art illustrations? Then, you might like this bundle with 250+ corporate vector illustrations with a flat design. It includes:
187 high-quality vector illustrations;
42 PPT sliders;
42 business presentation layouts for Adobe Illustrator;
10 vector infographics;
7 vector sets with business styling elements;
2 vector sets with infographic elements.
The illustrations are divided into 10 categories and cover office supplies, food&drinks, photography, outdoor activities, summer themes, etc. All files come in .AI, .EPS, .SVG and .PNG formats.
Here are some samples of the graphic design: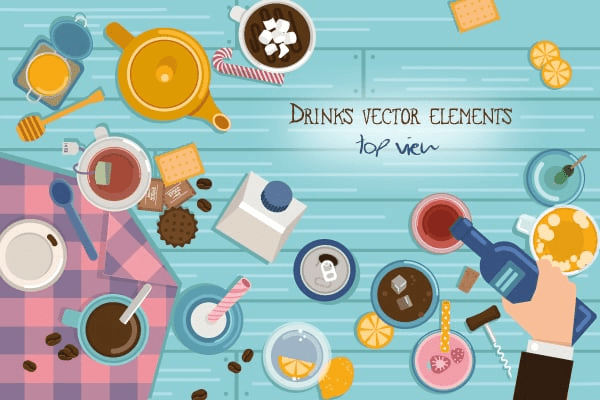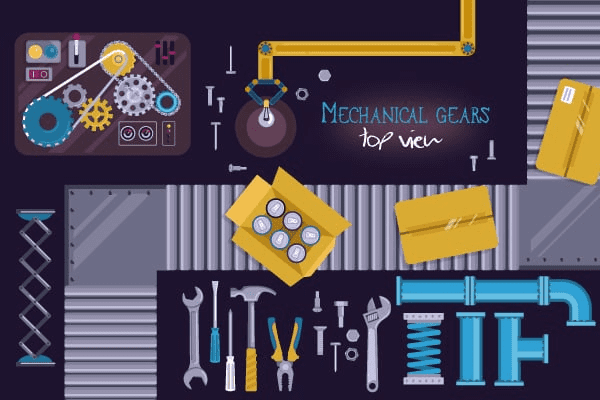 The price: $19
Reviews:
Serena Lopez
Thanks for a good job, guys!
Yes, there is nothing complicated in editing illustrations but I still have some questions about editing vector images. Who can help me?
Maison Right
I am a student and those PPT files that this bundle contains save me! Now, I create stunning and informative presentations that I enjoy watching myself.
Anne Gonzalez
Can I edit vector illustrations in Photoshop? Unfortunately, I am only a beginner and can use this software only.
Eva Lee
1000 premium hand-drawn vector clip arts are available with a huge discount now. It's possible to use these illustrations for multiple purposes because the range of themes is wide. The bundle contains visuals on nature, holidays, wedding, and other themes.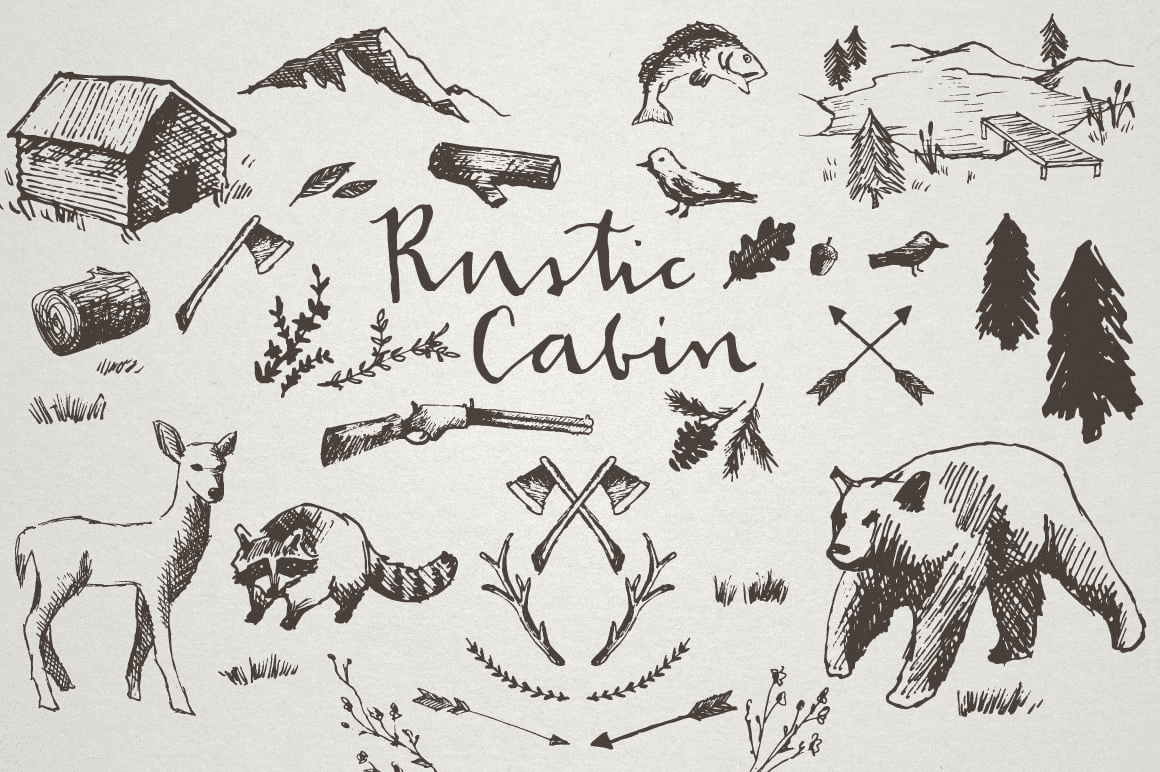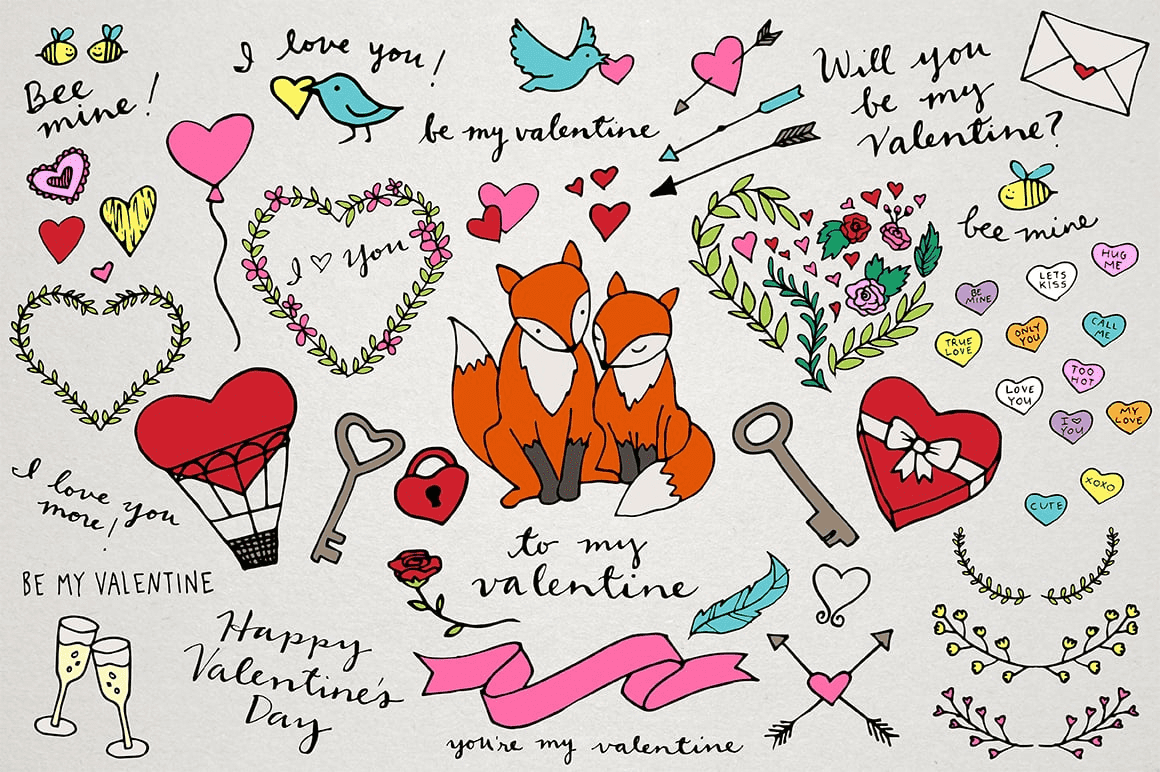 It has packs with botanical, camping, feather, food, winter, rustic cabin and lodge, wedding, sewing, Christmas and other holidays, and adventure graphic design vs. illustration sets. Furthermore, there is a rich collection of wreaths, banners, and frames.
The price: $24
Reviews:
Recently, I purchased this bundle and I am satisfied with the result.
Ashley Gray
Wow! So many items in one package for such a low price?! I wanna purchase 100%.
Isla Baker
This graphic design looks good on T-shirts. Tested by myself.
Alexander Gonzalez
Have some questions about this bundle. Who could help me?
Logan Adams
These clip arts look so realistic! I like them.
Ella Green
This nice pack of the high-quality illustrations was the last one in this collection. In order to find out about other beneficial offers from MasterBundles keep up with the blog and don't forget to track the new discounts on the website!
Life of the web designer becomes easier with our bundles, doesn't it? :)
| | | |
| --- | --- | --- |
| Bundle Name | Vendor | Price |
| 110+ Christmas & Winter Illustrations | alexisrawlins | $14 |
| 35 Hand-Painted Watercolor Snowflakes | mozaik | $5 |
| 600+ Christmas Watercolor Illustrations | mystock | $19 |
| 1900+ Hand-drawn Illustrations Bundle | Brandi Eckert | $24 |
| 170 Doodles + Elements + Patterns Bundle | softulka | $25 |
| Scandi Garden: Graphic & Pattern Collection | AlinaSh | $12 |
| Scandy Forest Collection | tandaV | $10 |
| 100 Vintage Music Instruments | zherlicin | $9 |
| Watercolor Red Poppy Set | mystock | $6 |
| Leaves Currant Watercolor Set | mystock | $6 |
Illustrations FAQ
Where to find illustrations?
You can find free or paid illustrations for commercial or non-commercial usage on various stock websites. There are various themes, sizes, and software requirements for the illustrations depending on the type you need.
Where can I get free illustration?
You can find free illustrations on such websites as Masterbundles, Pixabay, Vectorstock, Freepik, Openclipart, and others.
What are the trends in graphic design illustrations?
The current trends in graphic design involve the combination of flat design and complex asymmetrical forms. Graphic design for websites can include broken grids, unordinary textures, odd-shaped images, at the same time remaining intuitive and easy in navigation.
What is an illustration bundle?
It is a cost-saving offer that allows you getting a set of high-quality professional illustrations at a price that is lower if to buy the illustrations separately. The bundled offering is usually a limited in time proposition, but a very beneficial one. You can many such offerings on MasterBundles.