75+ Cute Book Cliparts
One day Cicero said: "A room without a book is like a body without a soul." We say: "A design without quality clipart is like a designer without imagination" – absolutely impossible. That's why we created another selection of clipart, namely cute books cliparts.
In this collection, you will find illustrations, vector images, patterns, and other clipart for various tastes, projects, and budgets.
You can use them in PowerPoint, Keynote, Google Slides presentations, on websites, posters, advertisements, brochures, or logos. They are editable and customizable.
If you create clipart, become our vendor and sell your goods on our marketplace. Why us? We offer favorable terms of cooperation, fast moderation, and on-time payments. Fill out the Sell Your Deal form and become part of a huge team.
Top 10 Transparent Book Clipart
Please have a look at the selection of high-quality book clip art with transparent backgrounds. They are an indispensable part of pupil, student, and teacher presentations. They are also great for designing educational websites and creating posters and promotional leaflets. Do you want to add bright accents to the project? Just do it with cliparts!
Book Doodles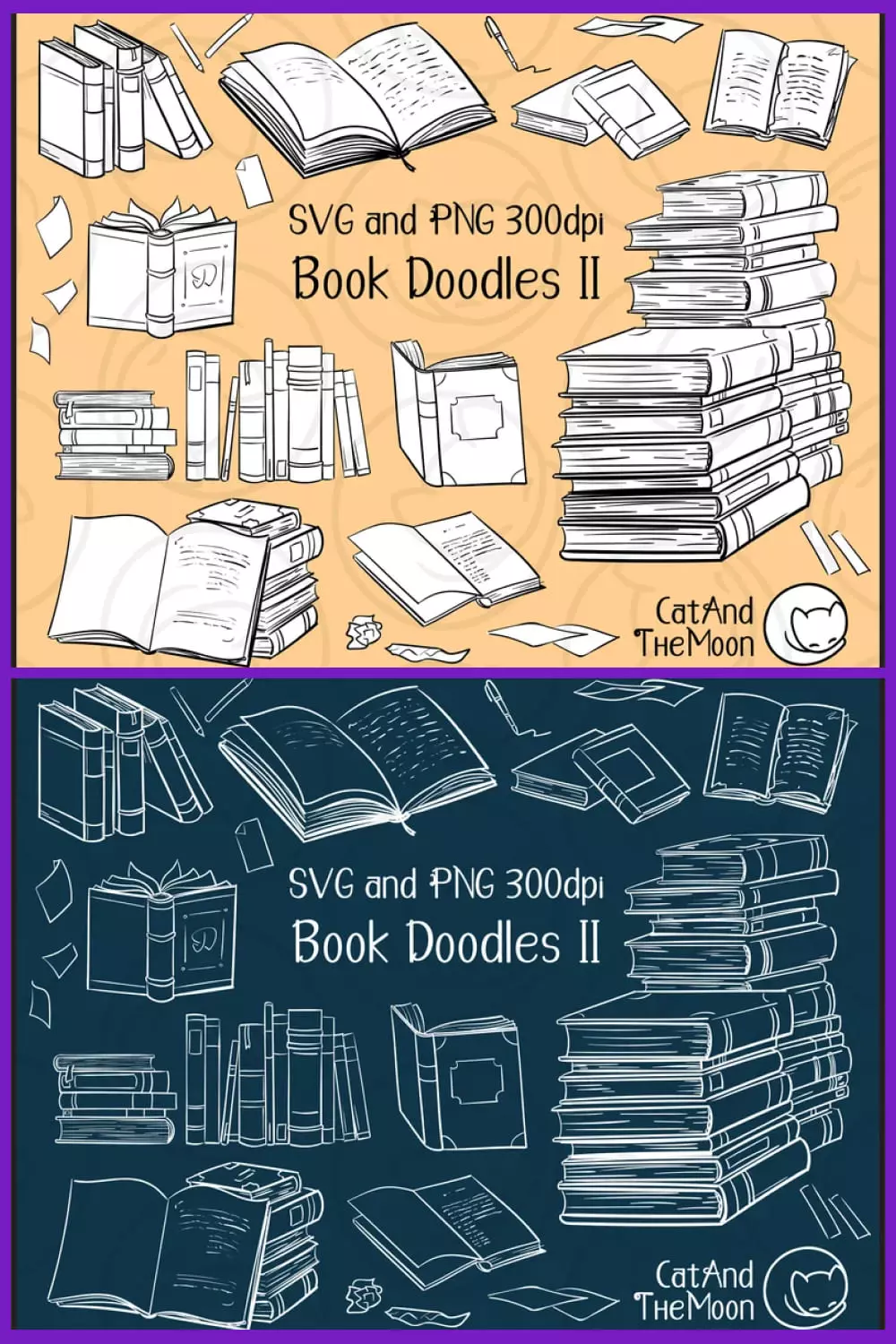 Price: $2.40
Enjoy working with 40 images. The files are available in PNG, PDF, SVG, and EPS formats. Use the original book clipart black-and-white version. Alternatively, adapt the size and coloring of books seamlessly. Customize pictures, slides, sites, and other projects.
Book Stack SVG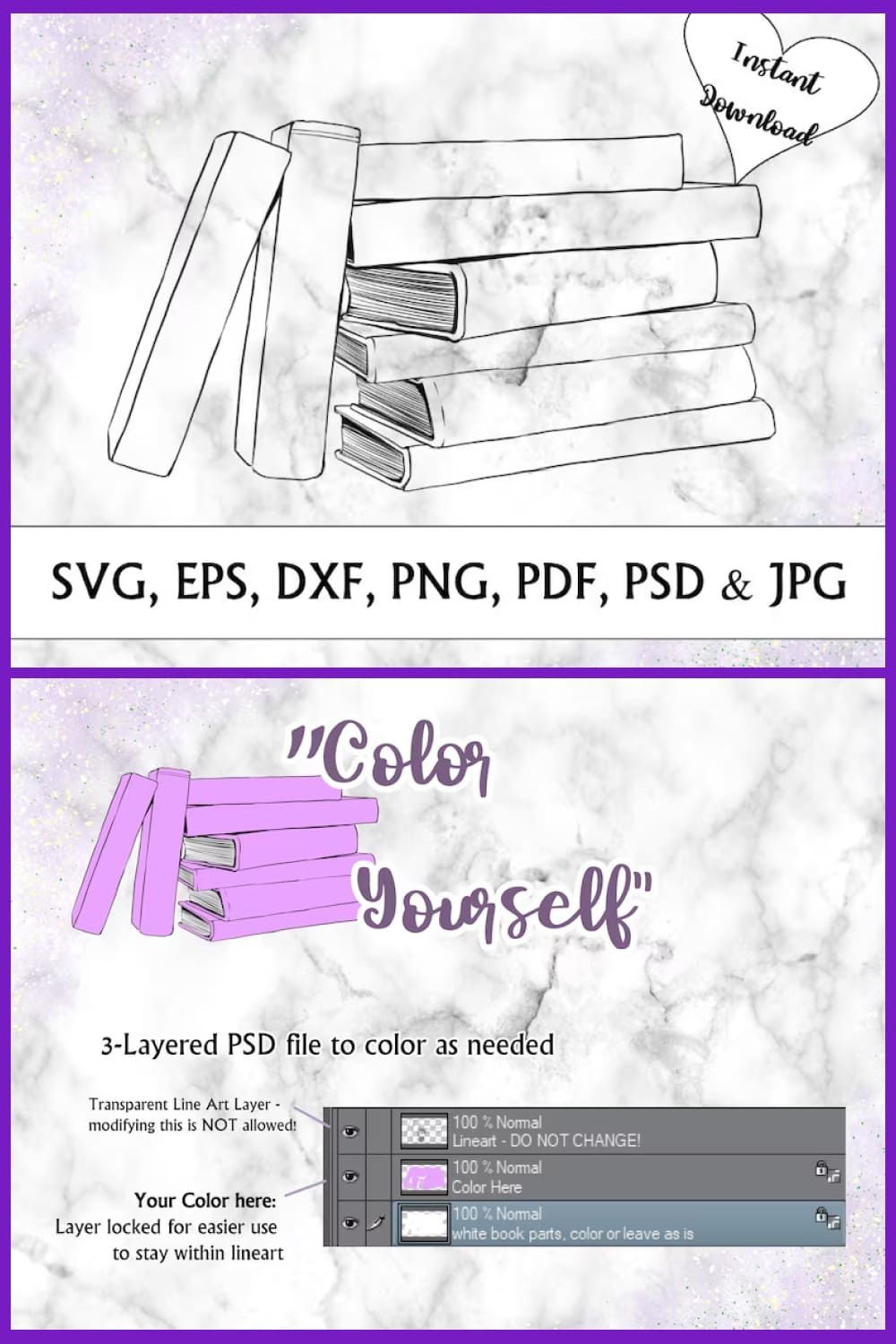 Price: $2.99
This digital product is available in multiple formats including SVG, EPS, DXF, PNG, PDF, PSD, and JPG. Feel free to apply this book clipart to creative and office projects. Easily combine it with other web design elements.
20 Open Book Cliparts Vol. 2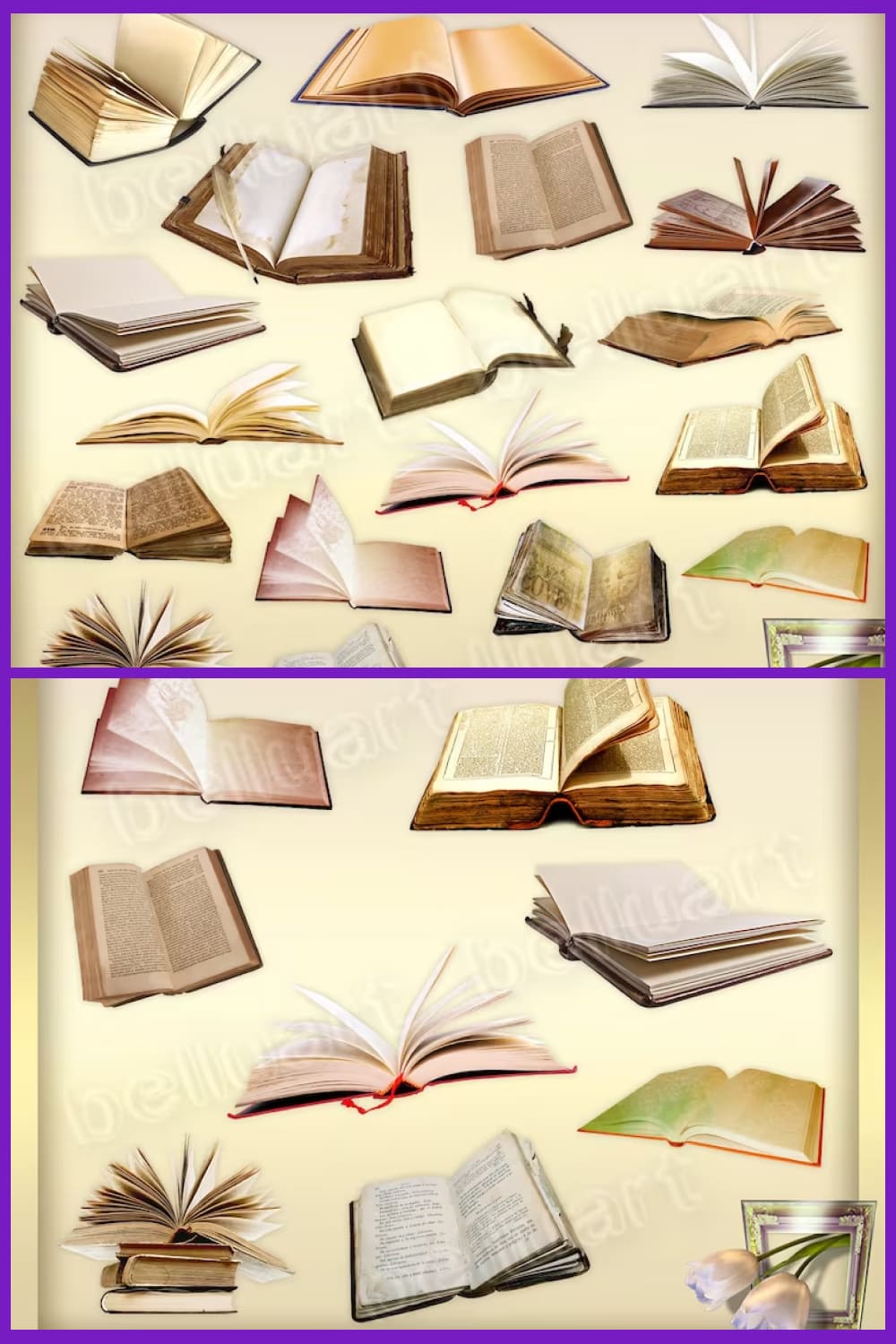 Price: $8.98
Don't neglect this collection of 20 cliparts to create a vintage web design. They have an amazing look and go well with the retro style. High resolution (300 ppi) and a successful user experience are guaranteed.
Open Book SVG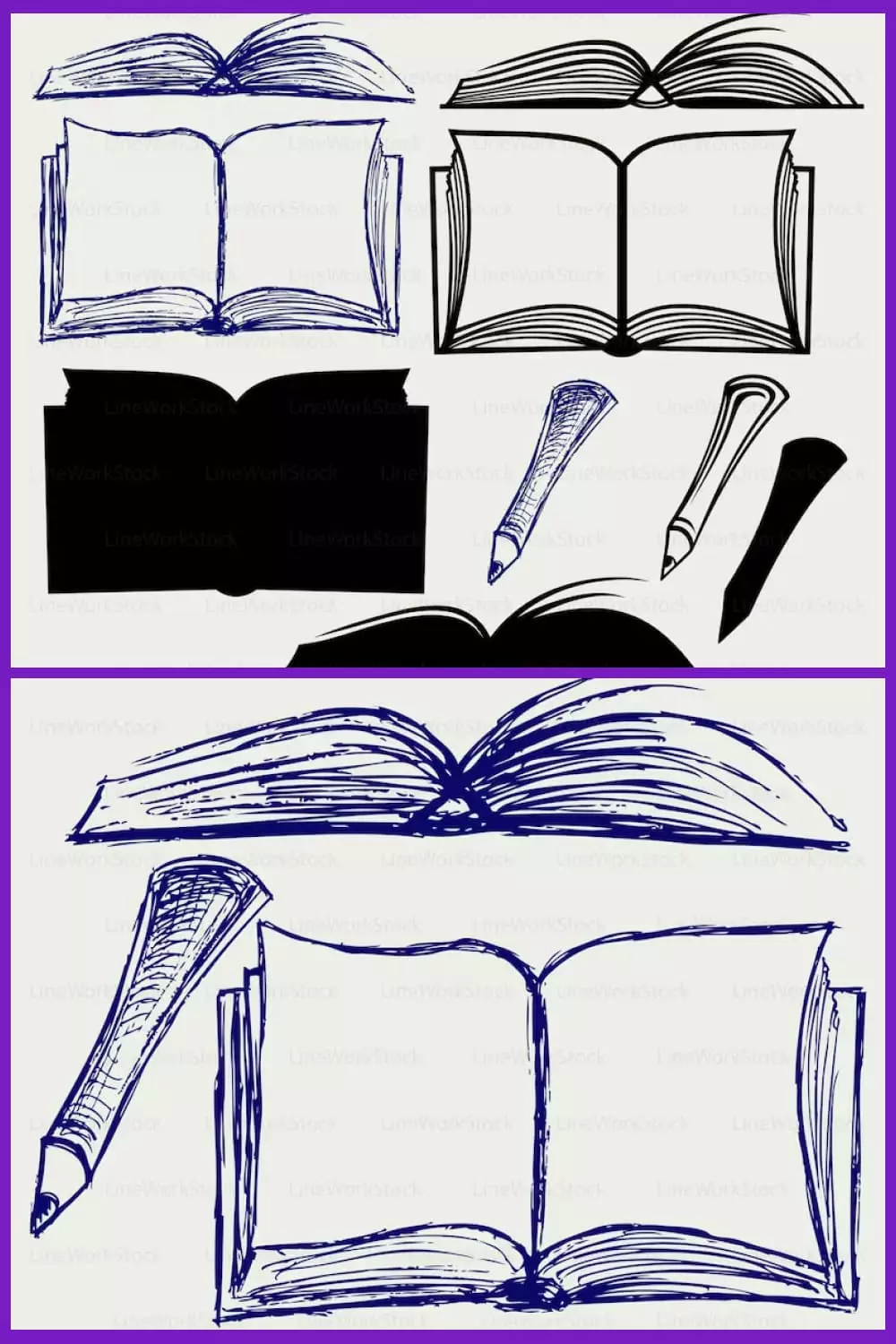 Price: $1.76
This is another version of a B&W book clipart that you can fill with relevant information. It is available in PNG, JPG, EPS, and SVG formats. Benefit from implementing high-quality 300ppi images with clear foregrounds.
Open Book Cut File .SVG .DXF .PNG .pdf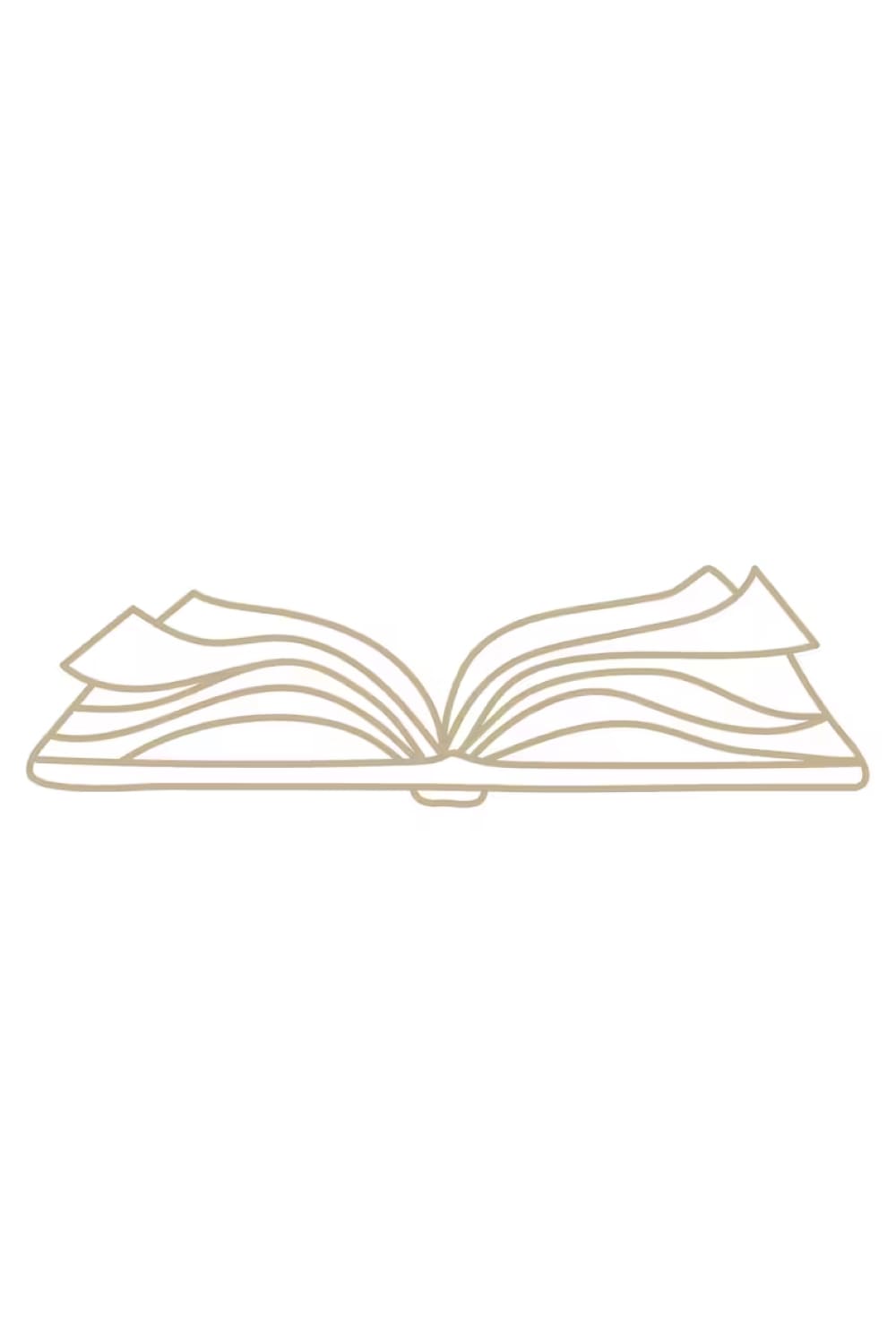 Price: $2.40
This is a unique product in terms of style and application. The illustration of the open book is made in a minimalist style. Choose the desired format (among SVG, DZF, PDF and PNG) to get transparency or adjust the size and colors.
School Books Clipart Transparent Background – Clipart Library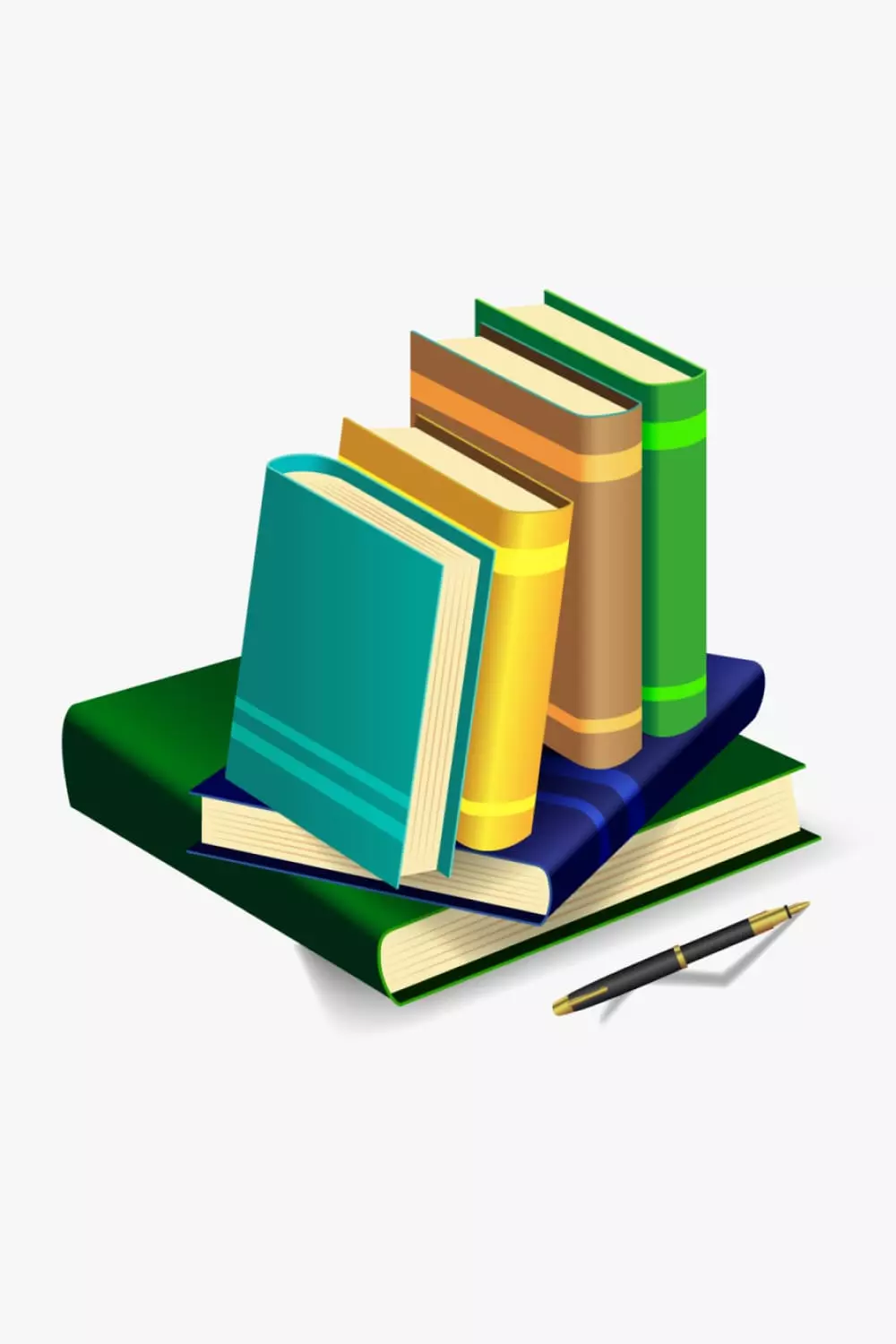 Price: free
This colorful clipart fits perfectly into educational and business projects. The modern graphics and rich hues grab the audience's attention. It is available in PNG format for easy download and usability.
Clipart School Book – Clipart Library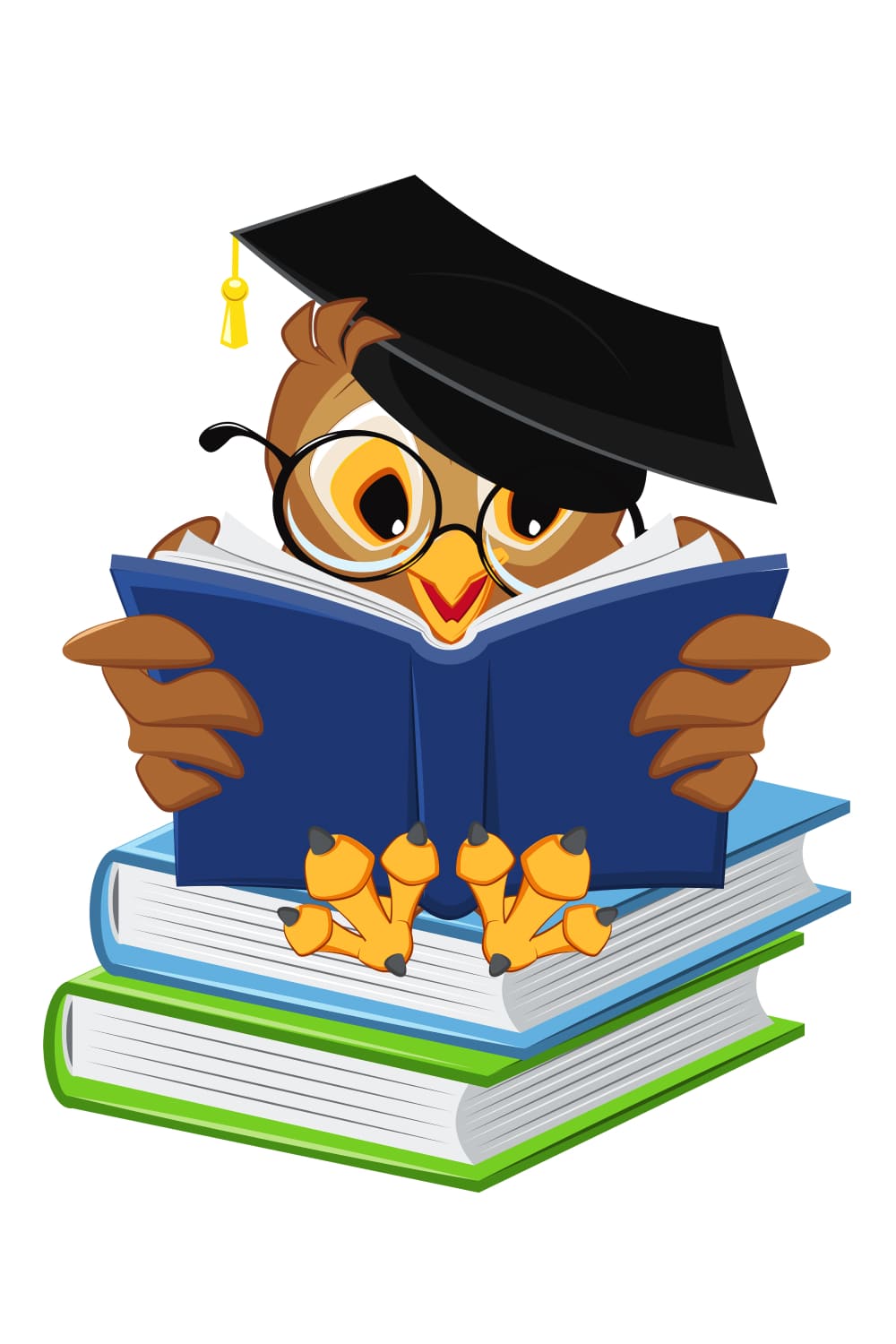 Price: free
Are children the target audience? This is totally your product! Present your curriculum material in a creative way. This clipart is designed to help you impress little listeners. It makes them listen to you attentively. Download it for free.
School Books Transparent Background – Clipart Library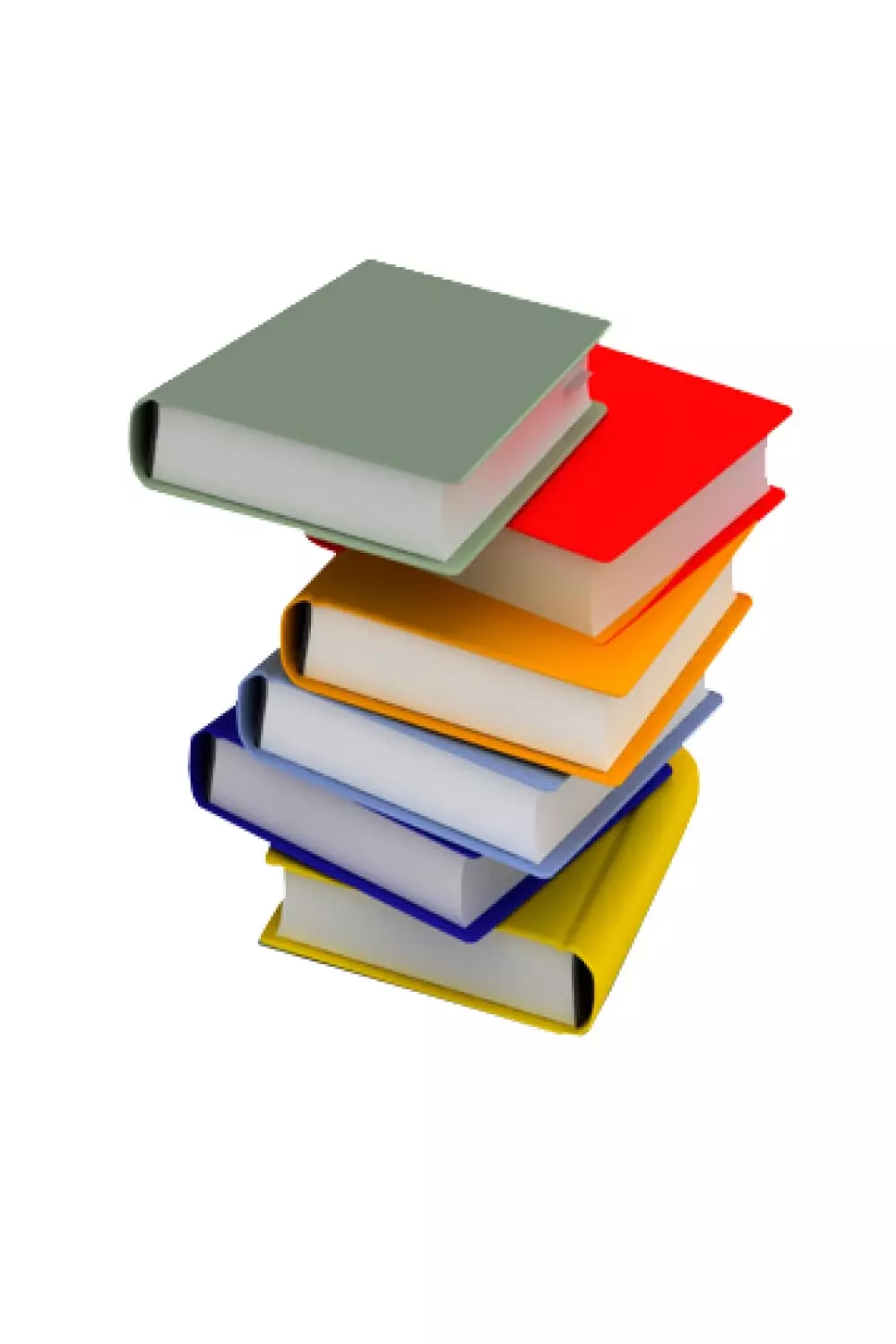 Price: free
This image looks super realistic, doesn't it? Create on-trend web designs with premium quality, transparent book clipart. Set the size of the object easily according to your screen requirements. It is available to users for free.
Free Transparent Book – Clipart Library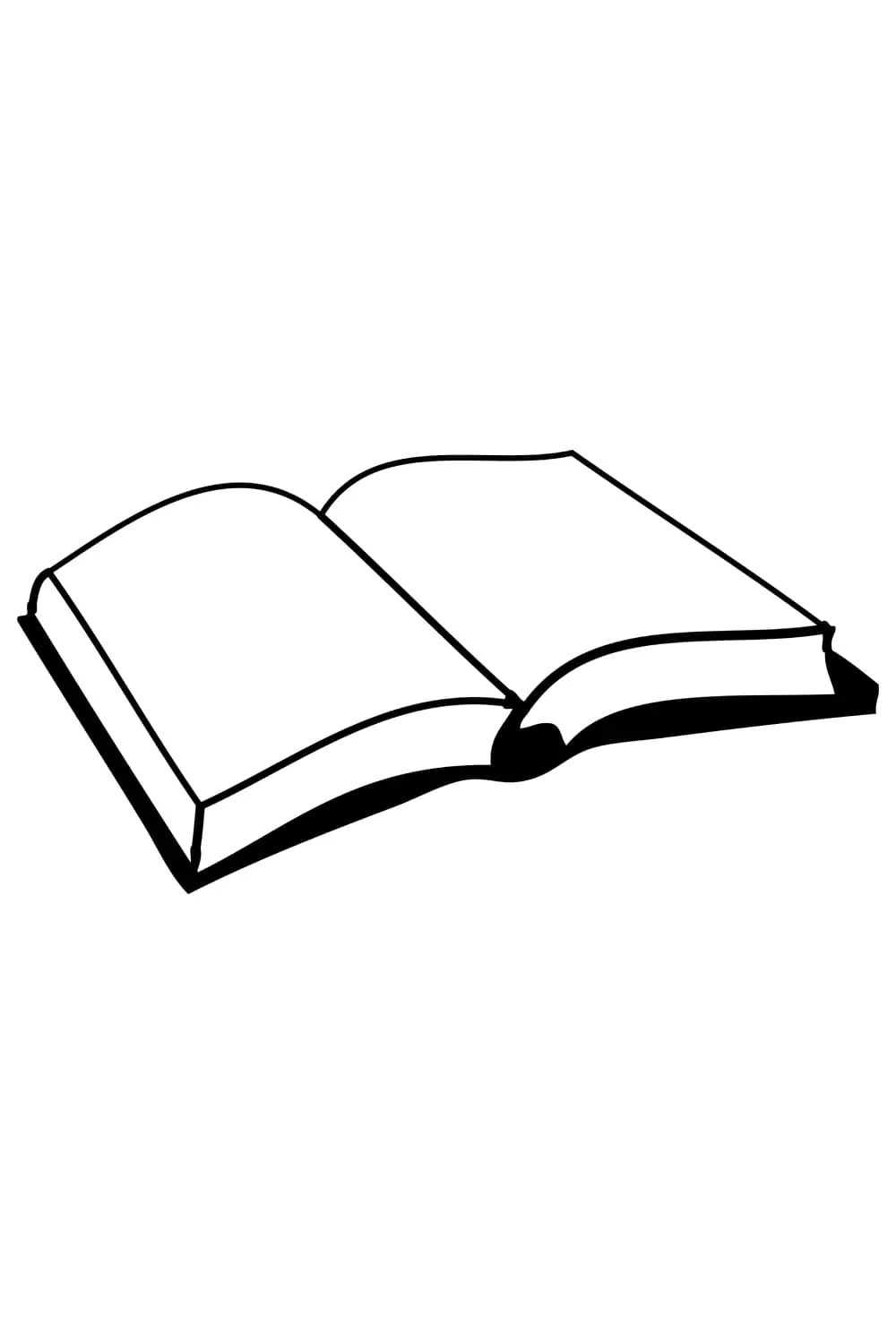 Price: free
Check it out! Take advantage of the transparent background for your purposes, i.e., put text there. Incorporate the picture into the web design to merge the picture and text together. This minimalistic design fits perfectly in rigorous projects.
Free Transparent Book – Clipart Library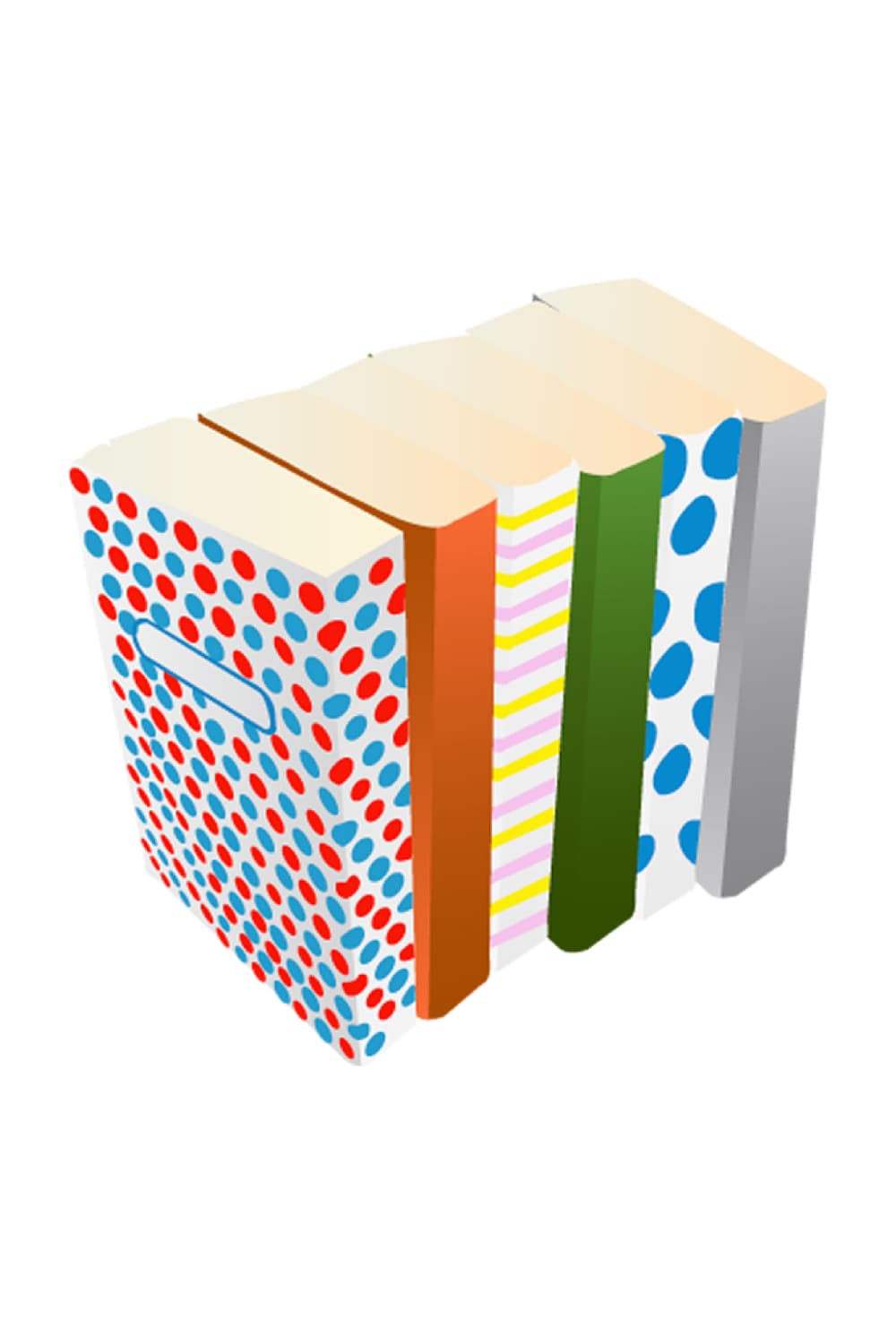 Price: free
Visually appealing clipart makes educational and informative projects more engaging. This clipart looks perfect because of its high resolution. The PNG format is affordable. Everything is free of charge.
15+ Book Clipart for All Occasions
Clipart in the modern sense is an element of design. It can be presented as a set of pictures, or a separate image. If you need to make the design of any printing products (invitation cards, website design, brochures, banners, magazines, etc.), clipart will add a more "cartoonish" look to the page. In simple words, this is a collection of illustrations on a specific topic (flowers, emotions, animals, business, and others) which are used for various design purposes.
Created by artists and illustrators, clipart is a good basis for a quick design of your own projects. Compared to the stock photography of a rectangular shape, clipart can easily fit into the text and allow the designer to create more interesting and attractive pages.
Visuals are an important part of any marketing program. You have run into the need for book clipart to use in your promotional materials. Give a magical feel to your page with the following 10 most creative book clipart elements. Think about your target audience and choose the best variant for your project.
Books Flat Vector Illustrations Set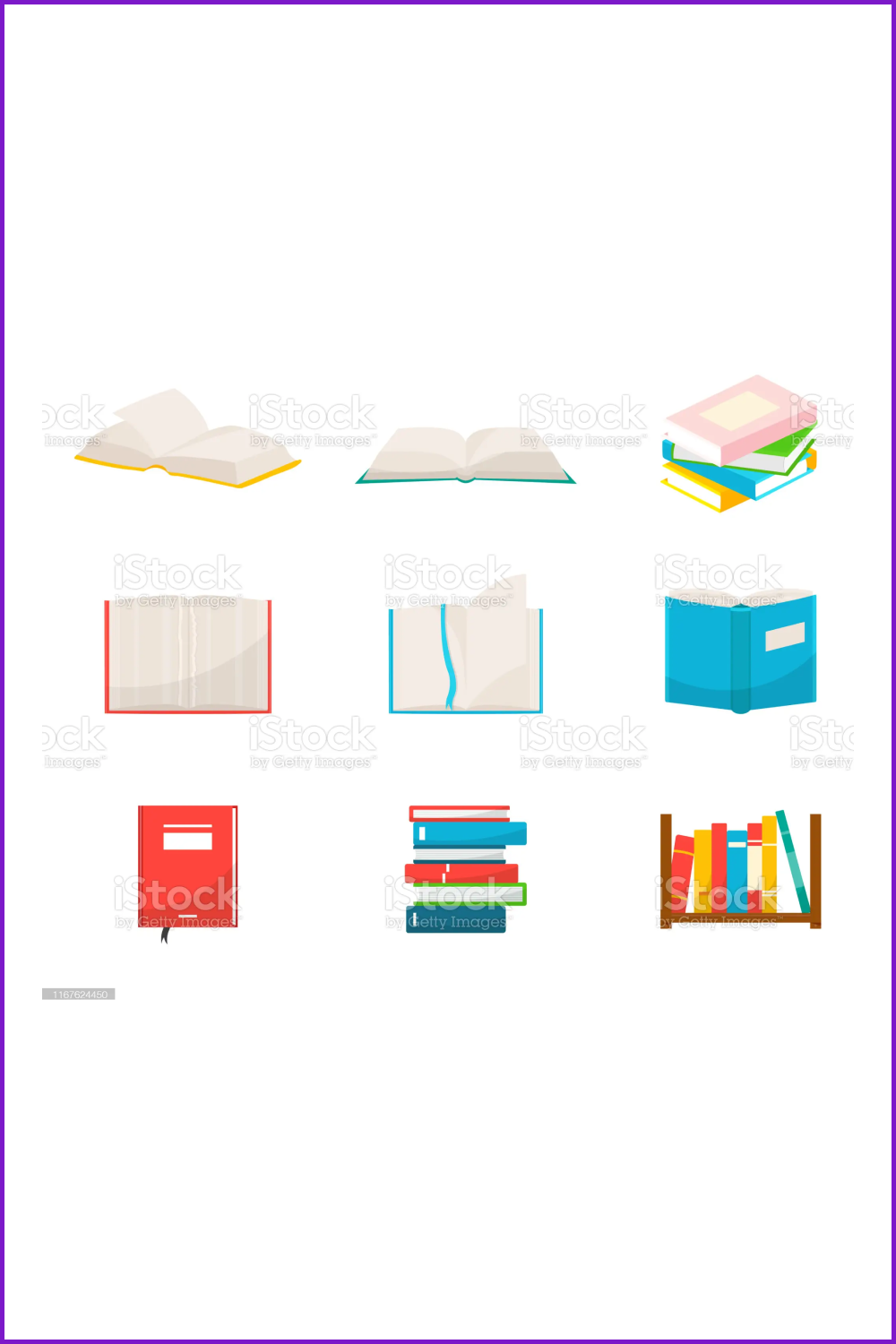 Price: $9.99
Add some variety to your presentation design with these awesome book clipart. School notebooks with empty sheets are suitable for filling in any convenient program, students and pupils notepads can be used as icons or as a separate element in a logo, business card, banner, print, etc.
Graduation Cap and Books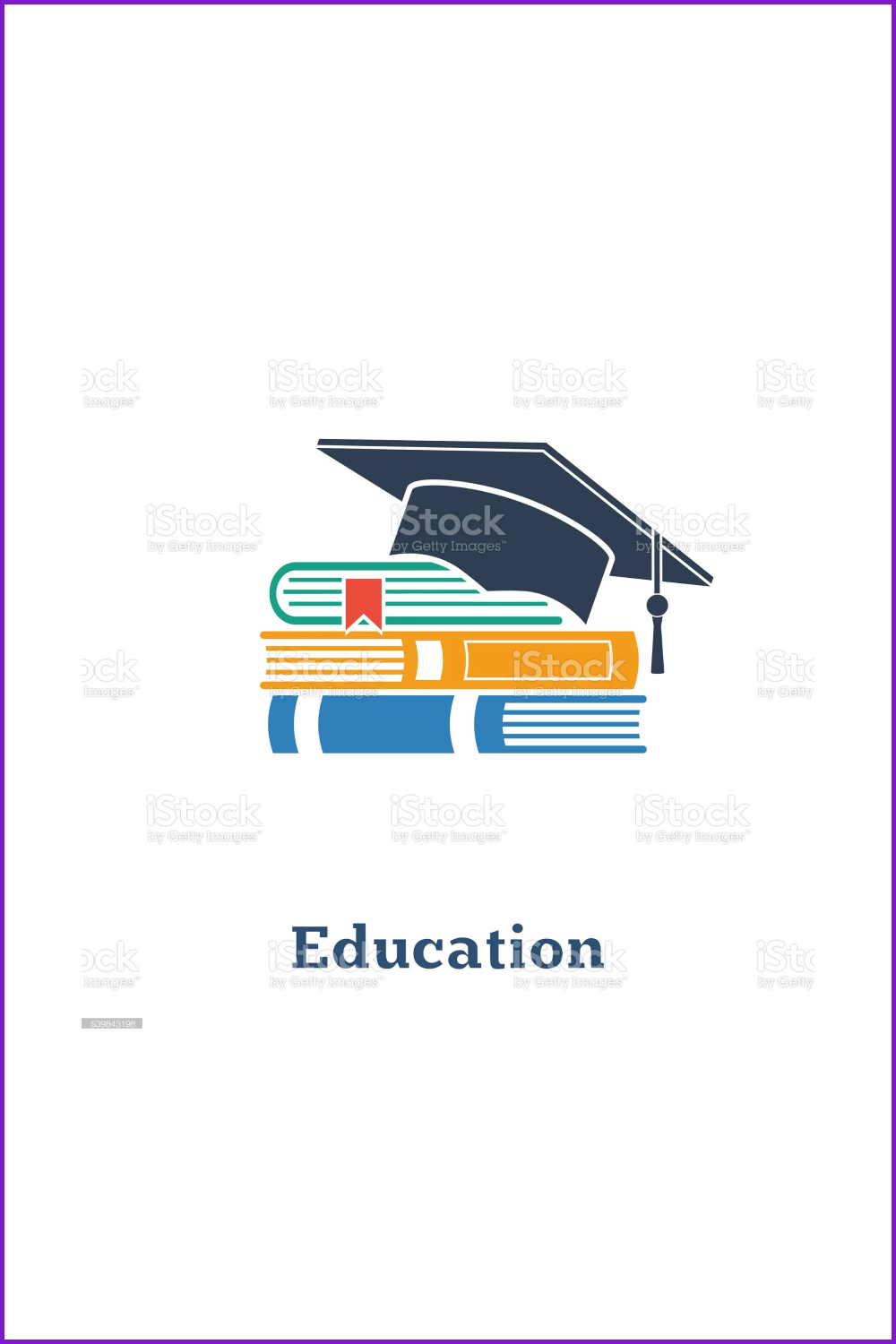 Price: $9.99
It is a great solution for companies engaged in writing dissertations, diplomas and assistance with the tasks. This clipart is great for social networking avatars, icons on the site, a bright element in the Instagram stories, as well as a sticker.
Education Concept Tree with Books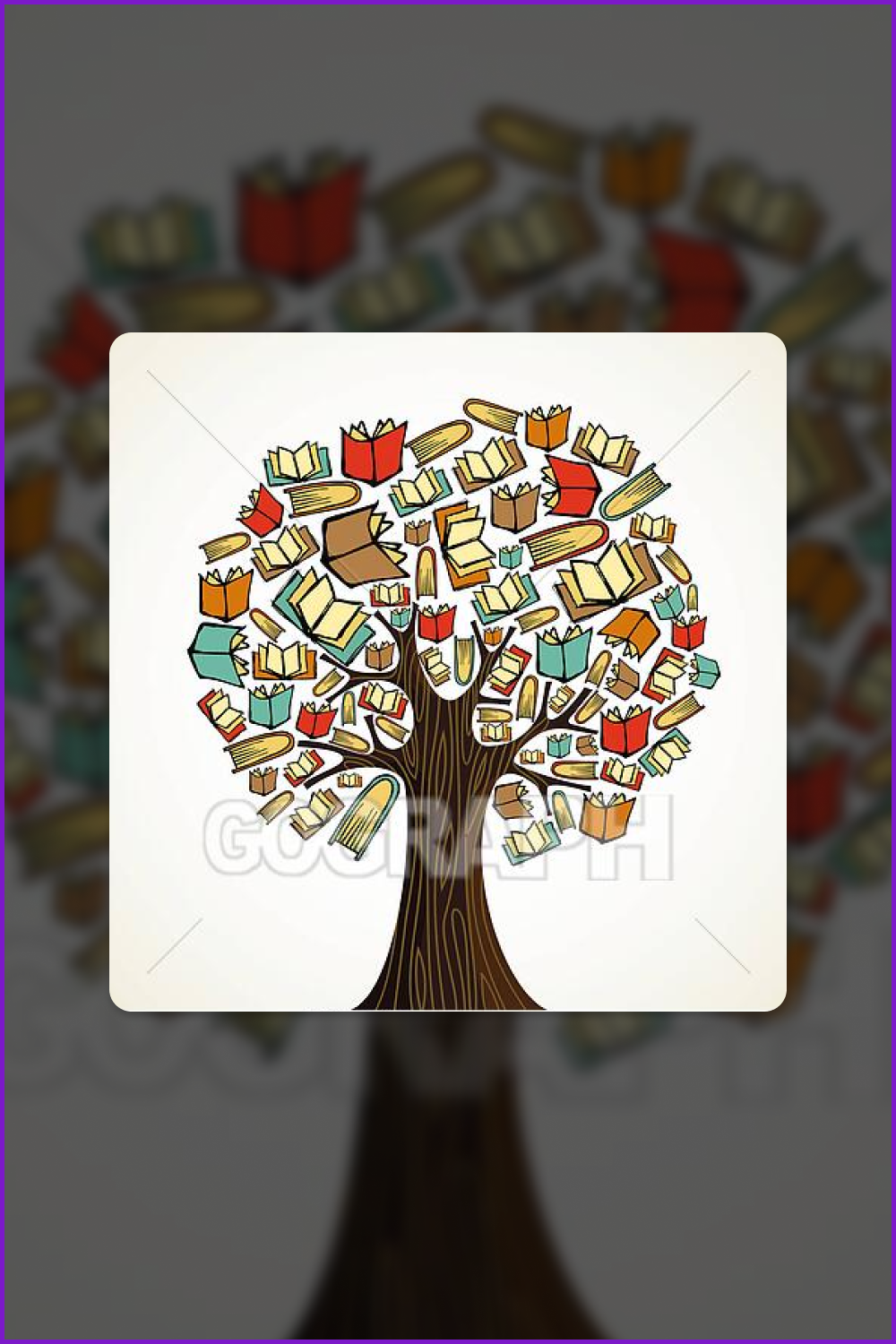 Price: $3 – $12
This knowledge tree would be great for different projects in kindergarten, school and institute. The item is available in 5 sizes and the price depends on it. Work in an easy to set up software and make the book clipart part of a presentation, poster, advertisement, postcards. Print them to create posters as well.
Books Stack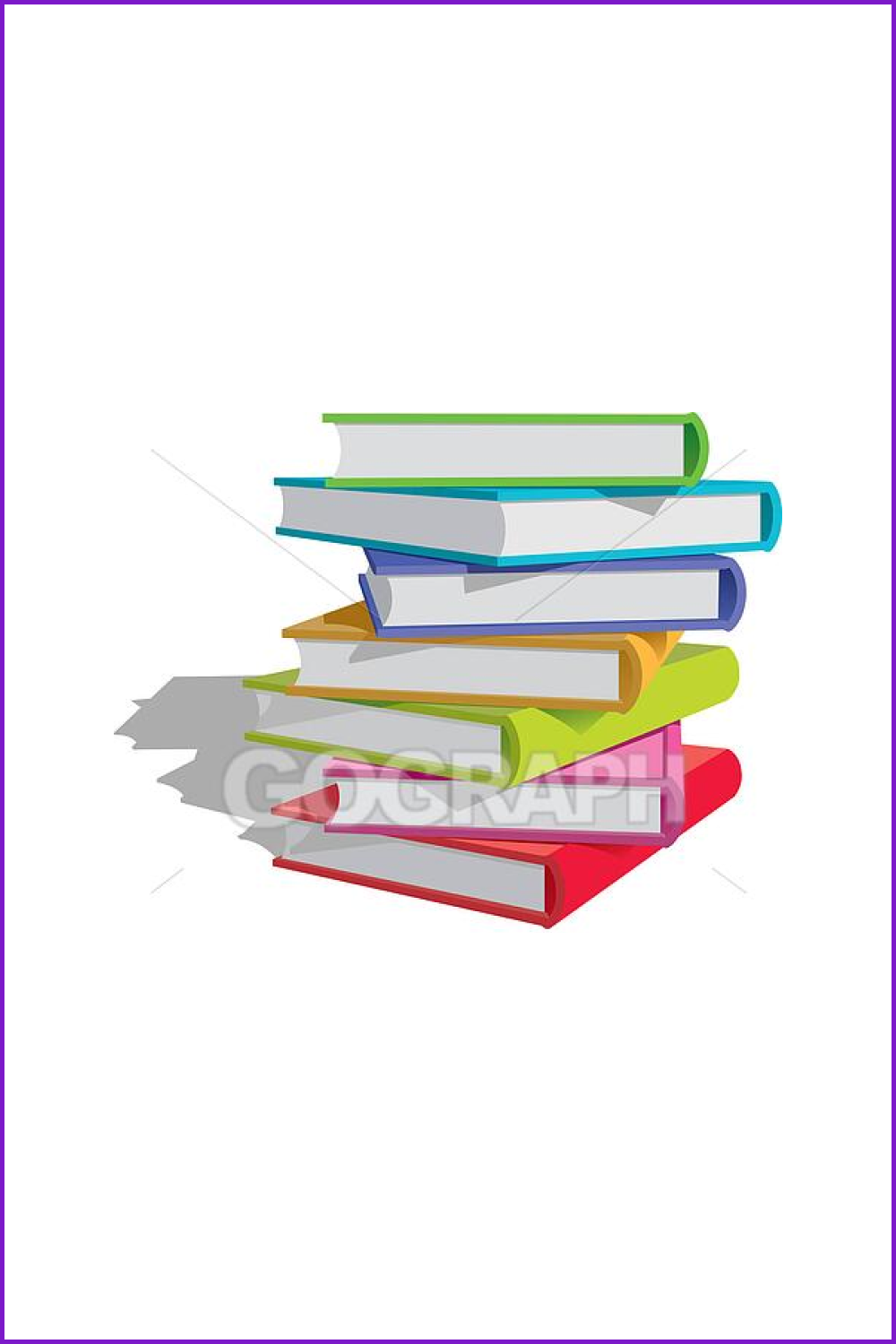 Price: $3 – $12
Try this colorful offering. Due to the multi-purpose nature, you are unlimited in the types of projects and their directionality. The goods are available in JPG and EPS. Pick an editing program, change size, colors and create beautiful designs.
Books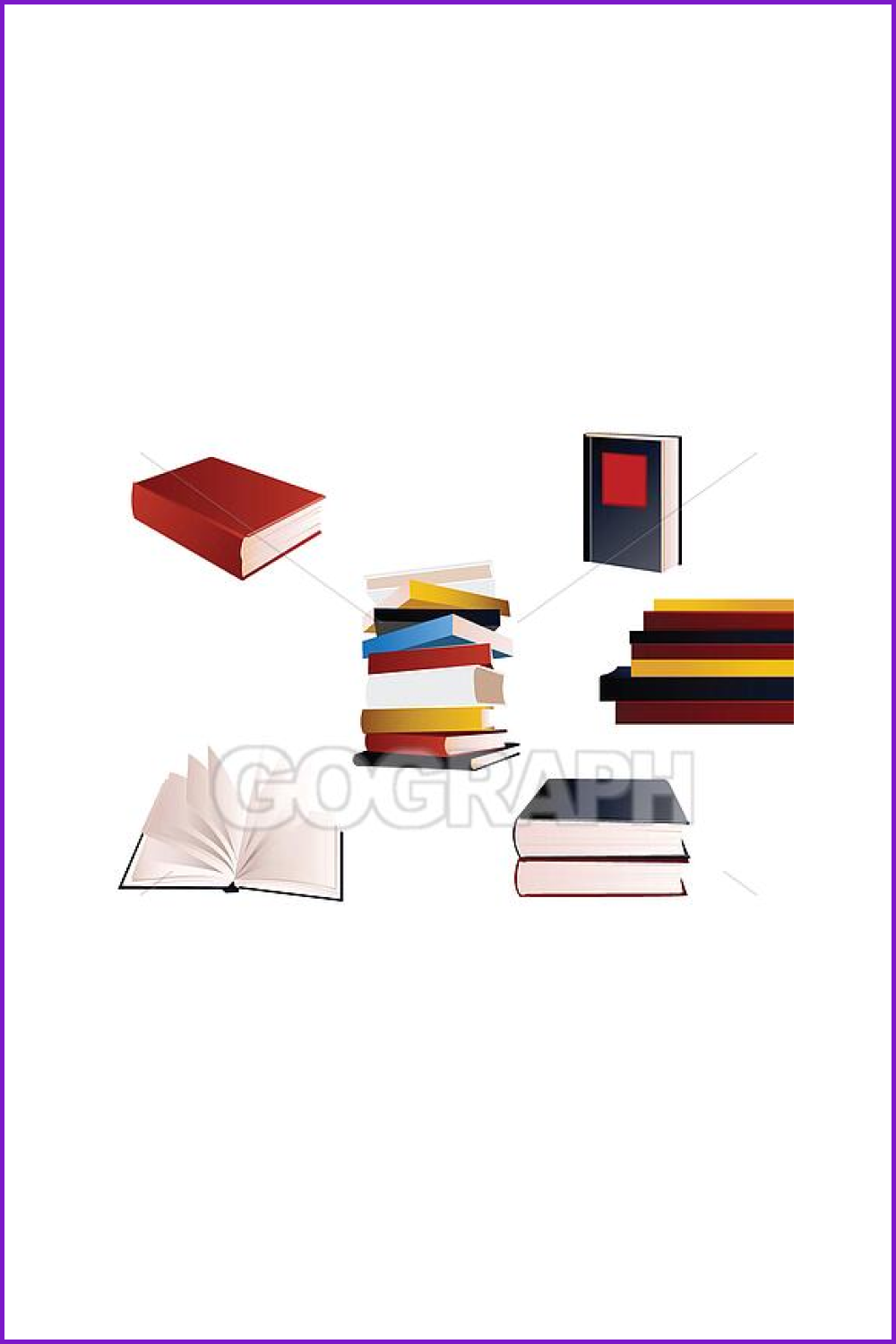 Price: $3 – $12
Here is a set of 6 books that are a pleasure to work with. They are flexible in settings, available in 5 sizes, and suitable for various projects. Create presentations, decorate a website, use the product as an addition to any online or offline project.
Bibliophile: Watercolor Books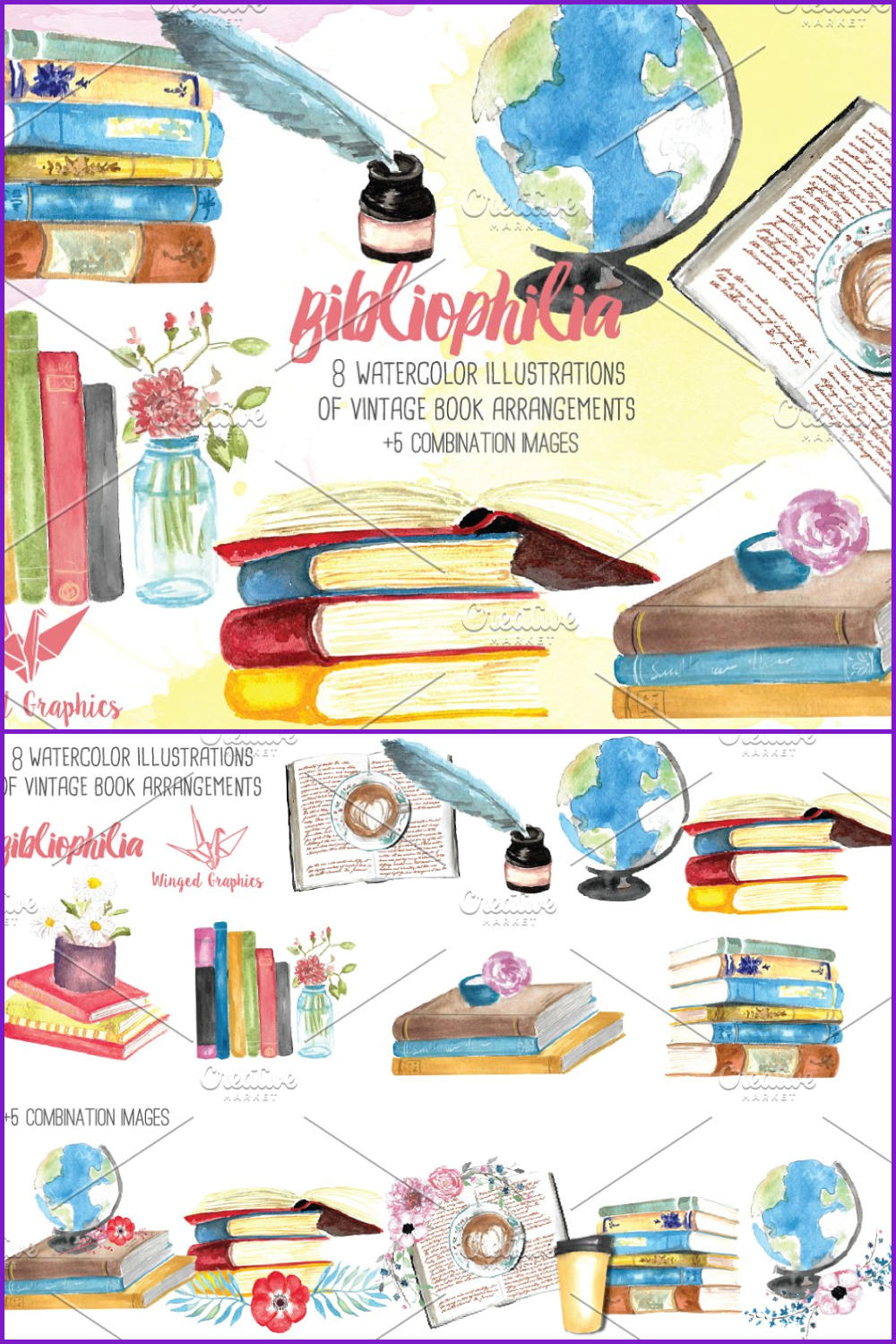 Price: $12
Watercolor inserts in projects are still a trend, so check out this eye-catching offering. It's bursting with retro feel. The set includes 7 high resolution 300 dpi transparent background PNG images. It is perfect for scrapbooking, cards, wall art, decor, planners, blog, etc.
My Bookworm Life Clipart & Patterns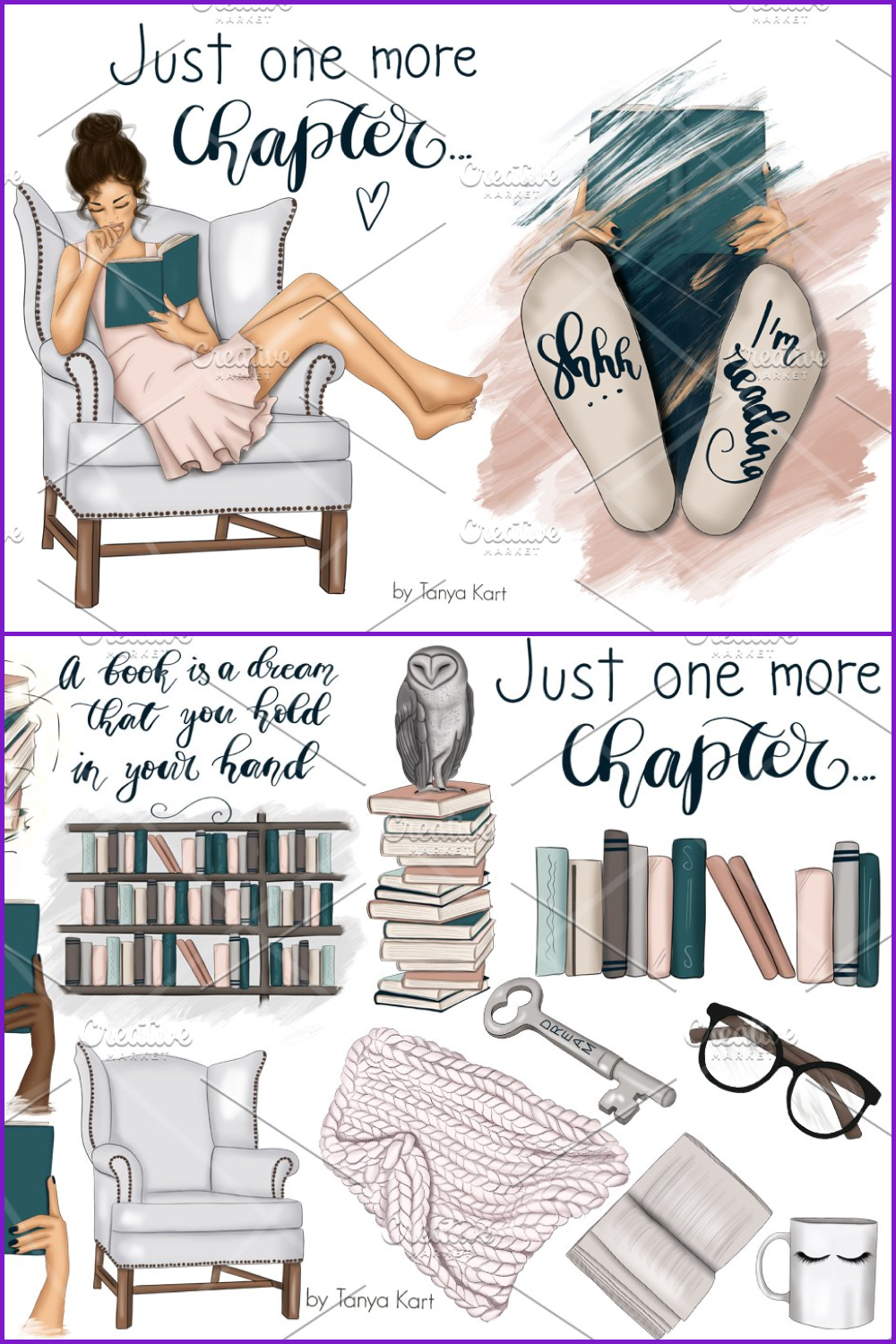 Price: $15
Experiment with your project design and use this web solution covering 50 PNG graphic elements and 12 seamless patterns. All files are separated in the individual file. Apply the product to invitations, greeting cards, wedding invitations, planner covers and dashboards, printing on fabric and mugs.
Book, Book Club, I Love Books Clipart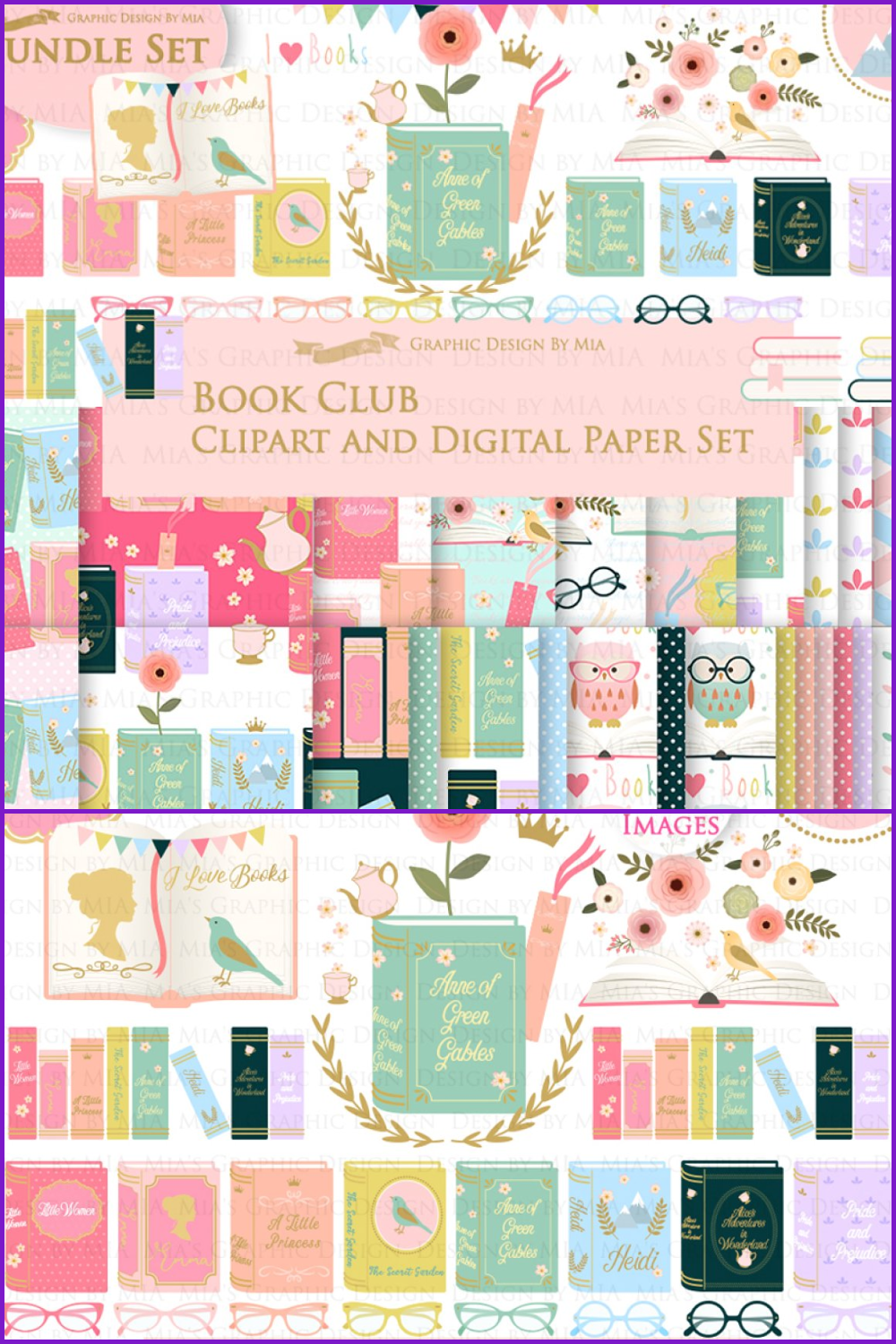 Price: $26
It is a huge set that comes with 111 images. Among them are 59 open and closed book clipart and 28 extremely beautiful patterns. High-quality PNG objects are available with transparent backgrounds, which means you have more possibilities for customization and experimentation. Use the product for website design, social media, posters, postcards, advertisements, presentations, etc.
Bookworm Clipart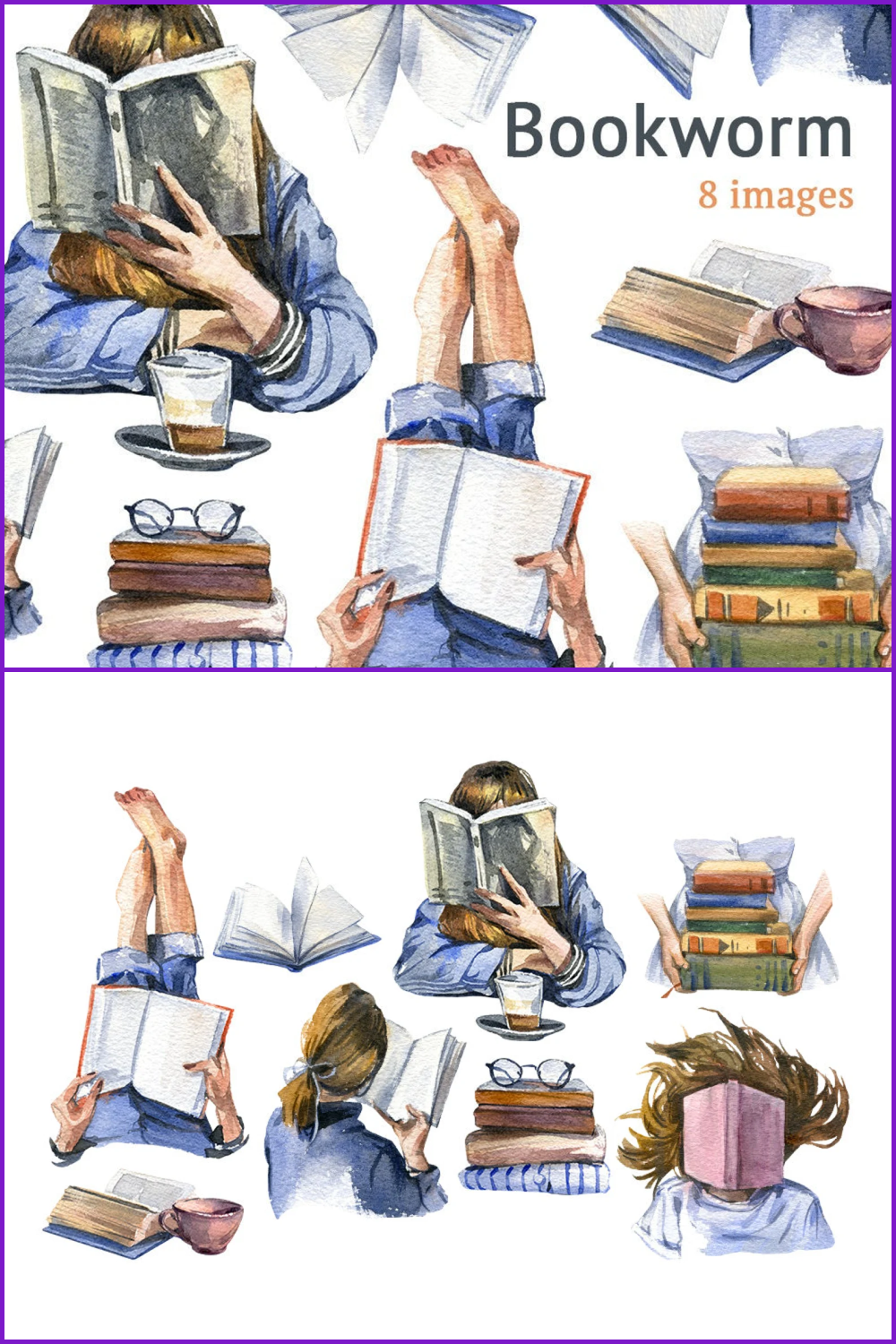 Price: $6
Here's a watercolor blue book clipart that features neatly rendered artwork. The graphic is hi-res and perfect for both digital and print use. Try the elements for scrapbooking, postcards, labels, logos, preprints, prints and posters.
Top 15 Colorful Book Clipart
Book clipart is an excellent solution when you need to save time and effort, and get your project done on time. Being a composite object, you can "break it down" into components, edit its elements separately, create compositions from the elements taken from different clipart. There is no need to search anymore. A beautiful selection of 10+ interesting and inspiring book clipart elements is collected in this article. Choose the best one for your project and do not be afraid to be creative!
Koala – Book lover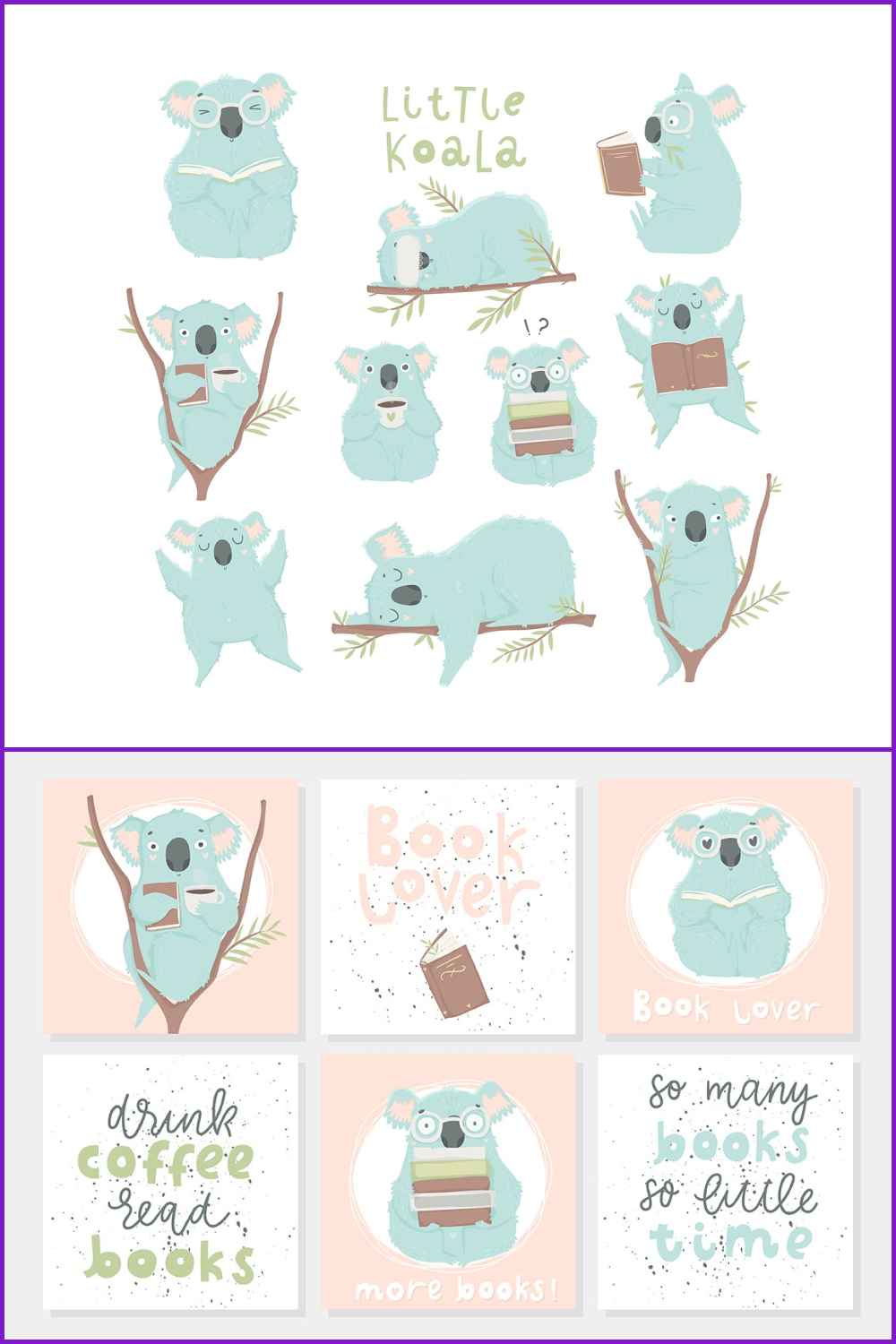 Price: $16
You will fall in love with this cute koala! The package includes 10 koala character illustrations, 6 ready to use cards, 2 patterns, 10 words and phrases about books. This collection is perfect for greeting cards design, nursery home decor, stickers set, printed paper items, blog, web design, graphic design, and much more. All elements are hand-drawn so you will never go wrong if you choose a Koala illustration set.
Give me a Book! HUGE Reading Bundle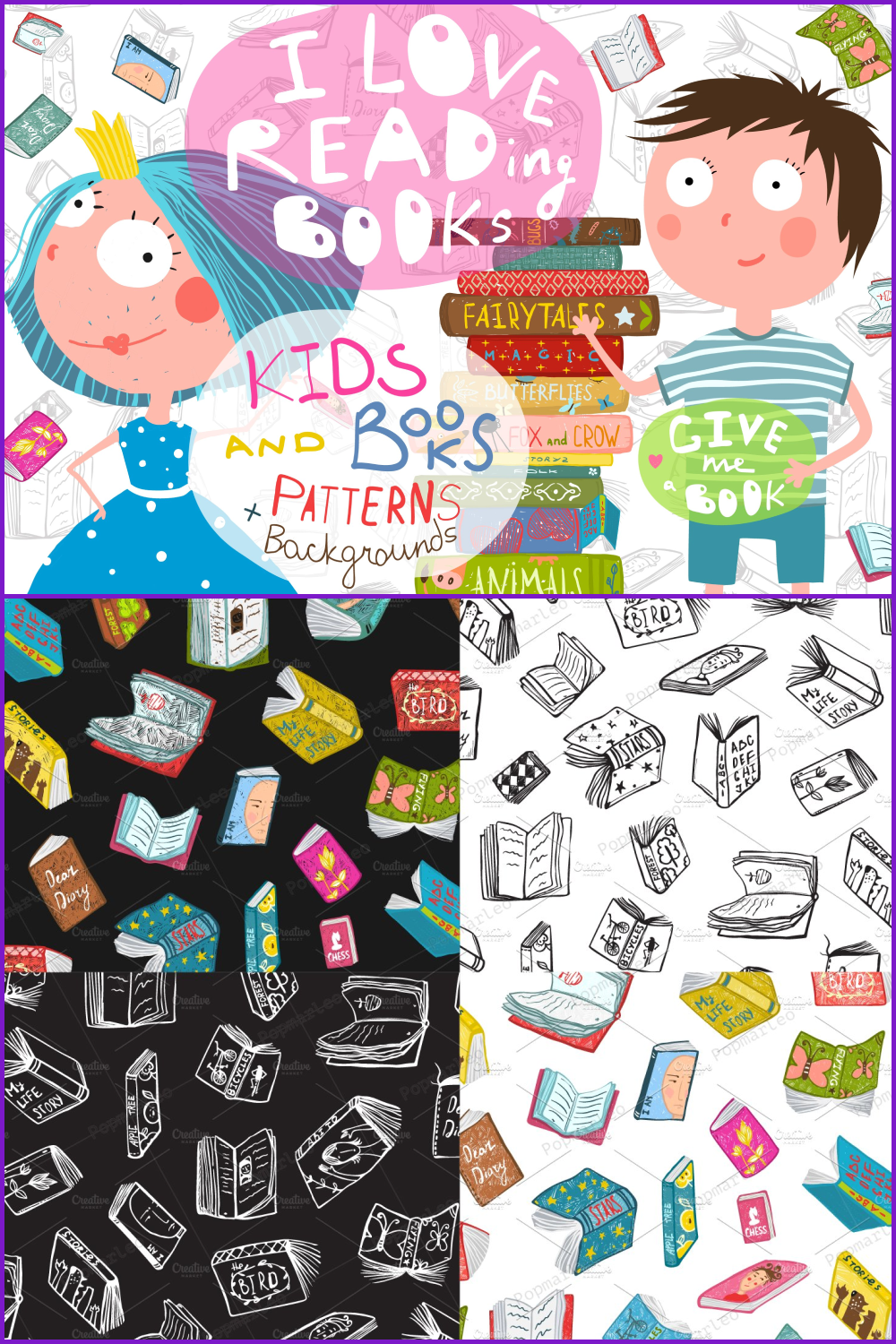 Price: $35
If you are looking for hand-drawn books, reading hobbies and library-related images with little girl and boy characters, this huge reading bundle is for you. Patterns, ready designs, backgrounds, separate items on transparent background for your design include EPS10, JPG, and PNG files. All the files are created in Adobe Illustrator. No doubt, your readers will enjoy these cartoon clipart images.
Book Lovers – Watercolor Set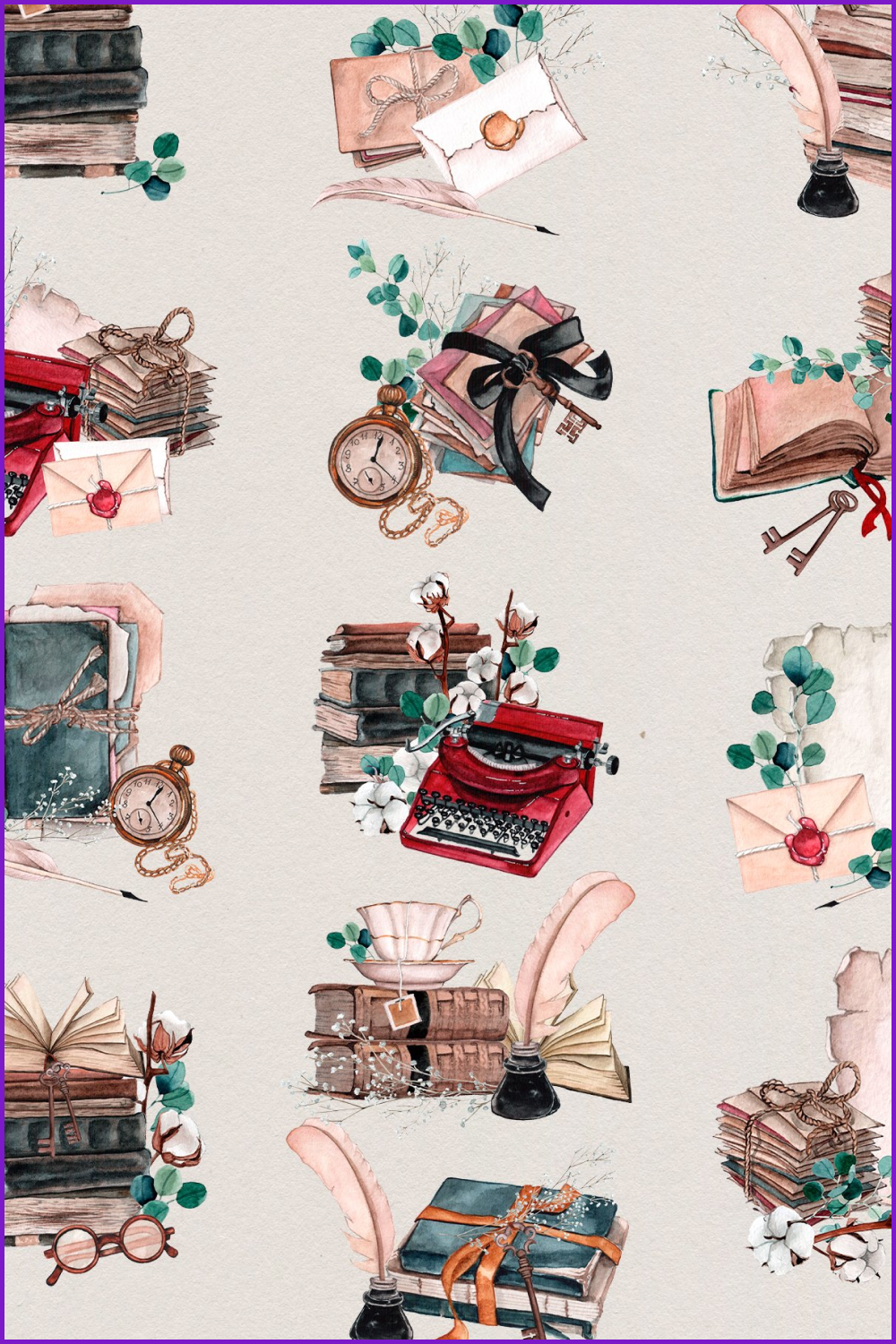 Price: $32
Book lovers should not miss this attractive watercolor set. Use it for scrapbooking, greeting cards, invitations, wrapping paper, textiles, and etc. These wonderful, inspiring illustrations include a PNG file with a transparent background and a high resolution. The package comes with 31 PNG high-quality files with individual elements, 3 PNG high-quality files with pre-made compositions, 6 PNG files with seamless patterns + 11 color variations in JPEG (5000×5000 px, 300 dpi, RGB, transparent background). Reflect the beauty of antique books with these vintage books illustrations.
Comic Book Elements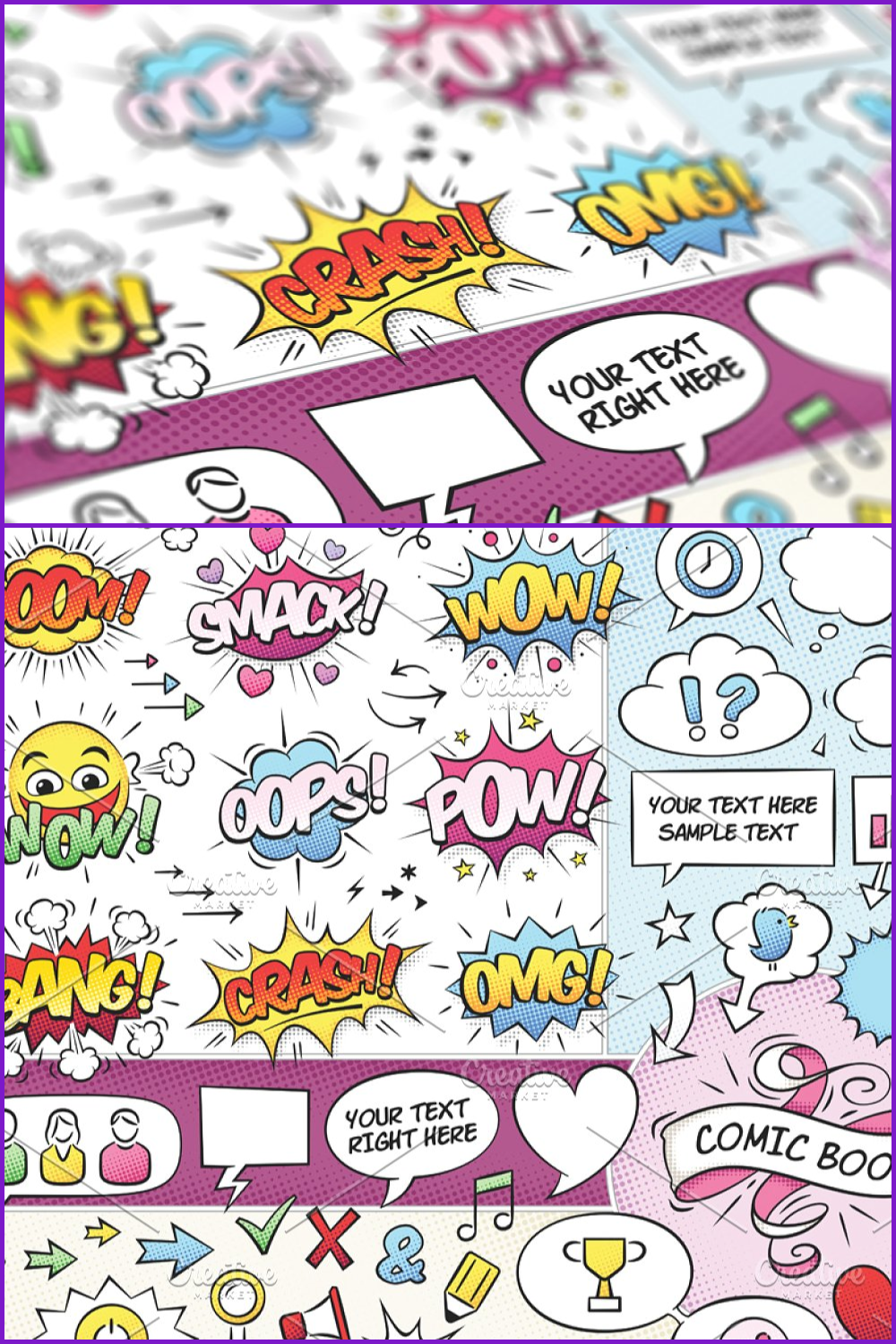 Price: $12
The next great solution is comic book elements and speech bubbles, along with a bonus template suitable for birthday invitation cards or other kids events. Are you curious about what is inside? All the objects within vector files are grouped and layered. File format EPS8 can be opened in all the common vector editors. The smallest objects are about 500×500, and the largest ones are around 4500×5500. Invitation template is in three different formats: Illustrator CS1 (.ai) with text paths in the speech bubbles, Illustrator 10 (.eps) with blank speech bubbles and a JPG (4675×6000 px) with blank speech bubbles. Set the comic mood with the help of these beautiful elements.
I Love Reading Clip Art & Patterns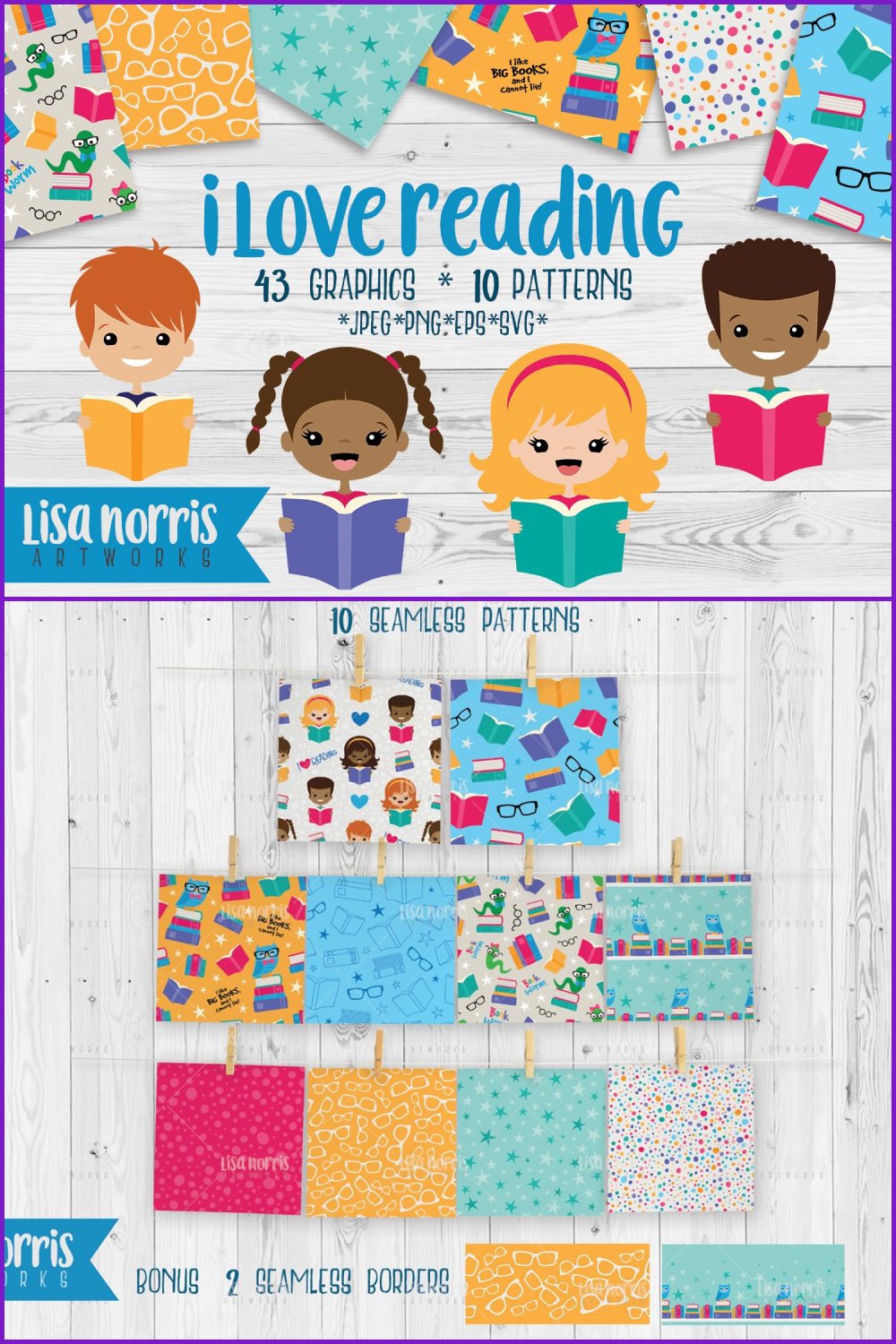 Price: $17
Decorate your fabric, home decor, scrapbooking, paper crafts, and child/school related products with beautiful book clipart. The package consists of 43 graphics and 10 seamless patterns. Moreover, you will find 2 seamless border patterns as a bonus. Created by a talented artist and illustrator who loves to create cute graphics, this set will become your win-win variant to brisk the project.
Cozy Winter Clipart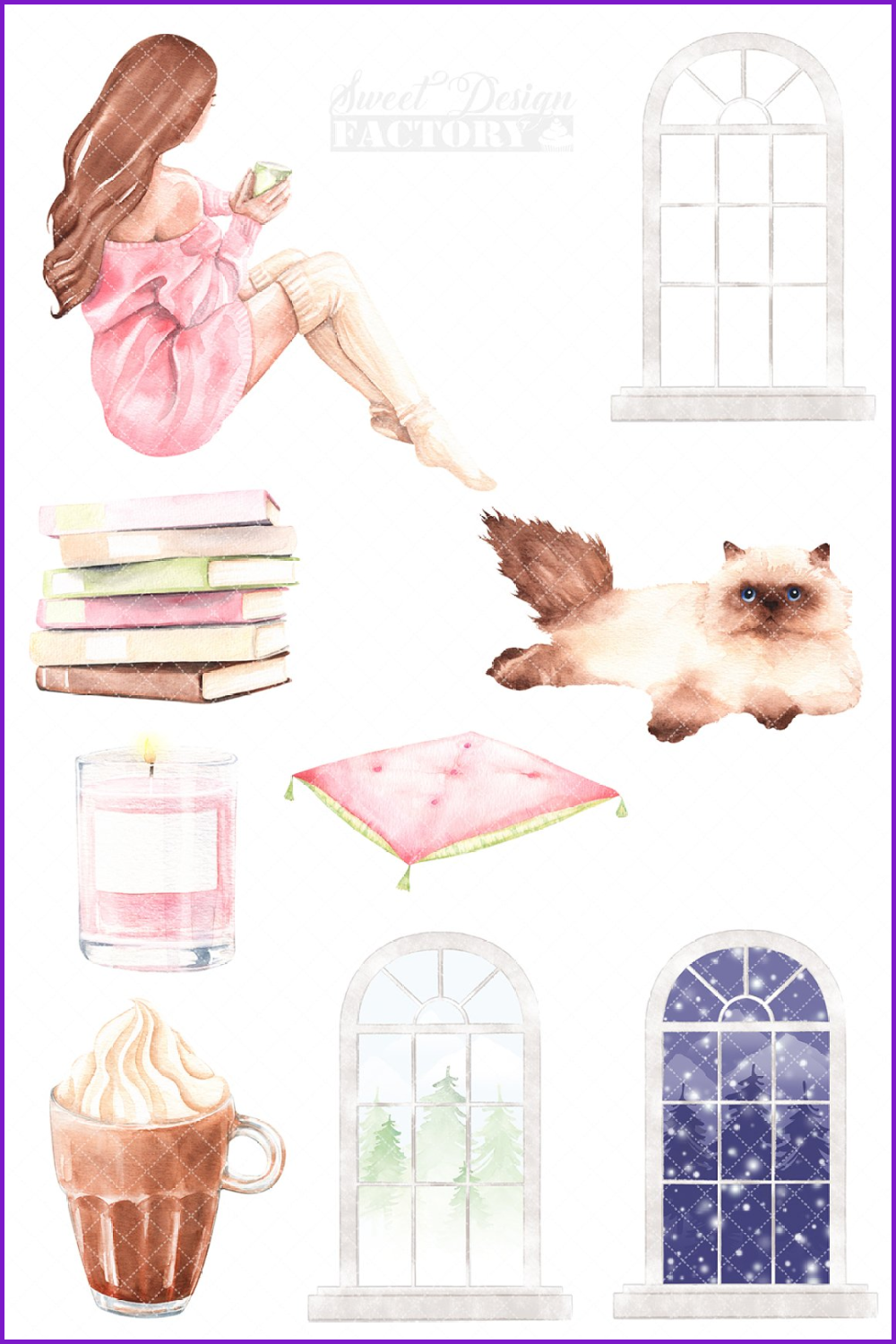 Price: $16
If you are still in search of cozy winter clipart, fashion girl clipart, hygge, watercolor cat, winter graphics, you have just found an excellent set. Every design element is so cozy, and you will definitely like them. The package is perfect for Christmas stationery, invitation cards, website, book, fashion blog, label, scrapbooking, and etc. You will get 1 ZIP file which includes 17 PNG files of high definition, RGB, 300 DPI, transparent background. The size is 8"x 8". Drawing has always been the author's favorite means of expression, and a catalyst for emotions. Download this winter clipart to dive into the atmosphere of warmth and coziness.
Watercolor Books Clipart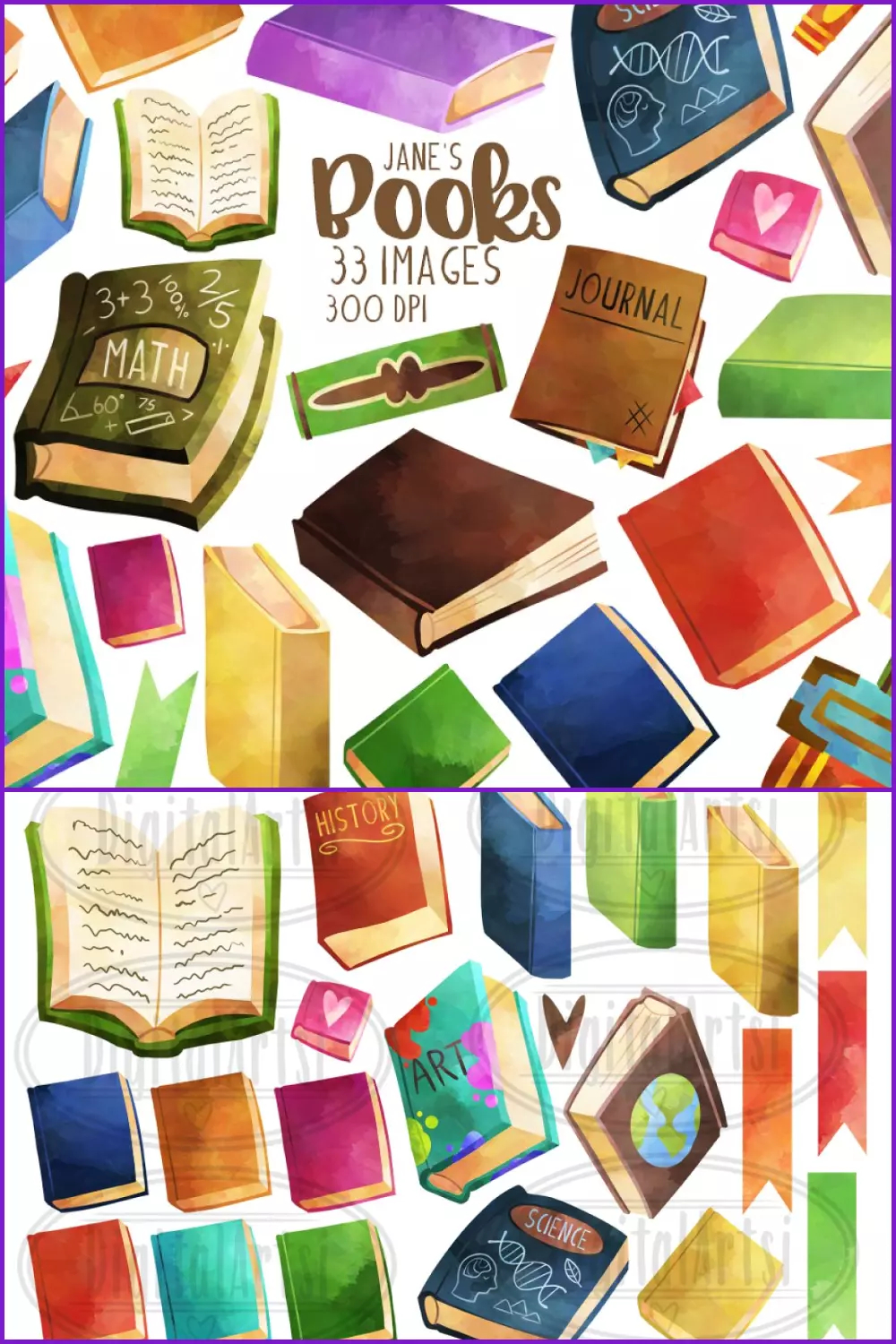 Price: $9
The next wonderful product Watercolor Educational Books Clipart will definitely help you in your own creative ventures. 1 ZIP file with 23 transparent images of 300 DPI is included in the package. The graphics are fun and eye-catching, so you will stay trendy when you are assembling your web page. Think about what exactly appeals to your audience to make the right choice.
Book, Book Club, I Love Books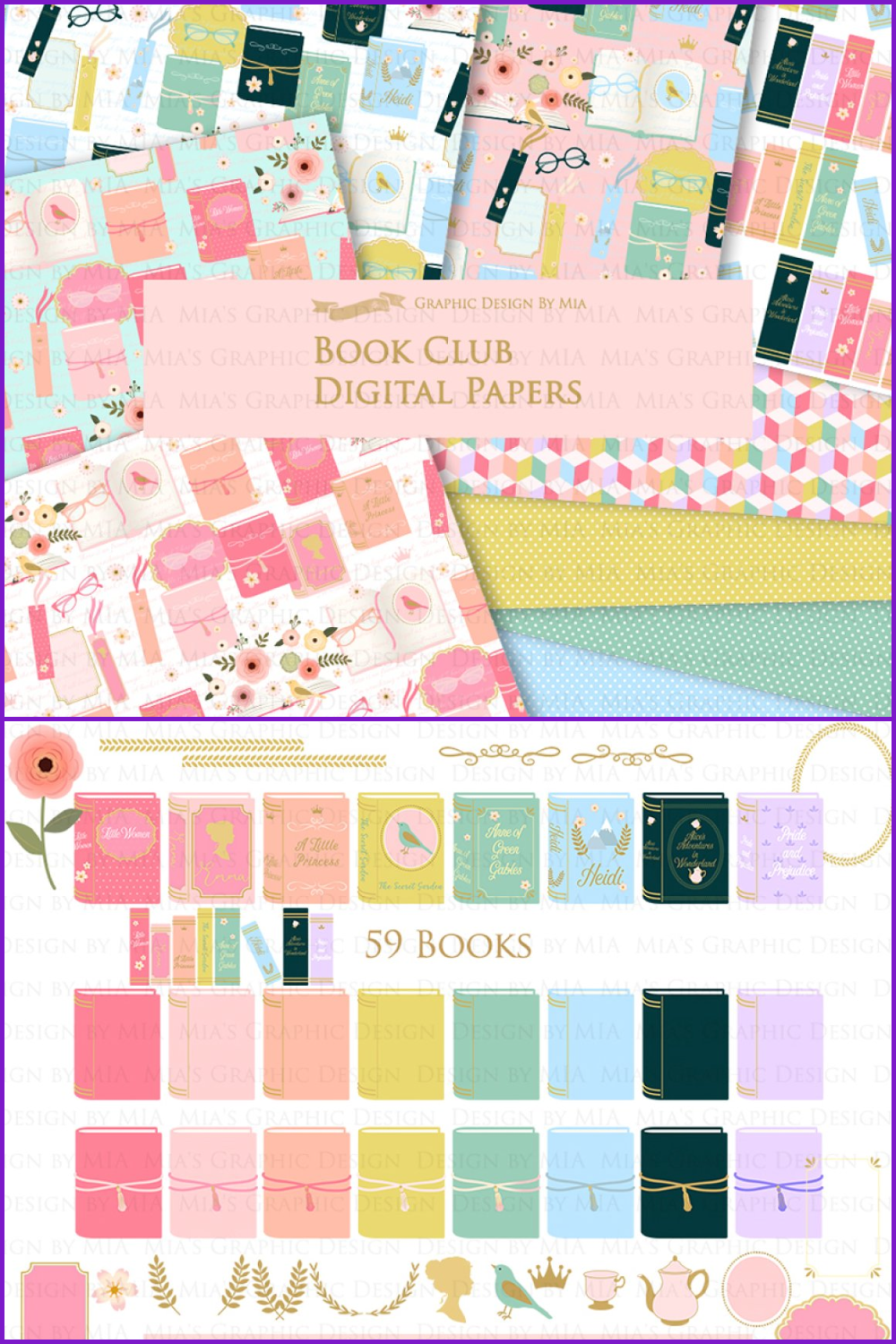 Price: $26
Here is another series of quality book patterns with transparent backgrounds (300 DPI). It includes 111 cliparts ranging in size from 0.87″ (2.2 cm) to 12.33″ (31 cm). High quality 28 patterns in 12″ x 12″ (30.48 cm X 30.48 cm) in size and JPEG format (300 DPI) will help to better reach all the people who need to read your words. Try this digital paper set to enhance your project.
Watercolor Vintage Books Clipart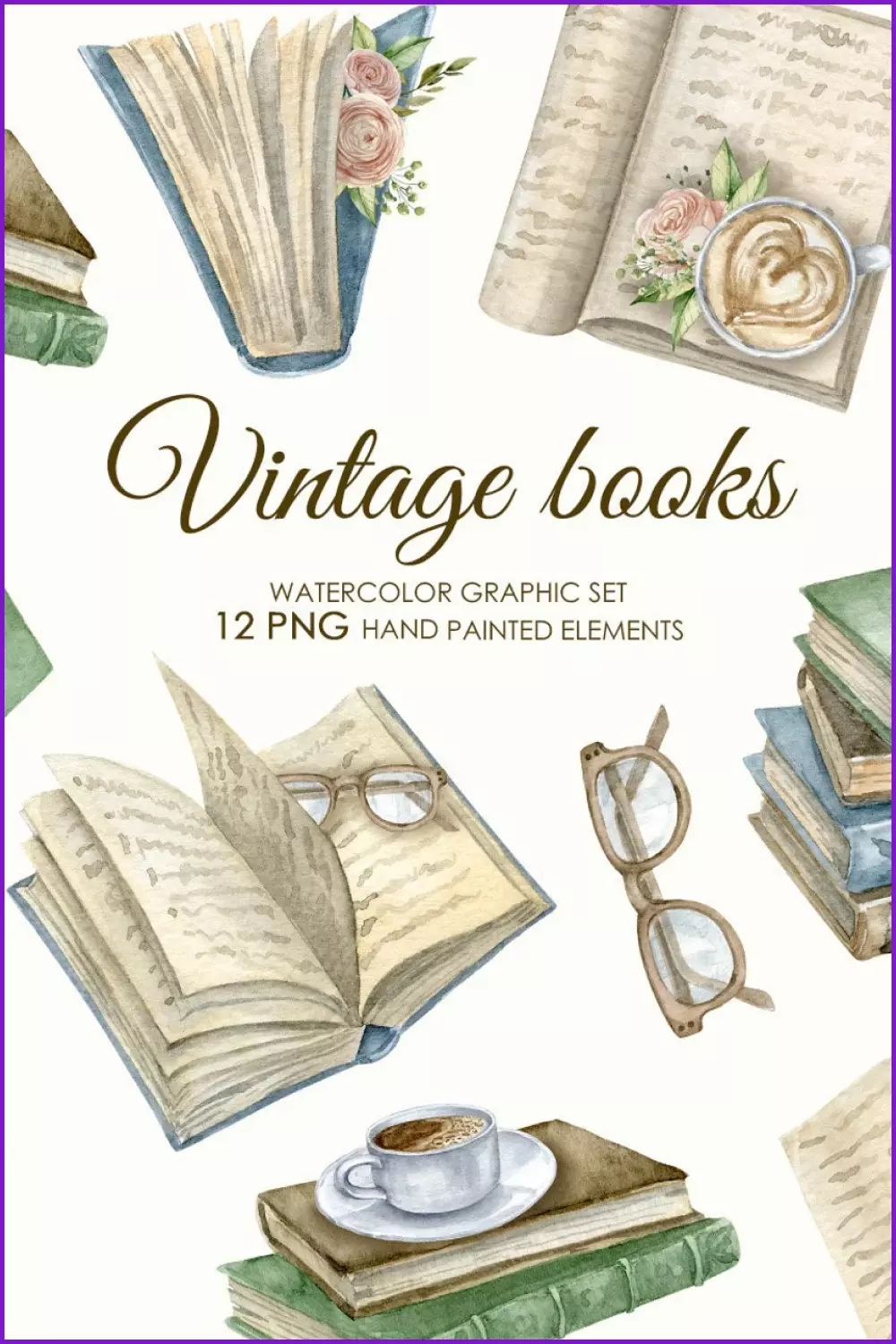 Price: $4.80
Try this vintage book clipart for implementing any design ideas. The bundle includes 12 elements with transparent backgrounds. It opens more possibilities for product editing. Enjoy high quality and multi-purpose. Adapt the offerings for posters and stickers, scrapbooking, textile industry, web design, logo and packaging.
Book Clipart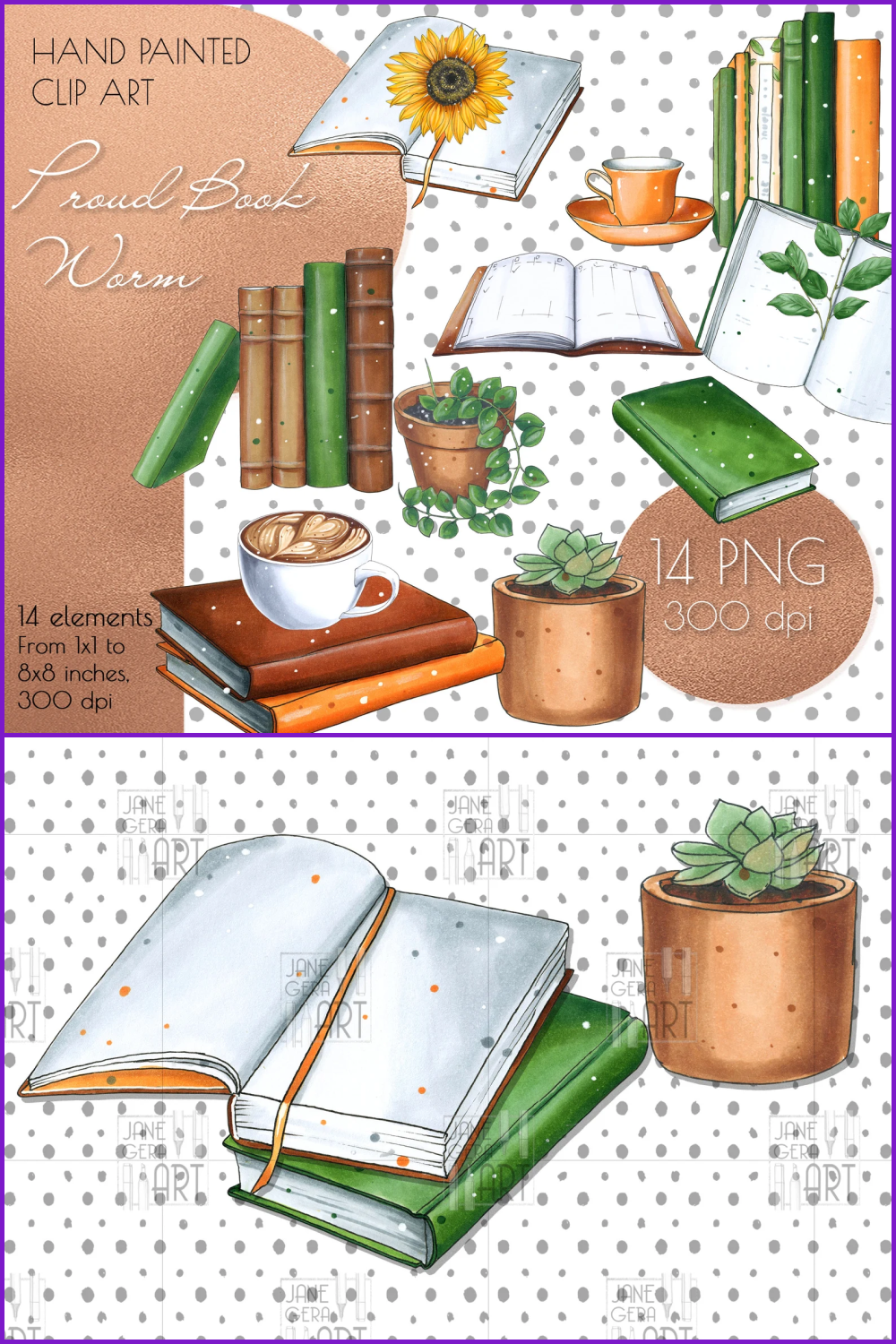 Price: $5.90
This is a great set of book clipart where the main item is available in different looks and styles. A touch of vintage gives a special sophistication to the offer. Choose between 14 PNG files and create beautiful cards, invitations, presentations, posters, banners, business cards, and websites.
Love Book Watercolor Clipart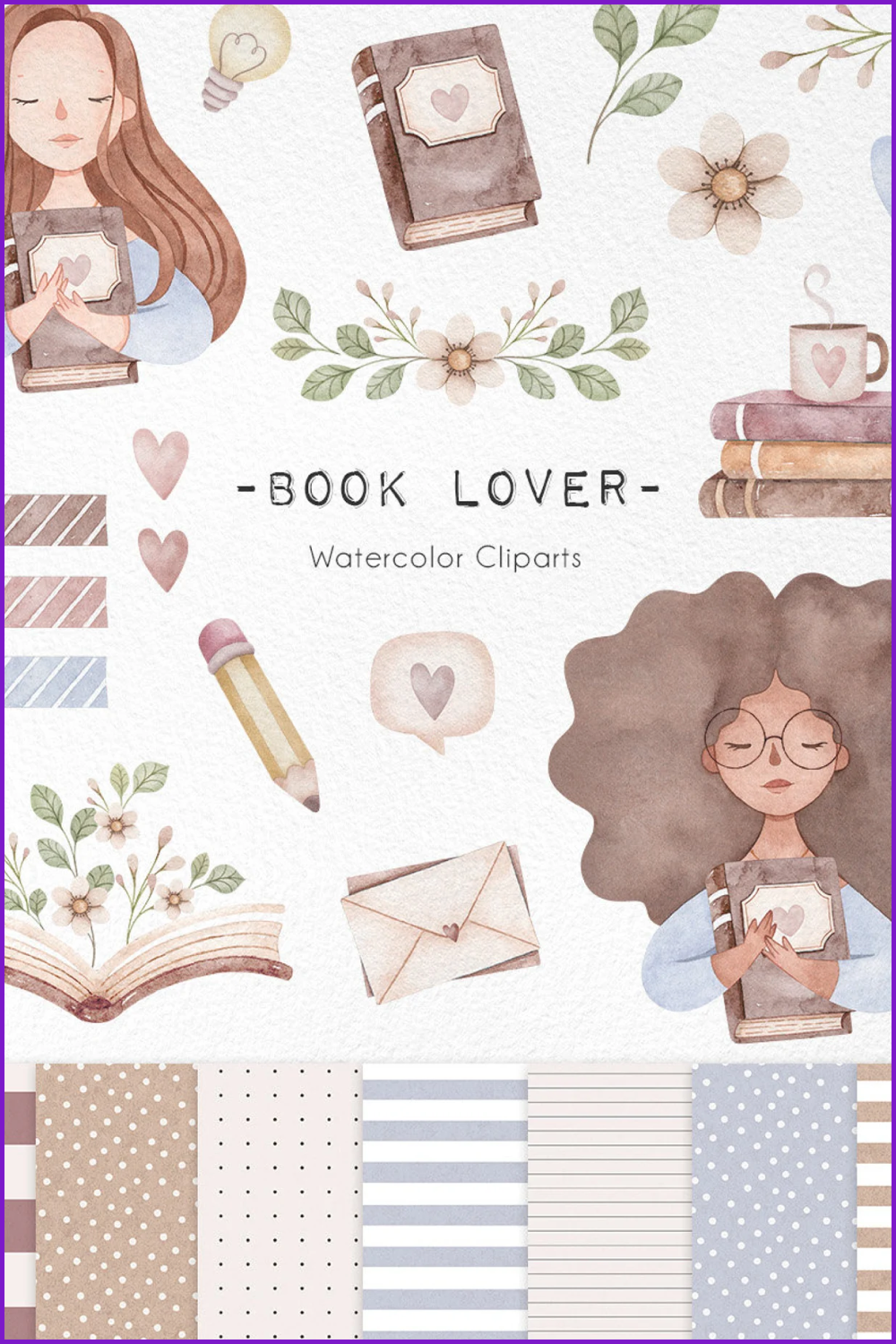 Price: $9.60
Here is a very cute book character clipart that surprises with its variety. You get 45 quality images with transparent backgrounds and 13 digital papers that you can adapt for any purpose. Create unusual prints, funny postcards and flyers, thematic presentations, etc.
30 Book Clipart Bundle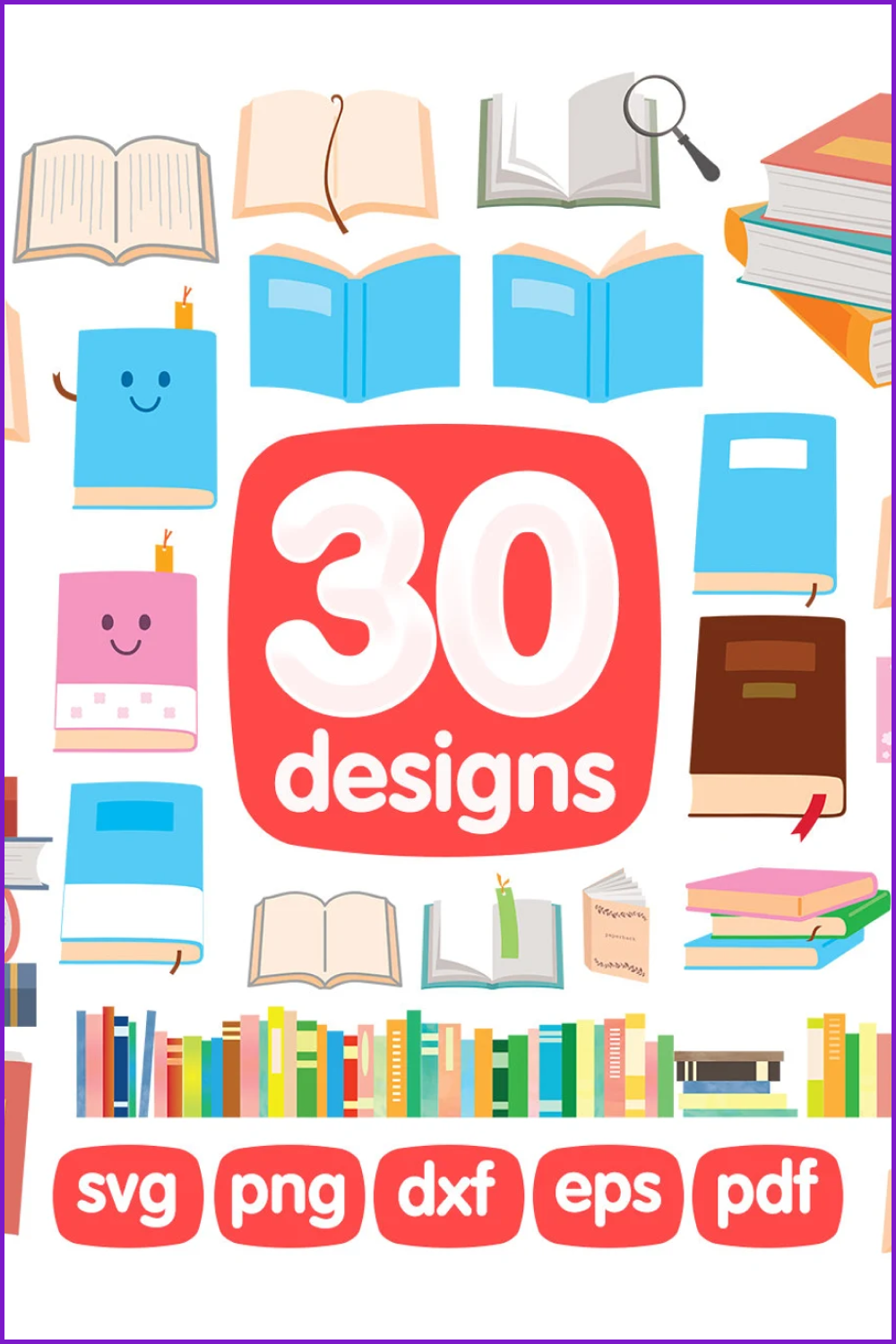 Price: $3.48
Enjoy the flexibility of customization and the diversity of products. This bundle includes 30 designs available in 4 formats. It provides opportunities to work in Adobe Illustrator, Inkscape, Corel Draw, Cricut, Silhouette Designer Edition, etc. Choose a handy tool and develop engaging designs.
Cute Book Clipart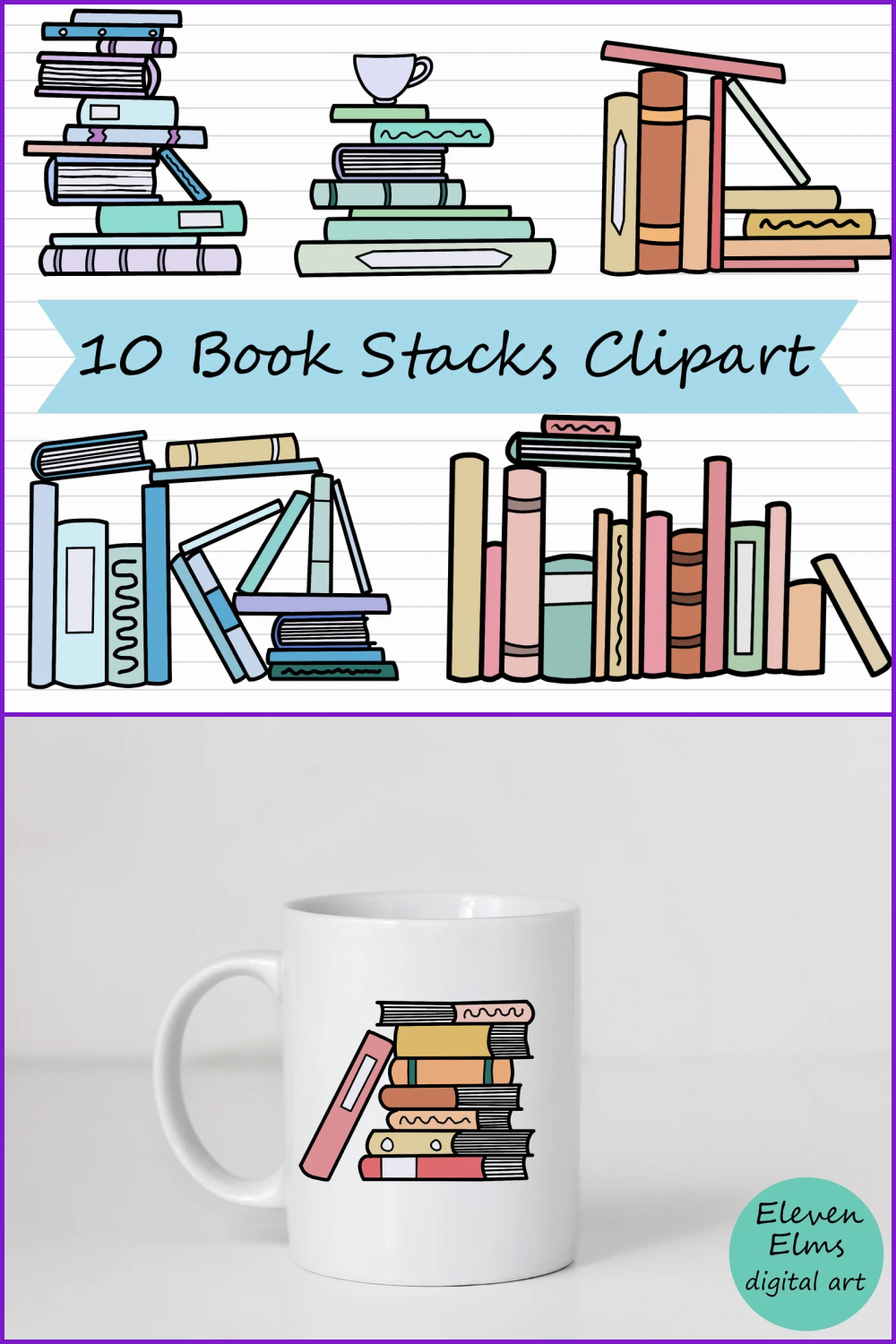 Price: $2.40
When you opt for this offer you get 10 PNG files of book stacks. They are very bright, so will definitely catch the eye. Use them for presentations, prints, invitations, greetings cards, book covers. Create eye-catching designs with these fresh web solutions.
Reading clip art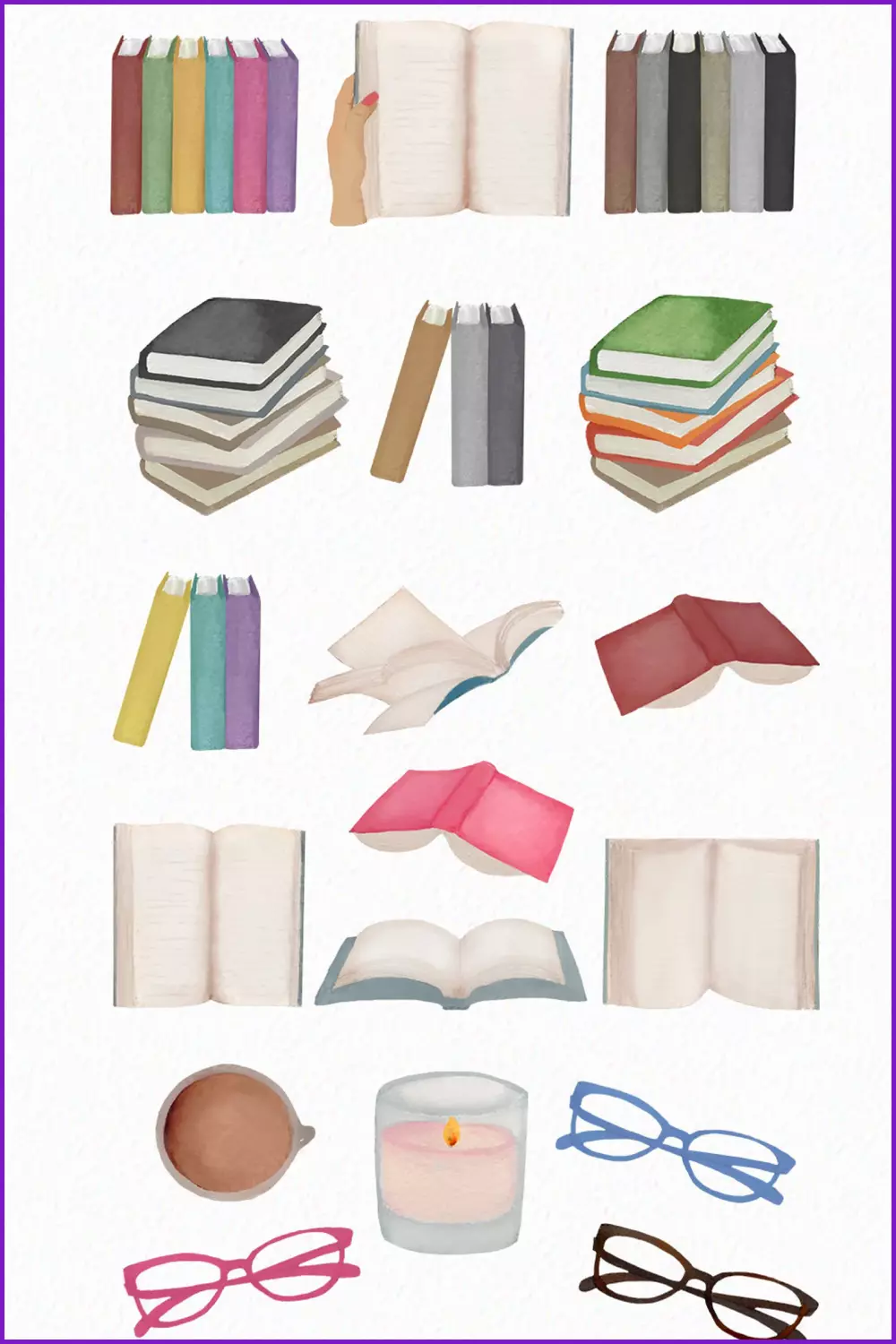 Price: $3.89
It is another watercolor reading-themed bundle. It comes with 25 individual images in PNG format with transparent backgrounds. The high resolution of the objects allows you to experiment with the size. Select the most appropriate element and make it part of a poster, business card, logo, banner, presentation, packaging, etc.
Book Stack Clipart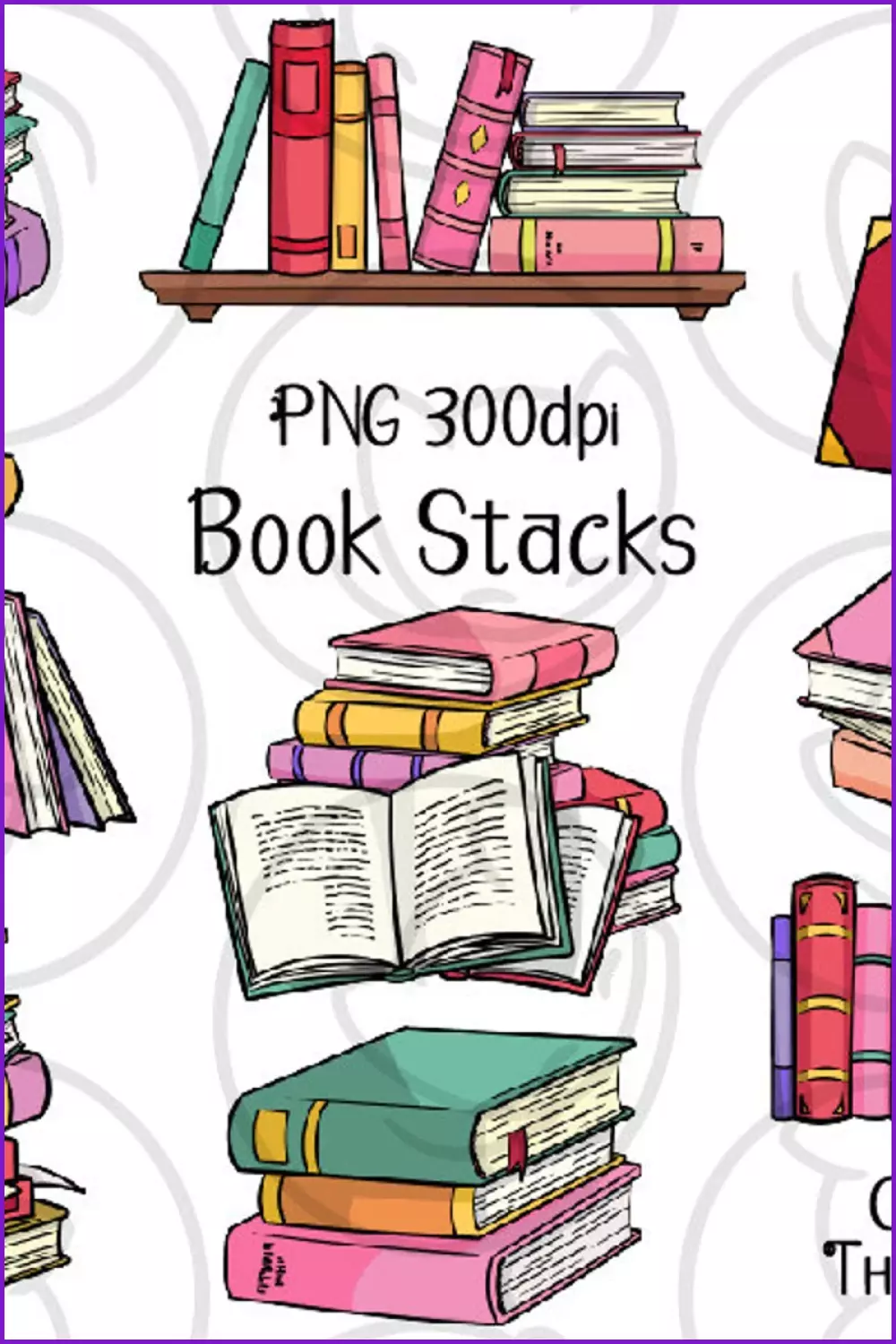 Price: $3.60
Check out these colorful book clipart that fit any idea perfectly. The product looks great in print format. Use it for social media, as stickers, icons, and as a custom object. Make your presentations, prints, photos, cards, scrapbooks or bullet journals more vivid.
Black and White Book Clipart
In the era of Instagram and its filters, we are accustomed to look at the world in the most vivid and multi-colored frames. But sometimes you need to remove distracting colors to see the true merits of the image. Black and white is a classic, is always stylish, and is always elegant! You cannot go wrong with black and white art style!
Book Icons Stock Illustration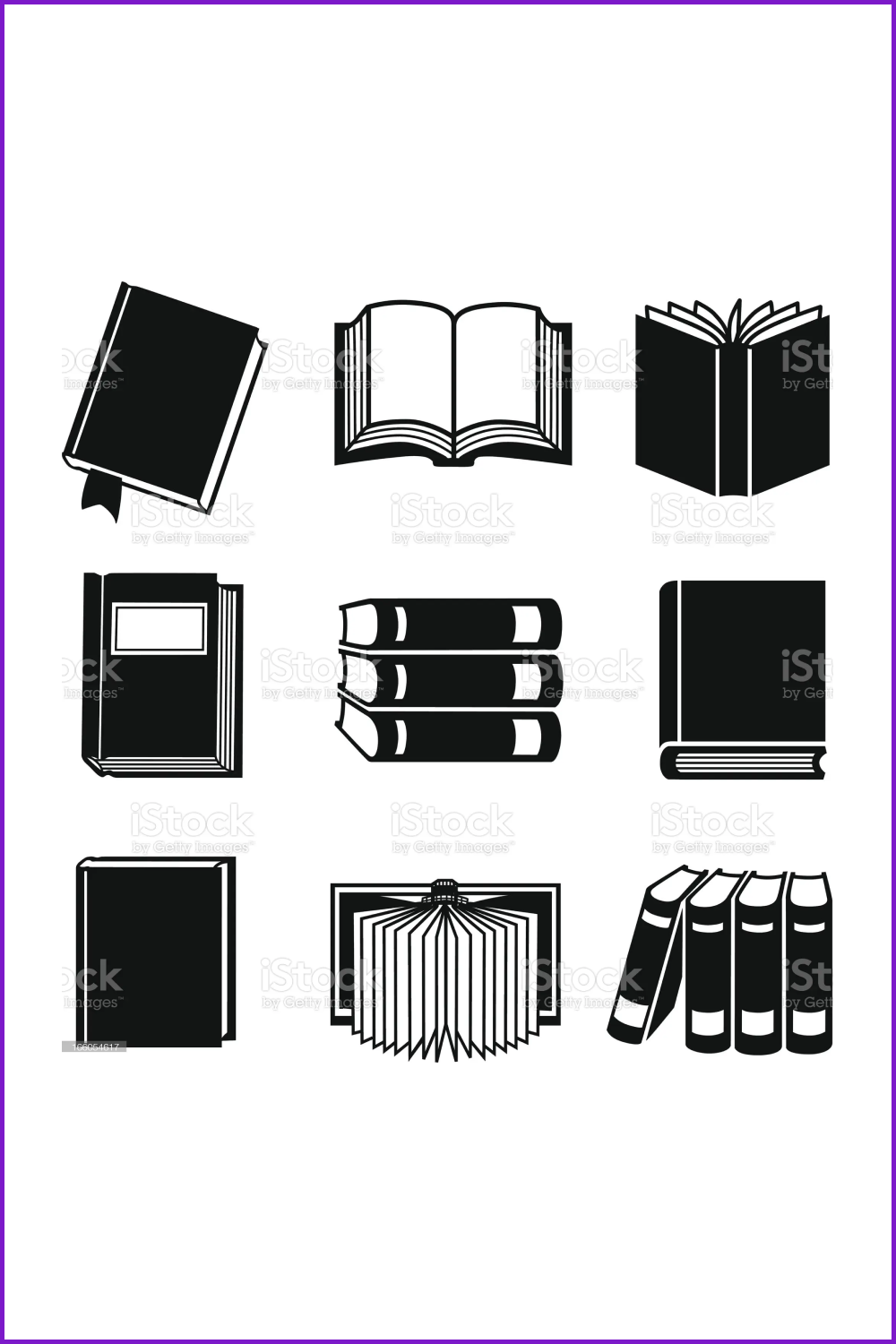 Price: $9.99
The black and white style is always actual, so such book clipart should definitely be in your library. Use them for presentations and postcards, banners and prints. Work in a handy program and create stylish designs with simple web solutions.
Book Icon Set Stock Illustration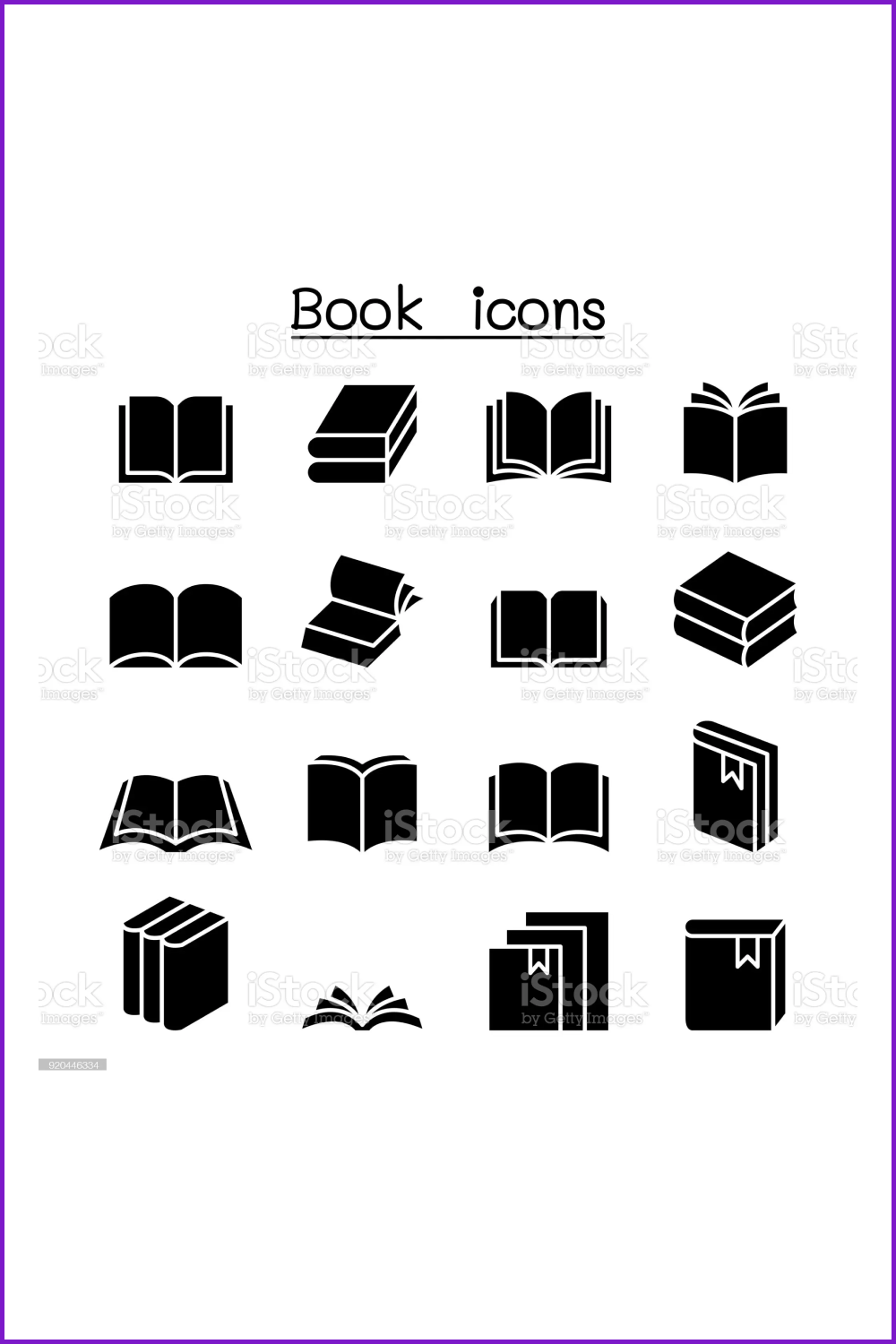 Price: $9.99
Another book clipart set that works as icons. This expands the use of the elements even more. They fit social media, Instagram stories and posts, photo editing, scrapbooking, ads, business cards, websites, etc. Experiment with shapes and develop stylish projects.
Stack of Books Illustration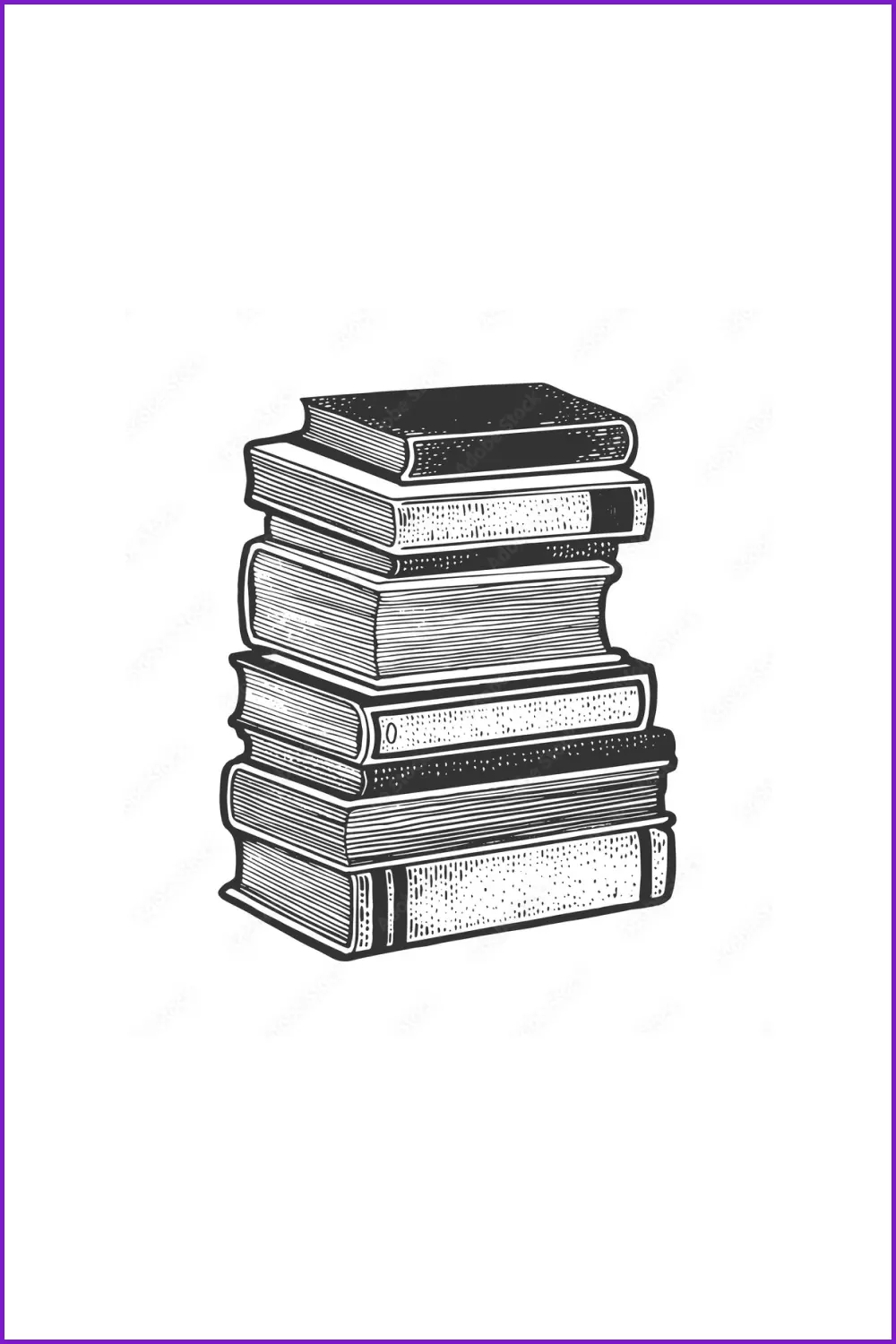 Price: available with Adobe Stock subscription
This black and white style book stack has plenty of applications and brings an elegant touch to any project. The product is available in EPS and JPEG formats for convenience, so you can work in Adobe Illustrator, Corel Draw, Inkscape and other programs. Process the item, add it to postcards, business cards, photos, presentations and get unusual visuals.
Collection of Books Sketches in Vintage Style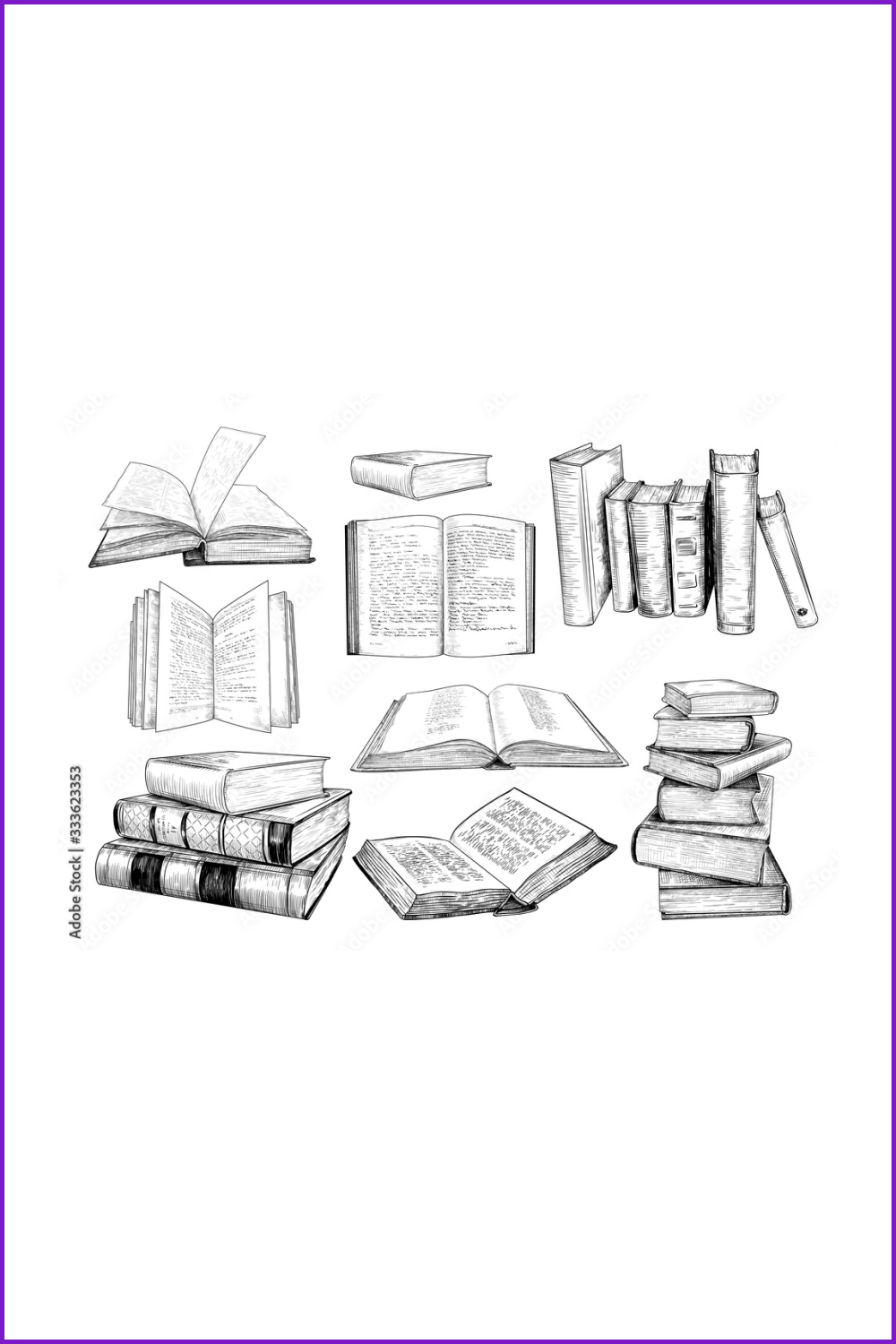 Price: available with Adobe Stock subscription
It is a set of 9 elements in different shapes. Choose between individual pieces and a stack of books. Add them to presentations, use them as icons for a website, print them for scrapbooking and edit them for textile and stationery printing.
Hand Drawn Books Clipart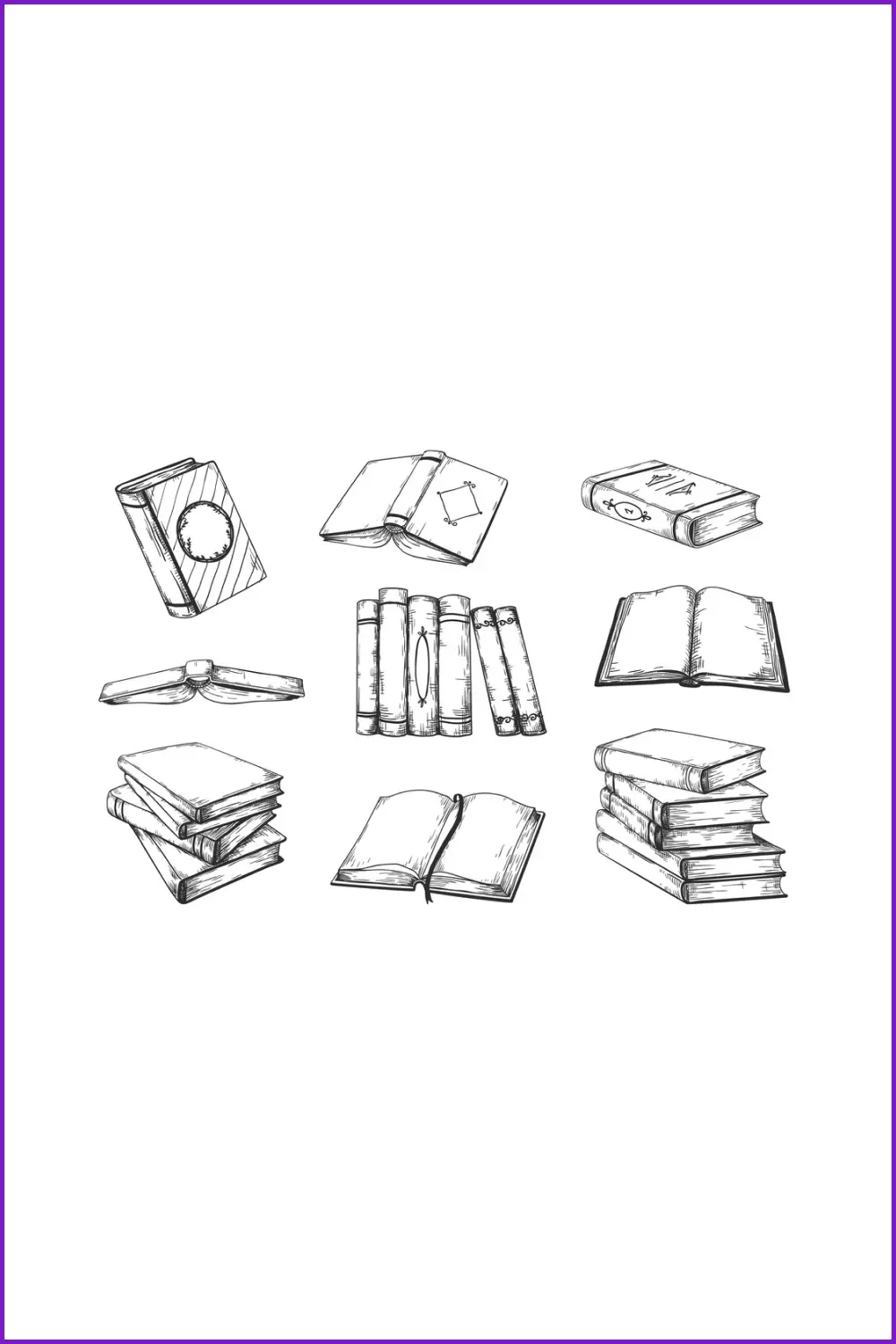 Price: $14.99
Here is an elegant handmade book clipart. The item lends itself to different adjustments, so you can add various colors and saturate the images. Also, the offering is ready to print. Apply it to different projects and create quality work.
Books And Cats Clipart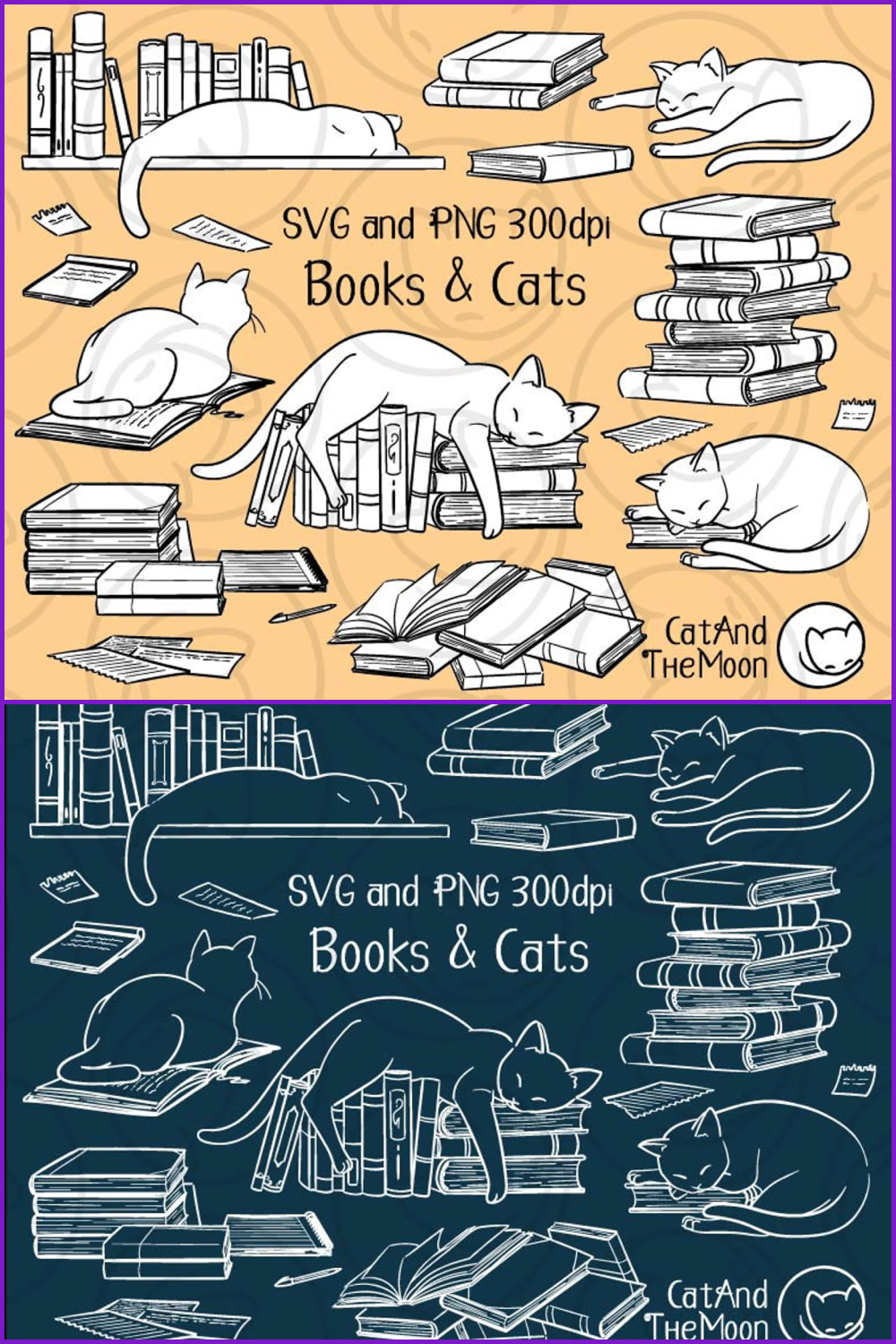 Price: $3.60
This cute clipart comes in high quality and allows you to adapt it for different projects. It is available in PNG and SVG formats. There are more than 10 elements of books and sweet sleeping cats in the set. Apply them for posters, banners, prints, postcards and greeting cards. Use Cricut, Adobe Illustrator, Corel Draw and create impressive designs.
Book Clipart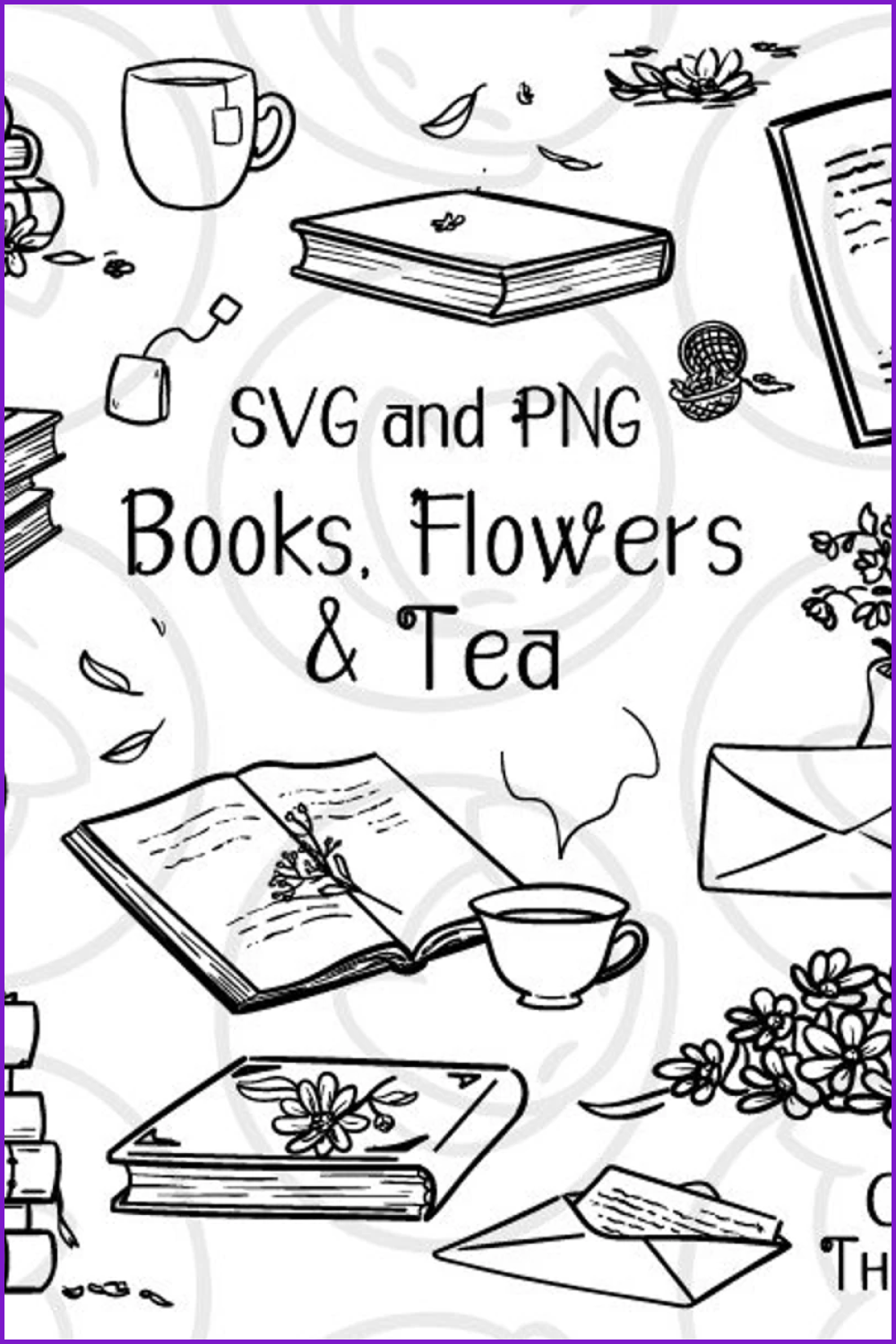 Price: $3.60
Check out this book clipart that creates a warm winter evening atmosphere. Edit the elements to your needs, saturate them with colors, add to any projects and enjoy the beautiful results. Choose a comfortable program to work with and make changes effortlessly.
Open Book Clipart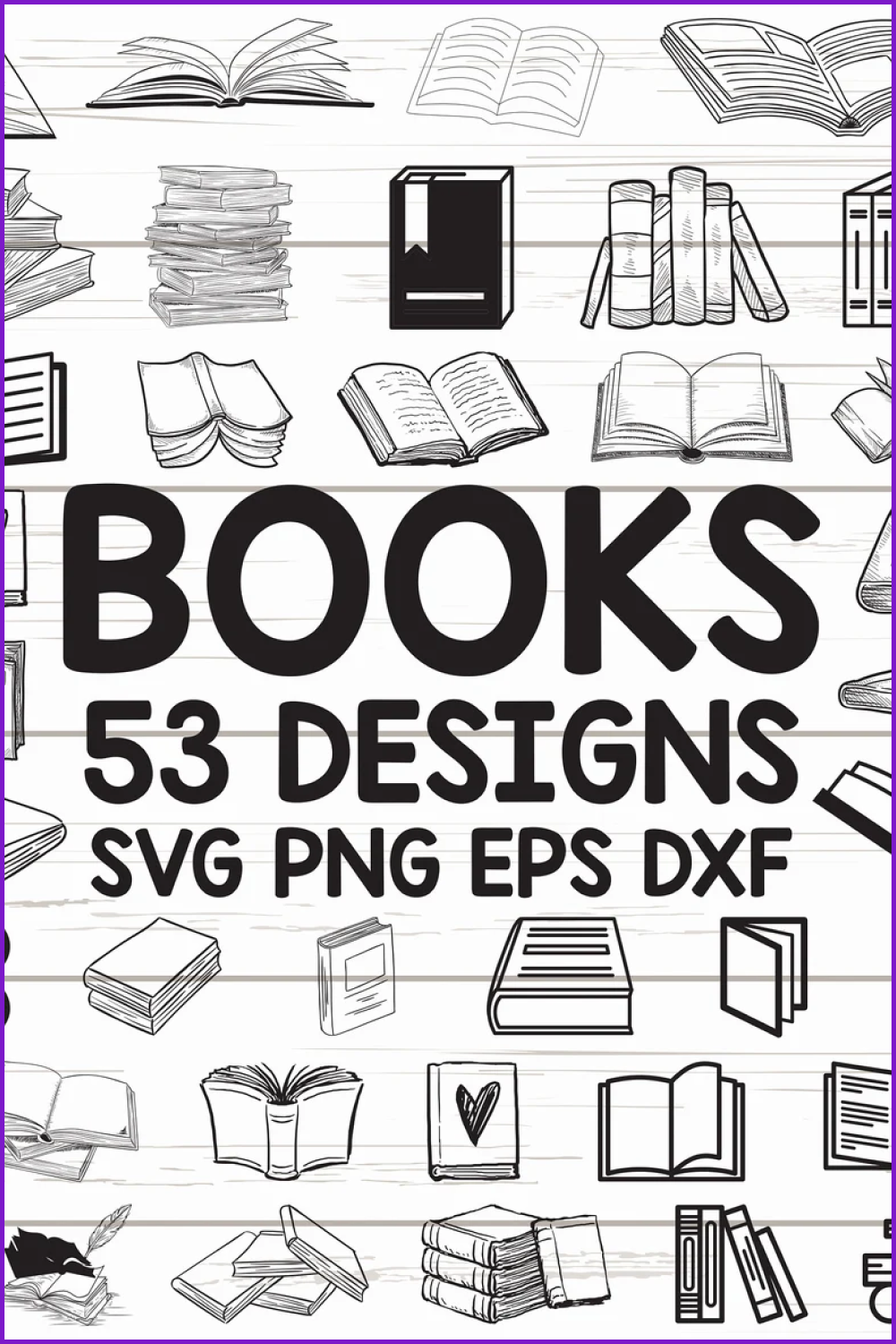 Price: $2.24
Here are 53 objects in 4 formats (SVG, DXF, EPS, and PNG). These patterns are easily edited in modern cutting software such as Inkscape, Adobe Illustrator, Cricut design space, etc. Unleash your creativity and enjoy colorful projects with these quality tools.
Book Shelf Clipart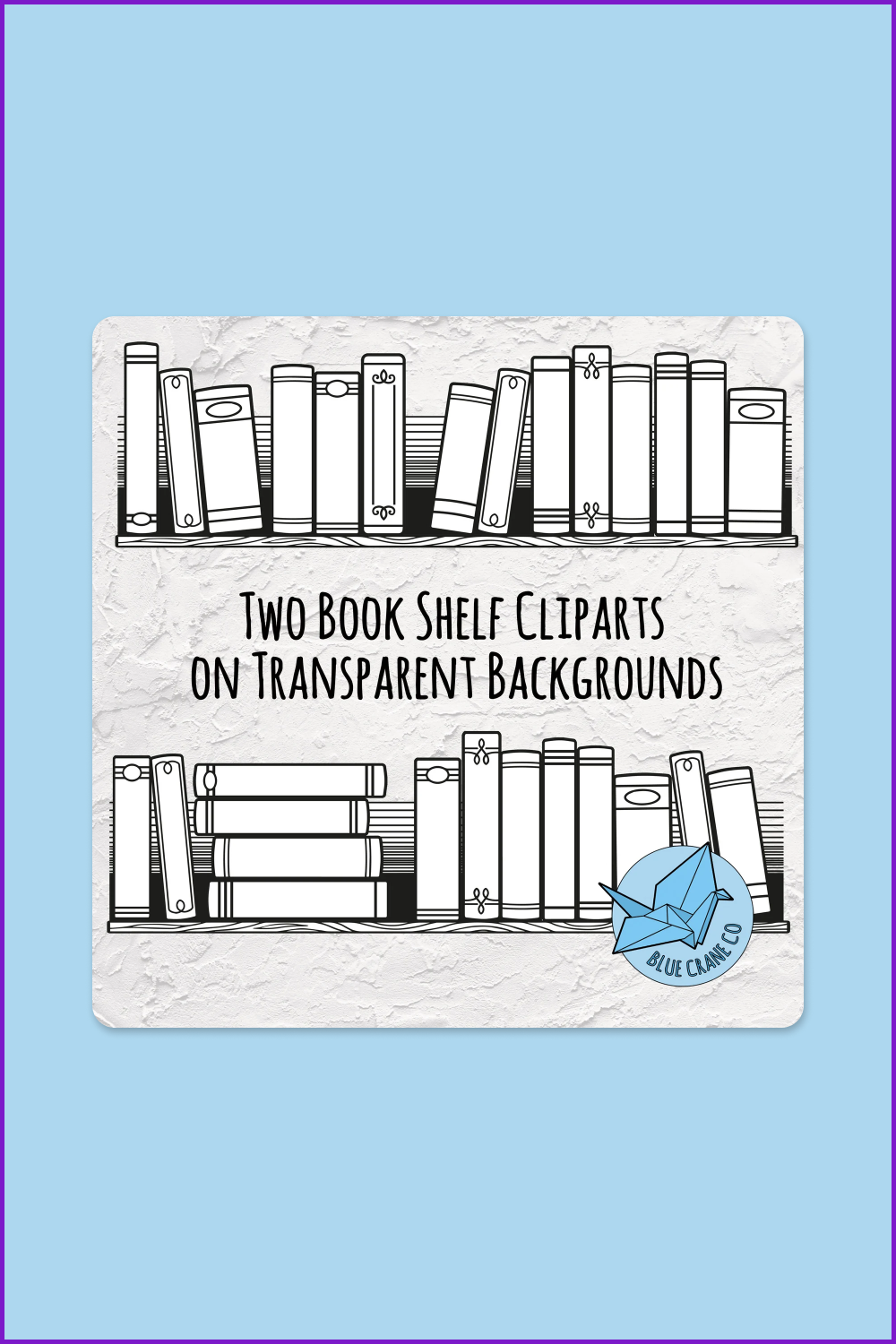 Price: $2.96
Pay attention to these 2 book clipart images of shelves that come with transparent backgrounds. Thus you are unlimited in customization. Change the background, colors of the elements themselves and add them to presentations, banners, prints. Use them also for scrapbooking, because the product is fully printable.
Sketches of Open Closed Books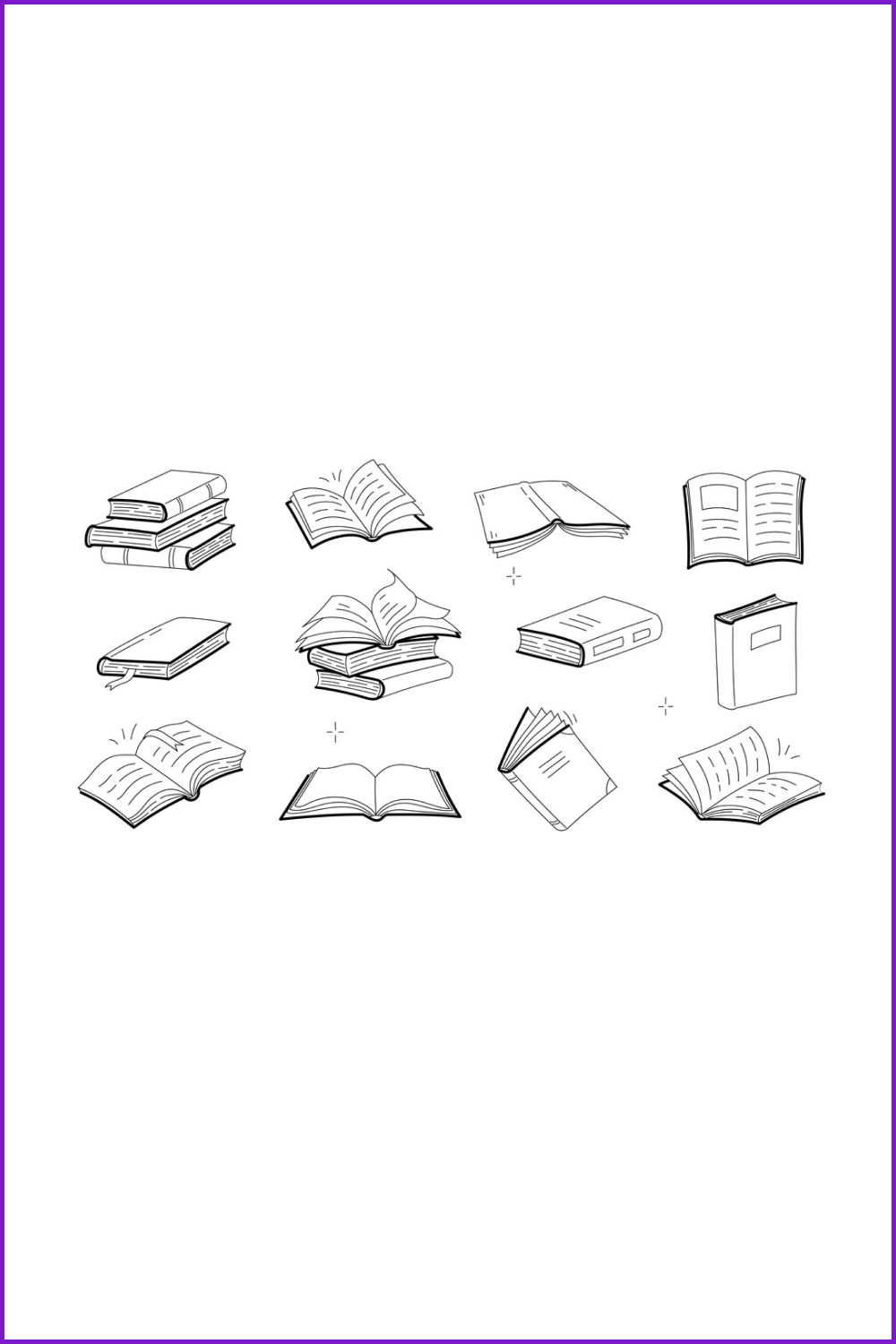 Price: $14.99
There are 12 drawings of books in various shapes. Select between stacked, closed and open magazines. Process them to your needs and fill your projects with elegant elements. Try them as icons for websites and presentations, stickers for photo editing and Instagram stories, etc.
Hand Drawn Vintage Books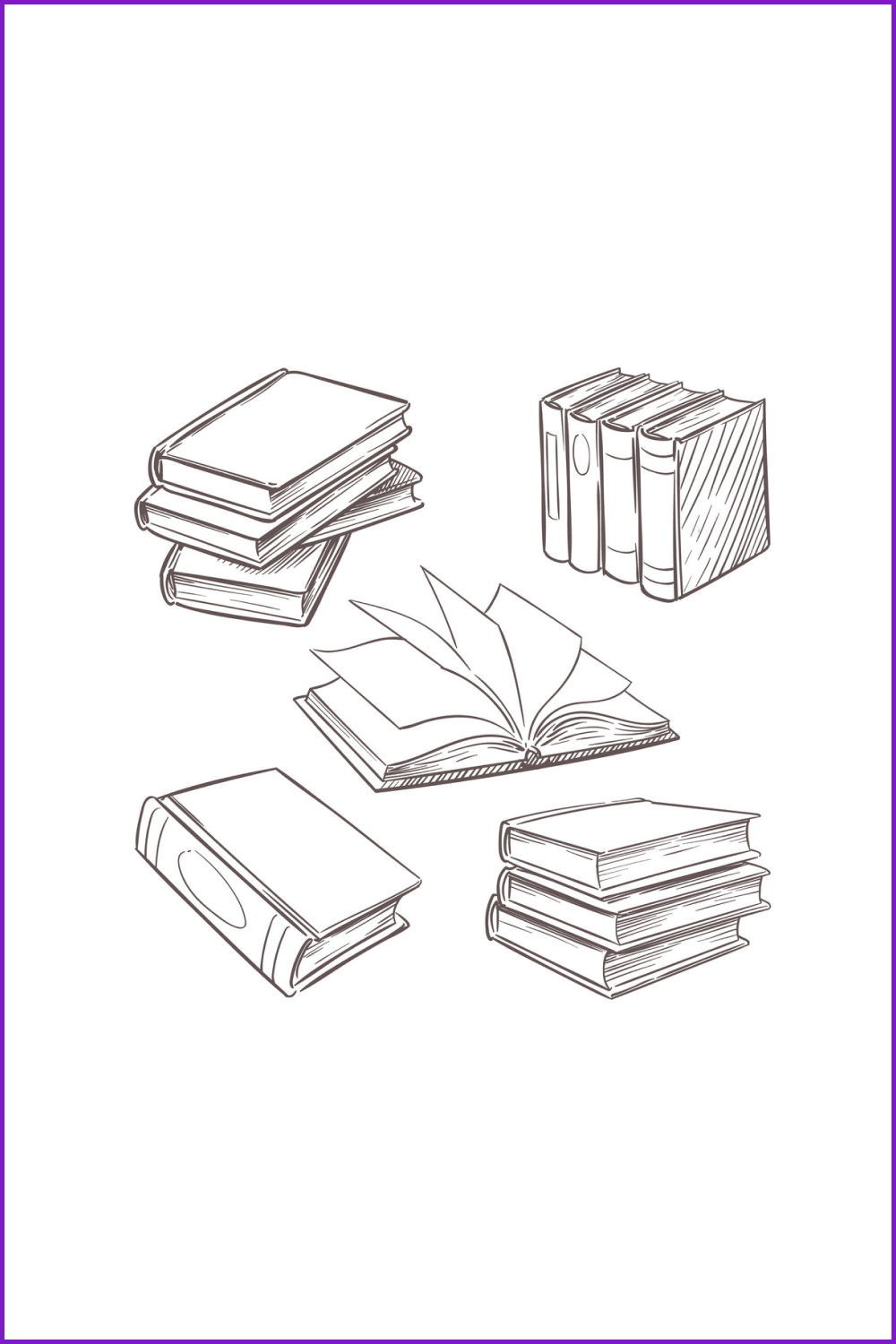 Price: $14.99
It is another option of black and white book clipart. There are 5 objects in the set in open and standing form. The product is ready to print and customizations. Change colors, work with Photoshop, add books to presentations and bring your ideas to life.
Kids Book Clipart
There is no need to make much effort to get children interested in illustrations. A bright, colorful, and dynamic picture is enough to engage them. Enrich your projects with modern cute kids book clipart to impress the spoilt receiver.
Kids Reading Books Vector Image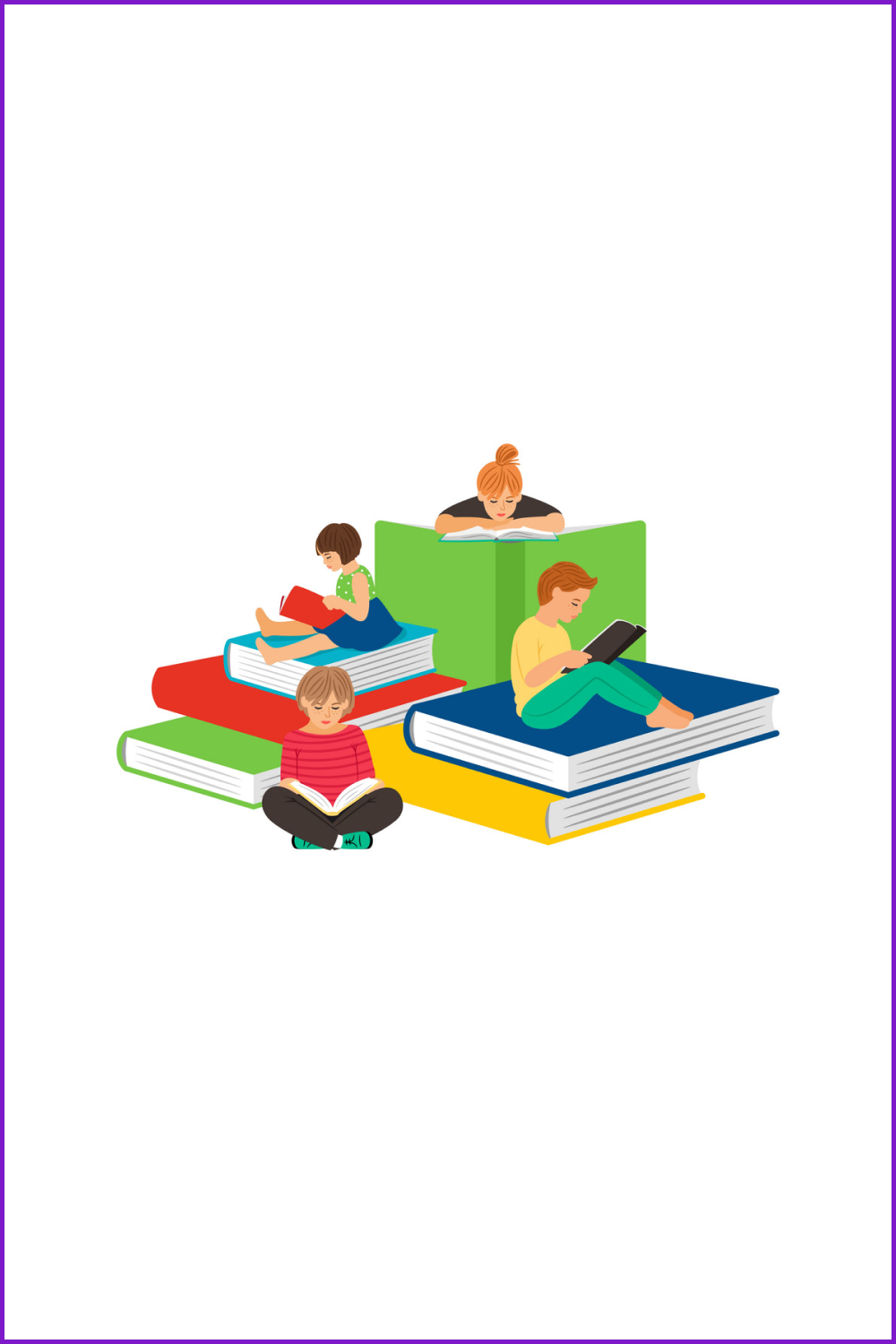 Price: $14.99
Try this simple yet elegant web solution for a variety of projects. You can embed it in presentations, websites, print and create different activities for school children and make posters. You are unlimited in the scope of use thanks to the flexibility of children's book clipart.
Kids Book Club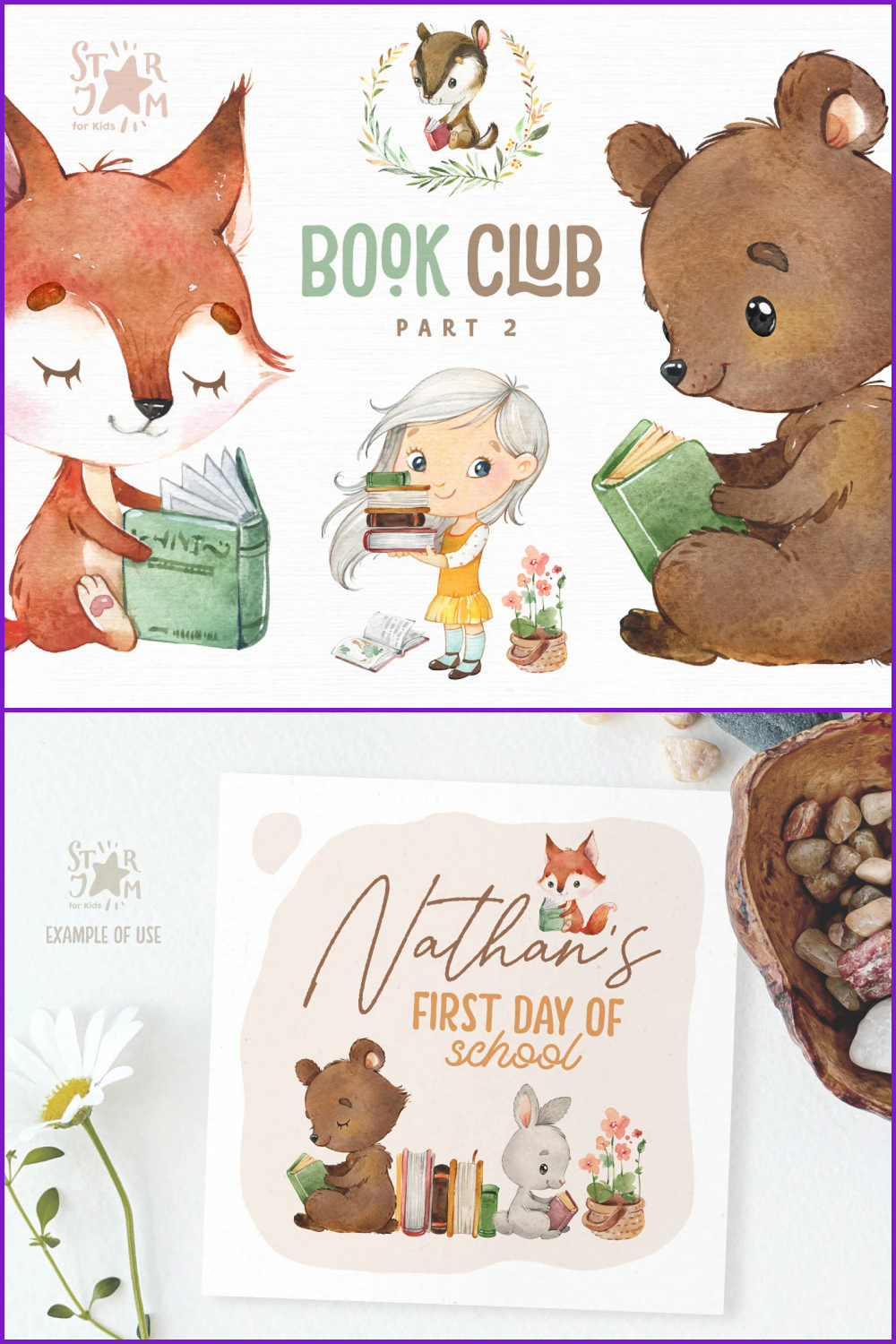 Price: $7.10
This is a very cute kids book clipart that contains various characters reading books. There are 17 images in PNG format. They come with transparent backgrounds, so you can edit them to fit any project. Also, the product is ready to print and will look cool on book covers, postcards and posters.
Library Clipart Set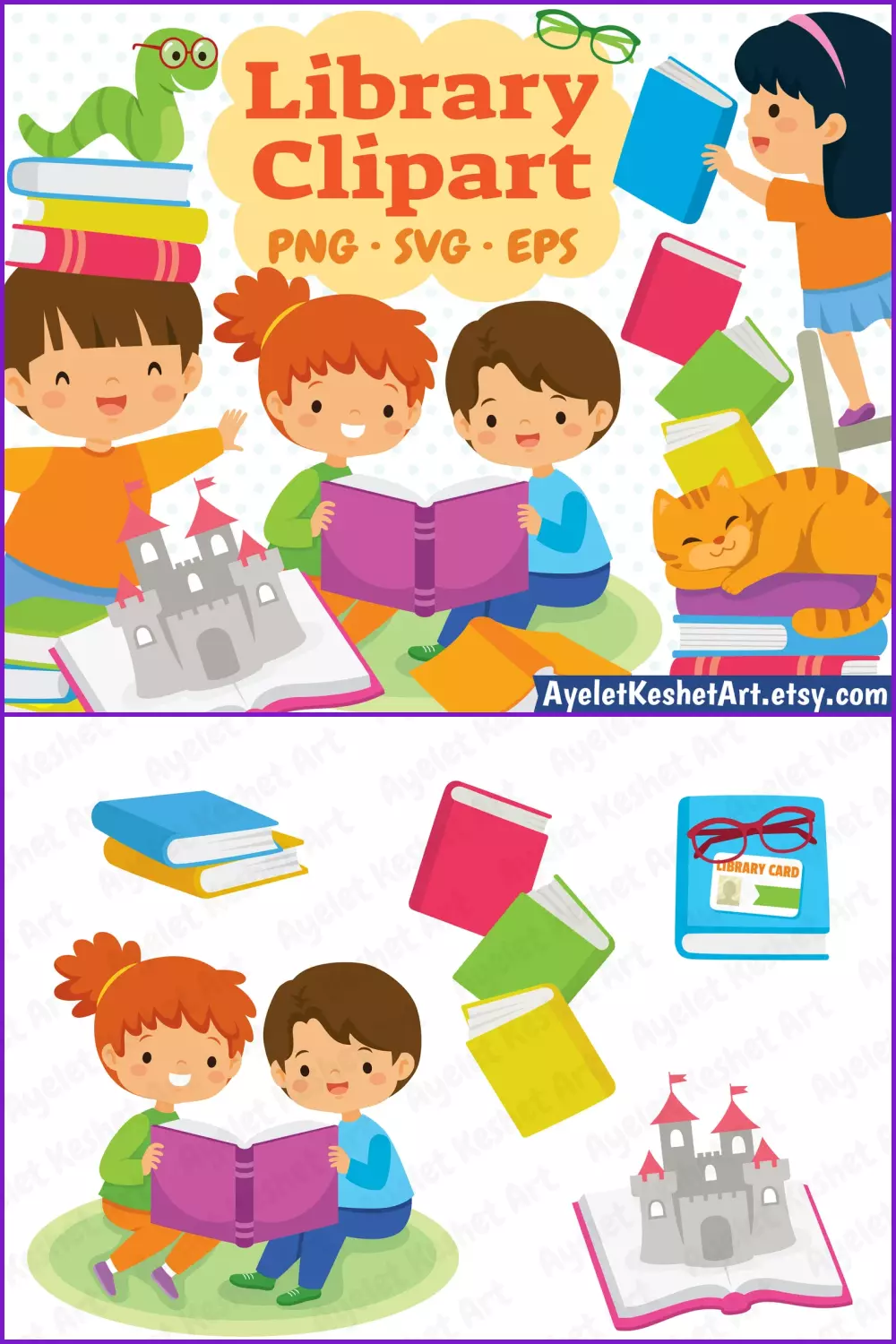 Price: $6.24
Enjoy multi-purpose objects and unlimited customization. Use this juicy and colorful book clipart to create stylish designs. Benefit from 25 graphic elements, saved separately as PNG files with transparent background, 1 vector EPS file with all the clipart graphics together.
Kids Reading Books Clipart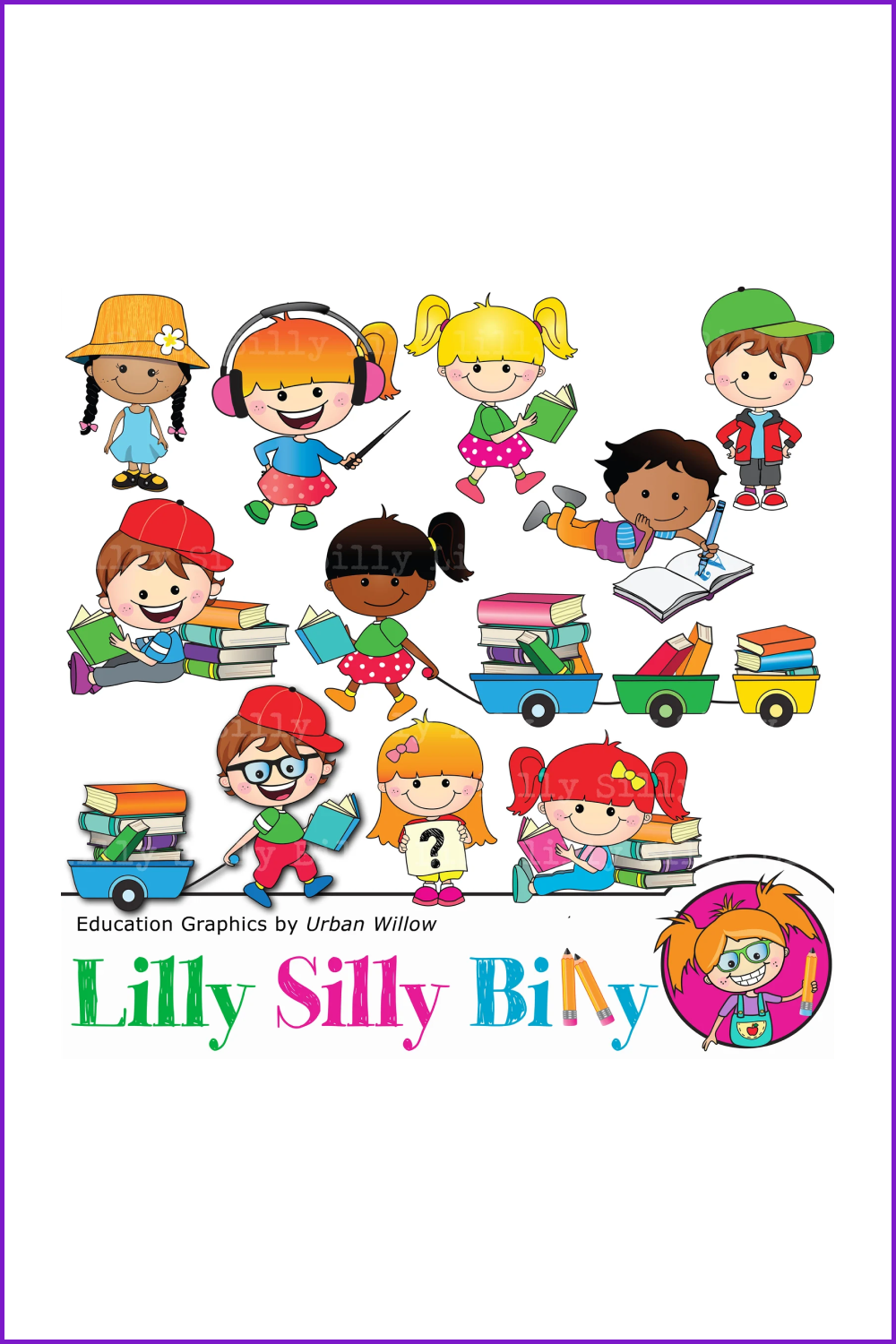 Price: $6
Want to diversify your approach to children's project development? Then apply this attractive children's book clipart. Vivid and colorful characters will be suitable for a variety of projects. Add them to presentations, banners, cards, invitations, posters, prints, etc. You have 10 clipart images available in PNG file format.
Girls Love Books Watercolor Clipart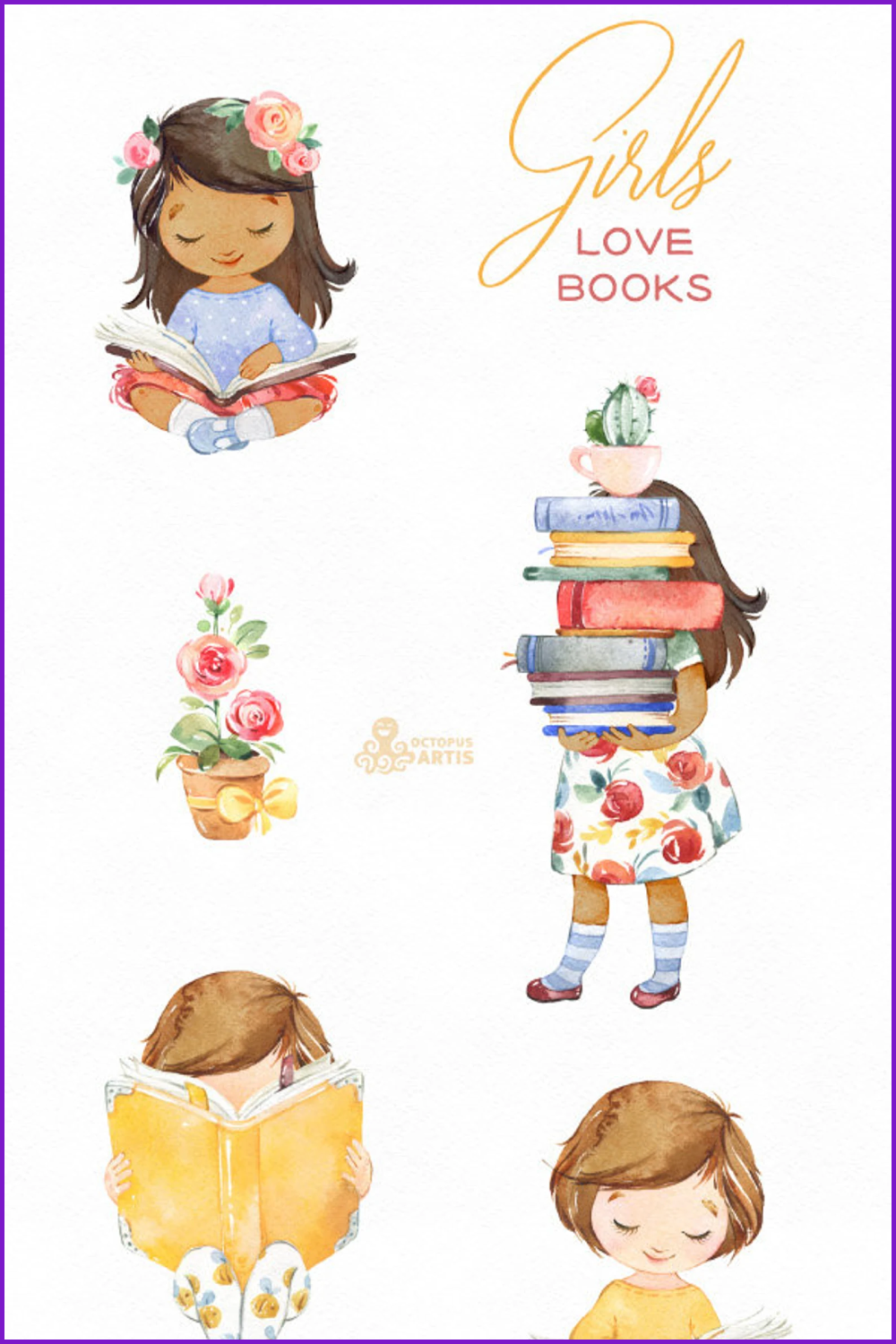 Price: $9.22
It is a very cute clipart that should definitely be a part of your project. The watercolor drawing of the characters creates a fairy tale atmosphere. The product is perfect for diy projects, greeting cards, photos, posters, quotes, wall arts, banners and presentations. Experiment with shapes and enjoy unusual solutions.
Kids Reading Books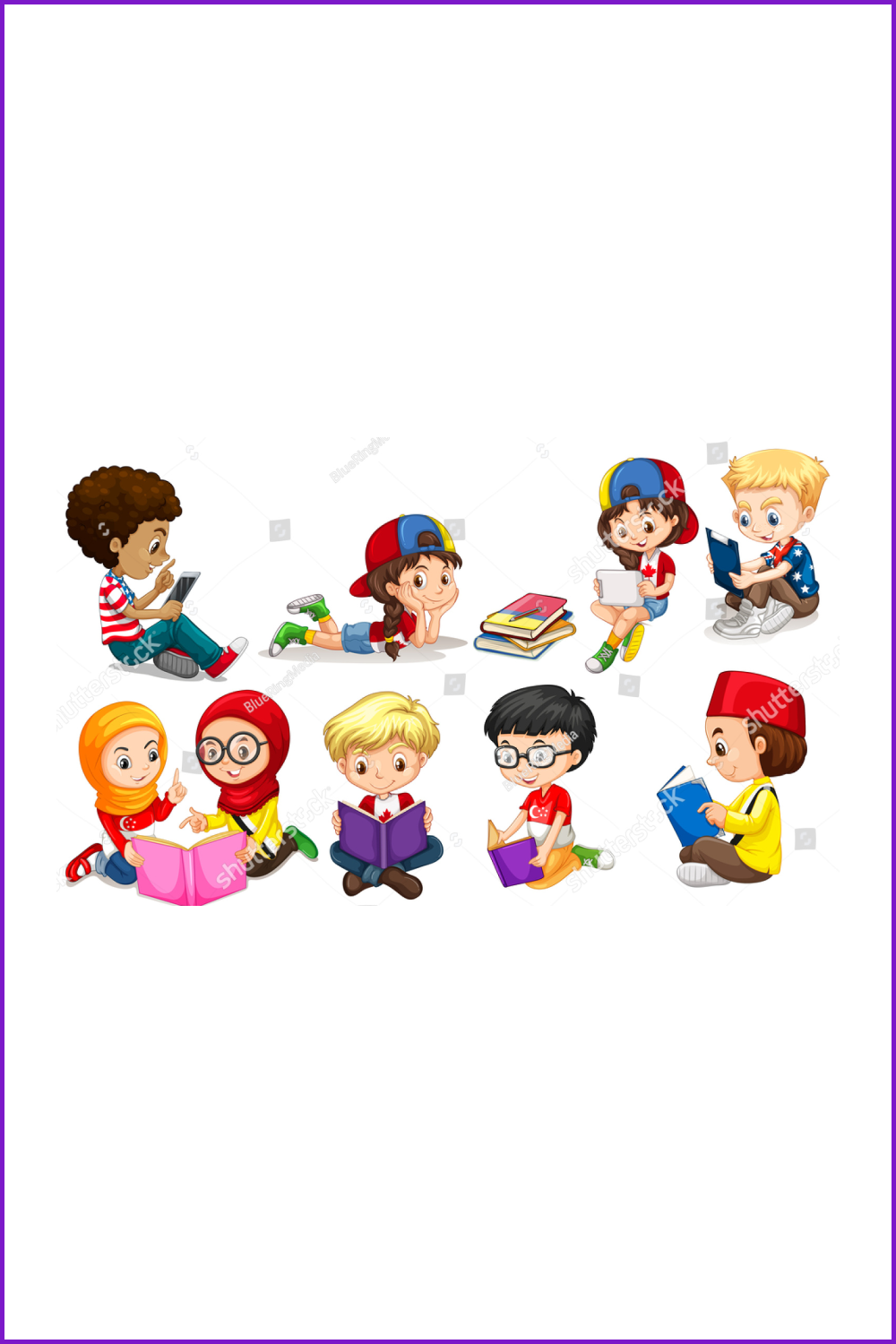 Price: available with ShutterStock subscription
10 characters, 10 juicy images in high quality will be great for the implementation of your ideas. The item is available in EPS format, so use any convenient program for editing (Corel Draw, Adobe Illustrator, Inkscape).
Cartoon Book Clipart
This kind of clipart is also suitable for use in the previous "Kids" type, just more cartoon characters are used. And to be honest, a lot of adults are cartoon fans too. It is a more focused sphere, but also more original. This is the perfect decision for creating collages or posters and decorating sites on relevant topics.
Cartoon Stone Book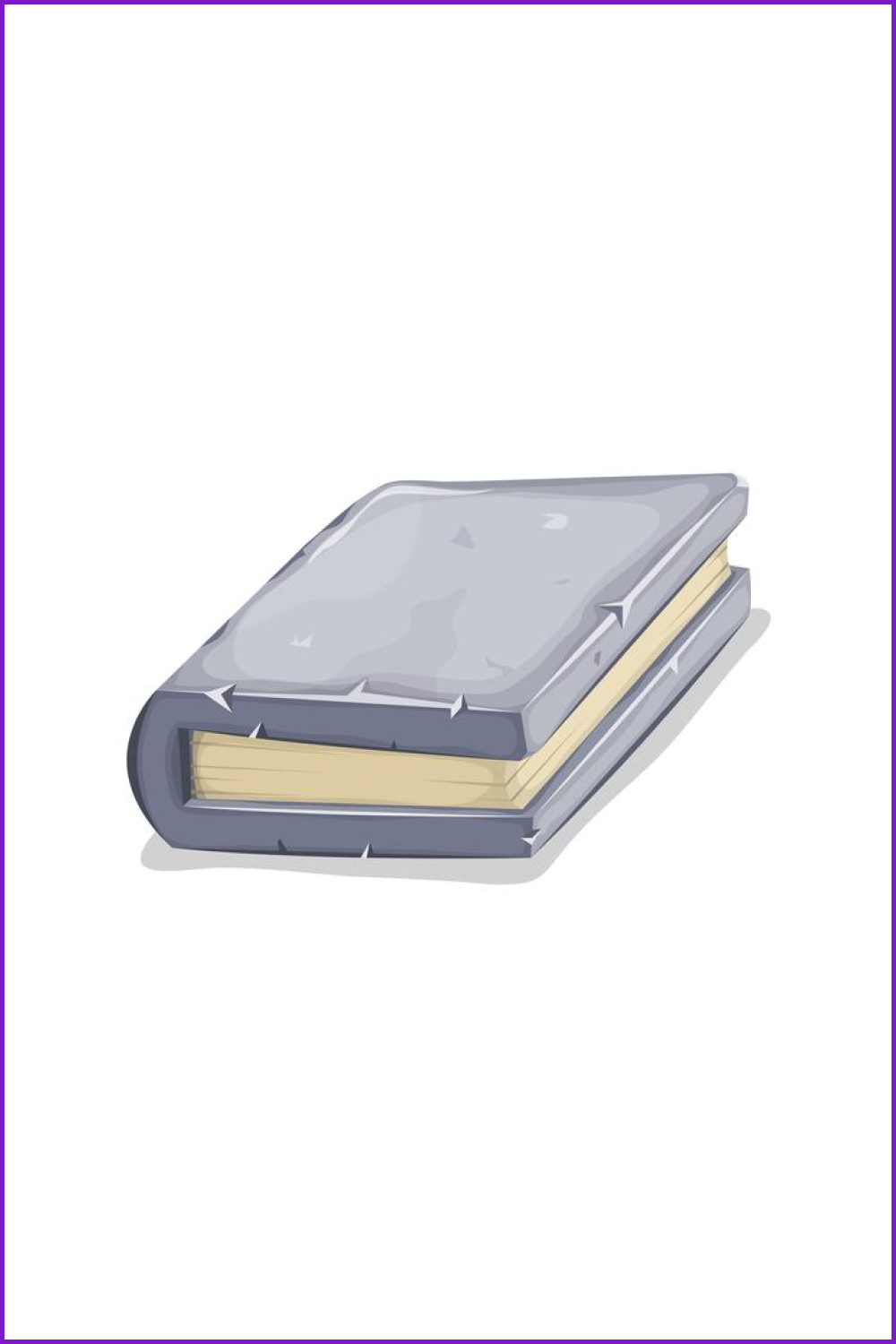 Price: available with Vecteezy Pro License
Are you looking for a high-quality book poster clipart? Then apply this offer. The product is quite fabulous, so it will look great in children's projects. Use them for prints, postcards, flyers, brochures, and book cartoon characters.
Set Of Colorful Books On Shelves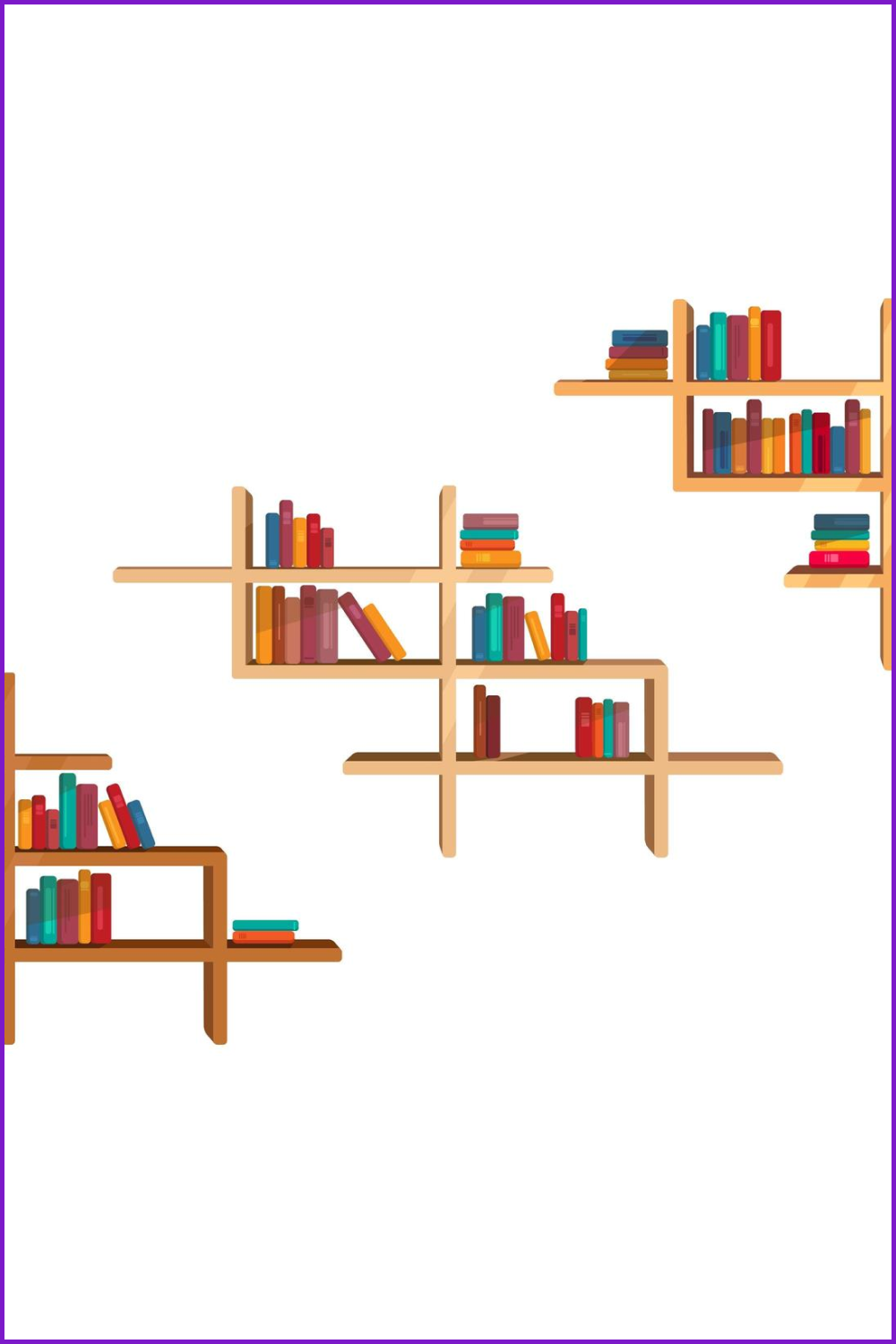 Price: $available with Vecteezy Pro License
Such elements are often added to presentations to diversify the design. You have 3 shelves available in saturated colors with brightly painted books. Select the most suitable object and make it part of your project. Enjoy the ease of customization in convenient programs.
Book Stacks by Malchev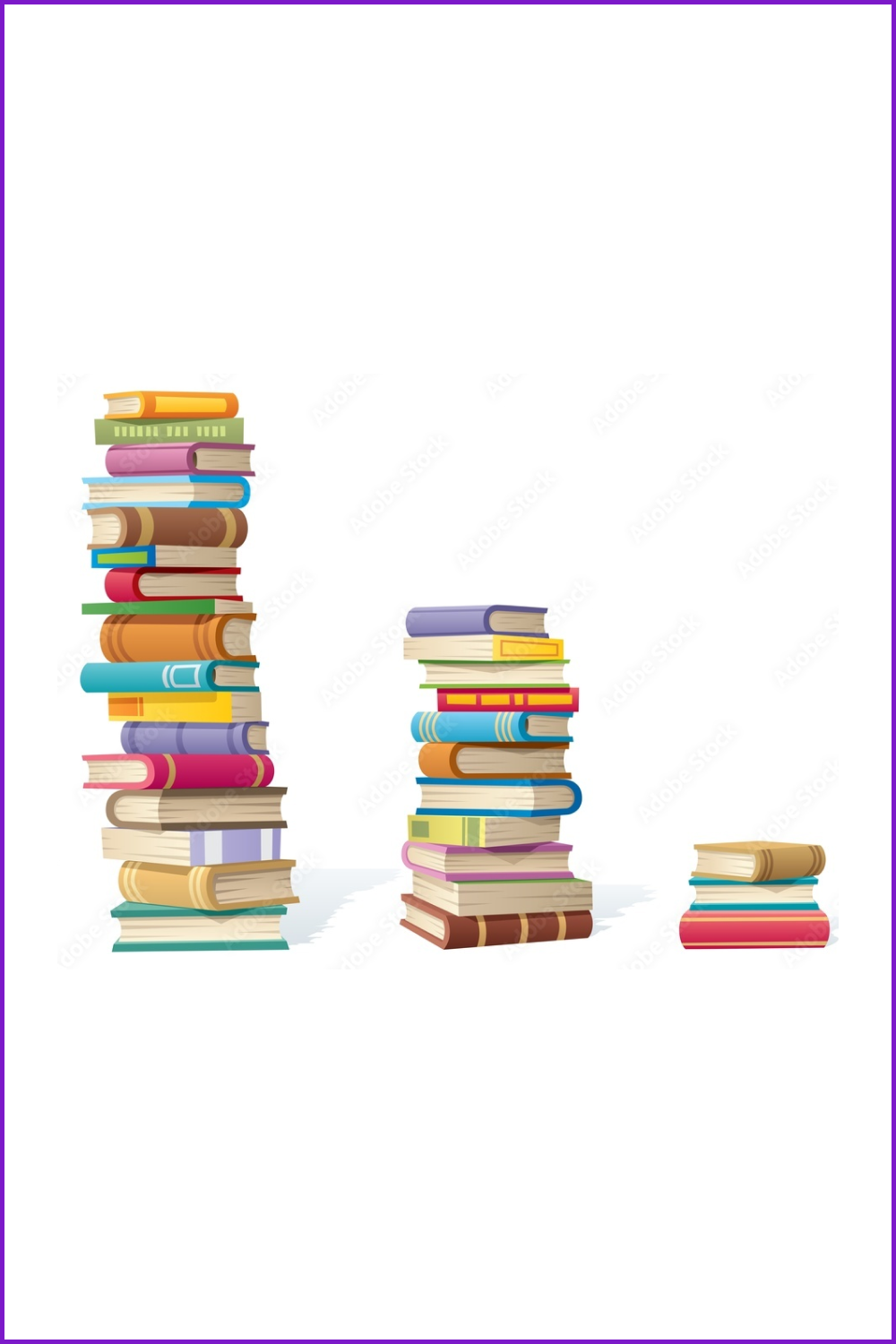 Price: available with Adobe Stock subscription
Diversify your design with unusual web solutions. These cartoonish and colorful stacks of books are great for posters, banners, business cards, presentations and prints. They are available in EPS and JPEG formats. Use Adobe Illustrator, Corel Draw or any other flexible customization tool.
Kawaii Book Clipart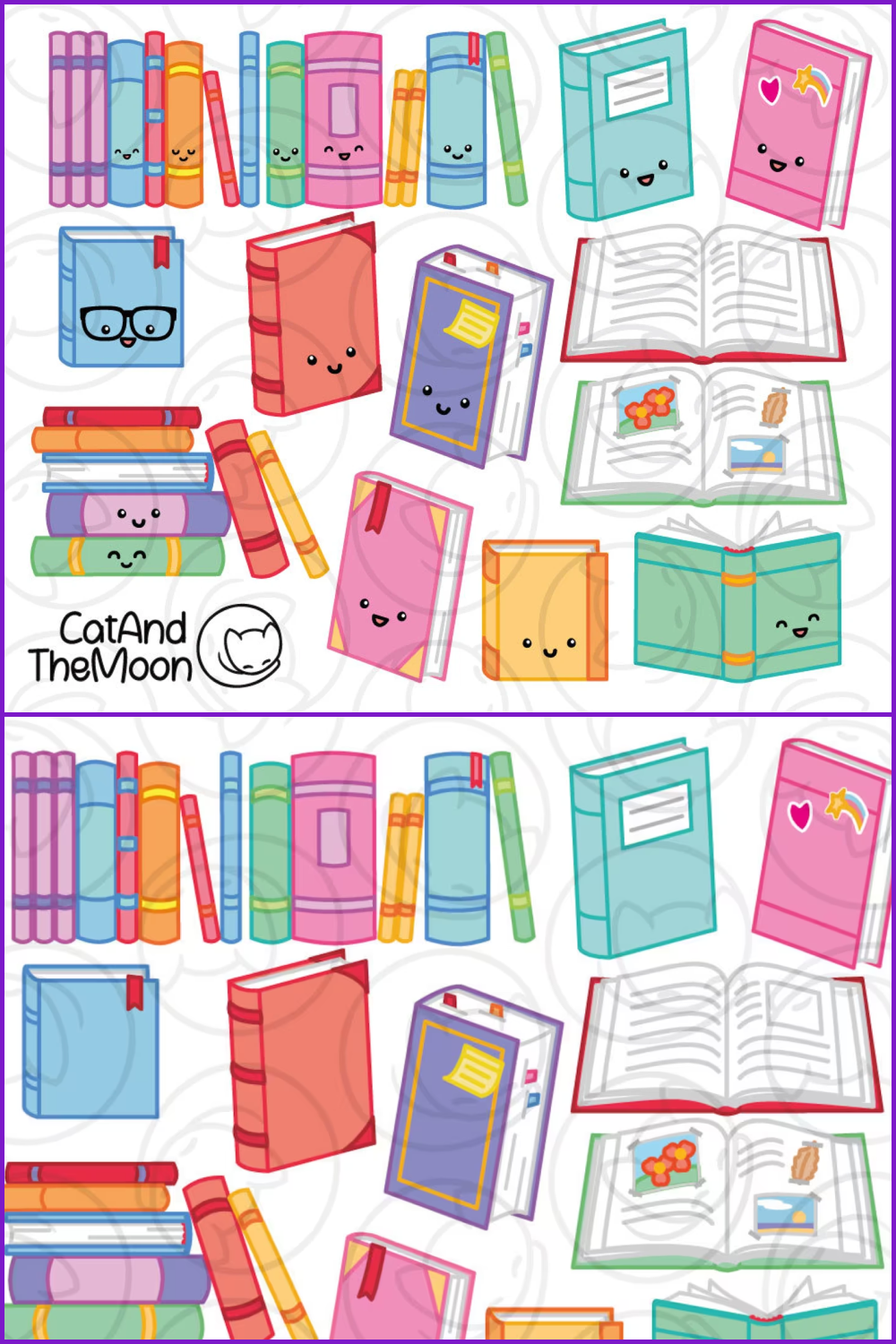 Price: $3.60
Here are 26 cute animated books that are perfect for cartoon projects. You get a folder with individual books in pastel colors. These cartoon book images are perfect for school crafting, cards, stickers, decorations, scrapbooking, presentations, websites, apps, etc.
Watercolor Back to School Clipart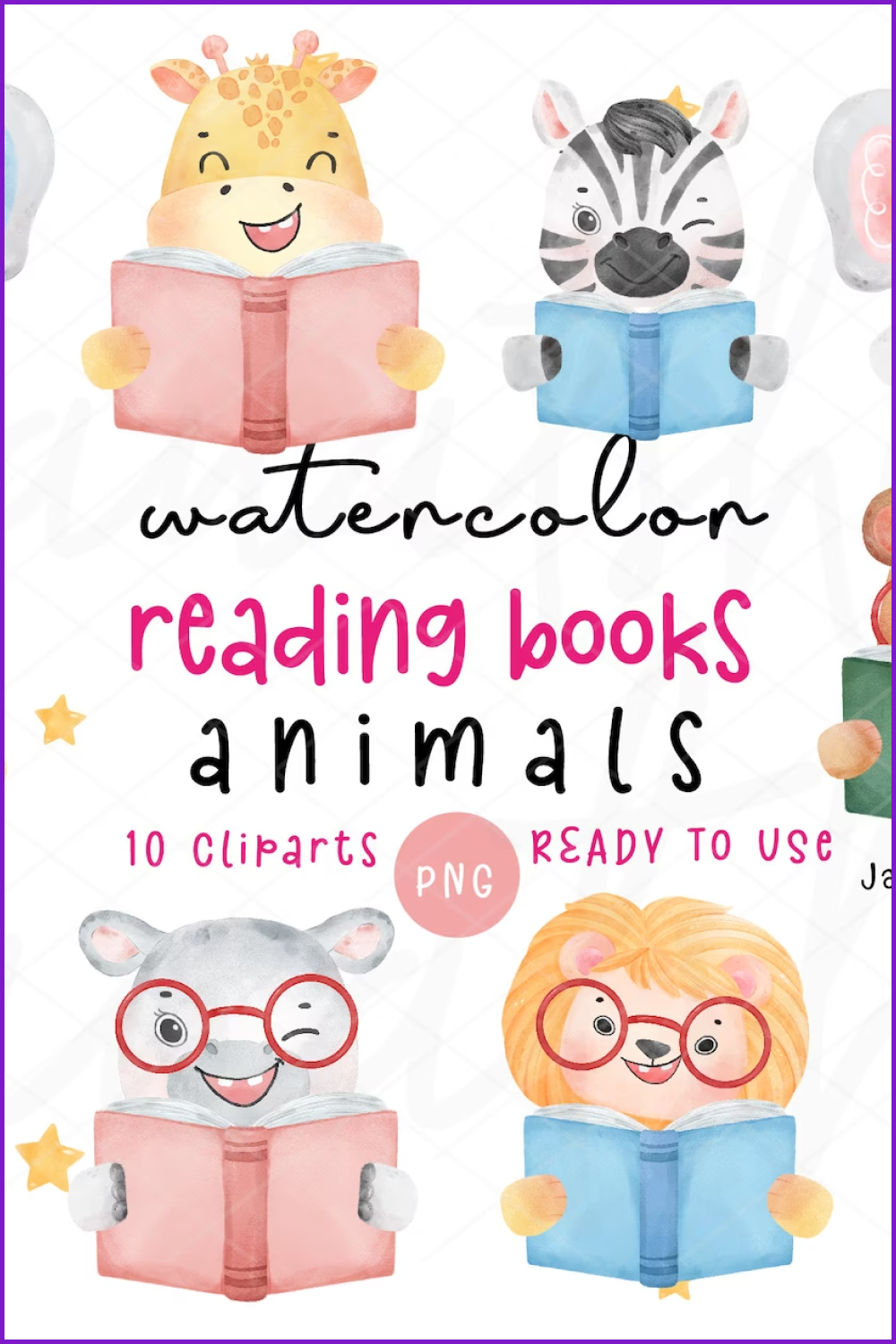 Price: $5.98
Try these 10 book clipart. Use fairy tale characters to decorate t-shirts, planners, greeting cards, stickers, scrapbooking, web design, apps, etc. The product is available in PNG format and comes with a transparent background, which gives more customization options.
Vector Book Clipart
And last, but not least, we come to vector graphics. Vector graphics have many advantages. Unlike raster images, vector images are more flexible, easily scaled, can maintain quality, etc. Below is a selection of web resources with vector book clipart for personal and commercial use. Enjoy!
Book Collection Vector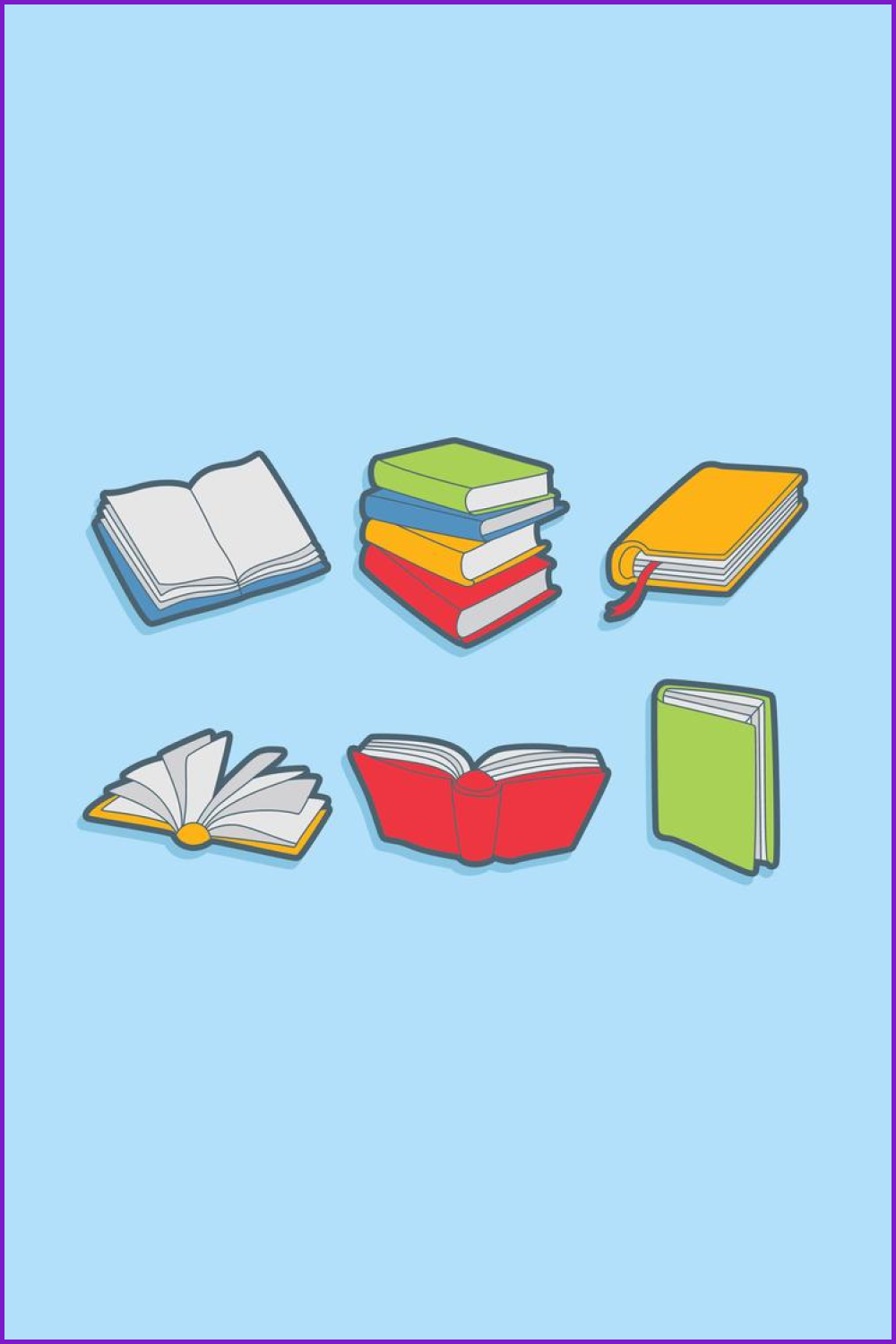 Price: available with Vecteezy License
This is a set of several vector images that will help you make the design of any artwork more appealing. The bundle contains 6 pictures of books in a variety of arrangements, which makes it versatile. Use this set to design invitation cards, scrapbooking, posters and even stickers.
Flat Design Books Set Vector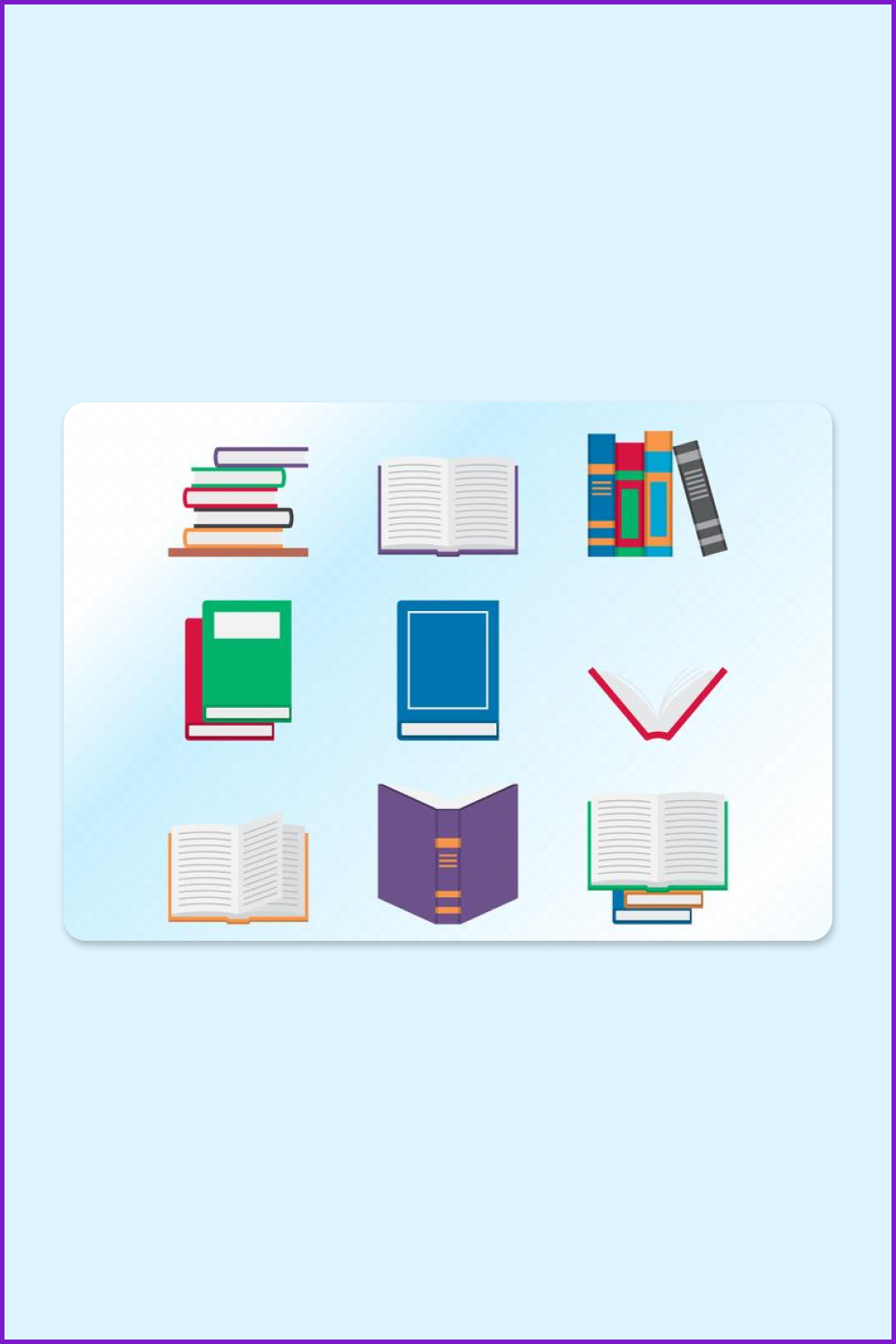 Price: vailable with Vecteezy License
Take a look at this collection of 9 vector pictures. Here everything is drawn to the smallest detail, making it a high quality product for any purpose. It also has a commercial license and will be suitable for any project.
Books Collection Clipart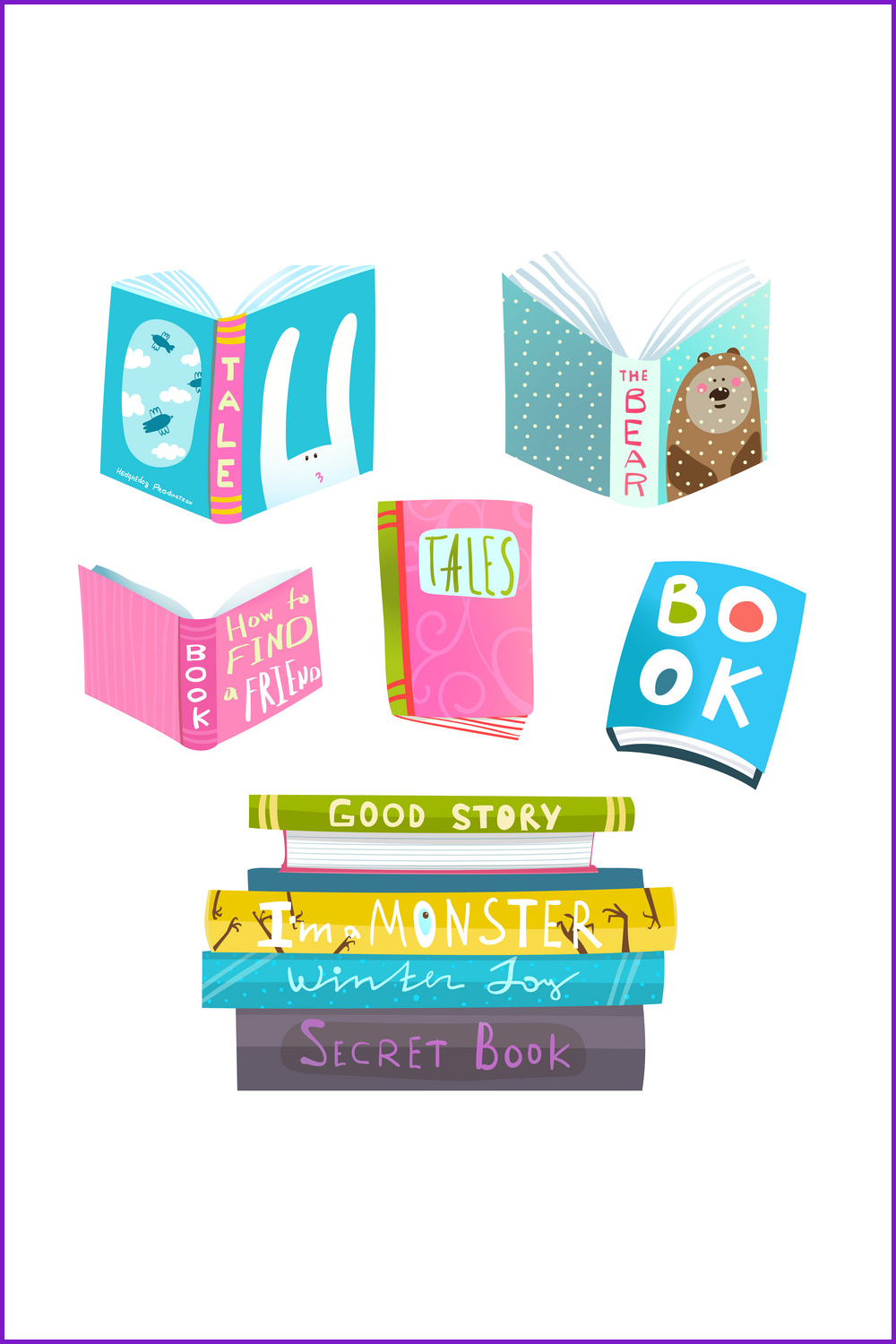 Price: $14.99
This item consists of images of children's books with high resolution drawings. It is suitable for both personal and commercial use. These pictures will best decorate your invitation cards for some children's party or will be perfect for a poster, signage, and banner design.
Books for Kids Clipart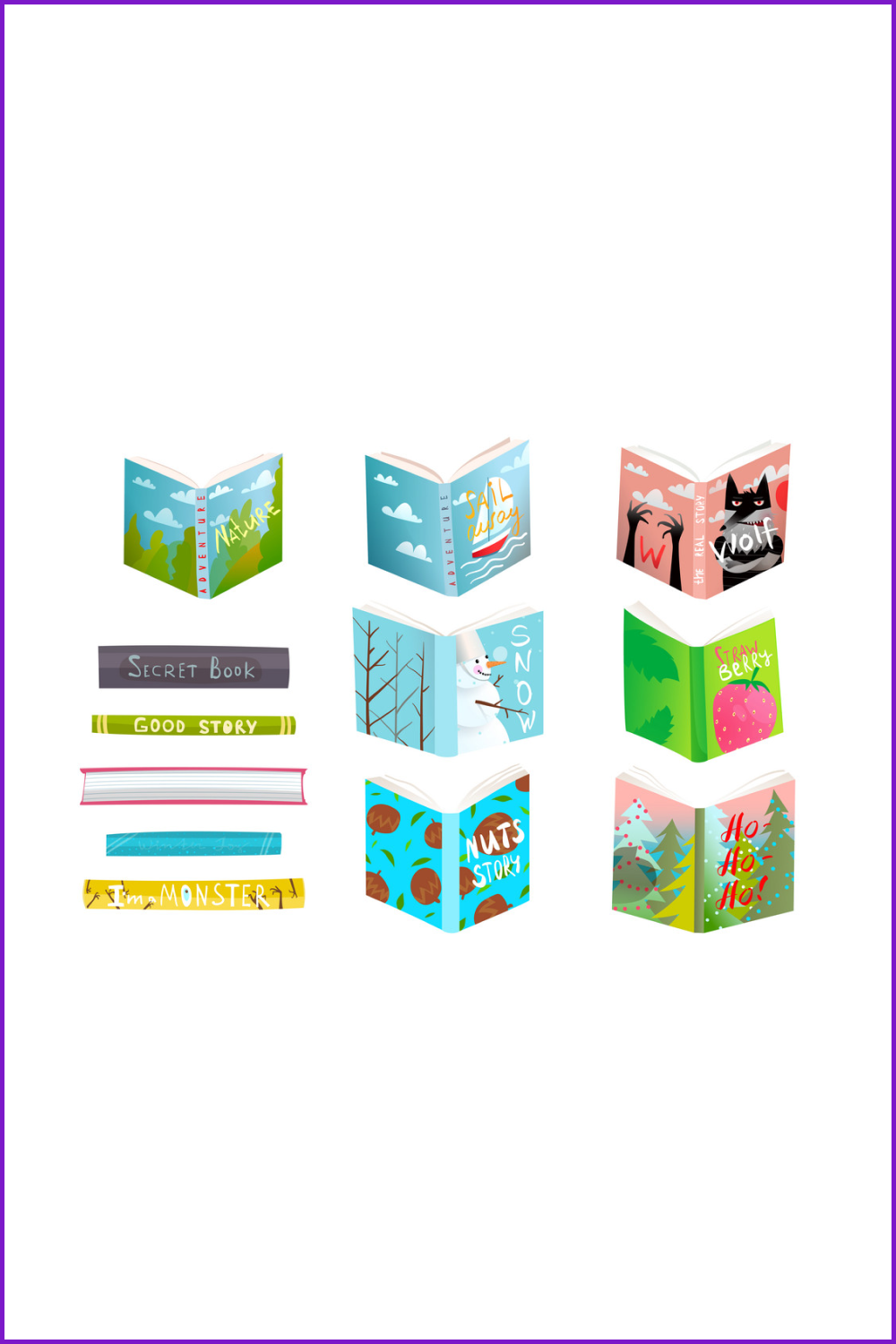 Price: $14.99
This kit is the best solution for designing any products for children. It contains more than 10 different high-quality and wonderful images of children's drawing books. So if you've been looking for something like this, then definitely give this product a try!
Book in Isometric Style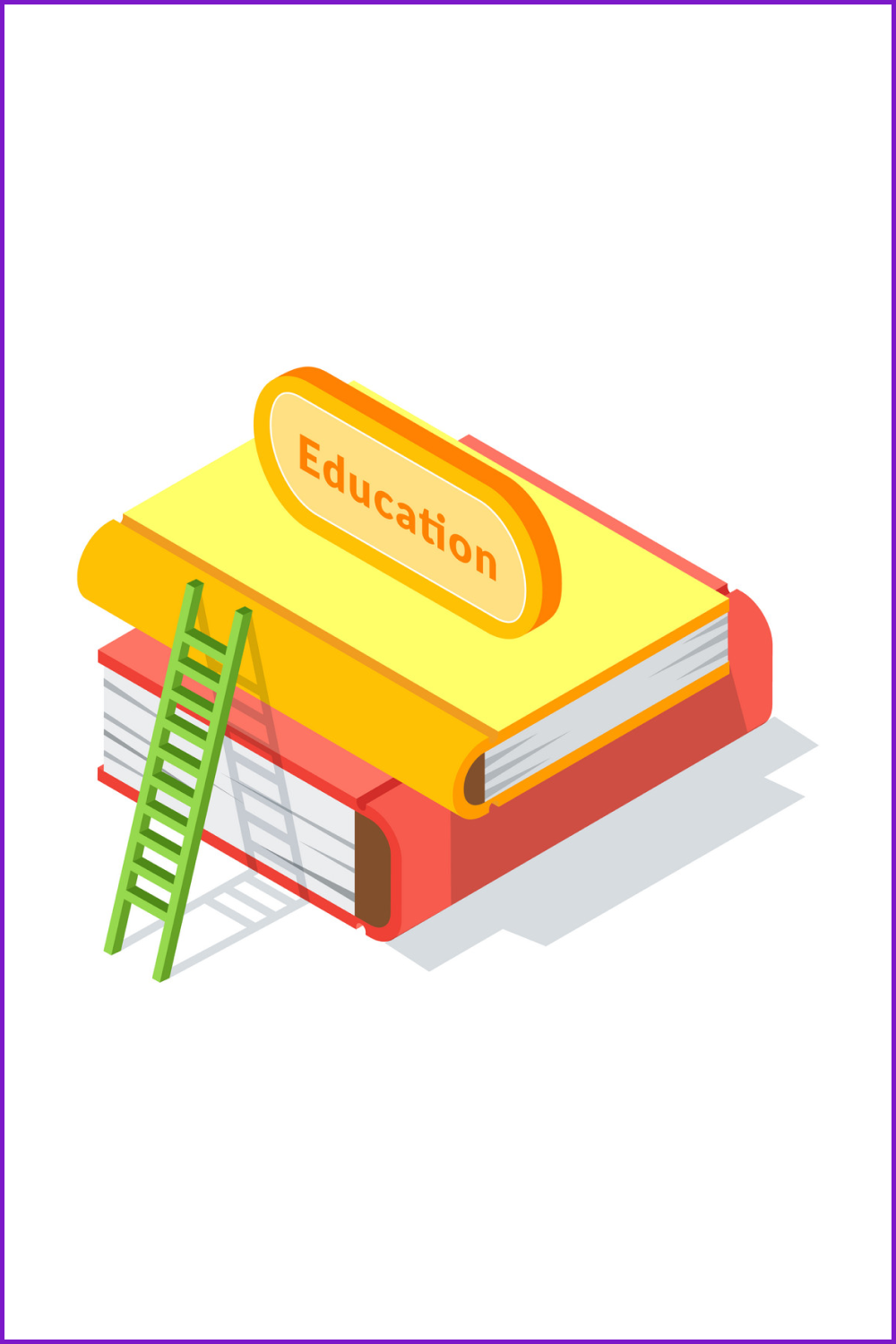 Price: $14.99
Check out this rather interesting illustration that might interest you. Such an unusual ladder that leads to knowledge and education through reading books. You can use this product for a variety of design projects. Everything is limited only by your imagination.
Where can I get vector art for free?
Vector icons, symbols, and images are available for free on a vast number of resources. Here are some of them: Freepik, All Free Download, Vecteezy, Free Vector, 1001 Free Downloads, and of course MasterBundles.
What is a vector in clip art?
A vector is infinite straight lines, which is an essential advantage. Thanks to the vector format, the image retains its high quality and clarity when zoomed in.
Is vector art the same as clip art?
No. Actually, any vector image is considered clip art, while clip art is not always a vector.
Free Book Clipart
Set of different book Free Vector
---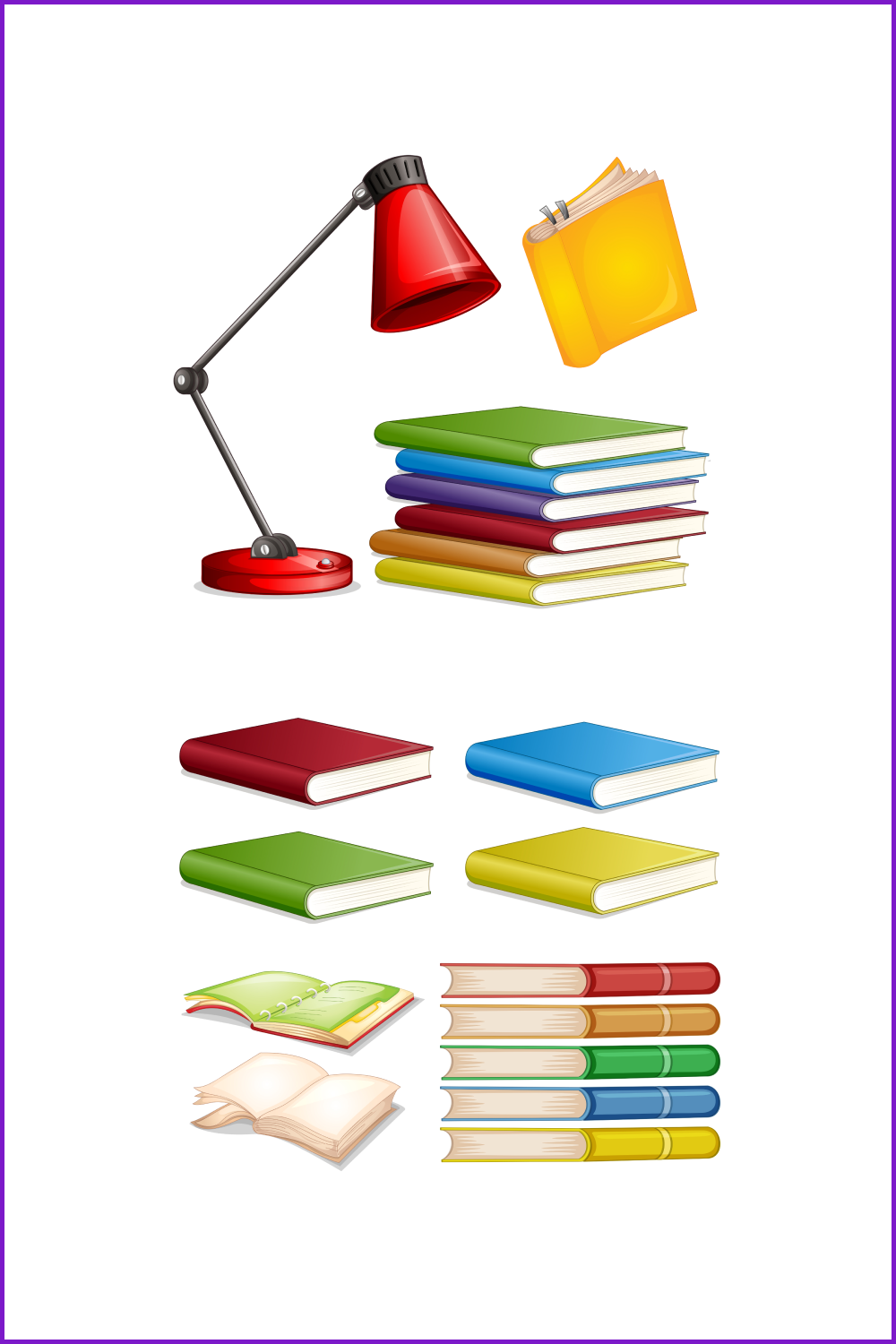 This is a set of fully free book clipart. It has high-quality vector pictures of books in high resolution. It is perfect for any design project you plan to build. Apply it for scrapbooking, stationery prints, labels, and even stickers!
Modern school education and knowledge concept Free Vector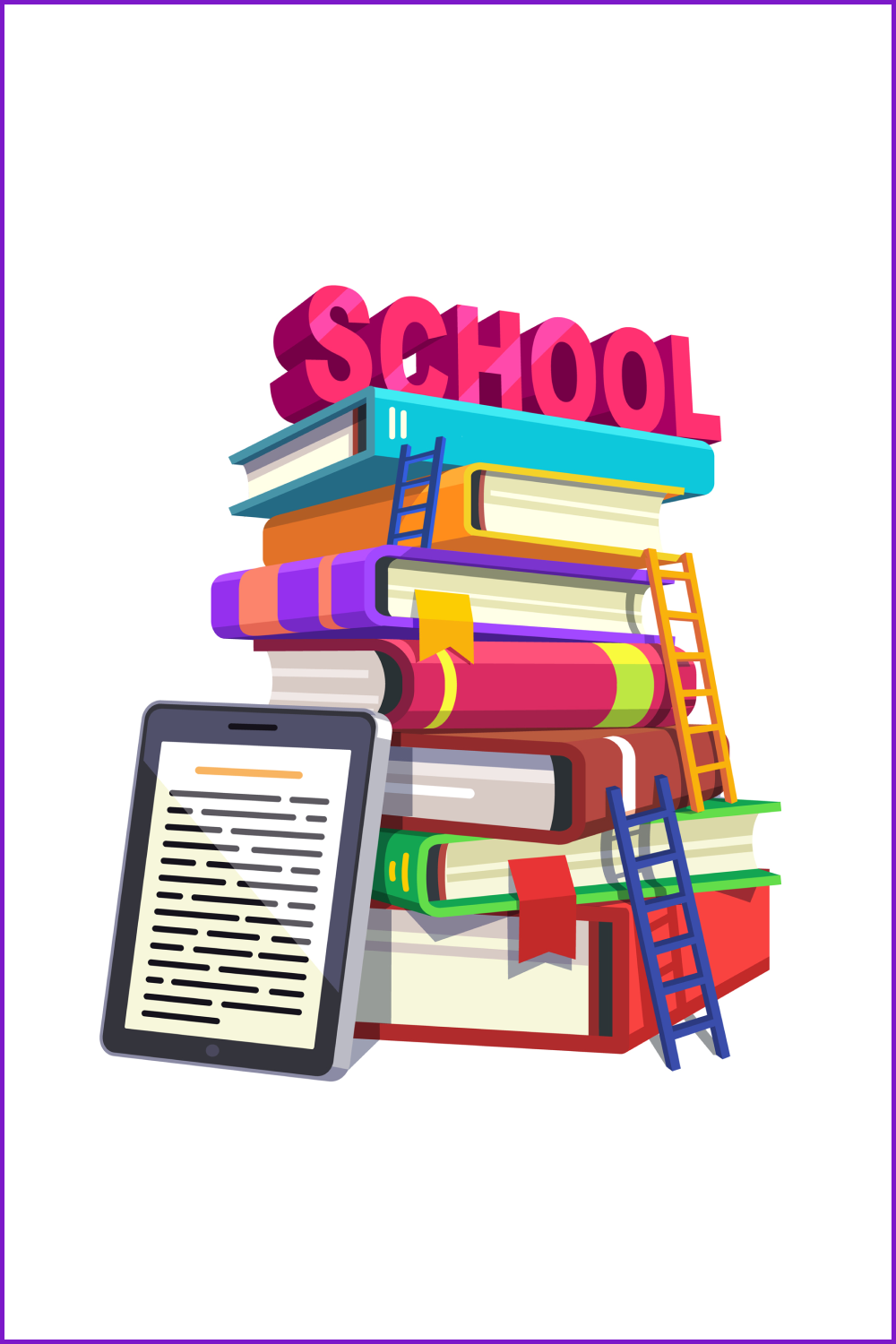 To make your artwork more attractive and quality, try this stunning illustration. It will suit absolutely any design idea. This product is flexible and will look great on prints on clothing, as well as on postcards, covers, and is even suitable for social media design.
Old Book Ink Free PNG and PSD
Here is another awesome and ready to print clipart book image in PNG format that is great for posting on social media or using as a sticker. You can also download this product in PSD format, which stores the image with support for most of the rendering options available in Photoshop.
Pile Of Books Free PNG and PSD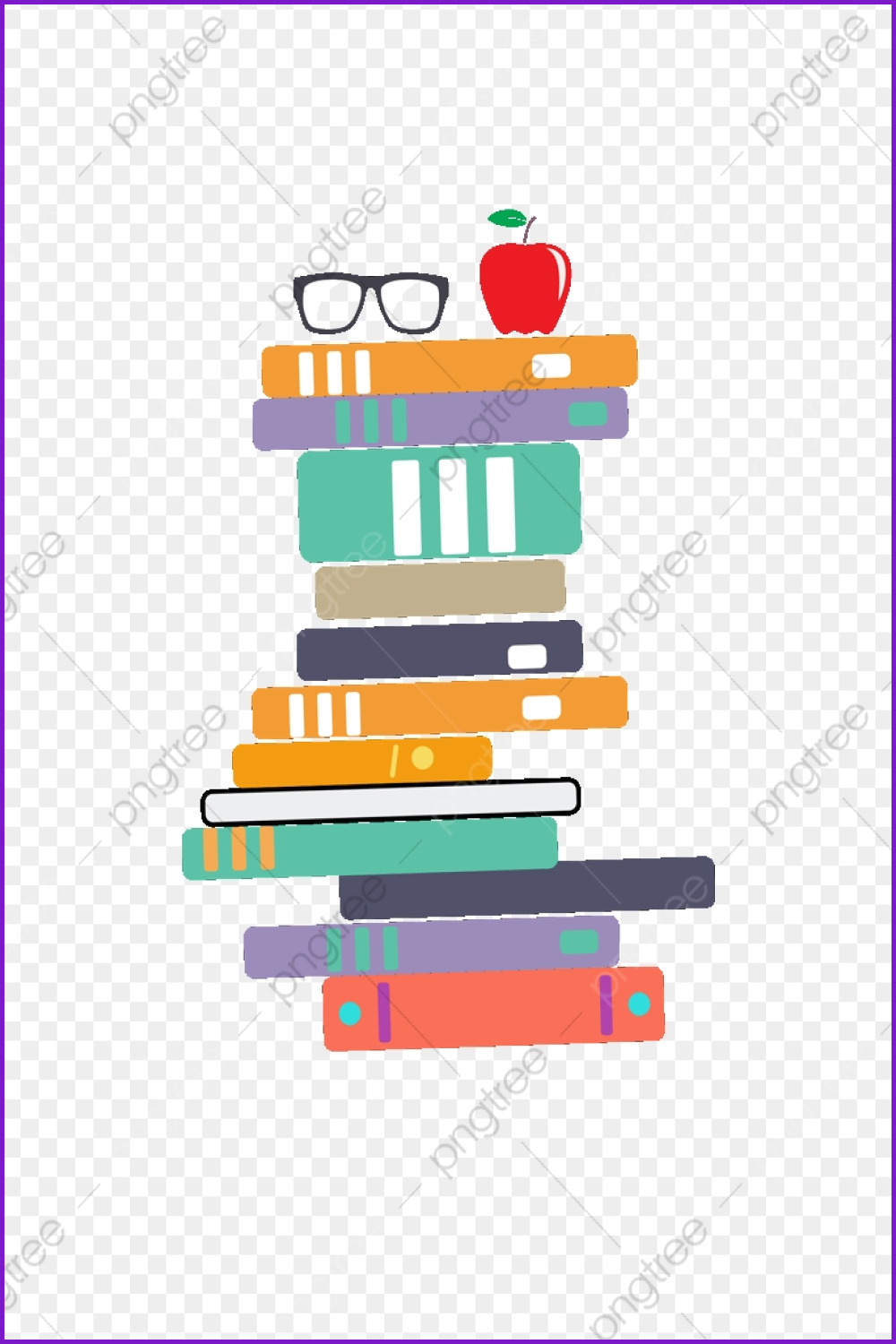 Try this excellent book clipart free of cost. Get the product in two formats at once – PNG and PSD. It fits perfectly to all your designs and takes them to the next level, which you will definitely be satisfied with. This product is versatile and can be used in all kinds of projects including print ones.
Books Pile Of Books Books Color Free PNG and PSD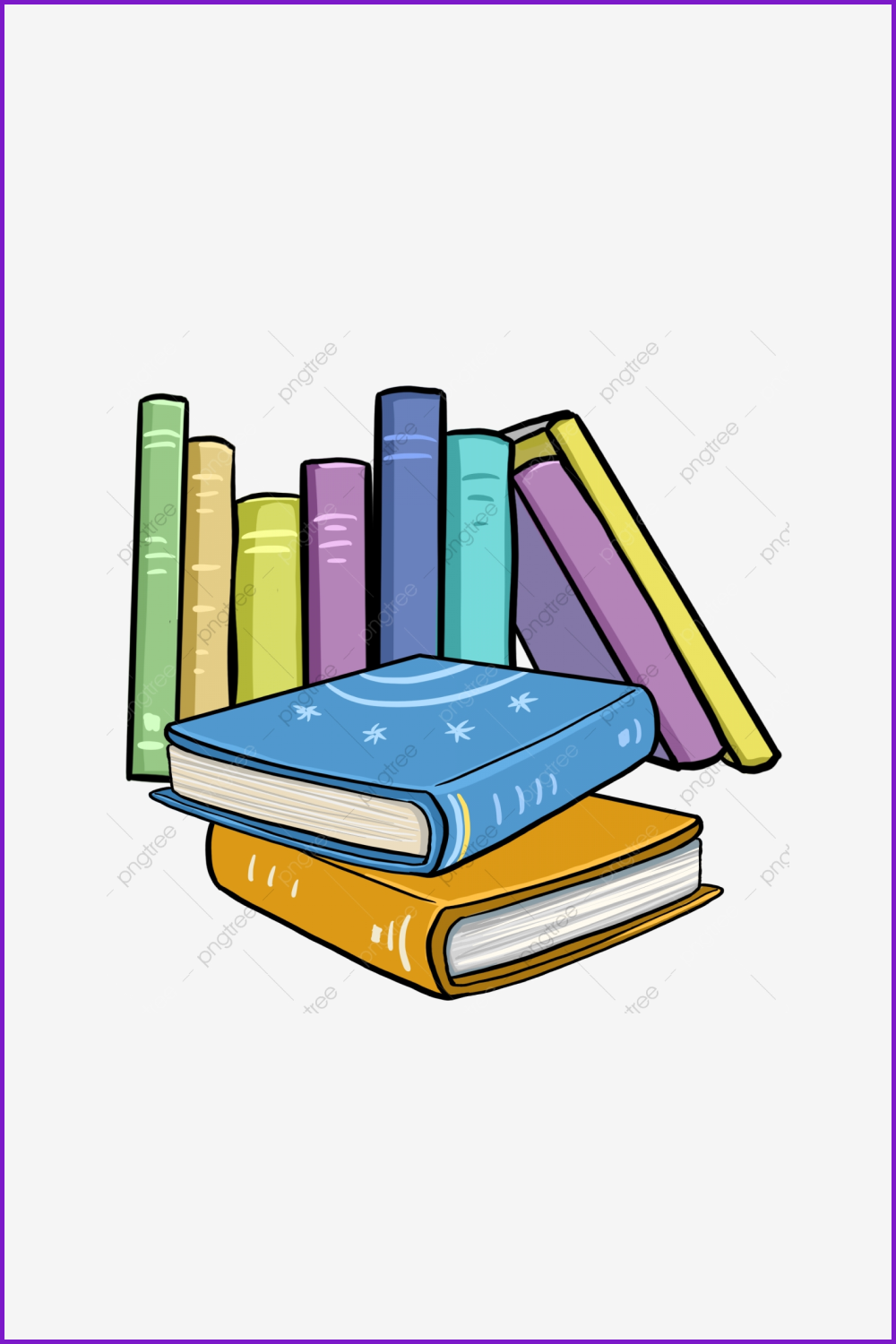 This is another outstanding example of quality clipart for any design purpose. It doesn't matter where you want to apply this item, it will look great absolutely everywhere! It comes in two formats PNG and PSD, which makes it a lot easier to use.
Cartoon Book Stacked Education Illustration Free PNG and PSD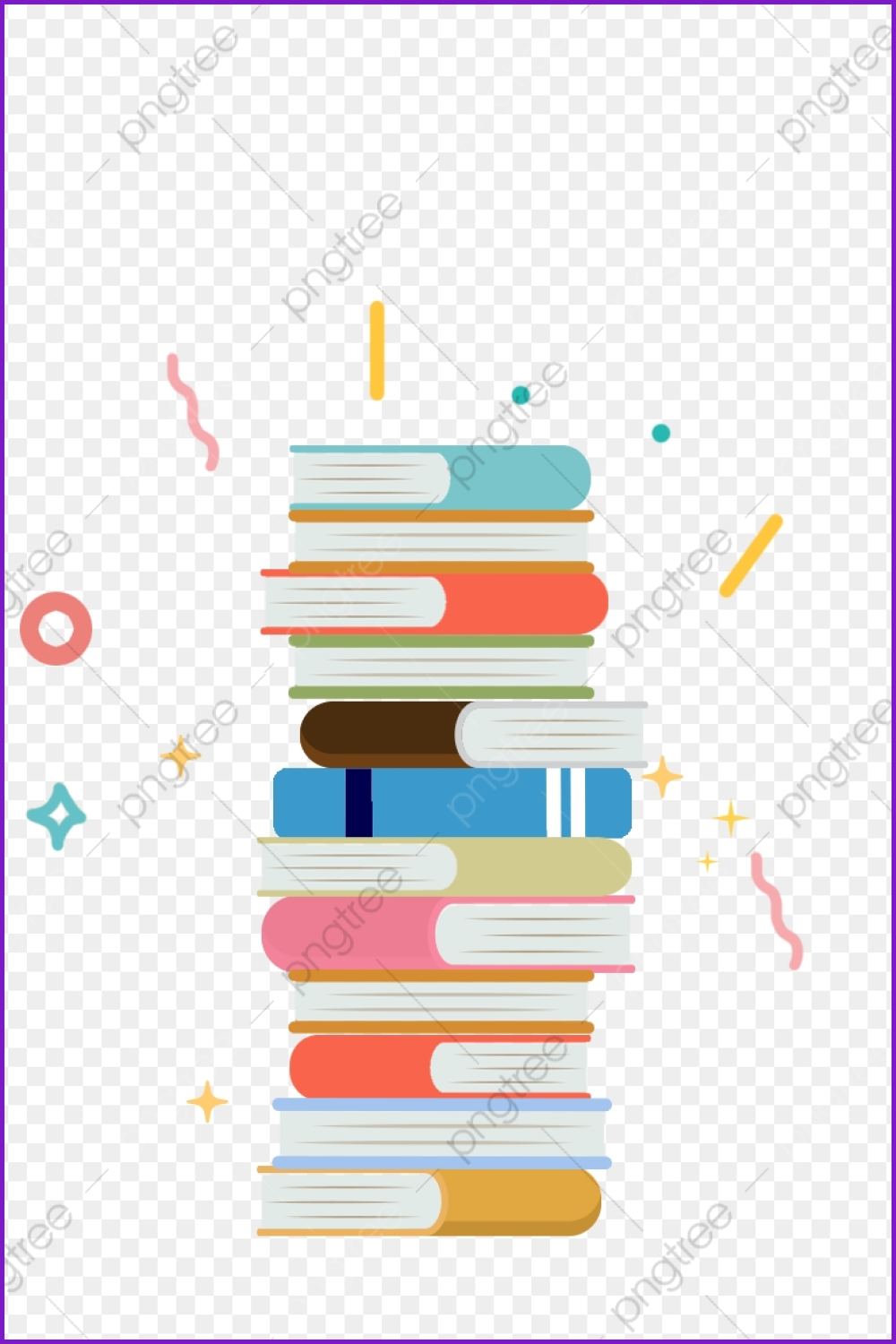 It is a stack book clipart in bright colors that will immediately catch the eye of anyone who looks at your artwork. It doesn't contain anything superfluous, which makes it beneficial for any application. Use it to design postcards, greeting cards, stickers, scrapbooking, or even for clothing prints.
Open Old Books Free PNG and PSD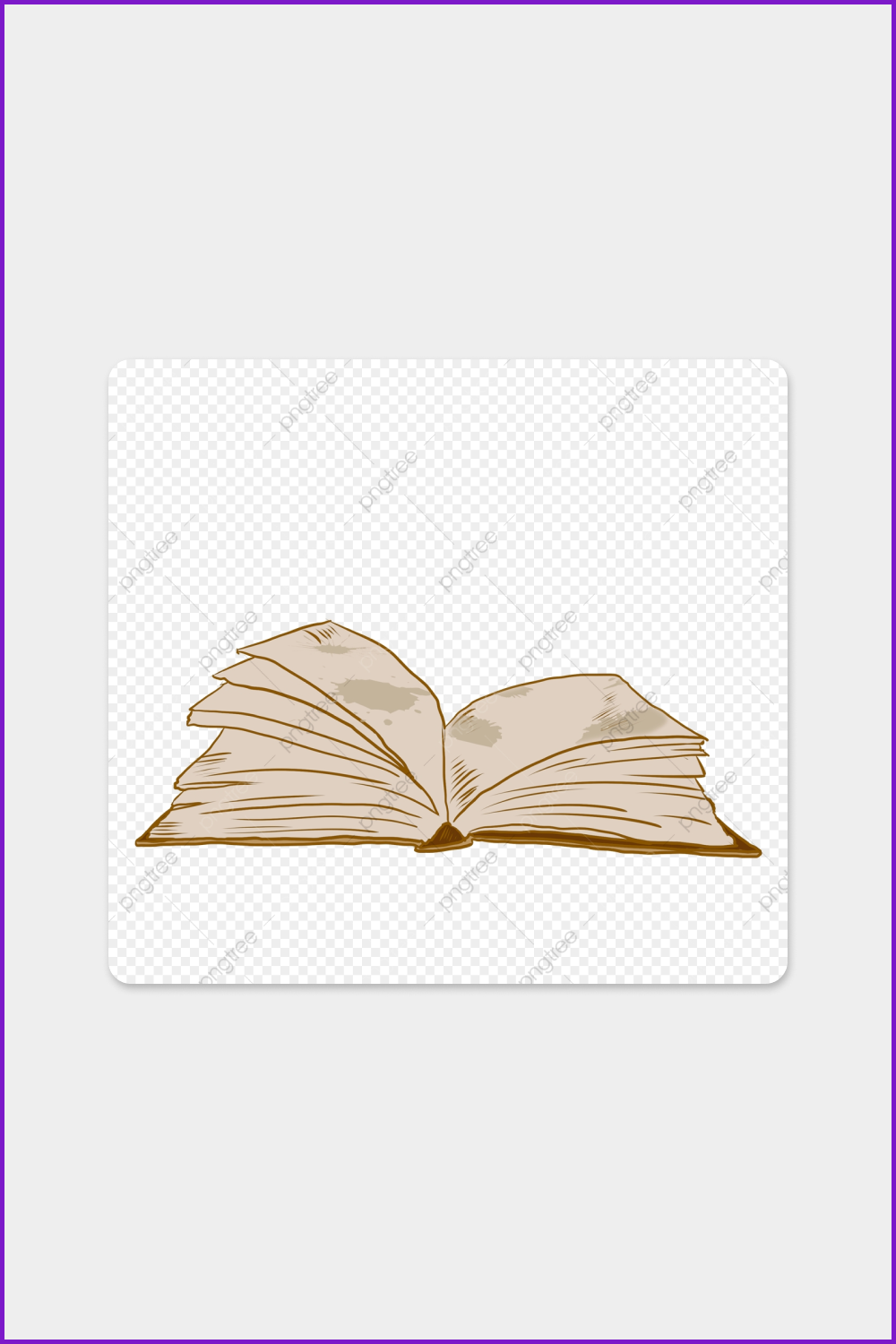 If you need an illustration of an old book for some custom design projects, be sure to check out this option. The item has quality drawings and two formats, namely PNG and PSD, which is very practical. It is perfect for use in presentations, scrapbooking, card design and wall art.
Cartoon Style Book Lover Set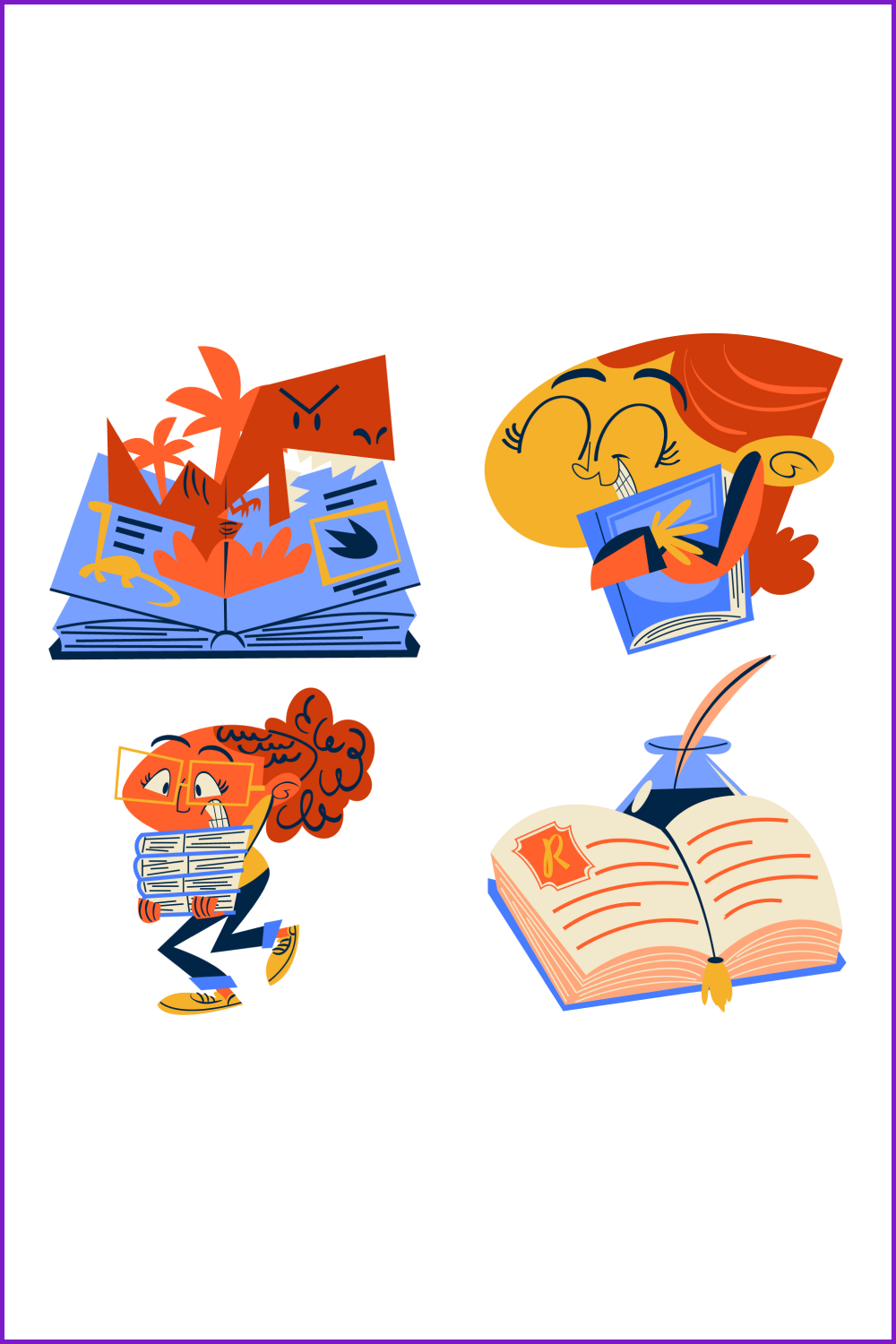 It is quite a fun set of four pictures that can come in handy in your creative works. It is easy to use and you can customize it to suit your needs because it comes in handy EPS format. The clipart is great for stickers, labels, prints, and the like.
Cute Books Characters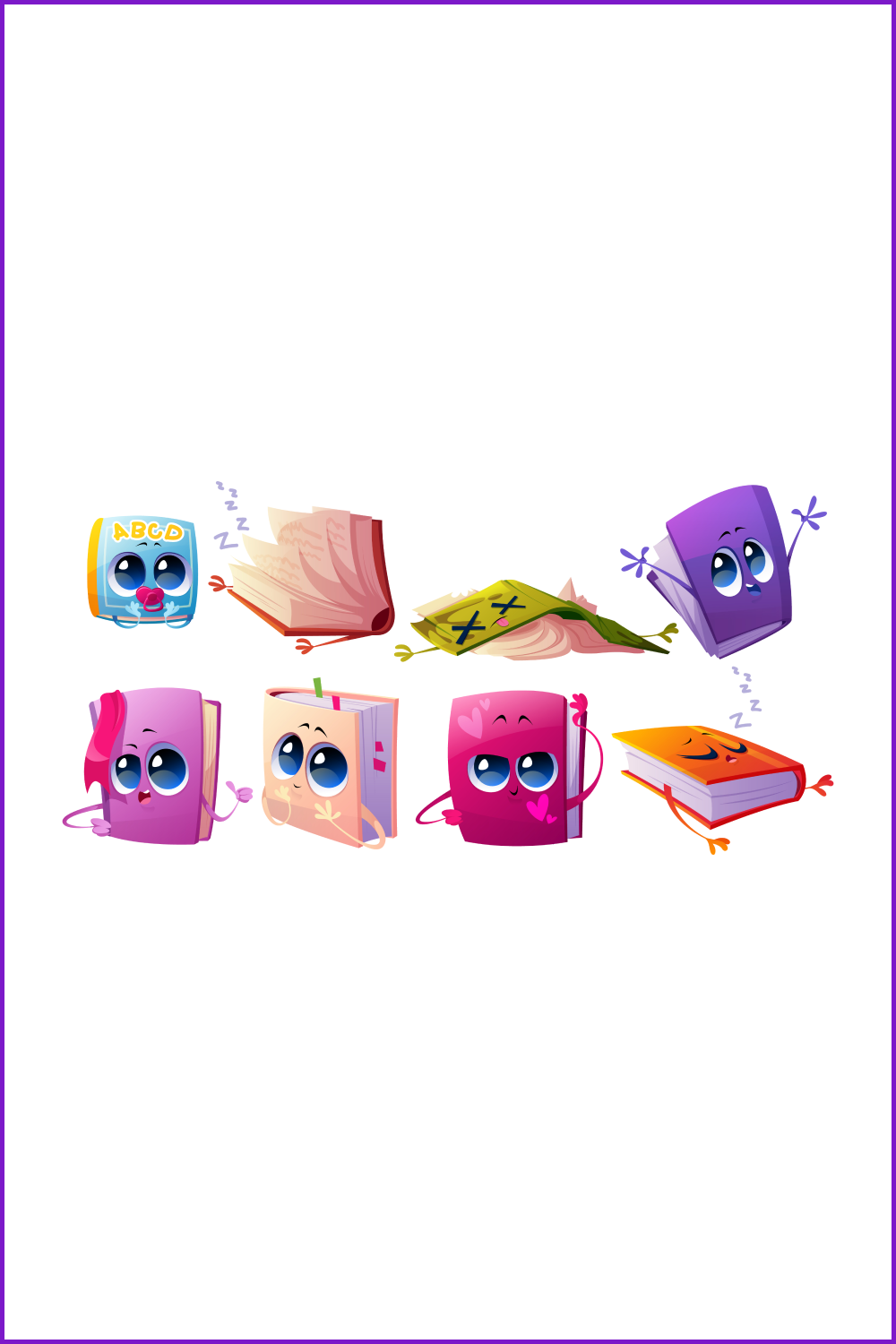 Just take a look at these cute children's book clipart that you're sure to enjoy. The items would look perfect as prints, invitation card decorations, as labels or stickers for posts, and the like. They are available for free and also come with a commercial license.
Set of Vector Books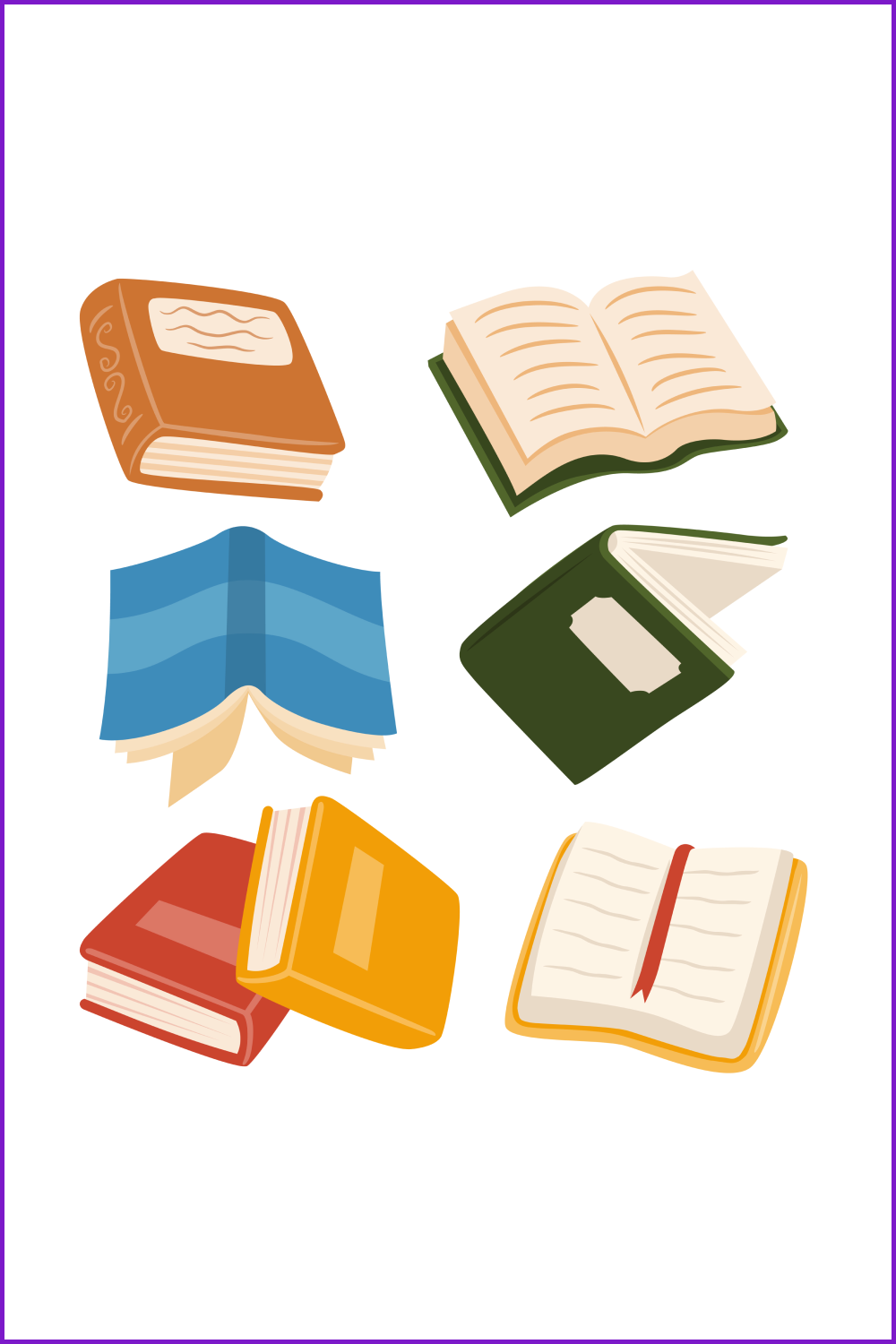 This is a completely free set of vector graphics in EPS format that will be great for your design projects. Use it in tutorials, presentations, websites, to decorate covers, etc. Colorful elements can add unusual touch to seemingly boring designs.
Set of Books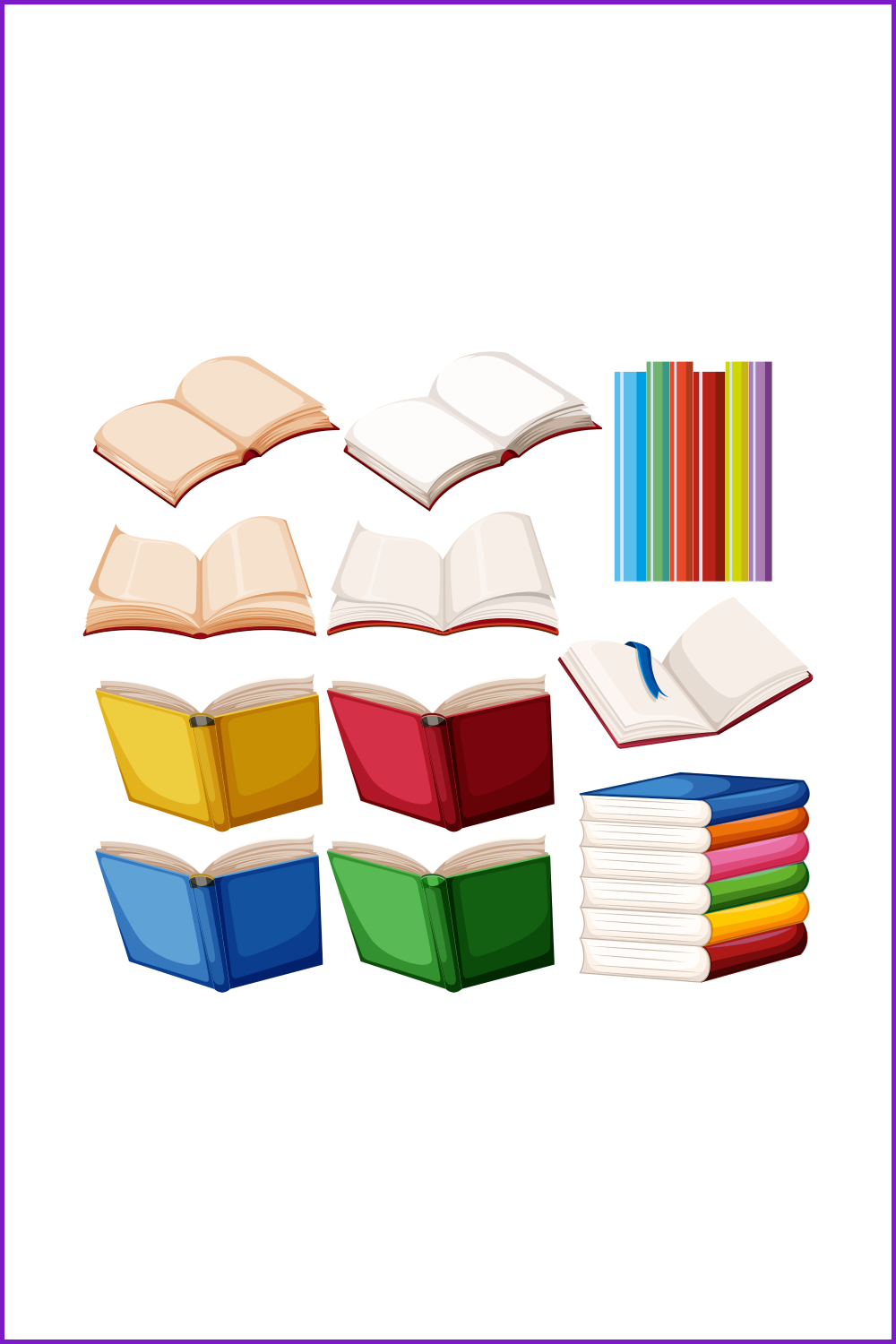 Here is another quality set of illustrations that will be useful to you. This is 11 pictures of books, both open and closed, which you can apply in your creative works. They decorate all projects. Apply it for presentation design, stationery prints, websites, ads, posters and much more.
Stack Of Books Decoration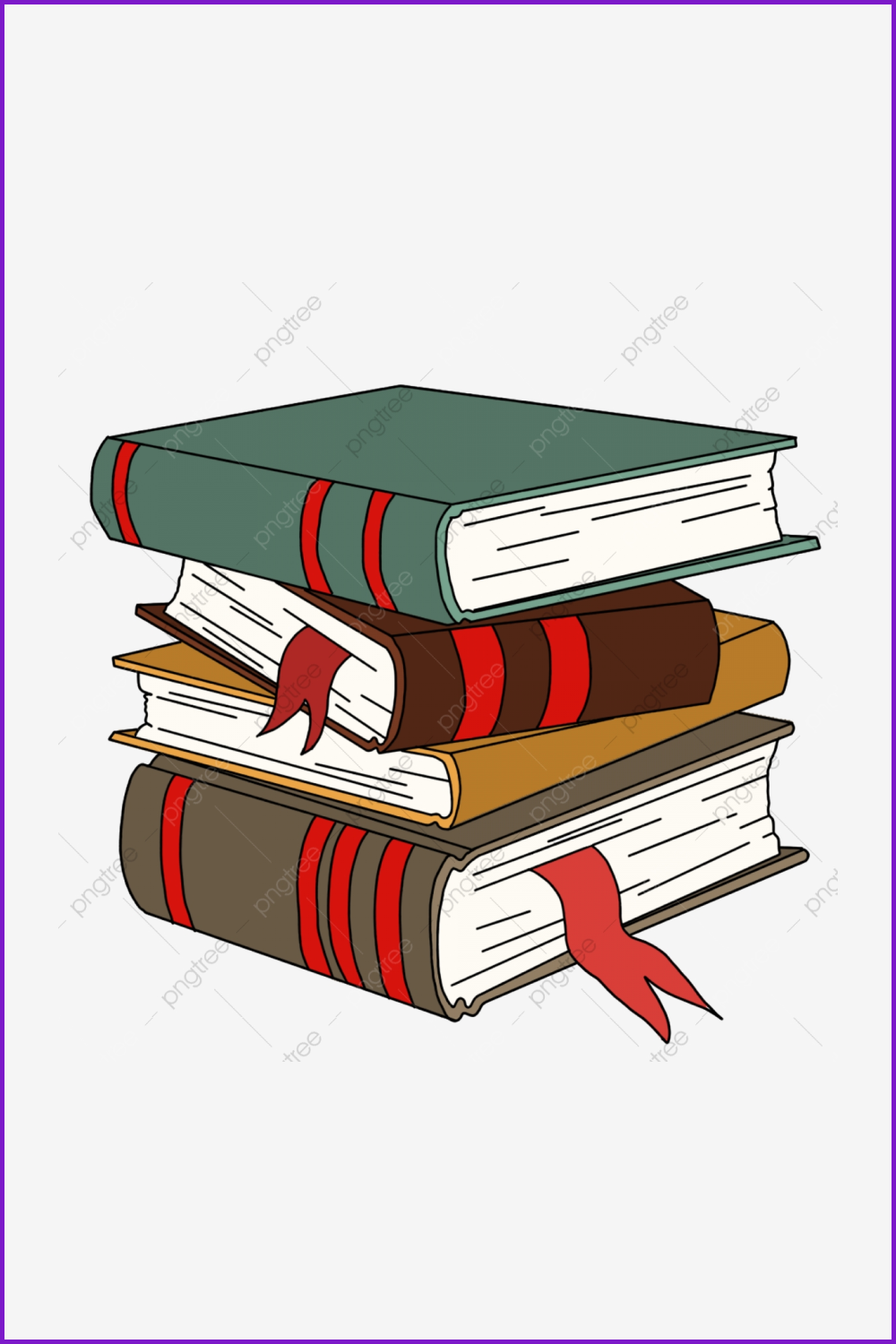 Take a look at this fully free funky stack of books clipart that you will definitely like. The product is easy to edit, and would be great if you need an illustration with a transparent background. Use it to design book covers, magazines, posters, banners, stickers, and the like.
Books Hand Drawn Vector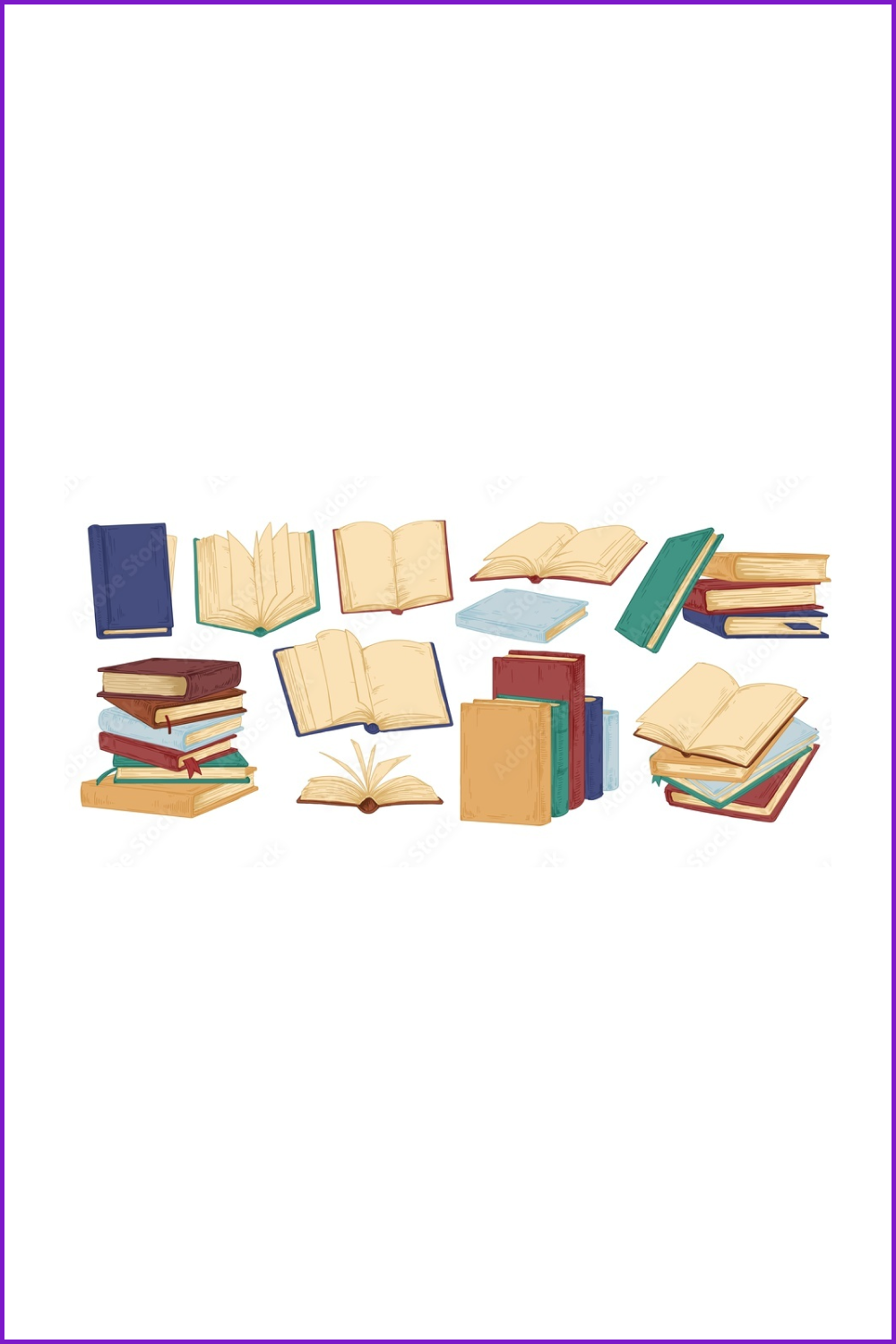 This is quite a large collection of different vector books images. They are great for any creative work, as they are versatile and will definitely help you. It is best suited for the design of covers or some kind of postcards.
Bookshelves Set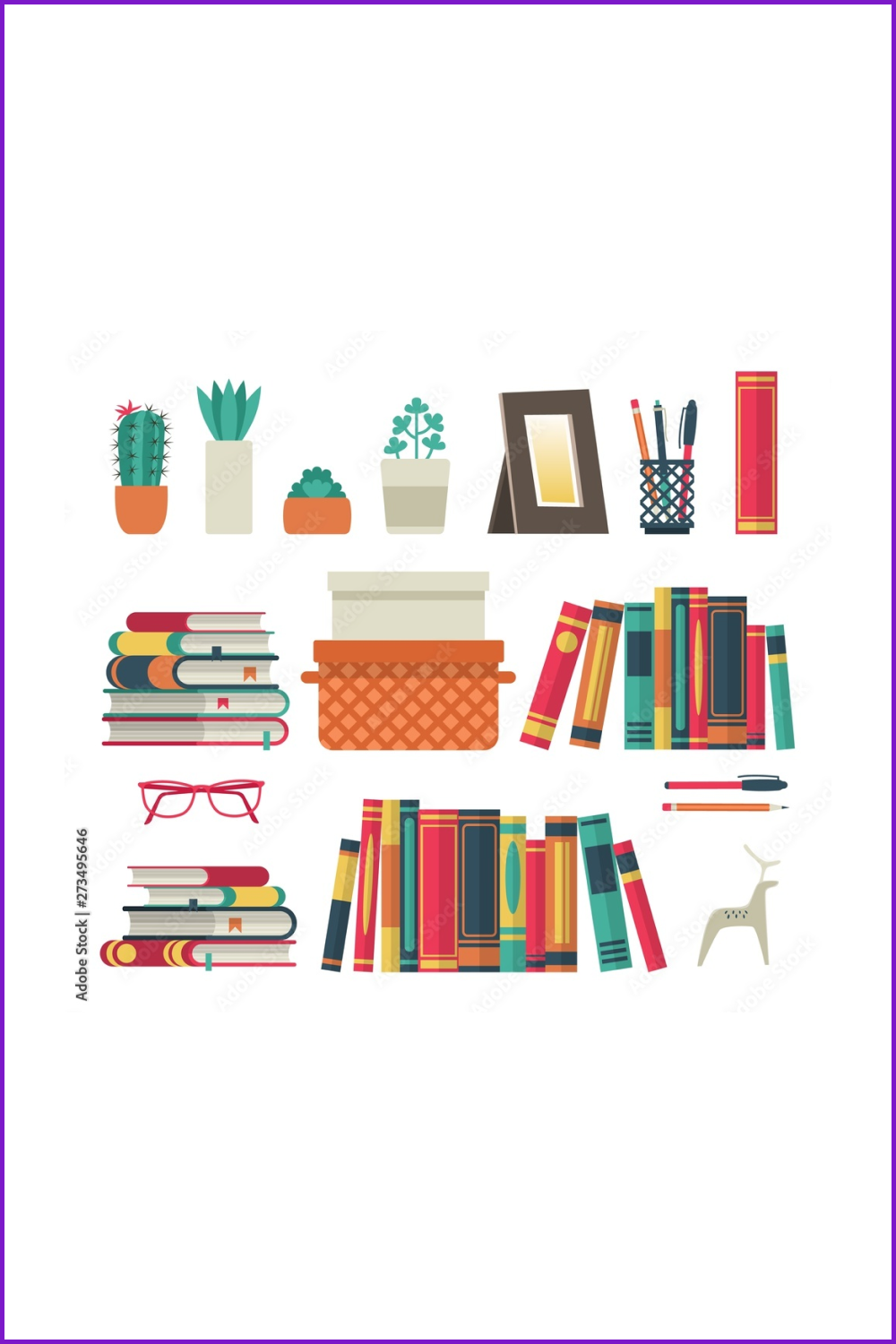 If you are looking for an illustration of books or stationery, then this product is perfect for you! The set has everything necessary: books, pens, pencils, glasses, frames and even flowers and cactuses. With this product you will discover new ideas and possibilities in design and be satisfied.
Hand-drawn Books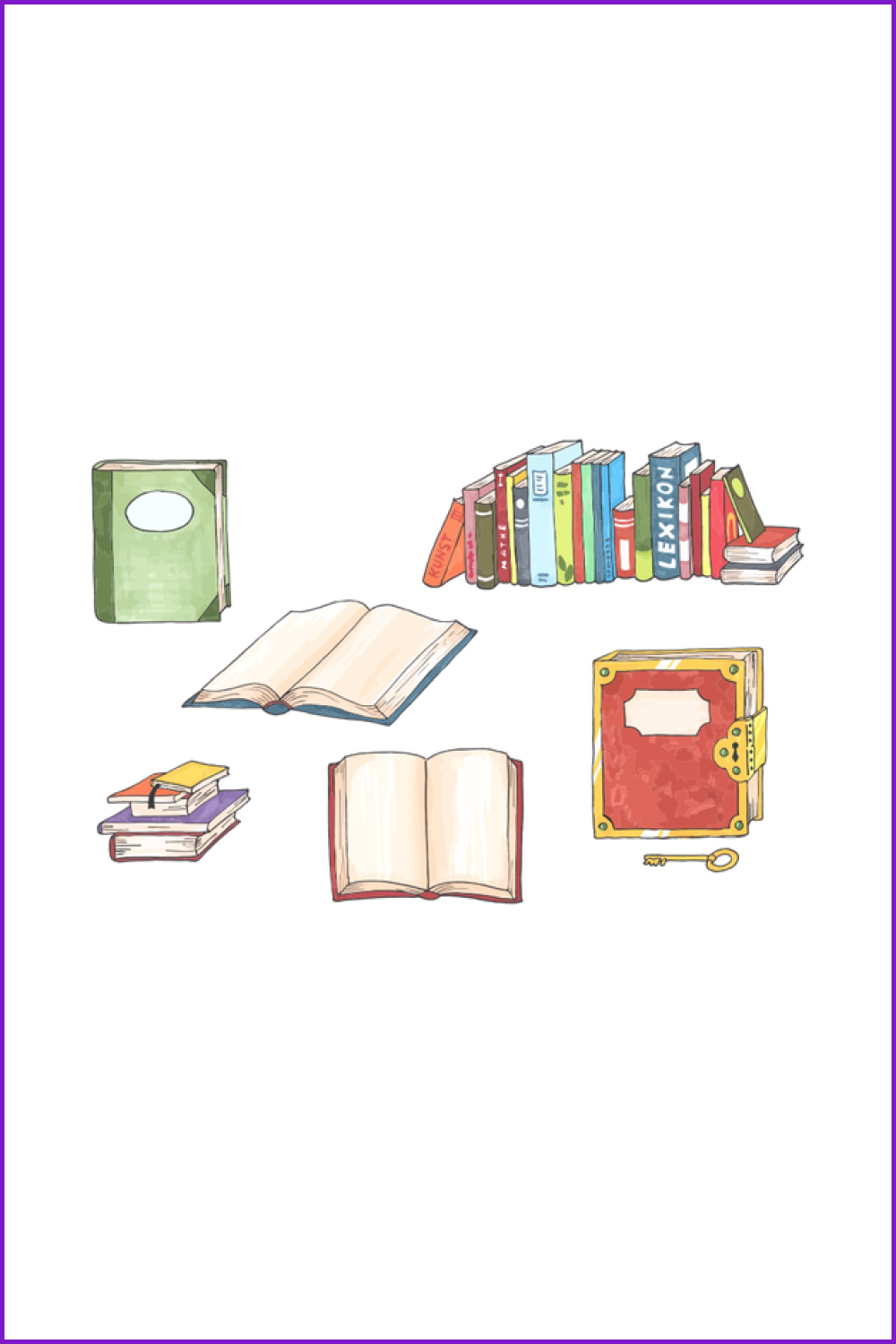 There is everything here: open, stacked or closed hand-drawn books. This kit is the best solution for your creative needs. Use it for cover designs, banners, signs, posters, stickers, labels, postcards, web designs, and social media.
Stack of Books Clipart
Try this illustration of a stack of books that is great for a design project of any direction. The item has a free license, which allows you to apply it in a variety of works. It suits for scrapbooking, postcards, stationery, and more.
Wrapping Up
Book clipart is an important graphic element that has to be in every self-respecting designer's graphic elements collection. As a matter of fact, you can utilize such clipart in a variety of projects. However, it works best for the projects on education topics such as back to school ad banners, language courses brochures, online schools' websites, or various courses' logos. So if you still don't have enough book clipart in your graphic elements library, go ahead and grab a few among the lovely options that we mentioned in this article.
How often do you use book clip art in your projects? Let us know in the comment section below!
Some Awesome Videos About Book Clipart
As a bonus, we offer you to watch several videos with graphic images of books in various programs. Enjoy the tutorials demonstrating how to create a simple flat style book icon:
While it is possible to design an attractive and powerful "something" with nothing but words – or mostly words – most ads, blogs, articles need pictures, either photographs or illustrations. In general, all graphic pictures that are in a digital format can be attributed to such a concept as a "clipart". Our blog has all the latest info in the fascinating world of images! And our goal is to offer instructional information and glimpses of some of the best clipart online. Therefore, we are glad to help you with the creation of this collection of clipart books. We hope this will be helpful for you.
Disclosure: MasterBundles website page may contain advertising materials that may lead to us receiving a commission fee if you purchase a product. However, this does not affect our opinion of the product in any way and we do not receive any bonuses for positive or negative ratings.