Graphic Design Books. In the modern world, graphic design is extremely demanded and talented designers make a whole bunch of money on their products. However, what exactly this creative profession is, how to become a true professional in this field, and what books will help you master your skills? This is exactly what we are going to talk about today.
What Do Graphic Designers Do
A graphic designer's job is the unity of creativity and logic because these designers have to solve several important, and pretty often complex, tasks at the same time. The difficulty of this job lays in the fact that the product created by such a designer (logo, font, etc.) must be bright, memorable and unique, as well as correspond to the specifics of the organization for which it is being developed, and at the same time, it must be suitable for printing. Therefore, logic is extremely important.
The essence of the job
This very job is pretty much all about the corporate style creation for a company or, using the modern term, the identity of the company, that is, the development of logos, color schemes, fonts, etc. At the same time, a graphic designer can also work in the field of printing. Thus, he or she can create layouts of advertising printed products such as calendars, booklets, design packaging, souvenir products, merchandise, as well as make layouts for books and magazines.
Main clients
The main clients of graphic designers are:
Publishers.
Editorials.
Design bureaus and studios.
Advertising agencies.
Entrepreneurs and startup owners.
Bloggers.
Skills required for this work
A good designer should have the following skills:
Basic knowledge of design (basics of painting and drawing, coloring and composition, etc.).
Advanced knowledge in the field of graphic design (types and genres of graphics, graphic techniques, typography, the use of photographs and illustrations).
Knowledge of graphic design software (QuarkXPress 'Photoshop, Illustrator' CorelDraw, etc.).
As you can see, this job is exciting and stressful at the same time. However, if you are well-prepared for such a creative job, you shouldn't have any difficulties in your work at all. Well, in order to become a true professional in this field, you might want to read some graphic design books, which we are going to talk about a little bit later.
The Difference Between Graphic Design and Art
Many people think that any artist can become a graphic designer (which is actually true), however, there are many drastic differences between art and graphic design. In fact, graphic designers, just like other representatives of creative professions such as photographers and artists, use the same tools, laws, and techniques to help them solve creative problems. At the same time, an artist tells the viewer his or her own perception of the world as well as conveys his or her own emotional and personal point of view to the viewer. The artist's clients are people who are into unique drawing techniques as well as those who sympathize with the artist. As a rule, a creative person conveys an artistic idea with their own style of performance, which affects the commercial success of an artist.
At the same time, a graphic designer is a communicator between a client and society. The work of the graphic designer, which reflects the goals and values ​​of the client, conveys a visual message to the target audience. A graphic designer selects a harmonious combination of typefaces, chooses a color palette, and creates graphic elements. The tasks of the designer include building a catchy composition and working with contrast and graphic masses. Therefore, unlike an artist, a designer, first of all, takes into account the wishes of the client, reveals the idea with the help of a visual message, and eventually gets paid for that.
Thus, even though such a job is extremely creative, it cannot be called art simply because you aren't able to express your feelings and emotions through it due to the fact that you have to create a commercial product that will promote a company, startup, organization, etc. as well as satisfy your client.
How to Become a Graphic Design God
Many beginners who aren't sure about the quality of their products want to improve their skills, however, very few of them know how to actually do that. So for those of you who still don't know how to work on your skills, here are some sure methods to improve those.
Be friends with other experienced designers
Having at least a few experienced designers among your friends is a huge benefit for you. People who have been working in this field for a couple of years will give you more unique knowledge than any textbook, so communicate with other designers and some of them will surely share their professional secrets and tricks with you.
Watch YouTube tutorials
Okay, this one might sound lame especially for those of you who already have some experience but you should never underestimate YouTube tutorials. Some of those videos contain priceless information and useful tips and tricks that might significantly ease and accelerate your work. Well, go ahead and watch some tutorials.
Never stop learning
Even if you already feel like you are a true pro, it doesn't mean that you can stop learning and growing as a professional. Visit some workshops or masterclasses, read some books, and be open to everything new.
Keep up with the trends
Design trends come and go pretty much every season, which means that you have to keep up with those quickly-changing tendencies in order to come up with up-to-date products. Luckily, finding out those trends is not that difficult and there is a whole bunch of articles on this topic in our blog.
Make sure you actually know the theory
The theory of design is the ultimate basis, so you have to make sure that you know it perfectly well. Fortunately, there is a lot of books that will help you master the theory and not only, which we are going to talk about now.
Graphic Design Books for Beginners
GraphicDesign School: The Principles and Practice of GraphicDesign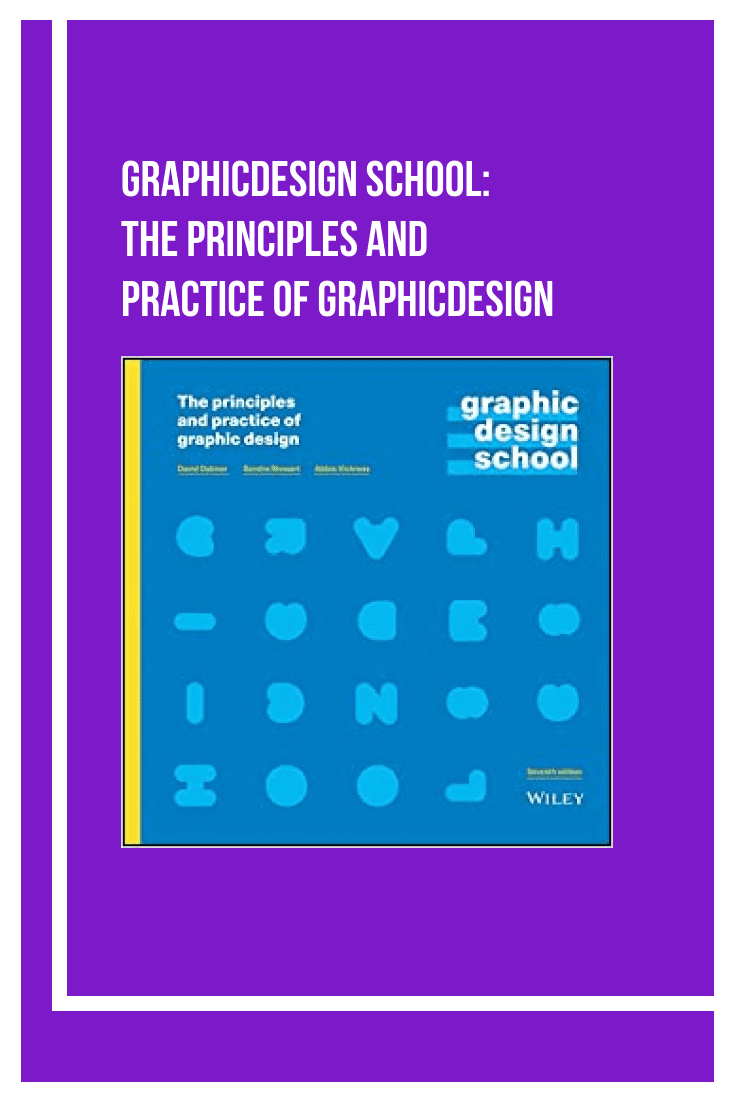 Price: $48 – $53.90
The 7th edition of the book contains fresh media examples from web, apps, social media, modern books and magazines, etc. This book covers such topics as typography, color, coding requirements, SEO, app design, and many others.
The Elements of GraphicDesign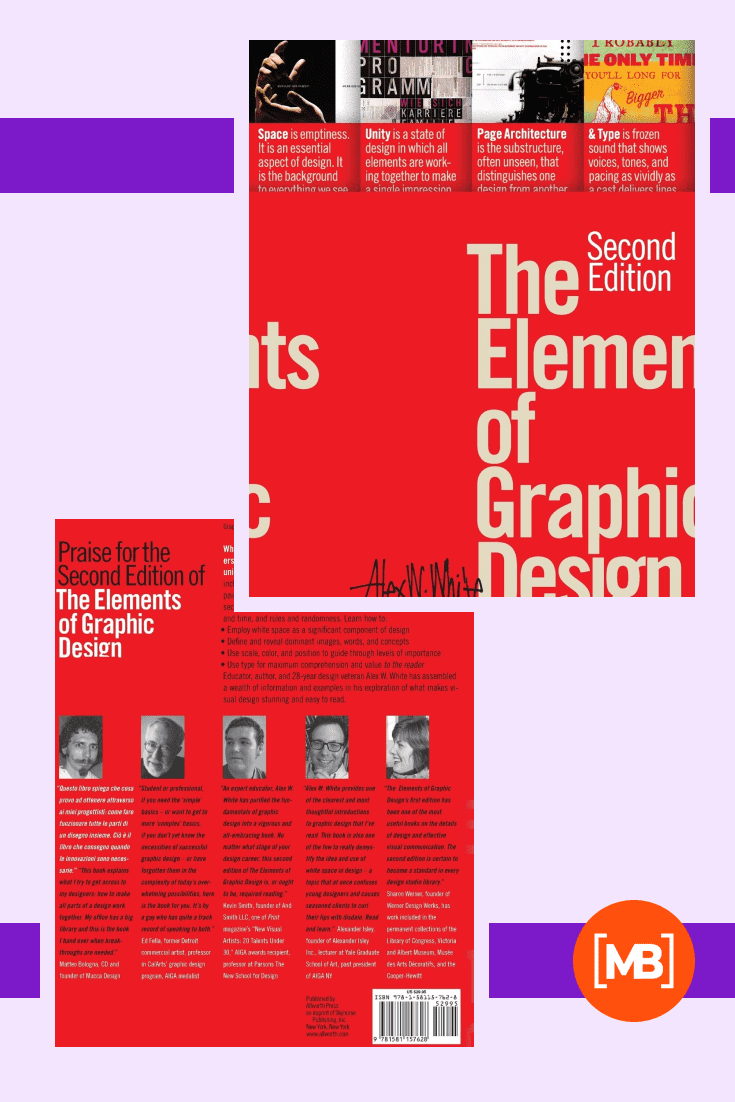 Price: $17.98
Discover four key elements of graphic design from Alex W. White and start to create your own unique and breathtaking pieces of digital art.
GraphicDesign Thinking: Beyond Brainstorming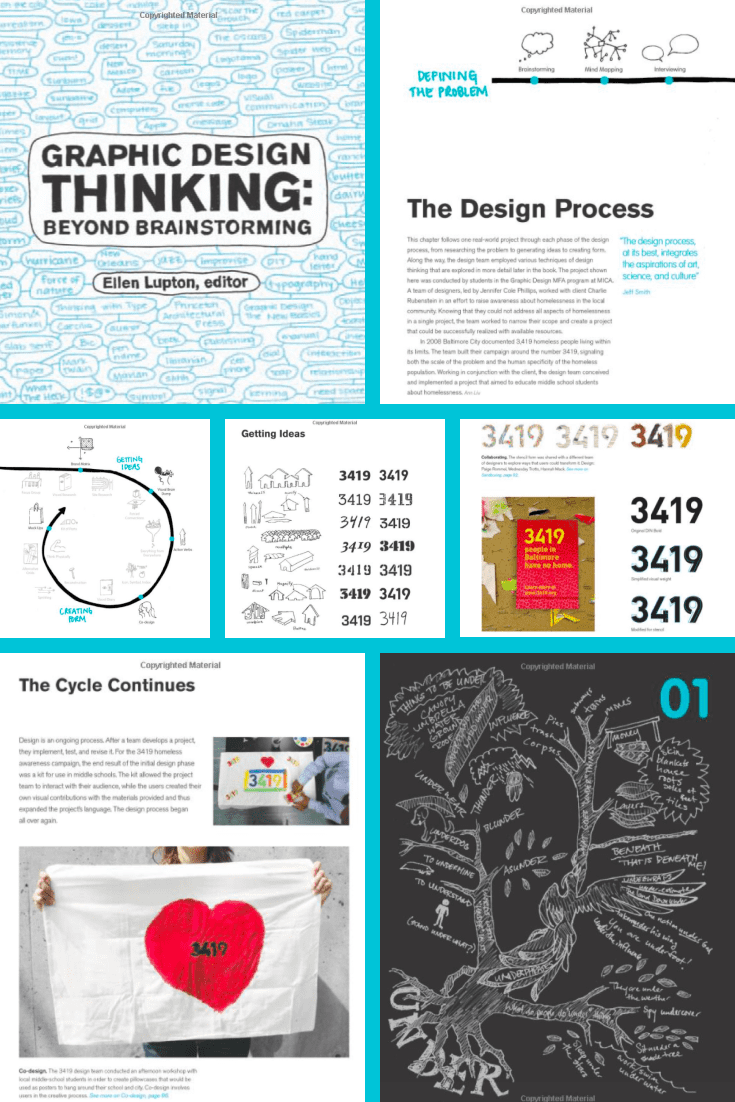 Price: $4.44
This book provides some essential thinking techniques which will help to bring your designs to a higher level. Every designer needs to learn them and use them actively.
Clothes For Language: A typography handbook for designers, authors and type lovers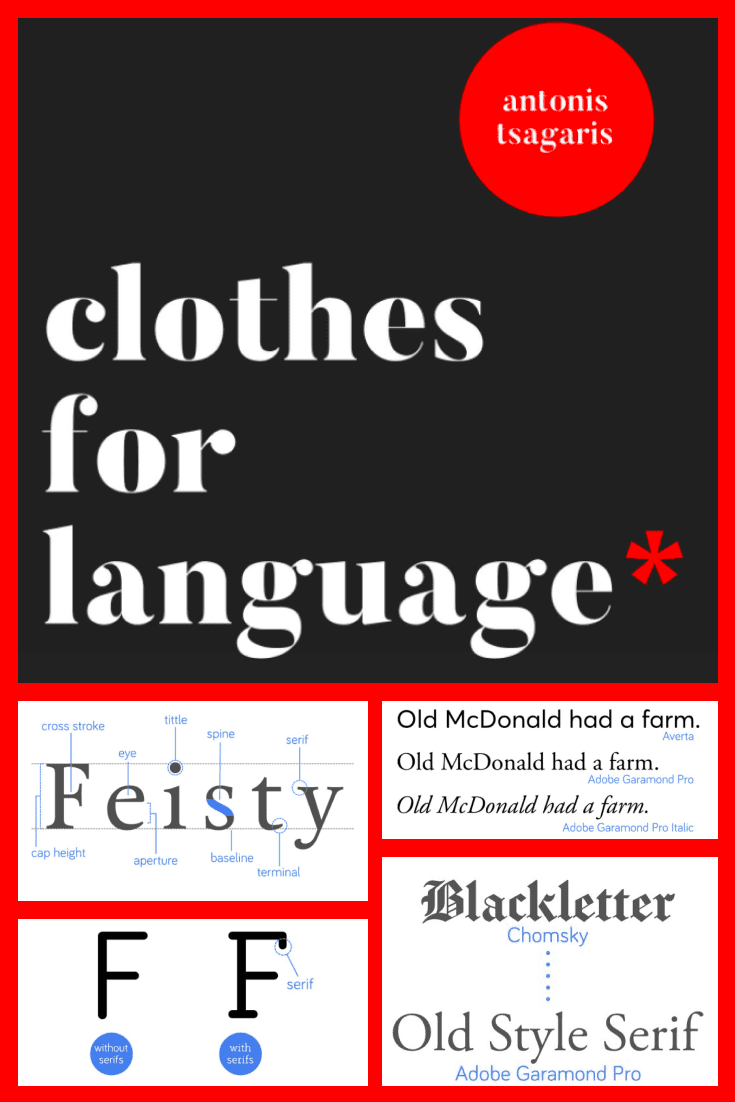 Price: $6.99
This is not another boring encyclopedia on the history of typography. This is a true injection of typography knowledge that will go straight through your veins to your creative mind.
Fashion Illustration Techniques: Seven Steps to Draw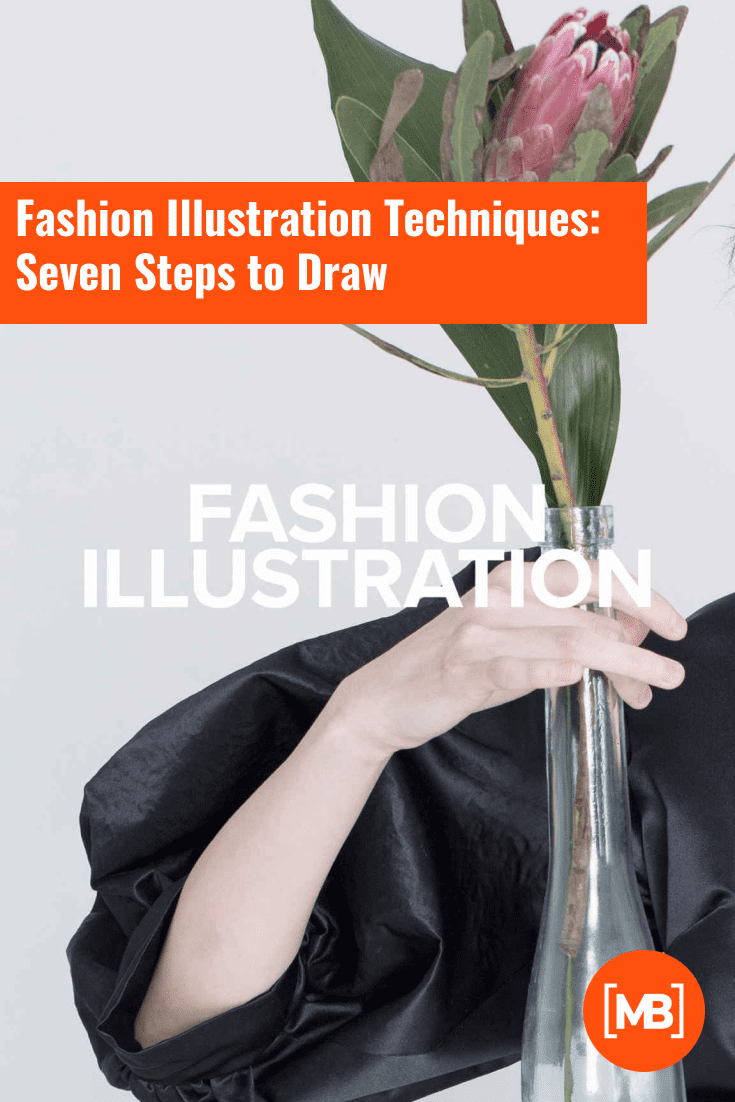 Price: $7.99
An excellent workbook to start your way in the fashion illustration sphere. It contains a lot of interesting facts from the history of fashion illustration to drawing techniques and coloring.
Visual Dialogues 101 GraphicDesign Fundamentals: Design Career, Layout, Typography, and Colour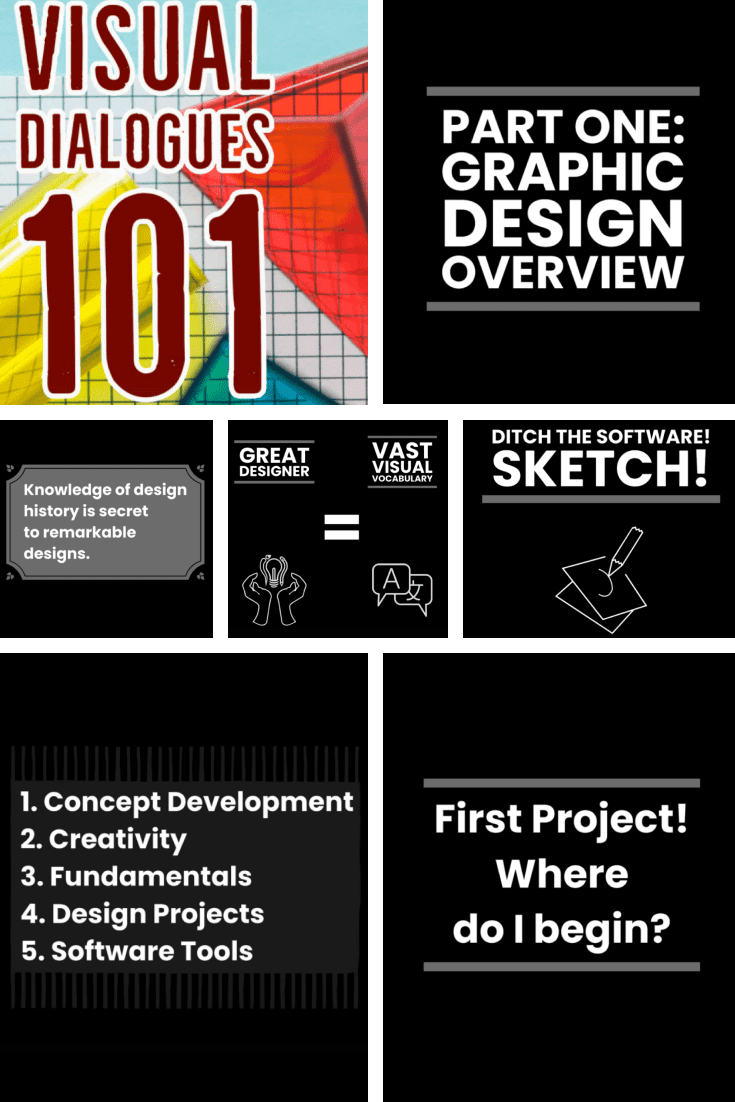 Price: $9.99 – $36.00
Perhaps, this is possibly everything you need to learn about the basics of graphic design. All of the most important fundamentals have been collected into this amazing book.
The Typographic Medium (History and Foundations of Information Science)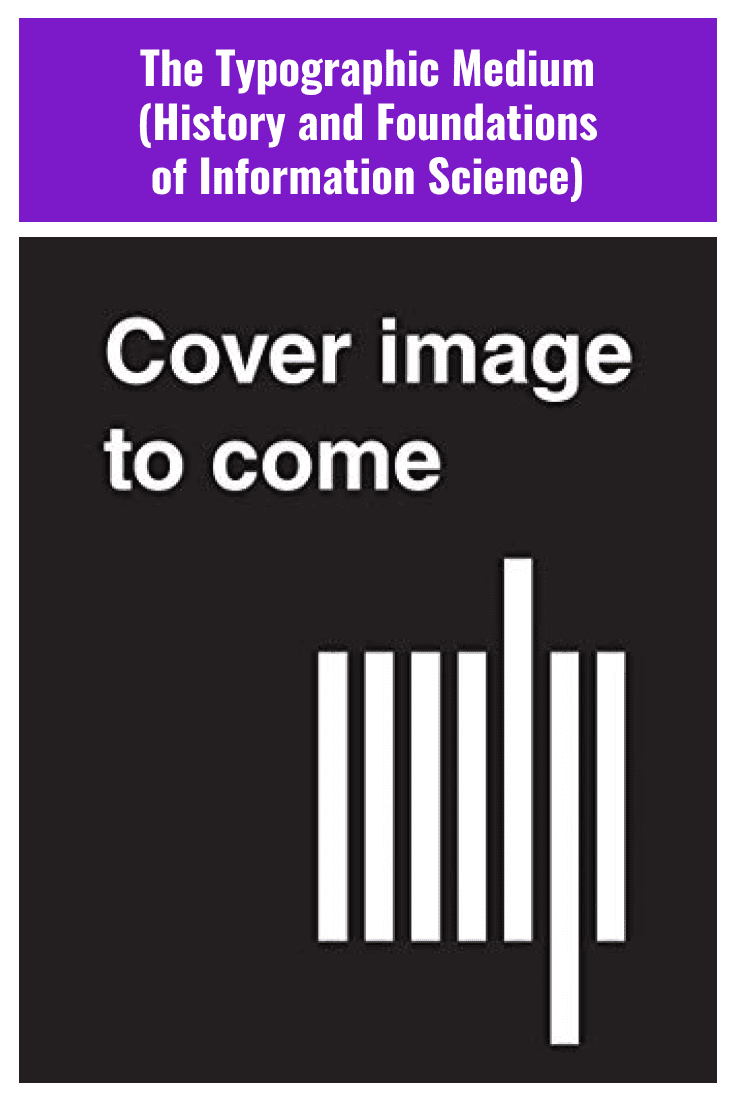 Price: $28.99 – $45.00
Typography is an essential part of print and digital media as well as communication itself. This book explains how it influences our life, art, information science, and our life, generally.
BEGINNER'S GUIDE ON ADOBE PHOTOSHOP ELEMENTS: A Comprehensive Manual on Image Editing, Enhancing and Manipulation Adventure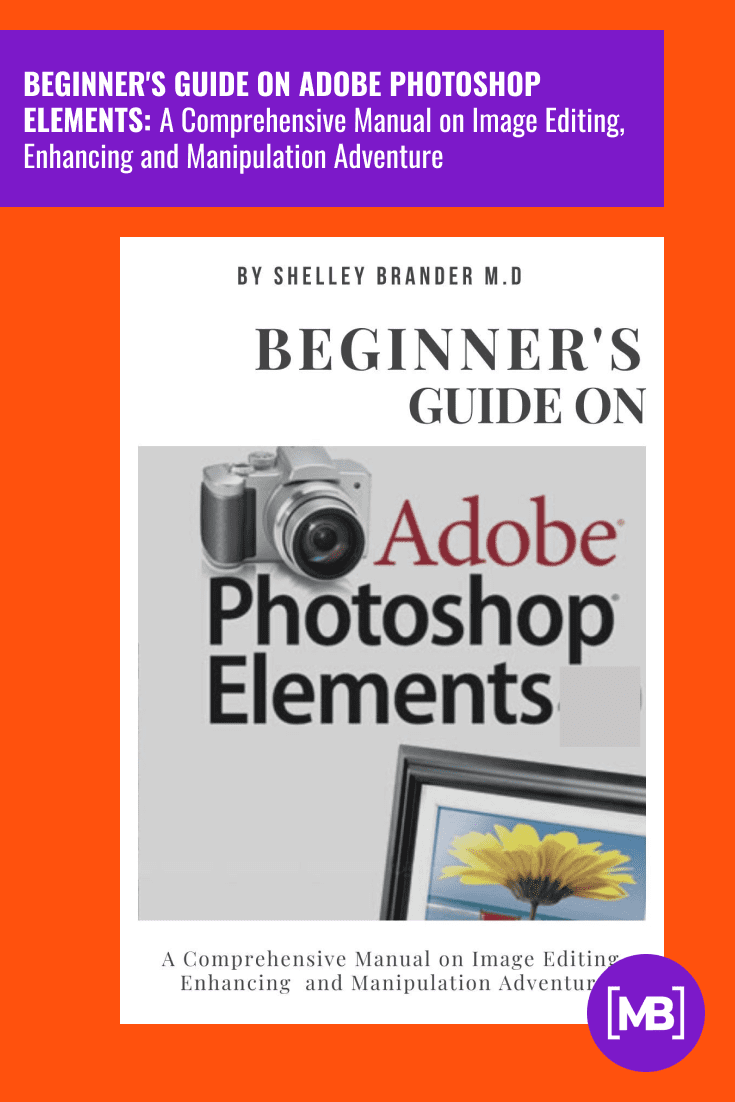 Price: $11.99
The basic tools you need to learn before you open Photoshop on your laptop. A few tips and tricks that the author has learned and used himself are also included.
Top 10 Graphic Design Books 2021
Adobe Photoshop 2021 for Beginners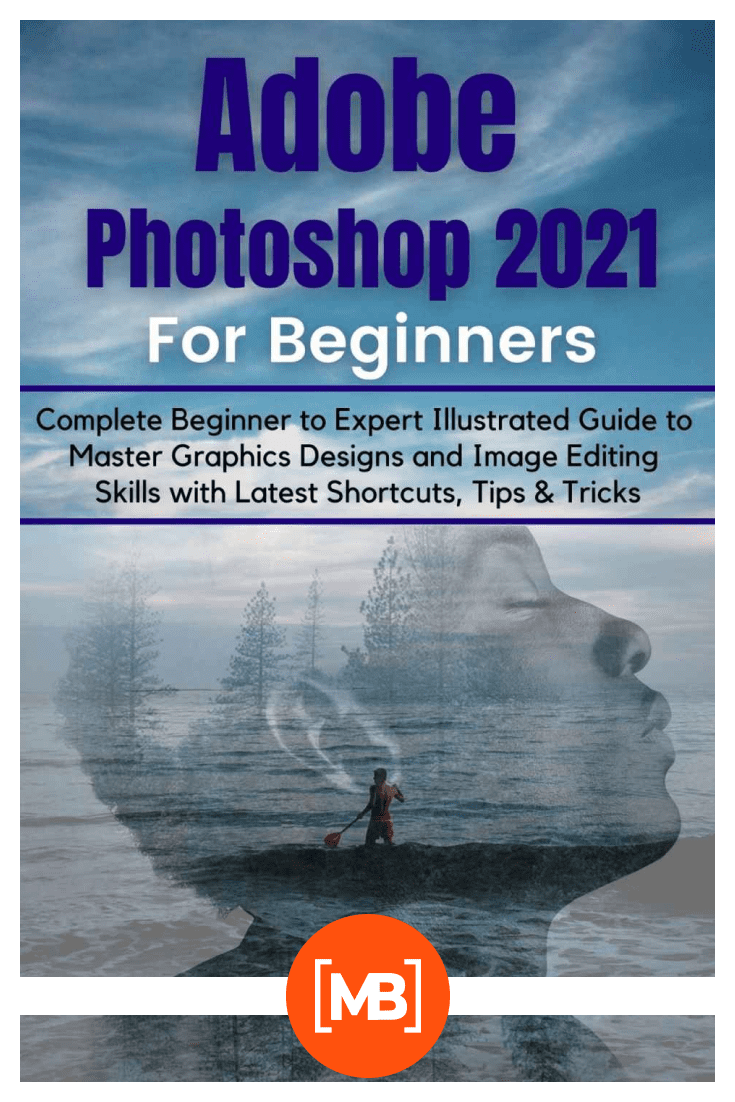 Price: $11.99
The newest guide on the most popular and rich photography and graphic design software—AdobePhotoshop. Discover its hidden secrets and create amazing art using this superpower properly.
Beginner's Guide to Digital Painting in Procreate: How to Create Art on an iPad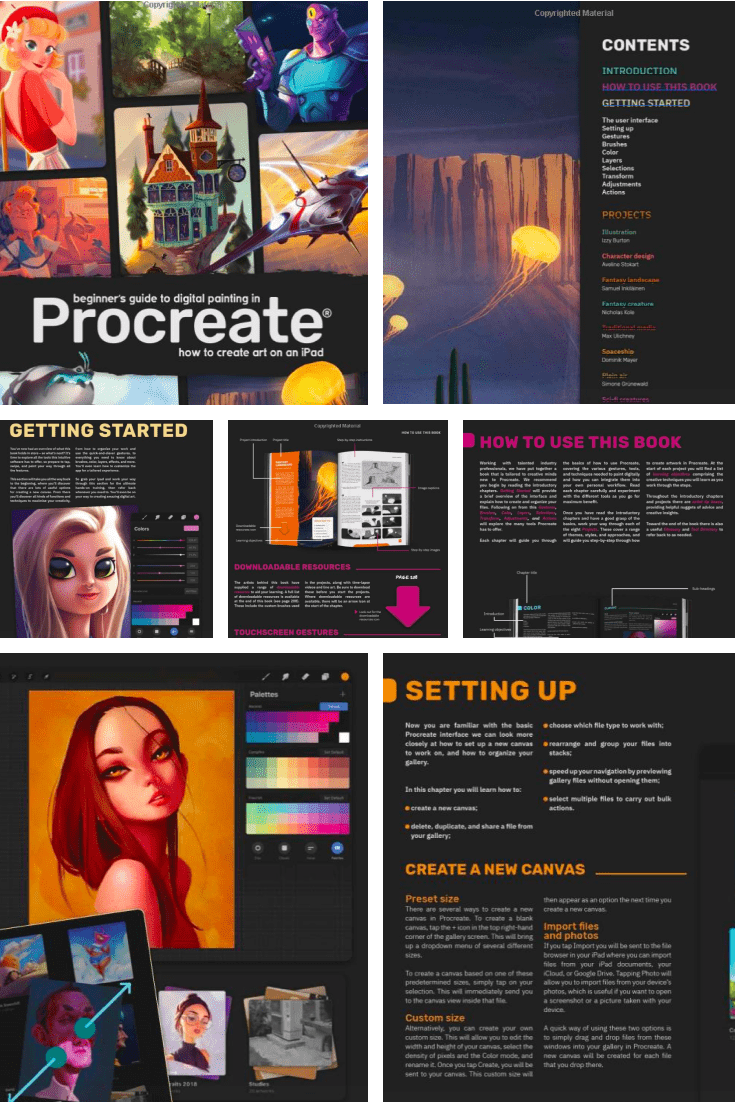 Price: $20.13
Procreate is a powerful tool, especially when it is in talented and creative hands. Don't hesitate to start learning all these secrets and tips to make outstanding designs to blow up the digital world (in a good sense:).
Powered by Design: An Introduction to Problem Solving with GraphicDesign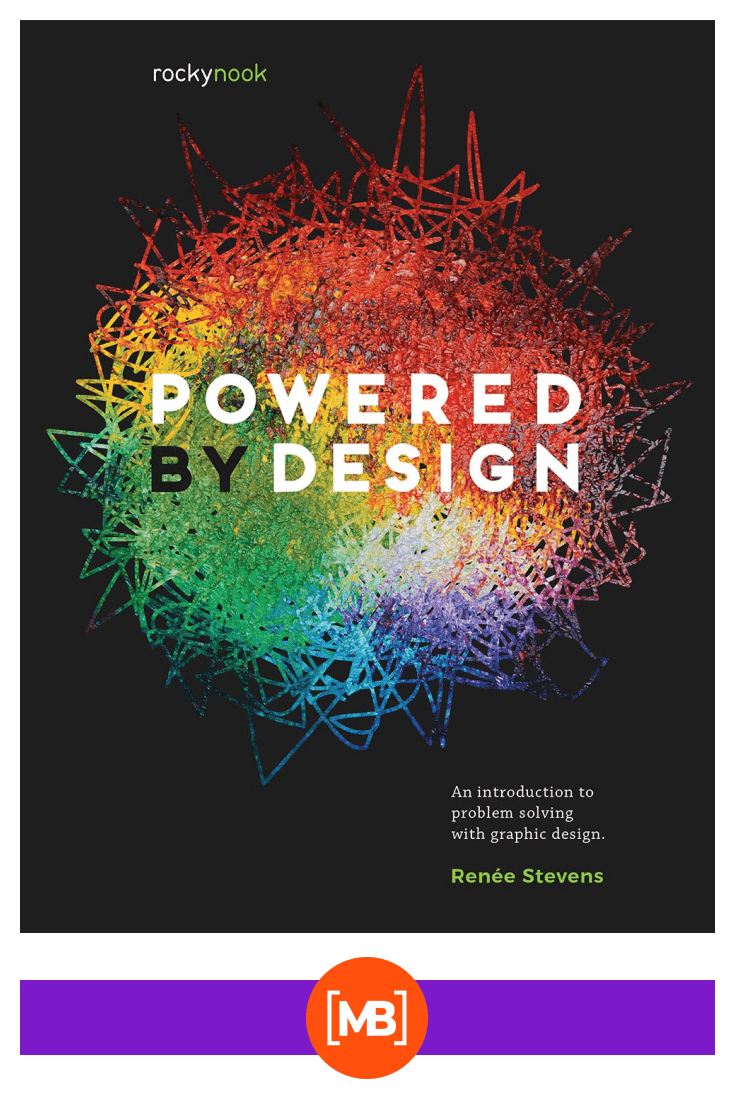 Price: $24.70
Renee Stevens covers such topics as balance, understanding color, typography, defining a story structure, ect. in his brand new book for graphic designers.
WHAT IS THE COLOR FOR 2021?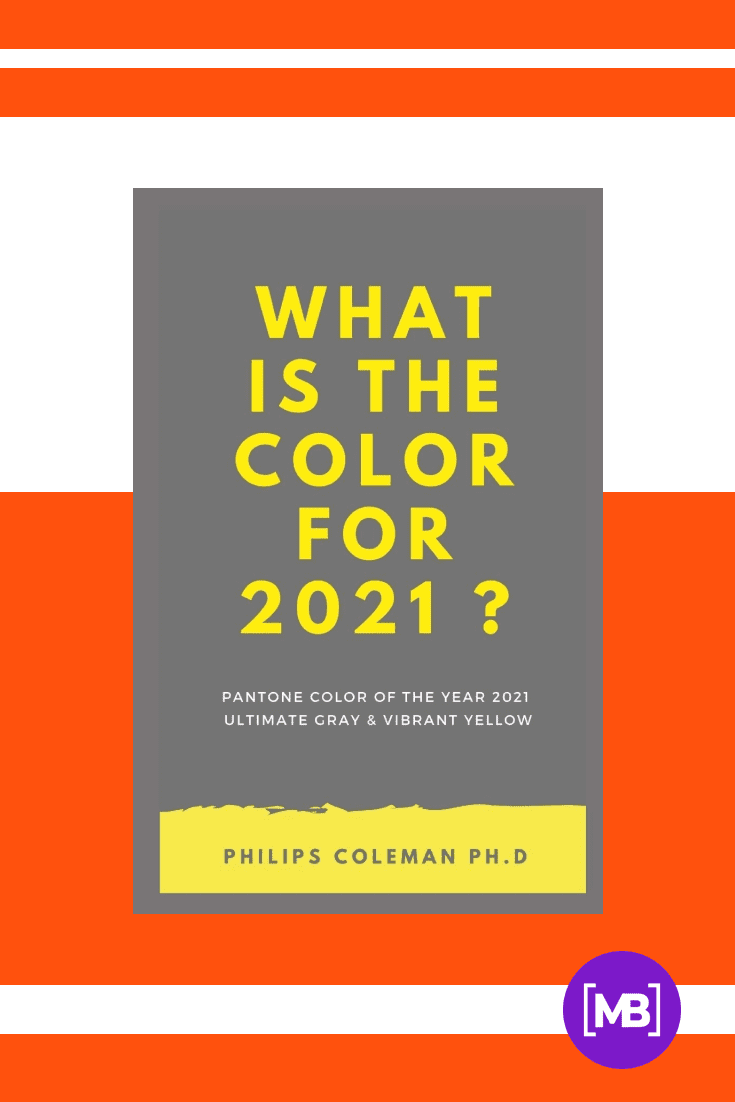 Price: $11.99
Everything you need to know about the main colors of 2021, announced and explained by Pantone experts.
Creating a Successful GraphicDesign Portfolio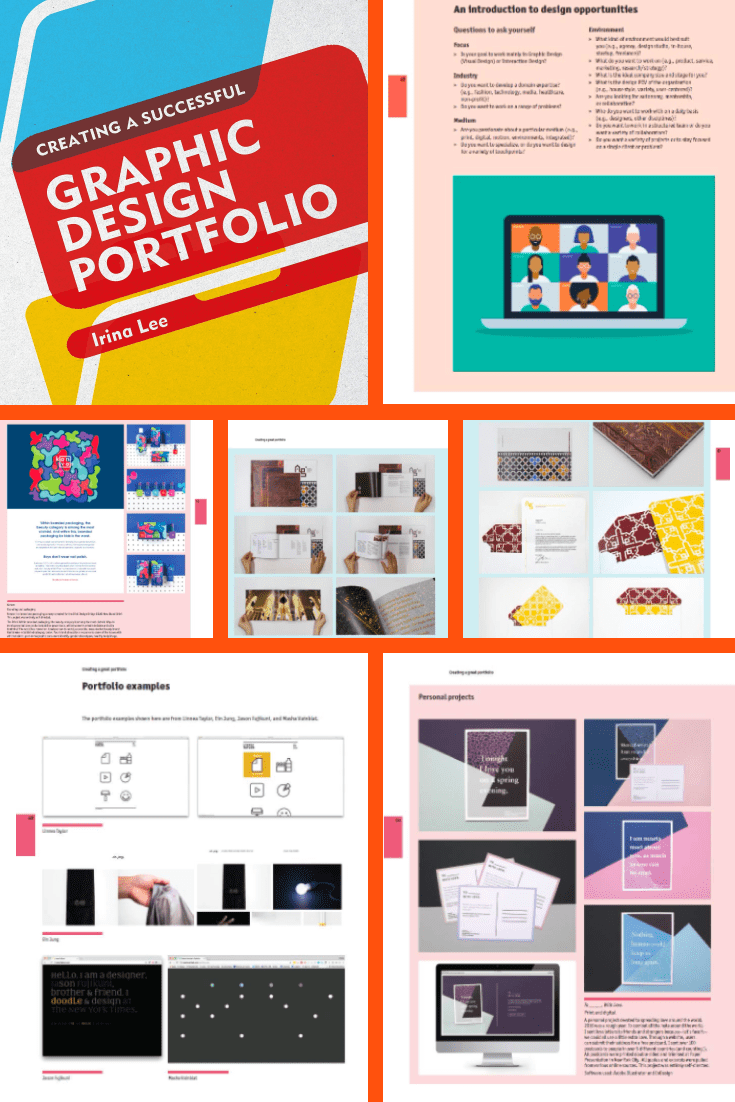 Price: $31.86
In this book you will read practical advice on how to build a career in the sphere, along with personal stories taught by leading design professionals.
Dragons & Mythical Creatures: An Image Archive for Artists and Designers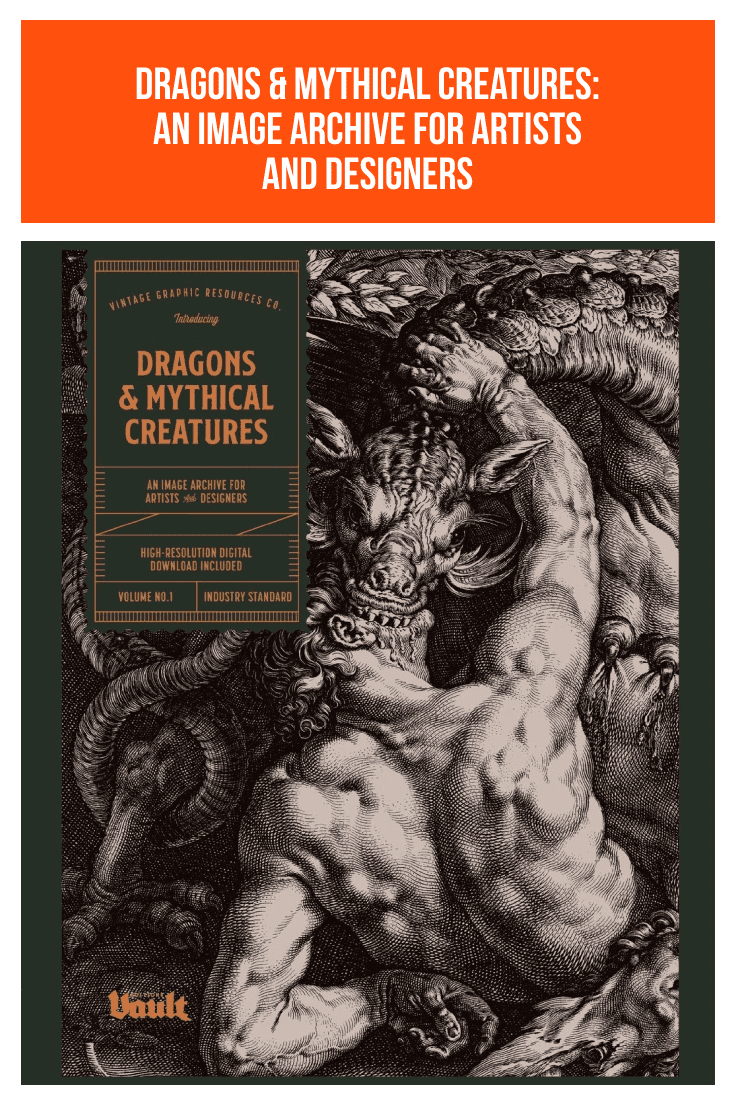 Price: $18.99
This book is an essential source of inspiration and knowledge from previous generations of famous artists created for graphic designers, painters, illustrators, tattooists, etc
How Design Makes Us Think: And Feel and Do Things
Price: $35.00
This book reveals various reasons, such as sociological, psychological, and historical, for human's responses to design. Read it if you want to understand how design elements around us make us think and feel certain things.
The Package Design Book 6 (VARIA)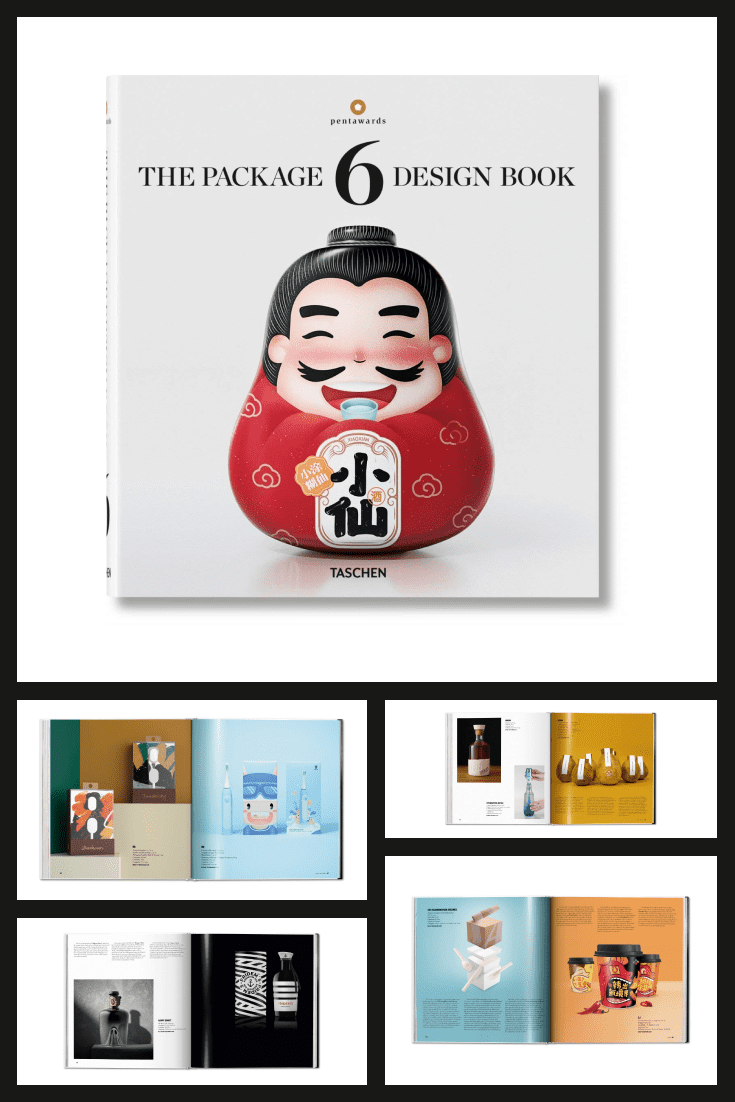 Price: $80.00
The first thing we notice while going shopping (no matter if it is online or offline) is the product packaging. This book shows several examples and explains what a good package should look like.
The 99% Invisible City: A Field Guide to the Hidden World of Everyday Design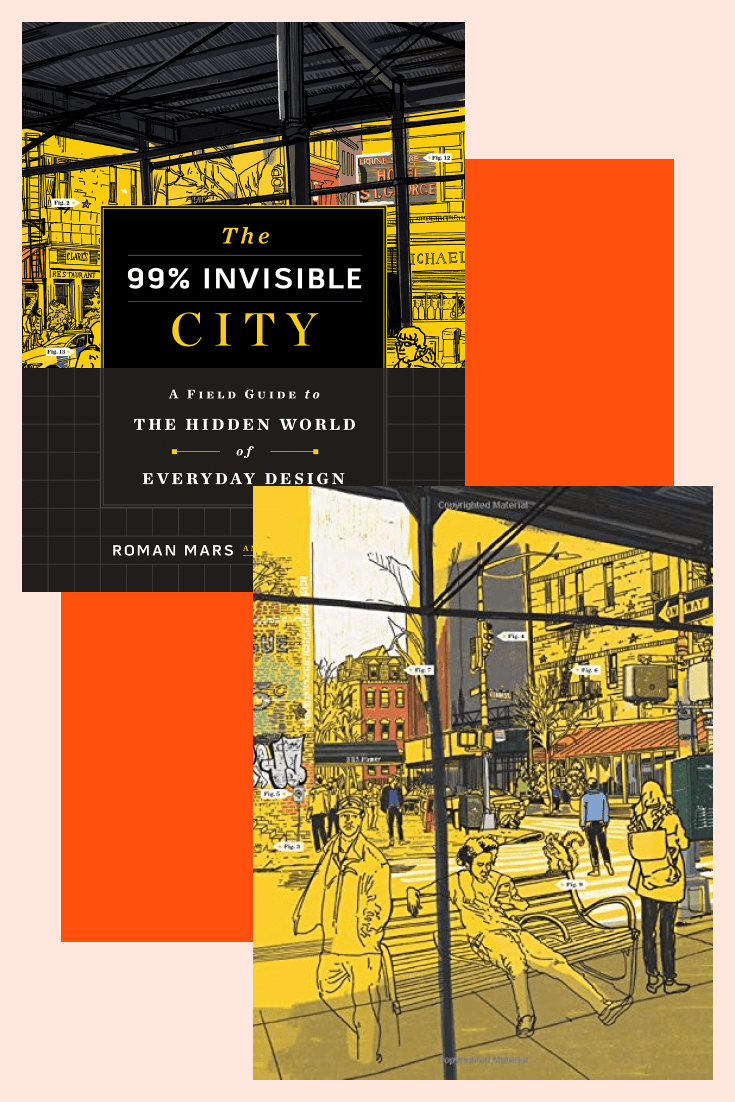 Price: $14.74
This is an audiobook which dives you into the other side of everyday urban life and shows you something you may have never noticed before.
Information Graphics (JUMBO)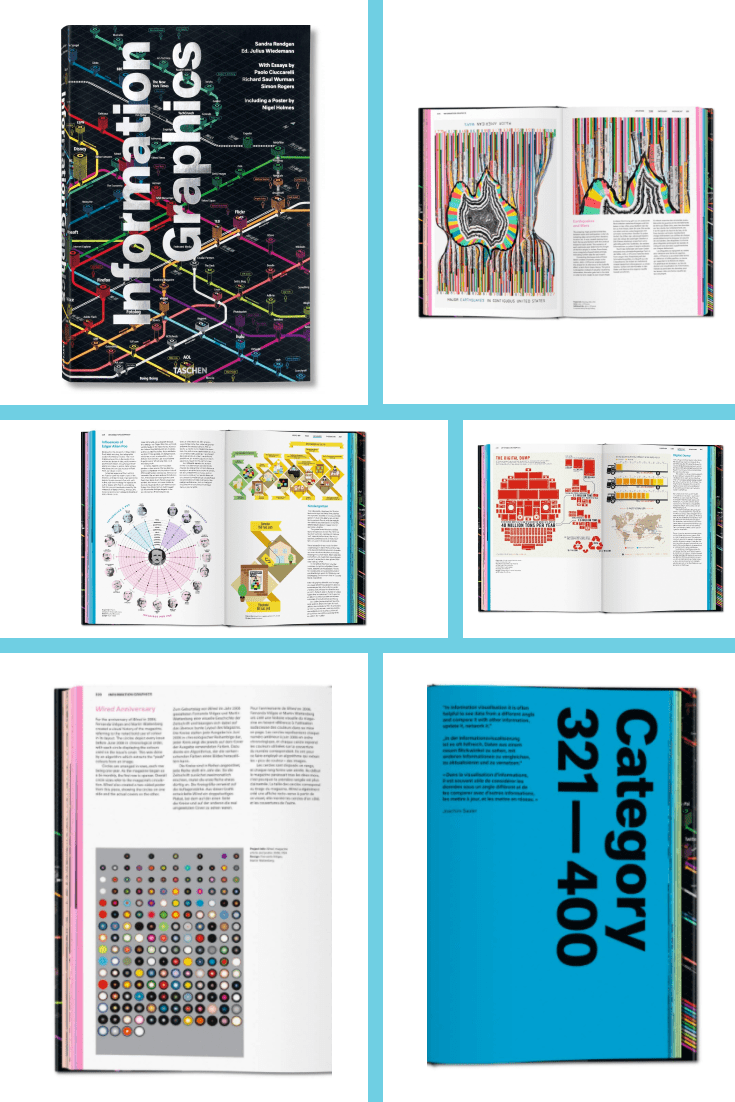 Price: $36.99
This book includes 200 projects and about 400 different examples of contemporary information graphics selected from all over the world.
Graphic Design Courses
For those who want to dive deeper into the world of graphic design, we have prepared a list of great courses on the topic.
Adobe Illustrator CC – Essentials Training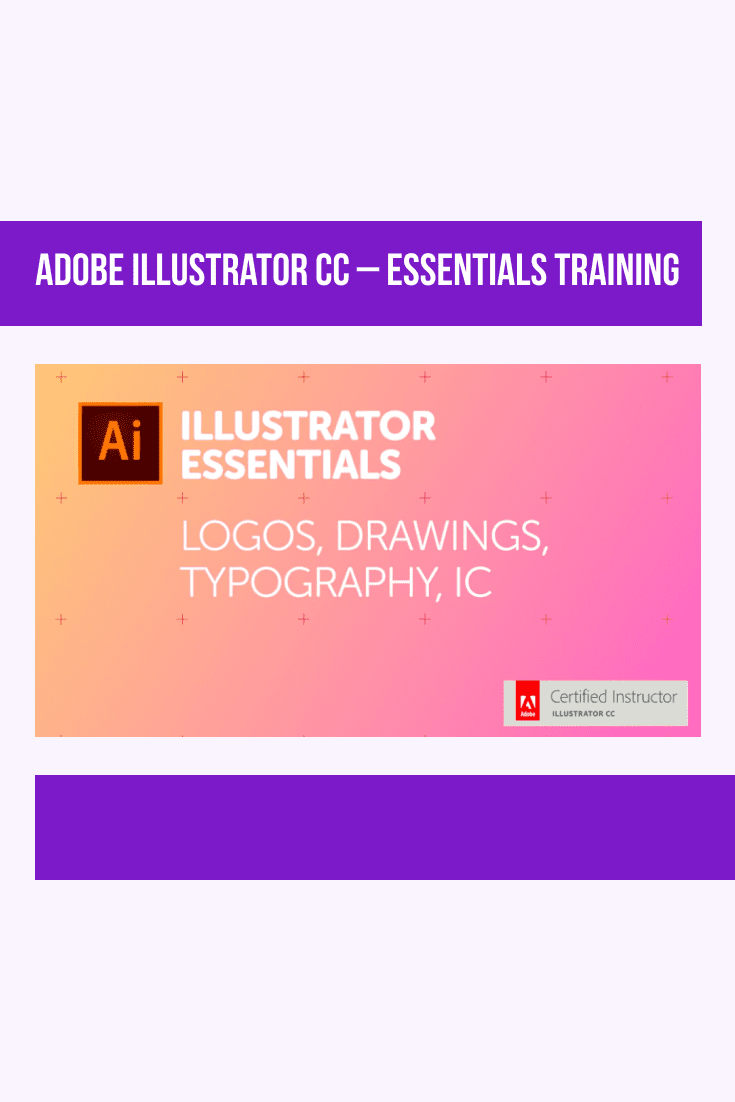 Price: available within SkillShare subscription (annual plan = $29.89)
41 Lessons (6h 52m)
Digital Poster Design: Combining Images & Type for Powerful Visuals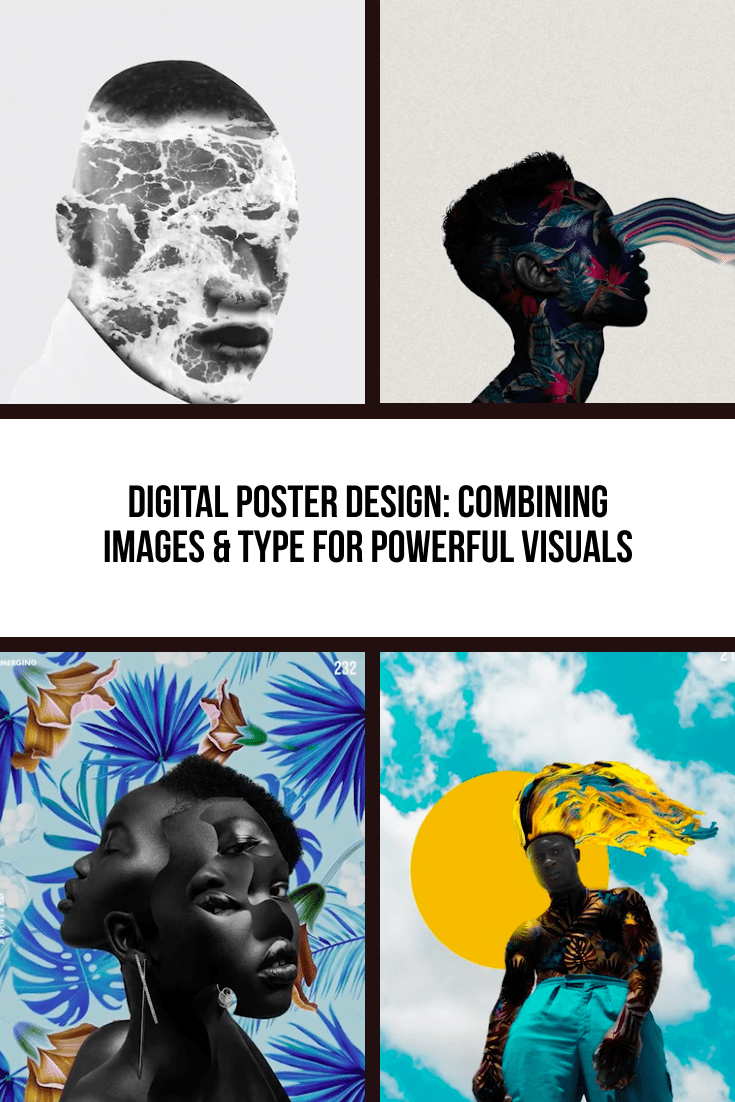 Price: available within SkillShare subscription (annual plan = $29.89)
14 Lessons (1h 24m)
Graphic Design Specialization by CalArts (Coursera)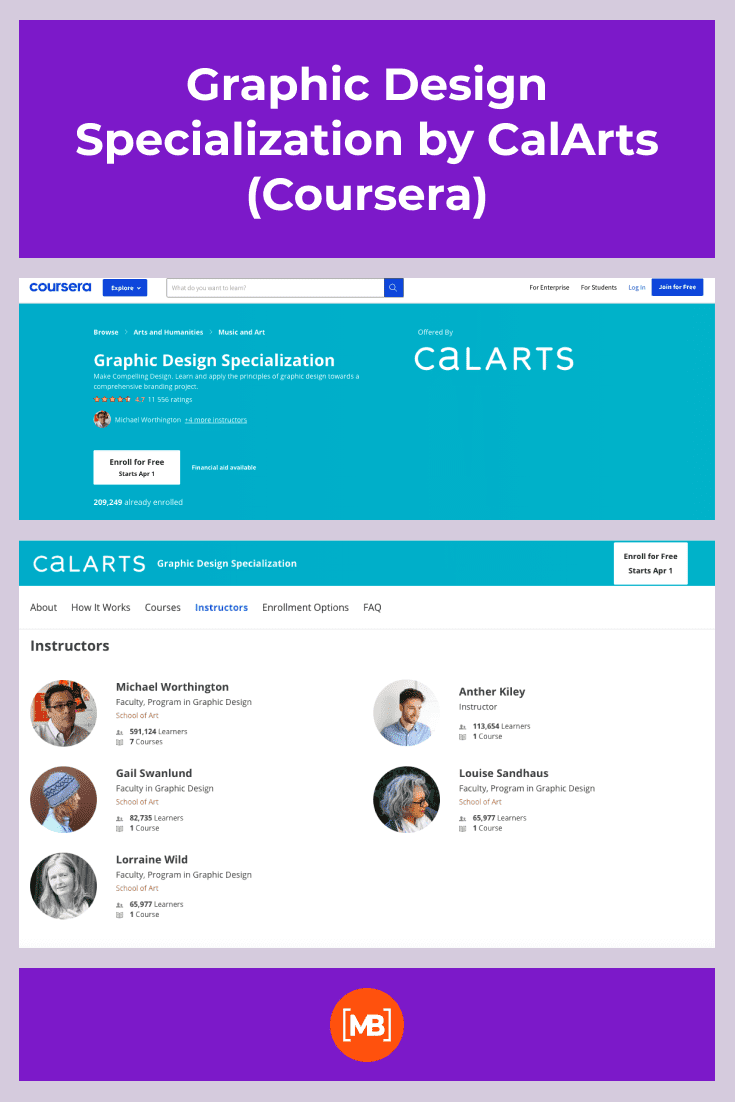 5-6 months, 4 hours per week
Includes 5 courses (Fundamentals of Graphic Design, Typography, Imagemaking, Graphic Design History, and Brand New Brand).
Graphic Design Bootcamp (Udemy)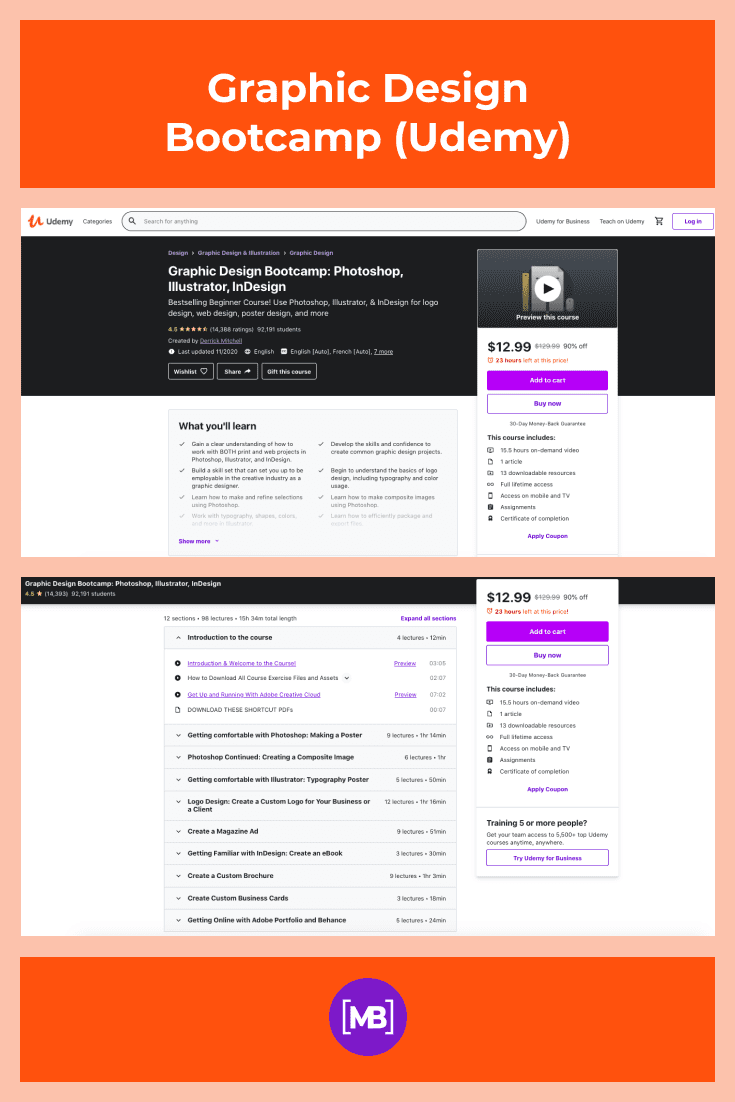 15.5 hours
One of the top-rated Graphic Design courses for beginners which aims to equip students with the right skills and explain how to create amazing high-quality designs.
Best Design Books You Must Read
Finally, we got to the main part of this article, which is the best design books. So without further ado, let us have a look at them.
Web Design Books
Web Design with HTML, CSS, JavaScript and jQuery Set by Jon Duckett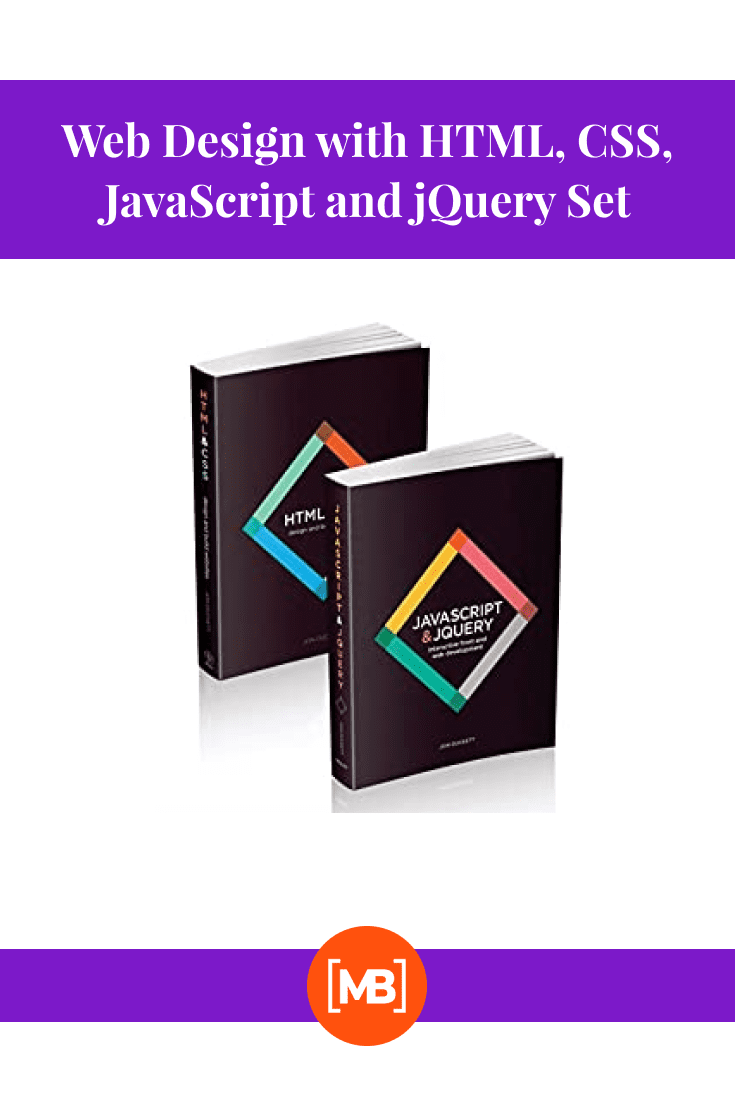 Learning Web Design: A Beginner's Guide to HTML, CSS, JavaScript, and Web Graphics by Jennifer Robbins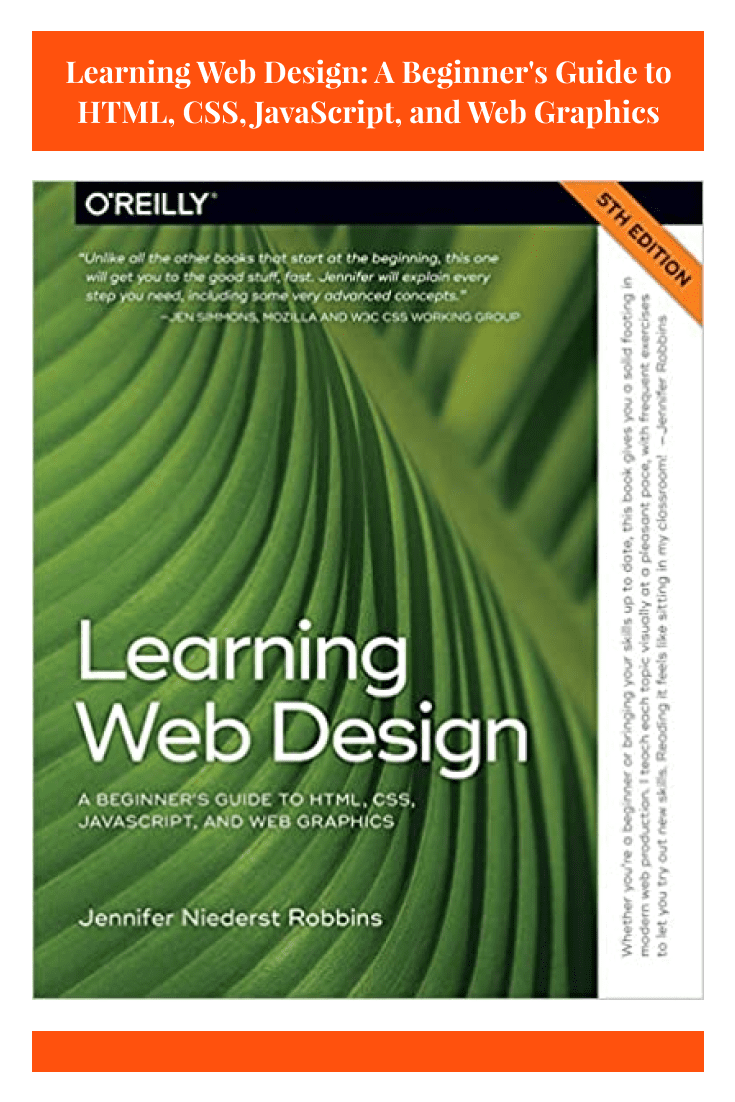 HTML and CSS: Design and Build Websites by Jon Duckett
Don't Make Me Think, Revisited: A Common Sense Approach to Web Usability (3rd Edition) (Voices That Matter) by Steve Krug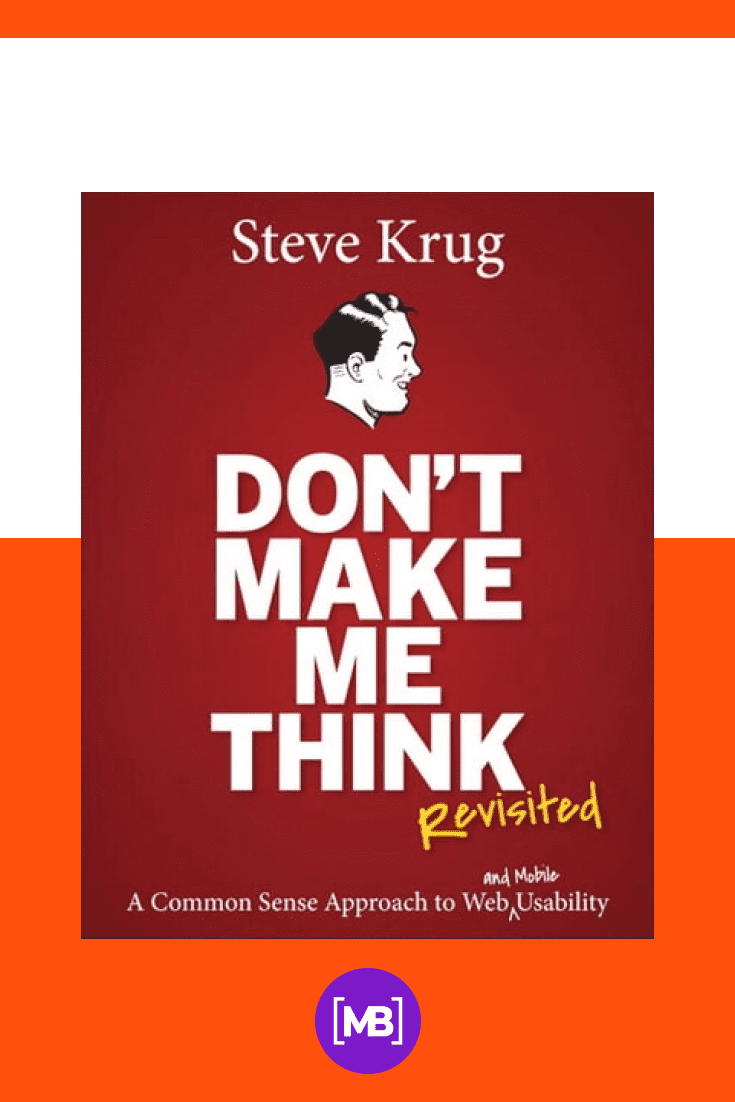 Responsive Web Design with HTML5 and CSS: Develop future-proof responsive websites using the latest HTML5 and CSS techniques by Ben Frain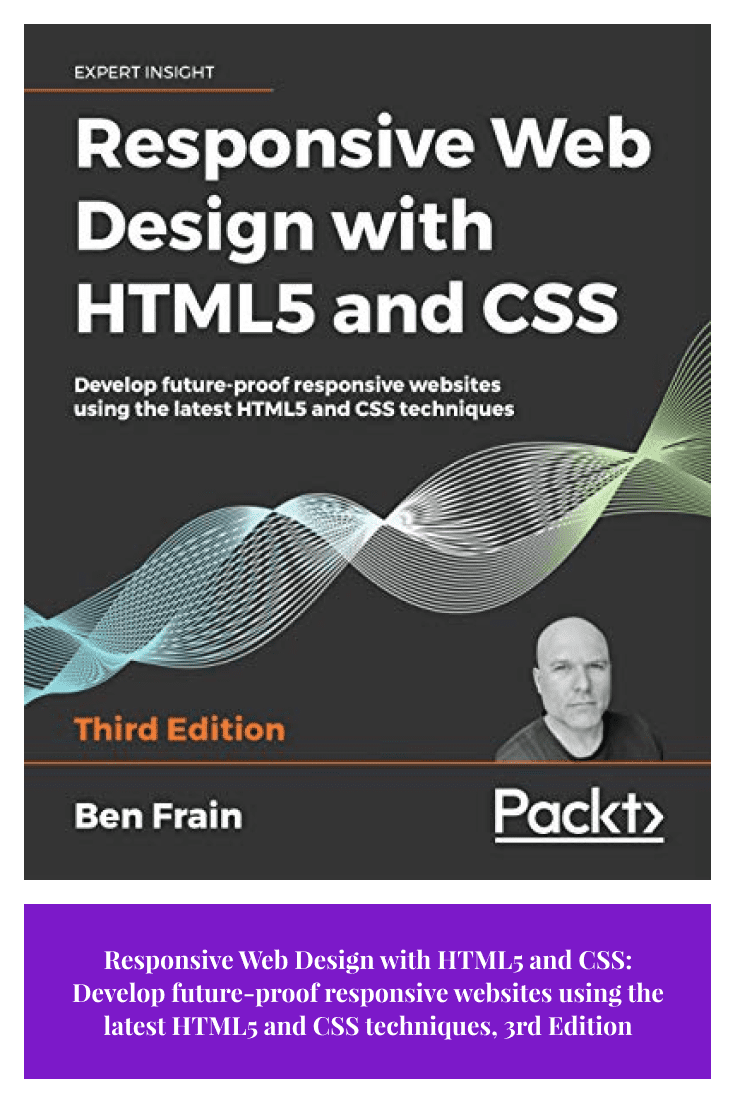 Web Design Playground: HTML & CSS the Interactive Way by Paul McFedries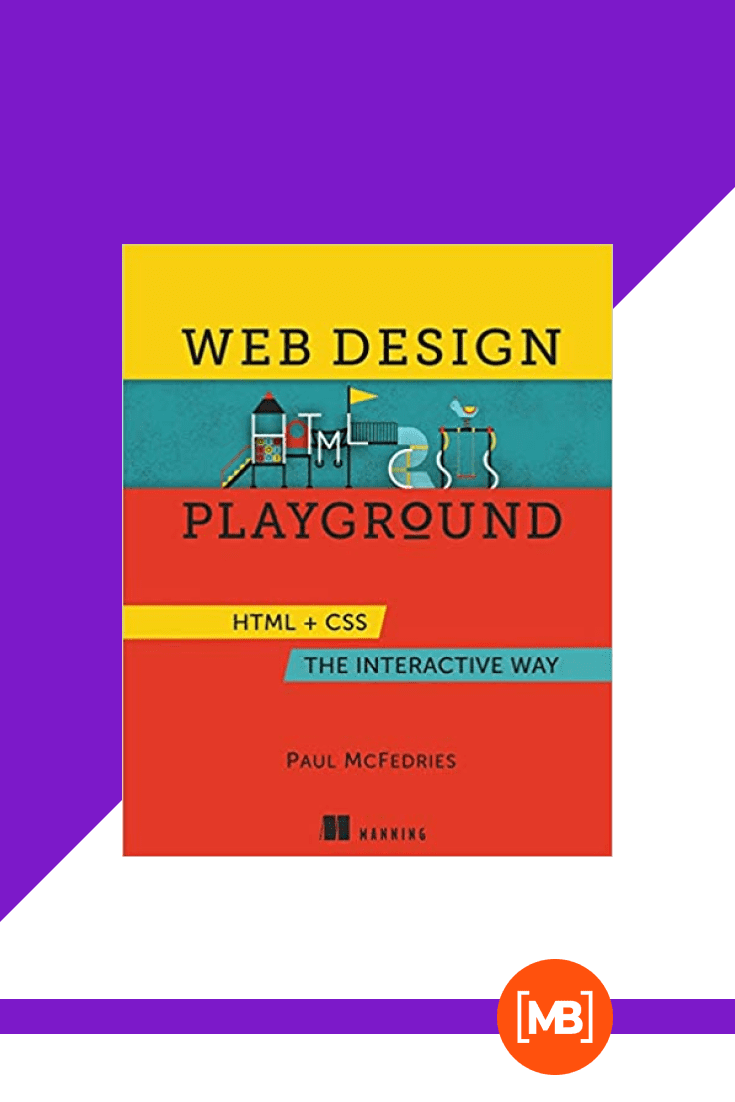 HTML QuickStart Guide: The Simplified Beginner's Guide To HTML by ClydeBank Technology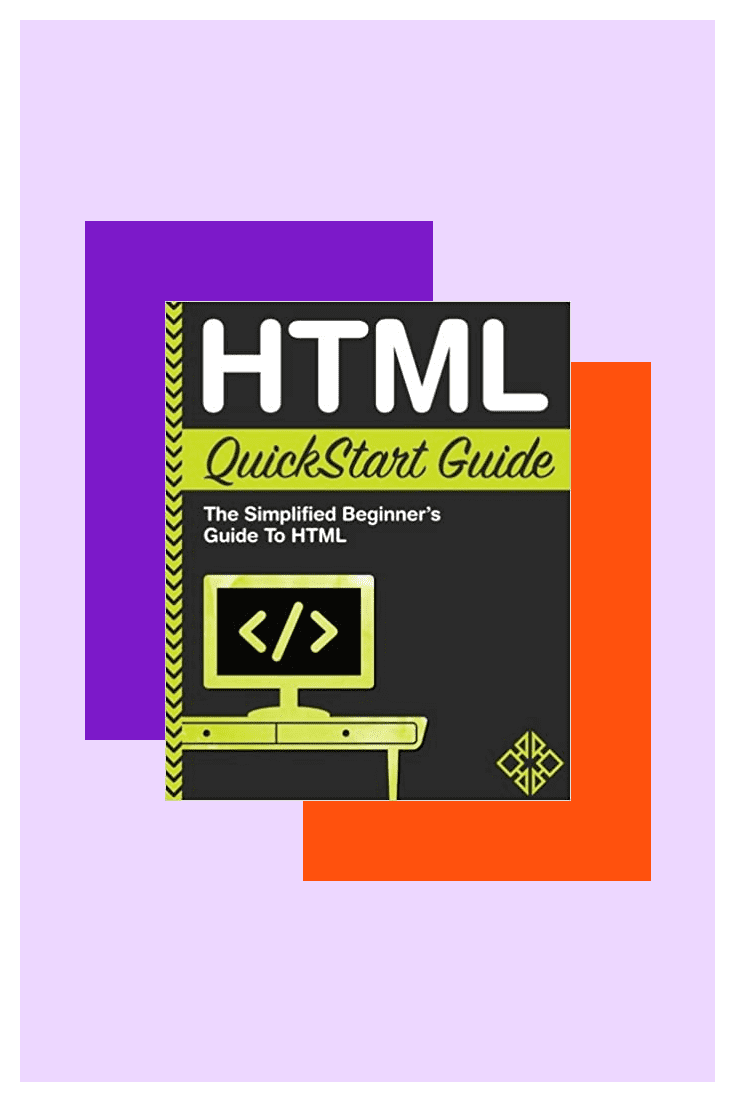 The Complete Website Planning Guide: A step-by-step guide on how to create a practical and successful plan for your next web design project by Darryl King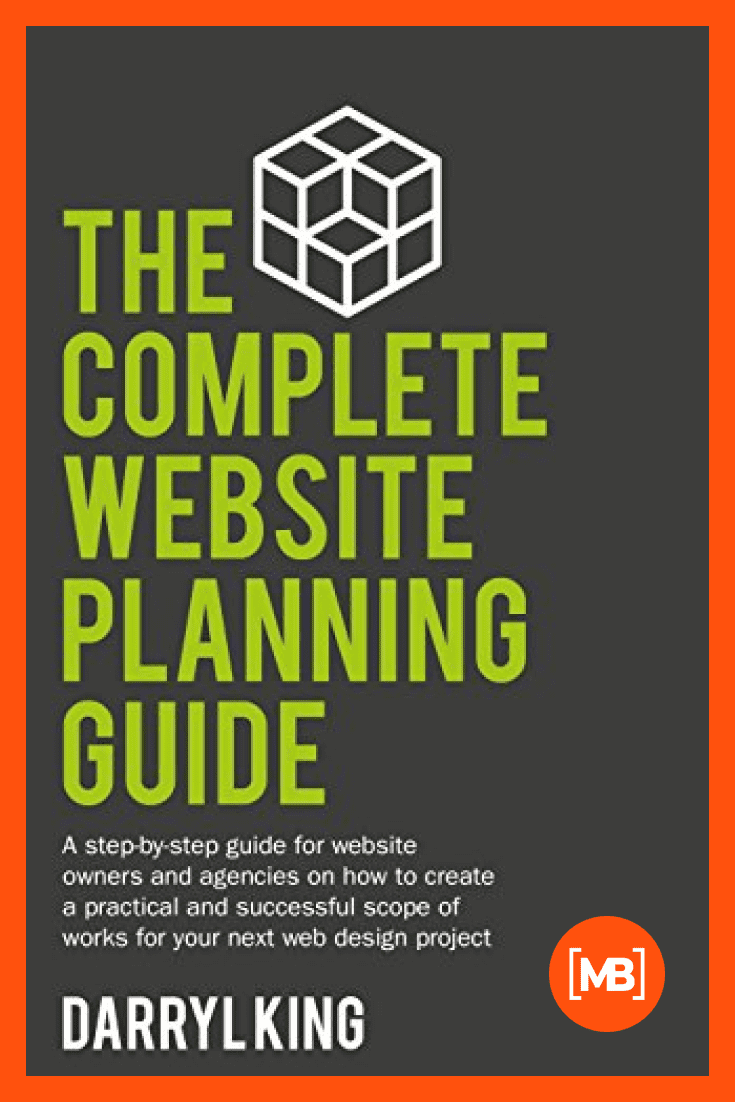 HTML, CSS, and JavaScript All in One, Sams Teach Yourself by Julie C. Meloni and Jennifer Kyrnin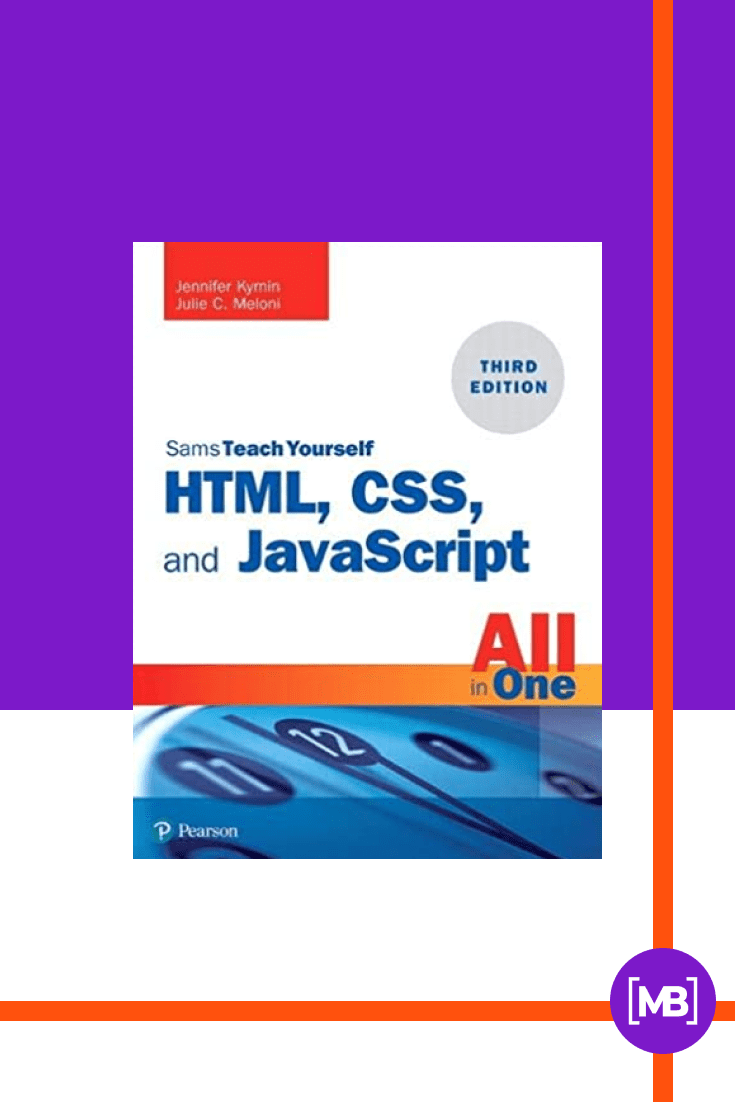 Web Coding & Development All-in-One For Dummies by Paul McFedries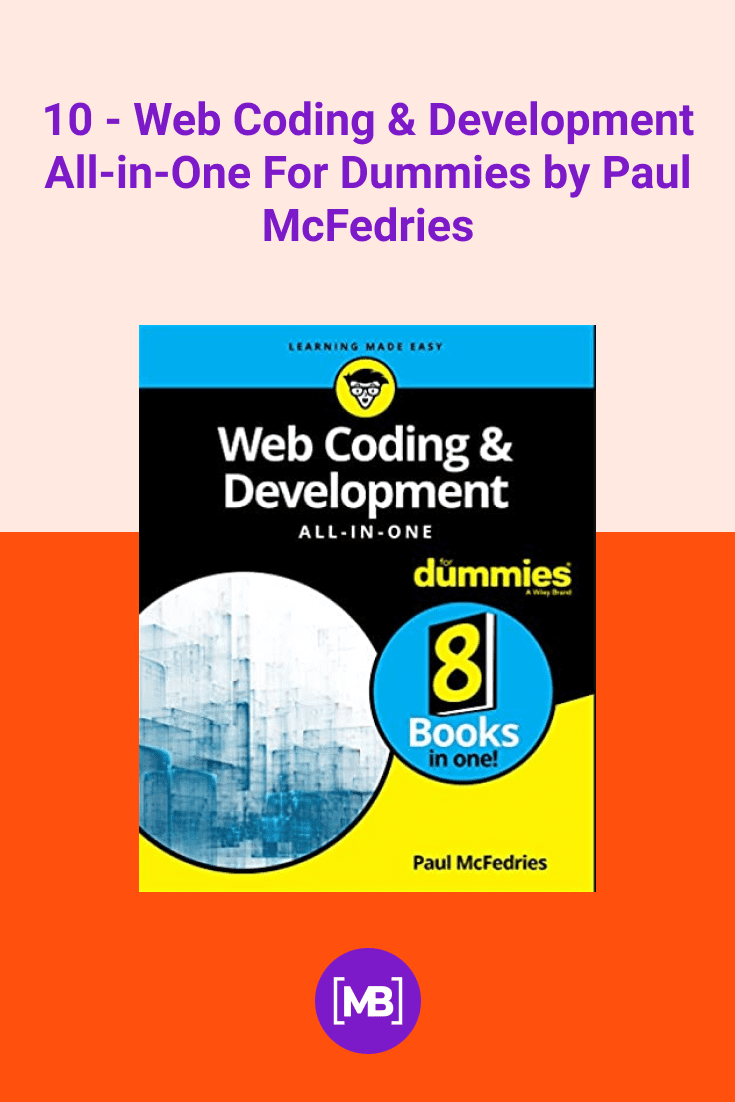 UX Design Books
The Lean Startup: How Today's Entrepreneurs Use Continuous Innovation to Create Radically Successful Businesses by Eric Ries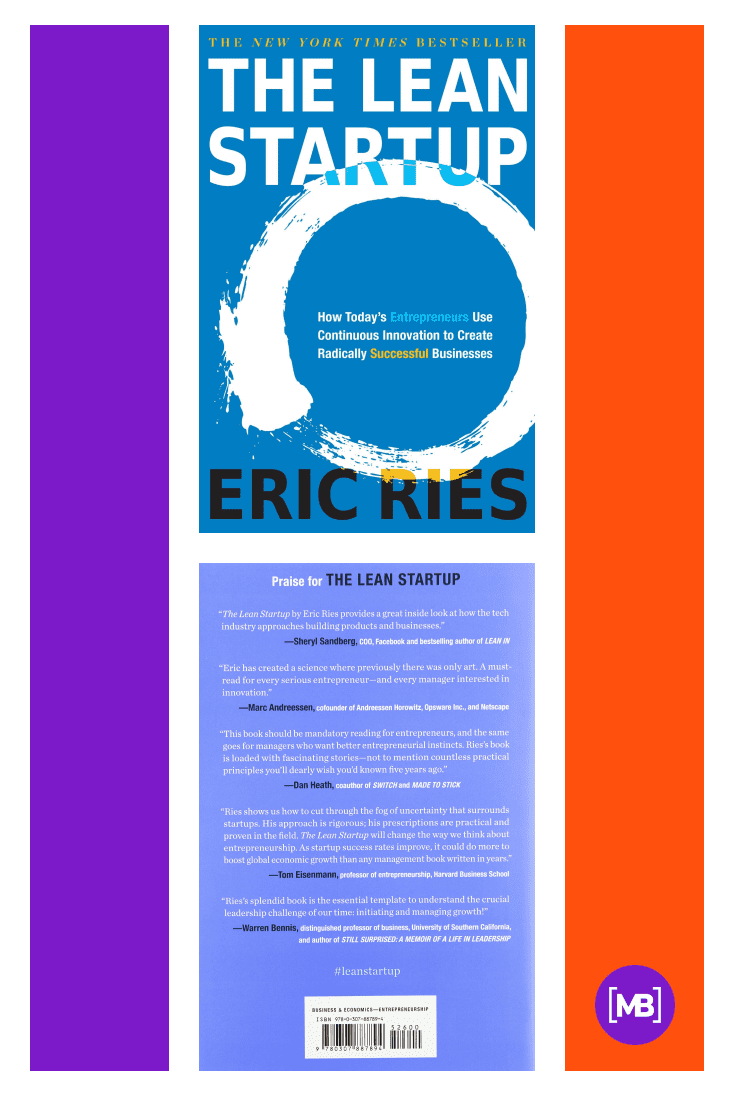 100 Things Every Designer Needs to Know about People by Susan M. Weinschenk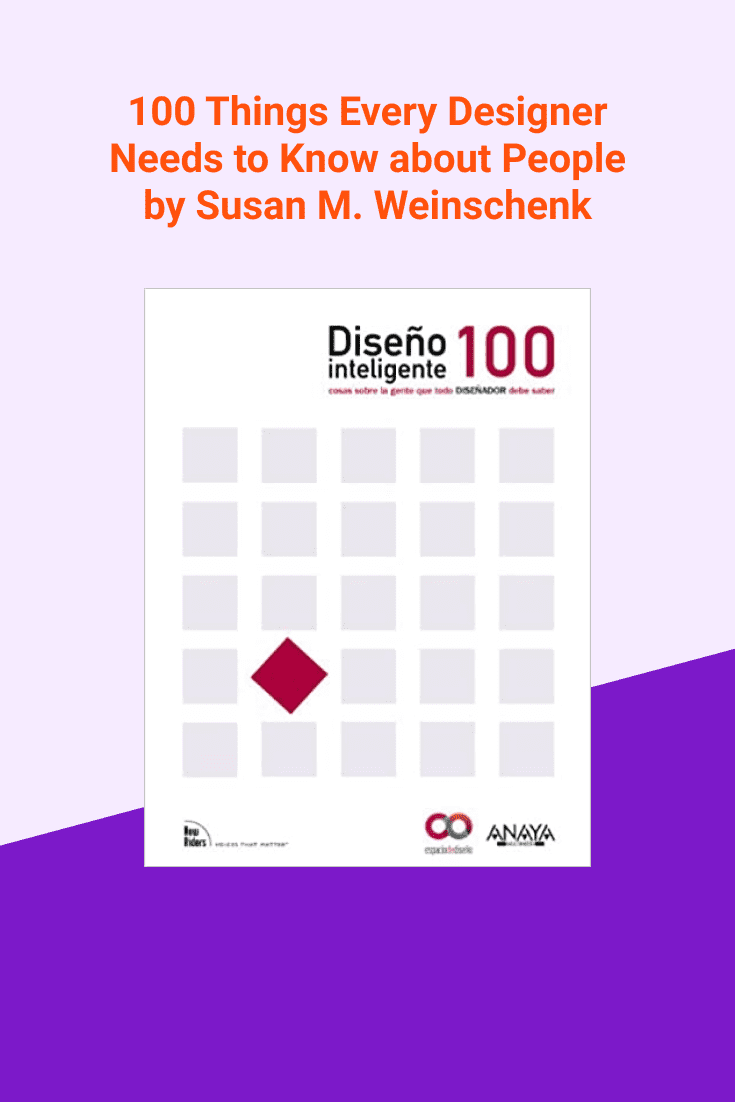 The Design of Everyday Things by Donald A. Norman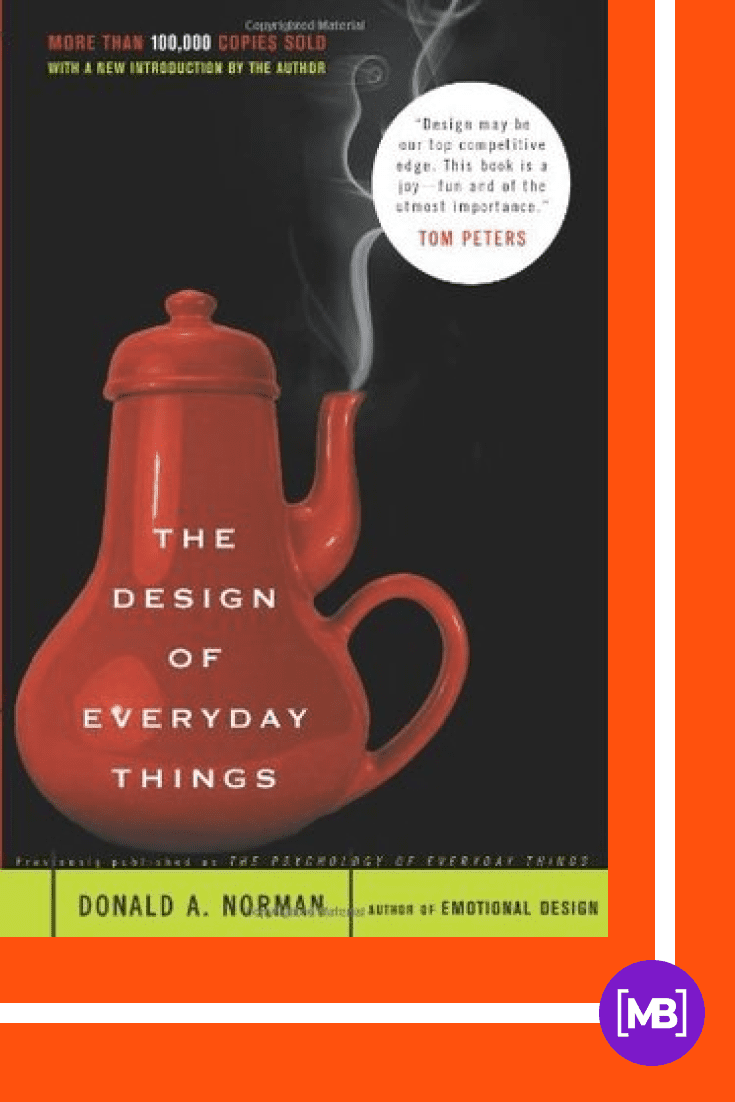 Universal Principles of Design: 100 Ways to Enhance Usability, Influence Perception, Increase Appeal, Make Better Design Decisions, and Teach Through Design by William Lidwell, Jill Butler, Kritina Holden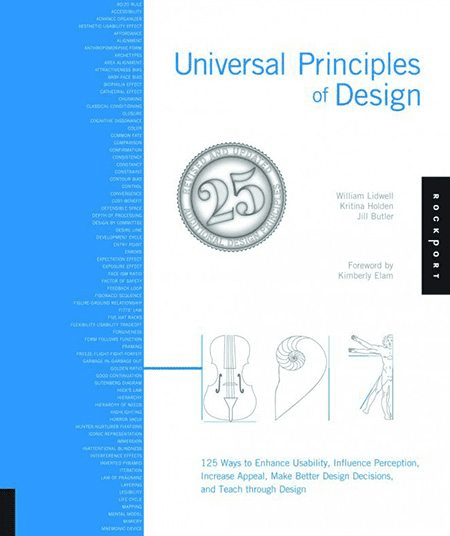 The 80/20 Principle: The Secret to Achieving More with Less by Richard Koch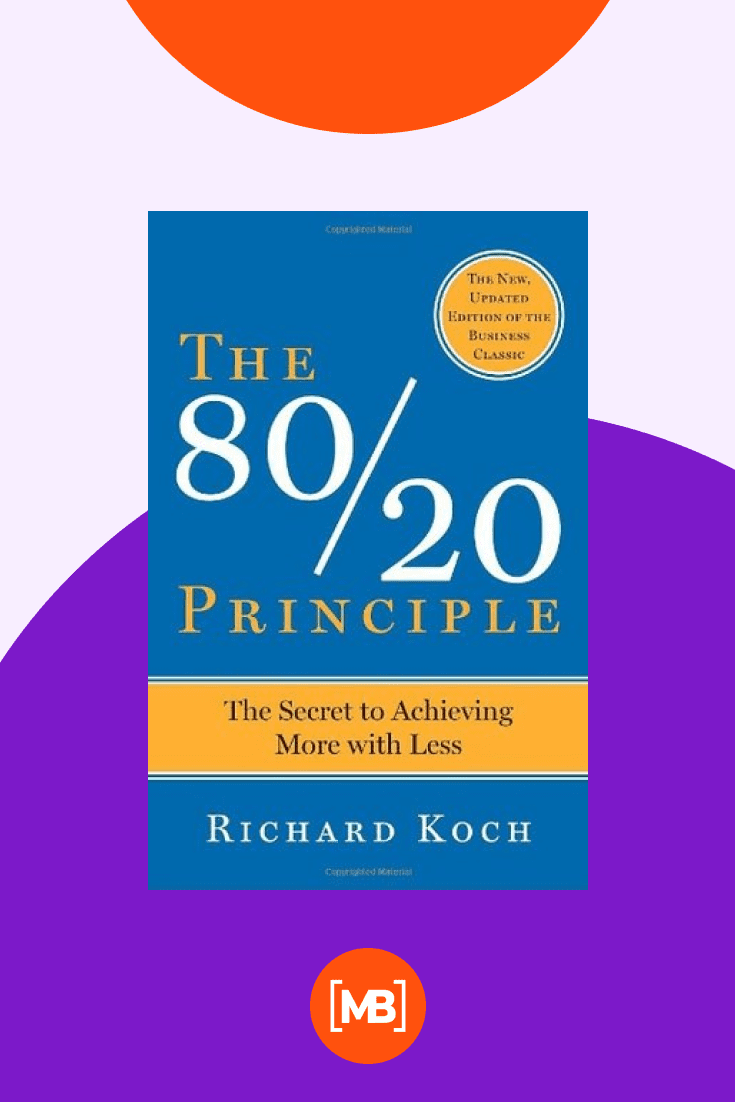 Hooked: How to Build Habit-Forming Products by Nir Eyal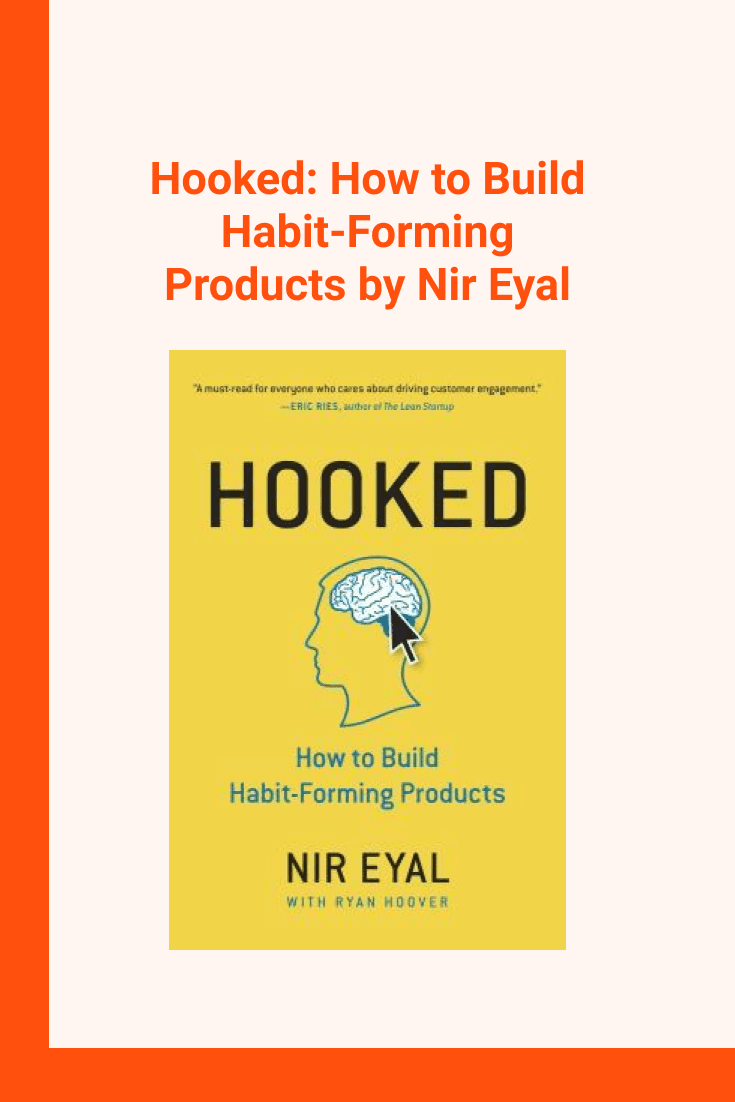 Start with Why: How Great Leaders Inspire Everyone to Take Action by Simon Sinek
UX for Beginners: A Crash Course in 100 Short Lessons by Joel Marsh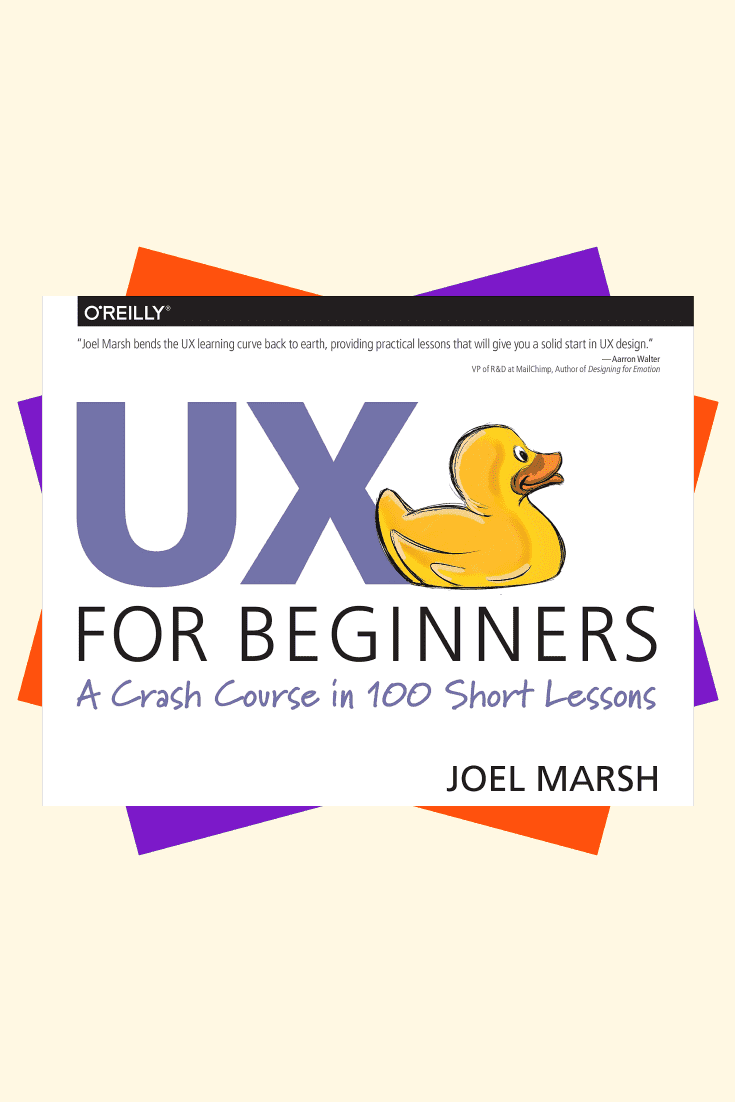 The Basics of User Experience Design: A UX Design Book by the Interaction Design Foundation by Mads Soegaard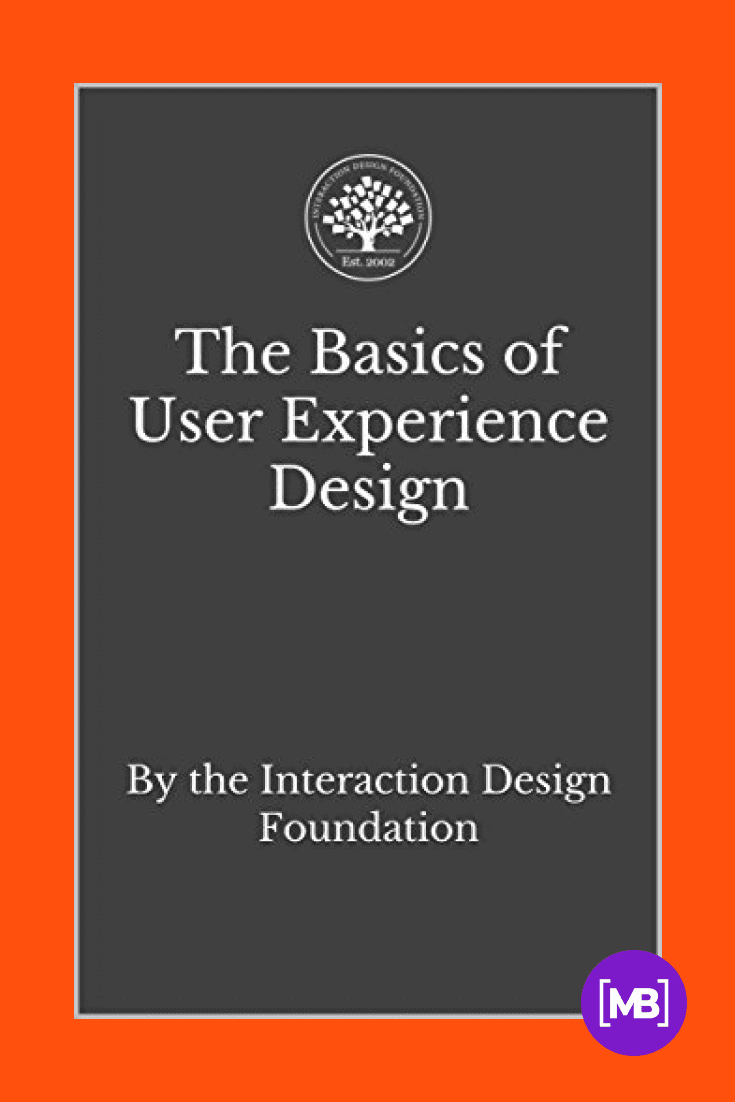 How to Get a UX Design Job: Create a compelling portfolio, submit a stand-out application, and ace the interview to land your user experience dream job by Lisa Murnan and Jenn Paul Glaser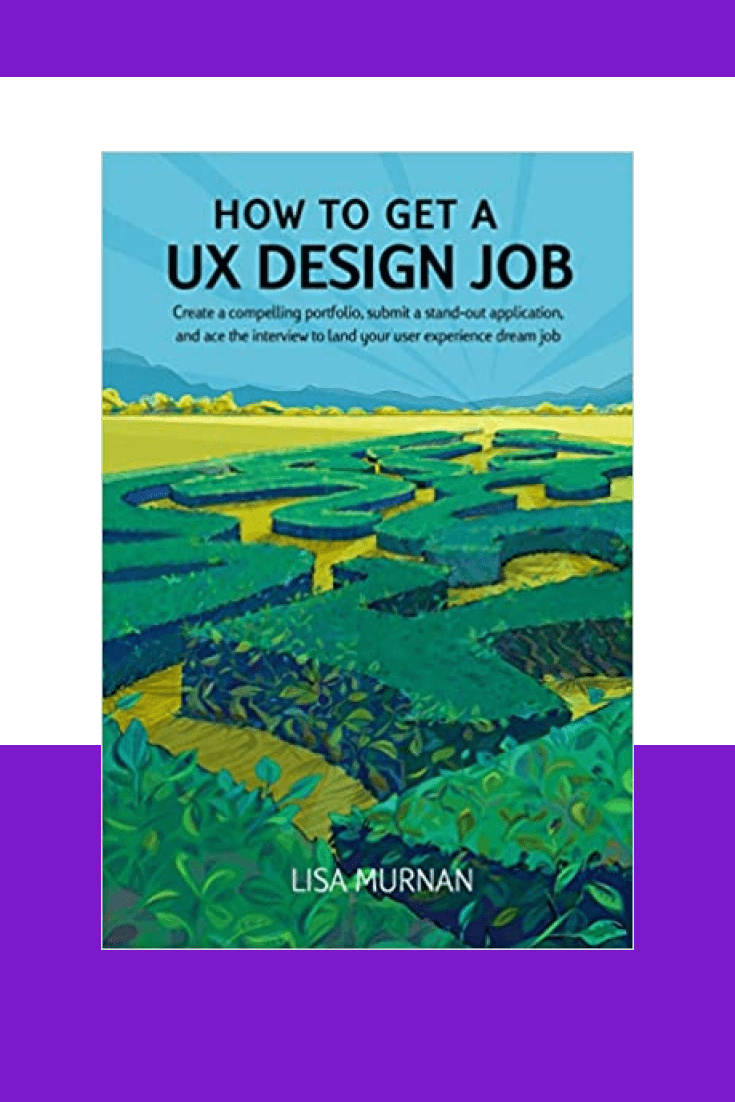 Logo Design Books
Logo Modernism by Jens Müller and R. Roger Remington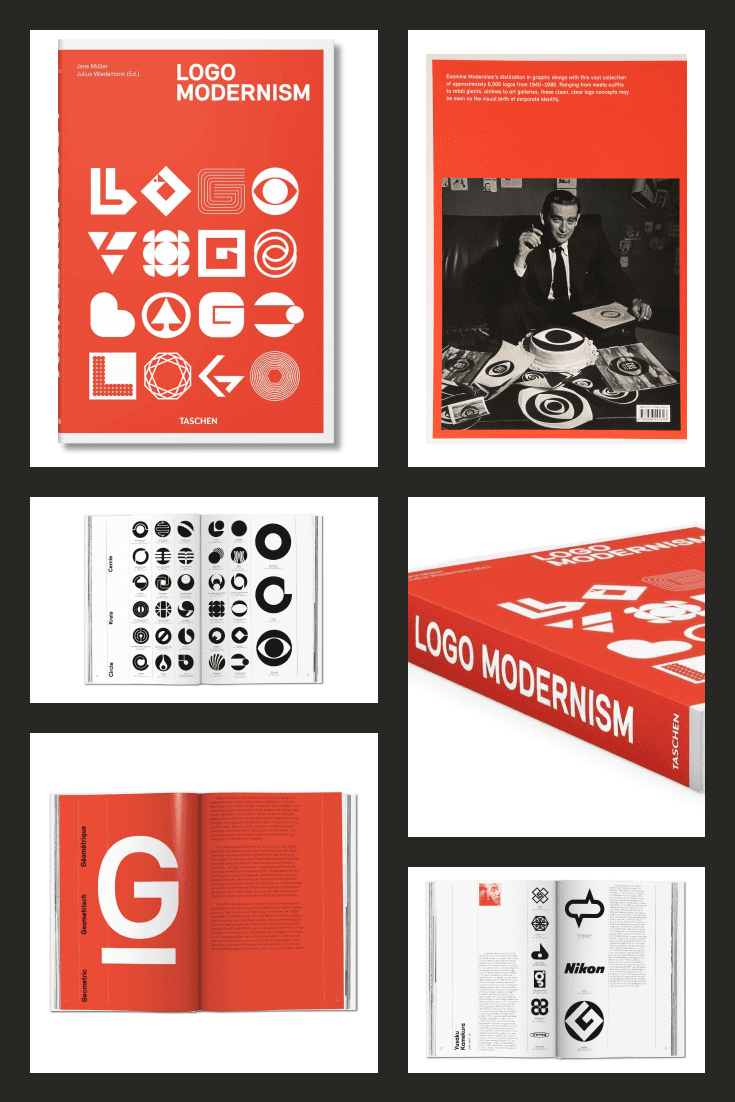 Draplin Design Co.: Pretty Much Everything by Aaron James Draplin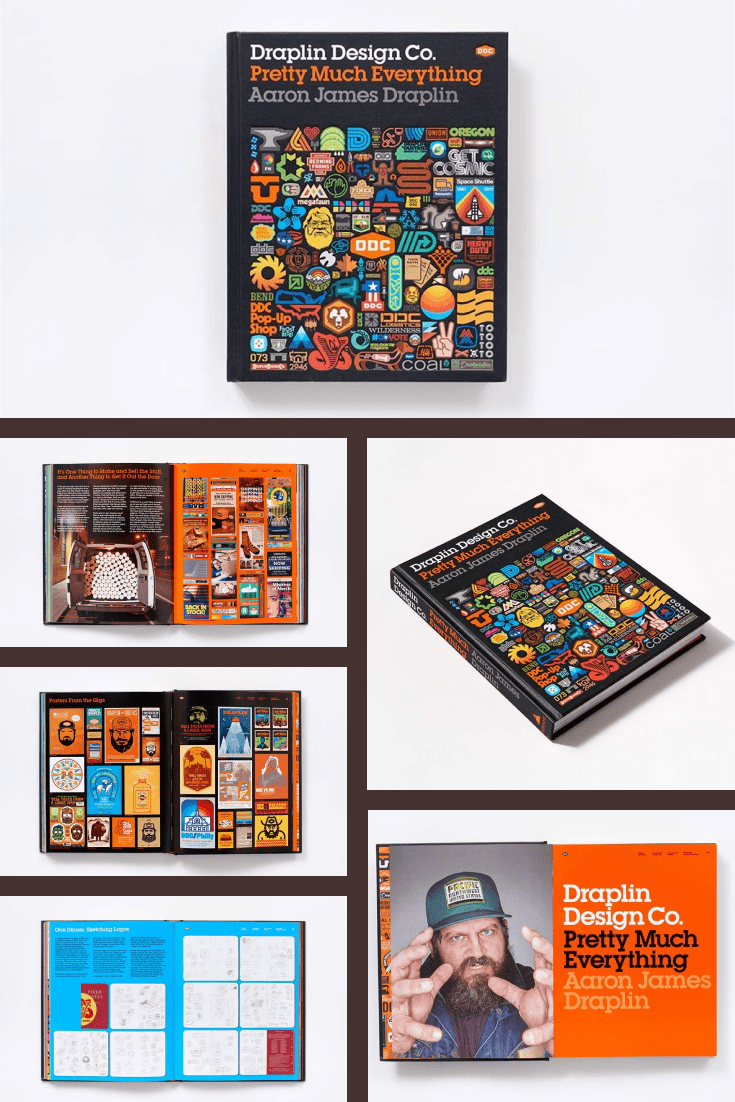 Logo Design Love: A Guide to Creating Iconic Brand Identities by David Airey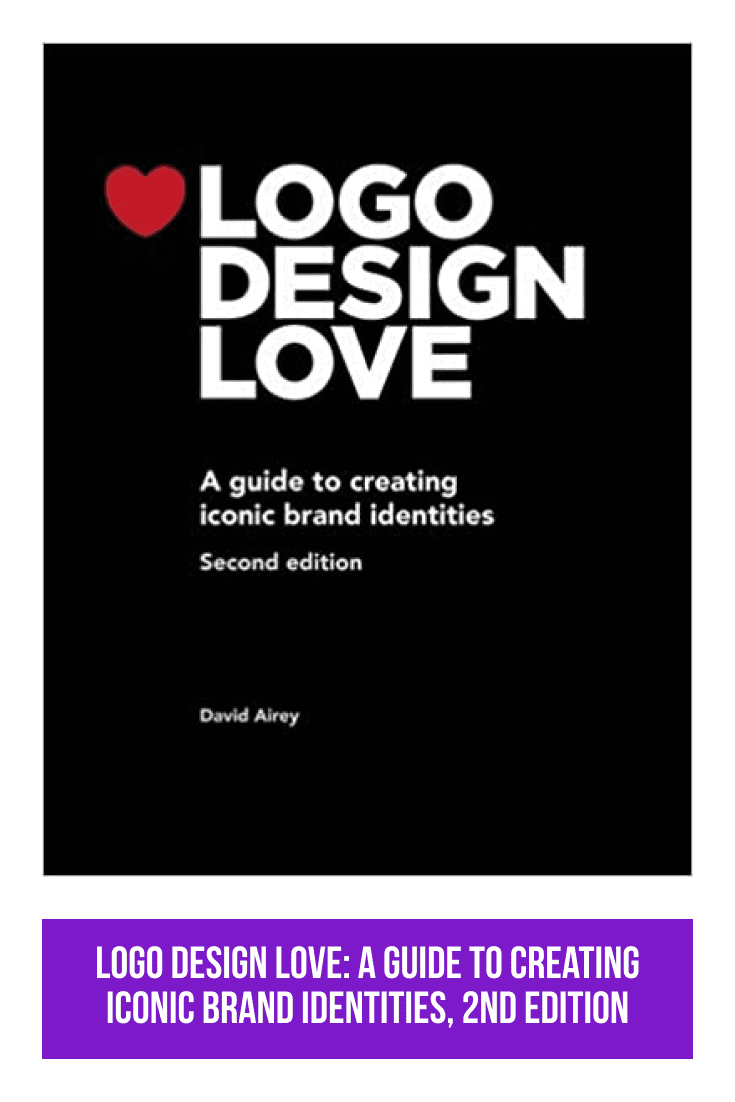 Logo Design. Global Brands by Julius Wiedemann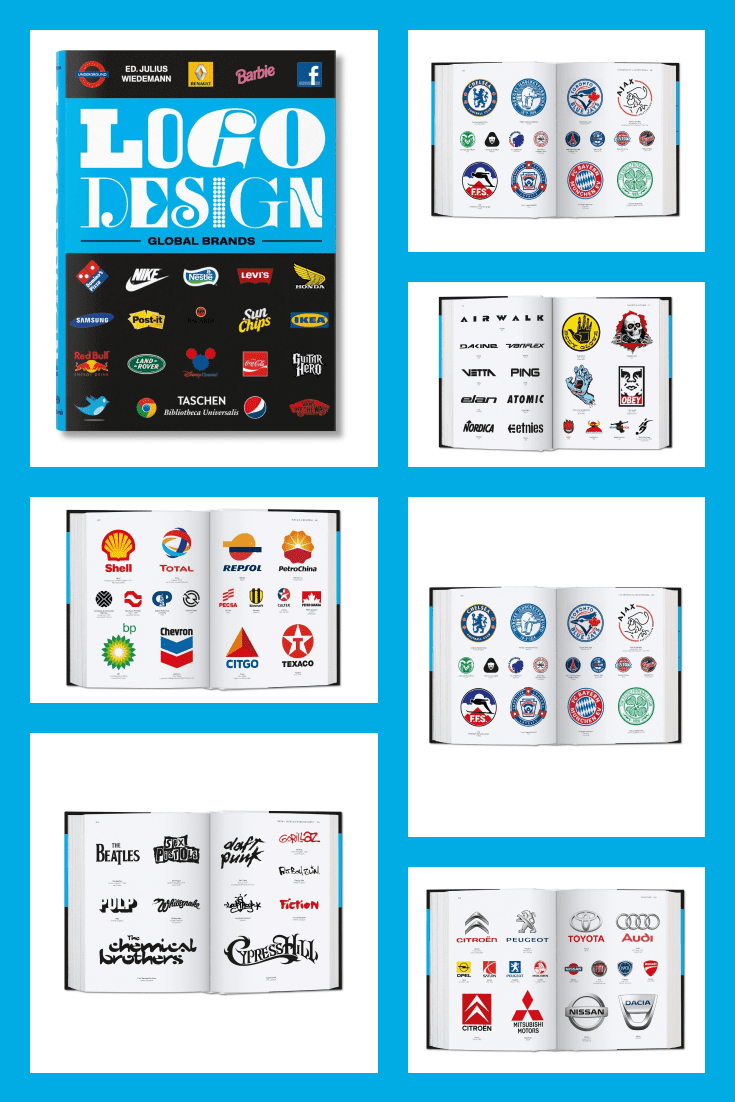 Identity Designed: The Definitive Guide to Visual Branding by David Airey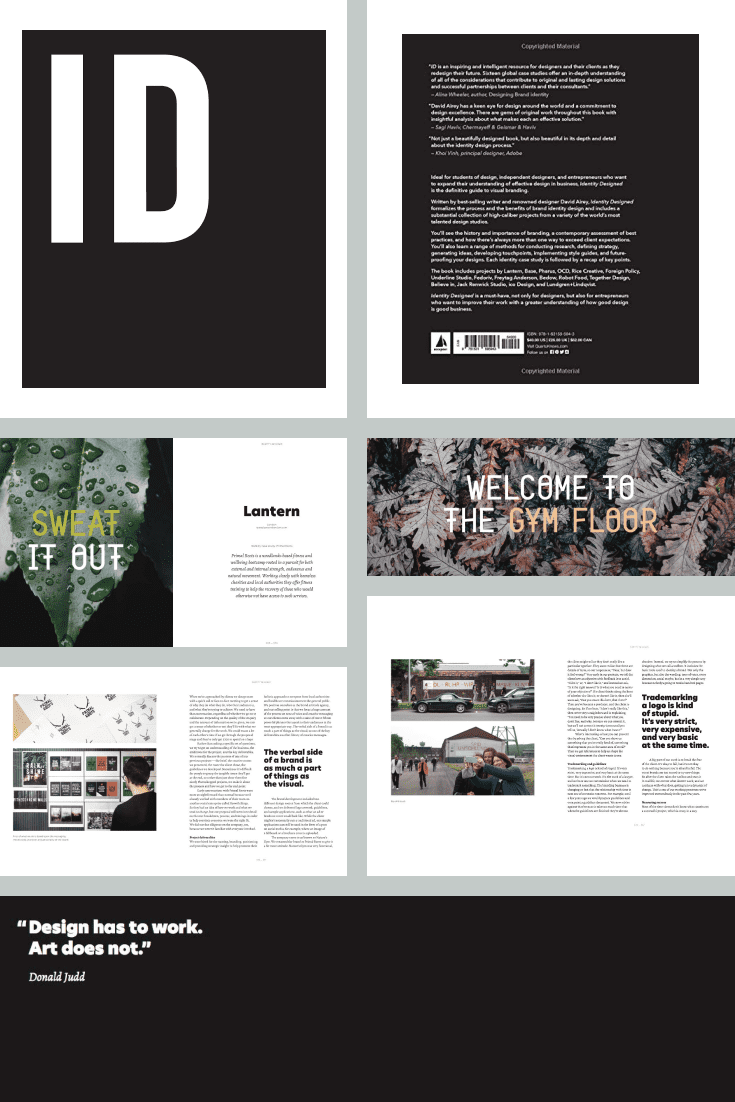 Logotype: (Corporate Identity Book, Branding Reference for Designers and Design Students) by Michael Evamy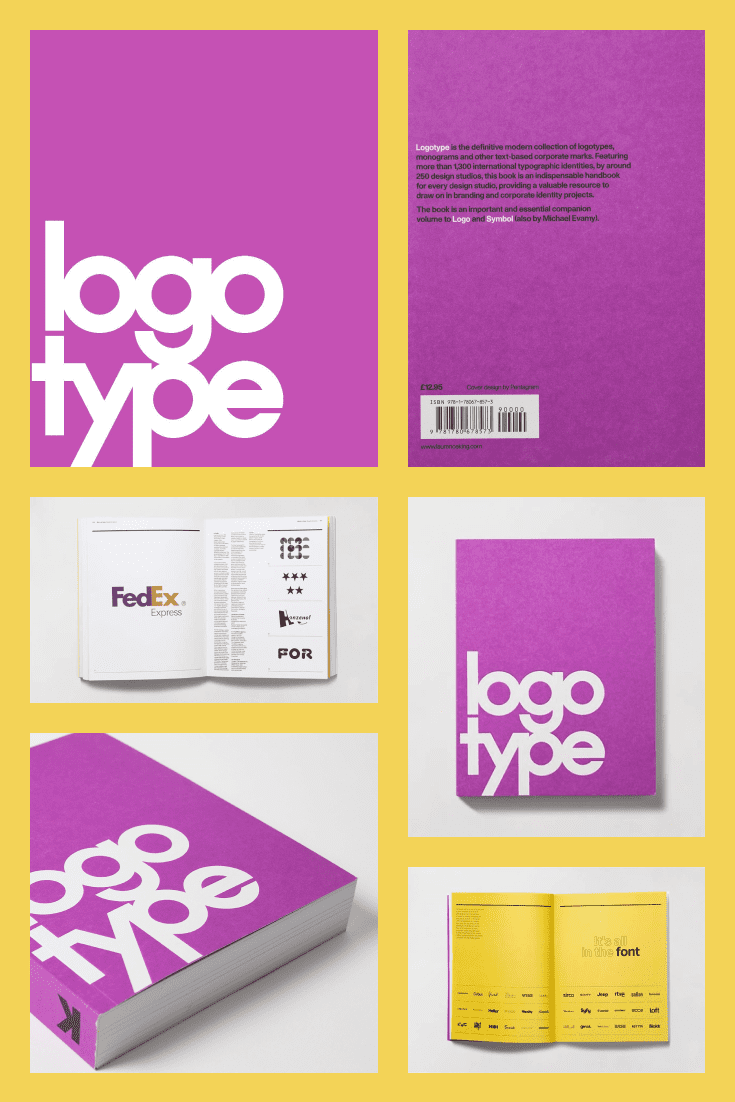 The Logo Design Idea Book: (Logo Beginners Guide, Logo Design Basics, Visual Branding Book) by Steven Heller and Gail Anderson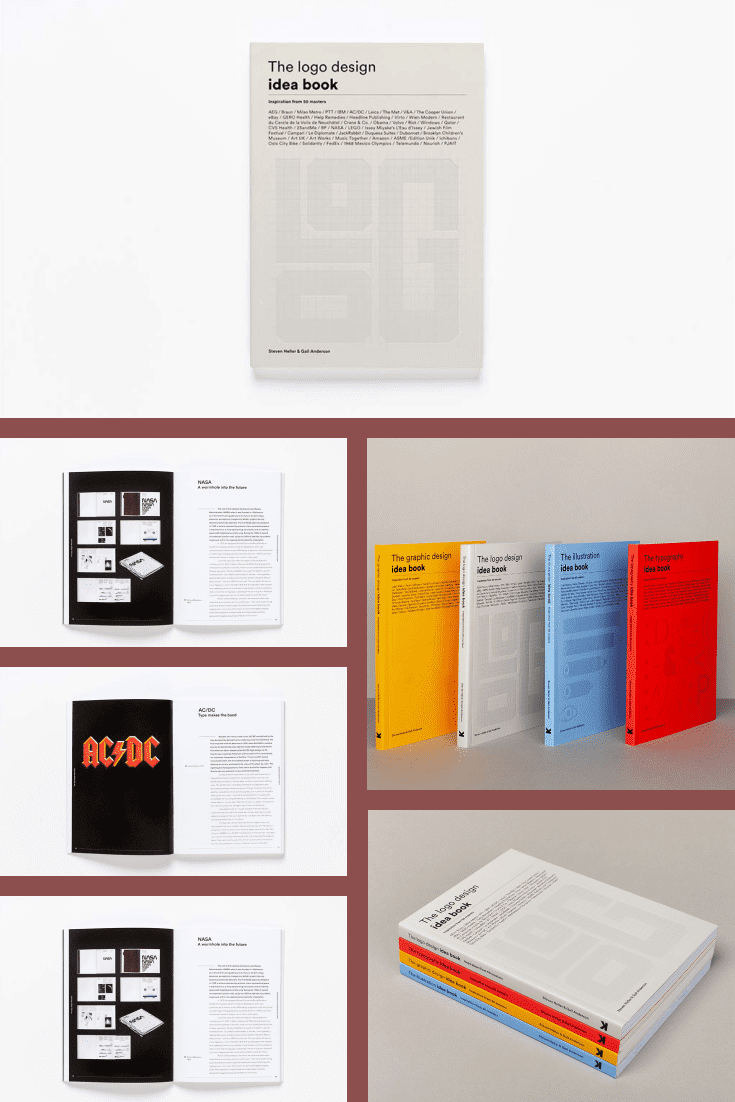 Creating a Brand Identity: A Guide for Designers: (Graphic Design Books, Logo Design, Marketing) by Catharine Slade-Brooking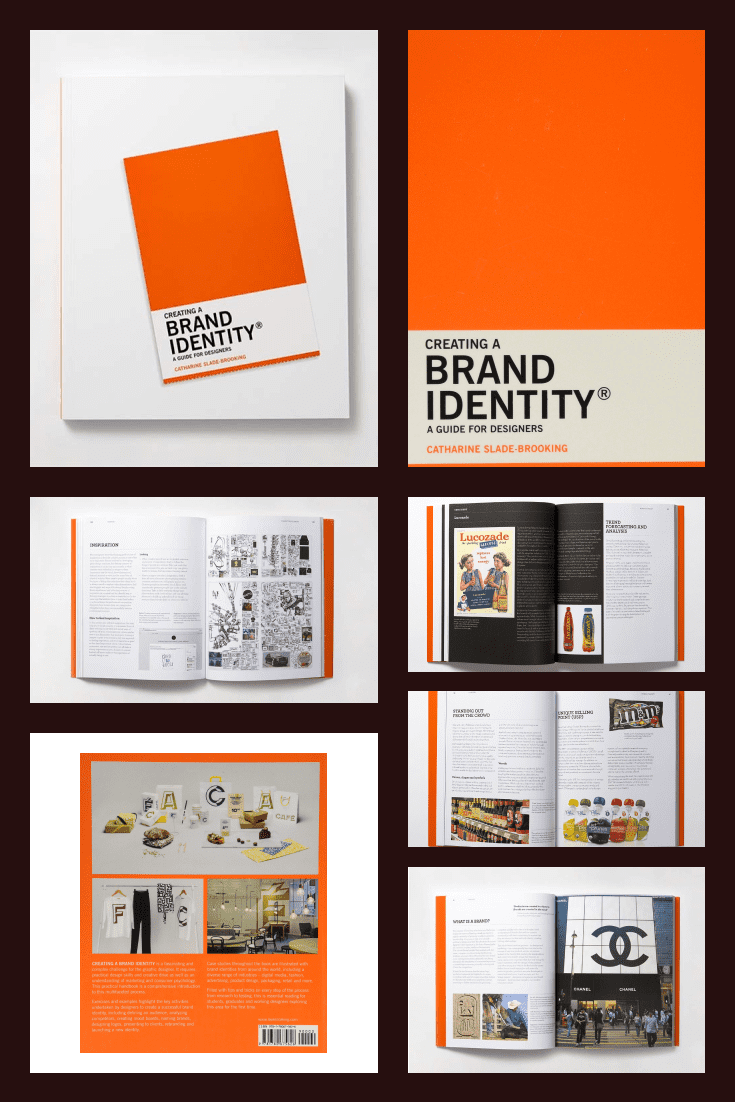 Logo Design by Julius Wiedemann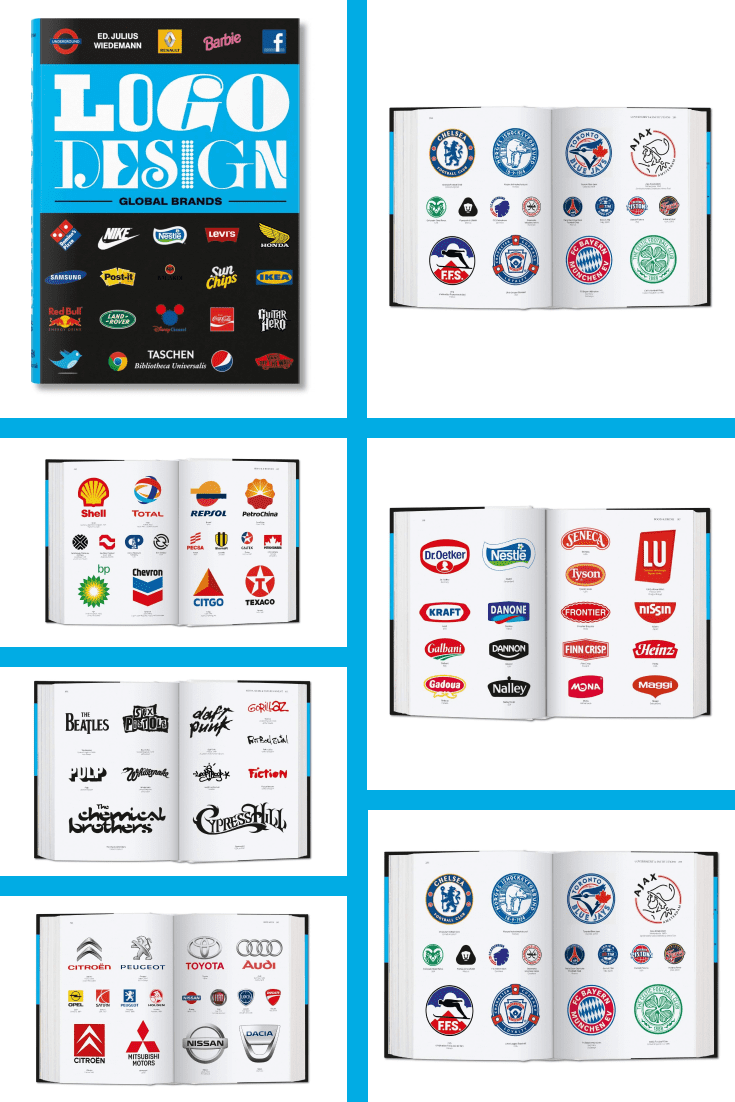 Logo: The Reference Guide to Symbols and Logotypes by Michael Evamy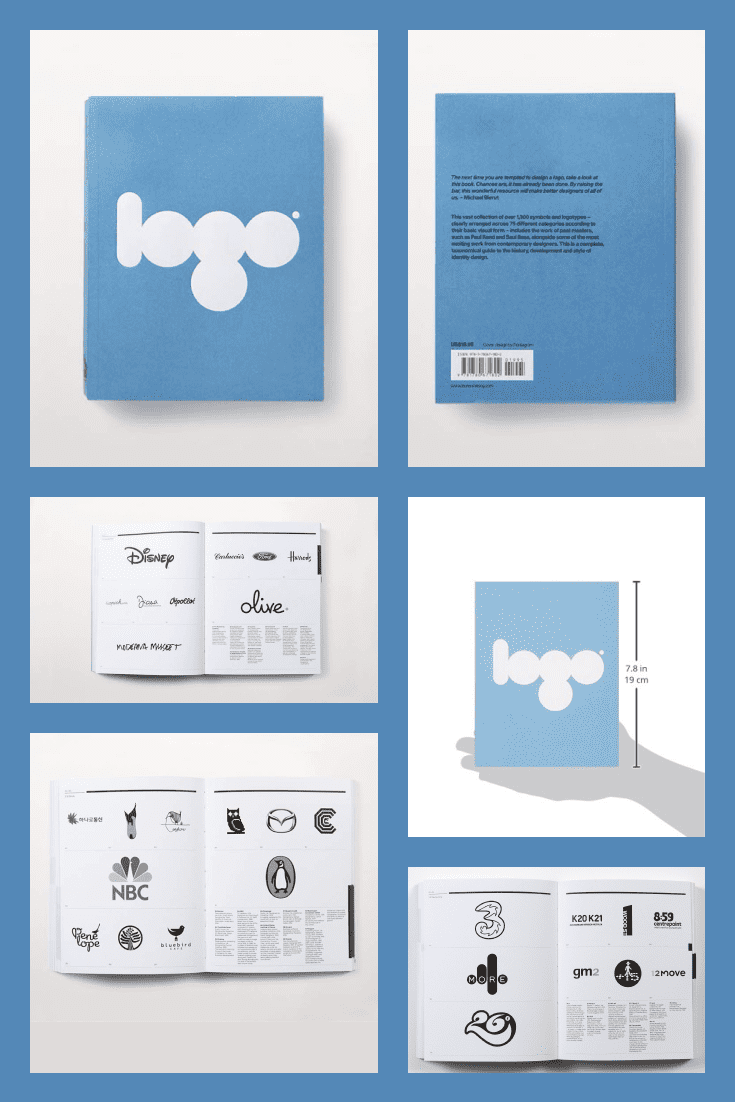 Game Design Books
The Art of Game Design: A Book of Lenses by Jesse Schell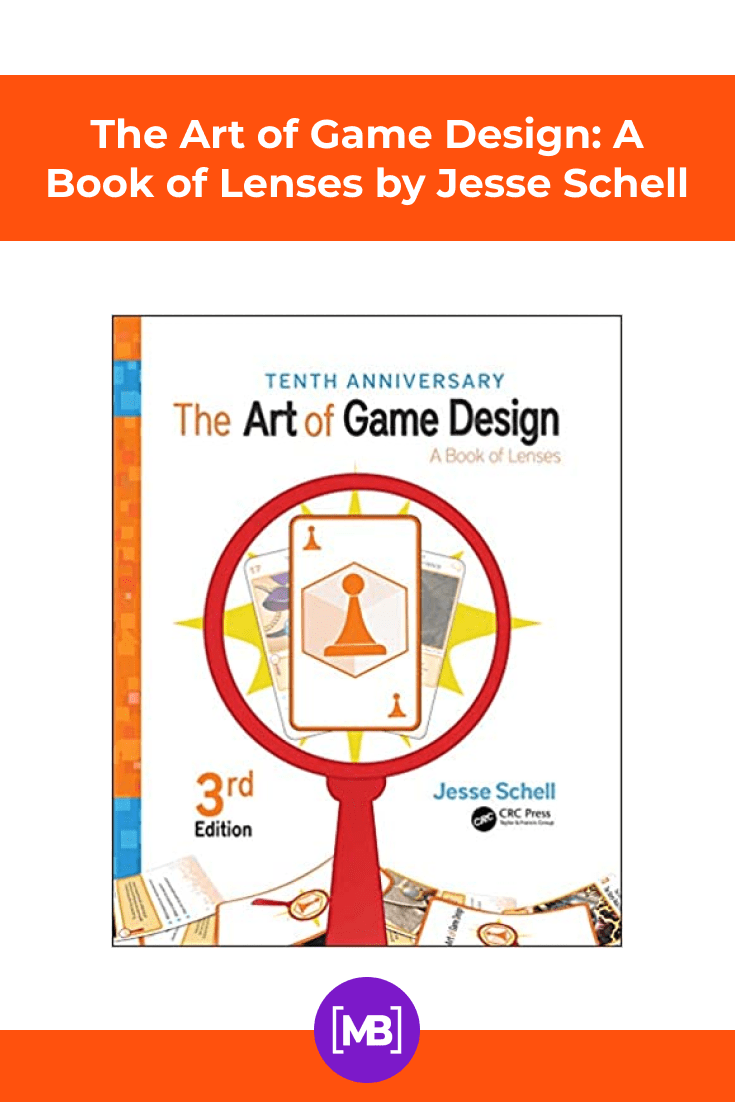 Level Up! The Guide to Great Video Game Design by Scott Rogers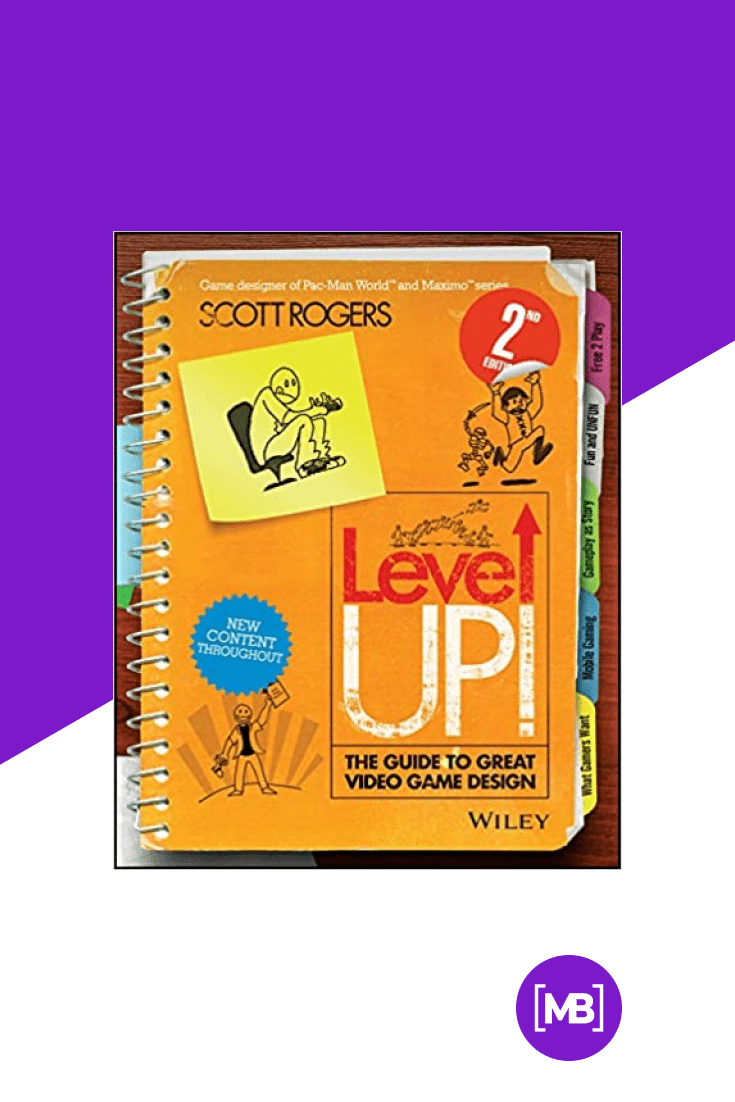 Game Feel by Steve Swink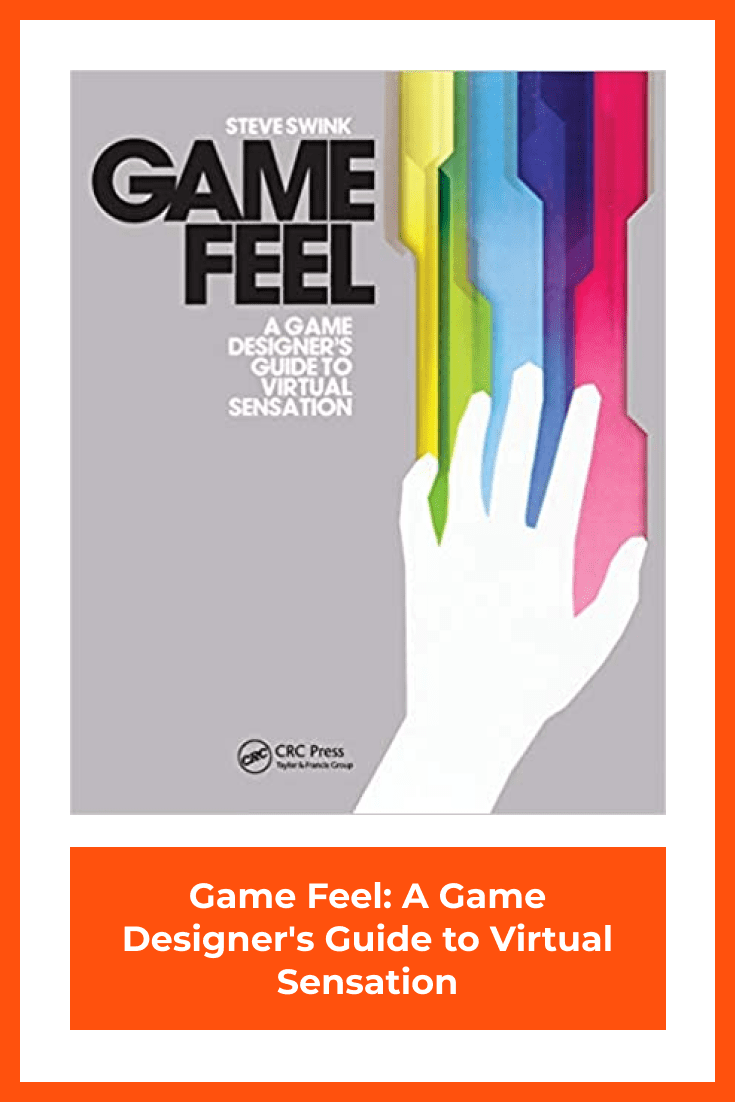 Building Blocks of Tabletop Game Design: An Encyclopedia of Mechanisms by Geoffrey Engelstein and Isaac Shalev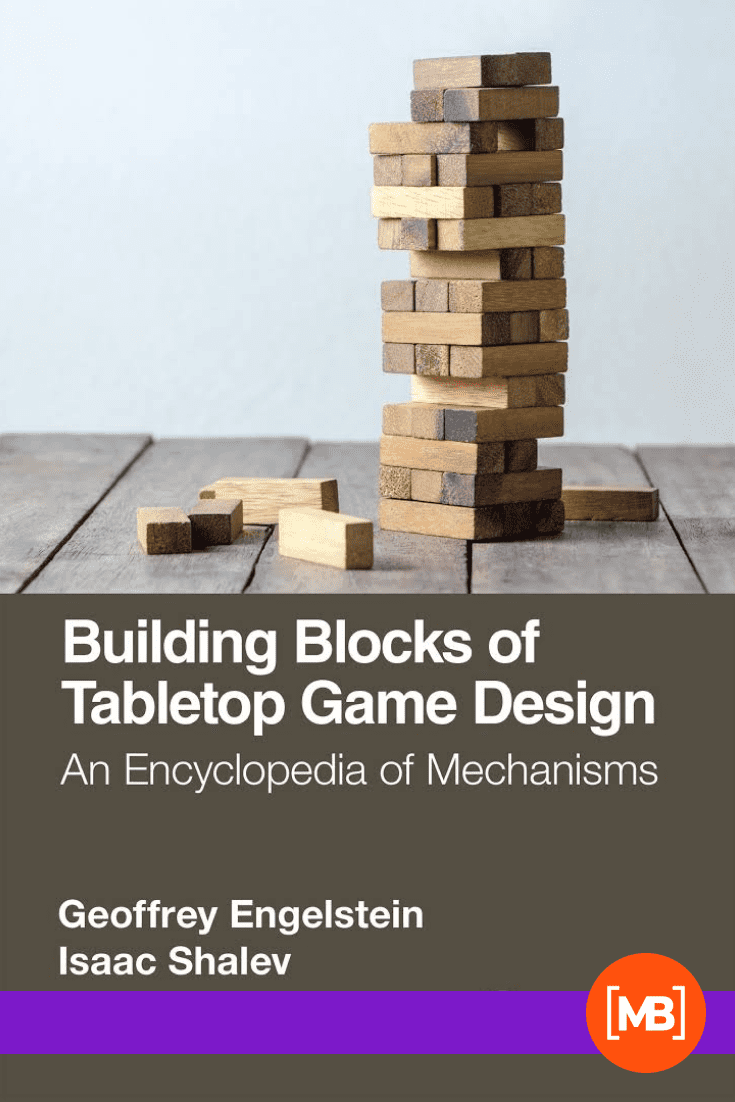 The Ultimate Guide to Video Game Writing and Design by Flint Dille and John Zuur Platten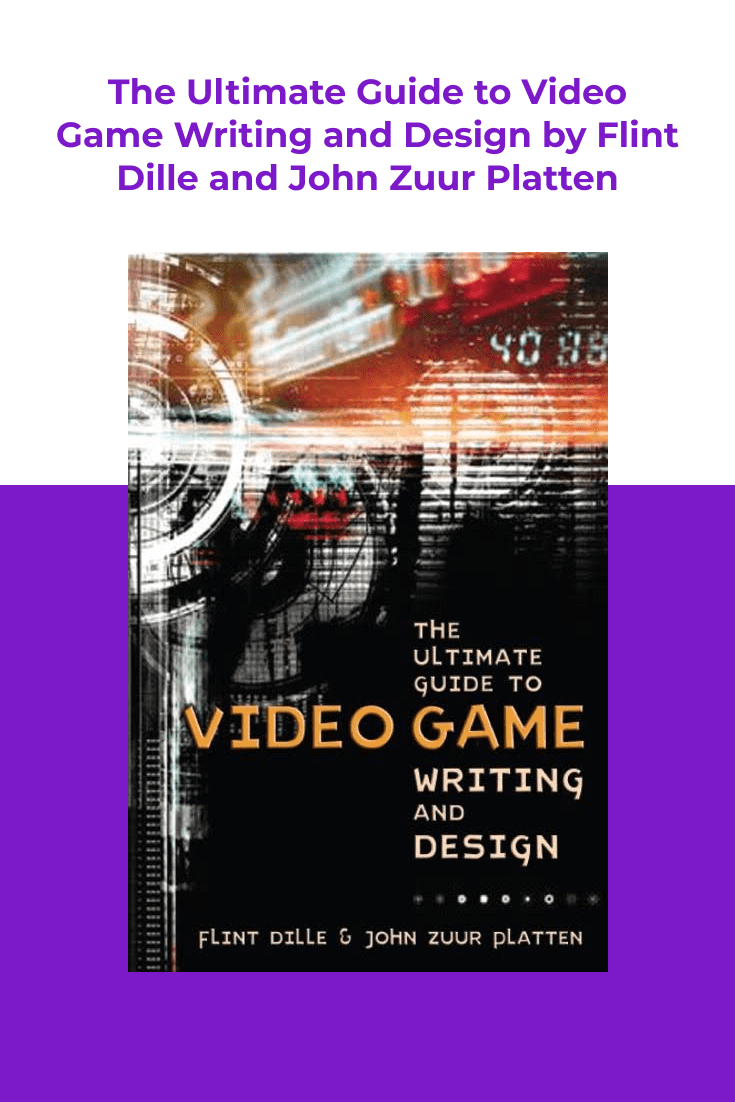 Game Programming Patterns by Robert Nystrom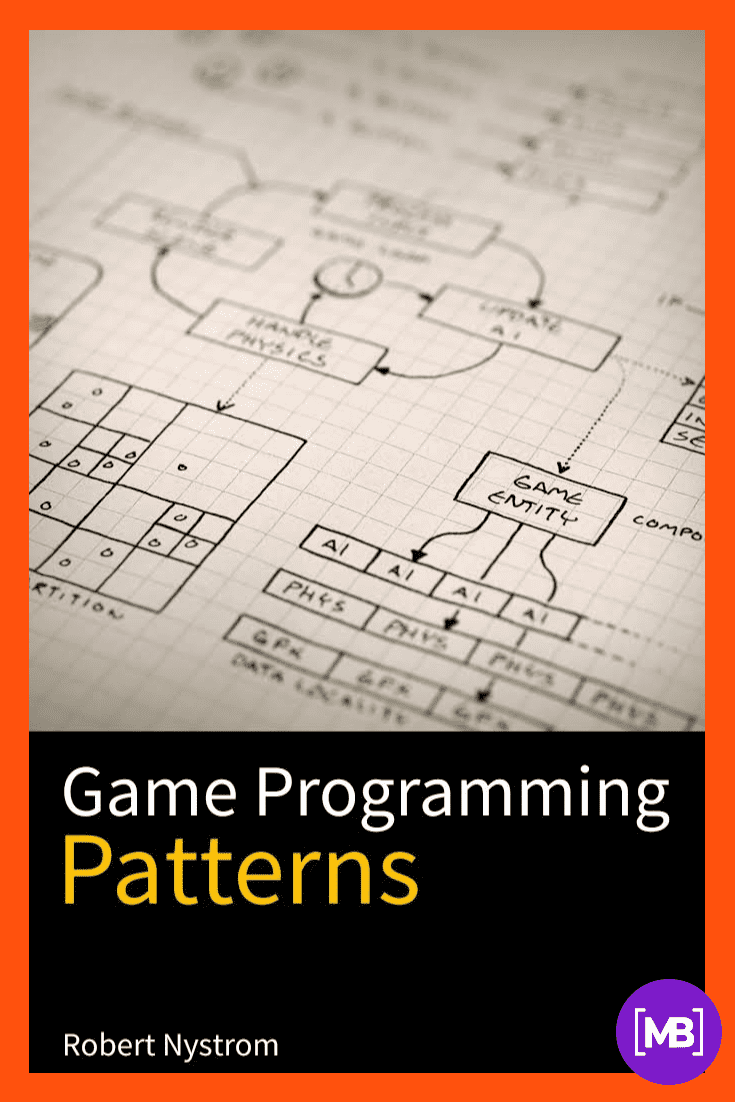 Games, Design and Play: A detailed approach to iterative game design by Colleen Macklin and John Sharp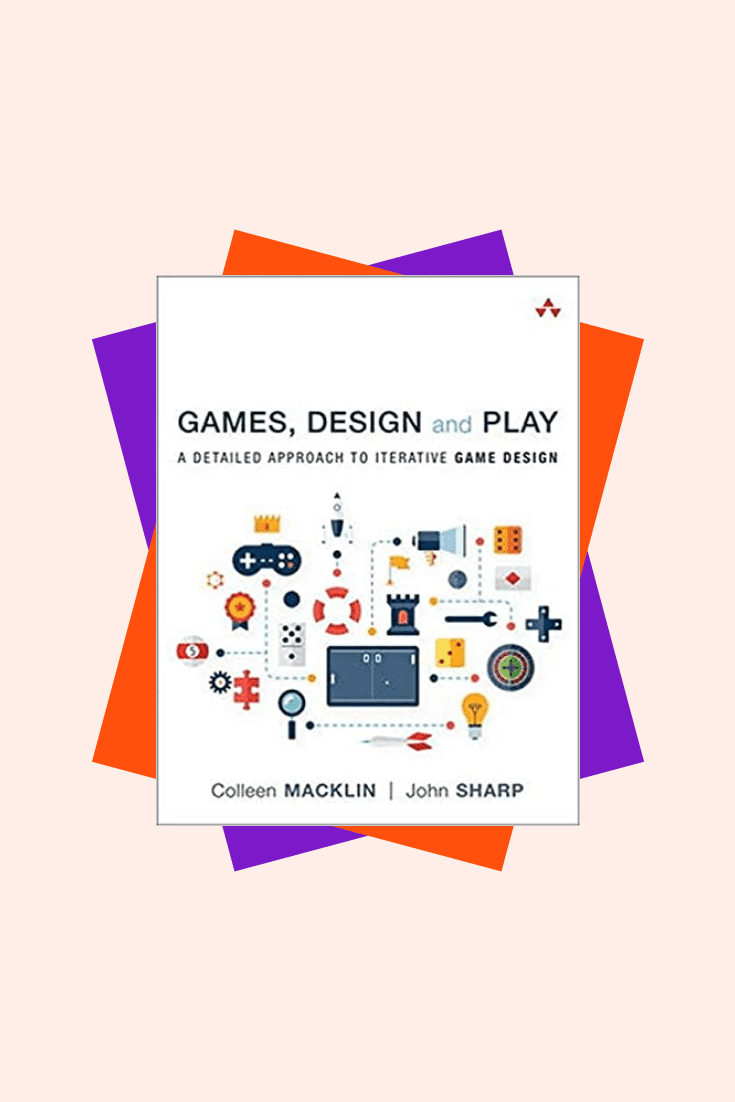 Video Game Storytelling: What Every Developer Needs to Know about Narrative Techniques by Evan Skolnick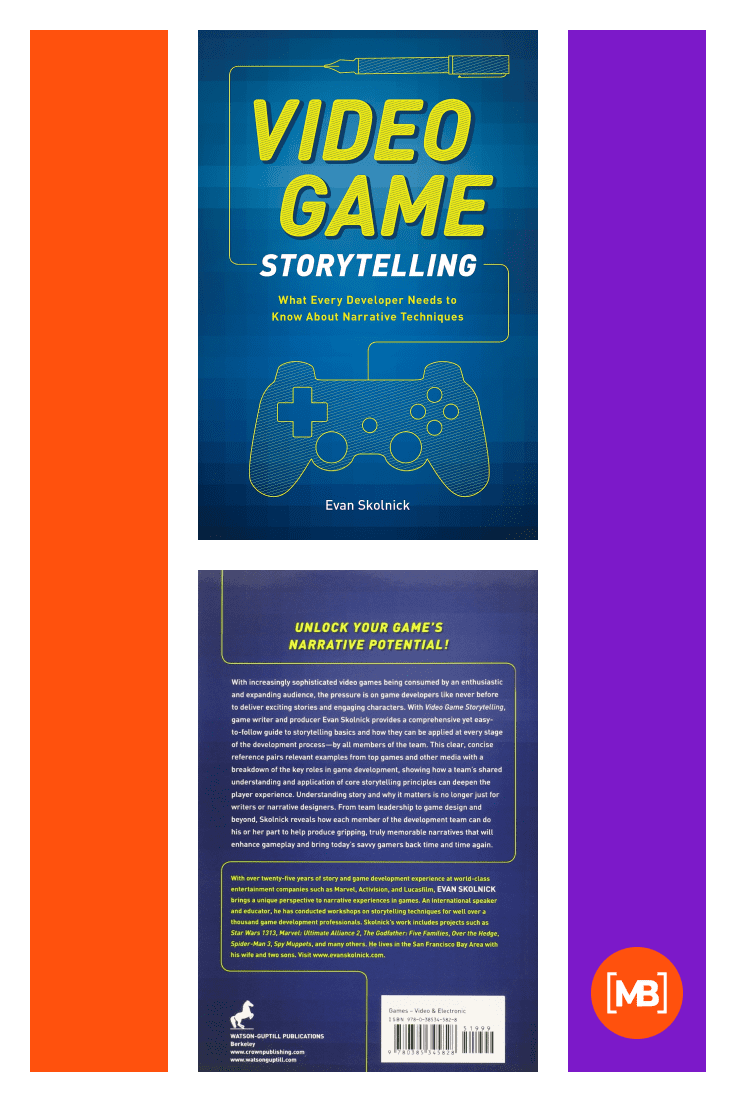 Drawing Basics and Video Game Art: Classic to Cutting-Edge Art Techniques for Winning Video Game Design by Chris Solarski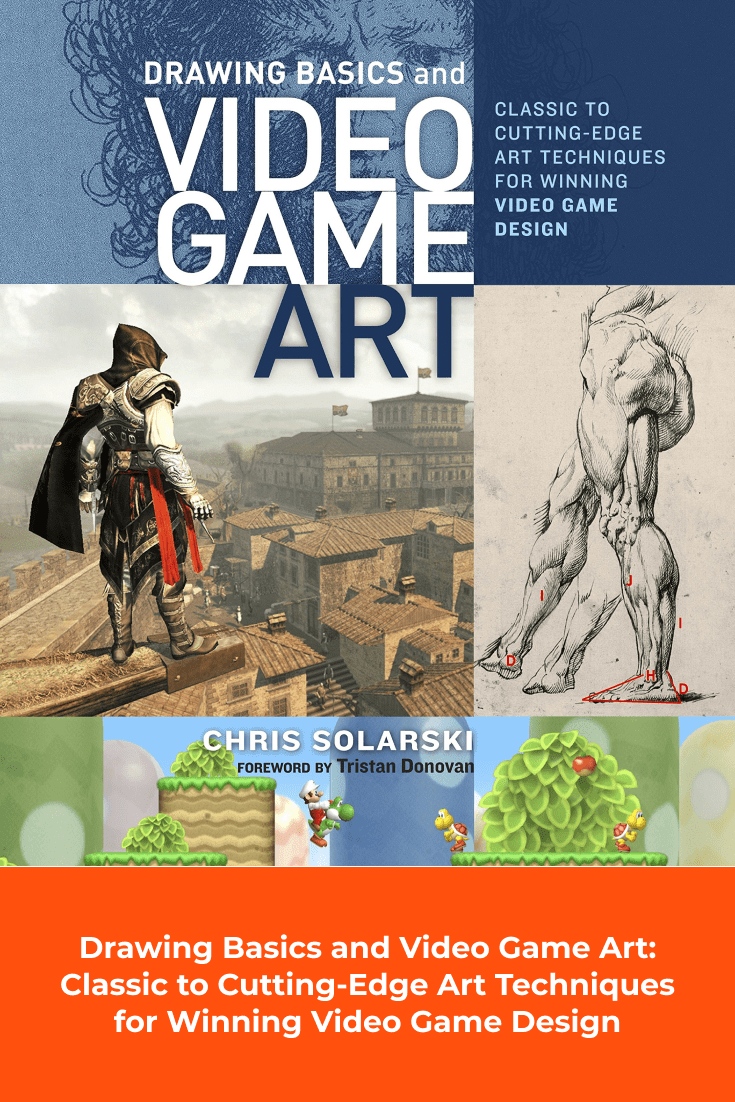 Blood, Sweat, and Pixels: The Triumphant, Turbulent Stories Behind How Video Games Are Made by Jason Schreier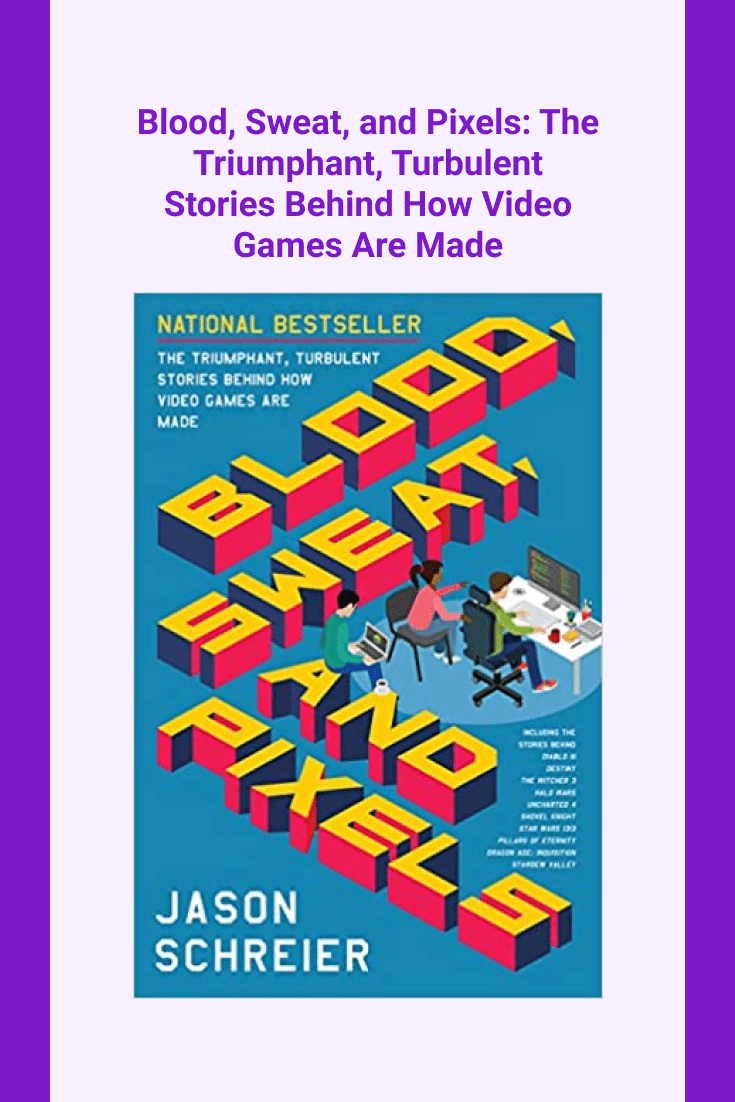 Graphic Design Books
Graphic Design For Everyone: Understand the Building Blocks so You can Do It Yourself by Cath Caldwell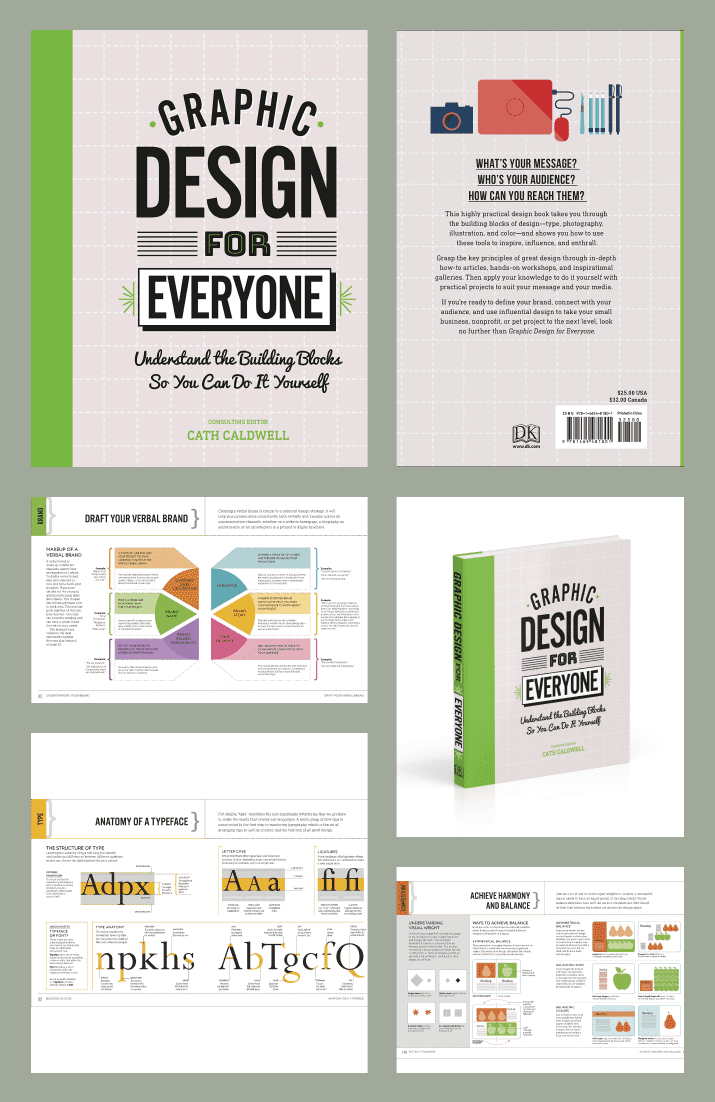 eBook: How to Start Earning More? Successful Designer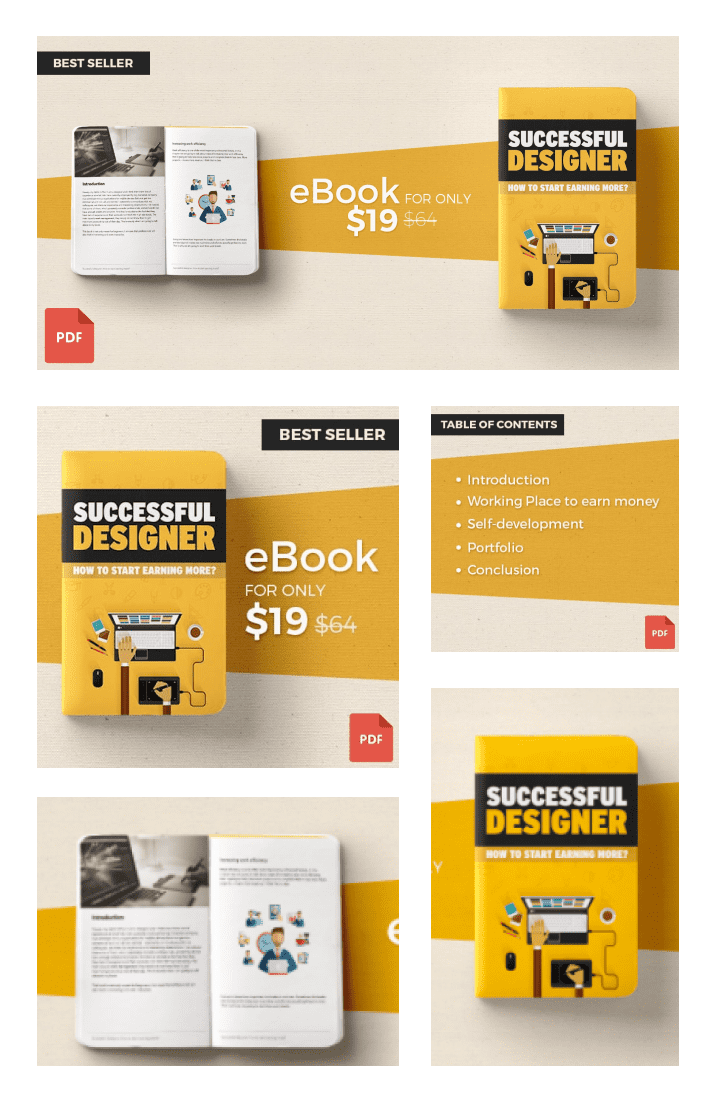 How to Become an Illustrator – Free Checklist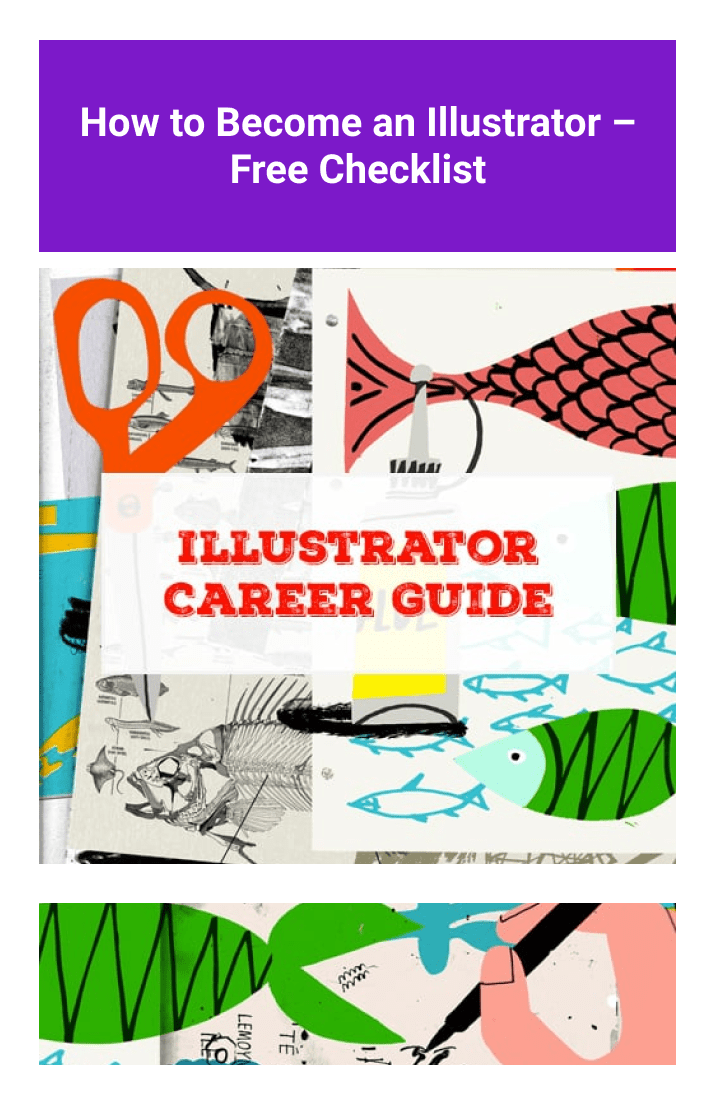 Watercolor Video Tutorial: Painting an Easter Rabbit [for Beginners]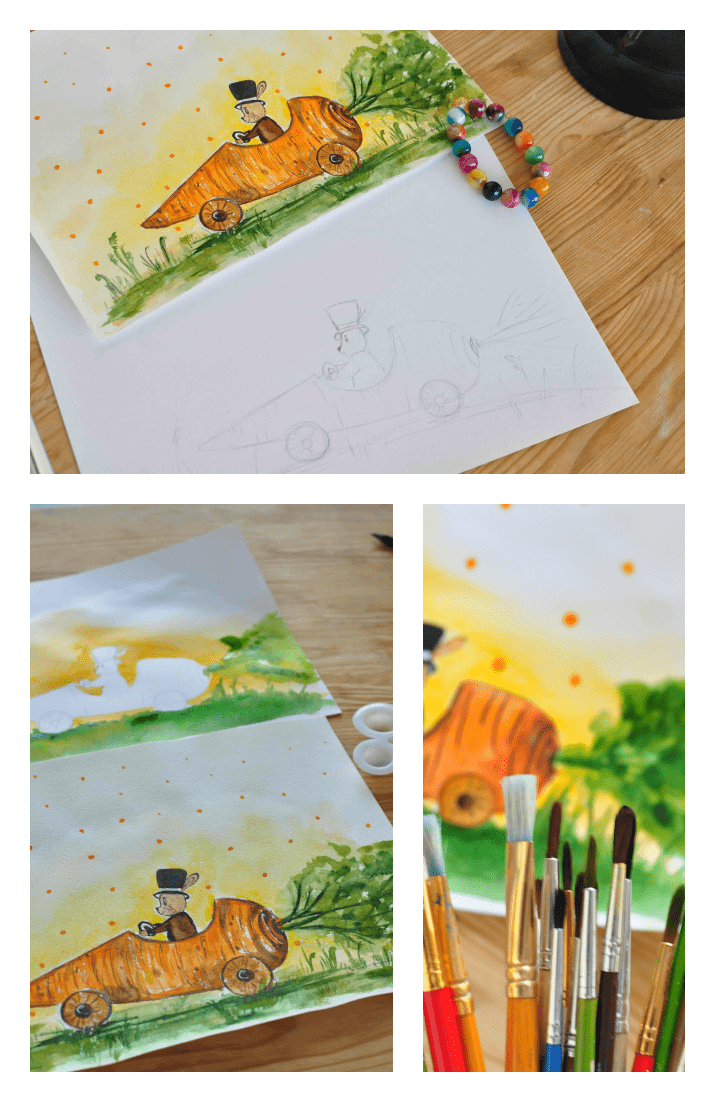 Graphic Design School: The Principles and Practice of Graphic Design by David Dabner, Sandra Stewart, Abbie Vickress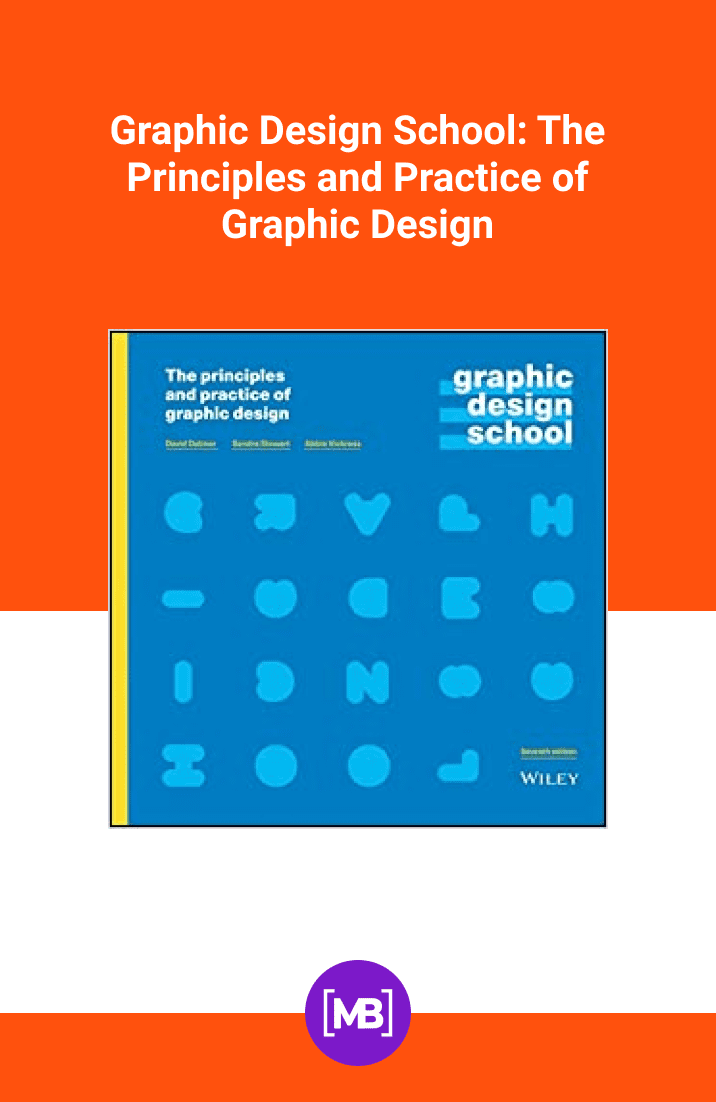 The History of Graphic Design. Vol. 2, 1960–Today by Jens Müller and Julius Wiedemann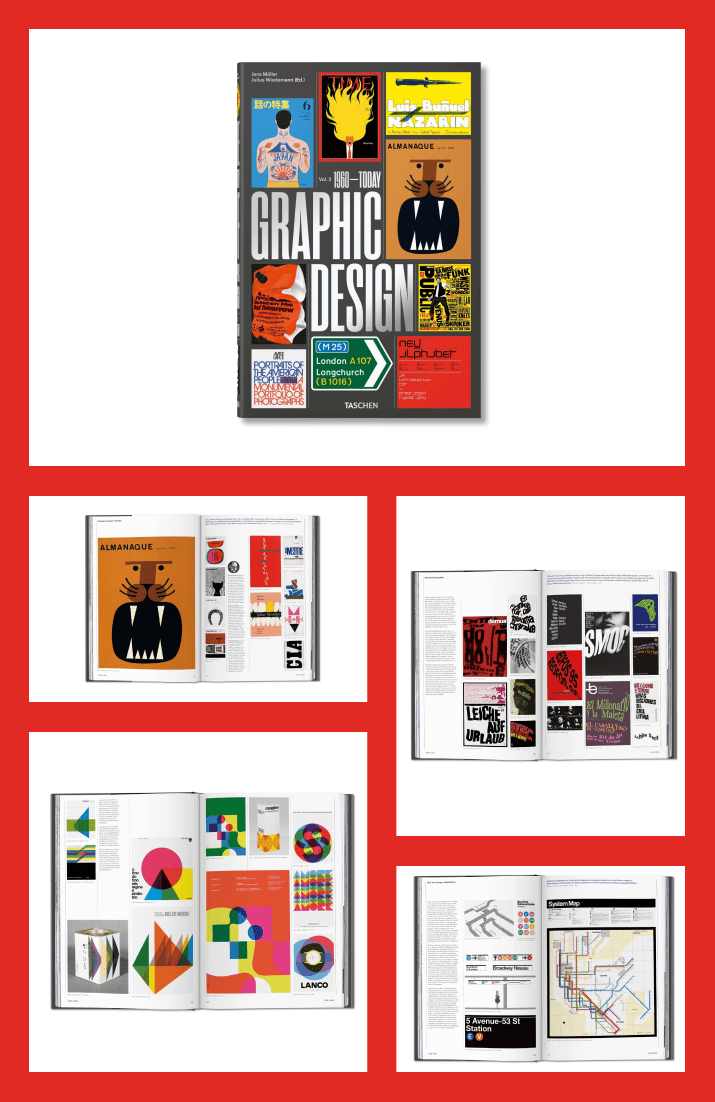 The Non-Designer's Design Book by Robin Williams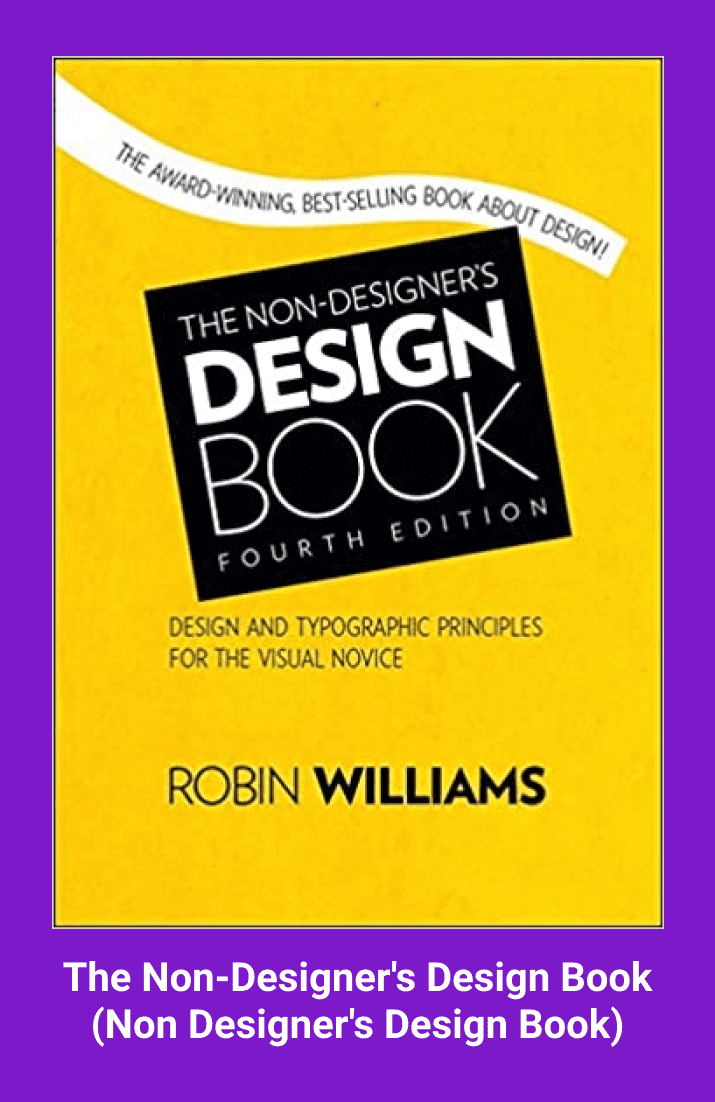 How to Use Graphic Design to Sell Things, Explain Things, Make Things Look Better, Make People Laugh, Make People Cry, and (Every Once in a While) Change the World Hardcover by Michael Bierut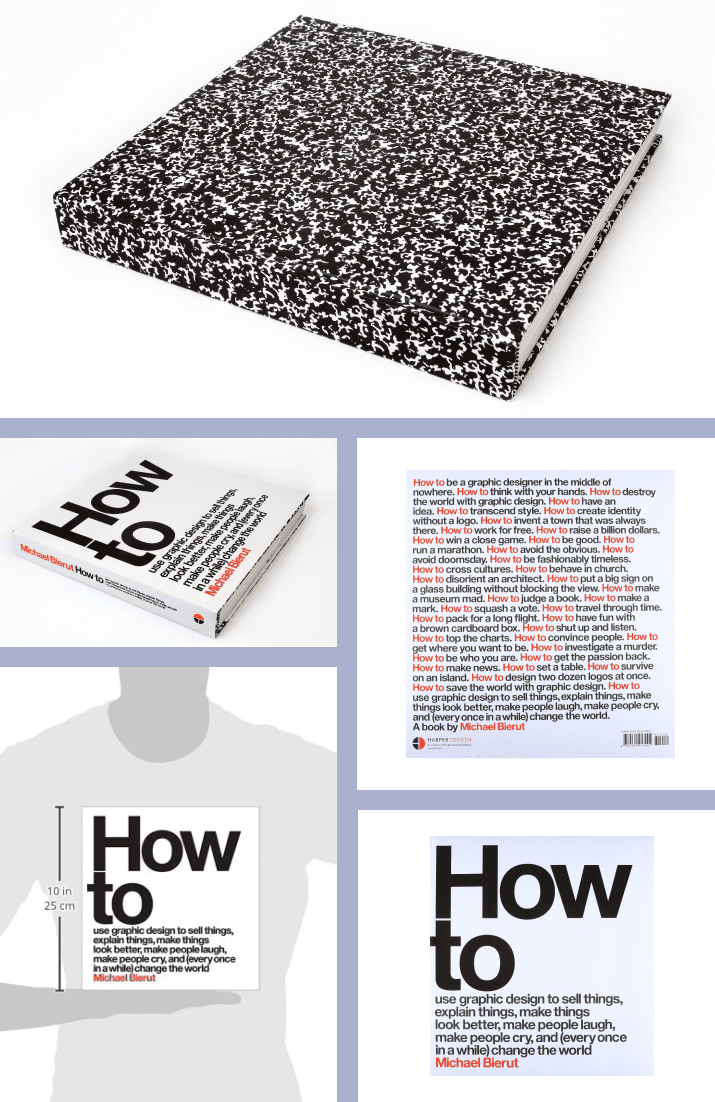 Graphic Design: The New Basics by Ellen Lupton and Jennifer Cole Phillips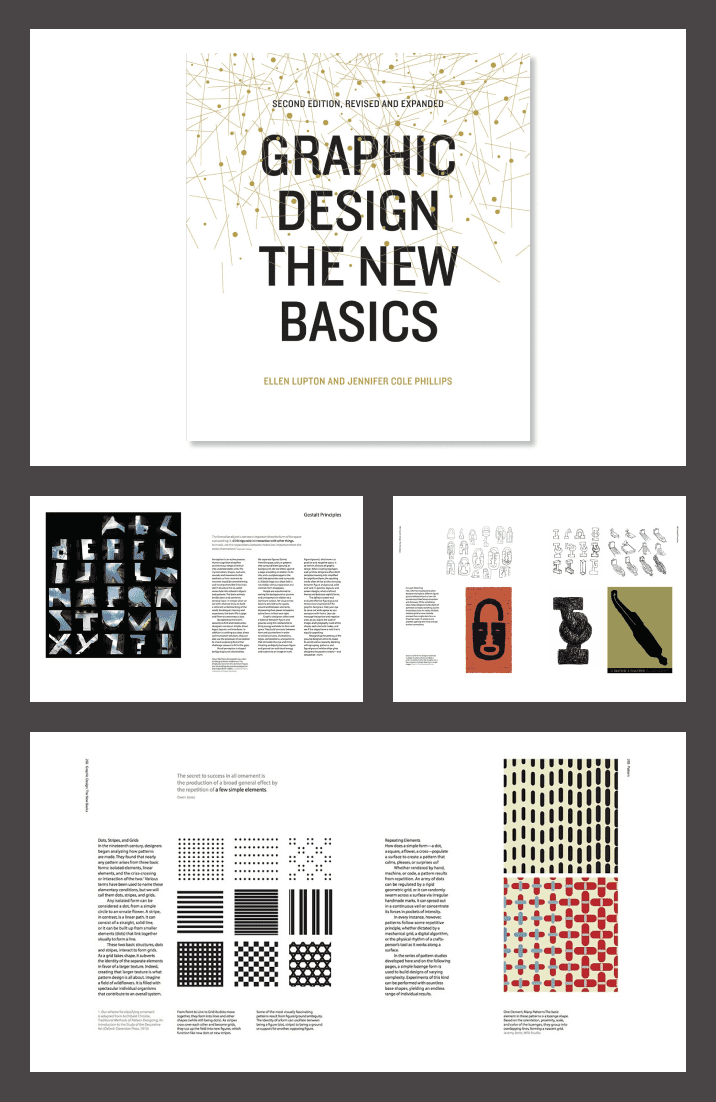 Graphic Design Play Book: An Exploration of Visual Thinking (Logo, Typography, Website, Poster, Web, and Creative Design) by Sophie Cure and Barbara Seggio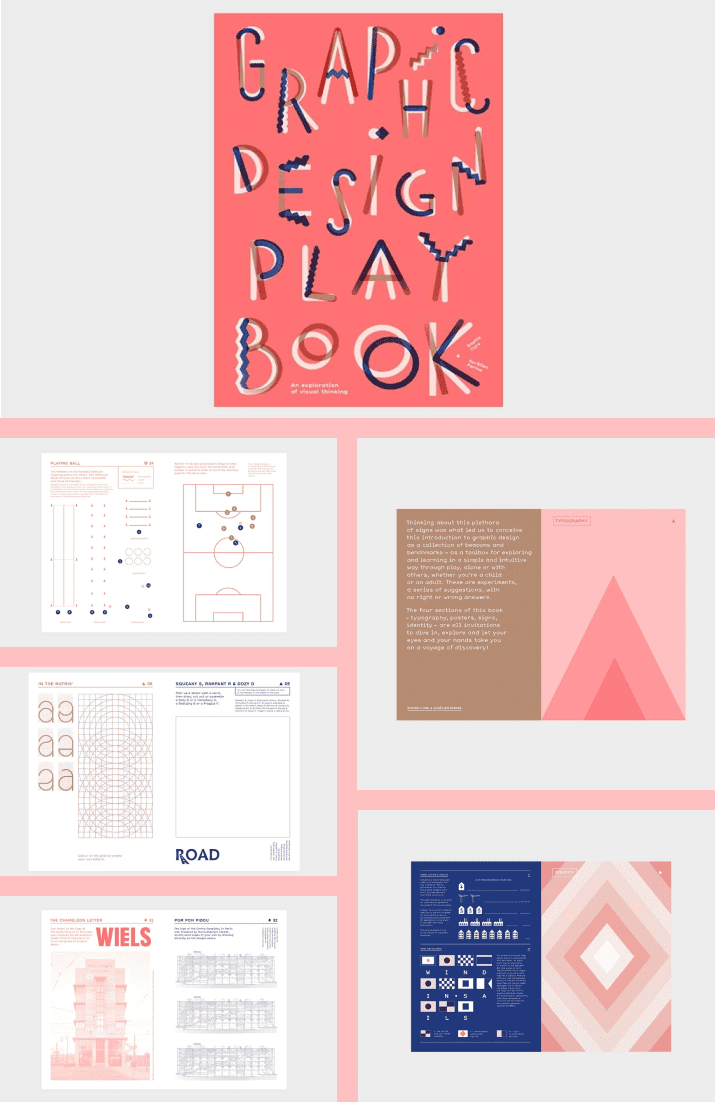 Typography Books
The Visual History of Type: A visual survey of 320 typefaces by Paul McNeil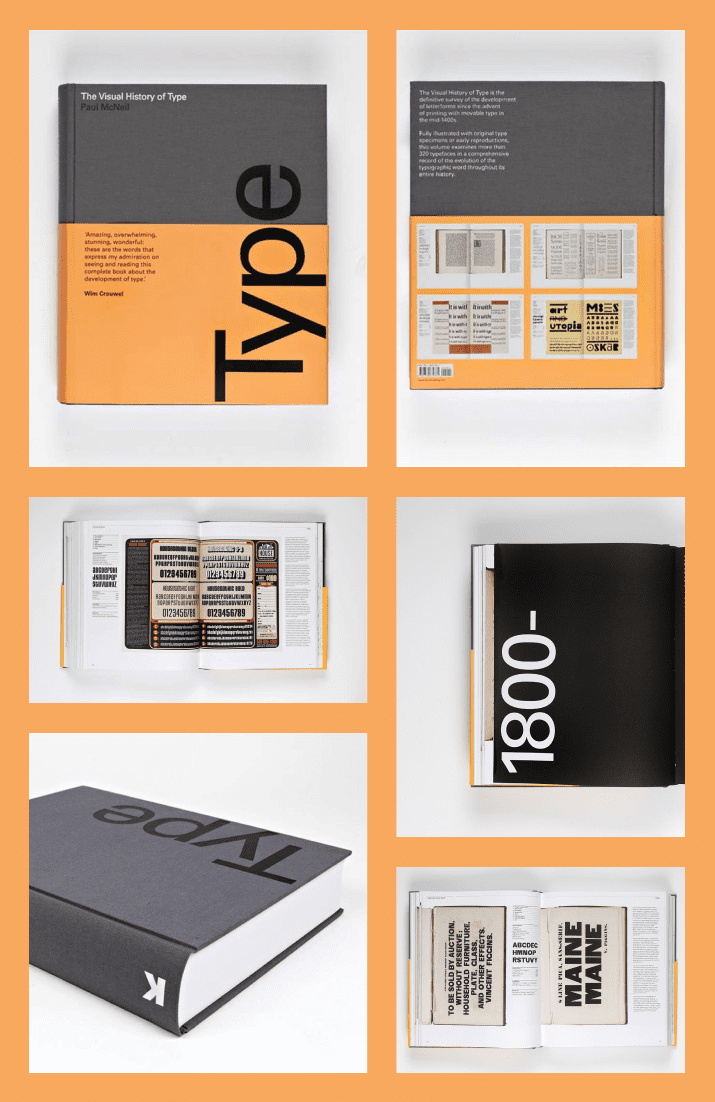 Free eBook: Everything Is In The Fonts – A Book For Beginners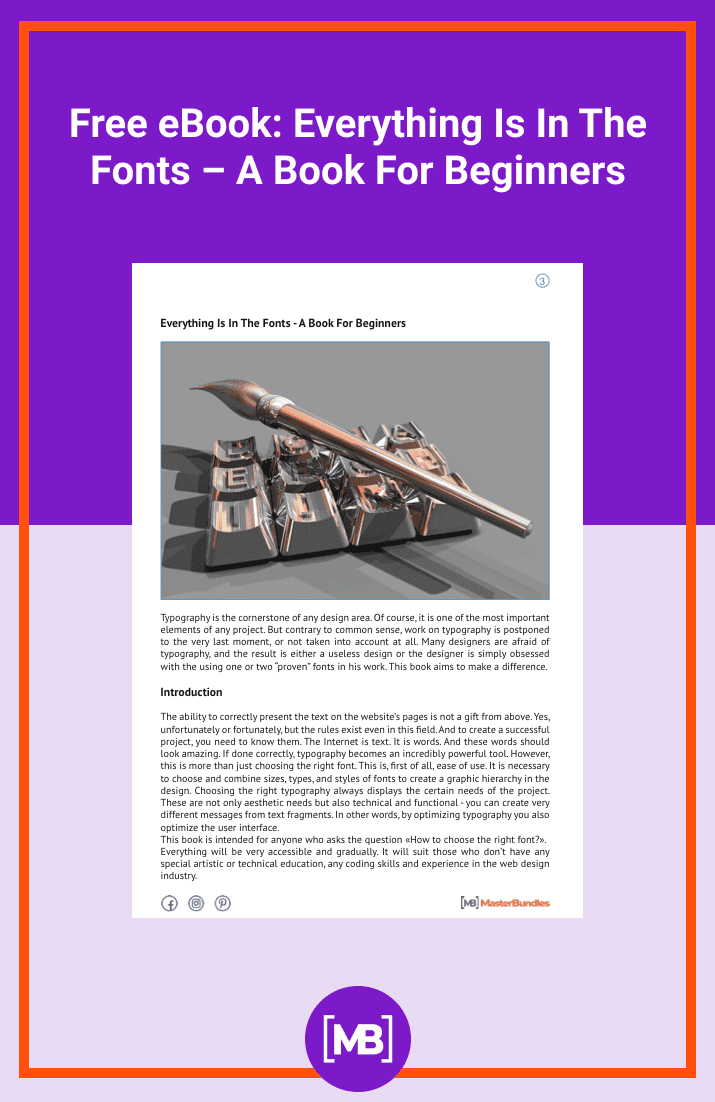 Free Checklist: How to Become a Font Designer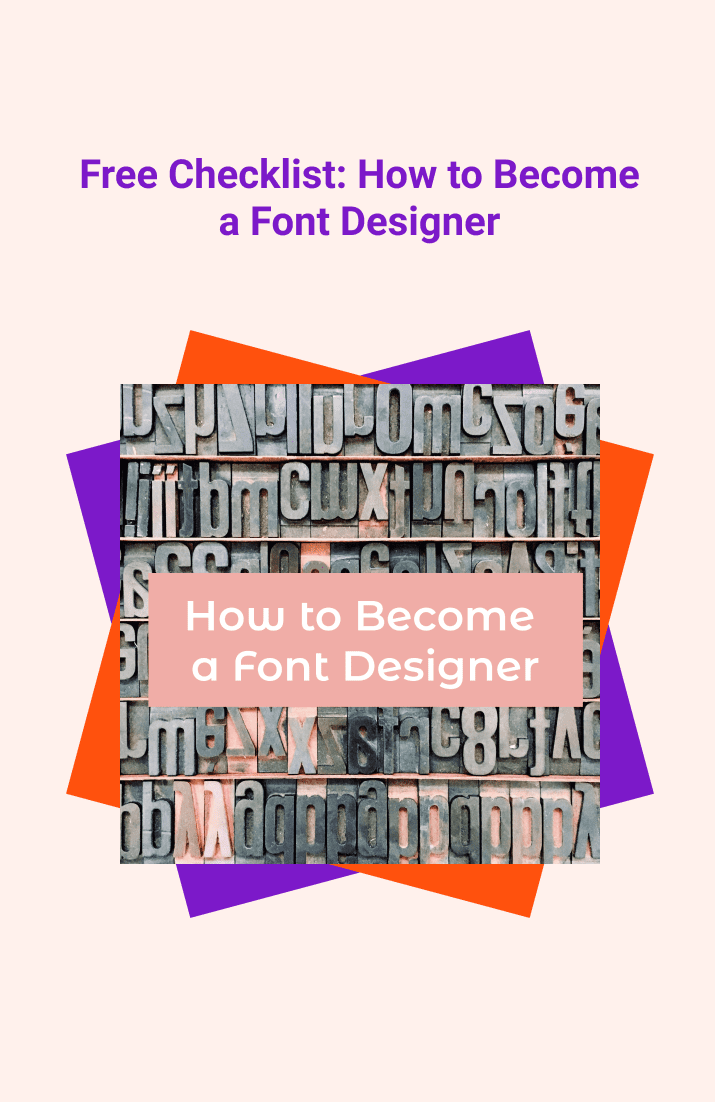 Handstyle Lettering: From Calligraphy to Typography by Viction Workshop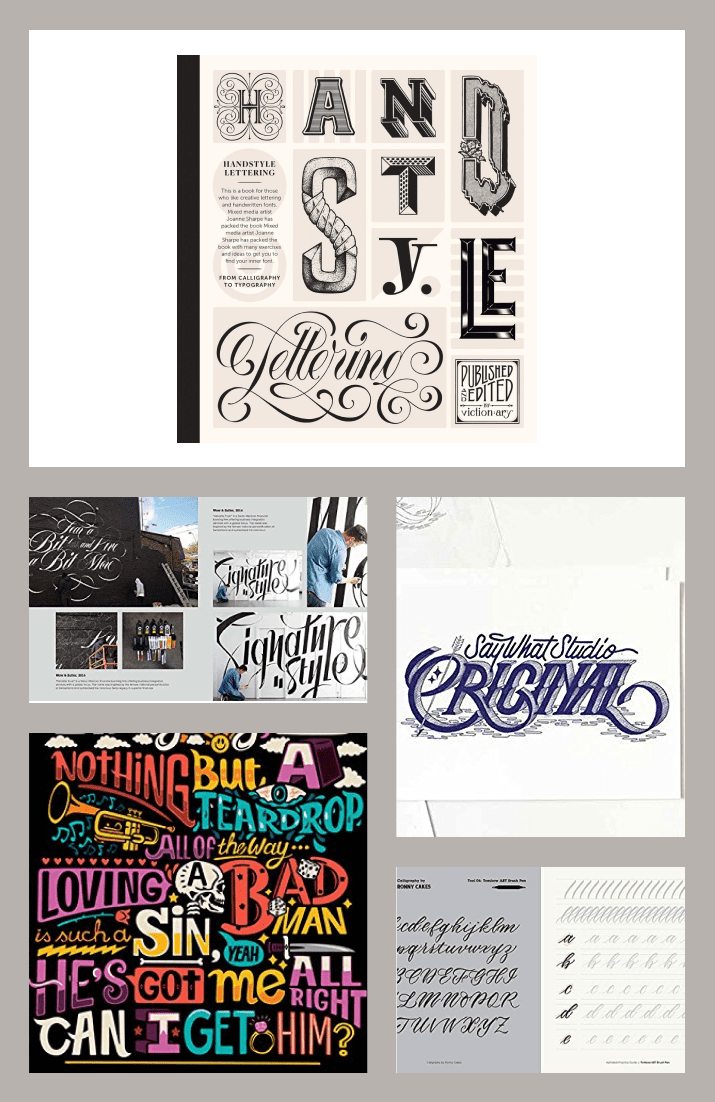 The Anatomy of Type: A Graphic Guide to 100 Typefaces by Stephen Coles
Type. A Visual History of Typefaces & Graphic Styles by Cees W. de Jong, Alston W. Purvis, Jan Tholenaar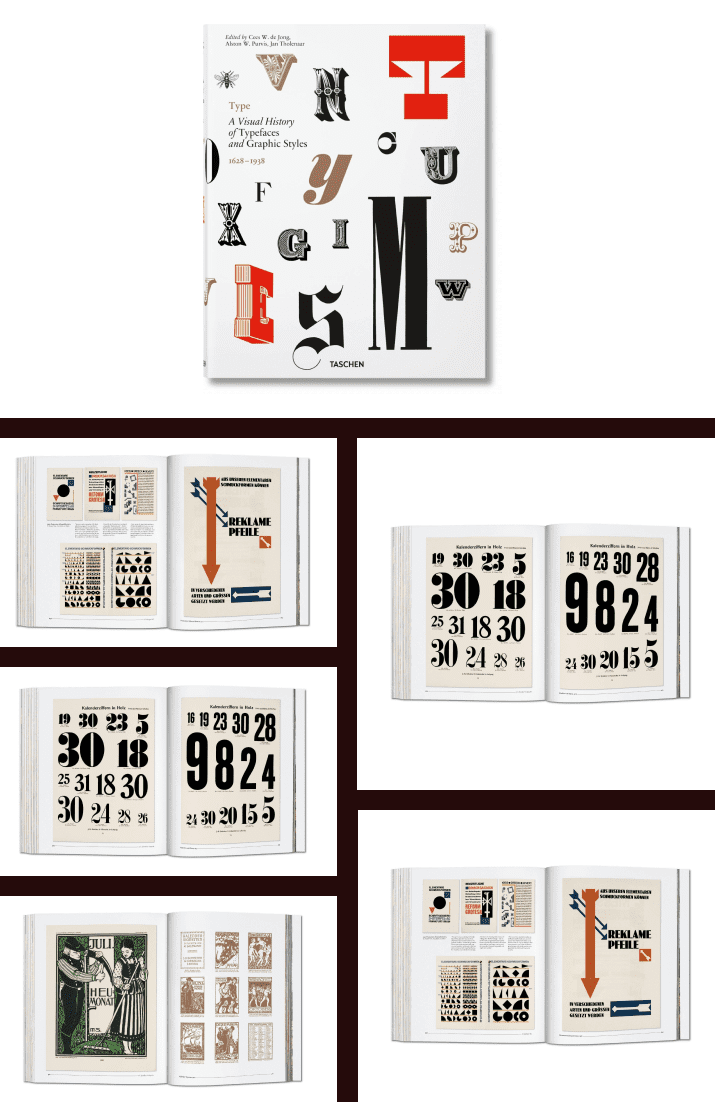 Junk Type: Typography – Lettering – Badges – Logos by Bill Rose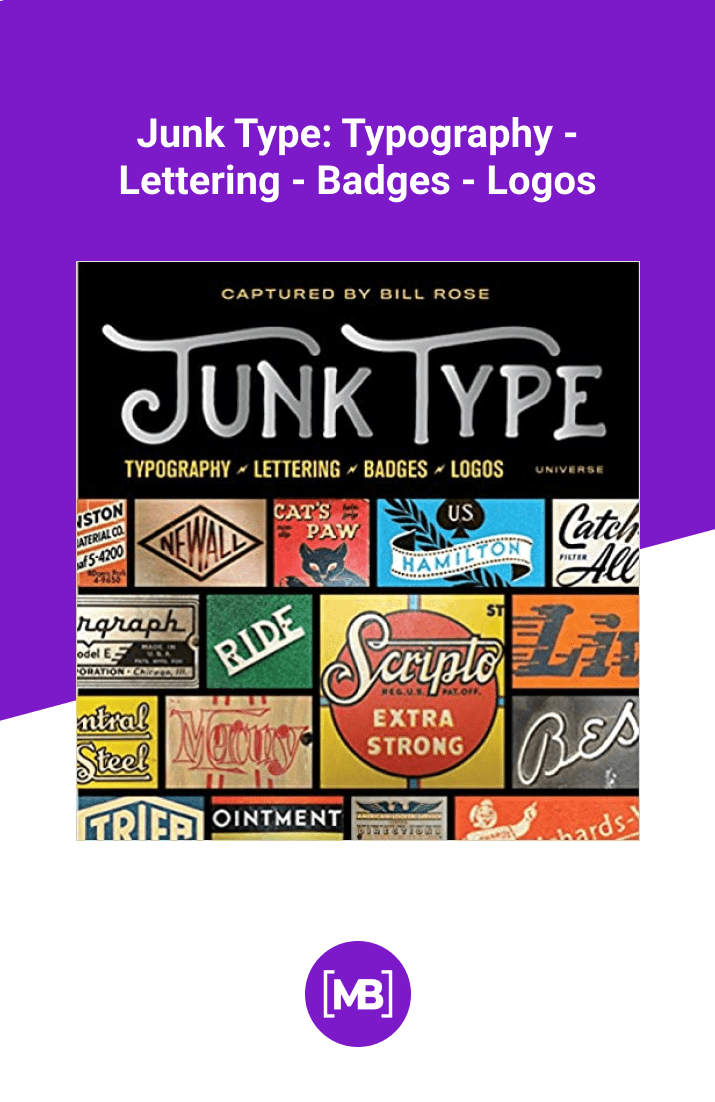 Typography Sketchbooks Paperback by Steven Heller and Talarico Lita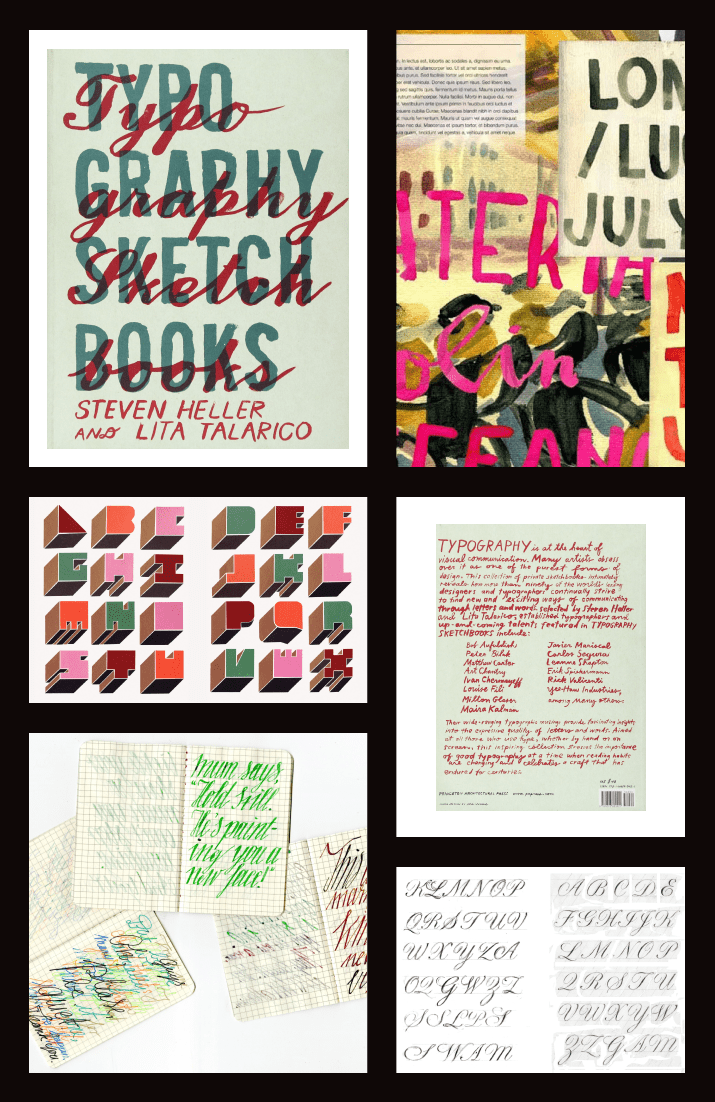 The Typography Idea Book: Inspiration from 50 Masters (Type, Fonts, Graphic Design) by Steven Heller and Gail Anderson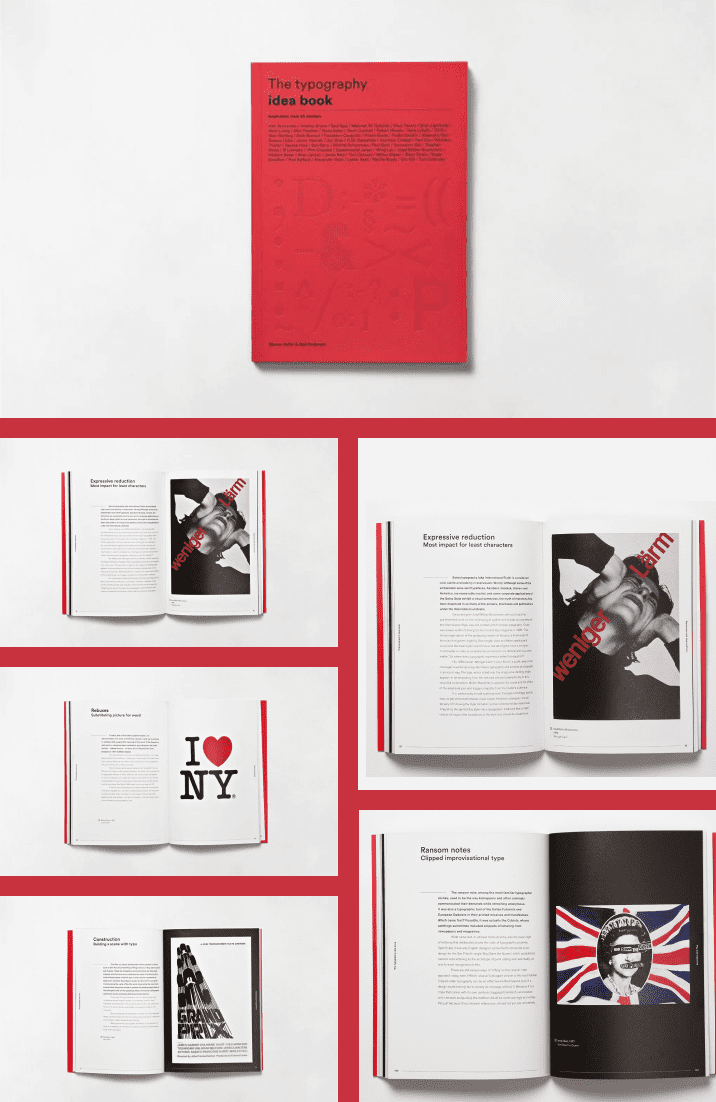 Type and Color: How to Design and Use Multicolored Typefaces (step-by-step guide to designing typefaces with multiple colors, essential new graphic design and typography book) by Mark van Wageningen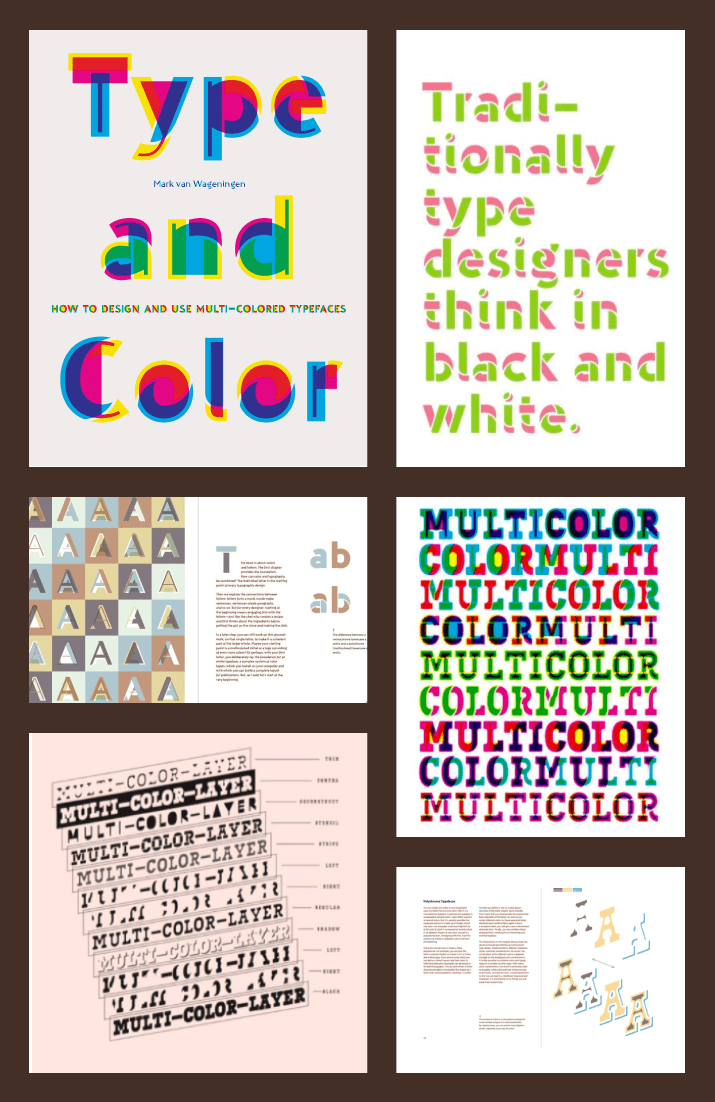 Bestseller Graphic Design Authors
Certainly, there are authors that distinguish among the others and whose books have already become some sort of graphic design bibles. So who are those authors whom you should know? Here are the top 10 modern graphic design bestseller authors.
Wrapping Up
It doesn't matter how many books you read or how many courses you take. The golden rule—practice makes perfect—should always be on your mind. You simply need your laptop or computer to make graphic products for MasterBundles. You may begin with something really simple: backgrounds, some textures, etc. Then it will be easier to make more complicated products such as fonts, illustrations, UI kits, and so on. You may simply use your camera and create a collection of outstanding photos to create a themed bundle of stock pics.
Just don't be afraid to start; it is always the hardest part of the journey. And once you start doing something you really like, then comes the moment when you see your progress, the reactions of the viewers and customers, then purchases – there is nothing that compares with such a great feeling. It is the feeling of happiness that comes out of your hard work, especially when you understand that you are doing what you like and this job brings you a great profit.
If you are still hesitant and don't know where to start, just e-mail our manager and she will tell you what kind of designs we need right now. If you already have something to show the world then fill in the form below immediately 🙂
We are waiting for you 😎
📚 Do you love reading design books or are you a cool designer with a large library? Then add your works to us and let the world know about you!
Please take a moment to pin this post to Pinterest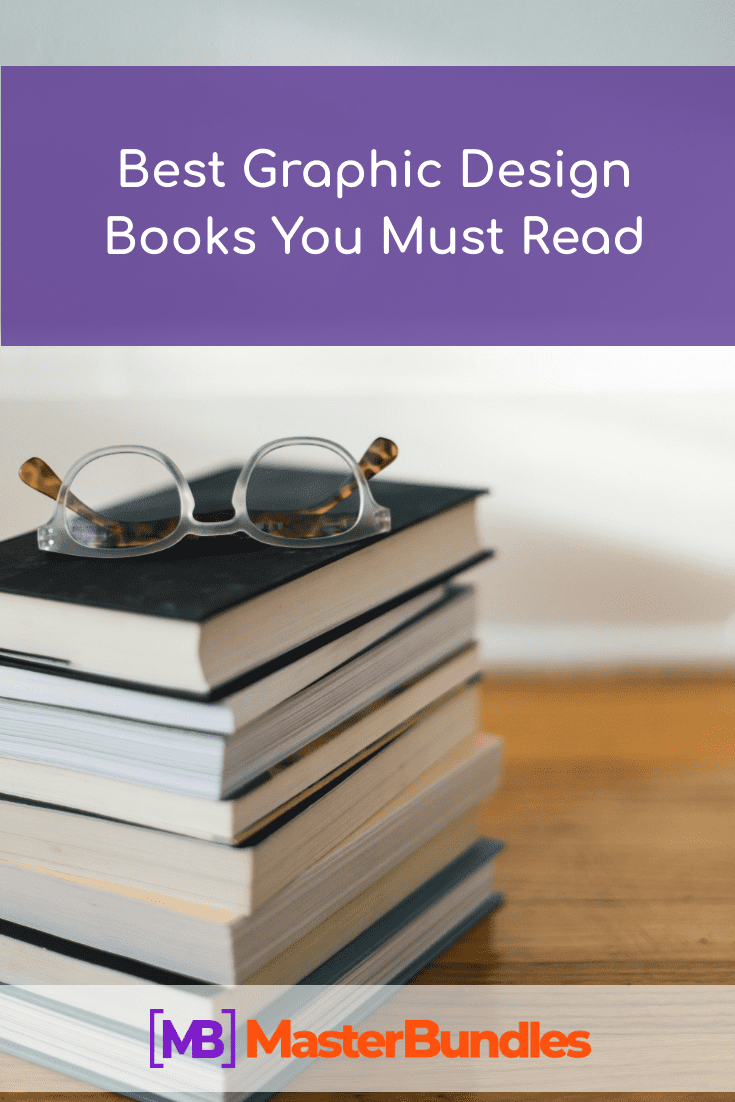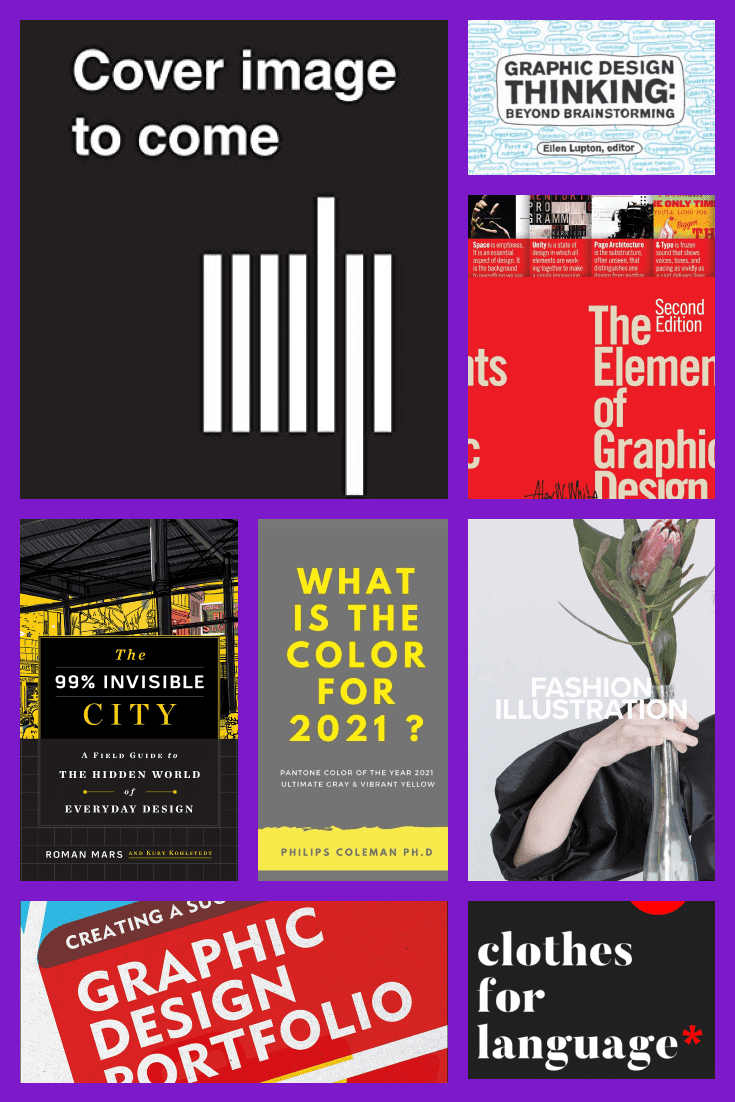 Disclosure: MasterBundles website page may contain advertising materials that may lead to us receiving a commission fee if you purchase a product. However, this does not affect our opinion of the product in any way and we do not receive any bonuses for positive or negative ratings.