Fonts for YouTube Thumbnails. On YouTube, there are many blogs where you can find video content of any kind. Each blogger tries to define and emphasize one's own unique style. One of the peculiarities that will help you to differentiate your YouTube blog among the thousands is the original thumbnails. Using the best fonts is the first thing that either catches the viewer's attention or makes him pass by your video and watch another one. Today, you can easily find good YouTube fonts for YouTube thumbnails on the web. Perhaps, you might spend a lot of time searching for good fonts for your thumbnails. To make your life easier, Master Bundles has prepared the top-30 best fonts for YouTube thumbnails that will help your channel look really special.
How to Choose Fonts for YouTube Thumbnails in 2021?
When looking for the best fonts for thumbnails, first of all, it is important to think about the trends in typography and colors that are popular for 2021. This year, while choosing the best thumbnail fonts it is good to think about minimalism, movies and tv-series, along with computer games.
4 Best Fonts Bundles
| Product Image & Rating (Out Of 10) | Product Name | Price |
| --- | --- | --- |
| | Square Font Bundle Deal: 18 Amazing Fonts | |
| | 21 Color Fonts: FaeryDesign & PandoraDreams Render Fonts | |
| | 57 Epic Fonts – Super Font Bundle | |
| | Vintage Font Bundle: 26 Best Vintage Fonts + 100 Extras – Just $19 | |
Top 10 Minimalistic YouTube Thumbnail Fonts
Minimalism is about the simple form, yet contains very meaningful content. That's why logo fonts are the best category worth your attention. Besides, to make outstanding minimalist thumbnails, you can easily use the good old classical fonts. For example, among other good fonts for thumbnails, sans serif type will perfectly suit a YouTube channel with a modern minimalistic style. In addition to its advantages, you can easily find this font style in any image editor.
Baleine – Slab Serif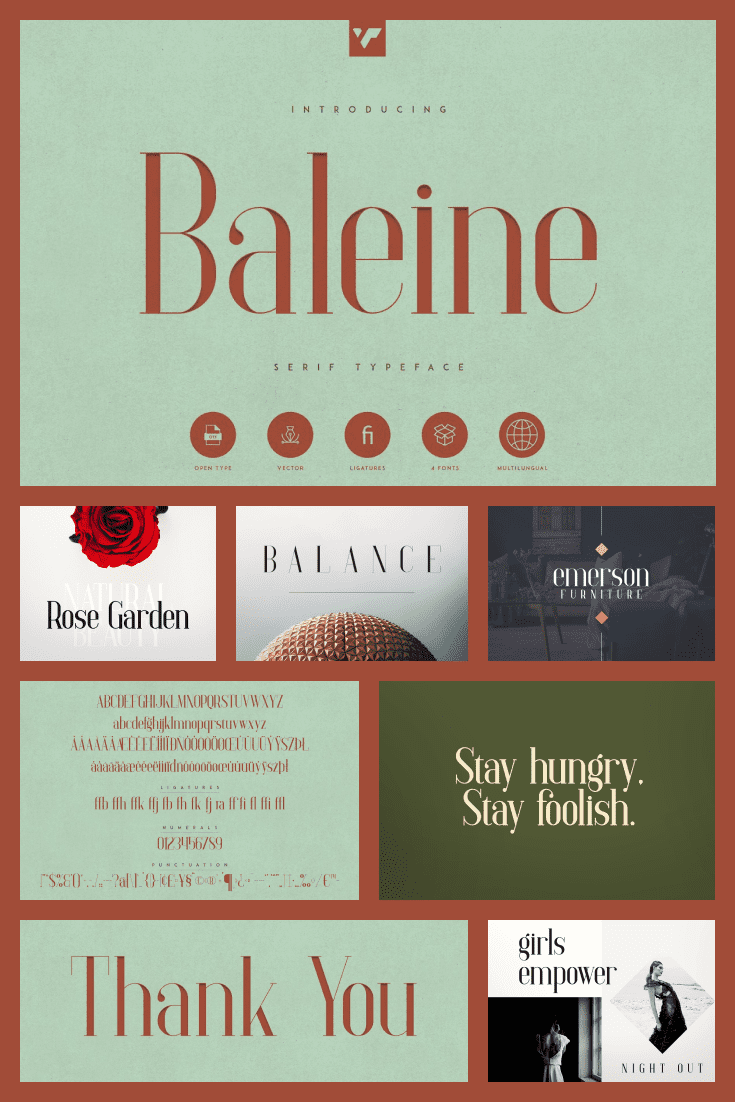 Price: $14
This font was inspired by old newspapers and magazines. Thin and neat lines, small scuffs bring us back to the atmosphere of the 90s. The typeface is perfectly editable in any program. It can be used for both online and offline projects.
Rocking Bundle Script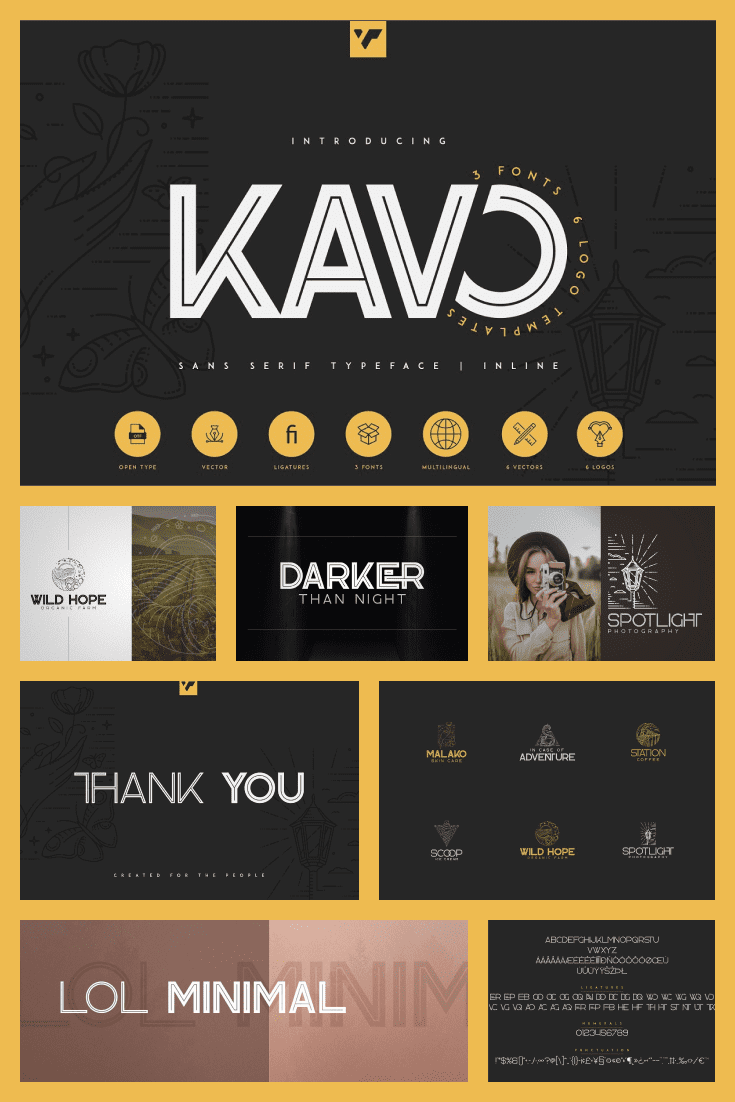 Price: $14
This eye-catching rocking type is truly one of the best fonts for YouTube. It will make your YouTube banner unforgettable. It will be perfect if you want your subscribers to associate your channel with an elegant, modern, yet vintage style.
Devie Regular, Italic & Bold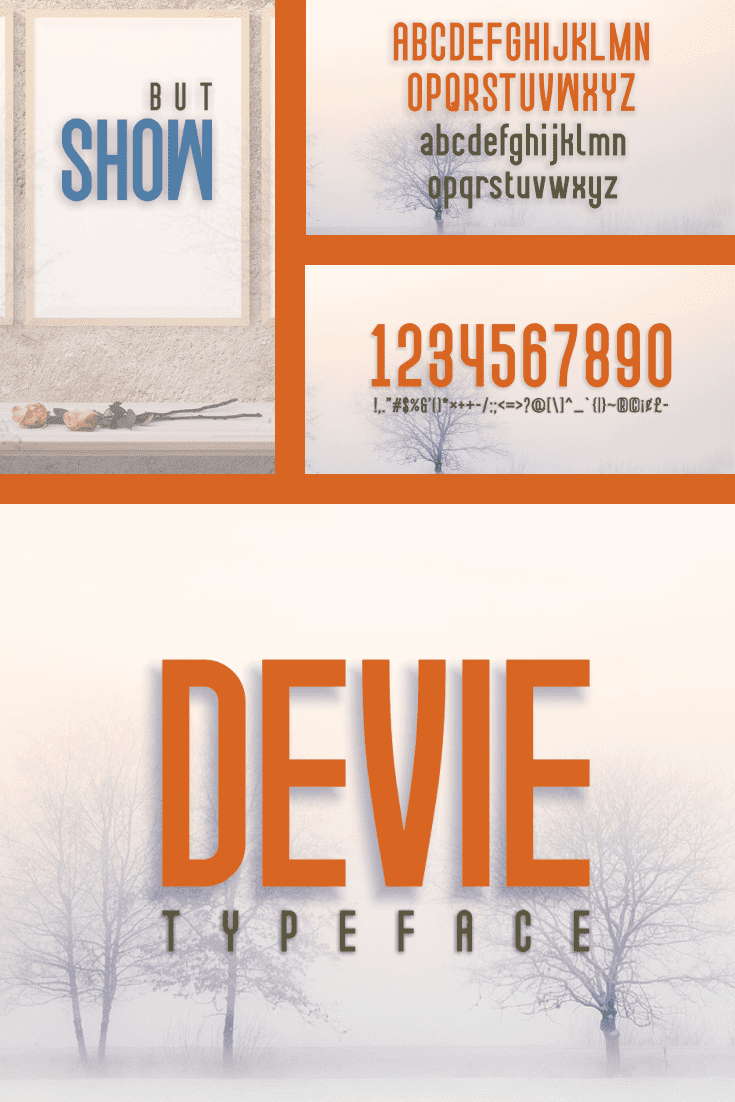 Price: $10
If you are looking for something minimalistic and urban among other popular YouTube fonts, congratulations! You've found exactly what you need. This script comes with multilingual support, which is extremely convenient if you make videos in multiple languages.
Amidic – Modern YouTube Banner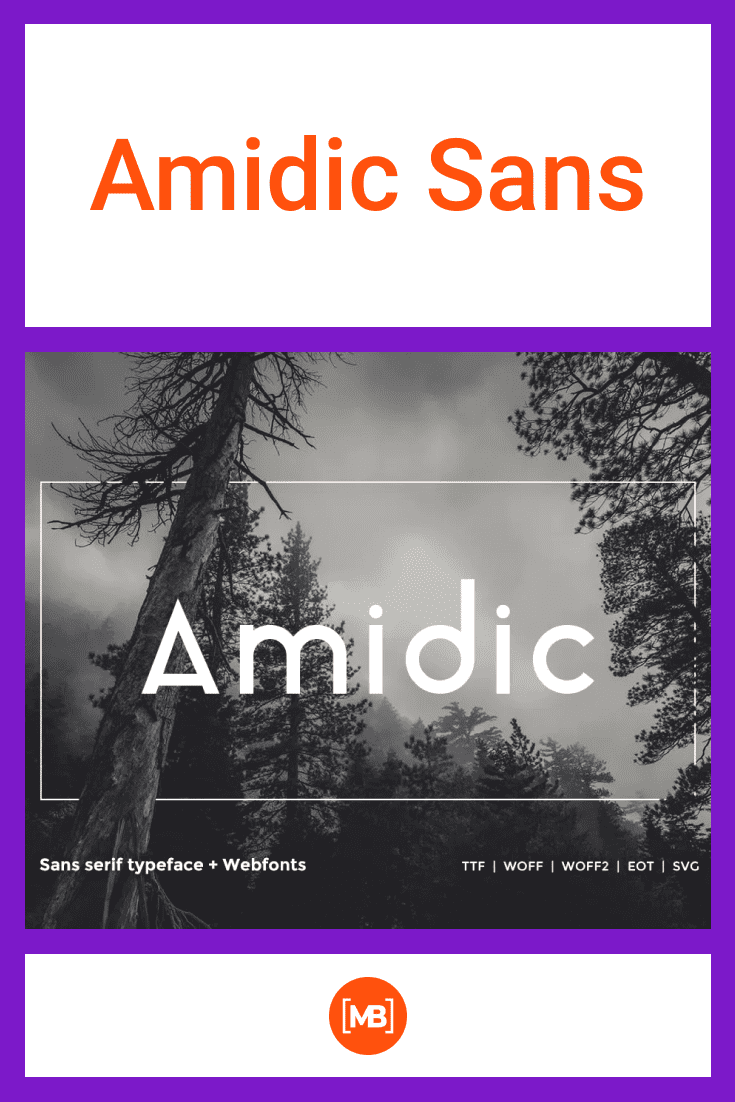 Price: available within the monthly subscription on EnvatoElements ($16.50)
This script was inspired by classic geometric fonts that maintain minimalism at their best. The concept of Amidic Sans is based on a classic minimal font that was created in the 20th century, but there were some modern styles and details added to the font.
Vogue – Stylista YouTube Thumbnail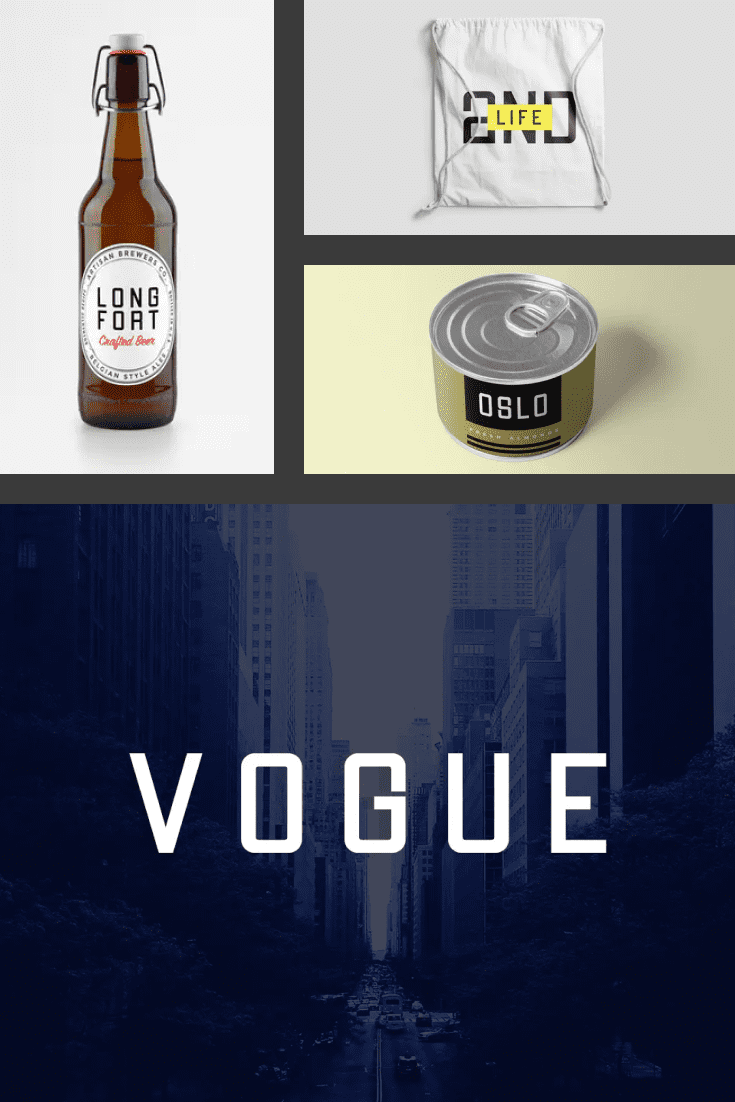 Price: available within the monthly subscription on EnvatoElements ($16.50)
This font is perfect for headlines, large text, branding, logos, and thumbnail use. Also, suitable for creating outstanding and eye-catching promotional content and marketing graphics.
Vegas Nova – Unique and Modern Youtube Intro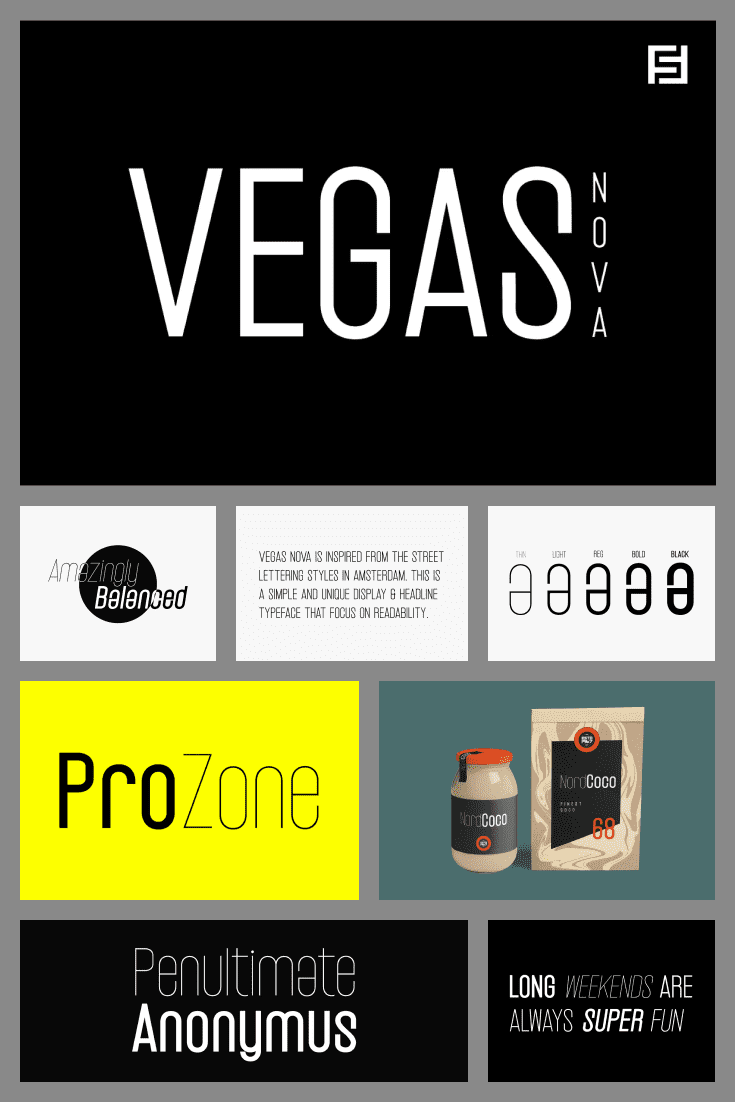 Price: available within the monthly subscription on EnvatoElements ($16.50)
For those who are looking for some new fresh fonts for YouTube thumbnails, this extra-modern and minimalistic design was created. It will be perfect for logos, branding, titles, and your unique YouTube banner style as well.
DUBLIN – Beautiful Travel Blog Thumbnail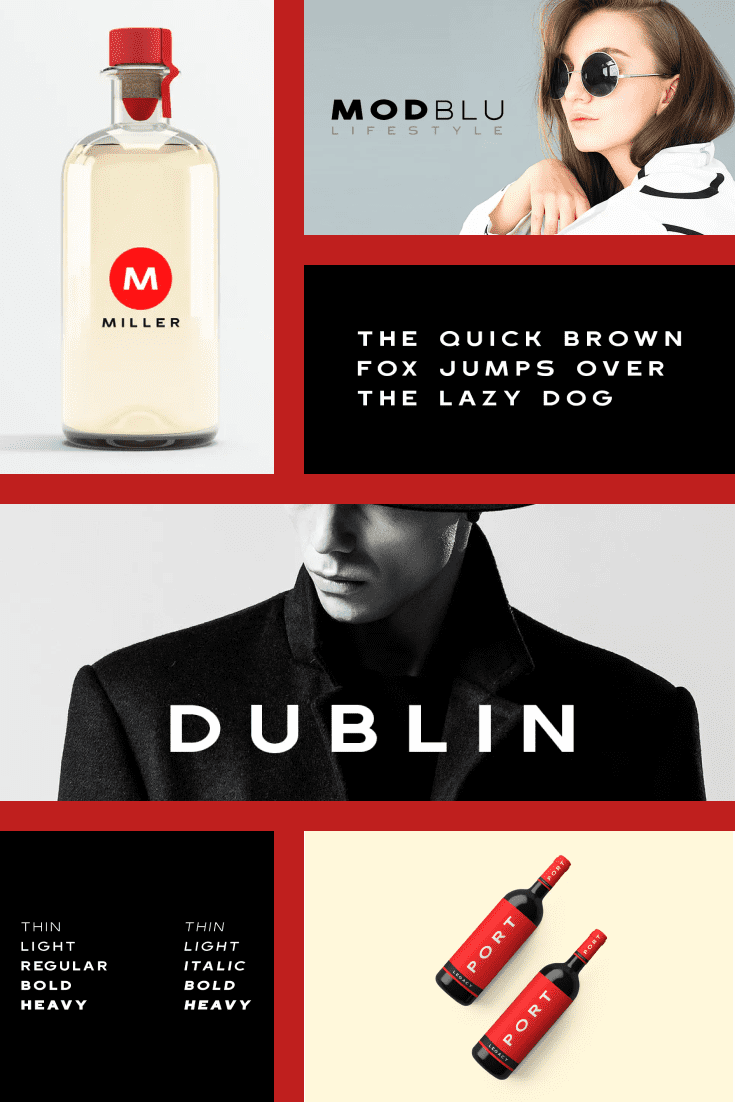 Price: available within the monthly subscription on EnvatoElements ($16.50)
Dublin was created in 5 weights (italics in each variant included). This font is perfect for minimalist YouTube travel blogs. However, it can be used for the creation of logos, branding, advertising content, etc.
RIPPLE – Minimal and Modern Script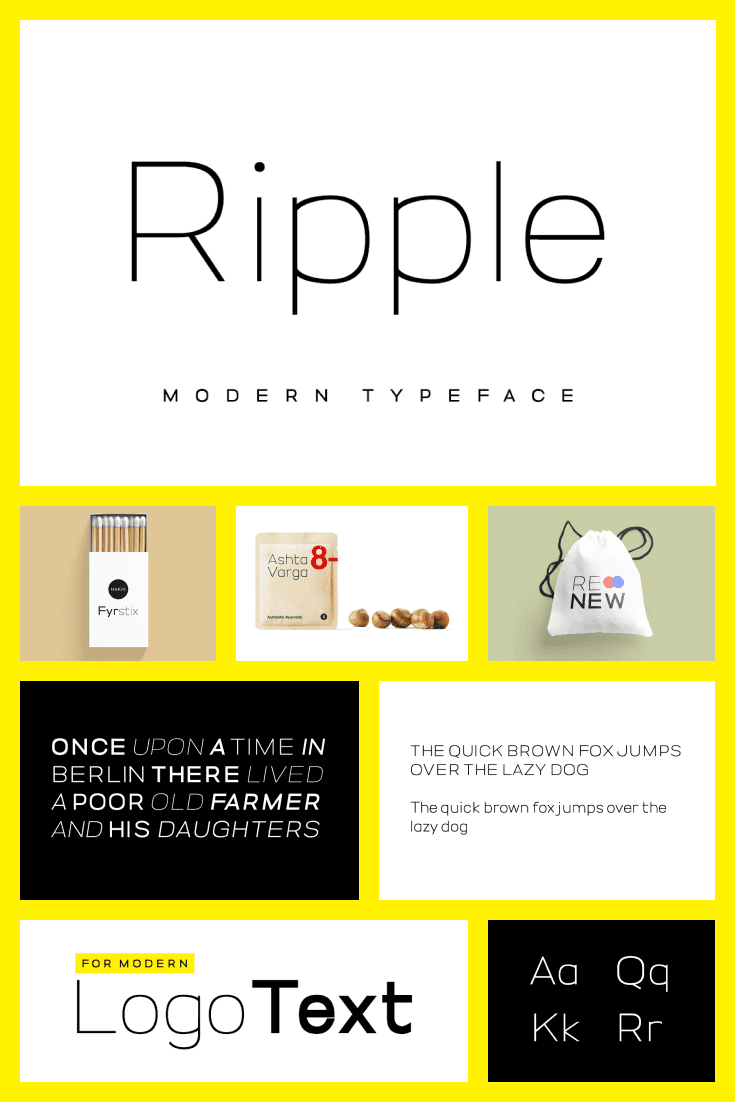 Price: available within the monthly subscription on EnvatoElements ($16.50)
This extra modern font looks very elegant and will help create your original YouTube thumbnail.
Fiver – Youtube Banner Typeface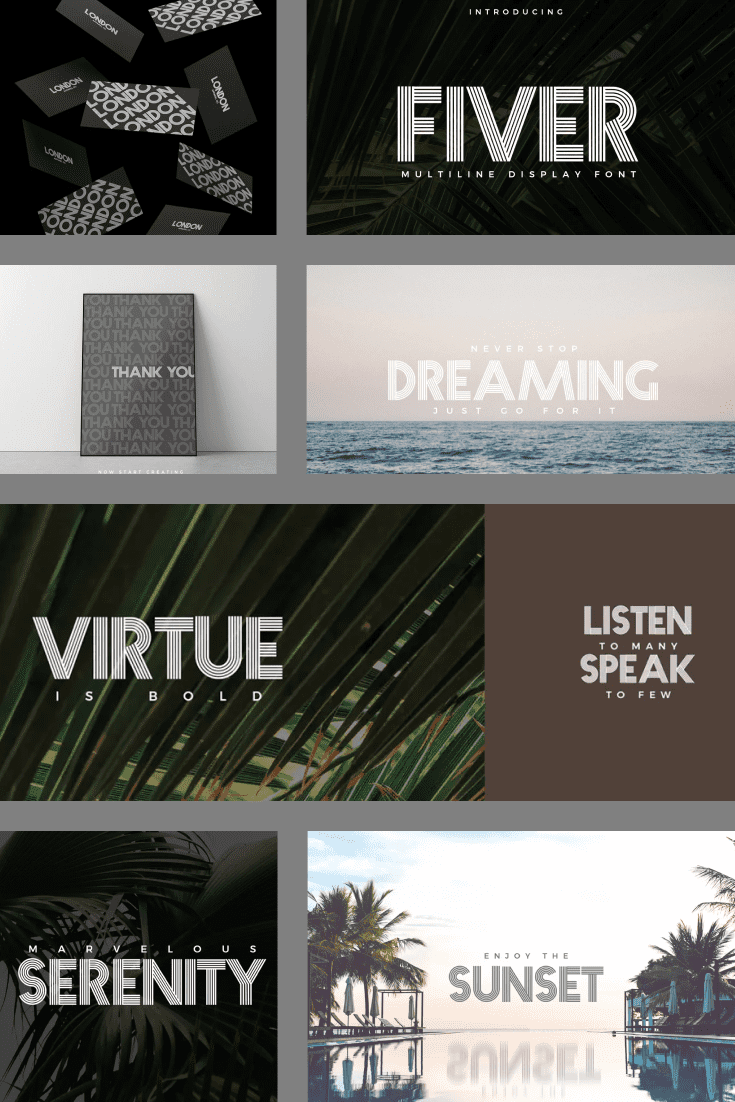 Price: available within the monthly subscription on EnvatoElements ($16.50)
The font combines both vintage and modern elements. The typeface will perfectly suit logos, merchandise products, and headlines, as well as titles for your YouTube banners.
Briberra Free Script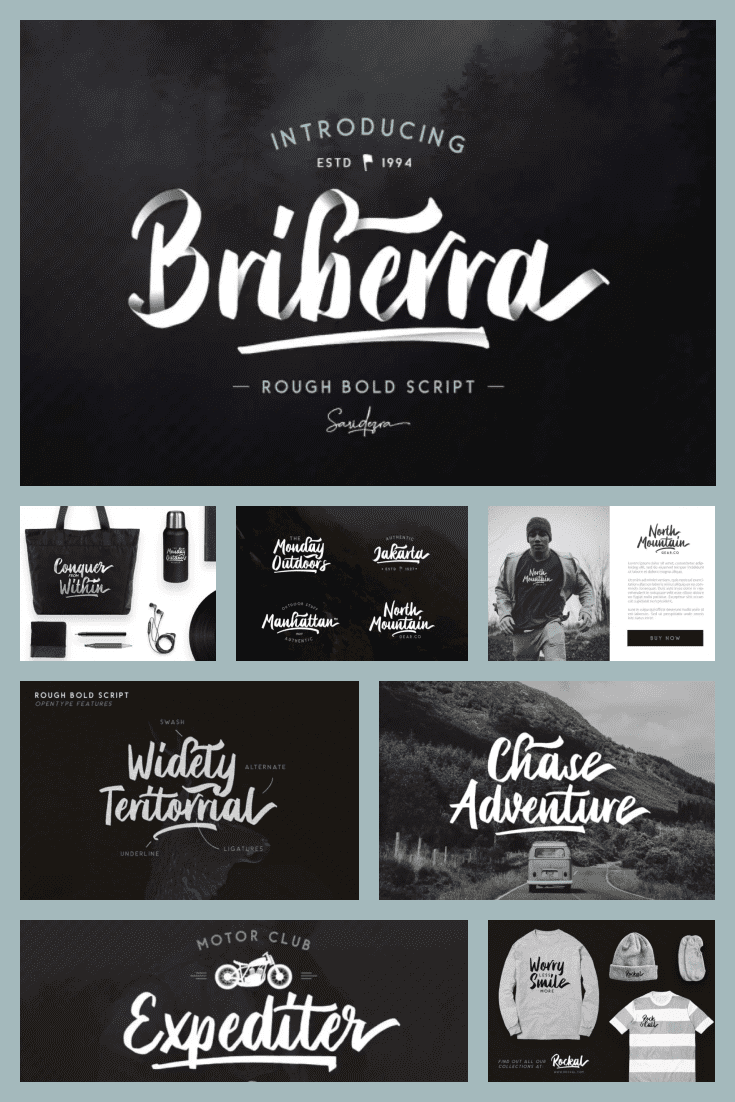 This one will perfectly underline your artistic nature. Creative, original, and at the same time, modern; this simple watercolor brush font will help you make an outstanding YouTube thumbnail.
TV series and Movies Fonts
The second major topic when it comes to popular trends is television and movie productions. When thinking about your YouTube thumbnail creation, consider some of these good thumbnail fonts from popular tv-series and movies. The main advantage of this choice is that many YouTube users will subconsciously click on your video because of the familiar, notorious cool fonts on your YouTube banner. You might try to use typefaces from the movies that are extremely popular at the time of the release of your video.
Let's look at some examples of the best fonts for YouTube videos.
Tenet Movie – Acme Gothic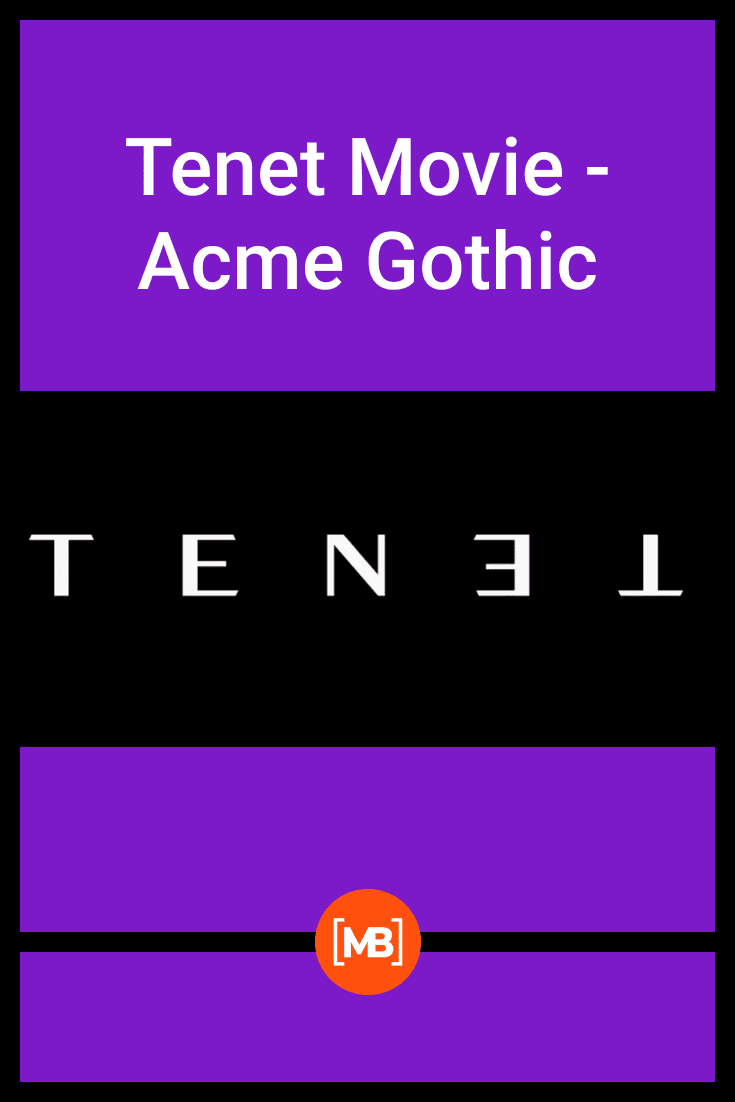 Price: $29
Very modern, fresh, and at the same time, recognizable typeface among all the fonts YouTubers use, which will draw the attention of potential subscribers to your YouTube channel.
The Wind Rises Font – Aldus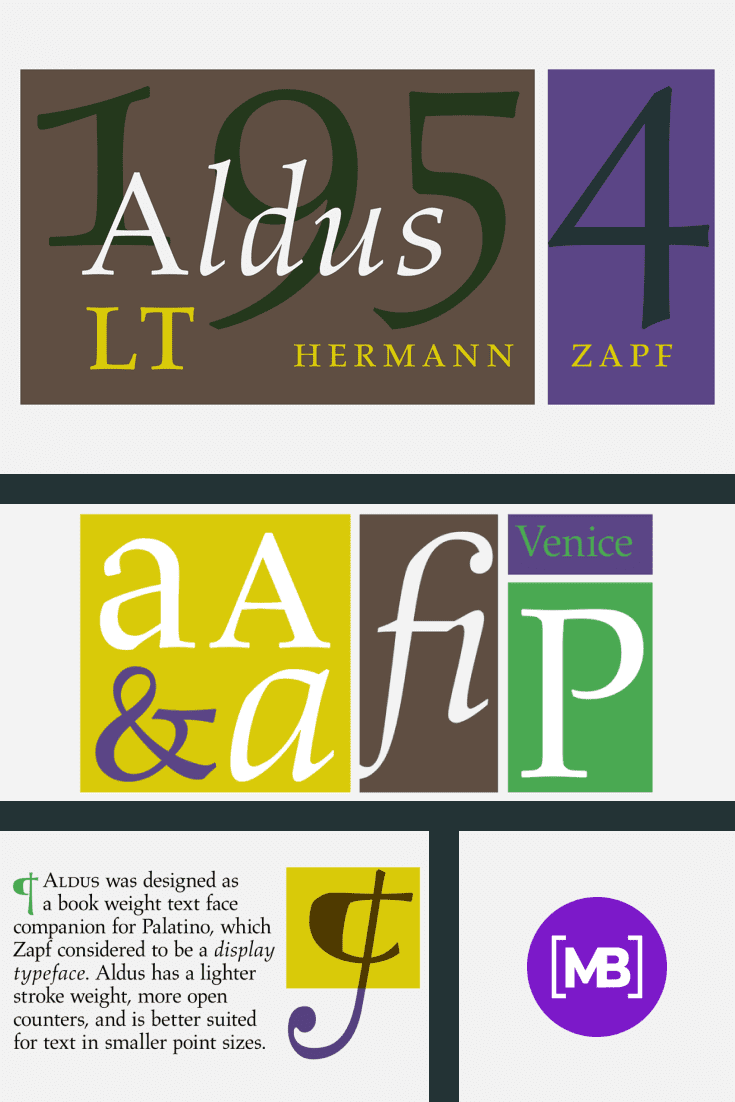 Price: $29
Many of us will remember this beautiful motion picture created by the father of Japanese animation – Hayao Miyazaki. This typeface, used mainly on posters for this movie, looks very elegant and clear.
The IrishmanTypeface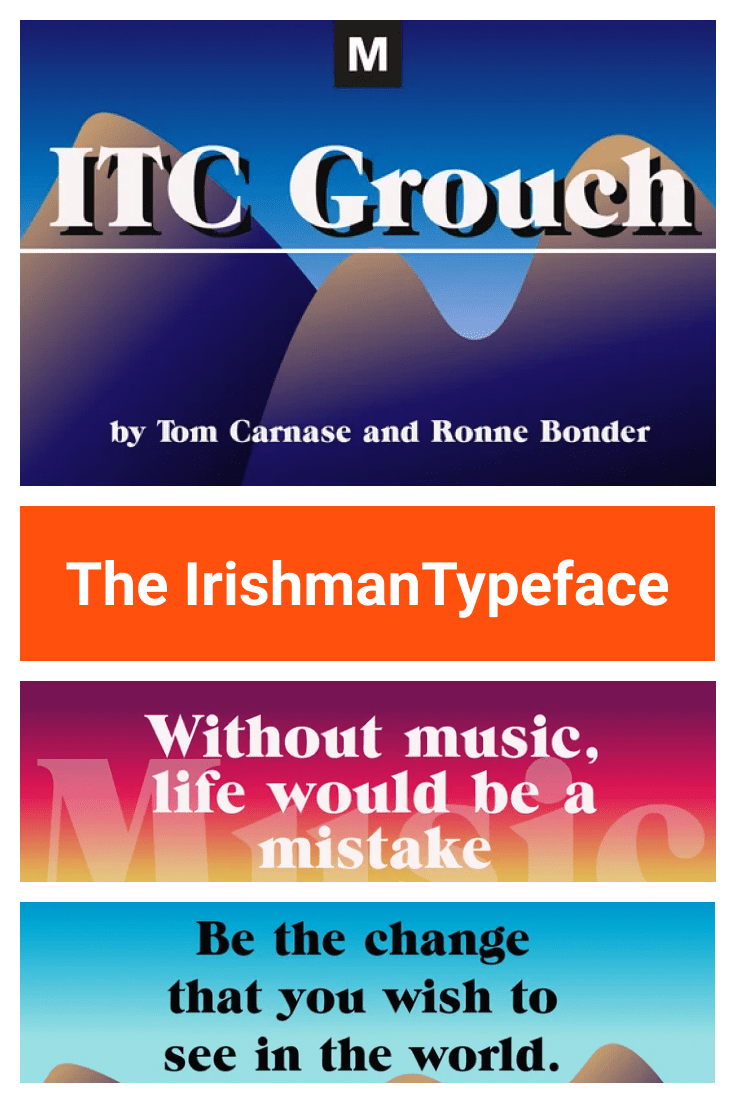 Price: $29
An old good crime drama with Al Pacino and Robert De Niro opens with the amazing ITC Grouch typeface. Nothing extraordinary, but the good old classics will add a special mysterious drop to your thumbnail image.
Booksmart Script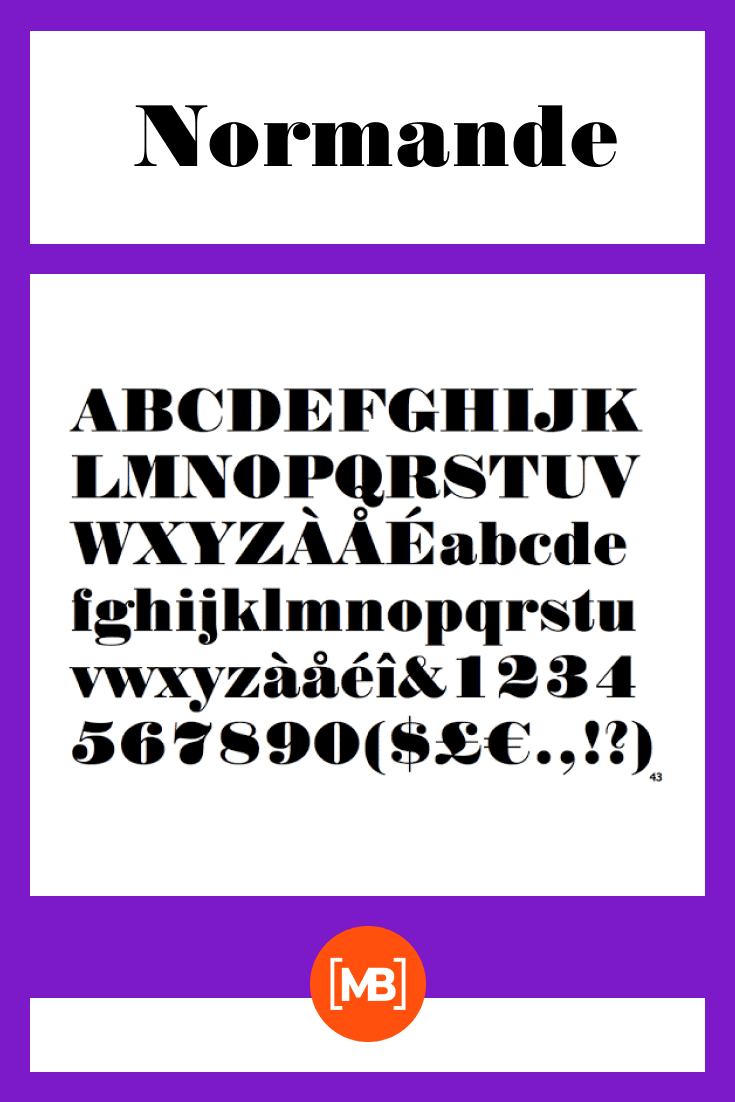 Price: $29
The font from the title of this popular American comedy is nothing else, but Normande. It's quite bold and eye-catching (especially with the combination of yellow color), so don't be сafraid that your video banner will go unnoticed by the YouTube community.
The Rise of Skywalker – ITC Serif Gothic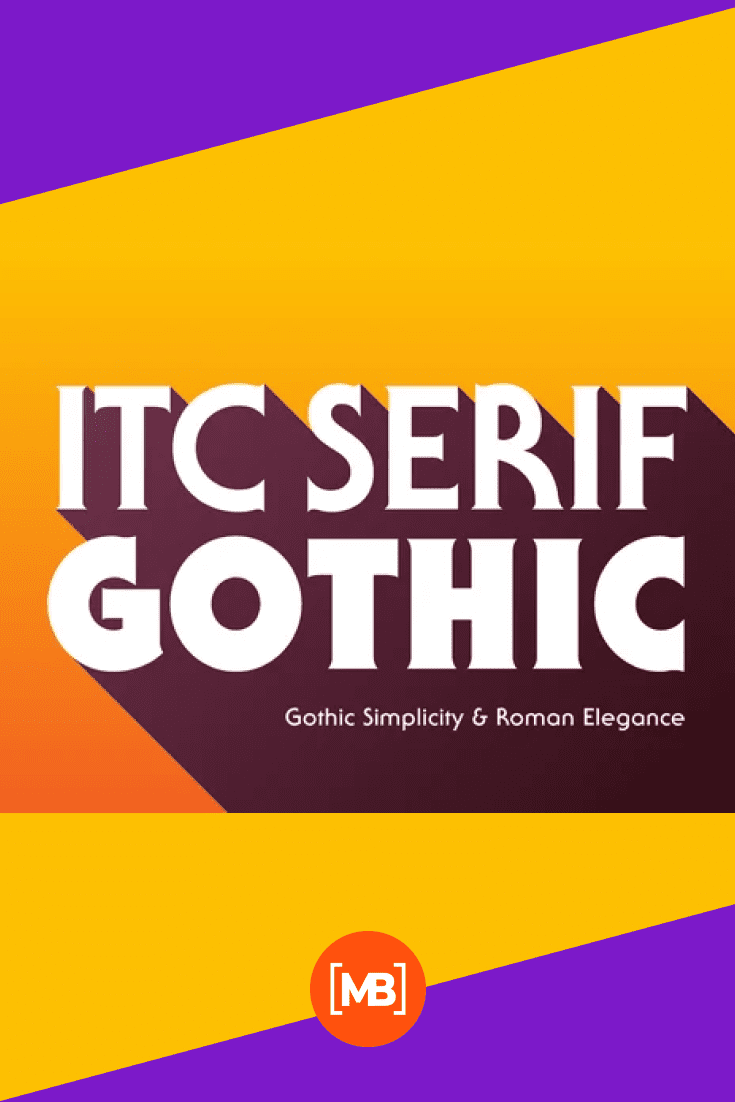 Price: $29
Star Wars is one of the world's most popular franchises. There is no need for any explanations to take it and use while creating your next super-cool YouTube thumbnail.
Fleabag – Cheap Pine Script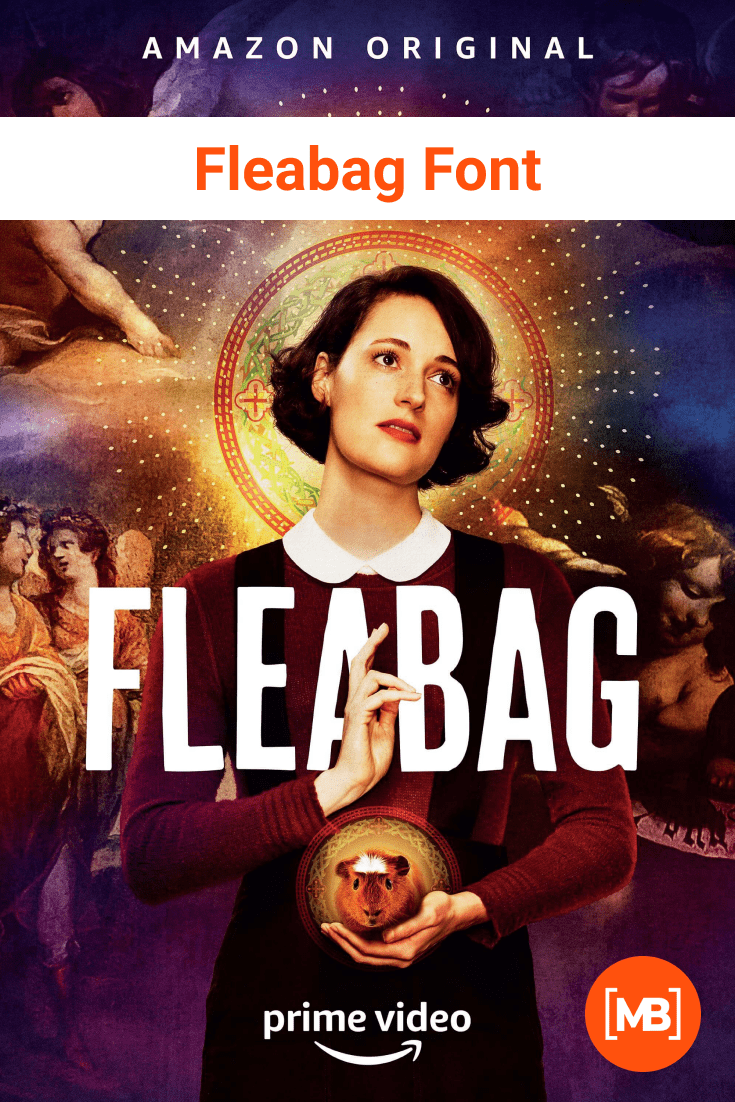 Price: $25
One of the coolest British TV series ever also has a quite interesting, original, and at the same time, classic script.
Emily in Paris Typeface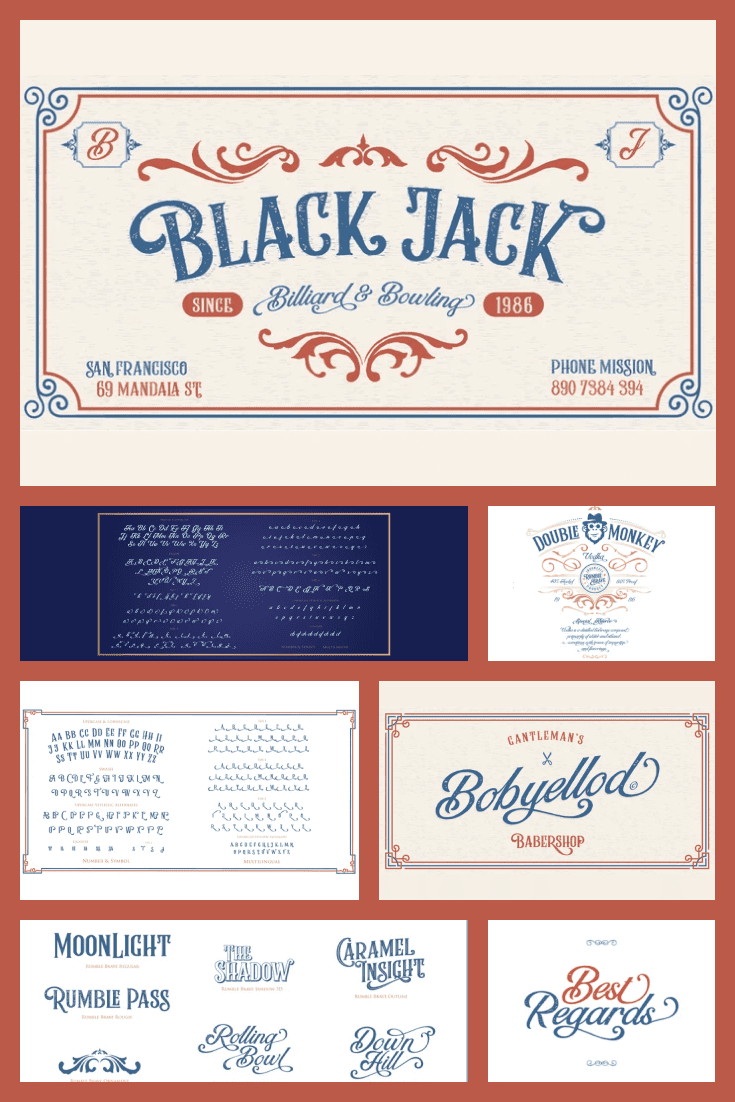 Price: from $14
If you were looking for a typeface with hints of Paris and vintage, please consider this one to create a masterpiece out of your next YouTube thumbnail.
AHS 1984 – Manticore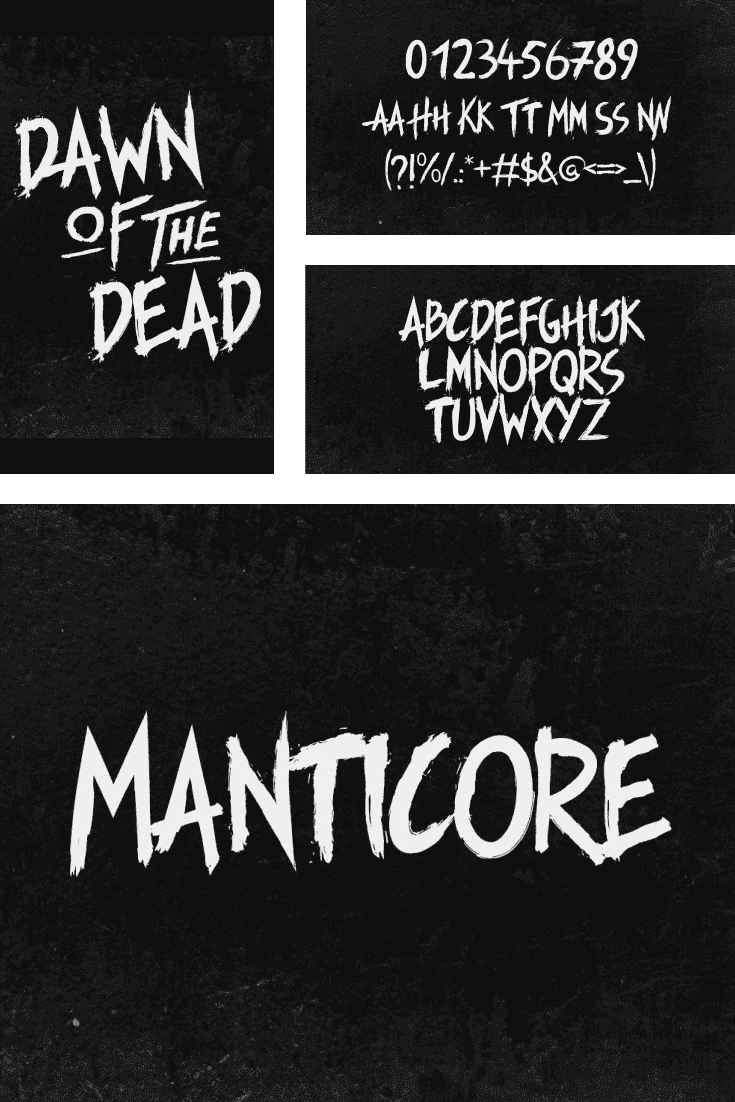 Price: $10
This one is a perfect choice for real fans of American Horror Story. Attention! With the combination of deep red color, it is quite an explosive cocktail.
The Call of the Wild Script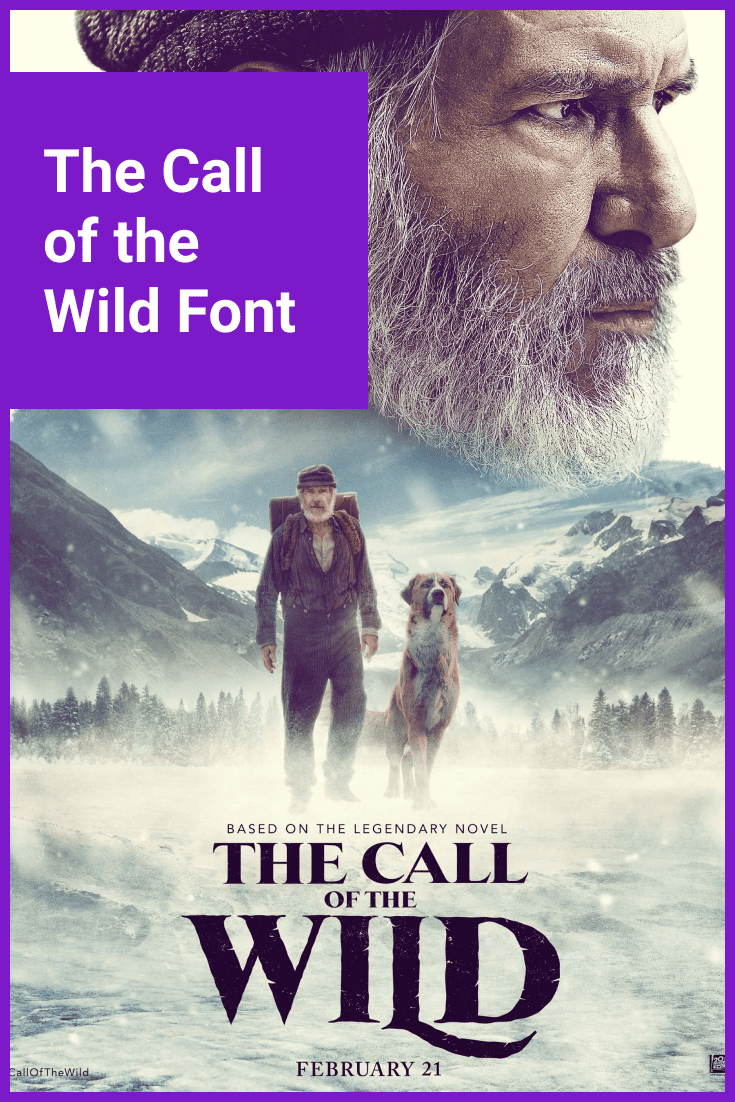 Price: $40
If you remember the poster for this amazing movie based on the legendary Jack London novel, you will recognize this beautiful literary typeface. Why not try it out if it matches the theme of your YouTube channel.
Godzilla King of the Monsters Type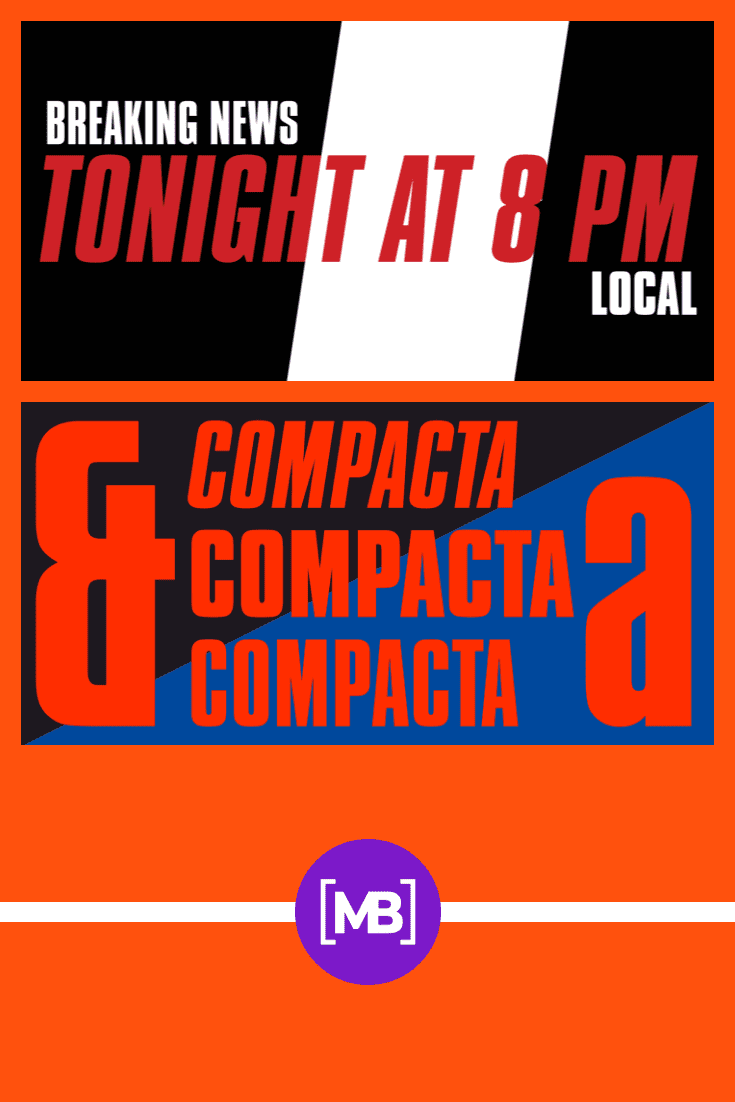 Price: $39
The title on the poster of this popular movie was created with the help of the Compacta typeface. It is no secret that it looks great there. Why not use it for your original thumbnail design?
Tarantino Typeface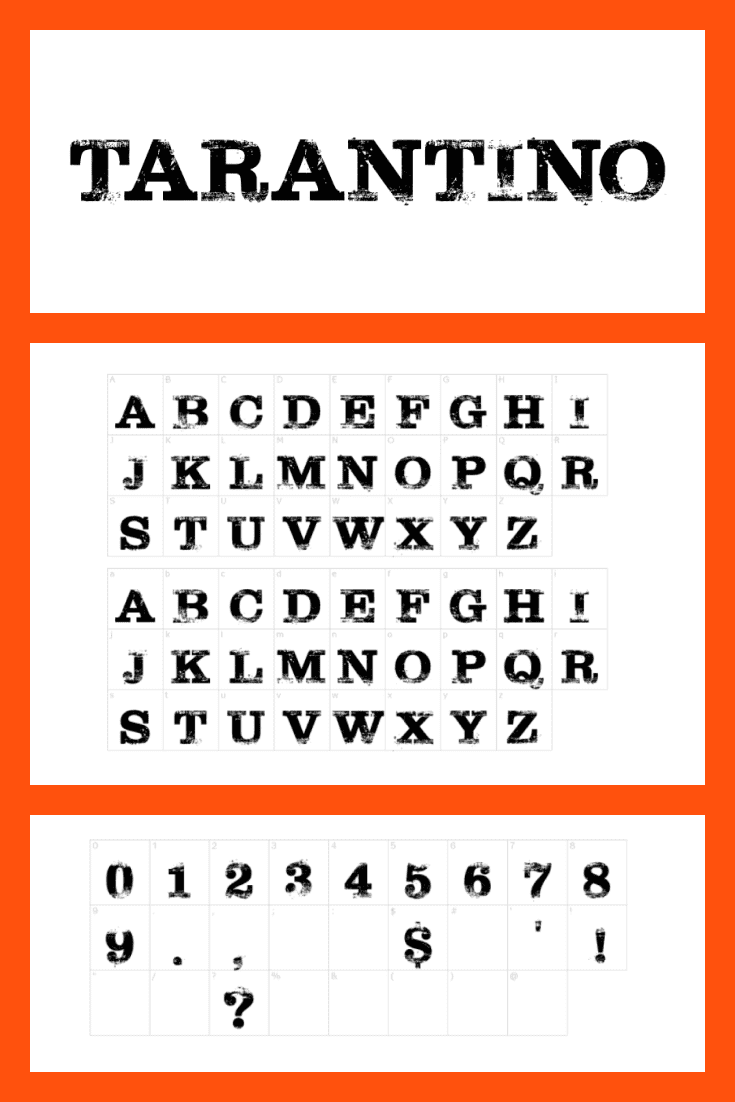 Say nothing but a simple thanks for the good find with this font. Quentin Tarantino will 100% be your choice.
Avengeance Heroic Avenger Font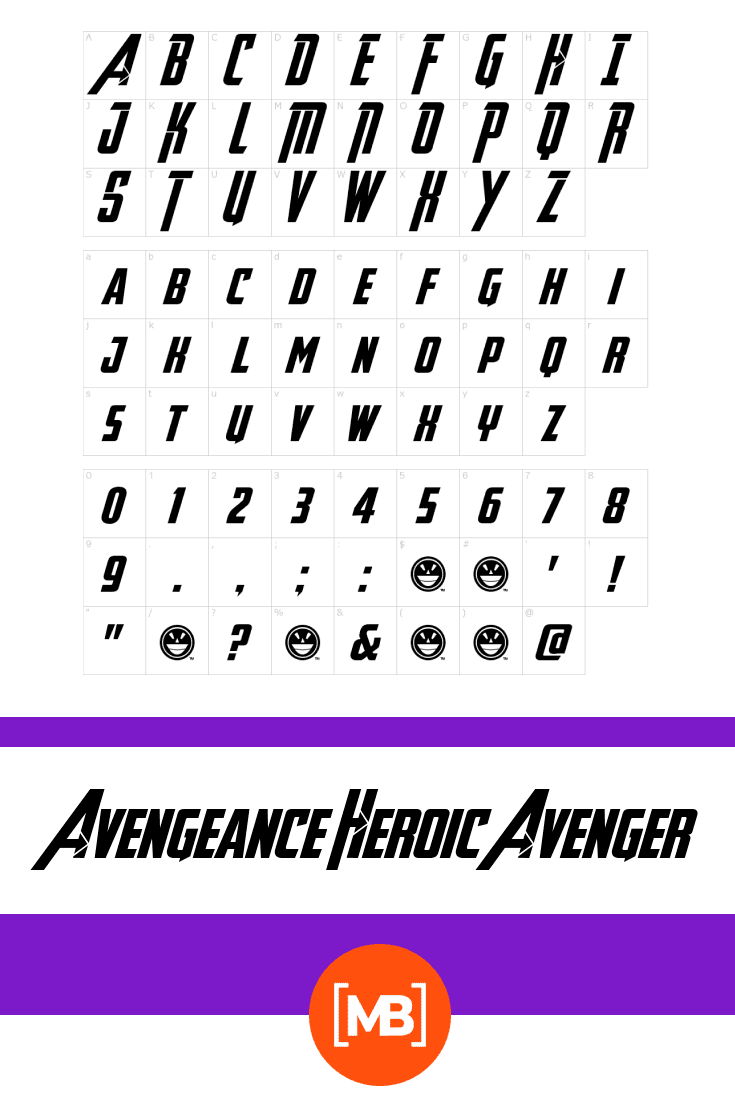 There are so many people in the world fond of this amazing universe! We can bet you are one of them, too (because actually, we are).
Gabriel Weiss' Friends Font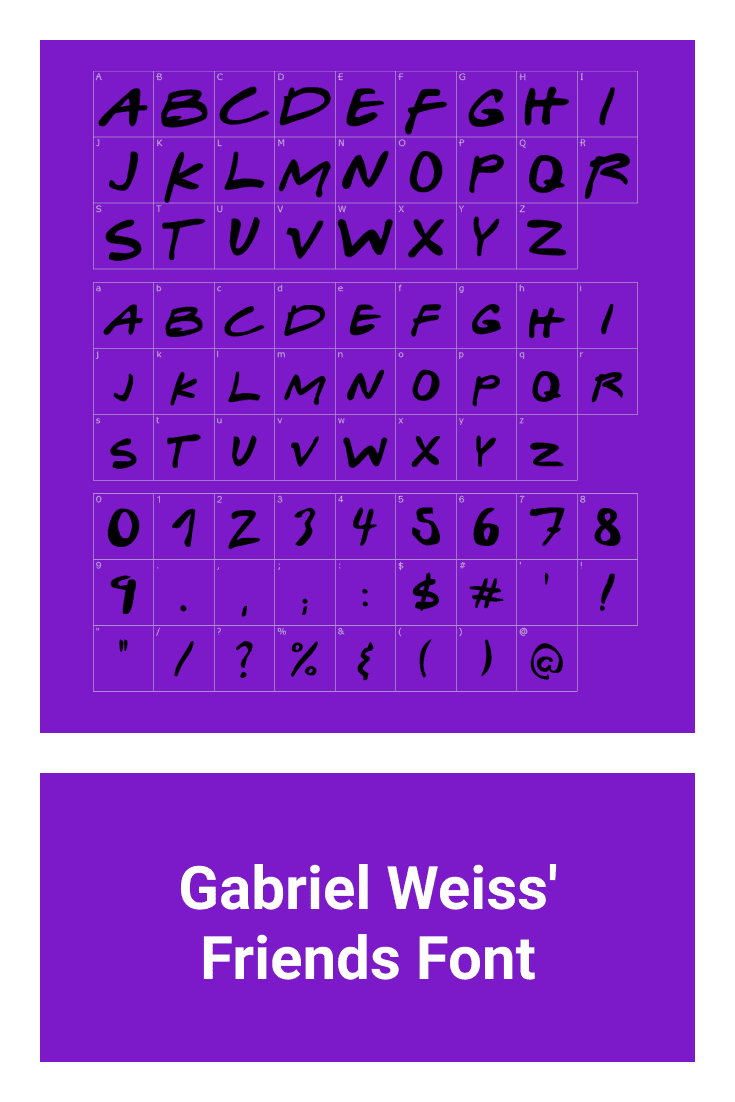 This is from the tv-series that became an instant classic. You will truly want to try this one when making a thumbnail for your next video.
For All Mankind – Nasalization Free Typeface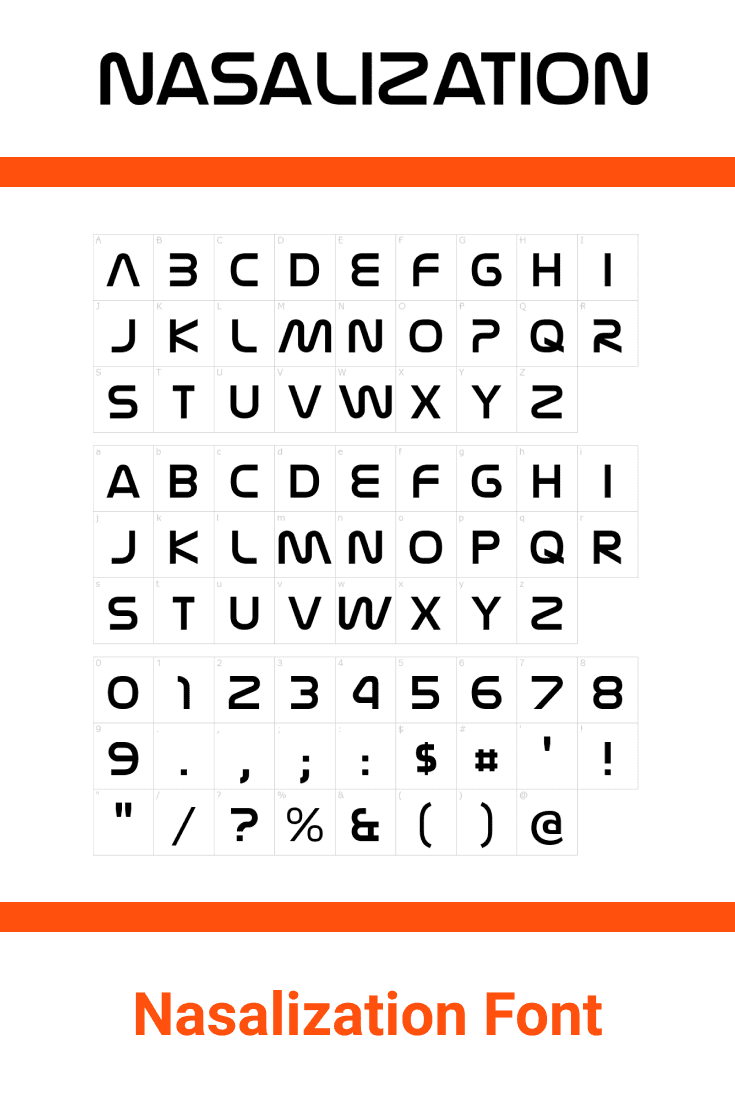 Perhaps, everyone knows these four cosmic letters. The font looks super-modern and spatially good. You may download it for free.
The Mandalorian Font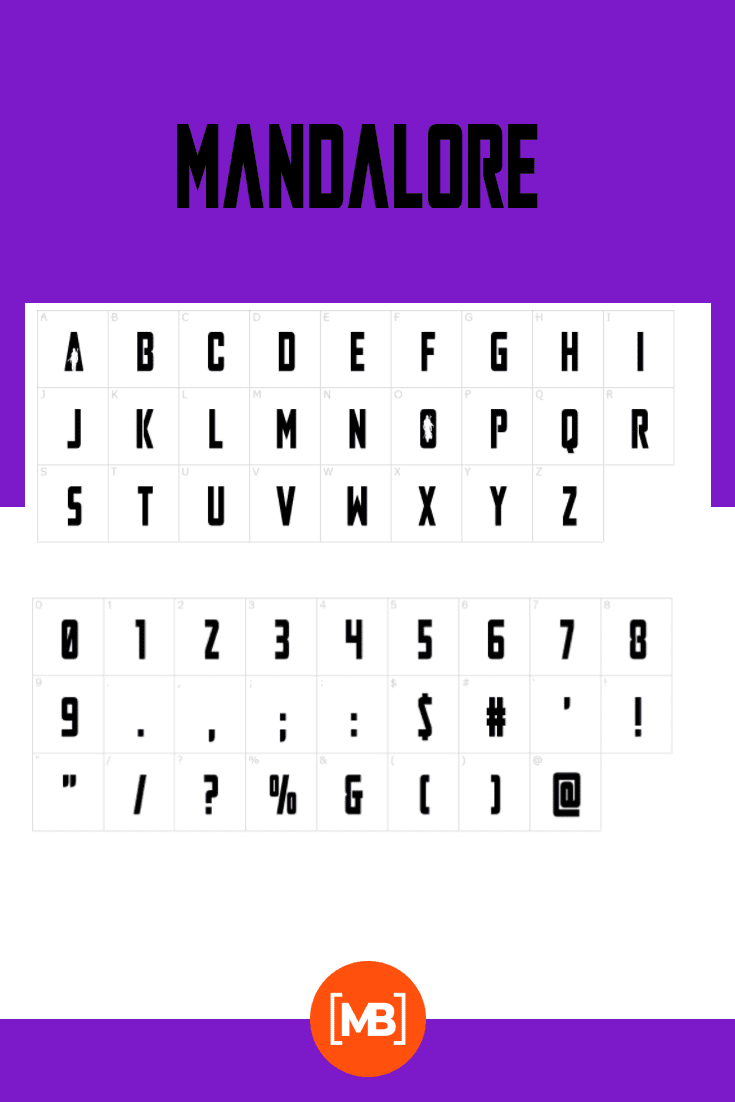 We have already mentioned that Star Wars is a pretty popular movie universe. This typeface is available to download and use absolutely free 🙂
Best Gaming Fonts for YouTube Thumbnails 2021
We live at a time when digitalization, technology, virtual reality, and computer games take the inevitable place in the life of almost every human being. Some video games are familiar from our childhood when we first played Nintendo and Playstation. Of course, at that time, we were very impressed by the effects and graphics that seem so primitive nowadays. Thanks to VR, we have an opportunity to go deep into the other worlds, have virtual lives, friends, etc.
Gaming society continues to grow faster and faster. And many YouTube bloggers make their gameplays, and, as you know, it is very fun to watch their videos. This is the reason some YouTube channels are very popular.
If you would like to start the same kind of gameplay channel, or if you are already 'in the game', our next collection of YouTube thumbnail fonts are dedicated to the most popular games.
River Adventurer – Block Gaming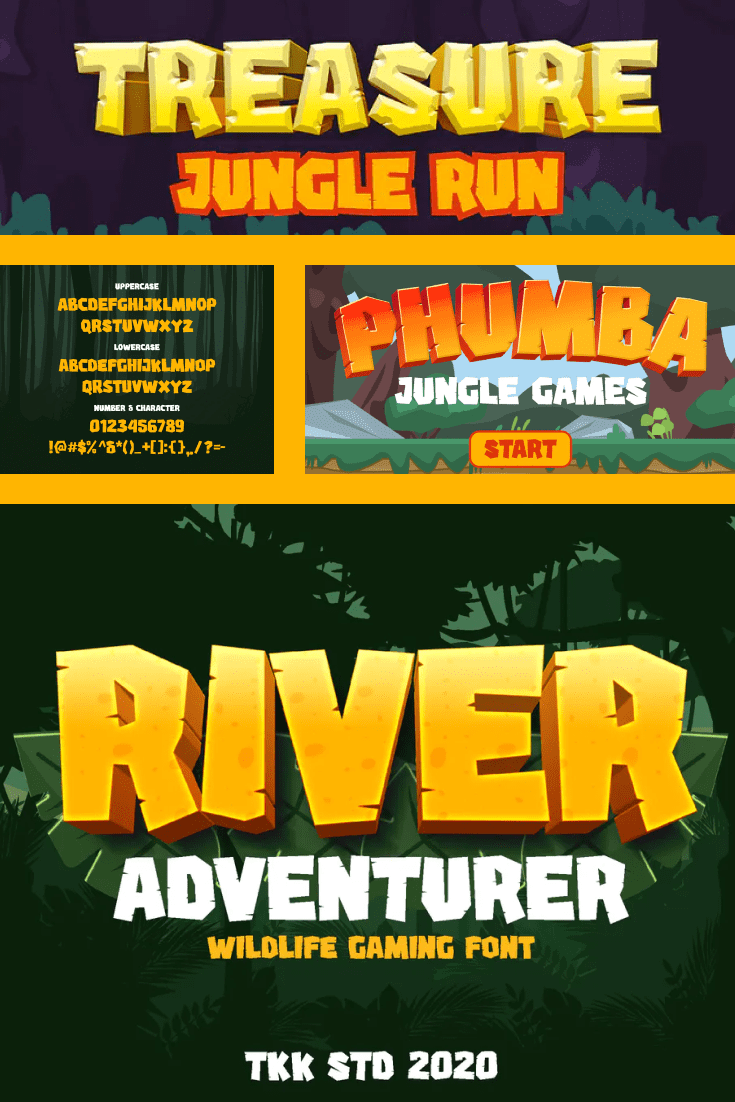 Price: available within the monthly subscription on EnvatoElements ($16.50)
Textured characters along with a blocky design make this font perfect for an eye-catching YouTube banner in 2021.
Vanderick – Fantasy Game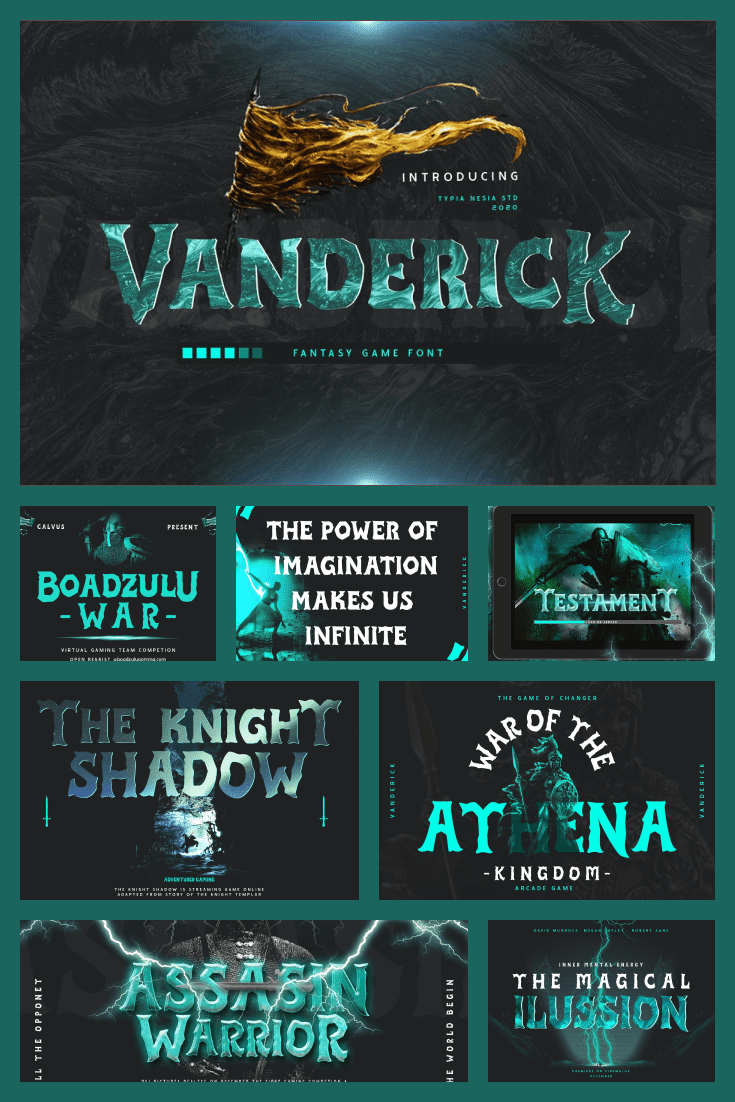 Price: $14
This typeface was made in an interesting, textured, and creative design. So don't worry that the viewers will pass by your brand-new interesting gameplay once they see the font in your YouTube thumbnail.
Starzone – Gaming Font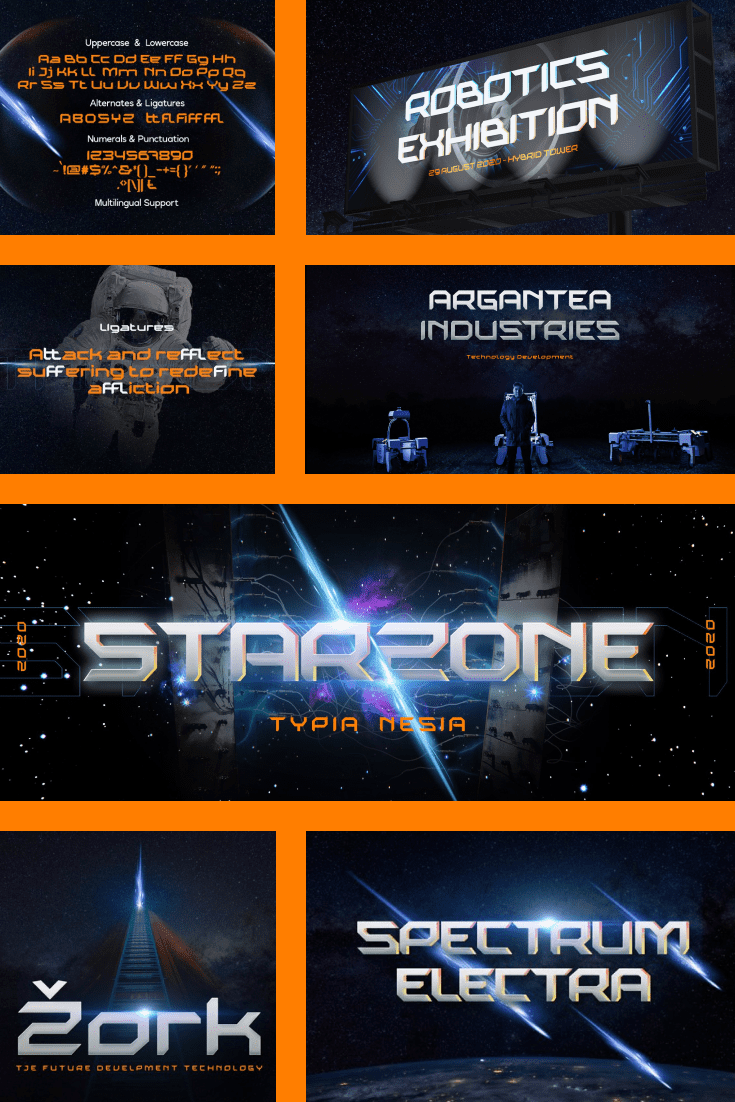 Price: $14
This hyper-modern SciFi typeface is pretty recognizable in gaming society. However, you can use it for your video thumbnail of any genre.
Exo Space Futuristic Display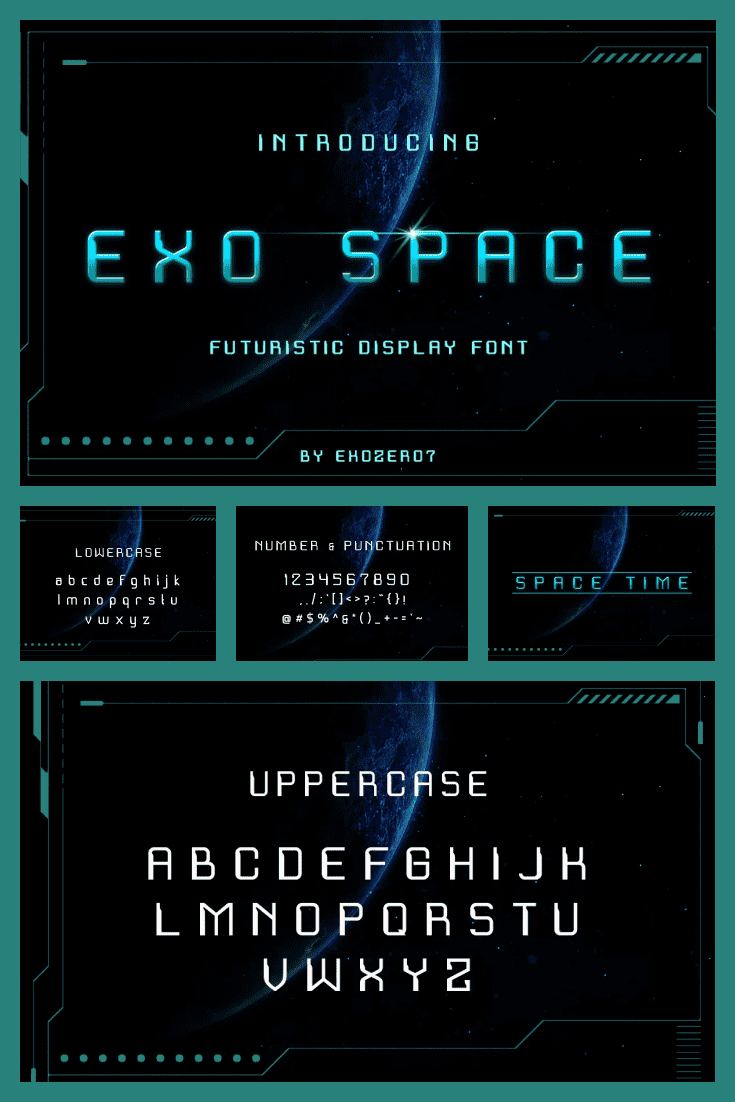 Price: available within the monthly subscription on EnvatoElements ($16.50)
This fantastic, unique type suits well for logo design, branding, creative ads of any kind, as well as YouTube thumbnail design.
Cyberpunk Fonts Bundle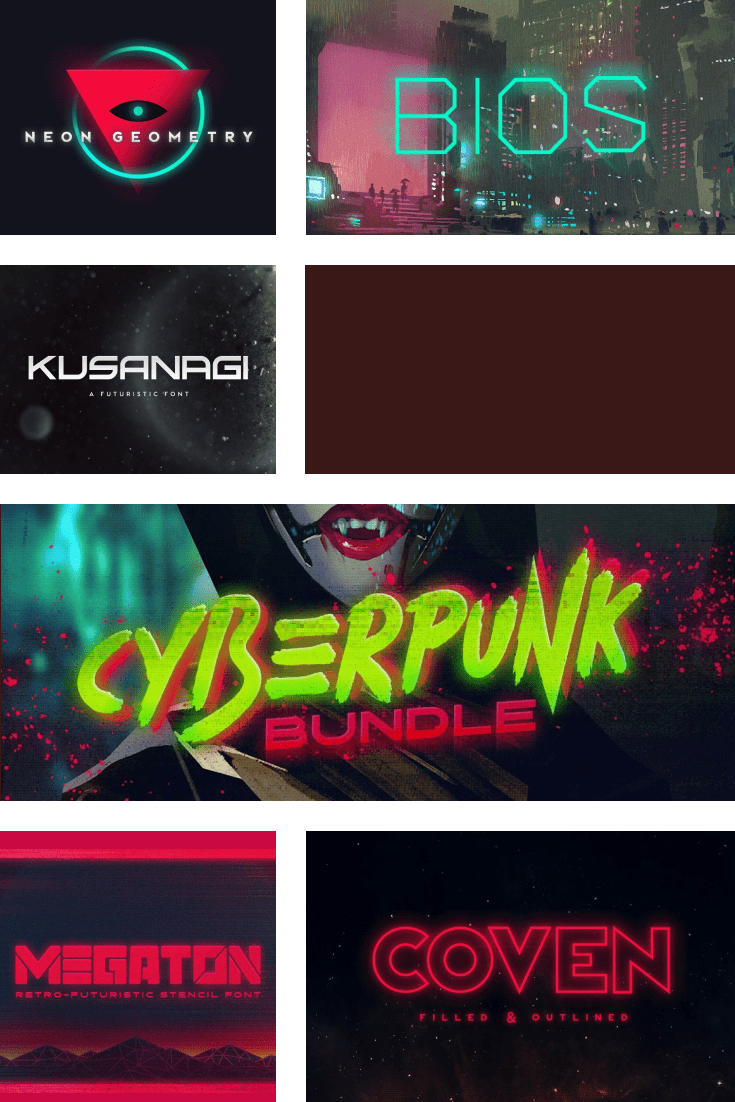 Price: $39
The collection of cool and original Cyberpunk fonts will add hype to your thumbnail design. Choose among these 10 modern, high-quality products, and expand your creative possibilities right now.
Okami – Brush Font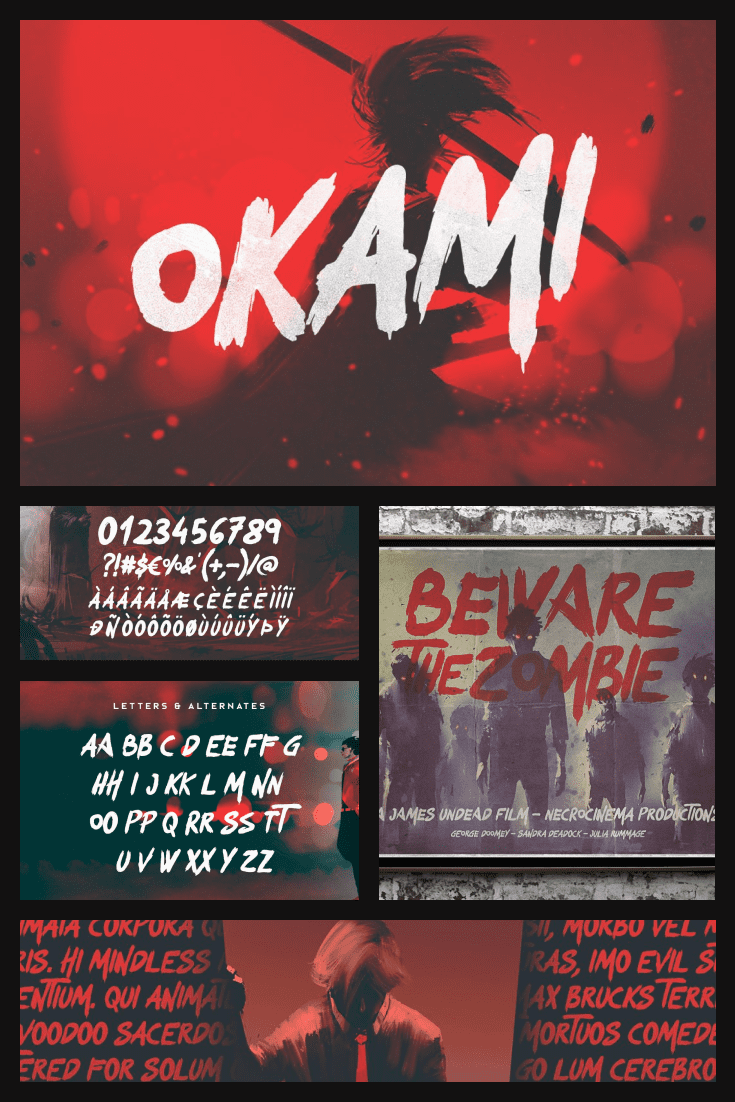 Price: $12
This very stylish brush script will make your YouTube banner look amazing and original.
Starforge Typeface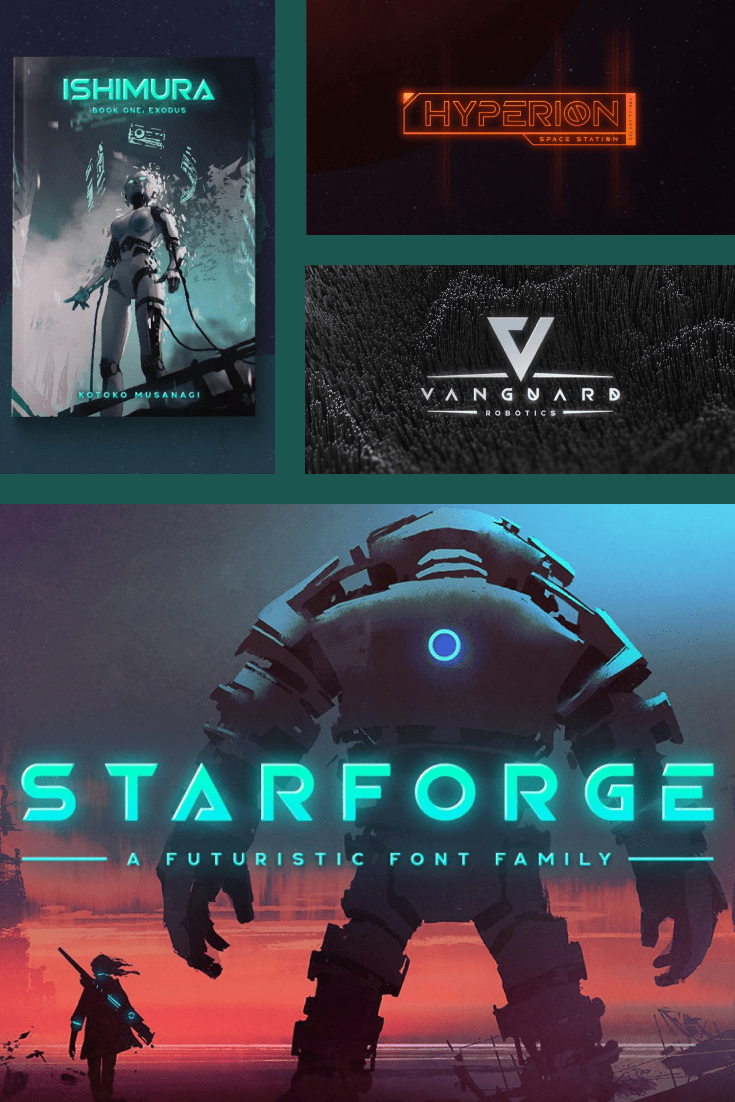 Price: $18
This font from a SciFi font family includes alternate letter options, multilingual letters, punctuation, as well as numbers.
It doesn't matter which one from the collection of cool and modern 2021 fonts you will choose for making your YouTube thumbnail. Your creative ideas will be the first thing that helps you express yourself and highlight your videos among millions of others on YouTube.
Stay creative and inspired 😉
Some Awesome Video About YouTube Fonts
Please take a moment to pin this post to Pinterest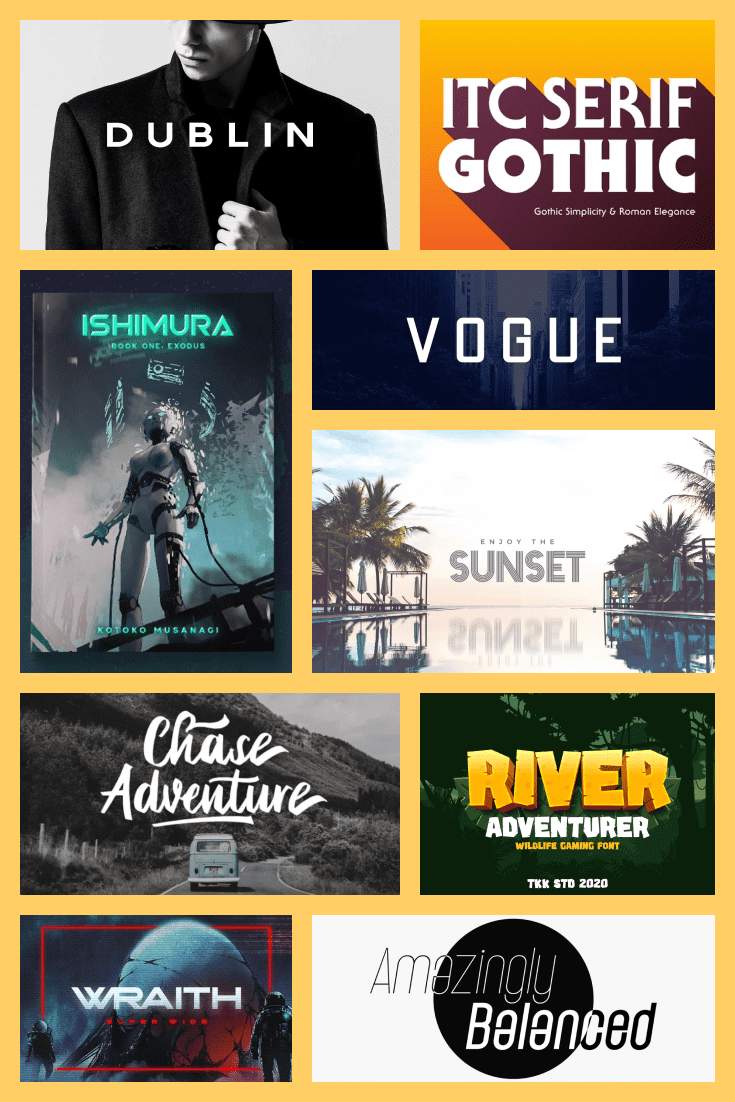 Disclosure: MasterBundles website page may contain advertising materials that may lead to us receiving a commission fee if you purchase a product. However, this does not affect our opinion of the product in any way and we do not receive any bonuses for positive or negative ratings.