How to Create Smashing YouTube Thumbnails: 7 Tricks to Get Your Thumbnail Clicked On
Let's be frank, how many times have you chosen a book by its cover or selected a movie to watch by looking at its poster? We suppose, a lot. Like it or not, we live in a world full of massive amounts of visual information. Everywhere, 24/7, people look at their blue screens of laptops, tablets, TVs, and smartphones. Attracting people to new content is not an easy task at all. Thus, to get clicks and views on your new video, you need to take care of making a cool smashing thumbnail. And if you have some trouble with this part, don't panic. We made a quick and simple-to-read guide on how to make the best YouTube thumbnails.
Let's get started.
Some Basics of the Best YouTube Thumbnails
There are always some basics you need to know before creating new graphic products. The same is true for learning how to make YouTube thumbnails.
The YouTube thumbnail size is always 1280×720. Be sure to choose this ratio when starting work on this project in any image editor.
Be sure that the image you use for the background is of a high quality (at least 1280×720 pixels).
Use display fonts to create a good YouTube thumbnail that will be easily readable.
Look for examples from bloggers in your niche before making your own cool YouTube thumbnail so that it will fit the trends of your sphere.

The Most 'Clickable' Elements of a Thumbnail
Let's face it, if you are a popular person or blogger you don't care about your thumbnails because people will watch your video anyways. But if you are a YouTubebeginner, you need to push the limits of your basic graphic skills and make the best out of each thumbnail. So, if you want to make a smashing thumbnail, make sure that some of these elements are combined.
A Catchy Background
Use expressive faces. We simply pay more attention to the faces on a screen, especially if those faces show a very bright emotion. So show your potential viewers a face with an expression he or she will have while watching your video. The thumbnails with faces became very popular thanks to many popular bloggers such as PewDiePie, Tyler Oakley, Amazing Phil, and more.
PewDiePie, Tyler Oakley and Amazing Phil
Add the most intriguing screencap (screenshot) from your video. Just pick the most interesting, awkward, beautiful, or eye-catching moment. Make a screencap, add some brightness, saturation, and contrast to it, and you will have a ready-made background.
If your channel is about aesthetics and inspiration, use minimalistic backgrounds and simple fonts. And if you create vlogs or video tutorials, don't be afraid to put your face in the background while using a YouTube thumbnail maker.
Nayana Florence and Holly Gabrielle
Add Text
The text in your thumbnail should be big and bold. Use display fonts as they are the best for the screens. Make sure that the text stands out from the background picture and is readable. For these purposes use a stroke or shadow. However, using too many colors is not a bright idea. One or two will be enough, but make them bright and eye-catching.
Use your brand colors (or at least the same colors from thumbnail to thumbnail) in order to make the viewer remember you and he or she will want to watch your video right now. Think about your personal graphic style and keep it consistent throughout your videos.
Be sure that the name of your video has a clickbait form. This means it will hook the potential viewer from the start.
Oh, and look for inspiration from your favorite bloggers, popular YouTube channels, magazine covers, and movie posters. There are whole designer teams working to make the best covers and thumbnails on these different products.
Sticker Effect
Adding a thick border, hand-drawn lines, or cute emojis to the image on your thumbnail makes it stand out from the whole background. Be sure that you use this effect exactly to the object that is the topic of your video, or if you put a face emoji, add the sticker effect wisely so it is attracting viewers and does not spoil the whole image.
Holly Gabrielle and BuzzFeed
And this is the bad one: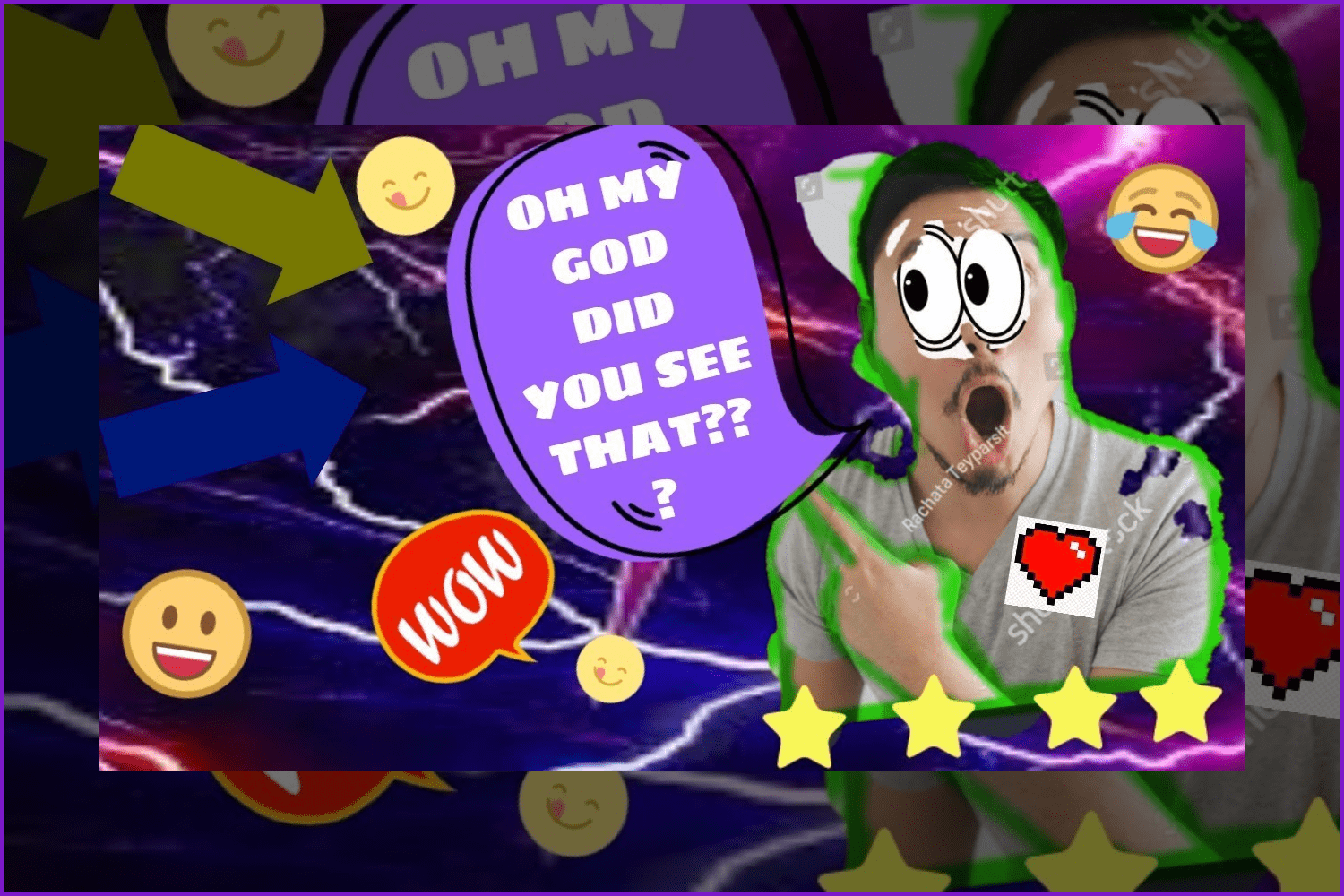 A horrible sticker effect colored in green is used, and too many additional emojis and other elements are added that in sum create not a picture, but a complete mess. And you just don't know where to focus or understand what the video is about.
YouTube Thumbnail Tips and Tricks
Blur the background
Nowadays, you can see many Instagram posts, Facebook covers, and website headings with blurred backgrounds. Besides being trendy, choosing blurred backgrounds for YouTube thumbnails allows you to divide the text and the main object from a picture and make it more prominent and clear.
Ambient Being
Use fonts from movie posters
They are catchy because many people have seen them before on posters or ads and already have some associations and emotions when looking at those fonts. However, pay attention to the readability of your text. Remember that it should be most important!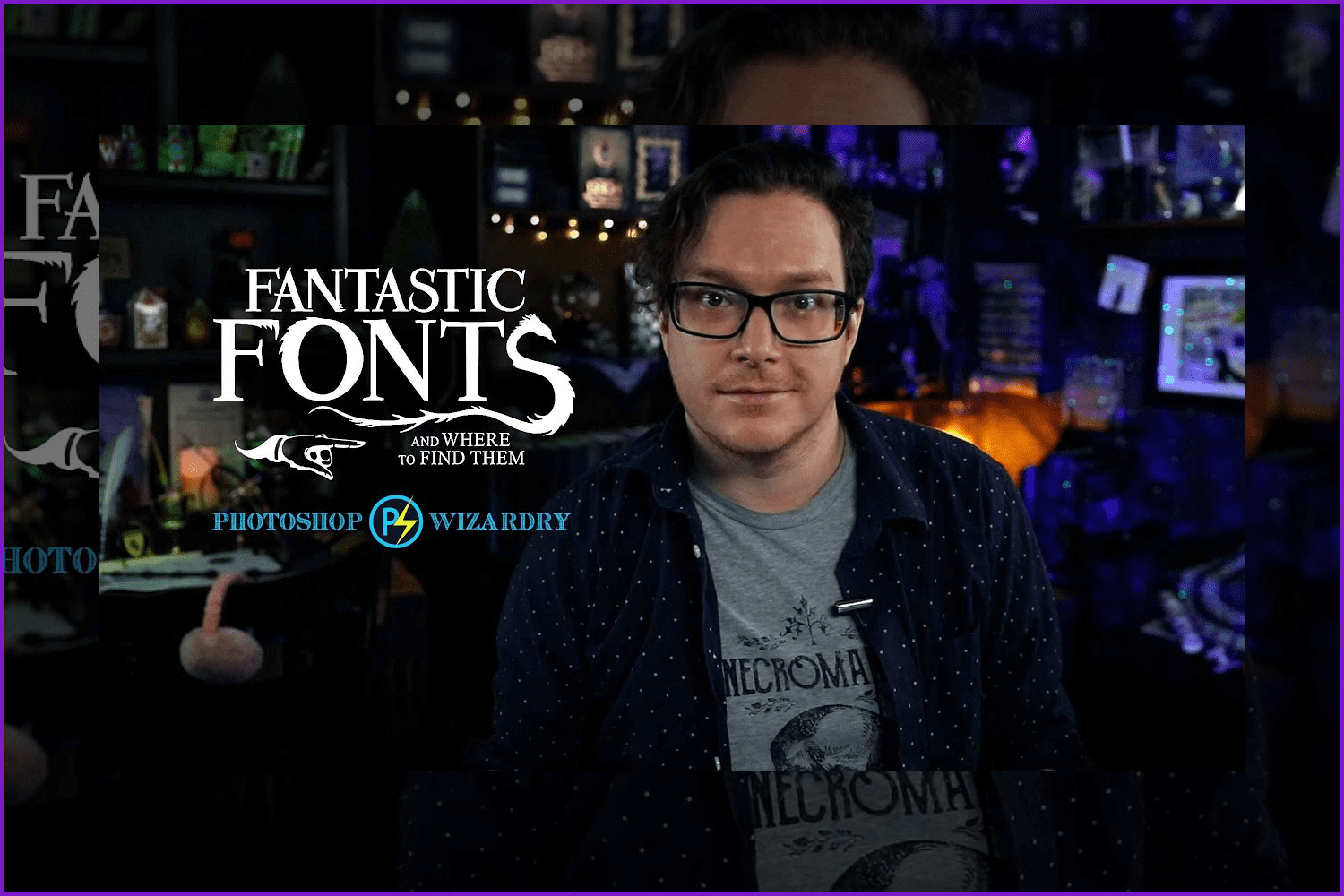 Wizardry Workshop
Use high-quality images
Before starting to create a thumbnail, make sure that all the images you are going to use in the process are of good quality and high resolution. Sometimes, you will need to crop or resize something, and you don't want to have a pixelated object picture in the end, do you?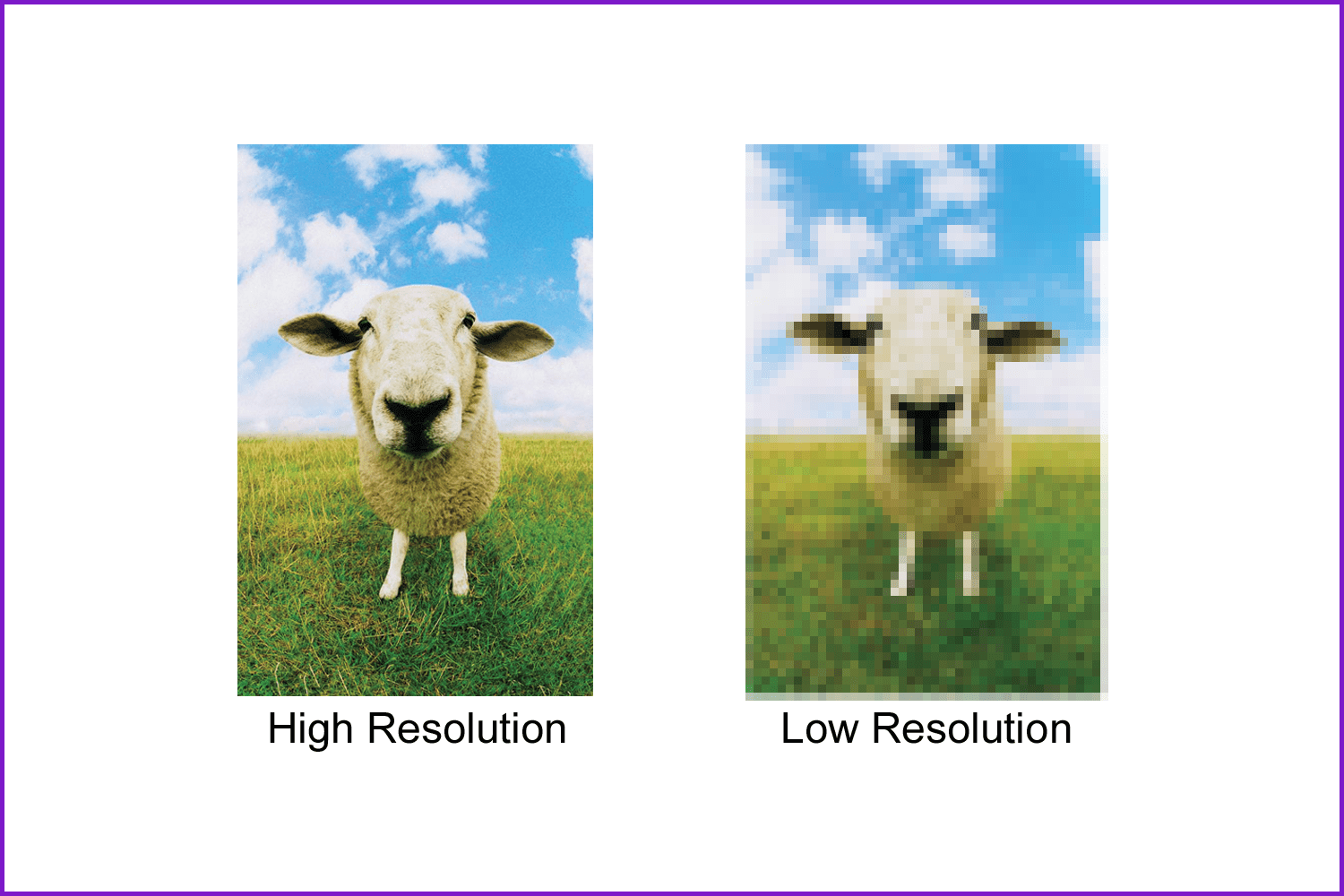 Take care of your face!
If you decide to put your face on a thumbnail, make sure the portrait you use has a presentable look. If you cut it from your video, add some contrast and make a few manipulations with lights and shadows to make it look appealing.
Or, you can have a photo shoot to make various expressive headshots and use them for your thumbnails. If you don't know how to do it yourself, ask your fellow photographer how to create thumbnail images!
Gift Lee and What It Do Dave
These are good YouTube thumbnail examples with expressive faces.
Laura Reactions and So Everdream
And these are some bad ones. They are just cut out from the video and pasted without any basic image manipulations. They do not attract as much as the pair of great YouTube thumbnails above.
Okay, we got all the rules. Now it's time to figure out how to create a YouTube thumbnail using Photoshop or any other graphic editor. Because frankly, you can make a thumbnail in almost any image editor.
Let's Make Your Thumbnail
There are many guides on how to create thumbnail images on the web, but all of them can be shortened to this simple formula.
Upload the background picture. Make it either blur or lower the exposition to make it a little bit darker.
Make sure that the ratio is 1280×720 pixels.
Take a picture of the object of your video. Or use one of your expressive face images.
Add a contour to make it sticker-like.
Put the object pic in the background. Resize or crop it. Try to put it in one corner to leave half of the space for the text.
Choose the appropriate font and write the name of your video.
Save your thumbnail.
YouTube Thumbnail Instruments
We have prepared a listicle of useful instruments that will help you make a perfect thumbnail.
Editors
Canva. This is a great editor that has many ready-made templates. Also, there is a wide choice of various clipart, fonts, background images, and other cool elements there.
Adobe Express. All the tools you need to make a super-cool YouTube thumbnail are presented in this comfortable editor. Additionally, it contains a lot of nice free and premium templates divided into different categories which simplifies a lot of the search for an ideal template in your field.
PicsArt. This is a huge creative platform that started one day as a simple photo editor. Now you can choose from a great variety of stickers, filters, different masks, and many more to make your thumbnail look outstanding.
You can also use Photoshop, Illustrator, and even YouTube editor to create a thumbnail. There is a wide choice of options around the web.
Fonts
Backgrounds
Stickers
Ready-Made Templates for YouTube Thumbnail
When choosing a YouTube thumbnail template, consider your personal style as a creator and the mood of your video. But sure, don't be afraid to experiment with new ideas. Try something new if you are tired of the old standard templates.
Thumbnails for Inspiration
Here are some more examples of great thumbnails for your inspiration.
The minimalistic and aesthetic variety:
TheCottageFairy
Eye-catching and motivational options:
Alux.com, English Fluency Journey, Chase Jarvis and Jay Shetty Podcast
Cinematic examples:
Peter McKinnon, Roman Bolharov and Ali Abdaal
We hope that this article was helpful and you can now create thumbnails that the viewer desires to click on. Always try to make the next work better than the previous one. And may the creative force be with you!
YouTube Thumbnail Creation Tips in Infographic

Some Awesome Video About YouTube Thumbnails
Disclosure:
MasterBundles website page may contain advertising materials that may lead to us receiving a commission fee if you purchase a product. However, this does not affect our opinion of the product in any way and we do not receive any bonuses for positive or negative ratings.