Product Specs
| | |
| --- | --- |
| Created by | CraftSupplyCo |
| File type | OTF |
| File size | 62.51 MB |
| Date of Creation | March 5 2021 |
| Rating | 5 (15) |
| Category | |
Vintage Font Bundle
Vintage Font Bundle. Massive font collections from Craft Supply Co you can save 78%!
This bundle includes 6 font families 26 fonts (Display & Sans Serif, Serif) & 100+ (illustrations, labels, & badges). This bundle is a terrific toolbox for display purposes. It would be a perfect choice to design posters, headings, letterhead, merchandise, logos, t-shirts, magazine, banner, and many more.
| | |
| --- | --- |
| Characteristics | Value |
| File type | OTF |
| File size | 62.51 MB |
| Number of fonts | 26 |
| Compatibility | Adobe Illustrator |
The quick brown fox jumps over the lazy dog
Retrocycles.otf
Quitman.otf
Houston Italic.otf
CS Rocky Vintage.otf
CS Nancy Regular.otf
CS Harley Regular.otf
Also suitable for a happening style like handdrawn design, craft design, any DIY project, book title, wedding font, pop vintage design, retro design or any purpose to make your art / design project look pretty and trendy.
What you get Vintage Font Bundle:
CS Harley Font Family – Sans serif font family contain : (Regular, Semibold, Bold, Outline, Semibold Outline, Bold Outline).
CS Rocky Font Family – Serif font family contain : (Regular, Inner, Outline, Vintage, Vintage Dropline, Vintage Outline, Rough).
Quitman Font Family – Script font family contain : (Regular, Swash).
Retrocycles OTF/TTF – Display font with many Stylistic Alternates and multilingual supports.
CS Nancy – Serif Font Family contain : (Regular, Inner, Outline, Halfblock, Halfblock Rough, Line).
Houston Italic – Sans Serif Font Family contain : (Regular, Double, Outline, Shadow).
Extras Set:
Extra Badges Graphic Sets.ai
Extra Logos 1.ai
Extra Logos 2.ai
Extra Logos 3.ai
Extra Mix Graphic Sets.ai
Extra Plants Graphic Sets.ai
Extra Transportations Graphic Sets.ai
Features:
Upper Case & Lowercase
Stylistic Alternates
Standart Ligatures
Numerals & Punctuations (OpenType Standard)
PUA Encoded
No special software is required to use This bundle. All item in Extras are editable
You can edit these Extras in Adobe Illustrator CC. Don't hesitate to contact us if you have any questions or problems.
Enjoy Crafting and thanks for supporting us!
Vintage Font Bundle Previews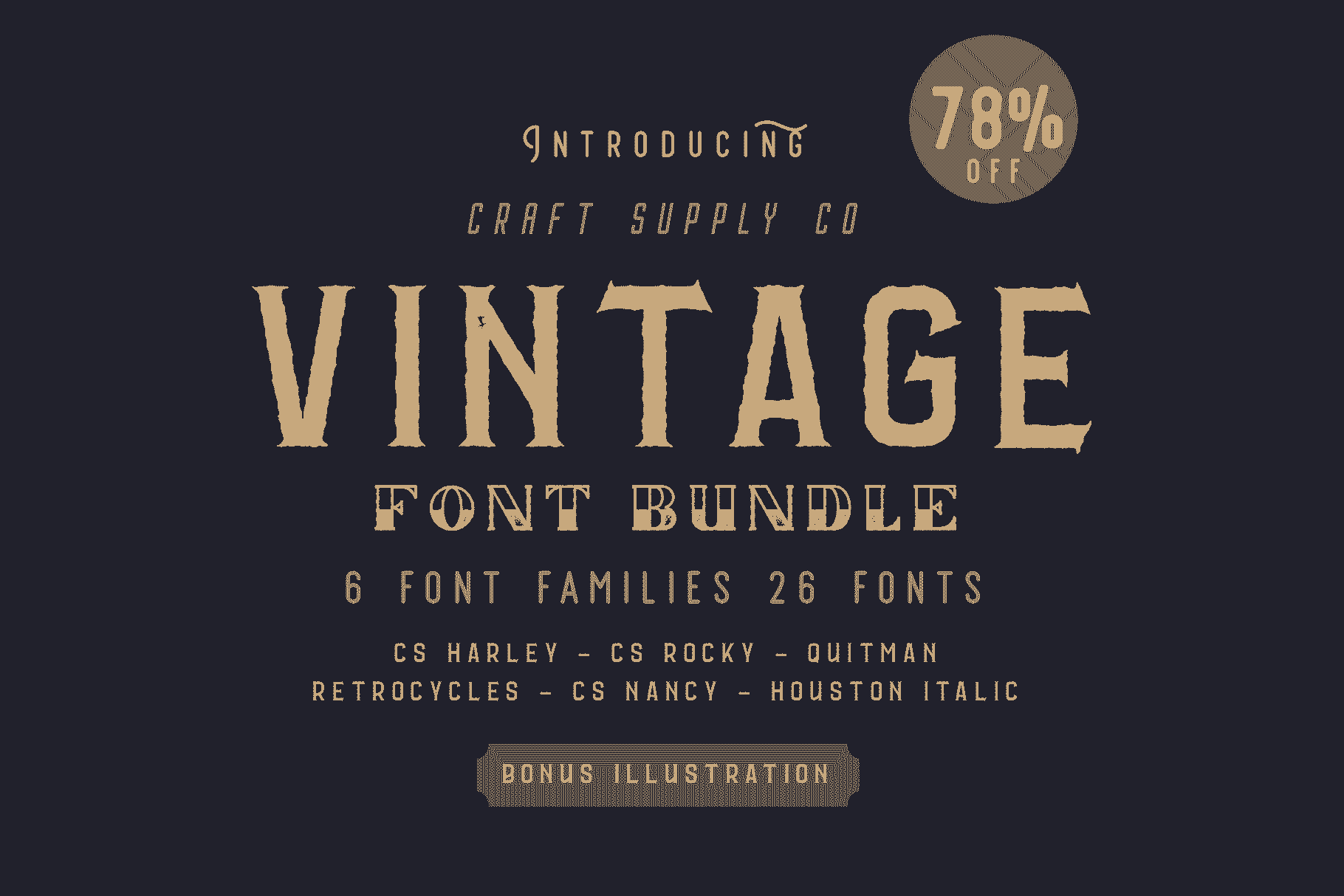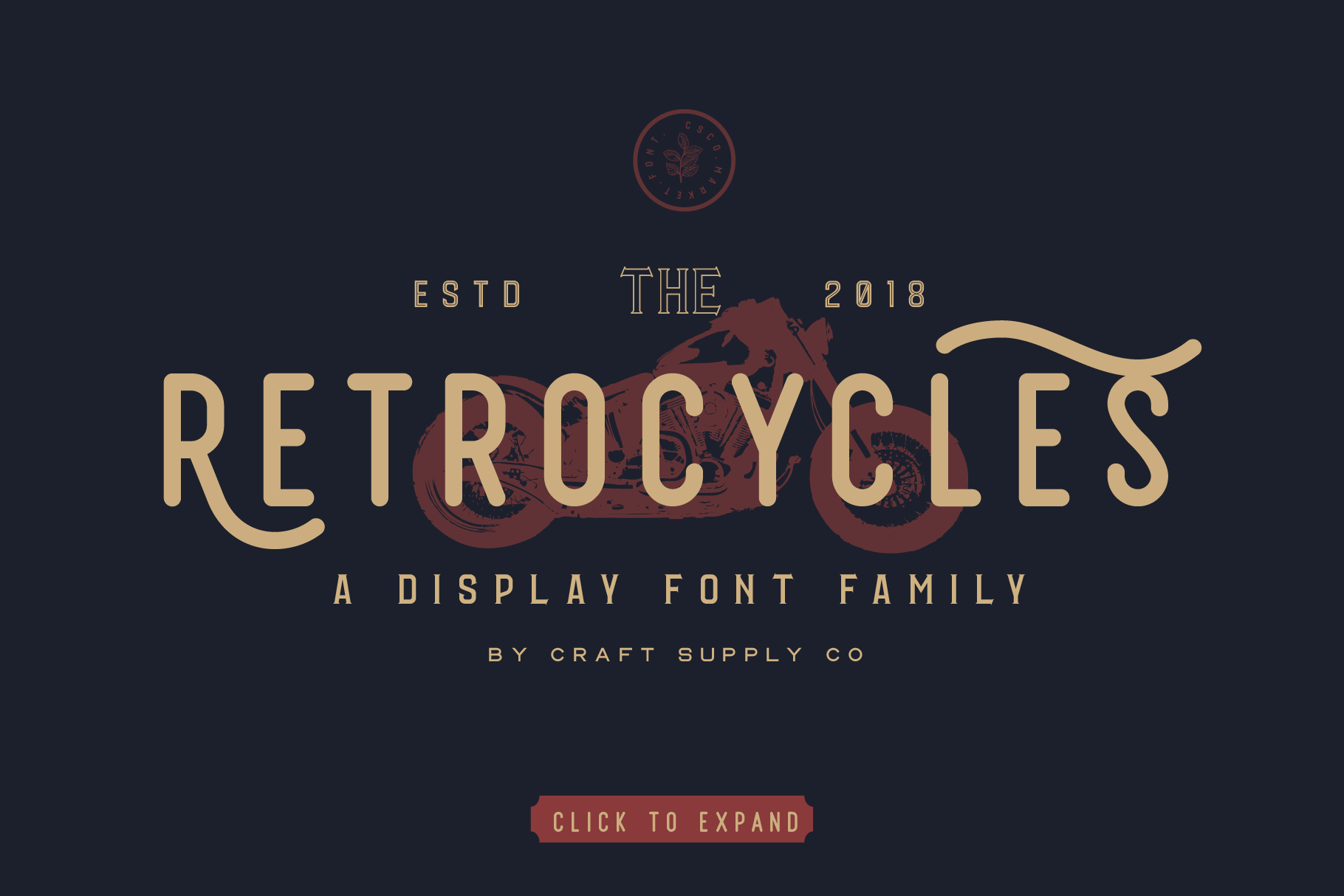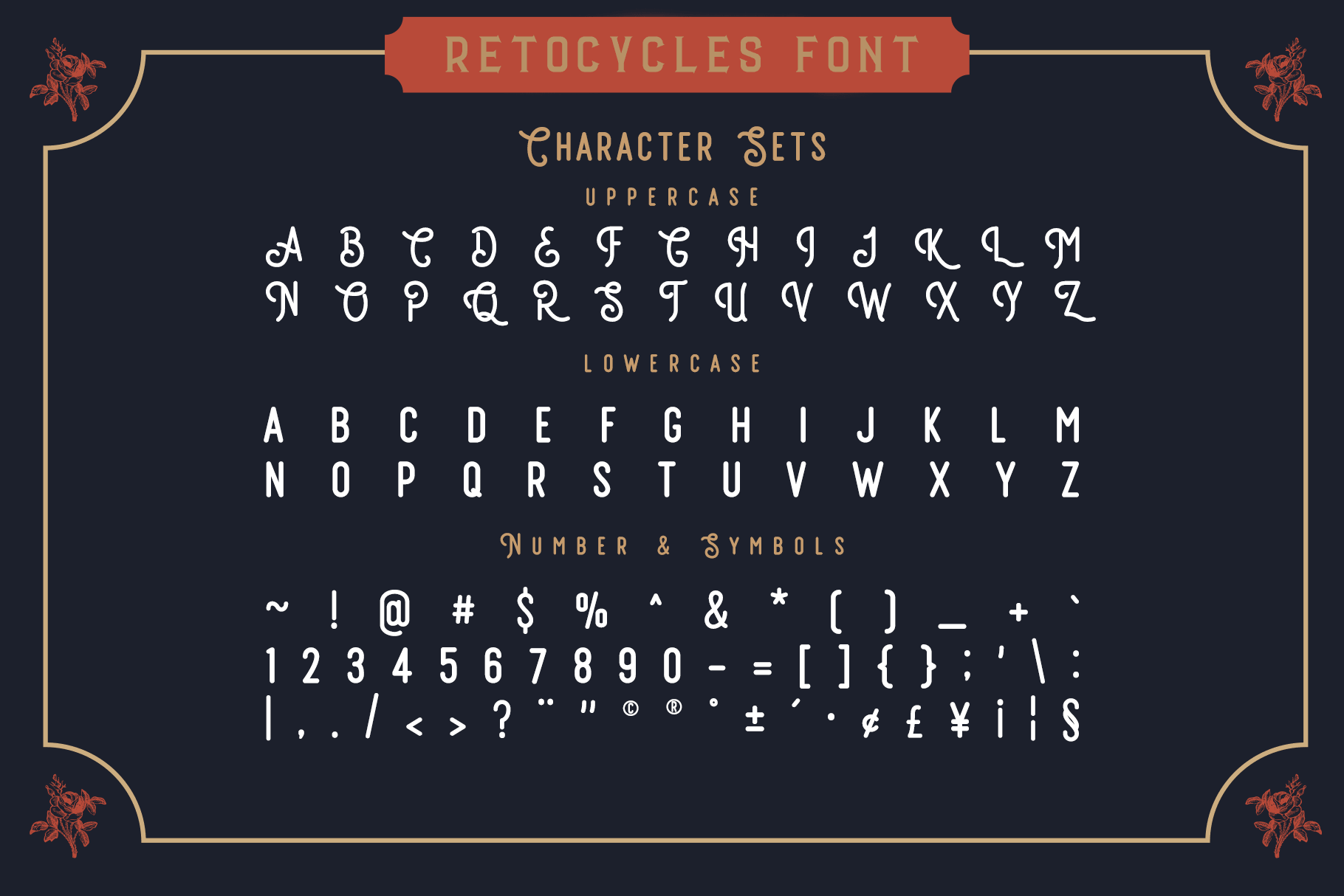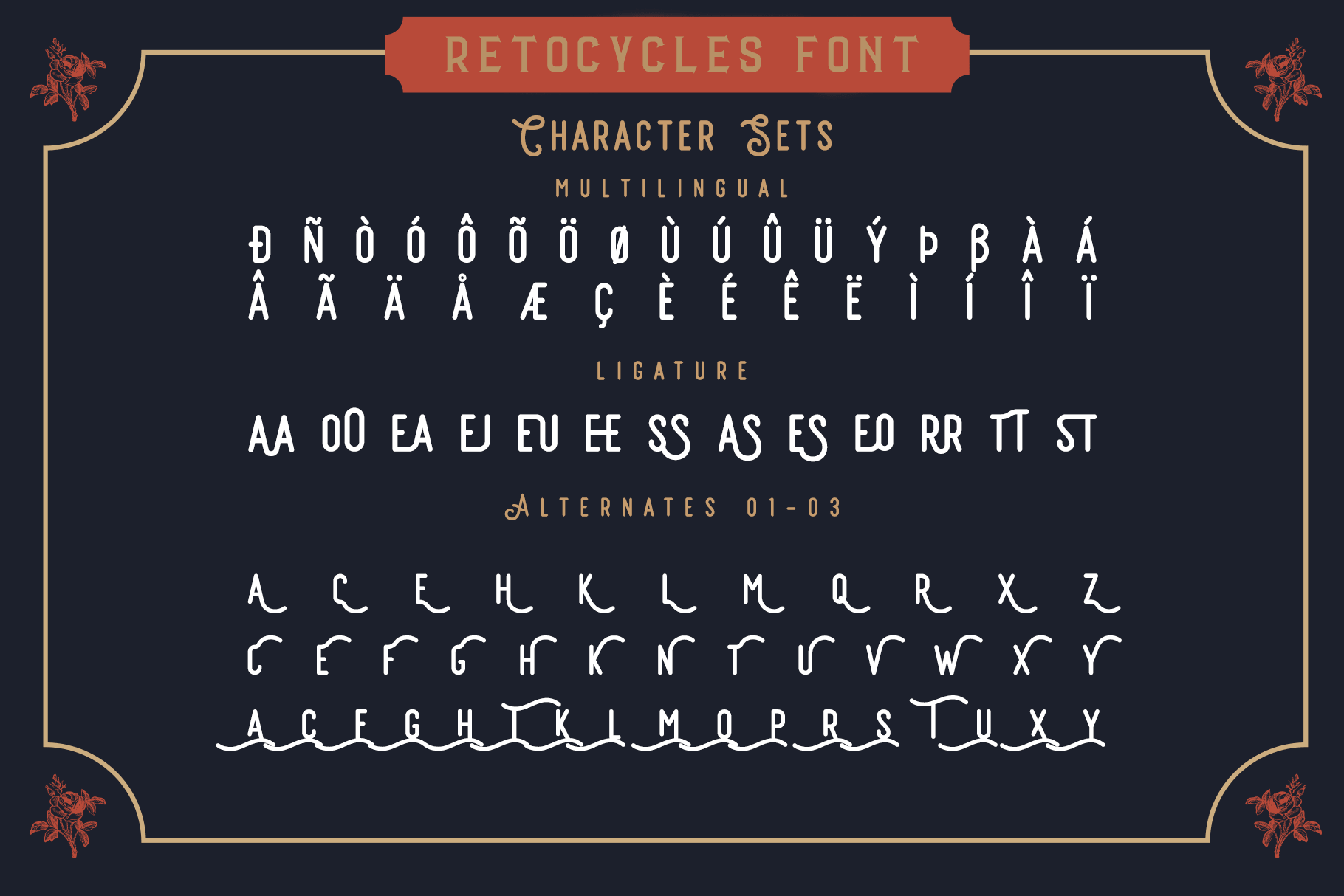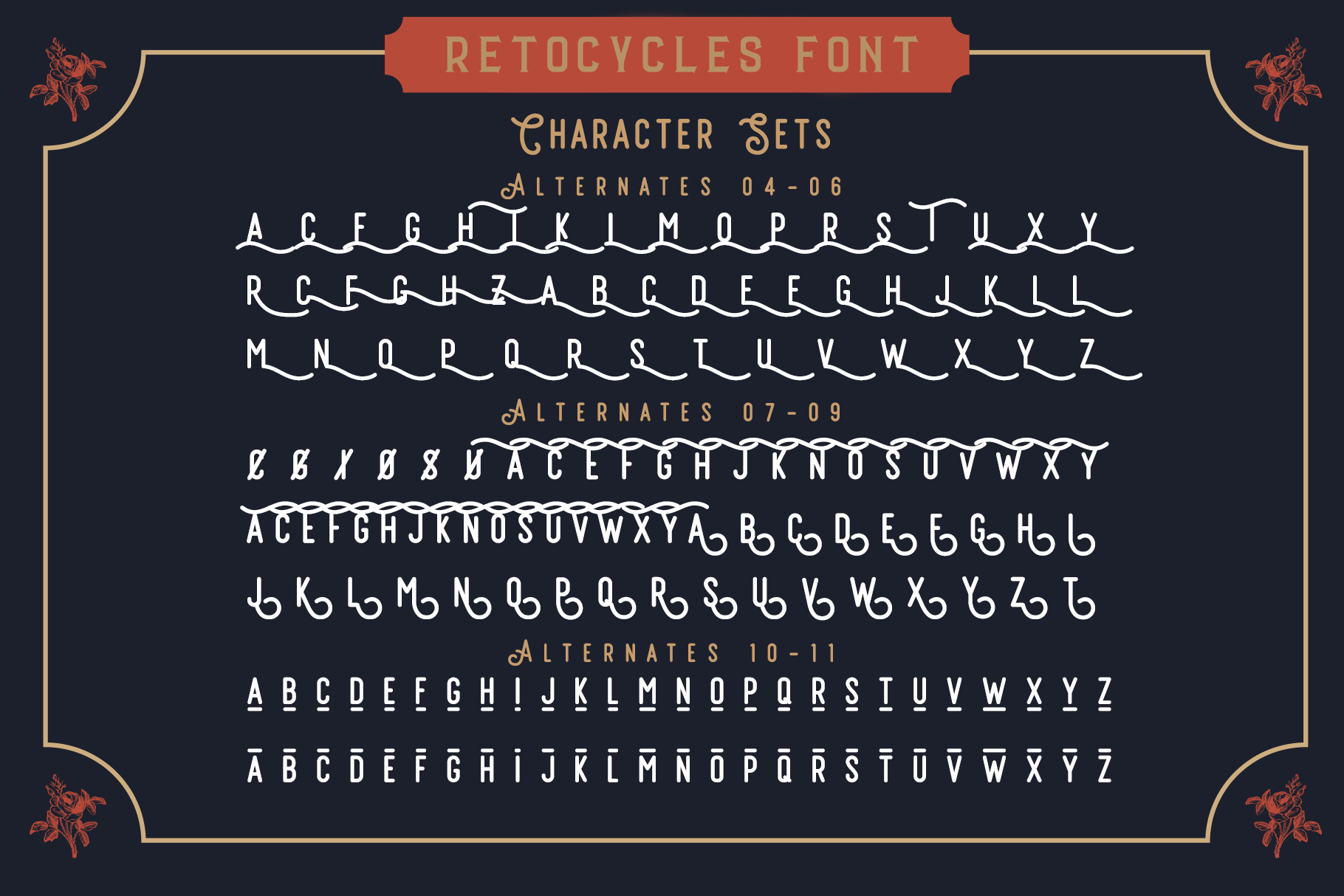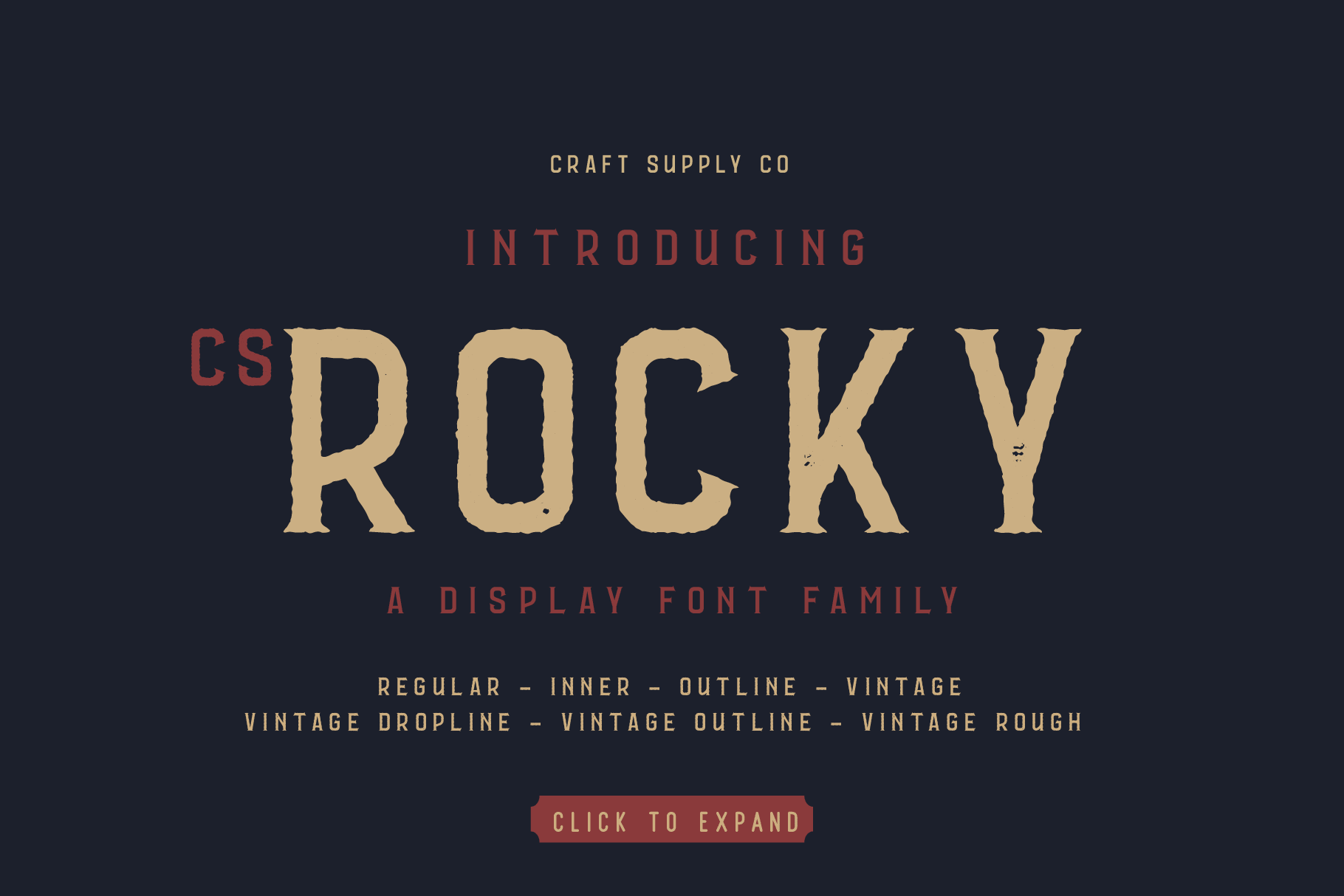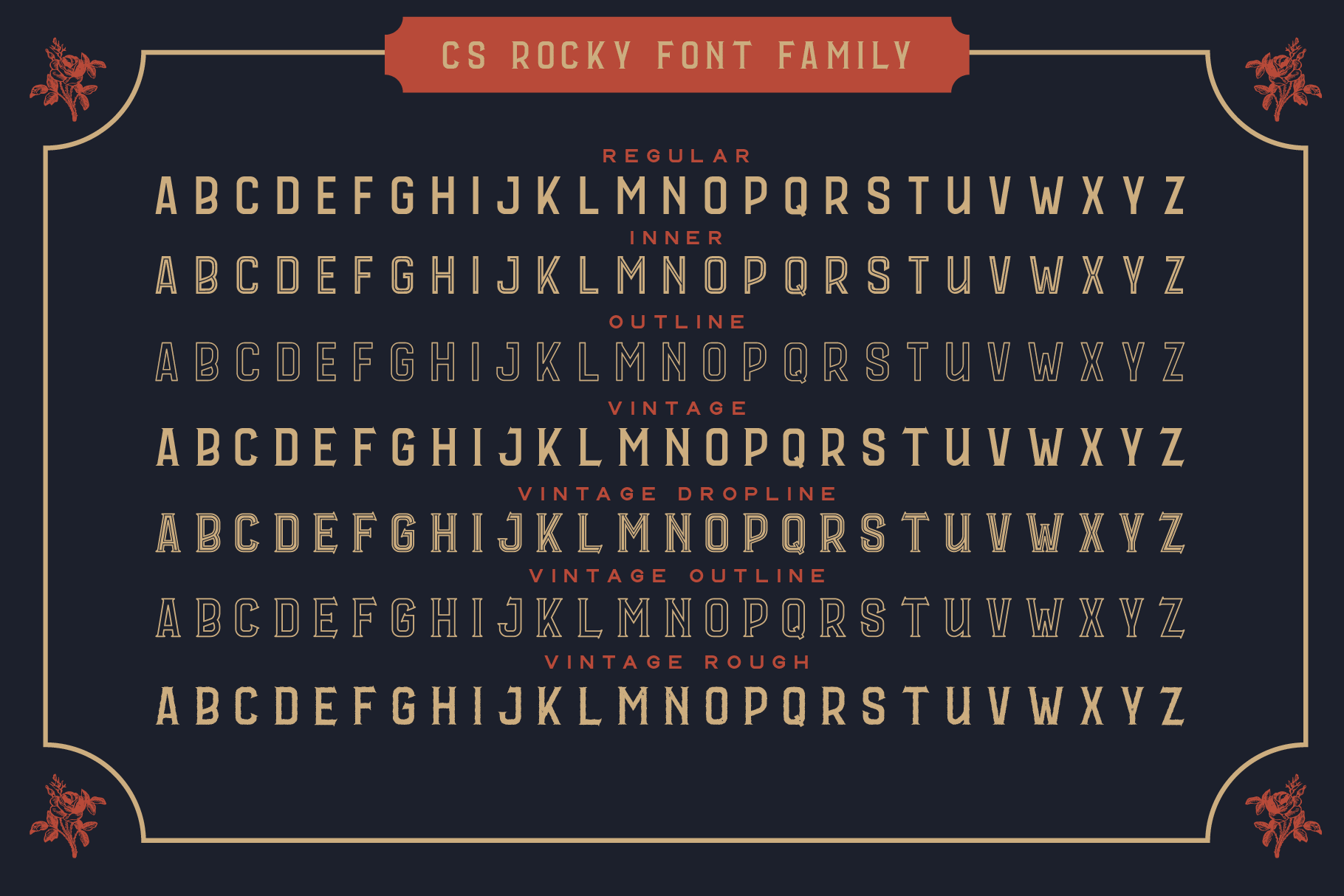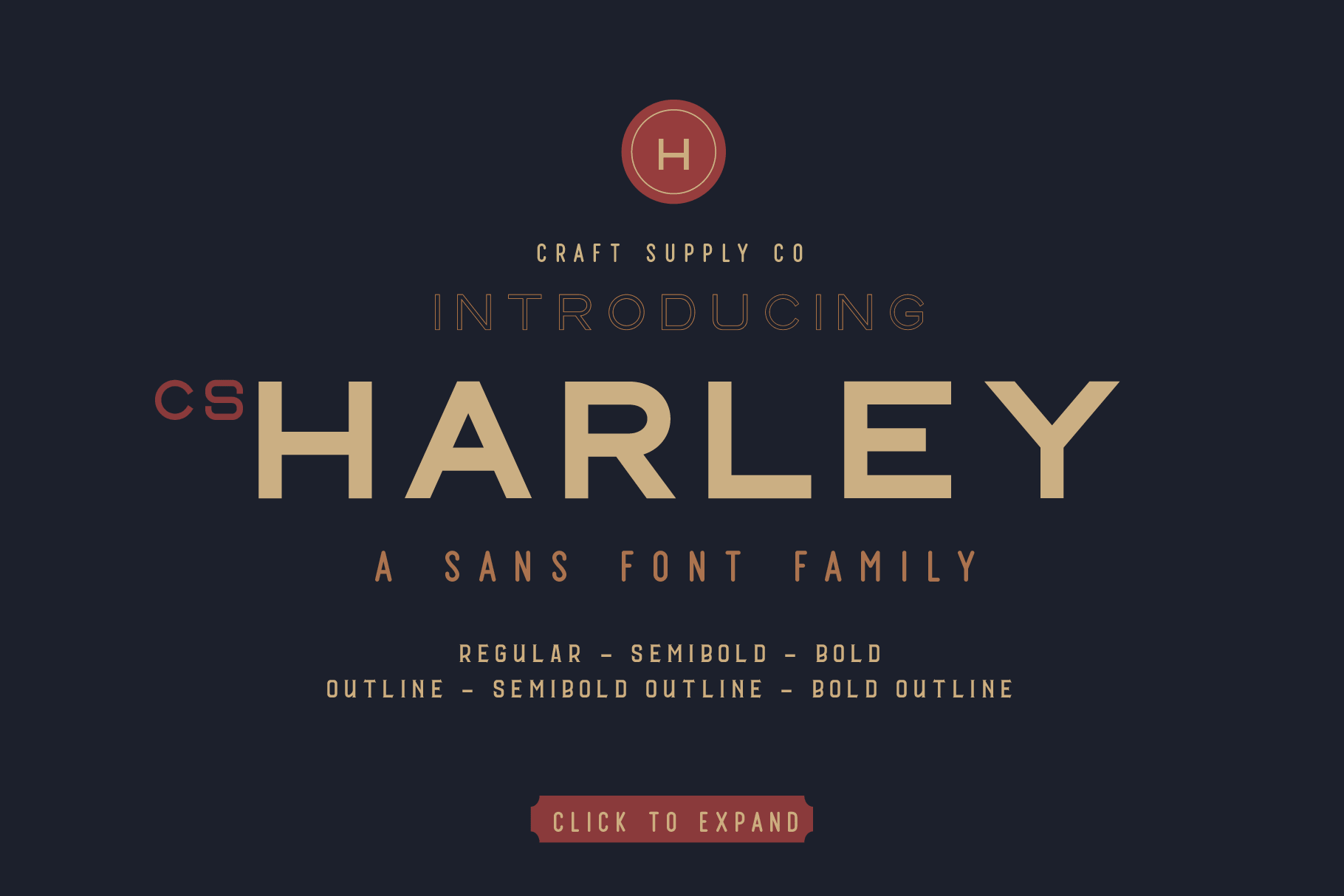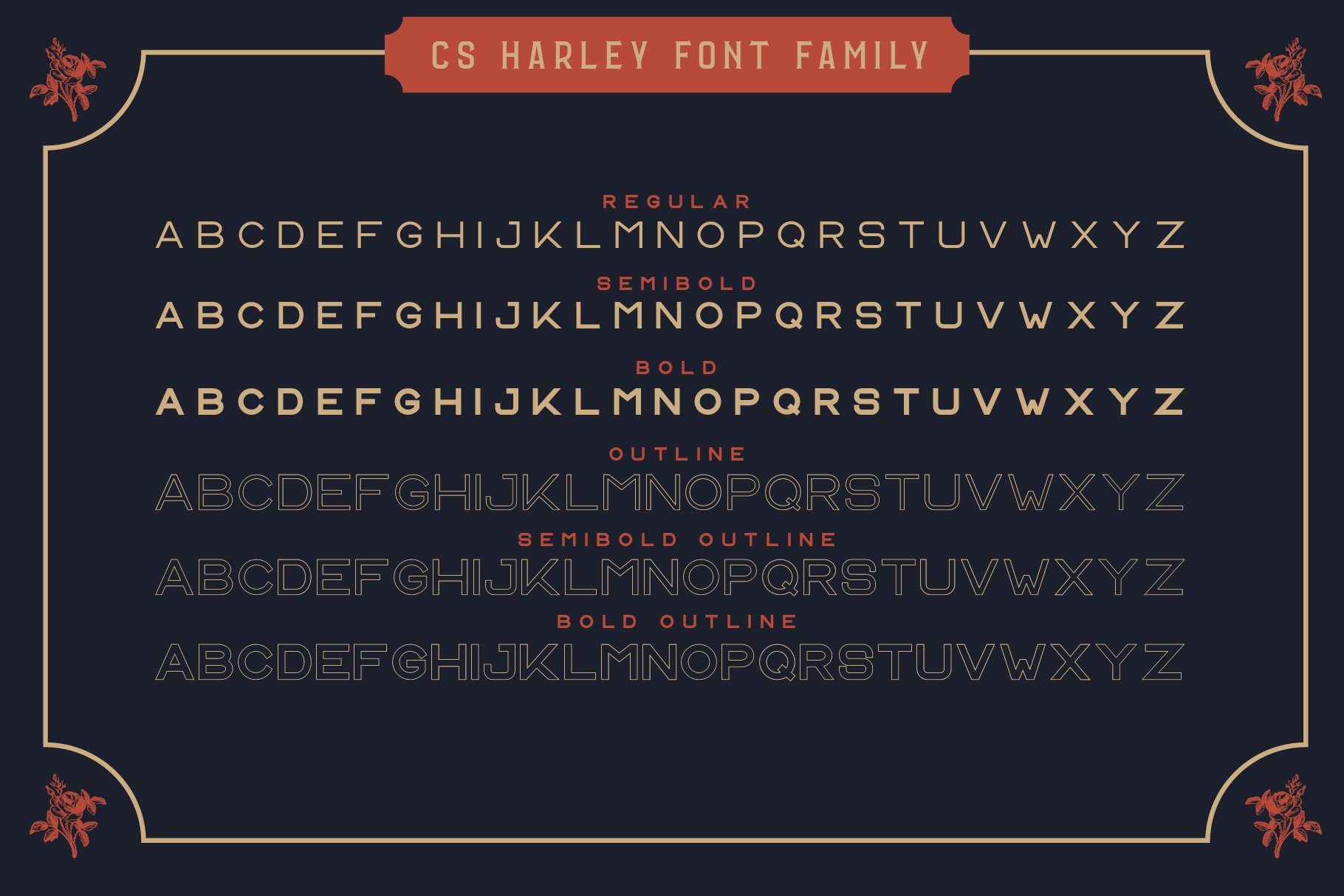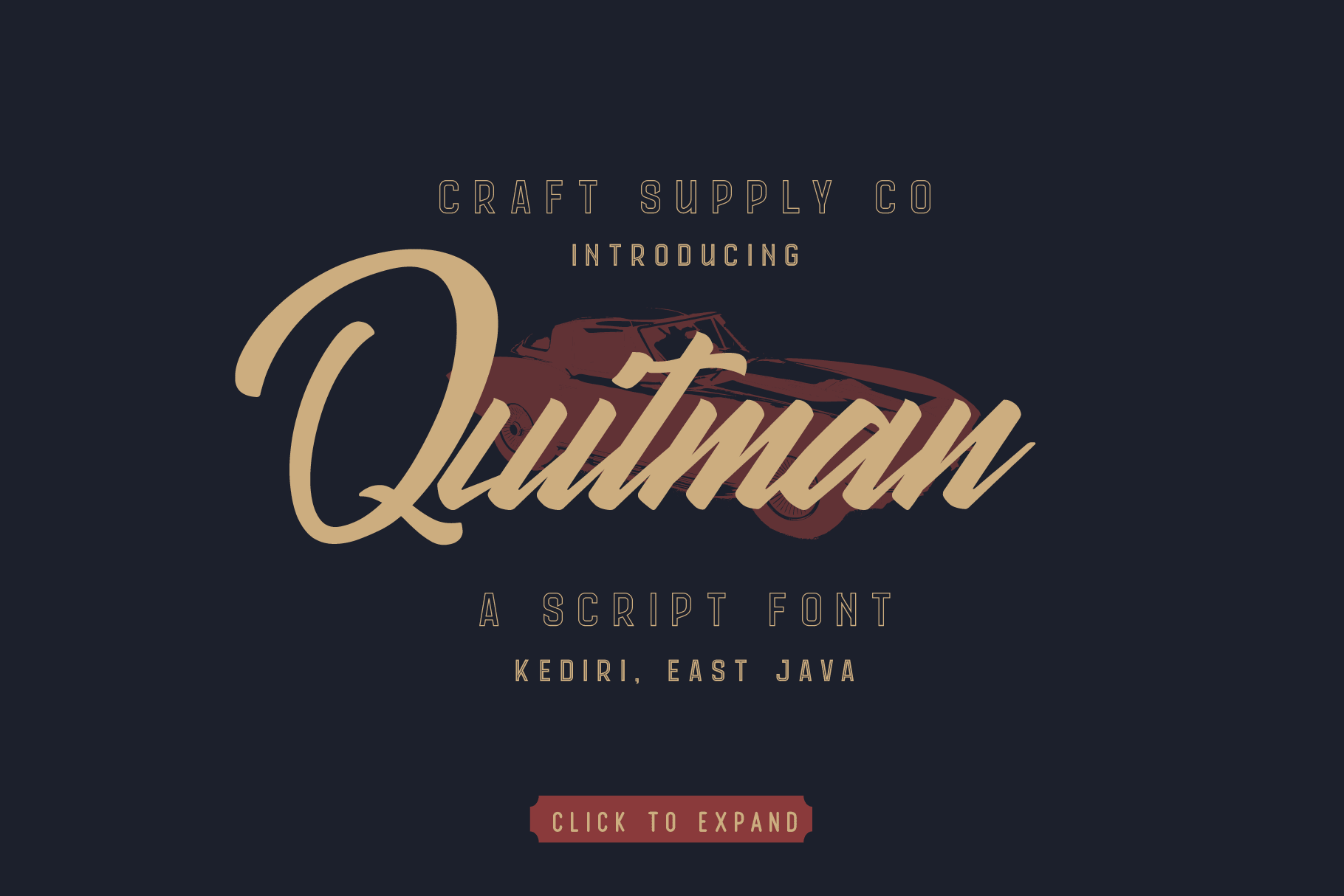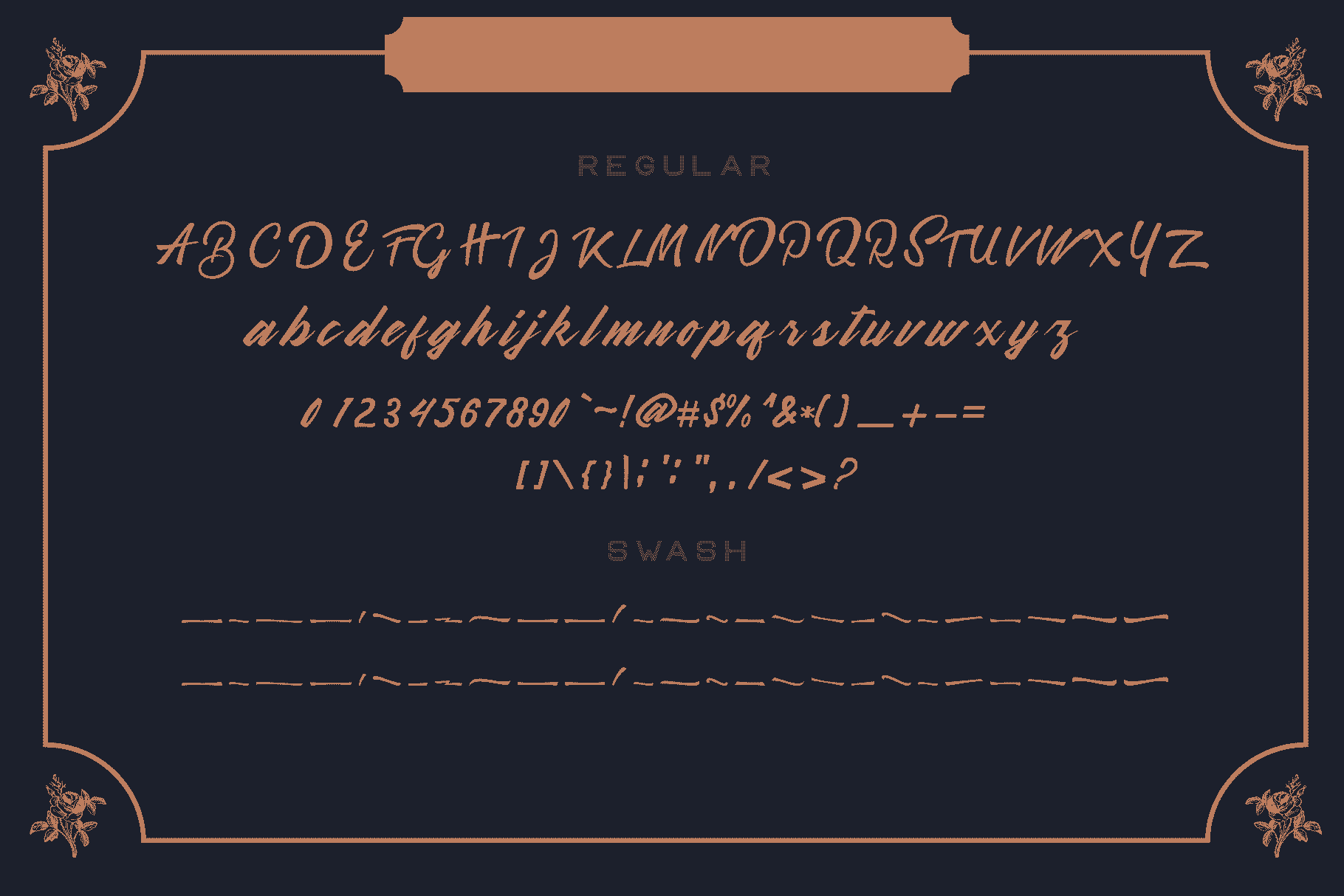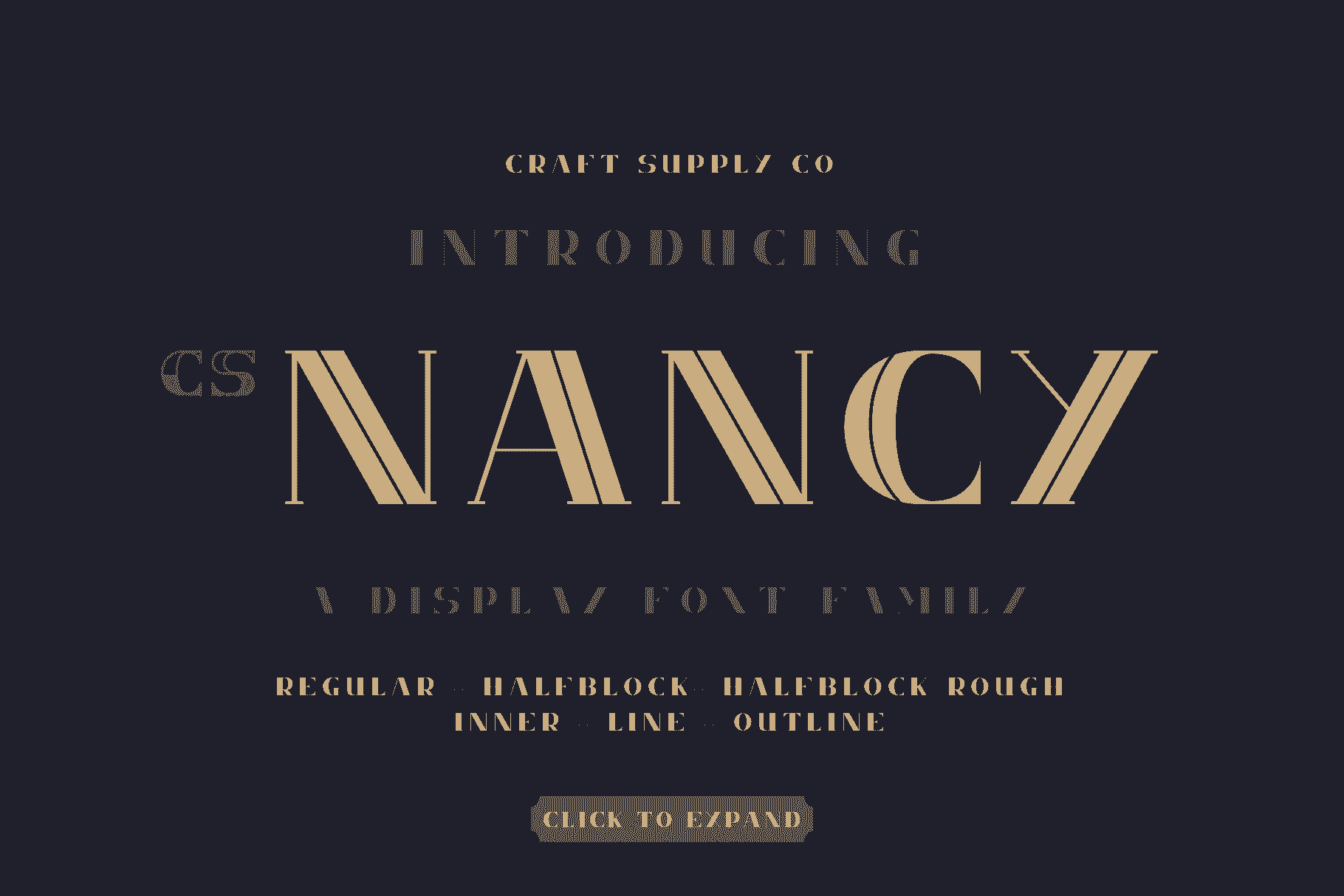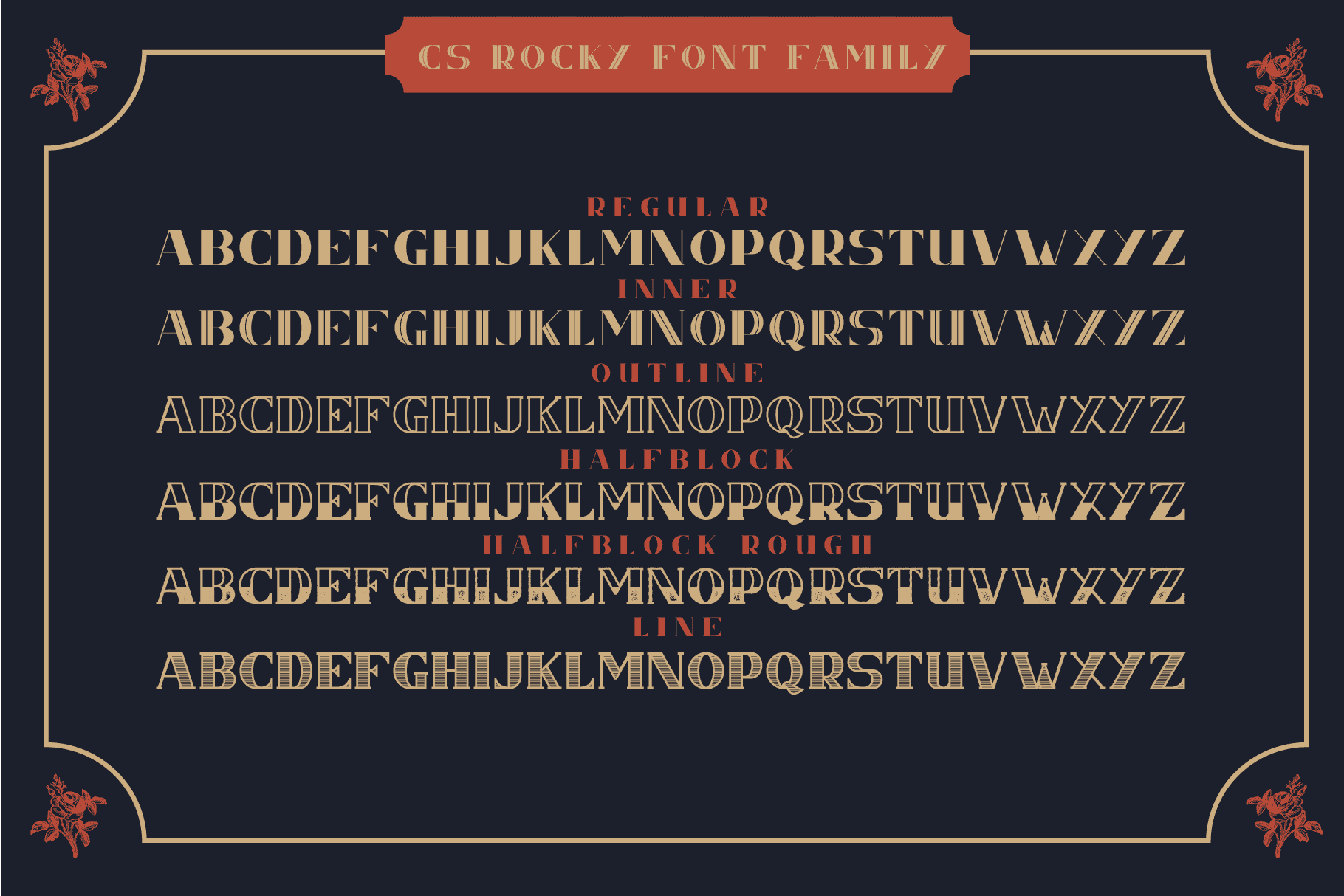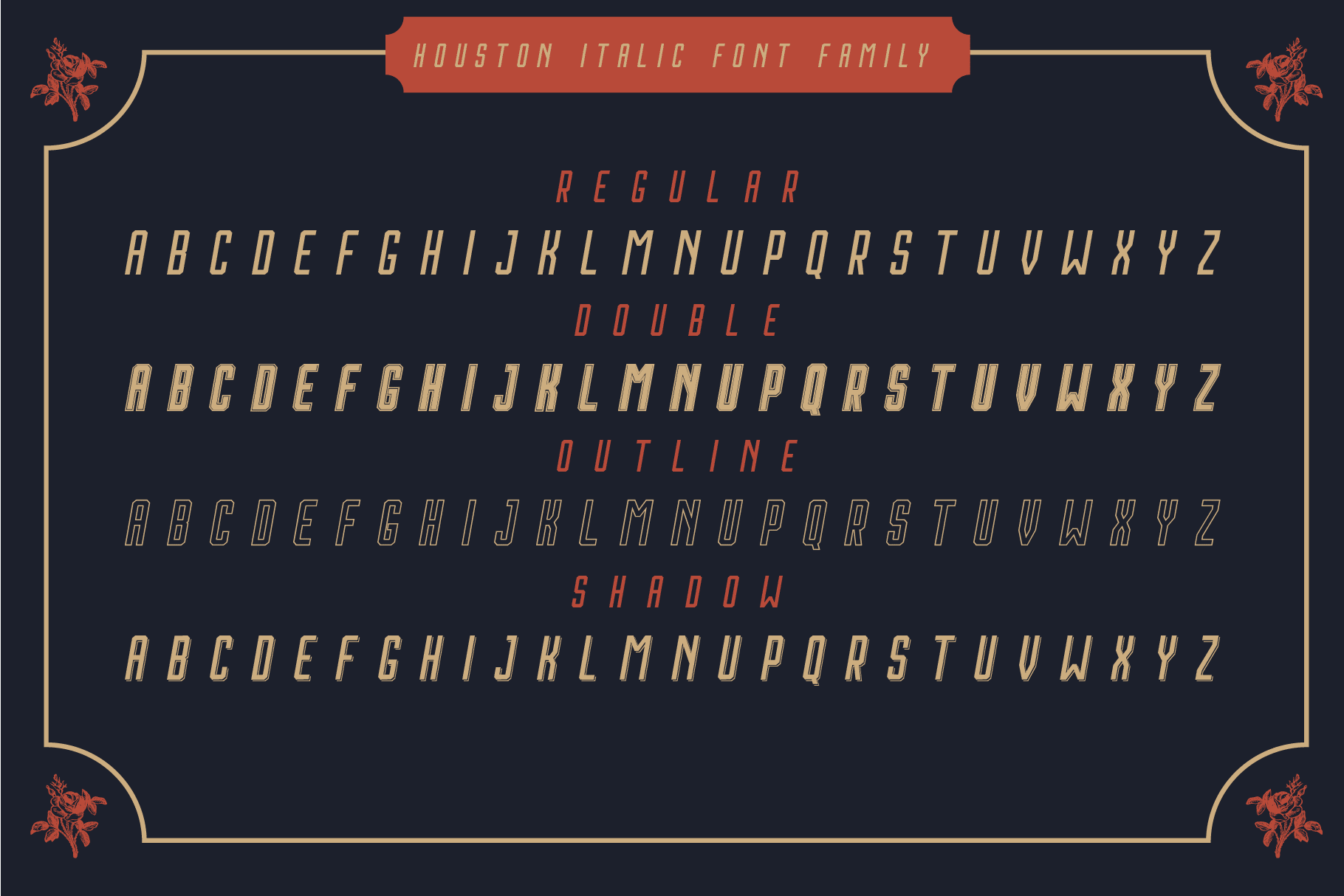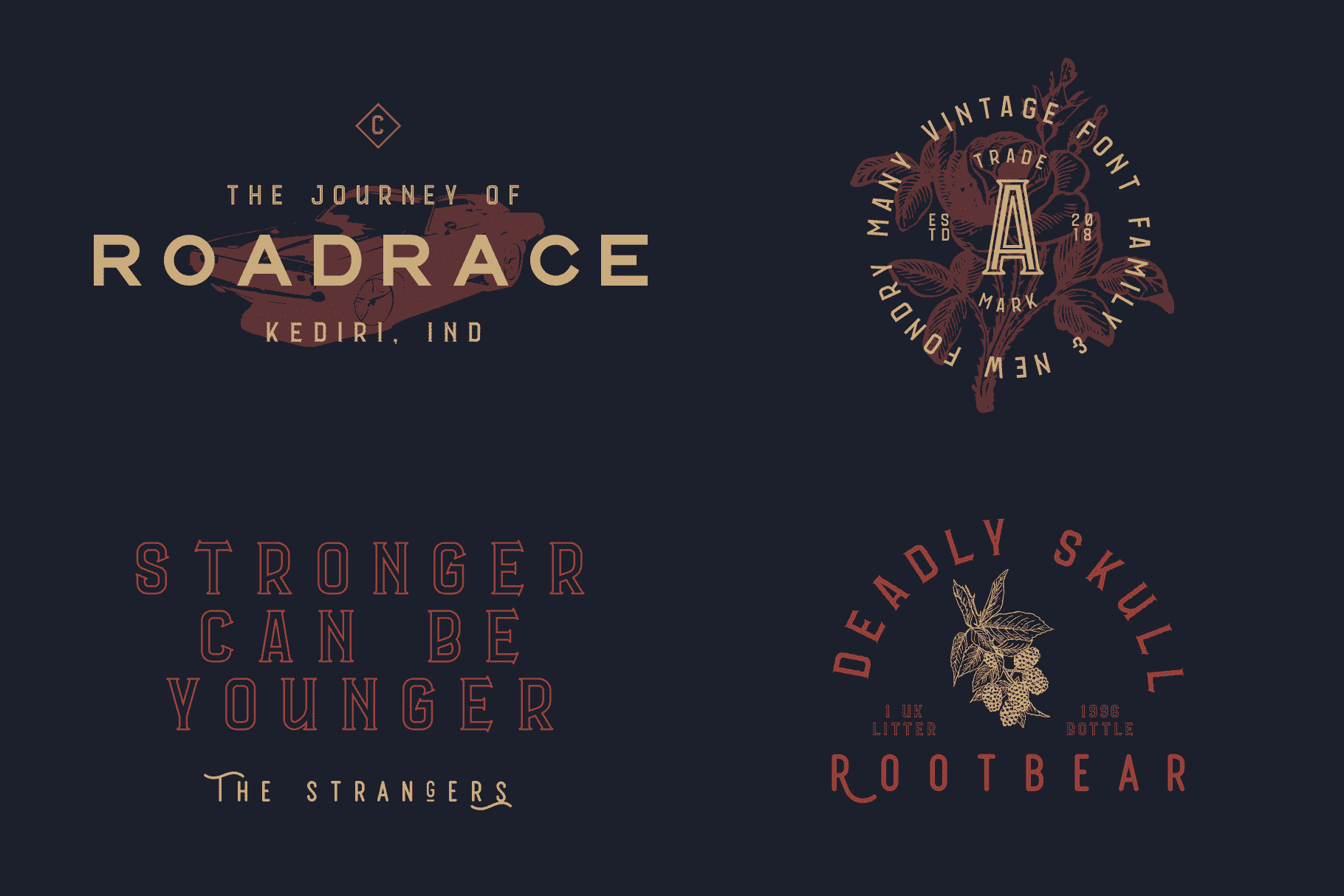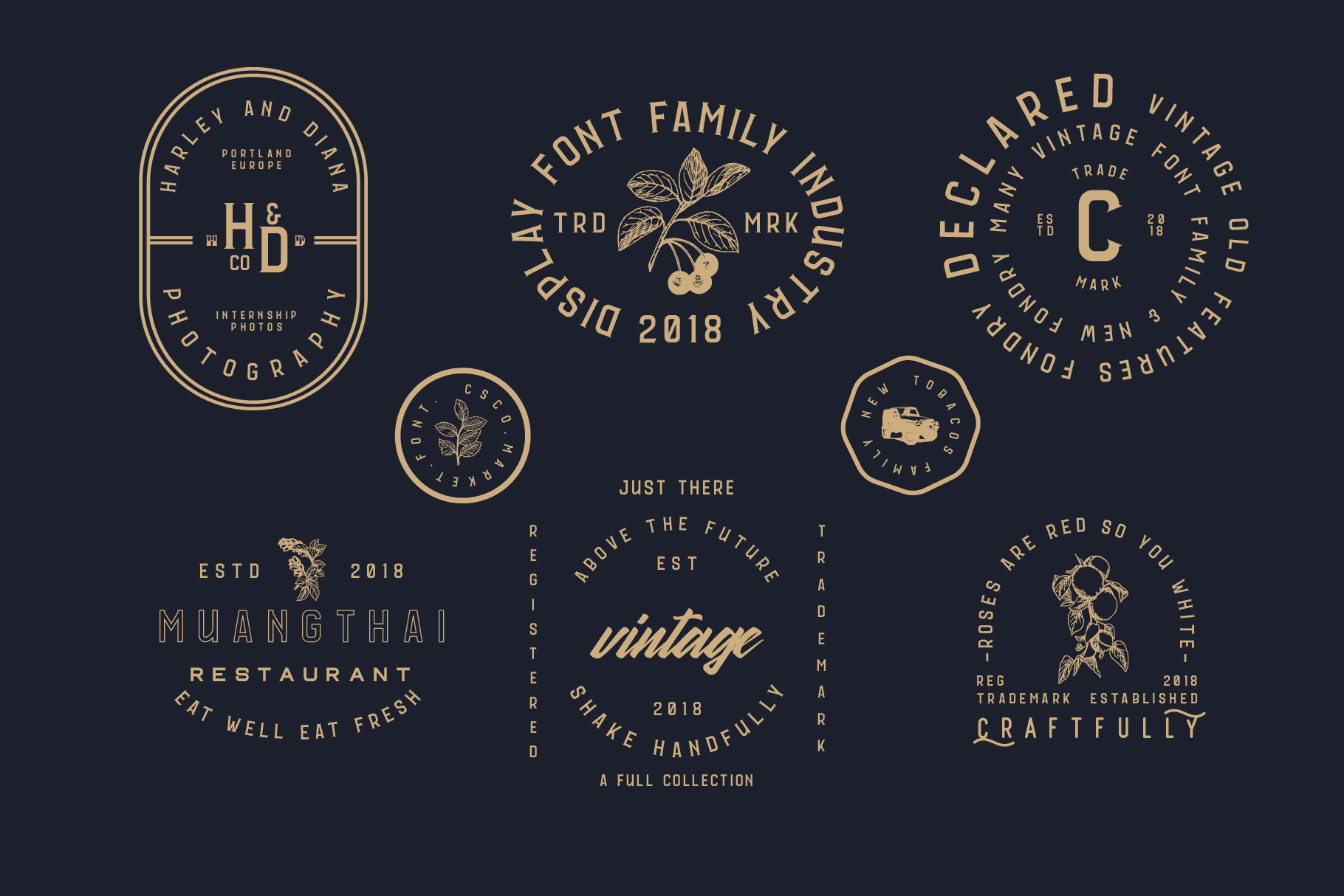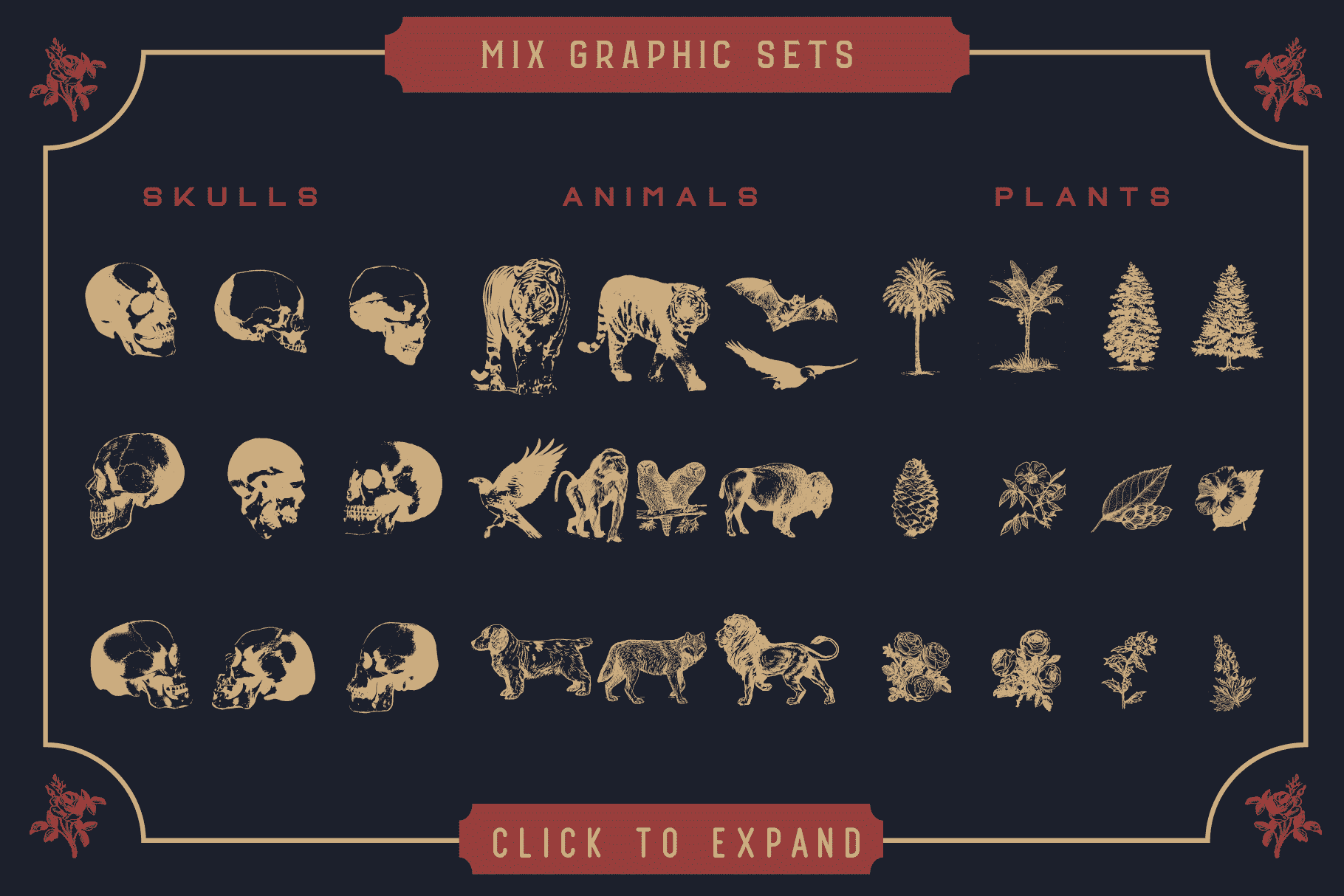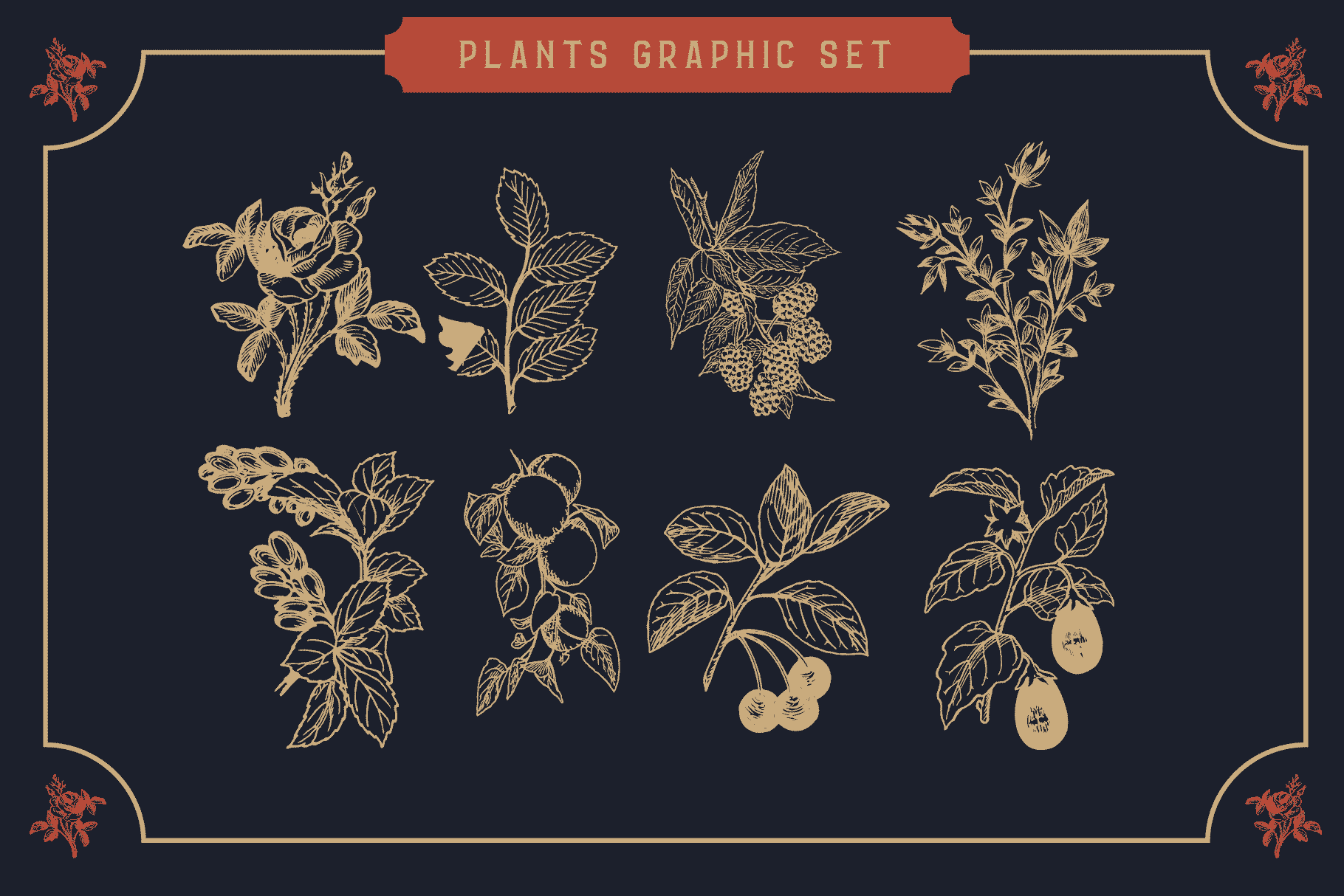 What Are Web Fonts and Why Are They Useful?
Font can be described as a visual rendering of textual content. We could refer to it as a design of a set of characters. With various styles, point sizes, font weight, and color, fonts often establish the style of complete design. The price tag on a single font range between $7 to $100 based on the publisher and marketplace.
What Kinds Of Fonts Are There?
If you're a typeface artist or designer, you can most certainly single out plenty of various types with their historical and technical characteristics, something like Old Style, Blackletter, and the Geometric. However, listing all of them is quite hard, so below are some of the key types to learn about:
Serif – the characters include tiny dashes at their ends, meant to compose more traditional fonts.
Sans-serif – the characters without dashes at the ends, which provides a more contemporary, "clean" style and makes easier the visual perception of large text fragments.
Script – lovely cursive or handwritten typefaces where symbols are typically crossed with each other. Script is ideal for creating a sophisticated, fun and calm handwritten textual content.
Decorative typefaces – created mainly for attracting the reader's attention or employed for another particular effect or goal.
How To Define Bundle Deals and What's The Cost?
A web font package is basically a range of multiple two to fifteen fonts available at more affordable price. The best part of choosing units is that they cost a little bit more than one font does, provided they are on sale. The regular price of a web font pack on our website is just $2-20. But be quick: the life cycle of every bundle lasts only five days.
How Can Web Fonts Impact Perception of the Product or Company?
When it comes to making promo banners, one should choose a font really carefully. Advertising banner designers should select those kinds of fonts that will correspond to the mood of their ad.
The web font itself does not simply bring info in a form of text but also fills it emotionally, provided one is applied correctly. Typically, the advertising text shows the person a sense of the company's product, which suggests a properly-selected font will only help with the desired aesthetic effect.
In case the font pattern matches the written content and is additionally combined nicely with the picture, it will help with the prosperity of your promo campaign. For that reason, one should not skimp on getting unique and tasteful fonts.
I Have Not Found Any Desirable Fonts in This Package. What to Do?
Don't worry about it! Master Bundles presents tons of various bundle choices for different occasions and designs. Just browse through our site and you'll undoubtedly come across something to your preference and expectations.
What Other Web Bundles Do You Offer on Master Bundles?
Apart from font deals, we have numerous useful design and development bundles to offer. Those can have a great impact on your work efficiency if you are a UX/UI designer or illustrator. Those are pre-made sets with premium infographic elements, vector illustrations, WordPress templates, and in general, graphic kits with multiple products combined. Those packages are extremely affordable throughout the promo period, so it's better if you keep track of those opportunities and get it fast!
Video About Vintage Font Bundle

This bundle includes 6 font families 26 fonts (Display & Sans Serif, Serif) & 100+ (illustrations, labels, & badges). This bundle is a terrific toolbox for display purposes.

What is MasterBundles.com?
MasterBundles.com is a web-based marketplace. On our website, professional designers offer their masterpieces at the best prices. This site offers the very best design bundles out there, and our bundles are highly praised by customers. Check out our blog, it is filled with valuable and motivating articles for successful web designers. Additionally, in case you sign up for our newsletter, you're going to be the first to be informed on our discounts. There's always discount codes and promotional codes offered to lower the price to a bare minimum.
Please Take a Moment to Pin This Bundle to Pinterest