20+ Best Inspiring Free and Premium Farmhouse Fonts for Your Best Projects in 2021
Farmhouse Fonts. Every project is made up of different components. All of them are equally important, because the final product has to fit your style and attract the audience appropriately. Can a little thing like a typeface change the meaning of the words and the overall feeling of a design? The answer is YES! After all, whatever anyone says, typography is the voice of the whole idea. And whether it will catch the user's eye depends mostly on the script.
Each font has its own mood, which must be considered when working on the design. If you have entertainment content, it's better to choose whimsical typefaces. If it's a strict business presentation, you can't do without classic, restrained, and easy-to-read lettering. If the project is making rustic signs, the best farmhouse fonts are a suitable choice.
Try to choose a font that clearly matches the style of the final work. Today, we offer you a selection of farmhouse fonts that are astonishing in their visual appearance. Choose the perfect one and create your own extraordinary designs!
Tips for Choosing the Best Font
Let's ask ourselves a simple question: what is the purpose of a website, app, or advertisement? Isn't it to convey certain information? Isn't it just a frame in which to put a lot of information? And shouldn't it be interestingly presented? The majority of the information in any project is textual.
Typically we don't have a lot of options for customizing typography. It's quite a bit easier with images, because there are many parameters that you can play with. These include brightness, contrast, saturation, color, exposure, and the list goes on.
With typeface, it's much easier but also more challenging, so you have to be extra careful when choosing the right font. Use the following tips to choose a great product:
Mood. Remember that each script has a certain impact due to its look. Therefore, it should clearly fit the purpose of the work and complement it. In fact, the choice is mostly intuitive. You see the product and understand whether it would look perfect in the overall design, or whether you should search for something else.
Say no to overworked choices. Don't get into the trap of using cliched lettering because of its common association or because you're unsure of the choice. That is, don't choose only regular fonts. It's better to combine several variants. If it's a social ad, then choose one vibrant element for the headline, and let the basic font be readable and common.
Surroundings. An important part of the perception of the font is what elements surround it. This can be anything from images to other typefaces. Different combinations can make the user feel differently about what they see.
Audience analysis. There is another element that you can't control when it comes to typography and mood. It is how the audience perceives your content and script variations. Users will approach the design from multiple viewpoints. Take your audience's tastes into consideration ahead of time and try to predict how they will experience the design. What will they think of your choices? Can you make decisions that coincide with what they want or expect from the project?

These are the keys to the perfect choice, so don't be afraid to take risks, pick awesome options, look for the best solutions, and apply them.
4 Best Fonts Bundles
| Product Image & Rating (Out Of 10) | Product Name | Price |
| --- | --- | --- |
| | Square Font Bundle Deal: 18 Amazing Fonts | |
| | 21 Color Fonts: FaeryDesign & PandoraDreams Render Fonts | |
| | 57 Epic Fonts – Super Font Bundle | |
| | Vintage Font Bundle: 26 Best Vintage Fonts + 100 Extras – Just $19 | |
10+ Impressive Free Farmhouse Fonts
Selitta Skinny Handwritten Fontc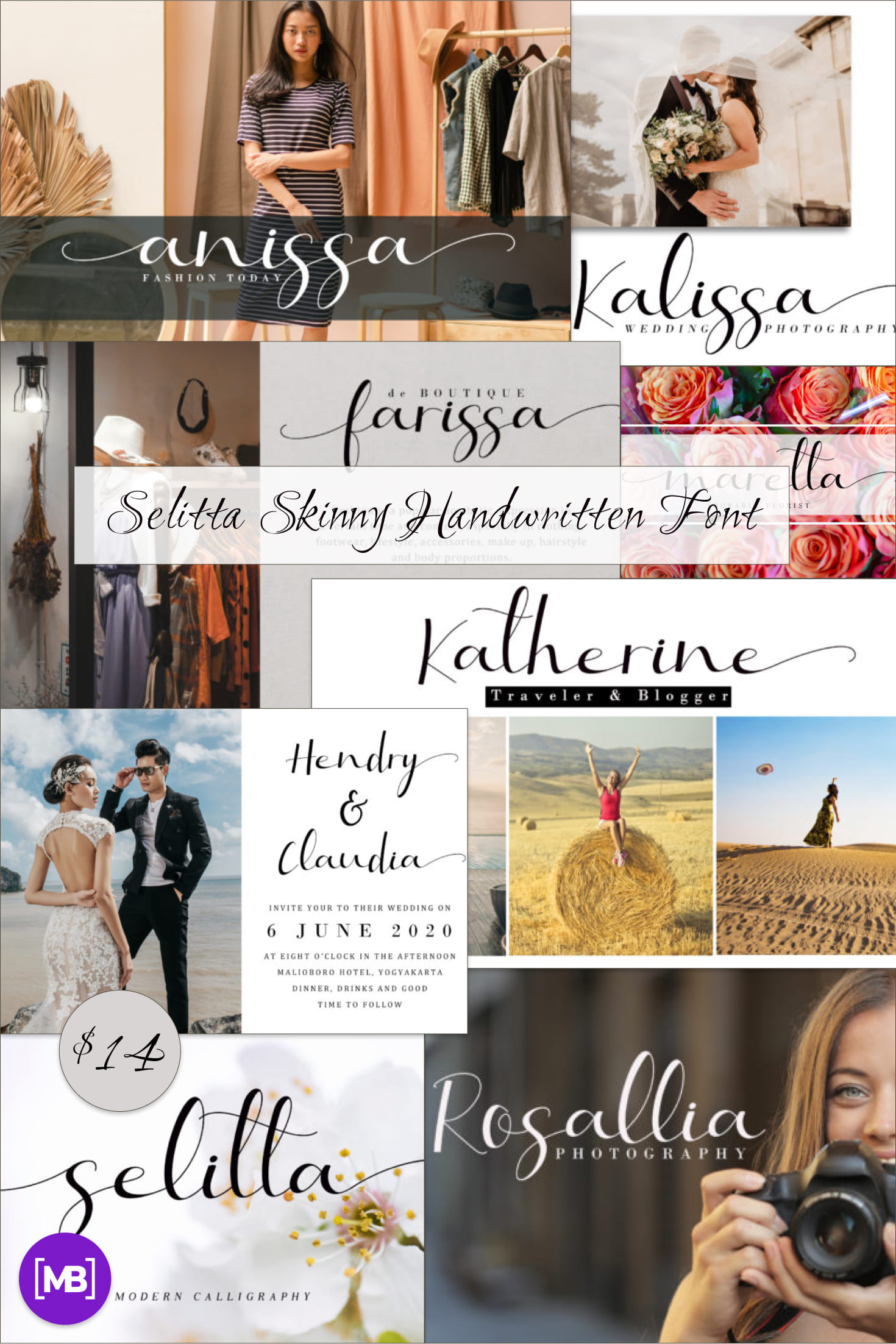 Selitta is a sweet, soft hand-lettered handwritten font. Fall in love with its authentic feel and use it to create gorgeous wedding invitations, beautiful stationary art, eye-catching social media posts, and a wide variety of projects!
Mellifret French Script Font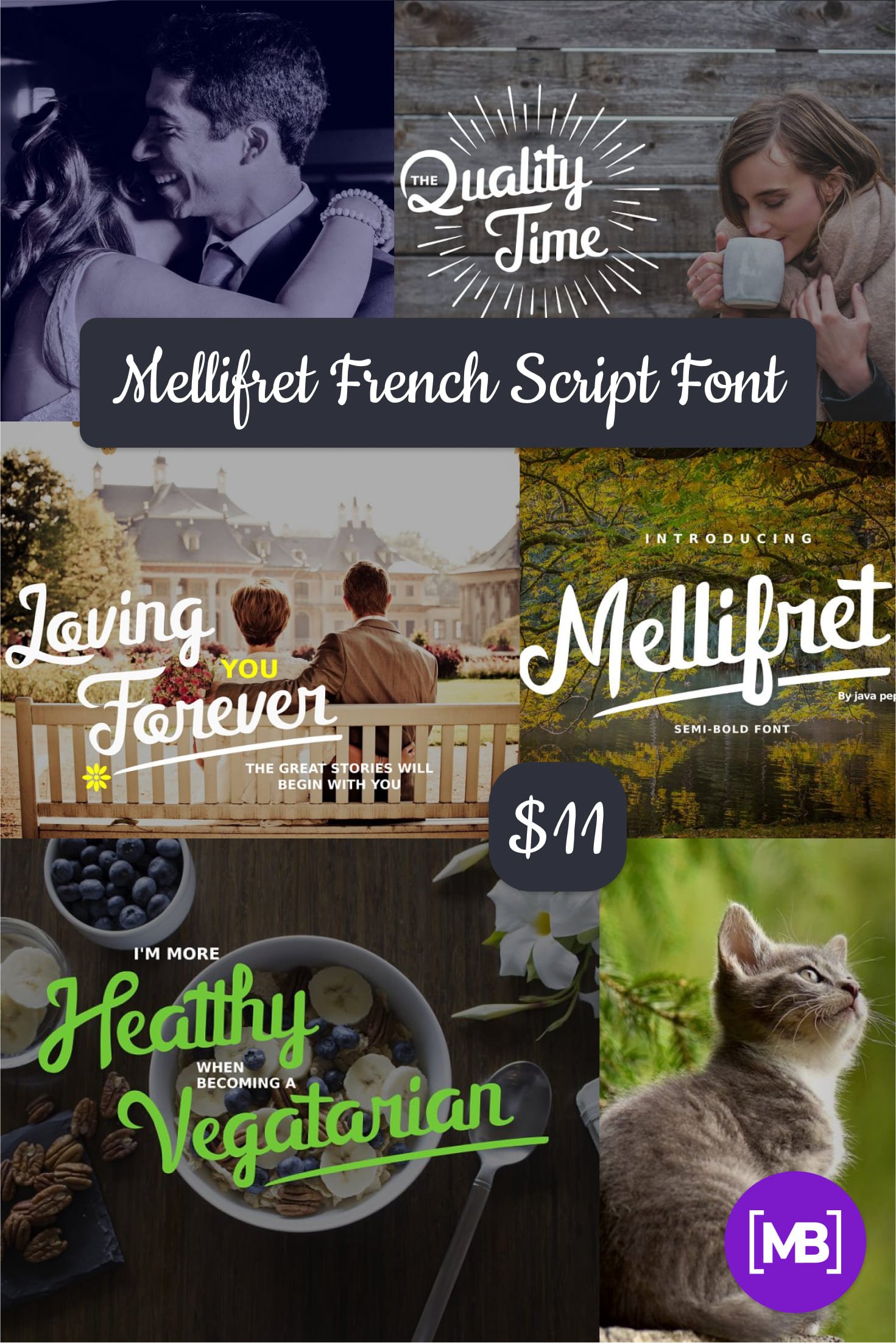 Introducing Mellifret script font. Mellifret is a semi-bold font which have characters that are strong, bold, clean, and elegant. So Mellifret are suitable for poster, logo, cover book & magazine, website tittle, wedding card and etc.
Delicious Yellow Script: Yellow Subtitle Font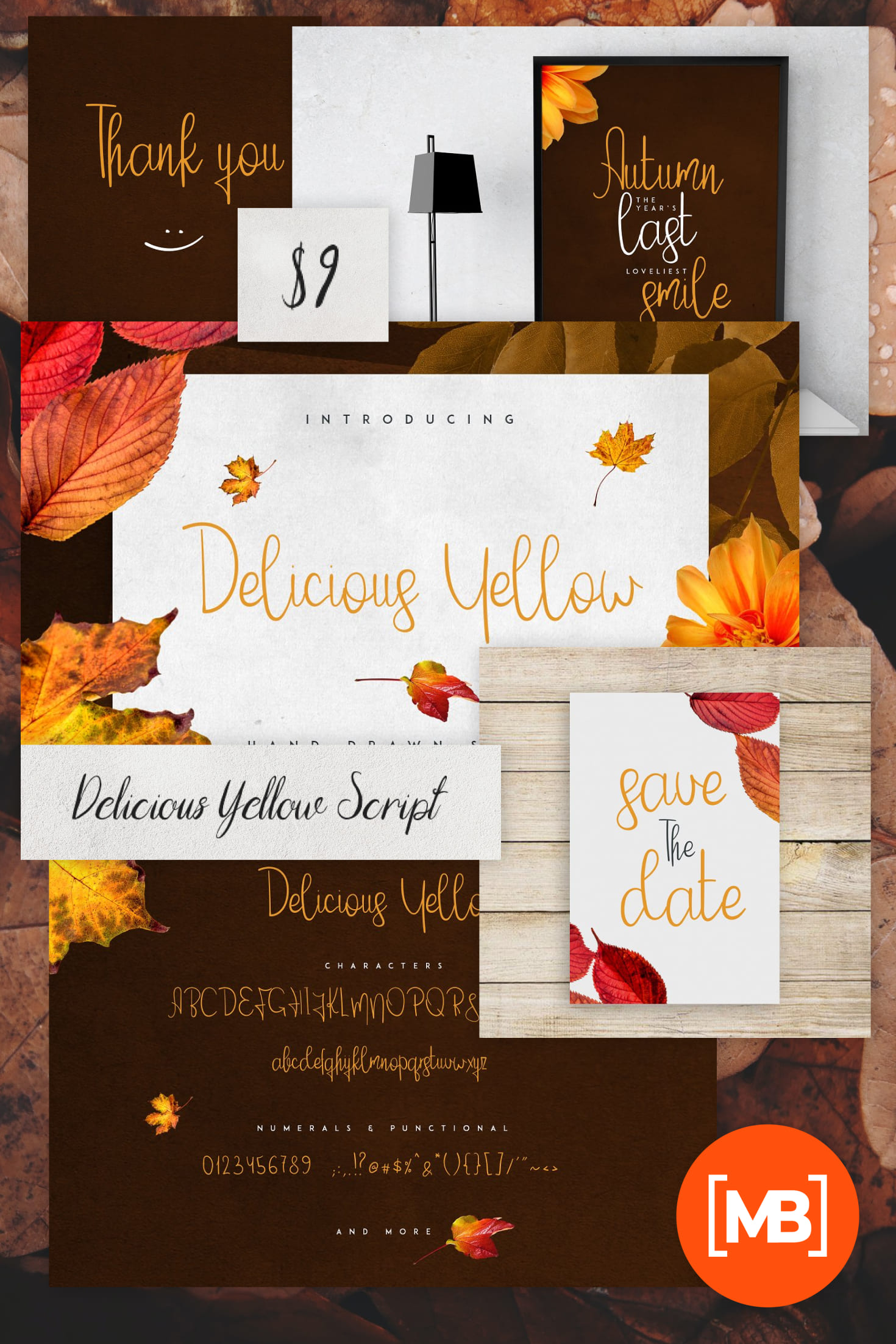 Delicious Yellow Script ! A handwritten font with a personal charm. With dry clean lines, Delicious Yellow is perfect for branding projects, home-ware designs, product packaging – or simply as a stylish text overlay to any background image.
Christmas Farmhouse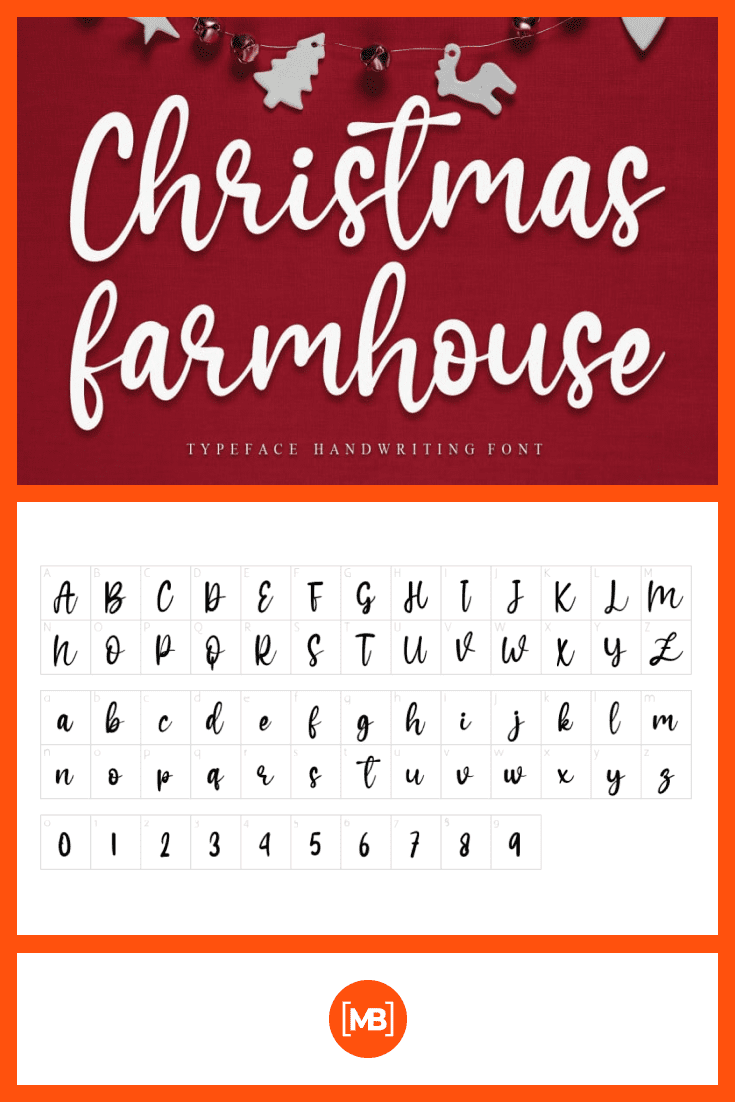 This stylish free farm font is perfect for postcards, prints, packages, and book covers because of its sophisticated look. The typeface has a handwritten style and would look great on brightly colored signs.
Linda Font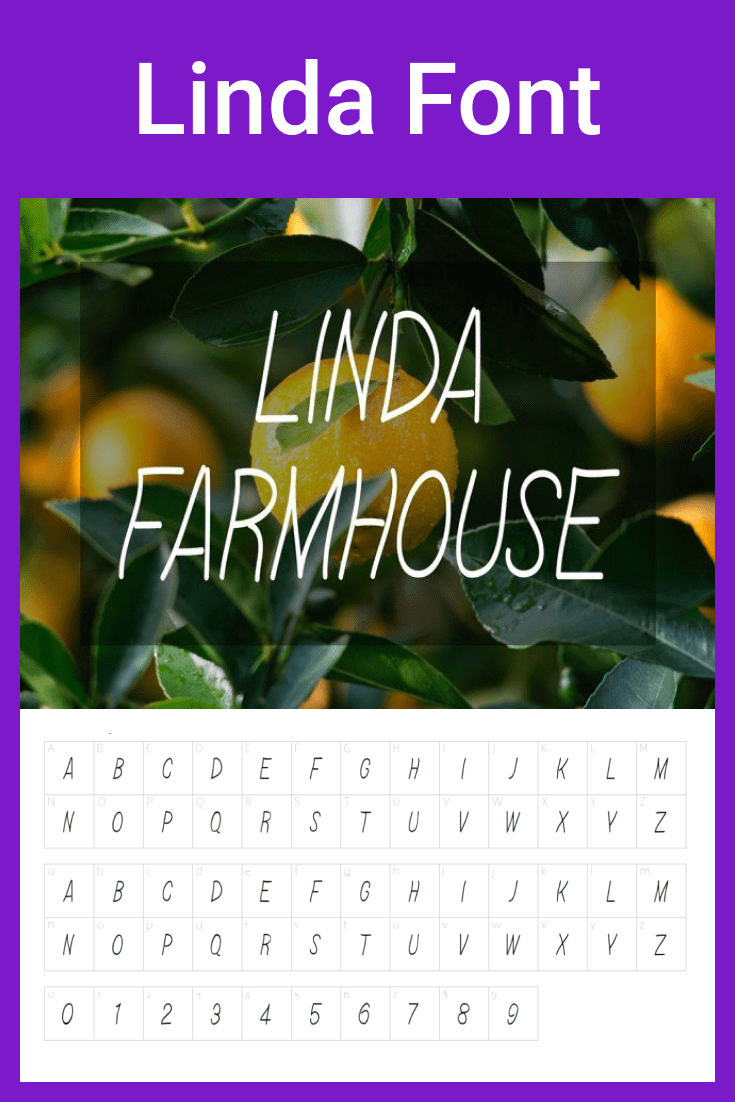 This is a smooth and thin font with a slight rightward slope. It is available in TXT, TTF, JPG, and OTF formats. The lettering is completely free for personal use.
Welcome Font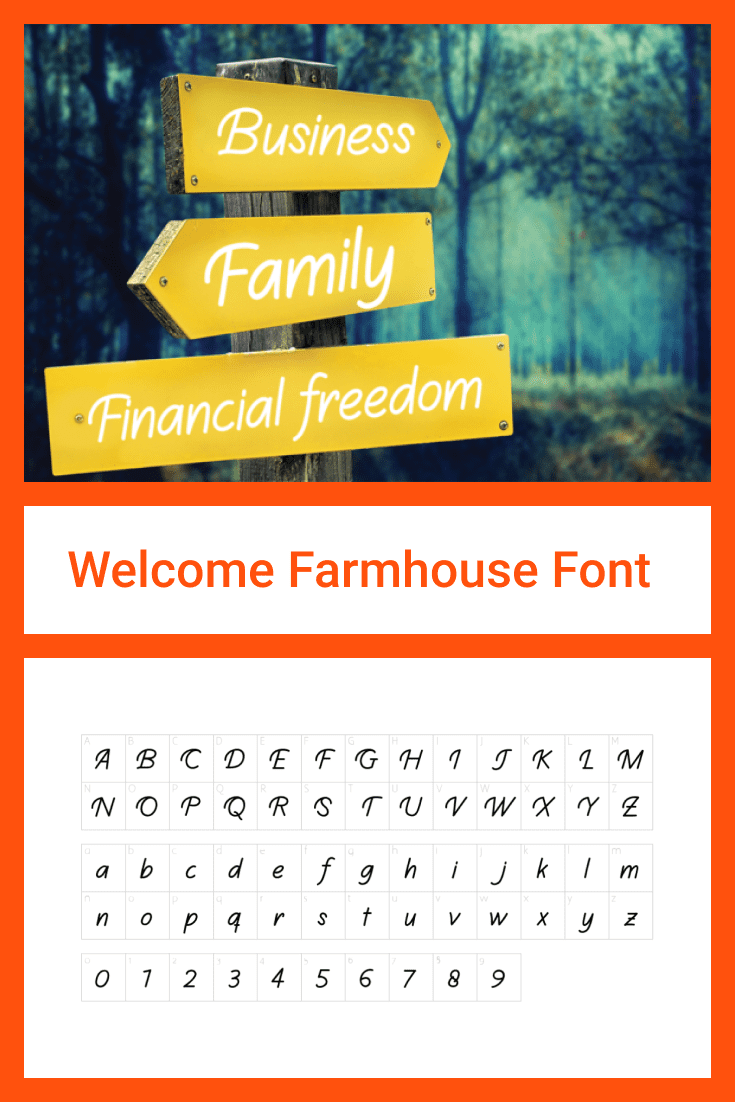 Here is an attractive free farmhouse font with bold typeface. It has a neat and calligraphic style. It comes with all the characters and symbols you need to make your work successful.
Farm House FS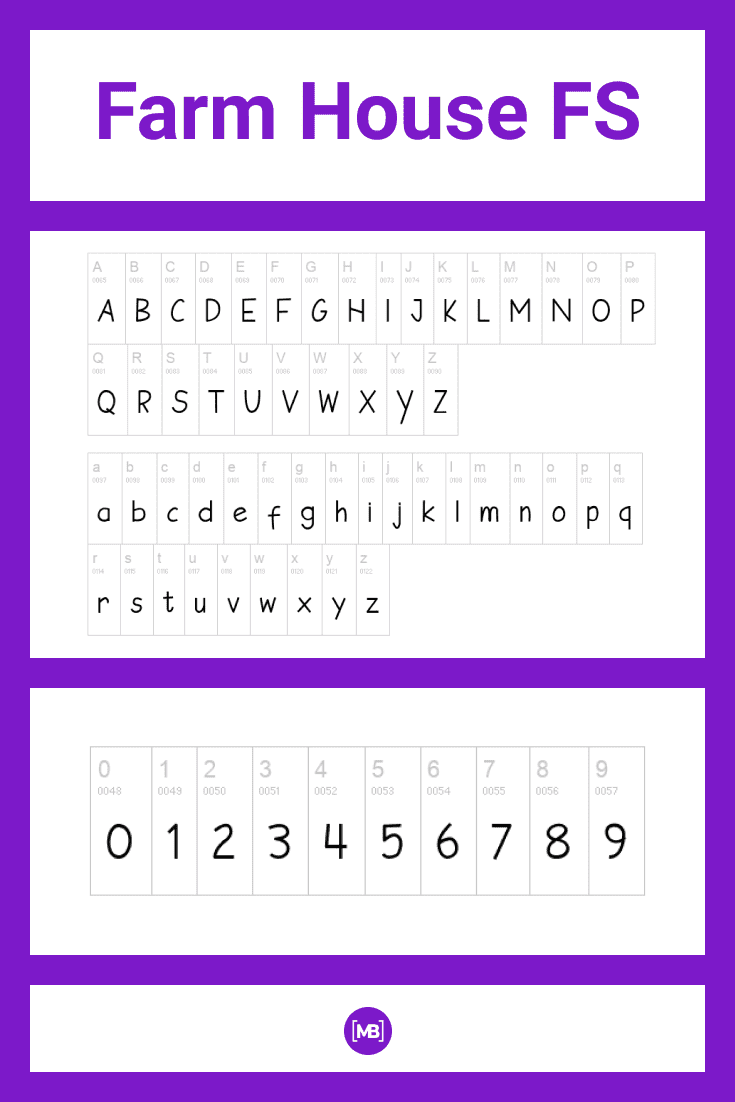 Before you is one of the most amazing free farmhouse fonts. It is a strict and smooth design that will add confident accents to any project. The typeface offers more than 70 easy-to-read characters.
Strong Font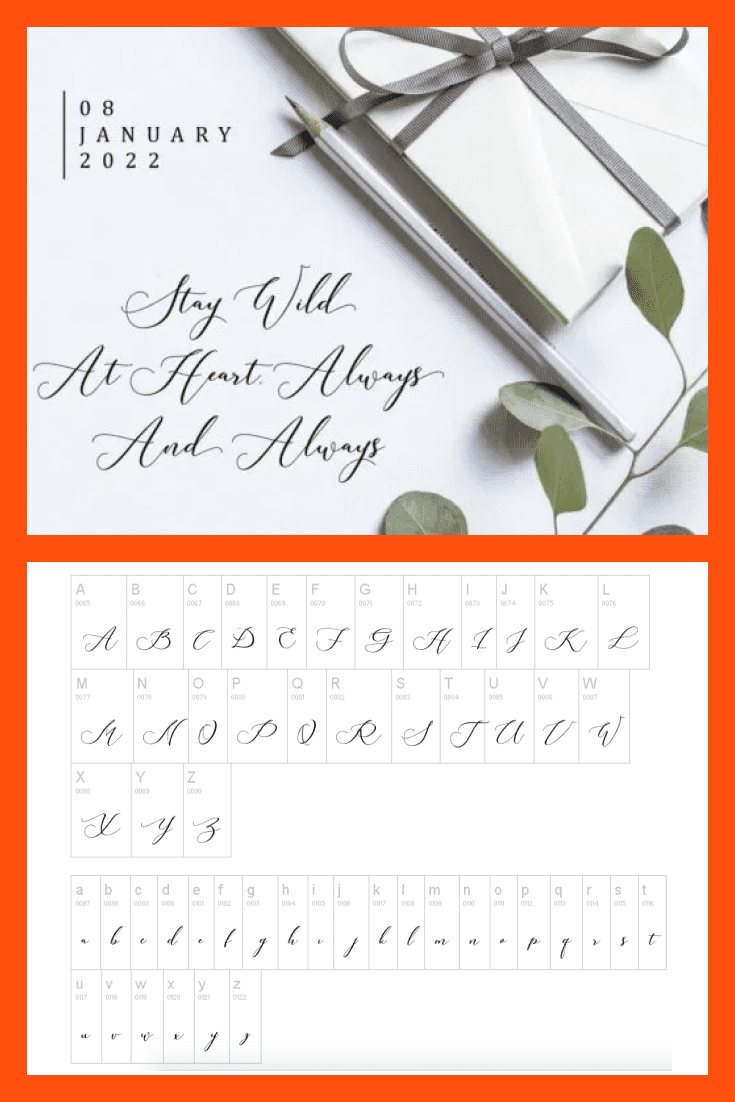 This free farmhouse font stands out from the others with its striking handmade style. Its calligraphy is suitable for wedding invitations and prints on covers. It will also bring style and color to logos and signs.
Garden Script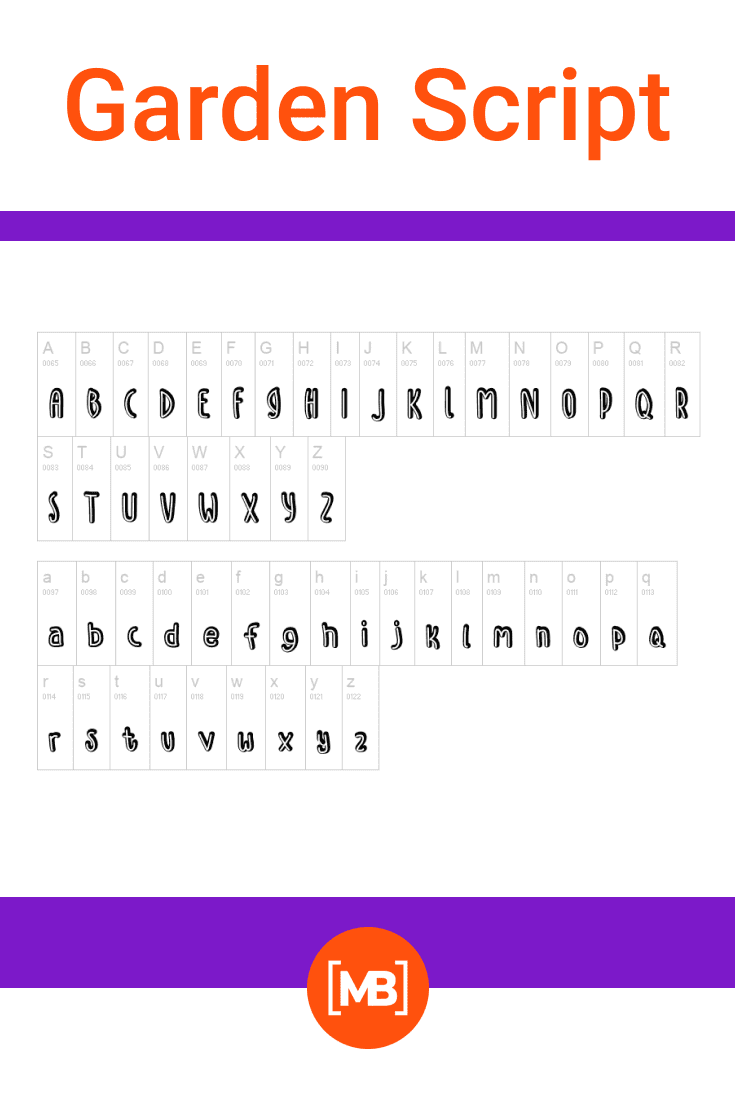 Here is one of the best farmhouse fonts, the distinguishing feature of which is a bold outline. It creates an impressive 3D effect.
Father Sans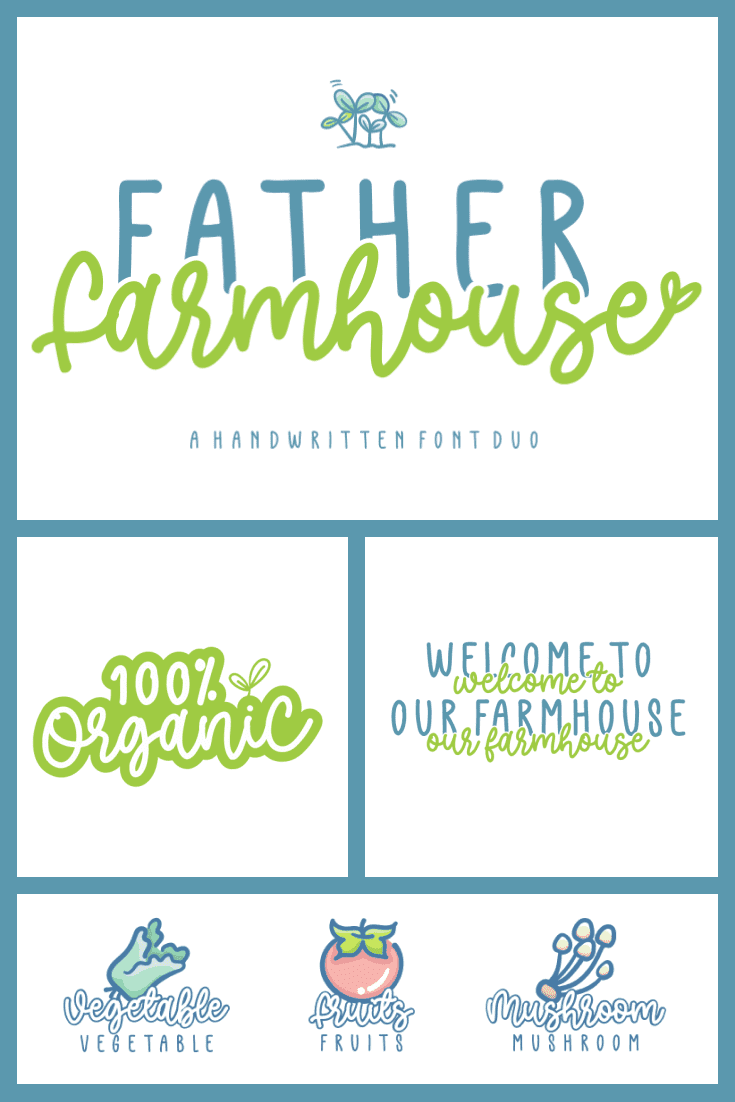 This rustic typeface is characterized by a bold outline. It is free for personal use. Also, this script is quite readable because the letters are smooth and soft.
Farm House Rooster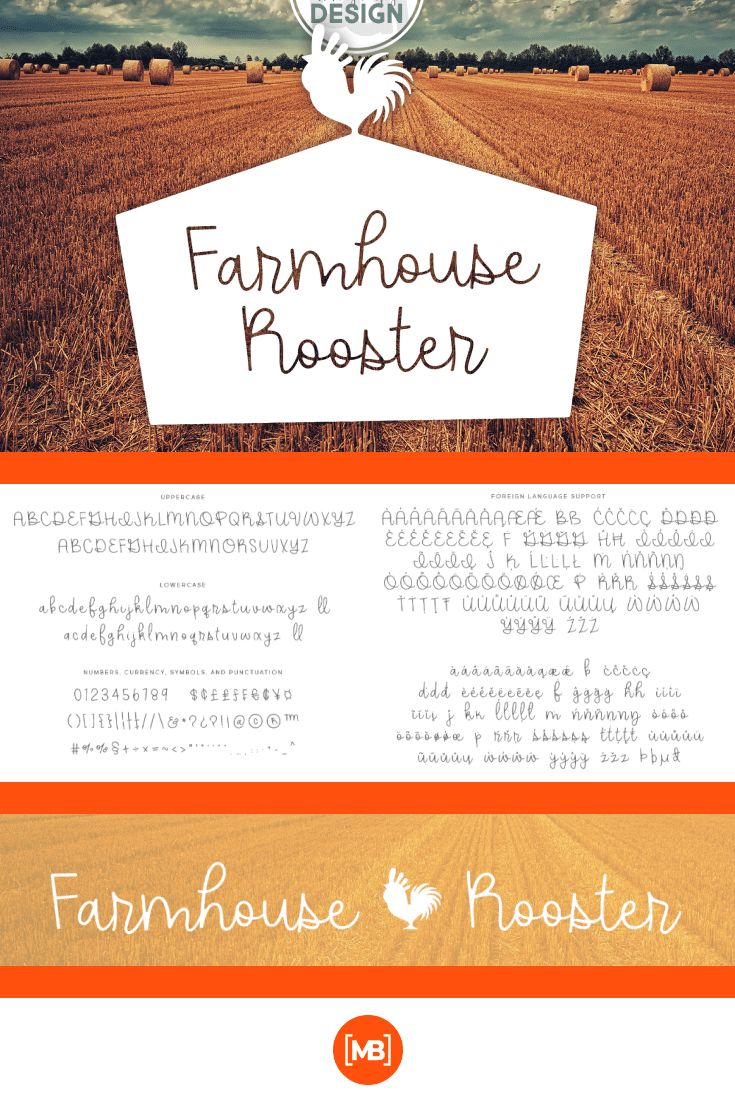 This farm style font has an excellent look and feel. It is light, thin, and soft. The product is suitable for any purpose because of the 627 available glyphs.
My Sweet Farm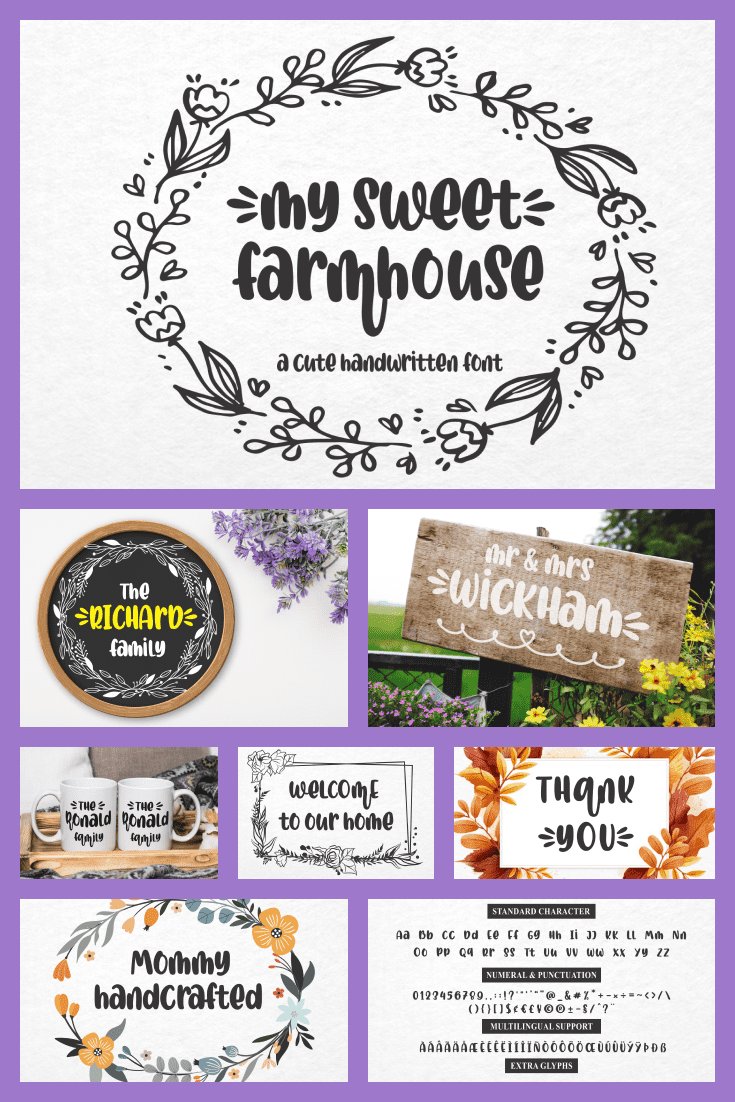 Before you is a bright, cute, and multi-purpose free farmhouse font. It can be the perfect tool for prints, banners, and logos. The bold strokes next to some of the letters are a special feature of this font.
Winter Princess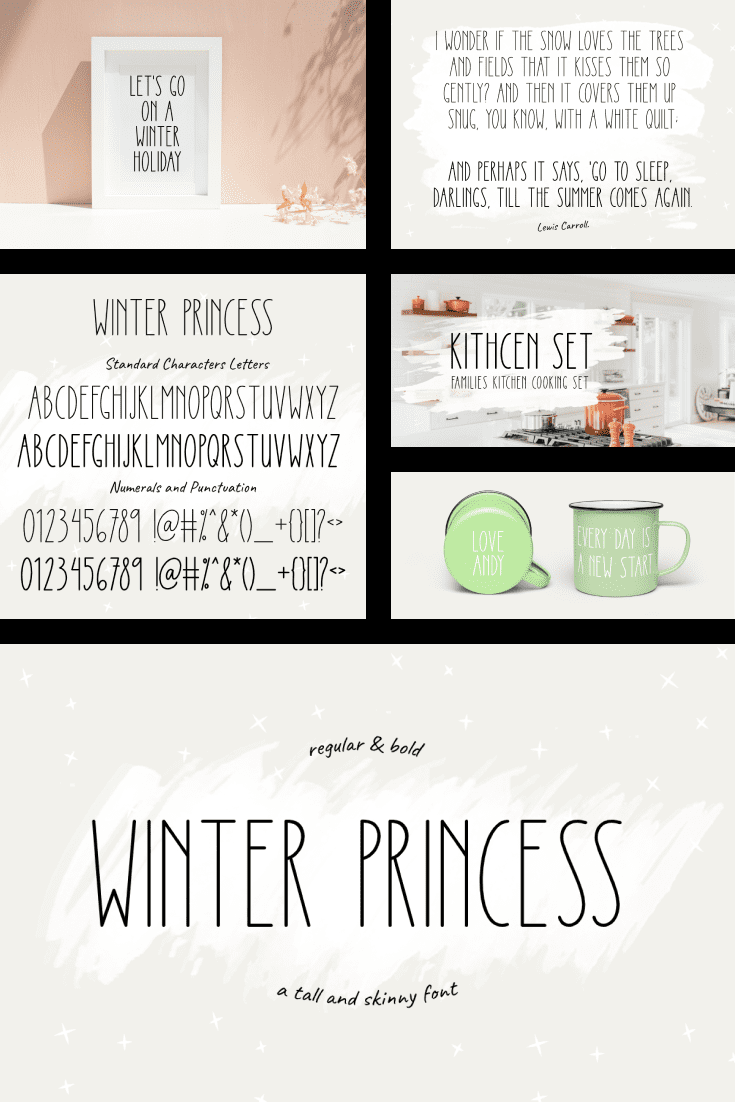 If you're looking for a simple but striking typeface, Winter Princess is the perfect choice. It consists of 182 characters. The elegant design of this farmhouse font makes it great for advertisements, signs, book covers, and prints.
Harvest Barn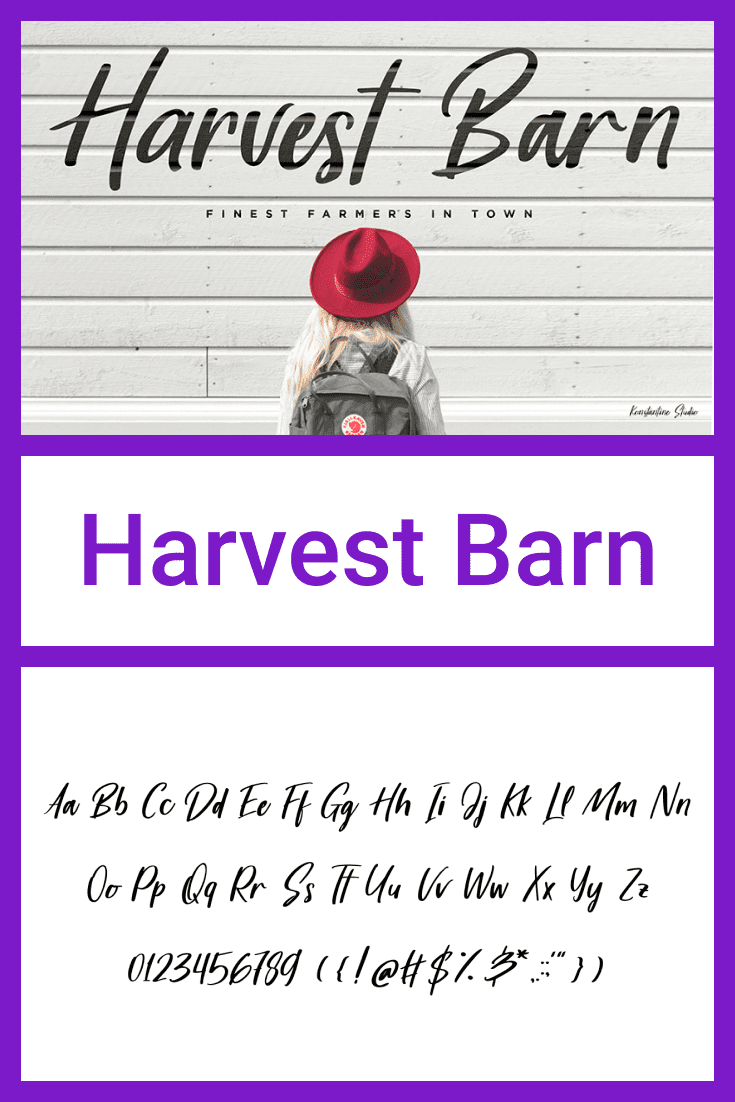 This free farmhouse style font is characterized by its handwritten style with light lines and medium width. You can use it for banners, logos, and websites.
Felichiya Lettering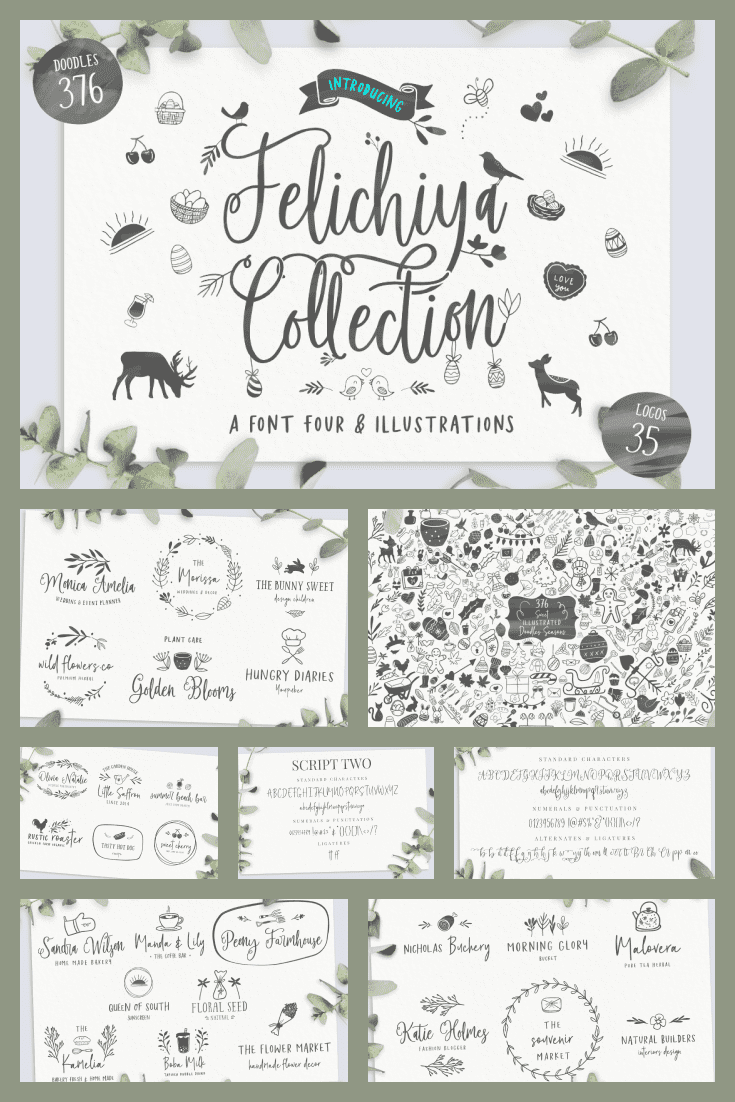 Here is a neatly designed farmhouse style font expressing celebration and easy-going lifestyle. Each letter has swirls, so you have to keep readability in mind when using it. It may not be ideal for blocks of small text.
Honey Jar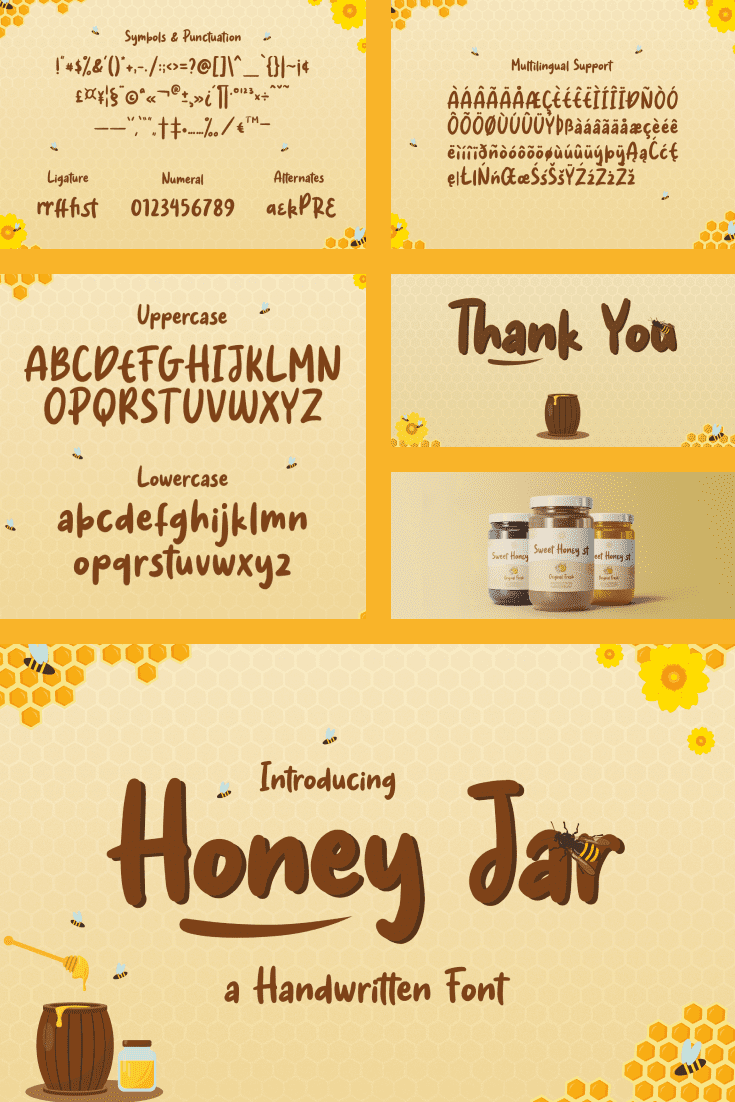 This farm font is as sweet and cute as its name. It can be used for a variety of purposes: packaging, branding, logo, advertising, and prints.
Cute Lime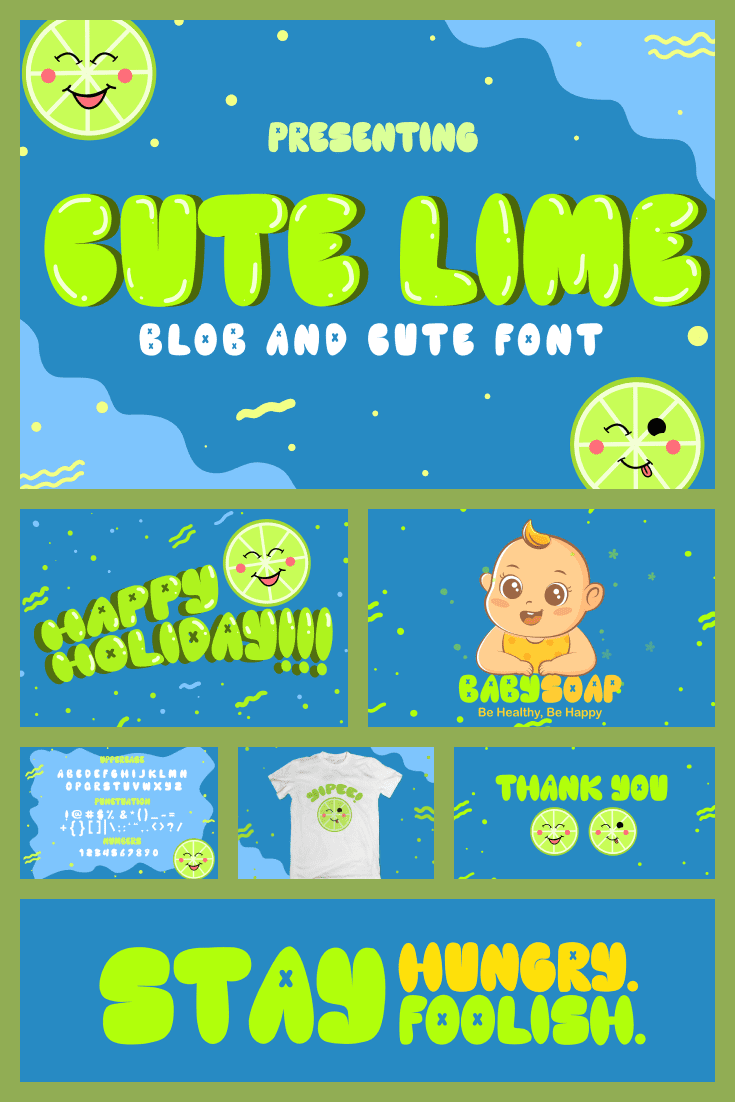 This is a cartoon farmhouse font that's perfect for signs, banners, and other huge designs. It's perfect for whimsical print and digital projects.
Dear Raina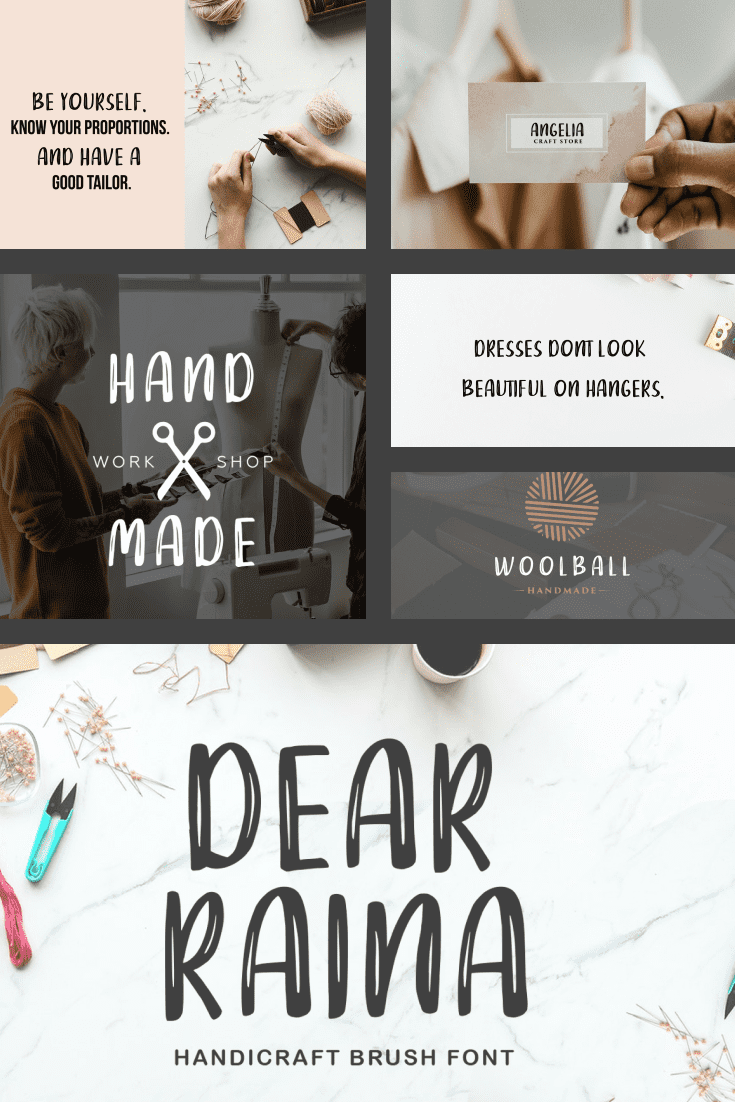 The particular feature of this typeface is the gentle light drawing inside each letter. It makes the typeface look wide and massive. The script set includes the essential symbols for any project.
7+ Eye-catching Premium Farmhouse Fonts
Speckled Hen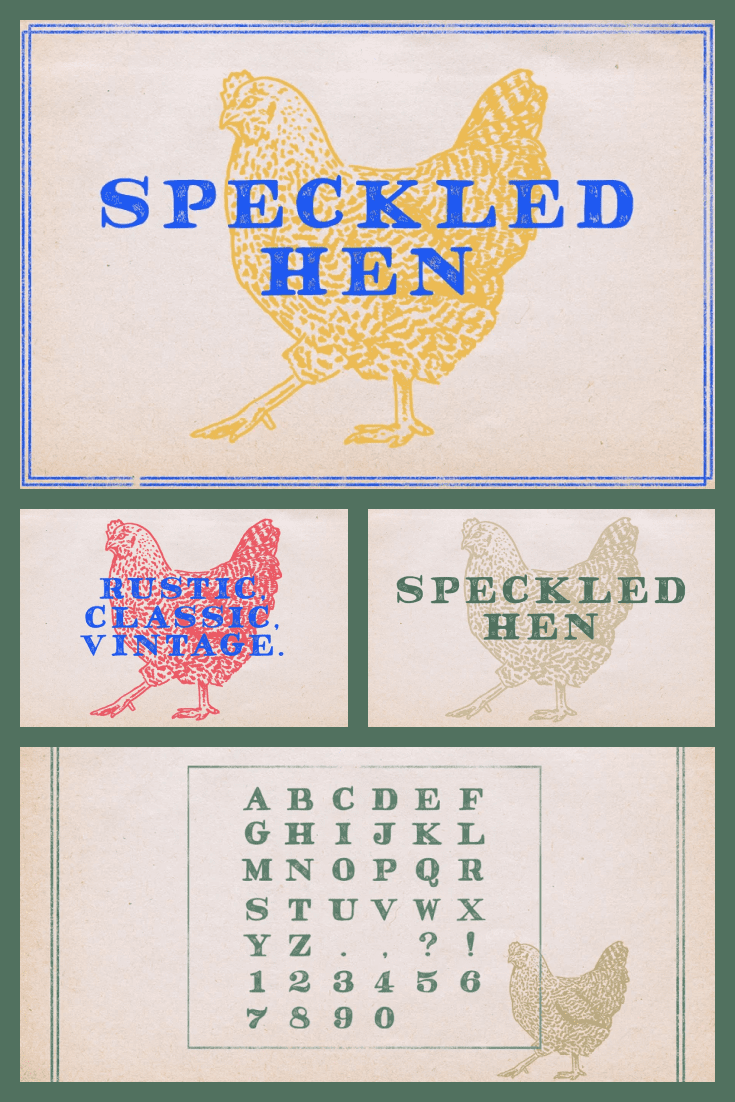 This is a fee-based farm font that was inspired by village culture. You can apply it to prints, billboards, and signs. It is distinguished by a slight "scuffing" look applied to each letter.
Hayfield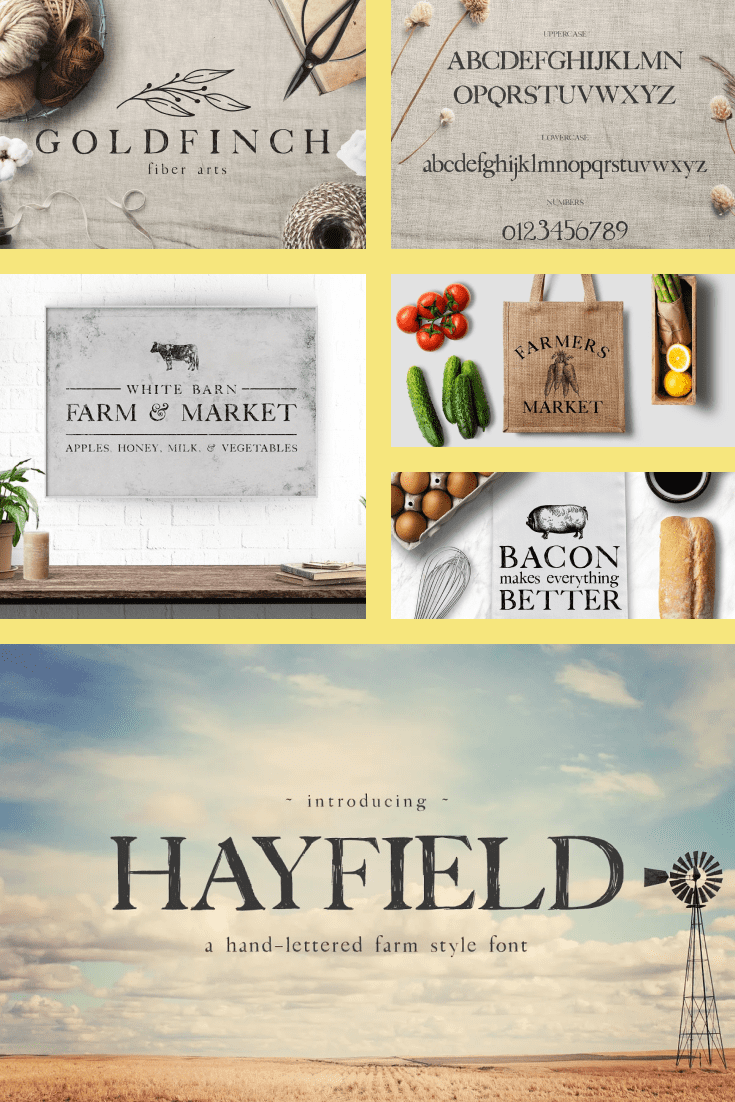 Here is a handwritten farmhouse style font with smooth, thin letters. It's easy to read and would be great as a basic font for agriculture projects.
On the Farm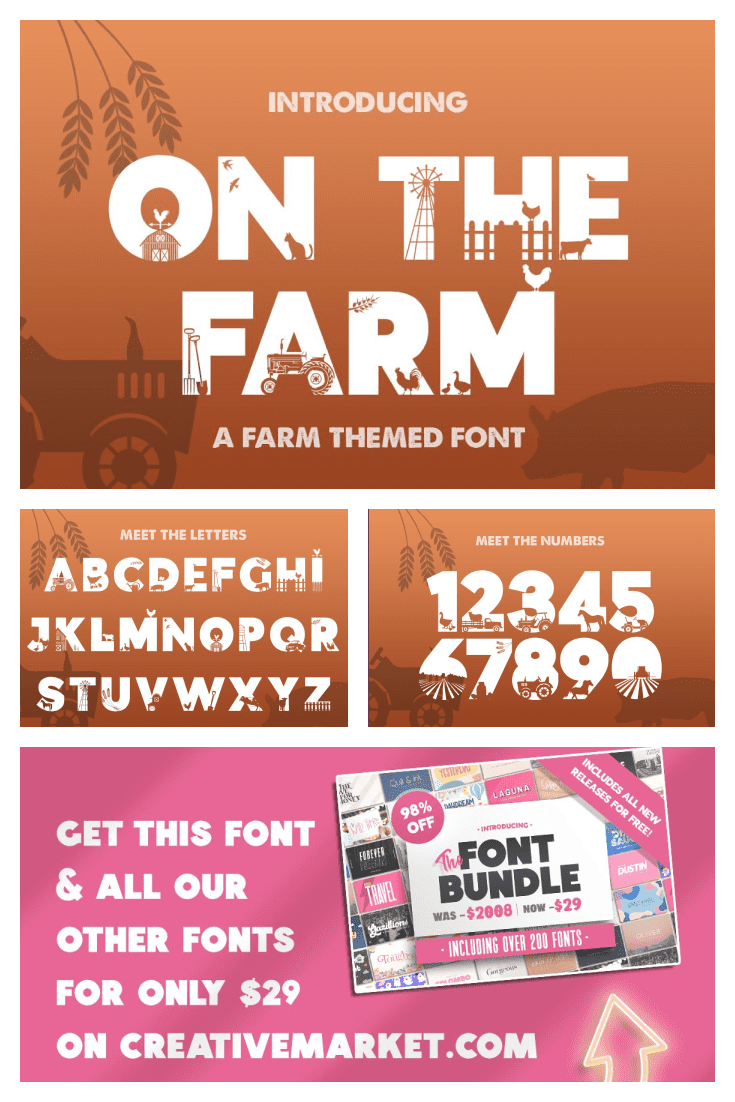 Here is a unique farmhouse font that shows its creativity with rustic drawings captured inside each of the letters. It does not prevent text readability, but adds a modern feel, making it exceptional for any agriculture project.
Four Potatoes Farm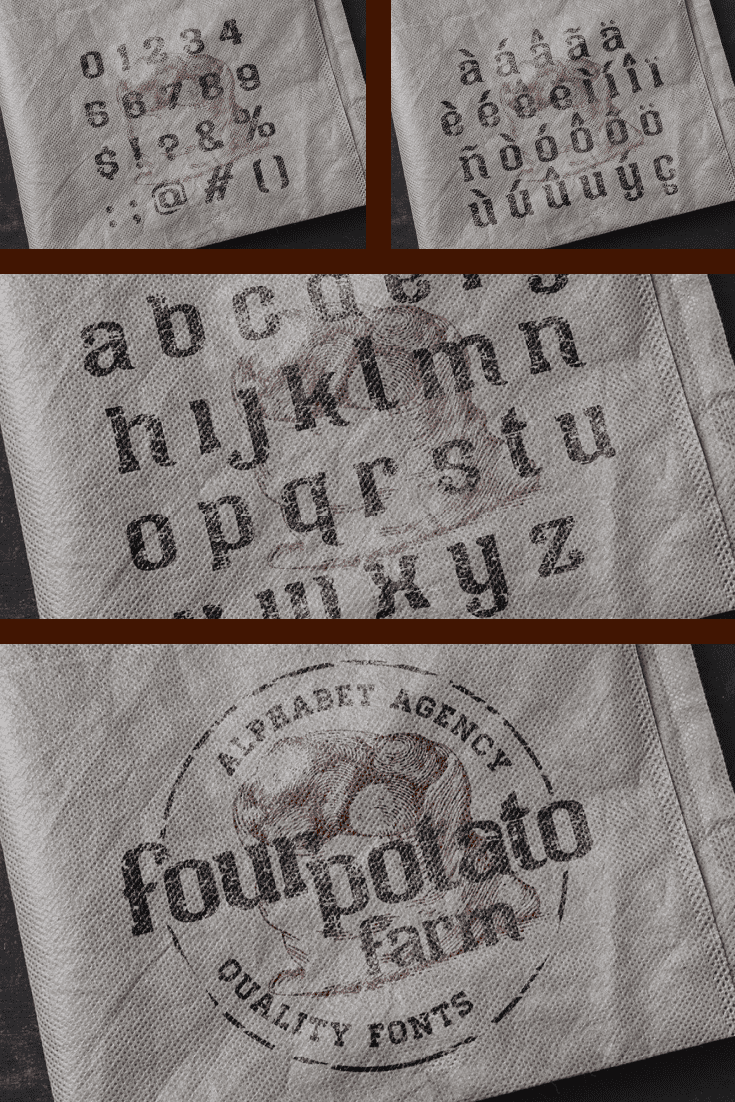 This font features smooth lettering in a vintage style. It would be perfect for prints and packaging. You can also use it for headings.
The Farmer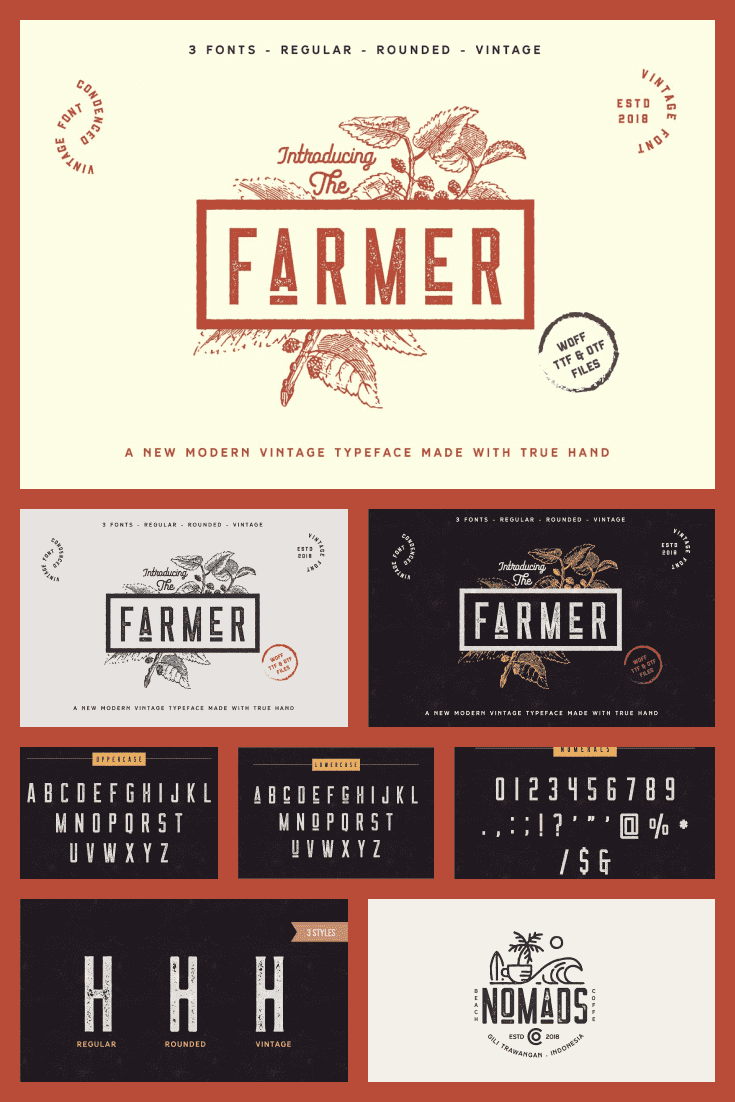 We present you with this beautiful, creative, bold typeface. It comes in three styles and features an underline accent for the vowel letters. This makes the text jump off the page and gives the projects a touch of originality.
Rustic Resource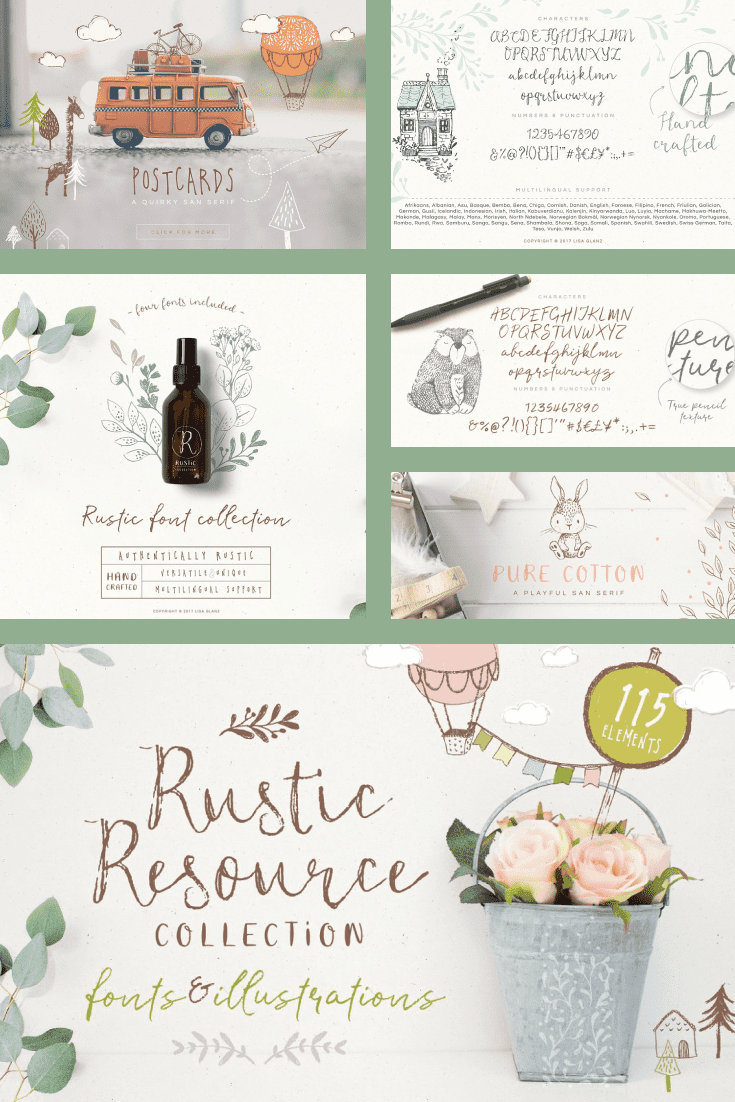 This is a handwritten script with a bit of a romantic mood. The characters are neatly designed by hand. It comes with illustrations that you can also use.
Pumpkin Farm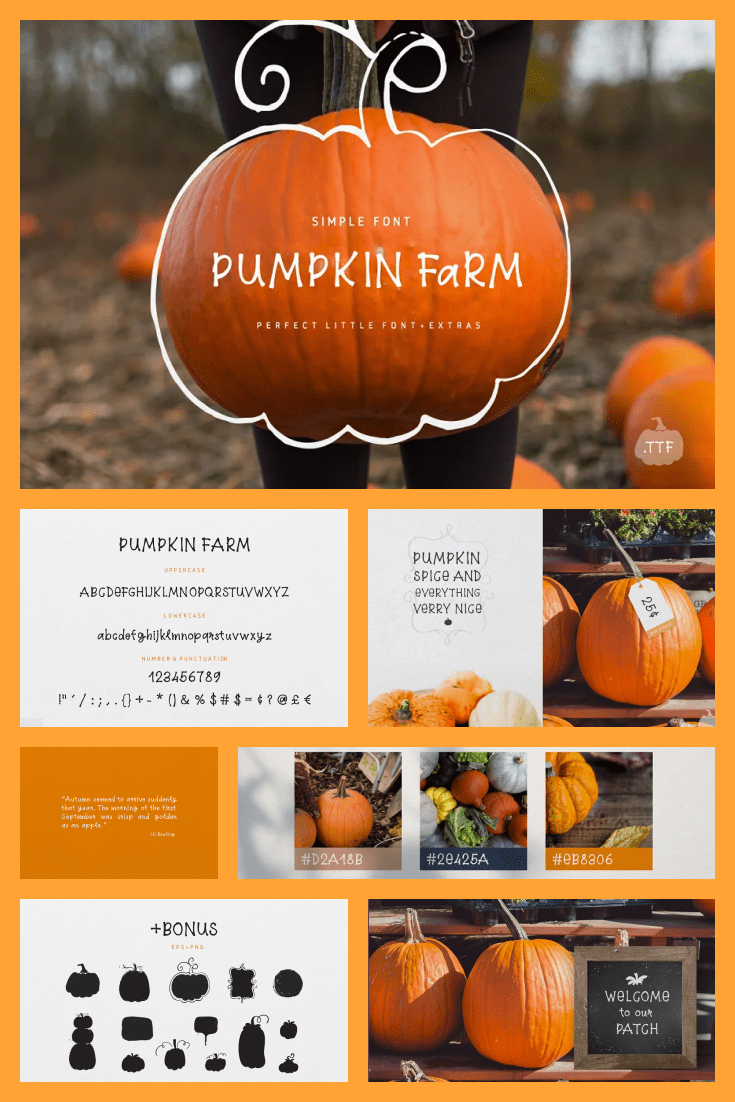 Here's the product of choice if you want to make a project stand out and not add a little extra glitch. Each letter is quite soft and delicately drawn.
Winterheath Hand Drawn Serif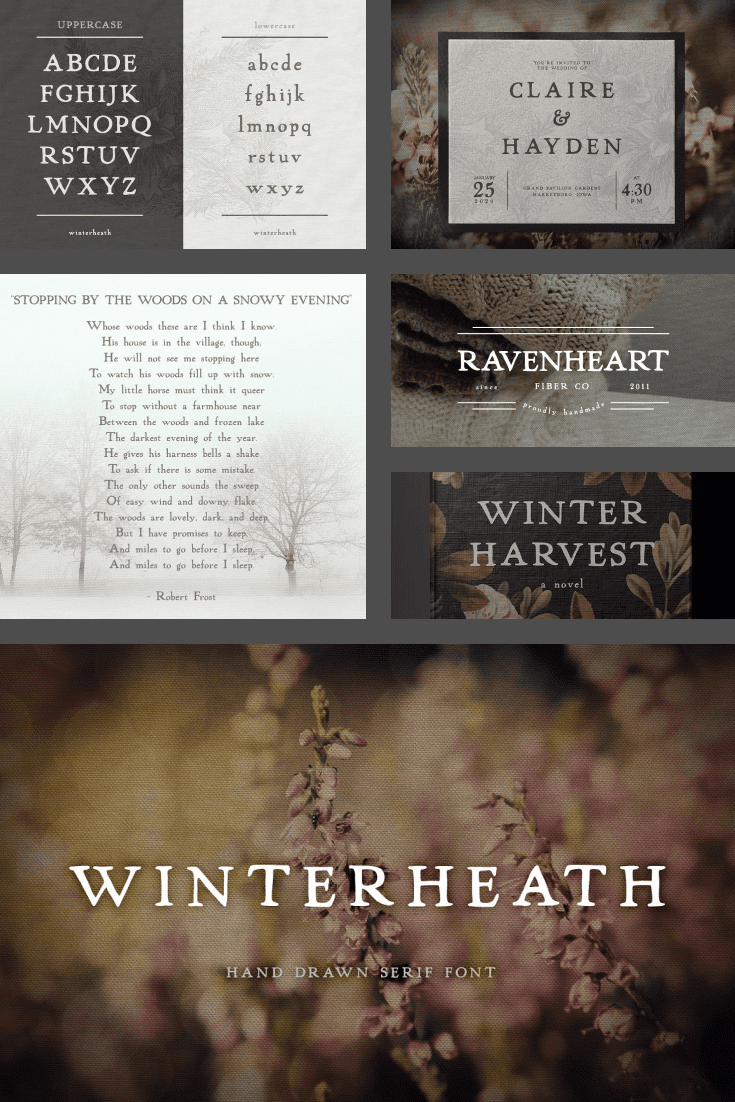 This is a smooth, confident, and sharp lettering style. Despite its simplicity, it's great for eye-catching banners. You can also use it for prints and web projects.
Free and Premium Farmhouse Fonts FAQs
🍀 What is a farmhouse font?
It is a typeface style that was inspired by rustic culture. Farmhouse font is based on Baskerville forms. Each script has a unique vintage atmosphere.
🍀 Where can you find exclusive farmhouse fonts?
Feel free to choose the MasterBundles, because there are many quality and impressive fonts for every purpose. Most products are available in bundles, which means that you get several great products for one small fee.
🍀 What is the best farmhouse font?
This is a challenging question because every font type is special in its own way and will be perfect for projects of different kinds. In our collection, we have selected only the best options that impress with their design and style.
🍀 What is the purpose of using the farmhouse fonts?
At first glance, it may seem that these products cannot be used for everything, but this is wrong. If you choose farmhouse fonts, you can use them for:
web design;
presentations;
prints on clothing;
signs;
advertisements;
logos;
banners;
book covers;
cards and invitations;
newspaper headlines and more.
Some Awesome Video About Farmhouse Fonts
18 Favorite Farmhouse Fonts

18 FAVORITE FARMHOUSE FONTS: Fan of the farmhouse style? Here's a HUGE list of my personal fave farmhouse fonts to use for your farmhouse style decor projects.

Please take a moment to pin this post to Pinterest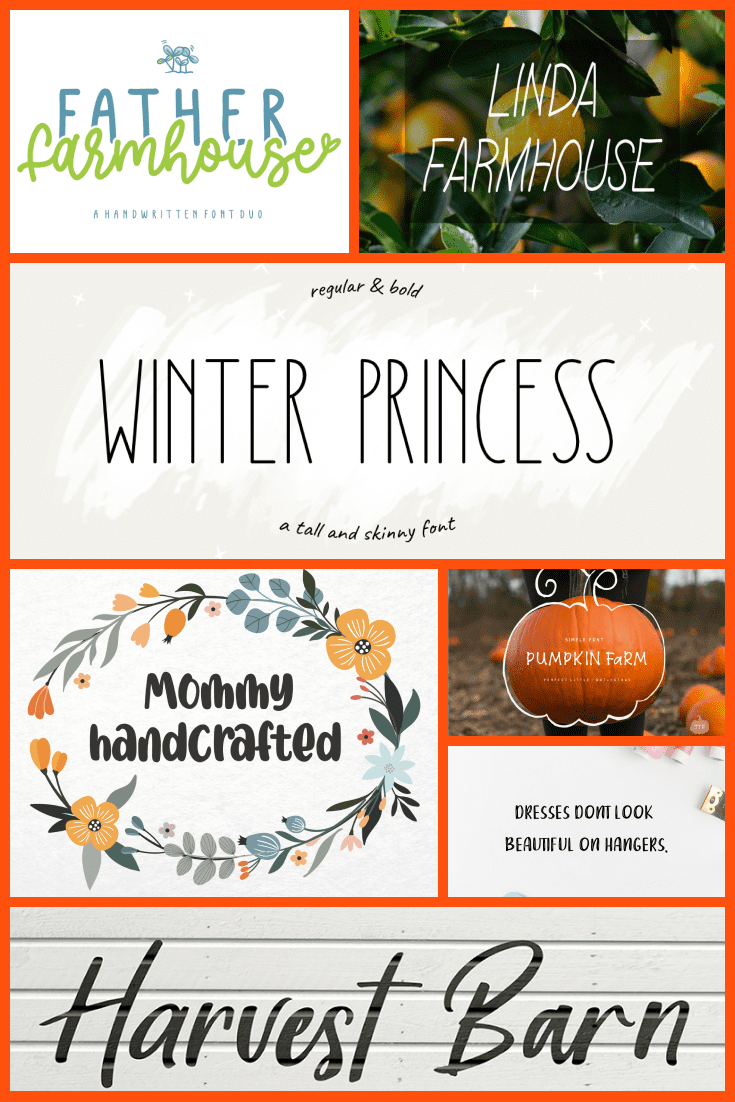 Was this page helpful?
We will be happy if you decide to share this article with your friends on Facebook. Just click on the button and you're done
What are your concerns?
Thanks for your response!
You have already left your review.
Disclosure: MasterBundles website page may contain advertising materials that may lead to us receiving a commission fee if you purchase a product. However, this does not affect our opinion of the product in any way and we do not receive any bonuses for positive or negative ratings.