Winter is coming. And I don't mean Games of Thrones now) Remember that Christmas and New Year lie ahead? Thus, the main motive for designers is predetermined. Winter holidays. Postcards. Postcards. Postcards. However, don't you agree that creating something fascinating quickly is difficult? For it, you need a lot of elements such as brushes, fonts, icons, vector cliparts, textures or even whole templates on hand. In this matter, the best solution, both in budget and efficiency, is Christmas bundles. In my opinion, MasterBundles offers fascinating Christmas cards. In addition, they offer crazy discounts now! Therefore, I decided to prepare for you a bundles collection and some stylish freebies. Scroll down and choose the one you like.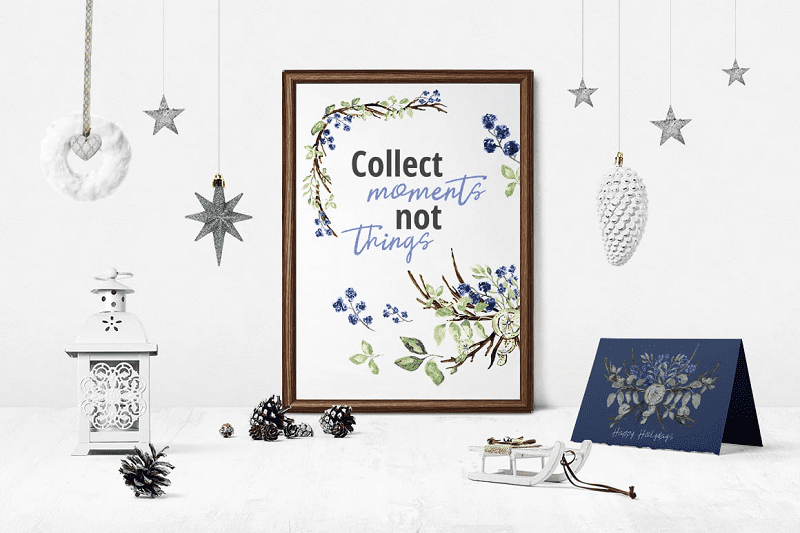 This Christmas bundle has a good design made with high quality. It will look great for those people or companies that are directly related to Christmas and New Year holidays. The bundle includes:
1 Christmas Wreath Creator in Adobe Photoshop PSD file;
17 individual layers used in Christmas Wreath Creator in PNG;
74 individual elements (fir branches, leaves, spices, balls etc.) in PNG files with transparent backgrounds and 600 DPI;
8 ready-to-use wreaths;
8 ready-to-use compositions;
10 patterns in PSD (adjustable color fill), PNG (transparent background);
20 ready-to-use patterns in JPG.
Price: 95% OFF – only $9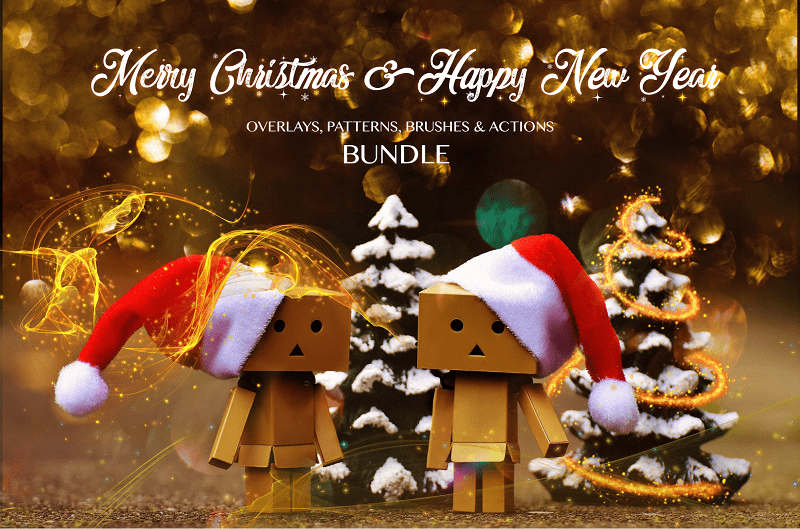 This special holiday kit includes 3 photoshop actions which work with Ps Cs6 and CC versions. All images and fonts used in this bundle are provided free of charge. Other elements:
403 unique holiday overlays (each overlay is 5K, 300dpi, png, and jpeg);
30 Photoshop Patterns;
24 Snowflake Brushes (min size 2004px).
In addition, it is compatible with any software.
Price: 95% OFF – only $9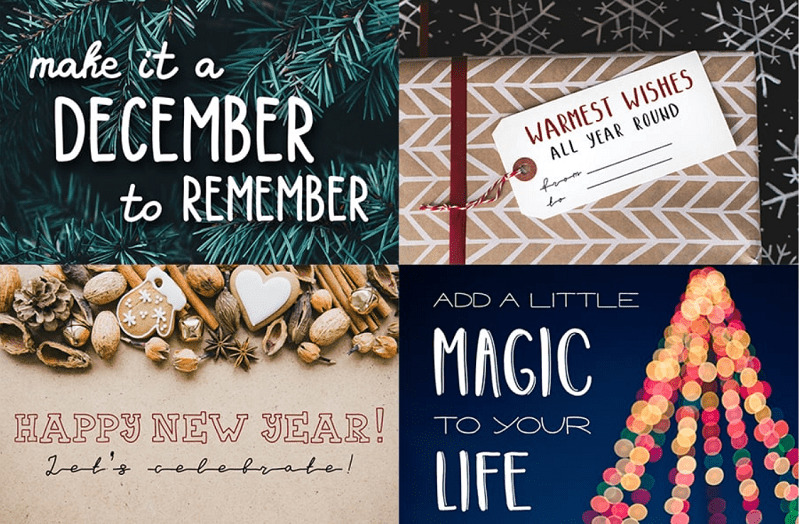 The bundle uses 6 beautiful handwritten fonts. Combining them with New Year's textures you can get the appropriate mood. Capital, lowercase letters, numbers and most characters – an excellent fonts set for Christmas cards and illustrations.
Price: 74% OFF – only $12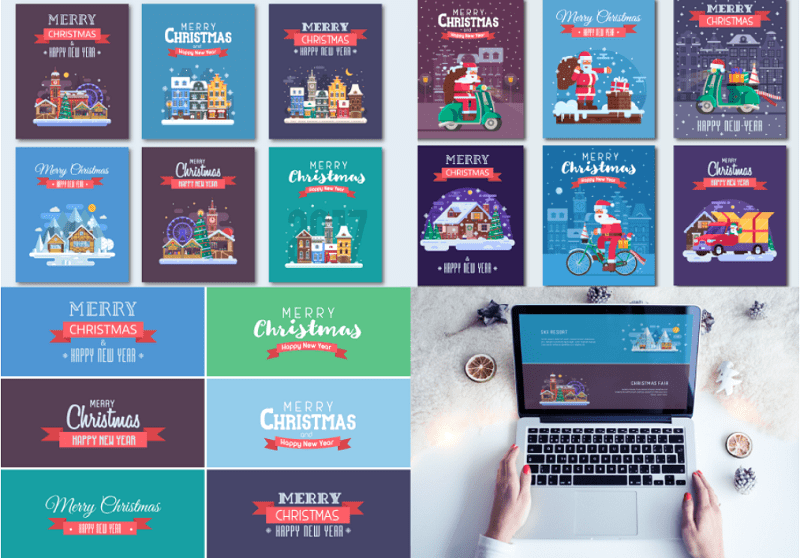 Perfect set of features for Christmas postcards. With this bundle, you will have a great choice of illustrations. Snowy Europe cities, Santa on scooter and winter bike – looks like a fairytale, yeah? Files included:
4 AI CS file with all cards and illustrations on separated artboards;
29 EPS10 and high-resolution JPG ( 5000px x 5000px 300 dpi ) files;
23 transparent PNG files with Christmas quotes, winter compositions and Christmas cliparts;
100 % clean vector.
Price: 70% OFF – only $15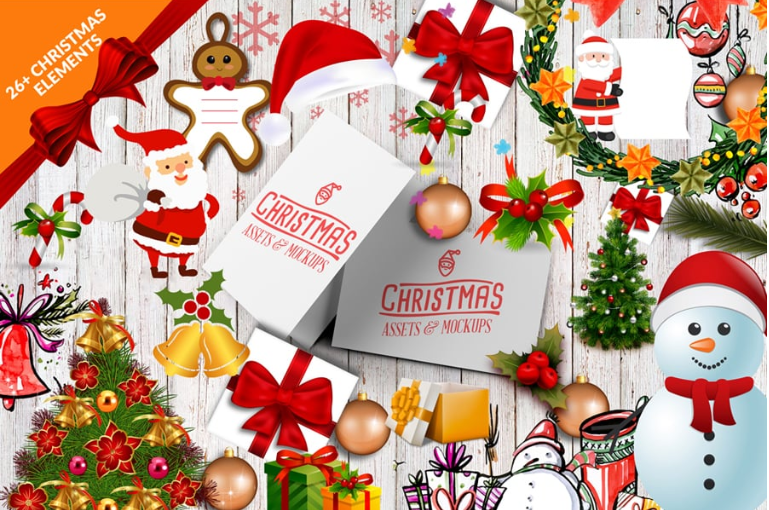 Don't you remember the Jingle Bells song when looking at this bundle? It has an obvious festive atmosphere and awesome elements. It all looks great! To see this for yourself, just click the link above.
The bundle includes:
5 Christmas postcards;
5 Christmas timelines;
5 Christmas vouchers;
50 Christmas flyers;
Christmas Elements.
Price: 95% OFF – only $29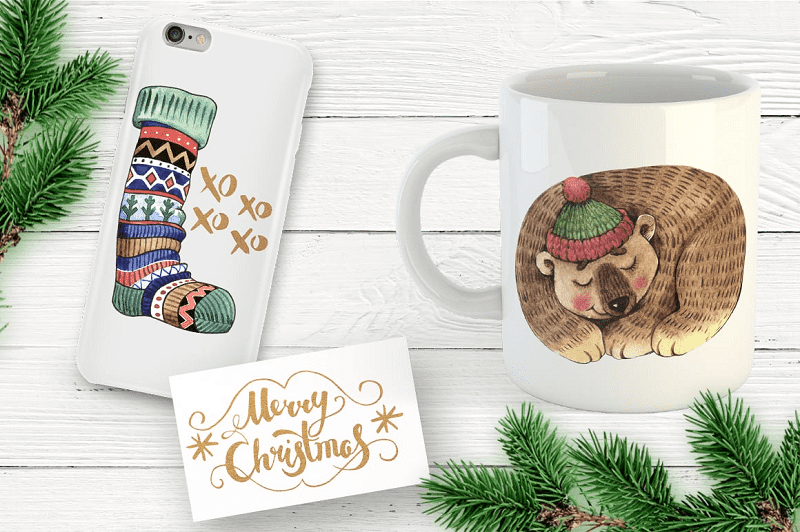 This is an indispensable set of editable Christmas elements, with which you can do absolutely everything. You will plunge into the festive atmosphere with this joyful and bright bundle. Set contains:
6 winter elements, includes bear, sock, tree, and ball;
6 handwritten texts;
4 snowflakes.
Price: 83% OFF – only $6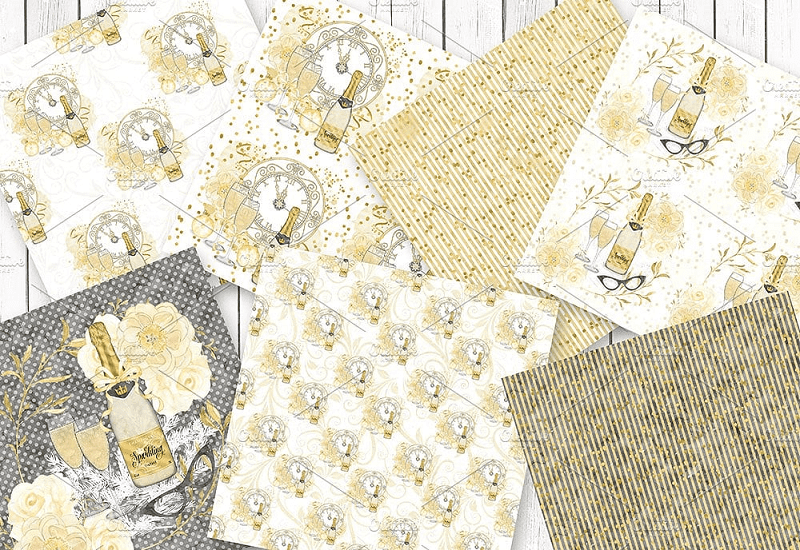 This is probably the easiest way to add to your life a bit of a solemn or celebratory mood. Especially for such ridiculous money. This bundle offers you 12 unique design options in high resolution. In addition, you can use these elements not only for winter holidays but also for wedding invitations or gift wrapping.
Price: 67% OFF – only $5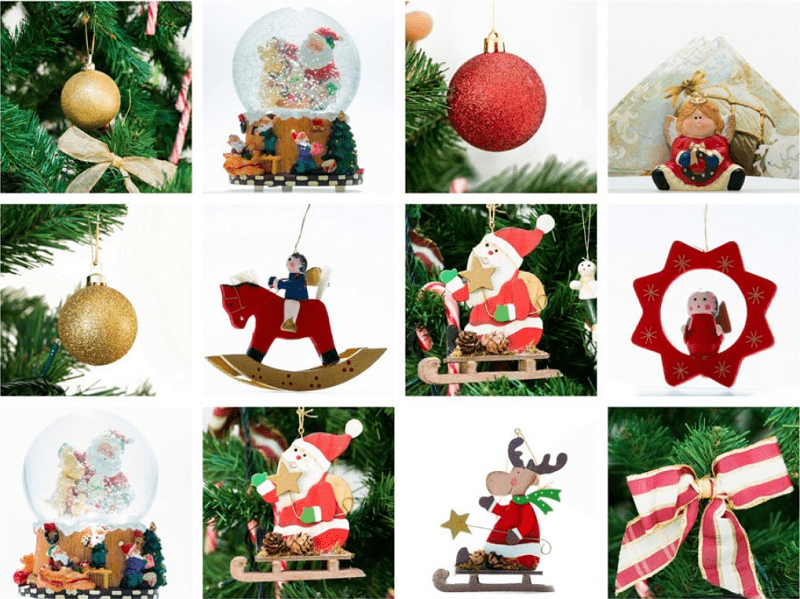 This beauty was made especially for the Christmas holidays. Each photo is a work of art, worked out to the smallest detail, and made with love! What else do you need? Hurry up and take it at a super good price.
Price: 95% OFF – only $15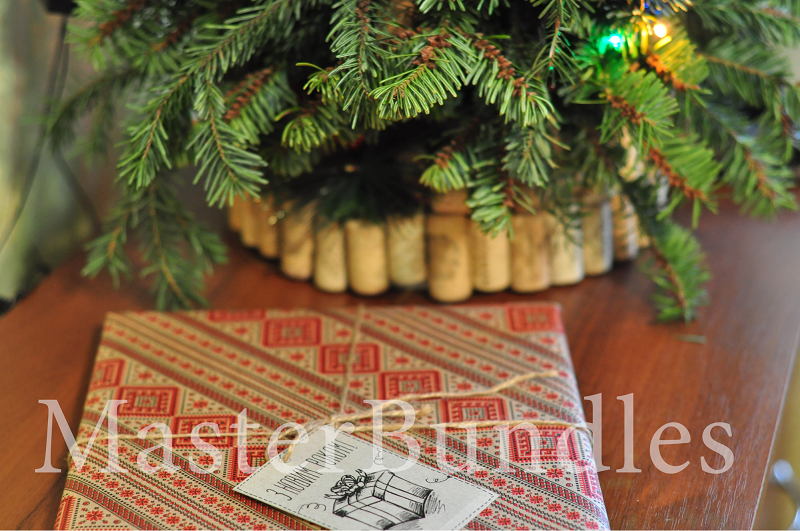 Are you a busy person? Looking for tools to cut Christmas preparations time? With this MsterBundles offer, you will cut it in 10 times! Just purchase these 30+ stunning holiday photos and forget about deadlines for designing festive creations. Follow the link above and got them!
Price: 87% OFF – only $16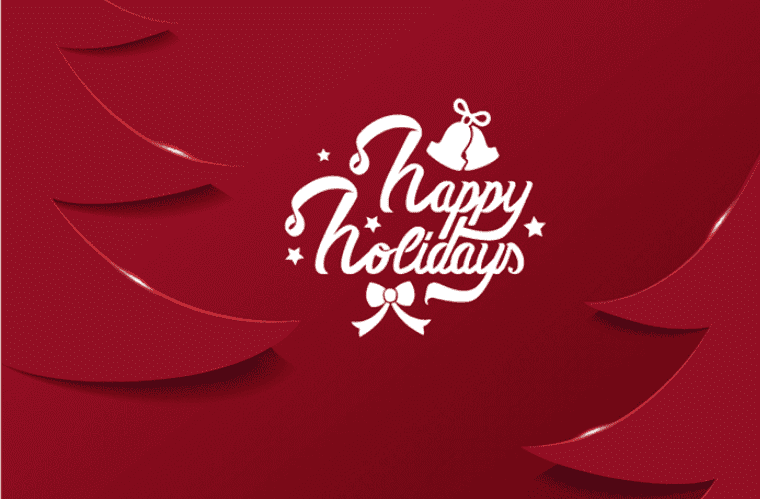 This bundle is mega-rich! It has 200+ holiday-related elements with traditional festive attributes. They can be used for postcards or as backgrounds for your own illustrations. All elements are elaborated in detail, every little thing looks great. In addition, with this bundle, you will get an extended license as a bonus.
Price: 98% OFF – only $15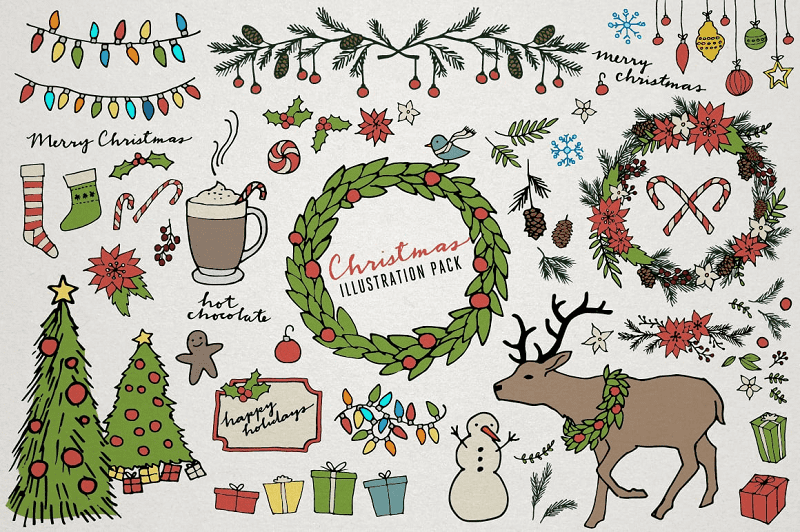 Here we have a bumper crop of Christmas and winter illustrations! Looking at the picture above, you can perceive the entire taste of this set – snowmen, Christmas trees, gifts, and many other useful visual images. It is safe to say that this bundle is a worthy addition to the collection for any designer.
This bundle includes:
78 Christmas & Holiday vector clipart in AI and EPS format;
34 snowy Northern winter vector hand-drawn sketches in AI and EPS format;
All artworks in individual transparent PNG files at 300 dpi.
Price: 87% OFF – only $14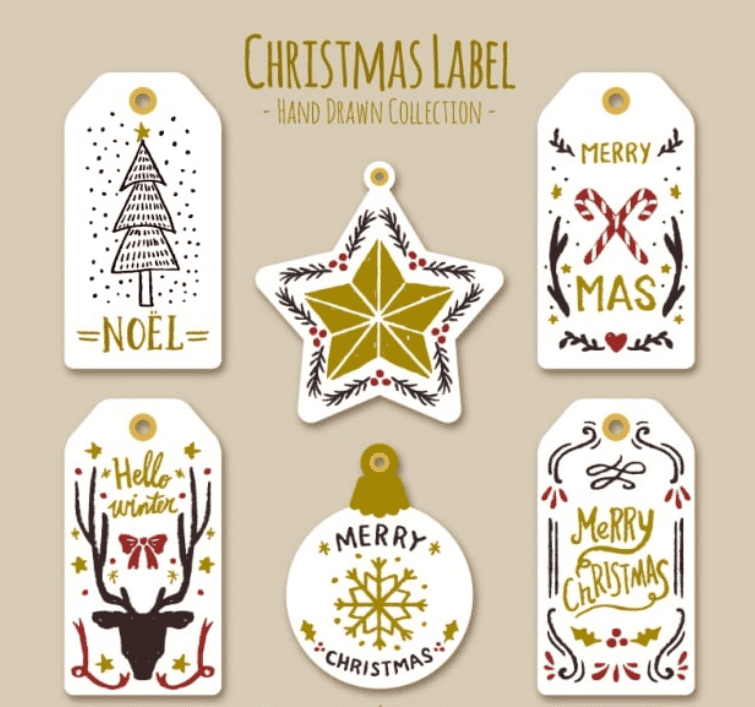 Do you agree that the little things in design are very important? Because they are. Such elements give completeness, add piquancy and get remembered. These Christmas labels are so aesthetic and atmospheric that you just can't pass by. Plus, they are absolutely free. Download and enjoy!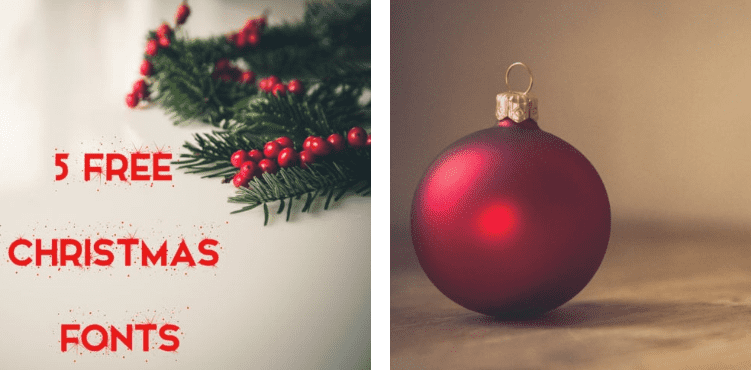 Do you like presents? Of course, you do! Especially, such a useful one. These free fonts will be a great addition to your Christmas artworks. Only in one click, you will get 5 different fonts to use as you wish. Isn't it awesome!? Follow the link above and grab them right now!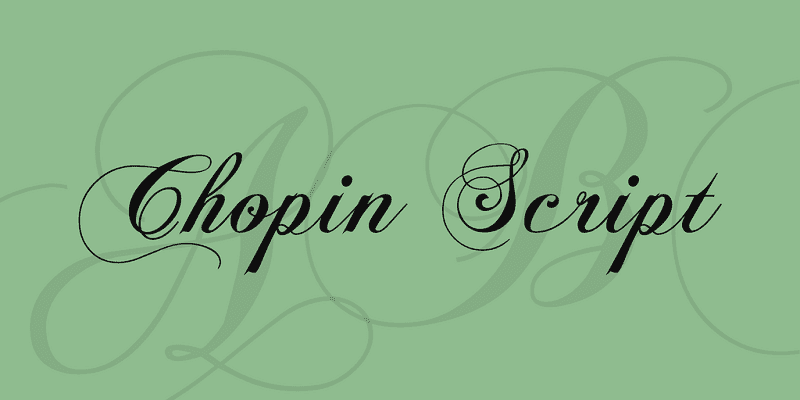 Excellent decorative font. Designers should like it since it is suitable for all New Year projects. If you are looking for unique and beautiful fonts, be sure to try this one.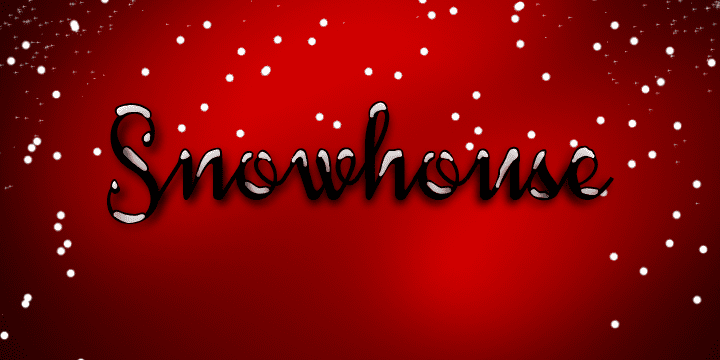 Snowhouse is a free winter font perfect for decorating holiday cards. The main thing is to choose the right colors.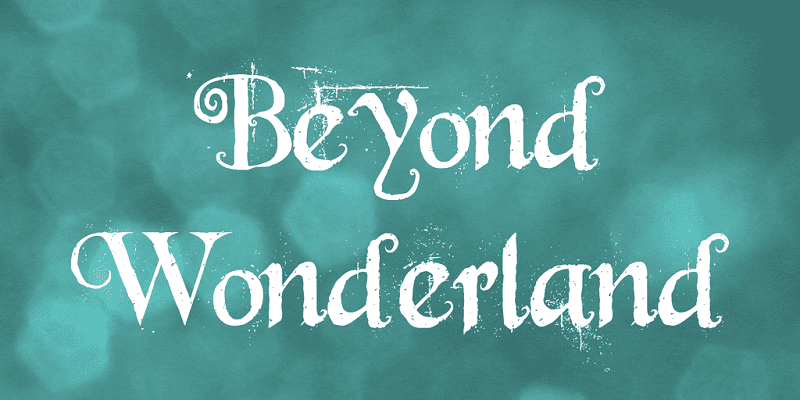 This holiday font will look good almost everywhere, especially on posters. It is also suitable for general winter themes. Totally free, which of course pleases.
Final Say
Hopefully, you've chosen something special for Christmas after viewing this selection. Have you used such bundles before? I will be grateful for sharing your thoughts in the comments below.
Video About Top Christmas Design Solutions