35+ Best Christmas Icons to Uplift Your Holiday Designs
It's "the most wonderful time of the year" again! Knowing how hard everyone works for quality Christmas content, MasterBundles is here to ease your workload!
This post includes 35+ sets of Christmas icons in different styles and available in various files (including vector, PNG, AI, SVG, etc). Of course, we found high-quality solutions in both premium and free segments to suit everyone's needs.
Click for more icon sets available on MasterBundles.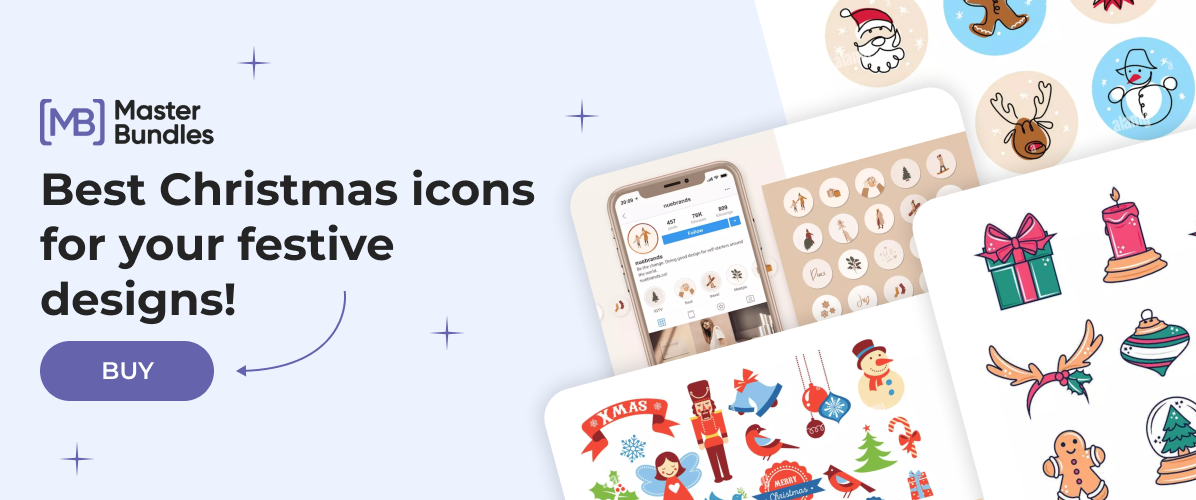 Trending Icon Designs in 2023
It happens that icon designs are taken care of at the very last minute. But in reality, they play a significant role in defining your brand/project aesthetics.
Understanding these trends will help you choose the most relevant Christmas icons for apps or other web projects.
The next 7 icon styles are about to dominate in 2023:
1. 3D design – made a recent comeback to design trends and claims to surpass the minimalistic style in the next years. 3D is a lot of fun, and as crazy as it may go, this design may perfectly combine with almost any style & aesthetic.
2. Simplified design – represents identifiable elements in a very simple manner, as opposed to 3D "deep drawing". The shapes and lines used in this style are pretty plain.
3. Hand-drawn design – adds a more intimate and authentic touch to any design, including the Christmas one. Depending on the technique, a hand-drawn style takes different looks – from simple shapes & lines to full-color icons.
4. Line style with thick lines – works with any style on any background type. The thick lines make it easy to perceive elements of almost any size. Icons may only include a colored line or have a color filling.
5. App-like design – has its distinctive characteristics: squared shape with rounded edges, one-colored filling, big contrast between an element and a background, and no text.
6. Emoji design – not it delivers a special message/emotion to recipients but also, bring more interactivity to your design. Emoji icons typically represent the head shape of any person/creature.
7. Pop-art style – adds a "personality" to any design and is usually described as very colorful, elaborate, and a bit "extra". The best way to use pop-art style icons is when other elements are of plain, minimalistic colors.
Now, let's get back to our roundup of 35+ Christmas image vector sets.
Christmas App Icons
Cozy Christmas iPhone Icon Set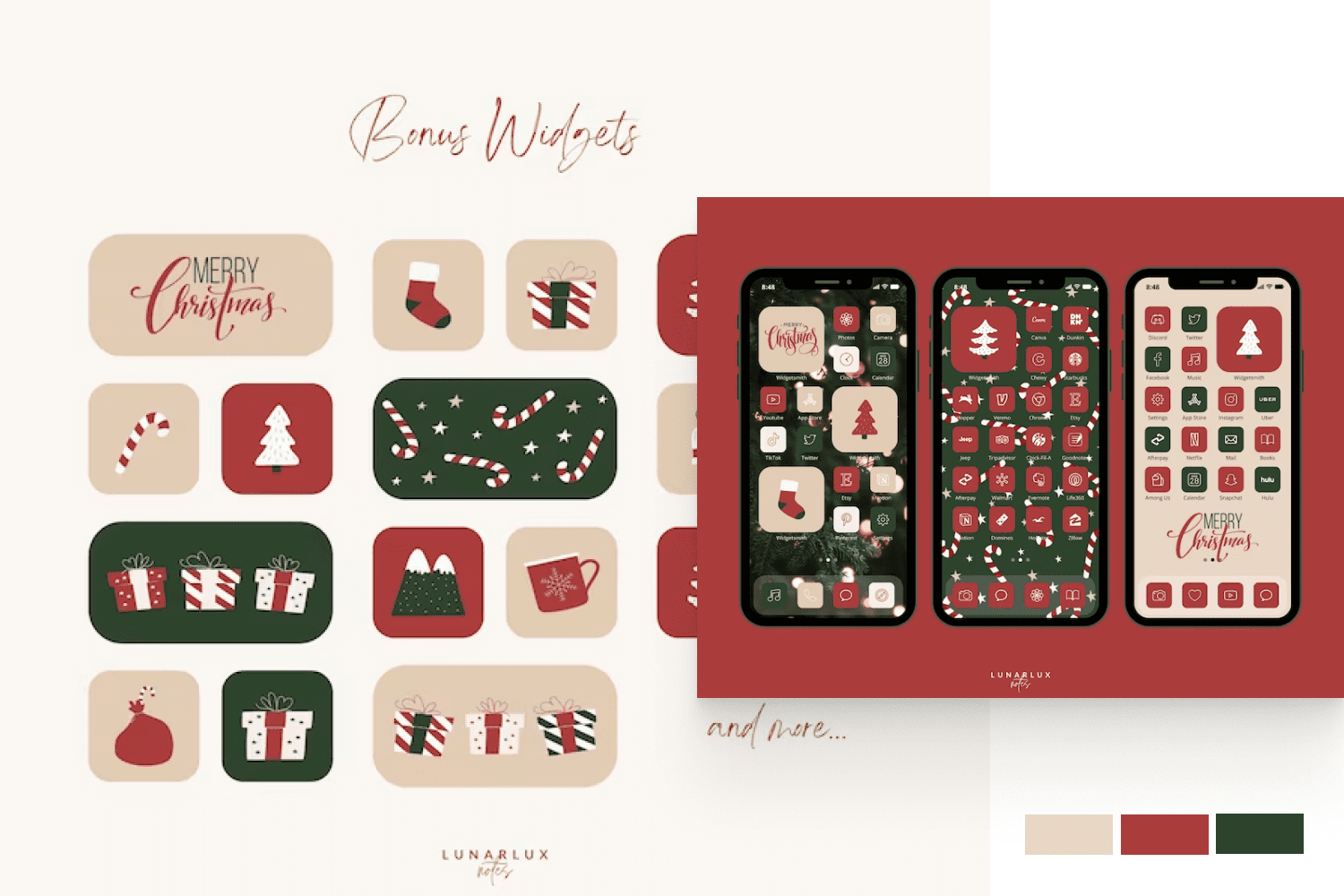 In the next set, you'll find 2000 iPhone Christmas icons in 4 holiday shades and bonus wallpapers & widgets to help you transform your smartphone home screen.
Christmas Covers for Instagram Highlights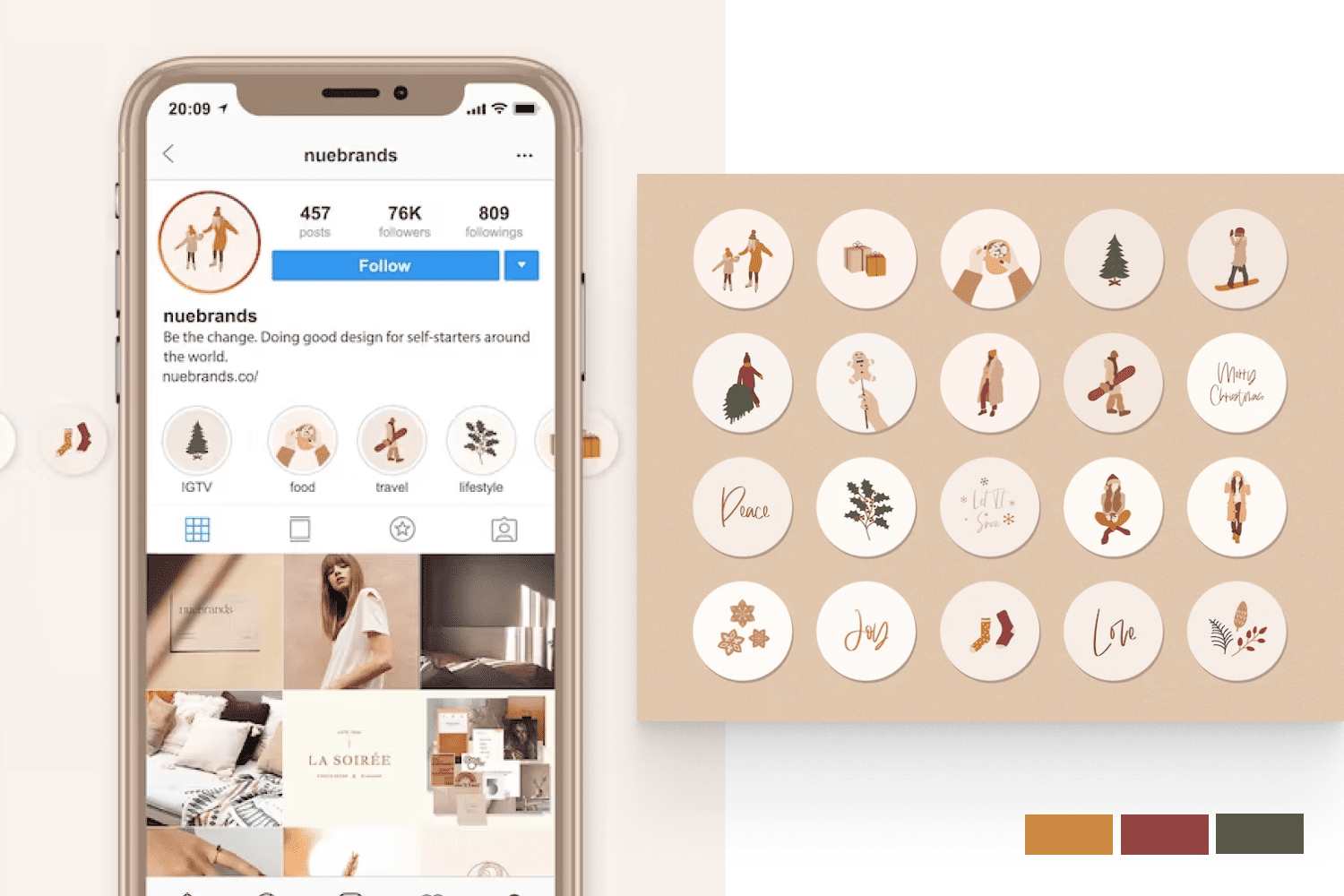 This is another set of minimalistic image covers for Instagram highlights. You will get 20 cute Christmas app icons in JPG format.
Hand-drawn Christmas App Icons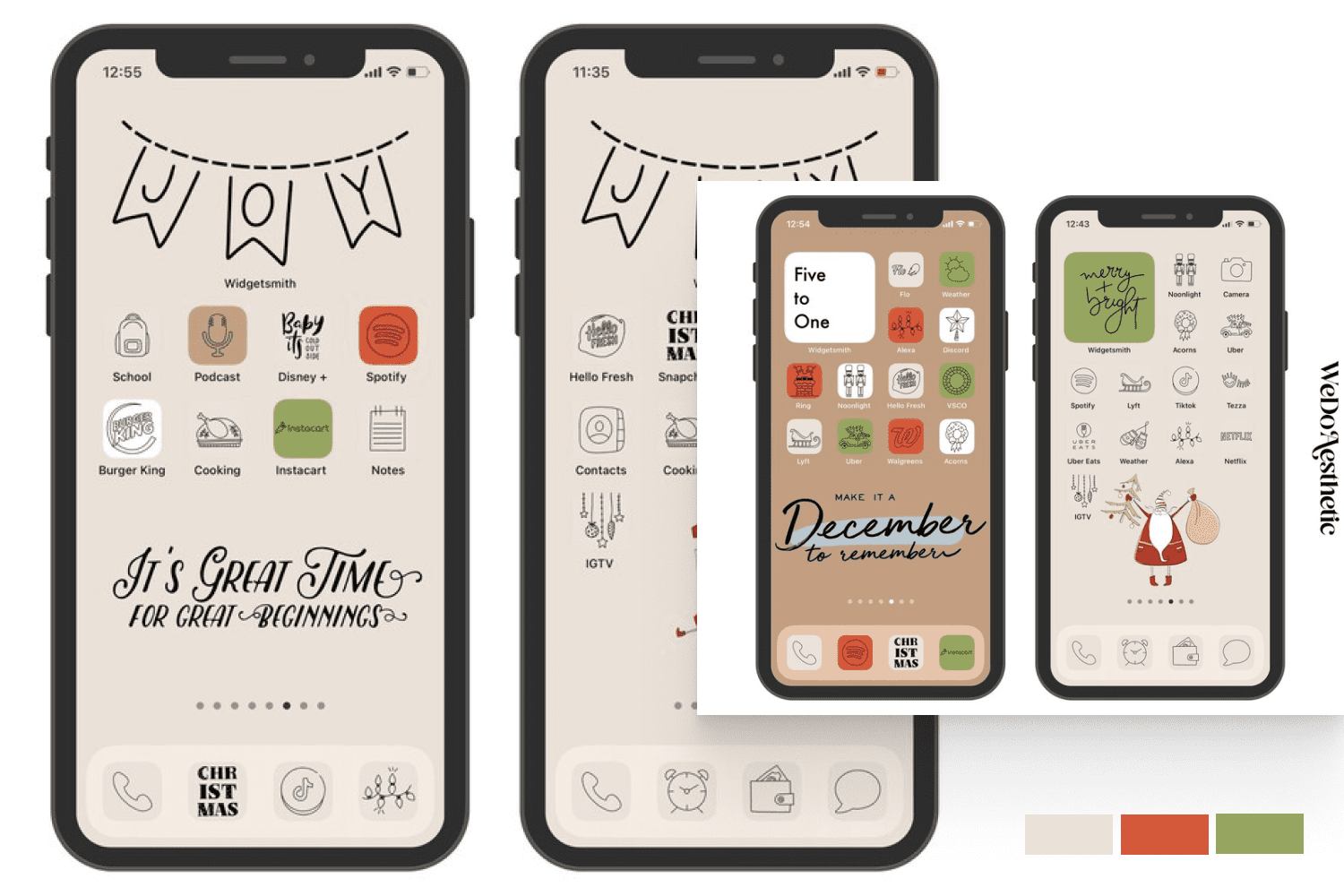 In this one, you'll get 300 unique Christmas theme app icons in a trendy hand-drawn technique. They go in 5 cool colors and can be used for different types of IOS apps. On top of that, you get 120+ wallpaper designs and Christmas-themed quotes.
Christmas App Icons & Aesthetic App Covers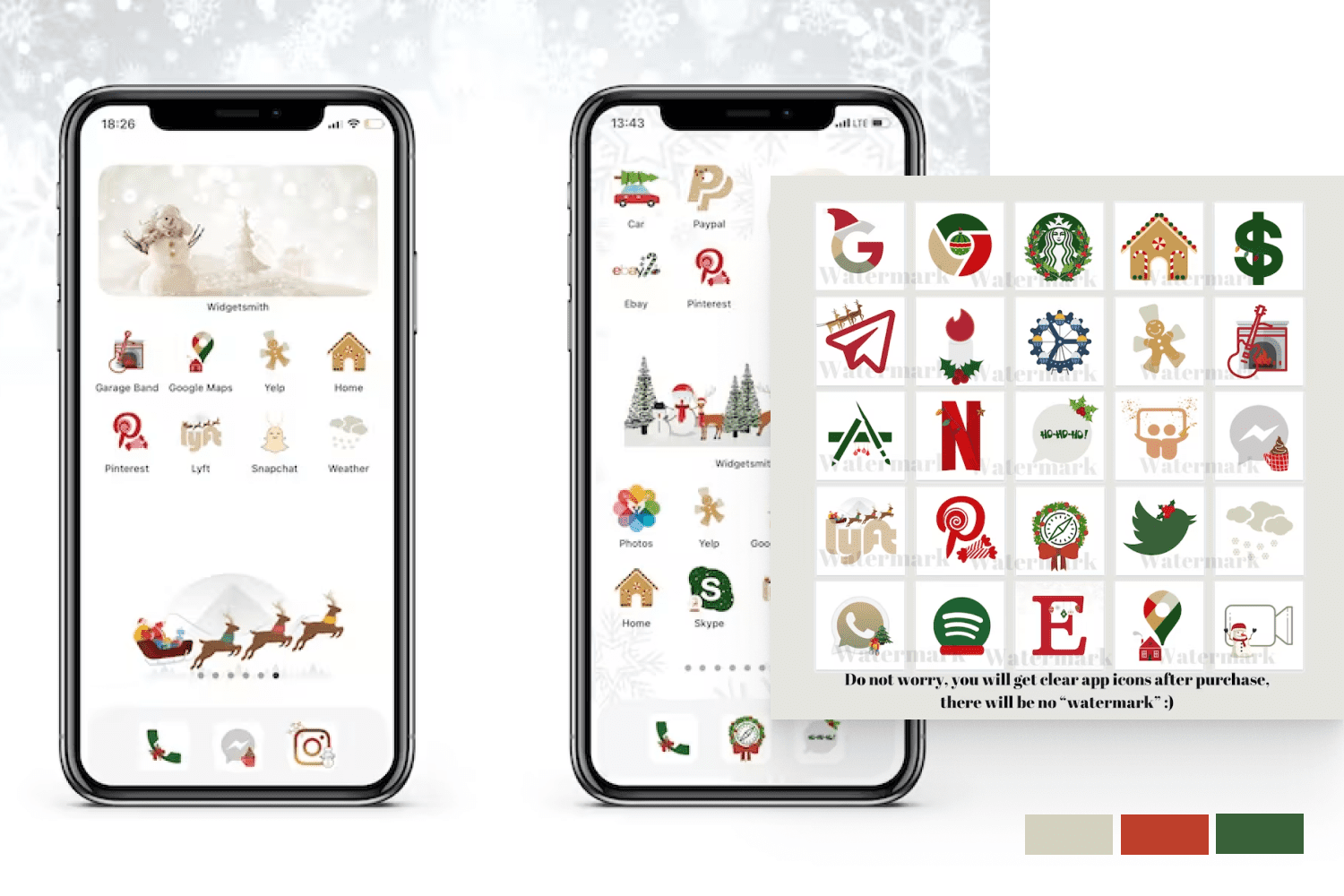 If you don't stand for hand-drawn techniques, try the Christmas-themed app icons from this set. It covers 75 popular apps and looks very "Christmasy" on your iPhone screen.
Vintage Aesthetic Christmas App Images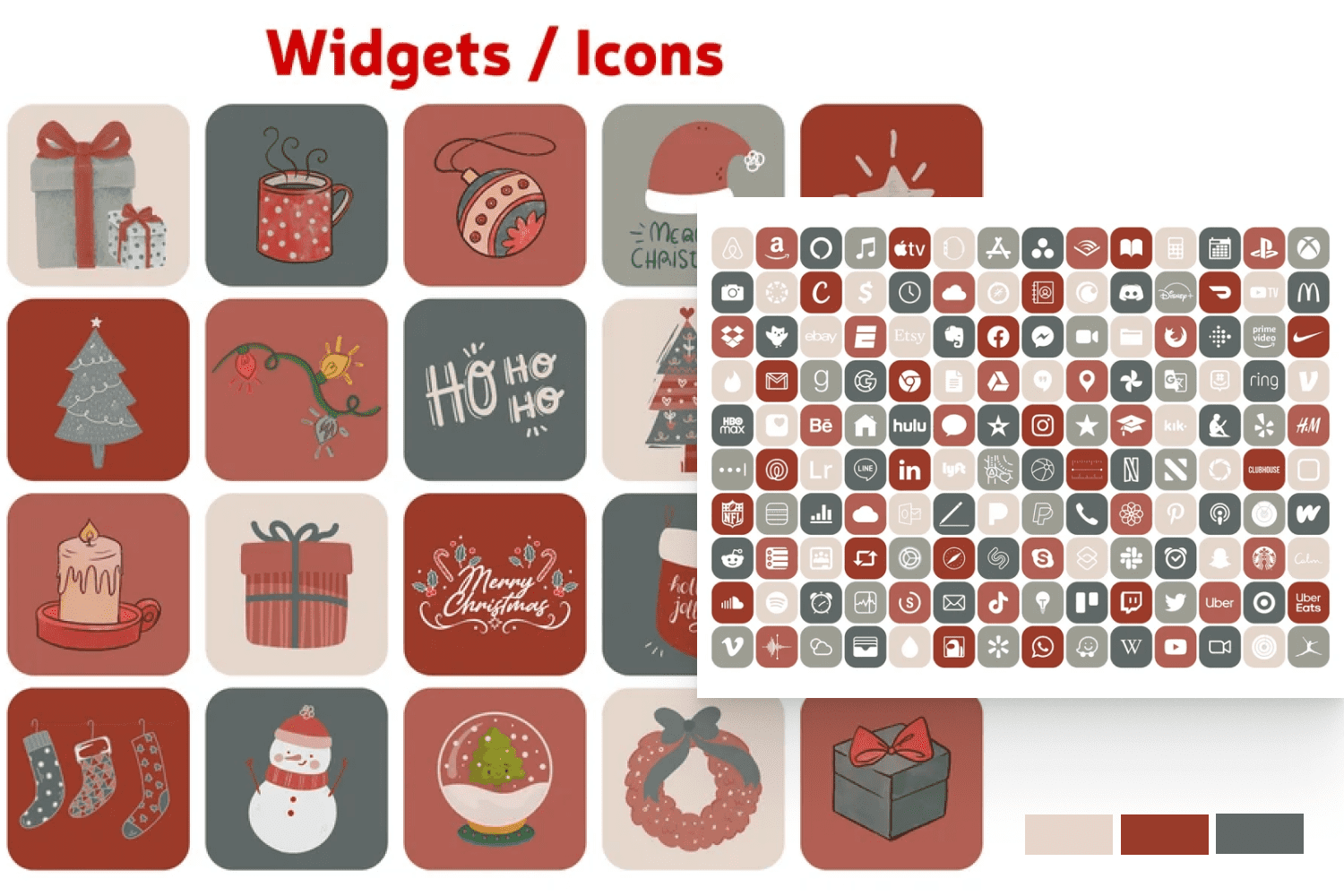 For a more vintage feel, use this set of aesthetic Christmas icons. They come in 5 colors and cover 140 apps. The bonus products are wallpapers, quotes, and widgets to help you set up your holiday iPhone screen.
850 Pastel Christmas Phone Icons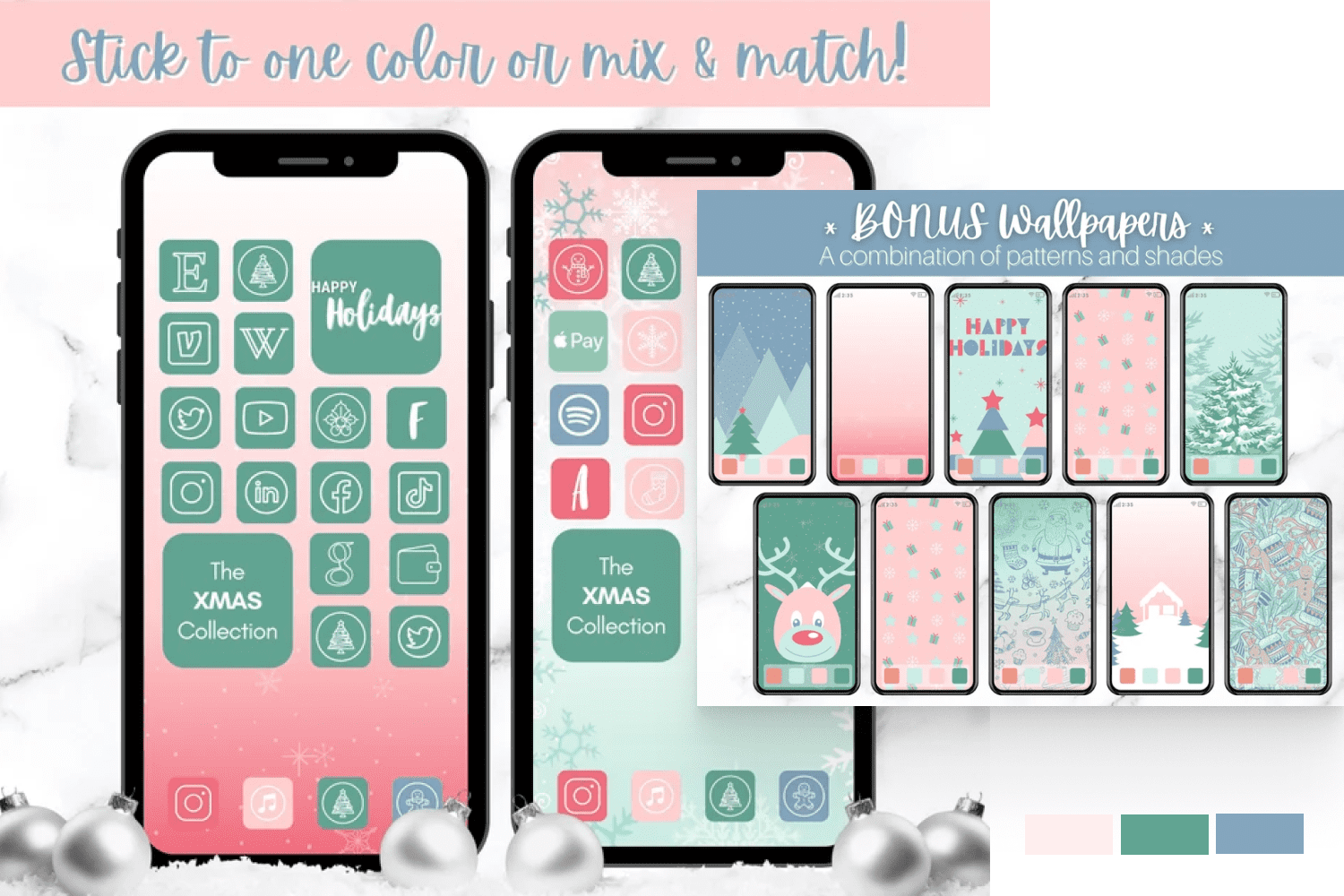 The bundle contains 140 unique white Christmas app icons in 6 festive colors. Also, you get 26 alphabet letters, as well as 15 widgets & 10 icons of a Christmas theme.
Vector Merry Christmas Icons
Christmas Outline Flat Icon Pack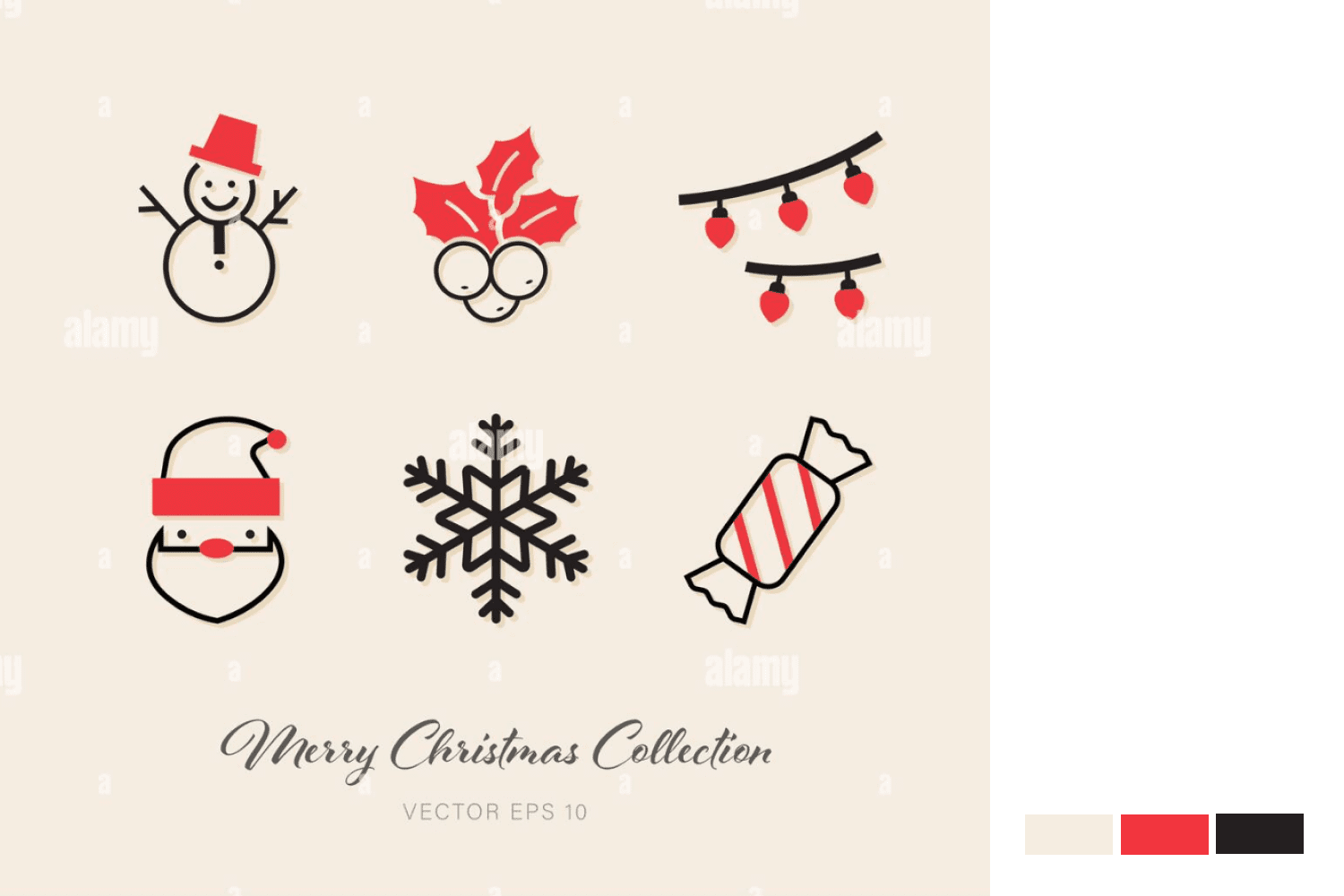 Don't come past this Christmas set of outline flat images. Although it provides only 6 icons in a pack, they are carefully designed and worthy to stay in your vector collection.
Christmas Clipart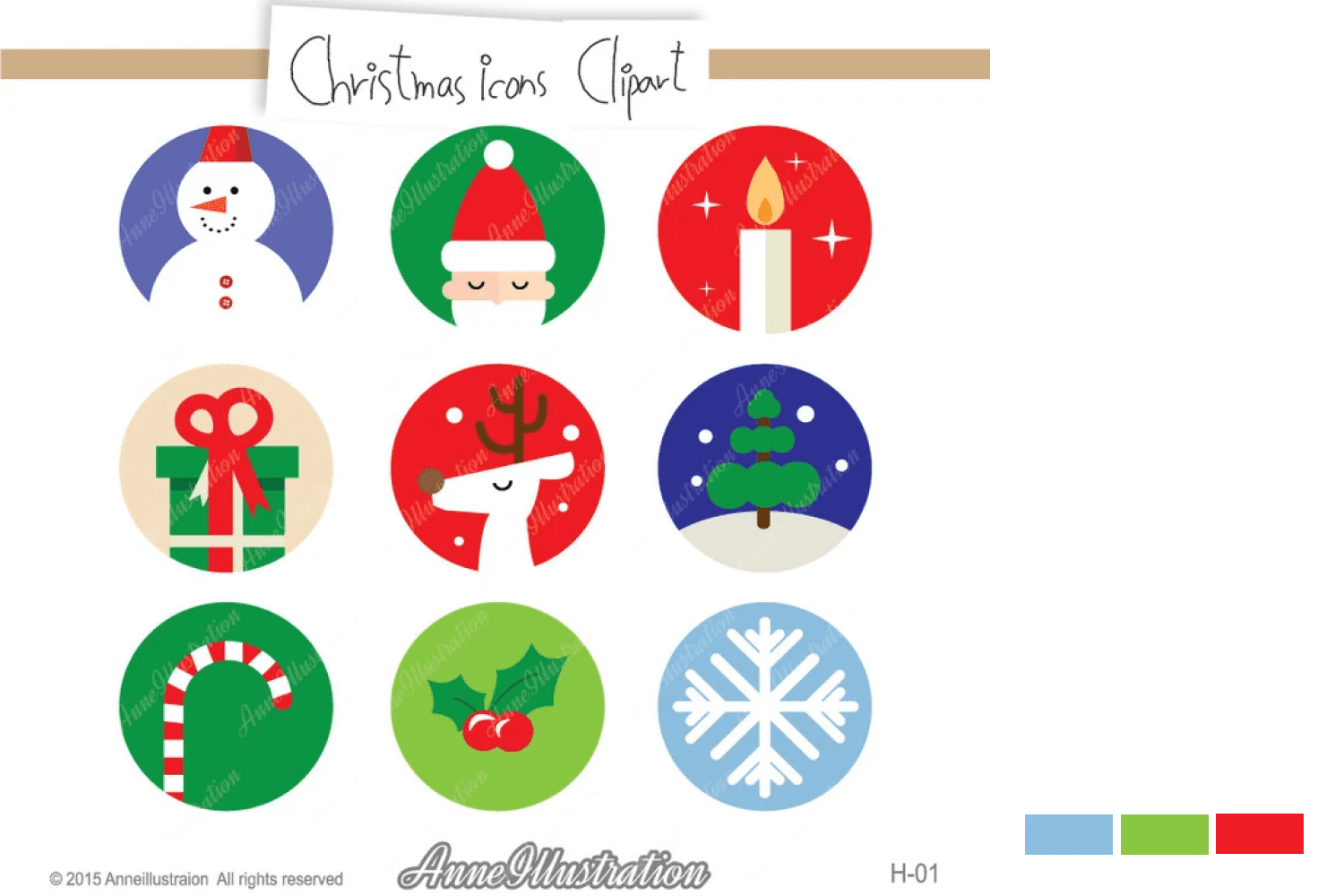 This is a package of 9 Christmas icons of a rounded shape. They feature bright-colored graphics of traditional Xmas elements: Santa, Snowmen, tree, gift packs, etc.
Cartoon Characters Christmas Set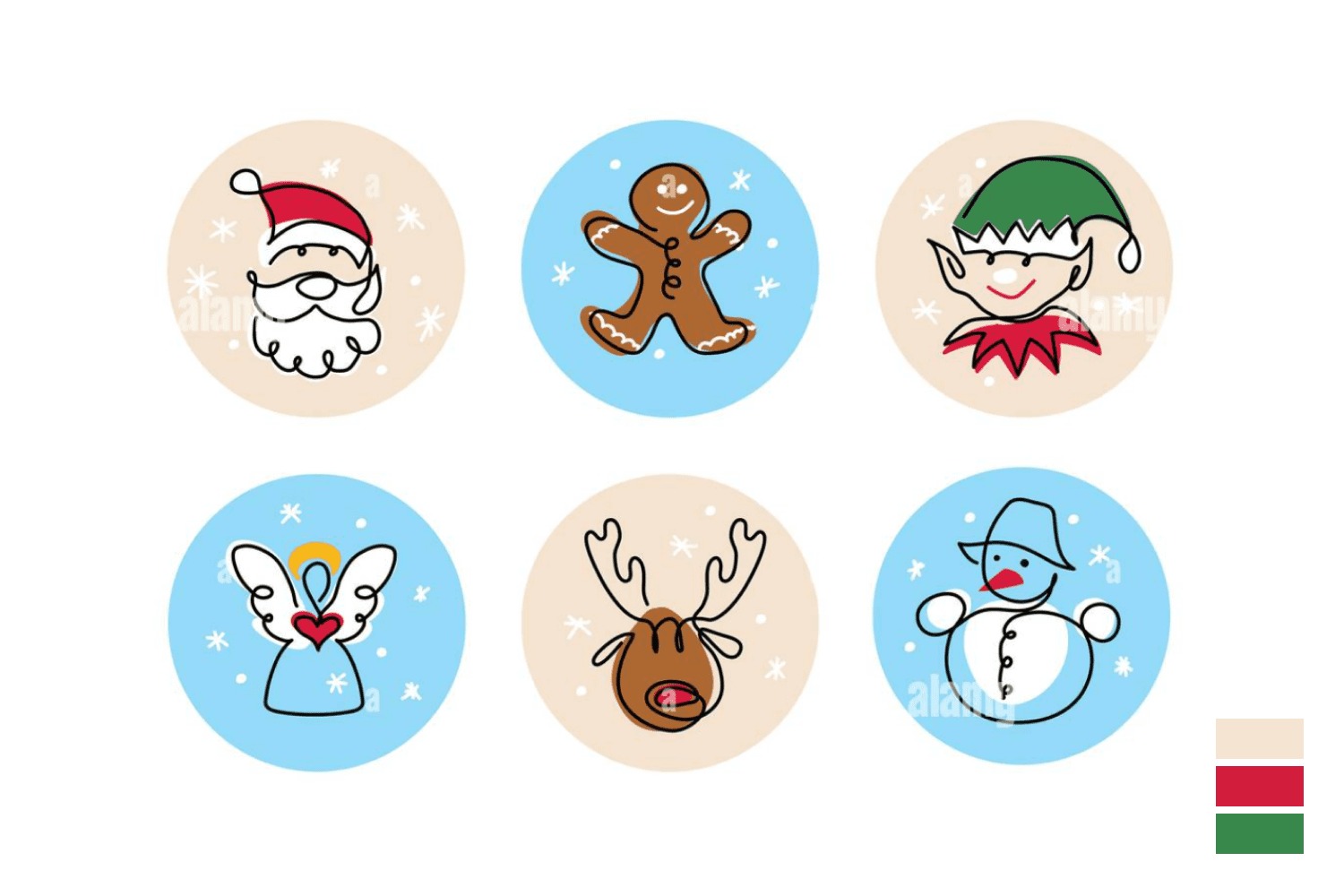 Here's one more set of rounded Christmas icons but in a slightly different drawing style and a calmer color palette.
Merry Christmas Set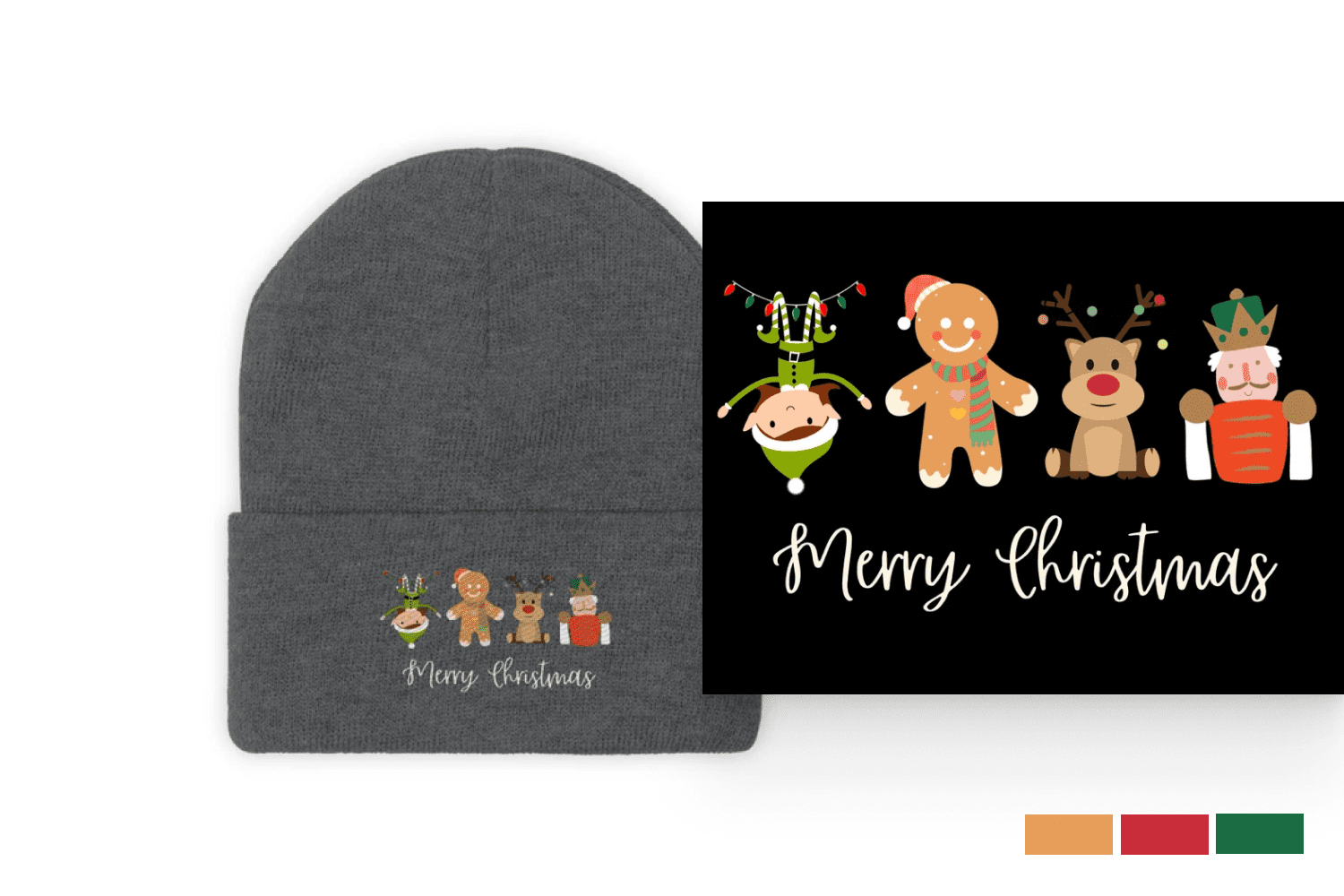 This set contains 4 cute icons of Xmas characters, which work perfectly for fabric prints or as graphic elements on your website/app.
Line Christmas Icons
Big Christmas Icon Set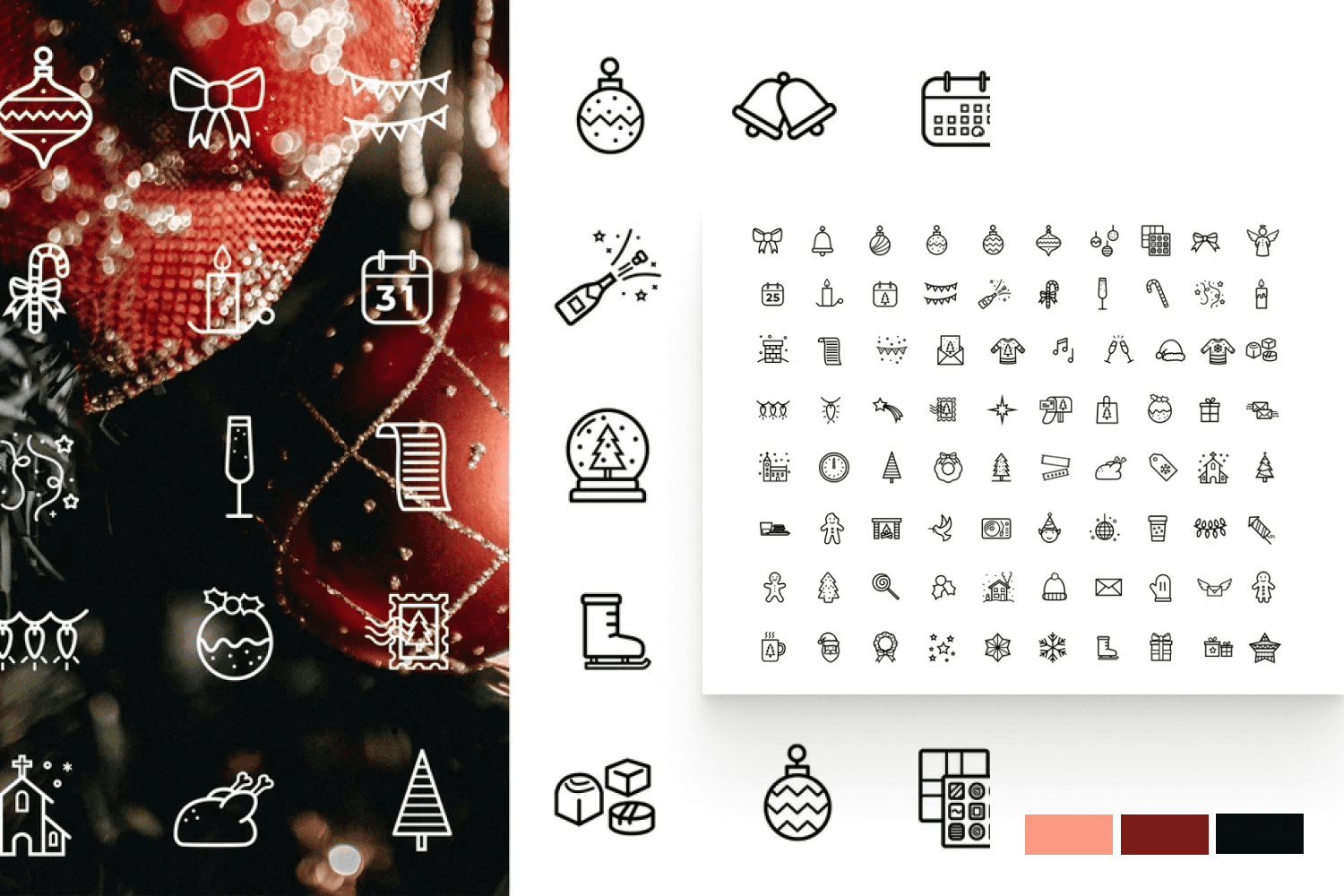 Compared to the previous bundle, this one has a flatter look. It features typical elements of Xmas & New Year's holidays while covering 100 unique vector icons in white and black, as well as in the SVG format.
Christmas and Winter Icons SVG Pack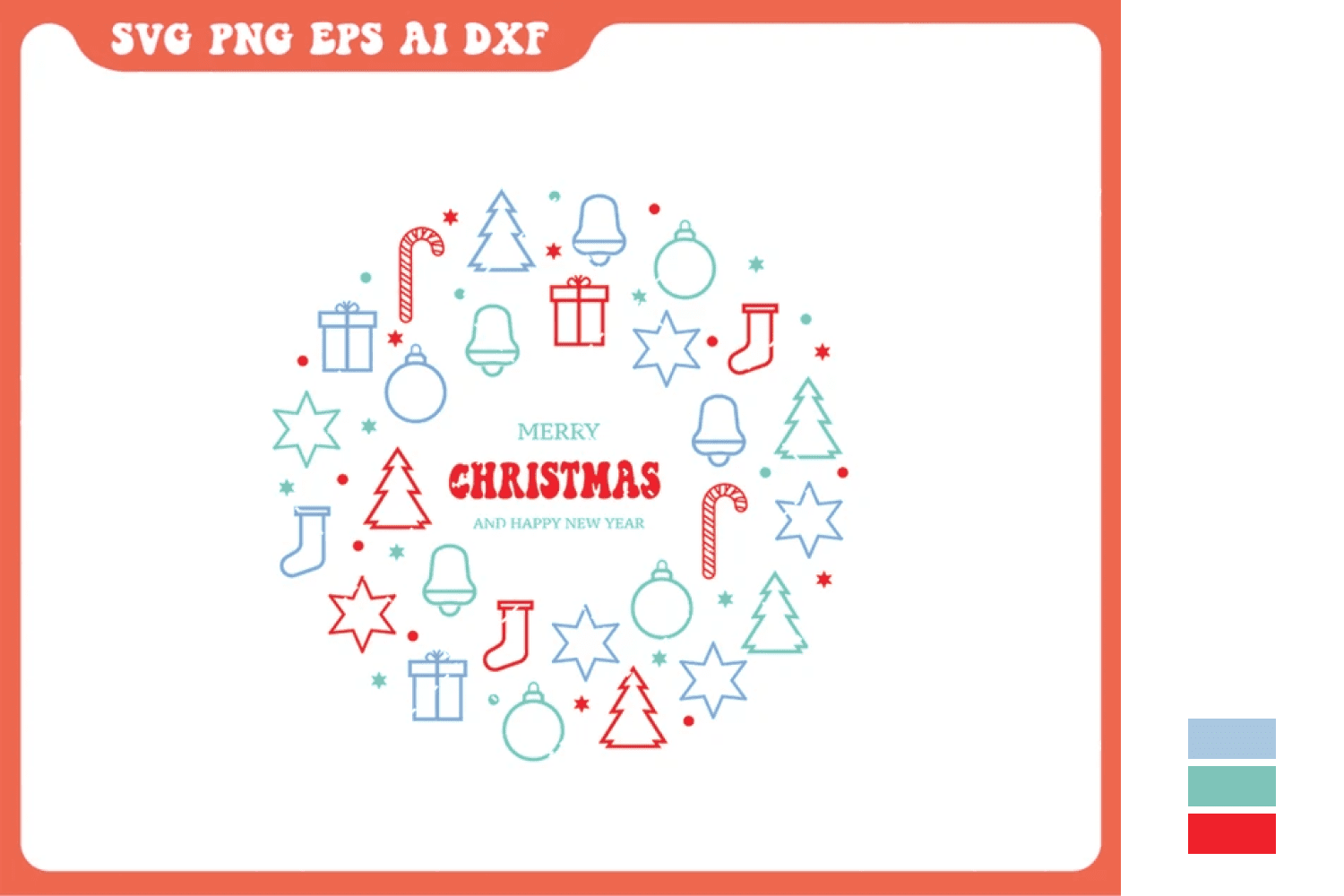 This icon set includes silhouette drawings of Christmas elements. It works perfectly for scrapbooking, web graphics, and prints (gift packaging, postcards, party invitations, fabric prints, etc).
Christmas Icon Pack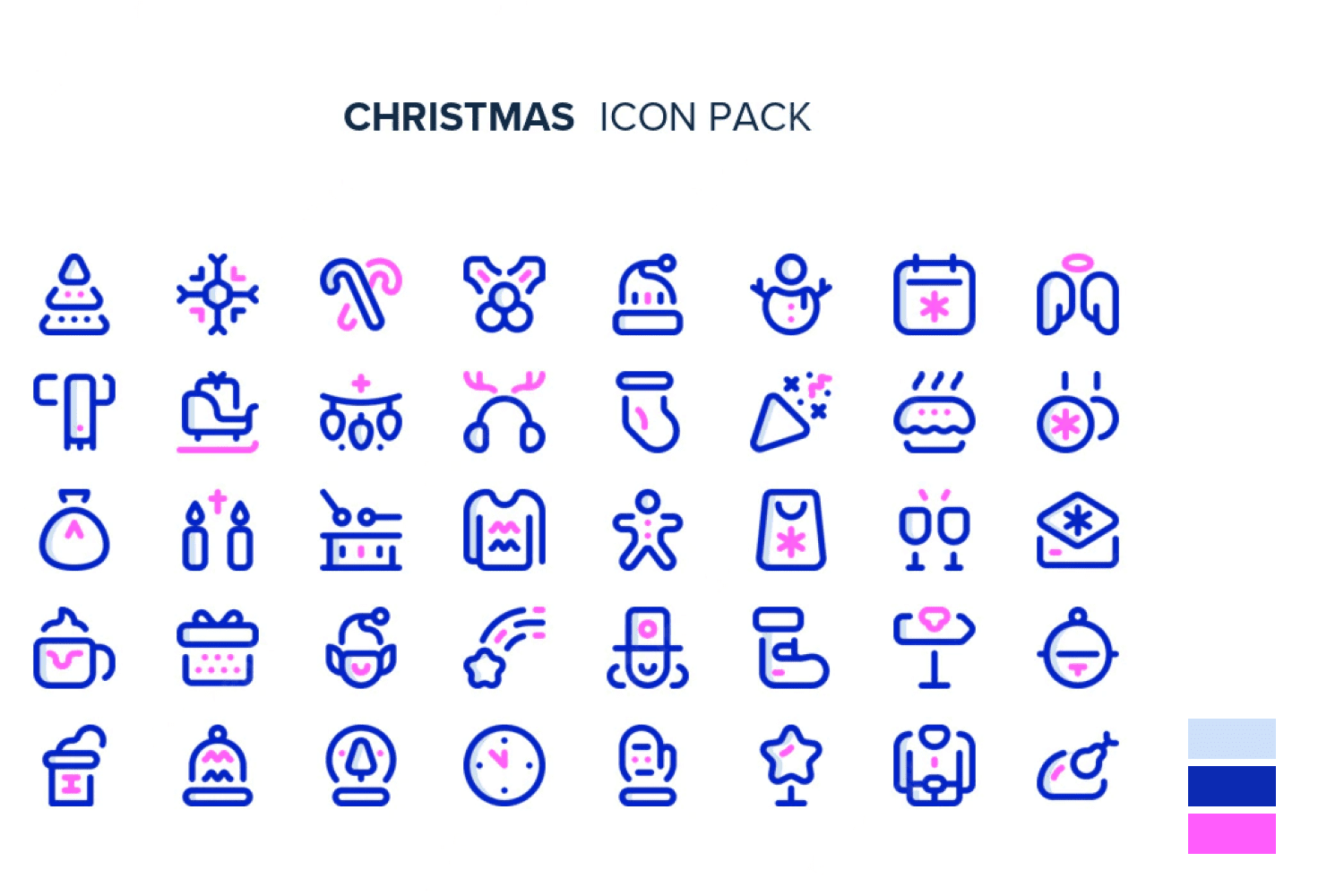 For more app-like aesthetics, try the next Christmas icon pack. It looks very relevant for modern app & site interfaces or any same-style graphics.
Ho Ho Ho – Bundle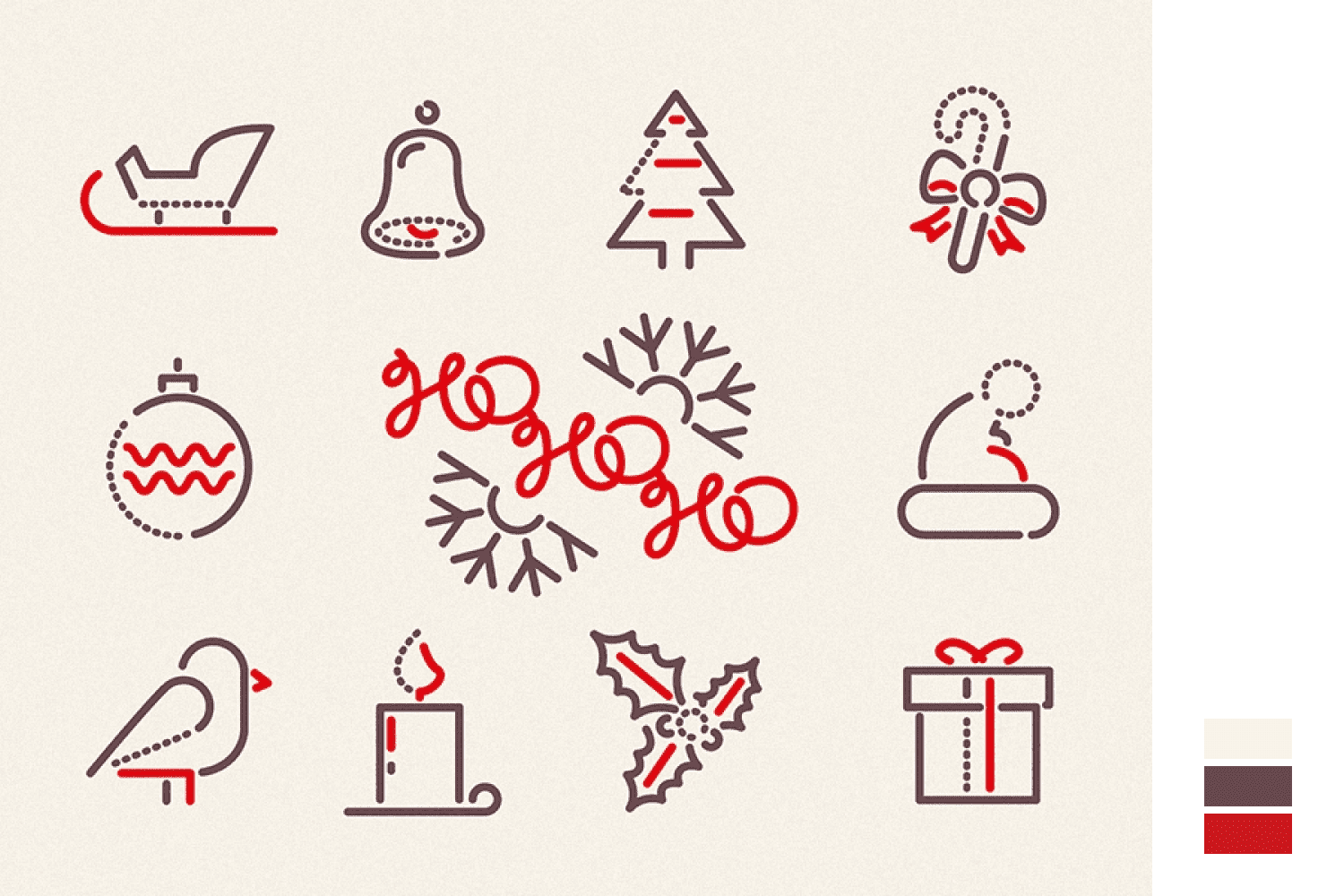 The Ho Ho Ho icons are very unique in style: they're drawn with dotted lines and lines highlighted with an accent color.
Fo​​ur Christmas Single Line Icons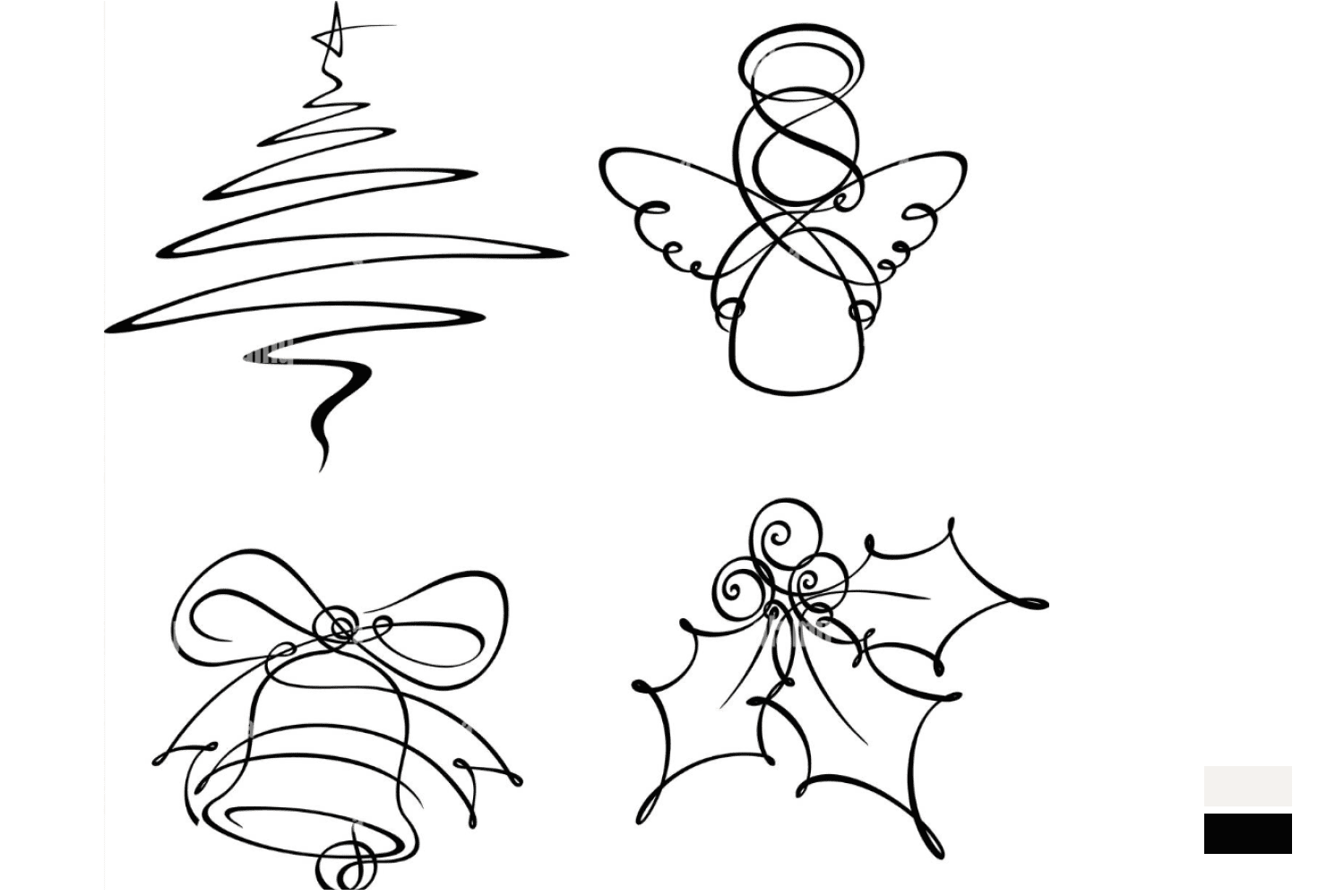 For more artistic works, you may want to use authentic hand-drowned icons like the four icons in this small bundle.
Christmas Pen Line Icons on White Background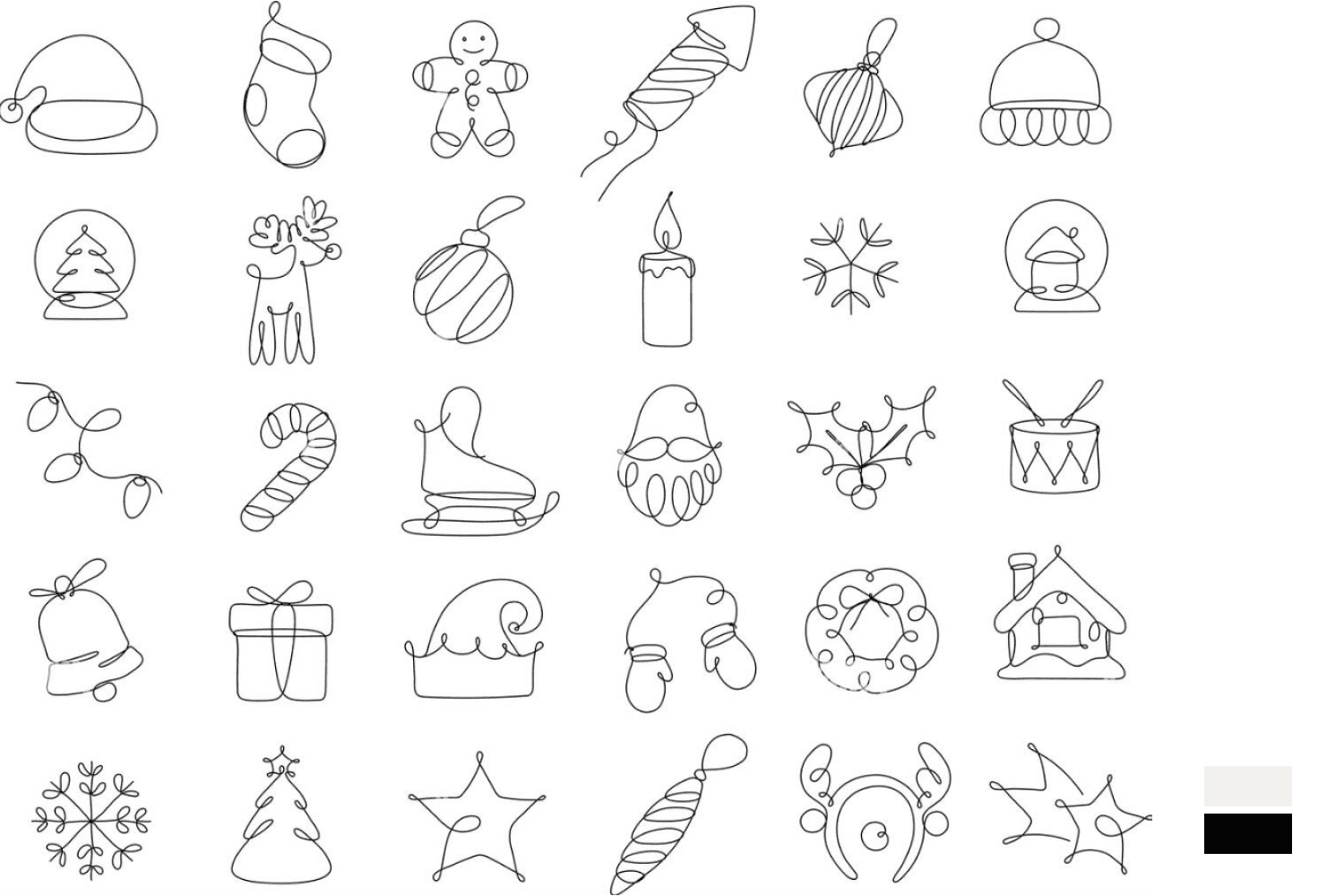 These icons have a similar art-style feel but compared to the previous package, this one provides more icons (30) in the bundle.
Printable Christmas Icons
Christmas Icon Flat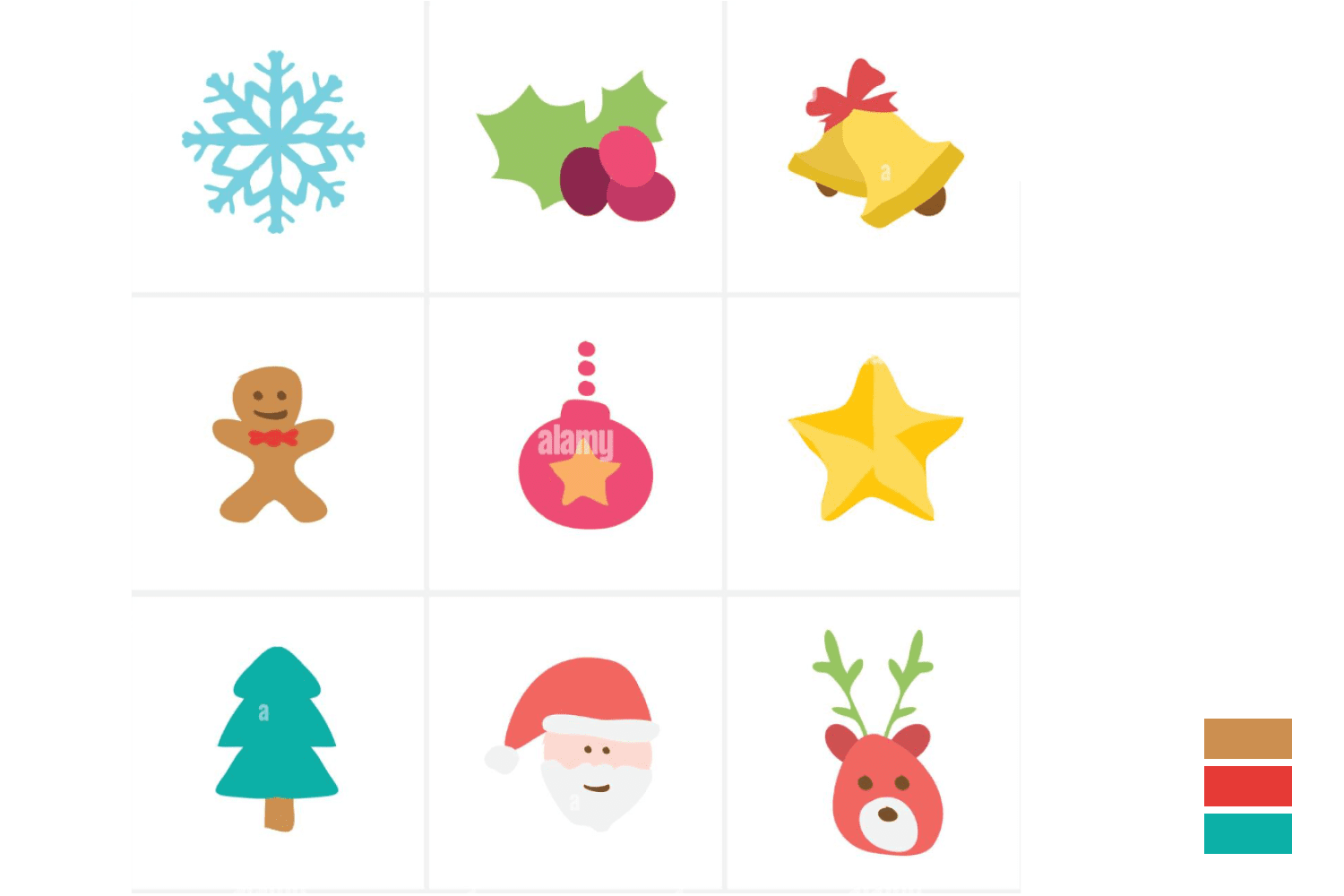 These are 9 flat-designed icons making them a perfect background element for printable design elements.
Merry Christmas Icons (Retro Style)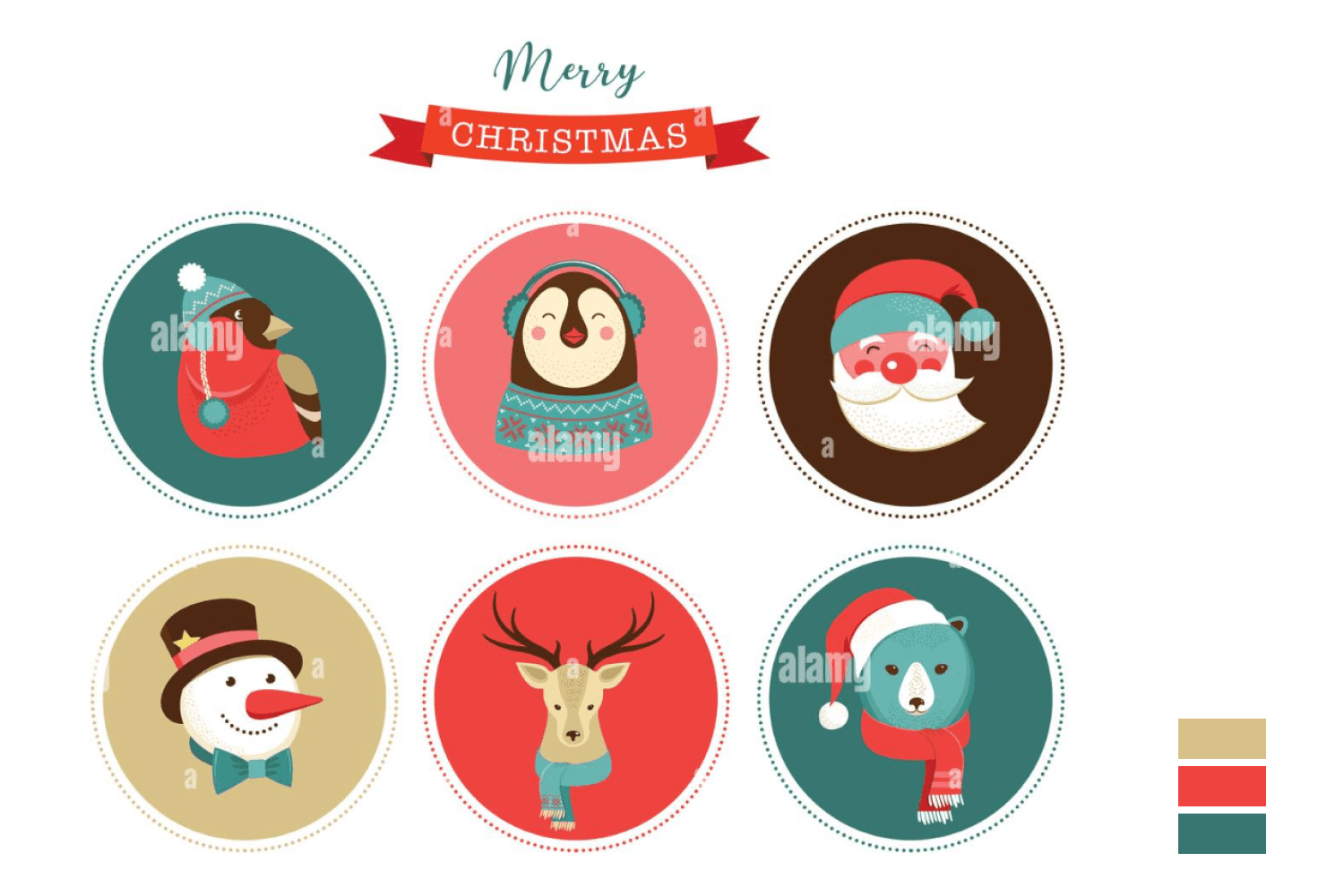 We all love retro-style designs on printable goods, so why not use these 6 rounded Christmas graphic images in your next design?
Classic Christmas Watercolor Items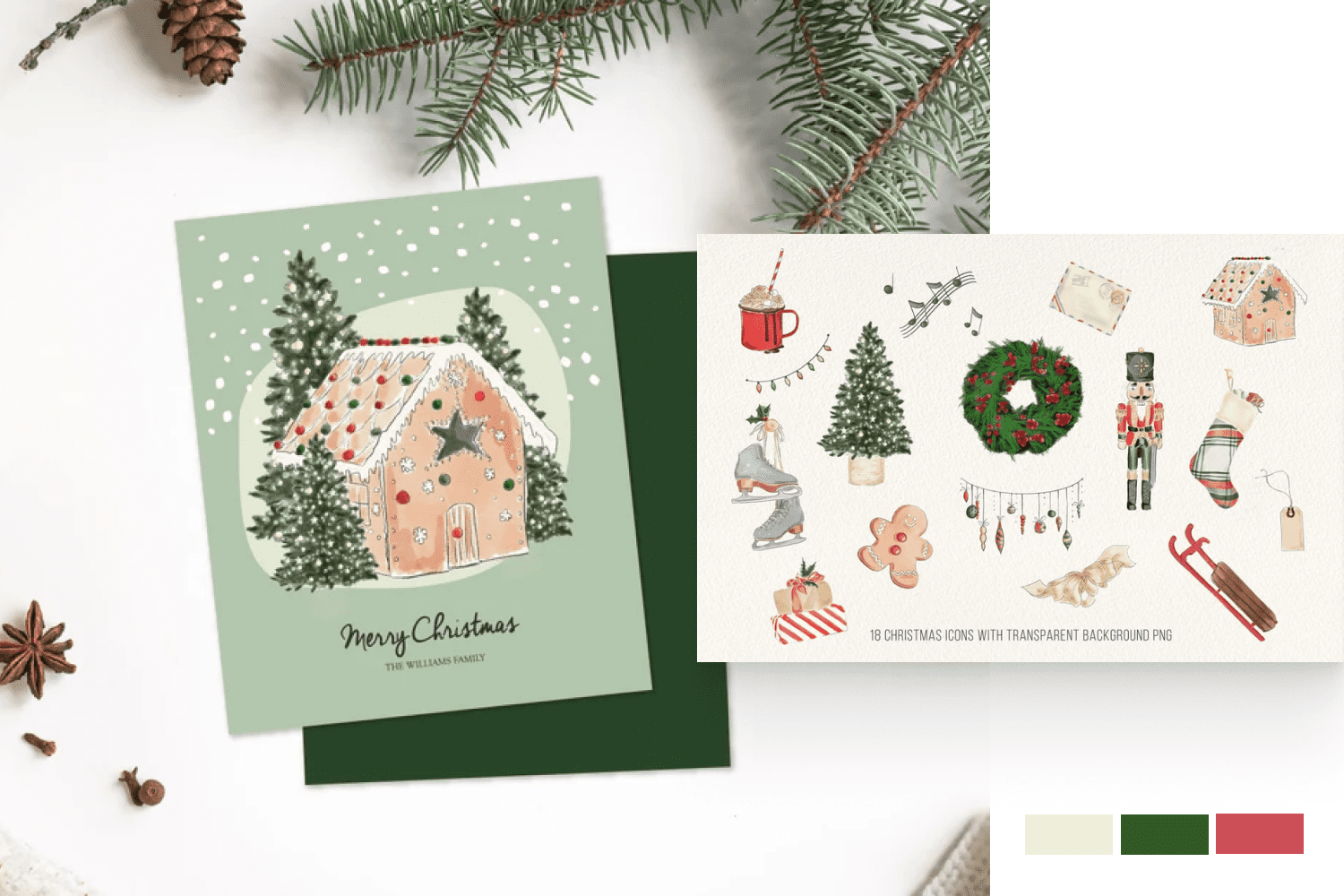 These are the first watercolor icons on our list and they are awesome! You get 18 classic-style Christmas elements in PNG with transparent backgrounds, which makes them easier to print or use digitally.
Merry Christmas Items in Retro Style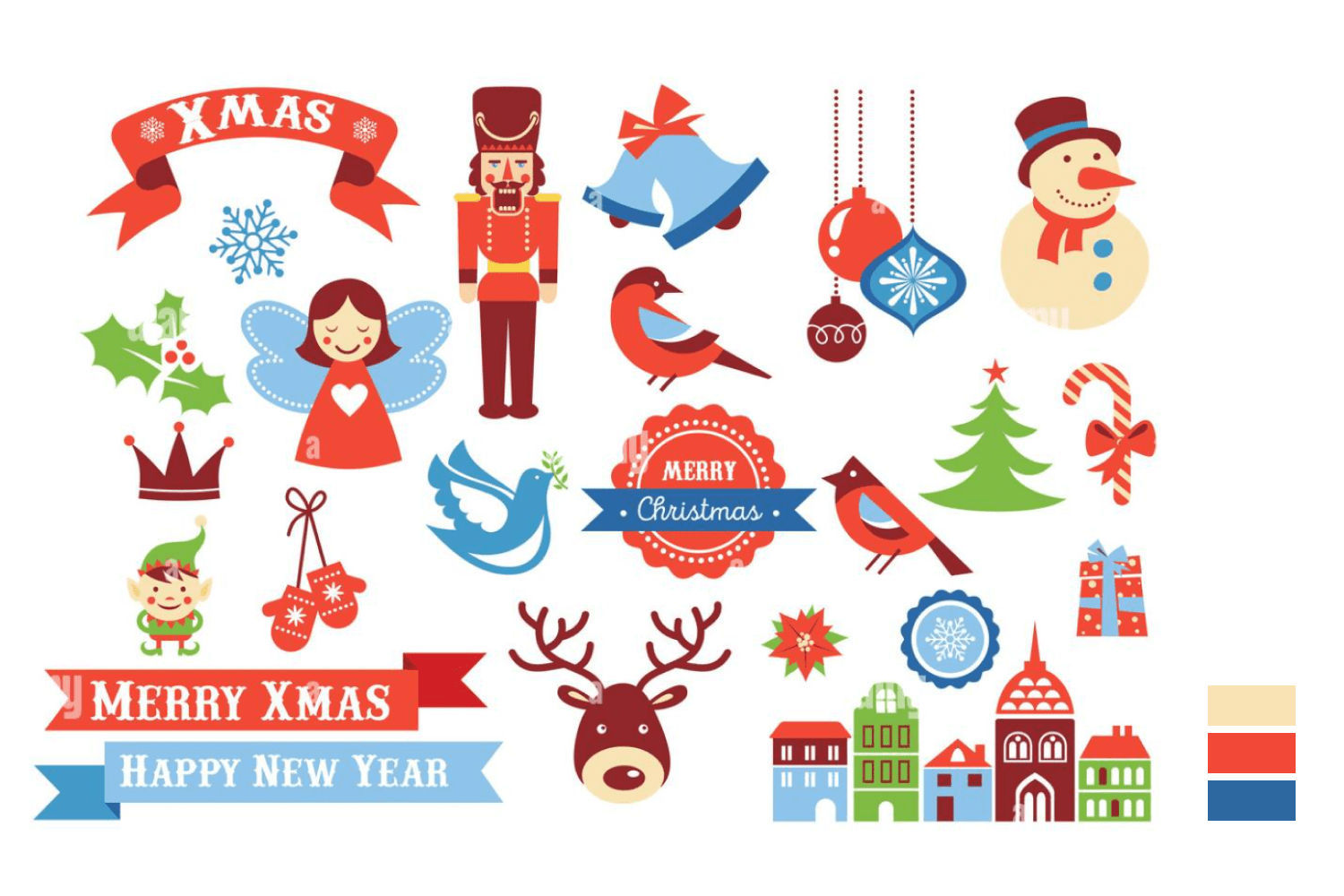 This is an alternative bundle of retro images but with a slightly different style. It includes 21 Christmas image & 4 text icons.
Animals & Plants Christmas Icons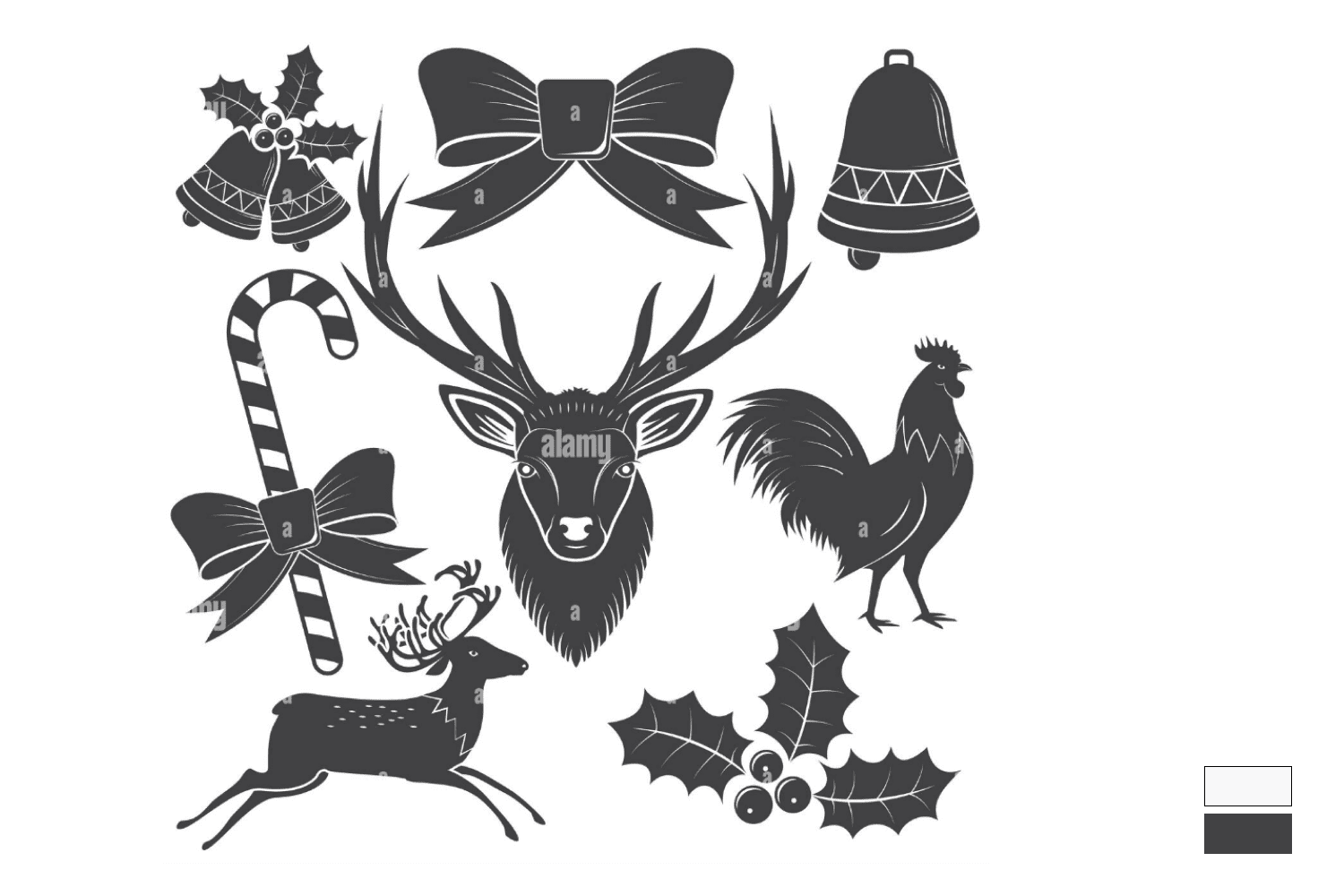 This listicle would not be complete without an image bundle of animals & plants. You get hand-drawn images of a rooster, deer, holly, bell bow, and bells silhouettes.
Free Christmas Icons
Free Christmas Pack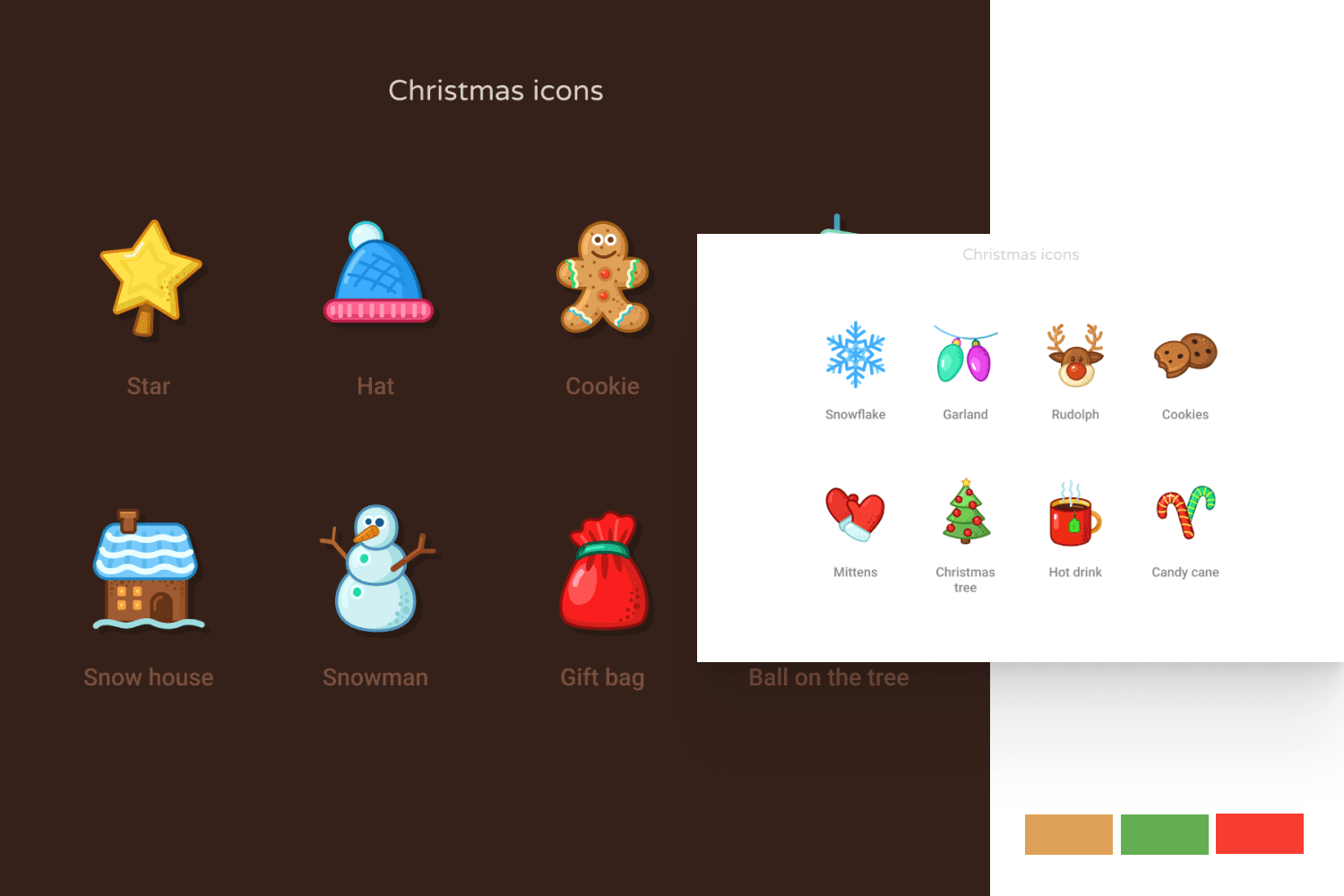 Who did not use freebies? In many cases, they are quality web products granted by authors in exchange for citing their authorship. This package provides 24 icons of an original cartoon style in a vector format.
Christmas Linear Free Vector
This is a free set of 13 Christmas images in a thick-line & double-color technique.
Hand Drawn Christmas Free Vector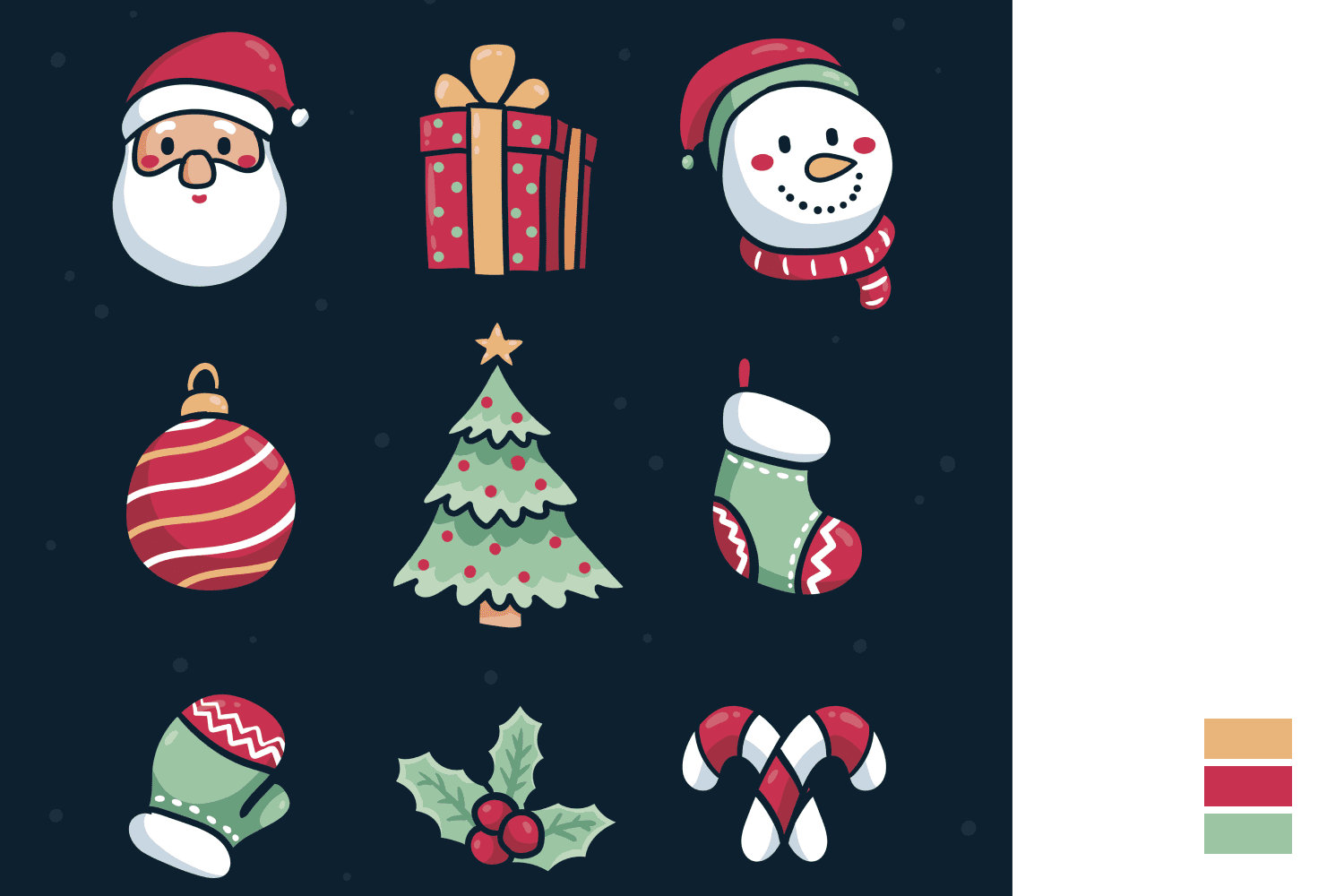 For hand-drawn style lovers, you would like this free set with 9 vector images painted in the Christmas color palette.
Christmas Items Free Vector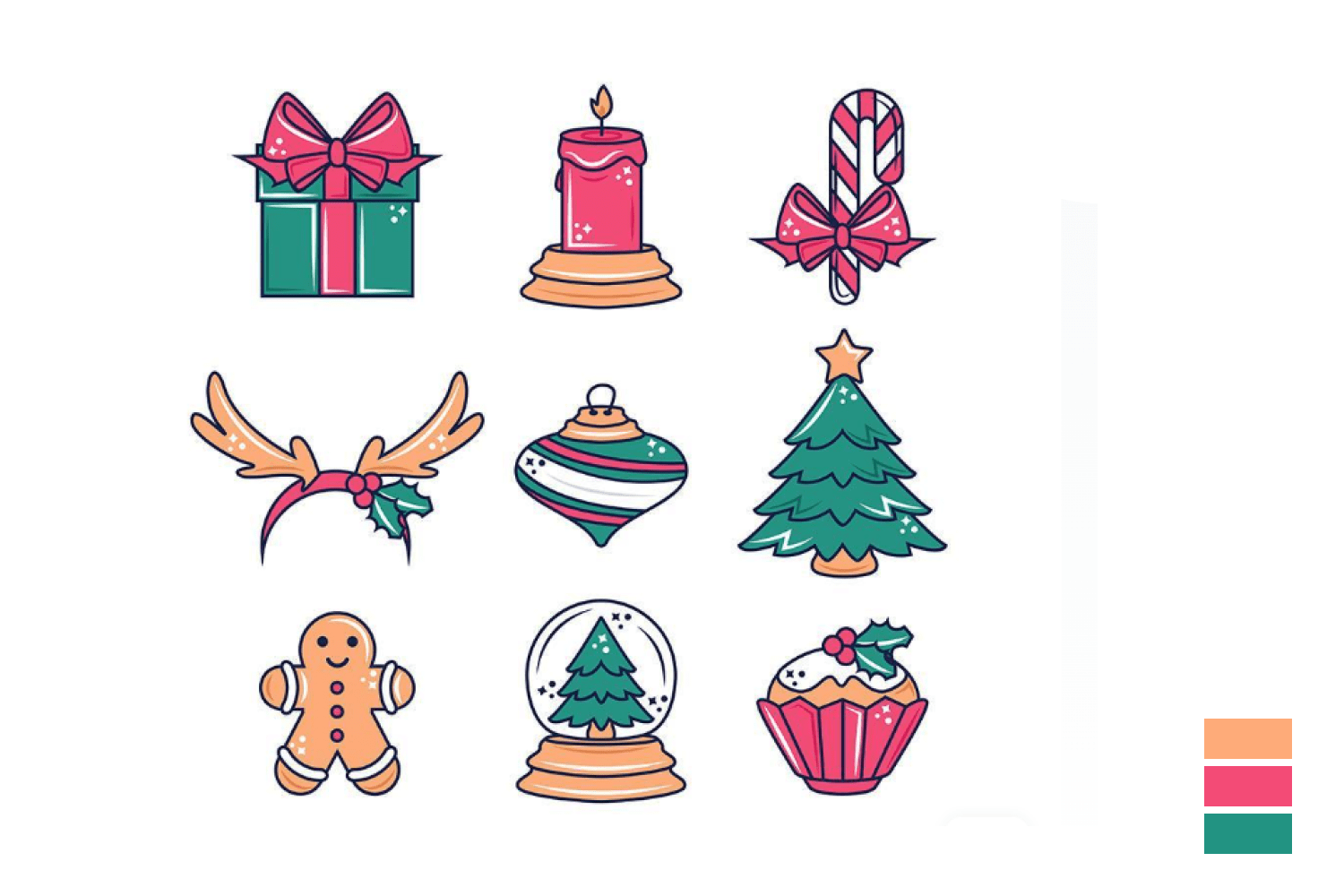 This collection has the same hand-drawn technique as the previous one but in a slightly different style and color palette.
Free Christmas Icons with White Background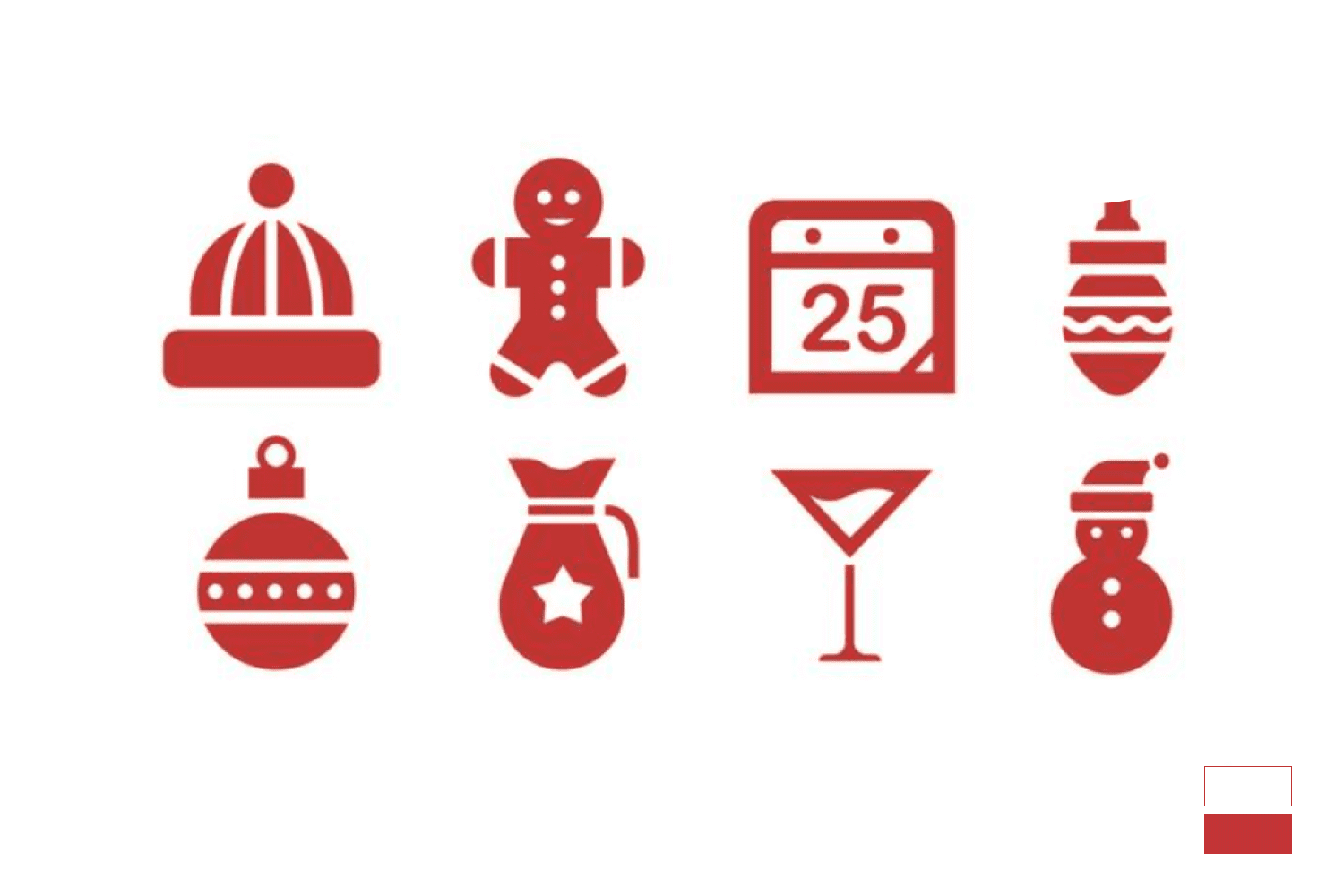 This package includes 8 free Christmas app icons of red color in a modern app-like style.
Holidays and Events Pack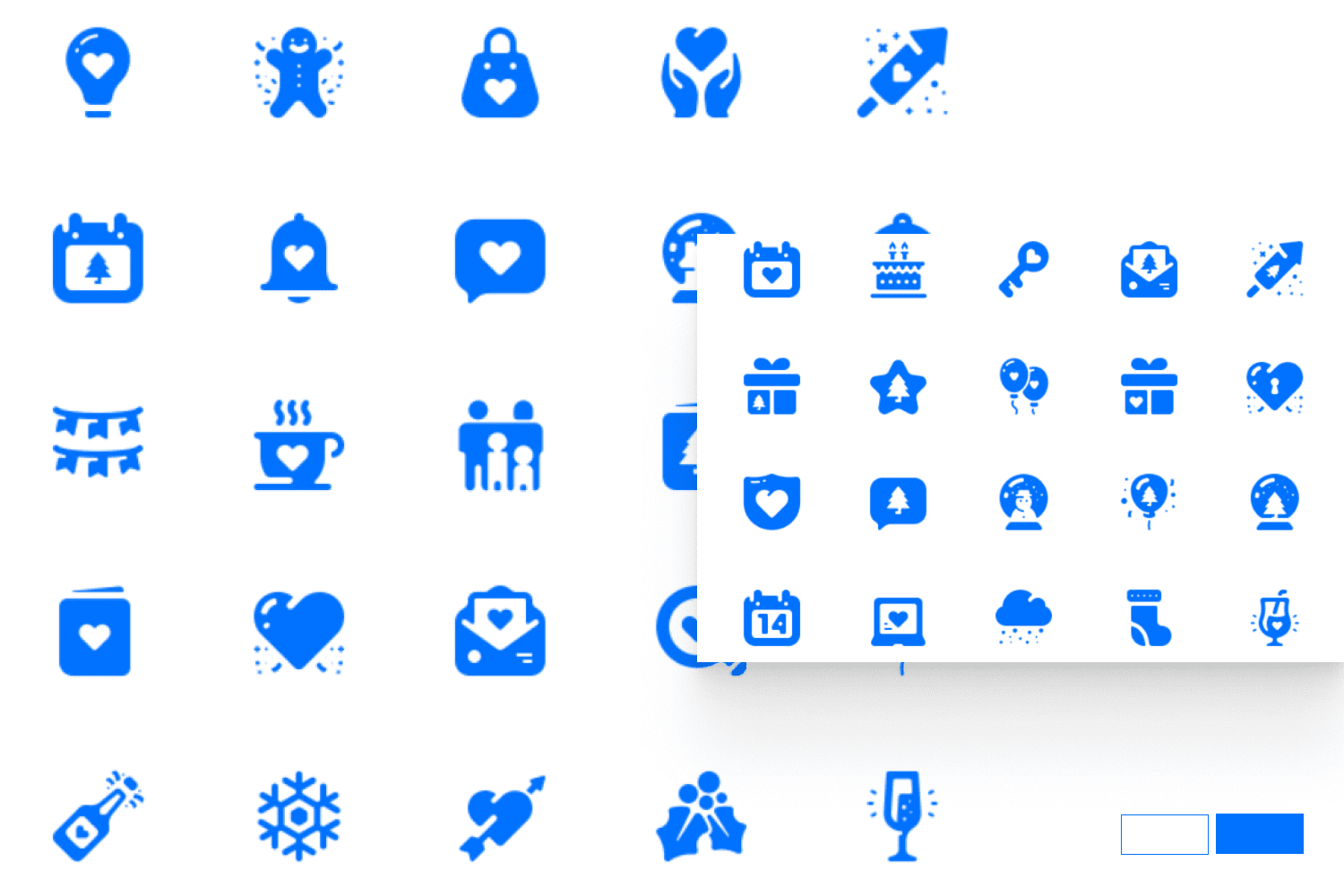 This Holiday & Events pack follows the same style as the previous one. However, instead of 8 elements, this package includes 60 SVG elements of blue color.
Free Christmas/New Year Images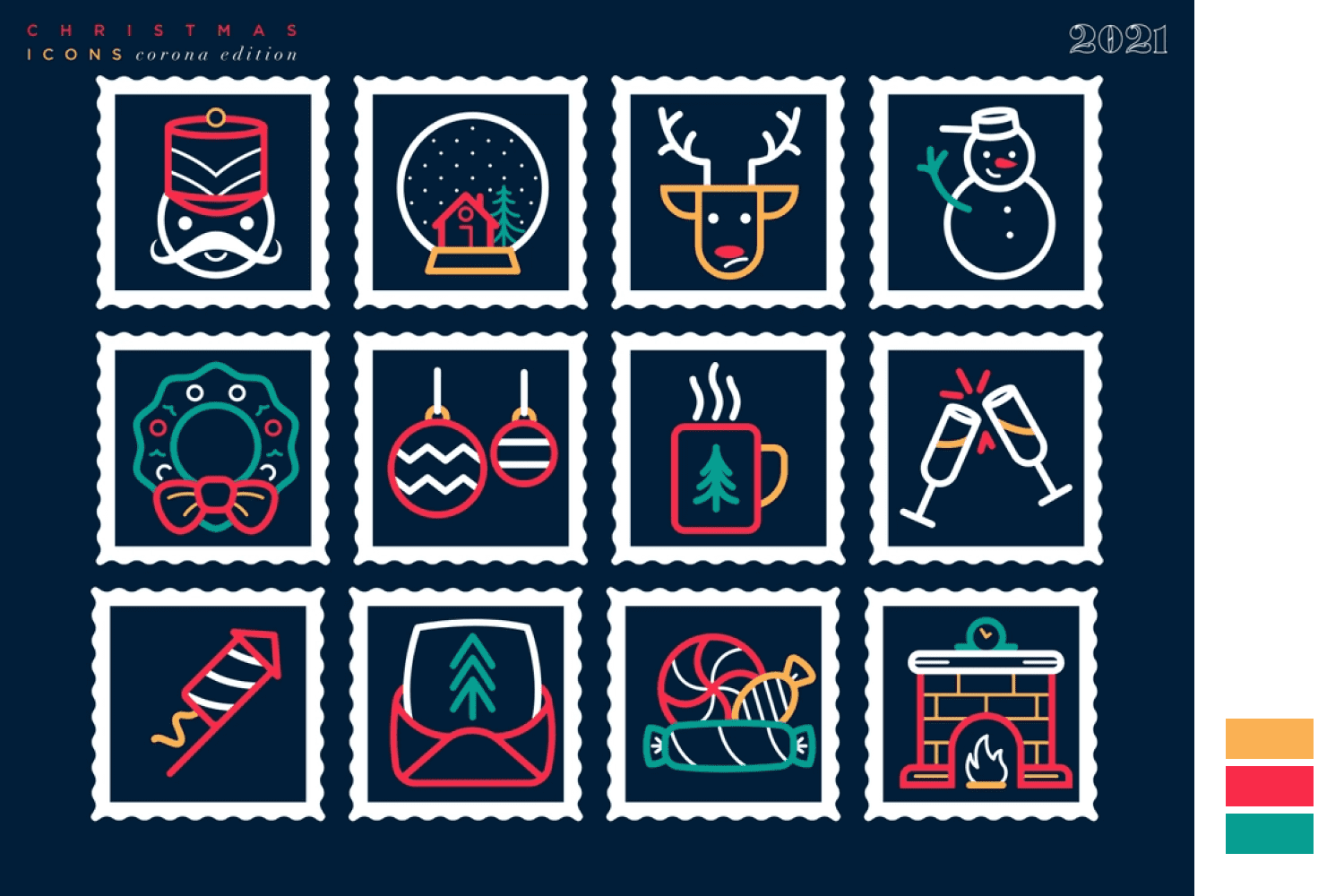 Our last pick is an original set in the shape of post stamps. You get 12 graphic images with a mix of classic and modern Xmas styles coming in 3 different drawing techniques (lined, bold lined, and colored lined).
Boost Your Holiday Designs with Top Solutions!
We don't want you to stress out about the amount of work for the approaching holiday season. With our ready-to-go solutions, you can work smarter, not harder 🙂
Want to explore more products for your Christmas designs? Take a look at these posts:
And don't forget that MasterBundles can help you sell your web products on our marketplace for a fair rate 🙂 Become a MasterBundles vendor today = earn cash to buy the best Christmas gifts for your loved ones!
Disclosure: MasterBundles website page may contain advertising materials that may lead to us receiving a commission fee if you purchase a product. However, this does not affect our opinion of the product in any way and we do not receive any bonuses for positive or negative ratings.