Product Specs
Created by
NastassiaVlasova
File type
PNG
Date of Creation
October 15 2018
Color

gray

red

white

Rating

4.6 (34)

Category
Celebrate it! – Mega Christmas Bundle Description
Get 6 products including 263 individual PNG & 100 designs for $19! It includes watercolor Christmas Wreath Creator and Sweet Christmas vector wreath. You find inside the great collection of patterns with all these elements.
Also Bundle includes our lovely cat collection and the watercolor ribbon set. It helps you to create a wonderful festive mood!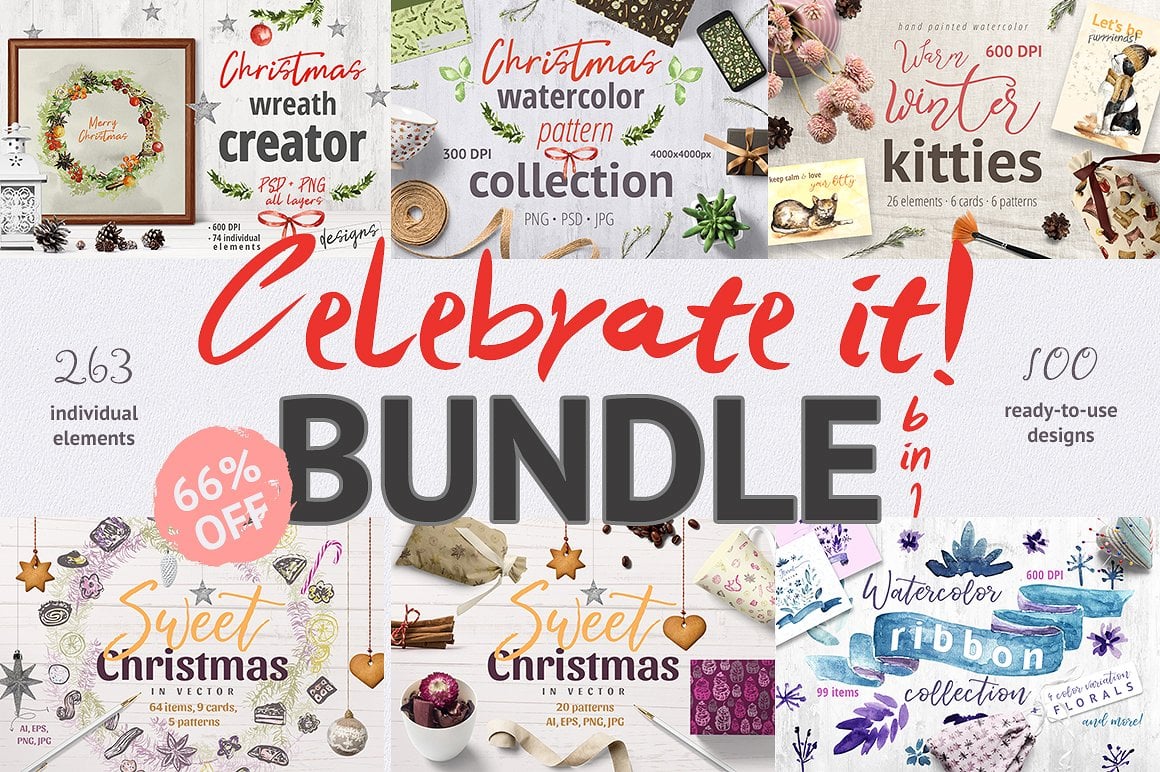 You get 6 products. To see all the elements please follow the links:

NOTE! Wreath Creator is a great tool to create a special design in a single style. Besides, it's fun and interesting. Find the combinations that you like! Adobe Photoshop and Adobe Illustrator CS6 or newer are required! BUT if you don't have them, all zip files include each layer in PNG for designing in your favorite editing software! Also a basic knowledge of layers is required. Turn on and off layers to find a nice view!
Celebrate it! – Mega Christmas Bundle Previews