📝"Do What You Love and Master Your Craft" – Mark Anthony Rudder
Technology is developing rapidly now, and those who keep up with all the trends are very successful, highly competent and serious people. Our guest today is Mark Anthony Rudder. He is a very many-sided designer who is involved in digital marketing and entrepreneurship. He has already achieved a lot of success in his business and created a well-known company with hundreds of thousands of clients. Read this article to find out the success story of man in the world of design. I am sure you will enjoy it and be inspired!
Top 5 Vendor's Products
| Product Image & Rating (Out Of 10) | Product Name | Price |
| --- | --- | --- |
| | Thigh High Socks Vector Template Mockup | Knee High Socks Mockup | |
| | Women's T-shirt Mockup : Women's T-Shirt and V-Neck Shirts | |
| | Trucker Hat Mockup Vector Template Mockup | |
| | Photoshop Boxer Briefs Mockup: 6 Vector Templates | |
| | Raglan Women's Shirt Bundle – Vector Mockup Template | |
He works with many prominent companies and creates eye-catching logos, flyers,packaging, print ads, signs and more.
And now fully experience the fascinating life story of Mark Anthony Rudder:
Tell us a little about yourself.
Hello, my name is Mark Anthony Rudder. I am a designer, digital marketer and entrepreneur. I was born and raised in Toronto, Ontario, Canada. Earlier in my career I studied graphic design, advertising, website development and new media. Later on, I expanded my knowledge by studying digital marketing including e-commerce, email marketing, content marketing, search engine optimization (SEO), sales funnels, social media marketing and analytics.
I started my own company called Mark Anthony Media, which you can find at https://www.markanthonymedia.com. It is a design and digital marketing company that helps businesses build their own brand — that makes money! We've done work for companies such as Intelligent Office, Daily Bread Food Bank, Peacebuilders Canada, University of Toronto (OISE), Vantage Systems and many more! My company has been featured in two of the largest newspapers in Toronto including the Toronto Star and Metro.
I also co-founded a retail and e-commerce business called The Cap Guys, which you can find at https://www.thecapguys.com. We sell hats, caps and accessories. We also sell on Walmart Canada, Amazon, Etsy, Winners, Marshalls and over 100 barbershops in Toronto.
The Cap Guys has won multiple awards at the biggest trade show in North America called the Canadain National Exhibition (CNE). We have also been featured in the Toronto Star and Walmart.
How do you spend your free time?
I mostly like to spend my time traveling. I love going to different parts of the world. I also enjoy going out to events, shows, dinner and drinks, I love the gym as well, so I workout routinely, and more recently I found that I love hiking on trails.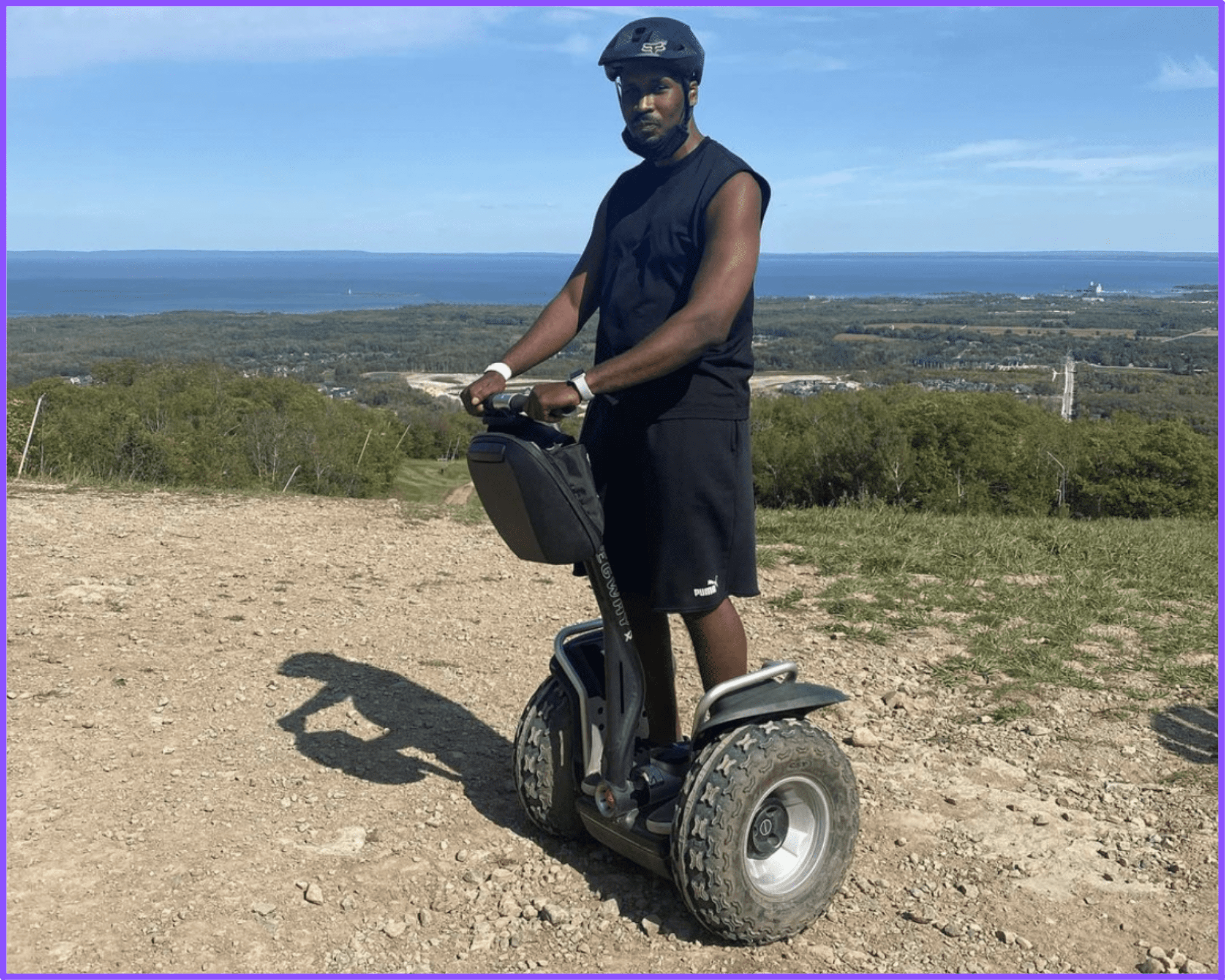 Are there any books that inspire you? Name them, and tell why they are?
I mostly read business, human psychology, self help or marketing books. I rarely read about design. The reason being, is that you can be the best designer in the world, but if you cannot sell yourself, or your products and services — you will never be successful, consistently.
I recently read a series of books from Russell Brunson, which are called Expert Secrets, DotCam Secrets, and Traffic Secrets. They are extraordinary books that teach you everything about sales funnels, and how they can grow your business. They teach the framework, content and marketing of sales funnels as well.
I also recently read The 10X Rule by Grant Cardone, and it is an amazing book. This book basically, identifies the amount of determination and effort needed to do anything — successfully.
I am currently reading a marketing book by Sabri Suby called Sell Like Crazy. So far, it is an amazing paradigm shifting book that shows you how to get clients consistently and profitably.
What do you miss in life?
Right now, due to the pandemic, I actually miss the simple and normal things the most. Seeing friends, going to the gym or even going out for dinner.
Would you like to change your occupation?
I currently have no desire to change my occupation. I only want to expand upon it. I want to grow and learn as much as possible in digital sales. That is why I am constantly moving towards entrepreneurship, digital marketing and e-commerce. I feel those new skill sets will only enhance my current design skills.
What brings you joy in your work?
The greatest joy in my work is helping people achieve their dreams by helping them build brands they own — that make money. When I first started my career, I wanted to help people build brands that look professional and communicate effectively the desired message of the brand. I now incorporate digital marketing, so that I can not only help people build professional brands — they can also have a brand that earns them money.
What does "design" mean to you?
I believe in the famous quote by Apple founder, Steve Jobs.
He said. "Design is not just what it looks like and how it feels. Design is how it works."
I love this quote, because people tend to think of design as something creative. Which it can be, but it is also important to keep in mind the end user.
So when I am creating products and services. I often ask myself these questions.
"How will somebody use this product?"
"How can I simplify it?"
"How can I make it easier to use?"
"Have I thought about all of their needs before they ask?"
"How can I make their lives better?"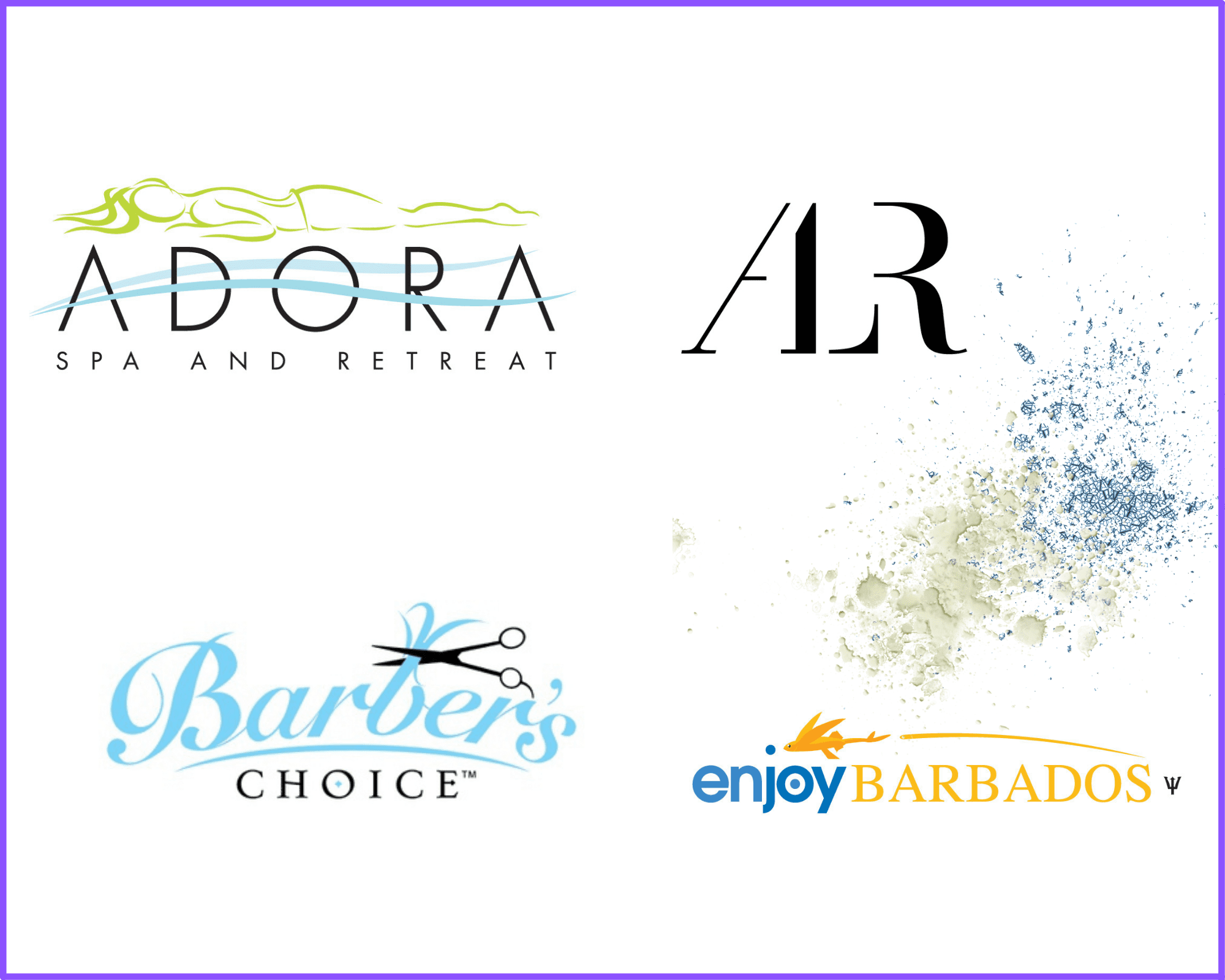 Give tips for new designers.
Here are 7 tips I would give any new designers.
1. Do What You Love
I know this is cliché, but I believe it is true. Start with what you love doing or could see yourself love doing. If you are going to be doing something everyday. You better love it!
Steve Jobs said. "I have looked in the mirror every morning and asked myself: "If today were the last day of my life, would I want to do what I am about to do today?" And whenever the answer has been "No" for too many days in a row, I know I need to change something."
2. Master Your Craft
I believe that in order to master your craft, you have to put in the work. Period. You have to put in the extra hours, get up early and stay up late working on your craft. Read all of the books, courses, websites and other resources. But most importantly, practice, practice, practice.
The other key to mastering your craft is challenging yourself, you have to intentionally try to make your next project better than your last. You must always try to reach further then you did the last time.
3. Ownership
I believe ownership should be a key motivation to designers. Rather than just create products for your customers, you should actively create products for yourself. It is important for you to develop products and services that you own. Do not create products for someone else to own – solely. When the product you create sells well, you want to be the beneficiary of that. Also, when you own something you can create passive income. It is also something you can give to your children. When I look at some of the things I created recently, they can literally make me money for the rest of my life without working. That is amazing!
4. End User
When you are creating your products, you should always keep the end user in mind. Think about how the user will use the products and what could you add to make someone's life easier. This may include things like instructional videos, FAQs, guides or instruction books. It can also be simpler things like clearly labeling files and layers, or providing the end user multiple versions or formats of your work.
5. Research
It is very important that you do your research on your target audience. You need to figure out everything you can from them, including demographics, frustrations, pain-points and more. Then tailor your products and services based on this information.
6. Advertising
Ownership is the beginning. But if you don't perfect your craft, advertise or distribute your product, you will not make any money. Hoping for sales is not good enough. It is important you earn traffic and buy traffic to your products.
By earning traffic, I mean doing blog interviews (like this one), going on podcasts, TV, and radio. Contribute to forums, speak at conferences, write blogs and post to social media.
By controlled traffic, I mean buying ads where your target audience congregates. As designers, it is important we aren't afraid to spend money on advertising to get clients or sales.
7. Distribution
Distribution is a key thing to understand as well. Distribution means accessibility. In the retail world, distribution means getting your products in as many stores as possible that make sense for your brand or product. In the digital sense, it means getting your product on as many online stores as possible that make sense for your products. Essentially, distribution means getting your products in front of millions of potential customers.
Do you have a motto? Which one?
"We are what we repeatedly do. Excellence, then, is not an act, but a habit."
– Aristotle
Was it difficult to start your own business? How did you get there?
It wasn't difficult to start my business, nowadays there are so many resources out there in person or online on how to get started with your business. It can appear daunting at first, but it is in actuality not that difficult. In my opinion, it is easier to start then to maintain.
The way you maintain your business, is making sure you have a product/service that people want. As well, you have a rock-solid game plan of attracting leads and converting them to paying customers. In other words, you need a sales funnel. If you do not know how to get customers consistently, predictably and profitably — you do not have a business.
What countries do you dream of visiting? Do you have a top 5 list of must-visit countries?
I would love to visit every country in the world. I generally love to visit places with beautiful beaches, weather and majestic scenery. But here are my top 5 must visit countries!
Hawaii (USA).
Turks and Caicos.
Costa Rica.
Greece.
Italy.
What inspires you to create products?
Entrepreneurs, digital marketers, designers, and content creators are the people who inspire me the most! I like to create tools and assets that will make people's lives easier, facilitate creativity and quickly start executing on their project at a high level
What programs, tools do you use?
Here is a list of the programs I use most often.
Design
Adobe Photoshop
Adobe Illustrator
Adobe InDesign
Adobe Dreamweaver
Adobe XD
Adobe Animate
Adobe Dreamweaver
Adobe Premiere Pro
Adobe After Effects
Sketch
Digital Marketing
Heropost (Social Media Marketing)
Adobe Spark (Media Creation)
WhatsApp (Social Media Marketing)
MailChimp (Email Marketing)
Groove Funnels (Sales Funnel Software)
ClickFunnels (Sales Funnel Software)
Facebook and Instagram (Advertising)
Shopify (Ecommerce)
WooCommerce (Ecommerce)
Privy (Ecommerce)
Sales Pop (Ecommerce)
Productivity
Notes (Apple)
Evernote
Reminders (Apple)
Google Drive
Google Docs and Google Sheets
WhatsApp
How much time do you need to create 1 project?
For my mockups and templates, they can range from 2-10 hours. It depends on the complexity of the mockup and how many designs I'm offering.
For my projects for clients, it really depends on the specific project. Some jobs can take a few hours, while others take months. My company does the full gamut, from logo design and flyers design to website development and landing pages.
Have you ever had any dissatisfied clients? And how to solve such issues?
Occasionally, you will run into a dissatisfied client. It is impossible to please all of your clients — all of the time. I think the first step in dealing with clients is to set the rules before you even start a project. Letting the clients very clearly know what they can expect in writing. This can be a contract, product description or a deliverables form. This will help the customer clearly understand what they will be getting and not expect more or less.
However, sometimes you get a customer who didn't read your documentation clearly. You should immediately address any issues and seek to understand their issues. Before you answer, make sure you have a few moments to breath, so you do not address them from an angry point of view. You should always work towards a win/win situation, where both of you can walk away feeling good about the interaction. If you messed up however, I strongly recommend rectifying the situation with a full refund, or alternatively a store credit.
It is really important you address all issues immediately. You do not want to have bad reviews or bad ratings on your product or service. In this day and age, customers often buy products based on ratings and reviews.
Has the pandemic affected your business?
Yes, the pandemic has definitely affected my business. Since I own more than one business, it has affected every business differently.
For my business TheCapGuys.com, we sell both online and in retail locations. Once, the pandemic hit, all of our retail money came to a crashing halt! Selling hats and apparel isn't considered an essential item.
However, for the online portion of our site, the sales exploded! People were buying online more than ever! It was surprising, because I thought hats would be the last thing people would buy during a pandemic, but I was wrong. People flocked to buying anything and everything online.
For my design and marketing business, Mark Anthony Media. It hasn't hurt sales, because most of our offerings are digital by nature, so sales have increased dramatically. I think customers have really started to understand the importance of digital marketing and ecommerce and have asked more about how they can market and sell digitally.
The additional benefit of the pandemic was that it allowed me more time to develop digital products, like the ones I am currently selling. It has so far made my company a lot of additional sales and opened up new revenue streams, so I can now diversify the company better.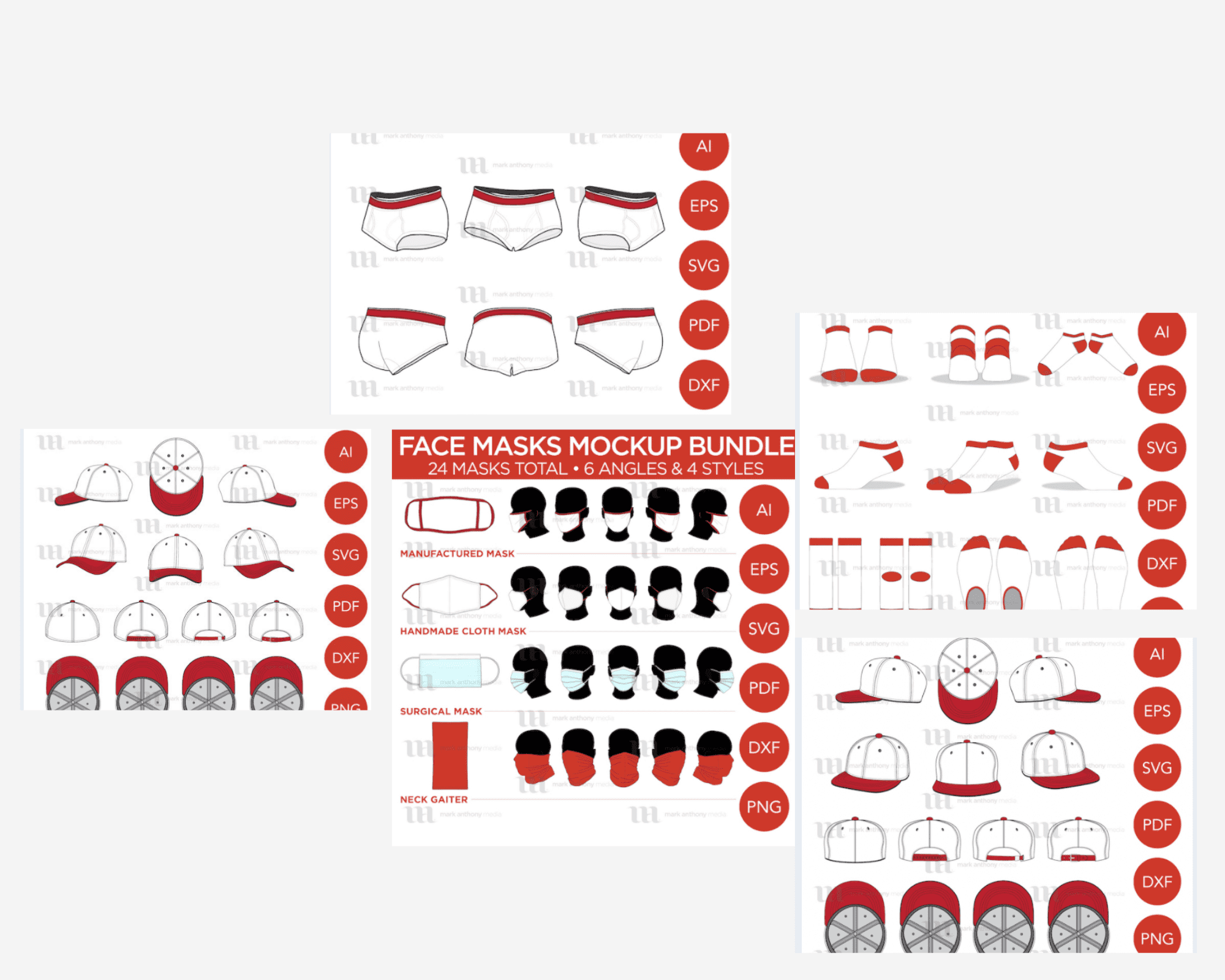 How do you fight the competition?
The first thing you should be doing is studying all of your competition! Sign up for their newsletters, read their books, click on their ads, go to their landing pages, follow them on social media, visit their websites, go to their retail stores and invest in online tools that allow you to spy on them. The bottom line is, you need to know what your competition is doing right now to get leads and customers! You can get great ideas from your competition, but you can also create new offerings for your customers based on what the competition is lacking.
The second thing you should be doing is figuring out how you can serve your customers better. Notice I said serving them, and not what I can sell them. Serving your customer implies that you are listening to your customers needs and concerns and addressing them with new offerings. However, it isn't just listening to what they are saying, you should also be actively strategizing on what would facilitate the results your ideal customer is looking for. You need to be thinking 10 steps ahead of your competition at all times.
What are your greatest strengths?
I think my greatest strength is my desire to learn and be better. I am very much into self improvement. I am constantly reading books, taking courses, listening to podcasts and talking to friends or mentors to hopefully exponentially grow my output and outreach.
Are you comfortable working in a team or alone?
I am comfortable working both on a team and alone. I am very self-reliant but I have no problem working with a capable and strong team. In my opinion, you should actively look for opportunities to do both. It will only increase your value and reserve.
Do you think design can keep up with technology?
I believe design can keep up with technology. Technology is developing extremely fast, but I believe there can't be successful technology without design. As I quoted Steve Jobs, earlier. He said. "Design is not just what it looks like and how it feels. Design is how it works."
And is it difficult to keep up with the speed of trends?
It can be overwhelming at times to keep up within the fast changing world of technology. However, I think it is useful to focus on having a solid framework that won't change and is independent of the latest fads and trends. A solid framework to base anything you create should be on human psychology. Design and marketing in my opinion is largely based on human psychology. Human psychology doesn't change. What motivates someone to buy something today, will ultimately be the same 10 years from now.
What do you think about MasterBundles? Could it be a good start for designers?
I believe MasterBundles is a great platform for designers to sell their work. It is an awesome channel to start making passive income from your creative work! It is a great place to sell bundles of your fonts, vectors, graphics, mockups, templates, stock photography and much more!
Bundles are a great way for designers to start because they often sell better than single items. In the consumer's mind, they are getting more items for less money, but in actuality they are spending more money than buying the product by itself. This is the same concept fast food restaurants employ. Buying a hamburger by itself, is more expensive than buying a combo for only slightly more. However, when you buy the combo, you are spending more money than buying the hamburger by itself.
If you want to find out more about Mark, check out his company social media, there are a lot of interesting and useful posts there: Instagram | YouTube channel | Pinterest | Twitter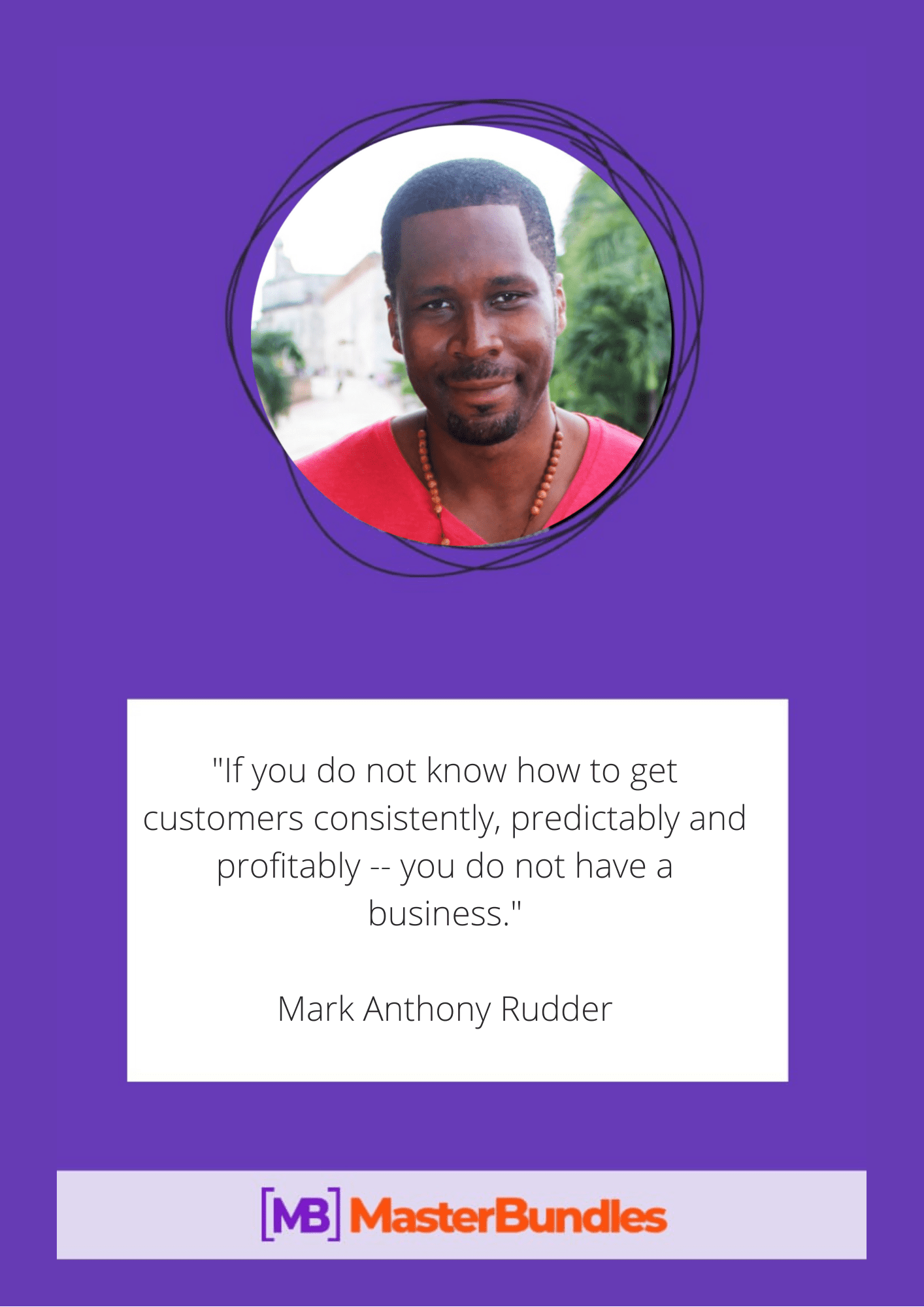 Related Product Categories
Recommended Posts For You
Was this page helpful?
We will be happy if you decide to share this article with your friends on Facebook. Just click on the button and you're done
What are your concerns?
Thanks for your response!
You have already left your review.
Disclosure: MasterBundles website page may contain advertising materials that may lead to us receiving a commission fee if you purchase a product. However, this does not affect our opinion of the product in any way and we do not receive any bonuses for positive or negative ratings.