Art Deco Fonts. The combination of sophisticated and linear details, beauty and luxury, geometry, and contrasting colors—all these details are hidden in a popular transnational style known as Art Deco. It is a style that trains you to enjoy life right now, without looking forward to the future nor going back in time.
Due to its originality and expressiveness, art deco has a long history of worldwide recognition, which rose quite rapidly and spread to various areas of design. It is considered "the last chic style" and has its own characteristics, so it is easily recognizable.
The main features of this style include a combination of geometric shapes, natural materials, ethnic ornaments, and images of exotic plants.
Interest in art deco fonts has not died out for many years, and even now many graphic designers return to this style, especially if they want to emphasize status or show the extravagance and charm of the brand.
The Short History of Art Deco Style
Art Deco was born in the 1920s ('Roaring Twenties') as an art movement in the United States and Western Europe. The style itself is a combination of Modern and Neoclassicism with elements of Cubism, Constructivism, and Futurism. At first, it was represented in architecture, fashion, and art, but soon spread to other areas of life.
The style received its official name from the International Exhibition of Decorative Arts and Industry, which took place in Paris in 1925 for the purpose of showing to the world luxury products made in France.
In the U.S., the style appeared in 1928 and immediately won the hearts of millions of people. It became a hit in architecture and interior design and gradually transformed into functionalism. The same happened in a range of European countries, particularly in France and the Netherlands.
In the 1980s, with the development of graphic design, Art Deco gained a second life. Today, designers return to this trend to emphasize individuality and status, as well as to show energy and luxury.
Art Deco is considered to be one of the most attractive and elegant styles in art. It reflects the atmosphere, mood, and way of life that existed in Europe and the United States after the First World War.
The Main Elements of Art Deco Style
Art Deco is characterized by the predominance of beauty over practicality. This means that choosing or creating art deco fonts requires focus on decorative elements, ornaments, and patterns. And only after this, can you think about functionality.
To create a unique design, it is necessary to choose the right shapes, shades, and art deco script fonts.
Parallel lines, geometric figures, different effects, and compositions are used to express the dynamics, speed, and progress that characterize this style. To add a special mood to your work, choose ethnic motifs and stylized ornaments. You may find many interesting art deco designs and elements here, on MasterBundles.
Additionally, there are some key elements of the Art Deco style. They are:
Geometry and lines. Use squares, rectangles, triangles, straight and curved lines actively in your design. These elements will help you to emphasize the reliability, dynamics, and vitality of the brand. The design, as a whole, will definitely look sophisticated and impressive.
Ethnic motifs. The style includes classical antique features and contains elements of Egyptian, Indian, and Aztec culture. Therefore, art deco designs include stylized patterns, ethnic ornaments, and images of exotic plants. All of these elements look interesting and original.
Colors. Shades of black, gold, silver, brown, olive, and red are typical for the style. With the help of gold, silver, copper, and other metallic colors, you can express luxury, add some chic, show the modernity and development using a neutral range—beige, gray, and brown tones—or create a strict and effective design with black and white coloring.
Fonts. Many stylistic features have influenced the typography, as well. Sharp angles, flat, bold, and semibold lines replaced the scrolls, italics, and handwritten fonts. In general, the art fonts look strict and solid.
Best Art Deco Fonts
When creating illustrations and advertising posters in elegant art deco style, accented fonts, large images, and geometric patterns are chosen. Often, such graphics reflect a luxurious lifestyle and glamour. Don't forget about smooth and winding lines, straight angles, circles, images of animals and birds, which all look harmonious when combined with geometric shapes widely used in modern art deco fonts.
Now let's have a closer look at the examples of the best art deco fonts you may find on the web.
4 Best Fonts Bundles
| Product Image & Rating (Out Of 10) | Product Name | Price |
| --- | --- | --- |
| | Square Font Bundle Deal: 18 Amazing Fonts | |
| | 21 Color Fonts: FaeryDesign & PandoraDreams Render Fonts | |
| | 57 Epic Fonts – Super Font Bundle | |
| | Vintage Font Bundle: 26 Best Vintage Fonts + 100 Extras – Just $19 | |
Elegant Fonts in Art Deco Style
Chronicle Display Font Pandora
Price: 15$
This elegant and fresh typeface will look perfect in any kind of creative project. Purchase Pandora with its 82 alternative glyphs and multilingual support with 50% off right now.
Billionaire Club: Art Deco Frames + Frames and Lines
Price: 15$
This product package includes not only the original beautiful font but 6 amazing art deco frames, as well.
Melancholy Display Typeface Psycho + Extras
Price: 15$
Among the other art deco style fonts, this long typeface with geometric vector images looks unique in both large and small sizes.
Northern Retro Future Typeface Bundle
Price: 11$
Take a look at this retro typeface that was created for making your design shine with beauty and elegance. You may use its vintage elements in any kind of graphic design project.
Benford Layered Vintage Industrial Font
Price: 11$
Meet Benford, a perfect vintage-inspired font pack that includes art deco script with layered style, perfectly paired sans serif, and vintage illustrations as the cherry on top.
Modern Art Deco Fonts
Grange – Premium Serif Typeface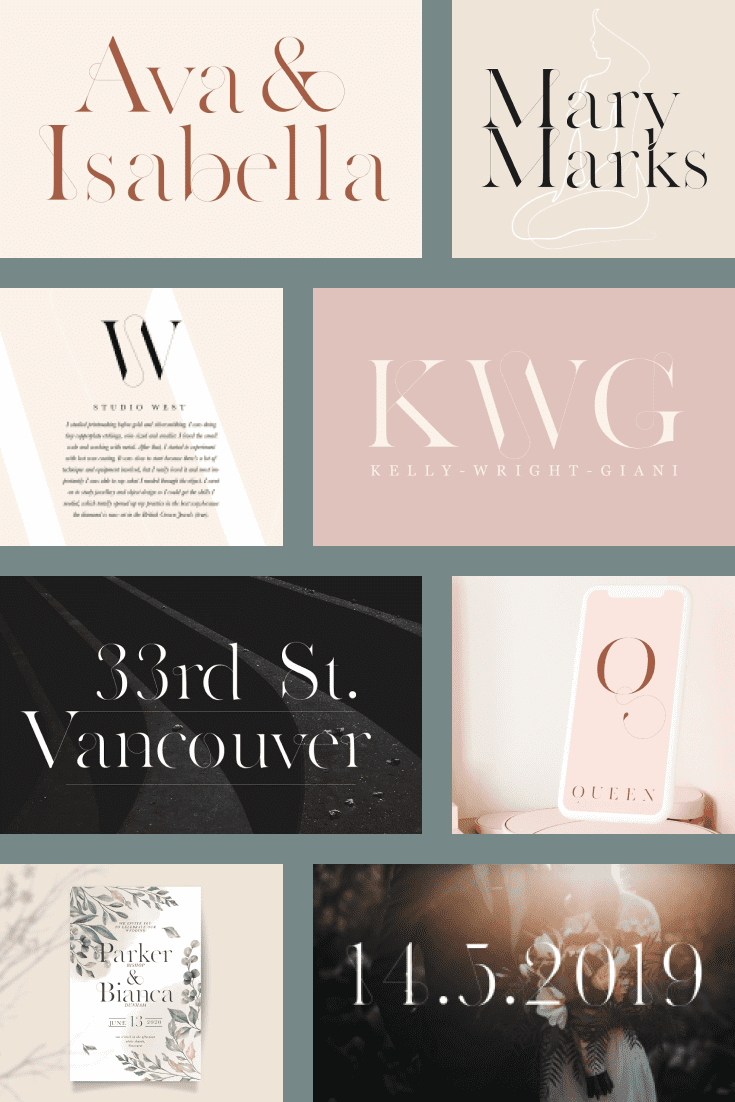 Price: 16$
We can't help but look at this outstanding brand-new sans serif font. The curves are unique and you won't find them in any regular serif font. The numbers have curves going to all sorts of unusual places.
Rothko Modern Art Deco Display Font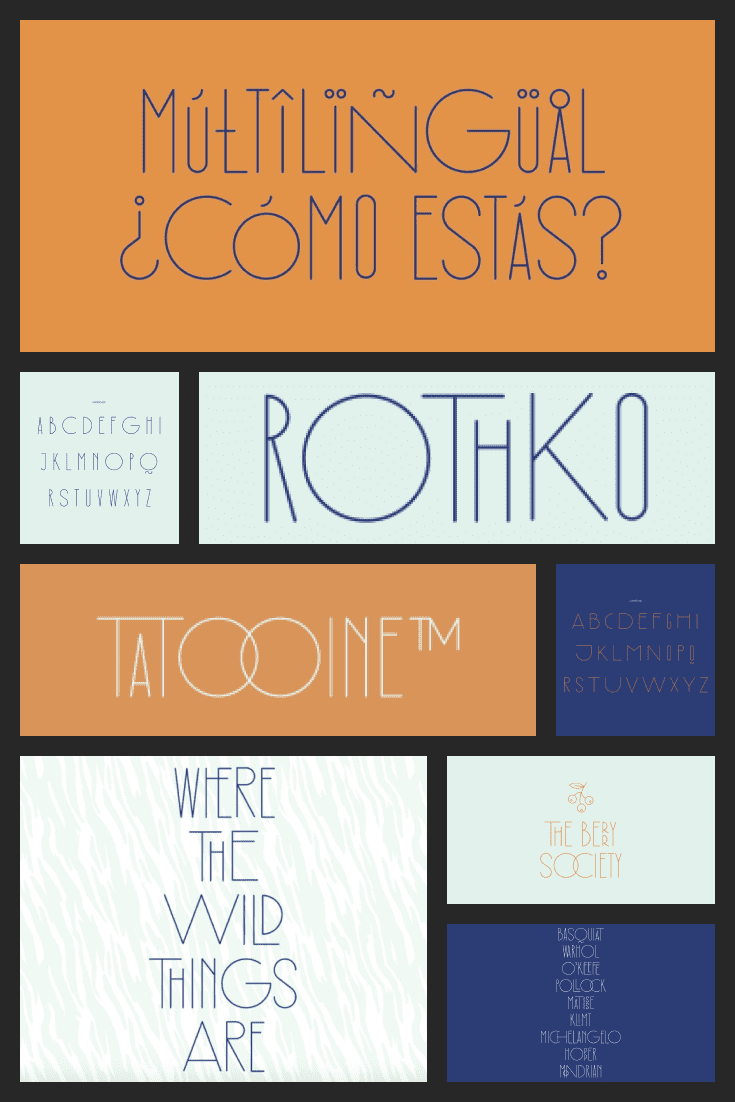 Price: 14$
A contemporary, fresh art deco font, which is full of different interesting details to make your designs look fresh and modern.
Garine Deco Display Fonts Trio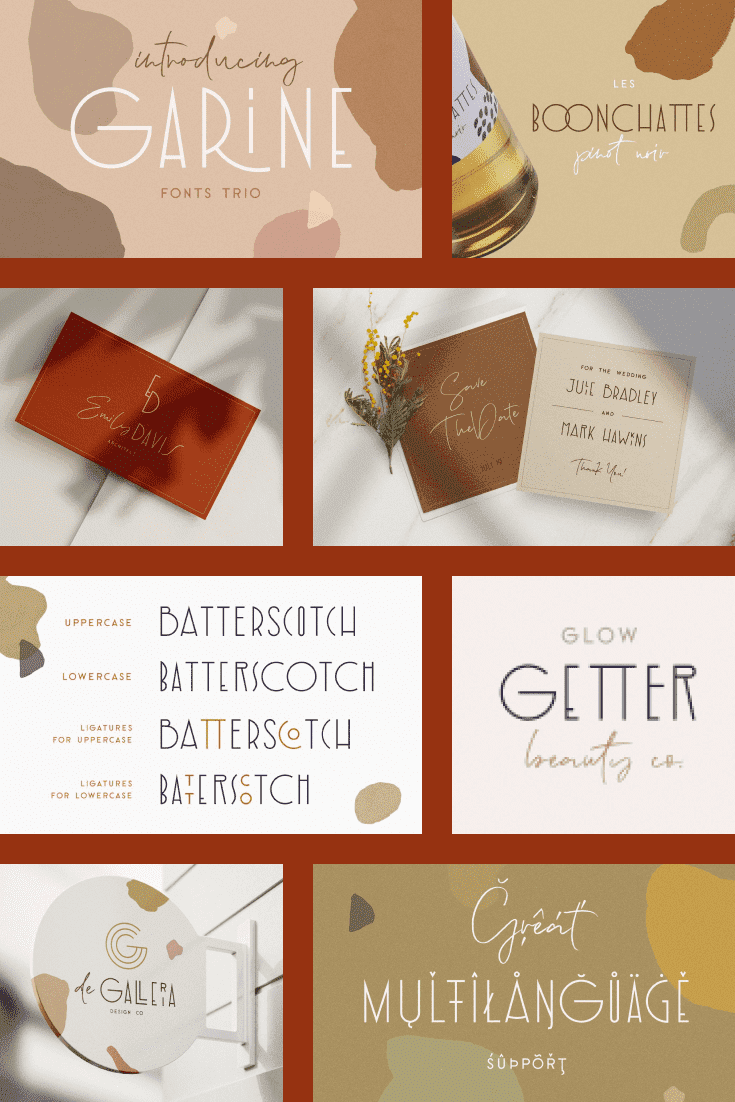 Price: 18$
This is a modern art deco typeface that you may use in titles and layouts for magazines, as well as branding production. Additionally, Garine supports 13 different languages.
BOTANICA – Typeface And Logo Kit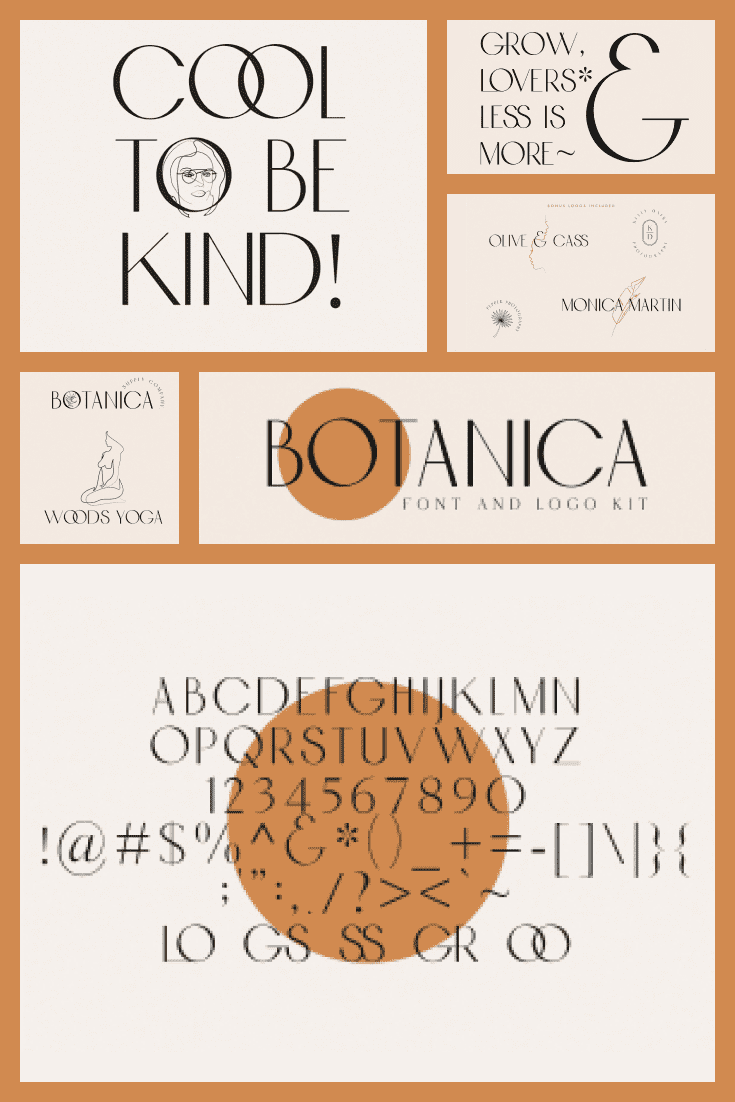 Price: 14$
We can't even express how luxurious this script is! The font does well at small and large sizes, staying crisp and clean with any project.
Sale – Magnolia. Modern Serif Script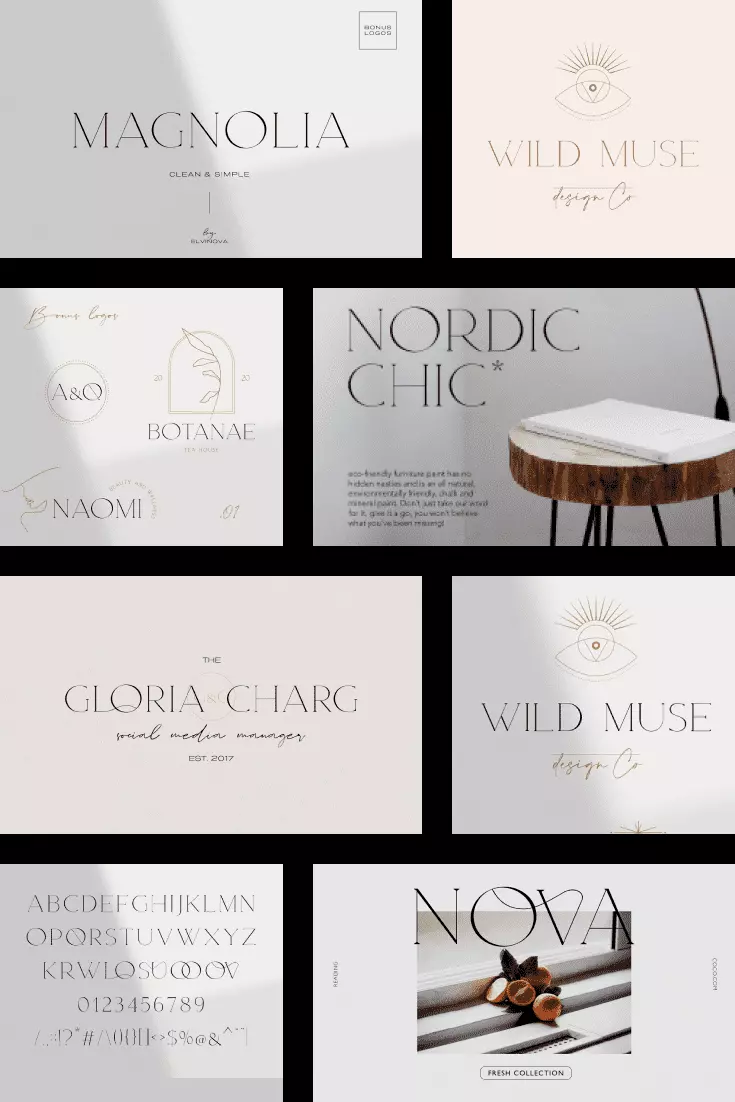 Price: 12$
Magnolia is a clean, delicate, classic typeface. This elegant, all-caps font includes 10 feminine logos as a special bonus.
Bornice Modern Serif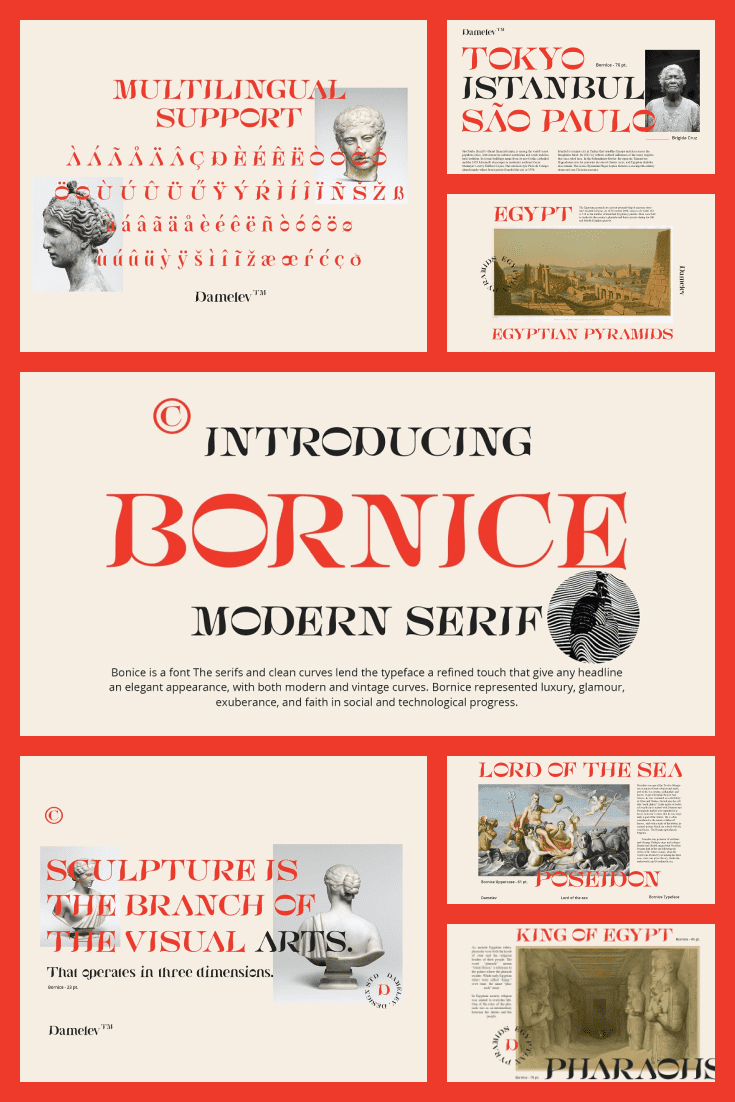 Price: 15$
This modern serif typeface gives an elegant appearance to any headline. You may use it in the design of any branding products.
Vintage Fonts in Art Deco Way
Retro Deco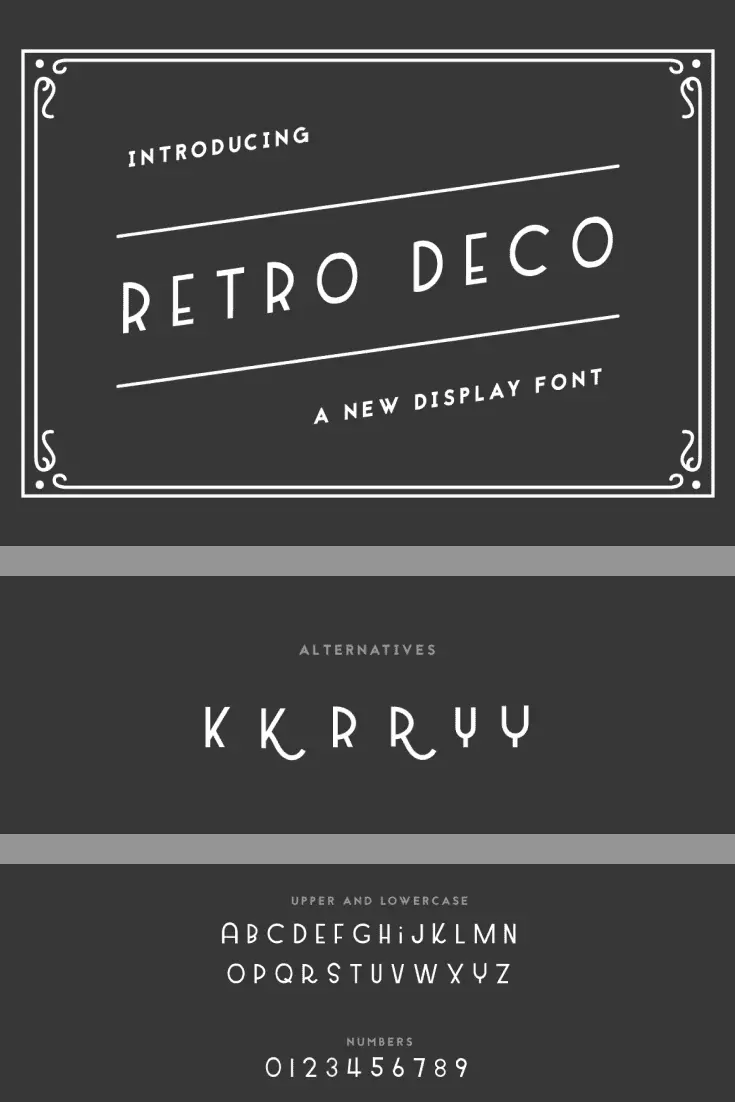 Price: 10$
A handcrafted art deco font with a modern fleur. It will perfectly suit your headlines and logos of any kind.
Haarlem Deco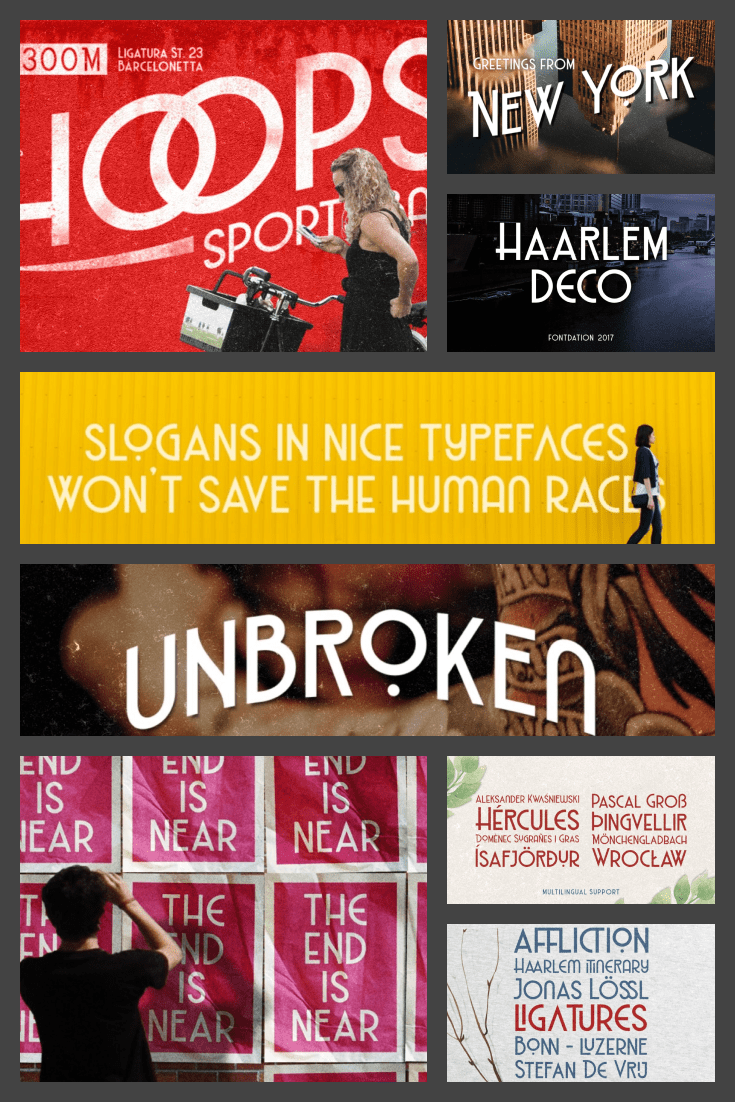 Price: 18$
Here is a vintage all-caps semi-condensed sans serif typeface with an art-deco touch. It comes packed with 300+ glyphs (alternate and multilingual characters included).
Insomnia Deco – Display Type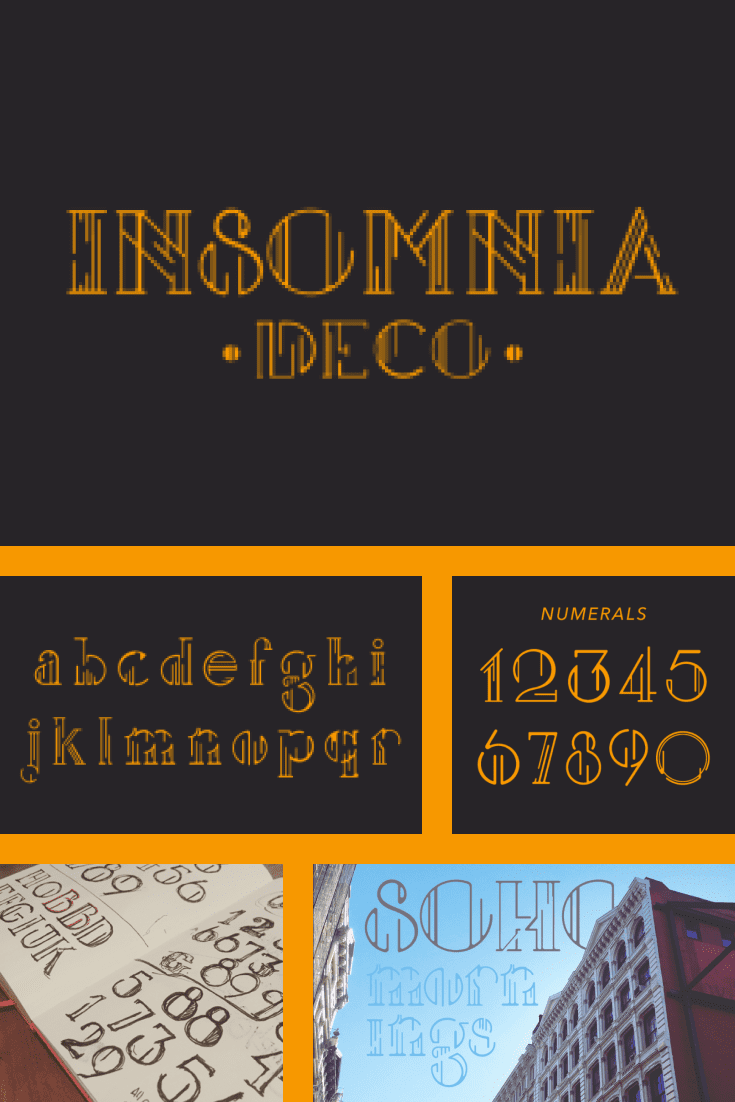 Price: 12$
This art deco typeface decorated with lines is reminiscent of a masterpiece. Be free to adjust it to your next creative project.
Atomic Wedgie – Art Deco comic typeface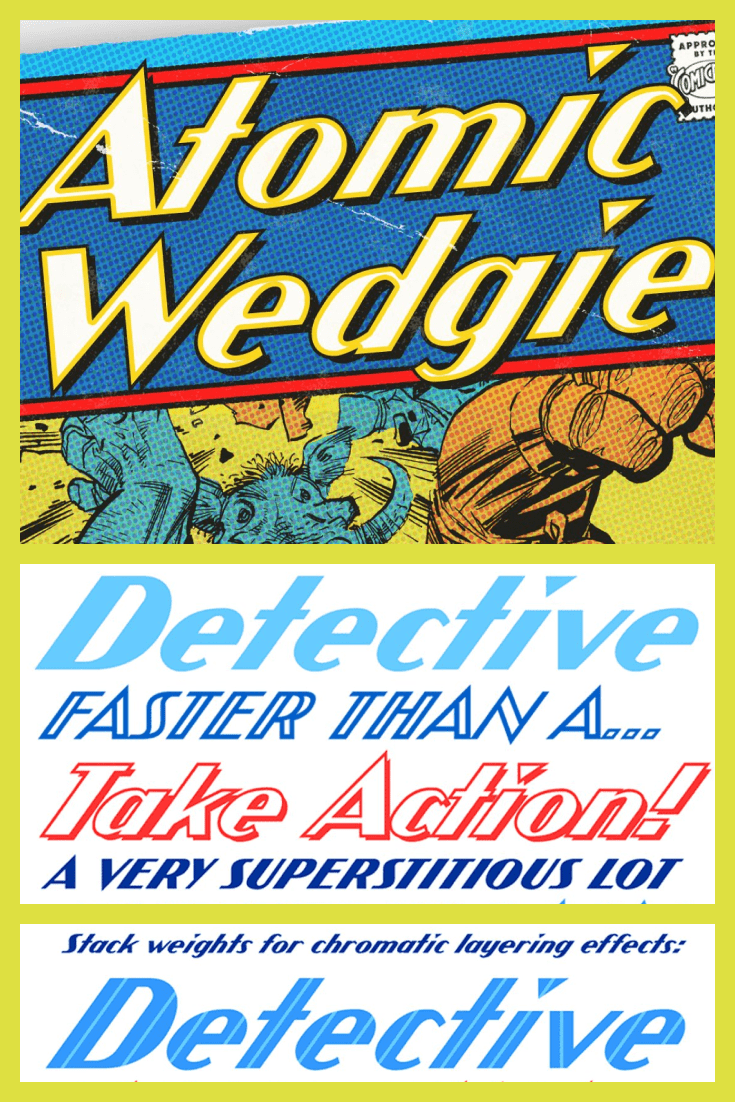 Price: 49$
Fans of comics and superheroes will definitely appreciate this choice. Are you one of them?
Creative Fonts with Art Deco Ornaments
JVNE-CoalWorks – Art Deco Typeface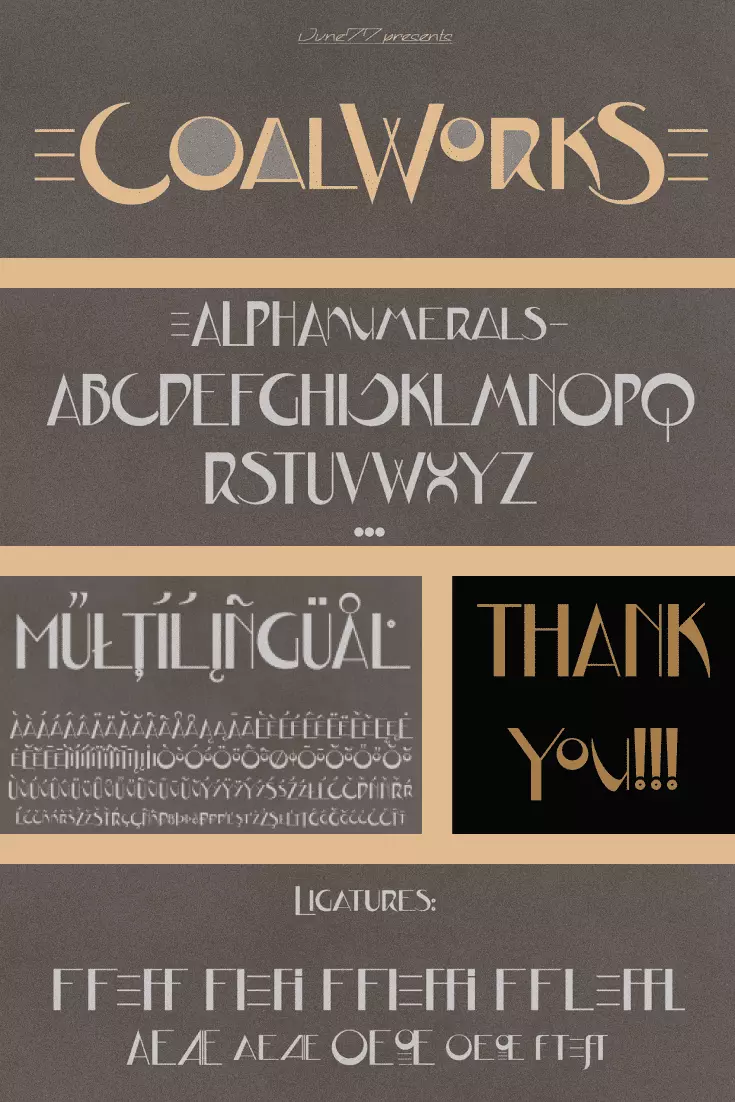 Price: 15$
CoalWorks is a 1980sinspired 12-inch single titling font. It contains 435 glyphs (at the moment). It supports central and western Latin languages, with alternates, classic, stylistic and contextual ligatures.
Kentish Font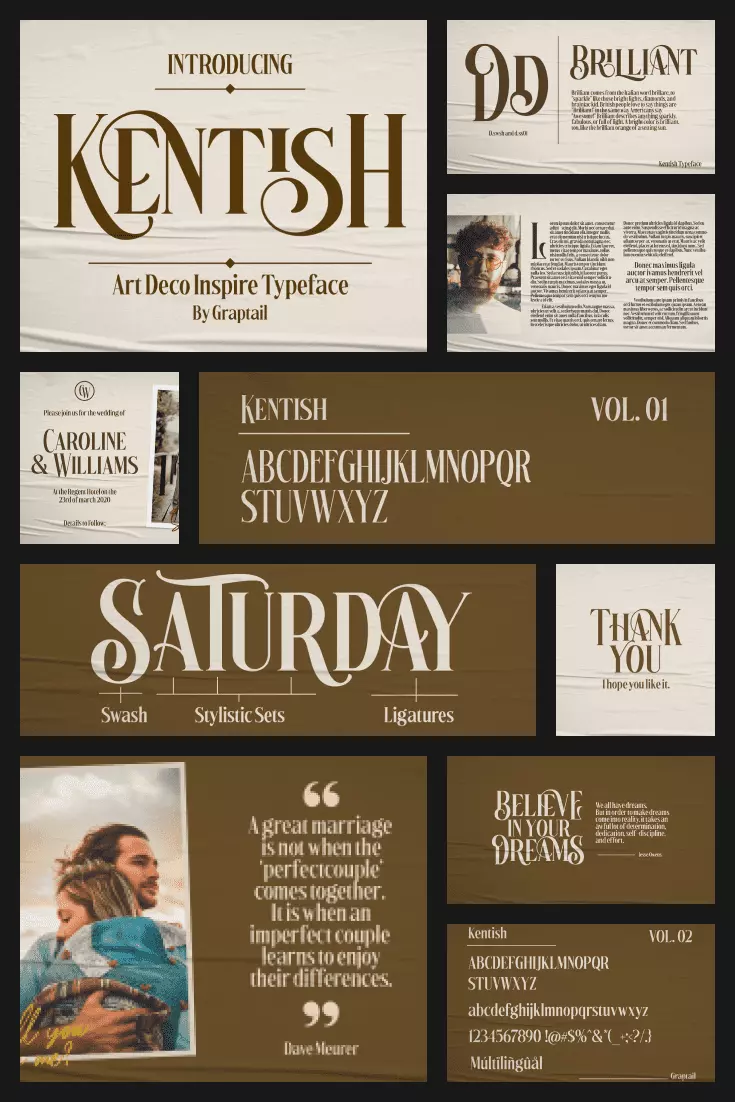 Price: 19$
This majestic typeface adds an elegant twist to any design. Although the inspiration for creating this type comes from the Art Deco era, Kentish looks very modern and contemporary.
Ravenside Splatoon Font Family
Price: 15$
This masculine luxurious serif font expresses the success and originality of a brand. It comes with six ligatures for each letter and has multilingual support.
Adelios Layered Font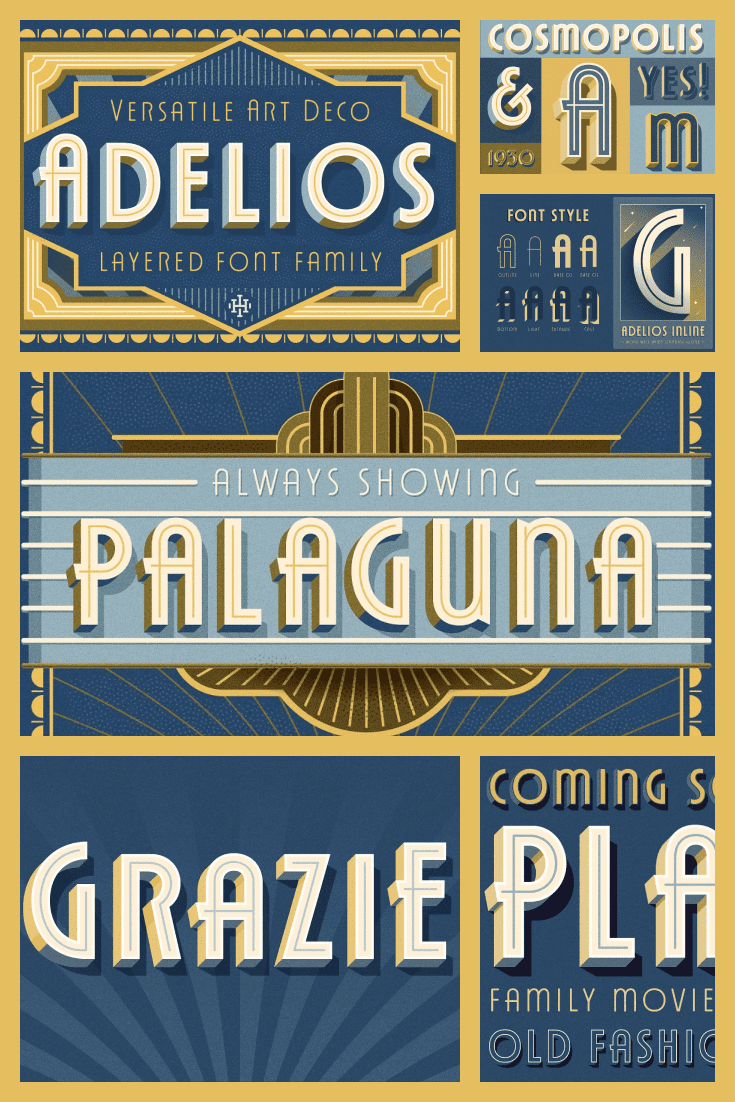 Price: 35$
Play with eight different styles, mixing Outline, Extrude, Line, Cast, HighLight, and Bottom to make your product look more outstanding with these awesome art deco type fonts.
Pirates – Art Deco Style Fonts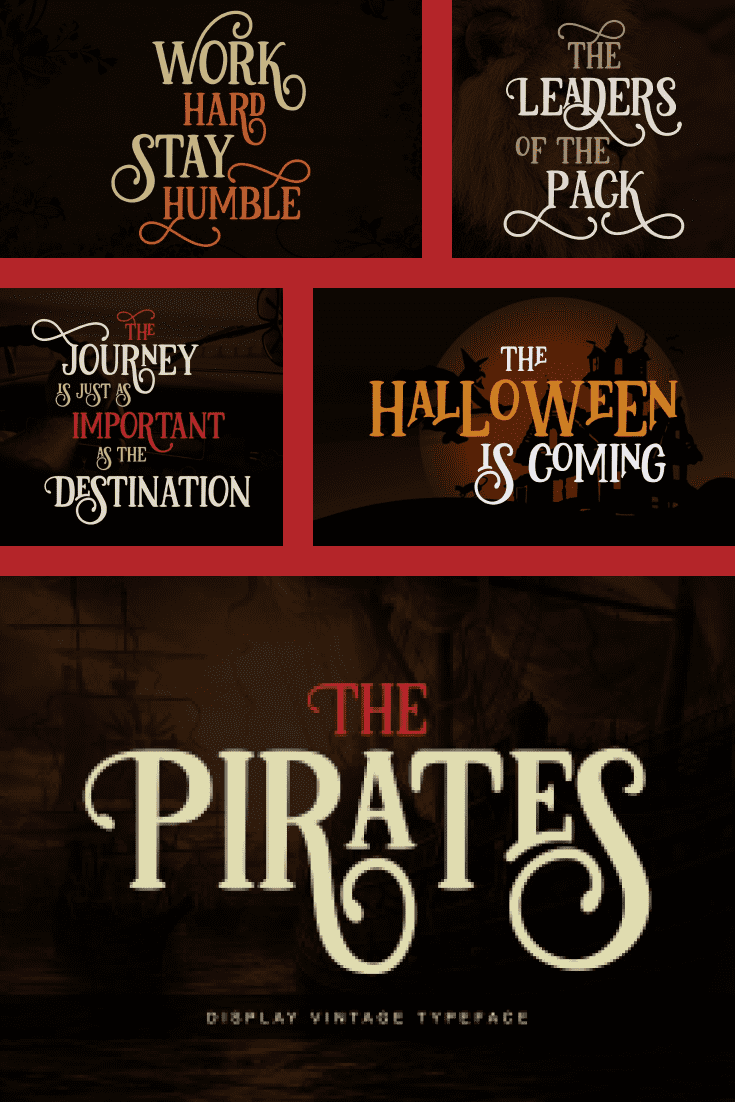 Price: 15$
Pirates is a charming typeface that combines classical notes along with retro and vintage details.
Classic Art Deco Fonts
Bellerose Pro Font Family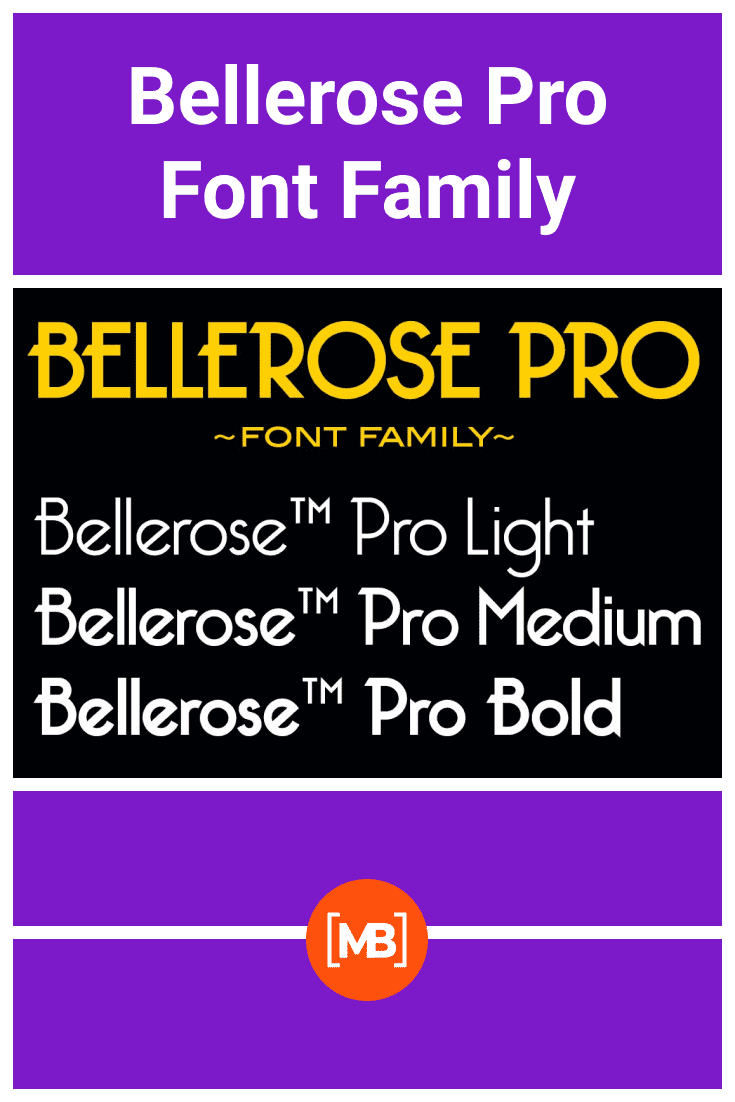 Price: 55$
This art deco inspired product consists of Bellerose Pro Light, Medium, and Bold typefaces that will perfectly suit your needs in the creation of unique logos, posters, banners, advertising products, etc.
HAUS Sans Extra Bold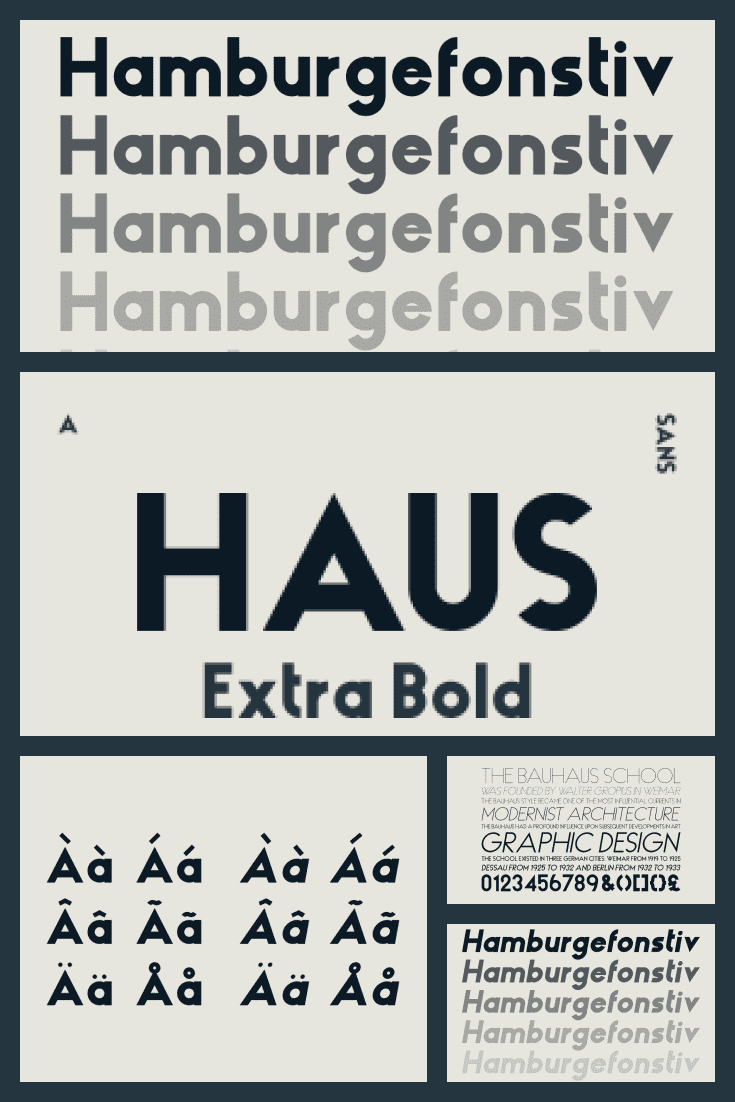 Price: 15$
Inspired by Bauhaus and historical Grotesk typefaces of the 1930s, this awesome font is available in six different weights.
LHF Welo Thin
Price: 44$
These classical art deco fonts with widely spaced letters include over 30 bonus varieties as well as two sets of small caps.
Naive Deco Sans Font Collection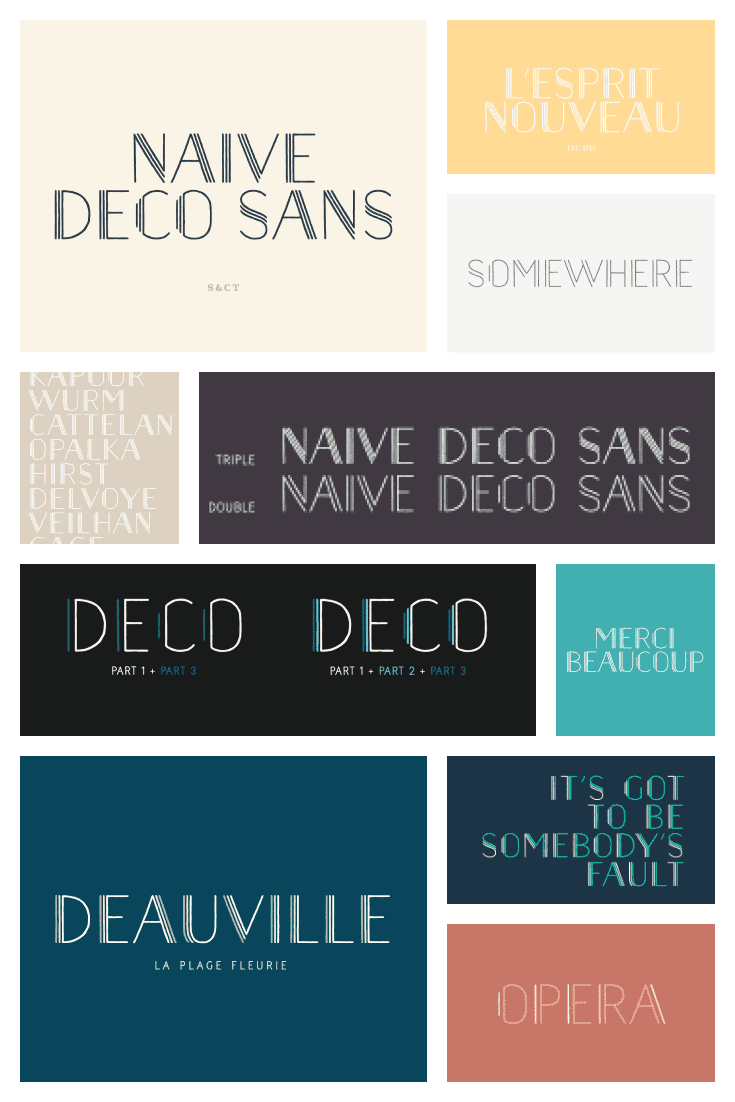 Price: 16$
This great naive deco sans collection includes five fonts and several variations.
Best Free Art Deco Fonts You Will Want to Download
Now is the time to check out some cool free art deco fonts for art and creativity.
Park Lane NF Font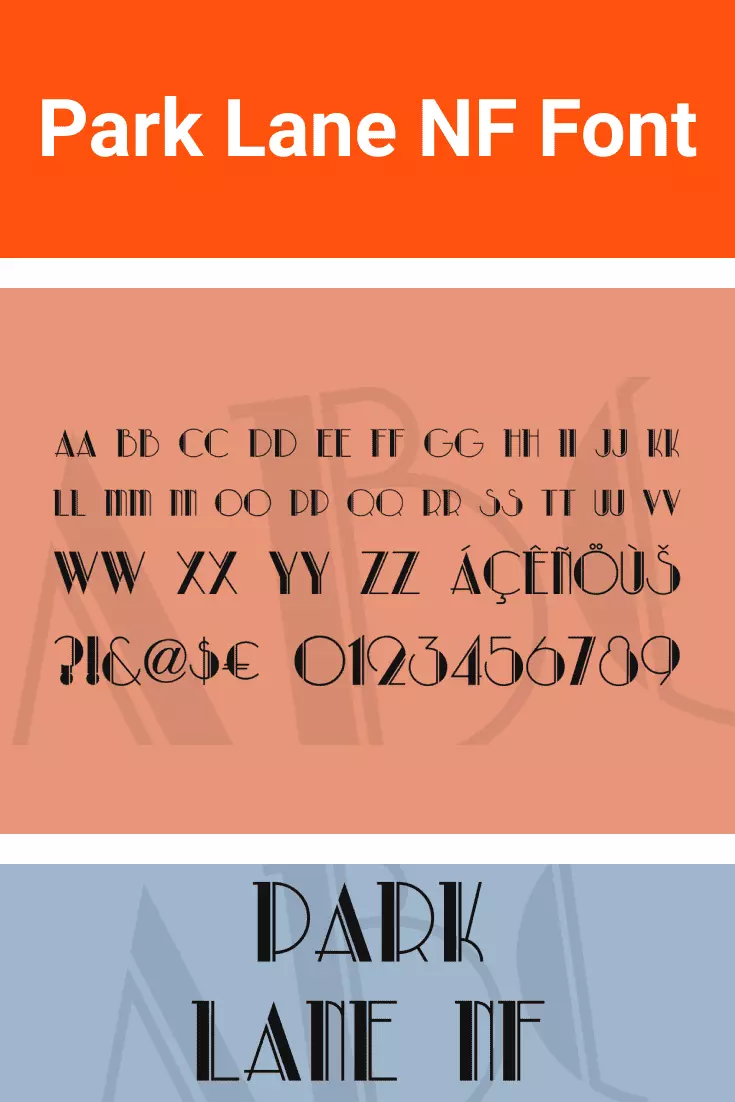 Among all free art deco-inspired fonts, this one stands out with elegance and old-fashioned charm.
Pontiac Inline Shadow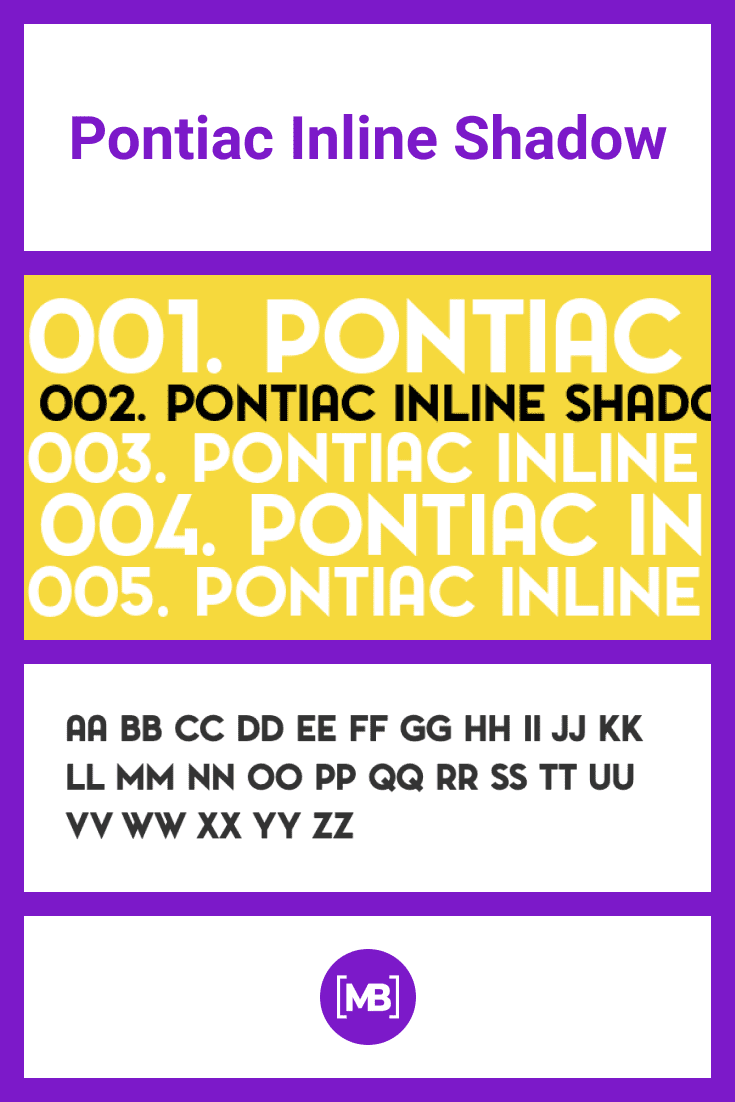 This one is a bright representative of elegant classic art deco fonts.
Angelic Bonques Sans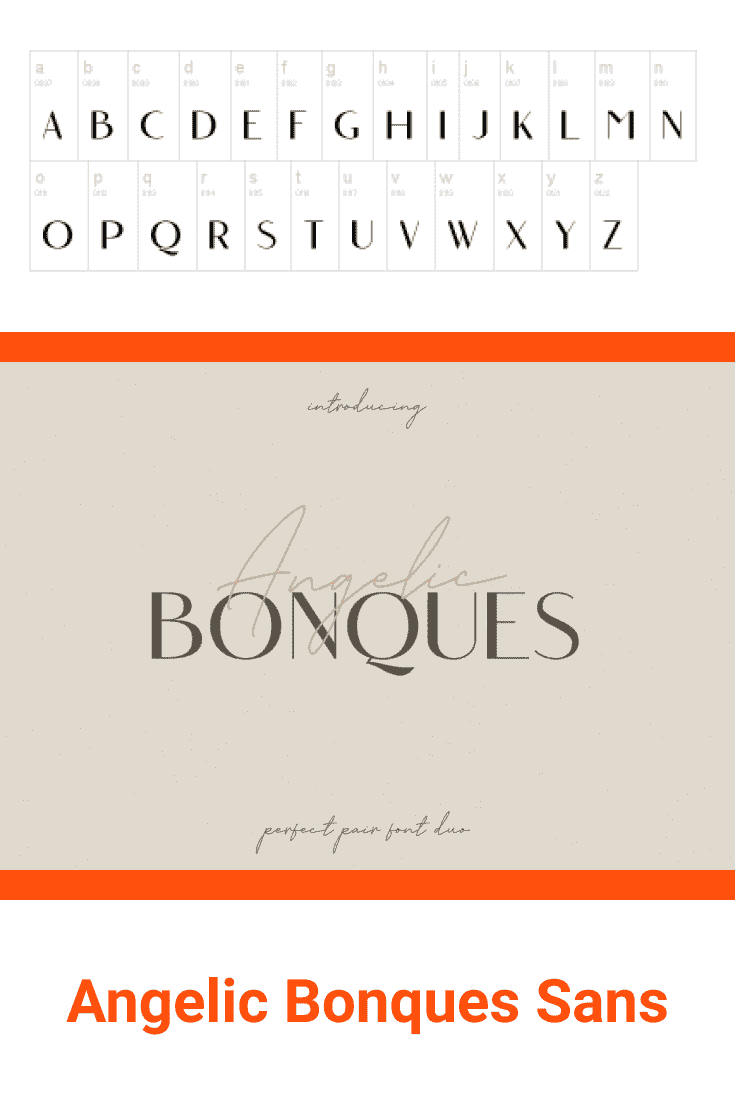 Just look at these thin tender lines! This typeface will truly be the cherry on top of your charming vintage design.
Cocosignum Italiano Typeface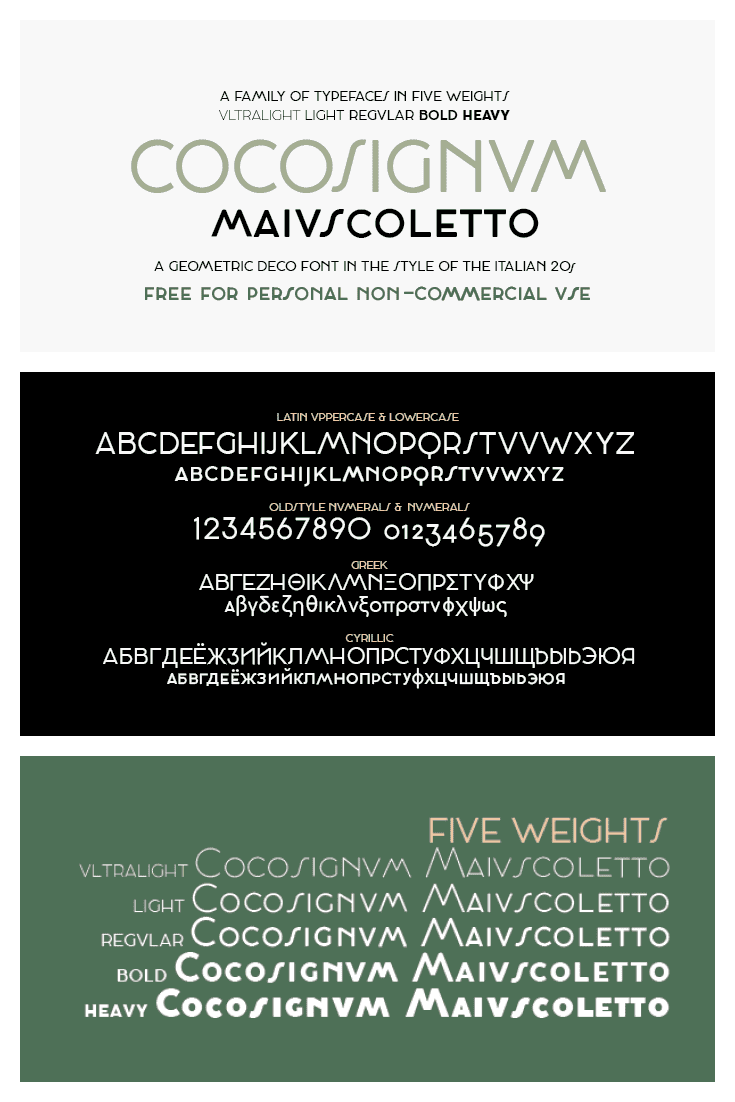 The creation of this font was inspired by 1930s Italian typography. It has five variations from Ultralight to Heavy.
Monoton Art Deco Fonts Free Download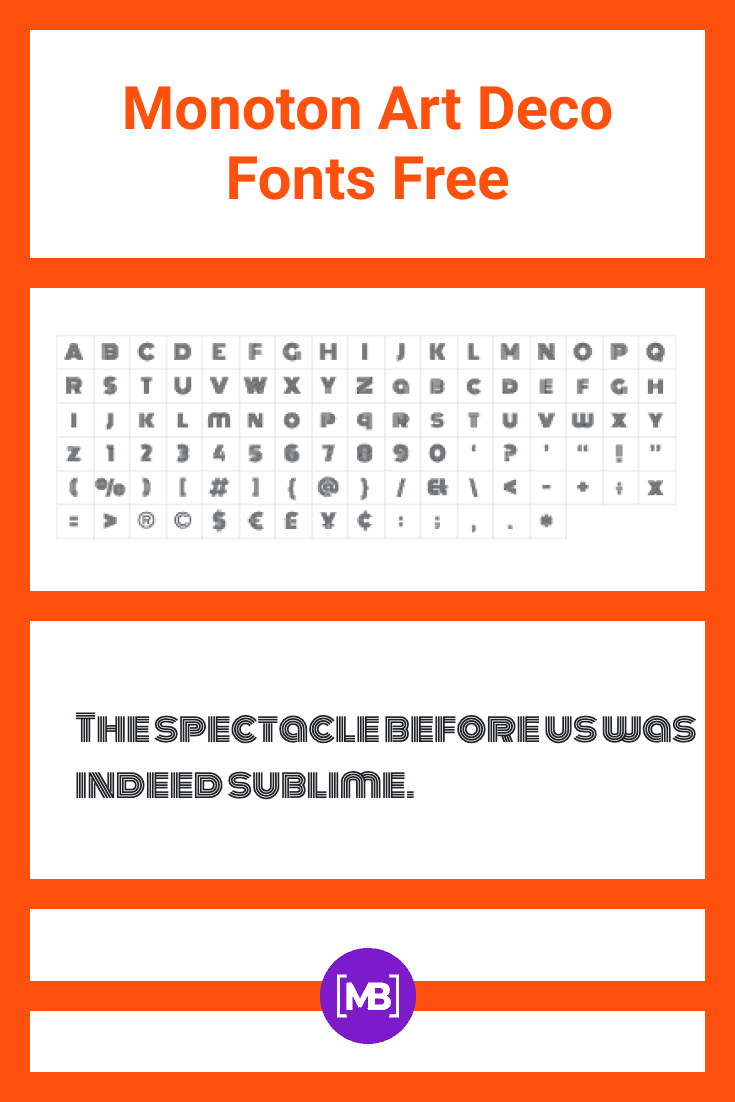 The stylistic roots of this script grow from metal press typography. It looks pretty stylish to be chosen for your next outstanding project.
Wincosin Arty Fonts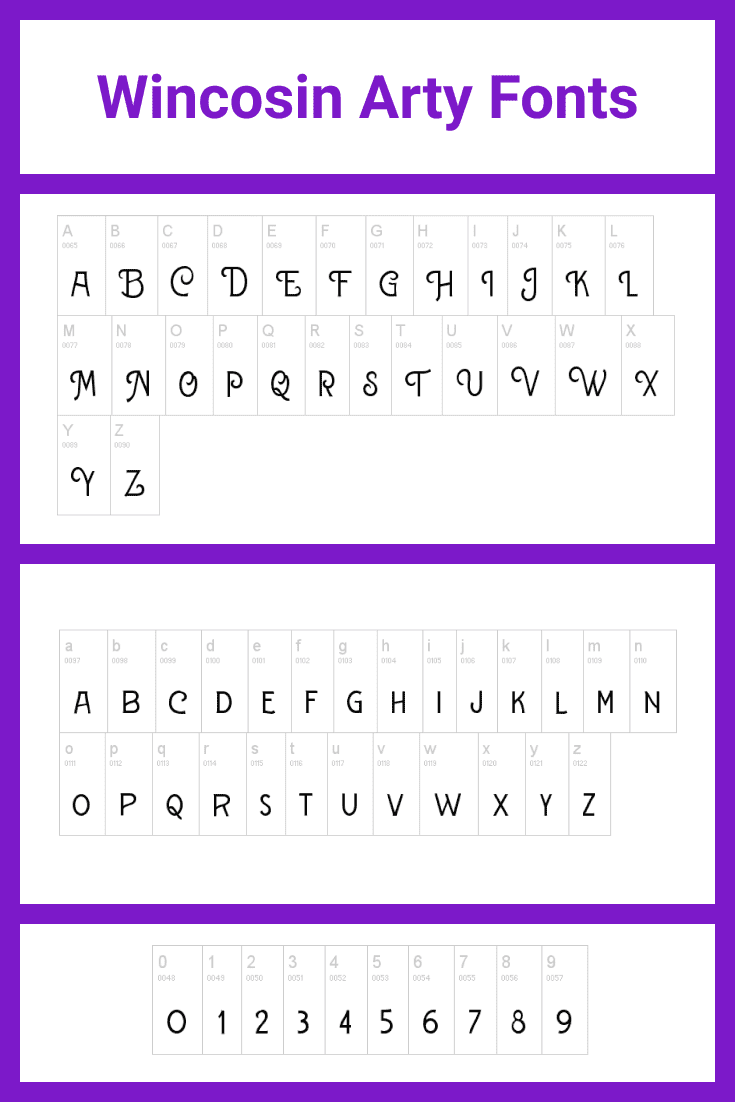 Chic and alluring, Wincosin will be a star for any promotional product created by a talented graphic designer (you).
Manbow Free Art Fonts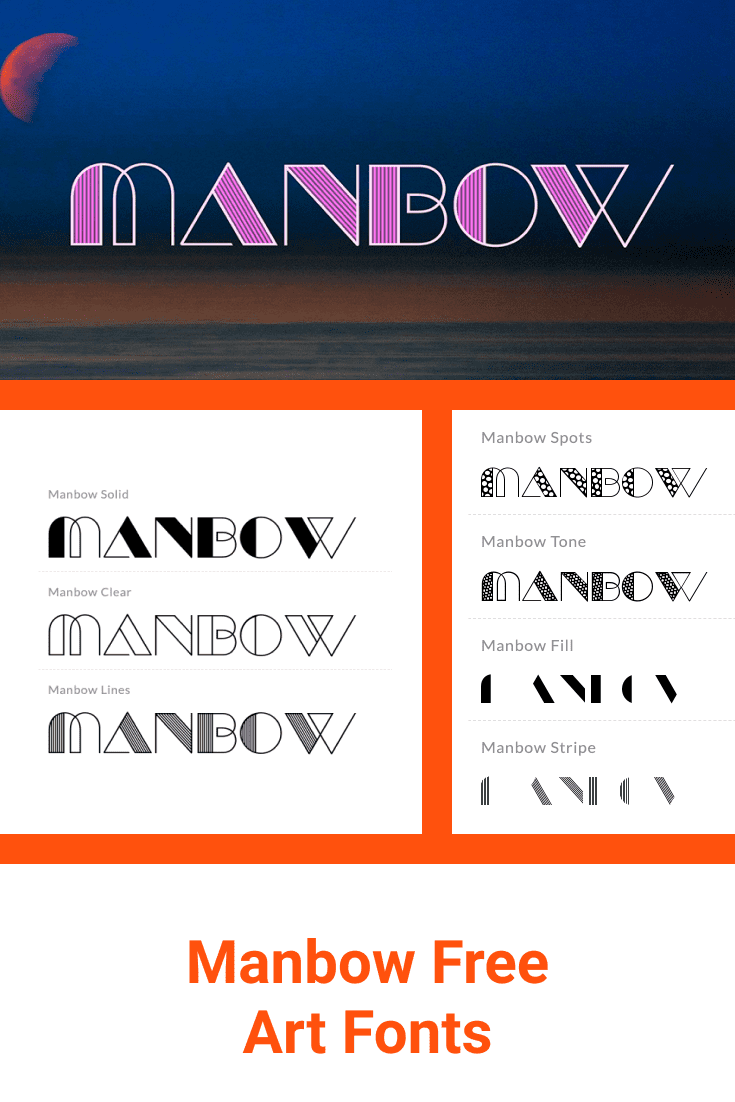 This artistic typeface was created to catch the attention of everyone. So, don't hesitate. Take it and use it for your amazing design.
That was everything that we wanted to show you about Art Deco in graphic design. If you were inspired by the topic and thinking about creating typography elements on your own, this article may be an additional guide for you.
Get inspired, create, and spread your art all over the world. 🌟
Some Awesome Video About Art Deco Fonts
Please take a moment to pin this post to Pinterest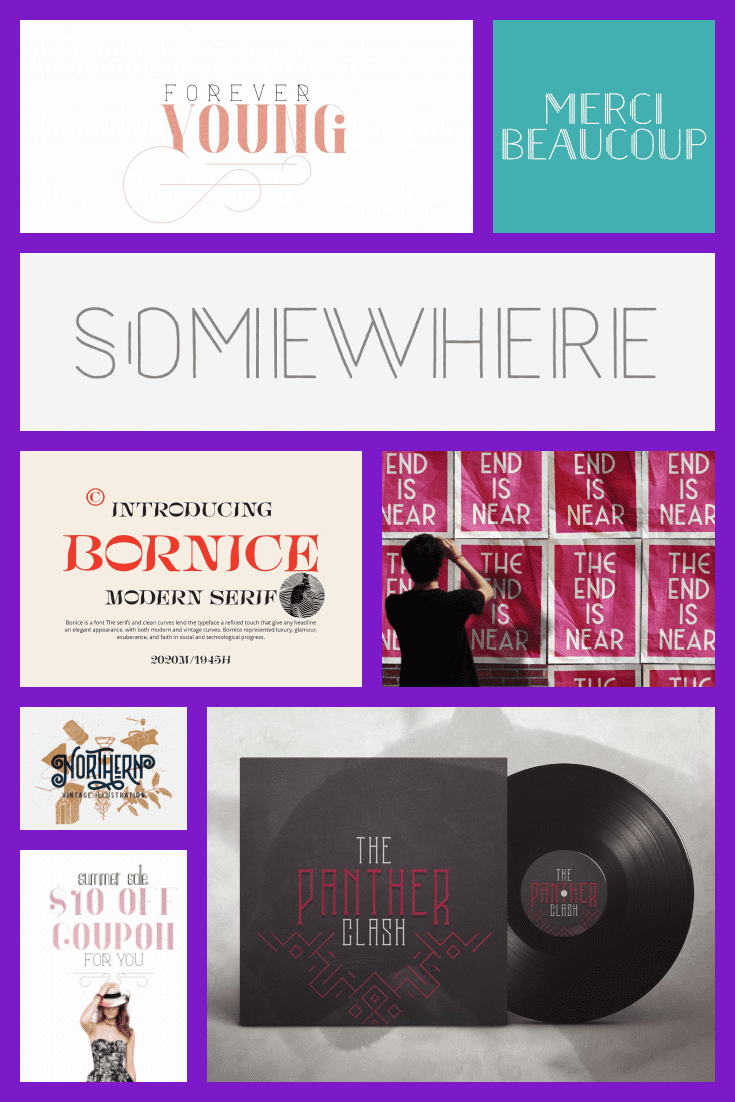 Disclosure: MasterBundles website page may contain advertising materials that may lead to us receiving a commission fee if you purchase a product. However, this does not affect our opinion of the product in any way and we do not receive any bonuses for positive or negative ratings.