Halloween Color Palette: 7 Interesting Combinations For Your Scary Designs
Everyone is already getting ready for Halloween and adapting the design of their brands to the spooky holiday theme. To create a special atmosphere, designers choose colors that will immediately revoke the necessary associations. Usually, Halloween color palettes consist of shades of orange, purple, and black.
Here, we will offer you 7 interesting color combinations – purple, yellow, green, and blue shades along with the standard orange and black ones. These combinations are perfect for postcards, promotional banners, gift certificates, social networks, and other projects. You can save these Halloween color palettes and use them in your designs!
How to Use Palettes
The premade palettes are very easy to use. Proceed according to the algorithm:
Choose your favorite spooky Halloween color palette.
Take a screenshot/save the image for yourself.
Open the program to work (Figma, Photoshop, Illustrator, Procreate, etc.).
Put a palette in there.
Choose colors with an eyedropper or save a color code.
Ready!
Such palettes greatly simplify the designer's work. If you want to simplify your project even more, visit MasterBundles. We have 5 categories and 25+ subcategories, so you're sure to find something!
Red Color Palette
This deep autumn palette is suitable for bright, bold, and neon designs. I recommend using these colors for dark backgrounds so that the contrast is noticeable. You can also add red blurry elements to enhance the neon style.
We've matched products to each spooky color palette so you can quickly put together your Halloween design. I hope you enjoy this collection!
Neon Color Palette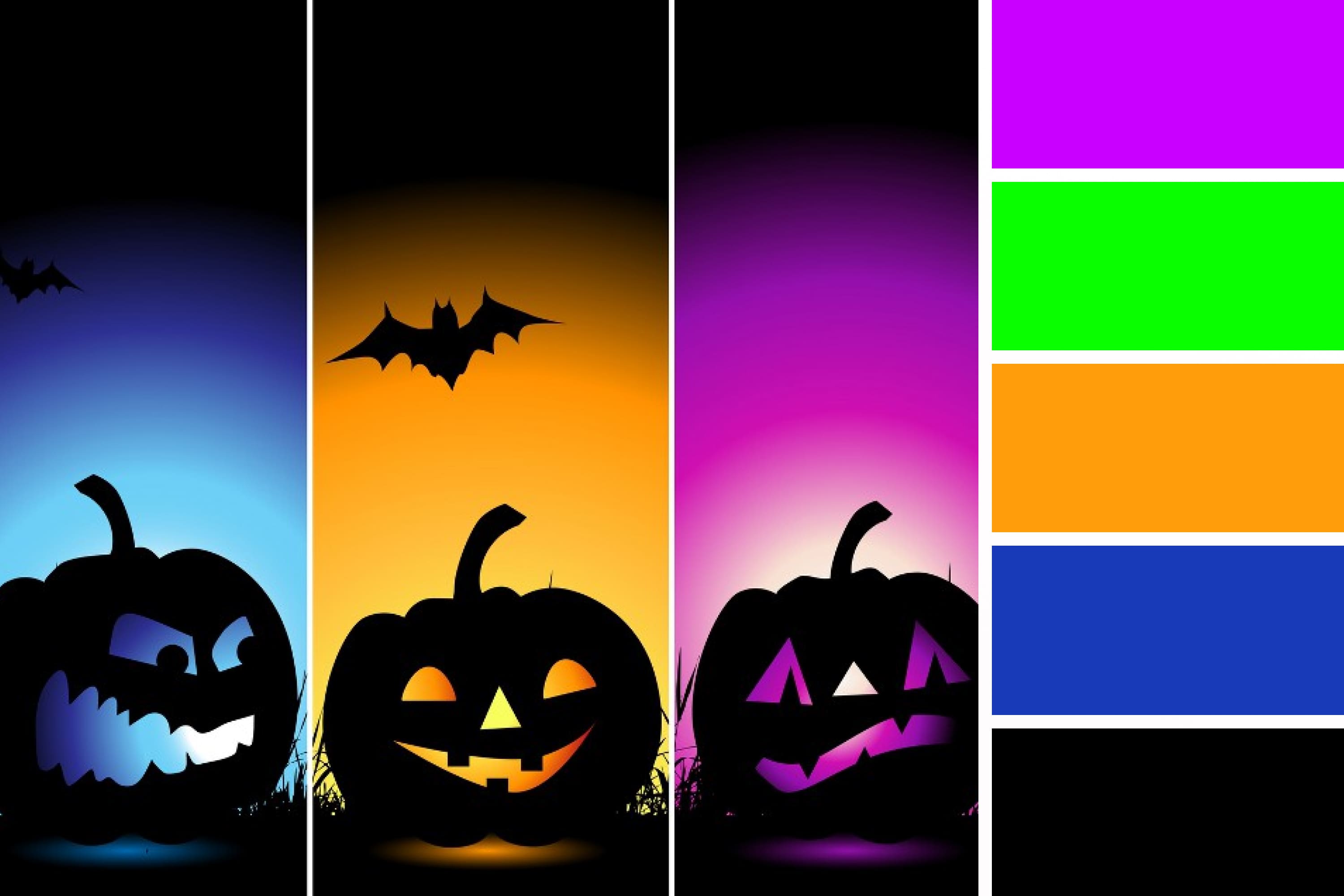 This bright combination of purple, orange, and green just blows up the mind. These colors will look cool in brutalist designs and other creative projects. Use them as accent colors to create an eye-catching holiday design!
Also make Halloween elements in green, blue, and orange colors and place them on a bright purple background. But be careful not to be too colorful.
What elements can be combined with these colors? See below.
Vintage Halloween Color Palette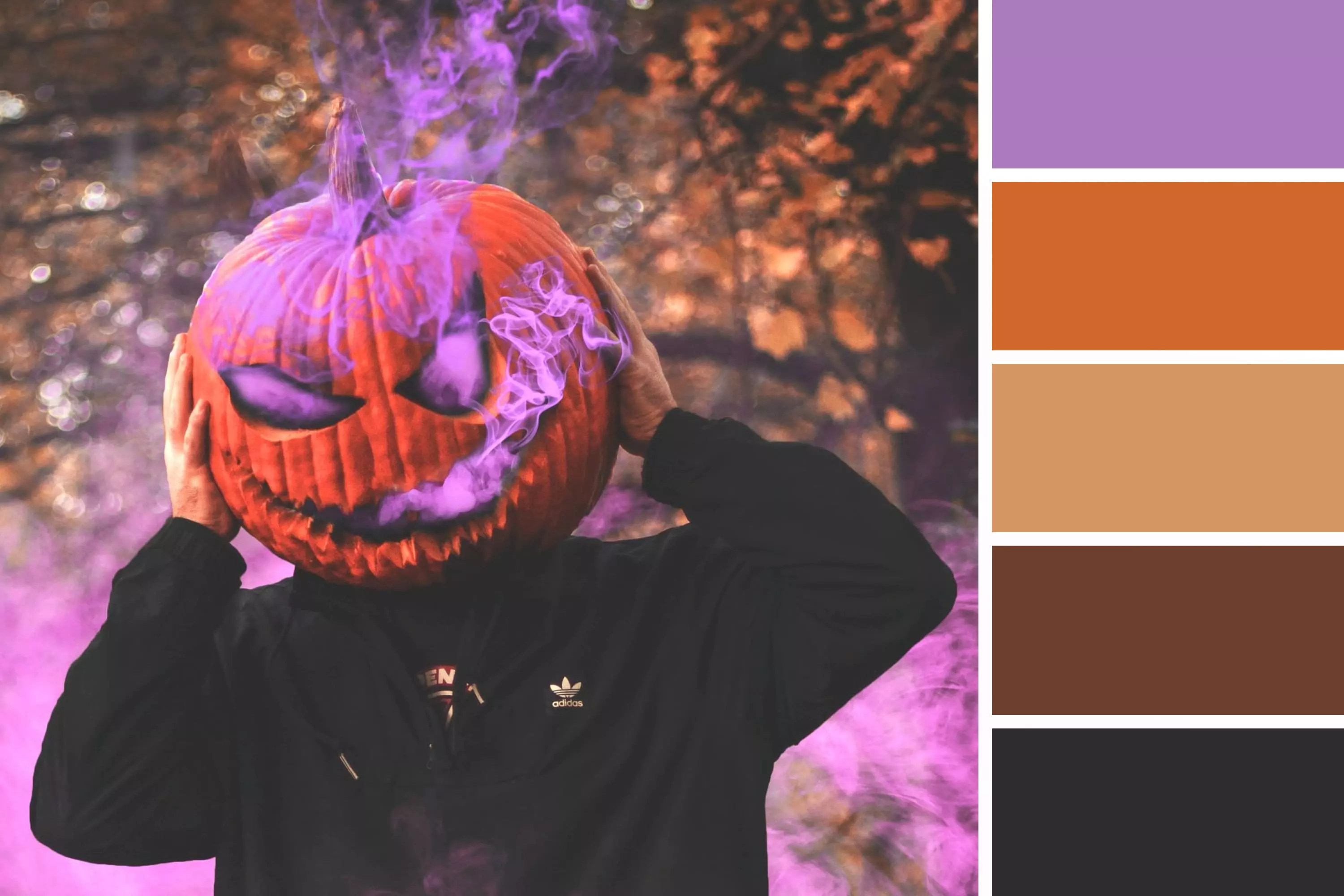 This warm autumn color palette stands out because its colors are muted tones of purple and orange. It evokes the necessary associations with the holiday, but with a hint of retro style.
Such color combinations are suitable for creating any design, especially if your style does not match with bright colors. It's cool to add a grainy and worn effect to enhance the retro feel.
What can be combined with these colors?
Boho Color Palette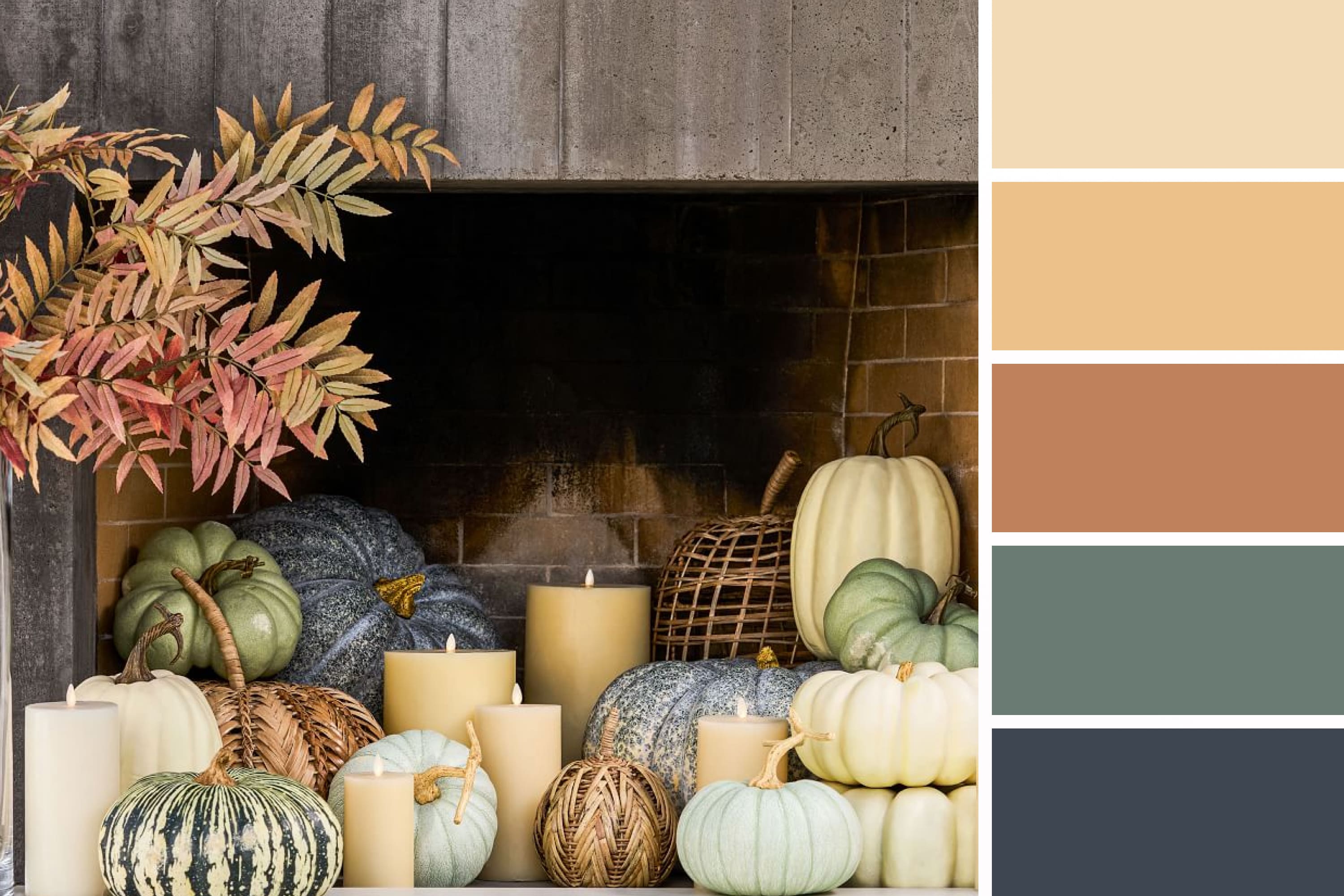 Boho style is based on two other styles – gypsy and hippie. Later, ethnic motifs, a little gothic, and grunge were added to it. Designers appreciate this direction for the complete absence of stylistic norms and requirements. Individuality and comfort are its main criteria.
The colors in this style are as natural as possible. It is a symbiosis of nature and design. That's why we created this aesthetic Halloween color palette for your design.
Such colors will work well with single-line style illustrations and watercolors.
Warm Color Palette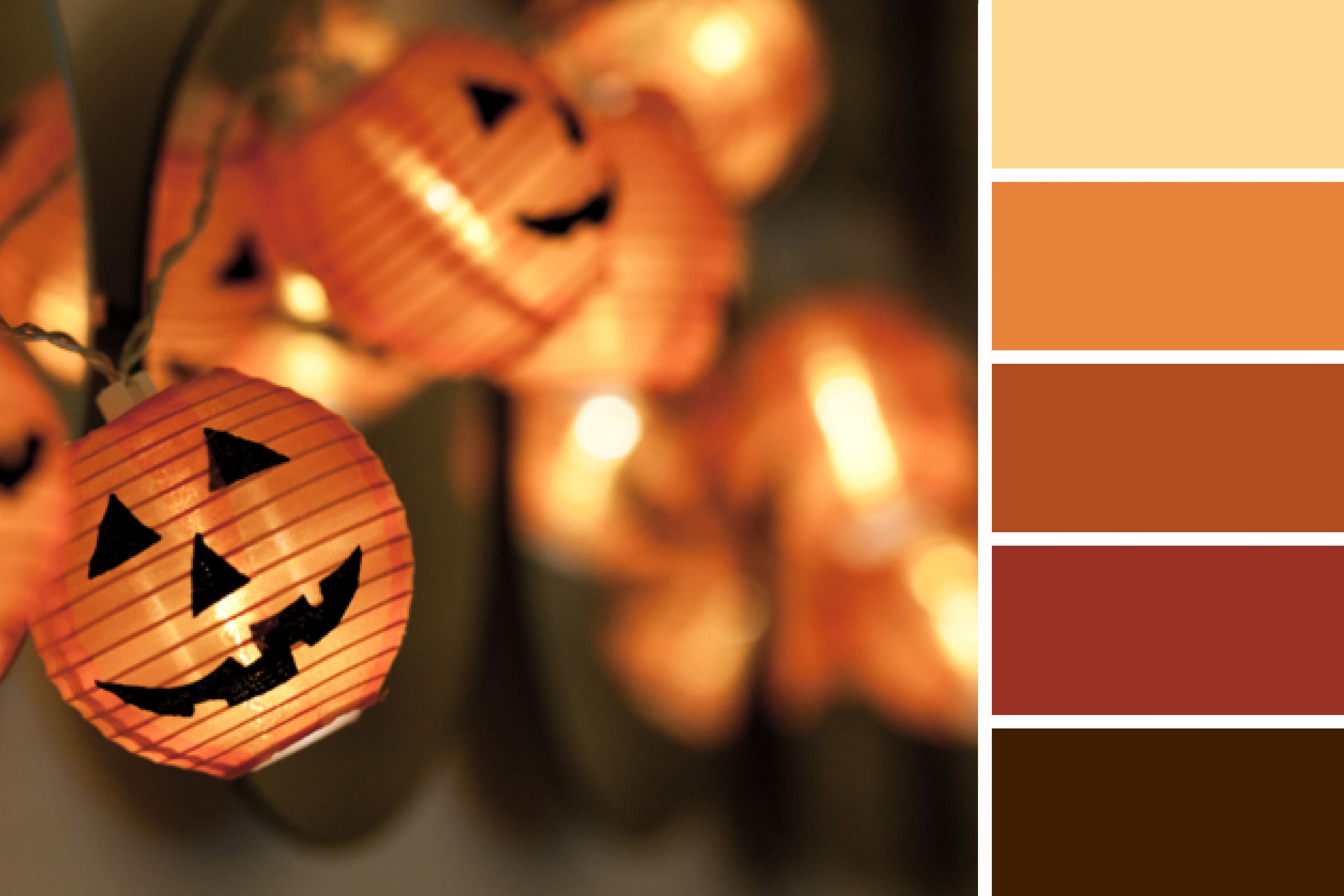 Do you want to make a design for Halloween in nice warm colors? Then save yourself this orange color palette. It is very versatile for creating a holiday atmosphere at 100%.
Gothic Halloween Color Palette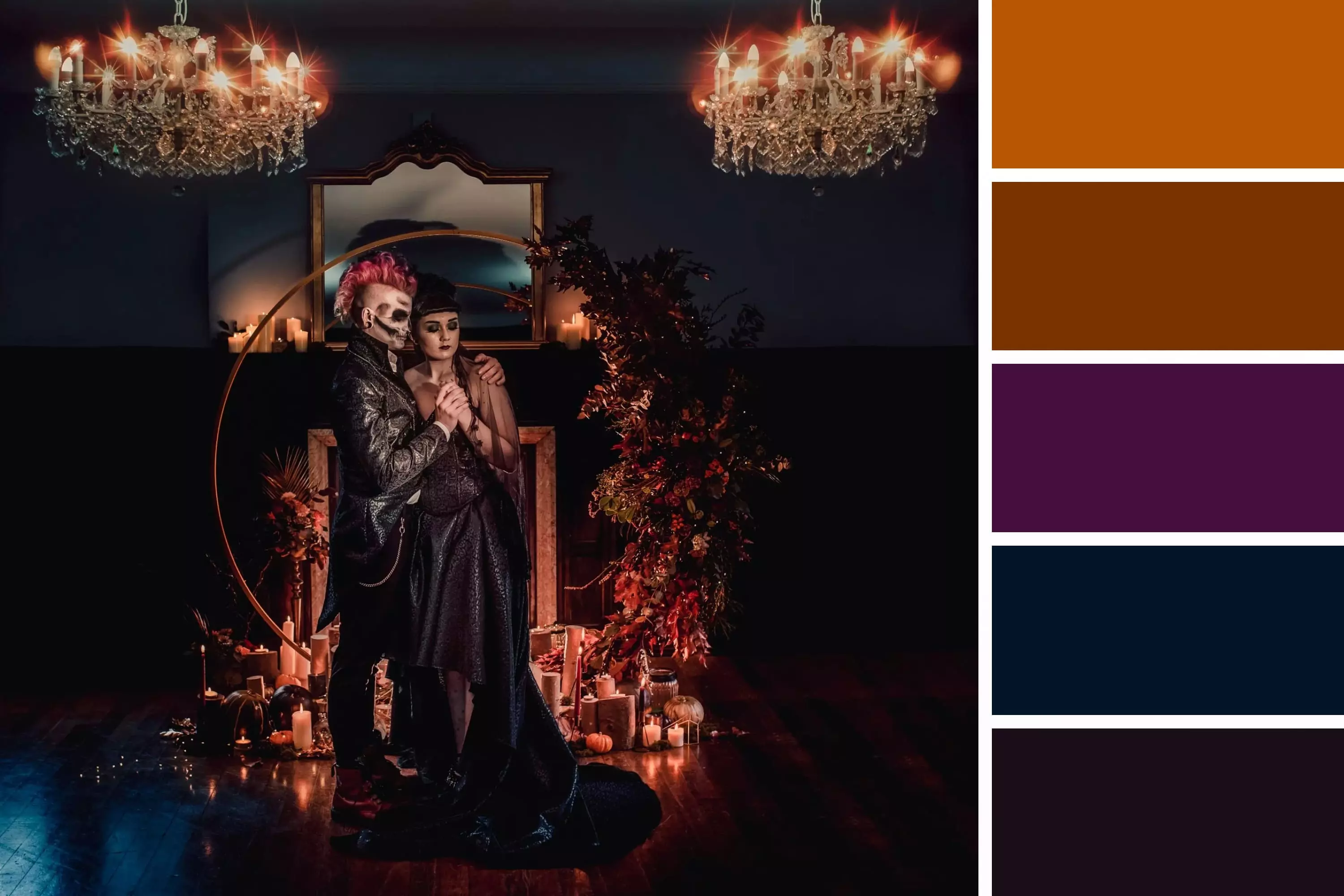 Halloween is a celebration of the night, so we decided to prepare a dark color palette for your design. Can be used in combination with neon elements.
These colors will help create a mysterious festive atmosphere.
Brown Color Palette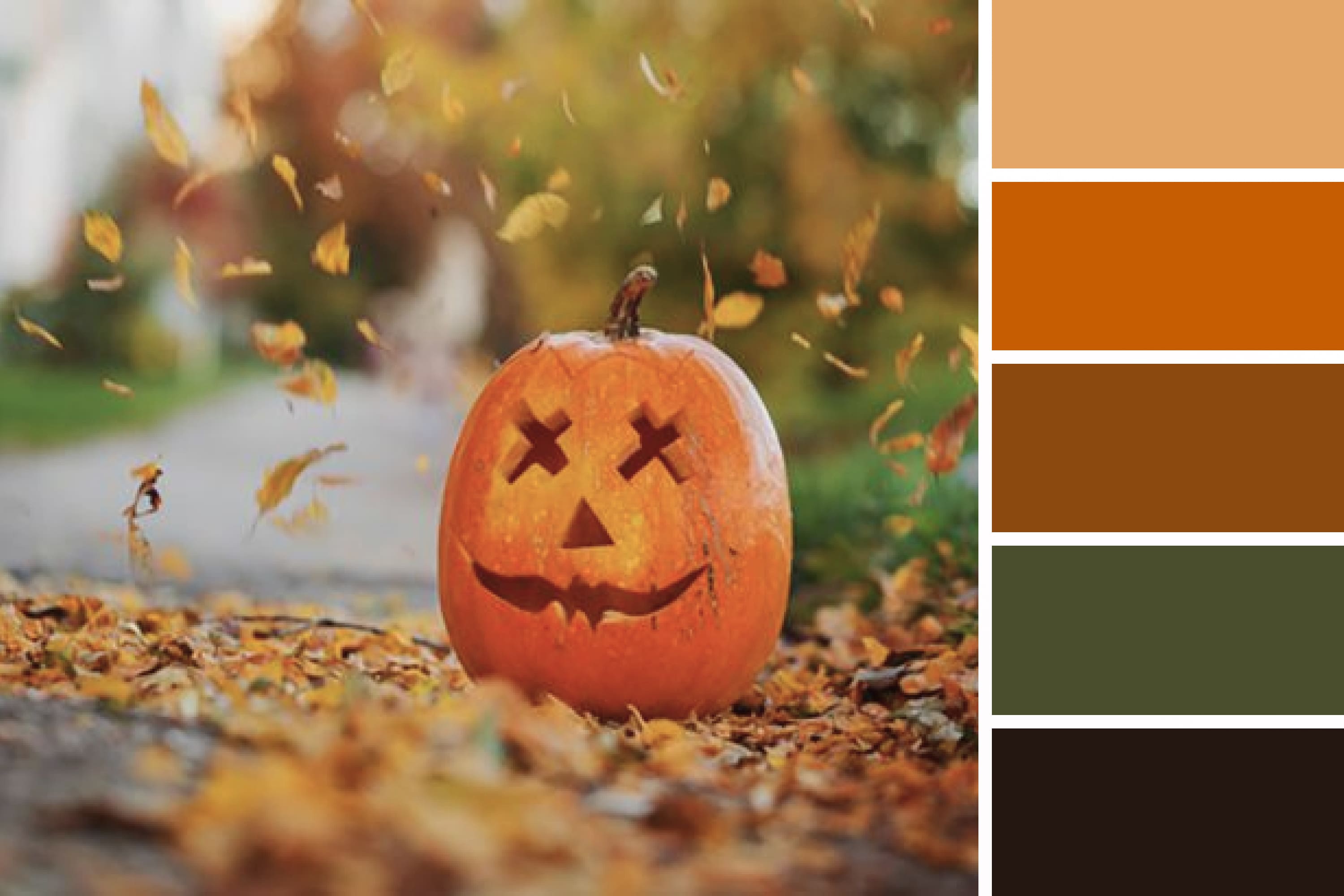 This is another palette of nice warm, not-so-bright colors – versatile for different projects. Especially suitable for those options where the client does not want to use bright purple and orange.
Hurray! That's all 7 Halloween color palettes. We hope you liked our choices and use these combinations for your spooky holiday designs. We have also selected products for each palette that will help decorate your project. These products are editable, look cool, and save you time.
If you need more, check out our products page. And if you have something to show to someone in the world, become our vendor. Sign up to sell your products and get 50% of the sales!
Disclosure: MasterBundles website page may contain advertising materials that may lead to us receiving a commission fee if you purchase a product. However, this does not affect our opinion of the product in any way and we do not receive any bonuses for positive or negative ratings.