Hottest Graphic Design News: What Happened in the Creative World in Summer 2022?
Hello, creative soul! Let's get straight to the point – we've put together some interesting graphic design news to keep you up to date. This is a new format and we will be very happy if you support it. Then, our designer and copywriter Lera will monitor and collect actual news for you more often. Leave your comments, so we know that you like it. Or not 🙂
Artificial Intelligence MidJourney AI Art
MidJourney AI Art by David Holtz can generate an image from any author's text. This project appeared in February 2022, but it completely conquered the art community this summer.
The pictures of this neural network are very dynamic and stylish – this excited artists and designers. The fact that robots can replace humans sounds scary though, doesn't it?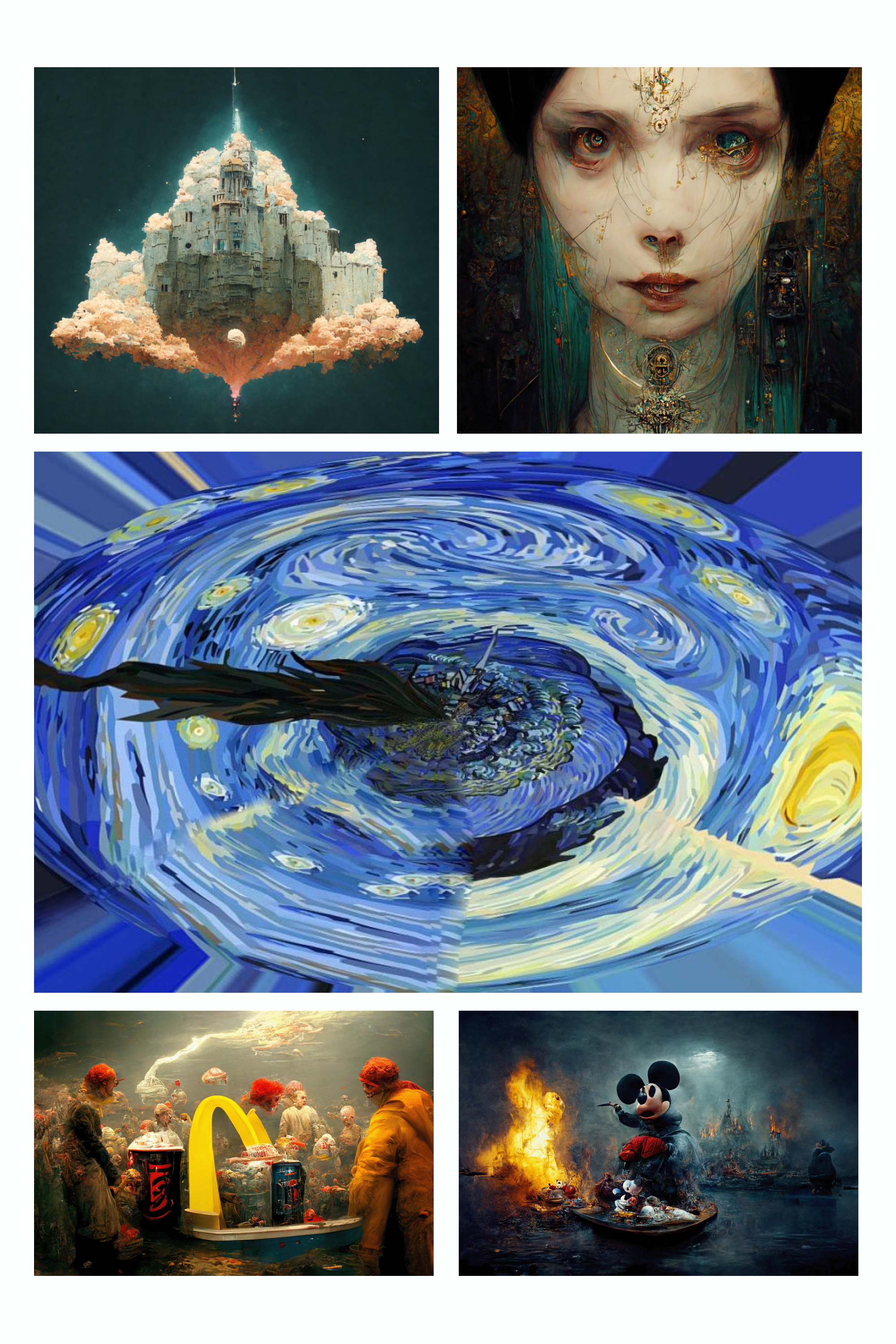 But the neural network is unlikely to take work from designers because it does not generate its ideas. AI learns and improves its skills at the request of users and, based on the work of other people, gives its result. If you look at the paintings longer, you will see that they are similar to each other and they have a lot of visual problems. So pump your creativity and then everything will be ok with work!
Do you think artificial intelligence will replace designers? Let's discuss it in the comments 🙂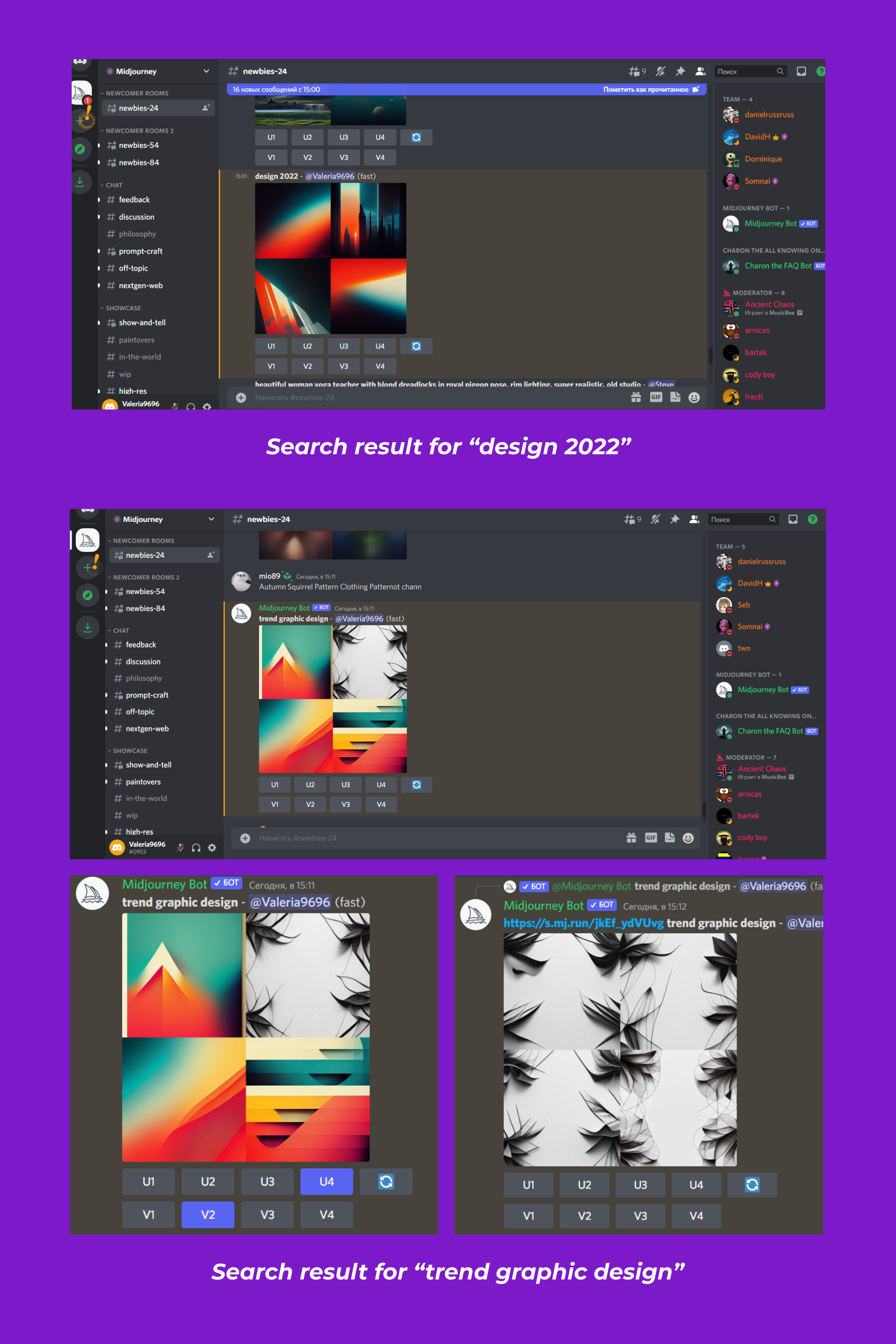 Bugatti's New Branding Identity
Another news in graphic design was a new Bugatti visual concept. As global trends change, the brand plans to expand beyond luxury cars and expand its business. To do this, a new corporate identity was created, which will be suitable for other products.
The new bright blue color references the French origins and the logo with the iconic initials of Ettore Buggati. By the way, if you haven't noticed, the Bugatti designers were clearly inspired by the brutalist style.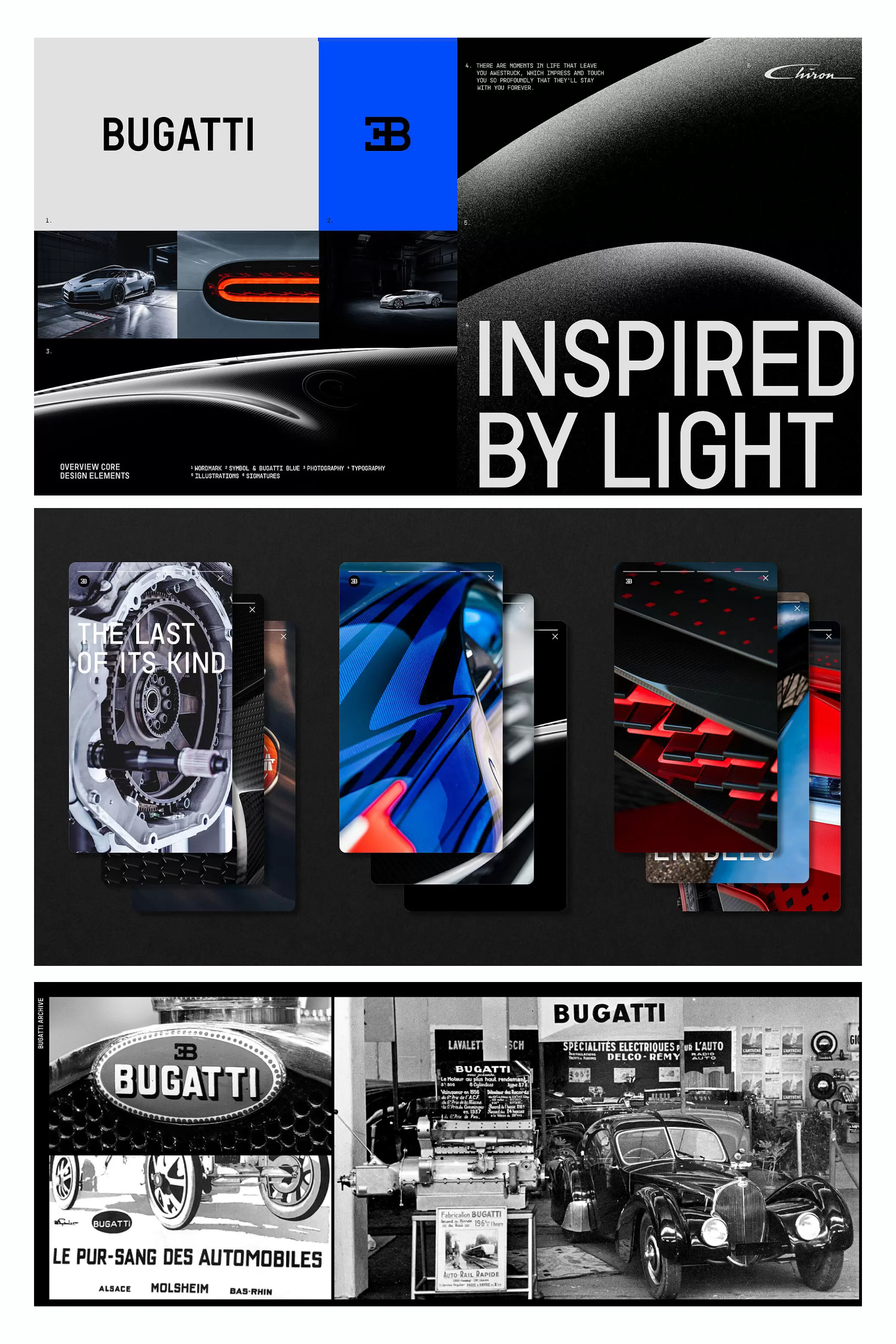 Microsoft Releases Its Emojis to the Public
Microsoft icons are now available for anyone to download and edit on GitHub and Figma. They are available in 4 formats: PNG, color, flat and one-color options in SVG.
Icons are available under the MIT license and have no restrictions on their use.
Visually, the icons look cool, quite voluminous, and cute. But the opinions of users are ambiguous – there are still many iOS emoji lovers. And which side are you on? 🙂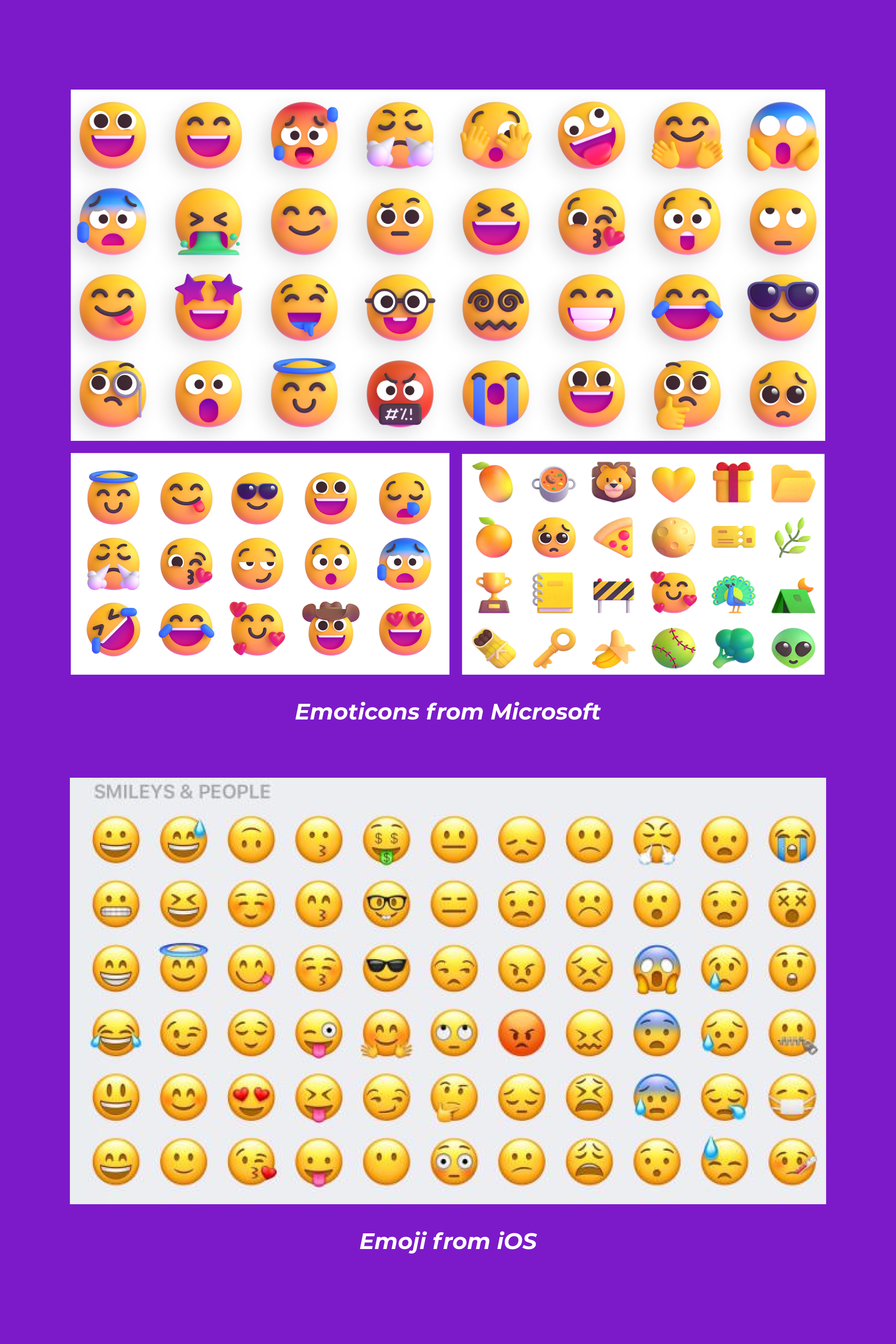 New Retro Identity for Furniture Brand Symbol
Our selection of web design news includes the new visual concept of Symbol. It is a brand of storage systems and Hi-Fi furniture aimed at vinyl lovers. However, they decided to add modern concepts to their visual style.
In the new visual image, the brand's connection with the musical space only intensifies. This is indicated by the letter "S", which resembles a turntable. The geometric design reflects Symbol's modular design philosophy. It's a cool case of visual and production synergy.
According to the studio, the 50s – 70s provided a rich source of inspiration for the new identity. This means that the retro style is relevant, so use it in your designs.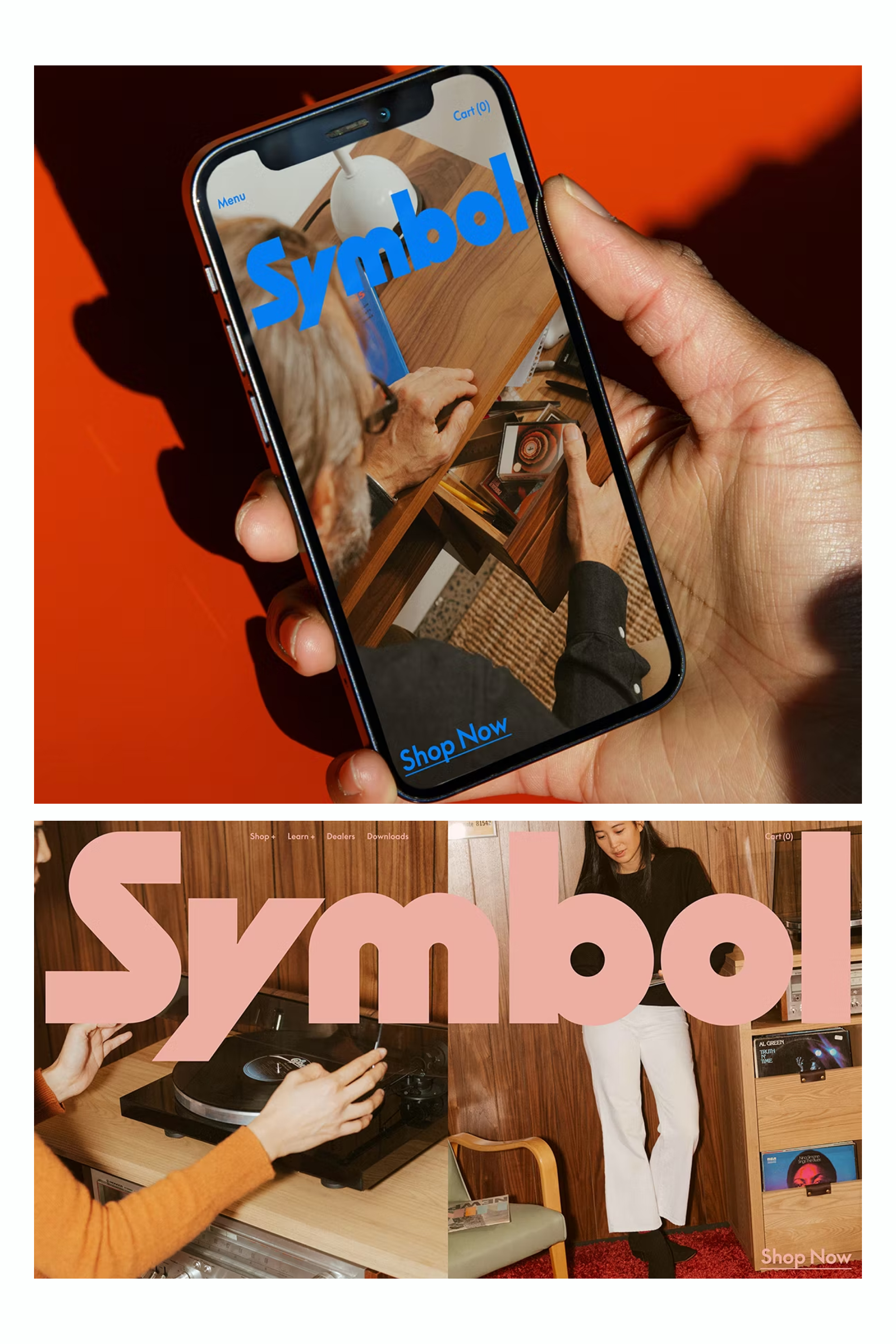 Concept space for L'Oréal
One of the latest graphic design news is the creation of the universal Design Studio space for L'Oréal. The design team was inspired by the ocean and wanted to show that cosmetics should be made with respect for the water.
Through a combination of digital and physical, the L'Oréal team wanted to help brand representatives and consumers better understand beauty products.
The space turned out to be very futuristic and seems to immerse you in the marine world thanks to the blue glow, the shapes of the furniture, and the location in the Oceanographic Institute of Monaco.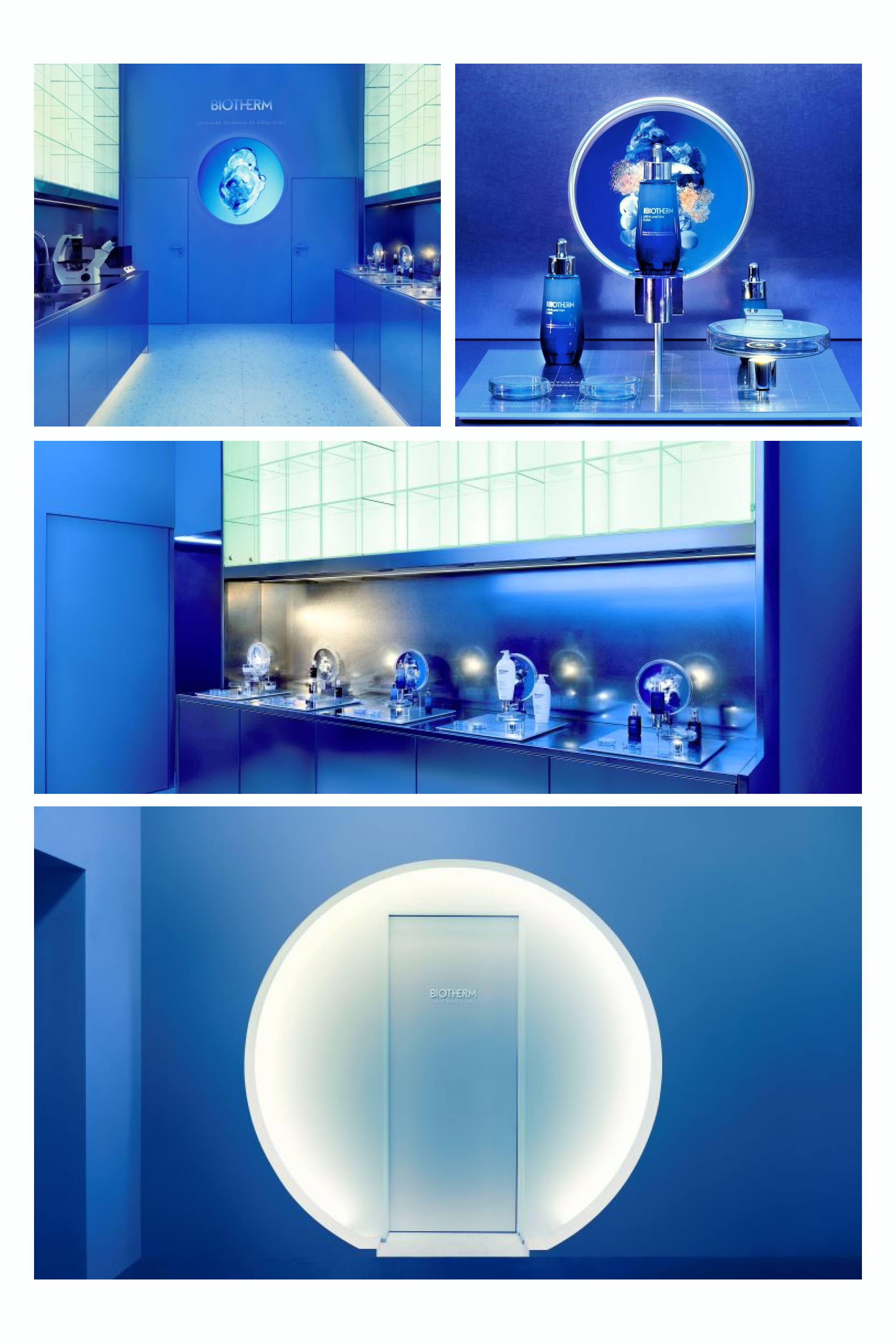 Figma's New Goodies
Figma is a very user-friendly software for web and graphic designers. It deservedly takes place in graphic design news articles.
Let's quickly go through the latest updates:
Pencil strokes are no longer cut off and do not break automatic compositing in frames.
Now you can organize gradients faster. You need to double-click the gradient points to distribute them evenly.
If a top-level frame is selected, Figma will now select all subsequent registered top-level frames.
Hurray, now you can quickly align objects without unnecessary grouping / ungrouping. You just need to select the objects and click on the alignment buttons while holding the Shift key.
You can now preserve formatting, including bullets and text styles, when pasting between text nodes.
Text alignment shortcuts also work when you apply them inside a text field.
You can follow the links in the comments without interrupting the interstitial ad.
We hope you enjoyed our digest! If we missed some hot news, share it in the comments!
If you're a designer looking for an additional source of income, become our vendor and sell your designs on MasterBundles! Good terms, fair commissions, fast moderation and nice team are waiting for you! You can by the way upload the products in a few minutes using our Sell Your Deal form. Check out its convenience and join our cozy community 🙂
Was this page helpful?
We will be happy if you decide to share this article with your friends on Facebook. Just click on the button and you're done
What are your concerns?
Thanks for your response!
You have already left your review.
Disclosure: MasterBundles website page may contain advertising materials that may lead to us receiving a commission fee if you purchase a product. However, this does not affect our opinion of the product in any way and we do not receive any bonuses for positive or negative ratings.