Women are amazing creatures, who are able to invent and fantasize different things, they believe in magic, fortune and horoscopes.This unique ability is formed from early childhood. When young ladies dream that they are princesses, home seems to be a big castle and all dreams are performed by a snow-white unicorn. Until one day they faced with the fact that they are 30.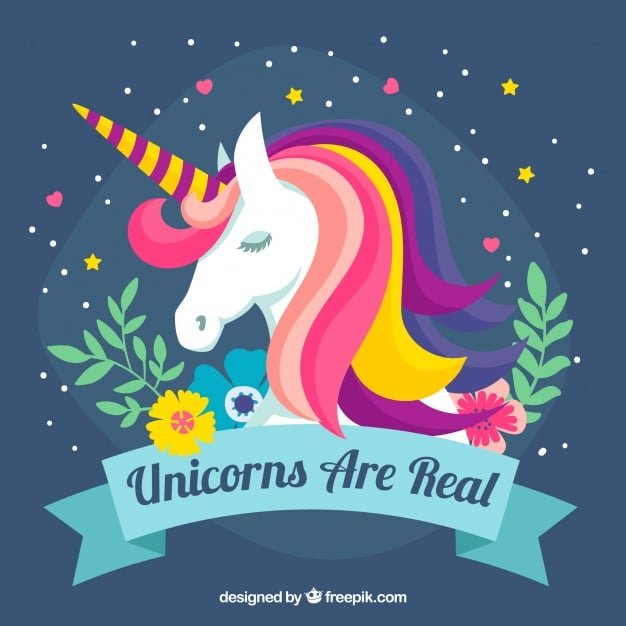 In childhood, unicorn is a quite real animal and you exactly know, where to find it. Because you remember those funny moments, when while playing a princess you put on a horn on a cat and sprinkle it over with shining flour and glittering gems.(Poor Fluffy.) The reality is not the same and in order to achieve something you need to work hard. Women do not want to grow up, we want to stay those little girls, so we wear lush dresses, preen on every occasion. This is a small deceit that we are still little princesses.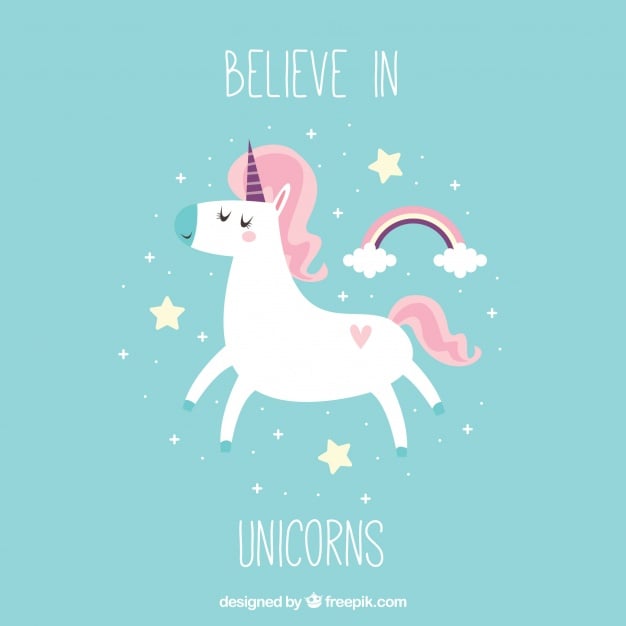 Where to use Unicorn Background & Pattern
Today, there's no need to find a knight and ask him to kill a dragon for being a princess. Modern technologies make it easier to visualize desires. There are a lot of designs and ideas on the Internet that make it easier to imagine something beautiful. You just need to use your device in a special way. Modern teenager girls want to stay princesses and at the same time to express their personality as the proof of their adulthood. That is why they create a blog, a page in social networks, etc.
They tell about themselves, add photos to the stories, choose the background and the design of the blog, decorating it with different icons. They create a place for themselves in which they would like to hide. They do this to attract attention and be heard by others. To attract attention you need to use bright and unusual things. For example, I would have a unicorn — those cute magic creature, which helps to avoid the reality and stay unique. It's leader image in popularity among modern artists and creative persons. Even whales and kittens are not so popular.
How to choose perfect background
But when it comes to choosing backgrounds you may get depressed, because of all those strange words and many inappropriate pictures. So this article is like bright unicorn guide, which will help you to find the correct solution. To decide what suits you better, first of all you should understand the difference between backgrounds and patterns, for this you don't need to be a IT-professor.
The background is a back side of your website behind your text, that can be a photo or one colored stripe. Designers often use pastel colors to avoid negative feeling from the acid colours. The pattern is a background that consists of a lot of small images, lines, elements that are often repeated. Today you can find many special apps that give you a possibility to create your own patterns.
The function of these both things is – an atmosphere of your site in general.
You can give preference to any variant. In the first case, everything is very clear, the stunning unicorn enchants with its beauty and pleases the eye. Or in the second case the pattern with plenty of unicorns makes a visitor of the blog not to focus only on the background, but follow more deeply into the essence of the stories, for example. Here it's very important not choose an annoying pattern or in that situation the person will leave your page immediately. So everything depends on your choice.
Free Unicorn Backgrounds & Patterns
Christmas unicorn creator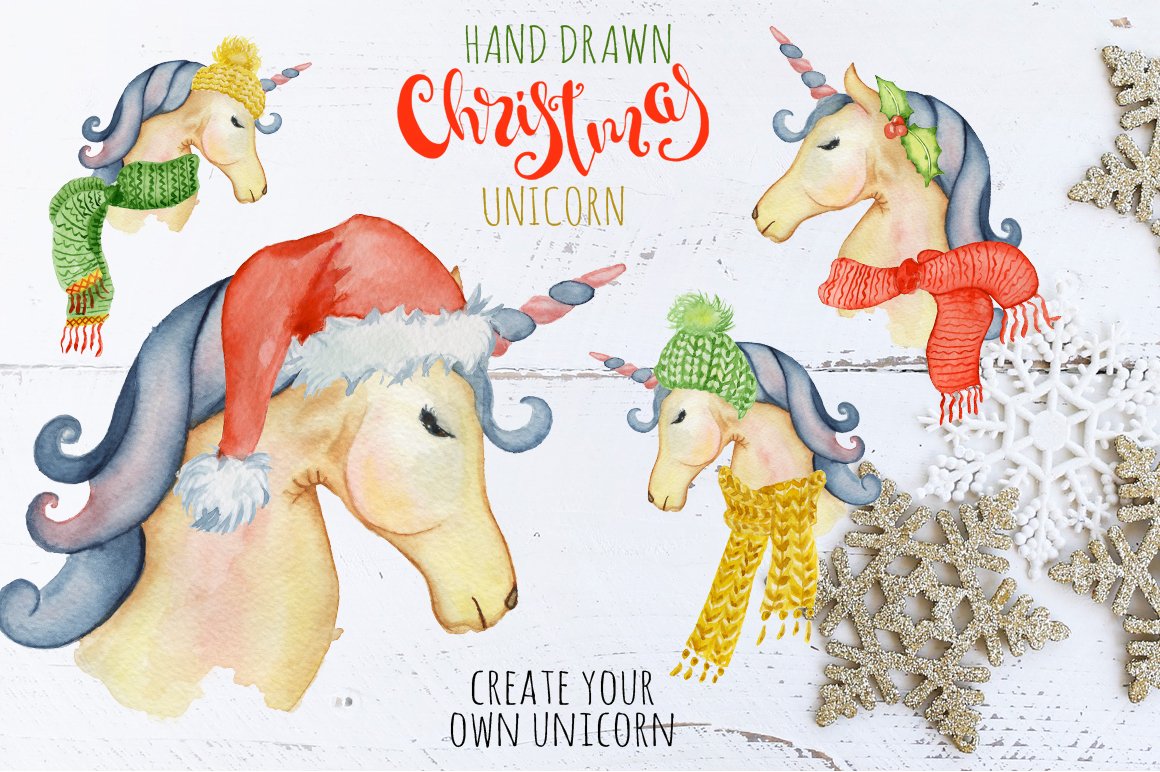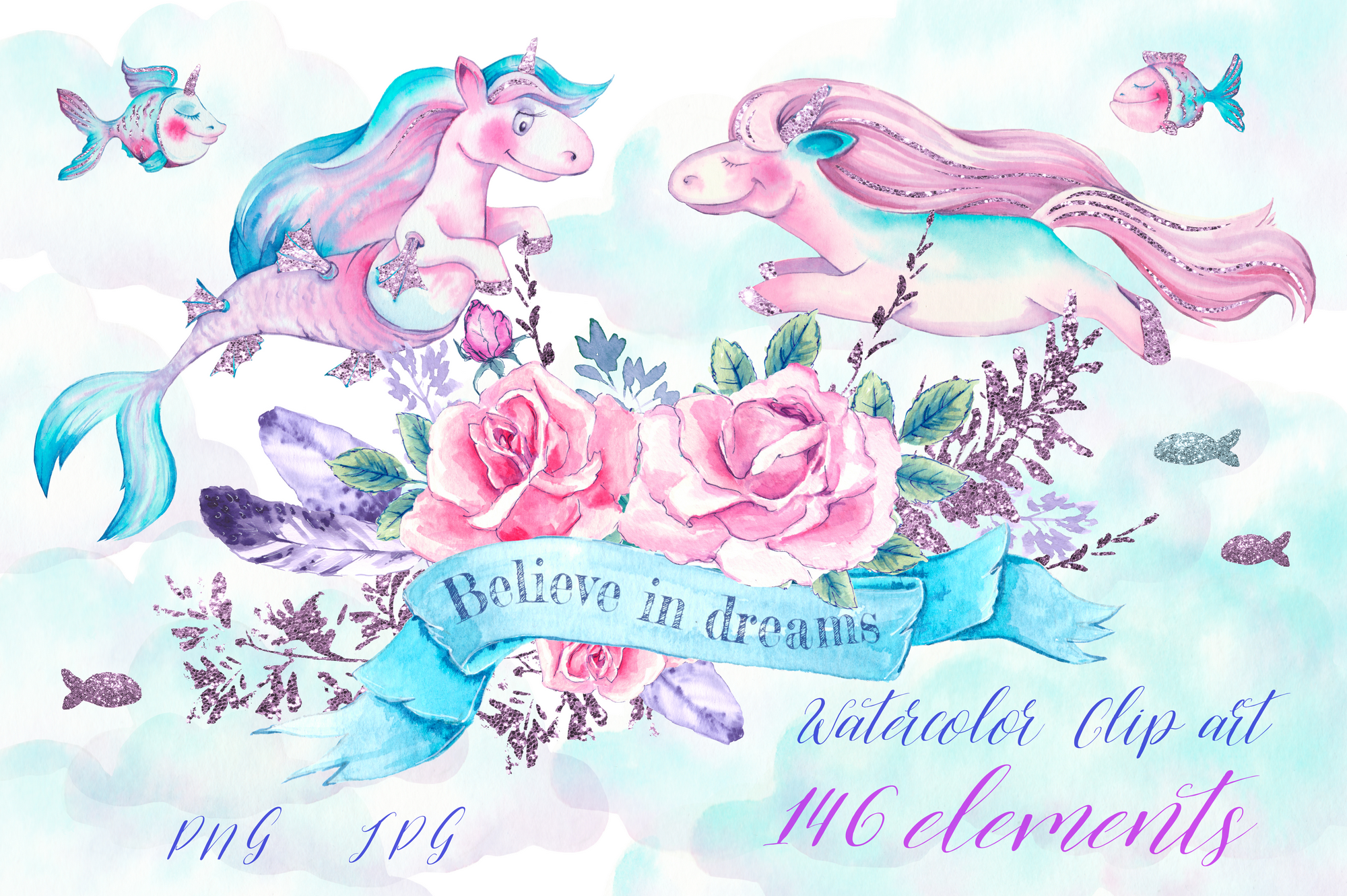 Unicorns: Hand-drawn Style Cartoon Illustrations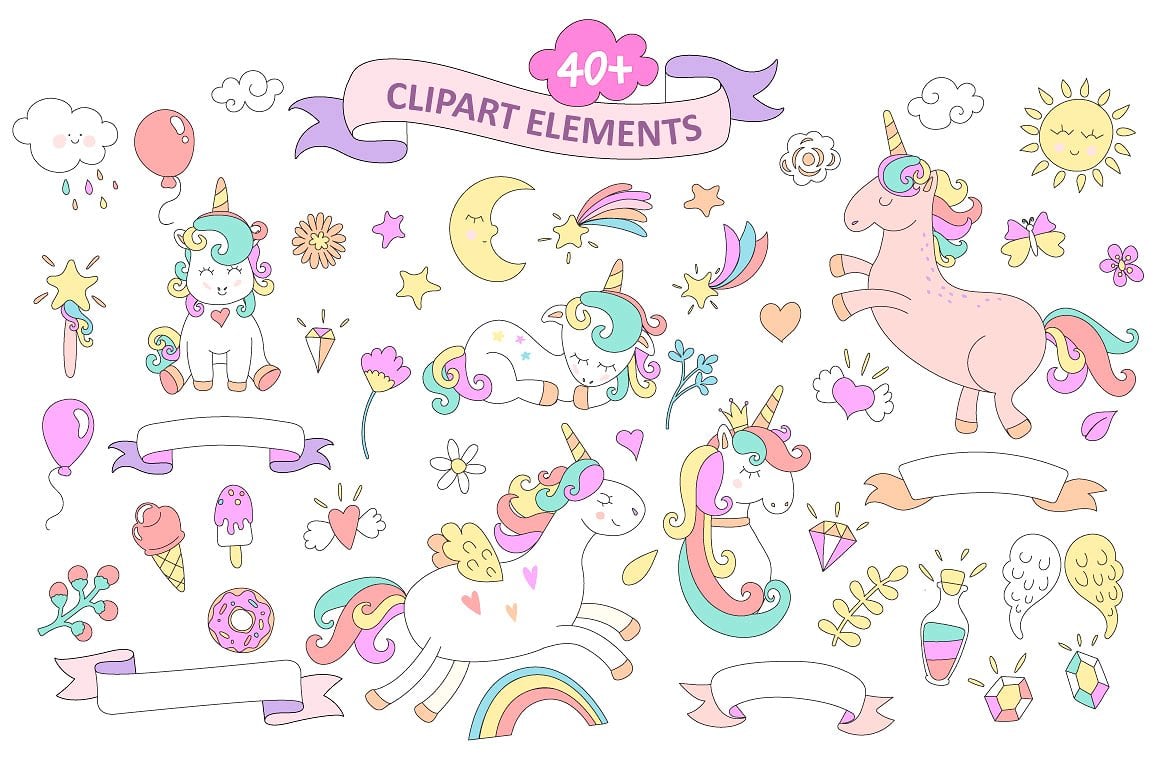 Cute baby unicorn seamless pattern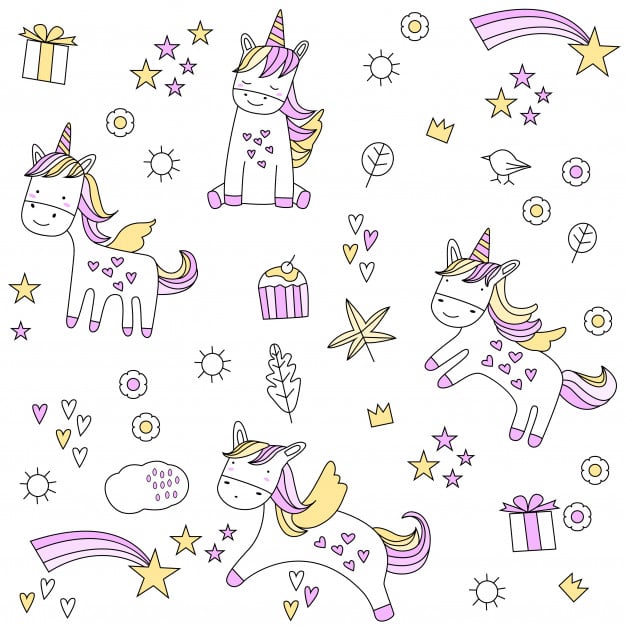 Hand drawn cute unicorns patterns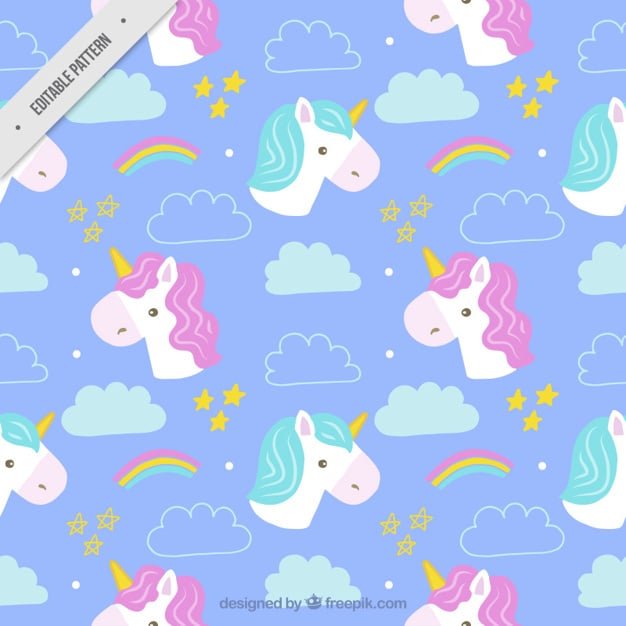 Unicorn pattern with hearts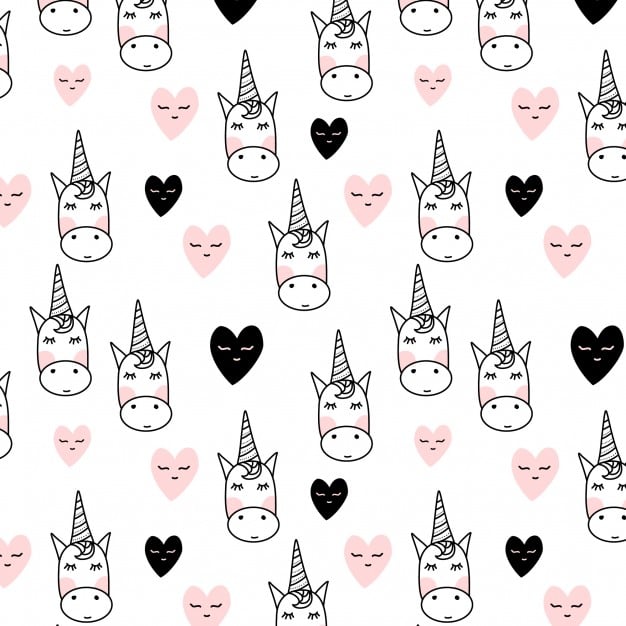 Unicorn seamless pattern background vector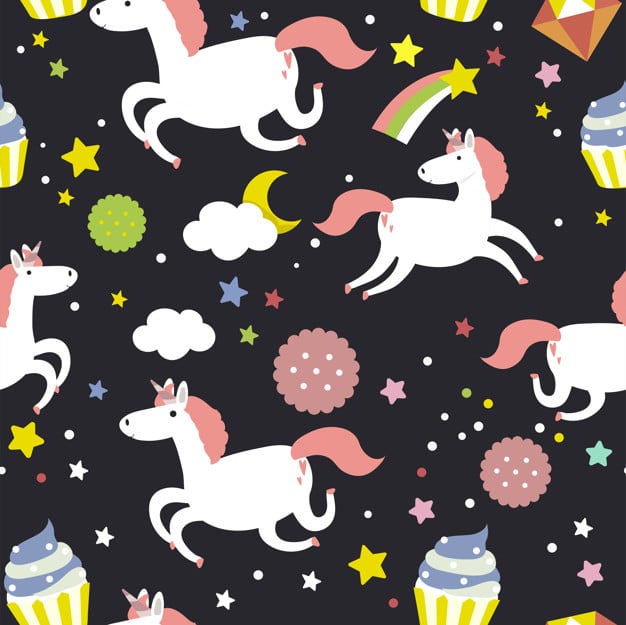 Unicorn pattern design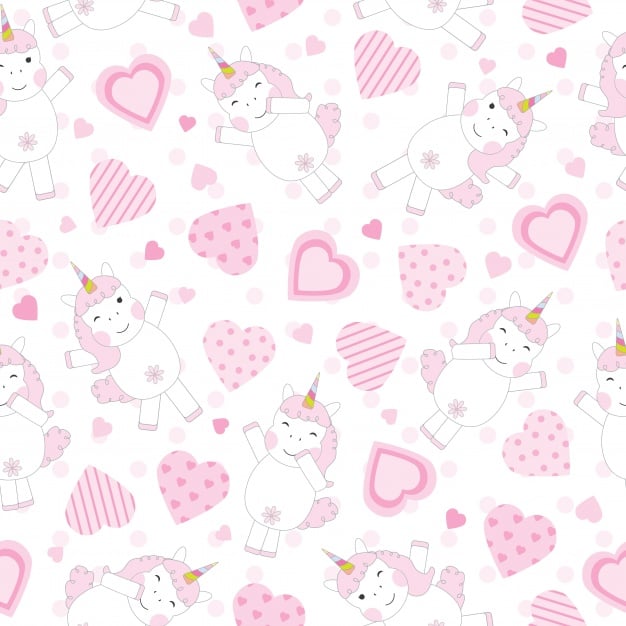 Cute baby unicorn seamless pattern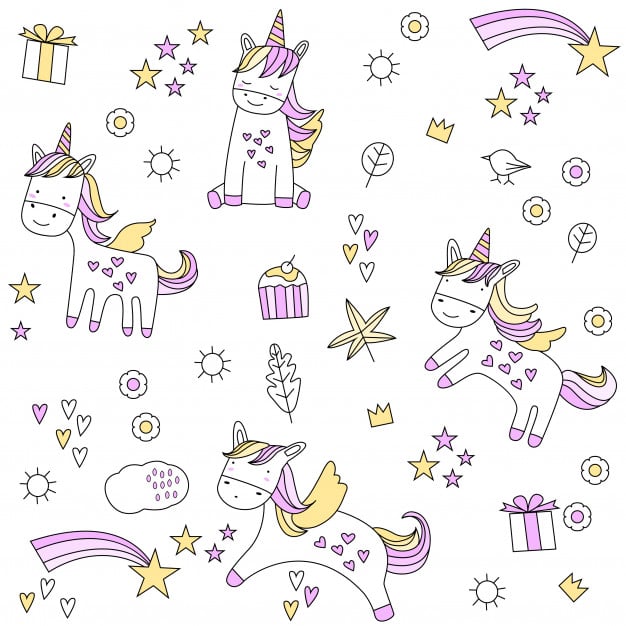 Colored unicorn with stars pattern
Cute fairytale pattern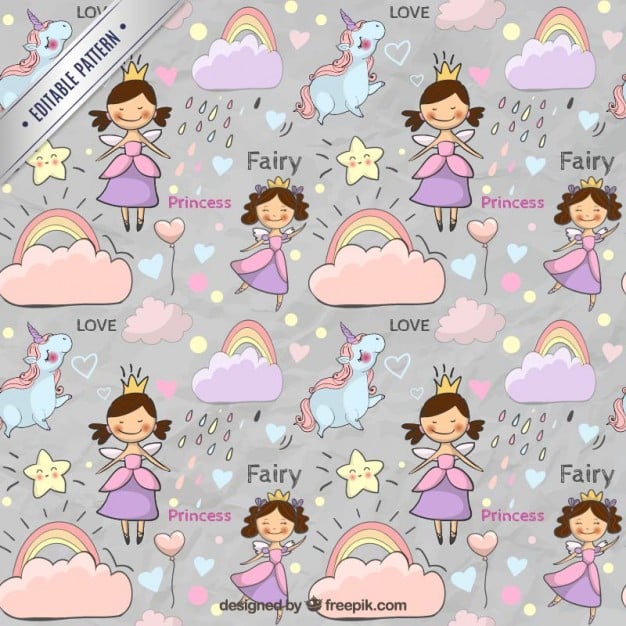 Different unicorn patterns
Hand drawn beautuful unicorns with rainbows and butterflies pattern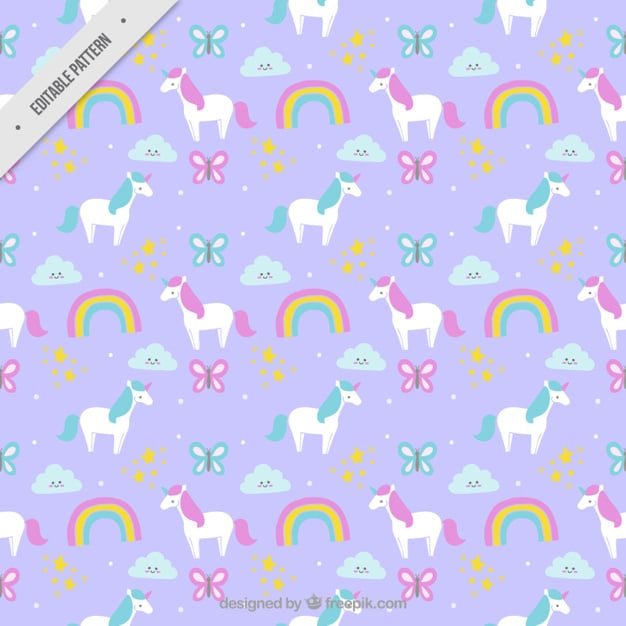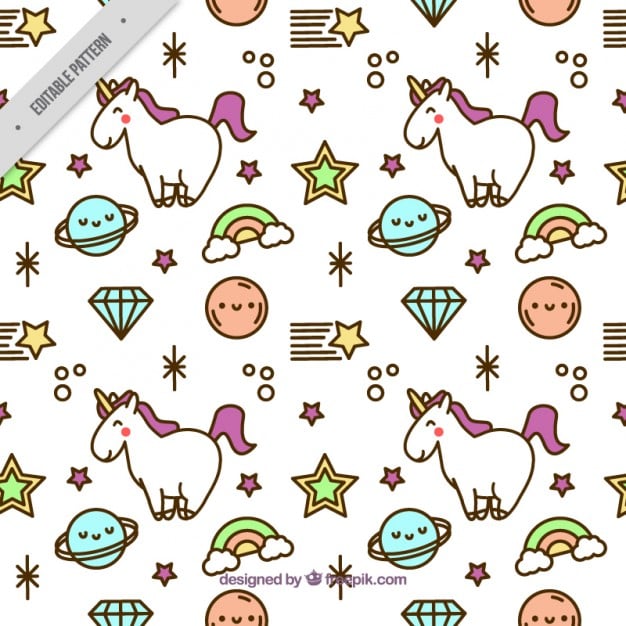 Hand drawn elements and unicorns pattern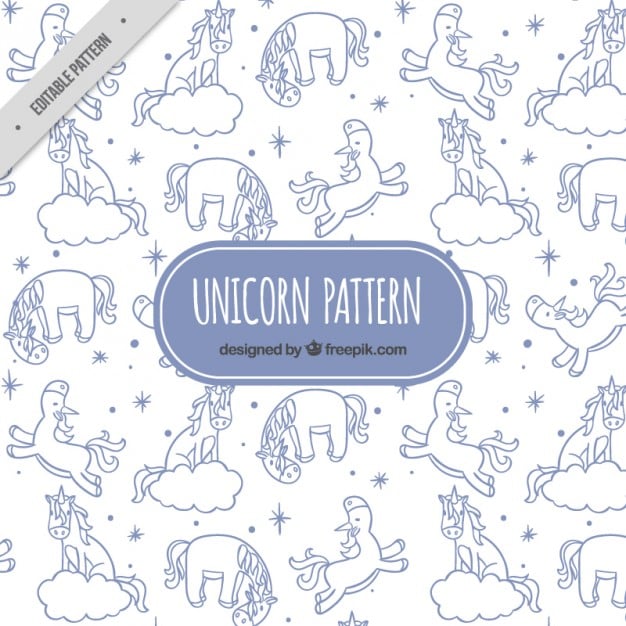 Lovely sketches of unicorns pattern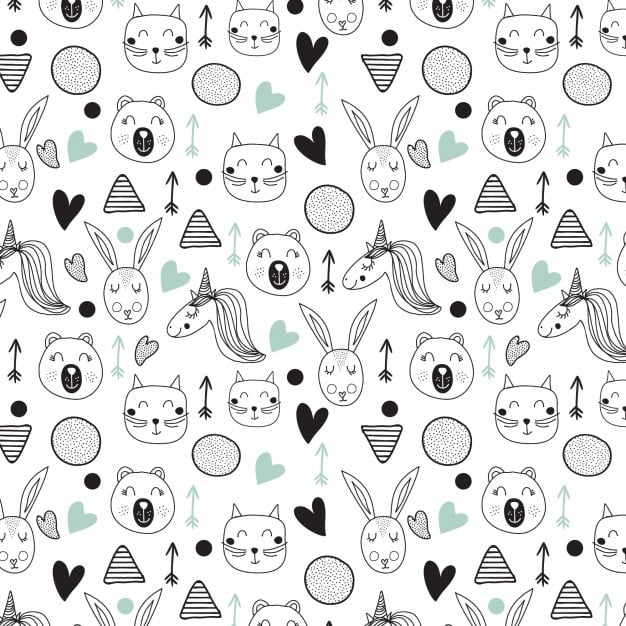 Pattern for childs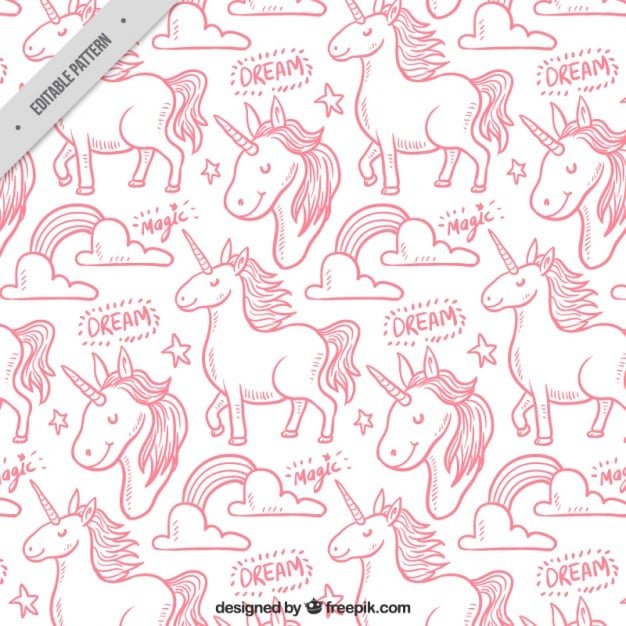 Pink hand draw unicorn pattern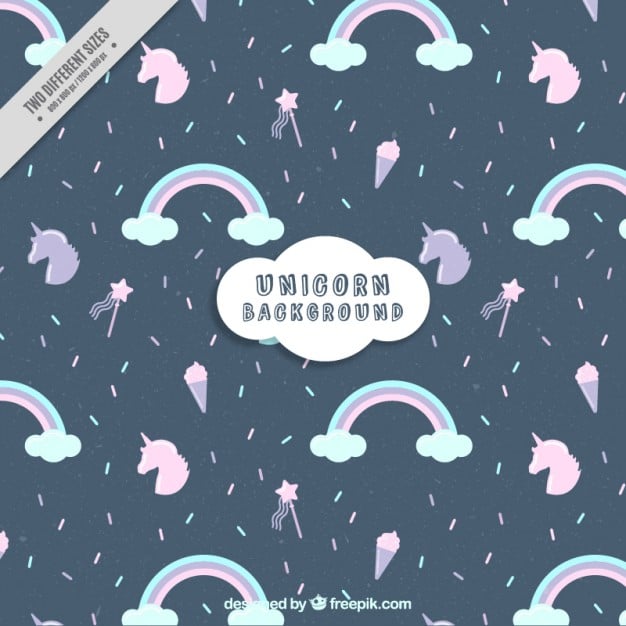 Unicorn background with fairy elements in flat design
On the Internet you can find a great amount of free unicorn backgrounds and patterns, google will help you with this, I promise. But be attentive to the quality of the pictures, their size and resources from which you download them. It can be Pinterest or other popular stock photo websites. This way will be very useful for those who have very strict budget limits.
But if you identify yourself as a unique personality, like the unicorn is one and only creature, you can try premium author's patterns which will help you to express your feelings and thoughts. They will be the perfect completion to the style of your blog. You can find even pictures of unicorn made in watercolour technique! The price ranges often are low and available mostly to every customer. So if you need a perfect pattern for your personal blog which represents your attitude to life, it's better to choose premium one. You can find them in this site which is the most popular and reliable one: www.freepik.com
Such petit thing as a marvelous unicorn background will help you to carry magic in your pockets. You just need your phone and it'll move you into another world, where rainbow unicorns are real in contradistinction to your boss. And never forget that we create the reality around us.
Video About Free and Premium Unicorn Backgrounds & Patterns