Table of contents
For a minute, let's try to imagine a blank text, a simple and monotonous combination of letters, without any bright accent to distract a viewer. The idea of narrowing all of the reader's focus on the information sounds quite reasonable, right? You've guessed the answer, not exactly. The basic rule of thumb is to let the color splashes or an image into the text. The principle is aligned with the proven-to-be-true researches about how our mind and specifically the mental concentration mechanisms work.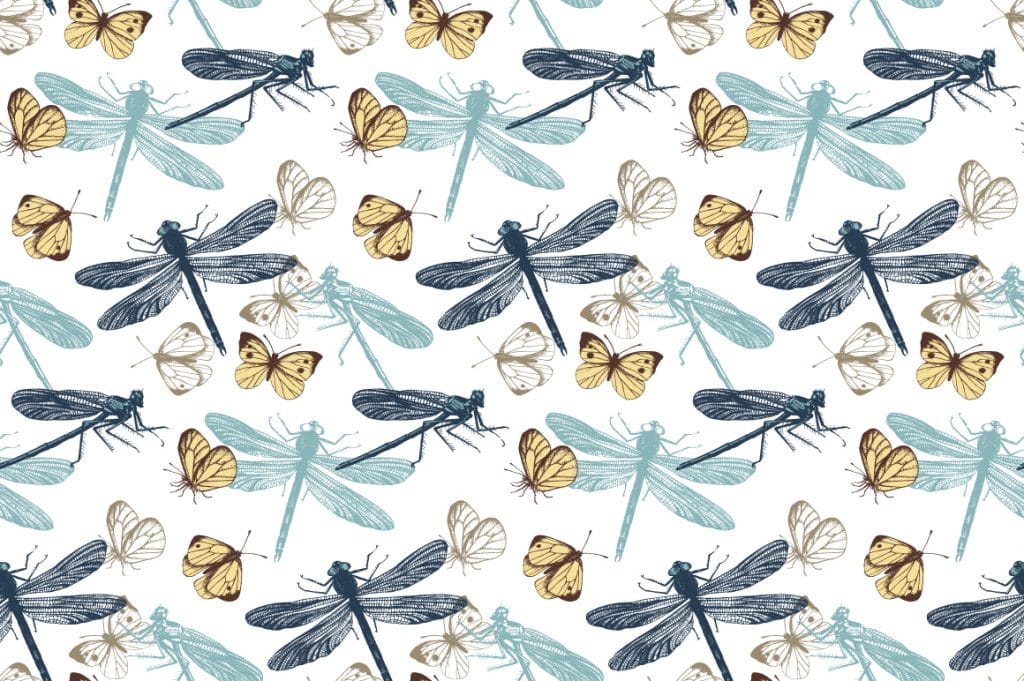 However, using the images doesn't always make sense and that's where butterfly clipart comes in. Actually, it can be any kind of clipart but let's stick with this specification, since cute butterfly clipart makes almost everything better. It's quite versatile and provides with nice aesthetics. It's also easy to find on the Internet and implement into the photos to add a flair of light-heartedness and serenity. A little hint from me: the shots of children are a perfect demonstration of that, just give it a try and you'll see what I'm talking about.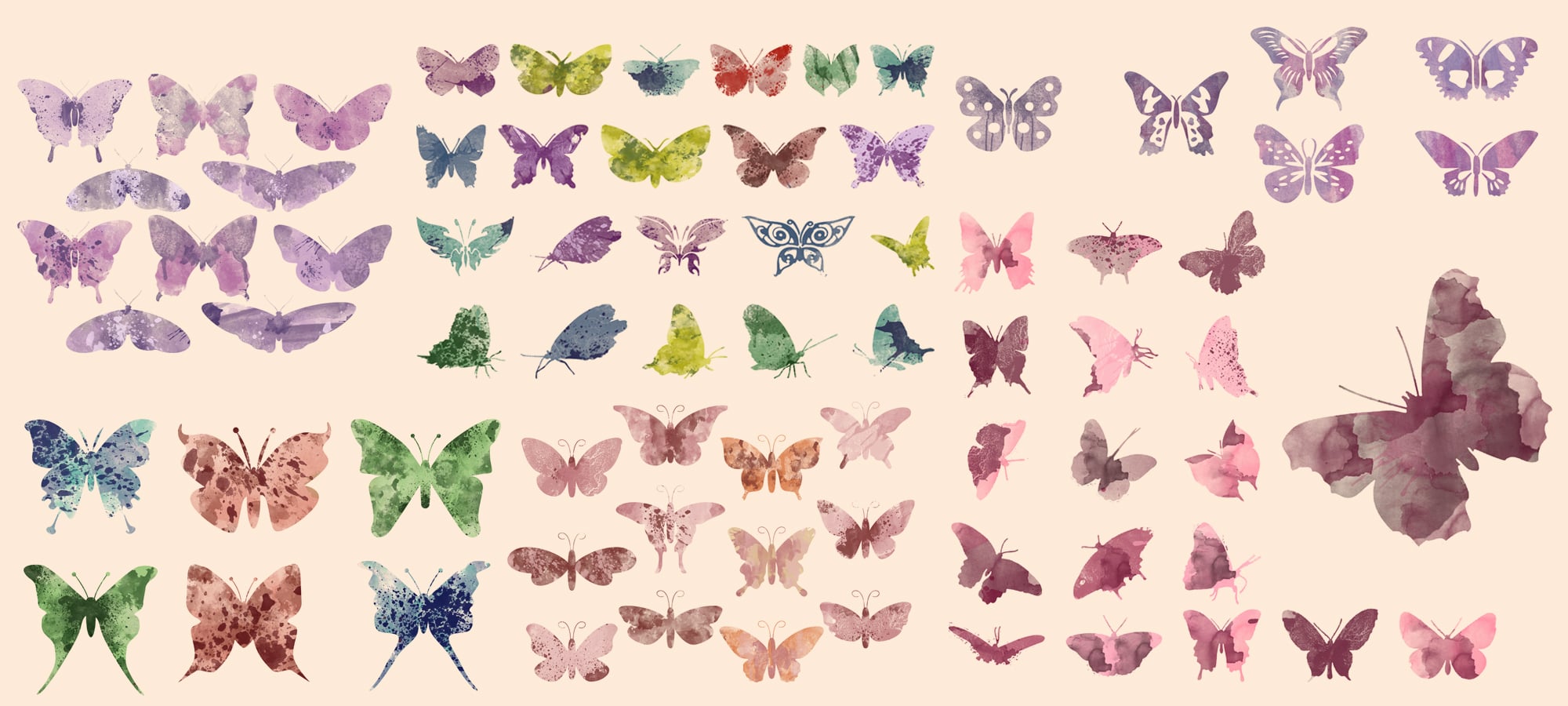 The Definition of a Clipart Butterfly
The butterfly outline clipart is a set of graphic design elements for the compilation of a holistic graphic design. It can be either individual objects or images (photos) as a whole. The clipart can be presented in any graphic format. With its help, you can create desktop wallpapers, websites, presentations, posters, and other advertising products. Virtually, any visual product, even clothing such as t-shirts, for example, will do great.
The Short Overview of the Popular Kinds of the Butterfly Clipart Images
Here we can talk mostly about the two-dimensional graphics (2D – graphics). They get classified according to the type of presentation of graphic information and the image processing algorithms that follow from it. You're most likely to hear that computer graphics are divided into vector and raster. To navigate properly the overwhelming number of options out there, you have to understand the key difference between them. Only then you'll be able to see clearly what each butterfly outline clipart has to offer in terms of its usage.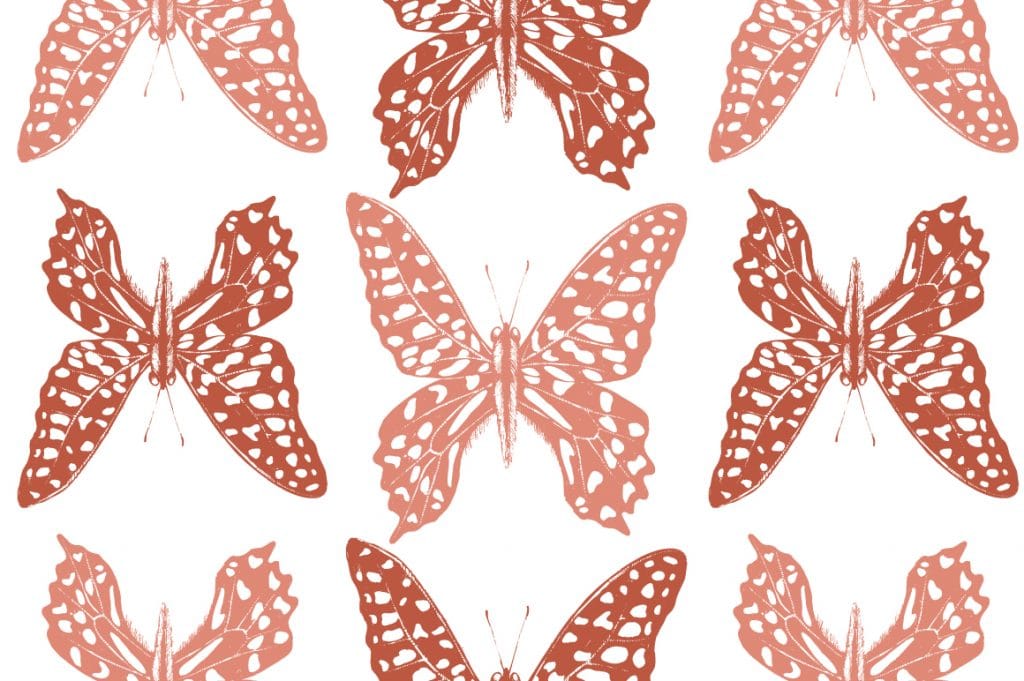 The Raster Graphics
The raster graphics is a two-dimensional array of pixels (matrix). Each pixel is determined by the value of brightness, color, transparency, or a combination of these values. That's the exact essence of why it's so good at the conveying the full range of colors and shades. With the raster, even a butterfly clipart black and white variant looks stunning and not too dull at all. The main problem is that there's a serious catch. Here it's about a noticeable deterioration in quality when scaling (meaning increasing of image size). The fact is that by increasing (reducing) the size of the image, you increase (decrease) the size of each pixel, which, with a significant zoom, allows you to visually determine them. In addition, you're unable to rotate the pattern at an angle other than 90 degrees without noticeable distortion of the pattern itself, as well as the file size, which is directly related to the image quality. These details make clear, why the next format is largely considered as a more manageable and convenient to work with.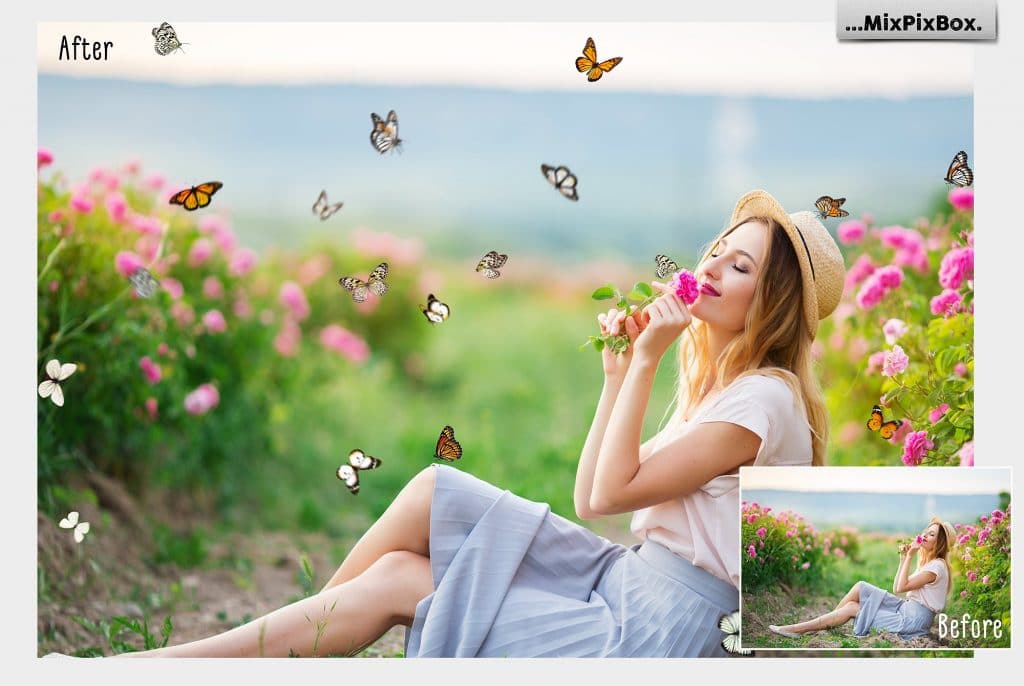 The Vector Graphics
Surprisingly, the vector graphics has to do a lot with math since it represents the image as a set of geometric primitives. Usually, these include all kinds of points, lines, circles, rectangles, and polygons. Objects are assigned some attributes, such as line thickness and color fill. The drawing is stored as a set of coordinates, vectors and other numbers characterizing the set of primitives. The image in vector format gives room for editing because it can be scaled, rotated, deformed, made look like a three-dimensional thing without a quality loss.
You'll ask then why it isn't the only way of creating a butterfly silhouette clipart. The thing is that not every image can be represented as a set of primitives. This method of presentation is good for schemes, scalable fonts, and business graphics. It's also very widely used to create cartoons and just movies of different content, which is exactly why you'll see a lot of free clipart butterfly options on the Web.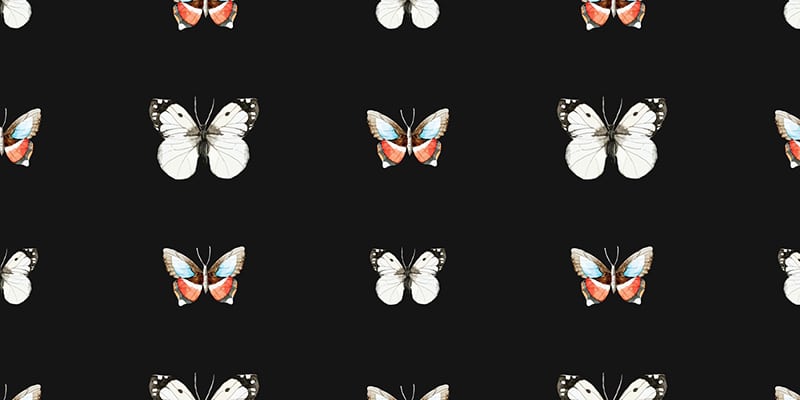 Now, let's review the advantages and disadvantages that you have to consider when making a choice of a butterfly clipart outline. First, if you need to print something like the booklets, leaflets, business cards, etc, the vector is the right way to go. It's perfect for the products that have text elements, logo, patterns or ornaments in it – everything that does not require the exact replication of all shades of a peach color and can be described using curves. The main disadvantage, however, has the abovementioned advantage as its source: it's very difficult to convey smooth color transitions and achieve photographic quality.
So now, before you get all confused and wondering, the truth needs to be spilled out. The experienced designers often combine both vector and raster graphics to cancel out the bad stuff and get the most out of a good one. Knowing this, you can let go of fixation on the one certain kind of a butterfly wings clipart and judge every option by its characteristics. To make the starting process a bit easier for you, below you have a chance to explore some of the most suitable alternatives.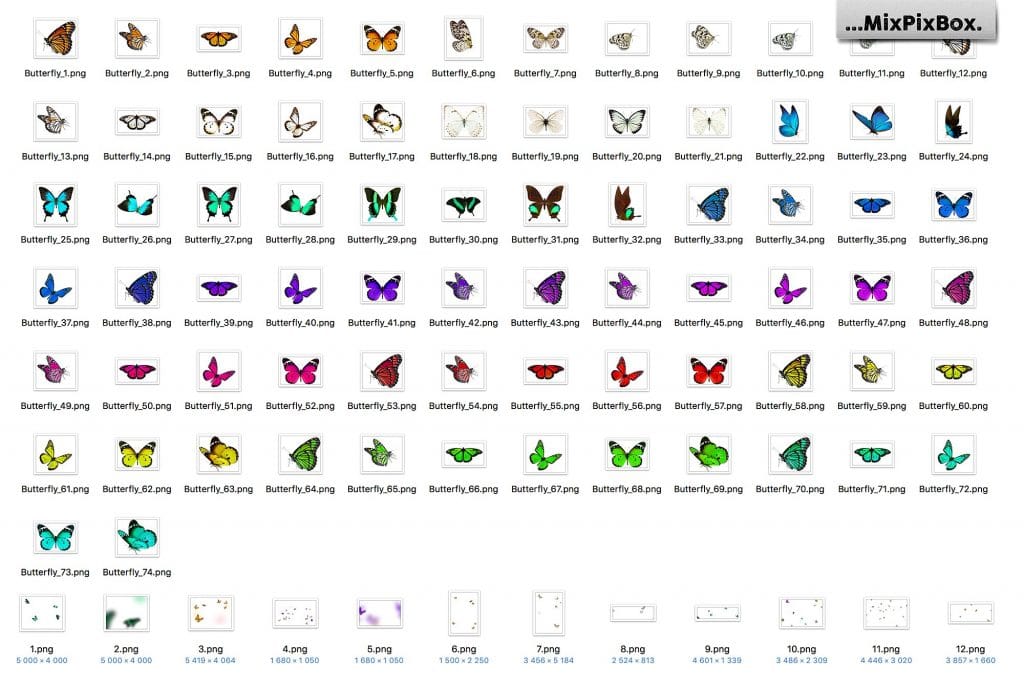 The Best Examples of a Free Butterfly Clipart
If you've been looking for the beautiful black and white butterfly clipart, this one may be a great fit for you. They look nice and elegant and not like they've been taken out from some kindergarten's book. These freebies are the vector images, which means they're easy to scale, however big you'll go for; there's no quality loss even at a very high magnification degree. The site or rather a vector graphics community guarantees a high quality of images itself, due to the competence of the designers who upload them. Moreover, you get a free license that allows you to use the clipart black and white butterfly files, whether you do it for the personal or commercial matter.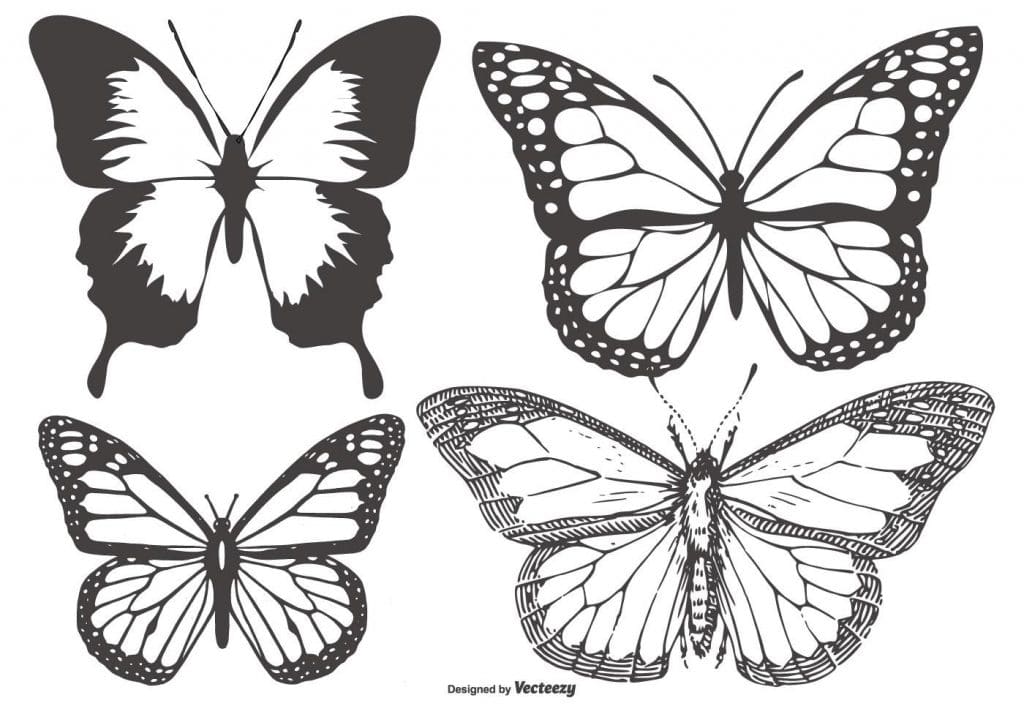 These pink and blue butterfly clipart free variant is as sophisticated as the previous one, though, much more colorful. The aquarelle-like shades portray a richness and delicacy of a color transition, which is hard to stumble upon in vector graphics. The EPS file that you can download is created with a lightweight modification of the PostScript language Adobe. Mac or Windows, you can open it with the software systems from the official manufacturer of Adobe. Utilities such as Adobe PDF Reader, Adobe Illustrator or Adobe InDesign and Adobe Acrobat DC will help you quickly and comfortably launch the EPS extension. The Freepik license is free to use but you have to assign to the author.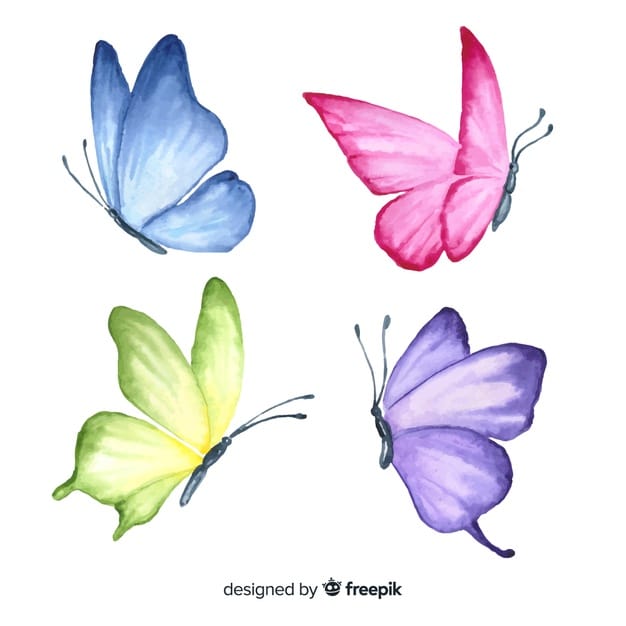 The Paid Butterfly Wing Clipart
If you're ready to upgrade yourself and want no limitations, here are two bundle packs to think about.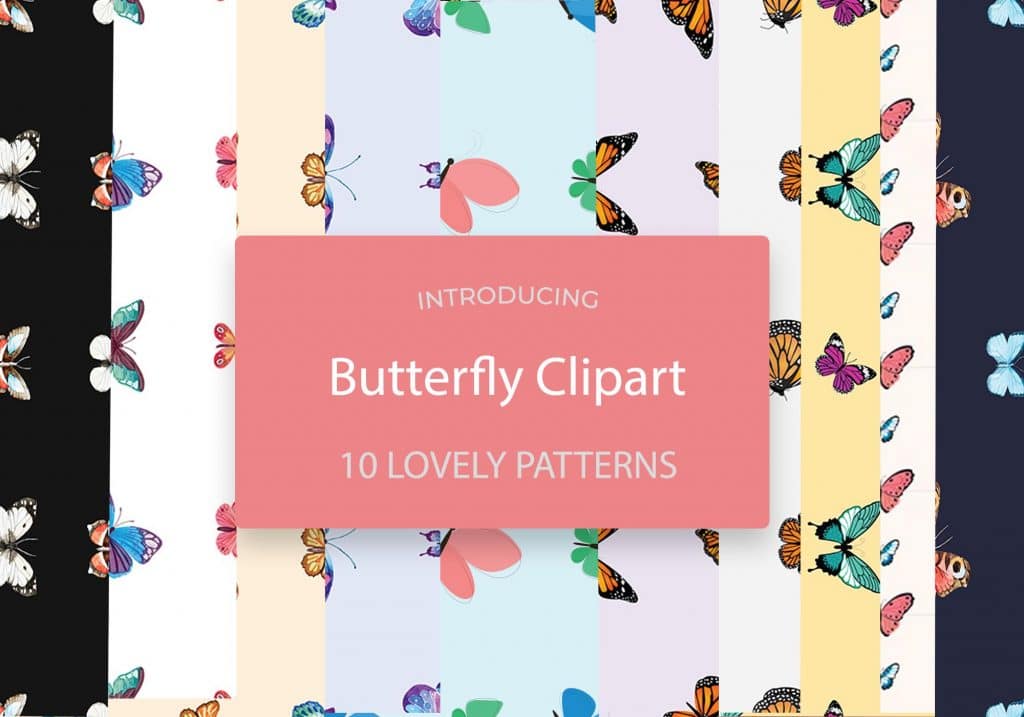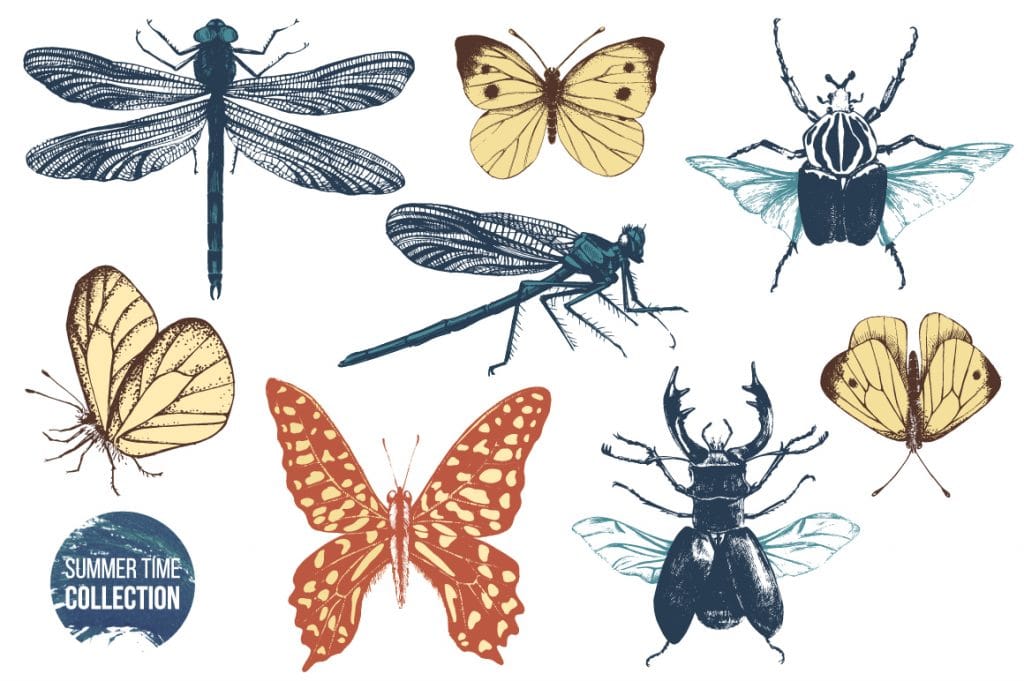 This one is a gem if you're striving for a wide variety of butterfly clipart transparent background files to choose from. It's a great deal, especially for the newcomers, who need a stock of material to understand what works and what doesn't for them personally. It also leaves room for experimenting and coming up with the unexpected combinations. All of the butterfly wing clipart is high resolution, namely 300 DPI. This exact number is considered to be a standard technical requirement for the resolution of illustrations in modern high-quality printing. At the same time, you don't need any special software, any program that works with PNG and JPEG formats allows you to view and use the set. You're, probably, thinking: but what if I won't be satisfied with a product or simply won't get much use out of it. The one-month guarantee that allows for taking your money back is a good answer.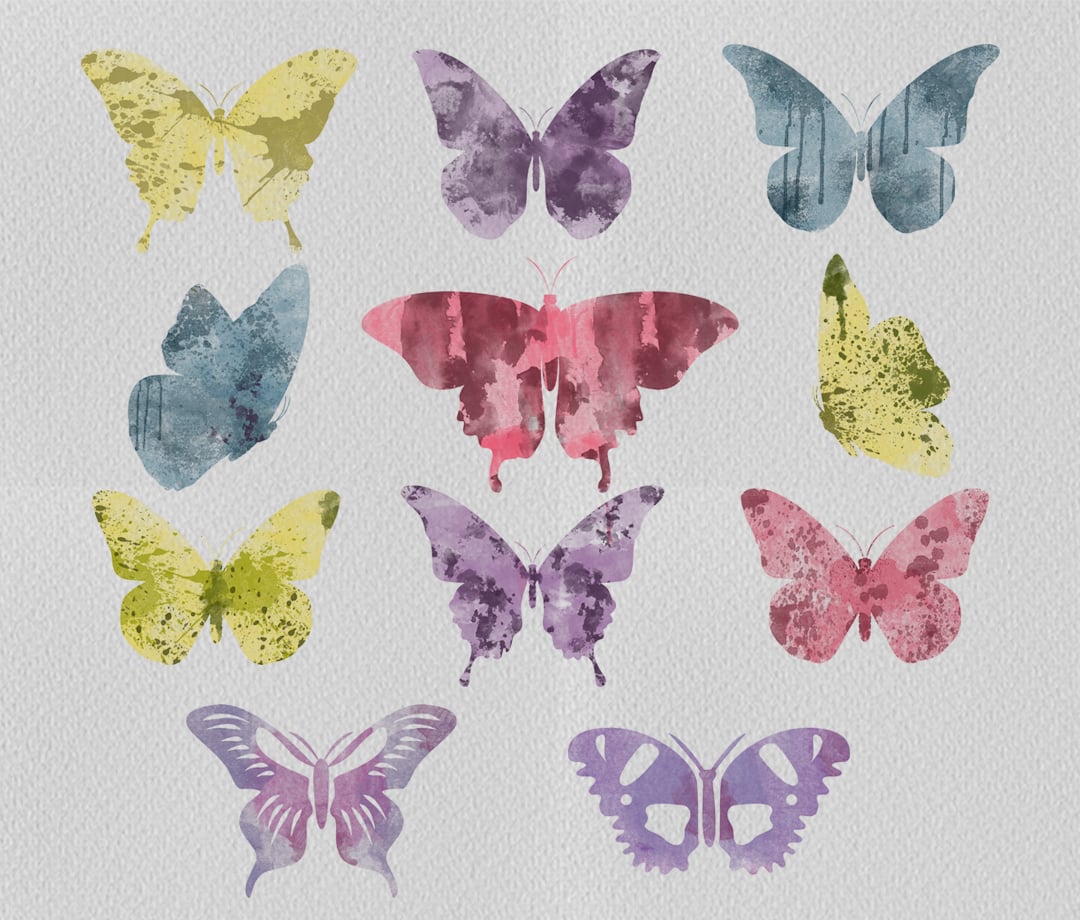 Are you in a quest for the not-so-boring-and-cliché images like, for example, purple butterfly clipart? Look no further, you've found it. There are 80+ butterflies in the pack to use for your photos. These are great to overlay a photo to make it even dreamier than it is originally. The family photos will look great with such extra decorations. Just imagine how a child gazes at the butterfly clipart or even plays with it. Such an overlay can be a great solution for the shots, where a kid got distracted at something that isn't visible or desirable in the frame. With a little manipulation, no one will guess what happened in reality and the customers end up with a fancy photo to keep in their album. What even better, you'll find different colors and angles in the pack. It means that you have control of how much of a butterfly life cycle clipart you want to show.