240+ Cactus Clipart 2021: Free and Premium Collections
Cactus Clipart. Color your projects with Cactus Clipart – a bundle of vector graphics! 200+ background-free images are presented in PNG files and extremely easy-to-use. Open them in Photoshop and decorate a party invitation or greeting postcard. There are numbers of purposes these bright nice cactuses can meet. The most important is they are crafted to bring positive emotions and increase the friendly atmosphere.
Contest
What Is Clipart?
Clipart is a set of graphic elements utilized in graphic design. Clipart can be both separate objects and a part of an image or photograph. Generally, clipart works in pretty much all graphic formats. For instance, vector clipart for vector graphics editors and raster ones for raster editors. Using clipart, you can create wallpapers for your desktop, backgrounds for your sites as well as many other design elements. These images are also used in the design of postcards, advertising posters, etc. Thus a decent collection of clipart is a must-have tool for any web designer.
The name "clipart" comes from the technology of preparing illustrations for wall newspapers and similar so-called "self-made" publications of the pre-computer era. At that time, pictures were cut out from magazines and pasted into the wall newspaper. In the 1970s, when photocomposition appeared, clipart technique was casually applied to it.
Clipart History
Event though clipart is a relatively new design tool, it has quite an interesting history, so let us take a look at it.
The very first clipart was created in 1983 for the IBM PC. Just a couple of months later, in 1985, laser printers and Aldus PageMaker entered the world marketplace and from that moment on, it was possible to prepare print-quality documents on a PC (which means there was a demand for clipart libraries).
A year later, in 1986, Adobe Illustrator appeared and, fast forward to 1987, T/Maker released the first vector clipart library, which quickly became the industry standard. By 1995, the T/Maker library consisted of over 500 thousand pictures.
Around the same time, Microsoft as well started using clipart. For instance, Word 6.0 included 82 WMF pictures. In comparison, today, Office includes about 140 thousand clipart pictures.
Nowadays, clipart elements are being retailed primarily over the Internet. As a rule, the pictures are licensed "for non-commercial use." There is also Open Clip Art Library with thousands of free clipart elements available for anyone.
Thus nowadays, clipart is one of the most widely used elements in web design, which means that if you are a web designer, you definitely need some of these.
Cactus Clipart and the Ways to Use It in Web Design
There is a vast variety of different clipart elements both free and premium on the modern marketplace. So many designers, striving for something truly unconventional and simply dope, are always in active search for some new clipart elements. One of such extraordinary and fancy elements is the cactus clipart. So when and how do you use it in web design? Let's figure it out together.
First things first, such an out-of-the-ordinary design element will not work for any website. Cactus clipart is indeed a great option for an online kids' clothing or toys store, blog, restaurant, or personal website. However, let's face it, such a playful background simply wouldn't work for a corporate website or car repair services site. Yet if you are looking for something super cute and insanely bold for your blog and if cactus clipart perfectly suits your style (or your website's style) and completes the image of your organization, then it is no doubt the way to go for you.
Another question is how you can use cactus clipart in web design. Well, obviously, the most common way to use it is site background. At the same time, lovely cactuses can decorate your banner or even be a part of your logo. Everything depends completely on your imagination and desires, so you can definitely experiment with this very element in order to eventually come up with something truly special and simply mind-blowing.
In general, the usage of cactus clipart is unlimited, in other words, you can use it for a vast variety of website types as well as on different elements of your sites. Just make sure that this very clipart element will actually suit the site you want to use it on.
Every tiny element in this clipart is of high quality. This means the bundle is fully adjusted for print. Adorn clothes or even dishes – the graphics won't lose their colors or definition. You'll like results only one Cactus Clipart can bring. So, go creative and we are always here for you!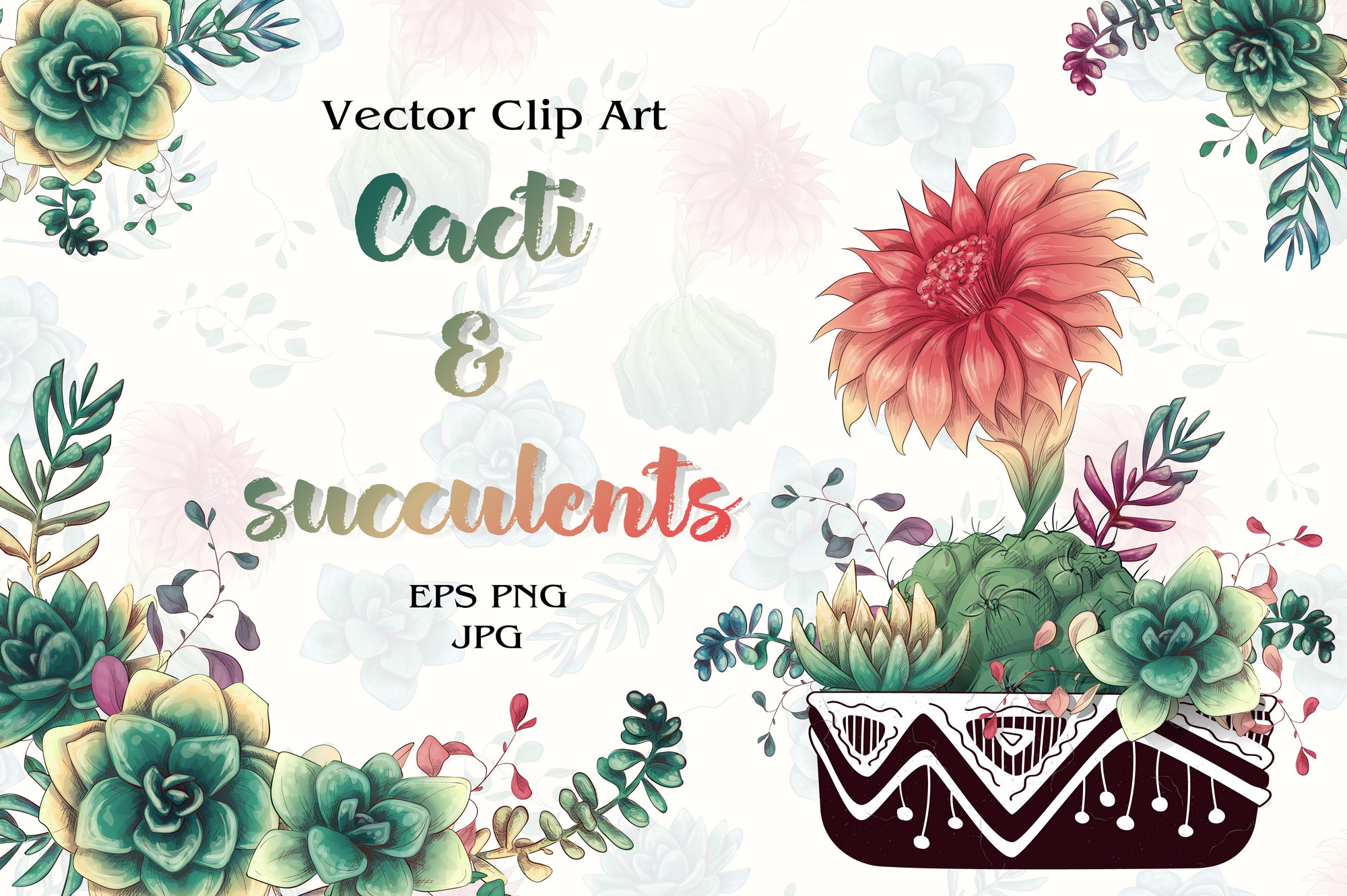 Price: $18
This classy and stylish set of vector images will no doubt help you come up with a simply outstanding end-product. Various cactus images that come within this very bundle will suit different types of sites. So stop hesitating and get this stunning vector bundle.
Graphic Design Trends in 2021
First things first, we have to take a look at the major graphic design trends that will determine your choice of all the graphic elements for your projects, including clip art. So here are some trends that will dominate in the world of graphic design in 2021:
Flat illustrations and icons;
Muted colors;
Geometric shapes;
Sample data visualizations;
Text-heavy videos;
Social slide decks;
Serif fonts.
As you can see, some of the trends have come from 2020, so there are no drastic changes. Therefore, we can finally proceed to the main part of our article, which is the cactus clipart.
10 Cactus Clipart for All Occasions
1. Stitched Cactuses Clipart by Fantasy Cliparts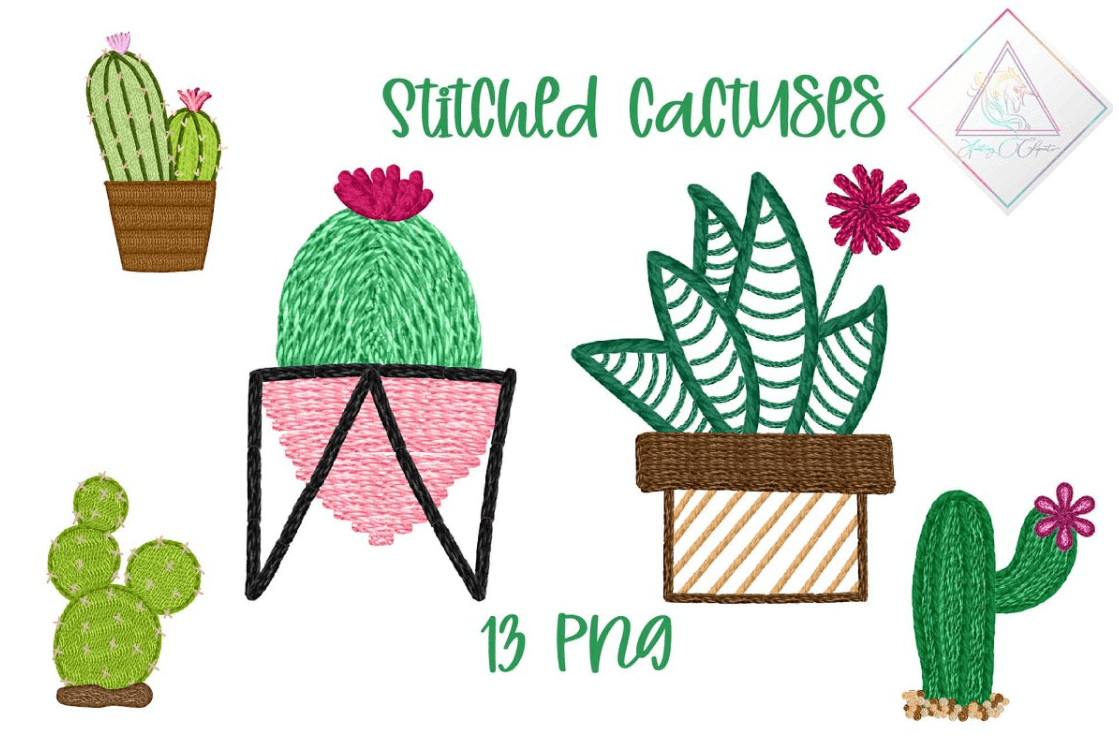 Price: $5
2. Watercolour Cactus Pots by Island Prairie Images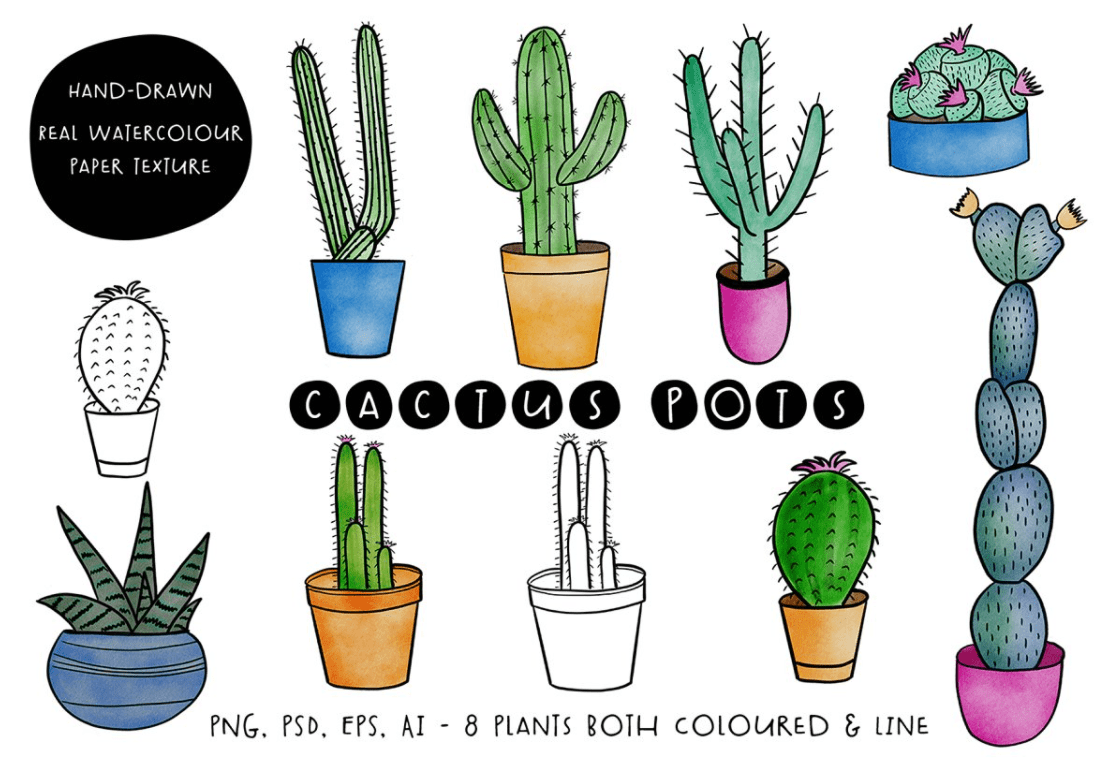 Price: $12
3. Cactus in Pot Watercolor Clipart by BrightSpots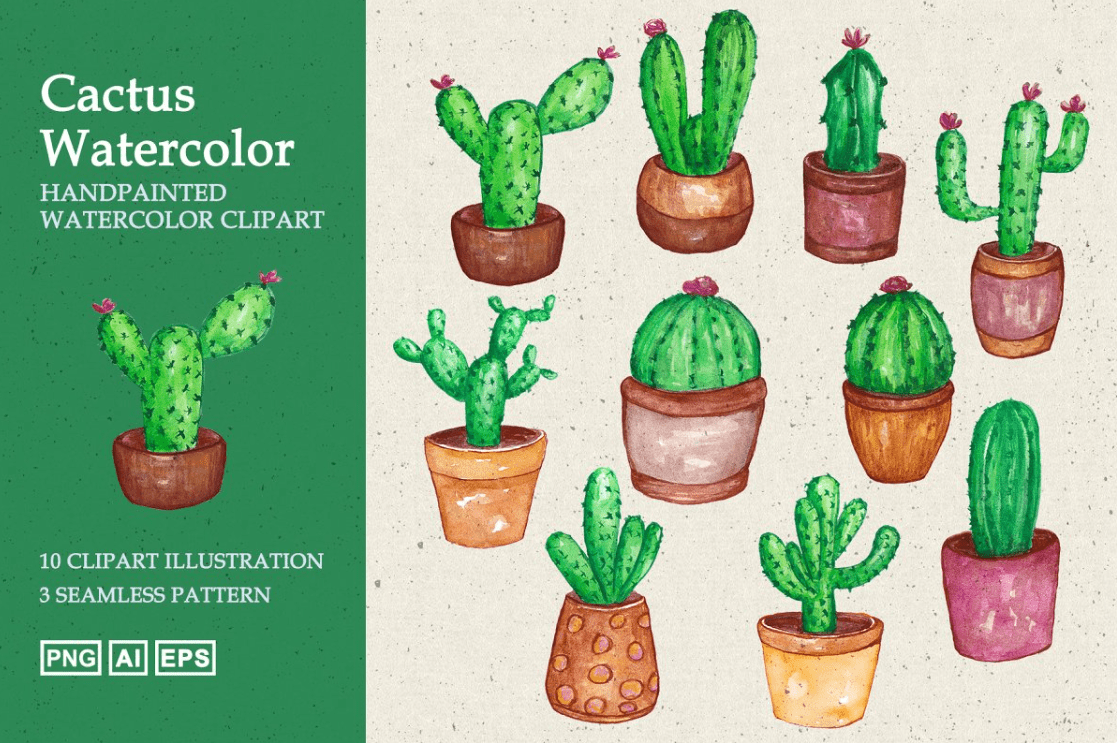 Price: $11
4. Bright set with cacti in pots by Polivanova_shop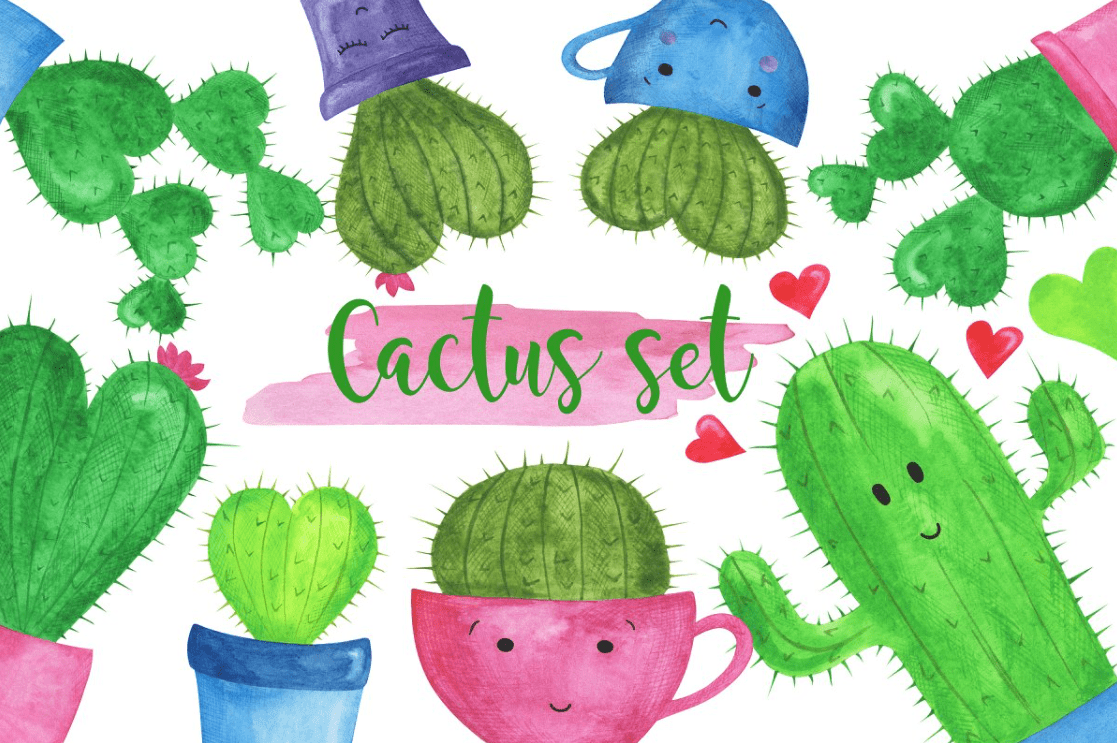 Price: $18
5. Watercolor Llama Clip Art by Peachycottoncandy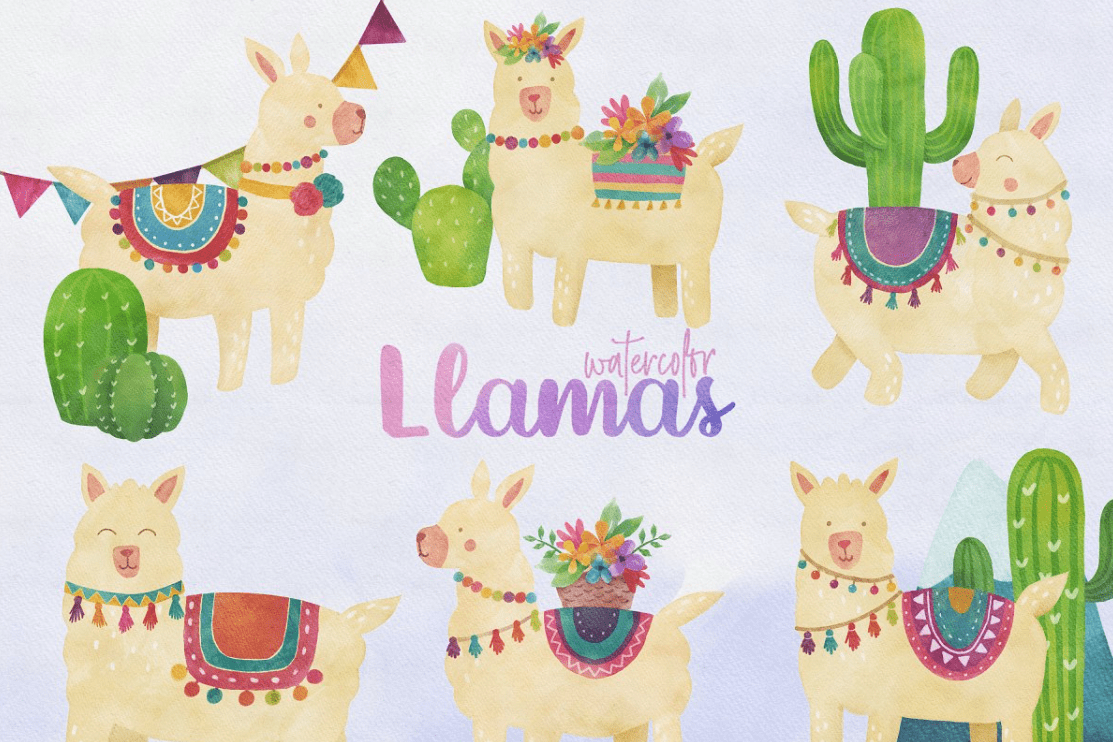 Price: $9
6. Set clipart of cacti Premium Vector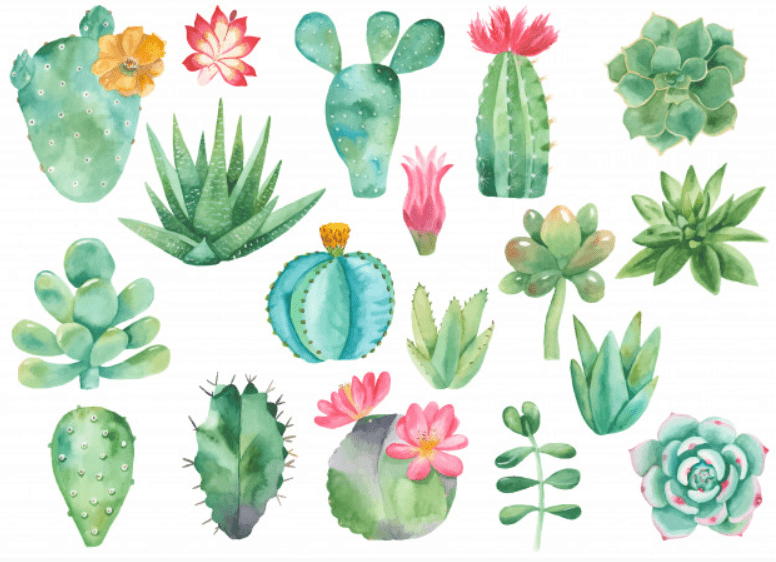 Price: available with Freepik Premium License
7. Cactus icons set Free Vector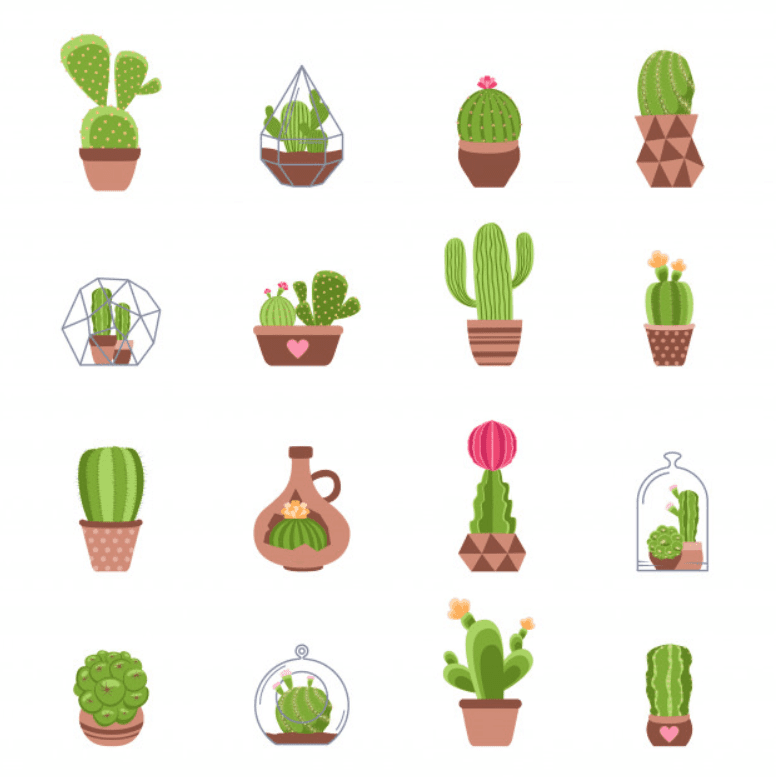 Price: free
8. Cute lama set objects. Collection design elements with llama, cactus, lovely flowers. Isolated on white background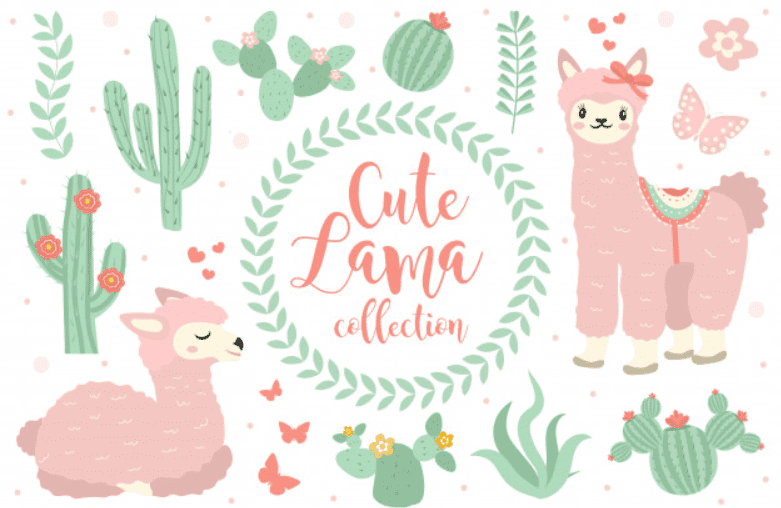 Price: available with Freepik Premium License
9. Vector cartoon illustration of cute cactus set Premium Vector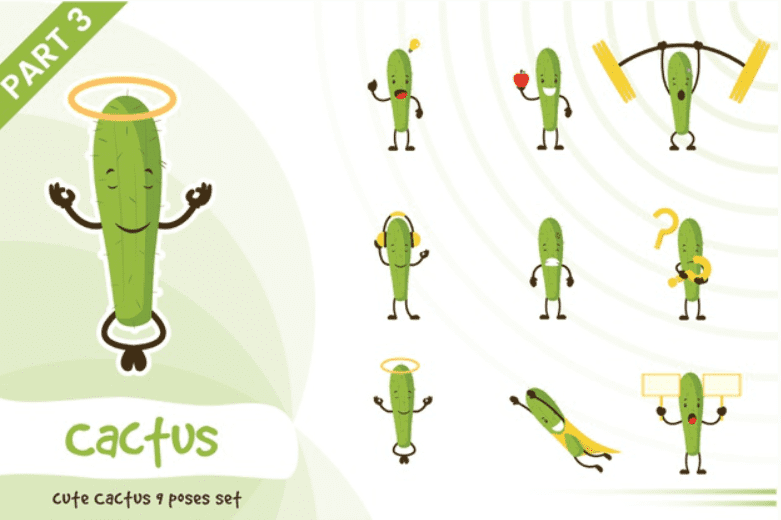 Price: available with Freepik Premium License
10. Hand drawn abstract graphic creative succulent, cactus and plants collection Premium Vector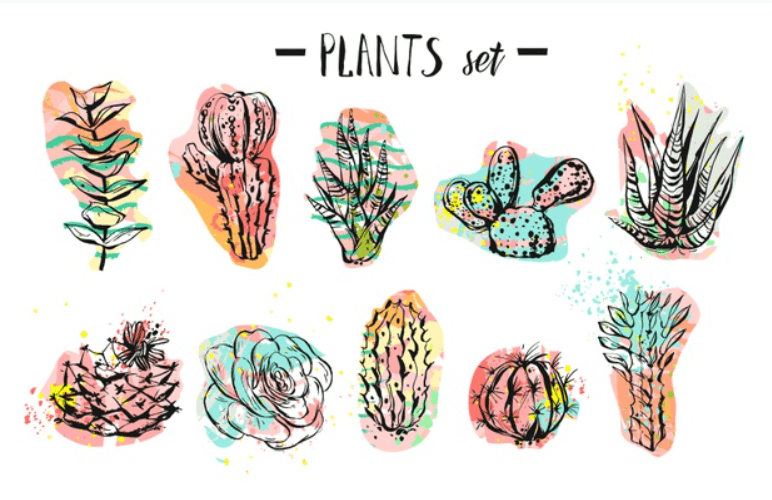 Price: available with Freepik Premium License
Black and White Cactus Clipart
Cactus vector Cactus black and white by IrinaShishkova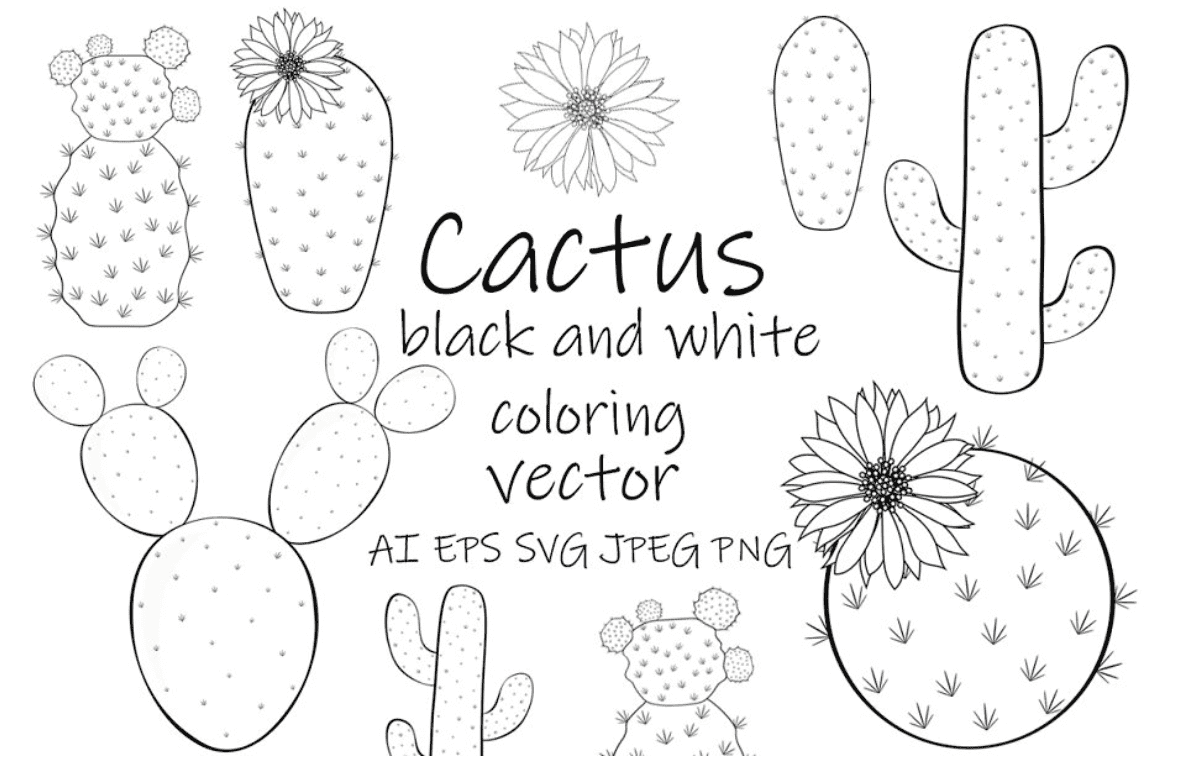 Price: $17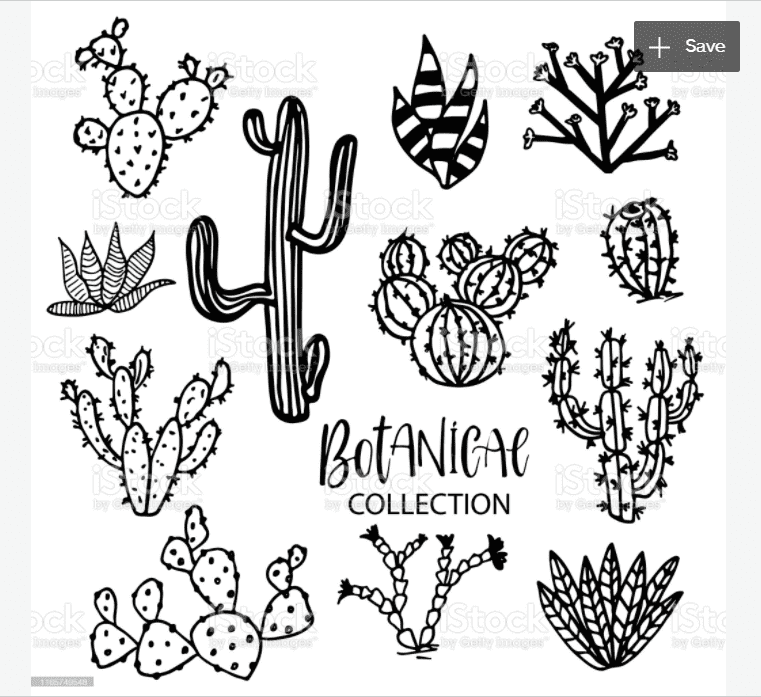 Price: $9.99
Black and white seamless pattern with hand drawn indoor flowers stock illustration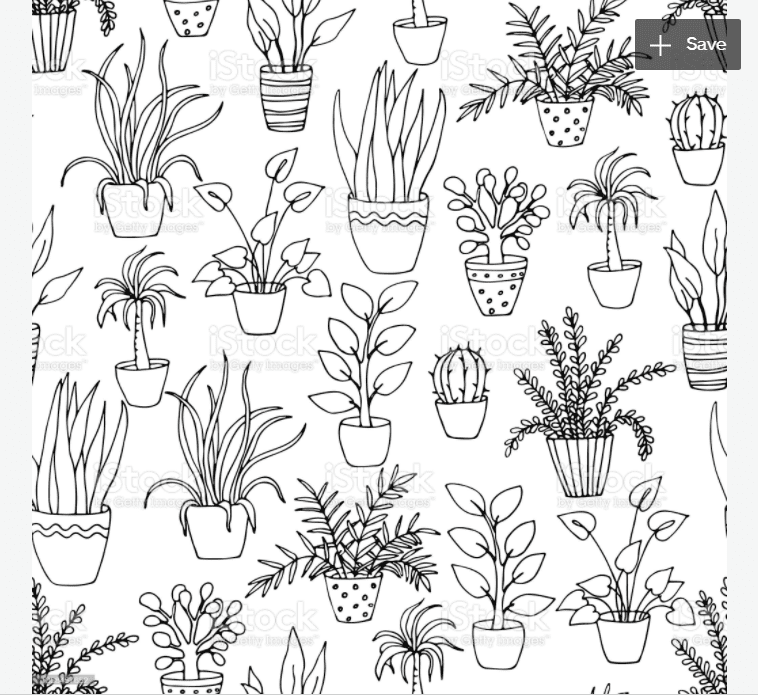 Price: $9.99
Hand drawn vector succulents contours set isolated on white background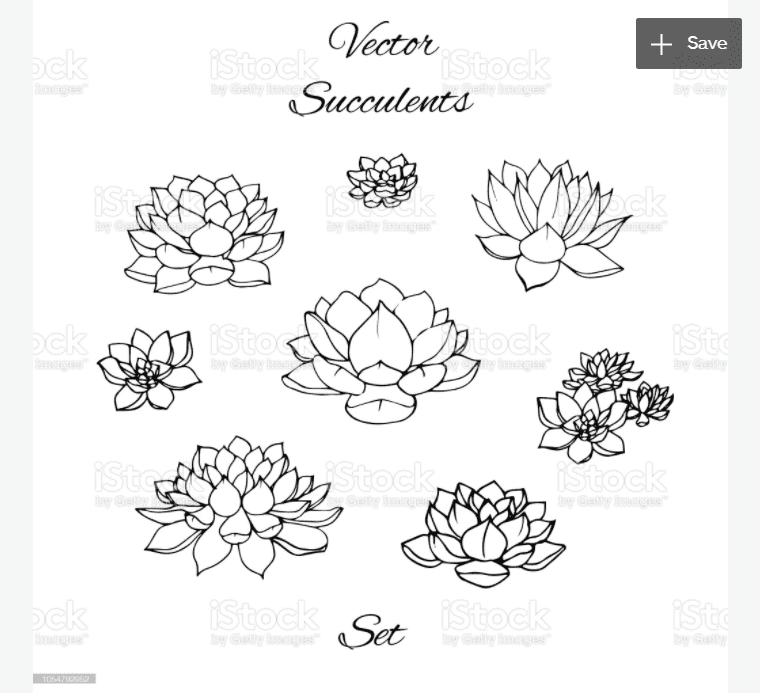 Price: $9.99
Vector icon set of contour cactus and succulent stock illustration
Price: $9.99
Opuntia cactus in decorative pot in doodle style with a handwritten title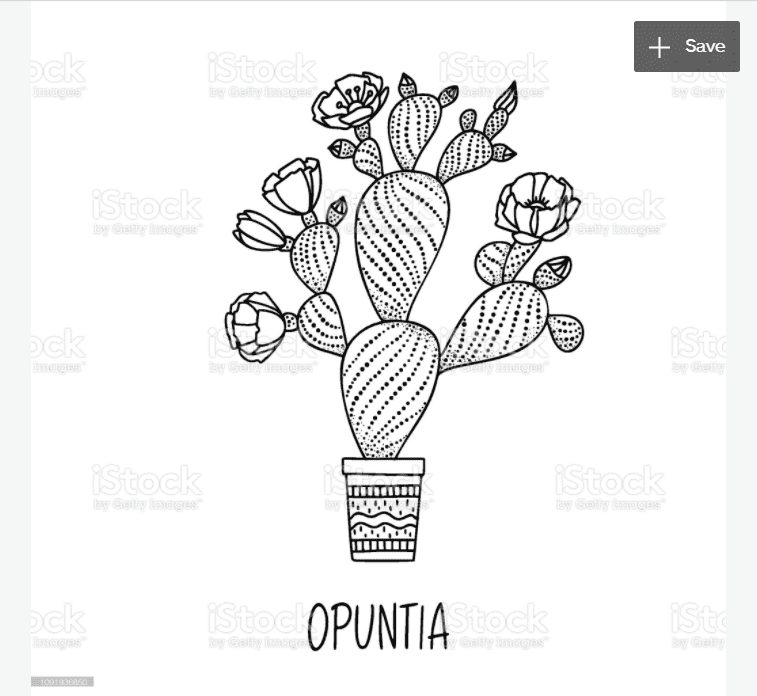 Price: $9.99
Hand drawn floral decoration vector image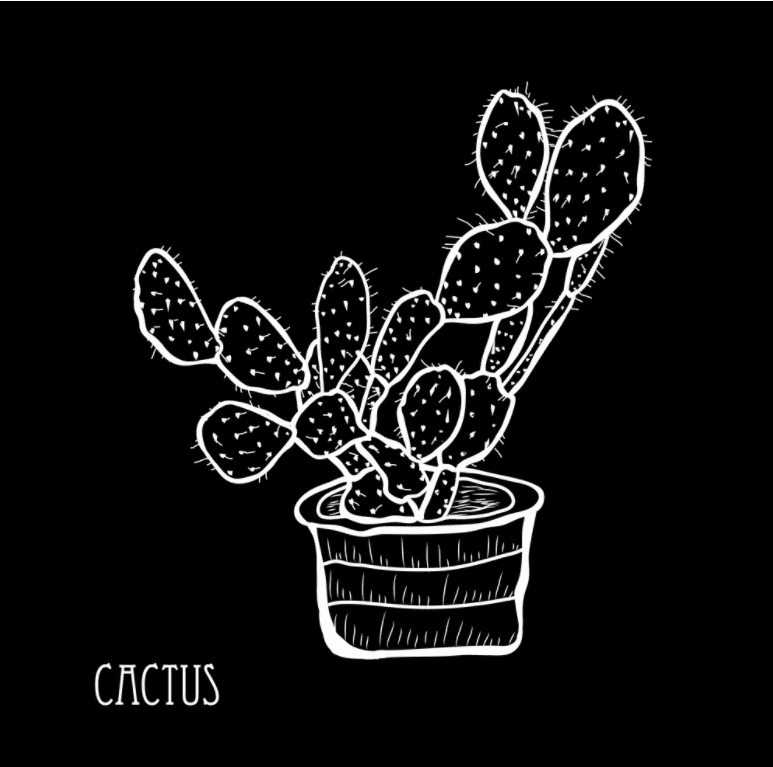 Price: $14.99
Set hand drawn black and white cactus vector image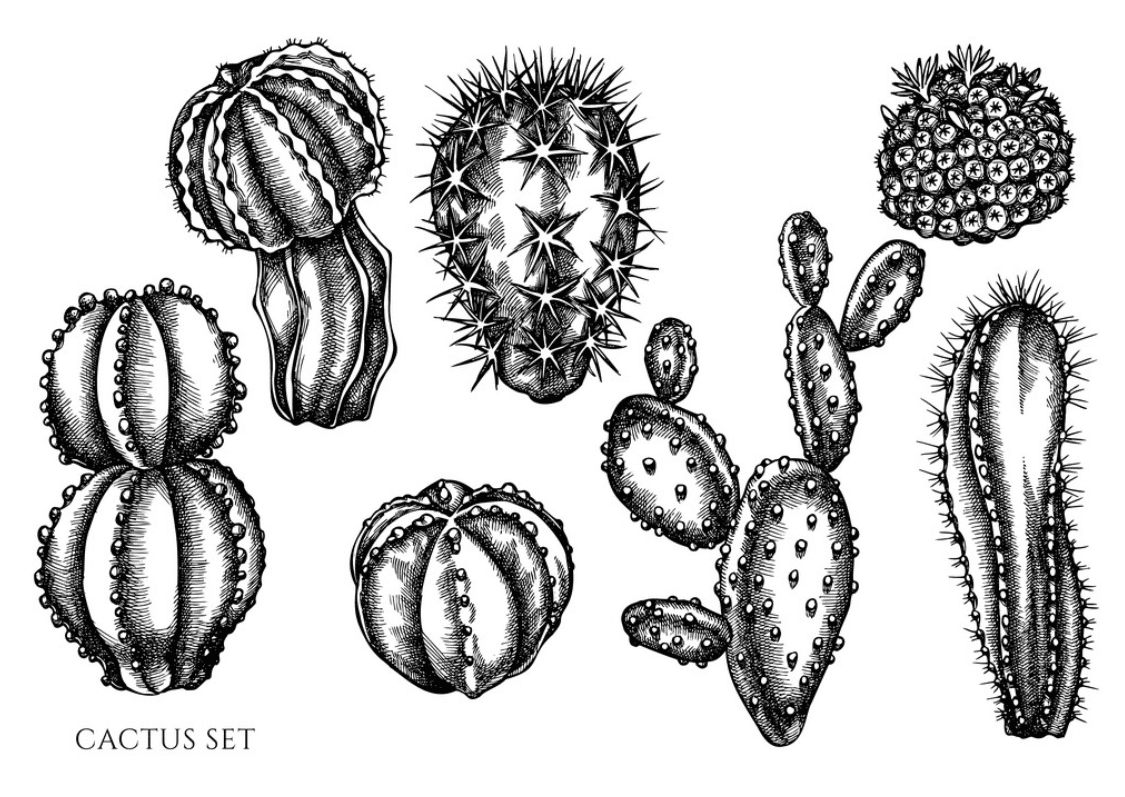 Price: $14.99
Thorny cactus in a flowerpot hand drawn ink vector image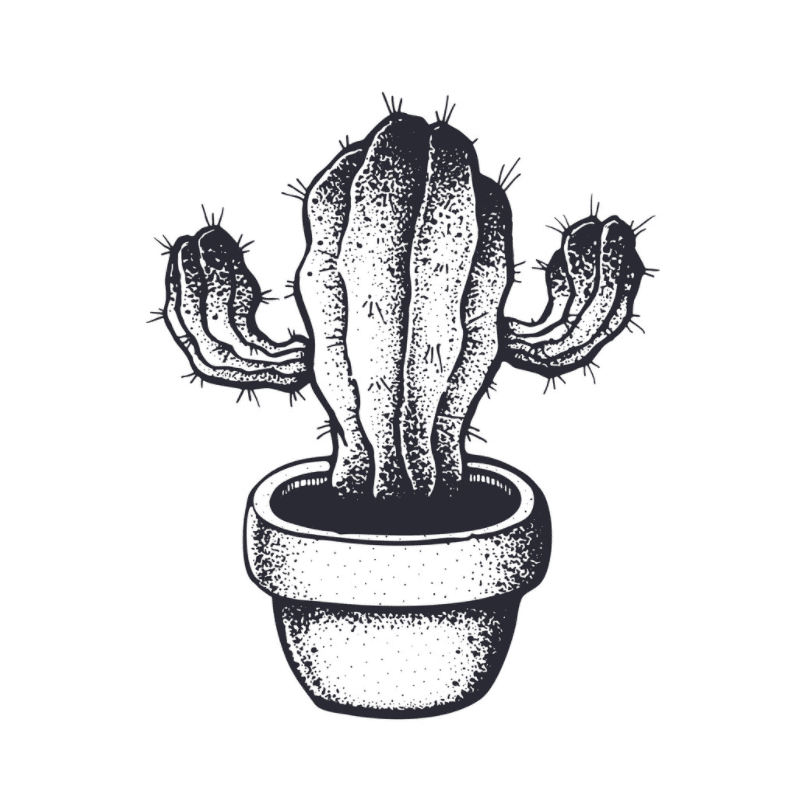 Price: $14.99
Collection desert plants cactus set vintage vector image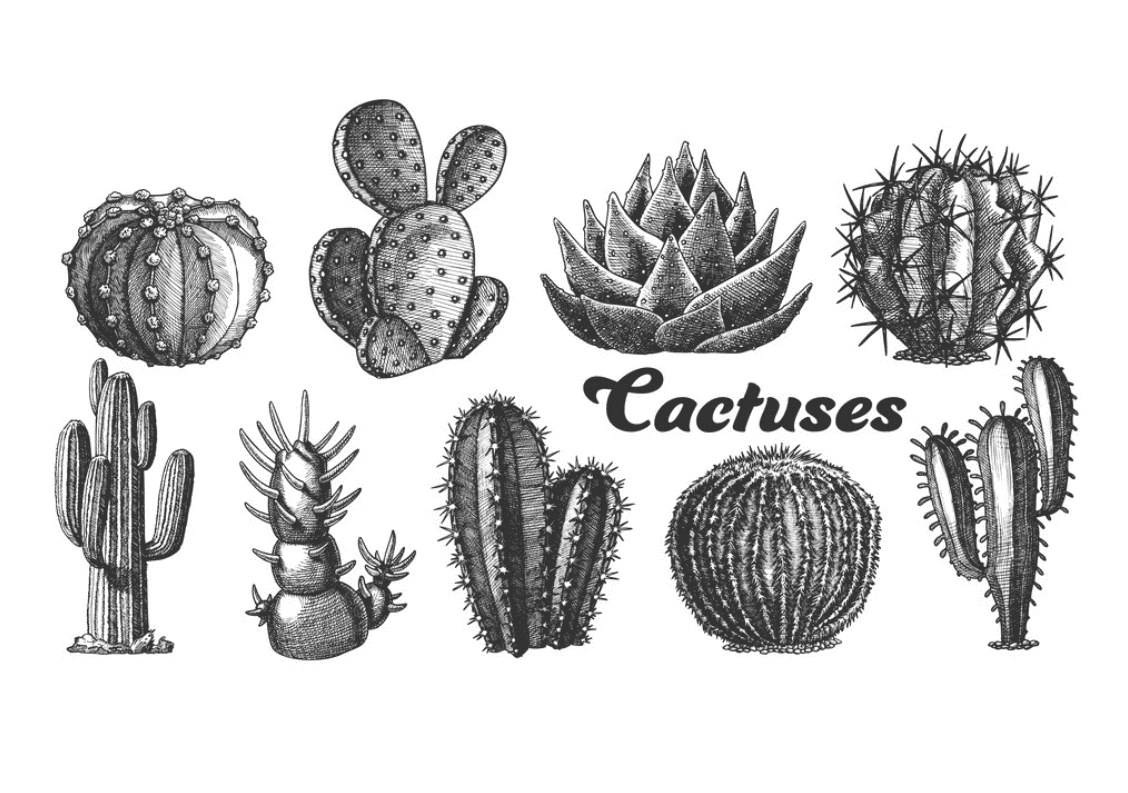 Price: $14.99
Cute Cactus Clipart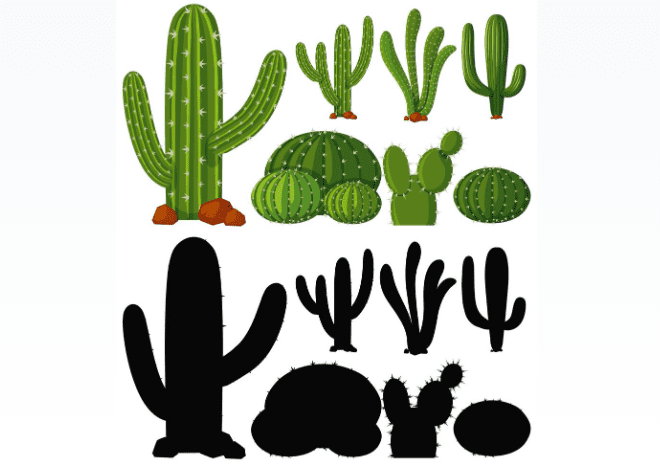 Price: free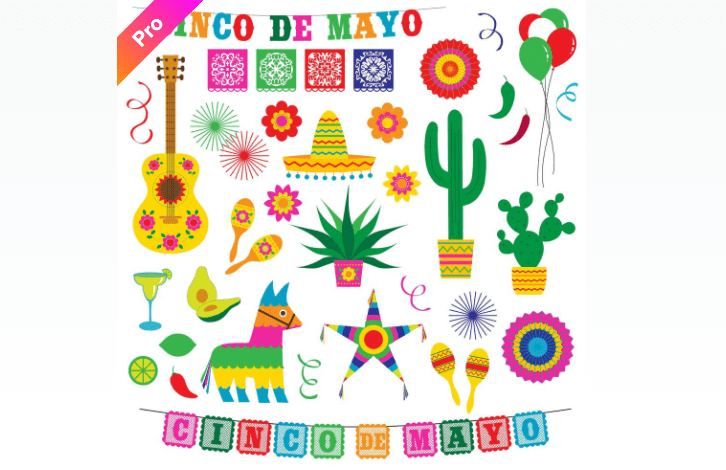 Price: available with Vecteezy Pro License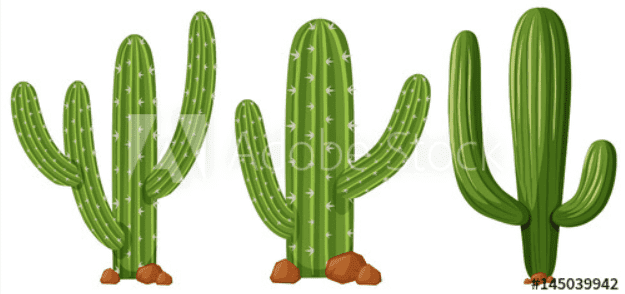 Price: available with Adobe Stock subscription
House plants vector illustration set. Cute home flowers, cactus, geranium, monstera in pots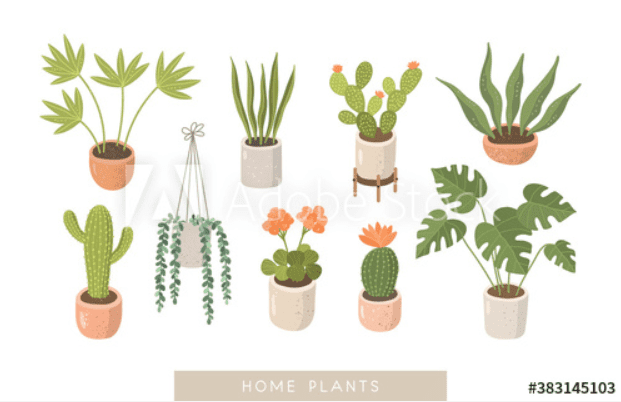 Price: available with Adobe Stock subscription
Watercolor vector wreath of cacti and succulent plants isolated on white background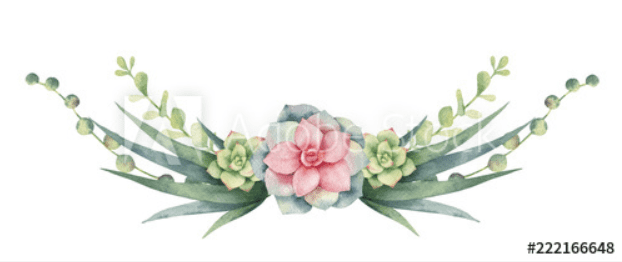 Price: available with Adobe Stock subscription
Banner Hand painted set of decorative cactus in fantasy style Set of flowering plants, cactus blue coral color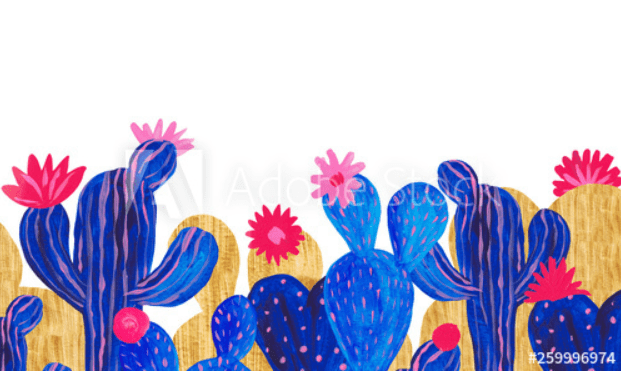 Price: available with Adobe Stock subscription
Hand painted set of decorative cactus in fantasy style spots, smears, Set of flowering plants, cactus blue coral color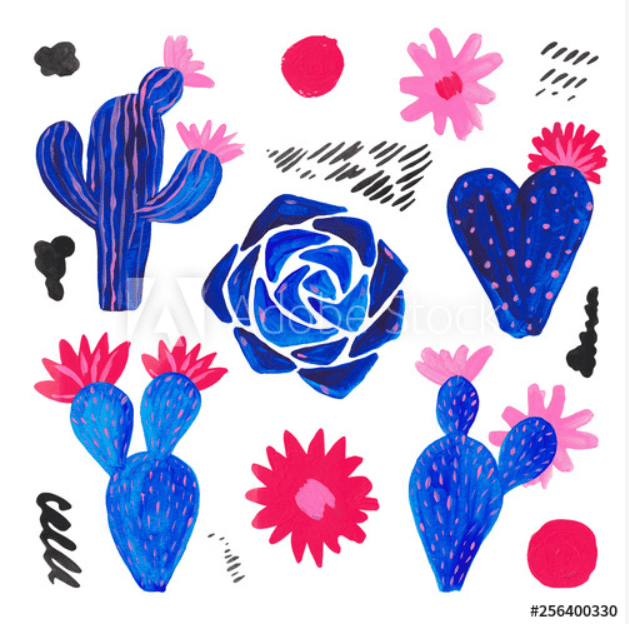 Price: available with Adobe Stock subscription
Vector cacti and succulents illustration set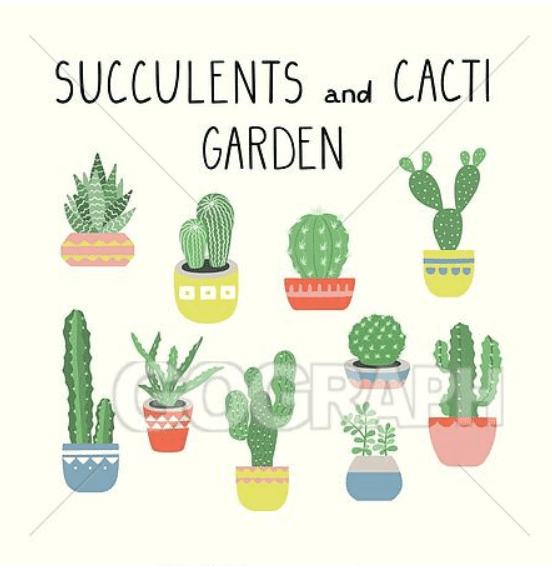 Price: $3 – $12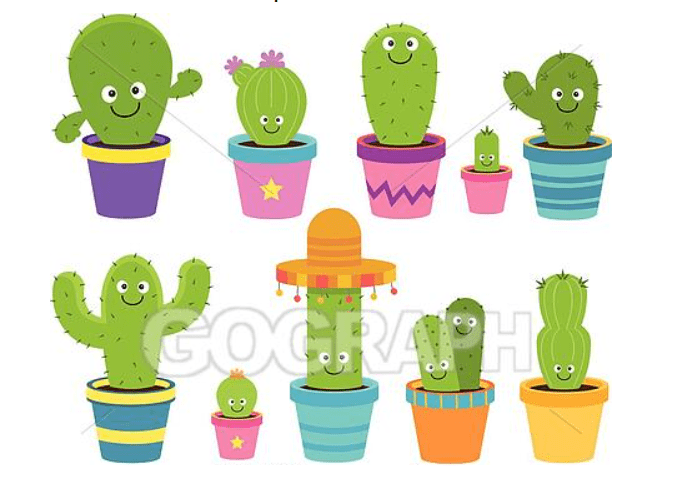 Price: $3 – $12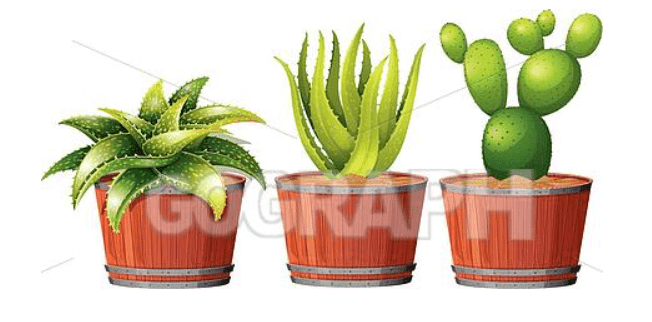 Price: $3 – $12
This bundle of watercolor cactus clipart includes:
18 PNG files with cactus pots
5 PNG files with cactus pots with decor
5 PNG files with decor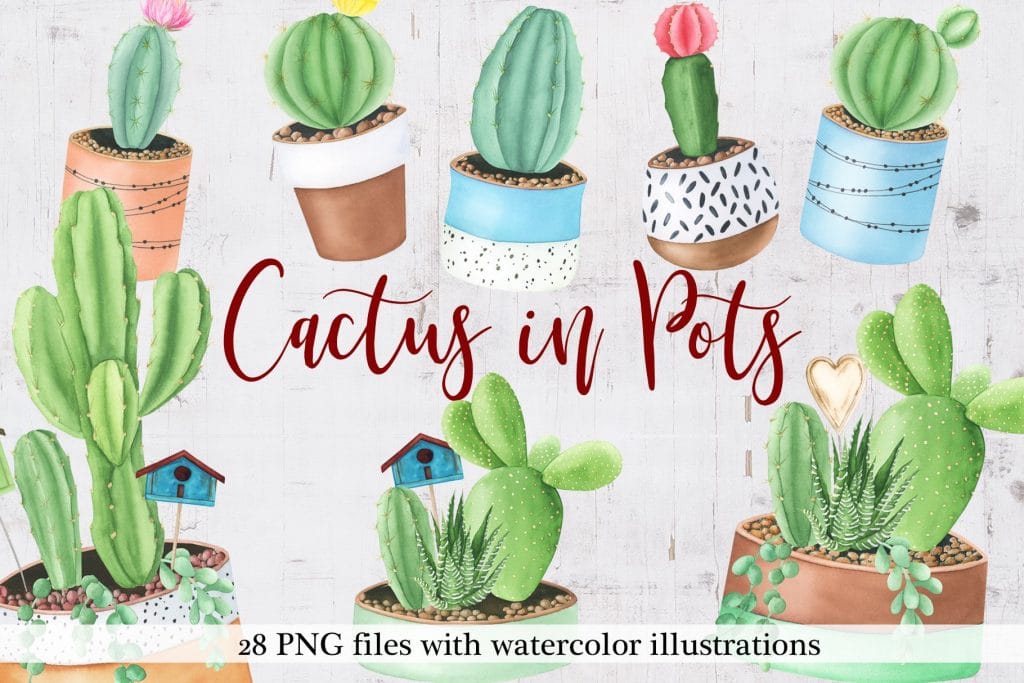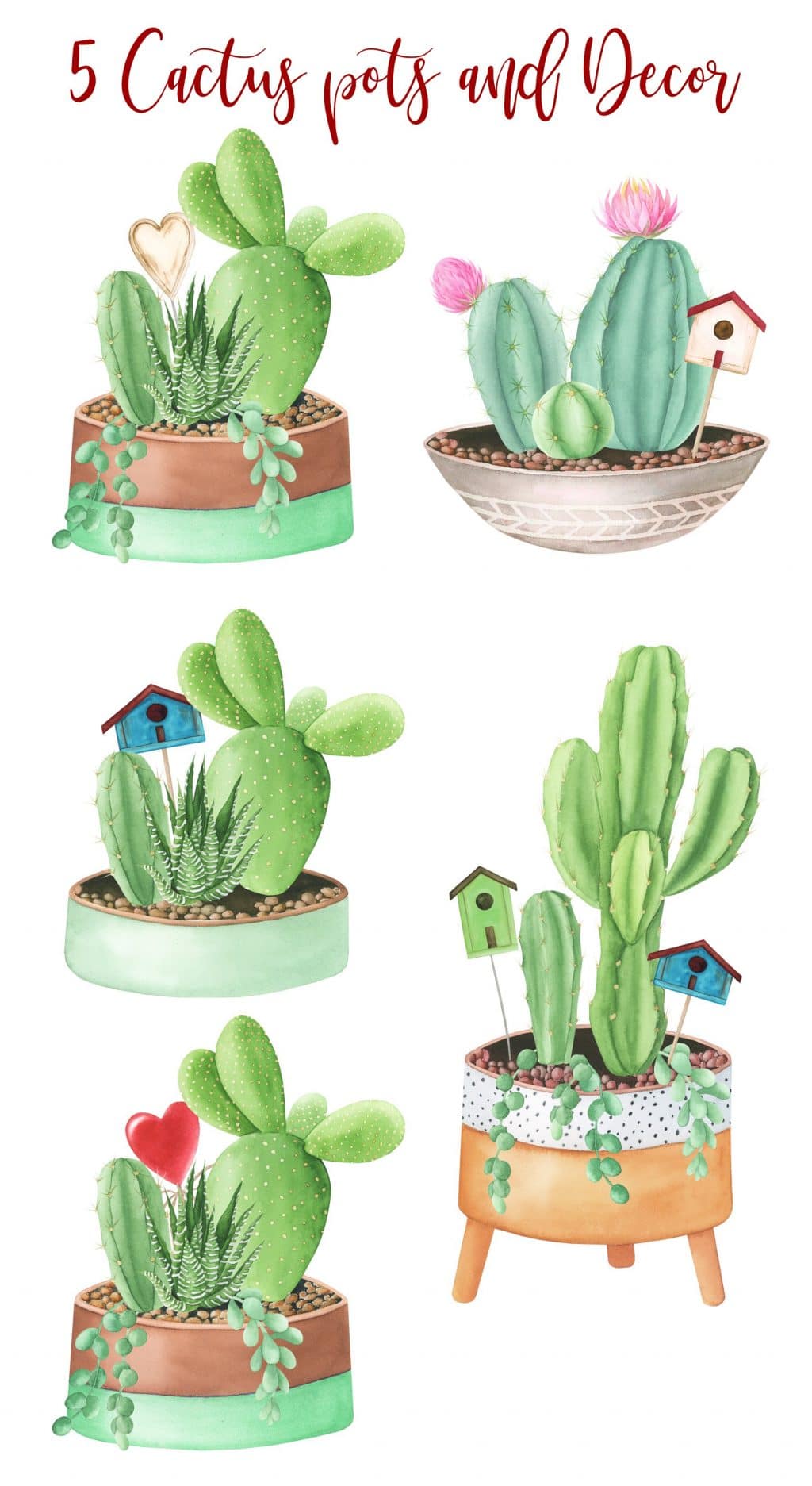 Price: $11
What can be possibly cuter than watercolor cactuses in pots? Well, I daresay – pretty much nothing. Such a sweet background or banner will surely make your blog simply adorable or your Mexican food restaurant website pretty. Well, do I have to say anything else in order to finally convince you that this very bundle is for you?
13 cactus
13 triangles
12 shapes and splashes
10 cactus seamless patterns (3000 x 3000 px)
12 triangles seamless patterns (3000 x 3000 px)
4 Pre-made cards (PSD, JPEG, PNG) 5 x 7 inch
4 backgrounds
12 Frames and templates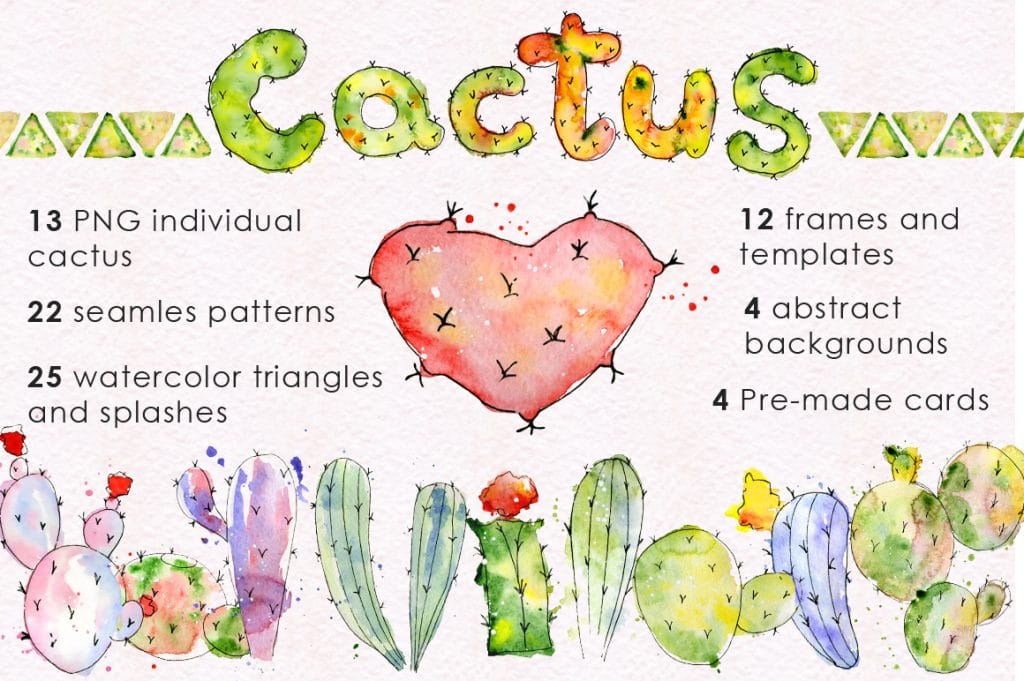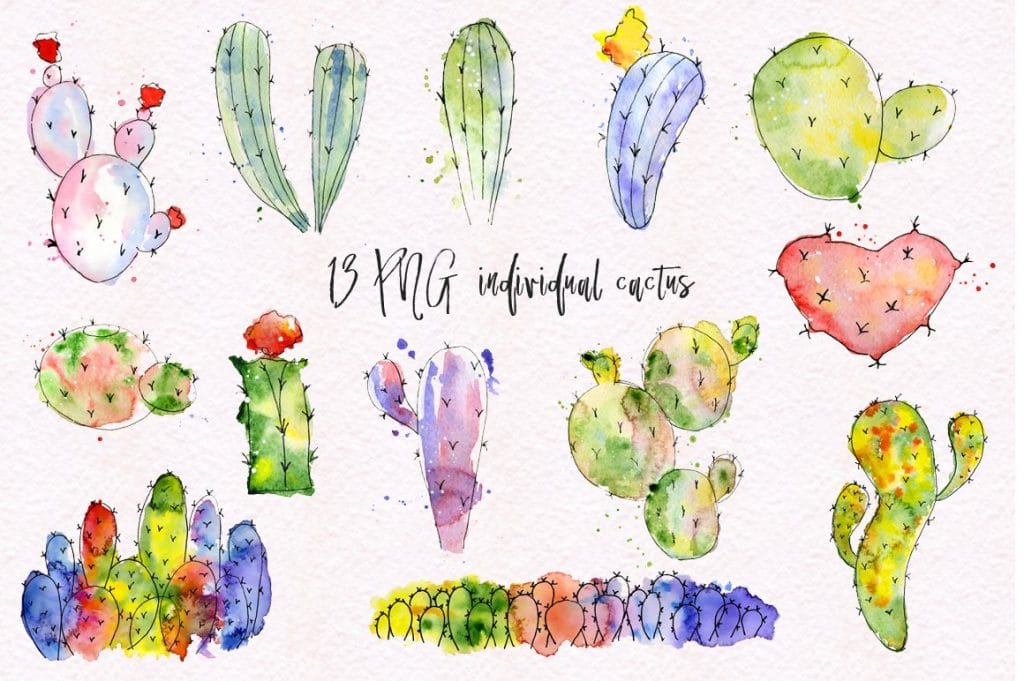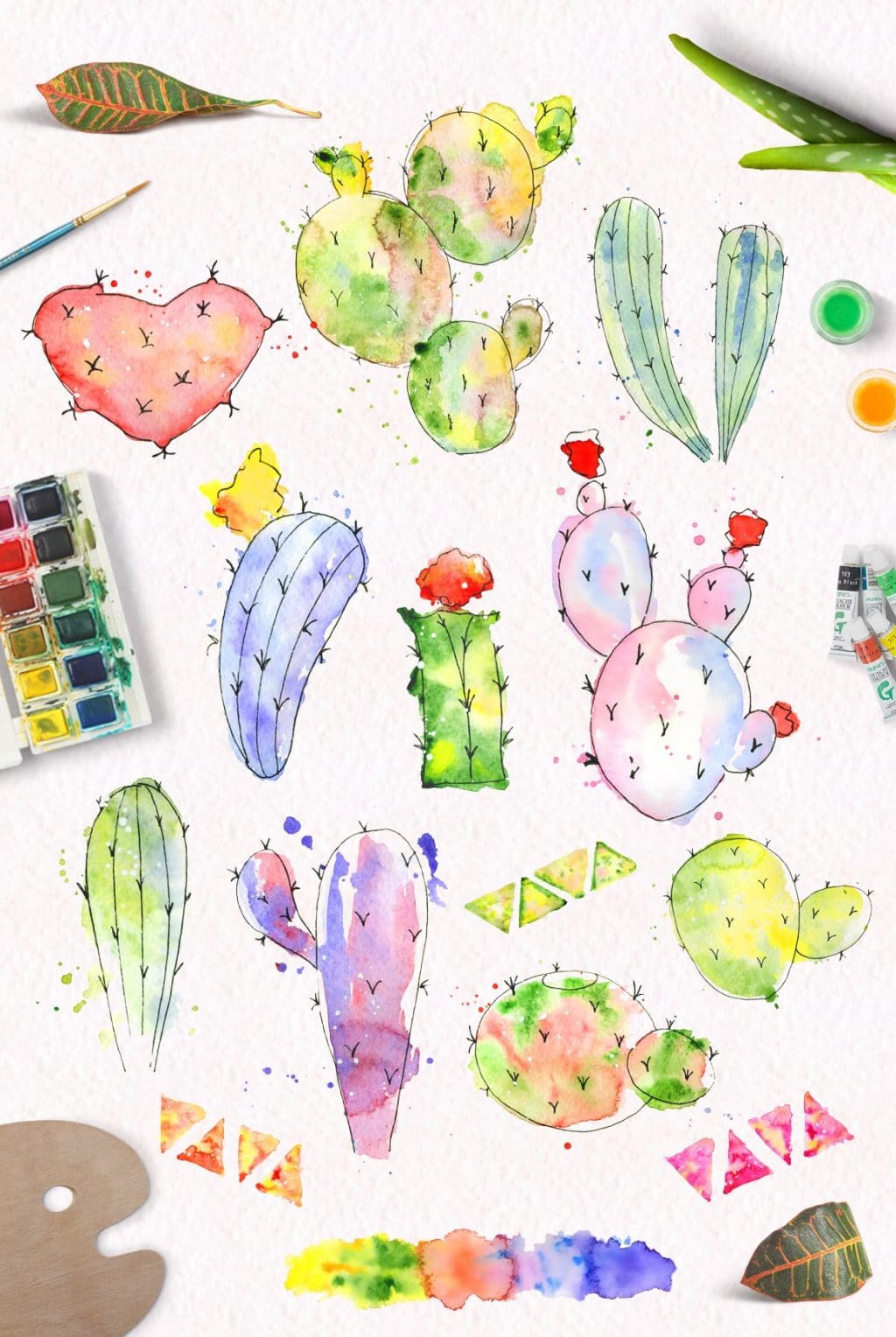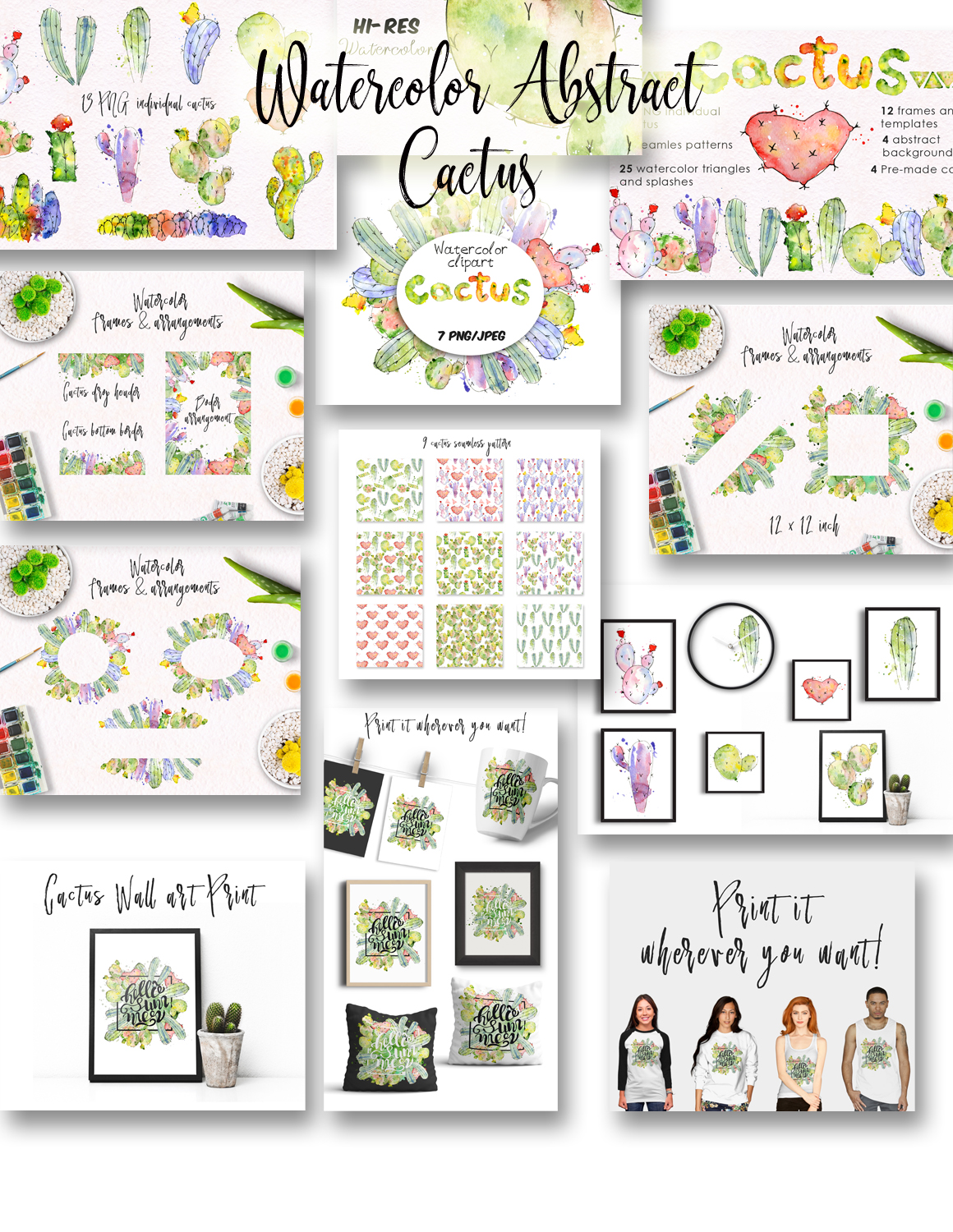 Price: $12
Abstract cactuses look modern, stylish, and just dope, which means that they are definitely a great way to go for your blog or personal website. These fancy cactuses will liven up you website as well as make its design eye-catching ad simply unforgettable. So go ahead and get this cool bundle.
isolated png
frames
patterns
Price: $6
Are you looking for something bright, vivid, and colorful for the project you are currently involved in? Well, then you definitely don't want to miss this one. This very bundle comes with 61 unique elements that have the power to bring your website to the top. So why don't you give it a try?
22 PNG files with individual elements
9 PNG files with gentle cactus and succulent compositions
3 JPEG files with seamless patterns
2 JPEG and 2 PNG files with ready for use cards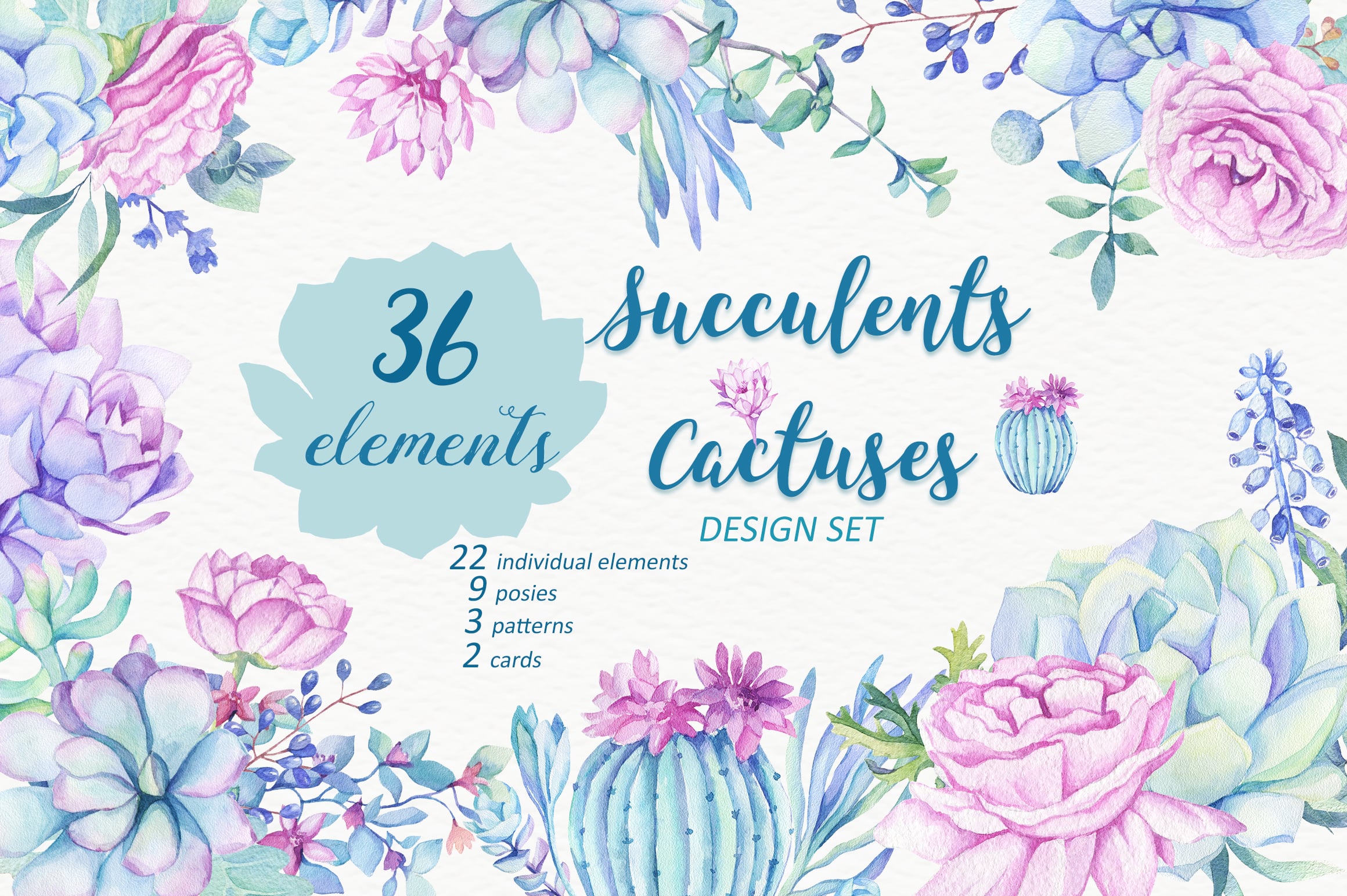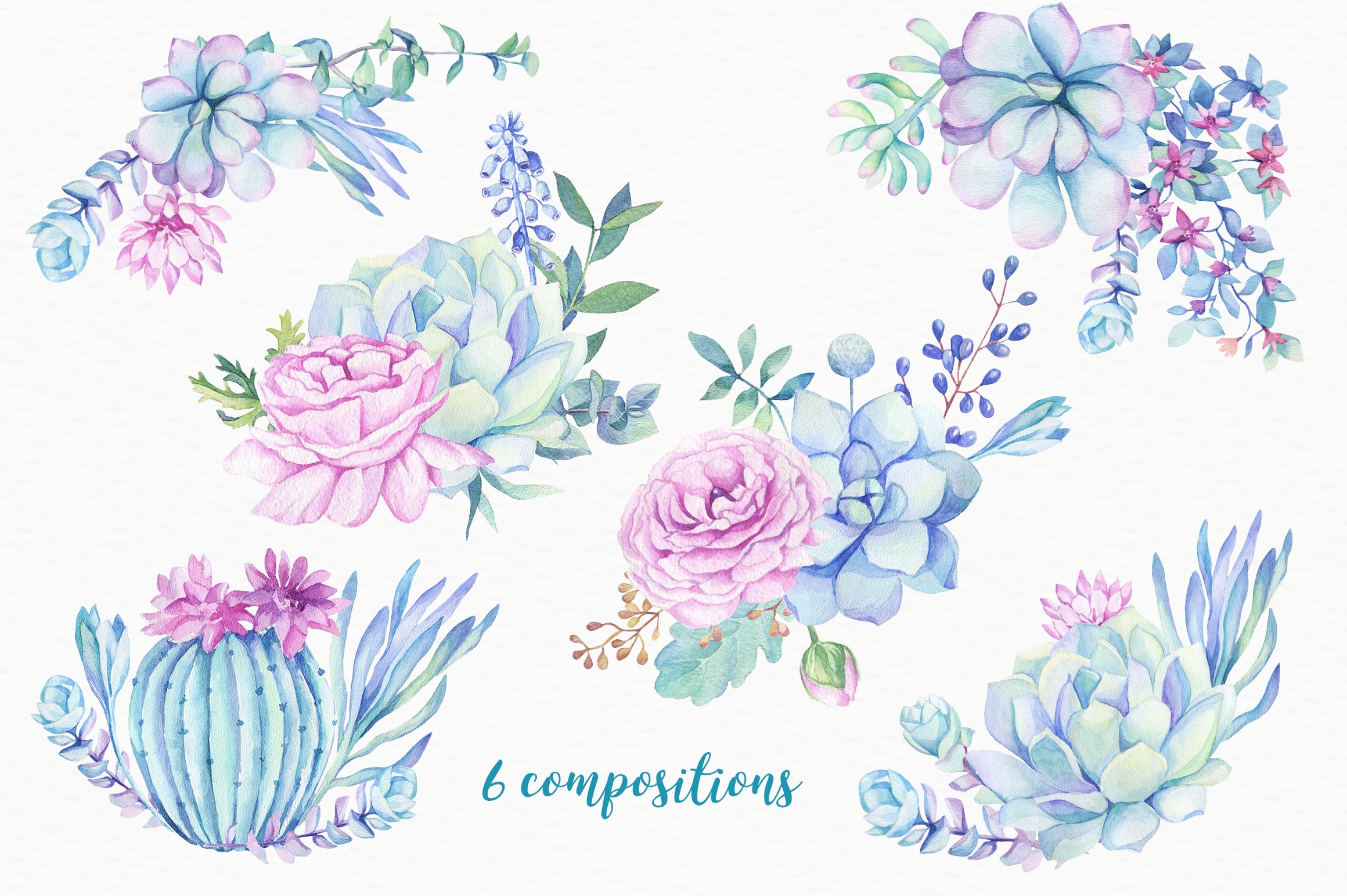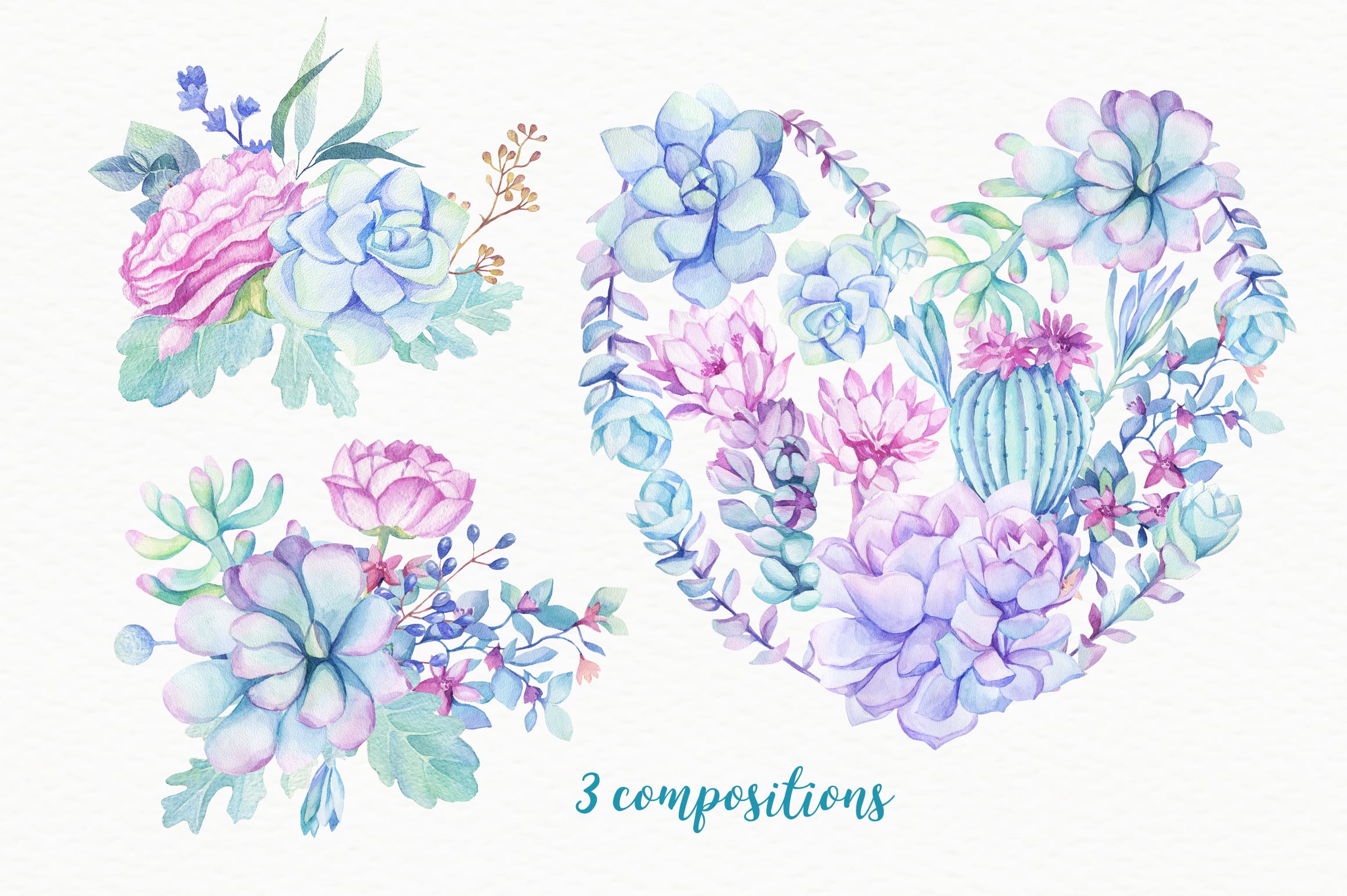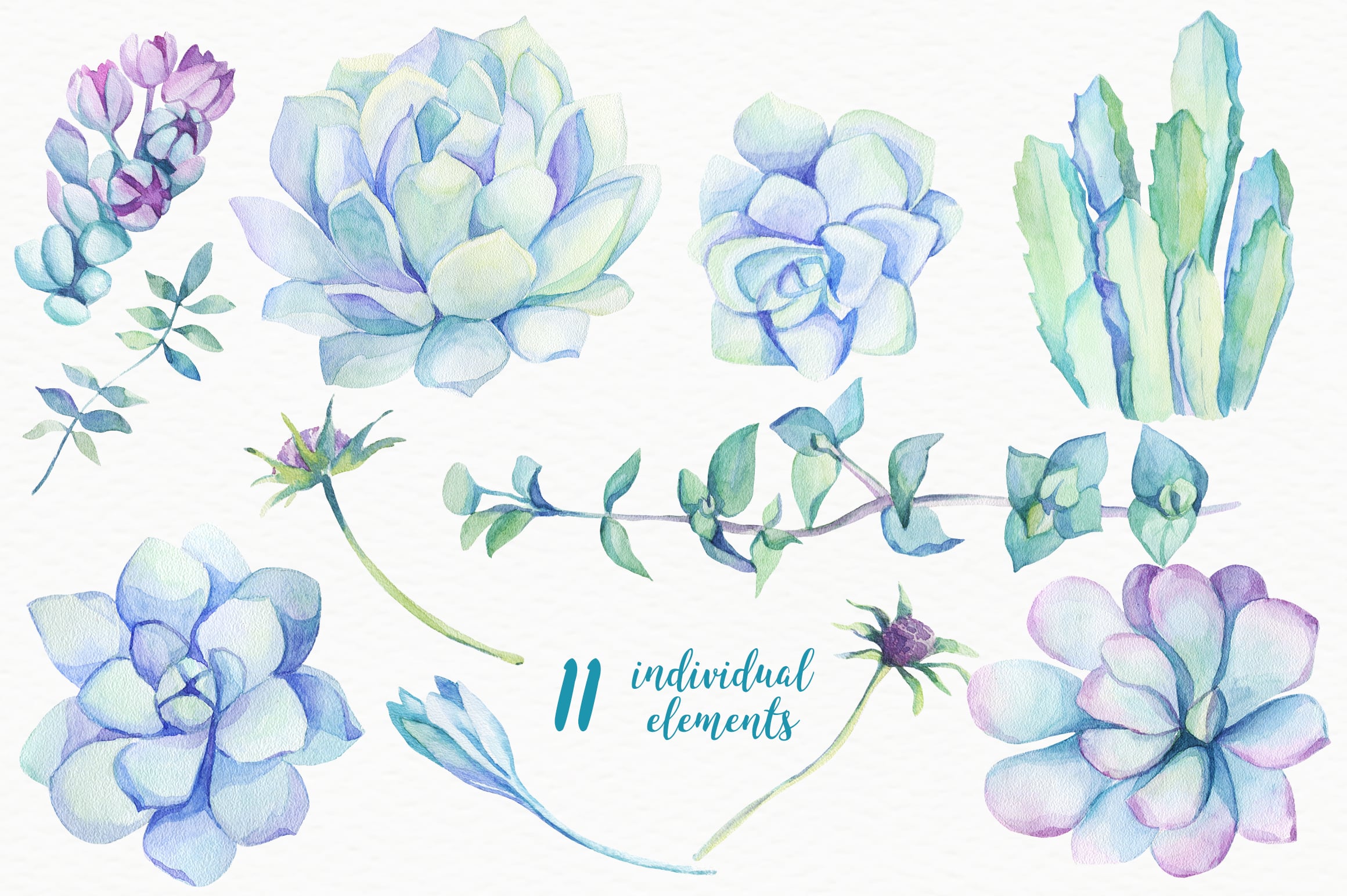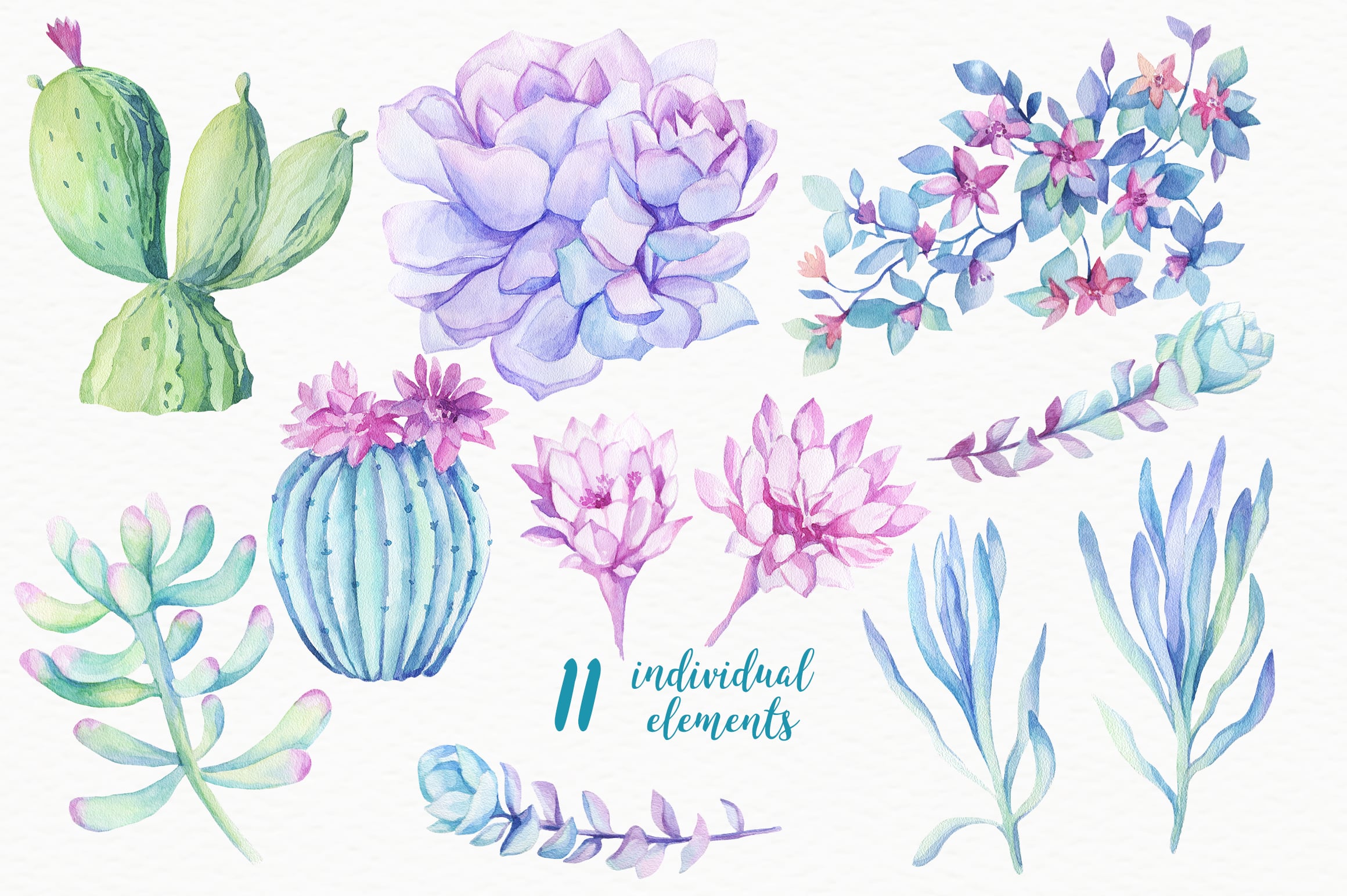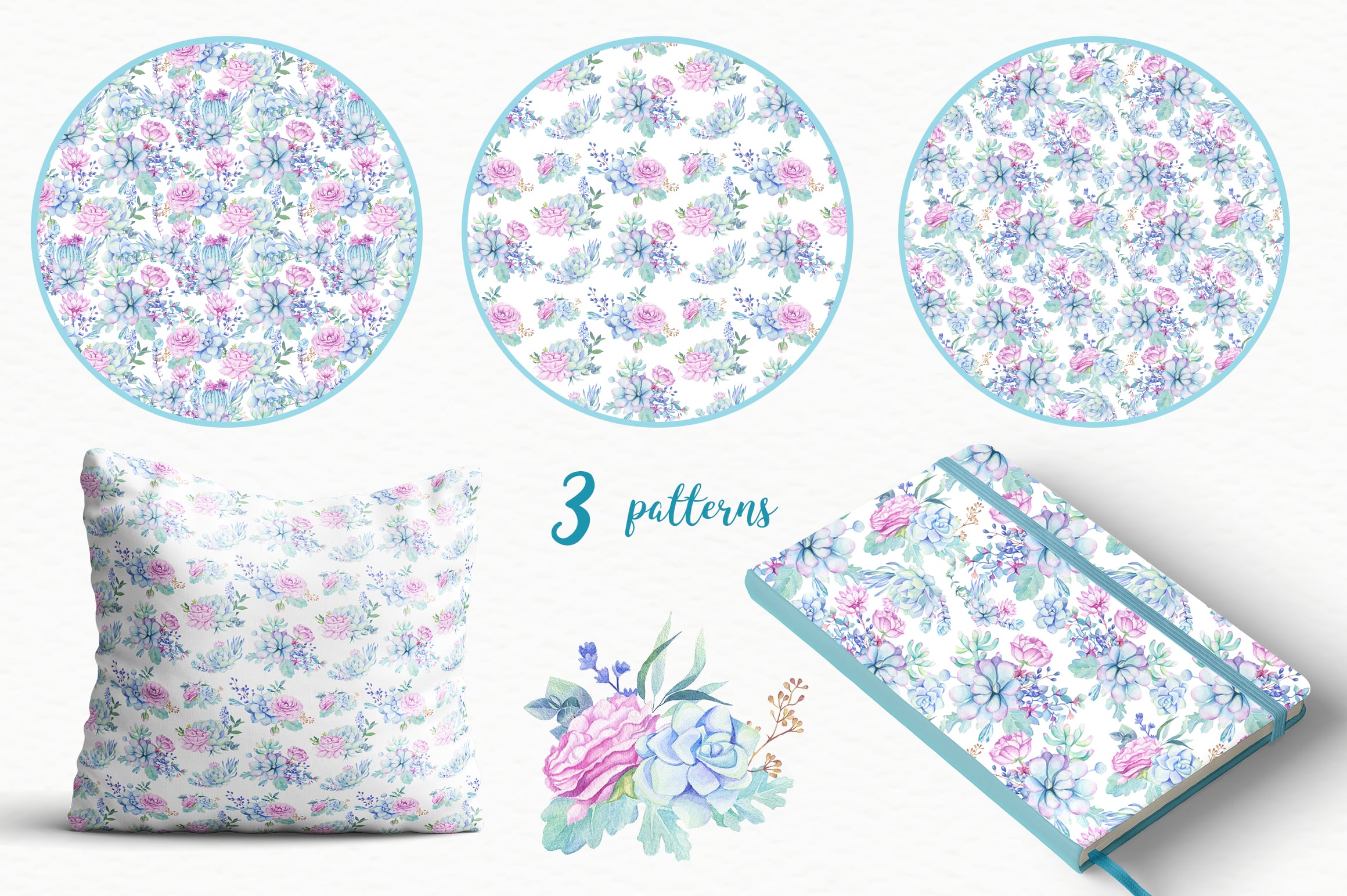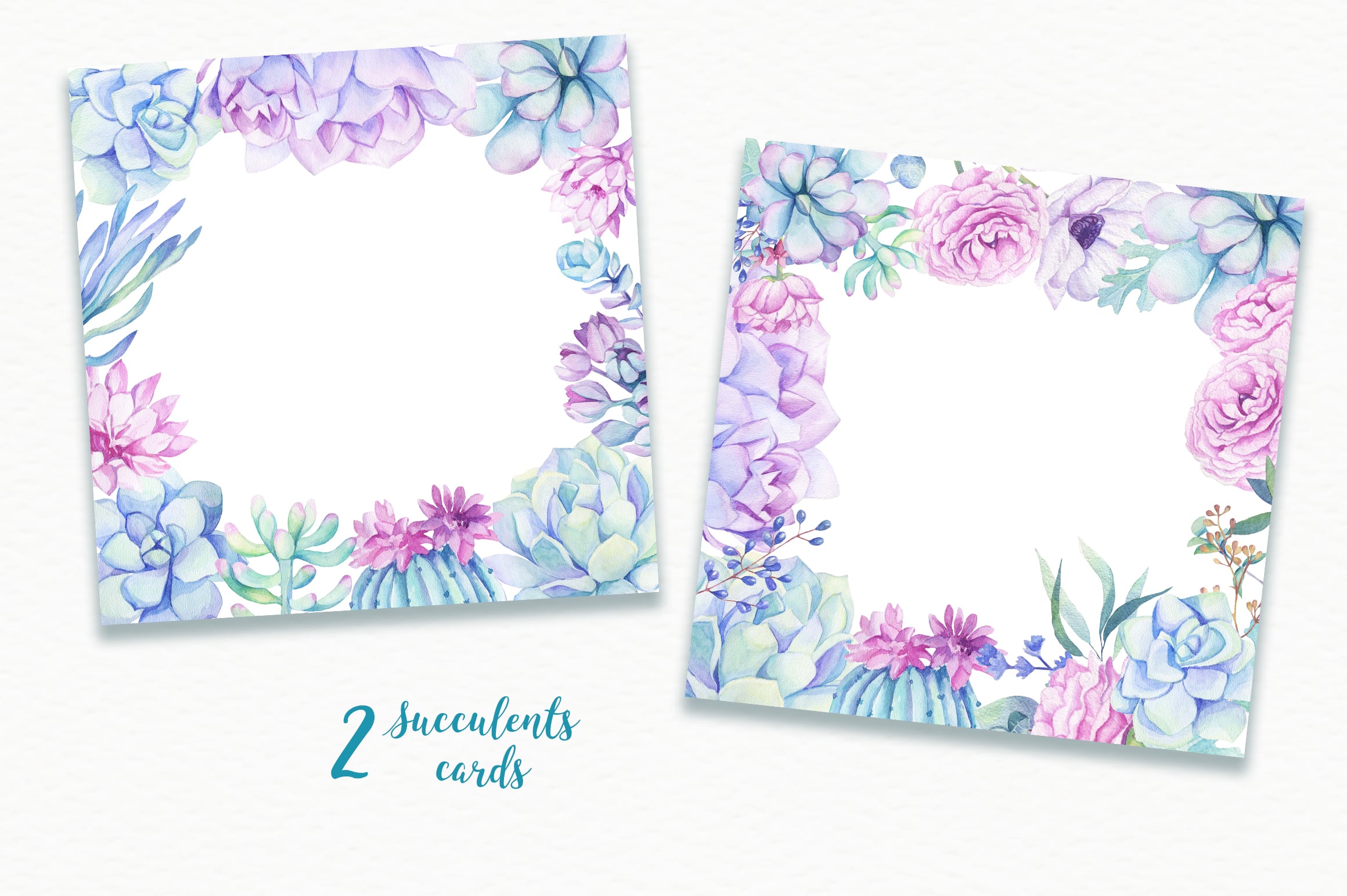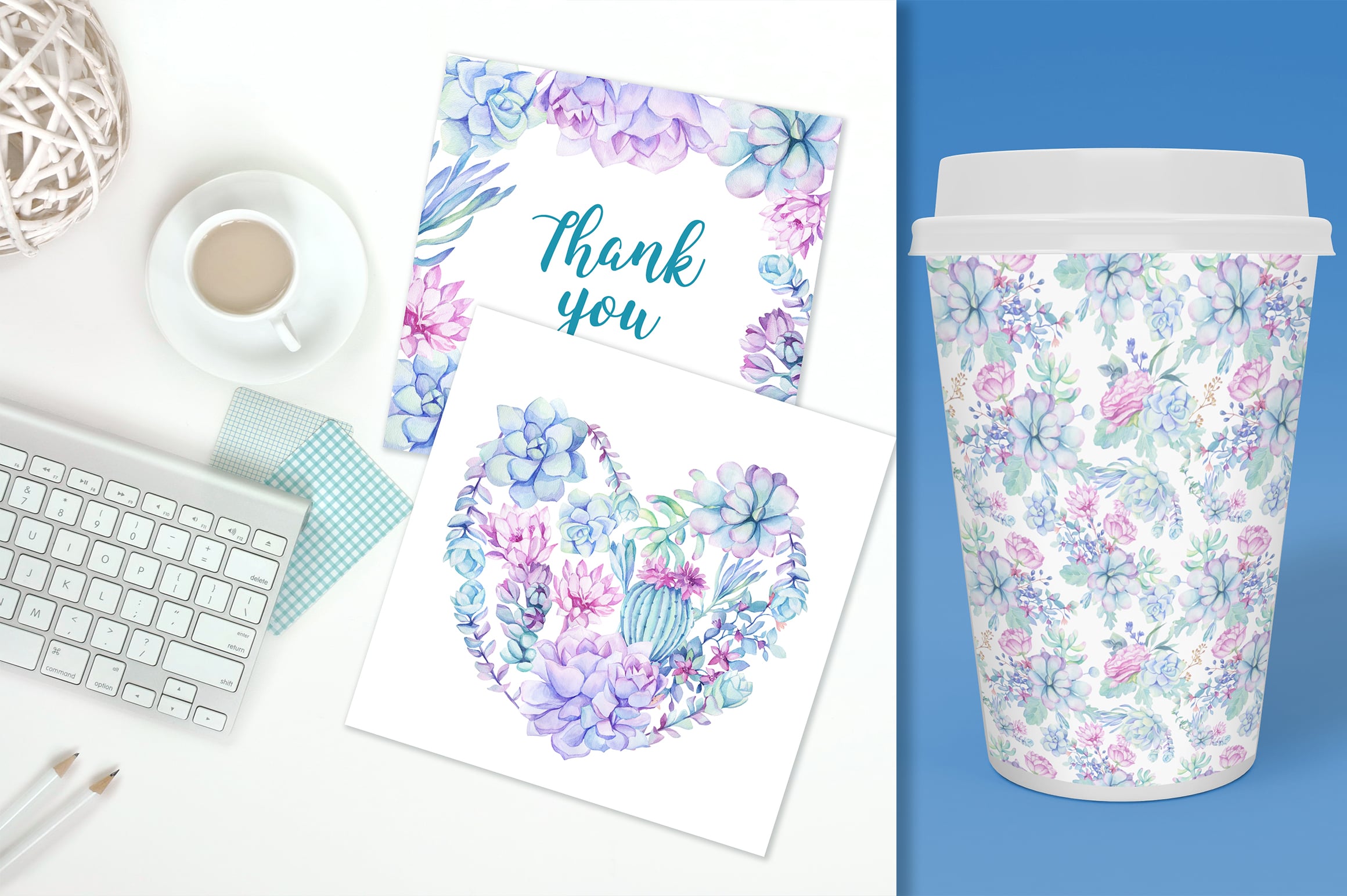 Price: $14
Cute cactuses and stunning floral vectors that come within this very bundle will make anyone fall in love with them. The package has lots of different unique vector elements for literally all occasions, so you definitely want to try it out.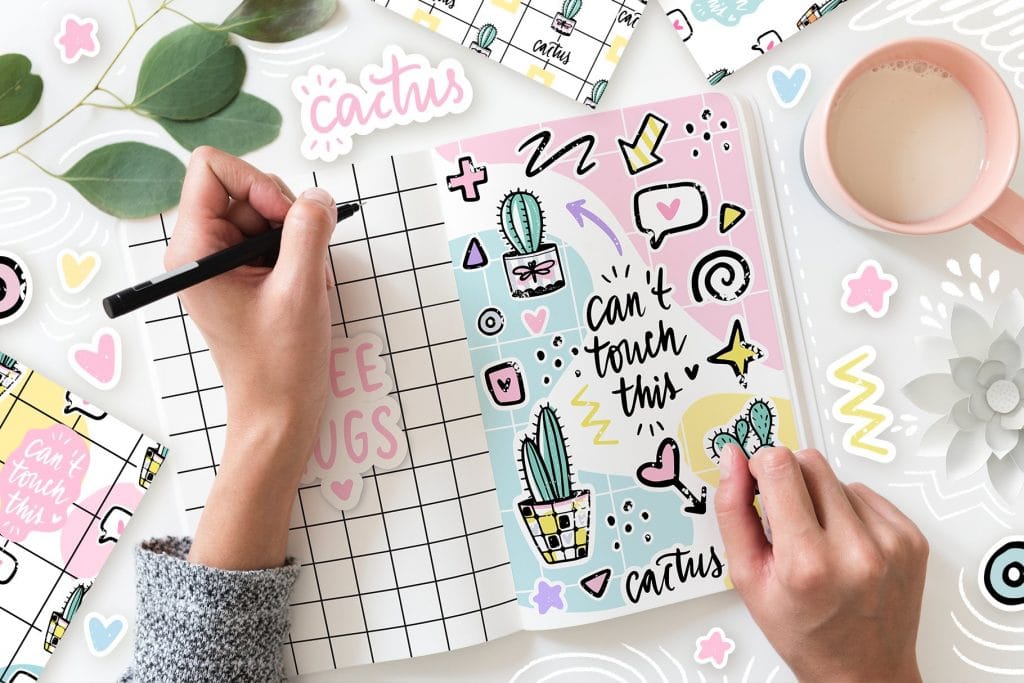 Price: $11
This truly fancy vector set will simply make you fall in love with it. The vector package comes with a variety of lovely cactus elements for literally all occasions. So grab some cactuses and make the website you are currently working on the one and only.
Main Features:
10 seamless patterns
Over 40 elements
9 abstract backgrounds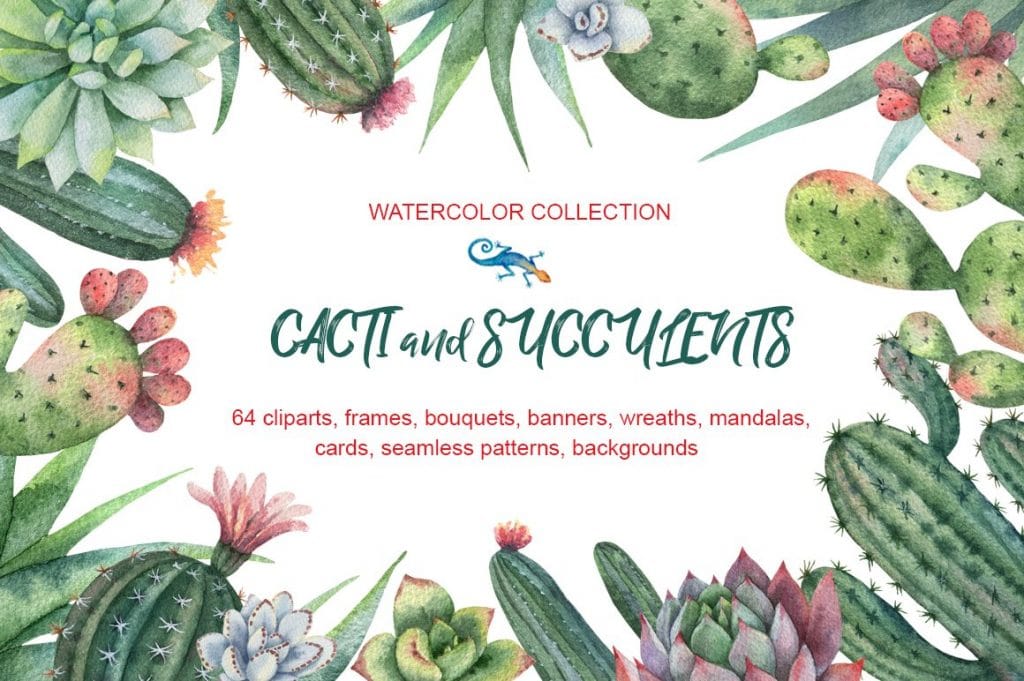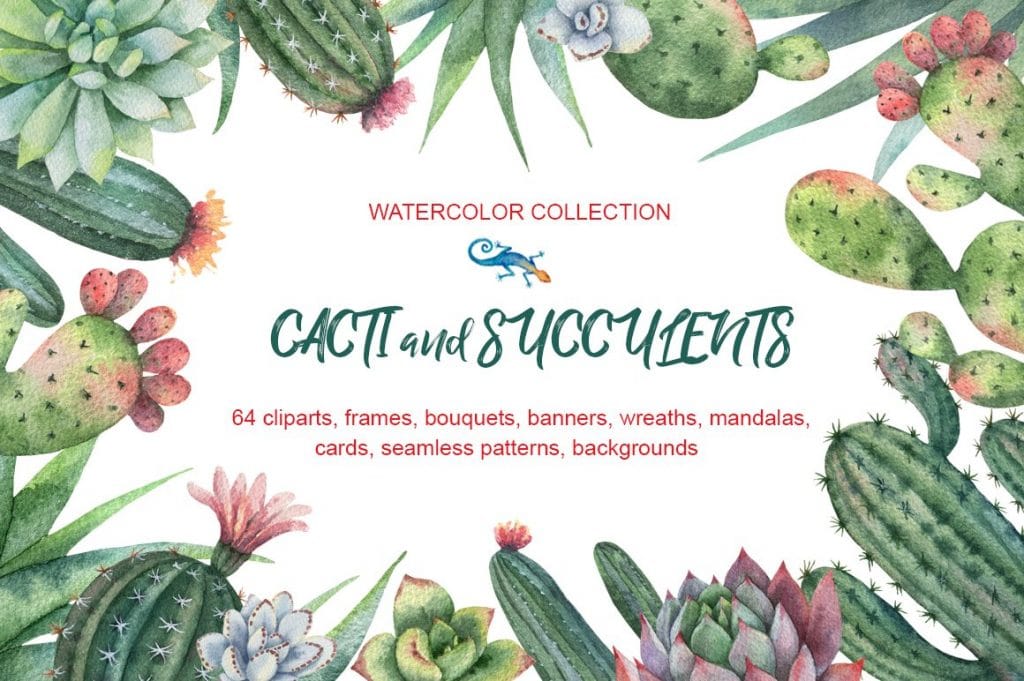 Price: $21
If you are striving for something truly artistic and drop-dead beautiful, then this one is definitely the way to go for you. Watercolor cactuses will simply win your heart as well as help you create a stunning end-product. So do not hesitate and give it a shot.
Main Features:
64 watercolor and printed cliparts in PNG format
7 bouquets
10 wreaths
4 frames
4 banners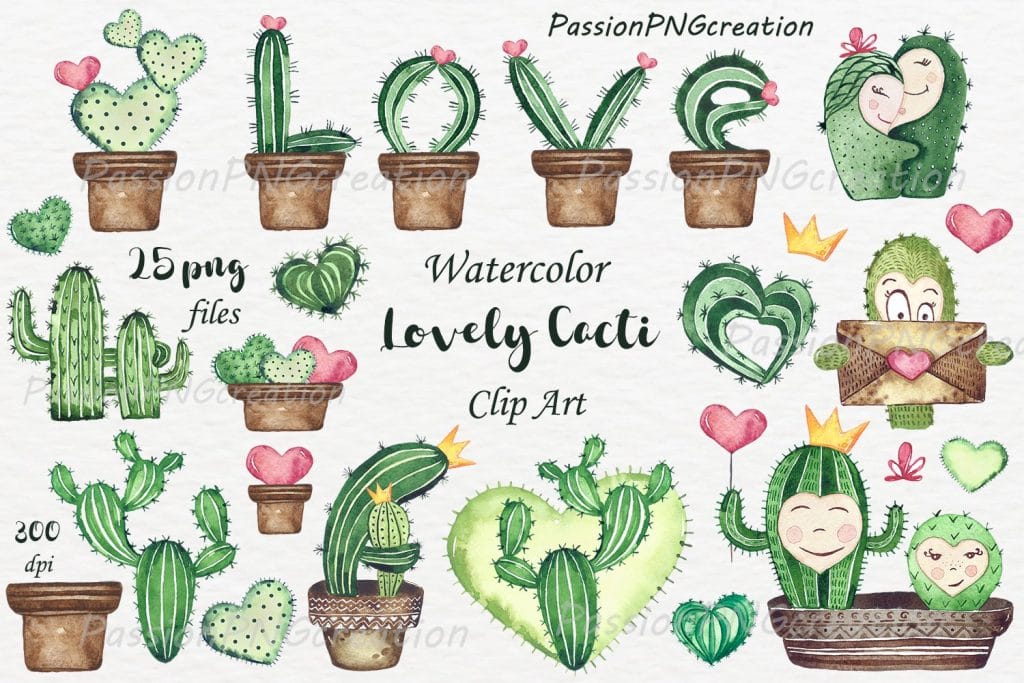 Price: $12
Another cool watercolor option on our list. So why don't you add some artist glow to your projects with these lovely cactuses?
Main Features:
25 PNG files with transparent backgrounds
1 seamless pattern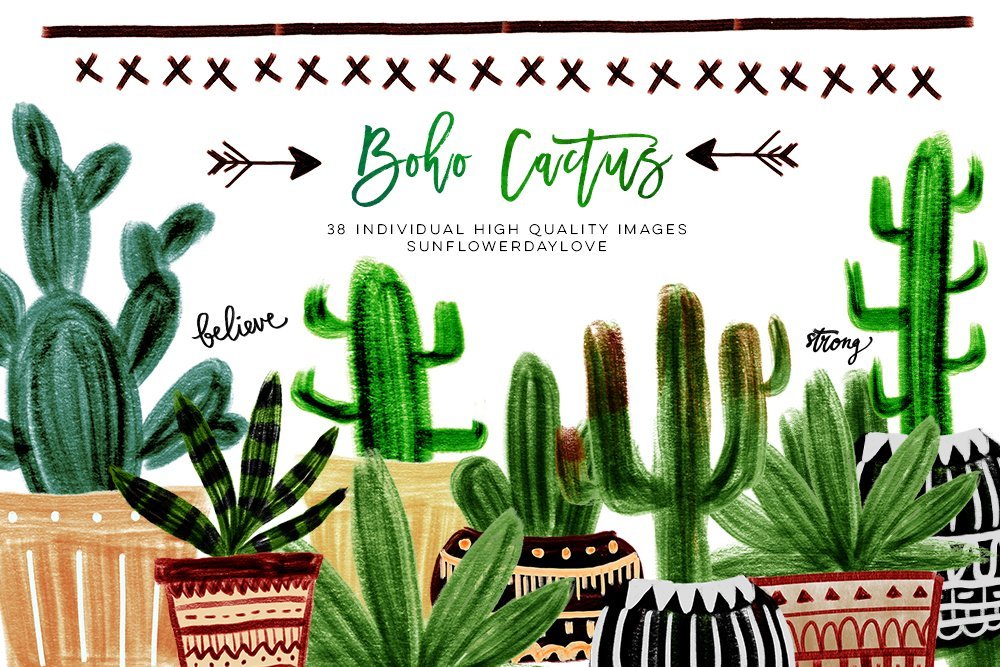 Price: $6
These pretty cactuses are ready to make your website simply magnificent and breathtaking, so why don't you give them a shot?
Main Features:
38 high quality images
300 dpi
2 backgrounds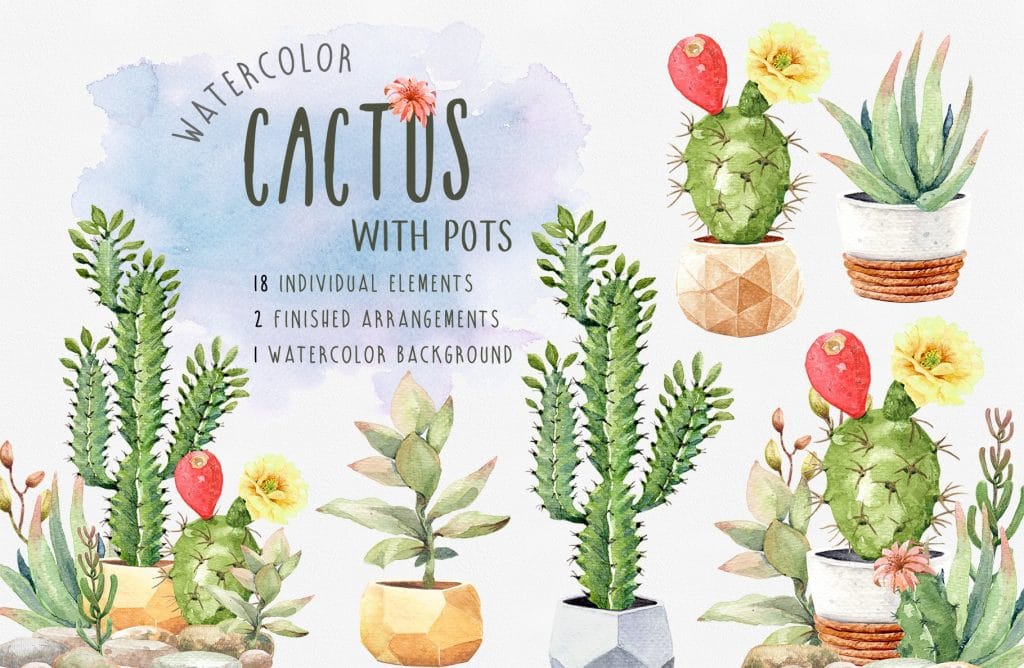 Price: $10
One more watercolor option for all the art lovers out there. This very clipart will simply take your breath away as well as enable you to create a true digital masterpiece. So go ahead and take a good hard look at this beauty.
Main Features:
2 PNG finished arrangements
1 watercolor background
Compatible with all major software
18 individual elements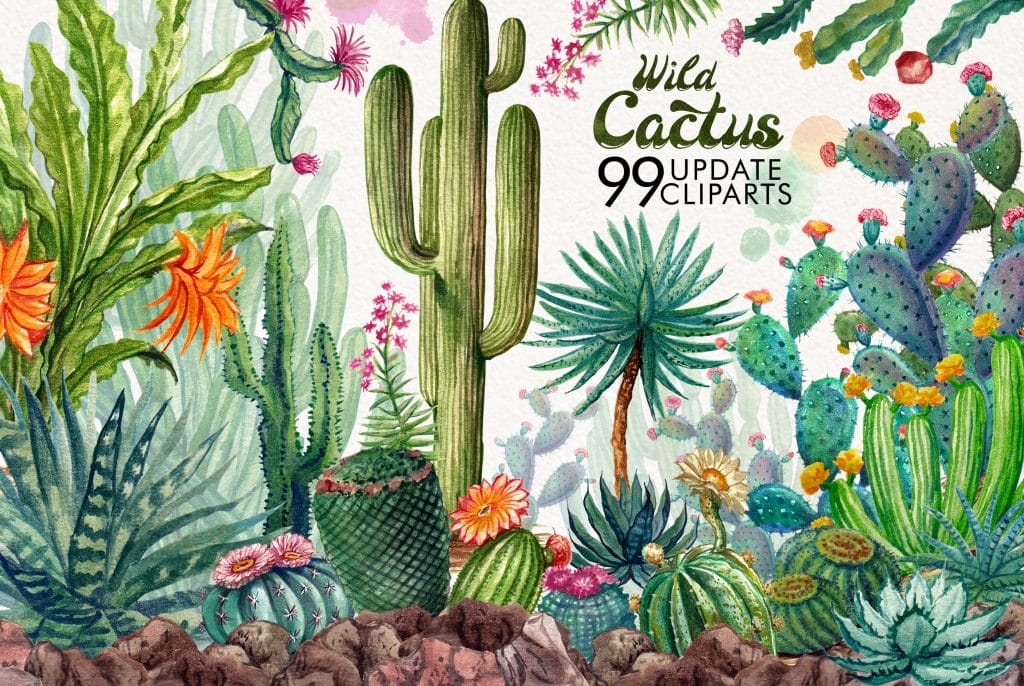 Price: $20
Yes, watercolor is classic, that is exactly why we have so many of watercolor vectors on our list. Well, why don't you have a closer look at this baby then?
Main Features:
37 PSD and PNG
20 PNG wreaths
12 frames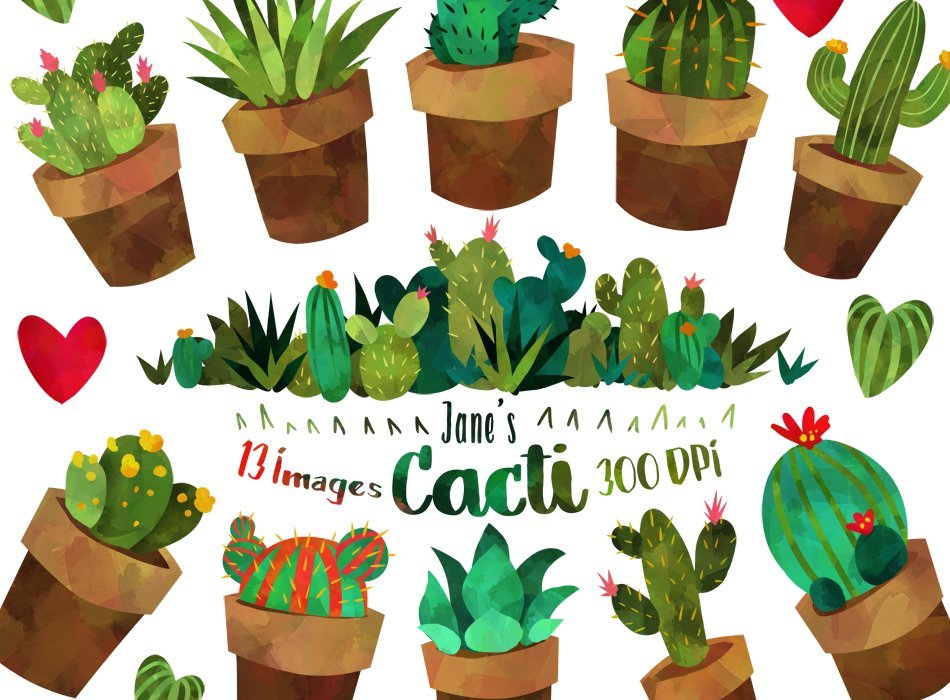 Price: $8
Well, who said that we will ever get enough of watercolor cactuses? So here's another one. Make your website a true masterpiece with some of the cute cactuses that come in this very package.
Main Features:
300 dpi
13 images
Transparent PNG images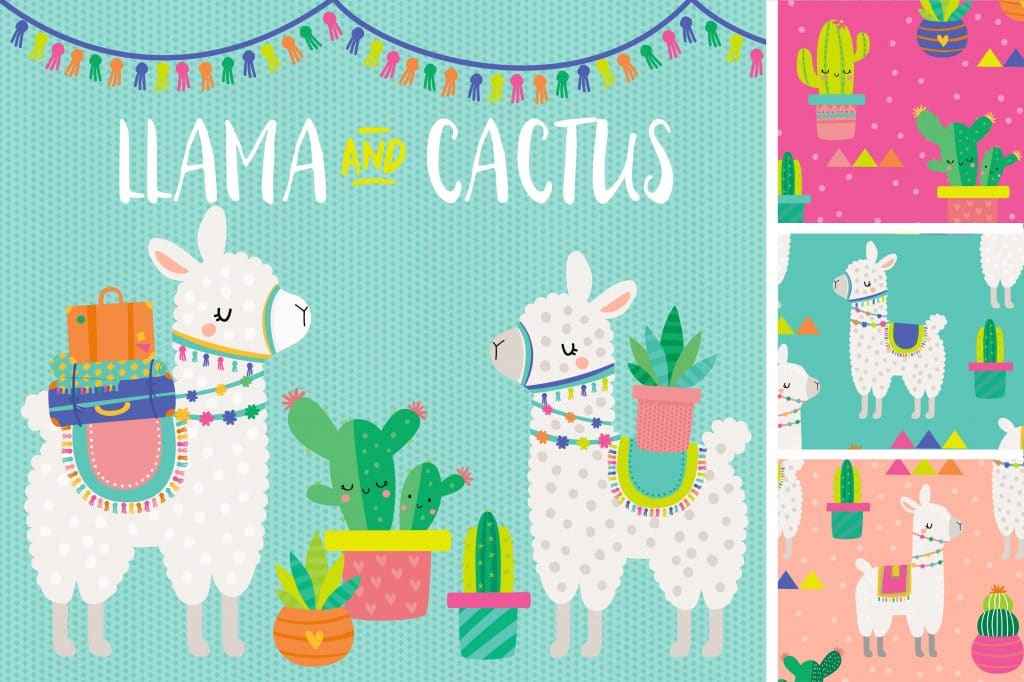 Price: $20
If you think that some fancy cactuses wouldn't be enough for you, how about getting some lovely lamas as well? This very package has dozens of cool graphic elements for your current and future projects, so you definitely want to take a look at it.
Main Features:
15 elements
Compatible with all major file formats
5 coordinating papers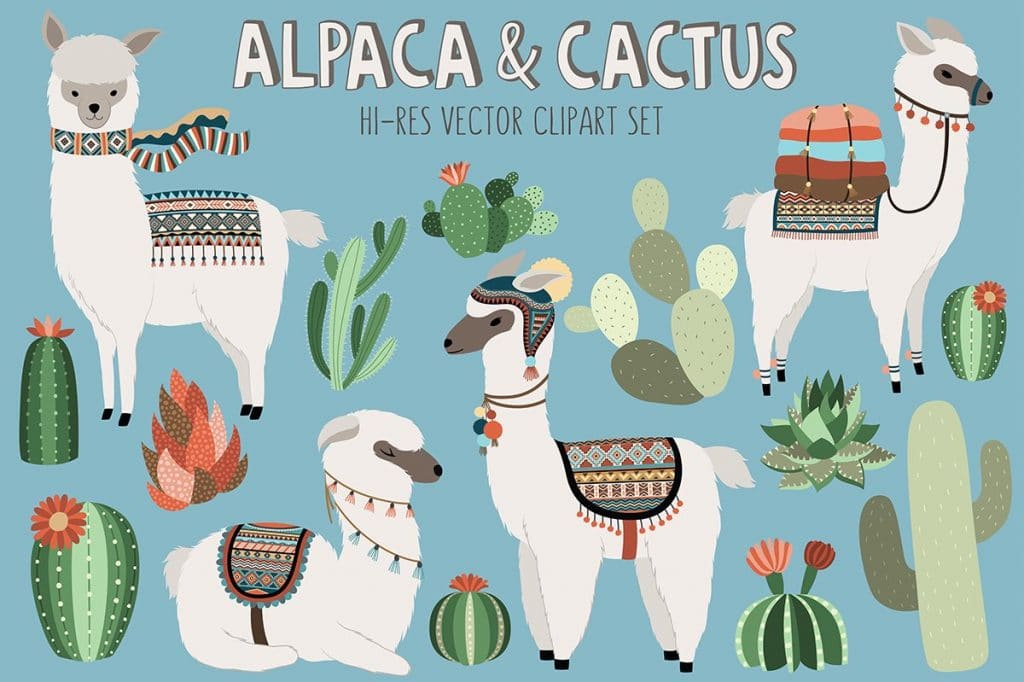 Price: $6
Another lovely bundle with cute lamas and pretty cactuses that will no doubt win your heart. Well, if you are looking for something truly unconventional and simply cool, then you definitely don't want to miss this one.
Main Features:
1 EPS file
1 Ai file
14 alpaca and cactus elements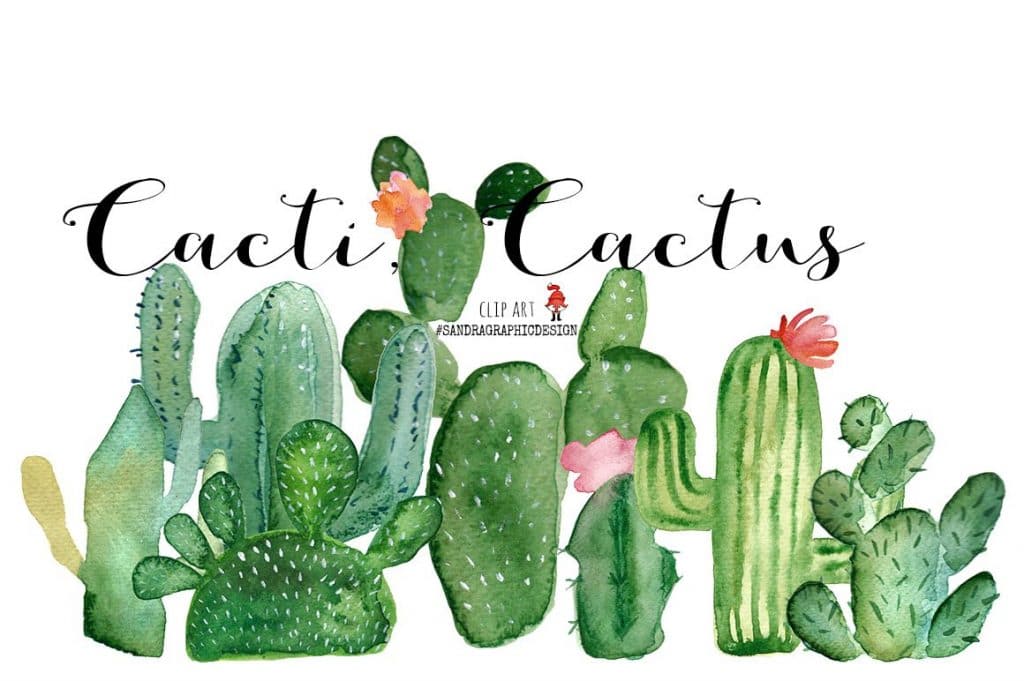 Price: $8
This one is another set of lovely cactuses for pretty much all occasions. So whether you need some cactuses for you blog website background or Mexican food restaurant logo, this baby will surely back you up. Well, go ahead and have a closer look at it.
Main Features:
84 images
PNG files 300 dpi
Printable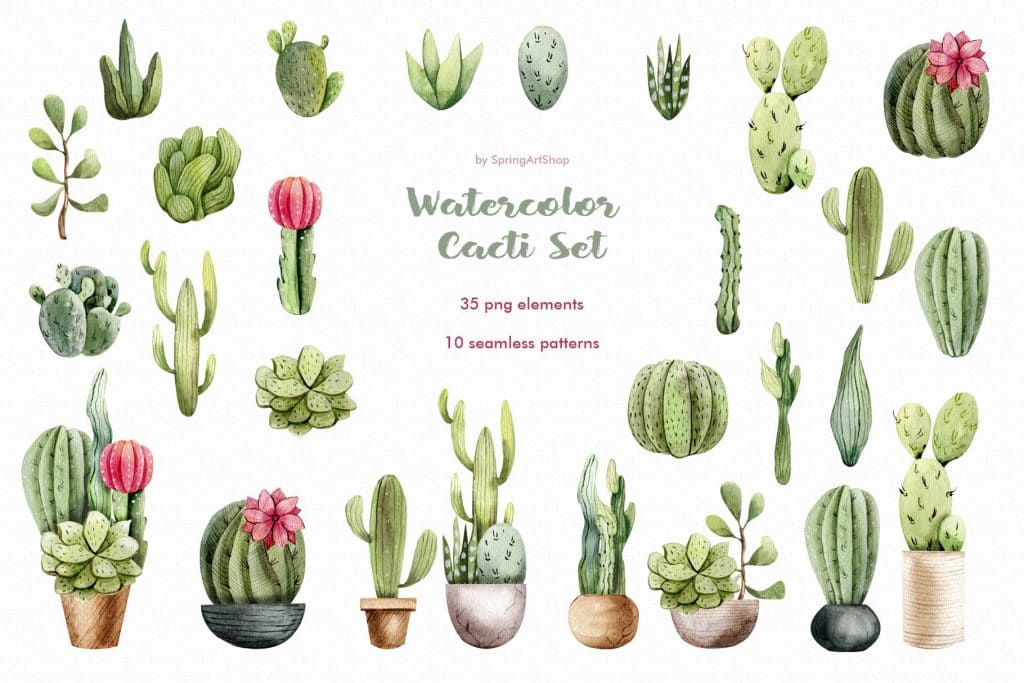 Price: $29
If you are one of those people you want everything to be perfect, this clipart is definitely for you. Create your unique and simply stunning website with some of the cool elements from this very bundle and enjoy having a perfect end-product.
Main Features:
19 cactus PNG images
1 JPG seamless pattern
3 watercolor cactus compositions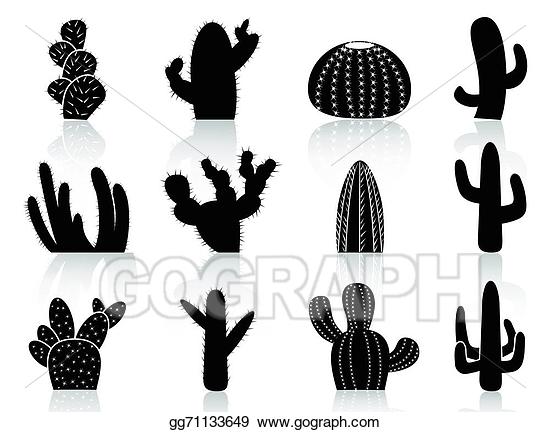 Price: $3-$12
A set of cactus silhouettes is among the must-haves every self-respecting web designer should have. Such elements can come in handy for various projects, so go ahead and get some.
FREE Cactus Clipart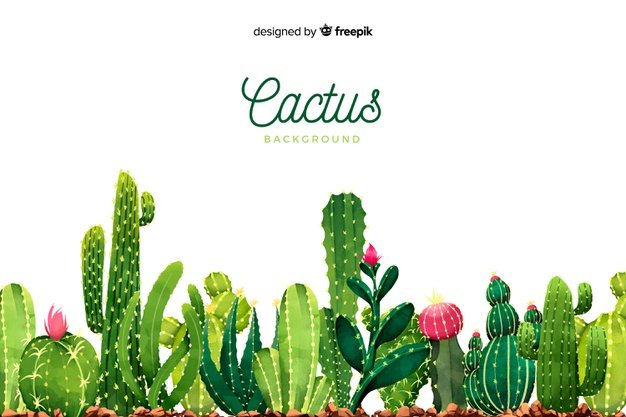 Price: free
Nice and neat cactus background will no doubt make you blog, online shop, or personal website simply outstanding. Besides, this vector is completely free, so go ahead and download it now.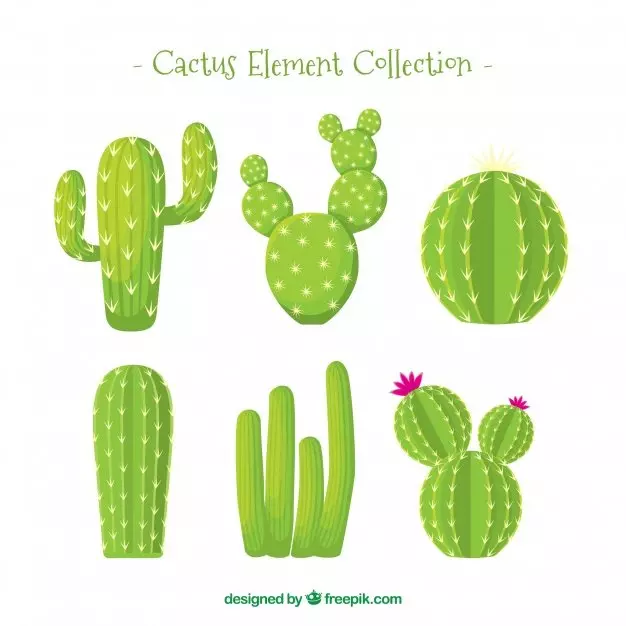 Price: free
Another great free option on our list is this lovely collection of cactus elements. The package comes with a wide set of unique elements that will help you create the website of your dreams.
Price: free
Well, let me just say – smiling cactuses. Are you already convinced that you need those? If not (which is very unlikely), then go ahead and take a closer look at these cuties.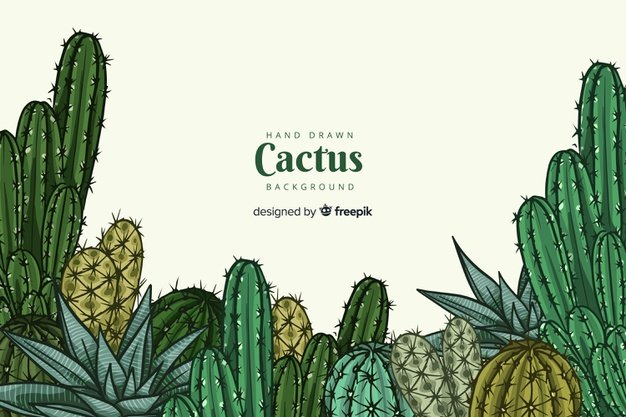 Price: free
Are you currently looking for a lovely background for your site? Well, you might want to stop because this free vector is already here for you.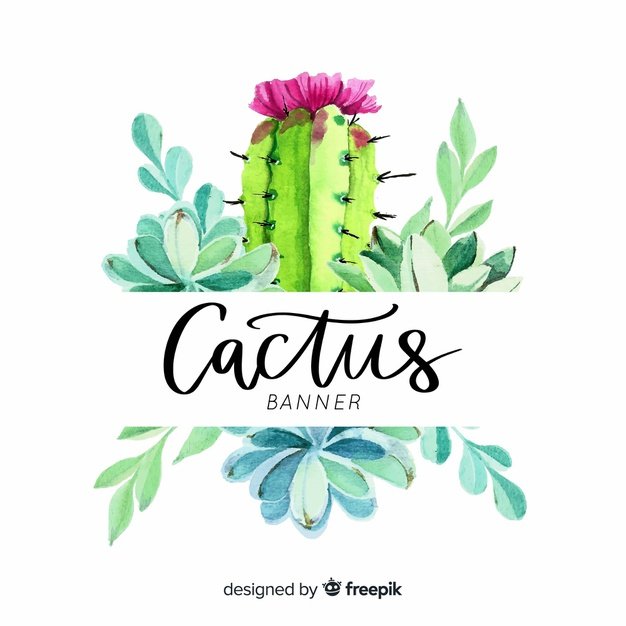 Price: free
If you think that your banner will look great with a fancy cactus on it, then this one is definitely the way to go for you. So why don't you create the banner of your dreams with this lovely cactus vector?
Price: free
This package will equip you with lots of sketchy cactuses for every situation. So go ahead and download this free pack.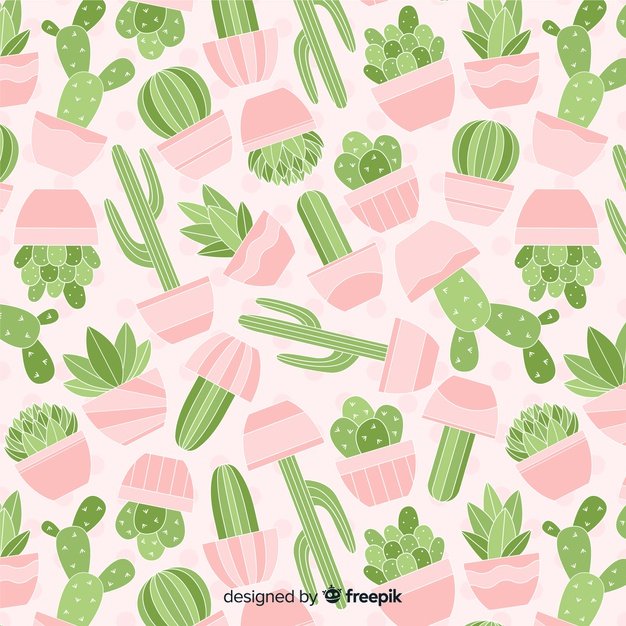 Price: free
Another cool free option for website backgrounds, so why don't you give it a shot?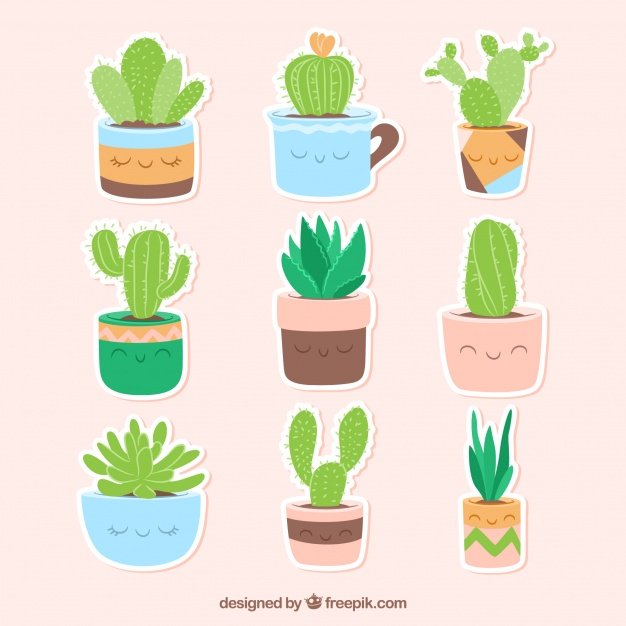 Price: free
Last, but not least, cactus stickers. These babies have the ultimate power to make literally anything super sweet and adorable, so do not hesitate any longer and get these free cuties.
How to Sell Your Cactus Clipart
In case you are an artist or graphic designer, you can make a whole bunch of money on your masterpieces. In fact, there is a lot of online marketplaces where you can sell your products but one of the most trustworthy ones is definitely MasterBundles. Through the Sell Your Deal service young designers and artists can sell a vast variety of products, including fonts, patterns, clip arts, backgrounds, stock photographs, various templates, and even WordPress themes. The service is pretty simple in use and you can start making money as soon as customers purchase your products on the MasterBundles marketplace.
In order to start selling your goods on MasterBundles, you have to create a vendor account and upload your products. The vendors regularly receive the money for their sold products on their Payoneer accounts, so you don't have to worry about payment delays. MasterBundles is a reliable marketplace that allows freelancers to legally sell their products, so do not hesitate, follow the link above, create a vendor account, and upload your first product on the marketplace today.
Wrapping Up
Cactus clipart is the very item that every graphic designer should have in his or her graphic elements collection. As a matter of fact, this type of clipart can be used in a variety of projects starting with Mexican food restaurants and finishing with kids' clothing online stores. Therefore, if you are creative enough, you will no doubt come up with dozens of ideas on how and when to use cactus clipart. So take a look at our list one more time, select some lovely clipart, and get new items for your graphic elements library today.
Have you ever used a cactus clipart in your projects? What were those projects and what was your experience working on them? Feel free to share with our friendly community in the comment section down below!
Recommended Posts For You
A Q&A to Remember
🌵 How to choose a clipart?
Picking up a clipart is actually not a big deal at all. Just check out such marketplaces as MasterBundles or CreativeMarket and get the one that suits the project you are going to use it in.
🌵 Free of premium?
Premium vector packages usually have more unique elements, so if you are looking for something out of the ordinary and you need a lot of images and elements, than a premium package is the way to go for you.
🌵 Where can I find free clipart elements?
There is a huge amount of resources that offer free vector elements. So you can try and look for clipart on such platforms as Freepik or Vecteezy.
🌵 Where can I get a clipart on a discount??
Various marketplaces like MasterBundles offer regular discounts, so go ahead and look for some special deals.
Please take a moment to pin this post to Pinterest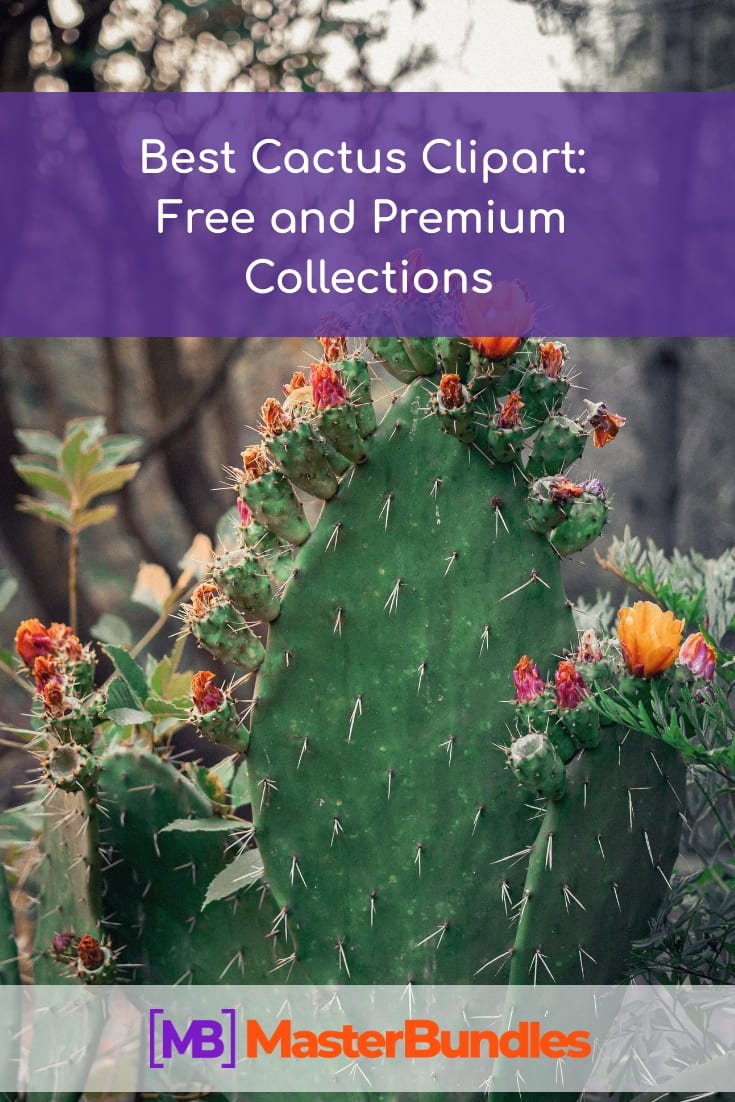 Was this page helpful?
We will be happy if you decide to share this article with your friends on Facebook. Just click on the button and you're done
What are your concerns?
Thanks for your response!
You have already left your review.
Disclosure: MasterBundles website page may contain advertising materials that may lead to us receiving a commission fee if you purchase a product. However, this does not affect our opinion of the product in any way and we do not receive any bonuses for positive or negative ratings.
Writing an article requires inspiration and this is why I always check out other bloggers and authors' articles and posts in order to get inspired for the new articles. At the same time, as I start working on an article, I also need some reliable references. Therefore, this article's list of references includes the following books and articles:
Bierut, Michael. How to Use Graphic Design to Sell Things, Explain Things, Make Things Look Better, Make People Laugh, Make People Cry, and (Every Once in a While) Change the World. Harper Design, Illustrated Edition, 2015.
Lupton, Ellen. Thinking with Type, 2nd revised and expanded edition: A Critical Guide for Designers, Writers, Editors, & Students. Princeton Architectural Press, 2nd Revised, Expanded Edition, 2010.
McCready, Ryan. "7 Graphic Design Trends That Will Dominate 2021 [Infographic]." Venngage, Sep 22, 2020, venngage.com/blog/graphic-design-trends/. Accessed Oct 7, 2020.