18 Best ChatGPT Prompts to Patch Things Up with AI Assistant
Let's talk about how to get the best responses from AI tools! We've already discussed the importance of well-structured inputs for communication with AI, but sometimes it takes work to come up with those inputs on your own. That's where the best ChatGPT prompts come in!
In this post, we've gathered 18 awesome ChatGPT prompts to simplify your life as a digital Jedi. Whether you're a marketing specialist, social media guru, or web designer, these prompts will give you the boost you need. So, let's dive in and get those AI tools working for us!
Best ChatGPT Prompts: Our Top Picks
Don't neglect the highly effective ChatGPT Prompts we've prepared. In the selection below, you will find the best products. They are perfect for advanced and beginners alike.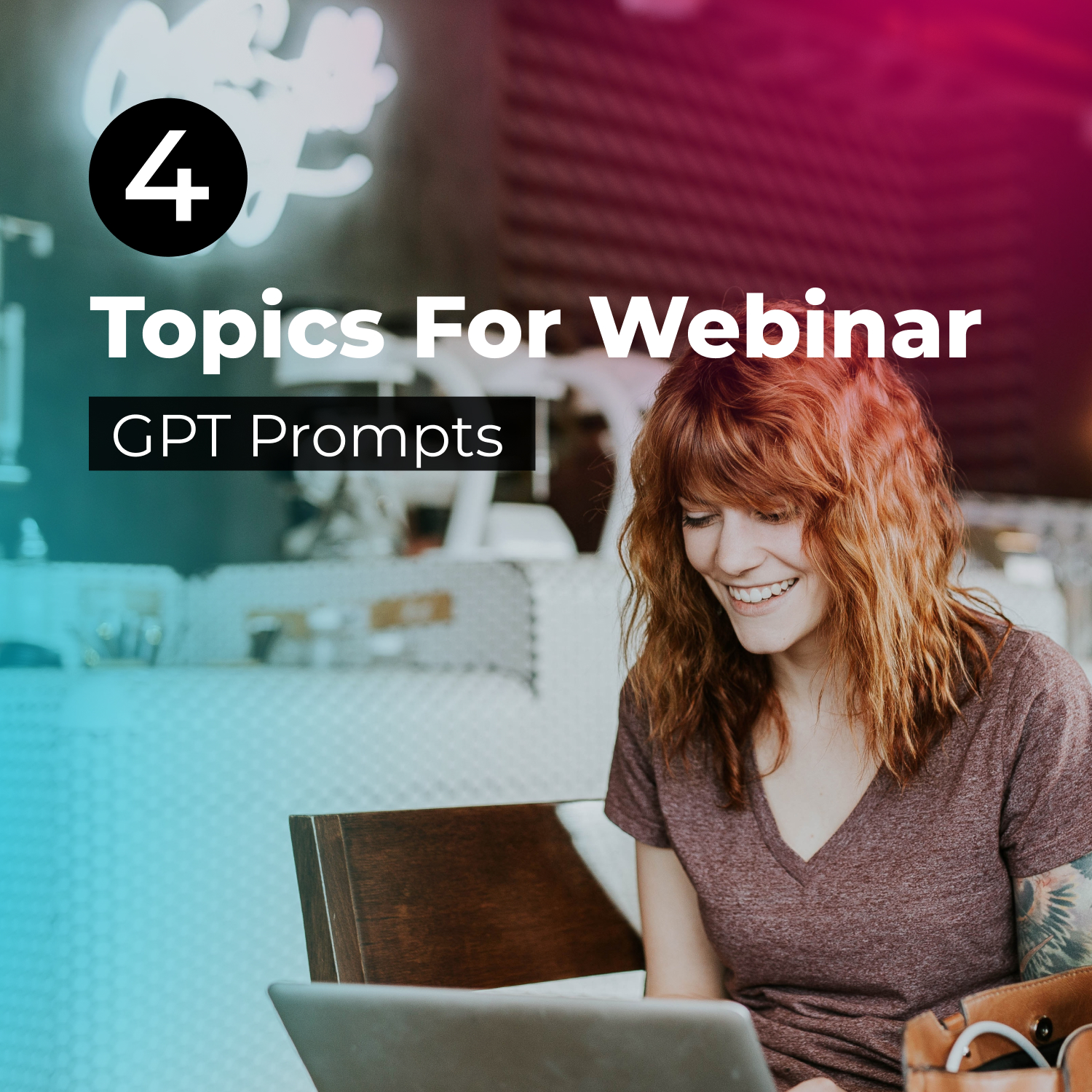 4 Topics For Webinar GPT Prompts
Price

$5

File type

CSV

Date

April 4 2023

Colors

blue

brown

green

orange

pink

Rating
GPT has a lot of advantages. It is a reliable tool for properly scheduling webinars, designing invitation cards, creating effective slides and projects, time management, and other nuances. From now on, you can easily rely on modern technology!
Show More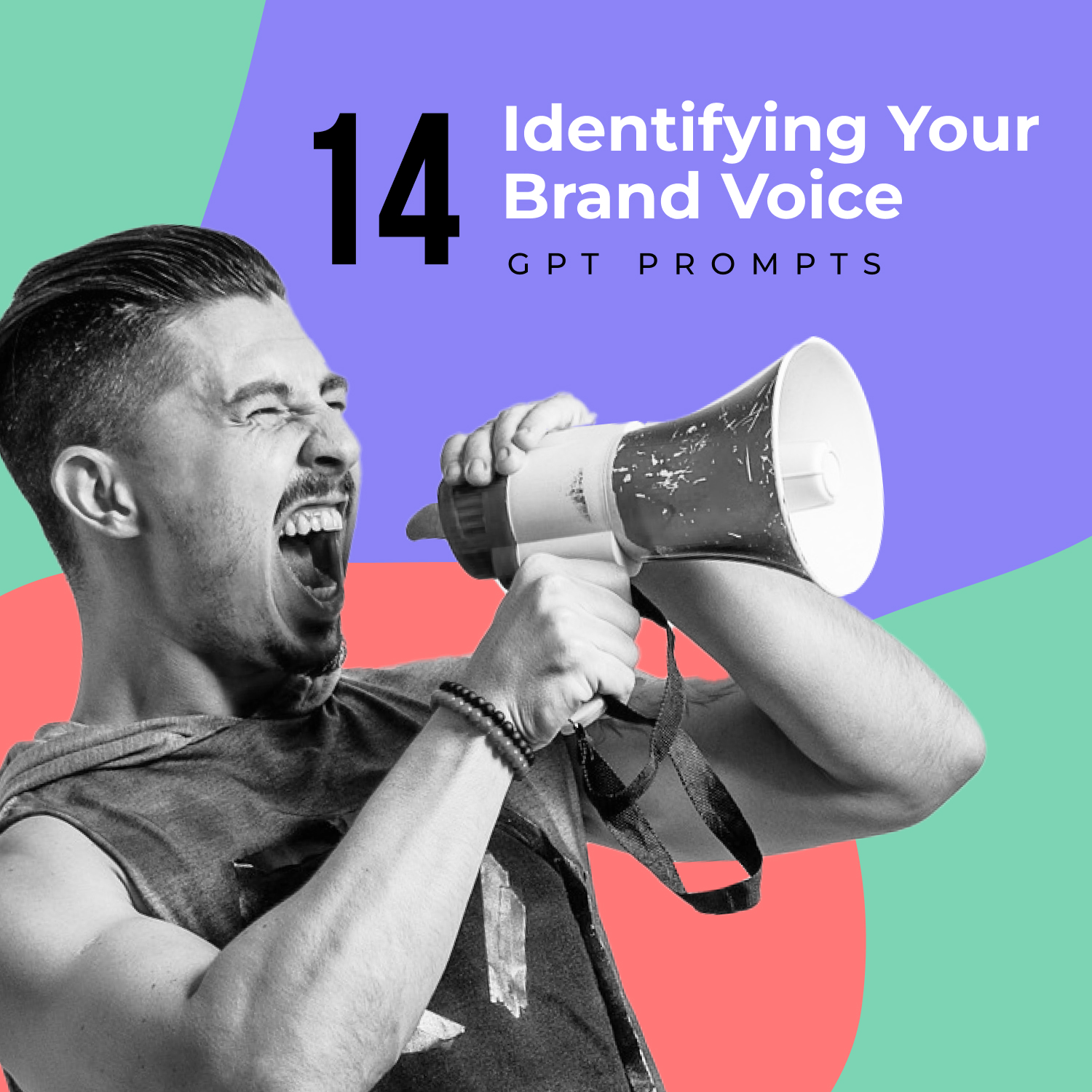 14 Identifying Your Brand Voice GPT Prompts
| | |
| --- | --- |
| Price | $5 |
| File type | CSV |
| Date | April 4 2023 |
| Colors | |
| Rating | |
What is the most appealing to an audience? The uniqueness and ability to stand out from the crowd. Use these ChatGPT prompts to appear expertly in front of your consumers. These tools will quickly help you find your brand's strengths and build productive communication with the public.
Show More
100+ Premium ChatGPT Prompts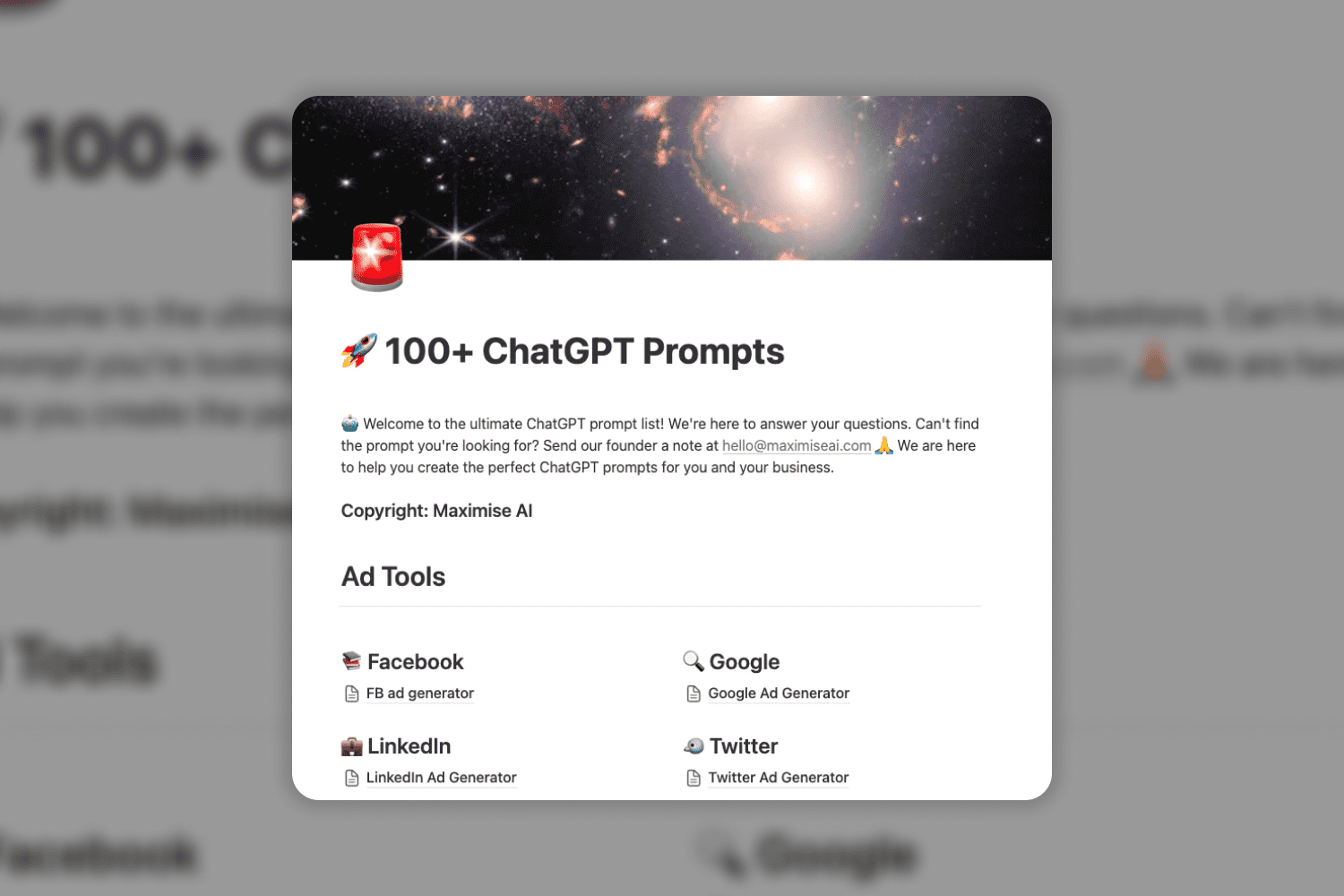 Want to get more out of ChatGPT? There are over 100 premium ChatGPT prompts to boost productivity and unleash unlimited opportunities to grow your business. Save time, develop, and perform various tasks, from copywriting to finding the perfect business tools. It's worth a try!
2,000+ Chat GPT4 Prompts to Boost Your Marketing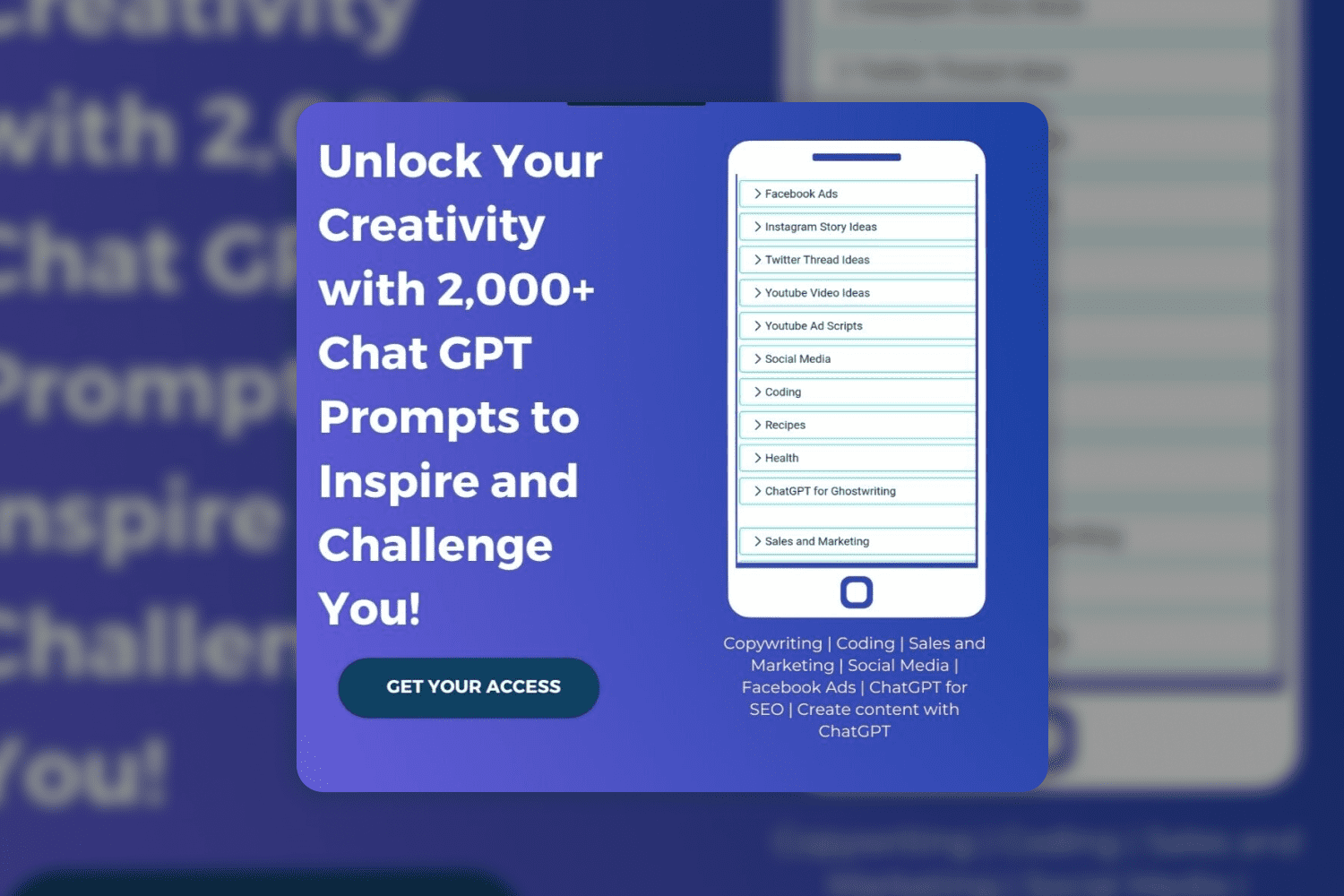 No ChatGPT experience is required. Buy the product and watch a video tutorial on applying it. With this assistant, your business can reach the next level without much effort.
ChatGPT Prompts for Social Media
Social media promotion is a gold mine, isn't it? However, the greater the demand, the greater the competition. Interested in learning ways to quickly grow your business online through Instagram, YouTube, Twitter, TikTok, and more? Hurry up and check out a selection of social media prompts.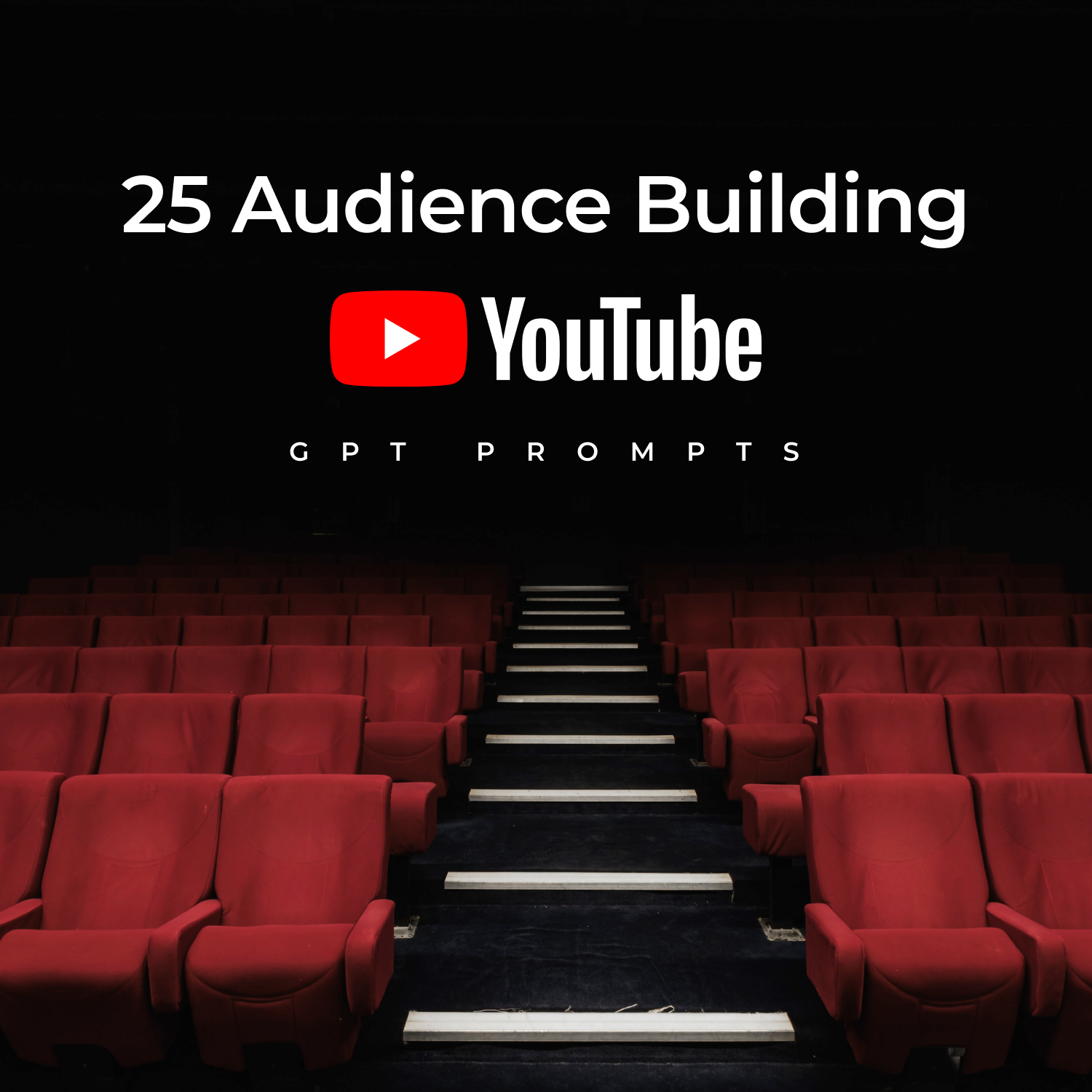 25 Audience Building Youtube GPT Prompts
| | |
| --- | --- |
| Price | $5 |
| File type | CSV |
| Date | April 4 2023 |
| Colors | |
| Rating | |
Audience Building Youtube GPT Prompts bring fresh ideas to your channel on this platform. It's an excellent opportunity to improve or start blogging from scratch. Here you'll find powerful tips on video editing, creating impactful content, building trust with your audience, and so on.
Show More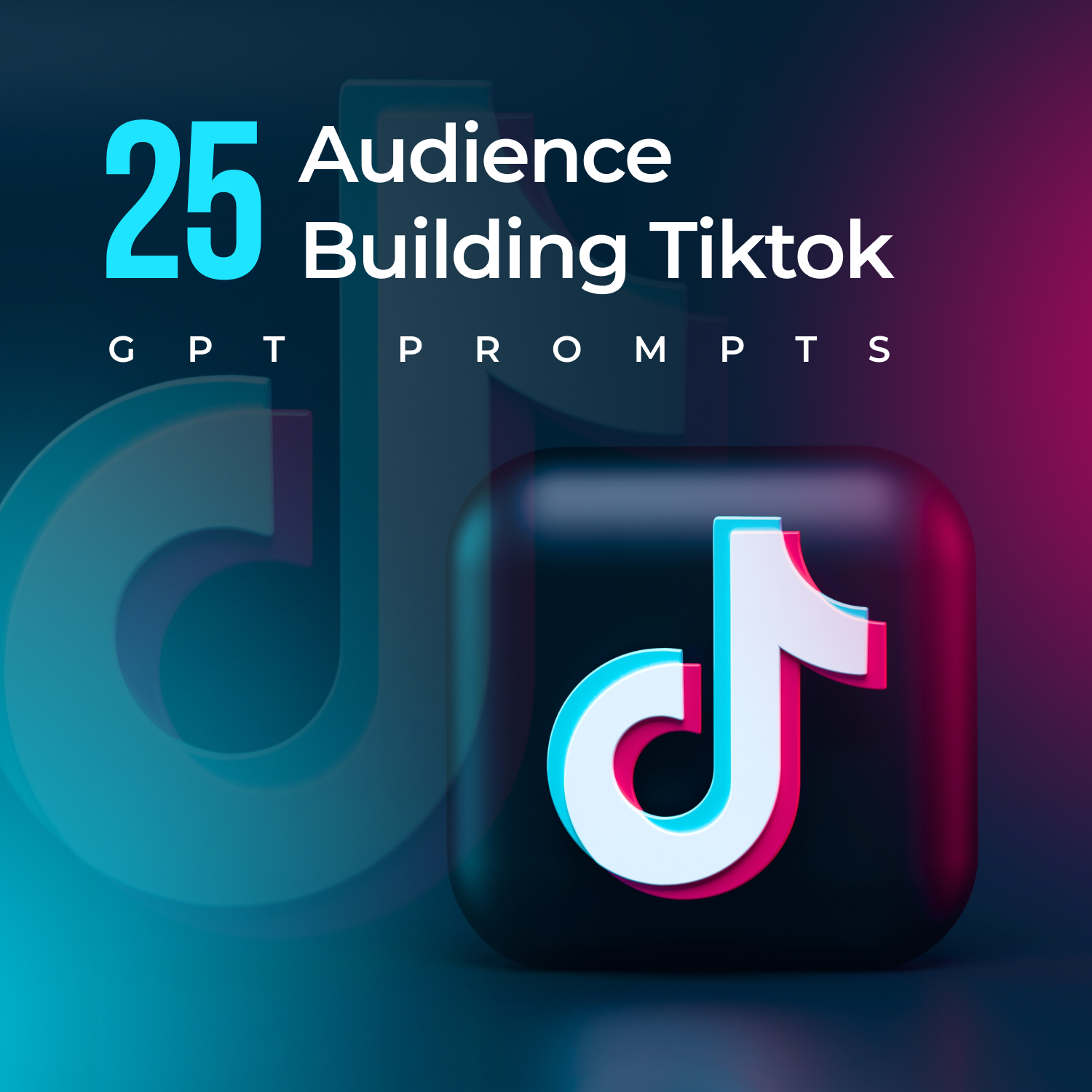 25 Audience Building Tiktok GPT Prompts
| | |
| --- | --- |
| Price | $5 |
| File type | CSV |
| Date | April 4 2023 |
| Colors | |
| Rating | |
TikTok is everywhere - in the smartphones of adults and children. In addition, TikTok monetization makes it even more appealing. With these Prompts, creators can get unique, fresh insights for videos and ways to communicate with the public.
Show More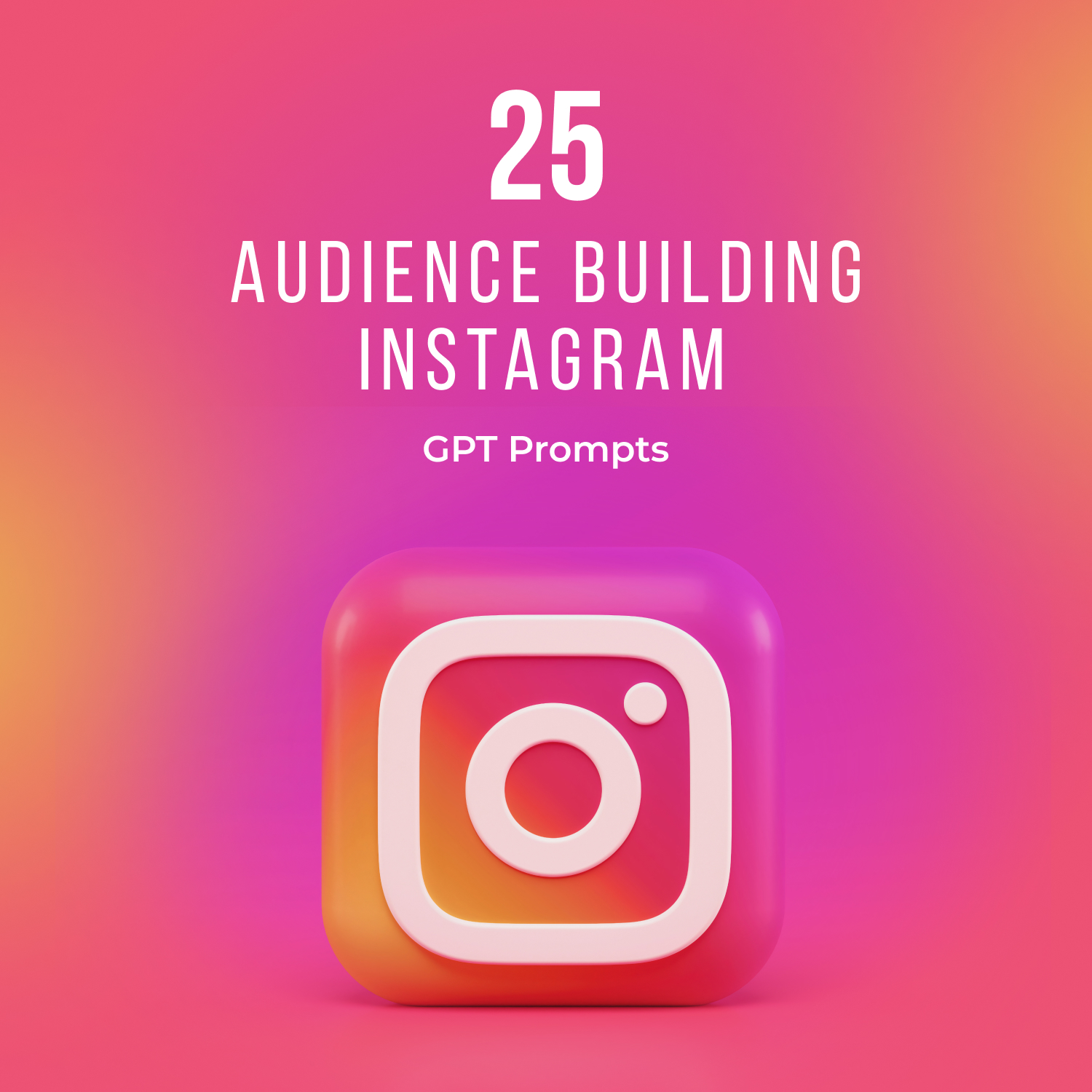 25 Audience Building Instagram GPT Prompts
| | |
| --- | --- |
| Price | $5 |
| File type | CSV |
| Date | April 4 2023 |
| Colors | |
| Rating | |
These are real tips that work. If you're looking for a way to breathe new life into your Instagram blog, this is it. 25 incredibly cool modern Prompts to help you get the attention of your customers and followers.
Show More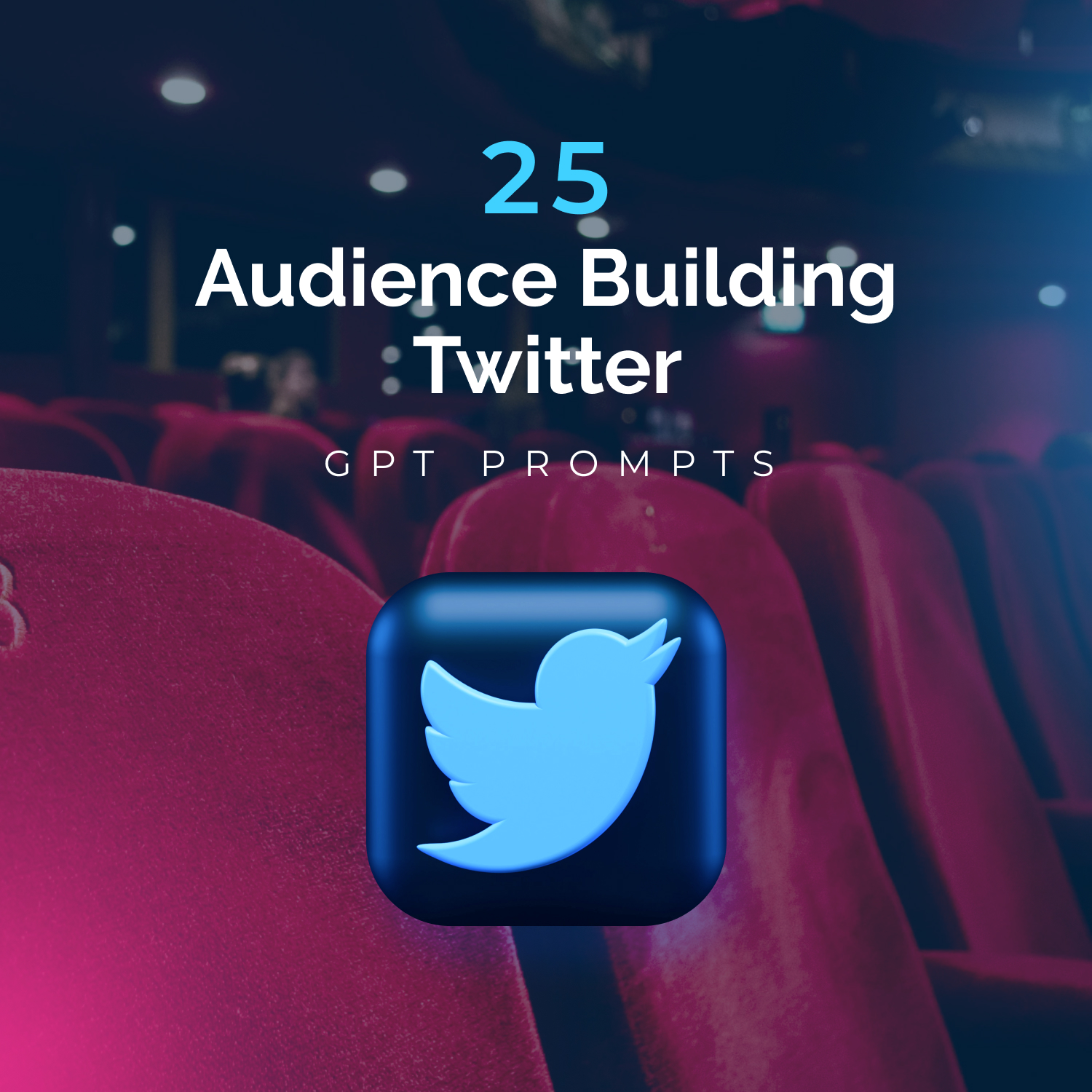 25 Audience Building Twitter GPT Prompts
| | |
| --- | --- |
| Price | $25 |
| File type | CSV |
| Date | April 4 2023 |
| Colors | |
| Rating | |
Don't doubt these awesome chatGPT Prompts are indispensable in building your brand and capturing your customers' attention. Focus on your requests and needs while using Prompts. They will help you increase productivity in the Twitter community.
Show More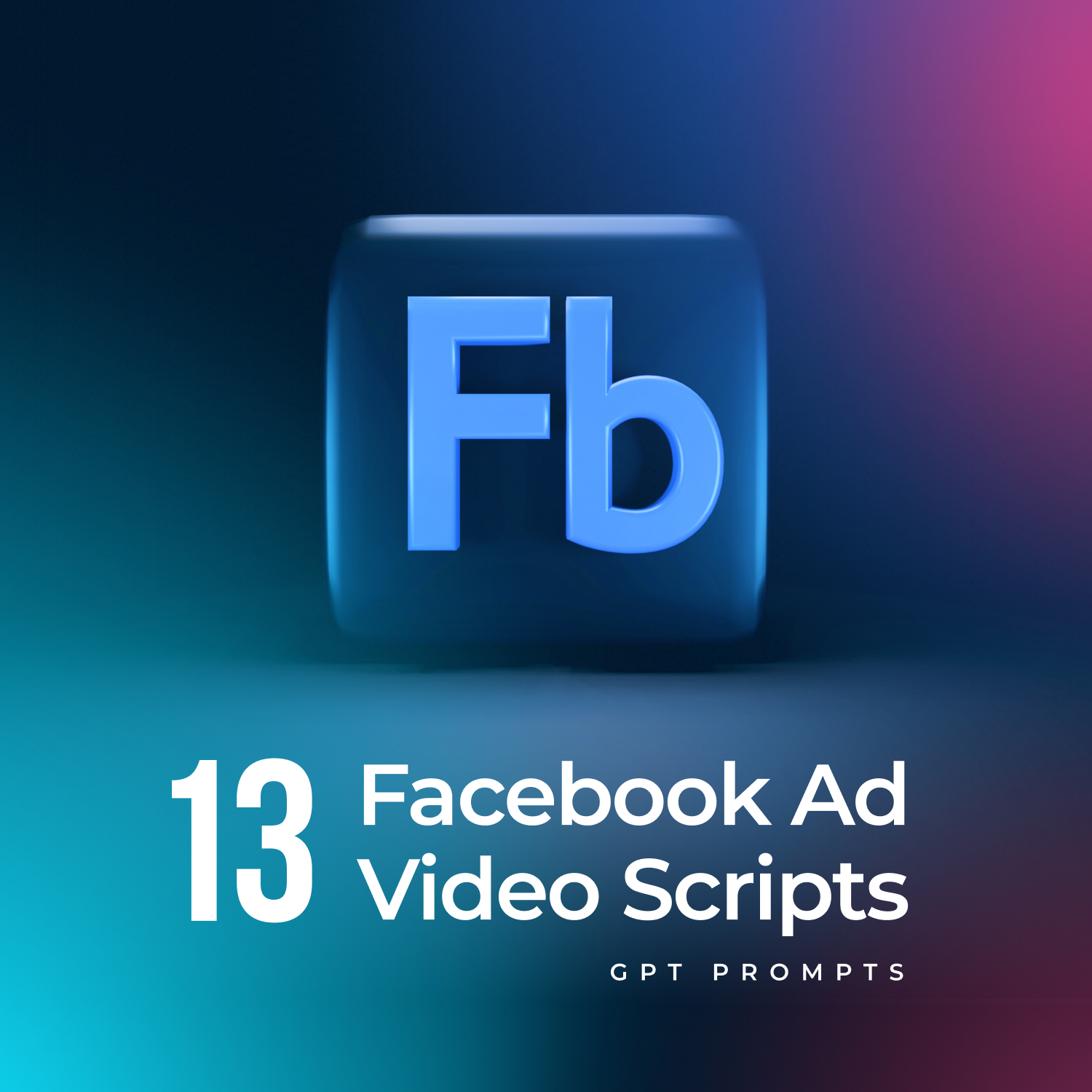 13 Facebook Ad Video Scripts GPT Prompts
| | |
| --- | --- |
| Price | $5 |
| File type | CSV |
| Date | April 5 2023 |
| Colors | |
| Rating | |
Never be afraid to sharpen up your knowledge and skills! Prompts will help you take Facebook video ads to the next level. With Al tools, you can easily outperform your competitors. 13 prompts will help you connect with your target audience. They are effortless to work with!
Show More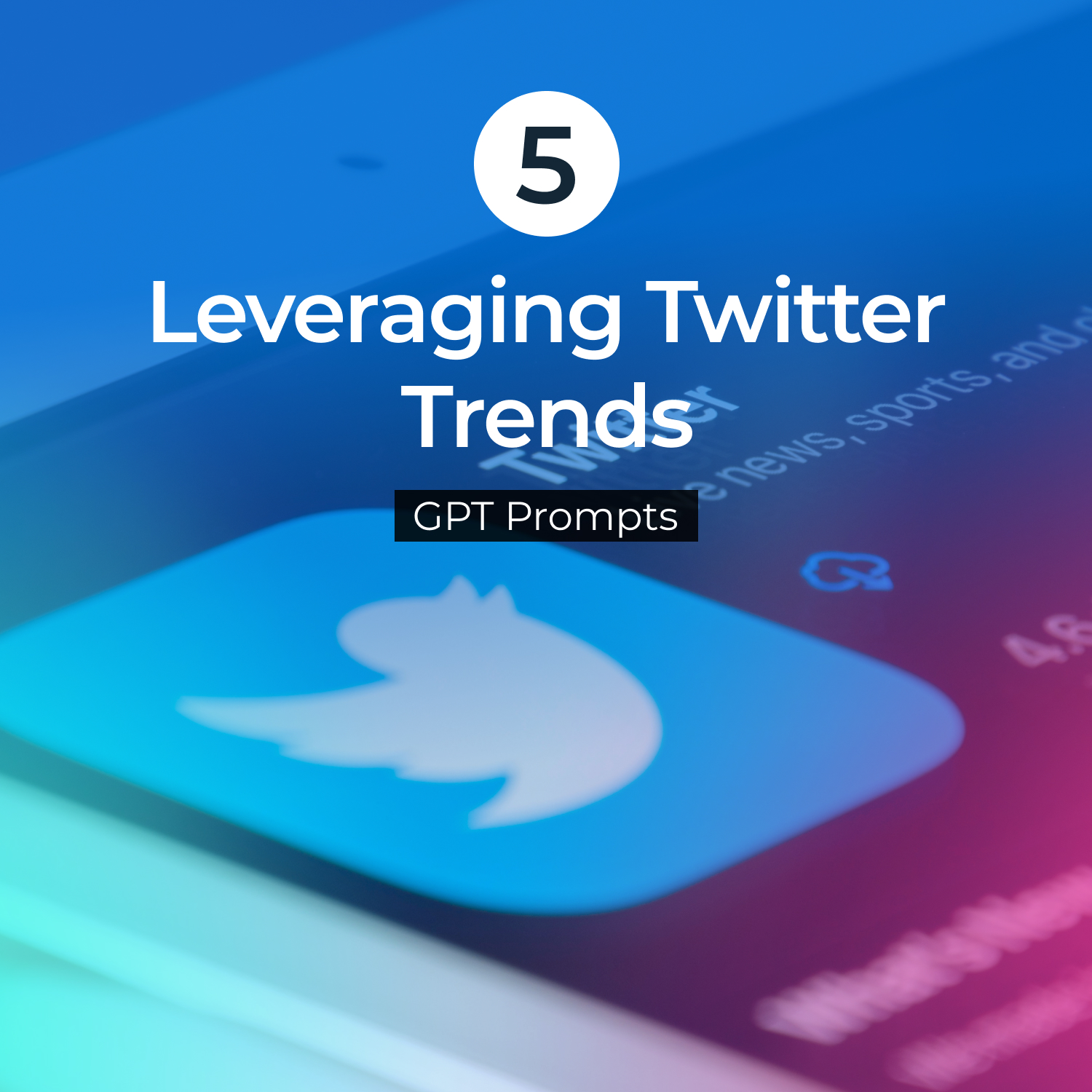 5 Leveraging Twitter Trends GPT Prompts
| | |
| --- | --- |
| Price | $5 |
| File type | CSV |
| Date | April 5 2023 |
| Colors | |
| Rating | |
Stop making up marketing material from scratch! It's time to reap the benefits of modern civilization. These 5 premium quality prompts are ready to use. They'll help you develop new ideas and implement them to gain recognition on Twitter.
Show More
200+ Chat GPT Prompts for marketing and 2023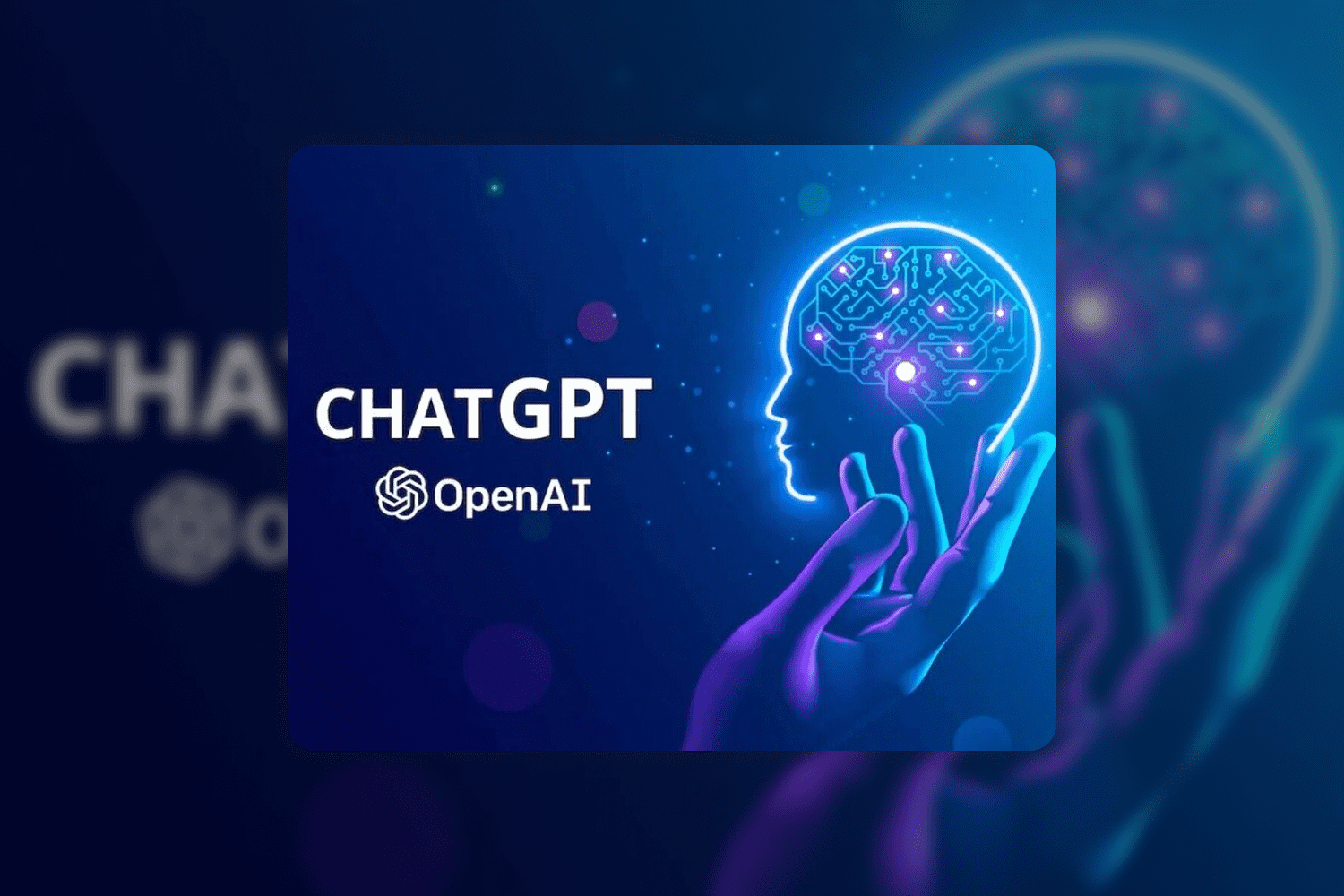 Want to get the most out of advanced chatbots? You'll need prompts to speed up idea generation and promotion. You'll find over 1,000 handy prompts, from greeting writing to cutting-edge UX secrets.
ChatGPT Prompts for UX Designers
Keep up with the times and freely implement prompts for UX design to succeed.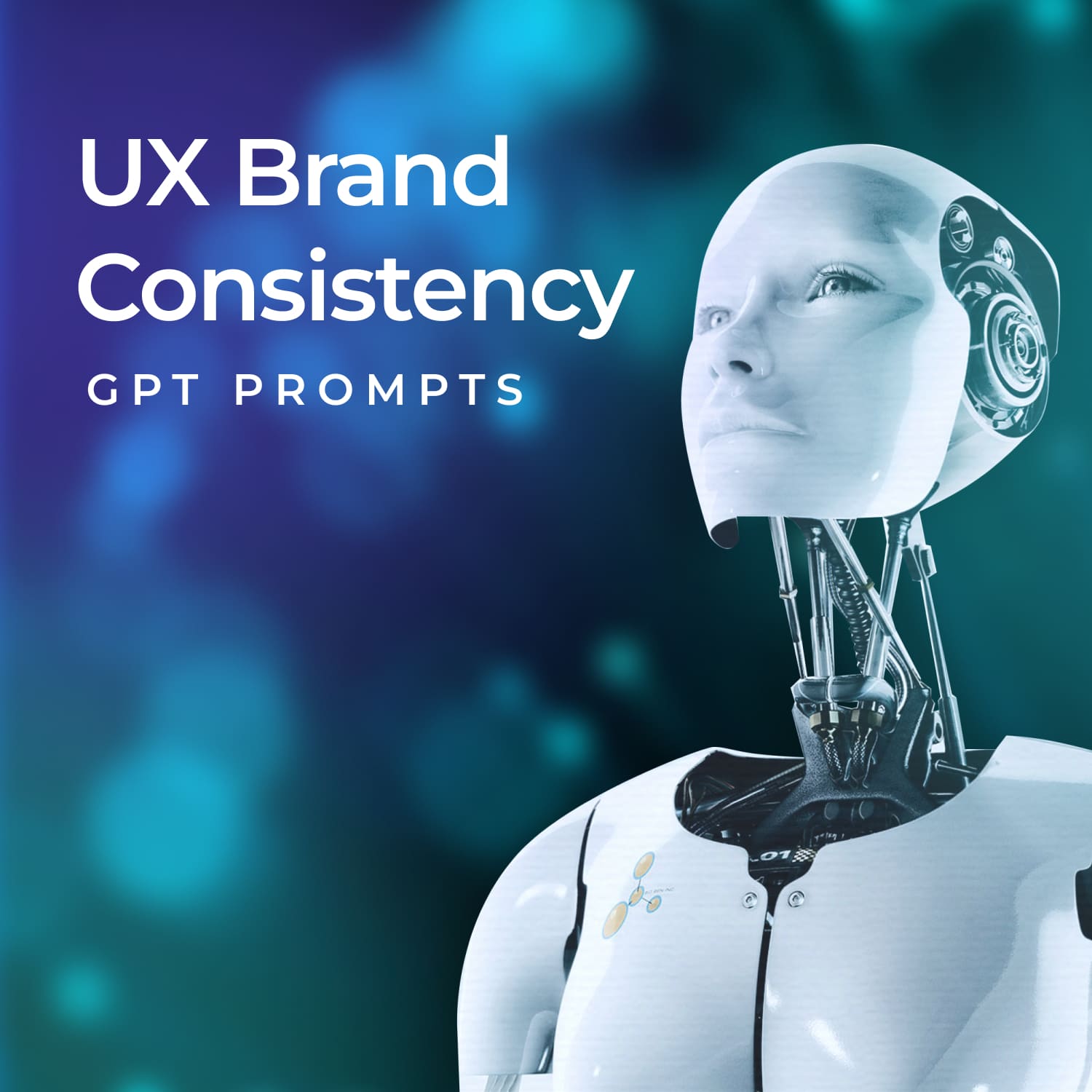 UX Brand Consistency GPT Prompts
| | |
| --- | --- |
| Price | $3 |
| File type | CSV, PDF |
| Date | March 30 2023 |
| Colors | |
| Rating | |
Let the chatbot do large and minor tasks brilliantly! These Prompts can brainstorm new ideas, generate and test user experiences, suggest web design ideas for project personalization, and more.
Show More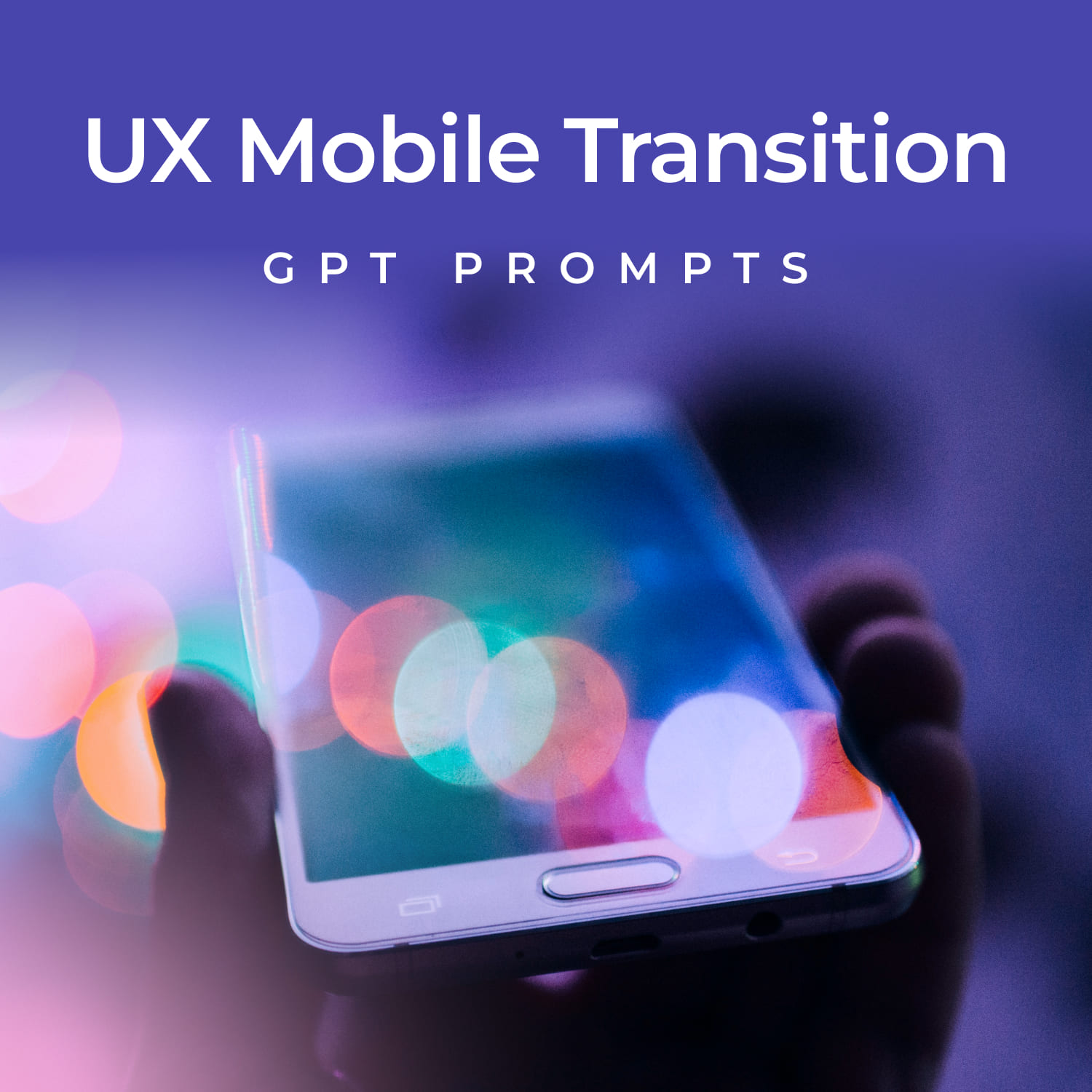 UX Mobile Transition GPT Prompts
| | |
| --- | --- |
| Price | $3 |
| File type | CSV, PDF |
| Date | March 30 2023 |
| Colors | |
| Rating | |
The perfect product for improving the user experience on smartphones. With this tool, you are guaranteed smooth and error-free transitions.
Show More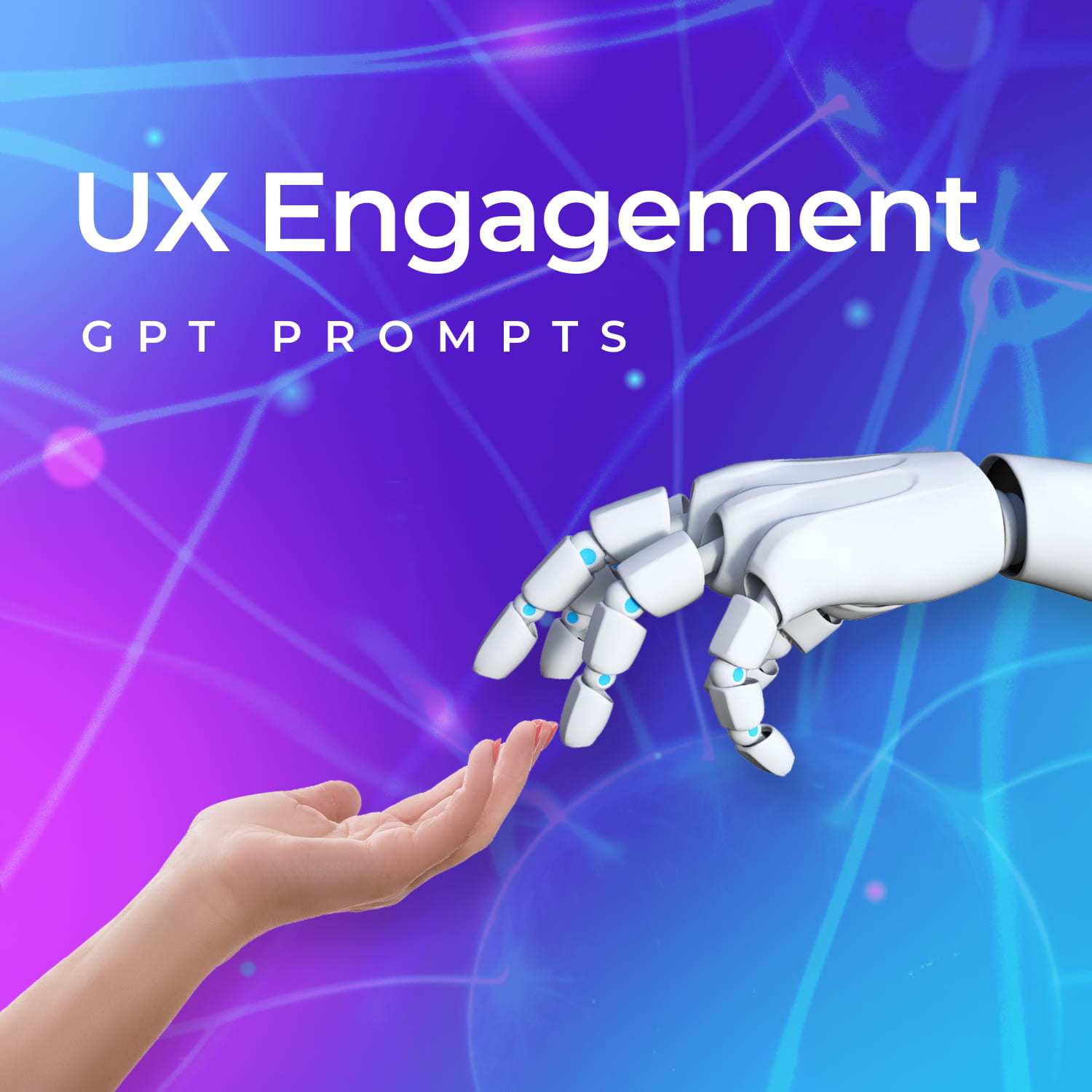 UX Engagement GPT Prompts
| | |
| --- | --- |
| Price | $3 |
| File type | CSV, PDF |
| Date | March 30 2023 |
| Colors | |
| Rating | |
Audience engagement today is driven easily by cool content and a cutting-edge approach to communication. Such Prompts immediately begin the brand or project promotion process, helping you find critical approaches to the customer.
Show More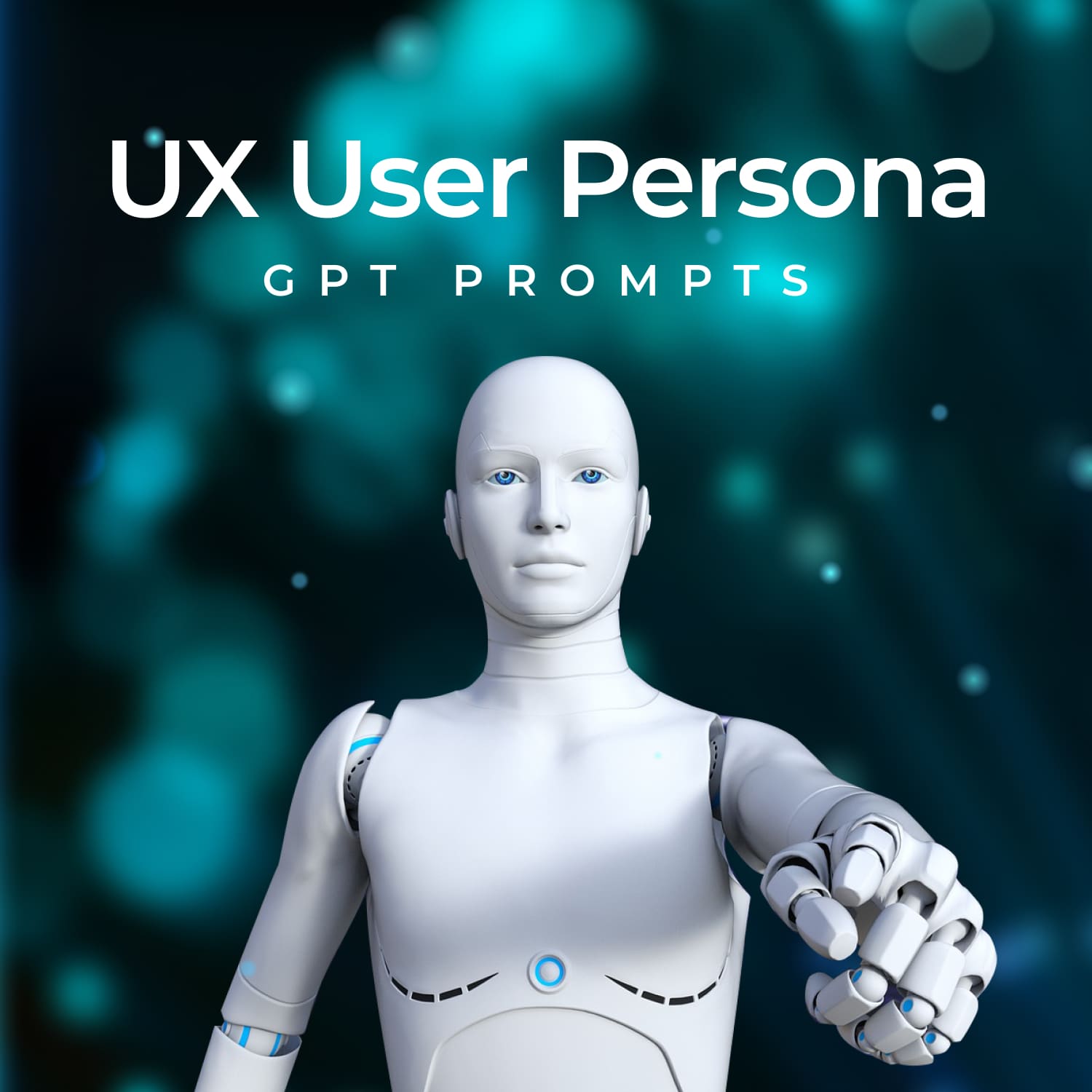 UX User Persona GPT Prompts
| | |
| --- | --- |
| Price | $3 |
| File type | CSV, PDF |
| Date | March 30 2023 |
| Colors | |
| Rating | |
Are you a designer and feeling a creativity crisis? No interesting living ideas? The solution is right in front of you. Use the clues, follow the advice, experiment, and get a lot out of the ChatGPT Prompts.
Show More
260 ChatGPT Prompts for UX Design

This is a fantastic set of 260 Prompts. By working with them, you can improve your skills and learn exactly what is the key to a clingy UX design. These are not easy tasks. On the contrary, it's a challenge. It's a chance to gain completely new experiences.
400+ ChatGPT UX Prompts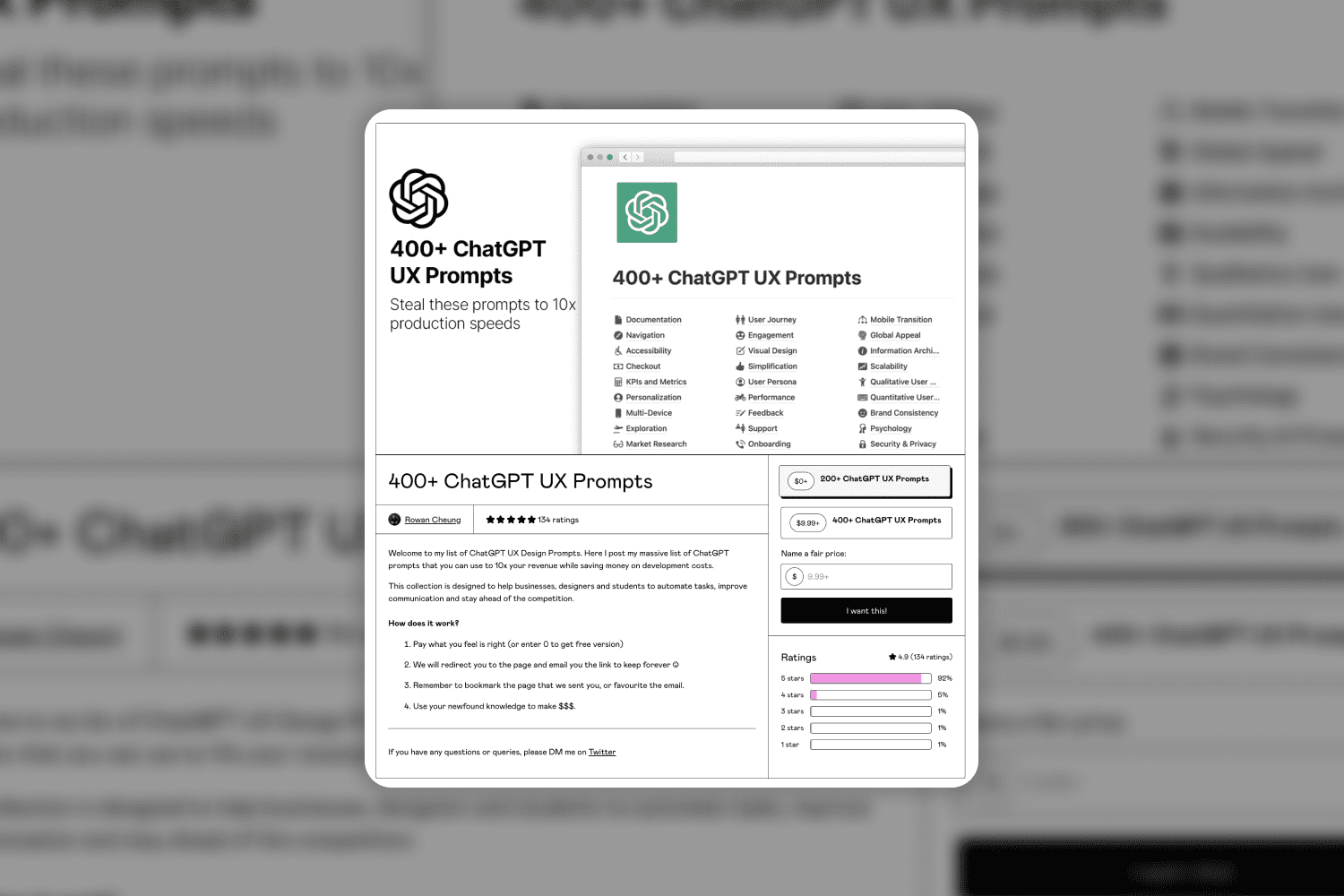 Need a unique and memorable approach to the business? Enhance the user experience using the best Prompts for ChatGPT. The kit contains over 400 items that will undoubtedly become your top assistants.
Awesome ChatGPT Prompts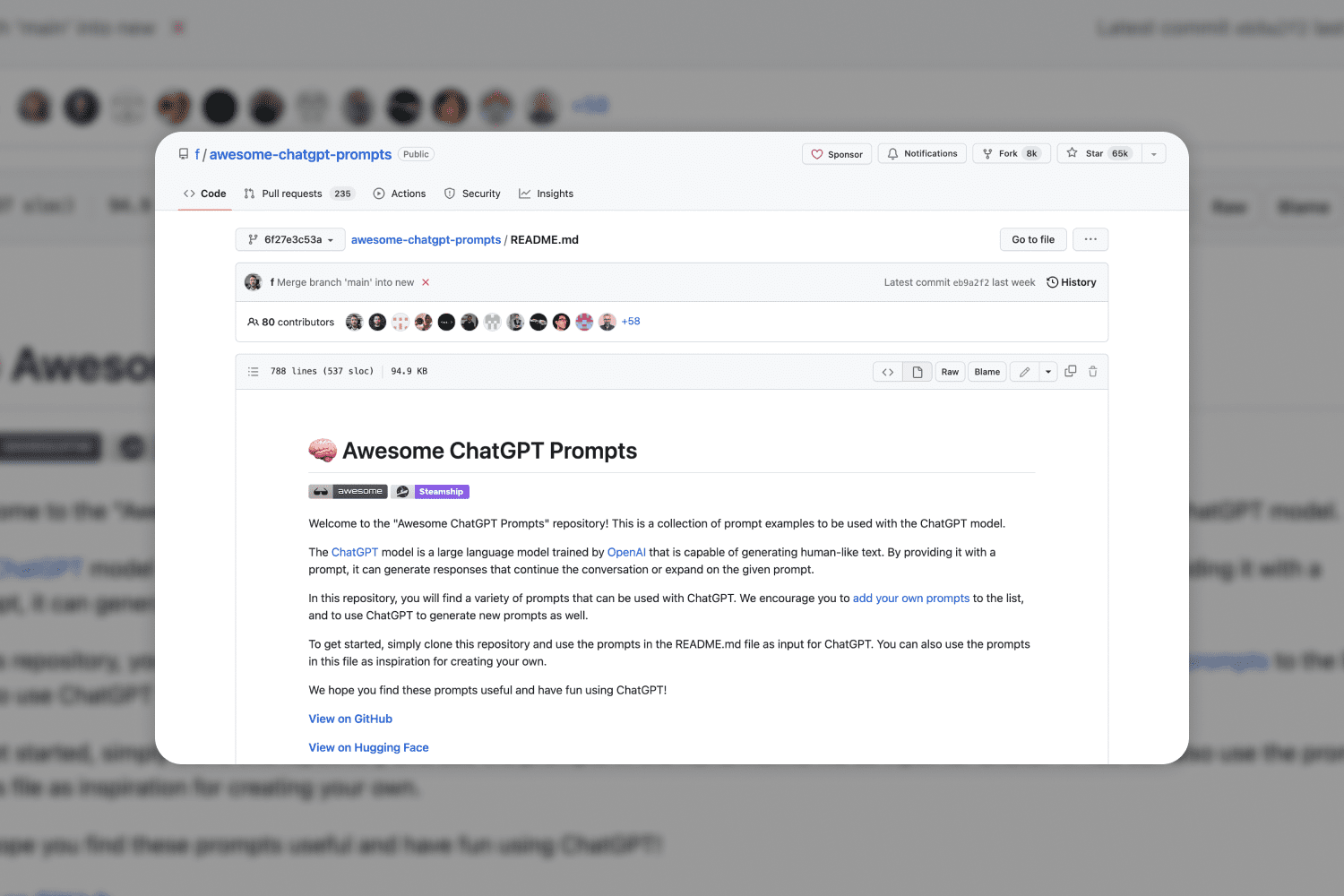 Look here for some examples of interacting with the bot. Following the instructions can help you get the results you want in UX design really fast.
Why Does Using ChatGPT Prompts Improve Output?
ChatGPT Prompts are helpful for a variety of reasons, including:
Conversation initiation: They offer ready-made catch phrases or questions for the user to start a dialogue with the ChatGPT model. This is especially handy when the user doesn't know where to start the chat and needs a hint to begin it.
Request clarification: They allow users to clarify their request with the topic or details they want to discuss. This can contribute to more accurate and relevant answers from the model.
Conversation direction: They can point to the desired conversation orientation. They can help the user focus on a particular topic or aspect.
Creating variety: Model GPT can generate different responses to the same request. Using different prompts can help create variability of answers suggested by the model, which may be fun and beneficial while interacting with the model.
Experimentation and testing: They can be used as an experimental tool for testing different approaches to interacting with the ChatGPT model. It is up to the user to try out different hints to see how the model responds to different requests and what kind of feedback the model generates.
Supporting instrument: They can be an auxiliary tool to support interaction with the model and help users express their queries or ideas.
Thus, using the best ChatGPT Prompts can provide several advantages, including simplifying the conversation initiation, specifying the query, leading the conversation, creating variety, conducting experiments, and using an auxiliary tool to interact with the ChatGPT model. Moreover, in the heyday of prompt engineering, you can fill this niche with your own products. Upload your prompt via the easy-to-use Sell Your Deal form and join the MasterBundles.
FAQ
Here are a few frequently asked questions about the best prompts for ChatGPT
What are the best prompts for ChatGPT?
How do I get the best out of ChatGPT?
To succeed, it is best to use clear language and include all important information, especially details. You should also avoid slang expressions. It would be a good idea to use quick response buttons.
What is the prompt in ChatGPT?
A prompt is a small text that helps communicate with the ChatGPT model. The better and more precise your prompt, the better the output.
What is the best use of ChatGPT?
ChatGPT can answer questions from different fields, write code, write essays on different topics, develop simple applications, and much more. It's all up to your request.
Was this page helpful?
We will be happy if you decide to share this article with your friends on Facebook. Just click on the button and you're done
What are your concerns?
Thanks for your response!
You have already left your review.
Disclosure: MasterBundles website page may contain advertising materials that may lead to us receiving a commission fee if you purchase a product. However, this does not affect our opinion of the product in any way and we do not receive any bonuses for positive or negative ratings.