Wedding Trends 2020 and Invitation Design
Best Wedding Invitation Templates. 2020 has been tough so far and many weddings had to be postponed or canceled. However, in some states and countries, the quarantine measures have been reduced, which means that some couples can still get married in 2020. This is why we're going to take a brief look at some of the 2020 wedding trends.
Environmentally-friendly Weddings
In recent years, ecology and climate change have been perhaps the most popular topics to discuss. Global warming, plastic pollution of the oceans, or the thundering speech of the Swedish schoolgirl Greta Thunberg. This very topic really concerns our society, which means that it has a huge influence on weddings too. In fact, environmentally-friendly weddings are already a huge trend. The theme of ecology has begun to be actively traced in weddings a couple of years ago, and now most couples have a more rational approach to choosing materials, venues, food, etc. Speaking about invitations, more and more couples prefer the ones that are made from recycled paper or digital ones.
Natural Colors and Textures
The theme of ecology, one way or another, continues the trend for natural textures and colors, which manifests itself this year. In terms of invitations and save the date cards, experts and designers recommend choosing earthy and pastel colors as well as natural textures and patterns. Apart from that, metallic elements are going to be quite popular as well.
Technology
The things that used to seem like science fiction are now becoming elements of our everyday life. In fact, sophisticated technologies do not amaze us that much anymore and we already take those things for granted. So nowadays, it's natural to see modern technologies involved in weddings. As you know, a wedding begins with an invitation and in 2020 digital invitations are a huge trend. But this does not mean that elaborate design is not important anymore, on the contrary, it opens new opportunities for creativity. Digital invitations can be realized not only in the format of an image but also in the form of an animated invitation and what is even more interesting in the format of an entire site.
Fancy Minimalism
We are moving towards simple and laconic solutions. Certainly, classic minimalist options are going to be on top this year but, at the same time, it will also include the combination expensive materials and textures. Glass and transparency are still trending as well as non-standard forms and layouts, for example, layering (cards that lie on top of each other and form a composition). Despite the minimalist trends, many couples also opt for contrast color combinations, for example, black and white, red and white, navy blue and white, etc.
As you can see, there is no sole particular trend that everybody has to follow. In other words, if you want an environmentally-friendly wedding invitations designed in a natural color pallet, go ahead and get those. In case you are a true fan of high-tech, you can totally create digital invitations with fancy animations or even create an entire website. So feel free to experiment and express your creativity, after all, it's your wedding and you get to choose everything, no matter if it is a trend or not.
6 Awesome Wedding Invitation Bundles
| Product Image & Rating (Out Of 10) | Product Name | Price |
| --- | --- | --- |
| | 30 Wedding Invitations Value Pack | |
| | Floral Wedding Invitation Bundle | |
| | Best Wedding Invite Information Card. Portrait Creator Bride and Groom | |
| | 12 Invitation & Greeting Card Mockups | |
| | Love Megapack: over 250 wedding elements vector | |
| | Save the Date Wedding Templates | |
Wedding Invitation Templates: Digital, Paper, Websites
Now since we learned pretty much all the 2021 wedding trends, it's high time to have a look at some invitation templates that will make you fall in love with them at the very first sight.
Wedding Website Themes
Jack & Rose – A Whimsical WordPress Wedding Theme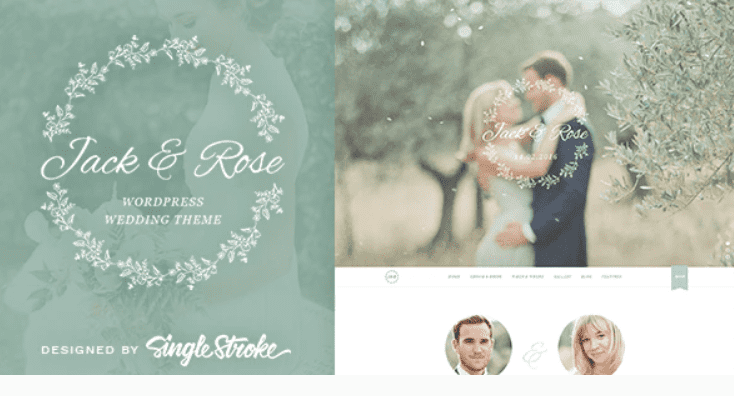 Price: $50
In case instead of a simple invitation, you want to go with an entire website, this WordPress theme will help you create one easily and quickly.
Moments – Wedding & Event Theme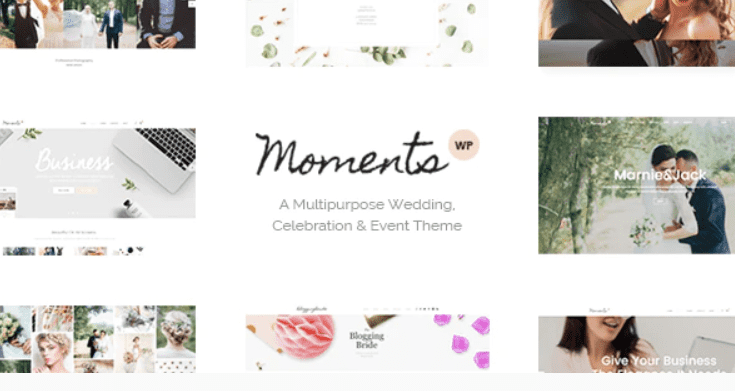 Price: $69
Another lovely option that will simply mesmerize your guests.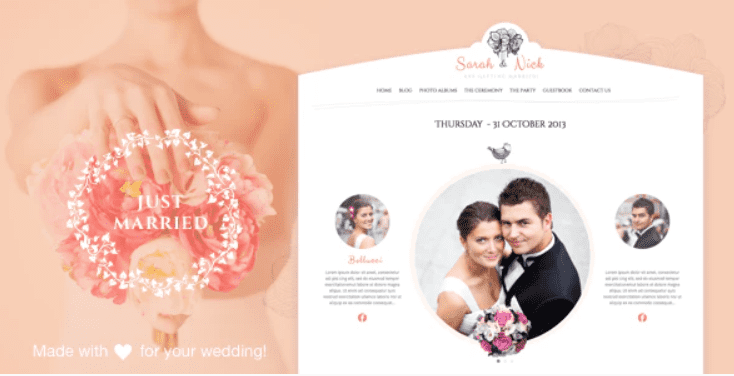 Price: $79
One more beautiful template for those couples who want their love to last forever.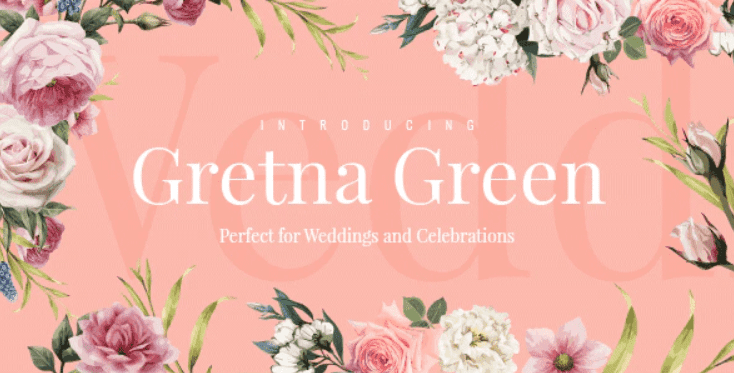 Price: $79
Gretna Green is a sophisticated theme that will make your website elegant and one-of-a-kind.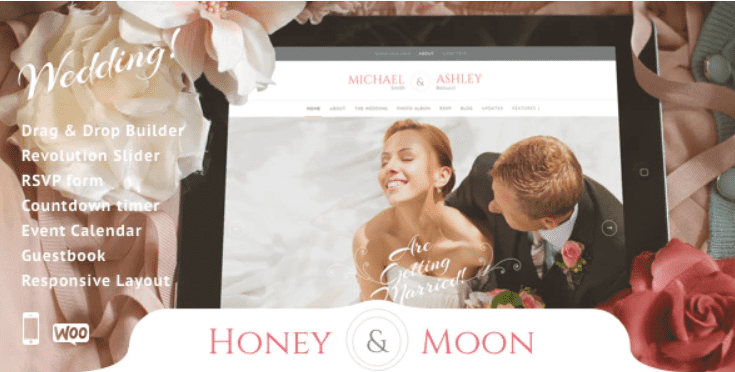 Price: $79
Honeymoon is a perfect choice for those couples who want to show their love to the entire world.
Wedding Invitation Templates
Best Wedding Invite Information Card in 2021. Portrait Creator Bride and Groom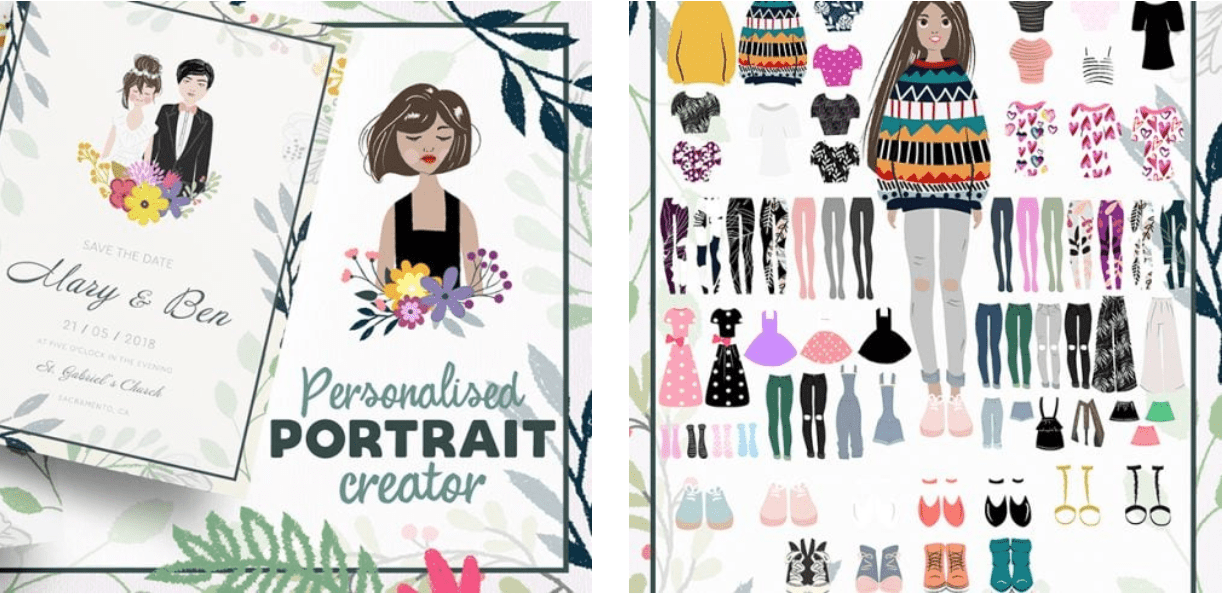 Price: $13
Save the Date Wedding Template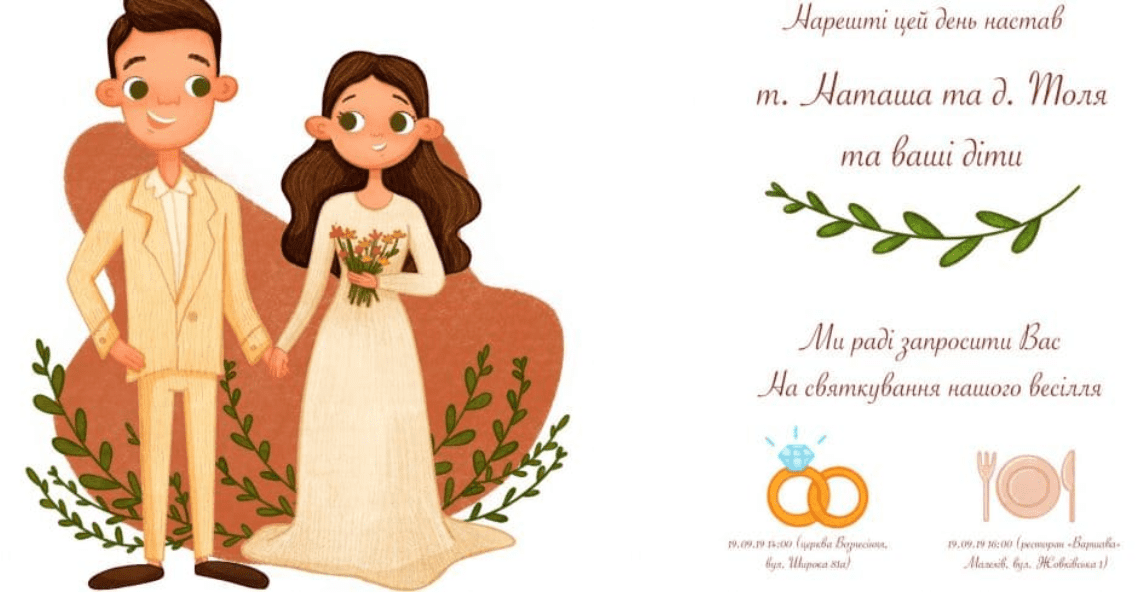 Price: $3
Digital Invitation Template by SAM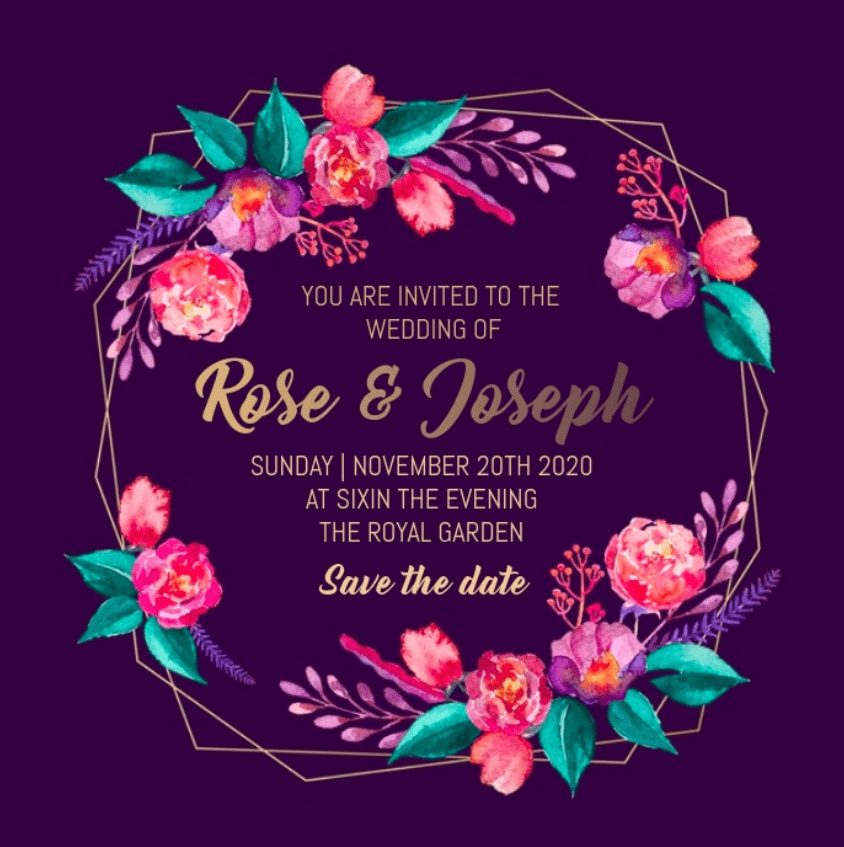 Price: free
Animated Wedding Template by David Watson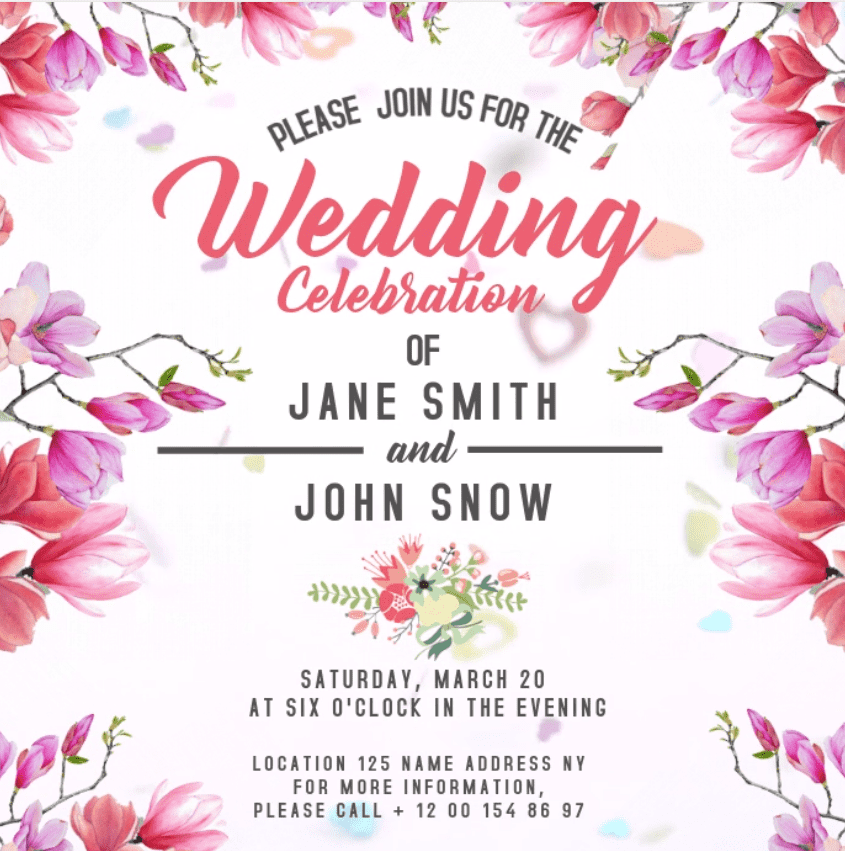 Price: free
Rustic Save the Date Invitation Template by David Watson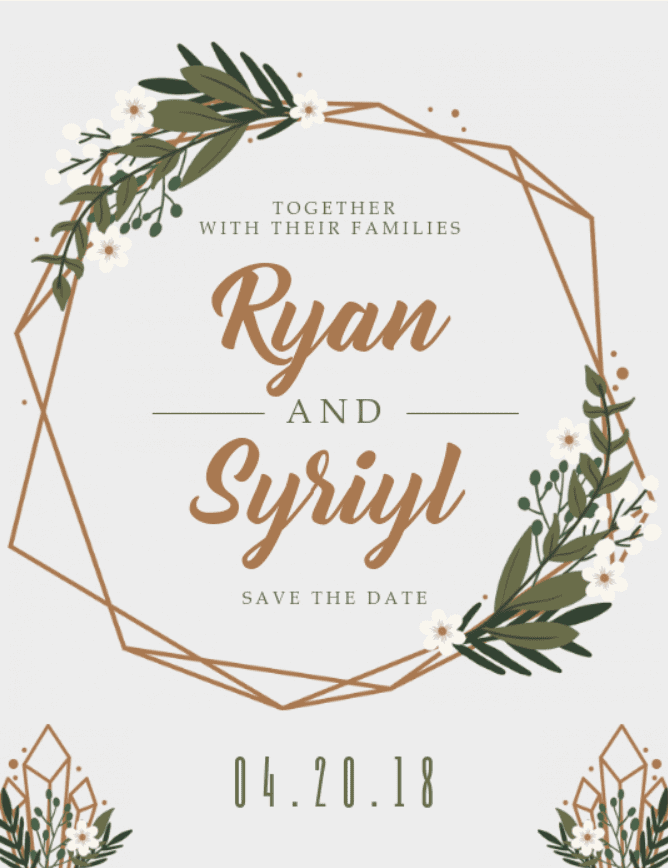 Price: free
Pink and White Floral Wedding Invitation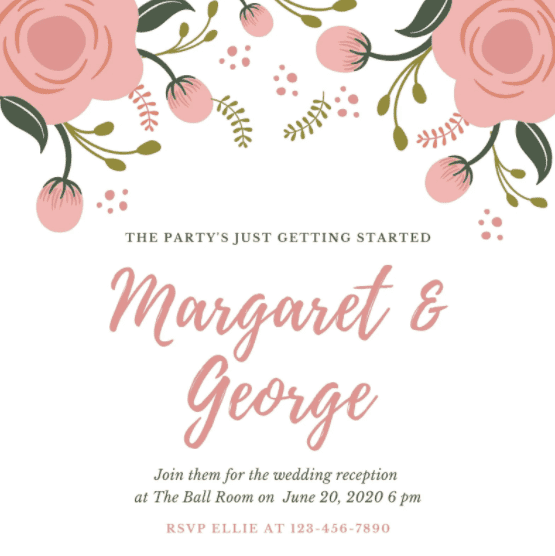 Price: available with Canva subscription
White and Olive Green Wreath Elegant Wedding Invitation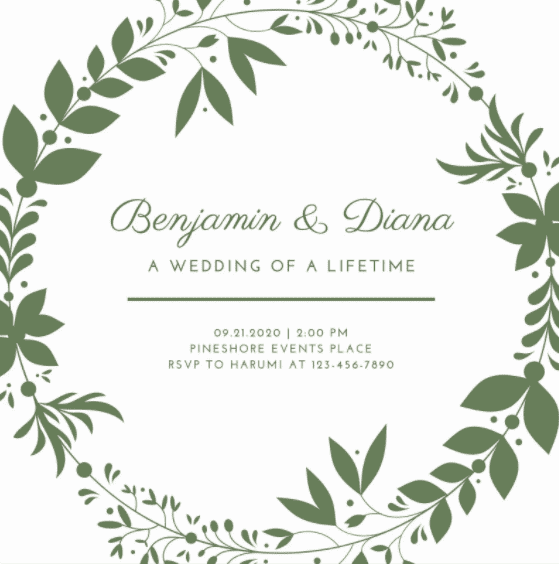 Price: available with Canva subscription
Pink and Mauve Romantic Leafy Wedding Invitation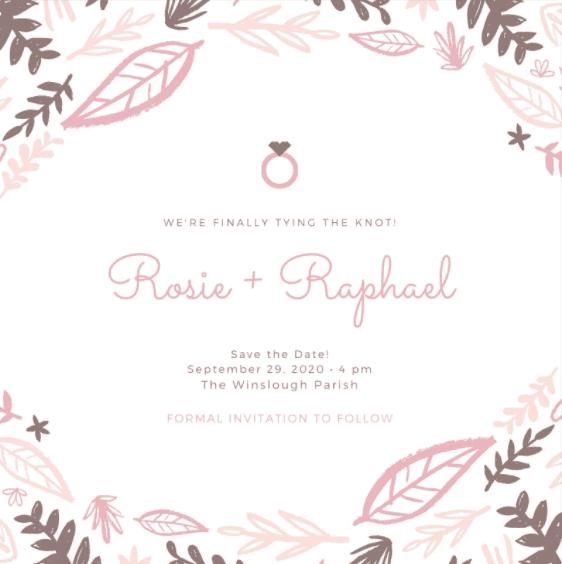 Price: available with Canva subscription
Cream Floral Border – Wedding Invitation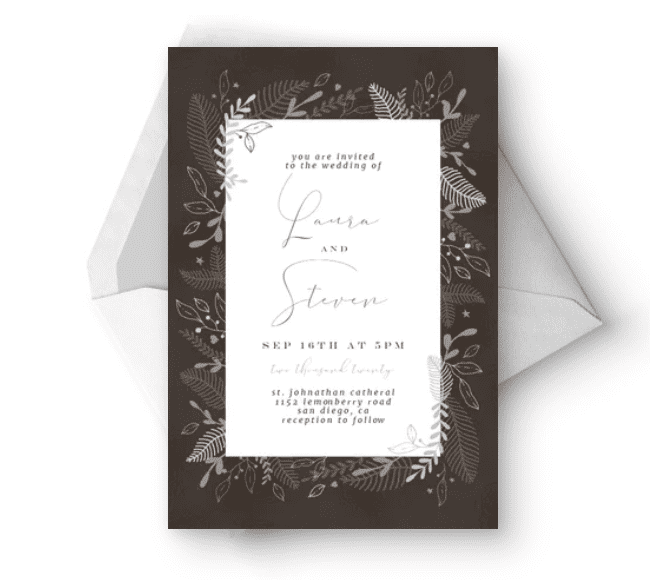 Price: free
Geometric & Flowers – Wedding Invitation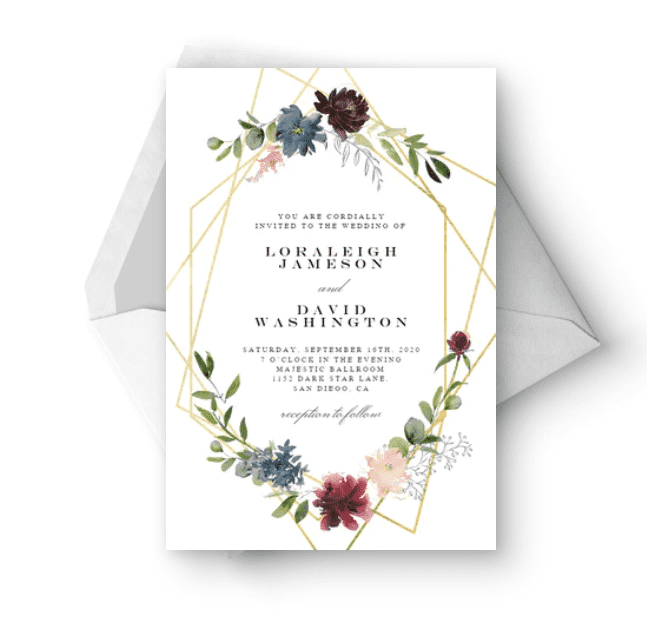 Price: free
Floral canopy – Wedding Invitation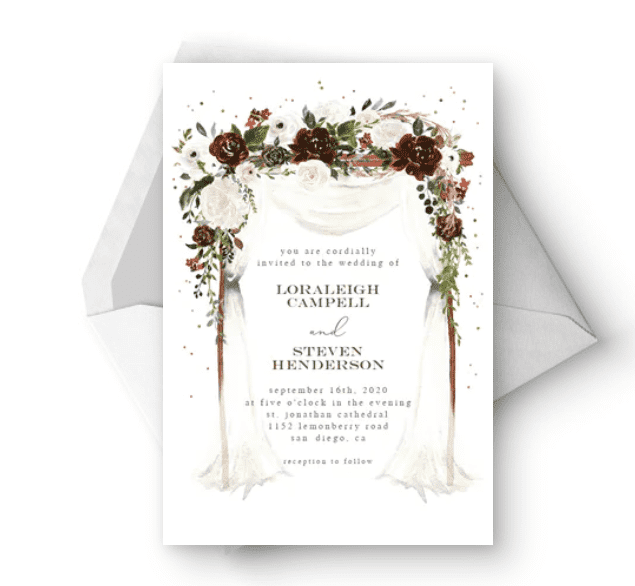 Price: available with Greeting Island subscription
Peach & Grey Floral Wedding Suite by BlueRobinDesignShop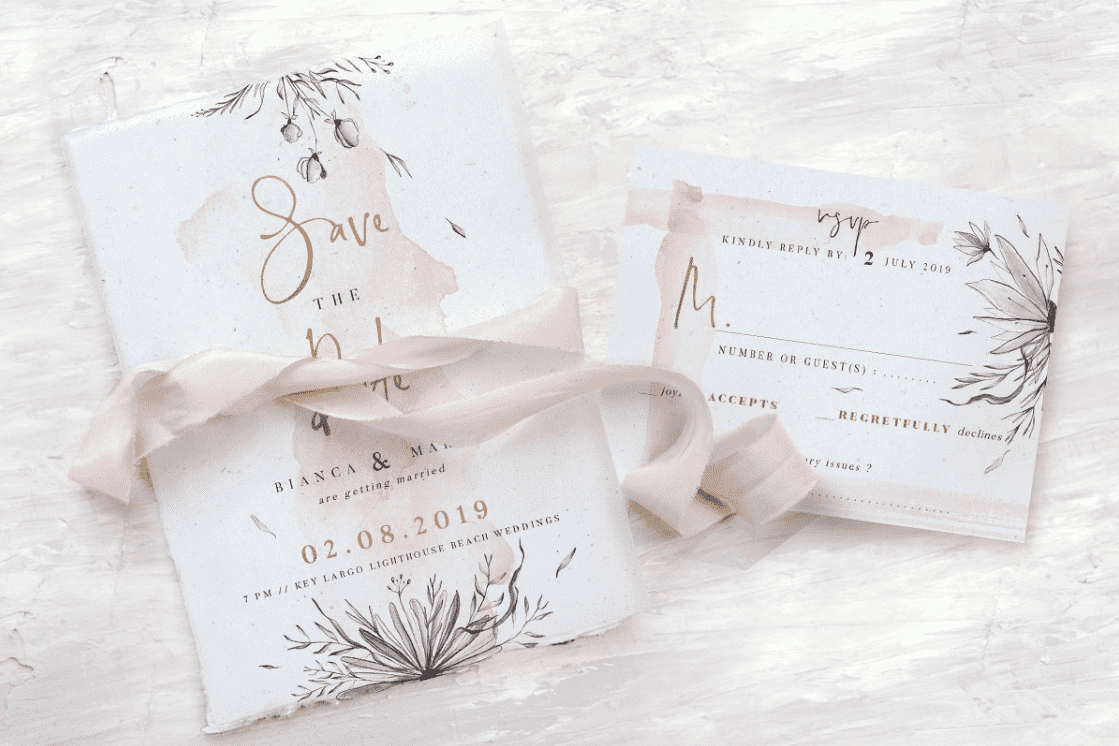 Price: $18
Eucalyptus Foliage Wedding Suite by BlueRobinDesignShop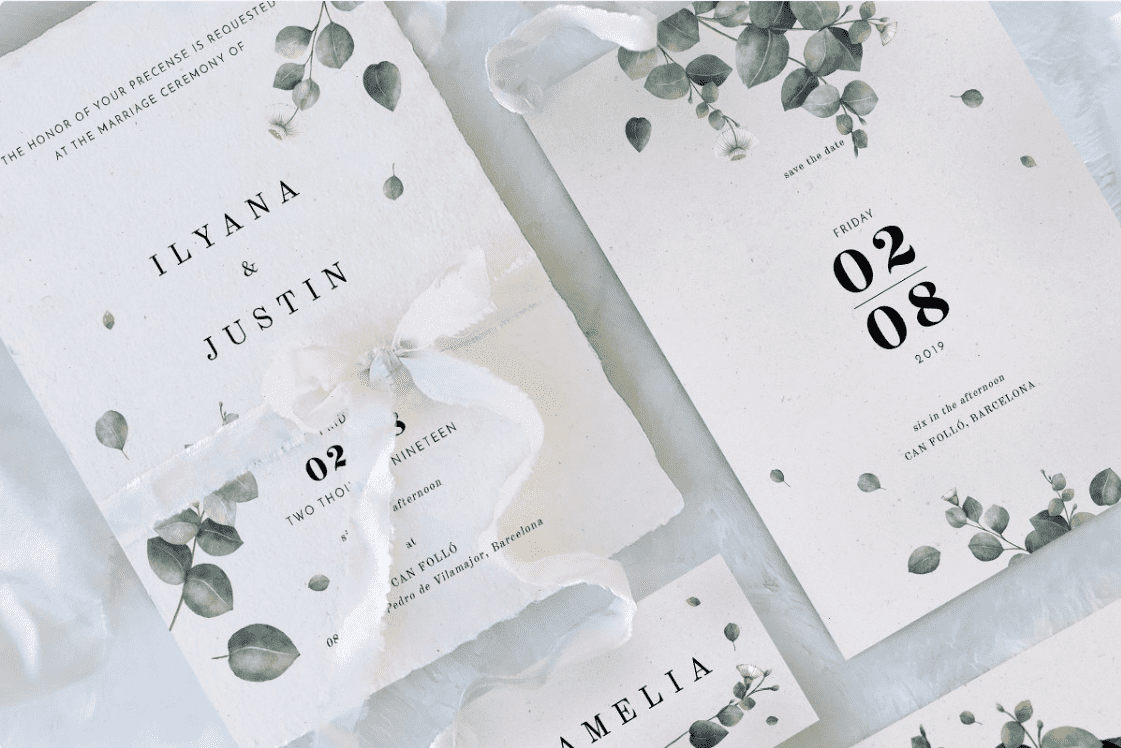 Price: $18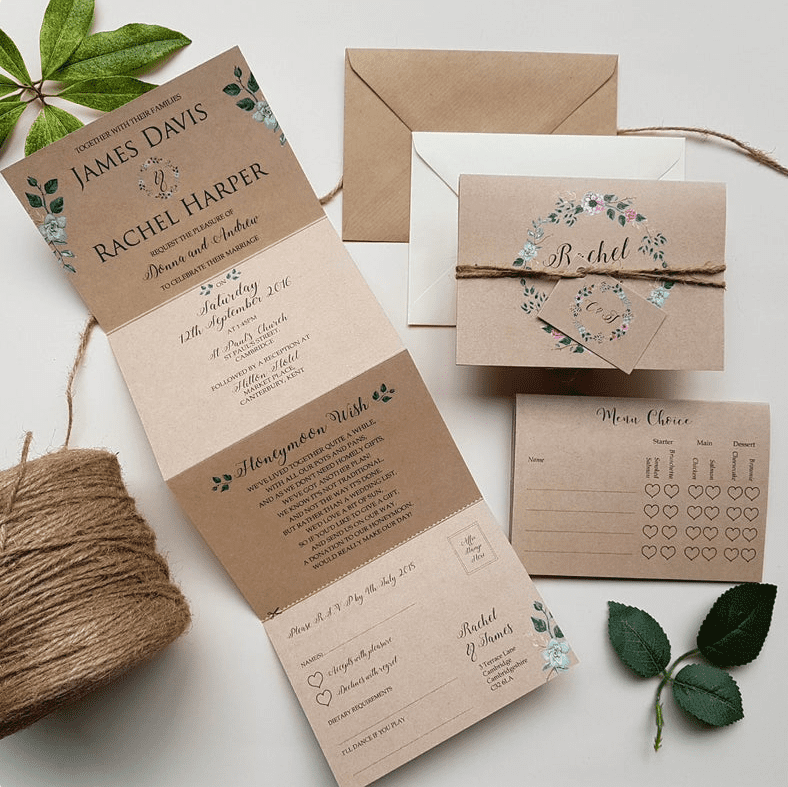 Price: $0.67 per one card
VELLUM FOIL wedding invitation suite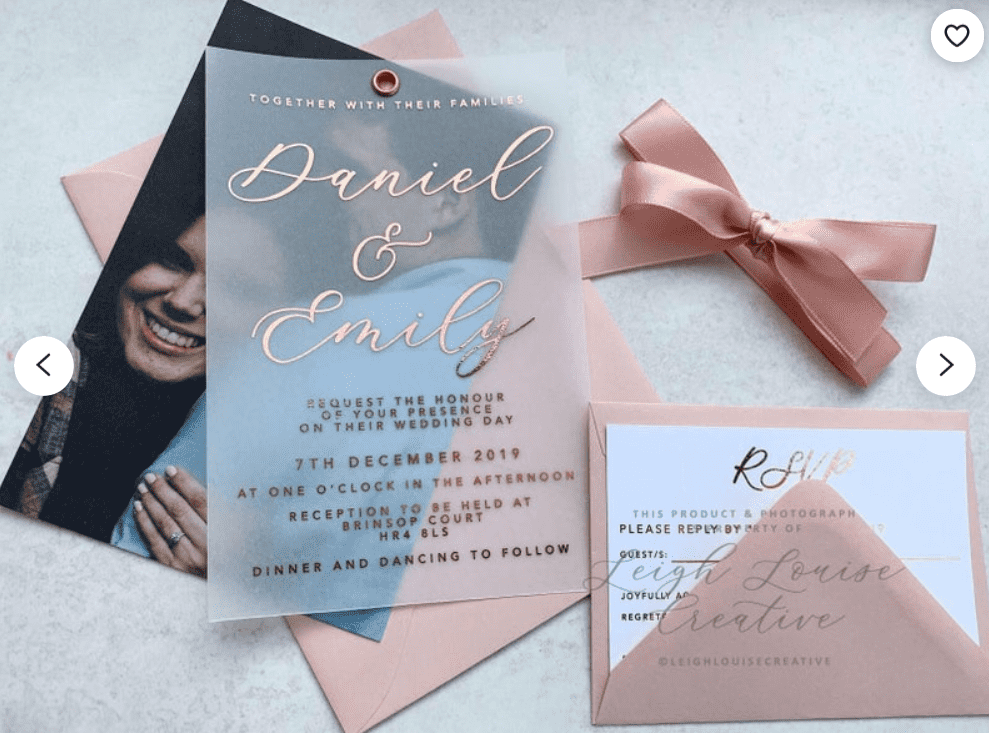 Price: starting from $1.23
What is save the date?
Save the date card is a cool way to inform your friends and relatives about your future wedding. It is some kind of invitation that sends as a postcard.
It is so easy to design stunning save the date cards today! You can:
hire a freelancer
try to design it by yourselves
use a template
With a cool designer, you can create a lovely Save-the-Date Photo Card. Just add some text to your favorite engagement shot. Cons of work with freelancers:
high cost
you can not get what you were counting on
When to send save the date cards?
Be sure, your friends need some time to prepare for your perfect wedding! You can send save-the-date cards 6-8 months prior to your wedding and the wedding invitations eight weeks before your big day. There are lots of wedding invitation templates that you can use for your special day.
Watercolor bundles with Save the date cards
The watercolor graphics package deal is a bundle that contains pictures and illustrations painted with watercolors. Wedding invites or business cards could also be made using this technique.
Wedding Invitation Templates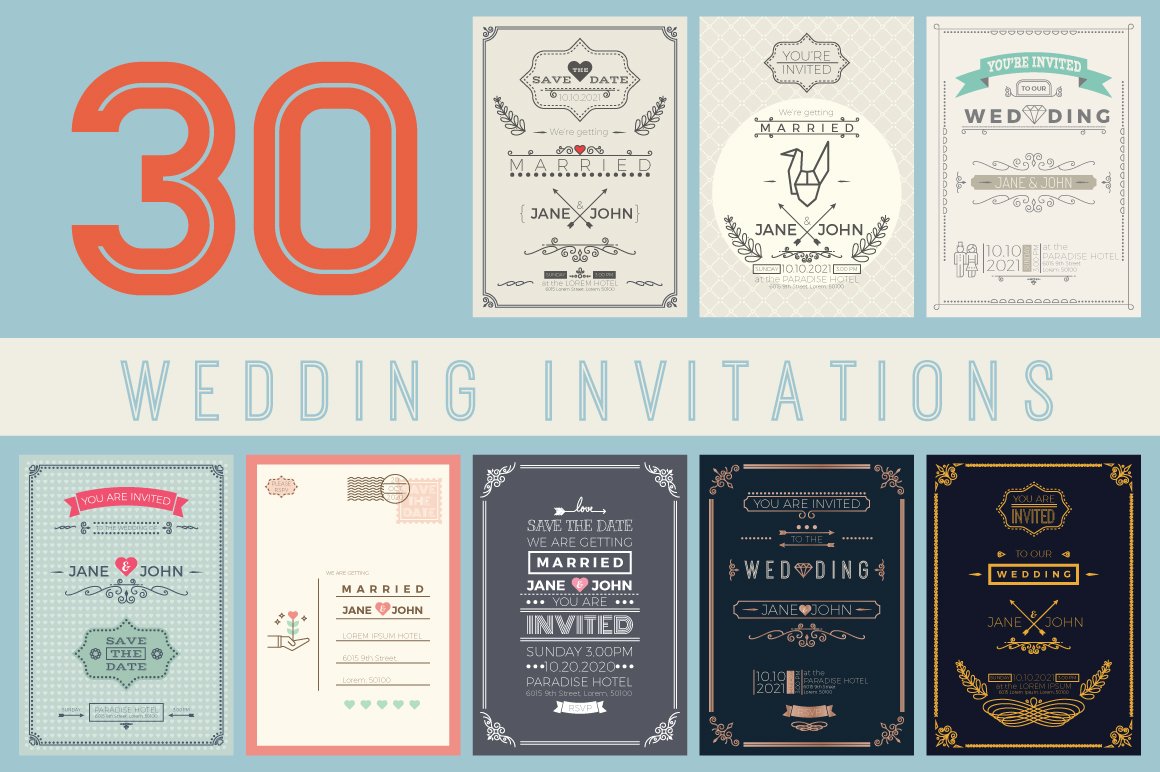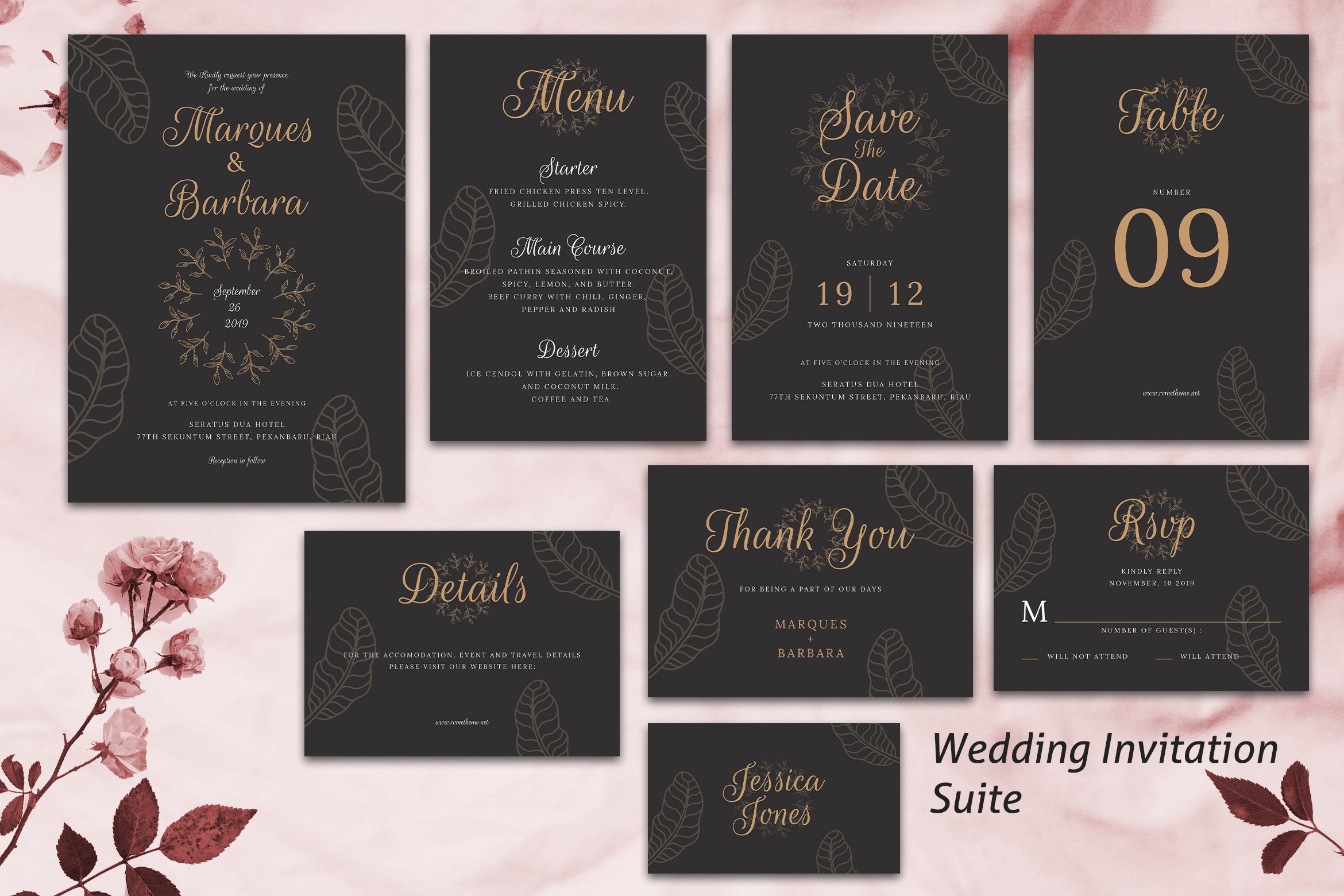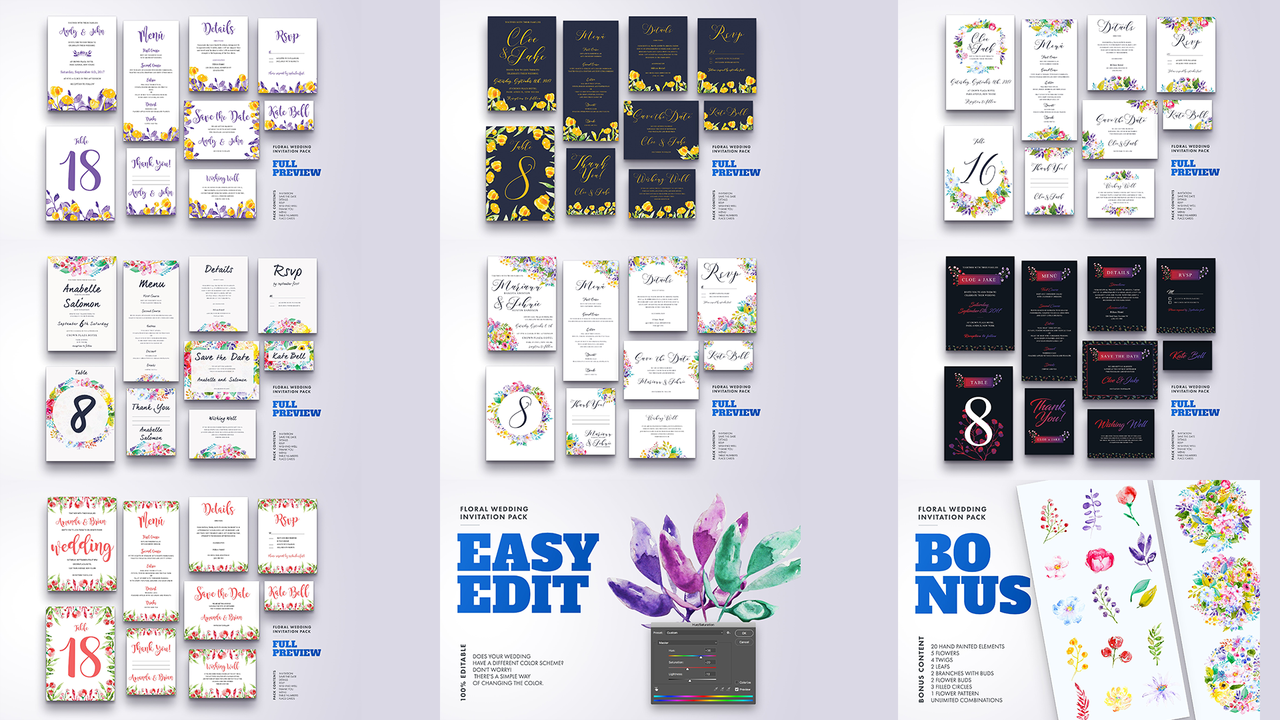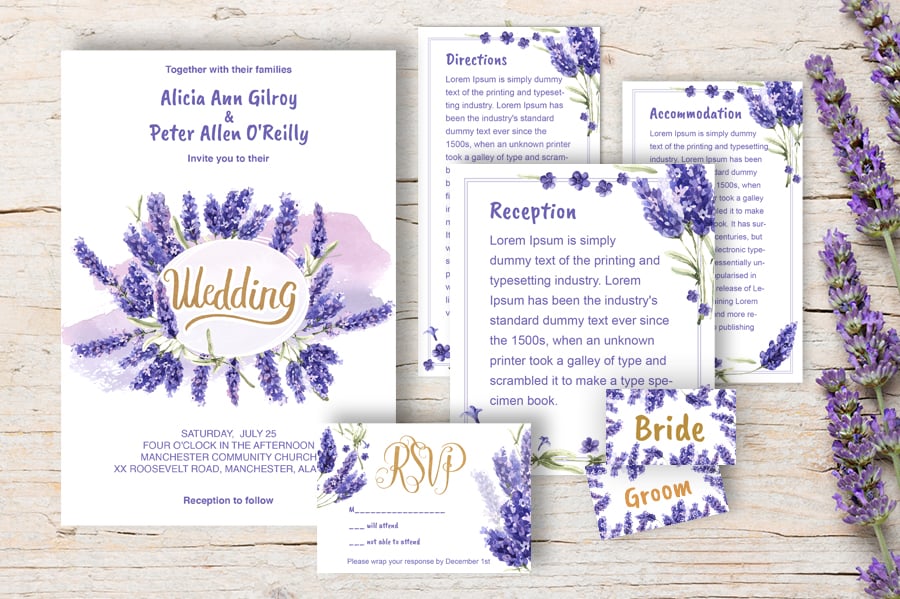 Save the date templates
The easiest way to create beautiful save the date cards design is to buy a template. Just $5-10 and you get the best invitation for your perfect wedding day. Let's check some of them: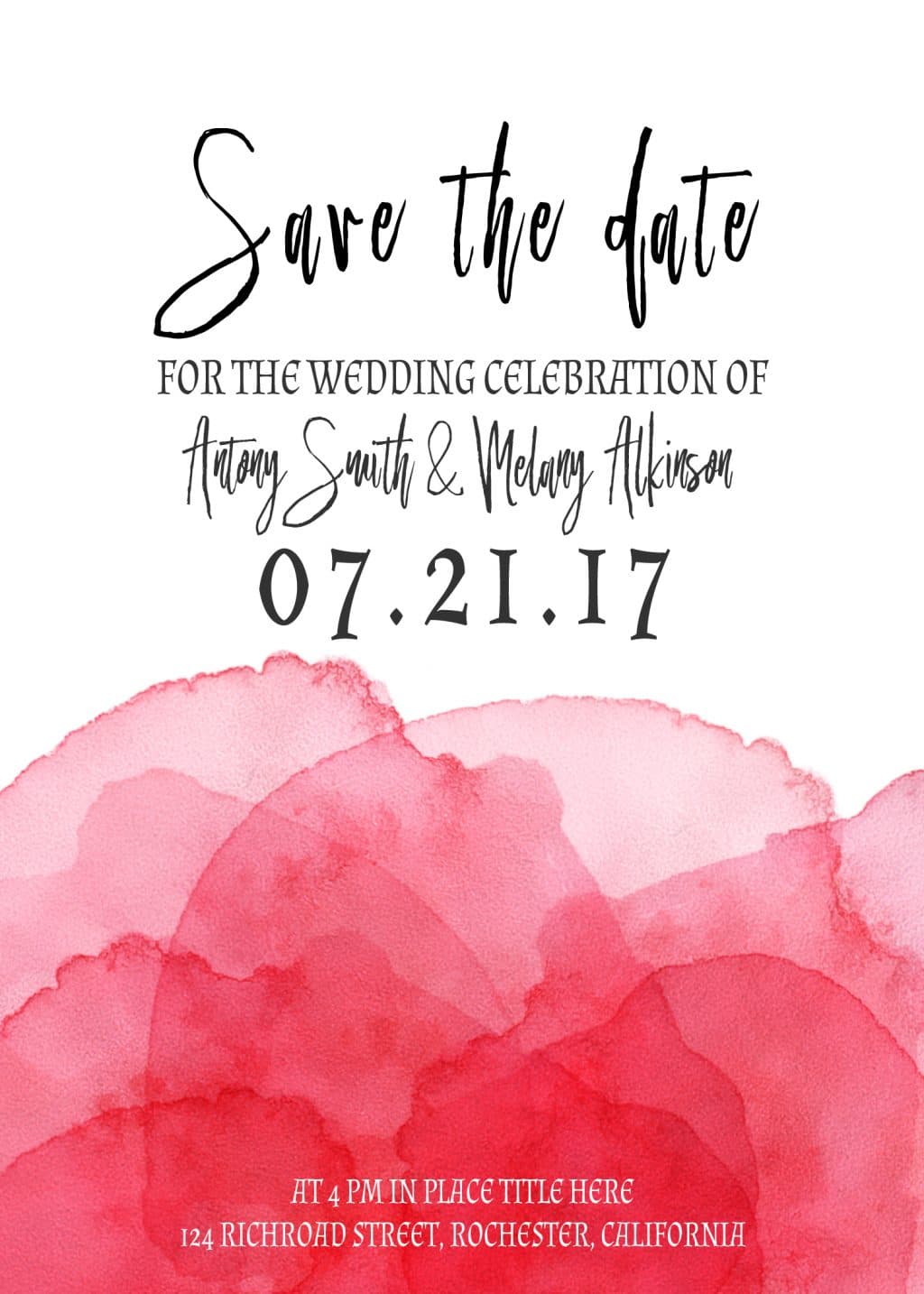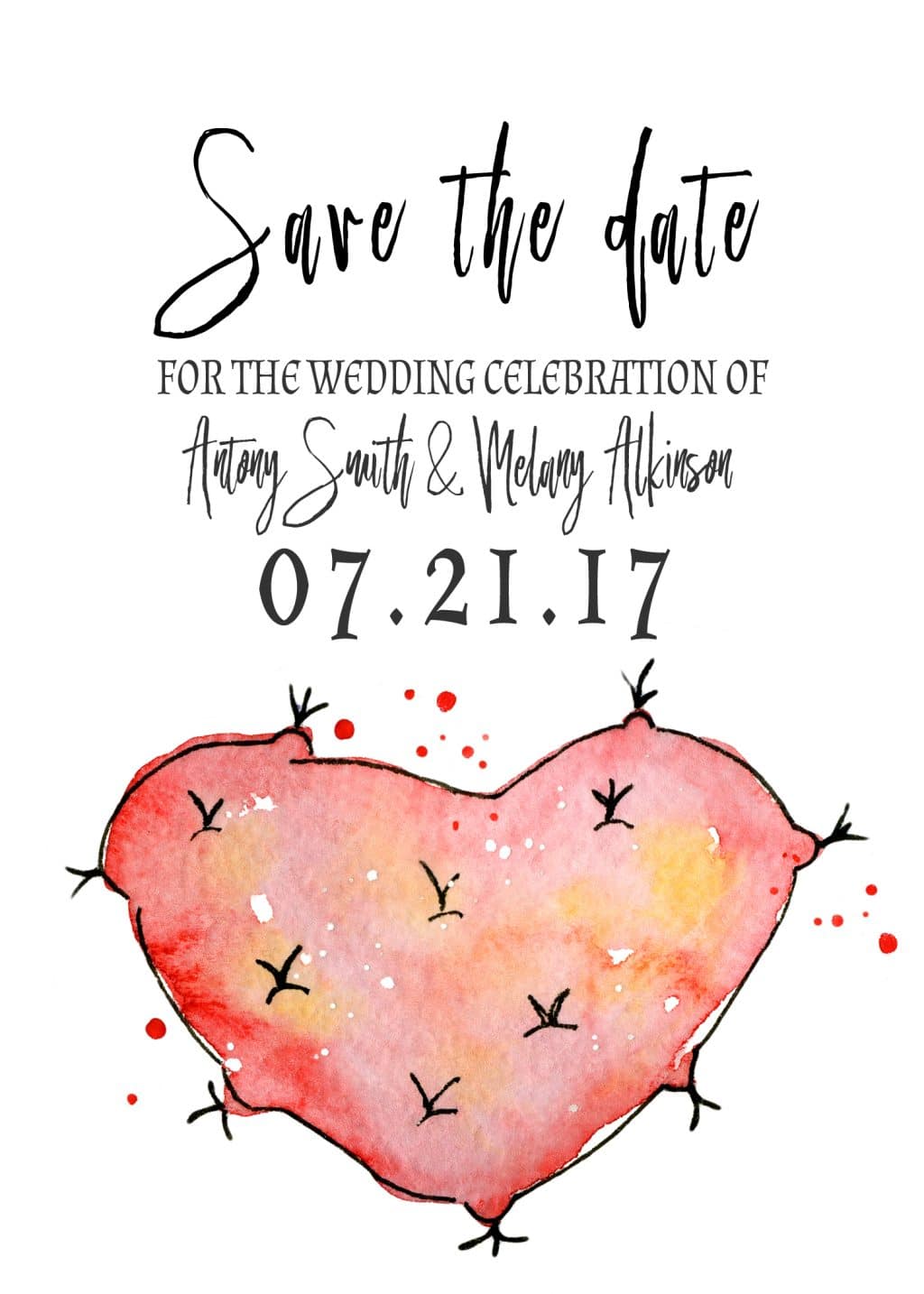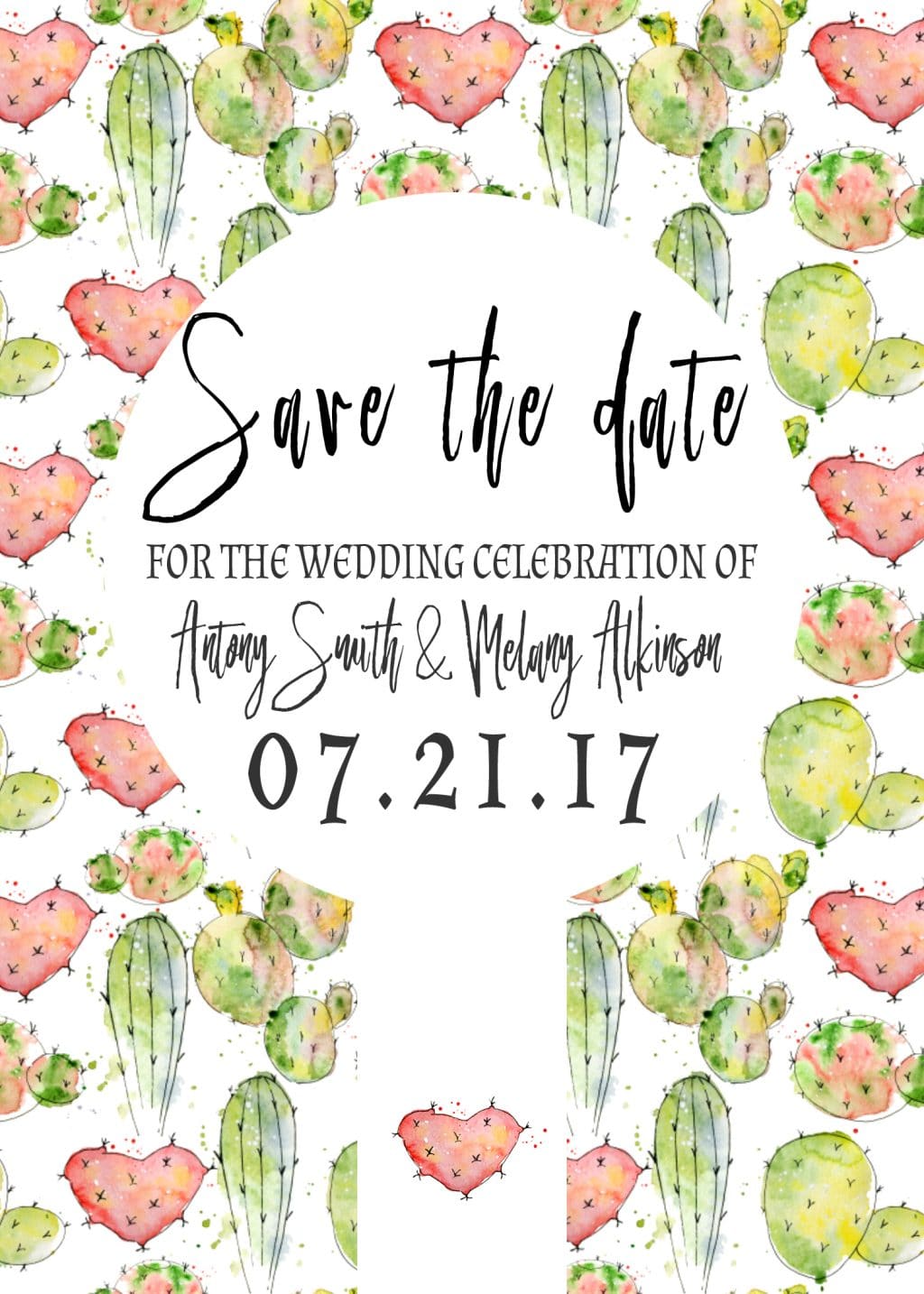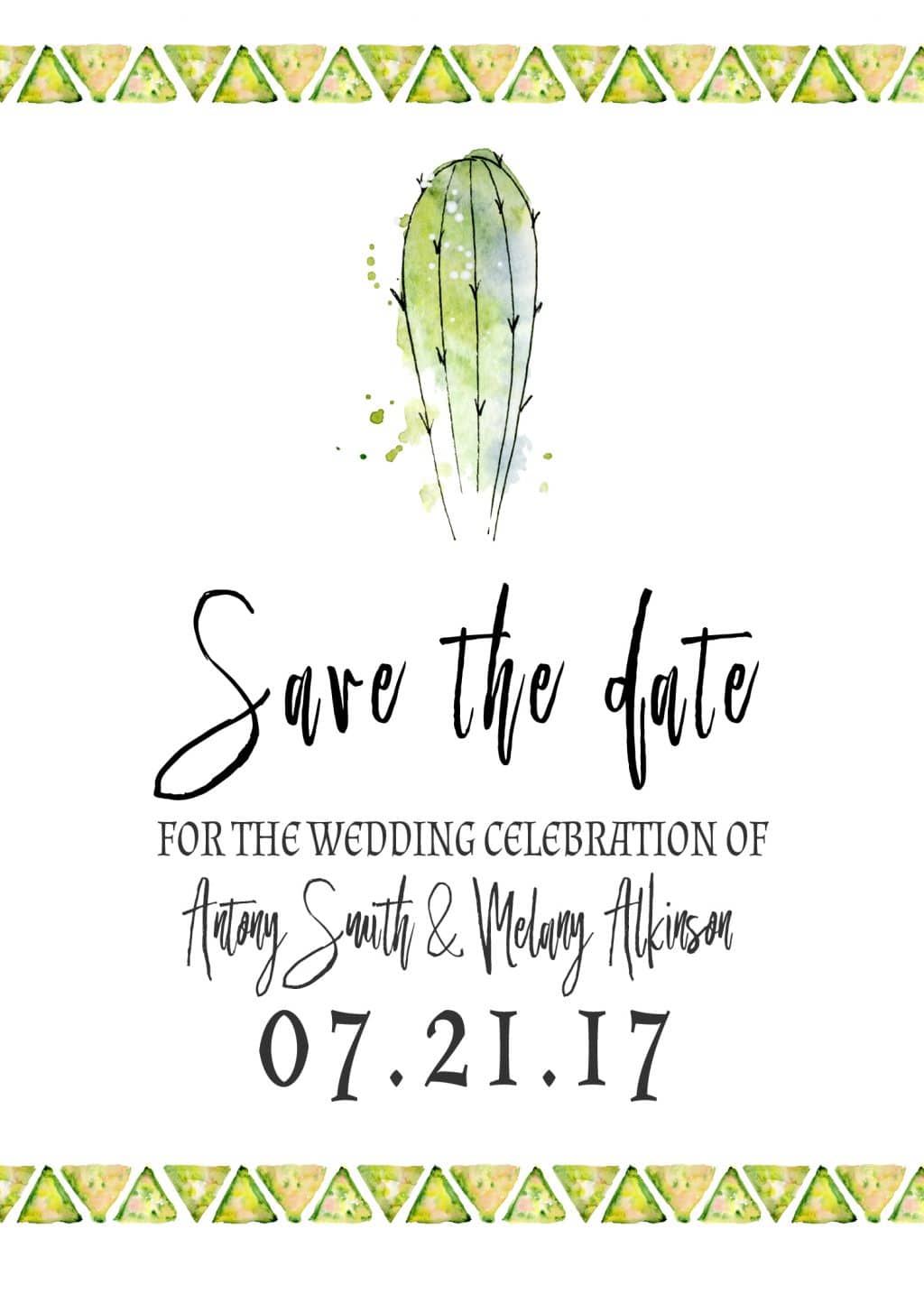 Final Thoughts
Any wedding starts with an invitation, which has to reflect the entire theme of the wedding. Whether you choose a digital invitation, a printed one, or an entire website in order to let your guests know about your special day, you have to make sure your invitation is stylish and elegant. Luckily, today there is a huge selection of beautiful templates to choose from, and most importantly, those options are pretty affordable. So do not hesitate, take a look at the beautiful templates that I've found for you, pick the one you liked the best, and invite your loved ones to share this special day with you.
Recommended Posts For You
FAQ
😍 What is an example of a trendy invitation?
😍 How much does a wedding invitation template cost?
On average, it's about $10.
😍 Website, digital invitation, or actual invitation?
It totally depends on your personal preferences, but perhaps the biggest trend nowadays is creating a wedding website. This trend is especially popular among those couples who choose online weddings over traditional ones.
😍 Is it difficult to create a wedding site?
Not at all if you use a WordPress theme, so go ahead and try it.
Please take a moment to pin this post to Pinterest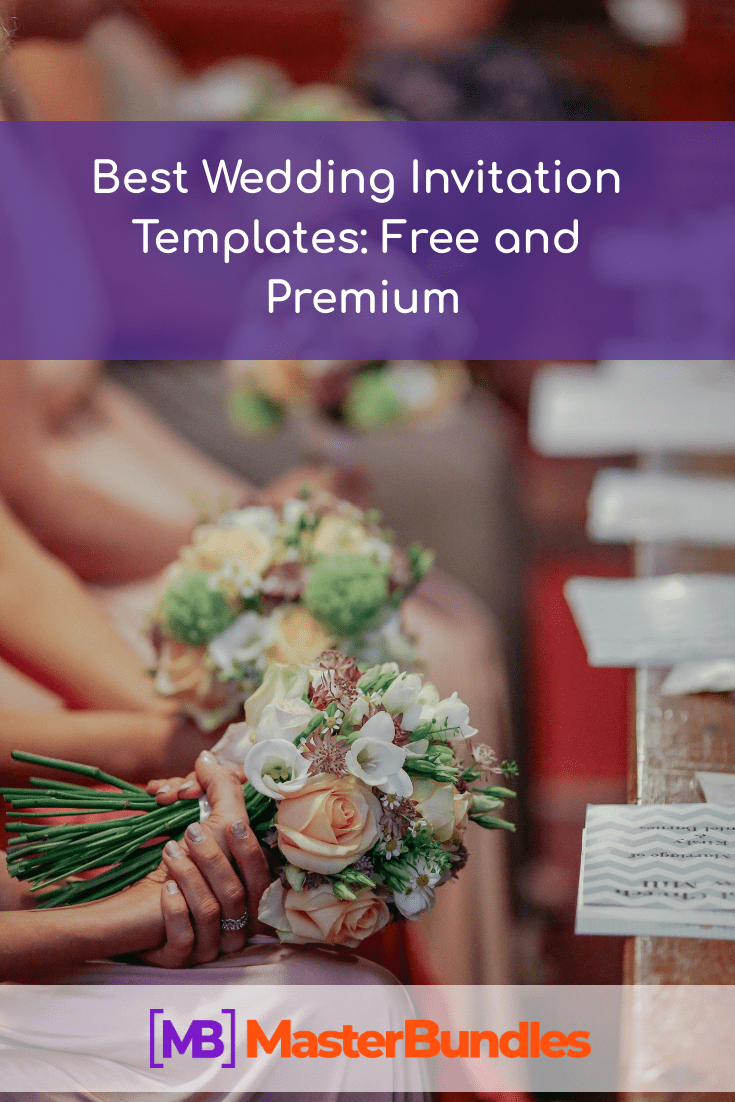 Was this page helpful?
We will be happy if you decide to share this article with your friends on Facebook. Just click on the button and you're done
Thanks for your response!
You have already left your review.
Disclosure: MasterBundles website page may contain advertising materials that may lead to us receiving a commission fee if you purchase a product. However, this does not affect our opinion of the product in any way and we do not receive any bonuses for positive or negative ratings.
Writing an article is a creative process that requires inspiration. So this time as my source of inspiration as well as accurate and up-to-date data, I used the following resources:
Frasie, Radu. Graphic Design Handbook. Kindle Edition, 2017.
Lupton, Ellen, Jennifer Cole Phillips. Graphic Design Thinking: Beyond Brainstorming (Renowned Designer Ellen Lupton Provides New Techniques for Creative Thinking About Design Process with Examples and Case Studies). Princeton Architectural Press, 2011.
Meggs, Philip B., Alston W. Purvis. Meggs' History of Graphic Design. Wiley, 2016.
Victore, James. Feck Perfuction: Dangerous Ideas on the Business of Life. Chronicle Books, 2019.
Williams, Robin. The Non-Designer's Design Book. Peachpit Press, 2014.