Valentine's day is considered to be one of the most favorite and popular holidays. Since it is all about love, many love birds begin to frantically think how to spend the day and what to present to a soul mate. Valentine's day is around the corner so now it is time to start a pleasant preparation for this holiday. Today we will talk about the most romantic holiday of the year and check a beautiful collection of the postcards to present to your loved ones.
Content Outline:
Intro to Valentine's Day
"To love is nothing. To be loved is something. But to love and be loved, that's everything." — T. Tolis
It is wonderful that all the lovers of the world have a special date in the calendar – February 14th. After all, you have one more reason to tell your beloved one "I love you", present the appropriate gift, filled with your love, tenderness, and warmth of the heart. On Valentine's day, people congratulate not only soul mates and partners but also other ones they adore. In other words, that is an awesome day to wish endless love and family happiness to the one you care about.
Usually, people give favorite flowers, candies, toys, balloons, postcards with poems, love confessions or wishes of love. Common symbols of Valentine's Day are hearts, red roses, and Cupid.
I would like to familiarize you with a few surprising stats and facts about this holiday.
+ Valentine's Day is a $14.7 billion industry in the U.S.
+ Greeting Card Association state that 190 million Valentine's Day cards are exchanged every year, making Valentine's Day the second most popular greeting card–giving occasion after Christmas.
+ The first Valentine's Day box of chocolates was introduced by Richard Cadbury in 1868.
Men account for 73 percent of Valentine's Day flower sales. Nearly 189 million stems of roses are sold in the U.S.
+ On Valentine's Day 2010, 39,897 people in Mexico City broke the record for the world's largest group kiss.
+ There is a town in Texas called Valentine, but not for a romantic reason. The first train to arrive there happened to do so on February 14.
Can you remember your feelings and emotions when you received a bright envelope with a postcard on Valentine's Day? This is an incredible feeling to know that someone cares about you. At the same time, you may think that today's digital world is destroying this old warm tradition. Not at all! Eight out of ten people will buy at least one card to hand to their beloved on Valentine's Day. This day is another opportunity to express your love to your relatives and friends.
Review of 10 Free Greeting Cards for Your Valentine
The tradition of sending Valentine's greetings date back to the Middle Ages, when suitors would sing or recite a romantic verse to their love. The first known Valentine's message was sent in 1477 in the form of a letter penned by one Margery Brews to a John Paston, who she described as 'my right well-beloved Valentine'.
According to the tradition, Valentine's cards are usually red. In fact, that is not an essential attribute now. Different colors such as pink and white, even blue ones are used.
Statistics shows that Americans spend around $277 million on Valentine cards every year? It is a little bit shocking. I would like to show you examples of a great collection of FREE touching, and stunning printable Valentine postcards that are sure to wish someone a Happy Valentine's Day. No doubt, your loved one will smile!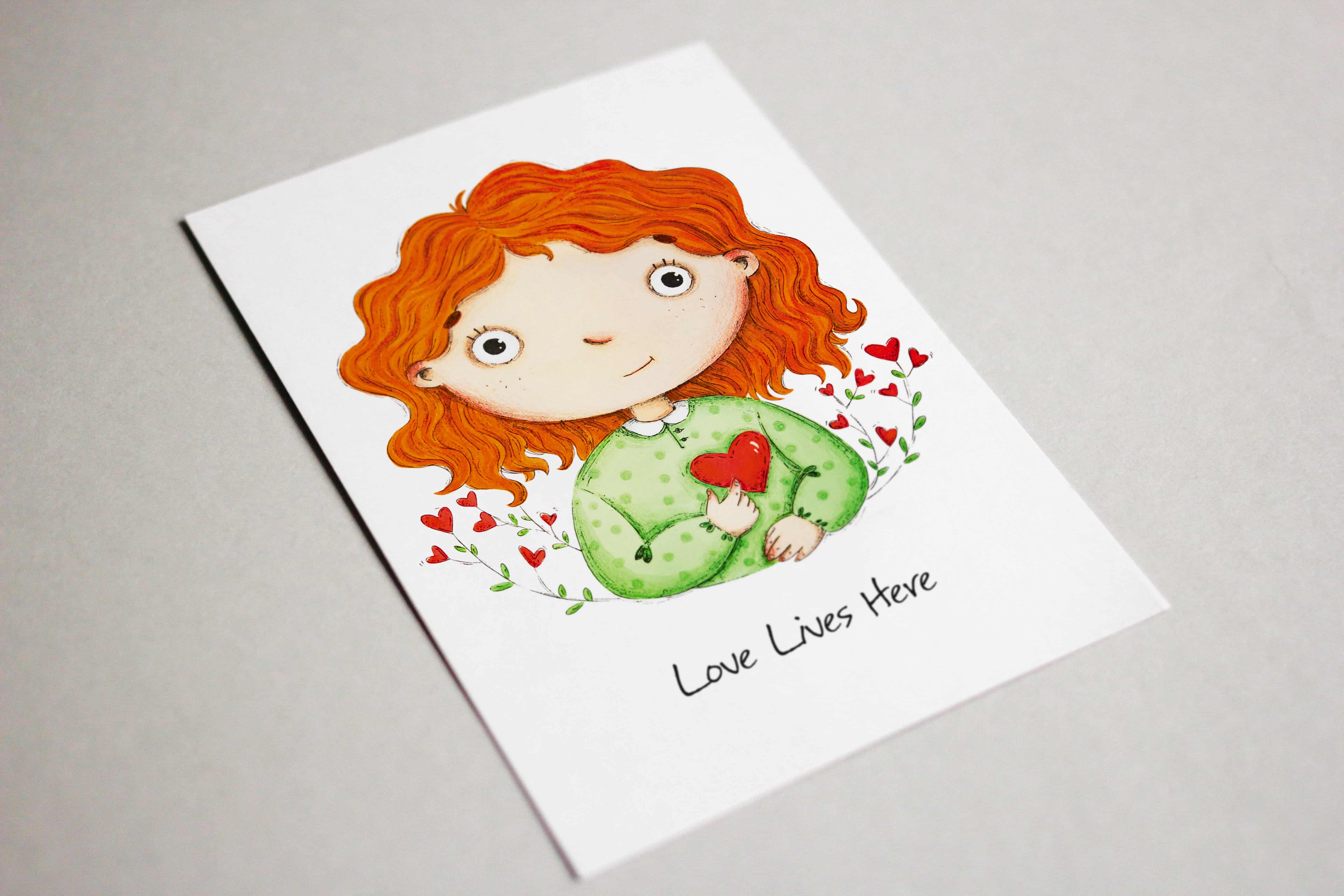 PRINTABLE Darth Vader Valentine card [Star Wars]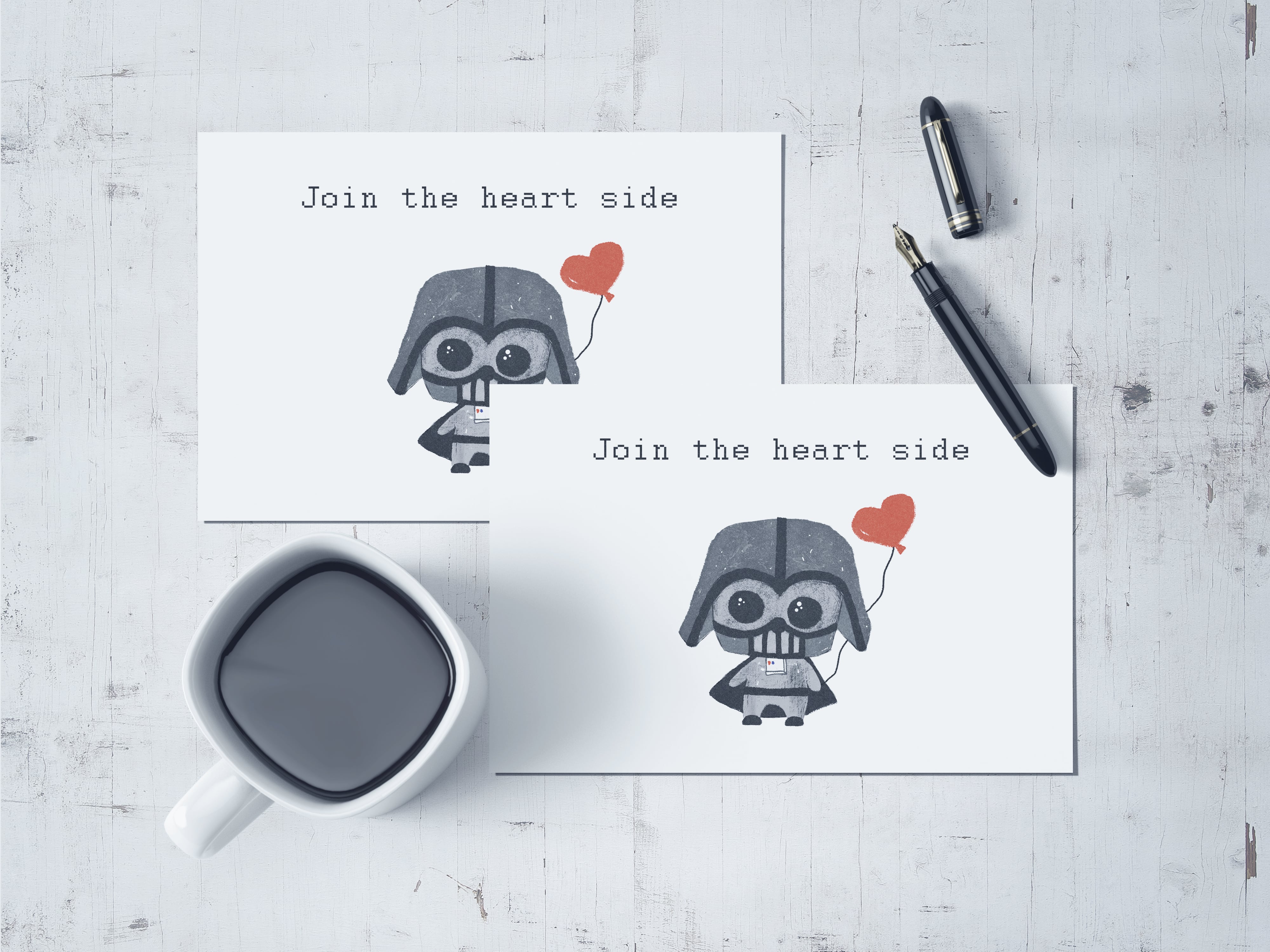 Make your recipients feel beary special. Are not they cute?
Take a look at these adorable valentine cards! Your postcard can be small but so important for someone.
What do you think of the cards that make you laugh? "Let's Stay Home and Watch Netflix", "You Complete Me", and etc. Enjoy!
Three unique mini valentine cards are waiting for you to impress the ones you love.
This is a perfect example of a creative postcard for your significant one. Willing to customize it? Not a problem!
Monster Themed Kids Valentine Cards
This is a cool option for those who are looking for fun kids Valentine cards. Choose this adorable monster on a simple and eye-catching card.
Cute Penguin Valentine's Day Card
Download, print and enjoy this adorable penguin Valentine's Day card.
4 Cute Printable Valentine Cards
Show your special ones how much you love and care with these nice free printable Valentines cards.
DIY Funny Printable Valentine Cards
Surprise your loved one with a DIY funny printable Valentine's card which can be downloaded and printed right now.
Lego – Inspired Printable Valentines
This Valentine card is a perfect choice for a Lego-loving kid.
Do not forget to add some sincere words to let your partner feel loved and cherished:
+ I always looked for someone I could live with, but I ended up with someone I couldn't live without.
+ I'm so excited to be sharing our first Valentine's Day together. I hope it's the first of many to come!
+ May your life be filled with the kind of heartfelt beauty that you bring to mine.
+ You stole my heart, but I'll let you keep it.
+ You're the best person to spend this annual obligation with.
Of course, it does not matter what exactly you are writing on a postcard, you just need to be sincere and loving.
Postcards with delivery option
Conclusion
This wonderful holiday inspires even the most notorious pragmatists for romantic acts. So, they buy the most expensive gifts, make the craziest things, arrange a real performance to please a loved one. But, do you agree that everyone will smile while getting a simple small greeting card with the warmest words of love? I hope you feel inspired and ready to cheer the ones you love and appreciate. Enjoy this precious moment!
Video About Valentine's Day Postcards