62+ Best Photography Business Cards 2021
Photography Business Cards. Business cards are useful when you have to present your contacts and tell something about yourself or your company. It is also a great advertising tool. Yet, it is quite an old-style tool and if you want to make it useful then you need an eye-catchy design. Such a design has to suit your business or sphere of activities. Yet, it may take some time and money to develop a business card design form a scratch. This is why we present you this list of photographer business cards. You may find some of them highly attractive. And some looks stylish. Yet, it is obvious that all of them will save your time and money.
Why is it so important to have an eye-catchy business card? Well, photography art is all about visual representation. And if you want to create something for your photo project you must take care of its appearance. No one will like a badly designed business cart. It can ruin your attempts to increase a client base. Moreover, the business cart is a great tool to present your style and show what types of photo projects you prefer. Such a feature can save you time. And all of them come at a fair price.
It also will be easy to edit business card templates. You can add new elements, or redesign business card as you wish. Yet, due to our designers' hard work, there will be no need to do it. Just add your contacts, logo and you are good to go. You are ready to impress new clients. So check this list of photography business cards and create your personal business card.
First Impression or Why Business Cards Are Important
In the modern world, business cards are an integral part of the image of any entrepreneur, startup founder, or freelancer. A business card is like your alter ego and this is why it is important to consciously approach its creation. In fact, there are three types of business cards: personal, business, and corporate. They differ in content, people they represent, and the goals they fulfill. So let us take a closer look at each of these types:
Personal
These cards are used for informal communication or friendly acquaintances. They usually contain the name and surname of the owner and their phone number.
Business
They are used in business, usually, at official meetings in order to provide contact information to a potential client or partner. These cards must contain a person's first and last name, the position of the business representative, as well as the name of the company he or she works for. As a rule, they are designed in accordance with the corporate identity of the company.
Corporate
Corporate cards are used to represent a company, usually for advertising purposes. They do not contain names and surnames, they only contain information about the company such as the scope of the company, list of services, contact numbers, location, website, and social media links. They are designed according to the corporate identity and feature a company's logo.
Design
The standard size of a business card is 90×50 mm or 85×55 mm. keep in mind that your business card should not be too large, otherwise, it would be inconvenient to store. At the same time, you have to make sure that your cards aren't too small as well as that they contain all the necessary information. Finally, the text must be clear and understandable.
Material, layout, color, and font are purely individual characteristics and depend on what profession you are engaged in. For instance, an entrepreneur's business card should be designed in a simple style, preferably in black and white colors. At the same time, representatives of creative professions (photographers included) can make their business cards bright and eye-catching using various materials and shapes. However, the main rule that applies to everyone is that the information should be clear and understandable and the text readable.
Article reviewed by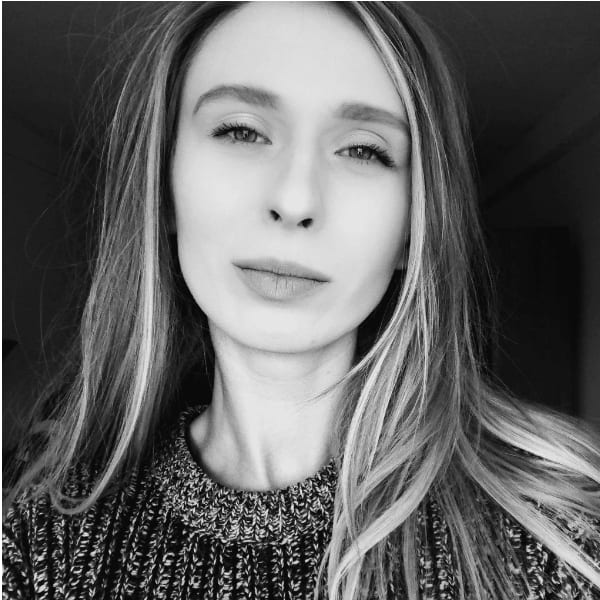 Business Cards Design in 2021
Now since we have already found out pretty much everything about business cards, let's have a brief look at some of the 2021 design trends that will help you create a stunning business card.
Minimalism. First of all, you have to keep everything simple and elegant, so follow the minimalist philosophy and do not clutter your card's design with unnecessary elements.
Image and text masking. Another 2021 trend that will make your card look up-to-date and simply cool, so go ahead and give it a try.
Monochrome color scheme. Playing with contrast colors is considered tasteless in 2021, so select one color and design everything in that palette.
Shiny metals. Some elegant golden or silver details will surely make your card stand out.
Elaborate typography. Don't be afraid of using bald fonts as well as playing with their location on your card, in 2021 it's a huge graphic design trend.
Line art. Simple and elegant line art is the perfect way to decorate your card in 2021.
Vintage vibes and earthly colors. In case you are not a big fan of bright colors, you can totally go with some subtle earthly colors and add some vintage vibes.
Geometric designs. Certainly, the futuristic geometric design would perfectly work for your cards.
Textures and patterns. Finally, some dope patterns or textures will help you make a creative card that will no doubt stun your potential clients.
Best 5 Business Cards
| Product Image & Rating (Out Of 10) | Product Name | Price |
| --- | --- | --- |
| | 64 Business Cards That You'll Love | |
| | 30 Retro and Minimal Business Cards Bundle | |
| | 1000 Business Card Templates Pack | |
| | 10 Business Card Template Bundle | |
| | 110 in 1 Business Card Bundle | |
Photography Business Cards in 2021
This year, it seems that everything has changed. Many aspects of life are different than they were just over a year ago and the photography business is no exception. Most parties, events, and large gatherings like weddings are canceled now and the photography service has had its share of bad times. Now you need to be much more creative to move your clients. Business cards are still a powerful instrument for promoting your service. If you are a photographer, you need to use them too. However, when choosing a photography business cards template in 2021 you need to be brave and not be afraid of taking risks. There are some interesting trends for photography business cards this year.
Simple patterns.
The basic idea is to use plain and basic objects to make the card simple and minimalistic so the main message can be seen clearly.
Unusual fonts.
Fonts have always been one of the most powerful instruments of design. Font trends change and when a customer sees something new it makes an impression, so let's play with fonts!
Catching pictures.
The right picture can sell anything. People like pictures, especially when it provokes some emotions. A picture on a photography business card should make your client feel something and if that happens you can get this client easily.
Strange forms.
Everything has a form and this form determines what a thing is. People are used to the same forms on business cards and marketing materials, but if you give them something new they will be amazed and maybe pay extra attention to your photography business.
So we can see that templates can be different, but different doesn't mean bad. There is a list of various templates for photographers that can be used to promote your business. All of them are created by professionals with the goal of following new trends and directions so you can be 100% sure that you are handing out a modern business card that won't be an embarrassment to show or give to your clients. Premium templates are a good decision for both beginner and experienced photographers, so let's take a look at the best variants we have right now.
Minimal Overlay | Photography Business Cards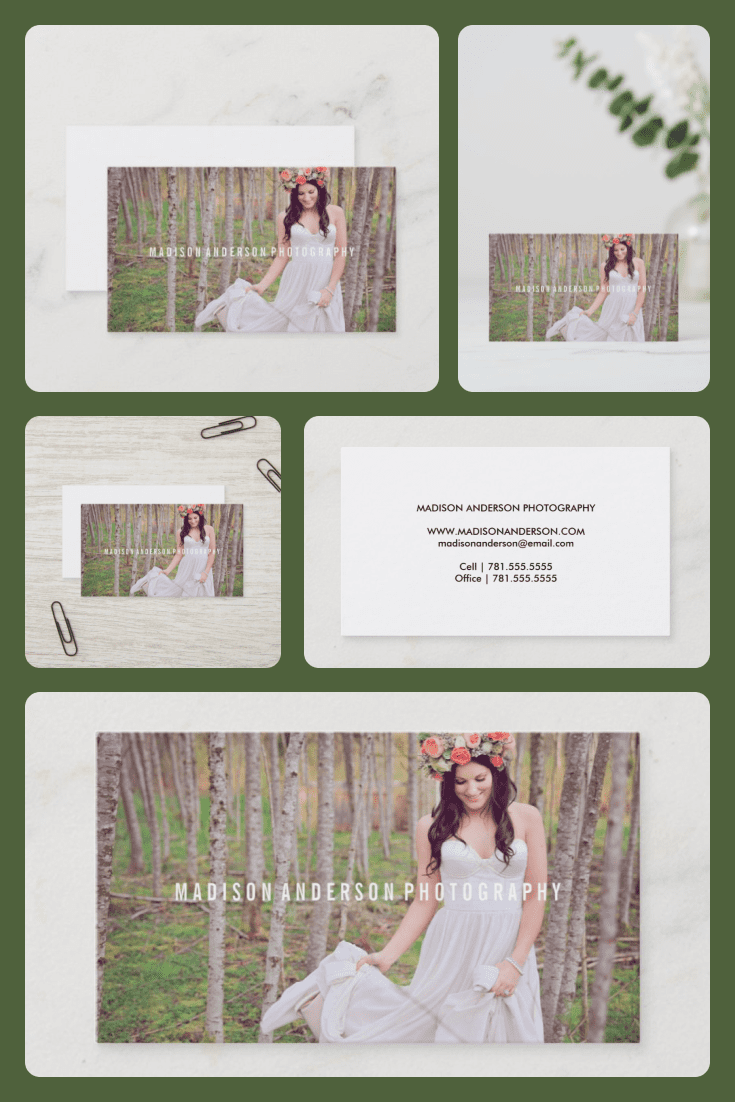 Price: $25
Simple & Clean | Photography Business Cards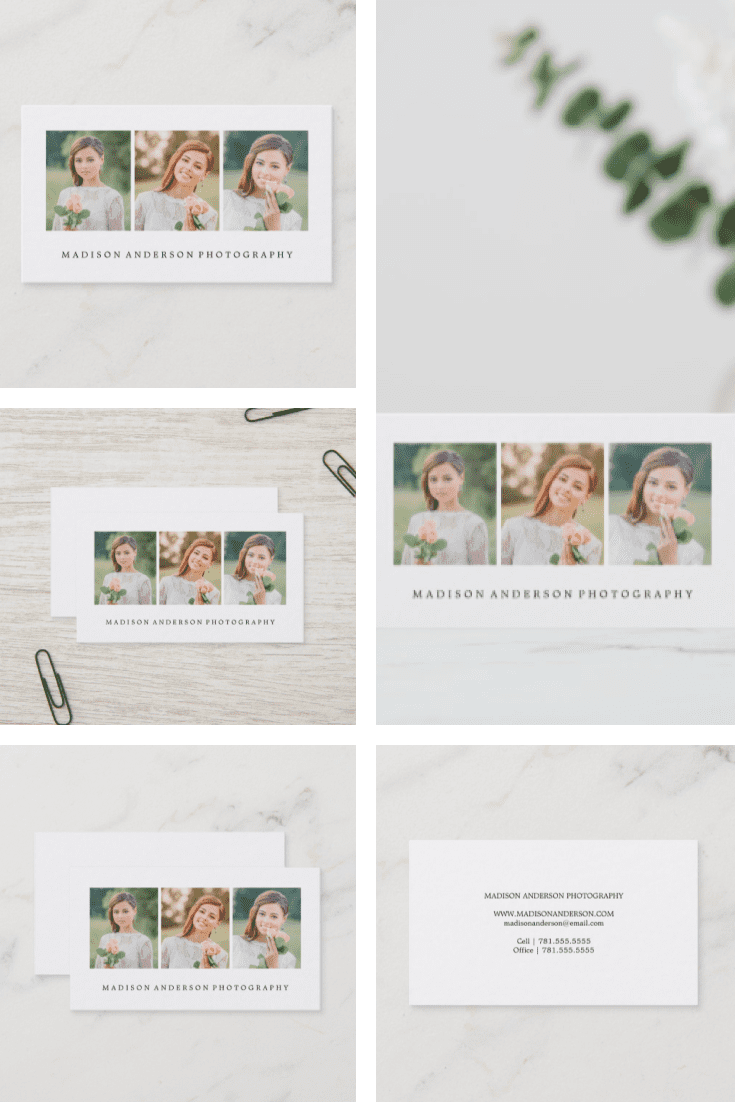 Price: $25
Script Modern Typography Photographer Business Card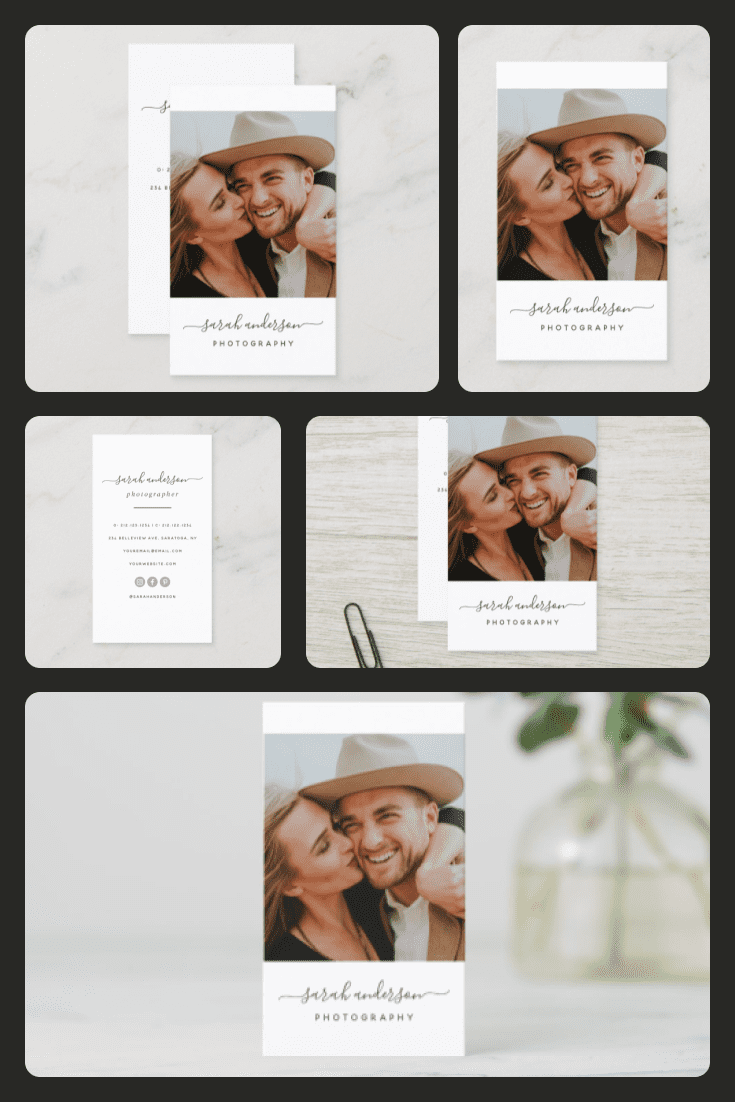 Price: $22
Simple White Handwritten Script Calligraphy Business Card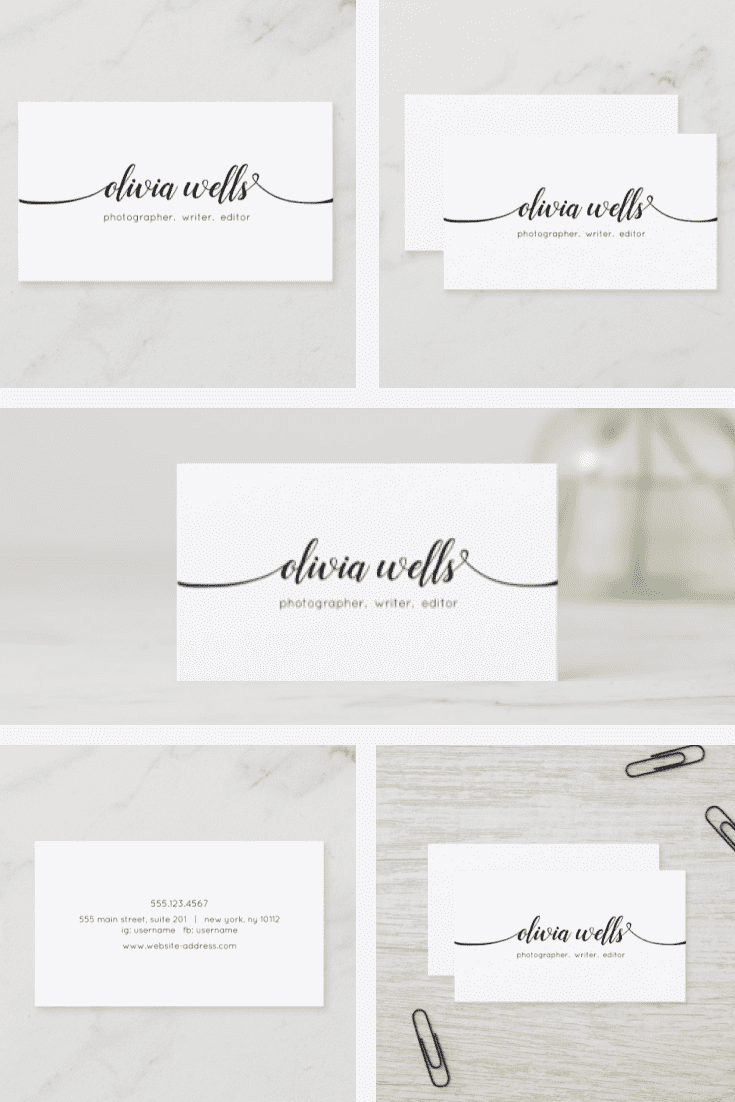 Price: $27
Blush & Gray Watercolor Signature Script Business Card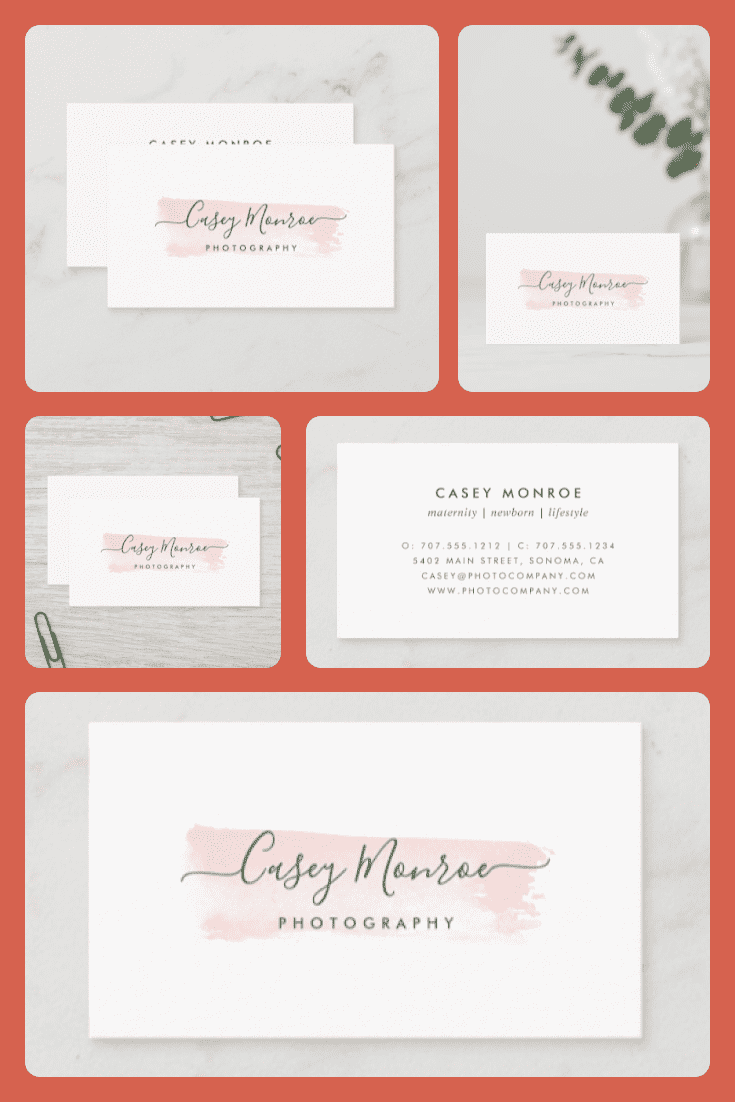 Price: $22
Simple & Clean 3 | Photography Business Cards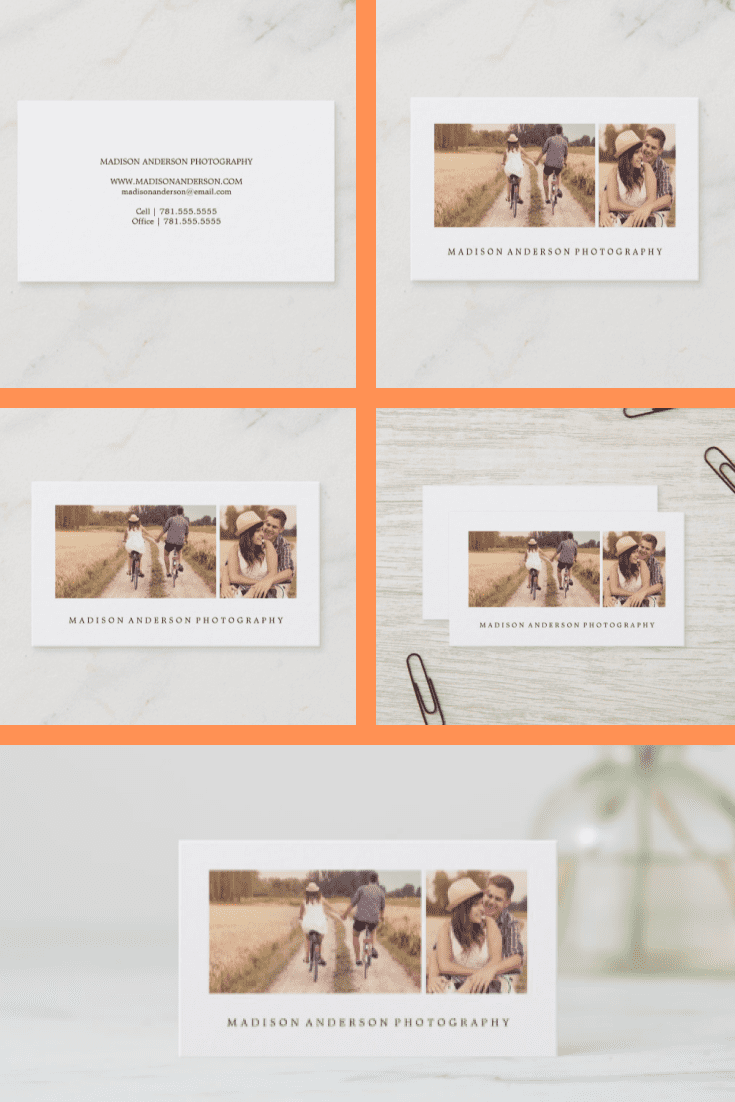 Price: $25
Photographer Camera Black & White Photography Business Card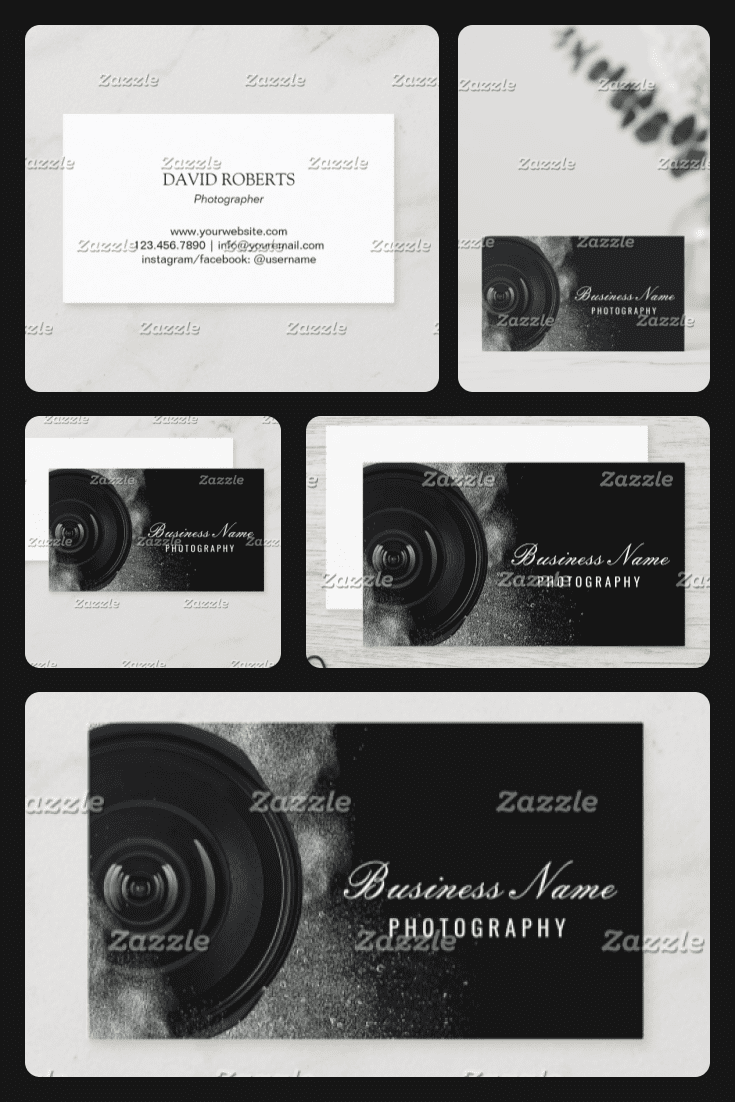 Price: $22
Your Photo with Modern Handwritten Script Overlay Business Card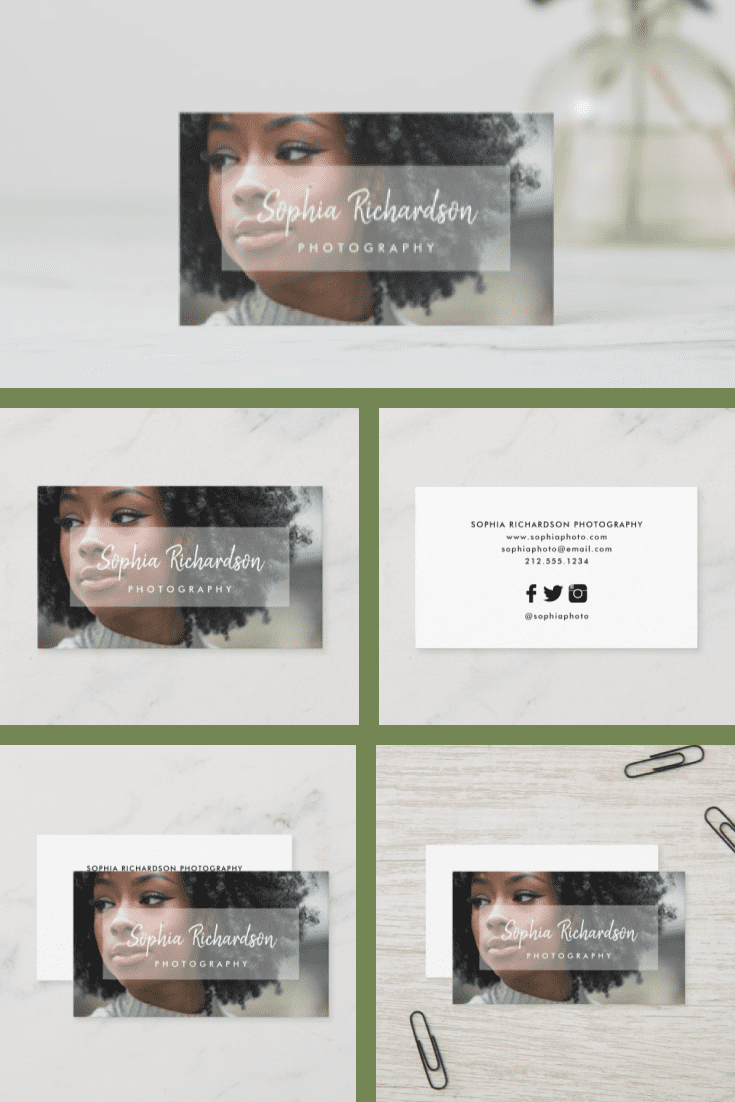 Price: $23
Elegant Border | Photographer Vertical Business Card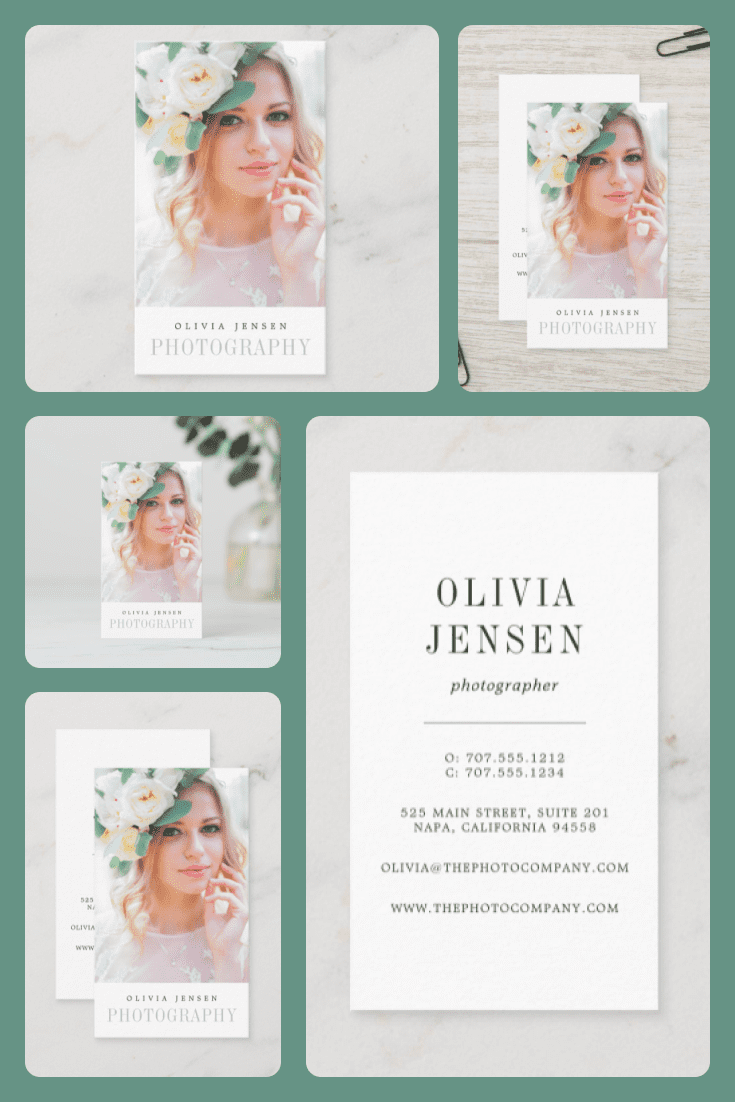 Price: $22
Camera Business Cards | Photography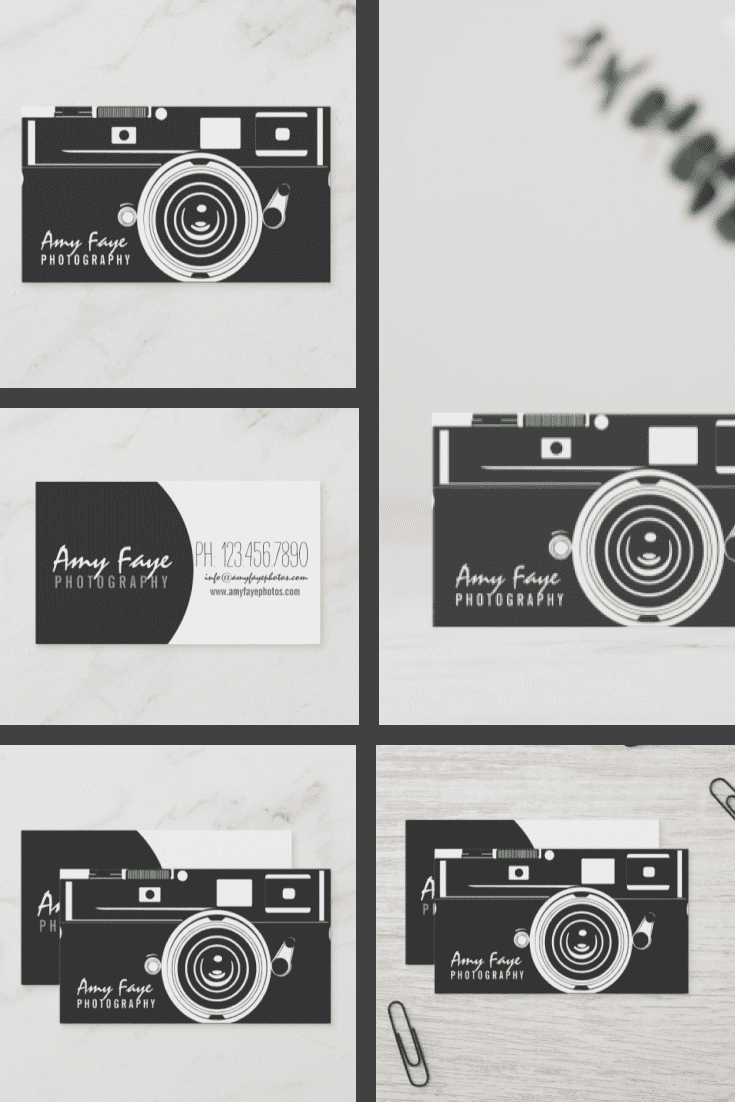 Price: $29
Camera Lens Viewfinder Black Photography Business Card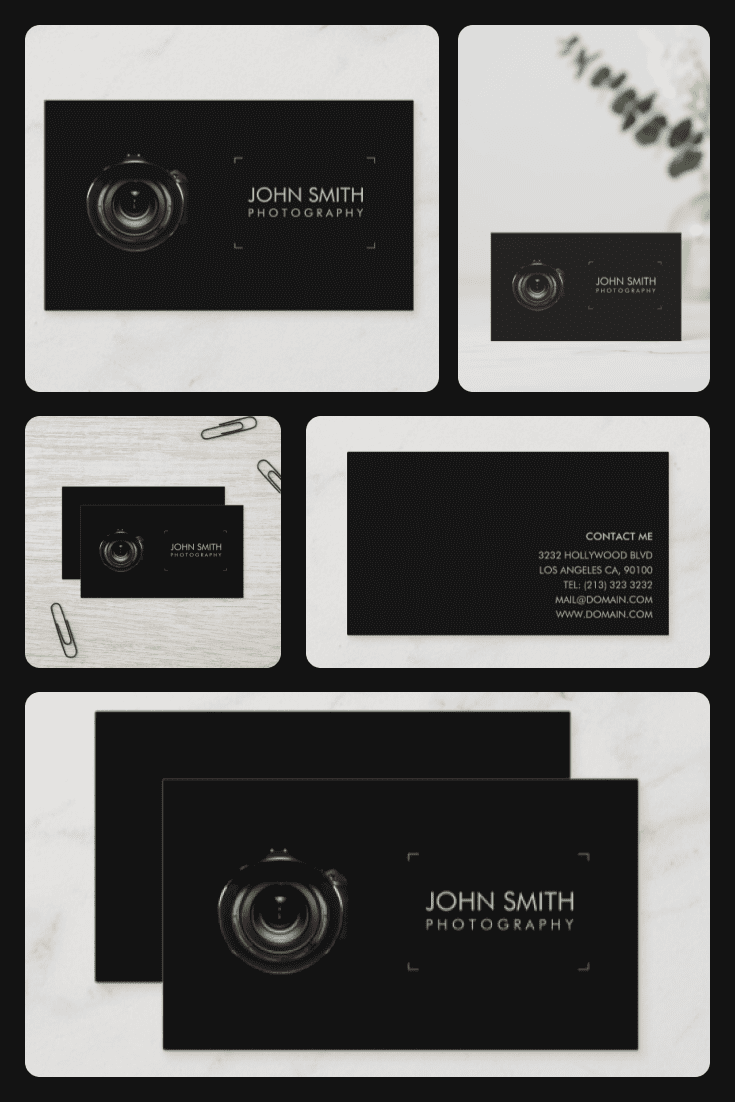 Price: $23
Photographer Camera Black Glitter Photography Business Card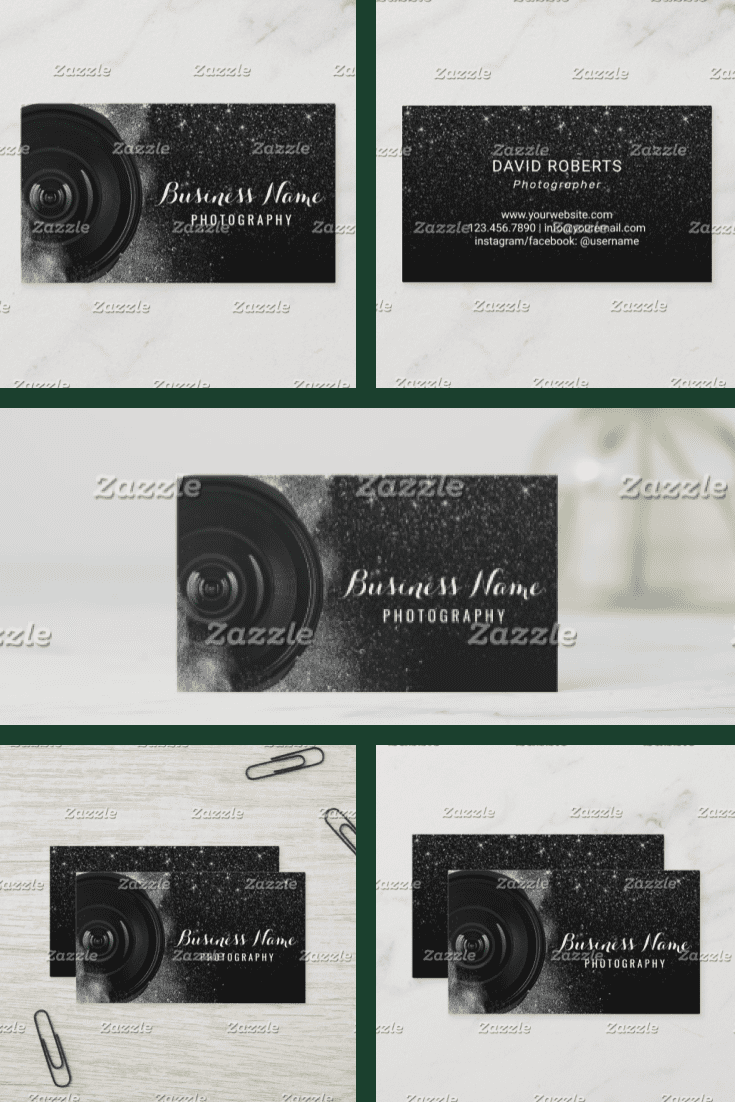 Price: $22
DSLR photography business card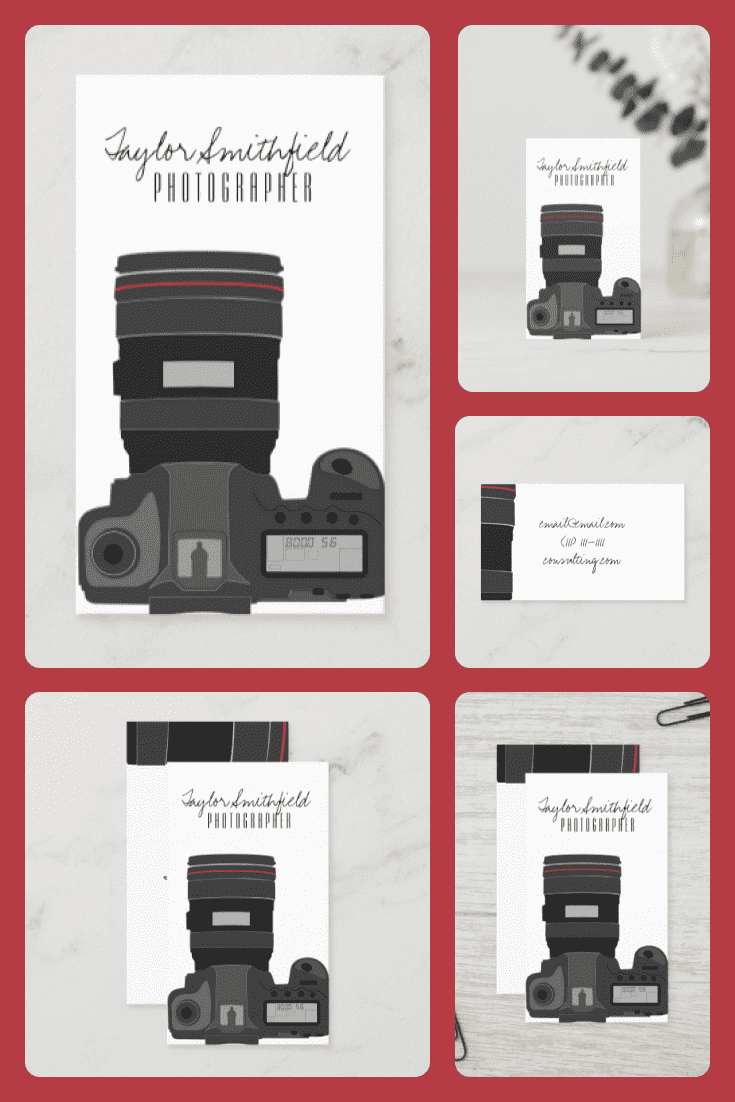 Price: $22
Photography Camera Business Card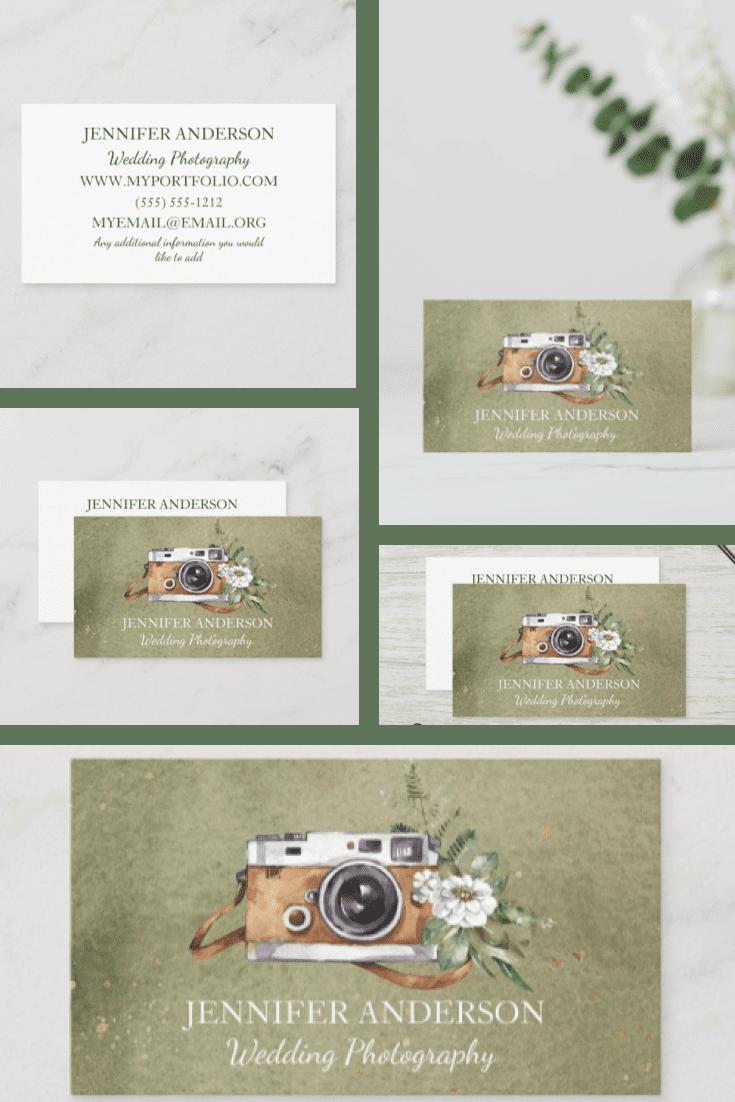 Price: $22
Minimalist Camera Photographer Business Card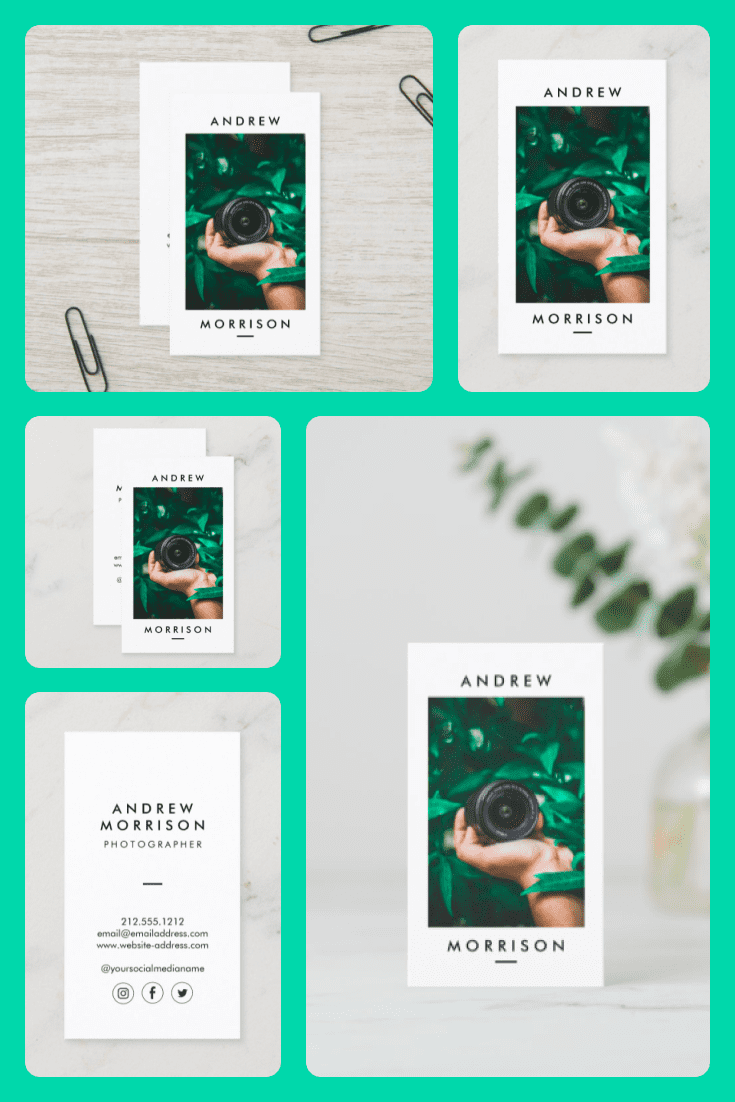 Price: $23
Half part and Camera Photographer Business Card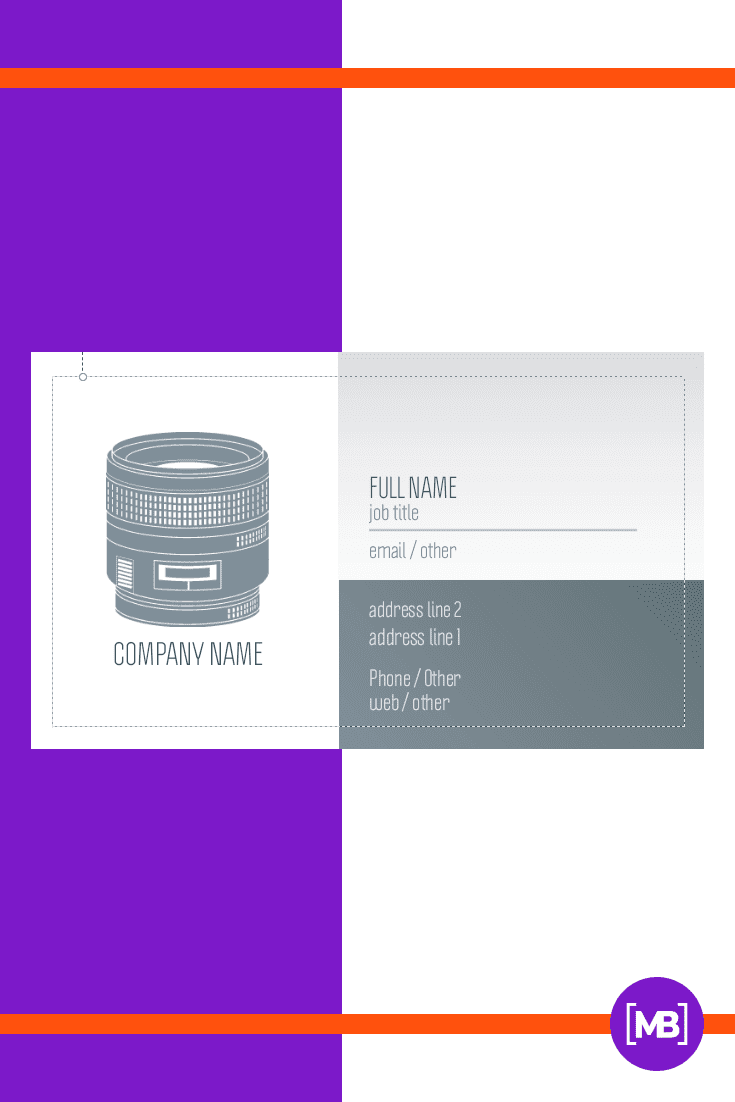 Price: $15
Sky Blue and Dark Photographer Business Card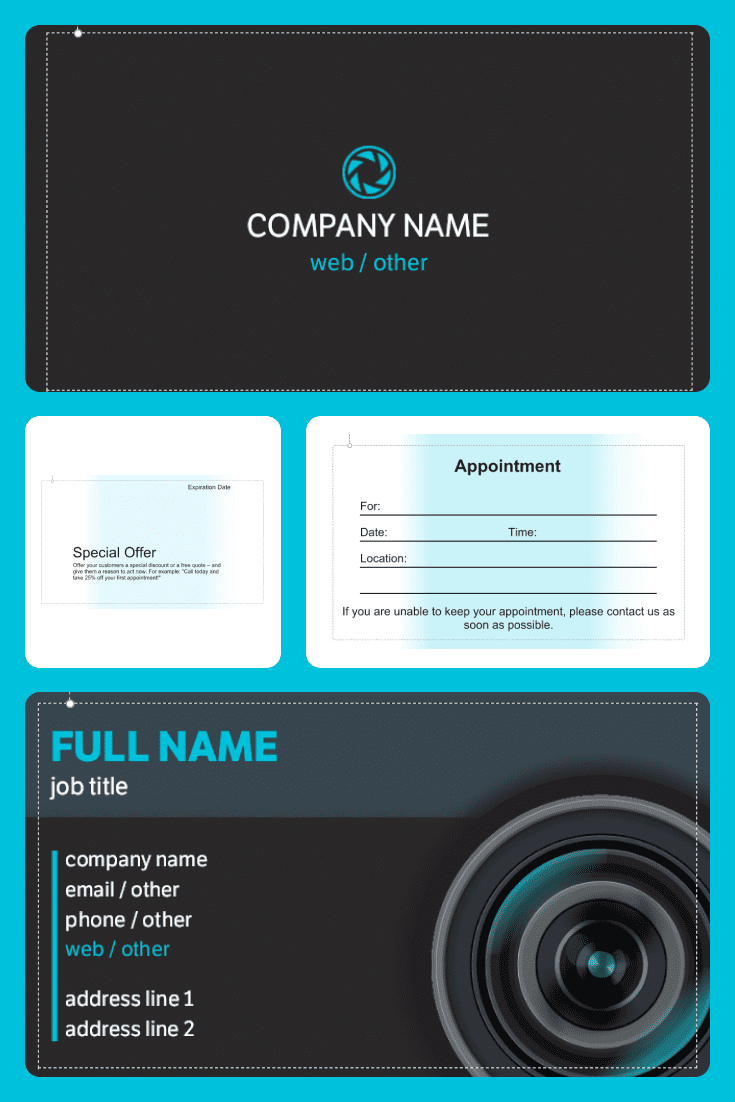 Price: $15
Briks Photography Business Card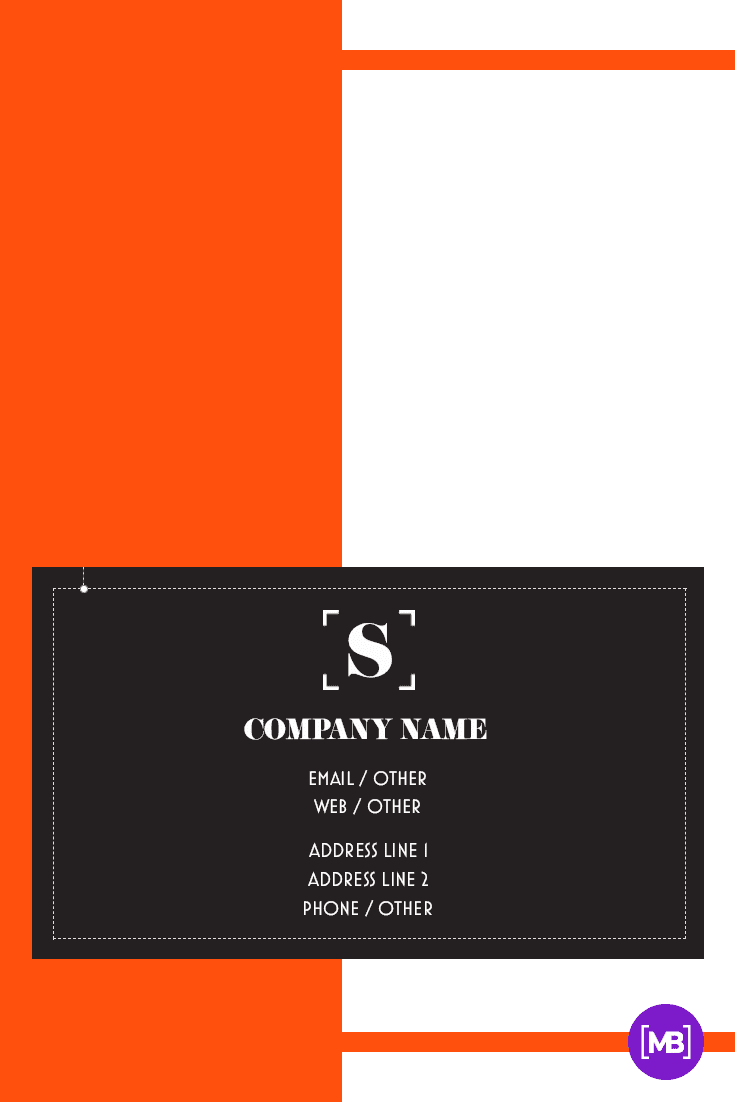 Price: $15
Minimalists Photography Business Card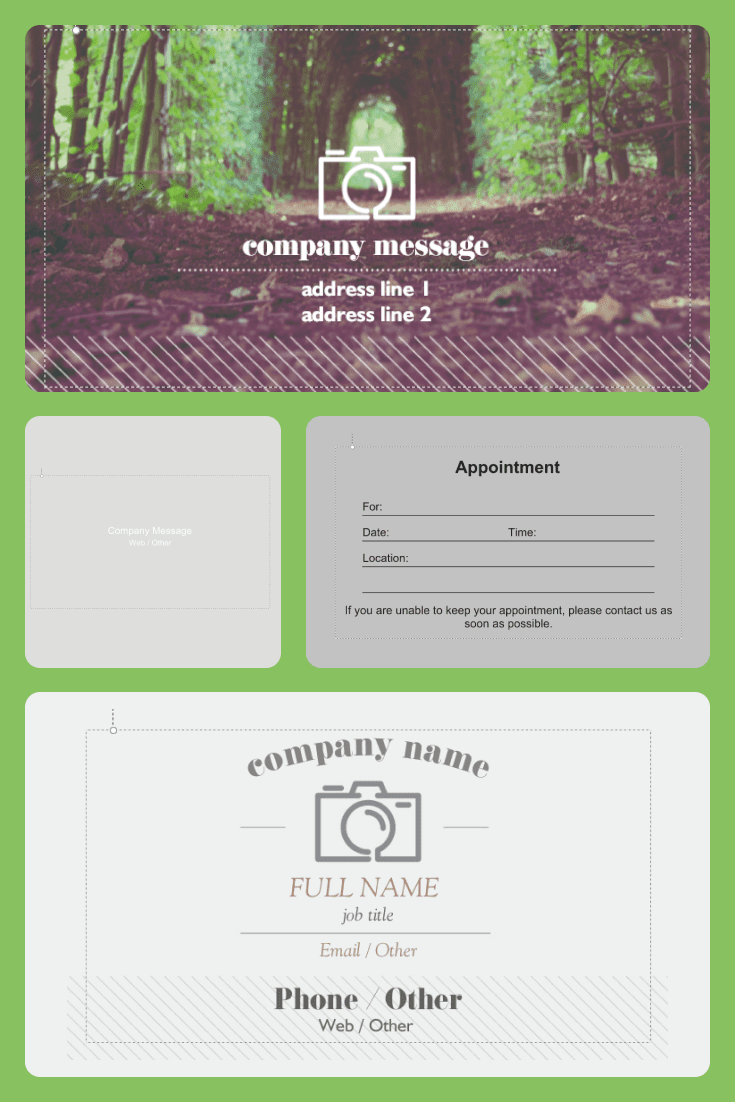 Price: $15
Camera and Roses Business Card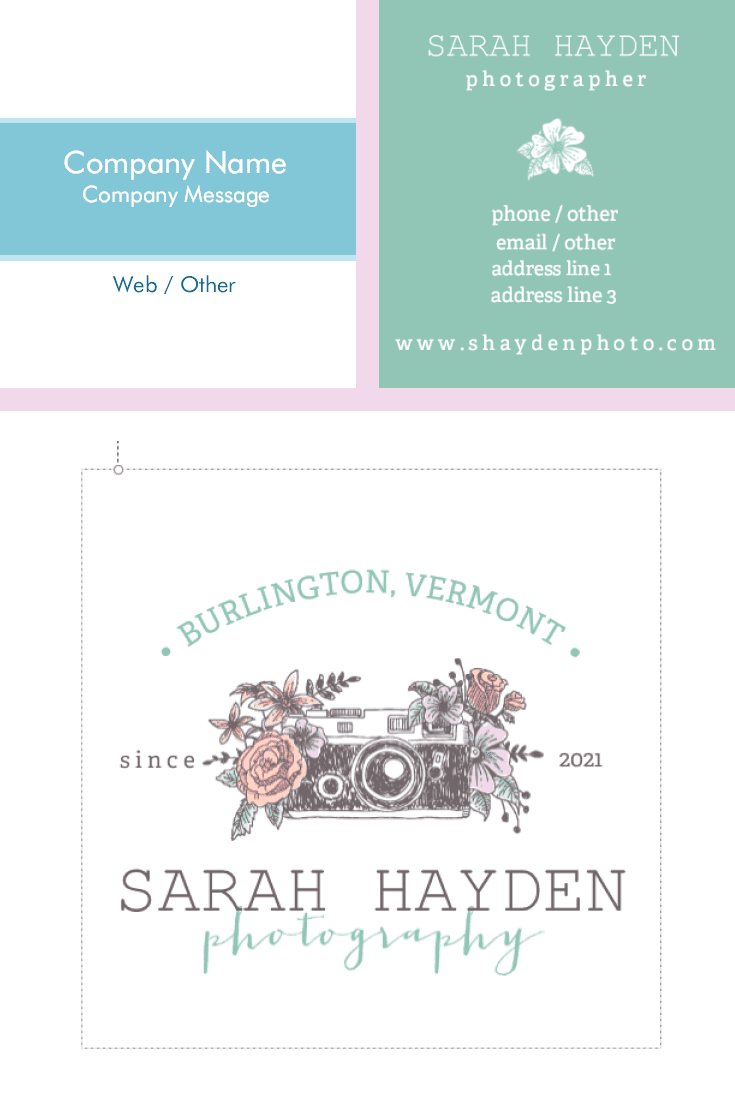 Price: $16
White Camera Business Card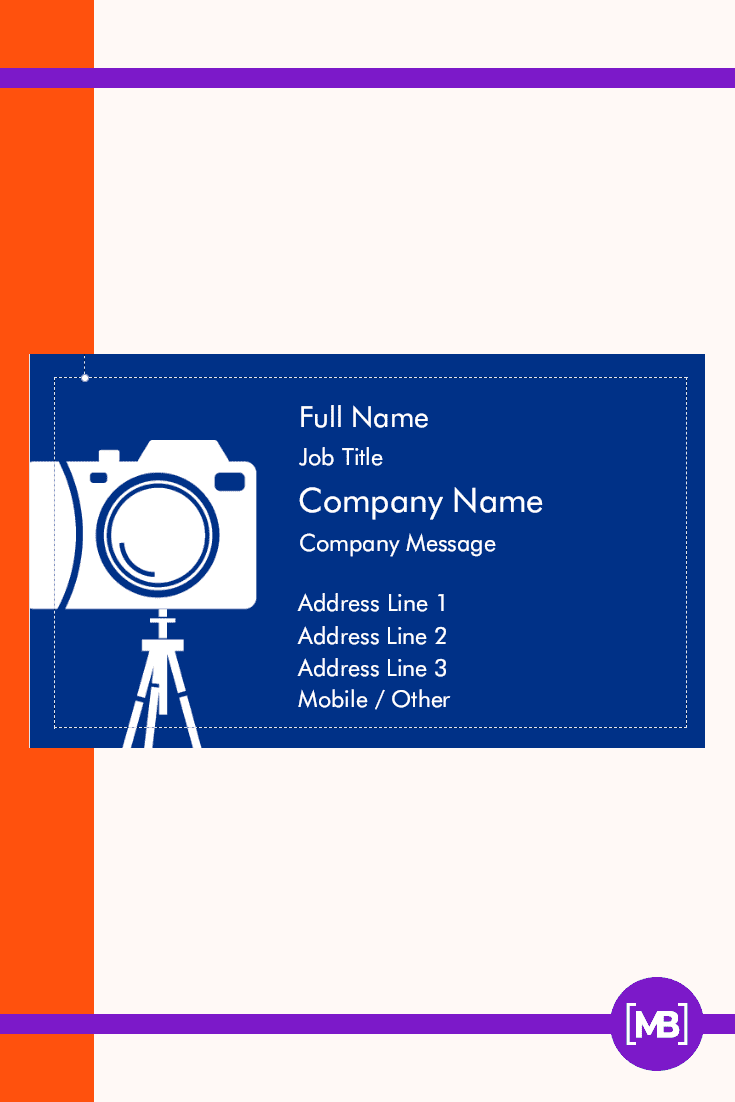 Price: $15
Leather Camera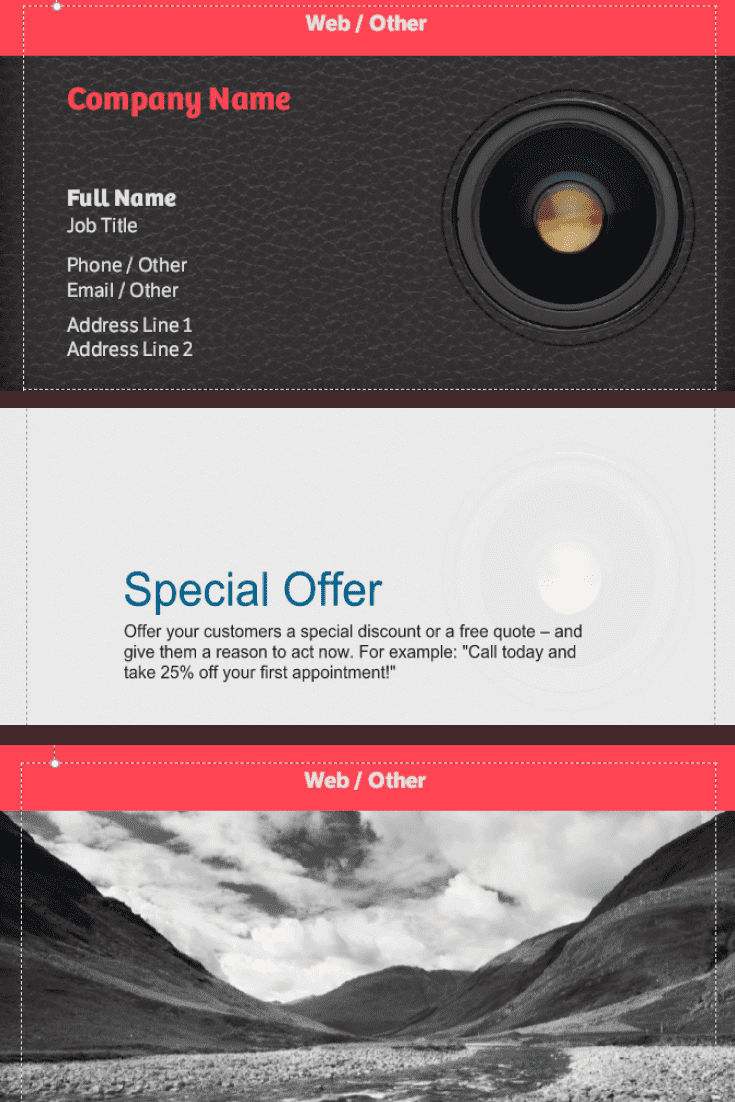 Price: $15
The Showcase of Photography Business Cards
Cotton Business Cards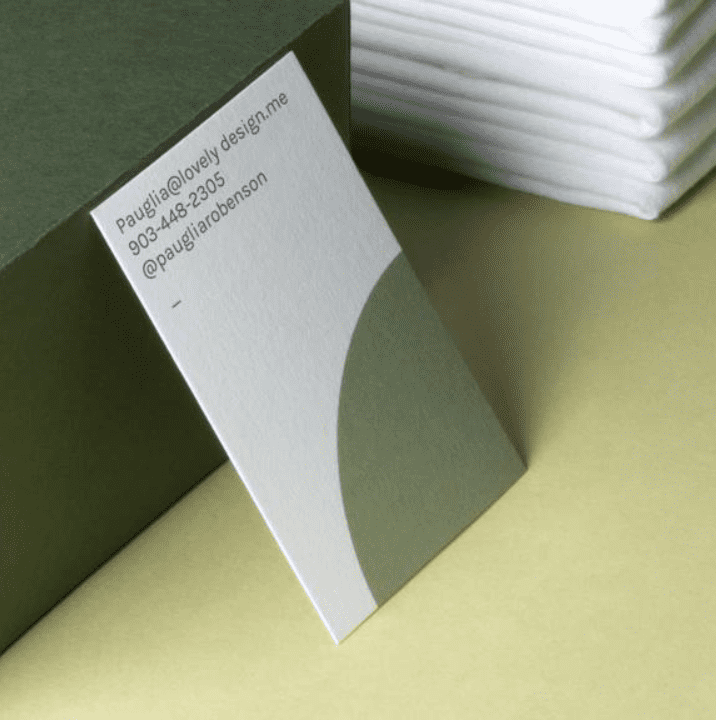 Price: $26.99
Super Business Cards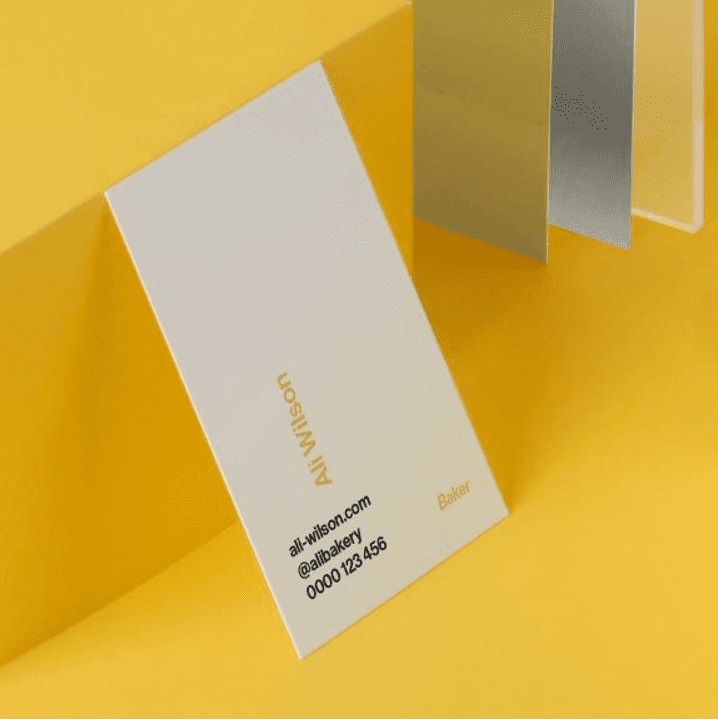 Price: $26.99
Original Business Cards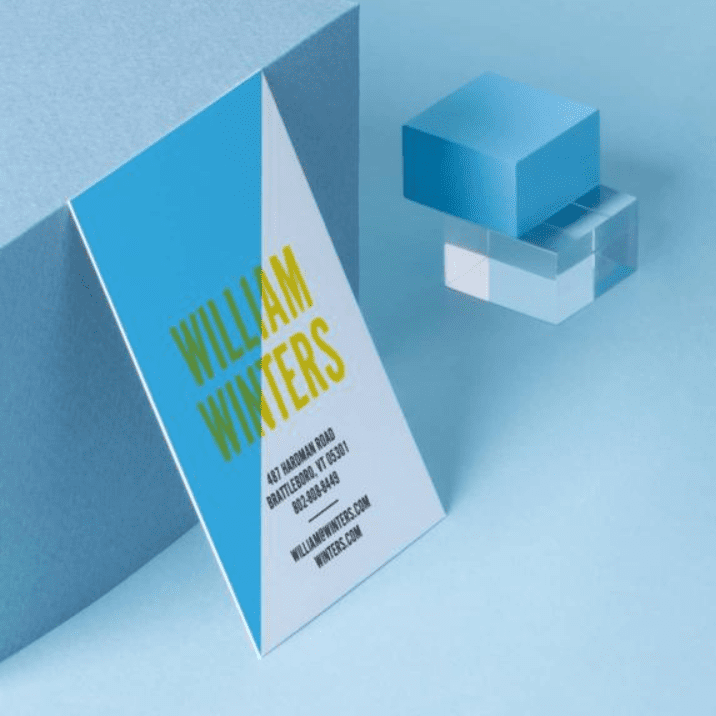 Price: $19.99
Silver Foil Business Cards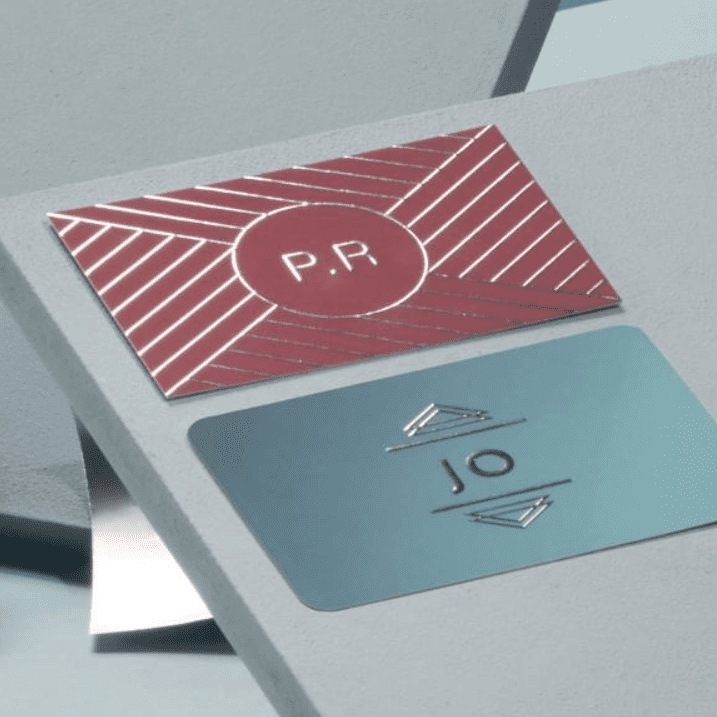 Price: $41.99
Premium Plus Business Cards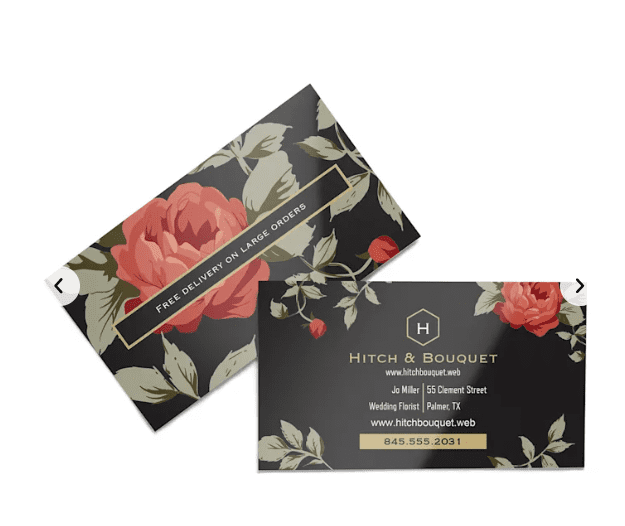 Price: $32
Foil Accent Business Cards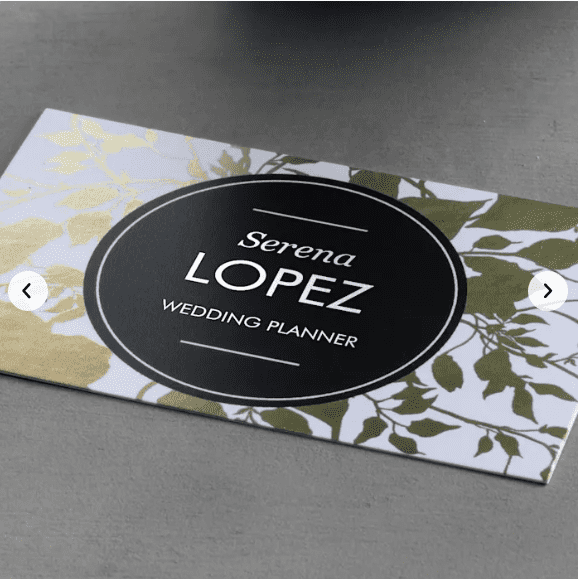 Price: $37
Pearl Business Cards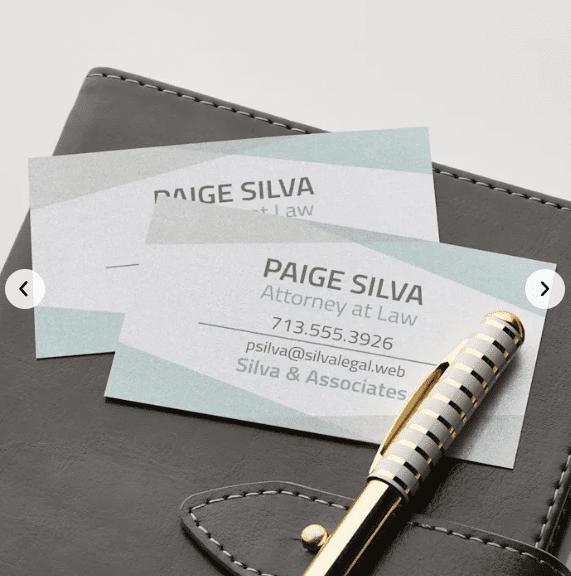 Price: $40
Business cards mockup Premium PSD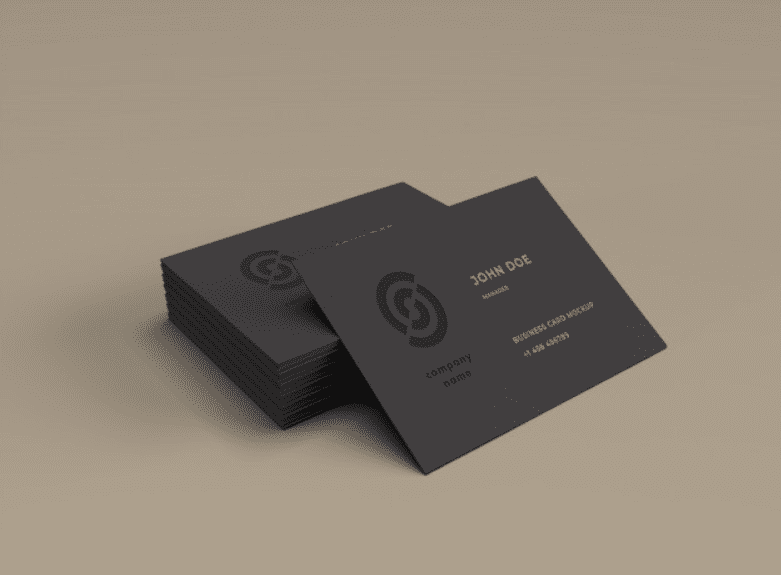 Price: available with Premium Freepik License
Double-sided business card Free Vector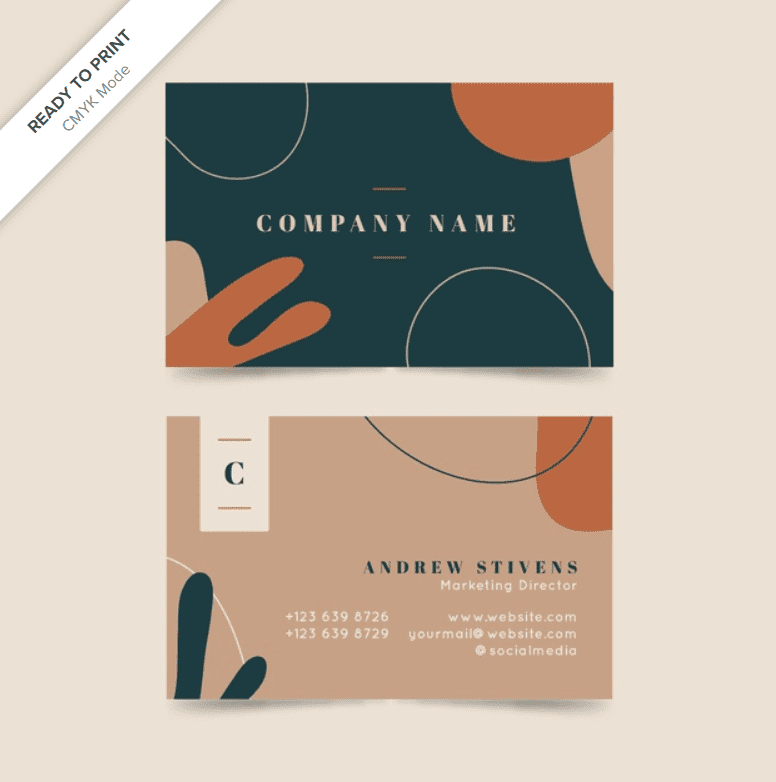 Price: free
Modern & luxury business card mockup with gold letterpress and emboss effect Premium PSD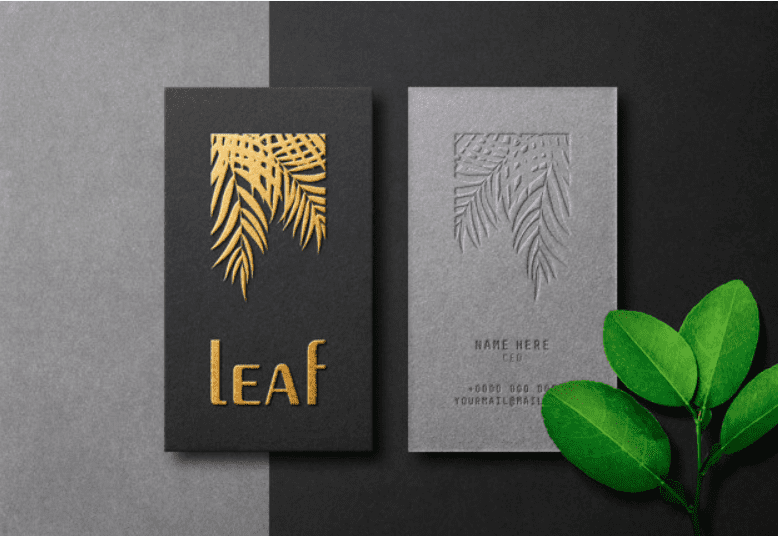 Price: available with Premium Freepik License
Business Card Bundle Template Mockup by PrintPixel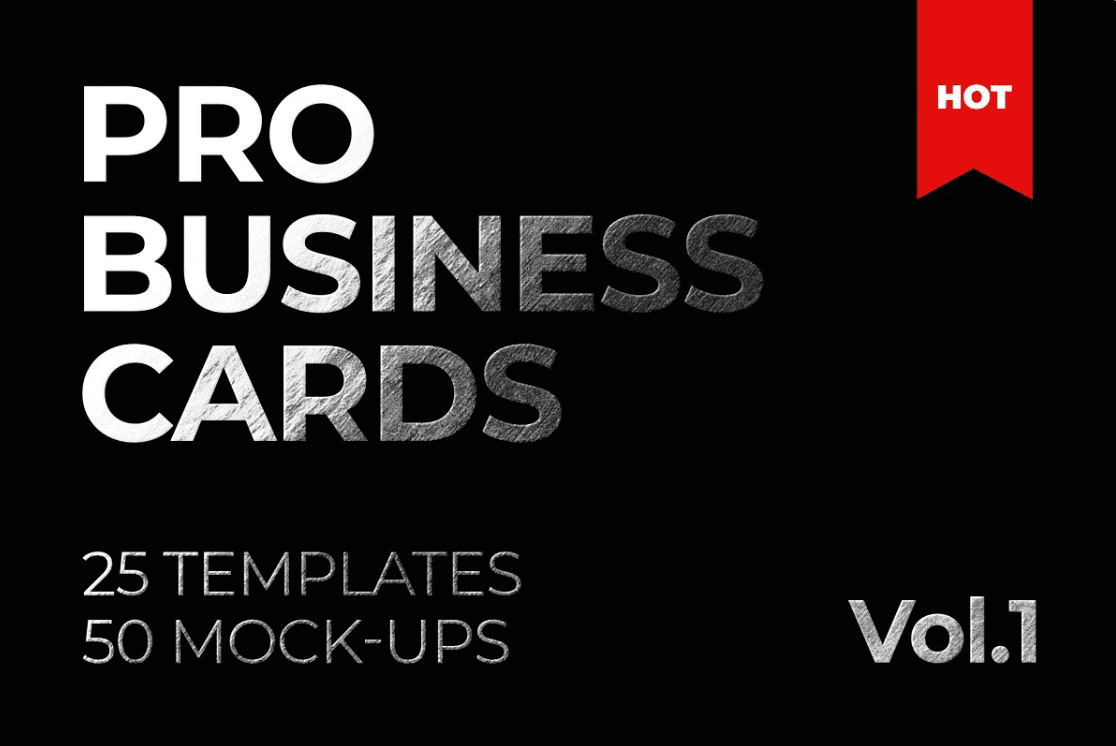 Price: $21
Business card Template & Mock-up by PrintPixel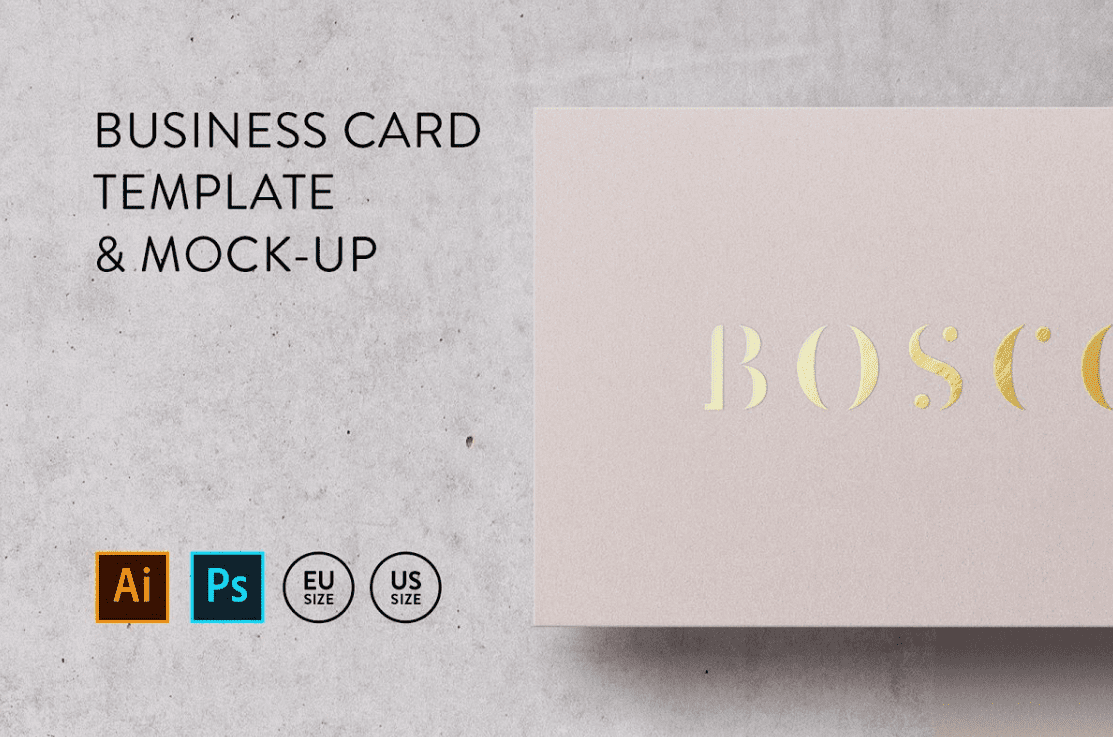 Price: $8
Simple Minimal Business Cards by Galaxiya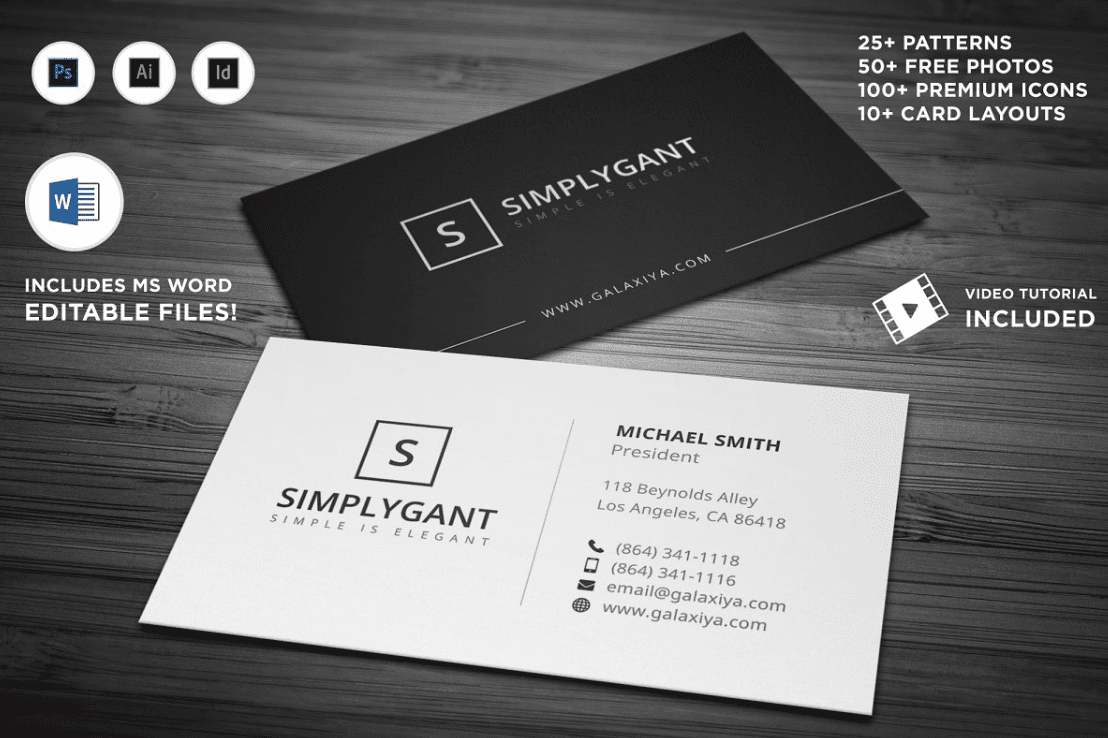 Price: $6
Business Card Template Beige Minimalist Business Card Design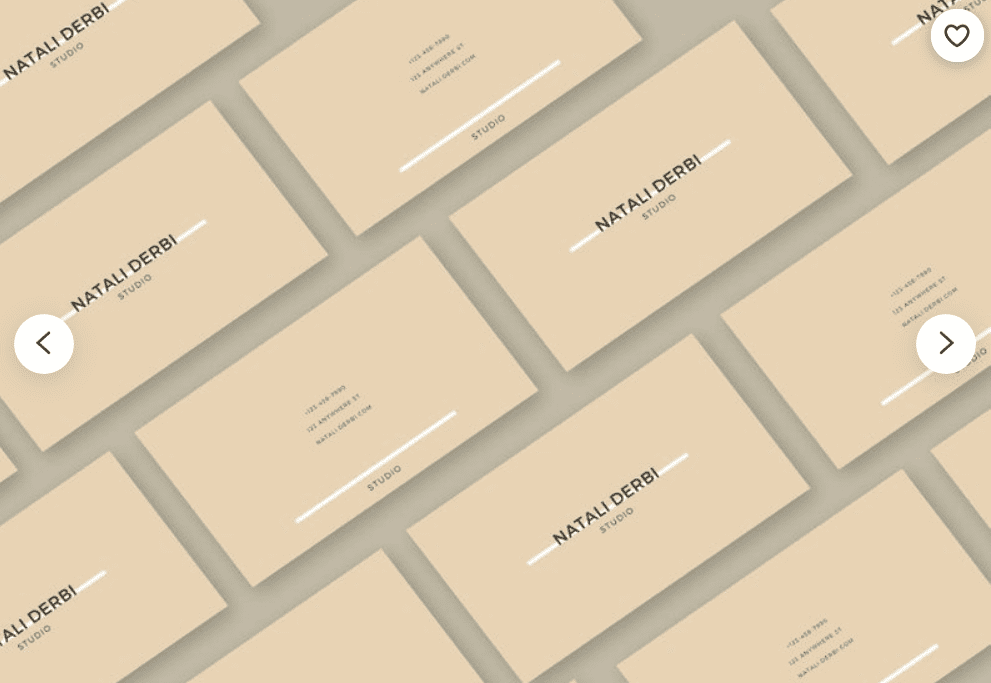 Price: $7.44
Holographic Neon Business card. Clear Transparent Plastic Business Cards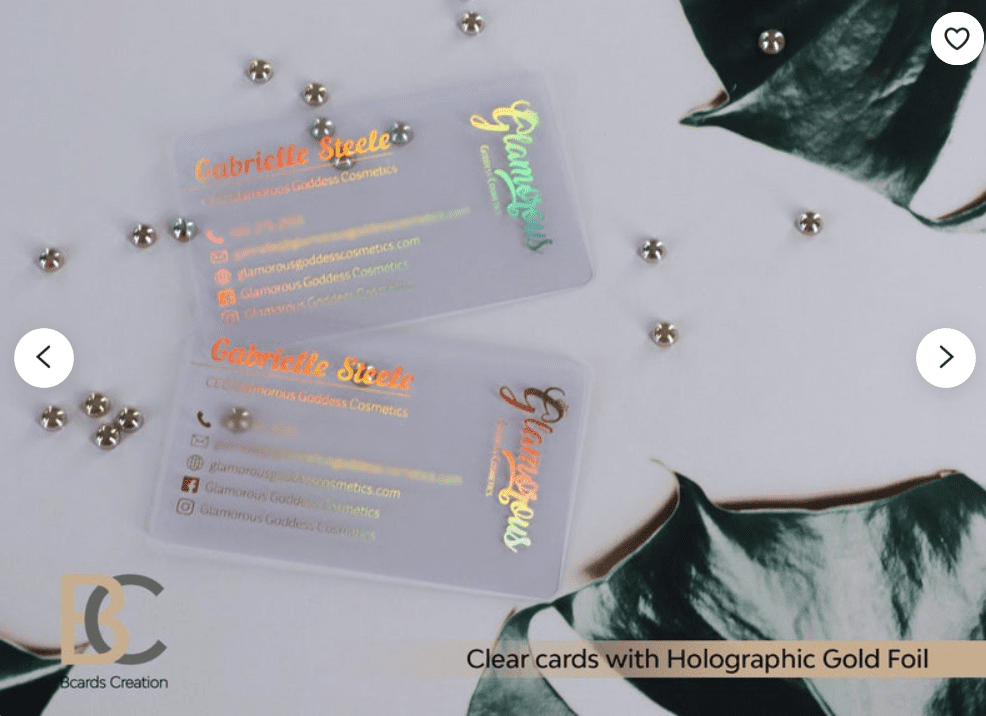 Price: $75
Luxury Business Card Mockup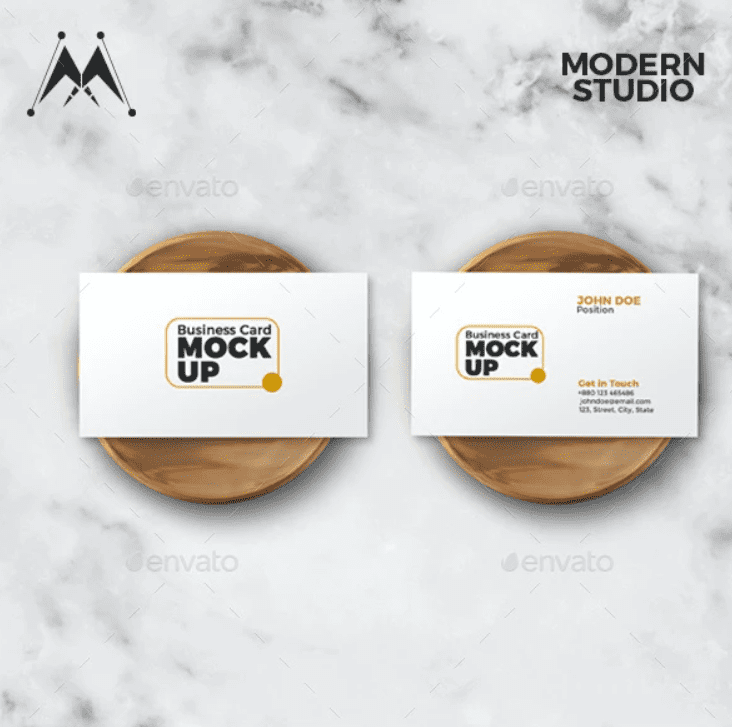 Price: $5
Business Card Mockup Bundle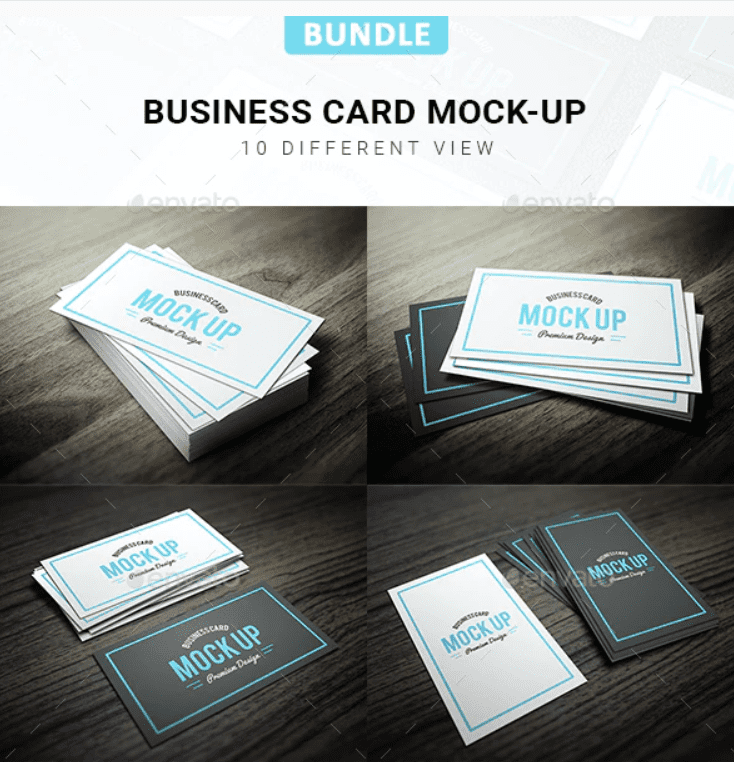 Price: $7
Realistic Business Card Mockup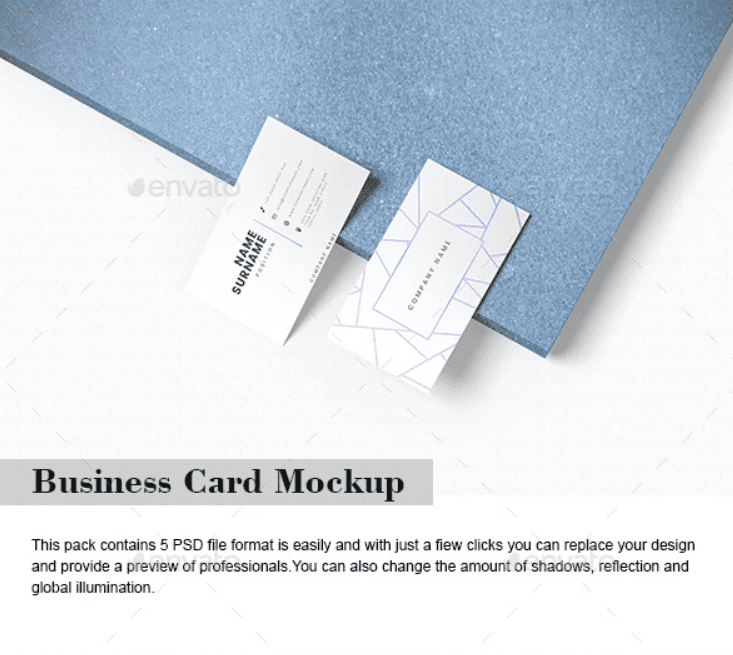 Price: $7
Elliot Business Card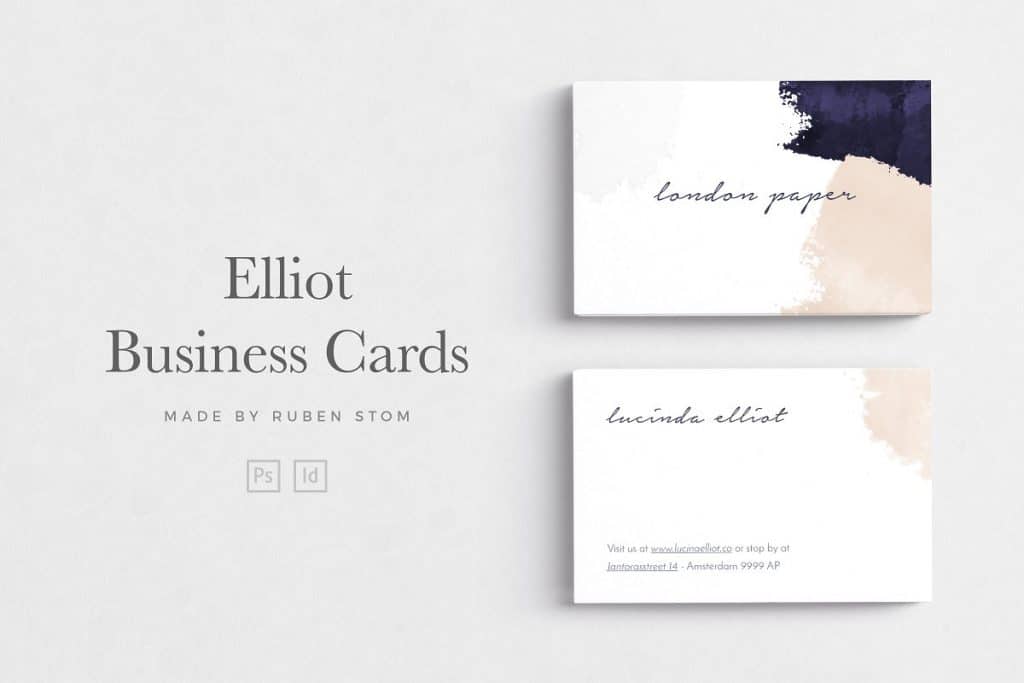 Photography Business Card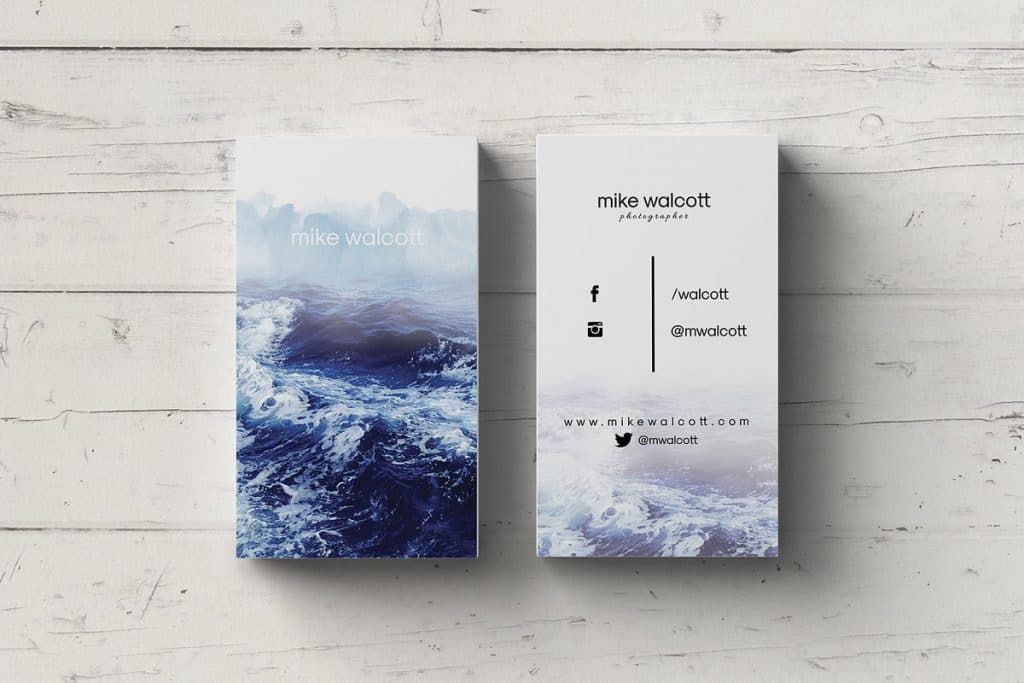 Photography Business Card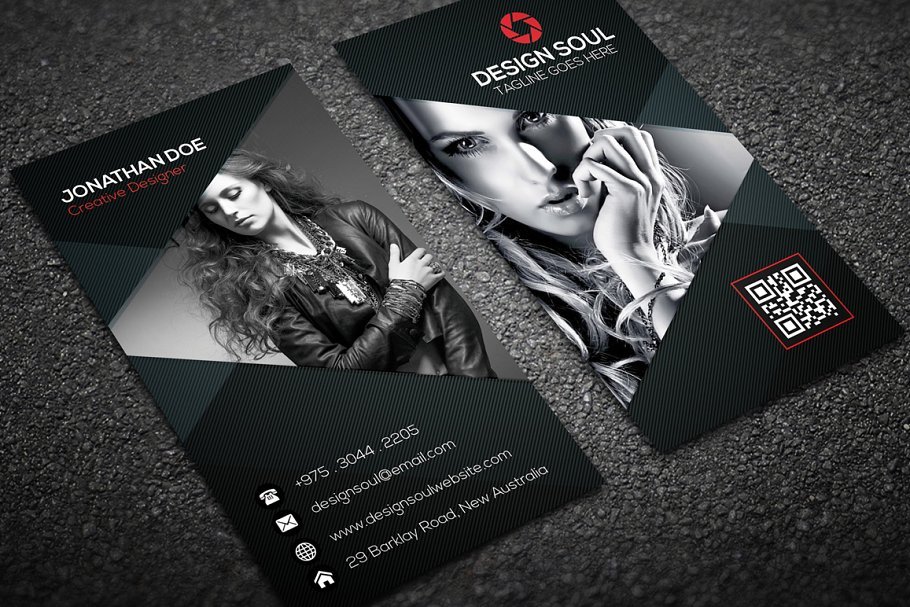 Photography Business Card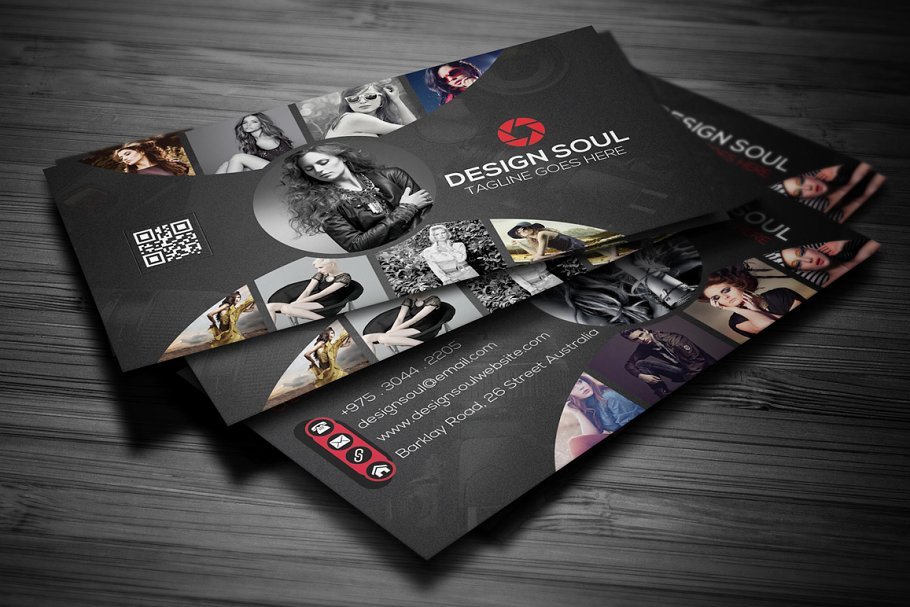 Photography Business Card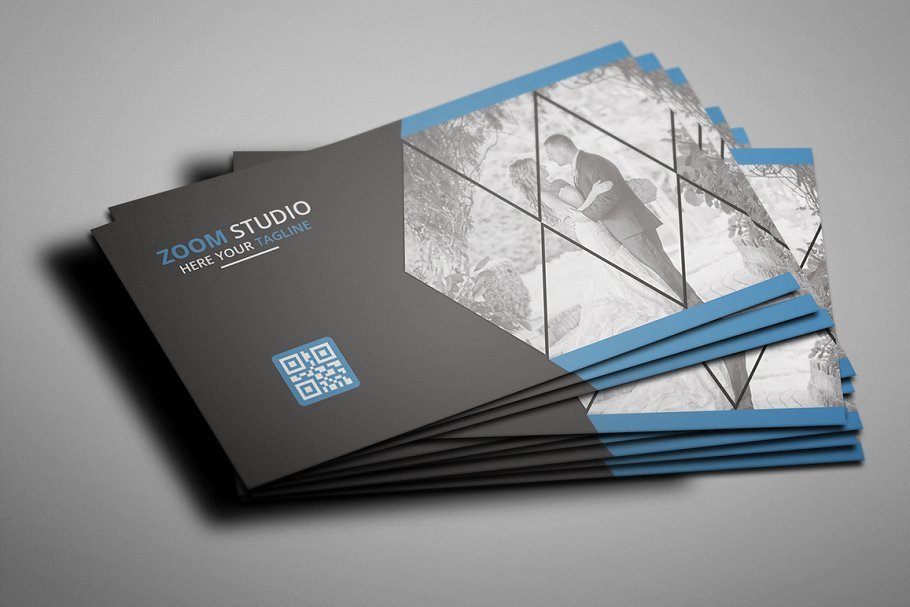 Business Card Template Photography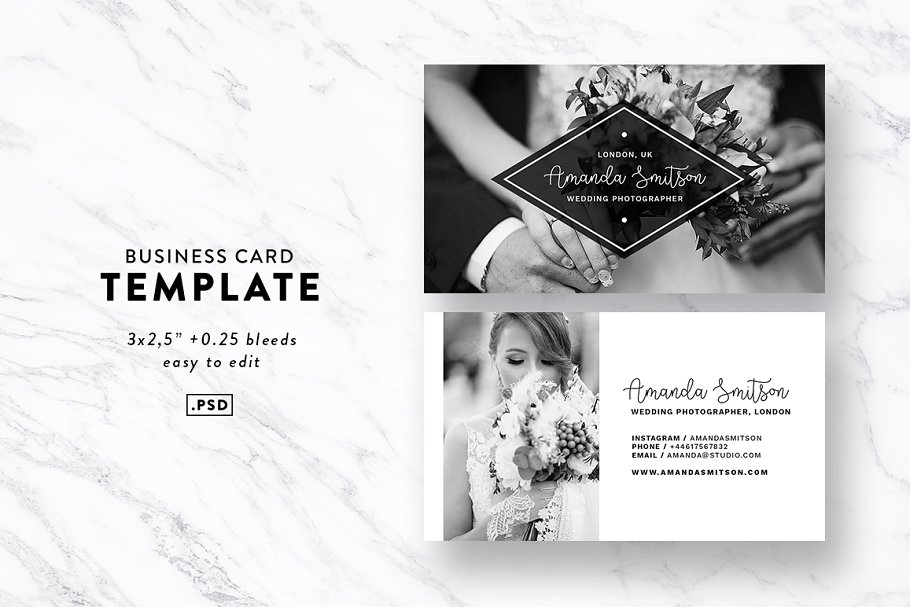 Business Card Template / Photography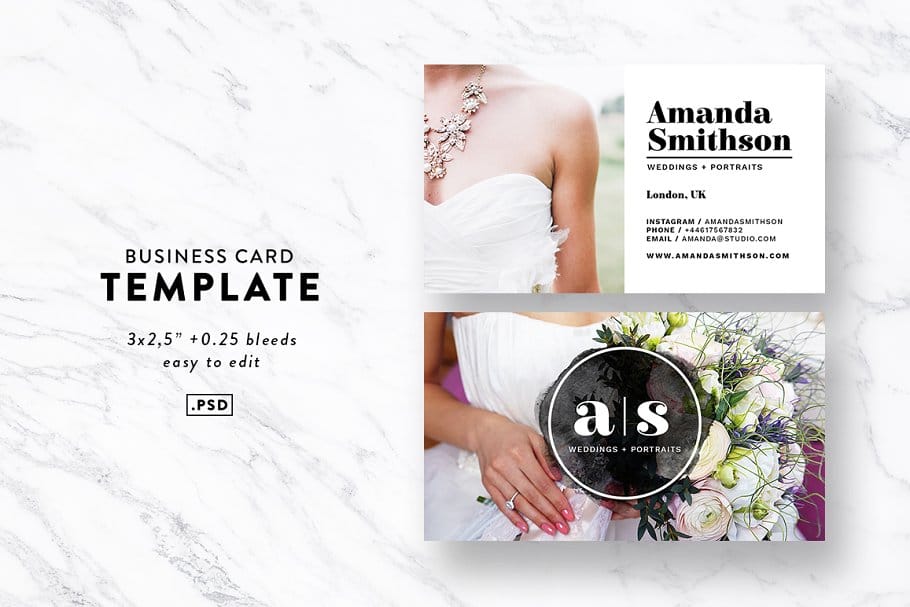 LUMINA Business Card Template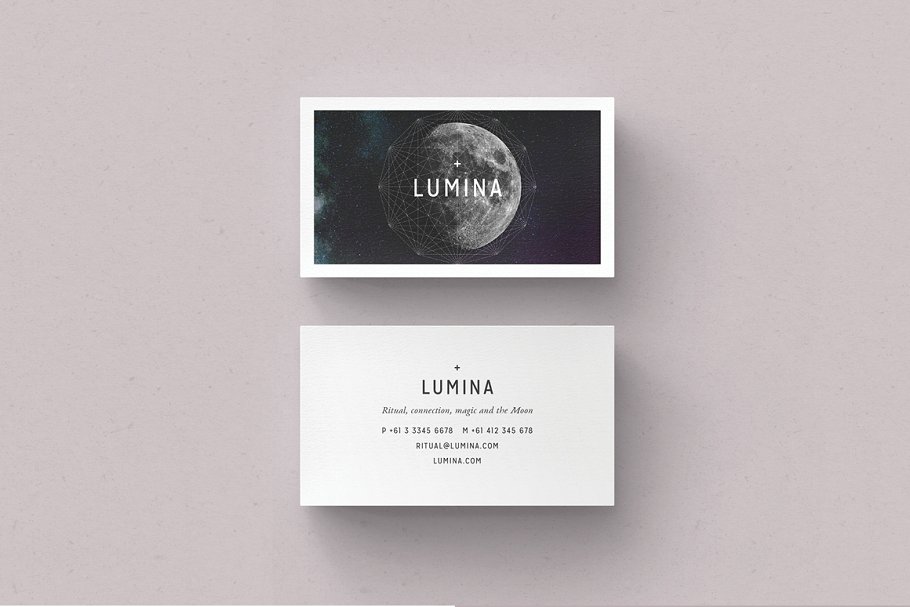 100 Minimal Business Cards Bundle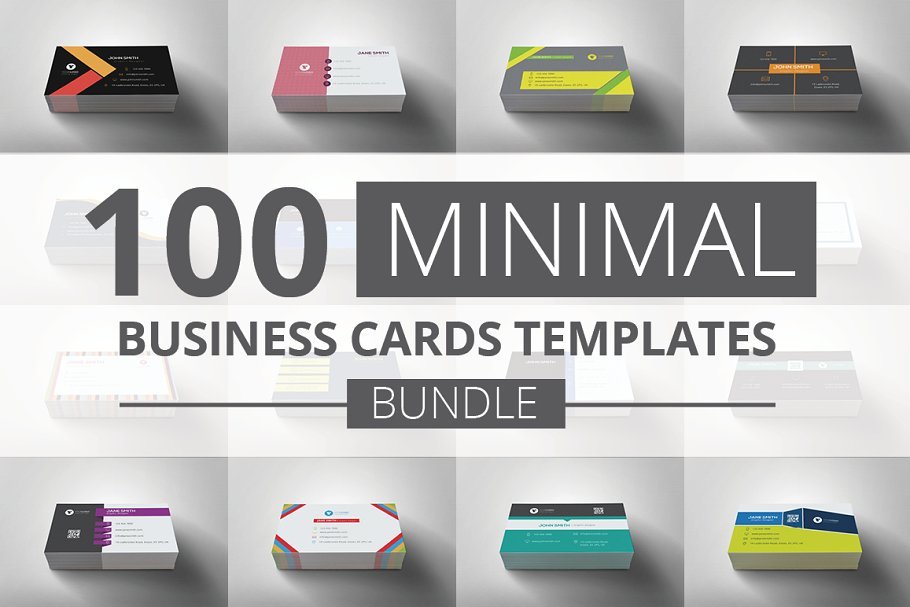 Business Card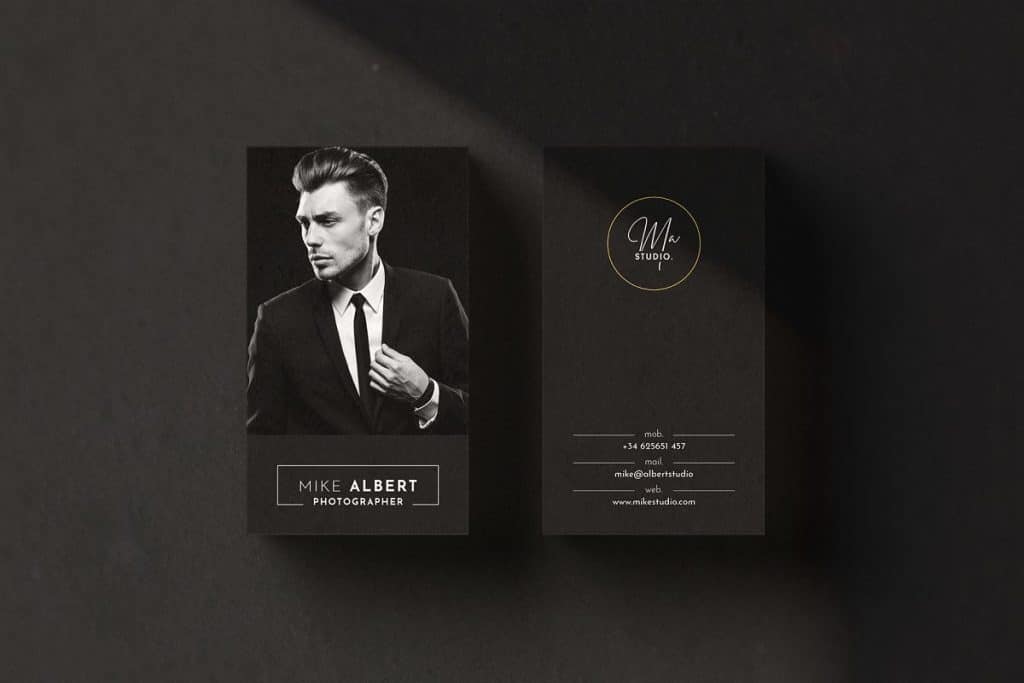 Multipurpose Business Card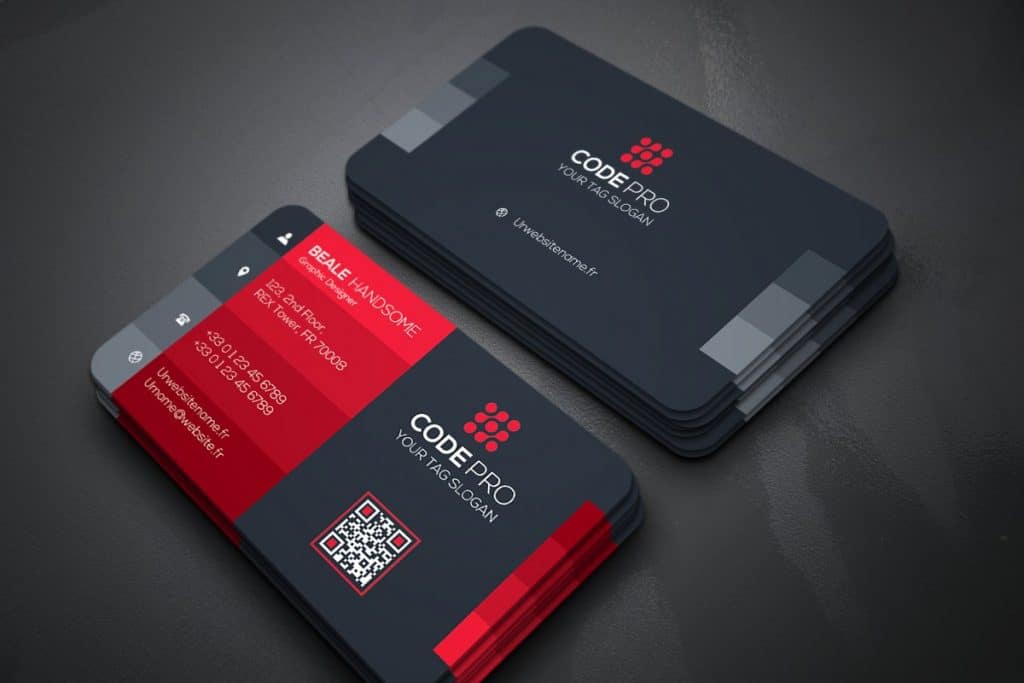 🏆 Top Photography Business Cards Deals & Bundles
10 Business Card Template Bundle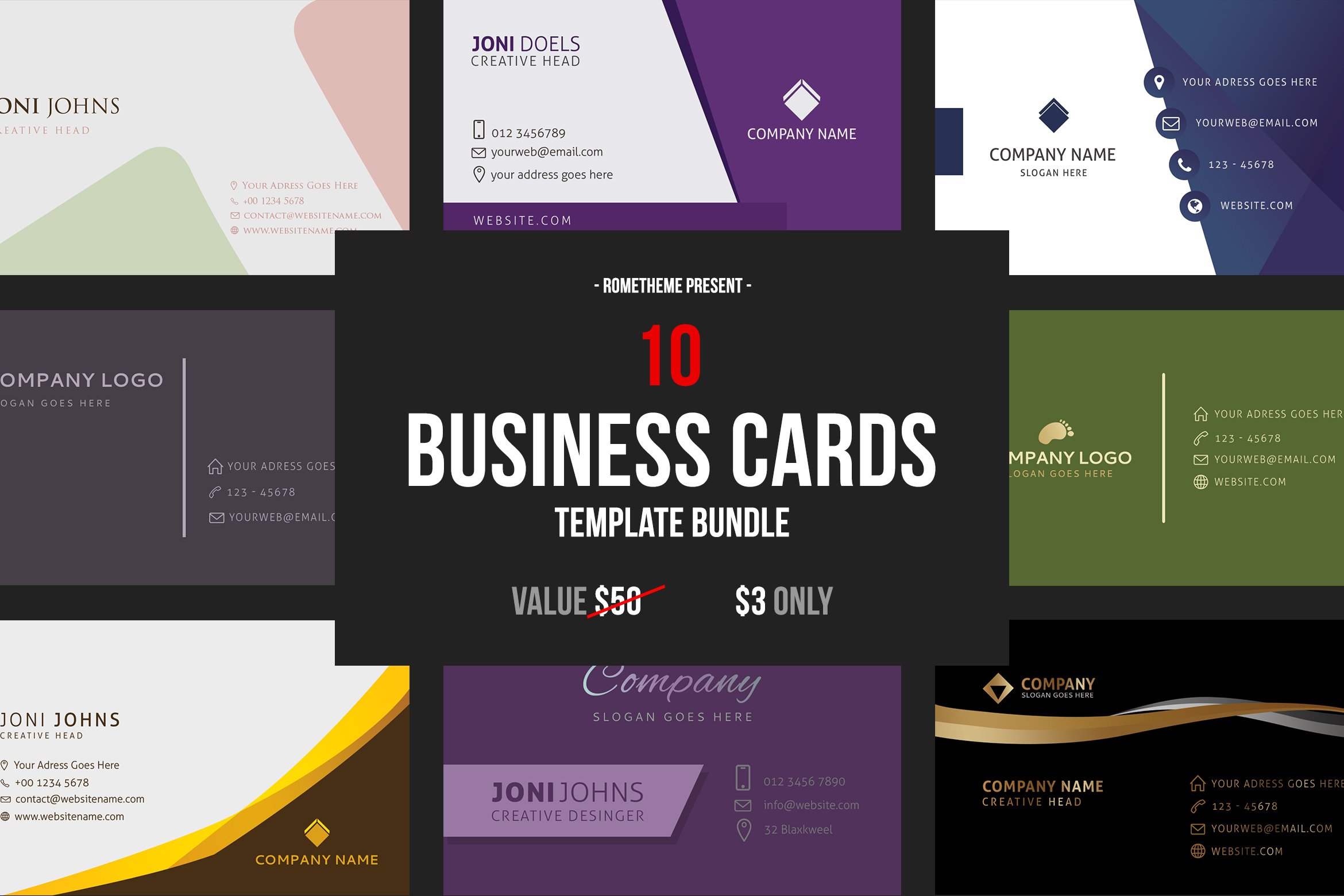 100 Business Card Bundle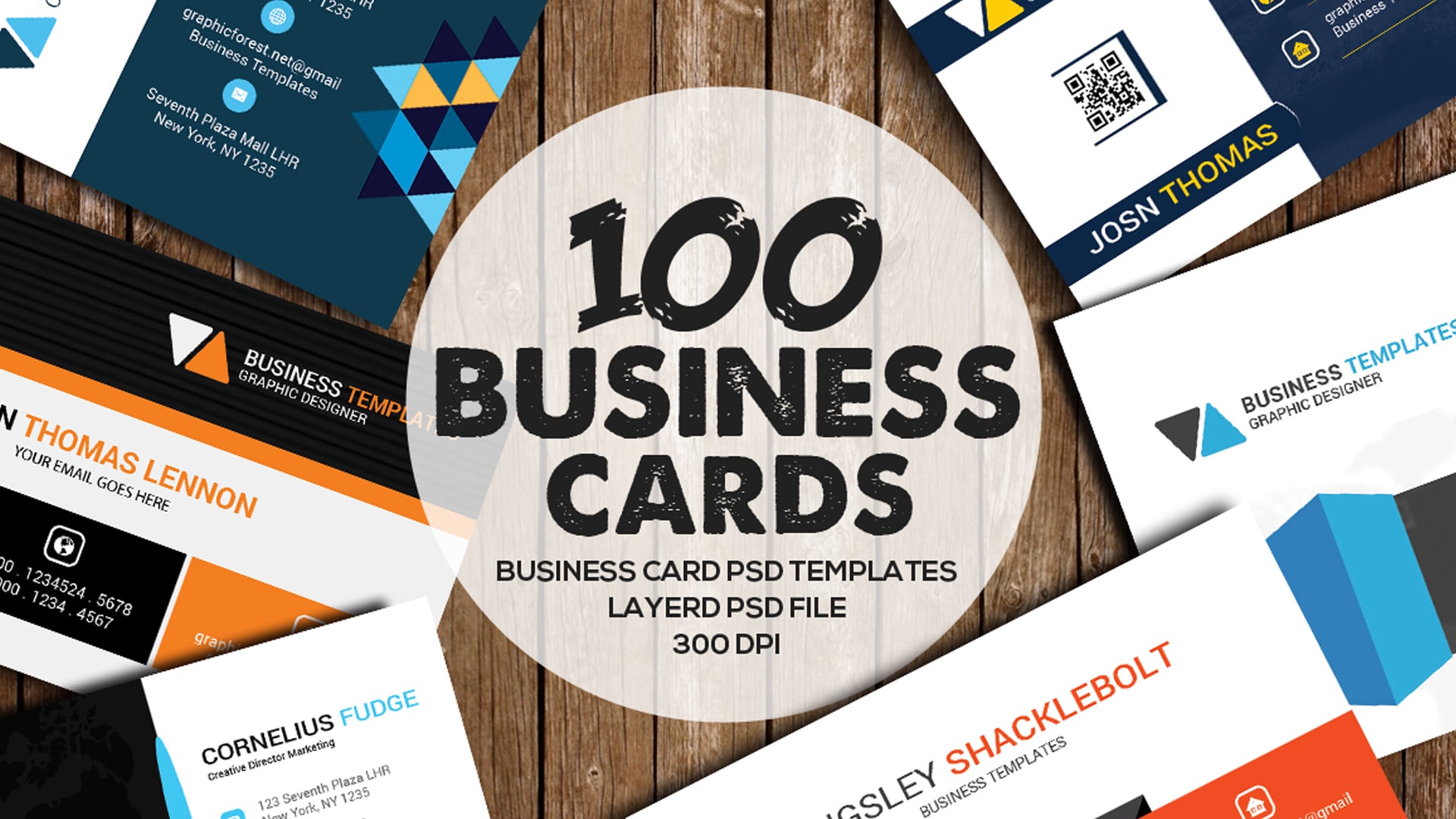 90% off RIGHT NOW! $200 worth Business Cards for just 19$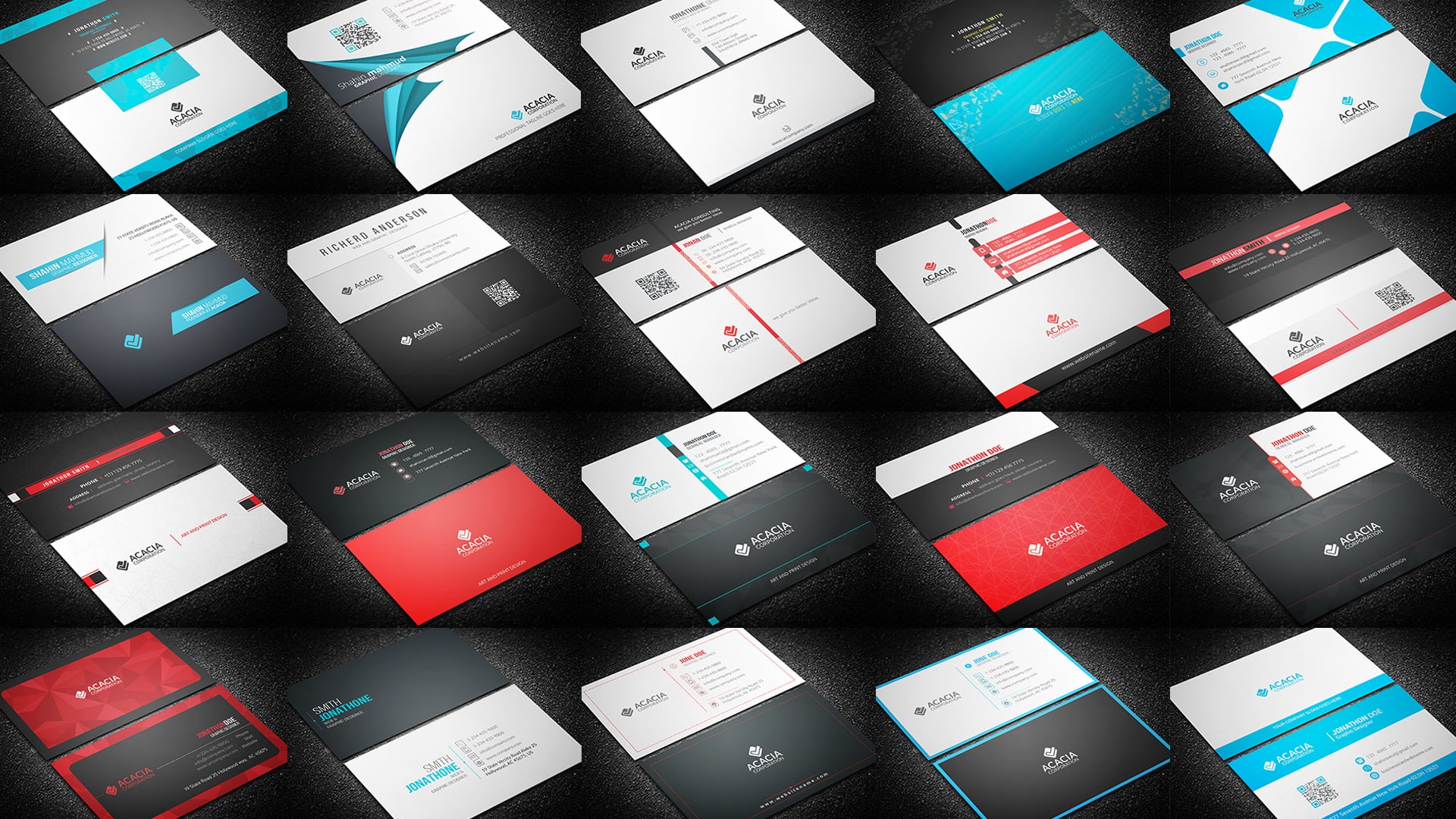 1000 Business Card Templates Pack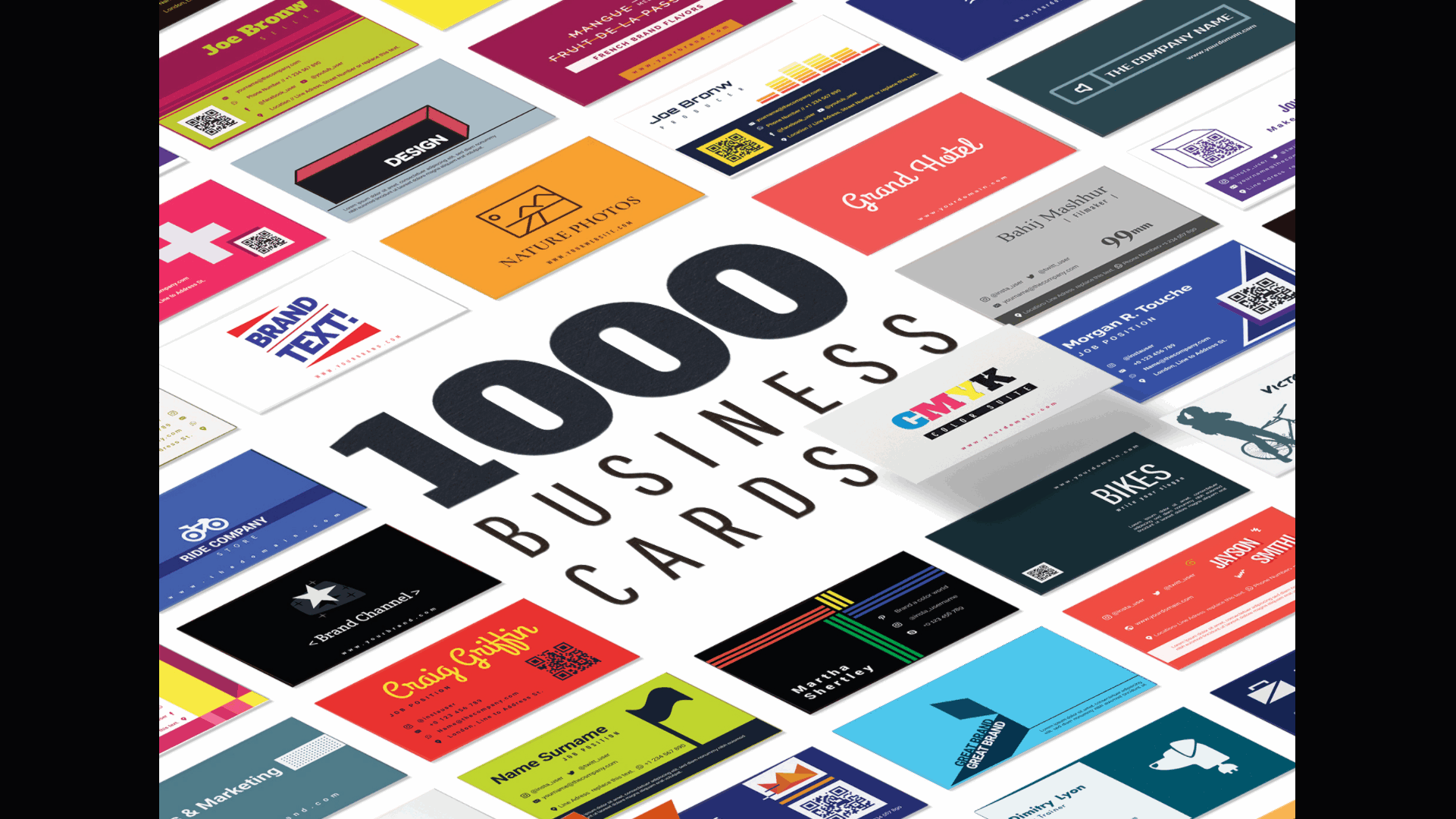 64 Business Cards That You'll Love
Like many other business services, photography also requires promotion. A business card is a great marketing tool meant to attract the prospects' attention and convert them into the clients. But, creating a business card is not yet enough for your marketing strategy. It is important to design it in a way that would not scare off your consumers. This is the case when "less is more" concept is a key solution. Minimalist design done well is what draws attention and encourages people to do business with you. Here, you will find elegant, eye-catching business card templates of any form and look that will help you create a business card that would sound uniquely yours.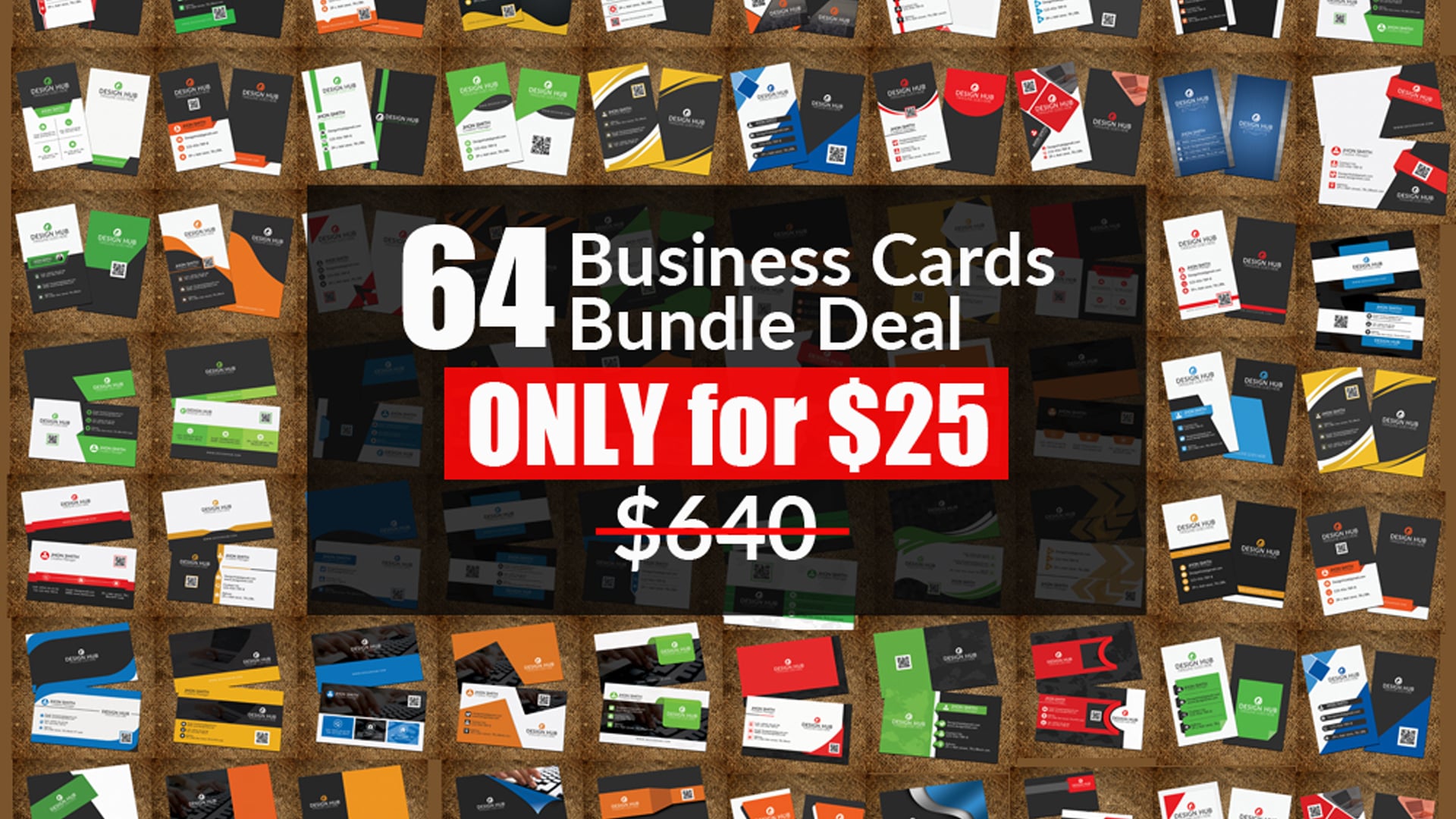 110 in 1 Business Card Bundle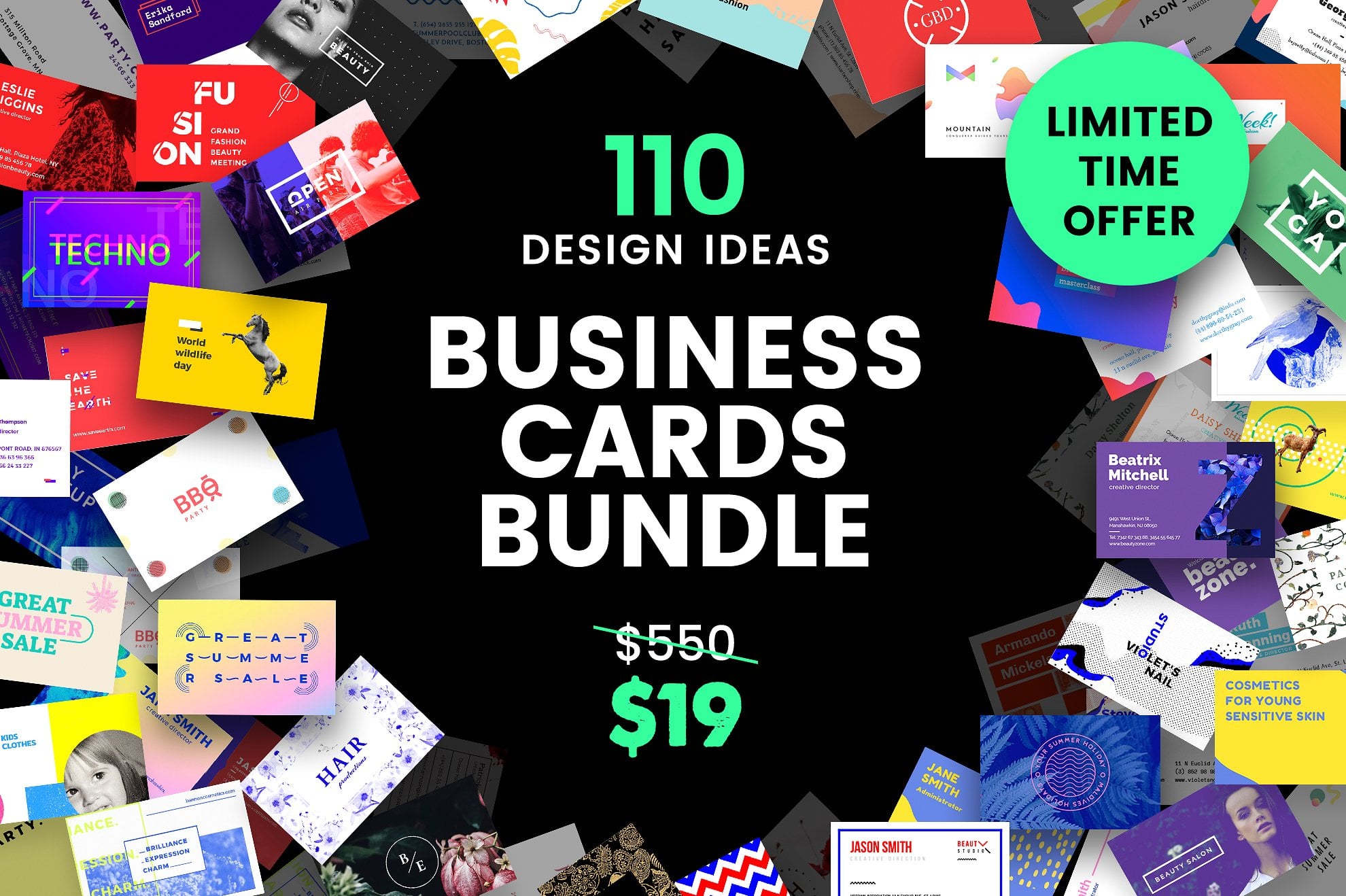 30 Retro and Minimal Business Cards Bundle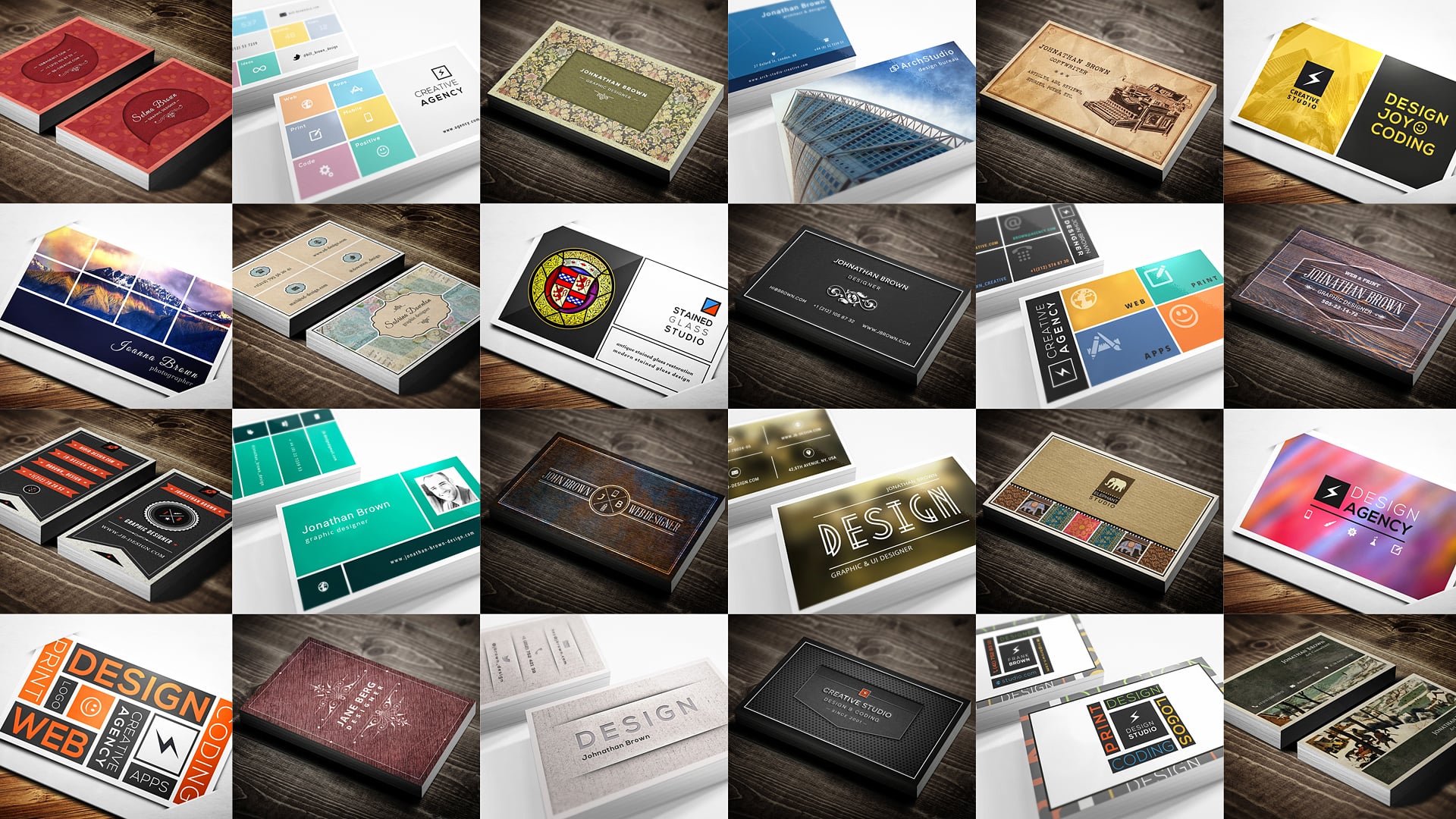 Top 10 Creative Business Cards for Photographers
In case you are one of those photographers who want to emphasize their creativity and uniqueness, you might be particularly interested in the following creative business cards for photographers.
Photographer Business Card with Camera Screen and Aperture stock illustration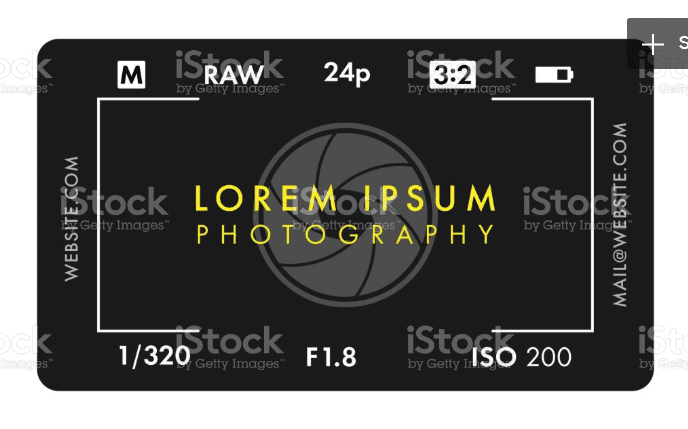 Price: $9.99
Photographer Business card design template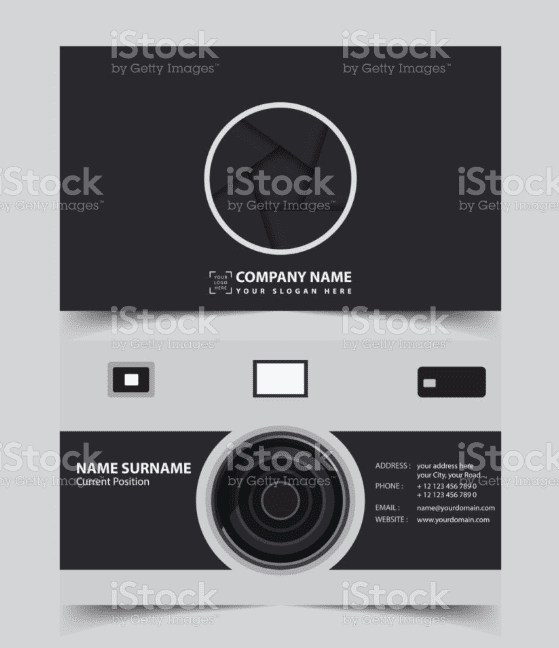 Price: $9.99
Plastic Photographer Business Card by Marvel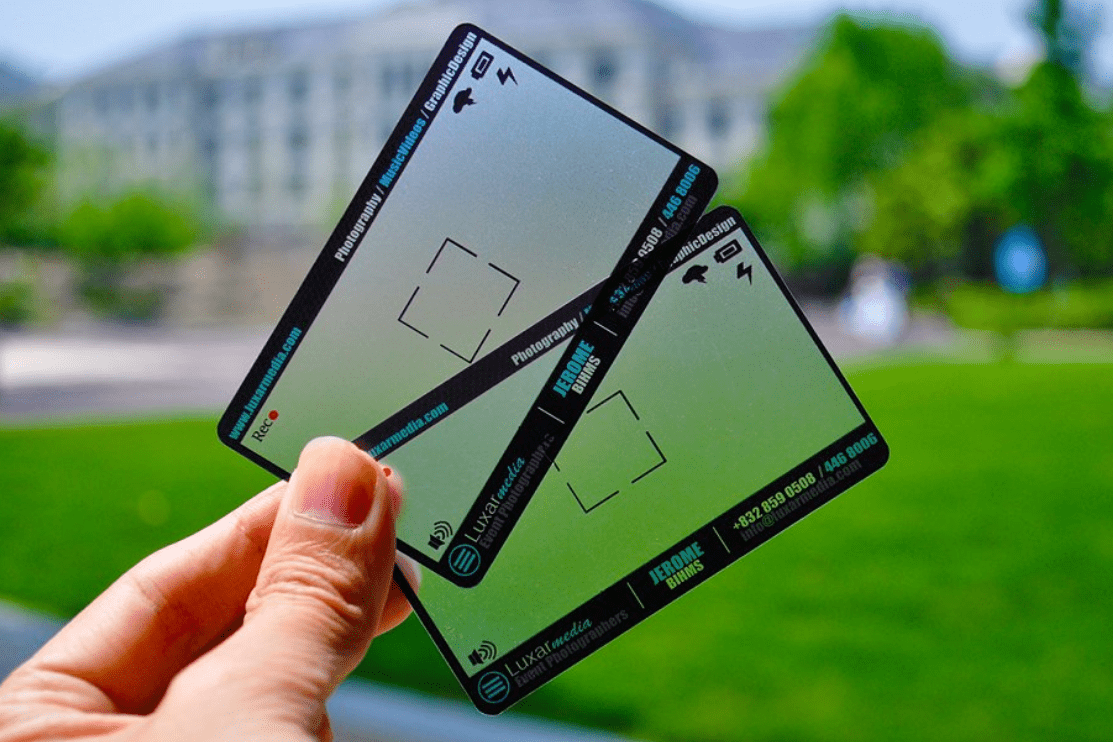 Price: $6
Photographer Lens Business Card by Odin Design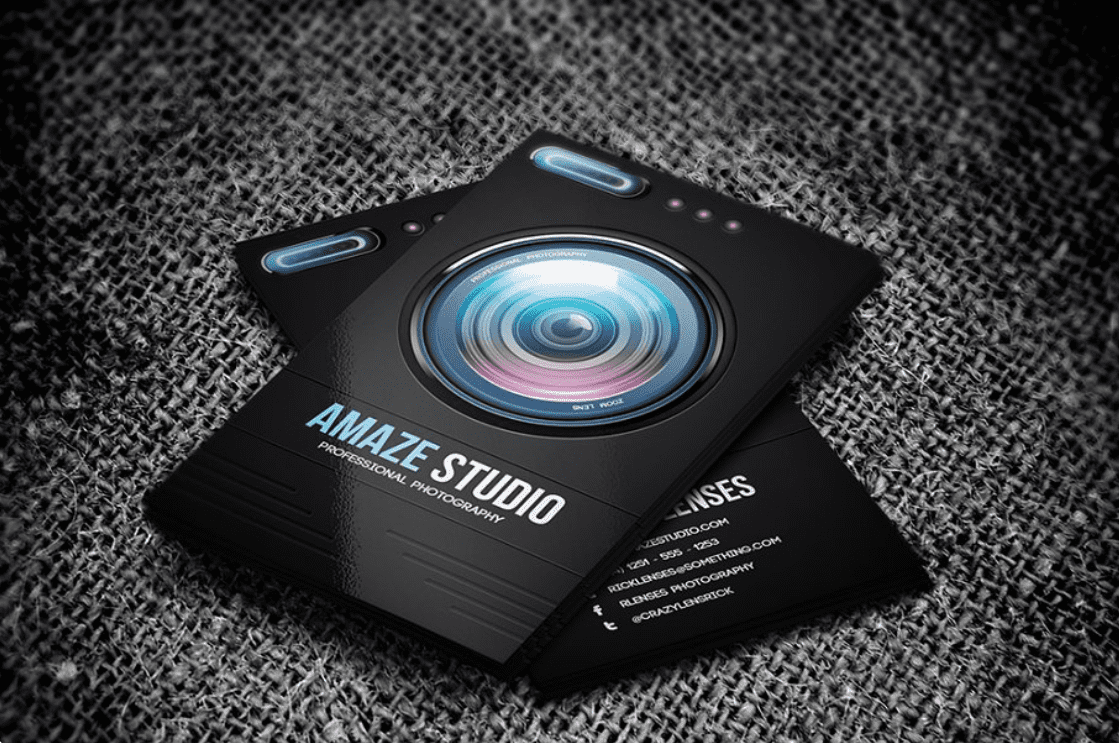 Price: $6
Photographer Logo Template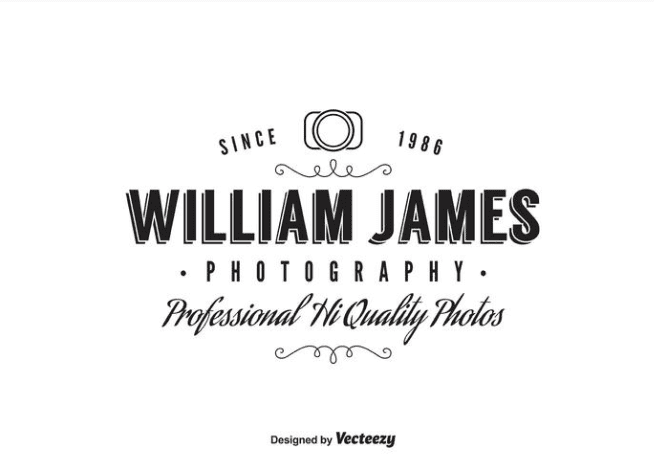 Price: free
Hand-drawn watercolor photography card Free Vector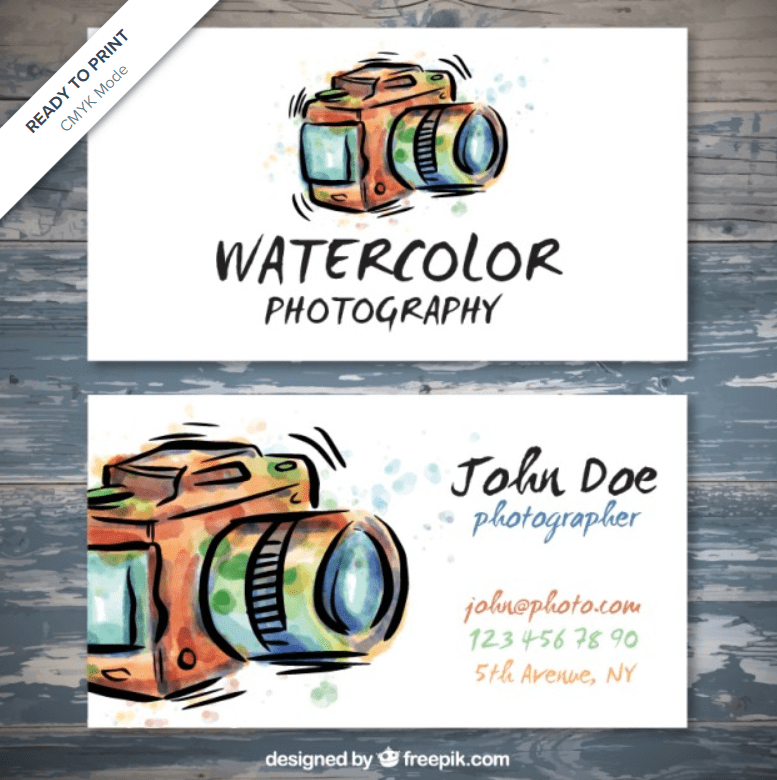 Price: free
Corporate card template for photography Free Vector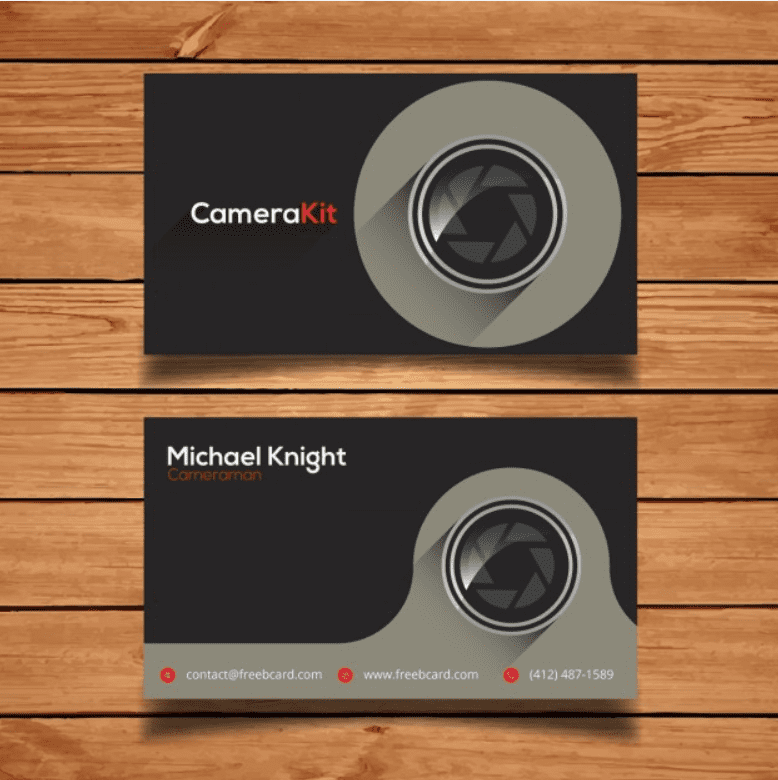 Price: free
Vintage photography business card Premium Vector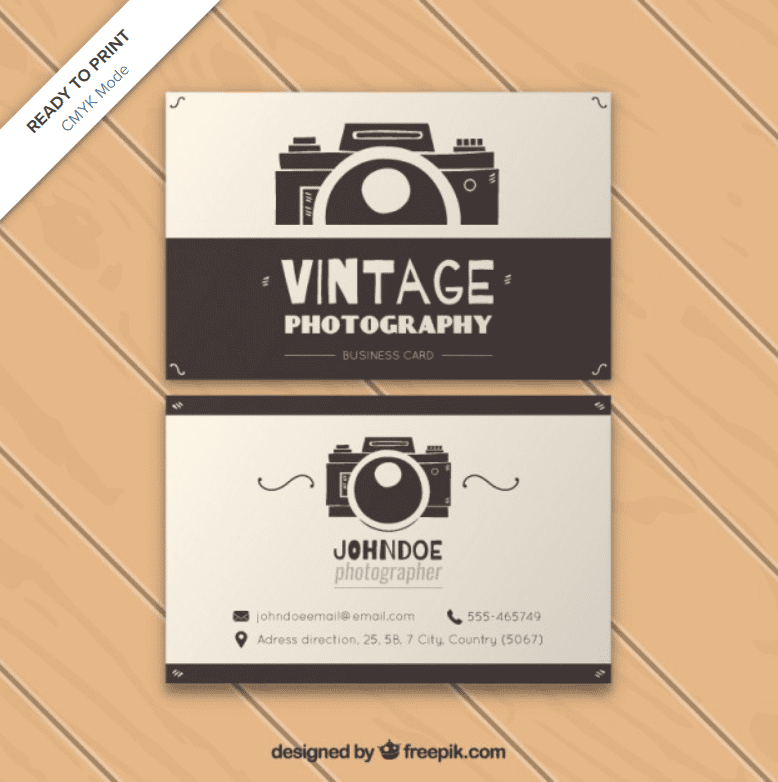 Price: available with Premium Freepik License
Photographer Business Card Template by ItemBridge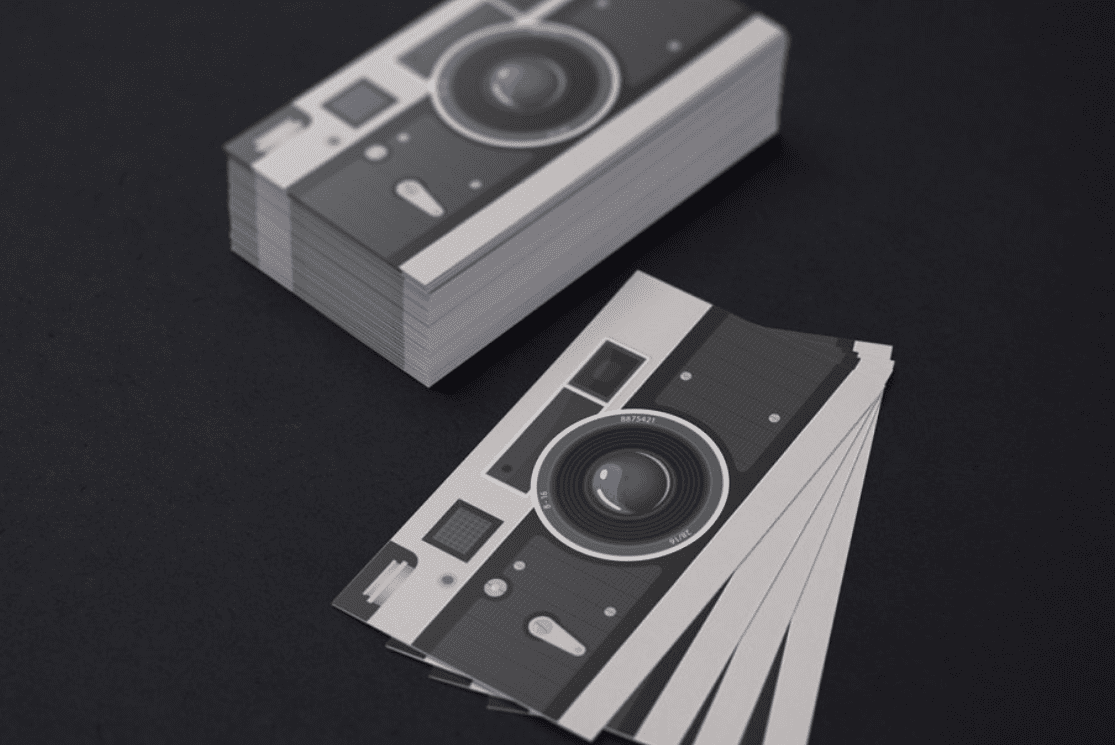 Price: $5
Photographer Business Card by ItemBridge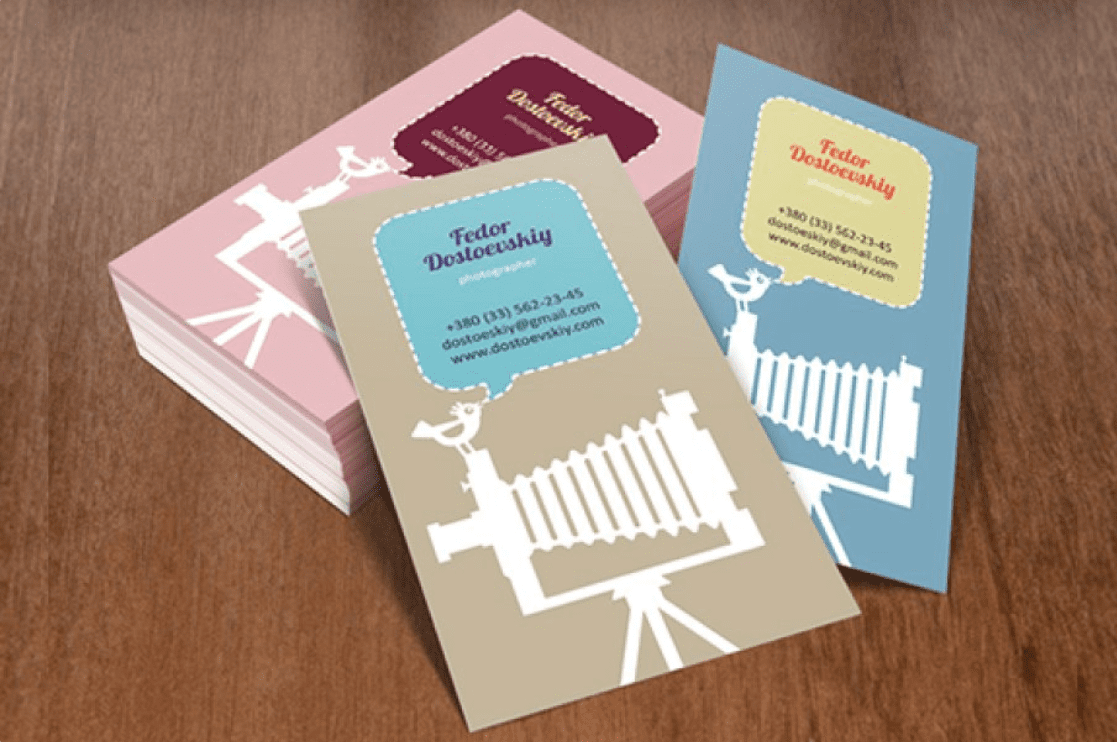 Price: $9
Final Word
Business cards are super important for both entrepreneurs and representatives of creative professions such as photographers. In fact, it is a must for your personal and business communications because the first impression is the strongest and a business card is a perfect way to make a good first impression.
Do you use business cards? Do you think they are still relevant and useful? Let us know in the comment section down below!
Some Awesome Video About Photography Business Cards
How to Create Your own Photography Business Card Design in Photoshop
"
How to Create Your own Photography Business Card Design in Photoshop. Hello Everyone! In this tutorial will help you how to create your own photography business card design in Photoshop. Try to watch all tutorials.
How To Market Your Photography Business With Peter Hurley
"
Peter Hurley is one of the most well known headshot photographers in the world. His business is so successful largely because his marketing. In this video, Peter shares his marketing techniques.
FAQ
📱 Are business cards still relevant in 2021?
Paradoxically, with the development of social networks, the value of business cards did not decrease at all. Moreover, it actually increased. In fact, Evernote and LinkedIn are collaborating on a business card recognition project, thus, soon you would be able to scan business cards in order to find their holders on LinkedIn. So yeah, business cards still rock in 2021.
📲 How can I create these cards on my own?
You can easily create a decent card by yourself in order to do that, you will need to purchase a mockup and fill it in with your info.
📱 How much does a business card mockup cost?
On average, it costs about $10.
📲 Are there any free options?
Of course, there are, just check out such platforms as Freepik or MasterBundles.
Please take a moment to pin this post to Pinterest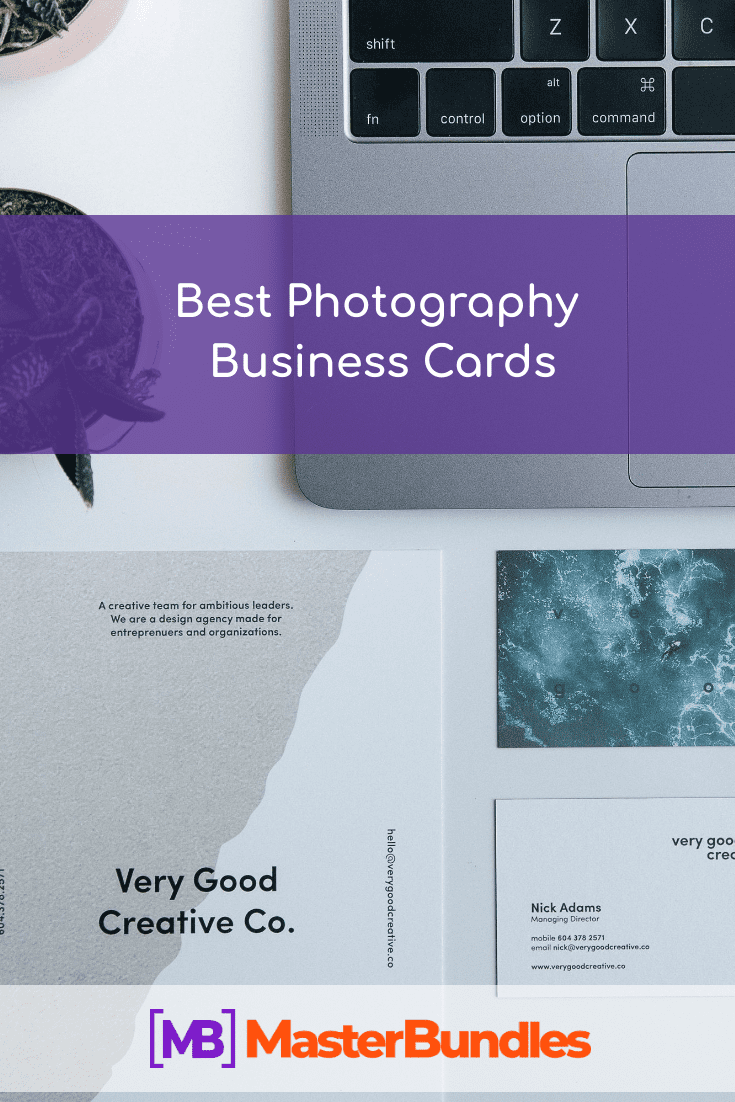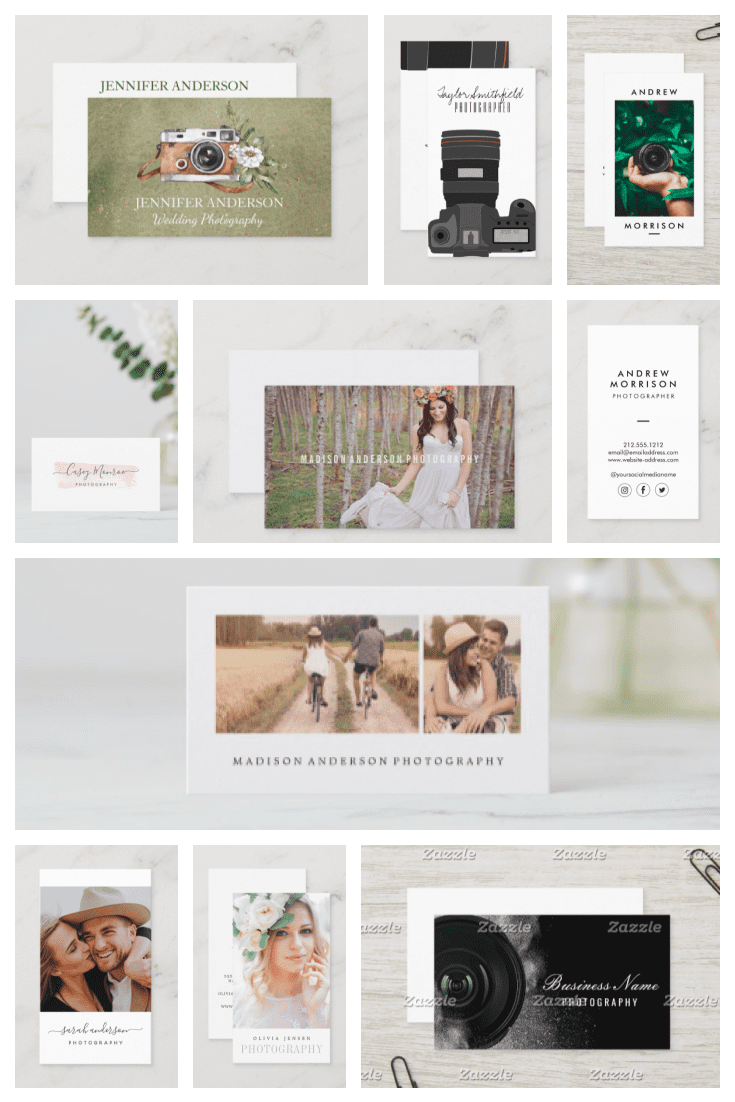 Was this page helpful?
We will be happy if you decide to share this article with your friends on Facebook. Just click on the button and you're done
What are your concerns?
Thanks for your response!
You have already left your review.
Before I started this article I did my research in order to provide you with only relevant information as well as to get some inspiration. So while working on this article I utilized the following resources:
Atwood, Rebecca. Living with Pattern: Color, Texture, and Print at Home. Clarkson Potter, 2016.
Draplin, Aaron James. Draplin Design Co.: Pretty Much Everything. Harry N. Abrams, 2016.
Janda, Michael C. The Psychology of Graphic Design Pricing: Price creative work with confidence. Win more bids. Make more money. Independently published, 2019.
"Top Graphic Design Trends 2020: Breaking the Rules." GraphicMama, 2019, www.youtube.com/watch?time_continue=94&v=VPigkgekalc&feature=emb_title. Accessed Aug 5, 2020.
Victore, James. Feck Perfuction: Dangerous Ideas on the Business of Life. Chronicle Books, 2019.
Disclosure: MasterBundles website page may contain advertising materials that may lead to us receiving a commission fee if you purchase a product. However, this does not affect our opinion of the product in any way and we do not receive any bonuses for positive or negative ratings.