MotoPress Review: Free and Premium WordPress Plugins & Themes (2023)
Are you professionally engaged in designing and developing websites on WordPress? If yes, you may certainly want to use great WordPress tools from top providers to build websites quickly and easily.
One of the top-rated providers is MotoPress. This software development company creates amazing digital solutions, in particular, free and premium WordPress plugins and themes.
So far, MotoPress provides software for hotel and appointment bookings, content widgets and mega menu addons for Elementor, free Gutenberg blocks, a variety of WP themes, and more.
Stay with us to dive deep into MotoPress products and find out how exactly they boost your approach to developing and managing different types of businesses.
Briefly about MotoPress
MotoPress is a team of forward-thinking professionals that has been building free and premium WordPress software for end-users and developers since 2012.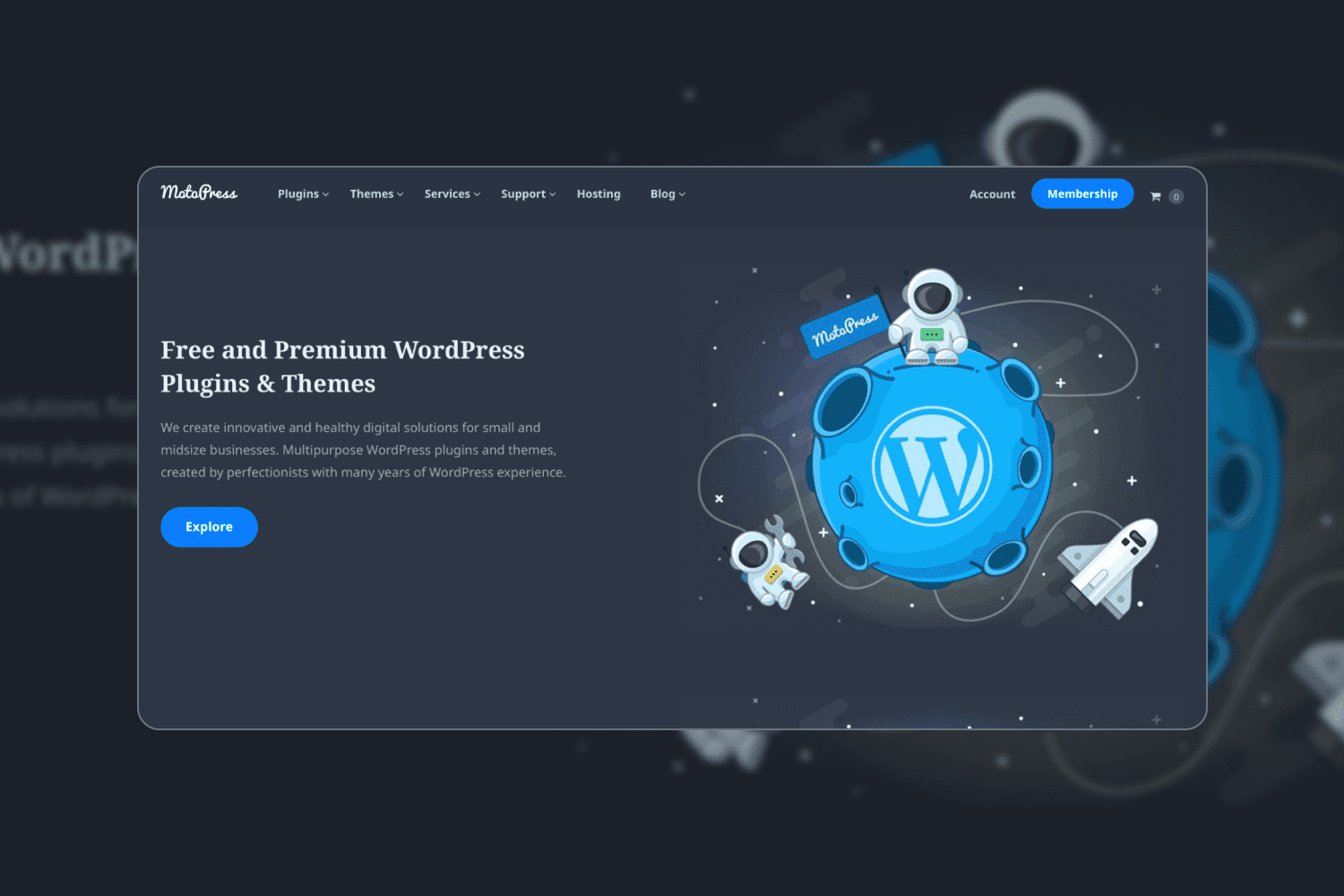 The company entered the product market with Content Editor – one of the first visual page builders allowing both beginners and advanced users to create and modify web pages with no coding skills involved.
Since then, the team has continued working on function-rich software that will remain easy and fast to use. The current MotoPress lineup of WordPress plugins and themes serves a diverse range of functions. They can satisfy the needs of both small- and medium-sized businesses and solopreneurs.
The MotoPress team carefully follows all the WordPress coding standards while making sure they are properly supported and regularly updated. All products come with detailed documentation and insightful how-to guides on the MotoPress blog and YouTube channel.
Top MotoPress Plugins & Addons (2023)
Now, let's take a closer look at the MotoPress products lineup:
WordPress Hotel Booking Plugin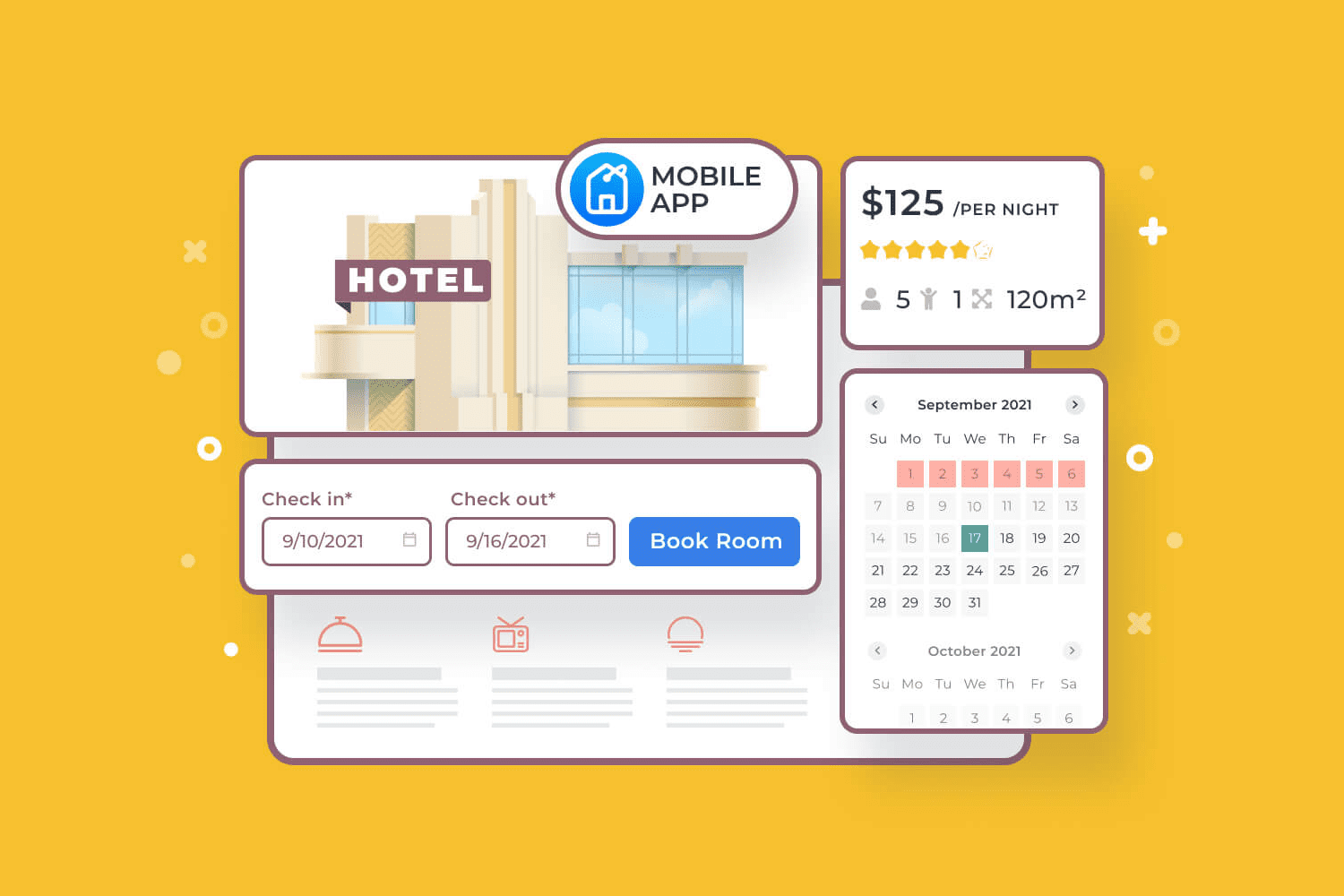 The WordPress Hotel Booking plugin by MotoPress is an all-in-one property management solution for all types of hotels and vacation rental businesses. It serves as:
A reliable property management suite
An online booking form
A real-time availability calendar
An iCal system to sync with popular OTAs (Airbnb, Booking, etc)
Yourbest manager for online payments and finance
Core Plugin Features
Online bookings. Hotel Booking is a powerful hotel management system for WordPress that lets you launch real-time bookings of your property and get full control of incoming reservations.
Custom fields for advanced property search. Let your clients choose among properties that best fit their preferences. The property search is 100% mobile-friendly so that users can make bookings through their online devices.
Ready to customize. MotoPress Hotel Booking will automatically create all the necessary system pages and enable you to use pre-designed modules for building pages of your accommodations with detailed descriptions and image galleries. Save your time and effort!
Advanced settings for flexibility. Adjust the booking system to fully meet the needs of your business. Set the prices for your accommodations depending on the season, the number of guests, or the length of their stay, as well as allow making multiple properties bookable at one go.
You may also set custom room rates, create discount coupons to boost your marketing campaigns, and sell additional services and facilities to increase revenue. On top of that, you can allow clients to book multiple properties in one sitting.
Online/offline & after arrival payments. Collecting payments from your customers is also possible. Set the reservations on your site to be confirmed by payment and let your guests choose a preferred payment method from 6 available ones (+ test payments.)
The Hotel Booking plugin works with any WP theme. You'll be able to both install the plugin to an already existing website or build your hotel site from scratch.
Auto-sync with booking platforms. Don't miss out on listing your properties on top-ranked booking platforms like Airbnb or Booking.com and enjoy the benefits of an independent hotel site at the same time. Sync your website availability calendars with the ones from external OTAs and set the process of updating their data automatically to be sure no double bookings take place.
Efficient rental operations & management. With the help of a centralized admin panel, you can track all bookings easily by their status. Use the plugin's settings to adjust your min/max stay requirements, take properties out of booking, view the built-in stat charts, generate CSV booking reports, set compulsory taxes and fees, and more.
In 2022, MotoPress introduced users to the Hotel Booking mobile app, which now allows them to add and manage properties on the go.
Hotel Booking Mobile App Review
Meet Hotel Booking Mobile App: Add & Manage Bookings on Your Phone!

View your accommodation bookings, check availability, add new reservations, see information about guests and payments, and do more tasks right in the mobile app for the MotoPress Hotel Booking plugin for WordPress! In this video, we're guiding property owners step by step through the mobile app menus and tools.
 
Hotel Booking Addons for Specific Purposes:
WooCommerce Payments – extending the list of payment gateways
Hotel Booking Reviews – letting your website visitors review and star-rate your accommodations
Hotel Booking Payment Request – sending emails with full or partial payment requests for the customers to confirm their reservation
Hotel Booking Notifier – sending automated emails triggered by the arrival/departure dates
Hotel Booking Checkout Fields – adding custom checkout fields or editing default ones in Hotel Booking
Hotel Booking PDF Invoices – sending automated PDF invoices
Hotel Booking Multi-Currency – enabling travelers to switch currencies on your site
Hotel Booking & Mailchimp Integration addon (free)
Hotel Booking & Elementor Integration addon (free)
HB & Divi Integration addon (free).
WordPress Appointment Booking Plugin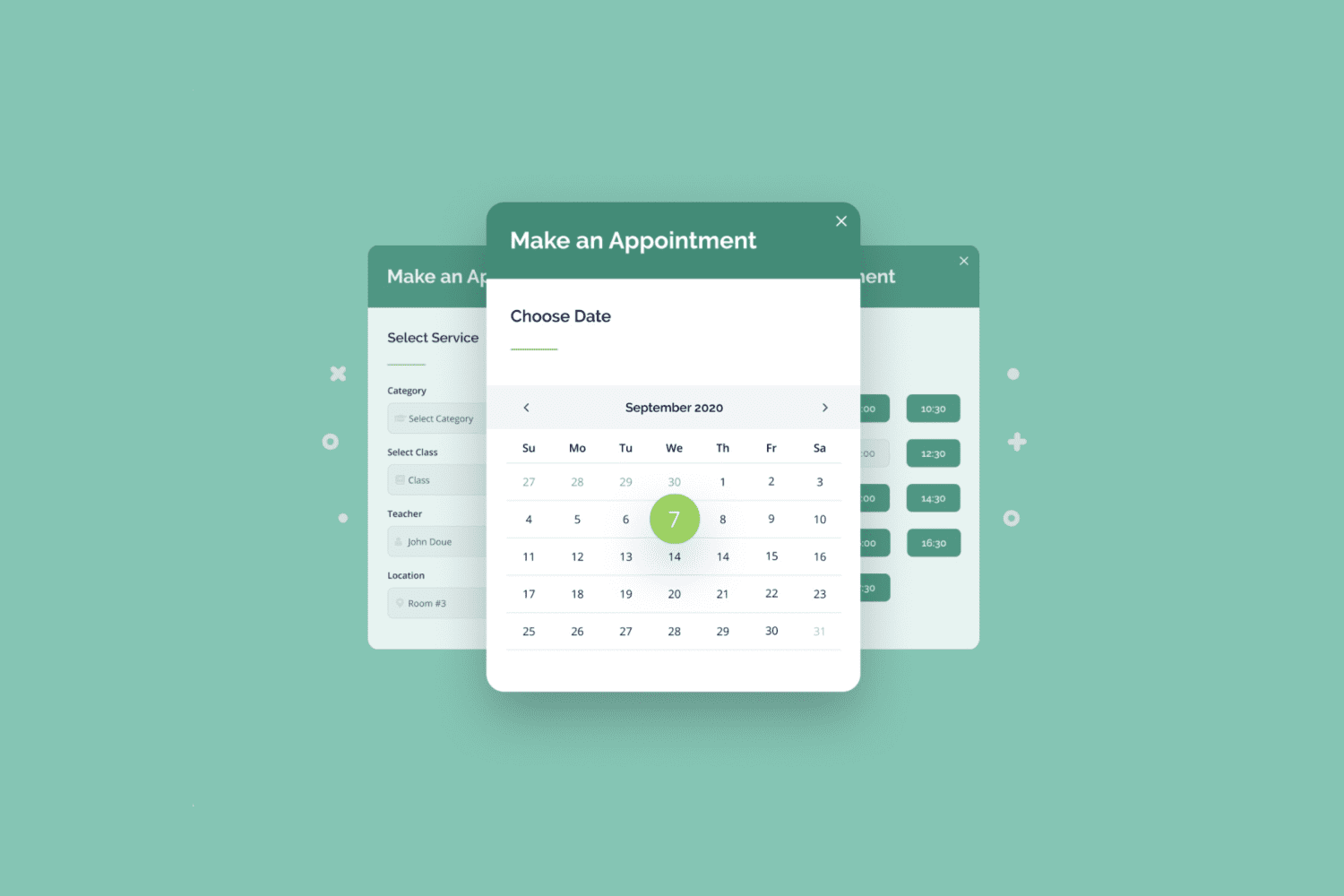 The next booking solution created by the MotoPress team is a plugin for hourly appointments. WordPress Appointment Booking is made to facilitate staff planning and management of online appointment bookings. The plugin works with all service-based niches, from online tutoring schools to beauty salons and tour guide websites.
You can easily integrate the booking software via major WordPress page builders – Elementor, Divi, and the Gutenberg editor.
Main Features of the MotoPress Appointment Plugin:
Easy WordPress appointment scheduling on the backend
Unlimited services, employees, locations
Flexible employee schedules (with lunchtimes, breaks, and days off)
Custom time slots (15 or 30 minutes) + buffer time before and after actual appointment
The ability to add one-time or recurring services
Payment getaways (PayPal, Stripe, Direct Bank Transfer, or pay upon arrival)
Discount coupons, group bookings, multiple services bookable at one go, etc.
In 2022, the company released the plugin's first addon made to extend the number of options for WooCommerce Payments.
WooCommerce Bookings and Appointments by MotoPress

In this video, we're showing how you can easily connect any payment gateway to your MotoPress Appointment Booking plugin using the dedicated WooCommerce Payments extension. WooCommerce gives you access to 85+ worldwide payment methods that you can use for accepting appointment reservations online on your WordPress.
 
Getwid Gutenberg Blocks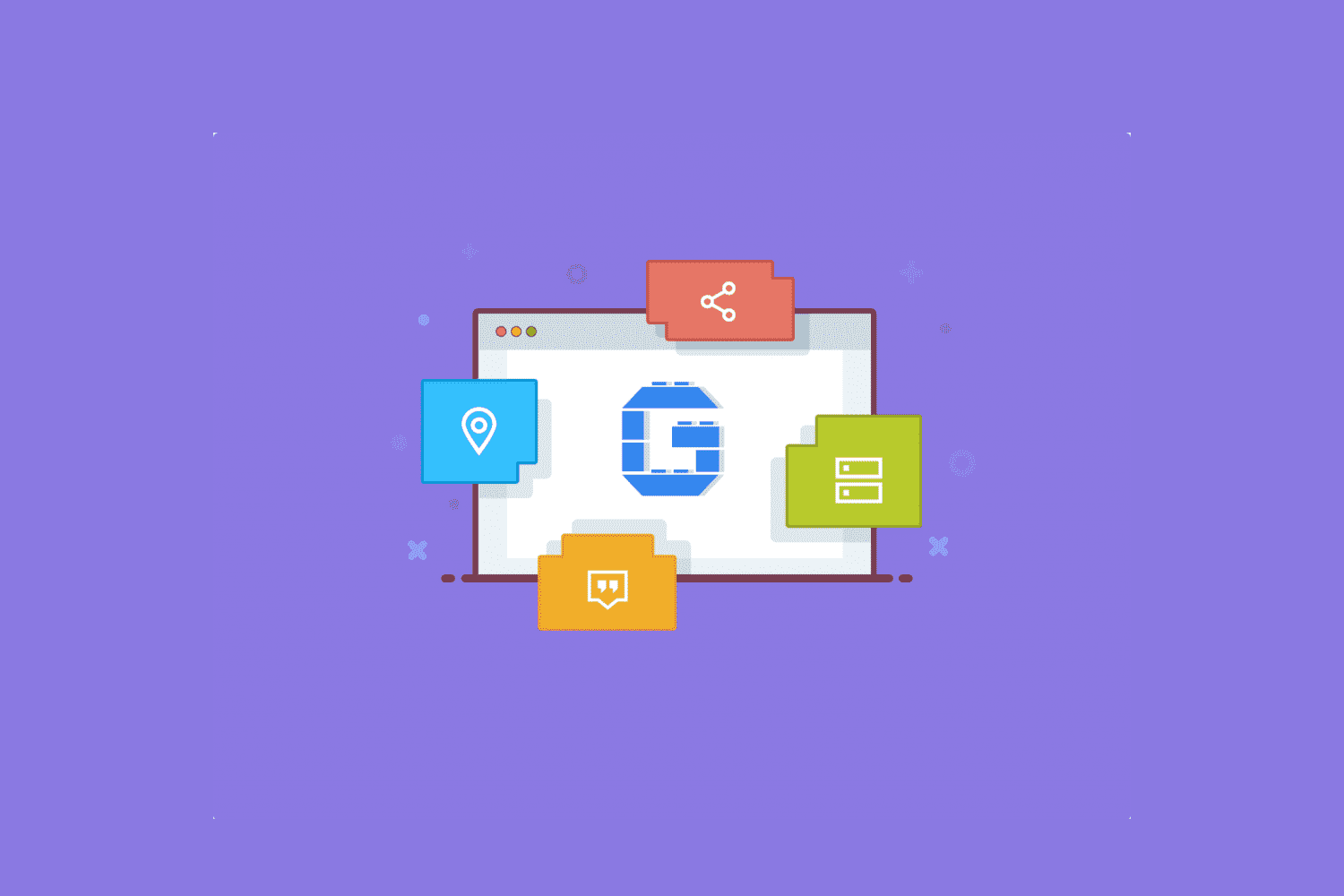 The free Getwid plugin offers 40+ comprehensive WordPress blocks for Gutenberg. It works for both novice users and proficient theme developers since there's no complex code involved in customizing your website content. So far, the plugin counts 50k+ active installations on wordpress.org (as of Dec 2022).
The key features of Getwid are:
40+ multipurpose content blocks
35+ pre-made Gutenberg designs
Extensive customization panels, optimized for performance
Design boilerplate for developers
Perfect interplay with your theme
As one of the largest free Gutenberg block collections, Getwid includes a variety of content elements for business and personal use. Some blocks are static and others are dynamic, meaning their visuals alter in accordance with "inner" changes. For instance, an Instagram block lets you showcase the most recent feed from the connected profile, and the changes apply each time your feed is supplemented with new posts.
To get the addon's feel of visual editing, watch a tutorial on how to create a table using Getwid's Table block:
How to Create a Table in WordPress Gutenberg

In this WordPress table tutorial, we're showing you an easy way to create a functional and good-looking table, with and without third-party blocks and plugins for the Gutenberg block editor. Watch this step-by-step tutorial to get about all the table blocks settings and get the most out of your table in WordPress Gutenberg.
 
The design boilerplate makes Getwid attractive not only for beginners but for developers. What's interesting is that the plugin was initially meant for pro users who searched for a simplified way of building WP themes.
To maximize your Getwid experience, you can test it up with Getwid Base – a free starter theme with an absolutely universal layout.
Stratum Elementor Widgets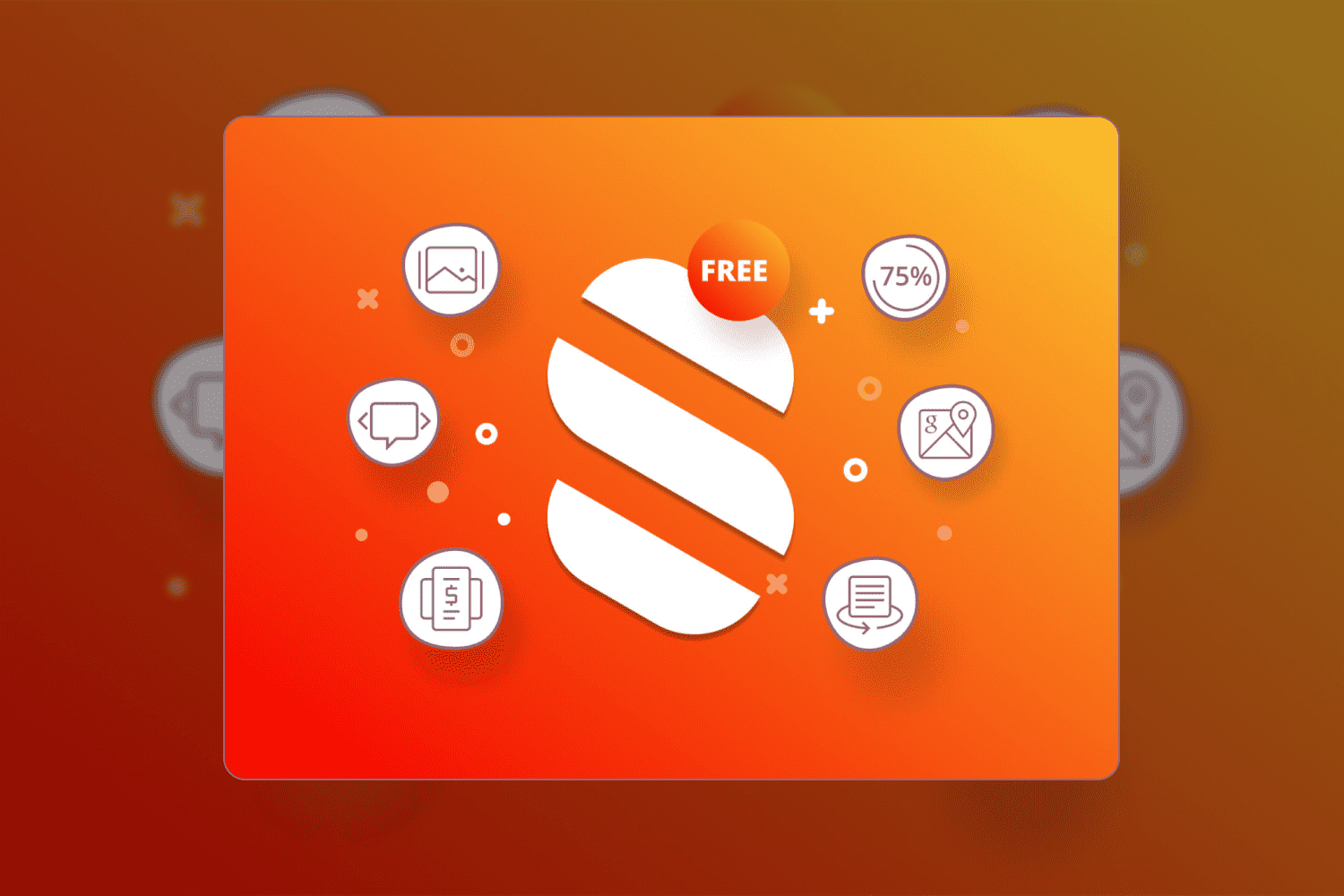 Stratum is a collection of high-quality Elementor widgets coming in both free and paid versions. The addon provides users with universal content elements for assembling any type of page for any purpose (business or personal). You can dive deep into Elementor customization by adding the standard page builder options a more flexible touch.
Main Features of Stratum:
23+ available for FREE
Extended functionality for each widget Stratum PRO
Automatic style adjustment to your current theme
Advanced design toolchain
Integrated Elementor template library
Fully compatible with other Elementor addons
Currently, the Stratum set includes 23+ widgets to cover every need – from Instagram feed, countdowns, and content switchers to advanced sliders, Google Maps, and accordions, to name a few.
For a summary of each Stratum widget, read our full Stratum review.
Watch the Stratum overview:
20+ Free Elementor Widgets: Stratum Overview

Enhance the existing functionality of the Elementor page builder for free, instead of paying for Elementor PRO. Here is a free collection of 20+ advanced Elementor widgets called Stratum.
 
Stratum Mega Menu for Elementor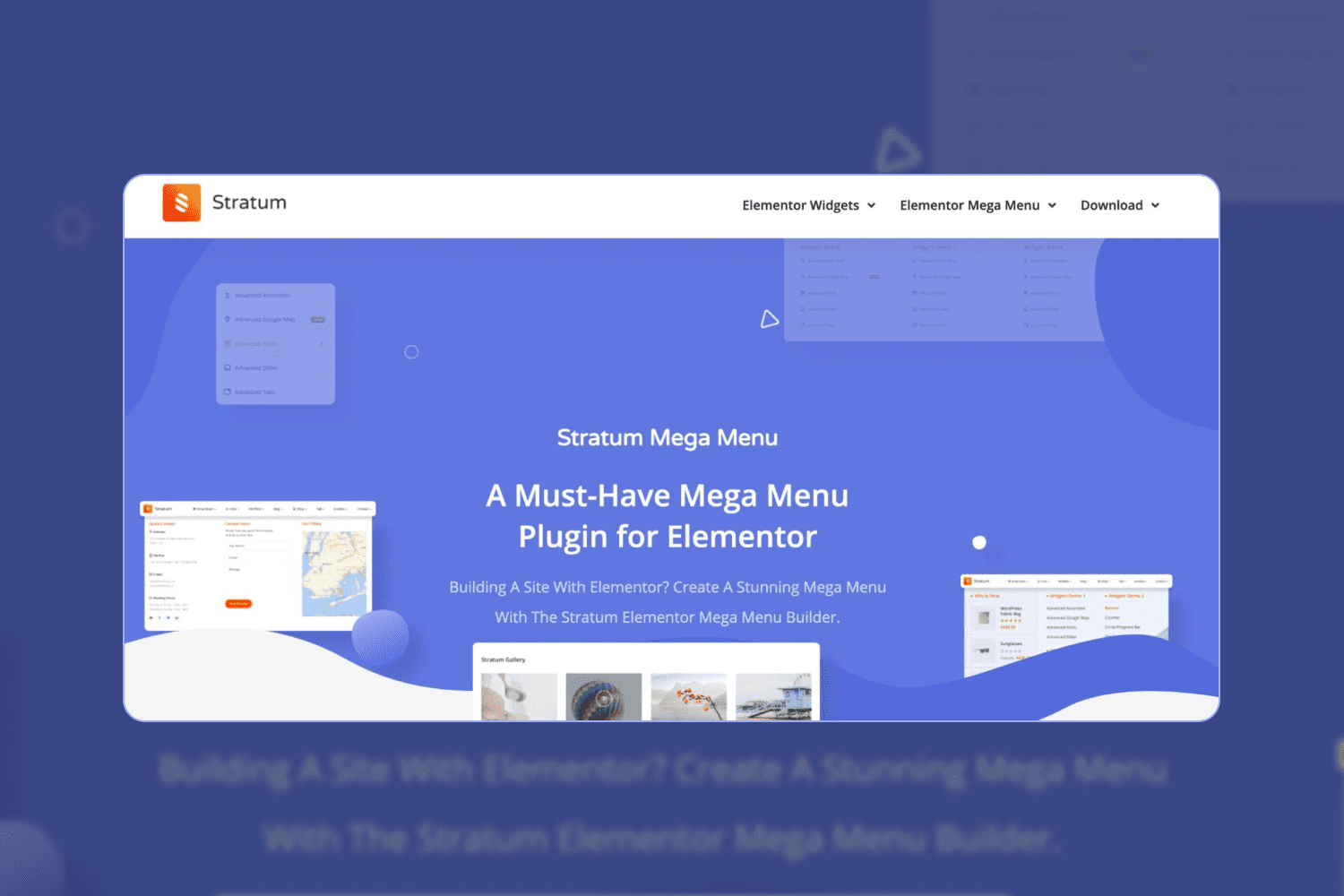 Stratum Mega Menu will help you build responsive and content-rich menus with any content type from your list of Elementor widgets. The scope of application for Stratum is endless: from menus of online stores to blogs, online magazines, news portals, and more.
Transform the look of your Elementor menu using vertical and horizontal layouts (+ hamburger for mobile screens), icons for top-level menus, tags and badges, custom styling (colors and typography), and animation effects. With exquisite content and styling settings, there is a whole area for experiments with borders, backgrounds, hover effects, and animation options.
Key Features of the Stratum Mega Menu:
Suitable for all types of websites (e-stores, blogs, online news websites, etc.)
Supports ANY content type (widget) in submenus
Advanced styling options for each element
Horizontal, vertical, and hamburger (mobile) layouts
Multiple animation effects
This is how to create an Elementor mega menu with the Stratum addon:
How to Create Mega Menu with Elementor [DISCOUNT in VIDEO]

In this Elementor mega menu tutorial, you'll learn how to create a content-rich WordPress navigation menu with Elementor and the Stratum Mega Menu addon. The plugin makes it easy to create powerful and content-rich submenus, including for e-commerce websites, power up your menu items with tags and icons, build horizontal or vertical menus and bring a better user experience to your WordPress site.
 
MotoPress Content Editor (Page Builder)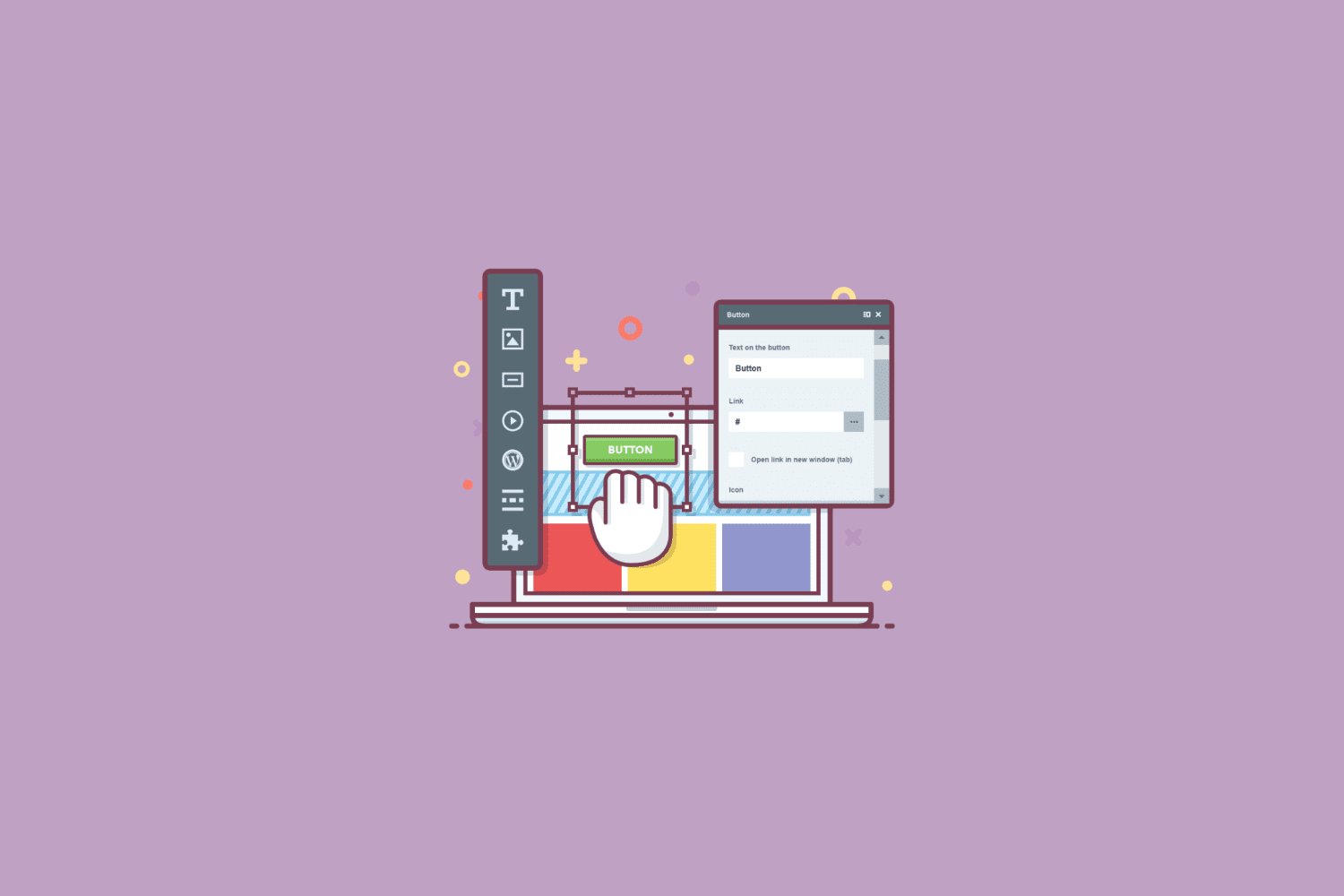 WordPress Visual Editor was the first plugin to be released by MotoPress. It can be a user-friendly alternative or an extra tool for the Classic Editor or Gutenberg. The MotoPress page builder lets users create any type of website page visually.
To assemble a WordPress page, choose a type of content element you would like to have on your page (e.g., text, image, gallery, button, etc.) from the list of 30+ available default samples and then edit it as you wish.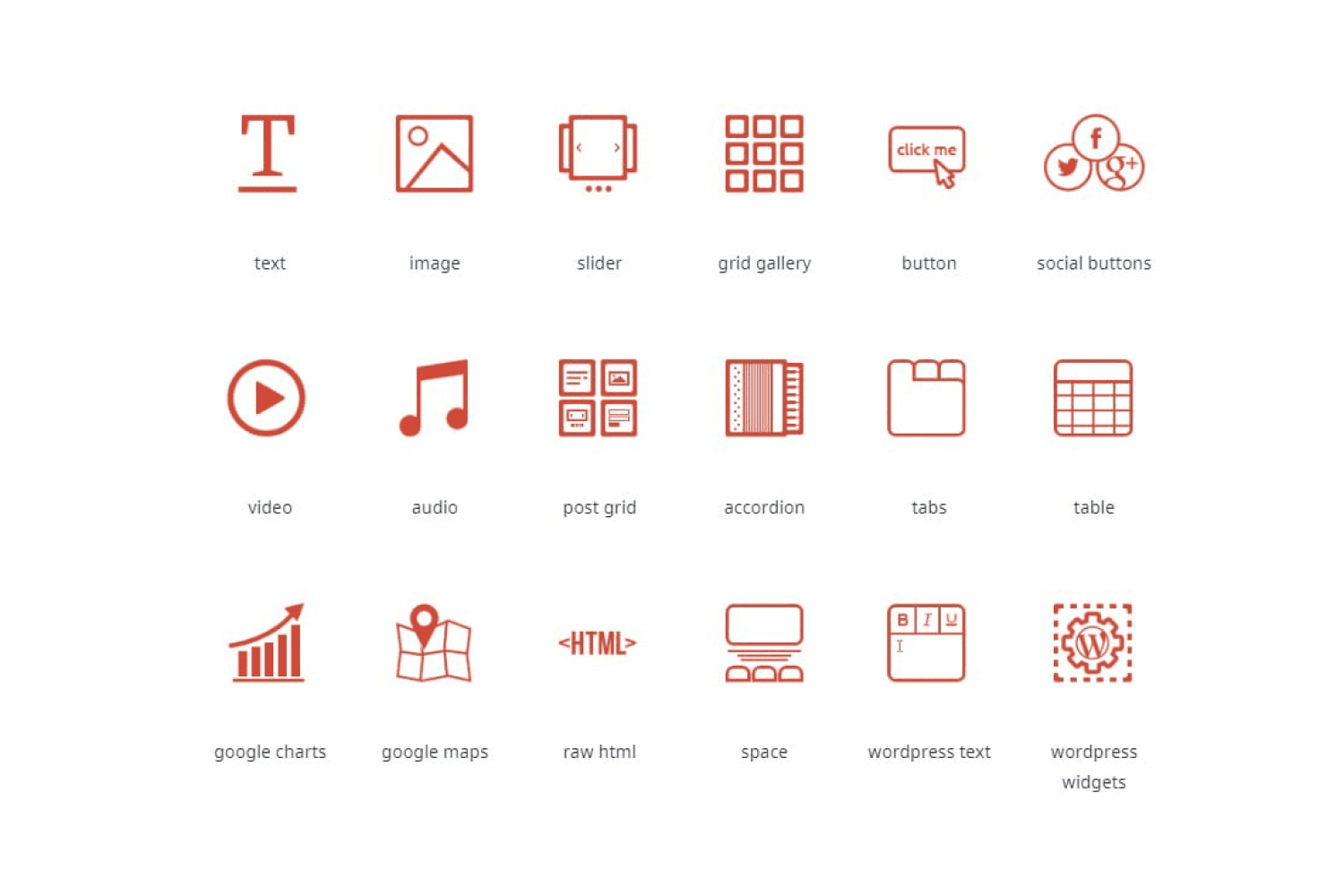 The plugin works with any existing WordPress theme and causes no shortcode lock-in effect. This means you'll be able to handle the content created with the MotoPress Editor even after the plugin deactivation.
7 Addons To Enhance the Editor's Functionality
Other MotoPress Plugins
These were the most demanded WordPress plugins and addons sold by MotoPress. However, the provider's lineup extends to more useful solutions, such as:
WordPress Demo Builder – allows you to create a demo website for any of your WordPress products, give or prohibit access to the demo, set roles for users, and much more. It offers customers the opportunity to test themes and plugins to understand their advantages.
WordPress Slider – a good tool to diversify simple image galleries with an eye-catching slideshow. The slider allows you to feature dynamic content like WooCommerce products or the latest blog posts.
Timetable & Event Schedule Plugin – designed to manage any events, activities, workshops, conferences, concerts, etc. With this plugin, you put up schedules or calendars online, it's straightforward to use and thus can be coupled with any theme or page builder.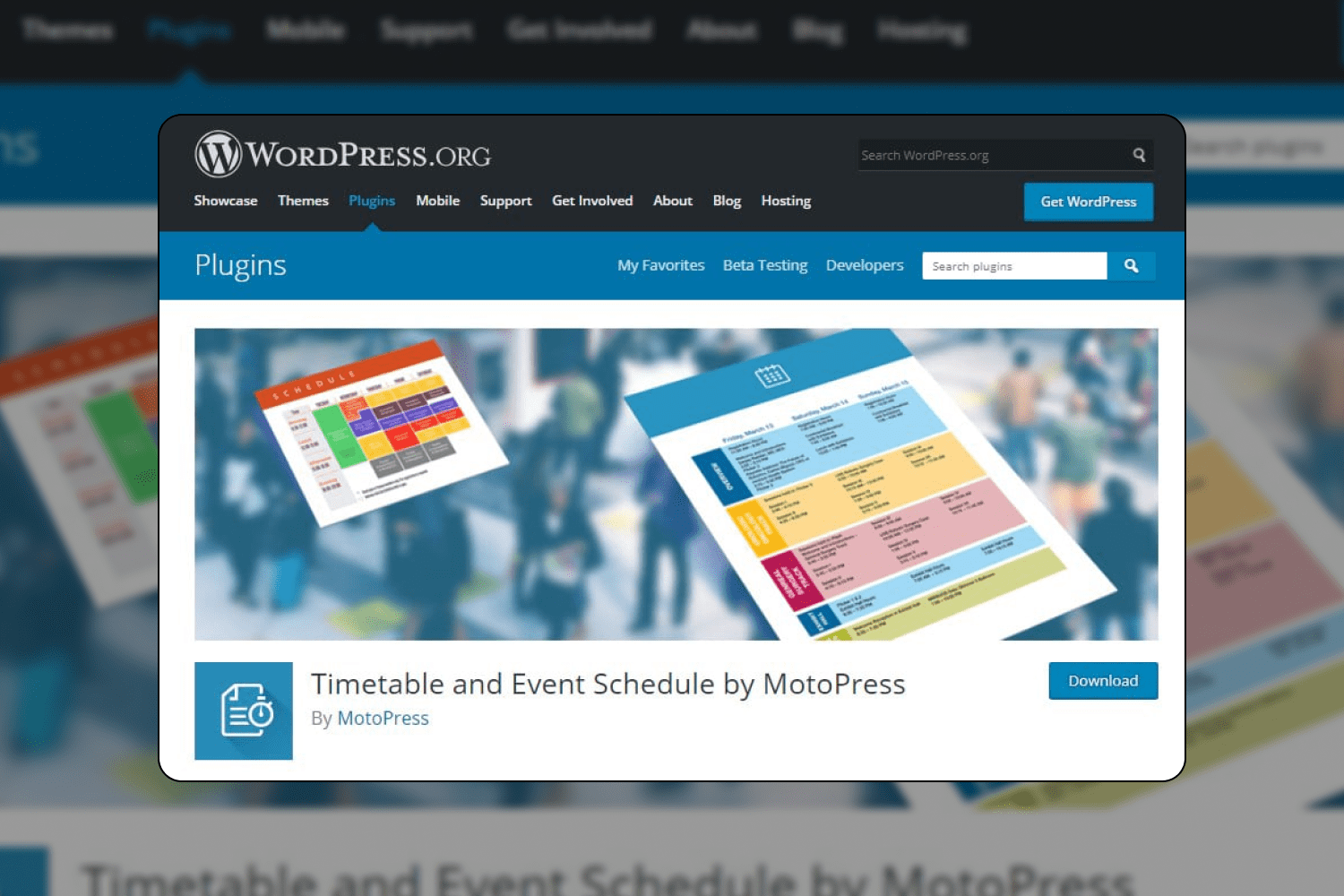 WordPress AMP – an all-in-one tool for creating mobile-optimized (AMP) web pages. Those are stripped-down versions of your regular website pages that load almost instantly on mobile devices and are ranked higher in Google mobile search.
Additionally, you can place AdSense ads on your AMP pages to monetize your mobile traffic and track the activities of mobile users with popular analytics tools like Google Analytics.
Restaurant Menu Plugin – lets you create eye-catching and well-structured online catalogs of food and beverages for your restaurant or cafe website.
The plugin is integrated with the MotoPress Content Editor. To enable online ordering and delivery, download the Restaurant Delivery and Restaurant Menu Card addons. The Restaurant Menu Toppings extension enables you to offer extra ingredients or side dishes for the main products on your menu or let your customers create their dishes by picking desirable components (e.g., ingredients for a salad or a pizza.)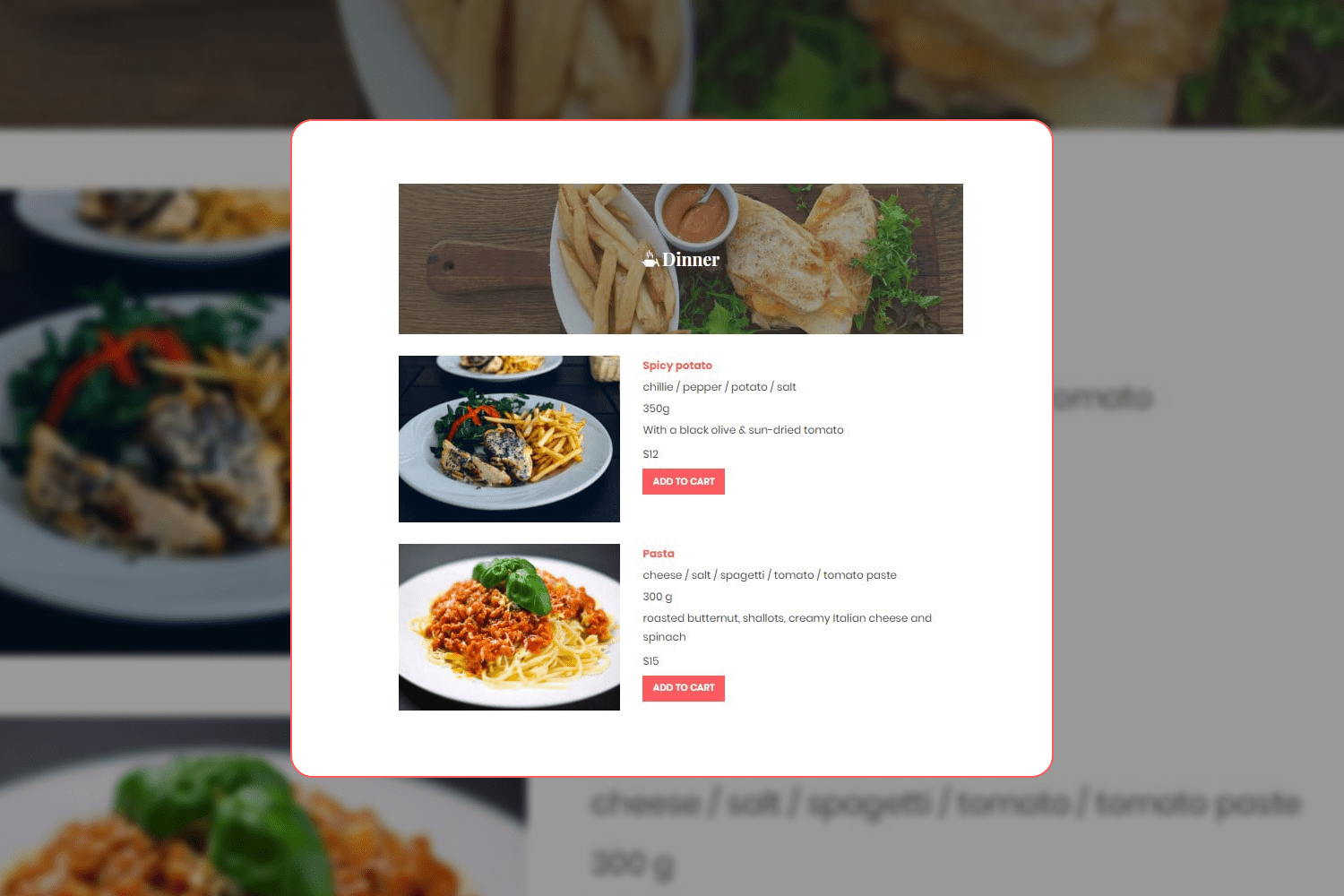 Top MotoPress WordPress Themes (2023)
Hotel Booking Themes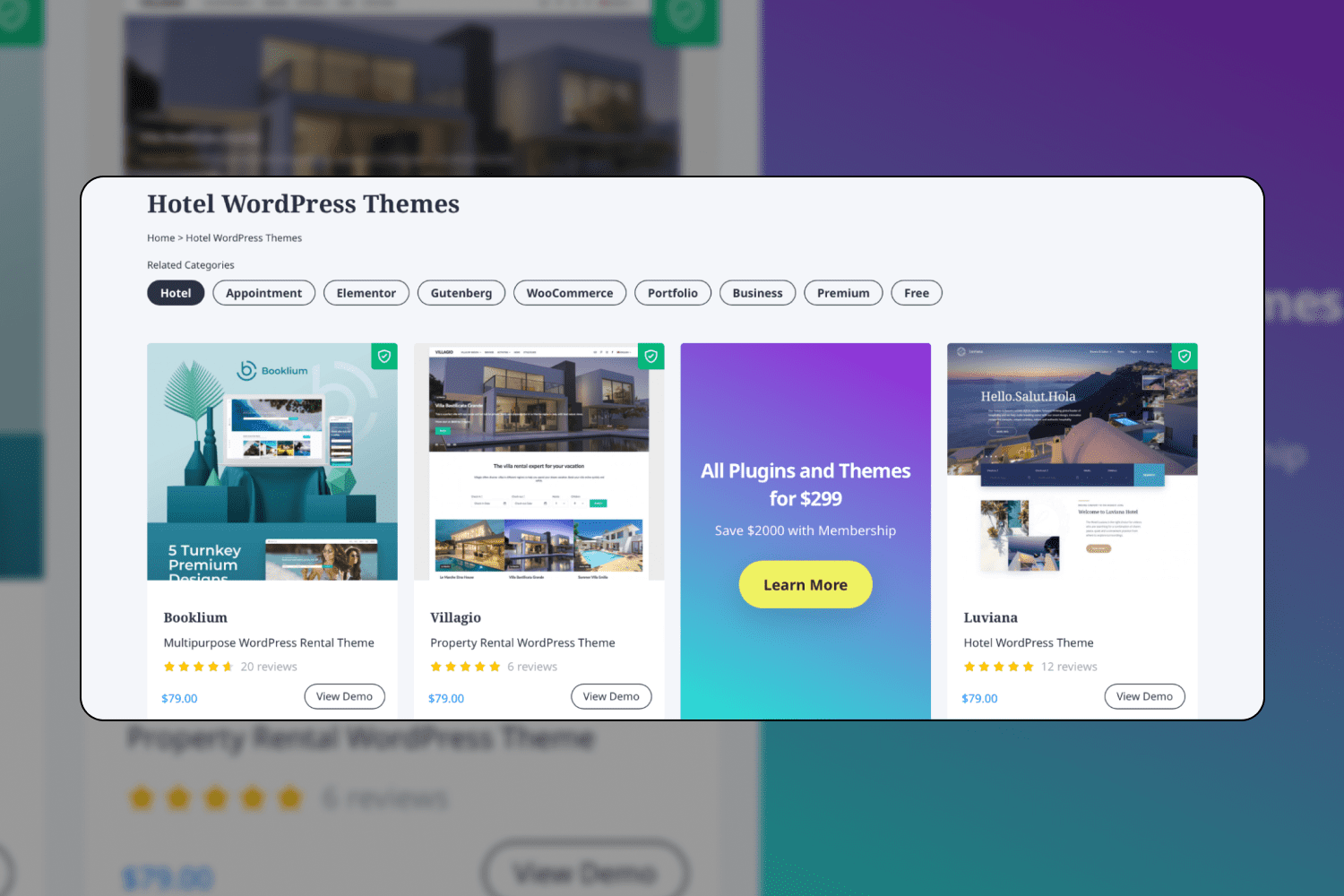 Below is the list of premium MotoPress hotel themes and templates. Although their demos are designed for a particular type of property, most of them fit any type of lodging:
Now if you want to test the concept of building your hospitality website using hotel booking themes, you can give it a try with free solutions.
Try the free Albatross hotel template with limited hotel booking functionality: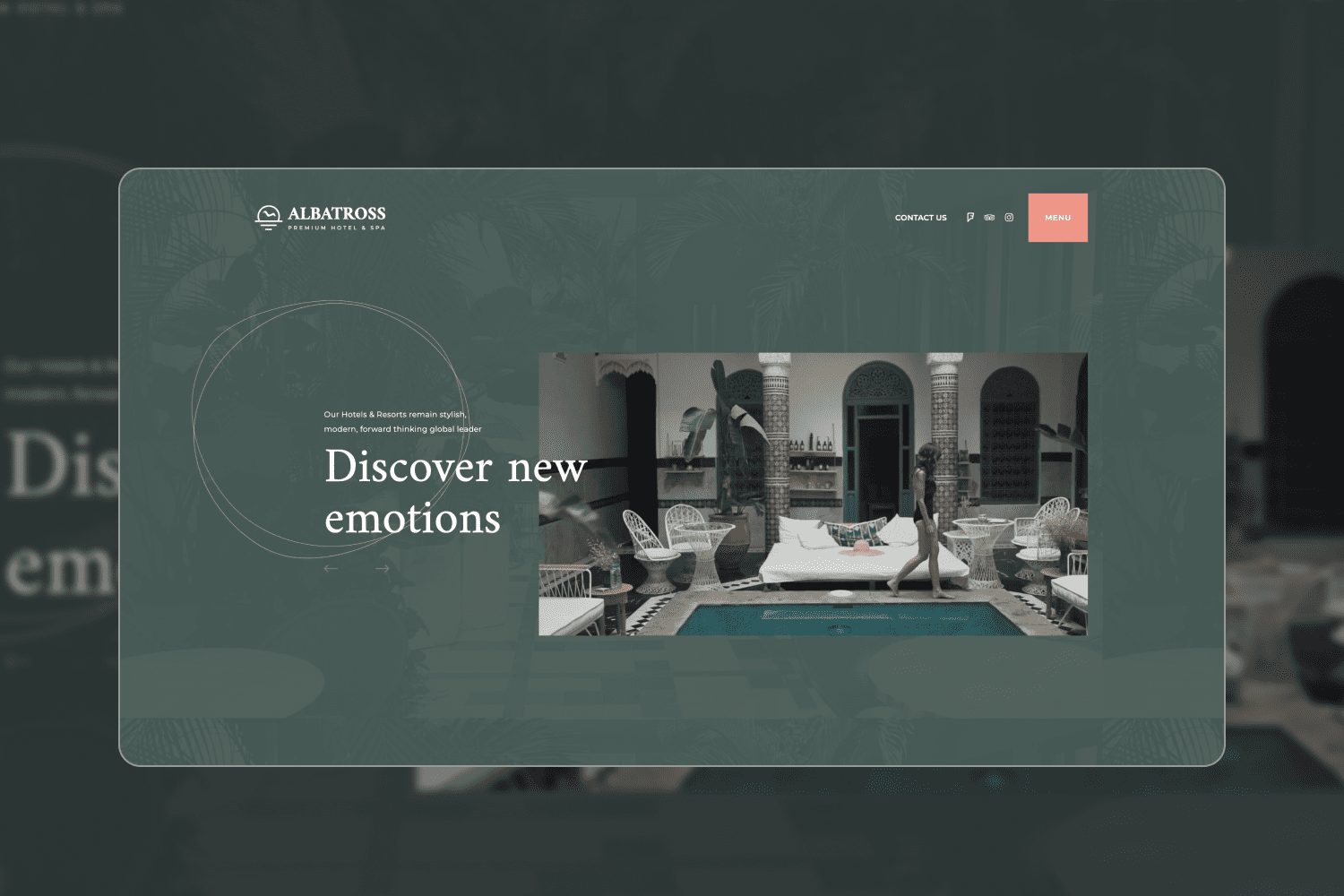 Appointment Booking Themes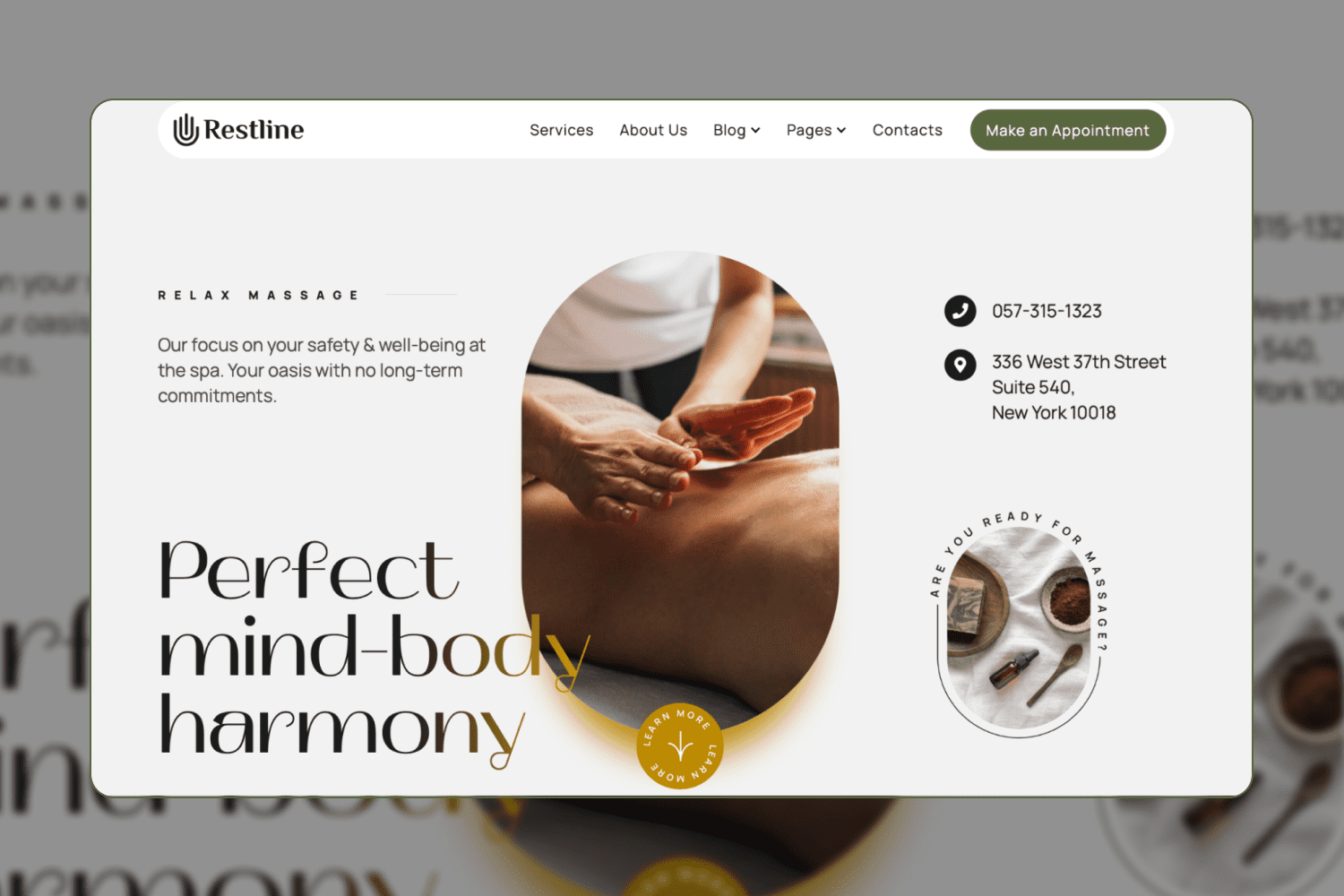 With the release of the Appointment Booking plugin in 2021, the team has worked on developing WordPress themes targeted at a specific appointment-based business.
Tutors, guides, instructors, beauty stylists, doctors, coaches – the next MotoPress themes and templates help to accept and manage appointments for people of these professionals.
The full list of MotoPress appointment themes:
WooCommerce Themes
Last but not least, get acquainted with MotoPress WooCommerce templates. Each of them comes with preset product pages, animated product galleries, sliders, an interactive shopping cart in the header, and a well-planned ordering system.
Some themes are supported across different WordPress page builders, some are made for a certain builder specifically. Yet, all of them can be edited in a visual mode.
Enjoy 10% OFF All MotoPress Products + Membership
If you've made it that far, you surely deserve a great bonus! This is your 10% off promo code for the next MotoPress purchase:
The MotoPress discount code – MASTERBUNDLES (use at checkout)
Meanwhile, the MotoPress team keeps releasing new products and improving existing software. Although being a leading provider of WordPress solutions for hotels and property rentals, the company does not stop working on new projects with great potential.
Stay tuned to the MotoPress news and be the first to learn about top-notch WordPress products!
Article reviewed by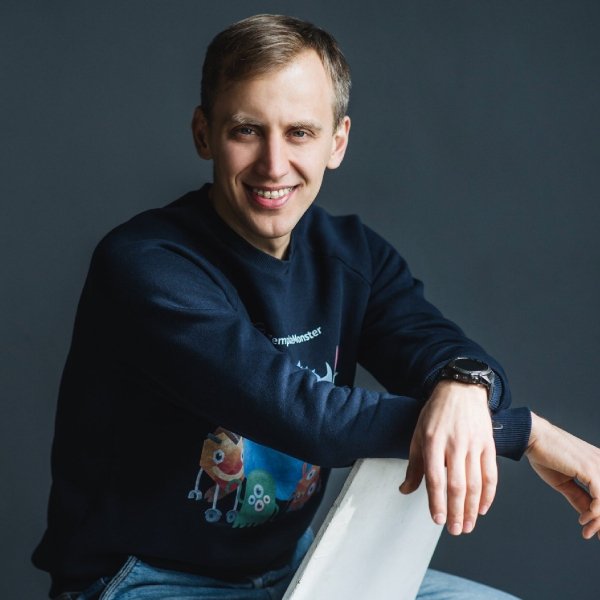 Some Awesome Video about Motopress Plugins
Overview – MotoPress Hotel Booking Plugin for WordPress

This is a detailed overview of the WordPress hotel booking plugin for apartment rentals, vacation rentals, hostels, hotels, villa, B&B and other similar establishments. You'll see all backend settings of the WordPress hotel plugin along with the frontend examples.
 
Elementor Page Builder & MotoPress Hotel Booking Plugin Integration

Do you use Elementor to build and customize your website pages? Our new free Hotel Booking & Elementor integration plugin will let you edit shortcodes and widgets of the MotoPress Hotel Booking plugin within the user-friendly interface of Elementor.
 
FAQ
Top 5 Popular Questions About MotoPress
What services are there in MotoPress?
Although MotoPress is focused on producing and selling dedicated WordPress solutions, the company also provides services to help maintain a WP site. The most popular ones are:
MotoPress Club membership
Extended support for MotoPress premium products
Hotel Booking Plugin initial configuration
WordPress theme installation
The full list of services includes WordPress website development, website setup, and SEO optimization, to name a few.
What is a MotoPress Club membership?
MotoPress Club is a membership service that grants ALL MotoPress themes and plugins for a fixed price. This includes a lineup of hotel booking plugins, Elementor addons, a collection of Gutenberg blocks, a variety of WordPress themes, and many more.
MotoPress Club members can pay for the service annually or make a one-time payment for lifetime access. This is a good deal for developers or web designers working on multiple WordPress websites.
Can I use the MotoPress membership products on multiple websites?
Yes, you can. All the products provided within this membership have unlimited usage, so go ahead and use them as many times as you need or want.
How much does MotoPress Club cost?
The annual membership will cost you $299, and the lifetime access is $799 as a one-time fee.
Using promo code masterbundles, you can cut the price to 10% OFF.
Would my website work after my membership expires?
Yes, it would. The membership expiration will not affect products purchased during the membership period. However, if you would like to get the updates, you might want to purchase a lifetime membership or renew your regular subscription.
Was this page helpful?
We will be happy if you decide to share this article with your friends on Facebook. Just click on the button and you're done
What are your concerns?
Thanks for your response!
You have already left your review.
Disclosure: MasterBundles website page may contain advertising materials that may lead to us receiving a commission fee if you purchase a product. However, this does not affect our opinion of the product in any way and we do not receive any bonuses for positive or negative ratings.