Elementor Review. The main purpose of development and progress is making the things easier. The tractor made working if field simpler, automatic car transmission made driving more convenient and airplanes made travelling faster. In website creation the first stage of simplification was WordPress. It allowed users to build websites without gaining the coding skills. However, WP administrative dashboard still demanded from the user some experience, because he can't see the final look of the page without going there. Page Builders like Elementor became the next step – they made it possible to do all the customization and immediately see the result.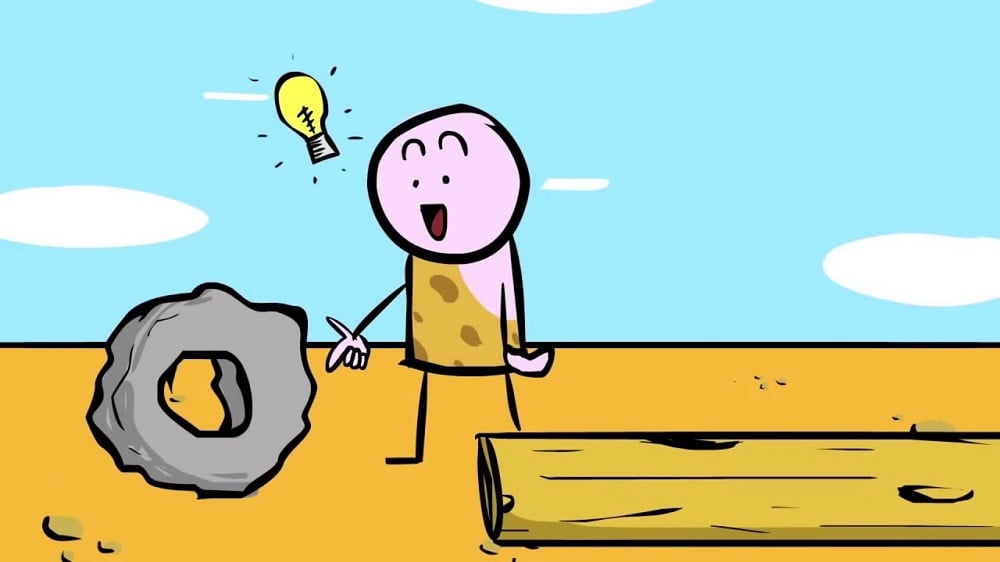 By now there are lots of page builders on the market and it could be hard to choose which one to try. I know how it is – you try to seek for a page builder and then scroll down the huge list in confusion, trying to define which one is better. After a few tries I've chosen Elementor Page Builder. I will give you a little review of its functionality and its 5 features that made me like it so much. I hope the arguments will be as attractive for you as they were for me and you will join the Elementor fans community.
Little Elementor review
What's page builder?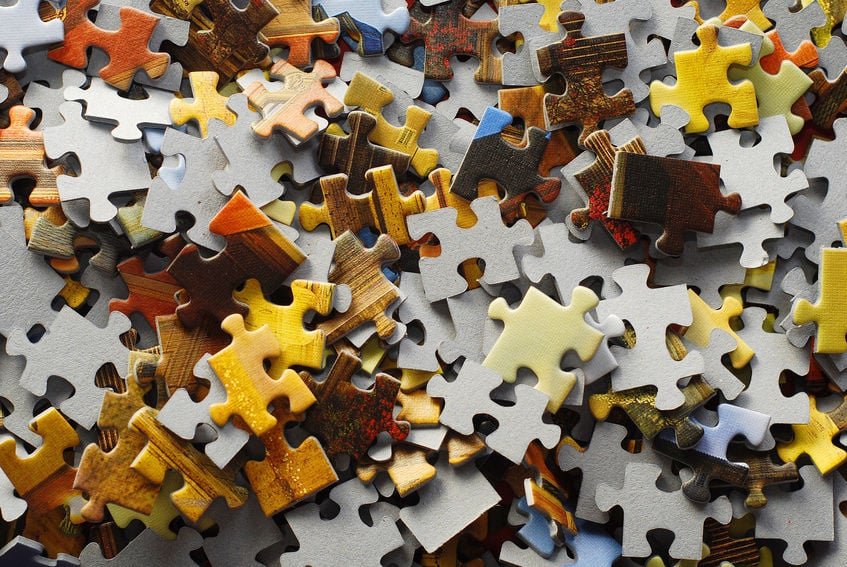 First of all, let's define what a page builder is. Do you like puzzles? Combining whimsically cut pieces of cardboard to create a picture is such a meditative process. In general, page builder is a puzzles box – a container full of elements you can use to create a website. The user gets the clear working field and a handful of items he can place to that field. Every element could be customized – color, size, fonts, animation effects are in the hands of website creator. If to compare page builders with WordPress dashboard they have two big advantages:
You can see the changes. WordPress is a marvelous software, but when you try to create a page using administrative dashboard you can't see how it will be displayed to users until you go to that page by yourself.
Simplicity. You don't have to think about code or something, to place an element to the page you just have to drag-and-drop it there. Yeah, it's that easy.
Starting the work
Now, as you know what a page builder is in general, let's take a closer look on the Elementor. I won't dive deep, in the end, if you like it – you should try by yourself, but to give you the general overview I'll describe the most obvious parts of functionality. We will start from the beginning – the interface you will see after hitting "Edit with Elementor" button.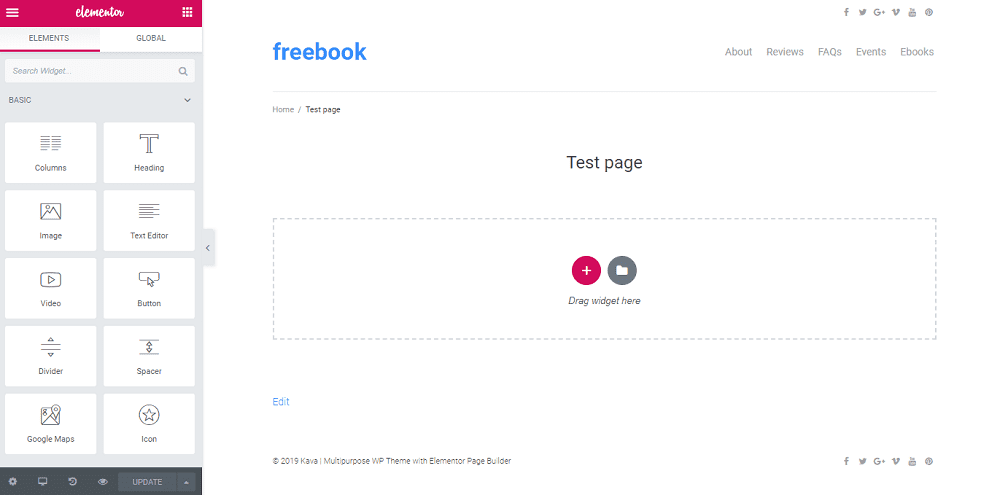 It's really understandable, isn't it? All the elements available to you are gathered in the menu on the left side of a screen. Settings, undo and update buttons are in the left corner of the screen, at the bottom of menu sidebar. The main part of the working field is surrounded by a dashed frame and shows the place where you will be dropping the elements.

Two buttons inside the frame give you an opportunity to create a structure of the page by placing some sections ("Add section" button) or choose a template to skip the structuring process. Elementor templates are some kind of ready-made pages that contain a set of elements that could be useful on that concrete page.
Adding new elements
After defining the type of structure it is time to add something to the page. Either you have chosen to create a page from scratch or took a template – adding something new will look just the same. If you downloaded and installed a free version than three collections of elements will be available for you in the menu – "Basic", "General" and "WordPress". Of course, the Pro version gives much more options and there are different plugins for Elementor (like Jet plugins), but the basic set will be quite enough to start with.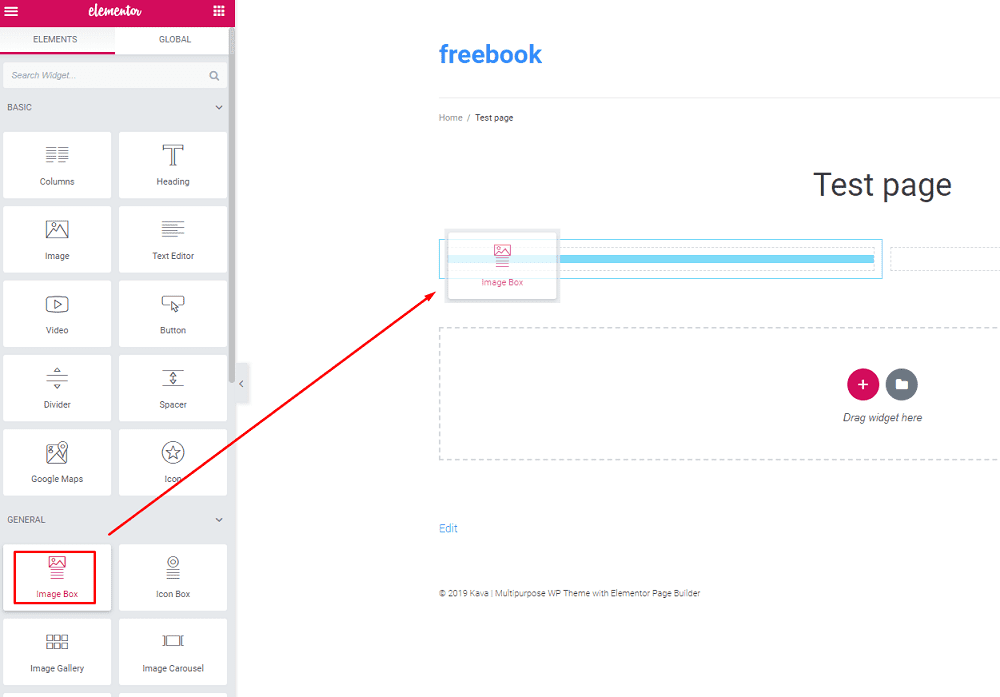 Grab the chosen element with your mouse and drop it to the place you want to locate it. For example, I took the Image Box from "General" section and dropped it to one of the columns of my two-column structure. It's done. The element is in the place you have chosen for it. Easy as cake, huh?
Customization
Despite the elements is already on the page it is not very pretty, so you will need to customize it according to your taste. There are plenty of options for every element and you will be able to do almost anything with it – move it any direction, choose pictures and text, define colors, fonts, and styles. There are three tabs to help you with that – "Content", "Style" and "Advanced".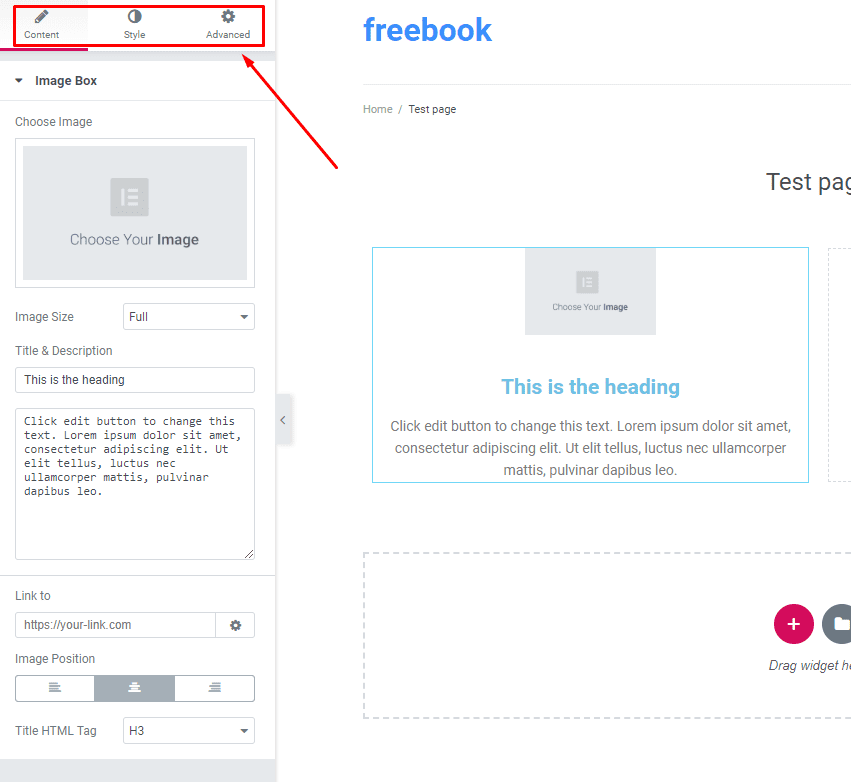 If to say in plain language, "Content" tab defines what content do you use for that element (what picture, text or video do you place there), "Style" tab defines how that content will look like and the "Advanced" tab will help you to style and customize the whole piece. The customization options will be available all the time the element you want to customize is selected.
5 reasons to love Elementor Page Builder
Someone could tell that the choice of a page builder (just as the choice of any software) is a matter of taste. And that will be damn right! Others (like devoted Elementor fans, for example) would name much more than 5 reasons to love Elementor and they will also be right. I picked the most sufficient reasons (in my hilarious opinion, of course) to at least give it a try.
1. Templates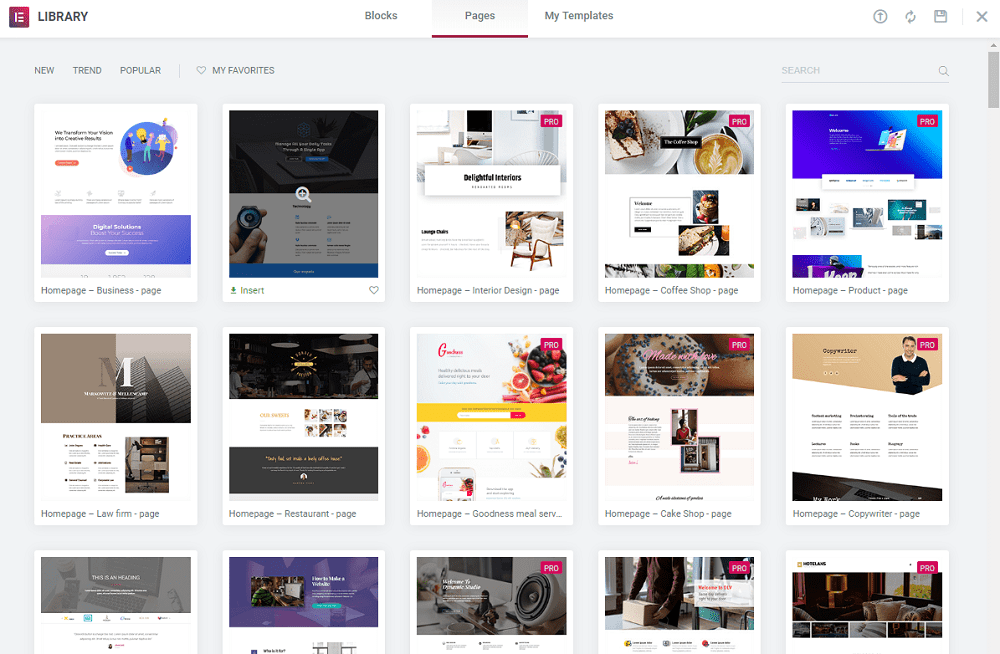 If we are talking about Elementor, there will be a difference between themes and templates. Elementor theme is the thing every website creator used to – a complete model of a website with pre-made pages and solid design. Templates, on the other hand, are building bricks – blocks and pages you can mix as you like and use for your website in any combinations. The specialized library contains items both for pro and free versions users. The set of available templates allow to make the website creation process much faster – you don't put every block on its place, they are already structured for you.
2. Huge bunch of designing options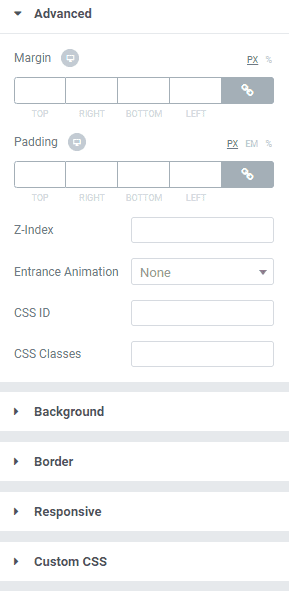 And when I say Huge – I mean it. Despite the fact the design of a page has to be aligned to some grid to look accurate, Elementor offers users so many control sliders that you can, literally, move the element to every point you want it to be placed. That gives you almost unlimited possibilities of styling – your imagination and taste faces almost no limits (only the reasonable limits, of course).
3. Environment to build responsive design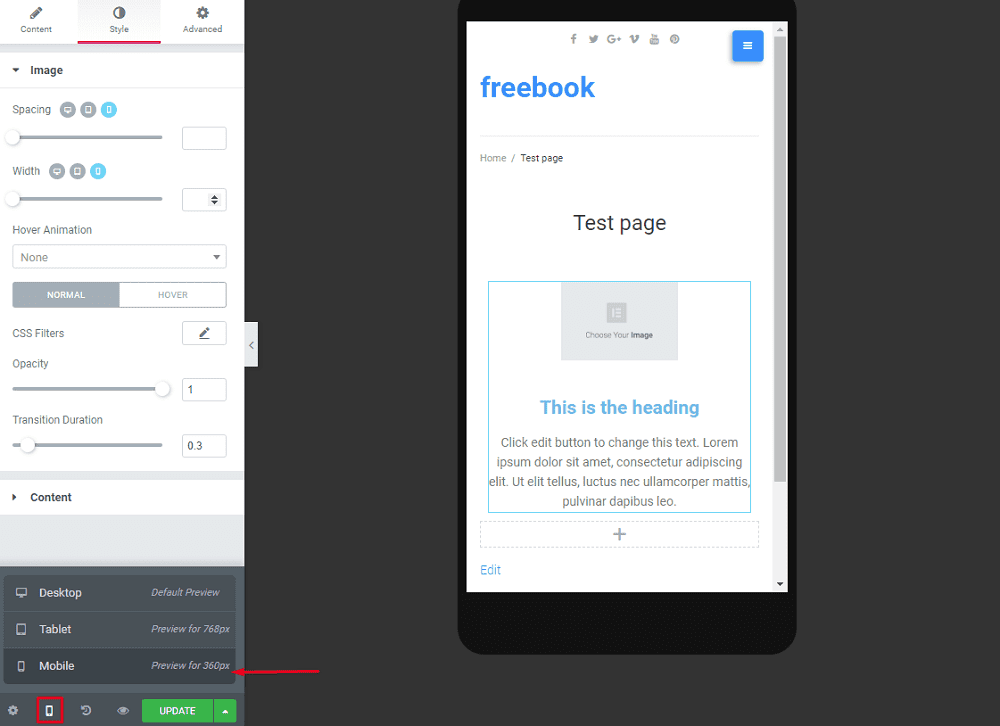 Responsive websites are not only a modern trend, but also a must for everyone who wants his website to gain traffic. Now people prefer to use their smartphones to surf the internet and sites should adapt to that. Elementor Page Builder has all the options to allow you make the website responsive. You can choose the type of the screen – PC, tablet or mobile and then customize the look accordingly. That's very useful and convenient.
4. Full website creation history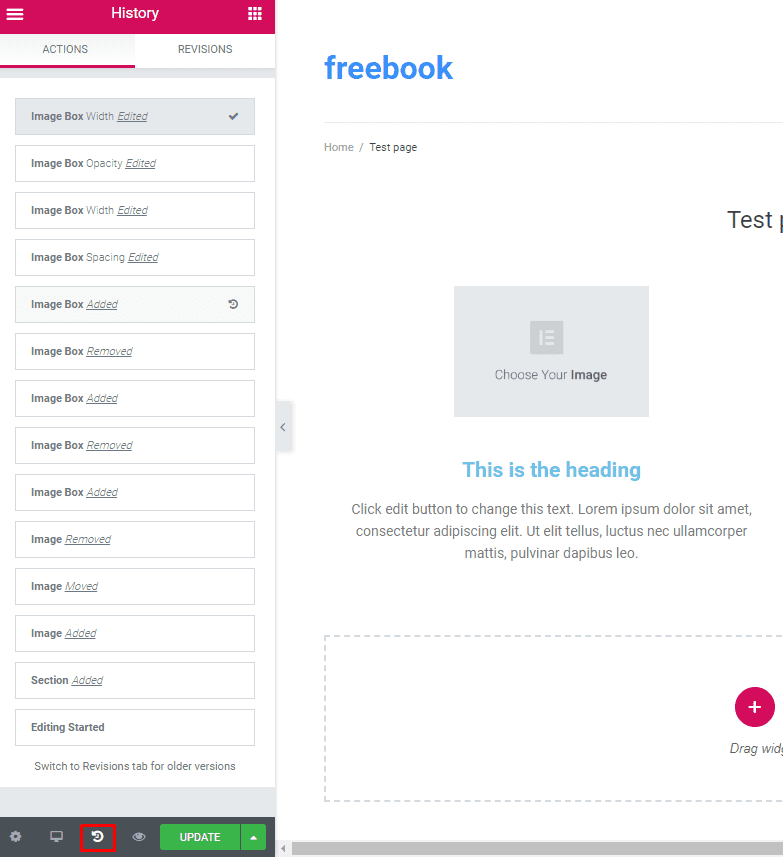 When playing a video game, it could be very convenient to turn back and re-play some scenes (it could save lives!). Elementor Page Builder gives you the same option for your website. Any time you need it you can open the creation history and turn back to some stage, undoing further changes. I think there's no need to describe examples – everyone makes mistakes and need a backup, especially if that is a beginner website creator who just started to get used to Elementor functionality.
5. Community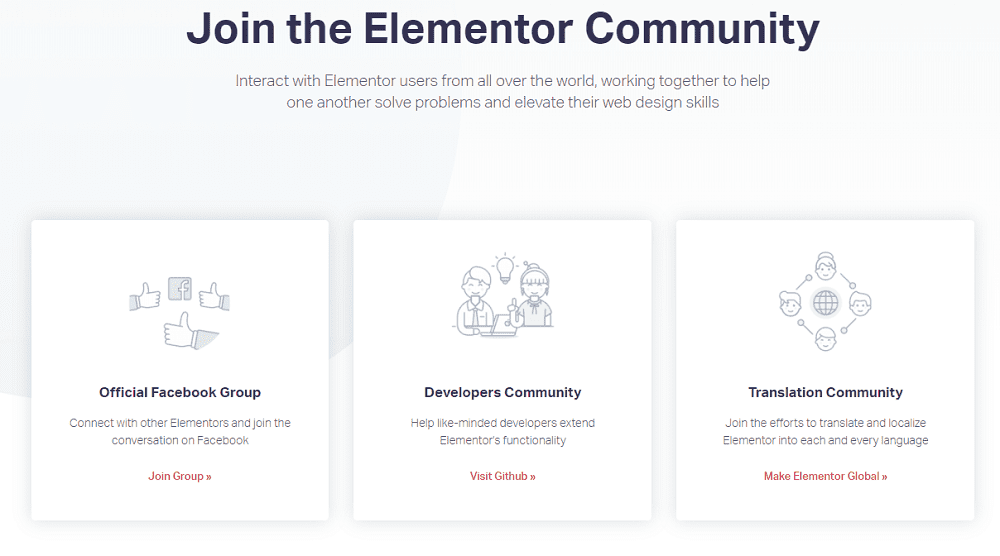 Elementor showed up a very quick start – its development from 2016, when it was launched by now is explosive. Elementor group in Facebook has more than 30 thousands of followers, there are forums and chats where fans talk, exchange experience and help each other. This point is, to my mind, the most important of those 5. Those are people who make some product popular and if there are so much people who think that Elementor is awesome, maybe you should try to join them? Either you would like just to chat a little or have a problem you would need some help with – Elementor community will be there, always ready to respond.
Elementor 2021: What's New?
Elementor page builder has regular updates and, certainly, those updates not only fix the bugs but also introduce new cool features and widgets. Of course, we're going to have a look at the four main new features that have been added to Elementor in the first half of 2021. So fasten your seatbelts, it's going to be a bumpy ride.
Theme Style
Ben Pines, an Elementor evangelist, describes Theme Style as, "A set of new controls that replaces theme and code for setting global theme styles, this way saving you a lot of time." The feature basically allows you to create a single style for all the pages of your website way easier and faster than it used to be. Thus, the benefits of the Theme Style are the following:
Ability to change styles across your website with no coding involved;
Changing theme settings directly in Elementor;
Ability to maintain coherent design for all your pages way easier and faster;
Setting the default style of Elementor widgets as well as plugin elements.
Multi-Step Form
Another cool new feature that you're definitely going to like is Multi-Step Form. This very form will help you create user-friendly and fancy-looking registration forms in no time and, certainly, the widget is super easy to customize according to all your needs and desires.
Lottie Animations
This very new feature is for those of you who always strive to make their websites truly fancy and eye-catching. The new Lottie widget is compatible with Lottie animations from a vast variety of platforms. Apart from that, you can create your own animations with the help of the Lottiefiles plugin.
Full Site Editing
Full site editing makes the process of editing your website's elements such as header, footer, and content much easier and faster. The coolest thing about this feature is the fact that it allows you to switch between sections just in one click.
Among the other cool new features are Dynamic Colors, Global CSS, Semantic HTML5 Tags, as well as many other useful widgets and tools, which means that the updated version of Elementor is surely worth giving it a shot. However, note that most of these features are only available with Pro subscription, so if you use a free version you might not be able to utilize them.
Discover numerous tutorials and resources on Elementor
As it was mentioned earlier, Elementor page builder is absolutely suitable for use in the field of informational business, email marketing, a single-page website sites and wherever you need to quickly create a stylish, easy, high-speed web page. It is never enough to learn more about how to use Elementor more efficiently. You can find a huge number of Elementor tutorials for beginners and pro over the Internet.
I will not be able to include them all but will be glad to refer you to a few the most popular ones.
Before diving into the possibilities of this web page composer, watch a video tutorial on How to Install Elementor Template on Your Website. You will learn how to get a ready-made page, containing all the necessary elements. You can edit them any way you like and change the content according to your business needs. All the elements are fully customizable and flexible.
How to Install Elementor Template on Your Website | Elementor Tutorial
"
If we are talking about Elementor there is a sufficient difference between a template and a theme. Beginners often get confused with that topic, so to understand the difference it is strongly recommended to read this article, where we explain what are both of them in details. In a word, Elementor template is a ready-made set of elements, designed in one style, that are available from the special library inside the page builder. Installation of Elementor template is very simple, after just a few clicks the gorgeous design will be completely at your disposal and you can customize it the way that will fit your needs perfectly. This video Elementor tutorial shows the process in details. Following it allows you to finish the Elementor template installation in a blink of an eye.
Elementor can help you make your site more accessible to people with visual impairments. Get a few examples of How to Make Your Website Accessible With Elementor with a few clicks.
Elementor blog post widget helps you to create a post list that any visitor would like to go through. Learn about Elementor Blog Post Page. How to List Posts Attractively? to know how to organize your blog posts with Elementor easily and quickly.
Elementor Posts List Tutorial. How to List Blog Posts Attractively?
"
This Elementor post lists tutorial shows how to make your blog readable and more attractive.
Image optimization is one of the key factors when improving your site performance. Get an in-depth look at Optimole while checking a nice tutorial Optimize Your Site Images With Elementor and Optimole.
To continue getting to know the functionality of Elementor Page Builder, learn How to Add and Manage Brands Module. Create and manage brands module with FREE Elementor Page Builder. All you need is JetElements plugin, the most popular Elementor Add-on.
How to Add Brands Module to Your Website Using Elementor Page Builder?
"
If you are an Elementor Page Builder fan – you can create the Brands module without any issues.
Weglot translation plugin can be used to translate all of your Elementor site's content – not just your pages and posts. Learn How to Make Your Elementor Site Multilingual Using Weglot.
Tables help to organize information and make the page look more accurate. A video tutorial How to Create Tables with Elementor Table Widget will help you start using tables on your website.
How to Create Tables with Elementor Table Widget. JetElements Tutorial
Learn how to create tables in Elementor table widget! This video will show you how to use Elementor tables and explains a few tricky moments.
If your goal is to achieve better-customized WordPress site and increase your WooCommerce store's sales, it is time to learn How to Use WooCommerce Product Table With Elementor.
Are you interested in adding a 3d parallax effect to our hero section on our WordPress website? Then, learn how to layer images on top of one another, use the vertical scroll on text, and set a fixed position to a section background. How to Add a Parallax Effect to Your Hero Section in Elementor tutorial will for answers to all your questions.
The Ultimate Guide for Building Effective Elementor Landing Pages will provide you with the steps on how to build a high converting landing page with Elementor.
This is just a few useful resources to sharpen your Elementor skills. There are a lot more classes, article, and videos. Explore them upon your need and enjoy working with a powerful Elementor page builder.
Divi Theme Vs Elementor 2021 – Which One Wins?
"
Which one is better? the divi theme or the elementor page builder? These two wordpress page builders are the most highly rated and most used page builders for wordpress in the world
Top 15 Elementor Themes for Business, Blogs, and Personal Websites
Certainly, the easiest way to create a website with Elementor is by means of a lovely Elementor-compatible theme. So here is the list of the best Elementor themes you must have a look at.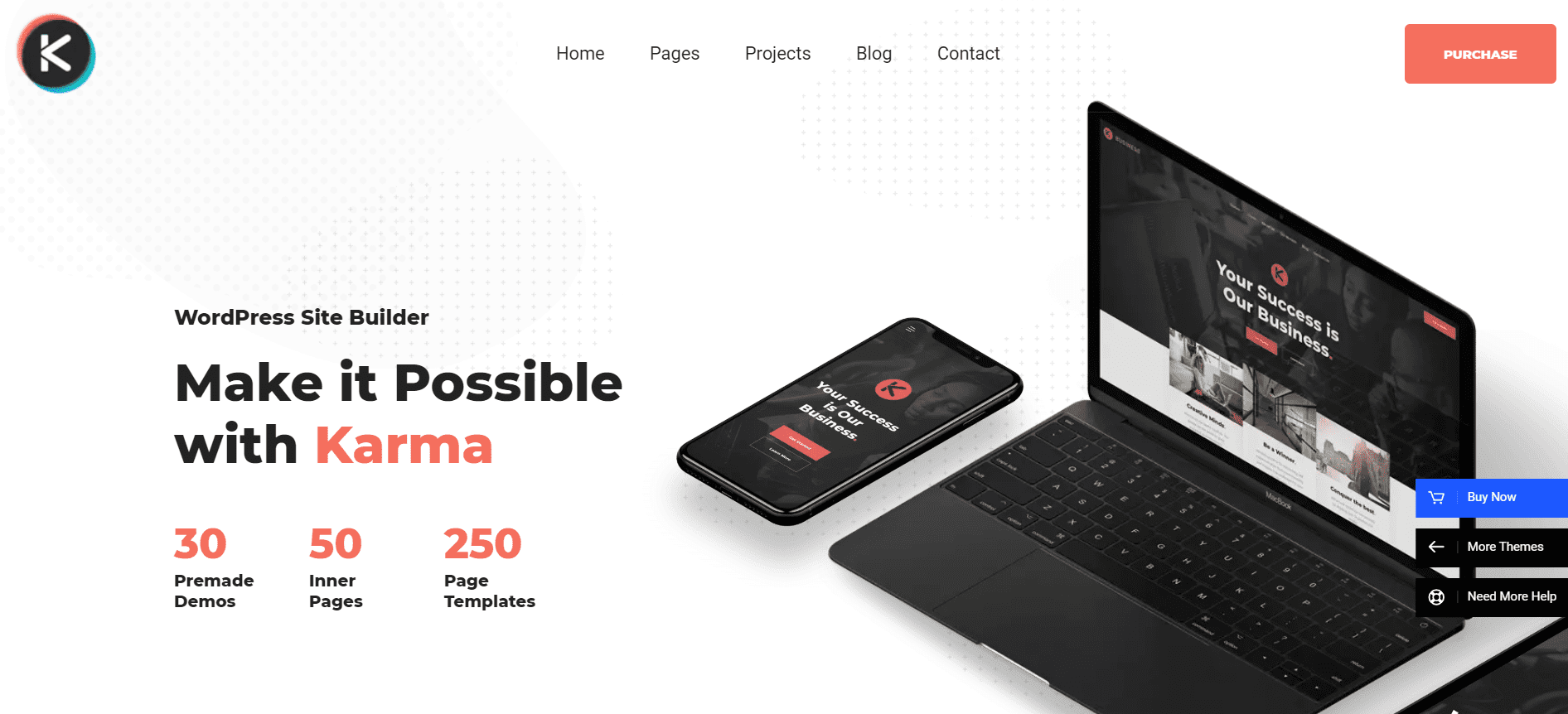 Price: $49
Features:
150+ pre-made pages;
High-speed performance;
10+ Header and Footer options;
Premium plugins included.
2. Jupiter – Elementor Multi-Purpose Theme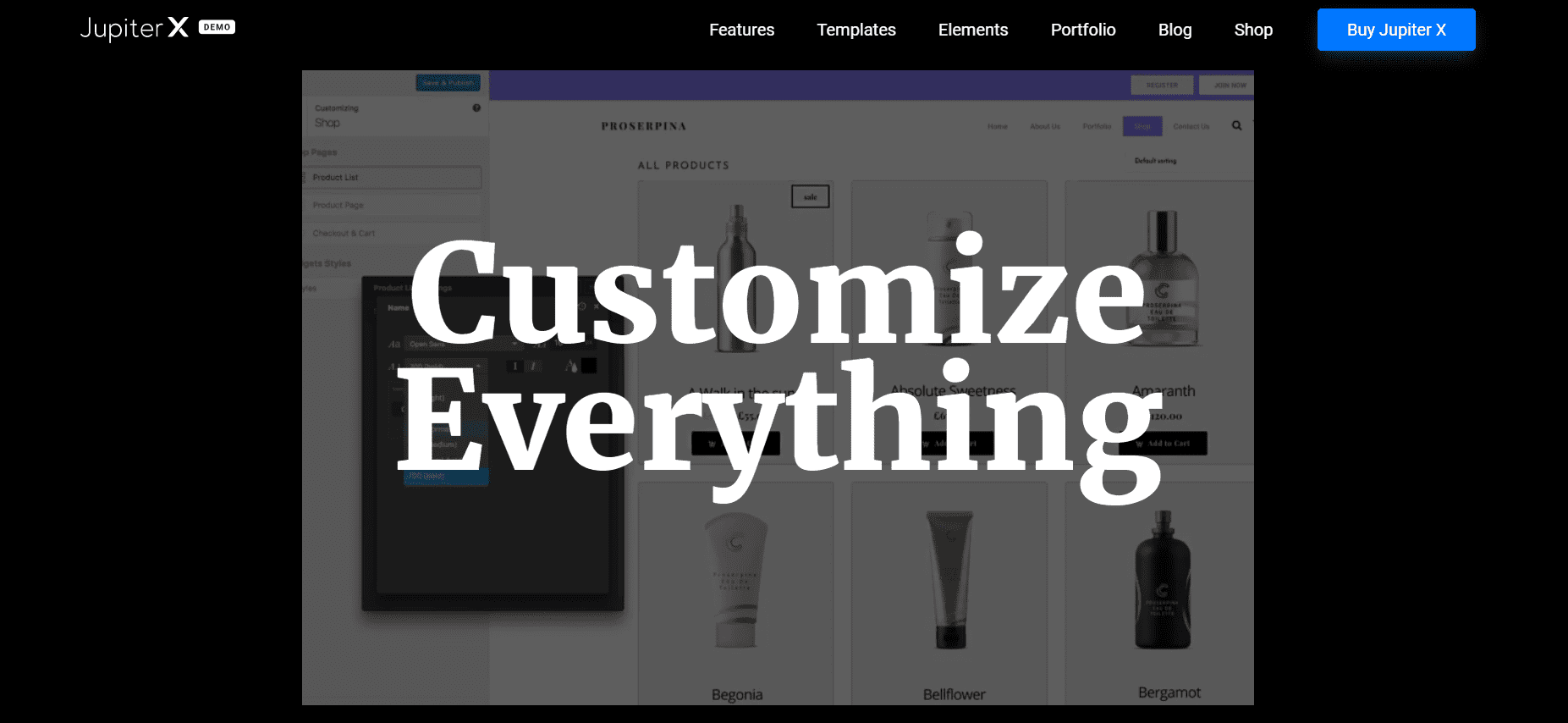 Price: $59
Features:
Visual Editor;
Layer/Revolution Slider;
Shop builder;
300+ Demos.
3. Skole – School Kindergarten WordPress Elementor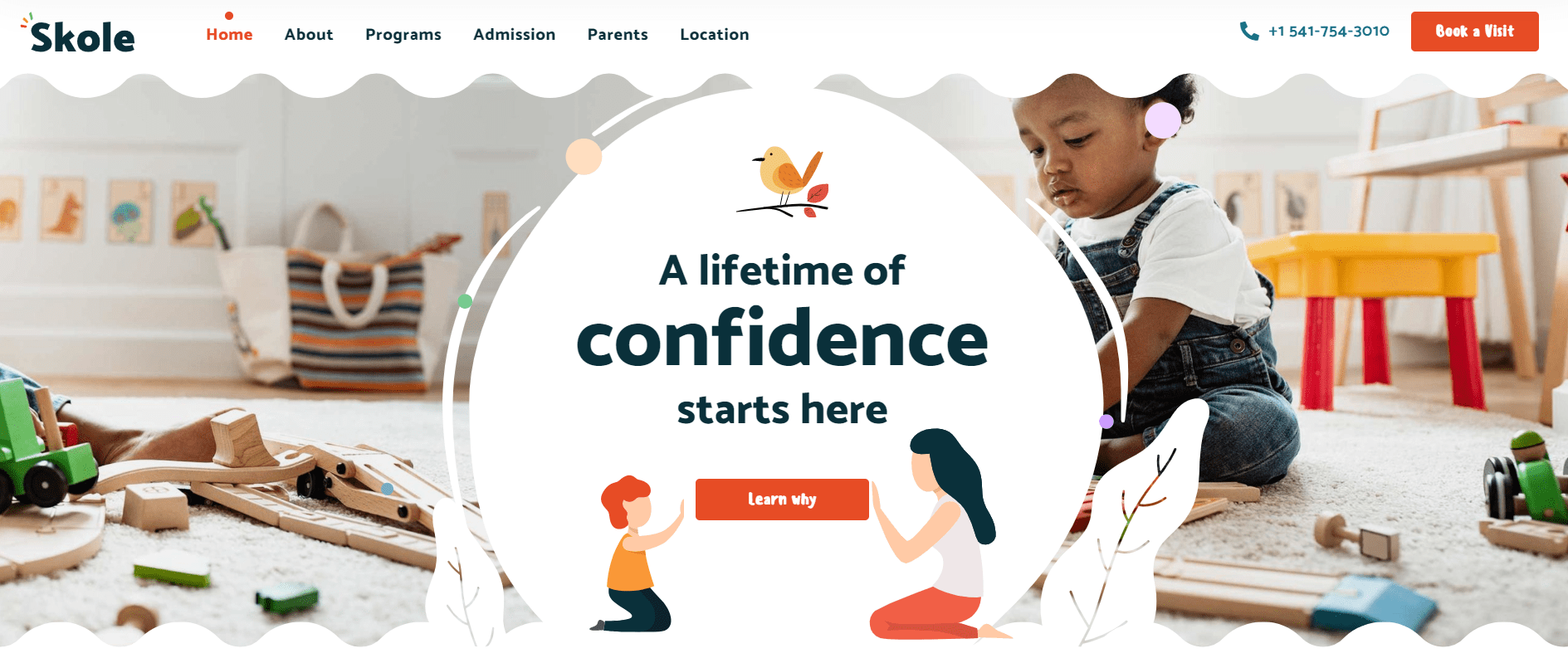 Price: $79
Features:
Powerful theme option panel;
Extensive setup guide;
One-click demo content installer;
Translation ready.
4. Forumaster – WP bbPress Forum Theme by Theme Masters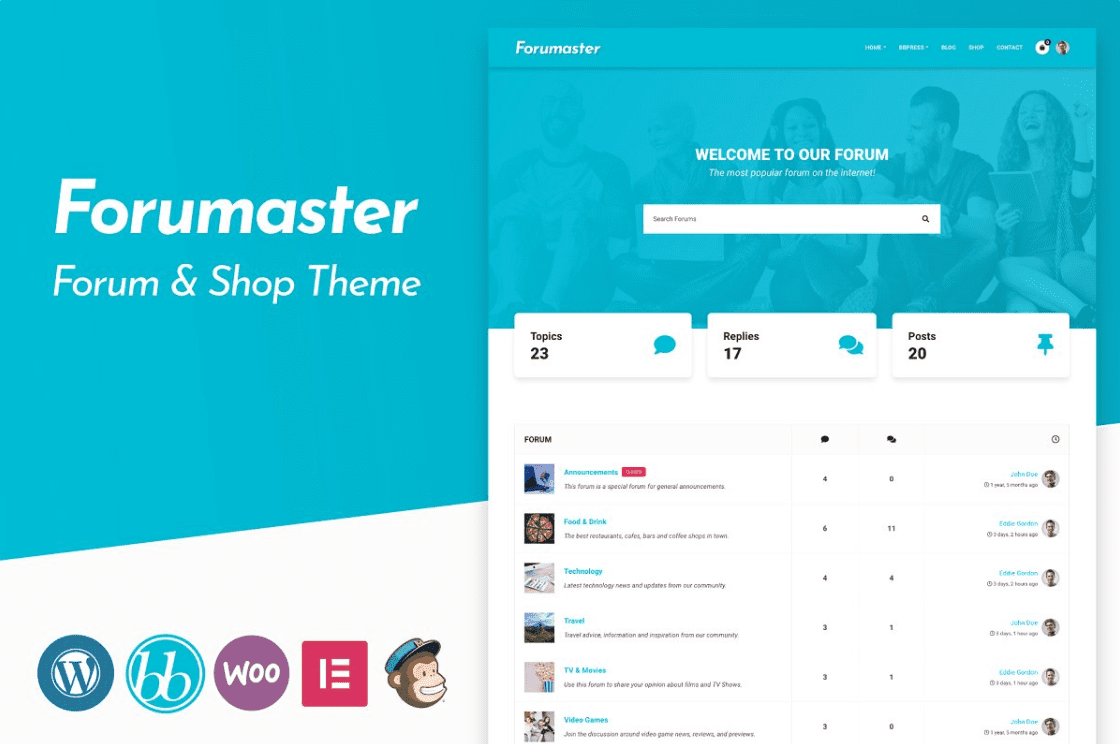 Price: $39
Features:
Gutenberg ready;
WooCommerce;
Live search;
Social sharing.
5. Charitypro – Charity WordPress Theme by Pennyblack Templates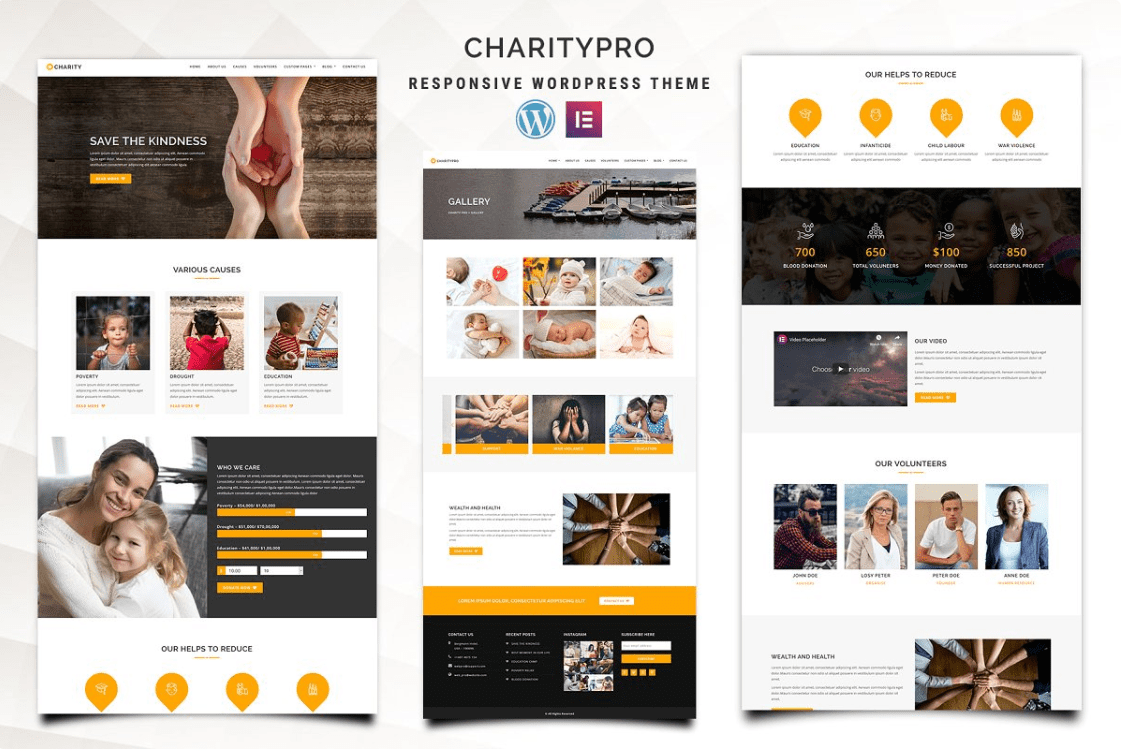 Price: $49
Features:
Compatible with major web browsers;
Responsive design;
W3C HTML Error-free;
Variety of pre-made pages.
6. SPLITUBE for ELEMENTOR by gdo.com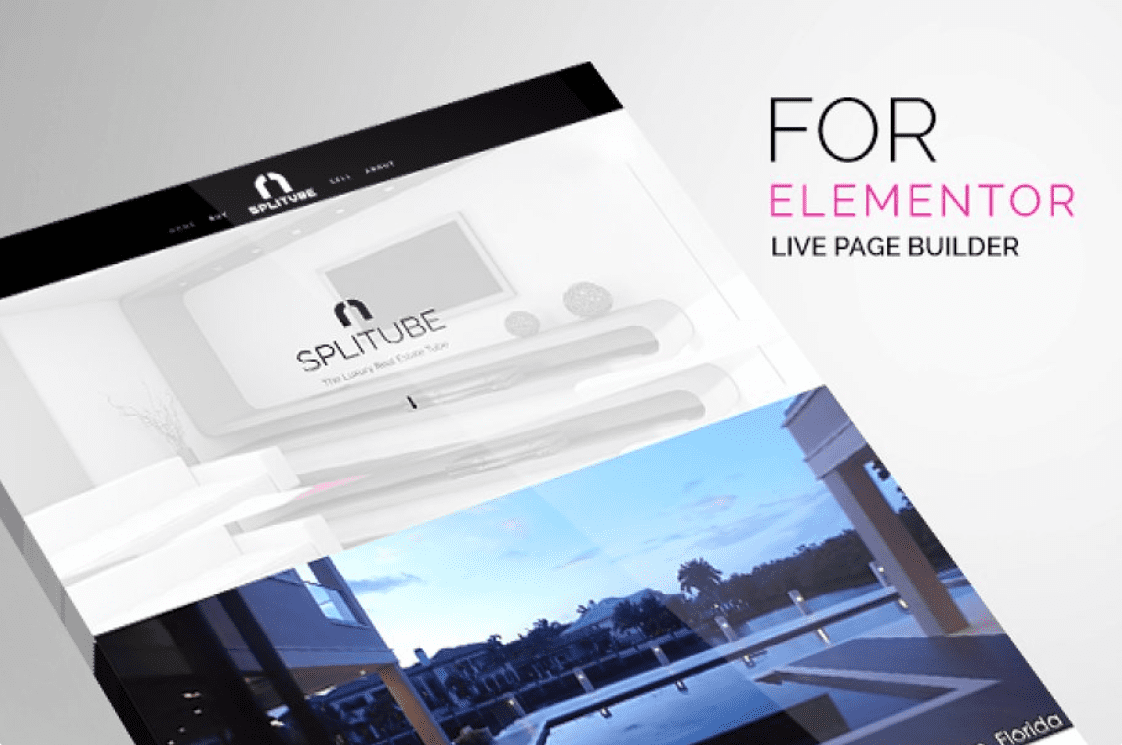 Price: $49
Features:
Custom search;
Beautiful icons and widgets;
Call to action buttons;
NavMenu Addon.
7. Miniloq – Blog&Shop WordPress Theme by Theme Masters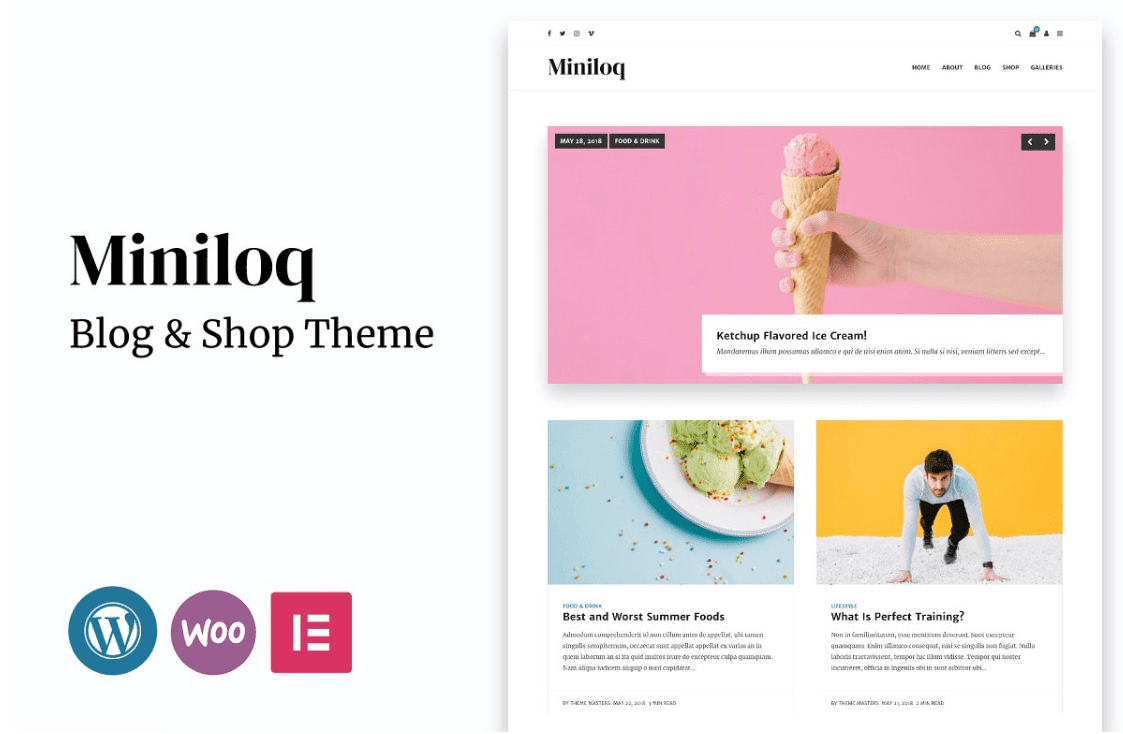 Price: $39
Features:
WooCommerce compatible;
Post selector;
Image galleries;
RTL ready.
8. SkIllum – Online Courses Elementor WordPress Theme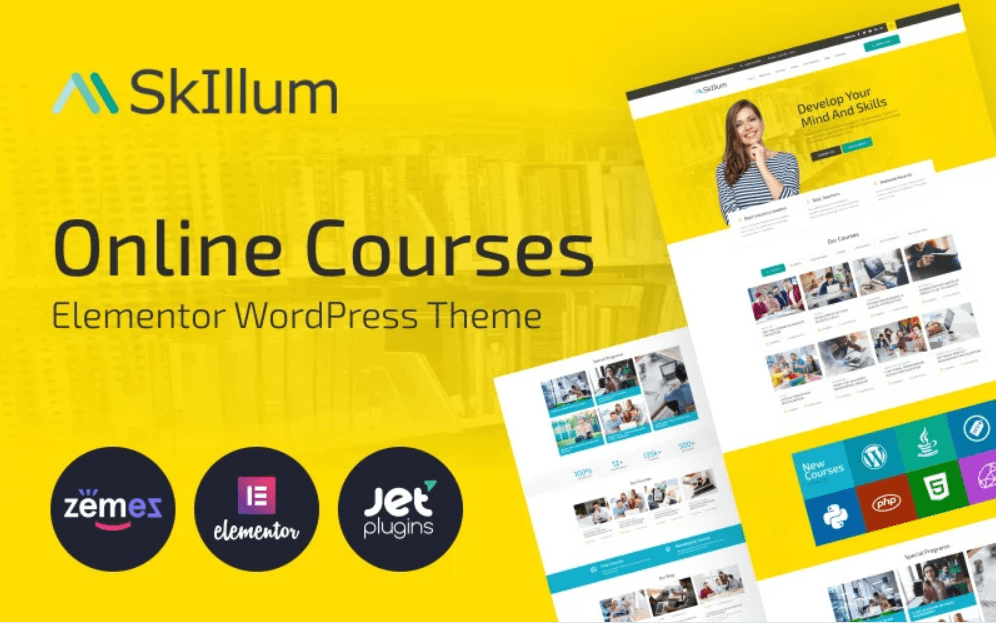 Price: $75
Features:
Search engine friendly;
WPML ready;
Trending posts;
Testimonials.
9. Seoico – SEO & Digital Marketing WordPress Theme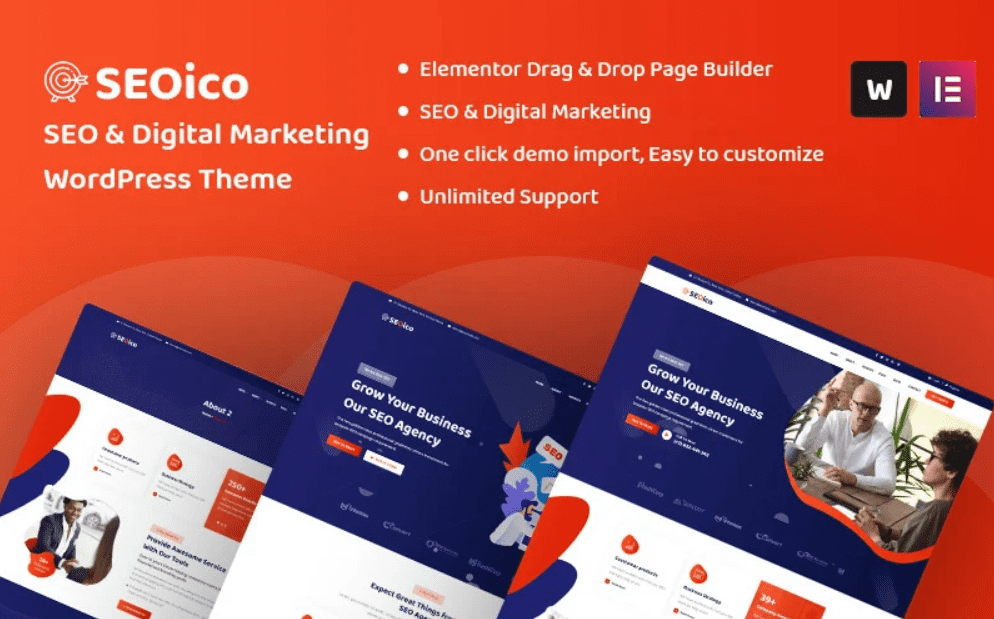 Price: $72
Features:
Favicon;
Background video;
Commenting system;
Google Analytics.
10. WordPress Page Templates for Elementor Pro – Landing Page, Pricing Guides, About, Contact, Blog Post Template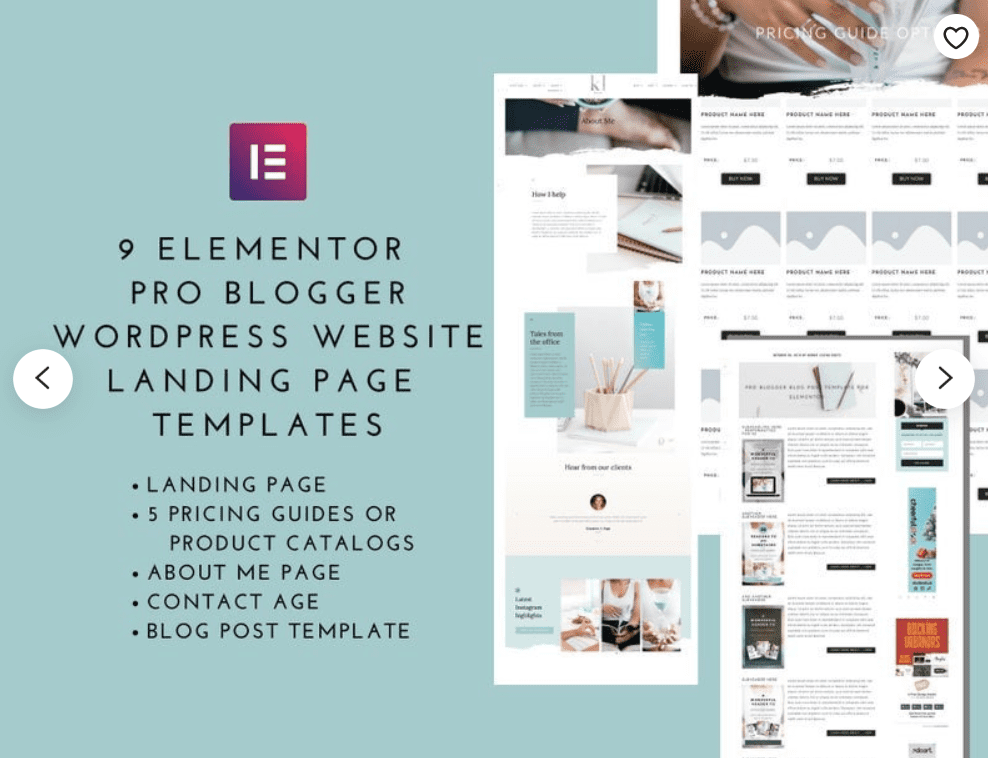 Price: $29.98
Features:
Responsive design;
Cross-browser compatibility;
Contact page.
11. Lady Boss Elementor Template – Sales Page | Landing Page for Elementor | Sales Page for WordPress Websites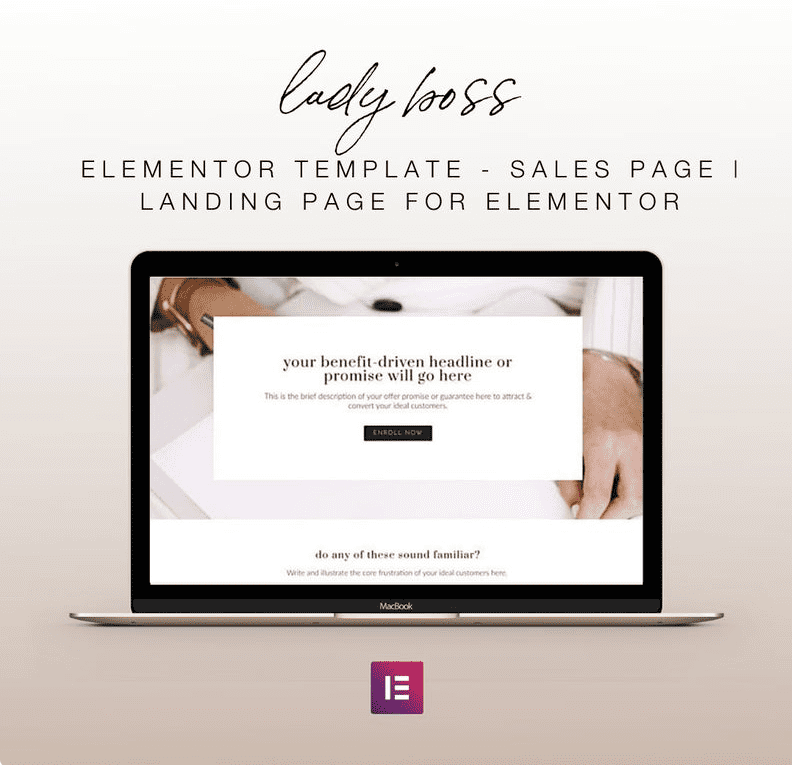 Price: $7.98
Features:
Cross-browser compatibility;
Fully responsive design;
Quick installation.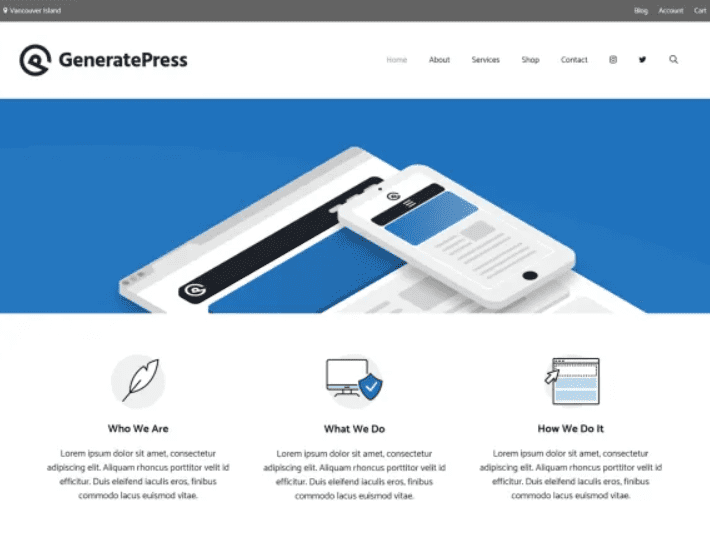 Price: free
Features:
Microdata integration;
5 sidebar layouts;
Navigation color presets;
Dropdown menu.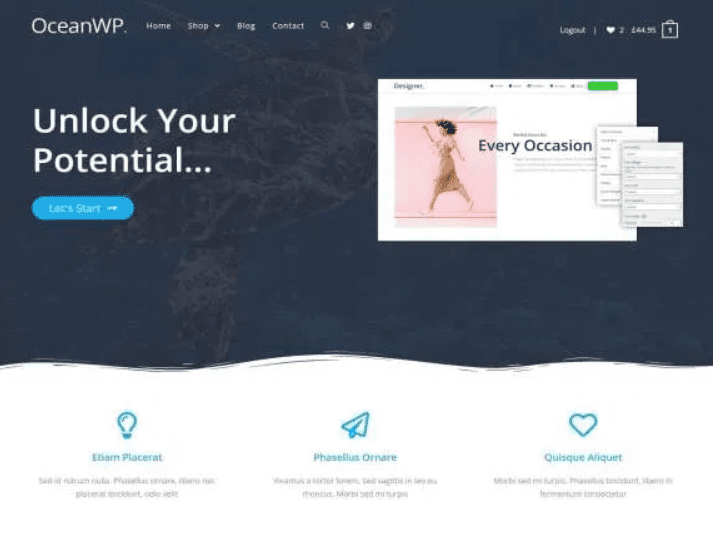 Price: free
Features:
Multipurpose theme;
Translation ready;
WooCommerce compatible;
Fast theme.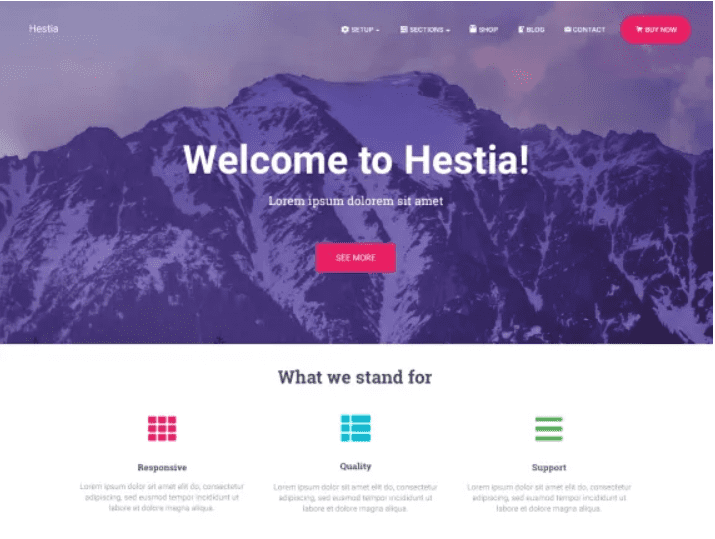 Price: free
Features:
Widgetized footer;
Parallax Slider;
Travel Map;
Photo gallery.
15. StartEricus – Clean and Minimalistic Startup Landing Page WordPress Theme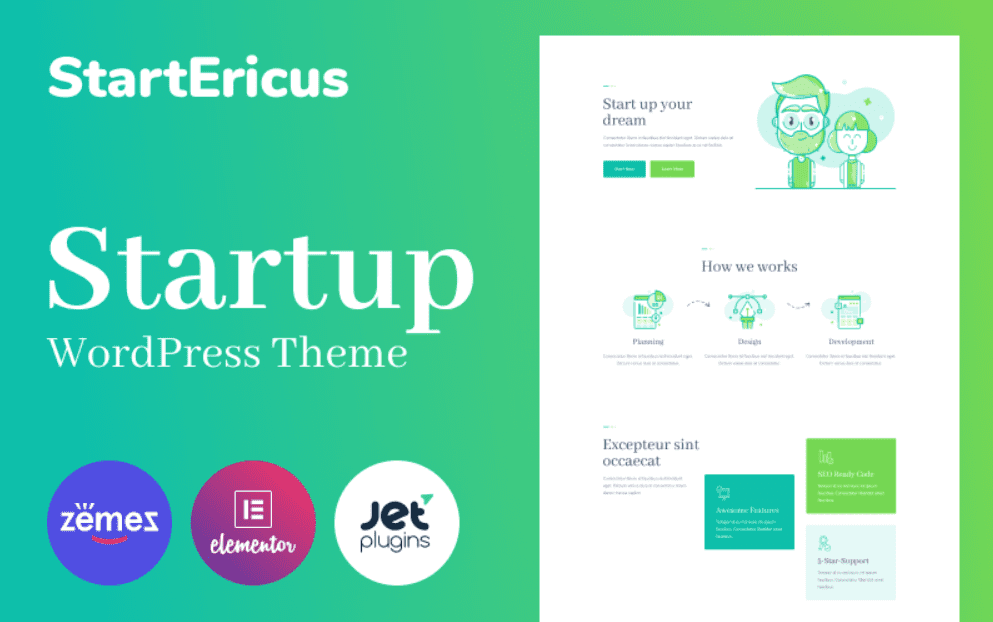 Price: $72
Features:
Live Customizer;
MailChimp ready;
Admin panel;
Ecwid ready.
20 Best Elementor Developers
We know that many freelance web developers work with WordPress and Elementor simply because it saves them a whole bunch of their precious time. However, when it comes to hiring a developer for creating a website for you, you have to be a hundred percent sure that you're going to cooperate with a true professional. After all, pretty much anyone can build a website using Elementor but if you need a website for a serious project, it's better to hire a professional. At the same, finding a pro who would create a site with the minimum amount of bugs is quite a challenging task. This is exactly why we decided to do our research and find the best Elementor developers, so without further ado, here they come.
Wrapping up
Do you know why I advise you to try Elementor on and on so persistently? Because I'm sure that when you try it – you will like it (insidious plan, hehe!). Elementor team constantly does its best to make it better. New updates are released every month, bugs are fixed, new features are added. The product people work so passionate on can't be bad – and thousands of fans reaffirm it.
By the way, there is an offer that will give you the whole set of different Elementor plugins that enourmously expand the number of available Elementor widgets. Here is a CrockoBlock Elementor bundle, that contains everything you could only dreamed to have for website creation. The whole collection of Jet Plugins, thouthands of pre-made block and pages, collection of pictures, development guarantee and a huge pile of other useful things. If you want to collect everuthing Elementor could offer – don't miss your chance!
Recommended Posts For You
Elementor Review FAQ
📕 Can anyone build sites with Elementor?
The coolest thing about this very builder is the fact that it enables pretty much anyone to create a professional site. With this very tool, you don't need to code at all. So answering this question, yes, anyone can create websites with this builder.
📗 What are the benefits this frontend builder offers?
The main benefit of the tool is definitely the ability to build sites using a drag-and-drop editor, which is super easy, fast, and even exciting.
📘 How much does a membership cost?
If you need more cool widgets, you can get a pro membership, which would cost you $49 per year for 1 site, $99 per year for 3 sites, or $199 per year for 1000 sites.
📙 In which cases should I hire a professional to create and customize my website?
You can easily create decent websites on your own even though you don't have the slightest idea about coding. At the same time, as an inexperienced user, you might face a variety of issues, which you probably wouldn't be able to solve on your own. That means if you need a website for a serious project, for example, an online store that has dozens of thousands of items, it's better to hire a professional who would do all the dirty work for you.
Please take a moment to pin this post to Pinterest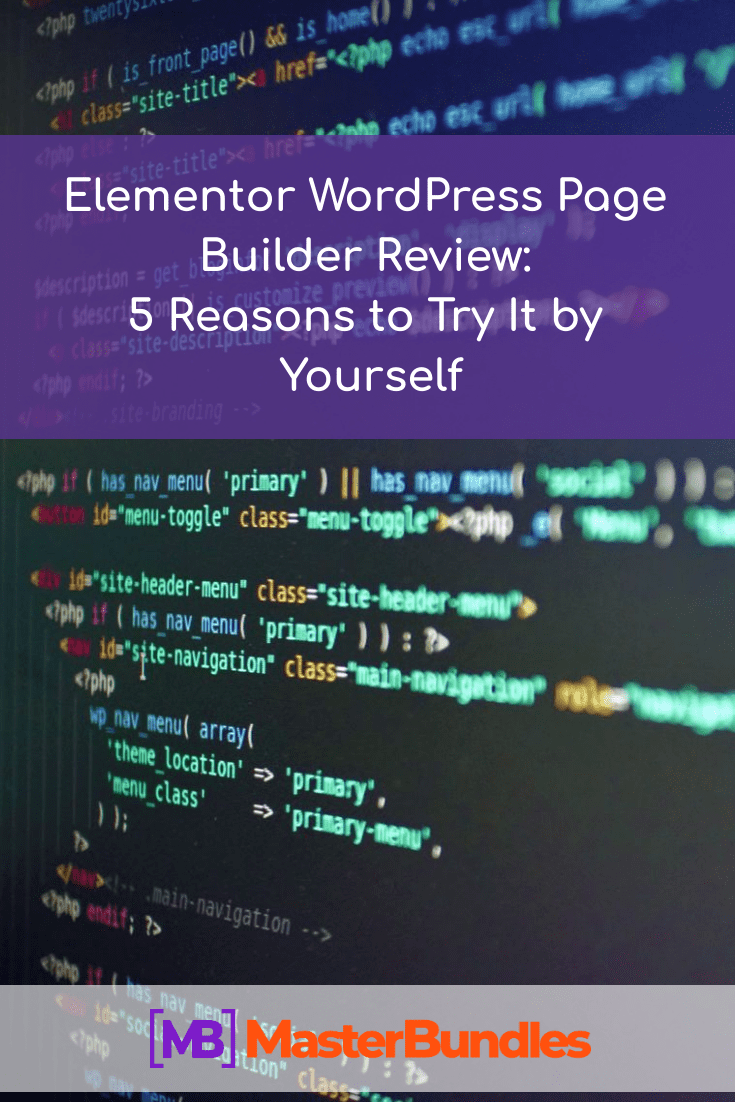 Was this page helpful?
We will be happy if you decide to share this article with your friends on Facebook. Just click on the button and you're done
Thanks for your response!
You have already left your review.
Disclosure: MasterBundles website page may contain advertising materials that may lead to us receiving a commission fee if you purchase a product. However, this does not affect our opinion of the product in any way and we do not receive any bonuses for positive or negative ratings.
As usual, I do my research on the topic I'm going to discover in my article and this one is not an exception. Thus, I got my inspiration, as well as some data, form the following sources:
Pines, Ben. "Introducing Theme Style: We're Bringing Global Theme Design Into Elementor." Elementor Blog, 2020, elementor.com/blog/introducing-theme-style/. Accessed Jul 24, 2020.
Pines, Ben. "Introducing Full Site Editing: Design Your Header, Footer & Content All From One Place." Elementor Blog, 2020, elementor.com/blog/introducing-full-site-editing/. Accessed Jul 24, 2020.
Pines, Ben. "Introducing Multi-Step Form & Lottie Animations." Elementor Blog, 2020, elementor.com/blog/introducing-multi-step-form/. Accessed Jul 24, 2020.
Robbins, Jennifer. Learning Web Design: A Beginner's Guide to HTML, CSS, JavaScript, and Web Graphics. O'Reilly Media, 2018.