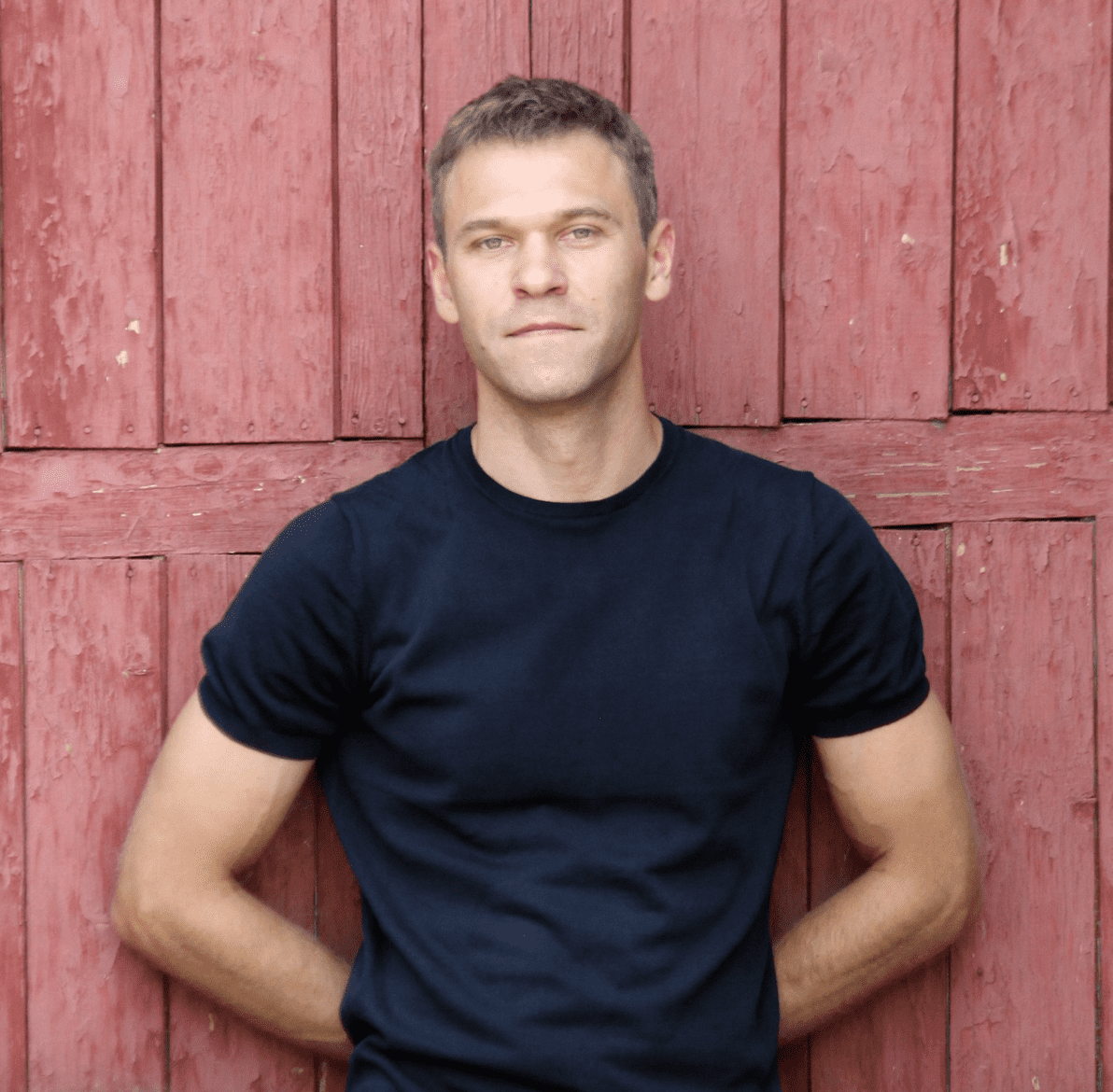 Article reviewed by
on July 22, 2020
The CEO of the MotoPress company (the Stratum developers) - Alex Mat points out the exclusivity of the Stratum addon on the Elementor market:
Learn about comment
Stratum Elementor Review. It's hard to believe that Elementor page builder owns a huge audience of 5+ million active users while being one of so many free and open-source WordPress plugins. In spite of this fact, Elementor stands out from all typical sources at least because it comprises the whole network of third-party addons, plugins, and templates.
Why Do Elementor Addons Exist?
The Elementor-based software works only with the particular page builder and can be either open-source (downloadable for free from the official wordpress.org repository) or paid (sold directly from developers).
Both free and paid Elementor addons are stand-alone products developed by various third-party developers but they have nothing to do with the Elementor team, and certainly are not part of its Pro version.
The main reason why they exist is to complement the Elementor (both free and Pro) features, which may not have the necessary widget or animation effect you need.
Today we are speaking about one of the most feature-rich yet gratis Elementor plugins called Stratum. We will go through all currently-available Stratum widgets and find out why it makes more sense to use Stratum for free rather than its premium alternatives.
What is Stratum?
Stratum is a free collection of 20+ advanced Elementor widgets with a deep business orientation. The addon lets you build awesome business websites and landing pages of all kinds in minutes with the full power of business-oriented modules and elements. Most of them work as analogs of paid Elementor Pro widgets or as alternative widgets from the Basic collection but with extended functionality.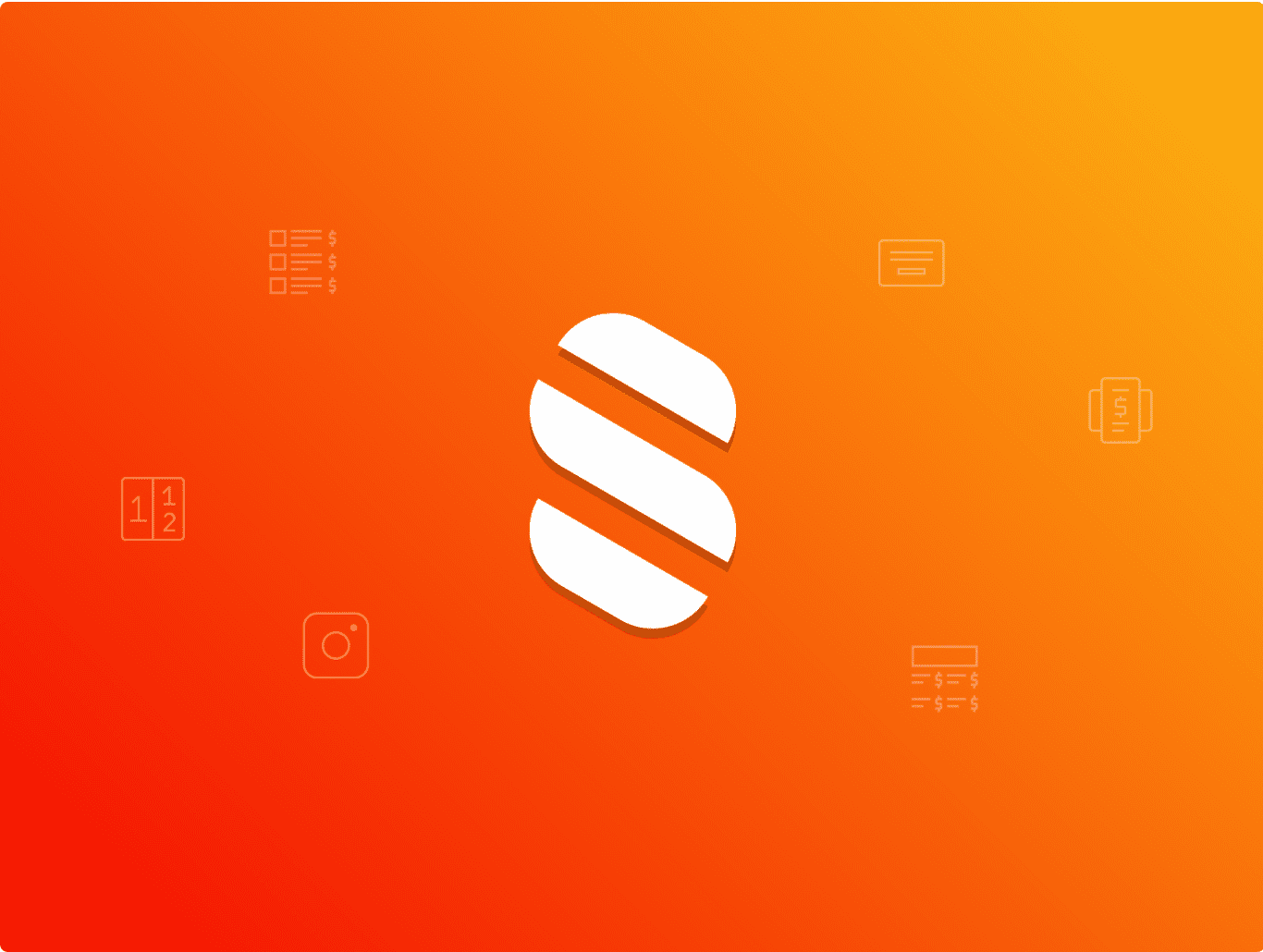 The addon collection was developed by MotoPress – also known for such web solutions as Hotel Booking and Getwid Gutenberg Blocks.
Why Should You Consider Stratum?
FREE widget collection (all 20+ advanced widgets at your disposal);
Modules inherit visual styling of your current theme;
Provides an advanced design toolchain for each widget;
Works fast & does NOT slow down your website;
Supports the Elementor template library integration;
Fully-compatible with other Elementor addons;
Fully-adaptive;
Regular updates & support from a reliable developer.
Stratum Widgets for Elementor: Overview
The collection of free Elementor addons by Stratum currently offers 20+ widgets with unique functionality integrated with advanced Elementor settings. Most of these widgets (or similar ones) can be found either in Elementor Pro or other alternative addons.
What makes Stratum exclusive is a 100$ free access to premium widgets that users usually pay for in the alternative Elementor addons.
Let's take a closer look at each Stratum widget individually:
Advanced Accordion. Accordions help to shrink a big chunk of content into a neat accordion-style listing. It works awesome when making a FAQ page or listing a set of features for your product/service etc.
Working with Stratum horizontal accordion tabs, you can: 1) change the accordion type to toggle, 2) add text or other media, 3) choose the accordion icons, and 4) integrate the accordion to your custom Library templates.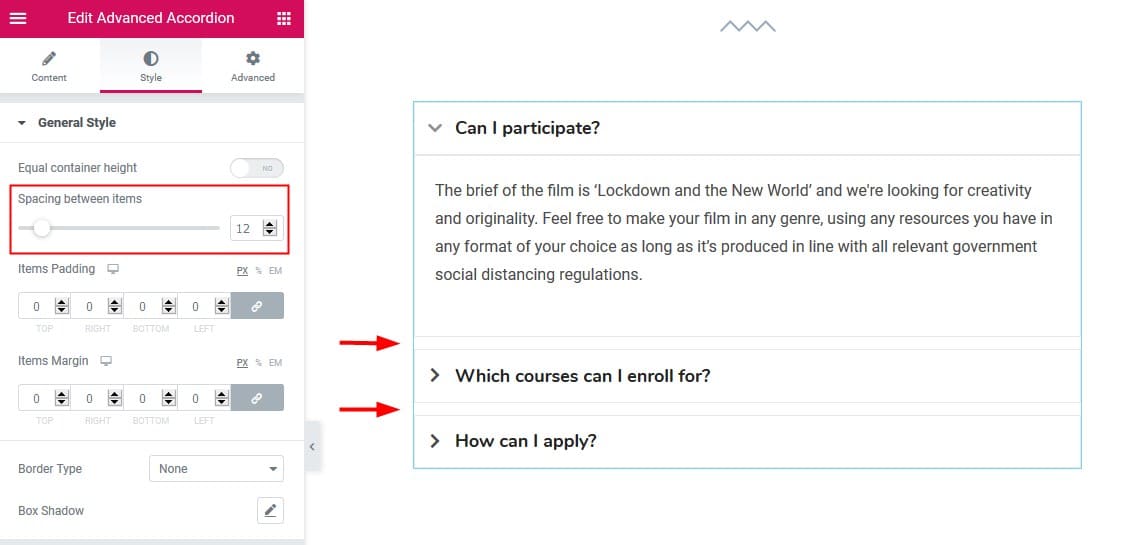 Advanced Google Map. Instead of using the limited Maps widget by Elementor Basic, you can work with its advanced version by Stratum. Whether you want to display the exact location of your office/s on the company website or any other location type, you've got all the tools.
Now you can insert your business location on an interactive Google map, and use the unlimited number of Google Maps custom markets and map styles.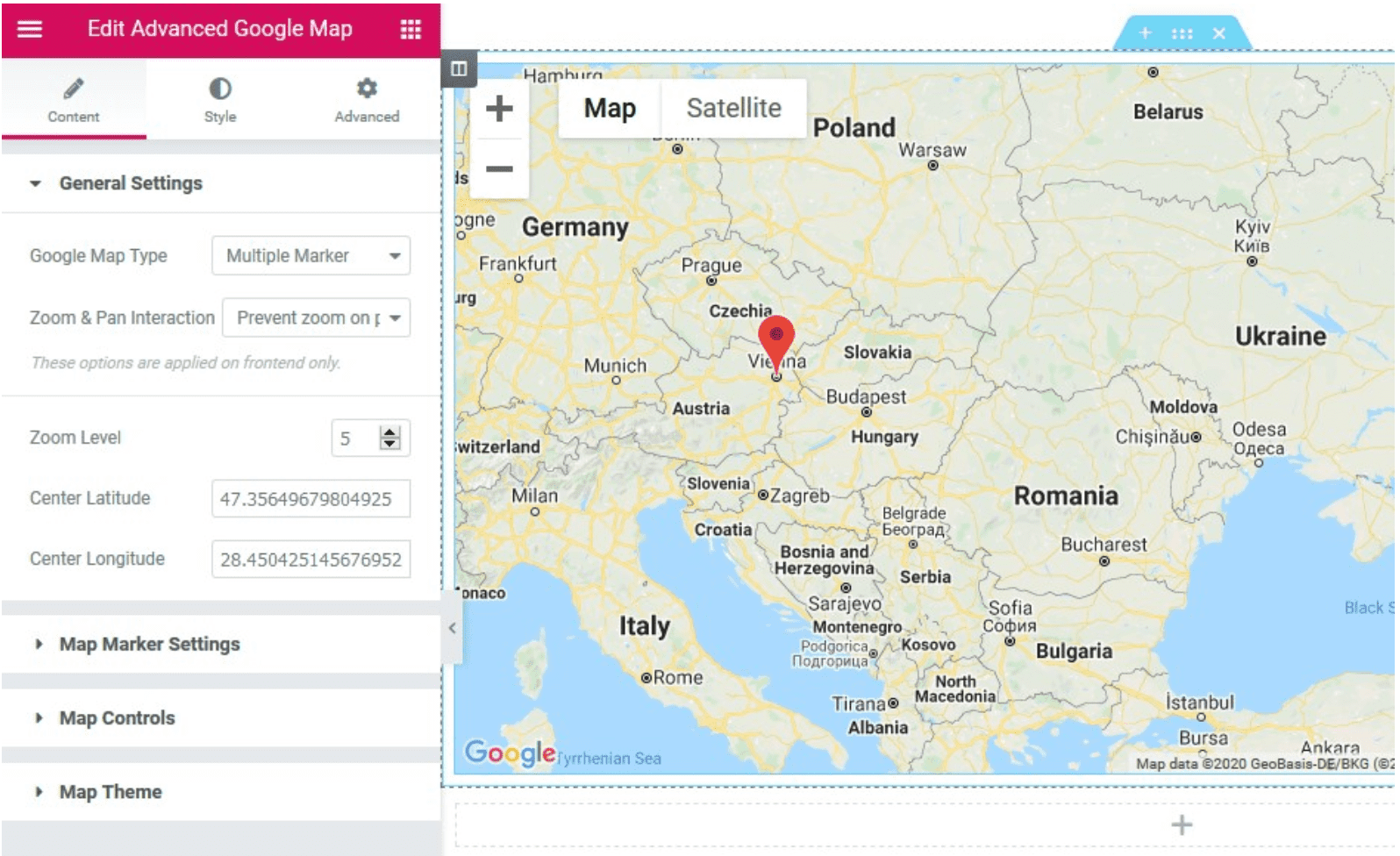 Advanced Posts. Blogs became an irreplaceable marketing instrument for many brands and businesses. The Advanced Posts widget lets you organically fit the Posts section to any Elementor webpage. It can be either the latest project news or the automatically sourced posts and pages, which you can display with various grid, list, carousel, and masonry layouts.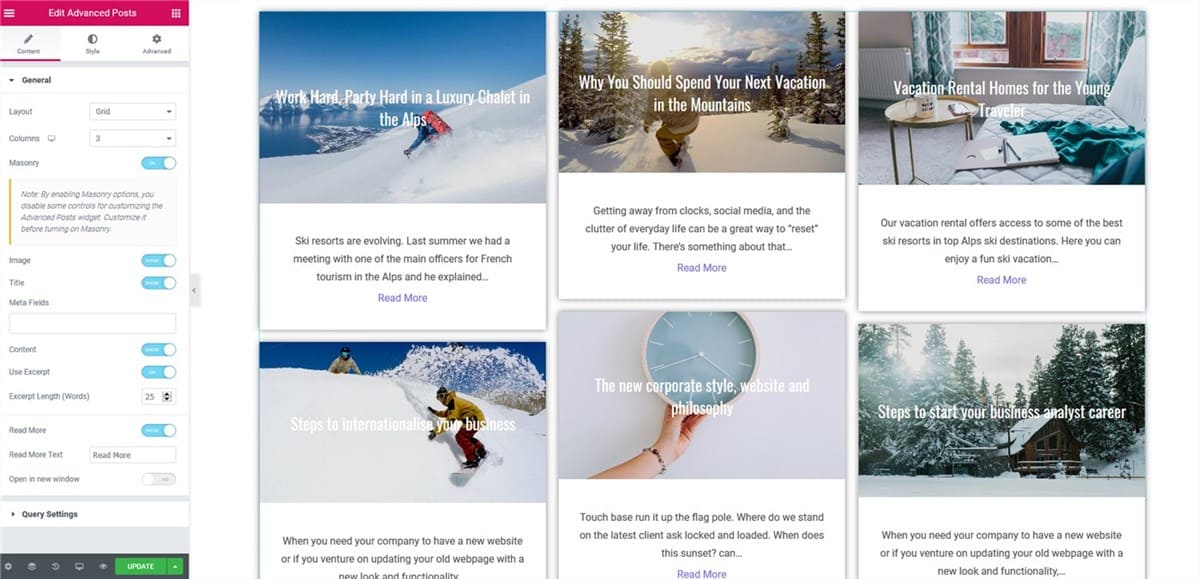 Advanced Slider. Sliders can be used for different purposes: from displaying product carousels to showcasing intro sliders on homepages. The Stratum Advanced Slider widget is the advanced analog of the Slider widget in Elementor Pro, although it comes at no cost. In terms of customization, it lets you alter the number of columns, horizontal and vertical scrolling, navigation, and many more.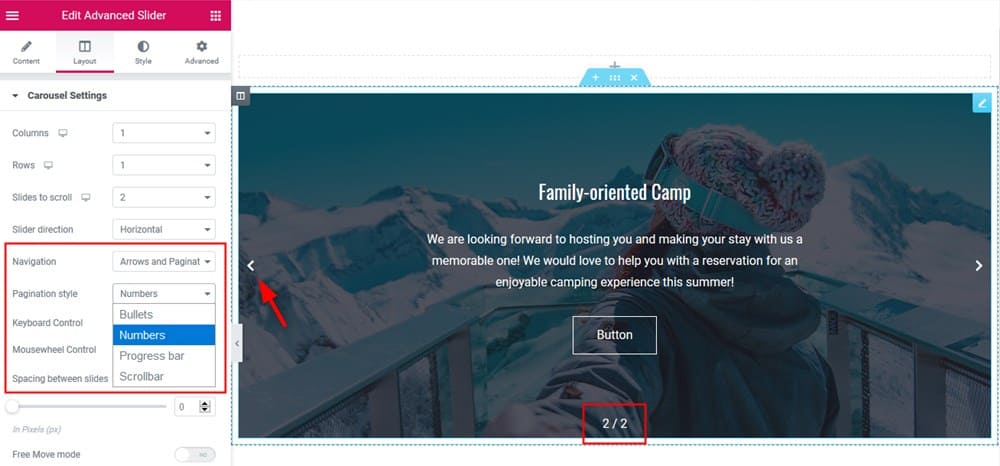 Advanced Tabs. To shrink the content alignment to space-consuming tabs, use the Stratum Advanced Tabs widget. In contrast to Tabs from the Basic collection, this one provides a few more content and styling options, including the icon integration, more options of tabs layouts, interactivity, etc. The widget tabs also support custom Library templates.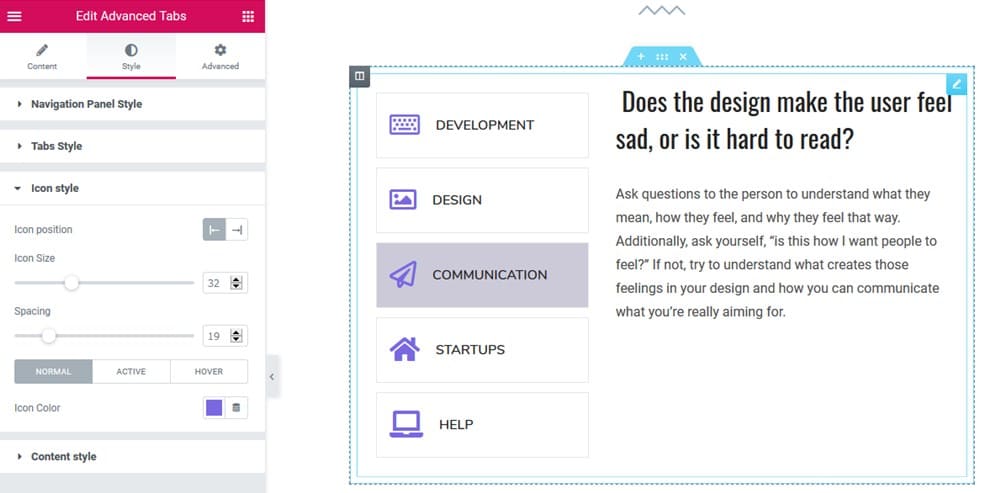 Banner. Similar to sliders, this Banner widget can help you create animated banners for promos and announcements, which adds more dynamics to your WordPress page. You can implement either an image or a video, add the animation effects on hover, adjust the content alignment, etc.
Circle Progress Bar. Use this widget to display any figures (mostly used as progress identification) in percentages and in the form of a circular bar. Multiple styling settings let you experiment with the circle bar design.
Counter. Likewise, Stratum offers a counter widget for visualizing data using the advanced content & styling settings.
Flip Box. One of the non-typical dynamic website elements are flip boxes. This Elementor widget usually comes as a premium module in alternative addons, as well as in Elementor Pro, meanwhile, Stratum made it free.
Fully-animated flip boxes with fully customizable front & back sections work as, 6 flip effects and more will help you create interactive content (hover animations, CTA buttons, and other engaging visuals).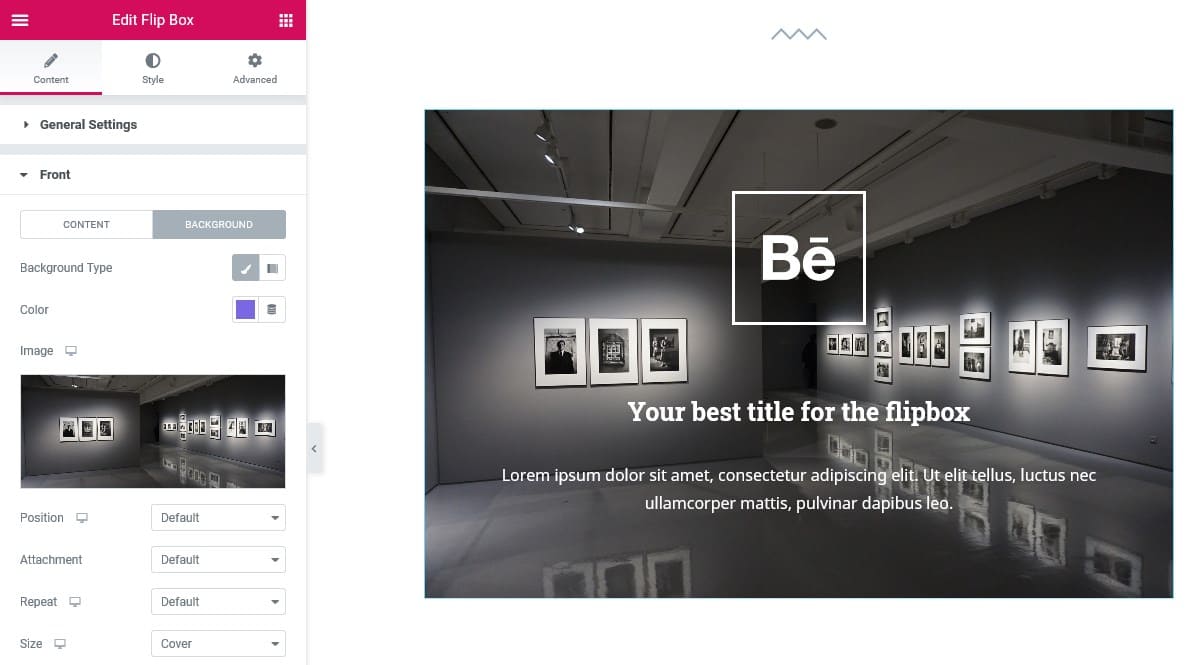 Image Accordion. Try the Accordion widget if you want to create compact-style image galleries & banners with the multiple-image display, and highlight your images with amazing hover and click effects.
Image Hotspot. Image hotspots are way more multipurpose than you can imagine. The animated pointers with tooltips placed over the necessary spots on the images can be used as educational or explanation content.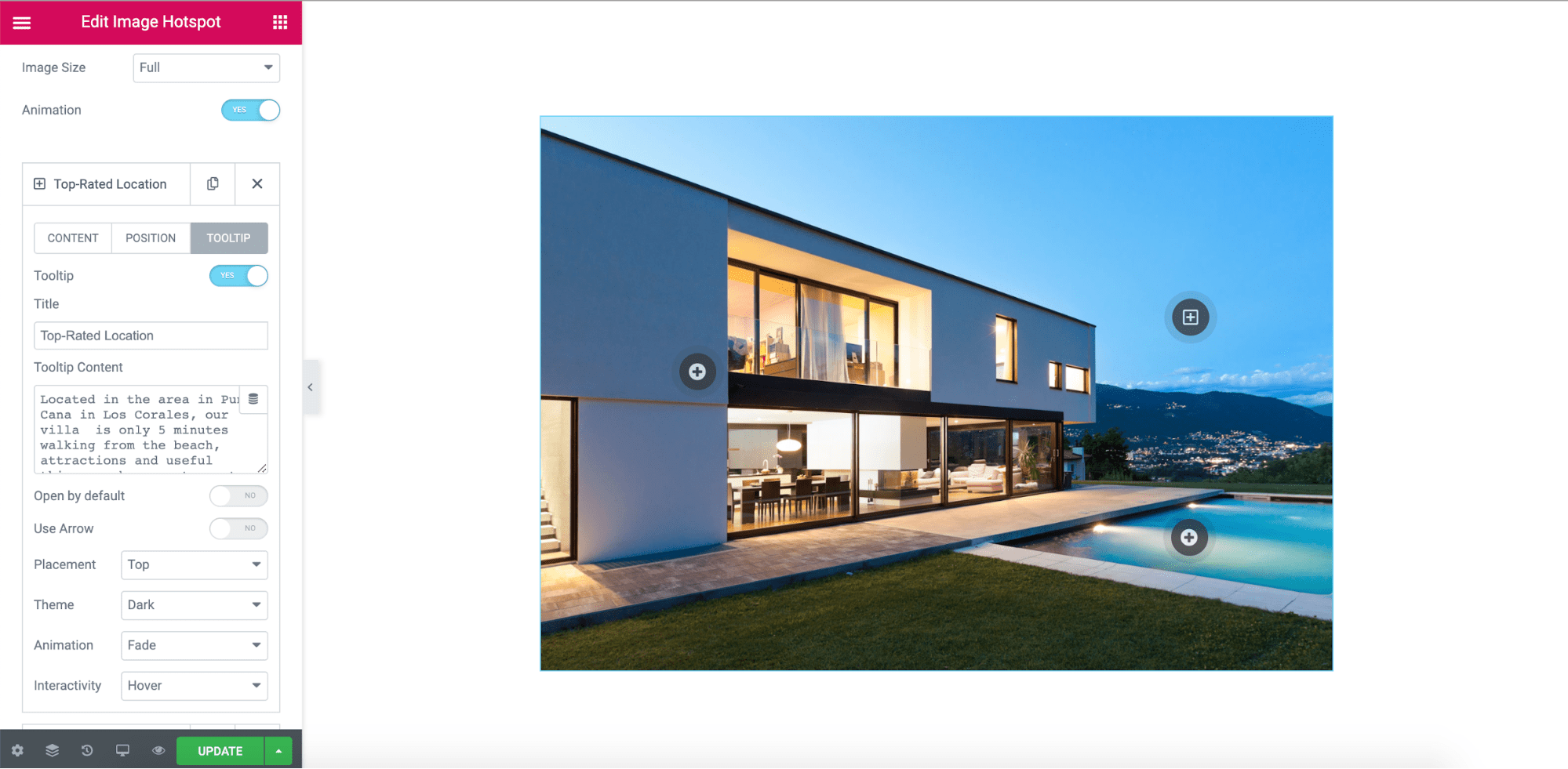 Instagram. Connect your social media profiles with a business website using the real-life Instagram feed. You can use it as a free PR tool to attract site visitors to follow your business Instagram profile. The main advantage of the Stratum Instagram widget is the ability to display any number of posts & change the number of columns.
Masonry Gallery. When you are tired of how basic the default Elementor gallery widget is, you can download Stratum and try the Masonry Gallery. This one lets you build an unusual yet stunning gallery display while using multiple animation effects.
Price List. The Price List widget by Stratum allows you to create stunning menus, catalogs, and other types of price lists for a website of any kind. Use it to display today's special dishes on your restaurant website, items' lists for your electronics online store or the entire marketplace, and much more.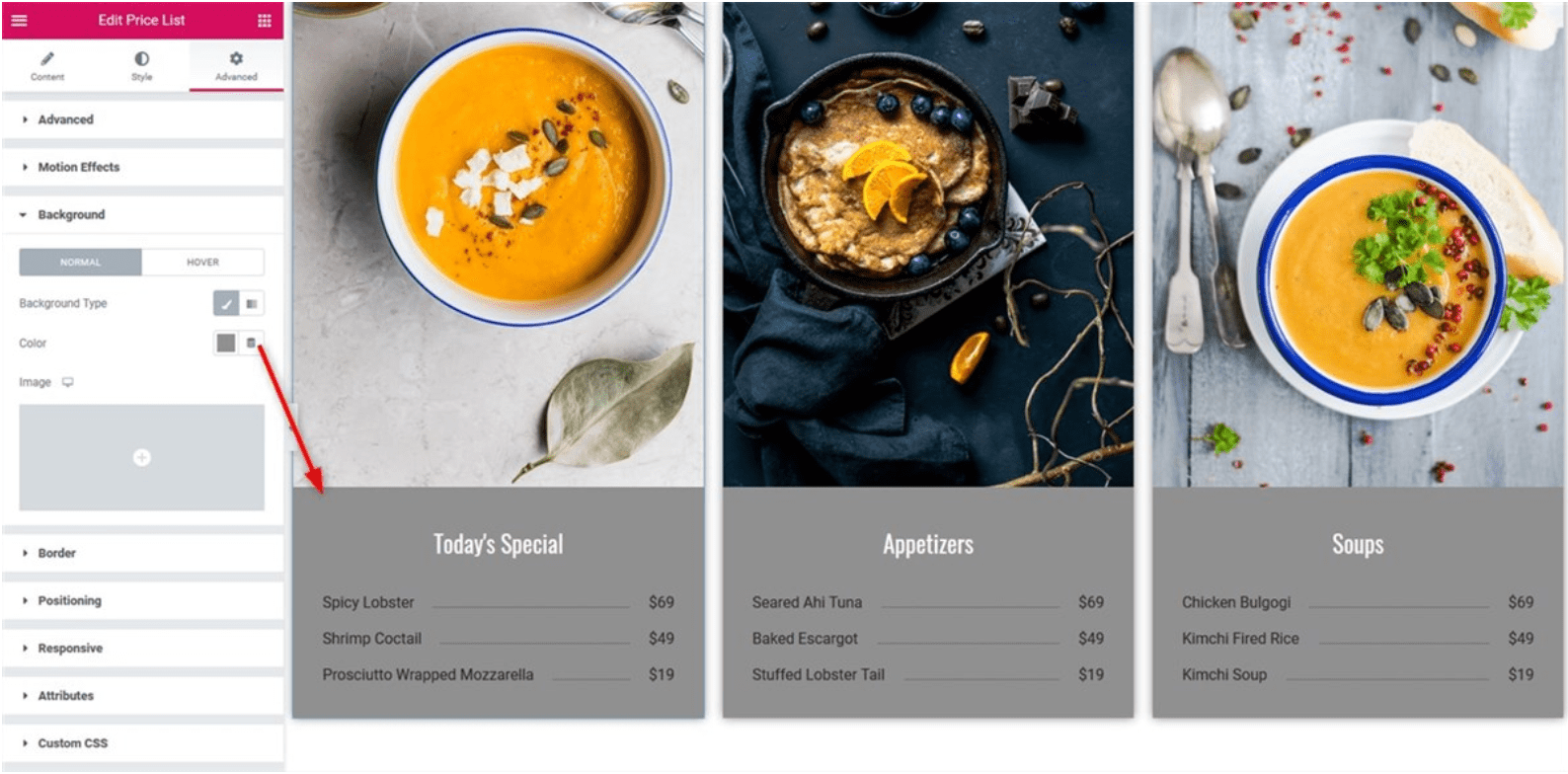 Price Menu. Customers are more likely to order meals if they see a beautiful menu list with the pricing, even if it's a physical restaurant with no delivery service. The particular widget creates stunning food menus or other listings with prices and product descriptions.
Price Table. Another widget to help website visitors get acquainted with the product pricing is Price Table. This one works best for comparing different pricing options, product versions, or packages.
Testimonial Carousel. Carousel is believed to be one of the most beautiful & space-consuming ways to showcase clients' reviews. Use the Stratum widget to edit reviews in the style that matches your entire website theme.
Let's Compare: Stratum VS Major Competitors
The market counts multiple Elementor element packs most of which are for the most part paid solutions. For a fair comparison, we are reviewing those alternative addons wither either a completely free set of similar widgets (like Stratum) or the lite version of the popular premium addons (with some number of free widgets):
Premium Addons for Elementor
The addon is a Leaf13 product that offers 50+ highly customizable widgets and add-ons, yet only 20+ of them come free (Carousel, Blog Posts, Google Maps, Testimonials, Banner, Progress Bar, Pricing Table, and a Counter). Although it's objectively a substantial number of gratis widgets, PA decided to pute some of the Stratum free solutions (Tabs, Image Hotspots, Image Accordion, Flip Box, and Instagram) to their premium version.
ElementPack
The free version of ElementPack by BdThemes offers 30 free widgets, which includes the Stratum-like Accordion, Flip Box, and Basic Slider widgets. Such widgets as Post Grid, Testimonial Carousel, Pricing Table, Pricing List, Advanced Google Maps, and Instagram are only available in Pro.
Essential Addons
This is by far the most downloadable widgets collection on wordpress.org developed by WPDeveloper. It counts 40+ free widgets and has a pro version with 29+ extra widgets and other useful extensions.
Both EA and Stratum offer the following 11 widgets for free: Post Grid, Flip Box, Image Accordion, Advanced Accordion, Advanced Tabs, Post Grid, Pricing Table, Price Menu, Price List, Counter, and Progress Bar.
However, these ones you will find gratis in Stratum only: Advanced Google Maps, Image Hotspots, Instagram, Testimonial Slider (Carousel).
LiveMesh Addon for Elementor Page Builder
The last competitor inherited the name of its developer – LiveMesh, which counts 13+ free widgets, including the Stratum-like Testimonials Slider, Pricing Plans, Post Carousel, Counter, Posts Grid.
Unfortunately, these widgets as Image Carousel, Image (Masonry) Gallery, Slider, Accordion, Tabs, and Instagram are unavailable for a free download at LiveMesh. And that is certainly not a big of a deal because you can easily find the similar widgets in you-already-know-where.
MotoPress CEO On Why Stratum Is Free & 2020 Perspectives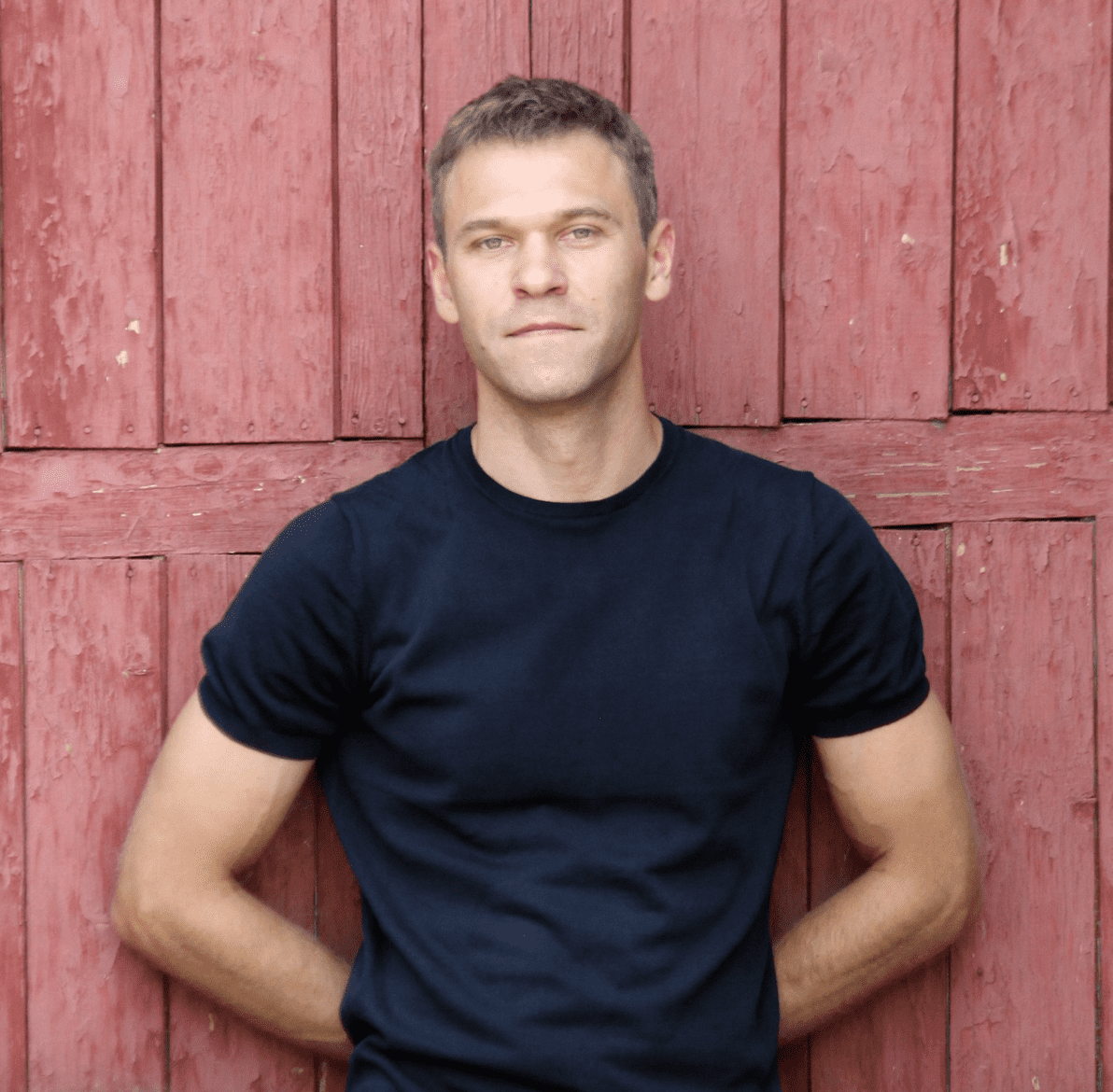 The CEO of the MotoPress company (the Stratum developers) - Alex Mat points out the exclusivity of the Stratum addon on the Elementor market:
Stratum for Elementor: Final Verdict
Stratum is a recently developed Elementor addon that serves as a great supplemental widget collection along with the basic Elementor modules. More to say, it stands among the best Elementor addons that come for free and offer multiple advanced widgets with a deep business focus.
The main advantage of the addon is not the number of widgets but rather a free access to the functionality that you usually have to pay for. Because this is a relatively new product, it's going through frequent updates and improvements, which works only to the user's favor as they are gradually receiving something more.
And whether you need to make a stunning product slider, insert an Instagram feed or use a flip box for a more interactive content, you can do it for free with Stratum! You won't need to install extra addons, nor will you need to purchase Elementor Pro for the same number of functionality.
So if you work with Elementor and feel like you are lacking some interesting widgets, I definitely recommend starting with Stratum.
The link to the freebie on wordpress.org – Stratum for Elementor addons.
Recommended Posts For You
Please take a moment to pin this post to Pinterest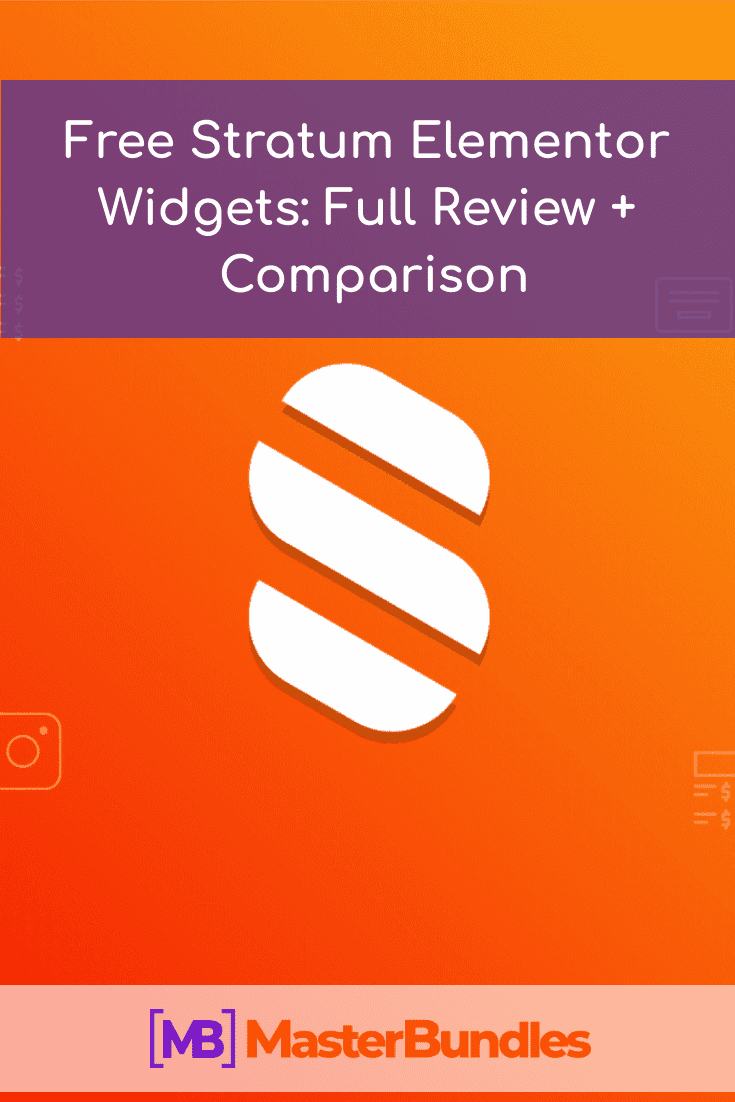 Article References
This article was written according to MotoPress official website information, real and honest customer reviews and MotoPress community.
Official MotoPress website: https://motopress.com/.
Facebook Community MotoPress: https://www.facebook.com/motopressapp/
Twitter: https://twitter.com/motopress
Disclosure: MasterBundles website page may contain advertising materials that may lead to us receiving a commission fee if you purchase a product. However, this does not affect our opinion of the product in any way and we do not receive any bonuses for positive or negative ratings.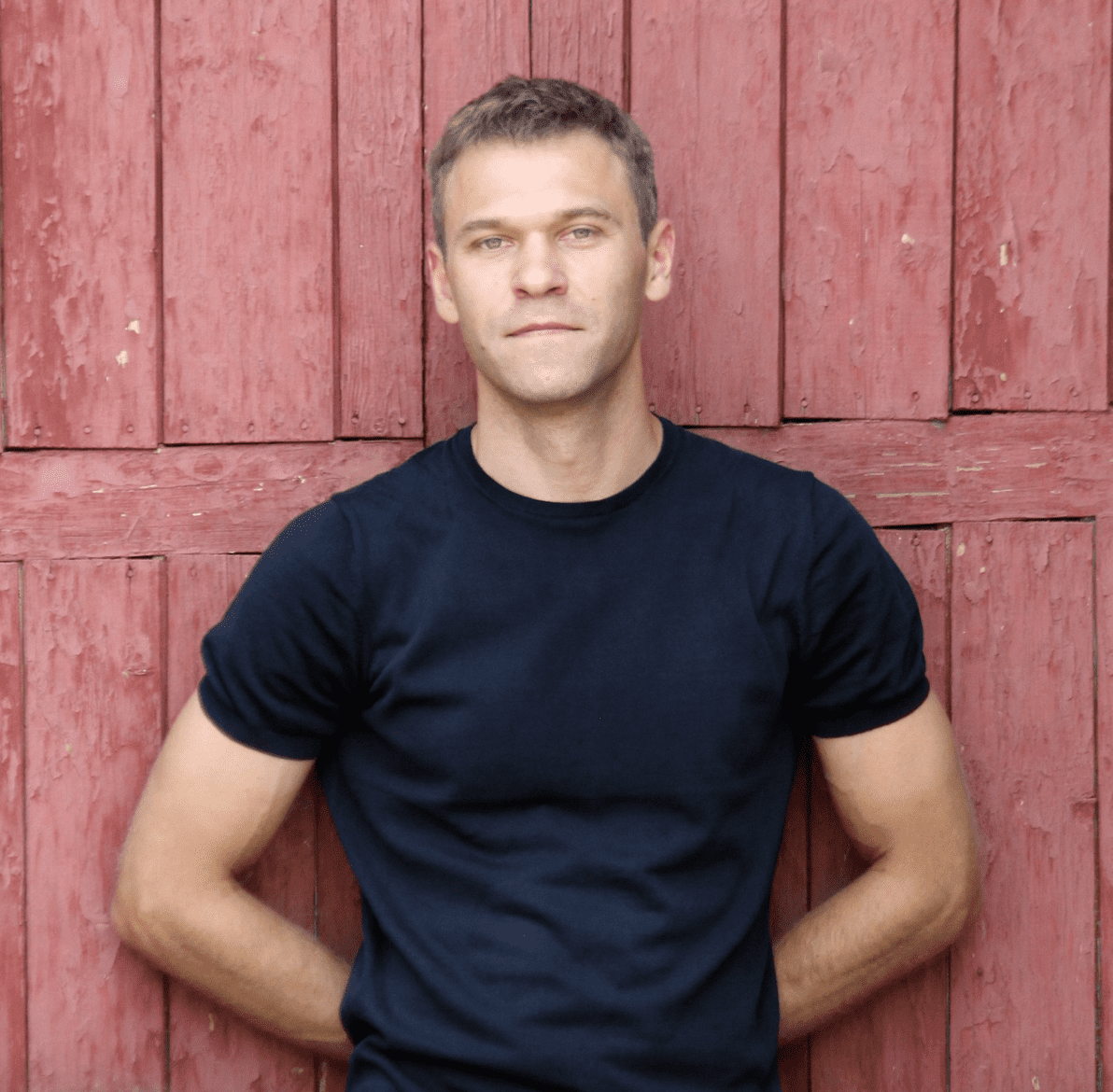 Article reviewed by
on July 22, 2020
The CEO of the MotoPress company (the Stratum developers) - Alex Mat points out the exclusivity of the Stratum addon on the Elementor market:
Learn about comment