5 Tips & Tricks on How to Start a Graphic Design Blog
Are you passionate about graphic design and eager to share your knowledge and expertise with others? Don't know how to start a graphic design blog? Well, we've got you covered! This guide lets you learn all the basics and build your successful blog.
From choosing a platform to creating content to getting inspiration from others, we'll walk you through every step of the process. So let's start and ensure your blog stands out from the crowd!
How to Start a Graphic Design Blog from Scratch?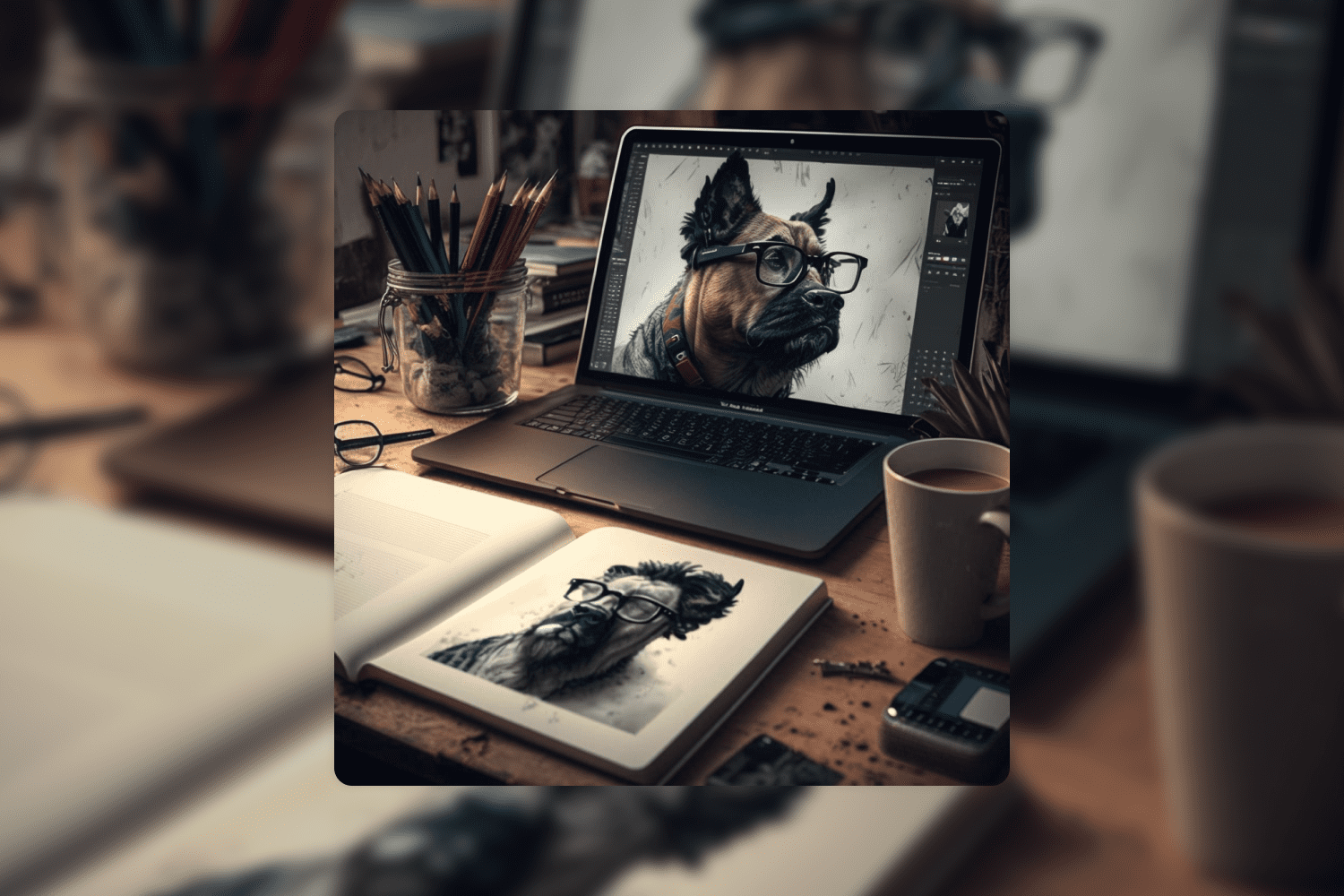 Starting a blog from scratch requires a lot of work. Still, it can be a rewarding experience for designers looking to showcase their work and build their brands. Here are five tips that can help you get started:
Choose a Platform
Before designing your blog, you must decide which platform to use. Content management systems (CMS) and coding the site from scratch are two main options. CMS platforms like WordPress and Squarespace offer pre-designed templates and user-friendly interfaces, making it easier for beginners to get started.
For example, WordPress has many free themes that can fit any need. And if you need something exclusive, you can also choose premium ones. On the other hand, coding the site from scratch gives you more control and customization options but requires more technical expertise.
Choose a Hosting Provider
Once you've chosen your blogging platform, select a hosting provider to host your blog online.
Hosting providers like Bluehost and SiteGround offer affordable hosting plans with website builders, free domain registration, and 24/7 customer support. Choose a hosting provider that meets your needs, including your traffic, storage, and speed needs.
Design Your Blog
Your blog's look is the first thing visitors will notice when they land on your site. A well-designed blog can help you stand out from the competition and attract more readers.
Choose a design that is easy to navigate, visually appealing, and reflects your brand's personality. Use high-quality images, graphics, and typography to create a professional-looking blog.
Create Quality Content
Your success depends on the quality of the content you create. Choose relevant topics for your target audience and showcase your skills. For example, you can create tutorials, inspiration posts, or industry news roundups. Make sure to create visually appealing content, easy to read and shareable on social media.
Promote
Once you've created quality content, you must promote it to reach your target audience. Use social media platforms like Instagram, Twitter, and LinkedIn to promote your blog and connect with other designers in your industry.
Collaborate with other bloggers, participate in creative communities, and guest post on other websites to expand your reach. You can also use search engine optimization (SEO) techniques to rank higher on search engine result pages and drive organic traffic.
How to Start a Graphic Design Blog on Instagram?
Starting a graphic design blog on Instagram is a great way to showcase your portfolio and get more followers. Here are some tips to get you started:
1. Set Up Your Instagram Account
The first step to starting an Instagram blog is to create an account. If you already have your Instagram account, create a separate account for your page to keep your personal and professional lives separate.
When setting up your account, choose a username and profile picture that reflects your brand and design style. You might also include a brief bio that explains what your blog is about and what types of content you plan to share.
2. Post High-Quality Content
As a graphic design blog, your Instagram account will rely heavily on visual content. So be sure to post high-quality images and videos that showcase your work and reflect your style and brand.
When posting, consider using a consistent visual style or theme. This might involve using a specific color palette or incorporating graphic elements into your posts. Consistency in your visual style will help create a cohesive brand and make your content instantly recognizable to your followers.
3. Engage with Your Audience
To build a following on Instagram, engaging with your audience is essential. This may include replying to comments and direct messages, liking and commenting on other users' posts, and using hashtags to make your content easier to find.
Engagement helps you connect with your audience and establish yourself as an expert in a specific area of knowledge. For example, you might respond to a user's comment with additional tips or advice related to the topic of your post.
4. Use Instagram Stories and Reels
In addition to posting on your main feed, consider using Instagram Stories and Reels to share additional content with your followers. Stories are a great way to provide behind-the-scenes insight into the creation process.
At the same time, Reels can be used to create short, engaging videos that showcase your work or provide tips and tutorials. Using Instagram Stories and Reels helps you stay top-of-mind with your followers and provides an additional way to showcase your skills and knowledge.
5. Collaborate with Other Designers and Brands
Finally, consider collaborating with other designers or brands in your niche to help expand your reach and build your following. This might involve co-creating content or sharing each other's posts to help cross-promote your accounts.
Collaboration helps you tap into new audiences and build relationships with other designers or brands in your field. For example, you might collaborate with another designer to create a joint tutorial or share a guest post on each other's blogs.
Graphic Design Blogs for Inspiration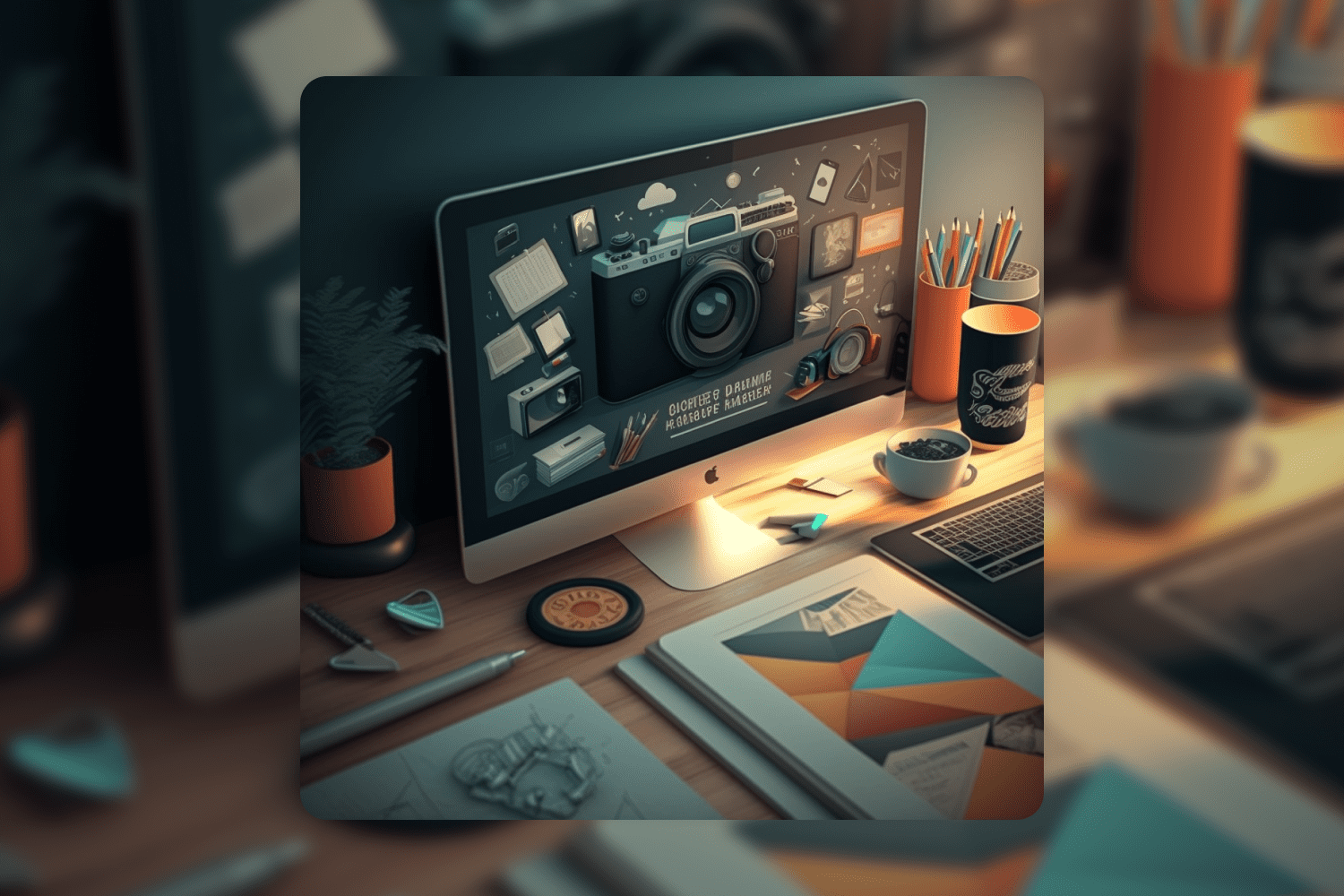 Graphic design is an ever-evolving and popular field that requires creativity, inspiration, and innovation. Finding blog inspiration can be difficult whether you're a seasoned pro or a beginner.
Fortunately, there are a plethora of pages that can help spark your creativity and give you fresh ideas for your work:
Bottom Line
Starting a graphic design blog can seem daunting, but it can be a rewarding experience with the right approach. Whether you start a blog on a blogging platform or Instagram, the key is to choose a niche, create a content plan, develop your brand, and promote it to your target audience.
By following these simple tips and tricks, you can build a following, establish yourself as an expert in your field, and showcase your work to the world. So, what are you waiting for? Start your graphic blog today and share your passion with the world!
FAQ
Here are a few frequently asked questions about the best graphic design blog
How to build a graphic design blog?
To build a graphic design blog, you must choose a niche, create a visually appealing website, create quality content, and promote your blog through social media and other marketing channels.
How do I make my first $100 blog?
To make your first $100 from your blog, you can use affiliate marketing, sponsored posts, display advertising, or selling digital products such as e-books or courses
Do blogs still make money?
Blogs can still make money, but it depends on various factors, such as the quality of content, the target audience, the niche, and the monetization strategy used. Some blogs make a significant income, while others make little to no money.
Some Awesome Video on Starting a Blog on Instagram
Graphic Designer's Guide to Blowing up on Instagram
Some advice for graphic designers on growing an Instagram page. As of now in Jan 2023 my account has over 84,000 followers after using these tips. 
Was this page helpful?
We will be happy if you decide to share this article with your friends on Facebook. Just click on the button and you're done
What are your concerns?
Thanks for your response!
You have already left your review.
Disclosure: MasterBundles website page may contain advertising materials that may lead to us receiving a commission fee if you purchase a product. However, this does not affect our opinion of the product in any way and we do not receive any bonuses for positive or negative ratings.