Say No to Creative Burnout: 5 Easy Steps to Support Yourself for Designers
Have you experienced severe fatigue from work that no longer pleases you? This article can help you, as you may be experiencing creative burnout.
Don`t be afraid of this expression – everything is alright with you and you aren`t alone.
For example, task manager Asana published creative burnout statistics in 2022: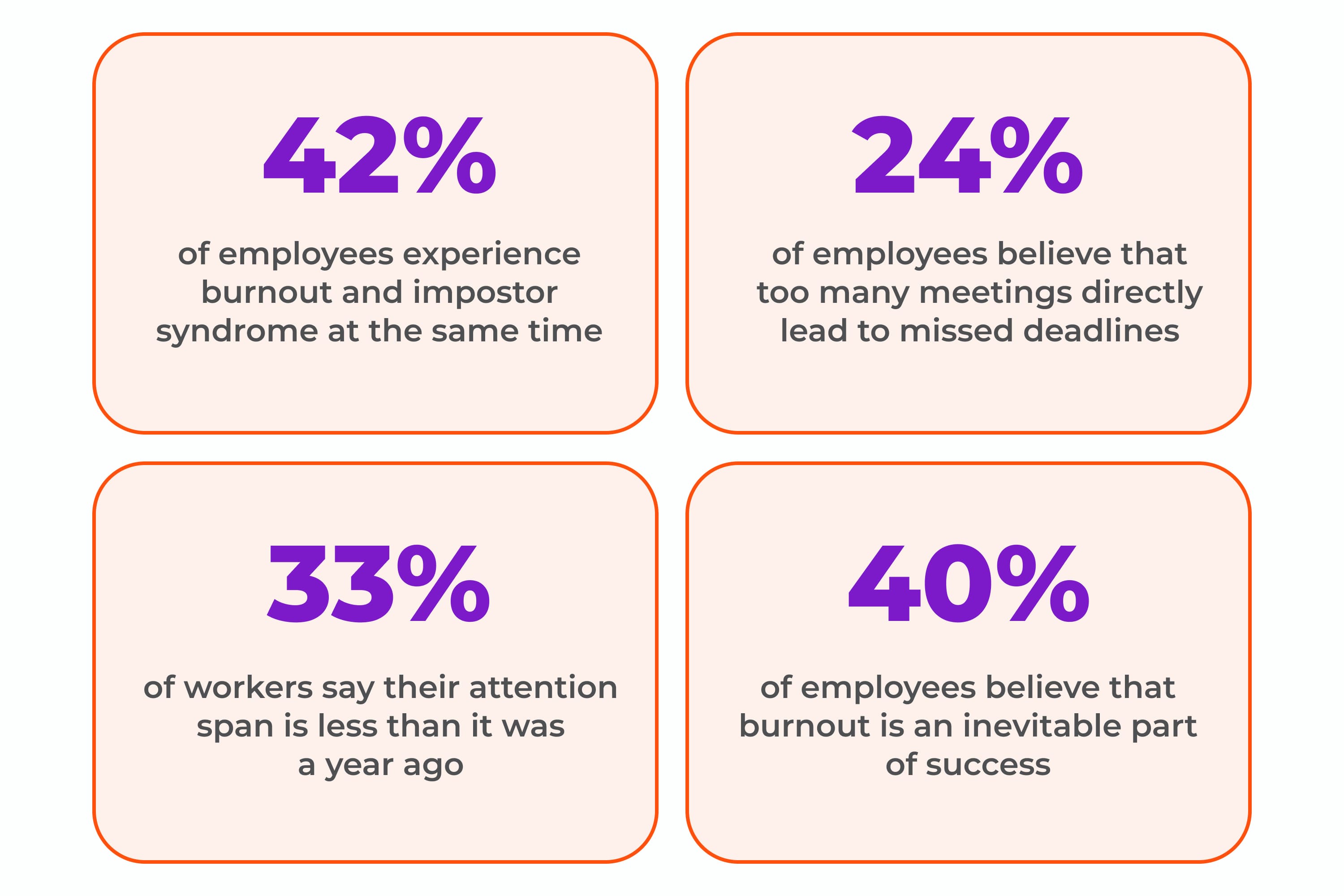 Let's figure out what it is, the symptoms, and how to avoid creative burnout. We have prepared for you 5 tips that can improve your standard of living and well-being.
What Is Creative Burnout?
In 2019, 'burnout' was recognized by the World Health Organization (WHO) as an 'occupational phenomenon' as lockdowns have drastically affected our work-life balance and working environments.
Burnout is a state of being physically and mentally exhausted. You may experience this when you have been under stress at work for a long time, or when you have been working in a physically or emotionally exhausting position for a long time. Many workers experience this, but they may think it's just stress.
Below you will see the symptoms that indicate that you may have burnout.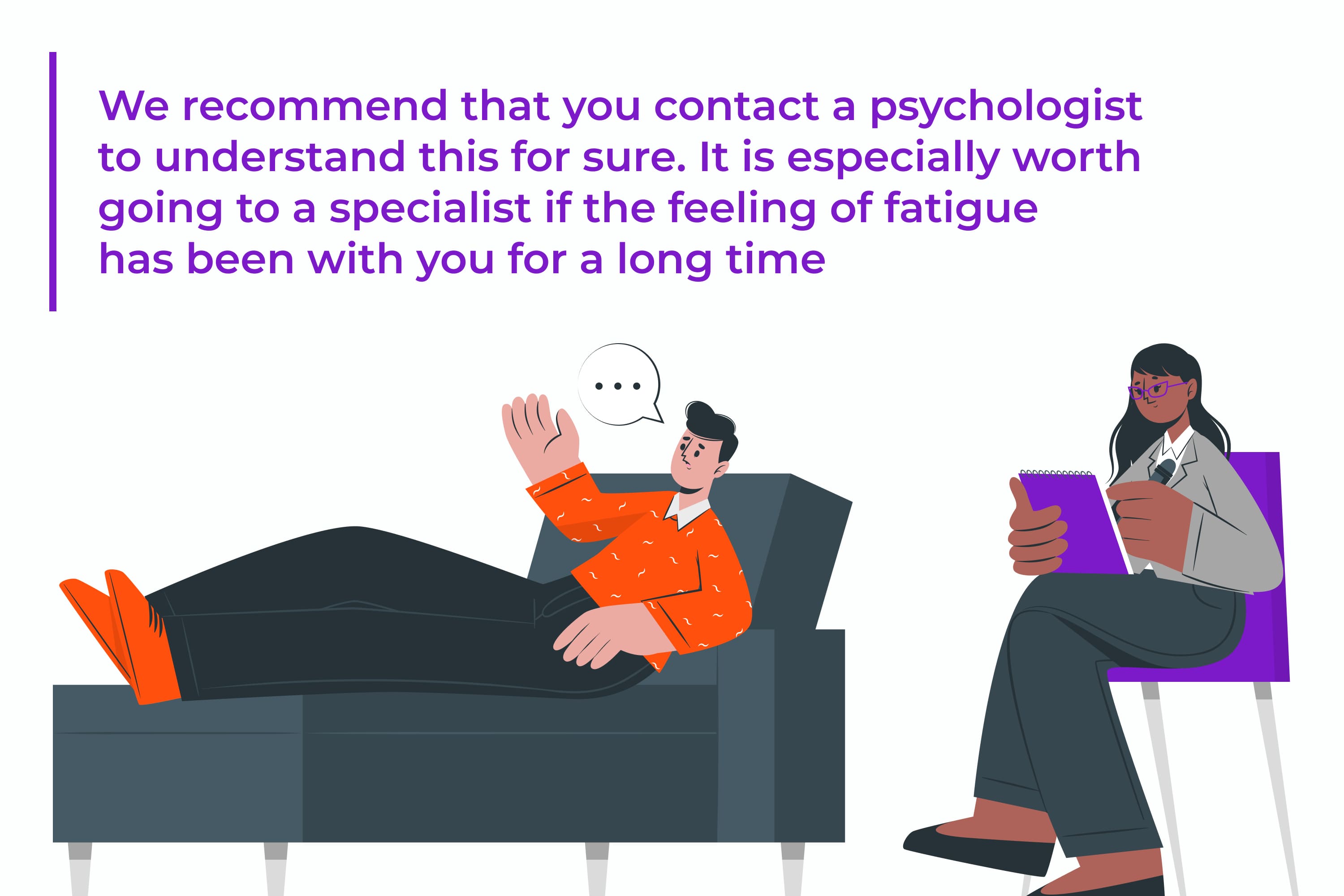 How Do You Know If You Have Creative Burnout?
Burnout and stress have similar symptoms, so people may confuse the two terms. In simple terms, the difference between stress and burnout is that burnout is long-term stress that you cannot cope with.
In this case, you may see some of the symptoms of creative burnout:
fear of work
cynicism at work
irritability or anger at work
lack of interest or motivation
feelings of hopelessness at work
exhaustion
chronic stress
bad dreams
decreased sense of accomplishment
desire to isolate oneself from others
uncontrolled delayed reactions
sudden and intense irritation at work
decreased vigilance
feeling unable to cope with new challenges
frequent health problems, from headaches and colds to mental illnesses such as depression and anxiety
If something resonated with you, then take note of the following exercises. You can try to introduce them into your life one by one and see what works best for you.

How to Overcome Creative Burnout? Manage It!
Restore Sleep Mode
Problems with sleep can affect how you feel physically and mentally, and how you feel can also affect how you sleep. 83% of people felt that poor sleep could contribute to burnout.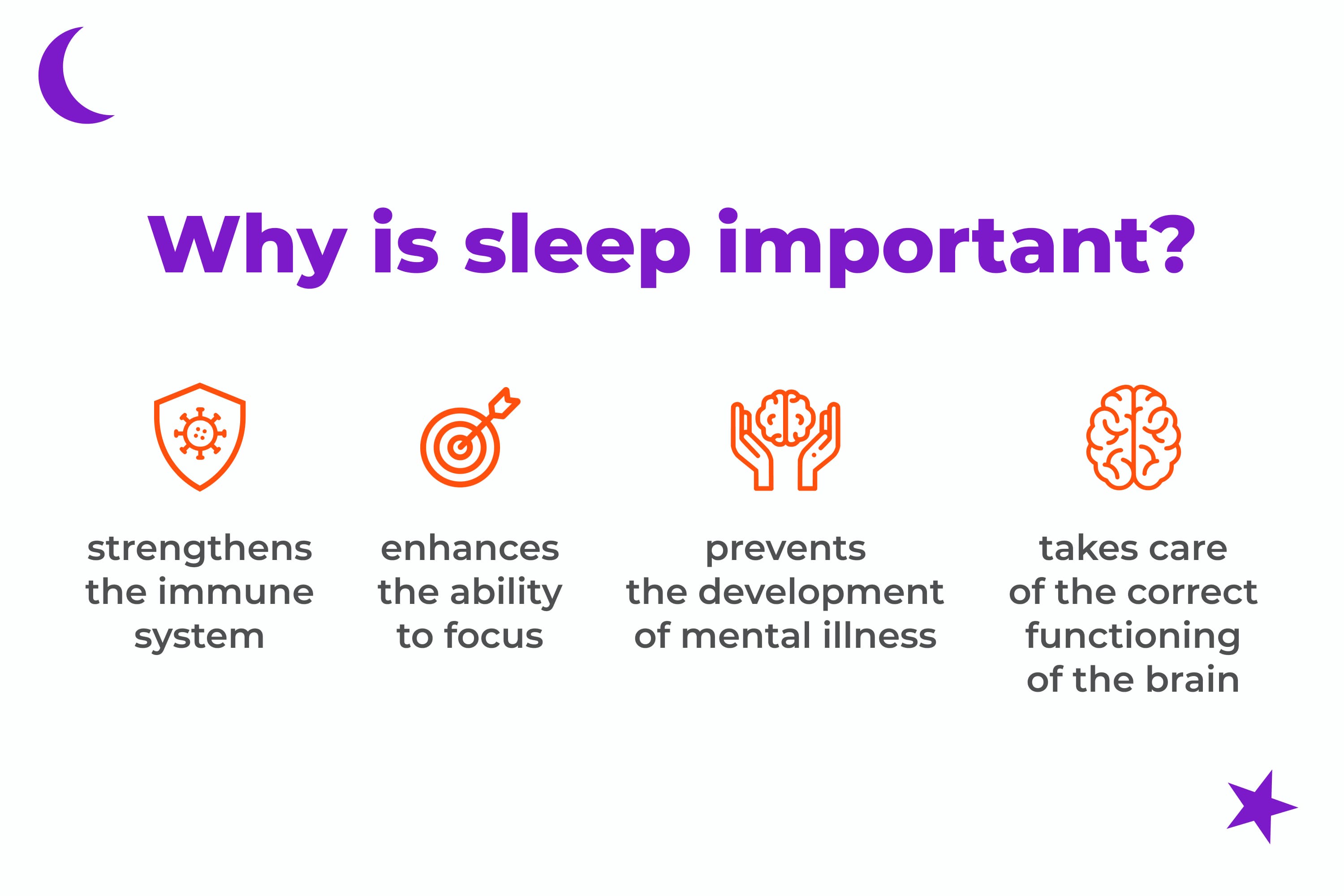 It is worth restoring your sleep pattern so that the body rests. How can you do it?
Don't use gadgets for at least 30 minutes before bed.
Choose a sleep schedule that suits you.
Follow a routine at all times (yes, even on the weekends).
Choose comfortable pillows and bed.
Sleep in a dark and cool room.
Don't set your alarm in the morning.
Drink less coffee and energy drinks.
Planned Vacation
Yes, you need to plan not only work but also rest. Burnout also happens when you work hard but don't reward yourself for it. So plan your weekends and holidays. Your body needs breaks to recover.
Also add small breaks during work days, such as 10-15 minutes after turning on gadgets and other tasks. This will help with reducing creative burnout in the workplace.
If during the rest you feel discomfort, then consider going to a specialist.
Adequately Assessed Tasks
Don't set deadlines that require you to work 24/7. Yes, it can be profitable in the short term to get money. But in the future, the state of fatigue and stress can greatly increase and the value of this money will be less than the negative feelings that result.
So, set adequate deadlines for the completion of work, possibly with a margin of time for force majeure situations.
Plan Your Work
Good planning is essential to avoid burnout. Allocate for yourself urgent and non-urgent tasks, considering how much time is needed to complete them, and what resources are needed. Do not keep it all in your head – transfer it to a convenient format so that you can see these tasks (on a calendar, phone, etc).
So you can understand and adequately distribute your workload, try to reduce overtime hours. For designers, this is a must-have, because it is difficult to keep all the tasks in your head. Without planning, you can end up taking a lot of orders, not being on time, and feeling a lot of stress, especially if you are a freelance designer and you already have an irregular workload.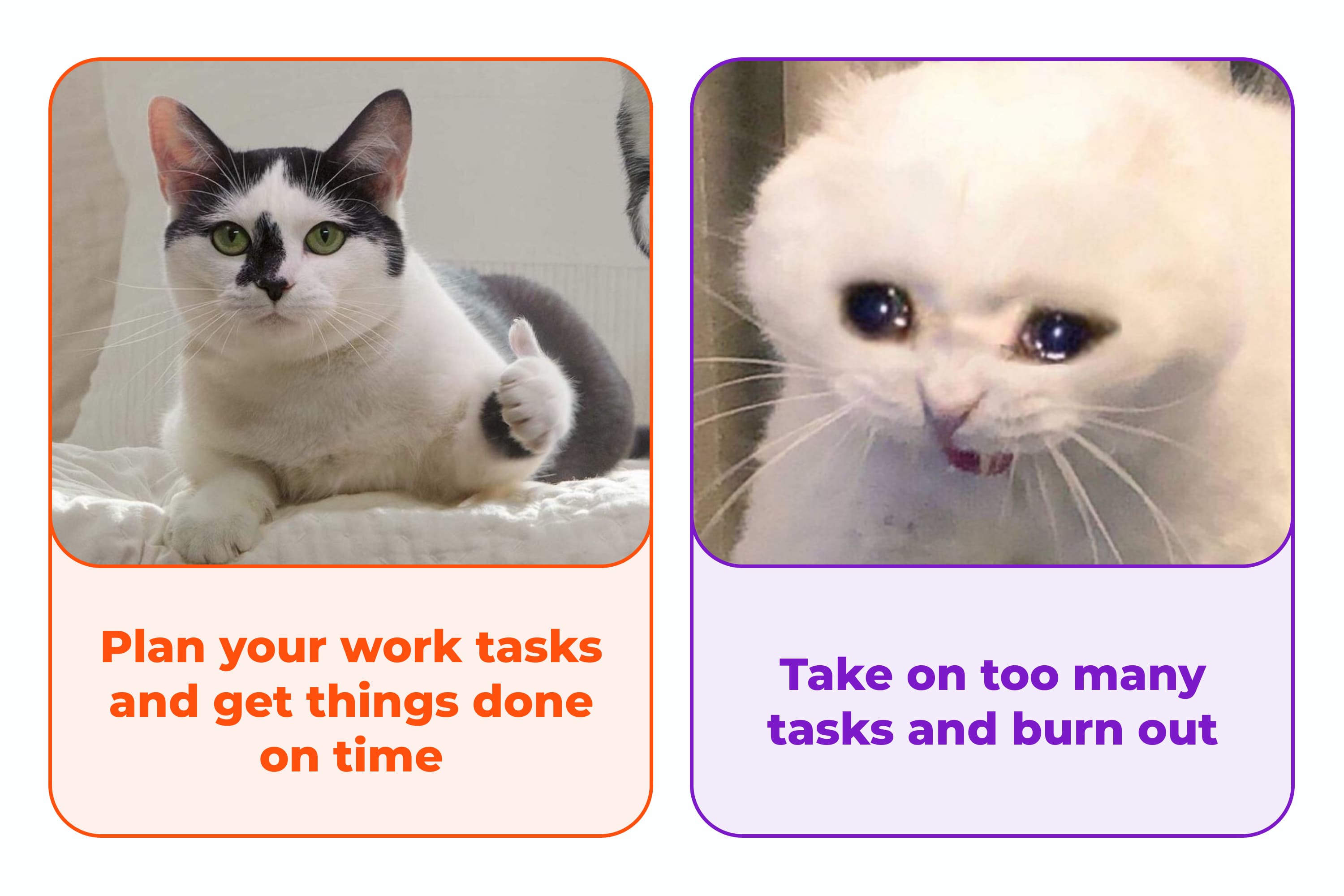 You can use paper and different task services for this – Notion, Asana, Trello, Miro, etc. Choose what is more convenient for you. For example, we have cool Notion templates that will make it easier for you to plan and control your projects.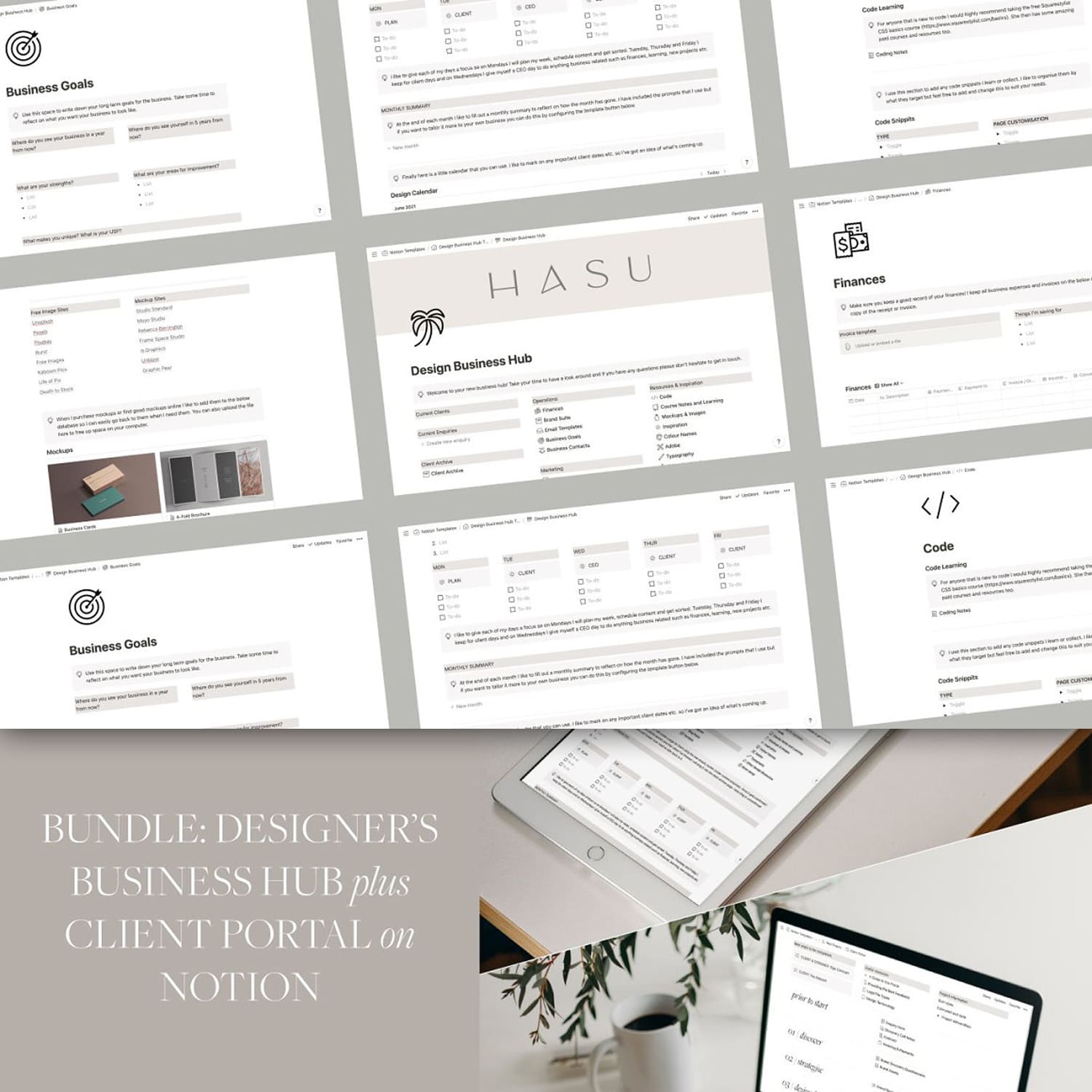 Notion Bundle for Designers
| | |
| --- | --- |
| Price | $60 |
| File type | PDF |
| Date | July 1 2022 |
| Colors | |
| Rating | |
This Designer's Business Hub has everything you need to run your design business like a boss
Show More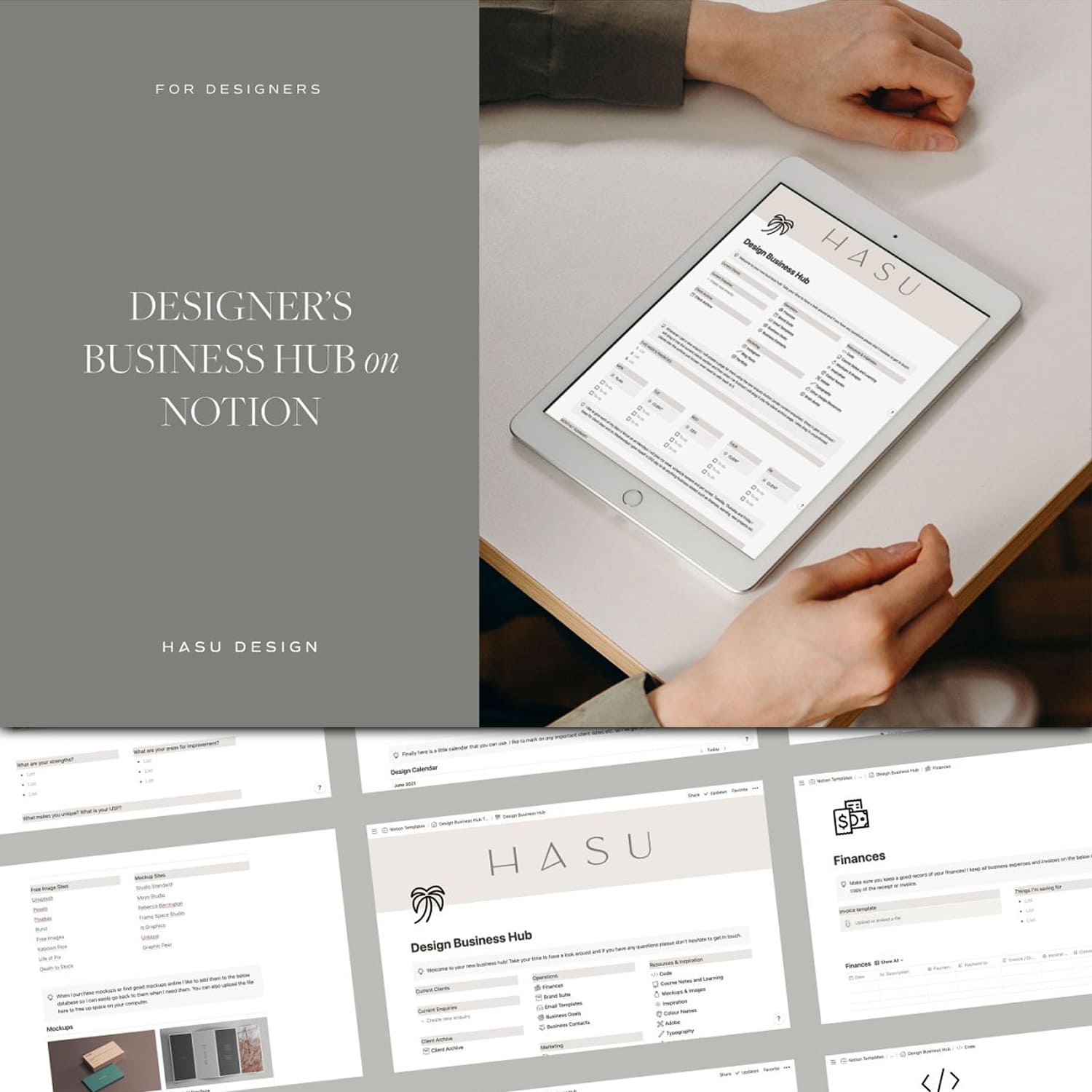 Designer's Business Hub on Notion
| | |
| --- | --- |
| Price | $35 |
| File type | PDF |
| Date | August 1 2022 |
| Colors | |
| Rating | |
This Designer's Business Hub is packed full of ideas, design resources and spaces to organise your business.
Show More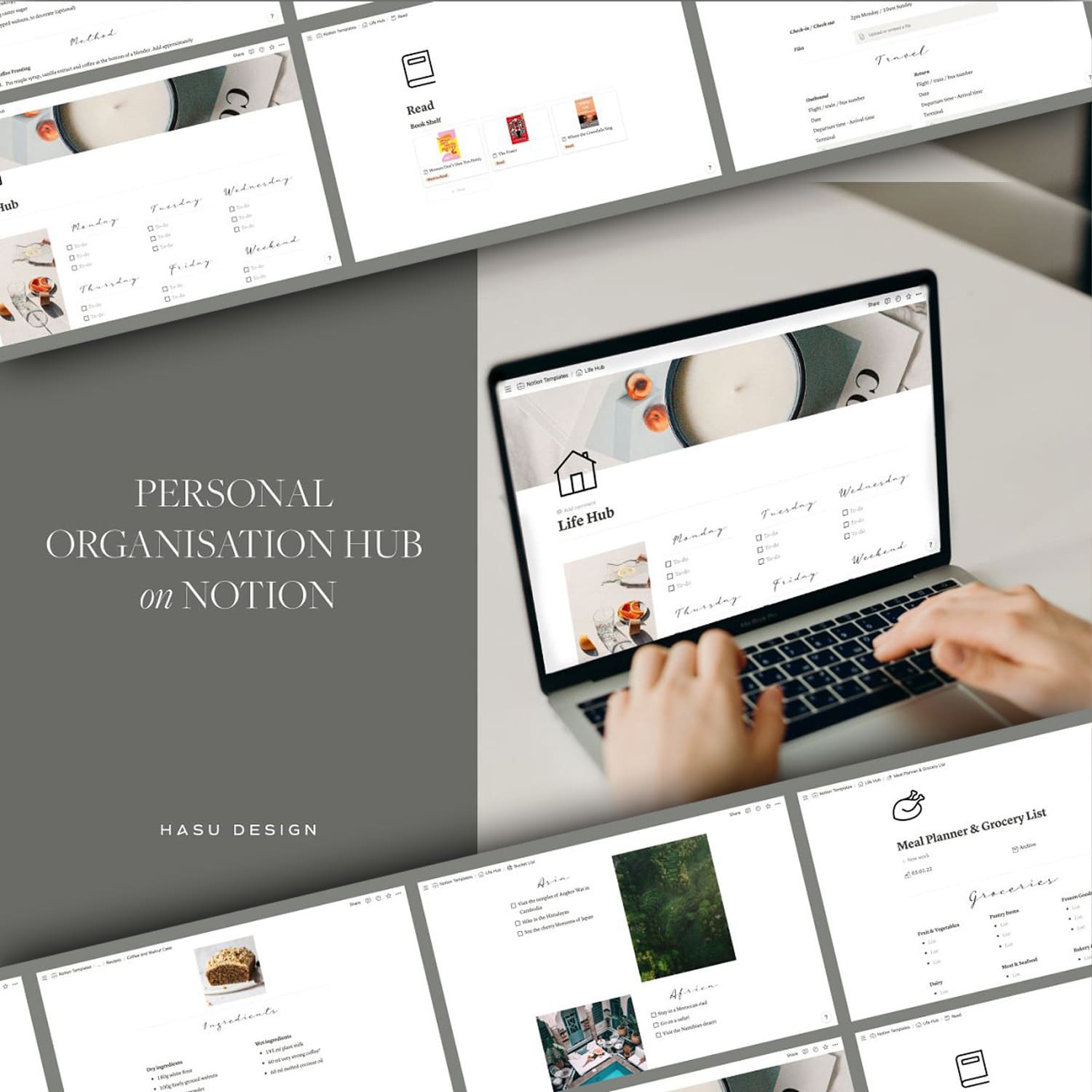 Personal Organisation Hub on Notion
| | |
| --- | --- |
| Price | $35 |
| File type | PDF |
| Date | July 1 2022 |
| Colors | |
| Rating | |
This hub includes over 20 pages of templates including weekly planners, recipes, reading lists, reflective journals and much more!
Show More
Build Personal Boundaries
Do you constantly take on extra tasks? Do you agree to uninteresting tasks because you are always asked to do them? Such situations indicate the absence of personal boundaries. In this case, you are balancing a lot of tasks that you do not need at all.
You must learn how to say no to employers, clients, and loved ones who violate your boundaries. This way you can say no to your creative burnout.
It is very difficult for a designer without solid boundaries to work. Why? Because then you might end up dealing with:
working on uninteresting orders
answering work messages after your working hours
disrespectful behavior from customers
many edits without payment, etc.
How can this be avoided? It is best to work with a psychologist, but you can start now. For example, when a client writes corrections to your design, then specify that the next ones will be for a certain amount. This will save you from constantly changing your design.
Build relationships so that people respect you. Take care of yourself and your mental health – it is much more expensive than customers.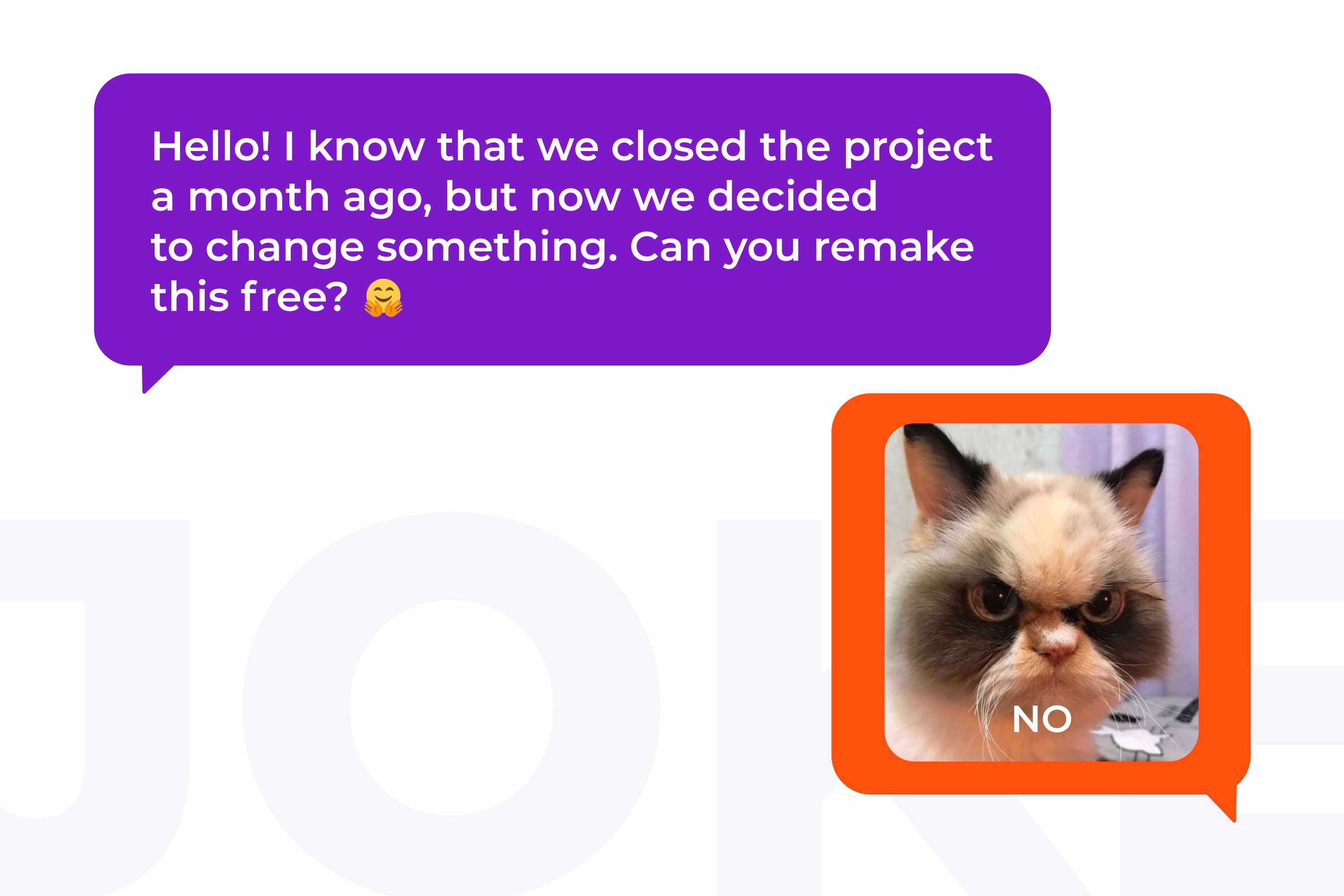 It would be interesting to learn more about personal boundaries when working with clients. If you agree, then leave a reaction to this article.
We hope that this information was useful for you. By the way, these are not all the ways to deal with burnout. So, you can look for more information on those sources that we have left above.
Creative Burnout in Infographic

Article reviewed by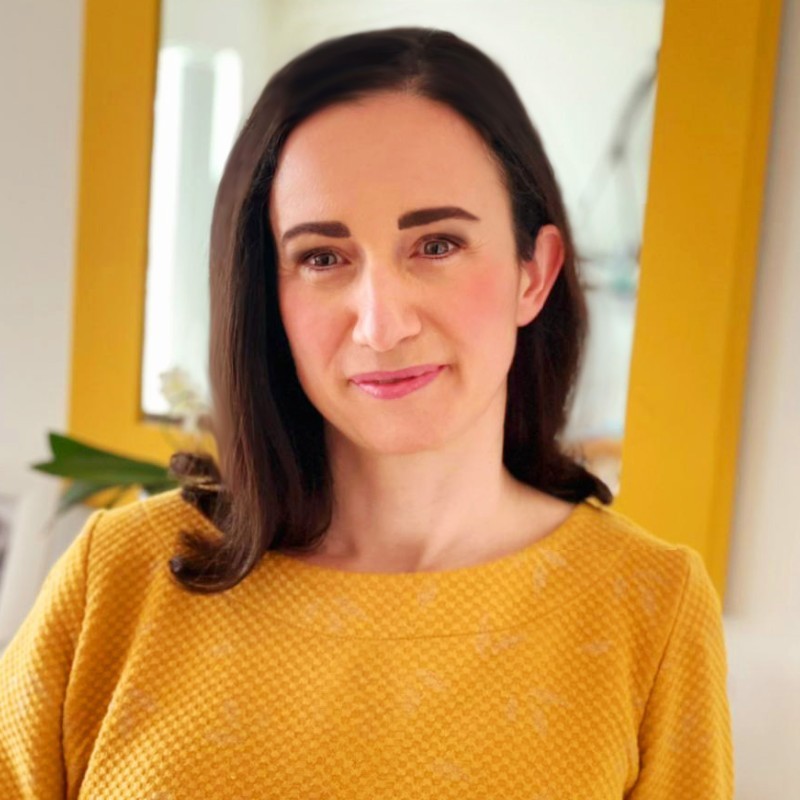 Some Awesome Video About Burnouts
I was burnt out. Real talk: dealing with burnout as a creative

Burnout is extremely common for creatives and people in tech. I experienced it myself for several months, and I'm here to talk about it. This video is the first of a "real talk" series that hopes to address some common struggles we go through from time to time. Please comment below if you like these types of videos or not! Much love 💜

How burnout makes us less creative | The Way We Work, a TED series

Our obsession with productivity — to-do lists, life hacks, morning routines — is making us less productive, says digital anthropologist Rahaf Harfoush. She explains why we need to redesign our workday around creativity — not just efficiency.
The Way We Work is a TED original video series where leaders and thinkers offer practical wisdom and insight into how we can adapt and thrive amid changing workplace conventions.

Understanding Job Burnout – Dr. Christina Maslach

DOES19 London — Burnout is a hot topic in today's workplace, given its high costs for both employees and organizations. What causes this problem? And what can be done about it? Empirical findings show that burnout is largely a function of the social environment in which people work. The key sources lie in 6 critical areas of mismatch between the person and the job. This talk will review major new insights into the causes and effects of this problem, and will discuss the most promising strategies for dealing effectively with it.

FAQ
Here are a few frequently asked questions about the burnouts
How do I prevent or get rid of creative burnout?
You can implement these tips for creative burnout:
Restore your sleep pattern
Participate in sports
Build strong personal boundaries
Schedule tasks
Set deadlines appropriately
Plan your vacation
Take breaks at work
Minimize overtime
Discover a hobby
Take time for yourself (meditation, yoga)
Keep a diary of emotions
If you have symptoms of burnout, we recommend that you consult a doctor.
How does burnout affect creativity?
Creative burnout has a negative effect on creativity because it is accompanied by physical and mental exhaustion, an aversion to tasks, and a reduced ability to create something new. In this state, a person should get rid of burnout and then return to his favorite job.
How do artists avoid burnout?
Artists use these tips to combat burnout:
Restore your sleep pattern.
Go in for sports.
Build strong personal boundaries.
Schedule tasks.
Set deadlines appropriately.
Plan your vacation.
Take breaks at work.
Minimize overtime.
Discover a hobby.
Take time for yourself (meditation, yoga).
Keep a diary of emotions.
What are the different types of burnout?
Burnout from overload. If you work 24/7 without holidays or breaks, then this is for you. With this type of burnout, you may feel inclined to work harder to achieve all of your goals, or because you feel obligated to complete tasks.
Burnout due to not completing a task. You may feel bored and unmotivated in the workplace, and your colleagues and supervisors underestimate you. Many people experience this type of burnout when they get stuck in a job where they can't fulfill themselves the way they want to.
Neglect Burnout. This type of burnout occurs when the manager does not give clear instructions for completing tasks. This can make you feel helpless, frustrated, and insecure. In this case, you may feel that you are unable to perform any work tasks and that you are not a professional.
Was this page helpful?
We will be happy if you decide to share this article with your friends on Facebook. Just click on the button and you're done
What are your concerns?
Thanks for your response!
You have already left your review.
Disclosure: MasterBundles website page may contain advertising materials that may lead to us receiving a commission fee if you purchase a product. However, this does not affect our opinion of the product in any way and we do not receive any bonuses for positive or negative ratings.