"I Can't Find A Job". Best CV Templates and Resume Constructors for All Occasions in 2021
"Why can't I find a job?". 2021 Stock Market Crash and Its Influence on the Unemployment Rates
COVID-19 pandemic is not only a huge threat to our health and lives but also to our incomes and savings. As the entire world has gone on a quarantine for an uncertain period of time, many branches of business such as tourism, aviation, or retail are struggling to survive.
The situation with small businesses is even worse, cafés, shops, and cinemas are being shut down, which has already lead to some companies going out of business and thousands of people losing their jobs.
For instance, according to The Guardian, over 6.65 million people in the United States have already asked for governmental unemployment benefits and this is only beginning, which means that the number of unemployed people will continue to grow until the situation stabilizes.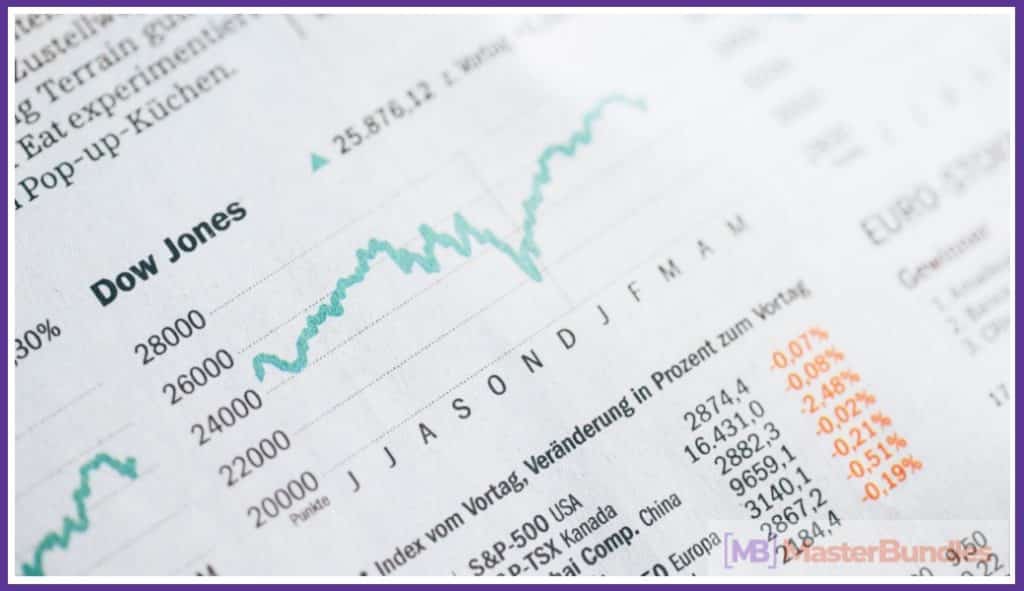 The WHO presumes that the pandemic might last approximately two years and by that time about 60 percent of the entire population would have recovered from the disease and become immune to it. Considering the prediction that the pandemic will last at least for two more years, even if you do not work in the restaurant business, retail, aviation, or tourism, the global economic crisis will still affect you. Big companies will implement staff reduction policies in order to avoid bankruptcy and small companies might not survive the crisis at all. That means that you have to be ready for literally everything including completely changing your line of work and job. So get ready for the possible changes now and accepting them later will be much easier.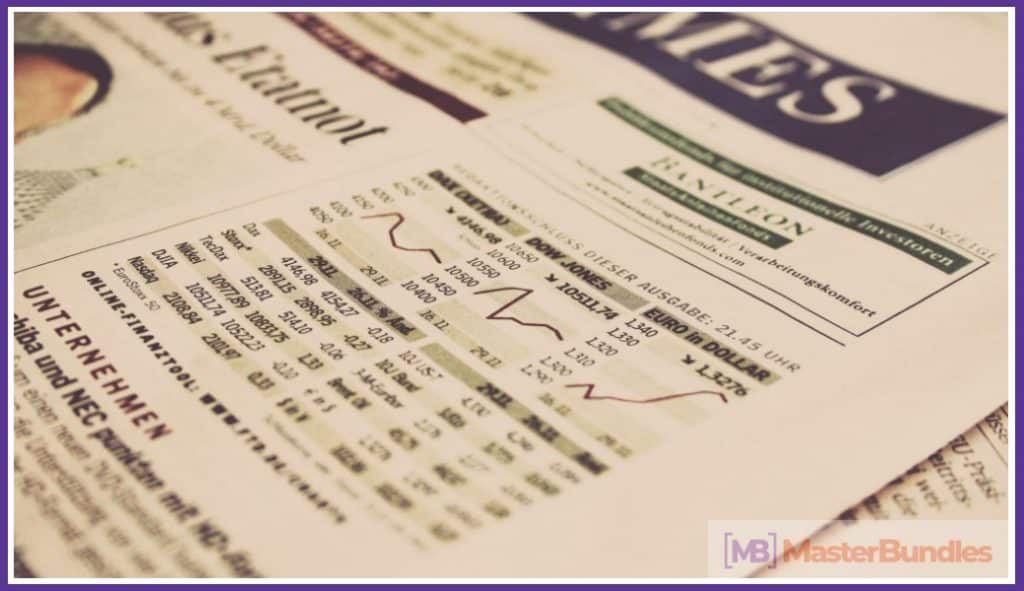 How to Find a Job during the Crisis
If you have already lost your job due to the crisis or maybe you have been looking for a new position for quite a while, now getting employed is going to be much more difficult. But what should we do? Well, first of all, let us look at the fields that are still prospering against all the odds. So these are the following spheres:
Food industry (including grocery stores and food delivery services);
Pharmacy;
Medicine;
Delivery services;
Media;
Information technologies.

Pharmacy and medicine require particular education and special training, so we can already eliminate these two fields. Besides, if you are a pharmacist, nurse, or doctor, you will not deal with unemployment at this time. Thus, we have four spheres, in which you can look for a job – food industry, delivery services, media, and information technologies. Which particular field to choose depends on your education, special trainings, skills, as well as personal desire to work in a certain branch.

The other problem is that the competition is going to be rather high since those people who have lost their jobs in the fields that are kind of "dead" for now would apply for those jobs that are available now. That means that you have to show yourself to a potential employer in the best possible way and that involves making a spotless CV and being absolutely charming during your interview.

TOP 5 Best Resume Bundles in 2021

| Product Image & Rating (Out Of 10) | Product Name | Price |
| --- | --- | --- |
| | Best College Resume Templates 2021: 5 colors | |
| | Product Manager Resume: 2 Templates in 5 color Schemes | |
| | 100 Resume Templates with Extended License | |
| | ULTIMATE BUNDLE – Resume Template 10 in 1 | |
| | Digital Resume Bundle. 10 Print-ready CV Templates | |

How to Prepare for a Job Interview

First of all, you have understand that the interview is going to be rather unconventional. By "unconventional" I mean a video call. In fact, such a format might be rather stressful for many people because of possible technical issues and the fact that you have to talk to a complete stranger via Skype or other similar software. So if you are the kind of person who hates making video calls or simply talking to strangers over the phone, you will have to overcome this anxiety of yours in order to get at least a chance to get a job.

So how do you prepare for such an unconventional interview? Here are some tips that I've come up with:

Practice your answers to the possible questions;
Do your research on the company and make sure you know at least something about it;
Don't be late, if your call is scheduled for 12 p.m. you have to be ready at 11:55;
Prepare your questions for an employer in advance;
If it's going to be a video call, make sure that your room is clean;
Even though you are at home, dress up, brush your hair, and put makeup on (if needed).

Finally, be confident, friendly, and charming during your interview and your dream job will be yours.

Article reviewed by

Below is a 250 word, 5-point guide for job seekers during a pandemic. This has been taken from a longer form piece we wrote based on our experience of working with over 30,000 professionals.

Hope this is helpful and let me know if you need anything else.

5-point guide to job searching during Covid-19

If you find yourself out of work amidst the Covid 19 pandemic, it is time to work out your unique pitch. What makes you a unique and indispensable asset to a business? Where can you add value to organisations in the current climate? Here is our 5-point guide:

1. Collate your strengths

Core skills - what is your craft?
Soft skills - what gives you your edge with people?

Combining core and soft skills help formulate the pitch.

2. Prepare your pitch

Imagine you are shouting through a letterbox at a stranger for 20 seconds, and you need to communicate what you do and what you can offer.

3. Research, Research, Research

Identify companies and sectors thriving during this pandemic. Then make a list of the following:

- What is their company goal?
- Why might they be struggling at this time?
- What areas could you improve/support their business?

Re-create your 20 second pitch specifically aligned with your target companyu2019s goals.

4. Target

Is this through LinkedIn, do you have shared connections, can you get a referral? Remember to always start with showing that you have done your research about the specific company.

5. Follow up!

Leave this a couple of days as a rule, then follow up with two or three staggered emails plus calls and do not forget to engage on social media. Busy leaders usually will not respond to the first message, so it is important to keep yourself on their radar.

Resume as a Key Element of a Successful Employment

Certainly, since you would most likely apply for an opening online, you would have to send your CV and you must make sure that it is spotless. So here are some tips that will help you create a decent resume:

Place your contact info on the header
Make a summary and place it at the top of the page;
List your experience and skills before education and trainings;
Keep everything short and simple;
Make sure your resume's layout is readable;
Use a fancy template.

These are the ultimate tips that I used for my resume, if you need a guide with more instructions, go ahead and check out this article.

Digital CV vs Printed Resume

In most cases, you will have to create two types of your CV – digital and printed. It goes without saying that the printed version is the one you take to your interview or send by mail to an HR manager, which means that in the current situation, you would only need a digital one. Luckily, creating a digital CV is super easy, fast, and completely pain-free, just get a lovely template and fill in the blanks with your data. Thus, let us proceed to some lovely resume templates as well as online constructors that I have found for you.

CV Templates for All Occasions

Price: $9
A minimalist option that will no doubt lead you to success, so go ahead and give it a try.

Price: $9
This one is an excellent choice for those of you who like when everything is classy and stylish, so make sure to take a closer look at this elegant beauty.

Bundle – Resume Template 5 Pages

Price: $11
A bundle that contains 5 one-of-a-kind templates that will make you fall in love with them at the very first sight. Well, why don't you try it, it's definitely worth a shot.

3 in 1 Professional Resume Template

Price: $10
Another minimalist option, which will be a great choice for those who appreciate the simplicity.

Price: $9
This one is a stunning solution for those ladies who know what they want in this life, so if you are one, make sure to have a good look at this cutie.

Price: $28
A classic formal option for all professions and all occasions, which means that you surely want to give it a shot.

Price: $12
If you are among those people who do not like fancy layouts and prefer everything to be neat, then this one is perhaps the best solution for you.

Professional CV Resume Template

Price: $13
A colorful option for those who dare to stand out, so go ahead and at least let this bright baby prove itself to you.

Ben Jonathon Editable Resume Template

Price: $10
Another bright option that will no doubt provide you with a decent job.

Blue and Red Flat Public Relations Specialist Journalism Resume

Price: available within Canva subscription
Well, this one is a truly bold and colorful option for those of you who aren't afraid to express themselves, so do not hesitate and take a look at it.

Best Online Resume Constructors

Well, if you don't want to look for templates and simply want to create your CV in the fastest way possible, you might be interested in online builders. So here are some cool online tools that you need to check out.

Finding The Job Of your Dreams

One-third of your life – that's how much (on average) you spend doing your job. It's a lot, isn't it? That's why we're convinced that your professional life should be happy.

It's no surprise to learn that it all starts with finding a job. Not just any kind of an odd job, but the one that yields you professional fulfillment, personal growth and, of course, a steady paycheck.

So, do you want to find a job of your dreams?

In this post, we share the most insightful expertise-based tips and recommendations that cover every aspect of finding and getting the job of your dreams. Join us on this journey, follow the tips, and you'll definitely get yourself hired the way you've always dreamt about!

The Vicious Circle of Employment

If you aren't a newbie in the employment market but still hasn't found the job of your dreams, you might be doing something wrong.

How often have you quit the job? How often have you sworn to yourself that you won't buy into sweet promises of solid annual bonuses, interesting projects, beautiful premises, close-knitted professionals, and pizza days?

However, after a period of unemployment, you always undertake another attempt at finding a job of your dreams. And it all ends up the same. In a few months, the feeling of novelty euphoria wanes, and, again, you understand that your expectations don't correspond to the reality. The job turns out stressful, the bonuses insufficient and your coworkers competitive rather than close-knit. This vicious circle of employment can go on and on, until one day you realize that you aren't doing something right.

It's time you learn what exactly you aren't doing right searching for a job, and how to, finally, find and get the job that suits you in every aspect.

Breaking The Vicious Circle

To find the job of your dreams, you've got to know what kind of a job it is. Many don't ponder over this question for a long time and buy into what sounds prestigious rather than what matches their needs and expectations.

So, before you start looking and applying for a job of your dreams, you've got to determine what the qualities that this job possesses are. To find this out, spend around 15 minutes completing the 'Dream Job Quiz' below:

Dream Job Quiz

1. What Your Dream Job Is Like

How many hours do you work a day?
Do you work in an office, outdoors or remotely?
How many people work in the same room with you?
Is the environment where you work noisy or quiet?
How will you get to work (car, bicycle, public transportation or on foot)?
Do you travel for work?

2. How You Feel About Your Job

What is the pace of your work?
Is it relaxing or stimulating?
Is it stable or initiative-driven?
Is it predictable or unpredictable?
Is it structured or without a specific structure?
Can you be yourself or do you have to adapt?

3. How You Interact With Others Doing Your Job

Do you spend most of your time interacting with your clients or colleagues?
Are you a leader or a follower?
Is it a large or small organization?
Do you work in a team or solo?
Is your job driven by partnership or competition?
Is your workplace diverse or uniform?
Are your colleagues liberal or conservative?

If you've completed the quiz, now you have a list of your dream job characteristics. If there are any important dream job characteristics that this quiz hasn't covered, add them to your list. Next, underline the top 5 characteristics that seem most important to you.

I'm an owner of a staffing agency, we are specialized in tech recruitment. I agree with most things written, but I will focus on the questions that I can add value to. I would like to add a few…

How to Prepare for a Job interview

Since the job interviews are held online, it's harder to form a connection
between interviewer and interviewee. Your safest bet to leave a good
impression is to test the software you will be using for the call before
the interview starts, and mind the body language during the interview. Turn
off notifications from other apps, you don't want your mom calling you mid
interview. It could distract you from presenting.

Resume as a key element…

Most of the companies today use ATS softwares to manage candidate
applications, and a lot of these softwares come with bad AI
functionalities. Some of the ATS softwares tend to move the application to
Reject pile, just because the resume is missing keywords. Make sure to *add
keywords to the resume*. Keywords might be tools specific to the job
sector.

Do you see a dramatic increase in the number of unemployed on the basis
of your work example?

I believe the tech sector was previously familiar with working remotely,
therefore it hasn't hit that bad. Those without permanent employment were
jeopardized, such as freelancers, but the unemployment rates are still not
comparable to other sectors.

What should people who have lost their jobs do now?

If there are no opportunities in your sector, and you are considering a
career pivot – focus on the intersection of what you are good with and what
you have skills for. Once you determine what job you might be after, make a
template CV – reach out to recruiters and start applying on job boards.

Where To Find The Job Of Your Dreams?

Now, you should have a clearer idea of what your dream job is. It's time you start looking for the best matches in the job market. Where do you start your search? You do it right if you start searching for matching openings online.

To help you with this task, we've compiled a list of best job search resources on the web. You can find it below:

Traditional Job Boards

These are the websites where an employer pays a fee for listing jobs on the website.
Pros: listings are often up-to-date;
Cons: startups and small companies may be underrepresented.
Examples:
Monster
CareerBuilder
Indeed.com

Niche Job Boards

These job boards focus on a particular industry.
Pros: niche-specific and up-to-date;
Cons: small variety of job postings;
Examples:
Dice for tech jobs;
CareerBank for finance and banking;
eFinancial Careers for finance and banking;
TalentZoo for advertising and marketing.

Job Search Engines

These websites compile job listings from multiple job boards, company Career pages and other job listing spots on the web.
Pros: the widest variety of job postings;
Cons: not all the postings are up-to-date;
Examples:
LinkUp.com
JobIsJob.com
SimplyHired
ZipRecruiter

Niche Job Search Engines

Niche job search sites feature job postings from across the web in a given niche.
Pros: you can search job postings by specialized criteria;
Cons: not all the postings are up-to-date;
Examples:
CollegeRecruiter for college students and recent graduates;
CoolWorks for outdoor and nature lovers;
HealthcareJobSite for healthcare job postings;
OneWire for finance and accounting job postings.
Hopefully, this list of job posting sites provides you with some fresh ideas about where to hunt for the job of your dreams. Choose the job sites that appeal most to you and look for the jobs in your niche that match your Dream Job Checklist.

Verifying Job Postings that Match Your Dream Job Vision

Roaming the web, you may find tons of job postings that sound appealing. However, if you're after the job of your dreams, you've got to verify if those job postings match your ideal job vision. Here are a couple of ideas that help you single out the hottest job openings for you out of many.

First of all, take your Dream Job Checklist that you created with the help of Dream Job Quiz above. Analyze each job opening you like in terms of matching the qualities you have on your checklist.

While comparing job openings with the help of your Dream Job Checklist, you may need to conduct a little research about the companies and positions. If an opening interests you, don't be lazy to open up the company website and check out such sections as Our Team, About Us and Careers.

What's more, it's a must that you visit employer review sites and check out employee feedback for the companies and positions you're interested in. Dropping by these websites and looking up the potential employers, you'll be able to see if the companies really treat their employees the way this is advertised in job postings. We list some of the top employer review websites below:

GlassDoor
GreatPlaceToWork
Comparably
Careerbliss

So, conducting additional research and running job openings through your Dream Job Checklist, you should be able to single out 3 -7 openings that best match your needs and vision. Do you follow us on this? Have you singled out top matching job openings for you? Great if you do as we move on to the next section, which is applying for the job of your dreams!

Part 2. Applying For The Job Of Your Dreams

So, by now, you should have a list of 3 – 7 most perspective job openings for you. Now, think for a while and rate your selected openings from the most desired one to the least. What's more, see how many different positions you're about to apply for.

Why is all this important? We're about to move on to talking about the main part of the application process, which is creating and sending your resume to the employers. To get your dream job, you've got …

Download our free eBook to continue reading:


This free eBook includes:

Part 2. Applying For The Job Of Your Dreams
Creating The Resume of Your Employer's Dreams
Top 10 Tips For Creating a Killer Resume
10 Worst Resume Mistakes You Should Avoid
Designing a Modern Resume
Modern Resume is a Digital One
Benefits of Having a Modern Digital Resume
How Your Modern Digital Resume Should Look Like?
Passing a Job Interview
Top 10 Most Important Job Interview Tips

FAQ

📝 How long should my CV be?

It is recommended that your resume should be one-page long, so organize all the information you would like to include in the way that it fits one page.

📝 What kind of templates should I use for CVs and where can I purchase one?

Nowadays, the main tendency is minimalism, so make sure that the template you are going to use is minimalist and its layout is simple. There is a lot of marketplaces that offer both free and premium products, moreover, the selection is tremendous, which means that you will definitely find something that will meet your needs and requirements. So check out such marketplaces as MasterBundles or TemplateMonster.

📝 What are the examples of the best online builder and the best template?

Just take a look at our list once again and pay attention to Resume Genius and Feminine Chic Resume Template, these are some pretty decent examples.

📝 Template or online builder?

Whichever you like better. Yet in case with templates, you have a wider choice of designs.

Please take a moment to pin this post to Pinterest




Was this page helpful?

We will be happy if you decide to share this article with your friends on Facebook. Just click on the button and you're done

What are your concerns?

Thanks for your response!

You have already left your review.

Article Sources

While working on this article, I did my research on the unemployment rates as well as the 2020 crisis info and updates. Thus, the article is based on the following resources:

"2020 stock market crash." Wikipedia, en.wikipedia.org/wiki/2020_stock_market_crash.
"Coronavirus batters US economy as 6.65m file for unemployment last week." The Guardian,
"CREATING YOUR RÉSUMÉ." My Future,
Sundberg, Jörgen. "7 Steps to Prepare for Your Job Interview." The Undercover Recruiter, theundercoverrecruiter.com/how-best-prepare-your-job-interview/.