Table of Contents:
Part 1. Finding The Job Of your Dreams
One-third of your life – that's how much (on average) you spend doing your job. It's a lot, isn't it? That's why we're convinced that your professional life should be happy.
It's no surprise to learn that it all starts with finding a job. Not just any kind of an odd job, but the one that yields you professional fulfillment, personal growth and, of course, a steady paycheck.
So, do you want to find a job of your dreams?
In this post, we share the most insightful expertise-based tips and recommendations that cover every aspect of finding and getting the job of your dreams. Join us on this journey, follow the tips, and you'll definitely get yourself hired the way you've always dreamt about!
The Vicious Circle of Employment
If you aren't a newbie in the employment market but still hasn't found the job of your dreams, you might be doing something wrong.
How often have you quit the job? How often have you sworn to yourself that you won't buy into sweet promises of solid annual bonuses, interesting projects, beautiful premises, close-knitted professionals, and pizza days?
However, after a period of unemployment, you always undertake another attempt at finding a job of your dreams. And it all ends up the same. In a few months, the feeling of novelty euphoria wanes, and, again, you understand that your expectations don't correspond to the reality. The job turns out stressful, the bonuses insufficient and your coworkers competitive rather than close-knit. This vicious circle of employment can go on and on, until one day you realize that you aren't doing something right.
It's time you learn what exactly you aren't doing right searching for a job, and how to, finally, find and get the job that suits you in every aspect.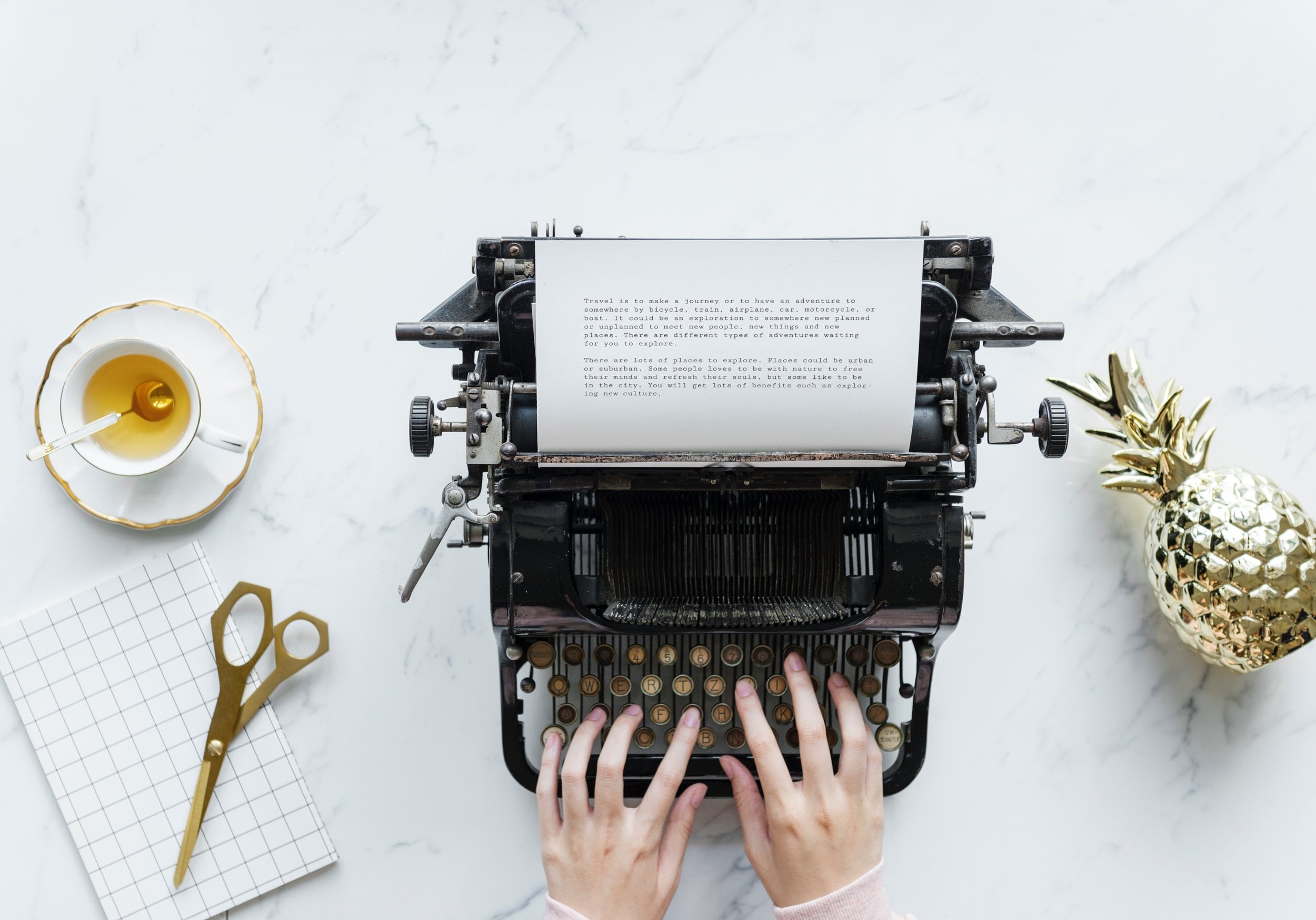 Breaking The Vicious Circle
To find the job of your dreams, you've got to know what kind of a job it is. Many don't ponder over this question for a long time and buy into what sounds prestigious rather than what matches their needs and expectations.
So, before you start looking and applying for a job of your dreams, you've got to determine what the qualities that this job possesses are. To find this out, spend around 15 minutes completing the 'Dream Job Quiz' below:
Dream Job Quiz
1. What Your Dream Job Is Like
How many hours do you work a day?
Do you work in an office, outdoors or remotely?
How many people work in the same room with you?
Is the environment where you work noisy or quiet?
How will you get to work (car, bicycle, public transportation or on foot)?
Do you travel for work?
2. How You Feel About Your Job
What is the pace of your work?
Is it relaxing or stimulating?
Is it stable or initiative-driven?
Is it predictable or unpredictable?
Is it structured or without a specific structure?
Can you be yourself or do you have to adapt?
3. How You Interact With Others Doing Your Job
Do you spend most of your time interacting with your clients or colleagues?
Are you a leader or a follower?
Is it a large or small organization?
Do you work in a team or solo?
Is your job driven by partnership or competition?
Is your workplace diverse or uniform?
Are your colleagues liberal or conservative?
If you've completed the quiz, now you have a list of your dream job characteristics. If there are any important dream job characteristics that this quiz hasn't covered, add them to your list. Next, underline the top 5 characteristics that seem most important to you.
Where To Find The Job Of Your Dreams?
Now, you should have a clearer idea of what your dream job is. It's time you start looking for the best matches in the job market. Where do you start your search? You do it right if you start searching for matching openings online.
To help you with this task, we've compiled a list of best job search resources on the web. You can find it below:
Traditional Job Boards
These are the websites where an employer pays a fee for listing jobs on the website.
Pros: listings are often up-to-date;
Cons: startups and small companies may be underrepresented.
Examples:
Monster
CareerBuilder
Indeed.com
Niche Job Boards
These job boards focus on a particular industry.
Pros: niche-specific and up-to-date;
Cons: small variety of job postings;
Examples:
Dice for tech jobs;
CareerBank for finance and banking;
eFinancial Careers for finance and banking;
TalentZoo for advertising and marketing.
Job Search Engines
These websites compile job listings from multiple job boards, company Career pages and other job listing spots on the web.
Pros: the widest variety of job postings;
Cons: not all the postings are up-to-date;
Examples:
LinkUp.com
JobIsJob.com
SimplyHired
ZipRecruiter
Niche Job Search Engines
Niche job search sites feature job postings from across the web in a given niche.
Pros: you can search job postings by specialized criteria;
Cons: not all the postings are up-to-date;
Examples:
CollegeRecruiter for college students and recent graduates;
CoolWorks for outdoor and nature lovers;
HealthcareJobSite for healthcare job postings;
OneWire for finance and accounting job postings.
Hopefully, this list of job posting sites provides you with some fresh ideas about where to hunt for the job of your dreams. Choose the job sites that appeal most to you and look for the jobs in your niche that match your Dream Job Checklist.
Verifying Job Postings that Match Your Dream Job Vision
Roaming the web, you may find tons of job postings that sound appealing. However, if you're after the job of your dreams, you've got to verify if those job postings match your ideal job vision. Here are a couple of ideas that help you single out the hottest job openings for you out of many.
First of all, take your Dream Job Checklist that you created with the help of Dream Job Quiz above. Analyze each job opening you like in terms of matching the qualities you have on your checklist.
While comparing job openings with the help of your Dream Job Checklist, you may need to conduct a little research about the companies and positions. If an opening interests you, don't be lazy to open up the company website and check out such sections as Our Team, About Us and Careers.
What's more, it's a must that you visit employer review sites and check out employee feedback for the companies and positions you're interested in. Dropping by these websites and looking up the potential employers, you'll be able to see if the companies really treat their employees the way this is advertised in job postings. We list some of the top employer review websites below:
GlassDoor
GreatPlaceToWork
Comparably
Careerbliss
So, conducting additional research and running job openings through your Dream Job Checklist, you should be able to single out 3 -7 openings that best match your needs and vision. Do you follow us on this? Have you singled out top matching job openings for you? Great if you do as we move on to the next section, which is applying for the job of your dreams!
Part 2. Applying For The Job Of Your Dreams
So, by now, you should have a list of 3 – 7 most perspective job openings for you. Now, think for a while and rate your selected openings from the most desired one to the least. What's more, see how many different positions you're about to apply for.
Why is all this important? We're about to move on to talking about the main part of the application process, which is creating and sending your resume to the employers. To get your dream job, you've got …
Download our free eBook to continue reading: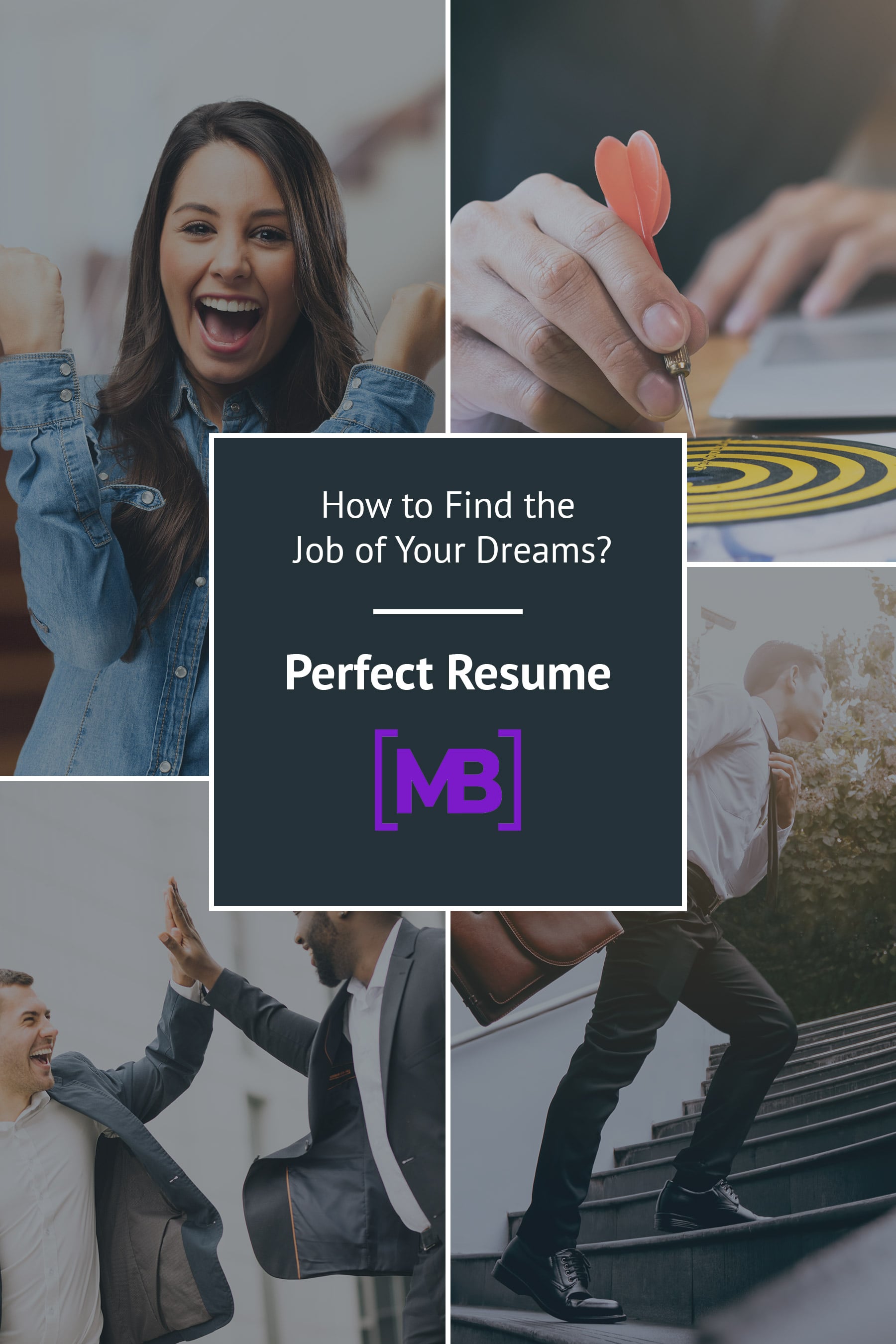 This free eBook includes:
Part 2. Applying For The Job Of Your Dreams
Creating The Resume of Your Employer's Dreams
Top 10 Tips For Creating a Killer Resume
10 Worst Resume Mistakes You Should Avoid
Designing a Modern Resume
Modern Resume is a Digital One
Benefits of Having a Modern Digital Resume
How Your Modern Digital Resume Should Look Like?
Passing a Job Interview
Top 10 Most Important Job Interview Tips