How to Efficiently Organize Teamwork in a Design Studio [RRGraph Shared Their Experience]
If you do not know how to divide the roles in your design studio team, or are struggling to launch and manage tasks and eventually create great products for your audience, then we are here to help you figure it out. We received this valuable information in a webinar with professional presentation design studio RRGraph. By the way, webinars are held regularly, so if you also want to keep up to date and get new and useful knowledge, stay tuned for future dates.
Free Webinar: Presentation Templates Success with RRGraph

You're very welcome to join Ulfah Alifah with her live webinar! We're going to share a bunch of insights on how big studios like RRGraph succeed on marketplaces. Hope you will find a lot of interesting information about the Presentation Template niche.
 
Who is RRGraph?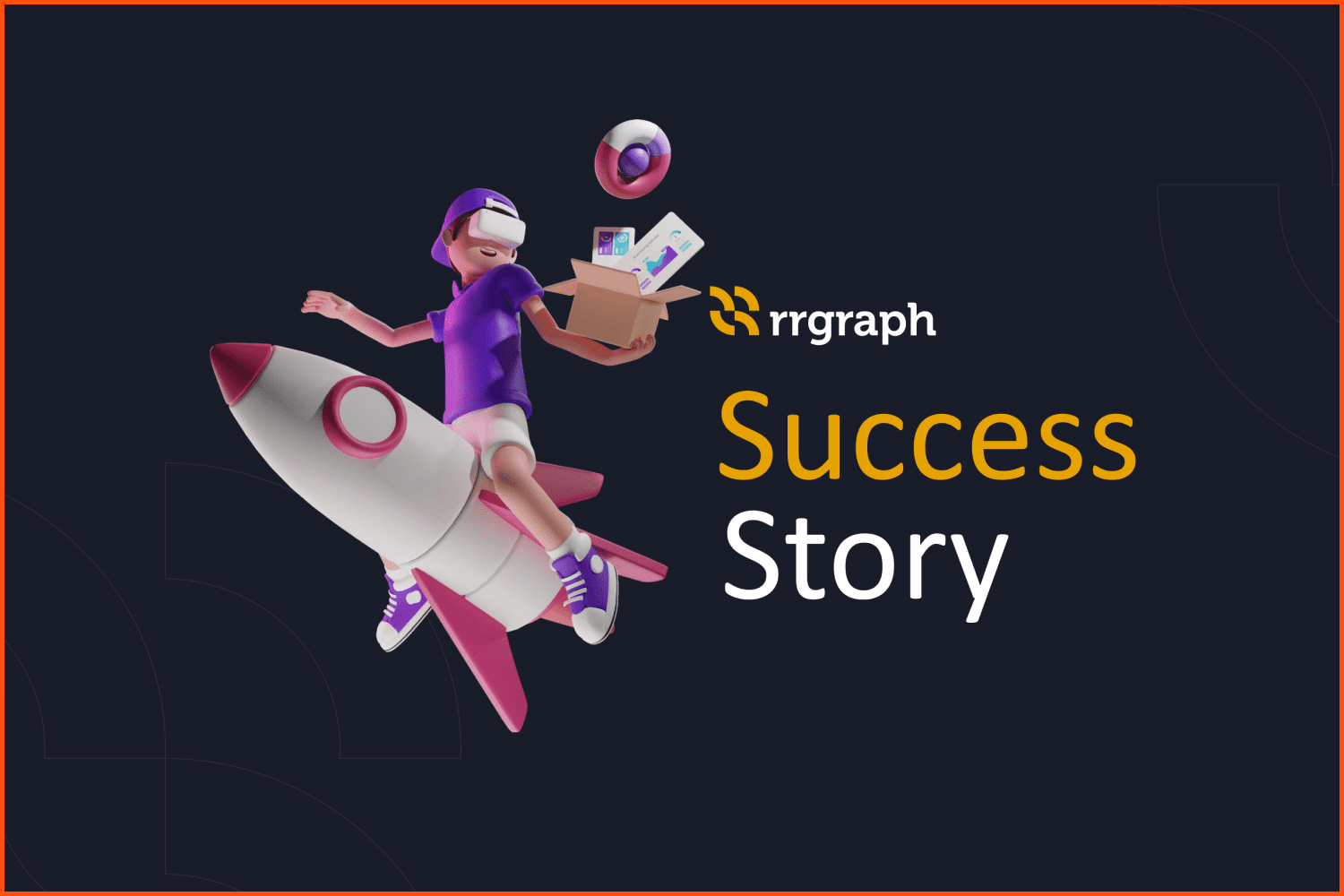 RRGraph creates presentations, pitch-decks, posters, and flyers along with design services that have proven themselves to be top notch. They can tidy up, redesign, or redraw your project. They stand out with high quality services at really good prices. You can check out their eye-catching works on MasterBundles—they are one of our favorite vendors.
However, if you want to create a presentation yourself, we have a large collection of templates that will save you time. If you want to upload your design bundles to MasterBundles and start earning, there is a form for you at the end of the post! You will find more details here.
Teamwork: The Skill that Matters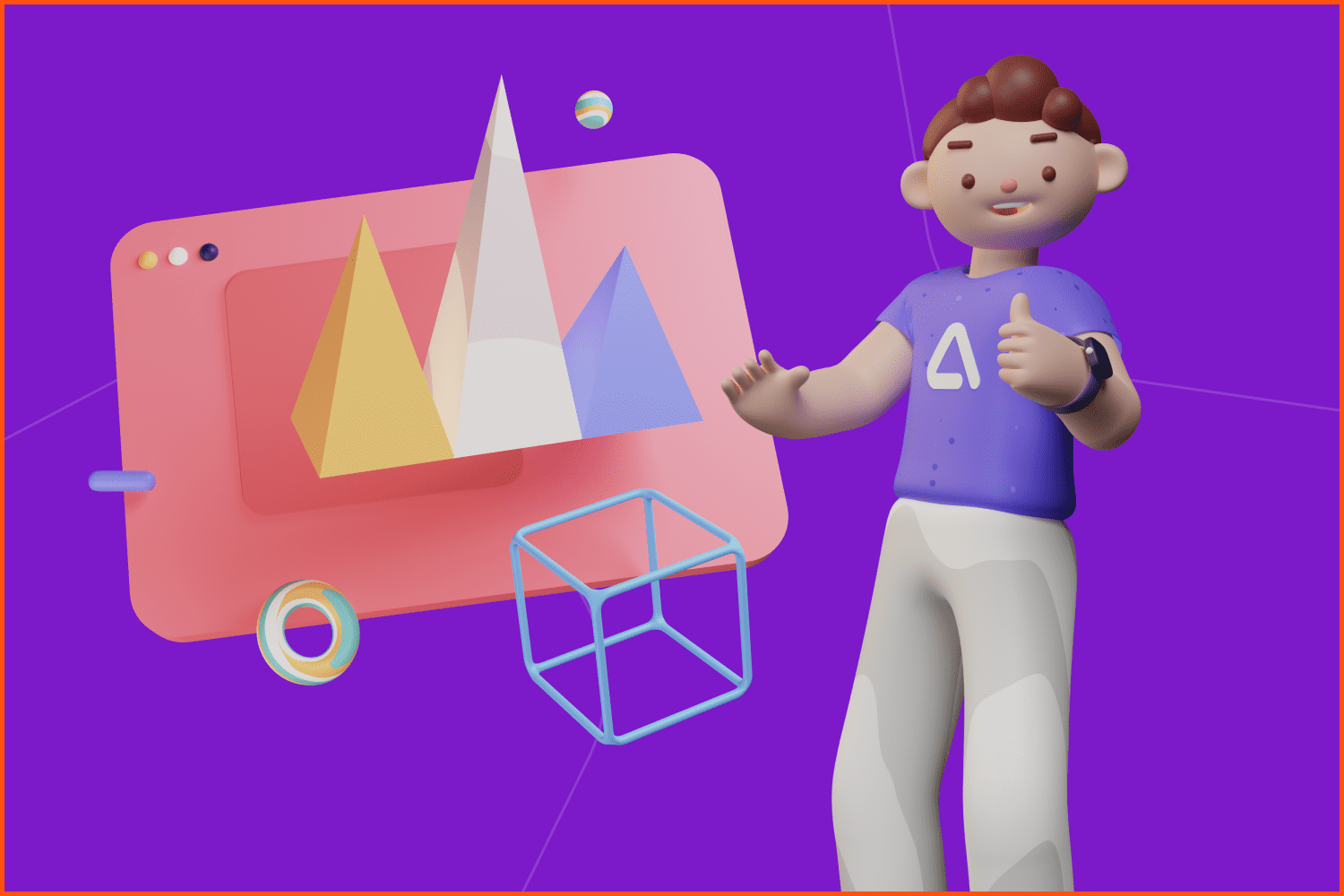 Whether you are a professional designer or just taking the first steps in this sphere, you may never reach the pinnacle of great service development if you lack one important skill. This is the ability to work as part of a team. Let's take a look at what is required in order to work successfully in a team. First, we must understand that teams can be differently staffed and it all depends on the studio itself. Therefore, it is not necessary to immediately look to the studios, where there may be several hundred designers, and attempt to imitate their process.
There is no straightforward answer to the question of when to form a design team and who should be part of it. You have to be able to master the so-called pattern of working in a team, which will make the process much easier.
Let's take a look at some general tips to help you work properly in various team settings.
Overall goals
No, you don't have to give up on your own goals, but you have to make sure that they point in the same direction as the project goals.
Overall result
You have to understand this one essential thing: your common goal is the users' and they will not understand what your problem was. In fact, they will blame all the people involved for a product that does not work effectively or looks unattractive.
Respect the opinions of others
Don't think that all the best ideas belong to you and that you are the smartest person on the team. Be able to listen to others' opinions and look at your work from different points of view.
Openness to criticism
You don't do the work to admire it and keep it for yourself. The design must satisfy more than just your aesthetic sense. That means you have to be ready for criticism and revisions and make changes according to what the customer wants.
Positive conflict
Harmonious work does not imply a complete absence of conflict. Conflict in itself is not terrible if it is productive. It suggests that you simply have different perspectives on certain things, which is perfectly normal. A productive conflict can result in an idea that is useful to the project, more profound and unexpected.
How does the RRGraph Team manage the roles?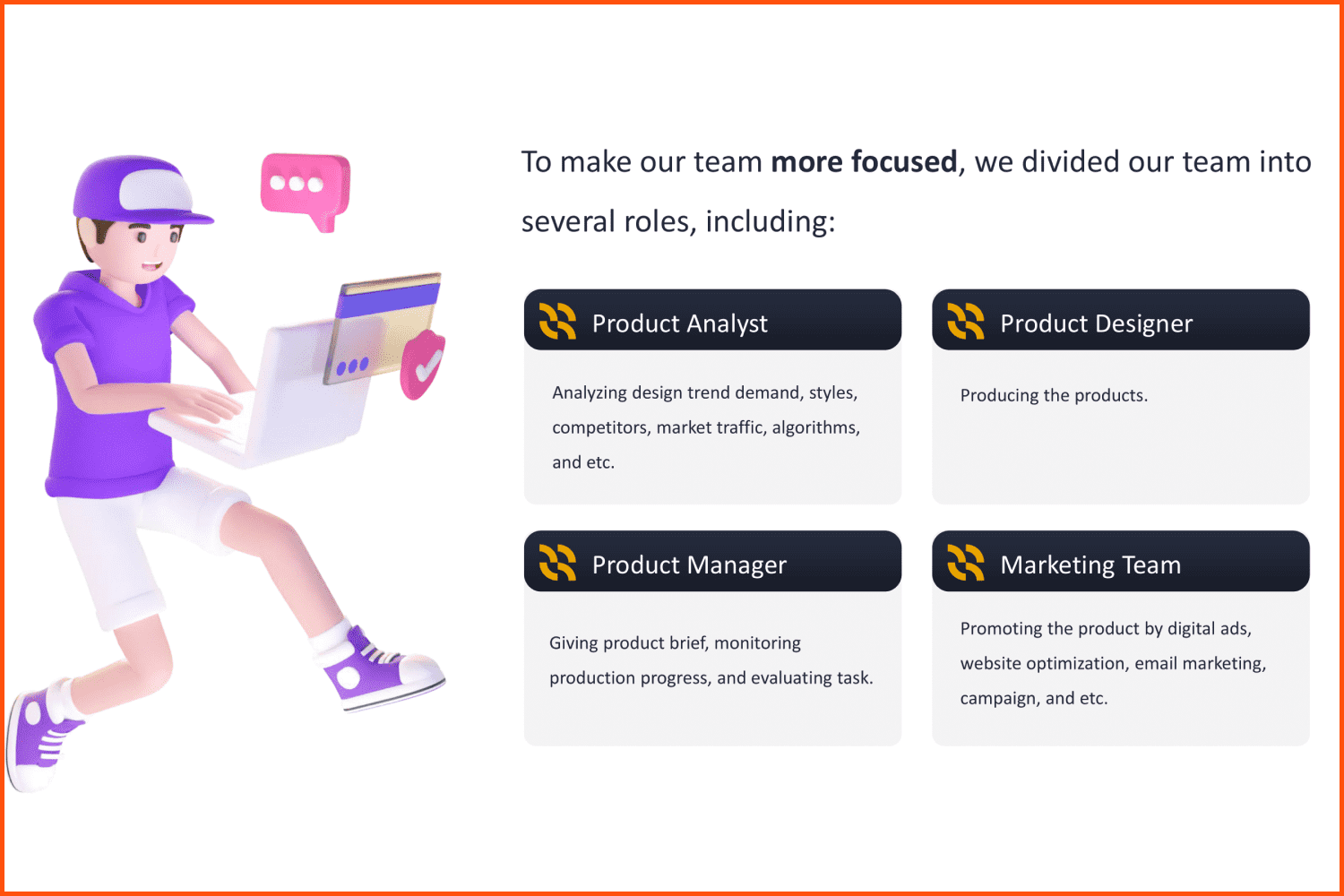 Now let's look at team role management using an example of a professional project team to gain a better understanding. In order to make the team more focused, it is divided into several roles that are responsible for any given action.
Product Analyst
Analysis of demand for design trends, styles, competitors, market attendance, algorithms, etc.
Product Designer
Producing the products.
Product Manager
Giving product briefs, monitoring the production progress, and evaluating tasks.
Marketing Team
Promoting the product by digital ads, website optimization, email marketing, campaigns, etc.
But be sure to remember that working for one company may not work for you. However, as an example, this is a very good option that is definitely worth a try.
Why Task Management is Important and How to Perform It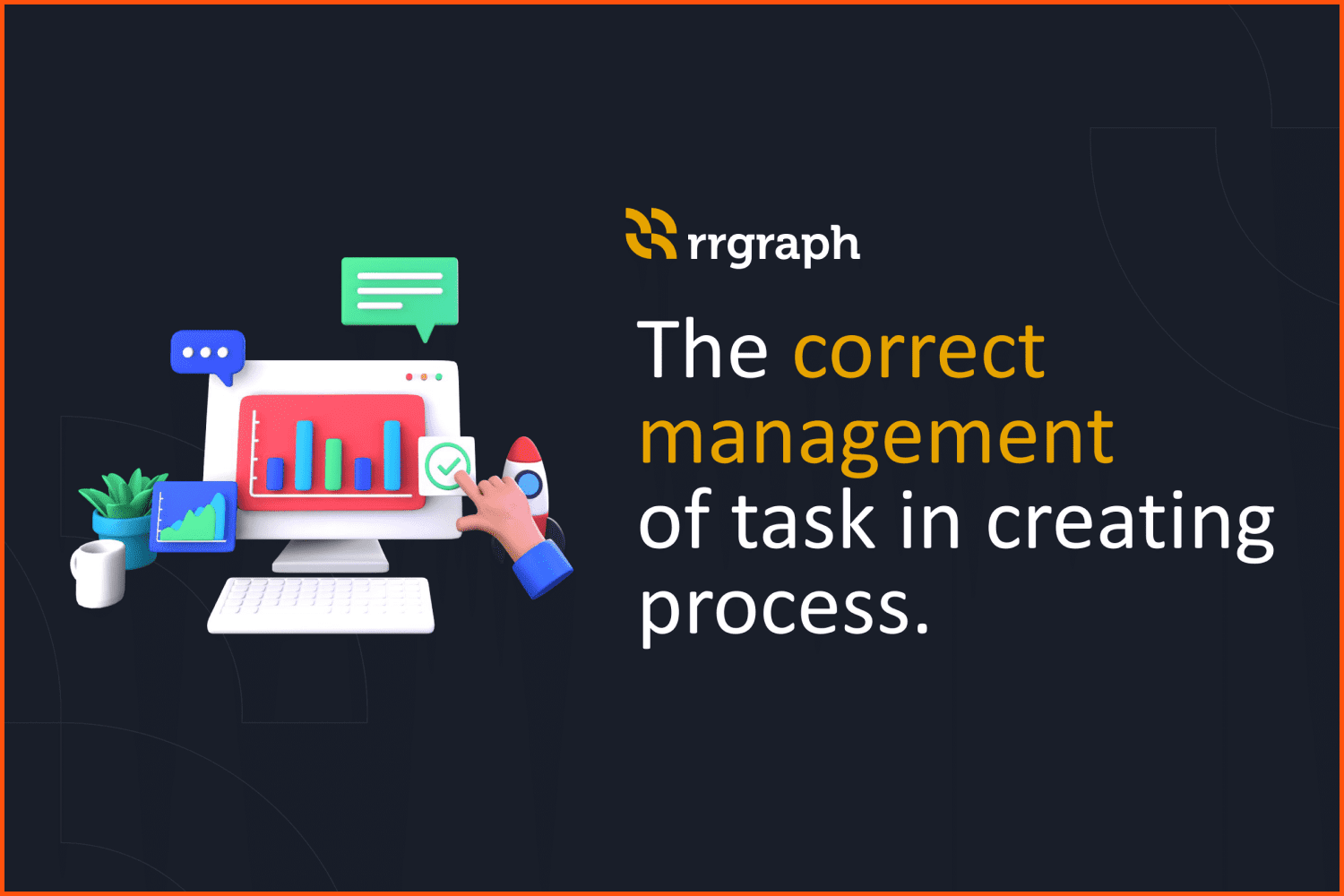 In this case, one very important rule applies: simpler is better. So, let's go through six effective points that will give a clear and concise explanation of this issue.
Don't set tasks verbally.
Name the tasks clearly.
Write as detailed a description of the task as possible to avoid any confusion.
Include a timeline.
Contribute to the time cost.
Record the final result in the task.
How RRGraph Does It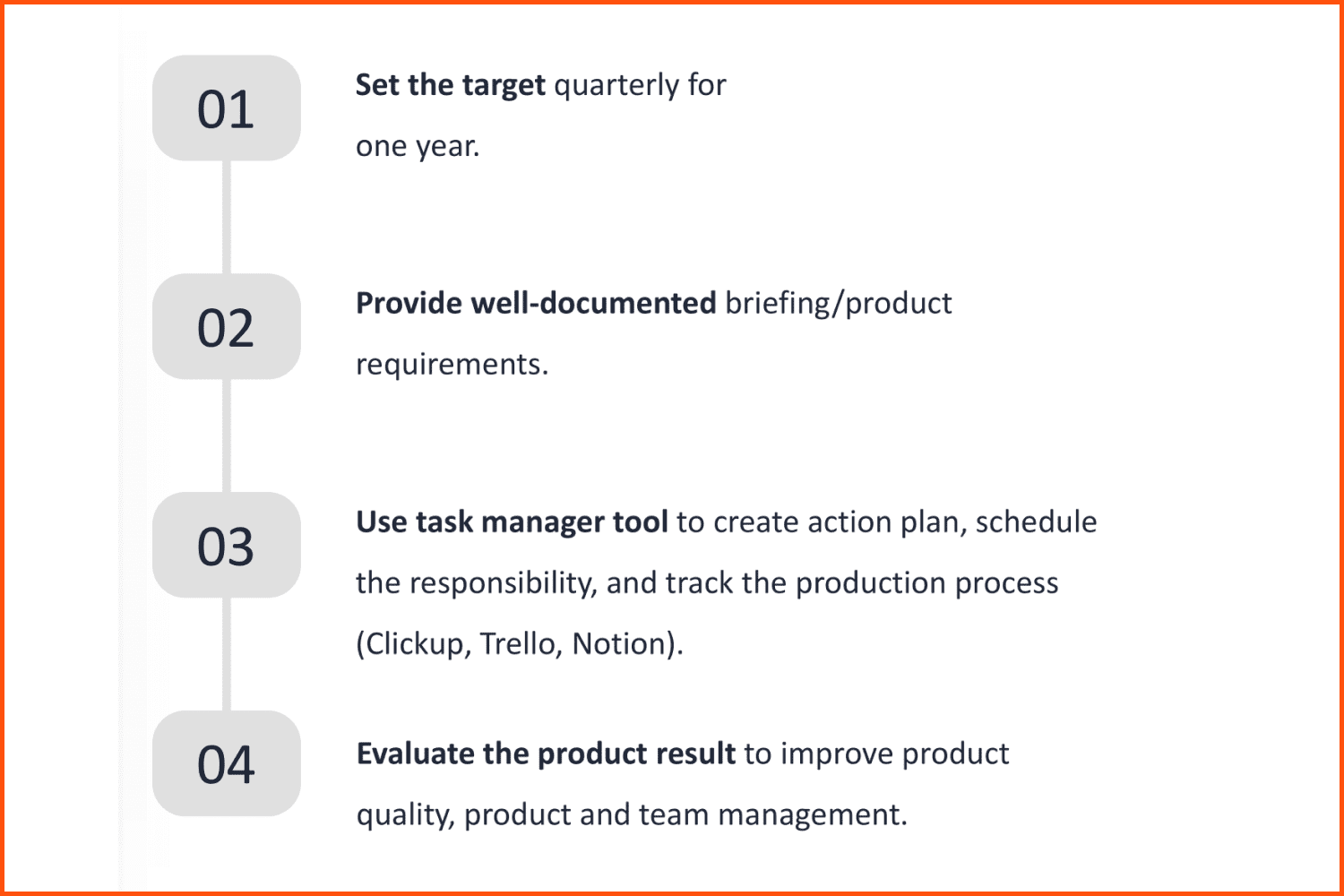 In general, they have four important steps that we can perform regularly to achieve a good process of getting the job done between the leader and the team. These are:
Set the goals quarterly for one year.
Provide well-documented briefing or product requirements.
Use a task manager tool to create an action plan, schedule the responsibility, and track the production process (Clickup, Trello, Notion).
Evaluate the product result to improve its quality, product, and team management.
How to Create Products for the Targeted Audience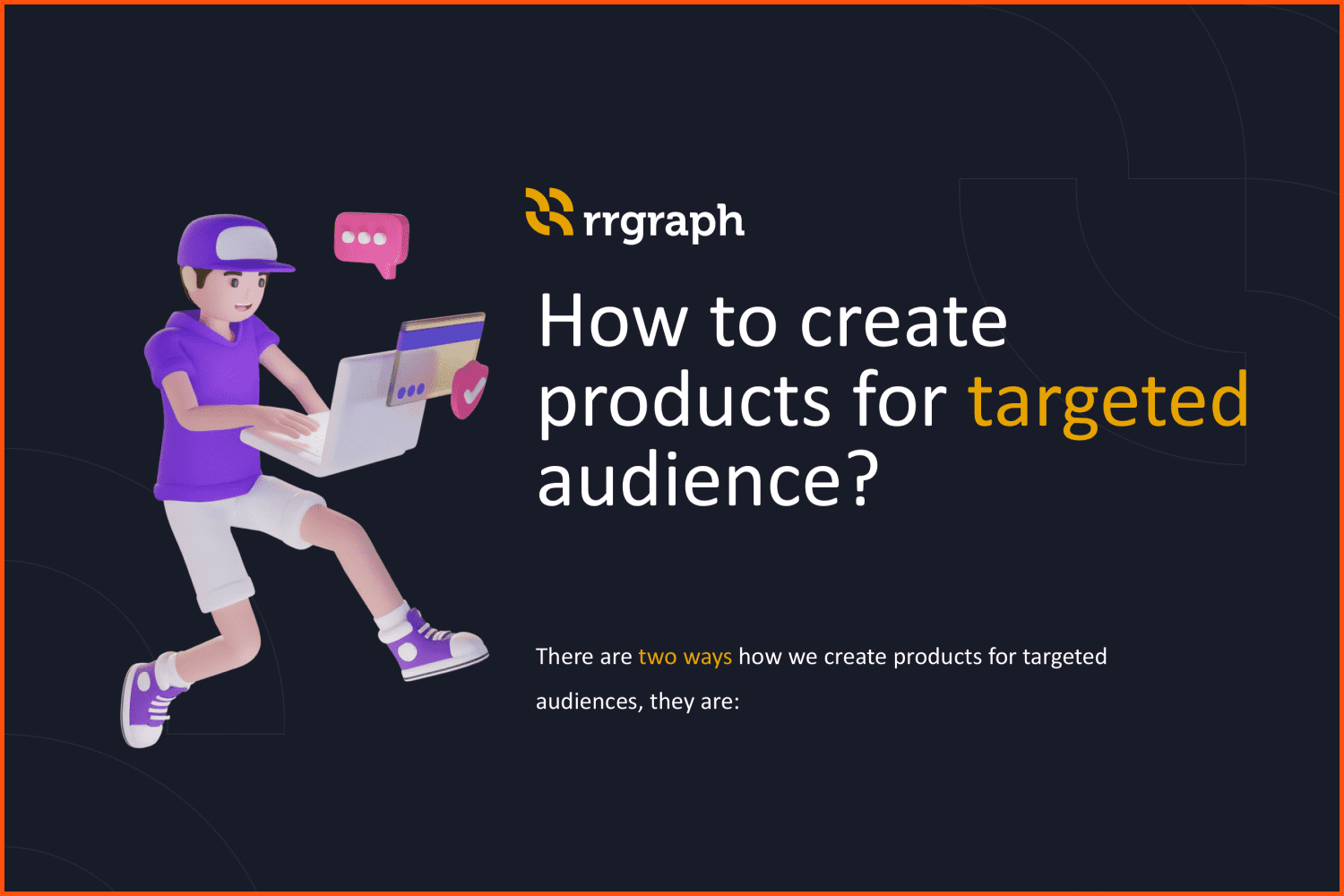 Why do you even need to create products for a specific audience? This is a complicated question, but fortunately with a pretty simple answer that can lead to success. The bottom line is that your target audience is sort of your family. They are what your business is all about, so you have to do your best to meet their needs. Here are 5 simple rules to help you do just that:
Analyze the current customer base.
Keep an eye on the competition.
Periodically analyze your product or service.
Consider the psychographics of your target.
Consider the demographic groups of the target audience.
How Does RRGraph Do It?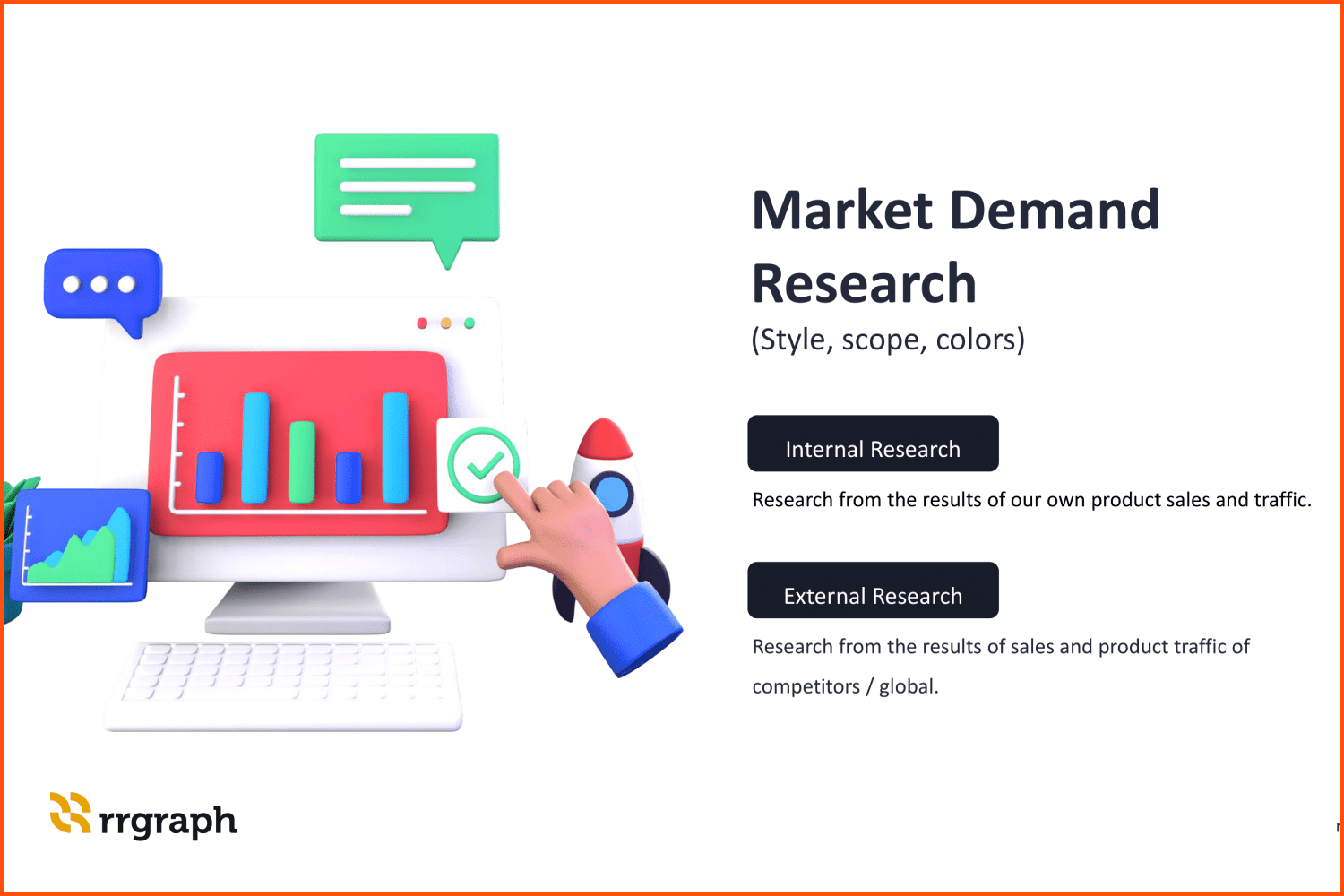 The simplest, yet most effective method is Market Demand Research, which in turn breaks down into two more categories:
Internal Research: Research from the result of your own product sales and traffic.
External Research: Research from the results of sales and product traffic of competitors or global partners.
In other words, they listen to the demands of users and try to please them as much as possible. However, it is always worth remembering that you should not just create a product for the client, but also consider trends in design.
Article is reviewed by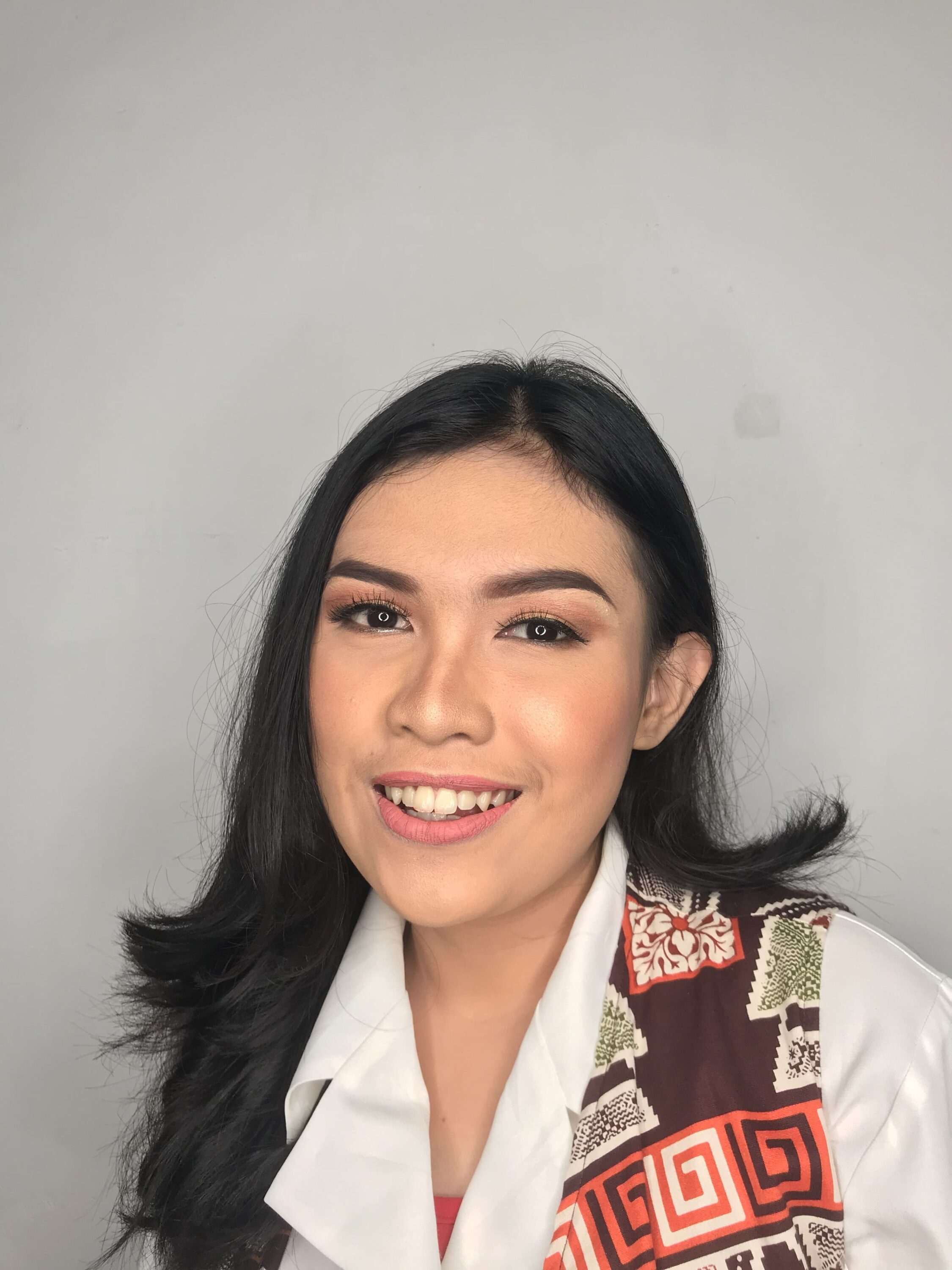 Production Fundamentals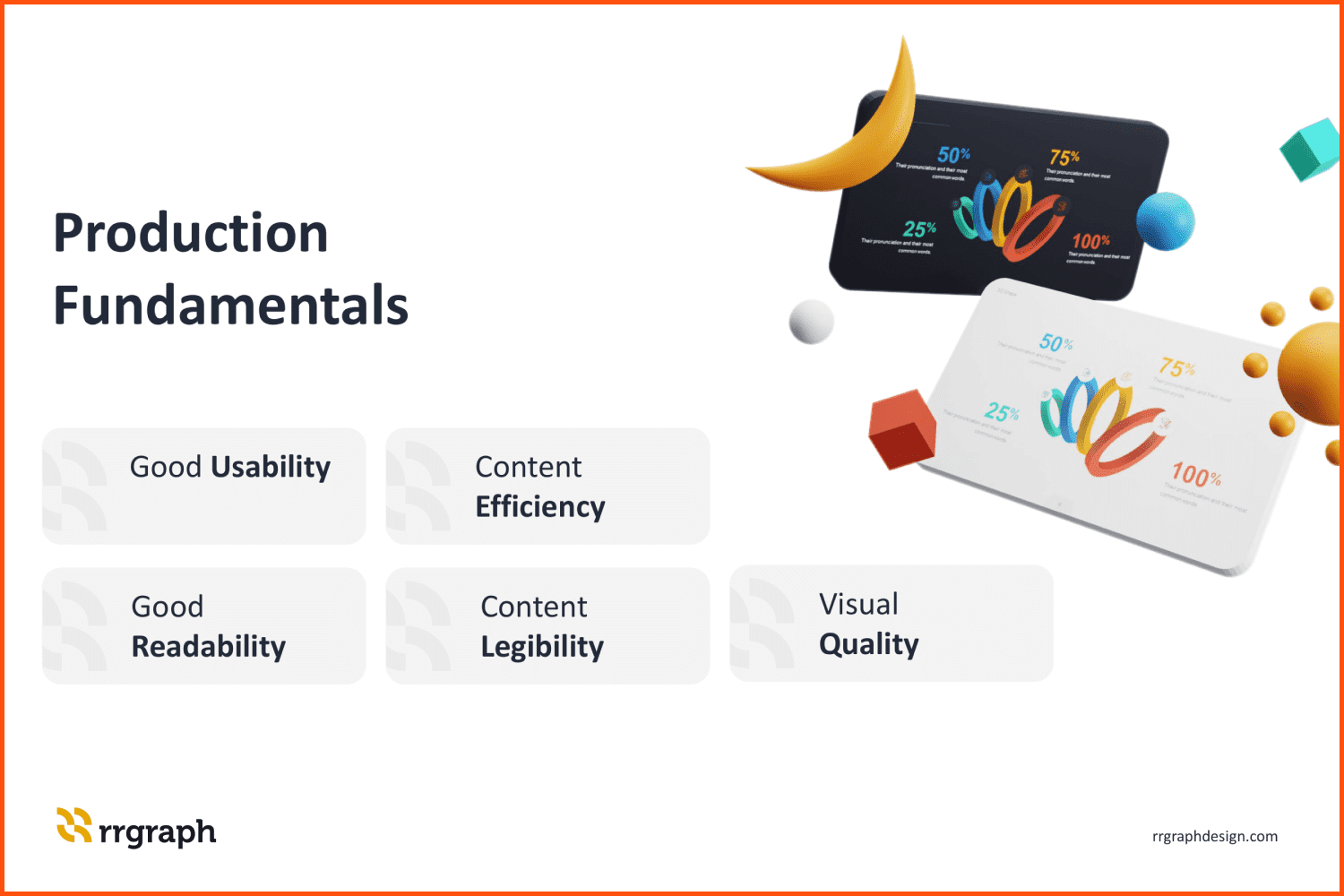 It is impossible not to mention the most useful rules that RRGraph uses to develop its products. They are:
Good Usability
Content Efficiency
Good Readability
Content Legibility
Visual Quality
That's it! We hope that this information was helpful and your teamwork will become more efficient now! If you work in a team, please, share your experience on how you create and maintain a nice atmosphere there 🙂
Sell Your Deal on MasterBundles
By the way, if you are looking for websites where you can sell your designs, refer to MasterBundles. Here is a convenient form for adding your products! Become a MasterBundles vendor and make money easily!
Please take a moment to pin this post to Pinterest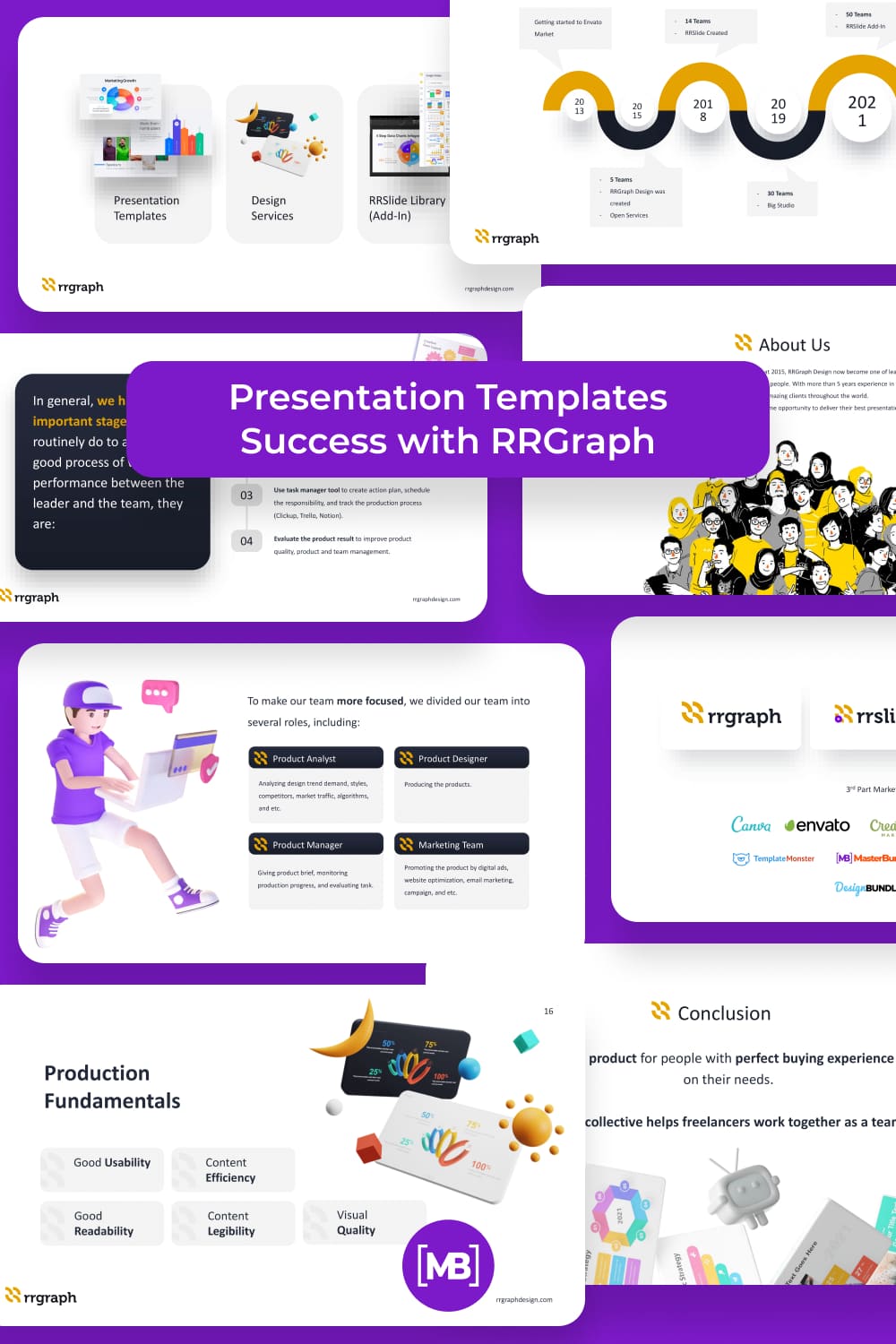 Was this page helpful?
We will be happy if you decide to share this article with your friends on Facebook. Just click on the button and you're done
What are your concerns?
Thanks for your response!
You have already left your review.
Disclosure: MasterBundles website page may contain advertising materials that may lead to us receiving a commission fee if you purchase a product. However, this does not affect our opinion of the product in any way and we do not receive any bonuses for positive or negative ratings.