Product Research: How to Build a Design That Sells
If you have a product to sell—whatever it may be—you want it to be noticed by the end user and, ideally, purchased. This is why product research is predominant, even if it's your own. Why? Let's give you an idea.
It's unlikely a regular internet-explorer—or you—would pay money for something that isn't urgent or just doesn't fit their needs at the moment.
Yet, even if you're looking to buy something that you need, you'd pick from hundreds of similar goods. The main criterion for you to choose the item you picked is relevancy.
Simply put, the design you build has to communicate all the qualities, perks, benefits, and advantages of the item and how exactly this brand covers the subtest needs of the end-consumer. The importance of product research lies in the designer's understanding of the needs of the end client and how the item fits them.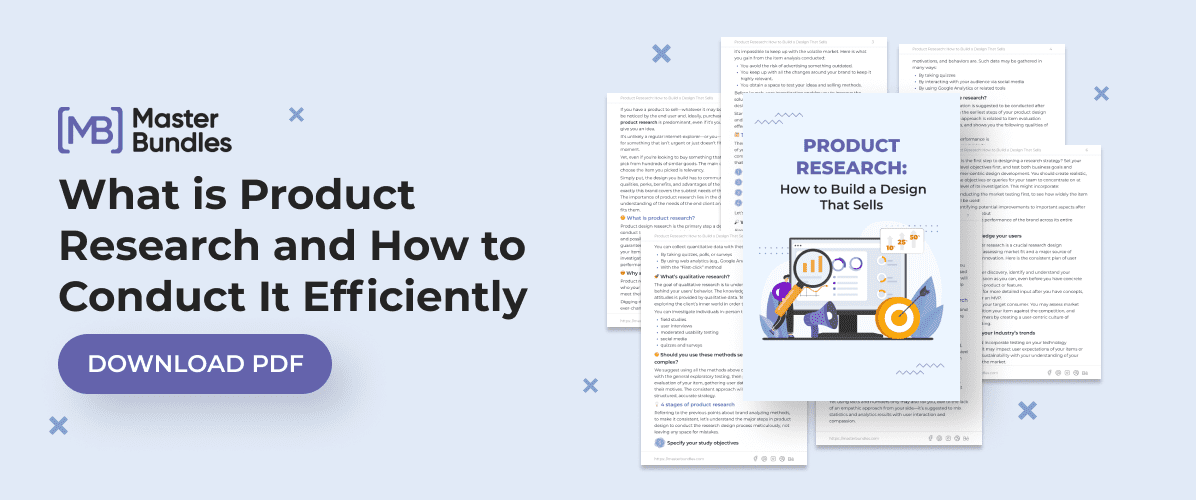 What is product research?
Product design research is the primary step a designer has to conduct to grasp their client's behavior, weaknesses, struggles, and possible needs. The product research process helps you guarantee the top-tier user experience and skyrockets the odds of your item being sold. The brand research includes user investigation as well, to help you build a whole image of your item performance.
Why should designers conduct product research?
Product research or user research helps build the whole picture of who your target user is and how the design must be developed to meet their demands.
Digging deeper, the wants and needs of the end consumer are ever-changing, and without proper brand estimation, it's impossible to keep up with the volatile market. Here is what you gain from the item analysis conducted:
You avoid the risk of advertising something outdated.
You keep up with all the changes around your brand to keep it highly relevant.
You obtain a space to test your ideas and selling methods.
Before launch, user investigation enables you to improve the solution value and item features. It can also be used after the design has been released to enhance it.
Starting during the design phase, when modifications are simple and less expensive to execute, is the best time to undertake an effective investigation.
Types of product research
There are numerous types of research methods to gather the data of your potential target audience to fill the white spots about your consumers. There are four different types of research methods that are considered major:
Exploratory research
Evaluative research
Quantitative research
ualitative research
Let's get more precise about each of them below.
What's exploratory research?
Also known as primary, the exploratory product design concept approach gives you the most paramount data about your targeted audience. It helps you put yourself in your client's shoes and get a deep feeling of what your client's struggles and needs, motivations, and behaviors are. Such data may be gathered in many ways:
By taking quizzes
By interacting with your audience via social media
By using Google Analytics or related tools
What's evaluative research?
The evaluative investigation is suggested to be conducted after the exploratory one, on the earliest steps of your product design process. The evaluative approach is related to item evaluation more than user analysis, and shows you the following qualities of what you sell:
How appealing its performance is
How relevant your brand is today
How relevant your item will be in a certain period
How it stands out
What its strengths, weaknesses, opportunities, and threats are
What's quantitative research?
In quantitative product design concepts, user behavior is measured in a form that allows for statistical analysis. Namely, it gives you information on how many users prefer/hate/love/choose the particular industry or goods type in the form of numbers and statistics. This way, you can nearly certainly predict the market's direction based on the quantitative investigation results.
One of the quantitative product research examples to explain this method would be the backlink statistic. Imagine the link on your brand's page was put to an authoritative article to convert the readers into your leads.
The statistics of how many readers clicked on the link would give you an idea of whether your item is in-demand or vice versa.
You can collect quantitative data with these methods:
By taking quizzes, polls, or surveys
By using web analytics (e.g., Google Analytics)
With the "First-click" method
What's qualitative research?
The goal of qualitative research is to understand the motivations behind your users' behavior. The knowledge of motives, ideas, and attitudes is provided by qualitative data. Technically, you're exploring the client's inner world in order to interact with it.
You can investigate individuals in-person through:
field studies
user interviews
moderated usability testing
social media
quizzes and surveys
Should you use these methods separately or in the complex?
We suggest using all the methods above consistently, beginning with the general exploratory testing, then proceeding with the evaluation of your item, gathering user data, and understanding their motives. The consistent approach will give you a more structured, accurate strategy.
4 stages of product research
Referring to the previous points about brand analyzing methods, to make it consistent, let's understand the major steps in product design to conduct the research design process meticulously, not leaving any space for mistakes.
#1 Specify your study objectives
What is the first step to designing a research strategy? Set your high-level objectives first, and test both business goals and customer-centric design development. You should create realistic, precise objectives or queries for your team to concentrate on at each level of its investigation. This might incorporate:
Conducting the market testing first, to see how widely the item will be used
Identifying potential improvements to important aspects after the design debut
Assessing the performance of the brand across its entire lifespan
#2 Acknowledge your users
Open-ended user research is a crucial research design methodology in assessing market fit and a major source of inspiration and innovation. Here is the consistent plan of user understanding:
Engage in user discovery, identify and understand your consumer as soon as you can, even before you have concrete ideas for a by-product or feature.
Start looking for more detailed input after you have concepts, prototypes, or an MVP.
Interact with your target consumer. You may assess market demand, position your item against the competition, and delight customers by creating a user-centric culture of continual testing.
#3 Analyze your industry's trends
Here, you should incorporate testing on your technology advancements. It may impact user expectations of your items or their long-term sustainability with your understanding of your consumers and the market.
Read trade publications and news websites, and follow influential trendsetters on social media.
Give programs like Google Trends a shot.
Browse the social media profiles of your potential clients.
#4. Evaluate your product
Finally, understand how relevant your item is for the industry you promote. This is the last stage that should be implemented based on the results of the first three previous stages. The evaluation will show you the key flaws, ups, and downs of your project and help predict how lasting the item will be in the market.
Tips & tricks to conducting better product research
A few tips will help you conduct your testing more profoundly and efficiently, even if you're the guru of design and marketing. Here are the main ones to take into account.
Turn your product testing into a lasting campaign
Let it be ongoing. Conducting item evaluation once is a good thing until the market conditions don't change and your brand, along with your design, finds itself beside the point. It's suggested to undertake further examination every two weeks, to maintain with the recent trends.
Rely on your logic more than on intuition
Assumptions may lead to costly—by money or time—mistakes. Better rely on numbers, facts, and statistics you gathered about your targeted audience.
Yet using facts and numbers only may also fail you, due to the lack of an empathic approach from your side—it's suggested to mix statistics and analytics results with user interaction and compassion.
Use professional software
Professional product research tools facilitate the examination process and assist in structuring the gathered data efficiently, conveniently, and mobility-friendly.
Product research tools developed by designers for designers are must-have instruments for every web design connoisseur when it comes to setting ideas and data in order. Try out the following professional tools we recommend at MasterBundles:
Notion
Notion is an all-in-one workspace for your notes, tasks, wikis, and databases, convenient to use and eye-pleasing. It functions as a tool that you may use to organize your ideas, tasks, and data, and it suits not only designers but also programming functions and full-fledged article-writing queries.
On MasterBundles, we have several cool Notion templates that will work as workspace for designers – there are tables and pages for different purposes created in different layouts by a designer, so you will more likely to understand and like their logic.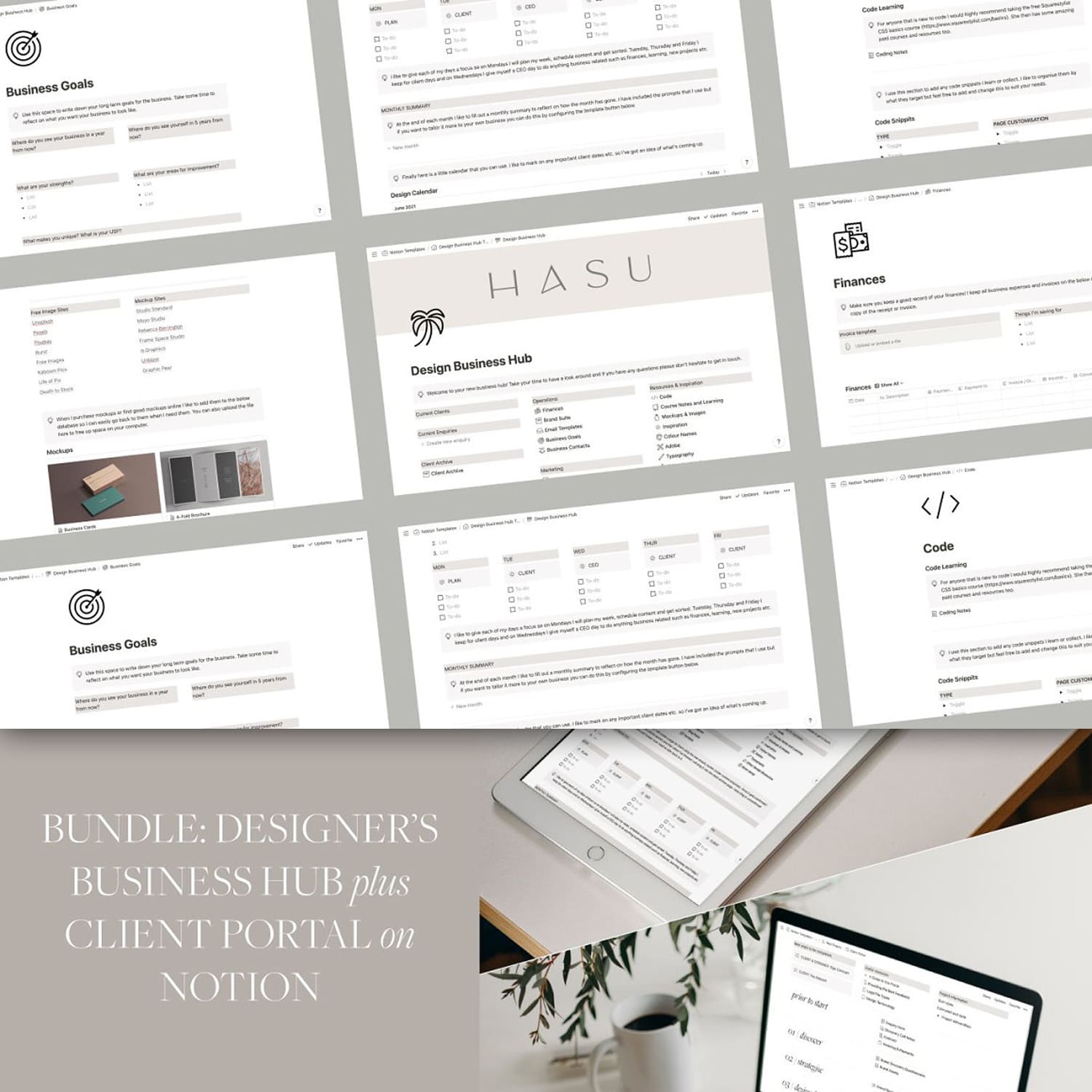 Notion Bundle for Designers
| | |
| --- | --- |
| Price | $60 |
| File type | PDF |
| Date | July 1 2022 |
| Colors | |
| Rating | |
Here is a huge template with 40+ customizable pages with different planners, email, finance and portfolio templates, project summary area and cool system for working with clients. It's especially useful if you work with clients and want to facilitate your communication.
Show More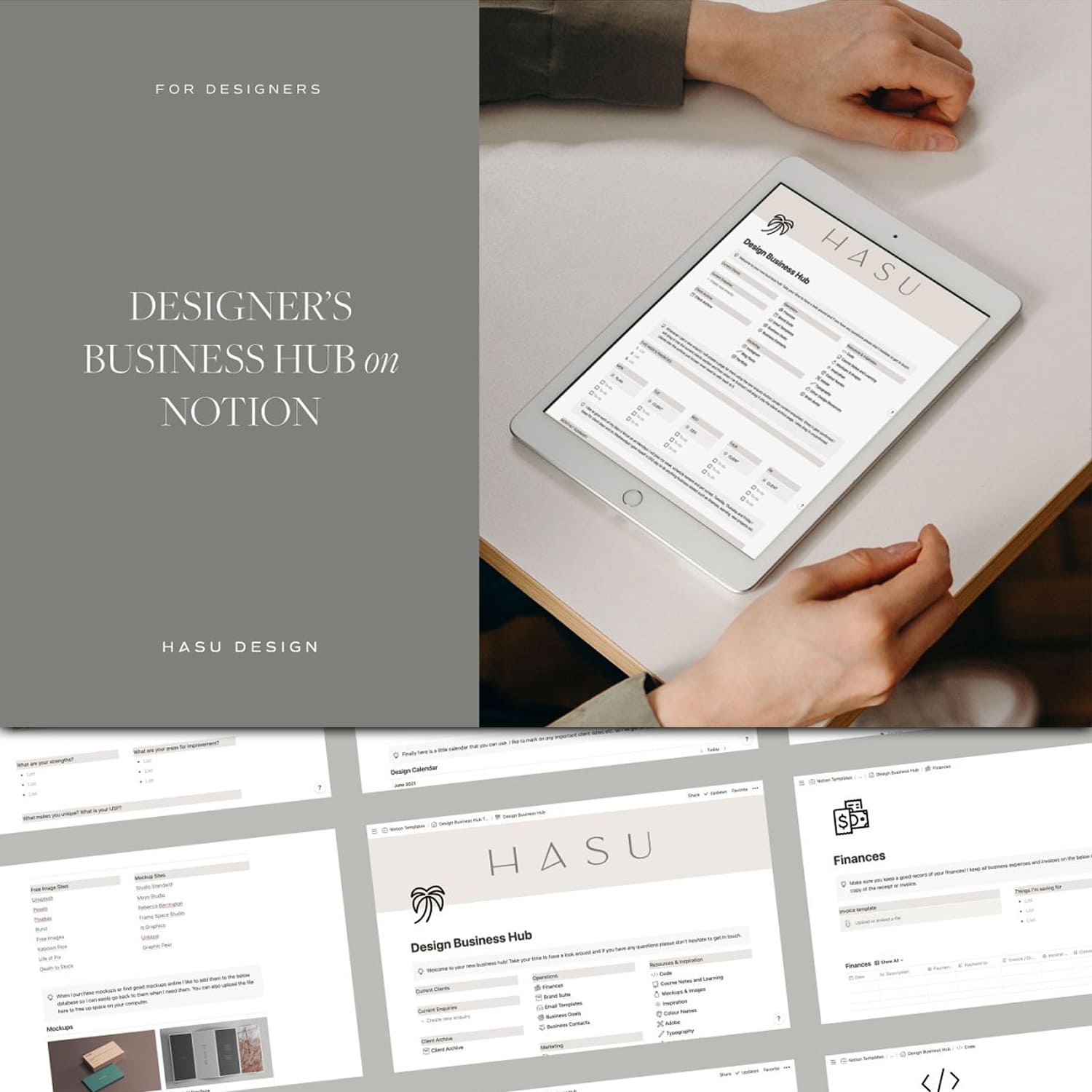 Designer's Business Hub on Notion
| | |
| --- | --- |
| Price | $35 |
| File type | PDF |
| Date | August 1 2022 |
| Colors | |
| Rating | |
As the name states, this template for Notion is geared toward designers. The package consists of indispensable options suitable for individuals that run their businesses and require a multi-tool workspace. The bundle has client management system, finance spreadsheet, brand suite, email templates, portfolio page, code page and more.
Show More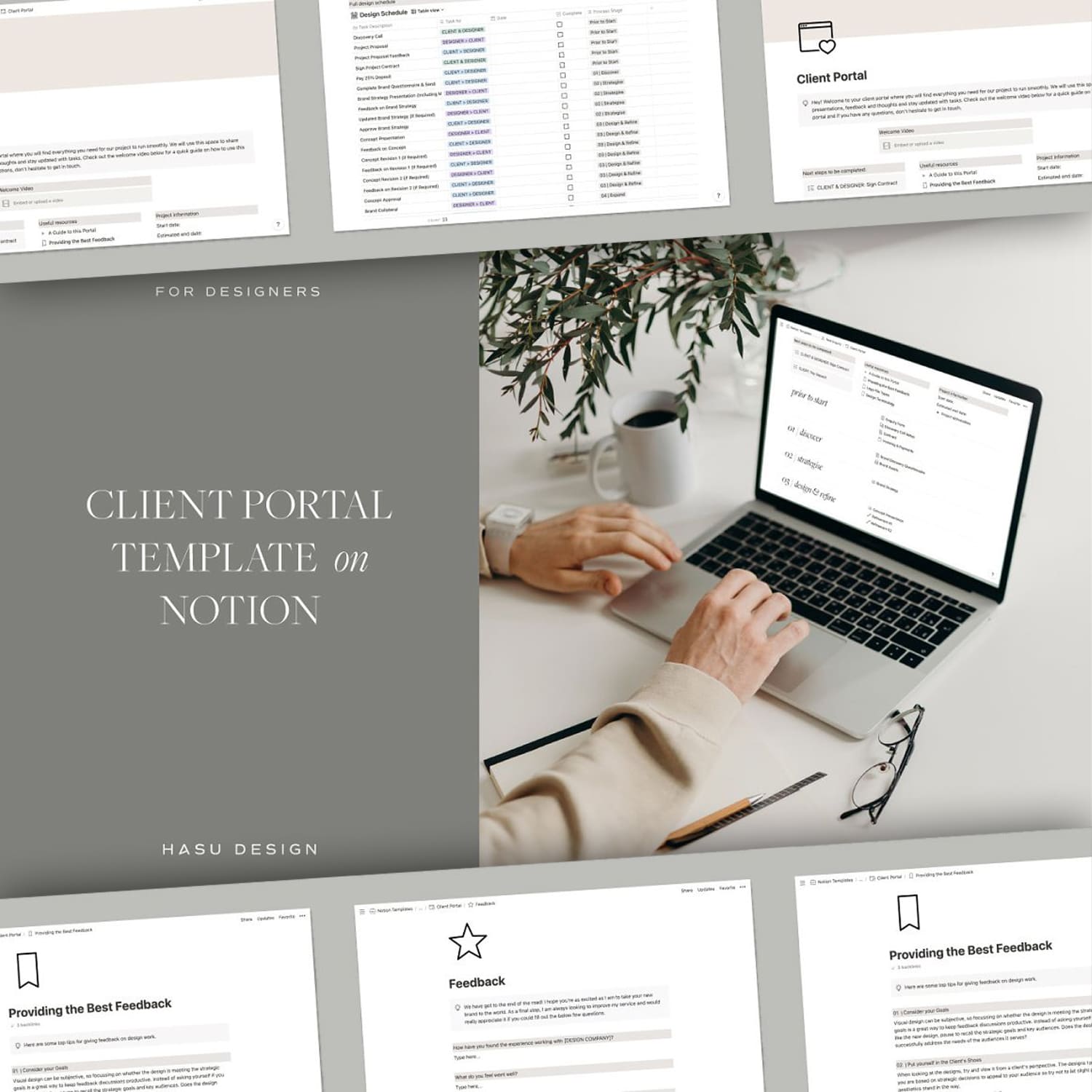 Client Portal Template on Notion
| | |
| --- | --- |
| Price | $35 |
| File type | PDF |
| Date | July 1 2022 |
| Colors | |
| Rating | |
Client Portal is another Notion-based template that offers step-by-step guidance to the branding process along with pages to showcase your work, collect comments, and keep up with all the project's requirements.
Take a look at a few key features Client Portal from Notion offers to help you manage your branding smoothly. Project summary area with key deliverables, dates, and next tasks. Useful resources for clients. Providing the best feedback. A guide to the different file types.

Show More
Mural
Mural is an online whiteboard tool for comprehensive product research, brainstorming on meetings, and consumer portfolio building. The Mural is literally geared towards identifying customer issues and converting them into the design-solutions. Some notable features of Mural:
A digital whiteboard with all the tools needed, from sticky papers to a drawing tool.
Whiteboard templates to pick the most suitable one for organizing your ideas.
Upgraded cooperation: the whiteboard allows all users to interact, providing space for fresh ideas to flow.
Figma
Figma is one of the most popular software for product design and research, the ideal prototype for Adobe Illustrator. It's an all-in-one designing tool that may be turned into an interactive whiteboard for collective brainstorming sessions.
Figma allows product, app, or website designing, and either plain or animated. Here are some stand-out options of Figma:
Online whiteboard session: design, generate, and improve ideas in a convenient interactive space.
Straightforward onboarding: the range of professional and unique tools is so easy to grasp intuitively and start using right away.
Options you're more likely to never meet anywhere else: unique pencils, instant figure and arc designs, and no limits for imagination with the OpenType option.
What to do after your product research?
After all the analyses are done, analytics are gathered, and strategies are drawn, it's time to wrap up the brand itself, using the results of your examination campaign to create a cutting-edge, user-friendly, selling design.
Yet, it's unlikely you desire to give all your money and time to brand testing, stopping the critical processes around your item promotion.
We suggest you sneak-peak at our marketplace and take a glimpse at our products for professional designer's routine facilitation: templates, illustration bundles, high-quality vector images, icons and favicons, UI kits for Figma, and a plethora of other stuff a design guru may find gold.
Join us as our vendor and upload your products on the marketplace—set your easy passive income pool with MasterBundles!
Article reviewed by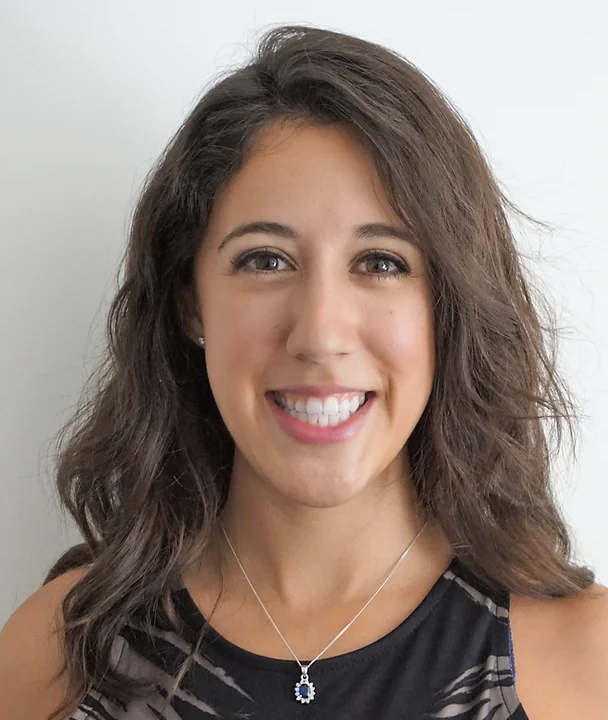 FAQ
Top 4 Popular Questions About Product Research
What is product research?
Product research is how you verify its concept and determine if it will succeed or fail. It assists in determining client demands and whether your concept can satisfy market demand. It is a step in the item development process. A greater ROI and your client's trust are the results of the scrutiny.
What is an example of product research?
Product research examples include the following:
posting quizzes on social media to ask users their opinions on your item conception
analyzing data from web-analytics tools to understand how many users are interested in your project or industry
implementing the brand evaluation to understand how strongly it satisfies the user's needs today and how successfully it may stand out from more powerful competitors
What are the types of product research?
There are many different types of research methods you may use to get information about your potential target audience and fill in the gaps about your customers. There are four categories of research techniques that are regarded as major:
Exploratory testing
Evaluative research
Quantitative probe
Qualitative examination
How do you perform good product research?
To succeed in your product research and gather sufficient valuable data try out these methods:
Mix facts and numbers with empathy and compassion in your approach.
Implement the step-by-step product design process: specify your objectives, identify your user, find industry trends, and estimate your product.
Resort to professional tools, such as Notion and its templates for designers.
Was this page helpful?
We will be happy if you decide to share this article with your friends on Facebook. Just click on the button and you're done
What are your concerns?
Thanks for your response!
You have already left your review.
Disclosure: MasterBundles website page may contain advertising materials that may lead to us receiving a commission fee if you purchase a product. However, this does not affect our opinion of the product in any way and we do not receive any bonuses for positive or negative ratings.