50 Happy Father's Day Images, Illustrations, Clipart, SVG (2023)
Father's Day is a dads' appreciation holiday, which is gaining more and more popularity all around the globe. It is usually celebrated every third Sunday of June. Now is the time to get some high-quality graphics in order to complete your Father's Day cards and gifts on time.
So, if you want to find out more about this great holiday as well as get some free happy Father's Day images as well as paid illustrations and cliparts that will help you complete your projects before the deadline, then keep reading.
10 Best Father's Day SVGs
It's great to celebrate your dad for everything that he has done, make him a special gift using these SVGs.
Fathers Day SVG Bundle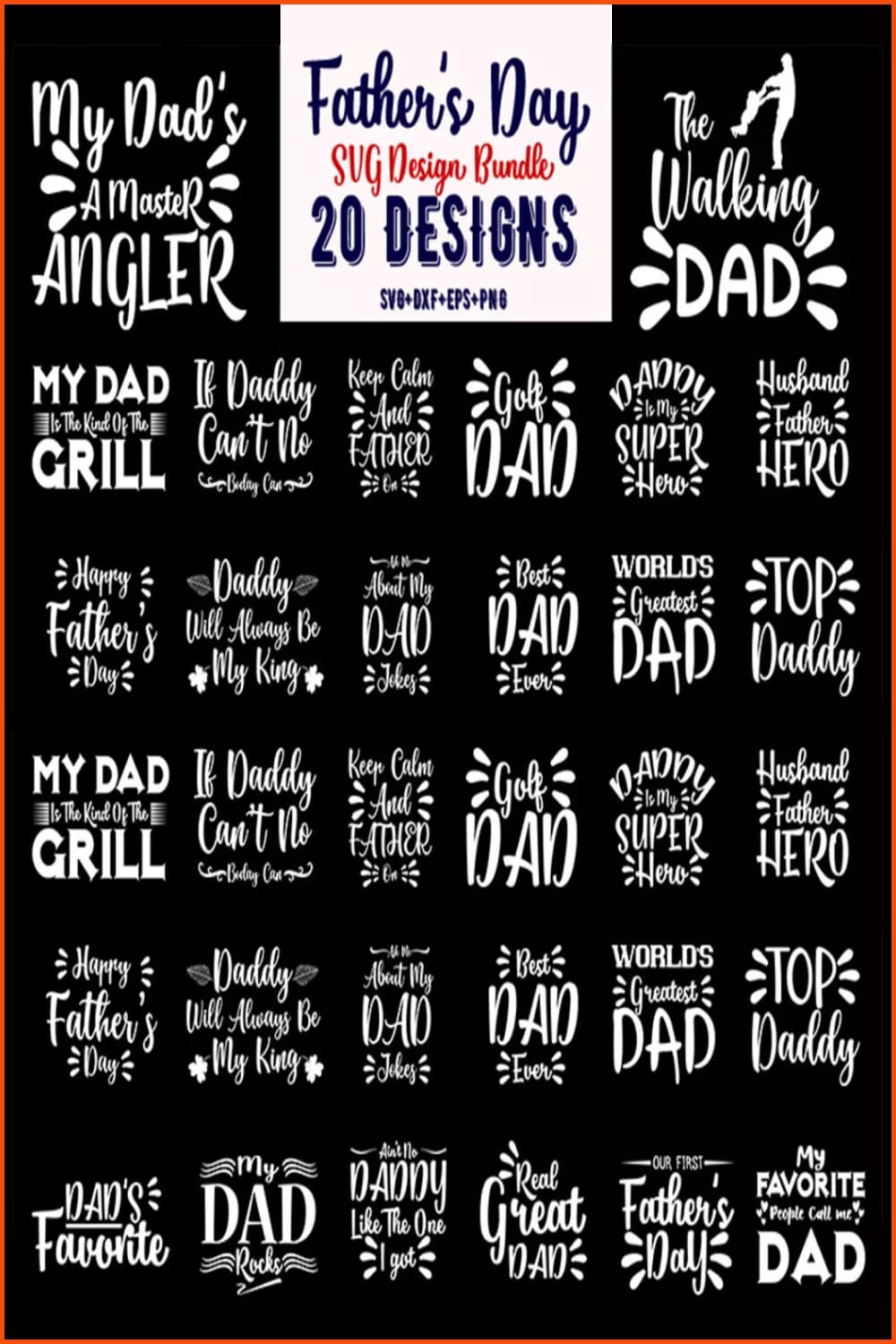 With such a universal bundle of happy Father's Day graphics, you can create new amazing projects each year, and print the SVGs on shirts, mugs, shoppers, blankets, pillows, and more.
Father's Day SVG Bundle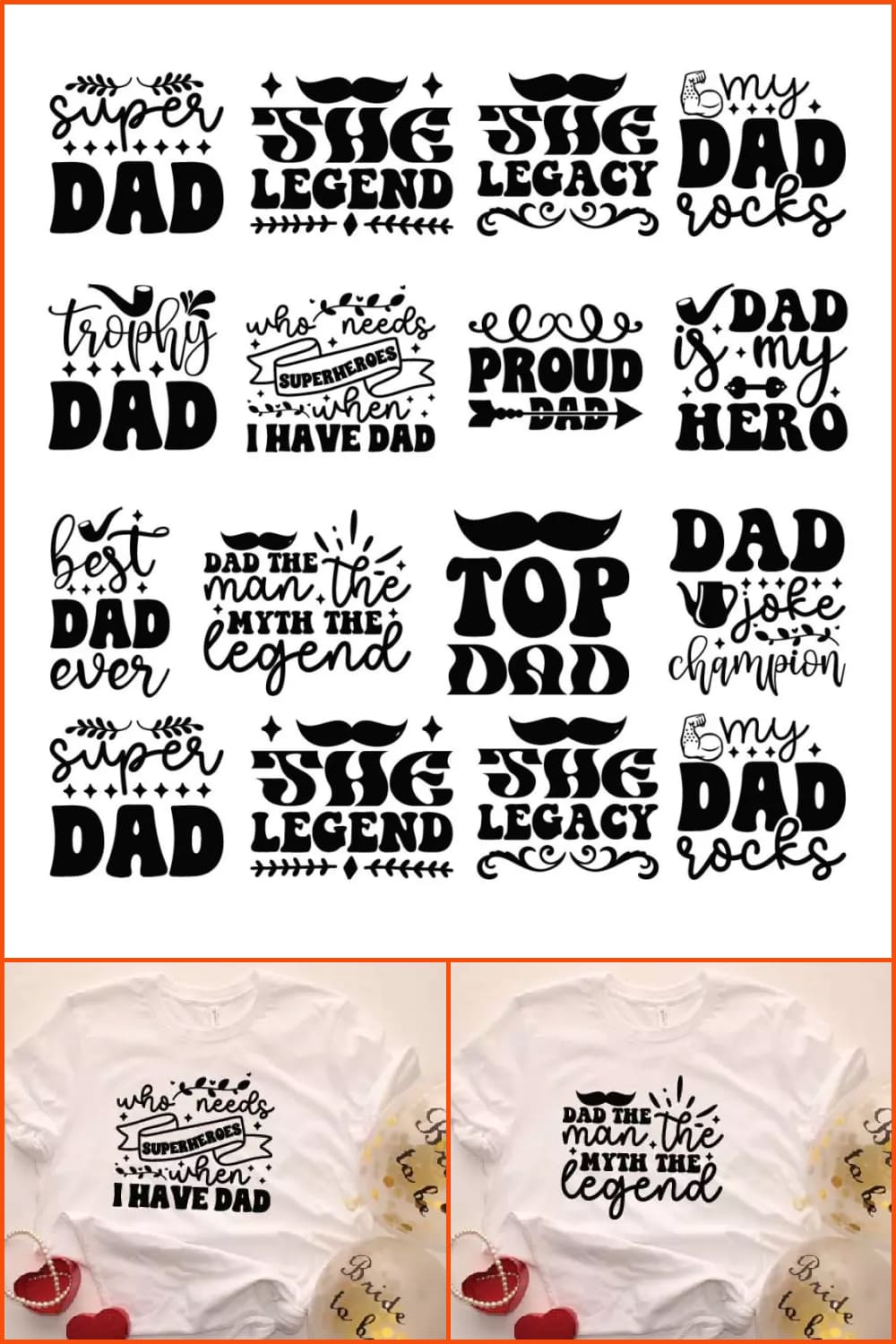 Create amazing high-quality shirts for your father. These Father's Day graphics are universal, they can be used even as happy First Father's Day images.
Dad SVG Bundle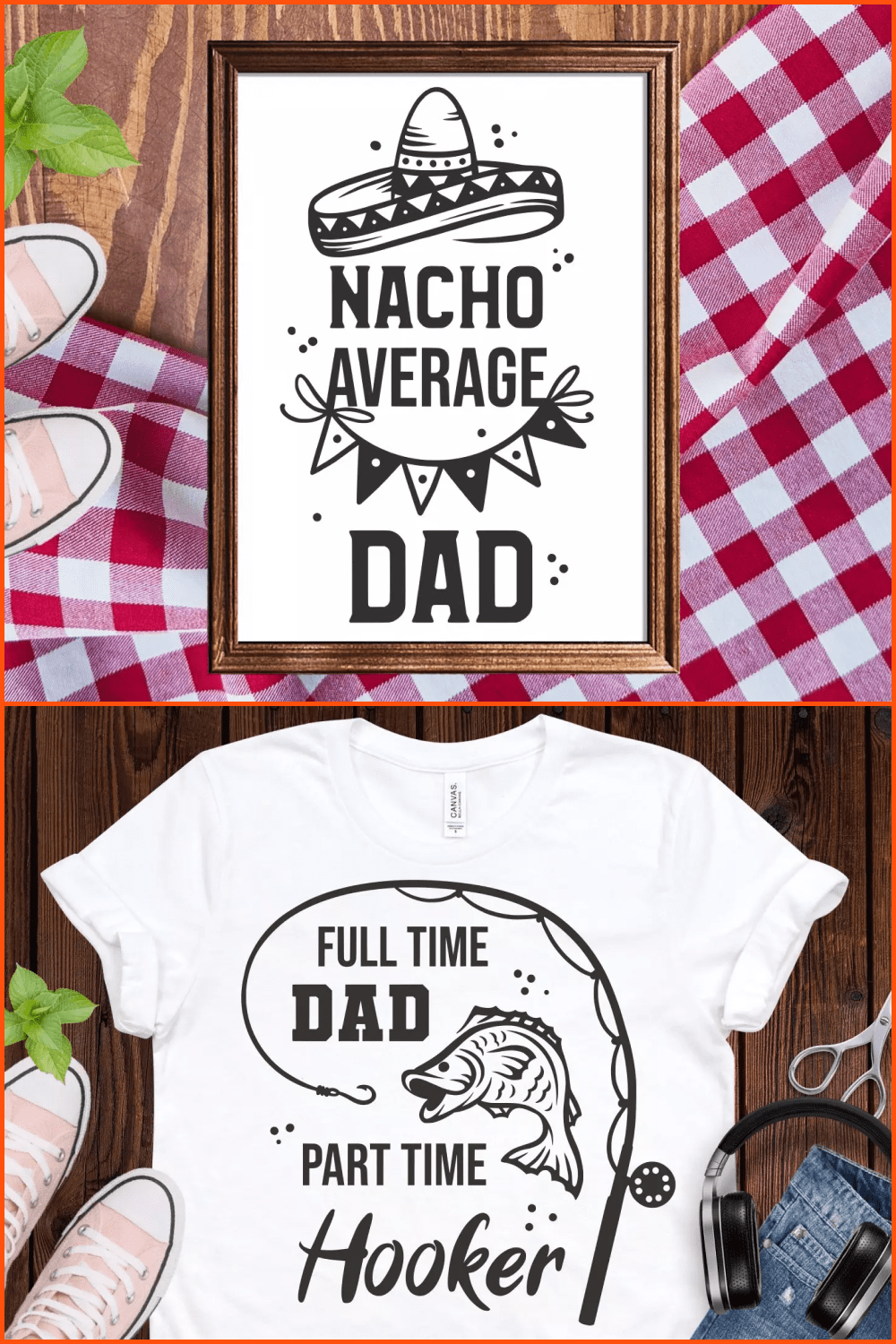 This funny happy Fathers Day picture is a great solution for prints that you can put on different items.
Father's Day SVG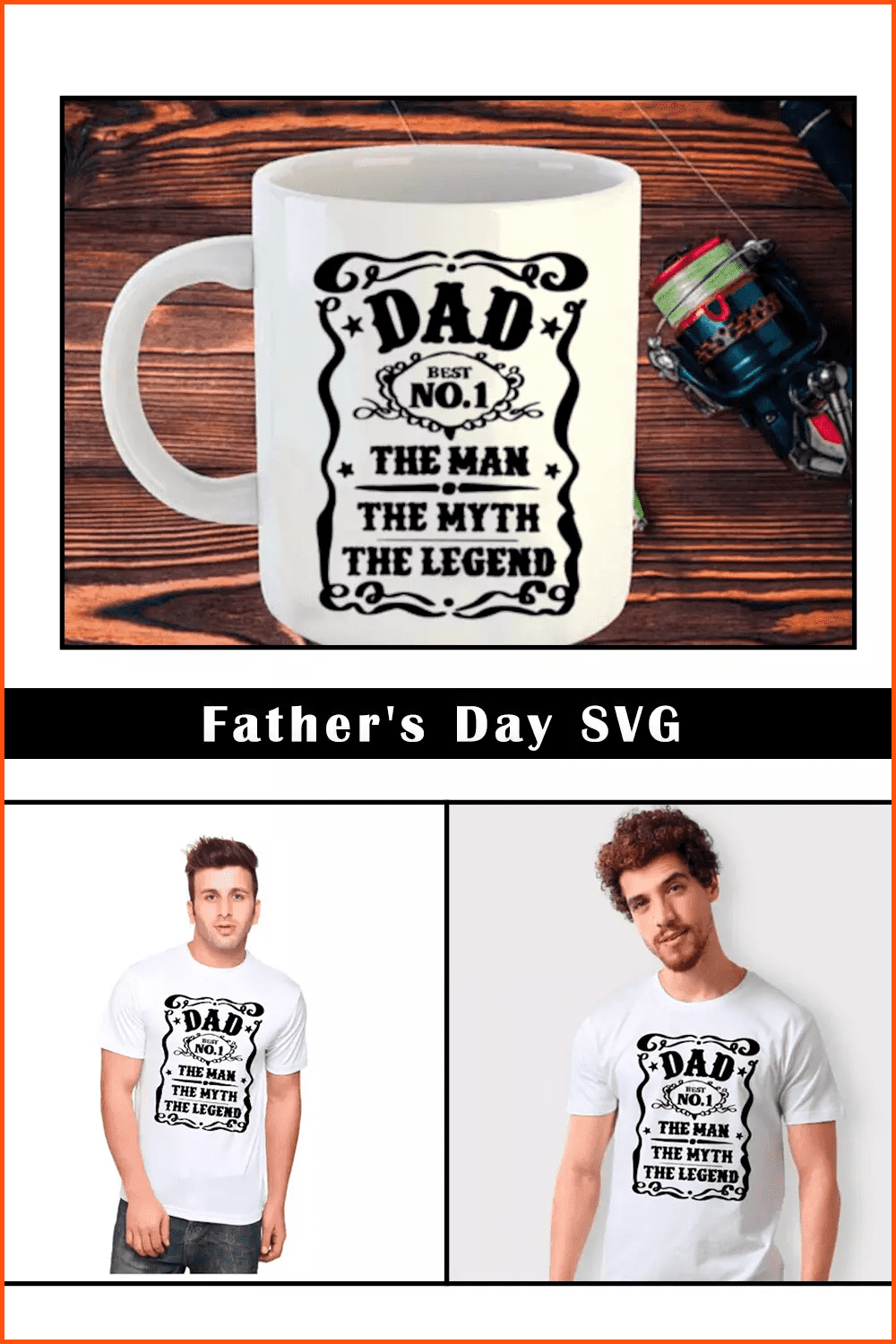 Does your dad like custom stuff? Then use this product to create the best gift.
Father's Day SVG Bundle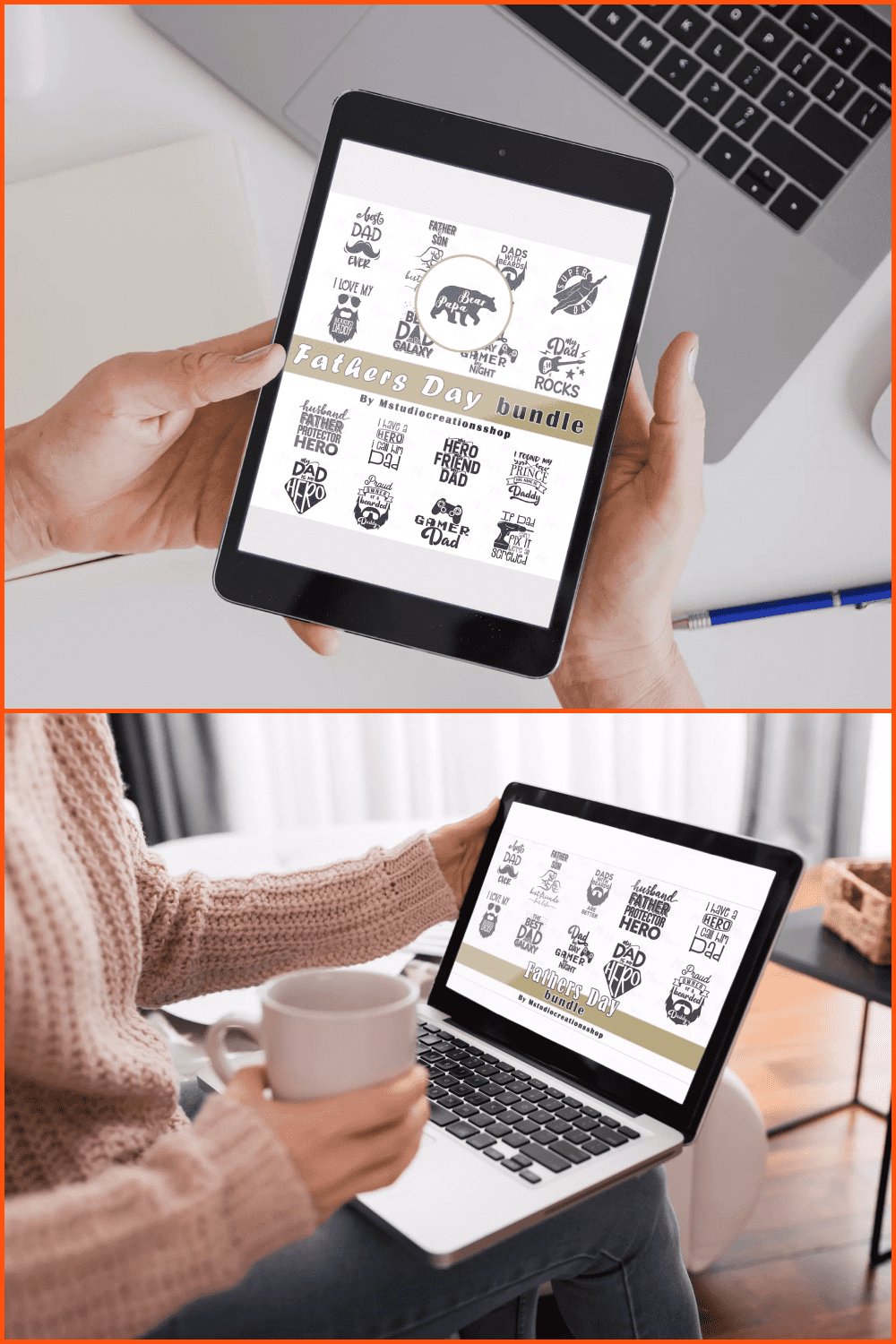 This bundle is great for customizing clothing, but it can also be used for tattoo sketches.
Happy Father's Day SVG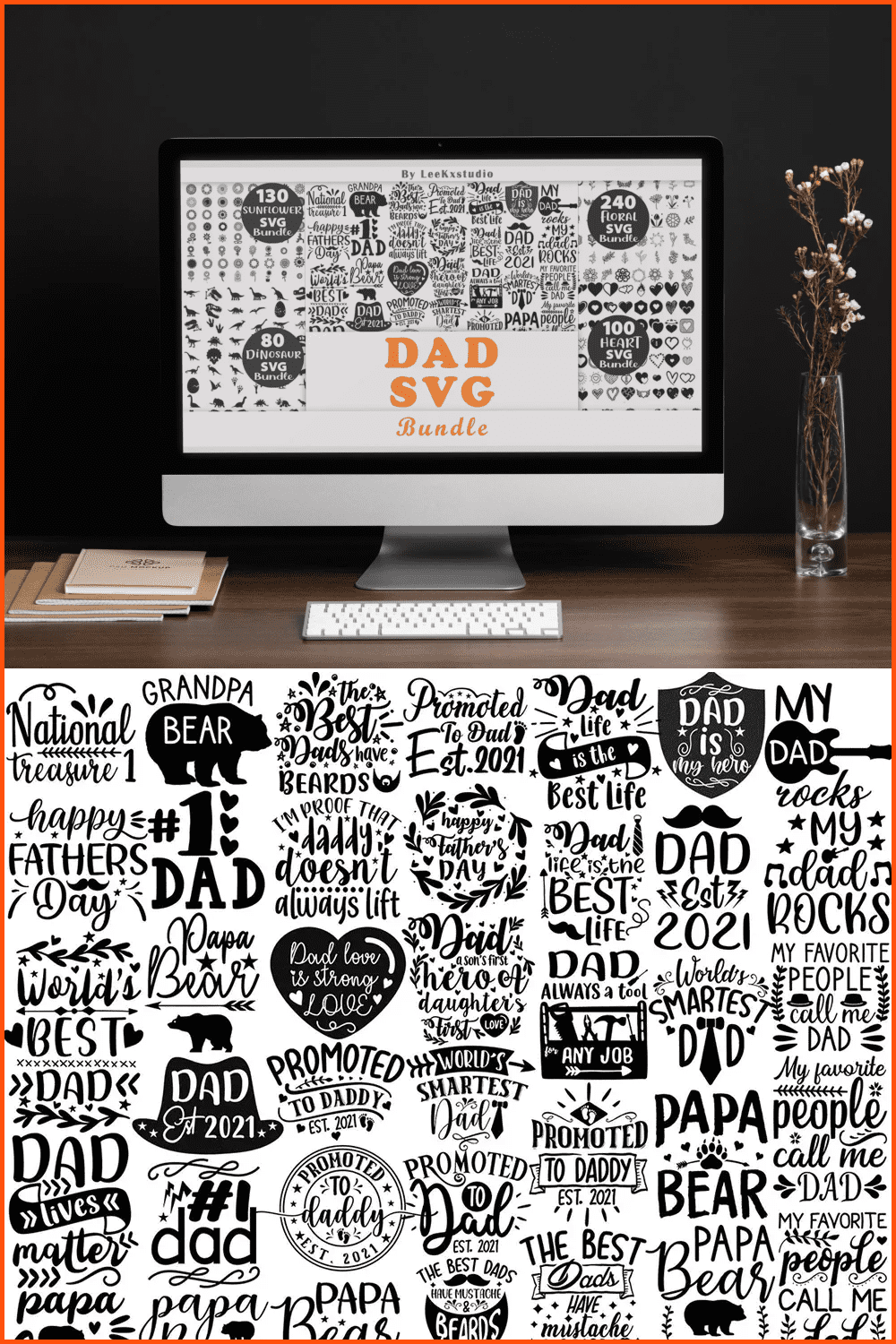 These images with wishes and other elements are suitable for various printed items as well as for presentations, collages, and social media posts.
Daddy and me SVG bundle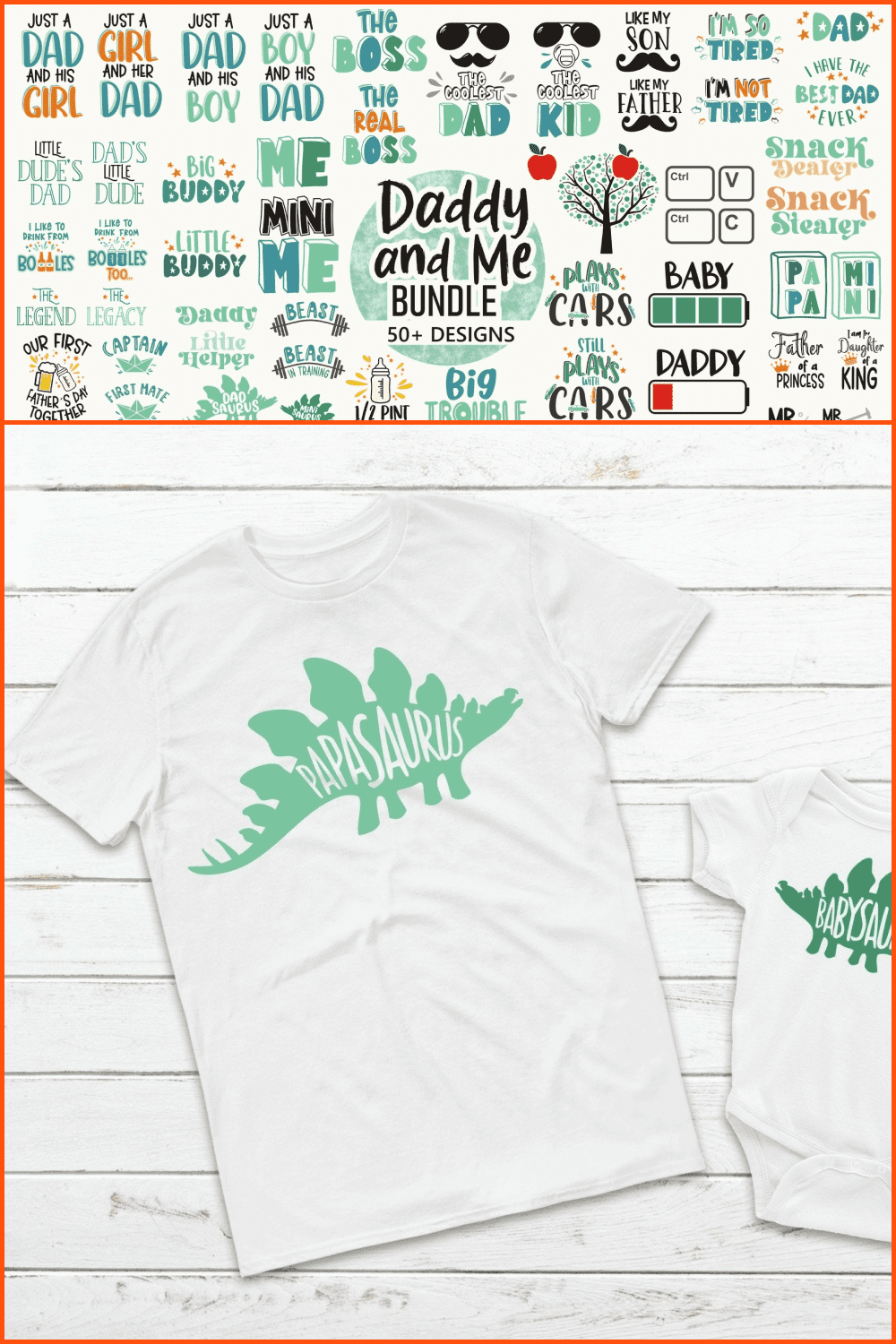 This funny-themed bundle with great letterings is perfect for a variety of projects. Create some cool designs now!
Father's Day SVG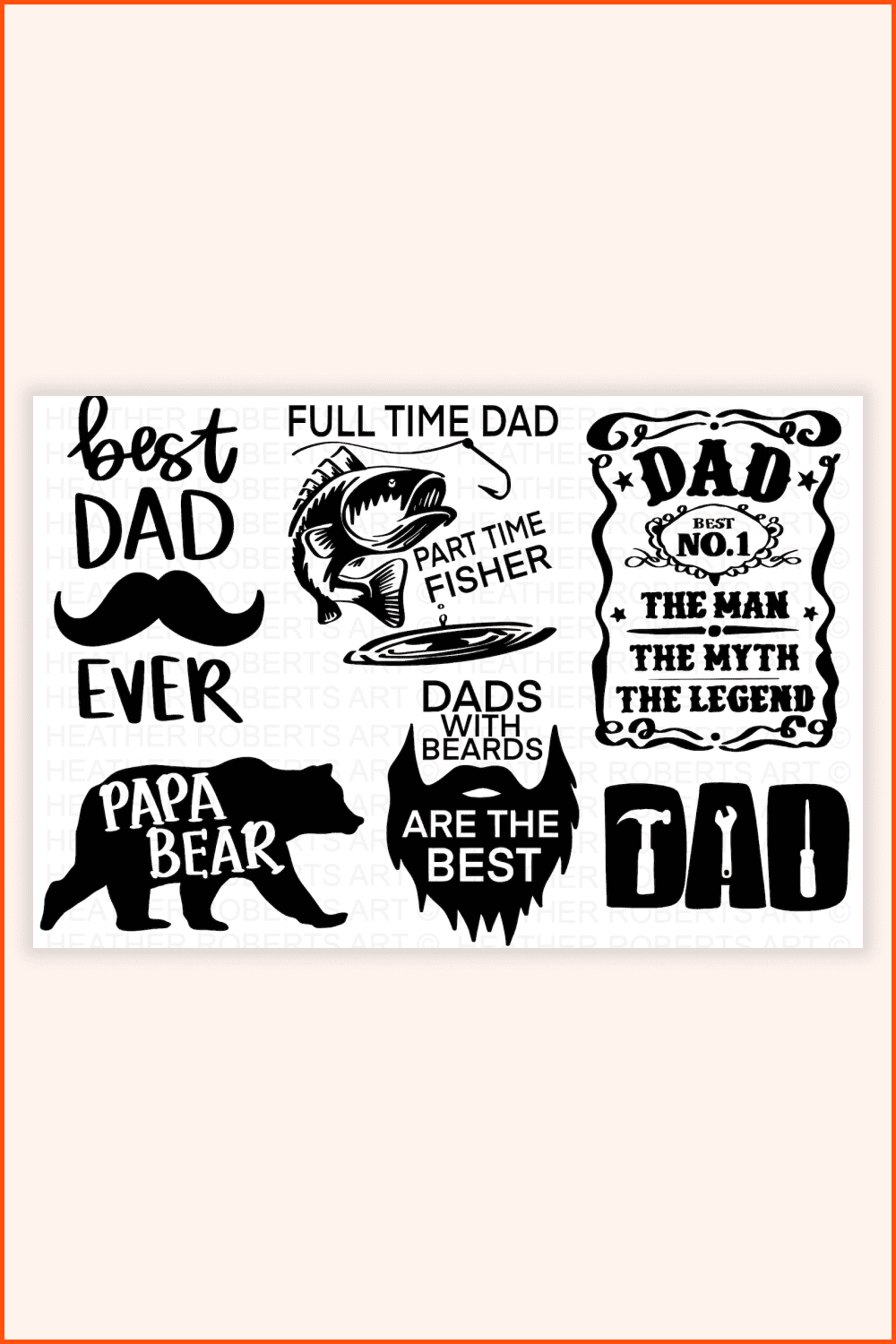 This pack includes 14 impressive elements that are suitable for different designs. This almost free Father's Day SVG offers a great pack of illustration for a very affordable price.
Fathers Day SVG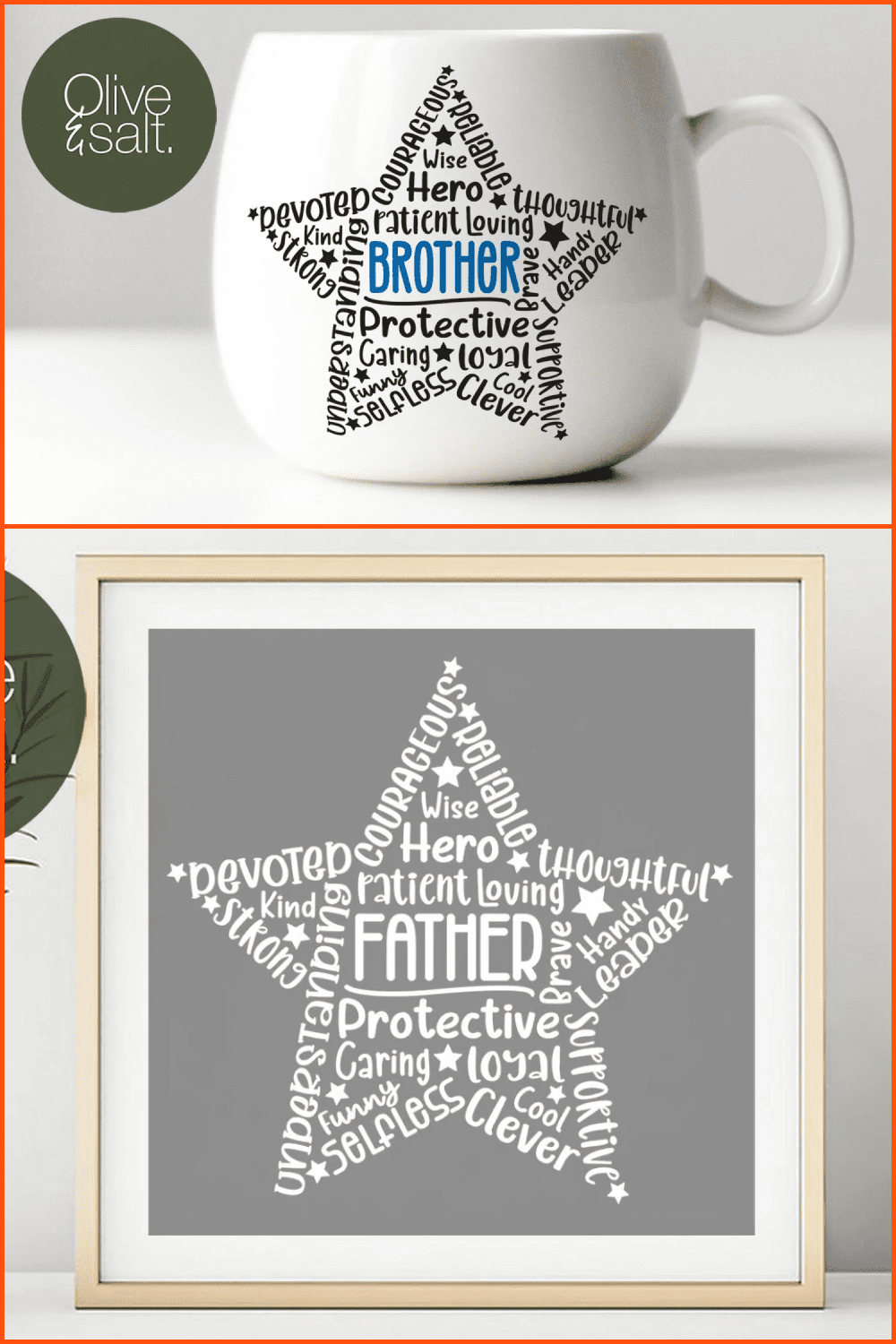 Do you often compliment your father? If not, then it's time to make a print with these sweet compliments.
Top 17 Father's Day Illustrations
Explore some of the best graphics, each one tells its own story and brings on old memories. If this collection isn't enough you can find even more Father's Day graphic designs.
13 Happy Father's Day Illustration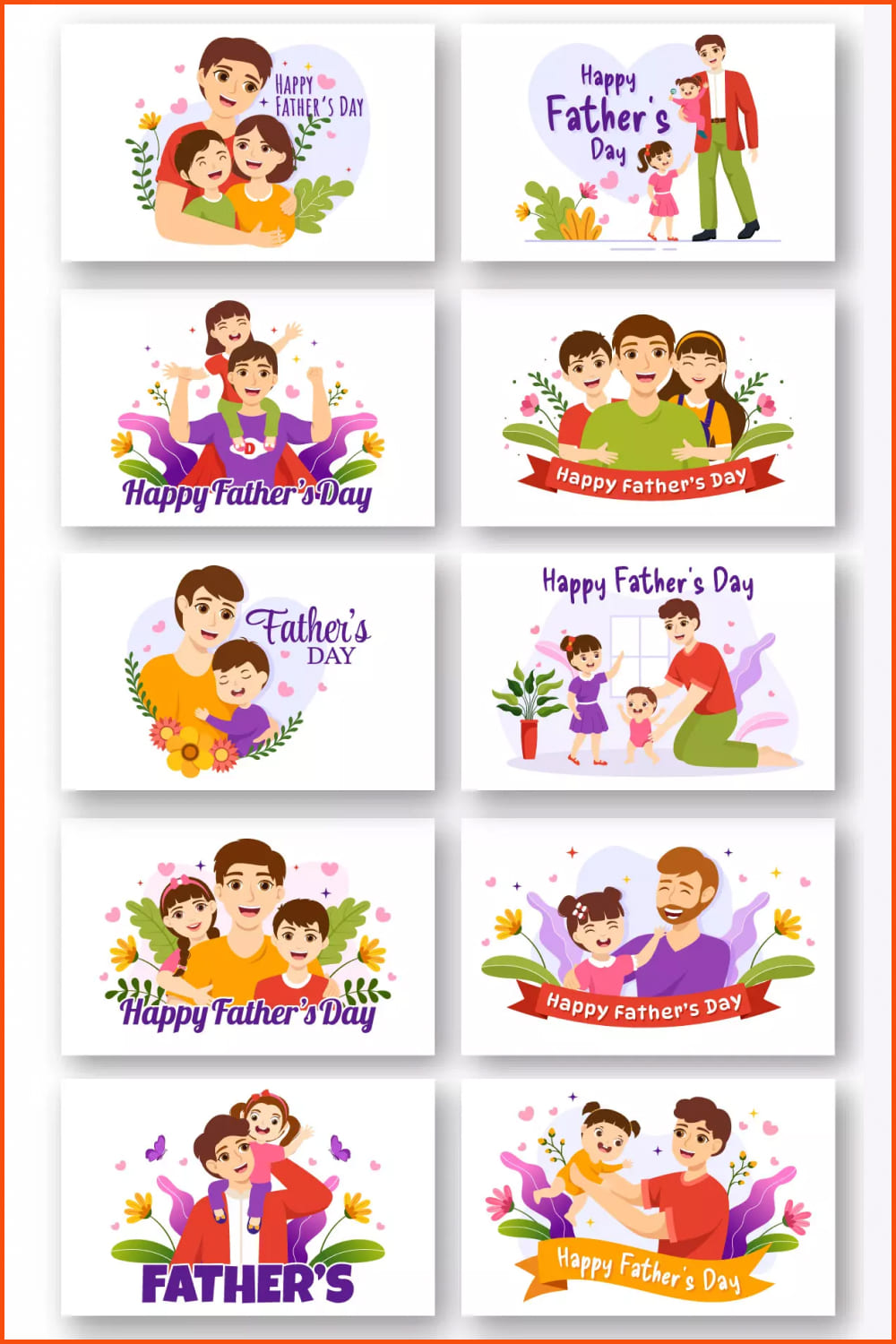 Happy Father's Day Illustration with father and his son playing together. Suitable for posters, book covers, banners, and other backgrounds.
Fathers Day T-Shirt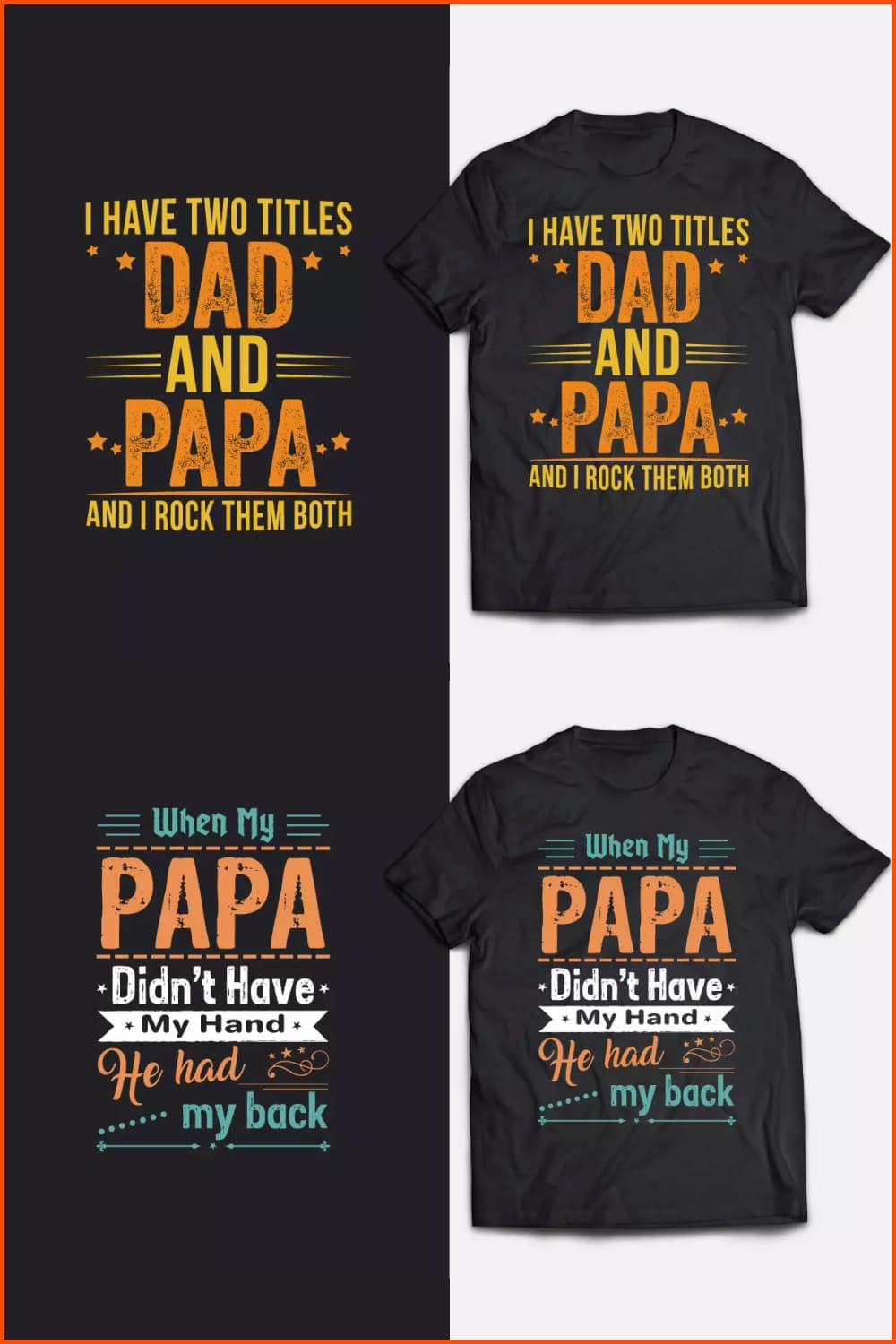 These funny Father's Day images will have everyone laughing and surprised. Is your dad a jokester? Then these illustrations will fit his mood perfectly.
Fathers Day Illustration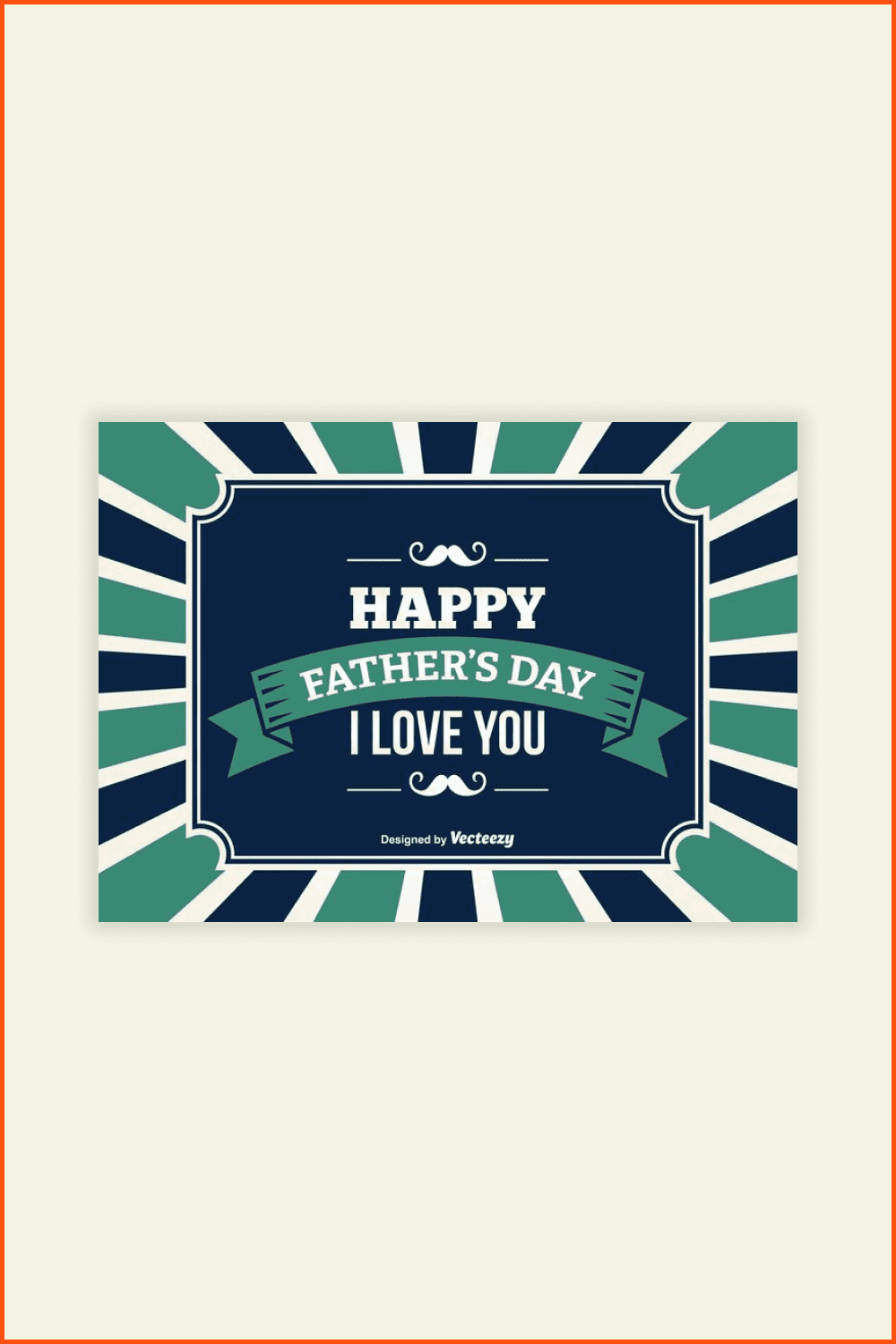 Minimalist and bright at the same time, this free Father's Day image is a must for every graphic designer.
Father's Day Thanks Dad stock illustration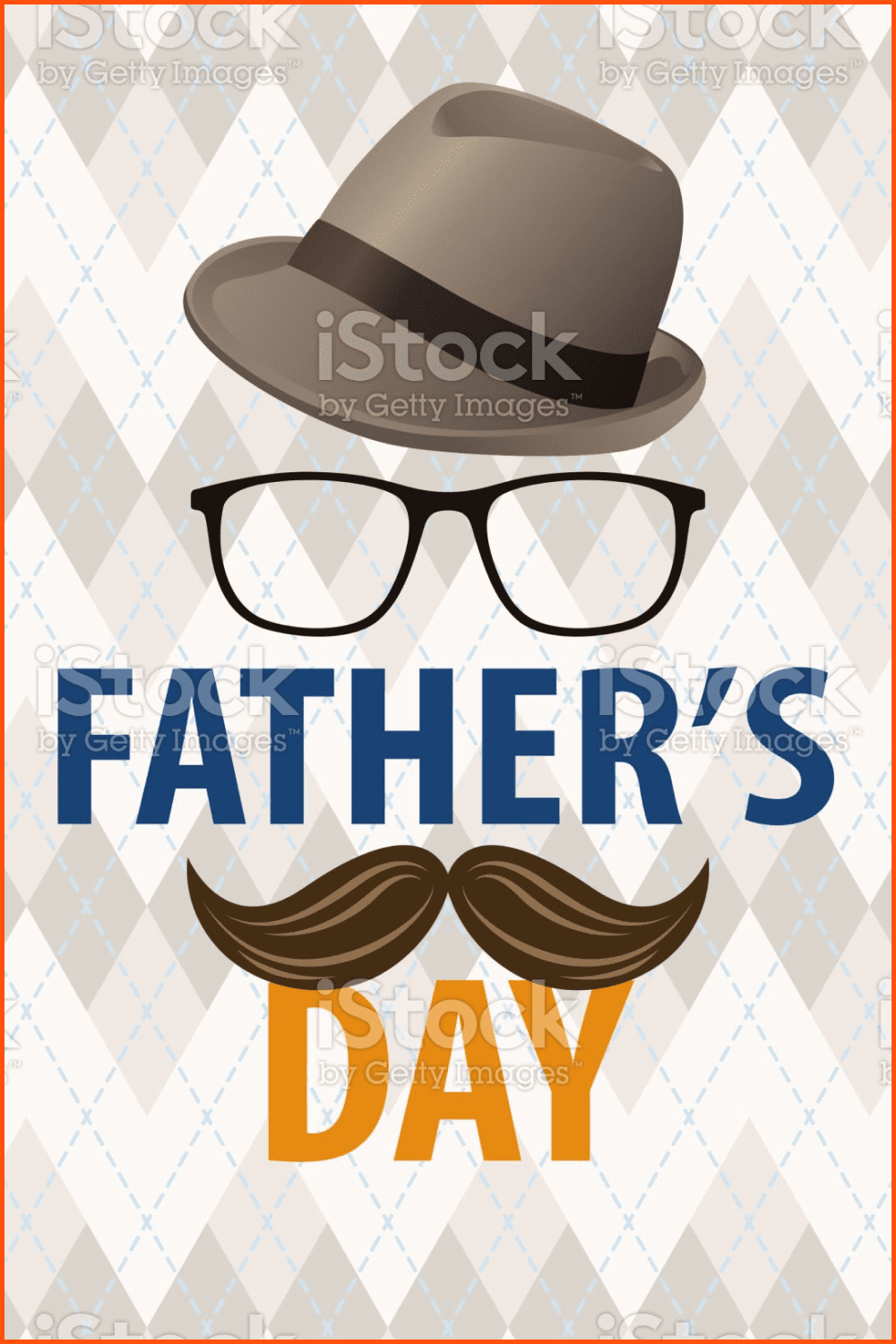 Another classy option that will no doubt be love at first sight for your special project.
Father's Day illustration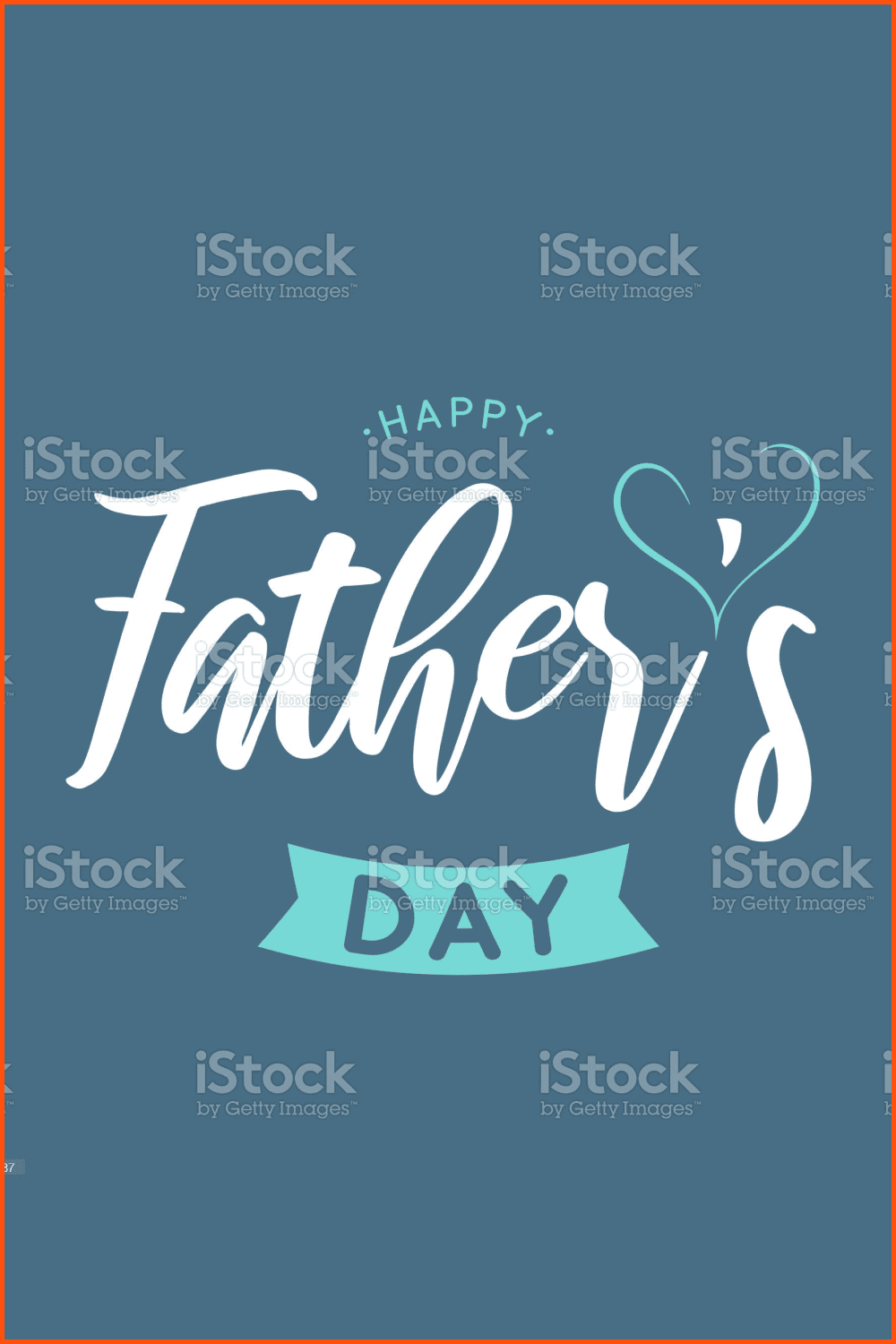 A minimalist multipurpose solution that will perfectly work for multiple projects of yours.
Handsome man and his children bicycling with air balloon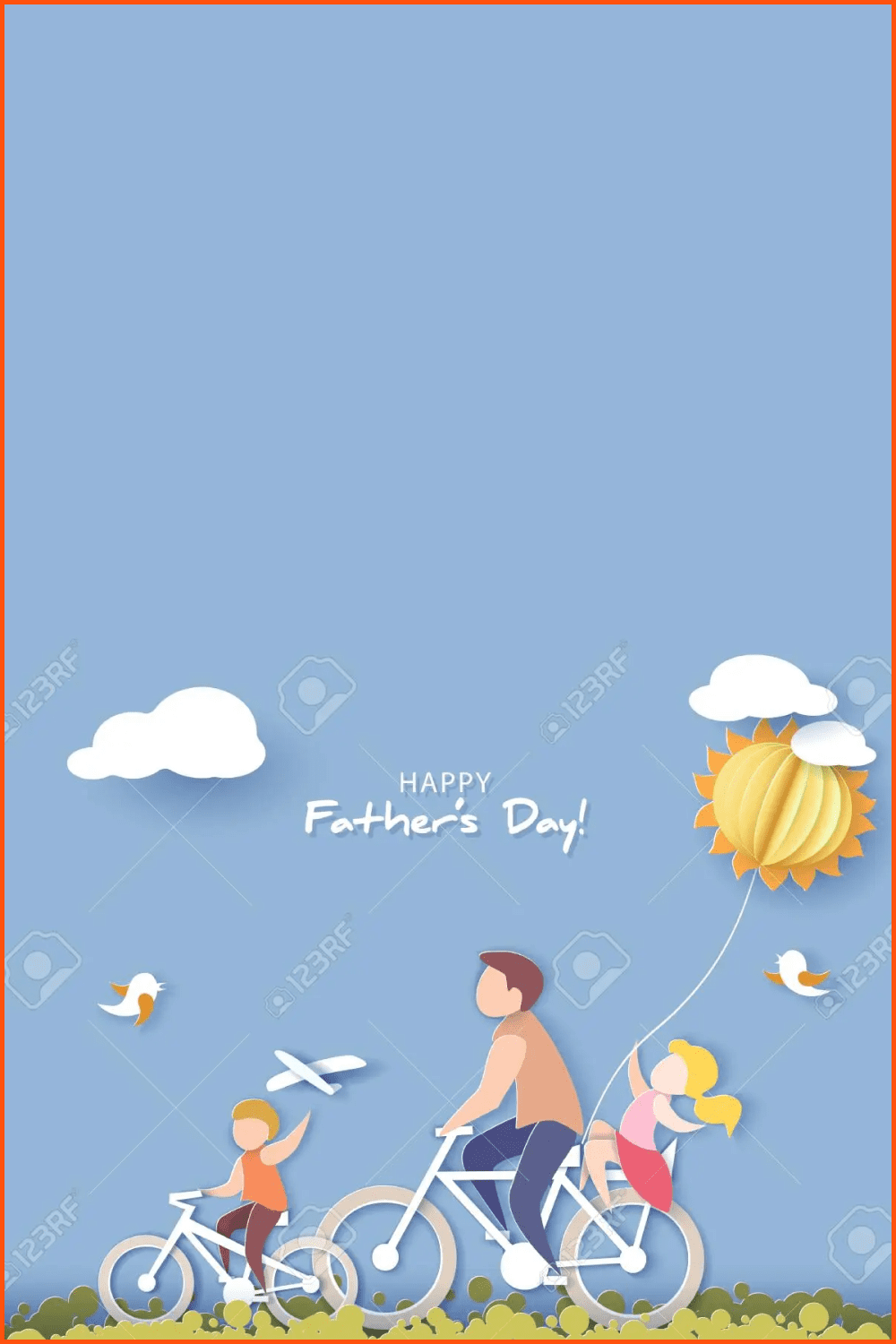 A great choice for your lovely projects, so why don't you give it a shot?
Hand drawn lettering composition of Happy Father's Day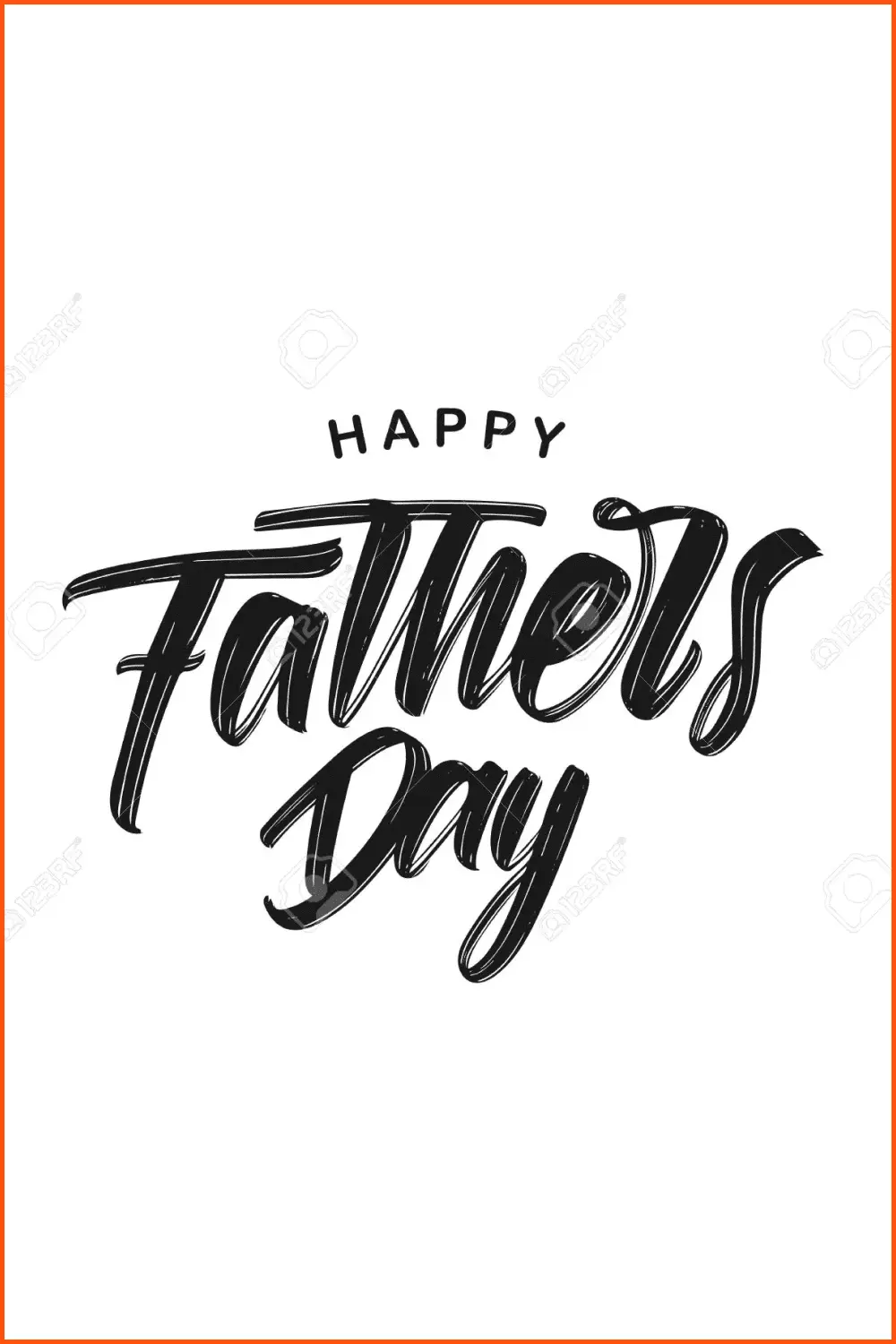 Simple, elegant, and stylish are the three words that perfectly describe this very blessed image.
Organic Father's Day Illustration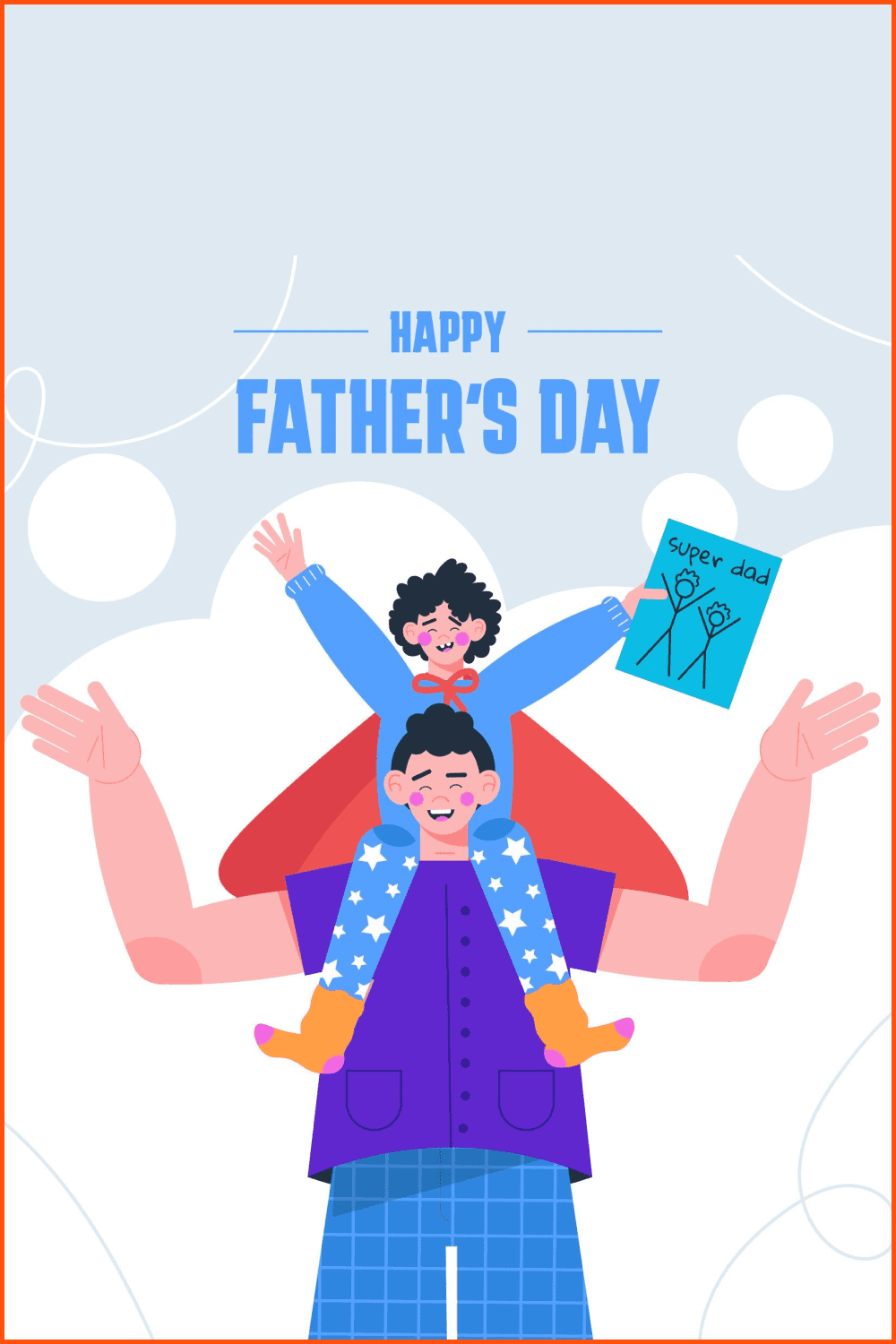 Stylish image that is suitable for different purposes. You can also find more free Fathers Day images on Freepik's website.
Hand drawn Father's Day Illustration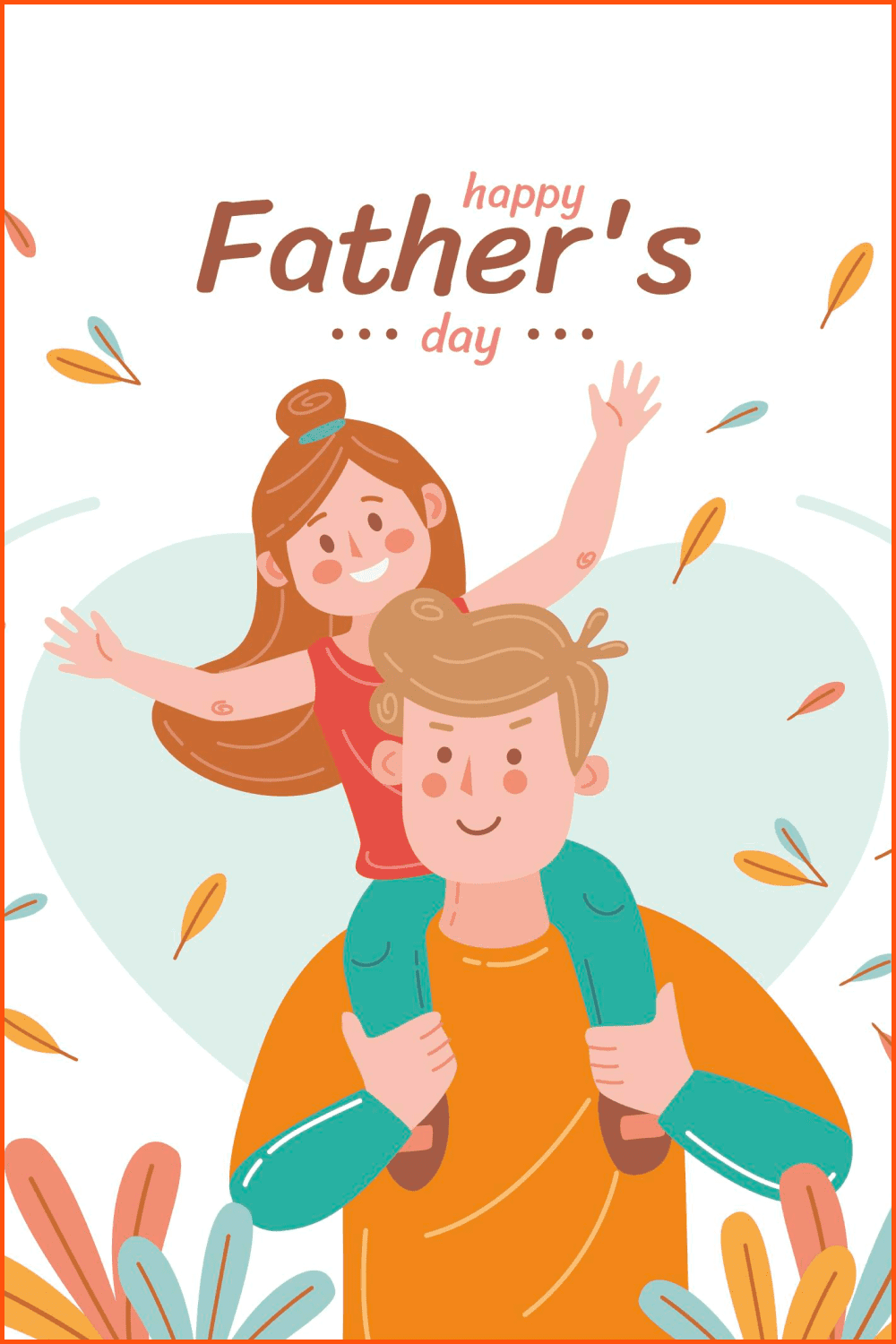 Feel free to apply this cute happy picture to decorate your gift for him. It's among the nicest free Father's Day images on the platform.
Hand painted watercolor illustration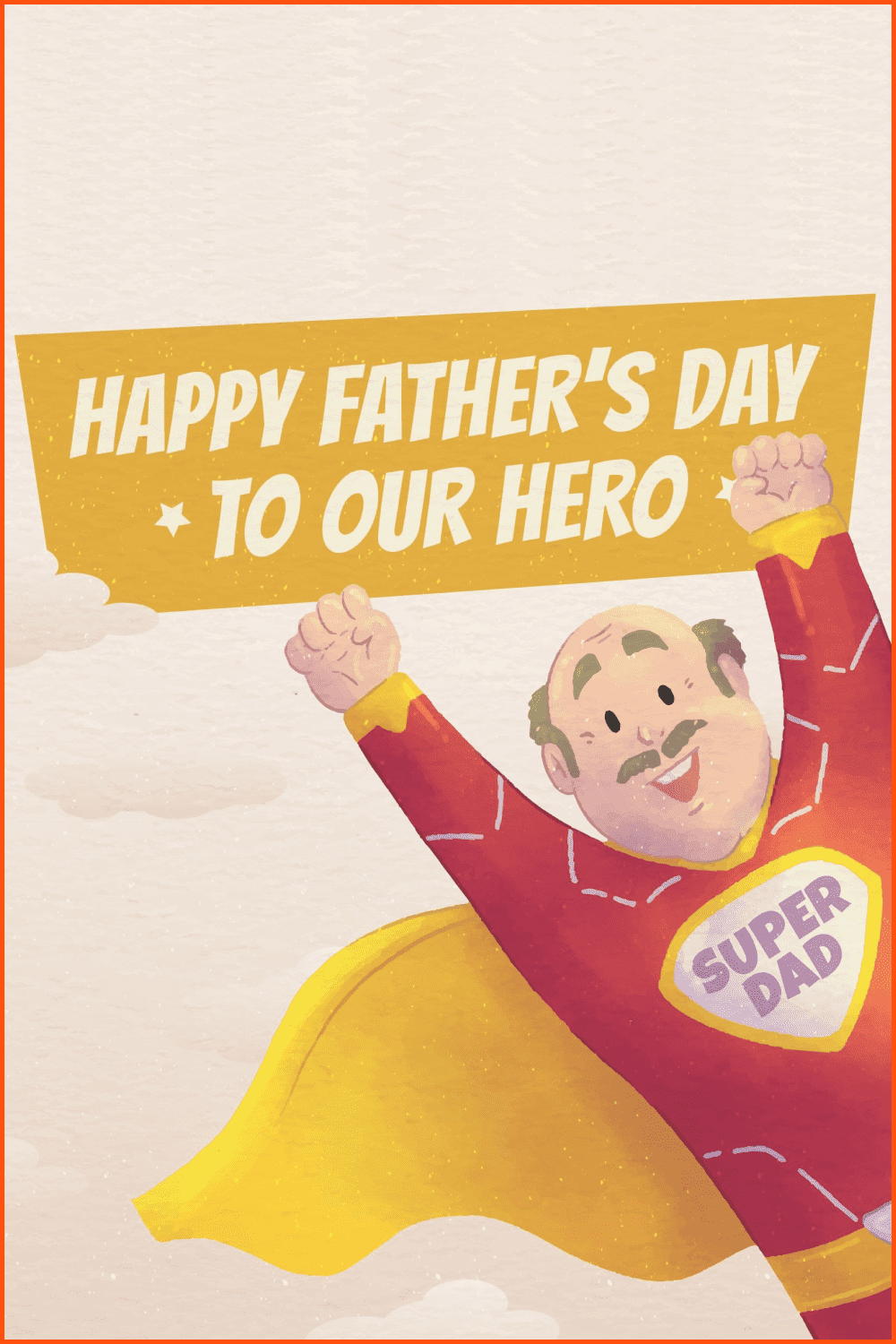 Every dad is a hero, so say it with a nice looking image. You can also find more happy Fathers Day free images in watercolor on the website.
Super dad with son and daughter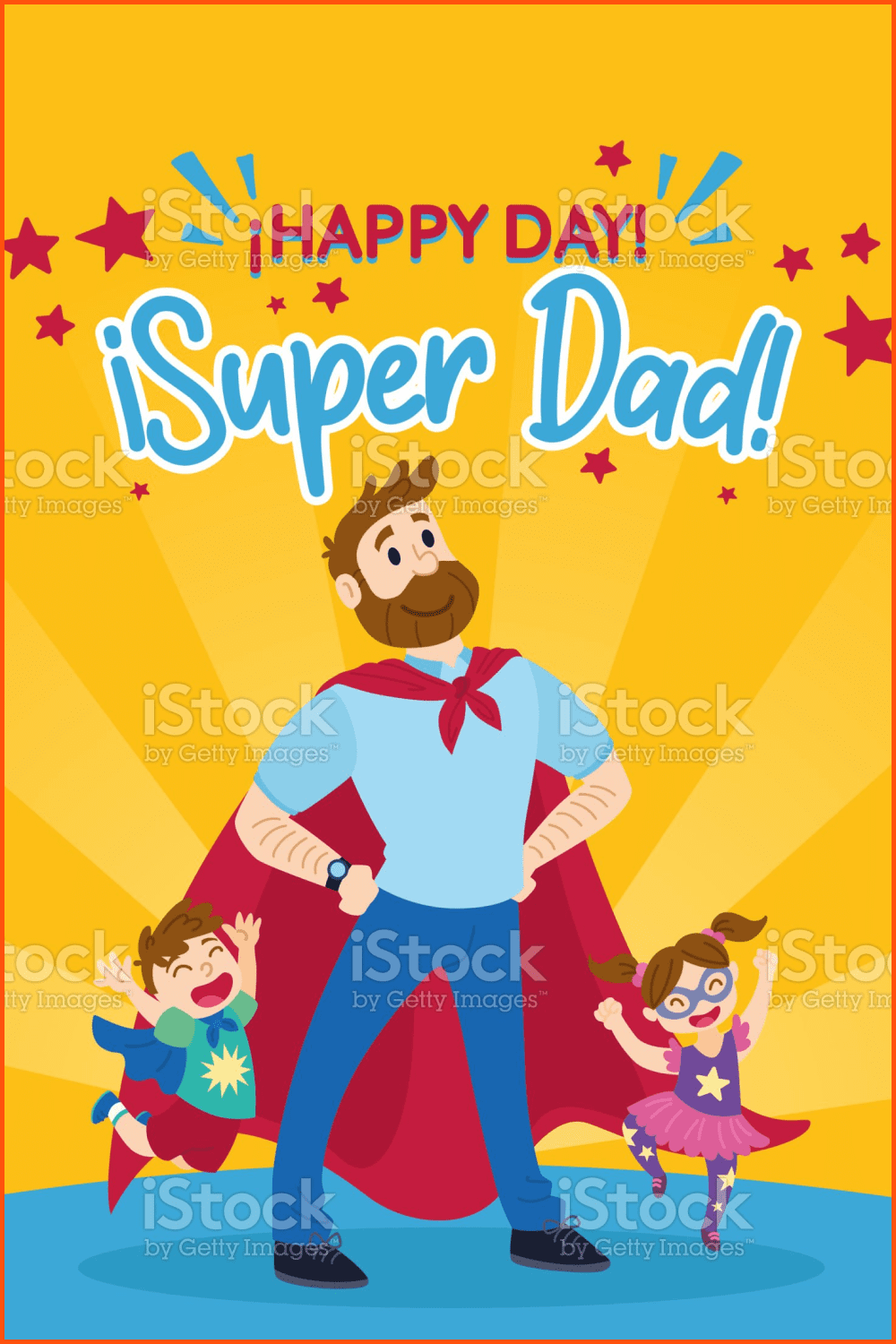 Say the most important words to your dad with this colorful and funny image.
Happy dad with son and daughter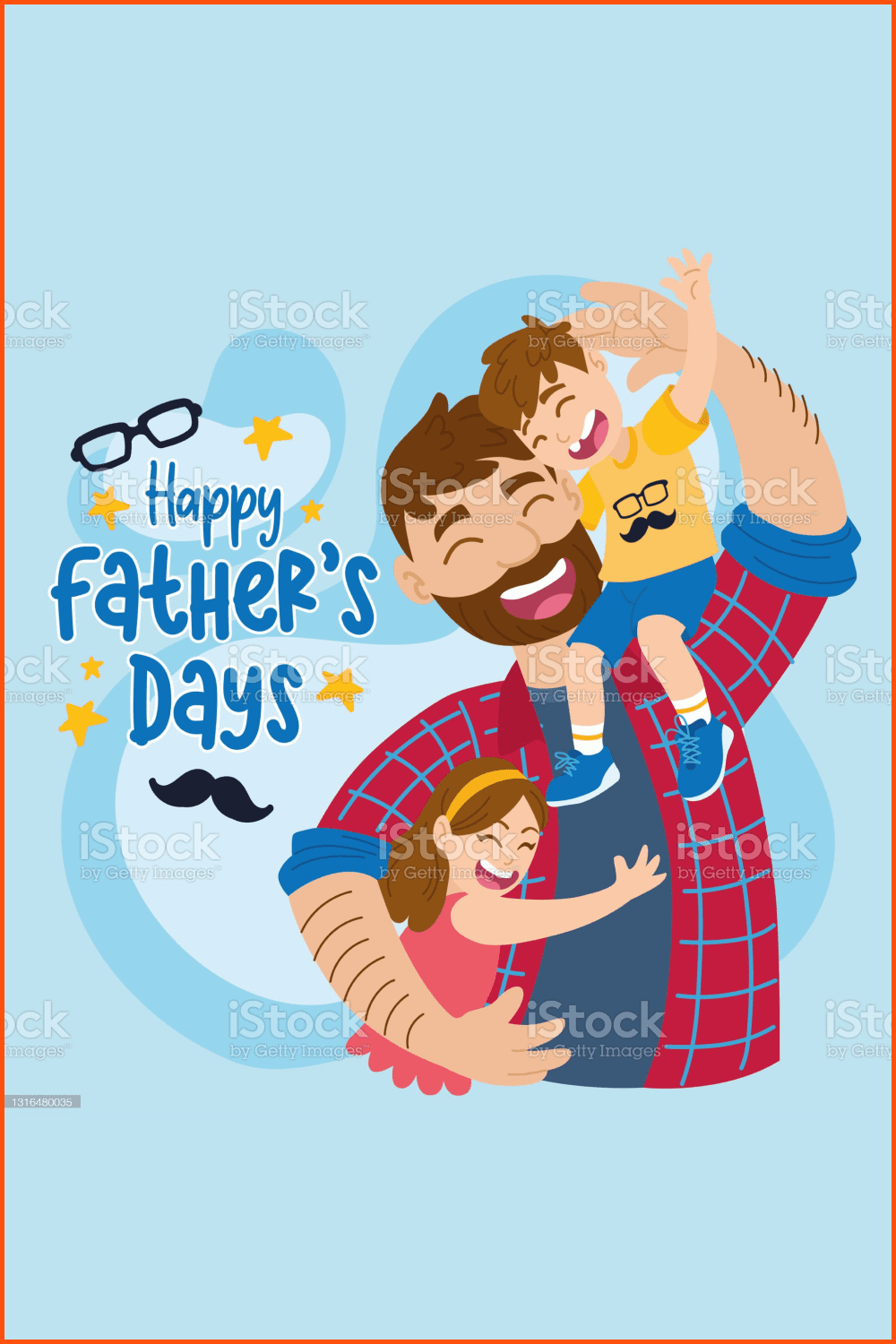 This cute and playful illustration is sure to be the catch detail of your gift or project.
Happy Father's Day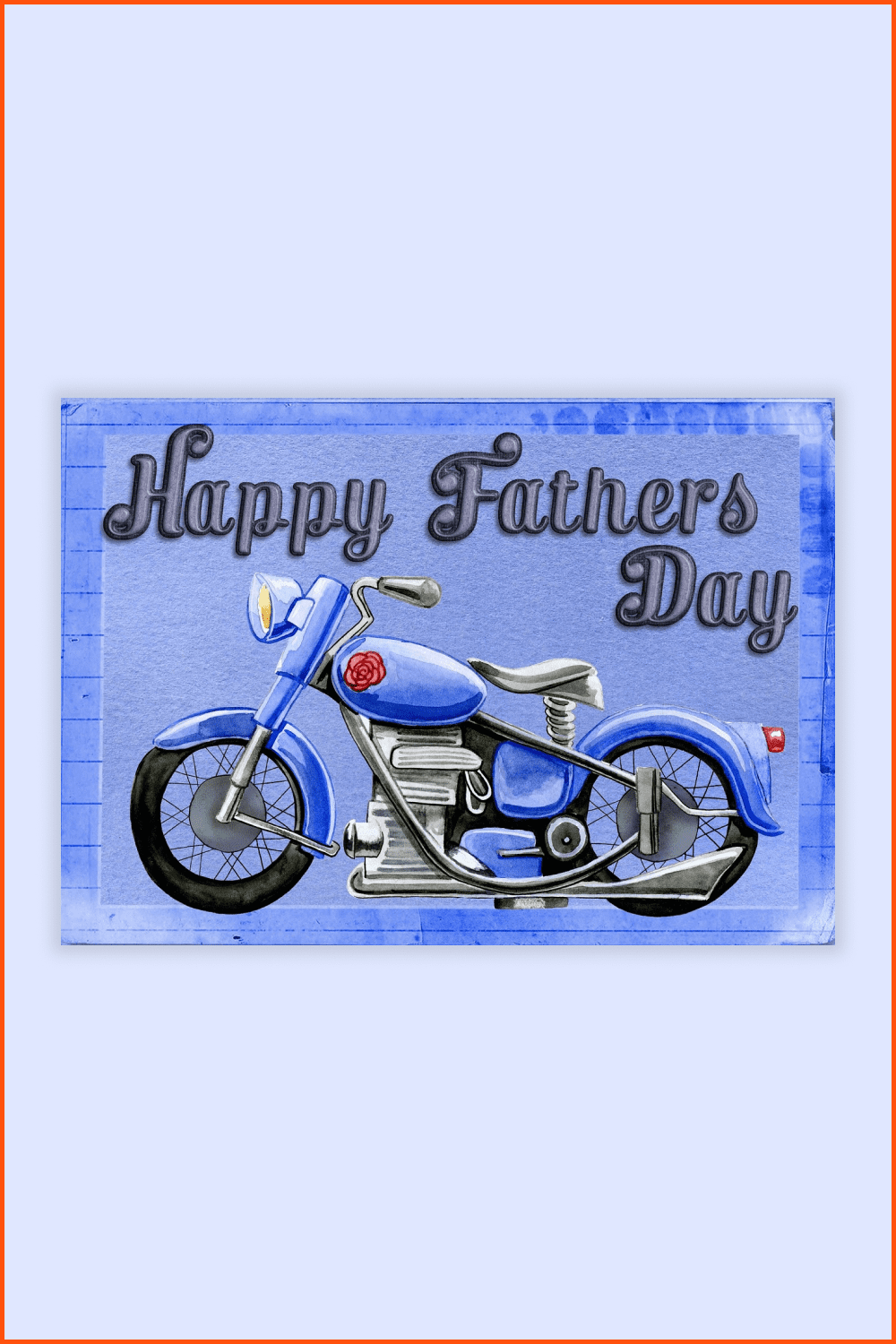 This is one of happy Fathers Day motorcycle images that is perfect for postcards, greeting cards, and presentations.
Father Day Flag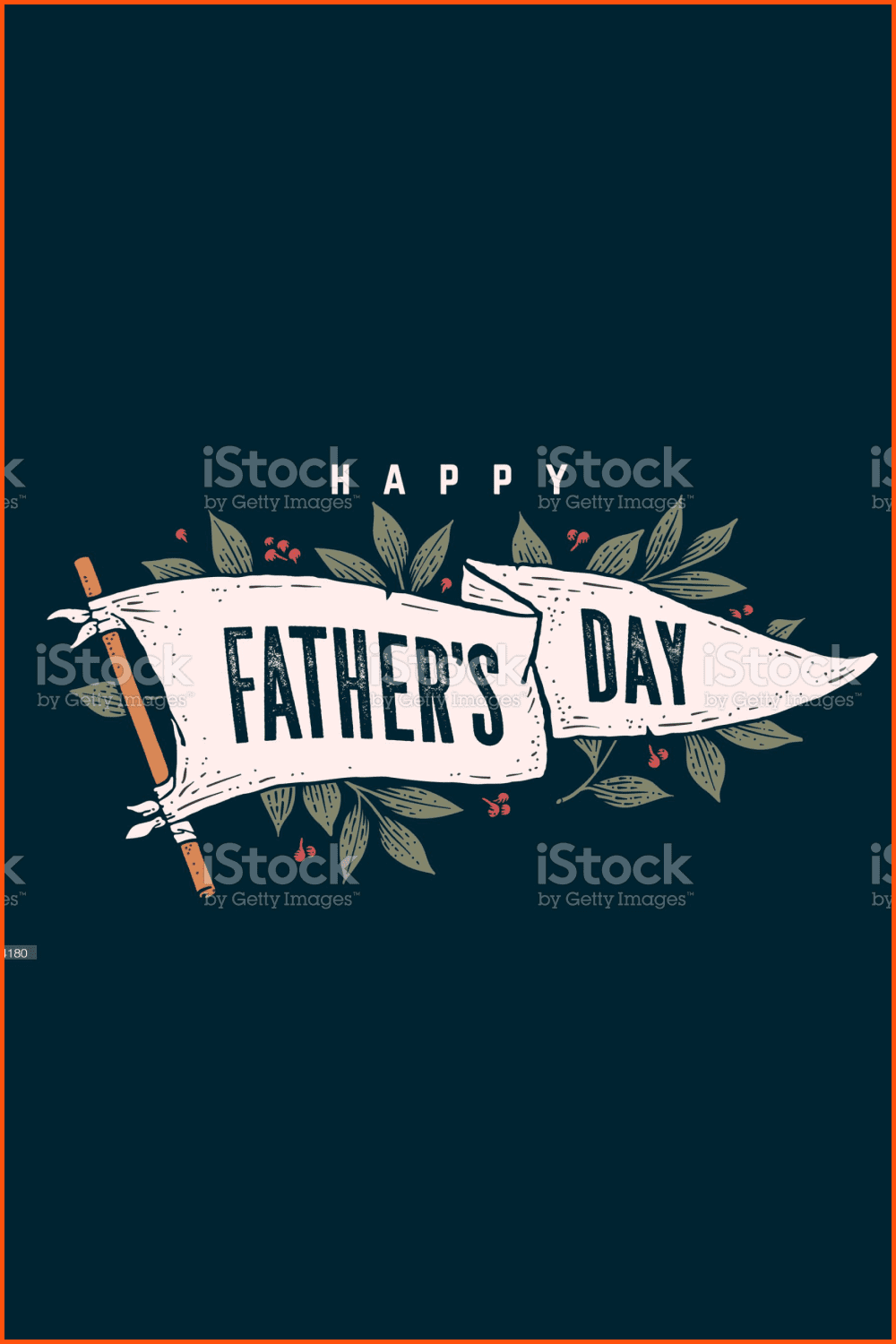 Decorate your holiday project with this vintage image to diversify the design.
Happy Fathers Day Vector Illustration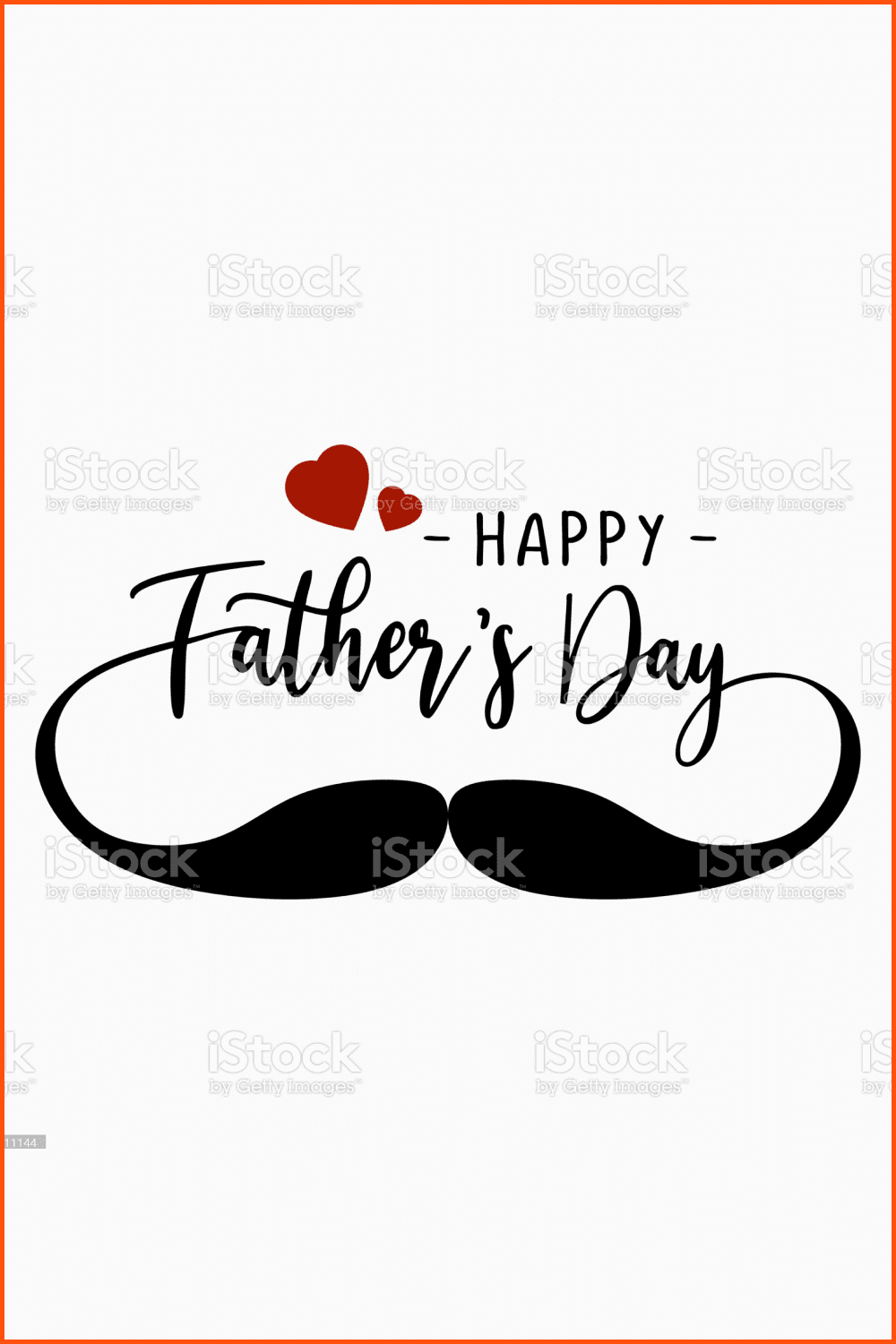 This is another sweet product for banners, presentations, holiday covers, etc.
Celebrate Father's Day Illustration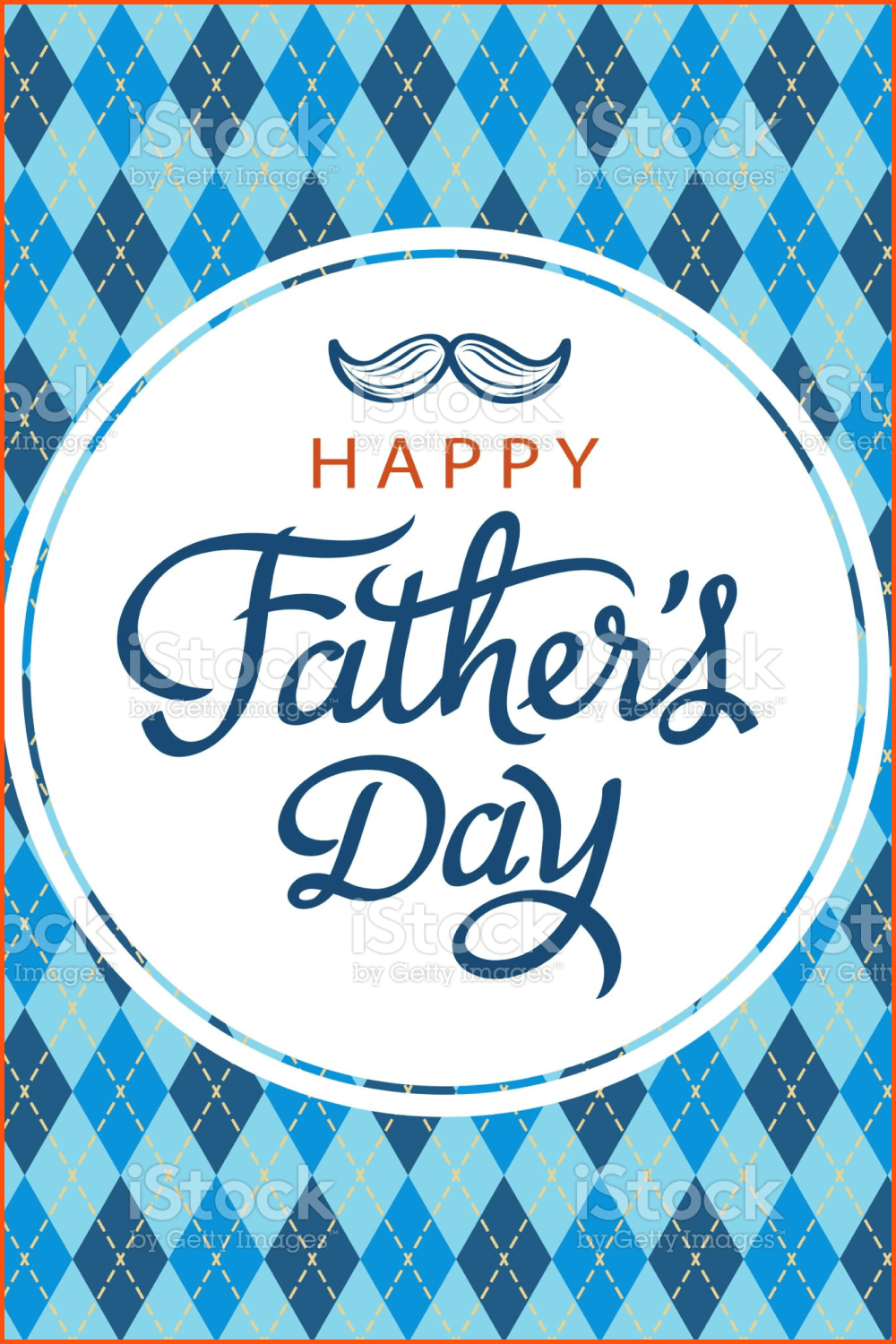 Here is a picture that can be a separate card and not just a decoration for a gift. Use the product customizing it to suit your purposes!
8 Best Father's Day Cliparts
Certainly, if you are currently working on great projects, you simply cannot do without some of a lovely clipart. Well, here are some adorable cliparts that you surely need to add.
Father And Baby Clipart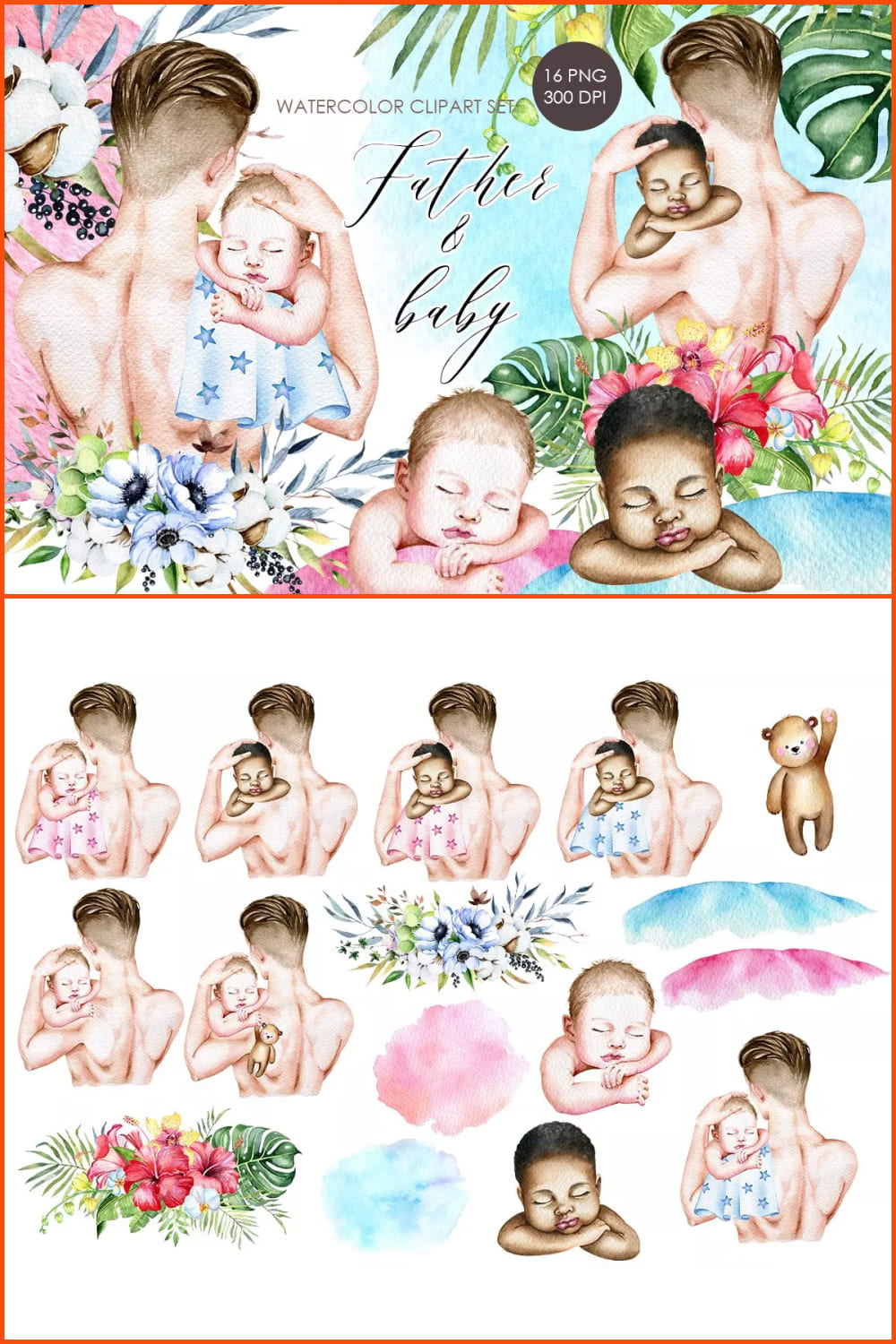 This watercolor clipart featuring a father with a baby should be perfect for happy 1st Fathers Day images. These cliparts can be printed on various items, including t-shirts, baby clothes, mugs, and more.
Fathers Day Clipart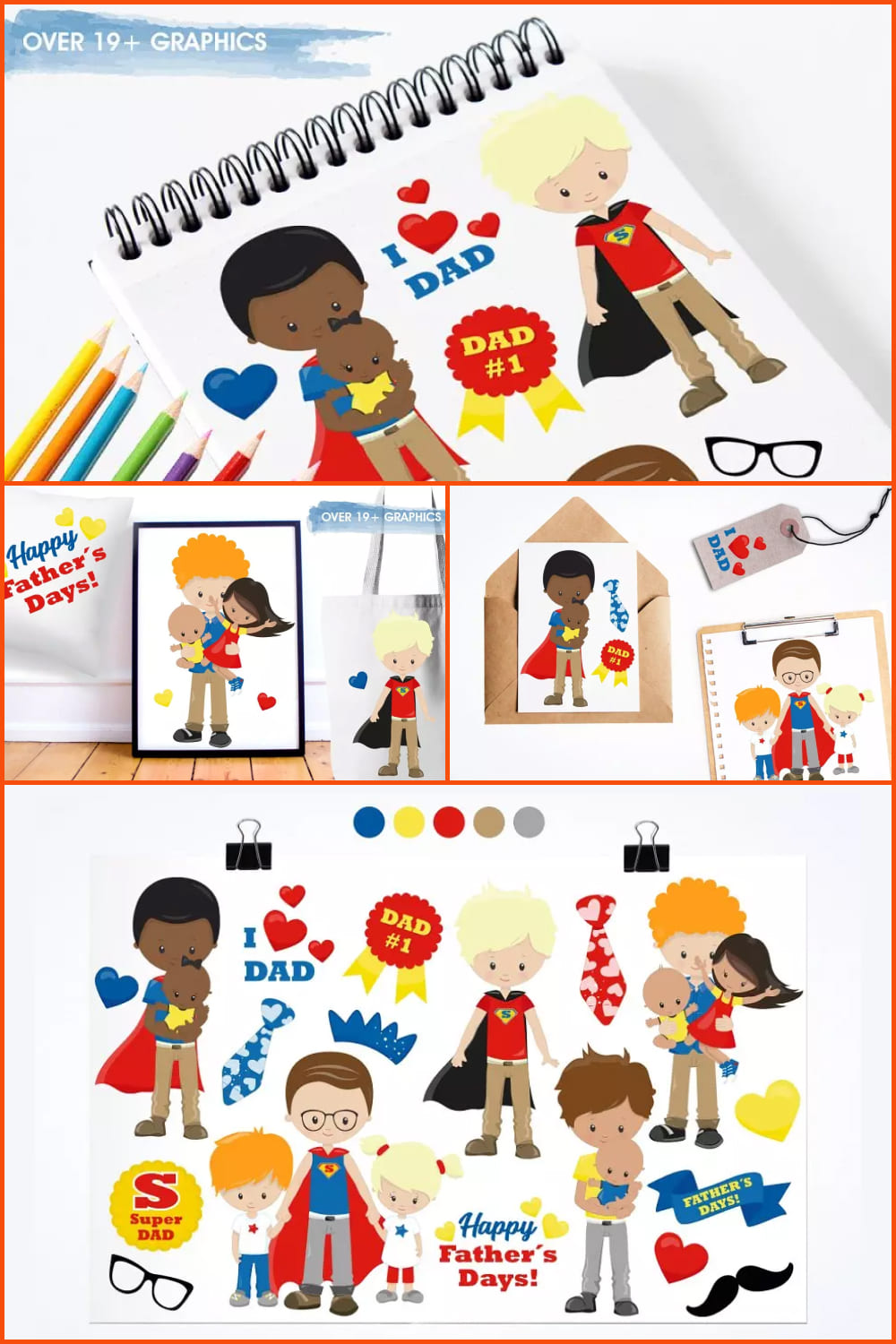 Superhero dad gifts can be made with these cute Father's Day cliparts featuring dads in superhero capes holding their kids.
Happy parents with child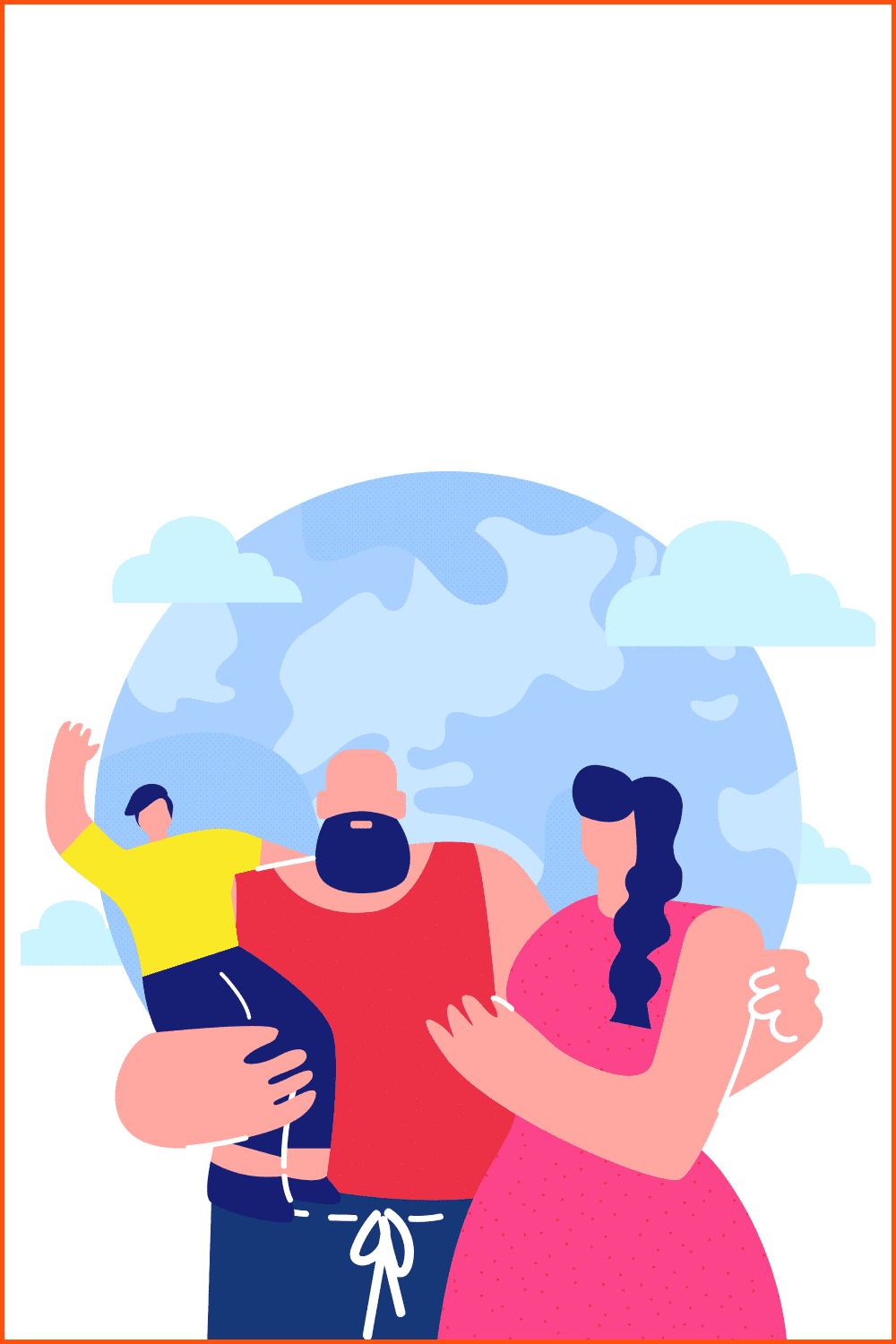 A minimalist option among father clipart images that will conquer your heart at the very first sight.
Father and his young son playing with toy airplanes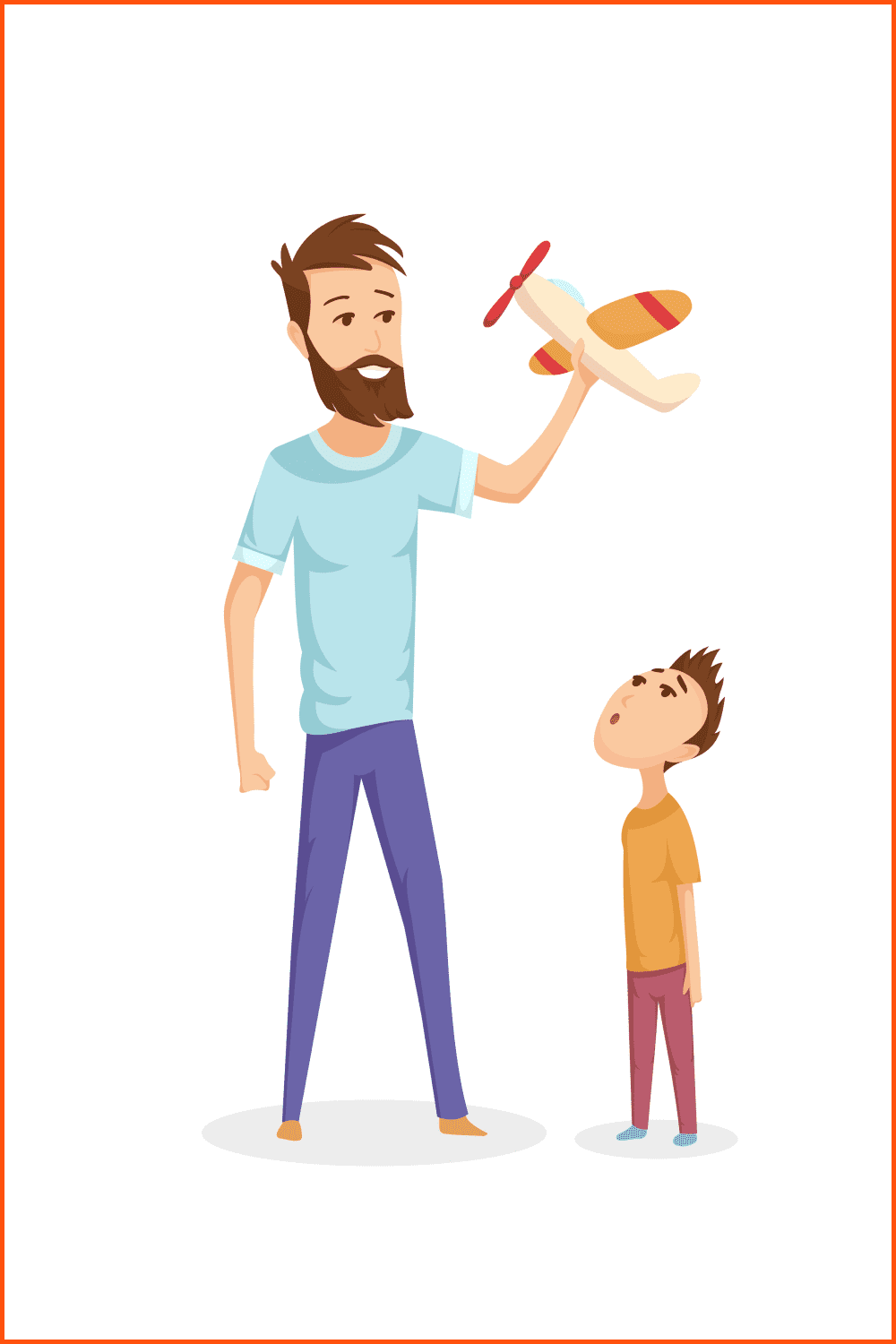 If you are looking for a cute clipart with a dad enjoying his time with his child, here is a great option for you! You can also find similar religious Father Day clip art on the platform.
A Fathers Day clipart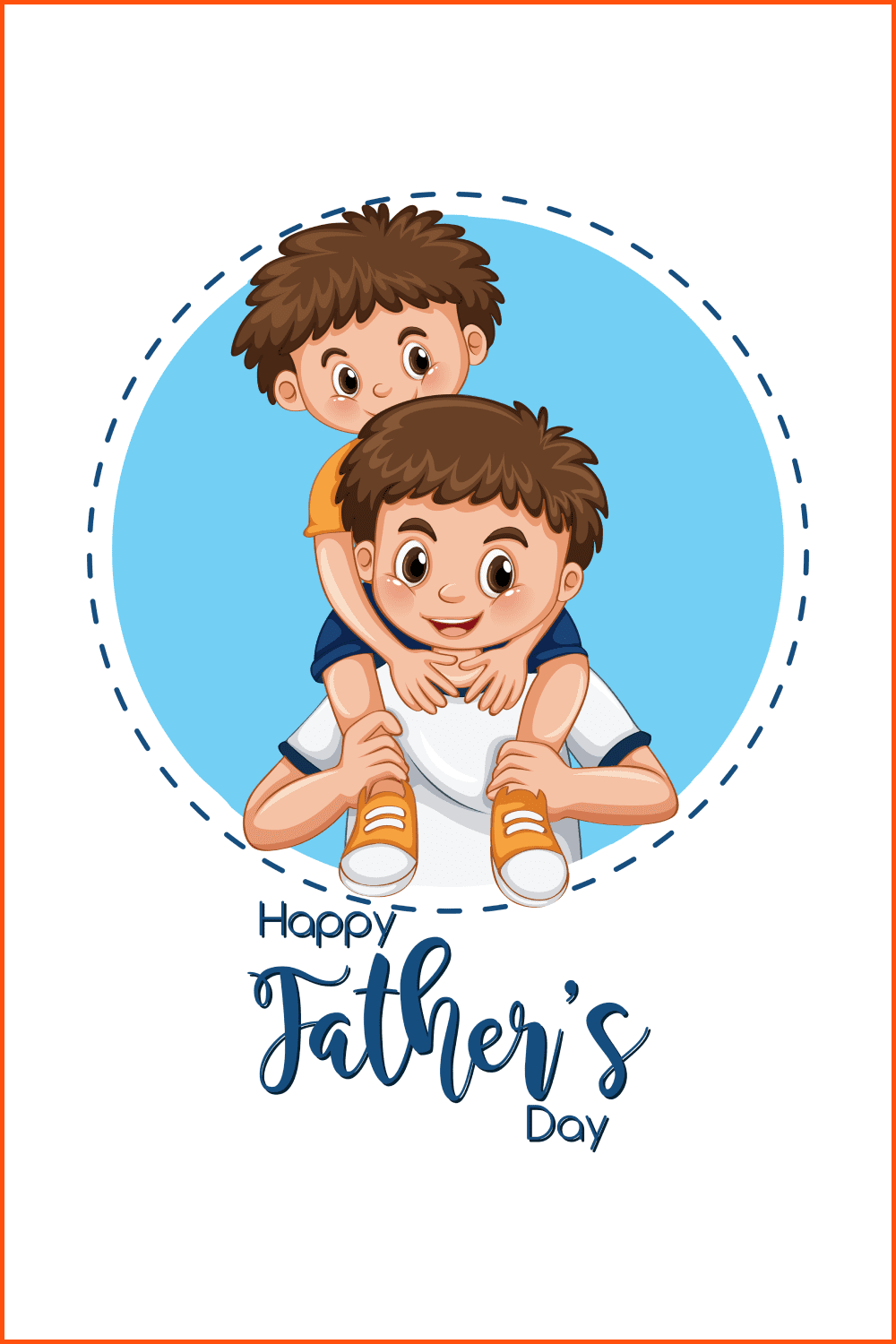 Another adorable option for those of you who like cute stuff.
Happy Fathers Day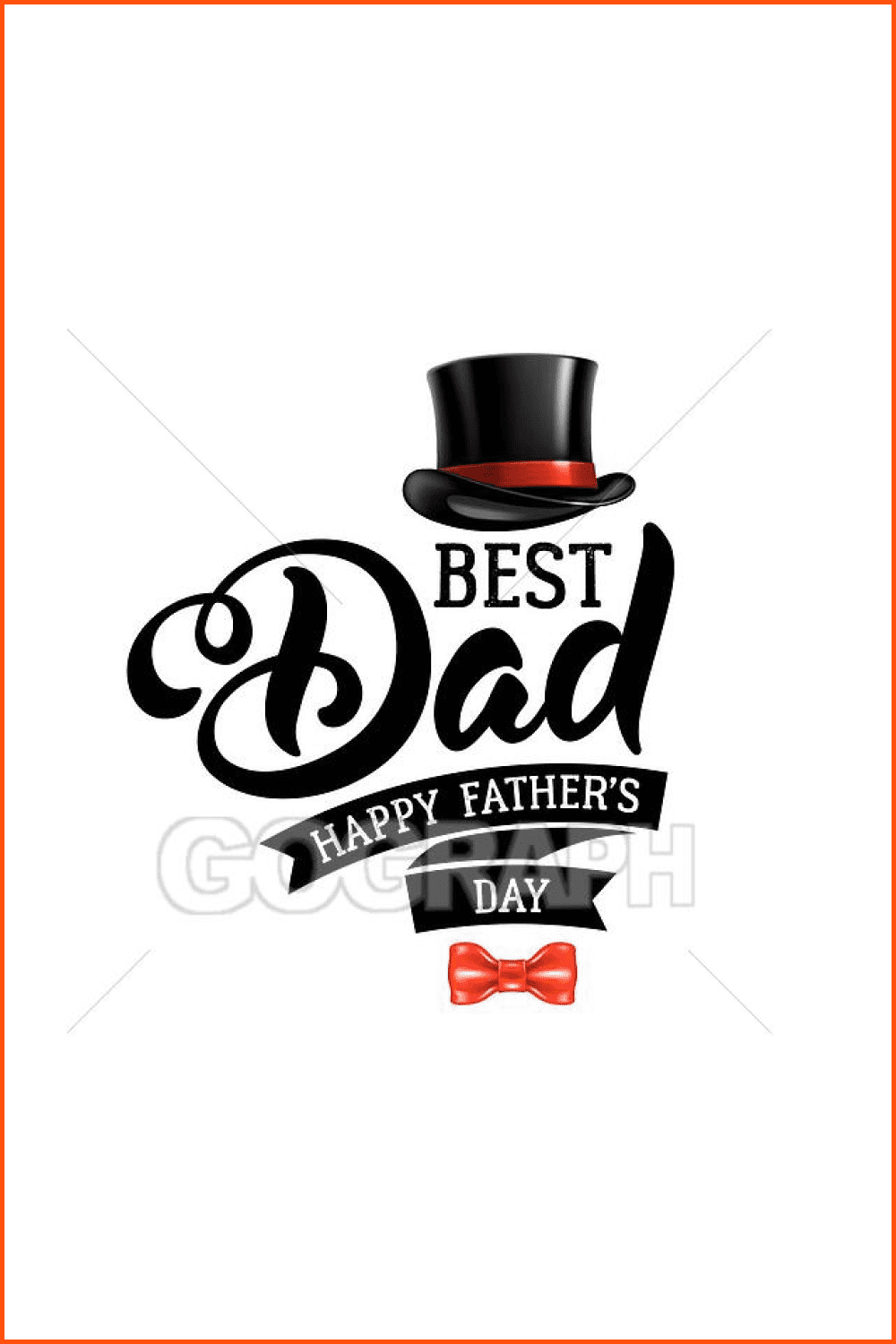 If your dad likes elegant and understated gifts, then this offer is the perfect complement to daring ideas.
Dad Clipart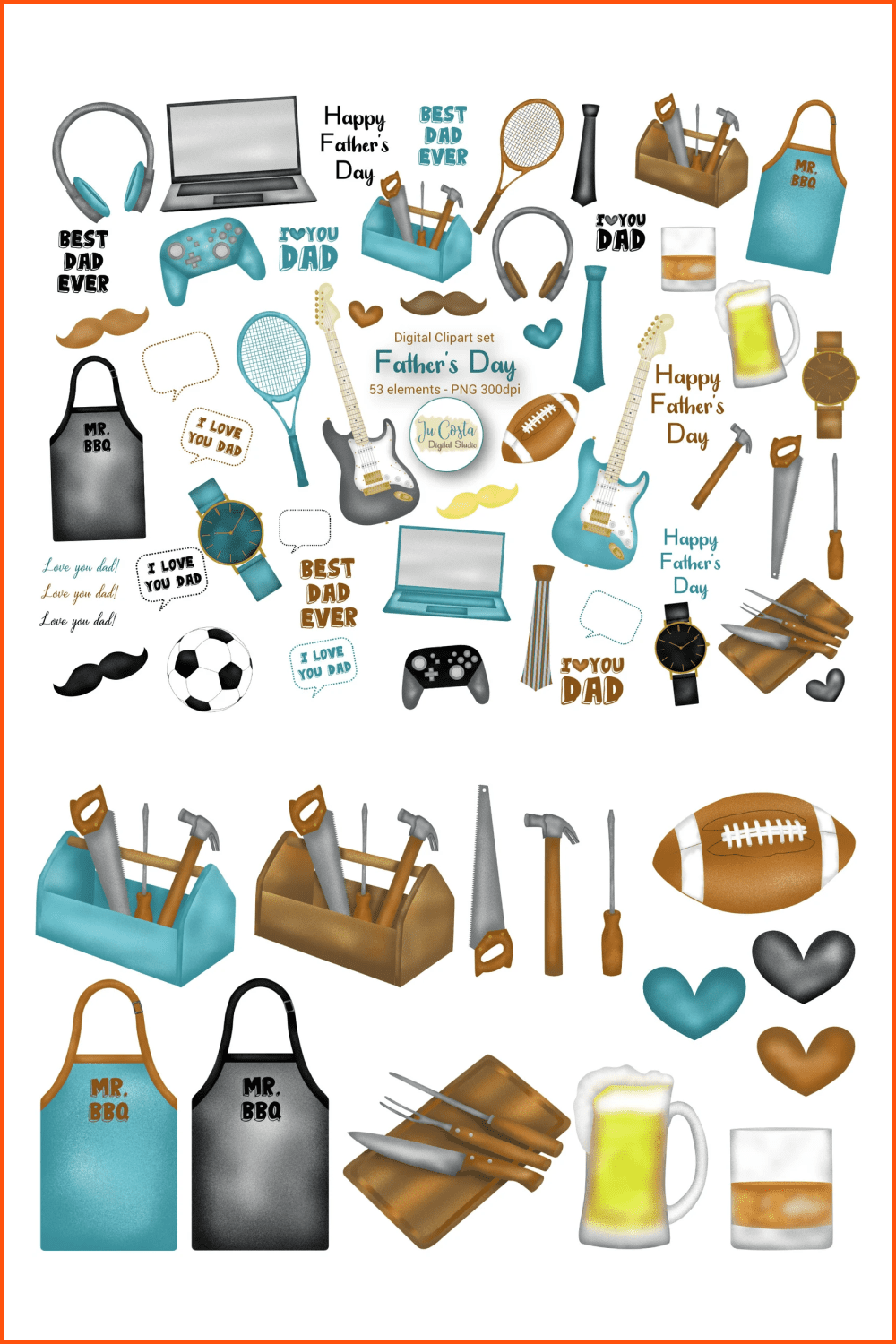 Here is a whole set of cute elements for a variety of great projects. Customize, experiment, and make your designs come to life!
Dad Watercolor Clipart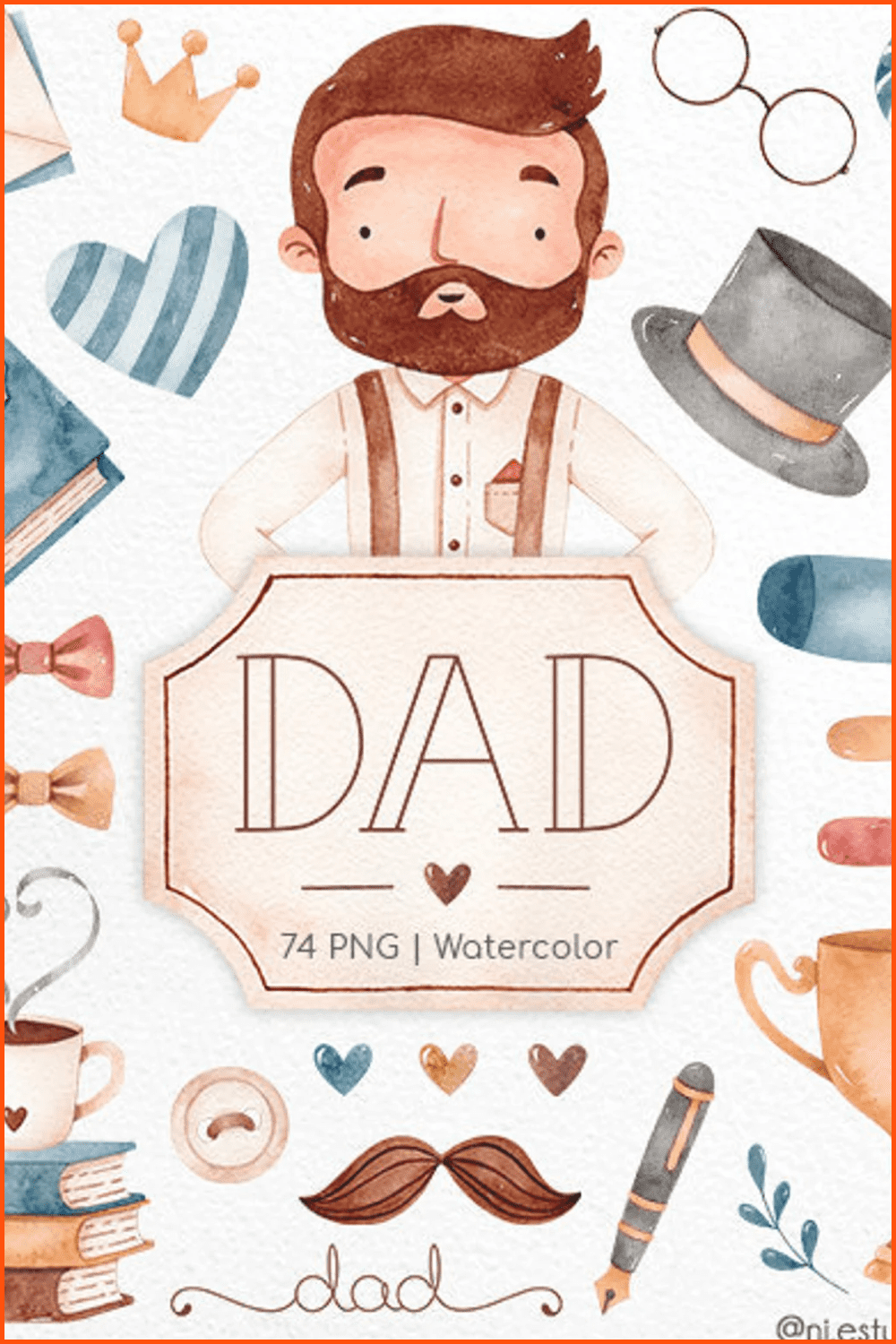 This bundle has 74 exciting elements that are great for greeting cards, flyers, and presentations.
11 Amazing Father's Day Fonts
To make a special T-shirt for your dad, you'll need a cute quote or favorite funny phrase your dad always says written in some fancy font. In the search for some ideas? Be sure to check out our selection of T-shirt designs for Father's Day.
Father's Day SVG T-Shirt Design Bundle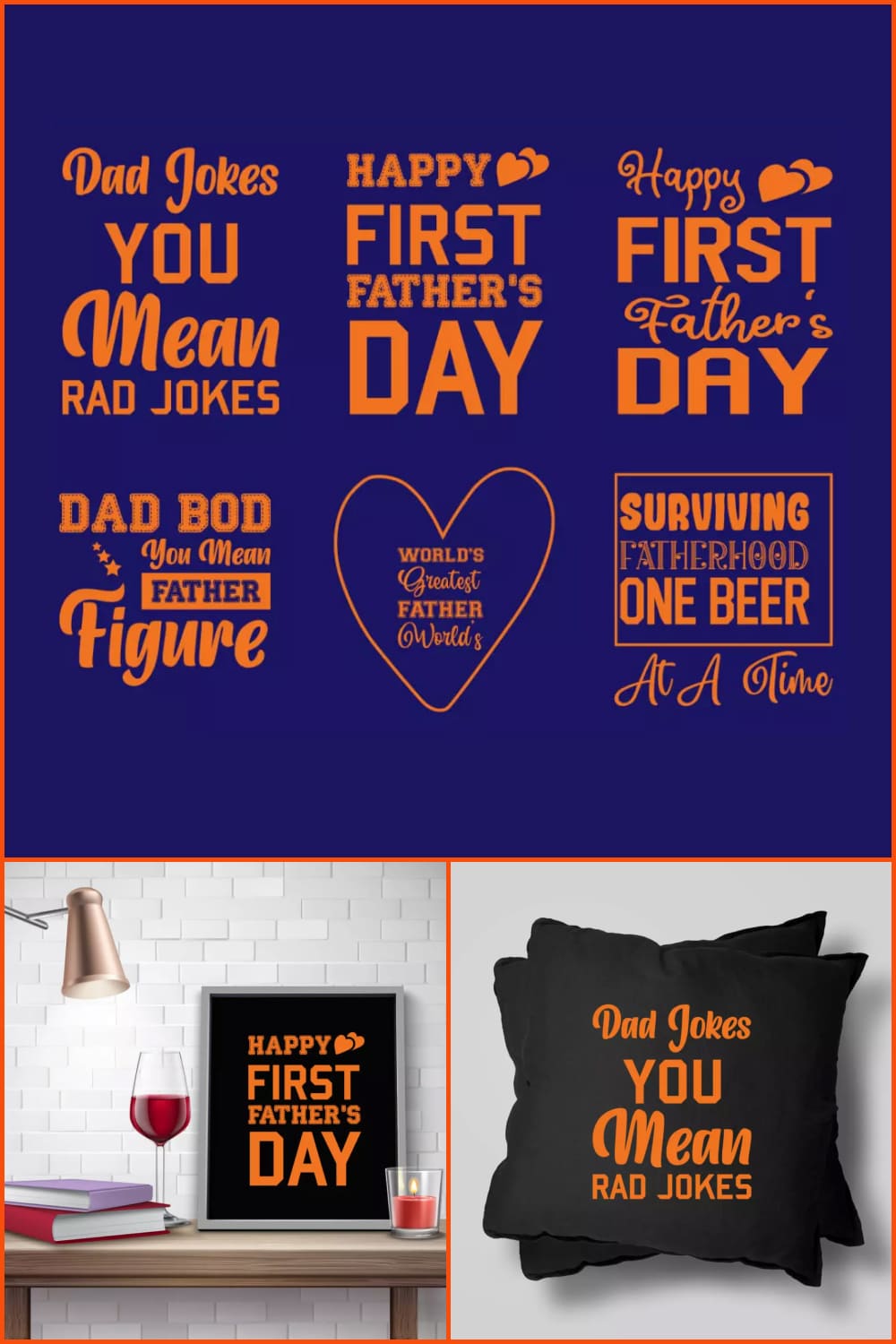 This bundle withholds various fonts for Father's Day, starting with sweet and caring ones to encouraging and inspiring.
Father's Day SVG T-Shirt Design Bundle 2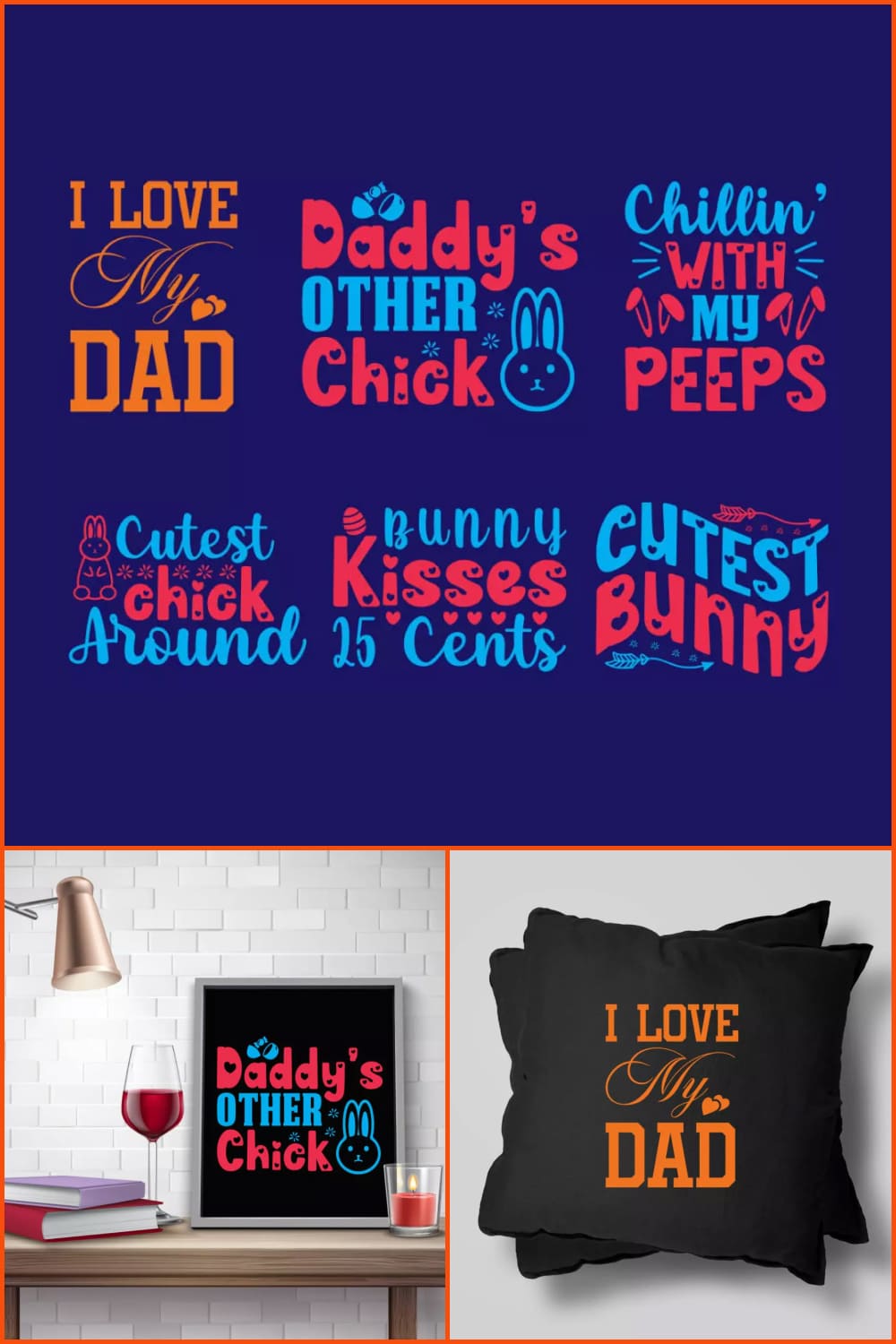 Use happy Father's Day font to decorate your cards, wall art, mugs, and clothes, find the font that most matches your dad's attitude.
My Father Font by Seemly Fonts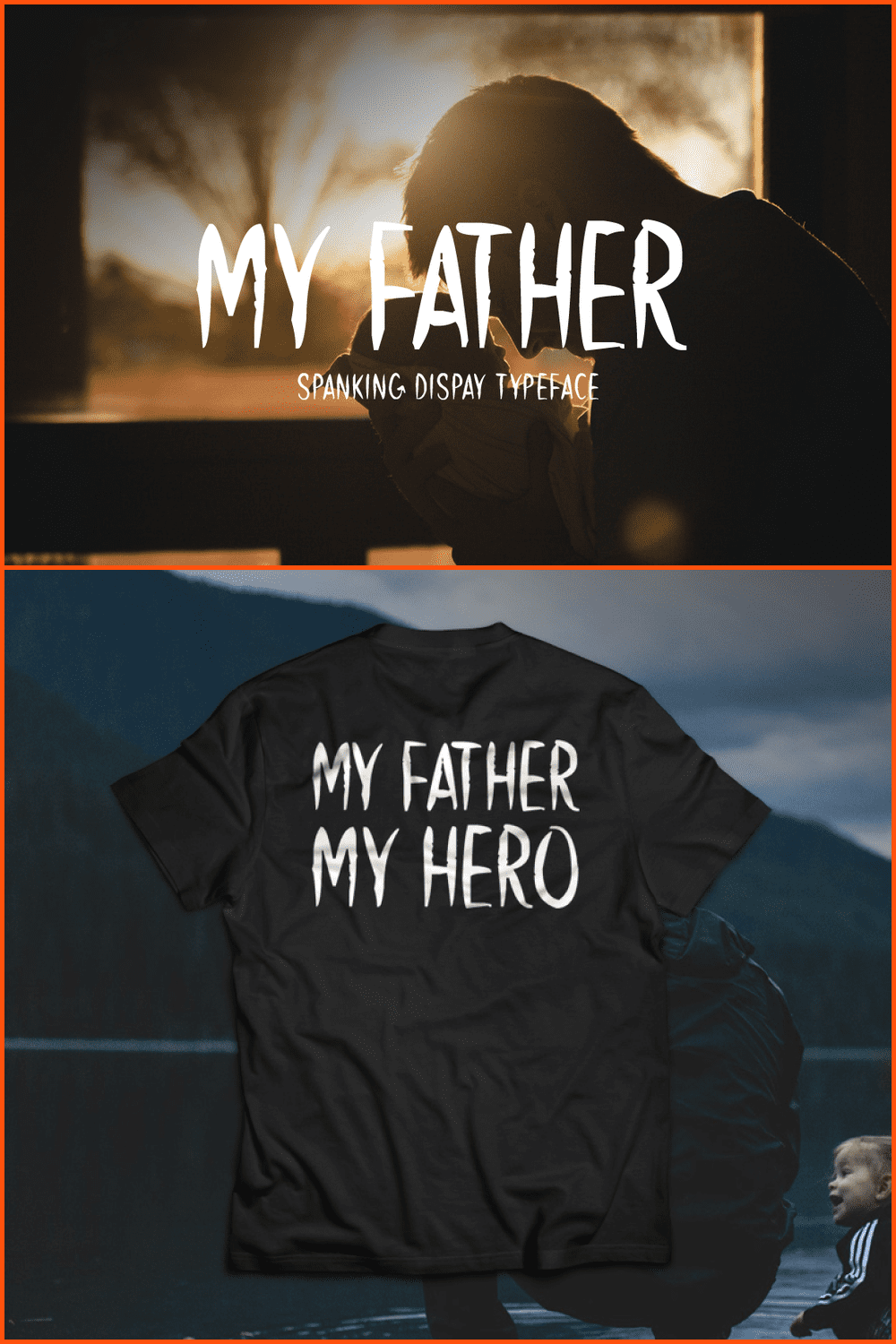 Simple, this very font will work for multiple projects.
KR Father's Day Dings Font by Kats Fun Fonts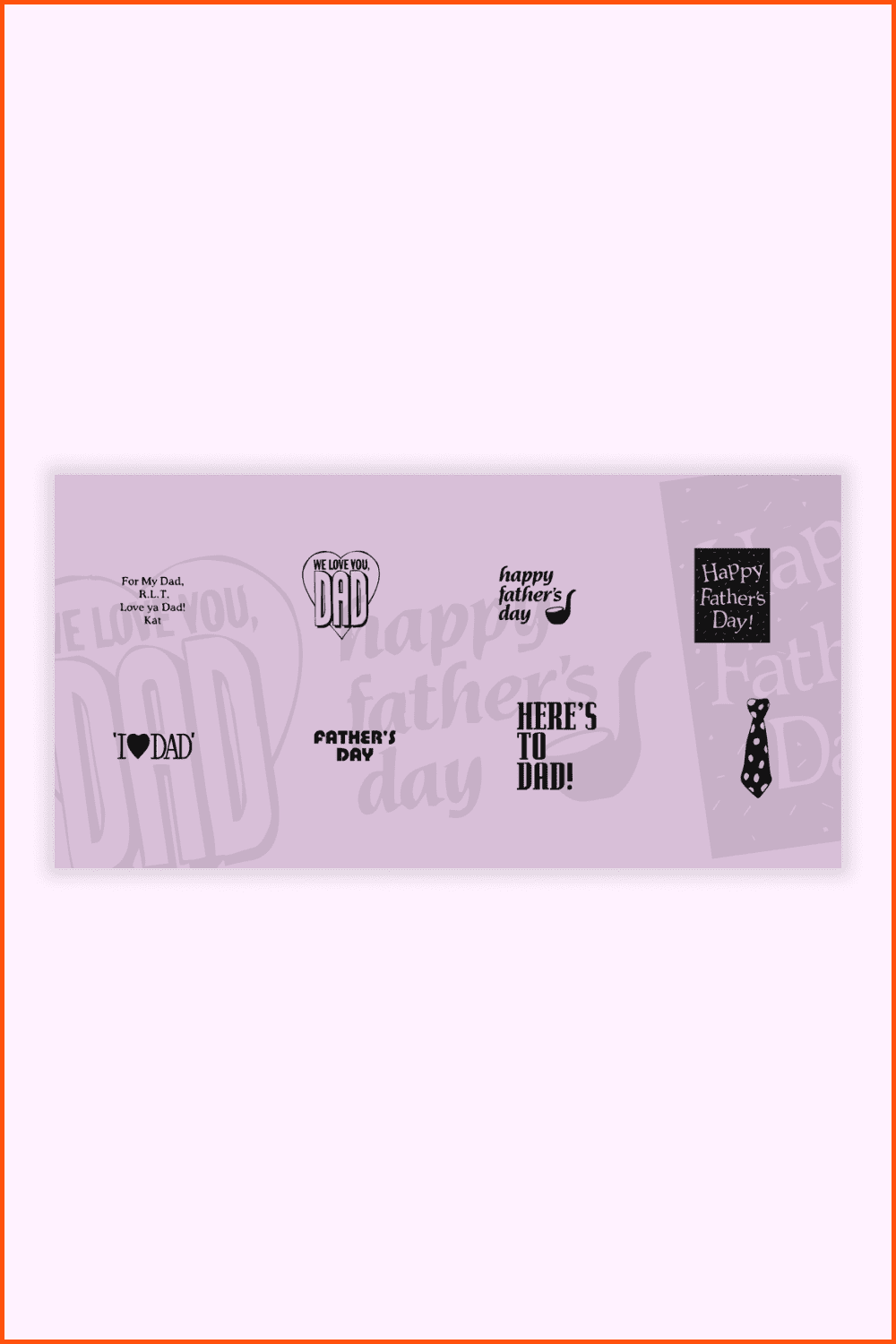 A fun option for those of you who need to bring some fun into their projects.
101! #1 Dad Font by Nght's Place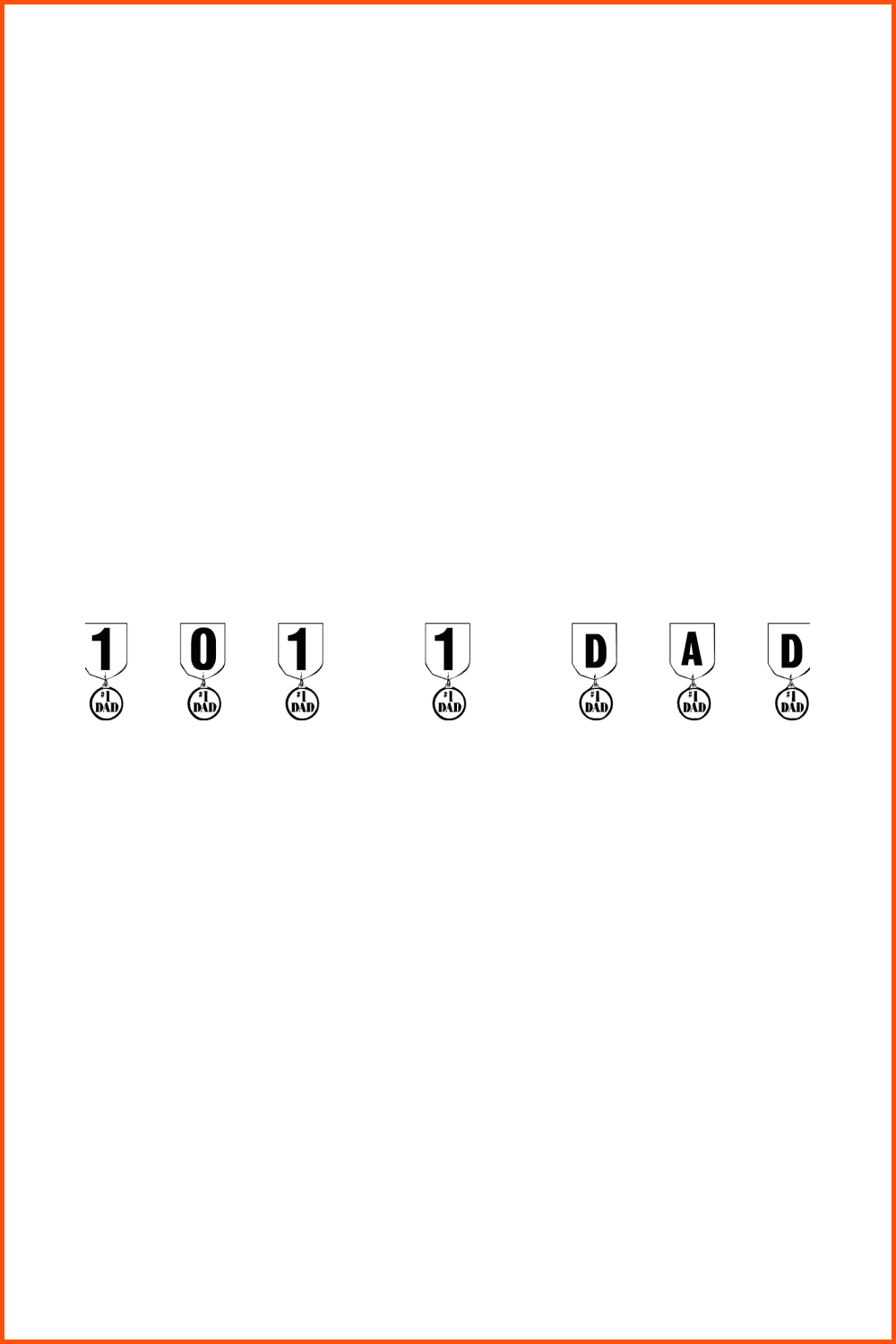 A truly unconventional option that will surely win your heart. It's perfect for creating cute free happy Father's Day greetings.
JLR Father's Day Font by GorillaBlu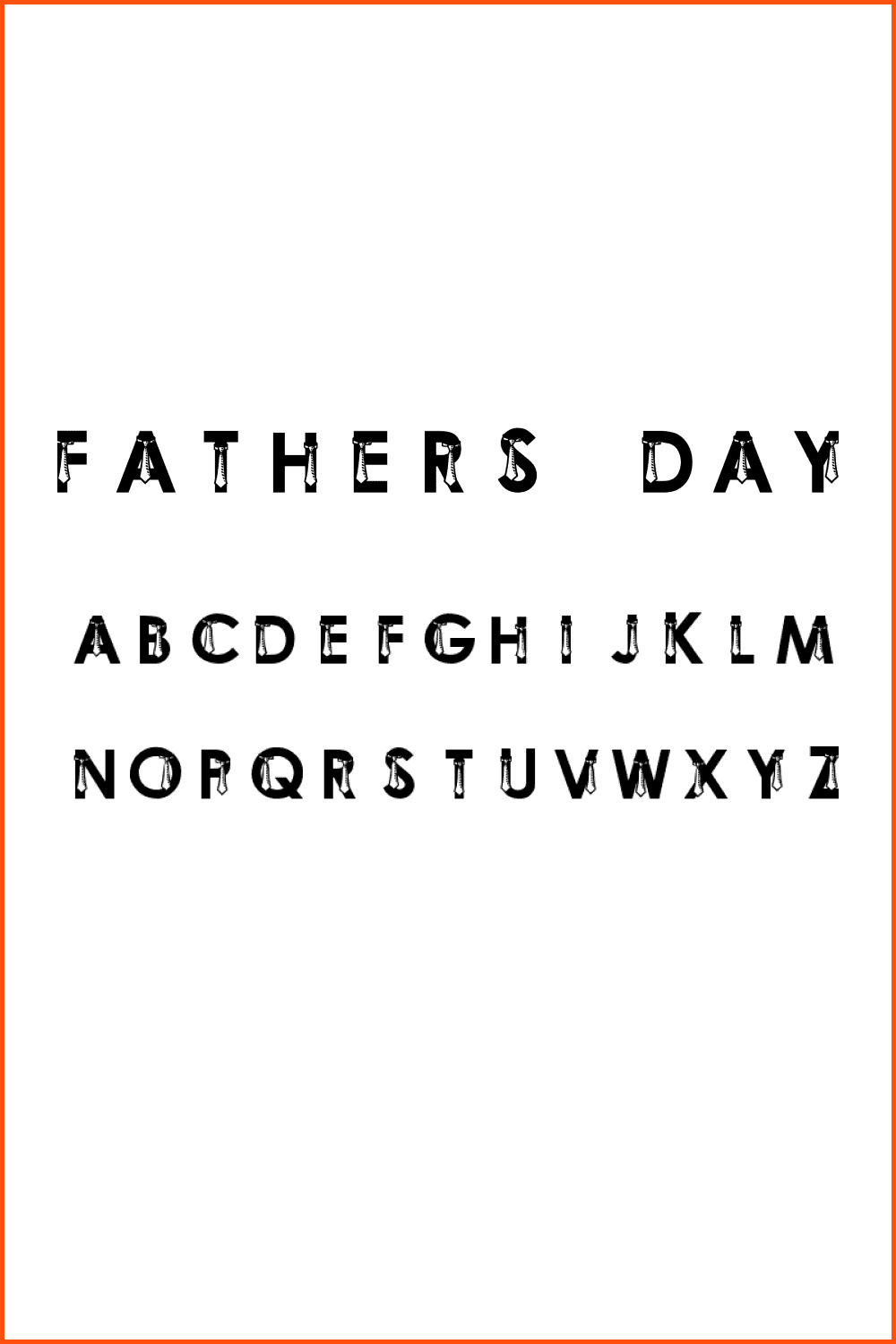 A fancy freebie that will no doubt back you up in pretty much any situation.
Super Webcomic Bros. Font Family by Press Gang Studios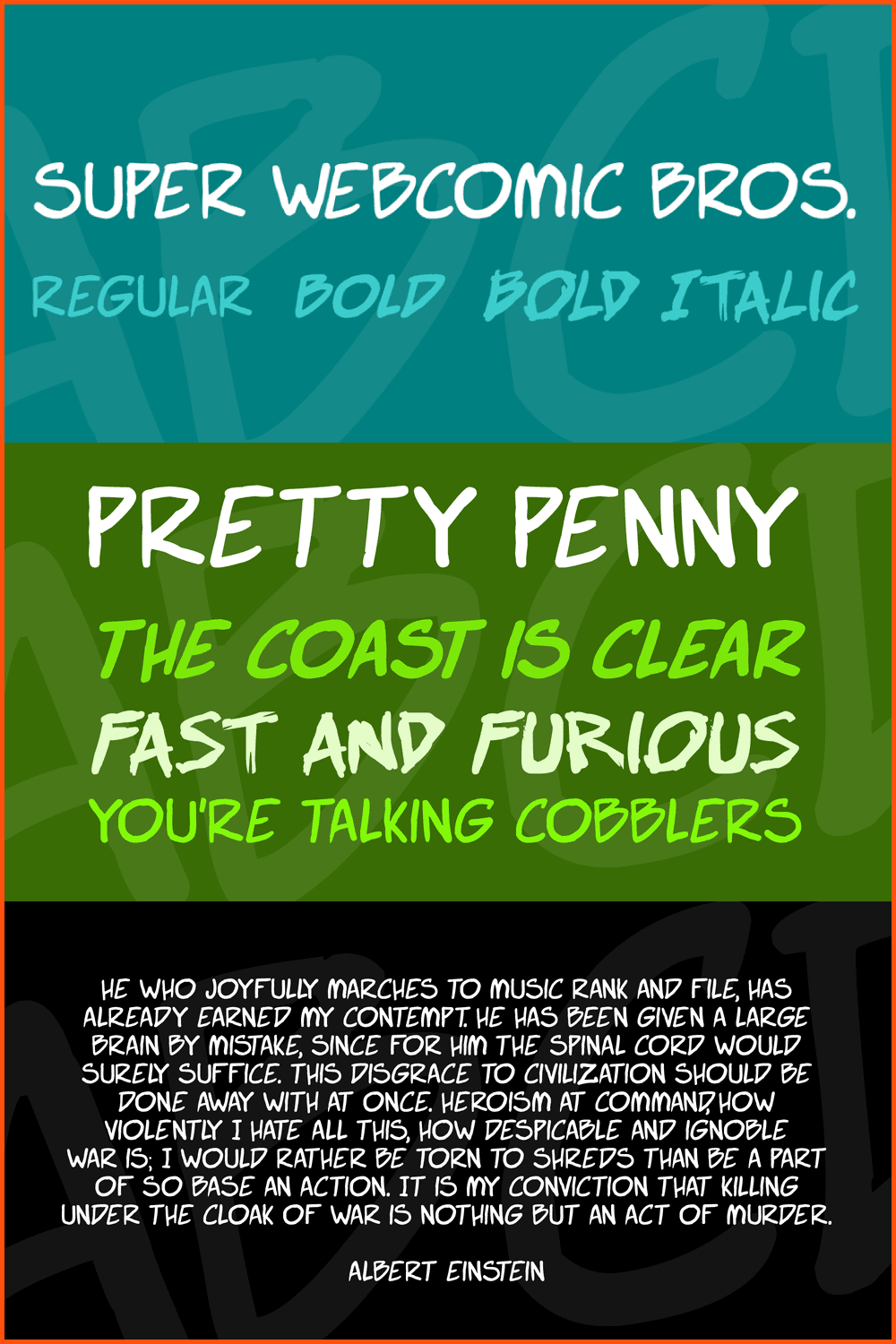 The one that resembles your dad's untidy handwriting is surely going to be the right choice for your unique project.
Striped Neckties Font by Character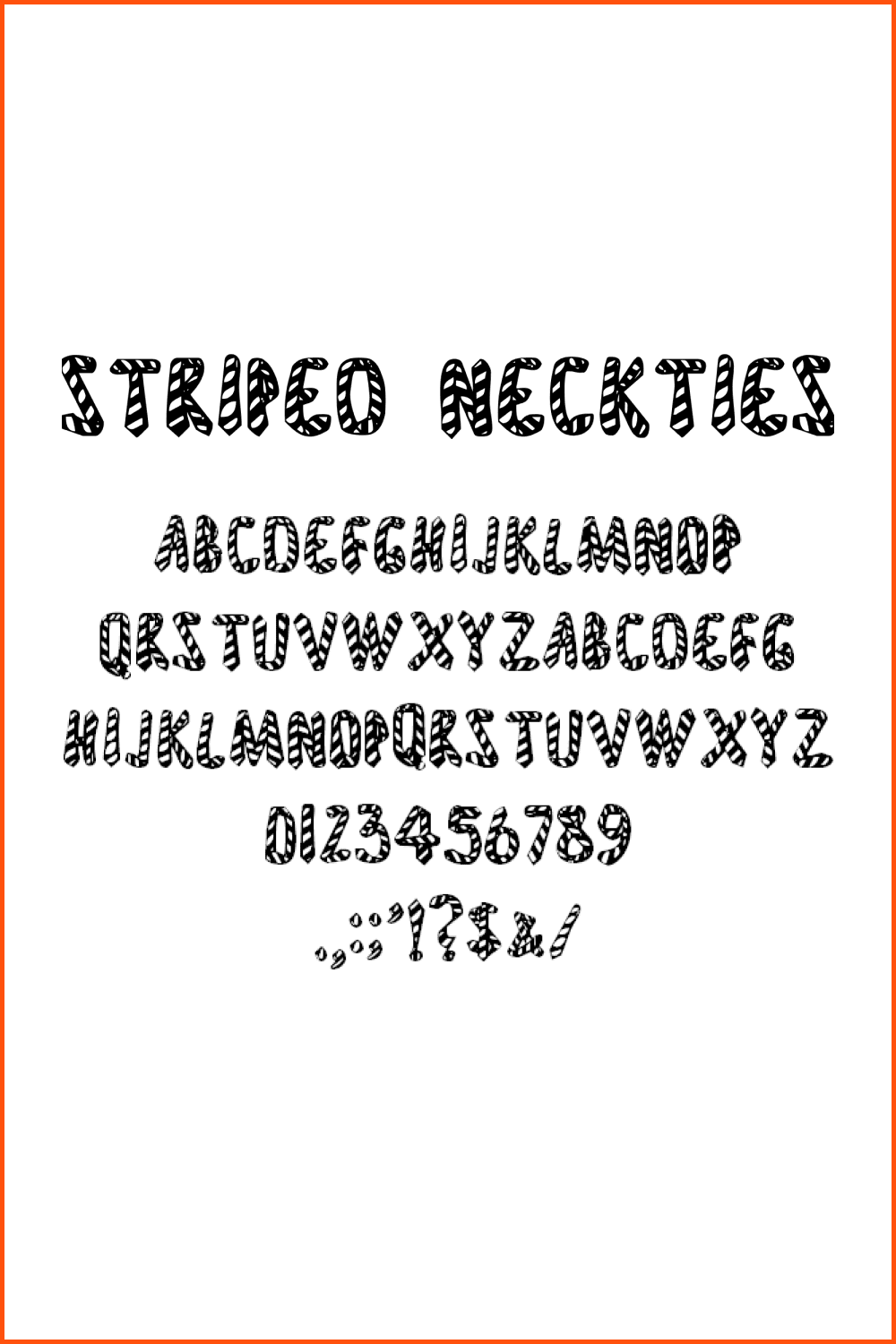 Another eye-catching option for those of you who want to add some fun vibes to their projects.
Cool Father Font by Insta-fonts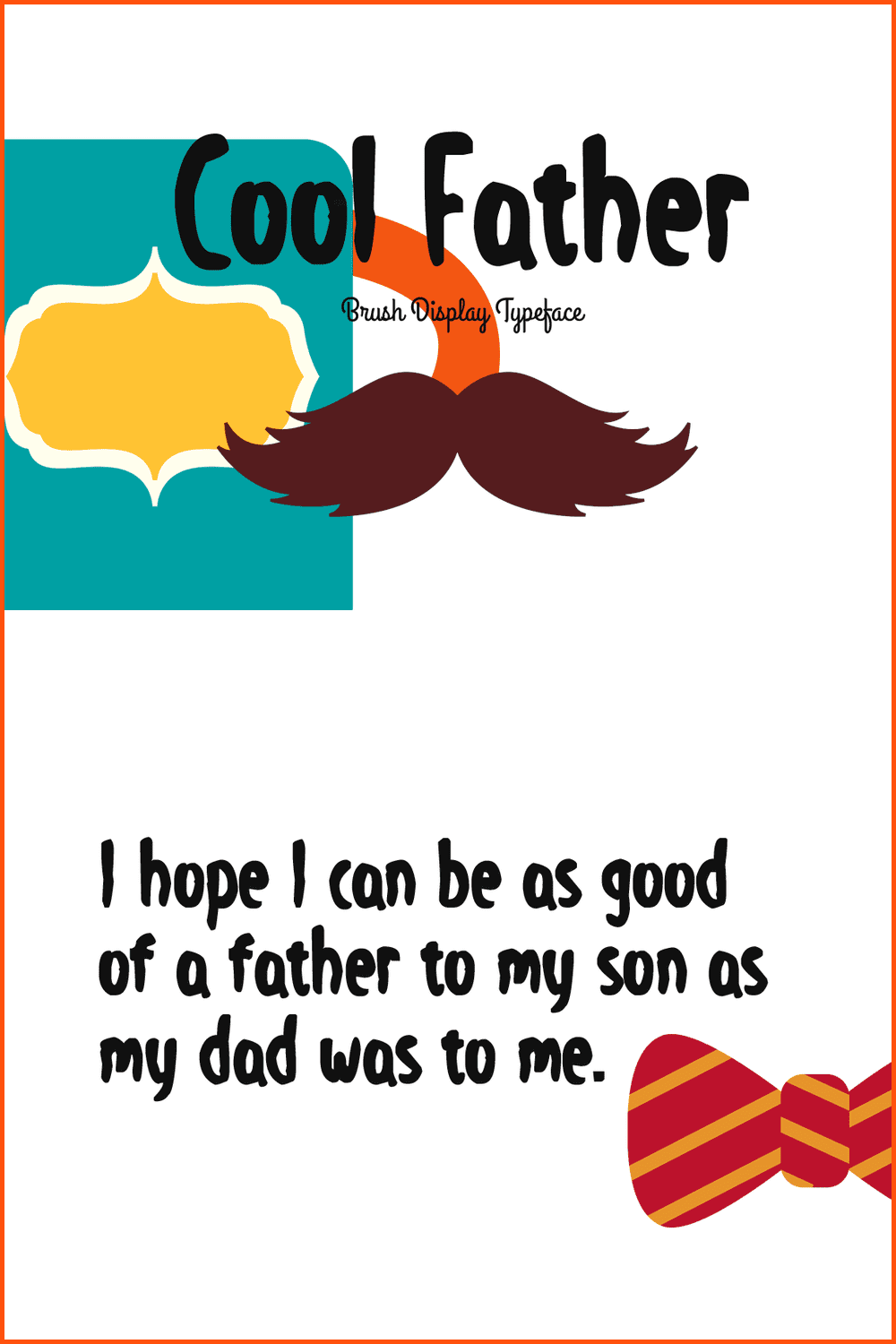 Another awesome solution for those who like calligraphic style. This font will be a perfect fit for any project.
My Hero Father Font by PutraCetol Studio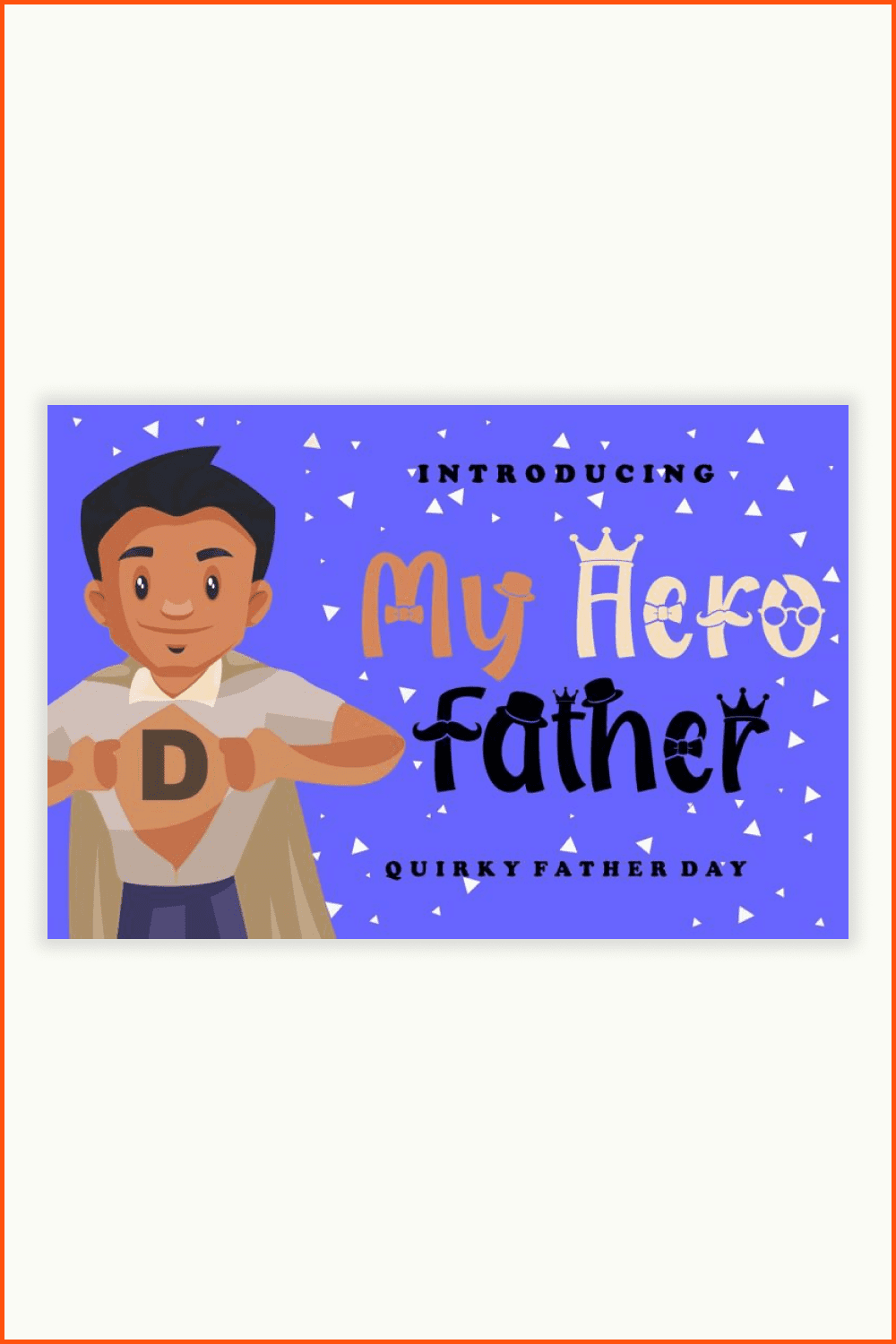 This free Father's Day graphics features an incredible script that will be a perfect decoration for a greeting letter or a postcard due to its details like hats, crowns, and whiskers.
Father Day Font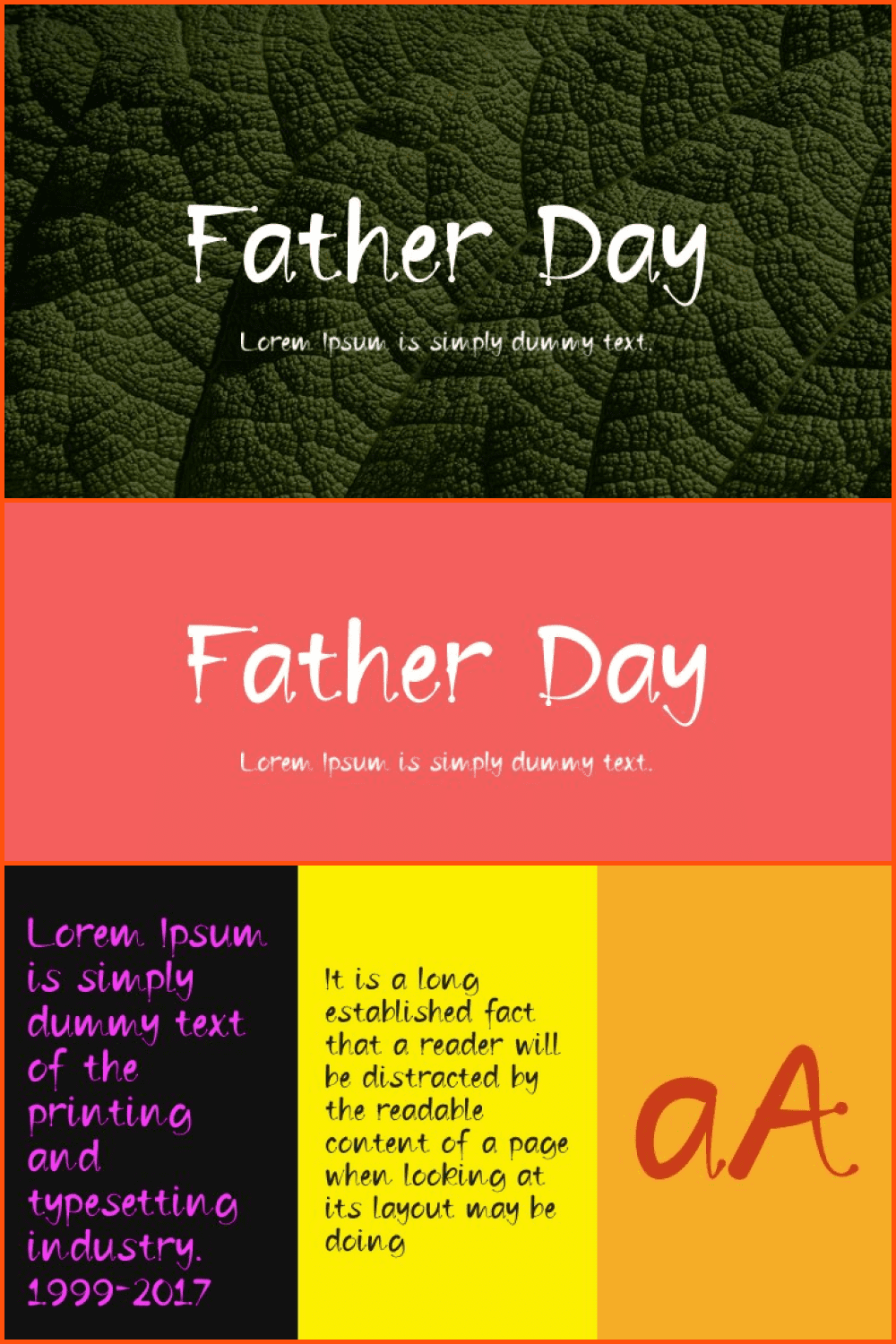 If you like beautiful and unusual designs, this elegant and perfectly readable font is the right choice.
Happy Father's Day Images from Depositphotos
Check out our favorite funny Father's Day pictures and images from the stock platforms.
Father's Day History and Traditions
Father's Day was established in the United States in 1910. The initiator of the holiday was Sonora Dodd who wanted to thank her father, as well as all the other fathers who raised their children on their own or actively participated in their upbringing and education. After the death of his wife, Dodd's father raised his six children completely on his own and this is exactly why Mrs. Dodd wanted to thank her dad.
In 1909, on Mother's Day, Sonora visited a church service and thought that men should have a similar holiday too. Sonora's father was a single father and raised his children on a farm, courageously bearing all the hardships of fate. For Sonora, he was an example of a courageous, loving, and decent man. In fact, she always dreamed of expressing her tremendous gratitude to her father so she came up with the idea of Father's Day.
Thus, she went to the city hall and shared her idea with the local authorities who later supported her initiative. The city decided to celebrate it on June 5, which was the birthday of William Smart. However, by the appointed date they did not manage to finish all the preparations, so the holiday was postponed to the 19th of June. The holiday was officially established 56 years later, to be more precise in 1966, when American President Lyndon Johnson declared the third Sunday of June a national holiday — Father's Day.
Speaking about the traditions of this holiday, people usually pin red roses to their clothes if their father is alive or white in case he has already passed away. As a rule, families get together and have a festive dinner. Certainly, kids give their dads presents. Apart from that, during annual celebrations, the state as well as ordinary citizens support dads with low incomes who raise their children by themselves.
Following the United States, the third Sunday of June has become an important date in the UK, the Netherlands, France, China, Japan, and other countries all over the world. At the same time, Germans celebrate it on Ascension Day, Australians on the first Sunday of September, and Italians on March 19.
Since we want to make our dads happy, in addition to a selection of the best happy Father's Day graphic options we also offer you to check the best postcard designs. We are sure that you will be inspired by some unusual surprises.
Father's Day is indeed one of the greatest holidays ever invented. So don't forget to congratulate your dad and tell him how much you love him this year. Certainly, in the current situation, the best way to congratulate your dad is to send him a digital greeting card, which you can make yourself using the lovely graphics from our list. So go ahead and create a greeting card for your dad or complete your commercial project connected with Father's Day using one of these lovely graphics.
If you create graphics, fonts, and illustrations that deserve a place in this article, upload them to MasterBundles with our Sell Your Deal form and your products will also reside here. Moreover, you will earn some extra money to make a perfect present for your Dad!
Q&A Session to Sum Up
When is Father's Day celebrated in 2023?
Father's Day is celebrated on June 19 this year.
Can I use these graphics for my other projects?
Sure, as long as they fit the style of your other creative projects.
Where can I find more graphics?
Head to MasterBundles, where you will find a huge online marketplace that offers hundreds of unique graphic products.
I create graphics myself, where can I sell it?
Go ahead and visit the MasterBundles Sell Your Deal section. This is the very place to sell your fonts, stock images, web templates, and more.
What is the best message for Father's Day?
The best message for this special occasion is one written from your heart. It could be about how much you love your dad, that you are proud of him, mention some special memories, and a silly inside joke.
What are good father quotes?
Some of our favorite father quotes are "Dad is, and always will be, my living superhero" and " Not every successful man is a good father, but every good father is a successful man."
Some Awesome Videos about Father's Day Gifts
Best Father's Day Gift Guide (Tech/EDC) – 2022
With Father's Day around the corner, I've compiled a gift guide/gift ideas for every kind of dad out there. Here's what I think are the top Father's Day gifts in 2022! 
Best Father's Day Gift Ideas
Ephesians 6:4 This Father's Day gift guide is one that I plan to do every year. Fathers deserve a wonderful celebration because of the irreplaceable and positive impact they have on our lives. I'm so grateful that my husband is such an amazing father and grandfather.
 
Related Product Categories
Was this page helpful?
We will be happy if you decide to share this article with your friends on Facebook. Just click on the button and you're done
What are your concerns?
Thanks for your response!
You have already left your review.
Disclosure: MasterBundles website page may contain advertising materials that may lead to us receiving a commission fee if you purchase a product. However, this does not affect our opinion of the product in any way and we do not receive any bonuses for positive or negative ratings.
This article is based on the following sources:
Eskilson, Stephen J. Graphic Design: A New History. Yale University Press, 2019.
Eskilson, Stephen J. Graphic Design, Third Edition: A History. Laurence King Publishing, 2019.
Janda, Michael C. The Psychology of Graphic Design Pricing: Price creative work with confidence. Win more bids. Make more money. Independently published, 2019.
Stevens, Renée. Powered by Design: An Introduction to Problem Solving with Graphic Design. Rocky Nook, 2020.