Intro
Father's Day Gifts & Cards. Family holidays are another reason to spend the day in a close family circle. Among the most touching worldwide holidays, Father's Day remains confidently at the top of the list.
Father's Day is celebrated on different dates in more than a hundred countries of the world. The holiday is popular for a reason. It helps to understand that fatherhood is not only a huge responsibility but also a hard work.
The History of Father's Day
Who established Father's Day and how? Surprisingly or not, the idea of celebrating this day came from the States…precisely from one American woman. During the Mother's Day celebration back in 1909, an American activist Sonora Smart Dodd had been thinking about her dad – a Civil war veteran – whom she was thankful for raising 6 children alone and providing them a decent education. In an honor of her dad and fatherhood in general, Todd approached her local authorities with an offer to establish a new holiday on June 5 (William Smart's birthday). The idea was eventually supported but postponed till June 19. Soon the tradition to celebrate Father's Day moved to the third Sunday of June.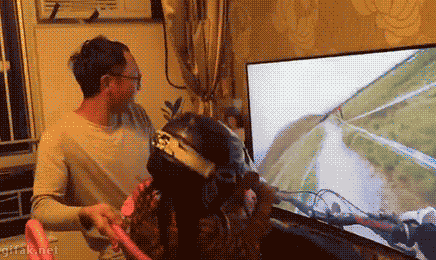 After the holiday spread around to neighboring states, it gained the national status in 1966. Today, 31 countries celebrate Father's Day in June, meanwhile, the others preferred to choose their own date.
Ultimate 4-Step Plan For Congratulating Your Dad
There exist a zillion ways how to make your dad happy on this day and now I'll prove it. To make this day special, you can arrange a real family holiday in just 4 simple steps:
Step 1. The day before a holiday, engage yourself and children into making greeting homemade cards for your dad and their grandfather. In case you have no time or crafts skills to make a postcard on your own, choose one of these 10 ready-made free postcards. Do not forget to write down a sentimental message – your father would love it!
Step 2. If parents come over to your place on Father's day, you can decorate a house with balls and some kind of "The best Dad in the world!", "We love you very much!" or "Super Dad" posters. Again, it's a lot more fun to involve as many family members in the preparation process as you can.
Step 3. Bake a creative cake. Who will say no to a holiday home baked cake during a family gathering? NOBODY. Let the children help you decorate. The expectations vs reality effect can be quite harsh, but who cares if it's "made with love"?
Step 4. Figure out how to make this day exciting and memorable for a dad. Of course, what matters the most is the fact that you'll spend that time together. But doing something your father enjoys will make him the happiest man ever.
But what if you really have no clue? My advice: do not rack your brains and ask your father directly. Below are some most expectable scenarios:
+ If the father likes to fish, drive to a lake and have a picnic. Fishing and picnics are something associated with family gatherings. It's time when your dad can relax, enjoy nature, have a pleasant talk, play with grandkids, cycle, and much more.
+ If the weather is too chill, you can have lunch or dinner at the unusual restaurant or cafe. As an alternative, you can dine at home and cook something delicious your father has never tried! It's a perfect occasion to dive into memories while looking at the old photo album and having nostalgic conversations.
+ All men love football/soccer, right? You can either go together to some kind of a match or arrange your own family competitions at the local stadium followed with an outside BBQ dinner.
+ Alternatively, if your dad enjoys theatre performances or concerts, why not spending the evening in the auditorium?
+ Finally, if the dad is keen on arts and crafts, he will surely be glad to share his hobby with you on this day. Let him teach you just like he used to do that years ago.
Most Heart-Warming Gift Ideas for Father's Day
There is no need to spend thousands of dollars to make your dad moved by. I'd say that you can do it with a minimal budget or even without one. The best gift for every father is actually free: your great mood, care, attention, and surely some pleasant words.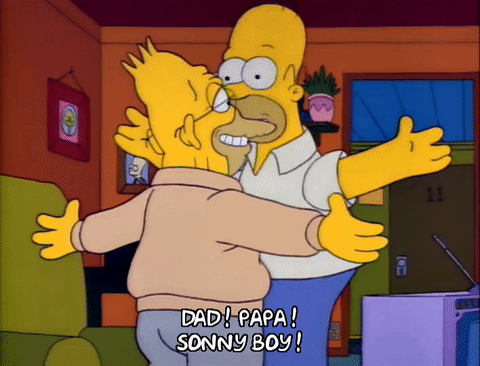 Speaking of the latter, a sincere emotional speech written in a postcard can be an unforgettable gift for a sentimental elderly father. Personally, I used to gift postcards to my dad every year, whether I was 10 and the card was handmade, or I was 21 and had it purchased at an expensive crafts store. Perhaps, it seems like such a small detail, but how much it can mean for our parent!
To prove that gratitude can cost nothing, I picked top 10 cool but most importantly free ecards from such resources as Punchbowl.com, Crosscards.com, and Openme.com.
10 Free Father's Day Postcards
Father's Day Chalkboard eCard from Punchbowl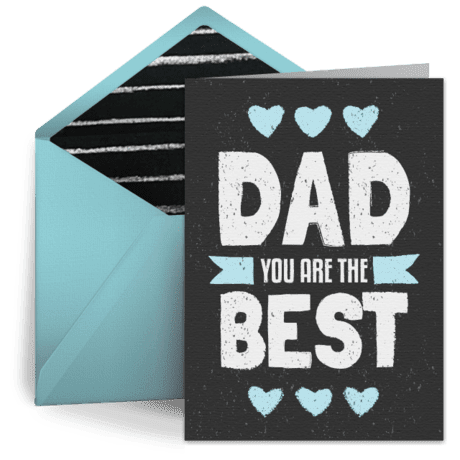 Call Dad eCard from Punchbowl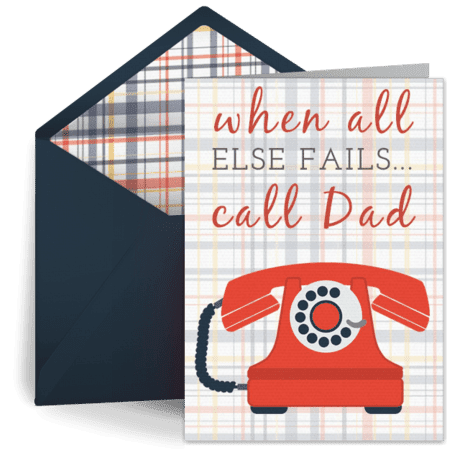 BBQ-oolest Dad from Crosscards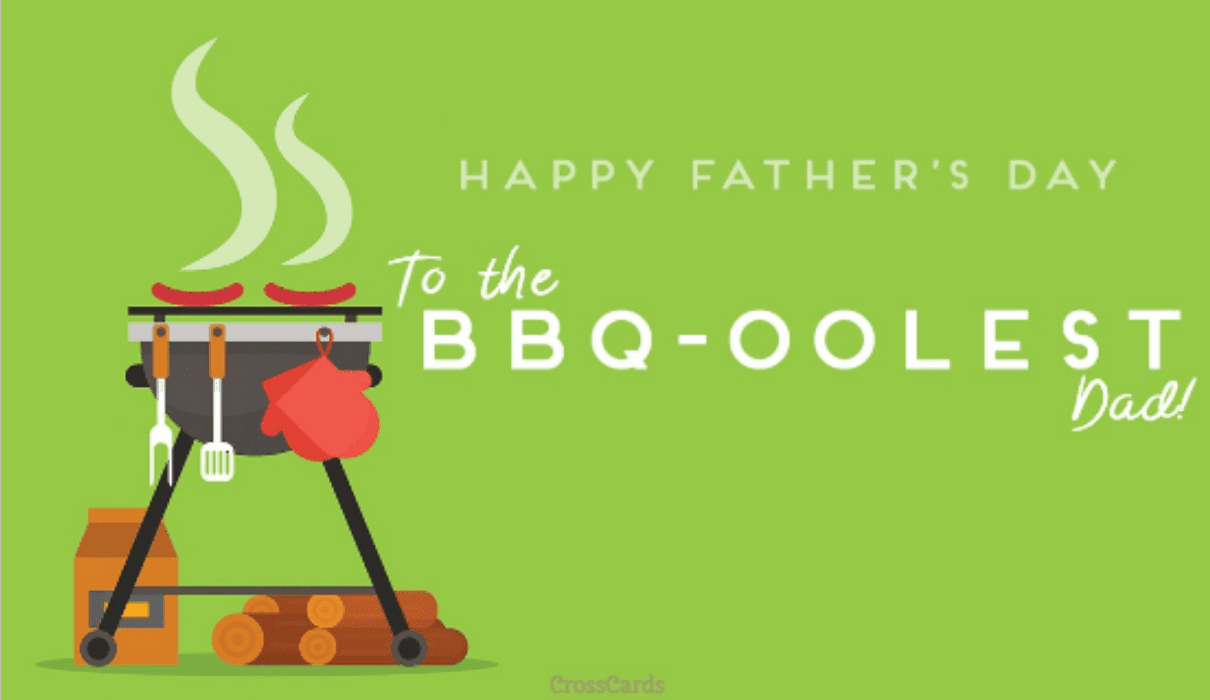 Out of This World from Crosscards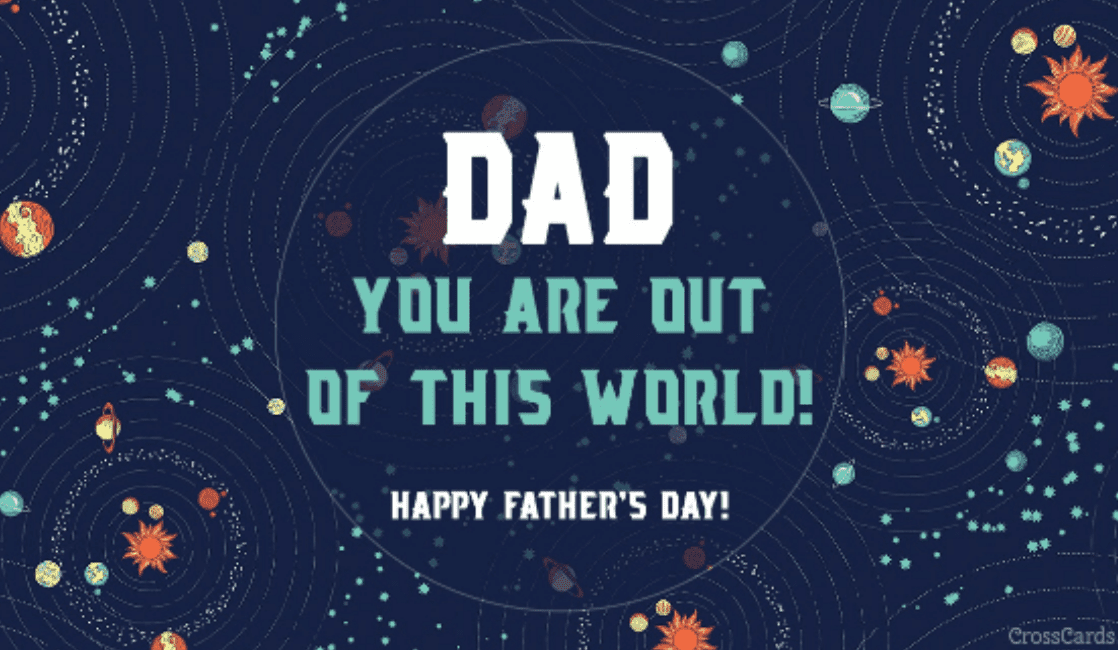 Royal Reign – Fathers Day eCard from Greetings Island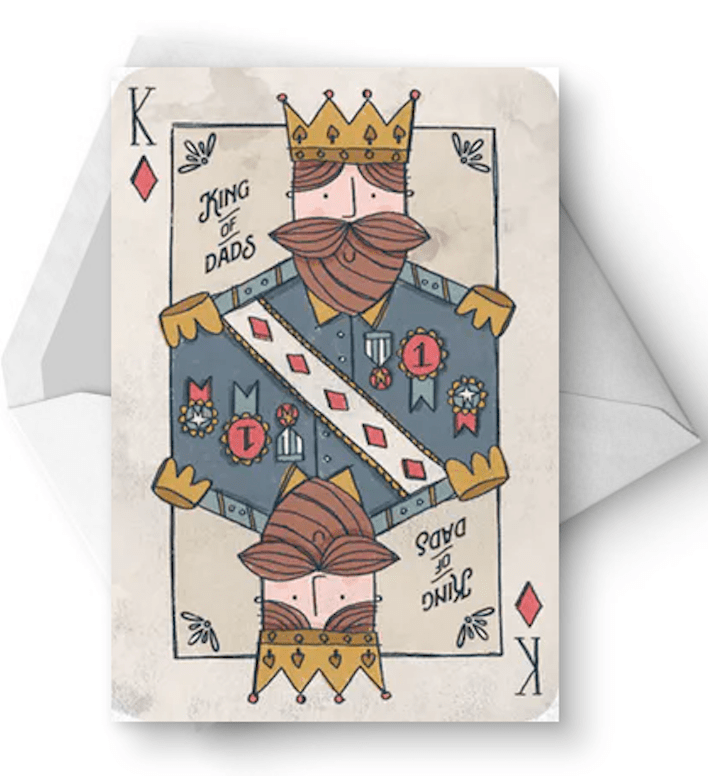 Your Little Girl – Fathers Day eCard from Greetings Island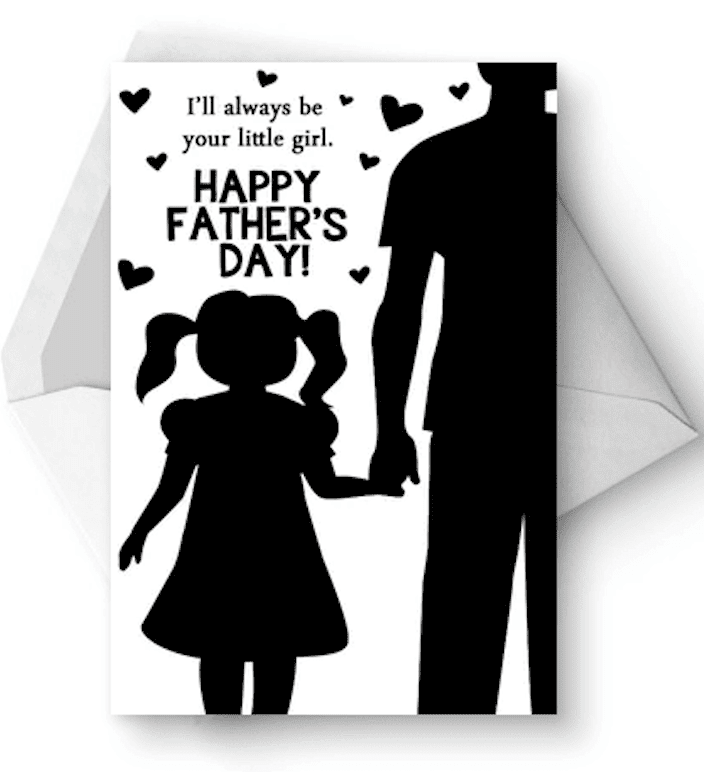 Especially for You – Fathers Day eCard from Greetings Island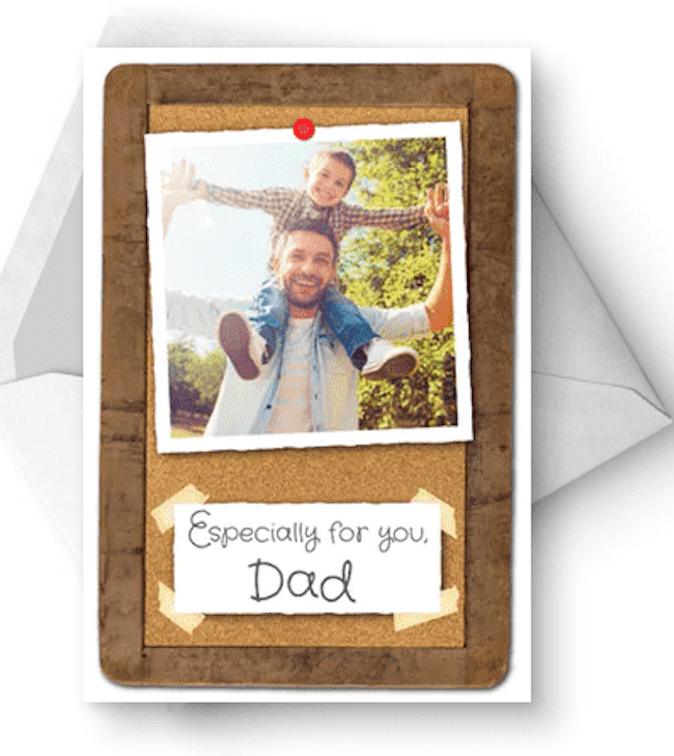 Prize Winning eCard Designed by Caravan Shirts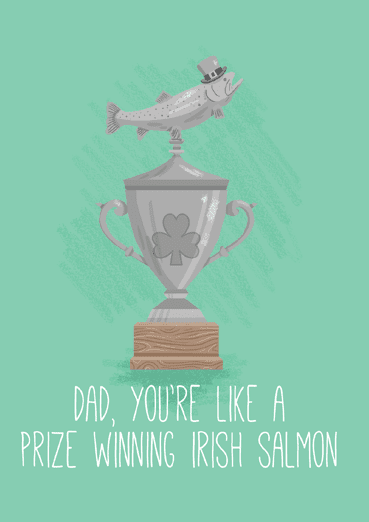 Sweet Pop eCard Designed by Claire Lordon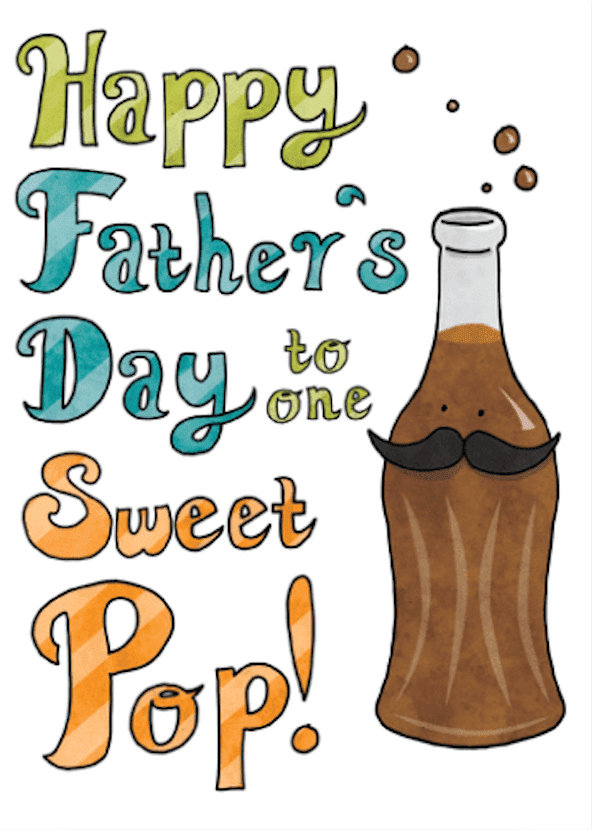 Dad Tattoo eCard Designed by Claire Lordon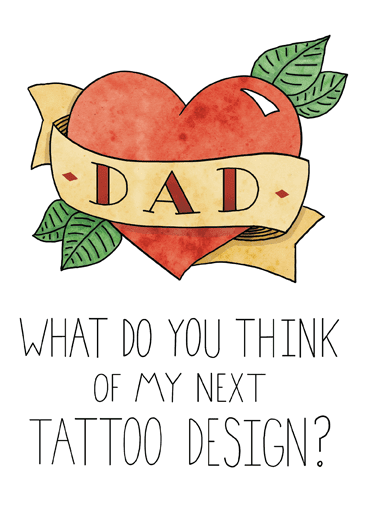 The other gift ideas include:
+ Homemade gifts made by you or your children. Whether a colored fabric tie, a magnet or a car pendant, it will be much more valuable than fights bought in a store. You also can make a variety of crafts, like a picture with imprinted feet or hands of all family members. As an option, you can award him a gold medal for being the "Best Dad". Get creative and you'll think of some great handmade gift ideas!
+ Treat your dad with a chic digital photo album with a collection of his children's and teenage photos, as well as shots of the most important moments of his grandchildren's lives;
+ Table soccer is not only a children's joy. This game brings joy even to older men, so if your father is an avid soccer player, it's simply a perfect match.
+ If he has an own car, think of updating his GPS or DVR, or purchasing some new accessory;
+ If the dad is a true bookworm, learn which book he's been hunting for a long time. He will surely be beyond happy to get one as a present. Alternatively, you can purchase a pocket e-book and help your dad get used to the new technologies;
+ Creative dads would appreciate an unusual modern art picture, caricature, or collage;
+ Finally, think of a stylish men accessory that your father never had a chance to wear in his life. For instance, an expensive watch or an elegant suit for important celebrations to replace his old one… Anyhow, make a decision based on your own budget.
Father's Day Premium Cards
First things first, you have to find a fun greeting card for your daddy, and, certainly, I will help you with that. So here come top ten Father's Day greeting cards that you definitely want to take a look at.
#1 Dad Trophy 3D Pop-Up Father's Day Card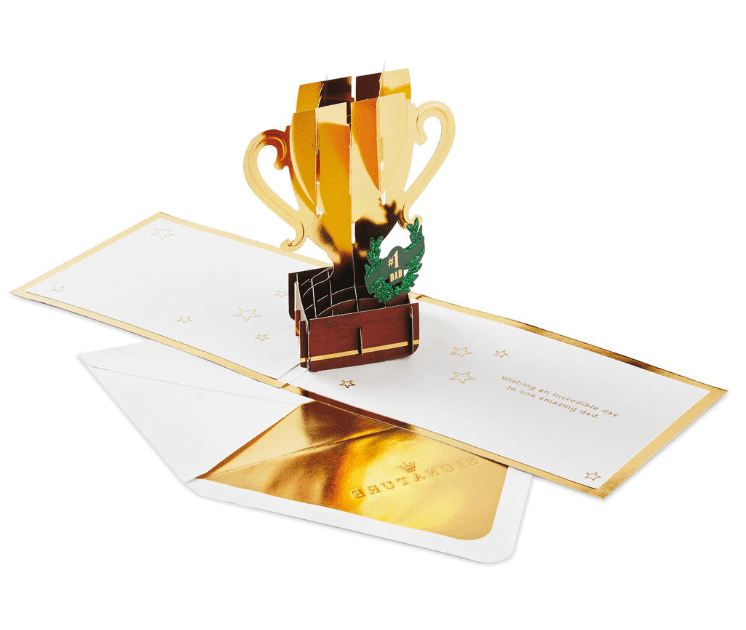 Price: $12.99
The one that will no doubt show your dad just how much you appreciate him, so go ahead and grab it.
Stars and Pennants 3D Pop-Up Father's Day Card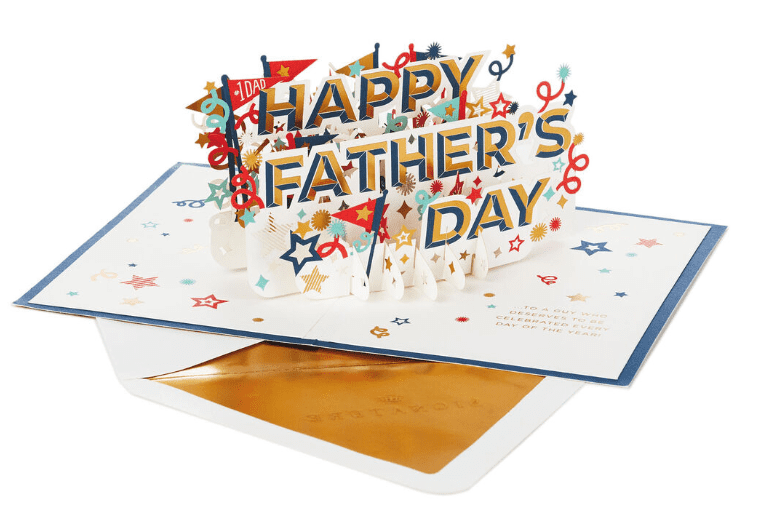 Price: $12.99
Another fancy option for those of you who are looking for something truly special.
The Perfect Fit Father's Day Card for Dad-to-Be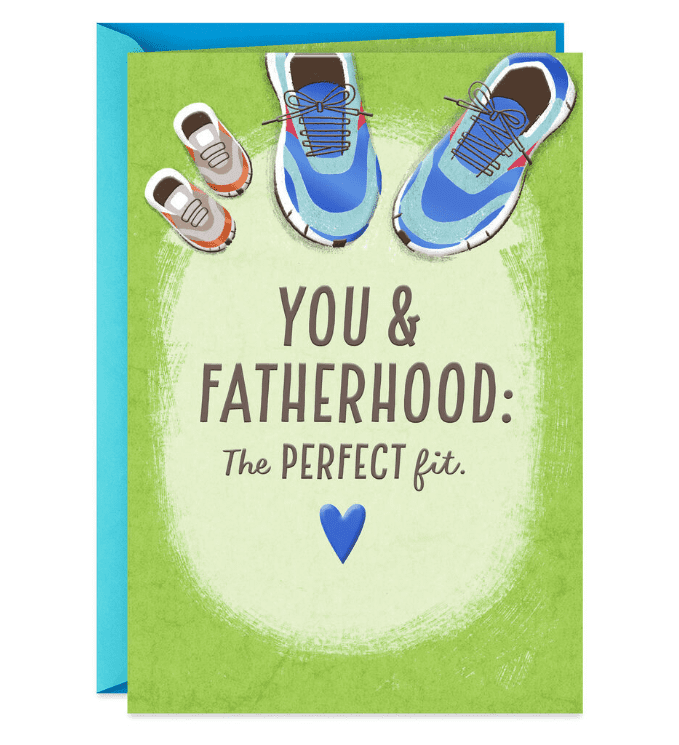 Price: $3.99
A stunning option for the fathers-to-be, so if you are expecting a baby, why not to start celebrating Father's Day since now?
Cheers to You Beer 3D Pop-Up Father's Day Card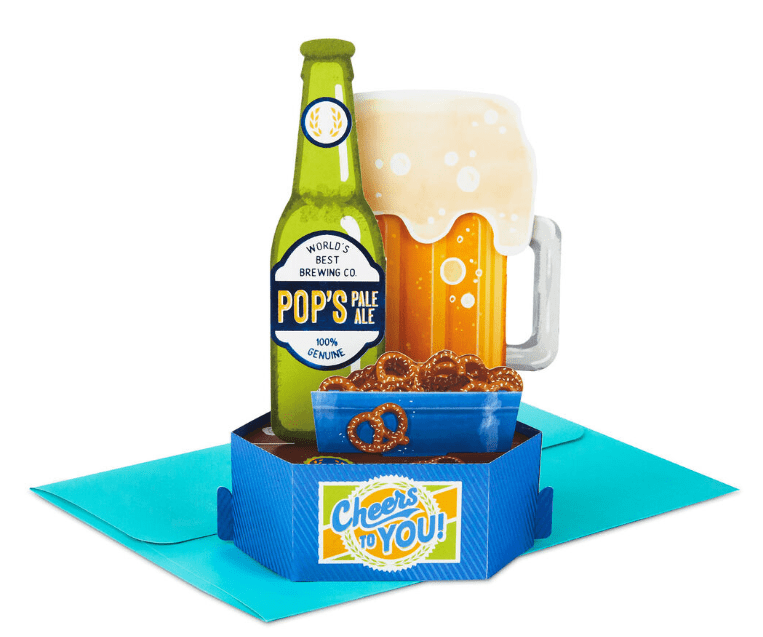 Price: $7.99
A hilarious solution for those of you who want to make their dads laugh.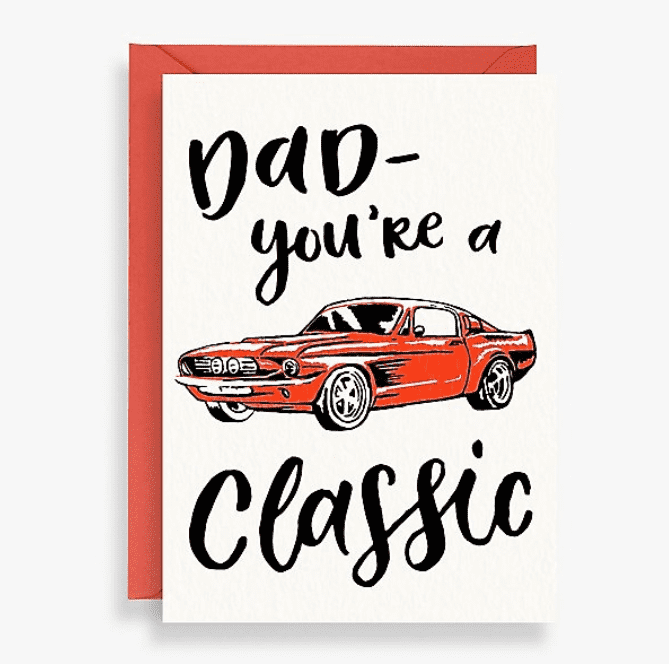 Price: $5.95
A perfect variant for those dads who adore cars.
Lawn Enforcement Father's Day Card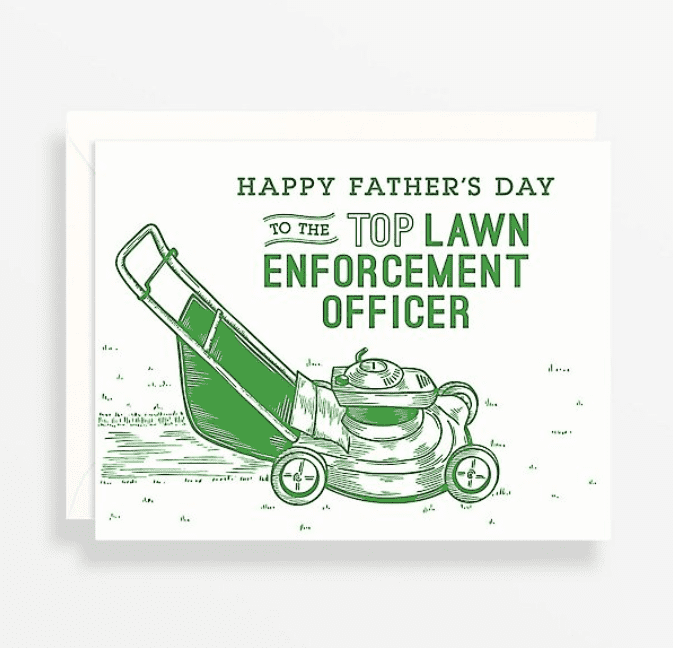 Price: $5.95
One more fun option for those of you who appreciate a good sense of humor.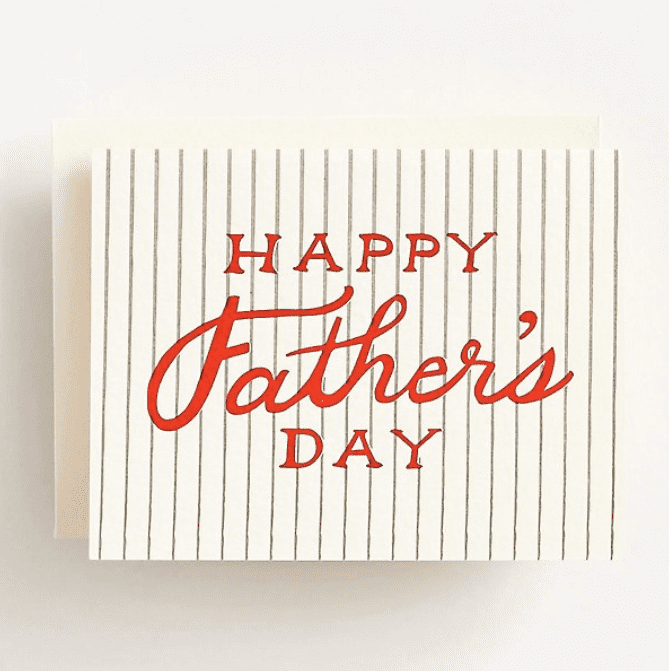 Price: $5.50
The one for all the baseball fans.
World's Greatest Grand-Paw Card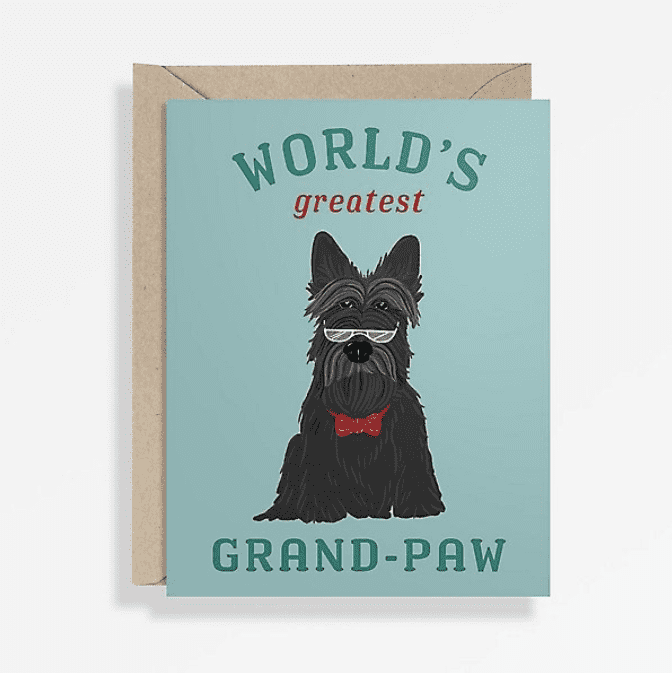 Price: $4.95
Just in case you want to congratulate your grandpa too.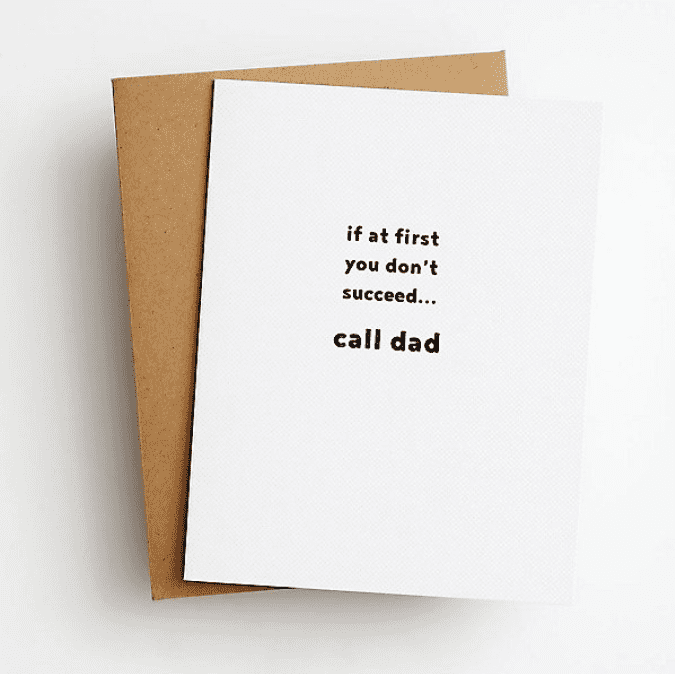 Price: $5.95
A minimalist and simply hilarious option that your dad is definitely going to like.
Most Amazing Dad Father's Day Card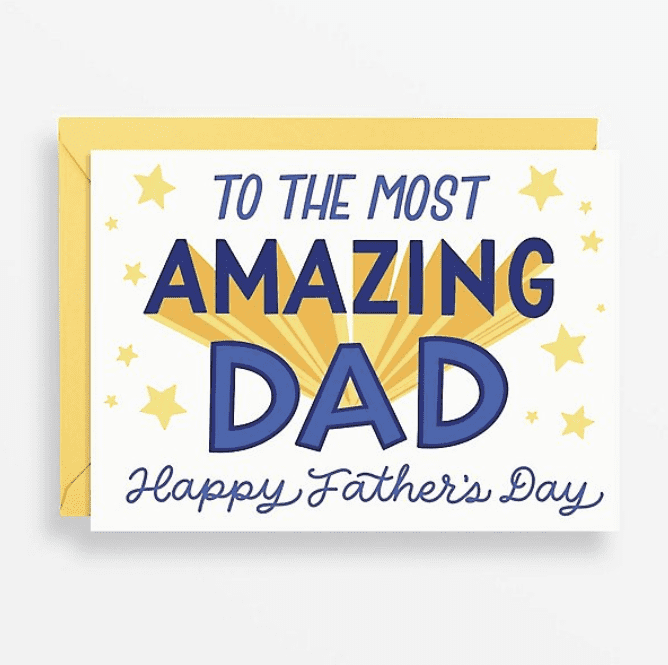 Price: $5.95
One more card that will help you express your feelings in a simple way.
Father's Day Quotes
Whether you are going to give your dad a greeting card you made yourself or the one you bought in a stationary store, you will have to come up with a quote for it. Well, if you are struggling to find a perfect quotation that will make your card meaningful and deep, here are some great examples that I've managed to find for you.
"A father's smile has been known to light up a child's entire day." (Susan Gale)
"When my father didn't have my hand, he had my back." (Linda Poindexter)
"My father gave me my dreams. Thanks to him, I could see a future." (Liza Minnelli)
"She did not stand alone, but what stood behind her, the most potent moral force in her life, was the love of her father." (Harper Lee)
"A father is the one friend upon whom we can always rely. In the hour of need, when all else fails, we remember him upon whose knees we sat when children, and who soothed our sorrows; and even though he may be unable to assist us, his mere presence serves to comfort and strengthen us." (Émile Gaboriau)
"You don't have to deserve your mother's love. You have to deserve your father's. He's more particular." (Robert Frost)
"Dads are like chocolate chip cookies; they may have chips or be totally nutty, but they are sweet and make the world a better place, especially for their children." (Hillary Lytle)
"The thrill of being a great father is not seeing your children go on to become successful adults. The thrill of a great father is the journey, experiencing your child's successes along the pathway to their greatness." (Reed Markham)
"There's something like a line of gold thread running through a man's words when he talks to his daughter, and gradually over the years, it gets to be long enough for you to pick up in your hands and weave into a cloth that feels like love itself." (John Gregory Brown)
"He was a father. That's what a father does. Eases the burdens of those he loves. Saves the ones he loves from painful last images that might endure for a lifetime." (George Saunders)
Well, it seems like a decent list to pick a quote from but in case you feel like you need something different, go ahead and check out this awesome article.
Father's Day Gift Ideas
Now since you have already decided on the card and quote for it, let us take a look at some dope gift ideas that your dad would appreciate. So without further ado, here they come.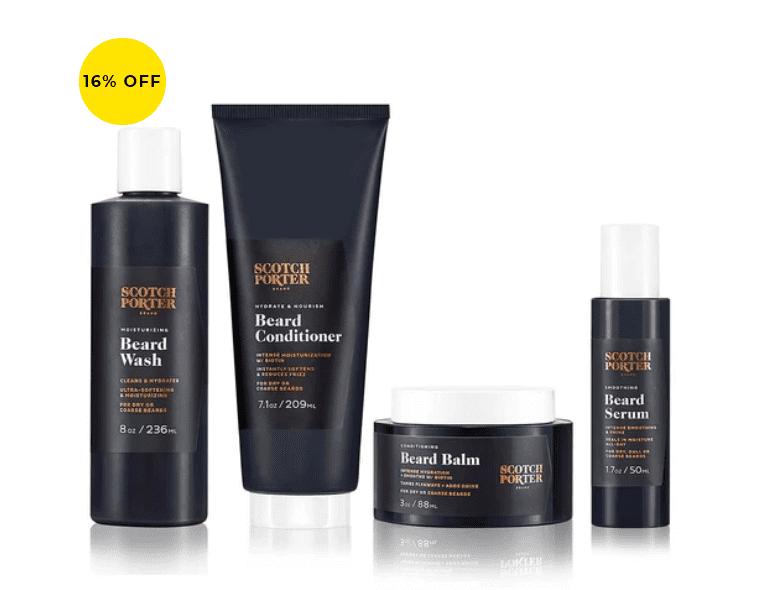 Price: $61.99
A perfect solution in case your dad wears a beard.
Hamilton Beach Breakfast Sandwich Maker, Silver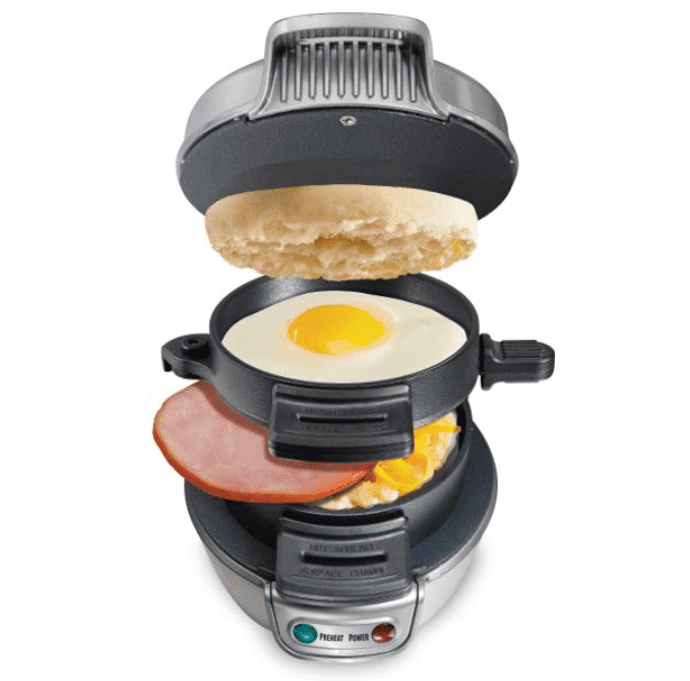 Price: $24.99
The very gift that will save your dad a whole bunch of time.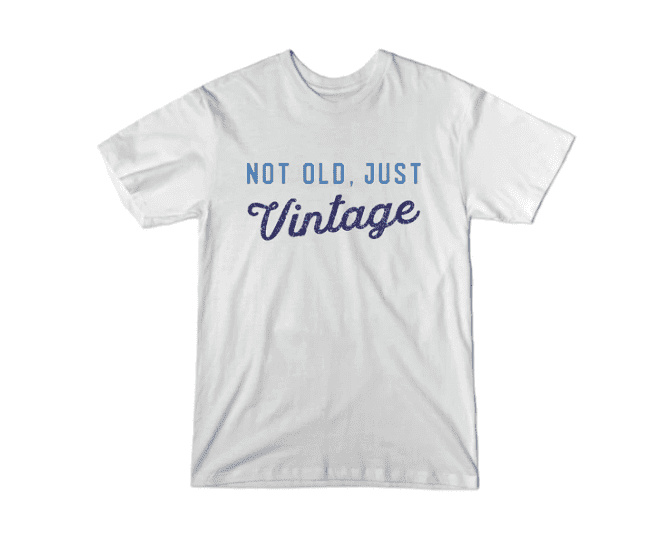 Price: $25
A fun t-shirt for all the dads who have a sense of humor.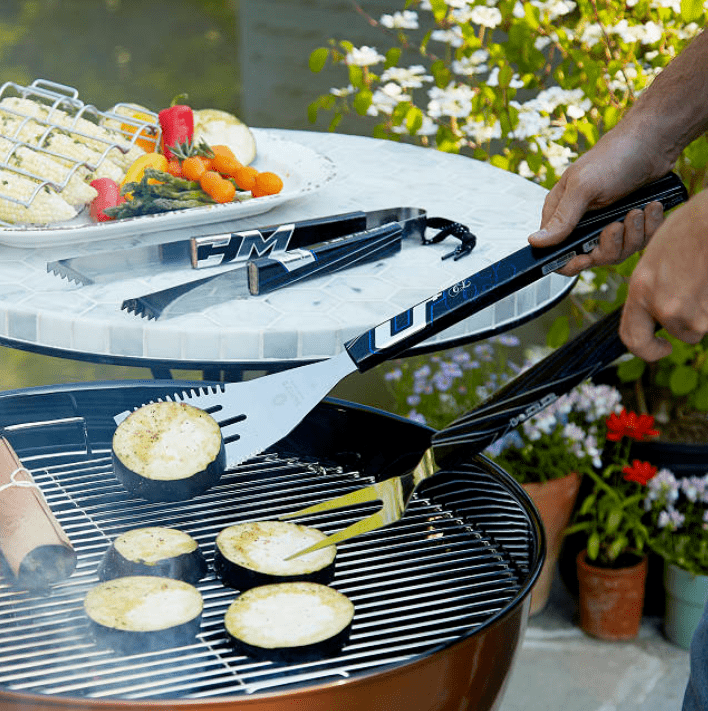 Price: $45
A perfect present for all the dads who adore BBQ.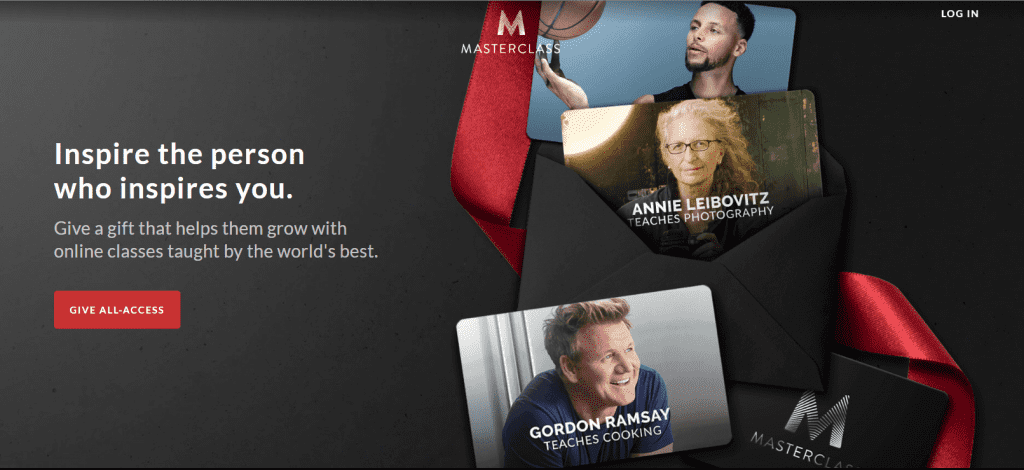 Price: depends on a class you choose
A stunning option for those dads who always want to improve and learn something new.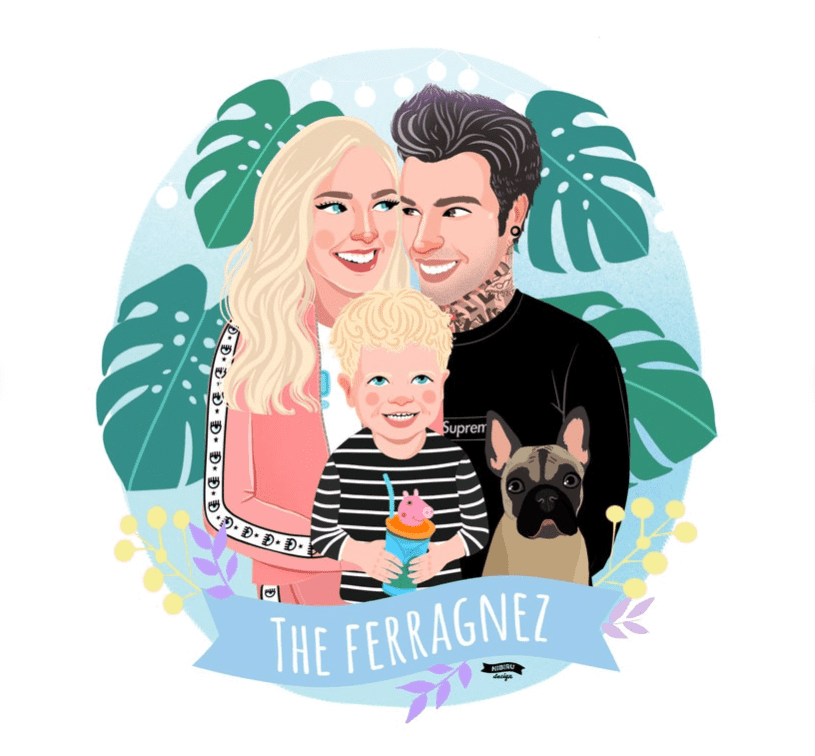 Price: starting at $21.25
A simply adorable option that will no doubt melt your dad's heart.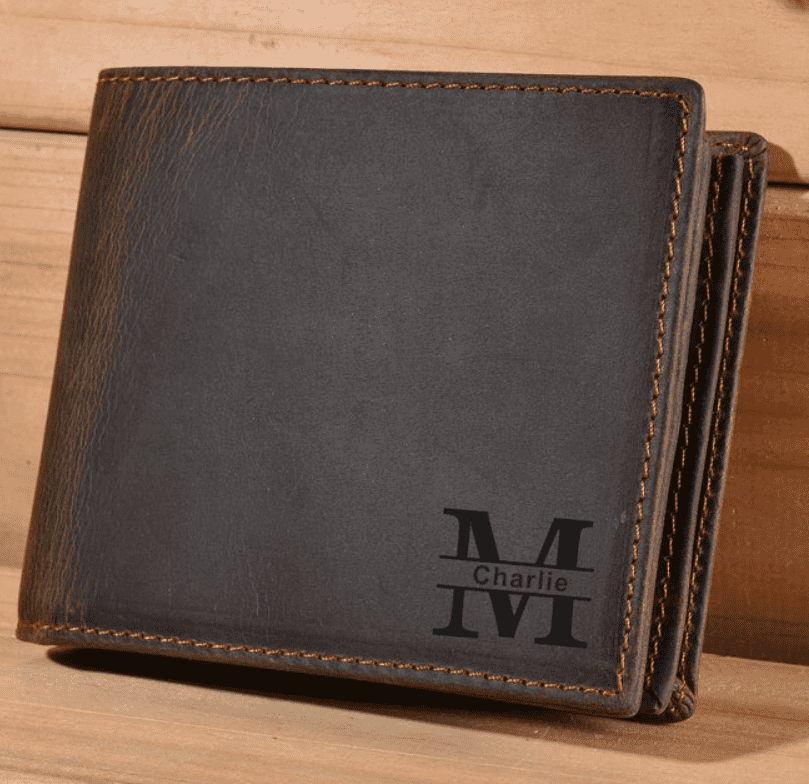 Price: starting at $23.90
A personalized wallet is definitely a great and useful gift for your father.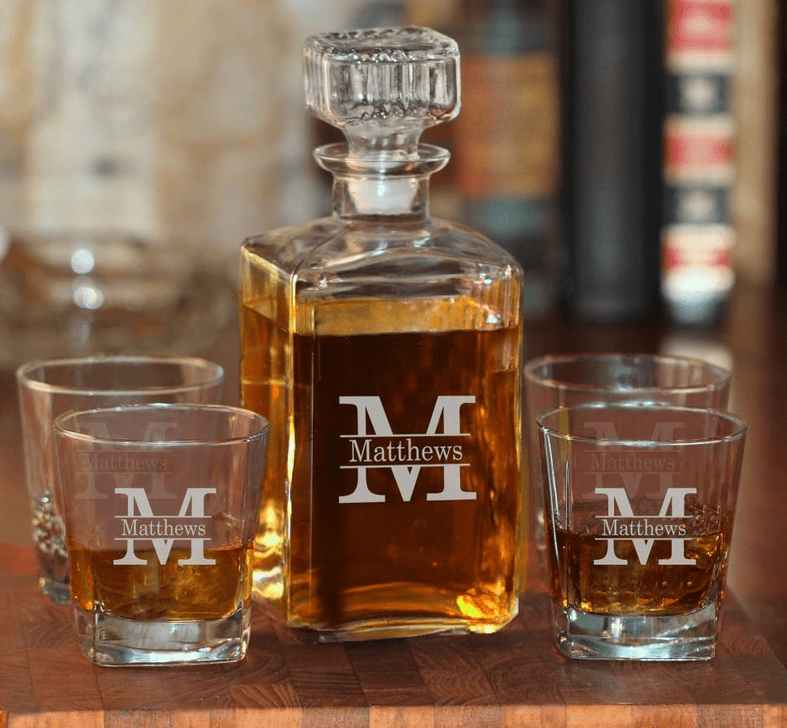 Price: starting at $42.99
A stunning present for fancy dads.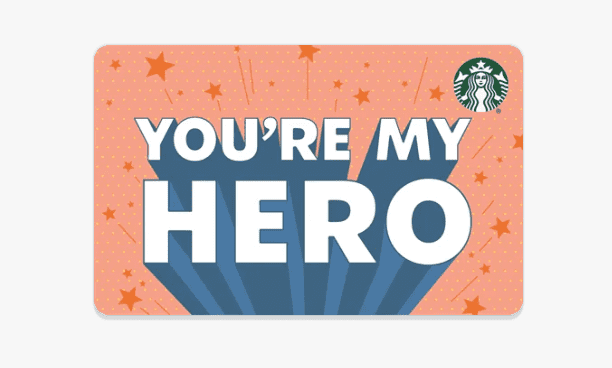 Price: starting at $10
Well, just in case your dad is a coffee addict.
App Store & iTunes Gift Cards by Mail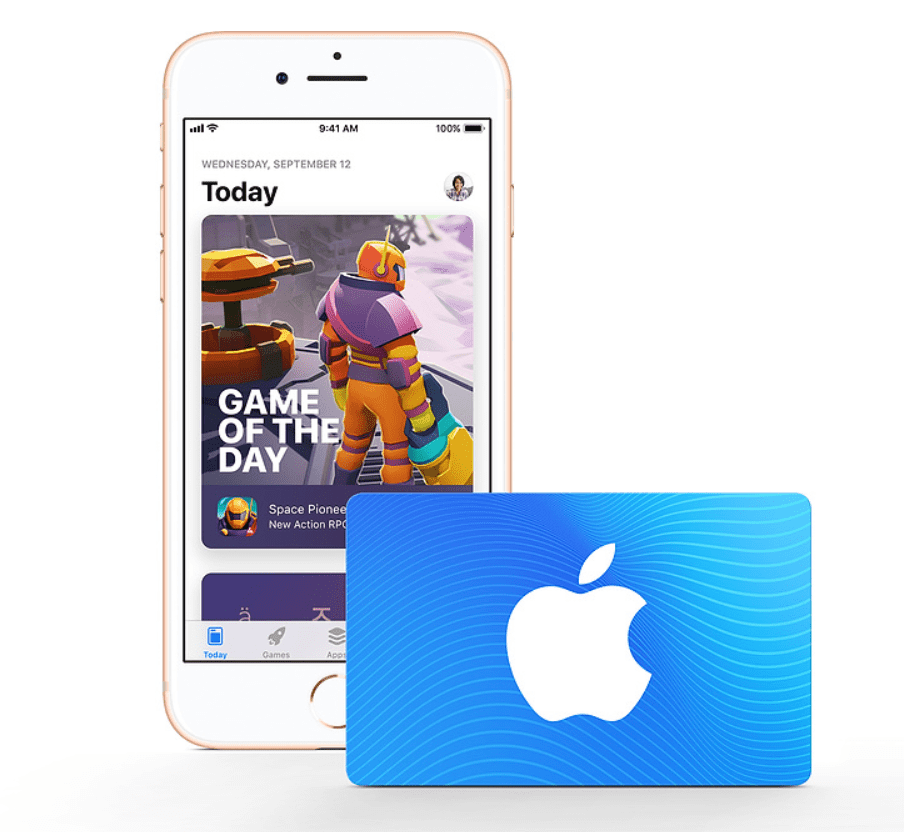 Price: $25 – $100
The one present that will allow your dad to get premium apps and pay for iTunes subscription.
TOP 20 Father's Day Gifts in 2021
Finally, here is the top twenty gifts that pretty much every dad will appreciate.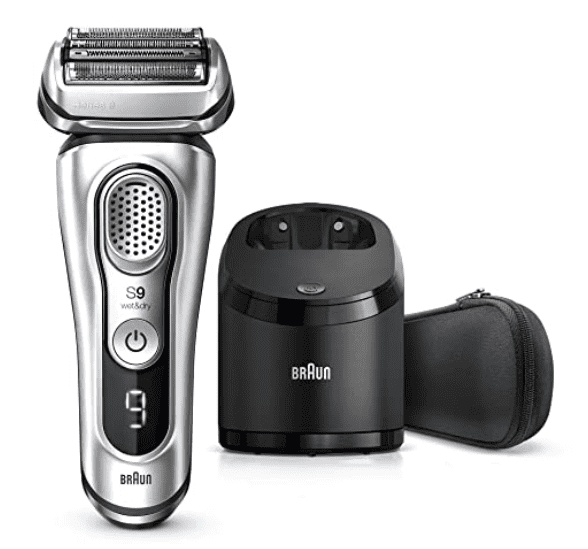 Price: $249.94
A classic gift idea that will never let you down.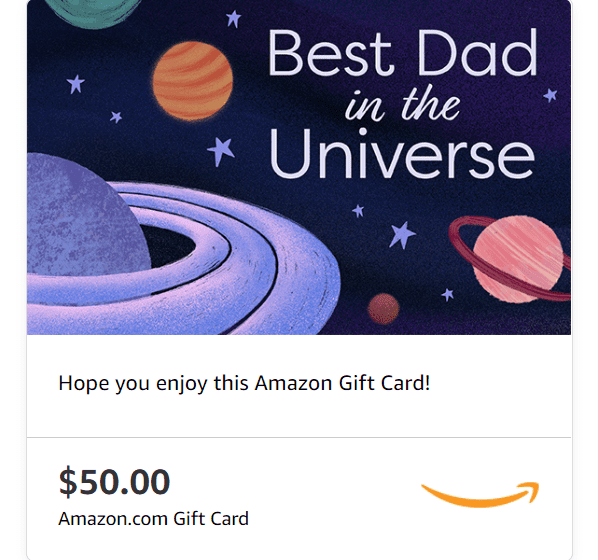 Price: $1 – $2000
In case your dad is the only person who knows exactly what he needs.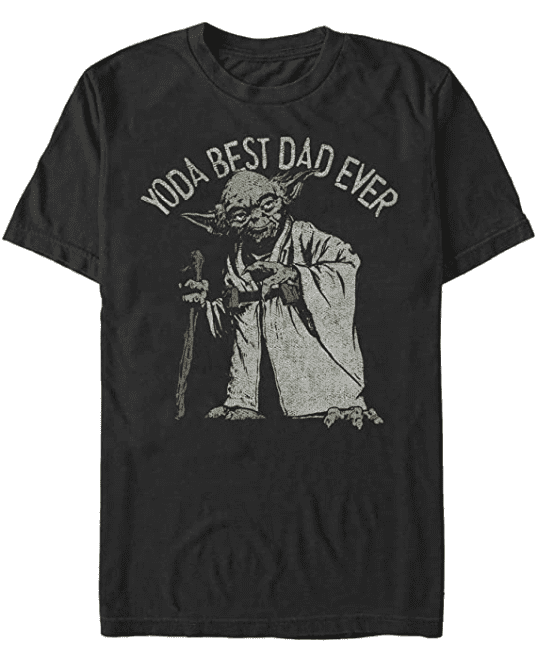 Price: $16.73 – $21.98
A fun t-shirt for those who love Star Wars and your dad is very likely to be such a person.
Bullet Shaped Metal Whiskey Stones – 6-Pack Stainless Steel Whiskey Rocks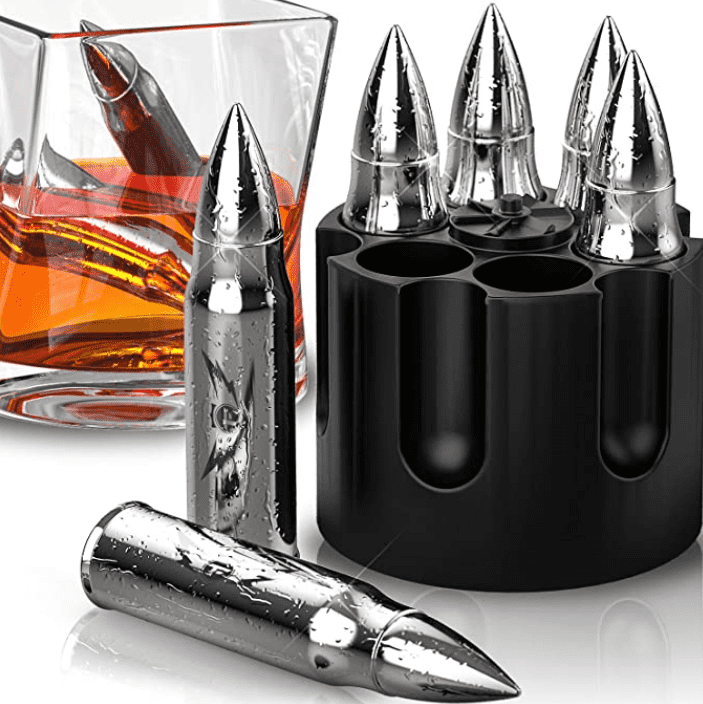 Price: $24.97
Another classic idea that will a hundred percent work.
ZEUS Basic Beard and Mustache Grooming Kit for Men, Vanilla Rum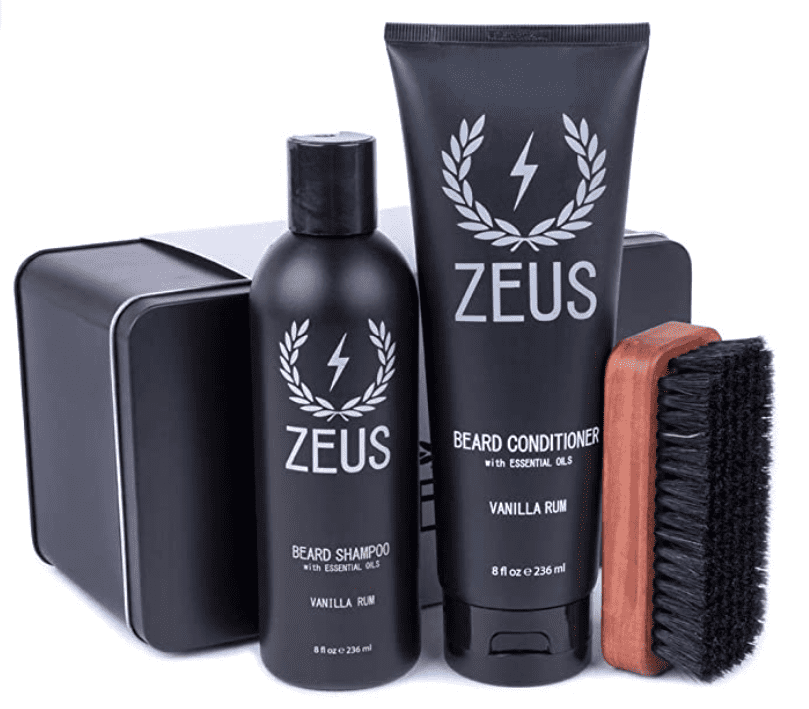 Price: $43.95
A great option for those dads who proudly wear their beards.
DJI Mavic Mini – Drone FlyCam Quadcopter UAV with 2.7K Camera 3-Axis Gimbal GPS 30min Flight Time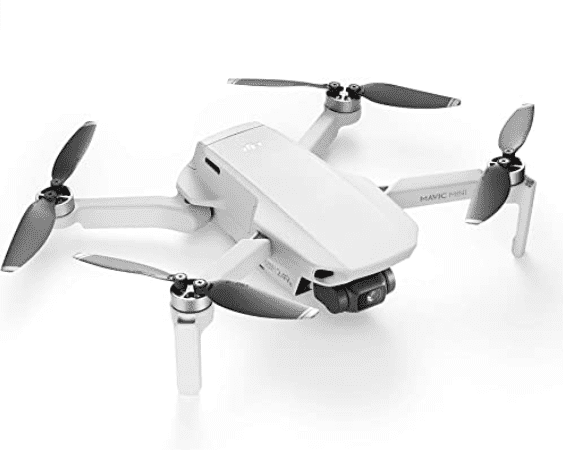 Price: $397
This one is a rather expensive present but just think about how much fun your dad is going to have with it.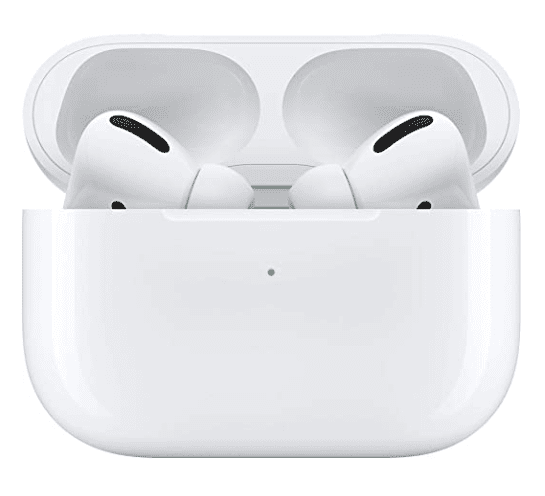 Price: $202.38
A perfect variant for those who adore music and cannot imagine a morning run without it.
W&P Homemade Gin, Make, Botanical Blend and Juniper Berries, Home Kit, Kitchen Essentials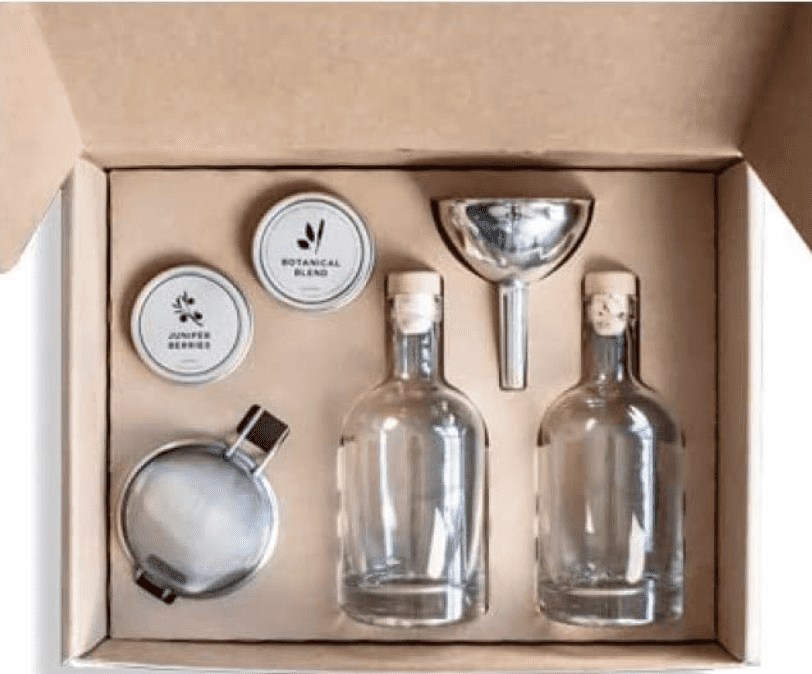 Price: $50
Well, let me just say that a lot of dads would appreciate such a gift.
The Care Crate Man Box Ultimate Men's Snack Box Care Package ( 50 piece Snack Pack ) Chips Variety Pack, Pretzels, Jerky, Nuts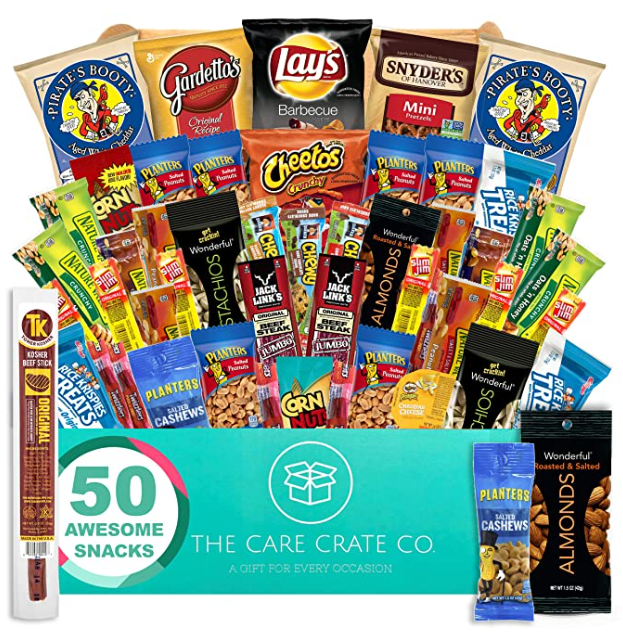 Price: $49.99
This one is one of my personal favorites simply because it is the ultimate choice if you cannot decide on a gift.
Blittzen Mens T-Shirt Daddysaurus Rex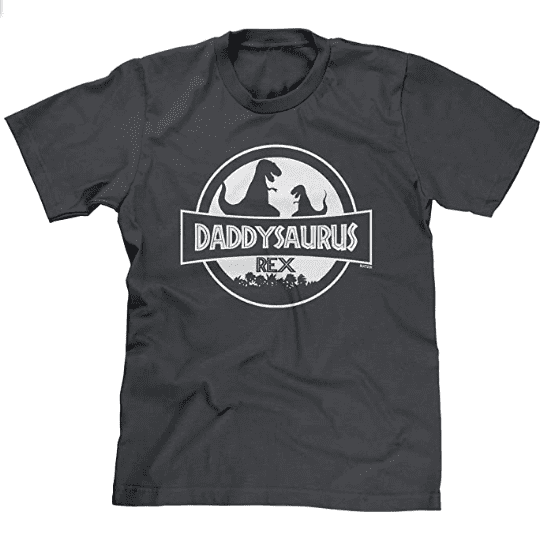 Price: $11.95 – $12.95
Another fun t-shirt that any father will appreciate, so go ahead and grab it.
Wall Mounted Bottle Opener with Magnetic Cap Catcher (sunwood)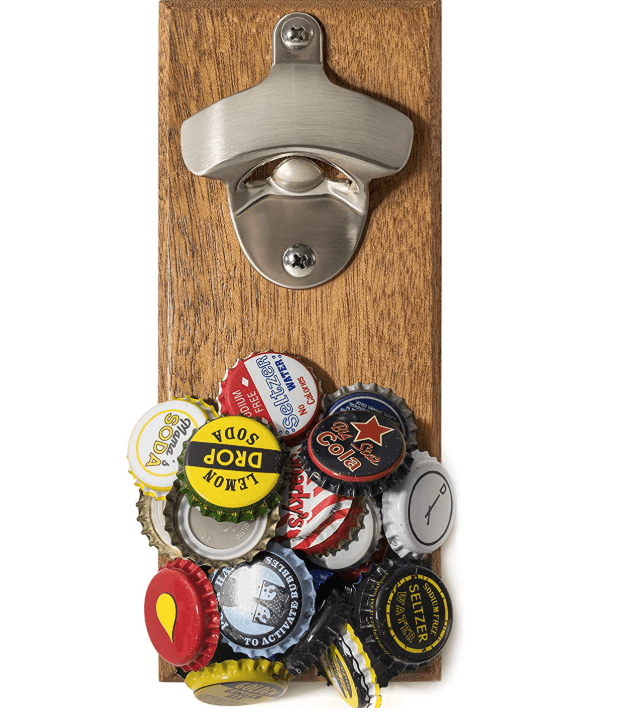 Price: $24.98
Well, this thing is simply ingenious so you should take 2 – one for your dad and the second one for yourself.
DEWALT 20V MAX XR Brushless Drill/Driver Kit with Tool Connect Bluetooth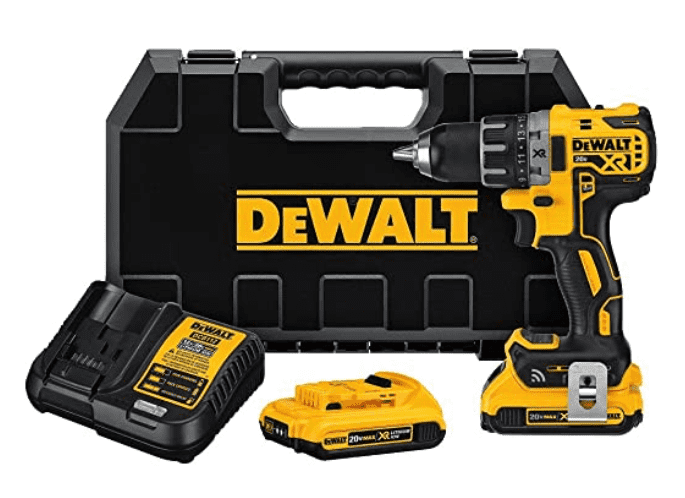 Price: $254.64
An electric drill is surely a decent present for any occasion.
Fathers Day Gifts. Best Dad Ever 20 OZ Tumbler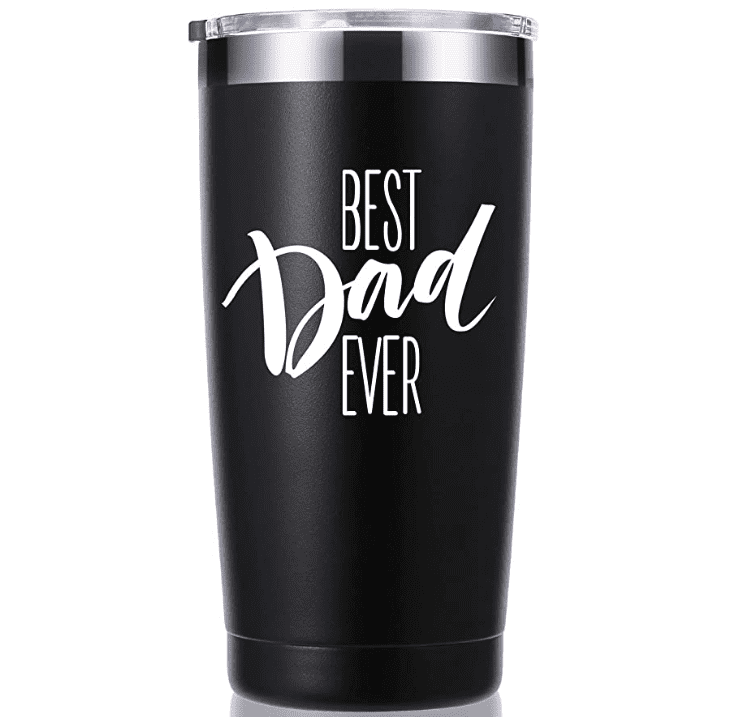 Price: $24.98
A lovely mug is definitely the way to go.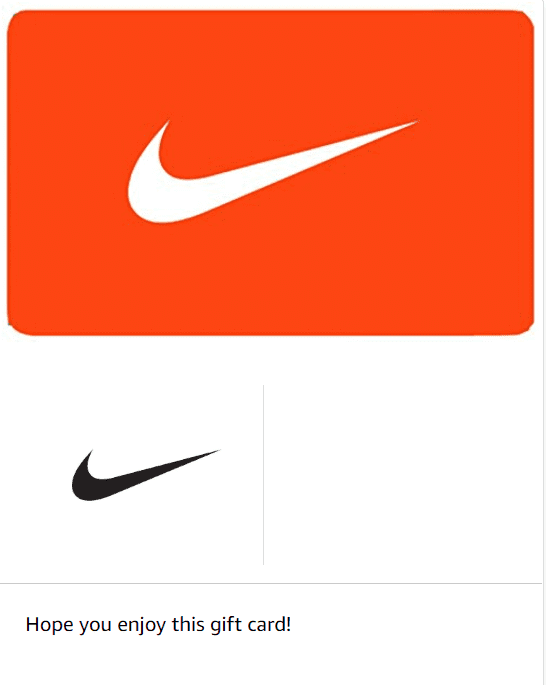 Price: $25 – $150
Nike gift card is no doubt among the things that people love to receive.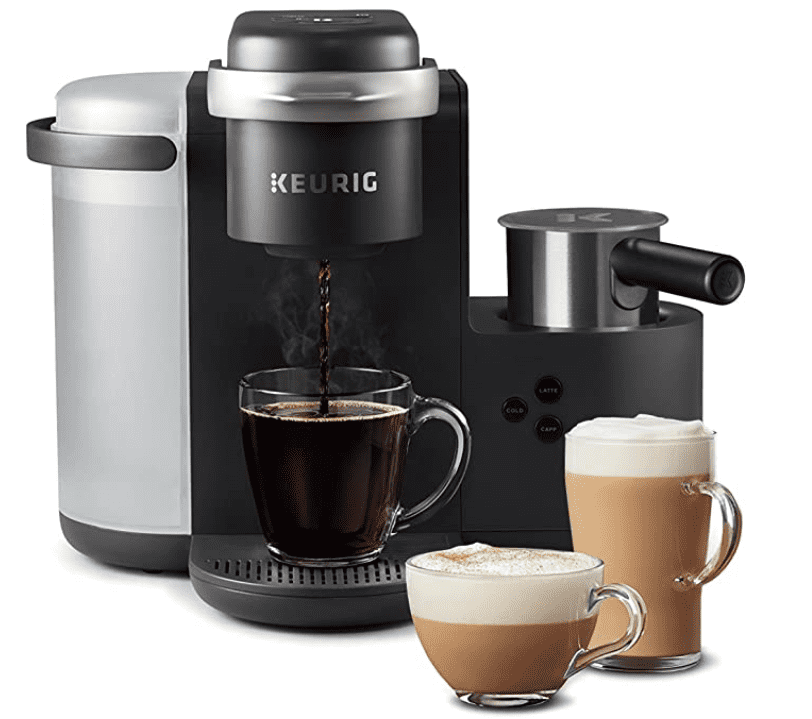 Price: $169.99
Another marvelous option for all the coffee junkies.
Dan the Sausageman's Yukon Gourmet Gift Basket -Featuring Dan's Original Sausage, 100% Wisconsin Cheese, and Dan's Sweet Hot Mustard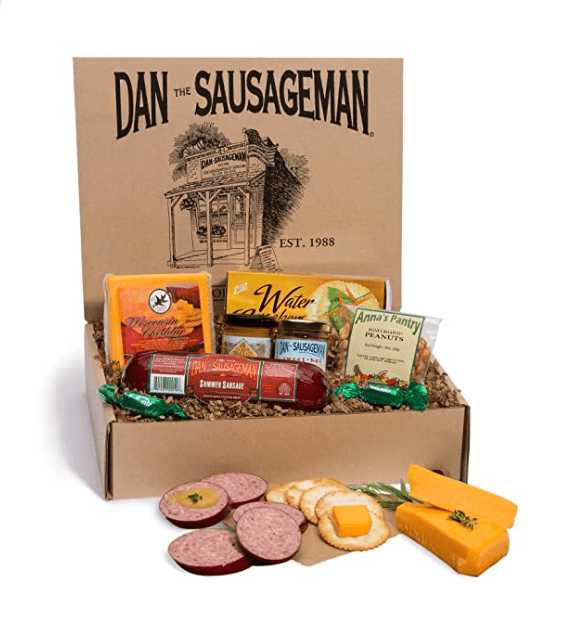 Price: $47.95
A box of fancy snacks is surely a great way to go.
Fossil Men's Grant Stainless Steel and Leather Chronograph Quartz Watch
Price: $90.12
Elegant and stylish, this watch will surely flatter your father.
Bambusi Cheese Board and Knife Set – 100% Organic Bamboo Wood Charcuterie Platter Serving Tray with Cutlery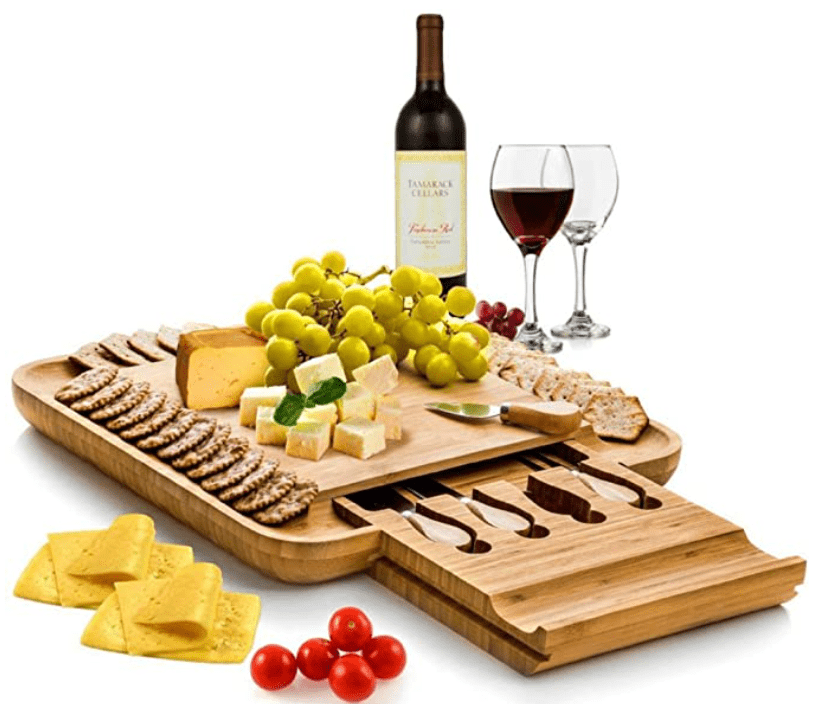 Price: $59.99
One more item for fancy dads.
JBL Charge 3 Waterproof Portable Bluetooth Speaker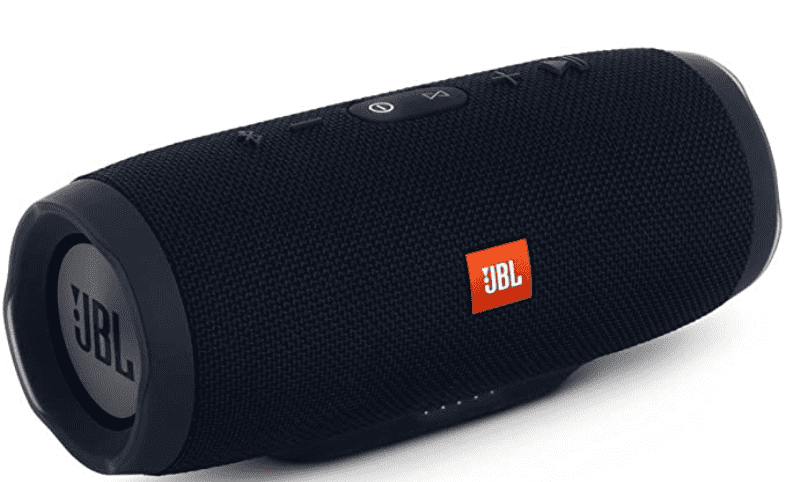 Price: $104.95
Another cool option for those who love music.
Holiday Family Bundle Sony Playstation 4 1TB Slim- Jet Black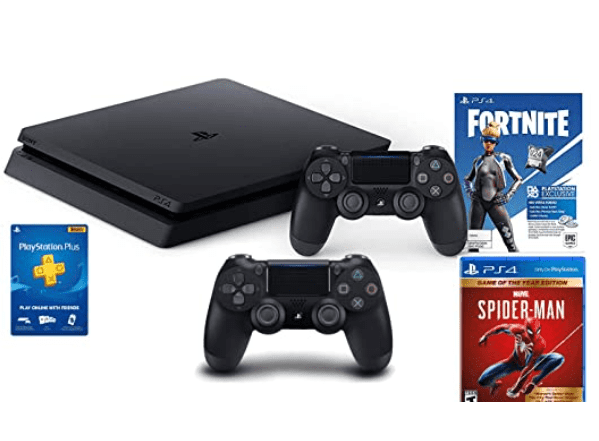 Price: $545
Well, who said that dads don't like video games? Believe me, a lot of dads would be more than happy to receive such a gift.
How to Find a Perfect Gift for Your Dad in 5 Seconds
In case you are still struggling to find the very present for your dad, I have something you are surely going to like. MasterBundles has launched a plugin, which is aimed to help you find a perfect gift for pretty much any person by means of analyzing their Instagram profile. So if your dad is modern enough to have an Instagram account, just fill his user name in the form below, set the amount of money that you are willing to spend on a gift, and click on the button. In a few seconds, you will have 9 cool gift ideas for dad. Well, what can be possibly cooler than this service? So do not hesitate and give it a shot now.
Service for quick selection of cool gifts
Just enter Instagram nickname and get 9 personal gift ideas
Oh, we can't find a gift for your friend... Let's try for somebody else
Oh, it seems you are trying to choose a gift for a non-existent person
Conclusion
Father's Day is a significant reason to remember how grateful we are to our dads. One day spent with your beloved ones will not make a difference in your routine life and work but will significantly matter for the family.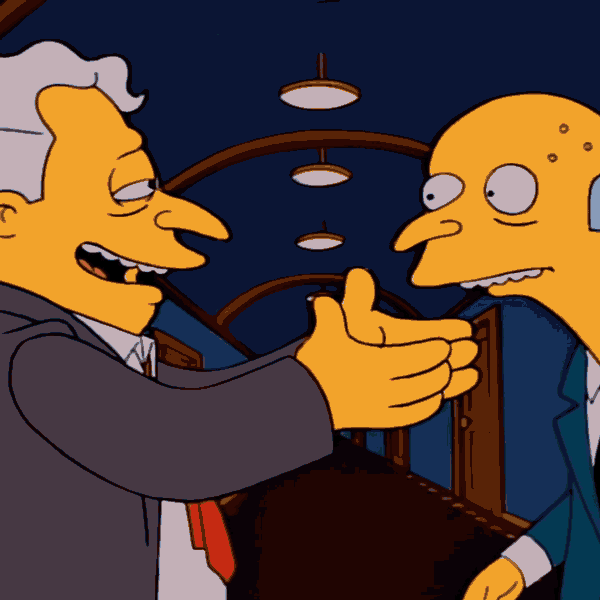 Let this day become a new pleasant tradition!
…And let's not forget to thank our parents more often than on a special occasion ONLY, agree?
Video About Free Postcards for Father's Day

Family holidays are another reason to spend the day in a close family circle. Among the most touching worldwide holidays, Father's Day remains confidently at the top of the list.

Q&A Session to Sum Up
🕺 When is Father's Day 2021 celebrated??
This year it is celebrated on 21 June.
🕺 Where can I look for more gifts?
Make sure to check such marketplaces as Amazon or Etsy, as well as various brand stores.
🕺 How much should a decent gift cost?
You can find a good present for about $50.
🕺 I want to create a digital greeting card myself, where can I find graphics for that?
Head to MasterBundles, there you will find pretty much everything you might need.
Please take a moment to pin this post to Pinterest
Was this page helpful?
We will be happy if you decide to share this article with your friends on Facebook. Just click on the button and you're done
Thanks for your response!
You have already left your review.
This article is based on the following sources:
"112 Father's Day Quotes For Every Father Figure In Your Life." Shutterfly, 2019, shutterfly.com/ideas/fathers-day-quotes/. Accessed 16 Jun 2020.
Dabner, David, Sandra Stewart, Abbie Vickress. Graphic Design School: The Principles and Practice of Graphic Design. Wiley, 2017.
Draplin, Aaron James. Draplin Design Co.: Pretty Much Everything. Abrams, 2016.
Janda, Michael. Burn Your Portfolio: Stuff They Don't Teach You in Design School, But Should (Voices That Matter). New Riders, 2013.
Müller, Jens, Julius Wiedemann. The History of Graphic Design. Vol. 2, 196
Disclosure: MasterBundles website page may contain advertising materials that may lead to us receiving a commission fee if you purchase a product. However, this does not affect our opinion of the product in any way and we do not receive any bonuses for positive or negative ratings.