Free Thanksgiving Fonts. Every fourth Thursday of November, America forgets about all the problems, roasts a turkey and sits down at a large family table. In the twenty-first century, Thanksgiving Day is celebrated in a big way. On this day, in many cities, they organize football matches and hold festive processions.
The History of Thanksgiving Day
Thanksgiving dates back to 1620 when the English ship Mayflower finally reached the coast of America after a two-month voyage. About a hundred pilgrims arrived on the ship. They left their homeland due to religious persecution and went on such a dangerous journey in search of free land. Unfortunately, the first winter was very severe and many of those people died of hunger and disease. However, local indigenous tribes helped the English settlers survive. They taught the colonists how to grow beans, corn, and pumpkins as well as showed them where to hunt game. Hence, the following autumn the settlers got good crops that allowed them to survive another winter and it was decided to hold a huge holiday as a sign of gratitude to God for his mercy and generosity.
The official name and date (November 26) were given to the holiday more than 160 years later, after the decree of the then US President George Washington in 1789. But Thanksgiving became a national holiday only in 1863 when President Abraham Lincoln during the Civil War called on the parties to sit together at the table, as on Thanksgiving. It was he who set the date when the holiday is still celebrated – the fourth Thursday of November.
The holiday is associated with many traditions that Americans carefully preserve to this day. Usually, on this day, the families go to church and have Thanksgiving dinner. Among the traditional meals are turkey, pumpkin pie, mashed potatoes, and cranberry sauce. During the holiday dinner, there is a tradition of counting the so-called "gifts of fate." So basically, everyone takes a blank sheet of paper and writes down all the good things that happened to them for which they are grateful as well as the bad things and things they forgive others. After the holiday itself, Americans have two more days off, during which most of them usually do some charity work. In addition to that, newspapers advertise donations for charitable holiday dinners for the homeless, and there are even special tables at subway stations where you can put gifts for those in need.
Among all the traditions, perhaps the funniest one is turkey pardoning. About 50 years ago, US President Harry Truman began the tradition of pardoning a turkey. Many turkeys are eaten during the holiday, but at least one bird should avoid such a fate. This is a semi-serious-semi-humorous ceremony on the eve of the holiday, during which the president reads a decree on pardoning a turkey in front of the White House. After that, the bird is sent to the zoo, where it lives for the rest of its life. The ceremony is broadcasted so that every American can see it.
Another fun holiday tradition is watching the parade. This tradition dates back to 1924 when Macy's department store workers decided to hold a carnival to celebrate the beginning of the Christmas sales season in the chain's stores. Four hundred people in bright costumes of clowns, cowboys, knights, and many more walked the streets of New York accompanied by professional orchestras and 25 animals from the local zoo. Not surprisingly, the New York City residents were astonished by such an epic event and immediately fell in love with it. Since then, this bright Thanksgiving parade has been held in New York every year. Traditionally, bright carnival platforms pass through the autumn streets to the sounds of orchestras, and huge inflatable balloons depicting favorite American characters float over the crowd.
One of the most modern traditions is watching a holiday football game. As a rule, the entire family gets together in front of a TV and watches the game. The game is usually scheduled two weeks after the holiday, so those who don't like football can go shopping since on Friday after Thanksgiving, big malls, and pretty much all the stores and marketplaces open the Christmas sales season. Many large shopping malls open their doors to shoppers at 5 or 6 a.m., so people line up at the entrance to the shops at night. To talk turkey, not surprisingly, that this day has been called Black Friday since the 1960s.
Best Thanksgiving Fonts in 2020: Free and Premium
Thanksgiving is far ahead and it is going to be a while until you get the first projects connected with this very holiday, yet it is better to get ready in advance and update your graphic elements collection now so you will be able to peacefully work when the time comes. Certainly, before updating your library you have to get acquainted with the latest design trends and in our case with font trends.
Thus, I did my best to research 2020 font trends and came up with the following tendencies that are going to rock in 2020:
Swiss-style typography;
Humanizing serifs;
Rustic fonts;
Round sans serifs;
Kinetic fonts;
Minimalism;
Seventies and eighties styled fonts;

Classic elements.
As you can see, it is quite a long list, which gives us plenty of opportunities to experiment. However, you must keep in mind one thing – whatever trend you are going to use be super careful with it and make sure that you are not overdoing it. Keep everything simple and elegant, believe me, simplicity is the dominant trend in pretty much everything nowadays.
TOP 7 Thanksgiving Bundles
| Product Image & Rating (Out Of 10) | Product Name | Price |
| --- | --- | --- |
| | Thanksgiving Clipart Bundle: Happy Thanksgiving Vector Pack | |
| | Autumn Splendour: 129+ Hand Drawn Elements | |
| | 120+ Autumn Leaves Clipart and Flower Elements. Autumn Hand Lettering Bundle | |
| | Autumn Clipart Set | |
| | Calligraphy for Thanksgiving Day | |
| | Thanksgiving Cards Collection | |
| | Thanksgiving Stock Photos & Images. Photo Deal: 100 Royalty-free Photos & Vectors | |
Well, we can talk about font trends for hours but the best way to fully understand those is to actually see them yourself. So here are the trendiest Thanksgiving fonts for your 2020 projects. Enjoy!
Disclosure: MasterBundles website page may contain advertising materials that may lead to us receiving a commission fee if you purchase a product. However, this does not affect our opinion of the product in any way and we do not receive any bonuses for positive or negative ratings.
Thanksgiving Retro Future Font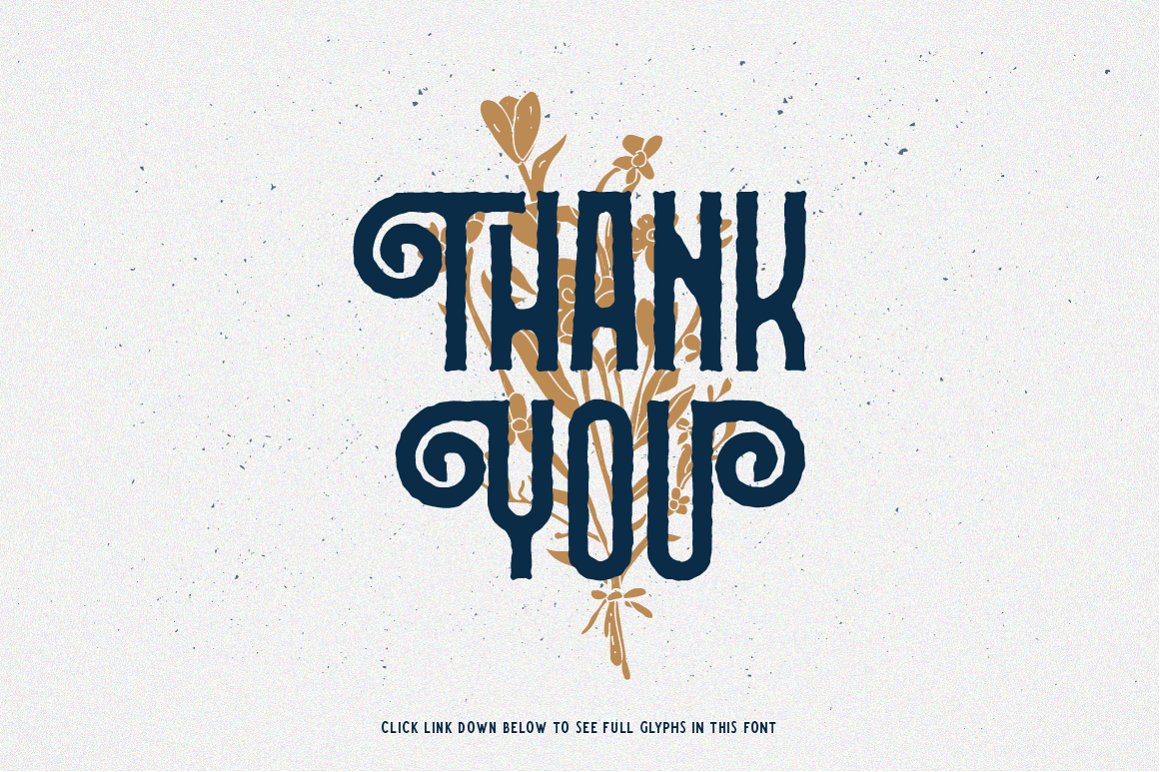 Northern Regular.otf
Northern Rough.otf
Northern Textured.otf
Cemoro.otf
Cemoro Rough.otf
Thanksgiving Voltury American Vintage Font Duo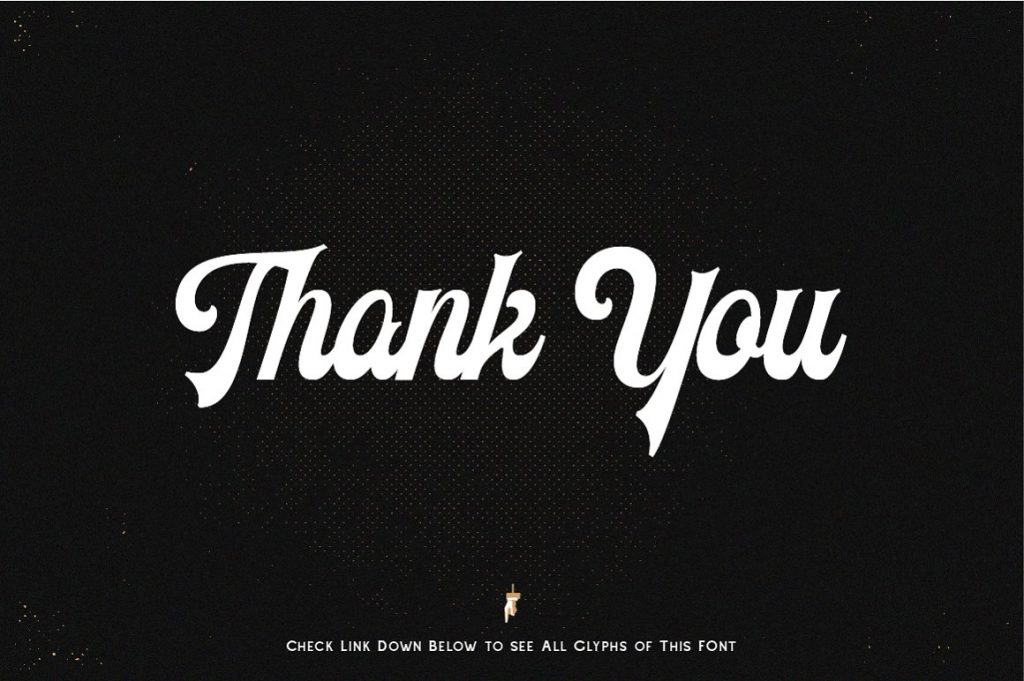 Cascade-Rough.otf
Cascade.otf
Voltury.otf
Voltury Textured.otf
Thanksgiving Mellifret French Script Font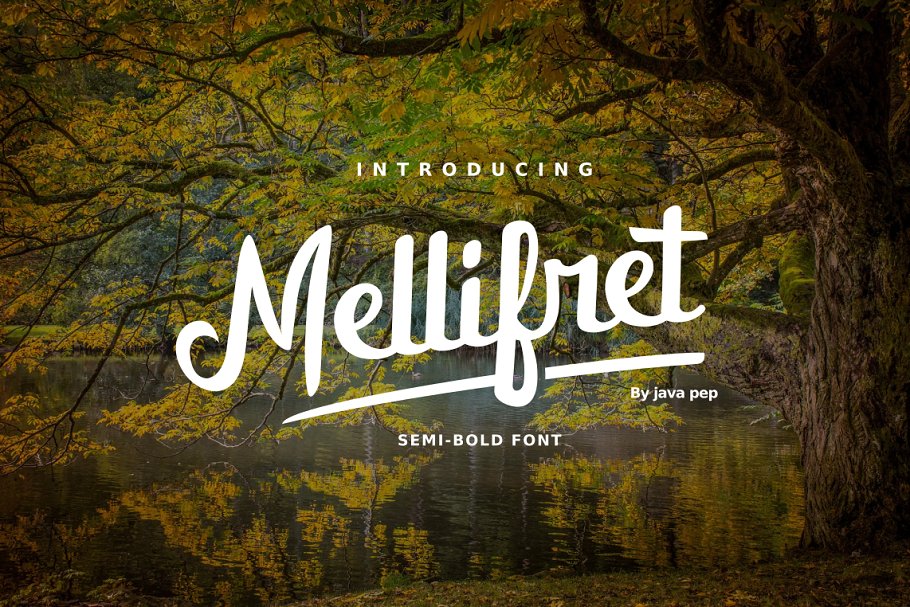 Mellifret.otf
Delicious Yellow Script: Yellow Subtitle Font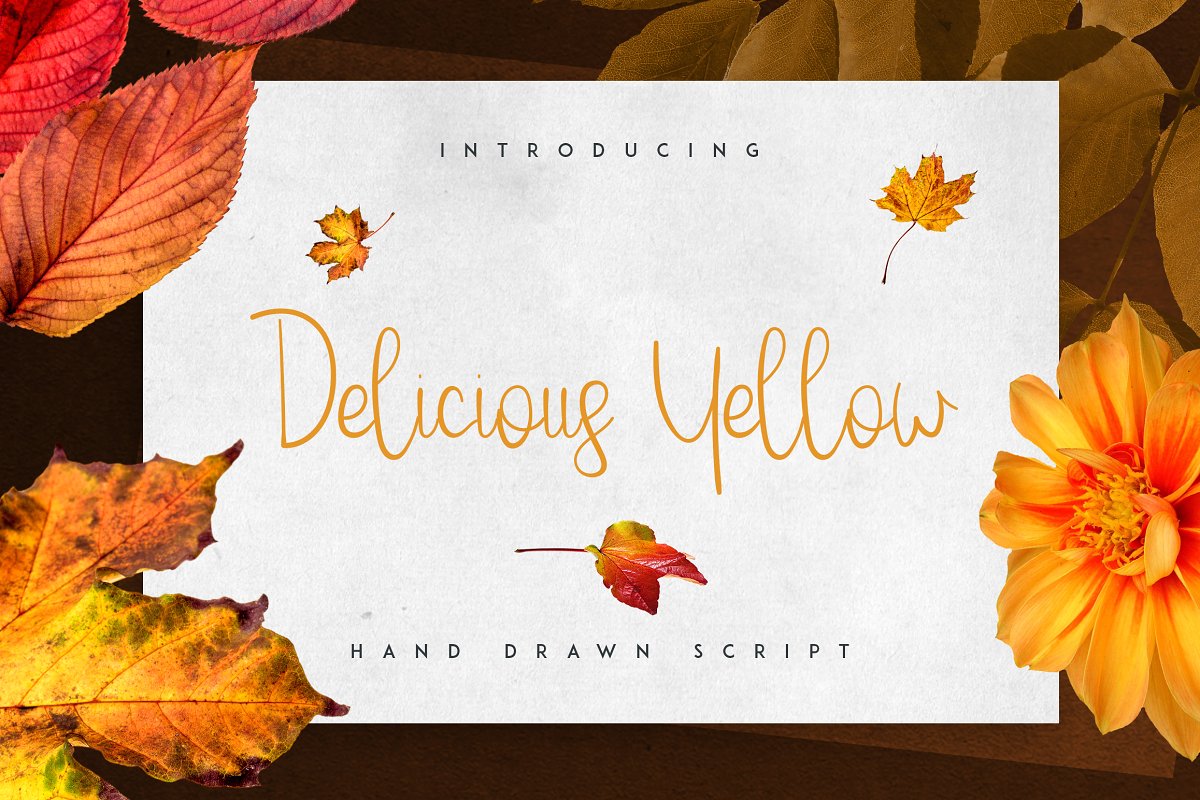 Yellow
10 Best Thanksgiving Inspired Fonts 2020
Beaver Moon Fall Font With Doodles by Freeling Design House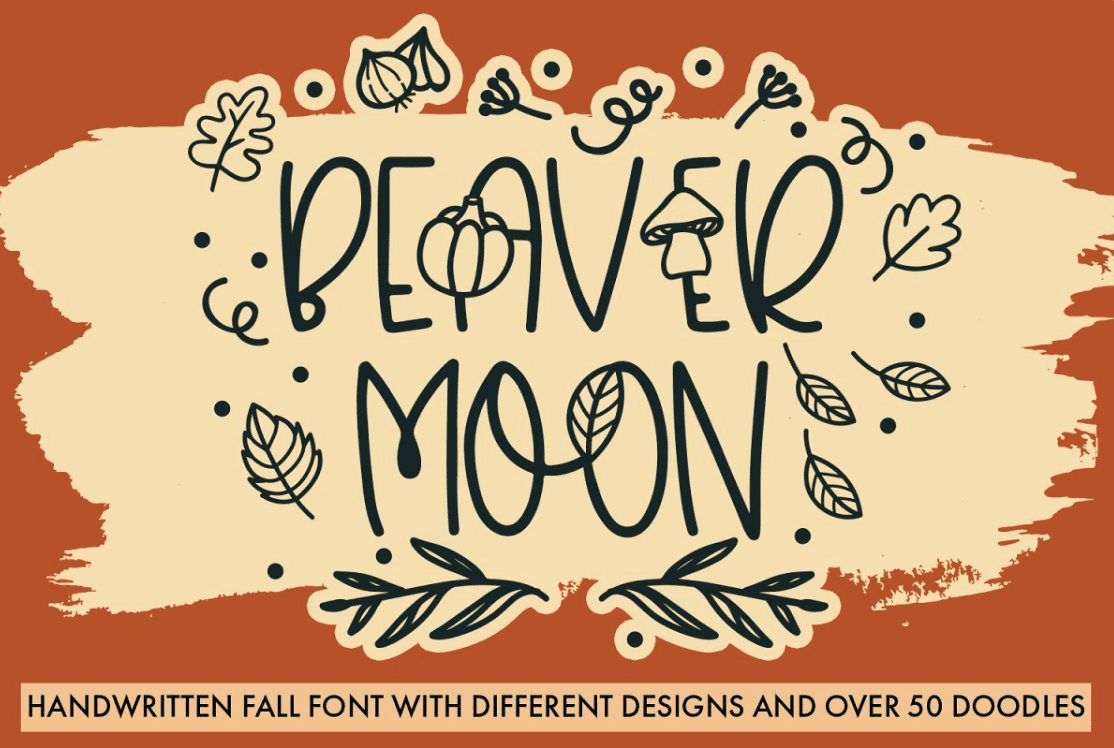 Price: $7
Give Thanks Silhouette Font by Salt & Pepper Designs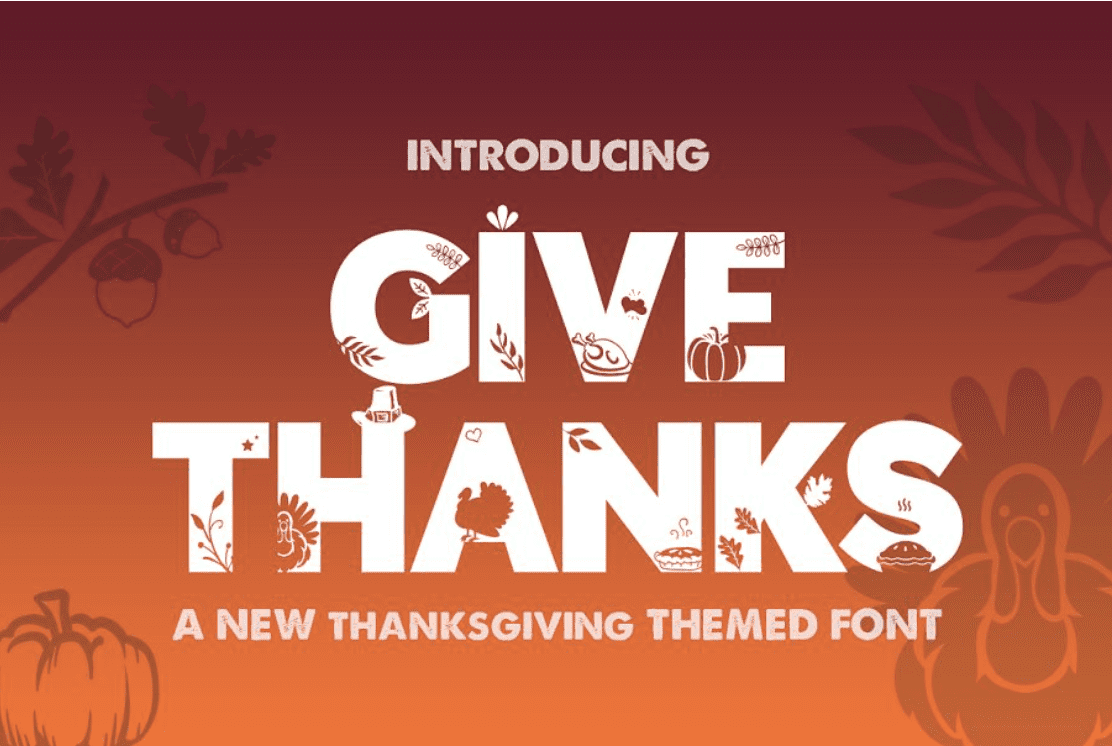 Price: $12
Branch – Farmhouse Font by vladocar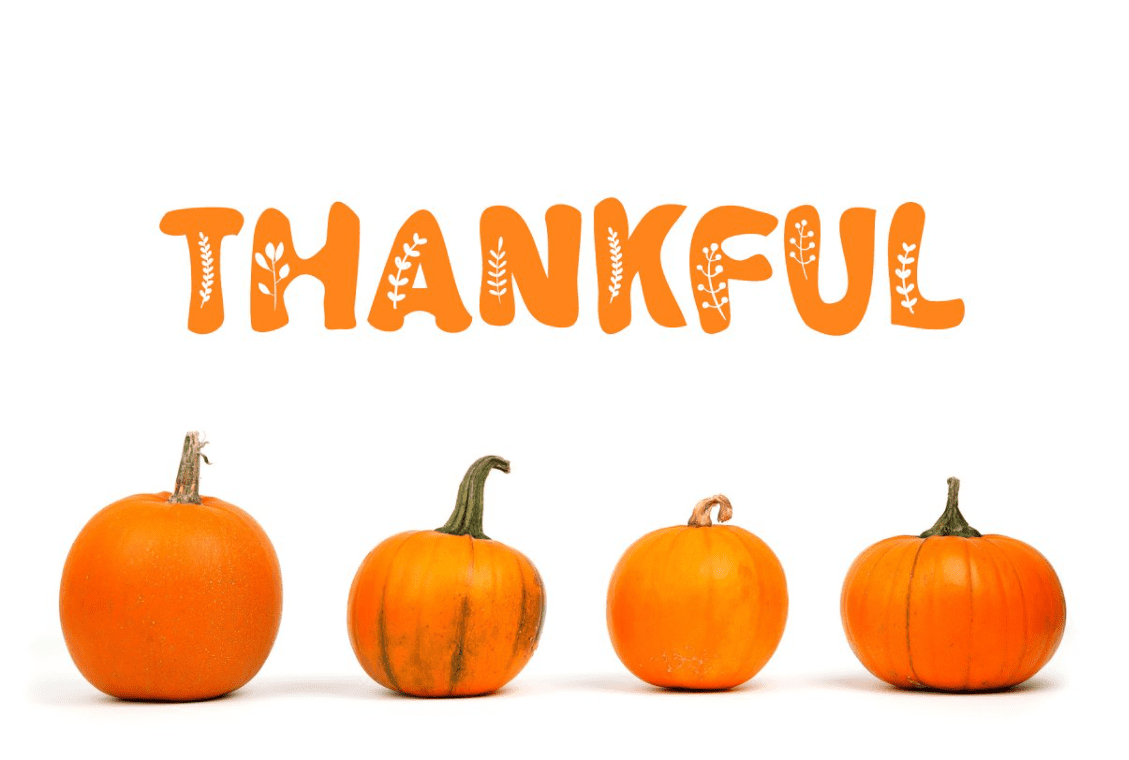 Price: $12
Swiss Cheese – Thanksgiving Font by vladocar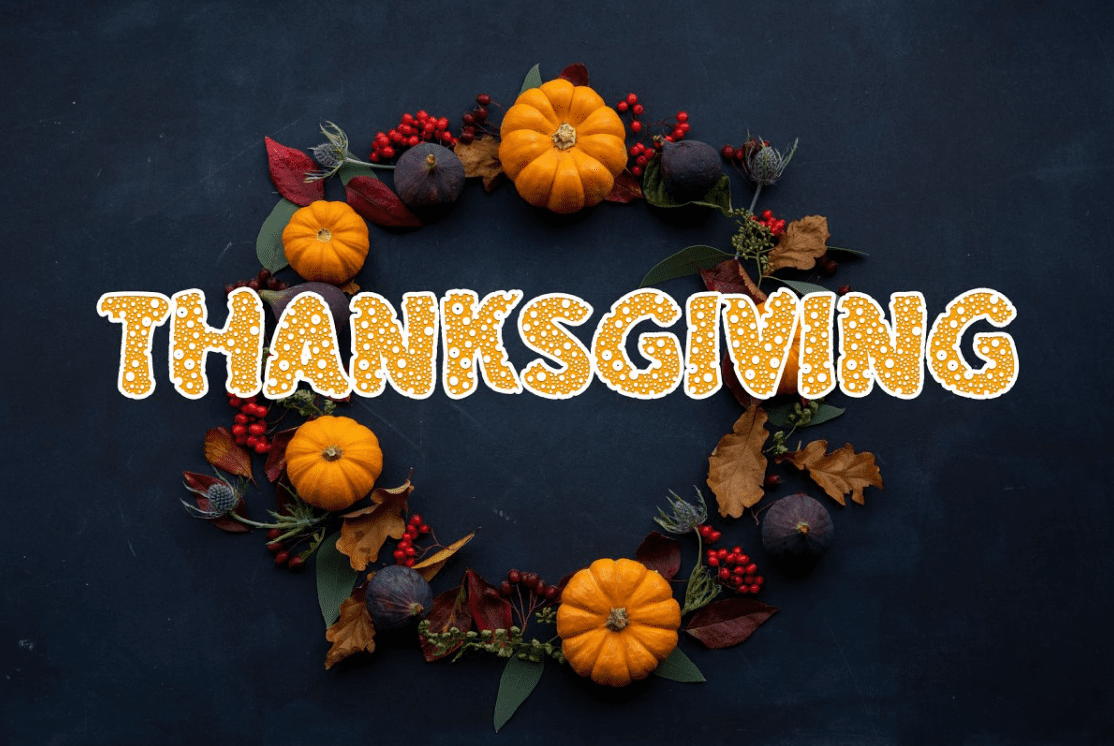 Price: $12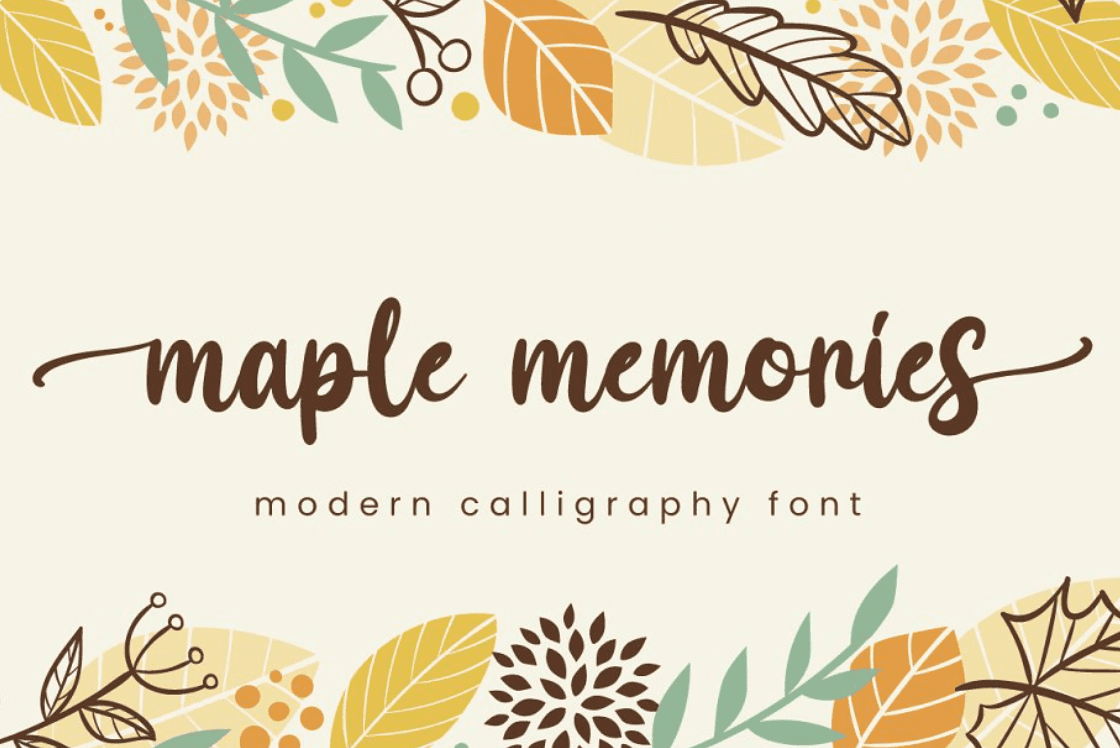 Price: $20
Pear Leaves – Autumn Script Font by Dm Studio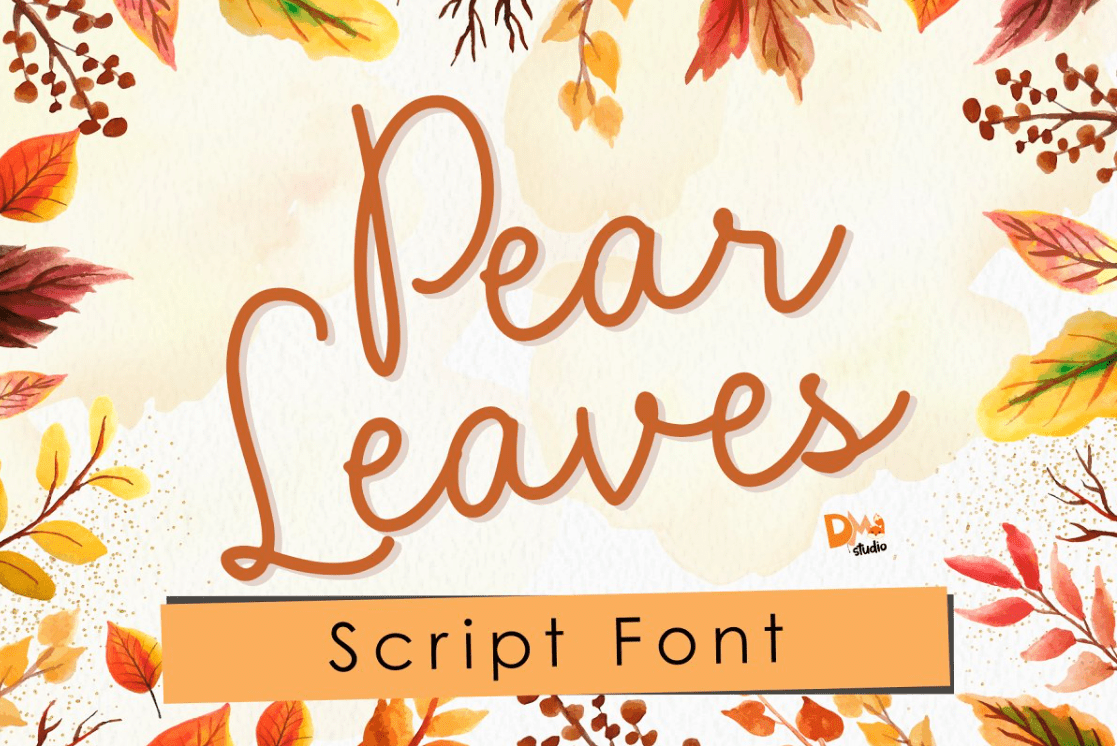 Price: $25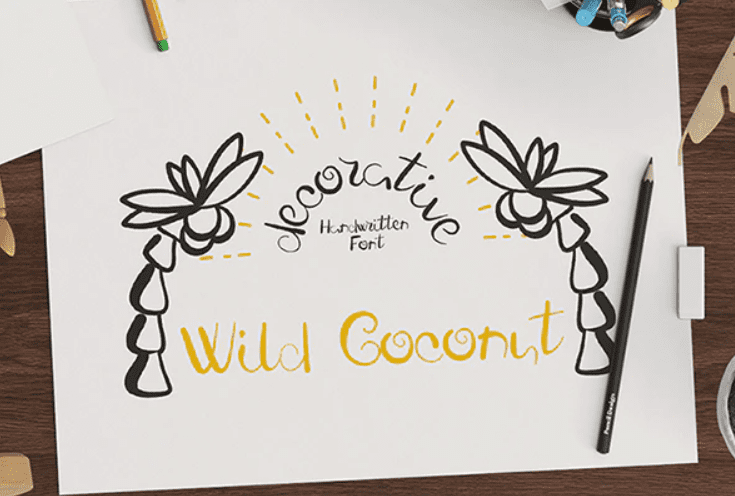 Price: $17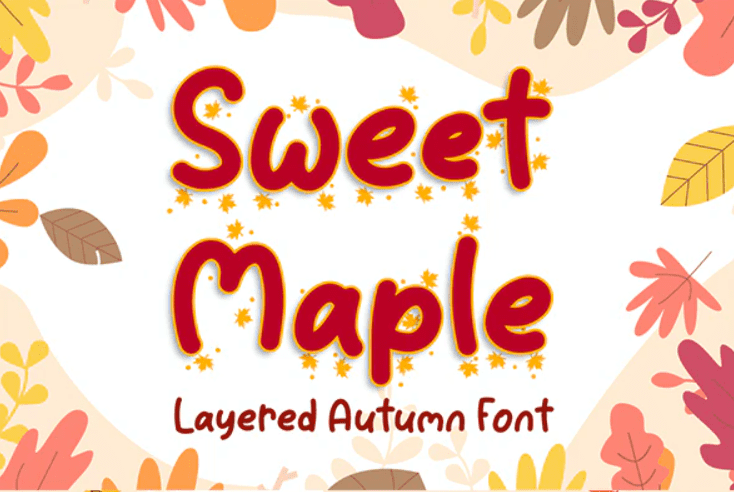 Price: $15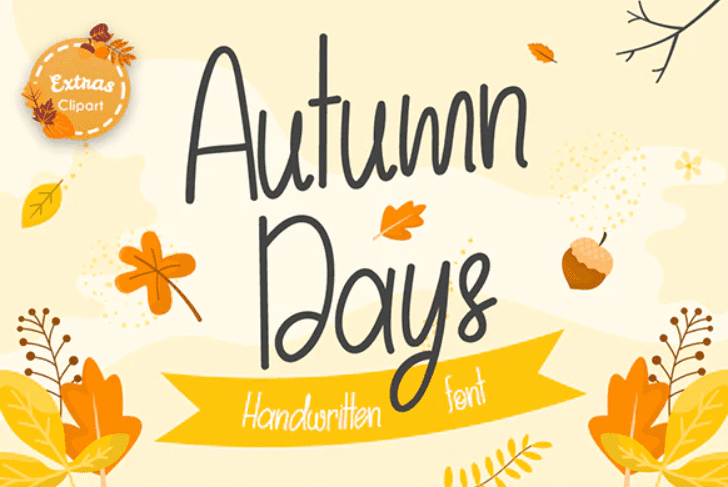 Price: $13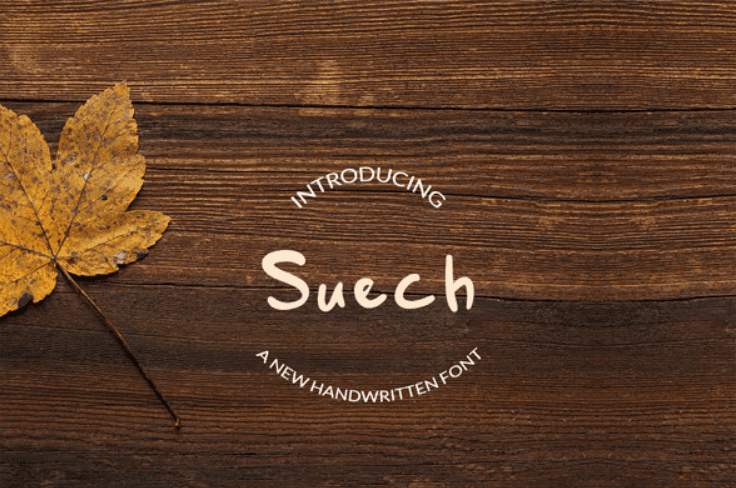 Price: $15
Thanksgiving Design Fonts
Rocka & Billy – Bold Script Font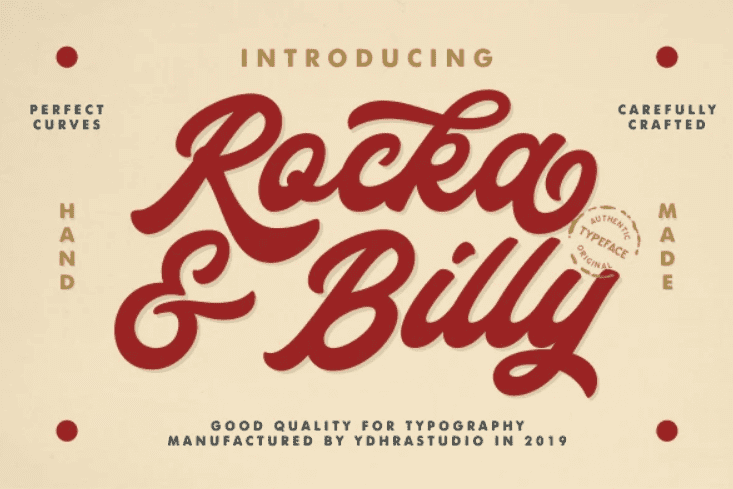 Price: $20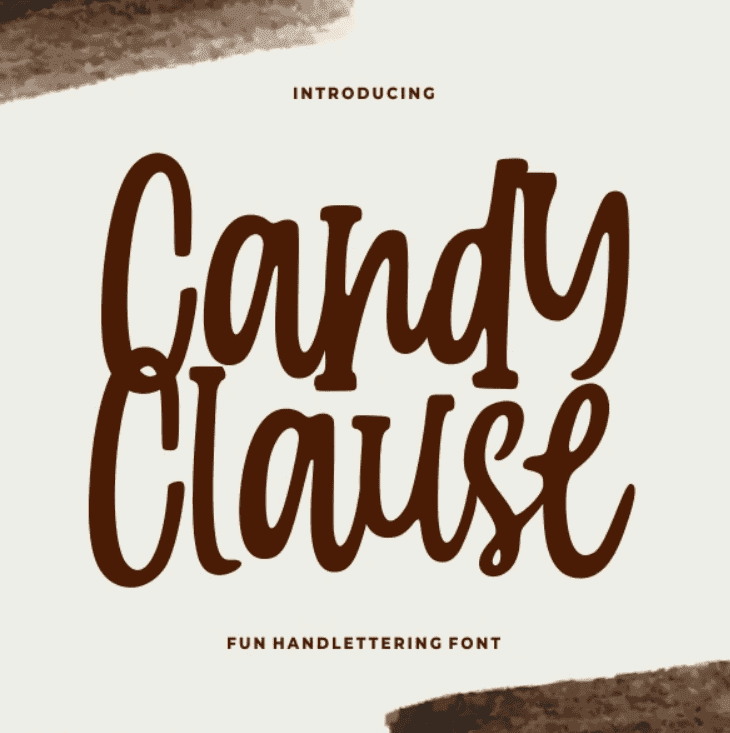 Price: $15


Price: from €12.99
Autumn Song JNL by Jeff Levine


Price: from €24.99
P22 Stanyan by P22 Type Foundry


Price: from €21.99
KG Falling Slowly by Kimberly Geswein


Price: from €3.99

Price: from €55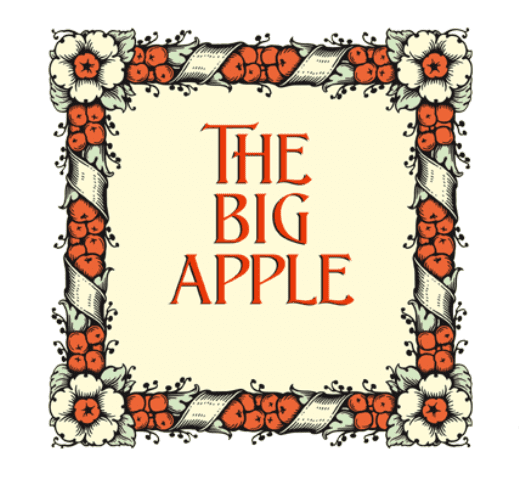 Price: from $39.90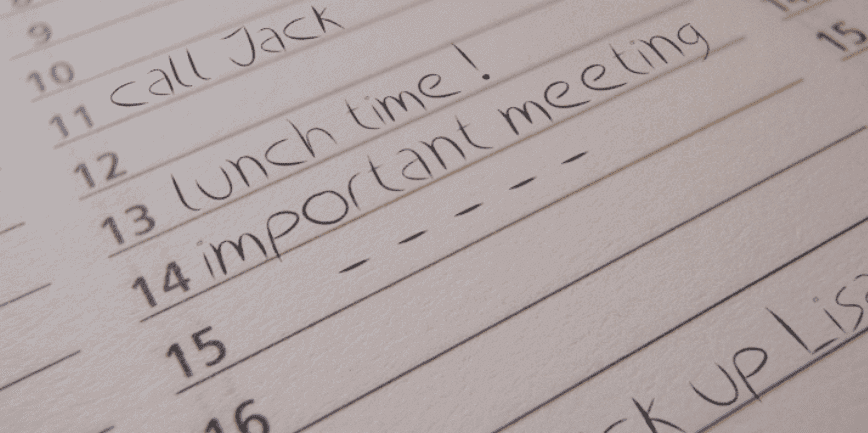 Price: from $15
We Love Nature™ Autumn Leaves by kapitza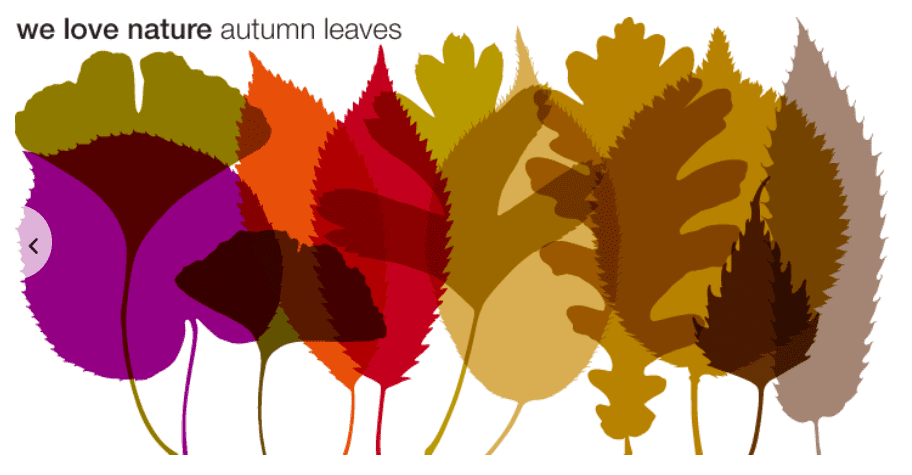 Price: from $69
Creative Thanksgiving Fonts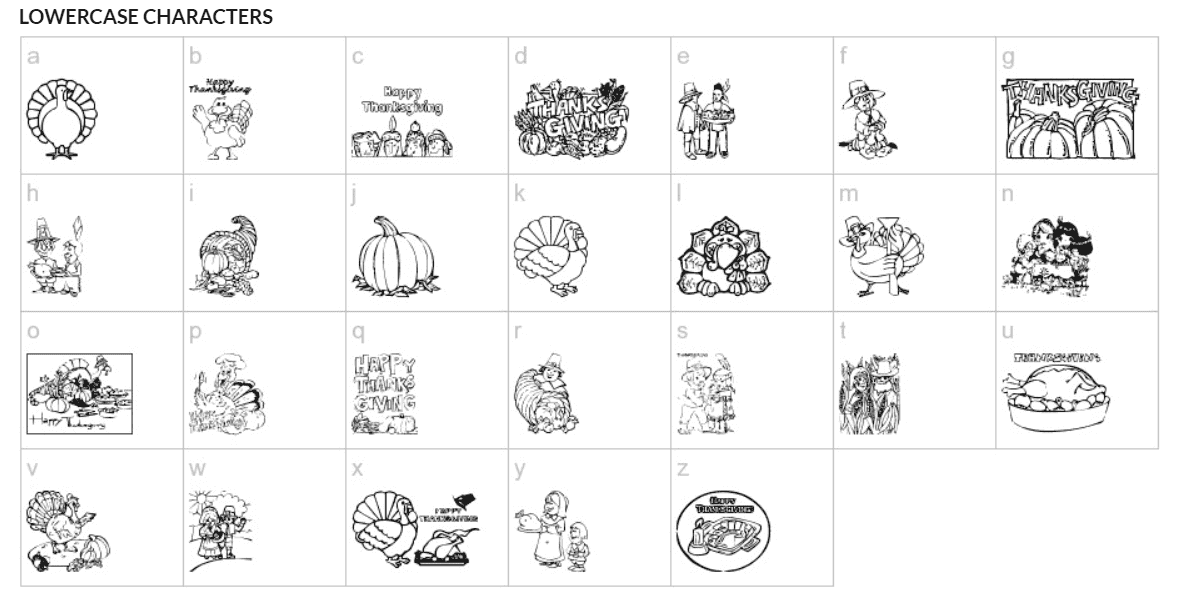 Price: free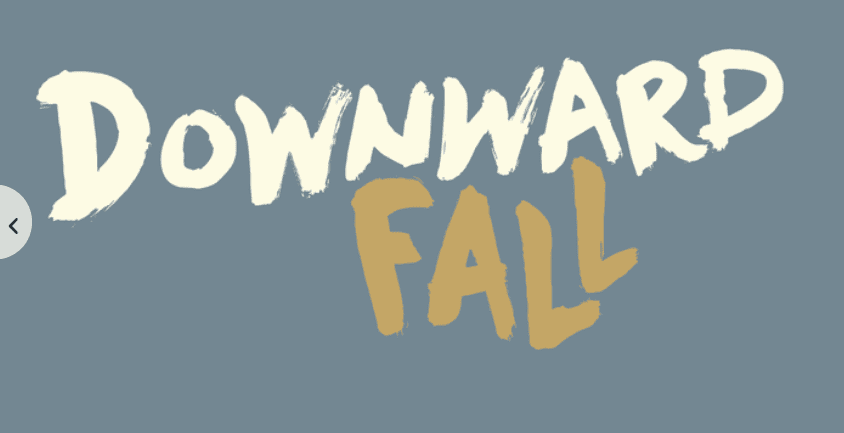 Price: from $15
Fall Fashion JNL by Jeff Levine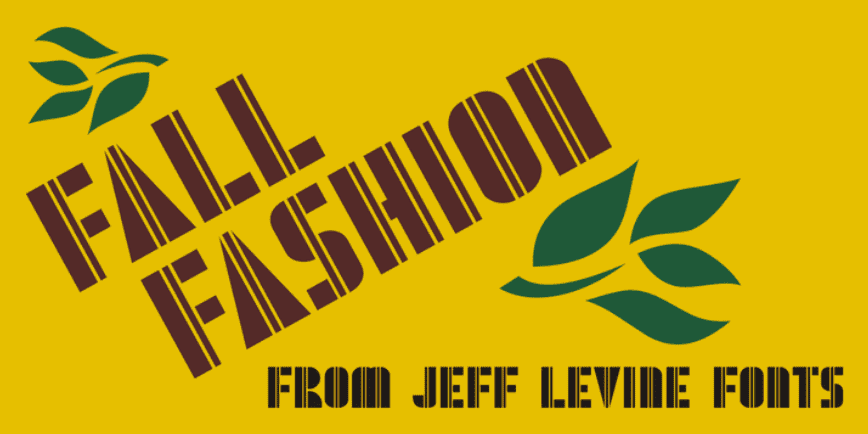 Price: from $29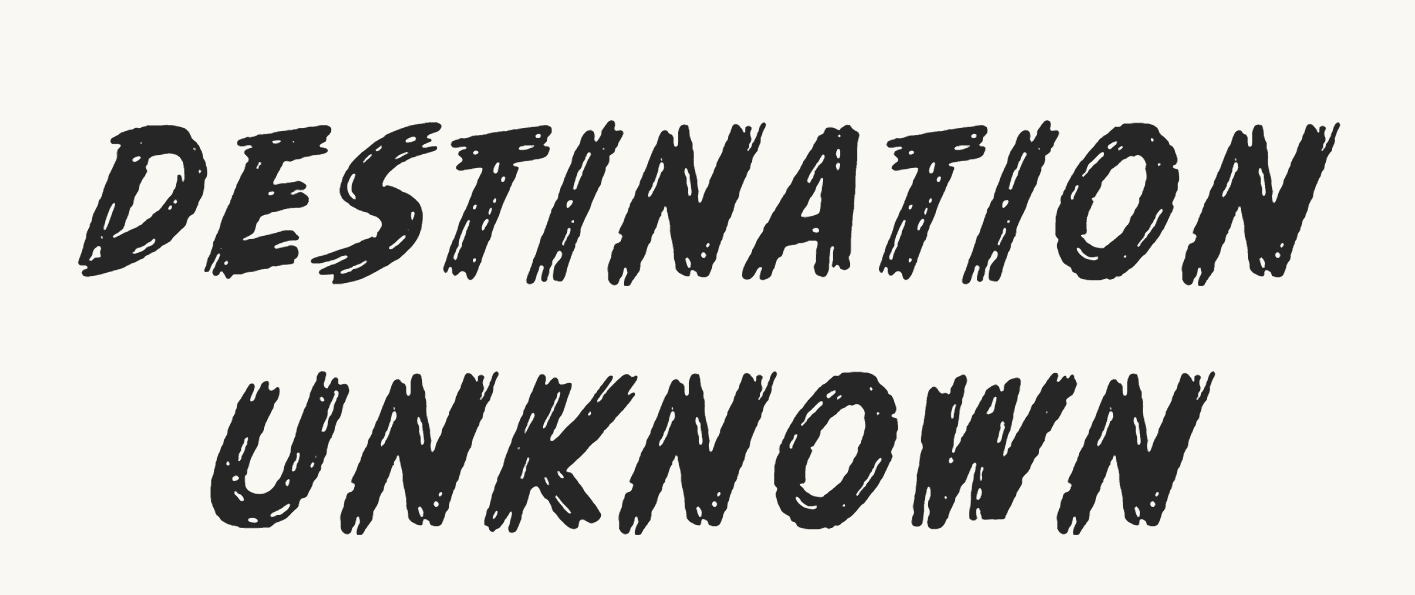 Price: starts at €39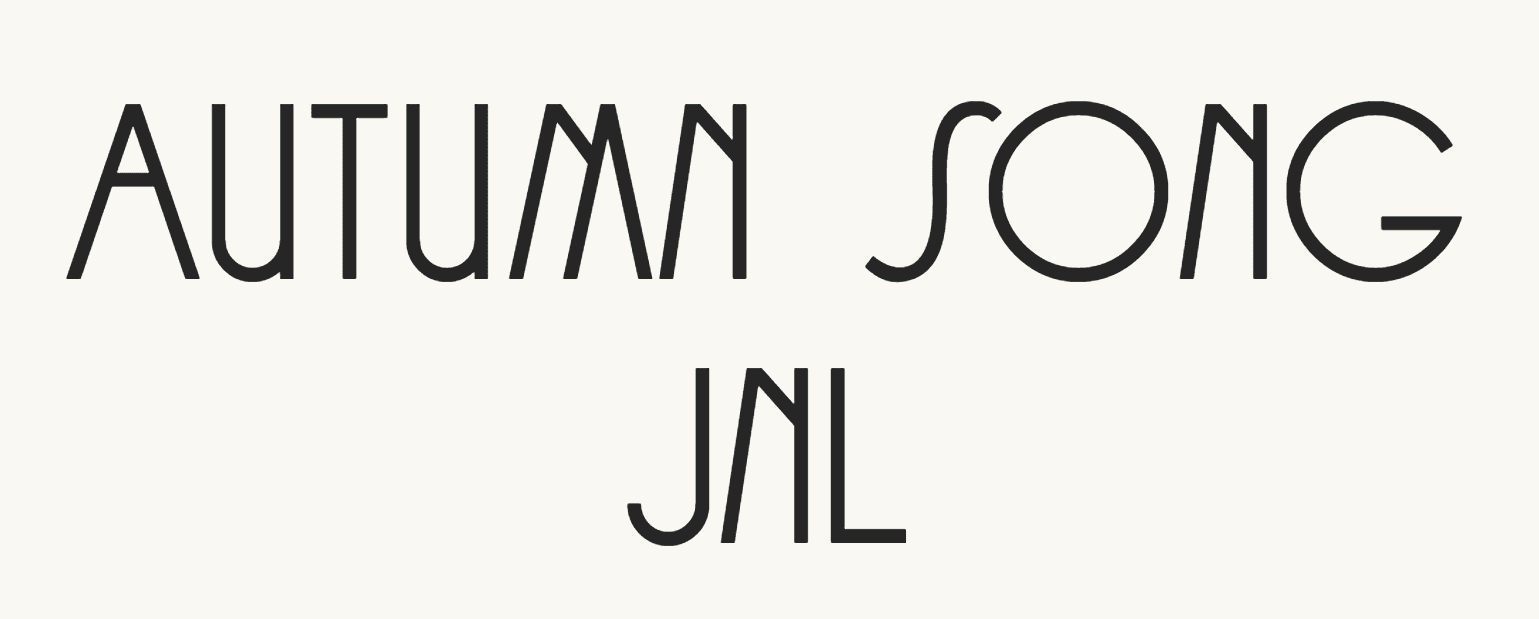 Price: starts at €24.99


Price: starts at €175.99


Price: starts at €49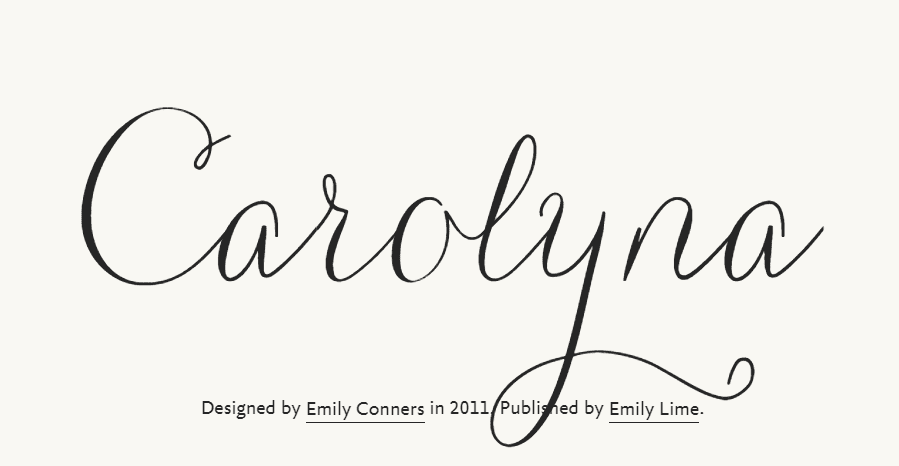 Price: starts at €60.99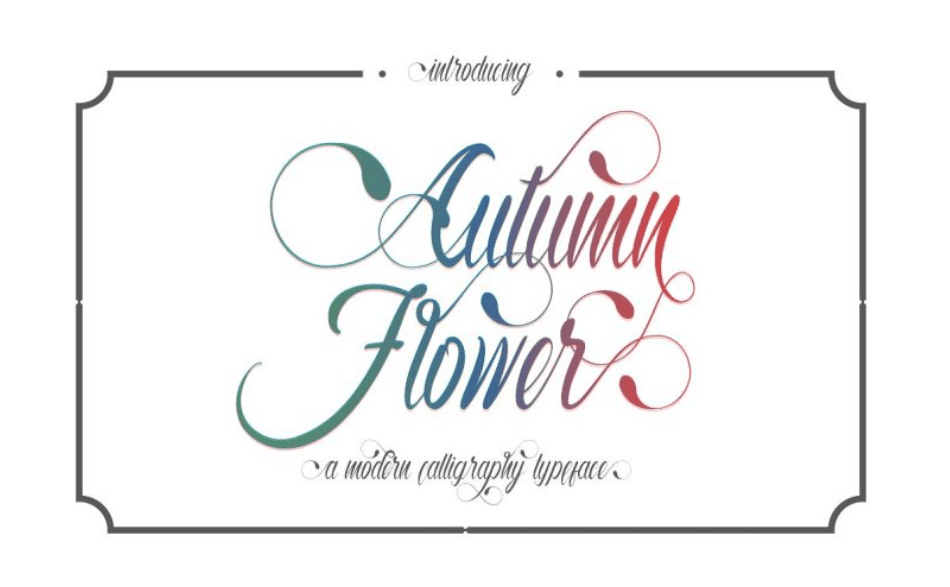 Price: free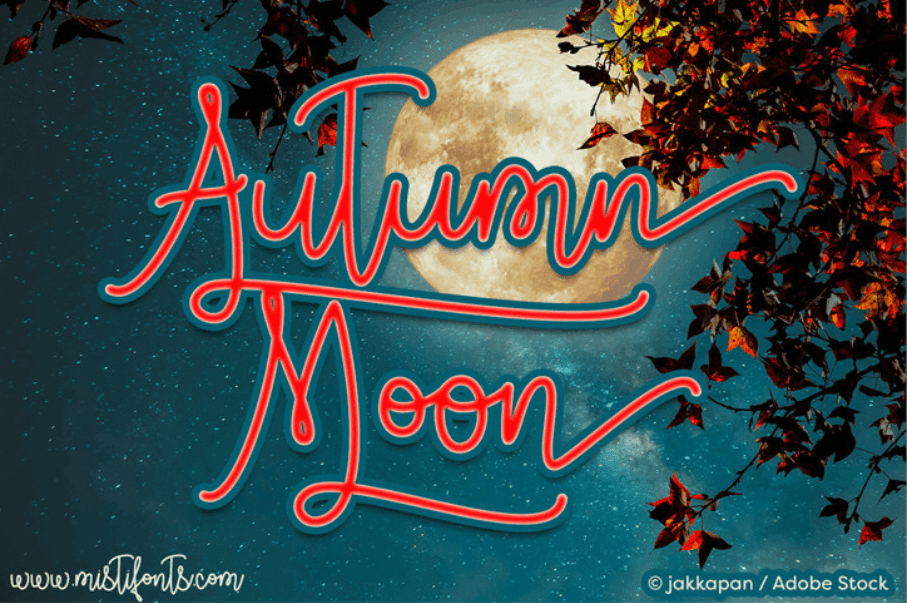 Price: free
Thanksgiving Font and Graphics Pack by Nadezda Gudeleva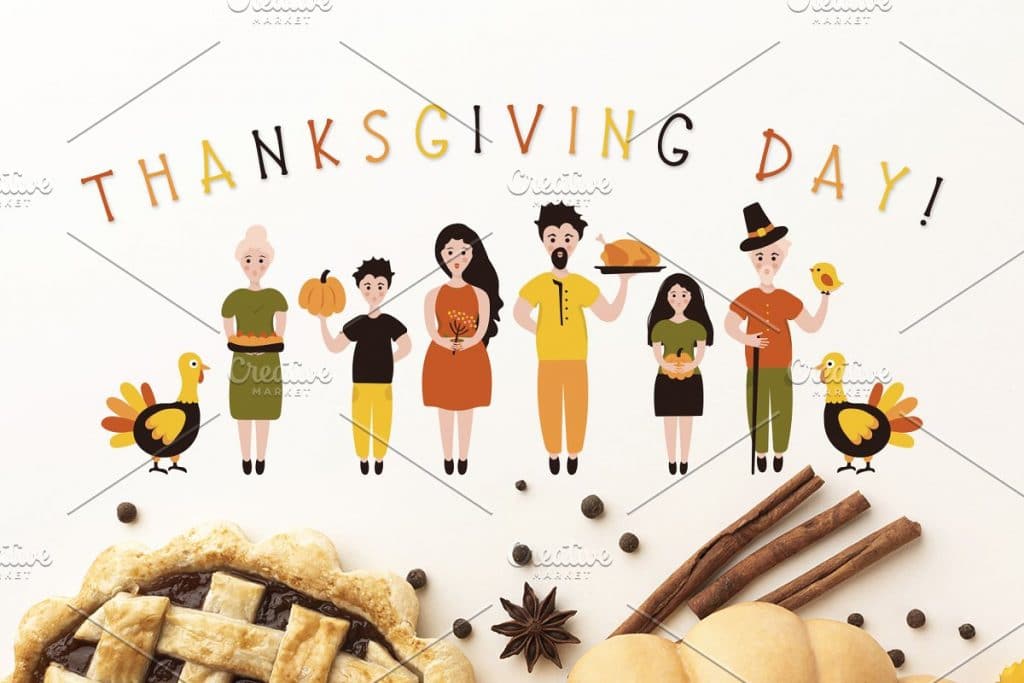 Price: $14
This one is with no exaggeration a stunning minimalist font with some lovely graphics as a bonus, so make sure to check it out, it's totally worth it.
Thankful Extras by Ornaments of Grace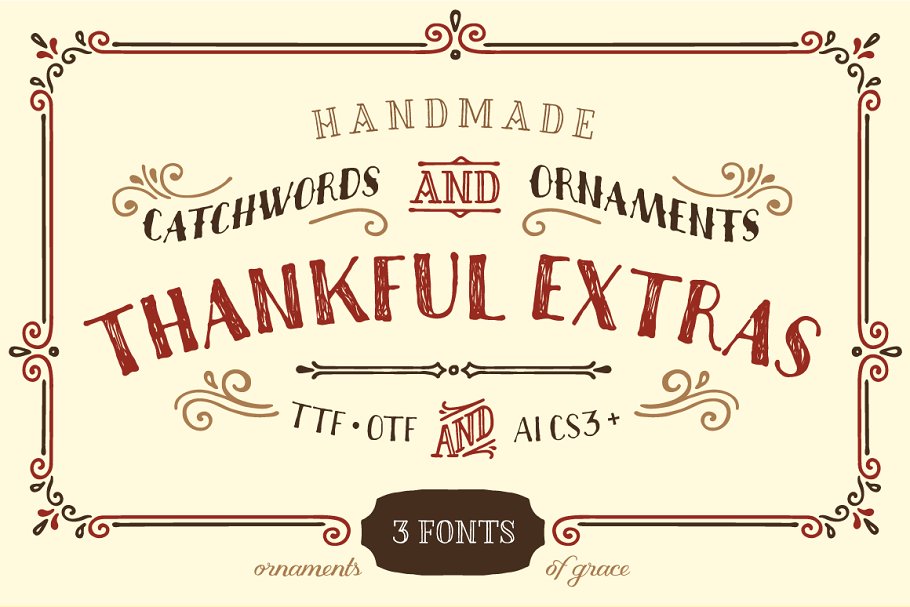 Price: $15
A little collection of three classy fonts will no doubt back you up in any situation. Well, stop hesitating and take a closer look at this baby, trust me, you are going to be impressed.
Thankful Modern by Ornaments of Grace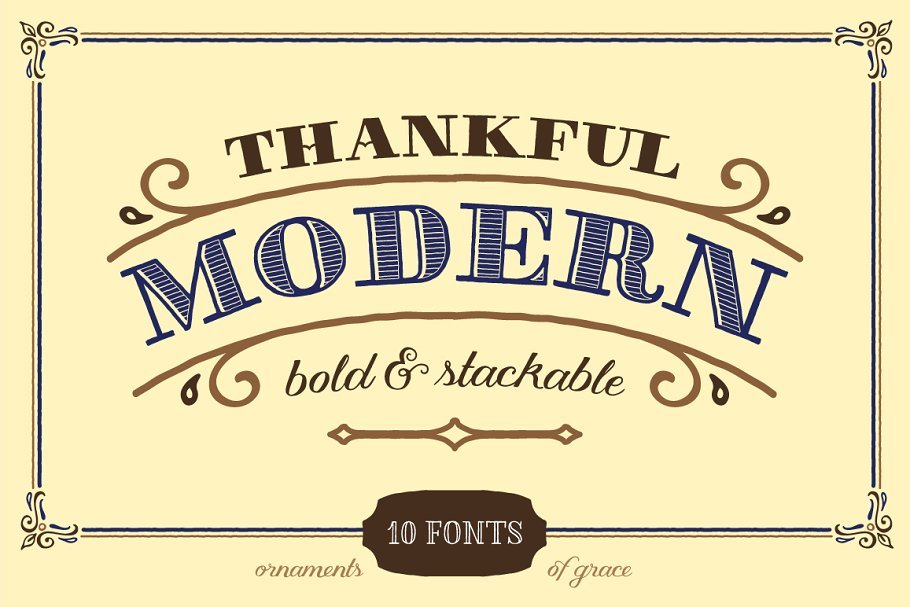 Price: $20
Sophisticated and elegant, this one is a perfect choice for pretty much any project, so do not hesitate and test this baby out.
Thankful Script by Ornaments of Grace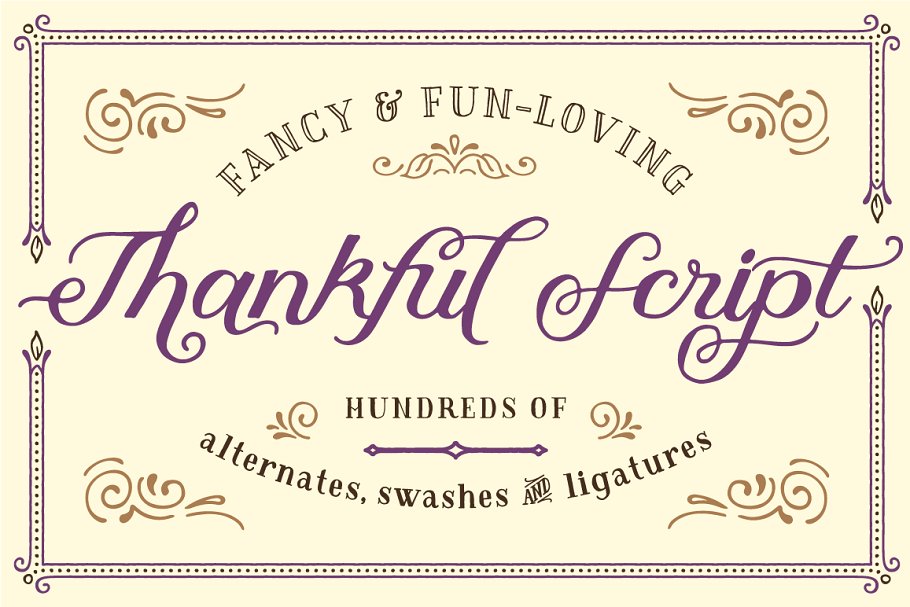 Price: $25
Another classy option that will simply make you fall in love with it at the very first sight, so follow the link above and take a good hard look at it, it's surely worth your attention.
Thankful Serif by Ornaments of Grace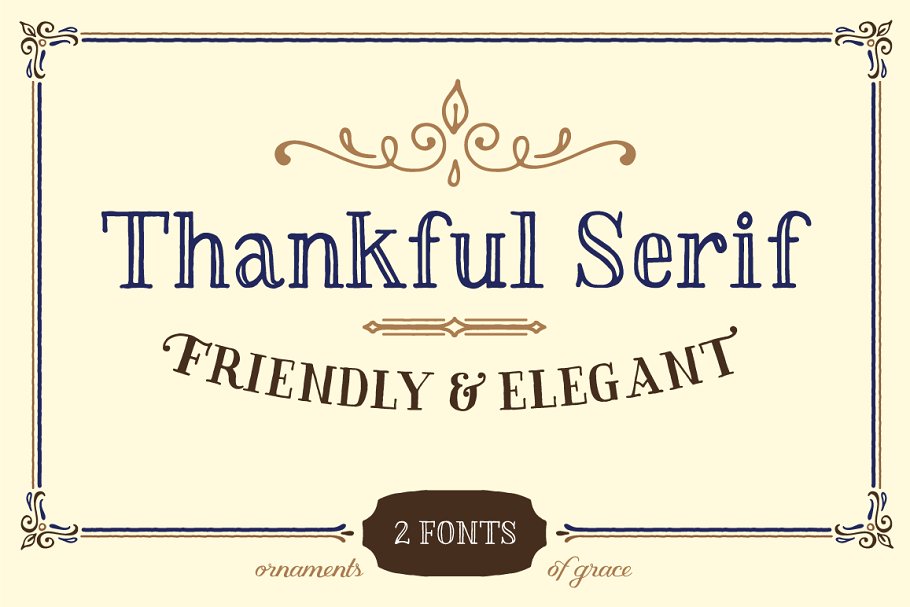 Price: $20
A minimalist yet still elaborate and fancy option for those of you who appreciate the perfect balance of simplicity and fanciness.
Fall Harvest – Font with Extras by KA Designs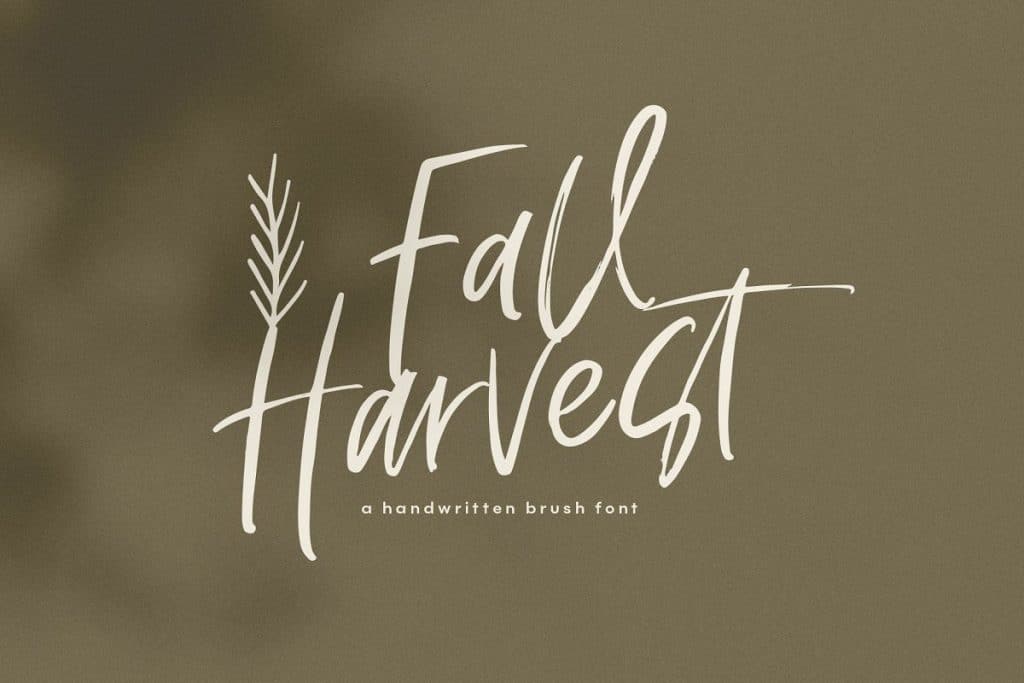 Price: $8
This one is a breathtaking minimalist font that will perfectly work for your autumn projects, so make sure to have a closer look at this lovely option.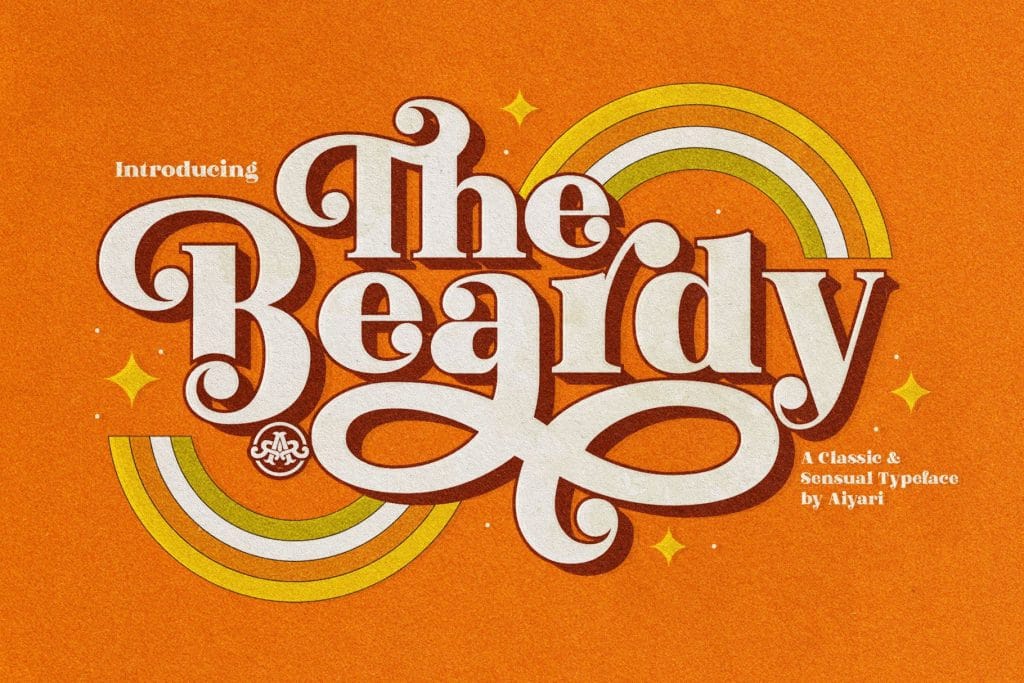 Price: $21
Designed in bright colors, The Beardy is perhaps the best possible choice for your Thanksgiving project, so without further ado, follow the link above in order to get it.
Brilon Font + Extras by Tobias Saul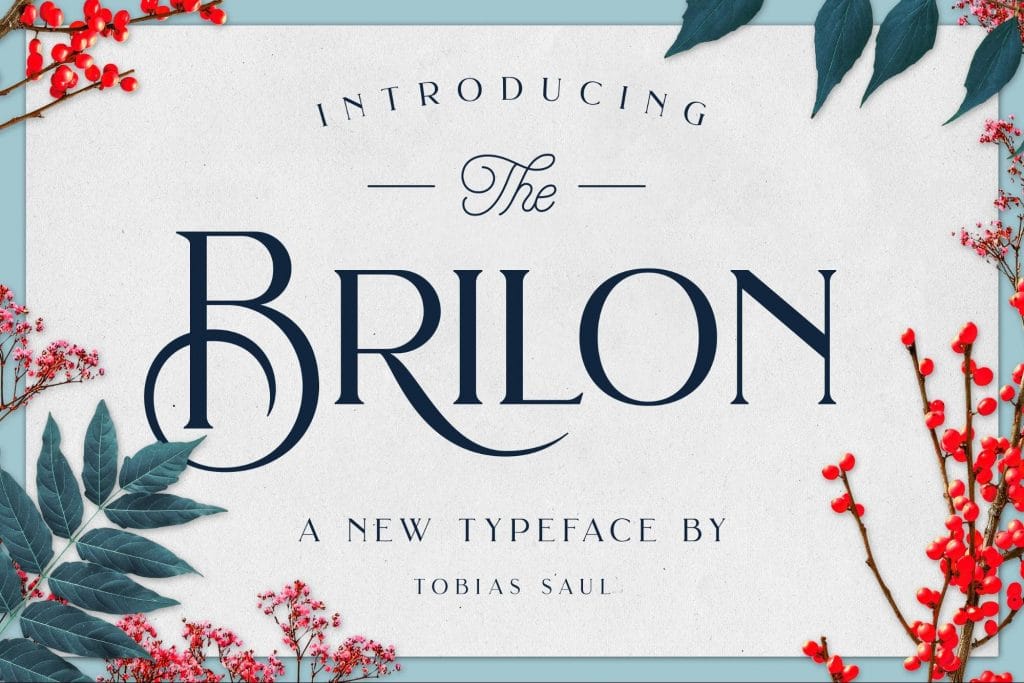 Price: $19
Brilon is another elegant option that will no doubt benefit your Thanksgiving projects and not only, so you definitely want to look closer at it.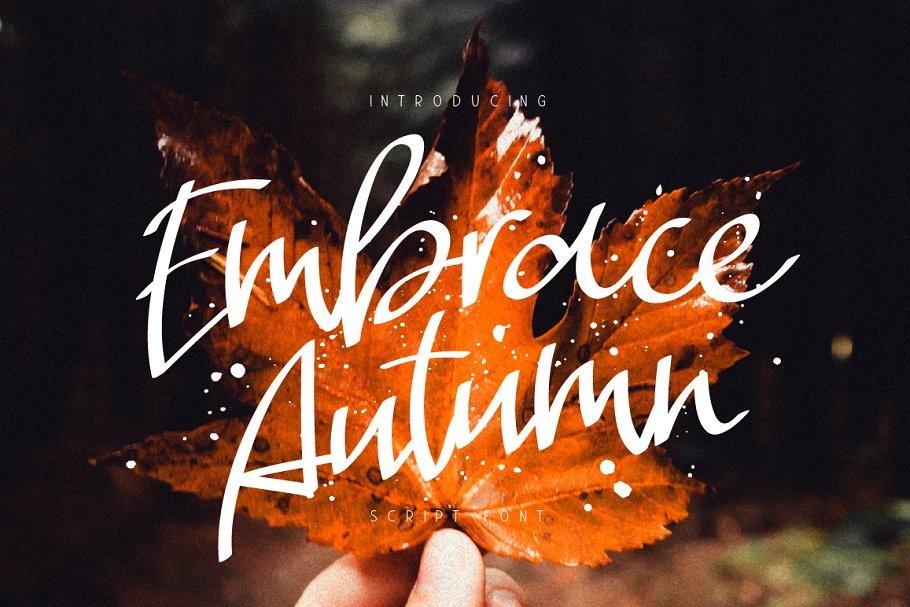 Price: $15
One more bright and eye-catching option for pretty much all occasions, so do not hesitate, follow the link above, and just get it.
Pumpkin Font and Autumn Pack by Nadezda Gudeleva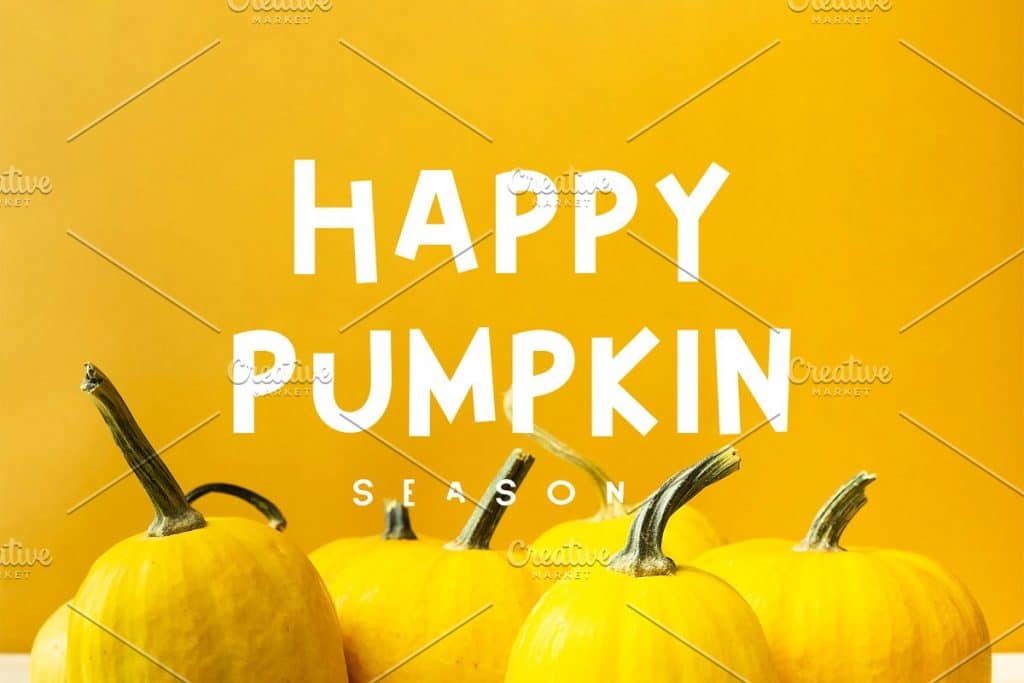 Price: $14
Can you imagine Thanksgiving without pumpkin pie? Me neither. Well, what about pumpkin font? It seems like it is the ultimate must-have for every graphic designer, so go ahead and grab it.
Haystacks & Maple Leaves Font Duo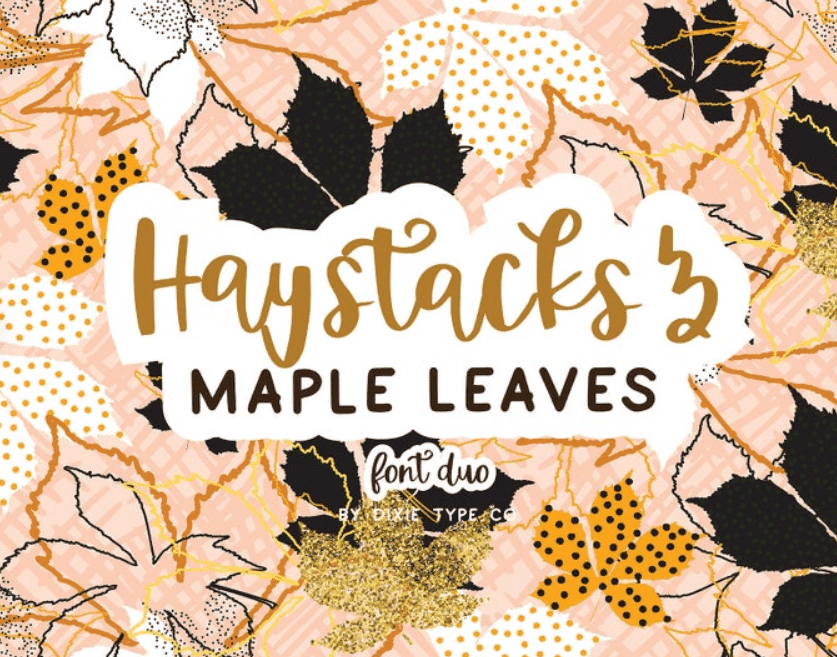 Price: $6.80
A truly warm, cozy, and what is even more important affordable option, which will help you bring any of your projects to the top.
Farmer's Market Installable Font File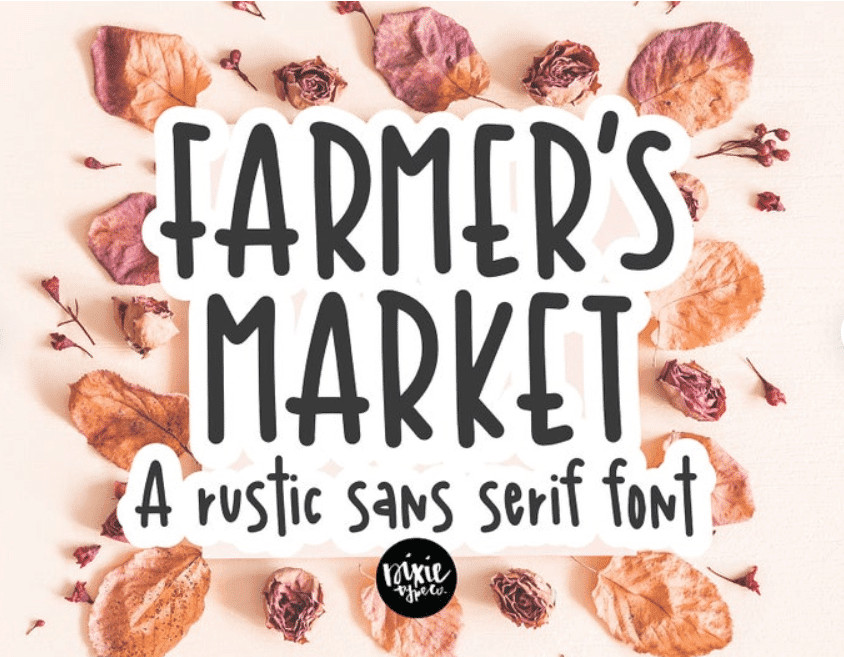 Price: $5.20
Another adorable and affordable option for those of you who are on a budget, so if you are such a person, make sure to check this cutie out.
Fall is Coming Font by Misti's Fonts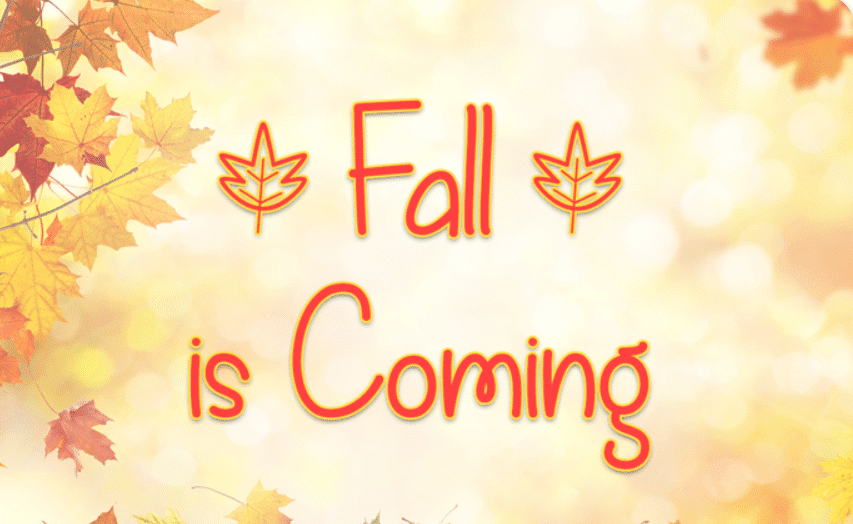 Price: free
A cute freebie that has a magic power to make your project the one and only.
Hello Thankies Font by Figuree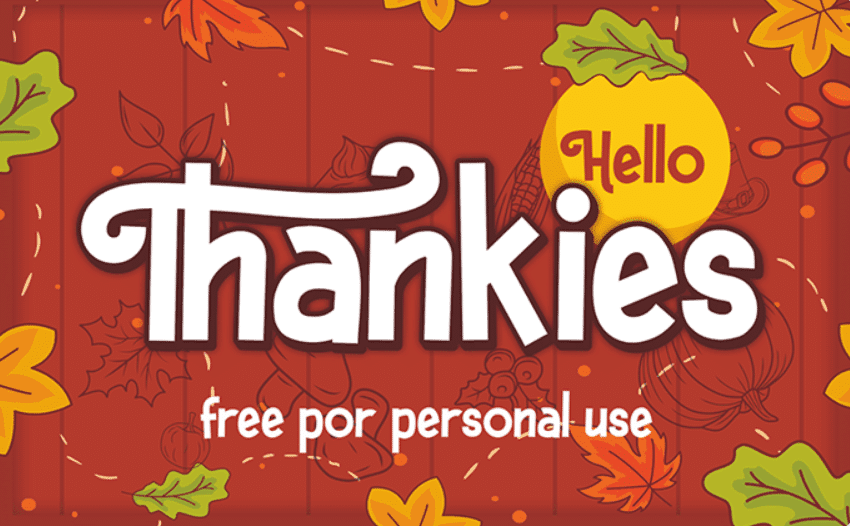 Price: free for personal use
This one is a simply adorable option that will no doubt help you add some fun vibes to your projects.
15. KR Harvest Dings Font by Kat's Fun Fonts


Price: fee
A fancy option for those of you who are looking for unconventional solutions, so go ahead and download it, it's completely free.
Happy Thanksgiving Calligraphy Text with Illustrated Green Leaves Over White Background, Vector Typography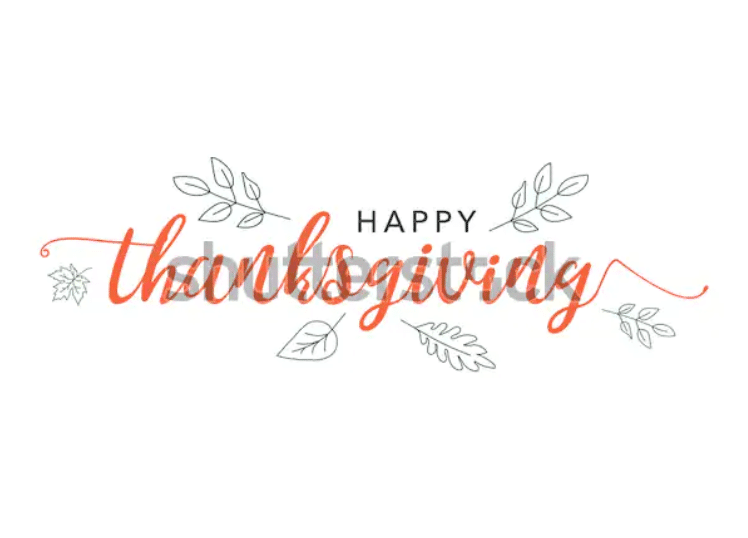 Price: available within Shutterstock subscription
A minimal option that will add some elegant glow to your project, so don't hesitate and check it out.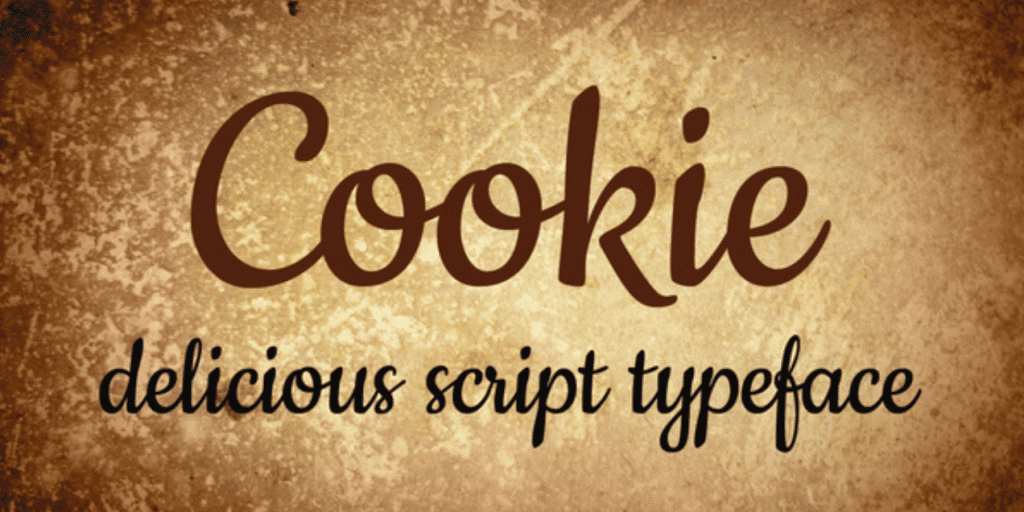 Price: free
This one is a truly delicious option for those of you who have a sweet tooth, so go ahead and get this freebie, Cookie won't let you down.
KR Turkey Time Font by Kats Fun Fonts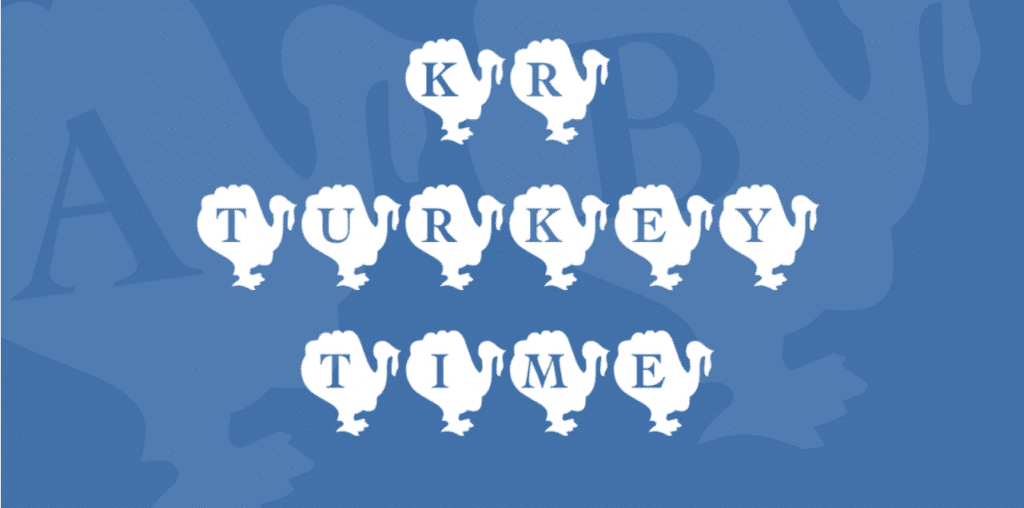 Price: free
A classic turkey option that you surely need in your collection. Well, just download it, it's totally free.
KR Thanksgiving 2002 Font by Kats Fun Fonts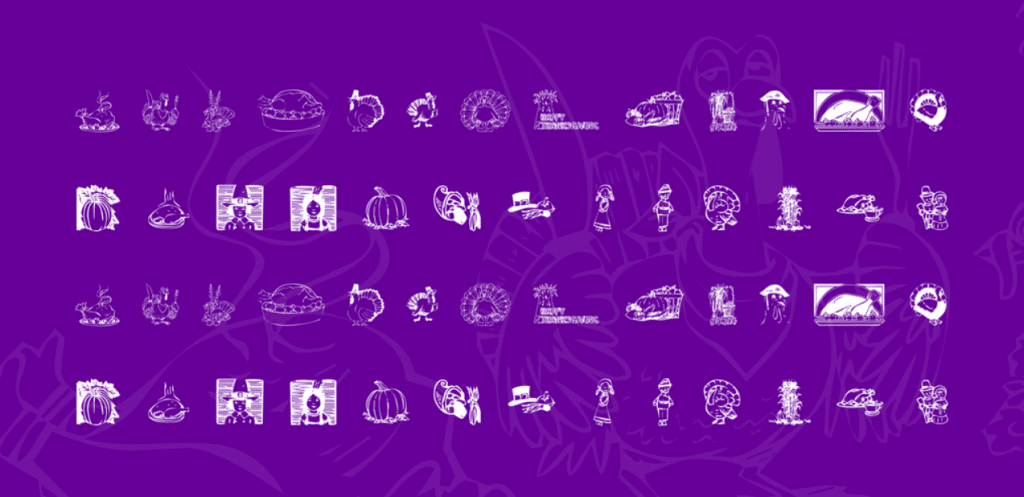 Price: free
Another lovely freebie that will win your heart, so stop hesitating and just download it.
KR Fabulous Fall Font by Kats Fun Fonts

Price: free
One more fancy freebie that will help you complete the most challenging projects of yours.
Thanksgiving Calligraphy Collection
Calligraphy for Thanksgiving Day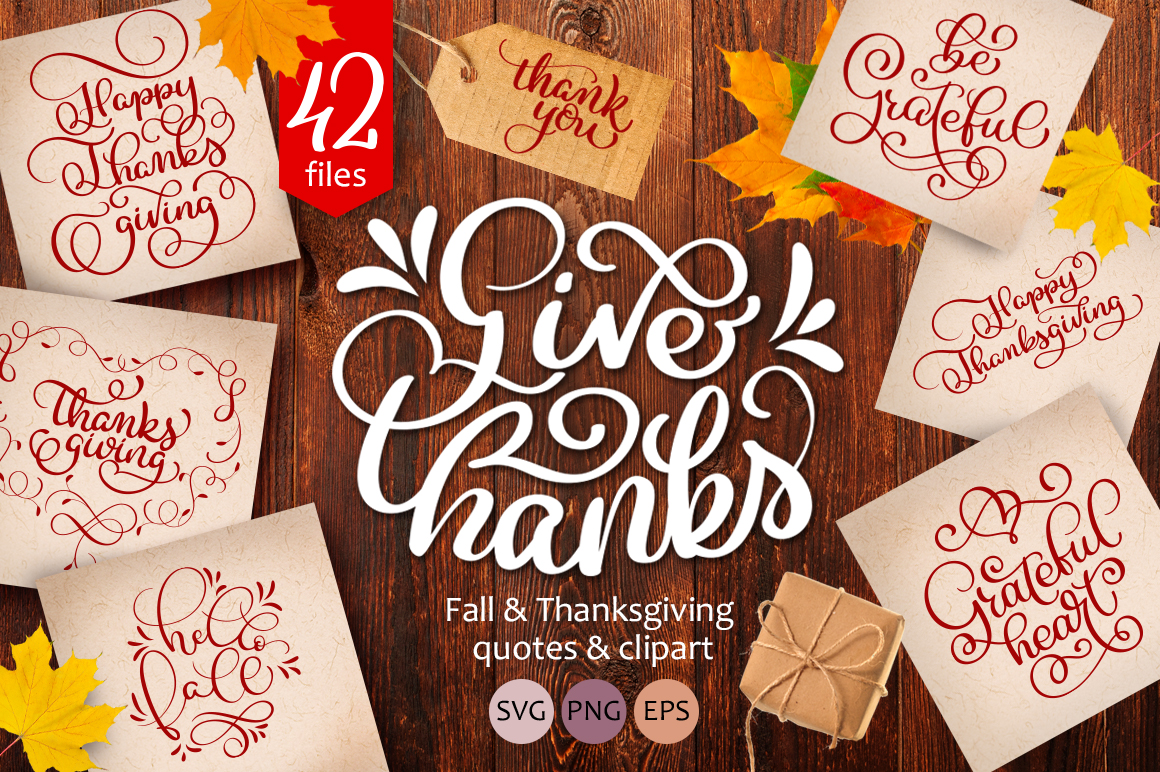 Happy Thanksgiving lettering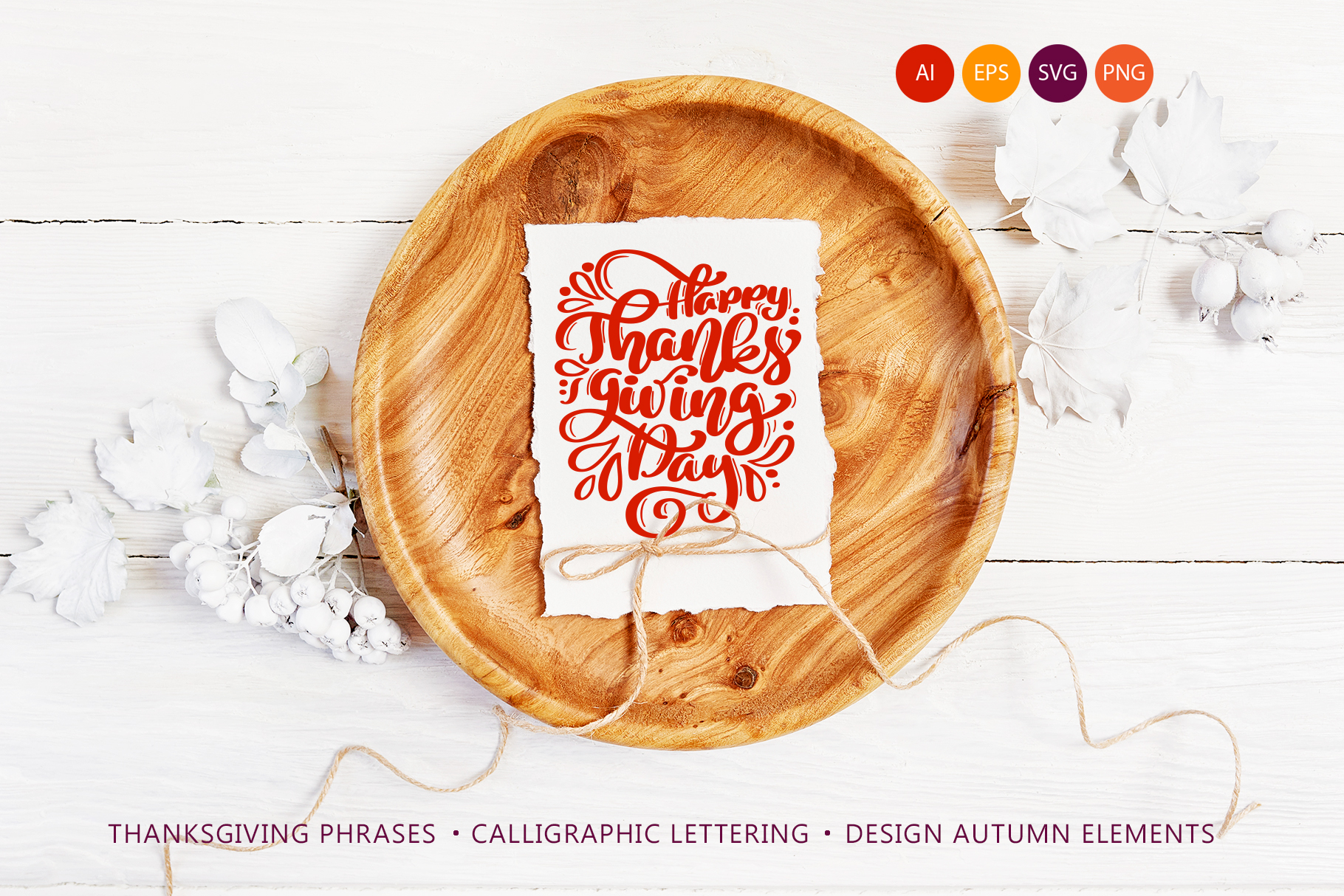 Autumn Splendour: 129+ Hand Drawn Elements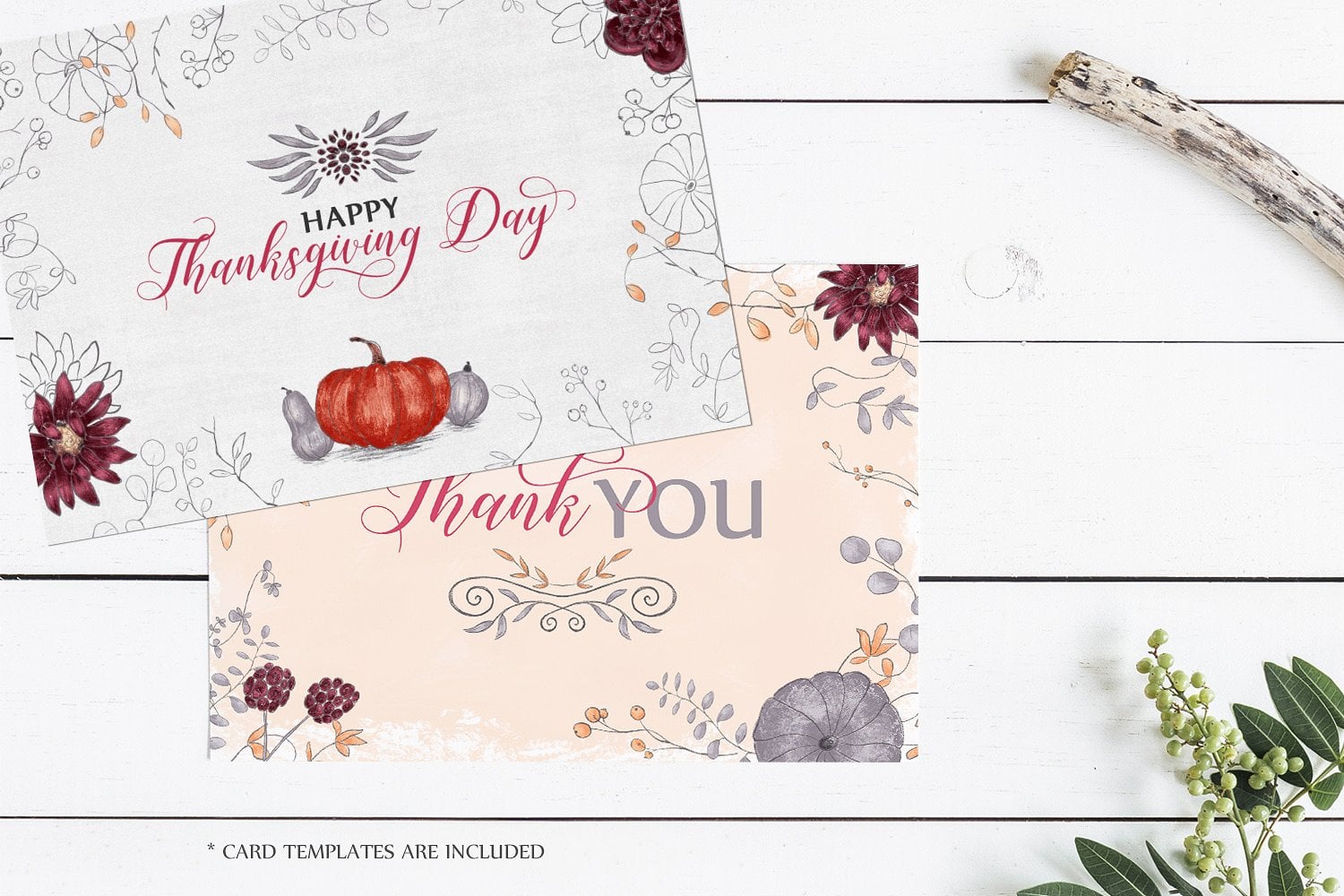 Autumn Hand Lettering Bundle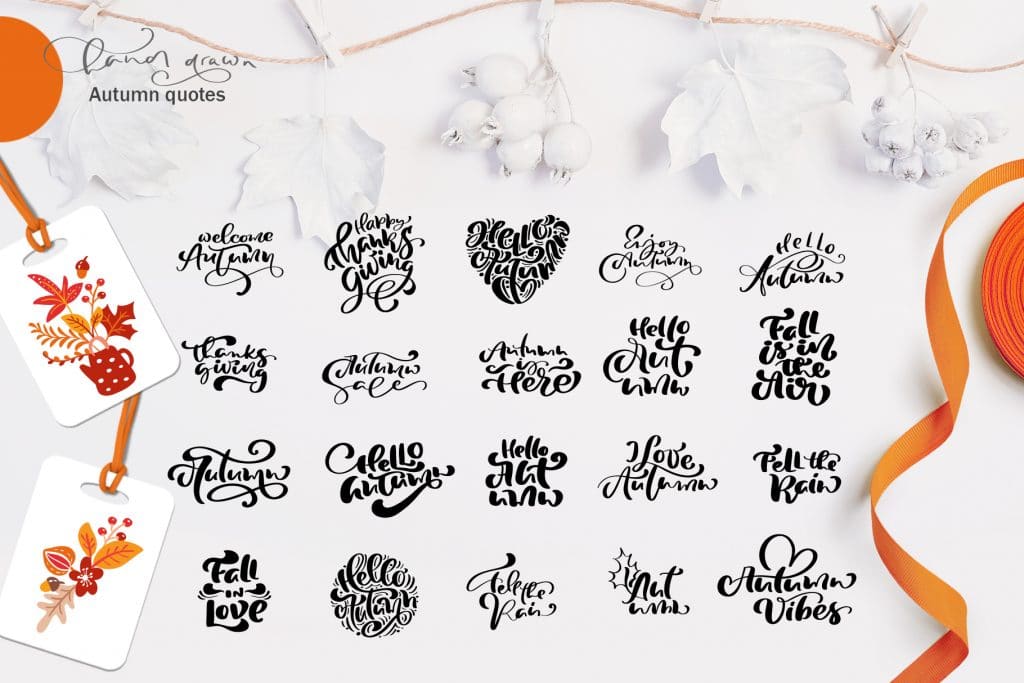 Free Thanksgiving Fonts
And I am sure that you also have a couple of projects for this holiday. Therefore, especially for Thanksgiving, I picked up 20 free fonts that will embellish your November project. This selection of fonts may save you time and energy that everyone spends searching for such fonts in the depths of the Internet. So, feel free to start reading the article, choose the font you like, download and enjoy the use!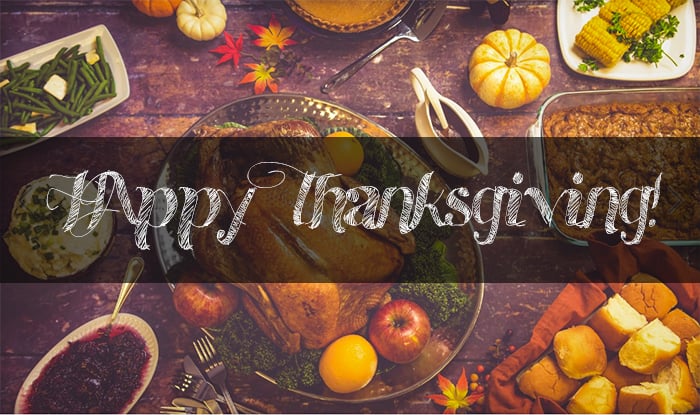 You haven't decorated your blog or design with a beautiful font yet? If you are looking for something interesting and original, this free font may be useful for you.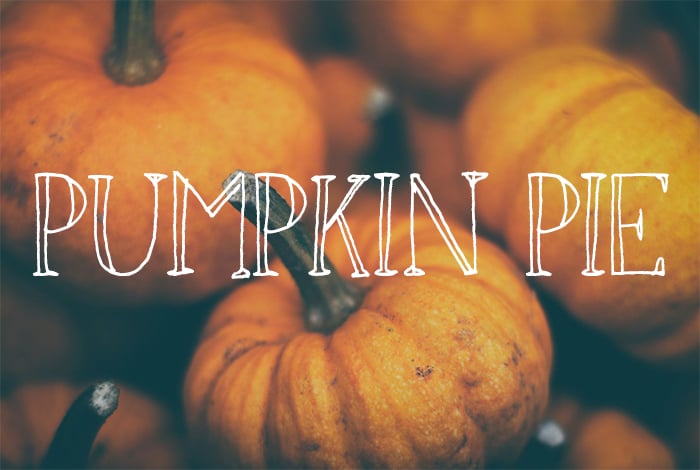 Pay attention to this autumn font. Its attractive geometric shapes and subtle personality will give a friendly smile to even the most serious content.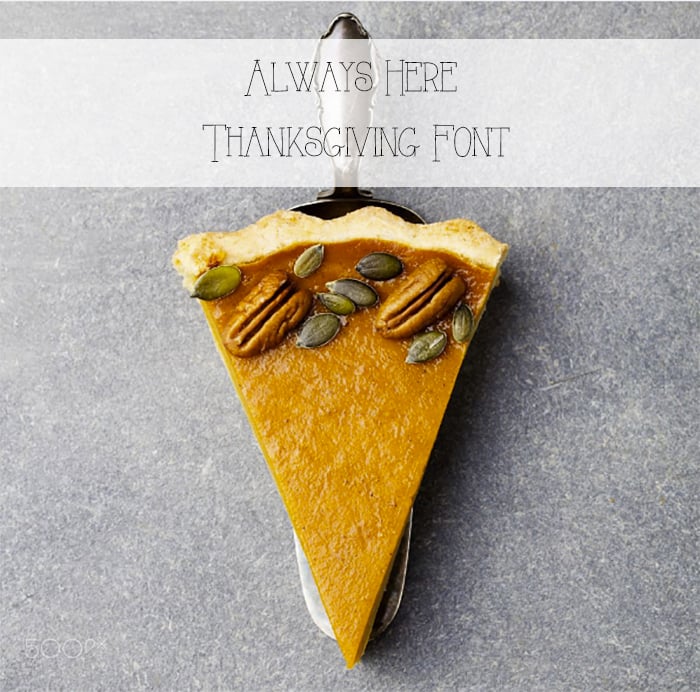 Full of personality, this font looks pretty elegant. You will not regret if you choose Always Here for your November project.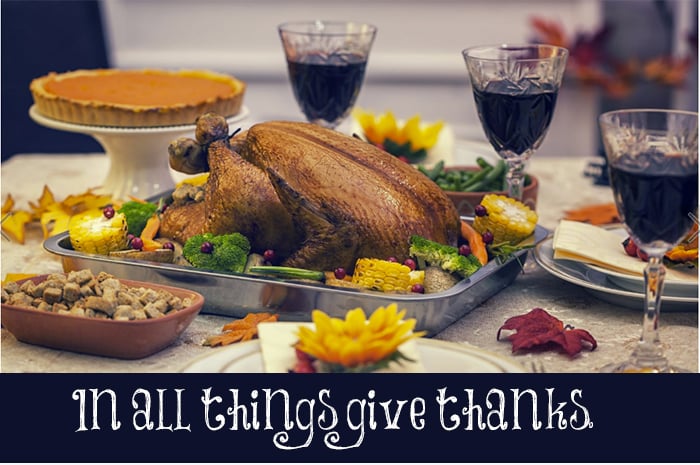 Here we have this classic fabulous font, without which no such November fonts list would be complete. These beautiful curves will help you tell the festive story.
FB Buttercream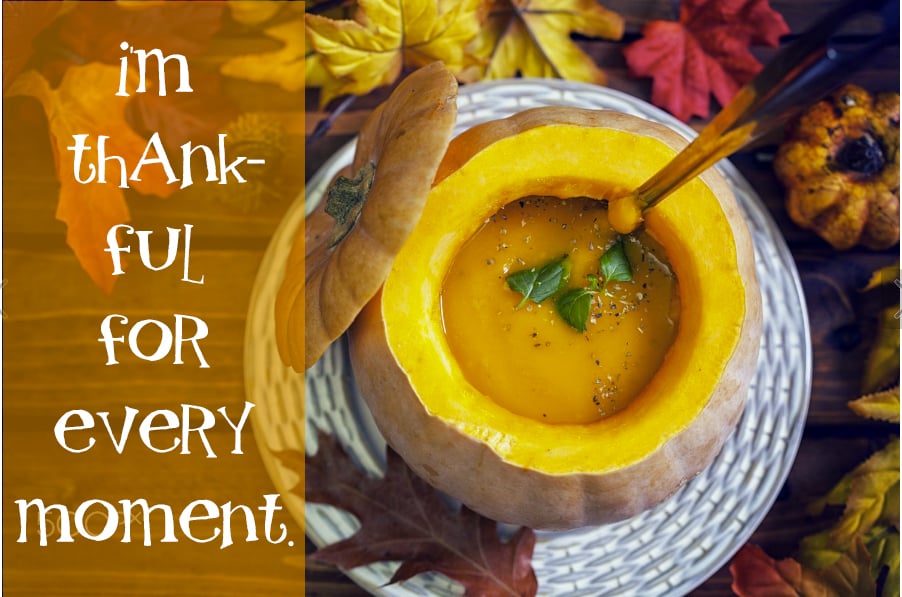 Incredibly flexible and readable font. FB Buttercream will make better even the most boring project.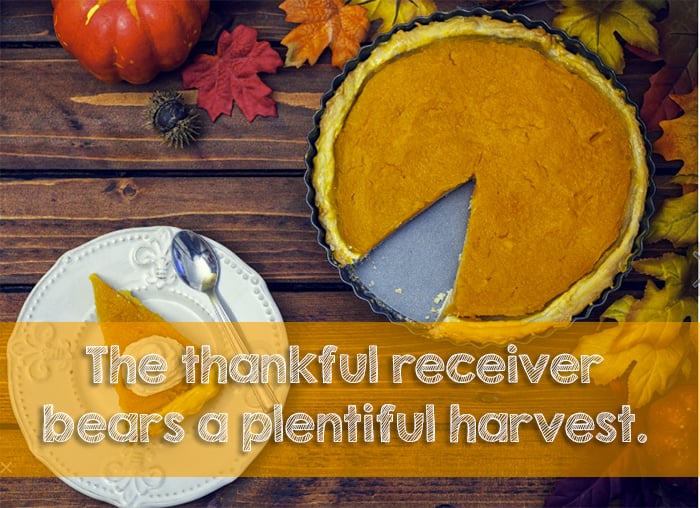 A fantastic font for headlines. An extremely popular choice for those who need a voluminous solution.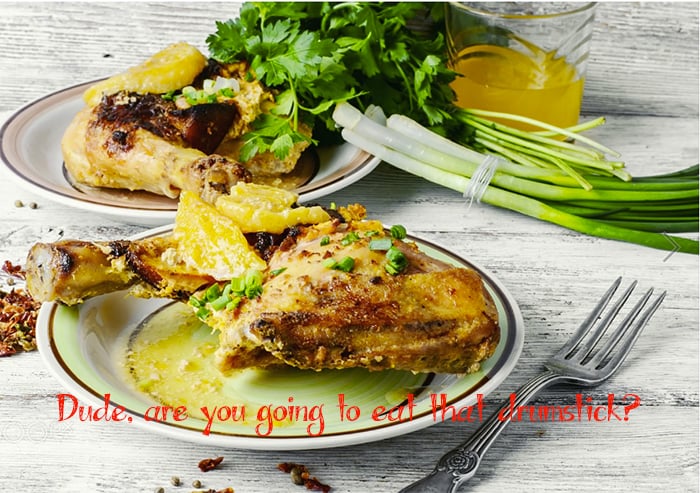 Janda Apple Cobbler has a non-standard design, suitable for logos, names, magazines. Clean and high-contrast font.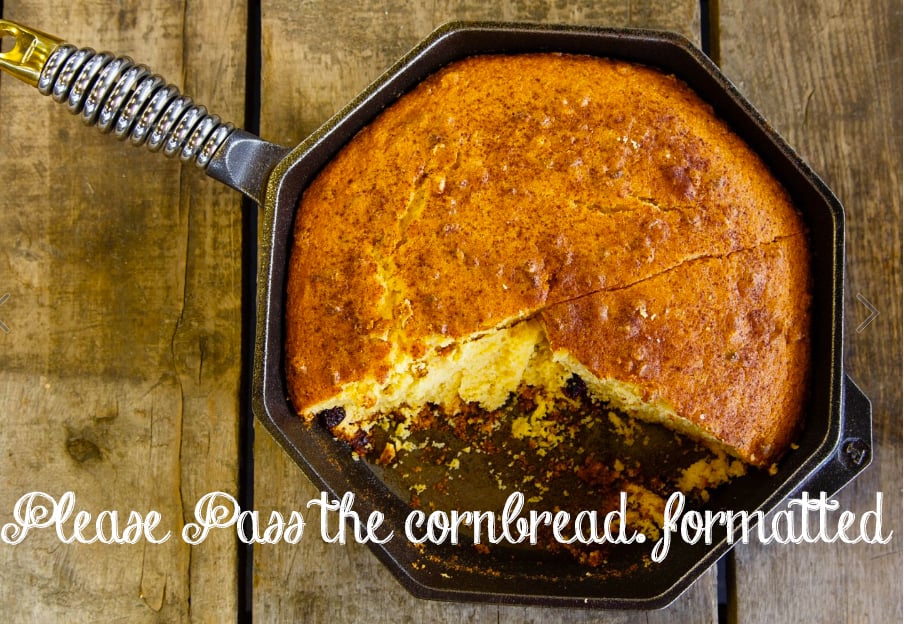 This font has a clear and distinct outline, and stylish curves add attractiveness and mischief. Looks fashionable and is easy to read.

This is a universal font with individual features. Widely used for posters, magazines headings, and large formats.
Some Weatz Thanksgiving Calligraphy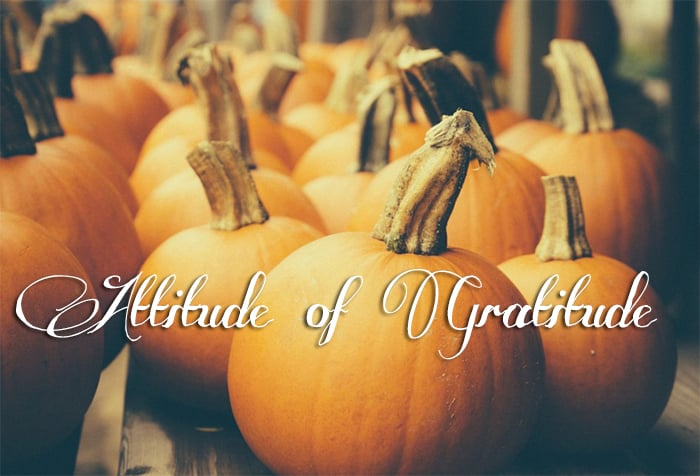 Some Weatz is an elegant font with exceptionally beautiful curves that give a feeling of luxury and elegance. It looks professional and helps a good project to upgrade the level. Use it to design book covers, posters, and posts in social networks.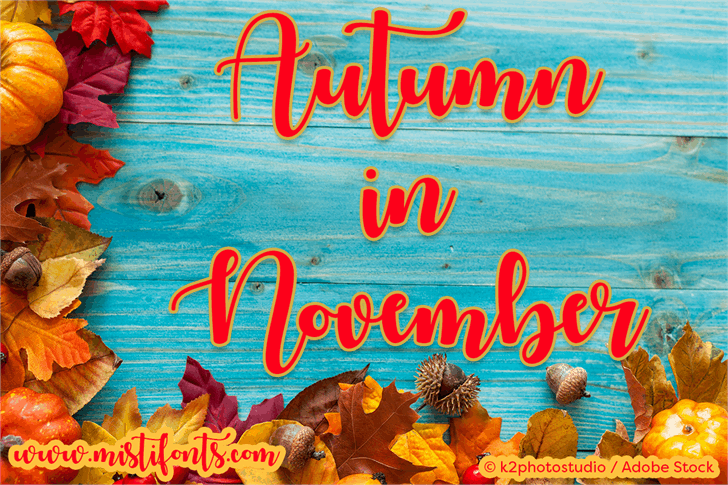 With the Autumn in November font, you can tell the story of your brand in an informal, bright way. Neat and lovely, it will definitely catch the attention.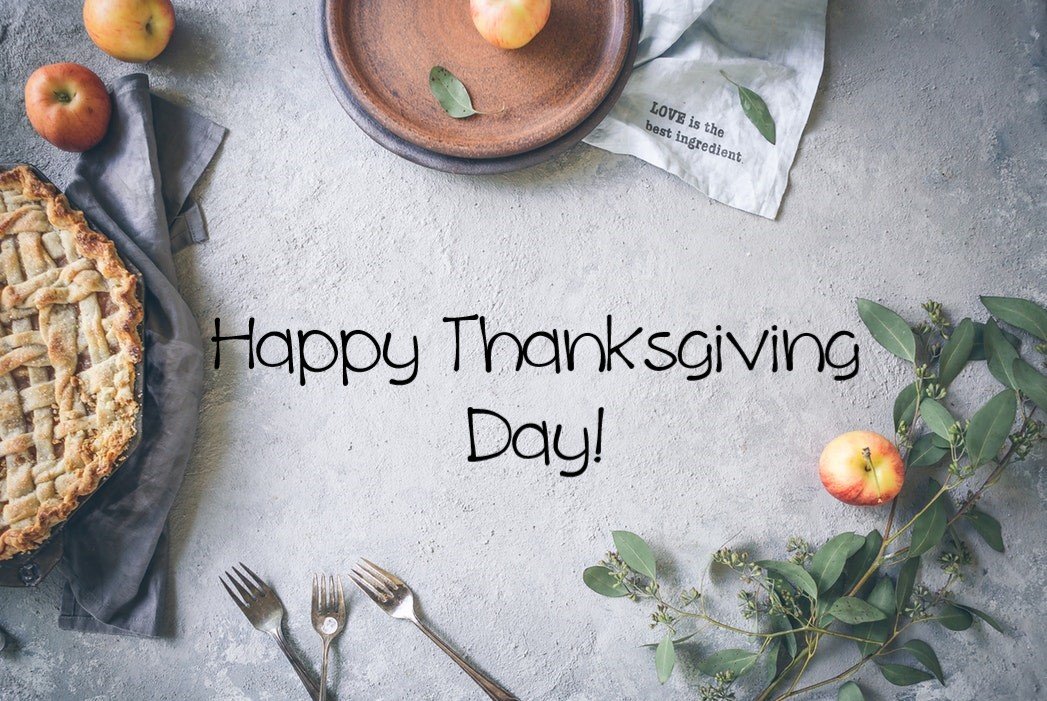 Cinnamon Cake is a calligraphic font that will help you add an artistic touch to your business project. Looks fresh and interesting – try it!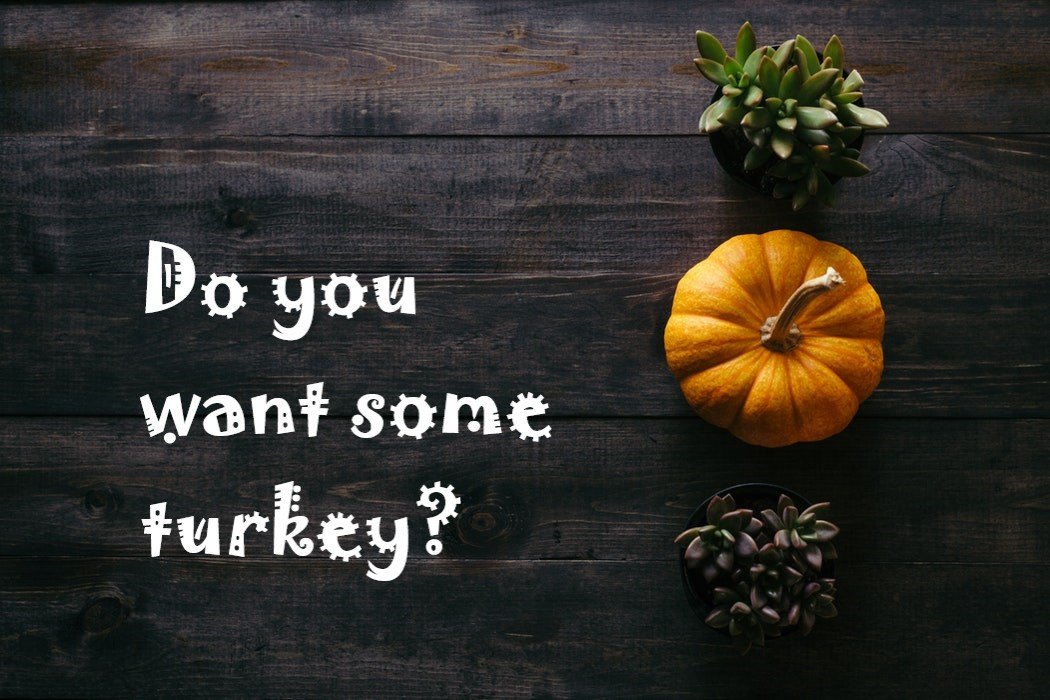 Jokerit is a font with original brush strokes and a rich base. These qualities will allow you to add a playful tone to your projects. The font is especially well combined with artworks.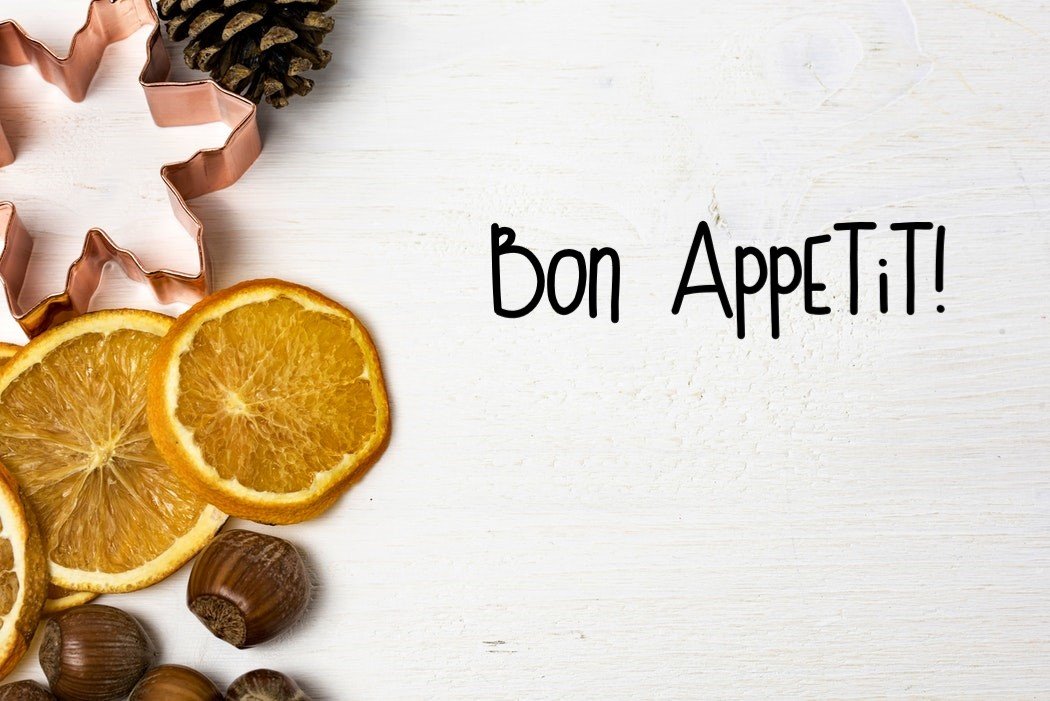 This is a very attractive font. In addition, it is quite convenient for reading. And in the headings, it creates interesting details that immediately attract the user's attention.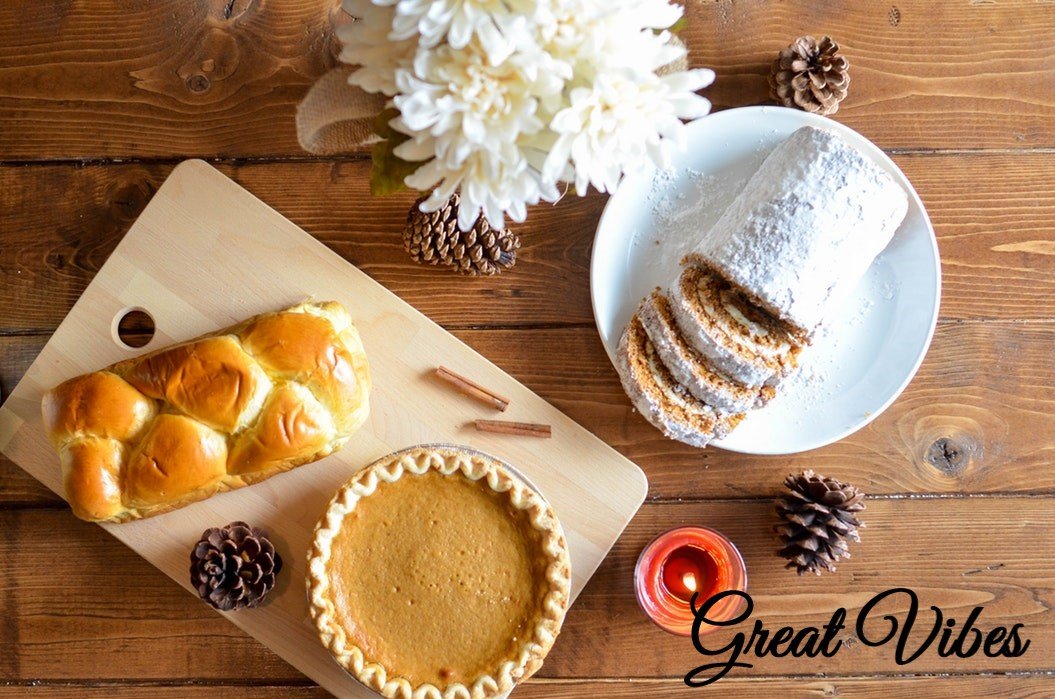 A modern type of font that looks elegant and organic. Follow the link above to download this beautiful font.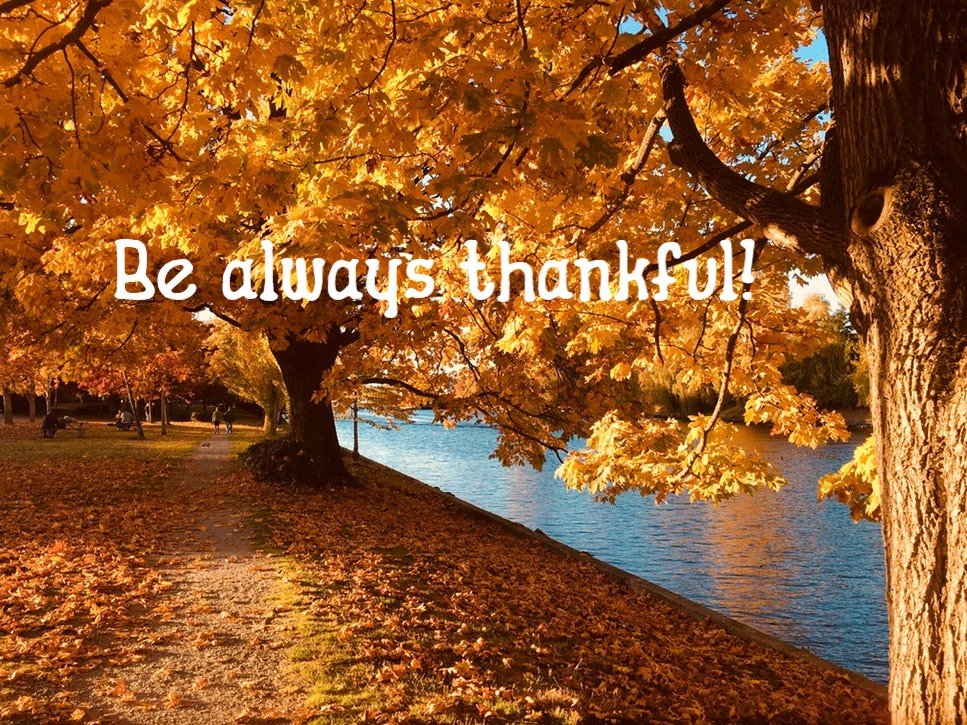 Attractive, readable, flawless. Such a font can be called very prepossessing. Click on the link above to ensure yourself.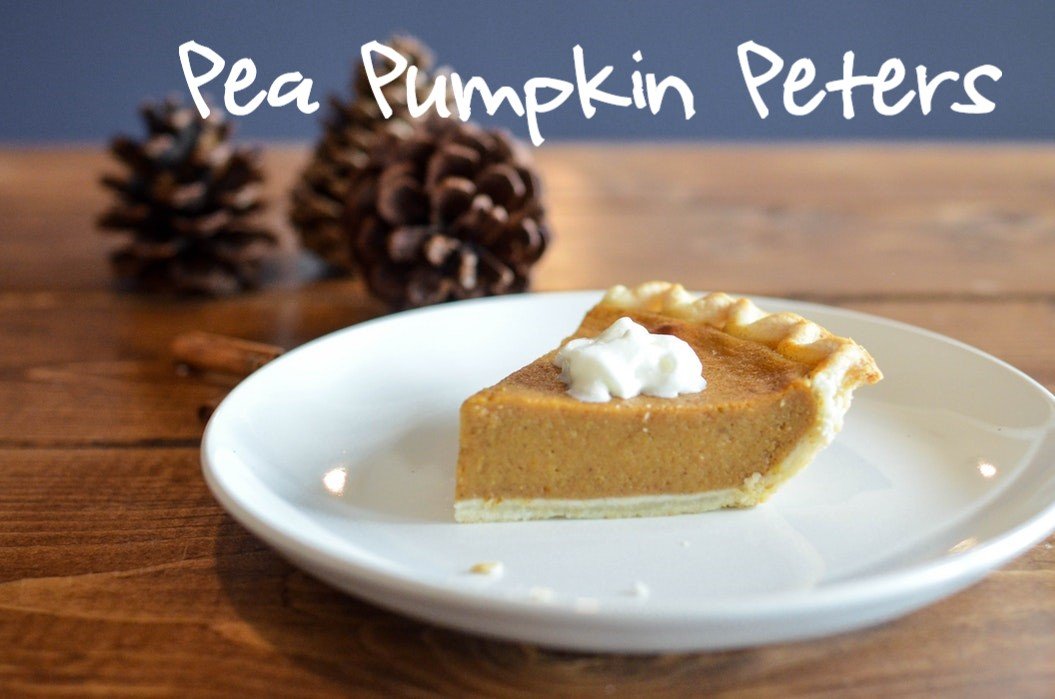 A good option when you need to implement fashionable, original texts on the site with a unique author's design. This is quite an interesting font, which is almost perfect for unusual typography.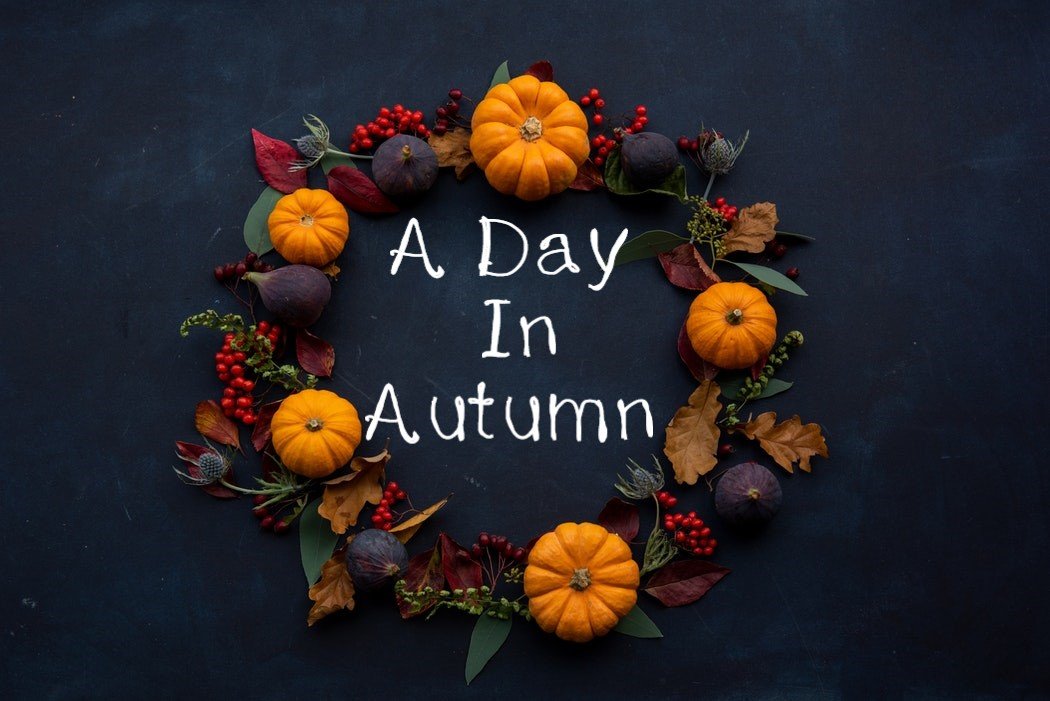 Here we have a slightly bizarre handwriting font. However, it is very interesting and unusual. If you want to draw attention, A Day In Autumn is what you need.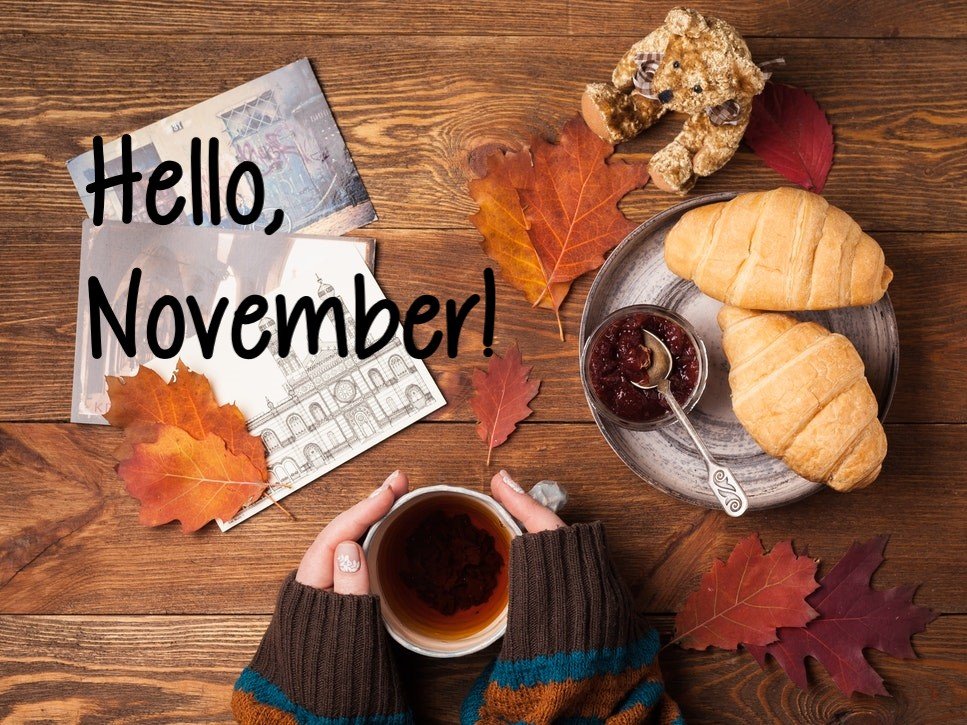 Use this font to create various stylized texts. It is useful for website design, holiday inscriptions, postcards, banners or posters. It all depends on the embodiment of your creative fantasy.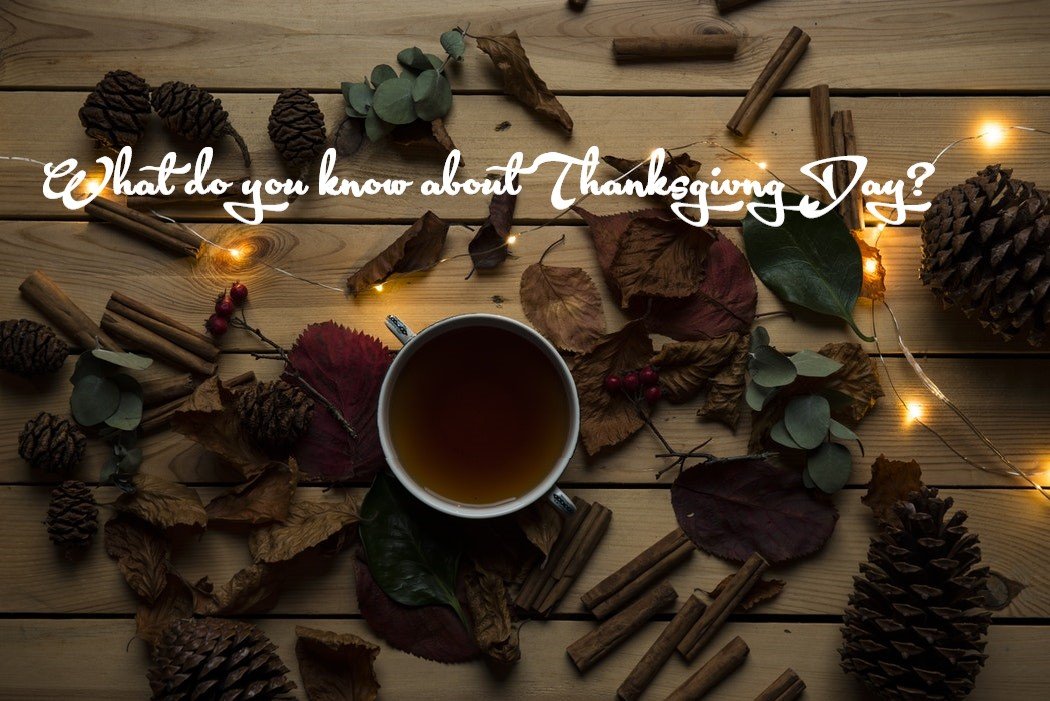 In general, beauty is a subjective concept, but there is no doubt about this font. If you need something sophisticated and aristocratic – Acryle Script will be a perfect choice. Use the link above and add to your project a little bit of elegance.
Premium Thanksgiving Fonts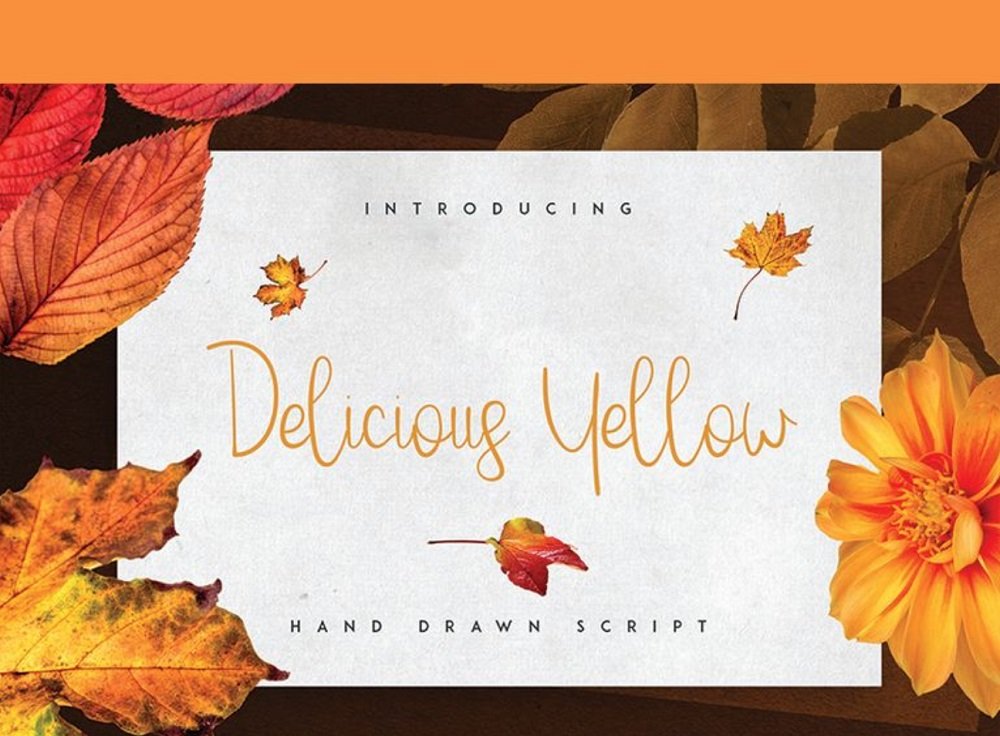 In case you're looking for some soft-looking hand-drawn script, Delicious Yellow font is exactly what you'll need. You can use it in decorative purposes for either your website ad banner, a beautiful postcard, product packaging, as a text overlay or even for a home-ware design. The script features clean, modern, and slightly sophisticated characters and numerals.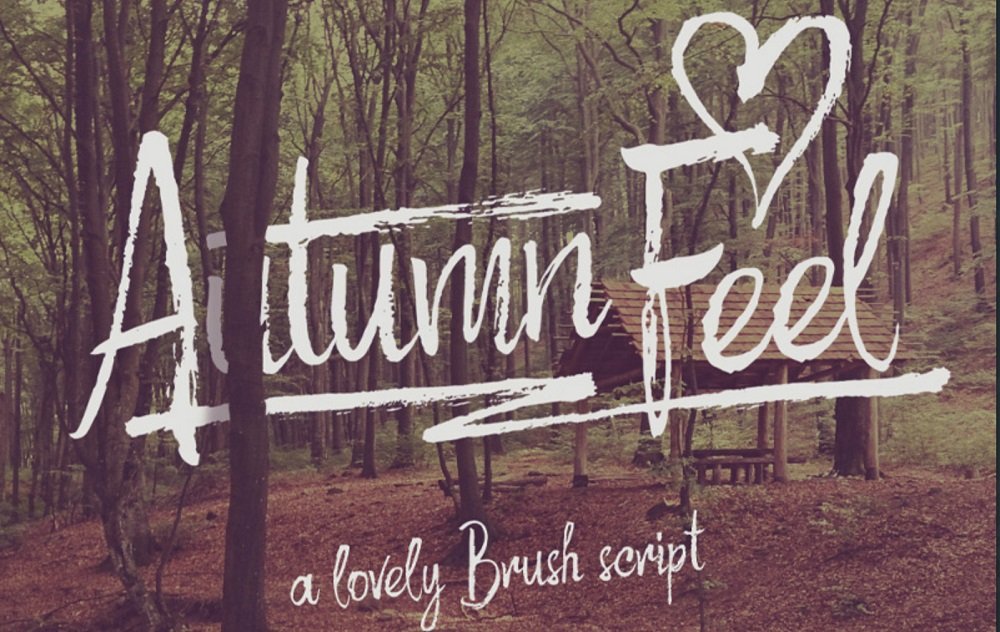 Autumn Feel is a hand-drawn caligraphic font reflecting the dynamic dry brushstrokes. It looks especially stunning with warm-colored background photos of autumn landscapes. The font package includes OTF, TTF, WOFF font files as well as Vector EPS v.10 with all characters. There is an extra set of various swashes and other items one can find in additional font files or in vector EPS. Autumn Feel supports Latin characters ONLY and NONE of the background images are included in the product.
Thankfully Stylish Script Font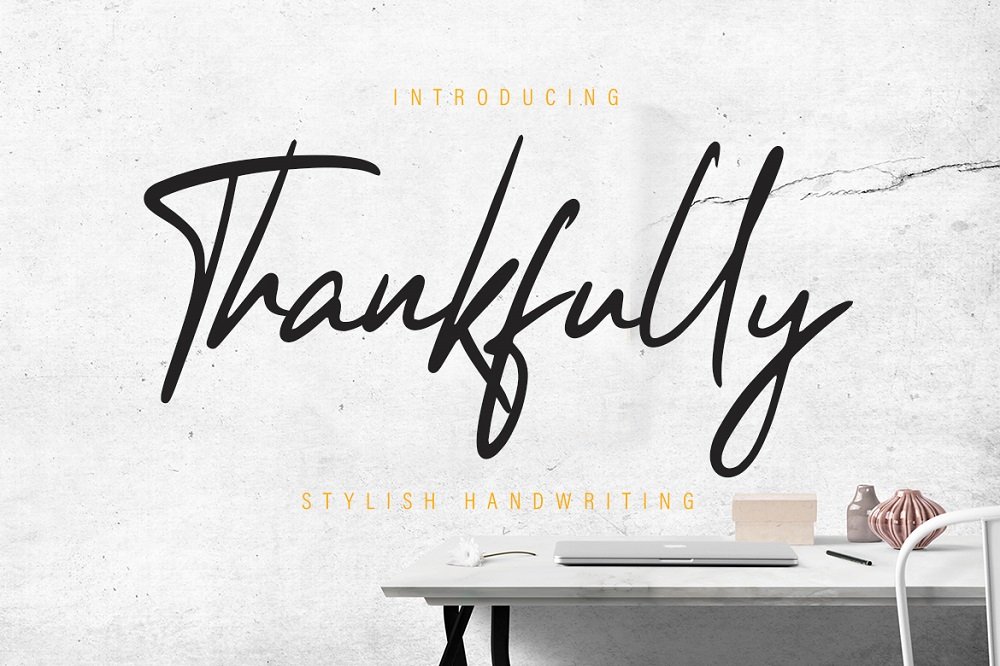 Thankfully is another hand-written easy-to-read font with elegant but yet classy lines. Compared to Autumn Feel, it looks more traditional and relevant to many other projects or themes. The possibility to use it multiple times makes it a good addition to your current font collection. Try it for your logo, social media posts, ads, label or even as a watermark!
Thankfully includes OTF/TTF/WOFF, web fonts, tons of glyphs, and ligature. The files are supported by Adobe Illustrator, Adobe Photoshop, Adobe InDesign, even work on MS Word.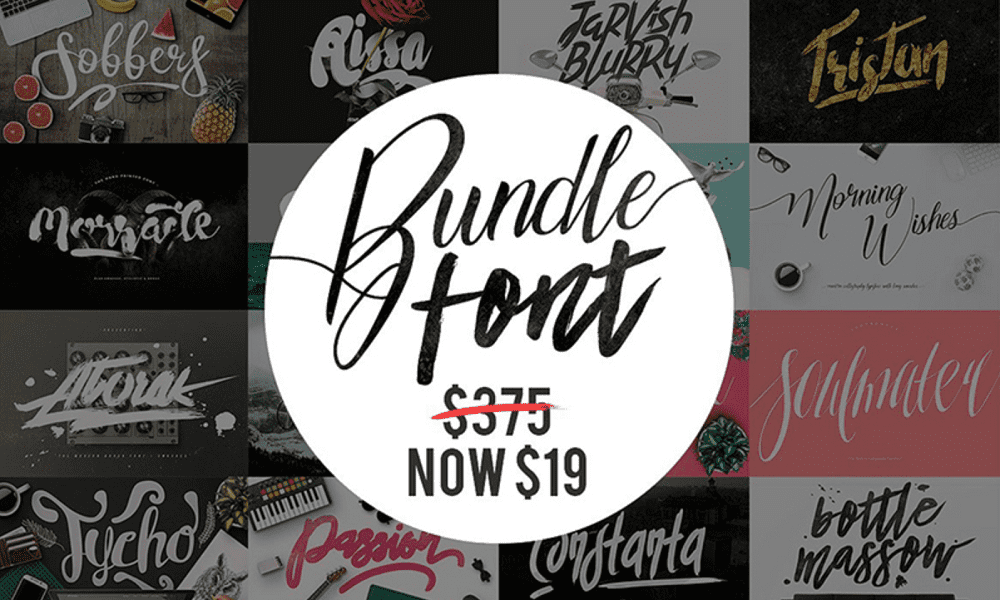 It's too good to be true but here it is – a universal fonts bundle containing 35 fonts for a price of 1! Aside from fonts, the Mega Fonts package includes a thousand glyphs and hundreds of bonus graphics that come together with each font. For those dealing with web design on a daily basis, and not just on Thanksgiving, this is a GREAT deal to opt for. All the offered fonts are modern-looking and efficient for headings, logos, postcard, printing items, posters, etc.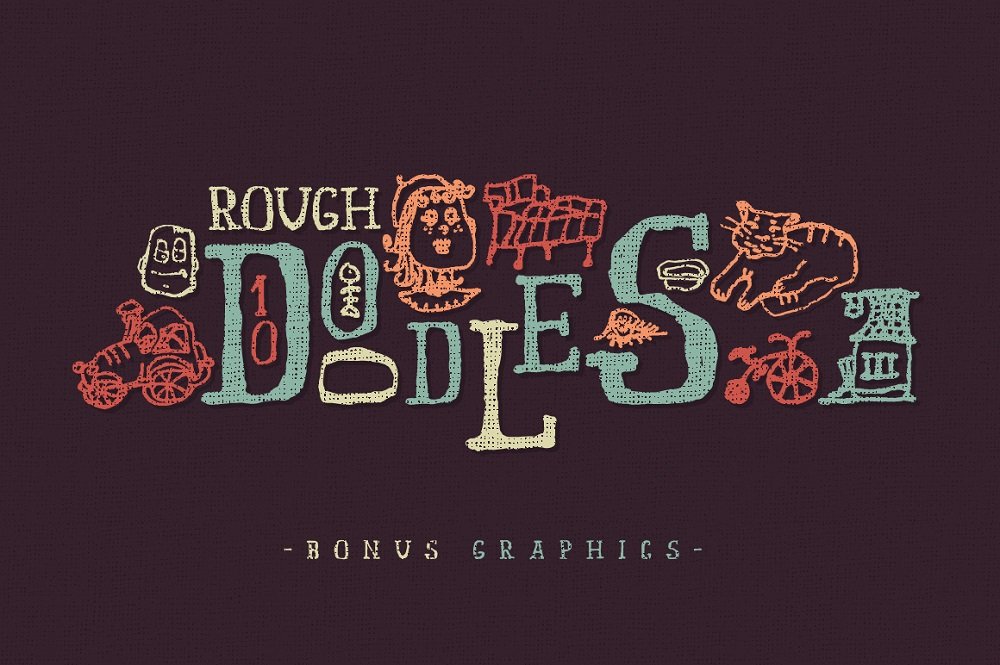 The Old story font looks nothing like previous typefaces. Nonetheless, it might be a great alternative font for your Thanksgiving-themed project. These funny doodles and warm-colored characters create a very pleasing home atmosphere – exactly what every American feels about this loving family holiday! The package includes OTF and WOFF font files, as well as vector EPS files with all screenshots content. You can add a canvas texture as a top layer from your EPS files; otherwise, the letters have no texture by default.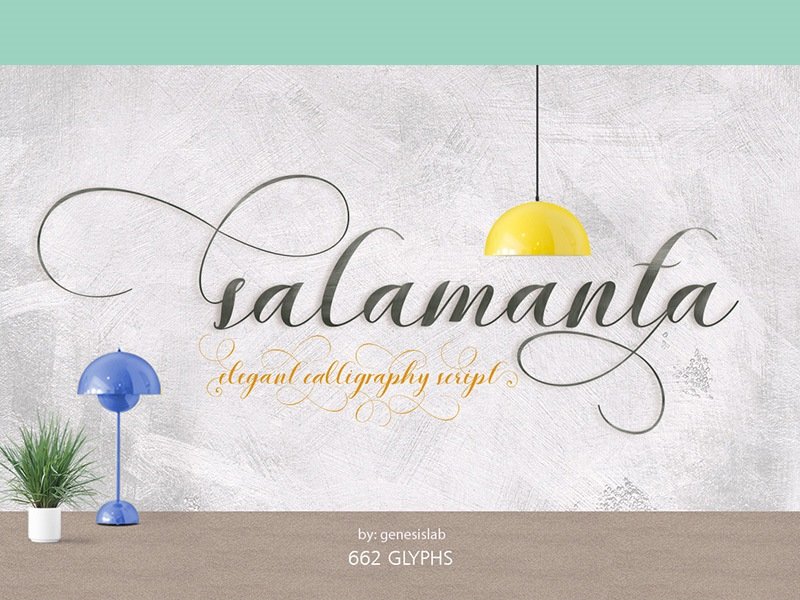 Salamanta makes a beautiful caligrapher style typography with elaborated curly lines. Whether you choose this font to make a Thanksgiving card title, an invitation to the Thanksgiving dinner or for any web project, it will look outstanding and relevant. The included OTF or TTF files feature lowercase and uppercase letters as well as assorted punctuation, numerals, and multilingual support.
Herewith, there are several ligatures and Stylistic style, Alternative Set, incorporated Swash Stylistic with 662 glyphs, and hundreds of alternate characters. Salamanta is supported by major software like Photoshop, Illustrator, or InDesign.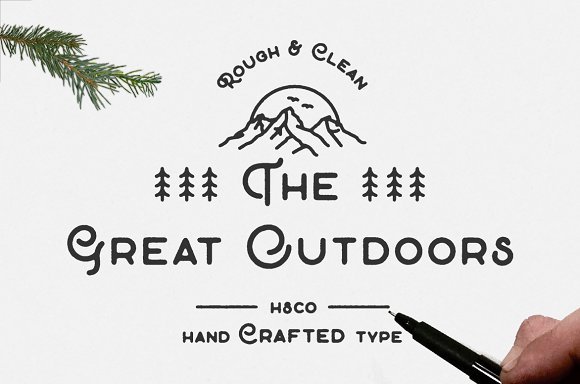 For more readable but yet creative typography solutions, pay attention to the Great Outdoors font. It looks very clean with a bit of a rough style and at the same time has some smooth curly lines. In general, it looks like a mix of cursive and san serif fonts. The Great Outdoors works perfectly with both logo designs and custom prints and universal inscriptions, including themed Thanksgiving titles.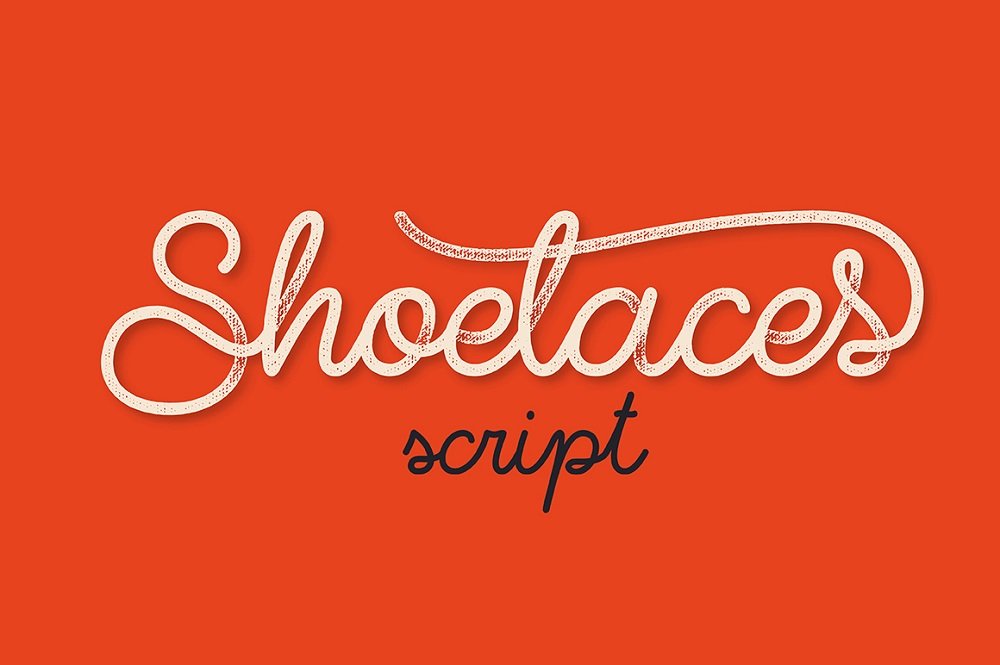 Shoelaces is a simple line typeface that includes two versions: with and without textured effect. The font includes OpenType with ligatures and alternates allowing you to alter letting and make it look even more interesting. The "glyphs" tab offers 8 swashes. Supports Latin characters only.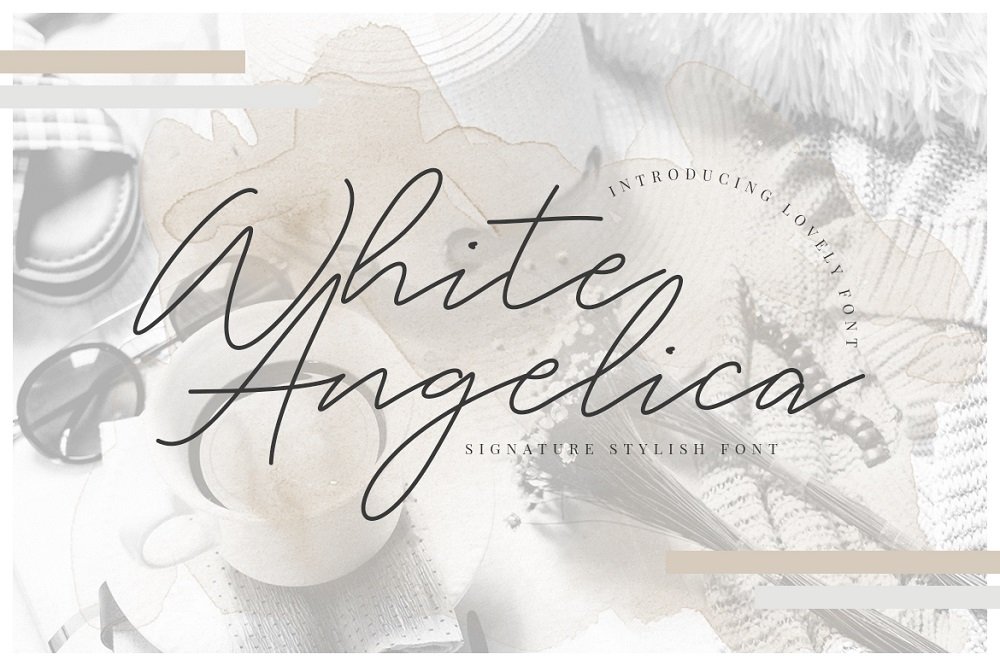 To give your handwritten font more natural and gentle look, opt for Angelica Signature. First of all, it features thin lines with broad lettering, which gives this font a more natural organic style. This easy to read typeface can be used for making modern Thanksgiving web projects, place them on your ad banners or use it for invitation or postcard titles.
Angelica Signature features OTF, TTF, and WOFF files, web fonts, tons of glyphs, ligature, and PUA encoded characters. Features multilingual support.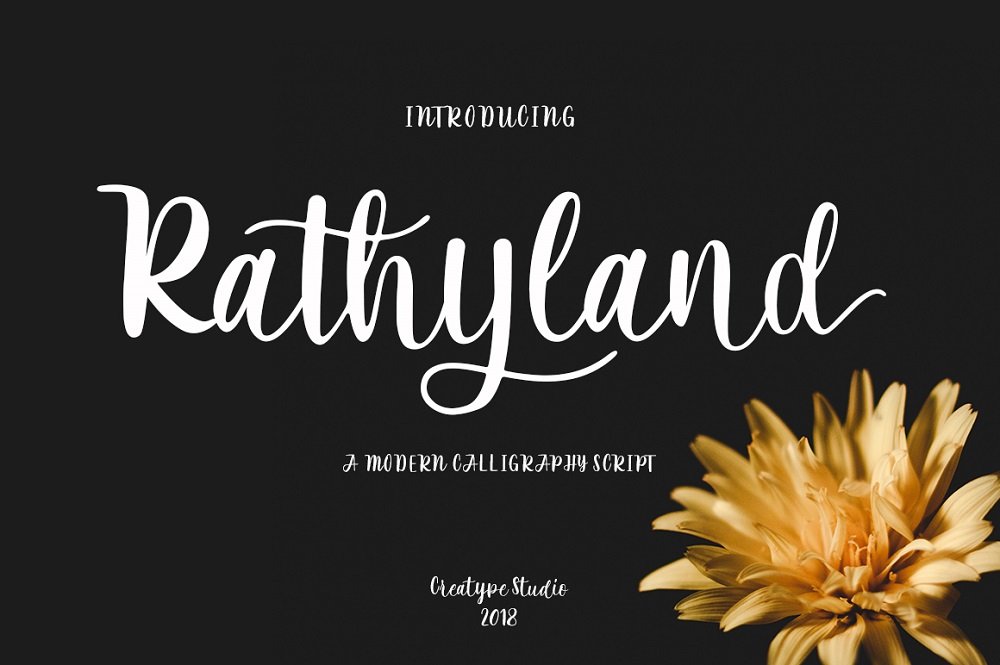 Get acquainted with the Rathyland modern calligraphy script that will become a nice fit to your Thanksgiving-themed web project! It looks super modern and natural, which should look perfect with a background featuring autumn landscapes, farms, flowers, pumpkin farms, etc.
The Rathyland font package includes OTF, TTF, and WOFF files, more than 290 of glyphs, ligature & stylistic alternate, as well as PUA encoded characters. Features multilingual support.
Western Lake – Brewski Typeface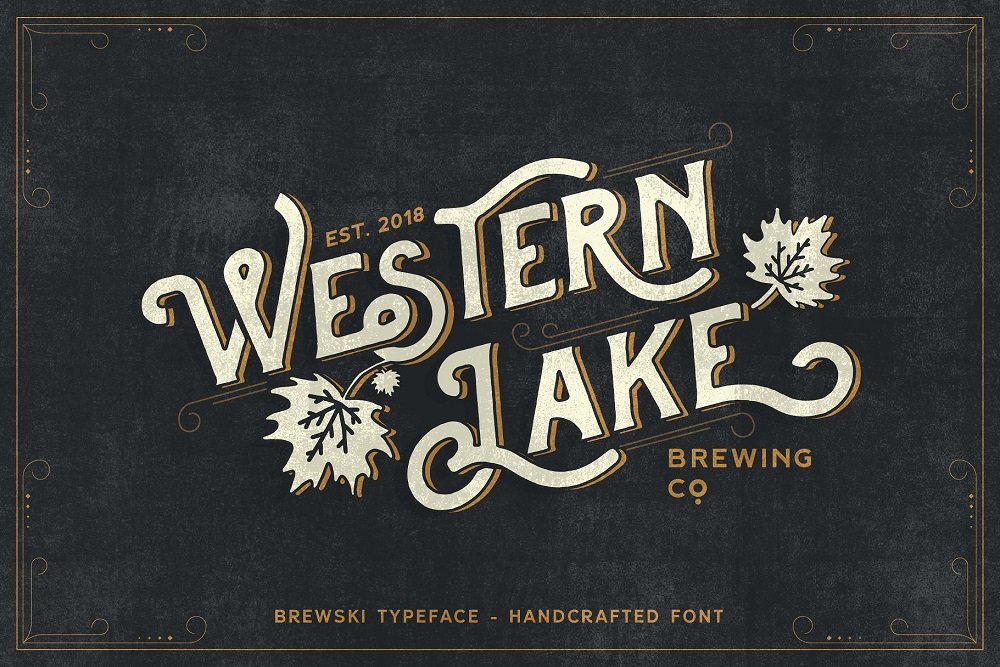 If you're willing to add some vintage vibes to your Thanksgiving project and supplement your text with some relevant ornaments, try Brewski. It's a stylish vintage typeface inspired by the early 20th-century culture. You can use it to create an eye-catching headline for your upcoming holiday sale or just use it for some ad titles. The font is designed with stylistic and contextual alternates in some characters allowing you to mix and match letter pairs in order to fit your design. Features special uppercase letters.
Forever Grateful Font & Doodles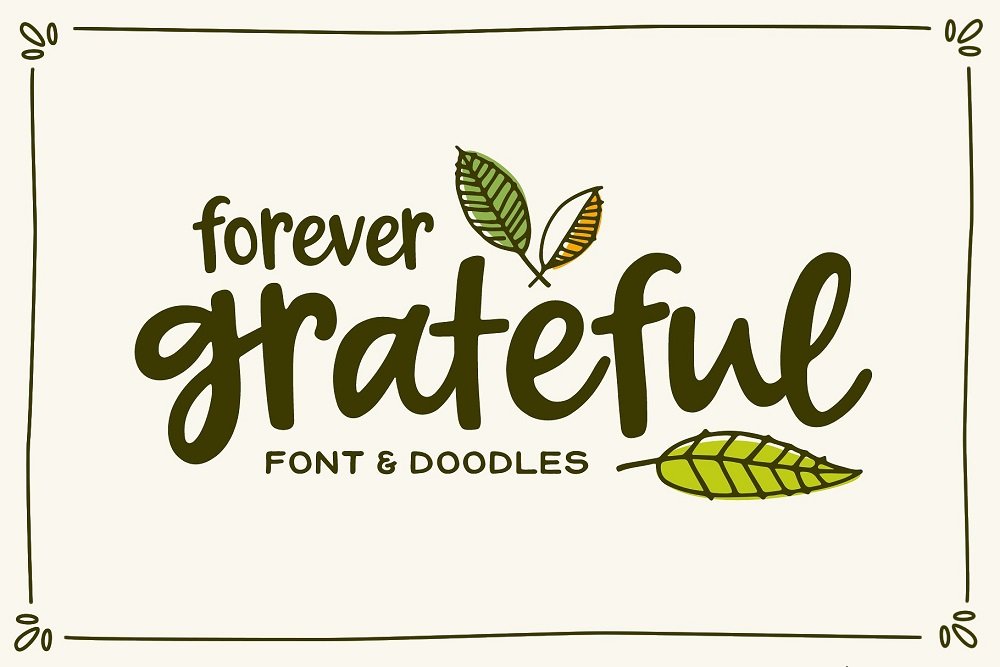 You can choose the Forever Grateful font and get another autumn themed doodles that let you create a relevant atmosphere to your titles and headlines. Compared to the previous vintage typeface, this has drawn script is more playful and lightweight.
Forever Grateful Font includes OTF and TTF formats and can be used for personal or commercial projects, in logos, on items for purchase with unlimited sales, and can be turned into a web font. To access the funny doodles, use upper and lowercase lettering using Forever Grateful Doodles. Supports English language only.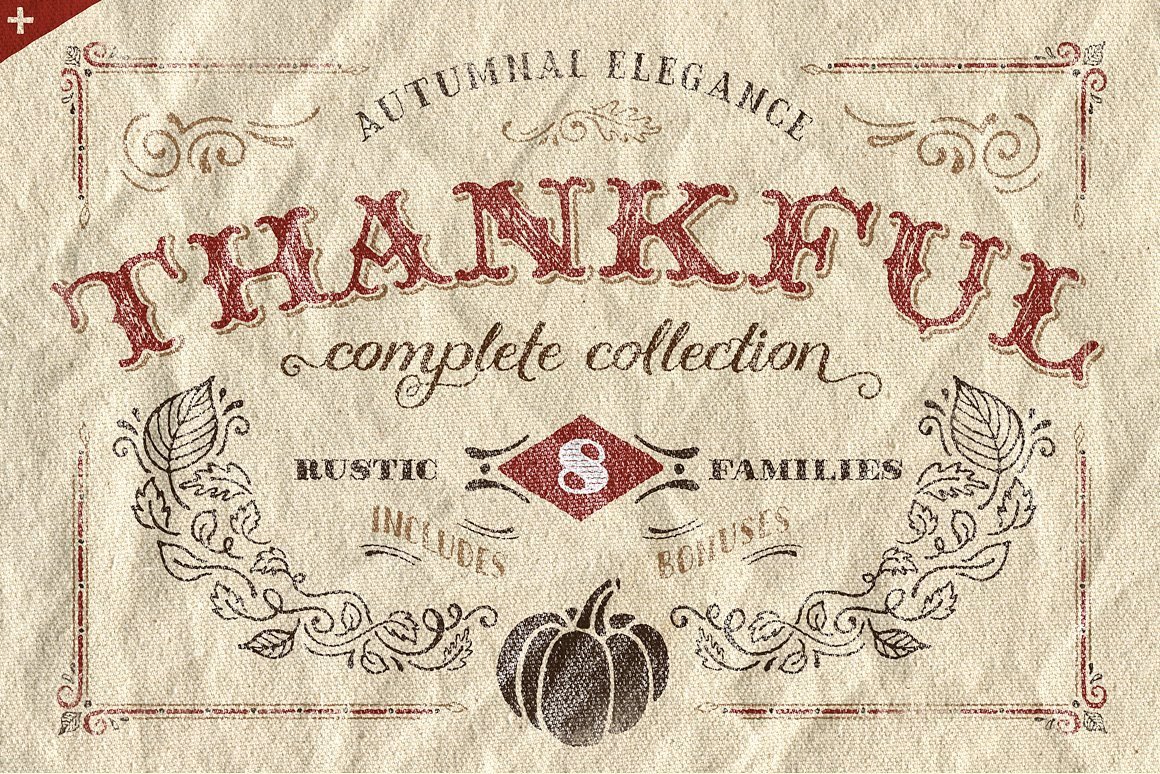 For some more vintage font solutions, I'd recommend downloading a Thankful Complete. It's a superfamily consisting of 8 handmade subfamilies. Each subfamily and weight will lend your designs a unique, quaint, artisanal flavor. All families have extended Latin character sets. In addition, you'll get hundreds of ornaments, dividers, catchwords, and patterns.
The Thankful Complete Font Family covers 29 fonts in 8 font subfamilies (Display, Extras, Modern, Ornate, Sans, Script, Serif, Slab). Coming in OTF, TTF and Web fonts files. As a nice bonus, you can get 9 original textures of wood, paper, and autumnal canvas in 300 DPI PNG by following a download link after purchasing the font.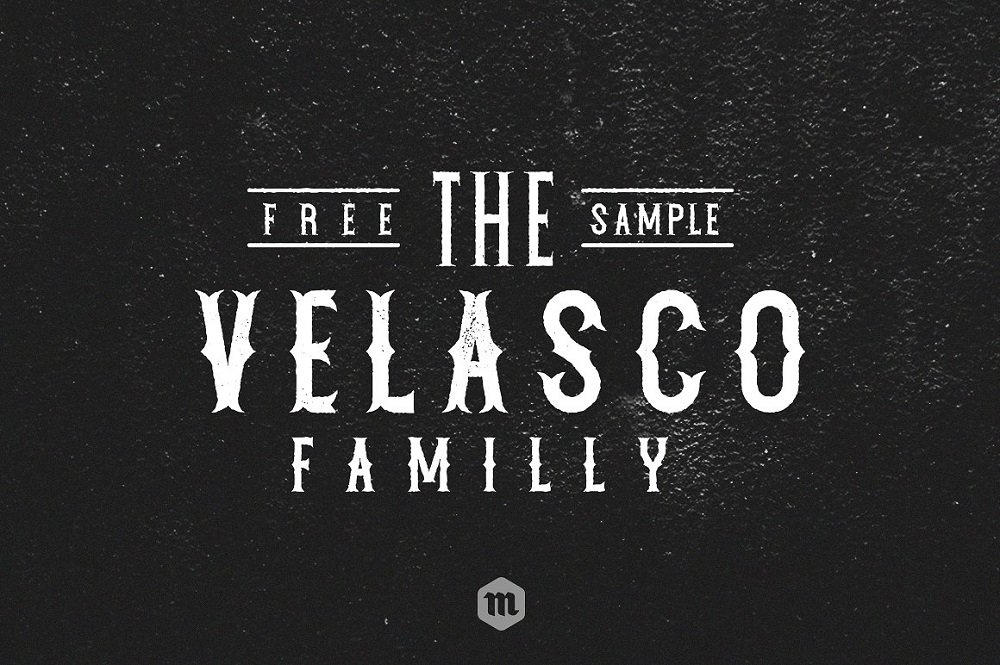 Velasco is a set of 3 fonts featuring various decorations. It's inspired by American culture and sort of reminds the western-style scripts. Velasco looks great with design-related projects but, in general, it's a universal font and can easily be implemented in any work related to Thanksgiving. By purchasing the Velasco pack, you'll get Serif, Deco, and Super Deco font variations.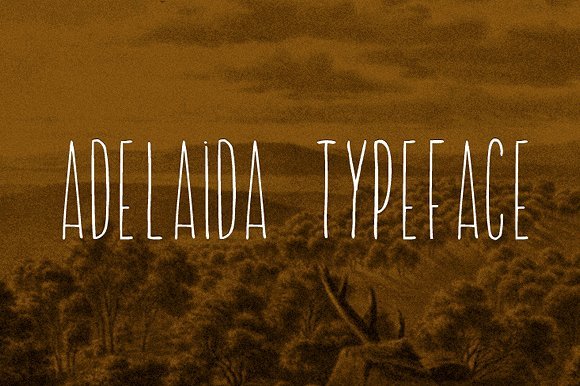 Adelaida can be described as something very basic that lacks any special style. At the meantime, such fonts can be well complemented to elaborated "heavy" fonts like Thankful or Velasco. It supports an OpenType Mac or Windows download. You can choose to purchase either a desktop or the web font version.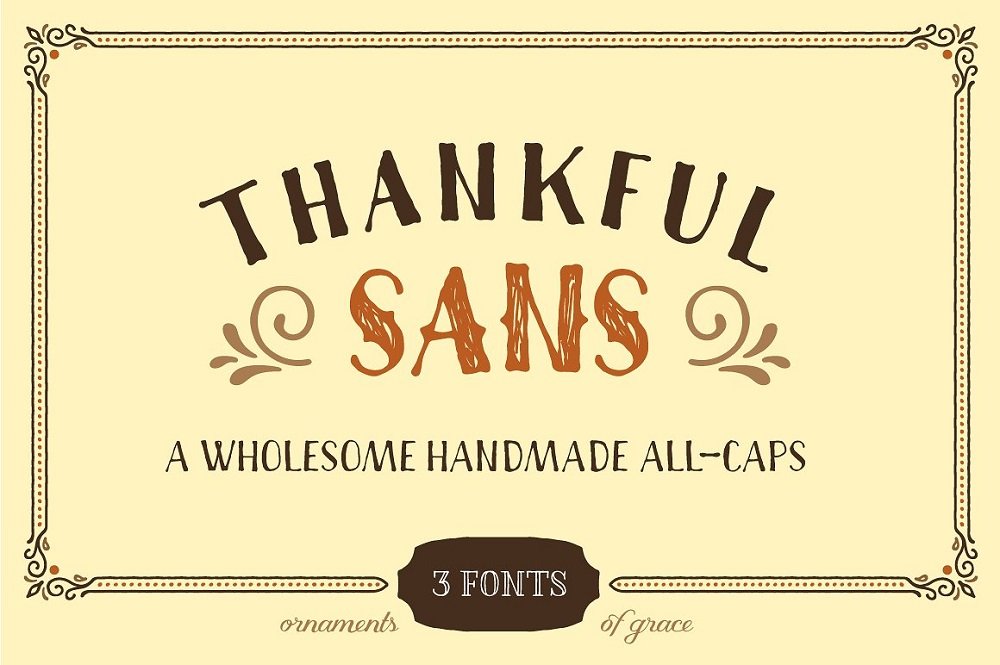 Thankful Sans may seem like a plain font from its first look but it definitely has a bit of fanciness. If you'd like to have somewhat a vintage vibe in your writing but yet leave it lightweight, Thankful Sans will be your best choice. You can use it for either large titles, headlines or even for small paragraphs. It looks really charming although it's just a plain and basic typeface.
Includes OTF, TTF, web fonts with a full character set and extended Latin characters.
Cinnamon Spice – Handwritten Font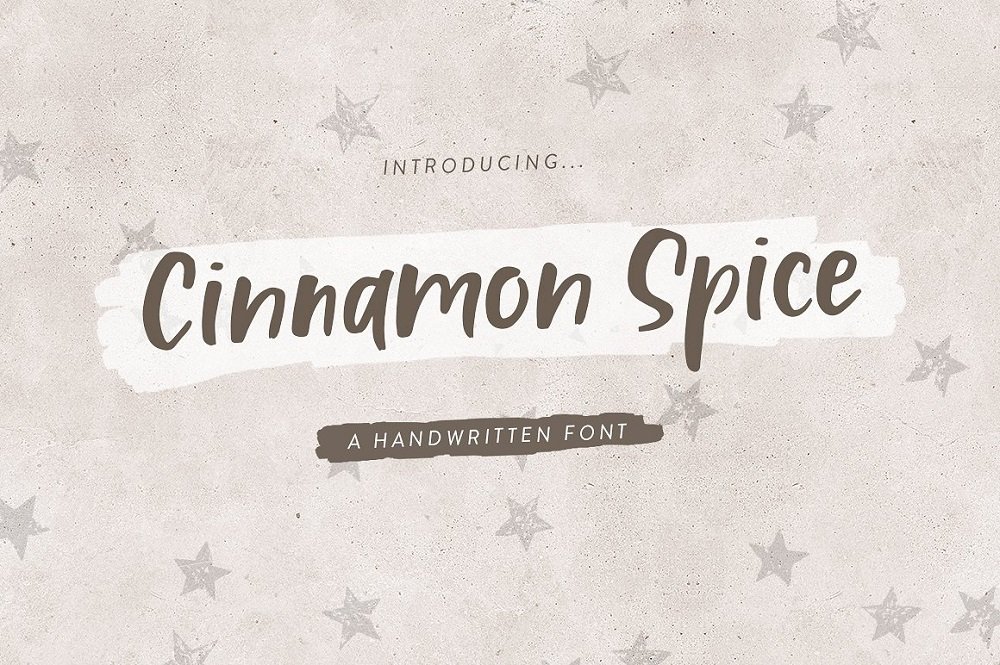 Another modern-looking sans-serif font that makes a good fit for some of the Thanksgiving-themed projects is Cinnamon Spice. It represents paintbrush writing, so it will be a great addition to topics related to handmade or home. You can easily utilize the font for magazine layouts, packaging, quotes, logos and branding, greeting cards, window art, menus, scrapbooking, recipe books, and much more!
Cinnamon Spice comes with 19 ligatures (bb, ee, ff, etc.) to give you an authentic handwritten touch. This font is PUA encoded, and it also includes OTF, TTF, and web font files.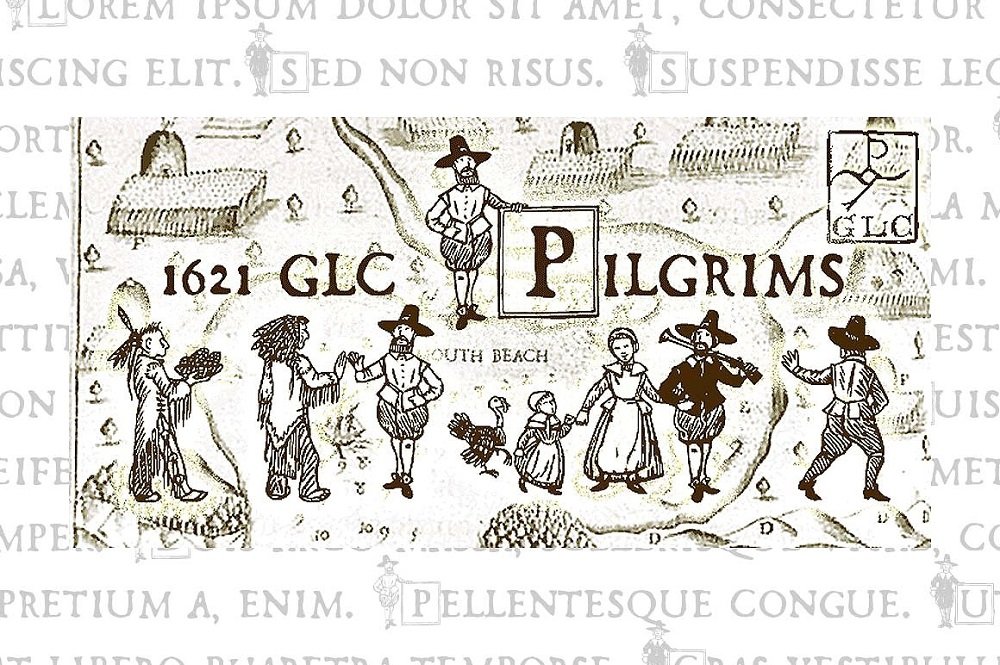 When it comes to Thanksgiving, there will always come Pilgrims. This highly-creative font was inspired by wooden blocks carved for chapbooks, posters, and newspaper back in the 1600's! The authors did a great job trying to keep the authentic rough writing style used back at those days. The font consists of 2 English capital alphabets with no accented characters: initials and caps. In addition, there is a set of separate figures of pilgrims added to the font set, which looks amazing in a large size.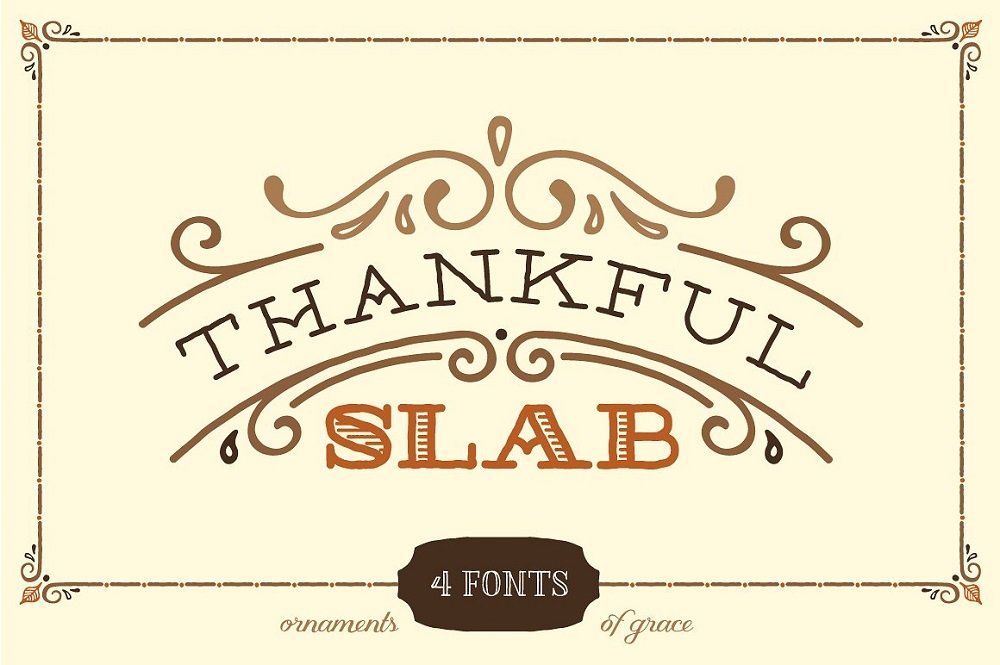 The final typeface from the Thankful Family, Slab will give your serif writing a bit of an authentic 20th-century touch. One includes 4 weights (OTF, TTF, web fonts – short character set with extended Latin characters) that serve you perfectly to create eye-catching headlines, captions, or even small paragraphs. For instance, bold weights look more impressive for big headlines, while the regular one looks neat and clean for a small inscription.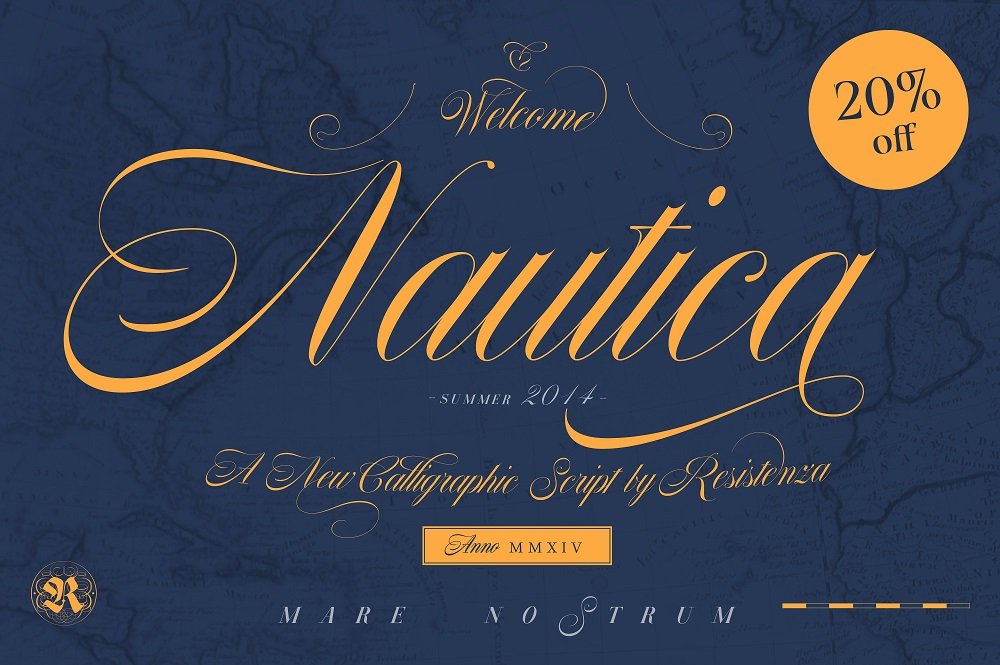 Do you need to add a strong character and a traditional look to your Thanksgiving inscriptions? Then, choose Nautica. It looks very solid and presentable for some official statements and web projects. Looks gorgeous when it's high in contrast with the background image. Ligature and swashes were inspired by writing with brush pen strokes.
How to Sell Thanksgiving Fonts and Other Graphics
In case you are a talented designer, you might be particularly interested in selling your beautiful graphics and making some extra pocket money. Well, lucky you because MasterBundles gives you that marvelous opportunity. In fact, you can legally sell your graphics on our marketplace and get up to 50% of the money from your product sales. In addition to that, we take all the responsibilities for marketing and advertising, so you no longer have to worry about the sales rates, which gives you an amazing opportunity to concentrate on the creative part of your job. So if you make fonts, WordPress themes, web templates, stock photographs, illustrations, clip art, logo mockups, or any other graphics, sign up on MasterBundles as a vendor and upload your first product today using the form below.
Today we recommend to download products on the following topics:
Wrapping Up
As you can see, there is a huge selection of lovely Thanksgiving fonts, so you will no doubt find something cute to complete your Thanksgiving projects. Therefore, do not hesitate, take a look at all these amazing fonts one more time, get some of these cuties, and complete your Thanksgiving projects earlier this year in order to have an opportunity to celebrate this wonderful holiday with your family and close friends.
How are you going to celebrate Thanksgiving this year? Please feel free to share it in the comment section below!
Best Related Thanksgiving Posts
Video About Free Thanksgiving Fonts
Every fourth Thursday of November, America forgets about all the problems, roasts a turkey and sits down at a large family table. In the twenty-first century, Thanksgiving Day is celebrated in a big way. On this day, in many cities, they organize football matches and hold festive processions..
Thanksgiving Fonts FAQ
🦃 What is the Thanksgiving Day Calligraphy pack?
When you create something like a flyer or a banner, you add some images and elements that people usually associate with the holiday. However, to make your material more informative – you need to add some text. A standard font may look too stale and it doesn't fit your design, so you need something special and that's when the Thanksgiving Day Calligraphy pack becomes super helpful.
🦃 What if you want to save some money?
Design can be quite expensive, luckily, some artists are ready to share their work for free. It also helps to preserve the spirit of a holiday. Here are some free fonts that you can download and use for your projects.
🦃 What if you want something special?
If you look for something amazing and you are ready to spend some money, then you definitely should check the premium fonts. These fonts are a real masterpiece, each one is carefully designed by professionals and they may even become the central part of your design.
🦃 What are the marketplaces that offer the best font deals?
Many modern marketplaces have great offers and discounts, yet perhaps the most trustworthy ones are MasterBundles, Creative Market, and Etsy.
🦃 How much does a decent Thanksgiving font cost?
As you can see from our list, it's approximately $6-$15.
🦃 Can Thanksgiving fonts be used in other projects?
You have probably noticed that most Thanksgiving fonts look rather multipurpose, which means that you can totally use those in other types of projects, just make sure that such a font would perfectly fit the project you want to use it in.
Please take a moment to pin this post to Pinterest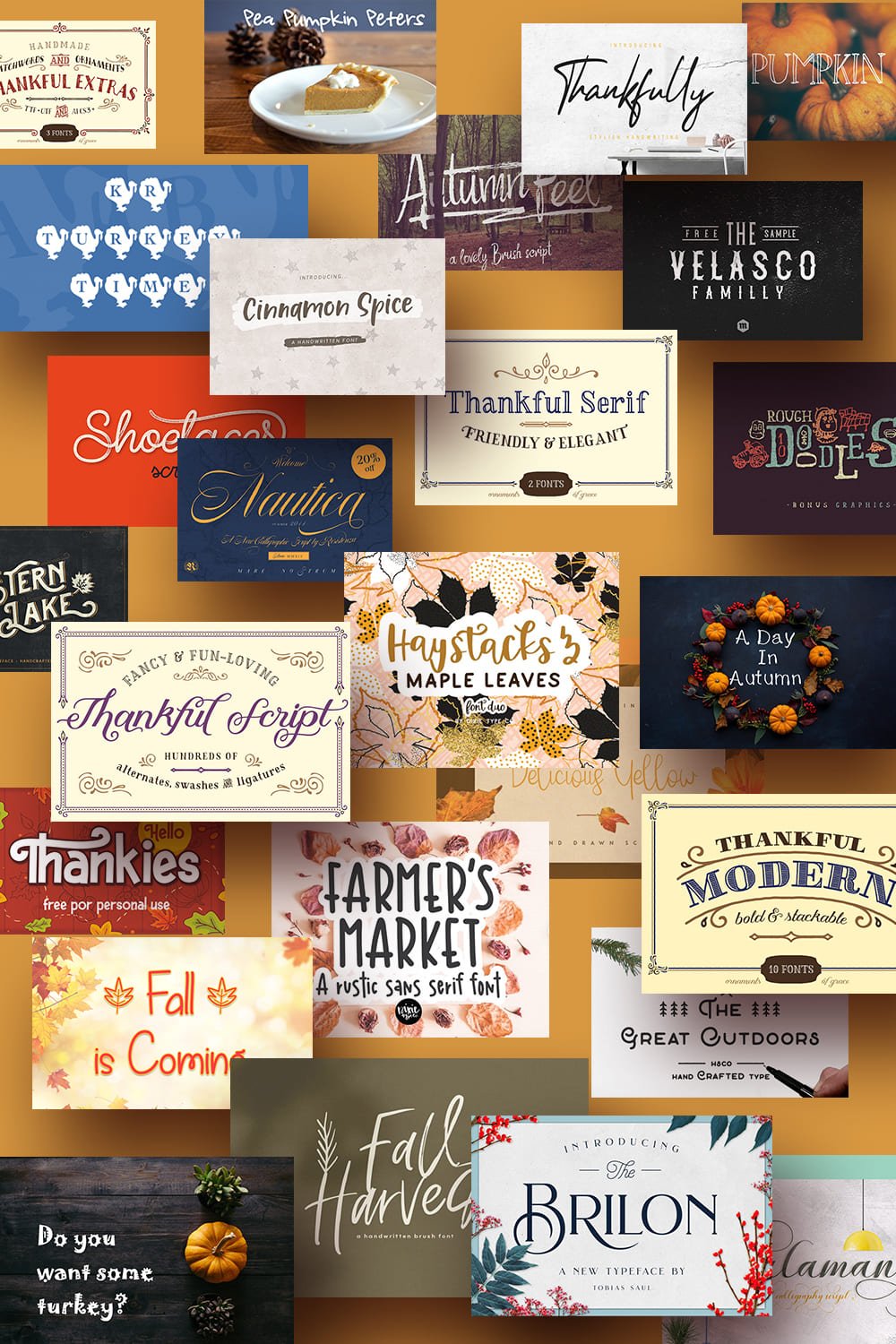 Was this page helpful?
We will be happy if you decide to share this article with your friends on Facebook. Just click on the button and you're done
Thanks for your response!
You have already left your review.
Usually, before I start writing an article, I do my research on the topic I'm going to uncover and that involves reading and analyzing a lot of material. So this article is not an exception and it is based on plenty of books, articles, videos, and other resources. Thus, the basis of the article is:
Airey, David. Logo Design Love: A guide to creating iconic brand identities. Peachpit Press, 2014.
"Best Free Fonts for Designers (2020)." Seso, 2020, www.youtube.com/watch?v=dvUKjSLLaWM. Accessed 14 Apr. 2020.
Lupton, Ellen, Jennifer Cole Phillips. Graphic Design Thinking: Beyond Brainstorming. Princeton Architectural Press, 2011.
Reid, Meg. "9 creative font trends for 2020." 99 Designs, 2020, 99designs.com/blog/trends/font-trends/. Accessed 14 Apr. 2020.
Vit, Armin, Bryony Gomez Palacio. Graphic Design, Referenced: A Visual Guide to the Language, Applications, and History of Graphic Design. Rockport Publishers, 2009.
Disclosure: MasterBundles website page may contain advertising materials that may lead to us receiving a commission fee if you purchase a product. However, this does not affect our opinion of the product in any way and we do not receive any bonuses for positive or negative ratings.