Every fourth Thursday of November, America forgets about all the problems, roasts a turkey and sits down at a large family table. In the twenty-first century, Thanksgiving Day is celebrated in a big way. On this day, in many cities, they organize football matches and hold festive processions. And I am sure that you also have a couple of projects for this holiday. Therefore, especially for Thanksgiving, I picked up 20 free fonts that will embellish your November project. This selection of fonts may save you time and energy that everyone spends searching for such fonts in the depths of the Internet. So, feel free to start reading the article, choose the font you like, download and enjoy the use!
Made With B


You haven't decorated your blog or design with a beautiful font yet? If you are looking for something interesting and original, this free font may be useful for you.
Simon Script


Pay attention to this autumn font. Its attractive geometric shapes and subtle personality will give a friendly smile to even the most serious content.
Always Here


Full of personality, this font looks pretty elegant. You will not regret if you choose Always Here for your November project.
Things We Said


Here we have this classic fabulous font, without which no such November fonts list would be complete. These beautiful curves will help you tell the festive story.
FB Buttercream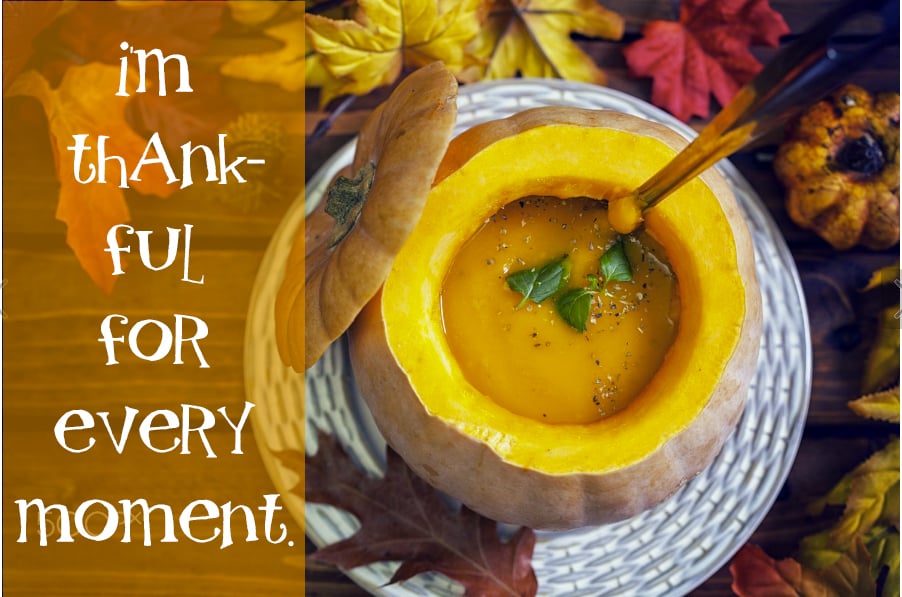 Incredibly flexible and readable font. FB Buttercream will make better even the most boring project.
KG Second Chances


A fantastic font for headlines. An extremely popular choice for those who need a voluminous solution.
Janda Apple Cobbler


Janda Apple Cobbler has a non-standard design, suitable for logos, names, magazines. Clean and high-contrast font.
Chalk Hand Lettering Shaded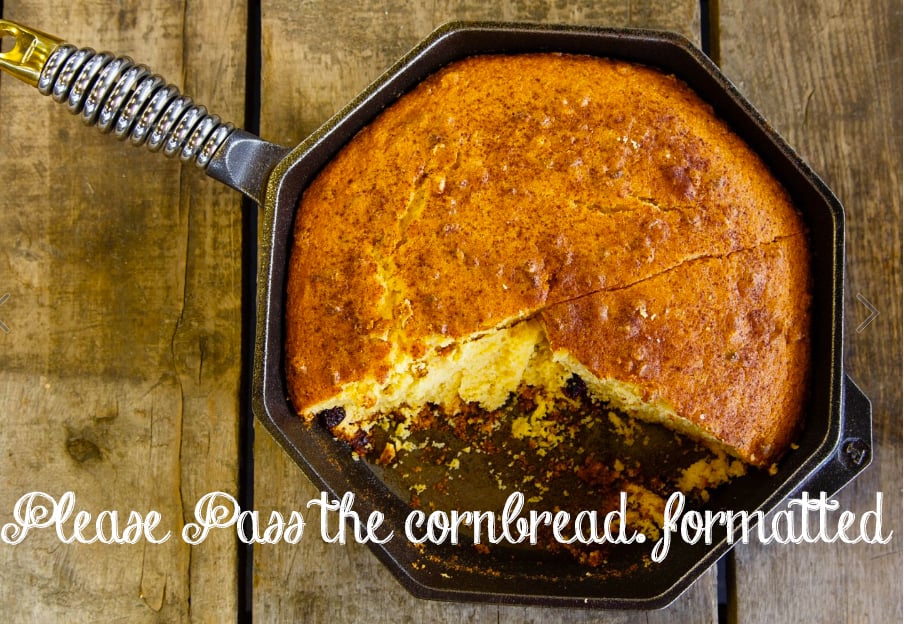 This font has a clear and distinct outline, and stylish curves add attractiveness and mischief. Looks fashionable and is easy to read.
Orniste


This is a universal font with individual features. Widely used for posters, magazines headings, and large formats.
Some Weatz


Some Weatz is an elegant font with exceptionally beautiful curves that give a feeling of luxury and elegance. It looks professional and helps a good project to upgrade the level. Use it to design book covers, posters, and posts in social networks.
Autumn in November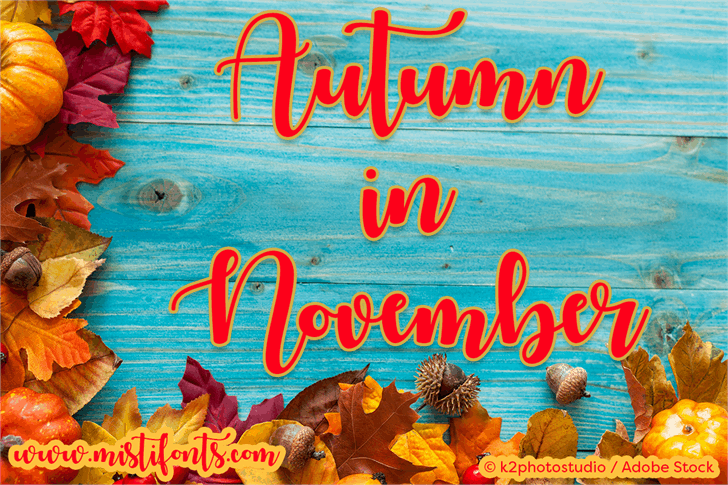 With the Autumn in November font, you can tell the story of your brand in an informal, bright way. Neat and lovely, it will definitely catch the attention.
Cinnamon Cake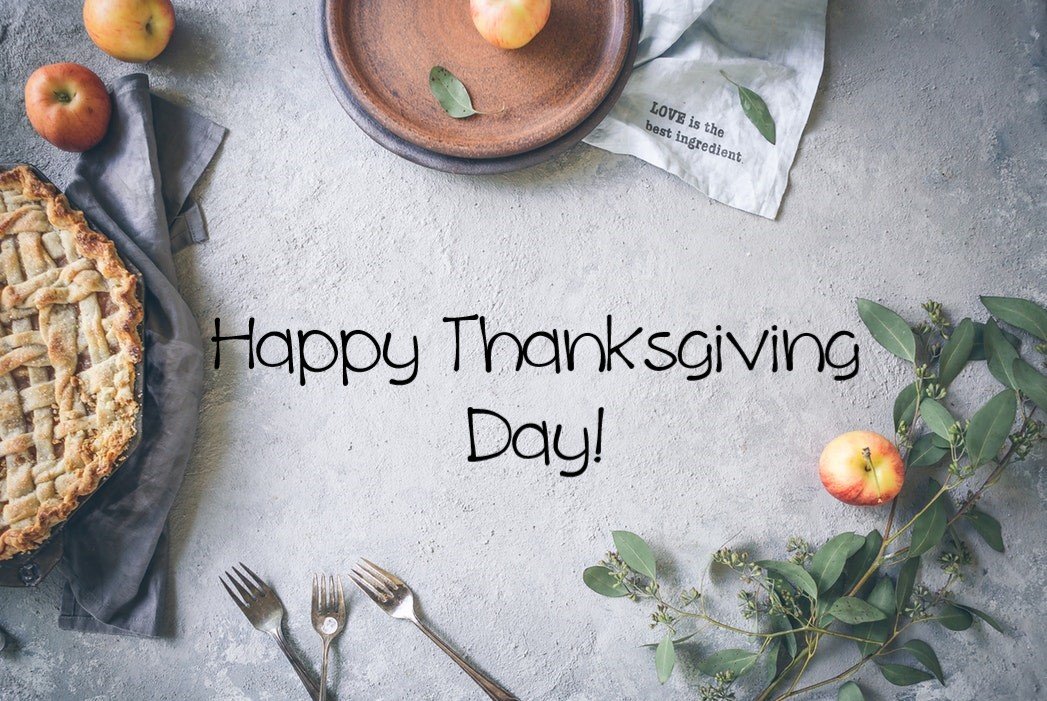 Cinnamon Cake is a calligraphic font that will help you add an artistic touch to your business project. Looks fresh and interesting – try it!
Jokerman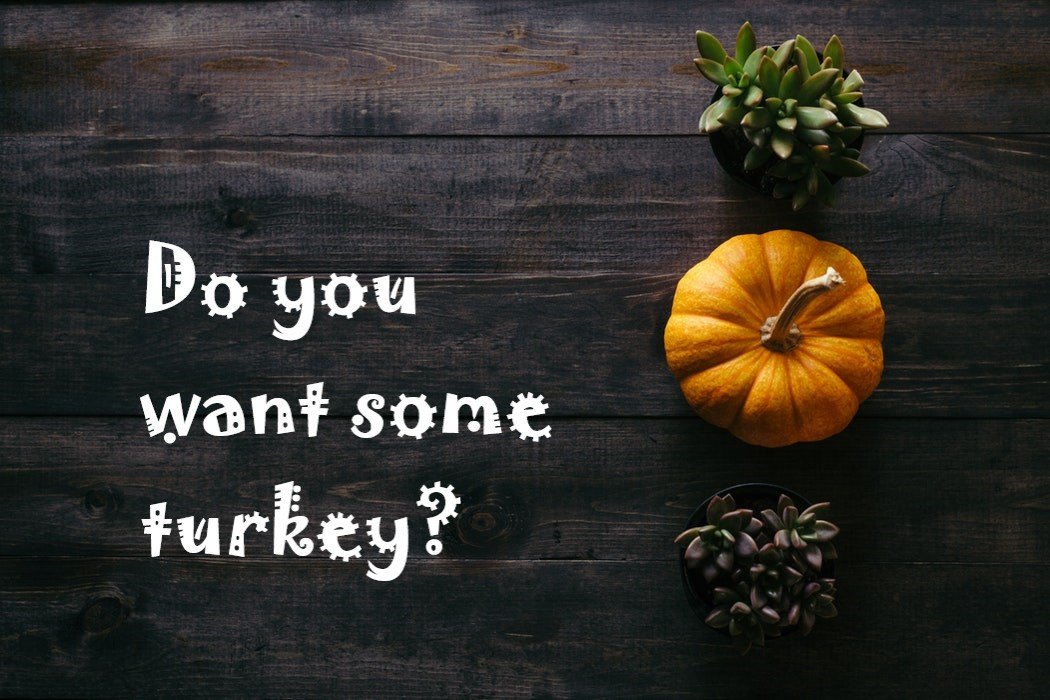 Jokerit is a font with original brush strokes and a rich base. These qualities will allow you to add a playful tone to your projects. The font is especially well combined with artworks.
Homegirl Harvest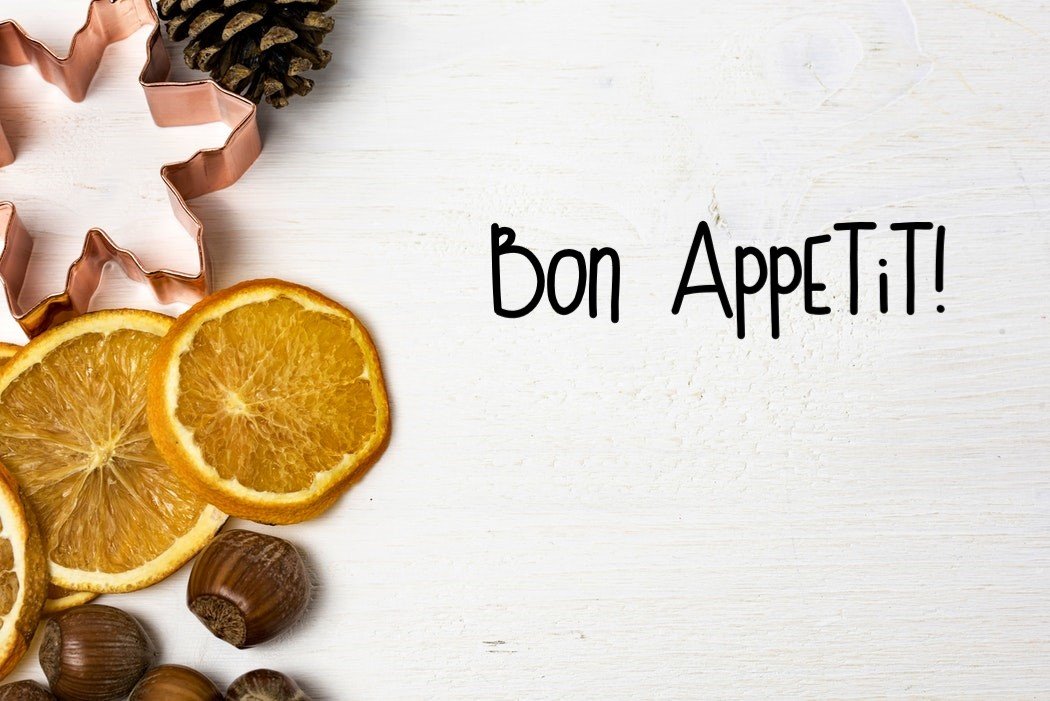 This is a very attractive font. In addition, it is quite convenient for reading. And in the headings, it creates interesting details that immediately attract the user's attention.
Great Vibes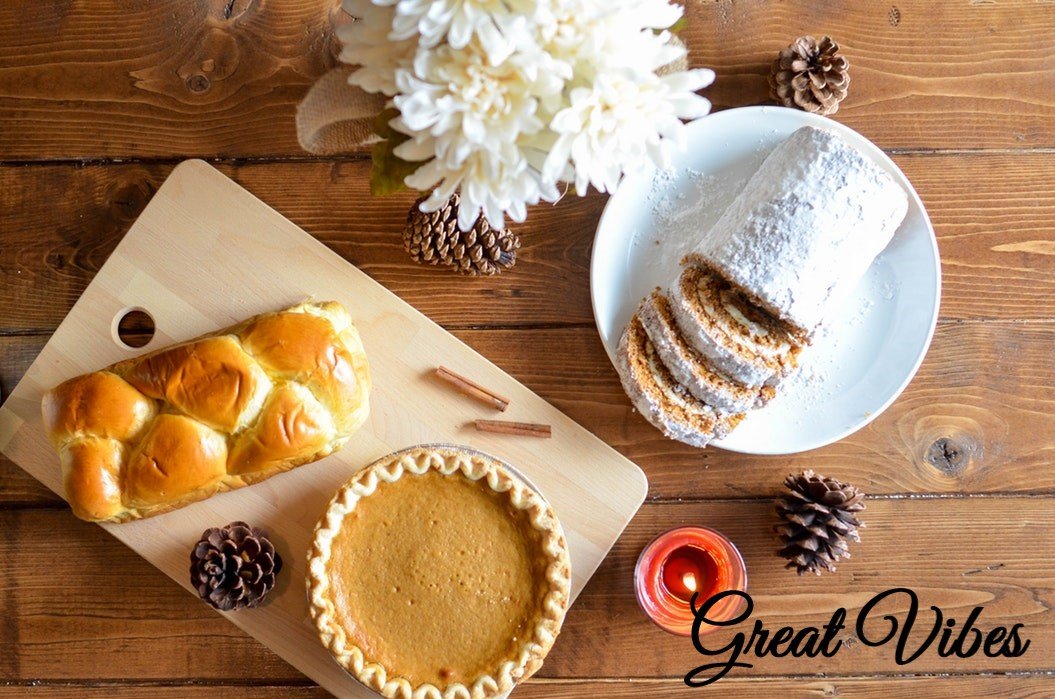 A modern type of font that looks elegant and organic. Follow the link above to download this beautiful font.
Apple Butter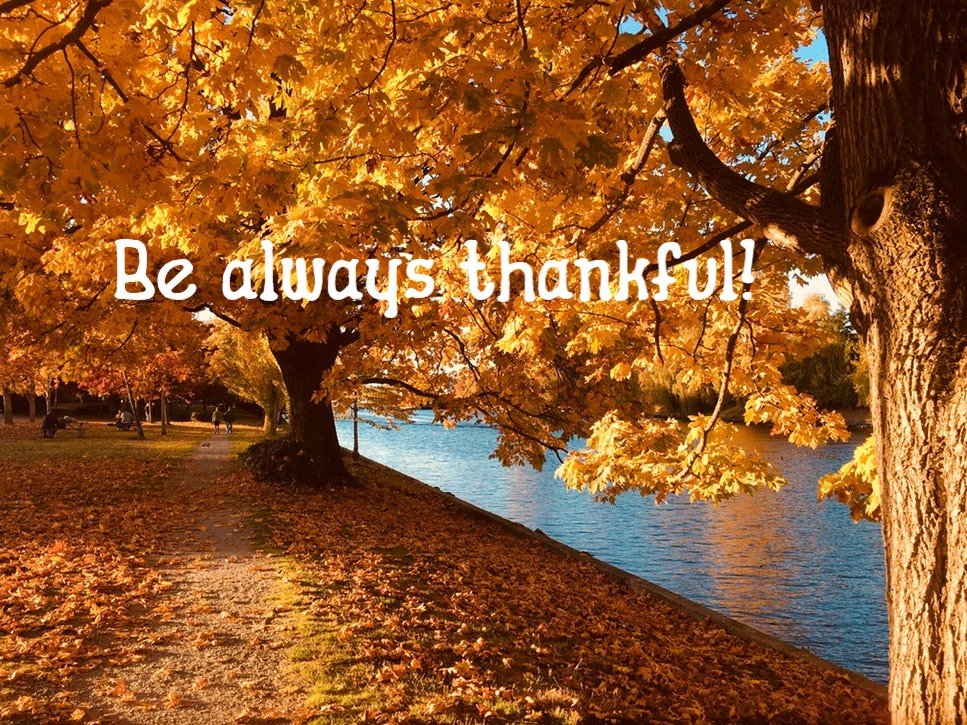 Attractive, readable, flawless. Such a font can be called very prepossessing. Click on the link above to ensure yourself.
Pea Pumpkin Peters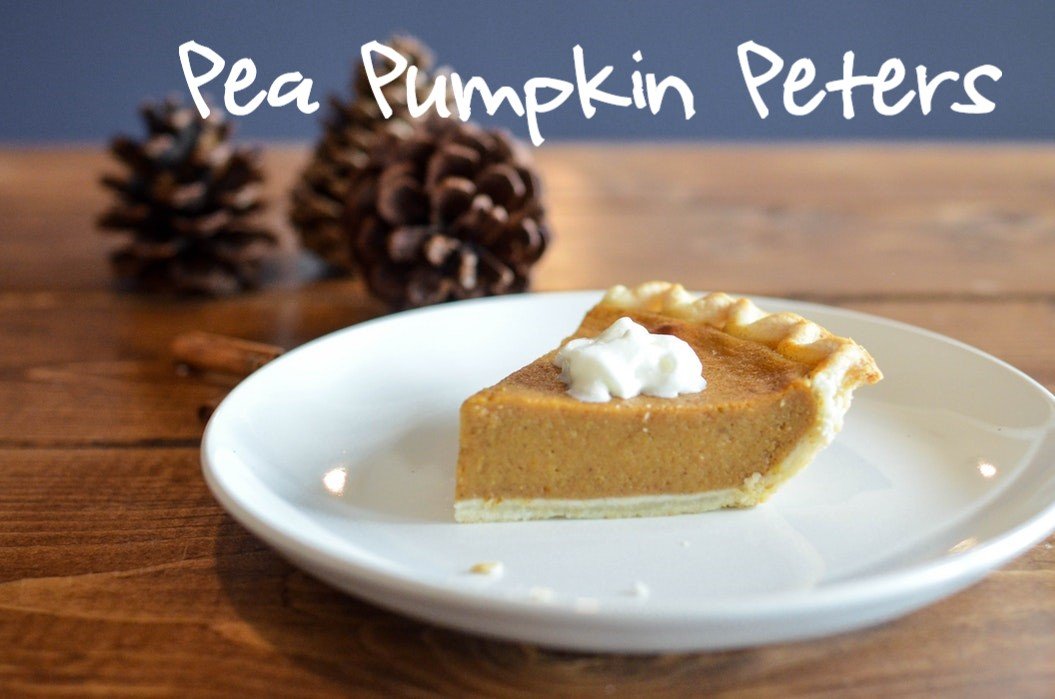 A good option when you need to implement fashionable, original texts on the site with a unique author's design. This is quite an interesting font, which is almost perfect for unusual typography.
A Day In Autumn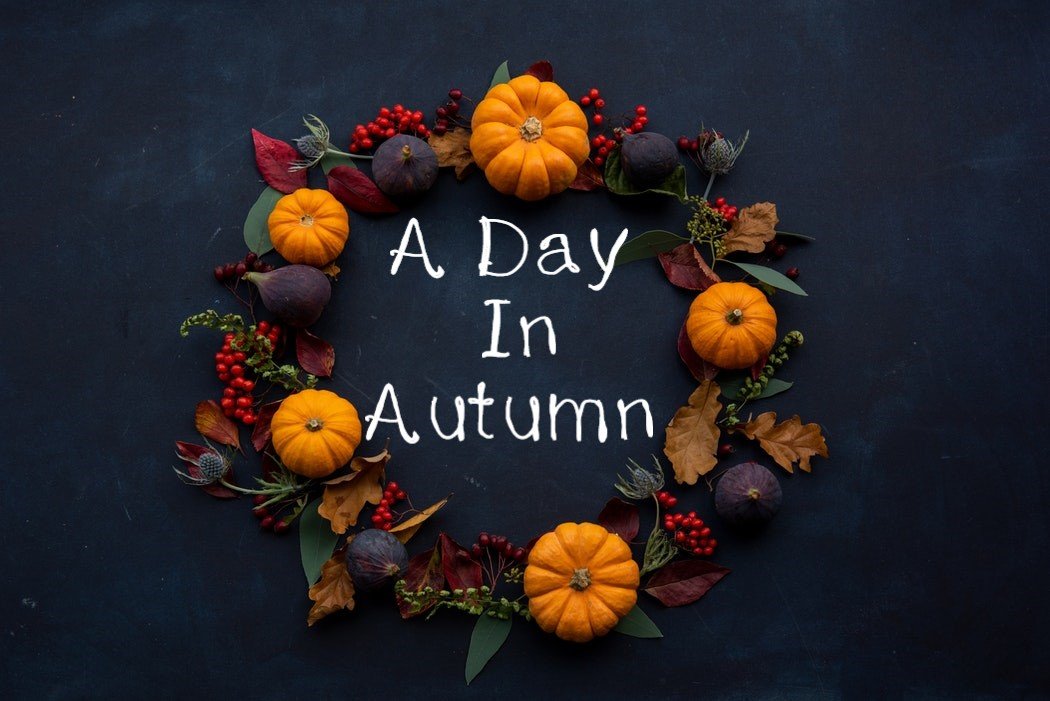 Here we have a slightly bizarre handwriting font. However, it is very interesting and unusual. If you want to draw attention, A Day In Autumn is what you need.
Cutie Patootie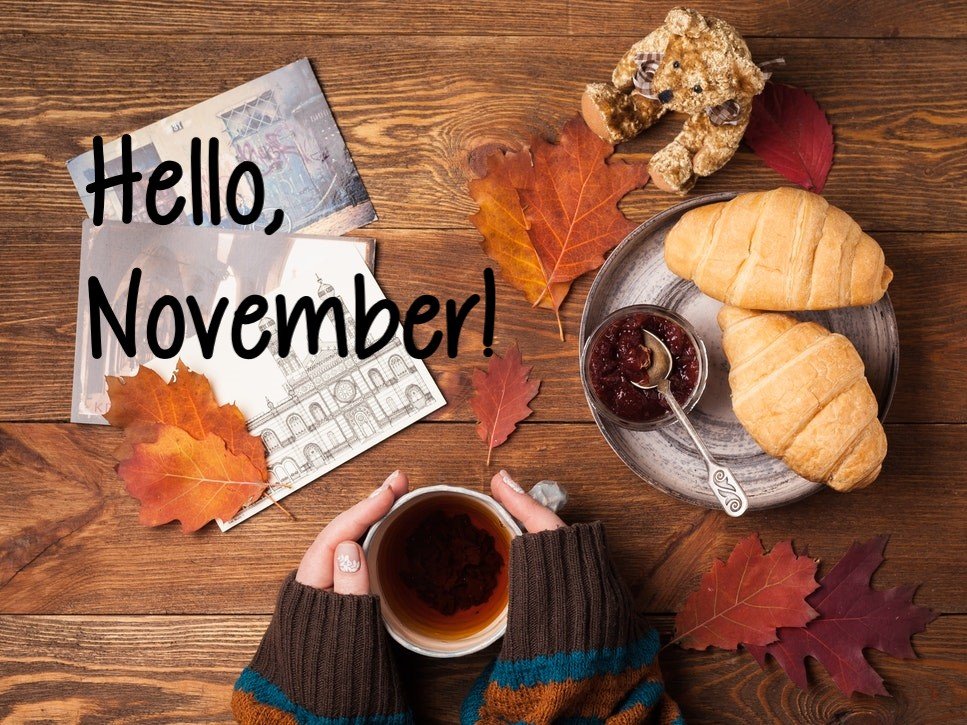 Use this font to create various stylized texts. It is useful for website design, holiday inscriptions, postcards, banners or posters. It all depends on the embodiment of your creative fantasy.
Acryle Script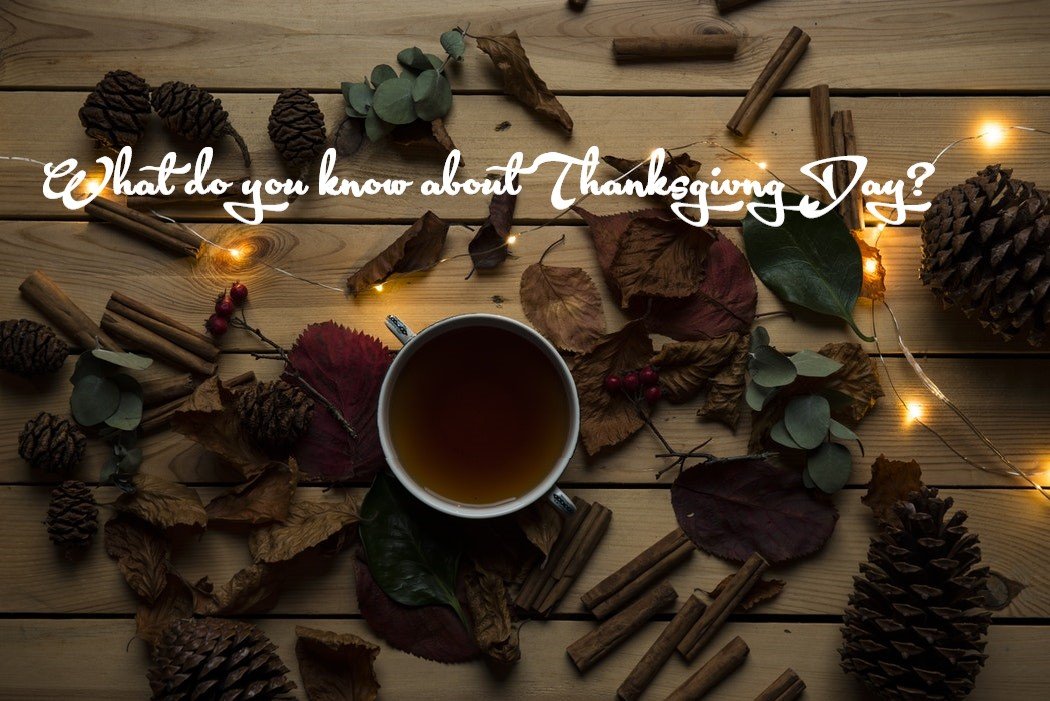 In general, beauty is a subjective concept, but there is no doubt about this font. If you need something sophisticated and aristocratic – Acryle Script will be a perfect choice. Use the link above and add to your project a little bit of elegance.
Video About Free Thanksgiving Fonts