Today we are going to show you the top 14 of the best free icon packs on the web. Especially for you, we browsed and handpicked the hottest icons that will help you to refresh your designs. On our list, you will find both icon sets for creating your own projects and free icon packs for restyling your phone's android theme.
What Is An Free Icon Set?
It is a pack of pre-designed icons that can be used by developers or web designers in order to create any type of interface. Certainly, icons are just vital, when it comes to web design, and especially UI design. They can make any website or app design appealing, evoke visual interest and even add elements of a game, when used properly. Don't hesitate to take a look at the hottest deals on icon sets available now.
However, our today's list will contain more Android free icon packs. So let's talk about them in more details.
About Icon Packs For Android
Android is considered to be super flexible and customizable. You can change literally everything, from your home screen appearance to your phone's font style. And certainly, you can change the good-old icons on your home screen. Downloading a free icon pack is one of the most common available changes. However, it often involves installing a third-party launcher for this purpose.
What Is An Free Icon Pack?
It is a set of pre-designed icons which are bundled inside an app. You can install this application and apply it to your smartphone's software with a help of an Android launcher.
What Is An Android Launcher?
Android launcher is an application which lets you install both paid or free icon pack and helps with customizing an appearance of your home screen and the app tray.
Which Launcher Should You Have Installed?
The quality of the launcher really matters when it comes to installing an icon pack. If you have a perfect icon pack, but you chose some random launcher, it just doesn't make any sense.
Below you can find a list of some of the top-rated Android launchers available on a web:
You can choose any of them or do your own research and pick any other launcher that you like. But once you made your choice, let's proceed to our list of the top 14 free icon packs.
1. Icon pack free android
Moonrise is an Android free icon pack, which was designed to display the esthetics of the mix between moon and night. You can find the refreshed Google icons, system and social icons and choose from a variety of color schemes.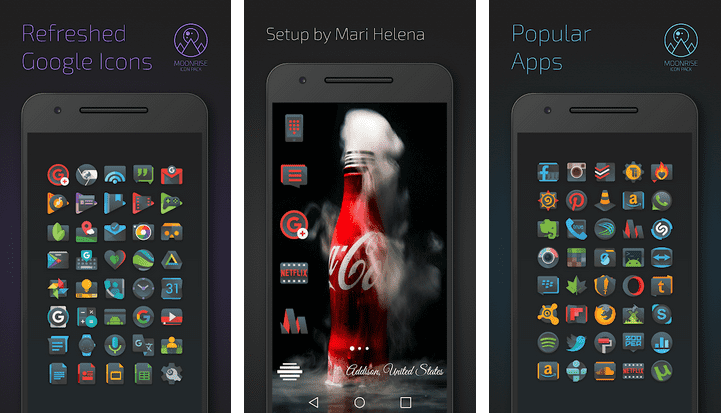 2. Pixel icon pack free
The following free icon pack is one of the most popular and top-rated on the web with over 3 million installs. It offers you a wide library with 6910+ icons, inspired by a flat design trend. Note: this pack also contains game icons.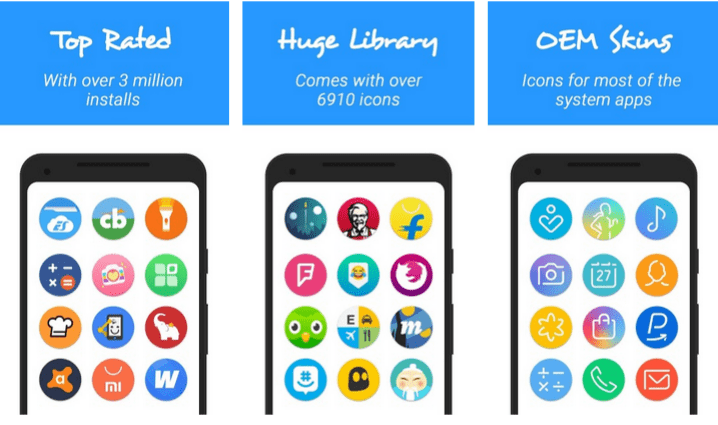 3. Android icon pack free download
The following set offers you the Google-inspired icons. In addition, the Moonshine Android free icon pack is created in a modern material design style and has a set of creative wallpapers for you.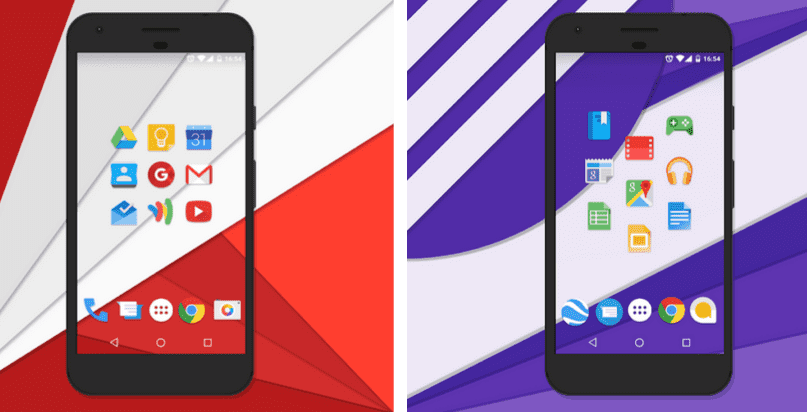 4. Avengers icon pack free download
Here is a cool icon set for the fans of a Marvel Comics Universe. Take an advantage of the Avengers, Captain America, Wolverine, Magneto, Iron Fist, Captain Marvel and others icons.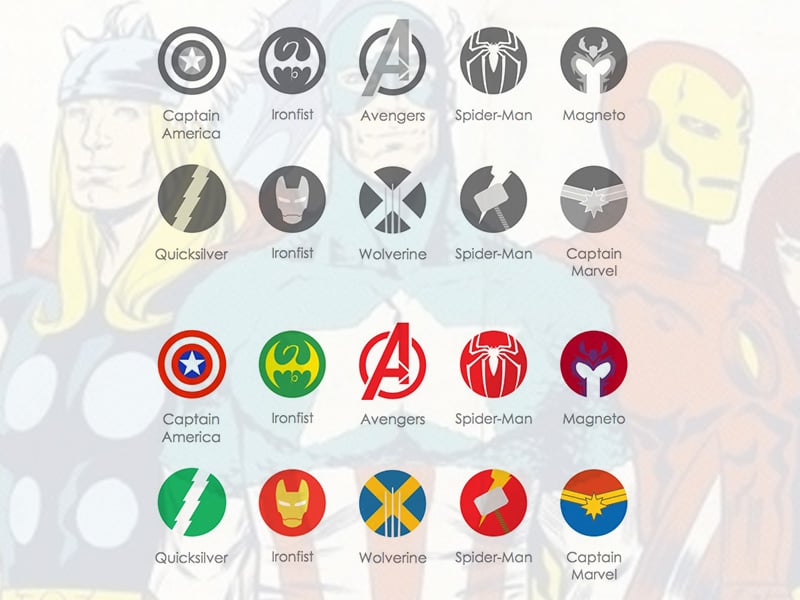 5. Free icon pack apk
H20 is a colorful free icon pack for Android. It contains 4200+ stylish rounded icons, inspired by designs of the Hydrogen and Oxygen operating systems. Also, it comes with a huge variety of alternative minimalist icons.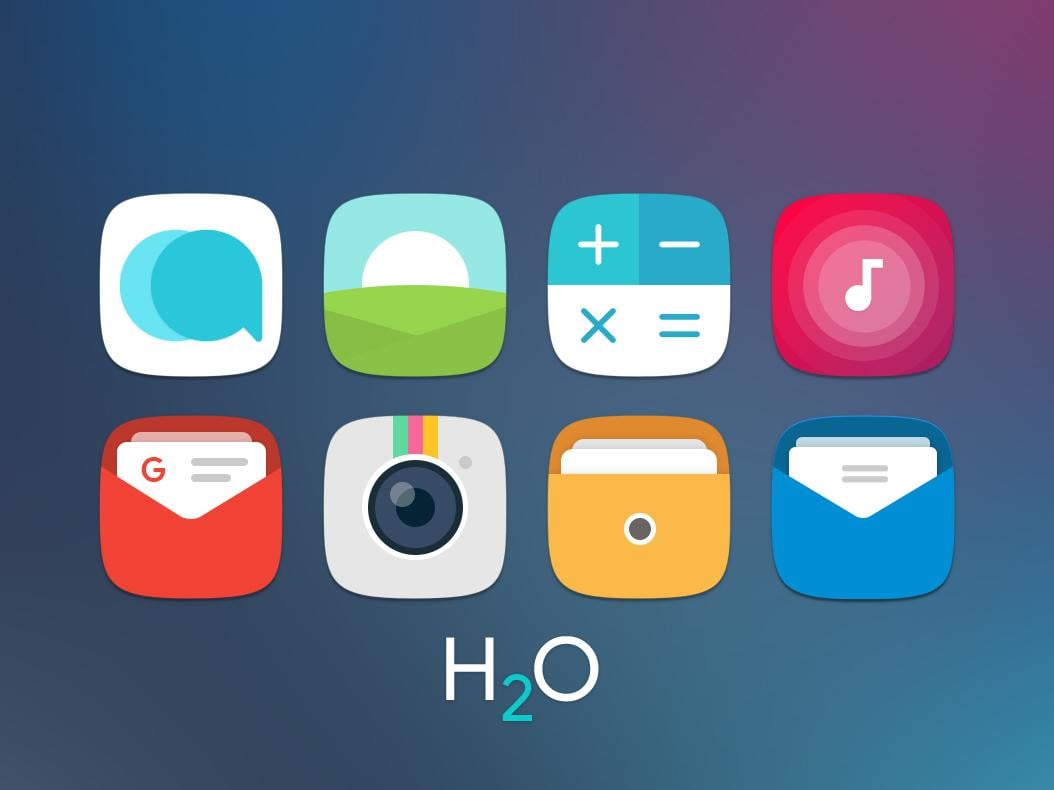 6. Apex icon pack free
CandyCons is another one free icon pack for Android, which follows Google's material design trend. It offers you 1127 carefully crafted icons, about 20 beautiful wallpapers and a dynamic Google calendar for supported launchers.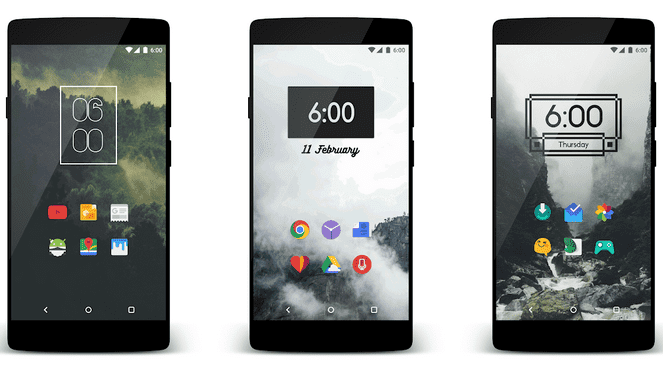 7. Simple icon pack free
A Glim icon pack will amaze you with a variety of high-quality icon alternatives, as it has 15-20 color variations for the popular apps icons. It also comes with a dynamic calendar support and a convenient icons section with a search function.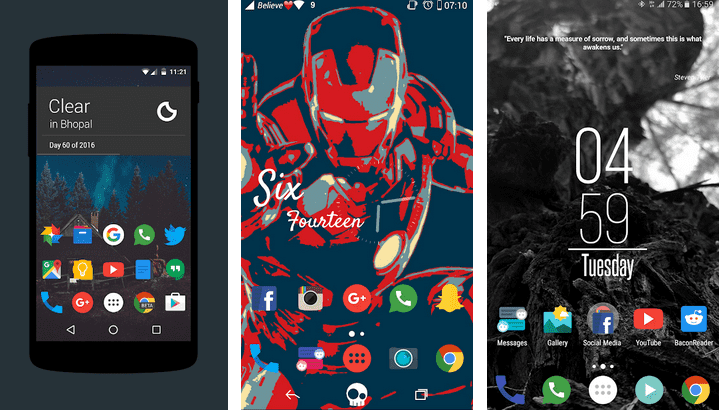 8. Simple icon pack free
The following set offers you 100 cute and colored free kitchen stuff icons. Each icon has both colored and black and white version and comes in .svg and .png formats.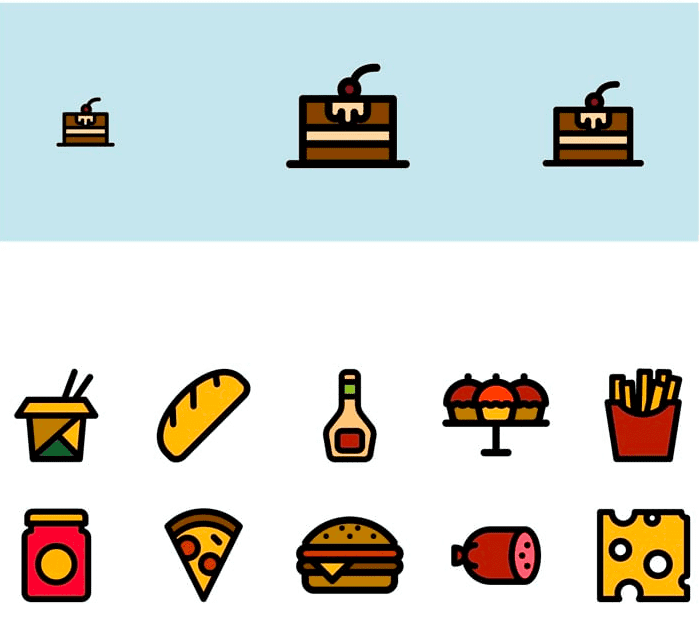 9. Google free icon pack
The Viral free icon pack offers you over 200 matching wallpapers, icon search and showcase functions, and a pleasant color palette. Enjoy the unique new-age vintage style of the sleek icons included in a package.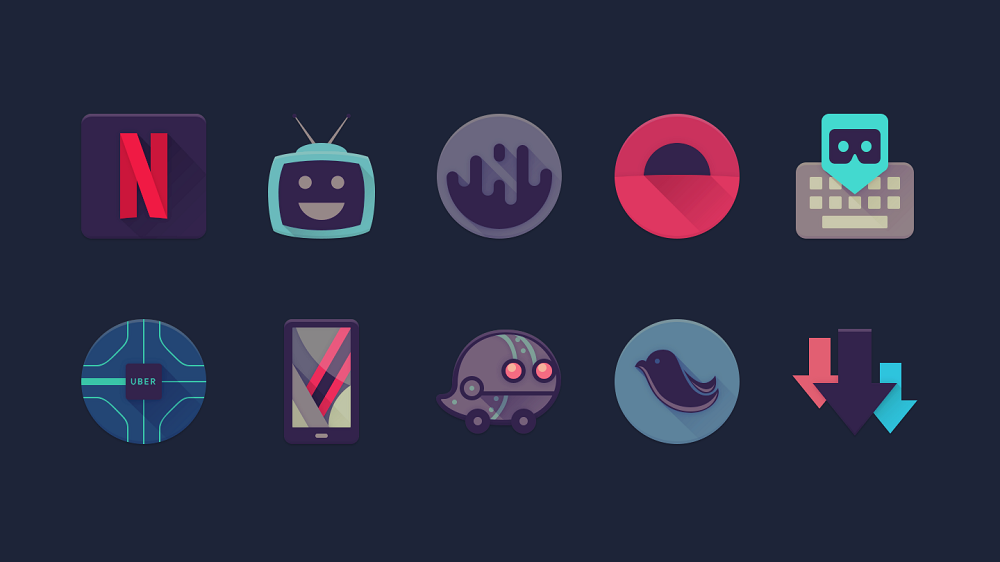 10. Red icon pack free
The following icon pack is a perfect choice for those who love the esthetics of a classy red and black color combo. Take an advantage of 3100+ HD icons for mobile and tablet devices.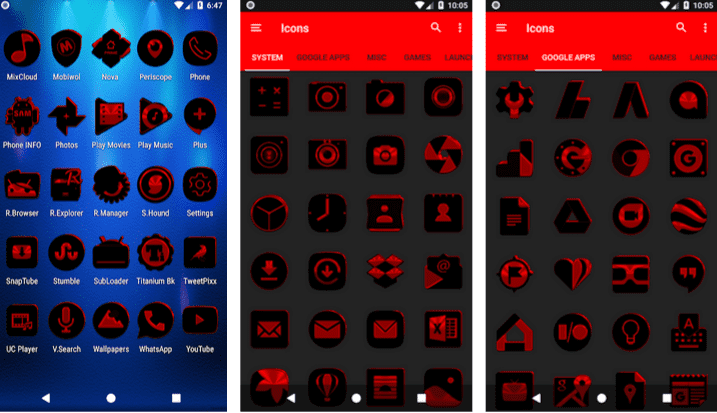 11. Icon pack for nova launcher free
Pixel Pie is a cute pack which offers icons for the most popular apps, social media, and games. It also comes with cloudy wallpapers included.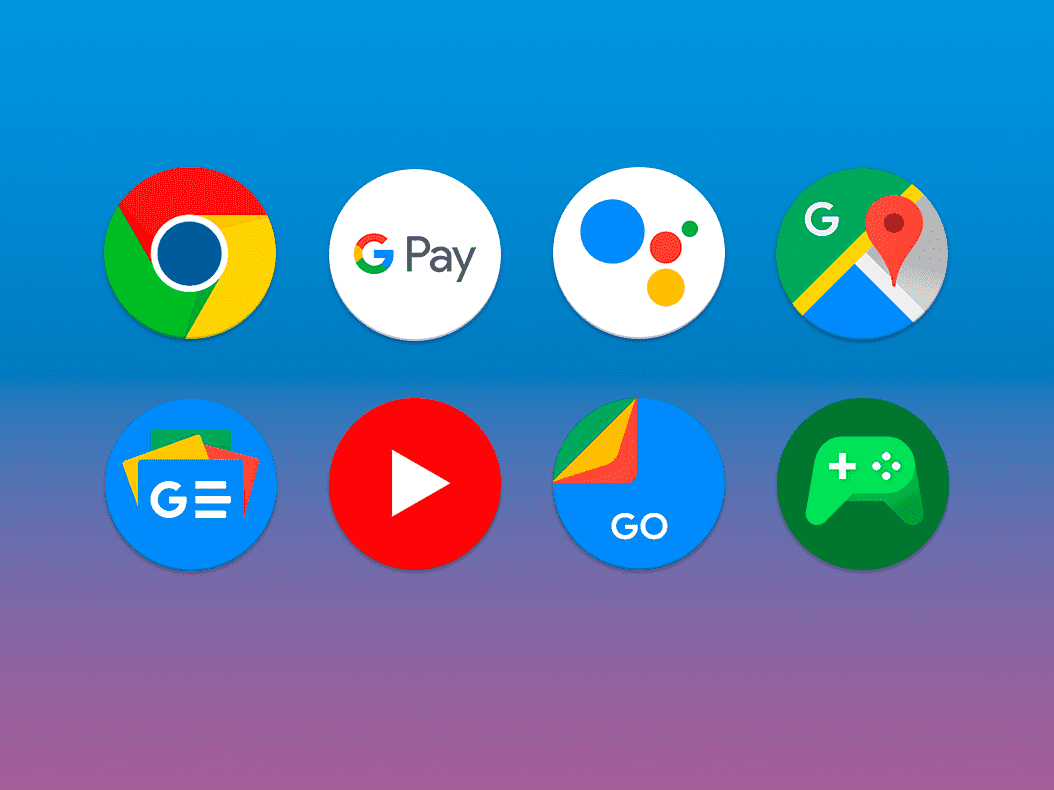 12. Free vector icon pack
Wildlife is a set of 80 amazing vector icons illustrating animals. All icons come in both .svg and .png formats and in a variety of color schemes.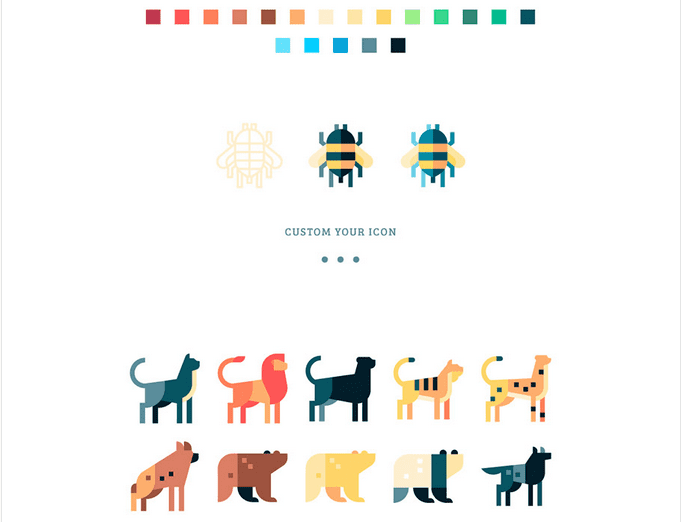 13. White icon pack free
Whicons is a white icon pack with 5354 icons and cloud wallpapers under the hood. It also offers you a dashboard app with an icon request tool and comes with a Muzei support.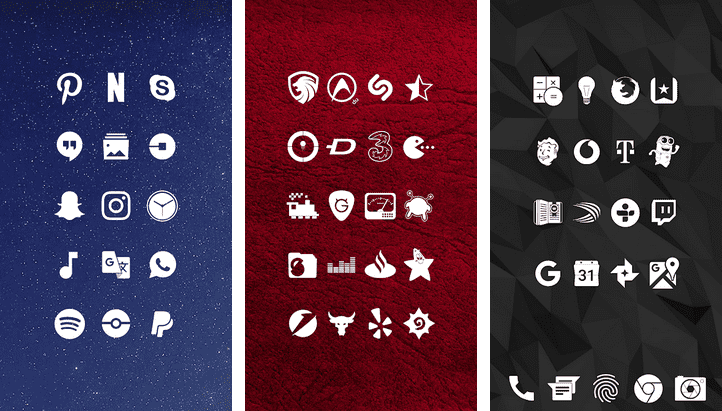 14. Skull icon pack free
Spooky is a free icon set which consists of 12 cute hand-drawn Halloween icons in .ai, .eps, .psd, .png formats. You will find skull, ghost, grave, zombie head, magic hat and other icons in this set.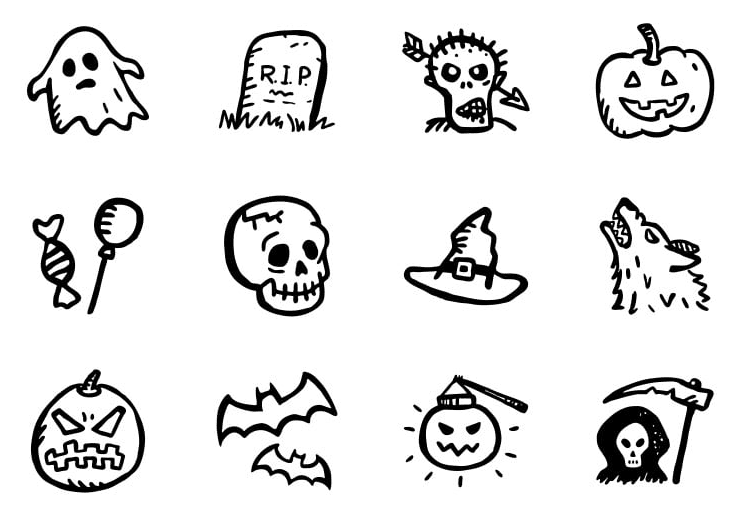 Conclusion
That's all for today, guys. We hope you found your perfect free icon set on our list. Do you know any other cool icon packs that are worth to be mentioned here? Don't hesitate to share your opinion in the comment section below. And if you liked this article, feel free to share it with your friends on social media. Stay tuned!
Video About Top 14 Free Icon Packs To Spice Up Your Design