12 Best Social Media Icons for Your Uniform Profile
Icons speed up information perception. These bright elements are suitable for every project, including social networks. The best social media icons help to create a consistent style and brand image. They help to form a psychological connection with your brand and build a strong relationship with the clients. A unified style ensures your subscribers like your page visually, meaning more users will be interested in your product or service.
Flip through our selection of social media icons, choose the best options, and diversify your personal and business pages. If you don't find anything suitable – check out more icon bundles in our collection.
Best Social Media Icons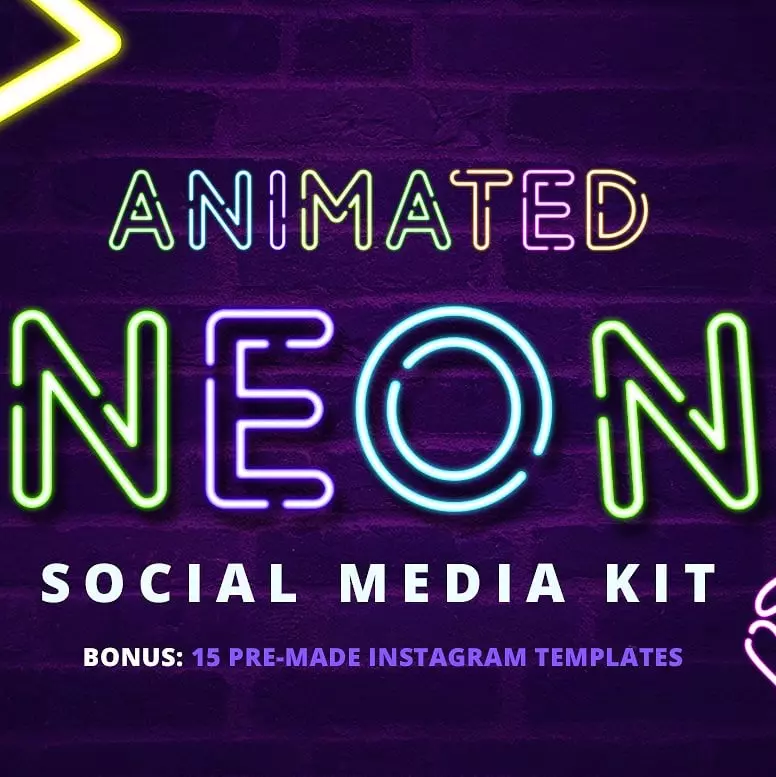 Neon Social Media Kit + Bonus – only $19
| | |
| --- | --- |
| Price | $23 |
| File type | PSD |
| Date | February 14 2020 |
| Colors | |
| Rating | |
Grab attention with these great social media vector icons in neon style. You'll get 45 icons in the set, including animated variants, and a bonus OTF font that you'll need. These icons have a commercial license to be used in any project without restrictions.
Show More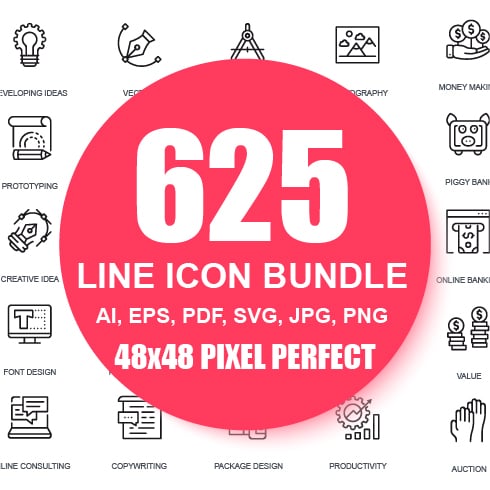 625 Thin Line Business Icons
| | |
| --- | --- |
| Price | $24 |
| Date | July 23 2018 |
| Rating | |
This is a set of stylish black-and-white social media icons for any business project. They can be used for websites, layouts, infographics, mobile applications in digital marketing, and many other things. In this set, you will find SVG social media icons and many icons in PNG, EPS, PDF, SVG, and JPG formats. They are easy to edit if necessary and have an extended commercial license, giving you complete freedom of operation.
Show More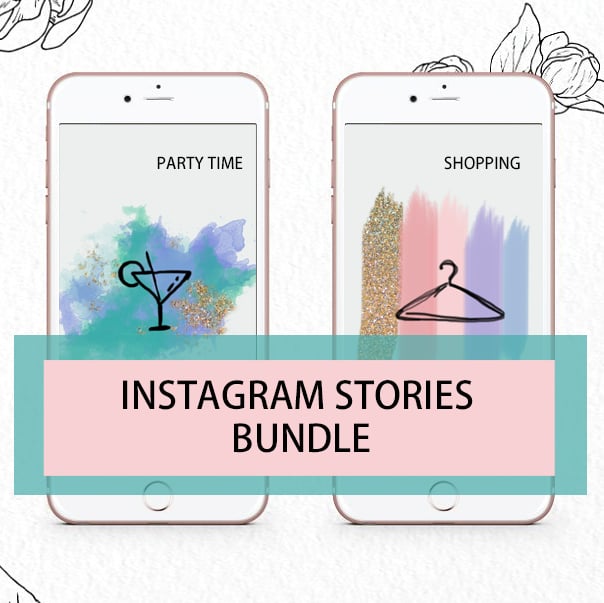 TOP Instagram Highlight Icons – Only $15
| | |
| --- | --- |
| Price | $15 |
| File type | JPG |
| Date | October 24 2018 |
| Rating | |
This is another high-quality and easy-to-configure Instagram cone package that will be your new favorite resource for this social network. It includes a variety of transparent social media icons, namely 54 files ready to use now. They are perfect for photographers, designers, and anyone wanting to update their profile.
Show More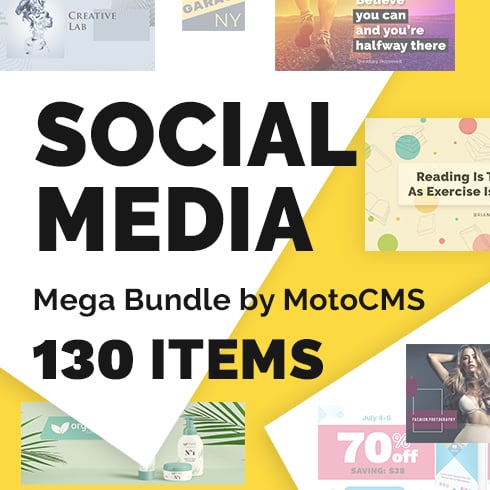 Social Media Mega Bundle by MotoCMS – Just $19
| | |
| --- | --- |
| Price | $19 |
| File type | PSD |
| Date | October 1 2018 |
| Colors | |
| Rating | |
If you want to style your branded social media campaign, this massive bundle of items will help. It doesn't matter what you use it for. You'll find everything in this set, whether you need Facebook social media icons or others! It has three types of licenses, so depending on your needs, you can find something you like.
Show More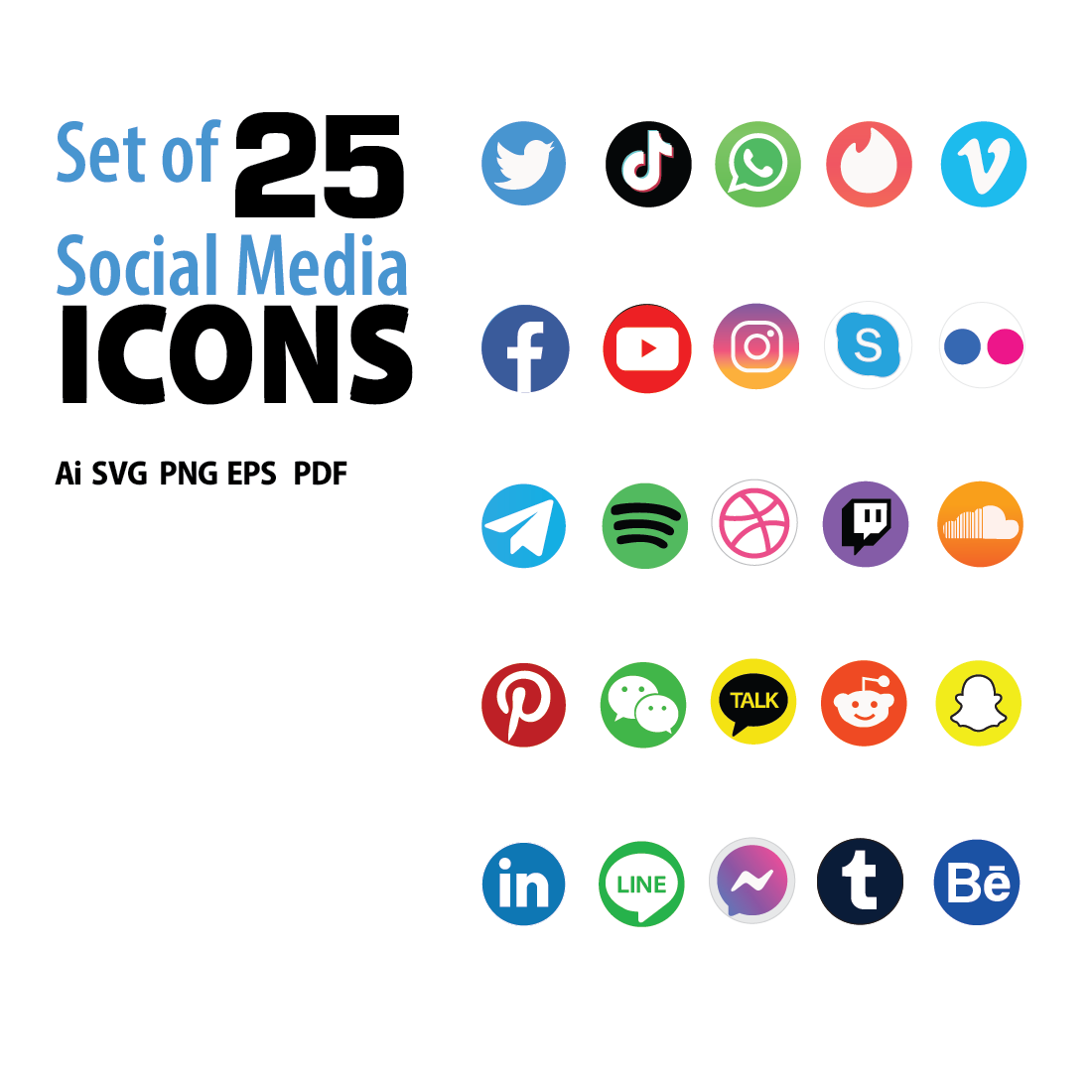 Set of 25 Social Media Icons
| | |
| --- | --- |
| Price | $9 |
| File type | AI, EPS, PDF, PNG, SVG, ZIP |
| Date | August 3 2022 |
| Colors | |
| Rating | |
This is a handy and high-quality set with icons for social networks and much more. It contains social media icons PNG and files in AI, AVG, EPS, and PDF formats, which is very convenient. All icons are fully scalable, and color can be edited.
Show More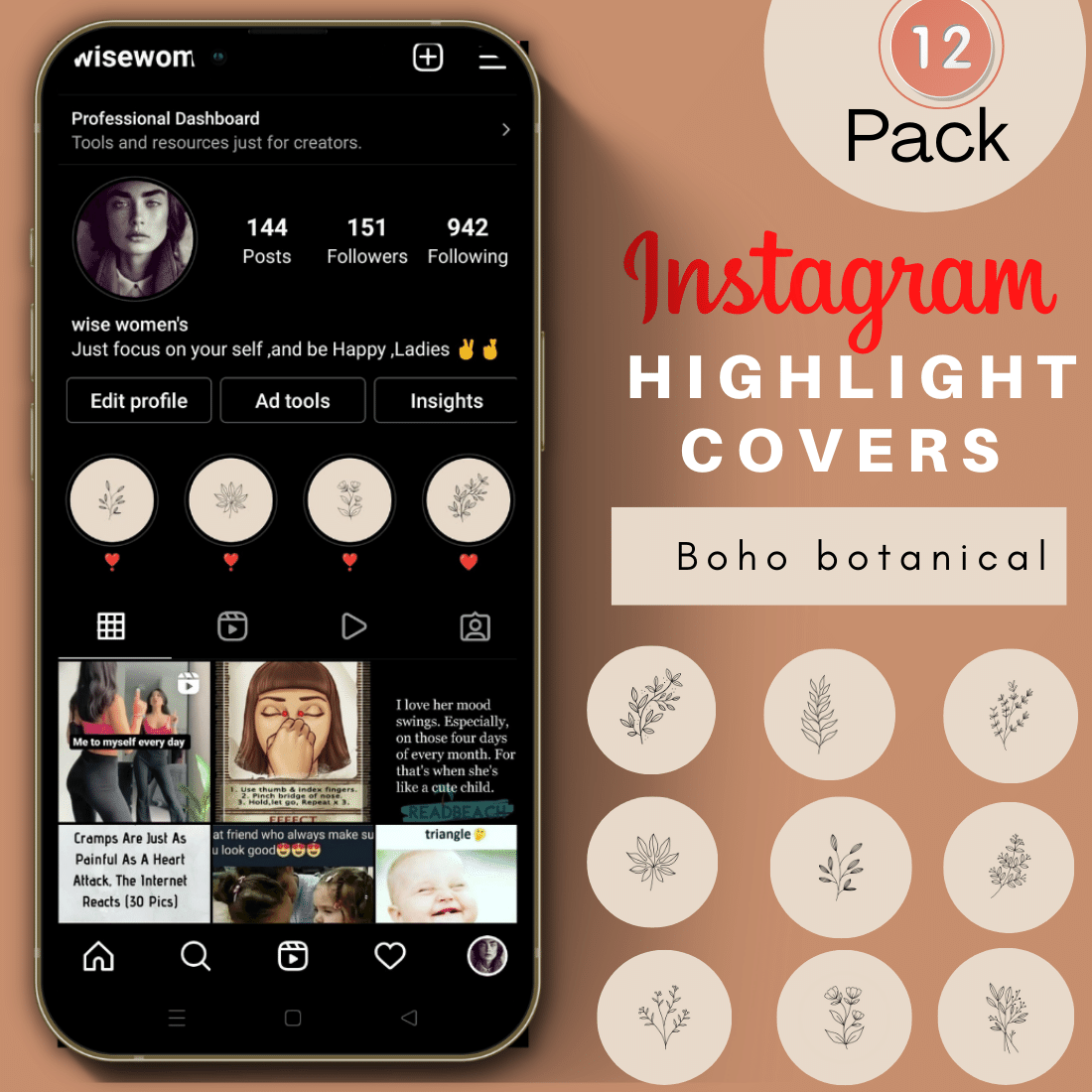 12 Handrawn Instragram Highlights Cover Icon Botanical Flowers
| | |
| --- | --- |
| Price | $9 |
| File type | PNG |
| Date | June 17 2022 |
| Colors | |
| Rating | |
This is another excellent set with downloadable social media icons for Instagram. You can use them to transform your profile stories, for example. These simple hand-drawn black icons are perfect for business owners, bloggers, photographers, y organizers, designers, and others. The set is available in PNG format and 1080*1920 resolution.
Show More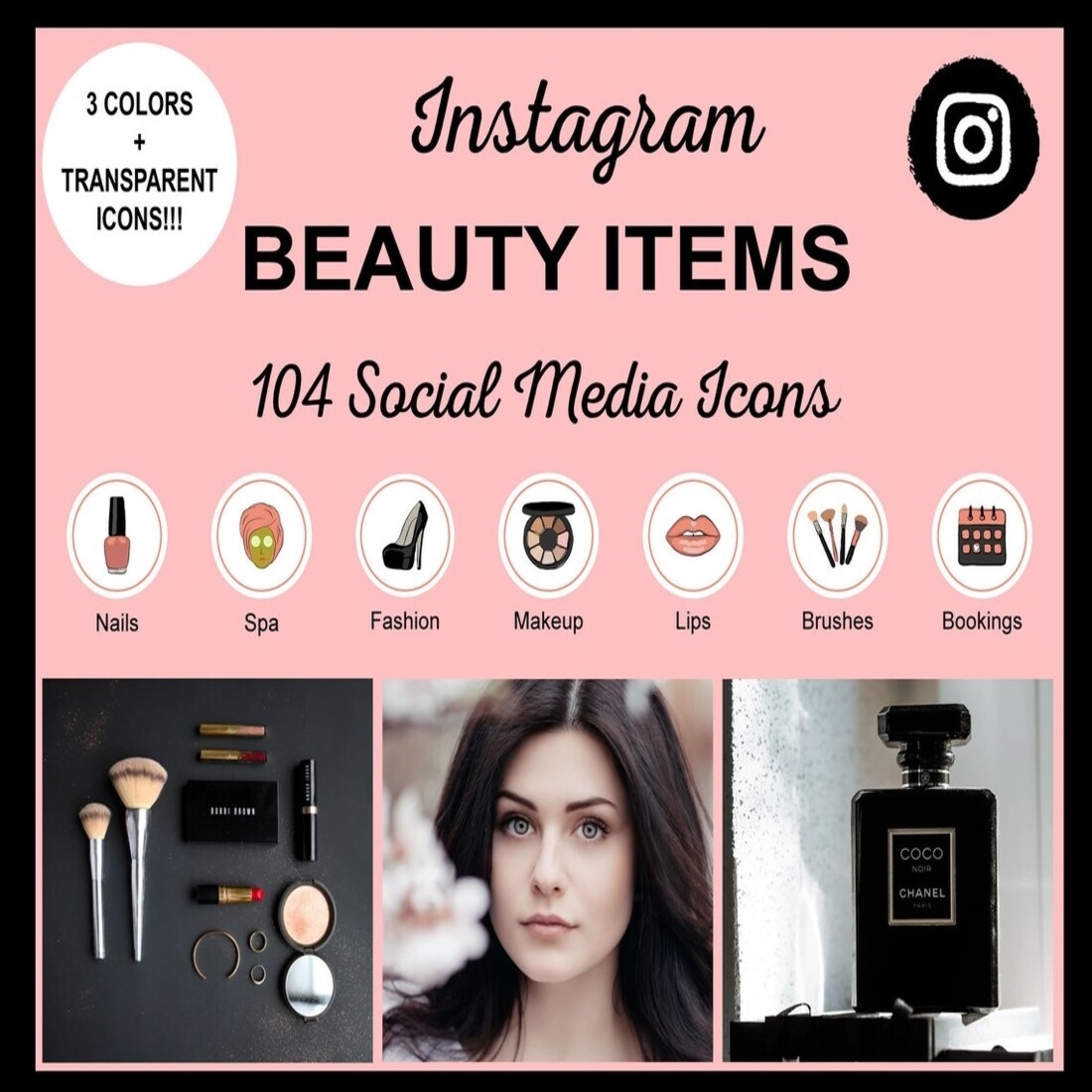 104 Instagram Beauty Items (104 Social Media Icons)
| | |
| --- | --- |
| Price | $7 |
| File type | JPEG, PNG, ZIP |
| Date | August 24 2022 |
| Colors | |
| Rating | |
Give your Instagram a more branded look by showcasing your best stories. The set, where you'll find a variety of circle social media icons, will help you do just that. You can add these cover templates to your current story highlights. The files are in JPG and PNG formats in 1080 x 1920 PX resolution.
Show More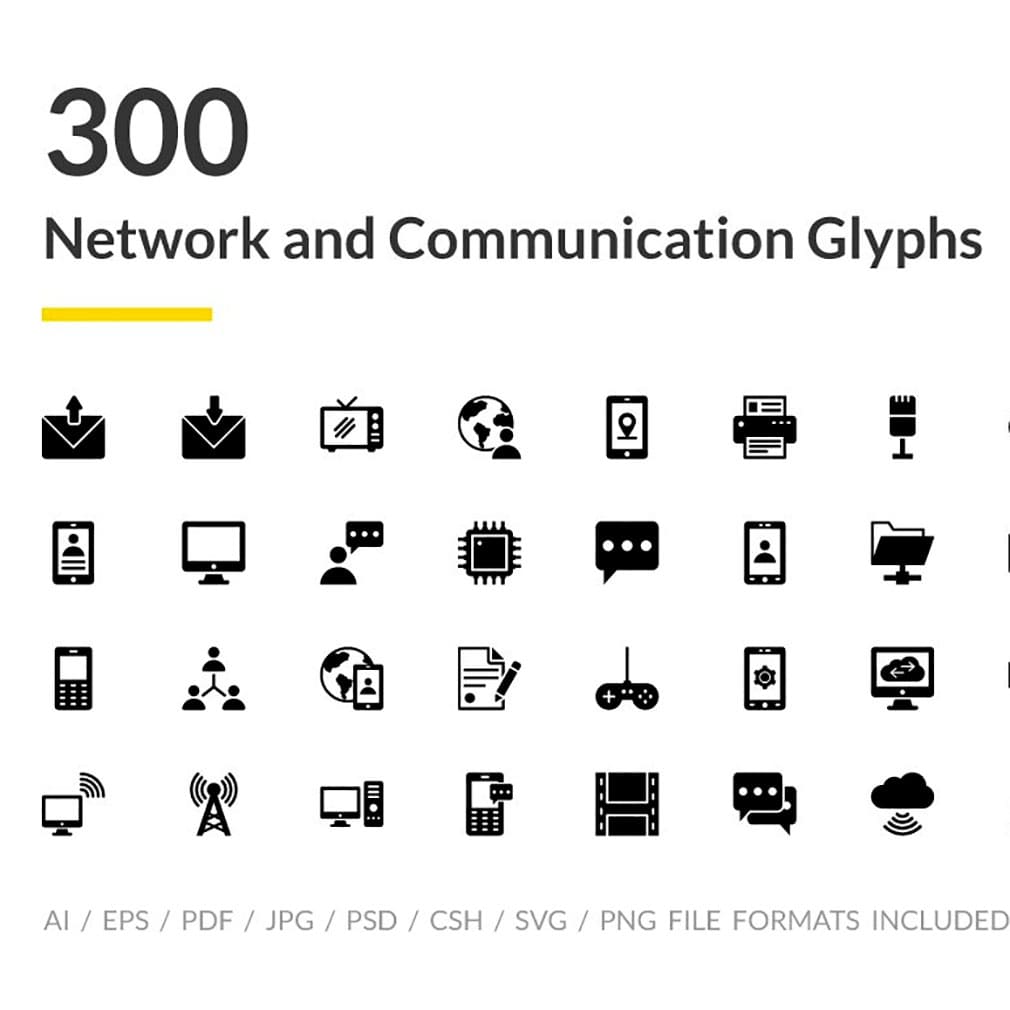 300 Network and Communications Icons
| | |
| --- | --- |
| Price | $15 |
| File type | AI, JPG, PDF, PNG, PSD |
| Date | January 2 2023 |
| Colors | |
| Rating | |
This is just a tremendous bundle that contains hundreds of social media icons for download. You will get files in EPS, PDF, PNG, JPG, CSH, PSD, and SVG formats. These vector social media icons can easily change colors or edit shapes in any tool such as Sketch, Adobe Photoshop, or Illustrator.
Show More
Social Media Icons Flat Pack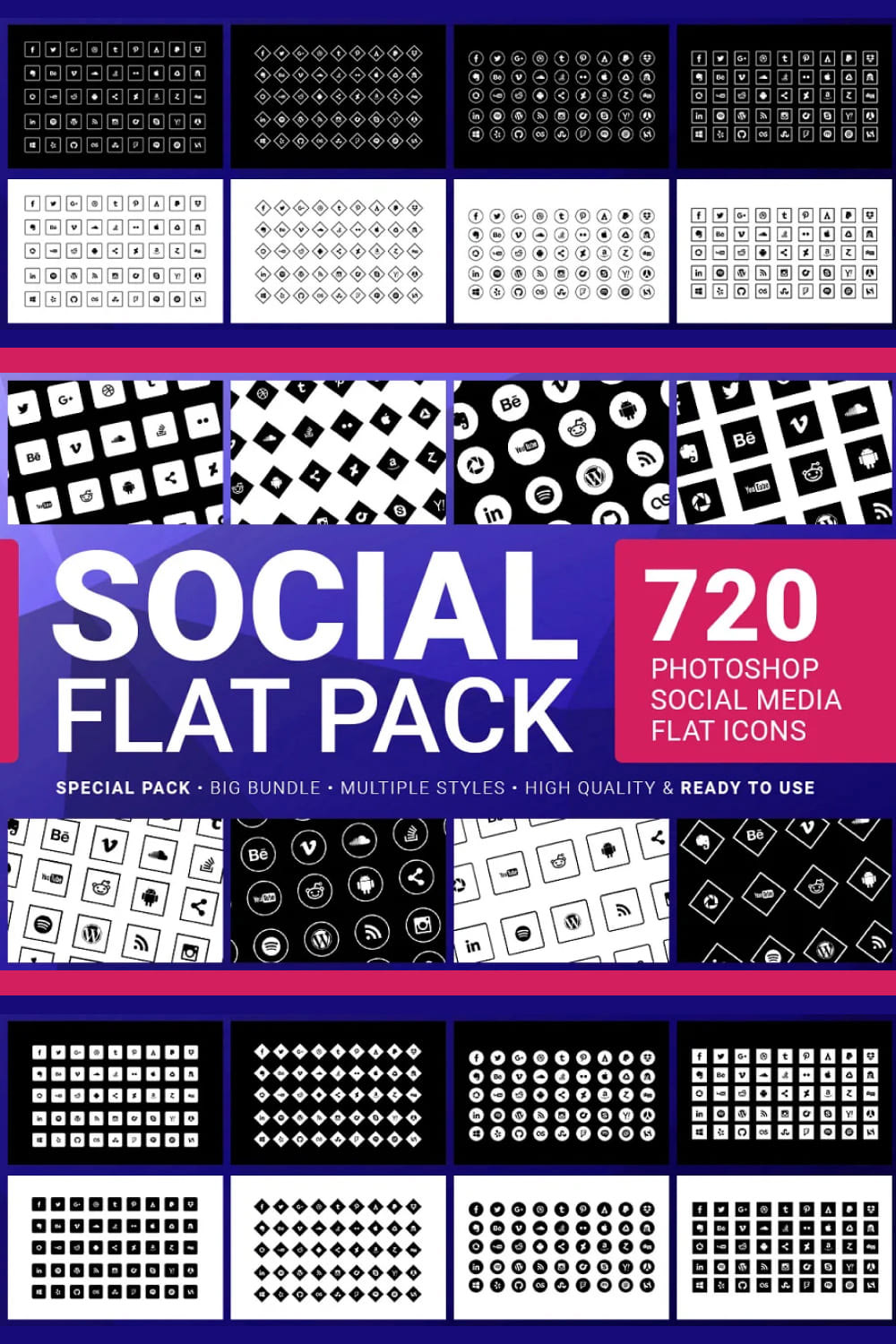 This is another quality and a large bundle containing hundreds of icons for social media and other needs. They have different styles, high quality, and resolution. You can change colors and sizes and export files to any format. In addition, all icons are vector files in PSD format.
Social Media Icons – Black Circled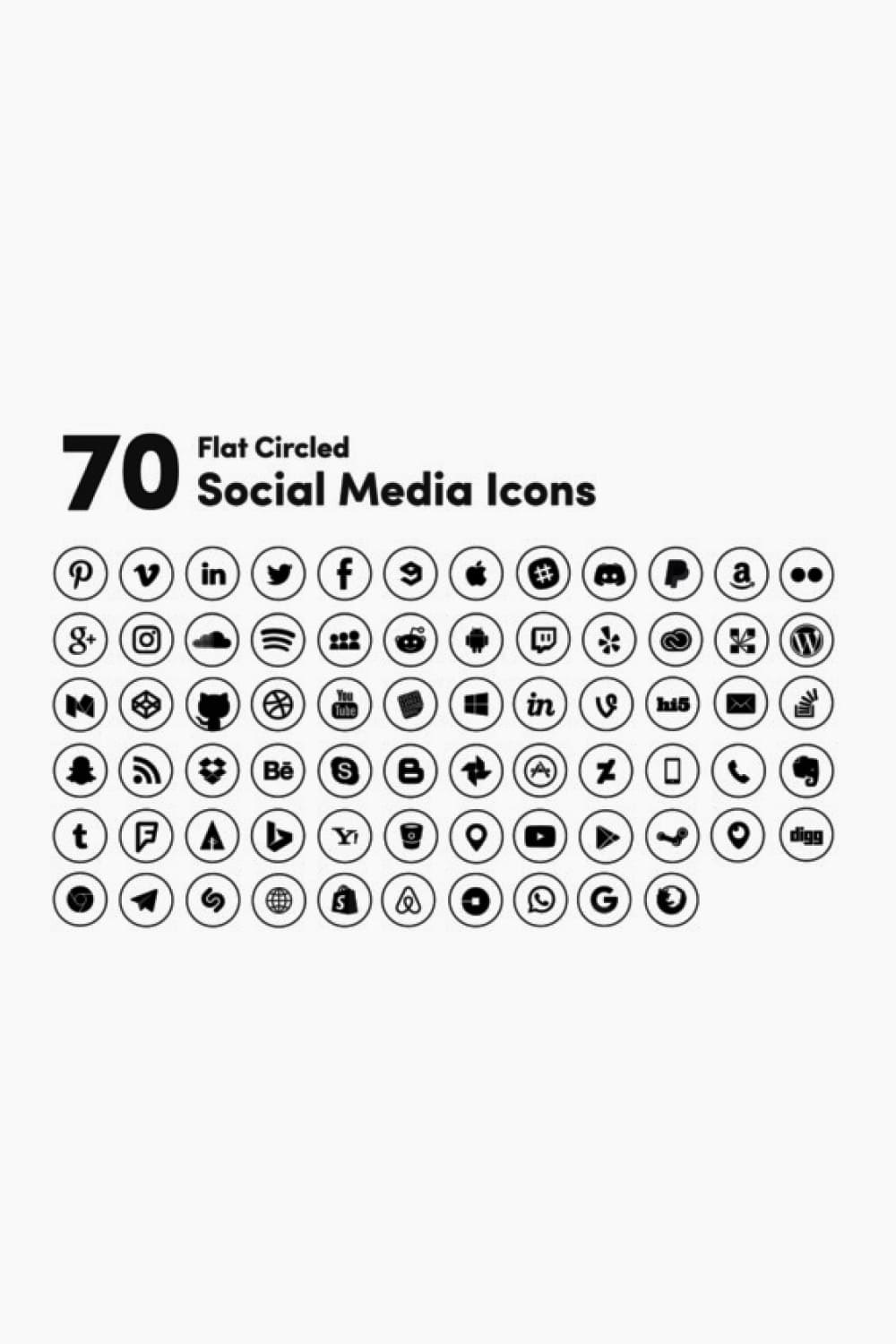 This is a valuable collection of 70 social media circle icons, created with pixel precision and ready to use. The layers here are very well organized, allowing you to customize and update the products easily. In addition, these icons are convenient and easy to edit, change color, and so on.
Social Media Network Office Business Icon Set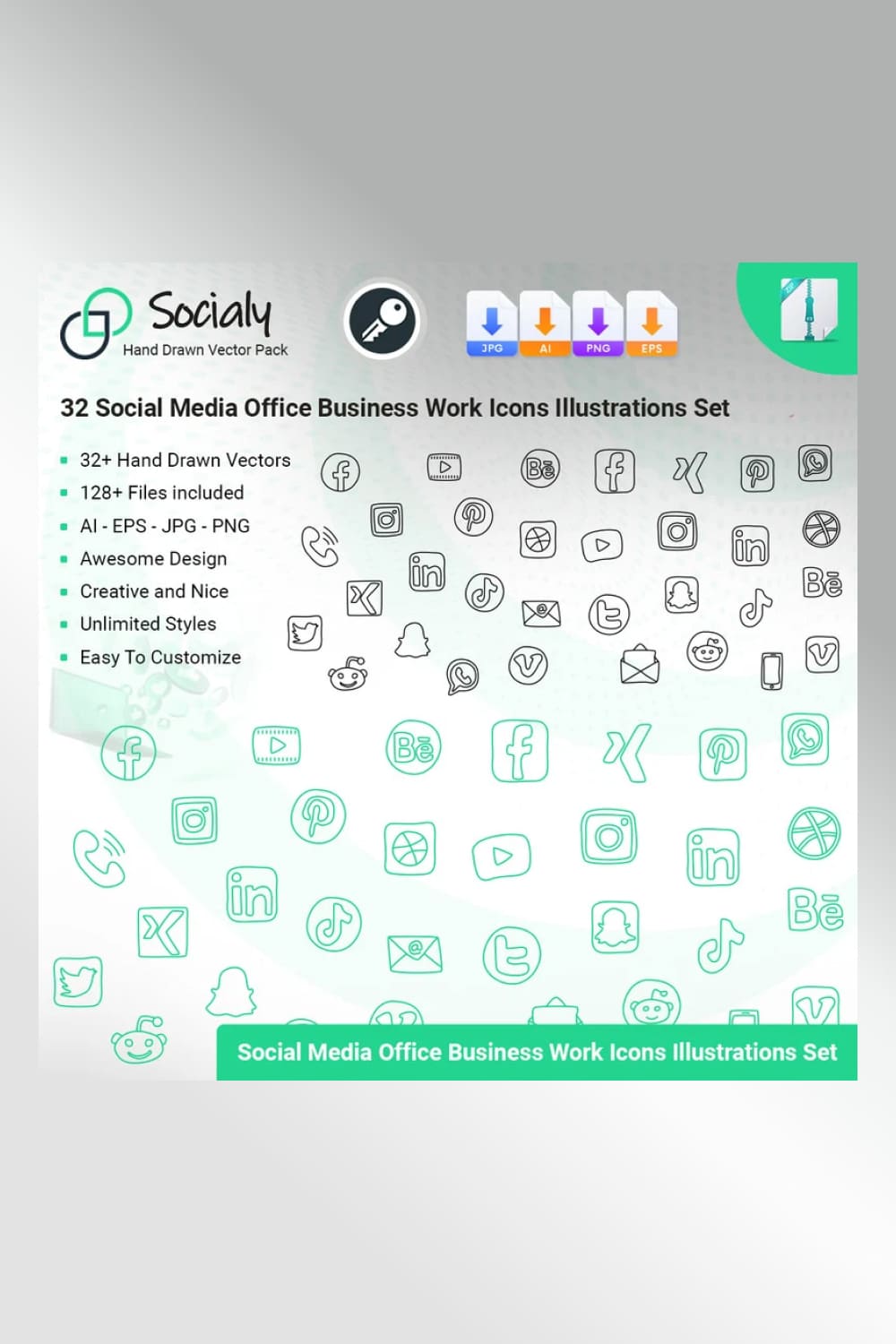 A variety of white social media icons are available in this set that will suit your particular project. If you want to create something interesting, unique, and of high quality, then this is what you need. The set includes 32 hand-drawn social media office icons in EPS, AI, JPG, and PNG formats and added transparent versions of all the icons.
World Social Media Icons For Web and Graphic Designers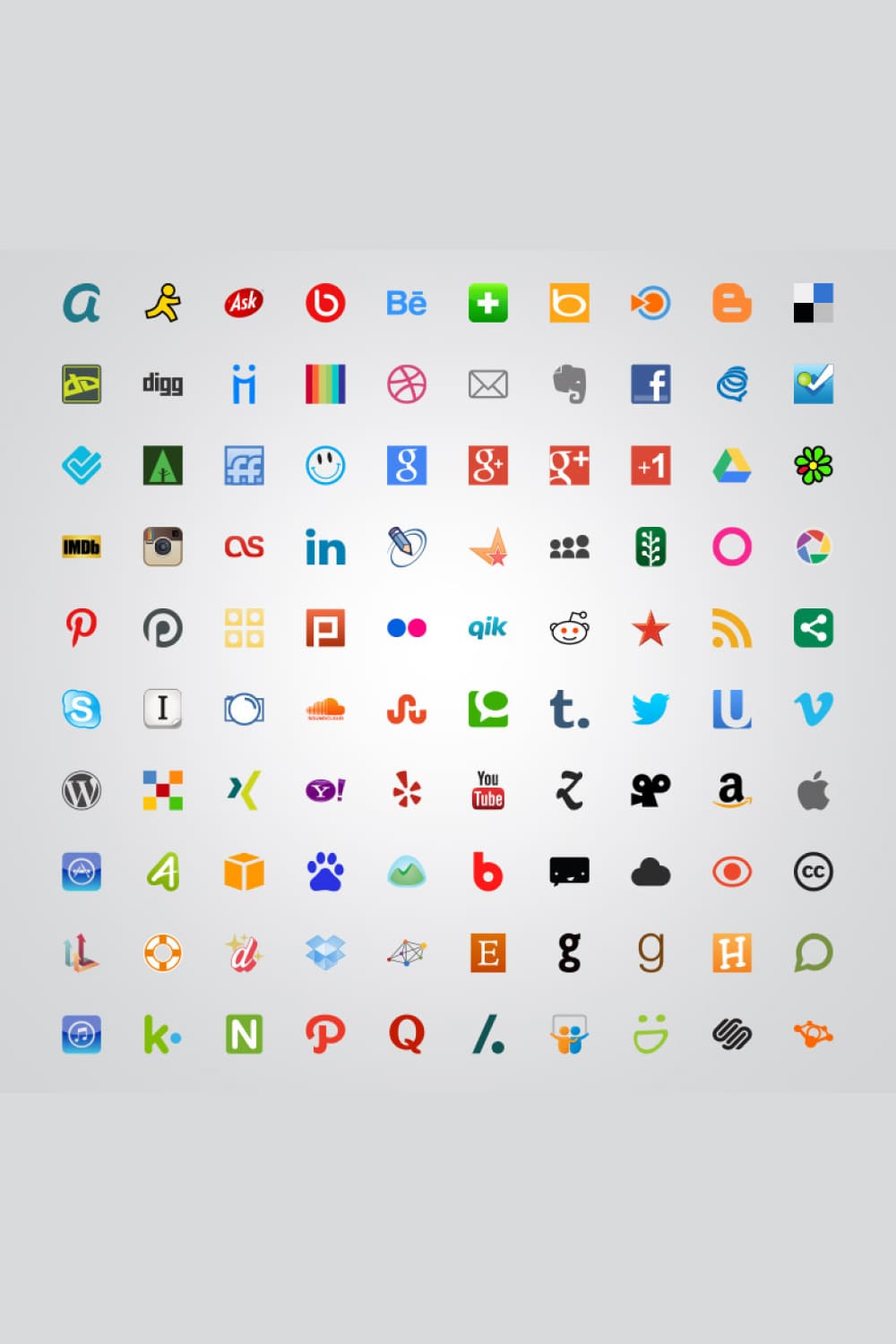 If you are looking for free social media icons, look at this set, where you will find dozens of high-quality items. The icons are in vector format, so you can easily edit them and make changes according to your requirements. Save time looking for icons. Just click the download button and enjoy your work.
Check out our free icons and social media templates to create a cool, unified identity on your profile – dozens of excellent options for different purposes and styles.
If you create cool and high-quality icons or any other graphic products and still don't sell them on MasterBundles, you urgently need to become our vendor, upload products through the convenient Sell Your Deal form, and start earning from it!
FAQ
Where is the Best Place for Social Media Icons?
One of the most popular are Facebook and Instagram, as customization is possible and excellent opportunities to build your brand.
What are the Icons of Social Media?
Social media icons are abbreviated symbols that link to your company's profile on various networks.
Where can I Find Free Social Media Icons?
If you need quality icons for social networks, you can find many items on MasterBundles.
Why are Social Media Icons Important?
Social media icons make it easier for people to find your brand or business on social networks, helping you connect with customers.
Was this page helpful?
We will be happy if you decide to share this article with your friends on Facebook. Just click on the button and you're done
What are your concerns?
Thanks for your response!
You have already left your review.
Disclosure: MasterBundles website page may contain advertising materials that may lead to us receiving a commission fee if you purchase a product. However, this does not affect our opinion of the product in any way and we do not receive any bonuses for positive or negative ratings.