30+ Best Free Easter SVG Files (2023)
Easter is coming, so you need to start looking for vector graphics for your Easter projects beforehand. You can use vectors for creating marketing campaigns, posters, templates for social media, postcards, etc. The main advantage of vector images is that they retain quality when resizing.
In this post, you'll find 30+ Easter SVG files – both free and premium. If you don't find anything you like here, make sure to check out our collection of Easter SVG.
Easter Bunny SVG
Looking for a cute bunny image? Check out these vector images options to include in your next creative endeavors.
8 Bunny SVG Designs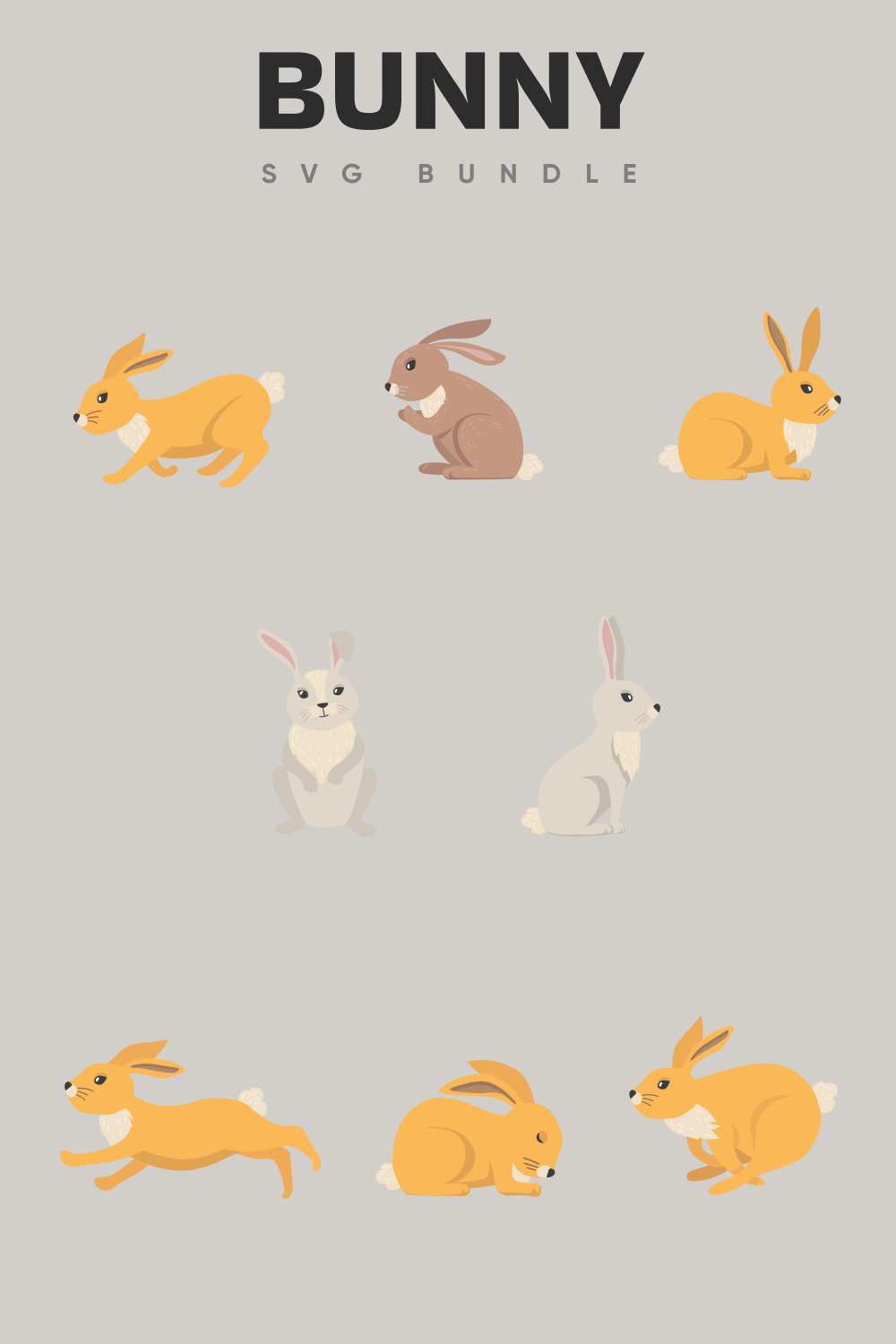 If you're looking for simple bunny artworks to include in a present or a card, these designs would be perfect for you. You can choose either a grey bunny or a brown one.
Bunny Ears SVG Bundle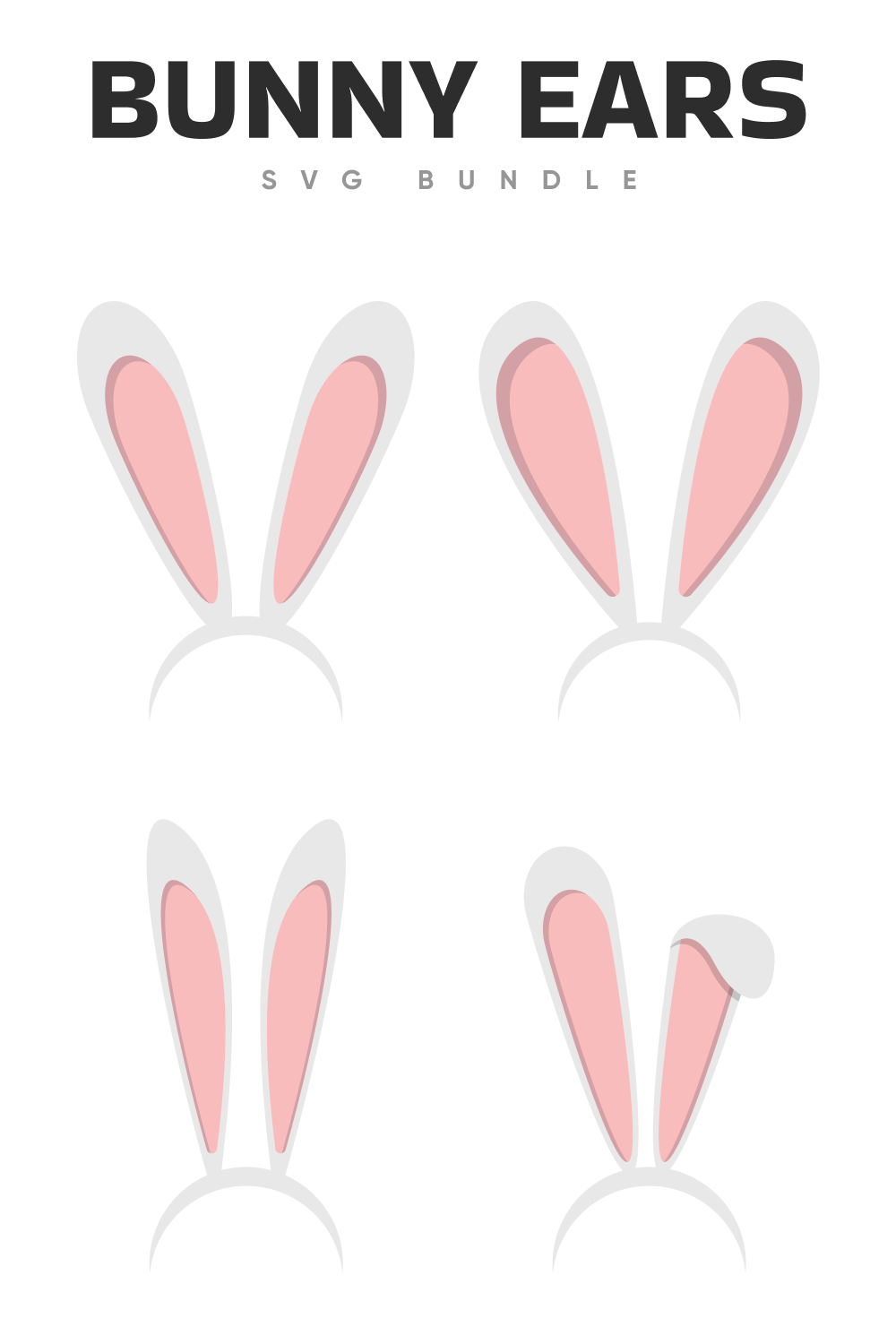 No Easter party goes without cute bunny ears. This SVG bundle is perfect for those looking to add fun elements for kids and adults.
Easter Bunny SVG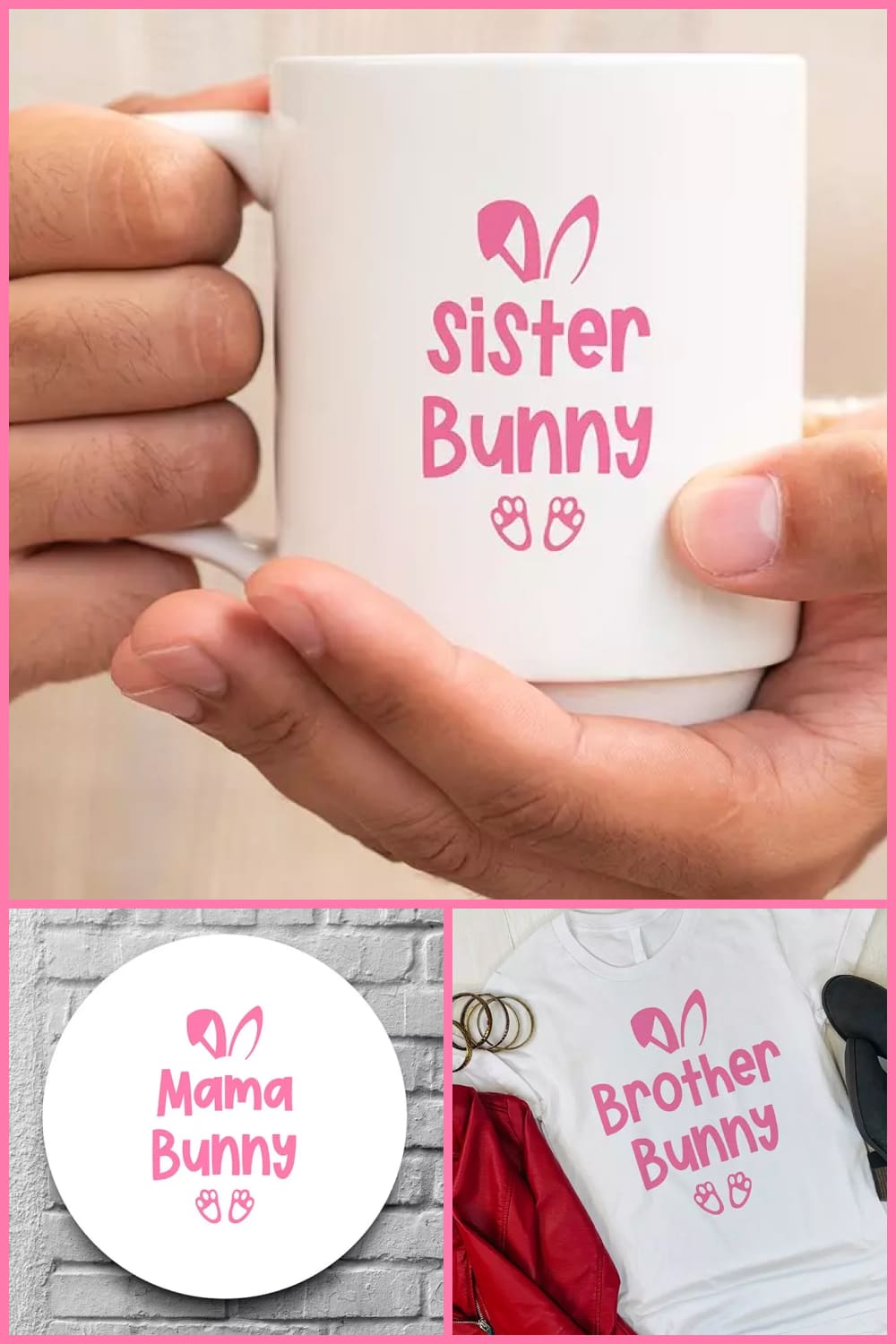 This bundle of 20 different Easter signs can be easily used for various holiday prints. Every print is presented in SVG, PNG, EPS, and DXF formats.
Easter Bunny SVG, PNG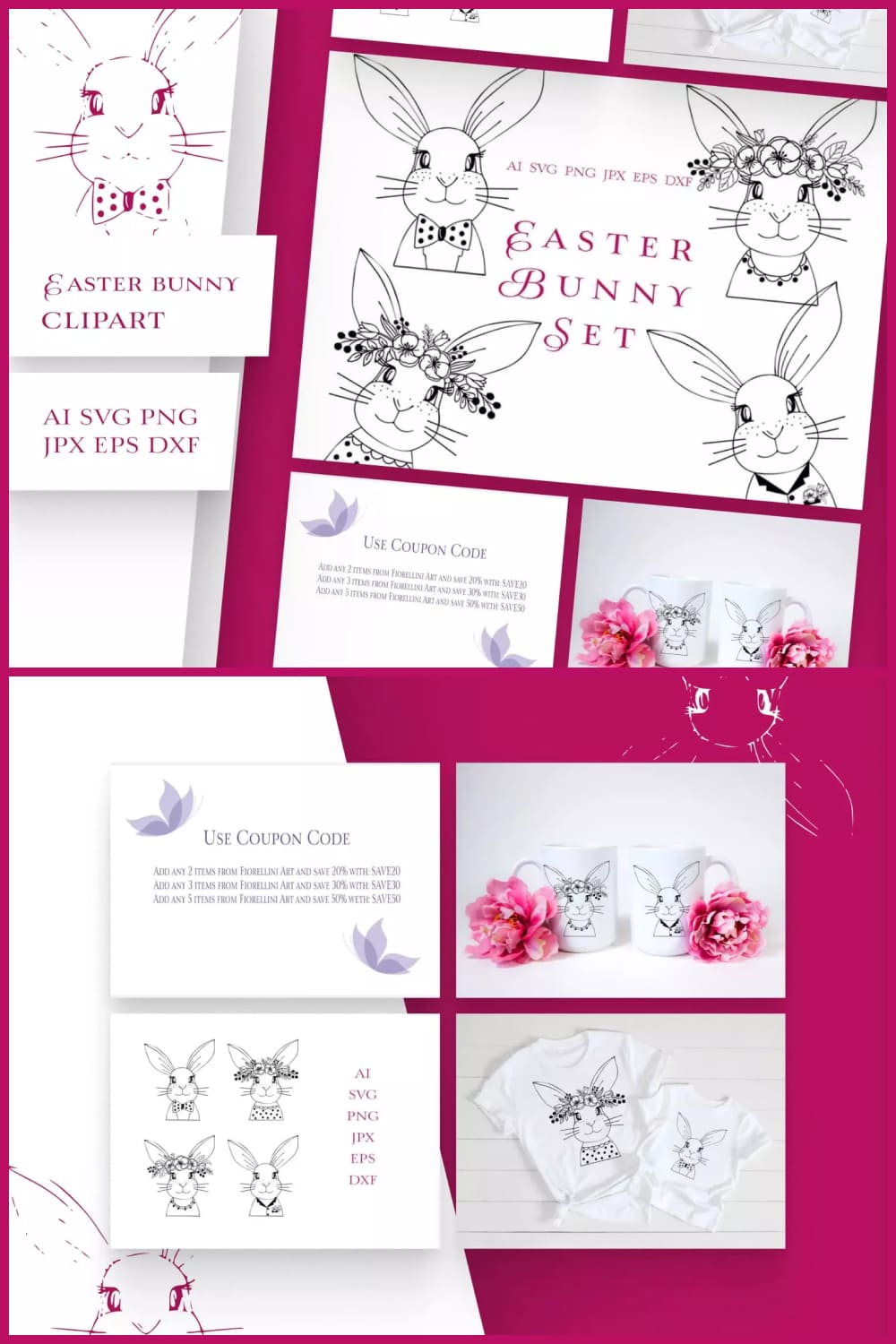 This cute print will be perfect for children's t-shirts, cups, and invitations to celebrations. Grab this awesome design to show your warm feelings to the closest people.
Easter Bunny Silhouettes. Bunny SVG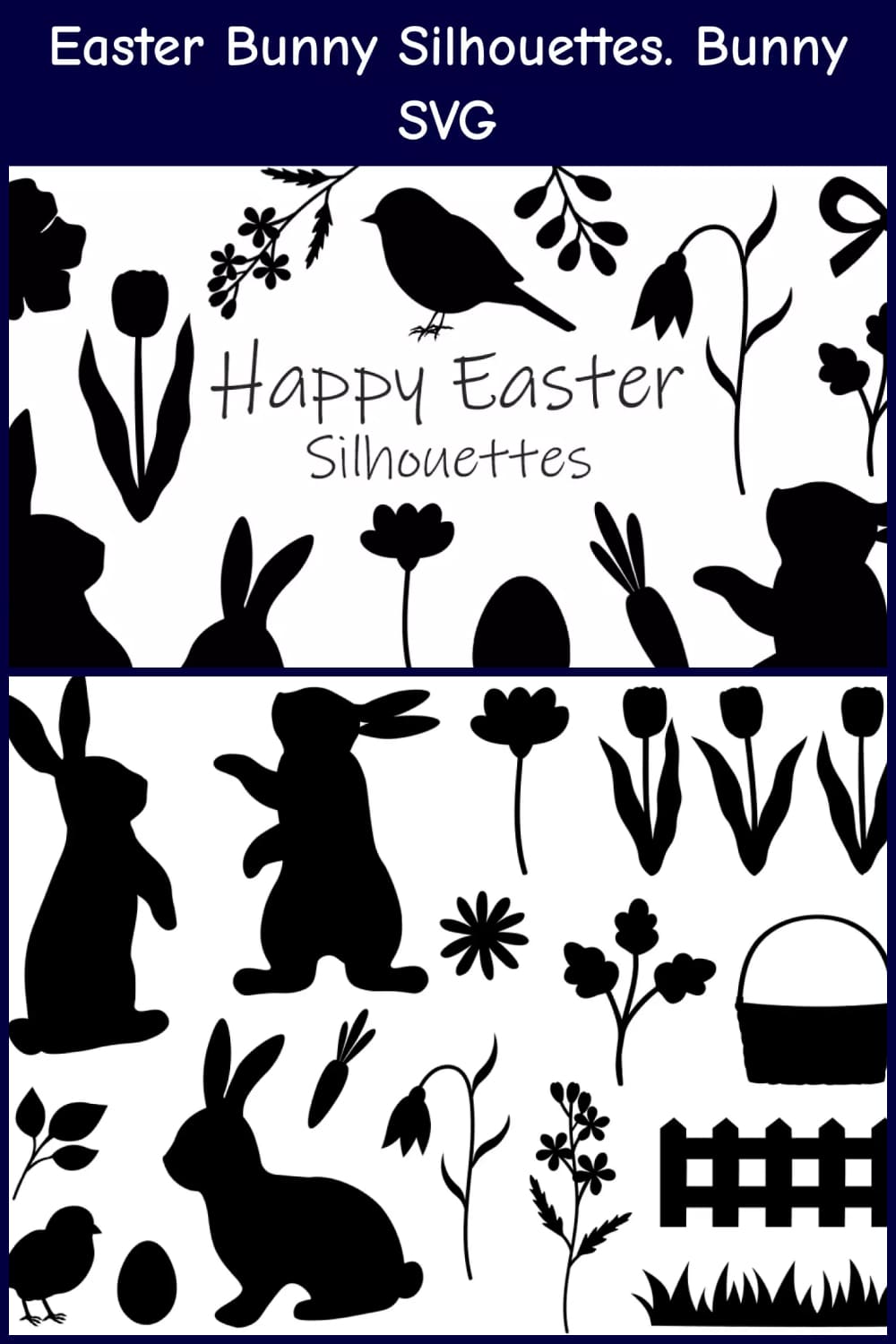 This bundle of Easter SVG files can be used for digital scrapbooking, greeting cards, advertising cards, planners, and the design of wedding invitations, logos, and other unique projects.
The collection includes:
1 Al file with 24 images
24 EPS image files
24 SVG image files
24 JPEG image files
24 PNG files with images
Easter Shirt SVG
Looking for new designs to create festive T-shirts for the whole family? Check out these cute options.
10 Happy Easter Day SVG T-Shirt Design Bundle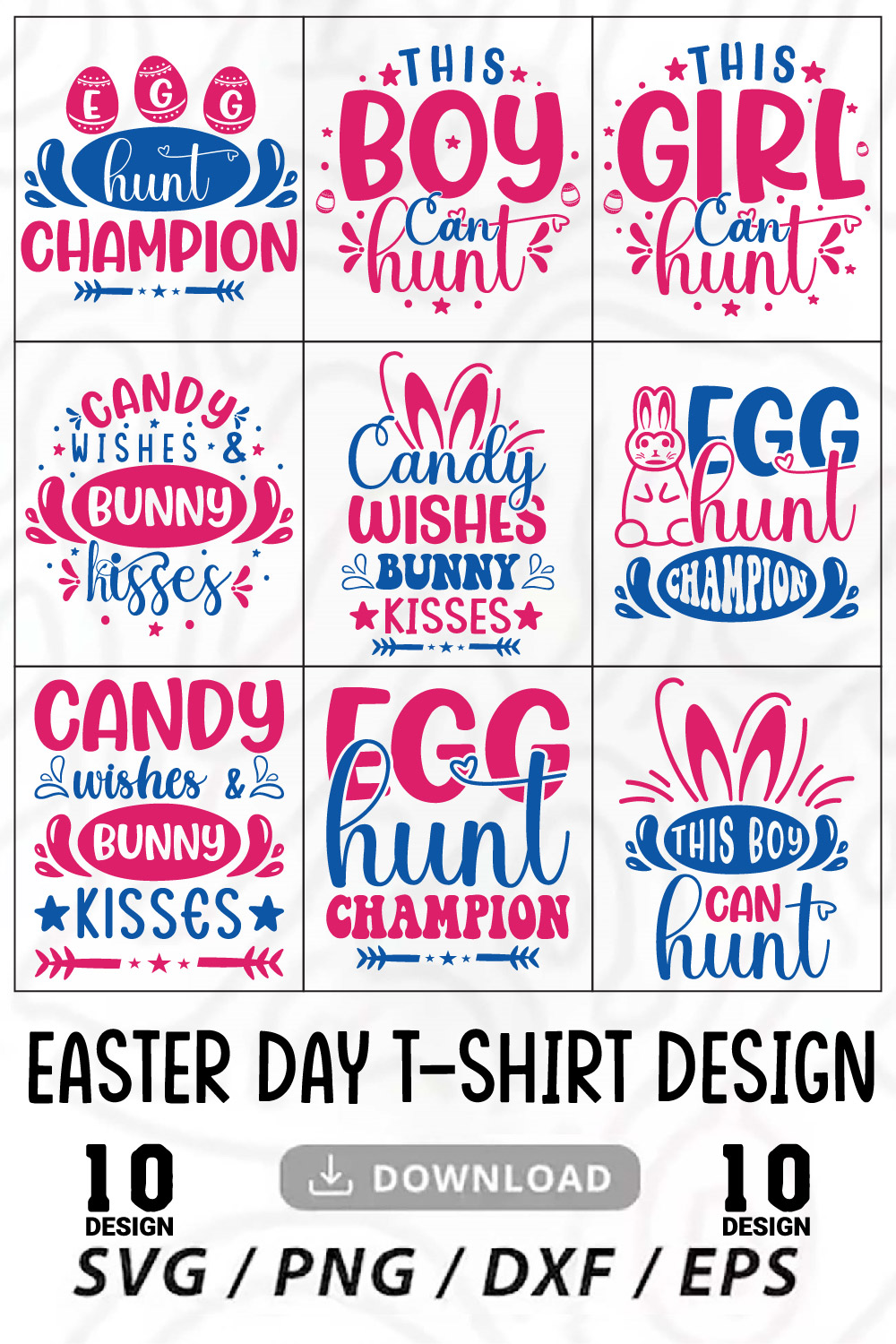 Looking for cute phrases to add to an Easter-themed T-shirt? Then this bundle has everything you need. 10 blue and pink phrases in a beautiful font offer you a great selection to choose from for great T-shirts.
Sup Every Bunny SVG T-Shirt Design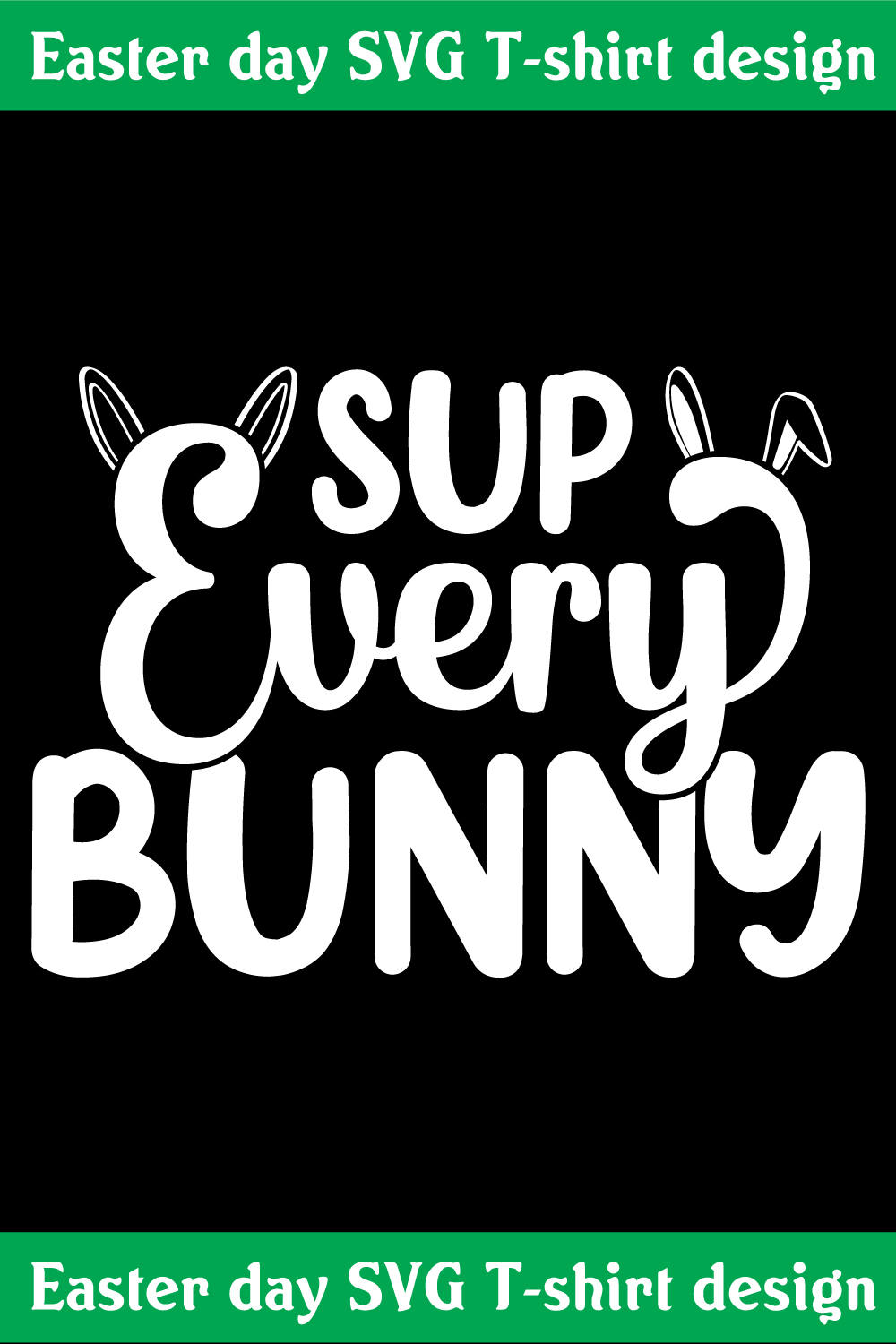 A great design to print on your T-shirt for your next party. The funny wordplay will definitely catch the attention of your friends and family.
Cute Bunny with Leopard Bandana and Glasses SVG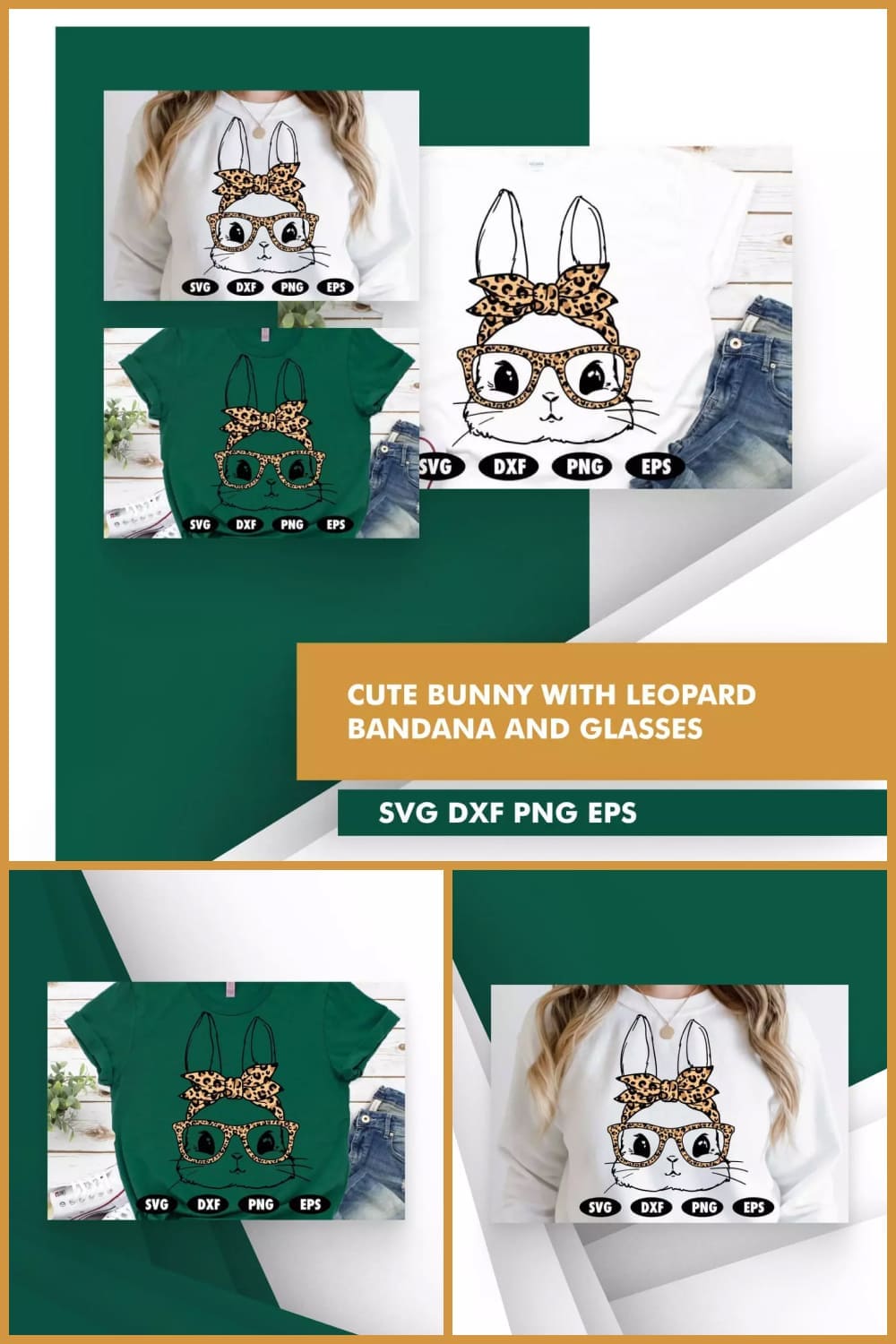 Use this cute shirt design with your Silhouette to create your DIY shirts, totes, signs, and coffee mugs. Since the file is also available in DXF, EPS, and PNG you don't need a cutting machine, you can print transfers that are easy to iron onto t-shirts, aprons, or other textiles.
Happy Easter Egg SVG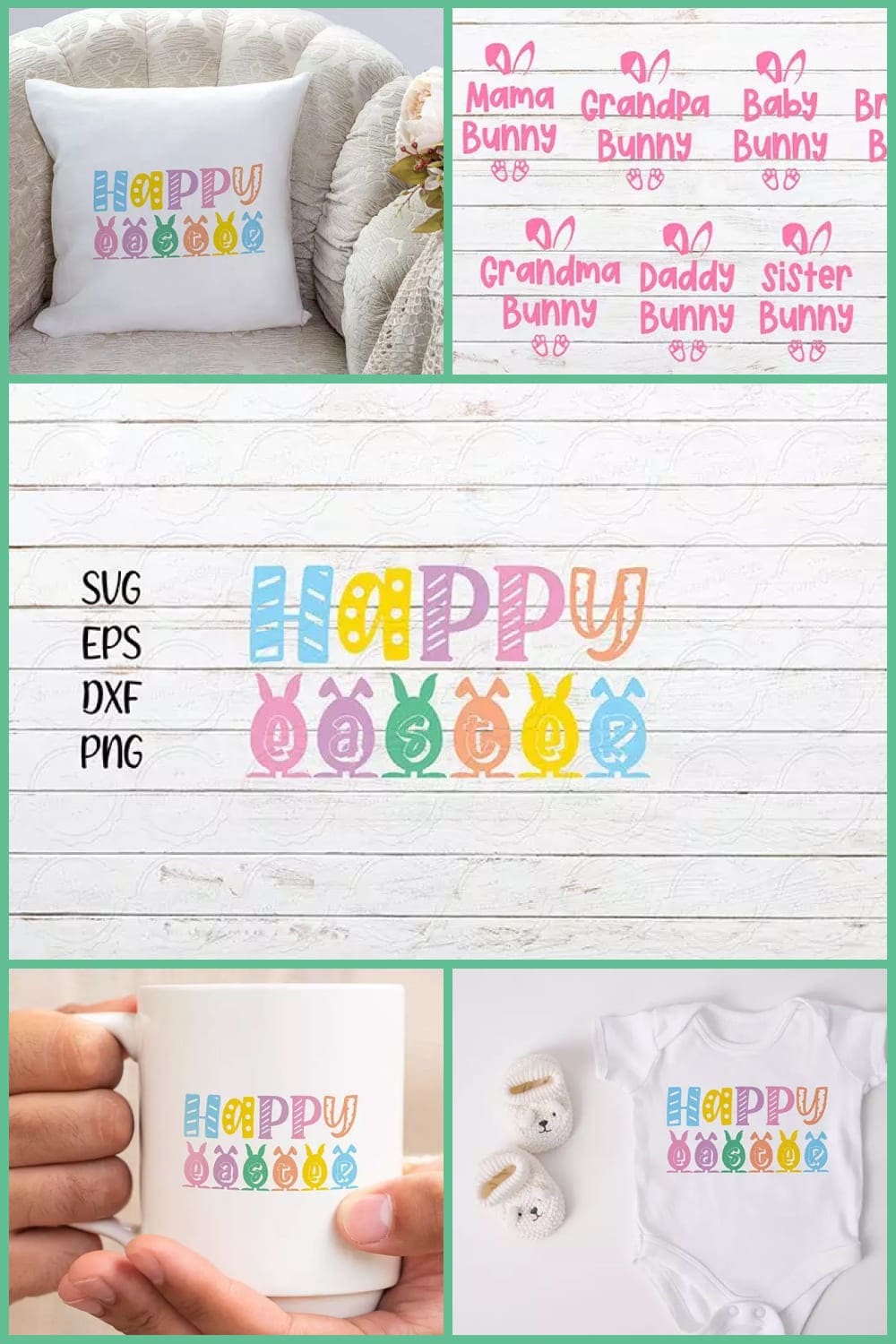 This design will up your holiday party. This design is perfect to make custom t-shirts or sweaters and be the most stylish.
These files can be imported to various vinyl cutting programs and also used for paper cutting. Don't have a cutting machine? No worries! Just print a PNG file and iron it onto the t-shirt.
Easter Bunny SVG

Cute bunny ears for boys and girls in SVG, DXF, and PNG formats. Create a personal monogrammed t-shirt using this kids Easter shirt design. All purchased items may be used an unlimited number of times and on various projects.
This means you could make custom-named t-shirts for all of your kids or family. Personal use means it cannot be related to any business or organization use.
Easter Egg SVG
Need to add special Easter egg images to your works? Check out these products from our selection.
Easter Egg SVG Vector Design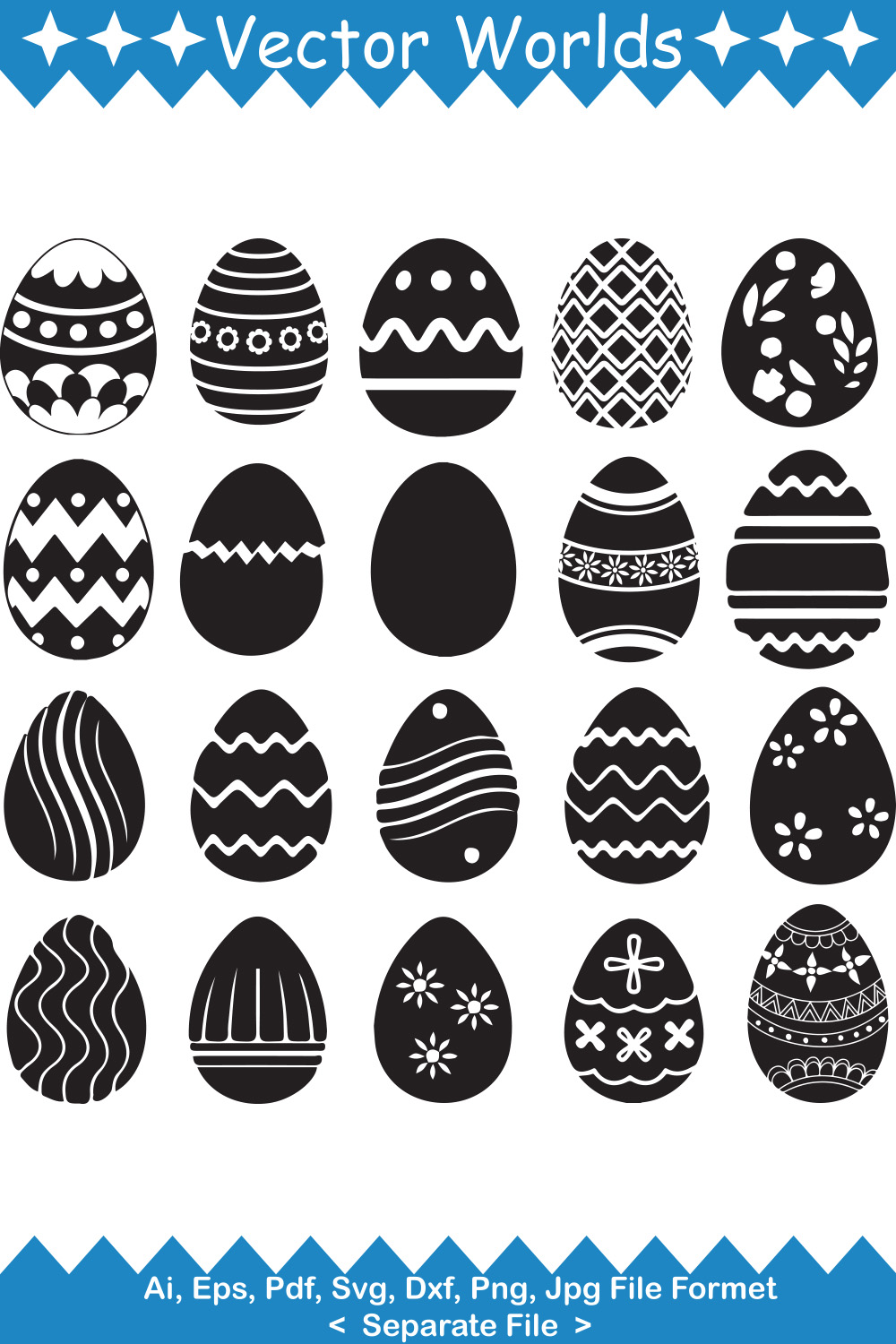 Check out these cute 6 designs with Easter eggs and bunnies that are also available in PNG format as well as PDF, AI, EPS, and DXF. These also include little phrases in a simplistic font that can be used on various products.
Decorative Easter Egg Illustrations Svg, Dxf, Dxf, Eps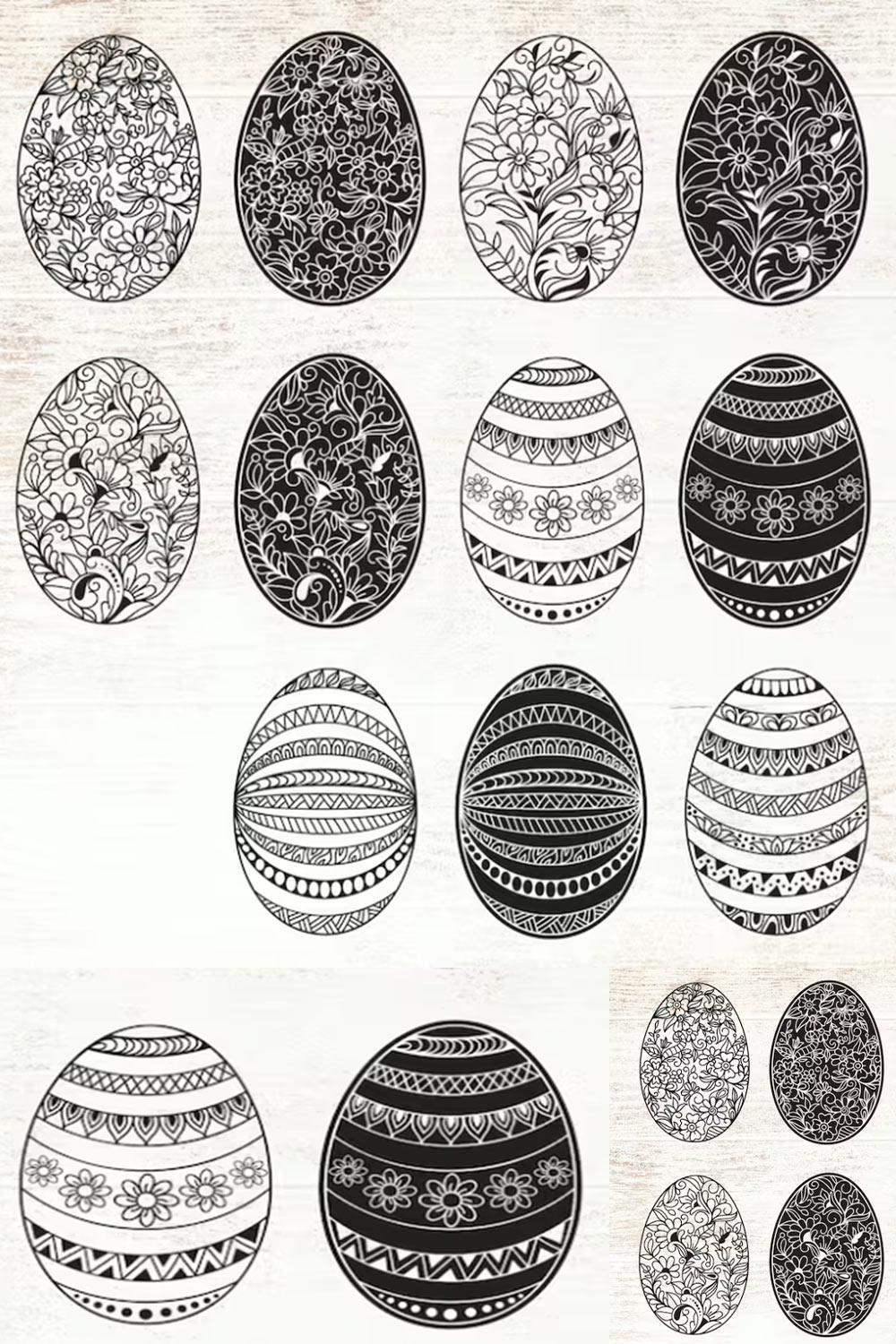 This bundle features beautiful decorative Easter egg illustrations with floral patterns. In this collection, you can find 16 outline and solid versions of designs, which you can use for T-shirts, mugs, tote bags, cards, and more.
Easter Eggs SVG Bundle Glowforge Ready, SVG files for Circuit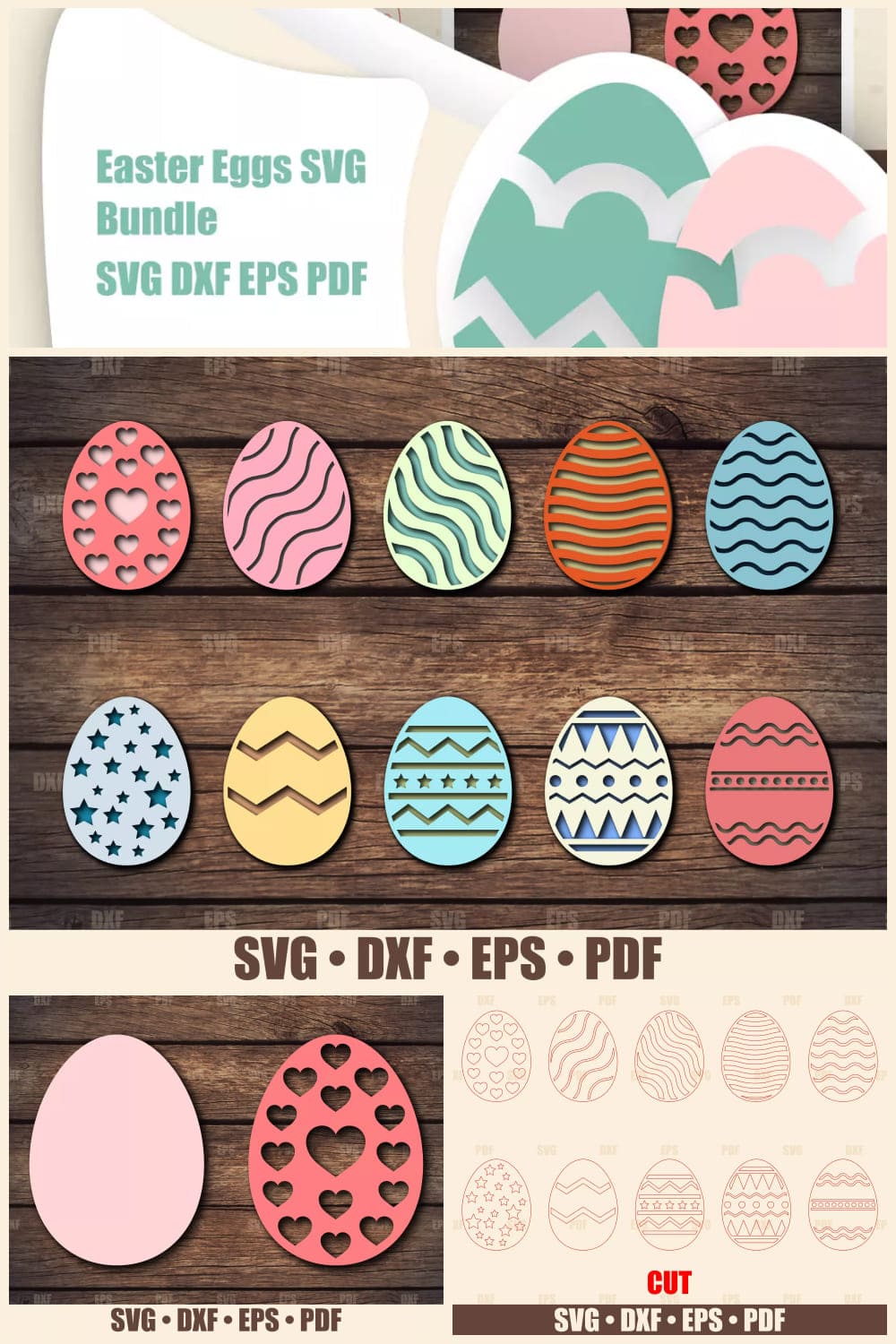 This product can be used for parties, card toppers, or home decorations. The beautiful pastel colors with a ray of different designs will make the holiday season fun and unique. After purchase, you will receive a zip folder with 4 files: SVG, PDF, EPS, and DXF.
Easter Egg SVG Monogram Bundle

This bundle will spice up your event and make your decor special. It's perfect to make custom clothing or for party invitation cards. Includes 4 file types to use with Cricut, Silhouette, and other cutters. The high-quality designs are resizable to fit any project and won't lose detail and quality.
Easter Seamless Pattern SVG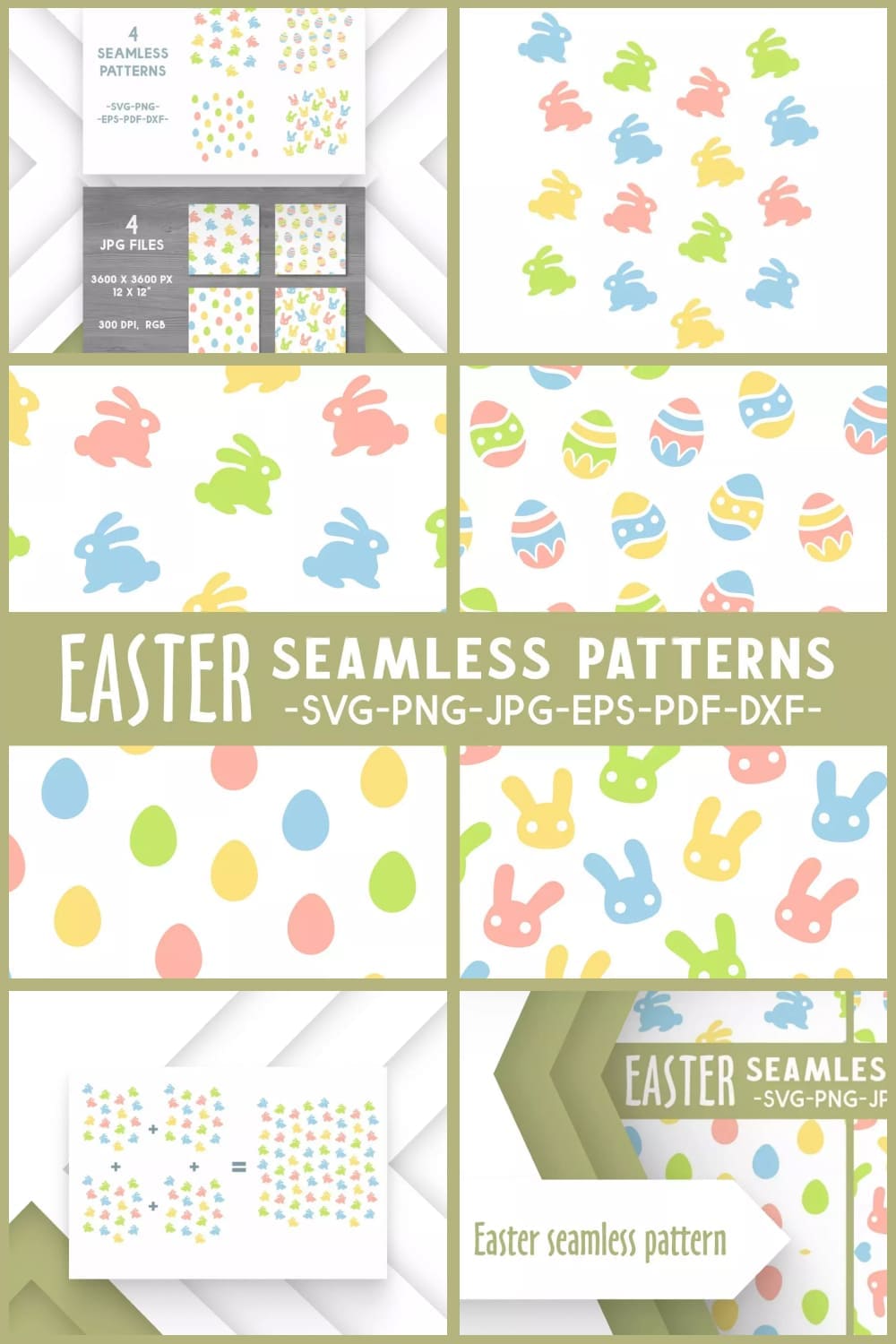 You get 4 seamless patterns on a transparent background. These delicate patterns are great to use for jewelry making, magnets, web design, business cards, t-shirt designs, and vinyl decals. After purchase, you will receive the patterns in 6 zip files: SVG, PNG, EPS, PDF, DXF, and JPG.
Among Us Easter SVG
Are you a fan of the game called Among Us? We've got some great designs with so loved characters from the game you can use for your next project.
Among Us Easter SVG Bundle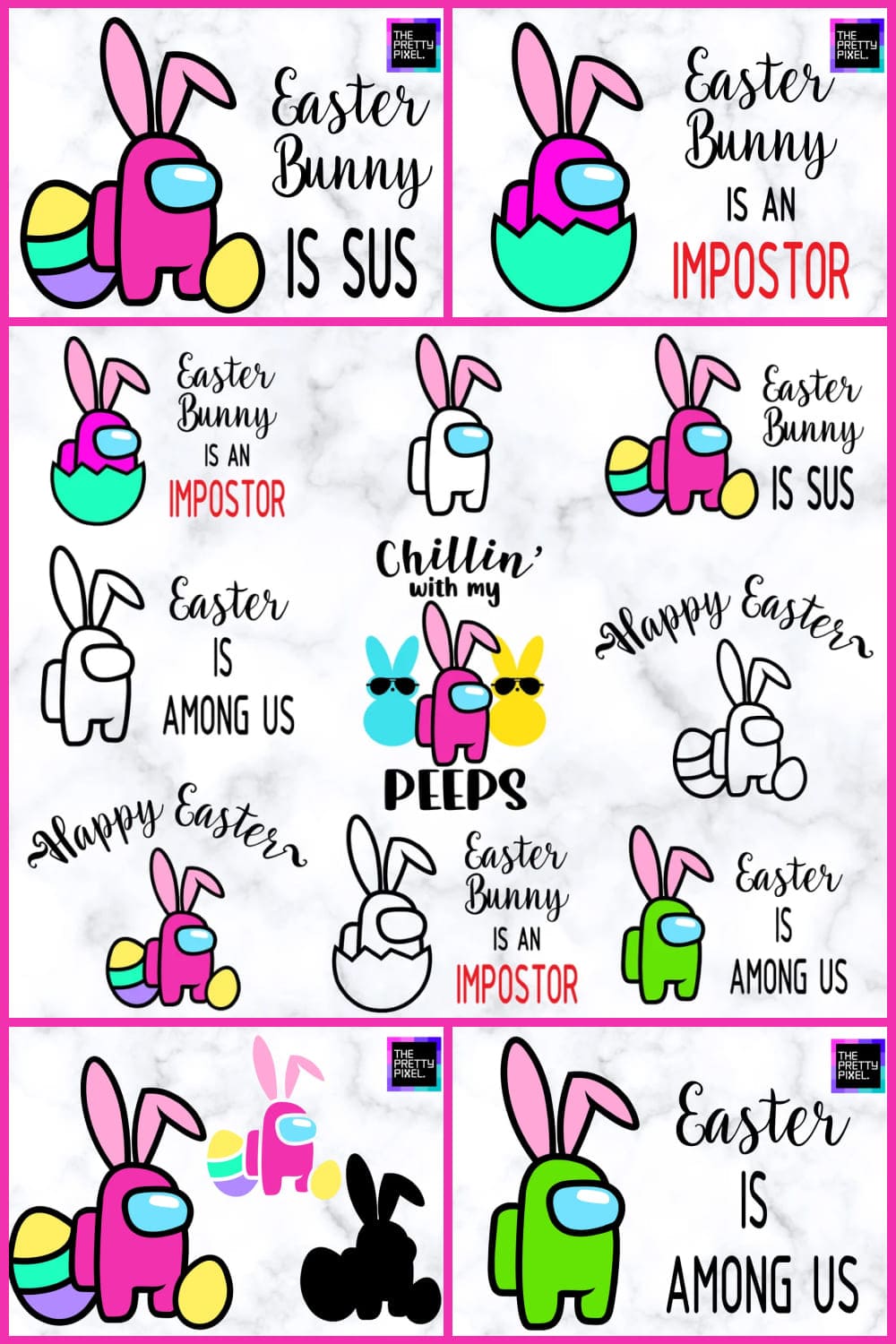 This bundle can be used to make fun t-shirts, kitchen dishes, custom plates, and mugs. The design is popular among children and can make holidays thematic and engaging. Includes 1 zip folder containing 4 folders (SVG, PNG, JPG, DXF) each with 9 files. These files can be used for small businesses that make up to 100 orders or for unlimited personal use.
Hoppy Easter SVG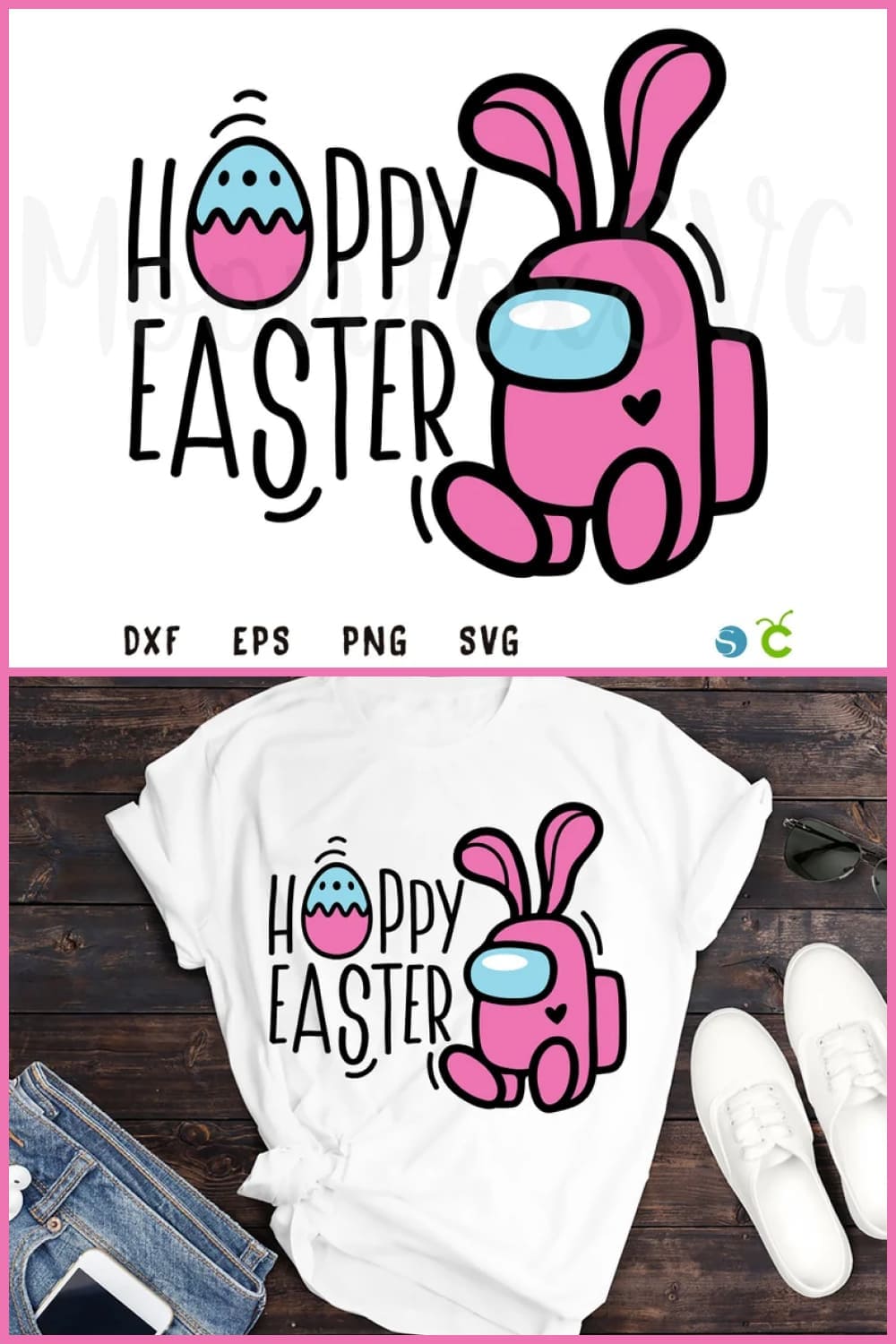 Any project will become better with this silhouette Easter SVG file, whether it will be used for gift decorations, clothing, or meal compositions. This cut file will easily apply to any project for crafts, scrapbooks, party decor, and signs. Make sure you are paying attention to size because the smaller it gets the more complicated the cutting will be.
Religious Easter SVG Free And Premium
There are also many religious designs that you can use for various creative projects during this holiday season. Check them out below.
Happy Easter Religious Clipart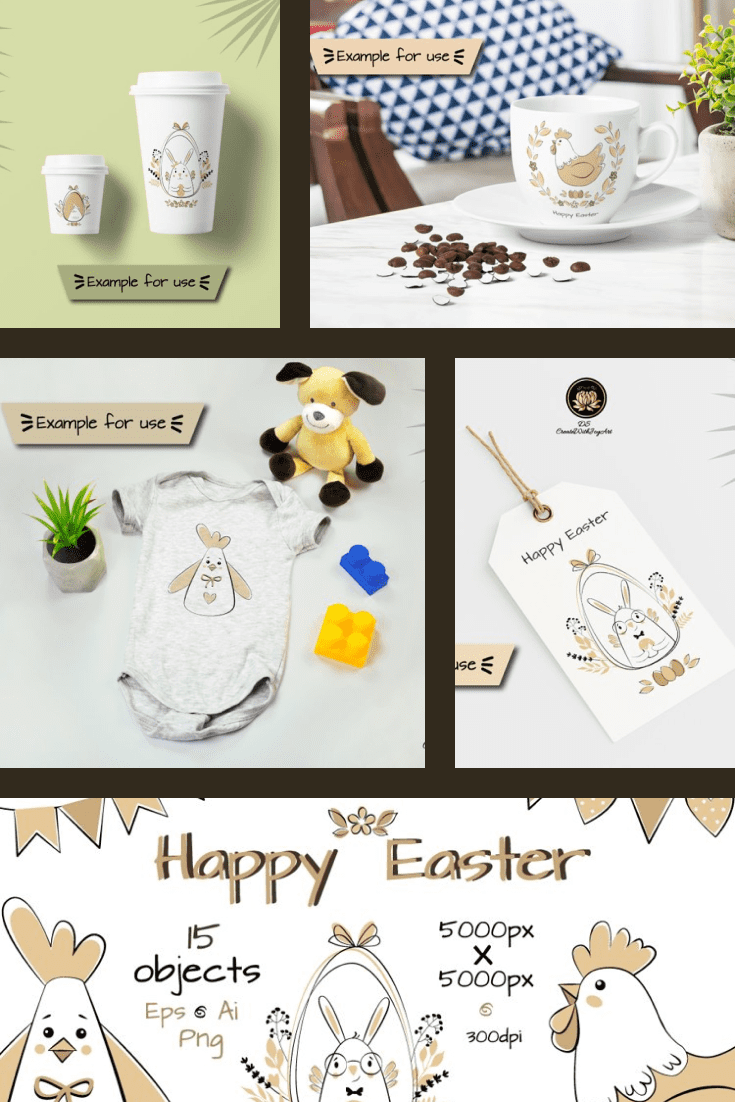 Cute Easter clipart images in pastel colors that you can use to add soft details to your creative projects.
Easter & Spring Season Religious SVG Design Bundle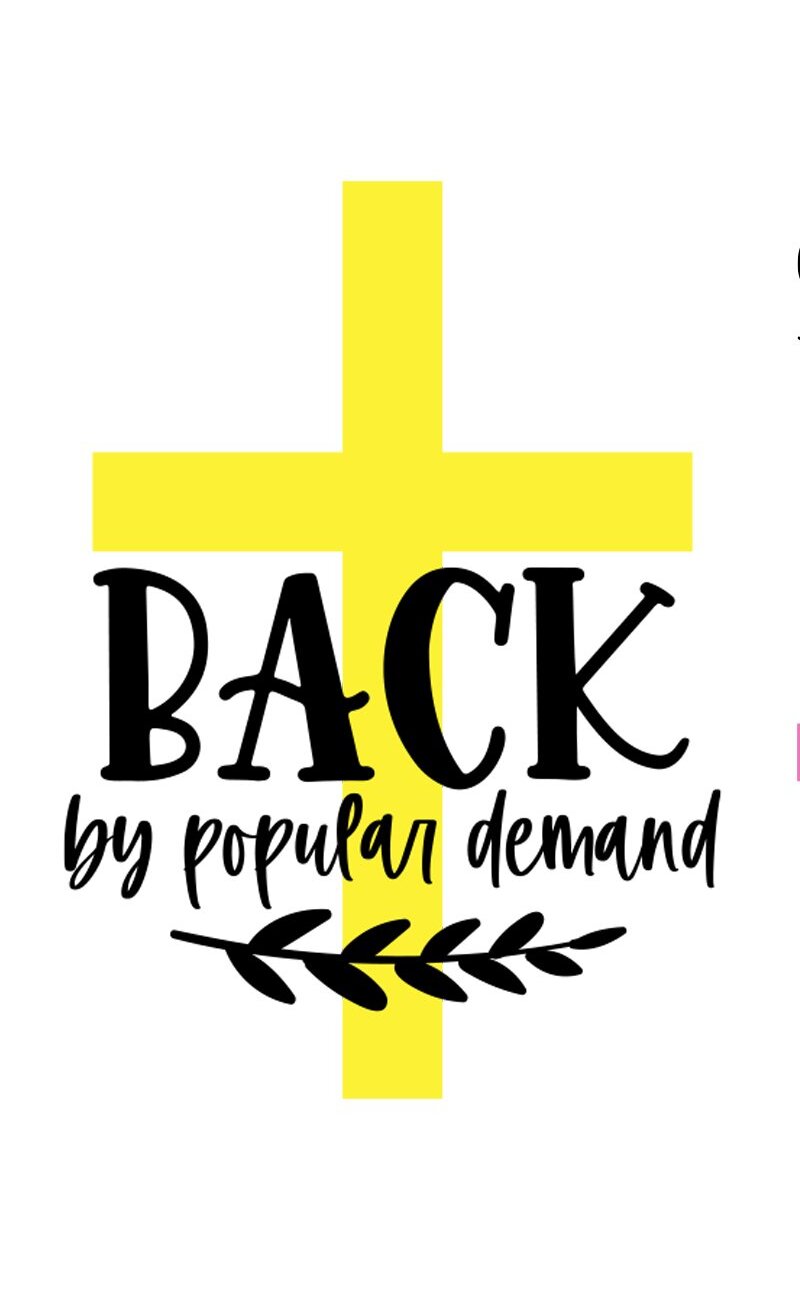 This diverse bundle includes various files, including religious phrases and images. The files are also available in different formats: SVG, DXF, PNG, and JPEG.
Christian, Jesus SVG Designs Bundle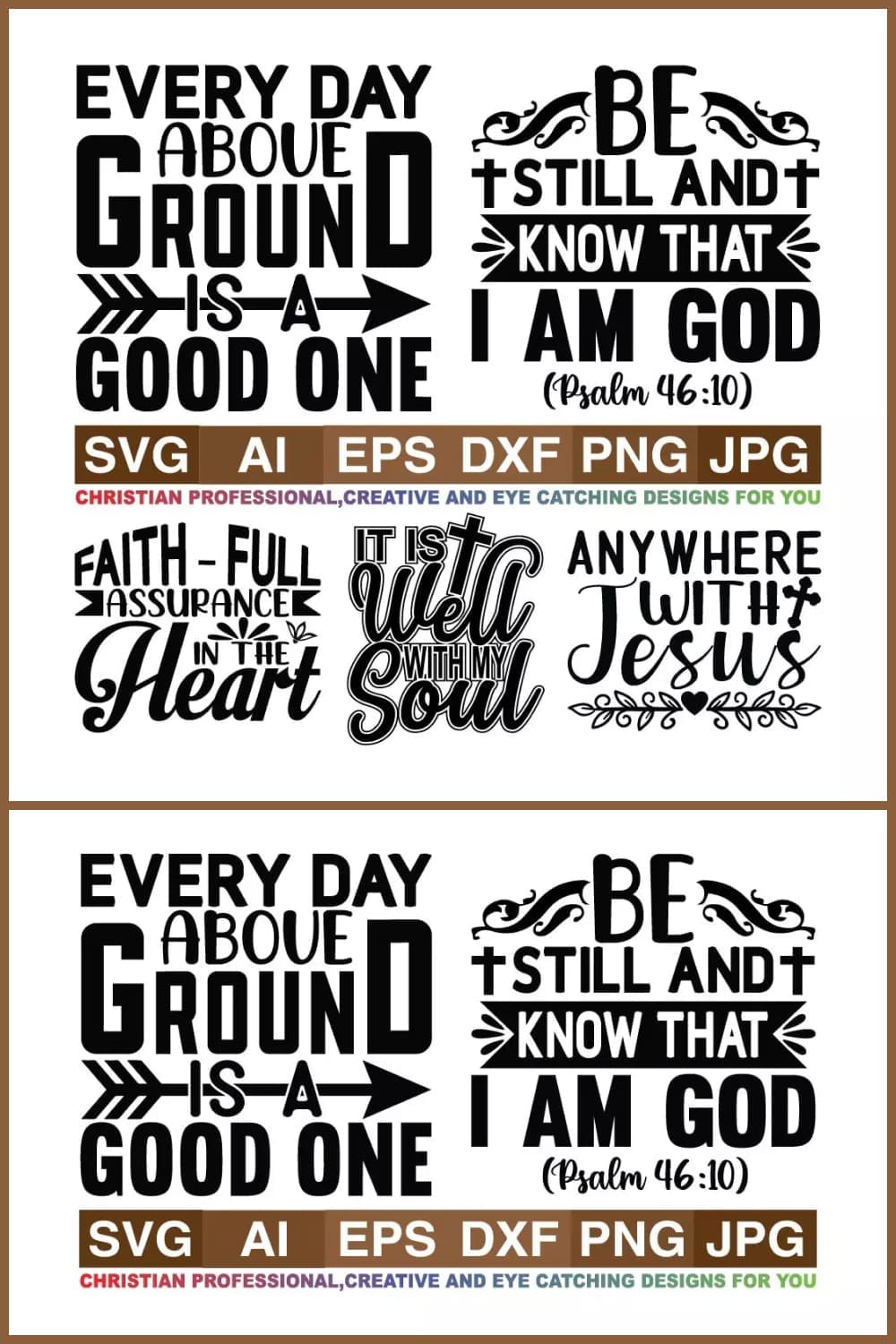 These vector graphics can be used just about anywhere, including on t-shirts, mugs, hoodies, scrapbooks, cut machines, phone covers, vinyl decals, car stickers, wall posters, wood designs, and cut files. The quotes are quite motivational and can be used at any Christian event. After purchase, you will get high-resolution JPEG/JPG, SVG cut files, high-resolution print-ready final PNG, and other support files.
Cross SVG, EPS, DXF Cut Files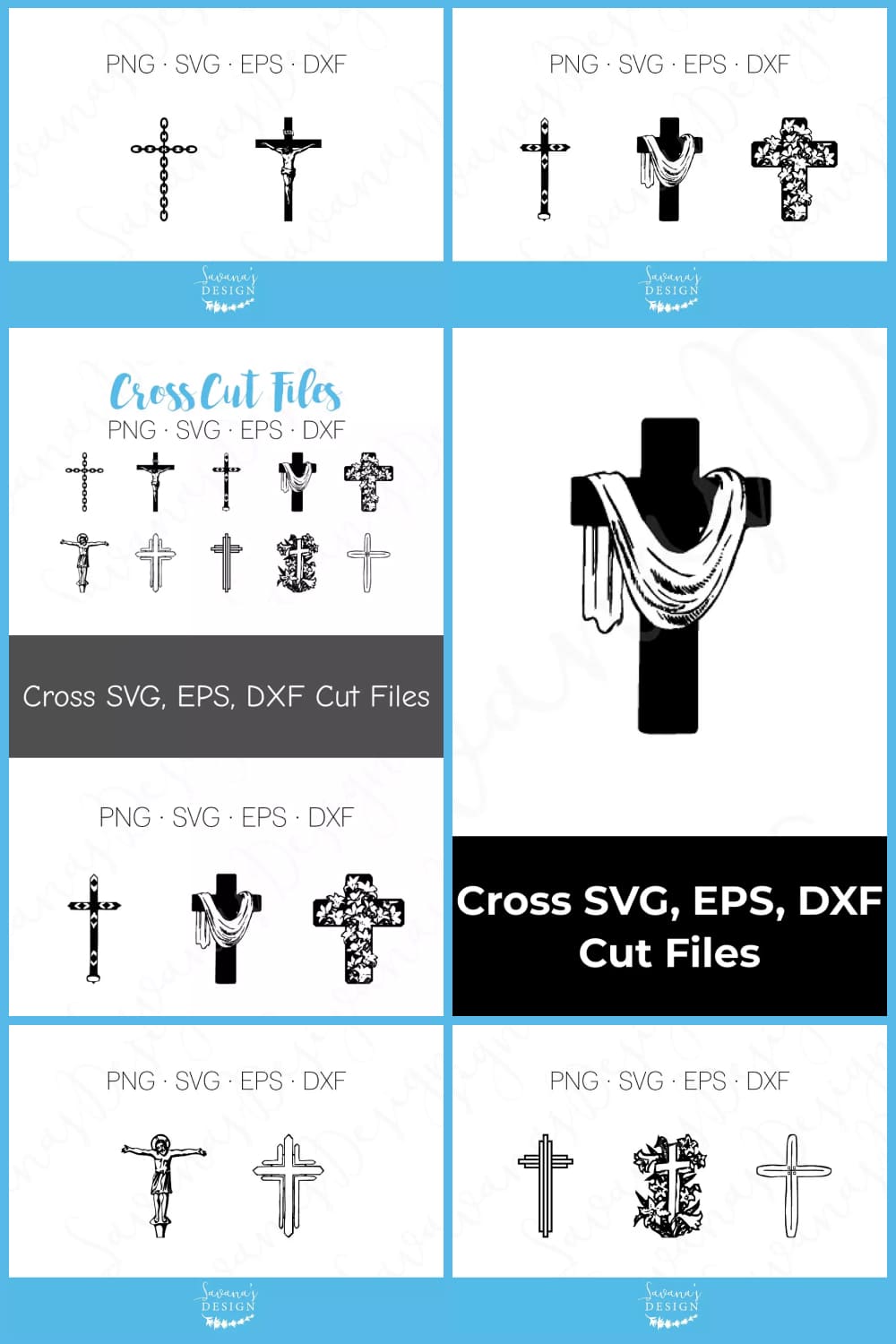 Included are 10 SVG, 10 DXF, and 10 EPS files that are ready for your cutting machine and 10 PNG files that are ideal for the web. Create darling Easter invitations, Christening scrapbook pages, Cross wall art, Baptism art, and so many more projects! If you purchase this design you can even use it after the holidays since it can be used for other events like baby showers, weddings, and Christmas.
13 Christian Easter Quotes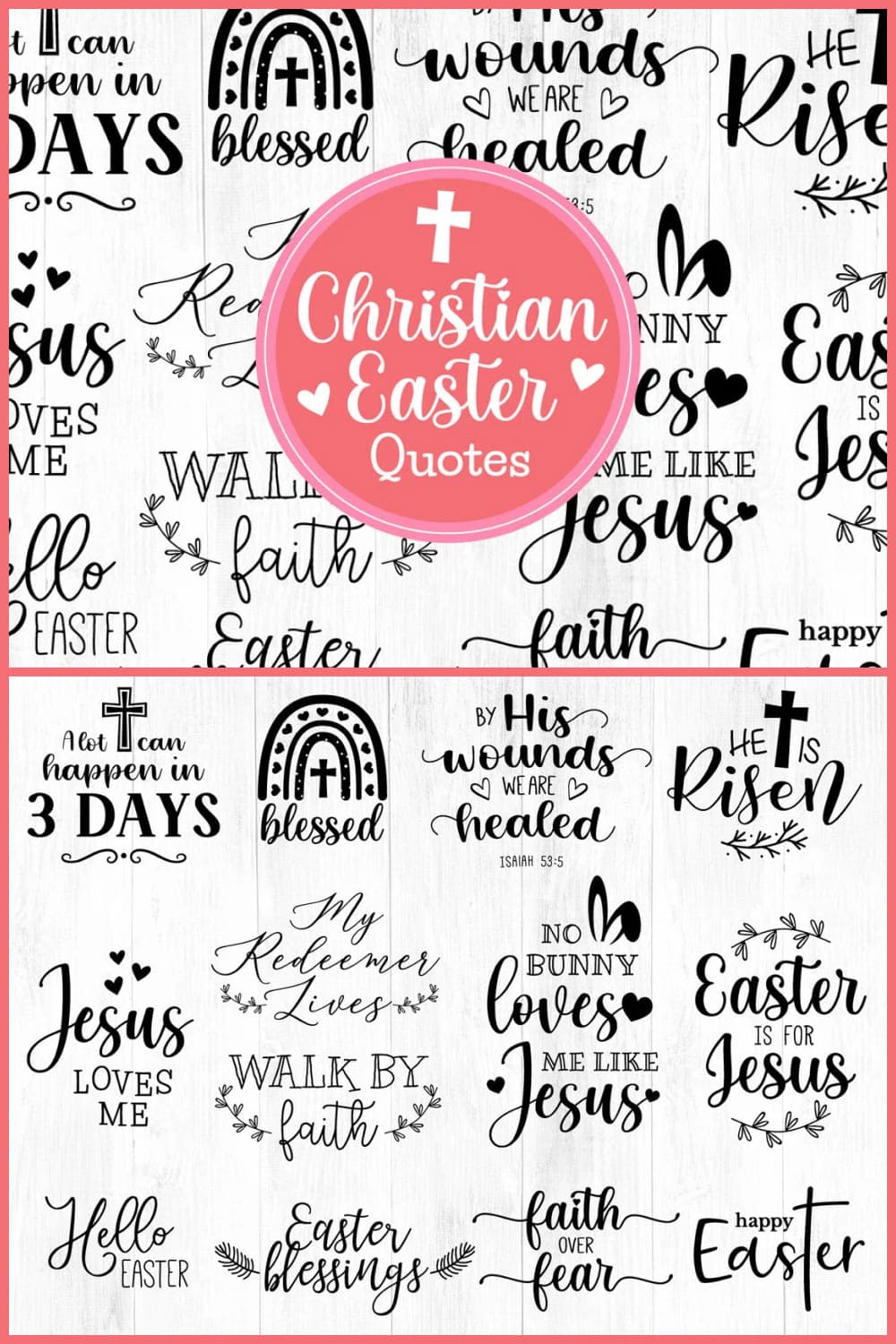 This Christian Easter SVG bundle is perfect for your DIY home decor, school projects, or religious shirts. The quotes can be used with your Silhouette, Cricut, or other cutting machines; printers; creating iron-on transfers; or web design. You will receive 13 designs in total that can be used for small businesses that make up to 100 orders or for unlimited personal use.
Best Easter SVG Files For Cricut
Looking for specific designs that would suit cricut? We've got you covered! Check out our latest designs below.
Easter SVG Collection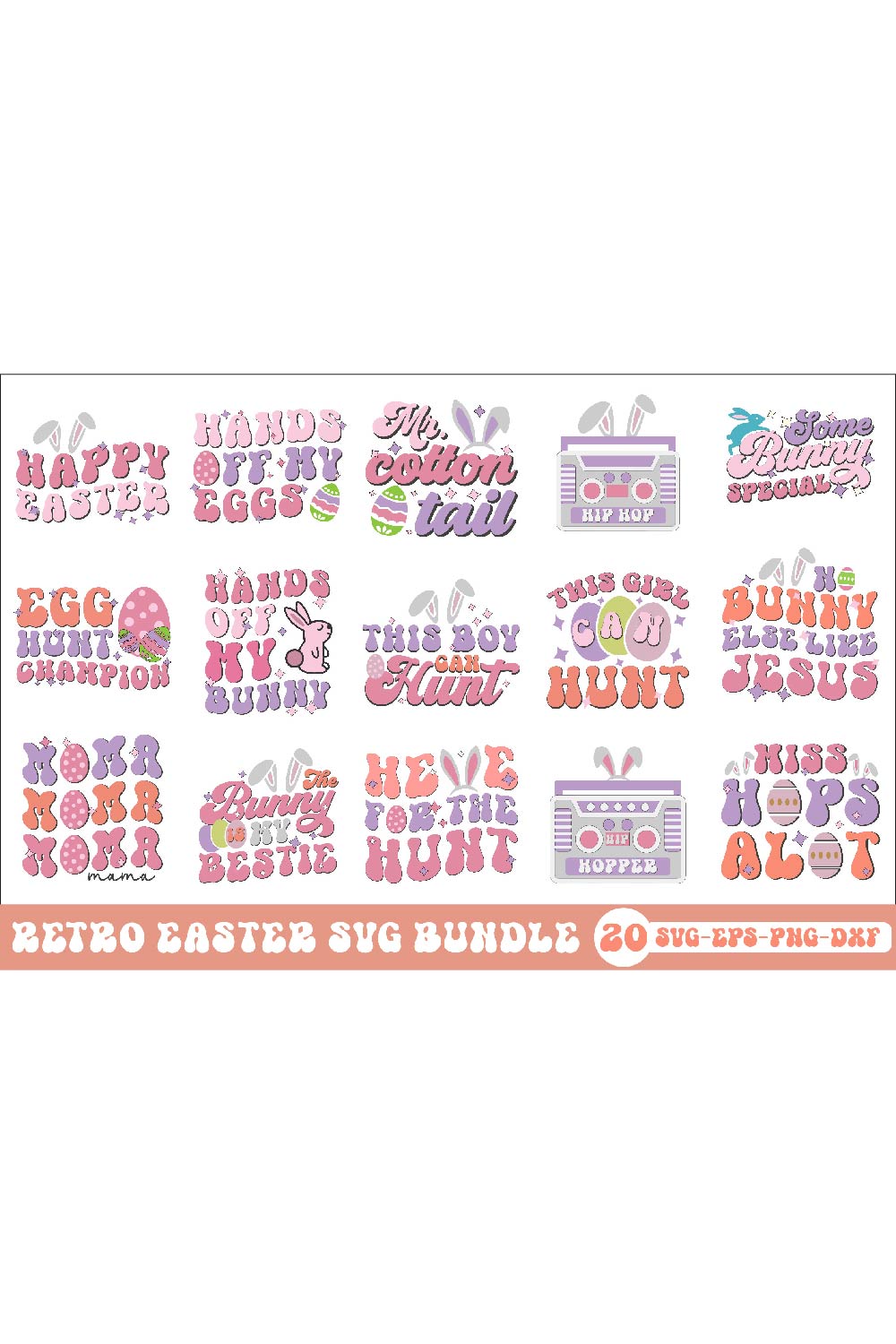 Check out this pink collection with cute bunnies and unique combinations of fonts to make a great festive present.
Cute Easter & Spring Season SVG Bundle – 25 Designs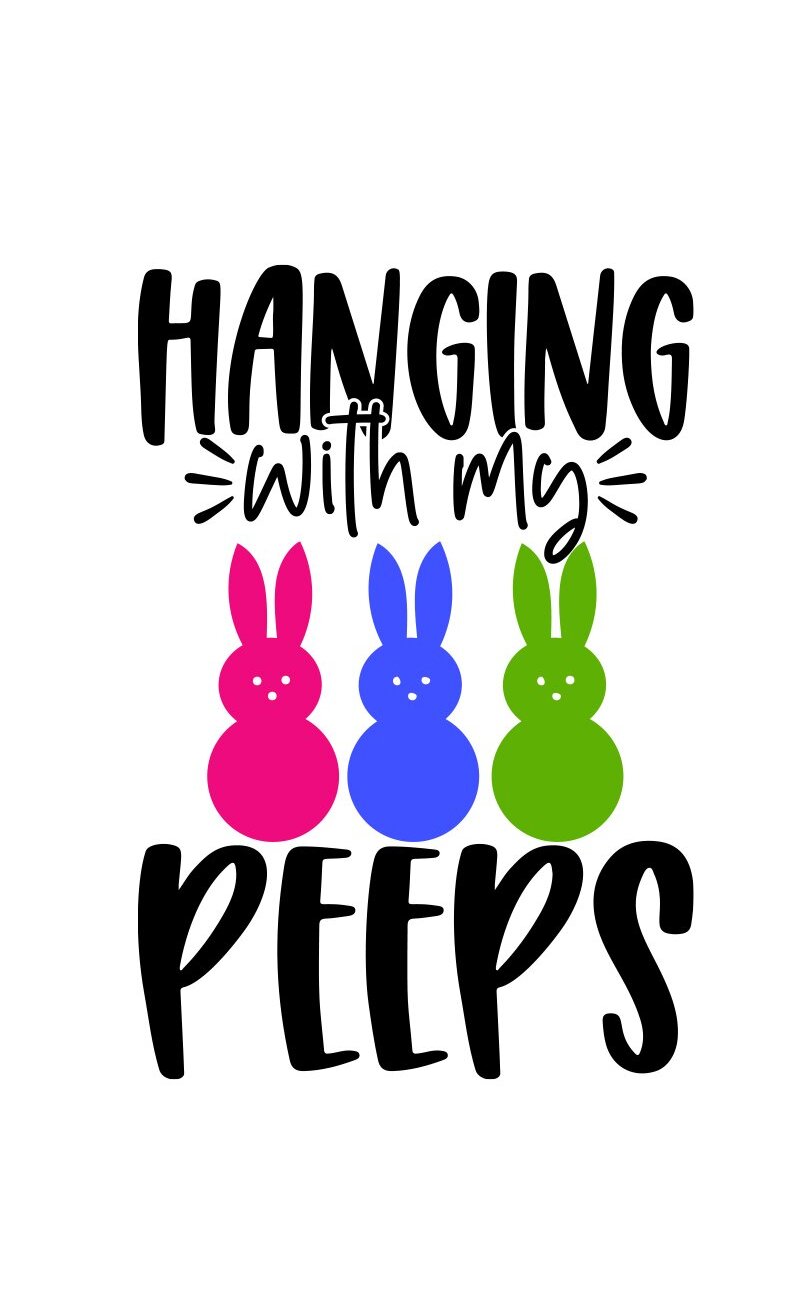 These 25 designs are a must-have for your next project. This bundle includes various images that you can also use after the holidays to create cute spring-themed items.
Happy Easter SVG Bundle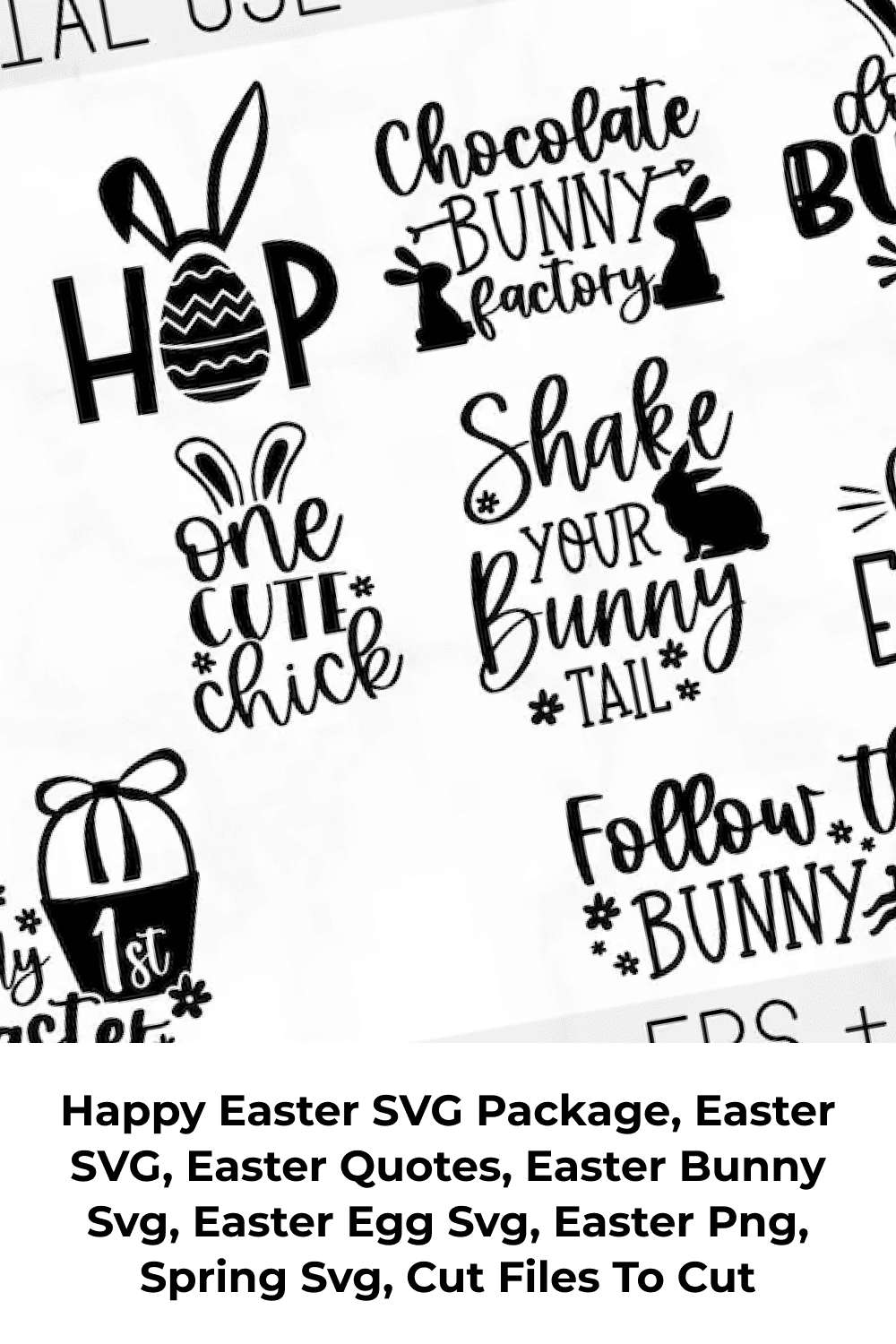 Beautiful bundle with all of the designs you may need to make spring-themed items for presents. It's in black and white, which makes this bundle perfect for simplistic yet cute projects.
Easter Svg Bundle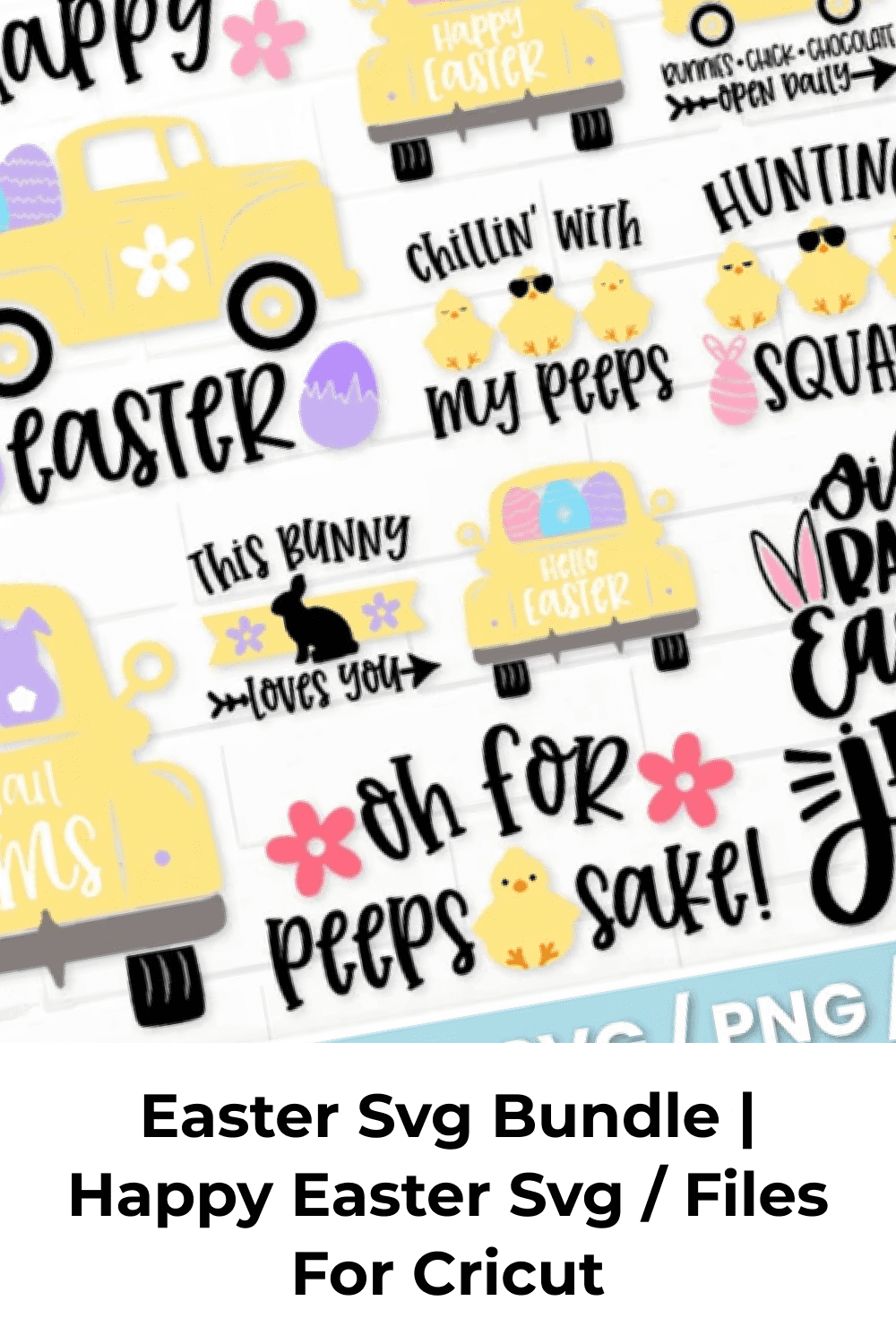 Another great bundle with various images including cute phrases in a pretty font, which you can use for T-shirts, mugs, posters, cards, and other creative items.
Free Easter SVG
You can also find beautiful free designs as well as cricut Easter SVG free files that you can use for various purposes and festive projects.
Rustic Easter SVG Bundle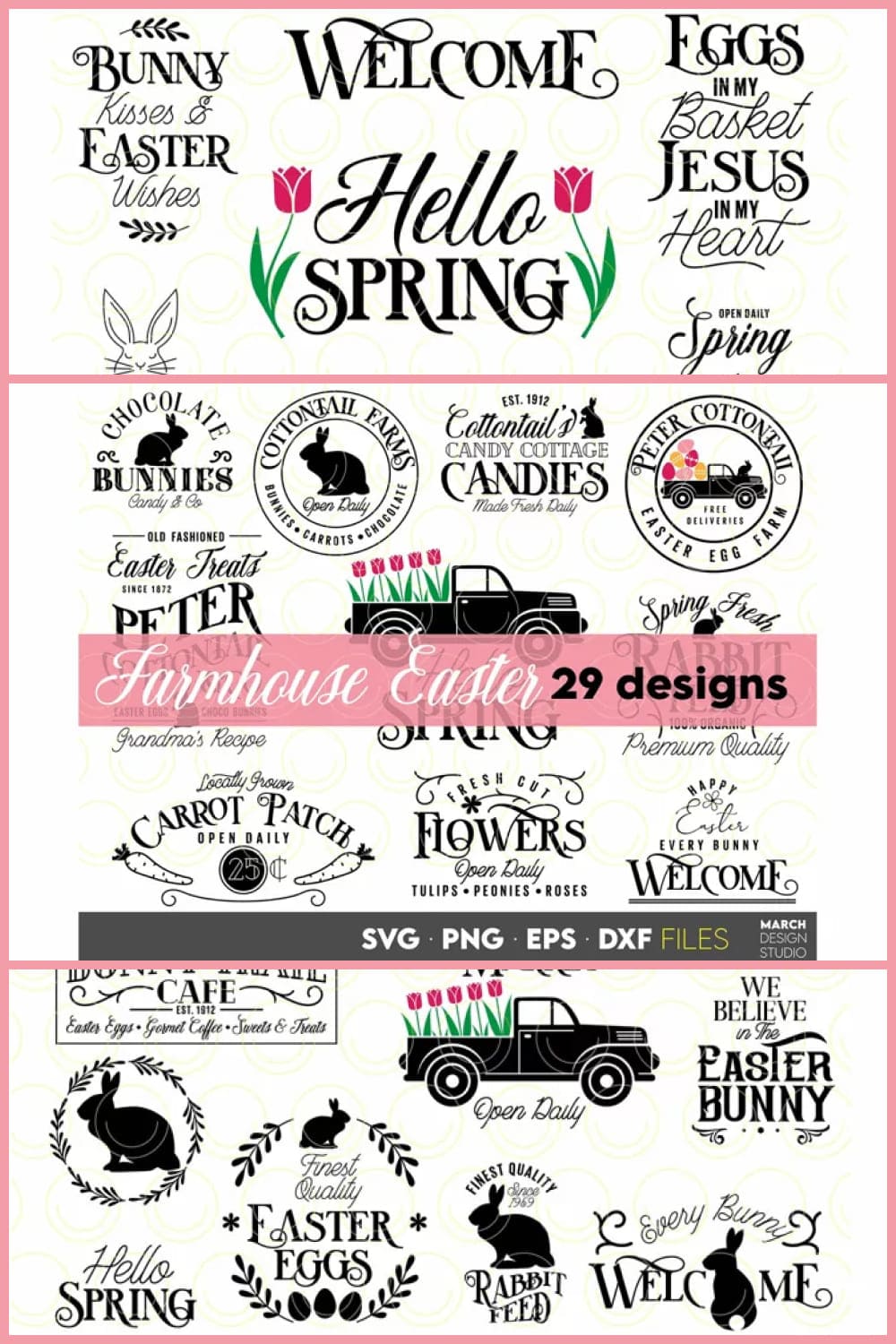 These free Easter SVG files for cricut can make rustic-looking t-shirts, mugs, cards, wall decals, stickers, party decor, car decals, iron-ons, and much more! You receive free Easter SVG for cricut (compatible with the cutting machine), PNG files (transparent background), EPS files (compatible with Adobe Illustrator), and DXF files (compatible with Silhouette).
Free Happy Easter SVG Bundle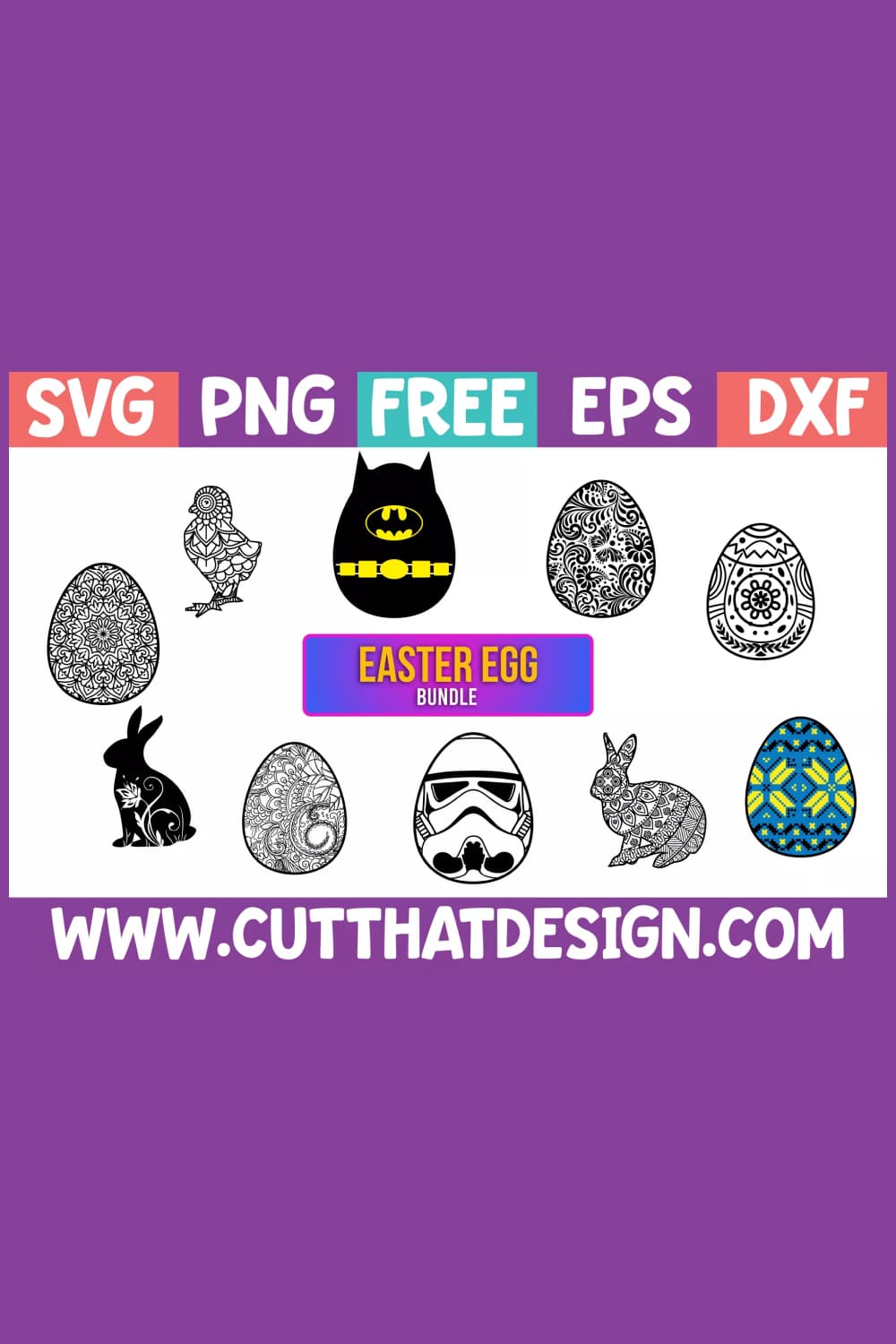 Ukrainians have a tradition where they paint Easter eggs, called Pysankas. Here are some great design ideas for your projects for the season. This Easter free SVG file contains the other formats, including DXF, EPS, and PNG. Formats are compatible with Cricut, Silhouette, and other cutting machines. These cricut Easter cards free files can be used only for personal projects.
Free Happy Easter Bunny SVG Cut File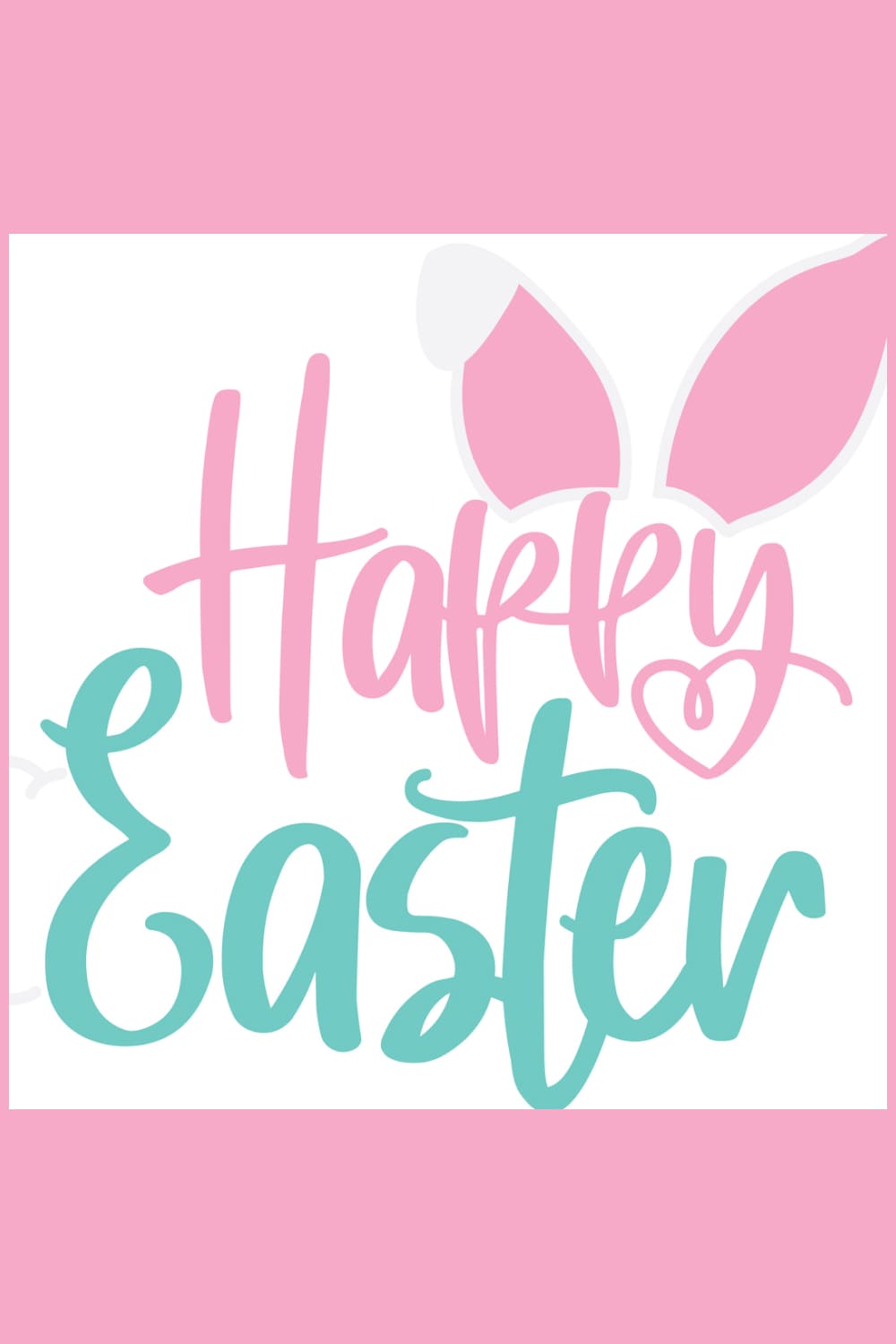 This cute Happy Easter SVG free file is compatible with the Cricut, Silhouette Cameo, and other craft cutters. You can use this Happy Easter free SVG for different postcards, letters, or any other projects that you have. In the download, you will get AI, JPG, and Silhouette files.
Easter Bunny Bums FREE SVG Files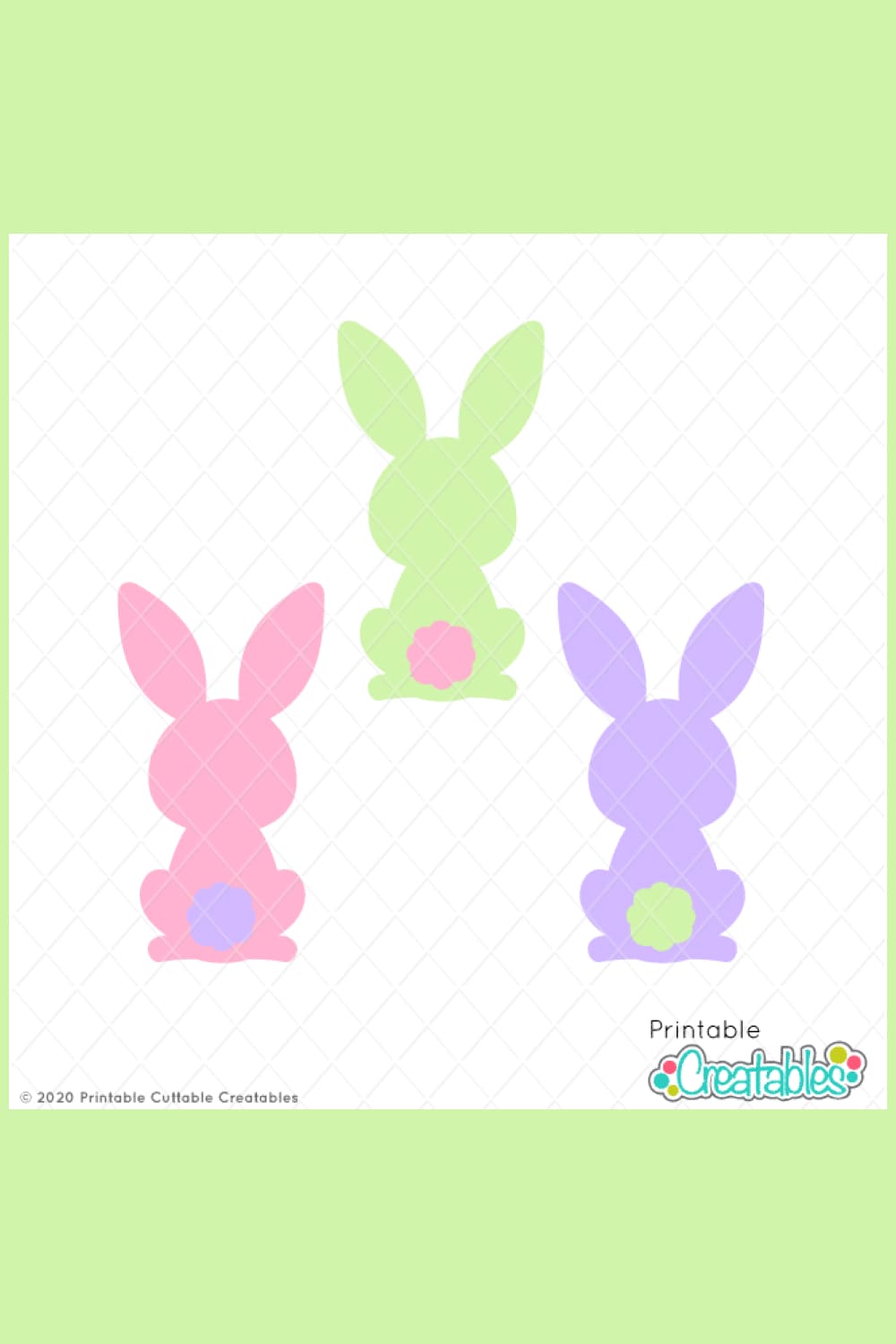 This trio can be easily used for simple Easter bunting, t-shirts, and more! They would also make an adorable wall art sign or cute free cricut Easter cards.
Girl & Boy Easter Bunny Face Free SVG Cut File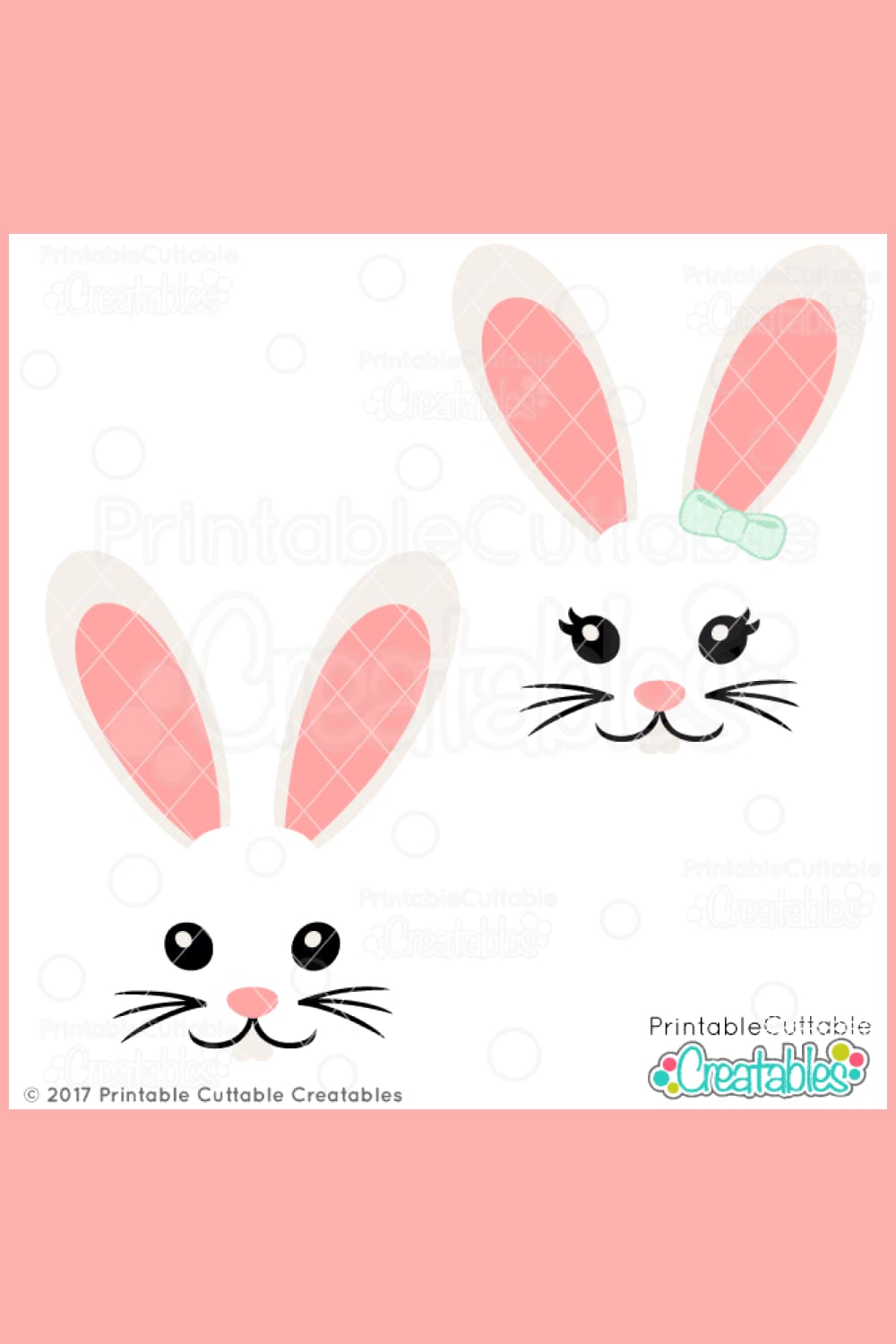 Adorable cut files will add more cuteness to your customized baskets, cards, packaging, and other crafts! This Easter shirt SVG free file includes a Girl Bunny and Boy Bunny Face that are in separated layers, which makes this file perfect for a shirt as well.
Upload Your Bundles and Earn Money
If you're a designer and want to sell your work, let's work together! We offer great opportunities for designers no matter what experience they have. We provide a platform for all artists. You can send your cool Easter SVGs to MasterBundles. This can be done quickly by filling out the Sell Your Deal form. All instructions on how to fill out this form can be found here.
FAQ
Here are a few frequently asked questions about the best Easter SVG
How do I open an Easter SVG image in Adobe Photoshop?
To use an SVG file in Adobe Photoshop follow these steps:
1. Make sure you purchase/download and unzip a file.
2. In Adobe Photoshop, select the file.
3. Open the SVG file you would like.
4. A pop-up box will appear; check the size is what you would like and click ok.
5. Your image will appear.
Is SVG or PNG better?
These two file types couldn't be more different—each is better suited for a specific situation. However, an SVG file is the most widely used vector file format for cut files. SVG's are scalable, and the resolution and image quality won't be damaged as you size it either up or down. SVG file sizes are minimal and well-optimized.
What if every frame of video used SVG instead of raster images?
SVG animations use quite simple shapes, flat colors, and a bit rigid textured shapes. To make a video you will need more gradients, complex colors, fragmented shapes, etc.
How do I know if the files are for personal use only?
After finding a file you want to use, you'll first need to purchase it. When purchasing a file, pay attention to what license type you choose. "Commercial use" license means that the product can be used for commercial gain. A "Personal" license means use for personal purposes only where you do not make money from its use.
Was this page helpful?
We will be happy if you decide to share this article with your friends on Facebook. Just click on the button and you're done
What are your concerns?
Thanks for your response!
You have already left your review.
Disclosure: MasterBundles website page may contain advertising materials that may lead to us receiving a commission fee if you purchase a product. However, this does not affect our opinion of the product in any way and we do not receive any bonuses for positive or negative ratings.