We all love holidays, holiday cards and illustrations. The attributes of celebrations originate that special atmosphere that makes the pleasant feeling of anticipation of something fairy. Using the holiday vibes to create illustrations, patterns, and backgrounds is practiced by various designers. It is very popular and reasonable to apply the holiday mood illustrations to display in various media types. One of the most beloved and truly spiritual holidays in many countries is Easter. Easter background patterns, vector art pieces, design elements, and other visuals provide a variety of beautiful components that are used for the festival celebrations.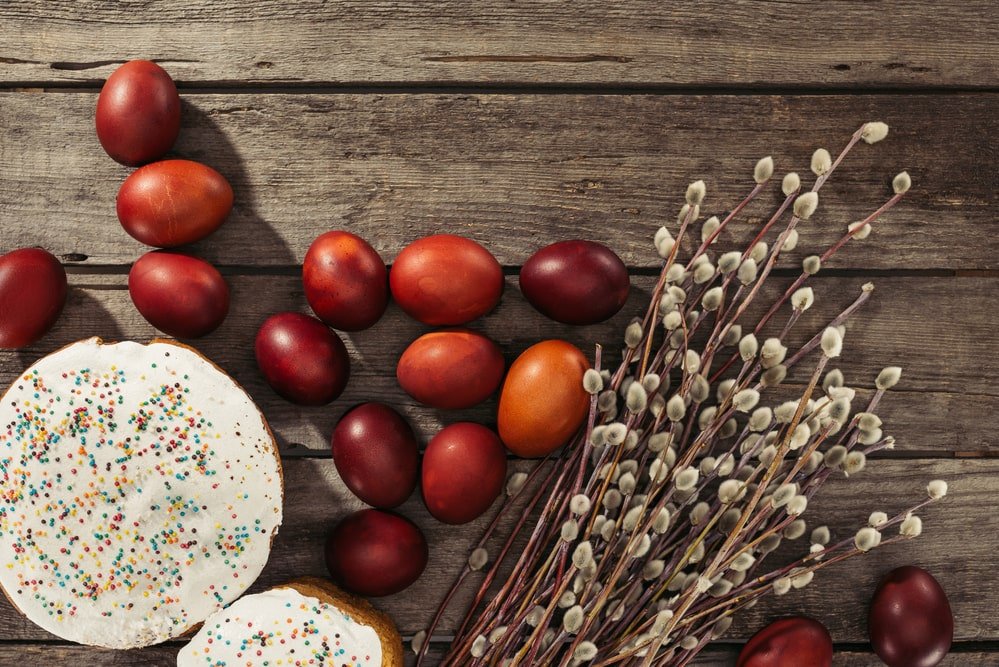 Image source: DepositPhotos
Some facts behind Easter traditions
Easter or Resurrection Sunday is celebrated by all Christians on the Sunday at the and of the Holy Week. It celebrates the rebirth of Jesus Christ and is very important for all believers. There are special traditions like visiting and bringing flowers to the church, asking to bless food and drinks, decorating eggs. Notably, egg here symbolizes new growth, life, rebirth due to the nature of the egg. The other attribute of the Easter celebration is Easter bunny, which takes us back to the pagan rituals and the goddess of fertility that is closely associated with one of the most fertile animals, rabbits.
All these easter eggs, bunnies are put into the Easter baskets and brought to the church. Interesting, the baskets are the personification of the nests with eggs. There are also special hot cross buns or Easter bread in some cultures. These are the tasty buns with raisins or else inside and with a special sweet cover on top. There are numerous recipes that are immanent to various traditions. Easter is the holiday full of joy and happiness so even ham has found a place among the traditional attributes of the celebration.
No matter the fact most of the traditions are pagan by their origin, they are lovely and most of the people follow them from year to year, which brings joy to their hearts, which is probably one of the main intentions of every holiday. All these attributes of Easter can be found on a number of examples of Christian Easter background patterns and illustrations intended for the media.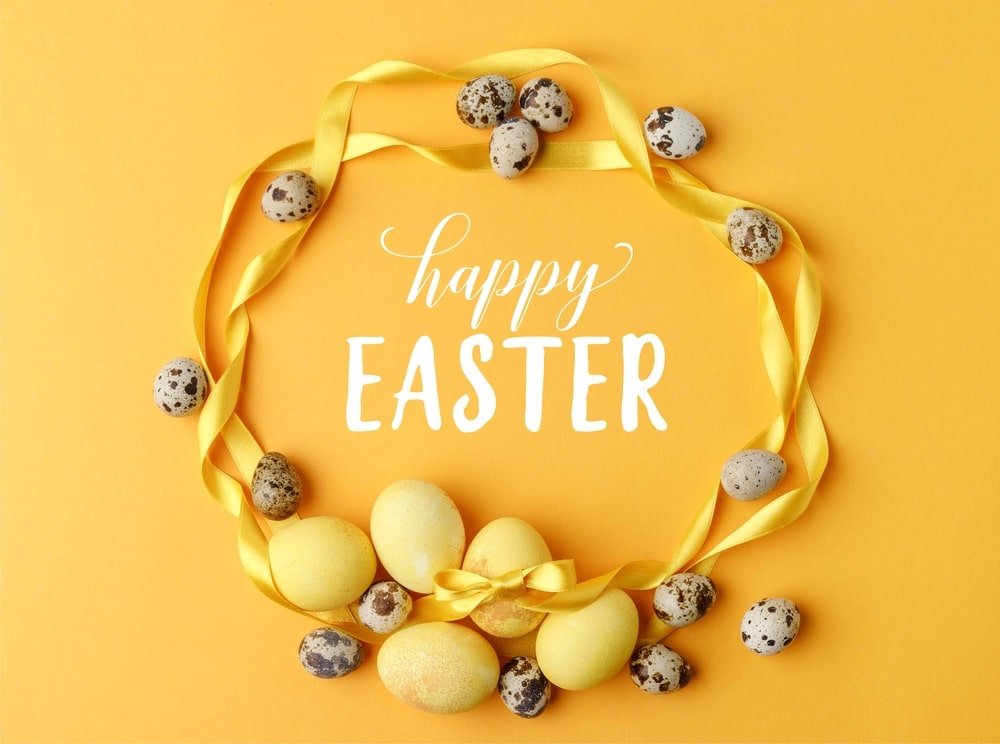 Image source: DepositPhotos
Easter background patterns – dos and don'ts
Religious Easter background should convey the intended atmosphere of the celebration and joy; it should use the special components related to the holiday. Thus, there are certain pieces of advice that can be applied when creating or choosing a background Easter pattern.
Do
Add Easter egg background as decorated eggs are among the most recognizable attributes of the festival and they look great on the illustration. View these Easter egg hunt background images that look bright, colorful, and joyful.
Use bright and light colors, which is the main thing for Easter background images. The holiday is celebrated after the Holy Week, which is the special time of solemnity and Lent. After this period, believers feast and rejoice. Thus, the mood of the images should reflect the feeling of the celebration.
Add flower patterns. Easter is a spring holiday, and everything flourishes around, so adding flowers displays liveliness and prosperity. For instance, Easter lily background pictures are quite popular.
Consider using animals for the Christian Easter background images. Of course, Easter bunny and other animals like birds, chickens, pigs, fawns, etc. are also welcomed.
Use Easter traditional attributes like bunnies, buns, Easter bread, gifts.
Use watercolor style as it looks amazing, fairy, and light, which is exactly what is needed to express the holiday mood.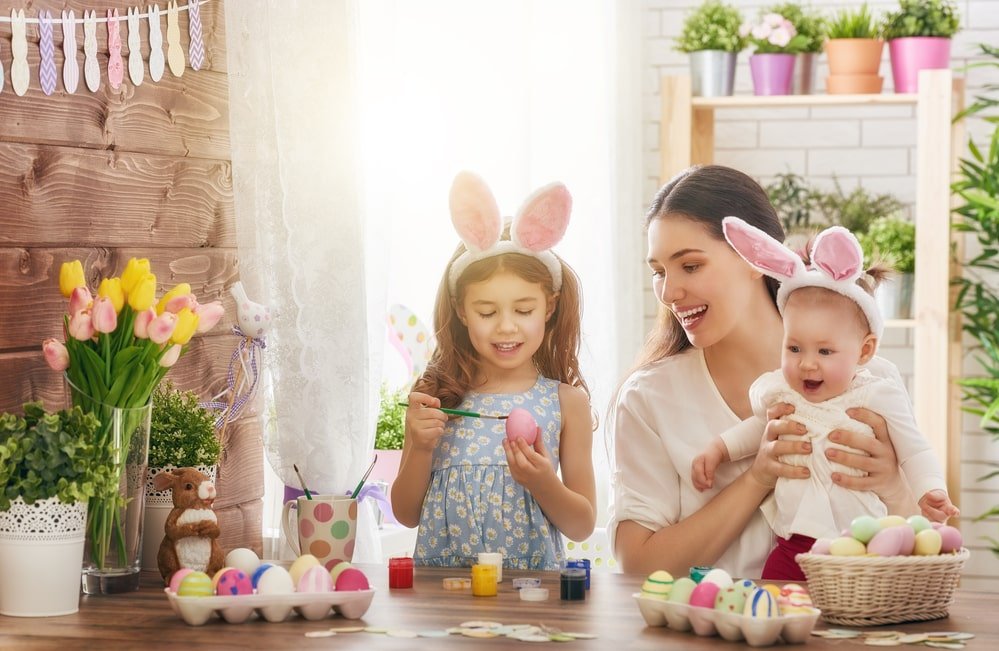 Image source: DepositPhotos
Don't
Use dark and cold colors as this doesn't bring joy to the viewer. The colors convey a certain message to the viewers, so be accurate and avoid some seriousness on the Easter background themes. This shouldn't look rigorous, valid, or credible. So, the colors that are used for the designs to perceive the subject matter as something serious are not appropriate in this case.
Use minimalistic designs. This is almost the same issue. Minimalism uses simple shapes and minimal colors. It looks great and stylish, but when it is applied where suitable and if it matches the purpose. In the case of Easter background pictures, it should look bright, colorful, with lots of details, energizing, and inspiring.
Use many crosses. Well, you may use them in the church Easter background illustrations, but not too much as they make a rather dramatic impression that doesn't suit the purpose of the holiday.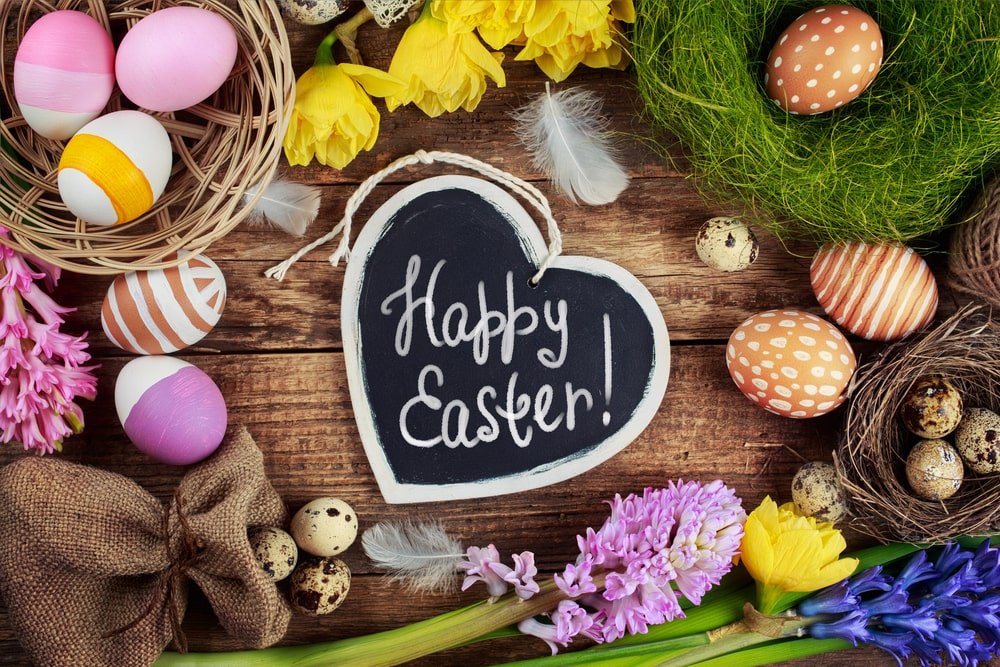 Image source: DepositPhotos
What to combine Easter backgrounds with – icons, shapes, and fonts.
The icons that can be used with simple Easter backgrounds are numerous, and they all should be related to the character of the festival. Thus, there are such elements used in Easter background vector art as an egg, flower, candle, rabbit, fish, candle, cross, church, balloon, bread, a glass of wine, chick, basket, calendar day, angel, bible, bells, bird, and so on.
The shapes that are used for the creation of Easter background Christian illustrations are ellipses of all kinds, circles, stripes, etc.
If you want an inscription or Easter greeting, there a number of beautiful and free Easter fonts. For instance, Eggs Easter font is so cute, and the letters are included in the egg-shaped ellipses.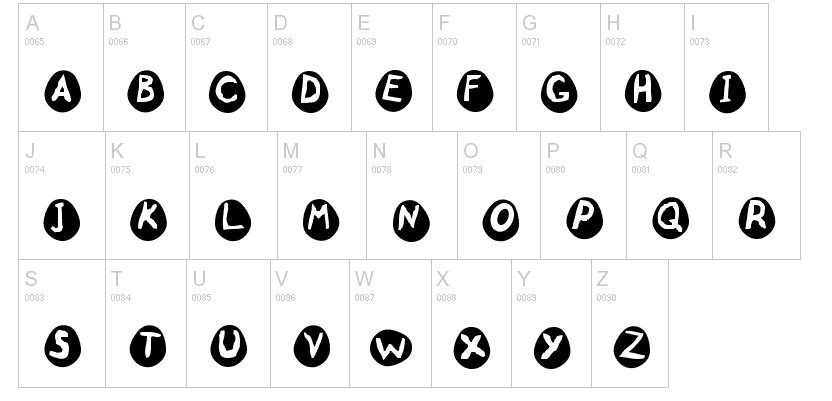 Hunny Bummy Easter Crafty Font is really charming as it puts the ears and tails of bunnies with the letters.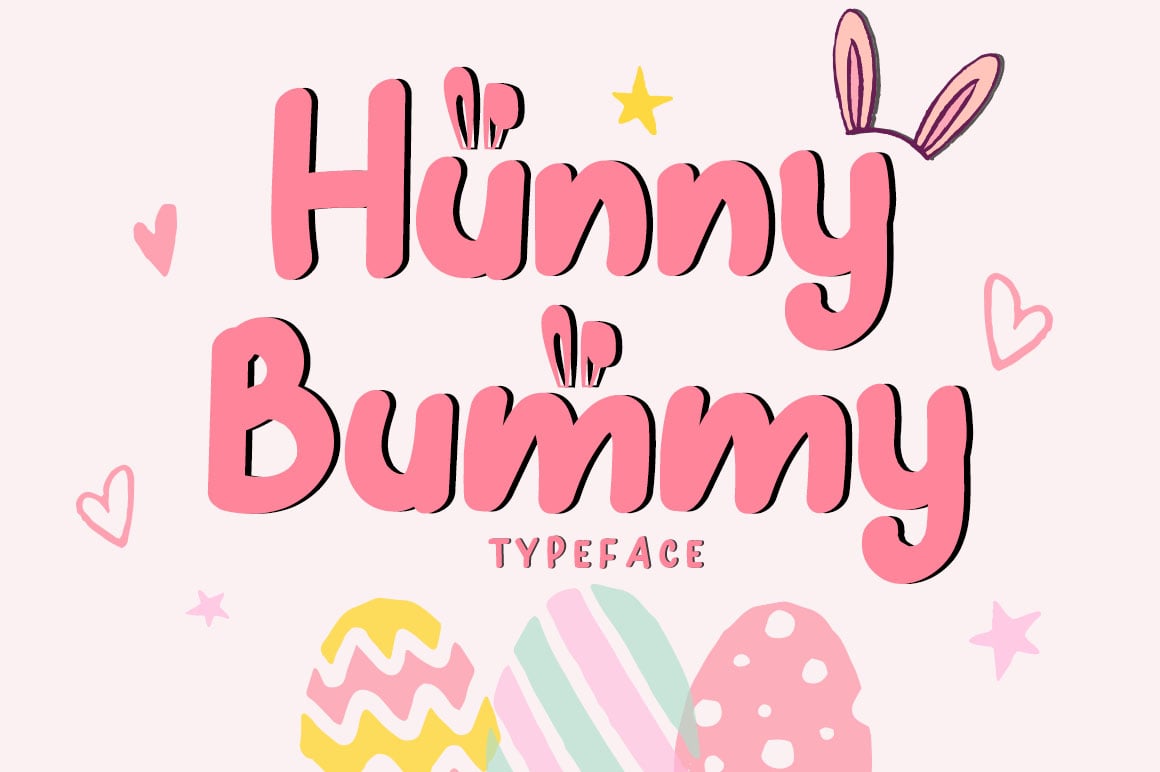 Look at this funny Easter Bunny font that creates letters from rabbits and different decorated eggs.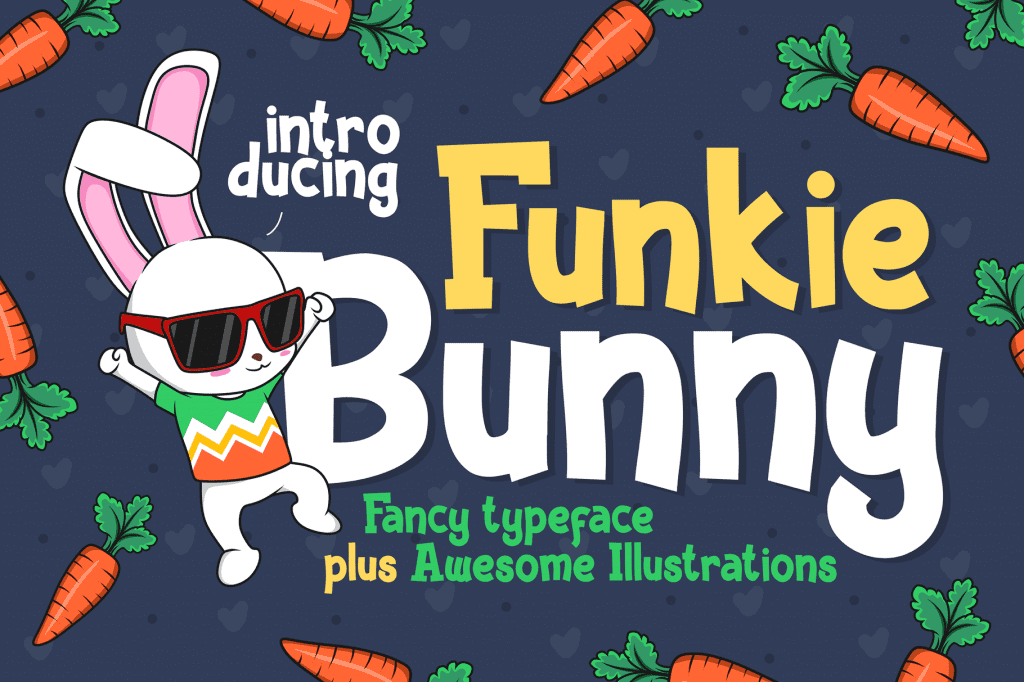 KB Jellybean is simple and fun; it will suit most of the Easter backgrounds. Furthermore, RM Egg looks very joyful as there are eggs standing on the chick feet. ADBF font will make the inscription fancy, bright, and proclaiming happiness all the way around.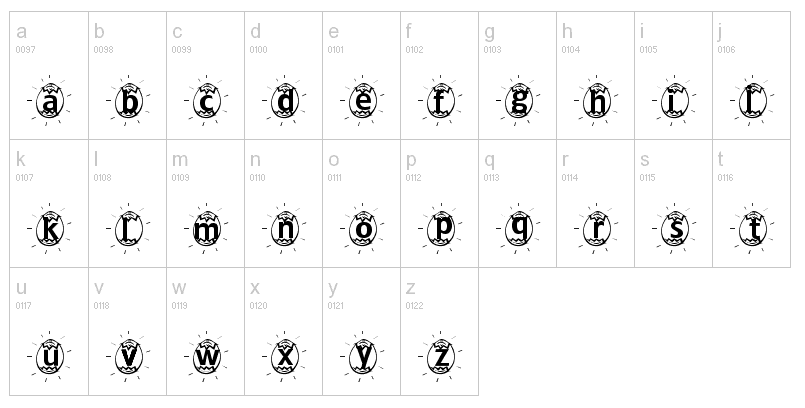 Spring mood and lightness will be brought to the greeting written with the application of New Garden. KG Hippity Hop has the letters with decorated eggs and with each capital letter accompanied by a funny Easter rabbit.
How to create photoshop Easter egg
If you want to create Easter photoshop illustration and draw an egg, this will be an easy task with the following guide. We'll photoshop Easter egg drawing using Easter photoshop brushes.
Create a new PSD file. Consider choosing the sizes like 500 x 500 pixels.
Use the Ellipse Tool to paint a simple shape. The choice of color is on your own. It can be blue, yellow, pink, brown, or orange, or else as decorated eggs can be of any color. Also, make a name to the layer, such as the Egg layer.
But the egg is not of the standard ellipse form, so you should use Convert Point Tool to make the top of the egg sharper. You'll see the anchor point and adjustment handles. Now you can drag the adjustment handle to alter the egg to the needed form.
To make the egg even more realistic, use the same tool and find two anchor points from both sides of the egg (left and right) and change them to adjust the image to the required egg form.
What will make your egg more beautiful is the volumetric image. For this aim, open the Egg Layer Style Window and add Gradient Overlay, attaching two tones of the color you've chosen for the egg. Add Inner Glow and Inner Shadow using the appropriate tones.
We've created a colored egg, but it wouldn't have been Easter egg if it was not decorated.
Prepare the layer with the decoration; you may create it on your choice or use some custom shapes. In the new layer called the Decoration layer, choose the color of the shape.
Then go to Edit – Transform – Wrap to make a round curved shape.
Consider changing the opacity of the decoration layer and adding a little black Stroke.
Then press CTRL and choose the Egg Shape Thumbnail.
Turn to the Decoration Layer, and press Add Layer Mask.
As the final step, consider adding a shadow. Select both layers and make a group, converting them into smart objects. Flip Vertical and make a selection with the Rectangular Marquee Tool.
After that, add Layer Mask and lower the opacity level.
Now your egg is ready.
You may create other vector art pieces such as Easter bunny photoshop using photoshop, and illustrator tutorials if you want to make the image in this graphic editor.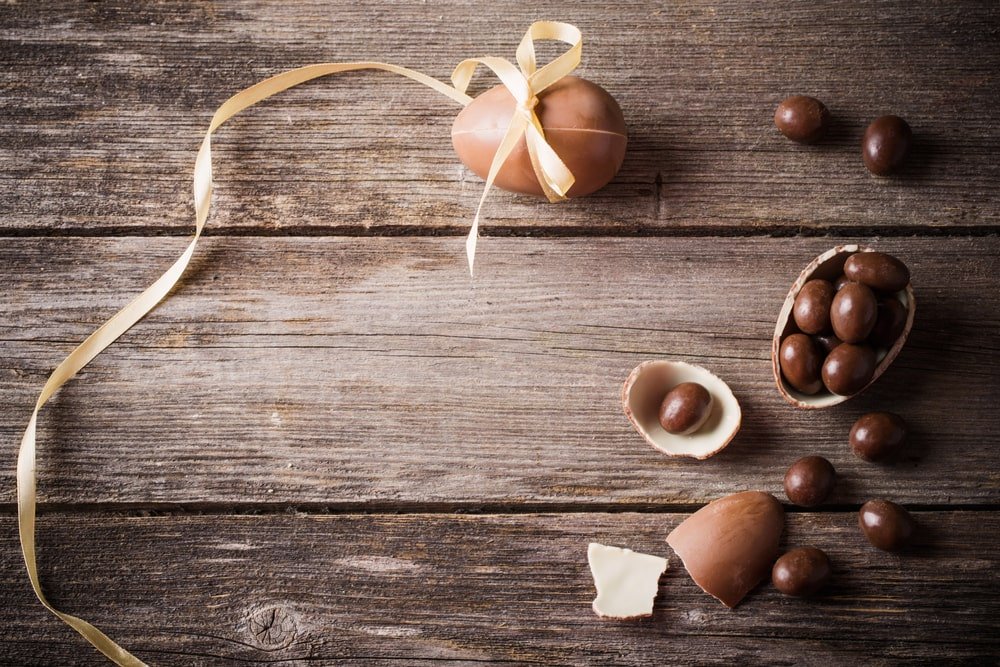 Image source: DepositPhotos
Easter background custom shapes – freebies
Consider using some photoshop or illustrator freebies. Thus, this Pinterest collection contains many free packs of custom shapes that can be used for Easter illustrations and backgrounds. Also, there are some good ones in the resource Shapes4free. View the site ShapesforPhotoshop that offers several good free packs.
Easter background wallpaper
Overall, there are a number of illustrations and background themes that can be found on the topic. Thus, choose from these Wallpaper Abyss free easter wallpaper background images. Easter desktop background themes are highly popular on the holiday eve, as they'll make anyone more joyful and energetic with their sunshine style and colors. On Pixabay, you may also find some beautiful and tender Easter lilies background images and some looking very spiritual Easter sunrise background visuals.
Easter elements bundles
If you like professionally crafted pieces of art and design, then consider the following collection of Easter elements bundles. Taking the bundles offerings is very convenient and time-consuming rather than searching for each separate element and making sure they are of the same style. What is more, getting the elements bundles is rather cheap.


Thus, 103 Sweet Elements Bundle: Think Happy Thoughts [Easter edition] will definitely make you think happy with the set of neatly designed and amazingly looking 75 individual elements, 11 floral arrangements, 1 floral arrangement set, 3 pre-made bunny characters, 5 wreaths, 6 text bubbles, and 1 bonus graphic. These cute elements are created for your décor items, logos, cards, packaging, and other goals. You can combine the items according to your choice. This collection contains PNG and EPS files.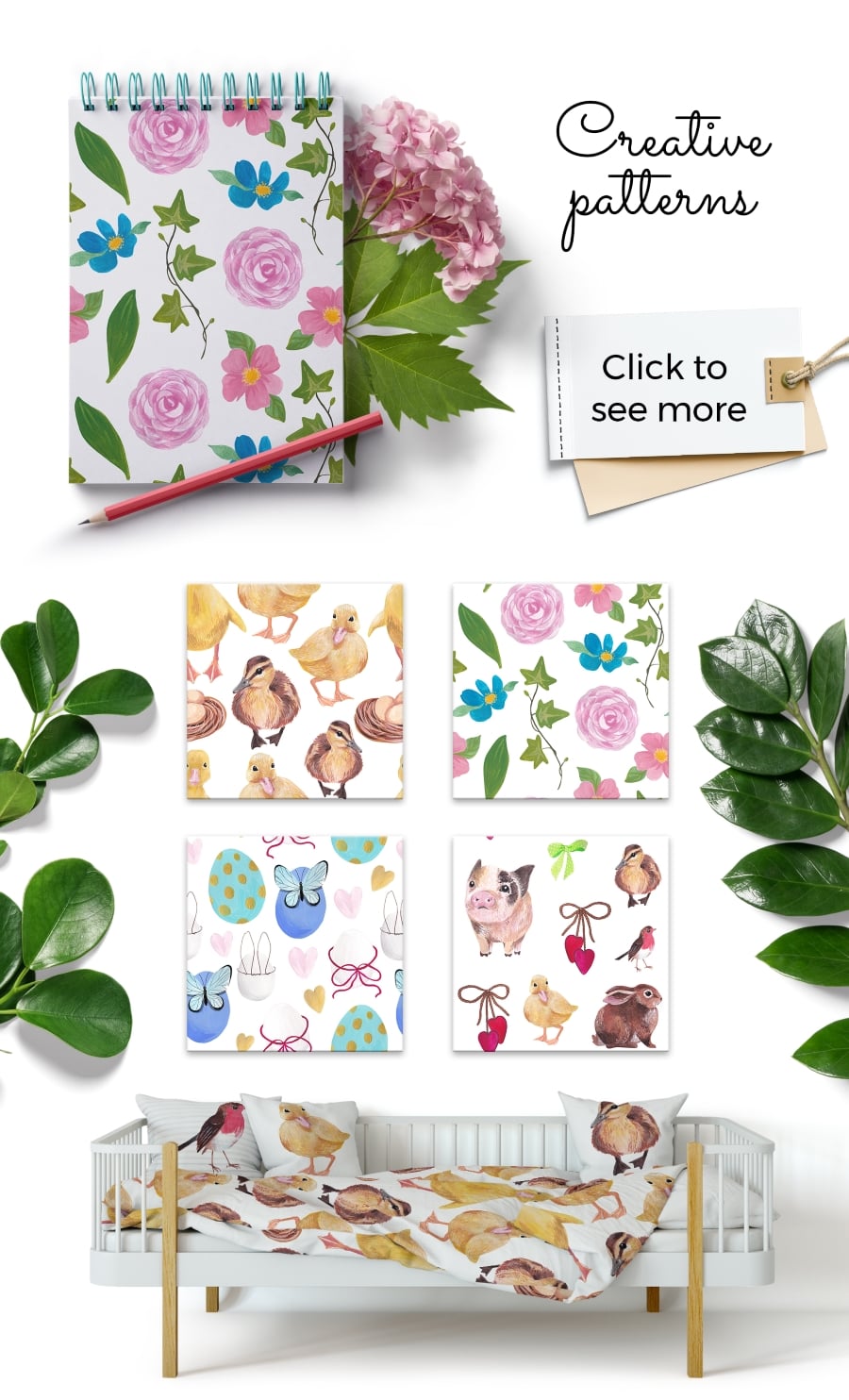 The next collection called Little cuties – Easter edition is indeed the bundle of cute little images. The pictures are hand-painted gouache visuals intended for different purposes, such as Easter greeting cards or baby bedding. You'll be able to choose from 28 PNG paintings, 1 PSD with all elements on separate layers, 4 PNG contour seamless patterns, and 6 PNG compositions with transparent background. These pre-made graphic elements will help you to save your time and create own graphic design selecting the needed elements from the bundle, which is so simple.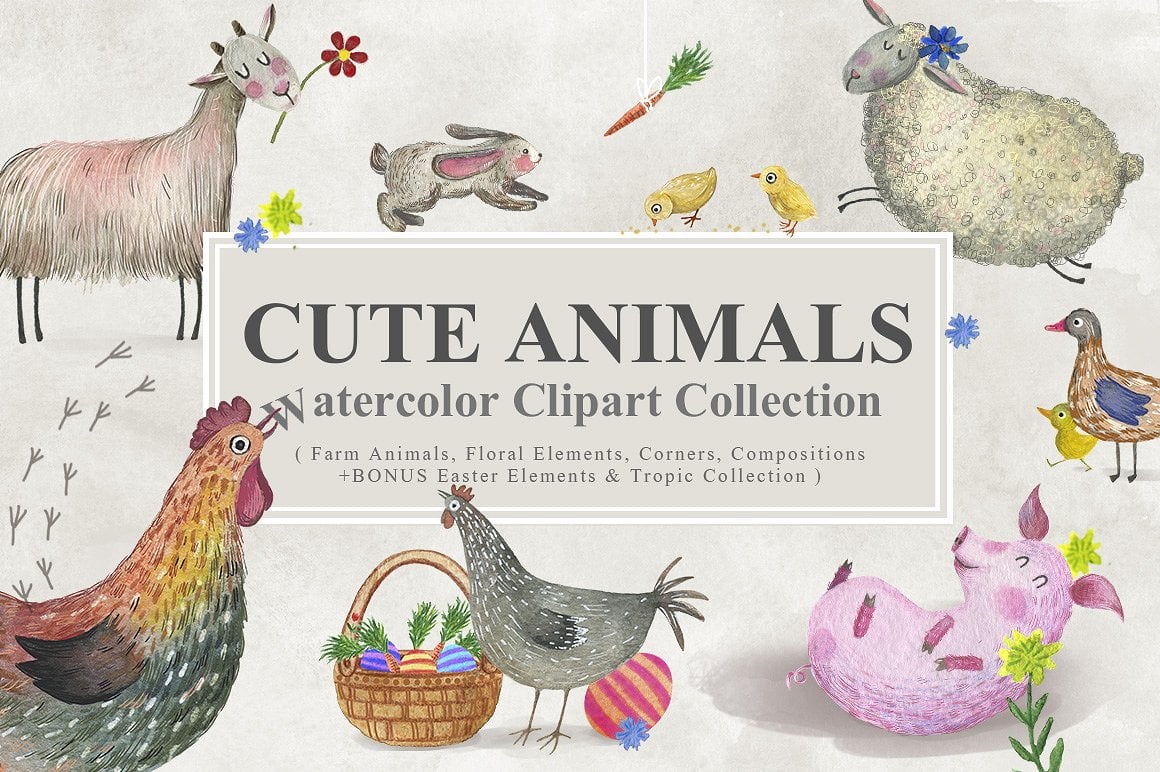 Easter Animals Watercolor Collection includes 65 clipart elements made in PNG format. The images are hand-painted with watercolors. The latter technique is widely popular in web design and various media types with its light and airy look. Moreover, it is highly recommended for Easter background. The bundle has the images that are opened in Photoshop and can all be used for your creation. There are 19 Farm animals, 12 Decorative floral elements, 4 flower&see corners, 4 huge flower&see central composition, and many bonus elements.
The real mood-maker is the collection Easter & Spring Bundle, which contains 65 mock-ups in PSD and JPEG format. They are made using various styles, so you'll definitely find the one you need for your memorable designs.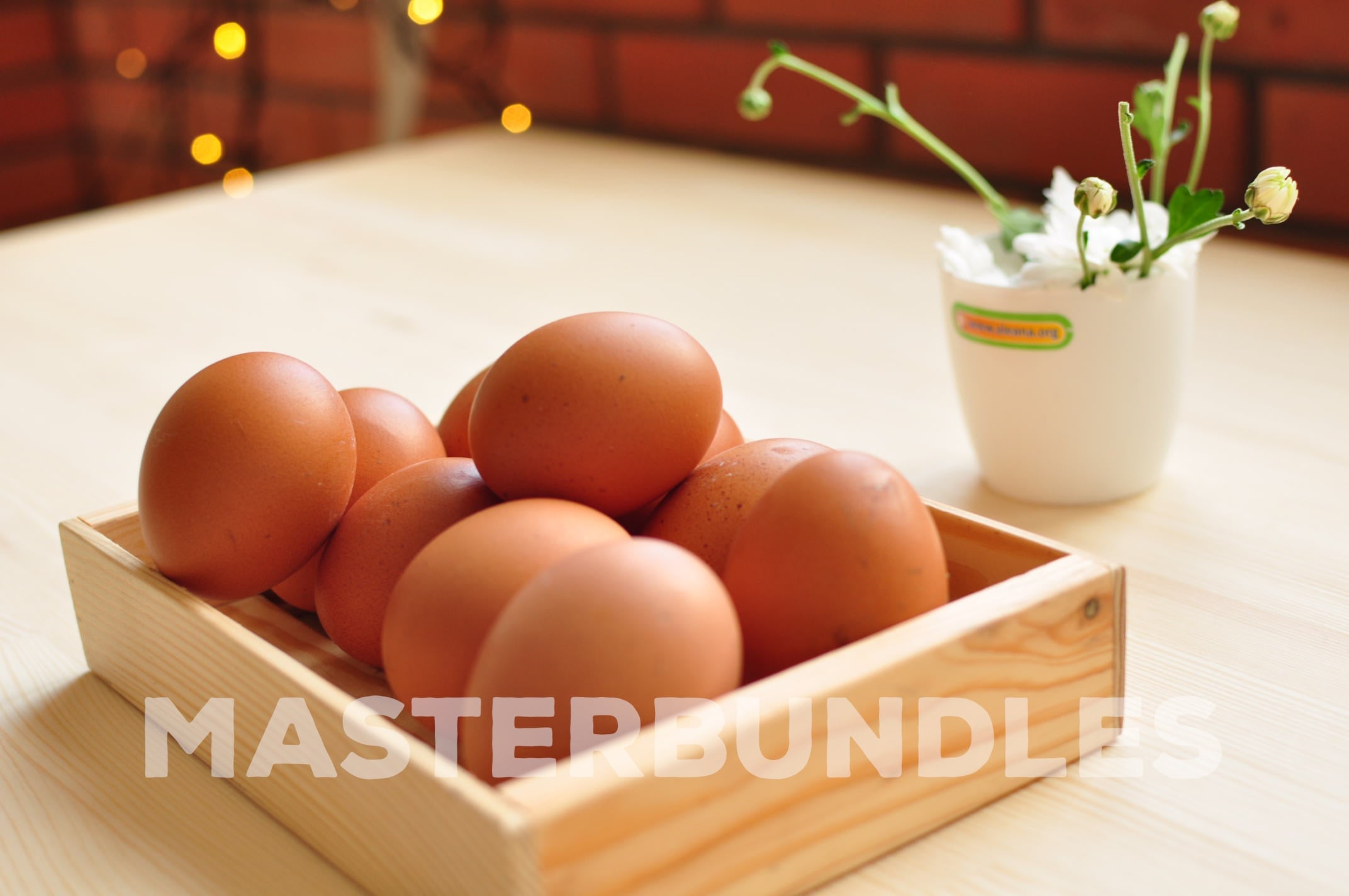 Furthermore, 60+ Easter Photos Bundle in 2019 is the collection of great professional pictures, so that you can use the chosen ones for different projects on the web.
Concluding thoughts
Easter is a joyful spring holiday, which is spiritual by its nature and accompanied by many traditions. Believers all around the world are waiting for the celebration to spend a great time with friends and family. During the entire spring and especially the days of the Easter festival, thematic Easter background illustrations and design elements can be met on the web, cards, packages, and other visuals, which enhances the special feeling of the upcoming event. Thus, these elements are highly welcomed to be used in your design.