Geometric logo
Custom crafted and pixel perfection Logo Designs and Letters. Vector and easy to customize with free font used.
FORMATS
.psd
.ai ( Illustrator CS )
.eps ( Illustrator CS )
.txt ( help file with links to download the fonts )
Every logo have 4 versions
Vertical
Vertical + Slogan
Horizontal
Symbol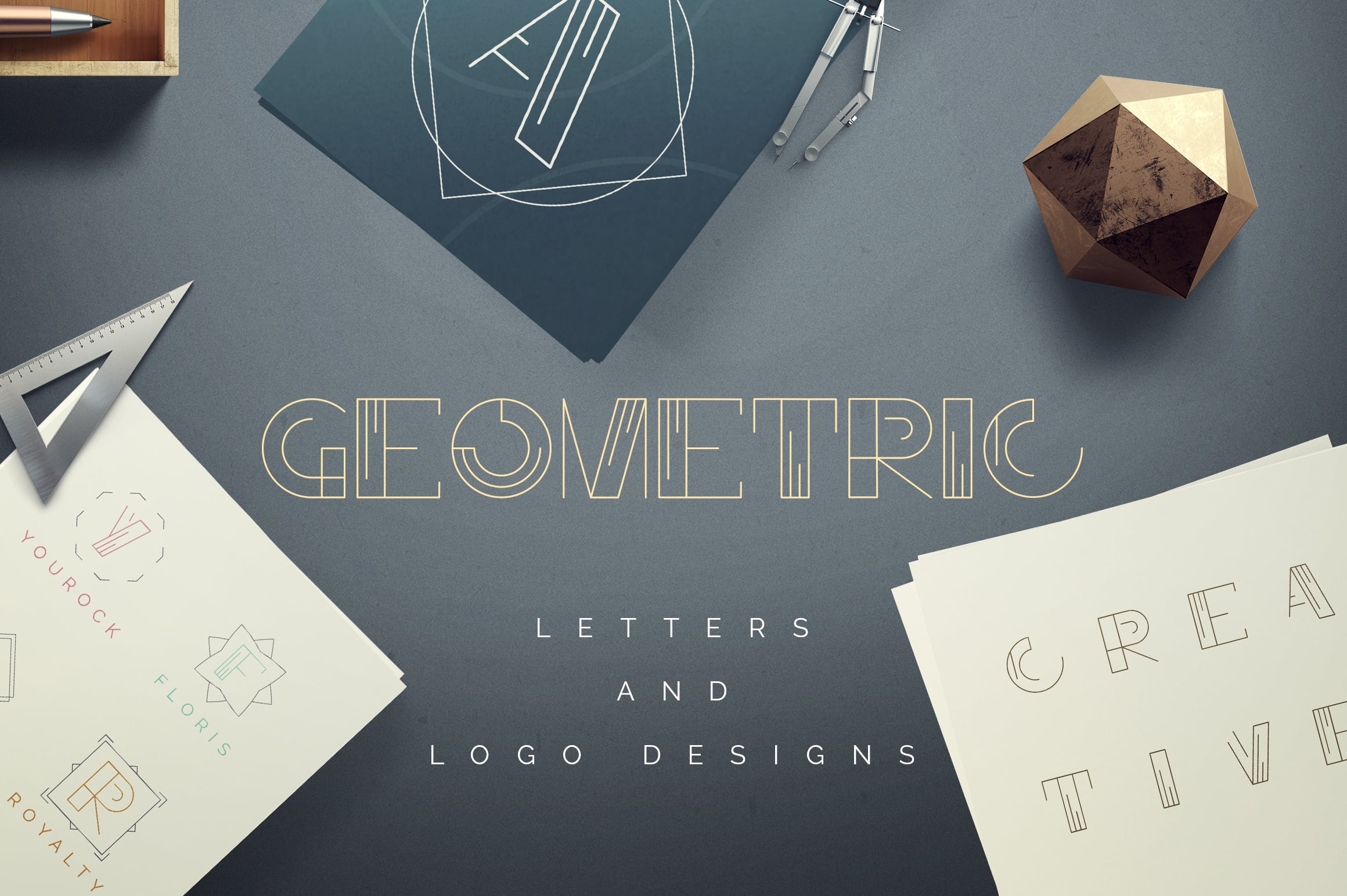 Mock ups and backgrounds used are not included.
Previews: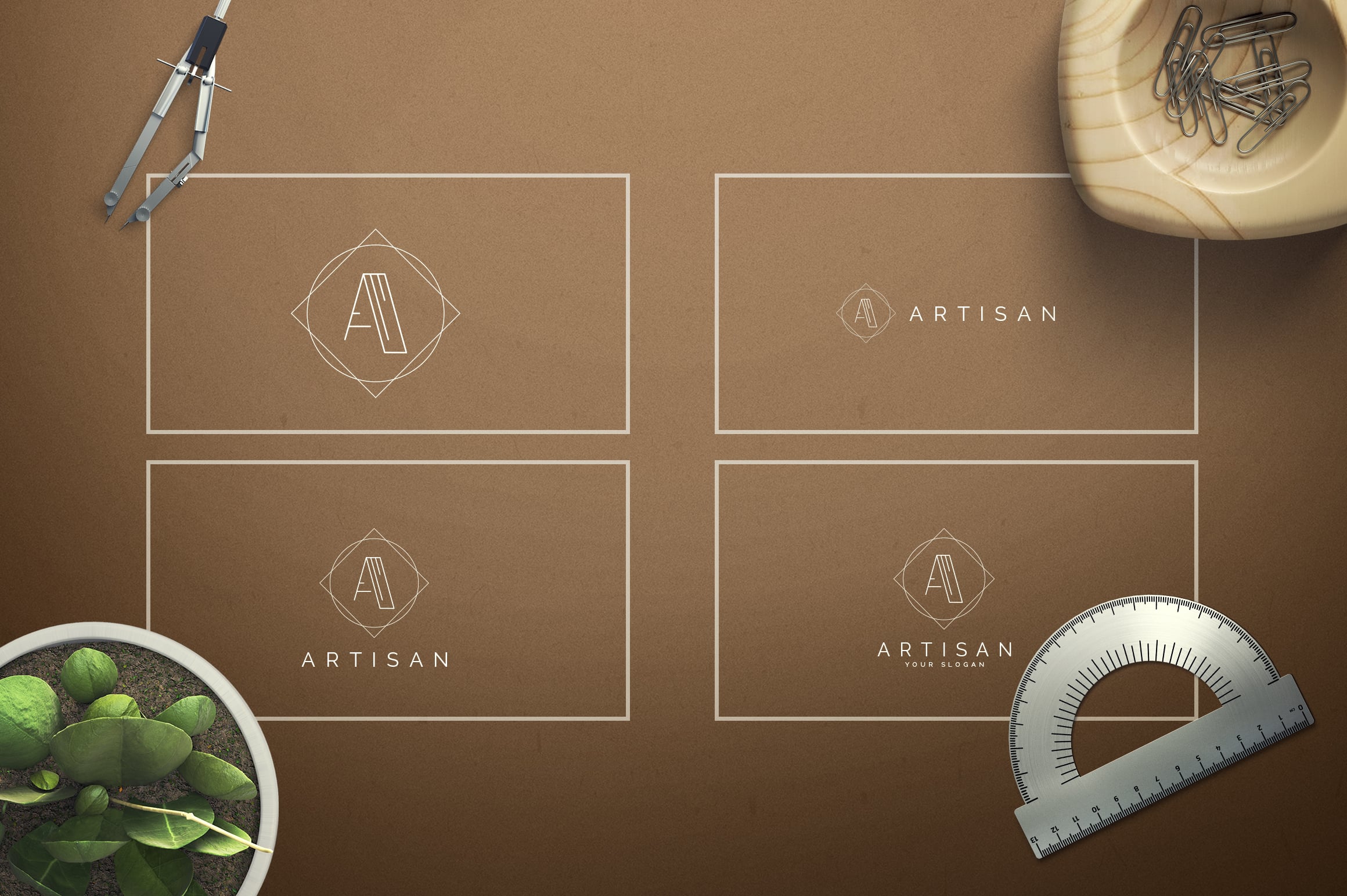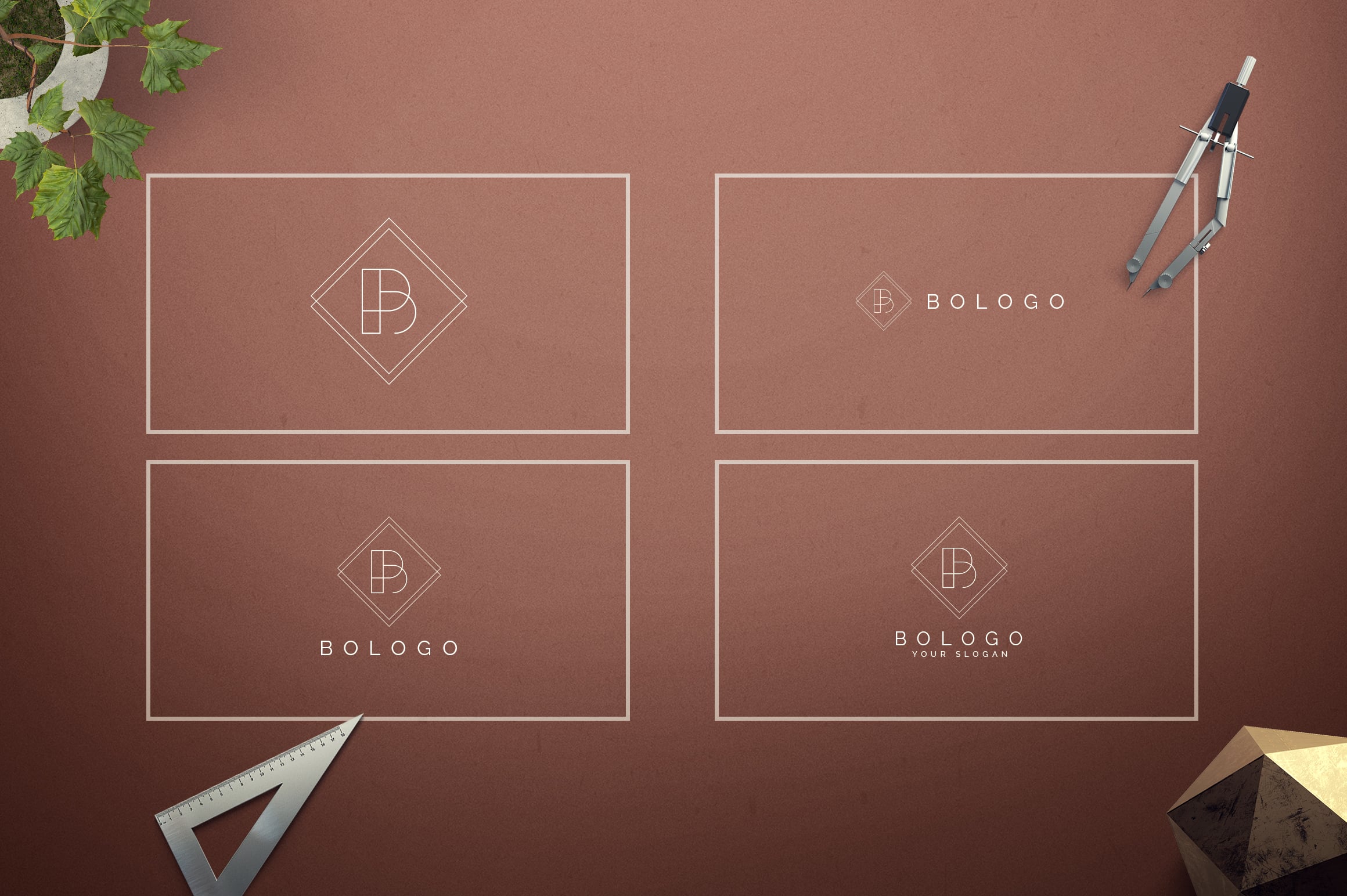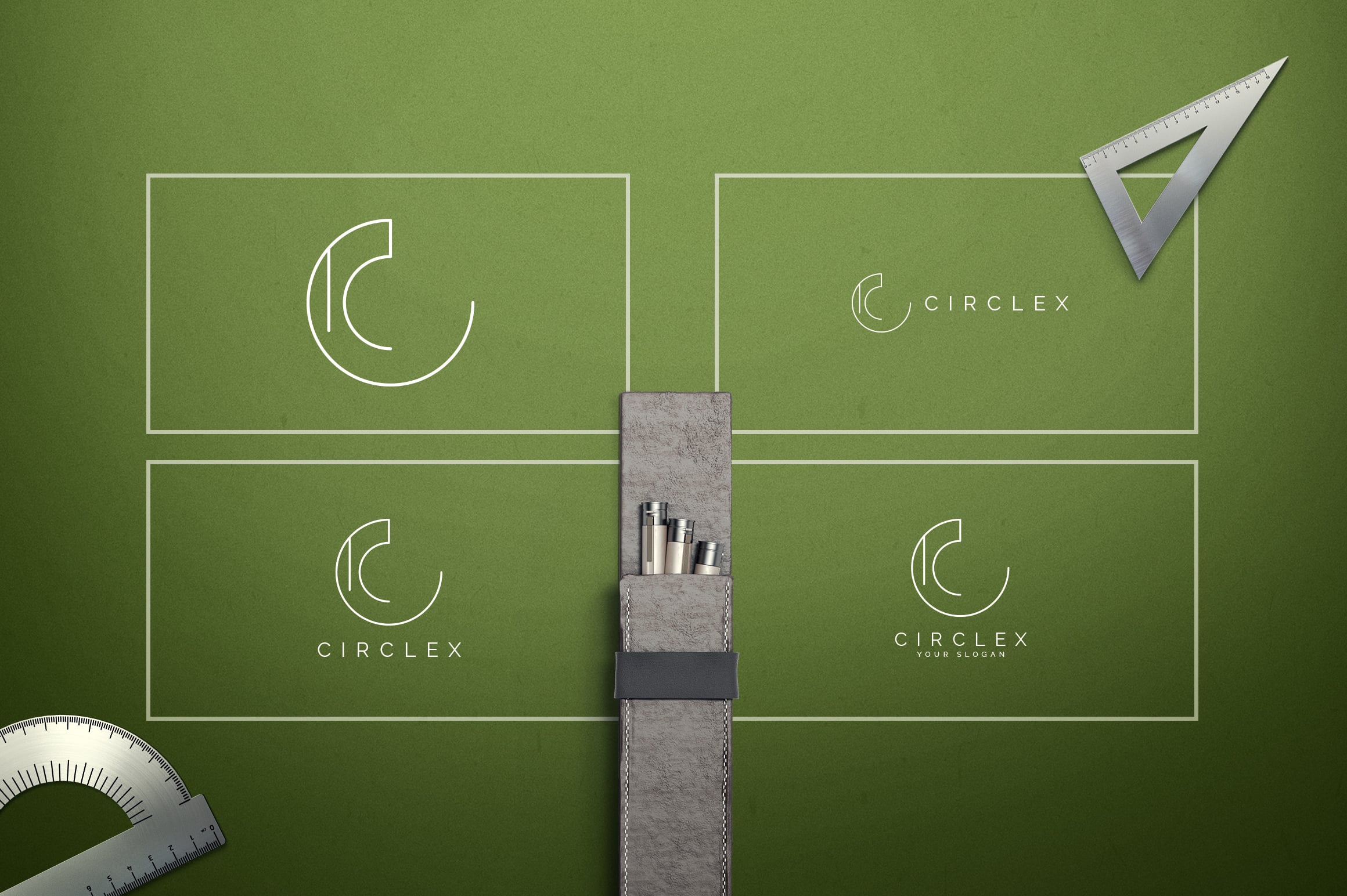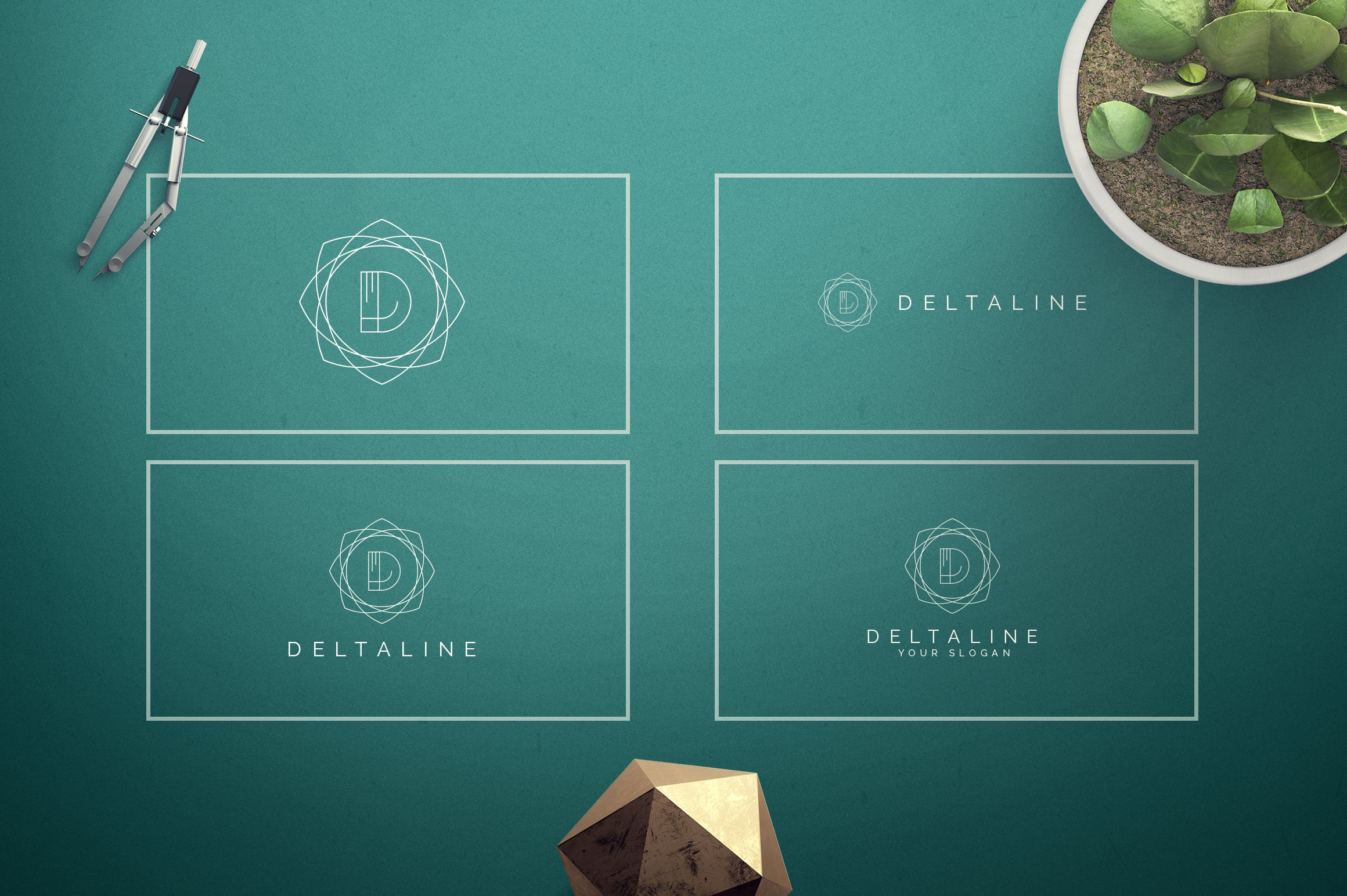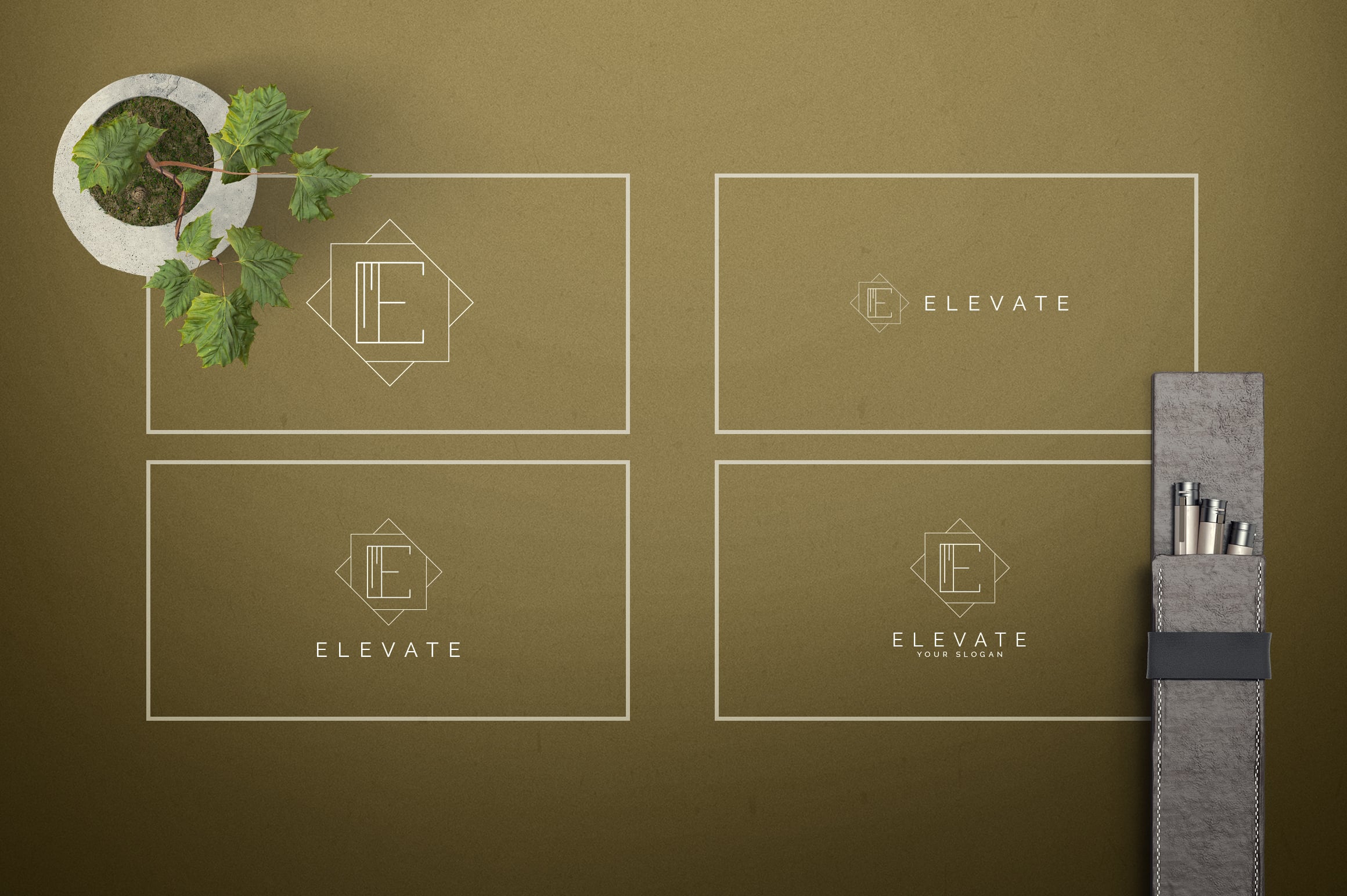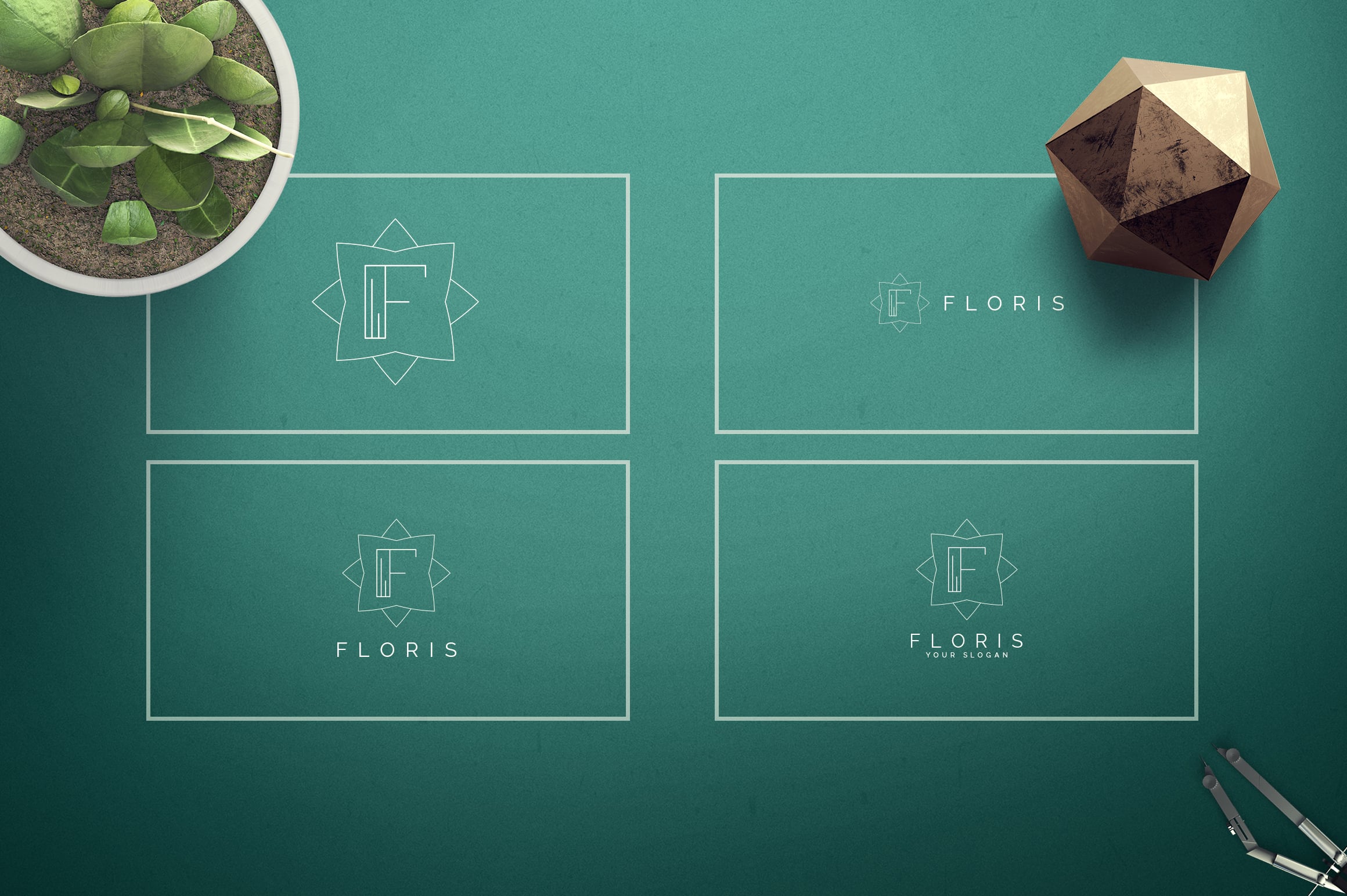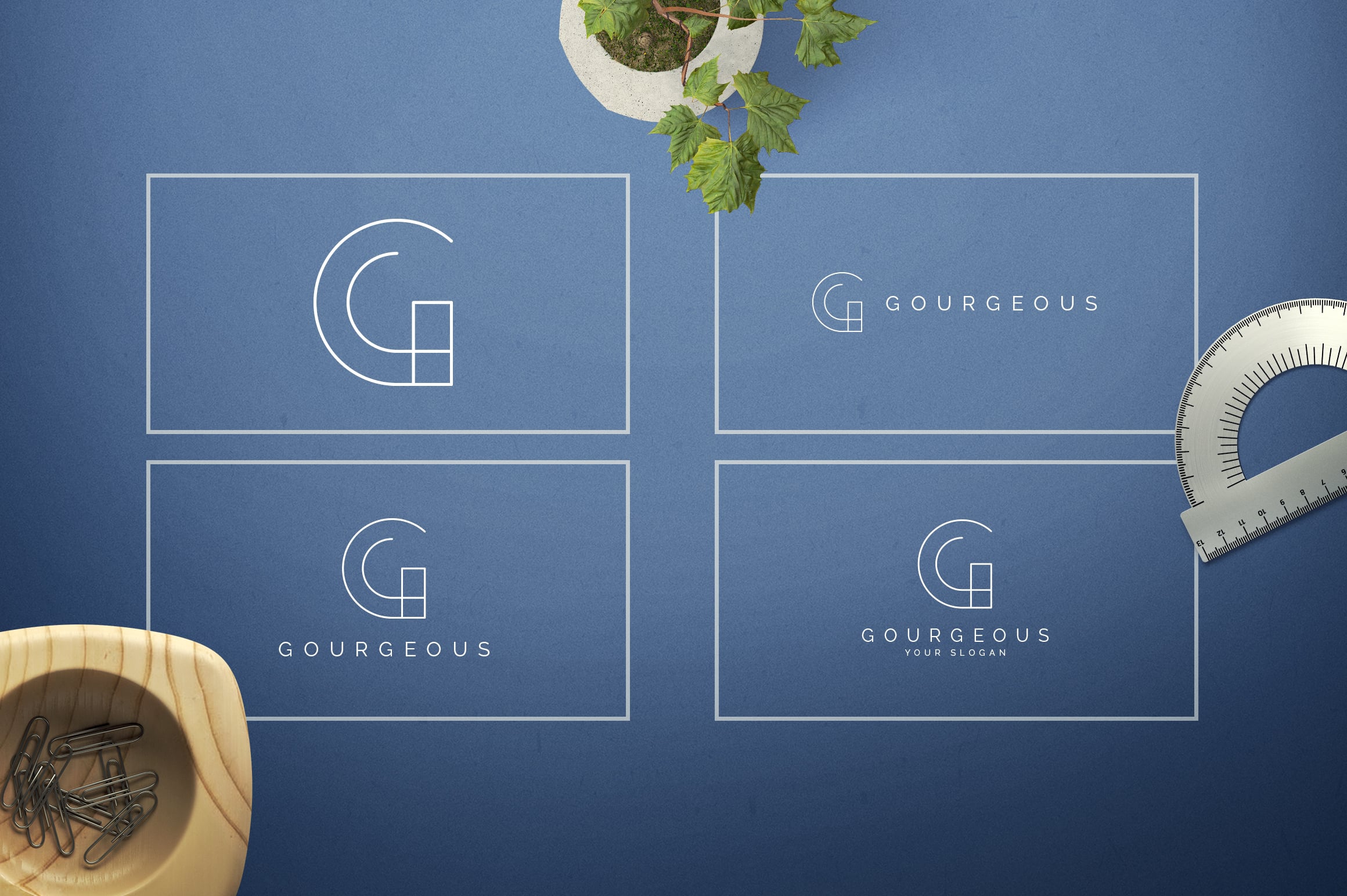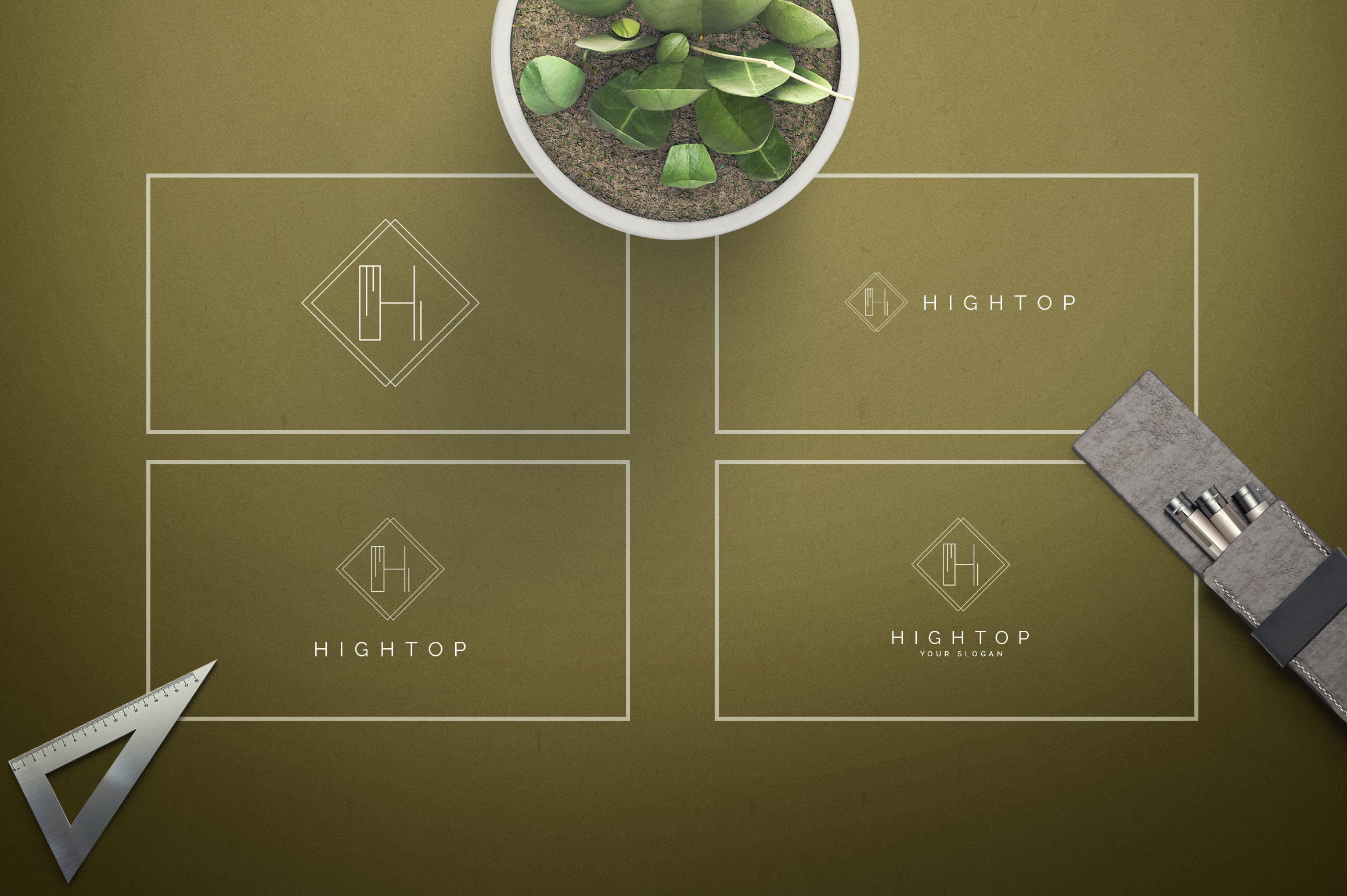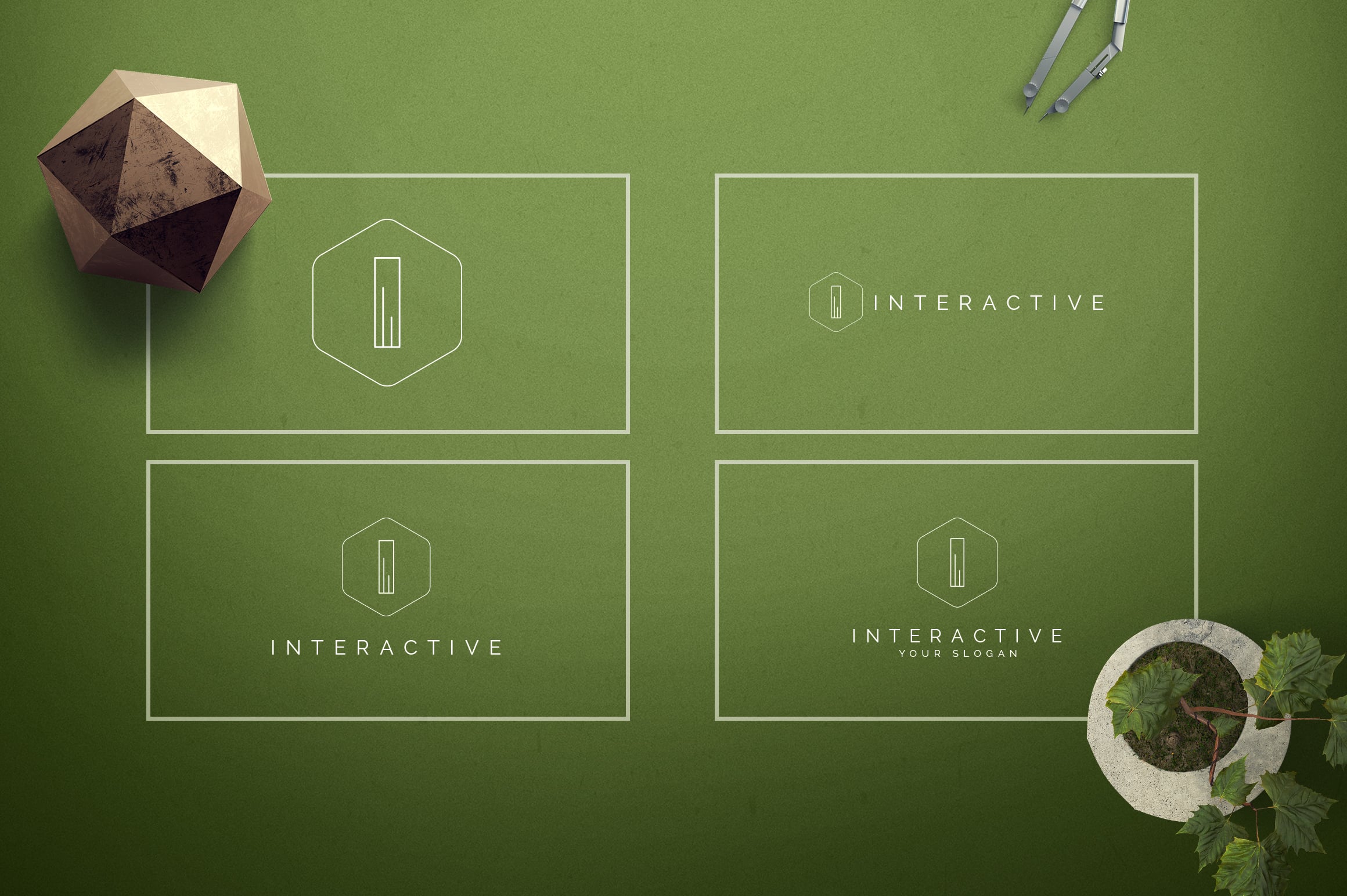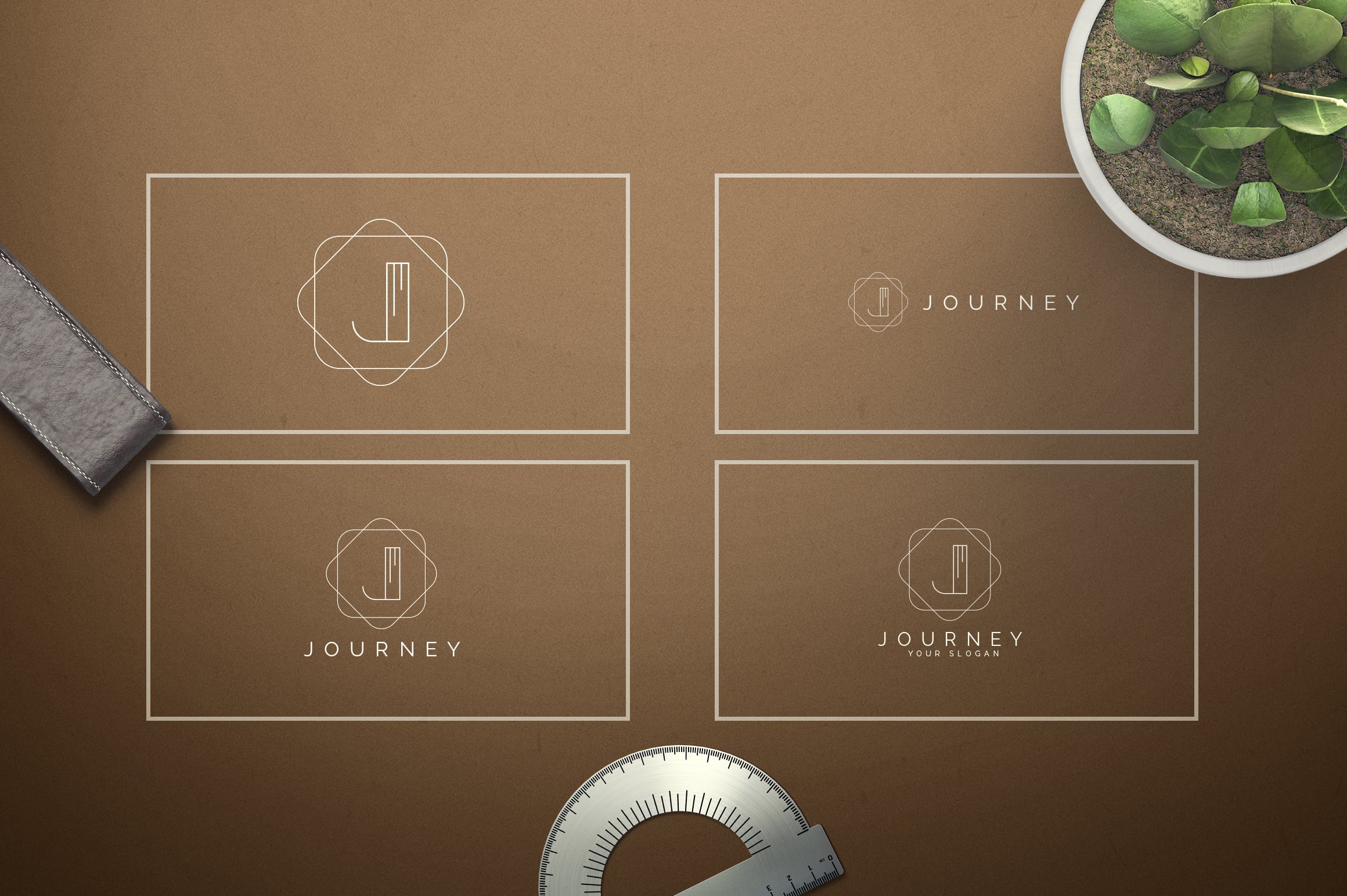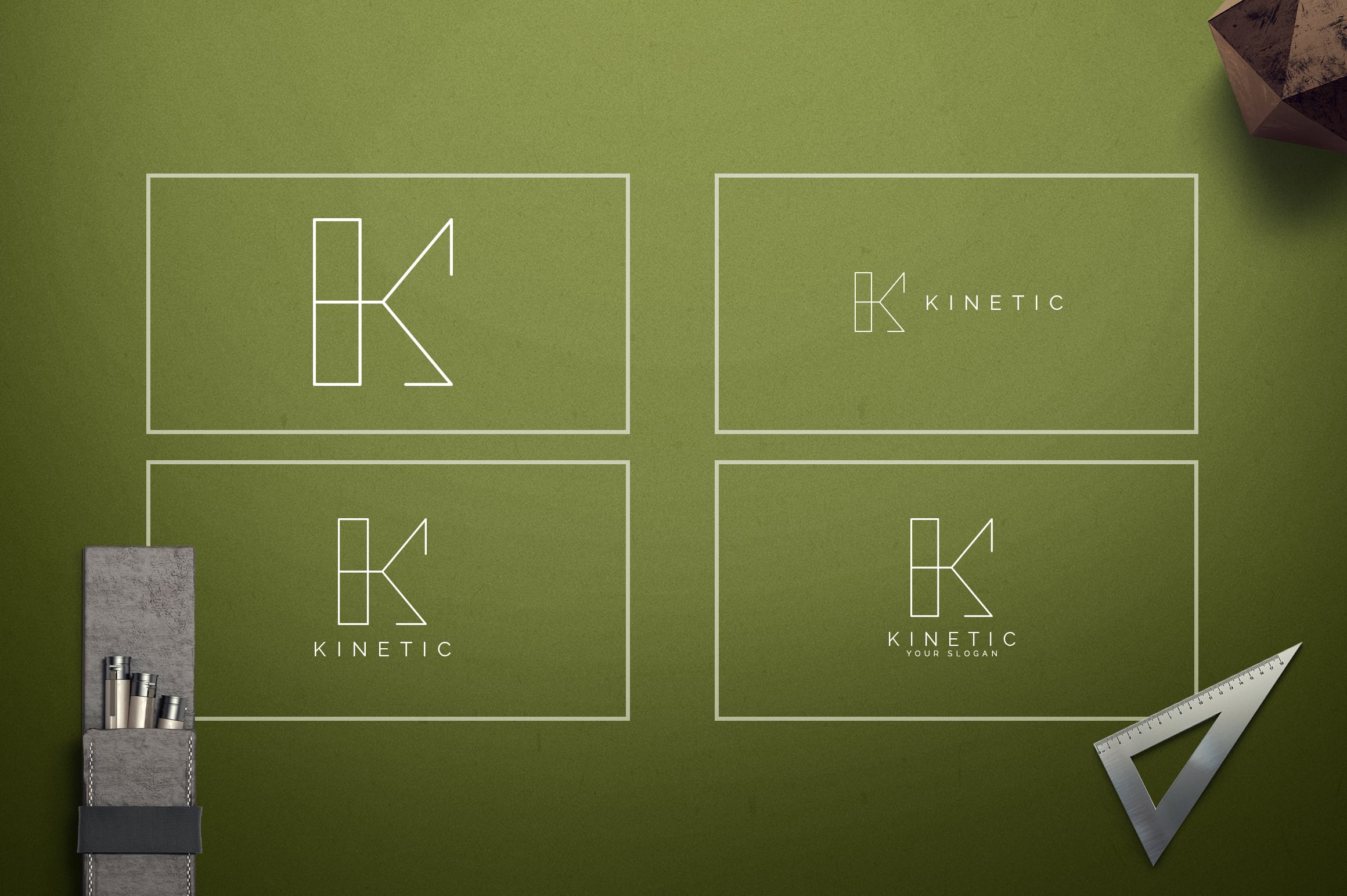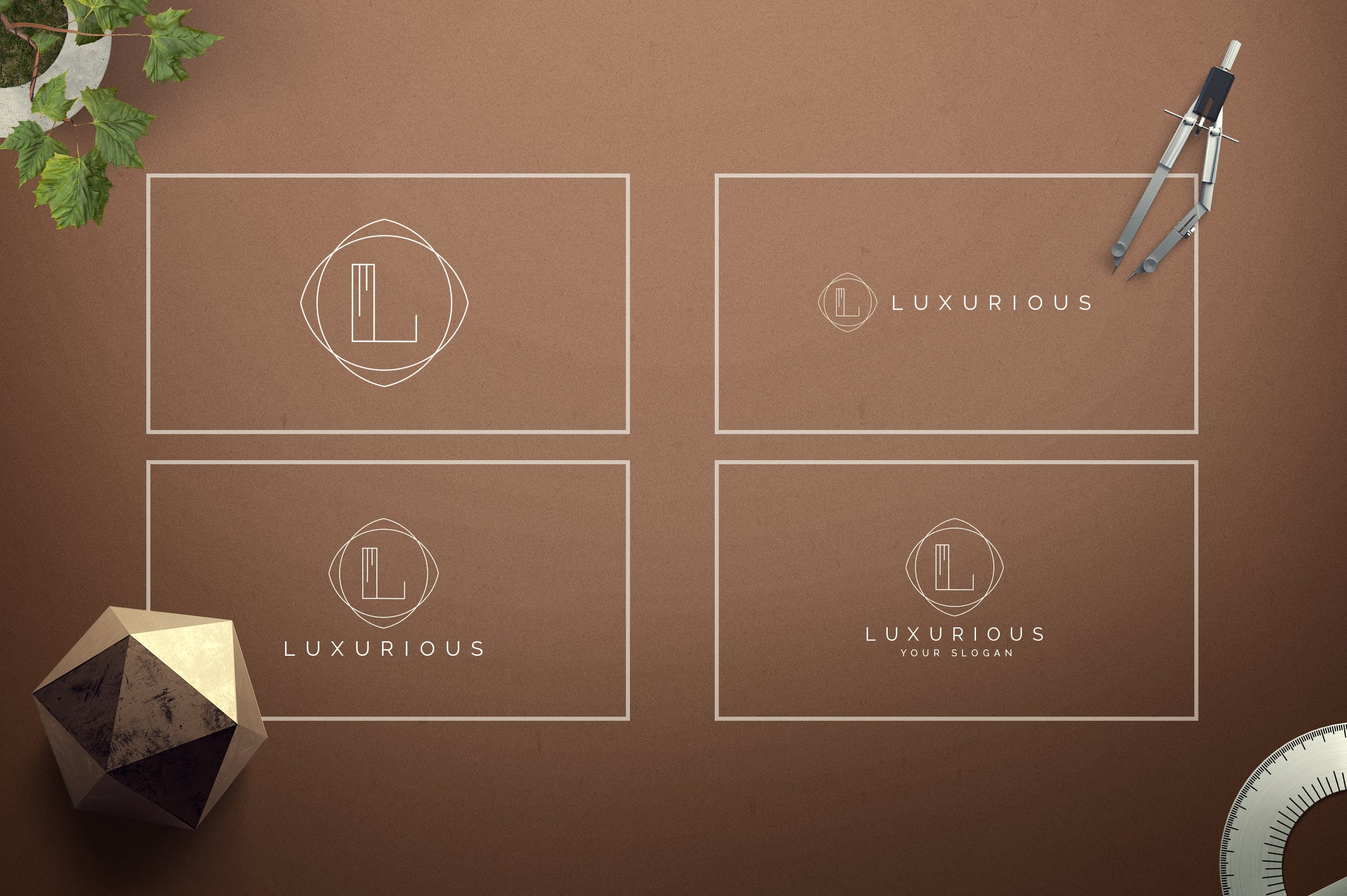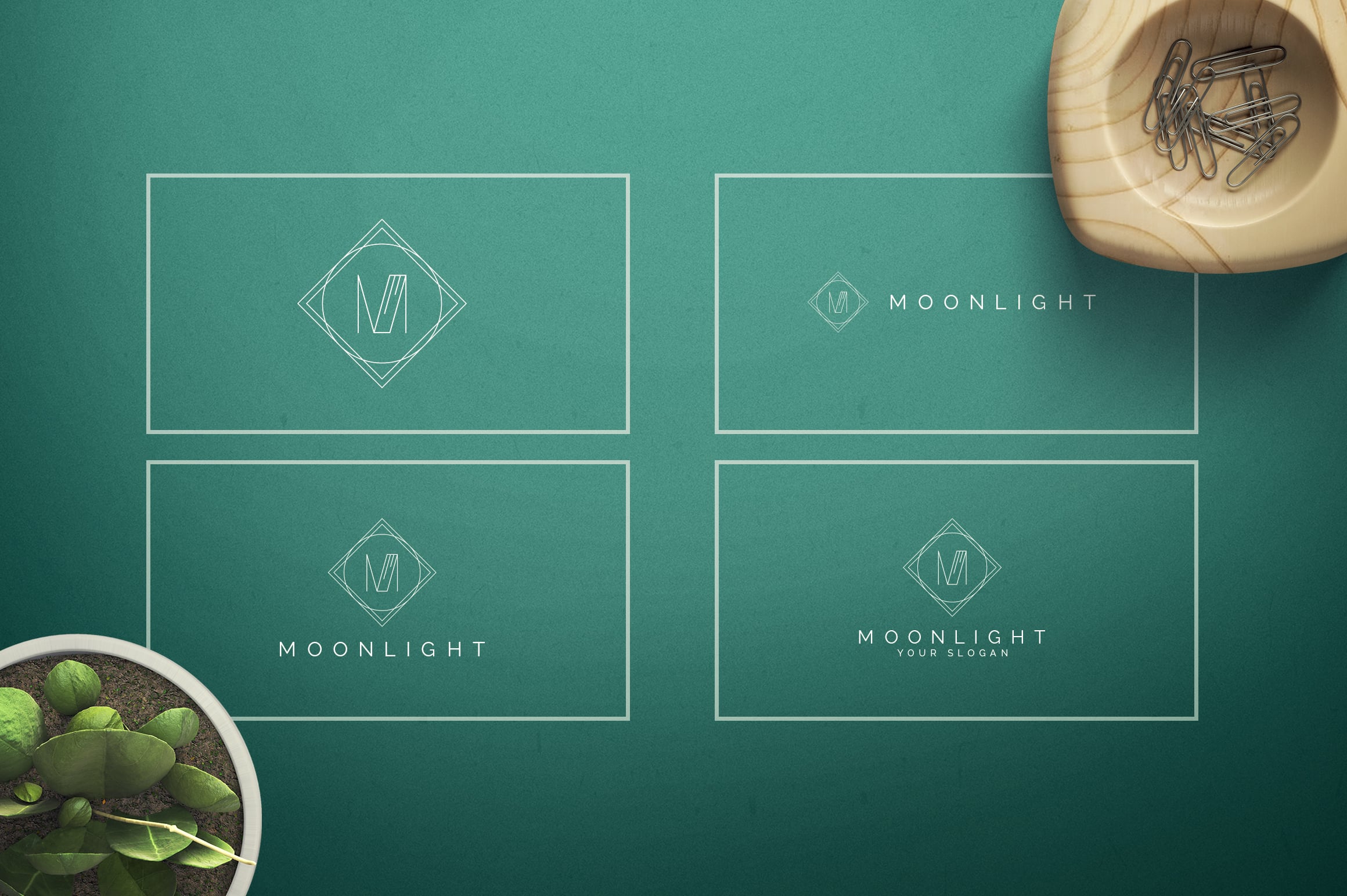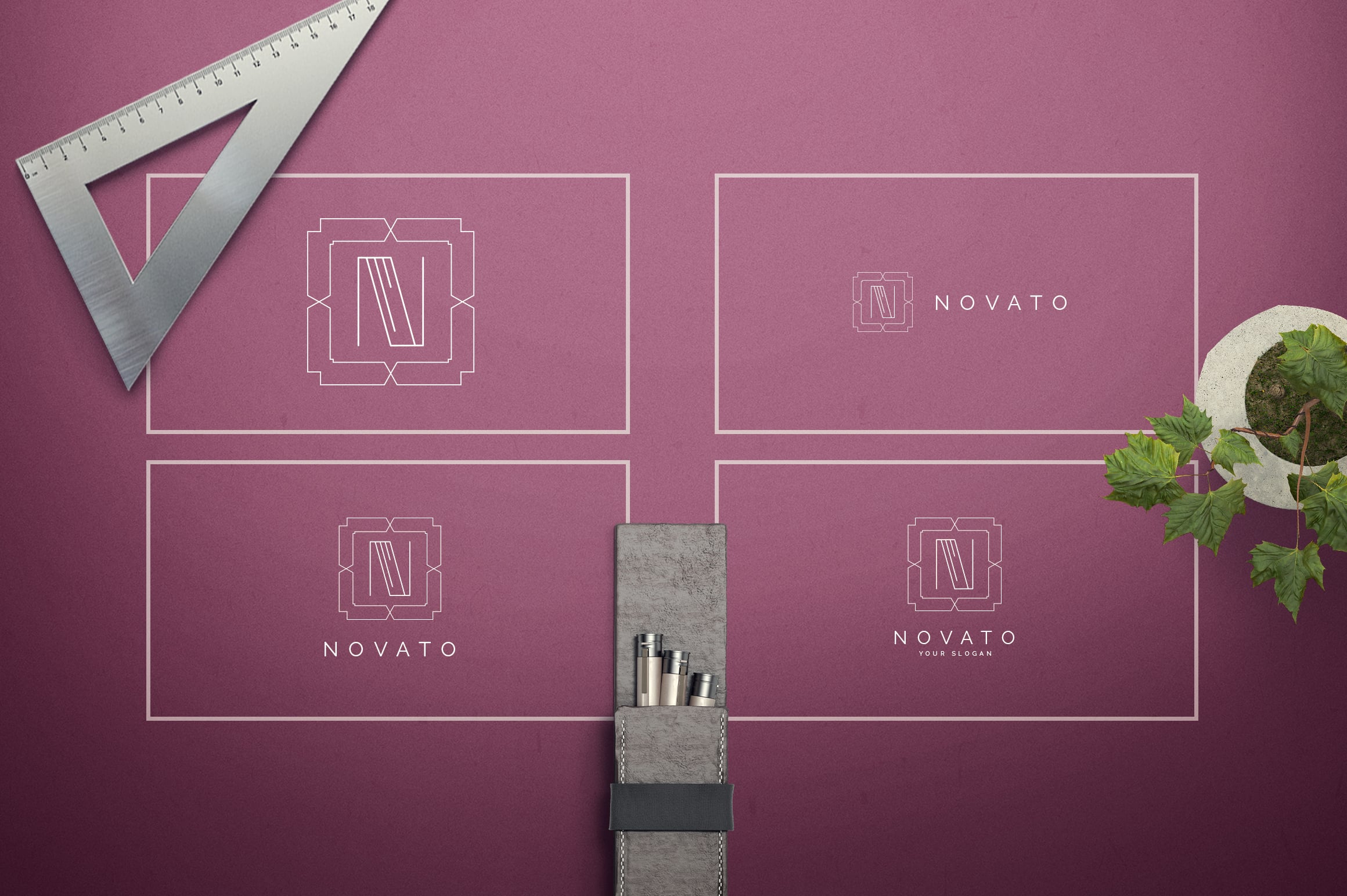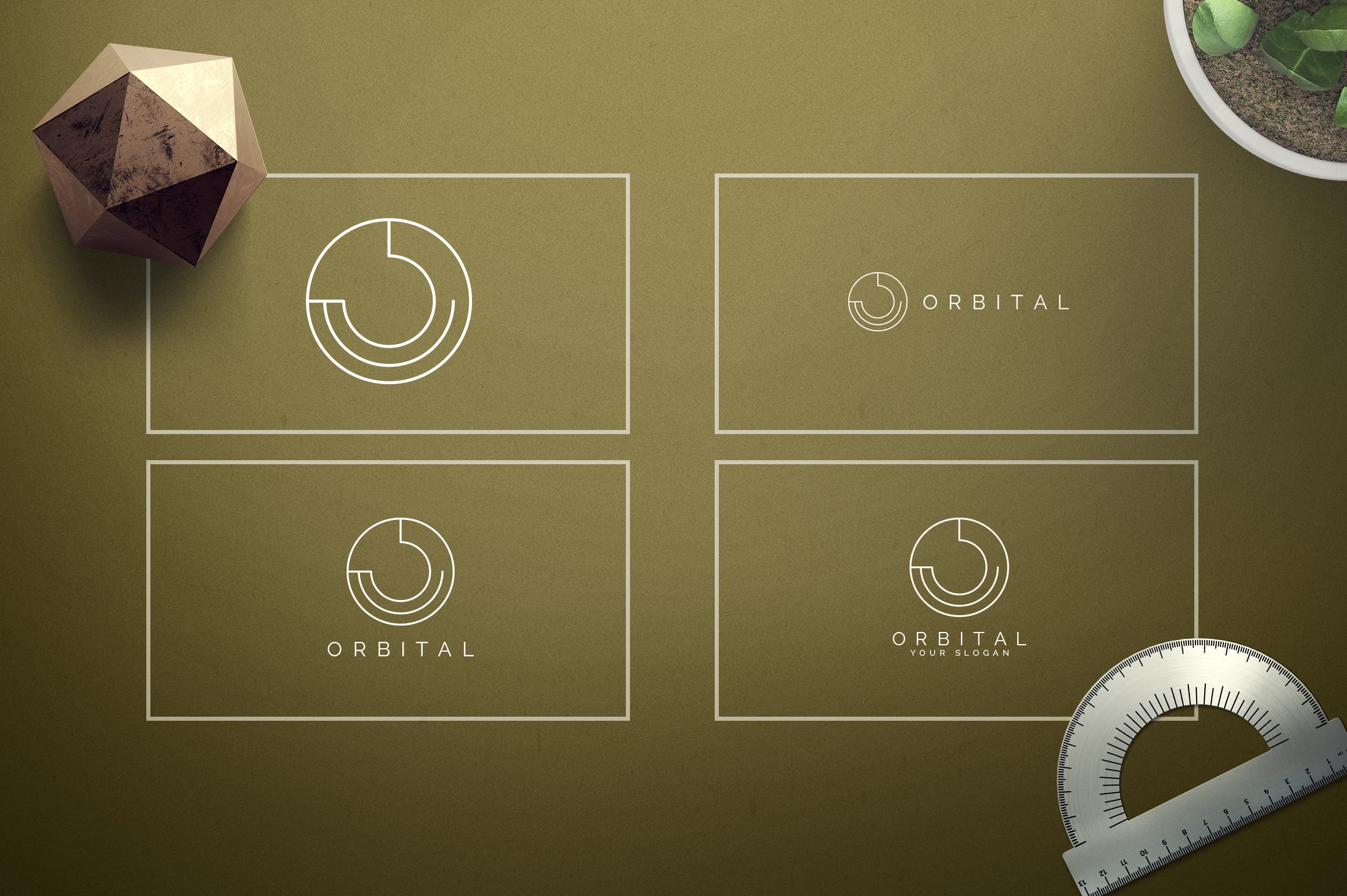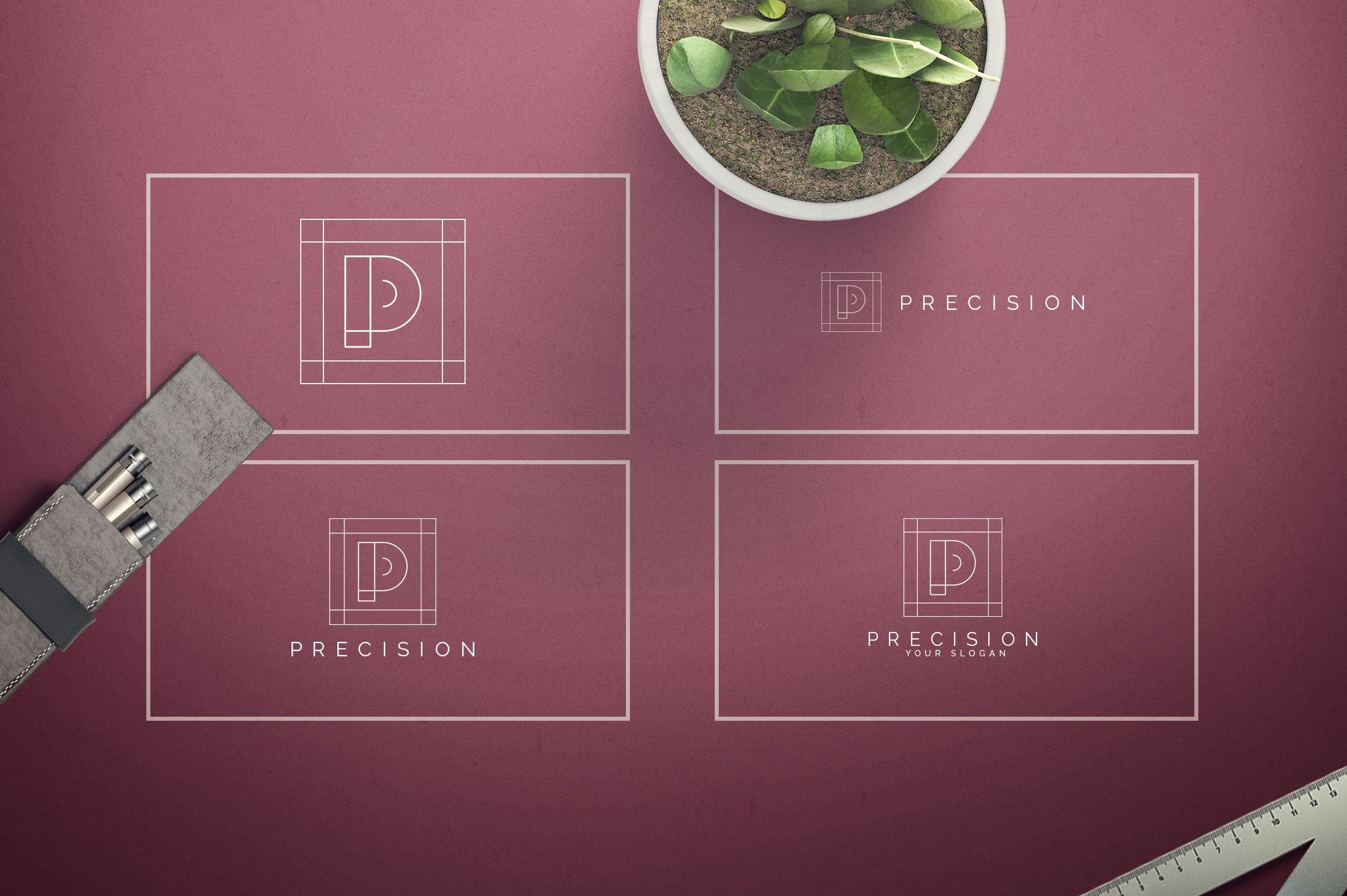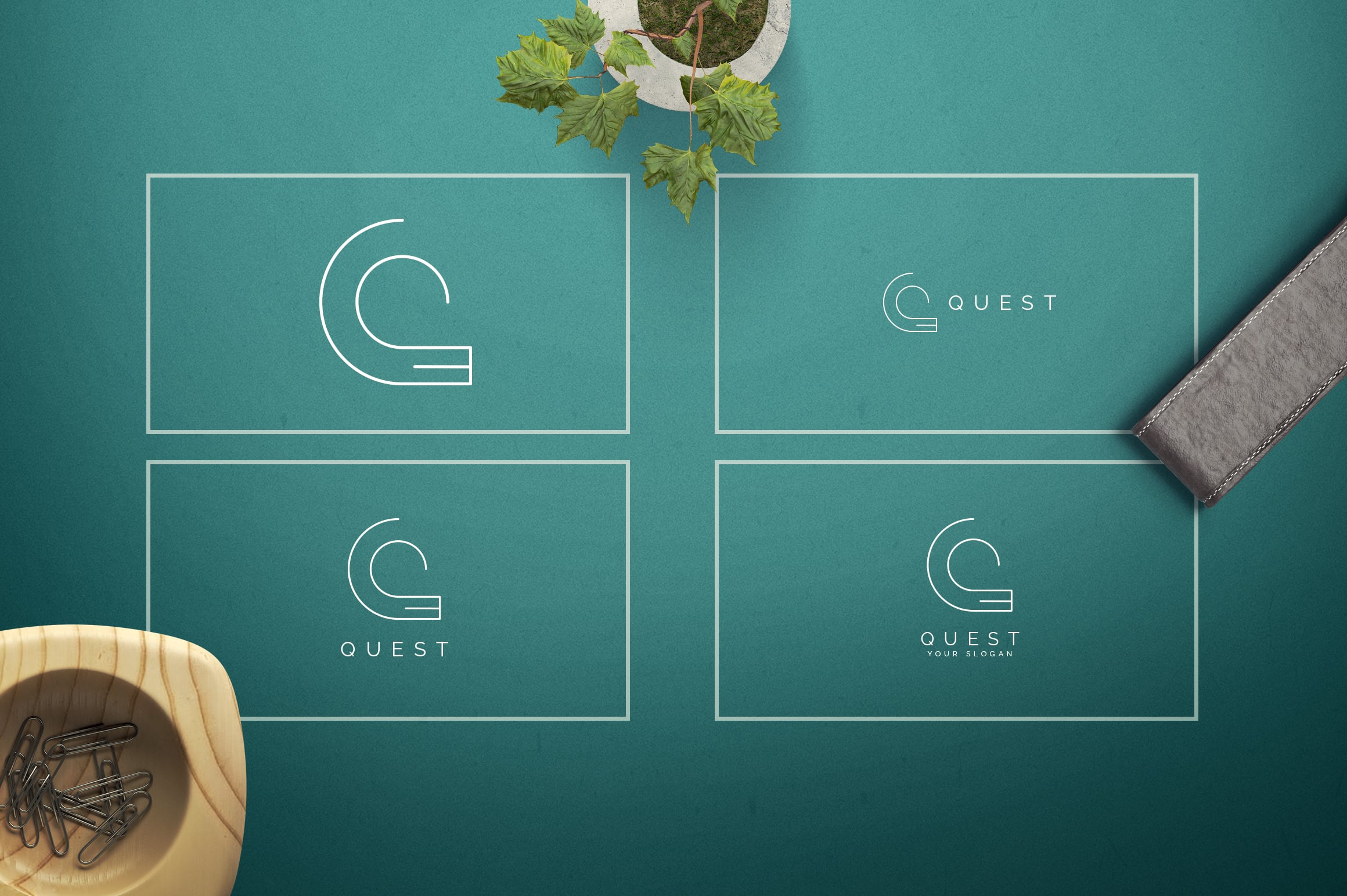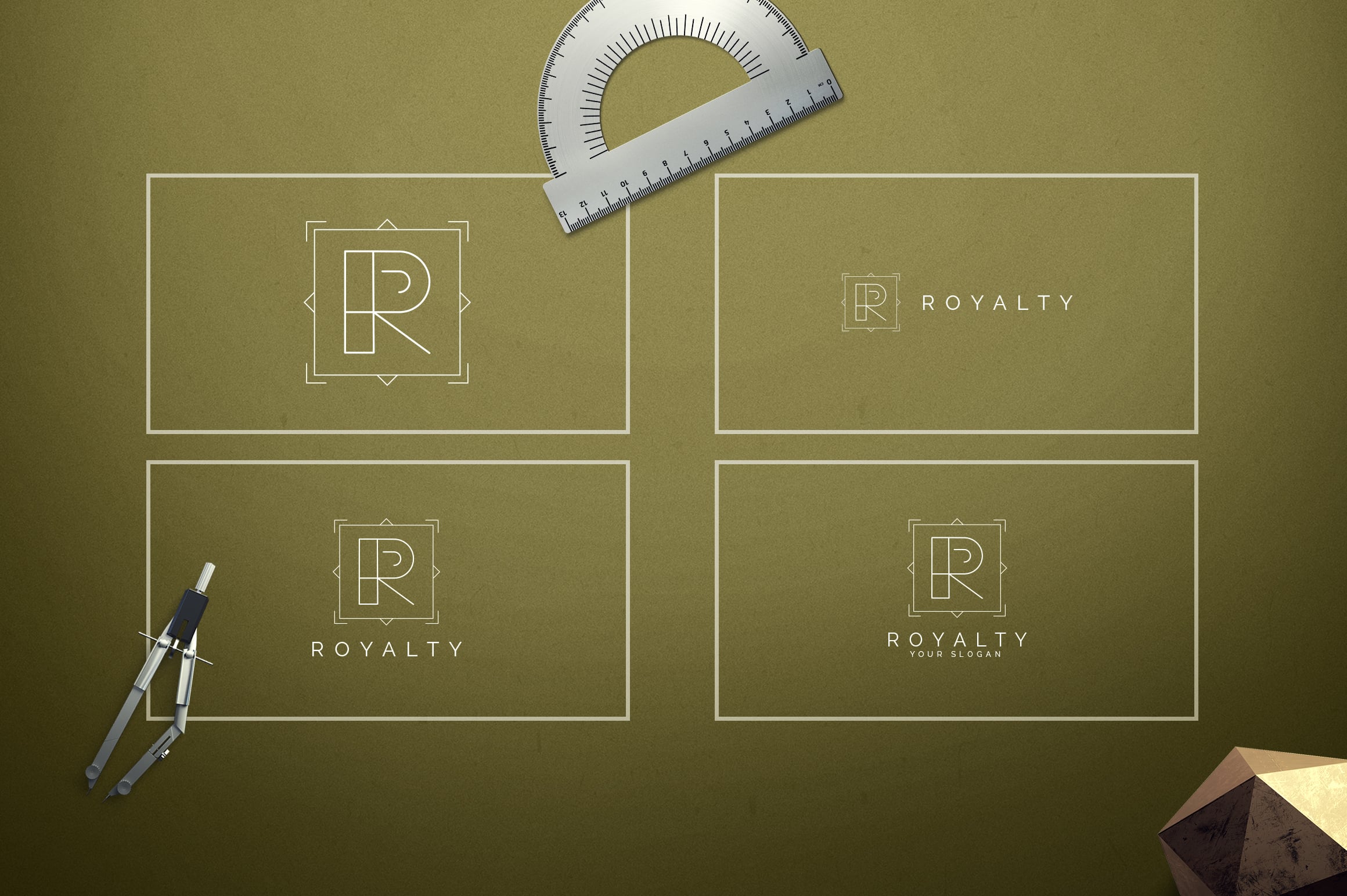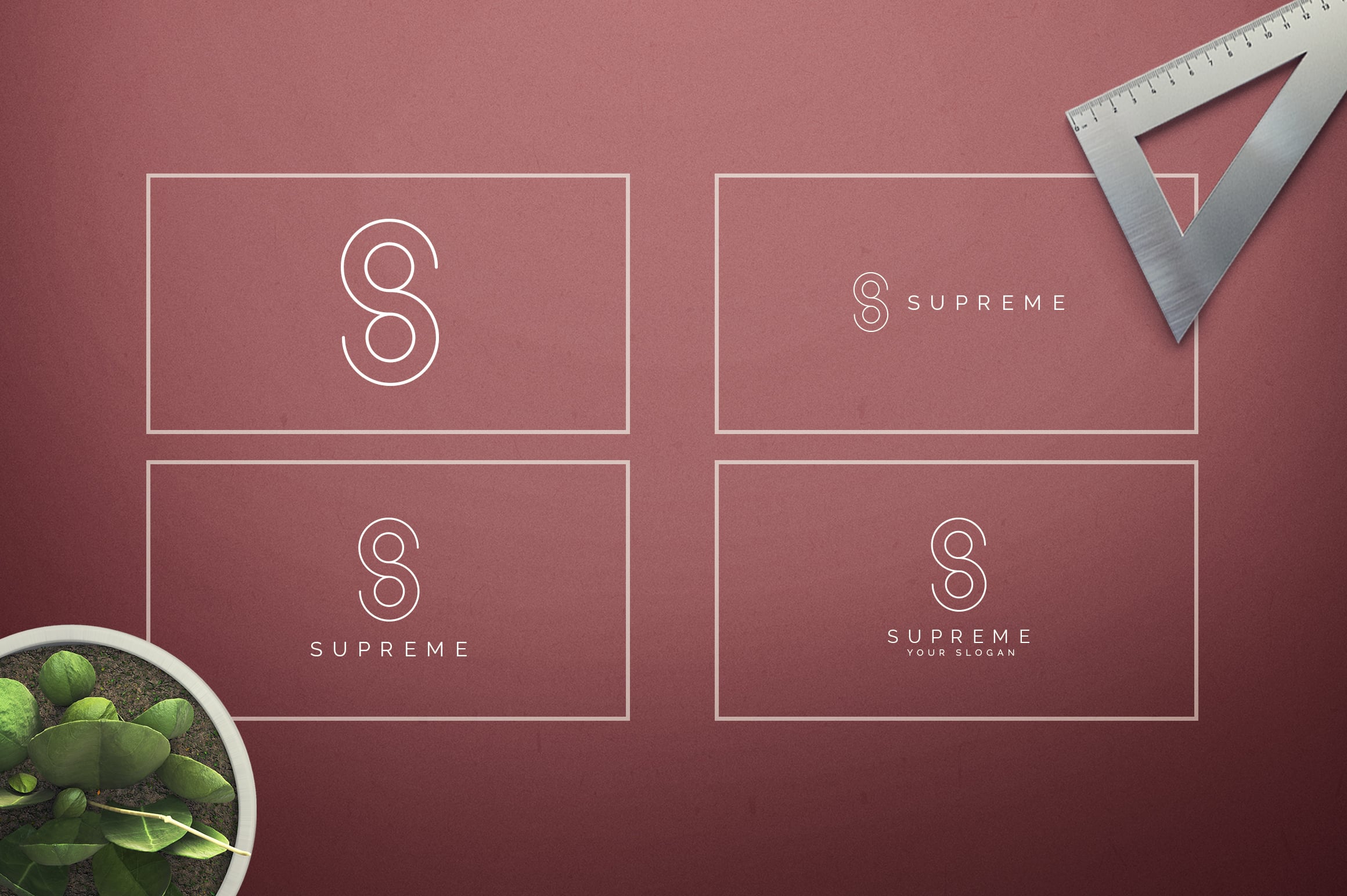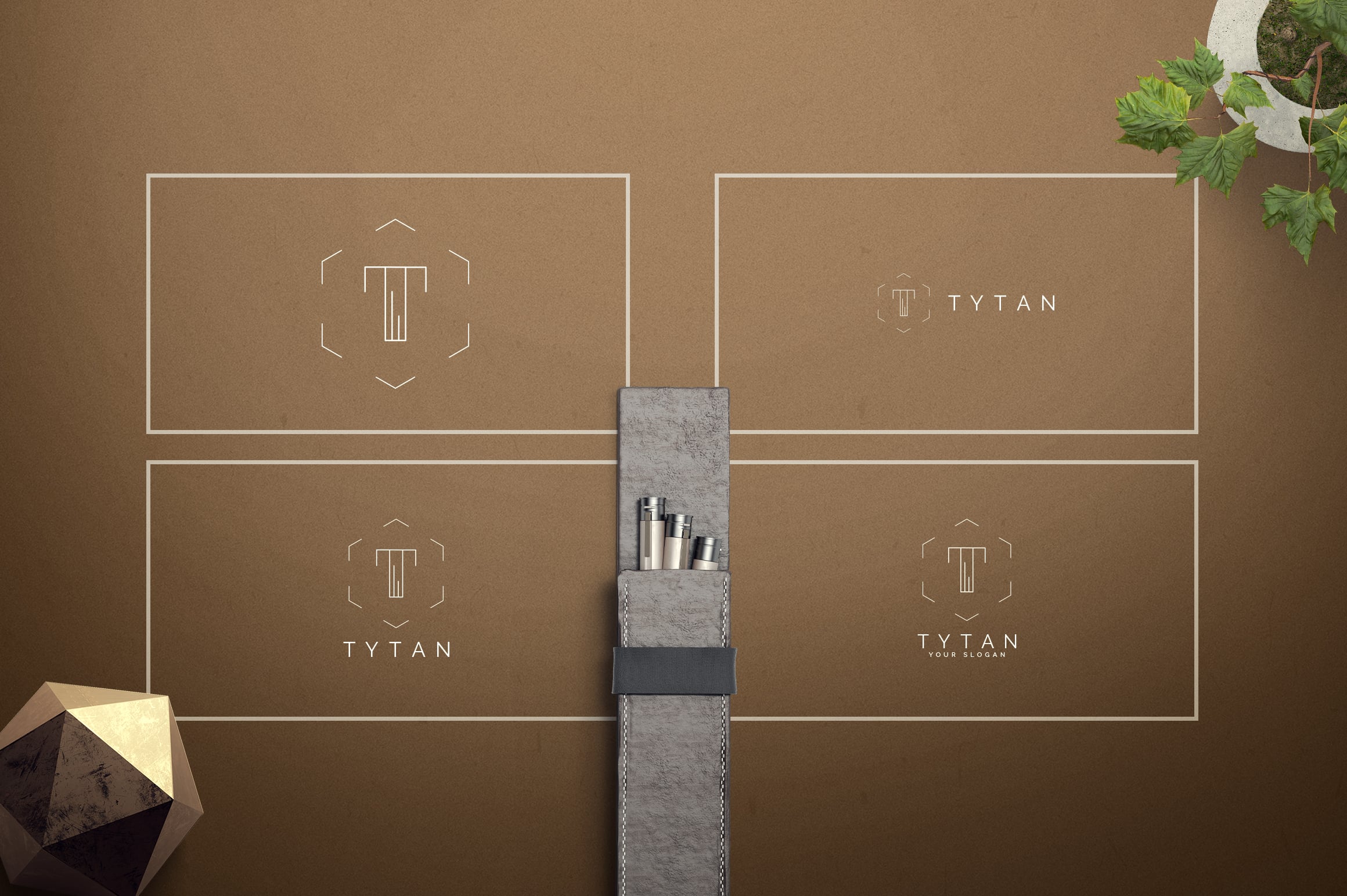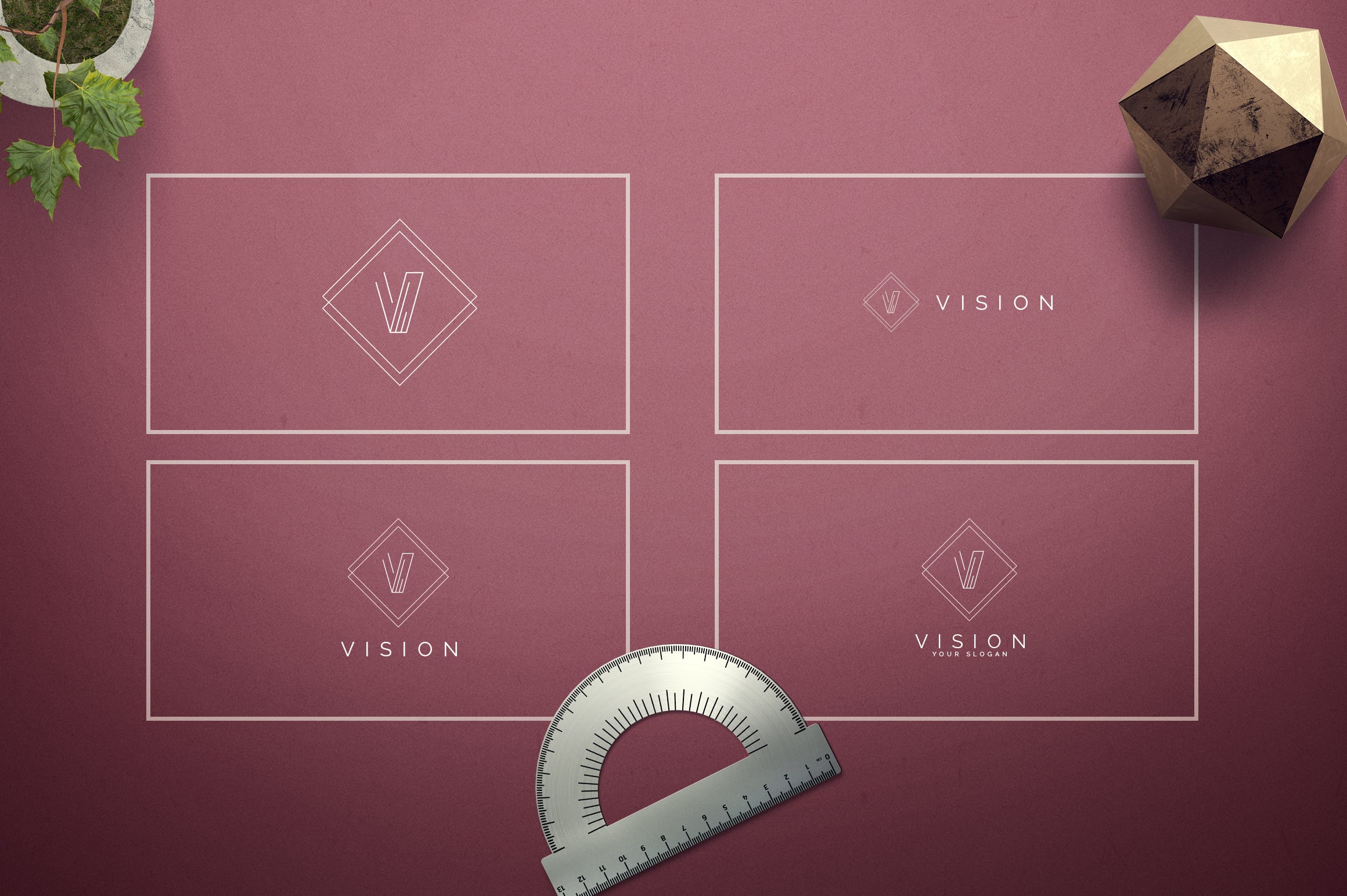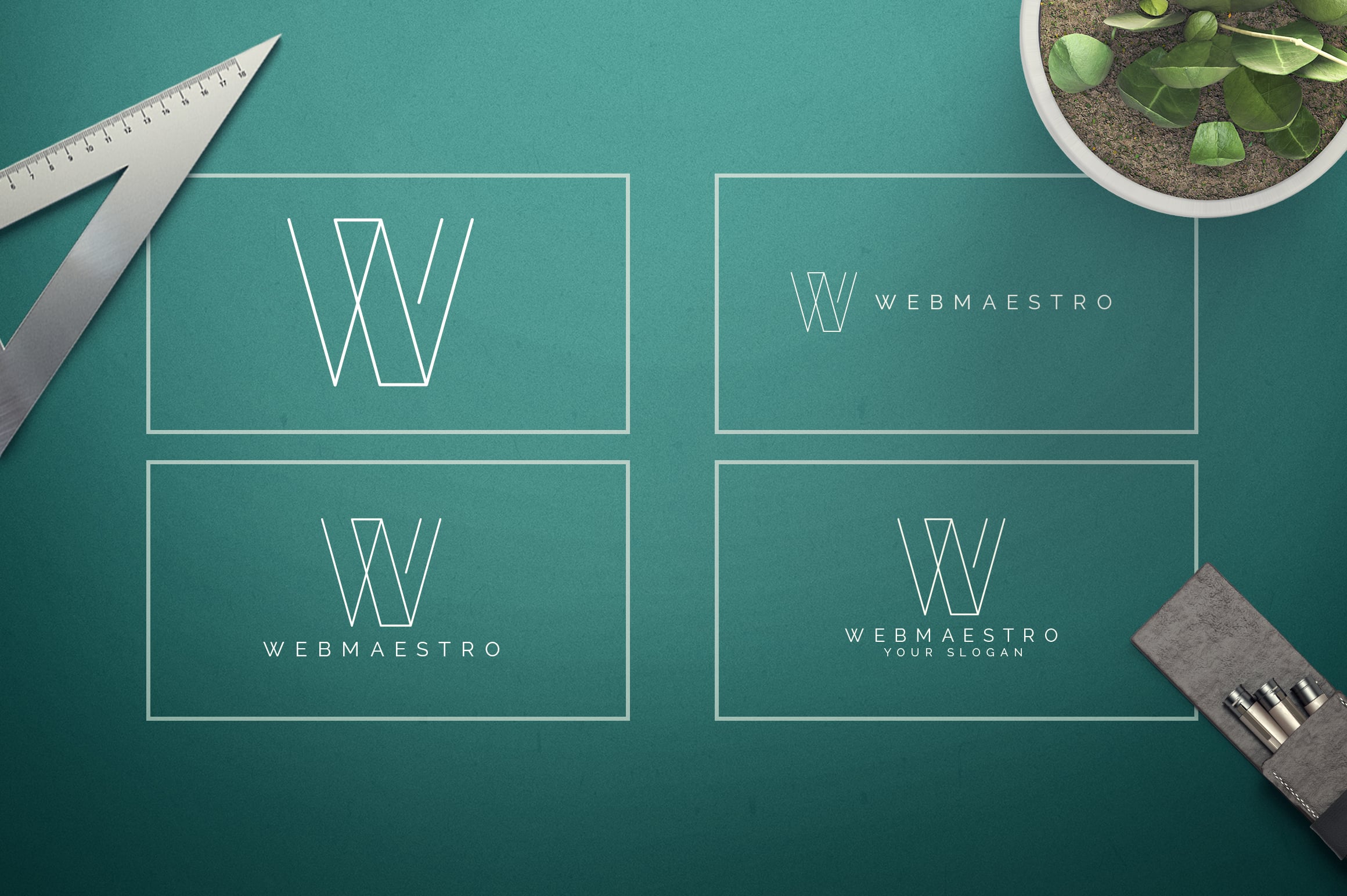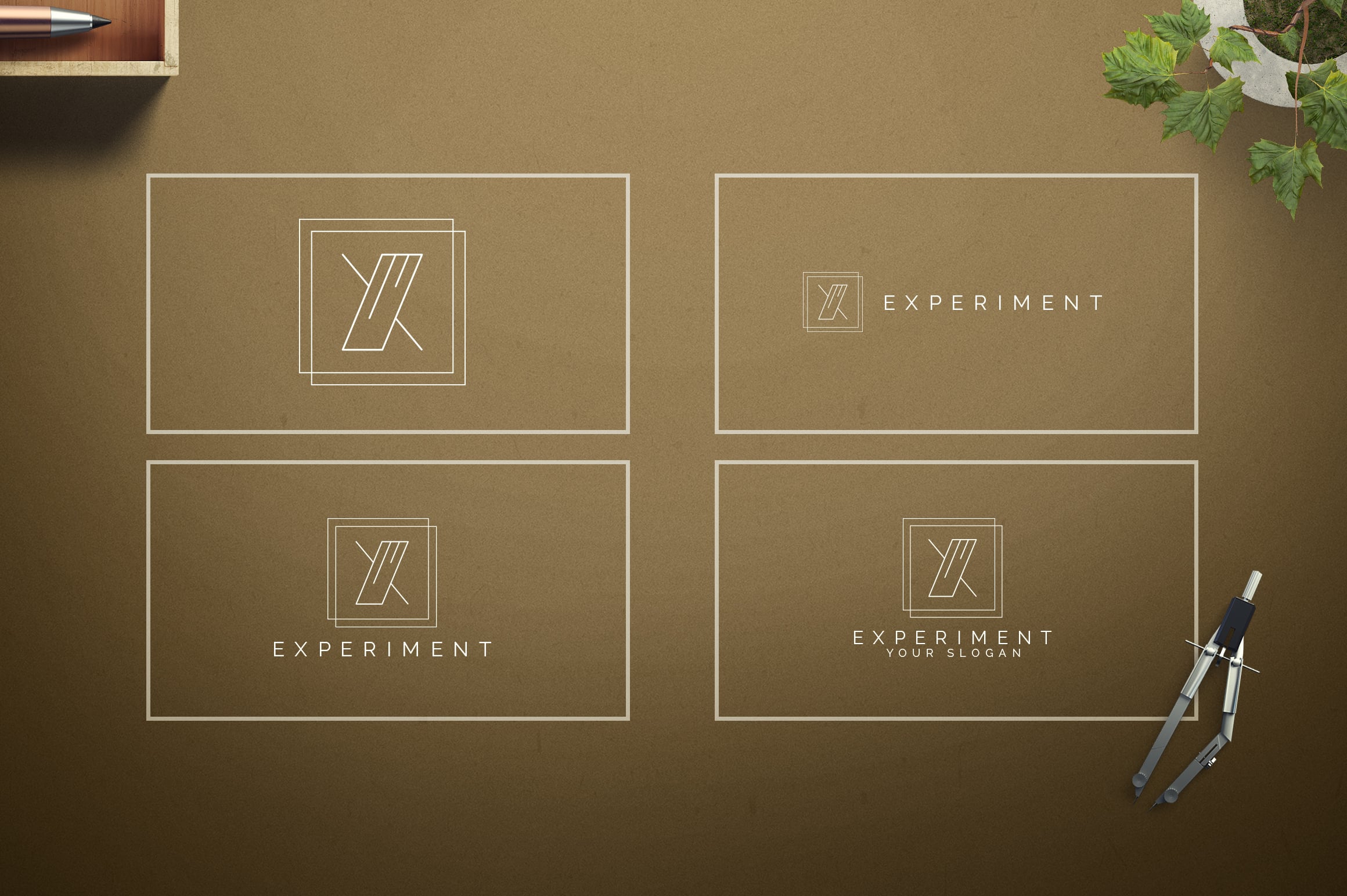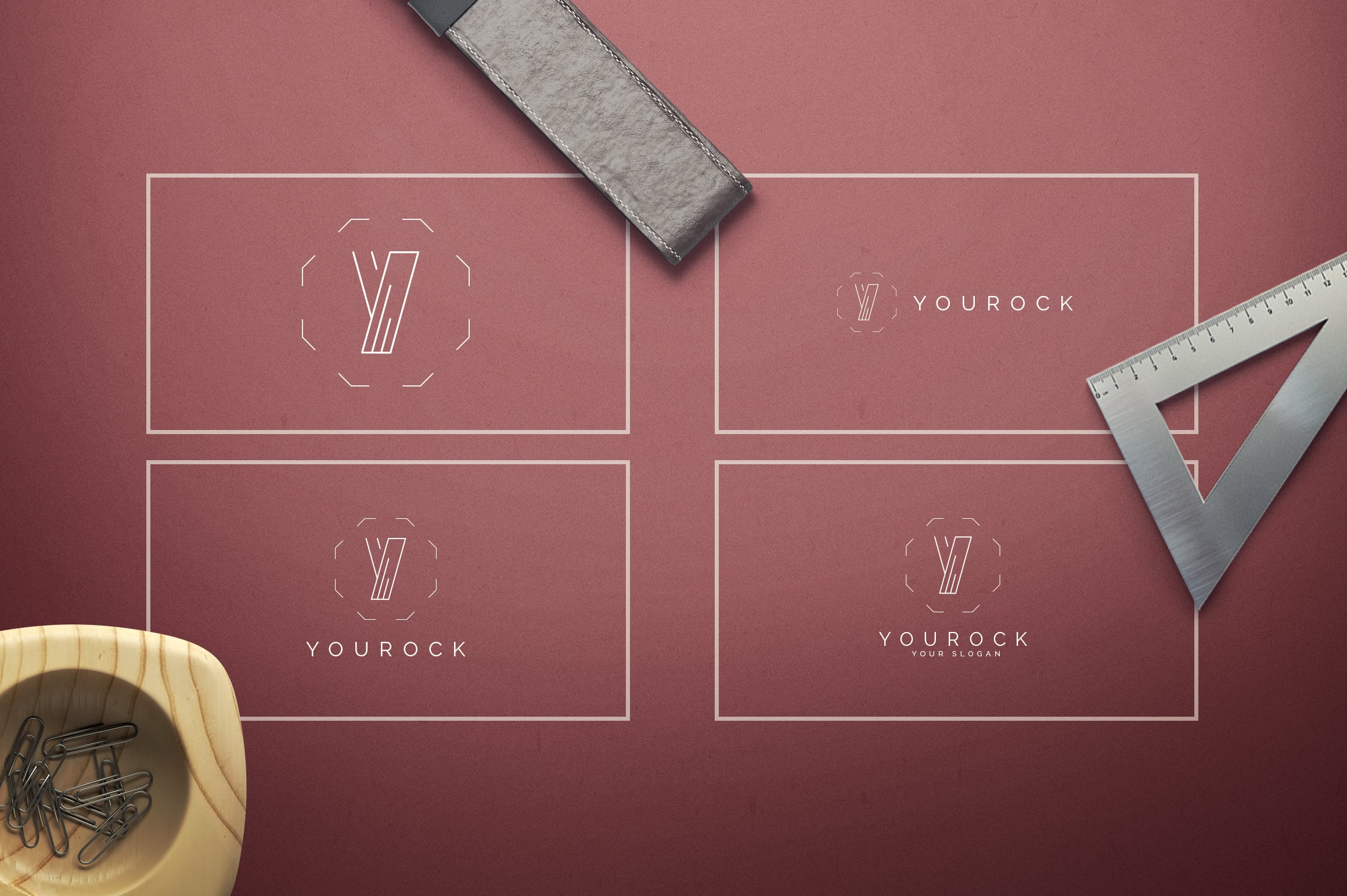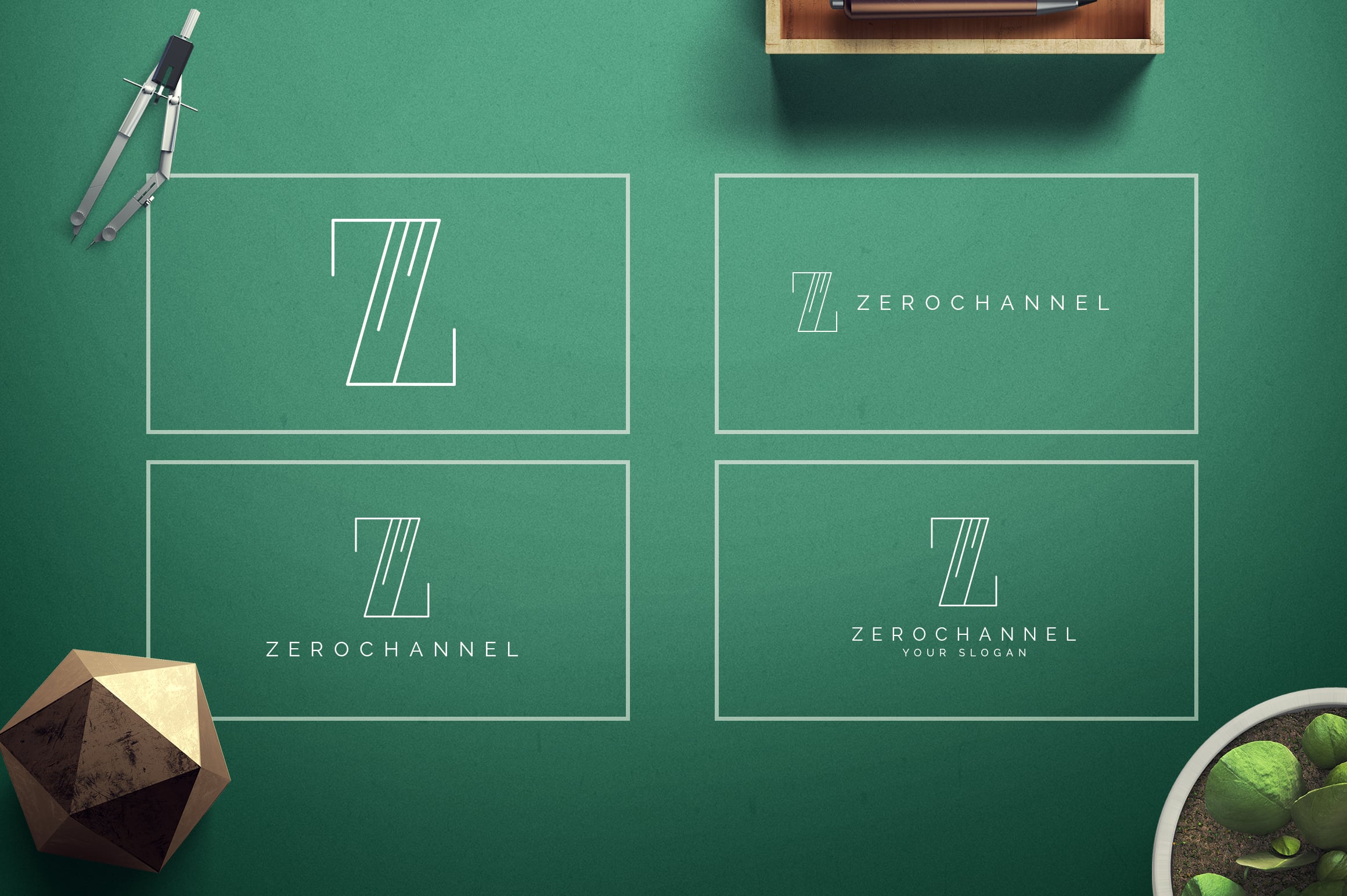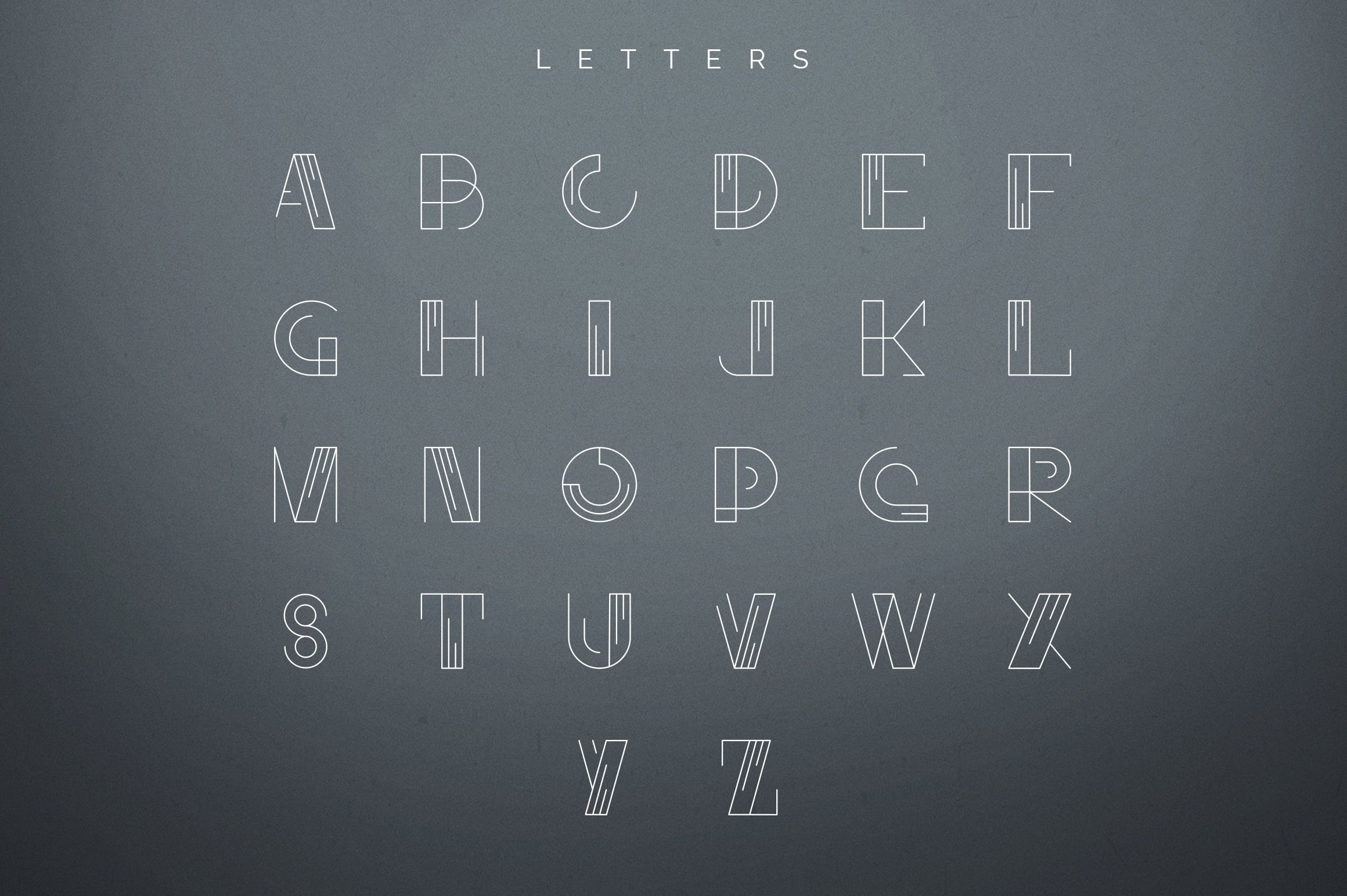 Best Related Geometric Logo Deals
How to make geometric letters?
The design almost always requires an original font. But you may ask: why create geometric letters when there are already a lot of them? And you are right on the one hand. On the Internet, you can find a huge number of fonts for any purpose and project. But! What about the quality? There are too many bad fonts, unfortunately. And if you decide to create your own geometric letters, this is the first way to success. The other thing is that the way can't be an easy one.
First, I recommend you to look at examples of geometric letters, see the features of each, and get inspired. Then try to draw on paper letters. Or by means of the mouse to draw simple lines and elements from which symbols of the geometric letters actually consist. The font can be constructed by means of various geometrical layouts. For example, by means of a modular grid. First of all proportions of a rectangle in which the letter should be entered are established. Often the ratio is 4:5 (four cells in width and five cells in height). The modular grid facilitates the drawing of each letter, determining its width and linking individual elements.
Geometric letters is always a gust of ideas and fantasy. So if you draw by hand, then you have the opportunity to add, correct, adjust the letters. You can also use programs to develop your fonts. For example:
ParaNoise. This program allows you to create a "live font". The program ParaNoise allows you to significantly expand the possibilities of creating geometric letters. There is an opportunity to overlay various effects on the font which change the form. Among the effects – contour splitting, rotation, zooming. It is easy to use the program. Load the font in PostScript format, select several effects from the list and set their intensity using the intensity scale. You can see what the letters of the new font will look like on the screen. Then give the command to build a new font and get a font in two forms – dynamic and static.
FastFont. Many personal computers have a graphic tablet and a pen on which you can write and draw. For such computers there is a FastFont program. You write geometric letters or signs in any order. It is possible to correct, erase, finish drawing various elements, to regulate interrogations. The program has brushes of different shapes and tilts, and the possibility to take into account the pen pressure makes writing more naturally.
Fontographer 3.5. This is a popular font editor that works on PC and Macintosh.
All of the above programs have an English-language interface.
Any Alternative Bundles Do You Sell on MasterBundles?
Apart from font bundles, MasterBundles.com offers many great packages. Have a look at image bundles, icons, textures and patterns, website theme bundles. There are additionally ebooks and training courses, stock photography, logos, illustrations and add-ons, mockups, and various categories. We have thematic Xmas and Valentine's day packages, post cards and powerpoint templates. And, of course, the most popular under $5 deals!
What is MasterBundles?
Masterbundles is an online marketplace. On our resource, expert graphic designers promote their creations at the best prices. We provide you with the very best deals on the market, and our deals are well reviewed by buyers. Take a look at our blog, it truly is filled with useful material for successful designers. Furthermore, for those who subscribe to our newsletter, you will be the first to find out about our special discounts. You will always find coupons and promo codes offered to lower the prices to a bare minimum.
Geometric Logo FAQ
❓ Where can I buy a geometric logo?
❓ How to make geometric letters?
You can use simpler options for creating geometric fonts: computer processing in Photoshop, Illustrator, Corel, Flash. But to do this, you must initially imagine what kind of font you want to do and need to know exactly what is required of this font, and have a lot of experience.
❓ What is a geometric logo?
Geometric logo is a logo design that uses lines and different shapes to create any elements. It is often squares, rectangles, triangles and circles.
❓ How to make a logo geometric?
To make your work easier you can use different Adobe Illustrator Tutorials: How to design a modern geometric logo, Geometric Logo Tutorial, How to make Geometric Logo | Diamond Geometric, Create a perfectly geometric logo design in Illustrator. In this case you can change some elements and make your logo unique.
Please Take a Moment to Pin This Bundle to Pinterest