Emblem Creator
I am happy to introduce you Emblem Creator
Craft your logo within seconds without any skills – you just need Adobe Photoshop or Illustrator installed on your computer. All elements are in one single file to make the experience even better ! You can change 7 sections in total, how awesome is that !
This Product Includes 133 elements in total
20 Banners
20 Outer Circles
20 Fillers
20 Inner Top Circles
15+9 Top Shapes and Letters
15+9 Bottom Shapes and Letters
5 Raylights
Help file with used free font links
Feel free to contact me if you have any questions!
Mock ups and backgrounds used are not included
Thank you! Enjoy!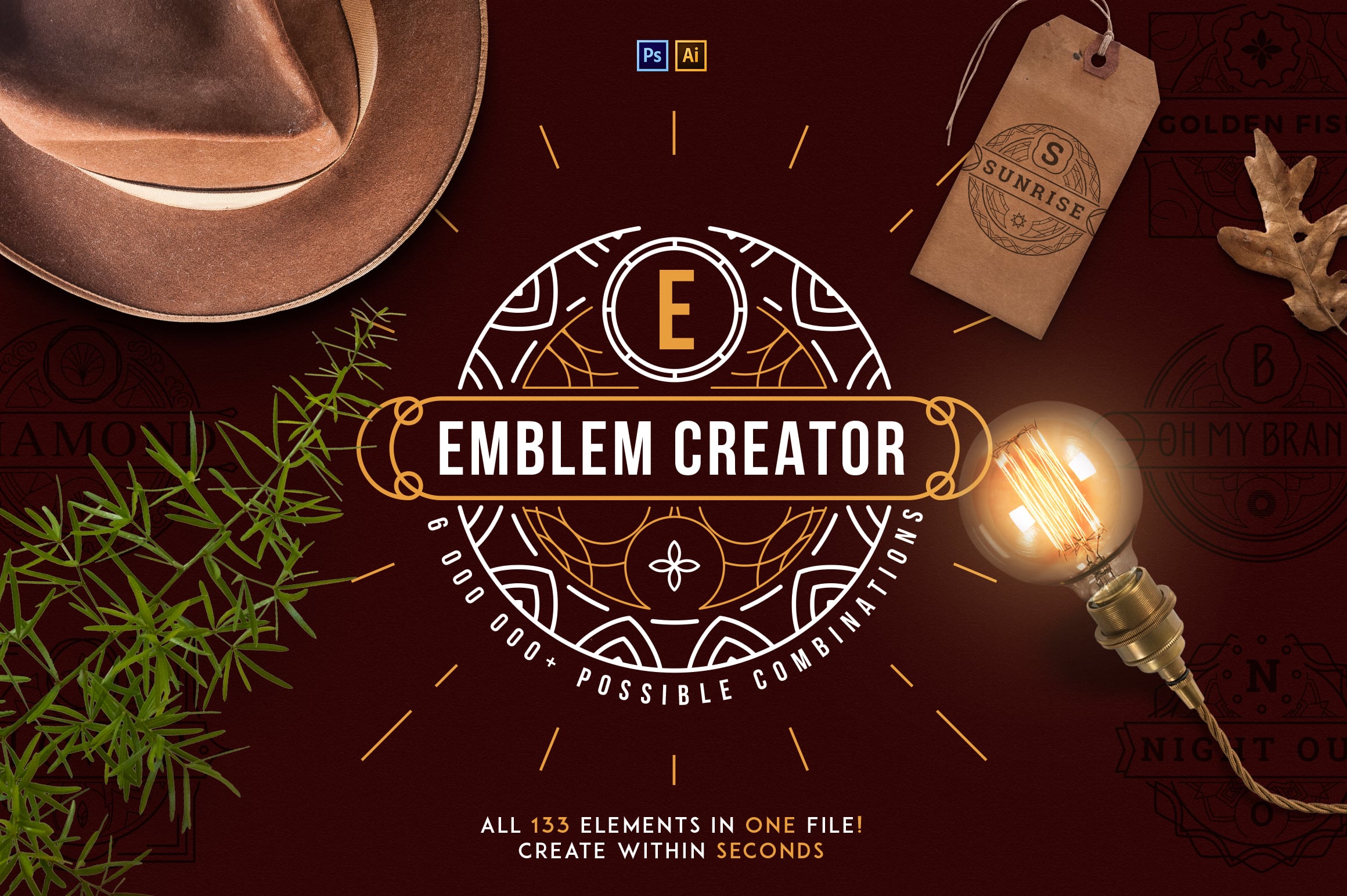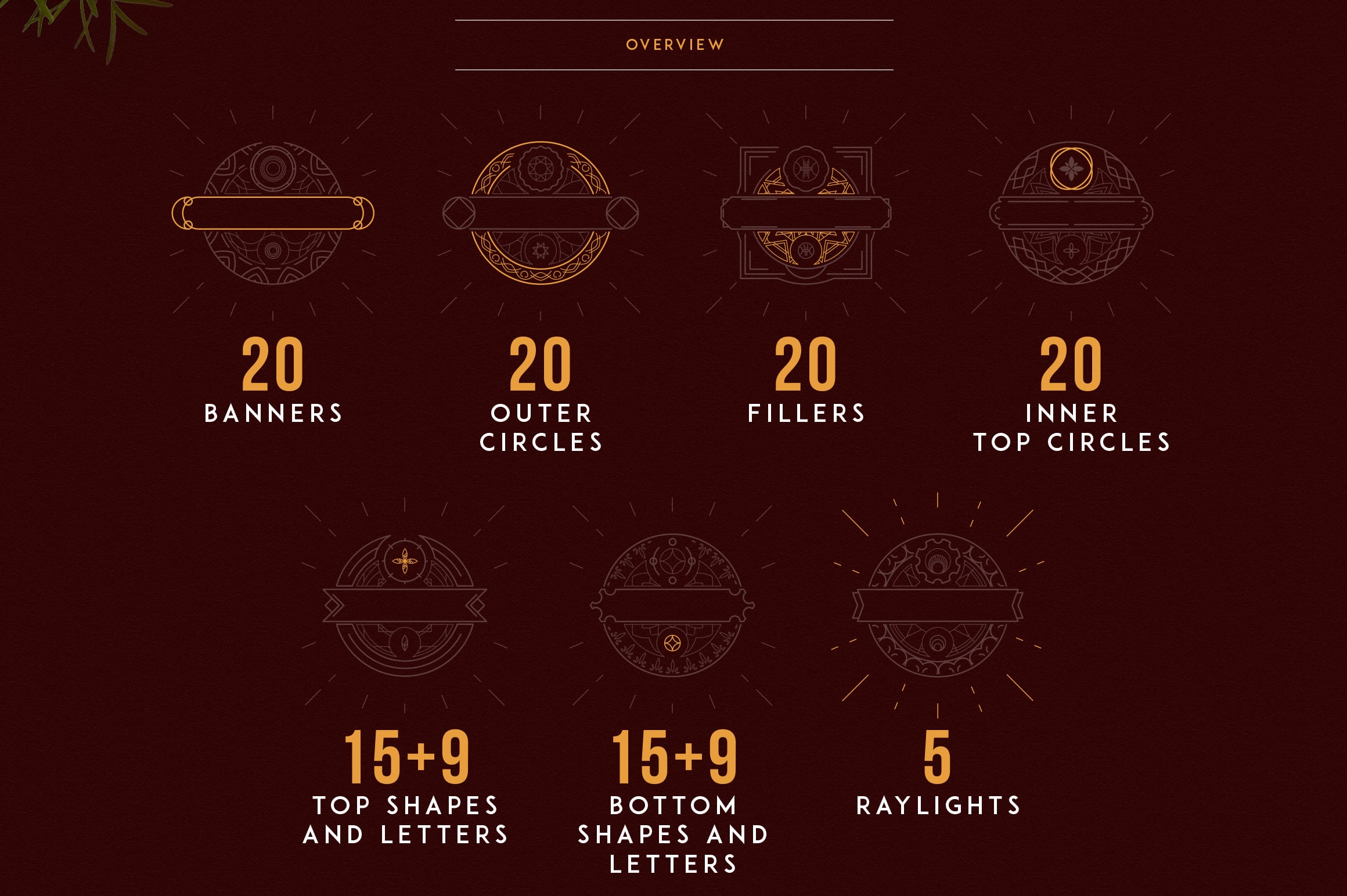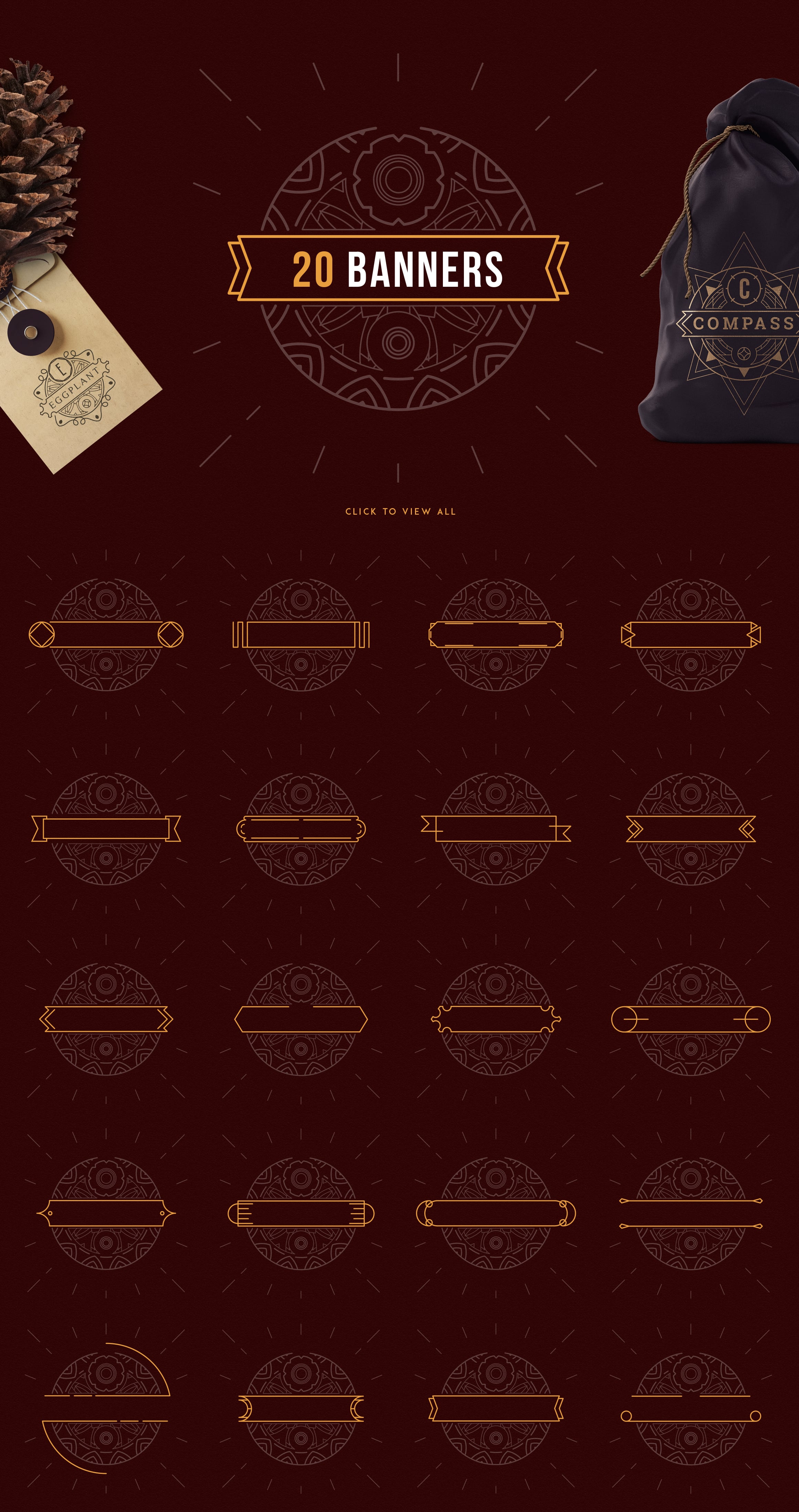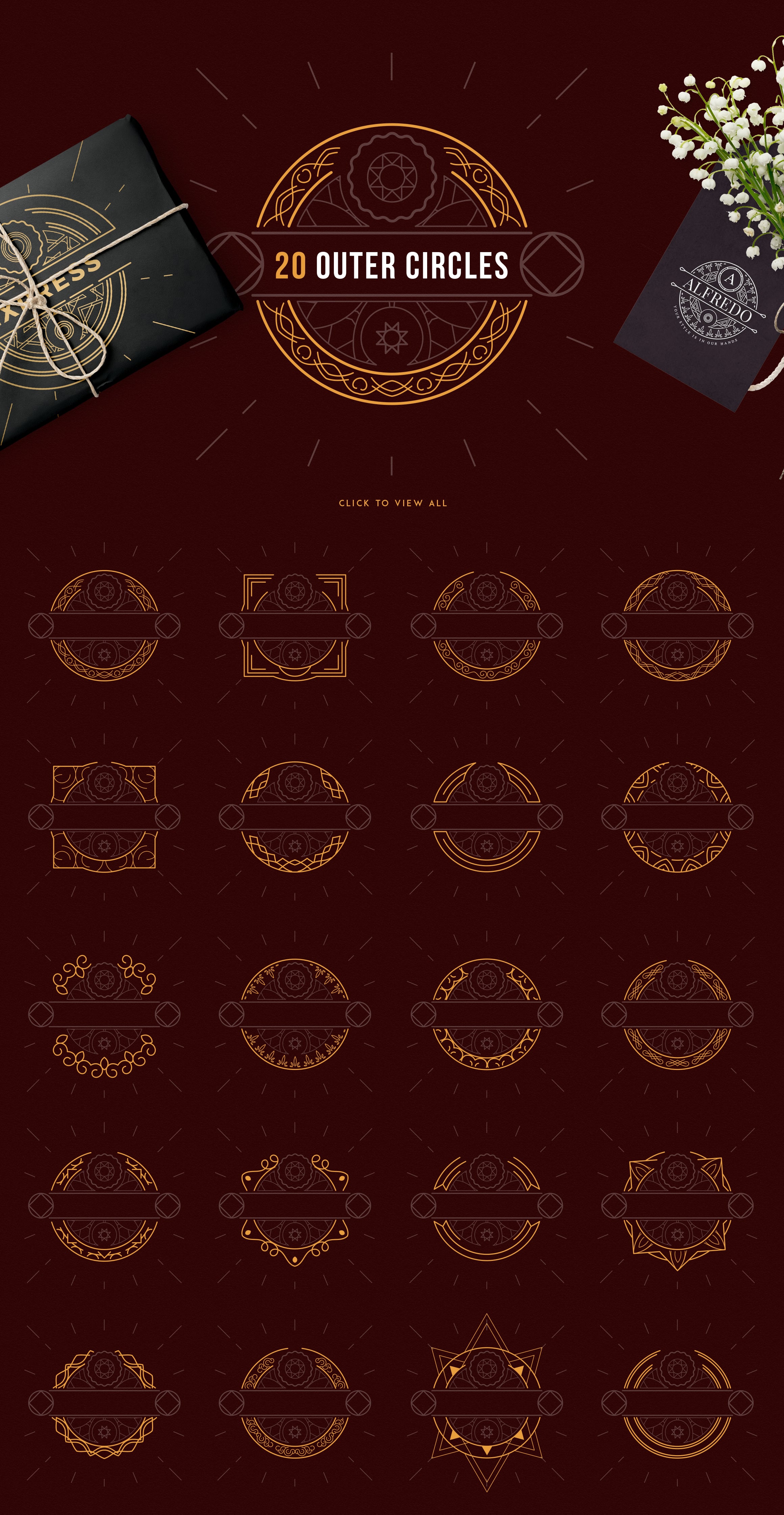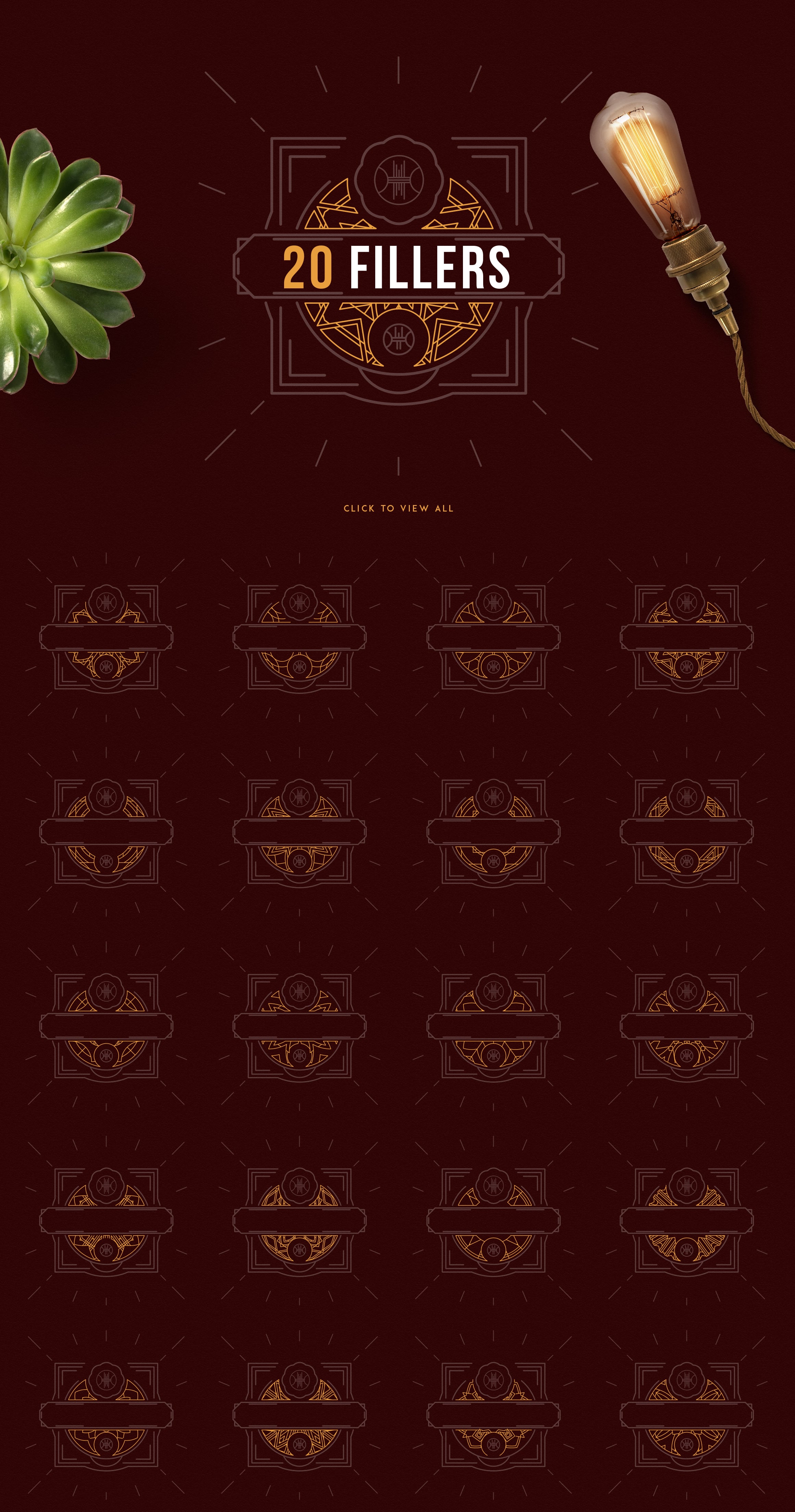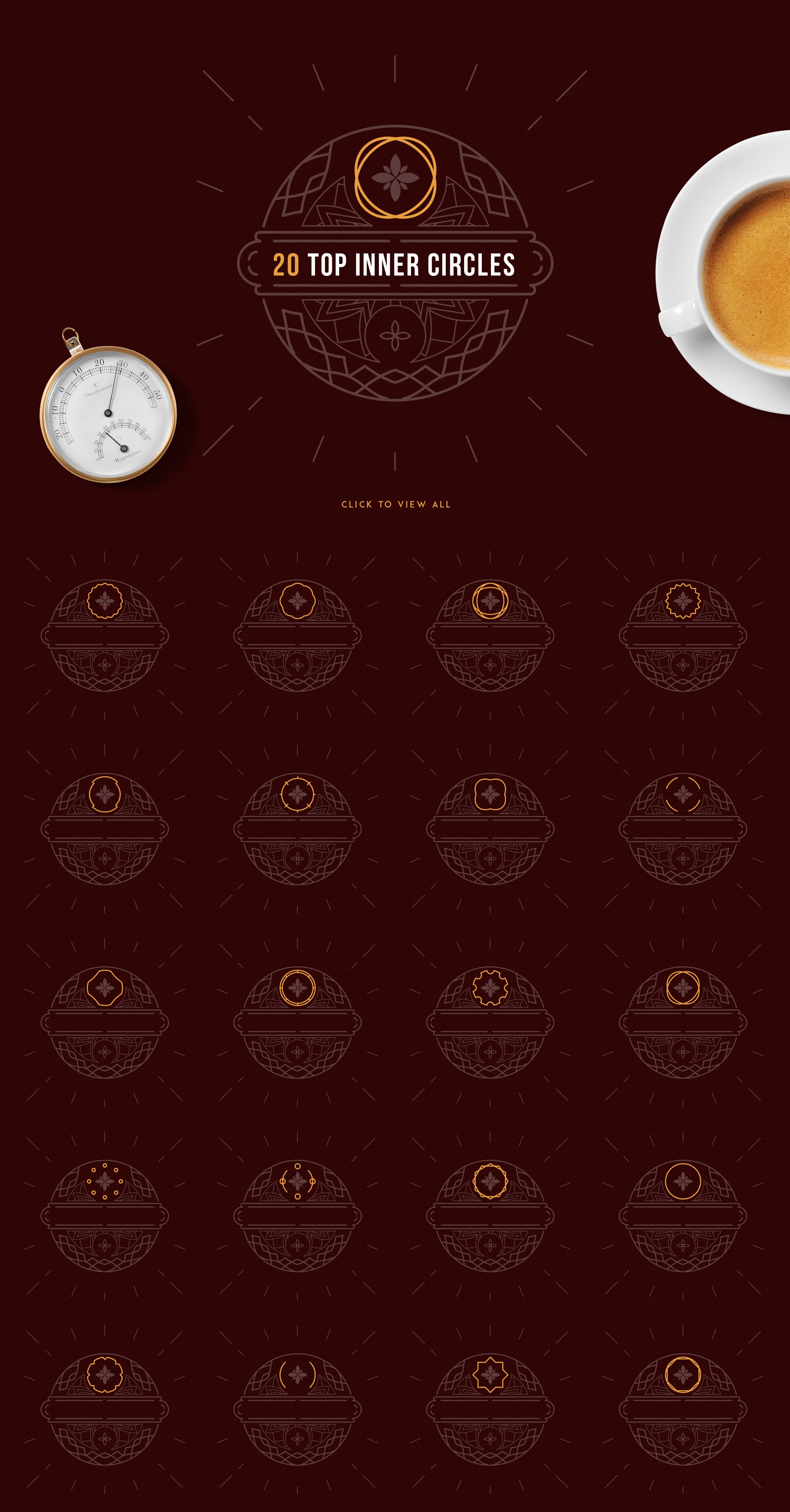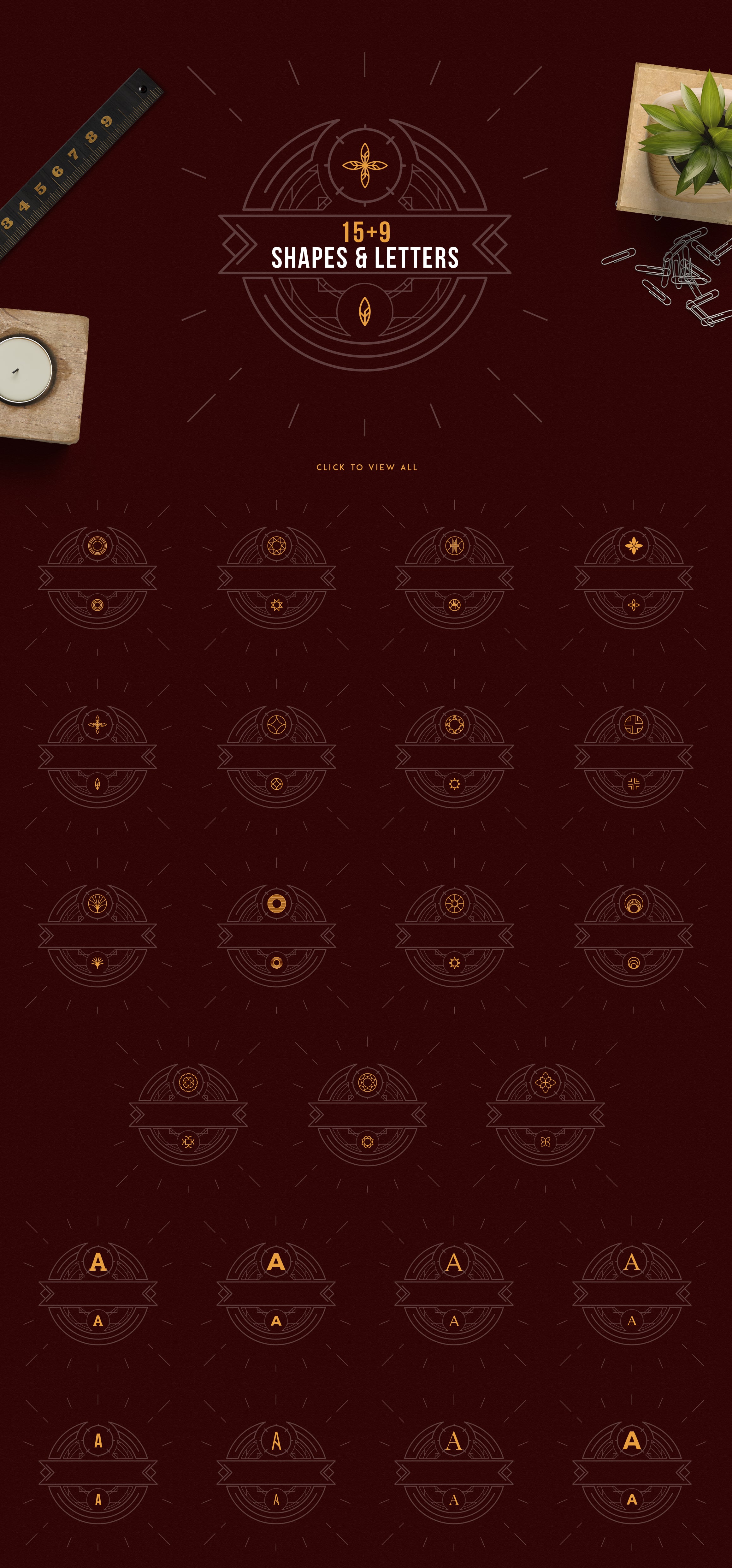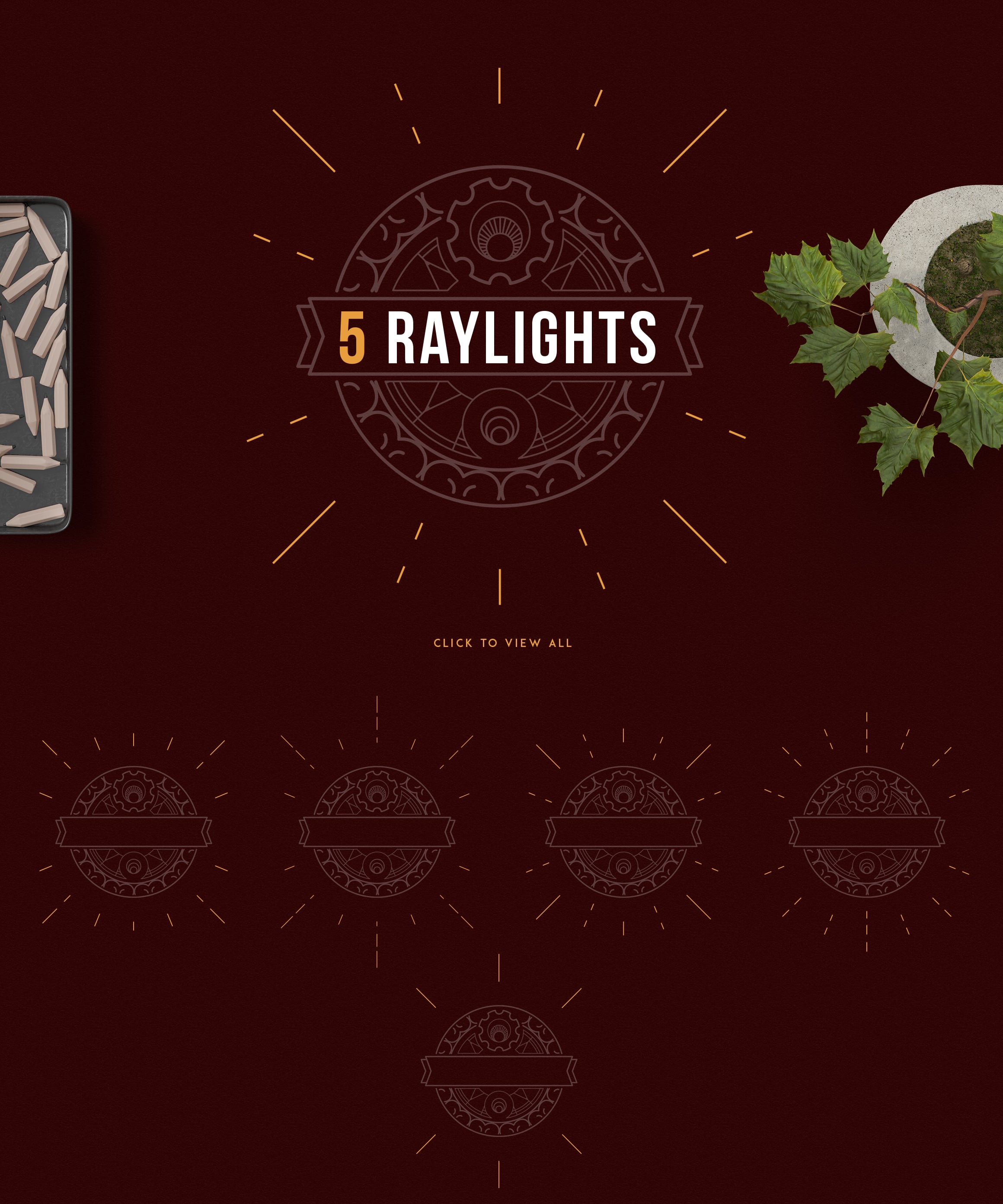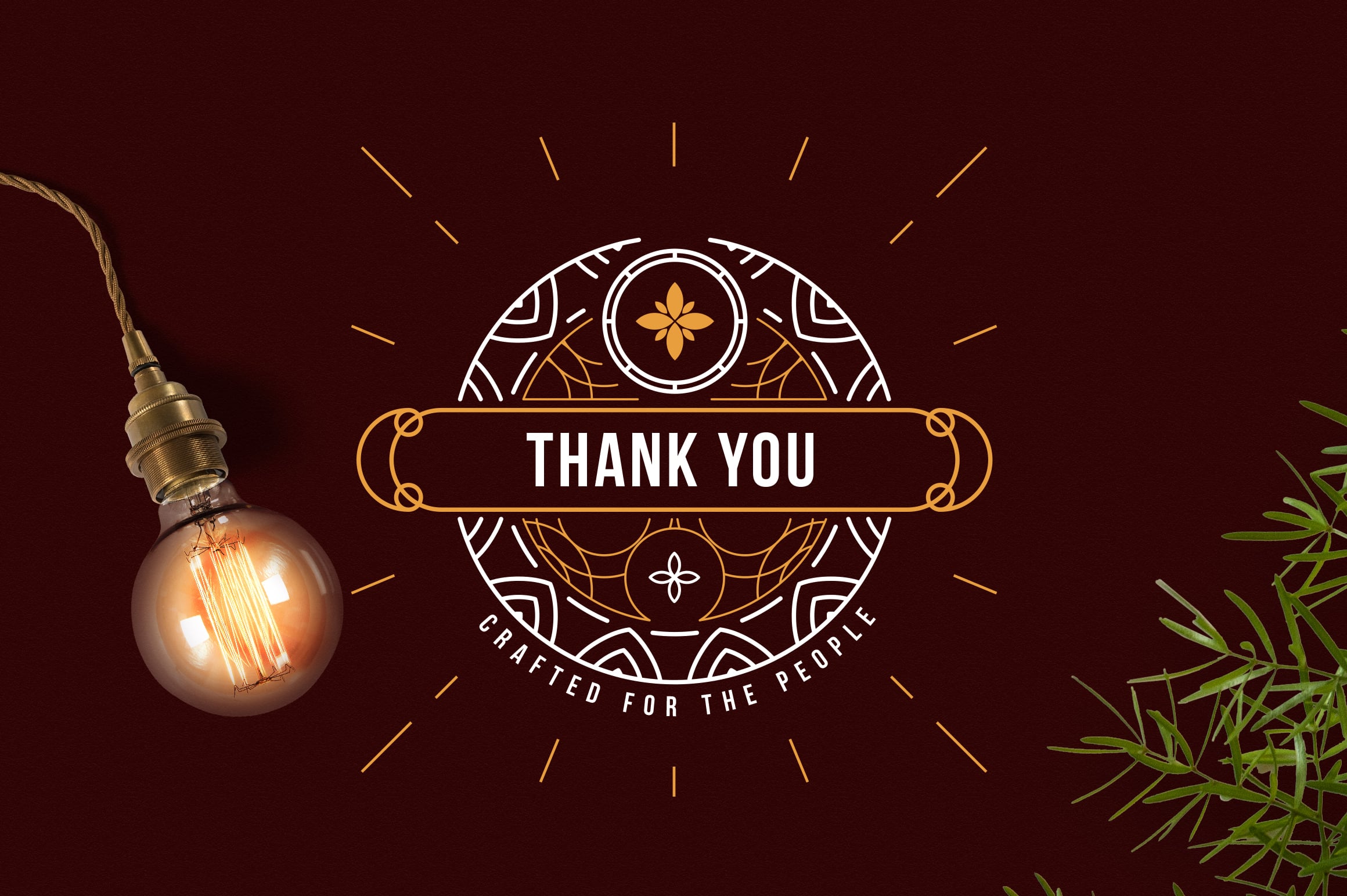 Graphic bundles: Emblem Creator Bundle
Each and every pro designer, as an experienced specialist, can sketch any image from scratch. But for the most objectives, it might require a lot of time and is not going to bring adequate financial gain for him or her. This is why the vast majority of web designers make use of pre-made graphics elements – blend them, customize them and put together the design with their help. Noone is going to buy all those elements as a stand alone, that is why they are combined into graphic packages and offered for sale as a singular solution.
Types of graphic bundles
The selections of elements accumulated into a graphics bundle are usually sorted in accordance with their type or main objective. There can be packages with business card templates, icons and wedding invitation templates, etc. You will also manage to find graphic packages specifically for Christmas, St. Valentine's Day, Christmas or St. Valentine's Day.
How can you benefit from using Emblem Creator Bundle?
For a design job, you will require a lot of components – a font, a few images, some icons, et cetera. In case you'd wish to shop for all of them separately it will cost you a fortune! So, that's the reason experienced web designers always look for graphic packages to purchase.
Tips on how to save a whole lot more funds on MasterBundles Emblem Creator Bundle deals?
Do you want a 5% additional price reduction on any package from MasterBundles.com? All you need to do is just share the page with a package deal on social websites (Facebook).
Other collections on masterbundles you should use
Aside from graphic design package deals, you may find a vast number of other design packages on MasterBundles.com. The bundles of logo templates, icons and fonts are out there for your use. They give limitless opportunities for the design of different projects. Additionally, you may find the entire deals of WP templates, training and e-books, cv templates, ppt slides, and other components.
Define a watercolor graphics package deal?
The watercolor package is found to be the prettiest trend in design. Handcrafted by painters on the paper, the pictures become scanned and added in a package as templates for design projects. Watercolor elements are excellent for blogs, DIY, wedding invitations and posters. All of the drawings are very detailed and ready to printing or digital use.
What on earth is MasterBundles.com?
MasterBundles is a site that gathers top design products from the internet and allows you to purchase the design components you need in your design work for a cheaper price .. Packages this site carries are restricted in time, and that's the reason they are so low-priced. To prevent missing the deal you'll be definitely excited about – subscribe for the weekly email message, showing you the most recent offers. MasterBundles.com boasts a great blog with the interesting design news and features detailed. Should you be searching for a website full of excellent deals – MasterBundles.com is there for you!