70+ Premium Instagram Templates in 2021. Posts, Storys and Highlights Templates Bundles
In June 2018, the number of active Instagram users reached 1 billion. 1 billion of people selling goods, making manicure and getting philosophical about life filling this social media network with a content.
Regardless of the purpose, the users of this network want to stand out. Even if they deny that they, probably, wouldn't mind having a few thousand dedicated followers.
Unfortunately, a great variety of profiles creates a high competition among bloggers, business owners, and common Instagram users. Just a little bit of the statistic:
15.7% or 157 million Instagram users have from 1k to 10k followers;
5.7% or 57 million accounts have 10k-50k followers;
2.1% or 21 million accounts cover an audience of 50k-100k people.
The numbers show that despite the little percentage, an impressive number of Instagram accounts has a large audience. Some of them have a very large one.
Therefore, if you want to stand out, it's super important to be original and personalize your account. If you still use standard Instagram masks for stories and don't have your personal recognizable tricks, you, probably, move in the wrong direction.
The thing is that you don't have to spend much time to make up your outstanding style. You can use the ready-made solutions from MasterBundles.
In this article, you will find a couple of tips on how to stand out on Instagram. The main goal of the article though is to present a collection of the Instagram story highlight icons and story masks with the craziest discount! One of these bundles will help you to highlight the aesthetics of your profile and become more recognizable.
How to Organize Instagram Stories in the Highlights Right
There are three main functions of the Instagram stories highlights:
Creating a uniform style of the account and contributing to the aesthetics;
Dividing the content into logical categories and making up a convenient structure of the account;
If you have a business account, highlights act as a menu with prices, lists of services, contacts, special offers, etc.
Speaking of the Instagram business profiles, highlights help to showcase content the users usually look for or the content the users must see first. In general, people mostly look for extended information about services, prices, address, reviews, and contact information. Moreover, it's a good way to announce special offers and new products. If you have an online shop, you can create highlights representing different product categories.
Furthermore, highlights give an opportunity to have an unlimited number of links in a bio. For this purpose, use a swipe up option in stories and then gather all archived stories in one highlight. Swipe up function is available if you run a business account and have more than 10k followers.
Here are a couple of business accounts that have informative Instagram story highlights: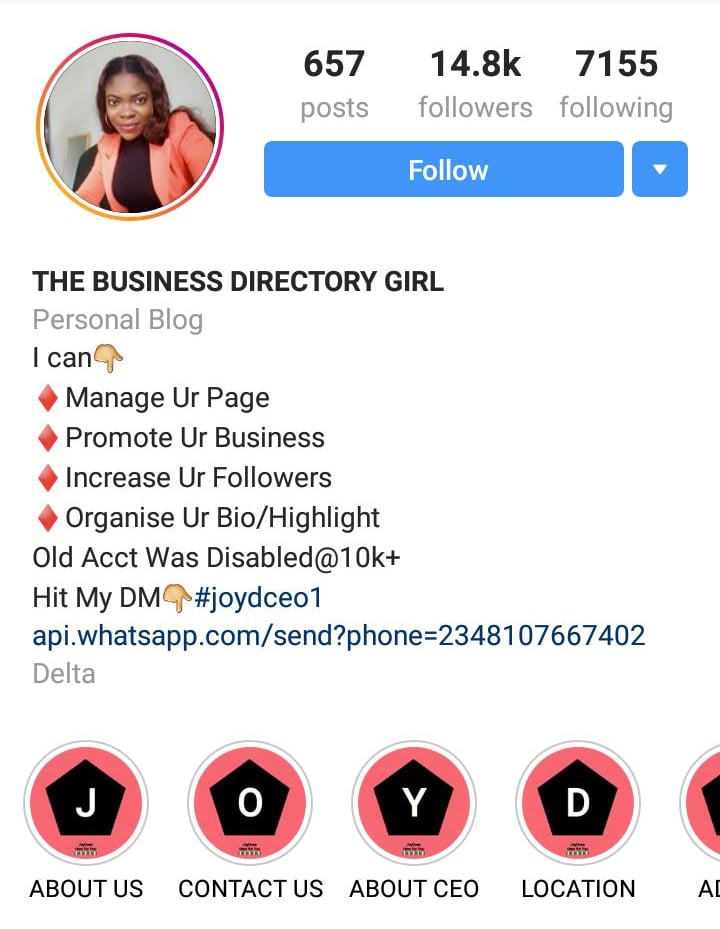 This businesswoman deals with an Instagram promotion.
As you see, she has a very clear highlights structure where you can find contact information and information about her services and their prices, the location of her office, etc.
Plus, she represented her name in the highlights covers and it also brings certain identity to the account.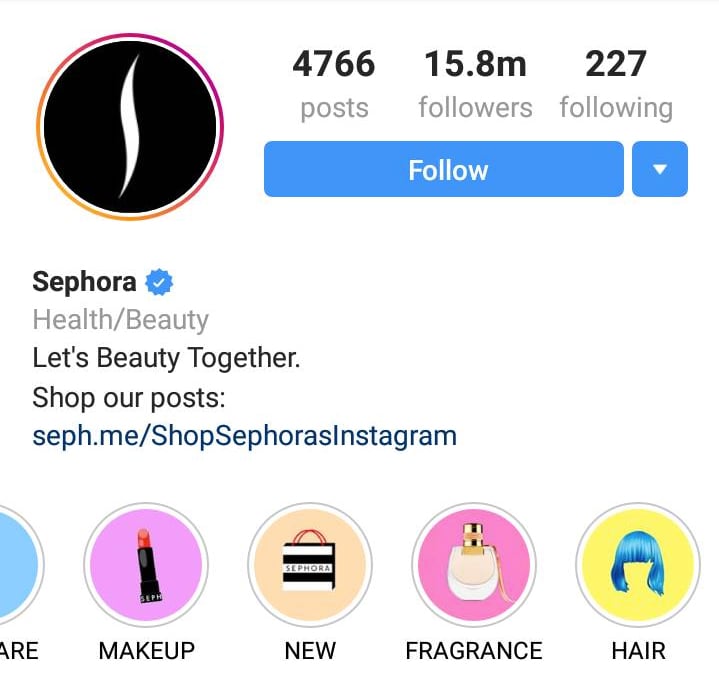 In the Sephora's Instagram account, the highlights represent the groups of the existing products and new ones.
The customers can familiarize with desirable items fast in a very interactive way
(the highlights include videos, animated product presentations, tutorials, etc.).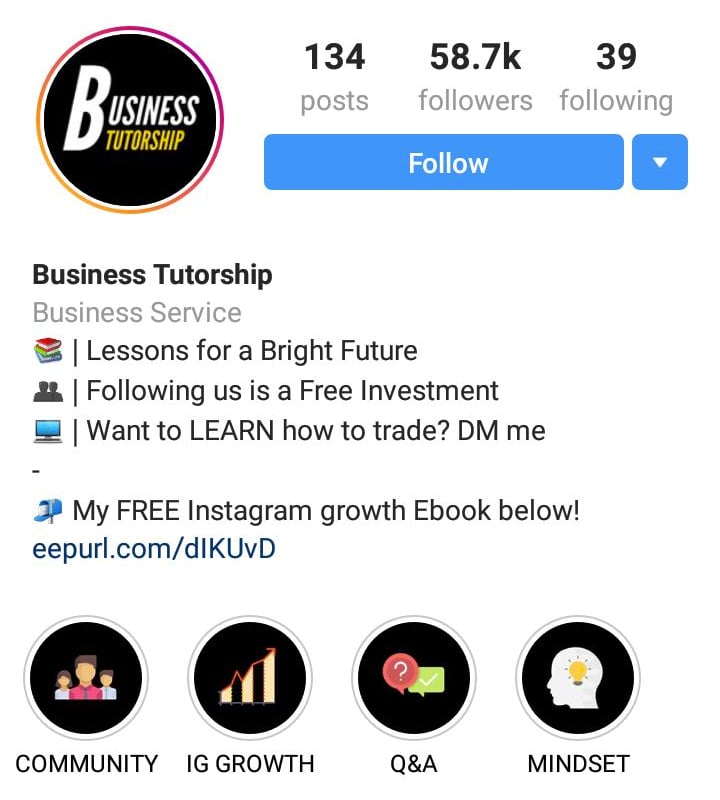 Fashion and lifestyle bloggers create another huge Instagram community.
These accounts also need an exact structure.
As the Instagram account can replace a personal blog, the highlights might represent different life spheres, interests, links to the useful resources, etc.
If you educate an audience in a certain sphere, you can also organize your tutorials and tips in the highlights.
Here are a couple of samples of the business coaches profiles with structured content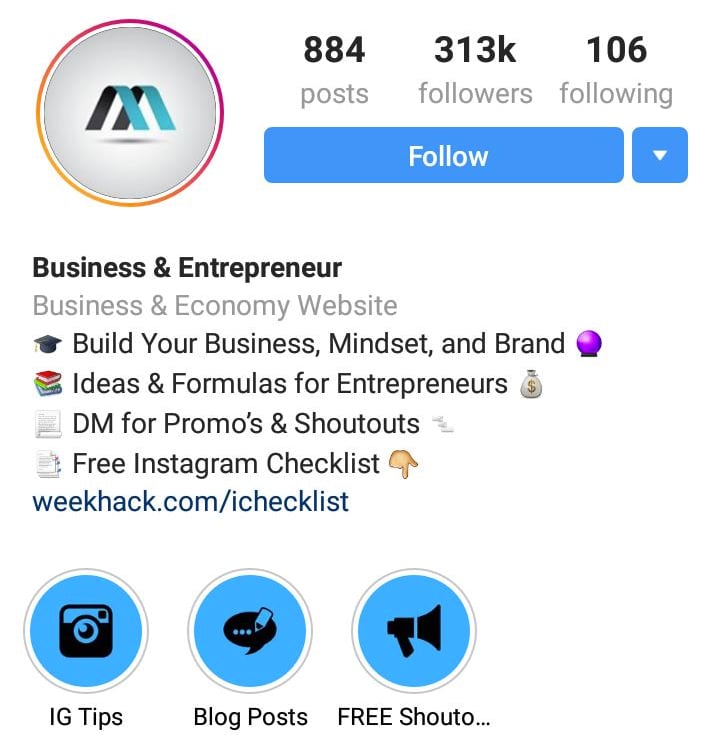 A good thing about this highlights feed is a Q&A section. The account owner saved the most frequently asked questions of the followers in the special highlight.
Everyone can check it out to find out more about the activity of the coach.
Here is another blog about a business that has two useful highlights with blog posts about business development and Instagram tips on how to promote an account.
In this way, a person gathered the main content at the top of the page.
As you noticed, all these highlights have specific icons.
They create your own style, make the account look more professional and unique.
Regardless of the purpose of your account (business or blogging), creating one-style icons contributes to the identity of your profile. The easiest way to create the icons is to purchase them. Here is a collection of the best deals from MasterBundles. Packs of high-quality and creative graphics products are now available with great discounts!
Let's explore these deals!
Bundles with the Best Instagram Highlight Icons: Up to 95% OFF!
The first bundle contains 50+ Instagram story highlight icons on such thematics as:
Medicine
Sport
Fashion
Blogging
The pack includes JPG reviews and PSD files.
All the icons are customizable. You can change the color of the icons to reach a perfect match with your account color scheme. Furthermore, you can add text to make the highlights even more personalized.
The entire collection is now available for a super price – $8! Save up to 84% with MasterBundles.
See what you can get: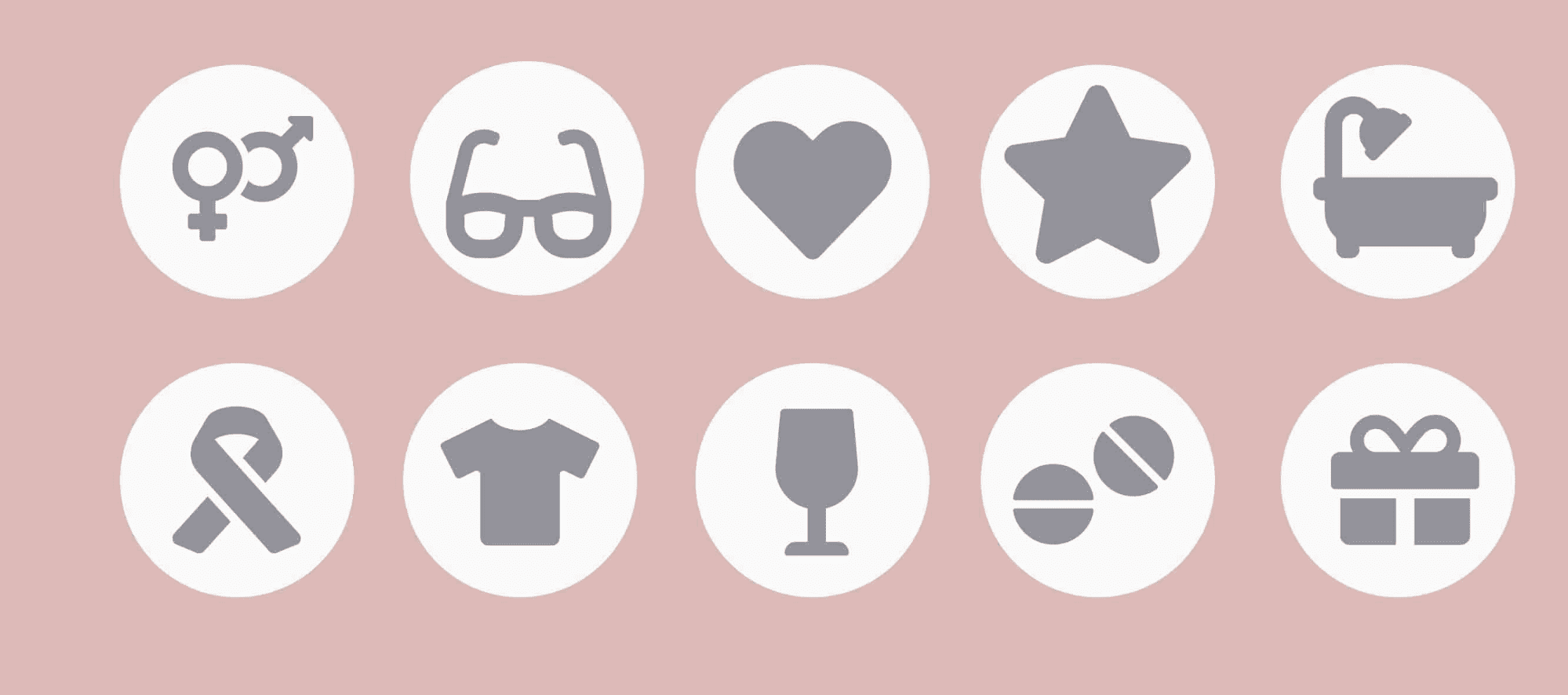 Medical Instagram story highlights can look better with these icons:

Reviews:
I like this bundle cuz the number of icons is really big.
Monica Foster
I wanted to create a unique account for my health center and found out this deal. For this price, you get a set of the diverse icons for different purposes. I definitely recommend this bundle!
Scott Gray
If you look for something simple, this variant is a good one.
Oli C.
50 items for 8 bucks is just unbelievable!! I already bought this bundle and must admit that the choice is really wide.
Bernardo Ho
If you look for something simple, this variant is a good one.
Kurtis Merino
I purchased this bundle for two reasons: I have a fashion blog on Instagram and my boyfriend is a coach in the gym and we wanted to add something special to our accounts. Nothing extraordinary but we still use these icons for our highlights.
Collen Stuck
The fact that these icons are customizable made me purchase the bundle and I didn't regret. I adjusted them to the style of my Instagram account and now my highlights look better for real.
Kasey Carter
I like this bundle but the icons seem to be similar to each other. Still, those, who need a simplicity, will like it.
Jennifer Ramage
I bought the bundle because I needed the icons for a fashion blog. Probably, it's not the best solution if you want something creative. I added some text, changed the color and got a pretty nice highlights feed for my Instagram account!
Tanna Mulkey
Before purchasing the bundle, I didn't even expect that I will get such a quality collection with icons.
Francesco P.
I truly love this bundle with 54+ Instagram story highlights icons available for $24! This bunch of icons will suit the accounts of the photographers, designers, and creative entrepreneurs. It stands out with unusual color solutions. It is especially suitable for female fashion or personal blogs.
Still, the icons are customizable. It's possible to change the colors and glitter, add text. Just look how cute these icons are: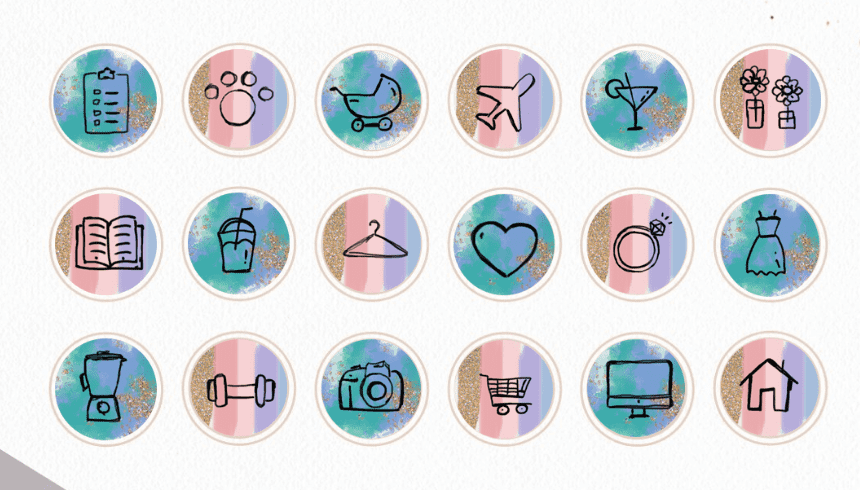 Reviews:
I am just in love with this bundle! This glitter looks amazing!! My Instagram account needed a makeover and I guess that it is definitely what I was looking for!
Maria Houston
This bundle is not good for girls only. You can remove glitter, change colors and use to almost any kind of account. Though, girls will like it for sure.
Liam Baker
I truly like the color scheme of these icons!!! I got it right away in a form of a zip archive, downloaded the entire file and started using it for my Instagram. My followers liked it.
Leonardo Hogan
I have a mom blog and these icons make it look very nice and cute :)
Alma Park
Thank you for this bundle. This is not my first purchase on your website and (as always) I am satisfied with a work of your service and the quality of your products. These icons will be one of my favorite now!
Caroline May
I agree with the previous comment – the work of the service always satisfied me. I have already bought a couple of bundles for my website and now decided to make my business Instagram account look more appealing an be memorable. I hope that these icons for my highlights will help me in that.
Alessandra Chang
Wow! Like this bundle!
Aubrie Keller
I must say that it is a truly good way to liven up your Insta account. The highlights can look good and create an attractive picture. I saw the difference between a faceless account and the one with a soul. This bundle helped me to create an account of my dream. If I could follow myself, I would do that.
Lizzi May
I like that I can change the background of the icon.
Sarah Michael
This one is really good for a fashion or beauty blog.
Adrianna Newman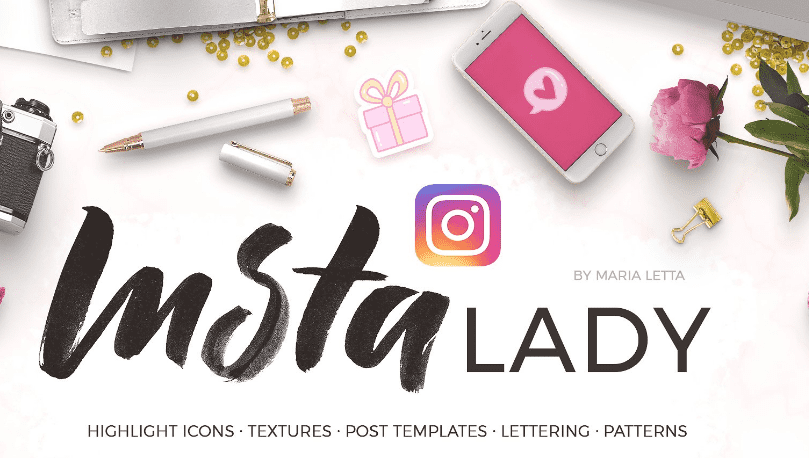 Don't miss this super beneficial offer. Just imagine that you pay $22 for 250+ amazing customizable elements to create a unique and catchy Instagram account! Every girl will like these beauty Instagram highlight icons.
The bundle includes:
74+ pre-made story highlights icons with red background 1080*1920px and 74+ PNG files with a transparent background of the same size;
74+ PNG icons with transparent background 5000*5000px and 74+ SVG vector files;
71+ HR PNG files with black ink lettering and other elements;
20+ PSD customizable layers with post templates and 20+ JPG previews;
14+ PNG patterns with transparent background 5000*5000px and 14+ SVG vector files;
10+ PNG smooth textures 1000*1000px;
1 PSD file with different layers and all icons to make your unique highlights icons with custom backgrounds;
1 txt file.
By mixing all these elements, you can create an original icons set for your Instagram account. Choose a picture and texture, add text and additional elements, change color and get a unique icon for your highlight.
Working with this kit doesn't require you to have knowledge of coding or design. Just your fantasy and a little bit time are needed.
Reviews:
As a designer, I must admit that the quality of these graphics products is at the level. I purchased this bundle because I needed a fast solution for my Instagram account and I get it. I am thankful for this full-fledged medicine from a headache when you need to transform your Instagram account in the short period and need some cool bundle with things for different purposes and voila – you get it.
Bri Davis
I really love these smooth textures that I simply use in Photoshop to create posters for my YouTube channel!!!
Blair Miller
Thanks guys! This bundle is cool.
Daisy Turner
As a beginner, I used to make all possible common mistakes for my Instagram account promotion. But when I realized them all, your bundle got spotted at the right time! I created a veryyyy appealing feed with highlights. My subscribers admitted it as well :)
Claudia Harris
What a perfect bundle for ladies profiles!
Serena Butler
I like the fact that the background is transparent because I can use Photoshop and modify the images there. Therefore, it was a must-have condition for me :) thank you for a high quality of the product.
Grace Reed
I like the fact that the background is transparent because I can use Photoshop and modify the images there. Therefore, it was a must-have condition for me :) thank you for a high quality of the product.
Elizabeth Phillips
Me and my friend bought this bundle and we are satisfied with its quality and the wide choice of icons.
Lola Nelson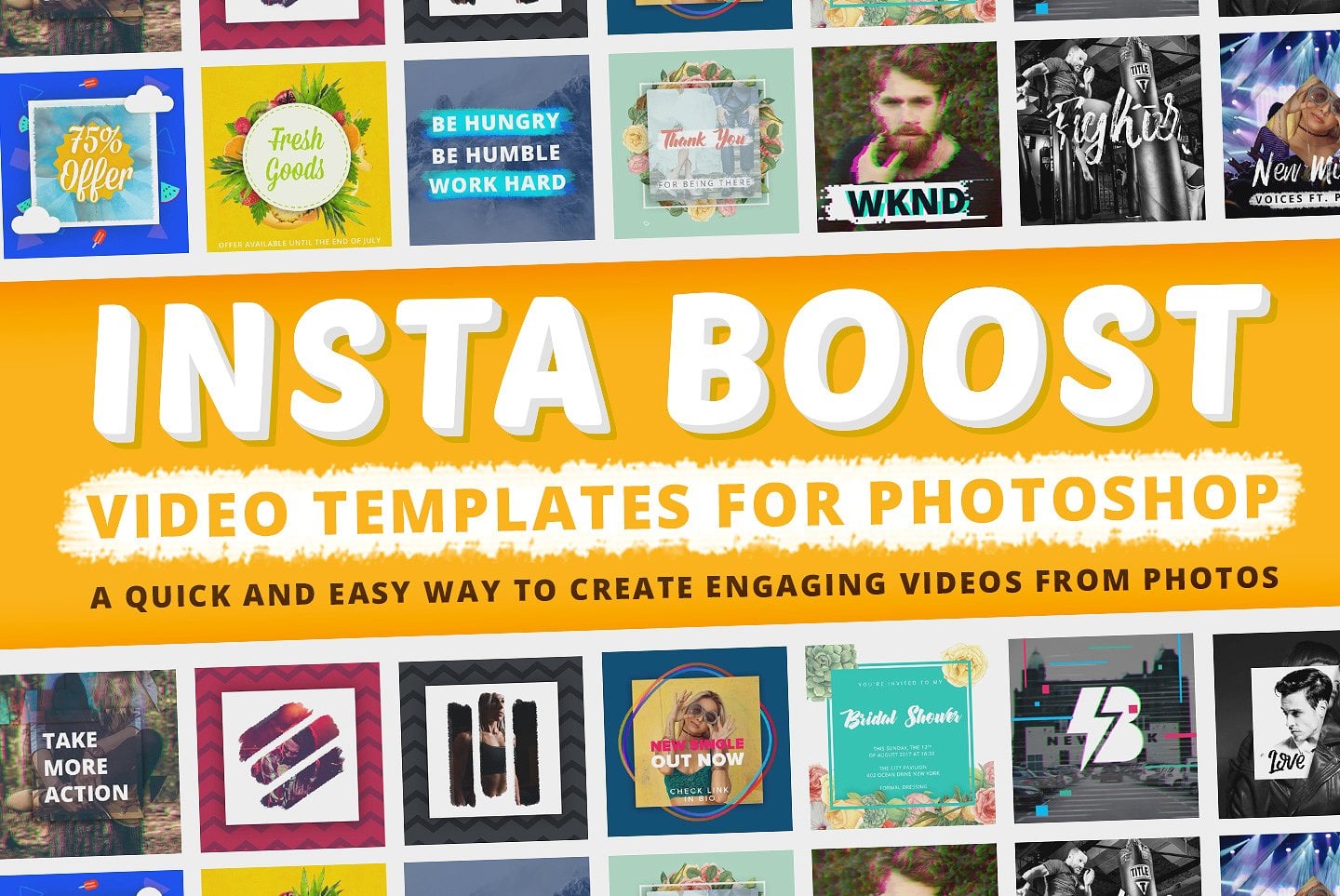 Pay attention to this bundle because for $19 you can get 4 kits to make your Instagram posts look stunning! If you purchase this pack of the animated graphics products, you will get:
Instagram Video Photoshop Templates
30+ layered editable PSD files that will help you to create a video out of the photos. You get a template, stuff it with photos, change fonts, colors, add text and voila – your video is ready!
By the way, you can use these templates to create your own logo using Photoshop.
Pink Social Media Booster
The next kit contains 27 layered PSD files and 9 different templates in 3 sizes – Instagram post 1080×1080, Instagram stories 1080×1920 and Facebook 1200×630. These pinky templates with smart objects are also customizable.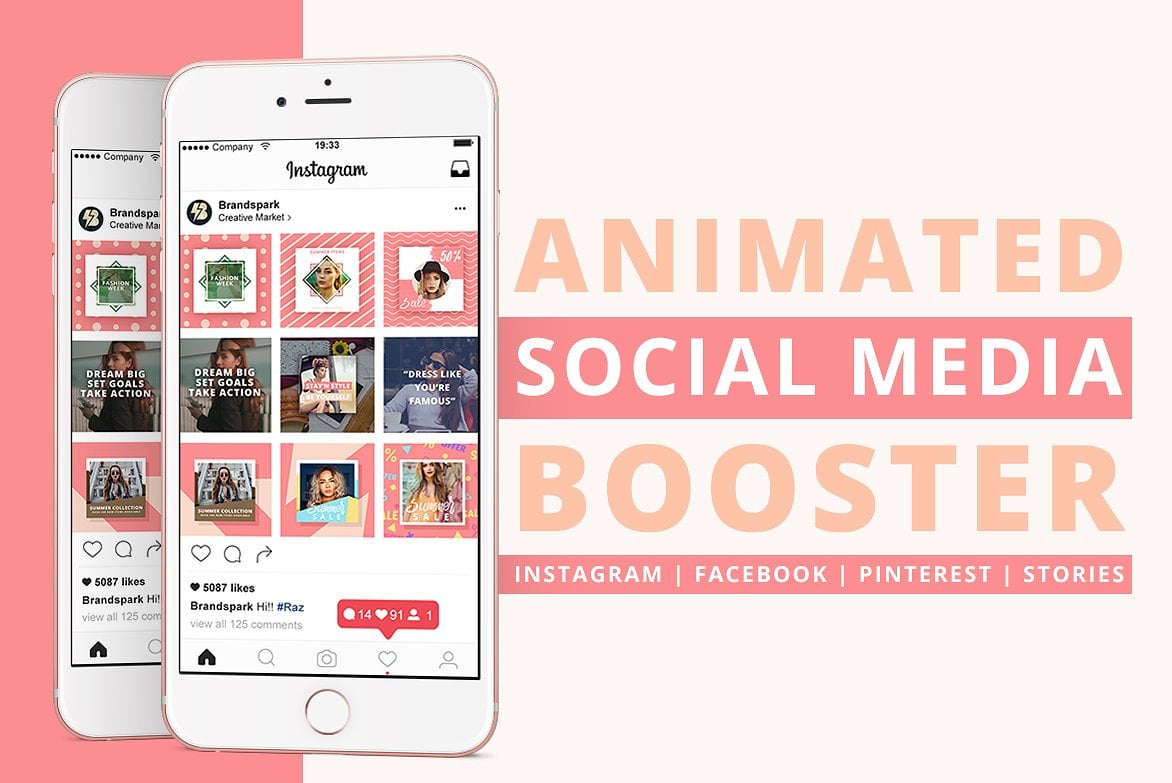 Autumn Instagram Posts
This pack contains 12 PSD layered files only but it will be enough because autumn is almost over :)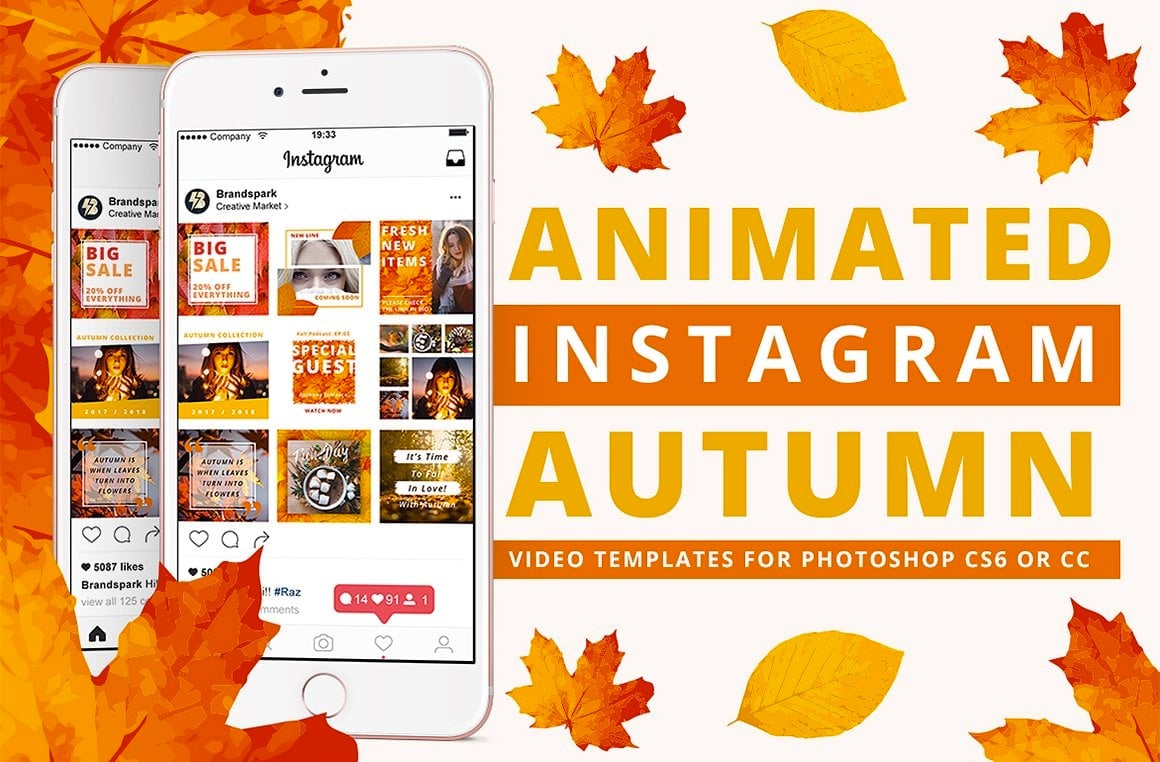 Christmas Instagram Posts
These 20 layered PSD files with different elements stand for Christmas videos creation.
Reviews
I guess that this deal is too generous lol. I like this bundle.
Nix Jones
I didn't believe that I can get a high-quality product for just 19 bucks! But when I get an archive with all files, I realized everything is possible with MasterBundles.
Mary Parker
Seems like this bundle really deserves my attention. I like the products that are being sold on Master Bundles!
Brandi Coleman
Since September, I have been creating video content for my Instagram account only with the help of this bundle.
Ignazio Lopez
I purchased this bundle when I was preparing a content plan for my Instagram account in autumn but along with these templates, I got this collection for winter posts. I agree with the previous comments – this is a worthy product.
Jesse Hall
I also like the templates for Christmas posts! Cool bundle.
Francis Ward
My friend recommended me this bundle cuz he knew that I was looking for Xmas post templates and never regretted that purchased it. The layers are thoroughly put on each other and it's so easy to modify them in Photoshop, for instance.
Hutch Cook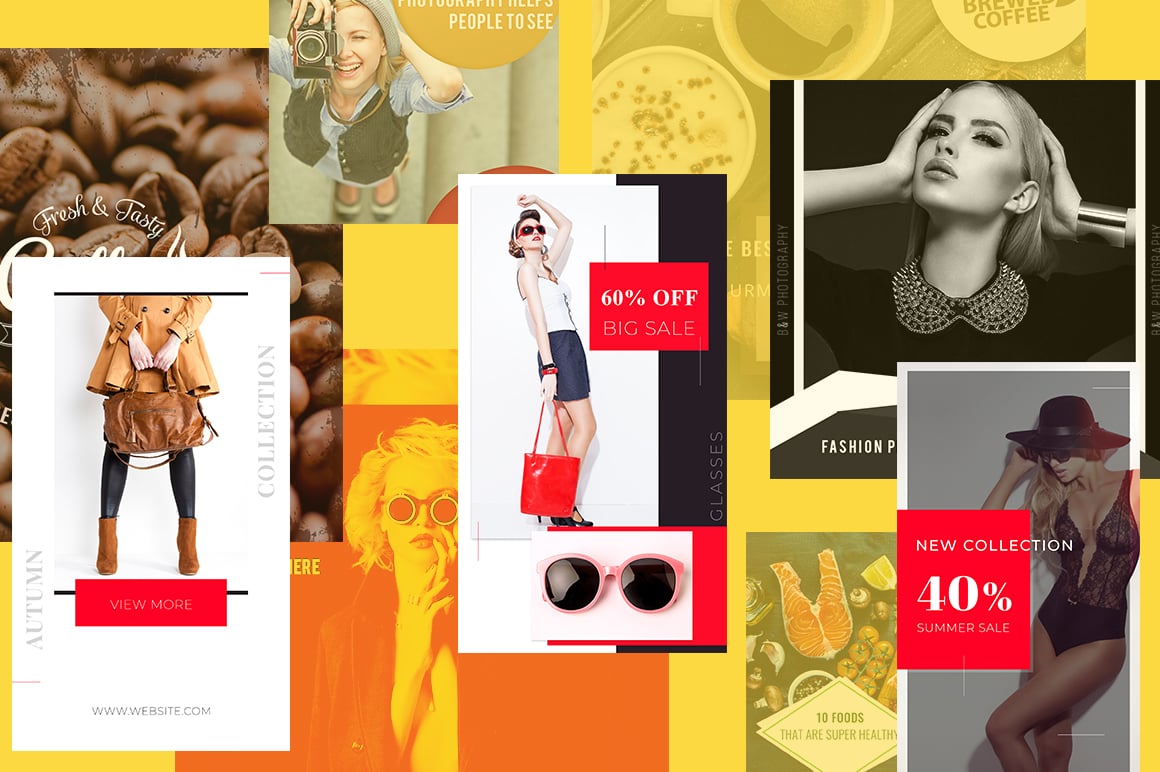 Here is another full-fledged toolkit for a social media content creation. The bundle will cost you $19. This generous offer includes:
29 premium Instagram highlight icons;
Social Media Pack with multiple templates to create content on Instagram, Facebook, YouTube, etc.;
10 Facebook covers for microniches with varied designs;
6 YouTube covers;
20 Instagram post templates;
20 Instagram stories templates.
This bundle is amazing because the graphics products it contains will suit different microniches such as cars, coffee shops, fashion and beauty, etc.
Reviews
Wow! I definitely like this bundle.
Sienna Cooper
MasterBundles, you guys are on top as always!
Jacqueline Hill
I gave a second chance to my Instagram account and these templates helped me. With the help of the specialist, I created my own style and stick to it. Currently, I have 23k of followers (in comparison to the very beginning when I chaotically posted pics of my dog, it is a real boost!).
Roy Patterson
Not every bundle is worth a purchase. But this one is one of my favorite.
Trip Cox
I run social media accounts of some brands and have no time for creating unique posts for every account. These templates are the solution because they save my time but the visuals still look amazing. Thanks guys for this bundle!
Anthony Green
I only use YouTube covers that this bundle contains. I like the fact that these products are customizable and I can adjust them to my page. Thus, the result meets my expectations.
Helen Thomas
My favorite part of this bundle is a set of the templates for Instagram stories! I regularly get feedback on my stories when I use these masks and effects :) they are truly splendid!
Maggie Moore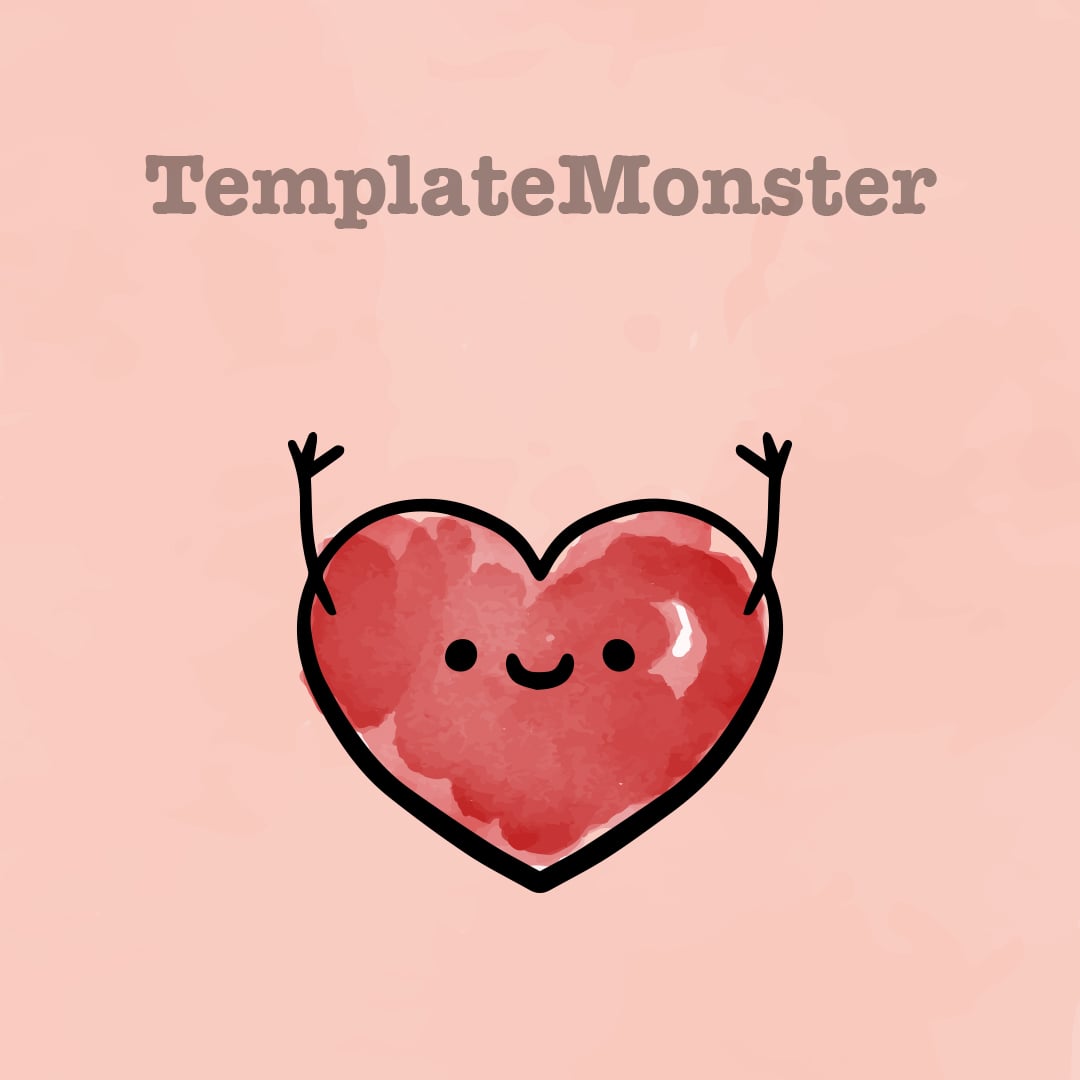 Too sweet to ignore it! 10 Instagram banners dedicated to the St. Valentine's Day are available for $5 (read for free).
These files go in two formats – JPG and PSD and are delivered as an instant download.
Posting information on time on social media is important as there is too much information and it becomes outdated quickly. Therefore, it's better to stock up visuals for a couple of holidays ahead. Don't miss the opportunity to purchase these cuties :)
Reviews
What a nice solution for St. Valentine's postcards!
Roxanna Foster
Ohh! I have just purchased the bundle and can't help watching on these cuties!!
Rose Adams
Yeah, you can remove this writing. I also purchased the bundle. Just because I work with Photoshop, I made it in a matter of minutes.
Shep Wilson
I love these images but is it possible to remove the inscription??
Morgan White
They are sooooo cute! I can't!
Mary Gray
Check out a cool kit to live up your Instagram stories. These brush masks look stunning! Plus, they are customizable. So, you can change the color, the size, the form of the brushstrokes and adjust the timeline.
Here are the possible variations of the brushstrokes: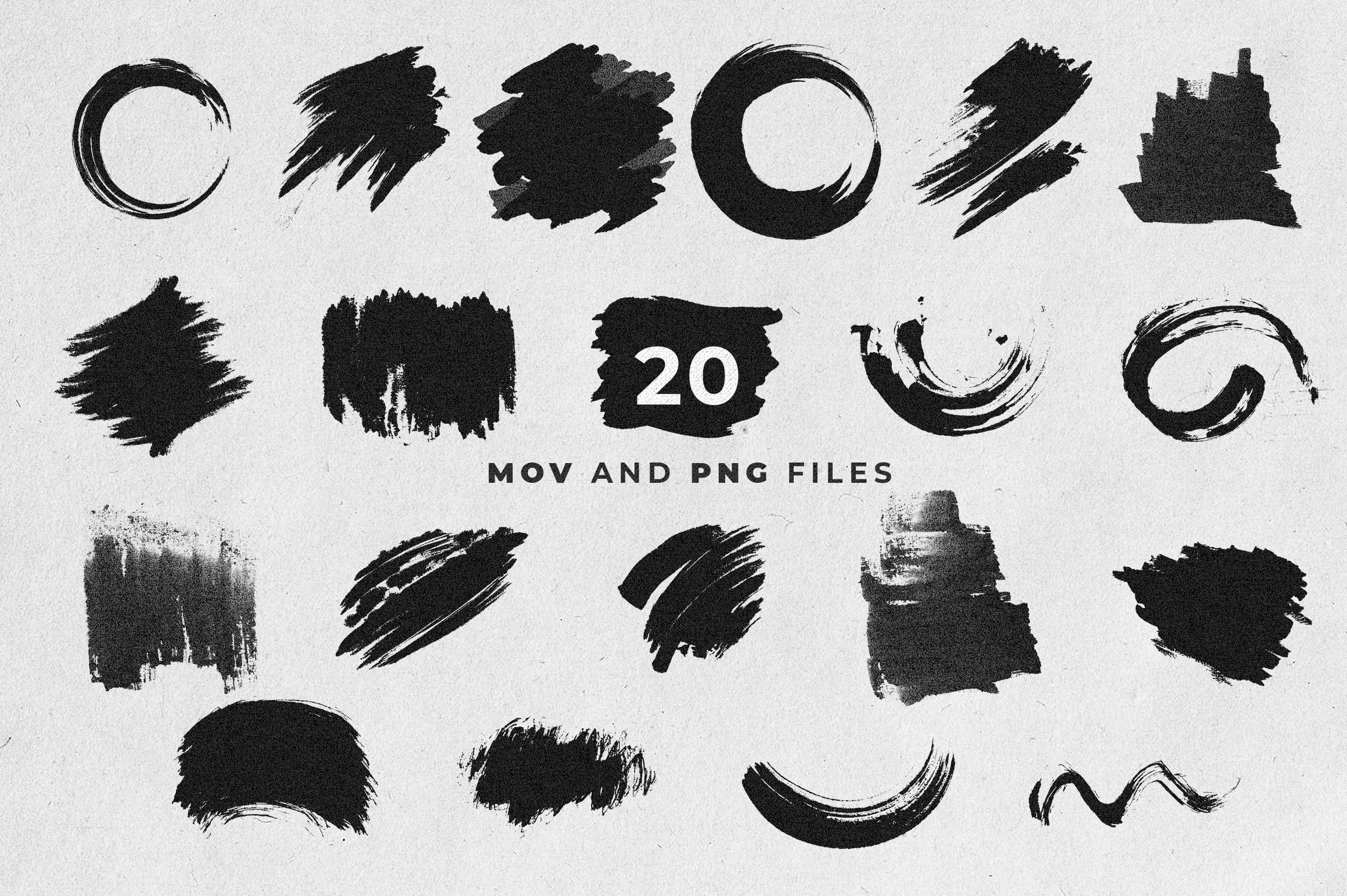 The masks are available in two formats – MOV format that is compatible with AfterEffects or Photoshop and PNG format. The backgrounds are 100% transparent.
So, check out what you can create with the help of this bundle:
These masks for Instagram stories will add dynamics to the content. You won't go unnoticed :)
By the way, the price is very affordable – the entire pack costs $10.
Reviews
This is one of your best products guys!
Jameson Brooks
Everything is amazing about this bundle – the color scheme, the choice of the brushstrokes, and its work. My stories are much more beautiful now. This is a good tool to make your account look more unique.
Gibson Baker
Wooow! This is gonna be my favorite bundle of all!
Estelle King
The choice of the brushstrokes pleased my inner designer!
Parris Robinson
This is definitely what I have been looking for! Such a fresh solution for my Instagram stories. All masks work really smoothly.
Zita Collins
This bundle with 12 individual animated Instagram templates will cost you only $9 instead of $189! You will save 95% and still get:
12 Photoshop files;
12 video files for reference;
free fonts and images;
smart objects for complete editing;
editable files.
If you don't deal with editing, you can use a PDF guideline on how to edit images and adjust them to your own style. With the help of this powerful kit, creating outstanding animated Instagram posts is getting easier!
Without knowledge of design and coding, you can create something like this:
Reviews
Thank you guys! My Instagram profile is much more attractive after I started using these templates for my posts.
Caroline Ward
This bundle is worth your purchase.
Finn Rogers
The color scheme is really good.
Birdie Torres
I can recommend this bundle because I use it for some time and I am completely satisfied with the quality of the product.
Anne Campbell
I bought this bundle in October and have already tried all templates for Instagram posts. Guys, $9 is a veryyy low price for this full-fledged toolkit. Now, my Instagram is turning into the tool for making money. I have my own recognizable style and a regular feedback from my followers.Using such ready-made solution is fast and convenient.
Dean Long
I decided to end this collection of the best deals with a free bundle with Instagram stories business quotes. If you run a business account, you don't have to focus on your services only. A diverse content will help you to get new followers and expand your target audience.
Posting a couple of inspiring quotes about a business and motivation would be an icing on the cake. Furthermore, you don't have to purchase anything. You can download these 10 images right away!
There are 10 files with black text and white background and vice versa. In addition, you get 10 files that you can edit in Photoshop.
The minimalist design of the visuals will suit different microniches. You can edit these images in Photoshop. So, you can stuff your Instagram account with this sort of content: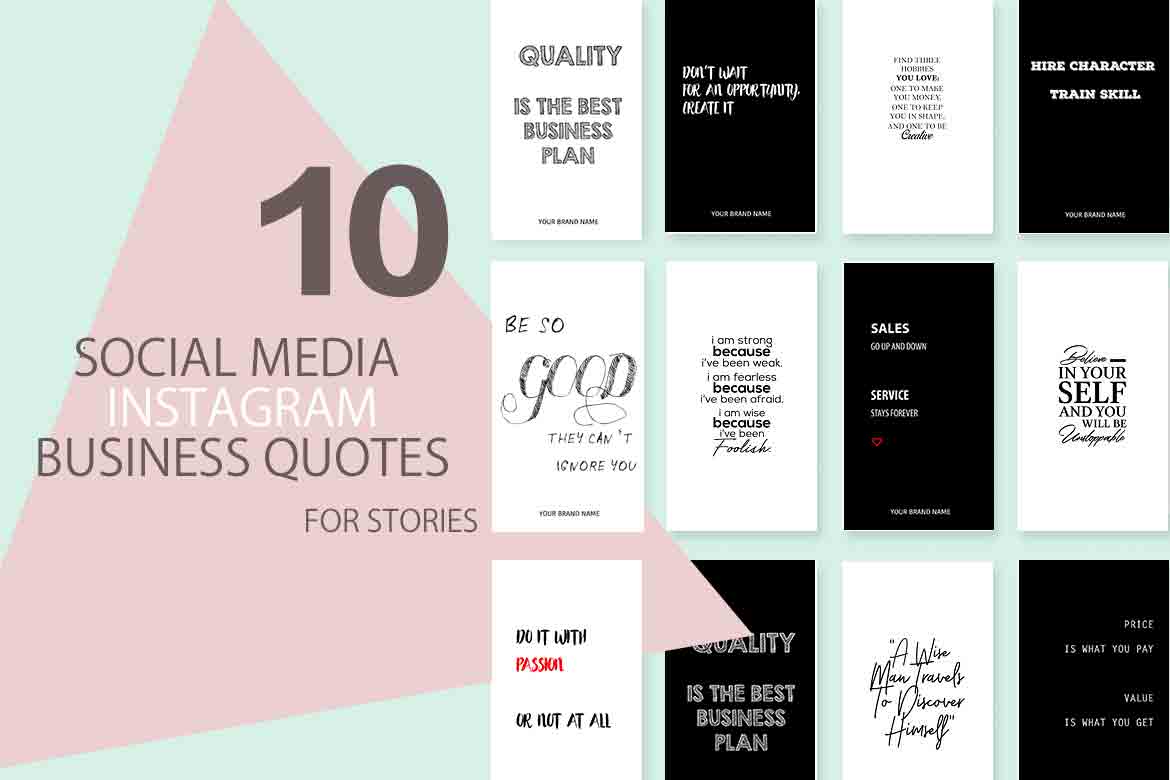 Reviews
This gonna be a perfect supplement for your business Instagram account :)
Selena Murphy
I like the fact that all quotes are written using different fonts, styles, and colors.
Joey Watson
WOW! This is a good idea. I didn't even expect that my followers will like it.
Catherine Morgan
I had no problems while downloading and unpacking the archive with the bundle. No issues appeared when I tried to use these images for my profile.
David Simmons
Using this bundle and these business quotes is a good way to diversify your activity on Instagram.
Anastasia Gray
This was the last item in the collection of the premium Instagram highlight icons and other graphics products.
Yes, creating a unique and engaging content requires time, fantasy, and dedication. Once you brainstorm the ideas, you can frame them in these templates and add a sophisticated trick to the presentation.
Millions of accounts on Instagram post something every day. If you want to stay on top, it's important to create your own style and be recognizable. In this case, you will not only make your followers stay but also attract new ones. Business accounts and personal blogs need something original. Why don't you use special bundles with ready-made products?
Right now you can purchase high-quality products that will facilitate your Instagram persistence and make it more efficient with a great off! Save now but benefit from these products later.
And of course stay with me for more information about hot deals :)
Do you remember an overwhelming Instagram trend that was prevailing in 2018 and turned an Instagram feed into a fabric with a dominating color scheme? Yes, we are talking about a unified style of the feed and "hyper-editing" of the pictures.
Presets might look aesthetically appealing but people are getting tired of the "perfect" pictures. More and more of your followers are looking for diversity. A clumsy but true Instagram account of the person with an extraordinary mindset will more likely to catch the eye of the occasional visitor.
Thus, a new trend, namely "natural feed and natural photos", is going to capture Instagram in 2020.
Does that mean that you no longer need templates and presets? Barely. Still, the way you use them will change without a doubt. More isn't necessarily better. A metered-dose using the presets, masks, and templates for stories will diversify your Instagram activity and contribute to aesthetics.
So, a couple of templates for stories and posts in the store might come in handy.
In this collection, you can find 30+ premium templates for Instagram posts, stories, and highlights. No matter if you are a fancy lifestyle blogger looking for a pink glittering template or a Scandinavian travel blogger searching for classy minimalism, you will find a nice fit!
Let's explore then what this collection includes!
How can You benefit from Instagram Posts and Stories Templates?
Yes, Instagram already has a bunch of masks and templates for stories. There are a couple of BUT's to consider though:
millions of people have been using standard Instagram masks for some time – you won't surprise anyone with a dog licking the screen.
The conclusion: basic Instagram masks are not about diversity and creativity.
a mask with a dog licking the screen can be hardly used by the account of the international corporate or a liquor store.
The conclusion: basic Instagram masks and templates not always suit the conception and style of the brand, business, blogger, or profile. The choice is limited.
standard masks and templates might not be exactly what you were searching for. For instance, you want a cat to lick a screen, not a dog. Instagram though has only this option. What to do? Look for another mask on the Internet or create own one.
The conclusion: Instagram stories and posts templates make you enjoy the result more because you take control of it.
The choice of templates is wide indeed and you have more space for creativity.
You might say that there are dozens of third-party apps with templates apart from MasterBundles and that's true.
Still, most of them offer a very limited choice of templates for free – if you want more, you have to buy it. So, it turns out that you end up with the same limited widely used number of templates.
The collection of MasterBundles are being constantly filled in with new templates, masks, presets for different tastes. Plus, they are super affordable. A bundle with 100+ elements can cost less than $10!
The benefit is obvious – you can get a solid number of high-quality and diverse social media templates under democratic prices. Let's find out what you can get to boost your Instagram profile!
Stories and Posts Templates Bundles
Want to get all at once? There are bundles with thousands of templates for Instagram posts and stories. Most of them are multipurpose and suit different types of businesses, stores, activities, blogs.
The size of the template is 1080×1080 for a post and 1080×1920 for a story. Still, they are easily resizable to other social media post formats. All layers are carefully organized. The kits often include free fonts.
The biggest bundle's advantage is the fact that it contains templates of the unified style. It means that you can use the whole bundle for your account without worrying about if any other template is suitable for your account.
A couple of the options to consider: a set of 400+ Instagram posts and stories templates, 25 animated Instagram stories and PowerPoint templates, 12 animated painted masks for stories, Instagram travel templates.
Instagram Highlights Templates
Some stories deserve to be in highlights, which have a bigger role than you might think. First, carefully organized highlights contribute both to aesthetics and structure. Secondly, covers for highlights can tell more about your profile. The icons can be minimalistic or bright, with or without text, have different fonts and colors. These features reflect the conception of the profile.
In the collection, you can find pink highlight covers for a fancy blondie Instagram or a bit sloppy but stylish universal icons for personal, travel, or fashion blogs, stores, and creative people.
Presets
We can't ignore people, who still want to use presets. So, there are a couple of bundles with wonderful Lightroom presets that will suit any kind of Instagram profile. Regardless of your skills in editing in Lightroom, you can use the presets and even change the settings!
Hand Drawn Quotes Templates
There is also a collection of hand-drawn quotes templates for making promotions, announcements, presenting new products, telling about discounts, etc..
You can use 50+ multipurpose for any purpose as they are editable and adjustable to any thematic.
Social media is a time devourer. so why don't you save time and money for a Sunday lunch with your family or a Friday cocktail with your friends? These affordable Instagram posts and story templates can help you! Just pick up a lovely template, drag and drop content, post it and receive the subscribers' reactions.
Instagram Templates FAQ
Can I use Instagram templates for Facebook, Twitter, Pinterest, and other social media?

Yes, there are bundles with editable templates. You can change not only text, colors, and fonts but also formats and sizes. Usually, it's mentioned in the description. There are also bundles with templates that are already compatible with different social media. For instance, there is a pack with templates for Instagram and Facebook.
Can I use Instagram posts templates for stories?
Usually, there are bundles with templates for stories and posts, so there is no need to use post templates for stories. If there is still a need, some of the templates can adjust to different formats and sizes.
Which software should I have to use Instagram templates?
It depends. Lightroom is needed to work with presets, you might also need Adobe Photoshop.
How templates can help to boost Instagram activity?
The best way to boost activity is to think outside of the box and be creative. The first step is to be creative, which is not complicated with these templates. Secondly, add some engaging text and interactive elements – poles, questions, chats for stories or a question at the end of the post. Don't stick to one style of stories (either photos or videos) – use different formats (videos, photos, stories, where you talk to the audience, etc.).