Snow Overlay: The Very Effect that Will Bring You to the Top
Intro
Whether you are a professional photographer or just an enthusiast, you know perfectly well how hard it is to create a beautiful picture, not to mention photography masterpieces. As a matter of fact, even talented photographers sometimes struggle to come up with something that actually has some artistic value. Besides, due to the rapid development of the modern technologies pretty much anyone has a good camera and is capable of taking lovely pictures. Well, in this case, how can you surpass those people who take lovely photos and become a photographer with a unique style?
Today more and more professional photographers, as well as photobloggers, use various optic illusions and tricks as well as Photoshop effects in order to create something one-of-a-kind. Editing indeed is one of the most popular ways to come up with something cool and fancy, which means that you will have to master this skill. Luckily applying various effects to your images is not that difficult at all and takes just a couple of minutes, so you probably will not have any problems with that.
Among the most popular Photoshop effects and add-ons are definitely overlays since they have this almost magical power to make literally any image mesmerizing and simply breathtaking. So today, we will talk about snow overlay, how to apply it, and where can one find a Photoshop snow overlay of their dreams.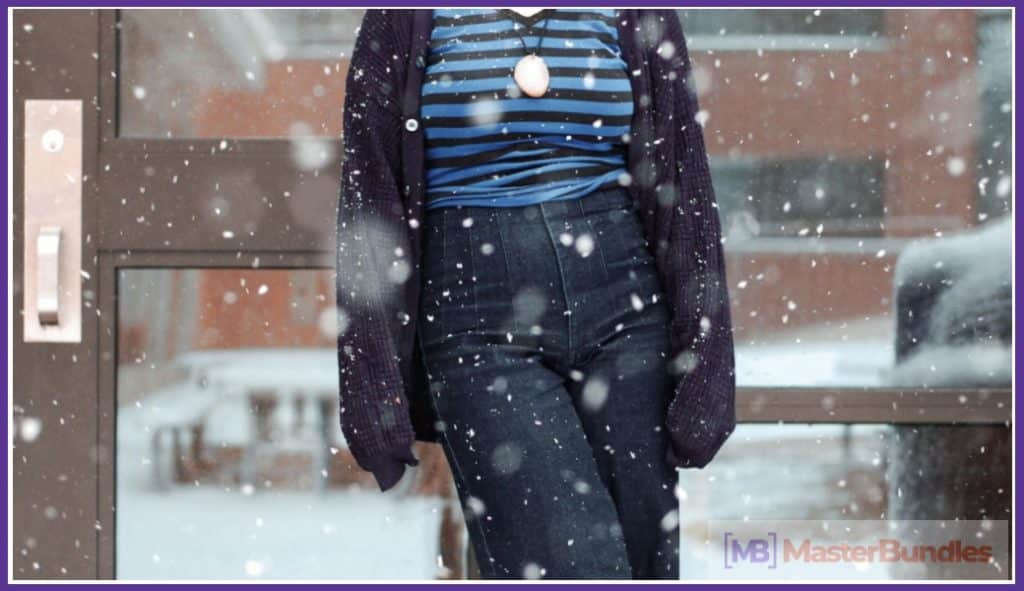 TOP 3 Best Snow Overlay Bundles
| Product Image & Rating (Out Of 10) | Product Name | Price |
| --- | --- | --- |
| | 2500+ Christmas & Winter Overlays Bundle | |
| | Christmas Window Frames | |
| | ALL-in-One Winter Graphics Bundle | |
How to Apply Snow Overlay
Either snow PNG overlay or snow GIF overlay is basically a semi-transparent image of show that is put on top of your original picture in order to make it fancier and brighter. The difference between a GIF and PNG overlays is rather obvious – PNG is still and GIF is dynamic. The usage of these two formats completely depends on your needs and desires. At the same time, the way to apply these two types of overlays is rather similar and pretty simple in both cases.
Well, here is how you apply a GIF snow overlay:
1. Find and download on your computer the overlay you would like to utilize;
2. Open your image and overlay in Photoshop;
3. Click on Window > Timeline;
4. After you are done with that, duplicate your original picture so you have the equal amount of layers of both the original image and your GIF overlay;
5. Head to Create Frame Animation > little lines > Make Frames From Layers;
6. Press Ctrl+Alt+A on your keyboard in order to select all your layers and go to the Layer and group your layers, note that you have to group your original image layers and GIF layers separately;
7. Create a new tab for your end-product then select and copy all the frames and paste them onto your blank document in a new tab, while pasting make sure to select 'Paste Over Selection';
8. Use the same procedure to paste your GIF frames onto your new document;
9. Double-check if all the frames are selected then head to the Layers panel, open dropdown menu, and select 'Pass Through';
10. In order to save your image in the right format, go to the File tab > Export > Save For Web, choose GIF format, and click on 'Save'.
You can check out this guide if you want to get some graphic content.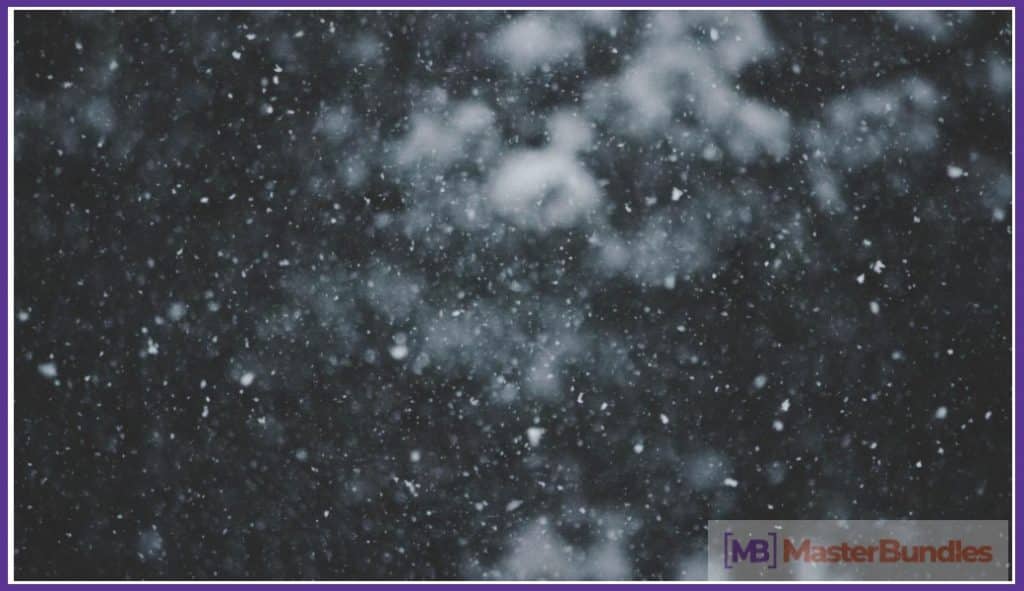 In case you don't want to work with GIFs, you can totally use a PNG overlay. With PNG everything will be even easier, so here is how you apply snow overlay in PNG:
1. Open your original image and the overlay you want to use in Photoshop;
2. Select the overlay source;
3. Resize the images if needed;
4. Turn on Screen Mode;
5. Adjust opacity according to your needs;
6. Add Layer Mask;
7. Edit the image if needed and save it.
As you can see, working with overlays is rather easy, so you definitely want to give it a shot next time you edit some of your masterpieces.
Snow Overlay PNG Examples You Don't Want to Miss
20 Blowing Snow Photo Overlays 2020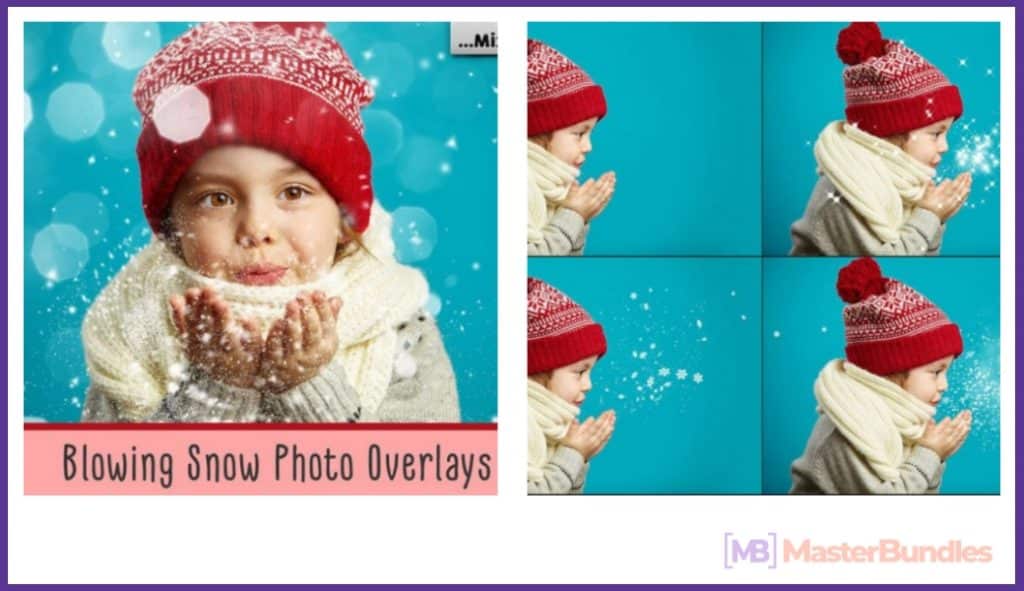 Price: $8
A lovely collection of transparent snow overlays that will help you create magical winter photos in the upcoming Christmas season.
Snowflake & Christmas Overlays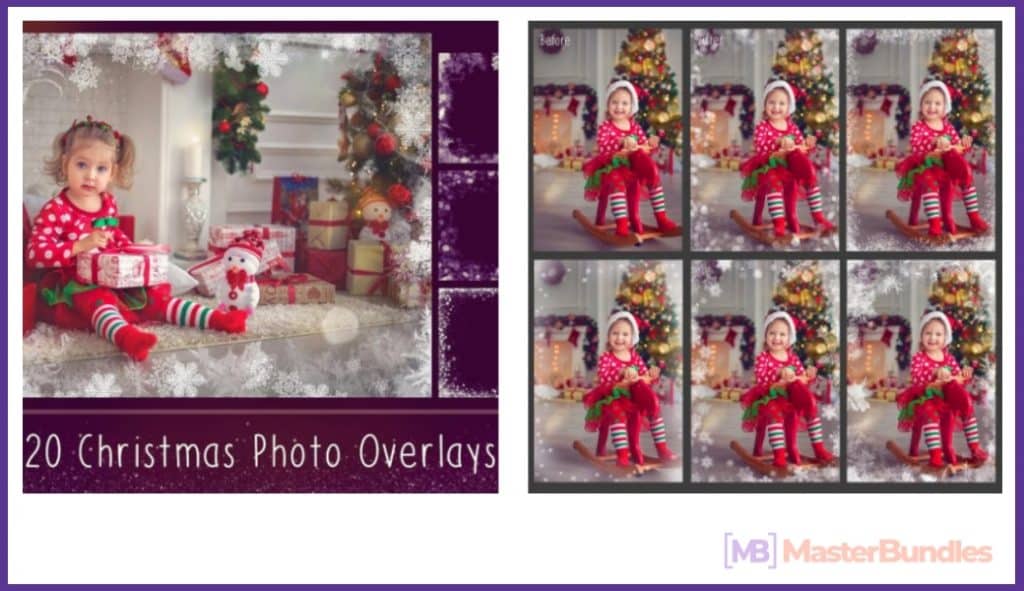 Price: $8
Another Christmas option that will make you fall in love with it at the very first sight, so make sure to check it out.
32 Falling Snow Photo Overlays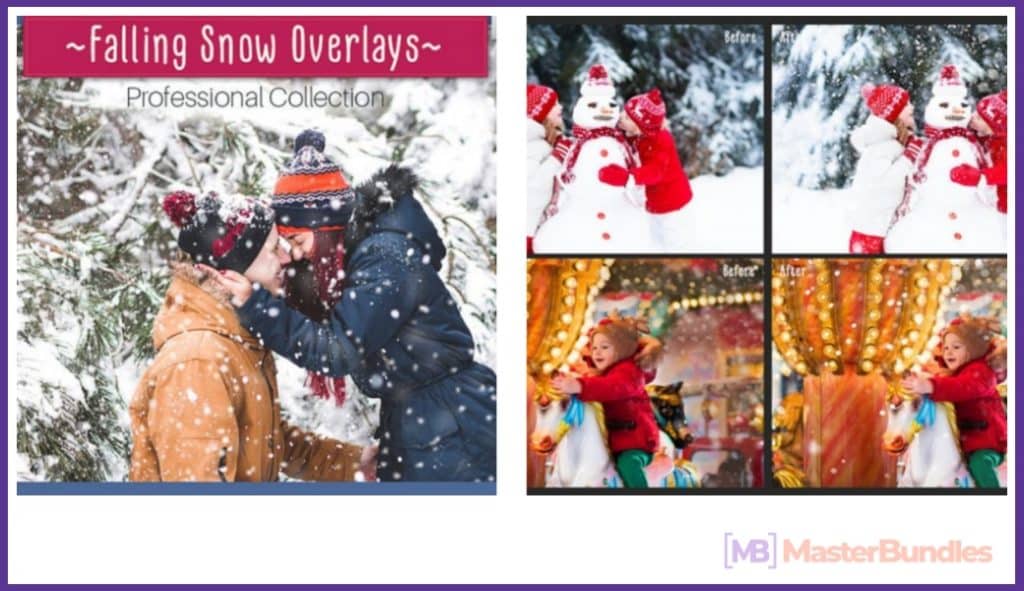 Price: $8
The very bundle for making stunning romantic photos, which you definitely want to have a closer look at.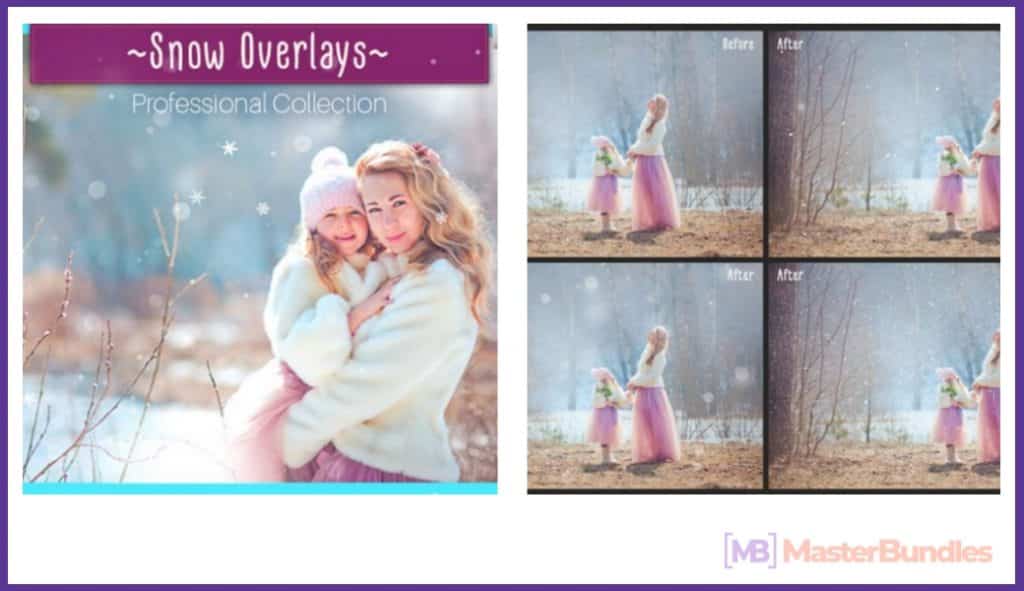 Price: $8
One more fancy option that you surely do not want to miss, so go ahead and take a good look at this one.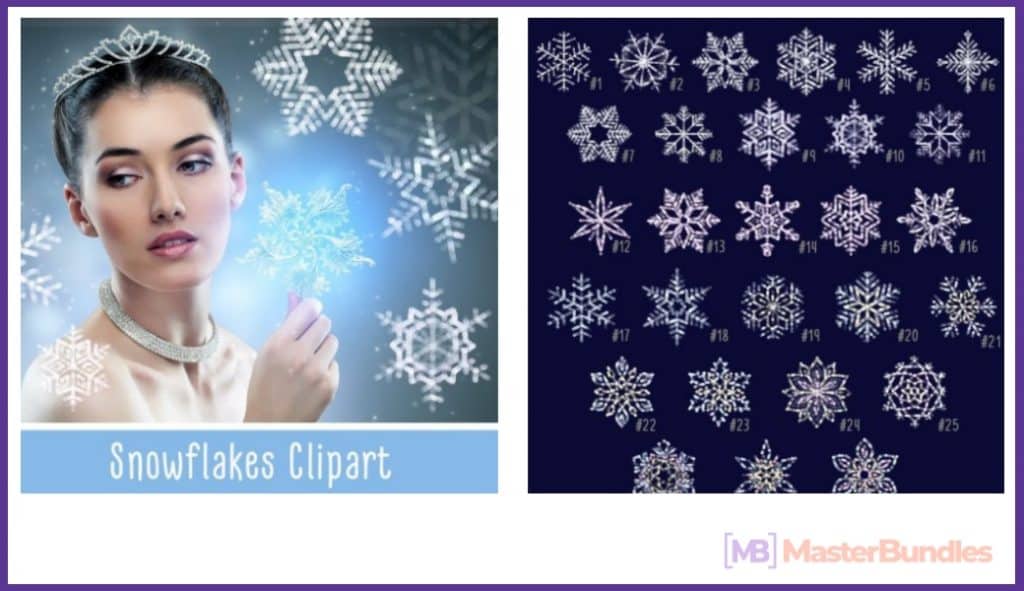 Price: $8
A collection that will simply take your breath away, so follow the link above and check it out.
52 Realistic Snow Photo Overlays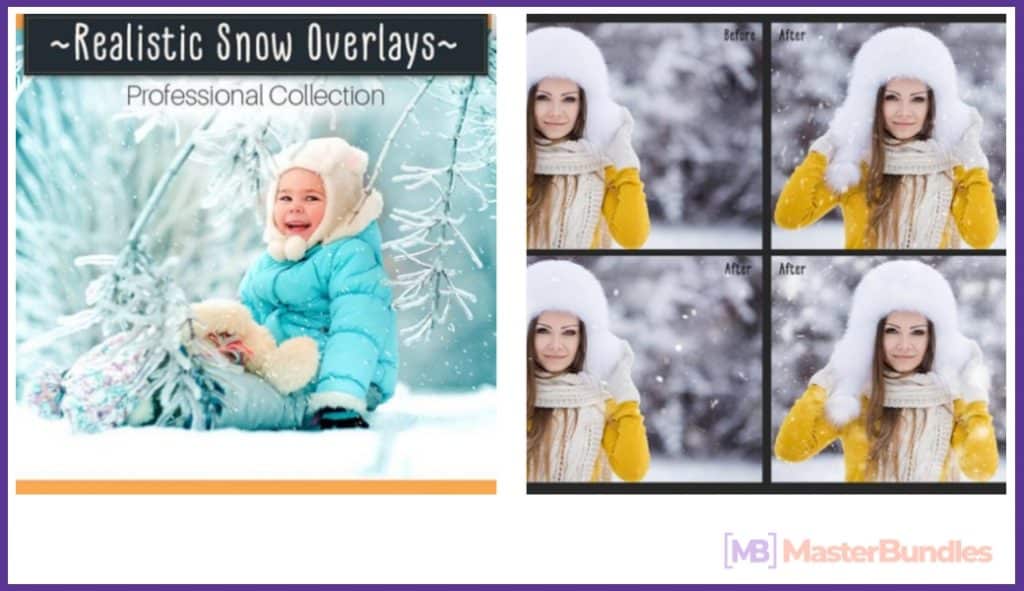 Price: $8
This very bundle is for those of you who want their pictures to look natural and realistic, so if this is what you are currently looking for, go ahead and get this collection.
86+ Winter Frames, Snowflake Overlays, Christmas Overlays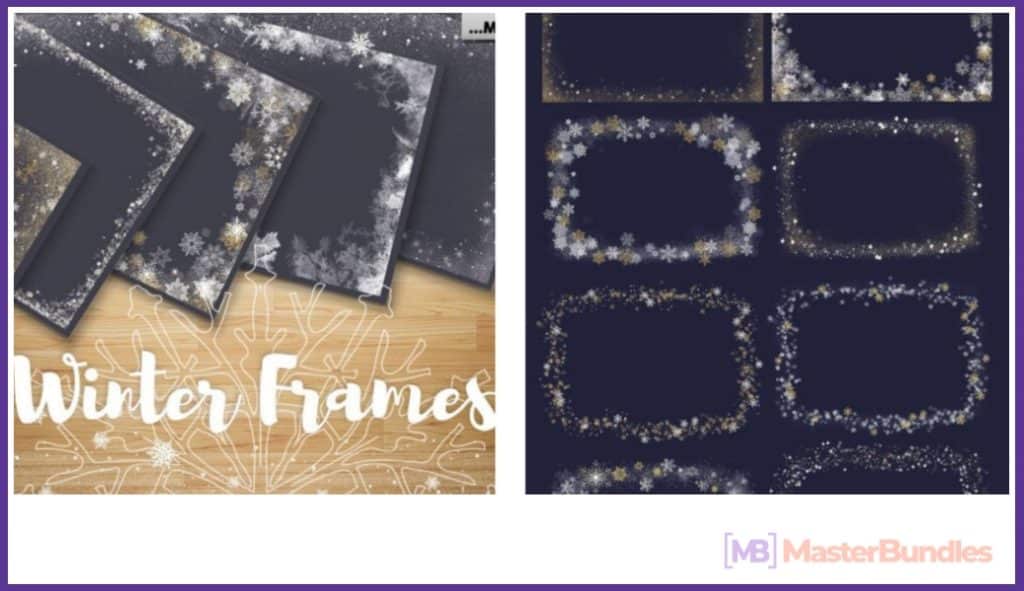 Price: $8
A huge collection of snow overlays and other fancy winter effects that will back you up in literally any situation.
Free Snow Overlay for Photoshop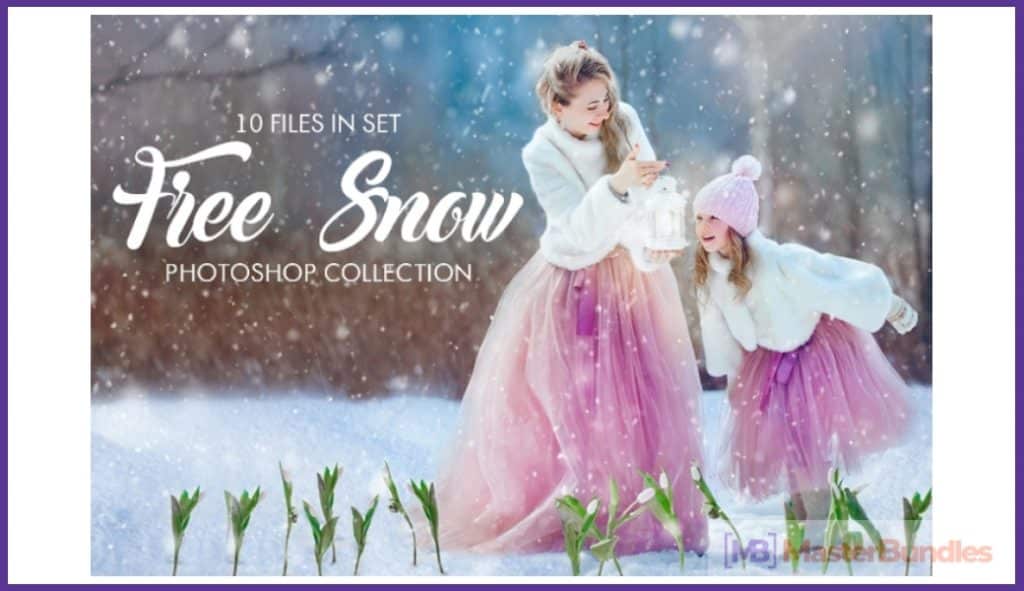 Price: free
This one is a simply amazing free option that you surely need in your collection.
Falling Snow Down On The Black Background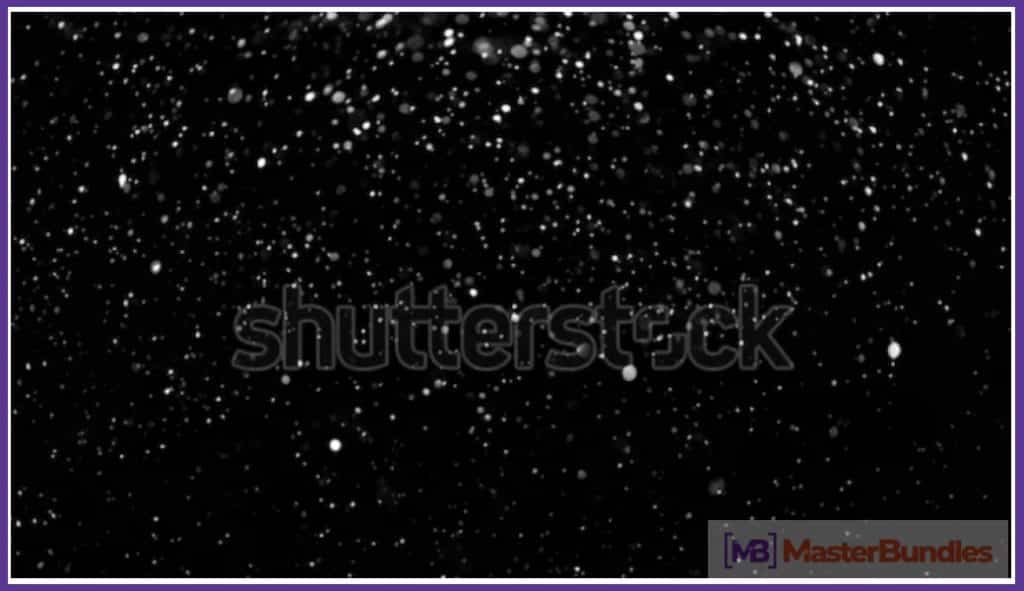 Price: available within Shutterstock subscription
An excellent choice for those who are looking for some realistic solutions.
4k Rendered Computer Generated Falling Snow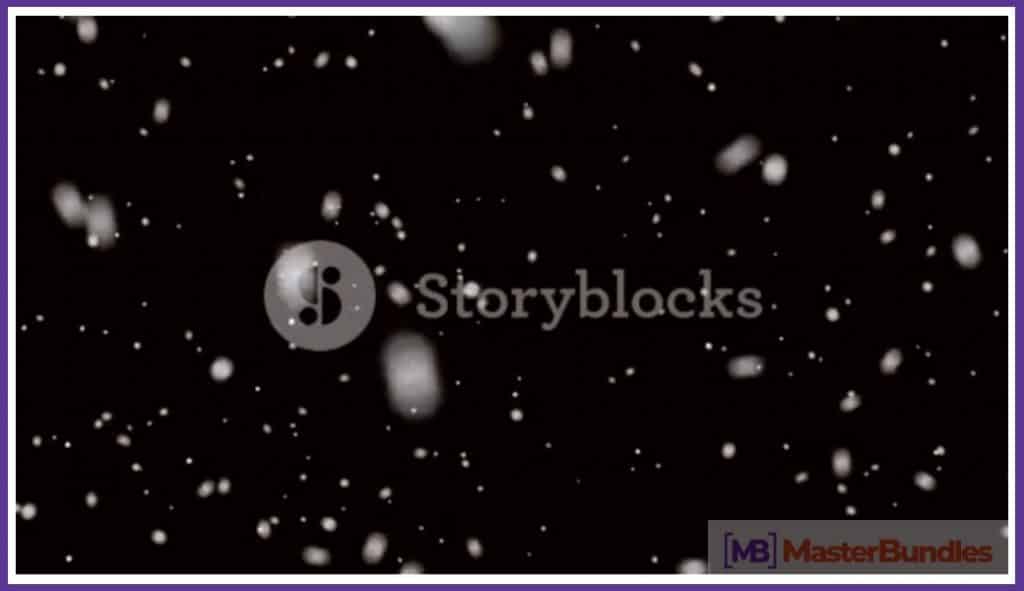 Price: available within Storyblocks subscription
A dynamic option for those of you who always want more than just a pretty picture.
Romantic Snow White Broken Point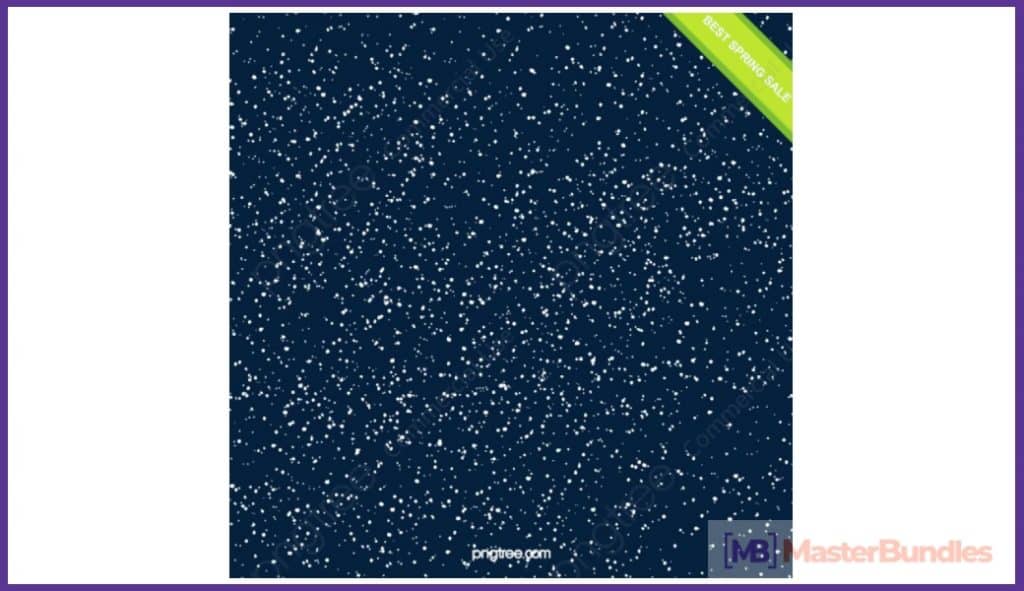 Price: free
Another free option that will win your heart.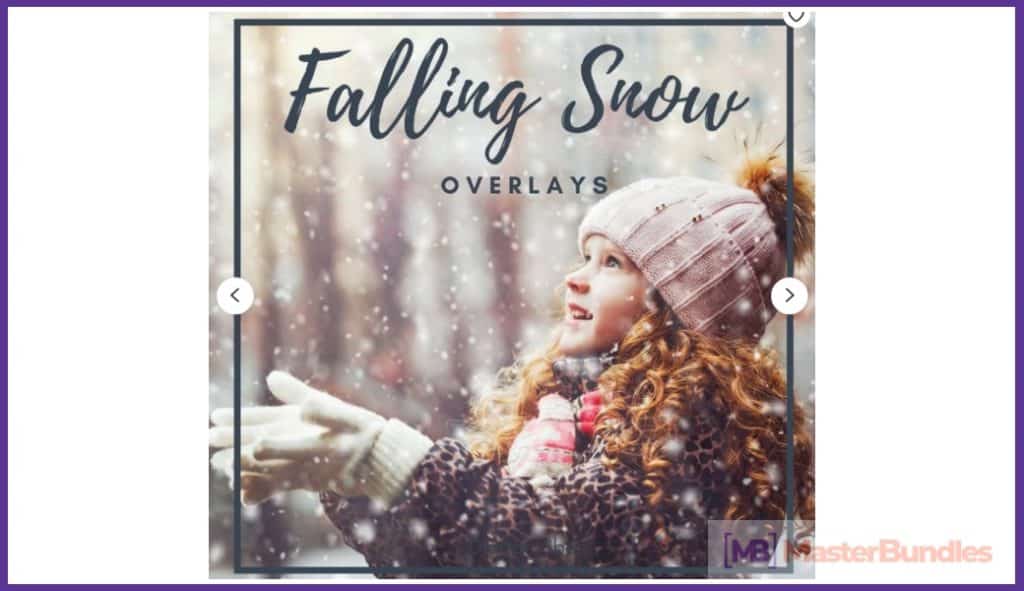 Price: $4.19
Last, but not least, a marvelous collection for all occasions.
Final Thoughts
If your biggest dream is to become a great photographer, then you have to learn new editing trends and techniques all the time. Photoshop effects such as overlays are no doubt among the most important tools for pretty much every pro or amateur, so do not neglect those and at least make a shot. Luckily, working with the majority of fancy effects is super easy and you will quickly figure out how everything works and will be able to create true masterpieces with the help of overlays and other effects. So grab some lovely snow overlay collections and start making art today!
Which effects do you use for editing your pictures? Let us know in the comment section below!
FAQ
🌨 Is there any chance that I will be able to find a decent free snow overlay?
Surely there is. Moreover, a lot of modern online marketplaces such as MasterBundles or Creative Market offer great free options from time to time.
🌨 Why a transparent snow overlay is a must in my Photoshop effects collection?
Well, simply because you cannot control the weather and make it snow while you are making a winter photoshoot for somebody, thus, realistic snow overlays will be rather handy for you.
🌨 Where can I purchase overlay bundles for affordable prices?
Go ahead and check out what deals and discounts MasterBundles has today, you will no doubt find some lovely options for your budget.
Please take a moment to pin this post to Pinterest
Was this page helpful?
We will be happy if you decide to share this article with your friends on Facebook. Just click on the button and you're done
What are your concerns?
Thanks for your response!
You have already left your review.
While making this article I tried to broaden my knowledge about photography in general as well as editing trends of 2020. To get some inspiration and freshen my knowledge about editing I've read many articles on these topics by modern photography bloggers. Thus, this article predominantly is based on the following sources:
Camilla. "How to Put GIF Overlays on Your Edits." A Head Full of Dreams, Tumblr, mybookisbad.tumblr.com/post/175038668792/how-to-put-gif-overlays-on-your-edits. Accessed Mar. 31 2020.
Davis, Betsy. "How to Add a Light Flare Overlay in Photoshop… the Easy Way." Cole's Classroom, colesclassroom.com/add-light-flare-overlay-photoshop-easy-way/. Accessed Mar. 31 2020.
"The Overlay Blend Mode In Photoshop." Photoshop Essentials, photoshopessentials.com/photo-editing/layer-blend-modes/overlay/. Accessed Mar. 31 2020.