Very Peri – The Pantone Color of 2022 [Free Set of Very Peri Patterns Inside]
Very Peri. Colors for 2022 are not only a visual element but also a means of communication. Its potential is so great that it affects the way we behave in each of our daily experiences. In this article, we'll tell you what the color trends are for 2022 so you can apply them to your designs and make them look totally trendy and eye-catching.
For more than twenty years, the Pantone Color Institute has chosen the color of the year. The color of 2022 is called Very Peri. MasterBundles can't ignore this great color, so we created a set of free patterns that you can apply to your designs today.

Who Is Pantone And Why Do We Believe Them?
Pantone is a major American organization recognized worldwide as the experts in color. The company is widely known for its Pantone Matching System (PMS) (or Pantone Color Finder), which is used in various industries to accurately reproduce colors.
Twice a year, in spring and fall, the Pantone Color Institute presents its Fashion Color Trend Report with a forecast of the most fashionable colors for the next season, which will be presented at New York and London Fashion Week. Traditionally, the Pantone color palette contains 10 trendy colors and 5 basic neutral colors. These color palettes set the color trends in interiors, clothing, makeup, and design.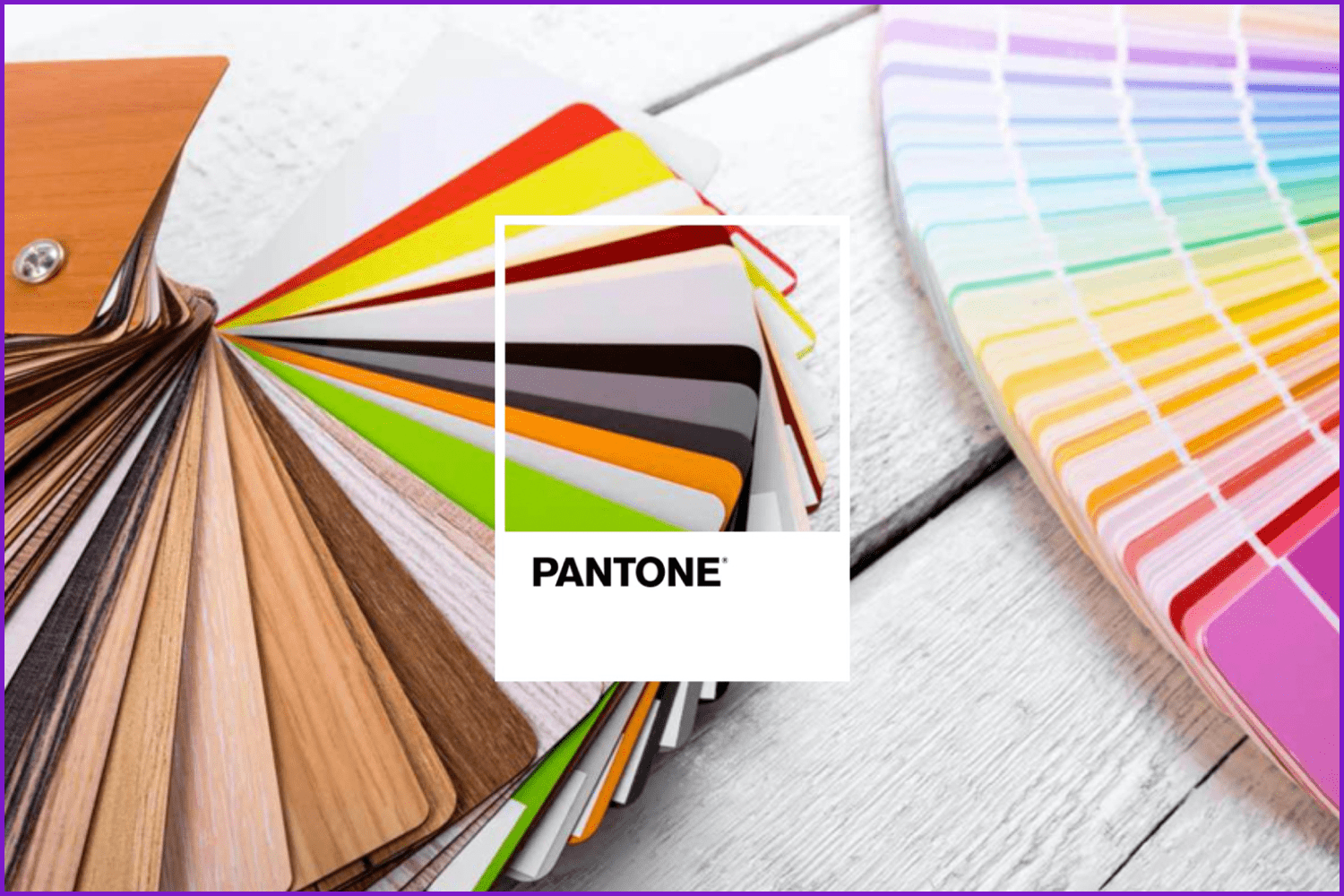 To select the season's favorites, Pantone Institute experts trace the color preferences of famous fashion houses, as well as research consumers' desires and public sentiments. Based on the collected data, they draw conclusions about which colors will be fashionable in the coming months.
Throughout the year, the Institute's Executive Director, Leatrice Eisman, and the organization's staff study color trends around the world taking into account all aspects of society: fashion, social media, marketing, and even politics. As a result, Pantone determines which color begins to dominate society and therefore will be the most relevant for the next 365 days.
Pantone Color of the Year 2022
In December, Pantone Color Institute announced the color for 2022. It is the internally developed lilac 17-3938 called Very Peri.
According to Pantone experts, the new color will be "a symbol of the global spirit of the times and the transition period we are going through. It has become a reflection of how our lives are changing amidst the pandemic. With video game trends, the growing popularity of meta universes, and the rise of the creative community in the digital space, Very Peri illustrates how the color trends of the digital world manifest in the physical world, and vice versa. This color is also connected to Y2K times, which is one of the main trends in graphic design this year.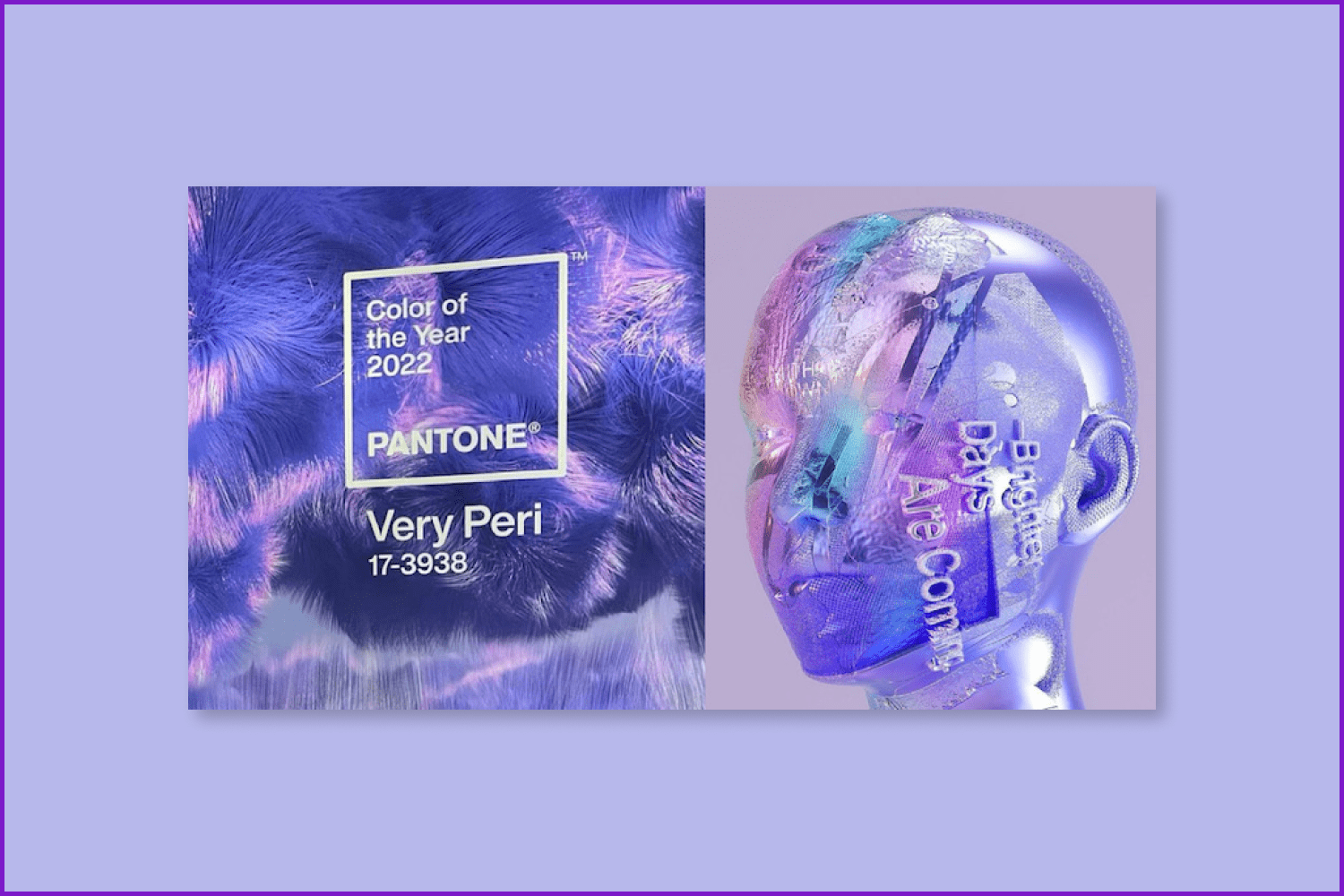 "Society continues to recognize that a color is an important form of communication and a way to express emotion, and the complexity of this blue hue with a red-purple undertone underscores the enormous possibilities before us," said Pantone Color Institute vice president Lori Pressman.
To celebrate the new color, Pantone and French artist Polygon1993 have created a collection of 6 NFTs on Tezos. They are currently on display at Artechouse in New York City.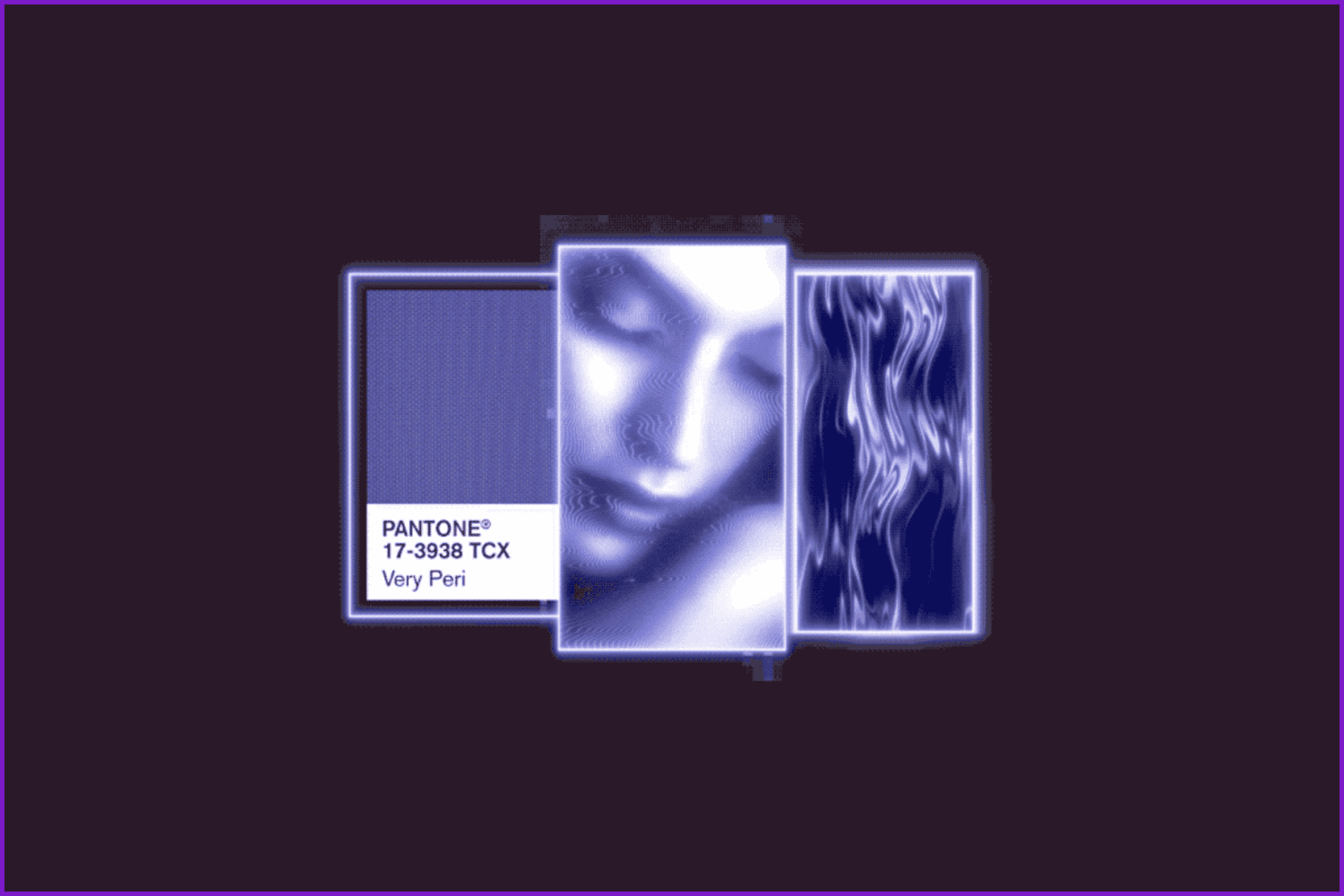 Very Peri Products from MasterBundles
Mantra Lifestyle PPTX Template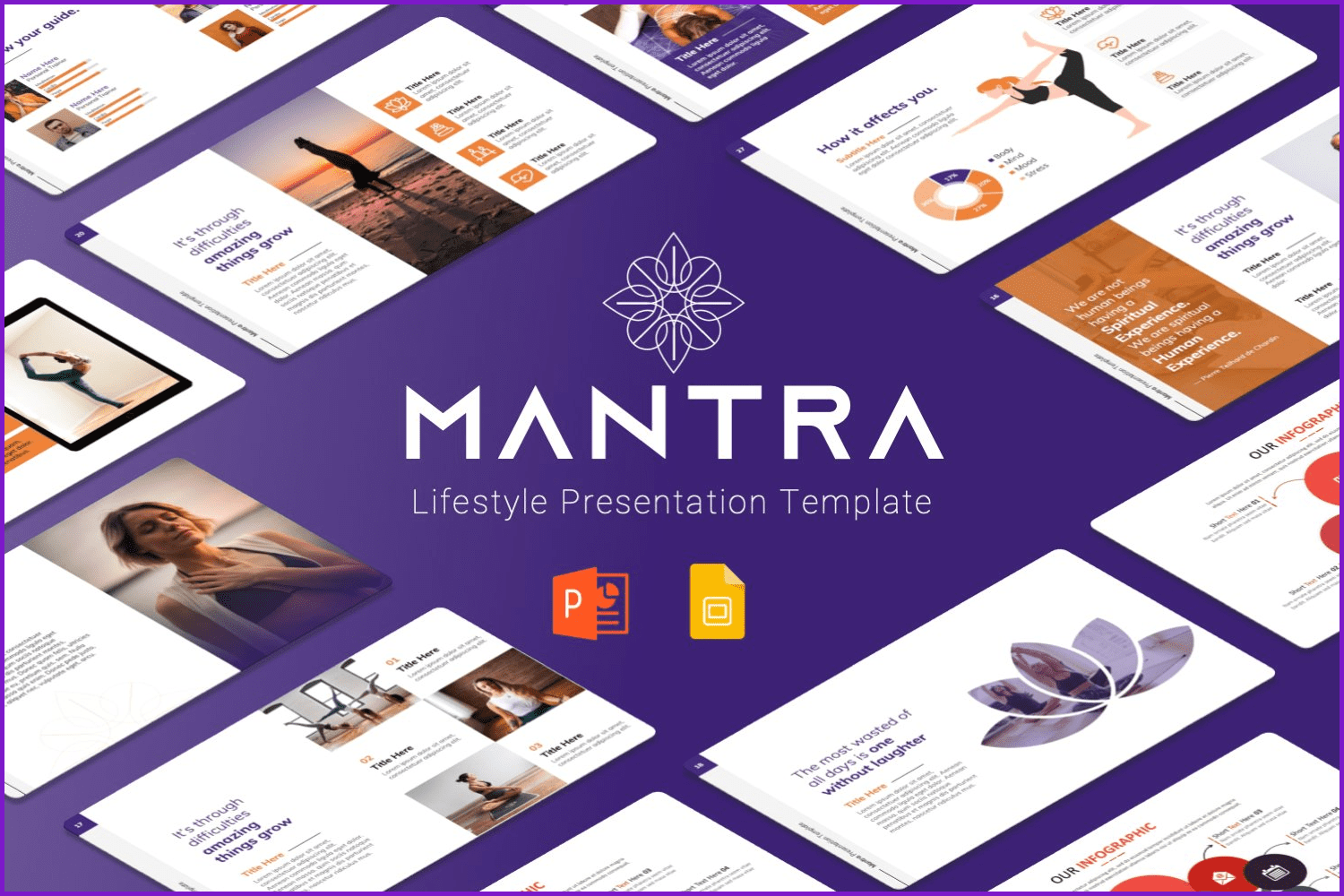 100 Graphic Design Simple Line Icons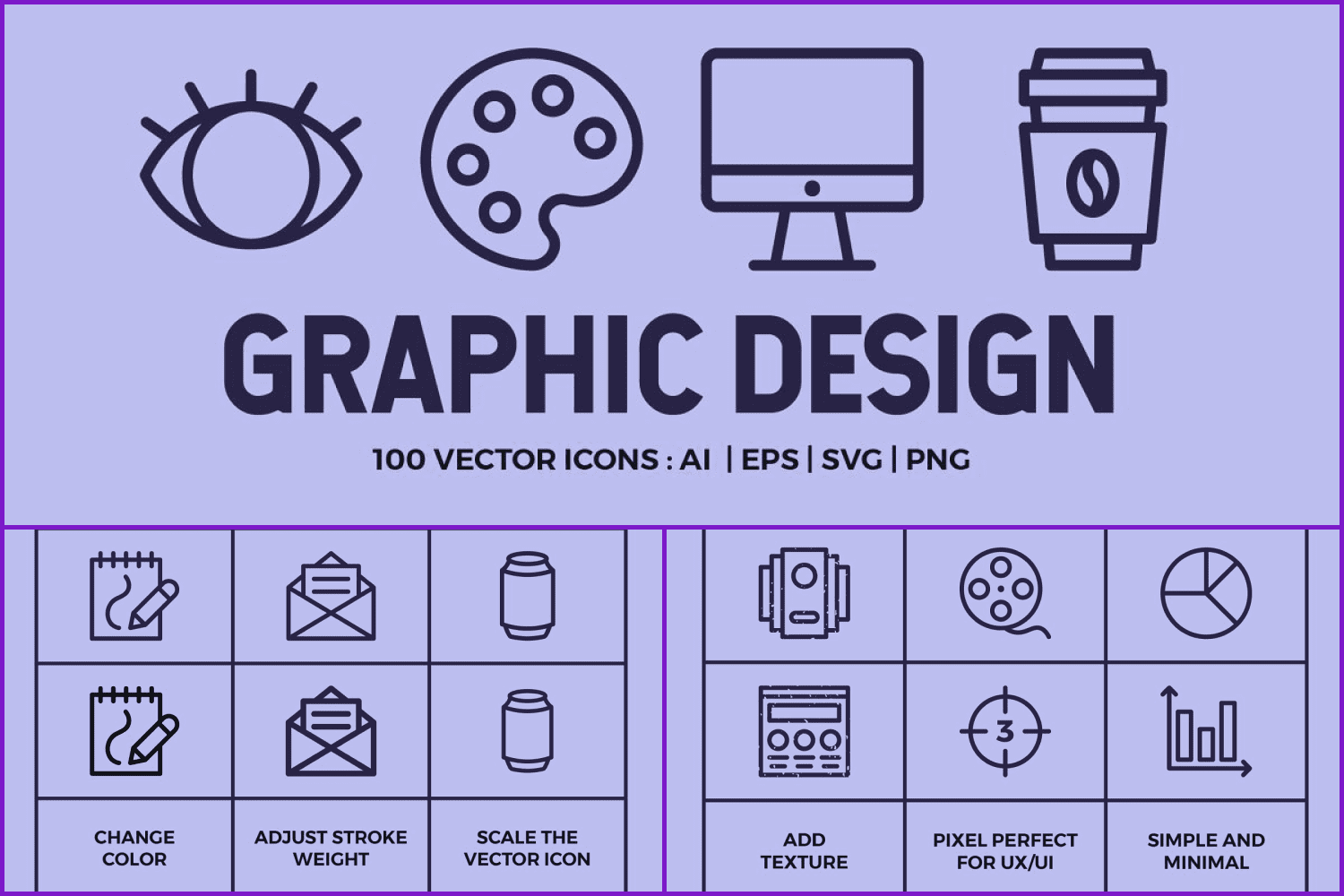 Valentines Day Postcard: Your Todo Checklist (Violet)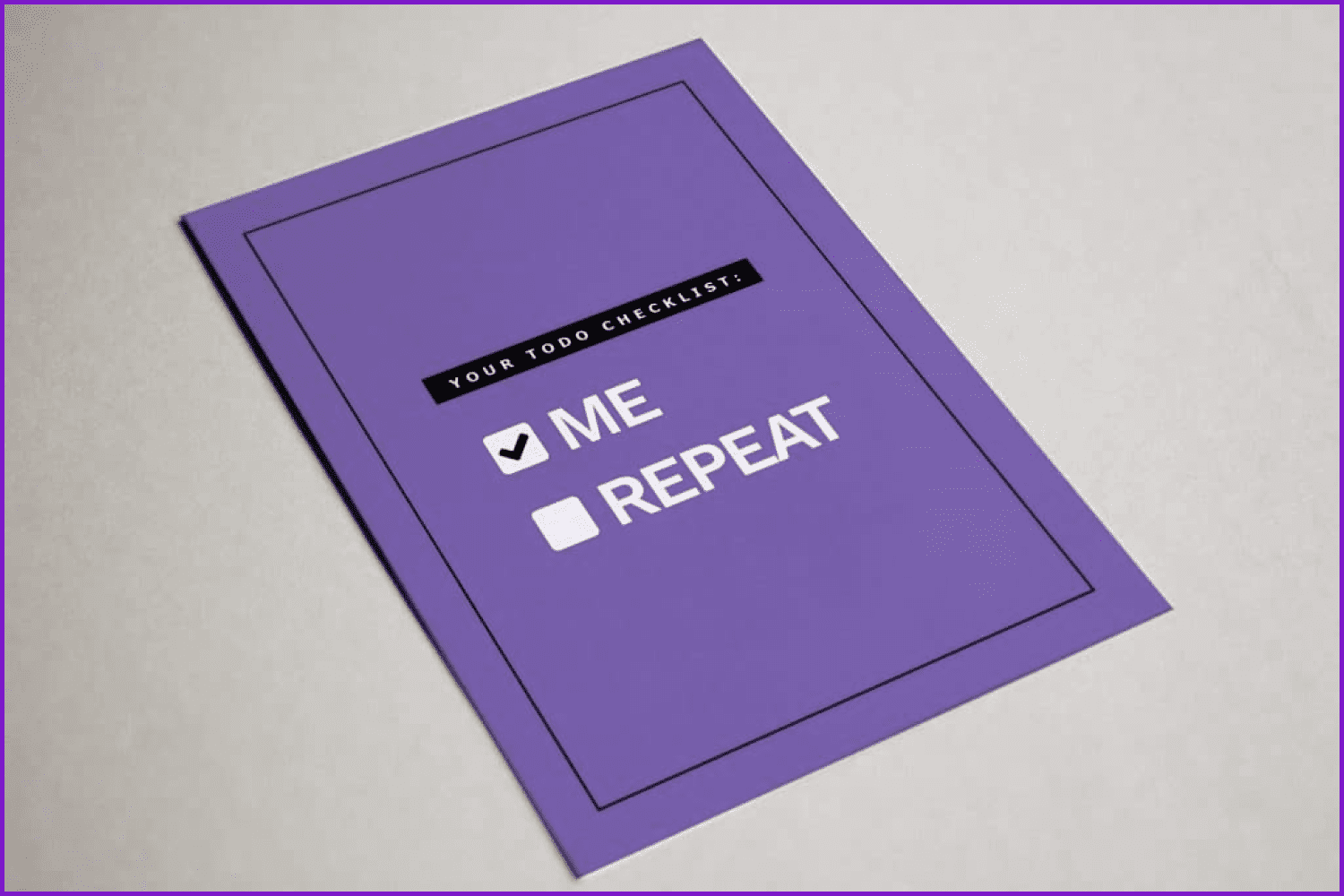 Ultra Violet Watercolor Wedding Card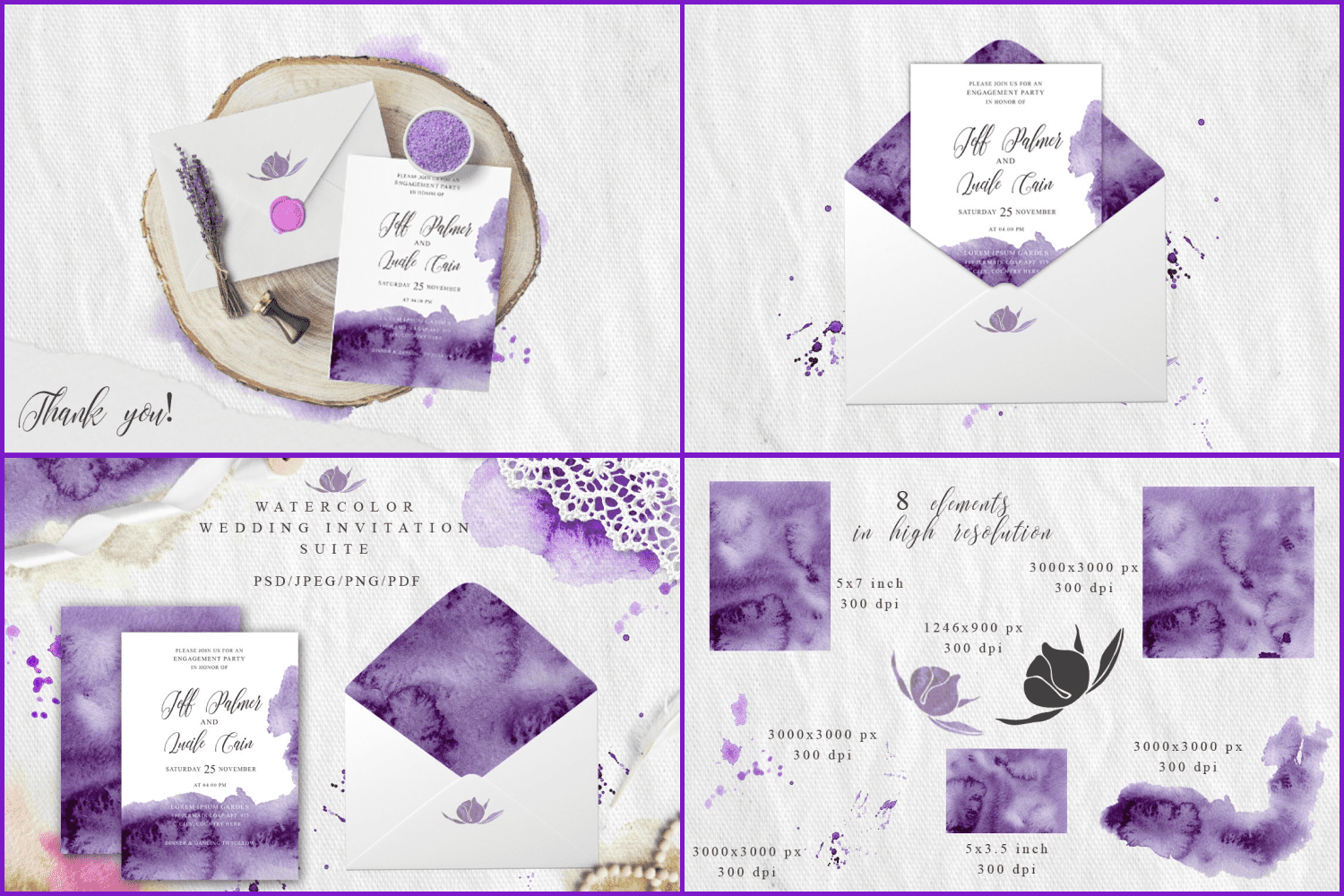 Glitter Purple and Pink Textures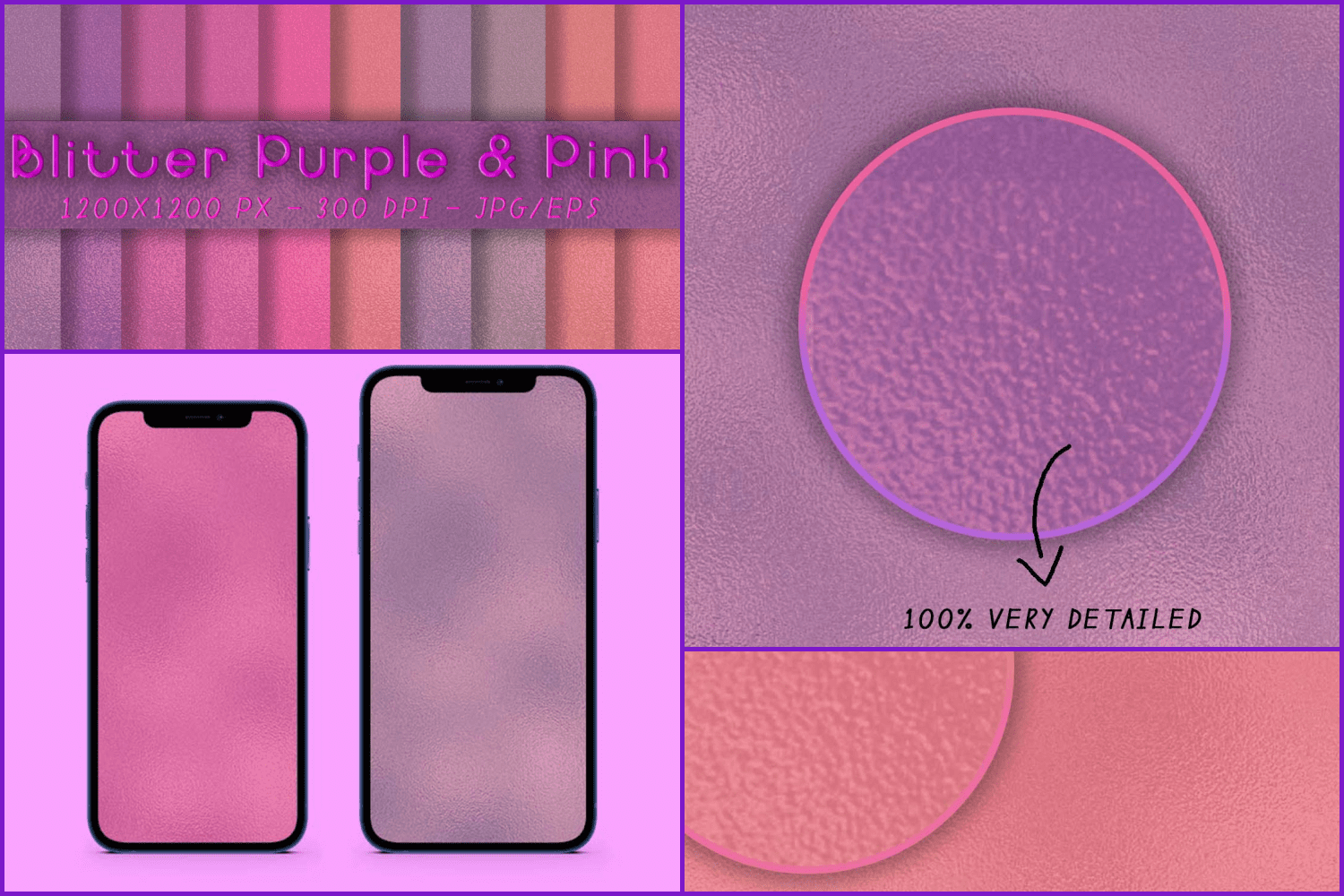 How to Use Very Peri In Graphic Design
Create a Logo
If you're building a brand at the dawn of 2022 and are still deciding on brand identity, here are a couple of examples for how you can use Very Peri in your identity. The color is ideal for a tech startup as well as a manufacturing company.
Very peri gradients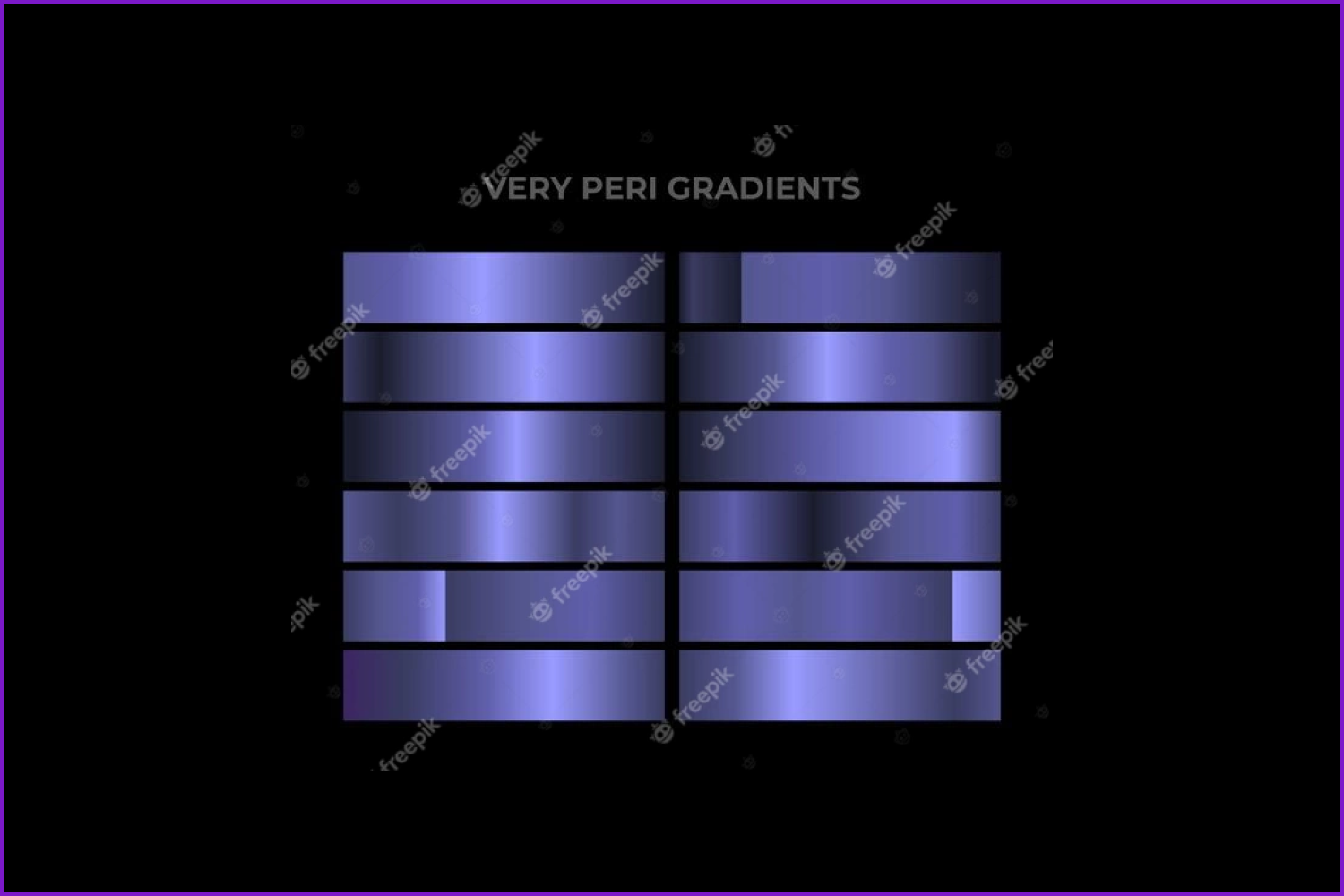 You may use these awesome metallic gradients in trendy very peri color.
Greecard Logo Design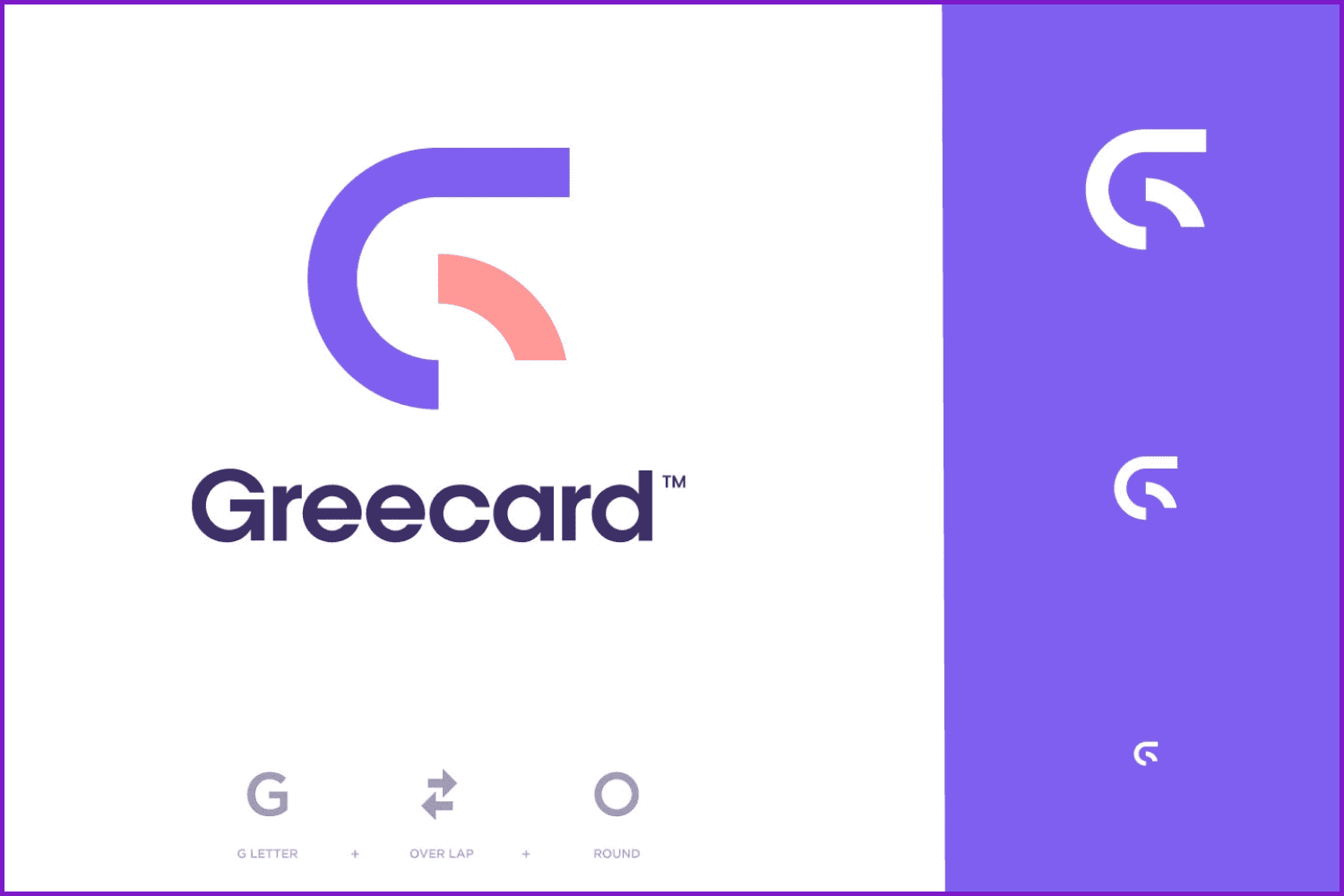 Apple logo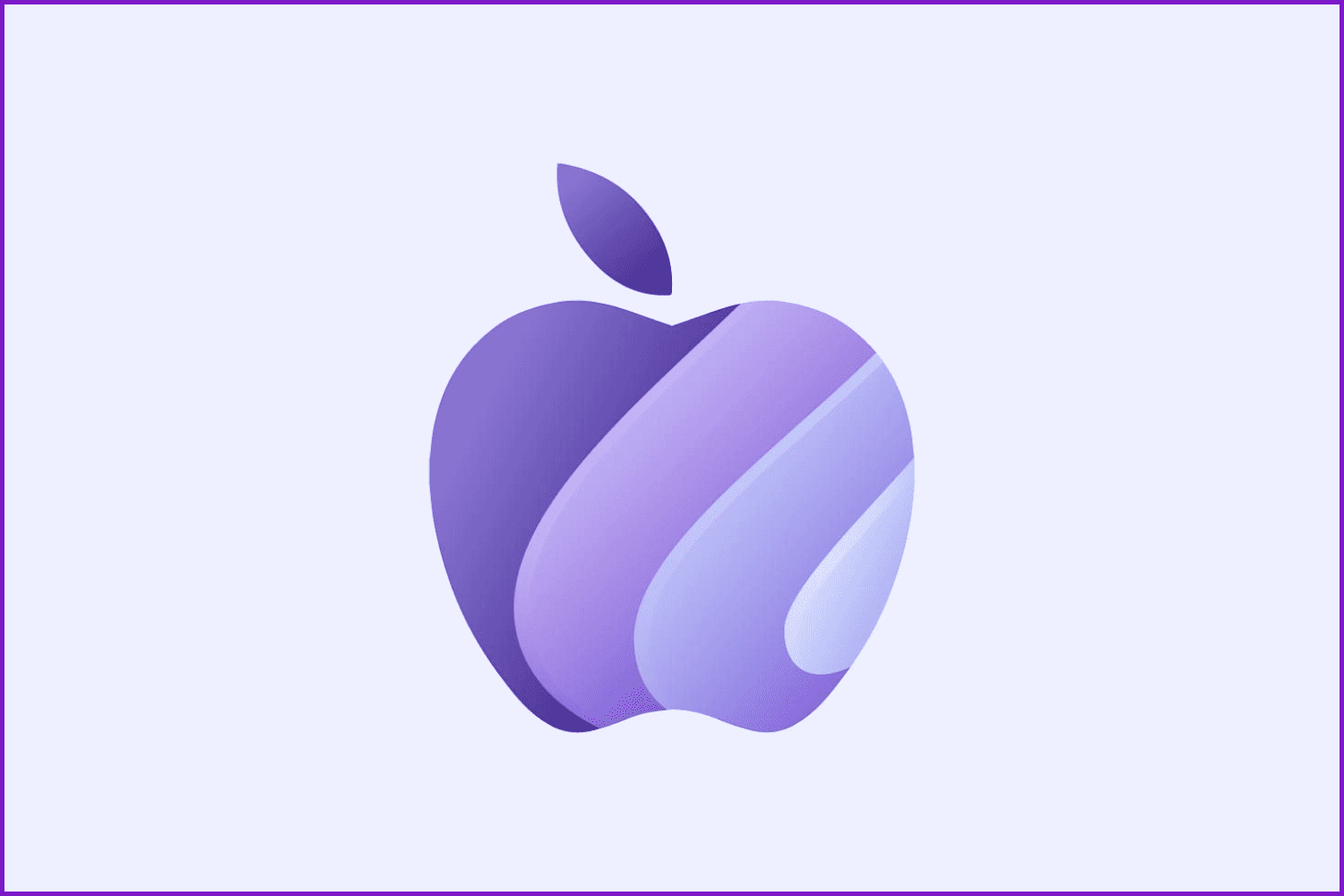 Colorful abstract logo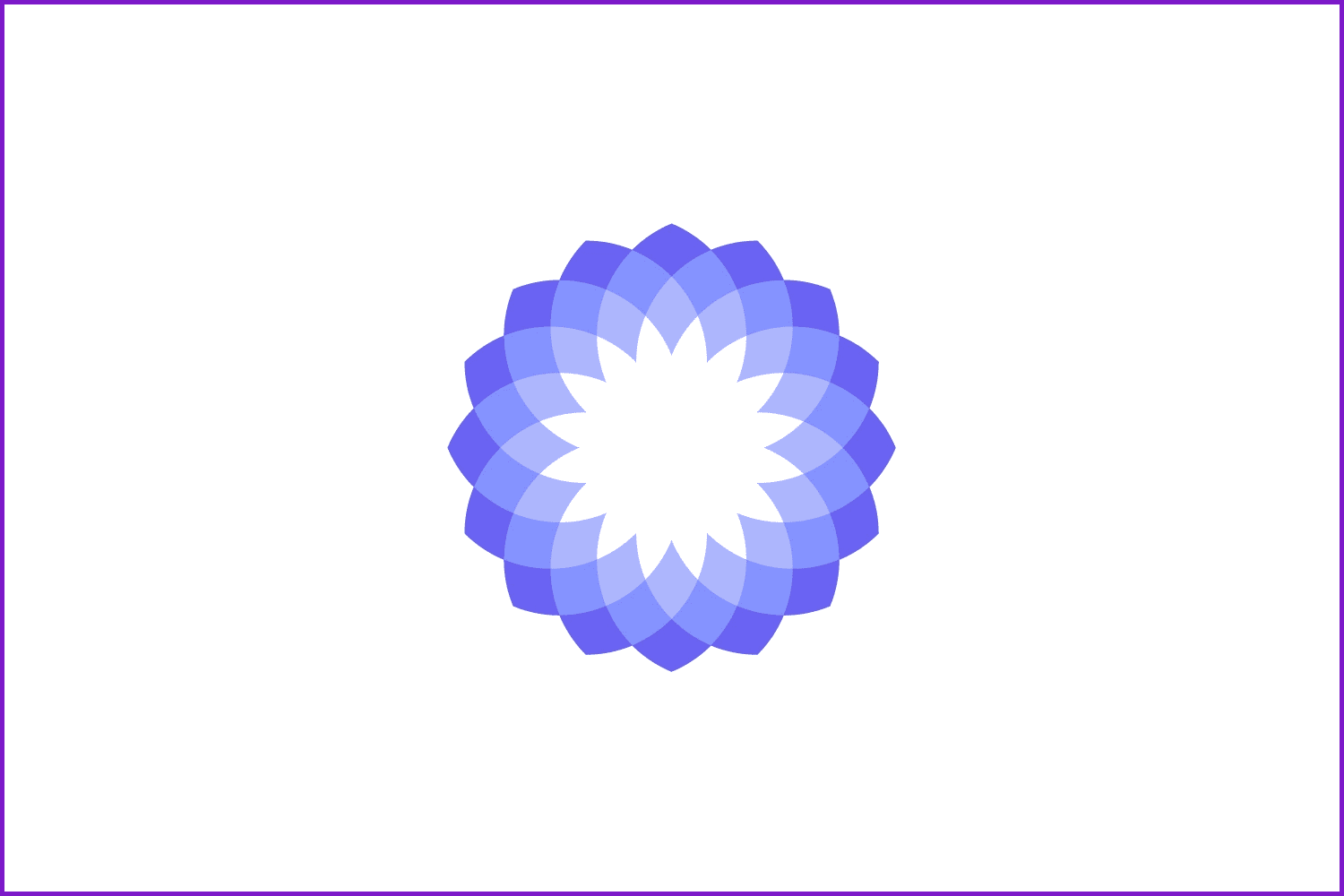 Newzip Logo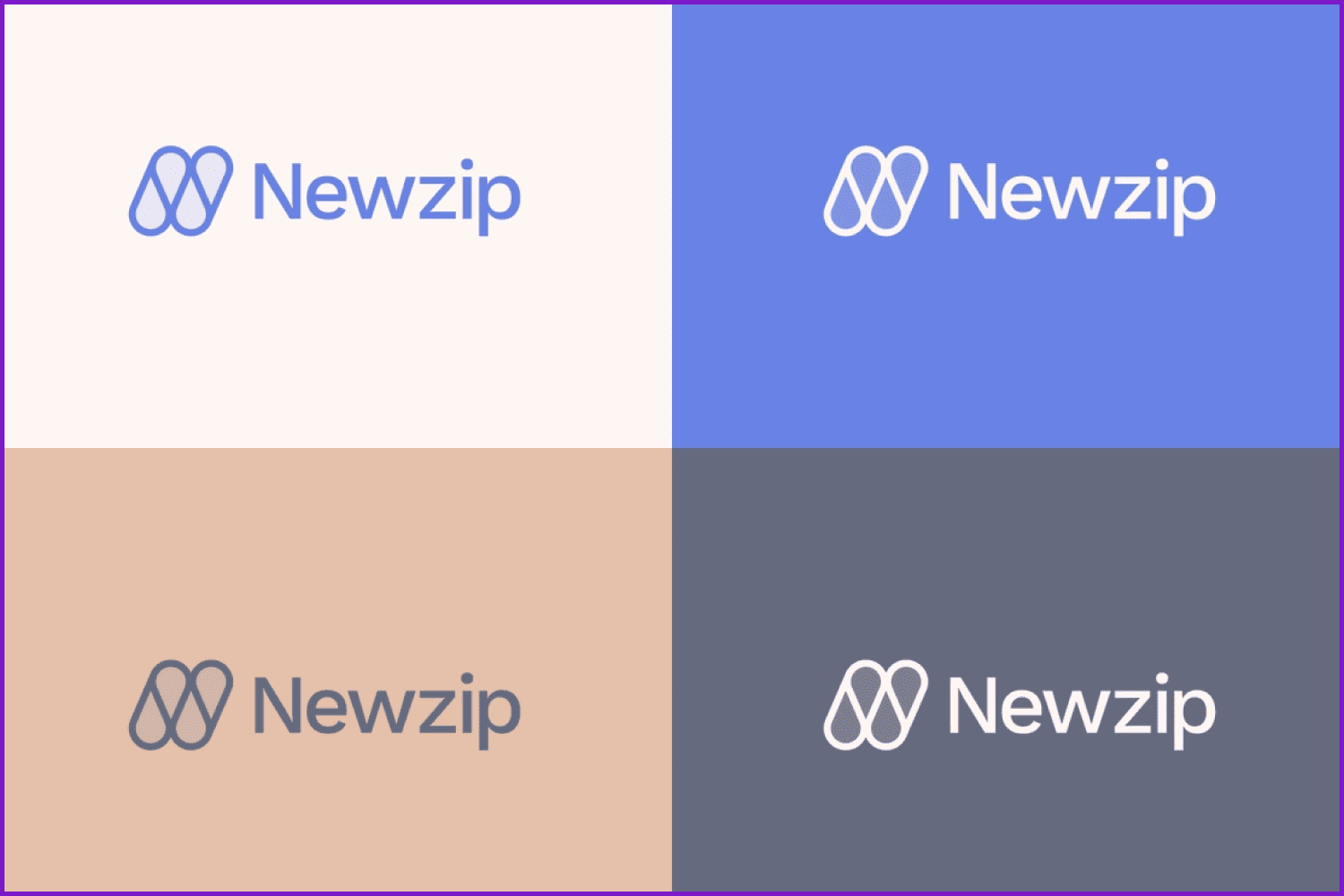 Package Design
The Pantone color of 2022 is close to mauve, lilac, and lavender. It evokes a number of associations with perfumed products and so on. Use Very Peri boldly in the design of labels for perfumed soaps, candles, cosmetics, fragrances for the home, etc.
Background from tropical leafs colored in trendy violet color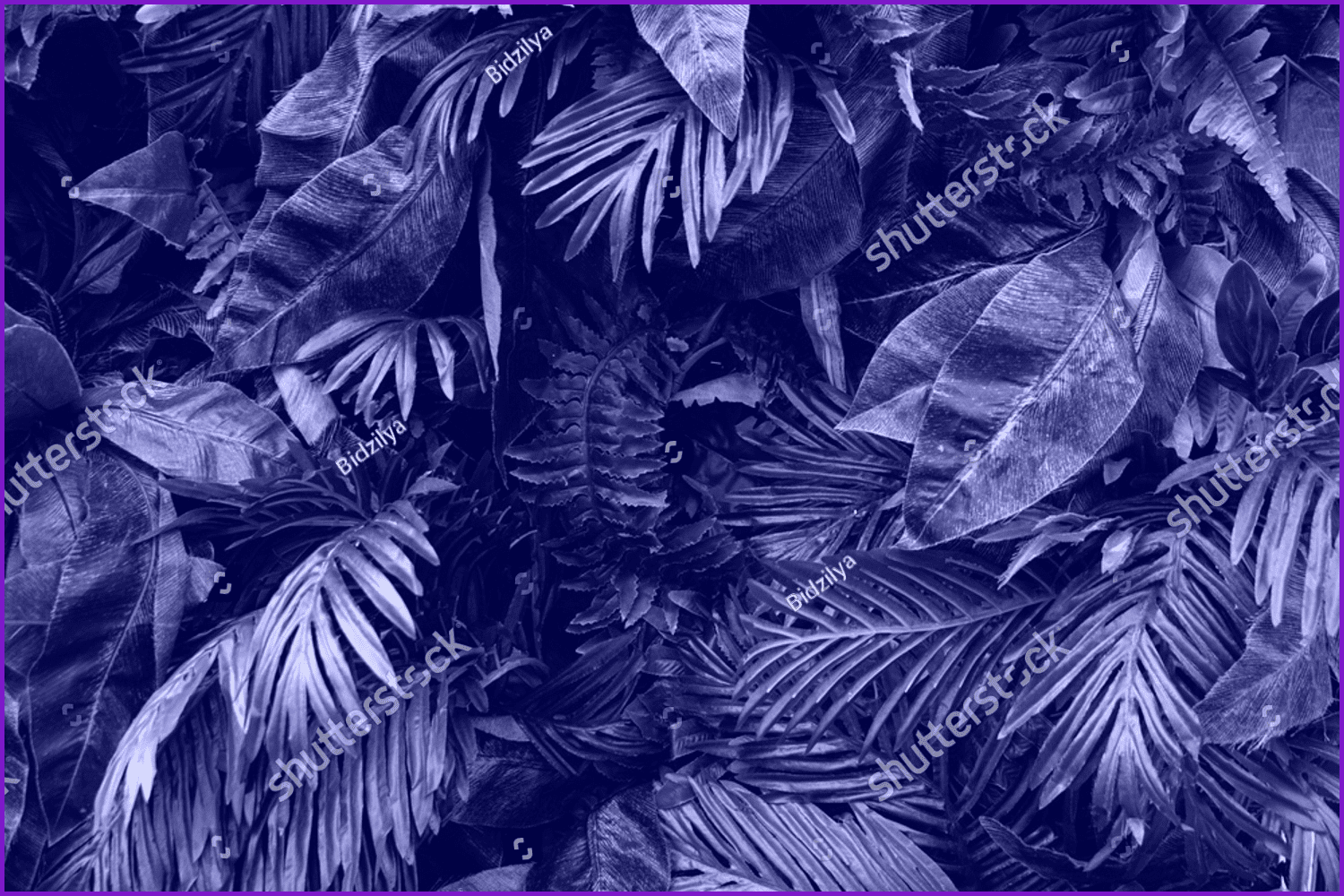 3d render of donut pattern glazed with violet color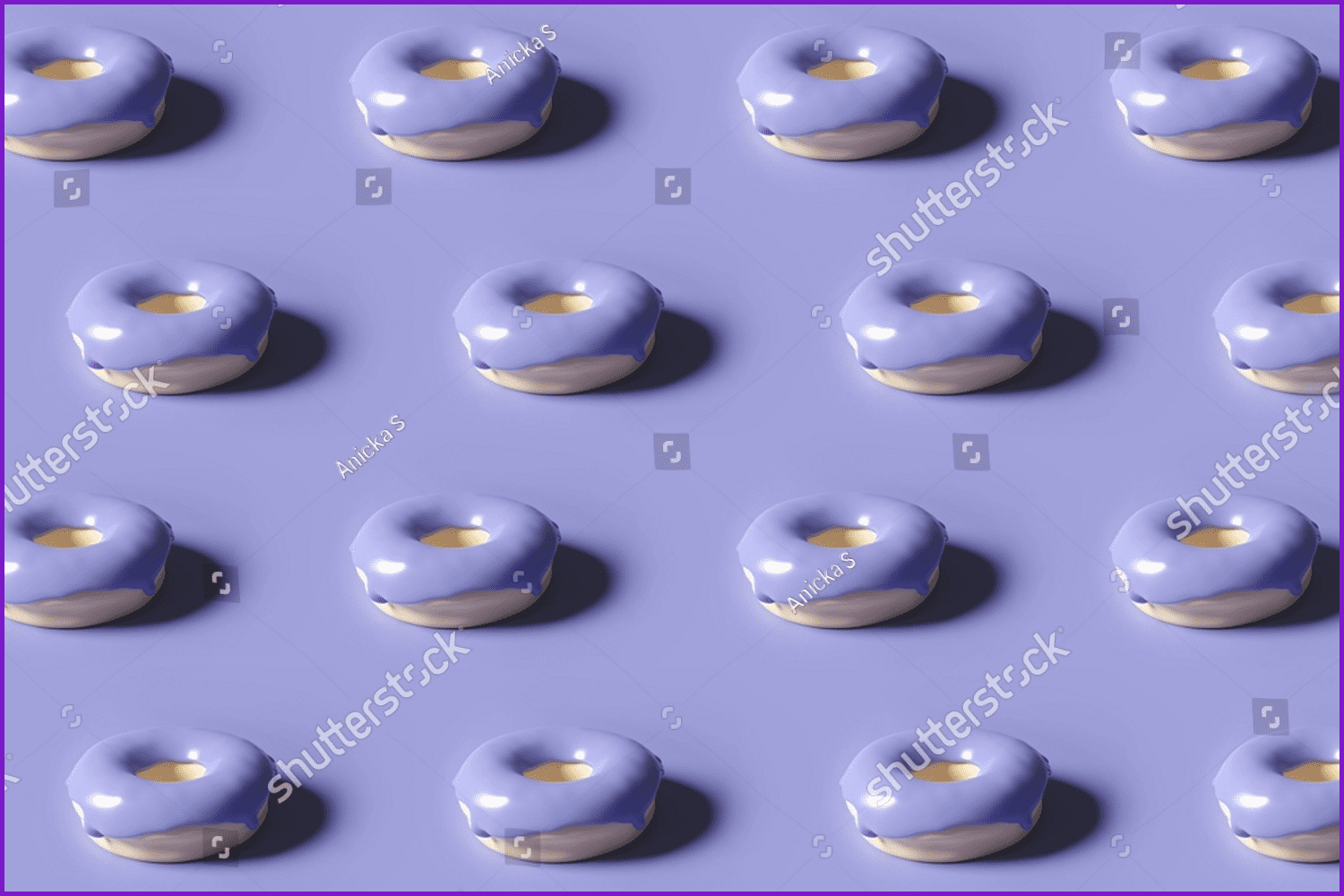 Light feathers on a purple background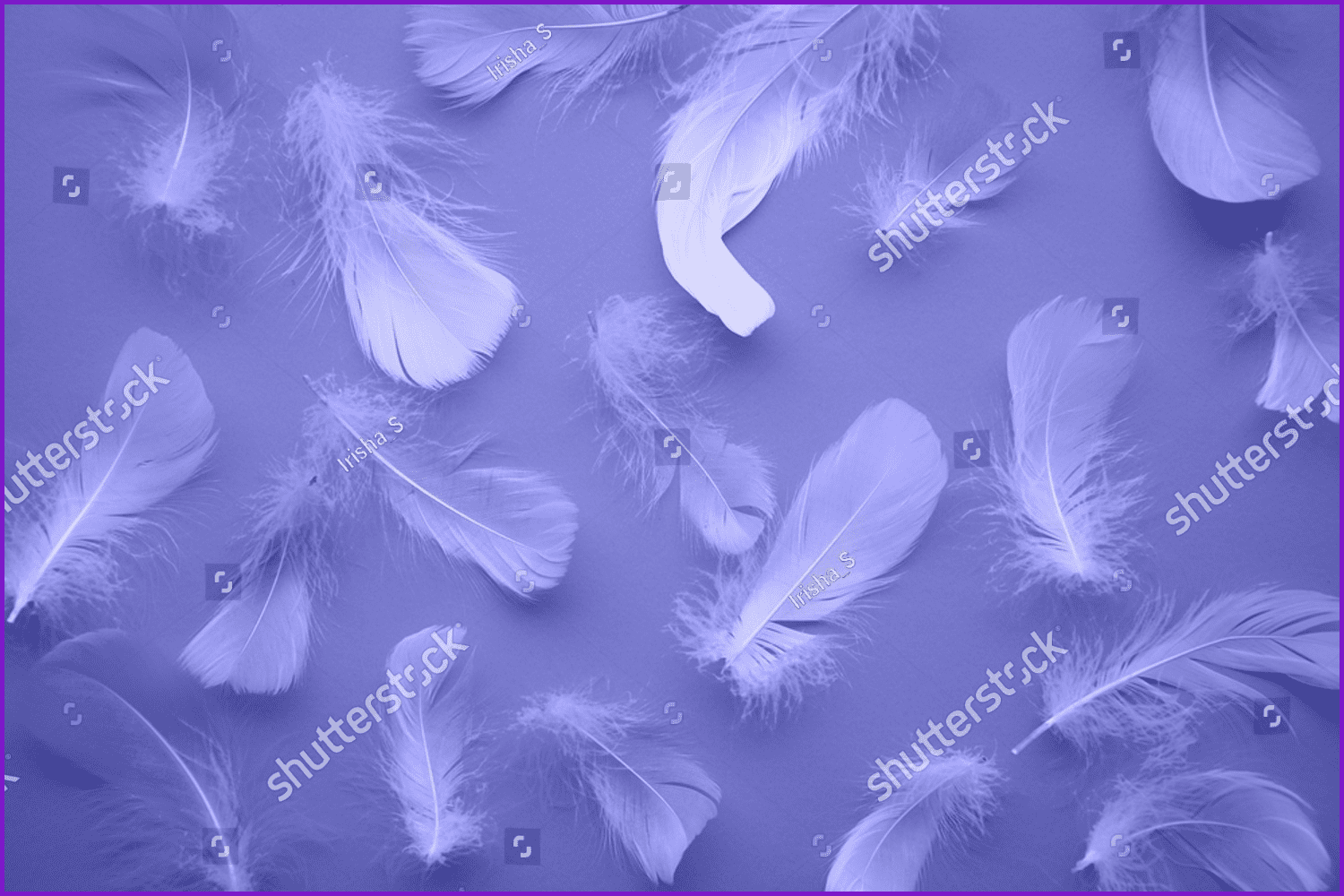 Very Peri Watercolor Patterns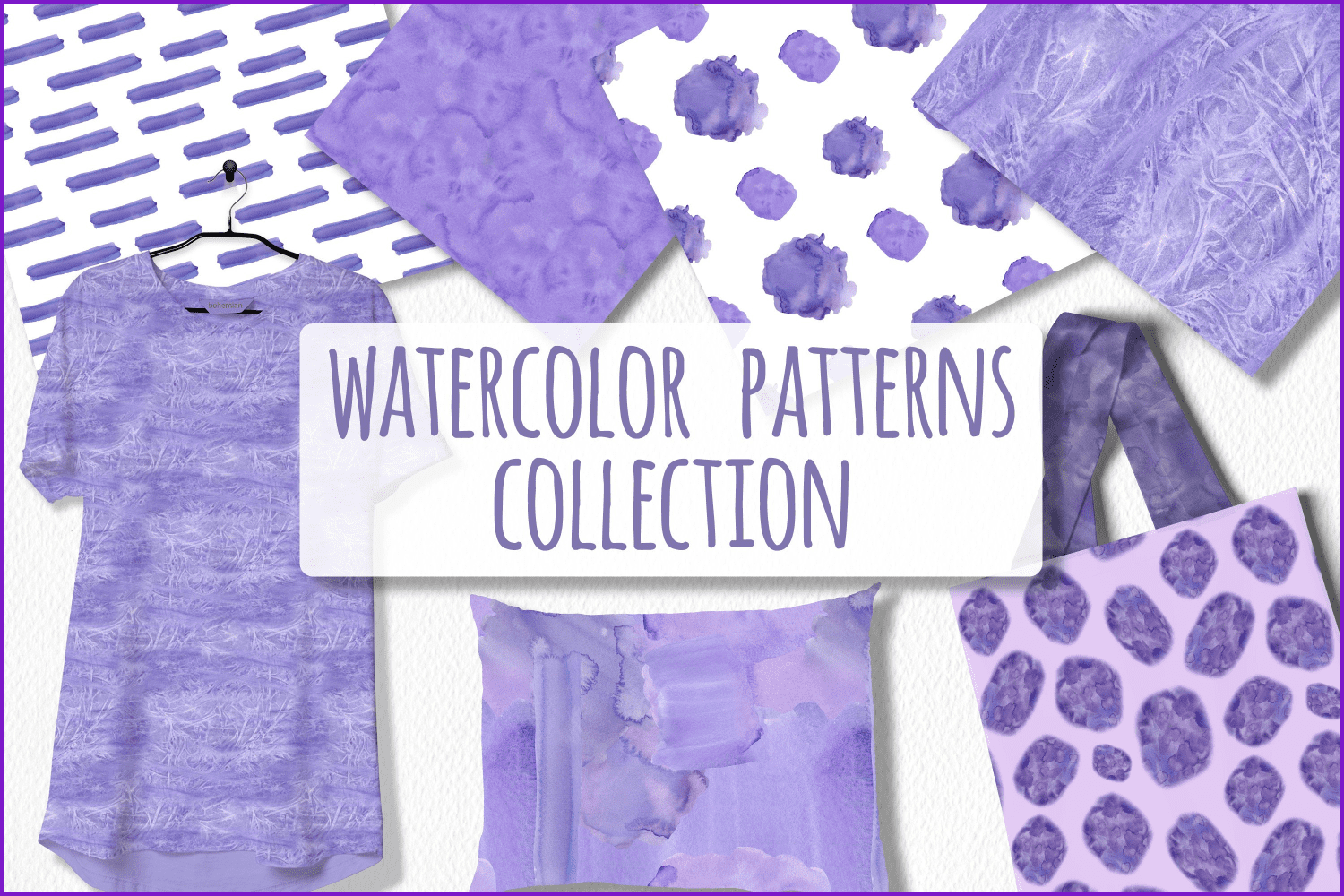 These fashionable backgrounds and patterns will definitely suit the package design for 2022.
Pantone Very Peri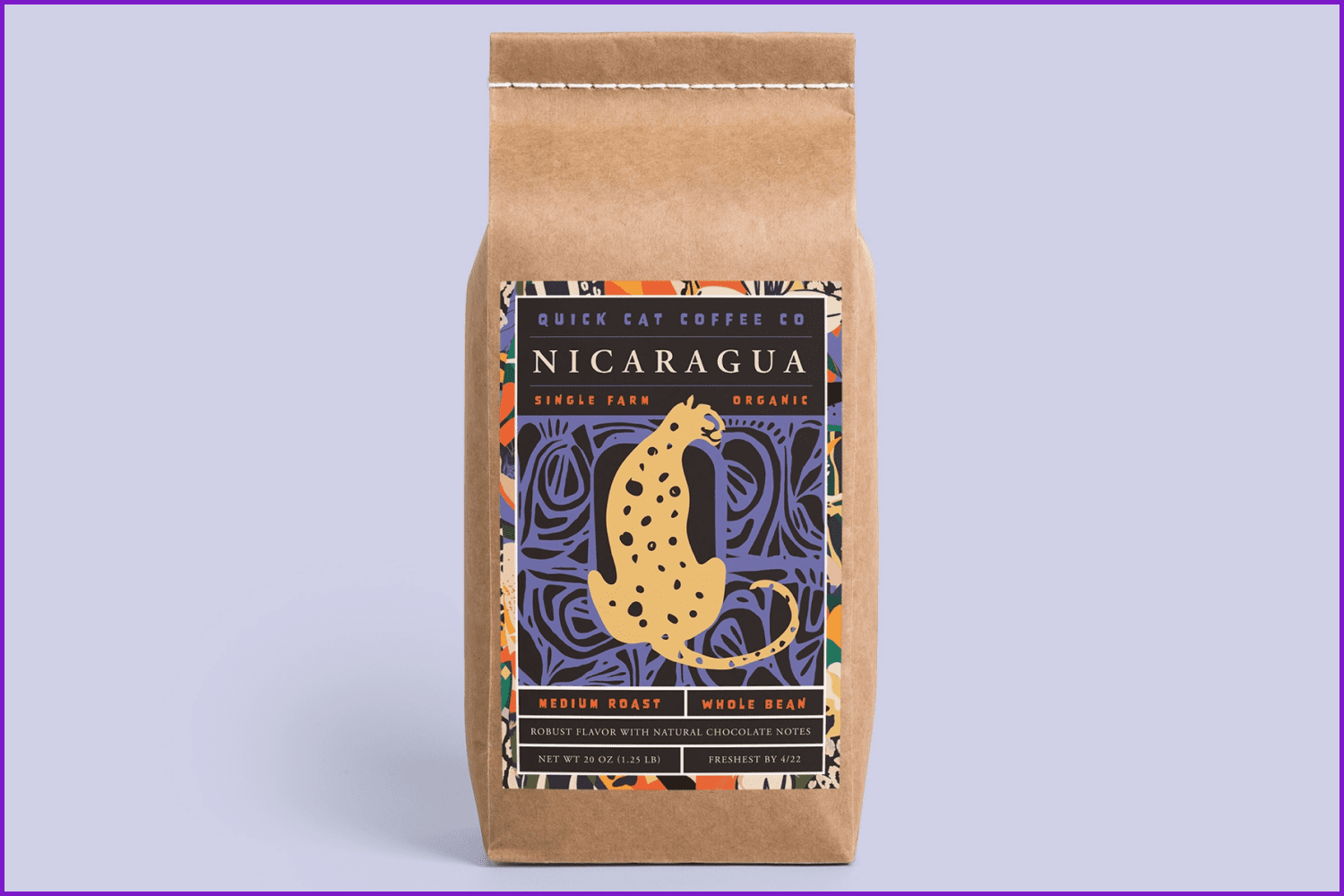 Very Peri Abstract Backgrounds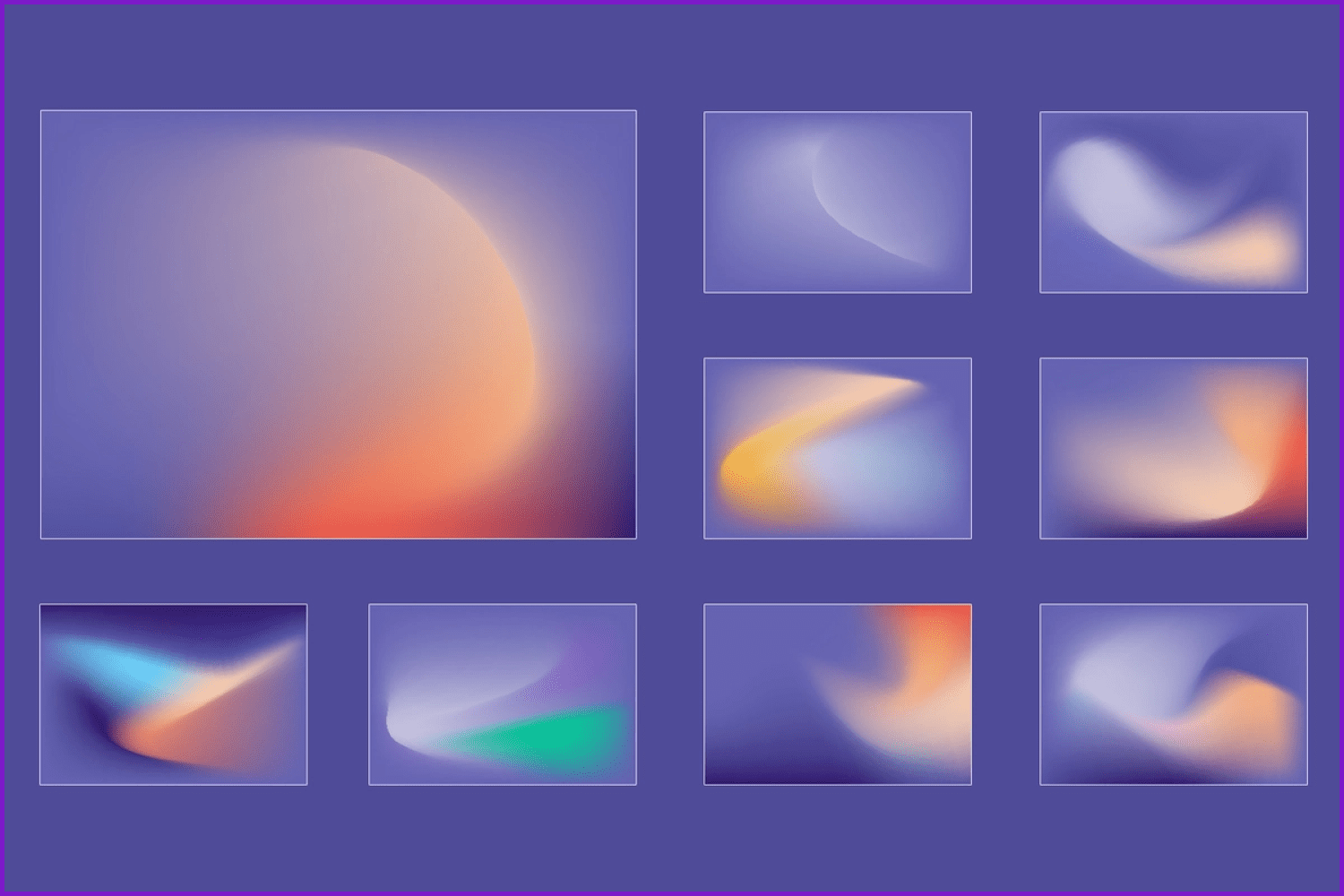 Lavender Tigers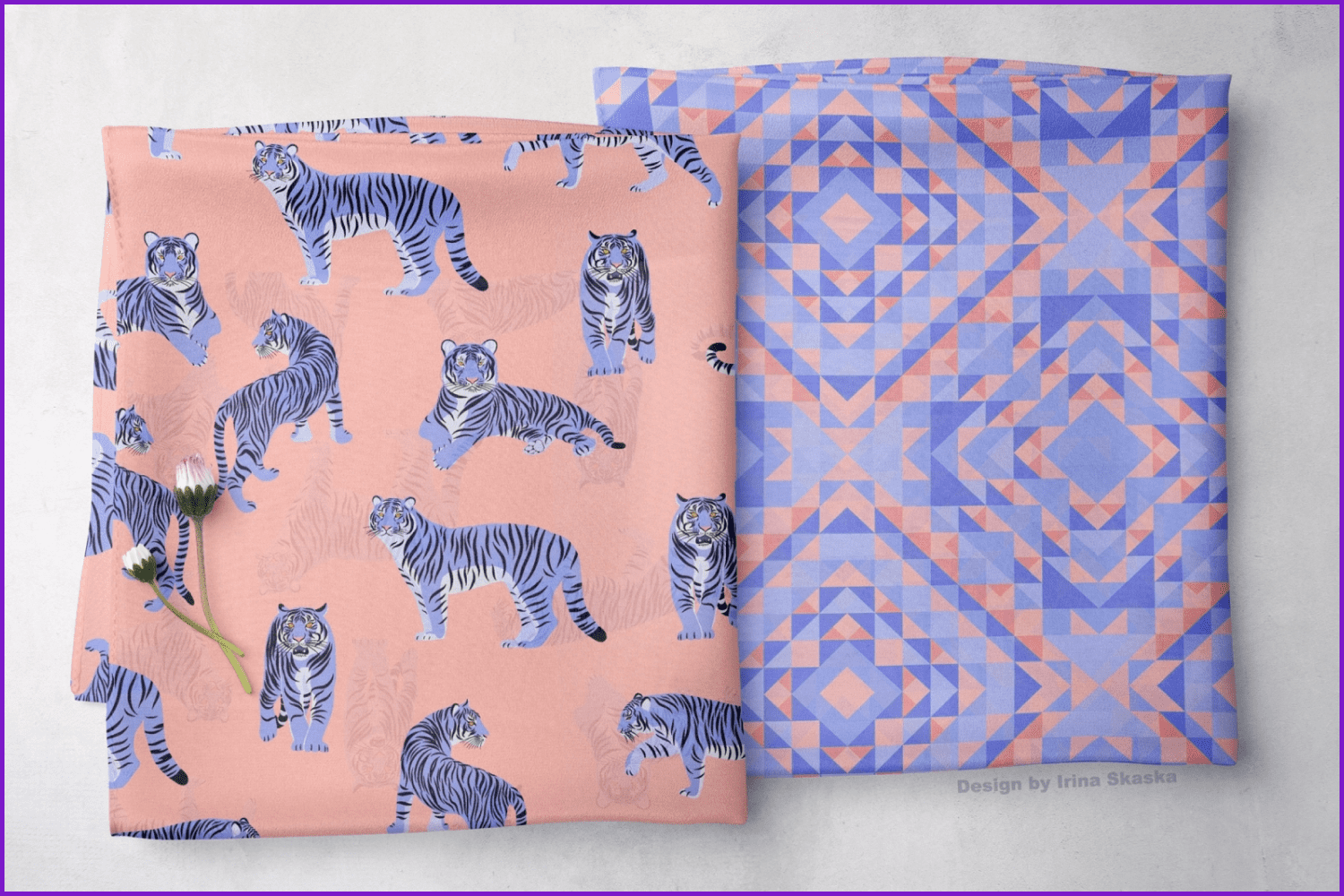 Instagram Feed
Start adding the color of the year and nearby colors to your feed and be one of the first to do so before it becomes mainstream. These can be placemats with text, monochrome and textured backgrounds, product photos in color decorations, etc.
LILA – Very Peri floral collection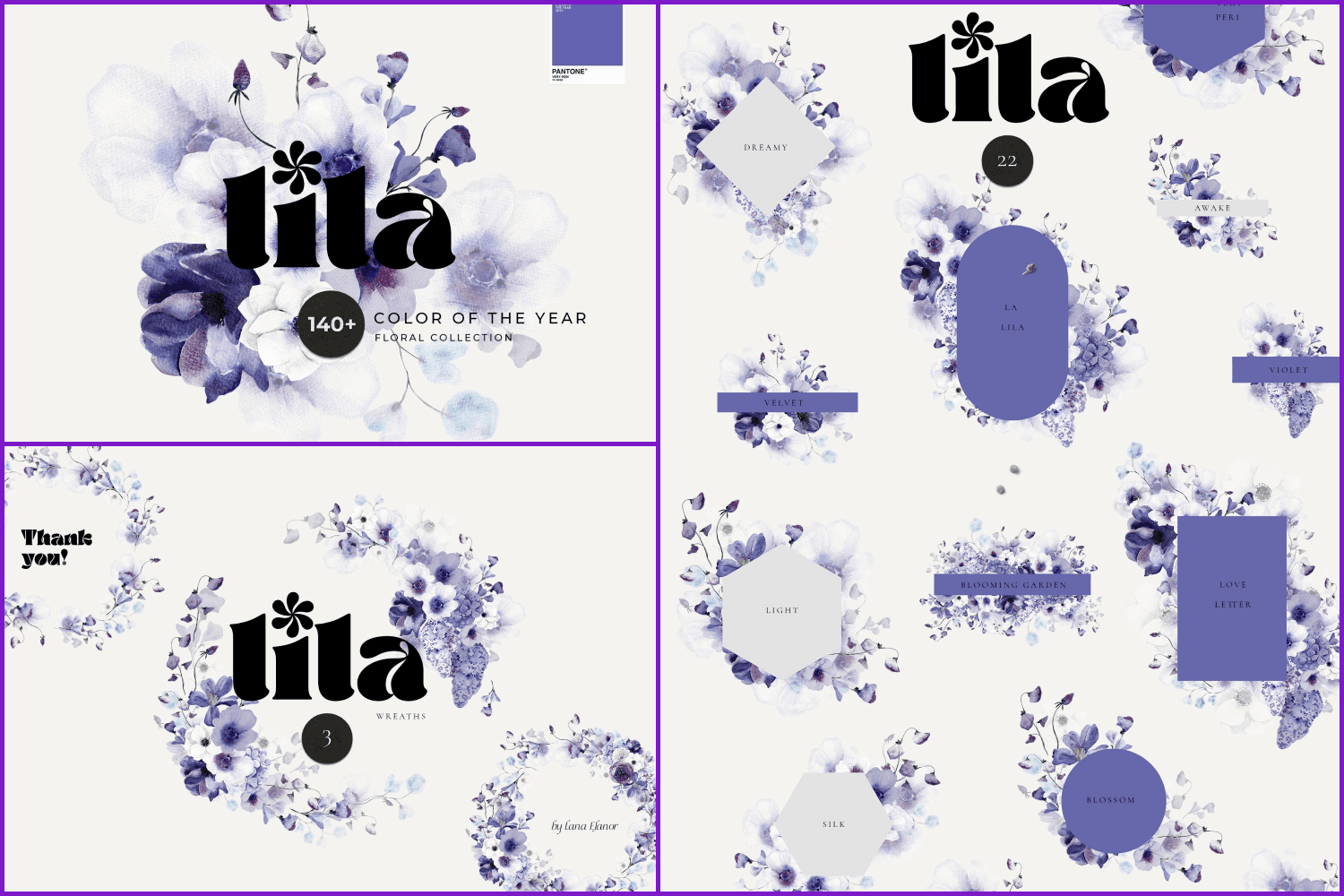 A great collection of floral patterns that will decorate your Instagram feed or any other product.
VERY PERI & BLUE abstract background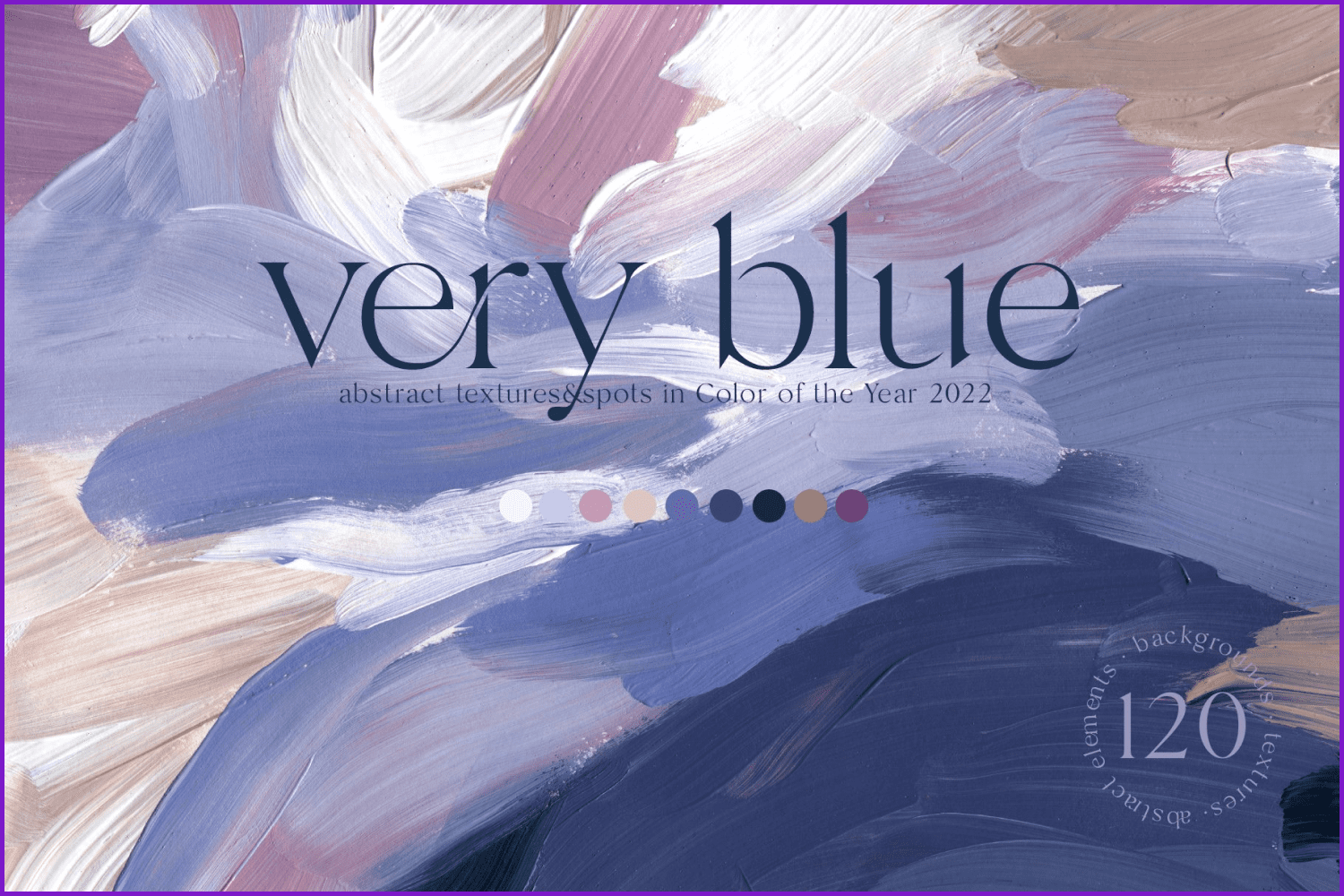 This is a collection of aesthetic backgrounds in trendy violet and blue colors.
Purple Instagram Post and Stories Templates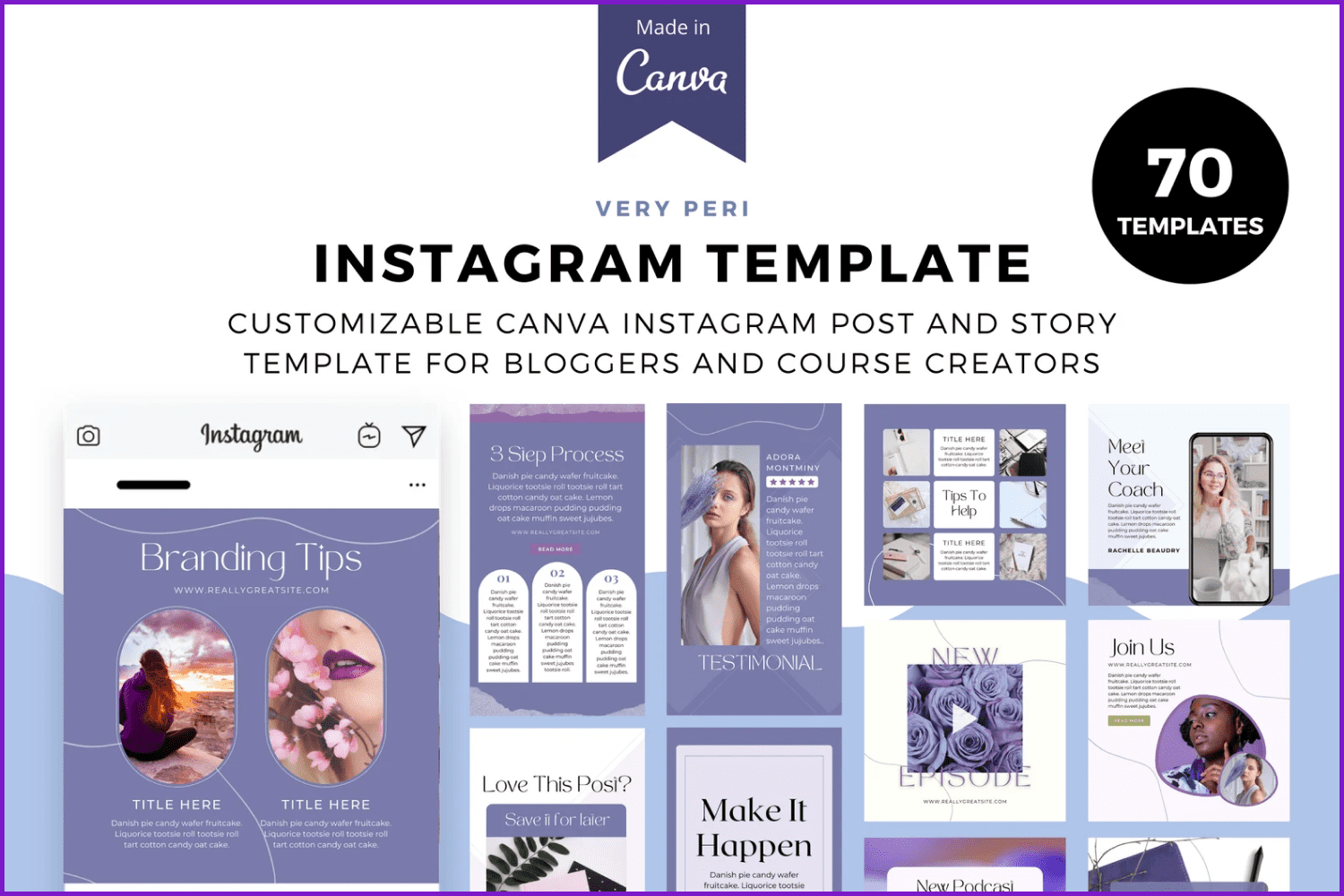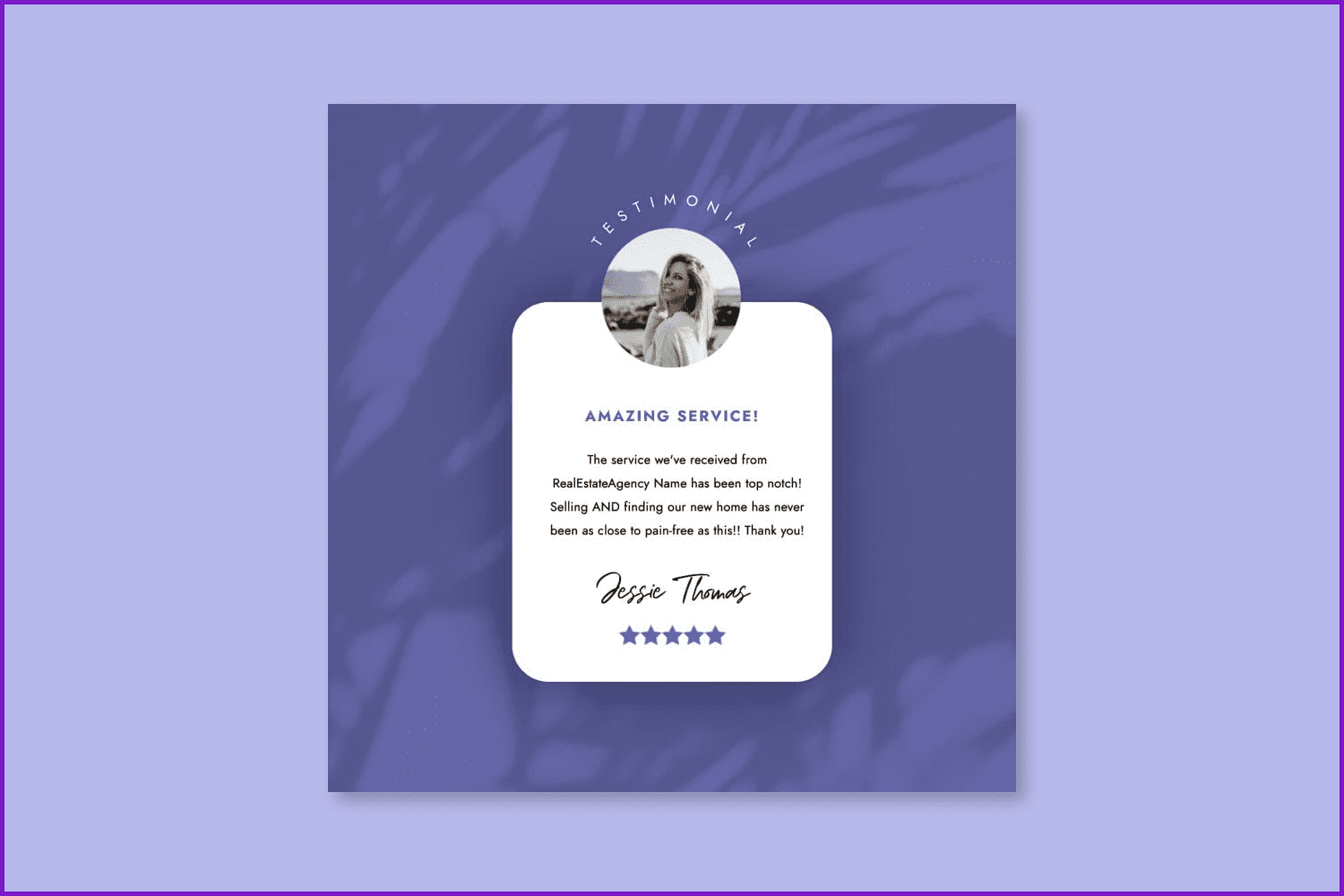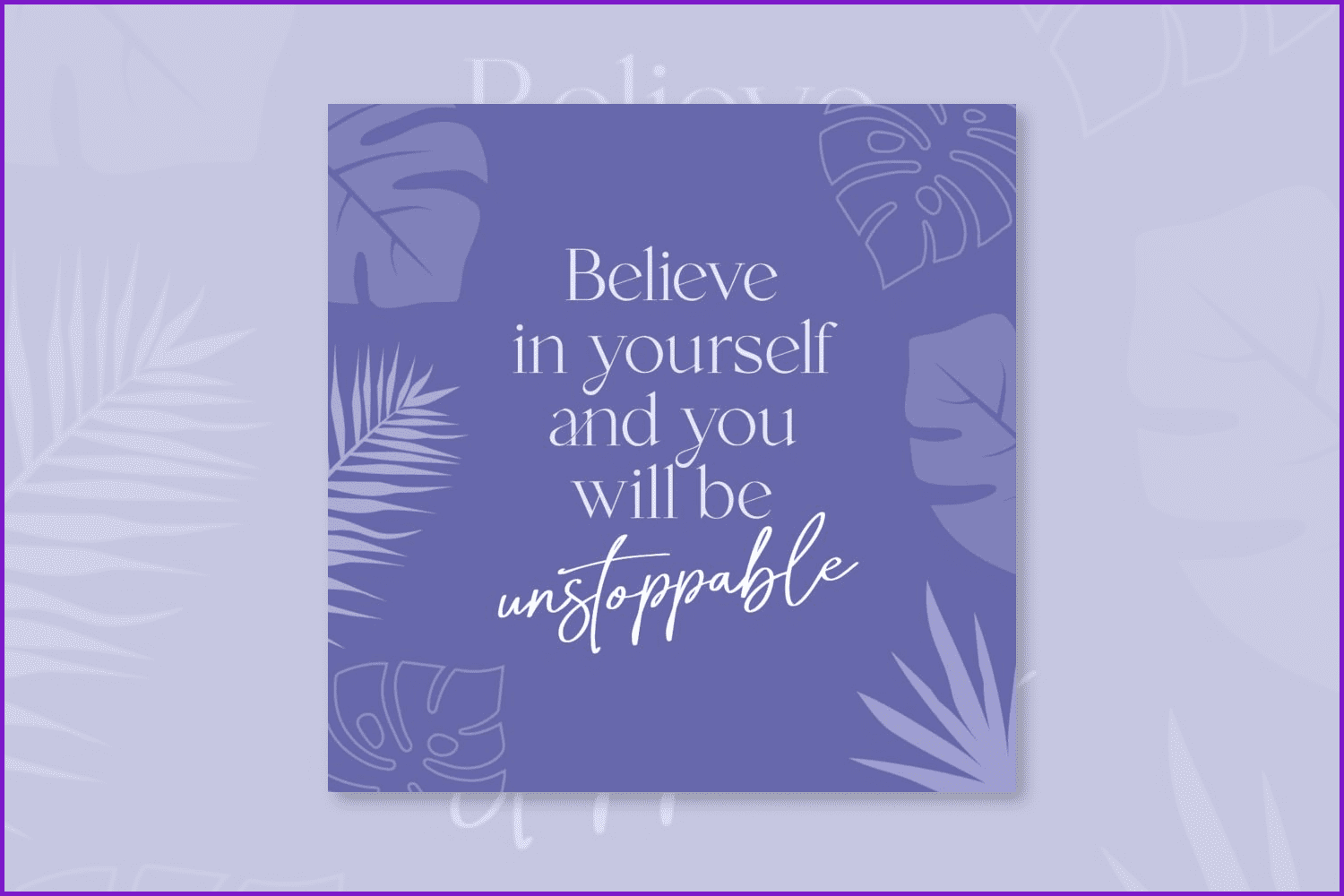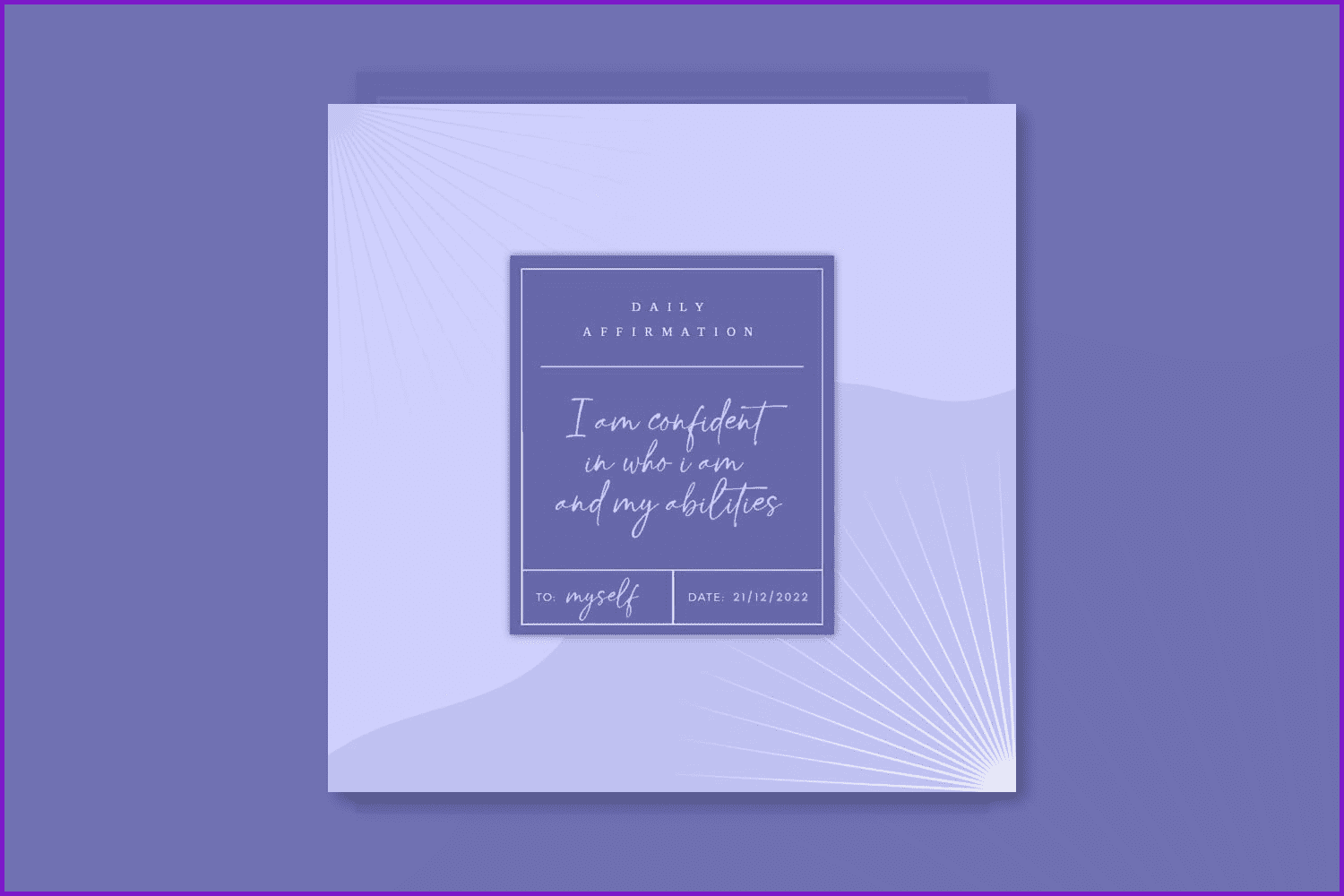 Look for Eye-Catching Color Combos
In 2021 Pantone dictated a ready-made color combination of gray and yellow. This year it leaves the search for color combinations to the designers. The color of 2022 combines well with blue, yellow, coral, fuchsia, and orange. This works not only in design but also in shooting styling.
Well, now you know more about Very Peri. Don't forget to take these awesome free patterns with you and start creating amazing designs from this very moment. MasterBundles believes in your creative power!
Some Awesome Video About Fonts Color Trends of 2022
Please take a moment to pin this post to Pinterest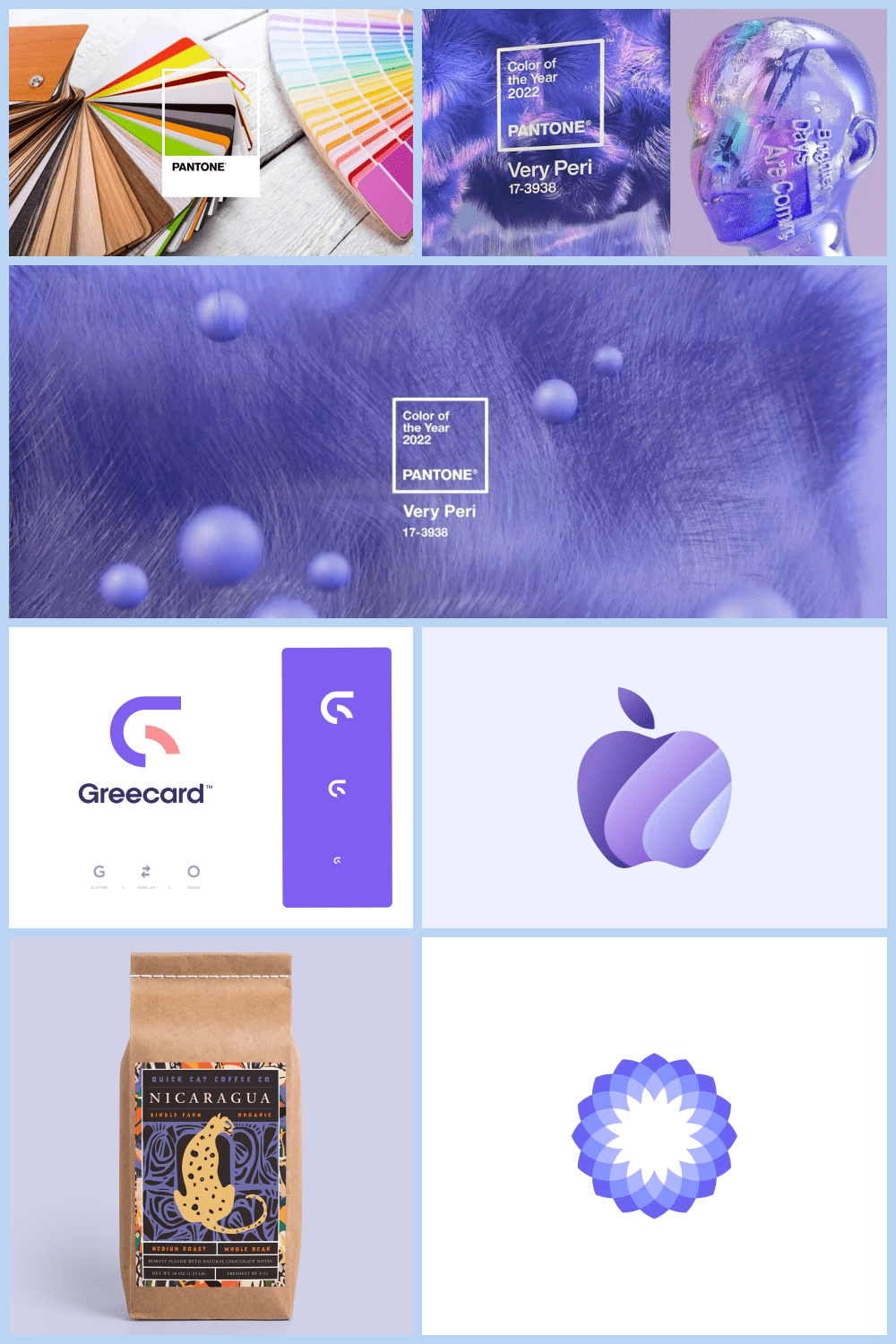 Disclosure: MasterBundles website page may contain advertising materials that may lead to us receiving a commission fee if you purchase a product. However, this does not affect our opinion of the product in any way and we do not receive any bonuses for positive or negative ratings.