---
Payoneer Review 2019
Availability in 200 countries, 4 million users, payments in 150 currencies… I am sure you have already figured out that today we will talk about Payoneer, a large and successful financial business worldwide. If you are a business owner, consultant, or specialist, the issue of receiving payment is critical for you. Transferring your funds quickly, safely, and inexpensively are main principles of Payoneer.
Payoneer is an American payment company founded in 2005 that facilitates online payment transfers both within the United States and internationally. At the moment, Payoneer has several hundred partner companies around the world ( Airbnb, Upwork, Amazon, etc.), which allows you to officially receive payments from them on your card.
If you are looking for financial solutions for your business, whether you send/receive online payments domestically or internationally, Payonner is your #1 choice.

---
Payoneer vs PayPal: Why You Should Use Payoneer
Today, payment services are an integral part of online trading. Most online platforms offer to withdraw funds through PayPal and Payoneer. Availability of these payment options on the website of the online store is a certain indicator of the quality and integrity of the seller. Let's compare Payoneer and PayPal services to check which one is the best solution to choose.
Payoneer
PayPal
Year of establishment
2005
1998
Number of active customers
4 million
More than 179 million
Service
Provides solutions for professionals and businesses to send and receive payments globally.
Operates as an acquirer, performing payment processing for online vendors, auction sites, and other commercial users.
Company size
Small business
Large enterprises
Medium business
Freelancers
Small business
Large enterprises
Medium business
Transfer type
Online
Phone assistance
Online Only
Coupon
Free $50 Coupon.
–
Fee
Receiving FREE / 1%
0.005% +
+4-5% approx above
market exchange rate
Pricing model
Quote-based
Monthly payment
Convenience
With Payoneer MasterCard, you can access your funds at any time, at an ATM near you.
With PayPal, you can withdraw money back to your bank account, or use it to make payments directly from your PayPal.
Speed
0 – 3 Days
0 – 3 Days
Regular payments
–
–
Mobile app
+
+
Min transfer amount
Varies Per Customer
$0
Travel debit card
+
–
Global bank accounts
+
–
Languages supported
English
Turkish
Dutch
Polish
Swedish
English
Integrations
Payoneer's API enables businesses and professionals all over the world to pay and get paid within their platform.
PayPal Pro integrates with the following businesses:

Shopify
123 Contact Form
Formsite
Bookeo
WooCommerce
Magento
IgnitionDeck
and etc.

List of features

Single payout
Mass payout
Receive payments
Funds withdrawal
Multi-currency support
Integrated payments
Escrow payments
Partner network

Accept PayPal payments
Accept Visa. MasterCard and American Express
Virtual Terminal
Accept payments in 25 currencies from 202 countries
Payment gateway
Options to simplify PCI compliance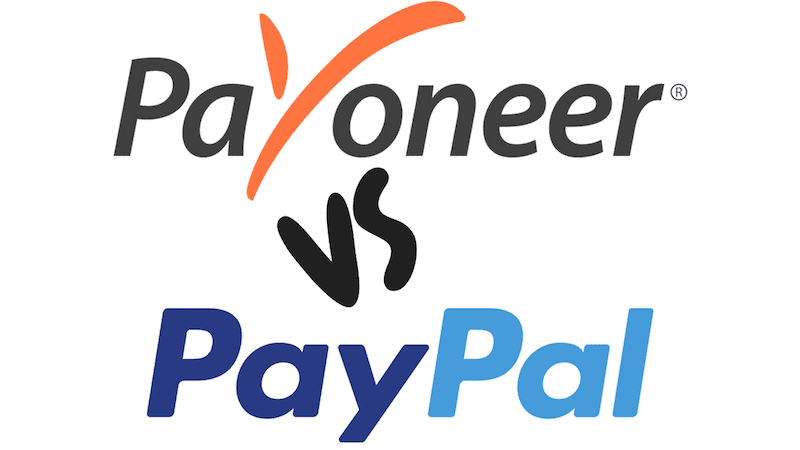 To summarize, both services fill a need. While the companies offer similar capabilities, Payoneer has a stronger focus on international transactions and claims to offer lower overall costs than its competitors. As you can see, they still differ in their fee structure, interactions with your accounts, international availability, and etc.
Payoneer has the edge over PayPal when you have to make larger transactions. In the case when you need to get a payout from online platforms, Payoneer comes out more profitable and fast. Join millions of businesses and professionals receiving cross-border payments via Payoneer to evaluate its benefits in full.
---
Payoneer Login: How to Register a Payoneer Account
To take advantage of all the benefits of the payment system, you should register your Payoneer account. Your decision should be conscious since all the data of the new client is checked, and any discrepancies can lead to cancellation of the application.
Go to Payoneer.com and click on 'Sign Up' button ( with our referral link you'll earn $25).
Specify your name/e-mail address/date of birth in the form suggested. Click 'Next' button after.

Fill in the next fields with your contact address and click 'Next'.

Specify a password and a security question. This information will help you to retrieve the password if forgotten.

Provide your bank information and click "Submit".


After, Payoneer will review your application and send you an e-mail with approval. Once this e-mail is received, you will need to activate your account.
Login to your account using your Username and Password.
Click 'Activate' button.
Enter the 16 digit card number from your newly received card.
Choose 4 digit PIN that you will be using in ATMs and stores.
Click 'Activate' button and wait for the e-mail confirming your activation.
Now you are ready to start using your Payoneer account.
---
Payoneer Fees
RECEIVE PAYMENTS WITH PAYONEER
From Another Payoneer Customer
USD | EUR | GBP | JPY – Free
Via Receiving Accounts
EUR | GBP | JPY | AUD | CAD| MXN – free
USD – 0-1% (fee varies by country)
Directly From Your Customers
Credit Card (all currencies) – 3%
eCheck (USD) – 1%
Via Marketplaces & Networks
Fees set by each marketplace or network may vary. Please check their website for precise rates.
MANAGE YOUR FUNDS
Withdraw Funds From Your Payoneer Account To Your Local Bank Account
up to 2%
Withdraw Funds From Your Payoneer Account To a Bank Account in The Same Currency
USD – $1.50
EUR – €1.50
GBP – £1.50
Manage Currencies With Payoneer
0.5% of amount to transfer.
Fees are automatically calculated so you always know how much money you will receive.
PAY
Pay Your Service Providers With Payoneer
eCHECK – 1%
CREDIT CARD – 3%
LOCAL BANK TRANSFER -1%
---
Funds Withdrawal from MasterBundles to Payoneer
MasterBundles works with vendors from all over the world. The funds withdrawal process from MasterBundles to Payoneer for vendors is in no way different from any other marketplace.
You will need to send a payment request to our vendor communication manager via email and within 3-5 days we'll make a payment. That's it!
Moreover it is much easier for us to make a withdrawal of money on Payoneer than on Paypal. Payoneer accepts payments in USD, EUR, GBP, JPY, AUD, CAD & MXN – as if you had your own local bank account! Don't have a Payoneer account yet? Sign up now and earn $25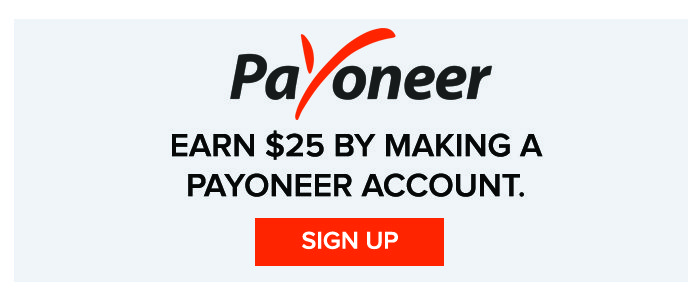 How to Withdraw Funds from Payoneer Card
If you have already received funds to your Payoneer account, go ahead and withdraw your funds.
Login to your Payoneer account.
Choose Withdraw >> To Bank Account from the menu.
If you have not yet added a bank account to withdraw your funds to, you will see a page with guidelines on how to add a bank to your Payoneer account.
Select the currency balance or card you want to withdraw funds from.
Enter the withdrawal details

Select the bank account you want to withdraw funds to.
Enter the amount you want to withdraw. Note your available balance, displayed at the top of the page.
If you wish, you can enter a description for your records. This is not a mandatory field.

Click Review button to check the withdrawal summary.
Check it out properly and mark the checkbox 'I approve this transaction' and click 'Withdraw'.
You will receive an email confirmation after completing the withdrawal, and your funds will be available in your account within 3-5 business days.
---
Final Thoughts
Payoneer service becomes more and more popular every year. Existing and new services, one way or another related to eCommerce, include Payoneer as an effective method to withdraw funds. Payments from foreign companies are made without territorial restrictions: it does not matter where in the world you are. This method of money transfers is especially in demand among freelancers and other professionals who work worldwide.
Is Payoneer safe? Absolutely! So far, Payoneer has earned an impeccable reputation. It is known as a responsible and reliable company focused on quality customer satisfaction. Today, Payoneer services are used by millions of people from more than two hundred countries and hundreds of companies of international level. Start using Payoneer to enjoy all the benefits of this company!
When it comes down to it it's Payoneer that we would have to recommend if you're looking for the best online payment processor to use for sending and receiving payments as well as being able to access your money.
We've been using Payoneer for about 3 years now and we've had a wonderful time with the service they offer without any complaints regarding customer service or payment issues.